Lux (2 HRs) impresses in intrasquad game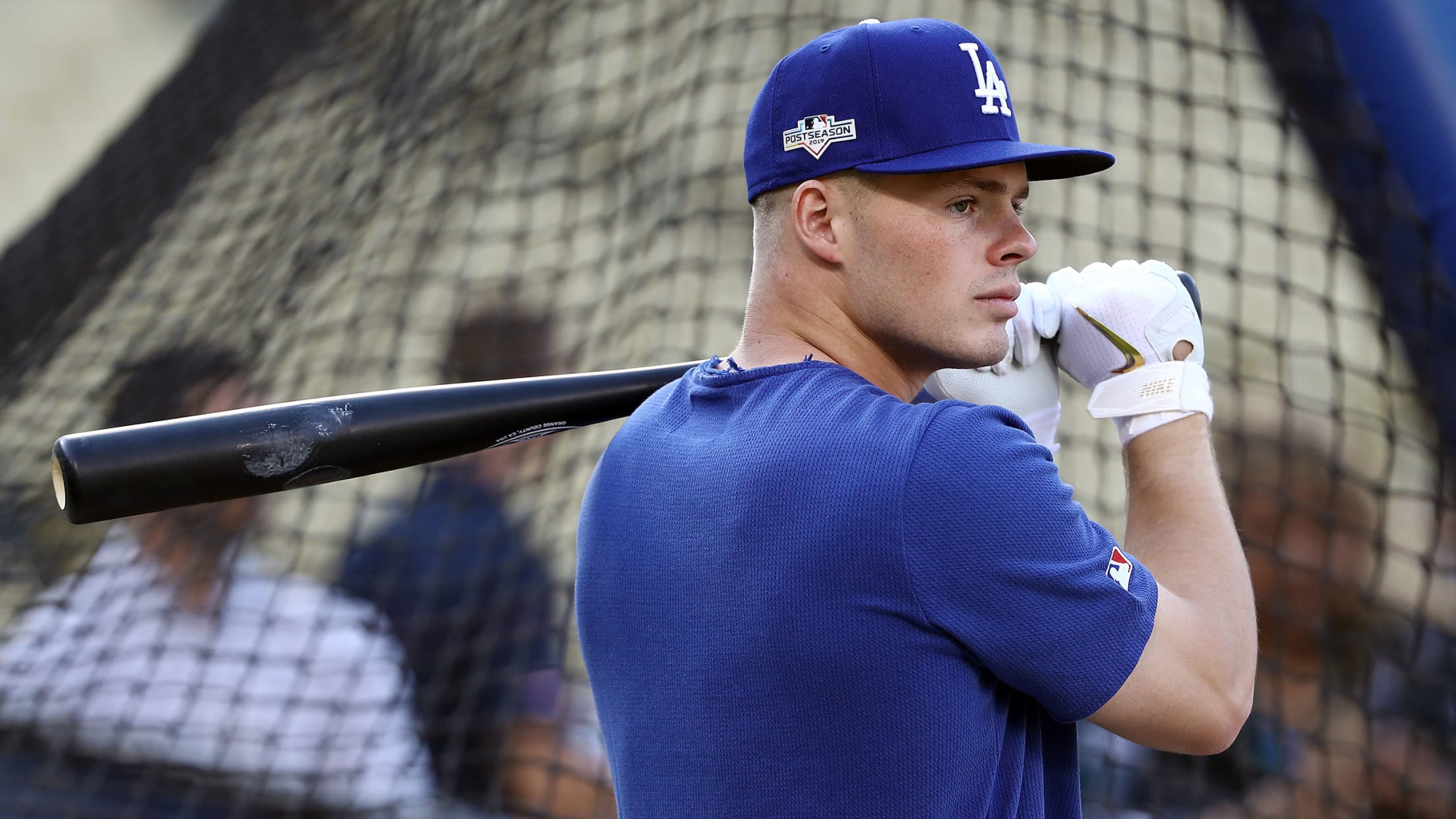 In Monday's intrasquad game, top prospect Gavin Lux slugged a pair of home runs off Tony Gonsolin, earning Lux the kind of praise from Dodgers manager Dave Roberts that hasn't been heard since last year. "Really good," said Roberts. "Obviously, facing a good arm in Tony and hitting a homer
In Monday's intrasquad game, top prospect Gavin Lux slugged a pair of home runs off Tony Gonsolin, earning Lux the kind of praise from Dodgers manager Dave Roberts that hasn't been heard since last year.
"Really good," said Roberts. "Obviously, facing a good arm in Tony and hitting a homer off a fastball and changeup. Gavin is and has been in a good place, so his being recalled seems like a very good possibility at some point."
Lux arrived late to Summer Camp, with no explanation from the player or the club why. But in limited game action before official games started, Lux's bat was frozen on his shoulder and he was spraying throws around the infield. He then was optioned to the alternate training site and hasn't had a big league callup.
However, Lux is part of the current expanded taxi squad that for this trip also includes Gonsolin, Rocky Gale, Mitch White and Luke Raley. Gonsolin is eligible to be called up as early as Saturday, which would be the regular start day for struggling right-hander Ross Stripling.
• The Dodgers were hoping to get Alex Wood into a game before next Monday's Trade Deadline, but Roberts nixed that idea on Tuesday after watching Wood pitch into the third inning of the intrasquad game.
Wood has been on the injured list since July 28 with shoulder inflammation.
"I think it was positive, but not overwhelmingly positive as far as how he came out of it," Roberts said. "I haven't heard anything about how he feels today. Honestly, I don't know the next step."
Wood's spot in the rotation has been filled by Stripling, with Gonsolin up and down as a sixth starter. Presumably, lacking confidence in Wood's health could increase the Dodgers' interest in acquiring a veteran starter like Lance Lynn or Mike Clevinger with an eye on October.
"He's not there yet," Roberts said of Wood's return. "When I talked last week, the hope was potentially to get him activated this weekend in Texas. Obviously, he's not here and that's not to be. Right now, I just don't know when his activation might be with us.
"We were hoping and Alex was hoping he'd come out of it feeling strength and really good in his delivery. But right now, coming out of it, he felt good but not great."
• The Dodgers added shortstop prospect Jacob Amaya to their player pool at their alternate training site after reportedly sending home pitching prospect Edwin Uceta for violating protocols, although the club has not commented on Uceta's situation. Amaya, the club's No. 12 prospect according to MLB Pipeline, was a non-roster invitee to Spring Training, but he was left off the original player pool.
Ken Gurnick has covered the Dodgers for MLB.com since 2001.