7 questions to be answered after break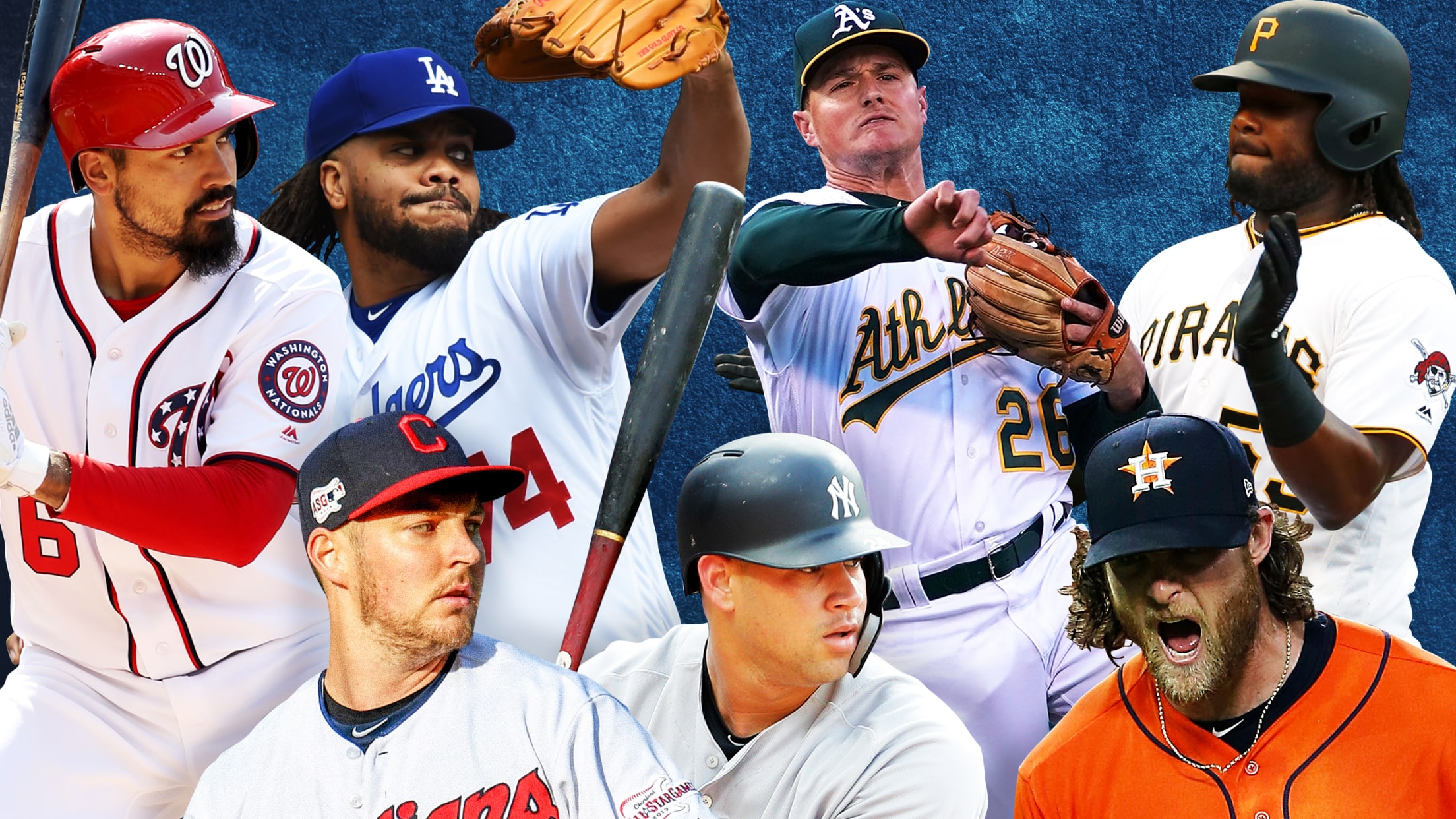 We're counting down to the July 31 Trade Deadline, and this time, we mean it. Unlike previous seasons, there will be no August trades to give clubs a chance to tweak rosters one final time. This summer, there's one deadline. In other words, cards on the table, fellas. No do-overs.
We're counting down to the July 31 Trade Deadline, and this time, we mean it. Unlike previous seasons, there will be no August trades to give clubs a chance to tweak rosters one final time. This summer, there's one deadline. In other words, cards on the table, fellas. No do-overs.
There's no way to overstate the importance of these next few weeks as clubs have an opportunity to impact their franchises for years to come. Or at least for the next three months.
That's the decision a bunch of teams are faced with, as at least 19 clubs are still within shouting distance of a postseason berth. This isn't a tough call for the Dodgers, Yankees, Astros or Braves. They're all in. So too are the Brewers, Cubs, Nationals, Twins and more.
For plenty of others, though, there's a tougher decision to be made. Nothing is more difficult in baseball than scouting your own club, seeing your roster for what it is as opposed to what you believe it can be.
Here are seven questions as baseball leaves the All-Star break behind and officially begins its second half:
1. Can the Indians retool and make the playoffs in the same season?
No team faces a more interesting few weeks than the Tribe. Cleveland has won 21 of its last 29 games thanks in part to a softer stretch in the schedule and an offense that's scoring almost six runs per game. Included in this stretch were back-to-back 13-0 losses to the Orioles. With staff ace Trevor Bauer heading into his final year of arbitration eligibility in 2020, he's about to get expensive and could also provide the Indians a bundle of young talent from a contender. How to deal Bauer and still make a run at the postseason is a question with no easy answers.
2. Is this finally the year for the Dodgers?
Winning a division seven straight years, which is what Los Angeles is striving to achieve this year, is a signature accomplishment for a franchise that has had plenty of them. To deliver back-to-back National League championships has already added to the Dodgers' aura of greatness. But there'll be a sense of unfinished business until they finally capture their first World Series since 1988. Given the depth and quality of L.A.'s starting pitching and the power in its lineup, the Dodgers are definitely the favorite to claim their third straight NL pennant in 2019. President of baseball operations Andrew Friedman will attempt to add to his bullpen by the Trade Deadline to give the Dodgers virtually no weakness. Win or not, this is a remarkable time to be a Dodgers fan.
3. Will Anthony Rendon and Gerrit Cole hit free agency?
Here's guessing that the Nationals will sign their 29-year-old third baseman to a deal similar to the one Nolan Arenado got from the Rockies (eight years, $260 million) during Spring Training. Rendon is happy in Washington and seems to have no interest in the spotlight that would come with a high-profile free agency tour. As for Cole, 28, he says he's not even thinking about a new contract because he's part of an Astros team that has a very good chance to win its second World Series championship in three years. When reminded that it would only be human to occasionally think about the future, Cole said, "Do you know how special winning a World Series would be?"
4. How many new members will the 50-home run club add this season?
It has been done 45 times. Over the past 11 seasons, five have gotten there, including both Giancarlo Stanton and Aaron Judge in 2017. This season, three players -- Cody Bellinger, Christian Yelich and Pete Alonso -- are on track to do it, and two others, Josh Bell and Hunter Renfroe, are close. While the sheer number of home runs has slightly diminished the accomplishment of the 50-home run club, it remains a feat to be celebrated.
5. Will the A's surprise us again?
Isn't life better when the A's are really good? Because then we get to see what president of baseball operations Billy Beane pulls off at the Trade Deadline. Since another lousy start, the A's are 31-16 with a pitching staff that's one of baseball's five best and a third baseman in Matt Chapman who is going to win a Most Valuable Player Award one of these years. The A's have been playing so well in so many areas that it's impossible to know where Beane will focus his attention for upgrades. But it'll be fun to watch.
6. Can we appreciate how special Zack Greinke is?
Greinke is the face of an Arizona franchise that is in the midst of a shock-the-world tour in which it's a game above .500 (46-45) despite trading first baseman Paul Goldschmidt and losing center fielder A.J. Pollock and left-hander Patrick Corbin in free agency during the offseason. What hasn't changed is Greinke's excellence. Thus far in 2019, he has a 10-3 record, 2.73 ERA, 0.92 WHIP and is striking out 8.22 per nine innings. At 35 years old, he still frets every spring about how his stuff is declining and he may not be able to perform at the same level. Then he goes out and throws 200 innings and is among the league leaders in an assortment of categories.
7. Would this be the most improbable Yankees championship of them all?
You're probably saying something like, "Oh, please," or, "Get out of here with that stuff." No one is going to appreciate the Yankees, even these Yankees, because they are, well, the Yankees. They do have money, and their next championship will be their 28th. Their next trip to the World Series will be their 41st. But let's give the Bronx Bombers credit for being really smart and really resourceful and for staying afloat when they were decimated by injuries. In the mostly under-the-radar acquistions -- the Yankees are never really under the radar -- of DJ LeMahieu, Luke Voit and Gio Urshela and others, general manager Brian Cashman is showing again that no one is better at his job.