Notes: Lux changes mental approach at plate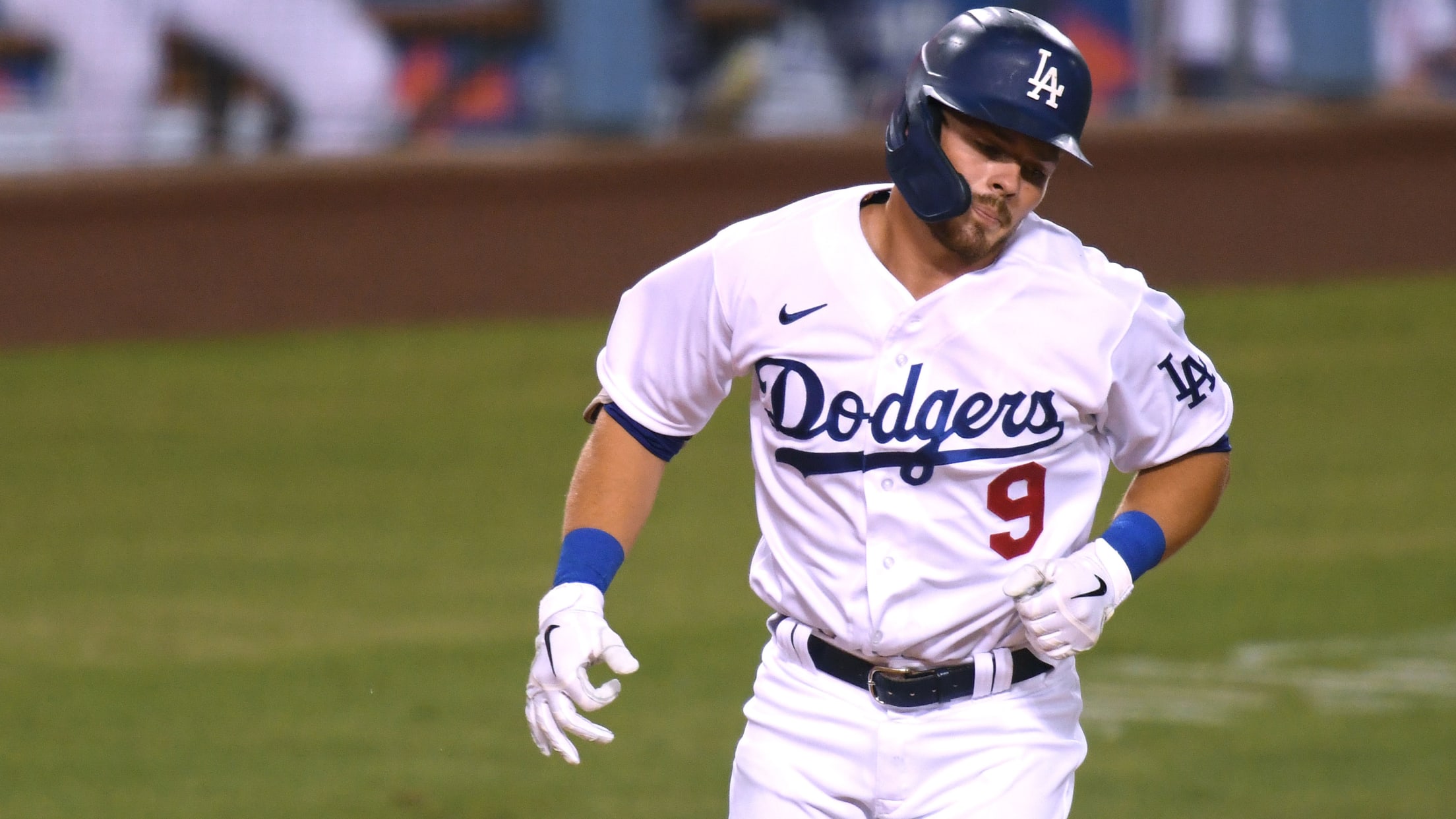 Dodgers second baseman Gavin Lux was every expert's pick to be the National League Rookie of the Year Award winner in 2020, but with the season nearly two-thirds over he's hitting .118. What happened? What didn't? He was late to Summer Camp, arrived with complicated hitting mechanics and didn't make
Dodgers second baseman Gavin Lux was every expert's pick to be the National League Rookie of the Year Award winner in 2020, but with the season nearly two-thirds over he's hitting .118. What happened?
What didn't? He was late to Summer Camp, arrived with complicated hitting mechanics and didn't make the Opening Day roster cut. He worked for a month at the alternate training site and was recalled last week, but instead of a promotional reward, it's a runway for Lux to show he deserves to make the postseason roster cut.
Expectations are through the roof for the No. 2 prospect in the game, according to MLB Pipeline. But Lux downplays that as a reason for his struggles.
"Sure, whenever you're expected to do good when you come up, you're expected to perform and everybody's held to that standard," Lux said on Friday. "I saw that last year, so, coming into this year, I knew what to expect. I don't think there's any added pressure. It's just getting comfortable, going and playing and baseball is baseball at the end of the day."
Dodgers manager Dave Roberts said Lux has looked passive at the plate, taking too many strikes and leading to seven strikeouts in 17 at-bats.
"I don't think it's physical," Roberts said. "I think there's still an adjustment as far as the late ramp-up for him. He comes in and guys are already in the season, so he's catching up to speed, certainly not easy. I just want him to be himself and everything will take care of itself."
Roberts said the expectations Lux faced "plays into it a lot."
"Gavin might say 'No' to the question, but it's got to impact it to some point," Roberts said. "I can't imagine the expectations that have been placed on him. All he can do is be himself and help us win games."
Lux said he heard Roberts and is already changing his mental approach.
"My swing feels like it's in a lot better place. Maybe the results aren't showing up right now, but been putting in a lot of work and try to stay locked in," Lux said. "When I'm good, I'm aggressive in the zone and I trust my eyes to tell me if it's a ball or a strike. When I'm rolling, I'm in the batter's box saying 'Yes, yes, yes, no,' instead of 'No, no, no, yes.'"
Lux is a native of Kenosha, Wis., where the police shooting of Jacob Blake and resulting protests have brought continued attention to social injustice. Lux said he's planning to hold a fundraiser and intends to get involved in the community during the offseason.
"I'm going to be down in the community," Lux said. "If you live in Kenosha, you're affected by it. The uptown area, the downtown area, everybody was affected."
Lux on fellow prospects
While at the USC alternate training site, Lux said he was most impressed with the club's first-round Draft picks of the past two years: Third baseman Kody Hoese -- ranked as the Dodgers No. 5 prospect -- and right-handed pitcher Bobby Miller (No. 9).
"Kody Hoese can really, really, really hit," Lux said. "I felt like every day he was hitting a ball off the wall or shooting a double the other way. Bobby Miller came in, he was like 95 [mph], 98, hard slider, changeup. Pretty much all the new drafted pitchers were 95, 96 with good breaking balls. Shout-out to our scouting staff. Those guys were impressive coming right out of the Draft."
Roberts said he likes the designated hitter rule
"I love it. I didn't think I would appreciate it as much as I do," Roberts said. "Just getting guys more at-bats and keeping the position player involved. I actually, in particular, like it because we have guys that can really defend, so the DH is used to get off your legs and still take at-bats. It's been really good for us."
Ken Gurnick has covered the Dodgers for MLB.com since 2001.