5 questions for Tribe to answer in camp
Outfield situation, Lindor's health among chief storylines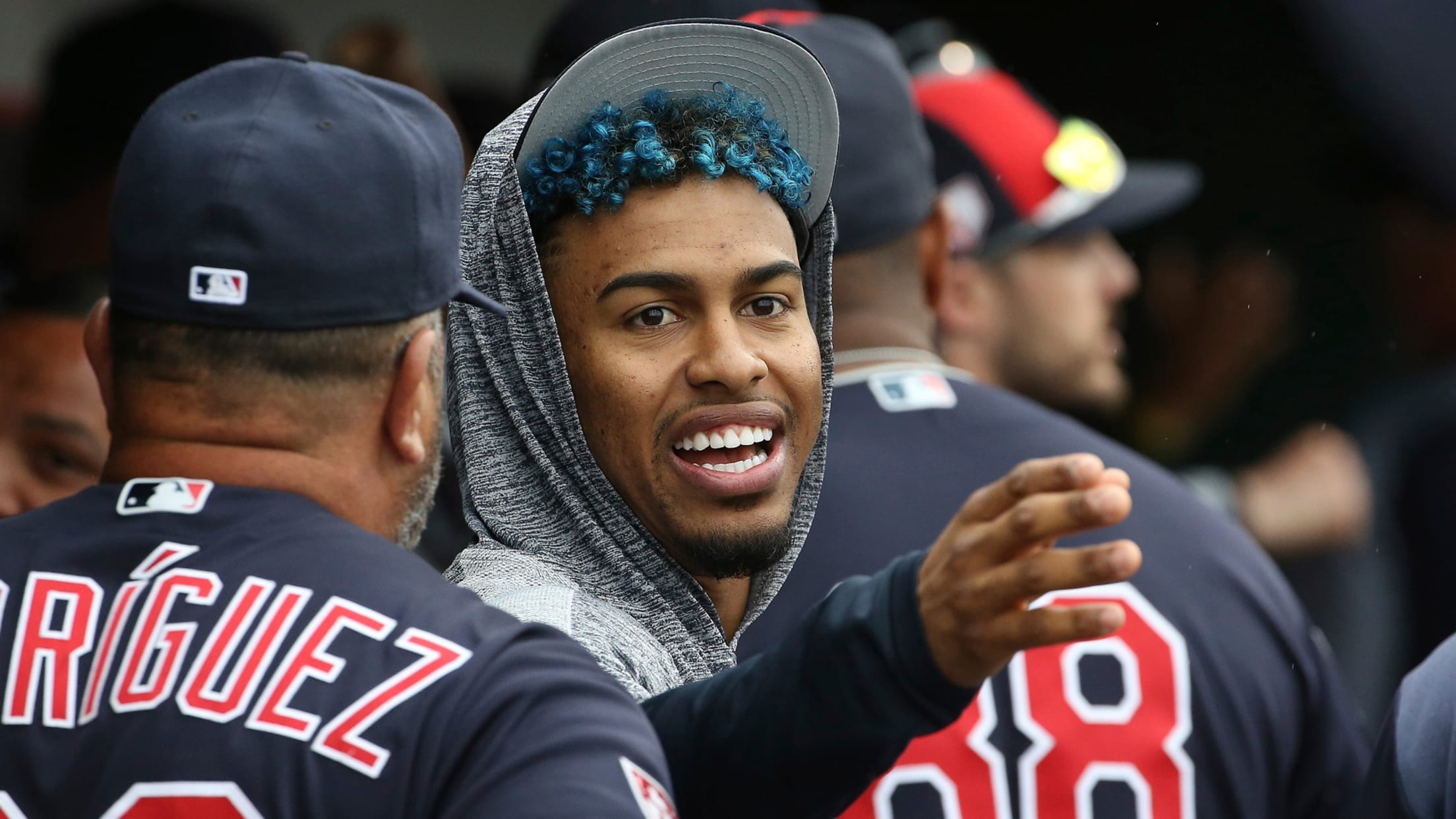 GOODYEAR, Ariz. -- The Indians are two weeks away from Opening Day and still have plenty of work to do before they leave Goodyear. Let's take a look at five questions the Tribe has left to answer: How will the outfield shake out? The outfield has been discussed, critiqued and
GOODYEAR, Ariz. -- The Indians are two weeks away from Opening Day and still have plenty of work to do before they leave Goodyear. Let's take a look at five questions the Tribe has left to answer:
How will the outfield shake out?
The outfield has been discussed, critiqued and analyzed all offseason and spring. Leonys Martin will be the starting center fielder, but neither the left nor right fielder has been named. The top options include Greg Allen, Jake Bauers, Tyler Naquin, Trayce Thompson, Matt Joyce and Brandon Barnes.
Allen has had a strong spring, showing well both at the plate and in the field, but he seems to be competing with Bauers to start in left or fighting to platoon with Naquin in right, as both Bauers and Naquin still appear to be the front-runners in those spots.
Oscar Mercado has not been forgotten. Although he's grabbed his coaching staff's attention this spring, it's likely that he will need a little more time at Triple-A Columbus before he gets the call to the big leagues. But he's not far away.
When will Bradley Zimmer be ready?
Zimmer played in a Triple-A game against the Dodgers on Wednesday, but he's not quite ready to return to full speed. Zimmer and Indians manager Terry Francona have both been extremely pleased with the outfielder's progression, but It's extremely unlikely that he will be ready to break camp with the Tribe. But he could be ready very early in the regular season.
The bigger question is where Zimmer will fit into the Tribe's lineup when he does officially return. With Martin locked down in center, Zimmer could be in the mix of outfielders who are tried in the corner spots. How he is used will largely depend on the performance of the those who get the first cracks in those spots at the start of the season.
Will Francisco Lindor be back for Opening Day?
Lindor was given the timeframe of March 27 to April 10 to return to Major League game activity, and the Tribe remains optimistic that he'll be able to return sooner rather than later. But he is keeping the bigger picture of a long season in the forefront of his mind. Although he's progressed nicely through his rehab, it's not a guarantee that Lindor will be back for Opening Day.
If needed, Eric Stamets, Max Moroff and Ryan Flaherty are the top candidates to replace him at shortstop. Whether the team will carry a replacement shortstop and a utility man or just the latter in Lindor's absence is yet to be determined.
Who's in the 'pen?
Who and how many relievers will be in the bullpen is still unknown. Brad Hand has been named the Tribe's closer, but the rest of the spots are still open. It's likely Oliver Pérez, Adam Cimber and Dan Otero will all start the season among the relief corps, but how the other three or four vacancies pan out will be a tight race.
Neil Ramírez, Tyler Olson, Alex Wilson, Tyler Clippard, Jon Edwards and Nick Wittgren are all reasonable options. Nick Goody (right elbow arthroscopy in August) and Cody Anderson (Tommy John in March 2017) have slowly worked their way back into game activity, and Henry Martinez has also impressed this spring, having yet to allow a run through his first six outings.
Will Hanley Ramirez break camp with the Tribe?
When a player has been out of the Majors for nine months, it takes time for him to find his timing at the plate. The Indians have been pleased with Ramirez's bat speed, though, as he has showed his potential at the plate throughout Cactus League play. Ramirez would allow Carlos Santana to play first base, but if he does not make the team, Santana and Bauers will split time between first base and designated hitter. The Indians also need Ramirez's bat to add depth to their lineup, which Francona hinted at on Thursday: "Saying that we want him to succeed I think is a true statement."