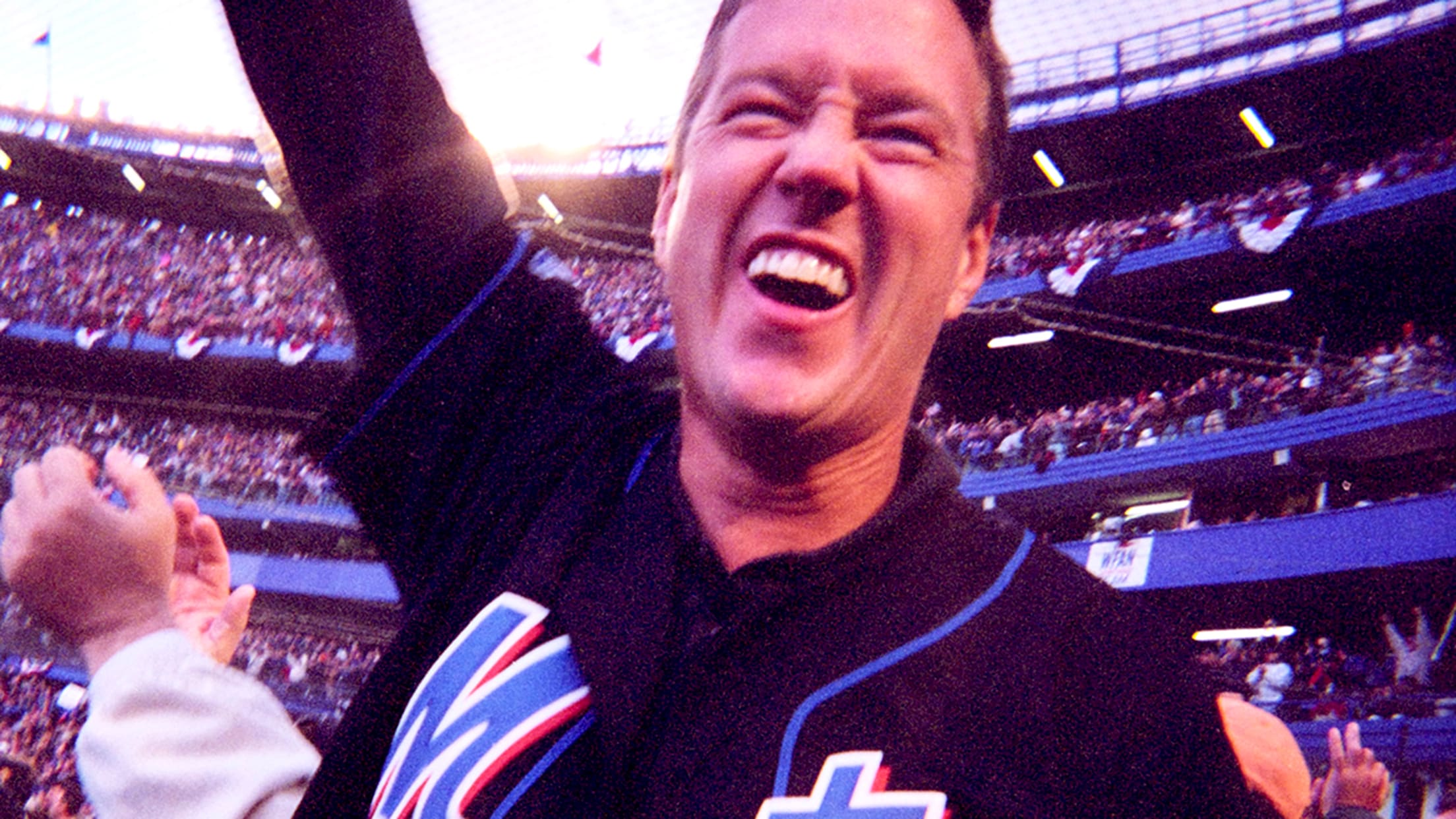 Scroll
'The last game that the family spent together'
NEW YORK -- Some time had passed since the Sept. 11 terrorist attacks on the World Trade Center when Gail Quackenbush found herself standing behind home plate at Shea Stadium, just a shade toward the third-base side, where her brother, Chris, had held season tickets for years. Quackenbush caught the attention of Mets manager Bobby Valentine, who approached from the field. She handed him a small vial, which he accepted. They did not say much, because neither knew what to say.
Then Valentine quietly scattered Chris Quackenbush's ashes on the dirt behind home plate.
A year earlier, before Game 5 of the World Series, Quackenbush had done the same for his mother at Shea Stadium. He remarked to one of his friends that when his own time came, he would want a similar treatment.
Quackenbush's fandom required it. For years, he had attended games at Shea, often with members of his family in tow. As a successful Manhattan investment banker, Quackenbush ran a foundation that gave hundreds of disadvantaged children a chance to go to the ballpark each year. His unique position allowed him to develop relationships with Valentine, Robin Ventura and other Mets, nurturing a love of the team that he brought home with him.
When the first plane struck the North Tower at 8:46 a.m., Quackenbush was working on the 104th floor of the World Trade Center's South Tower, where building officials instructed him and his colleagues to stay put. As he awaited further instructions, Quackenbush called his wife to tell her he was safe. He was speaking to her as the second plane struck 17 minutes later.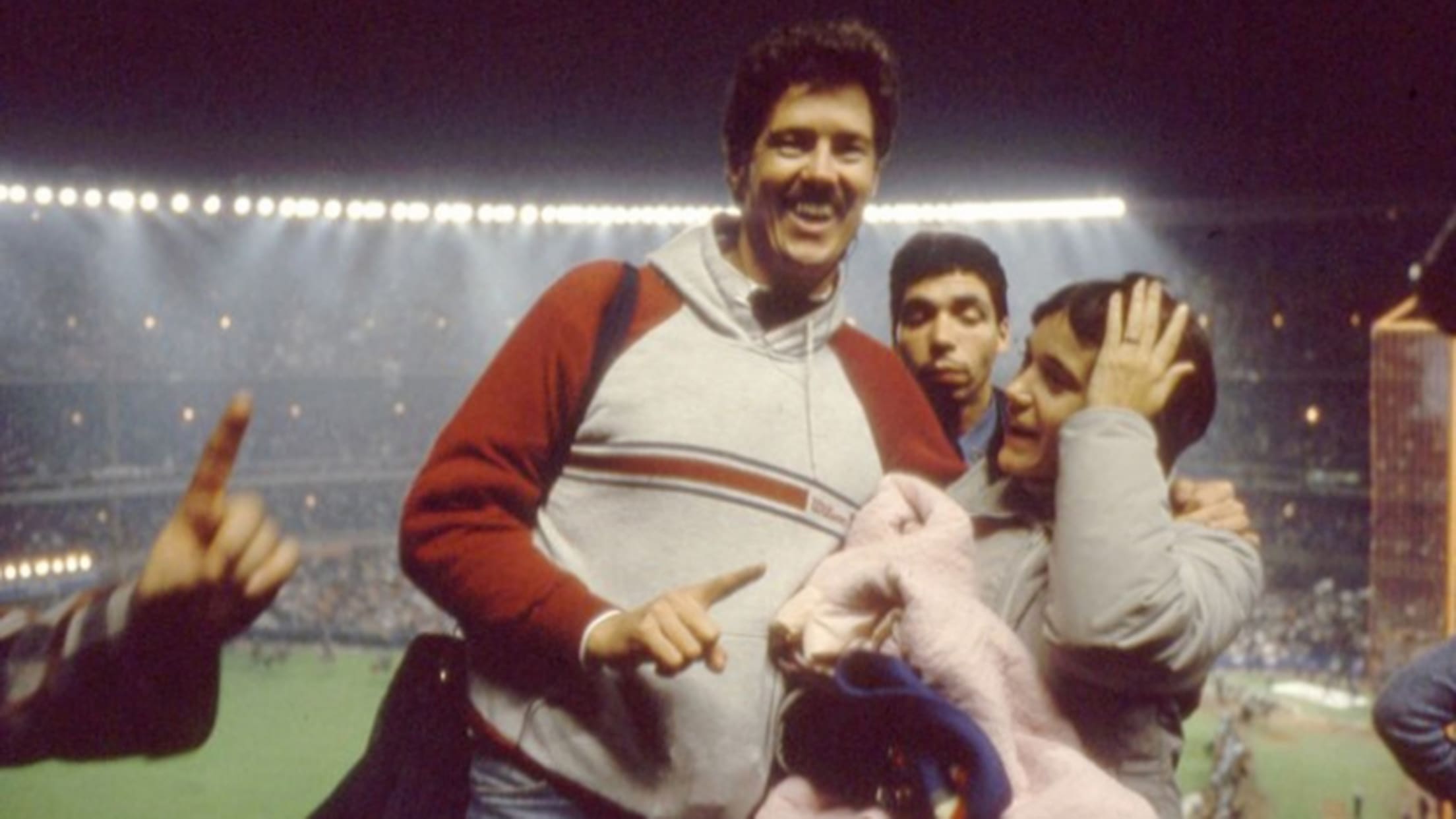 It was not until the following year that workers positively identified part of Quackenbush's remains. The family had him cremated, while Gail, seeking a way to fulfill her brother's wishes, managed to contact Valentine through a family friend. Touched, the Mets manager agreed to honor his old acquaintance's request. So it came to be that the two met in the hours before a game and said their final goodbyes.
From her spot behind home plate, Gail could only watch as Valentine spread the ashes, working in secrecy because Shea Stadium policies prohibited the act. Moments later, the ballpark loudspeakers began playing James Taylor's "Carolina in My Mind" -- a song that had long since become something of a family anthem, evoking Chris' college days at Chapel Hill. That it happened to play at that exact time of his memorial, on a day already heavy with emotion, was to everyone's knowledge a complete coincidence.
"It was heart-wrenching," Gail Quackenbush recalled. "My heart was in my throat. And when that song came on, I think I just cried. It made me cry and laugh at the same time, because I felt like my brother was up there pointing at me, like, 'Gail, you did it.'"
***
The family legend goes something like this: when C.J. Quackenbush was 6 weeks old, his grandmother left a note on the kitchen counter stating that she had taken him to Shea Stadium for his first baseball game. This was before cell phones were prevalent, so Chris and his wife, Traci, had no way to check on their infant son until they arrived back home.
Not that C.J.'s parents minded. The entire Quackenbush family adored the Mets, beginning with C.J.'s grandmother. That love was passed down to Chris, and later to C.J., who often attended games in his father's fourth-row seats near the visitors' on-deck circle.
"He would always come home for really anything," C.J. said of his father. "He loved taking our family out to events. You name it: baseball, hockey, soccer -- it didn't really matter what it was. If it was a random Tuesday boxing match, he had ringside seats. He loved spoiling us."
Chris' connections in the financial world afforded him a closer look at the team than most. Two months and a day before the attacks on the World Trade Center, Chris boarded a plane bound for Seattle alongside C.J., his daughter Whitney, and Valentine. There, at the 2001 All-Star Game, the Quackenbush children lived like baseball royalty, padding around the Safeco Field grass in search of autographs. Before the game, they lunched with Hall of Fame manager Tommy Lasorda. They also spent plenty of time admiring Valentine, who was National League manager by virtue of his Mets winning the pennant the previous October.
A lifelong Mets fan, Chris Quackenbush had first encountered Valentine through his friend Anthony Scaramucci -- another budding magnate in the New York financial world. Quackenbush's firm, Sandler O'Neill & Partners, became a sponsor for Valentine's annual charity golf tournament and wine tasting events, where both men would socialize with their mutual friends. Subsequent encounters became common as Quackenbush formed a foundation of his own in the early 1990s, often buying up hundreds of tickets for underprivileged children to see games at Shea. (That organization, the Jacob Marley Foundation, remains prominent today.)
Over time, Quackenbush and Valentine became casual friends, with Quackenbush often taking his family to Valentine's restaurant in Queens before heading across the Grand Central Parkway to Shea.
At one of Valentine's golf tournaments, Quackenbush bid on a package for a trip to the 2001 Midsummer Classic in Seattle, which is how the family wound up alongside the Mets manager on a jet bound for the Pacific Northwest. As they zoomed over the continent, C.J. Quackenbush peppered Valentine with questions. It was a week of pure joy for the younger Quackenbush, immersed in baseball alongside his family. Valentine recalled it similarly, laughing over the memories.
Then he swallowed hard, pausing on the other end of the phone line as he gathered his thoughts.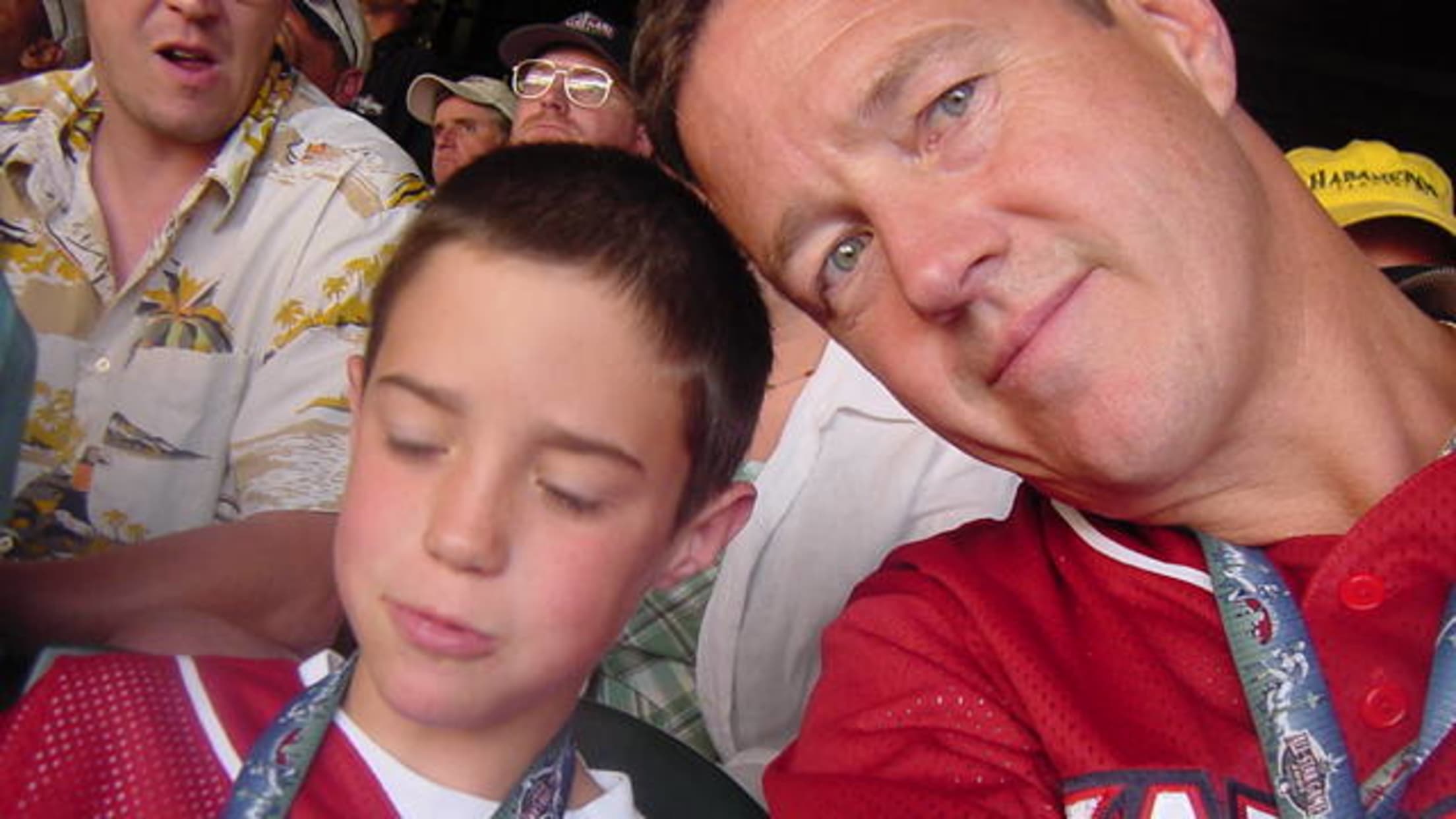 "I think that might have been the last baseball game that the family spent together," Valentine said.
***
As the hours grew long on Sept. 11, 2001, 9-year-old C.J. Quackenbush's mind drifted to the Mets. Blissfully unaware of the morning's events, Quackenbush did not understand why his favorite team was idle. His mother tried to shield him and his sister from the news, not wanting to upset them before the facts became clear. Traci didn't know what had happened to Chris when the World Trade Center's South Tower fell. No one did at that moment.
To stay busy, Traci brought the children to their summer home near Jones Beach. Hearing rumors but not quite understanding, C.J.'s sister Whitney began asking questions. Answers weren't easy. The family held out hope that Chris was in a hospital bed somewhere, unable to contact them but maybe, possibly, improbably safe. As the truth emerged, the Quackenbushes all coped in their own ways.
C.J.'s mother encouraged him to become involved with Tuesday's Children, a fledging charity formed in the family's hometown of Manhasset to aid the families of Sept. 11 victims. Initially resistant, C.J. relented over time, eventually attending a summer camp filled with children of tragedy from all over the world. There, he joined a roommate whose father had died in the terrorist attack on the Pentagon. In addition to the typical summer camp activities, the children partook in therapeutic ones as well.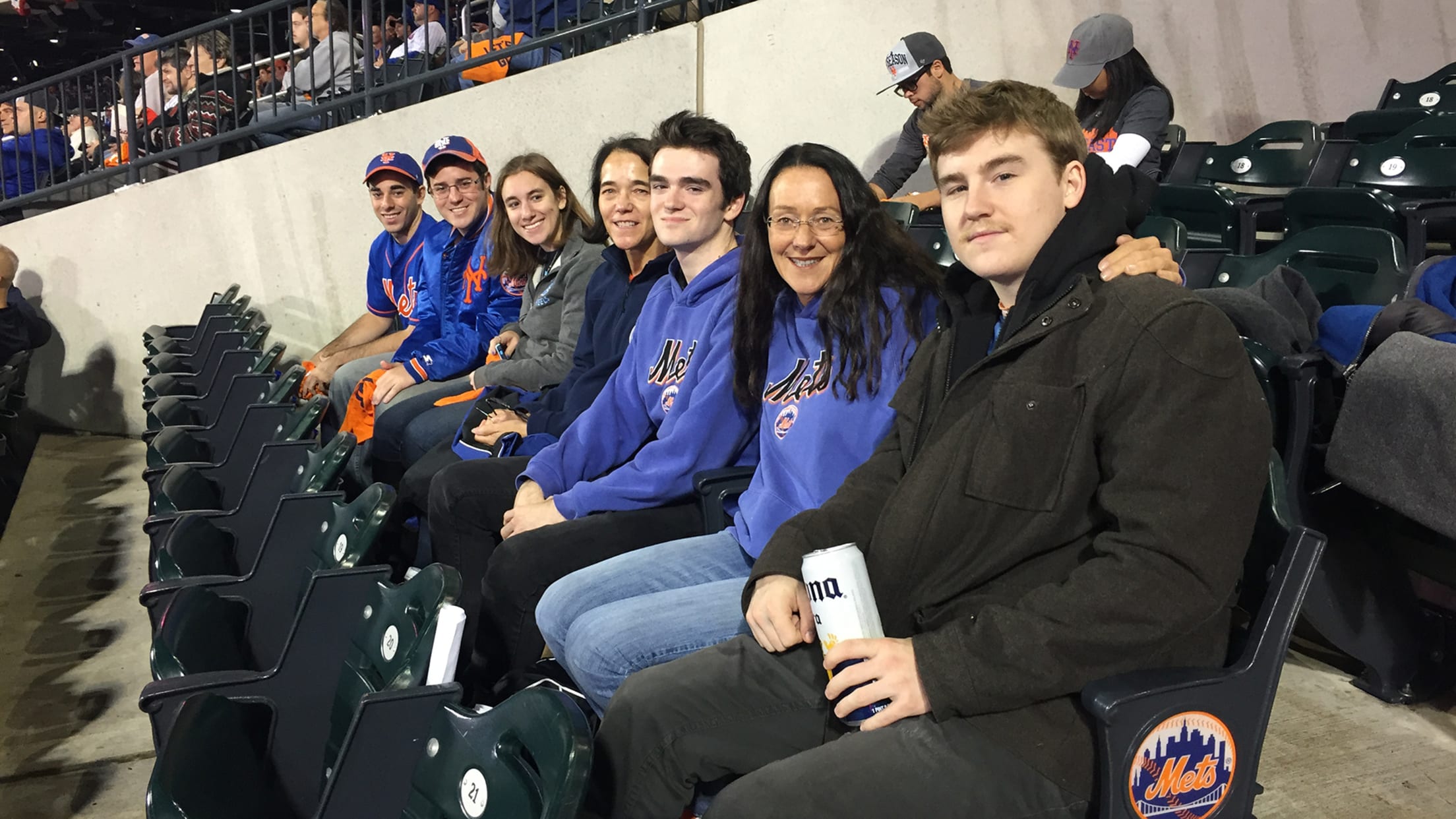 One day, they were playing a game in which those with a certain thing in common -- a love of sports, for example, or animals, or music -- would walk into the middle of a wide circle. It was an icebreaker designed to help the kids feel connected, which is precisely what happened when one of the children called anyone into the circle who had lost a family member to tragedy. There was a shuffling of feet as everyone moved to the middle.
"And that's kind of where everything kind of opened up for me," Quackenbush recalled. "I had everything to say."
For a reserved child previously unwilling to talk about the loss of his father, this was a new beginning. Scheduled for an hour, the session wound up lasting far longer as C.J. and other attendees talked through their memories, their heartaches, their sadness, their grief. Within a few years, Quackenbush was volunteering for Tuesday's Children himself, using his experiences to help younger children of tragedy. The organization has since grown to help tens of thousands of individuals impacted not only by the Sept. 11 terrorist attacks, but also school shootings and other mass-violence events around the world.
Through it all, the Mets have been intimately involved in fundraising and other endeavors, with five former team members -- Valentine, Todd Zeile, Edgardo Alfonzo, John Franco and Al Leiter -- set to be feted at a Sept. 23 Tuesday's Children dinner at Citi Field.
"They're just an amazing organization," Quackenbush said. "They have good people working there. And I do my best to help whenever I can."
Quackenbush wound up attending the University of North Carolina, just like his dad, before interning for the Mets in 2013. Three years later, he returned to the organization in a full-time capacity, starting in sales before moving to the guest services department, where he still works today. When Shea Stadium was dismantled in 2009, C.J. brought his father's old season-ticket seats -- fourth row behind home plate -- into his home.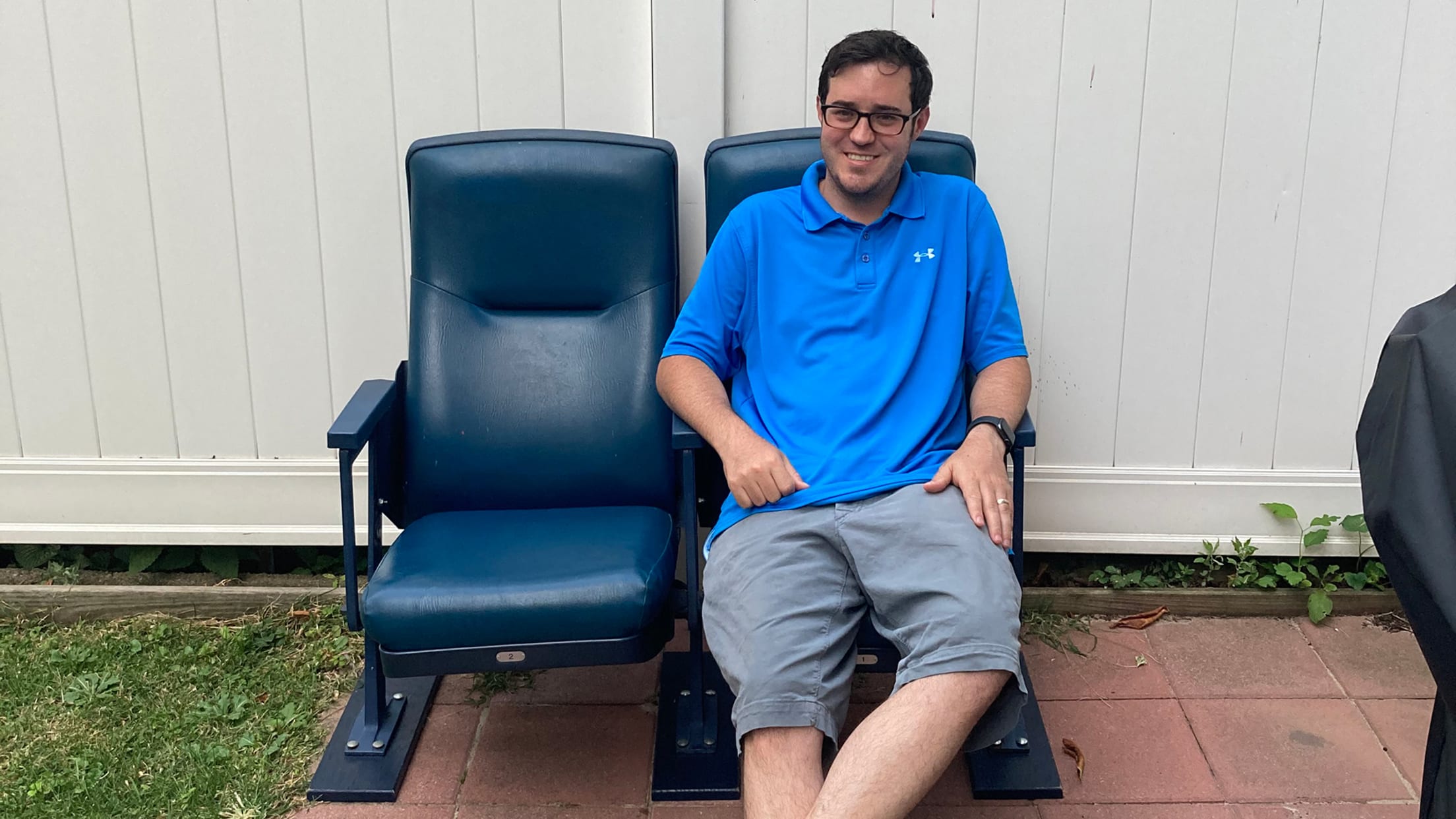 It is an overt connection to his father, who spent so many years not only loving the Mets, but also working to spread that passion with those around him.
"That's what Chris was all about," Gail Quackenbush said. "It's just a great thing to share, even if you don't go to the games and you're watching it on TV. I think that keeps a little piece of Chris sort of alive and with us."
credits:
Anthony DiComo has covered the Mets for MLB.com since 2007. Follow him on Twitter @AnthonyDiComo, Instagram and Facebook.