Lowrie, Frazier still iffy for Opening Day
Mets have not ruled out injured infielders, but both may need more time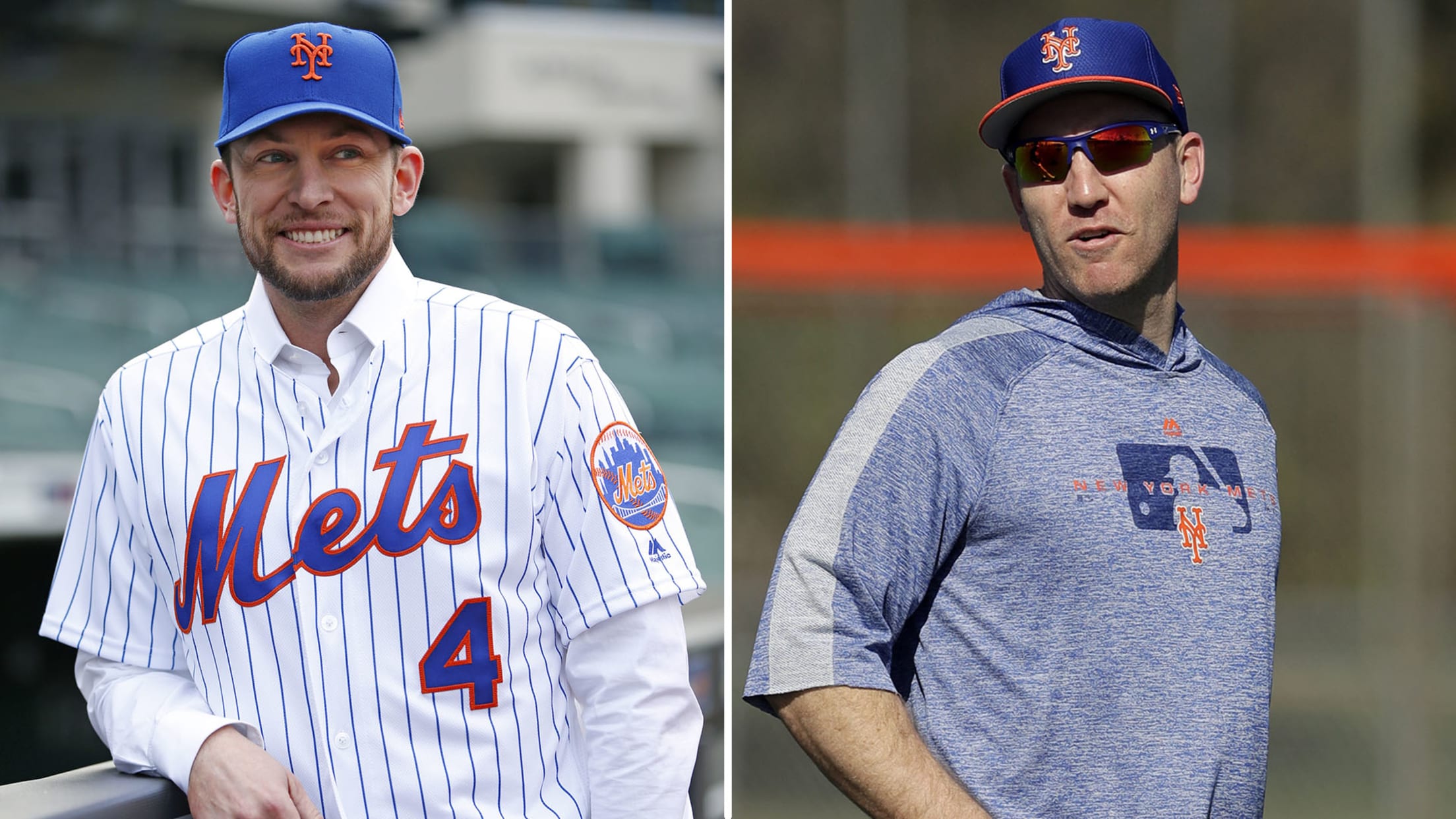 PORT ST. LUCIE, Fla. -- Opening Day is two weeks from Thursday, with a dozen Grapefruit League games remaining on the schedule. Between then and now, the Mets must pare their roster down to 25 players from 42, cutting nearly half of those remaining in camp. It's a perennially difficult
PORT ST. LUCIE, Fla. -- Opening Day is two weeks from Thursday, with a dozen Grapefruit League games remaining on the schedule. Between then and now, the Mets must pare their roster down to 25 players from 42, cutting nearly half of those remaining in camp.
It's a perennially difficult time of year, particularly with uncertainty surrounding injured players. This year, the Mets still haven't ruled out Jed Lowrie or Todd Frazier for Opening Day, despite a preponderance of tea leaves indicating neither will be ready to go by March 28.
"You can take it right up until the end," manager Mickey Callaway said.
In their rehabilitation programs, both infielders have progressed to about the same point. Lowrie, who sprained a left knee capsule early in camp, has been hitting off a tee and playing catch, but has not attempted to run. He's limited his lower-body workouts to the physical therapy and weight rooms.
"It's about building up that strength and endurance, and so we have to take it segmentally," Lowrie said. "It has to be a process."
Although Frazier has performed a wider array of baseball activities, he has not attempted running since he strained his left oblique about two weeks ago. Given the timing of his injury and the nature of rib-cage injuries, a conservative path would not have Frazier back until mid-April.
"I would love to be out there Opening Day," he said, "but I just don't have a timetable."
At this point, the Mets -- even though they're not saying it out loud -- have little choice but to assume neither Lowrie nor Frazier will be ready. They've already begun taking steps to guard against that possibility, shifting Jeff McNeil to third base from the outfield. The lineup that the Mets used Wednesday in a 2-1 win over the Astros could be nearly identical to the one they roll out March 28 in Washington -- just swap Juan Lagares into center field instead of at designated hitter, and move Keon Broxton to the bench:
Brandon Nimmo, LF
McNeil, 3B
Robinson Cano, 2B
Wilson Ramos, C
Michael Conforto, RF
Pete Alonso, 1B
Broxton, CF
Amed Rosario, SS
Lagares, DH
If Lowrie and Frazier both miss Opening Day, it will have a trickle-down effect on the rest of the roster. In addition to forcing McNeil back to third base and clearing outfield space for Lagares, the absences would create two vacancies on the Mets' bench. Those in contention include J.D. Davis, Luis Guillorme, Dominic Smith and Devin Mesoraco, with others, such as outfielder Rajai Davis, on the periphery.
Because the Mets want all of those players to stay as engaged as possible until the end of camp, they won't rule out Frazier or Lowrie until Opening Day is close. Certainly, Lowrie and Frazier won't give up the fight, regardless of how unlikely their presences may seem. It's a tough situation for Frazier, who landed on the injured list twice last year and, as a result, entered Spring Training jockeying for playing time. It's difficult as well for Lowrie, who signed a two-year, $20 million deal in the offseason but has yet to debut with his new team.
"That's been the hardest part because you build a lot of trust and bonds with these guys when you're out on the field," Lowrie said. "But I'm making a conscious effort to be in the dugout during the games here, and just trying to build some relationships and get to know these guys a little bit more. Because once I'm back out there, we'll be in the trenches together."