Predicting the Mets' 2020 Opening Day roster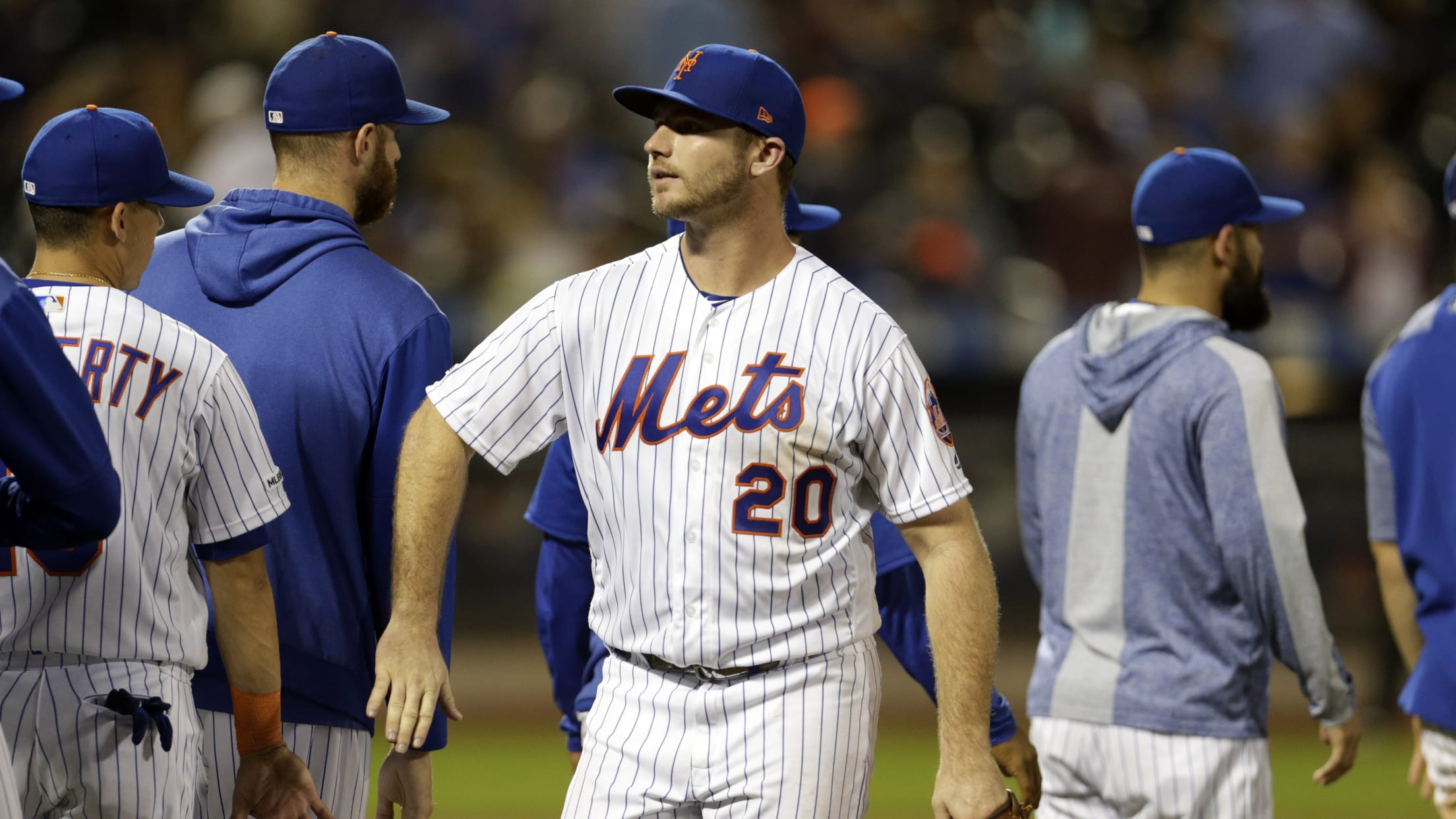 NEW YORK -- Entering November, the Mets' challenge in improving their roster is that so many players figure to return. Most of the Mets' lineup and rotation is coming back for another go, along with a chunk of the bullpen. So general manager Brodie Van Wagenen is going to have
NEW YORK -- Entering November, the Mets' challenge in improving their roster is that so many players figure to return. Most of the Mets' lineup and rotation is coming back for another go, along with a chunk of the bullpen. So general manager Brodie Van Wagenen is going to have to get creative as he looks to turn an 86-win team into a more serious playoff contender.
• Five questions the Mets must address this offseason
Even so, the Mets' roster does figure to look quite a bit different in April than it did this September -- and not simply because Major League teams will have a 26th roster spot beginning in 2020. Here's a look at the shape of the New York's potential Opening Day roster in advance of the Hot Stove season:
Catcher
Locks: Wilson Ramos
Possibilities: Tomas Nido, free agent/trade
While it's possible to envision a scenario in which the Mets trade Ramos and pursue a replacement such as Yasmani Grandal, that's a bit convoluted considering they have Ramos, who performed well offensively last year, under contract for another year at $10.25 million. The easiest solution is just to bring back both him and Nido, though the team will almost certainly seek a veteran free agent to compete with Nido and defensive-minded prospect Ali Sanchez this spring.
First base
Locks: Pete Alonso
Possibilities: Dominic Smith
Coming off a 53-homer season as a rookie, Alonso should again start 150-plus games in 2020. The question is whether the Mets will keep Smith around as Alonso's backup, or look to trade him. Considering how important Alonso has become to the team, Smith's better path to playing time is probably in the outfield.
Second base
Locks: Robinson Canó
Possibilities: Jed Lowrie, Luis Guillorme
Whether they like it or not, the Mets are committed to Canó for four more seasons at big money. Health may be an issue for Canó at age 37, but the Mets can have Jeff McNeil slide over to second base if and when Canó needs a break. They're also hopeful to receive some production from Lowrie, who gave them eight plate appearances in the first season of his two-year, $20 million contract. Despite all those question marks, there's not much need for the Mets to add anything more than depth at this position.
Shortstop
Locks: Amed Rosario
Possibilities: Luis Guillorme
Rosario's breakout gives the Mets comfort that this position is covered as well, both in 2020 and for the foreseeable future. The Mets may supplement Rosario with a minor free agent or two, but they won't invest heavily in the position.
Third base
Locks: None
Possibilities: J.D. Davis, Jeff McNeil, free agent/trade
Either McNeil or Davis could be the Mets' everyday third baseman next season. Either one could also be the everyday left fielder. Both players will be heavily involved one way or the other, provided the Mets don't see Davis' breakout season as a reason to trade him for pitching. It's also possible the Mets could invest in a free agent here; while they almost certainly won't be shopping in the Anthony Rendon aisle, a 34-year-old Josh Donaldson might intrigue.
Outfield
Locks: Michael Conforto, Brandon Nimmo
Possibilities: Jeff McNeil, J.D. Davis, free agent/trade
The most pressing question here is whether the Mets will pursue a true center fielder like Starling Marte, who would push Nimmo to left and McNeil to third base. If they merely acquire a backup instead, then Nimmo can man center, with either McNeil or Davis in left and the other at third. Consider this situation fluid. The only locks for regular outfield playing time are Conforto (again, with the caveat that Van Wagenen could look to trade him) and Nimmo. Yoenis Céspedes' future is unclear, as Van Wagenen said on Monday that it was "too early to tell" if the slugger would return in 2020.
Utility
Locks: Jeff McNeil
Possibilities: N/A
The most likely scenario has McNeil receiving regular reps at three or four positions, as he did in 2019. It's part of what makes him so valuable to the Mets, and it isn't something that figures to change.
Starting pitchers
Locks: Jacob deGrom, Noah Syndergaard, Marcus Stroman, Steven Matz
Possibilities: Seth Lugo, Robert Gsellman, Walker Lockett, free agent/trade
Van Wagenen is on record saying he won't trade Syndergaard, meaning the Mets will return four of their five starters from September -- the exception being free agent Zack Wheeler. To replace him, the Mets figure to look outside the organization, though they may also try out Lugo, Gsellman and Lockett in Spring Training. Starting pitching is a vulnerable spot on the roster, considering the Mets have little of note at the upper levels of the Minors. They'll need to add here via free agency or trades.
Relievers
Locks: Edwin Díaz, Jeurys Familia, Justin Wilson
Possibilities: Lugo, Gsellman, Paul Sewald, Tyler Bashlor, Daniel Zamora, Drew Gagnon, free agent/trade
As with Syndergaard, Van Wagenen has committed to Díaz, though not necessarily as his closer. Odds are Lugo will wind up back in the bullpen, considering how valuable he is to the team there. Gsellman probably will, too. Familia and Wilson are under guaranteed contracts and aren't going anywhere, while the rest of the bullpen will be a combination of in-house candidates plus free agents or trade acquisitions. This is an area the Mets must improve this winter.