8 best reactions from wild Game 4 ending
The craziest finish you'll ever see
Even after 150-some years as a professional sport, baseball still manages to surprise. And it did that in a whole new, completely unexpected way in the Rays' 8-7 victory in Game 4 of the World Series to tie the Series at two games apiece. In a game filled with clutch
Even after 150-some years as a professional sport, baseball still manages to surprise. And it did that in a whole new, completely unexpected way in the Rays' 8-7 victory in Game 4 of the World Series to tie the Series at two games apiece.
In a game filled with clutch hits and little bloopers that refused to find gloves, it's only fitting that this is how it ended, too.
With two outs and two on in the bottom of the ninth, the Rays' Brett Phillips stepped to the plate to face Dodgers closer Kenley Jansen. Phillips had only batted two other times this October and was left off the American League Championship Series roster entirely. He was only in this game because he had been called on to pinch-run for Ji-Man Choi in the eighth. So, naturally, with everything on the line, Phillips scooted the ball into the outfield. Chris Taylor then committed an error, letting postseason hero Randy Arozarena race around the bases where, after tripping and getting back up, he was able to score the winning run.
UNBELIEVABLE. 😱#WorldSeries pic.twitter.com/kkzidC2d95

— MLB (@MLB) October 25, 2020
It was wild -- the kind of thing you'll likely never witness again. So, naturally, the reactions were just as good as the finale. Let's break them down:
1. The rumbling, bumbling, stumbling Arozarena
You want comedy and drama all at once? You won't do much better than this. Here was the postseason's biggest breakout star -- who picked up three hits and a walk in this game, natch -- flying around the bases before he tripped in the home stretch. This was a Chris Berman call waiting to happen.
Arozarena should have been out. He should have been dead to rights. Except catcher Will Smith was unable to corral the ball, resulting in a missed-catch error. So Arozarena raced home, slapped home plate and just lay there smiling for what seemed like an eternity:
2. The stepover
Willy Adames wanted to join Phillips and his teammates in the dog pile in the outfield. So he did what anyone would in such a situation: He simply stepped over Arozarena to get past him.
(Also, check out the home-plate ump, who seems to be really making sure that Arozarena was on the plate. There would be no Merkle's Boner in Game 4.)
An underrated part of that ending is Willy Adames just jumping over Arozarena to go celebrate in the outfield. Arozarena got no love. pic.twitter.com/y7SXkl824p

— Jason Foster (@ByJasonFoster) October 25, 2020
3. The airplane
Before Saturday, Phillips was known mostly for his laugh and the "coaching" he provided in the ALCS. Well, thanks to following his own advice -- see ball, hit ball -- Phillips is going to be remembered for both the hit and his airplane tour around the field. I wonder if he was making engine noises with his mouth as he went:
4. The wipeout
Kevin Kiermaier rarely falls when chasing down baseballs in the outfield. But while chasing Phillips? Yeah, no way could he keep up with someone who has that much adrenaline flowing through their body:
Kiermaier wiping out while trying to celebrate is pretty much the epitome of this game pic.twitter.com/LCC8RNrbGE

— Lewis, Arozarena Fan (@pigeonize) October 25, 2020
5. The pain
Jansen pitched well. Kiermaier laced a broken-bat single. Jansen avoided giving up a home run to Arozarena -- that's tough -- and walked him instead. Phillips' hit simply landed in the most perfect place possible.
But baseball doesn't care about things like that. So when Phillips' hit made it to the outfield, Jansen fell to his knees like he was in a TV melodrama and he just heard dreadful news.
Which, in a way, he did.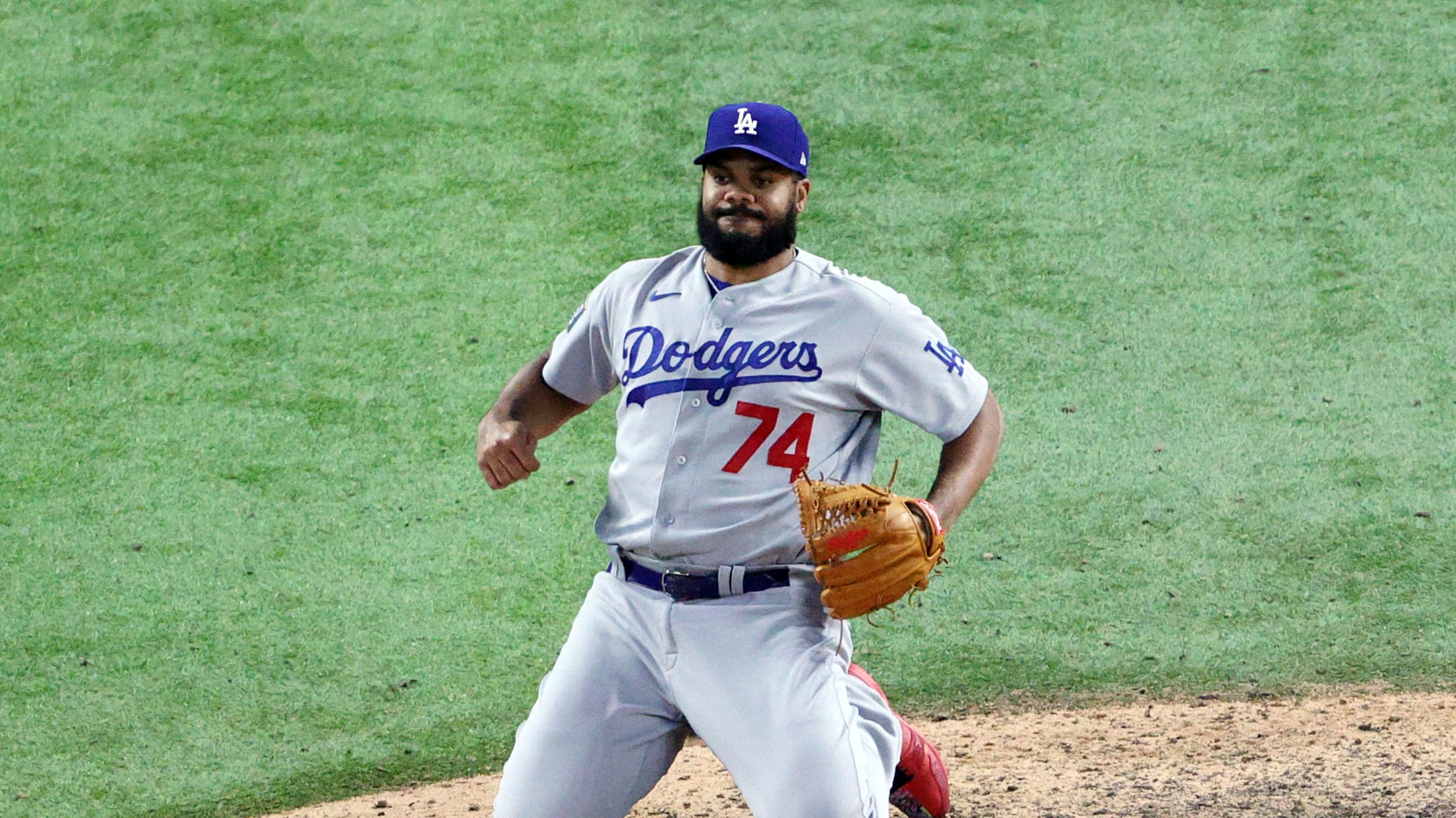 6. The crushing defeat
Suffice to say, I don't think Dave Roberts is going to sleep well after this one.
7. The A-Rod
We've always known that Alex Rodriguez was just a big goofball at heart, and his reaction here is proof of that. How many TV analysts do you know who pull out the ol' "turtle on his back with his legs kicking" move?
😂😂@AROD's reaction to that wild Game 4 ending is priceless! pic.twitter.com/jnfiIOSbWy

— FOX Sports: MLB (@MLBONFOX) October 25, 2020
8. The postgame interview
It's hard for pro athletes to give interviews right after big games. But Phillips somehow managed to let everyone know exactly what it feels like to be inside his head:
is your head still spinning from the last play of that game too? @Brett_Phillips8 has you covered. pic.twitter.com/rcMNDkc1HJ

— Cut4 (@Cut4) October 25, 2020
The teams will try to top this madness in Game 5 on Sunday at 8 p.m. ET on FOX.
Michael Clair writes for MLB.com. He spends a lot of time thinking about walk-up music and believes stirrup socks are an integral part of every formal outfit.