These NFL, NBA stars were drafted by MLB clubs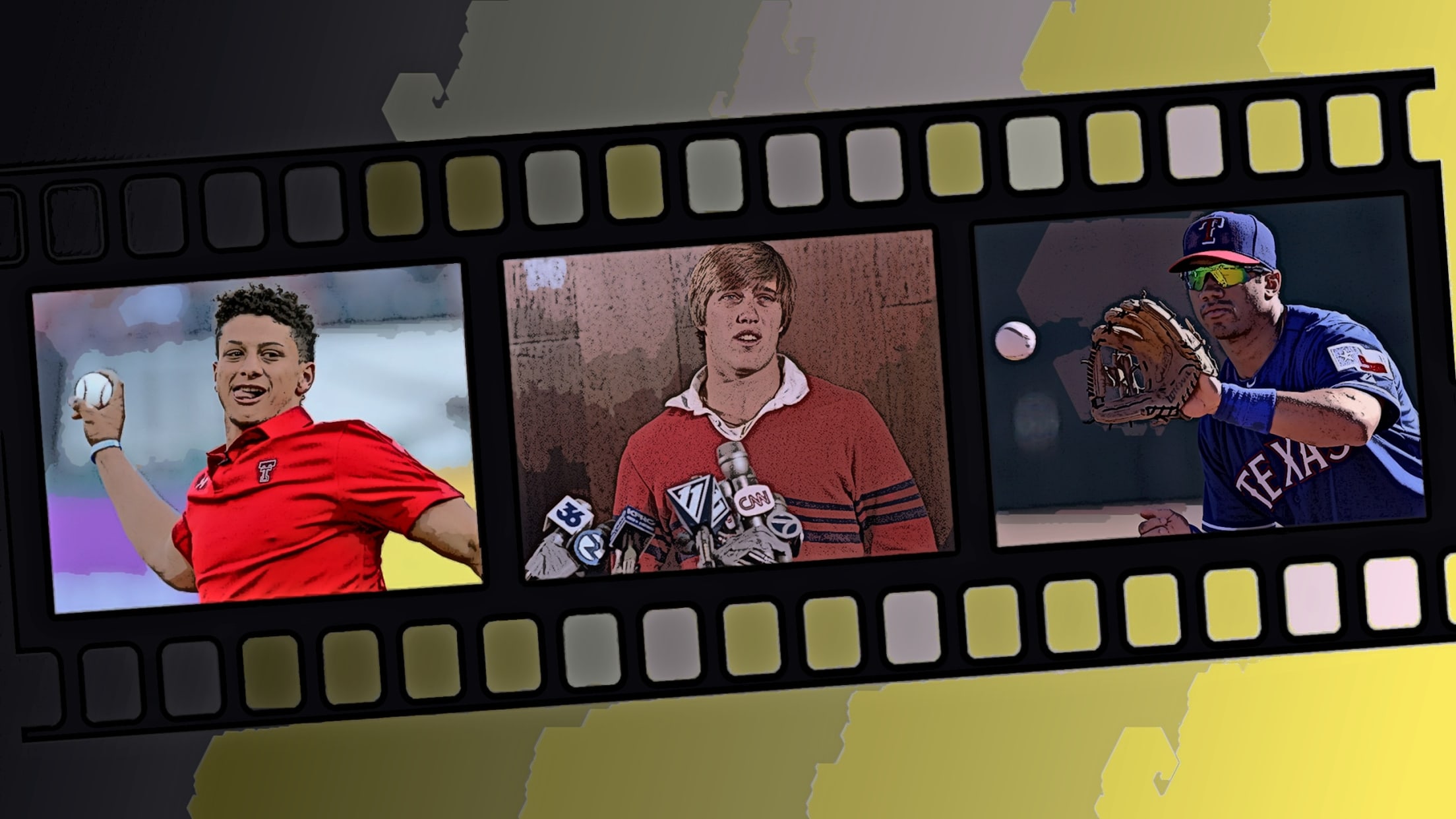 Professional athletes amaze us every day in how they master their sport and push it to new boundaries. But the ones who excel in multiple sports? That's some rarified air. With baseball being one of America's first loves, the sport has seen many athletes pass through it in the high
Professional athletes amaze us every day in how they master their sport and push it to new boundaries. But the ones who excel in multiple sports? That's some rarified air.
With baseball being one of America's first loves, the sport has seen many athletes pass through it in the high school, college and amateur ranks before gaining huge fame in other arenas. Some of them even had enough diamond talent to get drafted by Major League clubs.
Below is a look at the 25 most accomplished athletes who, after hearing their name called on Draft Day, wound up making a name for themselves in other sports -- along with some honorable mentions. Famous non-roster invitees, like Michael Jordan and Tim Tebow, are not included below because they weren't formally drafted. We're also excluding famous two-sport athletes, like Bo Jackson, Deion Sanders, Drew Henson, Danny Ainge and Dave DeBusschere, who did wind up making it to the big leagues. (You know about those guys; you might not know some of the ones below.)
(Note: In cases where a player was drafted multiple times, draft listings are by the highest round in the June amateur Draft in which he was selected. Positional listings are by the positions players manned in high school or college before they were drafted.)
National Football League
Current stars
Tom Brady, C
Drafted by: Expos, 18th round, 1995
Brady has a legitimate claim as the greatest quarterback in football history, but he nearly had an alternate career as a power-hitting catcher. Former Expos general manager Kevin Malone believed Brady could have been an all-time great behind the plate.
Patrick Mahomes, RHP
Drafted by: Tigers, 37th round, 2014
Mahomes is of course the son of longtime Major League reliever Pat Mahomes, and though he had a very strong arm on the mound, he made it clear to MLB clubs that football was his first love. The Tigers took a late-round flier on him anyway.
Russell Wilson, 2B
Drafted by: Rockies, fourth round, 2010
The Orioles first drafted Wilson out of high school, followed by the Rockies before Wilson's redshirt junior season at NC State. Seattle's star quarterback has never lost interest in baseball. He spent two summers in the Rockies' Minor League system in between college football seasons and has come back to attend Spring Training with both the Rangers and Yankees -- his dream club growing up.
Jameis Winston, OF
Drafted by: Rangers, 15th round, 2012
Winston became the youngest player to win college football's Heisman Trophy, but he was also a talented switch-hitting outfielder and pitcher at Florida State University. He went back to the diamond even after he captured the Heisman as a redshirt freshman.
Kyler Murray, OF
Drafted by: Athletics, first round (ninth overall), 2018
The A's still retain Murray's baseball rights, having drafted him before he went on to win the Heisman Trophy at the University of Oklahoma and be selected No. 1 overall by the Arizona Cardinals. He became just the second player to be a first-round selection in two different major North American sports, following the NBA's Scott Burrell (more on him below).
Golden Tate, OF
Drafted by: D-backs, 42nd round, 2007
Tate has called baseball his "first love," and was a talented enough center fielder that the D-backs drafted him in 2007 even after he missed most of his high school senior season with a thumb injury. He chose to attend Notre Dame instead, where he starred in both football and baseball before enjoying a productive career as an NFL wide receiver.
Shaq Thompson, OF
Drafted by: Red Sox, 18th round, 2012
Thompson went 0-for-39 with 37 strikeouts in the Rookie-level Gulf Coast League in the summer before he played football at the University of Washington. He's enjoyed much more success as the Panthers' outside linebacker.
Football legends
John Elway, OF
Drafted by: Yankees, second round, 1981
Elway was drafted ahead of future Hall of Famer Tony Gwynn and received a higher bonus than No. 1 overall pick Mike Moore in 1981. He played just one season for Class A Oneonta, batting .318/.432/.464, but leveraged his potential baseball career to engineer a trade from the Colts to the Broncos.
Dan Marino, RHP
Drafted by: Royals, fourth round, 1979
Marino certainly had stats that would make baseball scouts drool, going 23-0 on the mound and hitting over .500 at the plate as a high school senior. But he was an even more gifted quarterback, and did not sign with the Royals before switching to full-time at the University of Pittsburgh. Kansas City general manager John Schuerholz drafted both Marino and Elway in 1979, but he was unable to woo either star.
Ken Stabler, LHP
Drafted by: Yankees, 10th round, 1966
Stabler was more interested in baseball and basketball when he entered high school, and didn't seriously commit to football until his father offered him a car to do so. Though he was eventually drafted by three different MLB clubs, his destiny was to be the Raiders' Hall of Fame quarterback.
Marshall Faulk, OF
Drafted by: Angels, 43rd round, 1993
Faulk's incredible speed caught the eyes of baseball scouts and convinced the Halos to take a shot at him. But he declined to sign and was drafted No. 2 overall by the Colts the following year, beginning the running back's journey to pro football's Hall of Fame.
Michael Vick, OF
Drafted by: Rockies, 30th round, 2000
Vick hadn't played baseball since he was an eighth-grader, but the Rockies took a swing anyways at Virginia Tech's dynamic quarterback. The pick shocked Vick himself -- who had no contact with Colorado before Draft day -- and though he did meet with the club in his hometown of Newport News, Va., he ultimately chose to continue playing football.
Hines Ward, OF
Drafted by: Marlins, 73rd round, 1994
Ward didn't sign with the Marlins, opting instead to play football at the University of Georgia before starring for the Steelers. But he did sit in South Korea's dugout during the 2006 World Baseball Classic, and homered during a Pirates BP session the following year.
Steve McNair, SS
Drafted by: Mariners, 35th round, 1991
The 2003 NFL co-MVP caught the attention of then-Mariners scout Dan Jennings as an "Adonis" on the diamond at Mount Olive High in rural Mississippi. "Air McNair" ultimately declined to sign with Seattle, and led the Titans to within a yard of their first Super Bowl title eight years later.
Ricky Williams, SS
Drafted by: Phillies, eighth round, 1995
The star running back actually played four seasons in the Minor Leagues and used his blazing speed to go 46-for-63 in stolen-base attempts. Phillies star Jimmy Rollins later said Williams was "the fastest guy I ever laid eyes on," but baseball went into Williams' rearview mirror after he won the Heisman Trophy at the University of Texas in 1998.
Joe Theismann, SS
Drafted by: Twins, 39th round, 1971
Theismann and future Cowboys star receiver Drew Pearson were teammates in baseball, basketball and football for South River (N.J.) High. Both the Twins and the Dolphins drafted Theismann in the summer of 1971, but he opted to sign with the Canadian Football League's Toronto Argonauts instead before returning to the NFL in '74.
John Lynch, RHP
Drafted by Marlins, second round, 1992
The future Pro Bowl safety and 49ers general manager was also the second Draft choice in Marlins history. Lynch threw the first pitch in the organization's history as a member of the Class A Erie Sailors in 1992 and spent two years in the Minors before the Buccaneers selected him in the third round of the '93 NFL Draft.
Ray Guy, RHP
Drafted by: Reds, 14th round, 1969
The only punter in pro football's Hall of Fame struck out 260 batters across 220 2/3 innings at the University of Southern Mississippi, a punchout total that still ranks among the highest in school history. He was drafted four separate times in baseball, but ultimately found fame with his right leg.
Archie Manning, SS
Drafted by: Braves, 43rd round, 1967
The beloved Saints quarterback and father of two Super Bowl-champion signal callers manned shortstop for an Ole Miss squad that reached the College World Series in 1969. He was drafted four times -- twice by the White Sox -- but stuck to football after New Orleans picked him second overall in '71.
Colin Kaepernick, RHP
Drafted by: Cubs, 43rd round, 2009
Kaepernick was a bigger baseball prospect than football coming out of high school, and though the gridiron eventually won him over at the University of Nevada, his arm strength made him an imposing pitcher -- as evidenced by the 87-mph first pitch he threw before a Giants game in 2013.
Johnny Manziel, SS
Drafted by: Padres, 28th round, 2014
San Diego drafted "Johnny Football" just one month after the Browns took him with the 22nd overall pick in the NFL Draft. Padres general manager Josh Byrnes described the pick as a "why not?" move, even though Manziel hadn't played a single inning of baseball at Texas A&M University.
National Basketball Association
Kevin Johnson, SS
Drafted by: Athletics, 23rd round, 1986
The former All-NBA point guard and Sacramento mayor was a high school star in both baseball and basketball and briefly played on the diamond at the University of California-Berkeley. He suited up for two games with Oakland's Class A Modesto affiliate before turning to the hardwood full-time.
Dell Curry, RHP
Drafted by: Orioles, 14th round, 1985
Dell is both father to an NBA superstar, Steph Curry, and an accomplished hardwood sharpshooter in his own right. But he's also a former pitcher. Curry had good enough stuff on the mound to grab the Orioles' attention, and later played alongside Charlotte Hornets teammate Muggsy Bogues in a game for Hornets and Texas Rangers owner George Shinn's Minor League affiliate in Gastonia, N.C.
1991 Classic Best Gastonia Rangers Dell Curry & Muggsy Bogues minor league baseball cards pic.twitter.com/dEFoum6q0g

— Christopher Kamka (@ckamka) January 17, 2015
Charlie Ward, SS
Drafted by: Yankees, 18th round, 1994
Ward famously won the Heisman Trophy and played point guard for the Knicks, but his athleticism also stretched to the diamond. He didn't play any baseball at Florida State University, but memories of his talent in high school still convinced the Braves and then the Yankees to spend a Draft pick on him -- just in case he changed his mind.
Scott Burrell, RHP
Drafted by: Mariners, first round (26th overall), 1989
Burrell was introduced to a new generation of sports fans in ESPN's recent basketball documentary "The Last Dance," but fans of a certain age will recall that Michael Jordan's former Bulls teammate was once a high-coveted multi-sport athlete. In fact, Burrell became the first athlete to be a first-round selection in two different major sports drafts, blazing the path that Murray would follow 26 years later.
what if Michael Jordan was just jealous of Scott Burrell for being a more effective minor league baseball player pic.twitter.com/rKdESfvdP5

— Rodger Sherman (@rodger) May 11, 2020
Honorable mentions
Cedric Benson (Dodgers, 12th round, 2001)
Posted three straight 1,000-yard rushing seasons for the Bengals.
Antwaan Randle El (Cubs, 14th round, 1997)
Starred at wide receiver for nine seasons with the Steelers and Redskins, helping Pittsburgh win Super Bowl XL.
Eric Decker (Twins, 27th round, 2009)
Starred at receiver for the Broncos, Jets and Titans, teaming up with Peyton Manning to lead Denver to an appearance in Super Bowl XLVIII.
Kyle Long (White Sox, 23rd round, 2008)
The son of football Hall of Famer Howie Long followed his father's footsteps and became a Pro Bowl offensive tackle for the Bears.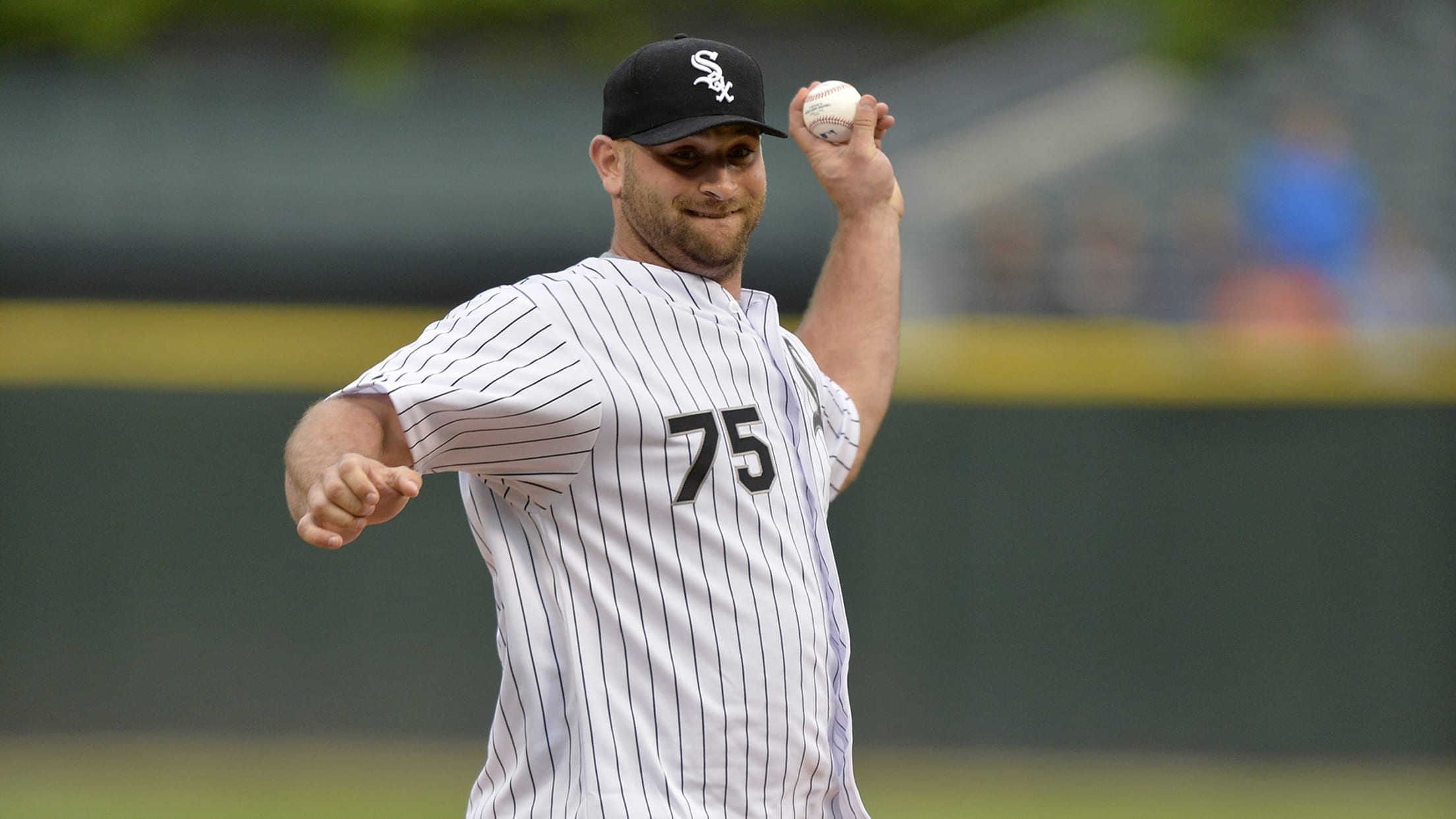 Mark Brunell (Braves, 44th round, 1992)
Lefty pitchers are more common than lefty quarterbacks, but Brunell went on to earn three Pro Bowl selections as signal caller for the Jaguars.
Daunte Culpepper (Yankees, 26th round, 1995)
Quarterback linked up with Randy Moss for three Pro Bowl seasons with the Vikings before moving on to the Dolphins, Raiders and Lions.
Matt Cassel (Athletics, 36th round, 2004)
Baseball runs in the Cassel family as Matt's brothers, Jack and Justin, each pitched in pro ball (Jack appeared in 15 games for the Padres and Astros). Matt was also a pitcher at USC but went on to be a Pro Bowl quarterback for the Chiefs.
Jack Del Rio (Blue Jays, 22nd round, 1981)
Earned Pro Bowl honors as a linebacker before leading both the Jaguars and Raiders to playoff appearances as head coach.
@NCAATeammates Randy Johnson, Mark McGwire, Jack Del Rio, USC Baseball 1984 pic.twitter.com/EOneljABOr

— Freezing Cold Takes (@OldTakesExposed) November 21, 2018
Javon Walker (Marlins, 12th round, 1997)
Became a favored deep target for Brett Favre while earning Pro Bowl honors with the Packers.
Steve Bartkowski (Orioles, 19th round, 1974)
Longtime quarterback earned two Pro Bowl nods with the Falcons in 1980 and '81.
Danny White (Indians, 39th round, 1973)
Quarterback for "America's Team" backed up Roger Staubach in the Cowboys' Super Bowl XII championship season before taking over as starter from 1980-87.
Dan Pastorini (Mets, 32nd round, 1967)
Longtime quarterback earned a Pro Bowl nod with the Oilers before starting five games for the 1980 Super Bowl champion Raiders.
Dave Logan (Reds, 30th round, 1972)
Logan was drafted by teams from MLB, the NBA and the NFL before logging nine seasons as a receiver for the Browns and Broncos.
Kerry Collins (Tigers, 26th round, 1990)
Collins chose football at Penn State over the Tigers and went on to play quarterback for 17 NFL seasons, including a Super Bowl appearance with the Giants in 2000.
Rodney Peete (Athletics, 13th round, 1989)
Drafted four separate times in baseball, including in the same 1990 Tigers class as Collins and future receiver Greg McMurtry, Peete logged 16 NFL seasons as quarterback for the Lions, Cowboys, Eagles, Redskins, Raiders and Panthers.
Jake Locker (Angels, 10th round, 2009)
The Angels picked Locker twice, but the Titans ensured his future would be in football when they selected him eighth overall in the 2011 NFL Draft. He retired from the gridiron after the '14 season.
Todd Marinovich (Angels, 43rd round, 1988)
Marinovich's unusual diet and training habits gained him national notoriety, but his NFL quarterbacking career failed to live up to the hype he accrued at USC.
Tony Banks (Twins, 10th round, 1991)
Quarterback for the Rams, Ravens, Redskins and Texans who began Baltimore's 2000 Super Bowl title season as the starting signal caller
Akili Smith (Pirates, seventh round, 1993)
Played quarterback for four seasons with the Bengals, including 17 starts from 1999-2002.
Brandon Weeden (Yankees, second round, 2002)
Weeden was involved in the trade that sent Dodgers star Kevin Brown to the Yankees before Weeden retired from baseball to play quarterback for Oklahoma State. He was the Browns' first-round selection in 2012 and started 25 NFL games.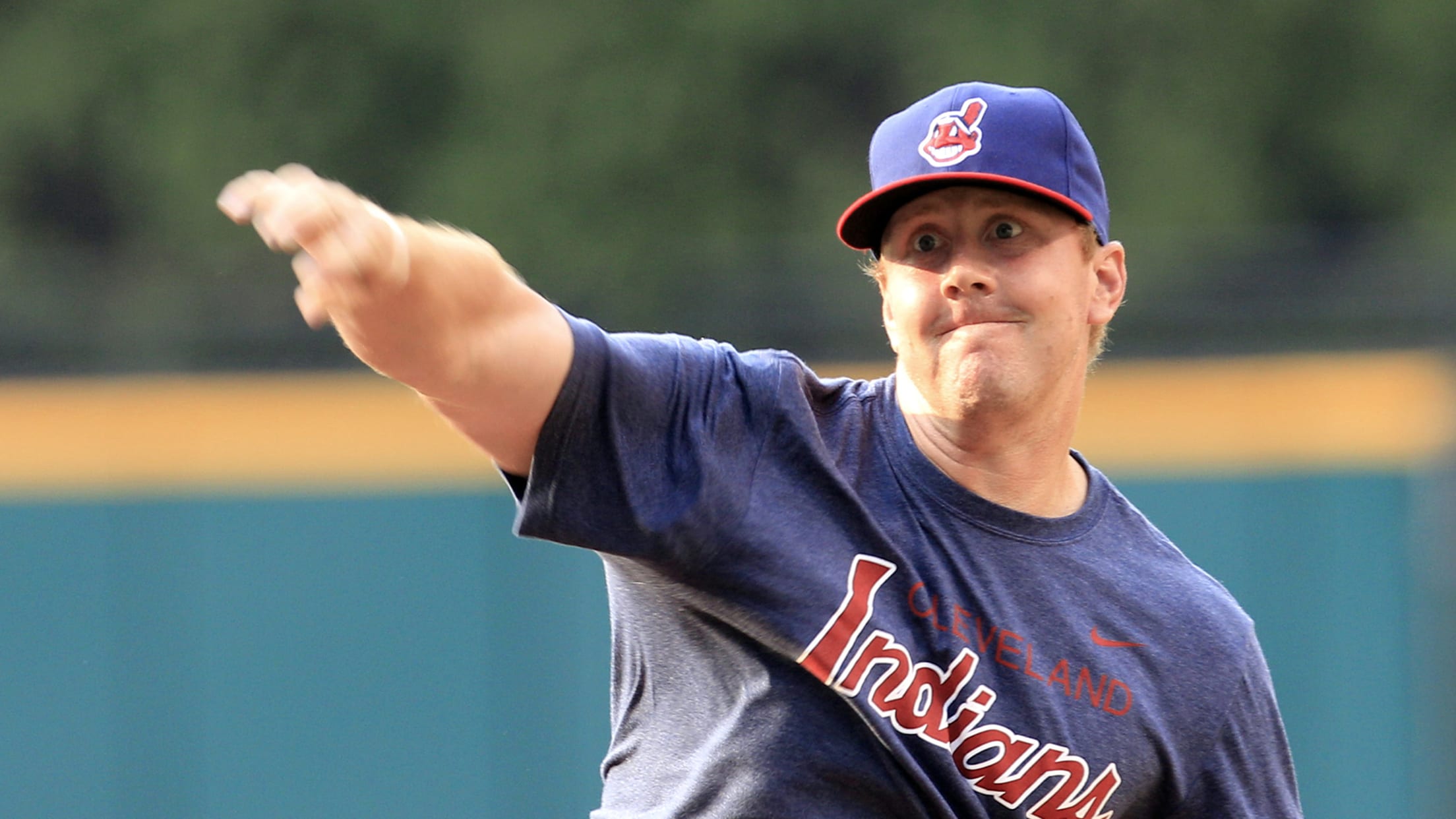 Rob Johnson (Twins, 16th round, 1991)
Johnson became engaged in a famous quarterback competition with Doug Flutie in Buffalo, eventually starting the Bills' "Music City Miracle" loss to the Titans in the 1999 AFC playoffs.
Matt Moore (Angels, 22nd round, 2004)
Has logged 11 NFL seasons, primarily as a backup quarterback, for the Panthers, Dolphins and Chiefs.
Chris Weinke (Blue Jays, second round, 1990)
Captured Heisman Trophy as quarterback for Florida State University before going on to start games for the Panthers and 49ers.
Michael Bishop (Indians, 28th round, 1995)
Was a member of the 2000 Patriots' quarterback corps alongside Drew Bledsoe and Tom Brady before going on to play in NFL Europe, the CFL and Arena Football.
Pat White (Angels, fourth round, 2004)
White was drafted by three MLB teams as an outfielder, but starred as a dual-threat quarterback at West Virginia University before logging one NFL season with the Dolphins.
Cazzie Russell (Athletics, 27th round, 1966)
Russell led the University of Michigan to two Final Four appearances before the Knicks took him with the No. 1 overall pick in the 1966 NBA Draft. He helped New York win the NBA Finals in '70.
Pat Connaughton (Orioles, fourth round, 2014)
Both San Diego and Baltimore tried to land Connaughton and his high-90s fastball, but he's found his niche as a role player for the Milwaukee Bucks playing alongside 2018-19 NBA MVP Giannis Antetokounmpo.