Orioles' rotation lacking consistency
Gausman's ERA jumps to 4.14 after loss to Red Sox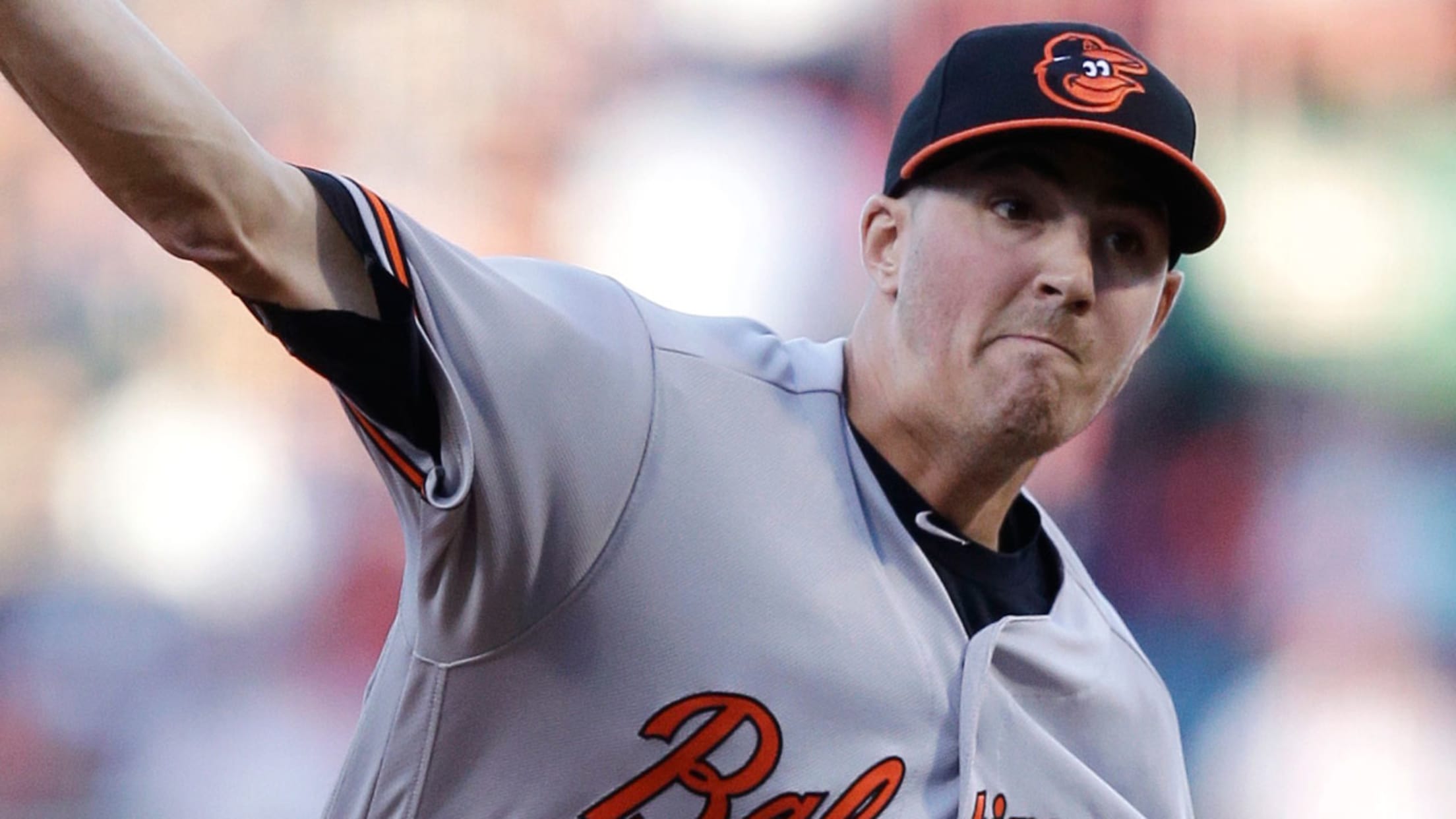 Kevin Gausman allowed six runs over three innings in the O's loss to the Red Sox on Wednesday. (AP) (AP)
BALTIMORE -- One night after watching Chris Tillman give the Orioles' rotation a much-needed lift with seven scoreless innings, Kevin Gausman went into Wednesday's game looking to keep the momentum going.Instead, Gausman went a season-low three innings in Baltimore's 6-4 loss to Boston, leaving the O's rotation still searching for
BALTIMORE -- One night after watching Chris Tillman give the Orioles' rotation a much-needed lift with seven scoreless innings, Kevin Gausman went into Wednesday's game looking to keep the momentum going.
Instead, Gausman went a season-low three innings in Baltimore's 6-4 loss to Boston, leaving the O's rotation still searching for some consistency this season.
"Just falling apart, not being able to throw my secondary pitches for strikes," Gausman said of his 70-pitch outing in which he allowed six earned runs. "They came out looking for fastball, and I thought today was one of the best command days I had with my fastball. But when you have to rely on that, you are just putting yourself in bad situations. It's frustrating, I'm kind of in a little funk right now. Feel like I'm throwing the ball well, but a couple pitches here and there."
The Orioles are 16th in the Majors in team ERA (4.14) and 24th in strikeouts (478).
Gausman allowed a run in the second inning before the Red Sox recorded a five-run third inning that featured Hanley Ramirez's three-run homer. The six earned runs -- on seven hits and two walks -- were a season high for the winless Gausman. He also saw his ERA go from 3.45 to 4.14 with the short start.
"It wasn't his best game. It's going to happen," Orioles designated hitter Mark Trumbo said. "He was aggressive, but it seemed like they were kind of in sync with what was going on. They didn't miss any pitches. He didn't get any breaks. A team like this, they're prone to do that. You just kind of have to wear it and look forward to the next time."
Gausman's high pitch count ended his night as much as his performance did, manager Buck Showalter said.
"He threw I think around 40 pitches that other inning. I thought toward the end, that last hitter, he was struggling a little bit," Showalter said. "Just trying to protect him. That's a lot of pitches in three innings and we have 98 games left."