Rangers LHP Martin tests positive for COVID-19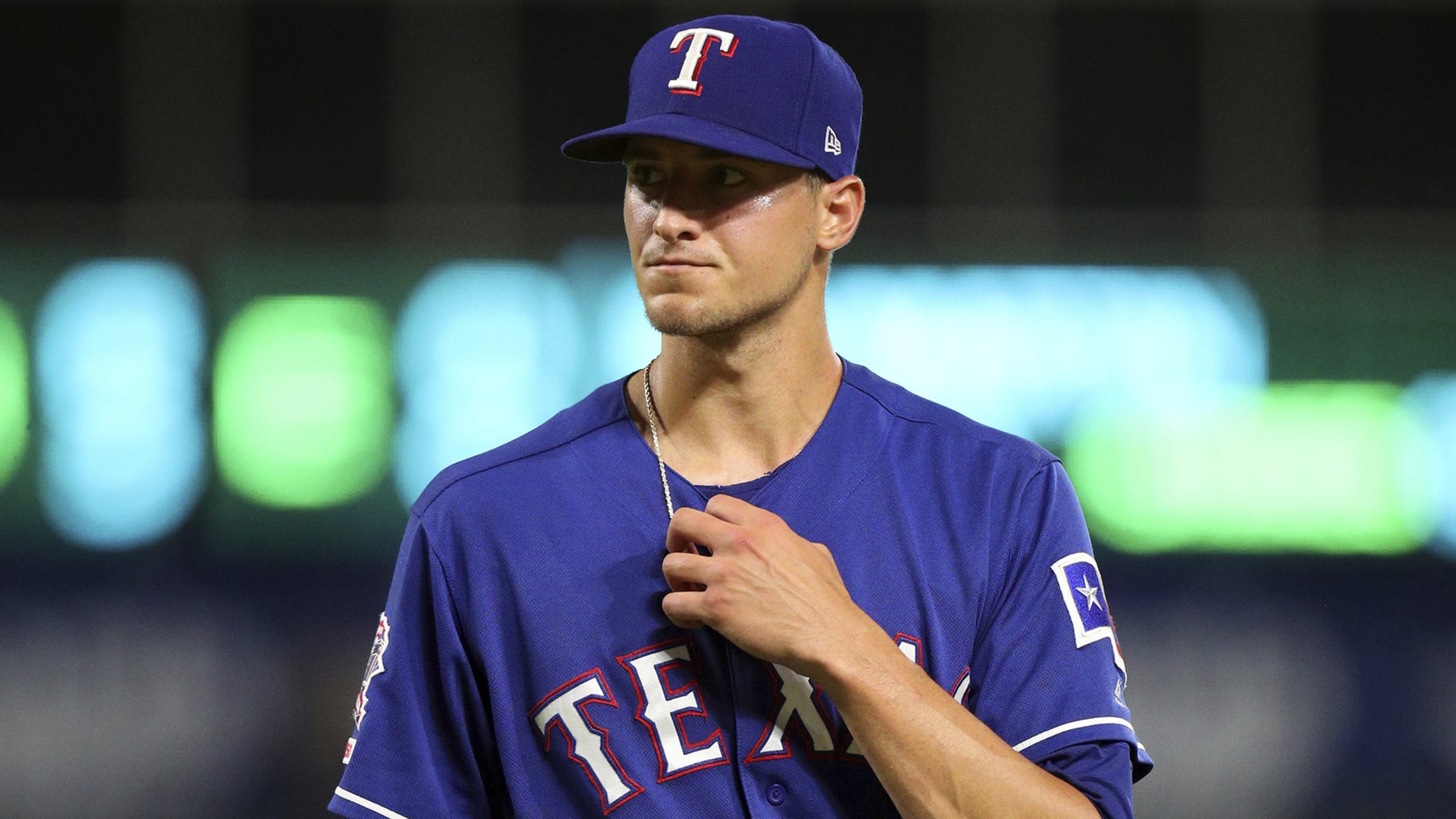 ARLINGTON -- Rangers left-handed pitcher Brett Martin has tested positive for COVID-19 and will not be with the club at the beginning of Summer Camp workouts at Globe Life Field. Martin, who is from Morristown, Tenn., tested positive during the Rangers' intake testing required before the start of workouts. He
ARLINGTON -- Rangers left-handed pitcher Brett Martin has tested positive for COVID-19 and will not be with the club at the beginning of Summer Camp workouts at Globe Life Field.
Martin, who is from Morristown, Tenn., tested positive during the Rangers' intake testing required before the start of workouts. He is in Arlington and accompanied by his wife, Noe.
General manager Jon Daniels said the Rangers' medical staff is in regular contact with Martin and monitoring his situation. Martin was already considered high risk because he is a Type 1 diabetic.
"He is feeling better," Daniels said. "Just some general fatigue-type symptoms and a little bit of congestion. Otherwise, he feels pretty good. We are hoping that continues and he recovers."
Martin is expected to be absent from workouts for an indefinite period of time and must clear MLB protocols before being allowed to return.
"The player must be asymptomatic and test negative twice, with 24 hours in between," Daniels said. "Depending on the circumstances, there may be additional requirements before they return."
Daniels said Martin is not the first Rangers player or employee to test positive since the start of the COVID-19 pandemic. Daniels declined to identify who else has tested positive. Martin gave the Rangers permission to publicly reveal his positive test.
"This is not the first time we have walked through this," Daniels said
Daniels said health and safety was the No. 1 topic of conversation during a team-wide Zoom meeting Thursday night. Other players are still waiting for the results of the required intake testing before they are allowed to work out.
"You can tell our guys are taking this very seriously," Daniels said. "They have been and will continue. I am confident we are as prepared as we can be, as safe as we can be, in this situation."
Daniels said the Rangers should not look at this as a wake-up call.
"If we are waiting for a wake-up call until now, we've got a problem," Daniels said. "I hope the wake-up call for all of us was months ago. I don't think our players view it that way. The closer it gets, the more people we all know, the more real it gets. I think now everybody knows somebody."