Globe Life Field Seating Map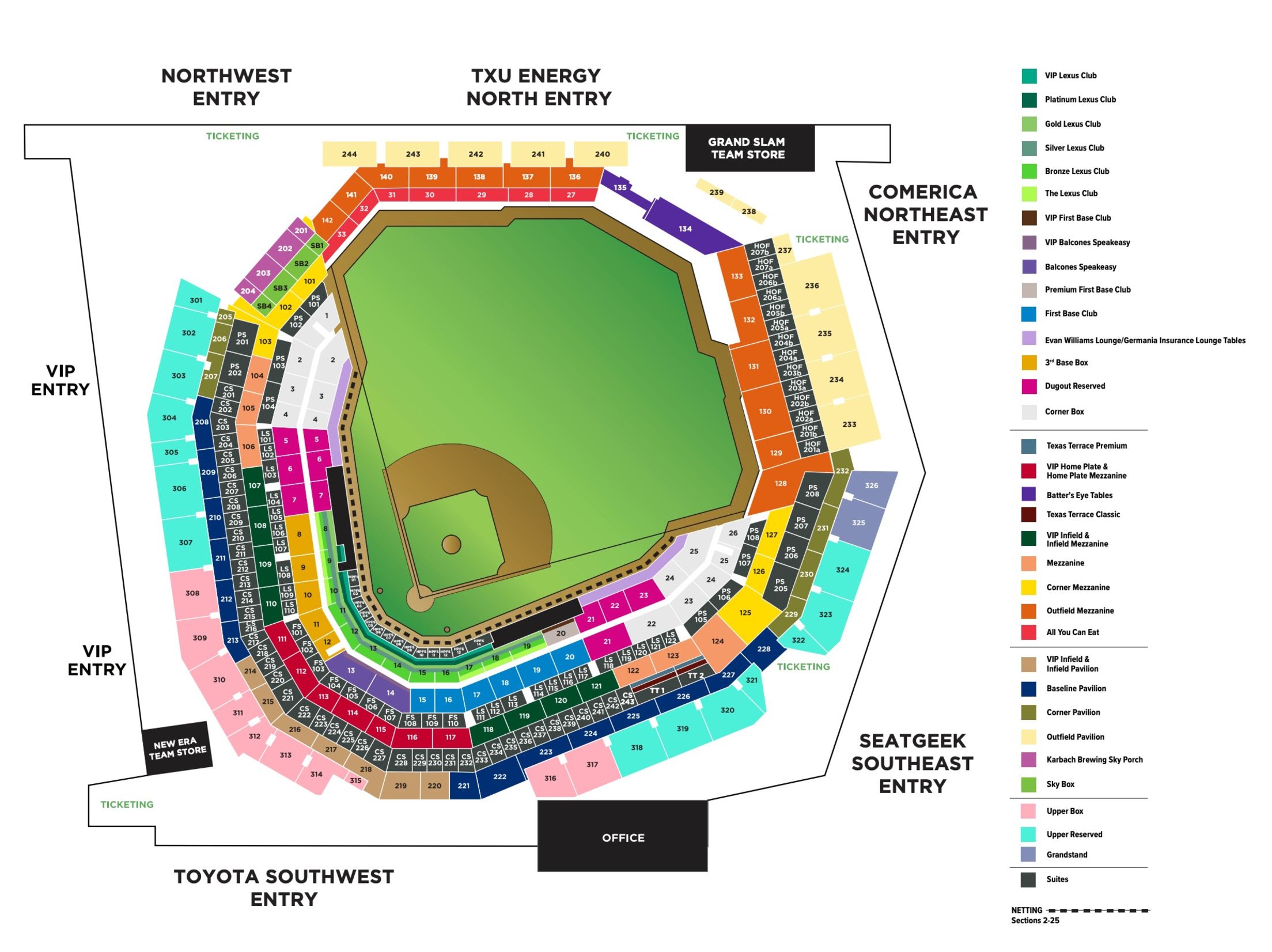 There is some amount of netting or screening in front of the following seating sections:
Sections 1-26. The height and coverage of netting or screening varies by section.
Fans in the sections listed above are still exposed to objects leaving the field of play, including bats and bat fragments and thrown or batted balls. Ticket holder assumes all risk of injury. For more information on netting or screening coverage and seating options, please contact the Texas Rangers Box Office at 972-RANGERS or [email protected]
Design renderings, displays, amenities, and any other information about Globe Life Field are approximate, for illustrative purposes only, and are subject to change. Rangers make no guarantee, warranty or representation as to the accuracy or completeness of such information. Certain restrictions may apply. © Rangers Baseball LLC. All rights reserved. All other trademarks are used with permission and are the property of their respective owners.