Rangers FAQ:  Is there a shakeup on deck?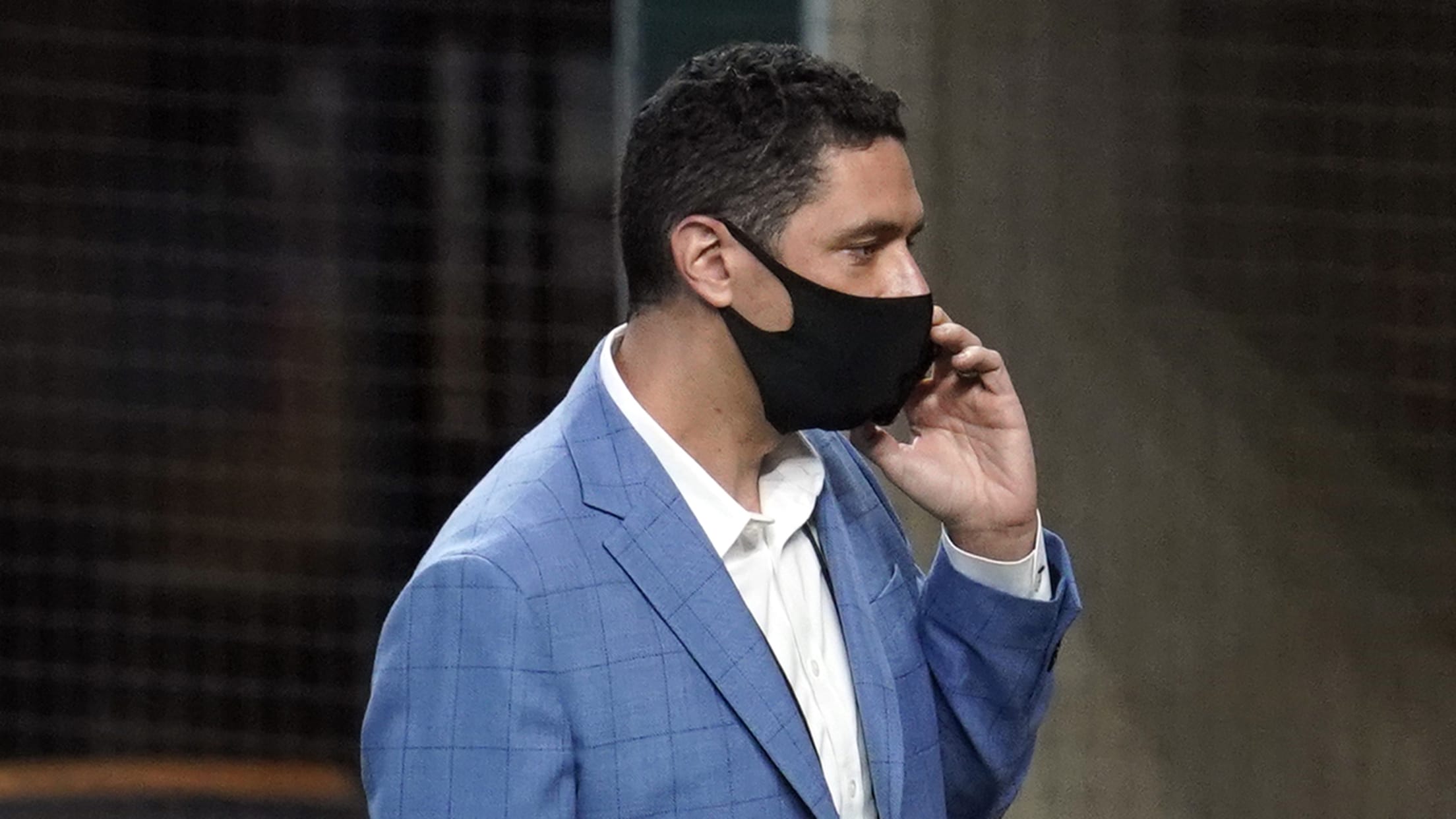 Here are some frequently asked questions about the Rangers after eight games this season:
How this veteran became an ace in his 30s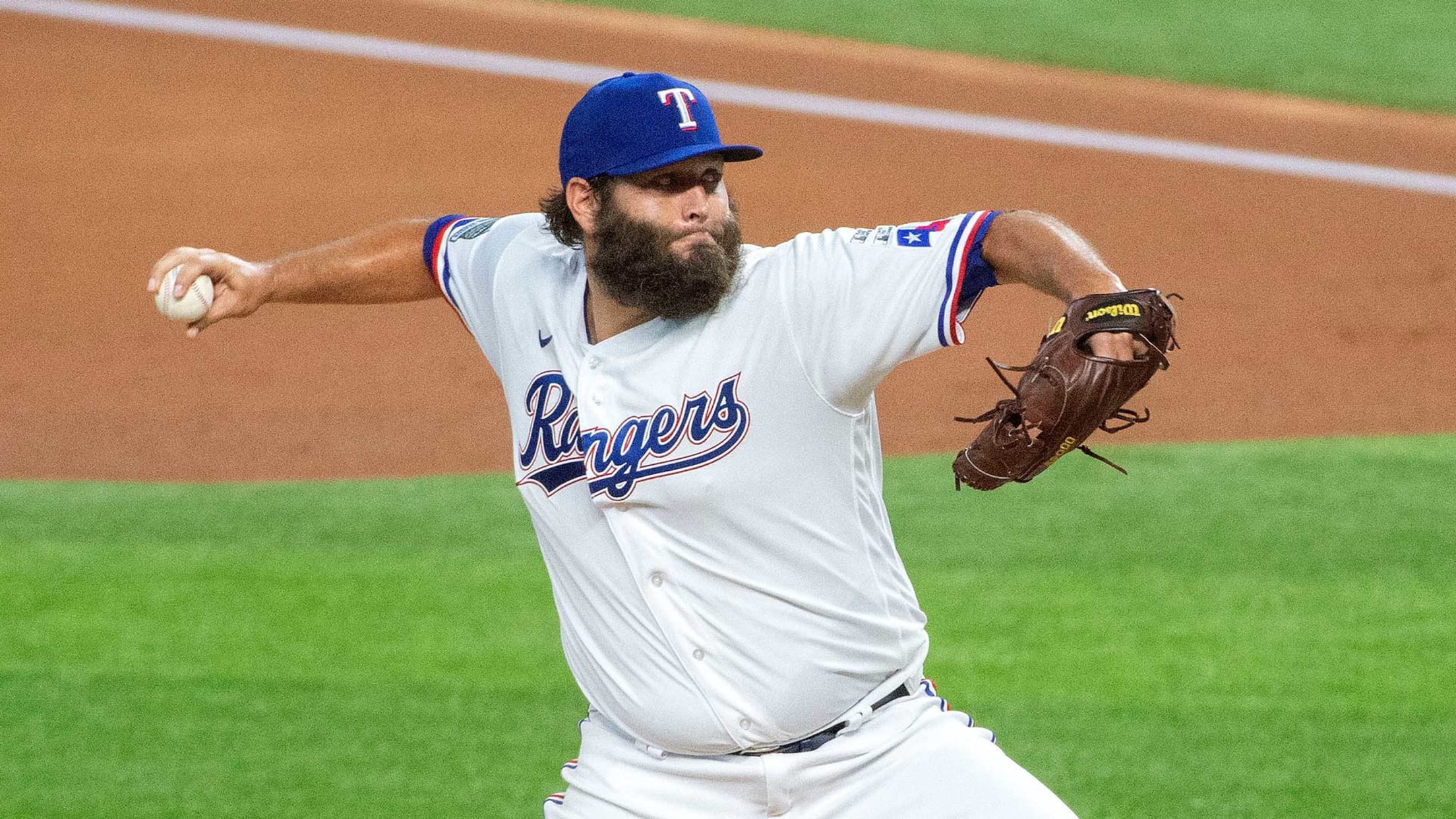 Rangers right-hander Lance Lynn isn't flashy. He doesn't have triple-digit heat, or a GIF-worthy breaking ball. And he's been around long enough that he was teammates with Albert Pujols in St. Louis. But the bearded veteran became a top-of-the-rotation force at age 32 last season, and he's showing no signs
RBI Softball All-Stars play at Globe Life Field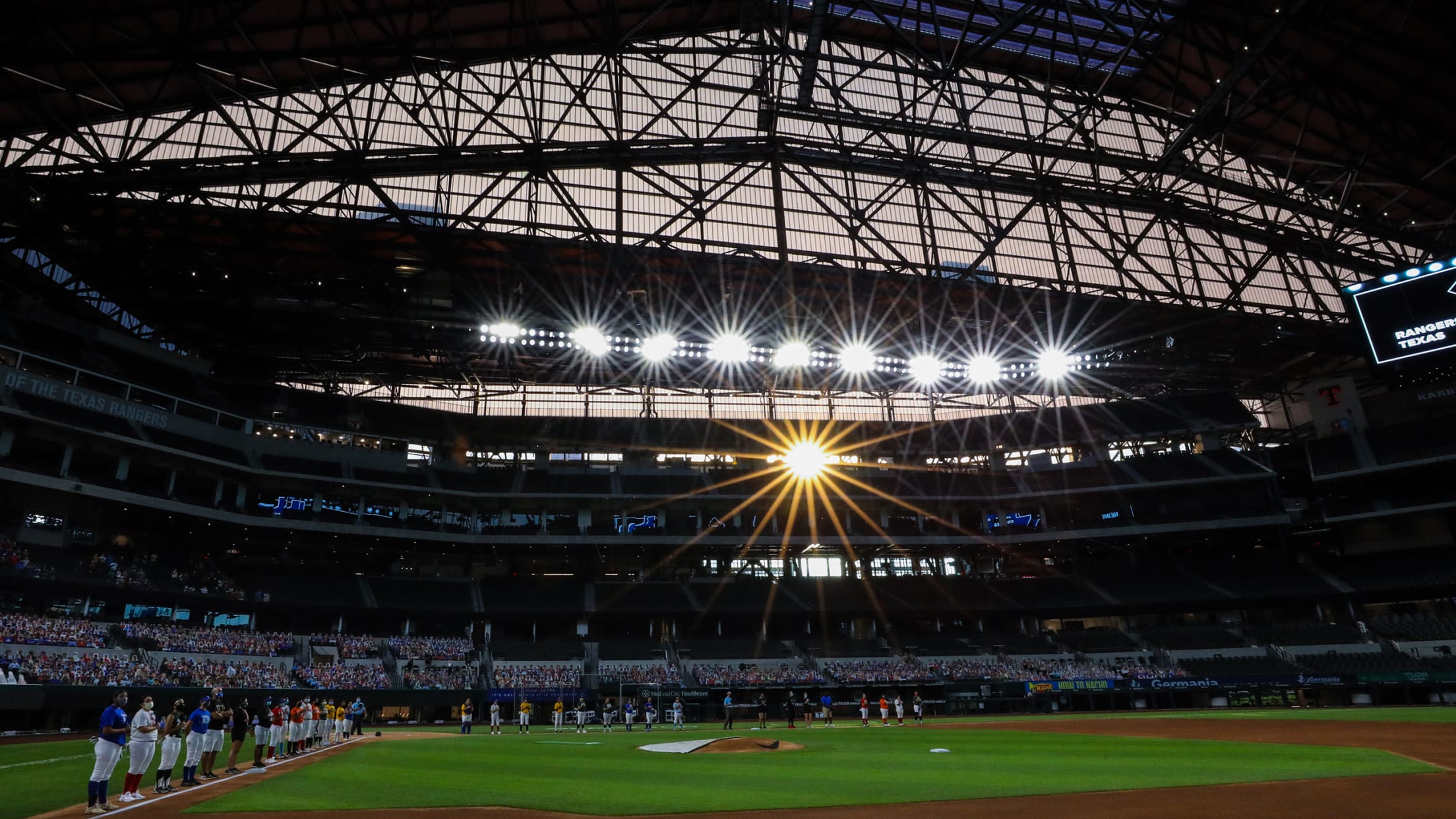 While the Texas Rangers had an off-day Monday in the middle of a West Coast road trip, a game still took place back at Globe Life Field in Arlington. Teams made up of All-Stars from the RBI Softball League at the Texas Rangers Youth Academy at Mercy Street Sports Complex,
Clutch homers from Choo, Gallo lift Rangers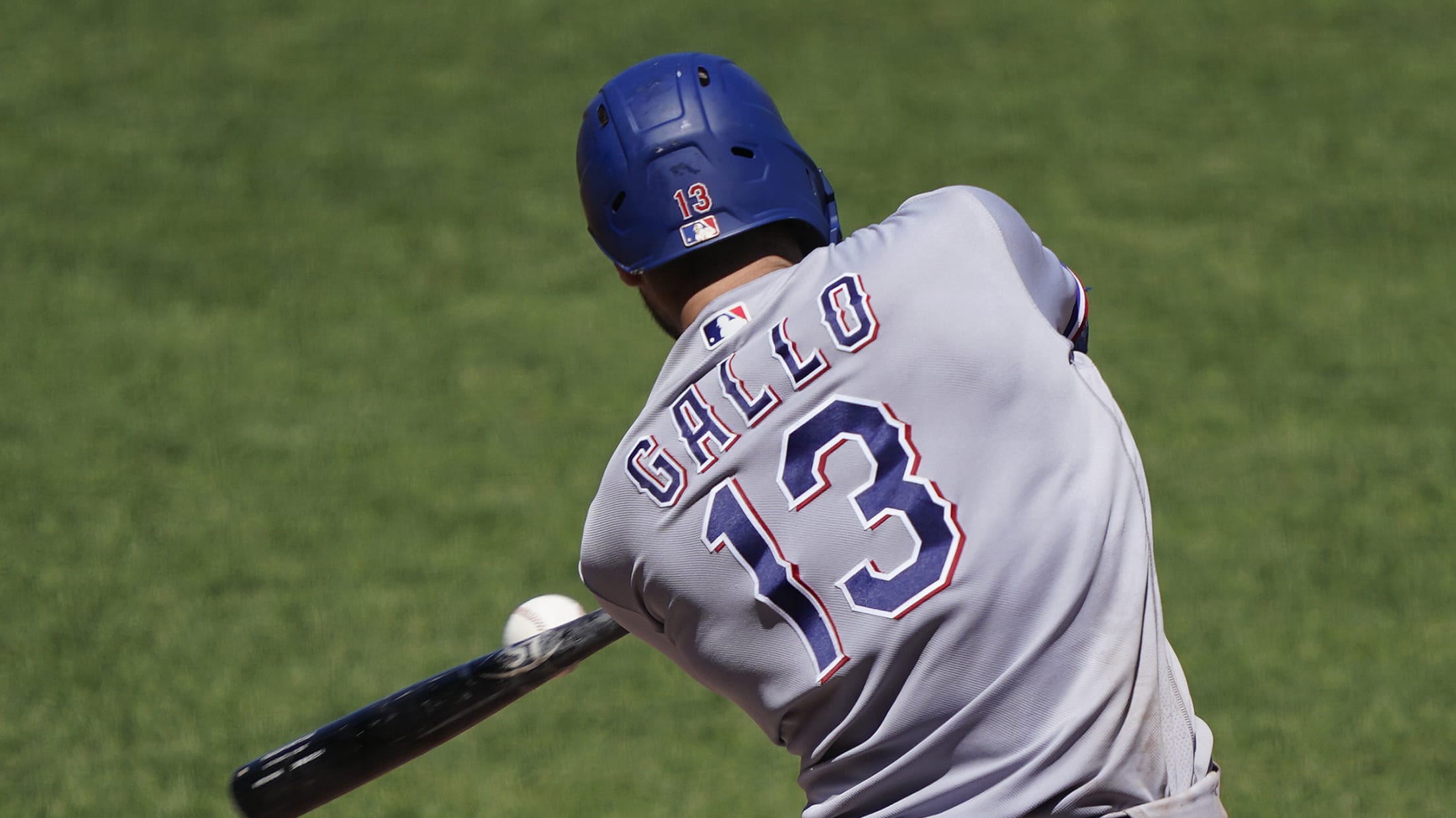 Manager Chris Woodward said the Rangers need to be better offensively and it didn't matter if Rougned Odor and Danny Santana were out of the lineup. This season is too short for a team to endure a prolonged offensive slump. The Rangers, after scoring 18 runs in their first seven
Notes: Santana, Tejeda, Odor, Heineman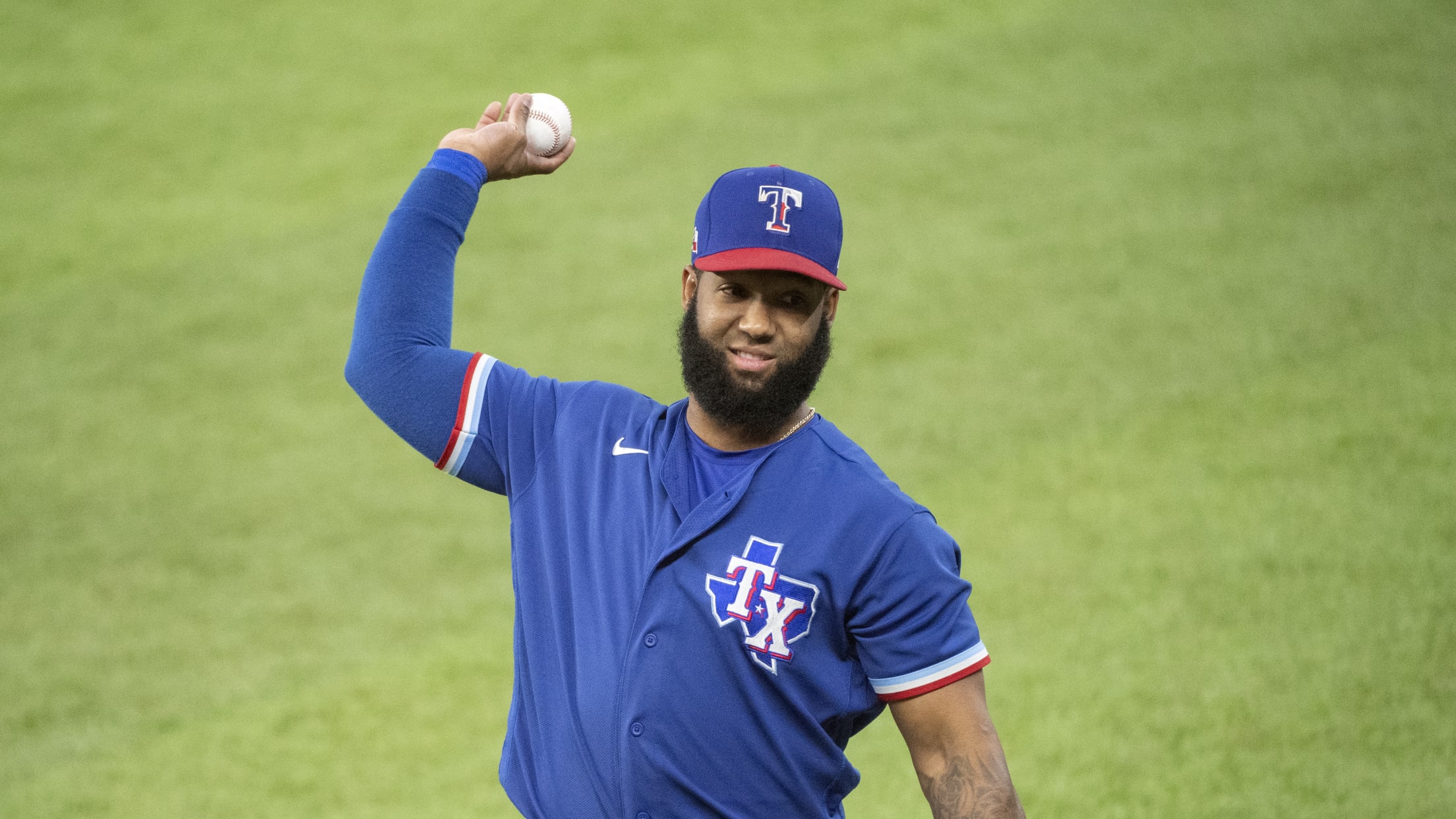 The Rangers on Sunday placed outfielder Danny Santana on the injured list with soreness in his right forearm and have activated infielder Anderson Tejeda off the taxi squad. Santana, a switch-hitter, was only available as a left-handed pinch-hitter since the arm started bothering him last week. He is supposed to
Giants' patience sinks Lyles, Rangers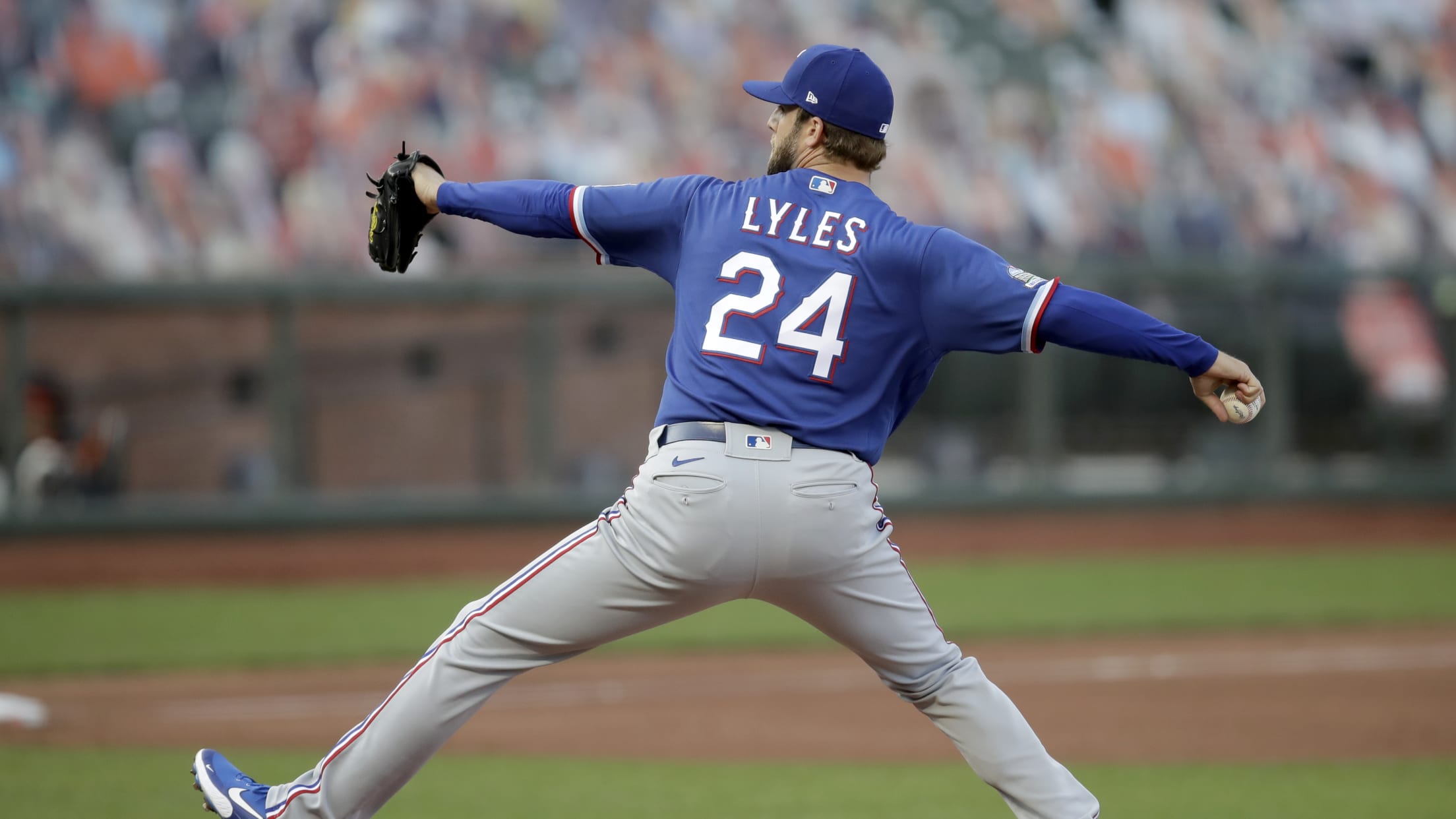 Rangers right-hander Jordan Lyles loves to get opposing hitters to chase his curveball for swing-and-miss strikes. That's what made him so effective last season and why the Rangers were so eager to add him to their rotation. The Giants refused to fall into that trap against Lyles on Saturday night.
Here is 1 surprise player from each team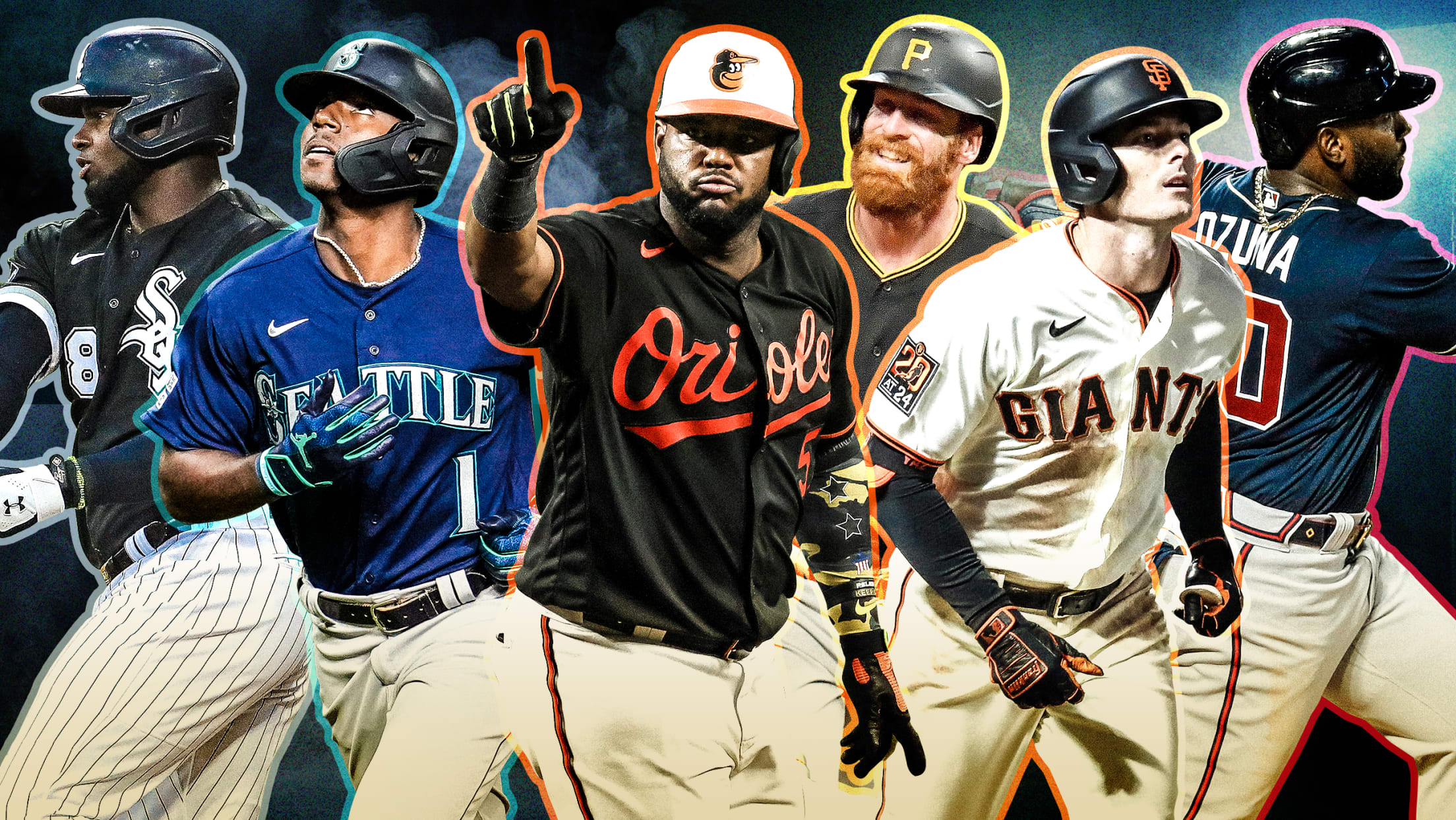 Everything in this season so far has been surprising, both good and bad. At this point, it is probably best just to steel one's self for these kinds of surprises all season. That doesn't mean it won't be fun. It just means that surprise should be the default emotion at
Odor's oblique injury 'better than anticipated'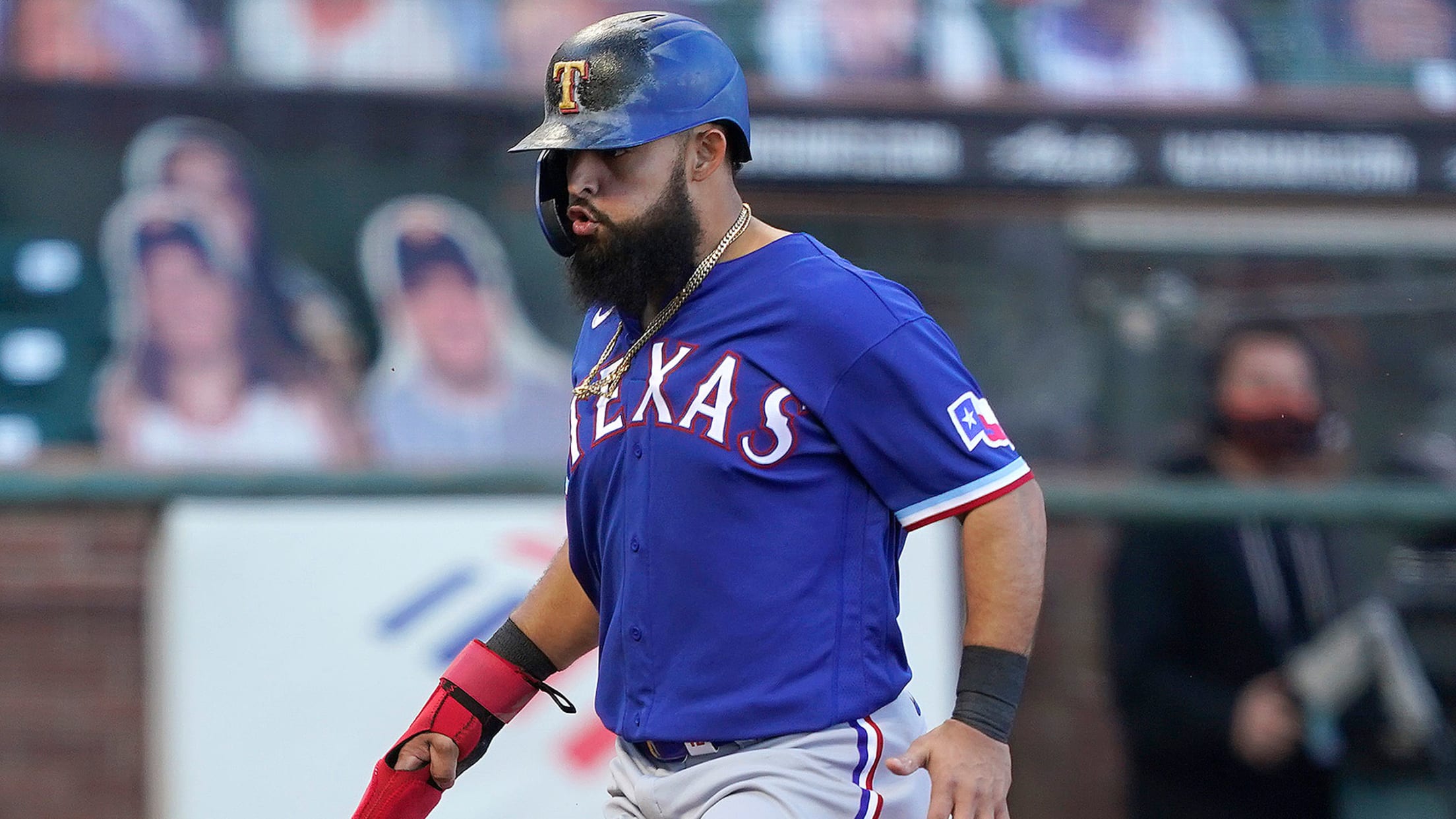 The Rangers are cautiously optimistic about second baseman Rougned Odor after he left Saturday's 7-3 loss to the Giants with tightness in his right oblique muscle. Odor batted in the top of the third and grounded out to short. He did not go out on defense in the bottom of
Minor's mechanical issues lead to Texas loss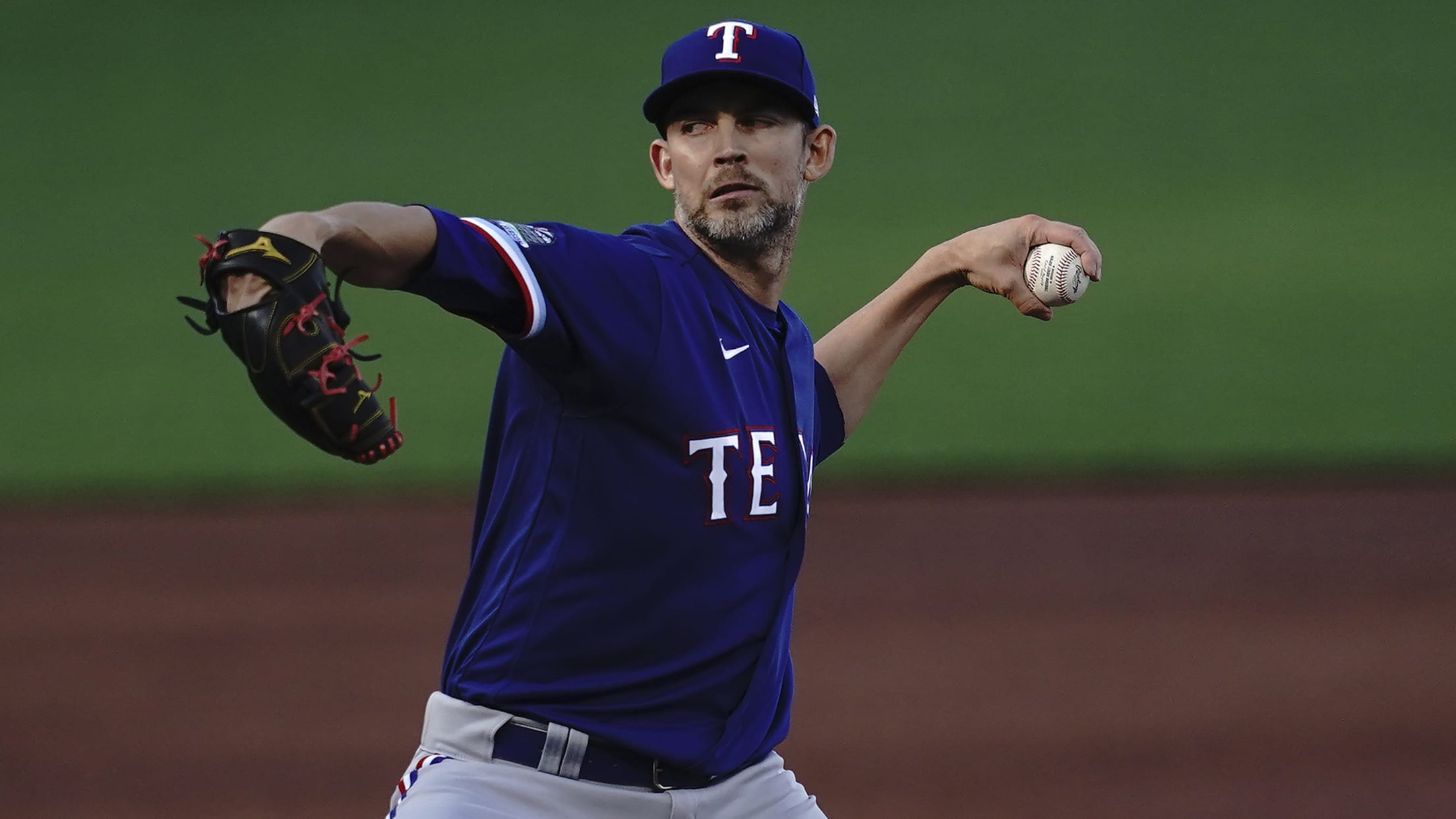 Rangers left-hander Mike Minor wasn't exactly going against the Giants' "A" lineup on Friday night. Brandon Crawford and Brandon Belt -- two of the biggest names left from the San Francisco teams that won three World Series championships from 2010-14 -- were both out of the starting lineup. Buster Posey,
With Leclerc out, Rangers have no set closer
Hernández, Vólquez could get save opportunities for Texas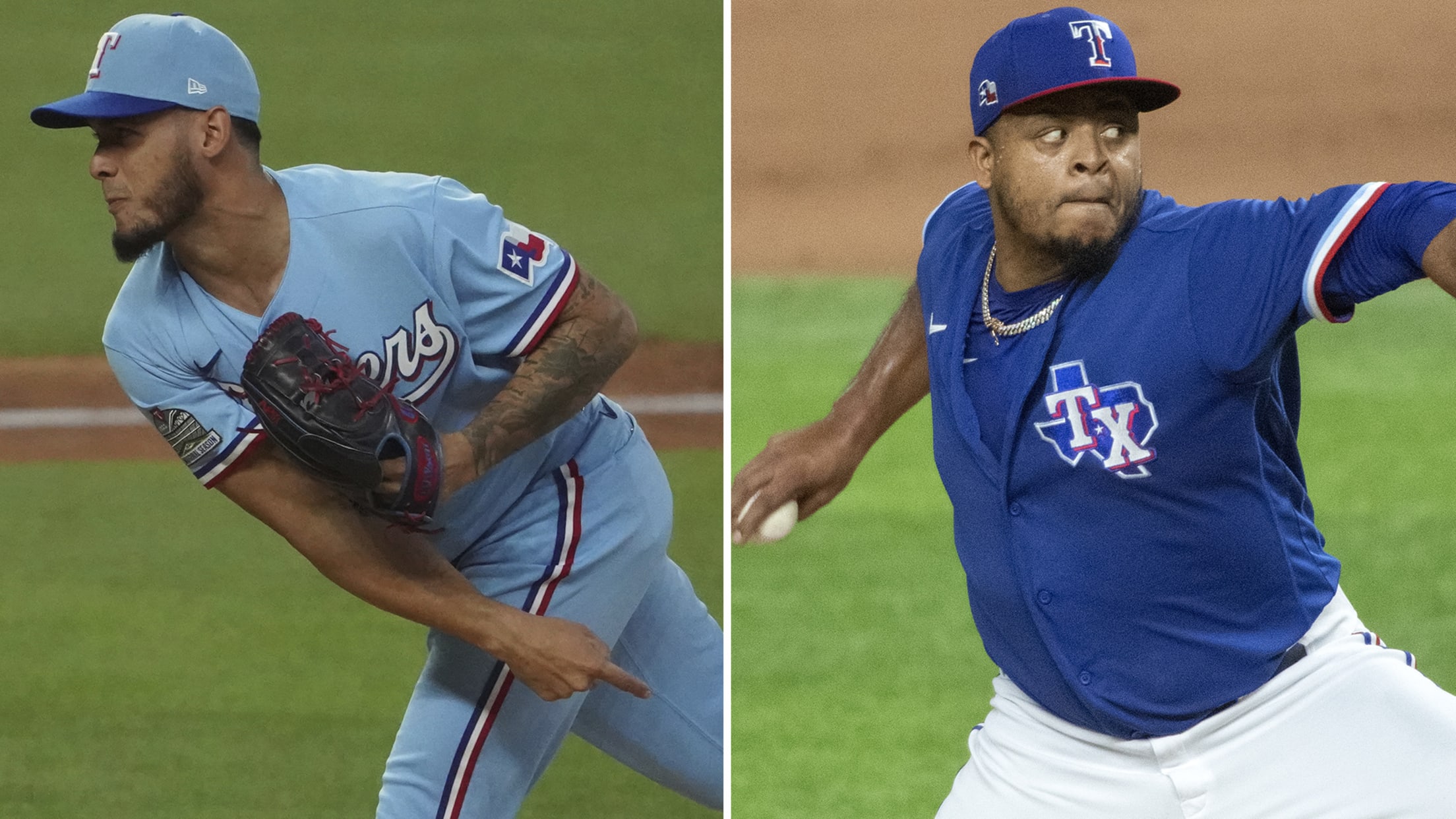 The Rangers are bracing for a closer-by-committee approach now that right-hander José Leclerc is on the 45-day injured list with a torn muscle in the back of his right shoulder. Manager Chris Woodward is not going to designate one pitcher as his closer, but he appears to be leaning toward
MLB, MLBPA agree to 7-inning twin bills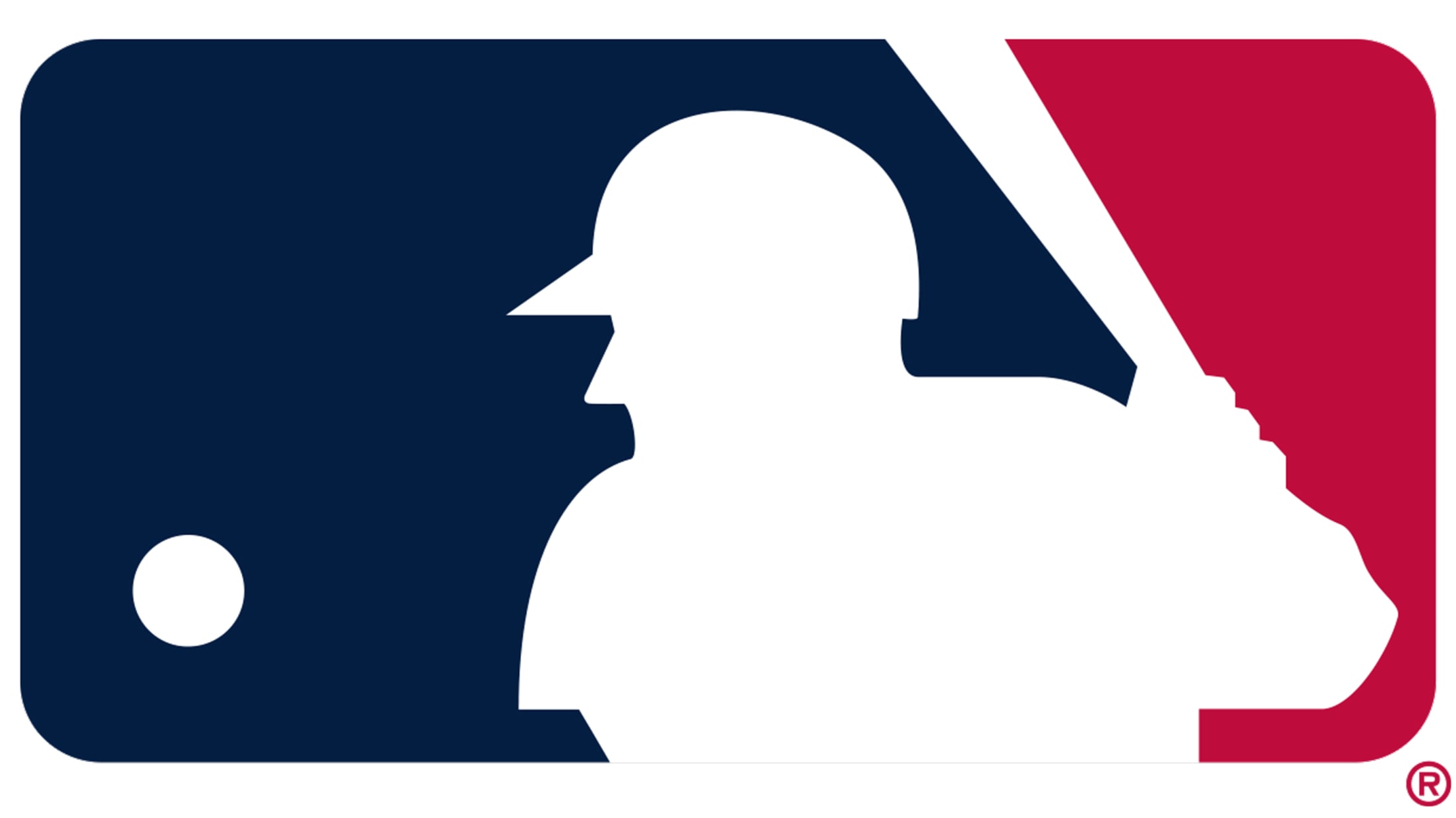 In the interest of player health and safety, Major League Baseball and the MLB Players Association jointly announced Friday that both games of doubleheaders will be seven innings in length for the duration of the 2020 season. The change will be effective Aug. 1. In these doubleheader games, the automatic
Leclerc to miss time with shoulder tear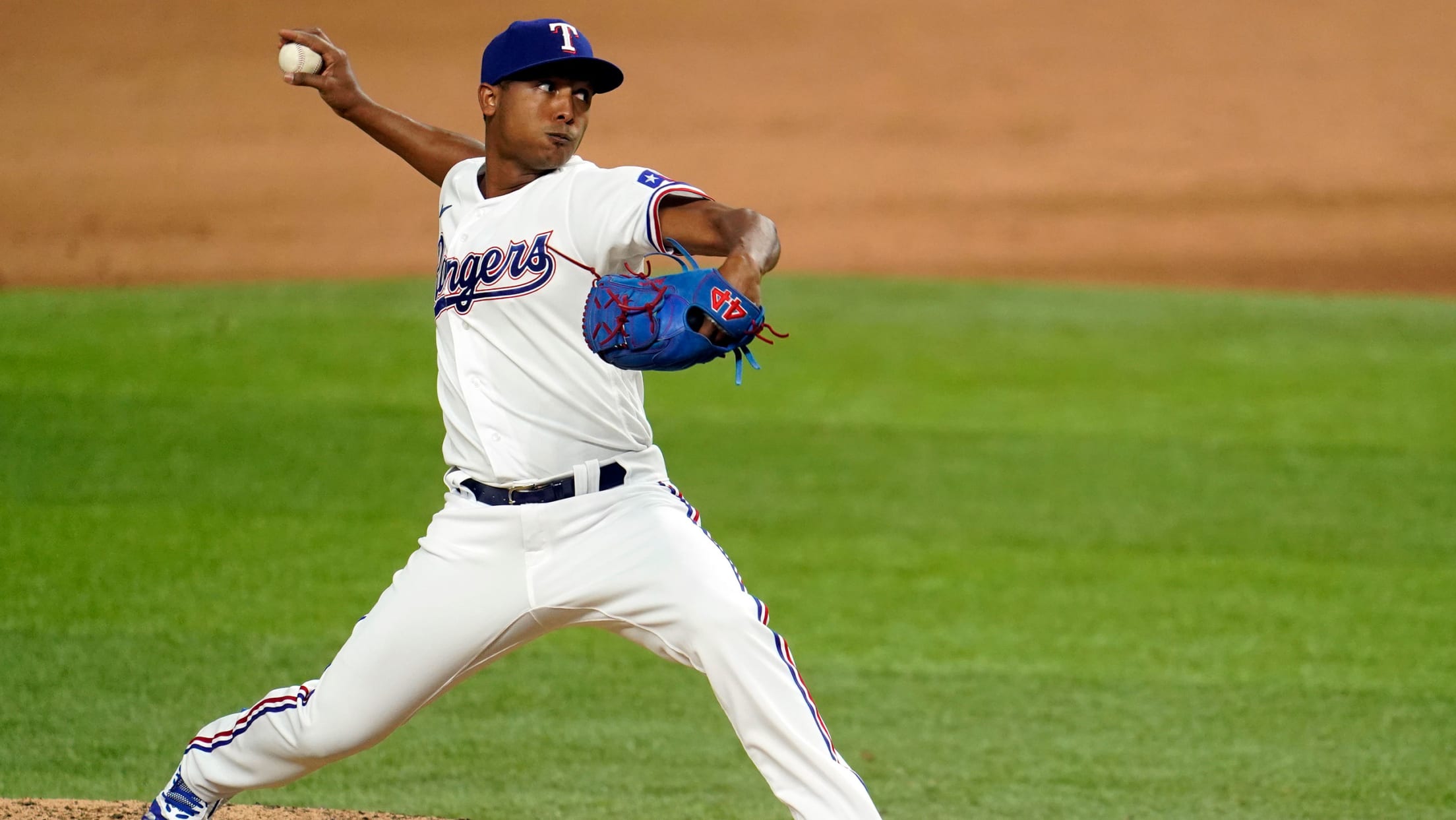 ARLINGTON -- The Rangers' pitching staff took another big hit on Thursday when closer José Leclerc was diagnosed with a torn teres major muscle in the back of the right shoulder. He will miss an "extended period of time," general manager Jon Daniels said. The injury is similar to the
Notes: Santana limited; Allard won't go long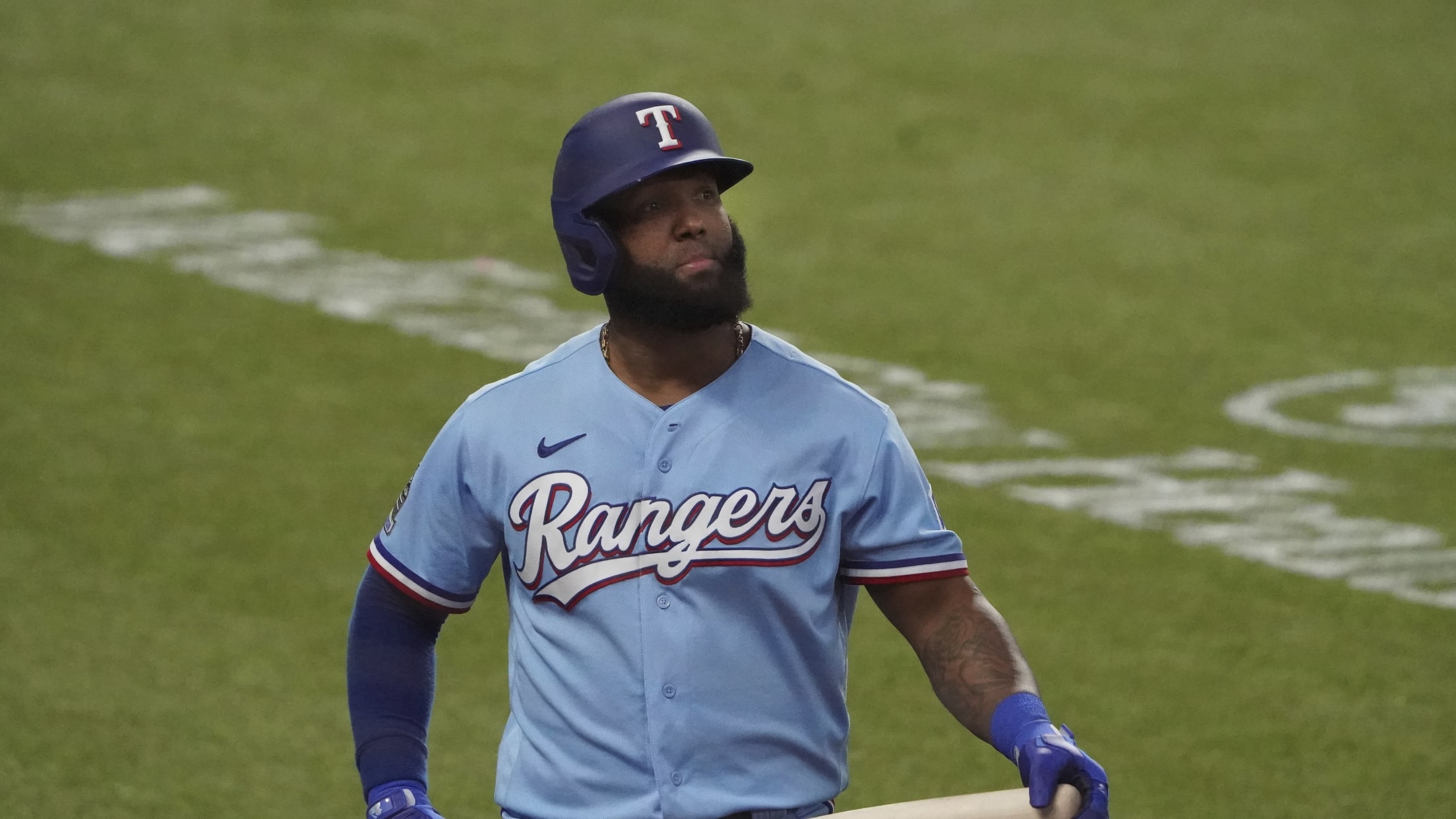 The Rangers are without the defensive version of switch-hitting outfielder Danny Santana because of a strained right forearm and he was out of the lineup for the third straight game on Saturday against the Giants. The Rangers are also limiting his offensive duties to being a left-handed pinch-hitter off the
Rangers' late rally propels 'huge victory'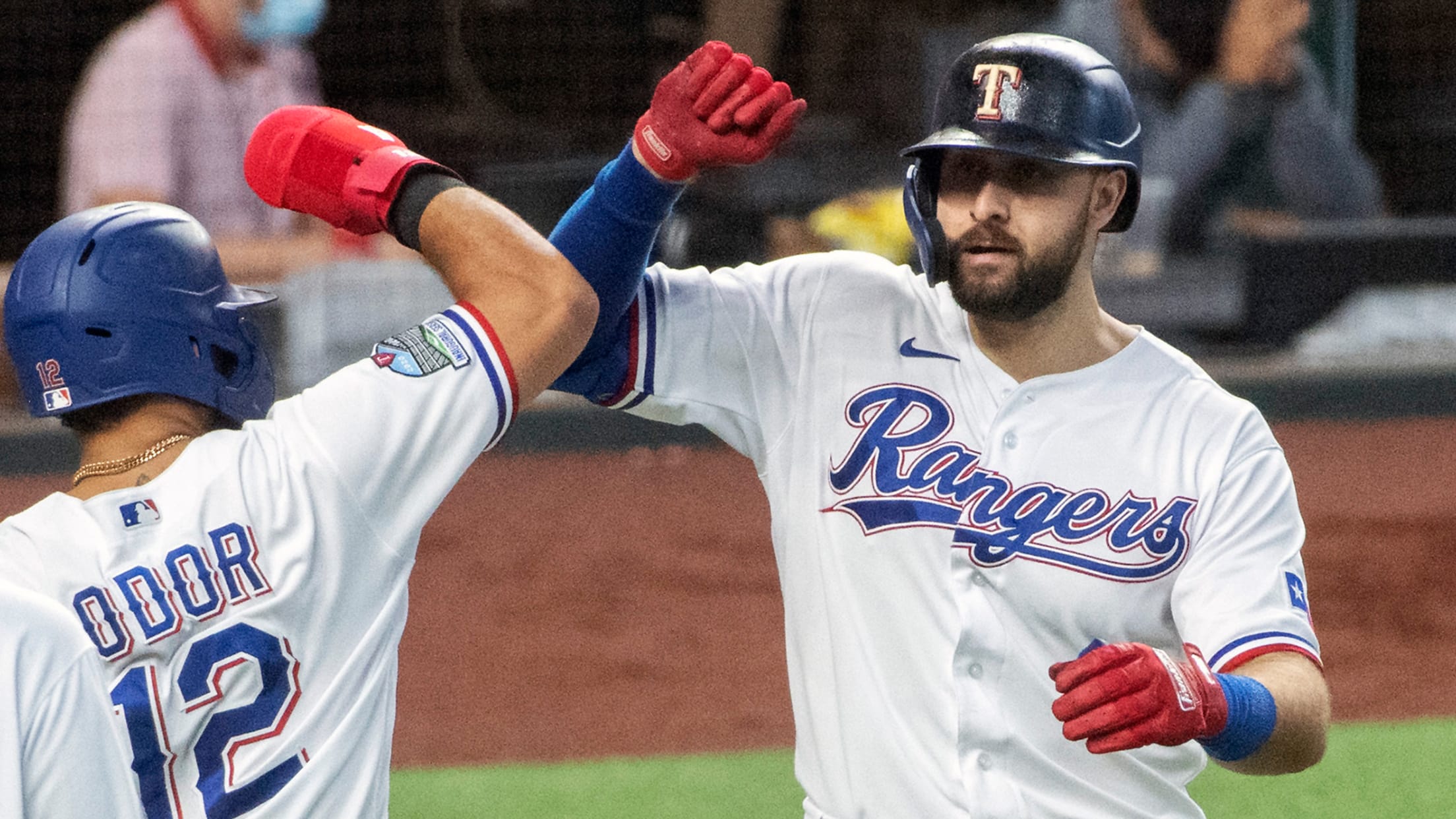 ARLINGTON -- The Rangers were six outs away from another frustrating loss, more questions about their struggling offense and a week-long road trip to the West Coast riding a four-game losing streak. Then something happened in the bottom of the eighth inning on Wednesday afternoon. The Rangers' offense finally erupted.
Here's each team's biggest impact rookie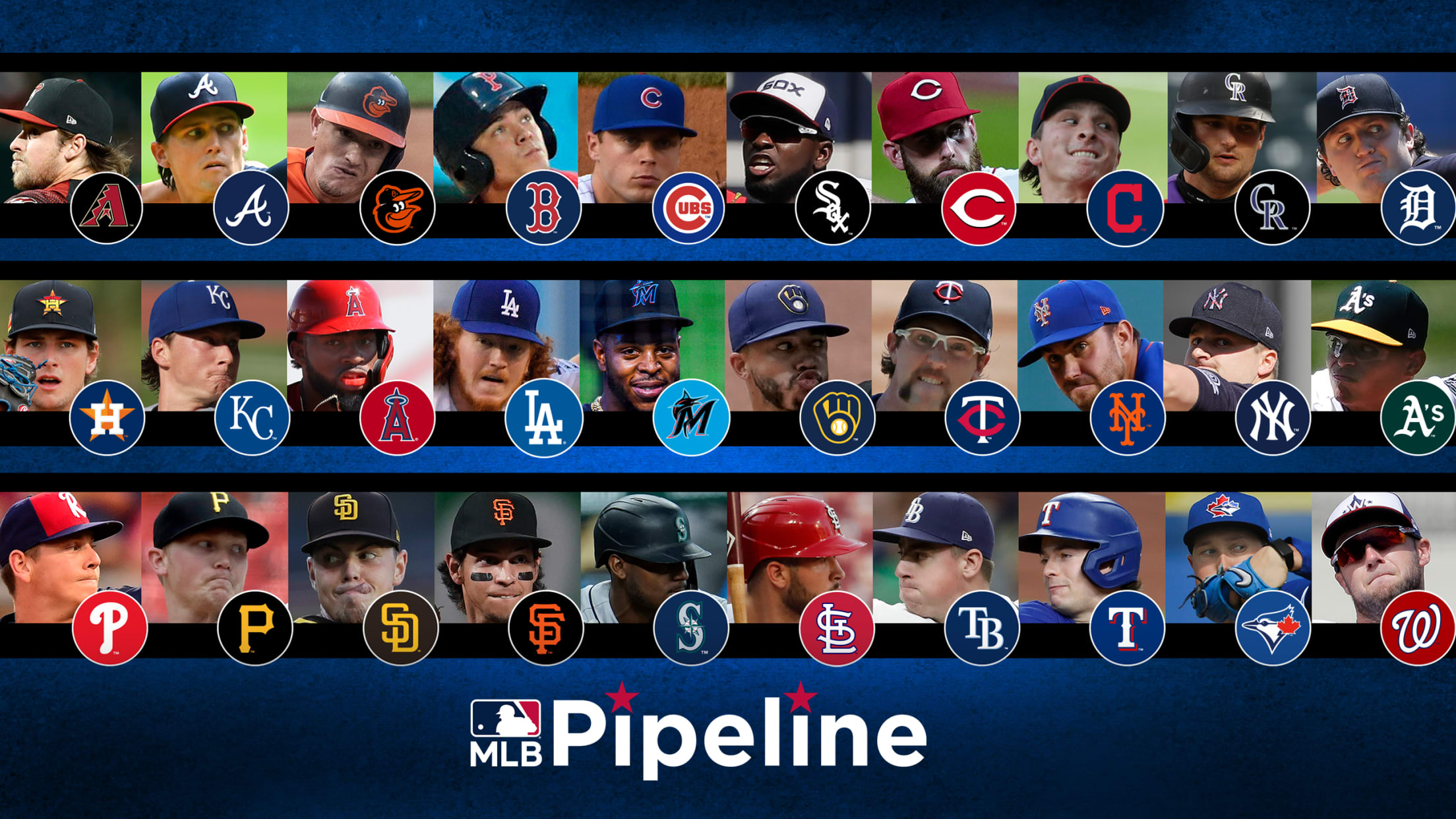 Back in January, we took an early crack at picking a Rookie of the Year candidate for each team. The 2020 season obviously looks much different than we thought it would back then, so with the season underway, we thought we would take a look at which rookie will have
Joely Rodríguez nearing return to Rangers
Santana, Calhoun hoping for turnaround; Allard to make first start vs. Giants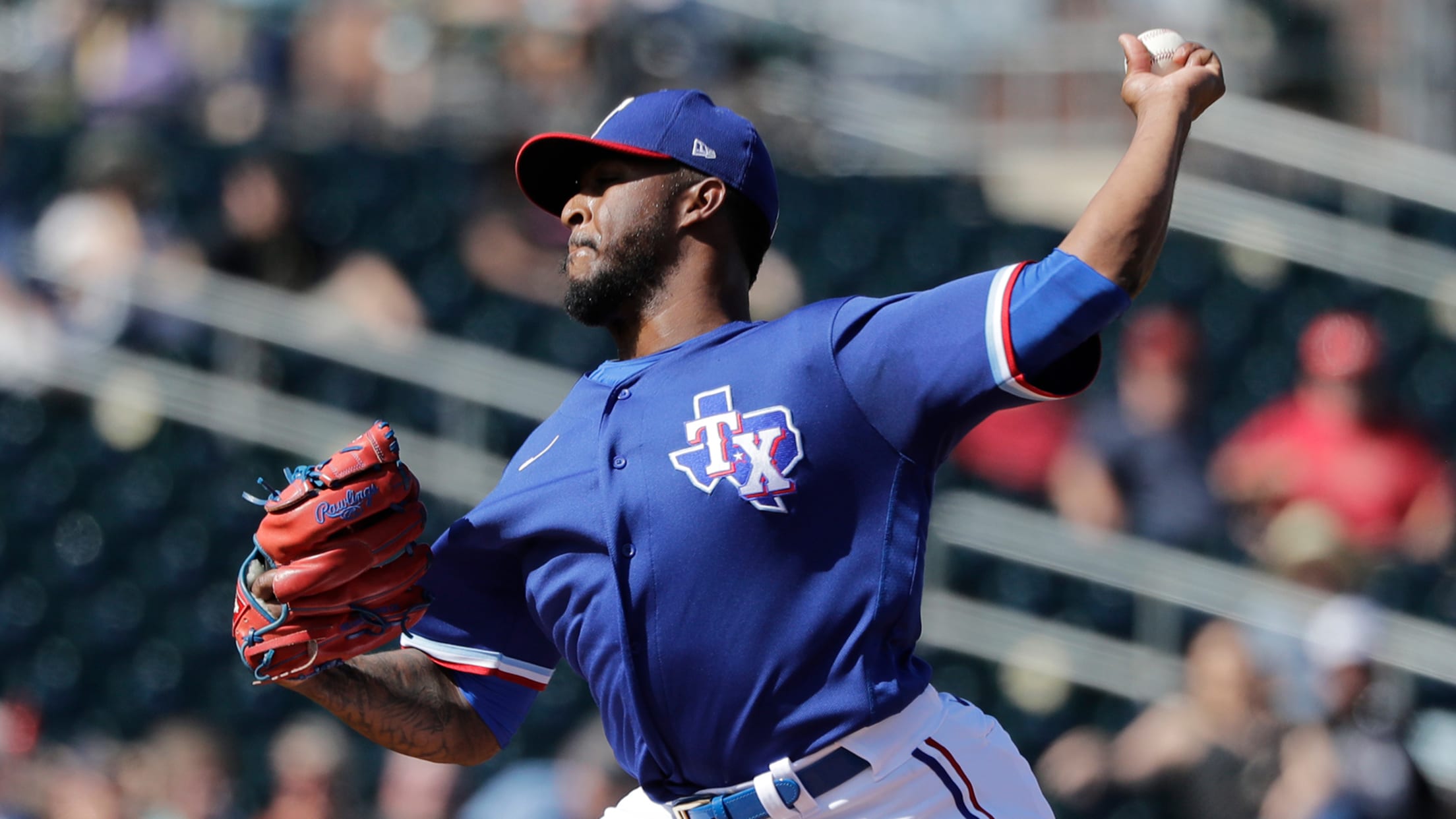 ARLINGTON -- The Rangers are hoping to have left-handed reliever Joely Rodríguez back in their bullpen during the upcoming road trip. The Rangers are set to play a three-game series with the Giants beginning on Friday in San Francisco and three more with the A's beginning on Tuesday in Oakland.
García, Martin activated; Taveras optioned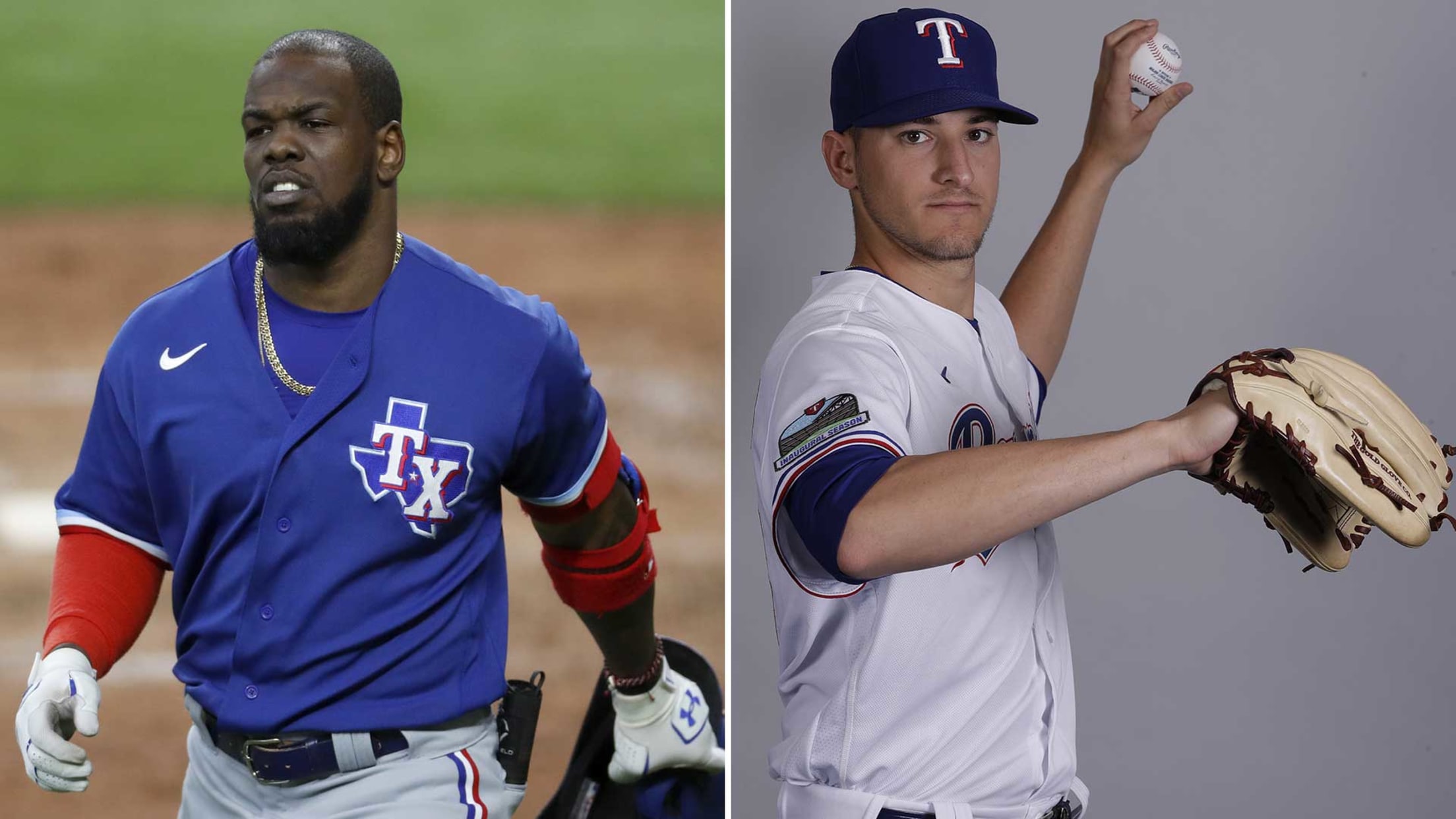 ARLINGTON -- The Rangers are trying to inject some more offense onto their 30-man roster by activating outfielder Adolis García and sending rookie Leody Taveras back to the team's alternate training site. García, a right-handed hitter acquired from the Cardinals in the offseason, spent last year at Triple-A Memphis and
Rangers stung by early error vs. D-backs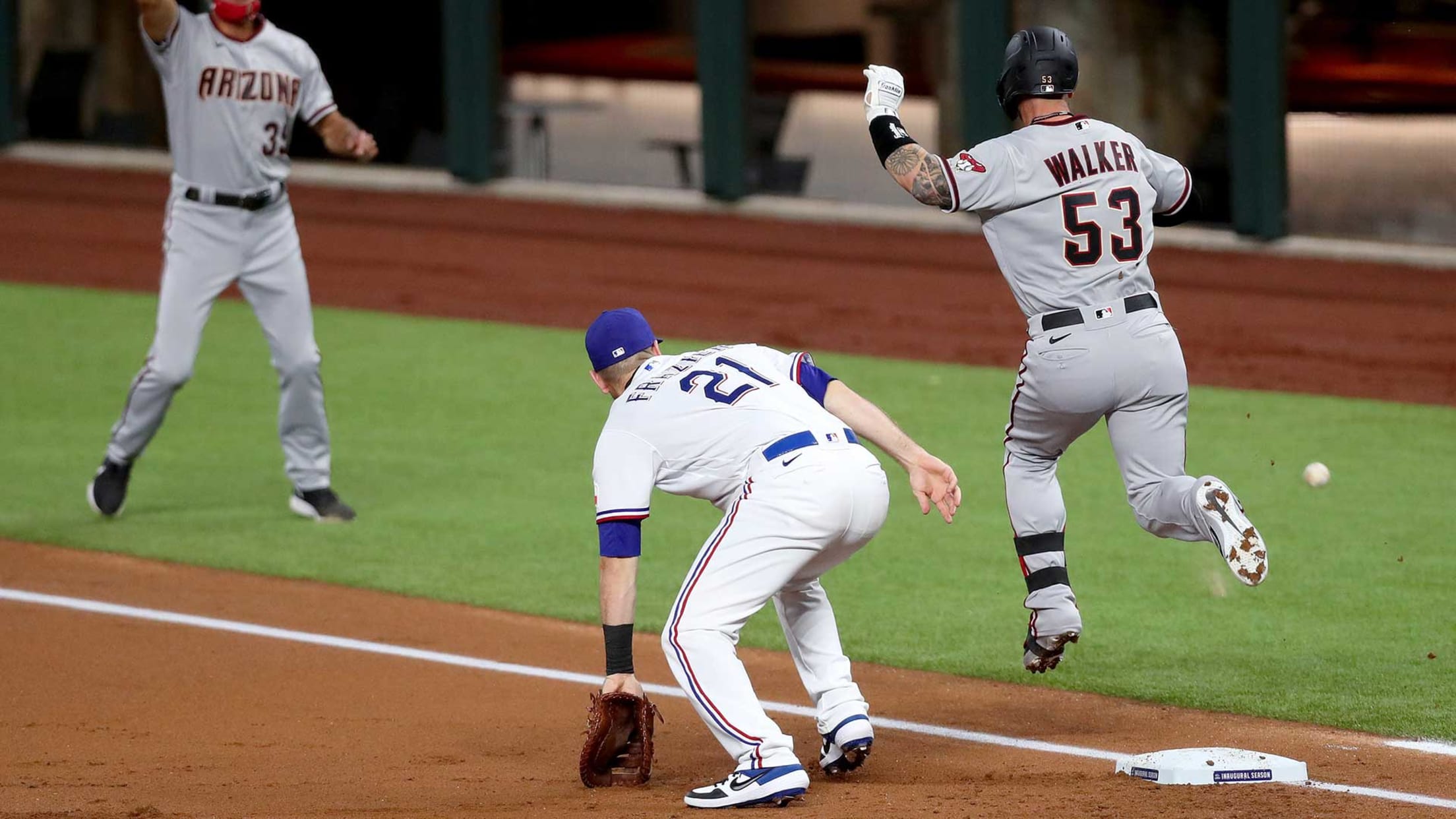 ARLINGTON -- The Rangers had another tough night offensively and were unable to overcome a critical first-inning throwing error. That throw by third baseman Isiah Kiner-Falefa led to three unearned runs against starter Kyle Gibson, and the Rangers went down in a 4-1 loss to the D-backs on Tuesday night
Kluber (shoulder tear) out at least 4 weeks
LHP Allard expected to slot into rotation spot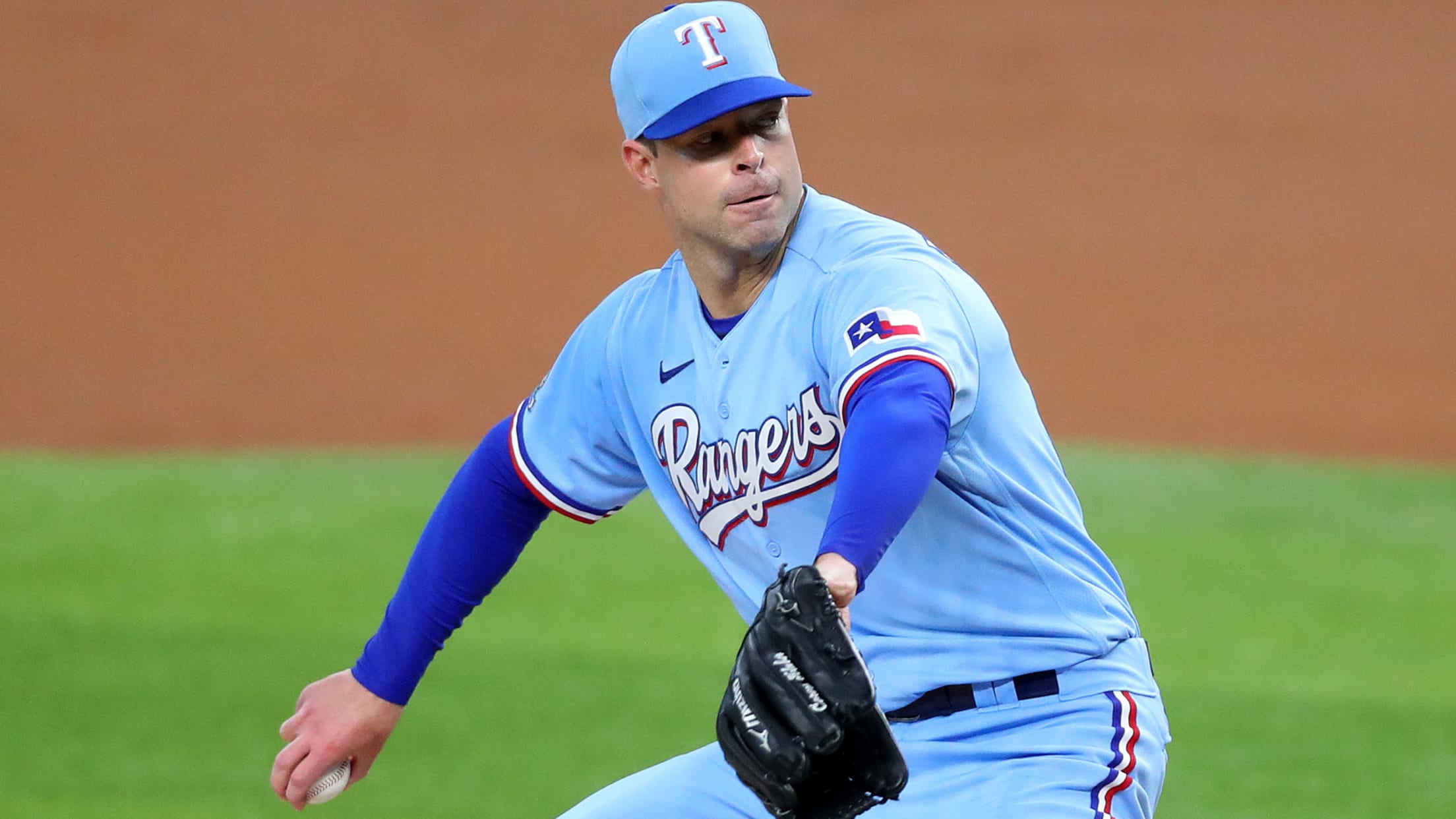 ARLINGTON -- The Rangers are bracing for the possibility right-handed pitcher Corey Kluber could miss the rest of the season after being diagnosed with a Grade 2 tear of the teres major muscle in the back of his right shoulder. Surgery is not planned, but Kluber will receive a platelet-rich
Gallo's HR 1st at new park; Texas drops series
Other bats quiet: 'We have to see production,' says Woodward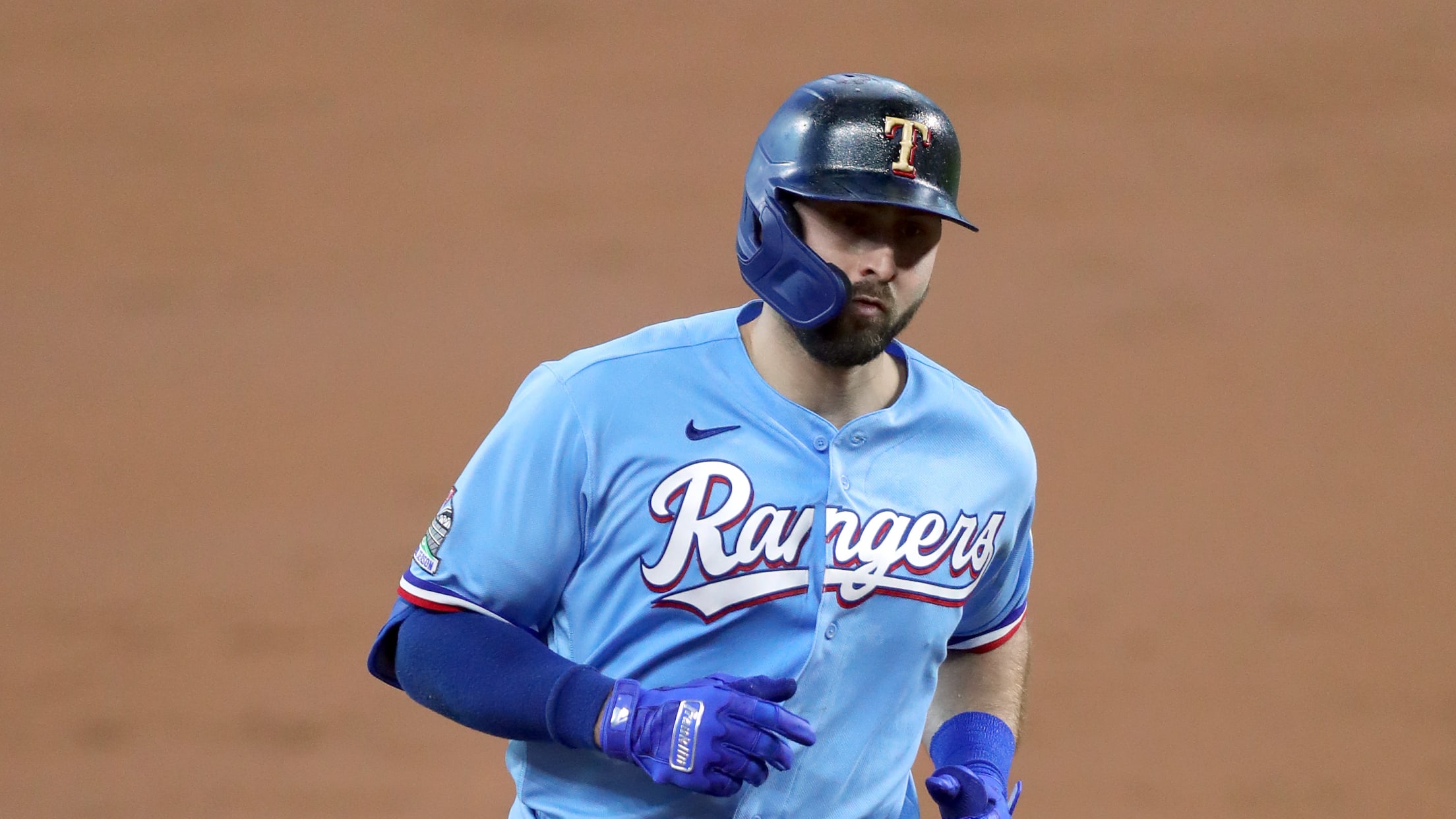 ARLINGTON -- The Rangers just finished their first home series and were missing two things they normally can count on in these parts: fans and offense. They can't do anything about the lack of fans. But the lack of run production needs to be addressed quickly in this 60-game sprint.
Globe Life Field opener artifacts given to Hall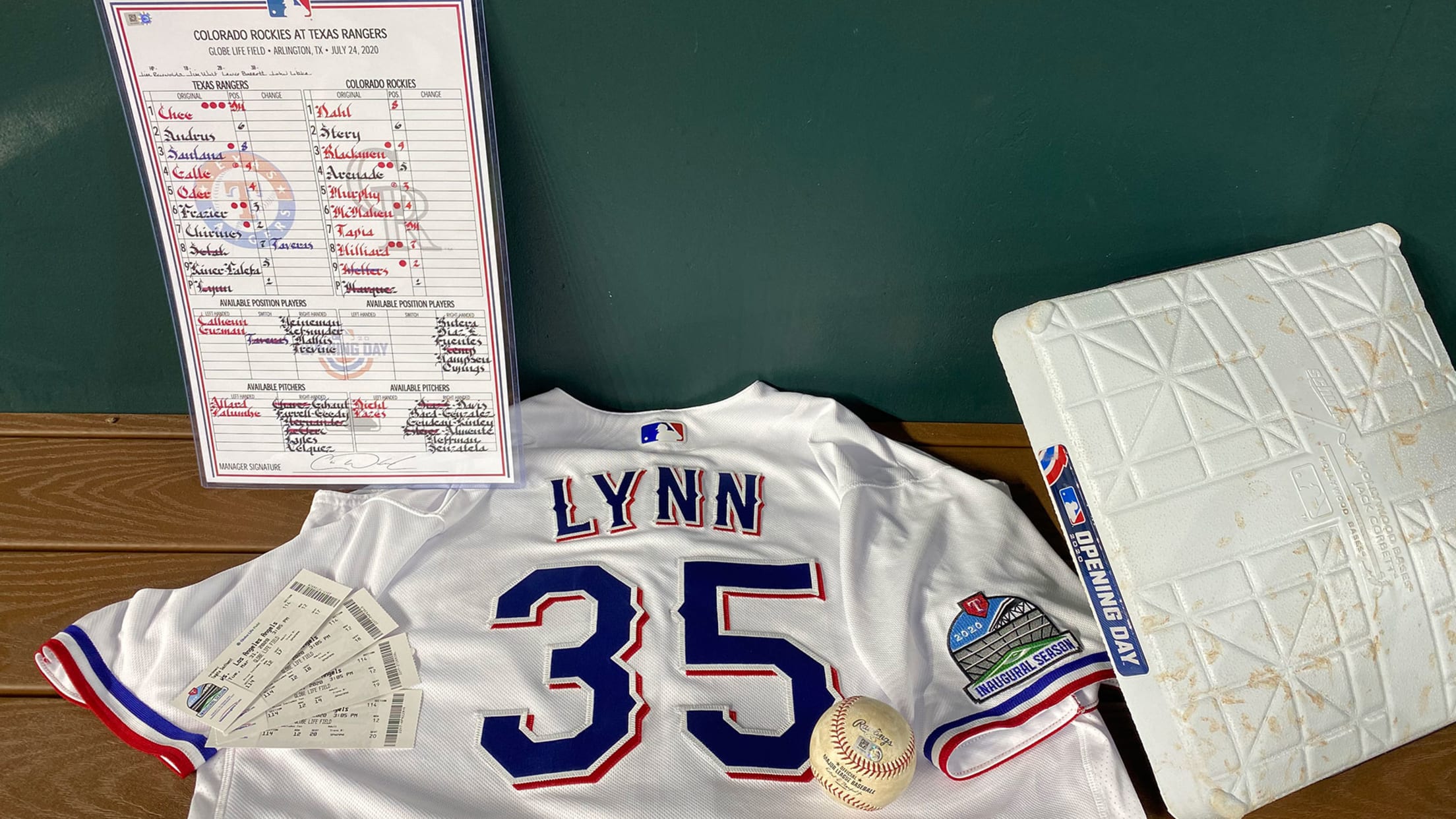 ARLINGTON – Four good stories from the Rangers' opening weekend: Rangers artifacts headed to Hall Rangers pitcher Lance Lynn's jersey and the first-pitch baseball he threw on Friday night against the Rockies are going to the National Baseball Hall of Fame. So is one of the bases used at Globe