Rangers option Bird; lefty Martin likely up next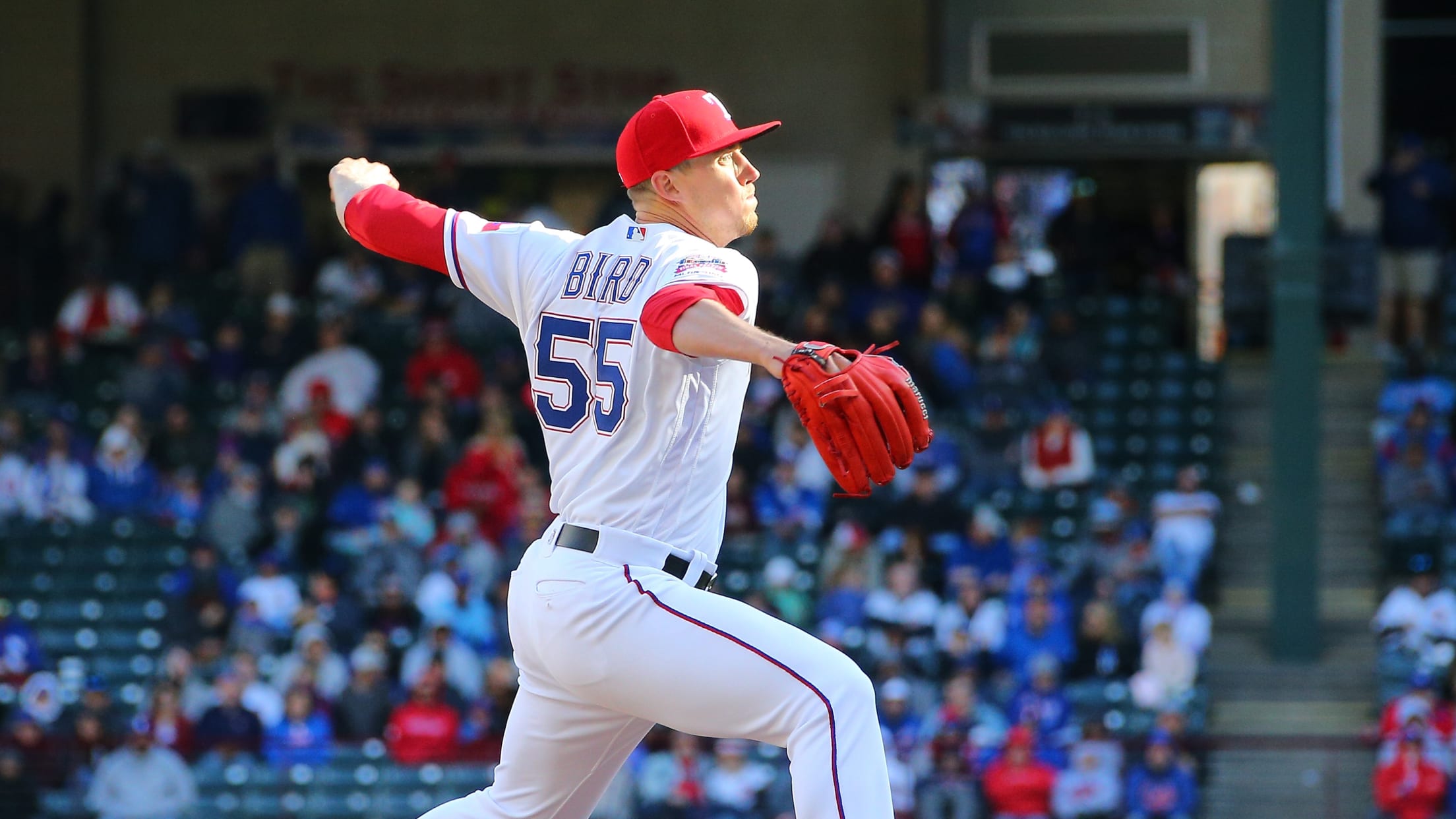 ARLINGTON -- The Rangers have optioned left-handed reliever Kyle Bird to Triple-A Nashville, and while a corresponding move has not been announced, the club is expected to call up left-hander Brett Martin on Friday before opening a three-game series with the Astros. Martin, who has yet to make his Major
The secret weapon of each AL West team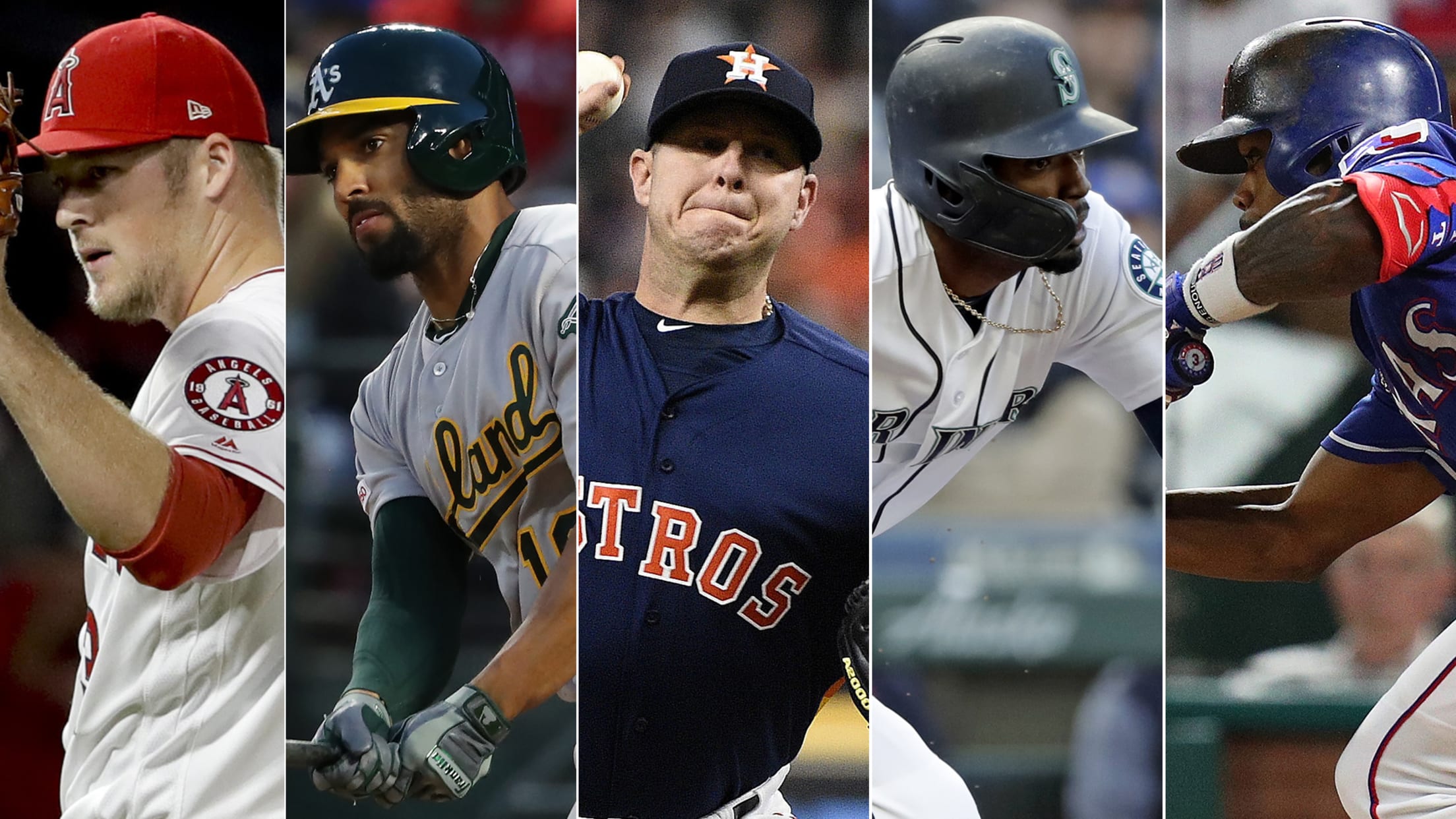 Three weeks into the season, things are starting to shake out in the American League West. The Astros are on a run, rising to the top of the standings after a slow start. The Mariners have dropped back after their surprising 13-2 burst out of the gates. And the Rangers,
Thursday's top prospect performers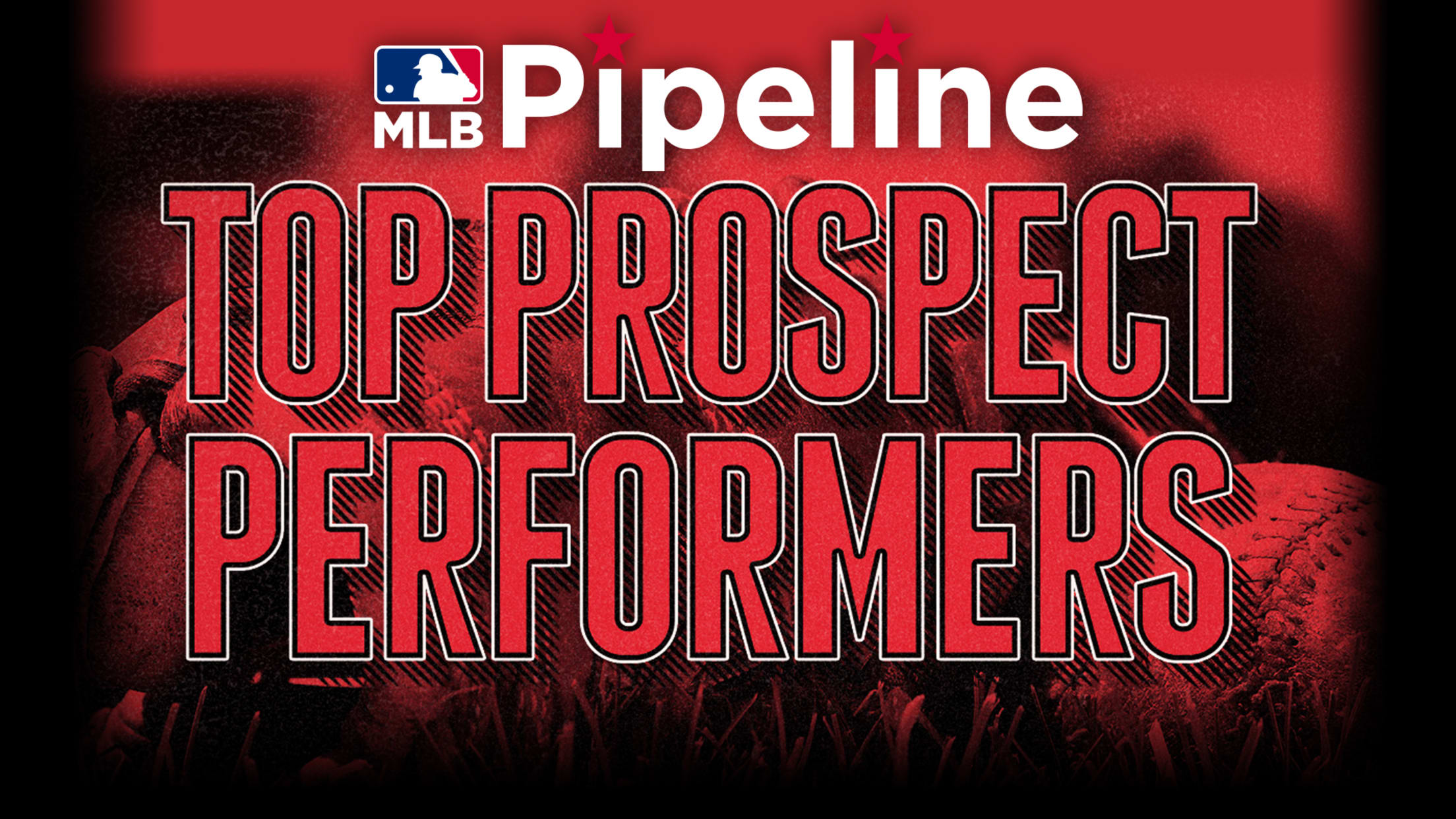 Here's a look at Thursday's top Minor League performers from each team's Top 30 Prospects list: AMERICAN LEAGUE EAST Blue Jays: Yennsy Diaz, RHP (No. 26) -- 6 2/3 IP, 4 H, 3 R, 0 ER, 1 BB, 5 K (Double-A New Hampshire) Diaz held the Hartford Yard Goats scoreless
Here's each team's closer of the future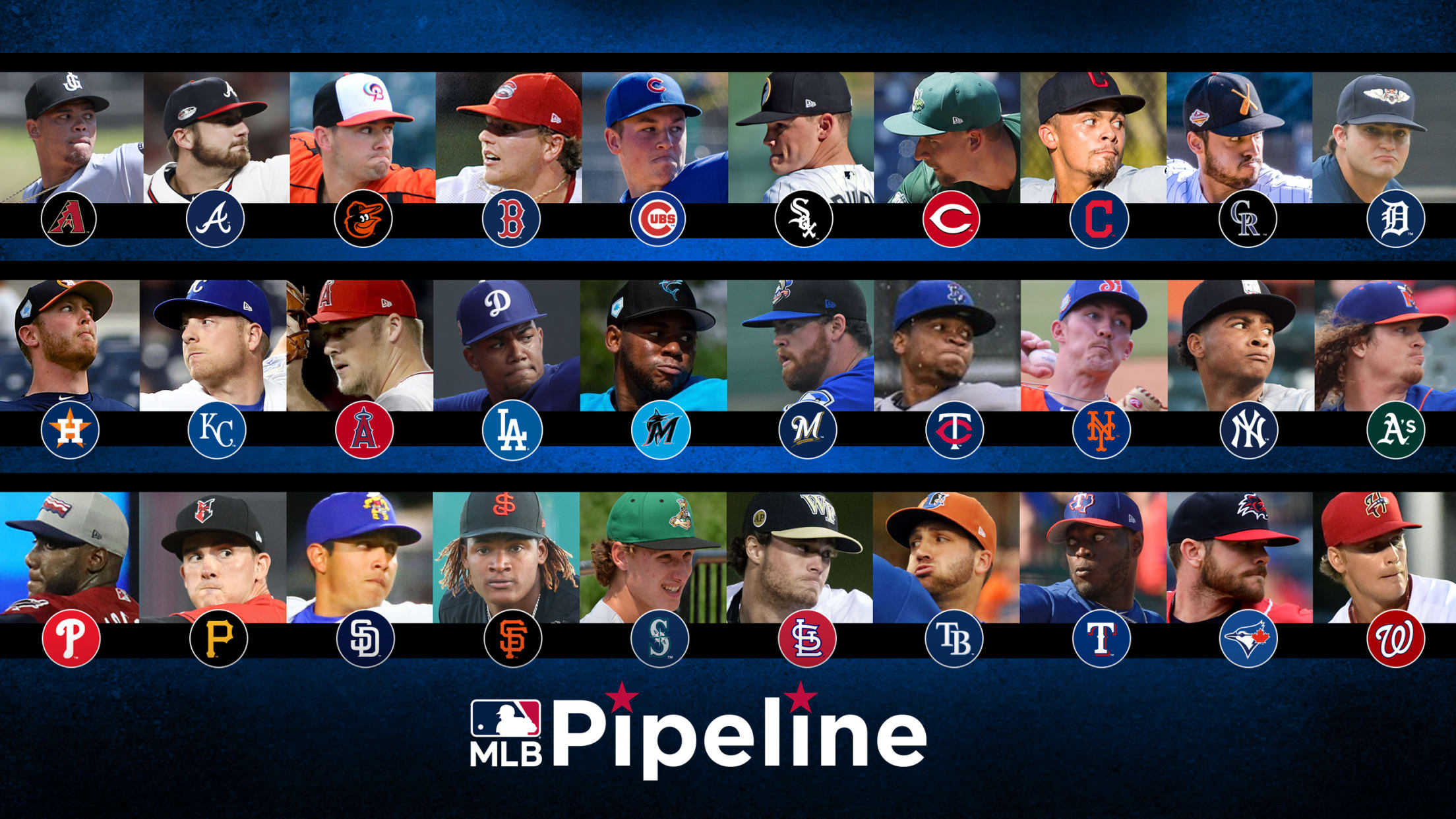 Identifying future closers isn't easy. Mariano Rivera, baseball's all-time saves leader and only unanimous Hall of Famer, began his pro career as a starter. So did Edwin Diaz and Wade Davis, the league leaders in saves a year ago, and many other pitchers who are nailing down the ninth inning
Negro Leagues film gets special screening 
Youth Academy hosts filmmaker, Rangers for 'The Other Boys of Summer'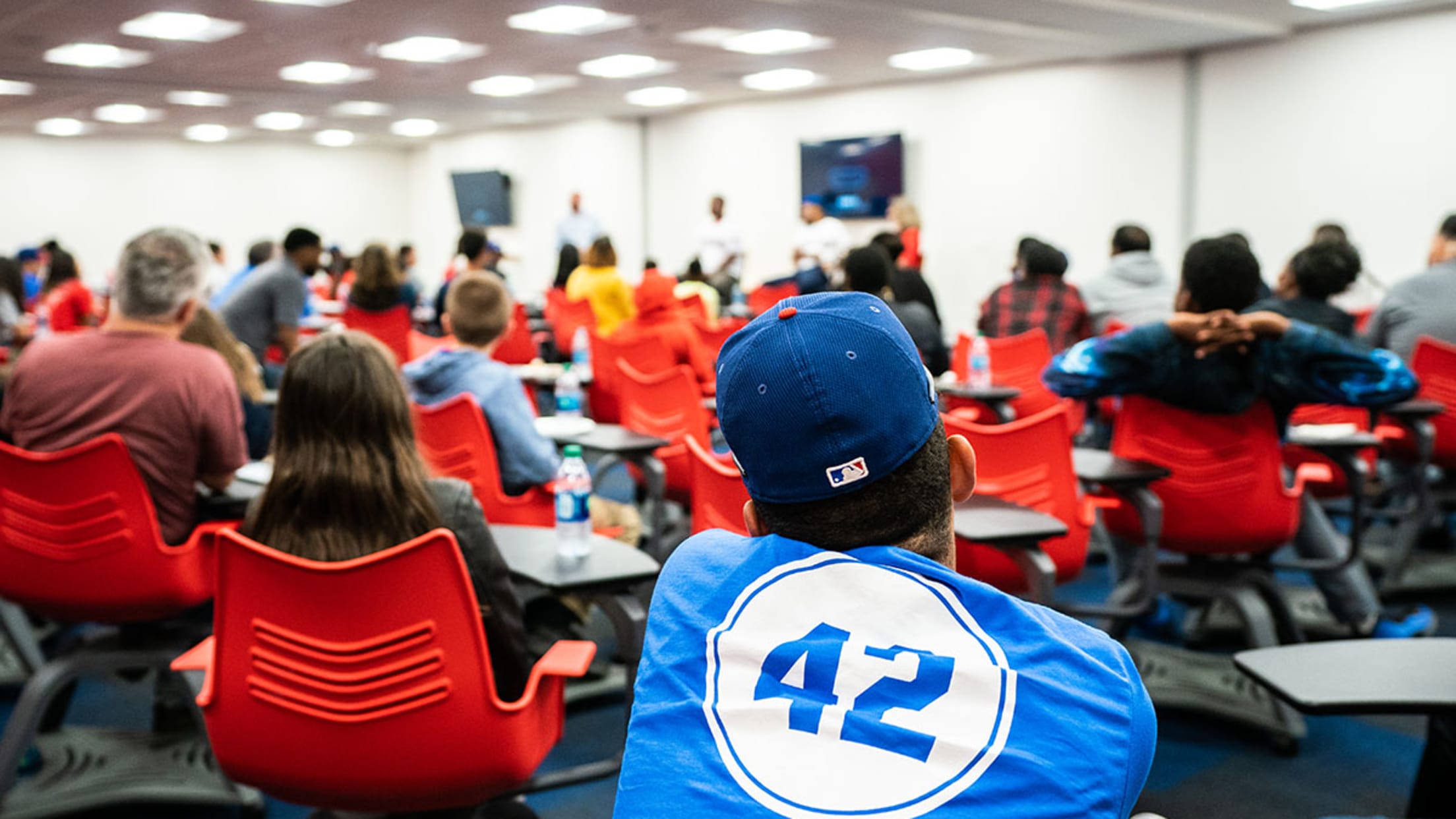 DALLAS -- Pedro Sierra was one of the last of the Negro Leaguers, a pitcher for the Indianapolis Clowns in the 1950s. Sierra was hoping to follow in the footsteps of Jackie Robinson and others, but the chance never came. However … "If I had the opportunity to do it
Rangers sweep Halos as big series looms
Hot bats prepare to face formidable Astros
ARLINGTON -- The Rangers dispatched the Angels with a three-game sweep. The red-hot Astros are on their way to Arlington. The Silver Boot Series should be something to see this Easter weekend at Globe Life Park. The Rangers will go into the series with a four-game winning streak after outfielder
Mathis, Kiner-Falefa to continue sharing duties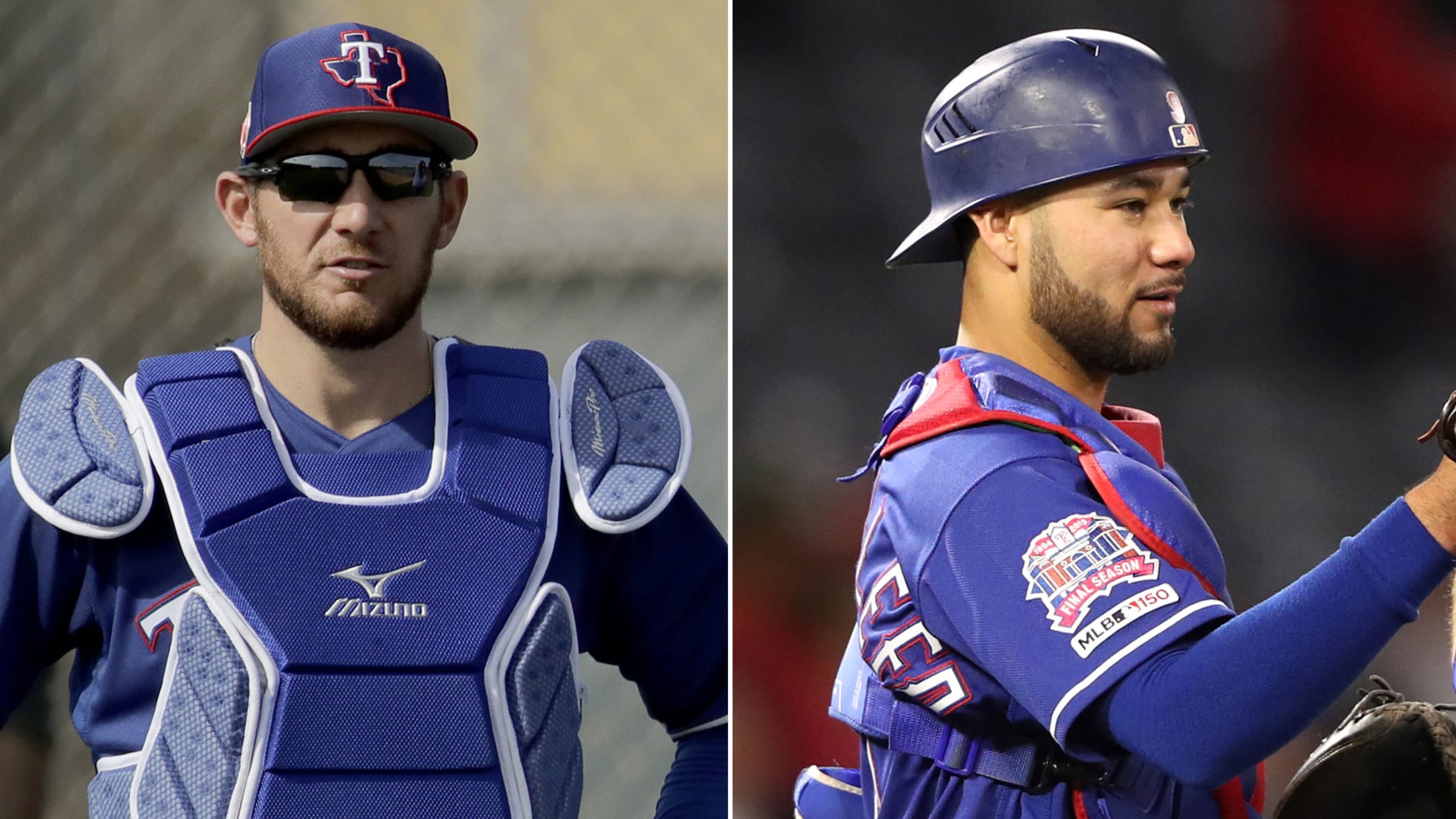 ARLINGTON -- Rangers pitcher Mike Minor is 2-1 with a 2.60 ERA and a 0.94 WHIP after four starts, all with Jeff Mathis behind the plate. Mathis is just 3-for-27 at the plate, but his work with Minor reinforces why the Rangers signed him as a free agent in the
Minor milestone: Lefty shuts out Halos
Rangers ace allows three hits and strikes out seven to secure series win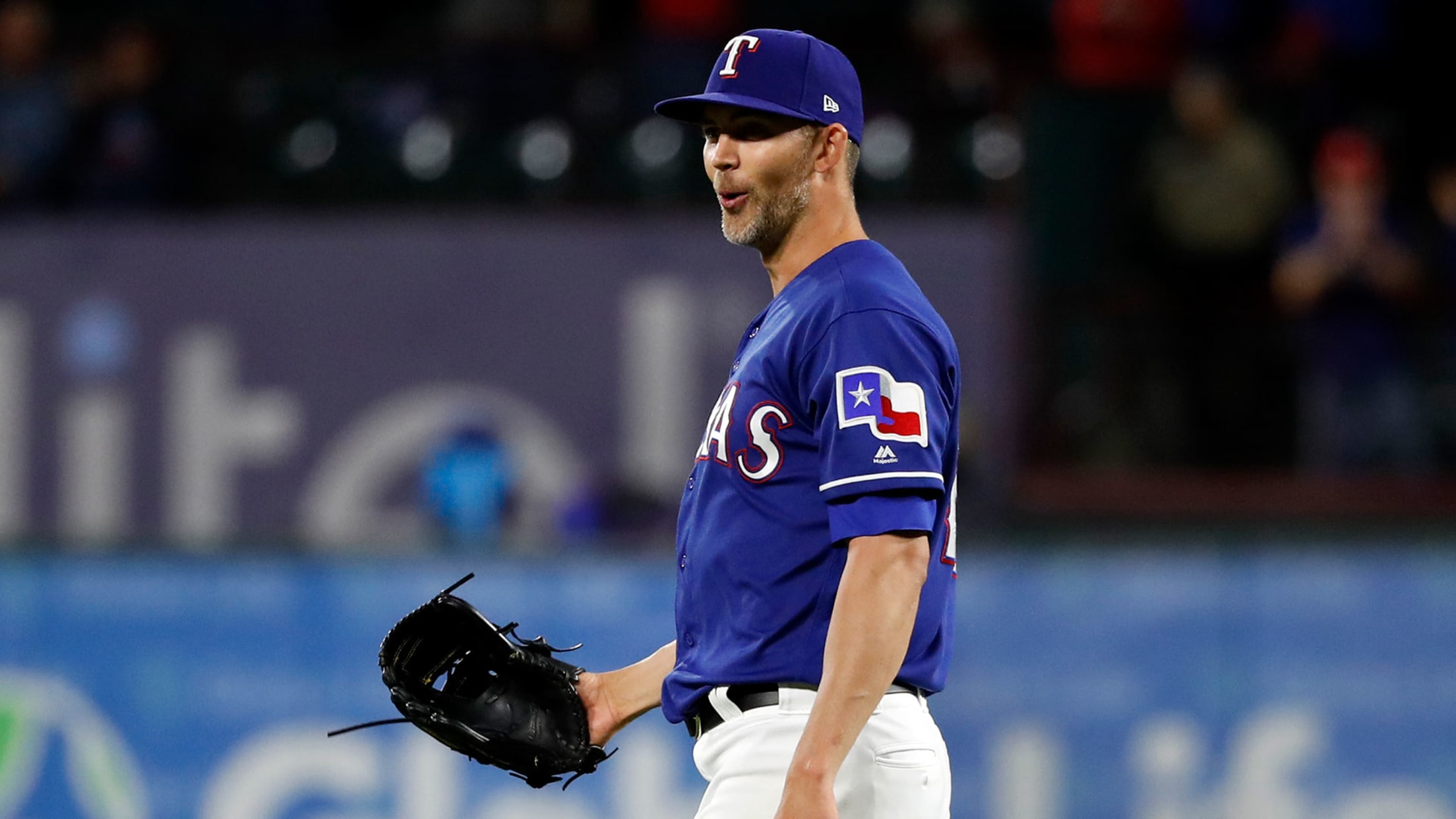 ARLINGTON -- Mike Minor wanted to be the Rangers' No. 1 starter with no limitations. He wanted the handcuffs off after the Rangers watched him with excessive care and pitch-count attention last season. He is proving worthy of the assignment. Minor, needing just 103 pitches and facing just three batters
Calhoun stars in 'When HR robberies go wrong'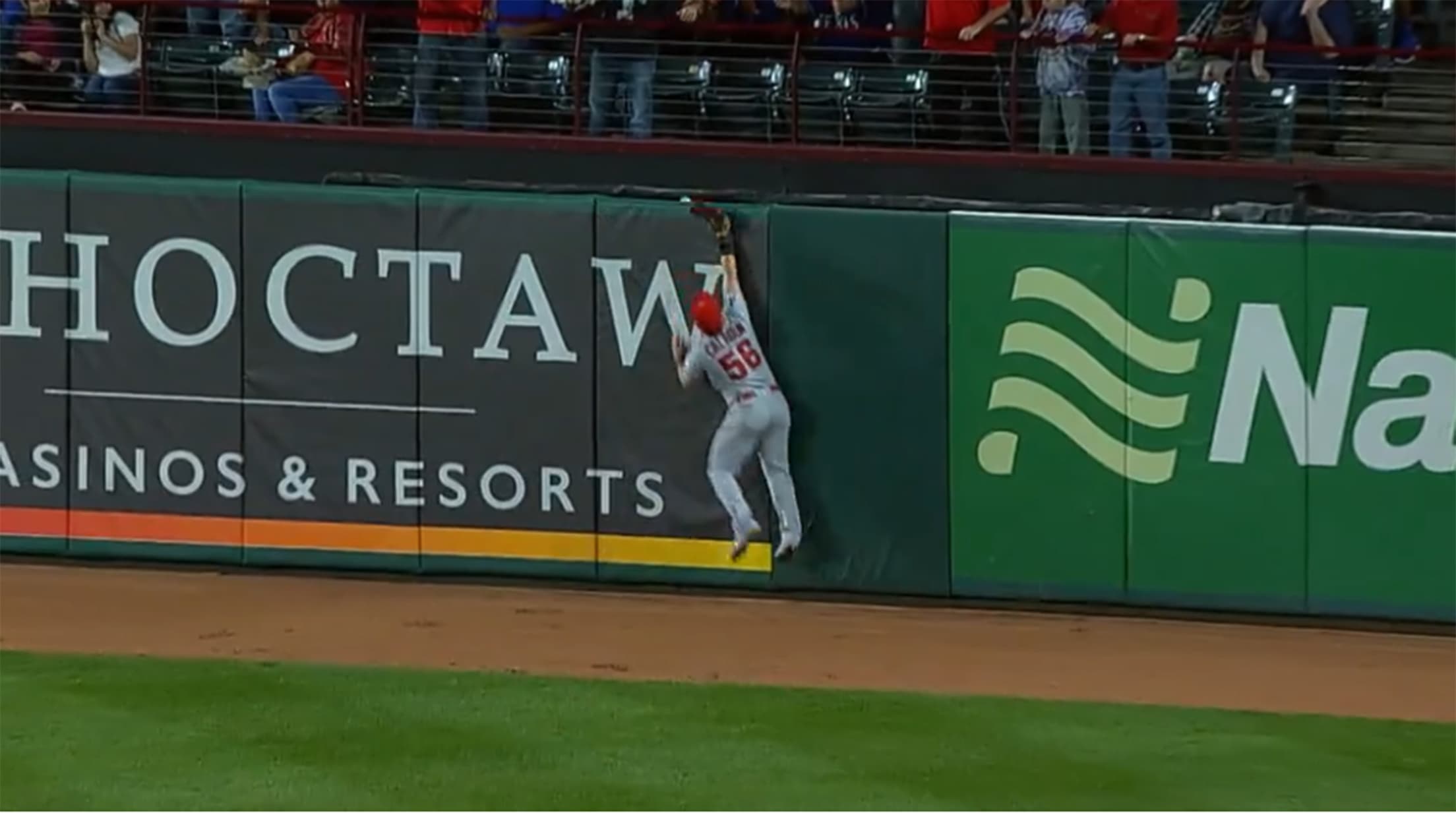 ARLINGTON -- Angels right fielder Kole Calhoun almost made a terrific leaping catch at the wall against the Rangers in the fourth inning on Tuesday. Almost. But instead of getting the thrill of robbing Asdrubal Cabrera of a home run, Calhoun may have provided the impetus for the ball getting
Miller has skipper's support, despite struggles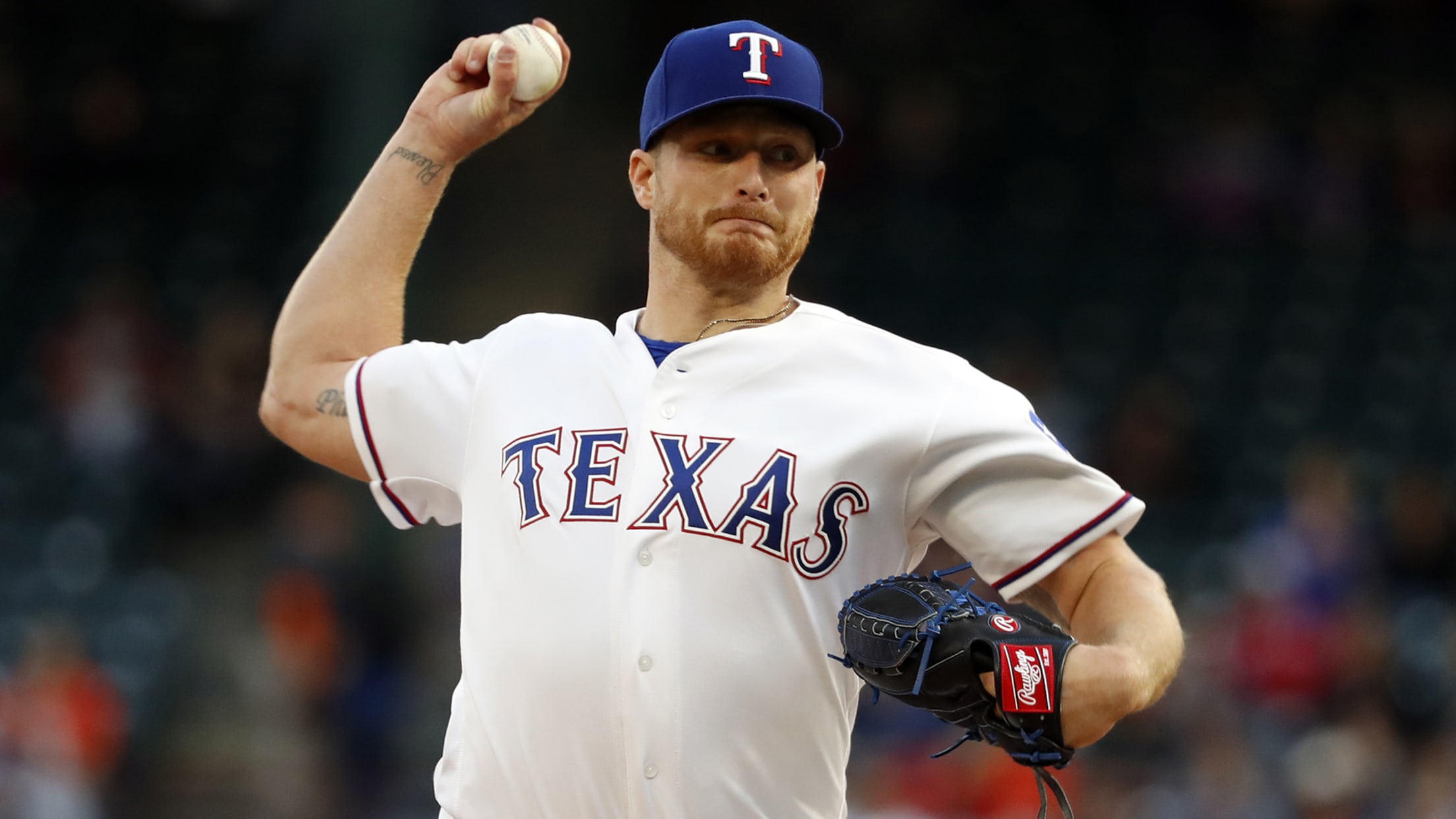 ARLINGTON -- Rangers pitcher Shelby Miller has a 9.00 ERA after three starts and opponents are hitting .364 off him with a 2.70 WHIP. But manager Chris Woodward said he still has the confidence Miller will get turned around. "I've got to," Woodward said. "We all have to feel that
Rangers continue strange trend in blowout win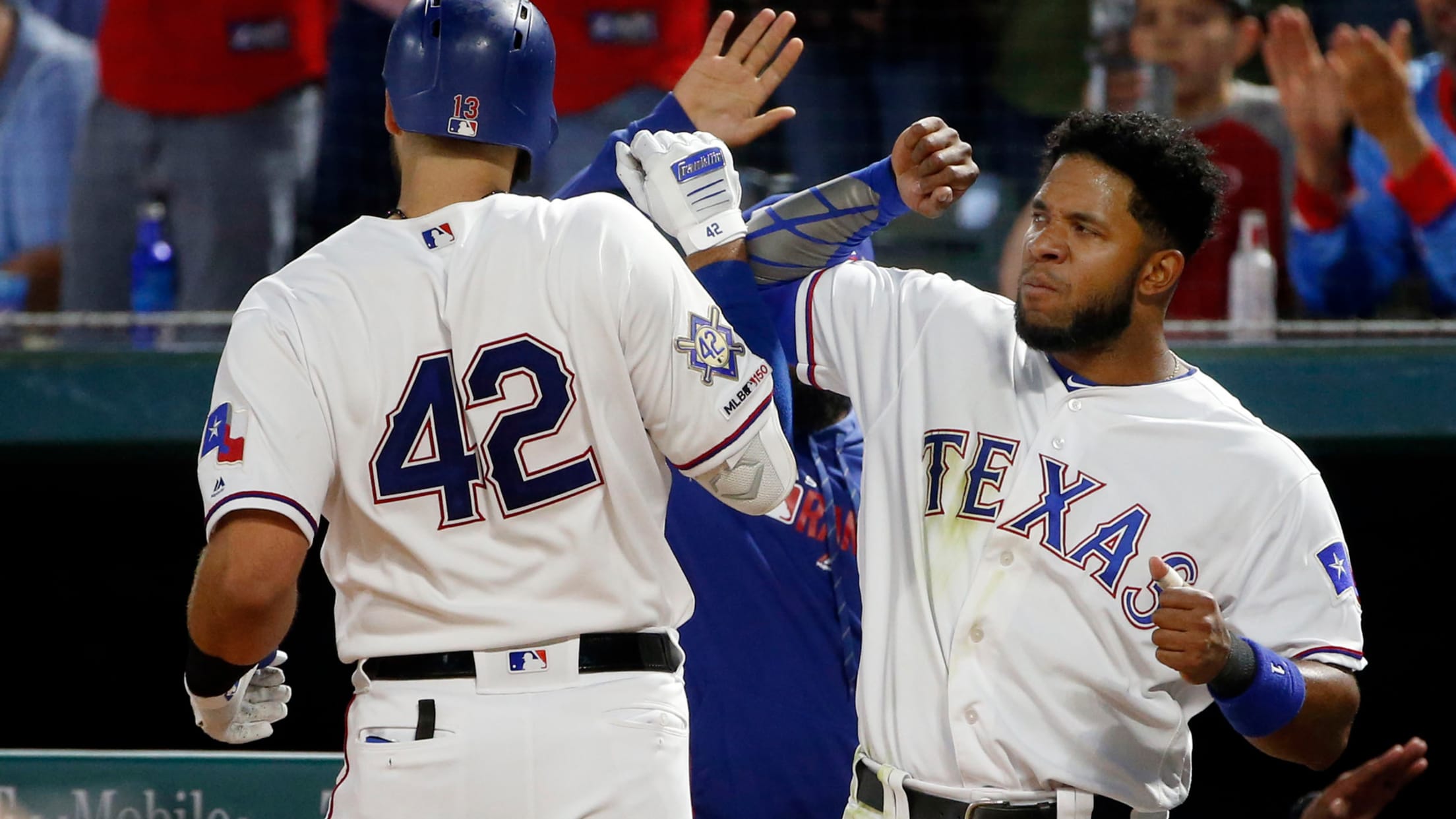 ARLINGTON -- The Rangers are still waiting for their starting pitching to get on a roll, but their offense is keeping them above .500 on the season. There is a question of that formula being sustainable, but Texas manager Chris Woodward is enjoying the progress of his offense while still
Jackie Robinson Day 'means a lot' to Rangers
Gallo returns to lineup; Sampson achieves milestone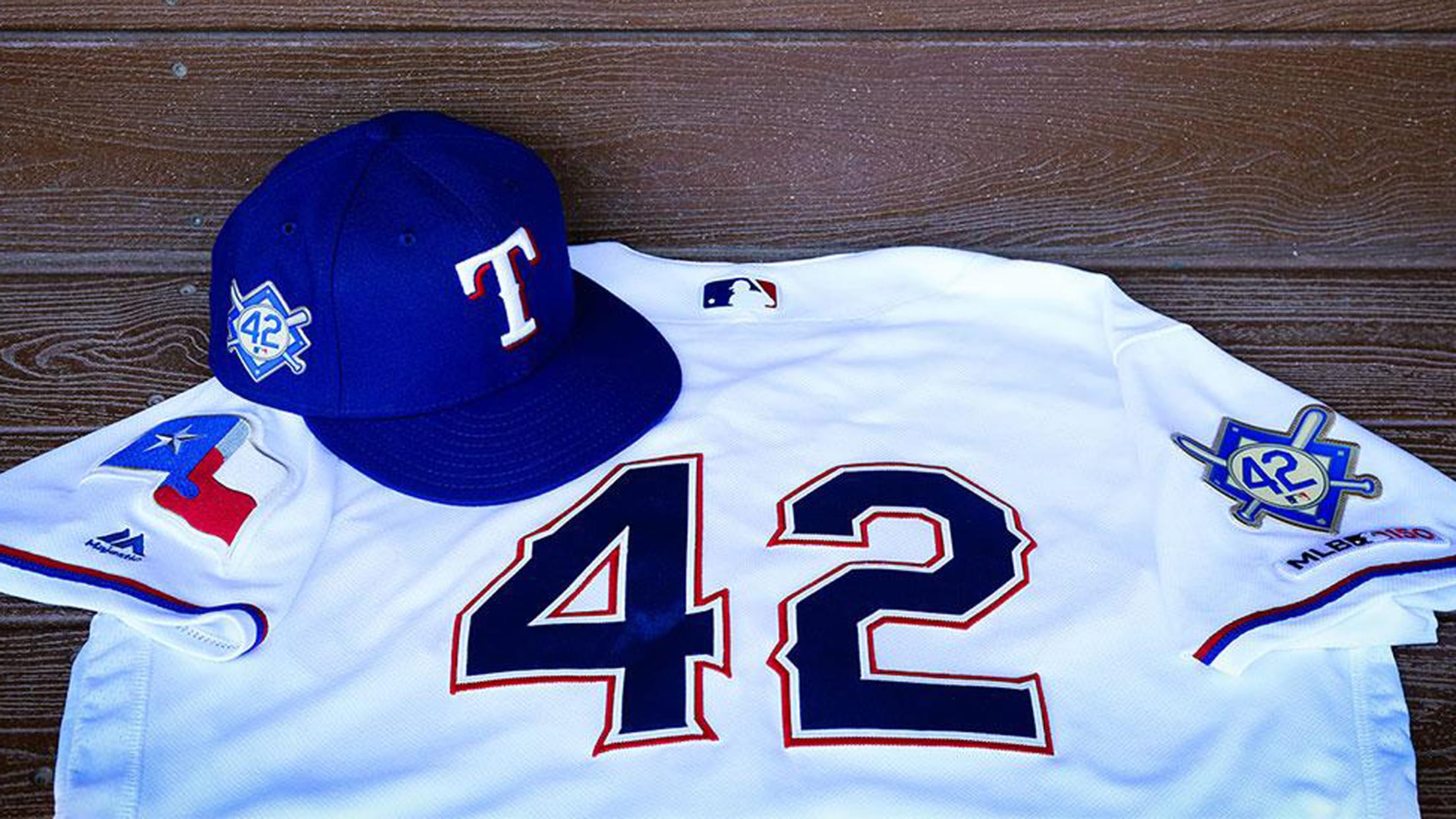 ARLINGTON -- The Rangers paid tribute to Jackie Robinson before Monday's game with the Angels on the 72nd anniversary of his historic debut with the Brooklyn Dodgers in 1947. Jackie Robinson Day celebrates the breaking of baseball's color barrier and the momentous changes that Robinson helped bring to the country.
New faces in 30 places: How are they faring?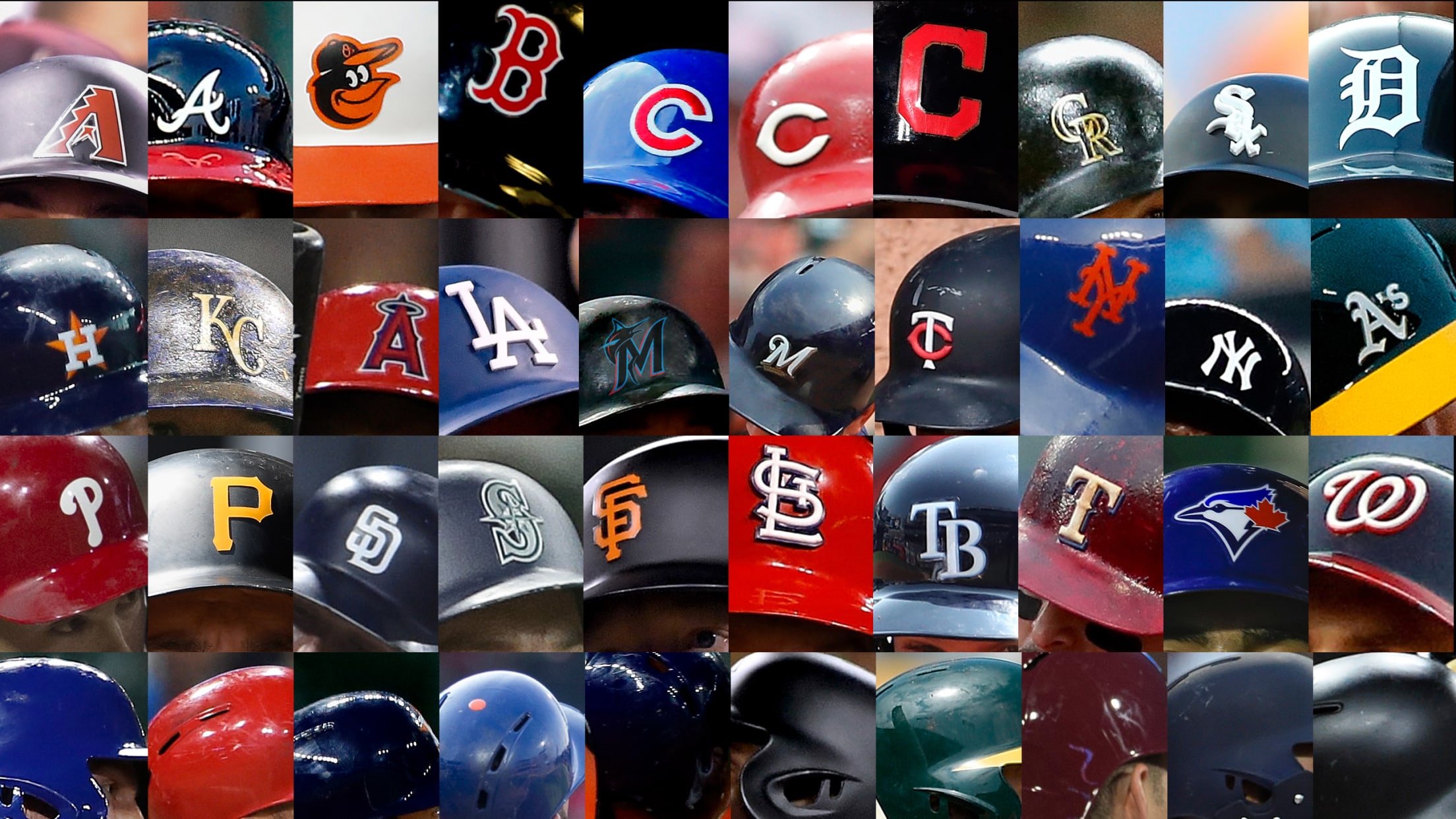 At this point, the cognitive dissonance is over: We're now used to seeing all these veteran players in their new uniforms. Bryce Harper is settling into his Phillies duds; Manny Machado looks just right with the Padres; how did it take this long for Paul Goldschmidt to put on a
4 key moments from the Rangers' comeback win
ARLINGTON -- Four big moments for four different players defined the Rangers' stunning, 8-7 comeback victory over the A's on Sunday afternoon at Globe Life Park. The Rangers trailed, 7-2, after four innings before rallying against one of the best bullpens in the Major Leagues. "To fall back five runs
MLB Pipeline's Prospect Team of the Week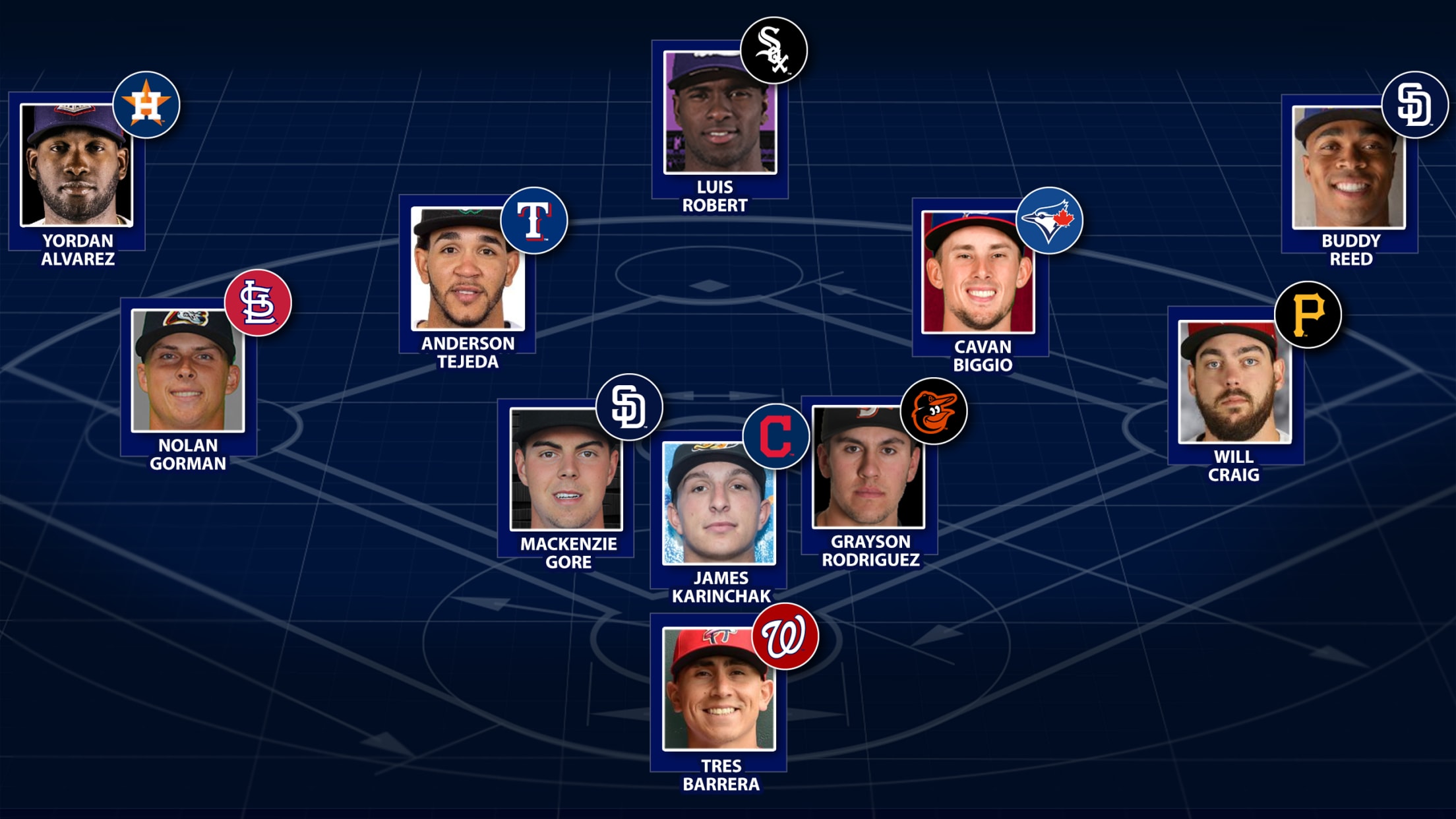 MLB Pipeline's Prospect Team of the Week honors the best performances from the previous seven days. Any Minor Leaguer currently on an organization Top 30 Prospects list on our Prospect Watch is eligible. For the season's first edition, we included the first 11 days of the Minor League season, which
Forsythe's versatility proving valuable for Texas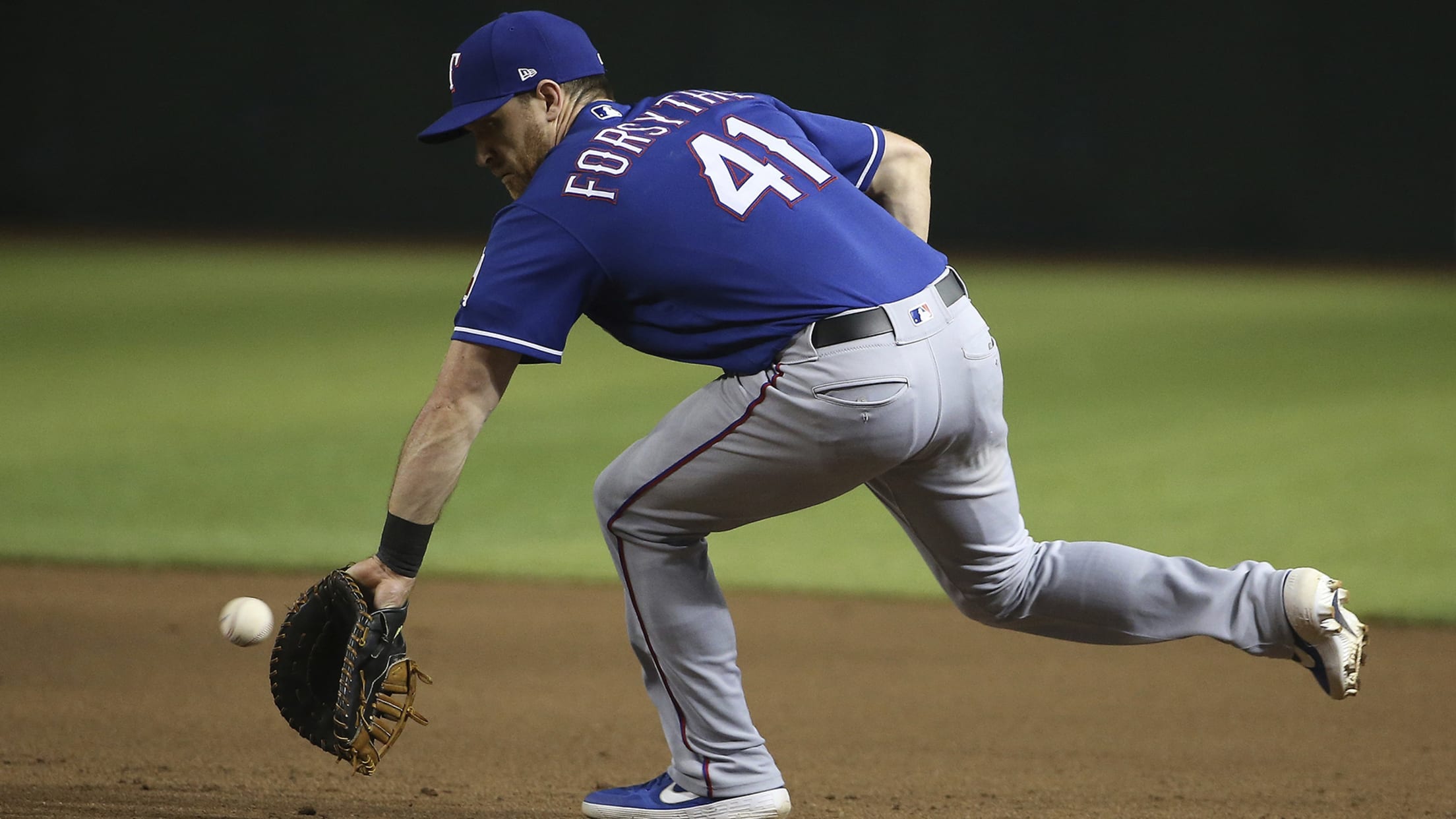 ARLINGTON -- The Rangers were two weeks into Spring Training when they signed utility infielder Logan Forsythe to a Minor League contract on Feb. 26. At the time, his chances of making the team were iffy at best and depended much on showing he could play shortstop. But Forsythe had
Odor placed on injured list with knee sprain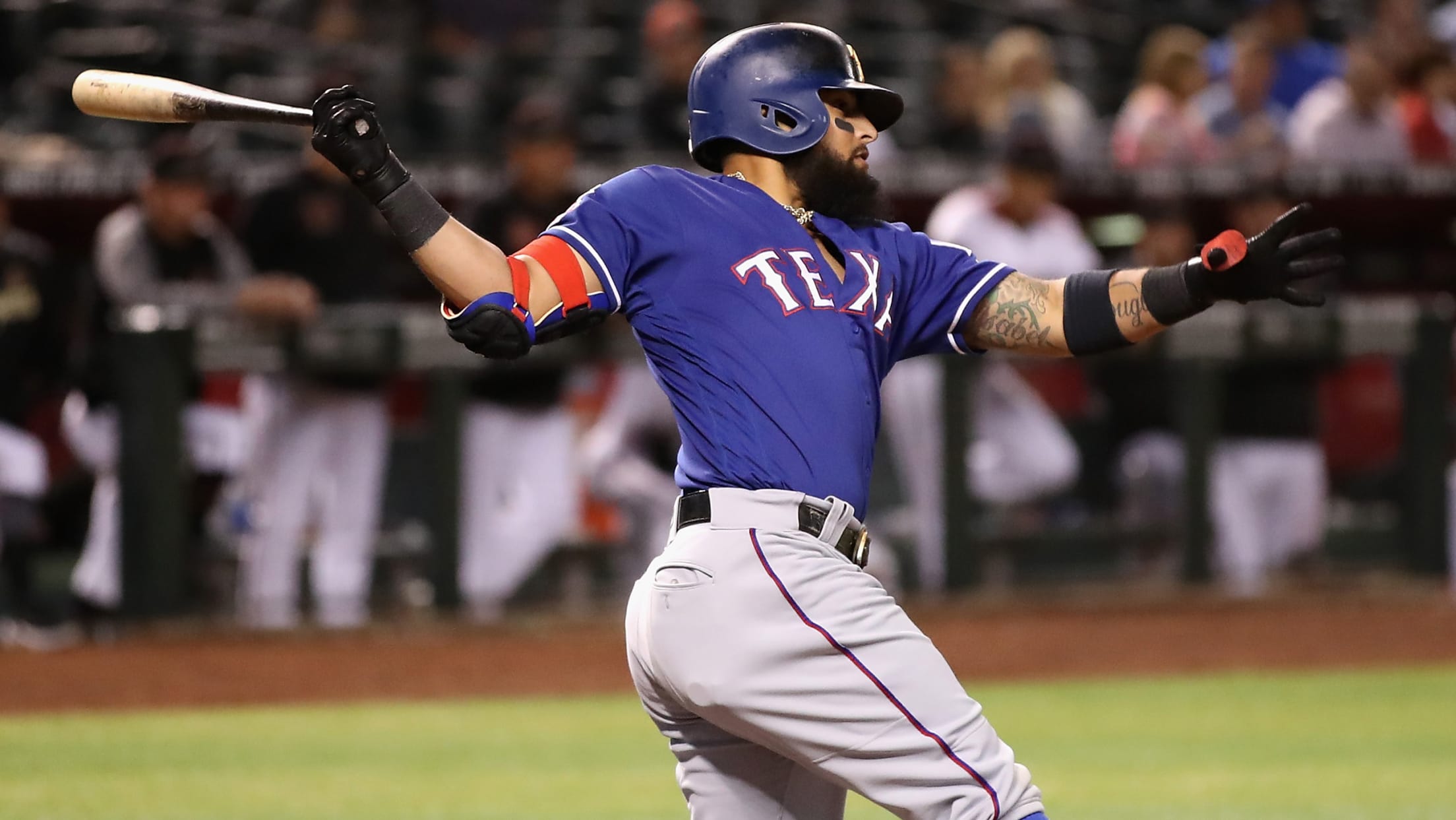 ARLINGTON -- The Rangers will be without second baseman Rougned Odor for at least two weeks or longer after he suffered a right knee sprain before Friday's game against the Athletics. Odor sustained the injury while doing routine stretching exercises in the clubhouse just before going out to the dugout
Saturday's A's-Rangers game rained out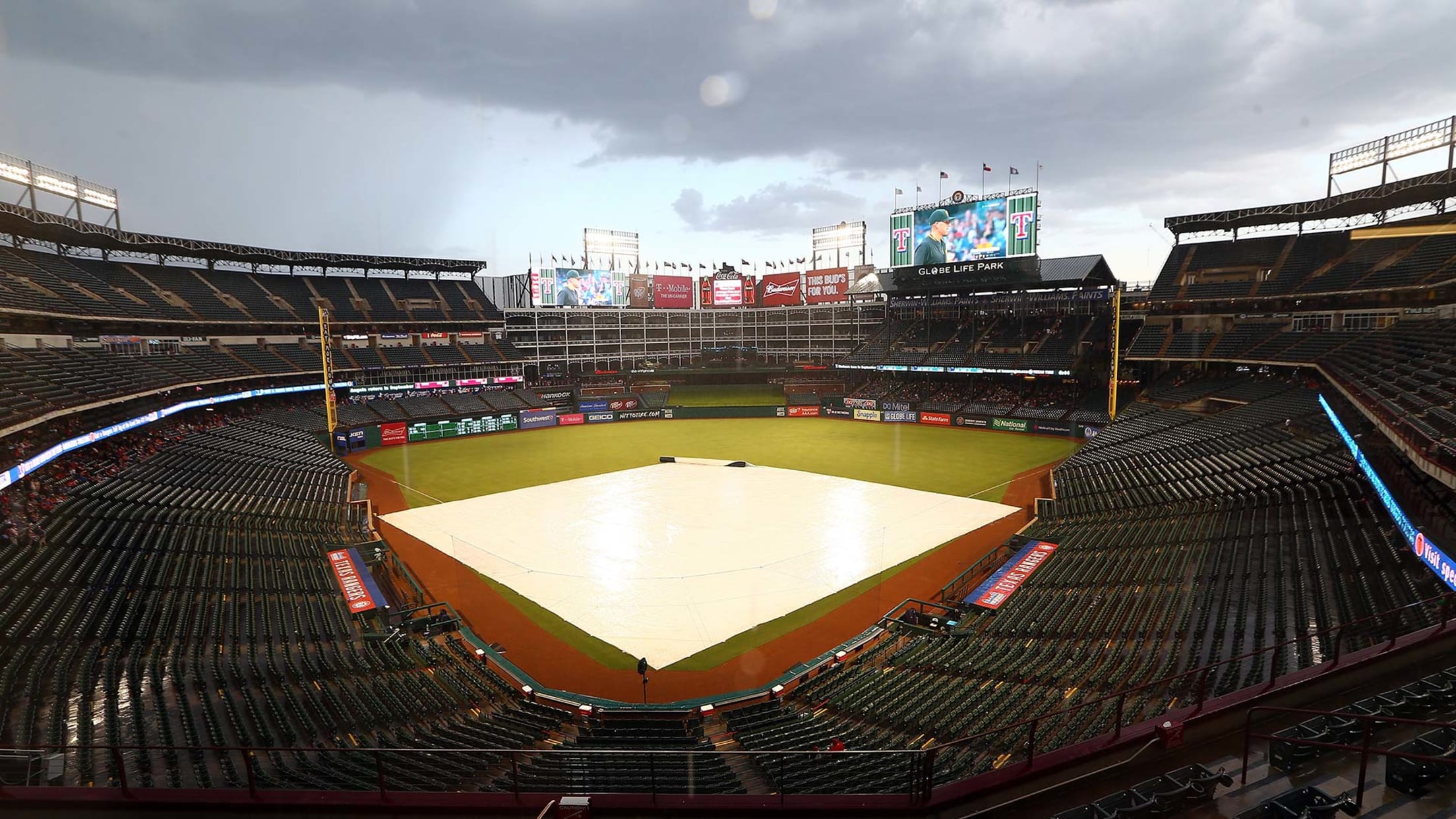 ARLINGTON -- The Rangers' game with the Athletics on Saturday night has been postponed because of rain. The game was called at 7:50 p.m. CT after a delay of 45 minutes. The game will be made up as part of a split doubleheader at 1:05 p.m. Saturday, June 8. Fans
Smyly takes 'big step forward' against A's
Left-hander feels improvement, but Rangers can't hold lead late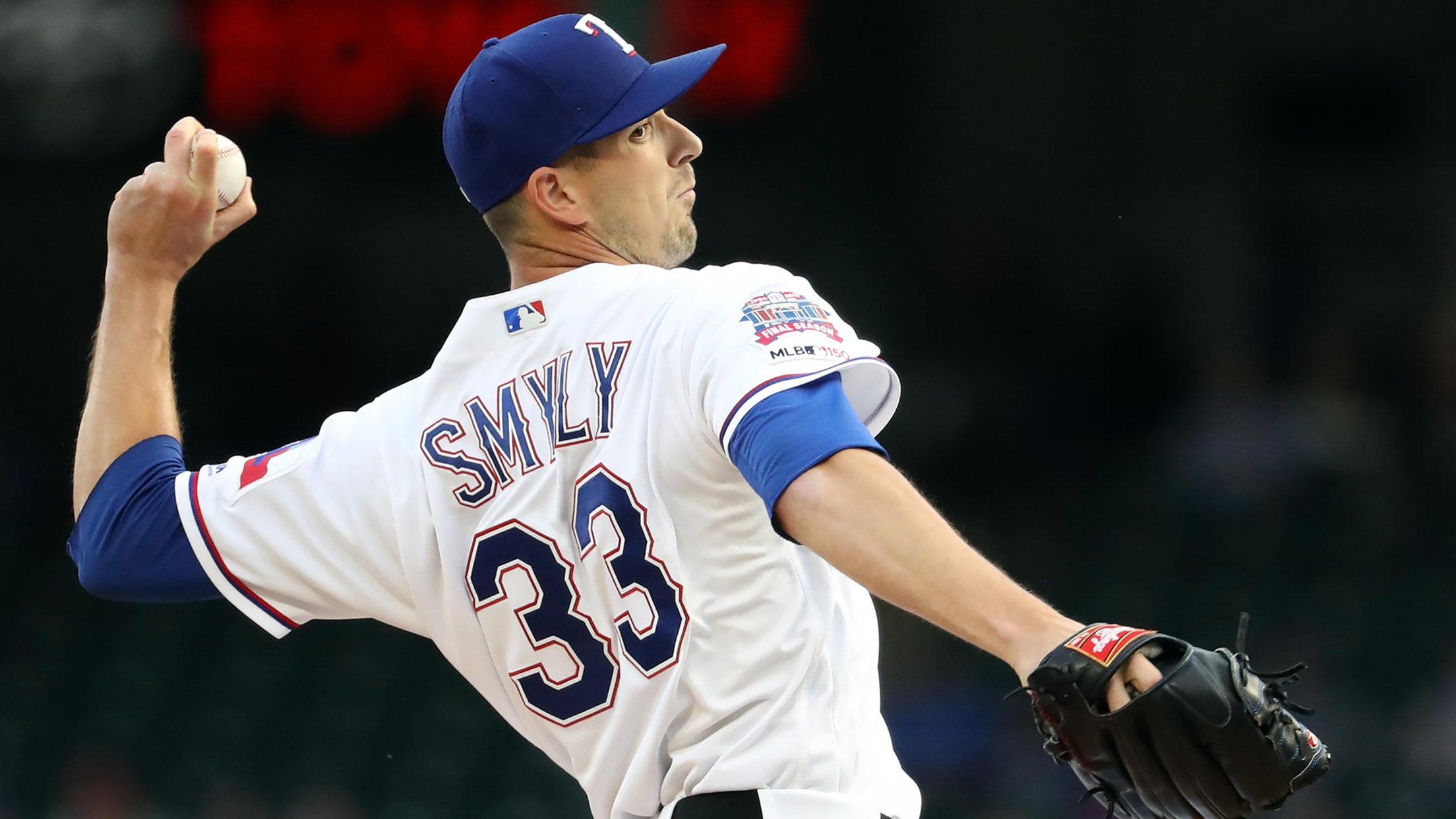 ARLINGTON -- Rangers starter Drew Smyly called Friday's outing against the A's a "big step forward." He said there were a lot of positives to take out of it -- until the end. Given a five-run lead after five innings courtesy of home runs by Asdrubal Cabrera and Elvis Andrus,
Volquez (elbow sprain) shut down for 4-6 weeks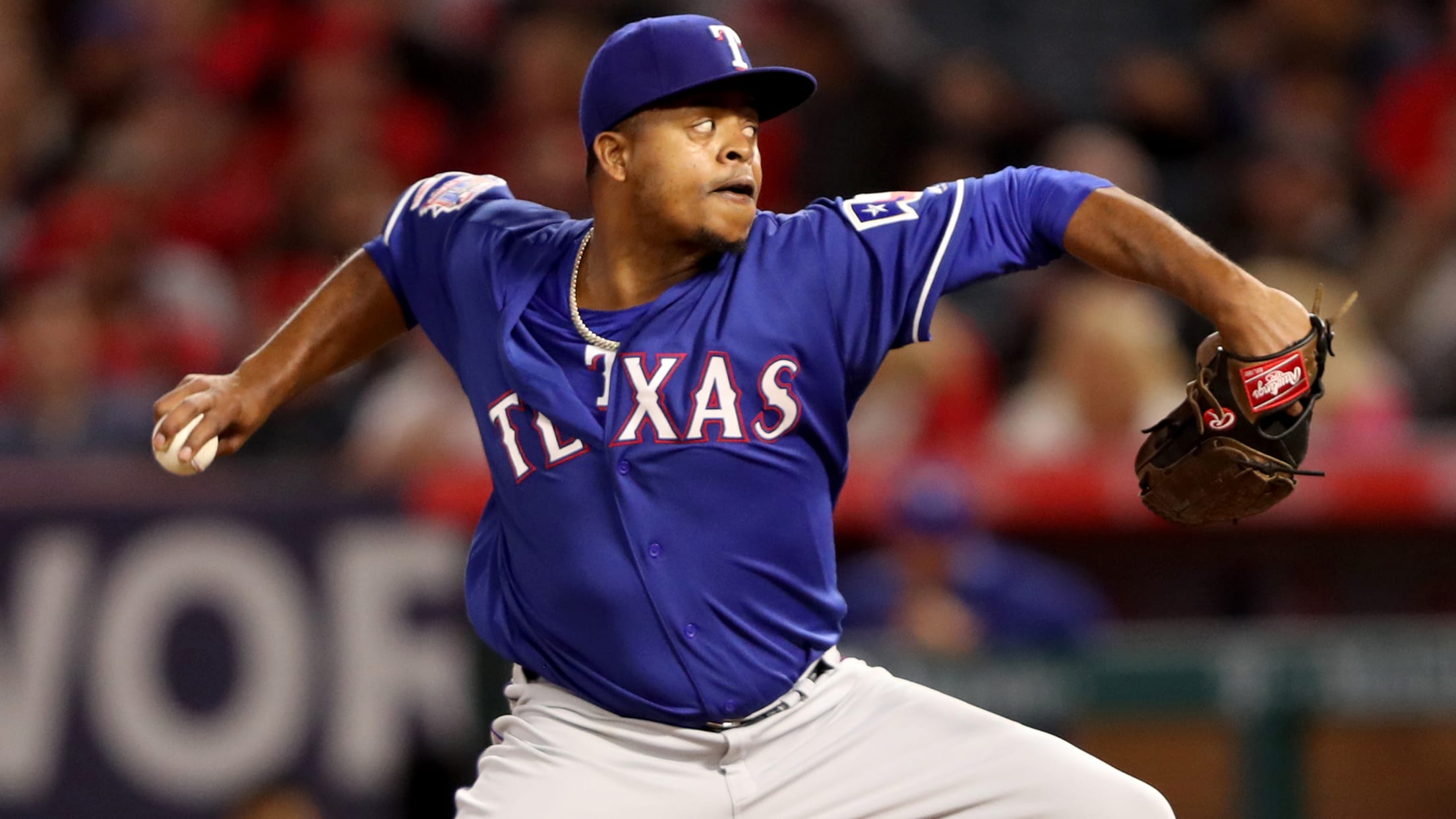 ARLINGTON -- Rangers pitcher Edinson Vólquez has been shut down from throwing for 4-6 weeks while he deals with a sprained right elbow. Volquez has not had an MRI since being placed on the injured list April 5. The Rangers prefer to let him rest and let the inflammation subside.
MLB to honor military on Armed Forces Day
Teams will wear special uniforms, caps on May 18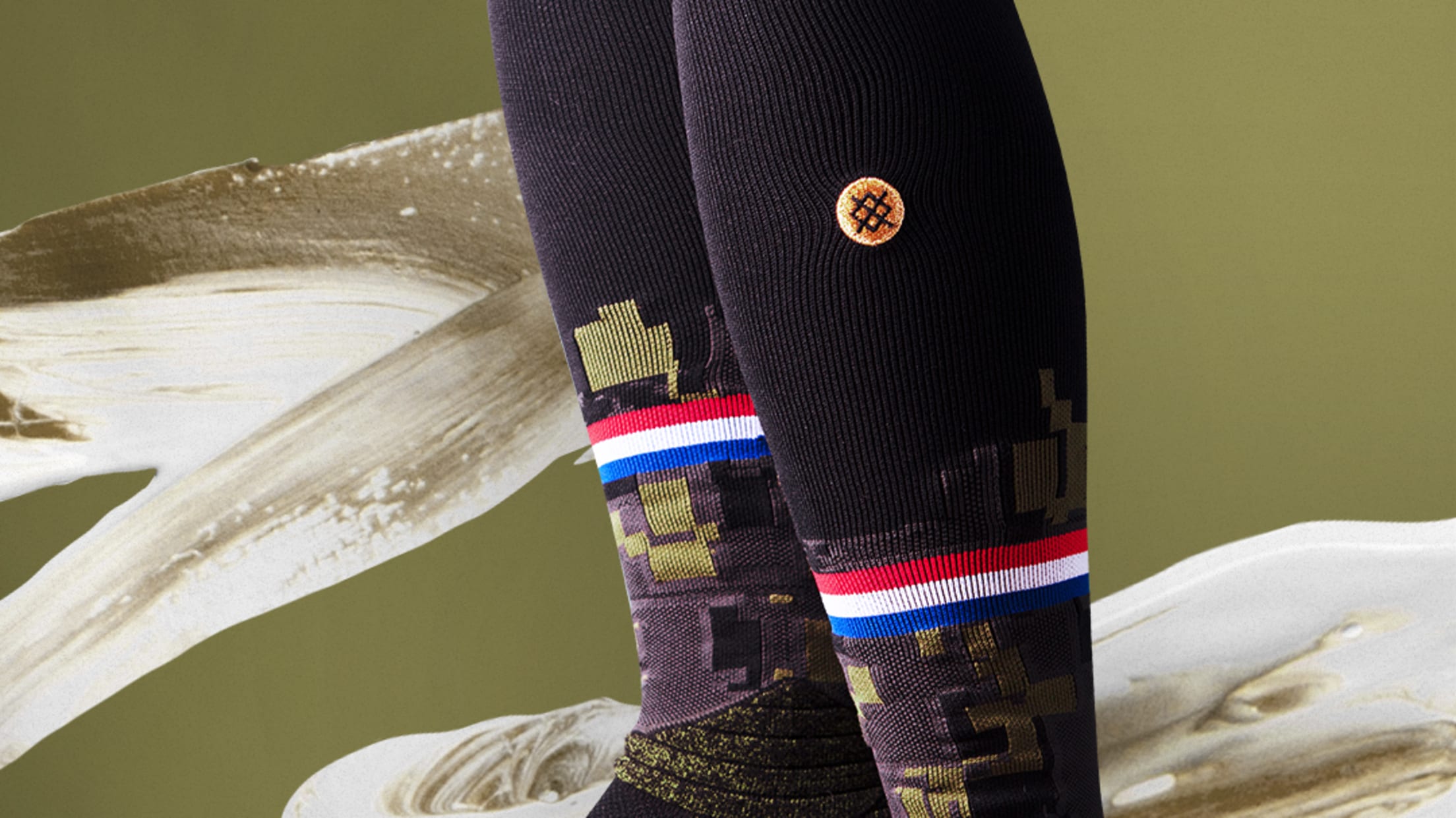 Major League Baseball unveiled the lineup of holiday and special-event uniforms that will be worn throughout the 2019 season. There's a new one that was added this year, which will honor the Armed Forces on May 18. MLB plans to honor military members and their families throughout the weekend of
Woodward 'proud' of Rangers after first road trip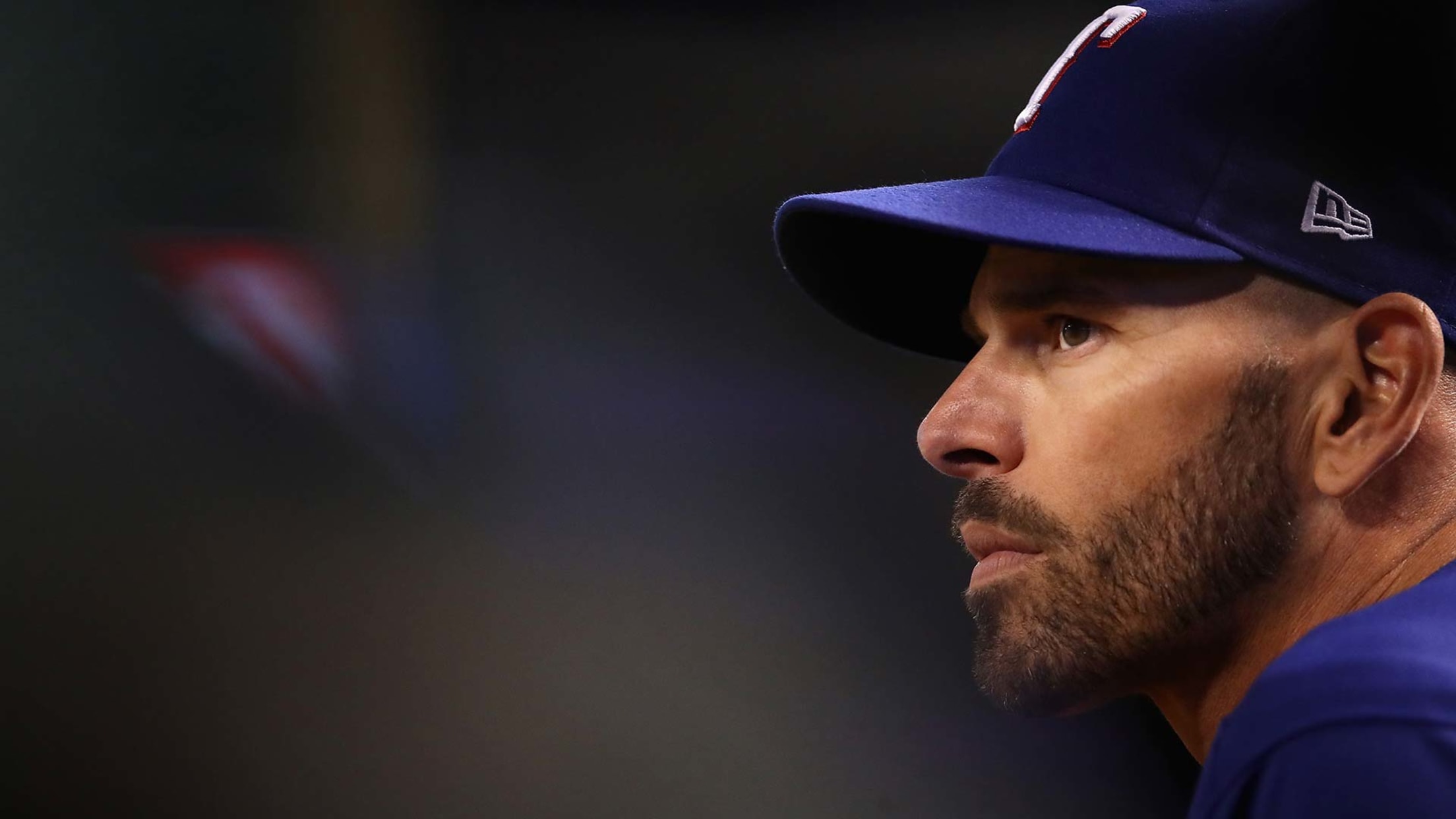 PHOENIX -- The wins matter. It's a big part of how the Rangers players, their manager and their season will be judged, but it's not the only thing that counts at this point of the season. The losses and how the club responds to setbacks matter, too. "This group is