Rangers shifting Hernandez to relief role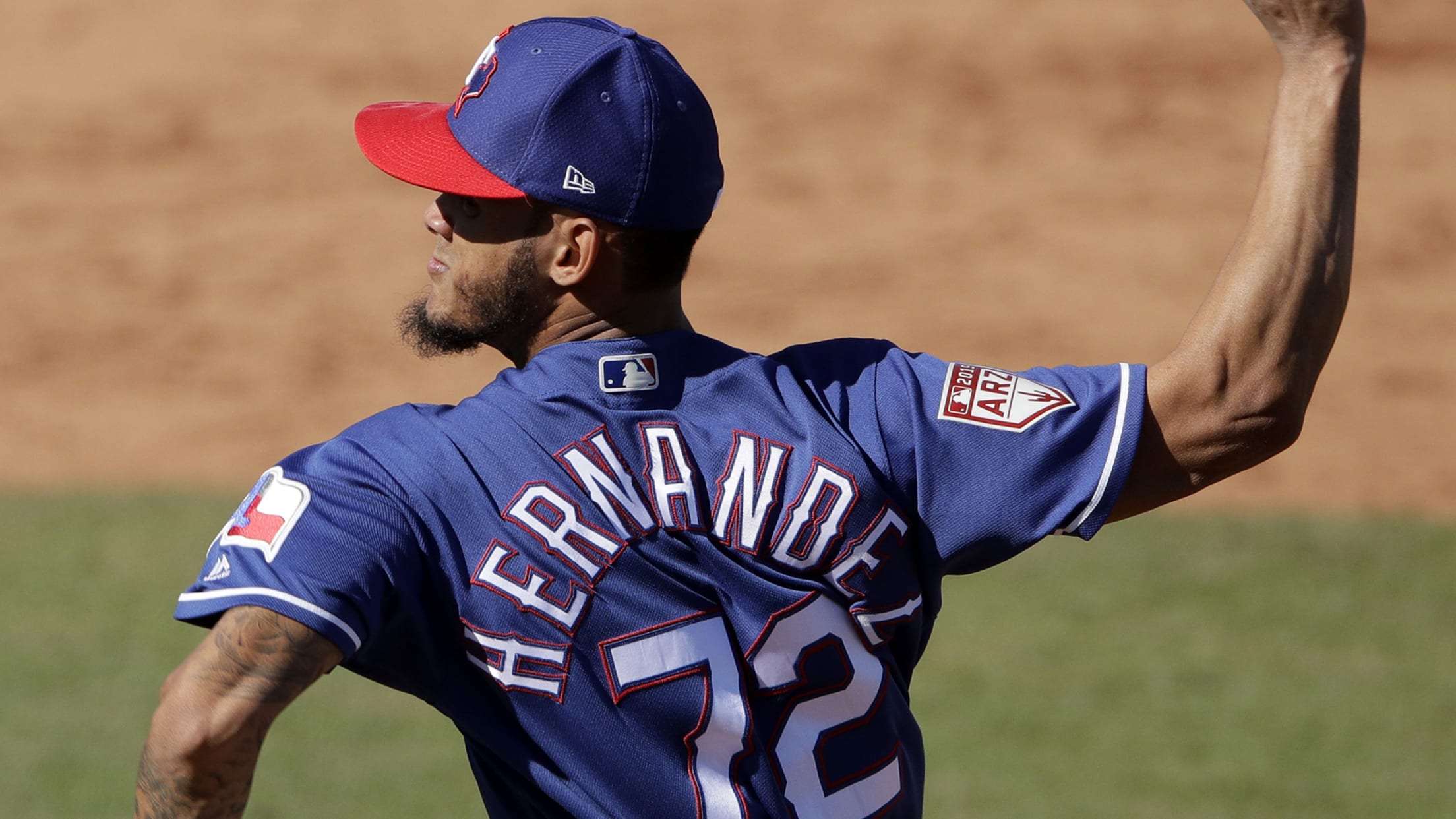 ARLINGTON -- The Rangers brought right-hander Jonathan Hernandez to the big leagues as a reliever on Tuesday, even though he has been a starter for most of his Minor League career. The transition to reliever began at Double-A Frisco a few weeks ago after Hernandez went 4-7 with a 5.19
Solak, Burke hit the ground running in debuts
Rangers down Halos in 11 for 2nd straight night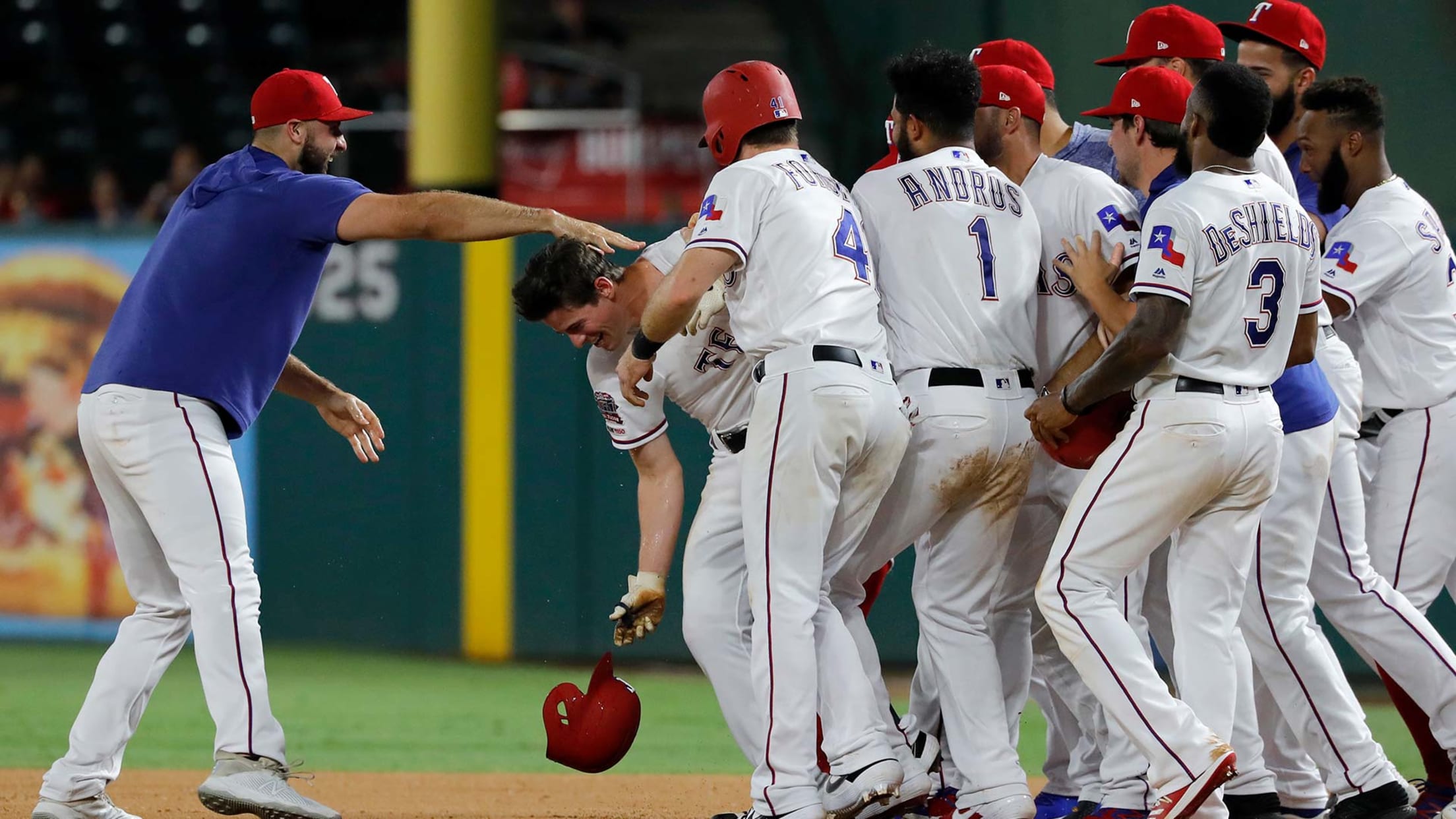 ARLINGTON -- Rangers rookie pitcher Brock Burke and infielder Nick Solak had an unforgettable time on their first day in the Major Leagues, and it ended on a victorious note. It also came at the expense of one of the greatest players in Major League history, but nobody on the
1 team has 2 best pitchers -- it may surprise you
Minor, Lynn are baseball's top two pitchers by bWAR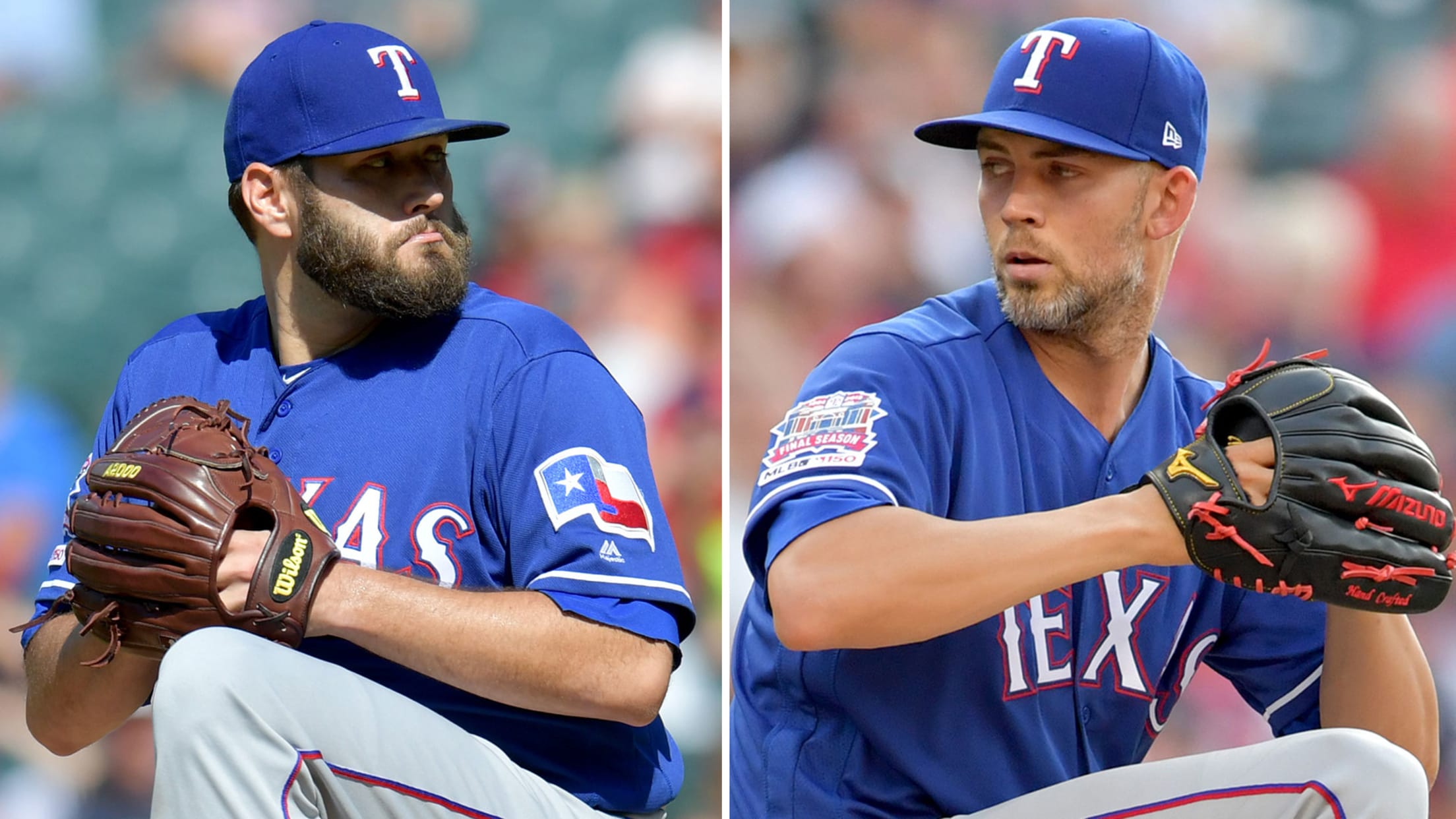 A year ago at this time, Mike Minor was carrying a 4.61 ERA into a start in Oakland. Lance Lynn was riding out a free-agent horror story, still playing catch-up after sitting at home until March and then packing his bags for the Bronx at the Trade Deadline. So, in
Rangers recall No. 12 prospect Hernandez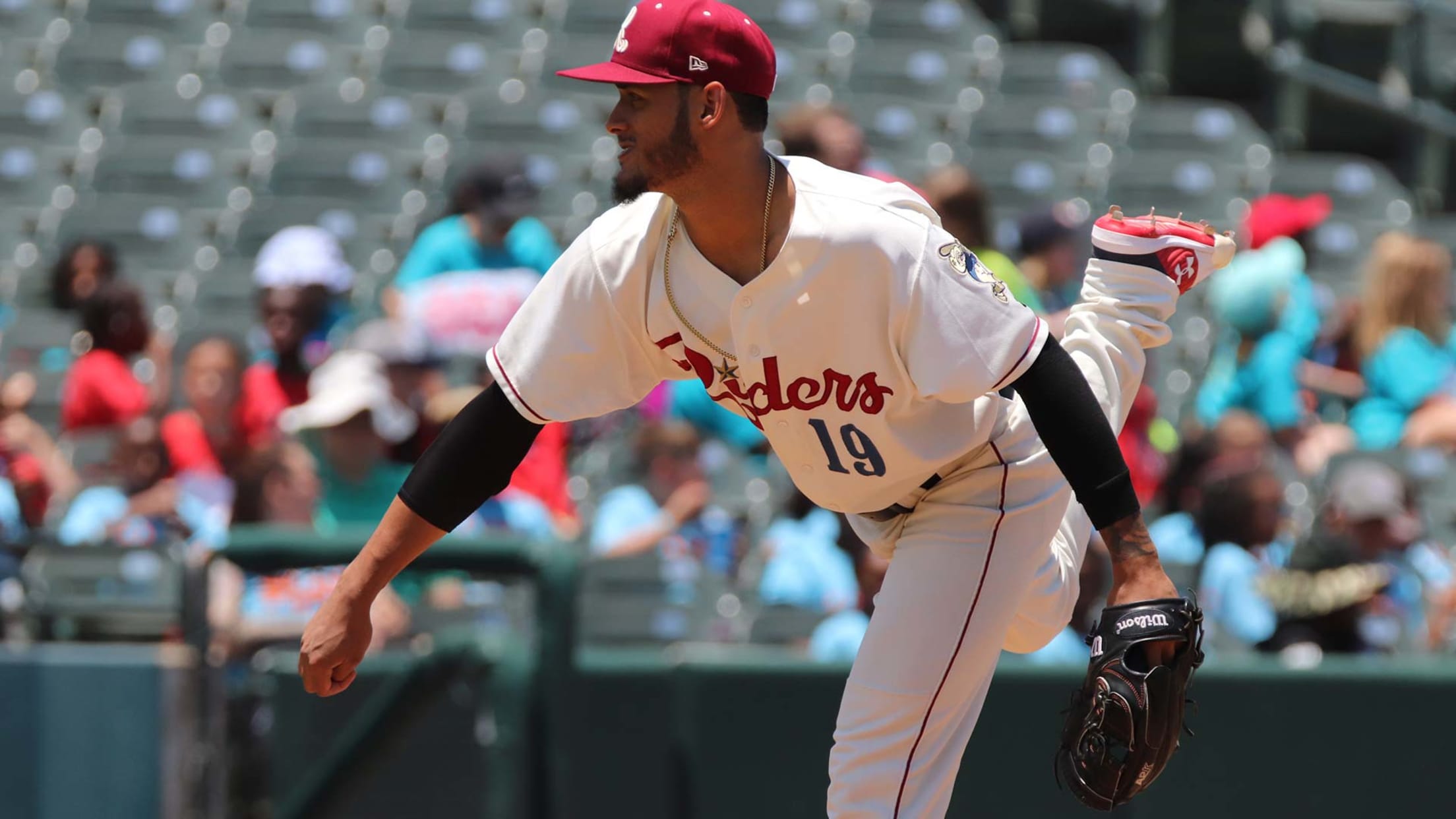 ARLINGTON -- In need of a fresh arm in their bullpen, the Rangers added reinforcement for Game 2 of Tuesday's doubleheader against the Angels by calling up right-hander Jonathan Hernandez from Double-A Frisco. Hernandez and left-handed starter Brock Burke were both added before the second game. Right-handers Phillips Valdez and
No. 10 prospect homers twice for Wood Ducks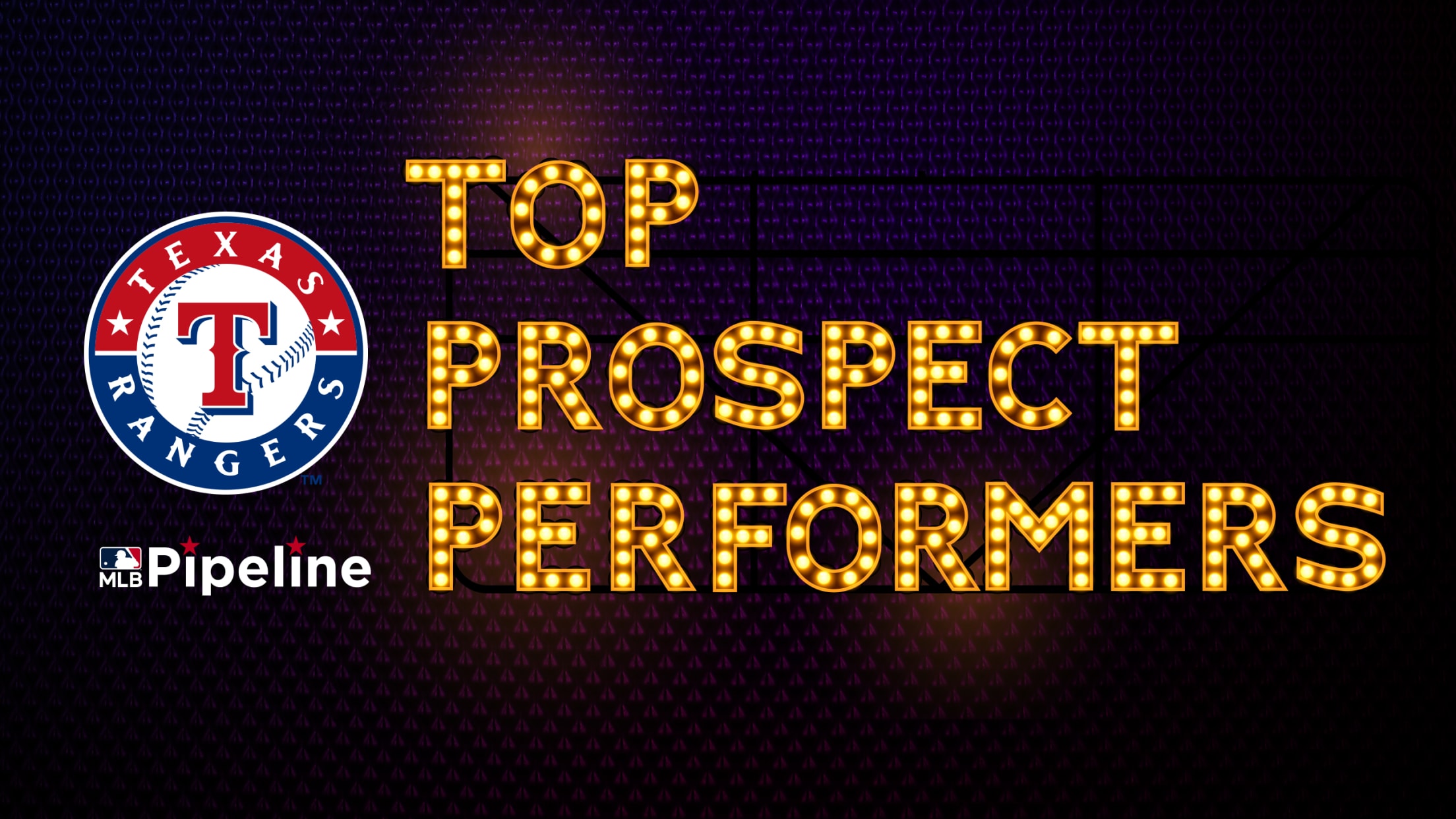 Here's a look at the top performances of the past week by Rangers prospects in the Minor Leagues:
After G1 loss, Palumbo placed on Triple-A IL
Lefty exits start with blister, unlikely to pitch until September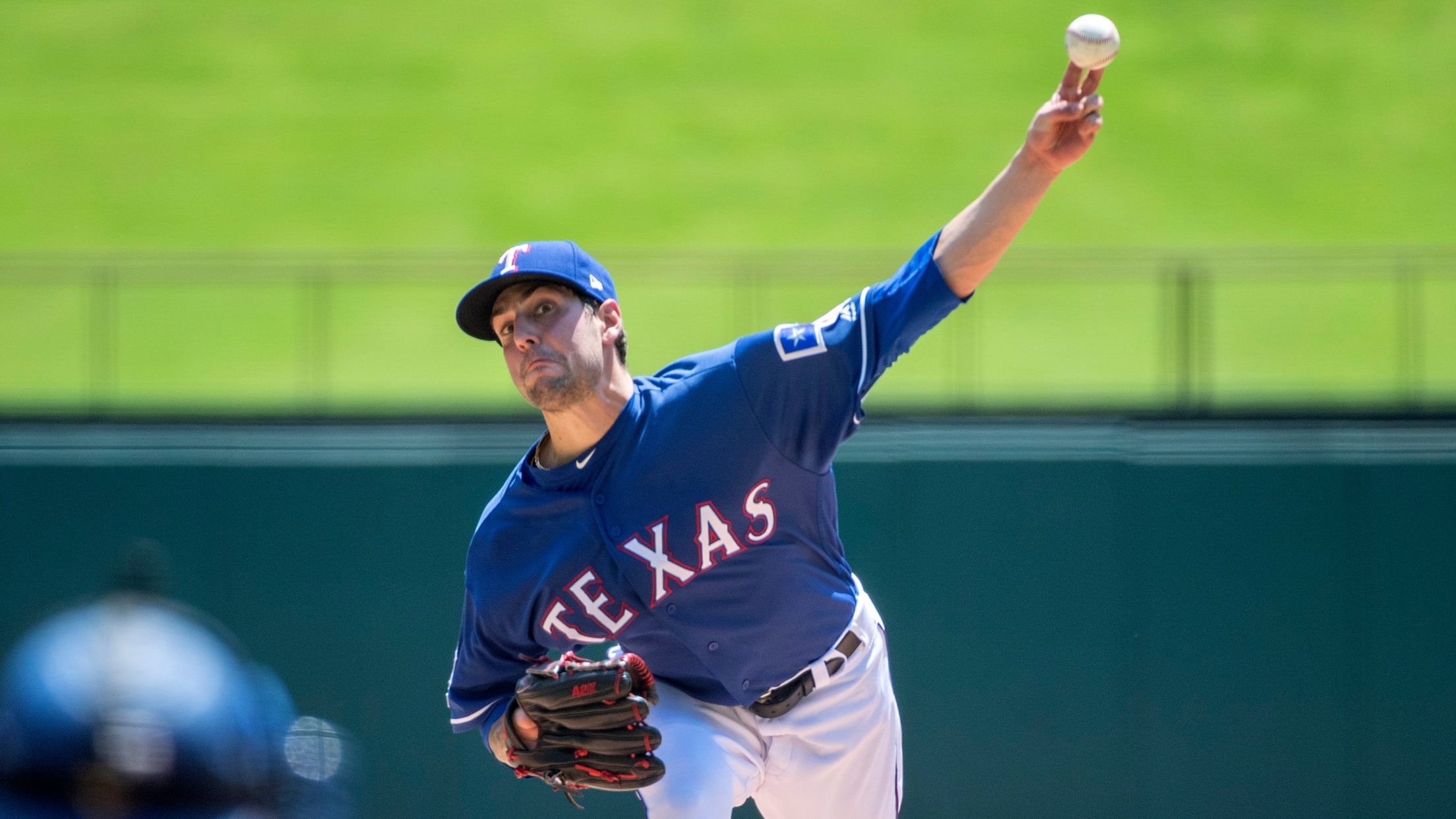 ARLINGTON -- Rangers manager Chris Woodward has observed that there has been a "little bit of a black cloud" following left-handed pitcher Joe Palumbo around. It was there again on Tuesday afternoon in a 5-1 loss to the Angels in Game 1 of a doubleheader at Globe Life Park. The
Rangers explain Players' Weekend nicknames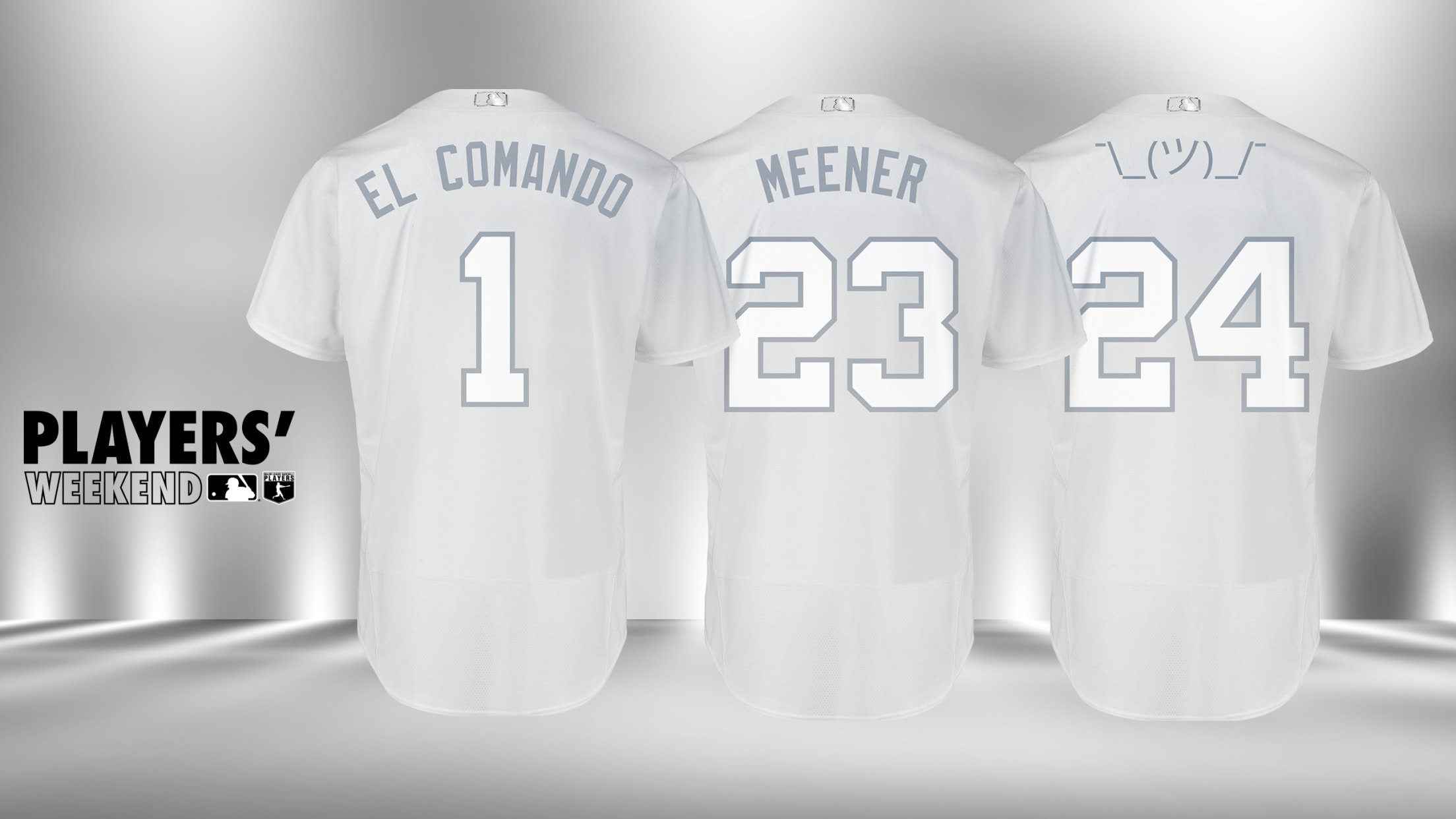 ARLINGTON -- The Rangers are ready to show off their nicknames for Players' Weekend from Friday to Sunday when they play the White Sox at Guaranteed Rate Field. This is the third year that Major League players get to choose a nickname that allows them to show a little personality
Texas sends Mazara (oblique) to IL
Nick Solak called up from Triple-A Nashville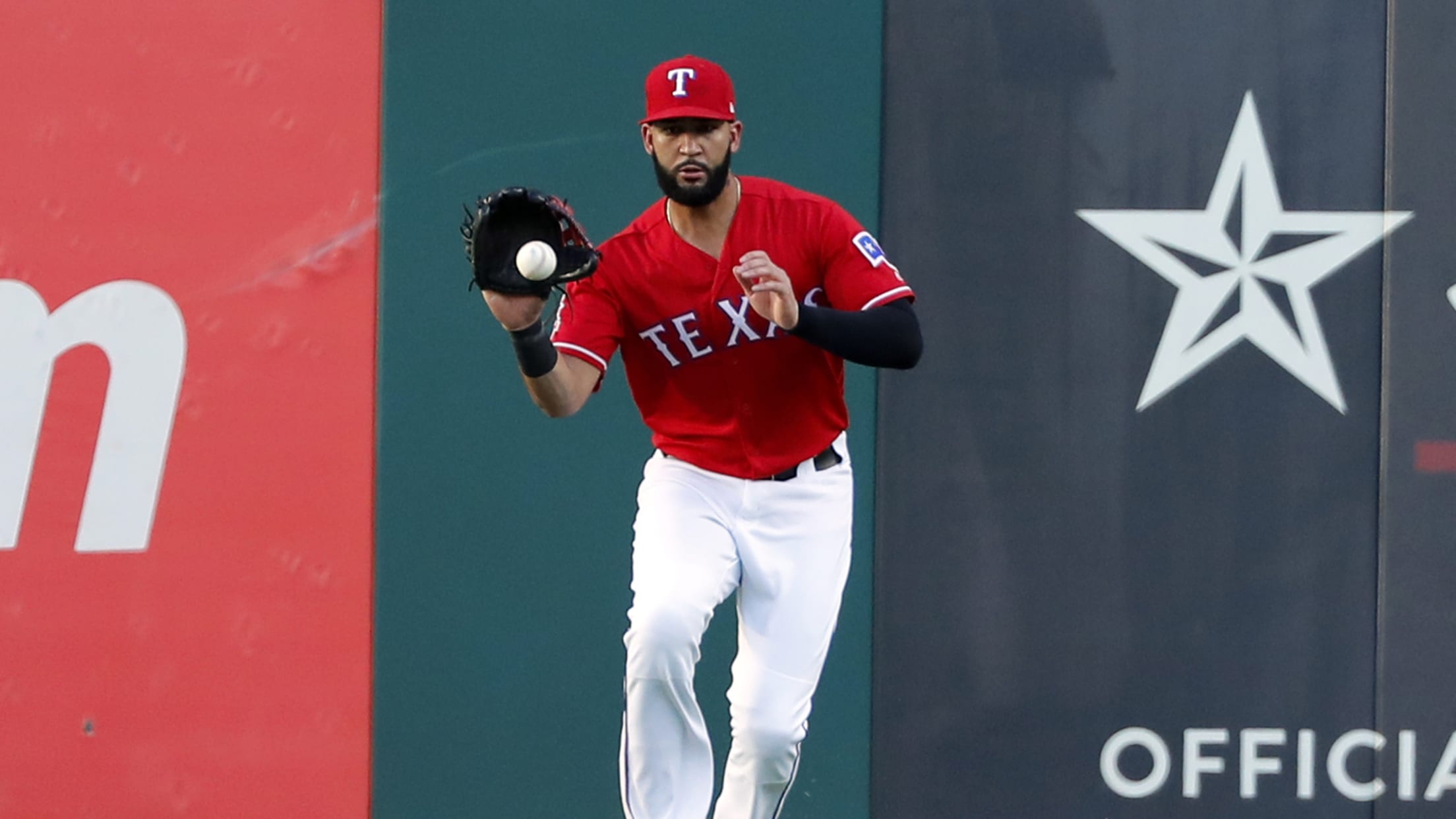 ARLINGTON -- The Rangers have placed outfielder Nomar Mazara on the injured list with a strained left oblique muscle and called up infielder Nick Solak from Triple-A Nashville for Tuesday's doubleheader against the Angels. Mazara left Monday's game against the Angels after feeling the oblique in his only at-bat in
Trevino's 1st-to-3rd dash key to Rangers' rally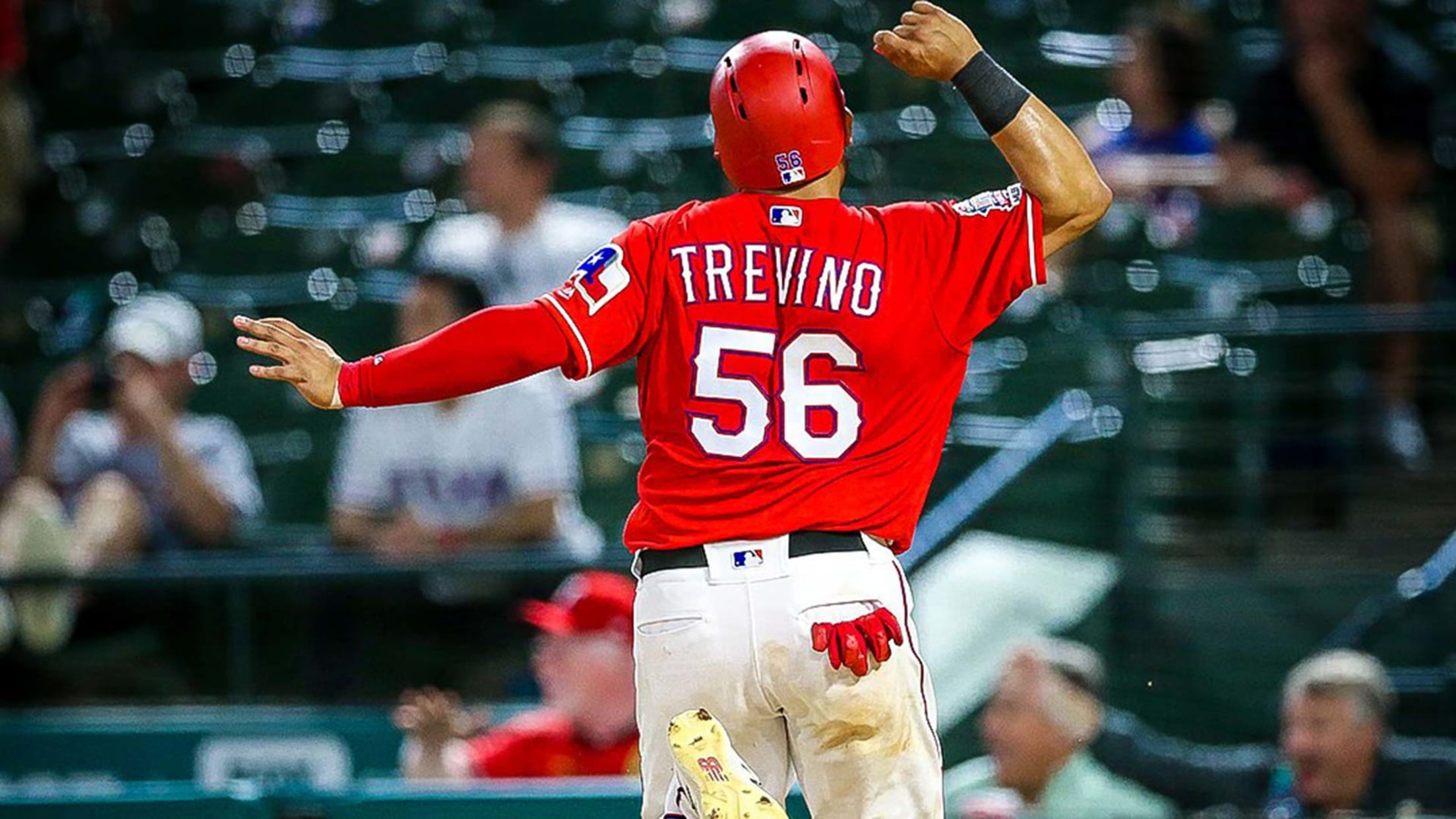 ARLINGTON -- Rangers catcher Jose Trevino had to catch 11 innings over a four-hour, 35-minute game, and he still had enough to pull off the big baserunning play that helped win it for his team. He scored on an infield hit by Isiah Kiner-Falefa to give the Rangers an 8-7
Every team's 2020 Spring Training schedule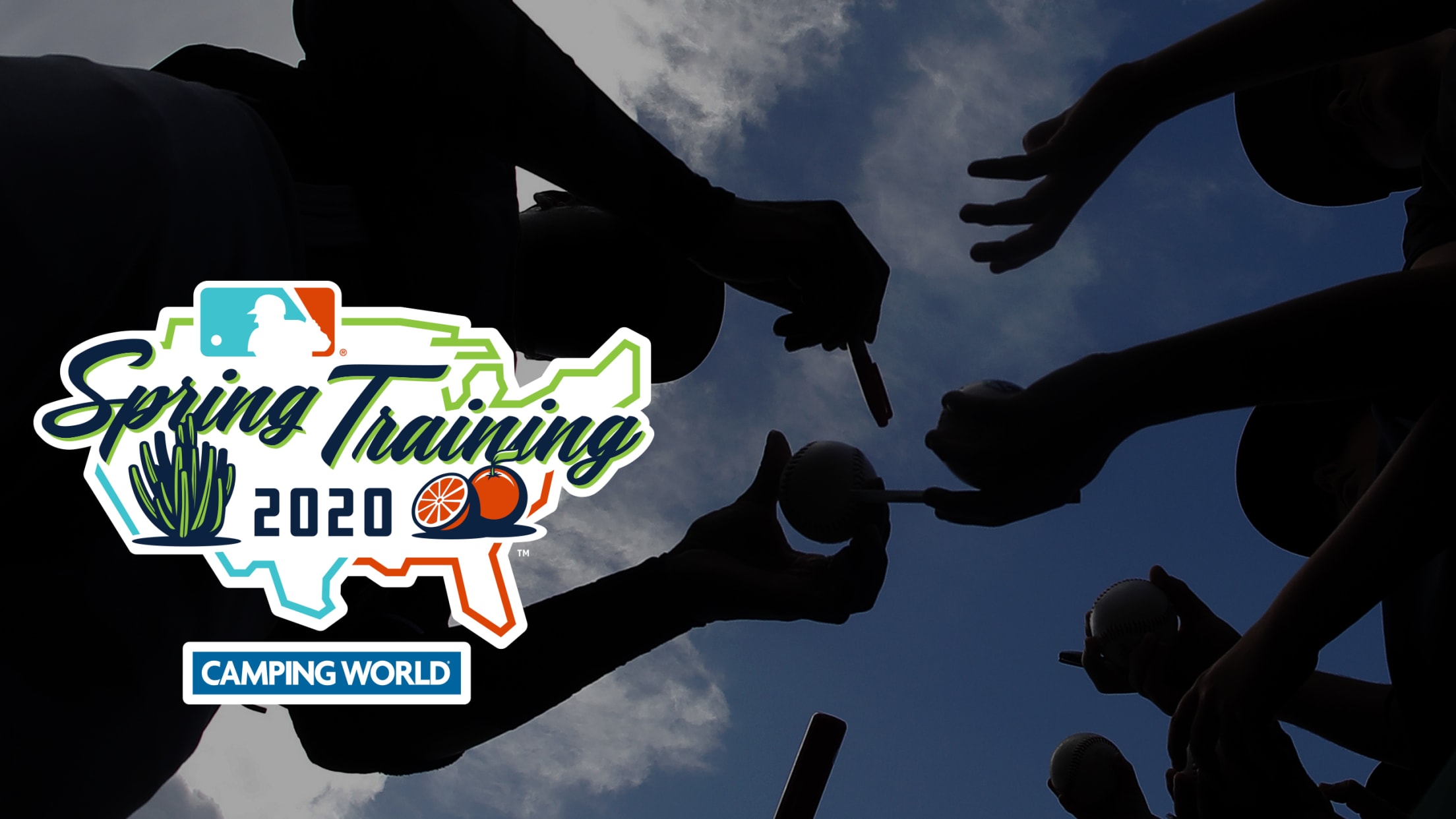 Major League Baseball unveiled the full schedule for 2020 Spring Training presented by Camping World on Monday. The spring slate is set to begin with three games on Feb. 21, and 28 of the 30 Major League clubs in action for Grapefruit and Cactus League games the following day. The
Rangers make flurry of roster moves before DH
Heineman, Valdez recalled from Triple-A; Sampson placed on 10-day IL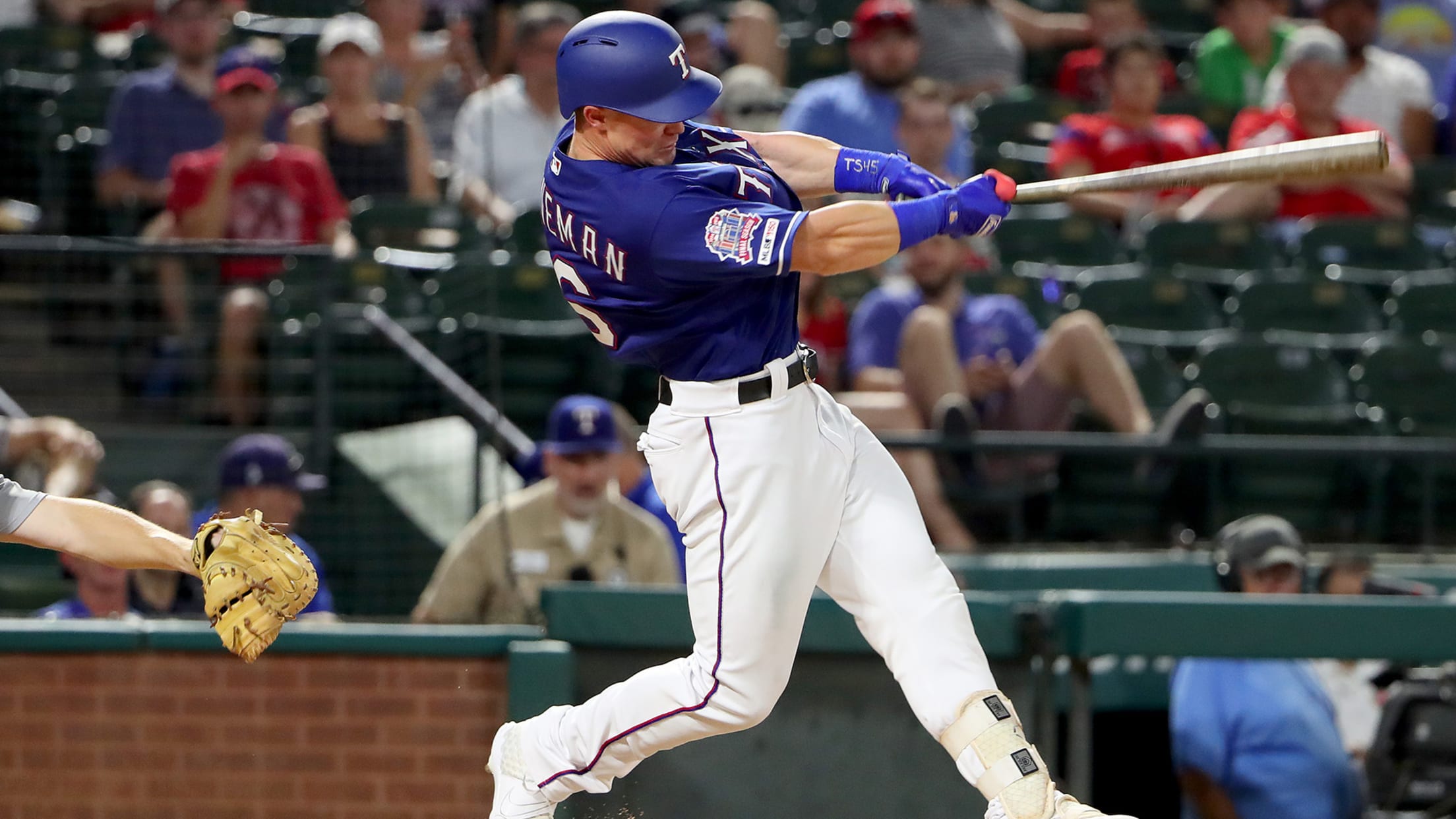 ARLINGTON -- The Rangers made multiple roster moves and lineup changes in preparation for Tuesday's doubleheader against the Angels. The details: • The Rangers recalled outfielder Scott Heineman from Triple-A Nashville and put him in the lineup at first base on Monday against Angels left-hander Dillon Peters. He went 1-for-6
Rangers regroup: 'We need to learn from all this'
Clase pitches in high-leverage situation, takes the loss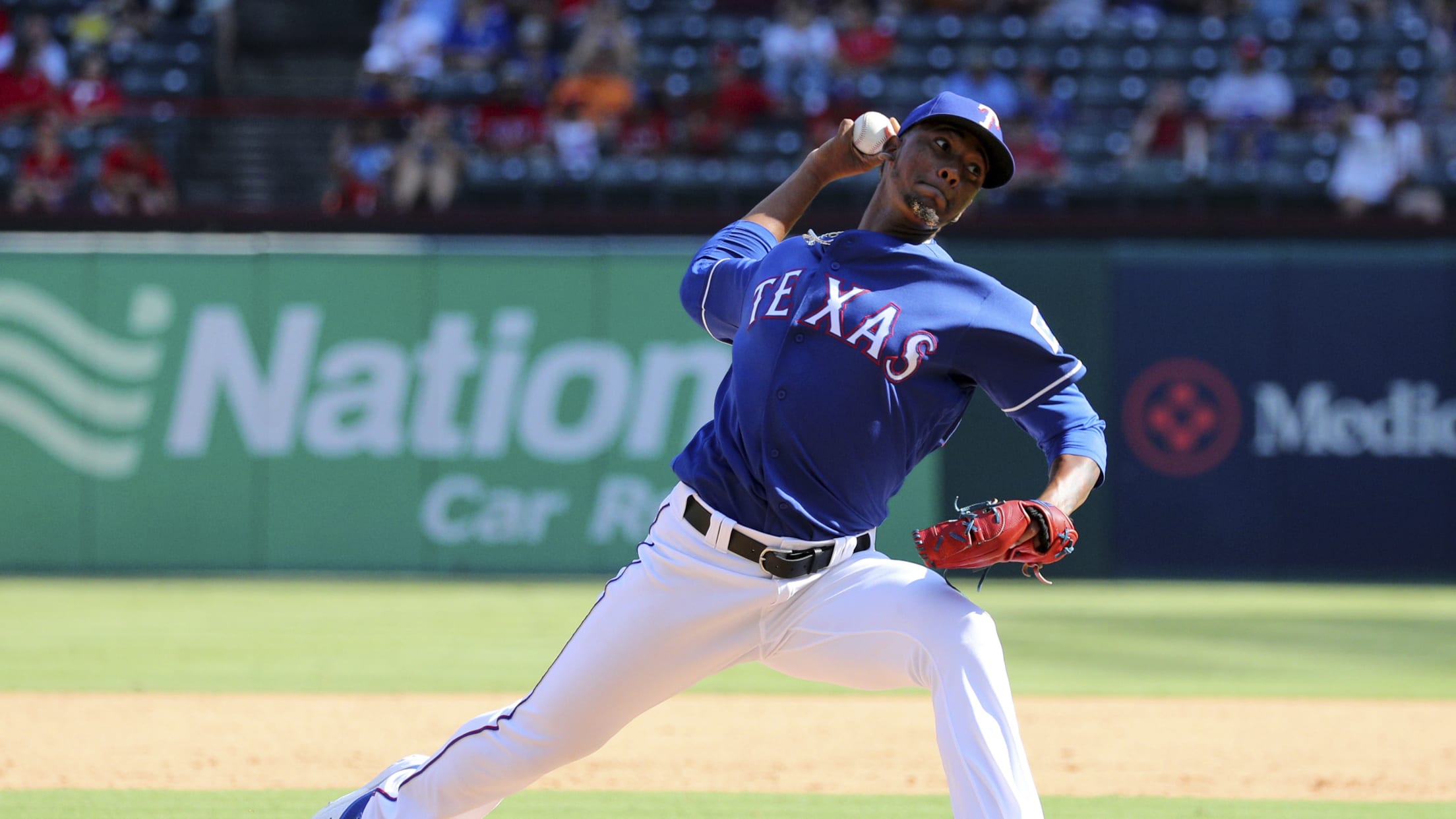 ARLINGTON -- The Rangers have been challenging their young pitchers in some tough situations lately, but that's the way the rest of the season figures to be as they continue to slide below the .500 mark. Rookie reliever Emmanuel Clase was in a particularly rough spot in the eighth inning
Gallo takes some swings, but he's a ways away
Burke to precede Palumbo in doubleheader Tuesday vs. Angels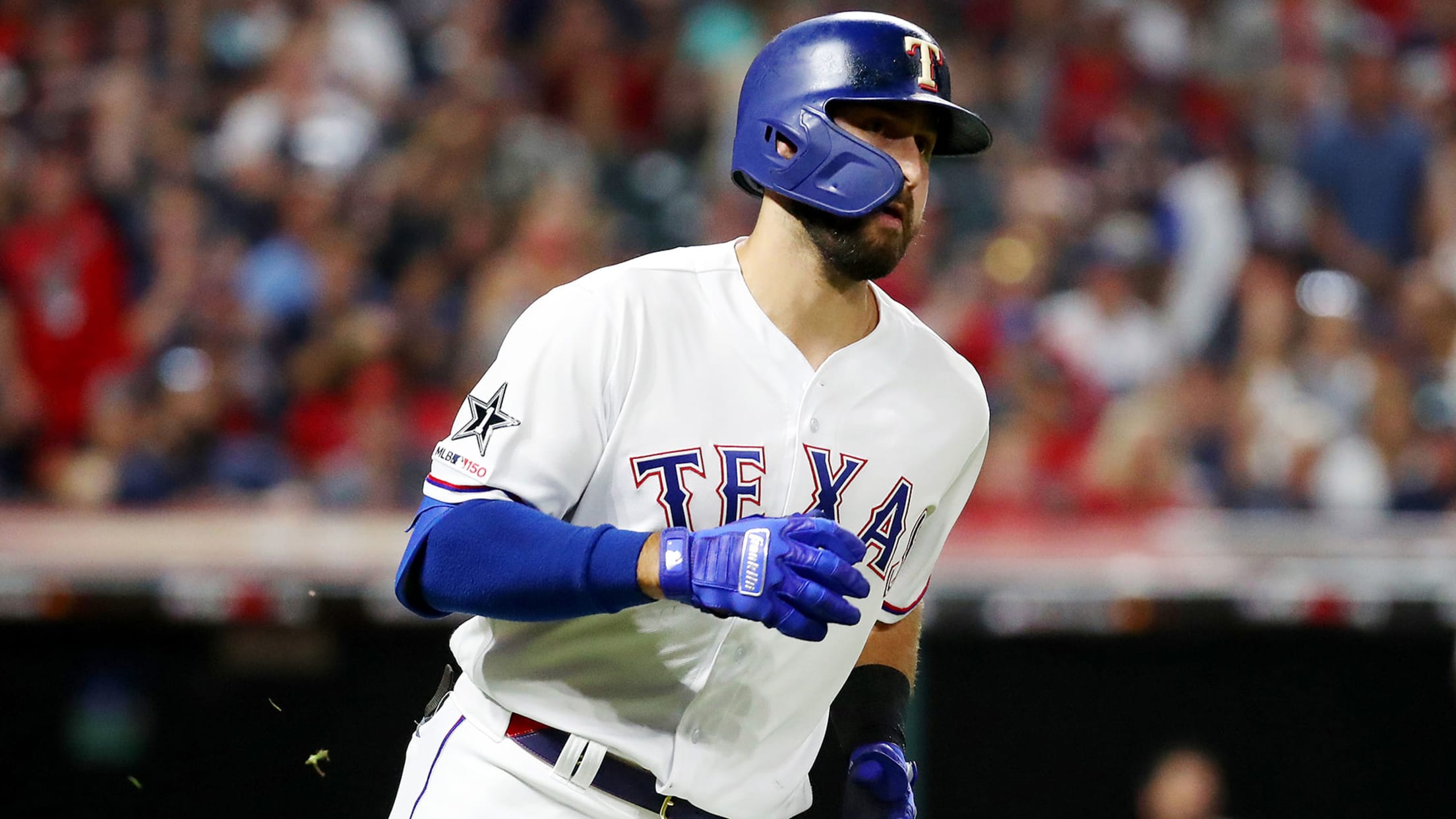 ARLINGTON -- Rangers outfielder Joey Gallo has started to swing a bat again, but his return isn't expected until mid-September. Gallo swung lightly off a tee on Friday as he continues his recovery from July 25 surgery to repair a broken hamate bone in his left hand. "It's good, but,
Which jersey number will each team retire next?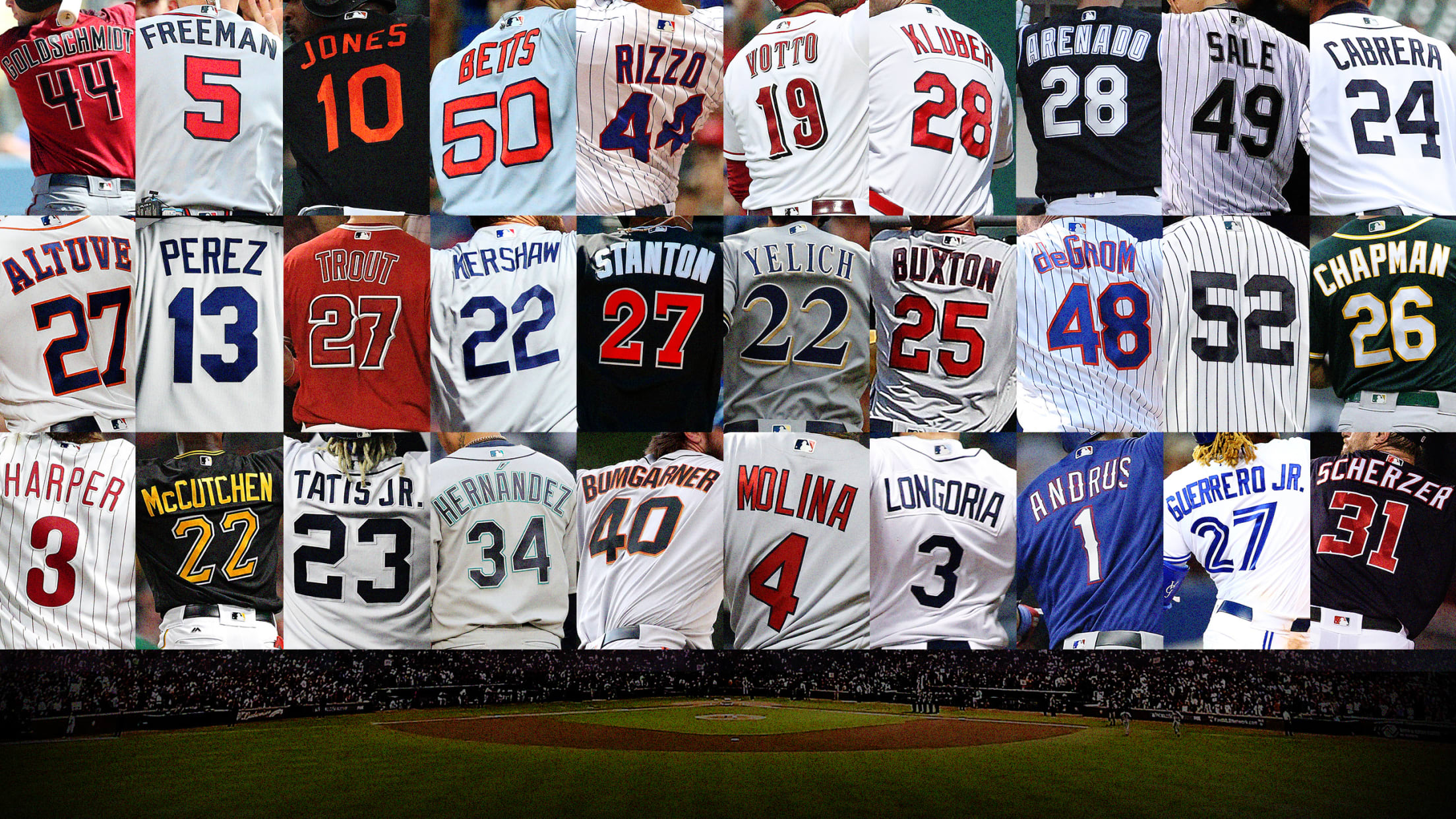 There is something special, something immortal, about having your number retired. No matter what happens with your team, or the rest of your life really, no one will ever wear the number on their back that you did. It's an almost indescribable honor. So, today, we take a look at
Hamilton 'home' as he joins Rangers HOF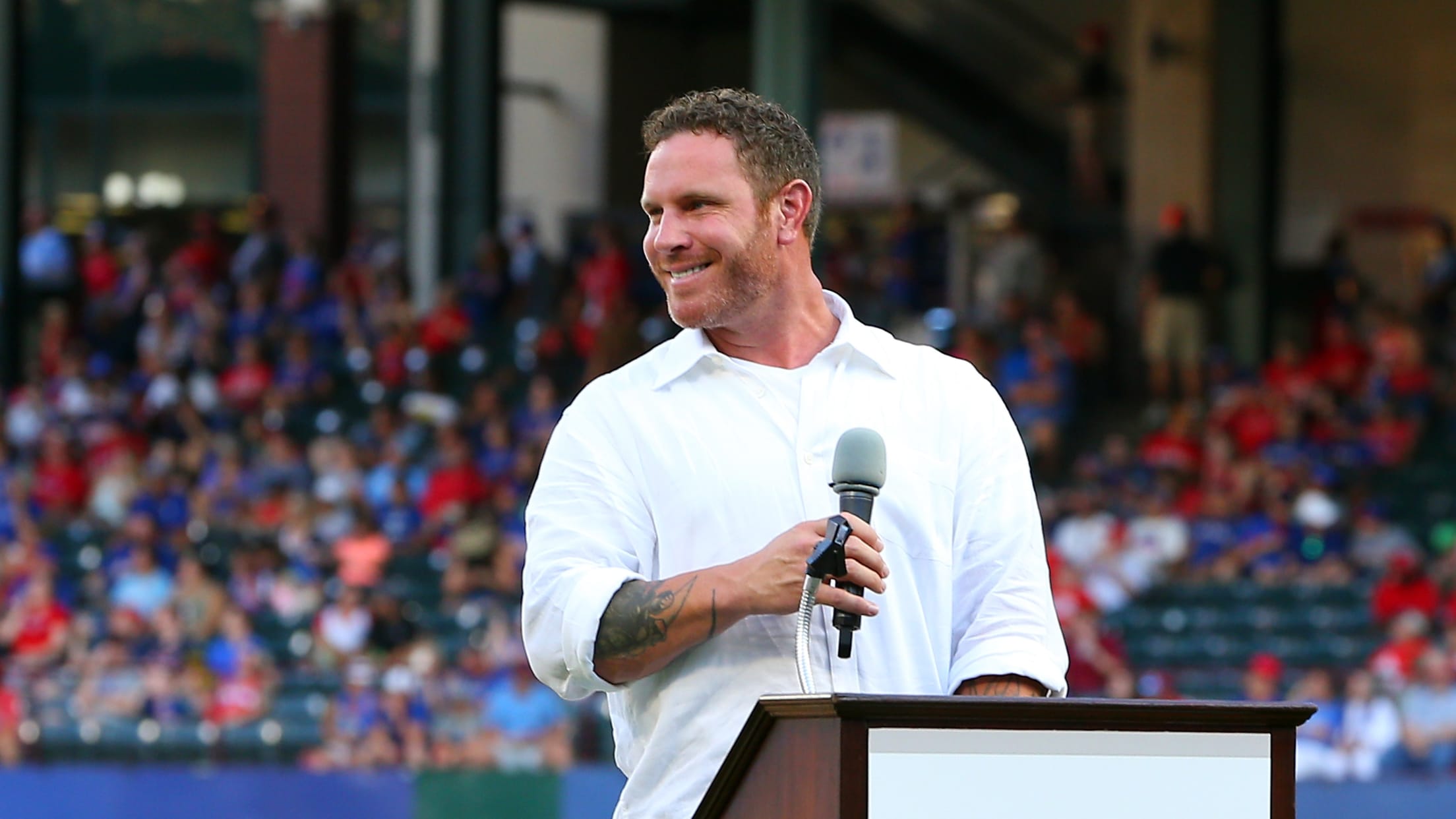 ARLINGTON -- Josh Hamilton returned to Globe Life Park on Saturday night to be inducted into the Rangers Hall of Fame, and it was almost like he had never left. The reception was overwhelmingly positive as Hamilton and former Arlington Mayor Richard Greene took their rightful place among the best
Longest home runs for every MLB team
Statcast measures farthest blast since 2015 for all 30 clubs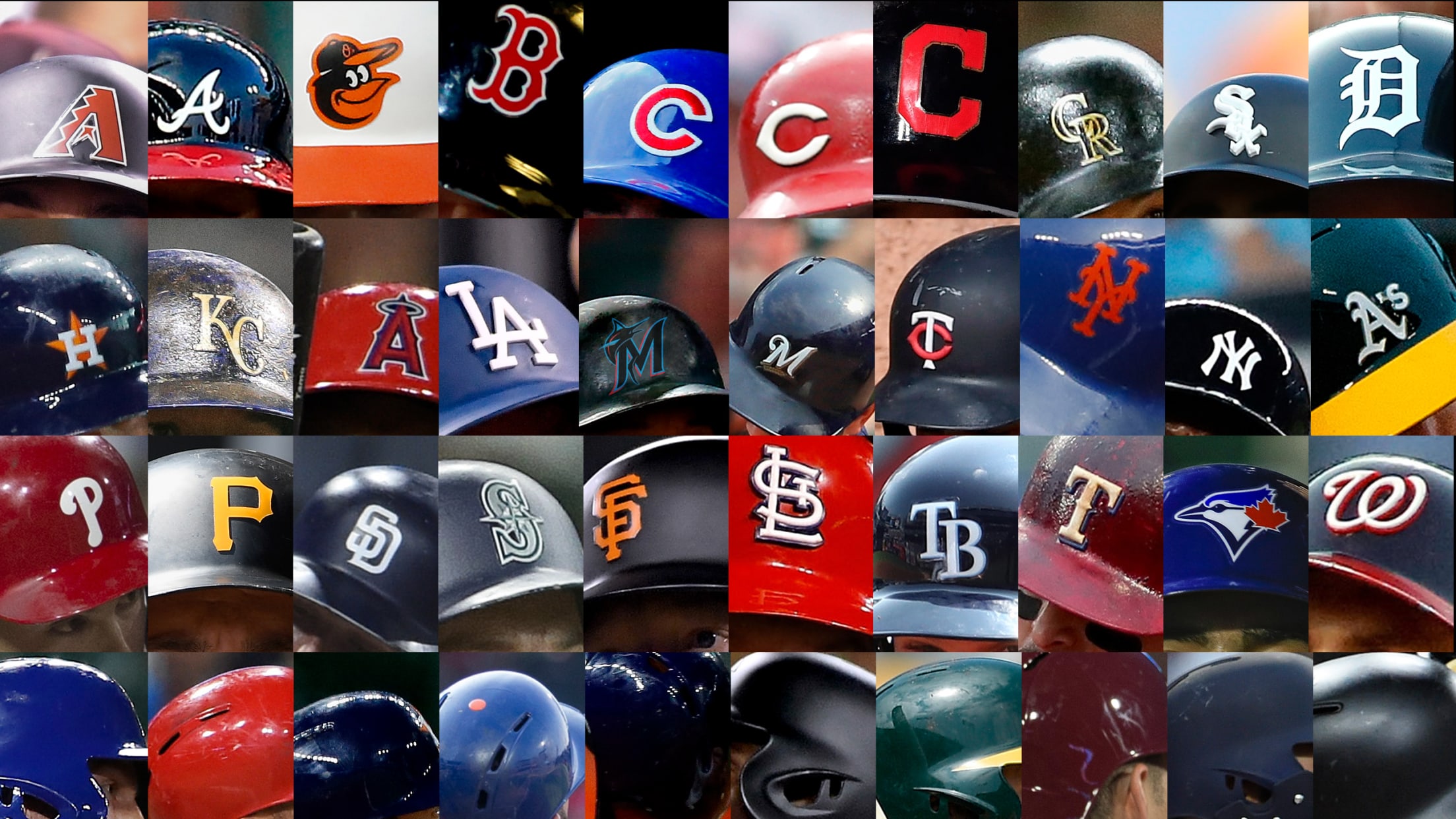 Ever since Babe Ruth launched Major League Baseball into the live-ball era with his awe-inspiring home runs, wowed fans have been asking: "How far did that ball go?" Teams had their own methods for estimating home run distance for nearly a century. But now, the launch of Statcast™ has given
Ex-mayor honored for role keeping Rangers put
Greene a driving force in getting Globe Life Park built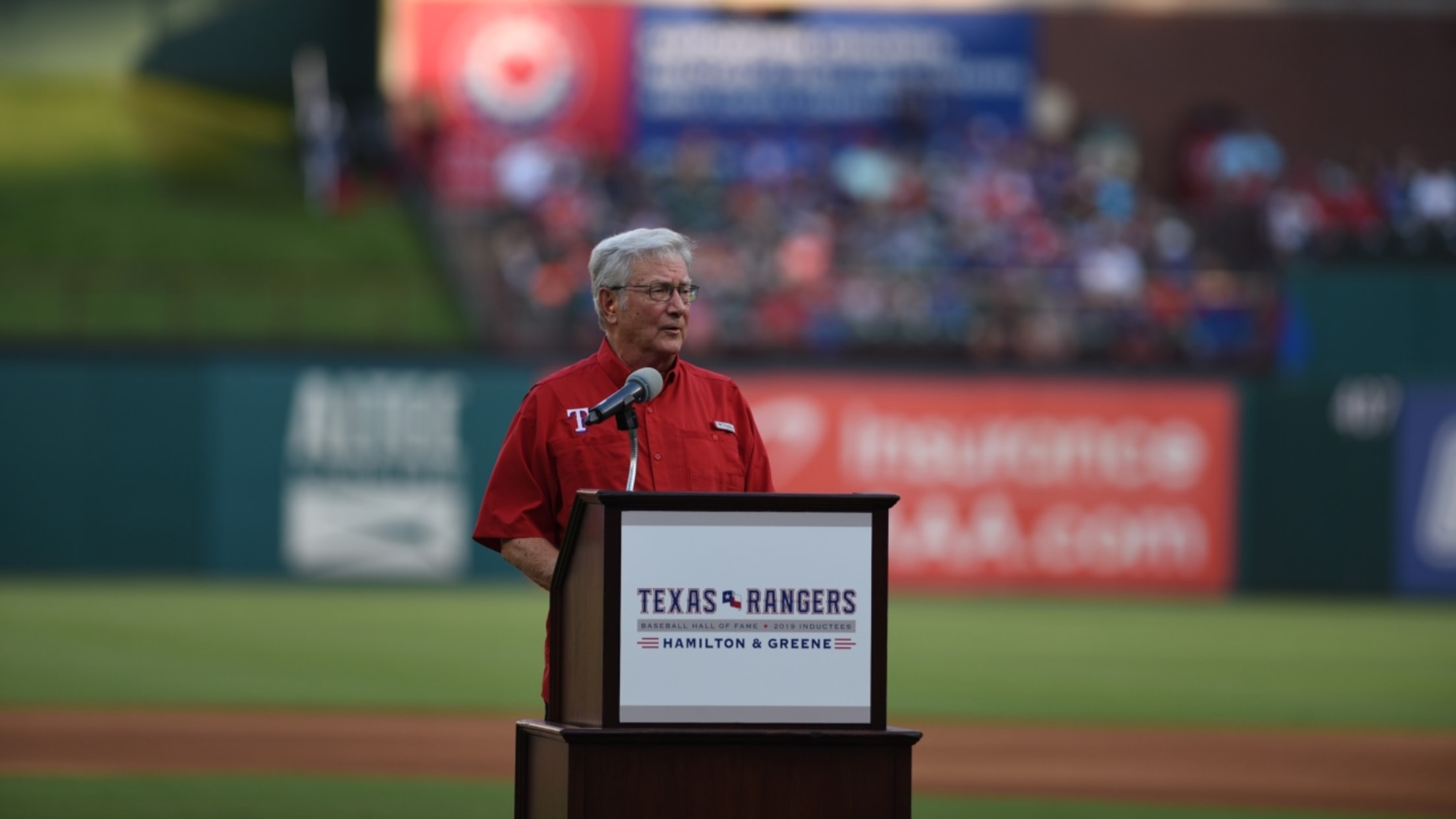 ARLINGTON – The Rangers staying in Arlington was not a sure thing. Not even close, not after manager Bobby Valentine had led the club to an unexpected 87-win season in 1986 and the Rangers were popular again. Owner Eddie Chiles was struggling financially during a deep oil slump, Arlington Stadium
One step closer: Globe Life Field now has AC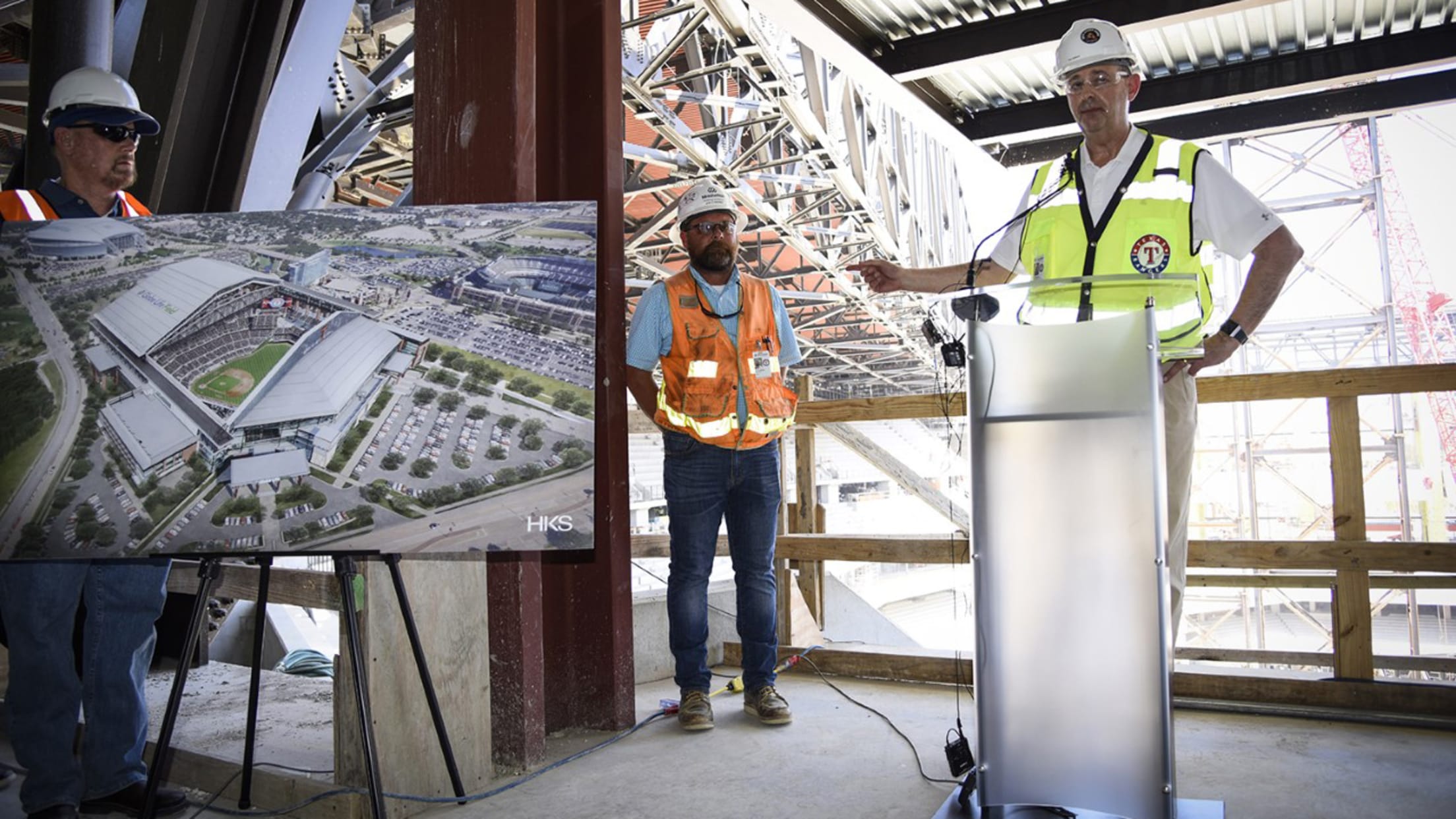 ARLINGTON -- There is air conditioning at Globe Life Field, and it works. So does the electricity. The 10,000-ton air conditioner, which will cool the entire park, has been installed and is working in certain enclosed areas of the construction site. It runs on the electricity that will power the
Rangers' comeback, led by Santana, falls short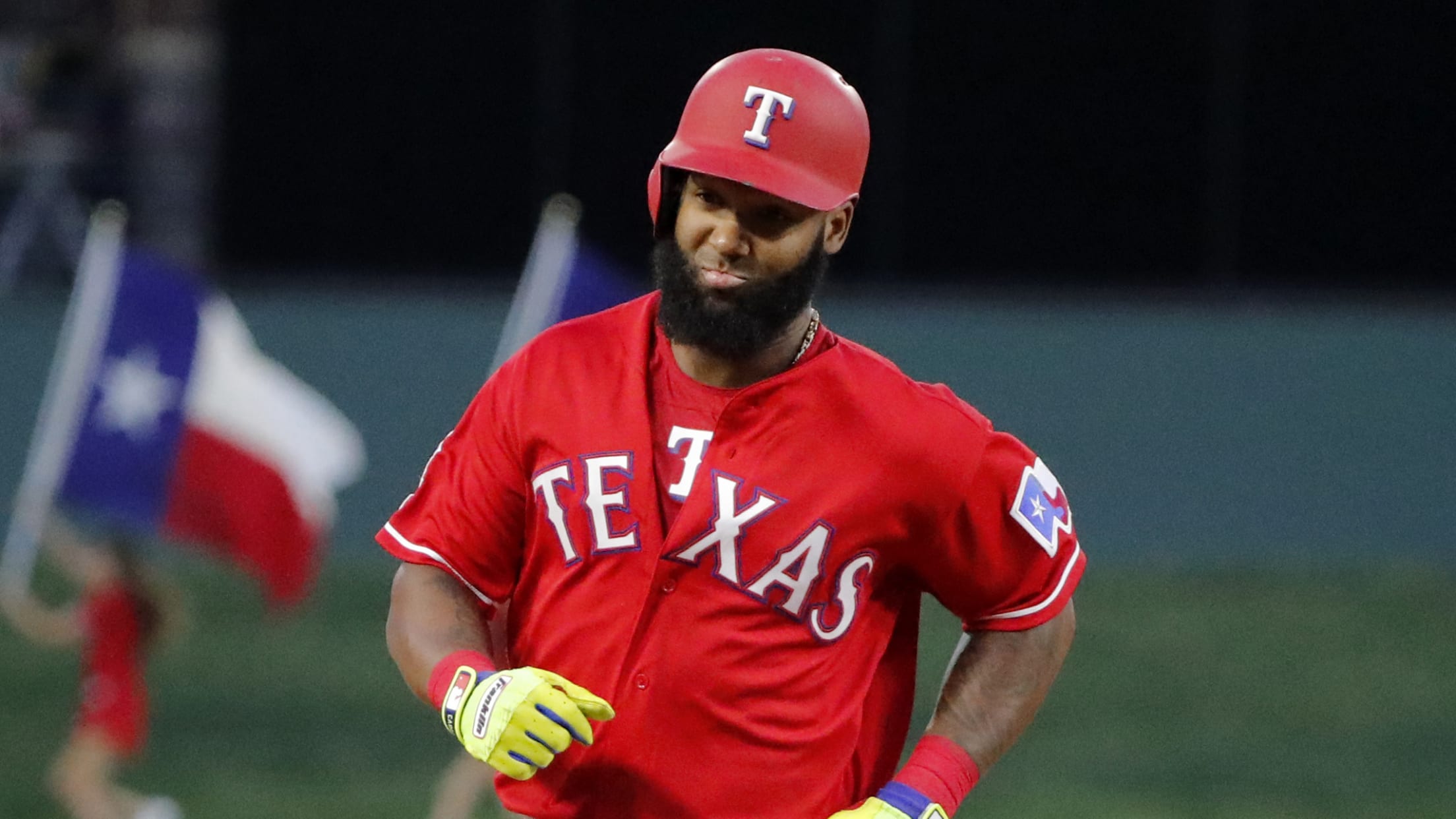 ARLINGTON -- Rangers manager Chris Woodward admired the way his team didn't give up after falling behind by six runs in the top of the first inning. He liked the way his team kept fighting all night long. But that was all he liked on a night when Danny Santana
Prospect Burke may join Rangers Tuesday
Lefty, acquired in Profar trade, would start one game of doubleheader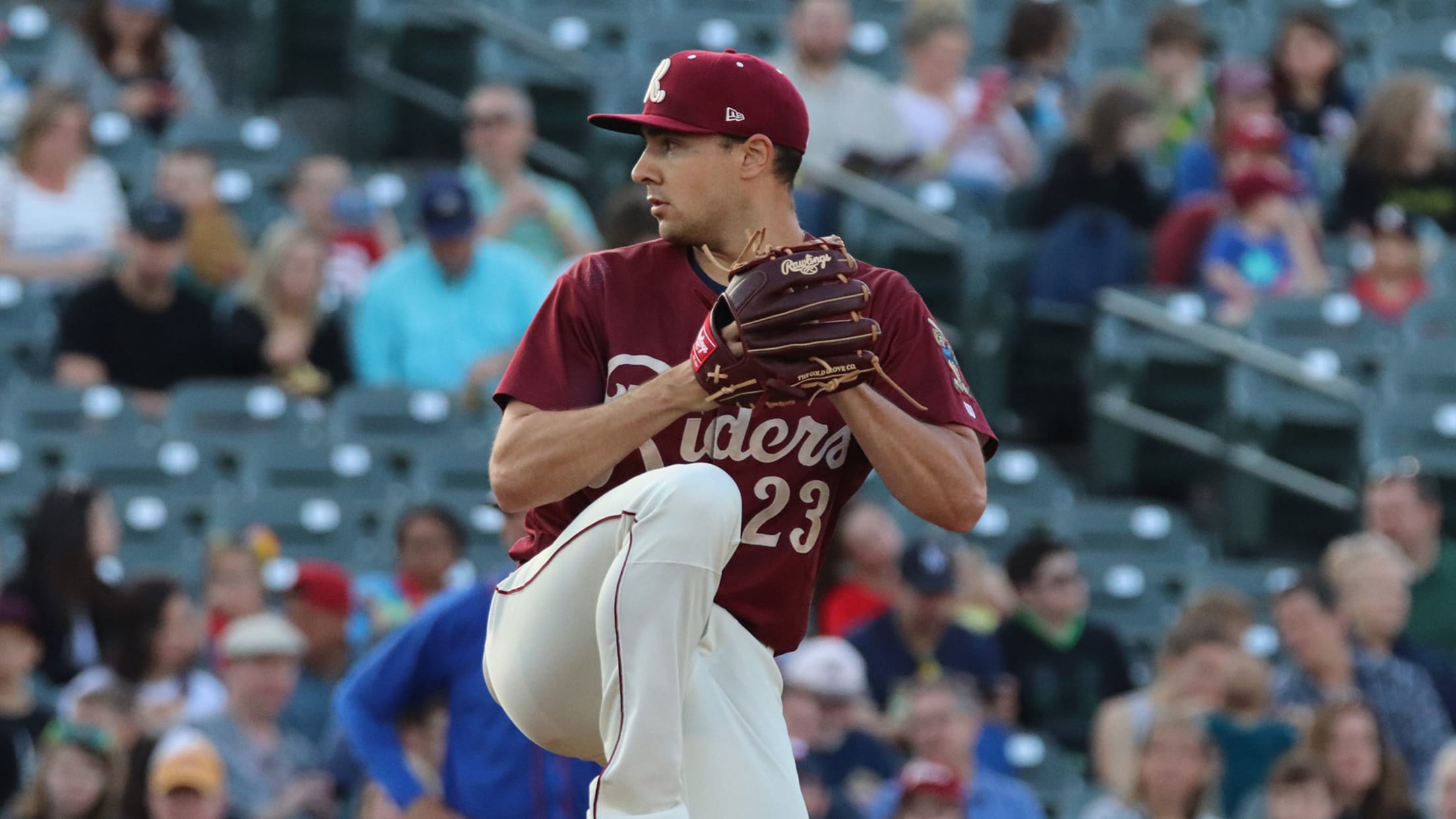 ARLINGTON -- The Rangers are considering bringing left-handed pitching prospect Brock Burke to the big leagues and have him start in Tuesday's doubleheader against the Angels. Burke, who is currently at Triple-A Nashville, is ranked by MLB Pipeline as the No. 7 prospect in the organization. "We are still kind
Rangers' RISP struggles continue vs. Twins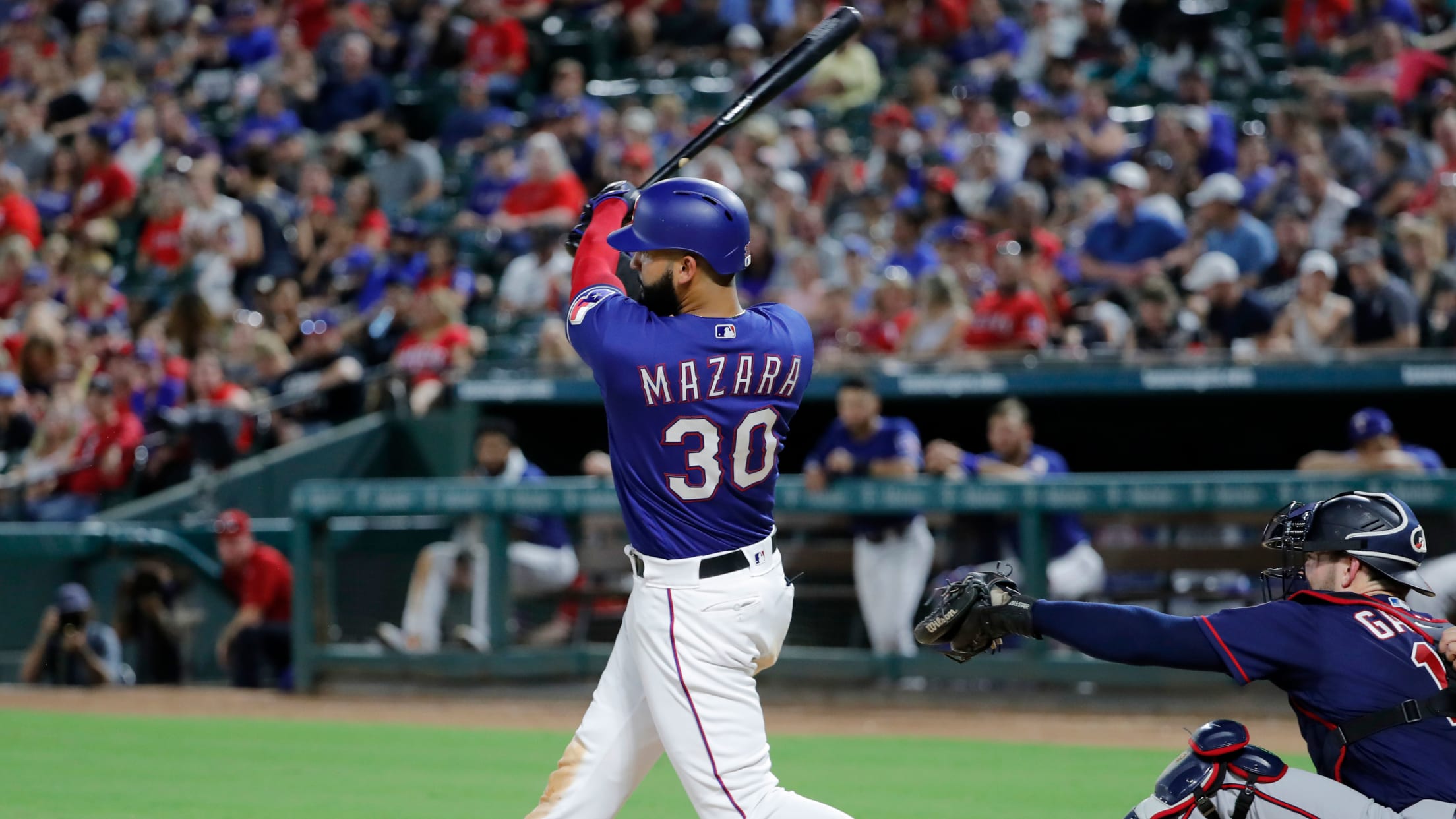 ARLINGTON -- The refrain was the same as it has been for the better part of the last 11 games for the Rangers. "Unfortunately we just didn't get the hit," manager Chris Woodward said in his final few words of a postgame press conference following the Rangers' 4-3 loss to
These 30 players were underrated as prospects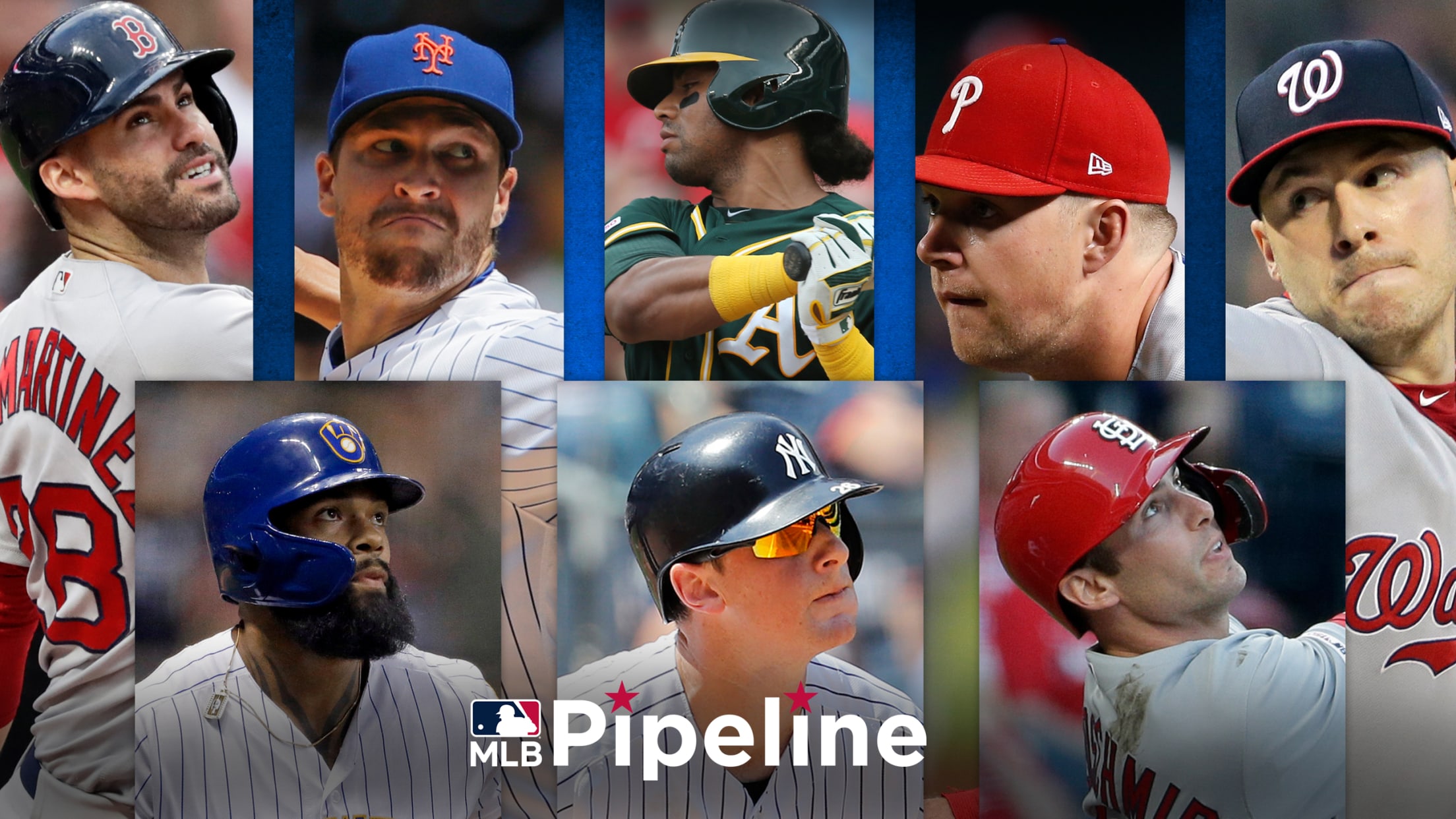 Not every successful big leaguer was once a highly touted prospect. For every Bryce Harper, a former No. 1 overall Draft pick and perennial top-ranked prospect who reached the Majors at 19, there are countless examples of guys who have risen through the ranks with minimal fanfare to become impactful
MLB awards all locked up? Not so fast ... 
Here are several dark horse candidates for postseason honors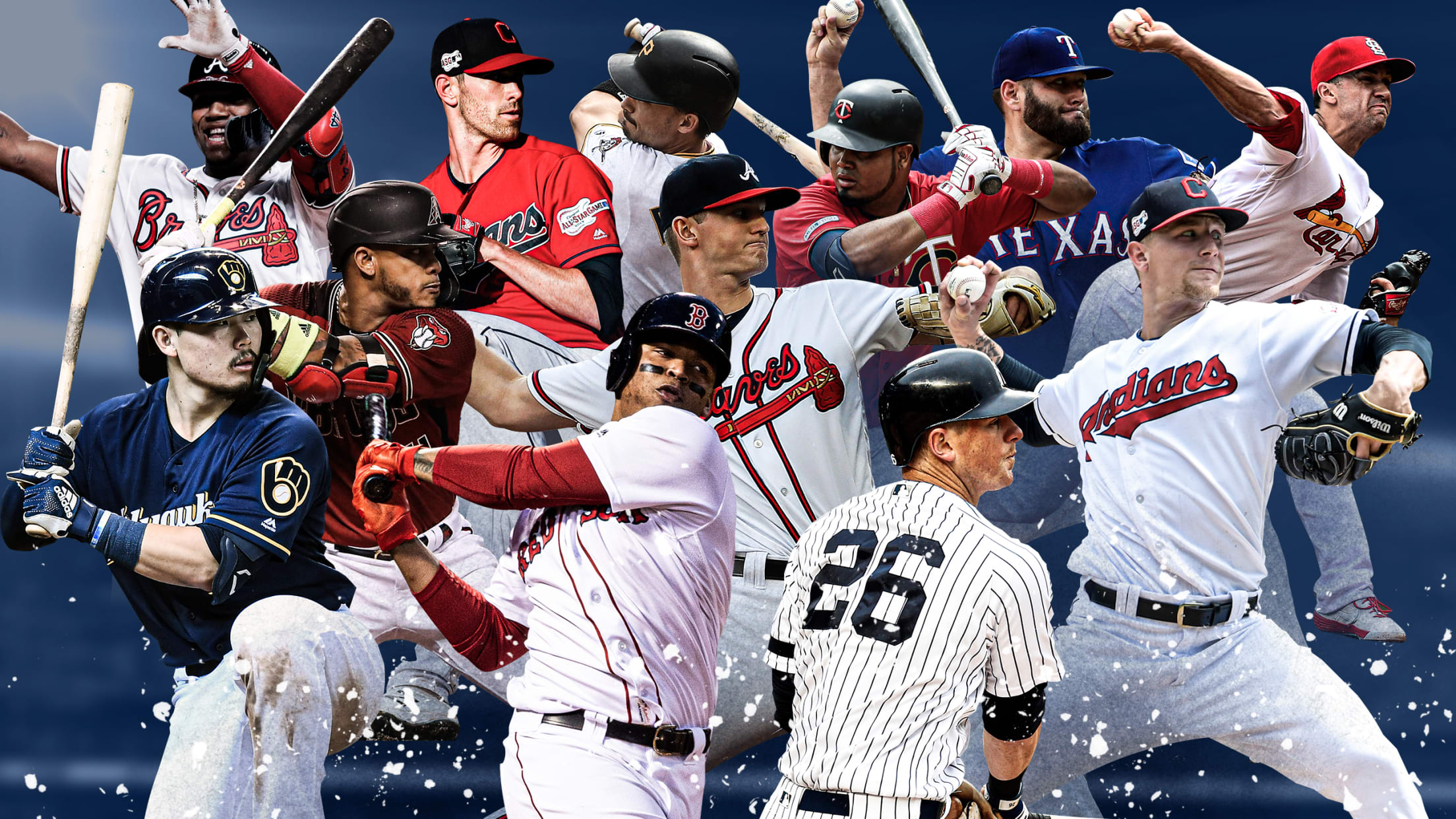 It's a funny thing about the postseason awards: Races that look one way now may look completely different six weeks from now. While we have favorites in every category, we've also got roughly 25 percent of the regular season still to be played. So let's go looking for some dark
Rangers' aggressive running thwarts rally in 6th
Calhoun, Odor, Trevino all make outs on bases in loss to Twins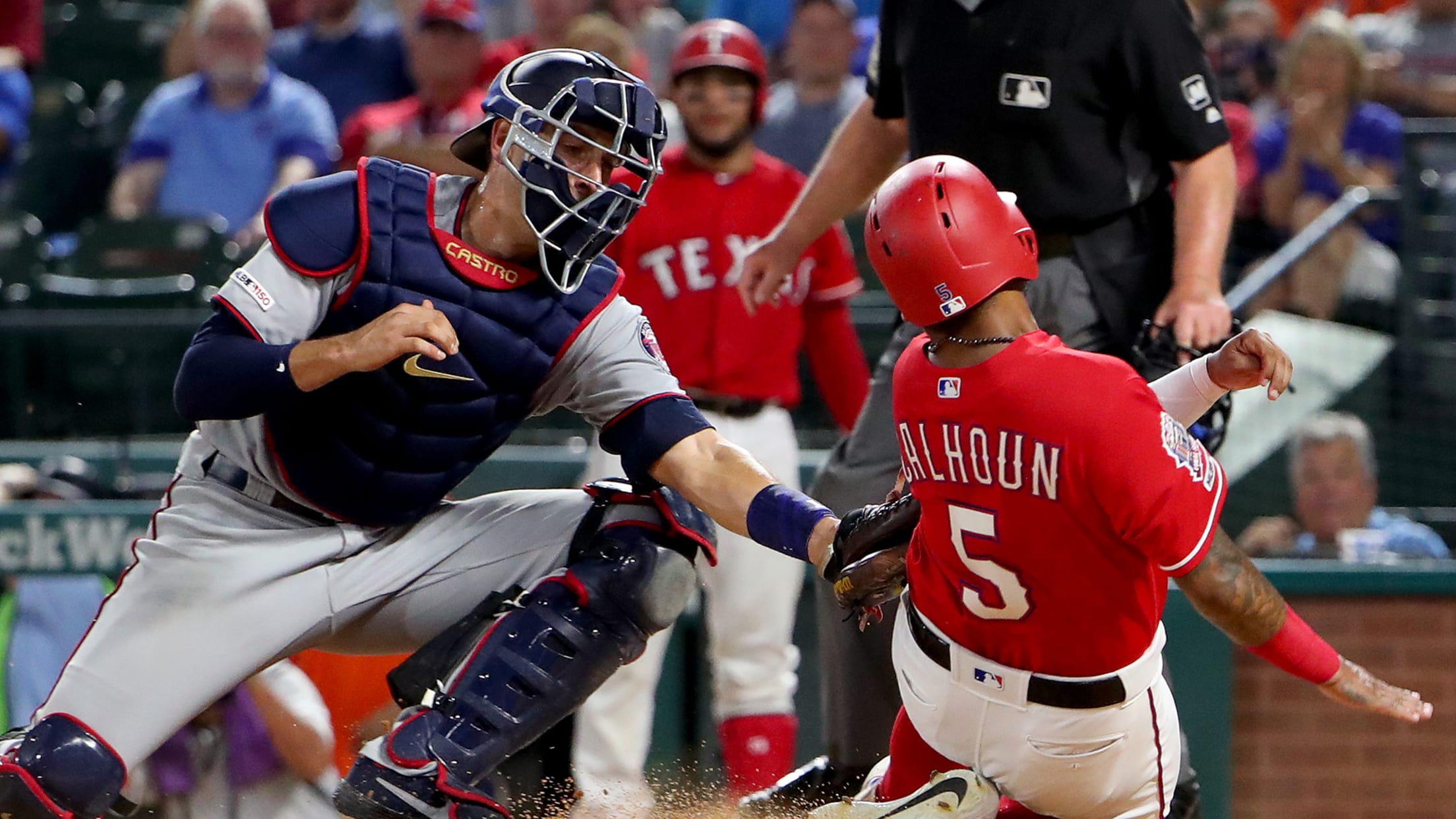 ARLINGTON -- Getting runners thrown out on the basepaths can happen to anybody, especially a team like the Rangers, who take pride in being aggressive baserunners. Manager Chris Woodward wants an aggressive baserunning team and he has full confidence in third-base coach Tony Beasley to make it happen during the