Inbox: Will Andrus move to third base in 2020?
Beat reporter T.R. Sullivan answers questions from Rangers fans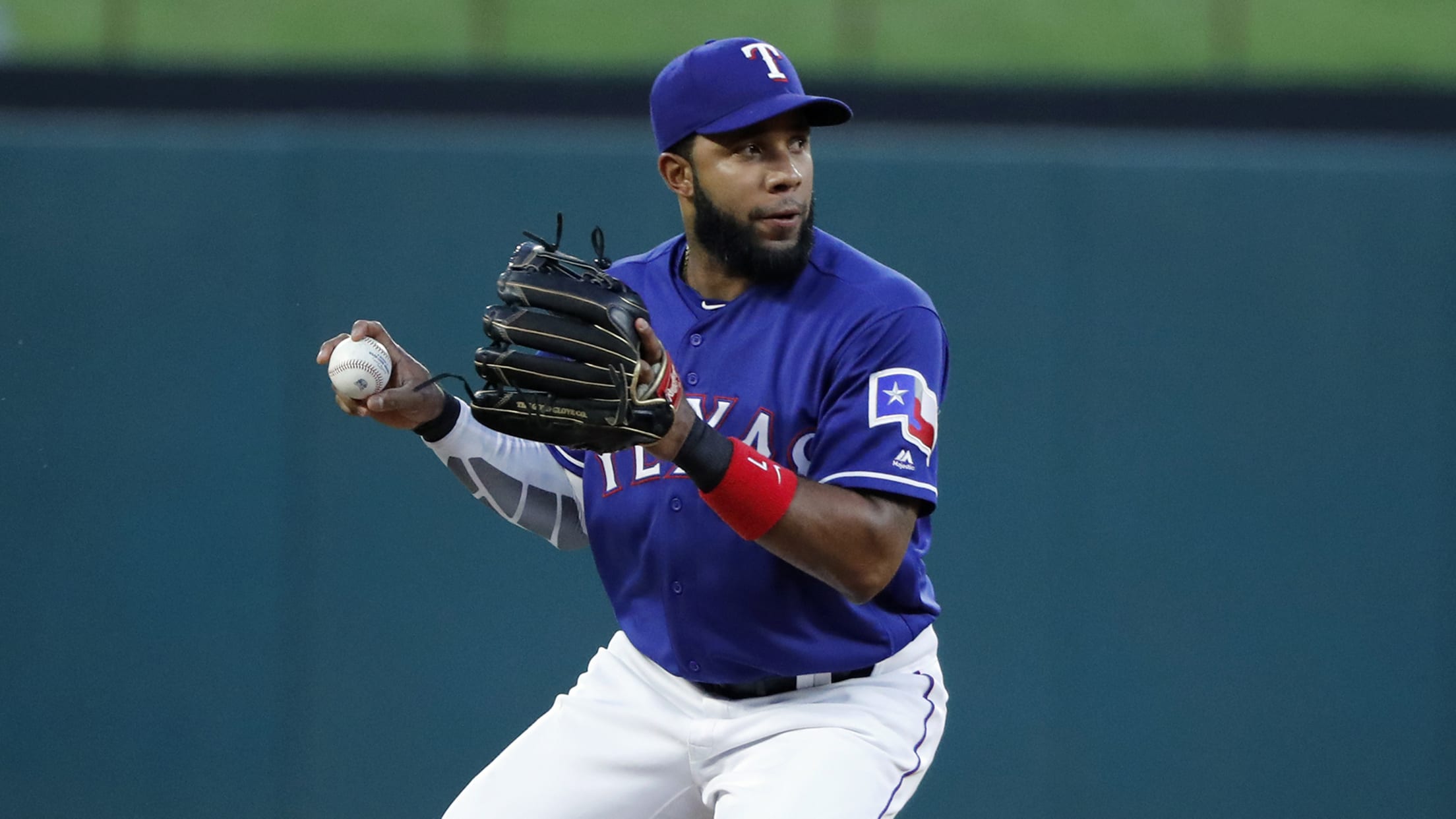 ARLINGTON -- We'll be back again next Monday. I apologize for not getting to every question, but you can submit them via email at tr.sullivan@mlb.com. **Over the past 5-10 years, the Rangers' system has not seemed to produce high-quality pitchers at the big league level. Is this an issue with
Globe Life Park will house XFL, soccer teams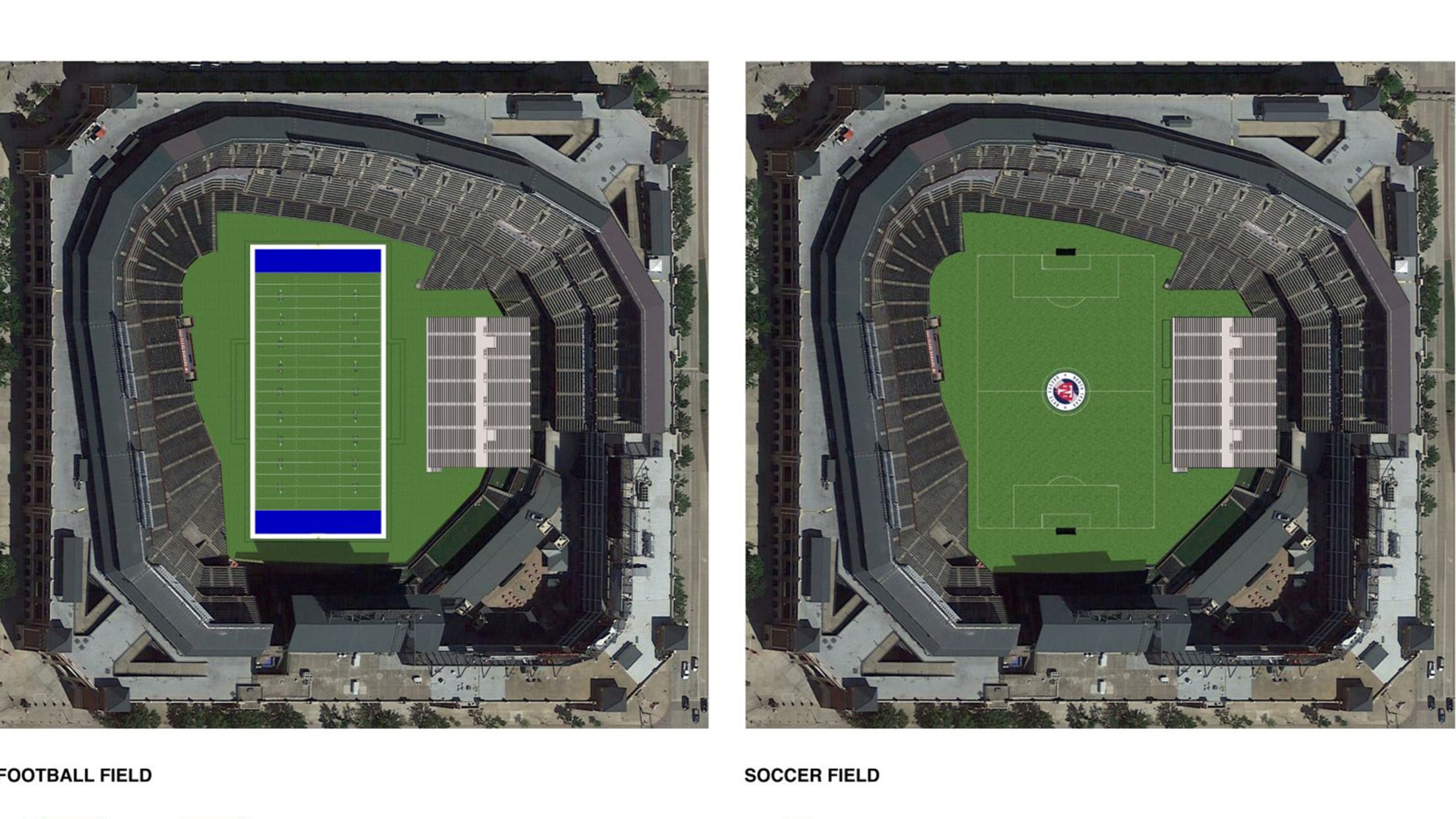 ARLINGTON -- Globe Life Park is preparing to be reconfigured so it can be the new home of two sports teams in the near future, the Rangers announced on Thursday. After 26 years with the baseball club, Globe Life Park will be the home of the Dallas Renegades of the
Each team's best player who never won a title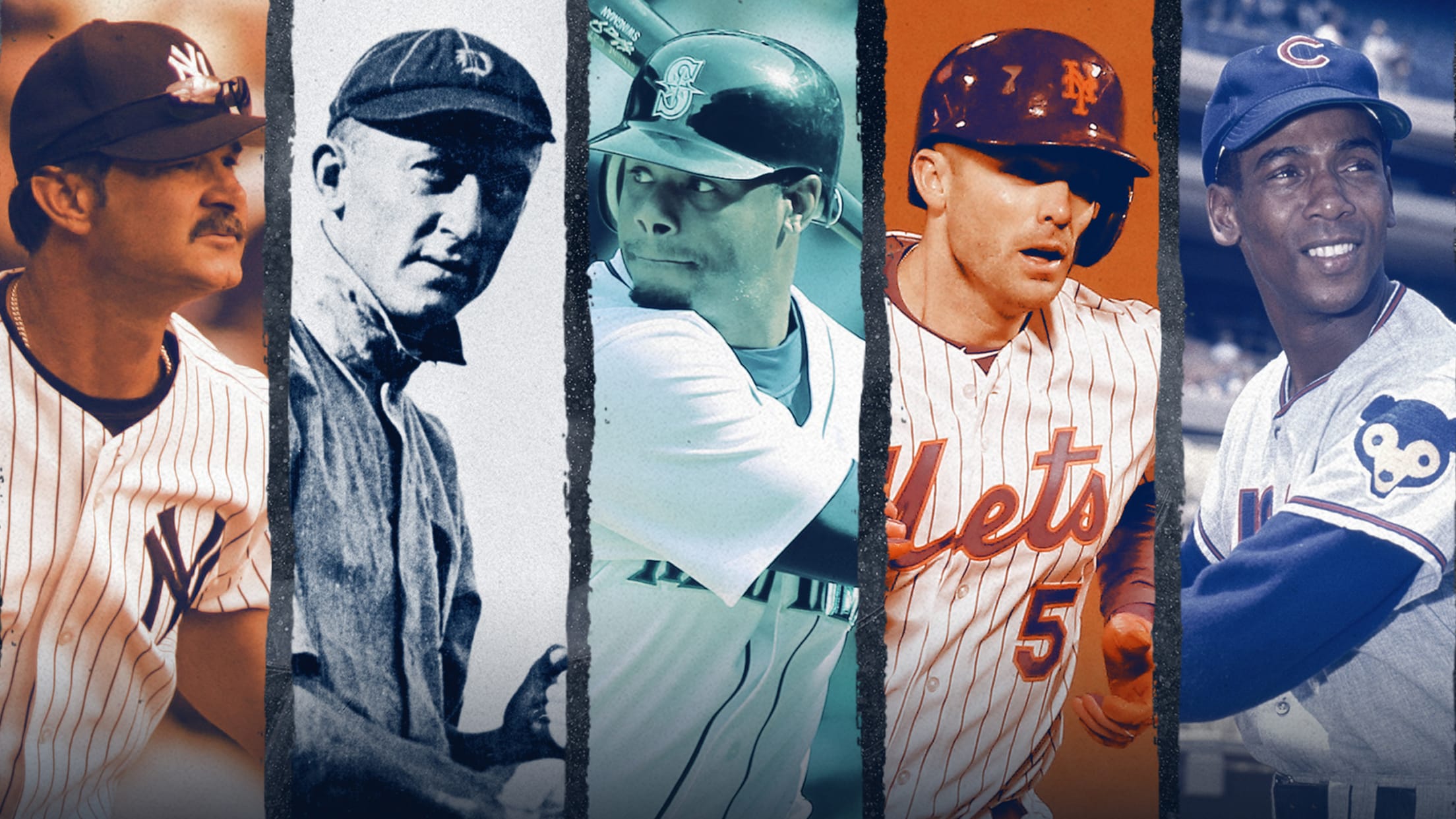 The World Series begins Tuesday, and this World Series is full of great players, including potential Hall of Fame players, who have never won a championship before. That's the goal of any player, to win a title, which is why the truly great players always try to make sure they
DeShields eager to state case as everyday CF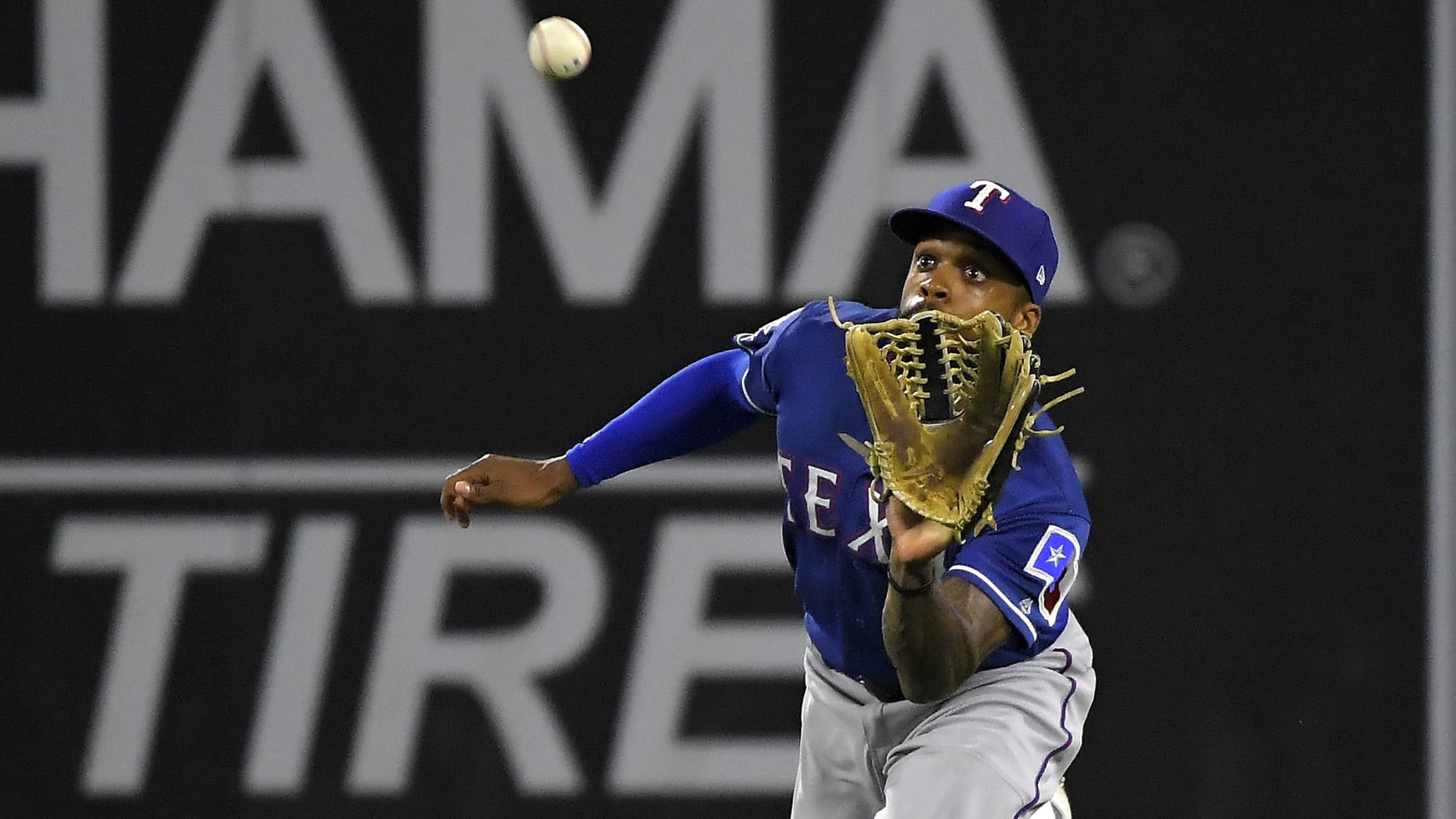 ARLINGTON -- Rangers outfielder Delino DeShields still has confidence he can be an everyday player. "My confidence is never going to go anywhere," DeShields said. "My confidence is through the roof. I know what I can do." Rangers manager Chris Woodward still has confidence in DeShields. "I view him pretty
Every club's best individual playoff performance
From MadBum to Mr. October, these runs went down in franchise lore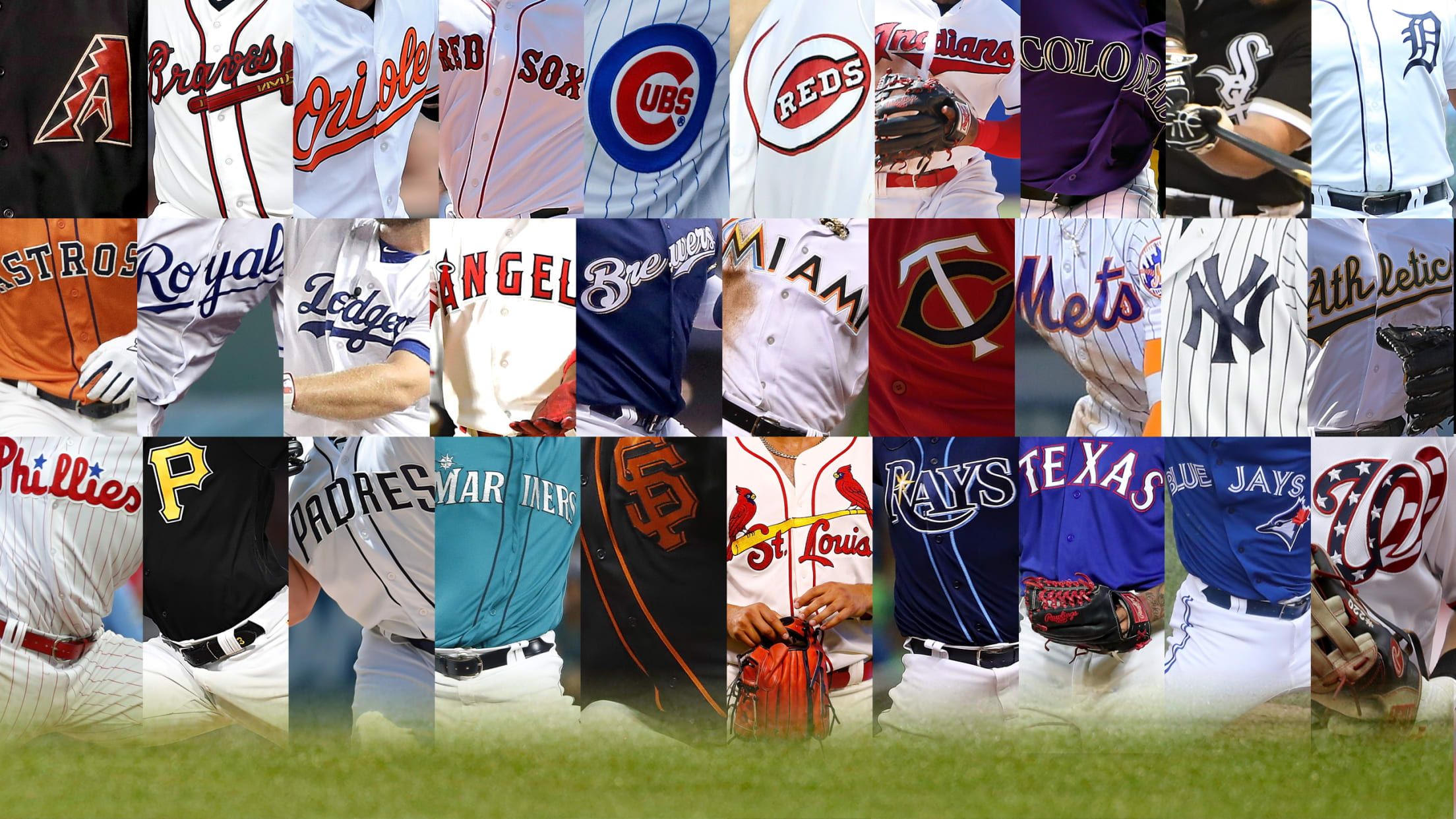 One of the many joys of baseball's postseason is how one player can make such an outsized difference. There's no better time for a player to go on a hot streak than in the playoffs, when he's able to carry his team for a whole series -- maybe even to
Six finalists up for Comeback Player honors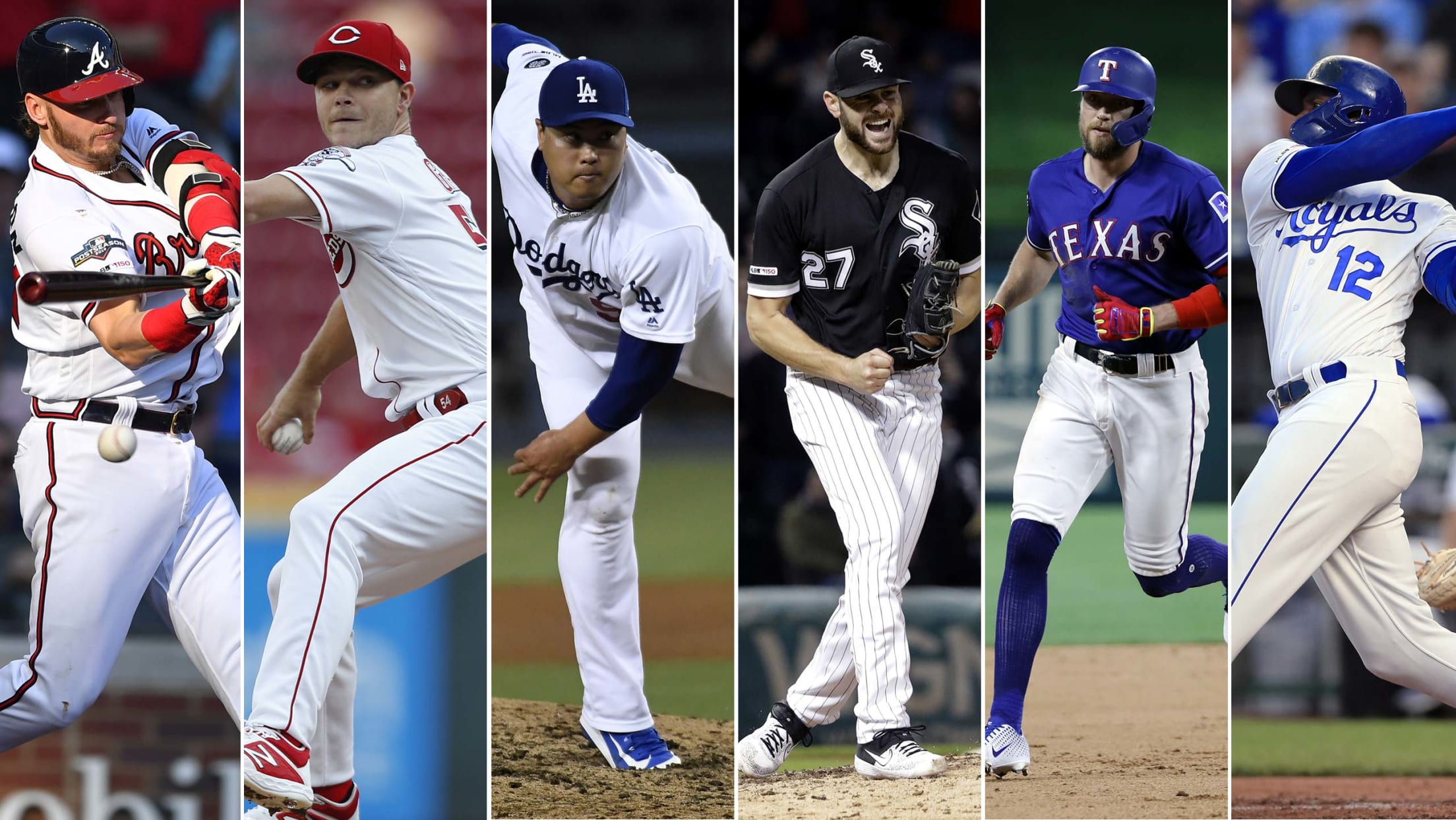 The Major League Baseball Players Association on Monday named the six finalists for the Comeback Player honors in the 2019 Players Choice Awards. White Sox pitcher Lucas Giolito, Rangers designated hitter Hunter Pence and Royals right fielder Jorge Soler are finalists in the American League. Braves third baseman Josh Donaldson,
Rangers Arizona Fall League updates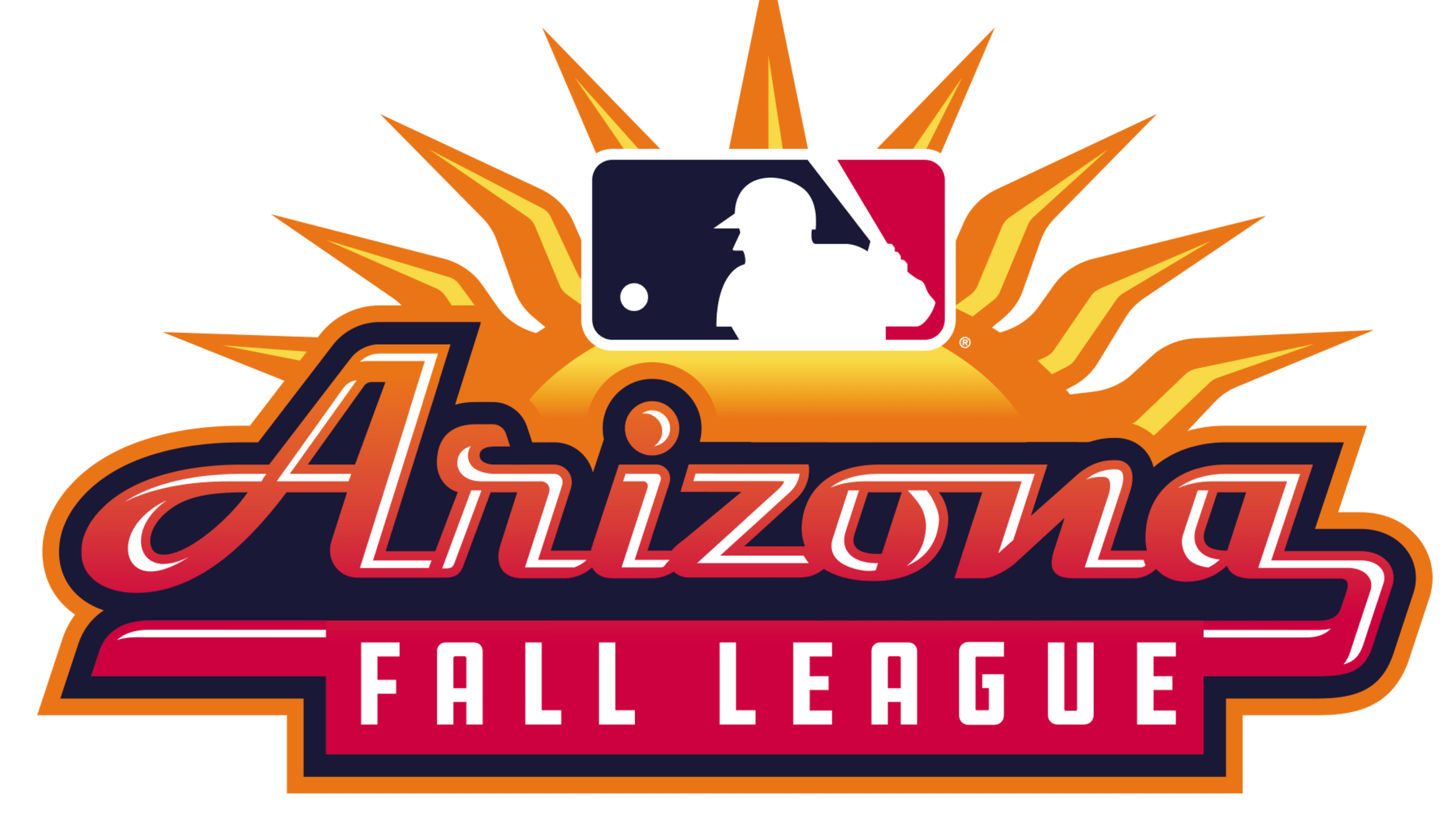 Six Rangers prospects are playing for the Surprise Saguaros in the 2019 Arizona Fall League: Outfielder Bubba Thompson (No. 8), right-hander Josh Advocate, shortstop Jax Biggers, right-hander Noah Brehmer, right-hander Cole Uvila and catcher Matt Whatley. AFL news and video | Rangers Top 30 Prospects Here's a day-by-day look at
What's in store for Rangers' 'pen next year?
Beat reporter T.R. Sullivan answers questions from fans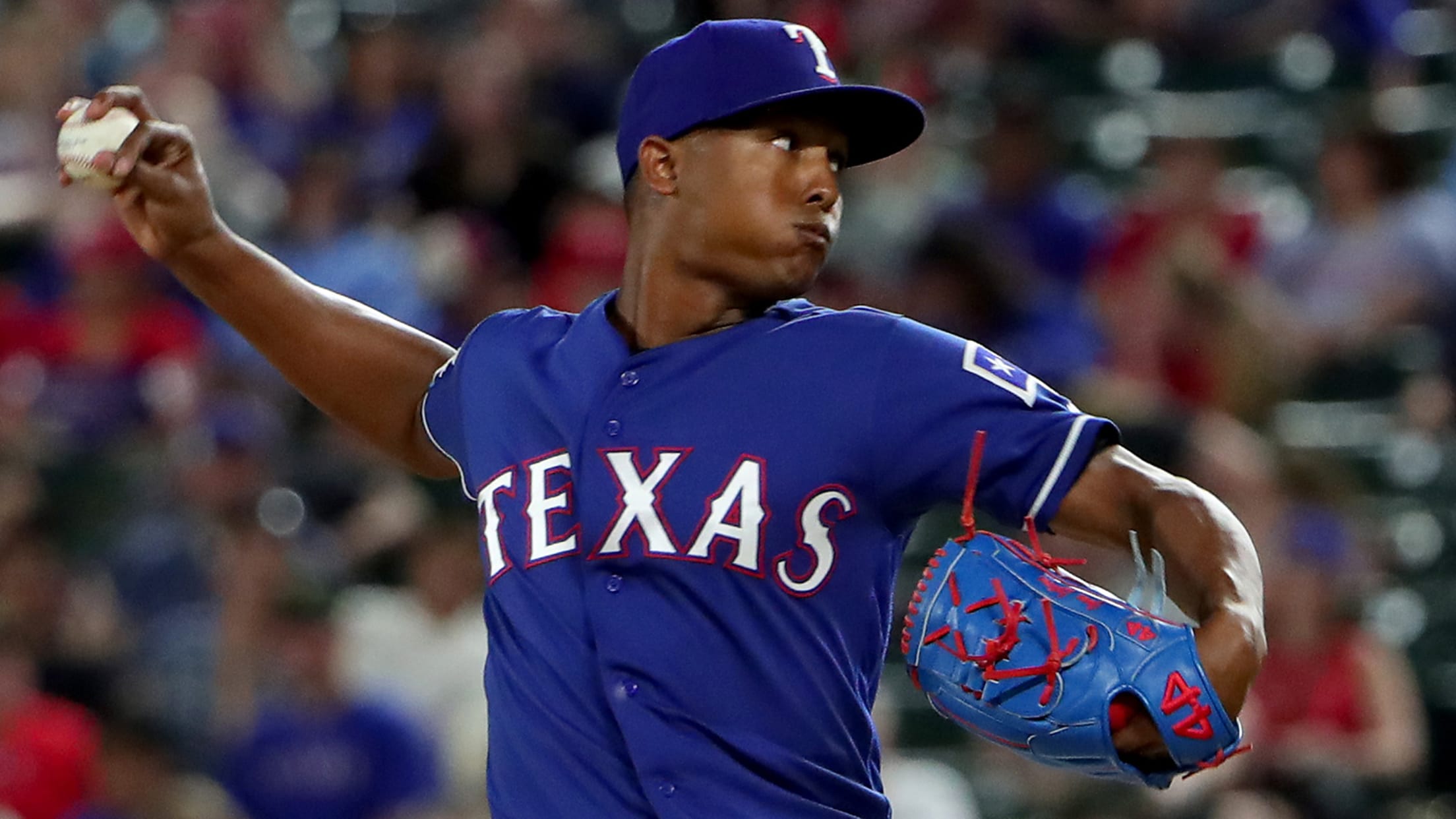 Thank you for the great questions. Sorry I can't get to every one of them, but the goal is to have an Inbox every week this offseason. Remember to email tr.sullivan@mlb.com and include name and hometown **I've seen lots of talk about the Rangers' options at third base and starting
Mazara's defining factor after 2019 season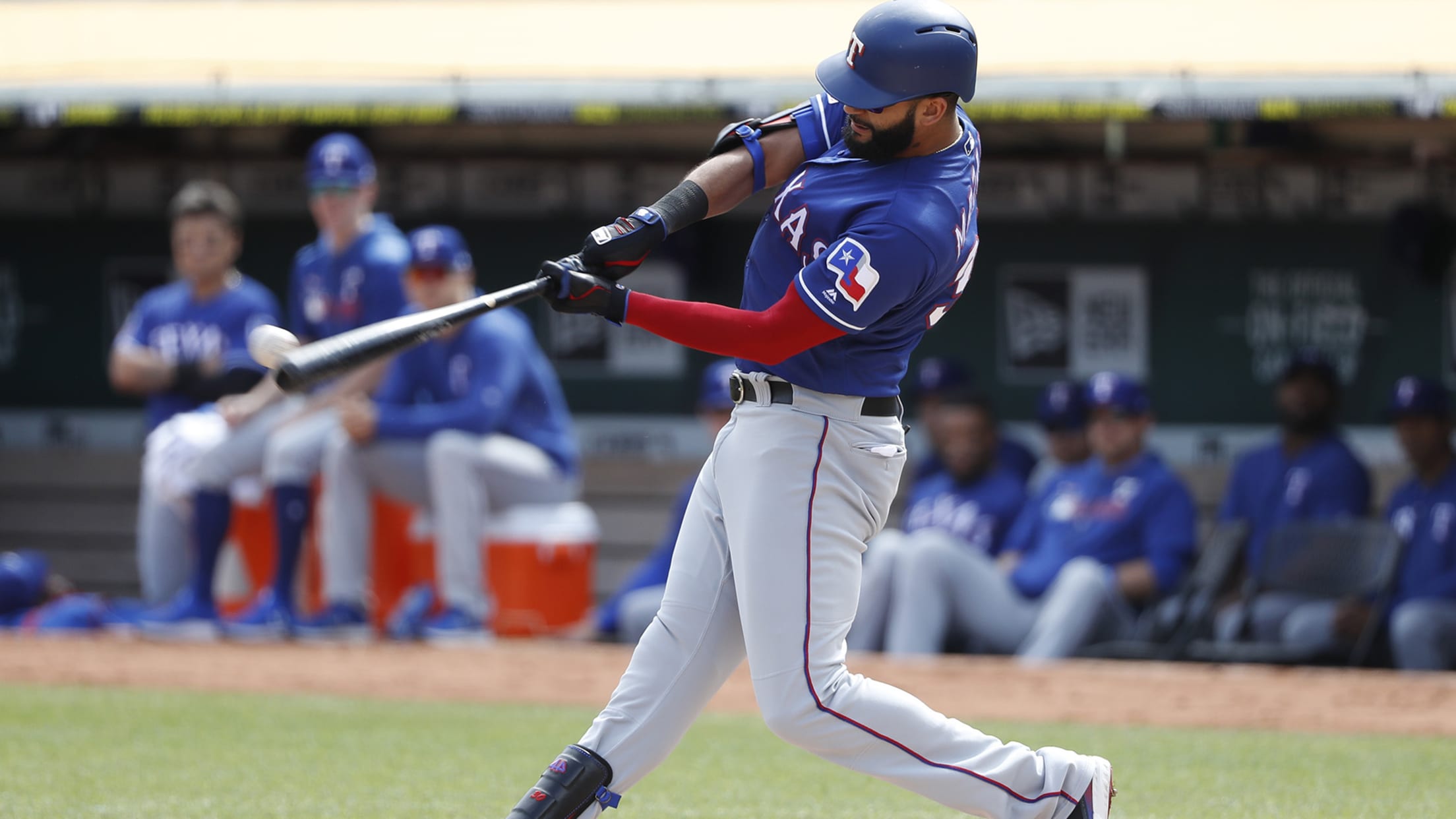 ARLINGTON -- Rangers outfielder Nomar Mazara finished this season with a .786 OPS, the highest in his four years in the Major Leagues. That's significant because Mazara is understanding that's the statistic that will define him as a player. OPS combines two categories into one: on-base percentage and slugging percentage
Top 10 performers of the 2019 Fall Stars Game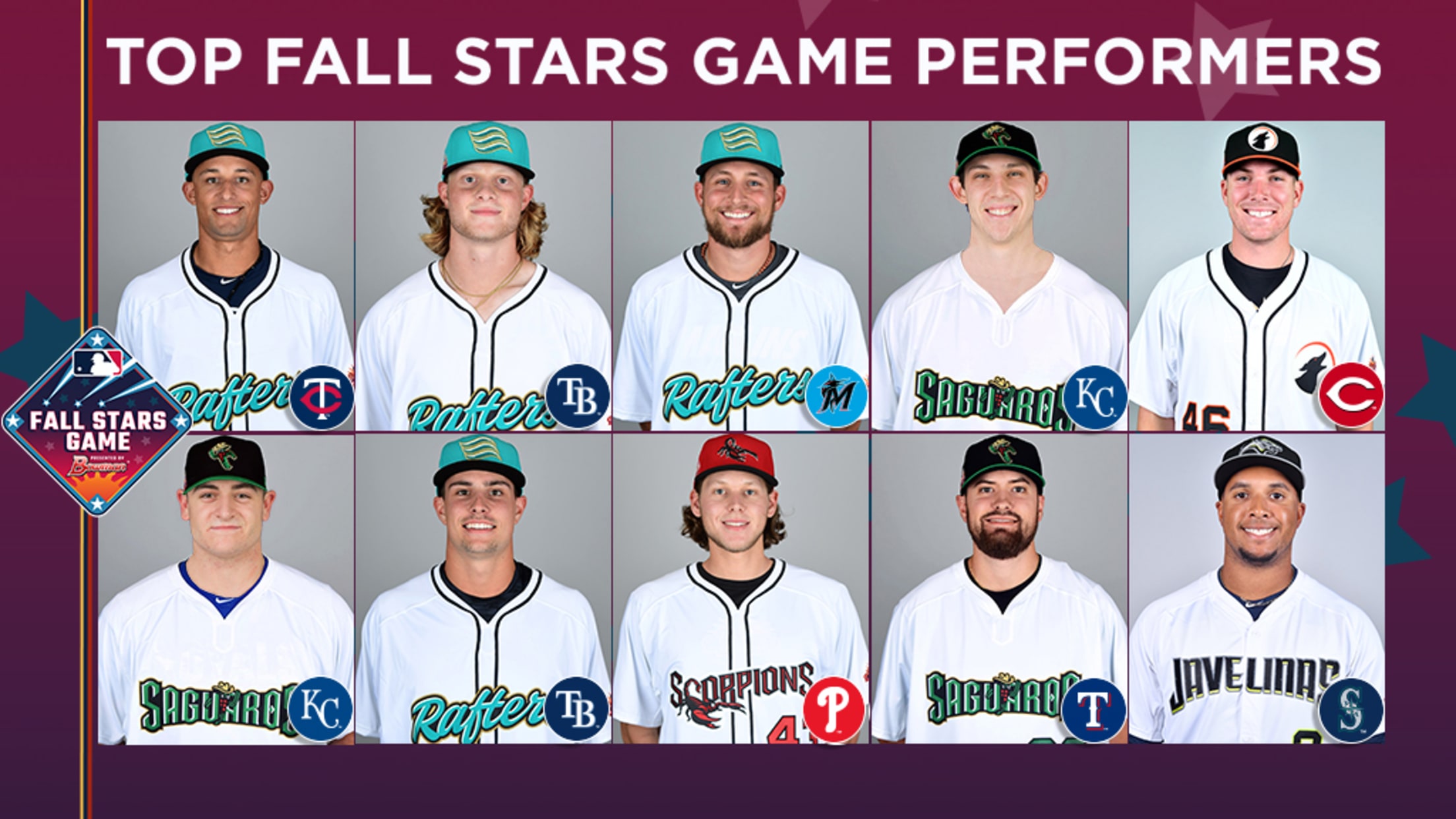 SCOTTSDALE, Ariz. -- Since the Fall Stars Game debuted 14 years ago in the Arizona Fall League, countless players have participated in the AFL's version of the Futures Game and quickly gone on to become impact players in the big leagues. Just one year ago, Pete Alonso and Vladimir Guerrero
Here's every team's biggest offseason priority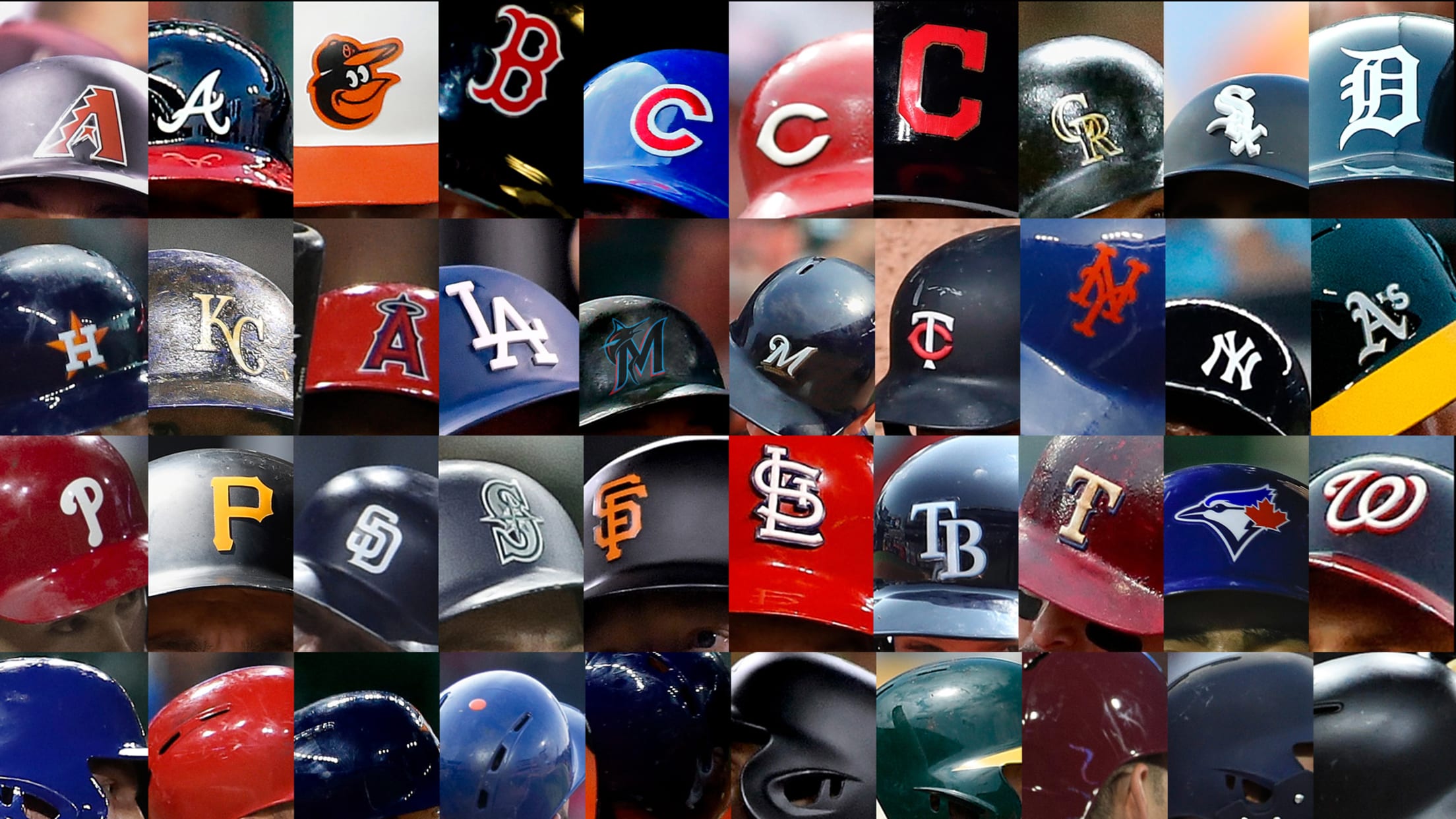 This postseason is just getting exciting, but let's not kid ourselves: If you're not a fan of the four teams that remain, you're likely already making plans for your own team in 2020. There's always next year … and for 26 teams, it's already next year. So today we look
How each player did in the Fall Stars Game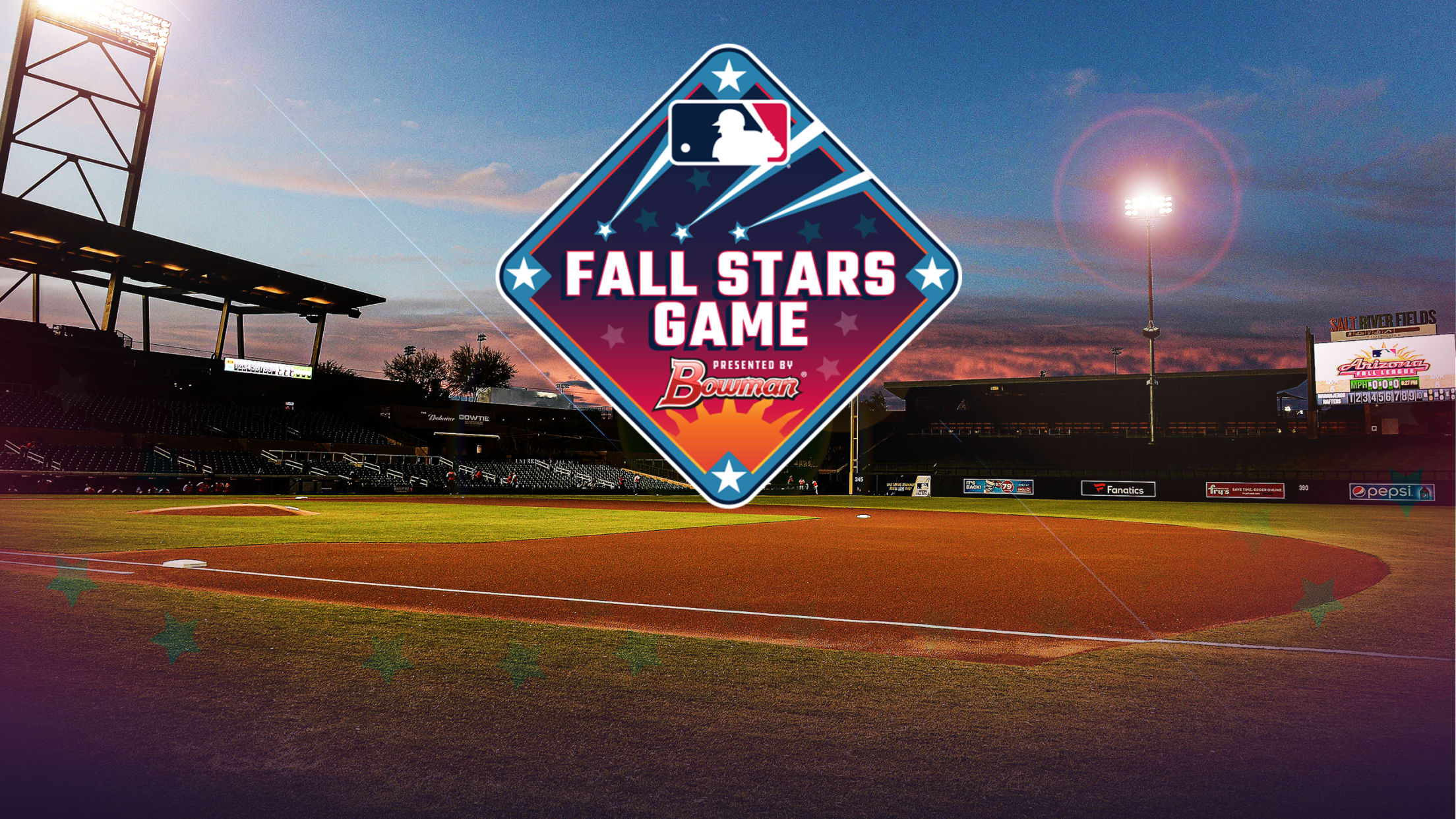 The 14th edition of the Arizona Fall League's Fall Stars Game was held Saturday night at Salt River Fields at Talking Stick, with a number of the game's top prospects on display, including the Twin's No. 1 prospect -- and No. 9 on the Top 100 -- Royce Lewis, who
Game times announced for Rangers' spring sked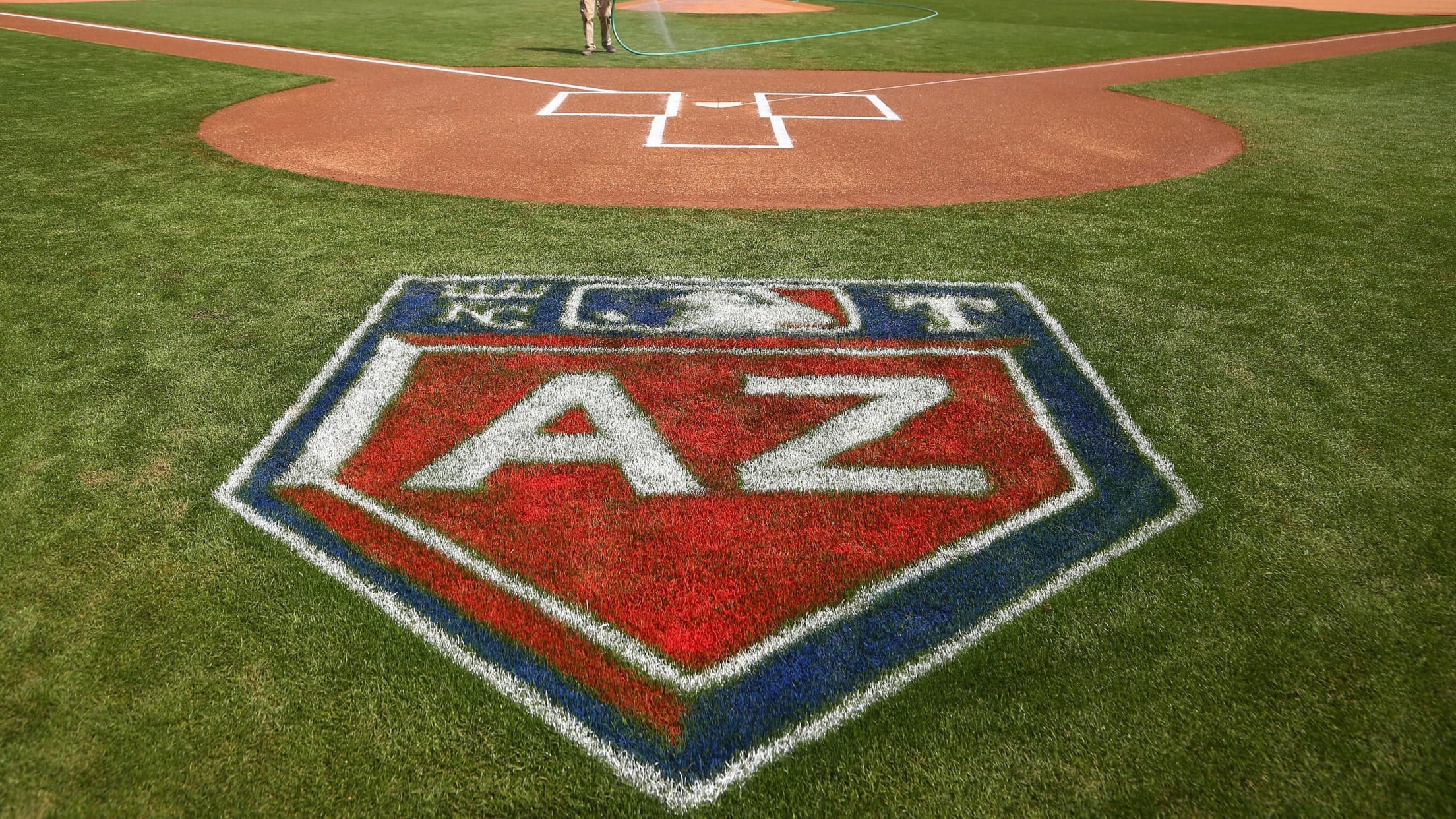 The Texas Rangers today announced the game times for the team's 2020 Spring Training schedule, which was originally released in August. In addition, the Rangers and Kansas City Royals, who share the Spring Training complex with Texas, have added a game to open the 2020 Cactus League schedule on Friday,
Inbox: Looking ahead to potential 2020 roster
Beat reporter T.R. Sullivan answers questions from fans
Great response to my request for inbox questions. We will do this again next week, so send those questions to tr.sullivan@mlb.com. Sorry we couldn't get to every question. Who would you identify as the core of this team going forward? -- Dennis G. Garland, Texas Lance Lynn, Mike Minor and
Rangers offseason FAQ: Who stays, may go
Decisions ahead on free agents, extensions, options, non-tenders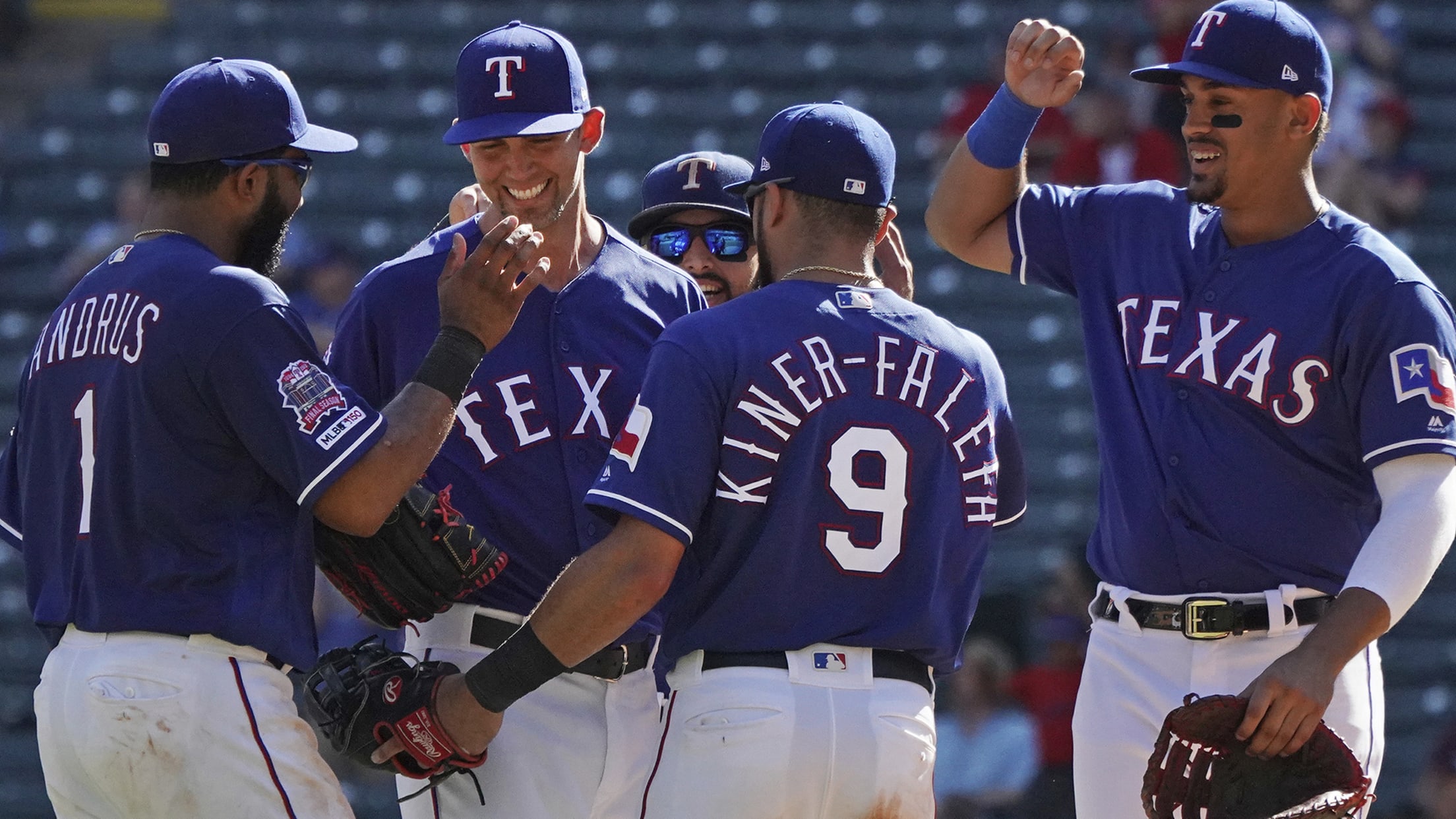 ARLINGTON -- Time to answer some basic questions about the Rangers heading into the offseason. On Monday, the first offseason Inbox, with answers to fans' questions about what's ahead for Texas, will debut. If there's anything you're wondering about the Rangers' plans, send an email to tr.sullivan@mlb.com. Please include your
Rangers setting sights on 2020 and beyond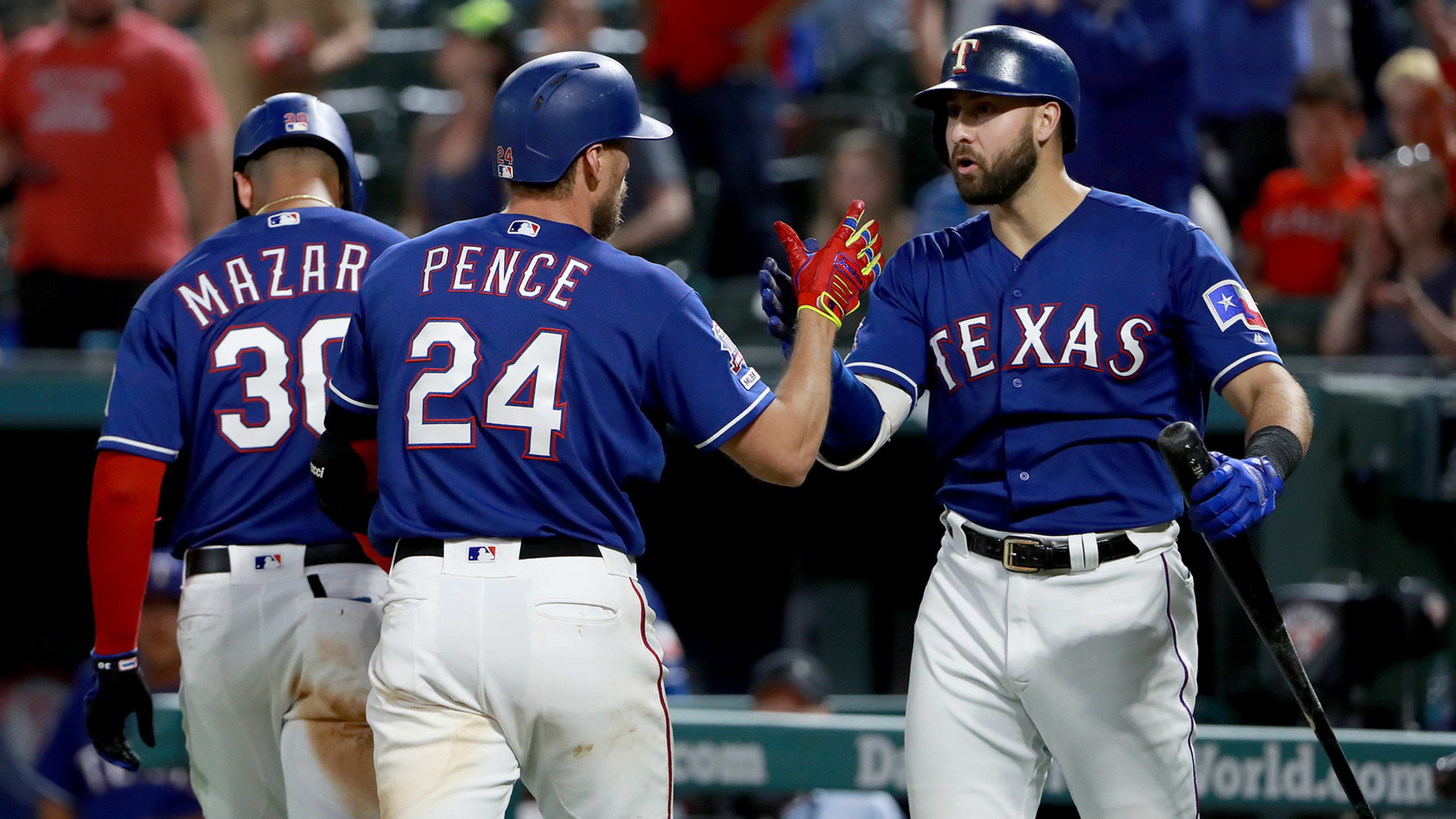 ARLINGTON -- The Rangers are ready to start talking about winning again now that they are moving into a new ballpark. Getting back to the postseason is more of a priority after the Rangers spent this past season talking about rebuilding the organization's foundation and infrastructure. No doubt that was
No. 8 prospect seeks rhythm in AFL after injuries
2017 top pick Thompson headlines group of 7 Rangers in Fall League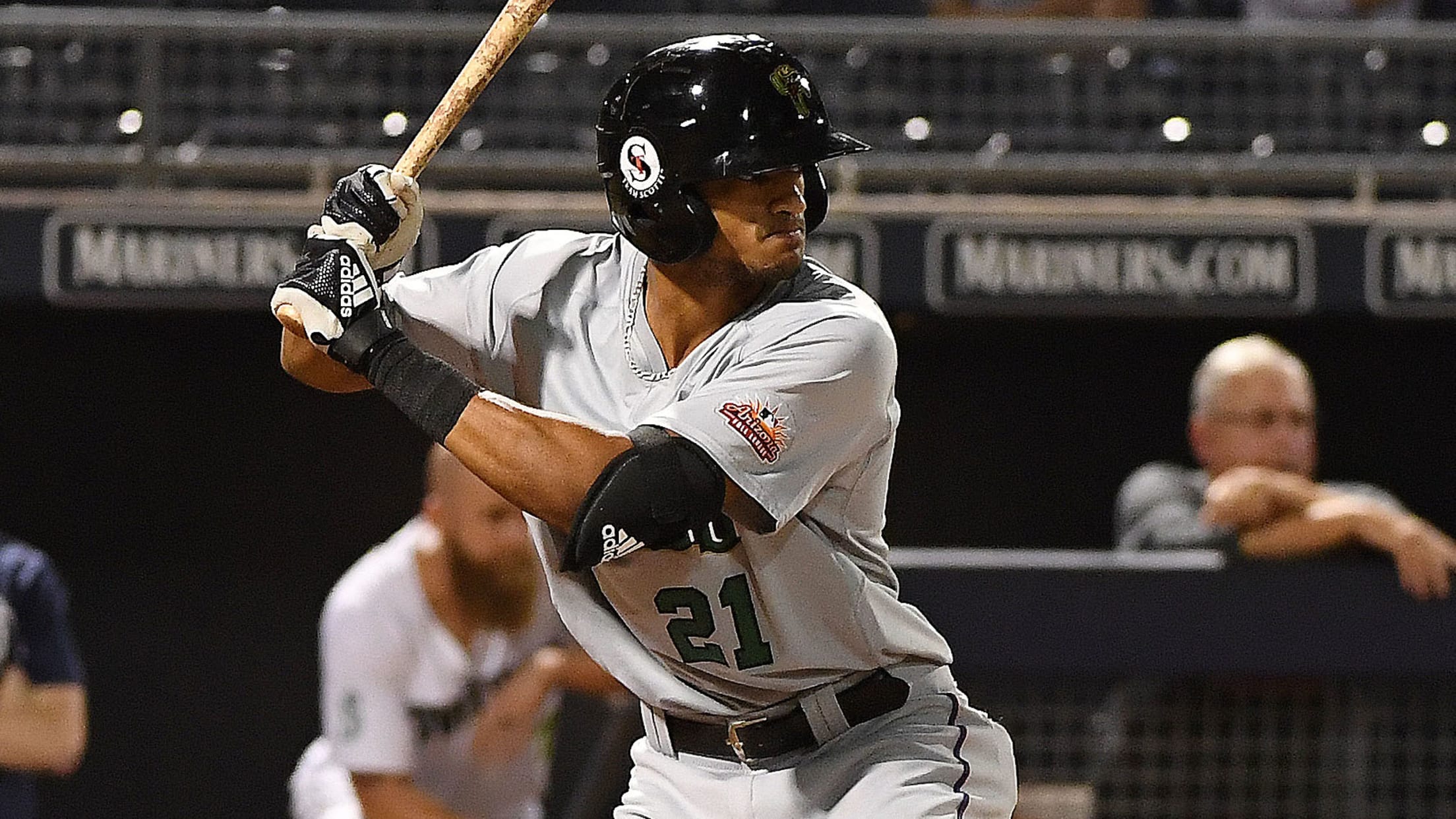 Though Bubba Thompson may have the highest ceiling of any player in the Rangers' system, he made little progress toward reaching it this season. Thompson fractured the hamate bone in his left hand in mid-April, costing him two months, then lost three more weeks in the midseason to an ankle
Five questions facing Texas this offseason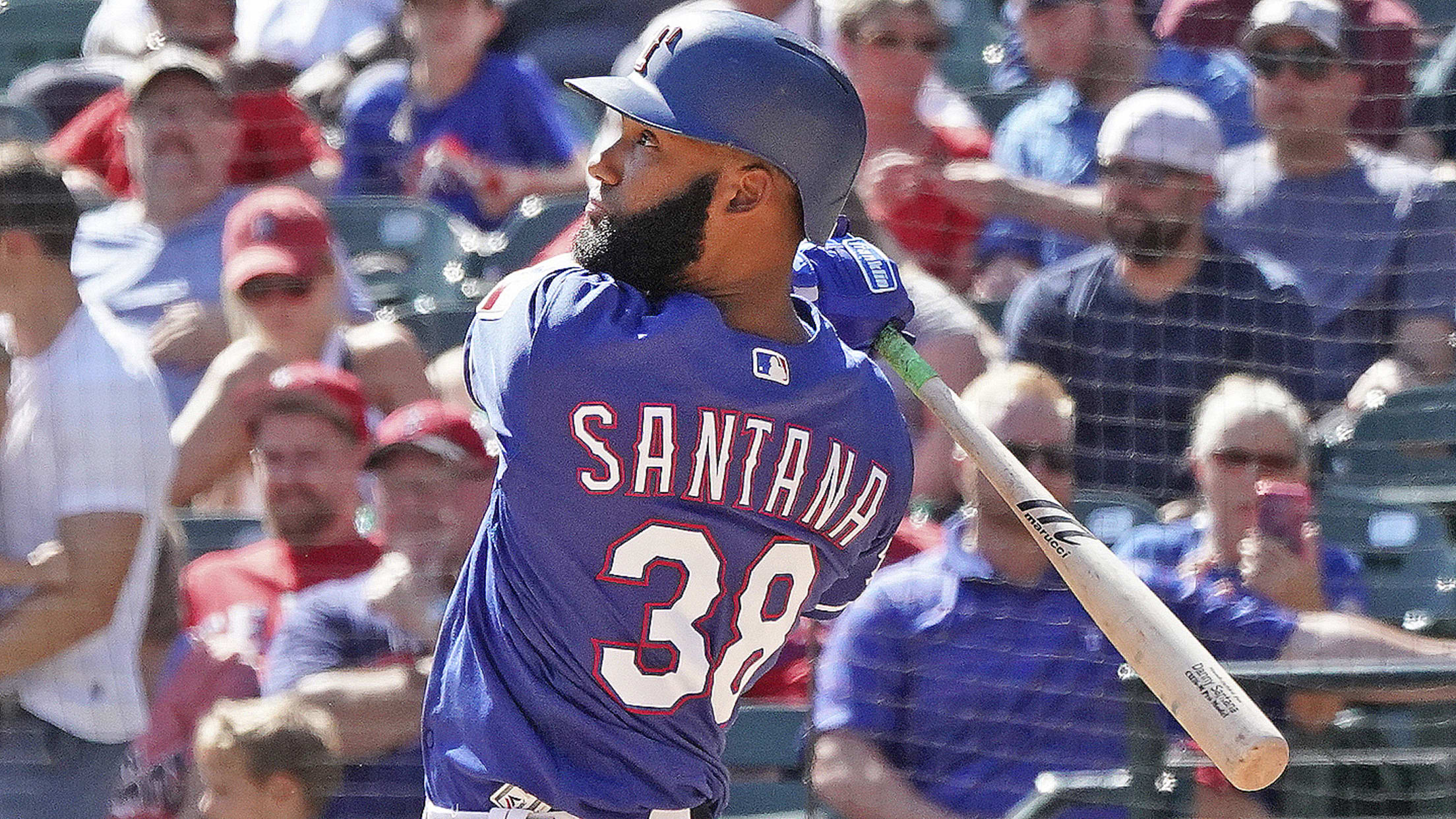 ARLINGTON -- The Rangers' offseason is here, and the questions start immediately. They won't be answered until much later, but here are the five biggest questions facing the Rangers. 1. Who is going to play third base next year? Anthony Rendon is the best available player on the free-agent market,
Nominees named for 2019 Aaron Award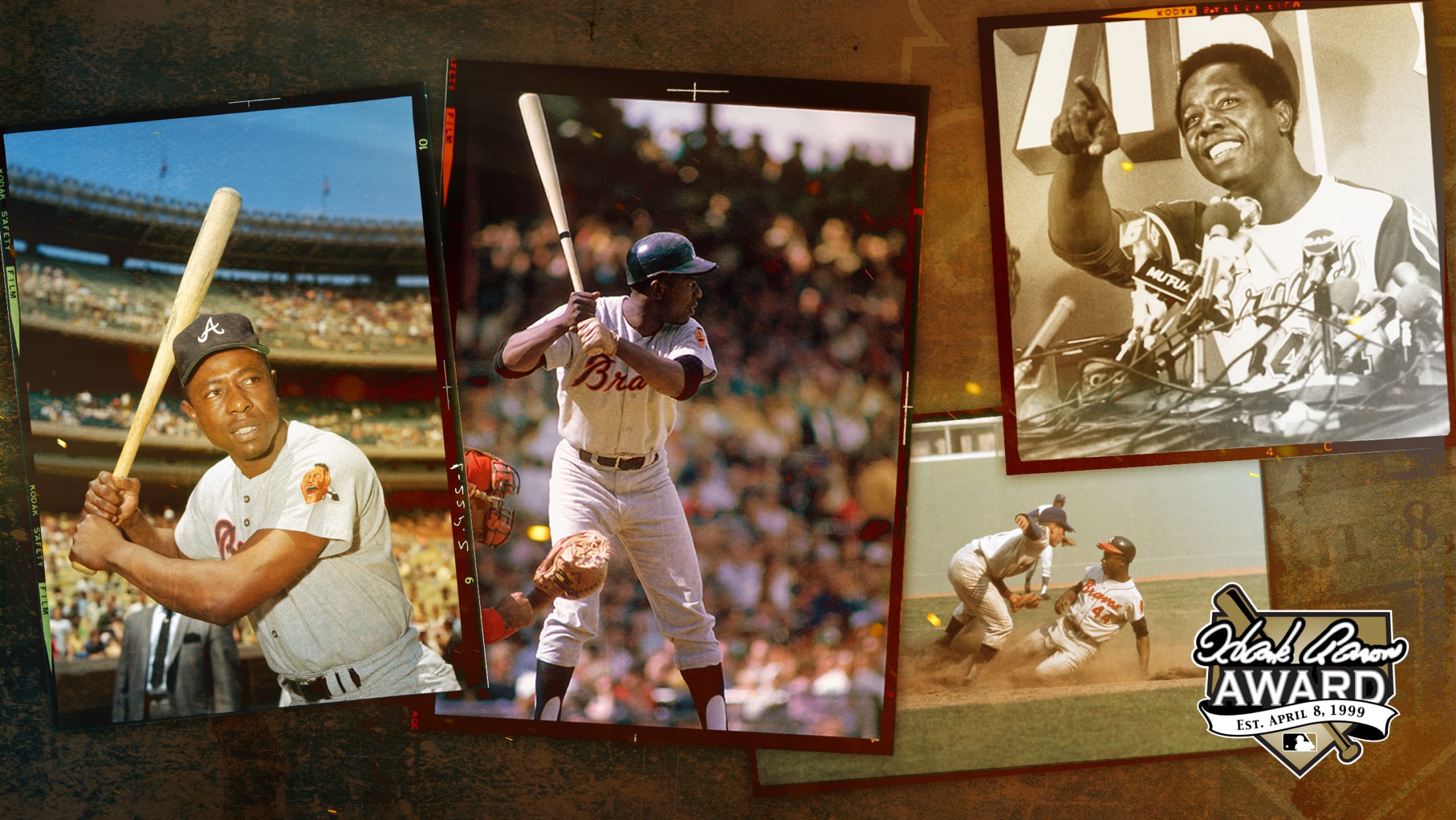 Major League Baseball announced last Thursday the finalists for the 2019 Hank Aaron Award, which is given annually to the most outstanding offensive player in each league. The award began in 1999 -- the 25th anniversary of Aaron's 715th home run, which broke Babe Ruth's career record. This year's finalists
Rangers send off Globe Life Park in style
Lynn stifles Yankees in stadium packed with special guests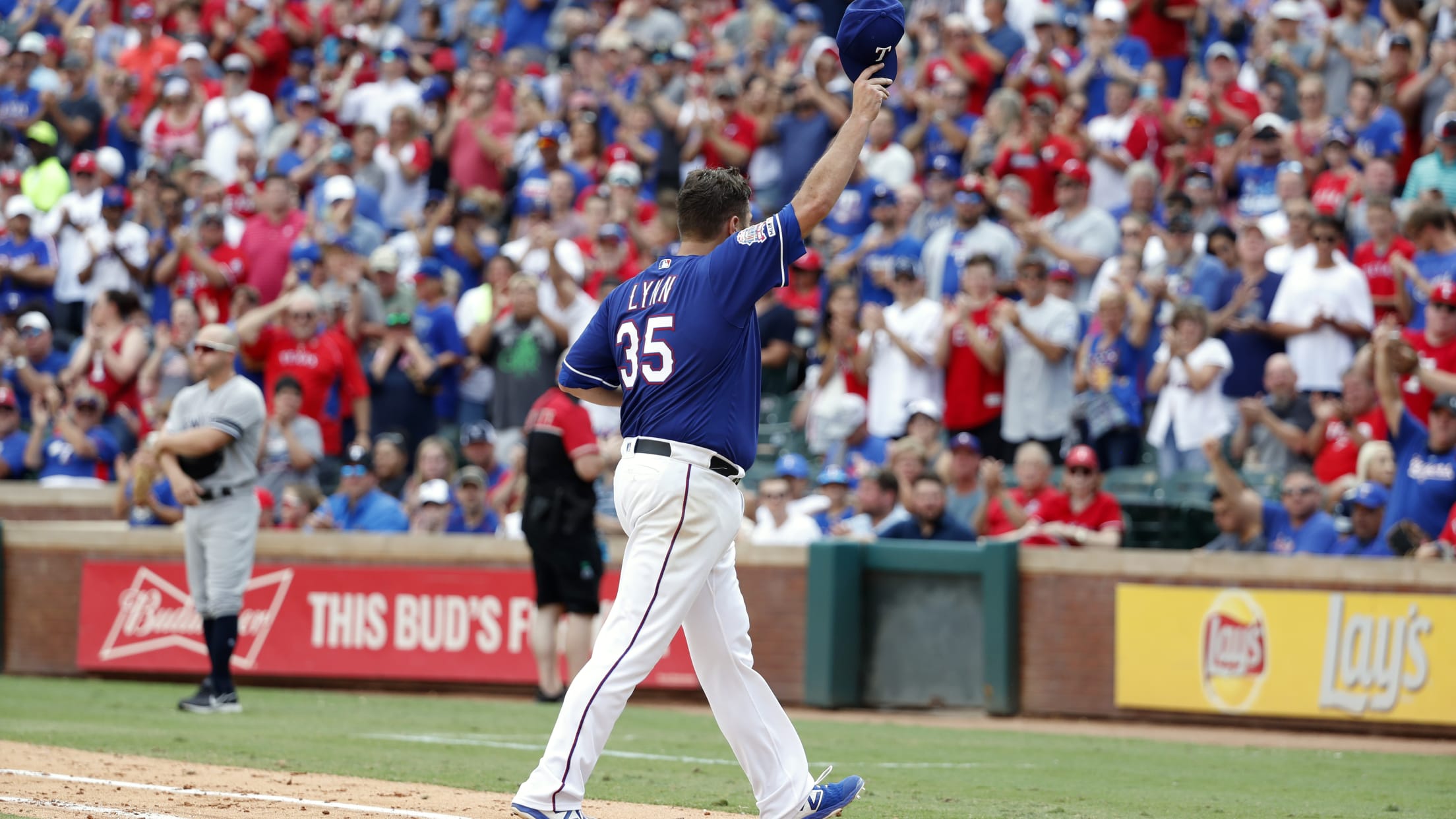 ARLINGTON -- Rangers pitcher Lance Lynn brought Globe Life Park to a triumphant end with a masterful pitching performance against the postseason-bound Yankees. Lynn held the Yankees to one run over 7 1/3 innings in a 6-1 victory on Sunday afternoon before a sellout crowd of 47,144 fans on hand
Woodward likes Santana as versatile force
'I feel comfortable with him anywhere,' manager says of 28-HR hitter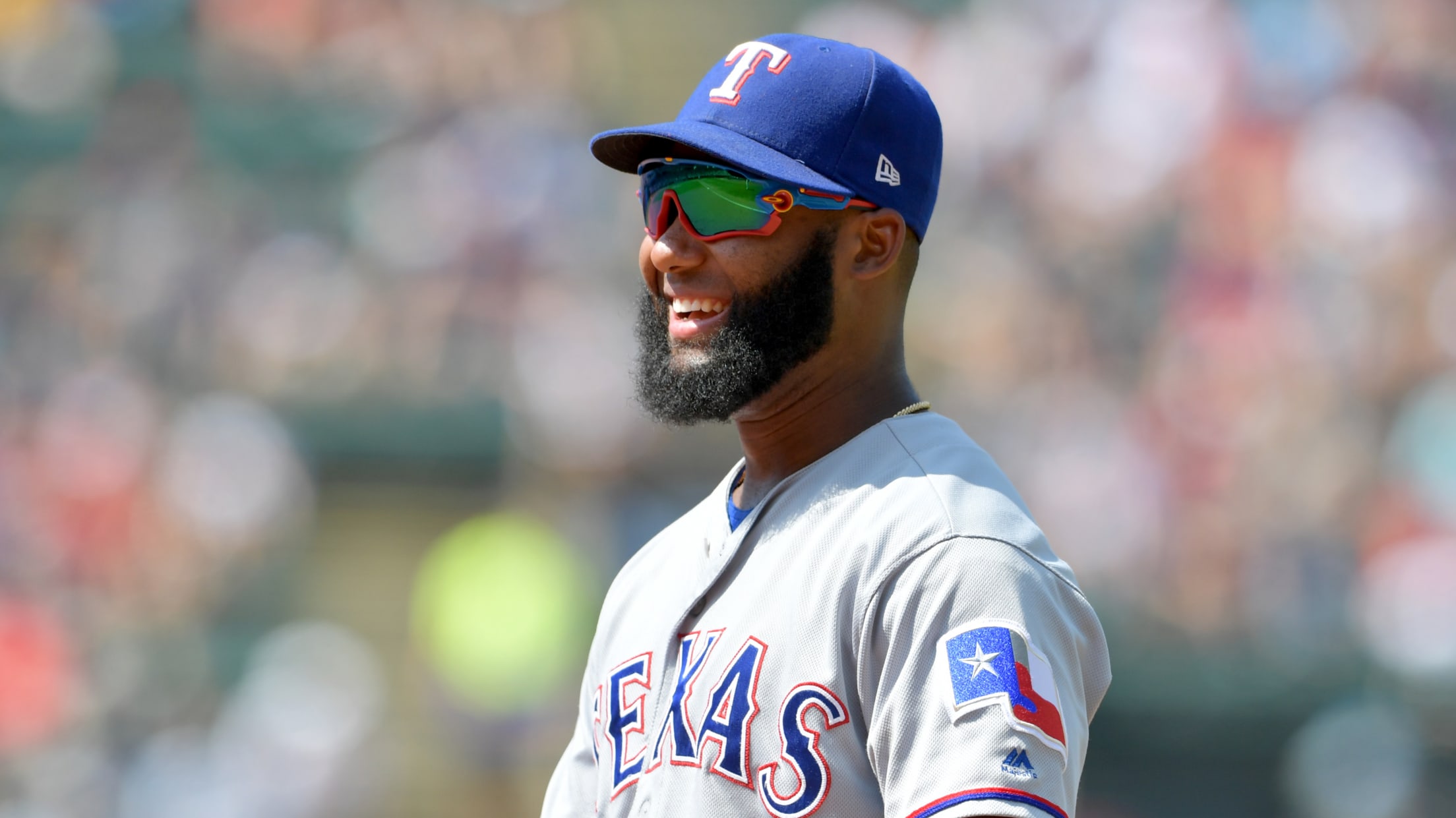 ARLINGTON -- At some point in October, the Rangers will have organizational meetings and one question is certain to come up. What are the Rangers going to do with Danny Santana? "Whatever we want," manager Chris Woodward said Sunday. The issue is if the Rangers need to anchor him at
'20 Draft order set: Here's where each club picks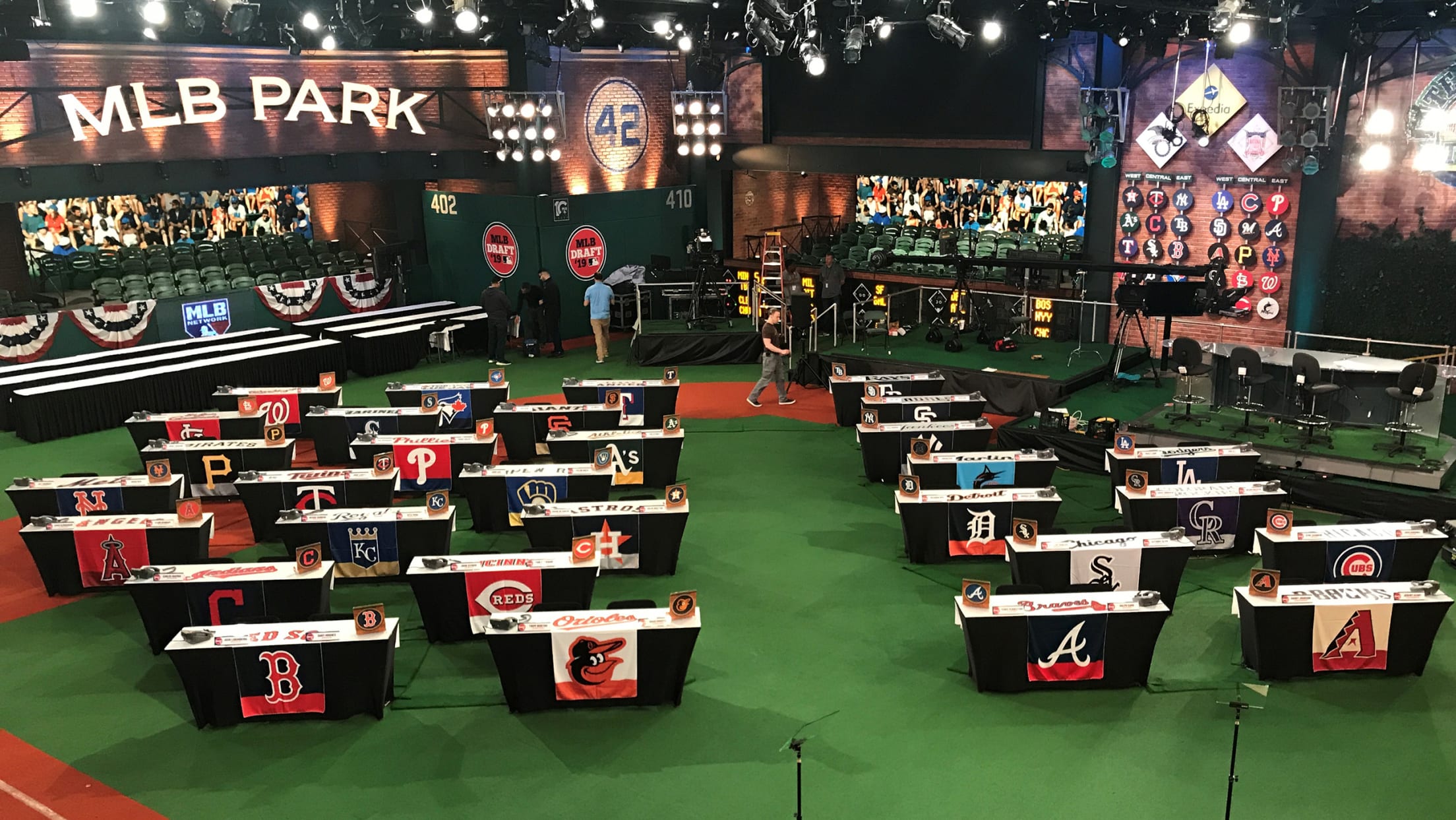 For the second time in three years, the Tigers own the No. 1 pick in the Draft. After taking right-hander Casey Mize with the first selection in 2018, Detroit is on the clock for 2020. Detroit lost a Major League-high 114 games, the second-most in the franchise's 119-season history, to
Odor slams Yanks with 30th HR, six RBIs
Second baseman finishing strong after slow start to season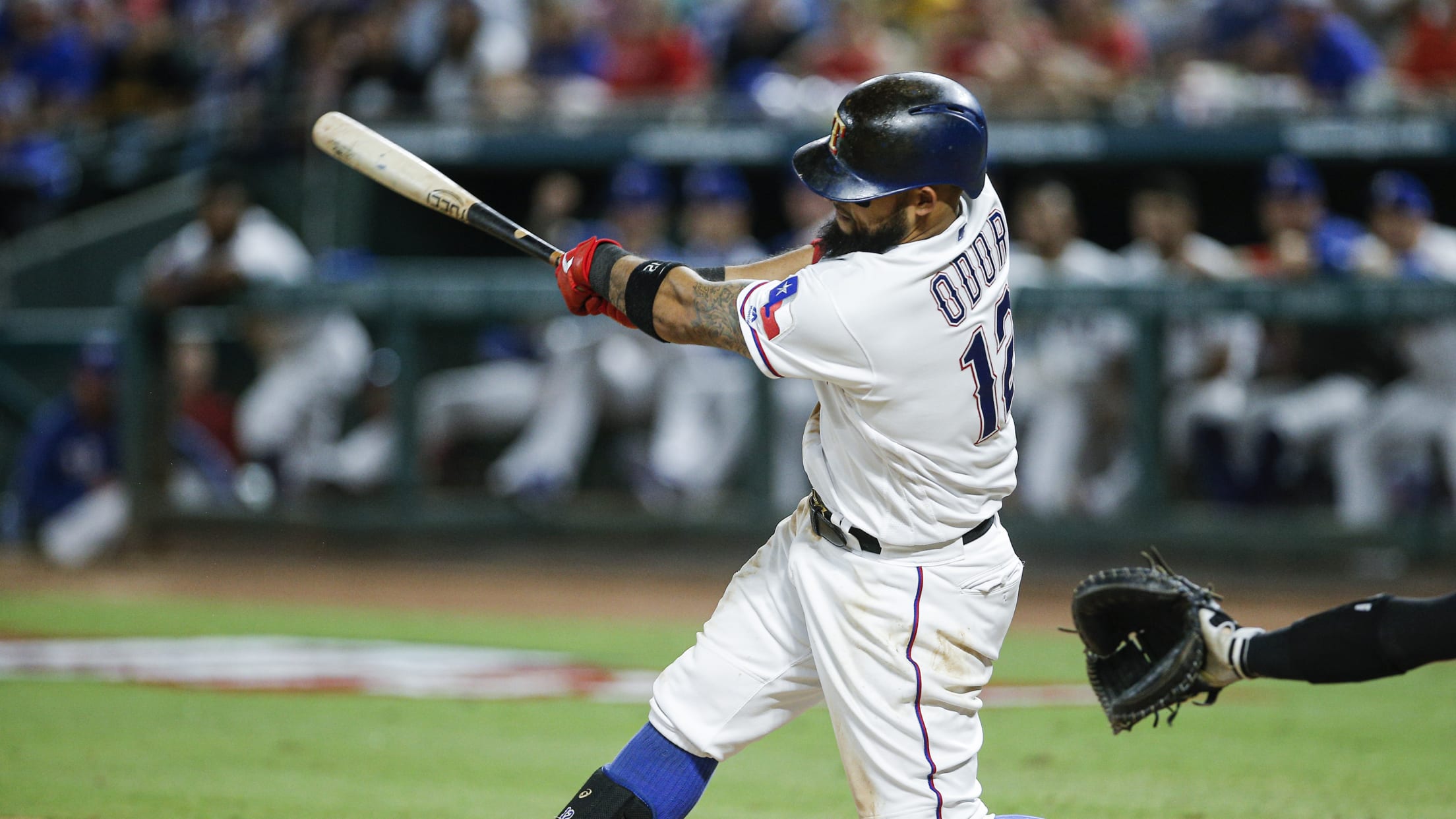 ARLINGTON -- Second baseman Rougned Odor is once against tantalizing the Rangers with a strong finish to his season. Odor compiled six RBIs with a two-run double and a grand slam in carrying the Rangers to a 9-4 victory over the Yankees on Saturday night at Globe Life Park. The