Draft pick from Stoneman Douglas quite a story
Luke Schiltz goes from unknown to Rangers' system in less than a year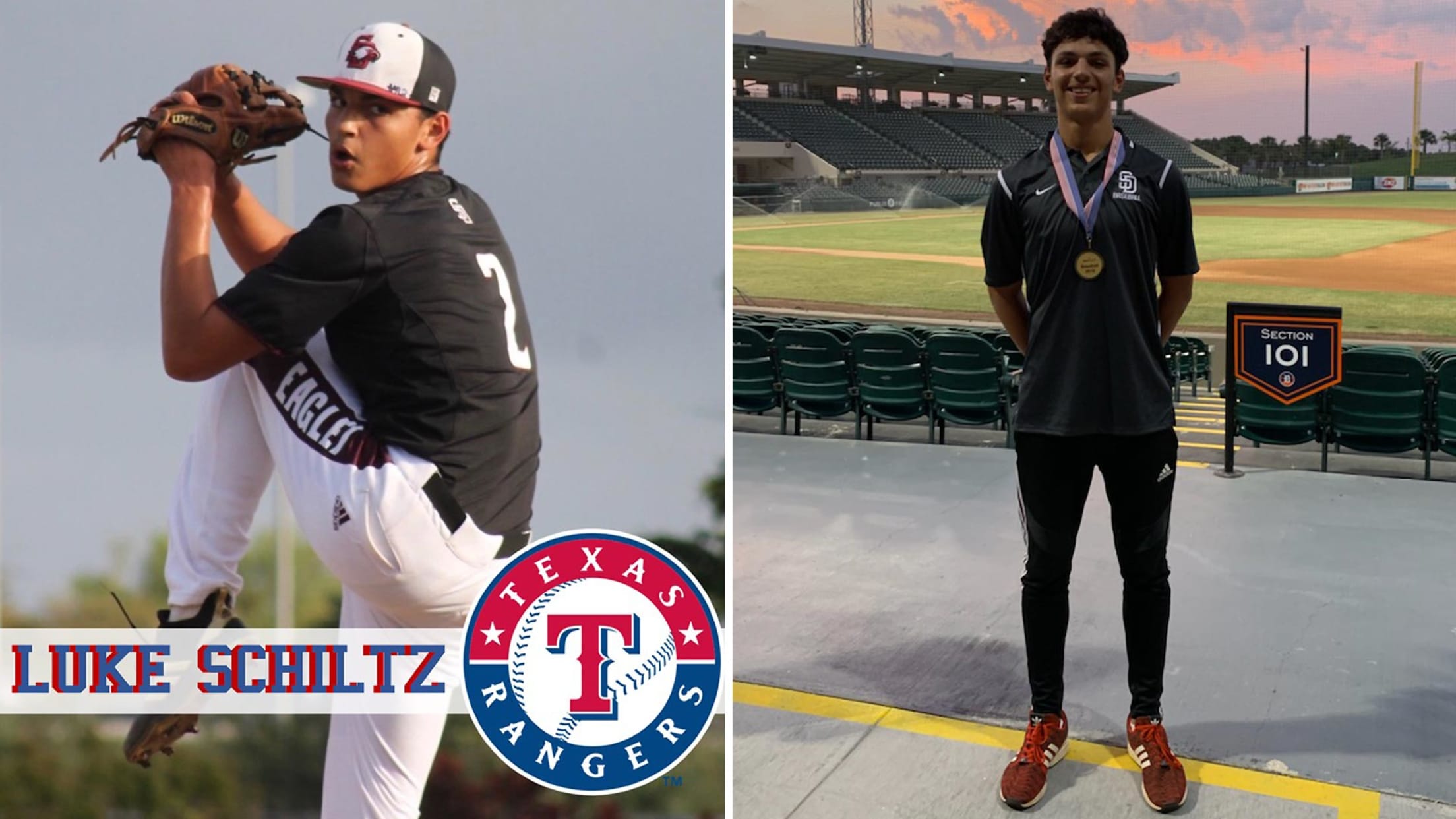 ARLINGTON -- Rangers amateur scout Cliff Terracuso paid a visit to Marjory Stoneman Douglas High School in Parkland, Fla., last November to check on another group of talented athletes from a highly successful baseball program. Nine months earlier the school had been the scene of the deadliest high school shooting
Rangers go pitcher-heavy to wrap up Draft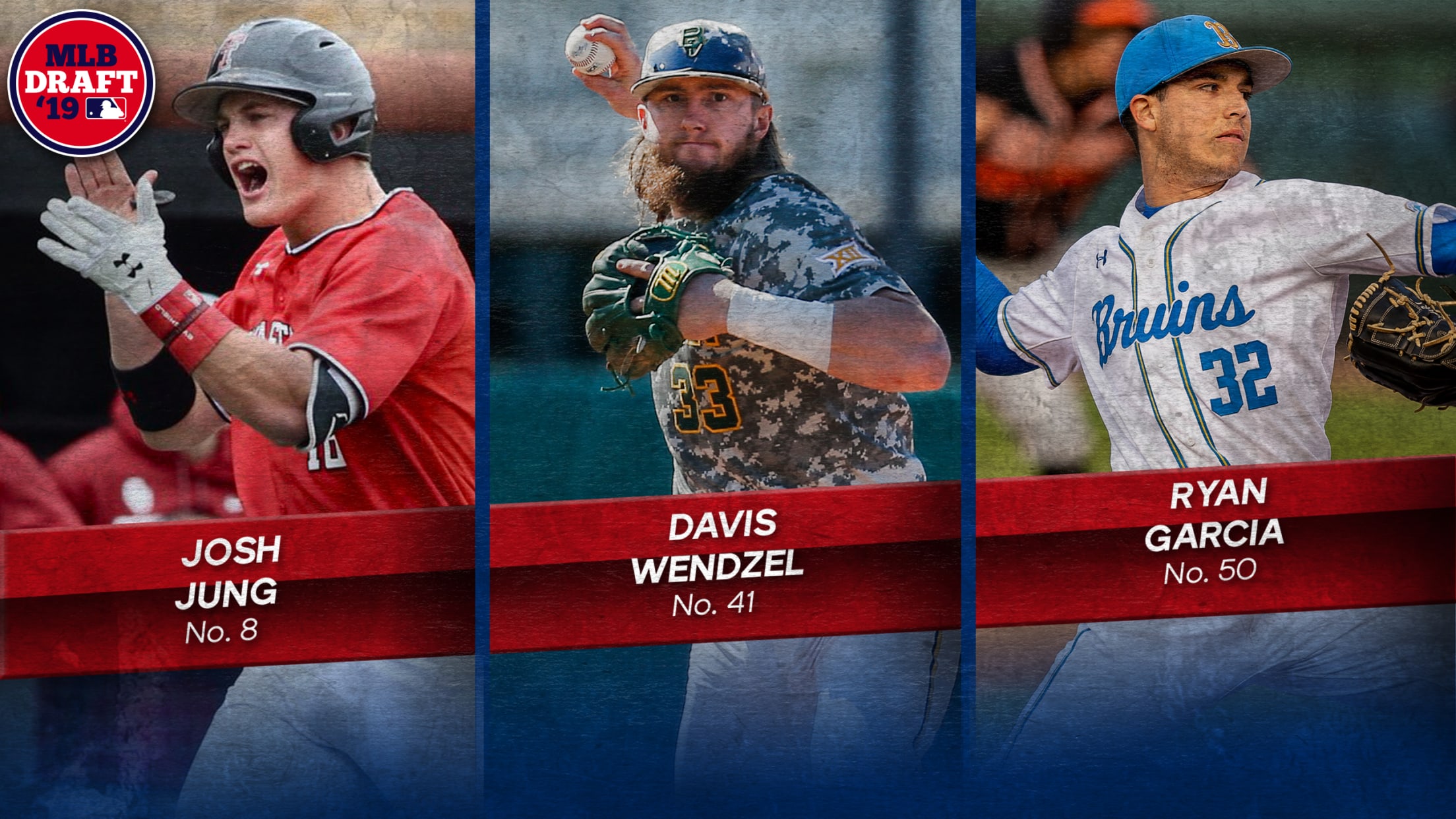 ARLINGTON -- Adrian Rodriguez is a 6-foot-5 right-hander who went to the Florida Virtual School, an internet-based public high school that draws students from around the nation. Rodriguez actually lives in Yonkers, just north of New York City. Rangers scout Takeshi Sakurayama found him pitching in a men's league in
Rangers turn their eyes to arms on Draft Day 2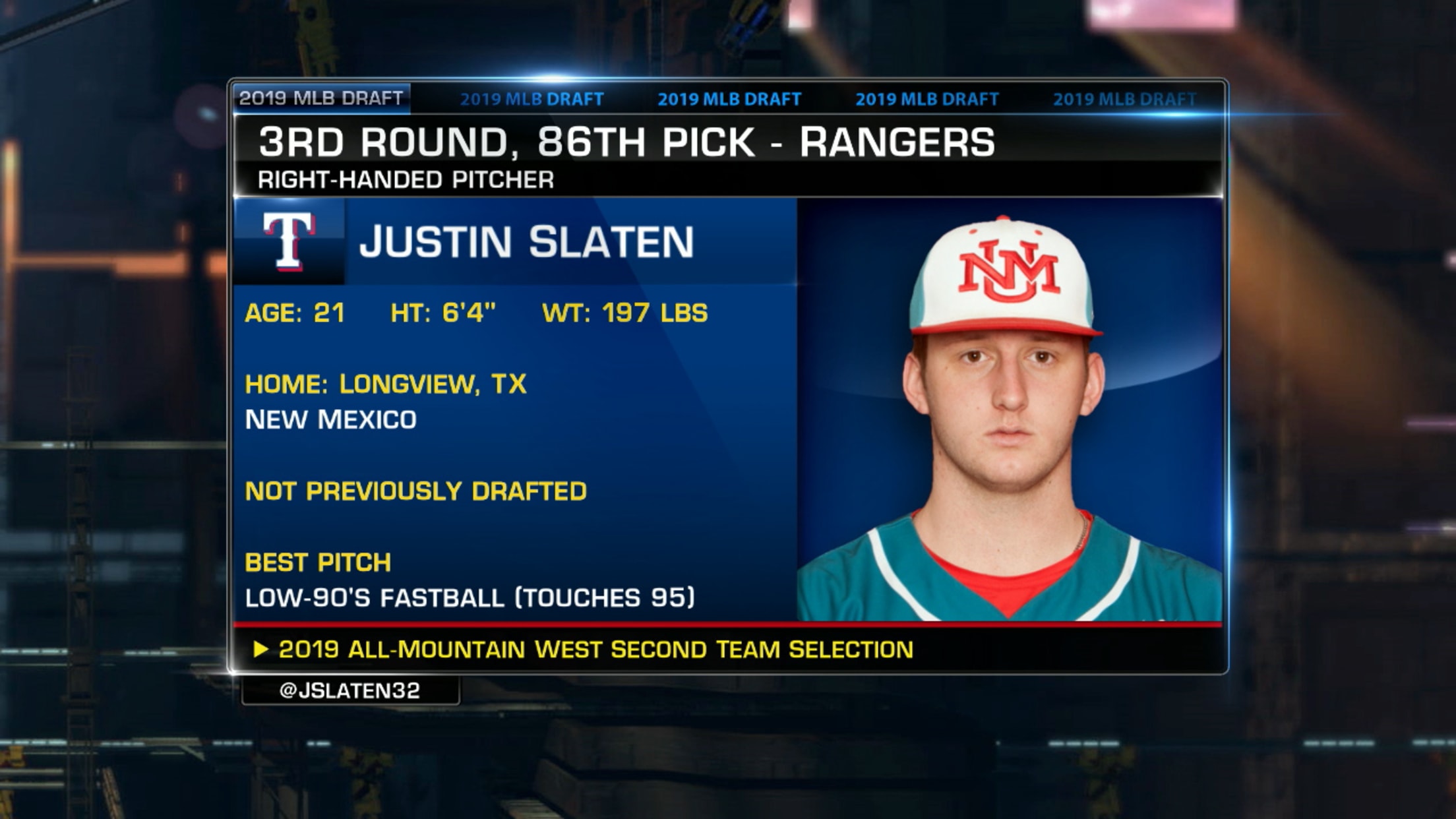 ARLINGTON -- The Rangers went hard after pitchers on the second day of the 2019 Draft, using five of their eight picks on Tuesday on college arms to go along with second-round pick Ryan Garcia of UCLA from Monday night. The Rangers also took Texas Tech third baseman Josh Jung
Rangers pick 2 third basemen on Day 1 of Draft
Jung, Wendzel Big 12 Players of the Year; Garcia Pac-12 Pitcher of the Year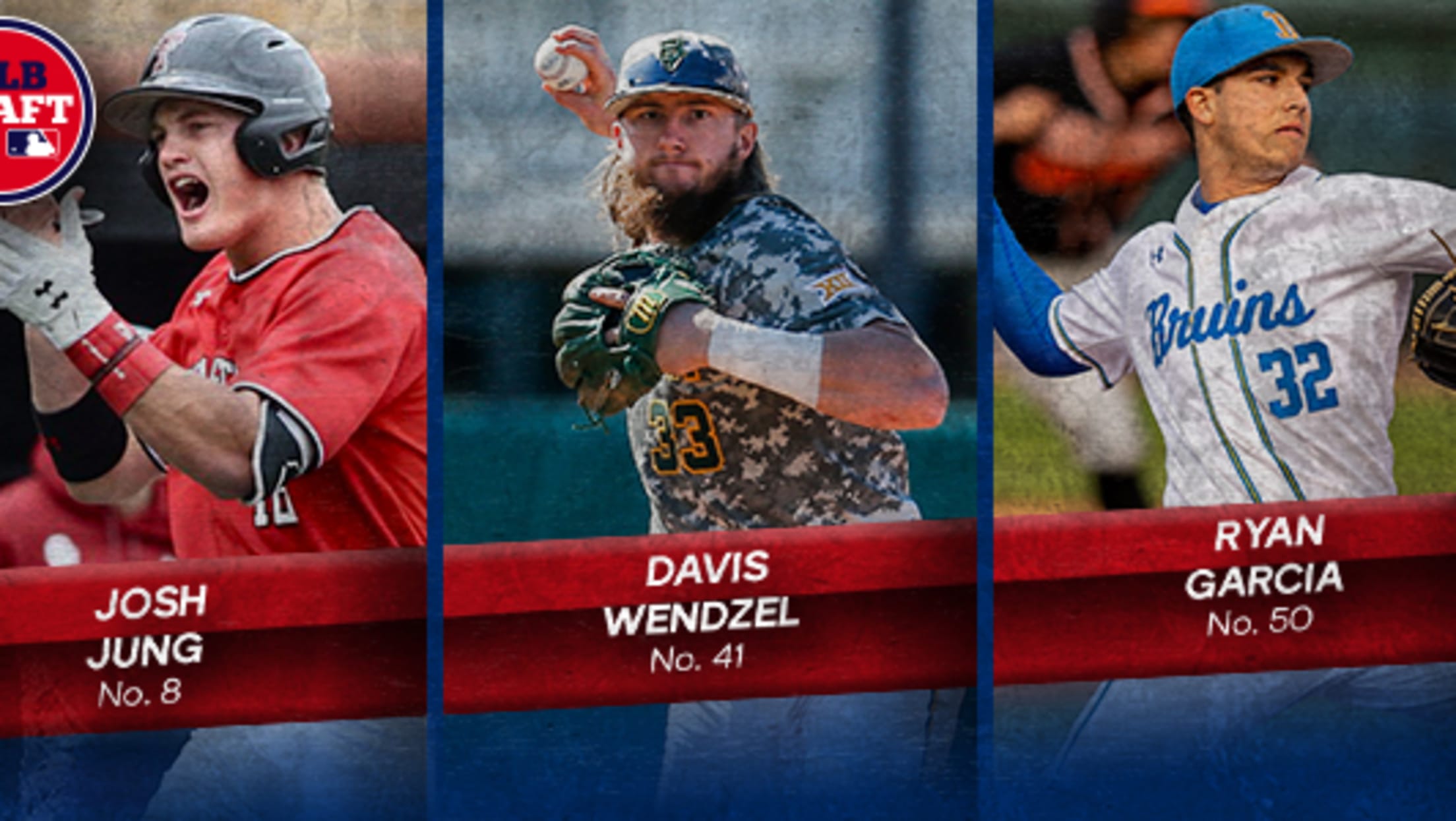 ARLINGTON -- Rangers general manager Jon Daniels said before the 2019 MLB Draft that third base was a position of weakness within their farm system. The Rangers addressed that immediately on Monday night when they used their first two picks to draft third basemen. Turns out, they are both quite
Who might Rangers draft at 8?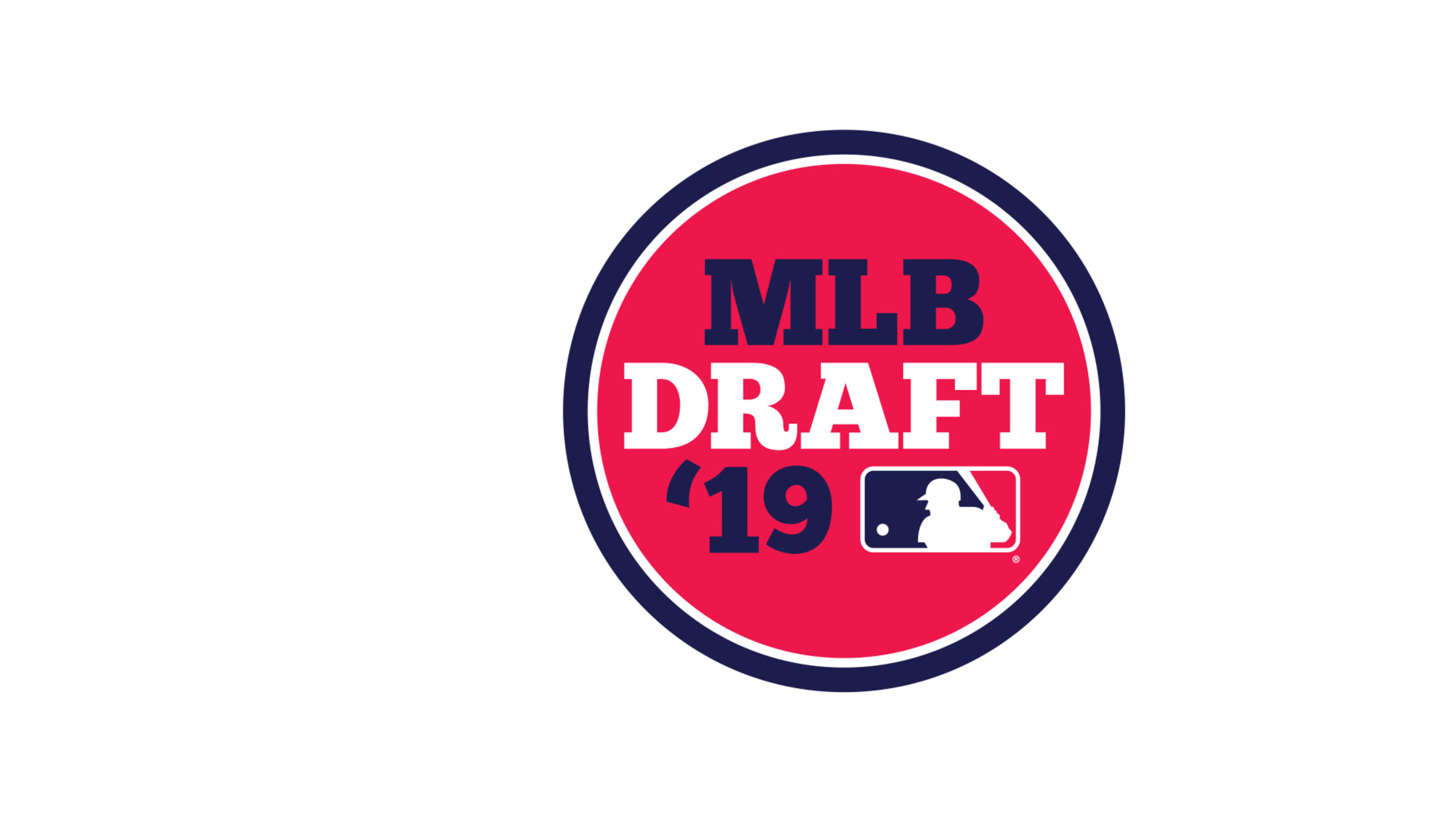 ARLINGTON -- The Rangers need to land an impact prospect when they use the eighth overall pick in the 2019 MLB Draft. This will be only the second time Texas has had a Top 10 pick since having four in a row from 2001-04. The Rangers will also have the
Rangers prospect Ragans needs 2nd TJ surgery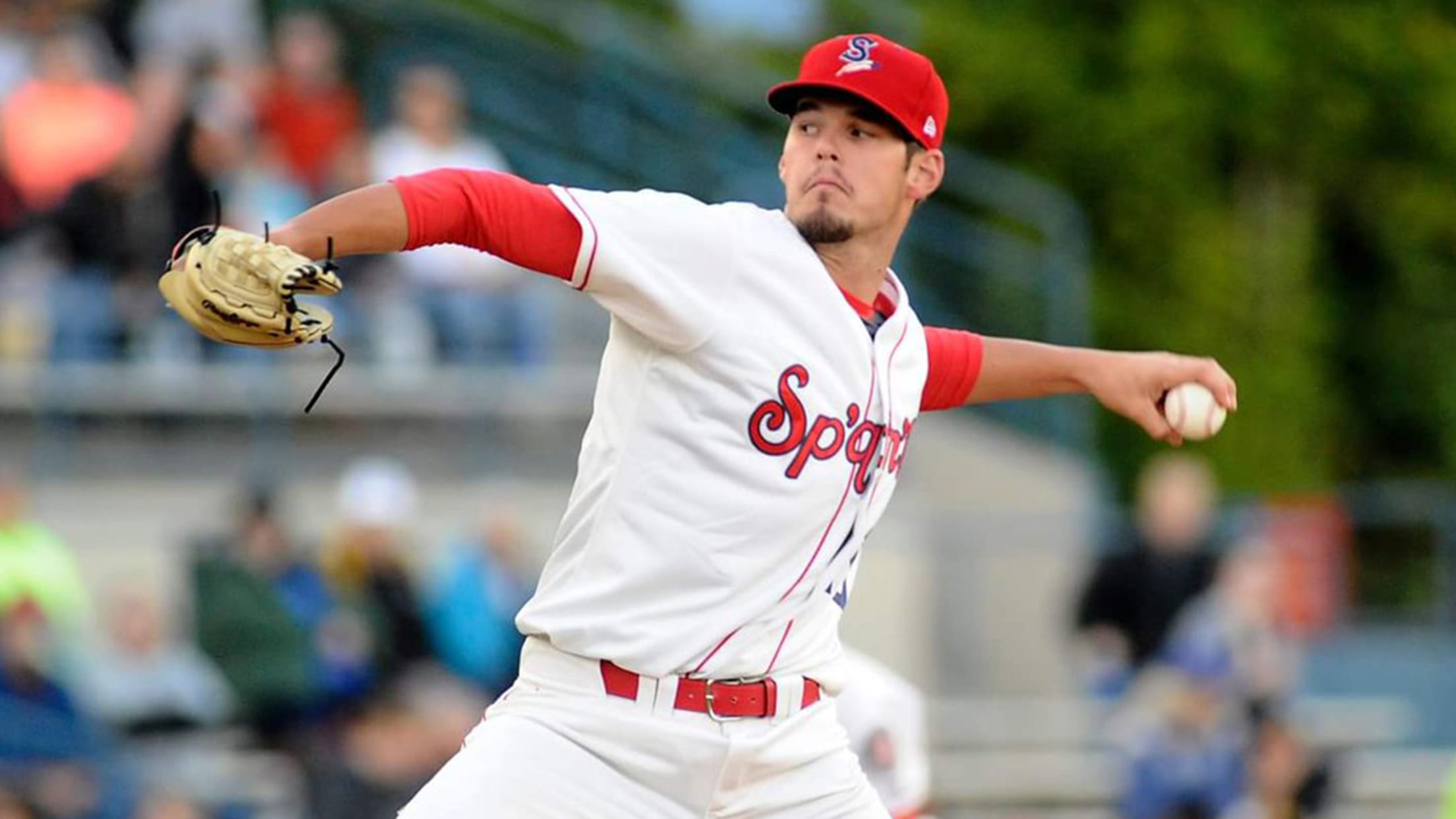 KANSAS CITY -- Left-hander Cole Ragans, the Rangers' first-round pick in the 2016 MLB Draft, will need a second Tommy John surgery after tests revealed another tear of the ulnar collateral ligament. Ragans, 21, who is ranked as the club's No. 10 prospect by MLB Pipeline, was close to pitching
Hearn on debut: 'You either win or you learn'
Rangers' No. 11 prospect quotes Mandela after rough outing
SEATTLE -- Rangers rookie left-hander Taylor Hearn quoted Nelson Mandela after his Major League debut on Thursday night. "I think Nelson Mandela said it best, one of his quotes I love is, 'You either win or you learn, you never lose.'" Hearn said after the Rangers' 14-2 loss to the
Rangers drop series to A's on walk-off single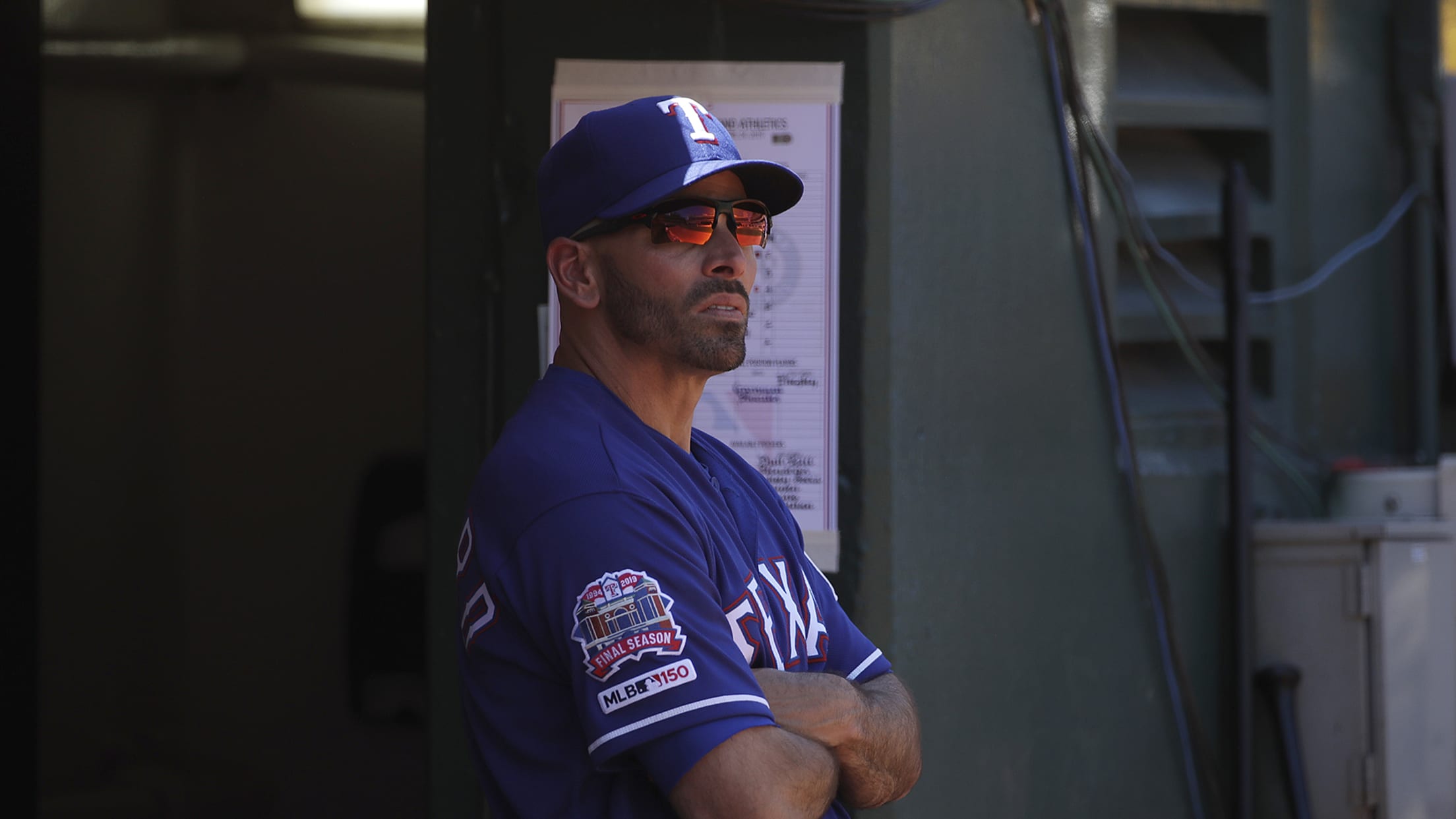 OAKLAND -- Next time Chris Woodward is urged to request a video replay despite unseen evidence, he'll order it immediately and ask questions later. Woodward, who's in his first year as the Rangers' manager, was denied an opportunity to contest an umpiring decision in the ninth inning of Oakland's 6-5
5 AL West prospects to watch early in 2019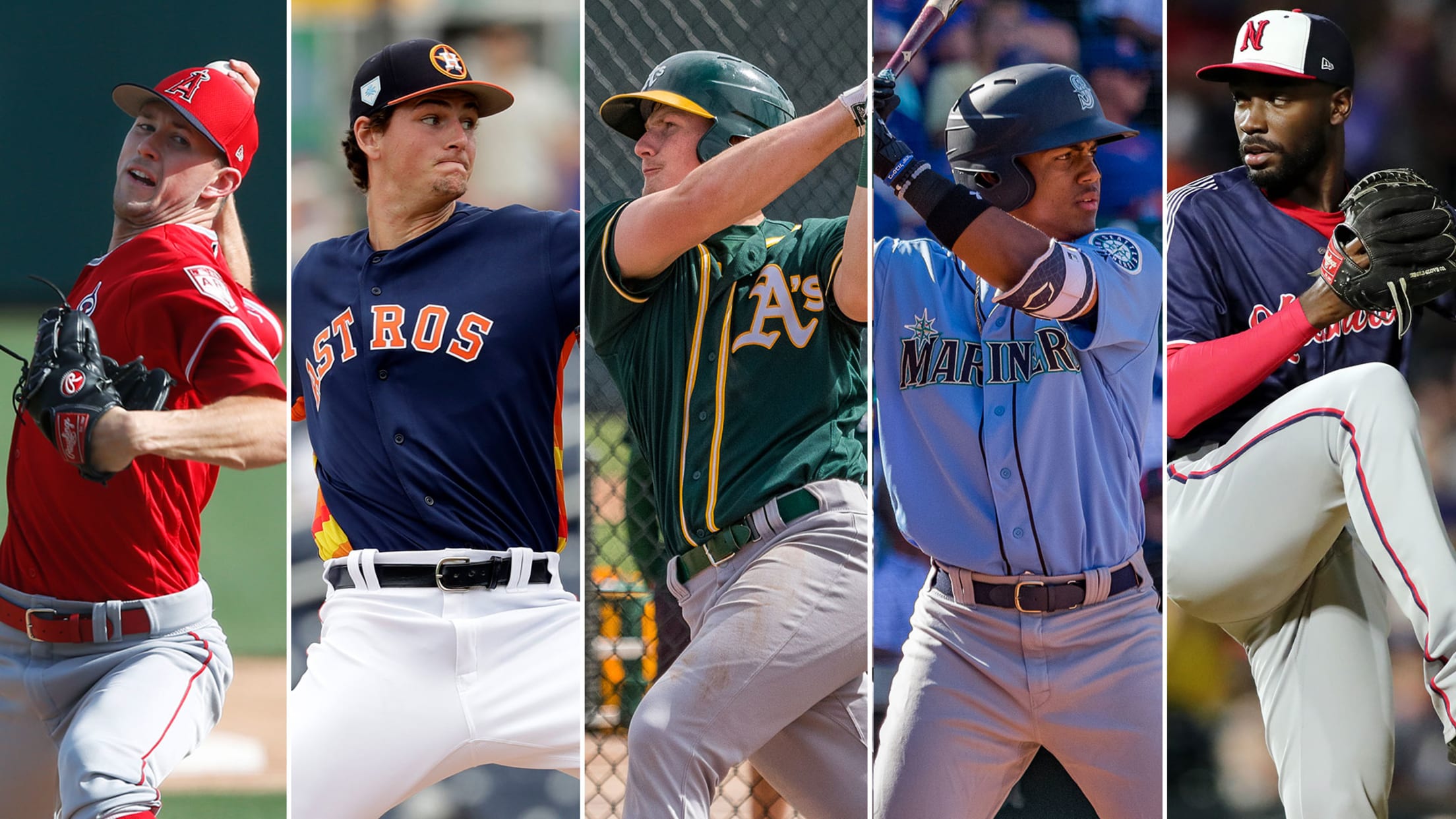 The Minor League baseball season is under way and now is the time to start monitoring prospects, as many could have an impact this season in the American League West. Of MLB Pipeline's Top 100 prospects, 17 are with organizations in the division, but even those not ranked among the
Starting spots for Rangers' Top 30 prospects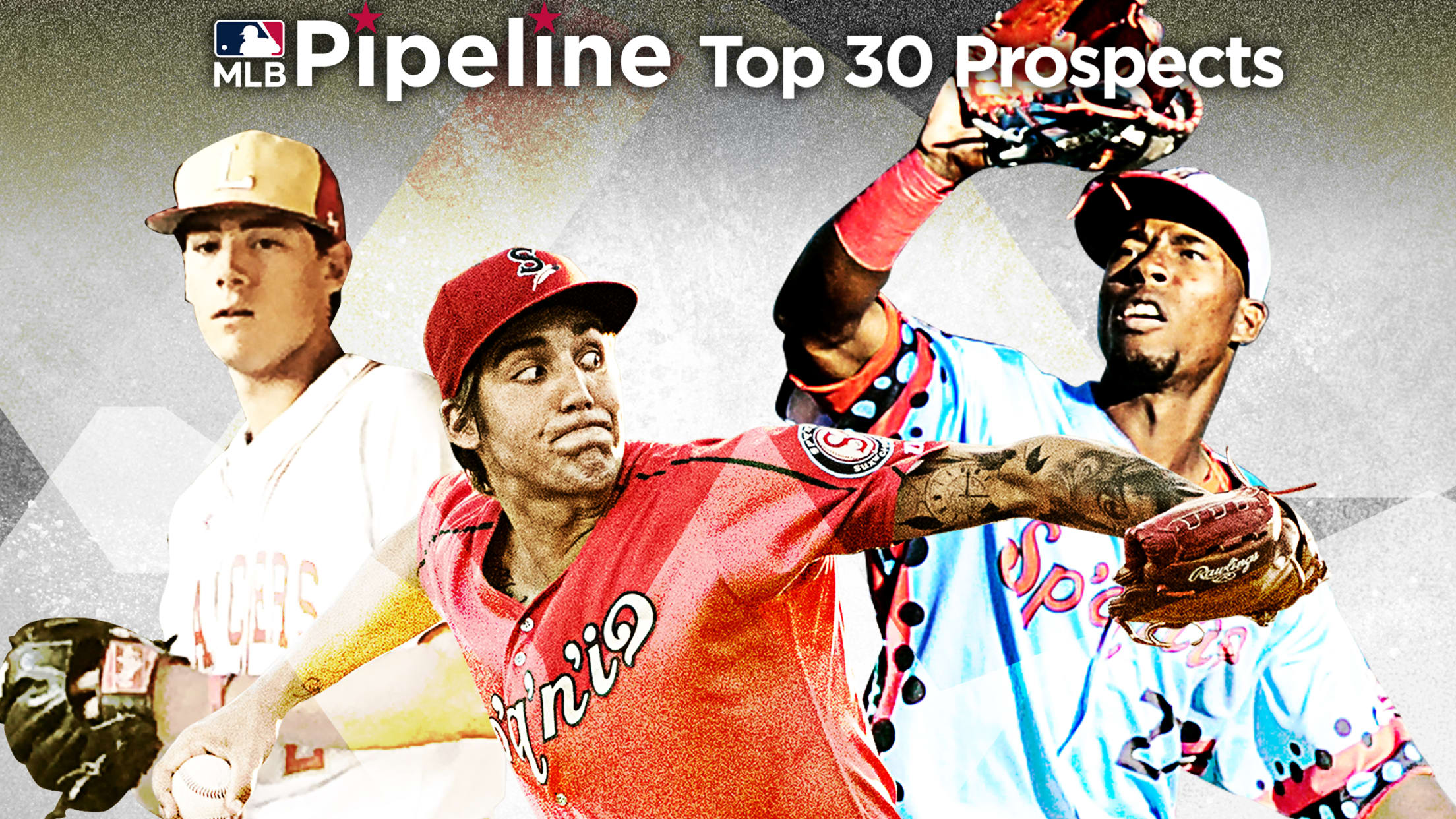 With the 2019 Minor League Baseball season getting underway, here's a look at where the Rangers' Top 30 prospects are starting the year. We also identify the prospect who just missed the Top 30 list, a player who didn't make the big league Opening Day roster but should make an
Here are the Rangers' 2019 Top 30 Prospects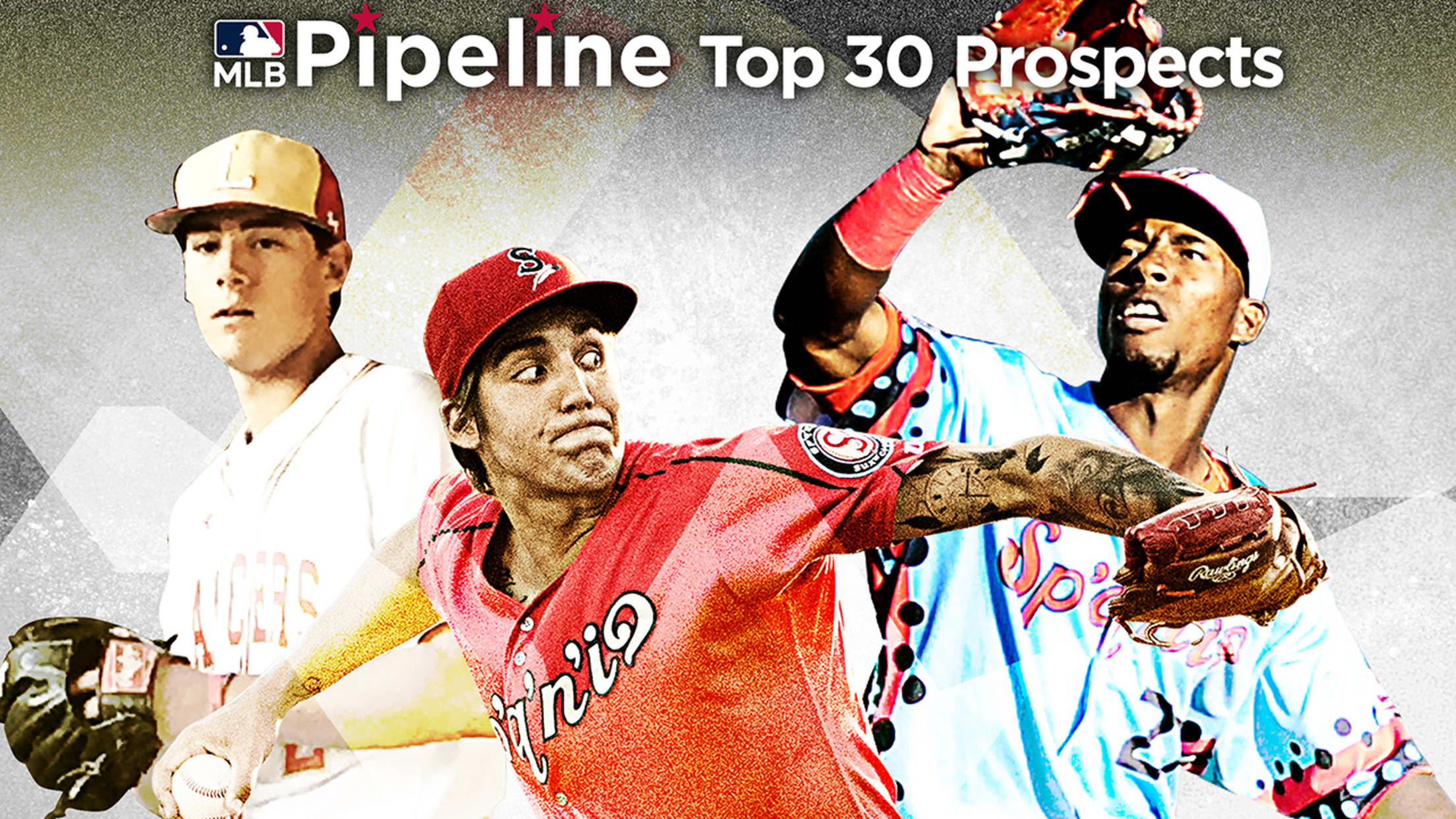 Coming off a last-place finish in the American League West, their first in five years, and their first back-to-back losing seasons in a decade, the Rangers are in rebuild mode. Their farm system won't spark an immediate turnaround, but it's stocked with enough young talent to fuel hopes for a
Heineman, Evans earn Rangers Minors Awards
Grouse, Fields also set to be honored at Winter Warmup event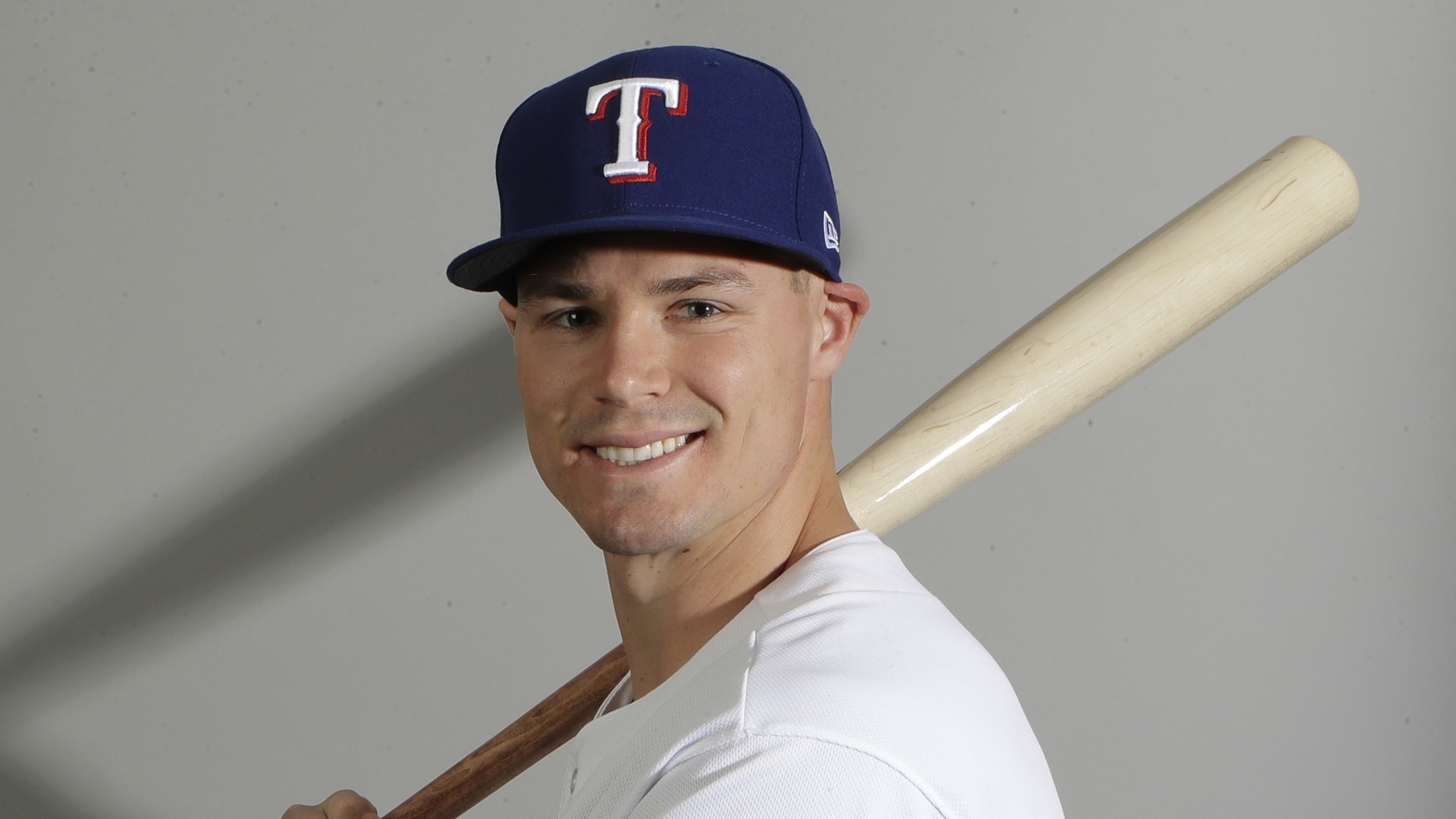 ARLINGTON -- Outfielder Scott Heineman has been selected as the 2018 Tom Grieve Minor League Player of the Year and right-hander Tyler Phillips has been named the Nolan Ryan Pitcher of the Year.The Rangers also announced that right-hander DeMarcus Evans has been named the Reliever of the Year and shortstop
Rangers add Farrell, sign Montero, Sampson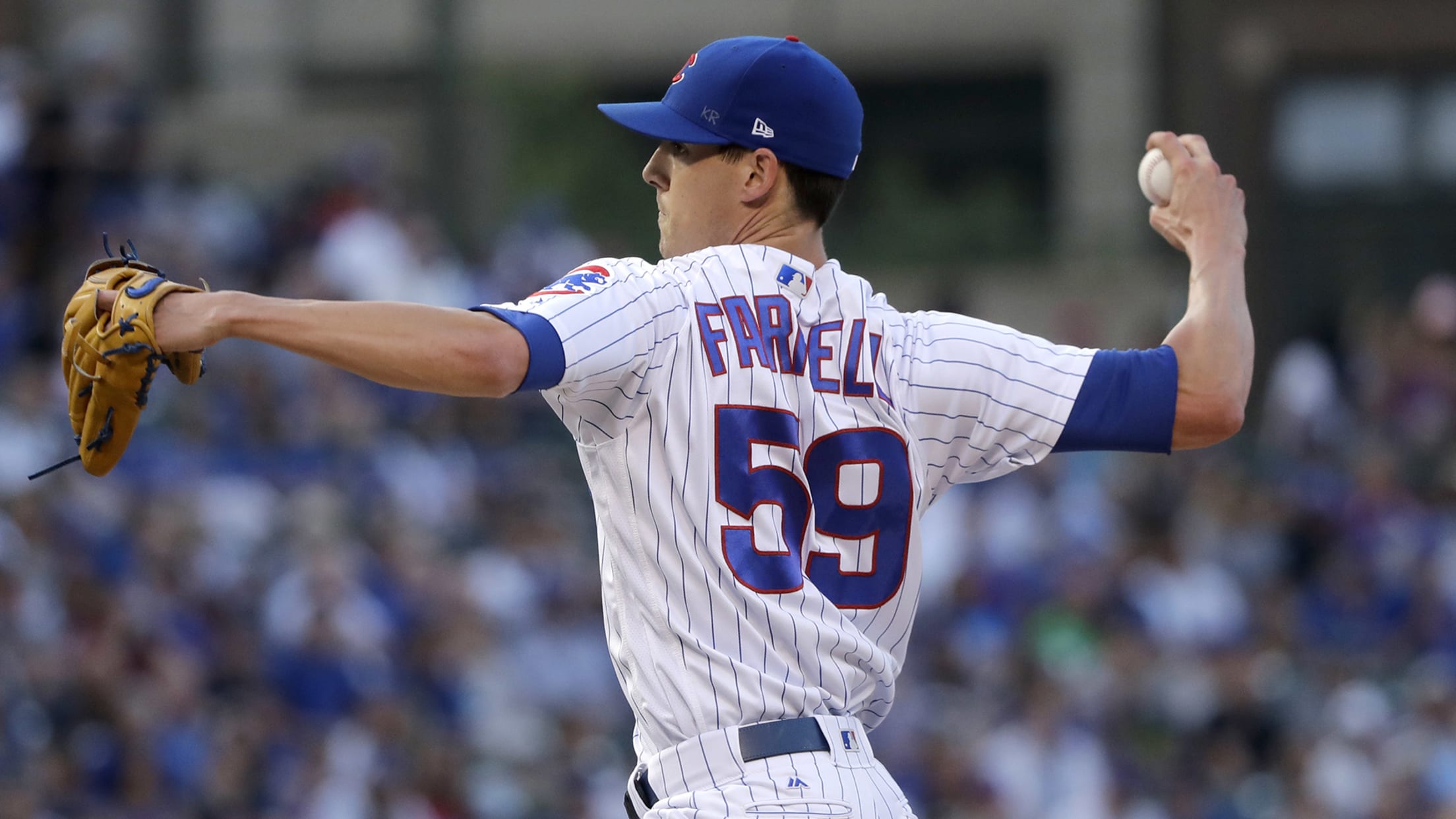 ARLINGTON -- The Rangers have claimed right-hander Luke Farrell off waivers from the Angels. Farrell, who has the ability to be a starter or reliever, is the son of former Blue Jays and Red Sox manager John Farrell.The club on Friday also signed right-handers Adrian Sampson and Rafael Montero to
Where do Rangers pitching prospects stand?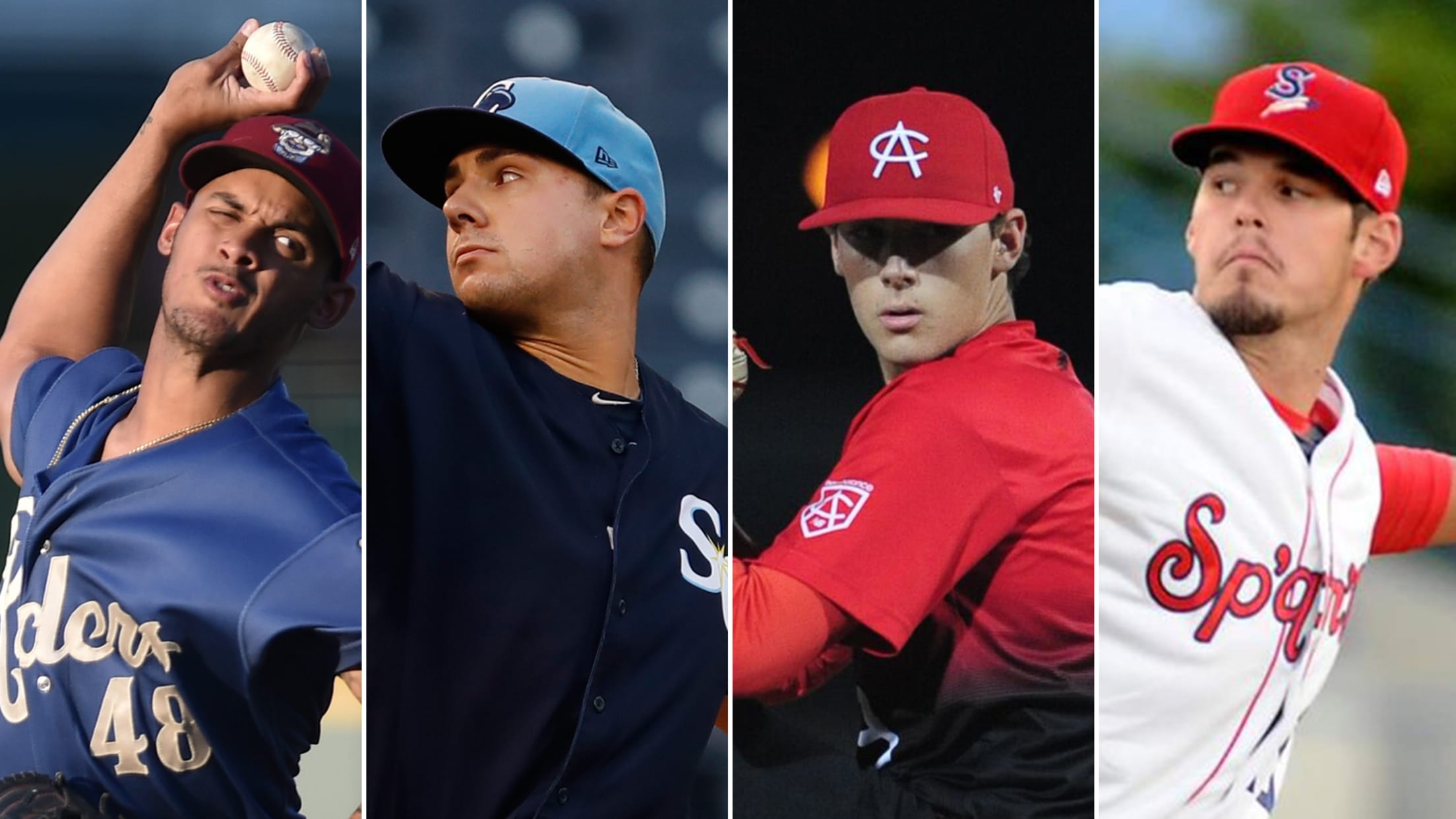 ARLINGTON -- The Rangers have been relentless in their pursuit of young starting pitching and may not be done if they get the right trade offer for starter Mike Minor, reliever Jose Leclerc or one of their extra offensive players. This has been the Rangers' No. 1 priority going back
Rangers add Volquez, 3 others to 40-man roster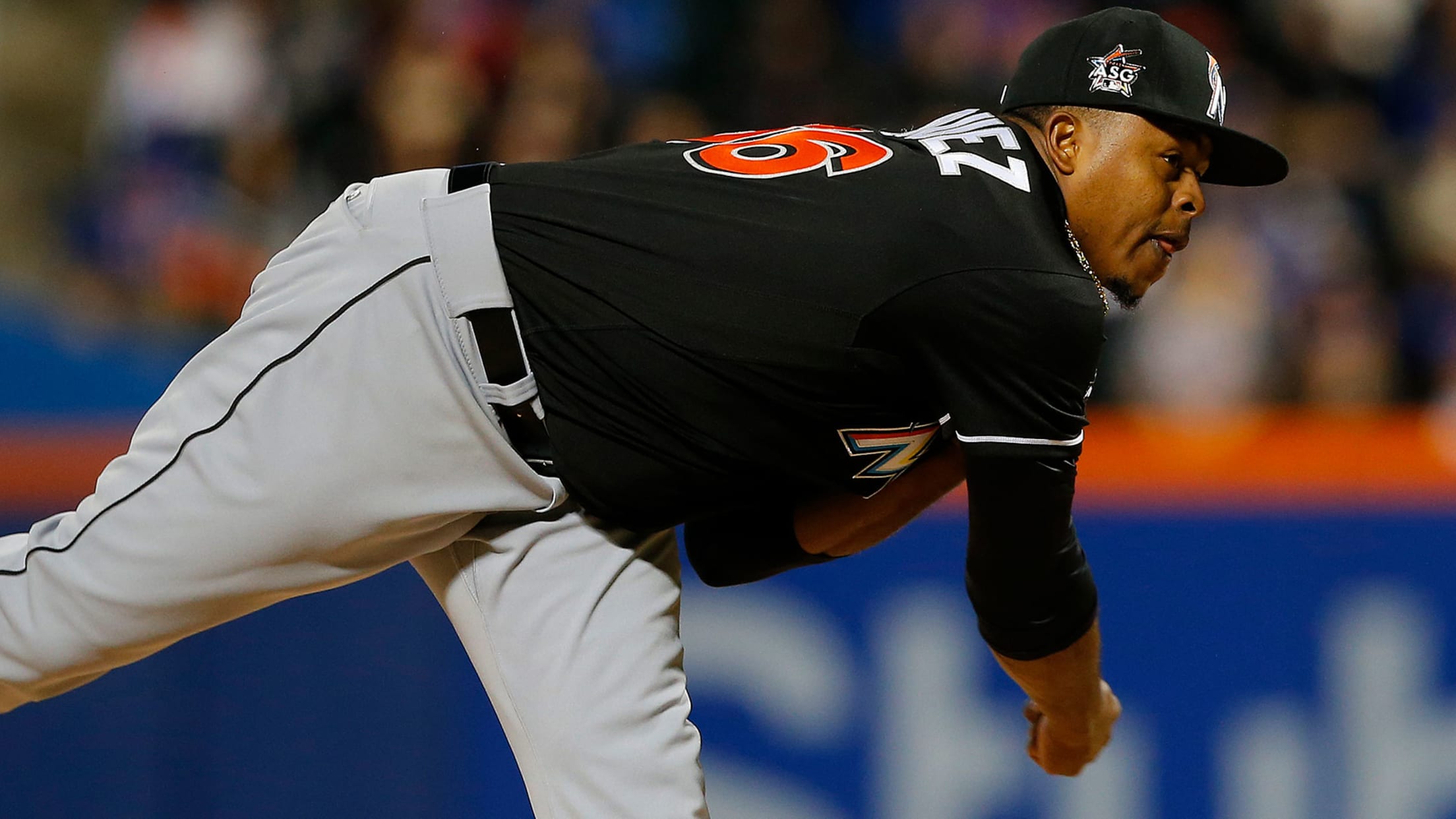 ARLINGTON -- Veteran pitcher Edinson Volquez, who signed a two-year Minor League contract with the Rangers last spring, has been added to the 40-man roster to protect him from the Rule 5 Draft.Volquez, a 13-year Major League veteran and former All-Star, missed all of last season while recovering from Tommy
Ragans among prospects making strides in Ariz.
Rangers lefty had TJ surgery in March, joins litany of Texas hurlers rehabbing at Spring Training facility
SURPRISE, Ariz. -- While the Rangers are holding organizational meetings inside a conference room, left-handed pitcher Cole Ragans is getting ready for his wedding next month. Texas' No. 1 Draft pick from 2016 is also seven months removed from Tommy John elbow reconstruction surgery and is throwing from 105 feet
Cuban prospect Martinez adjusting to life in U.S.
Highly touted outfielder signed with Texas in April, making strides in Arizona Fall League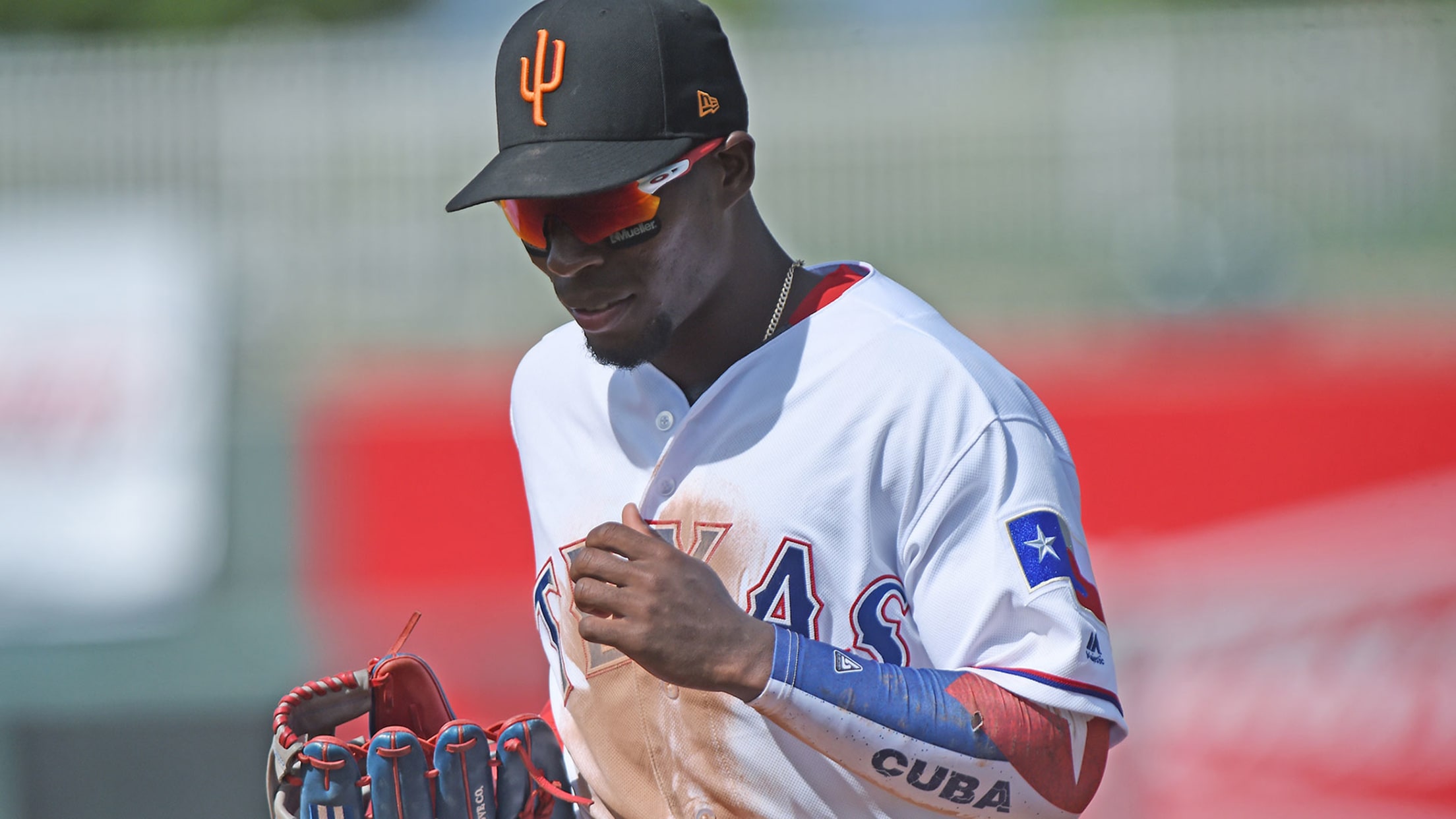 SURPRISE, Ariz. -- Outfielder Julio Pablo Martinez's goal has not changed after one season of professional baseball in the United States.Martinez, the Rangers' No. 2 prospect according to MLB Pipeline, said when he signed in April that he wanted to be in the Major Leagues in three years. The former
Looking at the Texas prospects in winter ball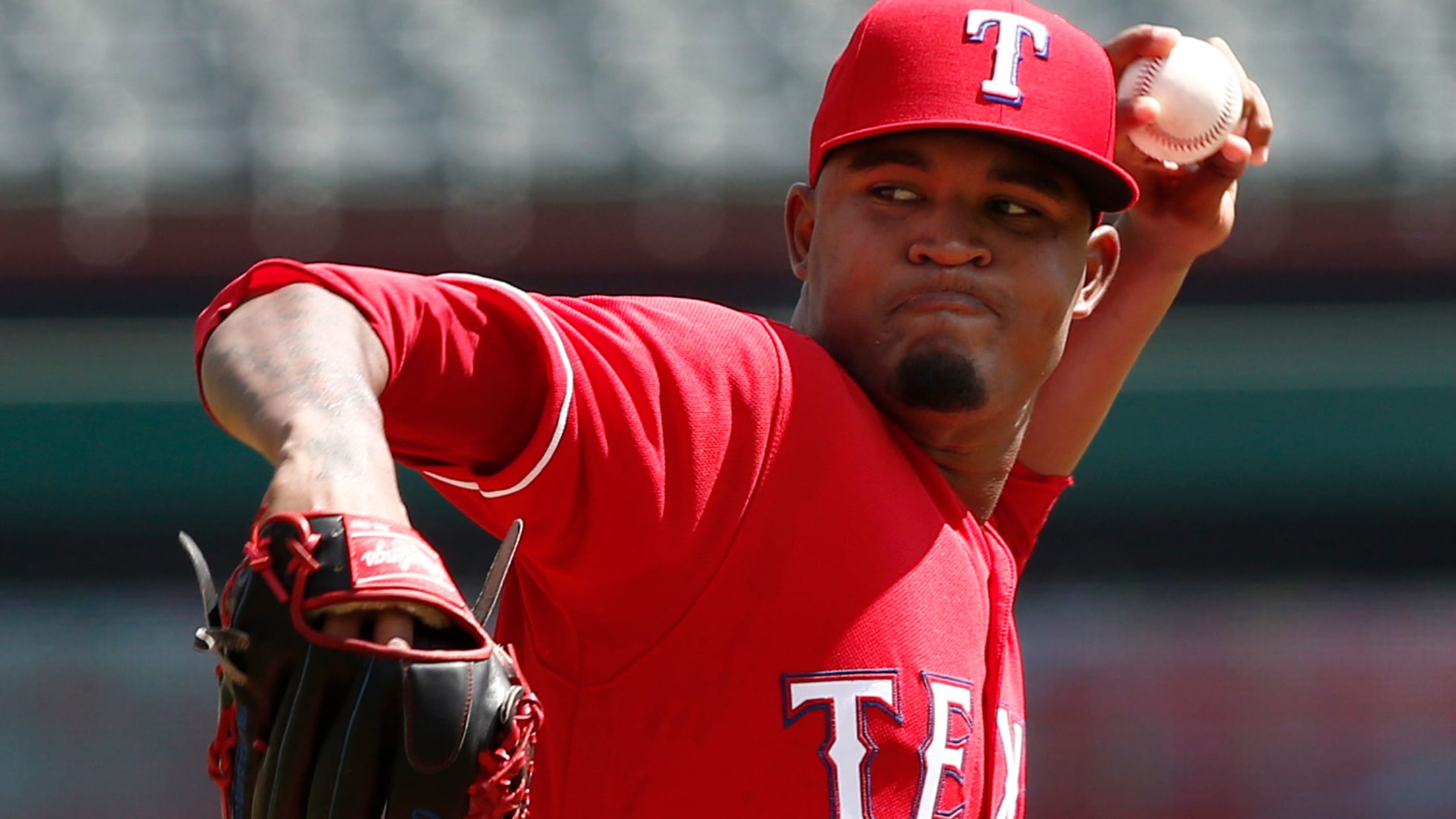 ARLINGTON -- High draft picks and top prospects are among the 13 players from the Rangers' farm system currently signed up for winter ball over four different countries. Here is the list and where each player stands in the organization.RHP Chi Chi Gonzalez, Licey (Dominican Republic) -- The Rangers' first-round Draft
Pipeline names Rangers' Prospects of the Year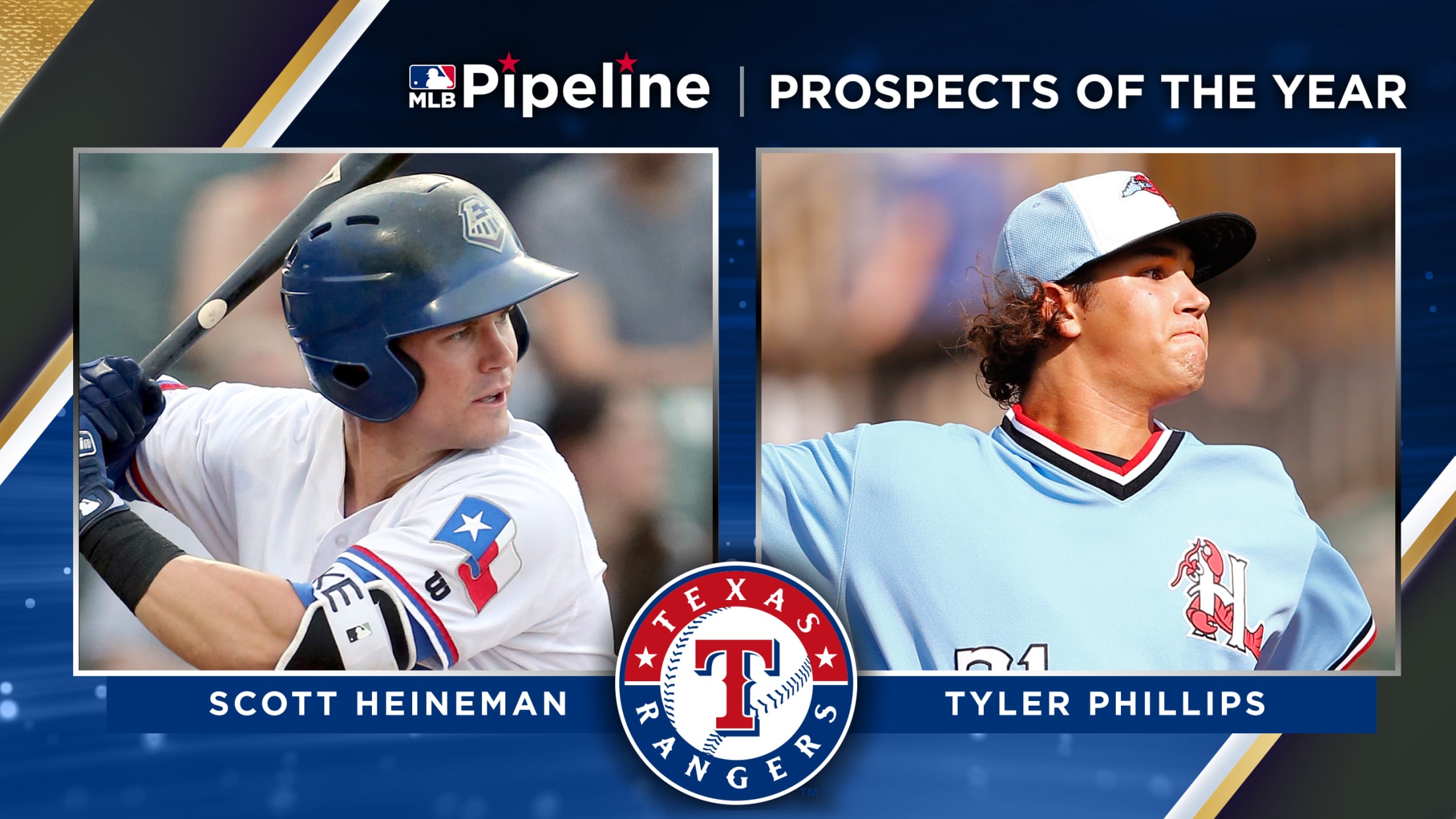 ARLINGTON -- The Rangers had a number of bright spots in their farm system this past season, but outfielder Scott Heineman and pitcher Tyler Phillips were at the top of the list.Both have had to overcome their share of adversity in their young professional careers, but in 2018 they showed
Sampson completes long journey back to Majors
Pelham, Calhoun and Bibens-Dirkx recalled in Sept. moves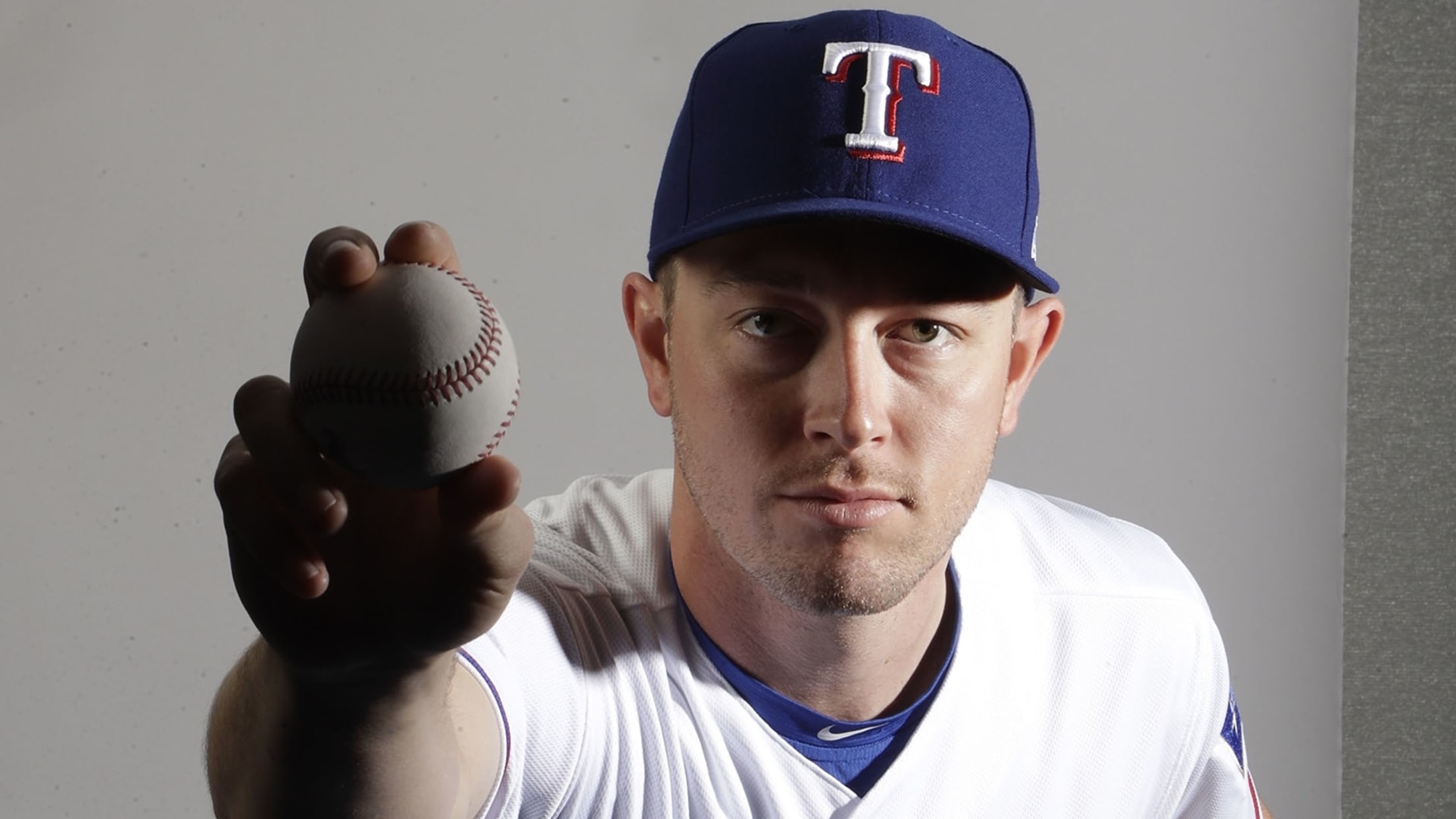 ARLINGTON -- Right-hander Adrian Sampson is back in the Major Leagues. He could be a preview of coming attractions for Rangers pitching.Sampson was one of the September callups for the Rangers, bringing him back to the Major Leagues for the first time in over two years. His only Major League
Rangers restock in July with 10 acquisitions
Daniels sees faster return to contention via talent development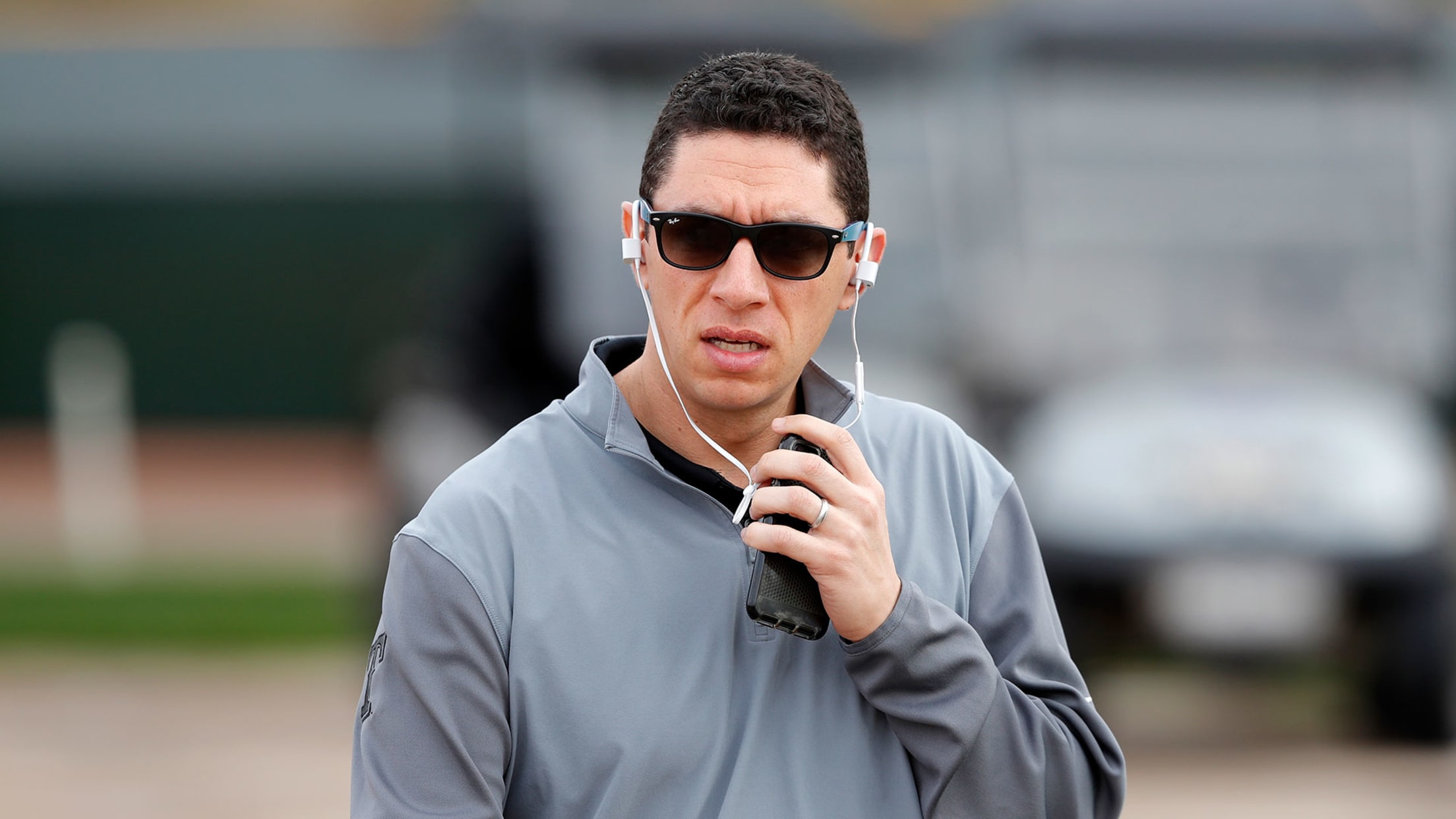 PHOENIX -- This is going to take some time. Major rebuilding projects have a tendency to be that way, and that's what the Rangers are facing.The Rangers reinforced the obvious with five deals in July that saw Cole Hamels, Jesse Chavez, Keone Kela and Jake Diekman traded away. There was
Rangers add prospects for Kela, Diekman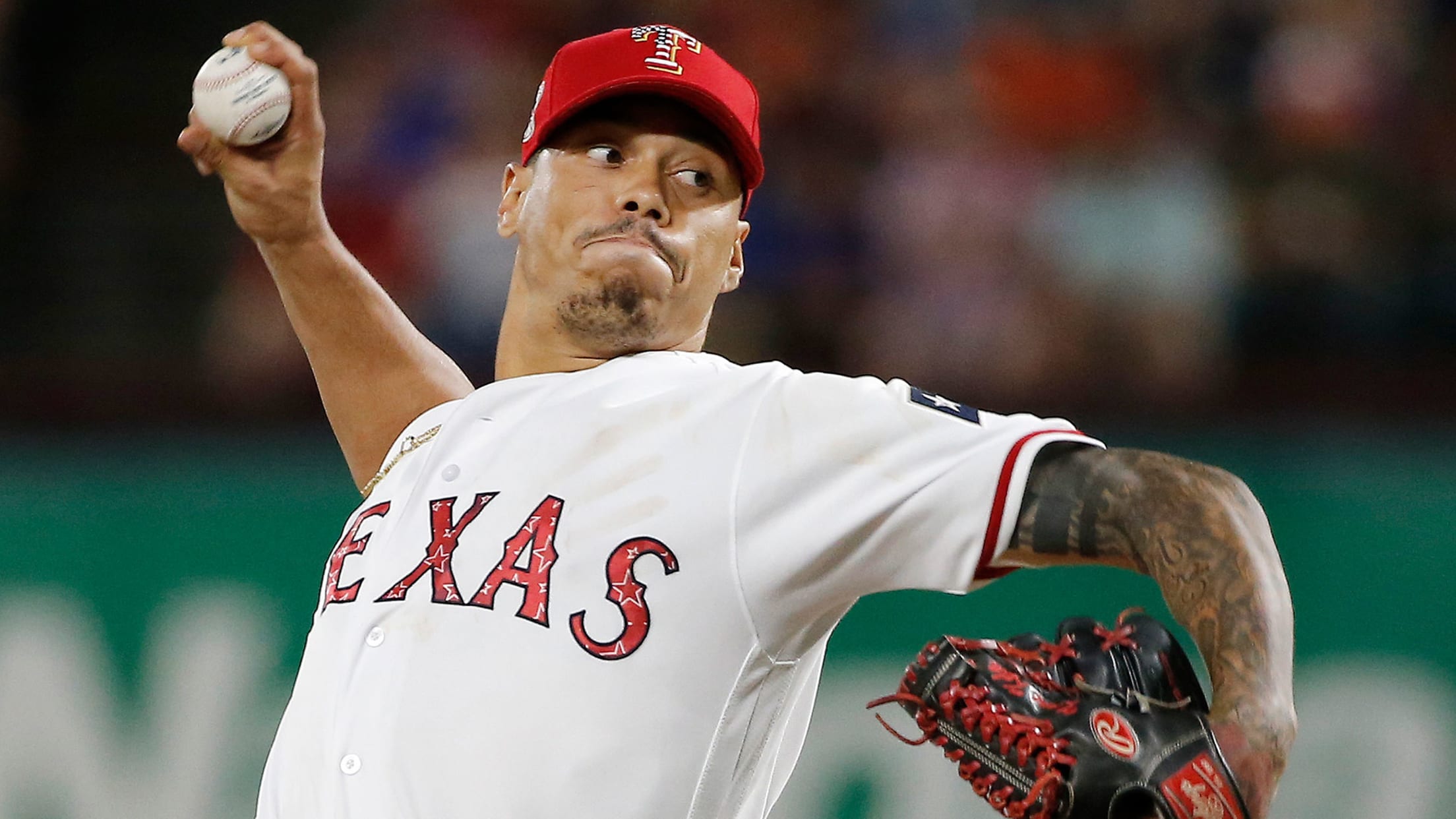 PHOENIX -- The Rangers accomplished their goals leading up to the non-waiver Trade Deadline, general manager Jon Daniels said.The mission was to infuse the farm system with as much young talent as possible and the Rangers felt they did that with the five trades they made in July. The trade
Texas gets prospect Bahr, 2 MLB pieces from SF
Rangers to send player to be named or cash to Giants; Jackson, Gearrin also in deal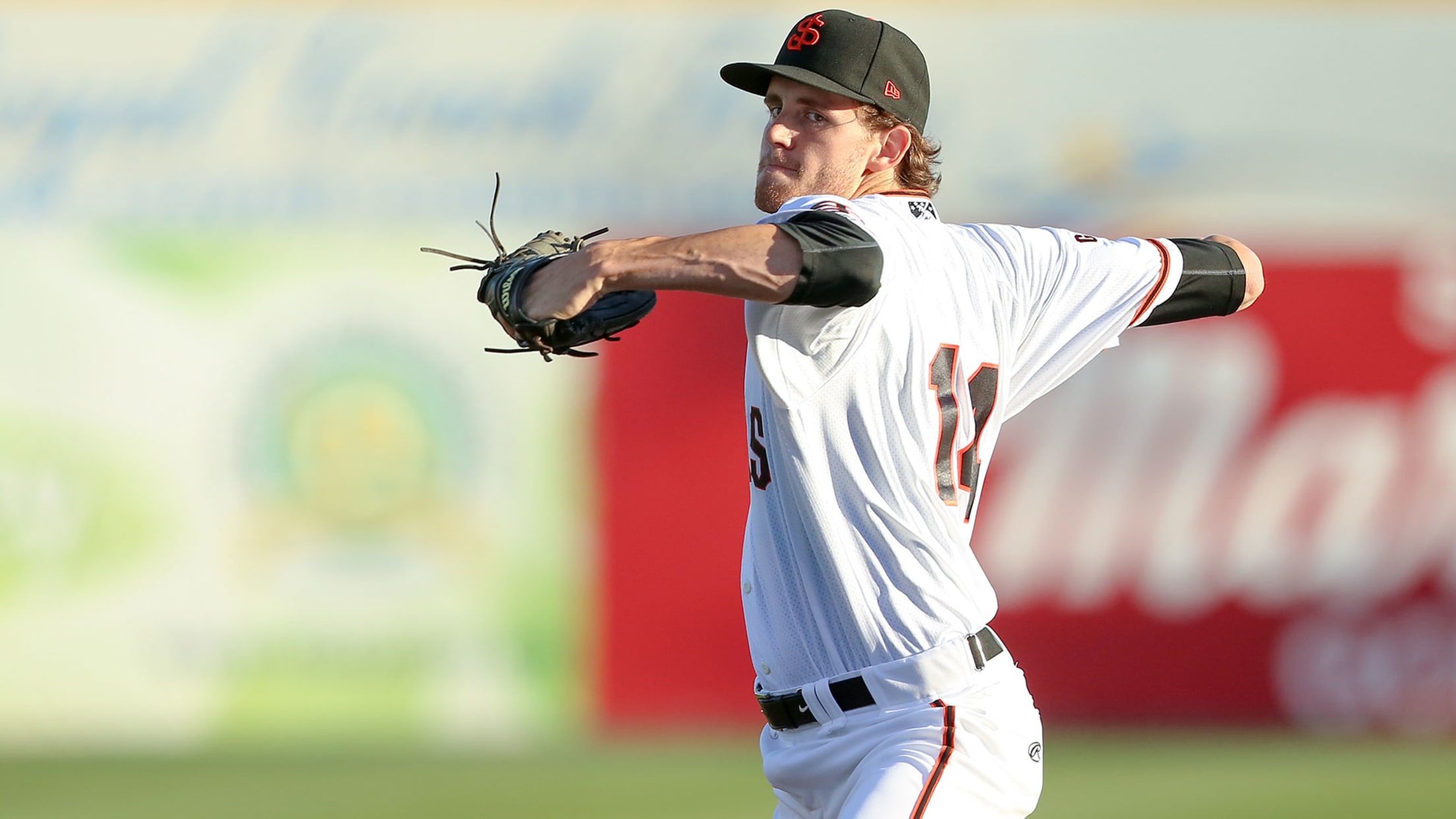 DETROIT -- The Rangers announced Sunday that they have acquired outfielder Austin Jackson and right-handed pitchers Cory Gearrin and Jason Bahr from the San Francisco Giants for a player to be named or cash considerations.General manager Jon Daniels made it clear that Bahr was the central target in the move.
Mendez optioned following team rules violation
Bibens-Dirkx recalled, will start in place of Rangers' No. 7 prospect Wednesday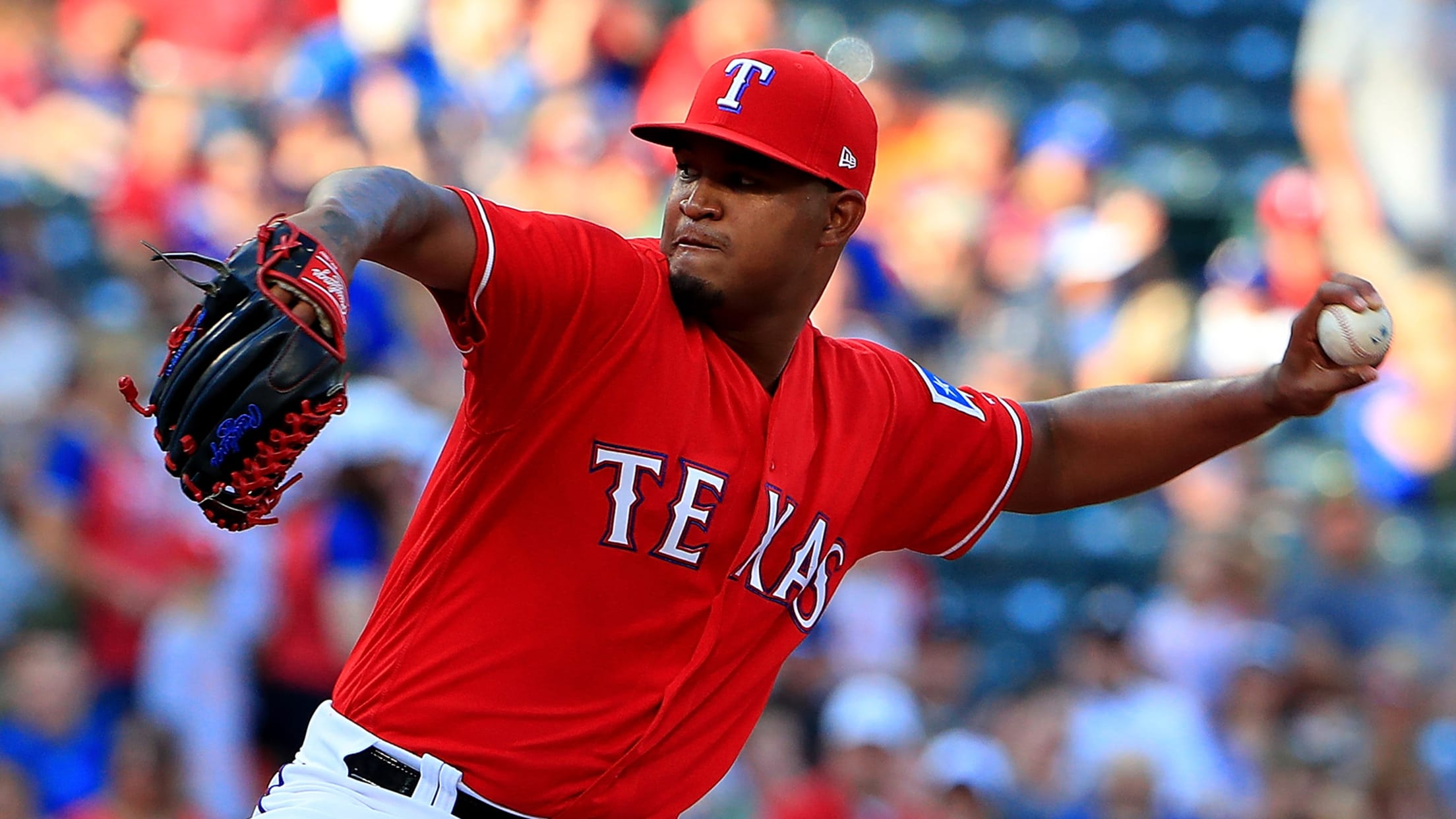 KANSAS CITY -- The Rangers have pulled rookie left-hander Yohander Mendez from Wednesday's start against the Royals and optioned him to Triple-A Round Rock after it was determined he violated team rules.Austin Bibens-Dirkx has been recalled from Round Rock and will start on Wednesday.The Rangers did not specify what Mendez
Rangers clear way for Mendez, option Alberto
Texas signs 14 Draft picks, including three from first 10 rounds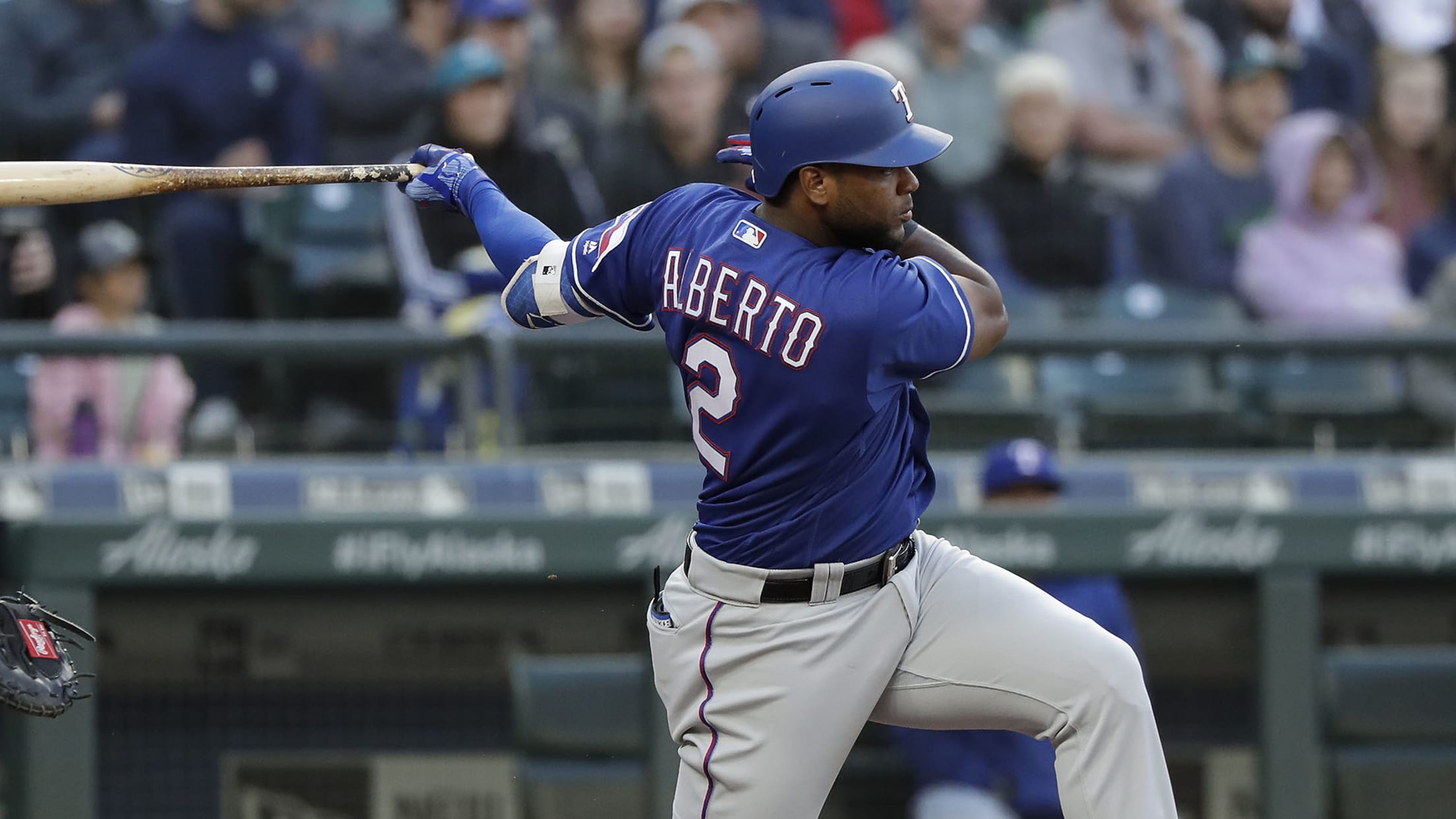 ARLINGTON -- The Rangers have optioned infielder Hanser Alberto to Triple-A Round Rock to make room for pitcher Yohander Mendez, the team's No. 7 prospect who is scheduled to start Friday against the Rockies.Alberto has been up twice with the Rangers this season and has played in five games. He