Anderson Tejeda's debut silver lining in loss
Minor starts hot, battles fatigue as Rangers drop third straight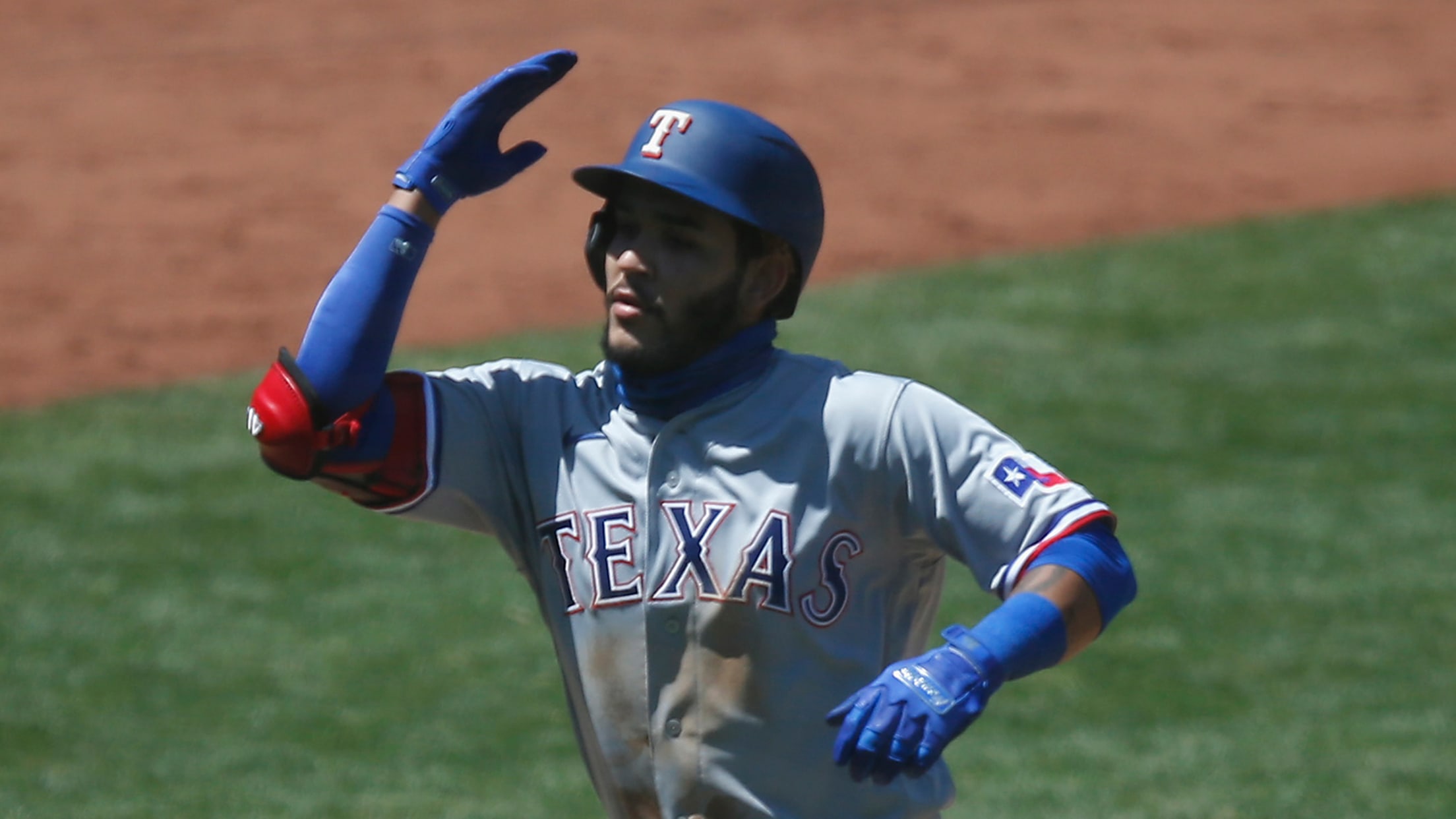 Rangers rookie infielder Anderson Tejeda had a memorable day at the Oakland Coliseum on Thursday afternoon. Rangers starter Mike Minor, on the other hand, had a frustrating one marked by fatigue and more concerns about his velocity. When it was over, the Rangers' late-inning comeback fueled by Tejeda fell short,
Notes: Santana, Tejeda, Odor, Heineman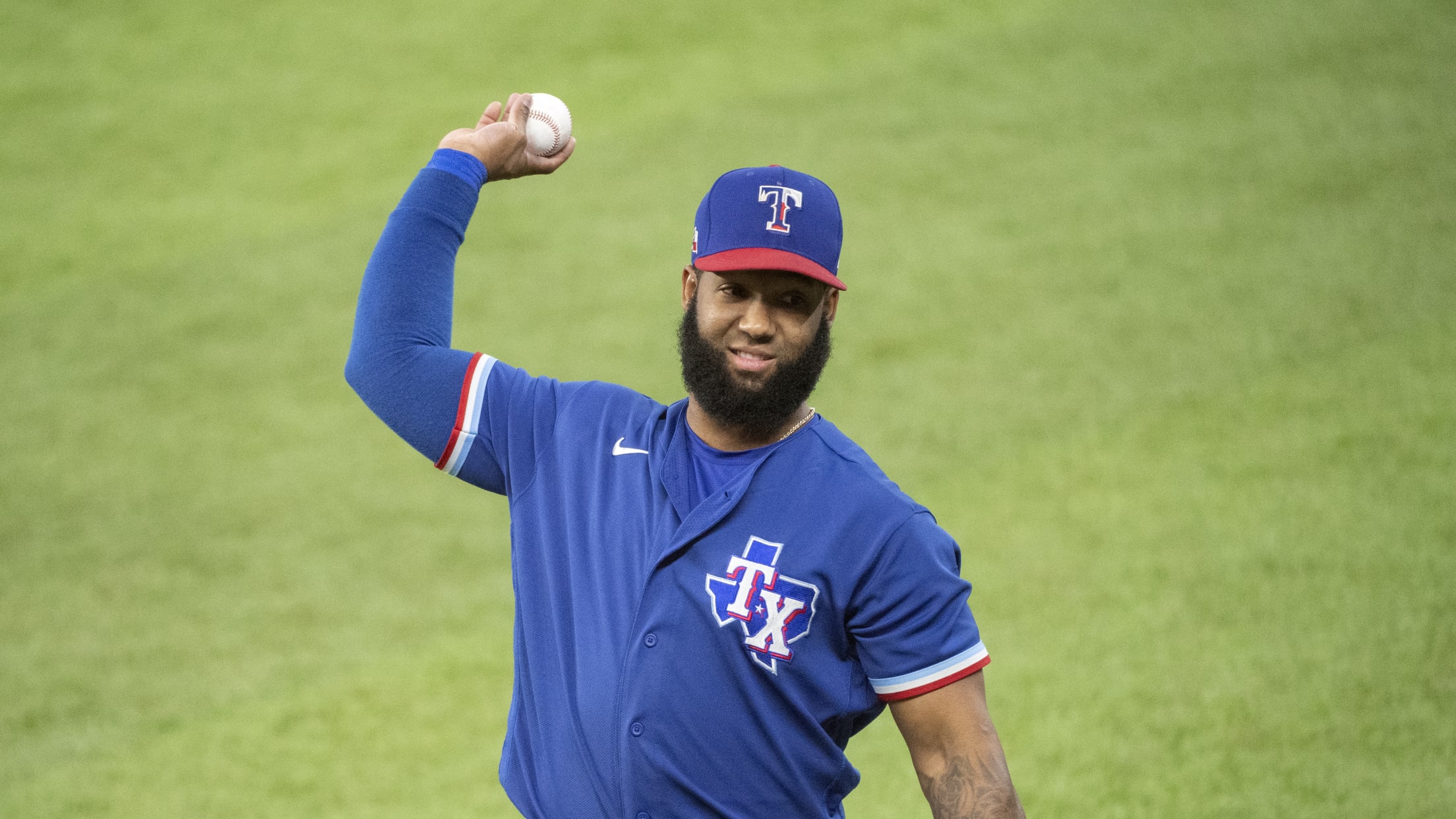 The Rangers on Sunday placed outfielder Danny Santana on the injured list with soreness in his right forearm and have activated infielder Anderson Tejeda off the taxi squad. Santana, a switch-hitter, was only available as a left-handed pinch-hitter since the arm started bothering him last week. He is supposed to
These Rangers could have key roles in 2020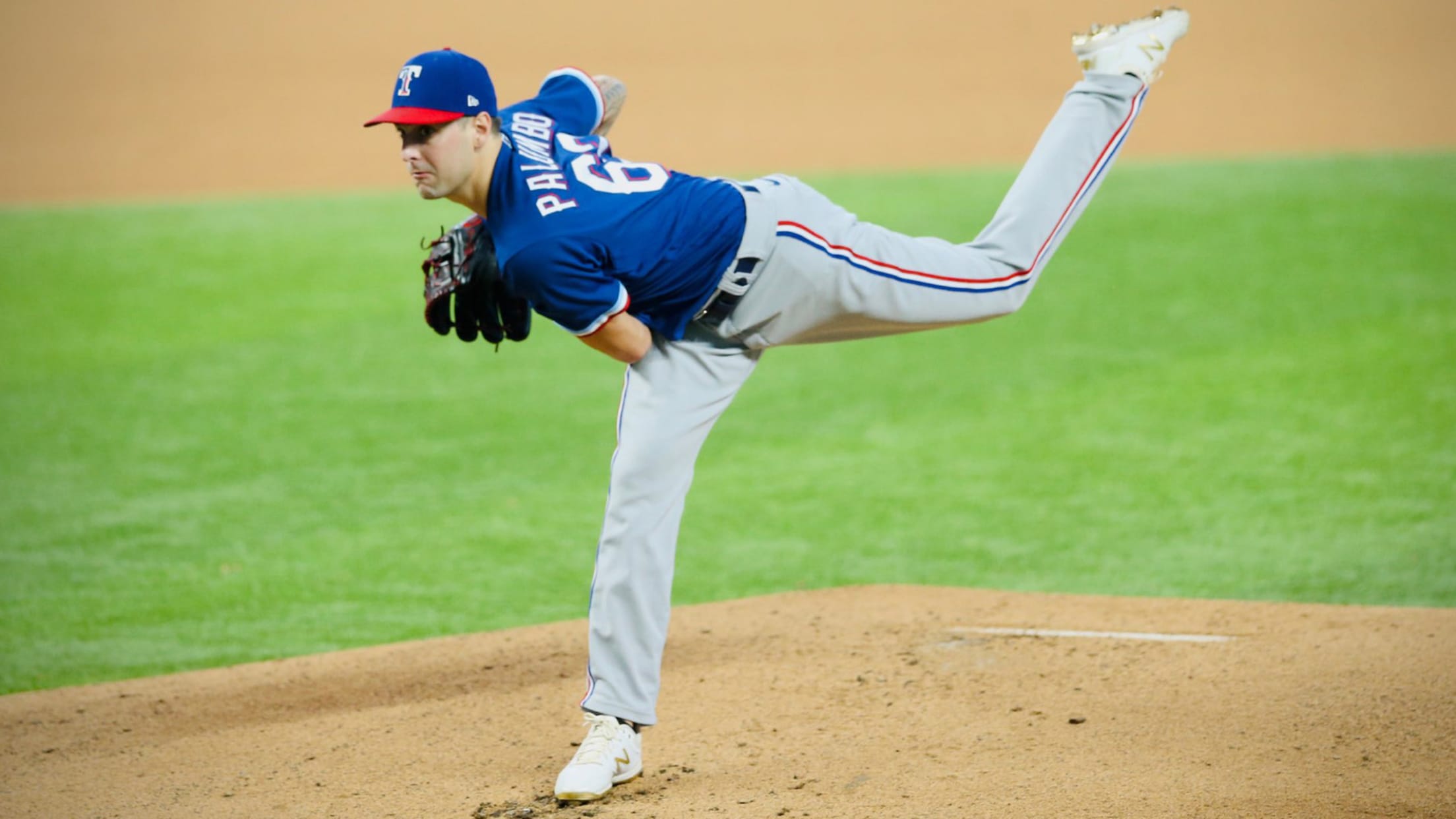 ARLINGTON -- Left-hander Joe Palumbo opposed right-hander Kyle Gibson in the Rangers' intrasquad game on Friday. Gibson is expected to be one of the Rangers' five starters when the season opens. Palumbo? He is an alternate, and the Rangers need all the alternatives they can get. There are plenty of
Rangers ink Roby, Saggese; all 5 picks signed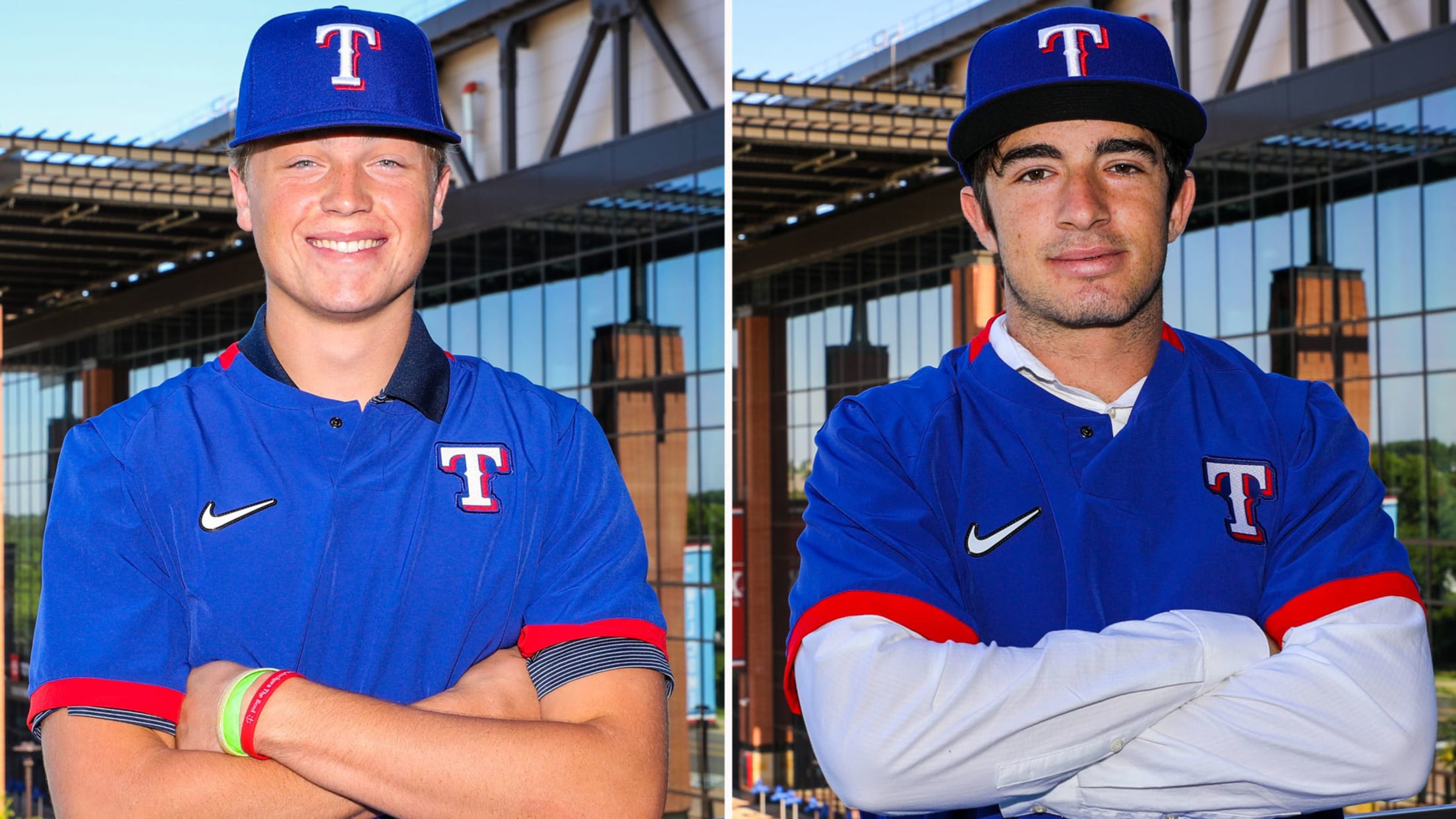 ARLINGTON -- The Rangers have reached agreements with 2020 MLB Draft picks right-hander Tekoah (TK) Roby and shortstop Thomas Saggese for bonuses above their assigned slot values. Roby, the Rangers' third-round pick out of Pine Forest (Fla.) High, agreed to a $775,000 bonus, above the $699,700 slot value for the
Rangers sign their first two picks from Draft
Club also reaches agreement with fourth-round selection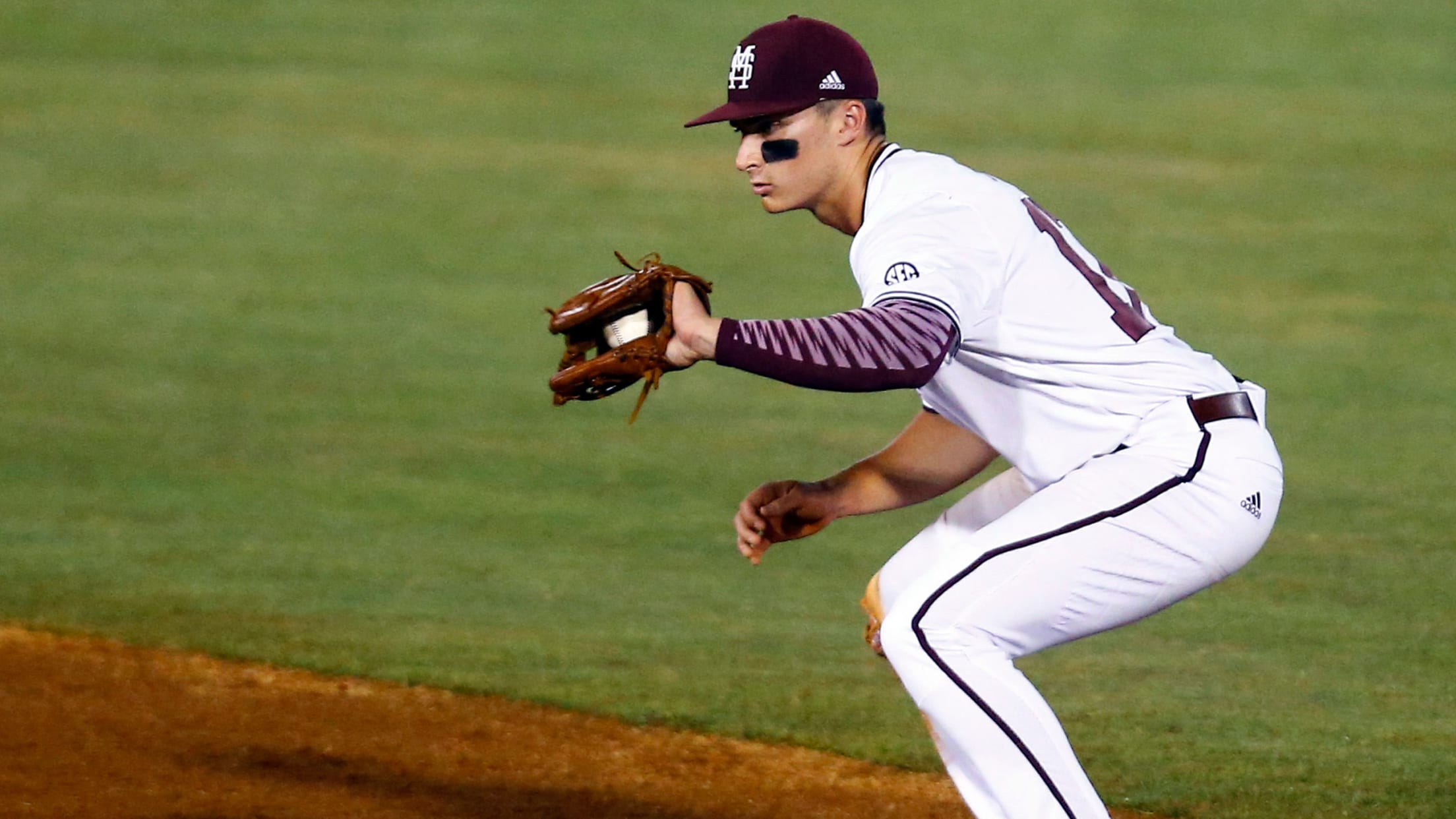 ARLINGTON -- Second baseman Justin Foscue and outfielder Evan Carter are officially professional baseball players. The Rangers' top two picks from last week's MLB Draft were in Arlington this week to undergo their physicals and sign their contracts after reaching an agreement with the club.
Rangers reach deals with 7 undrafted players
ARLINGTON -- Right-hander Josh Stephan from South Grand Prairie (Texas) High School, just 10 miles from Globe Life Field, was among seven non-drafted free agents who have agreed to terms with the Rangers, the club announced Monday. All 30 Major League clubs are working hard to sign undrafted players after
Rangers zig when others zag in 2020 Draft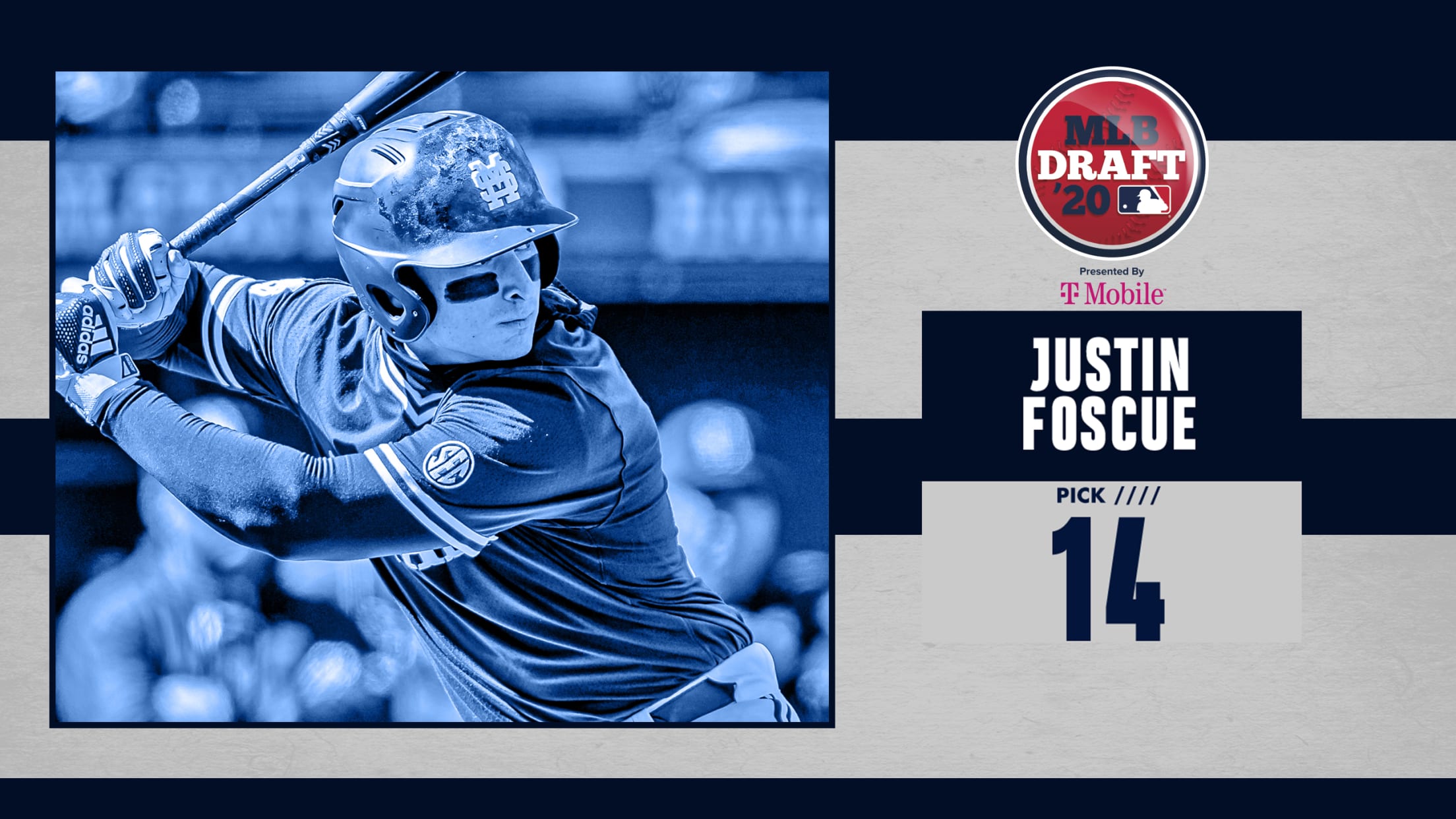 ARLINGTON -- The Rangers selected five players over two days of the MLB Draft this week, and now they have to get them signed. Rangers scouting director Kip Fagg said the club doesn't expect that to be an issue.
On Day 2 of Draft, Rangers add 4 HS players
OF Carter was Texas' top Thursday pick at No. 50 overall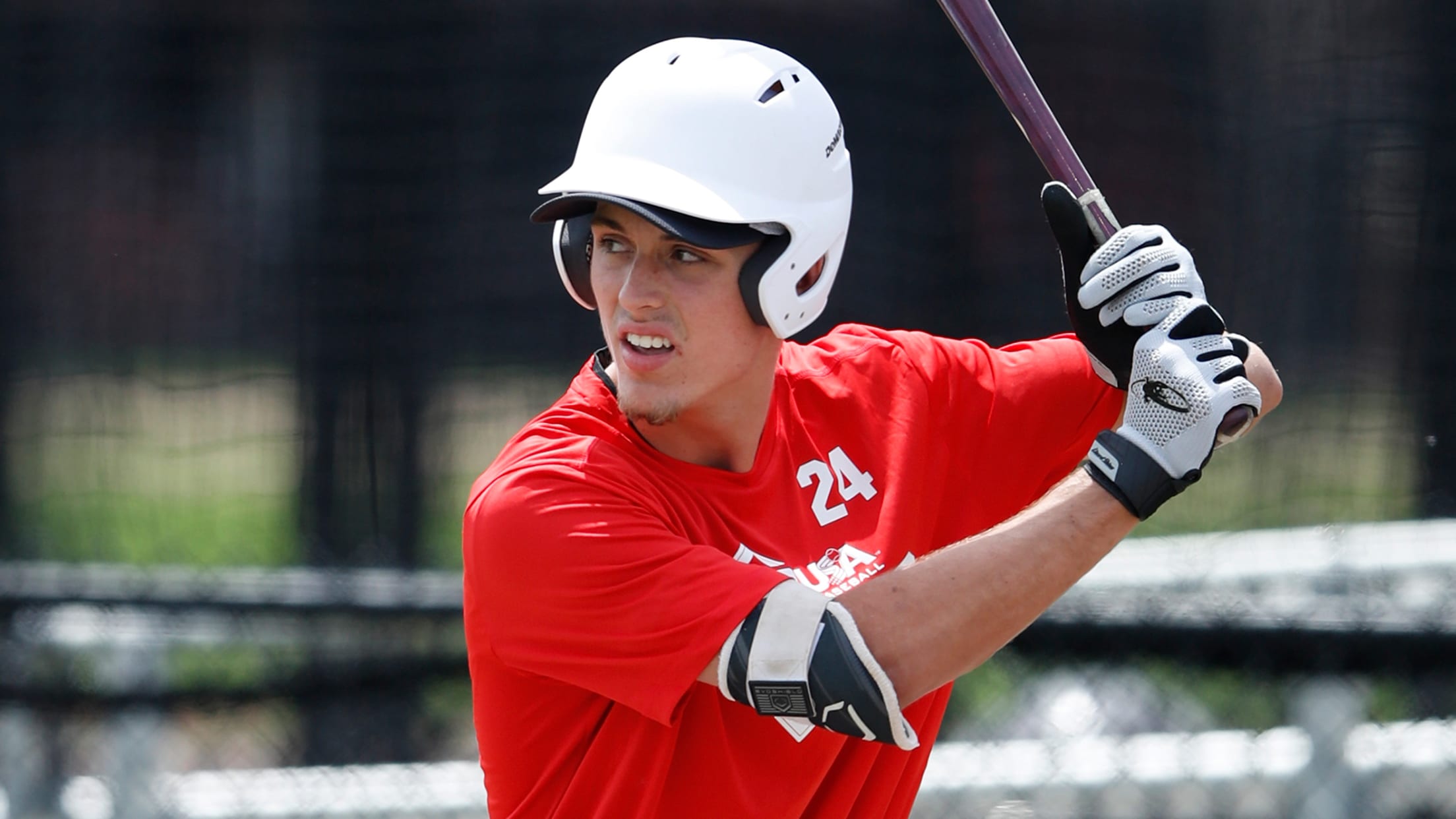 ARLINGTON -- Rangers scouting director Kip Fagg was feeling quite confident, and even a bit defiant, after selecting four high school players on the second and final day of the 2020 MLB Draft. There is no question the Rangers' draft strategy puzzled the experts who were offering their insights on
Rangers take 'special bat' Foscue with 14th pick
Texas drafts 2B with first selection for first time in club history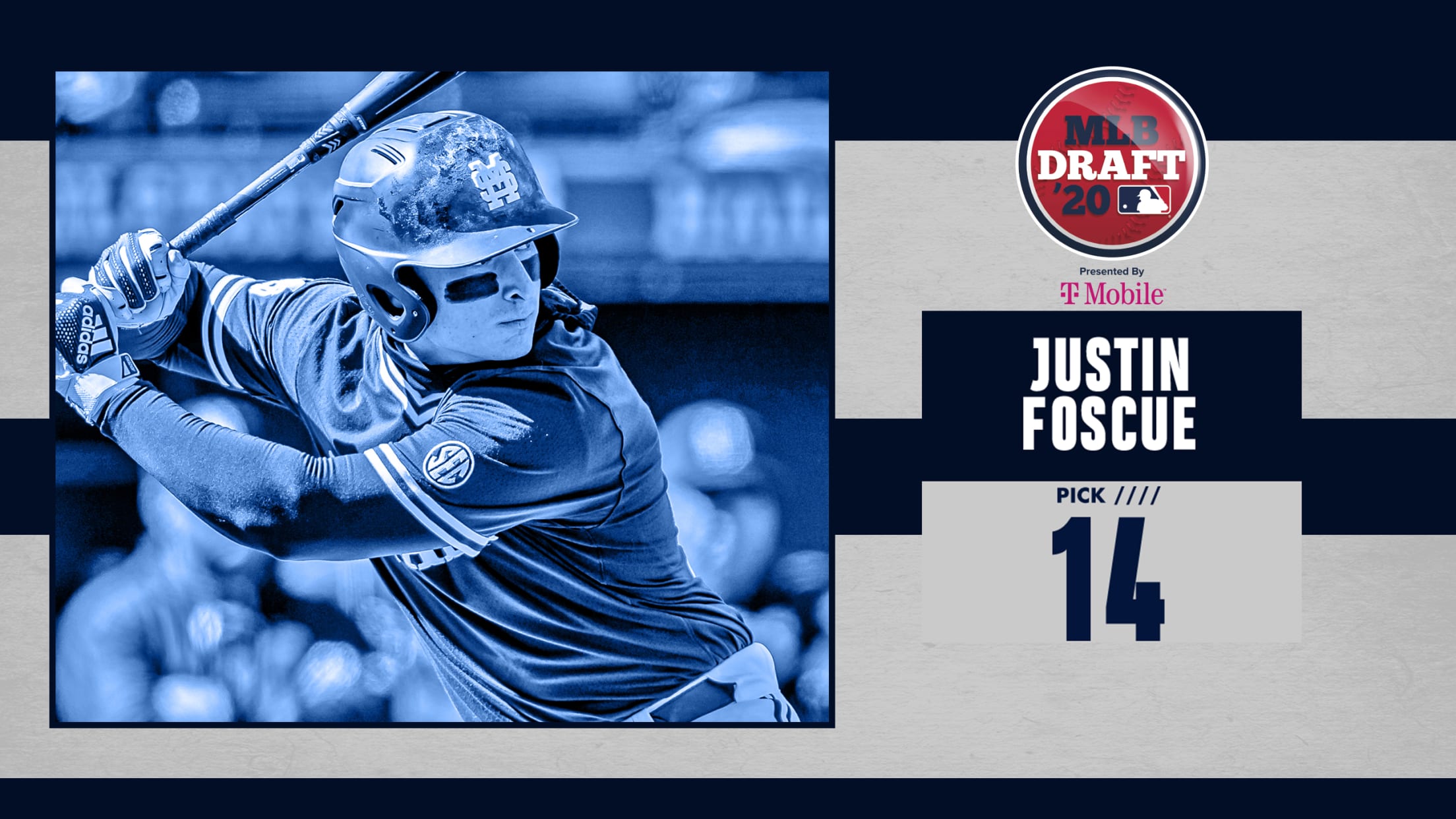 ARLINGTON -- Mississippi State second baseman Justin Foscue was not drafted out of high school, and he was not a big-time college recruit either. So, Foscue took on the challenge of playing for a prestigious college powerhouse and proving people wrong in the highly competitive Southeast Conference.
Will Rangers take pitcher with 14th pick in Draft?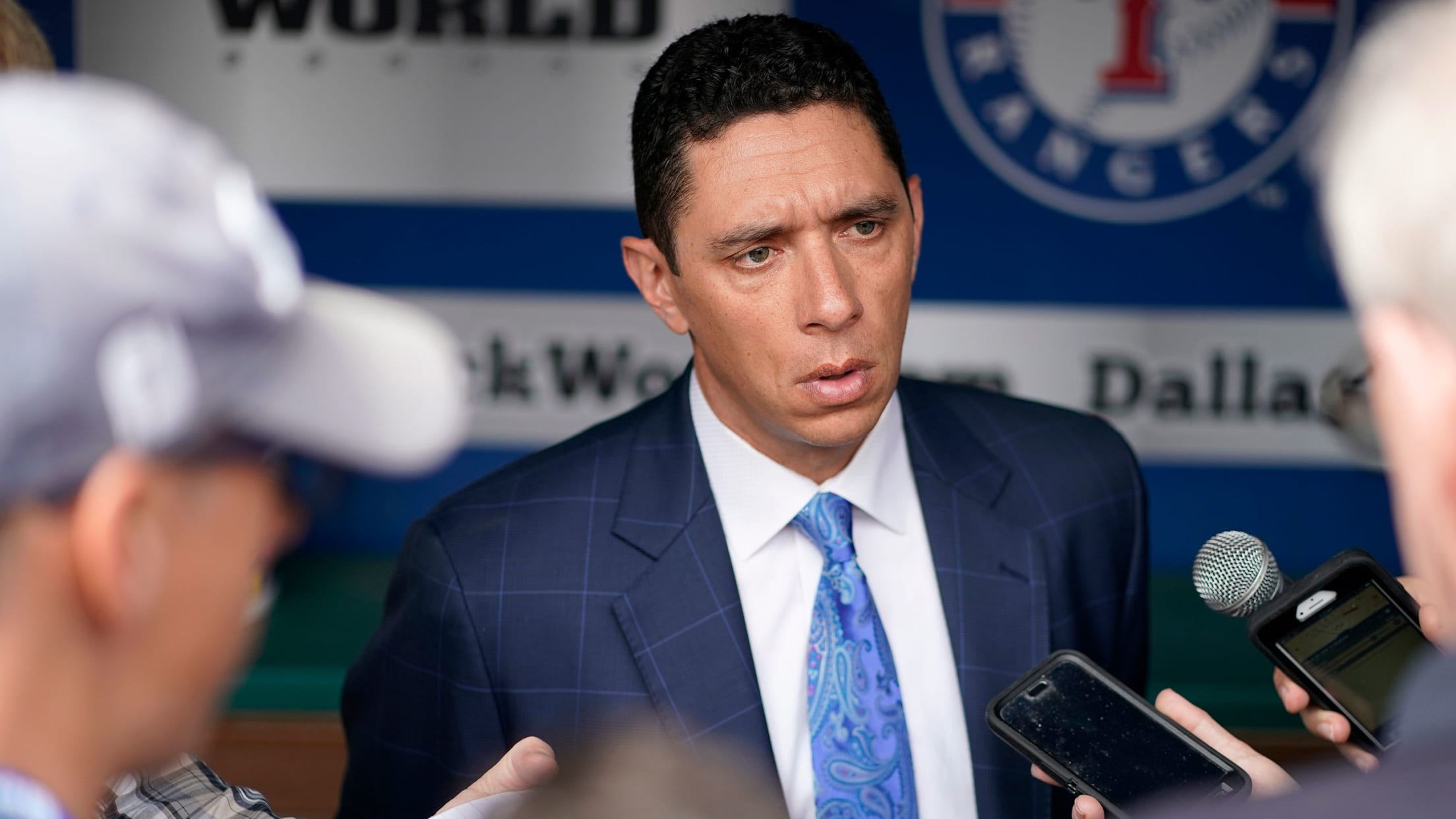 ARLINGTON -- The Rangers go into tonight's MLB Draft with two goals. The most obvious is to make the smartest selections possible with the Draft picks available to them. The other is to adapt to the new format that consists of just five rounds and be ready to fulfill other
Rangers' all-time top 5 international signings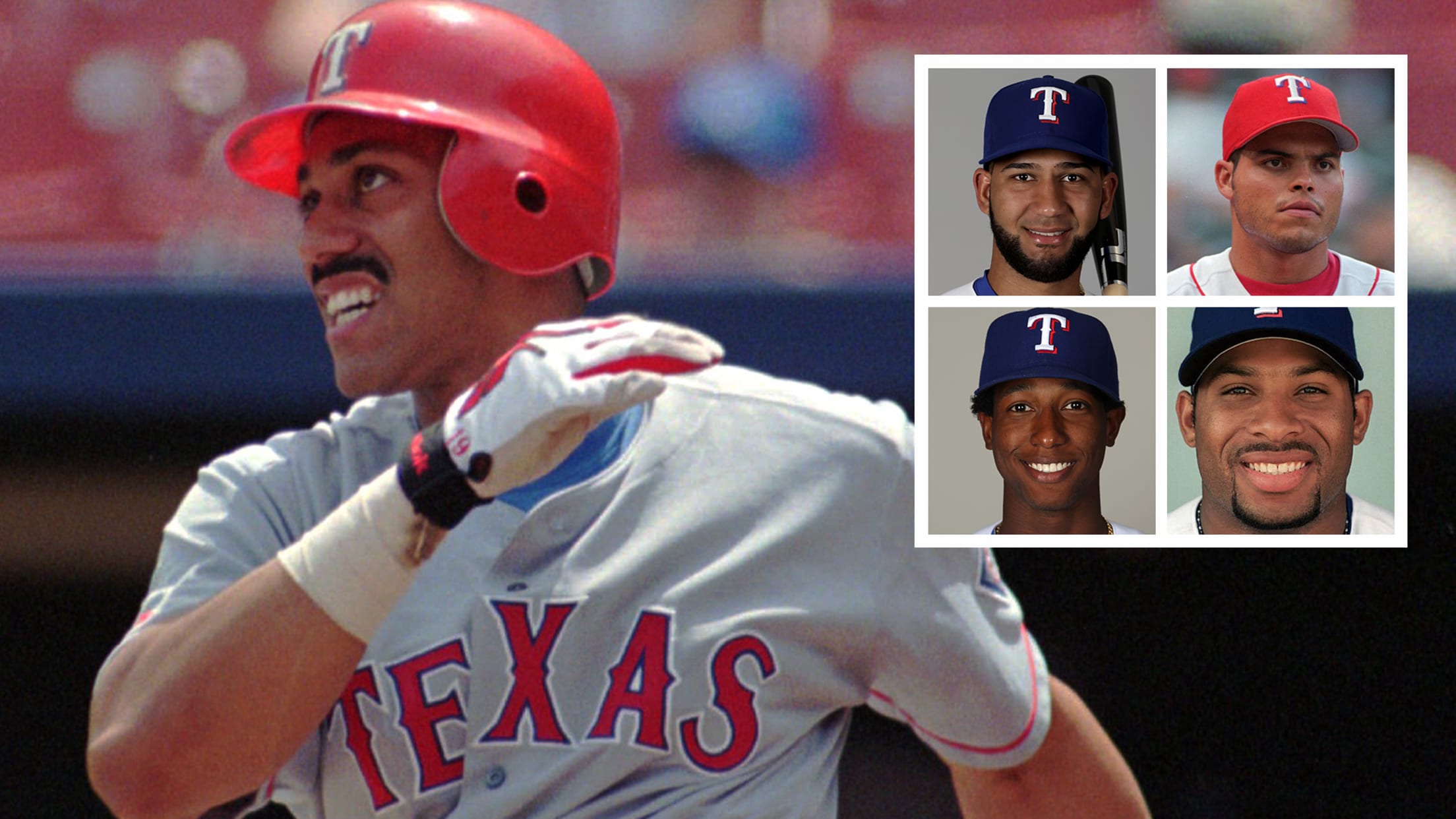 ARLINGTON -- MLB Pipeline recently released its annual Top 30 international prospects list for players eligible to sign in the 2020-21 signing period. These young players are the game's international stars of tomorrow and are following in the footsteps of thousands of international players who laid the groundwork before them.
Solak, fiancée build BP field in backyard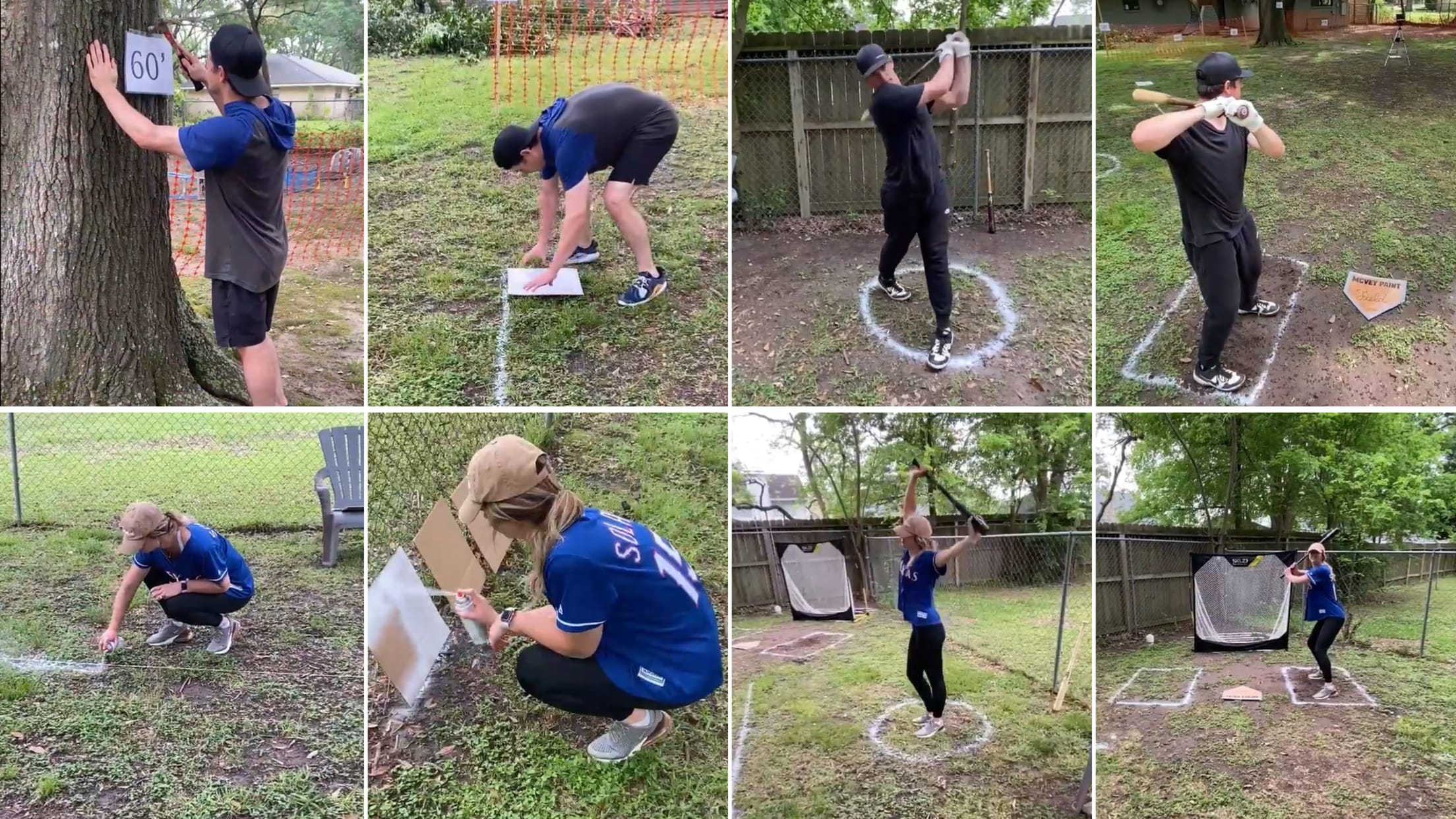 ARLINGTON -- Rangers utility player Nick Solak has taken to hitting golf-ball-sized plastic balls for batting practice. His fiancée, Roxanne McVey, likes to take her cuts, too, and she took the pitching machine deep in their backyard in the Houston suburb of Jersey Village. The pitching machine didn't like it
Here's a look at the Rangers farm entering 2020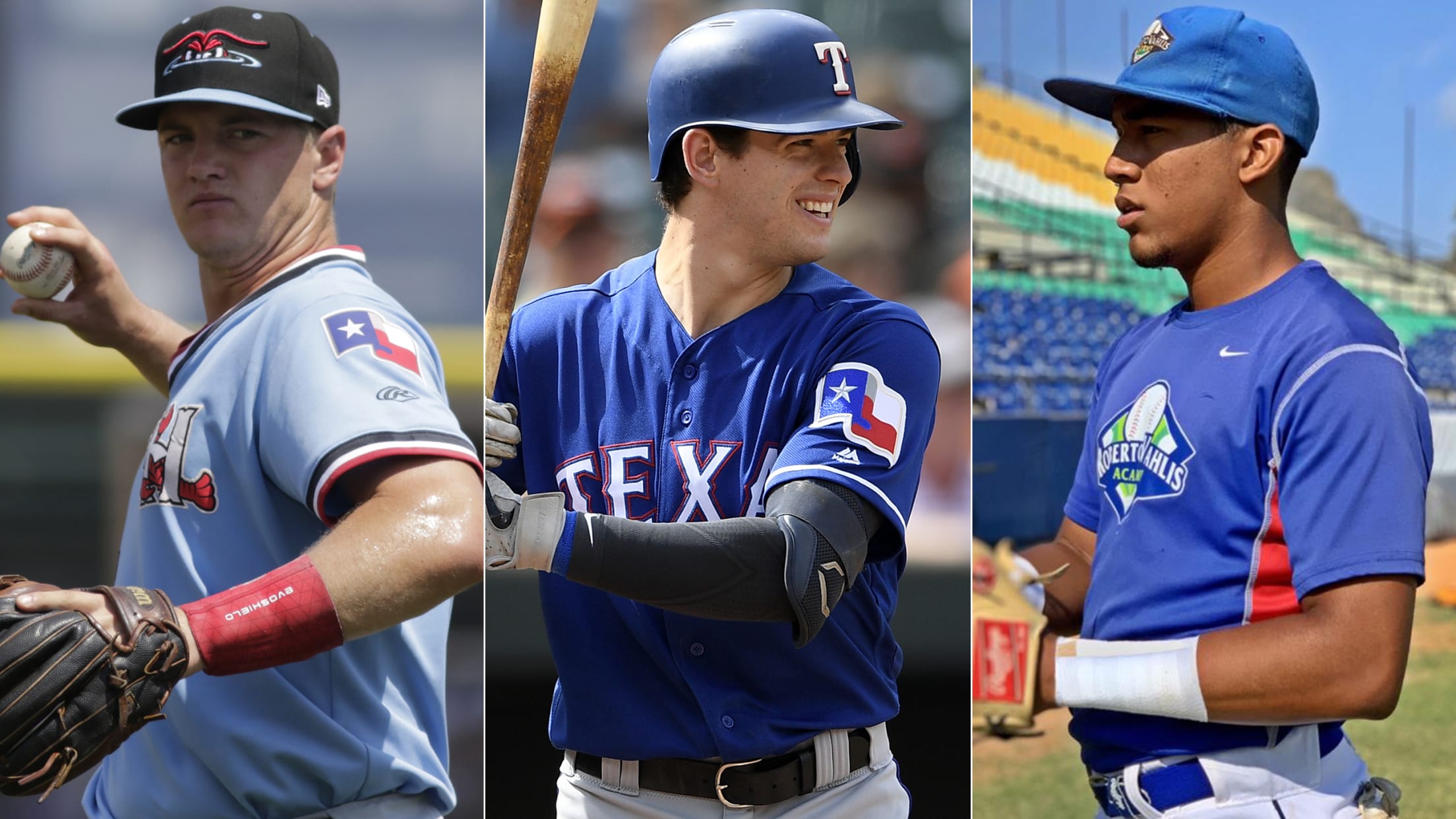 On the big league level, the Rangers' 2019 season qualified as a disappointment. They looked like a playoff team in the first three months but collapsed after the All-Star break, finishing with their third straight losing record and worst three-year stretch since 2001-03. At the same time, however, Texas added
Q&A with Rangers prospect Sam Huff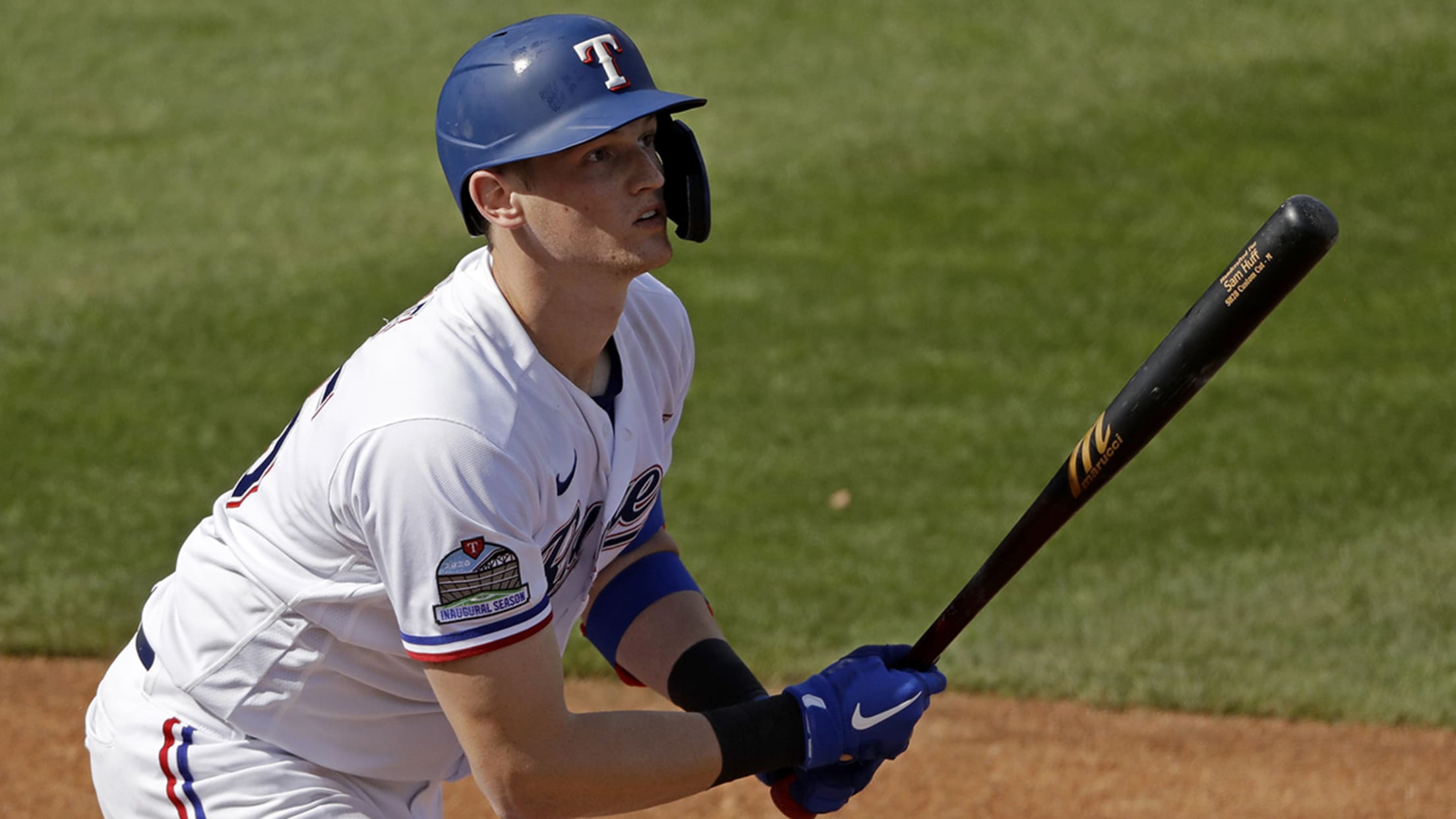 Sam Huff has more raw power than any catching prospect and perhaps as much as anyone in the Minors. A 2016 seventh-round pick from an Arizona high school, he has lots of strength and leverage in his 6-foot-4 frame and an aggressive approach. That all combines to produce the highest
30 prospects we'll be talking about in 2022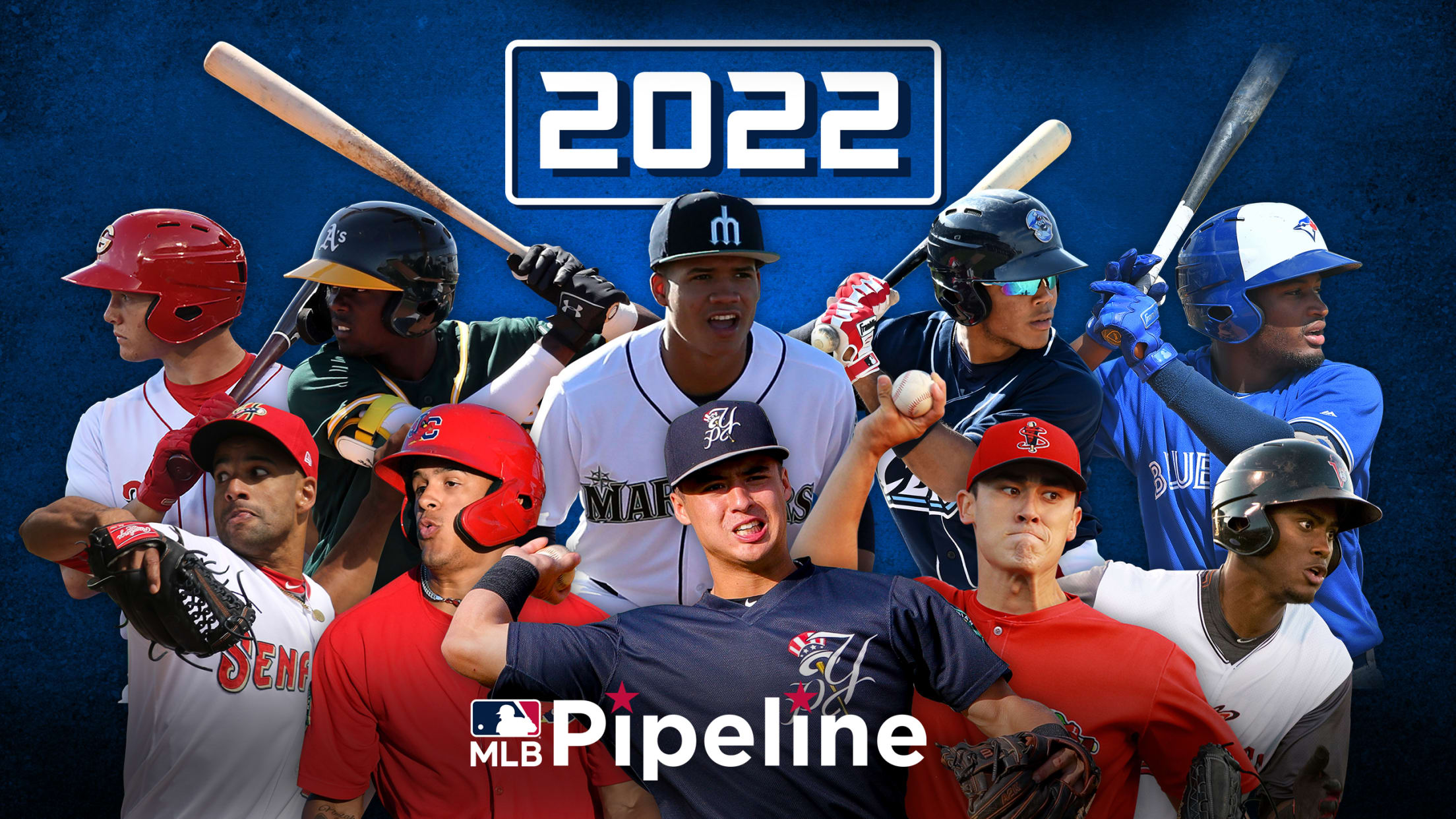 Right now, all baseball fans can do is look ahead to the future. We decided to take that to the extreme by looking two years down the road at which prospects we expect to be big names in 2022. The fact that 14 of the Top 20 players on MLB
Jung vs. Lynn pits top prospect vs. savvy vet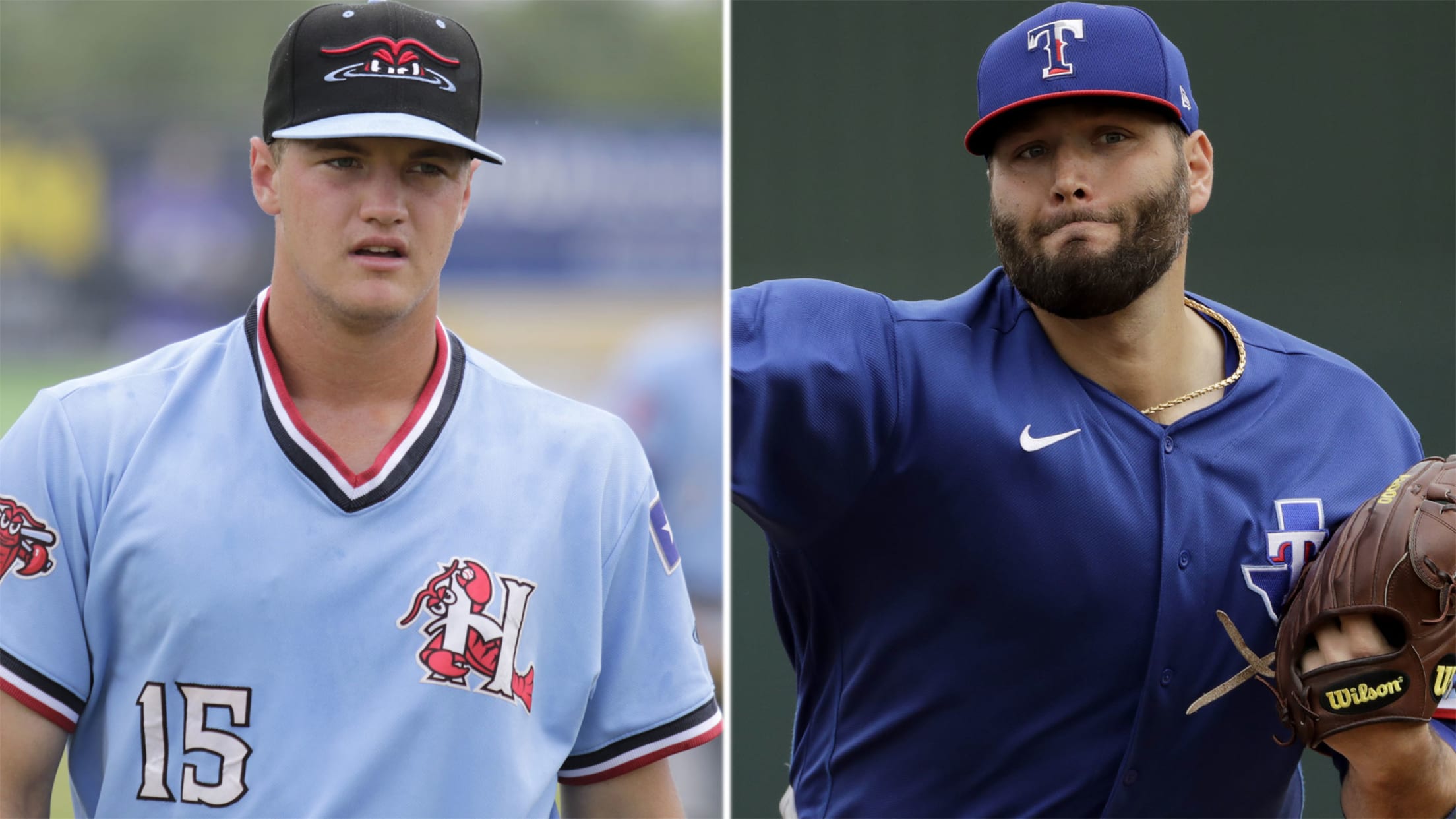 SURPRISE, Ariz. -- Right-hander Lance Lynn against the Rangers' top pick in the 2019 Draft, Josh Jung. The clash of youth vs. the titan made for unusually dramatic theater in what was otherwise a routine simulated game on the back field on Monday morning. First came the memorable blast to
Here are the Rangers' 2020 Top 30 Prospects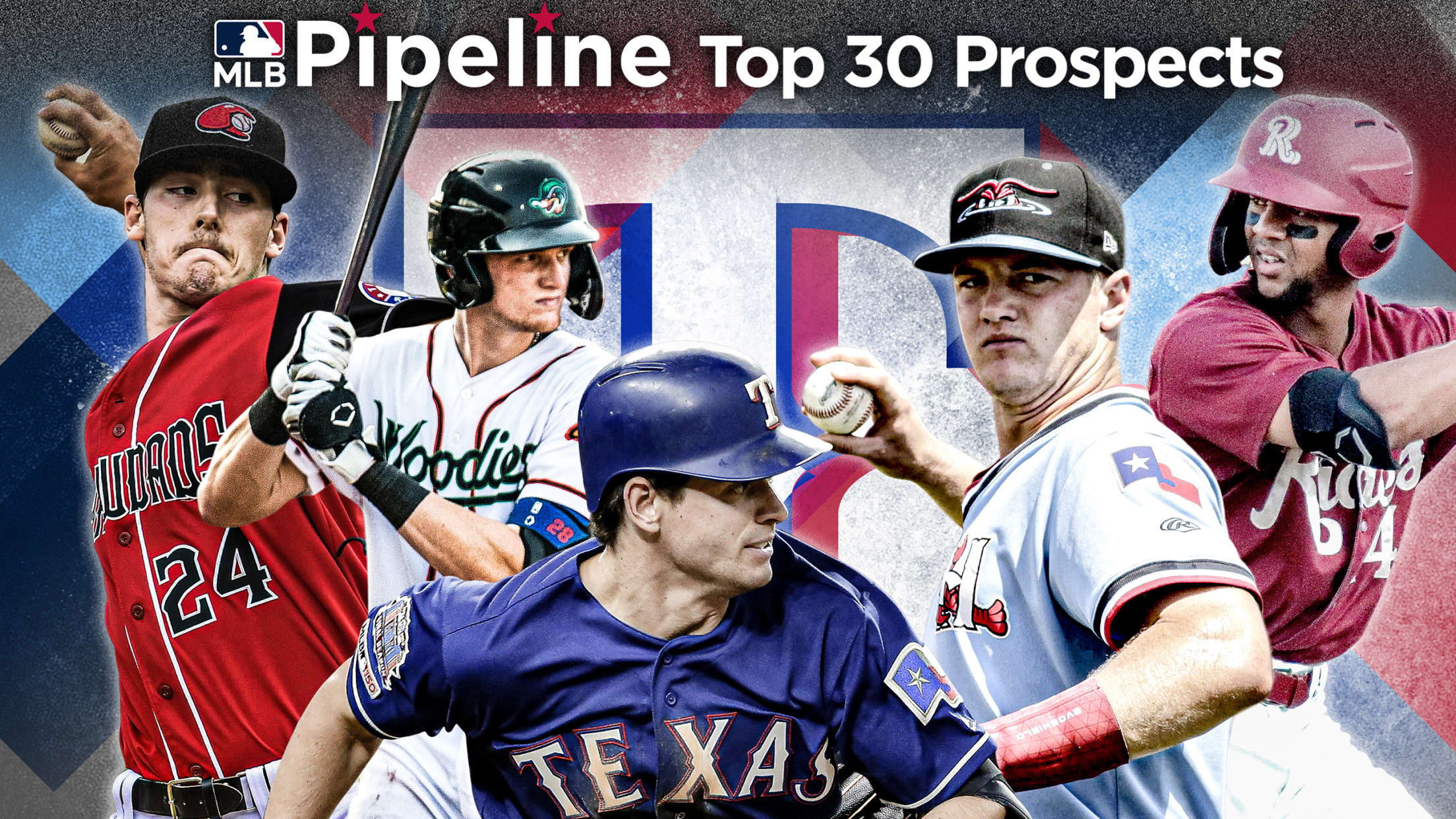 The Rangers began last decade with a pair of American League pennants, followed with three more playoff appearances in the next five years and ended with their worst three-year stretch since 2001-03. How quickly they bounce back depends in large part on a farm system that hasn't been able to
Filthiest secondary pitches among top prospects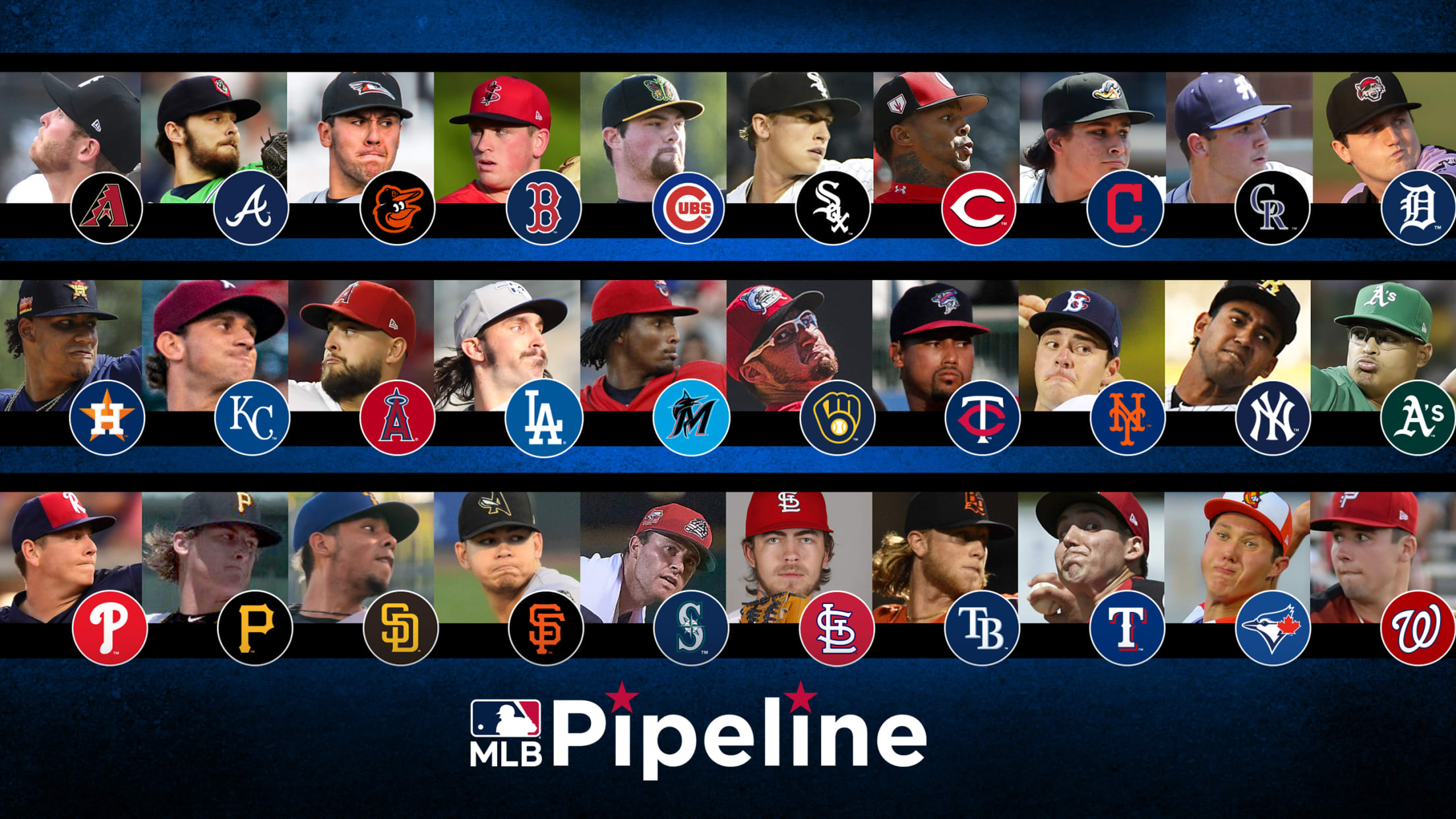 Feel to spin. Deception. Missing bats. Generating weak contact. These are all terms used in describing pitchers' secondary stuff. Whether it's a curveball, slider, changeup or occasionally something like a splitter or cutter, these are the offerings a pitcher often uses to put away hitters. And a lot of pitching
Inbox: Who will lead the Minors in homers?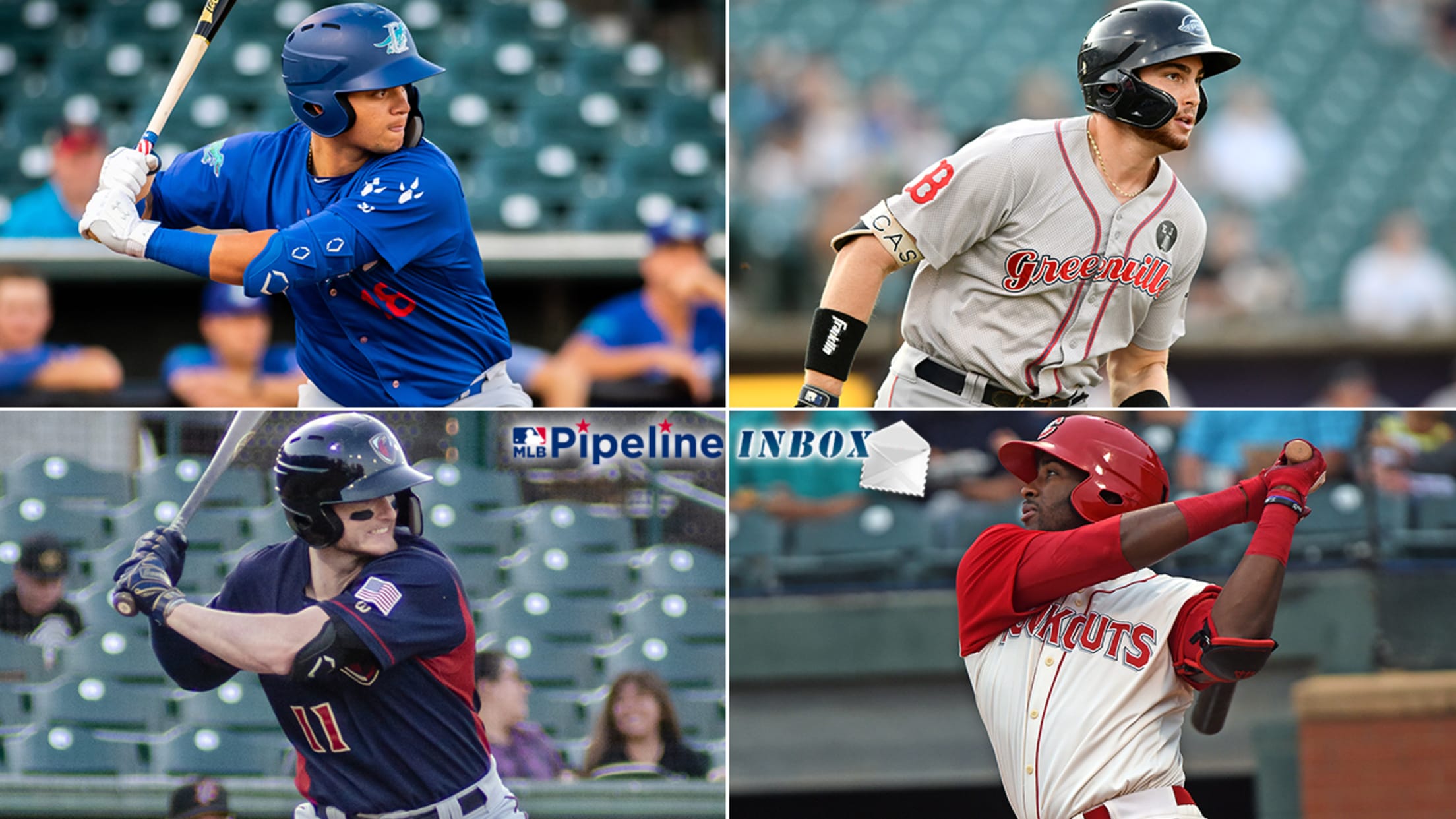 The theme of this week's Pipeline Inbox is offense. You have questions about the best sluggers and contact hitters in the Minors, as well as a guy who just might be the best pure hitter in the 2020 Draft, and my job is to answer them.
Next Piazza? Mauer? Maybe this Texas prospect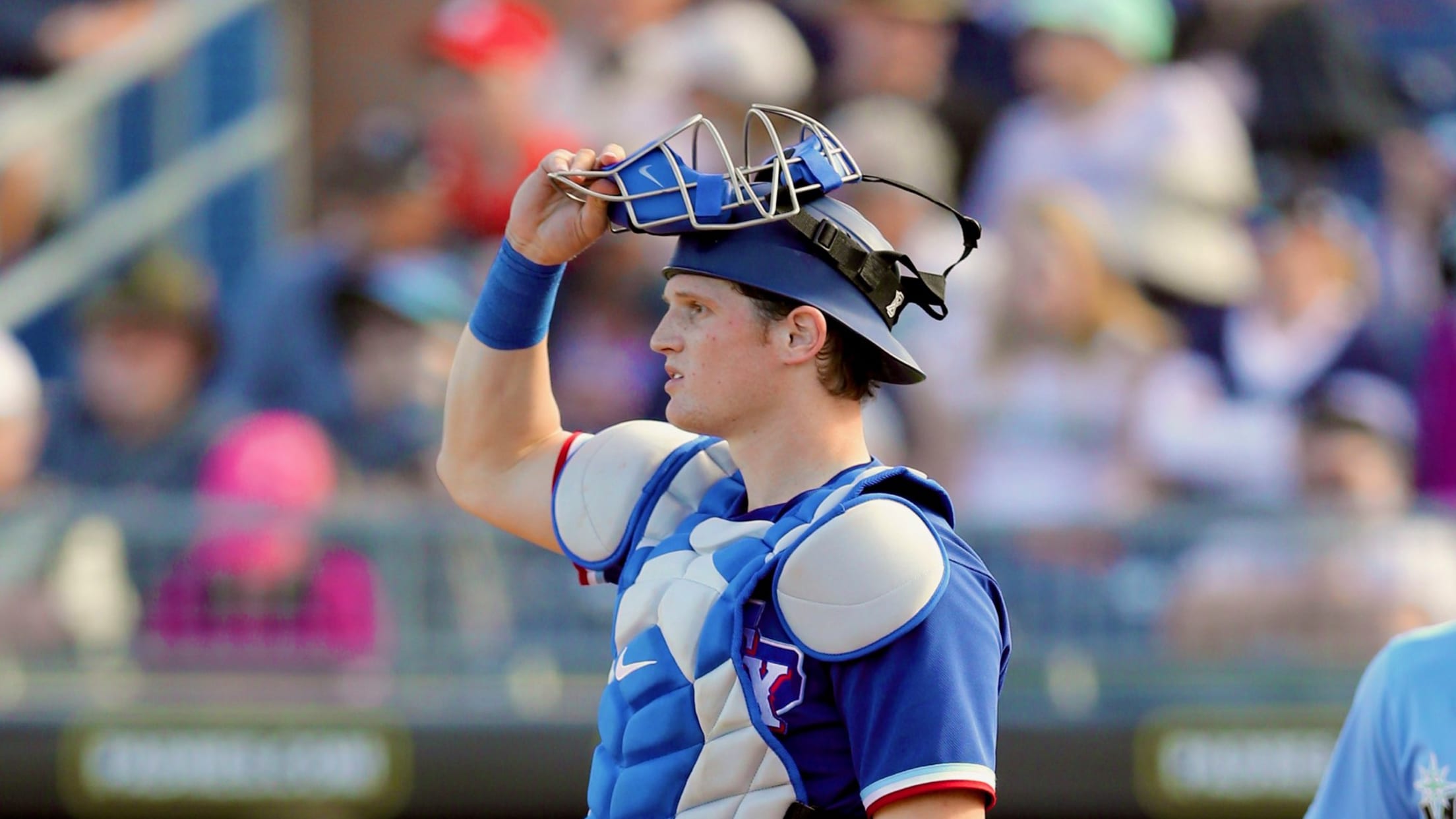 SURPRISE, Ariz. -- Rangers power prodigy Sam Huff is 6-foot-5 and can hit a baseball hard. And far. There is a reason why he is the Rangers' No. 2 prospect (No. 74 overall), the reigning SiriusXM All-Star Futures Game MVP and regarded by managers as the best power-hitting prospect in
Each team's top power-hitting prospect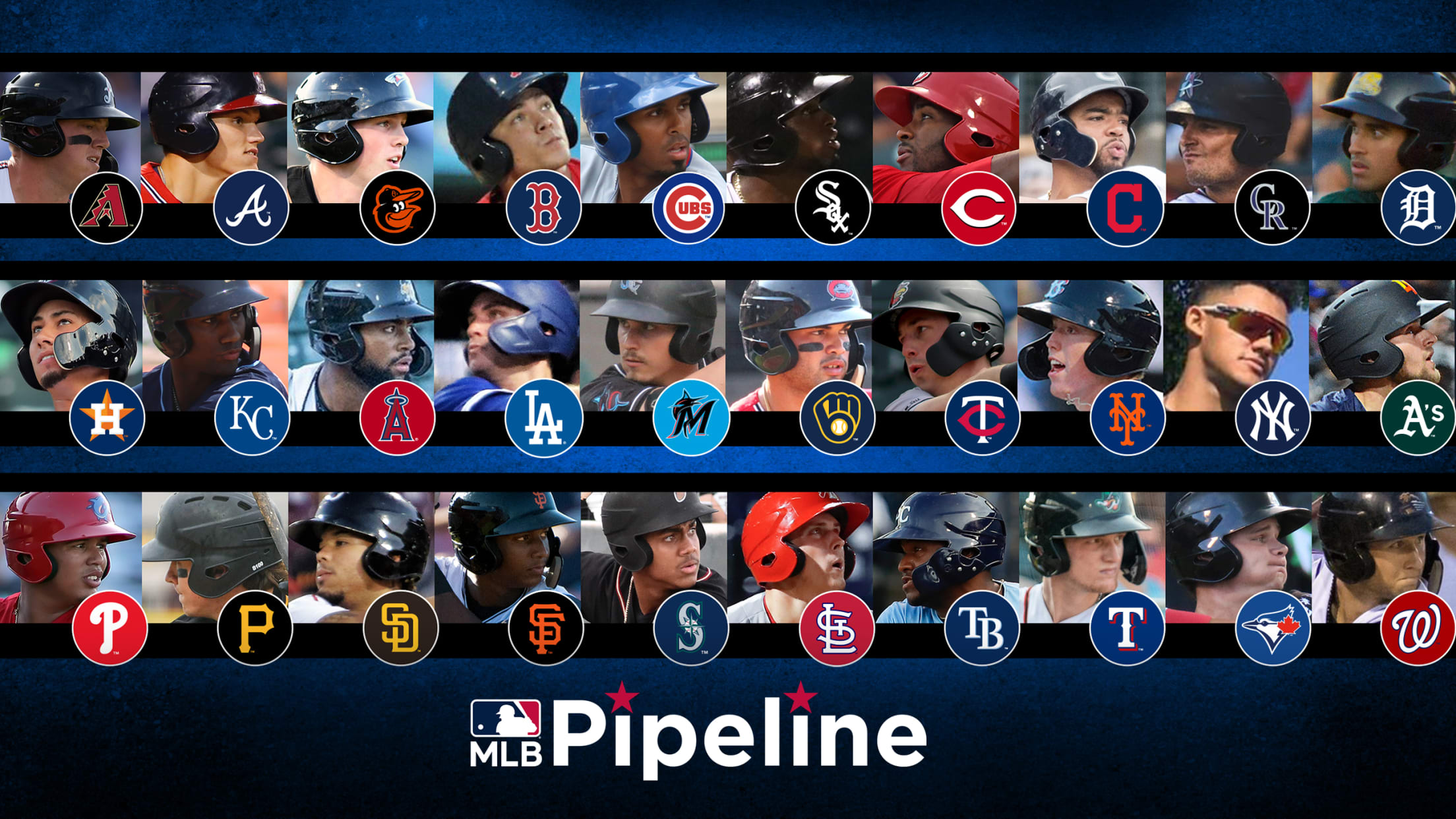 The 2019 Major League season will be remembered as the Year of the Home Run after players across baseball combined to hit a record 6,776 homers -- up from 5,585 in 2018 -- and 14 different teams set a new franchise record. National League Rookie of the Year Pete Alonso
One prospect to watch on each team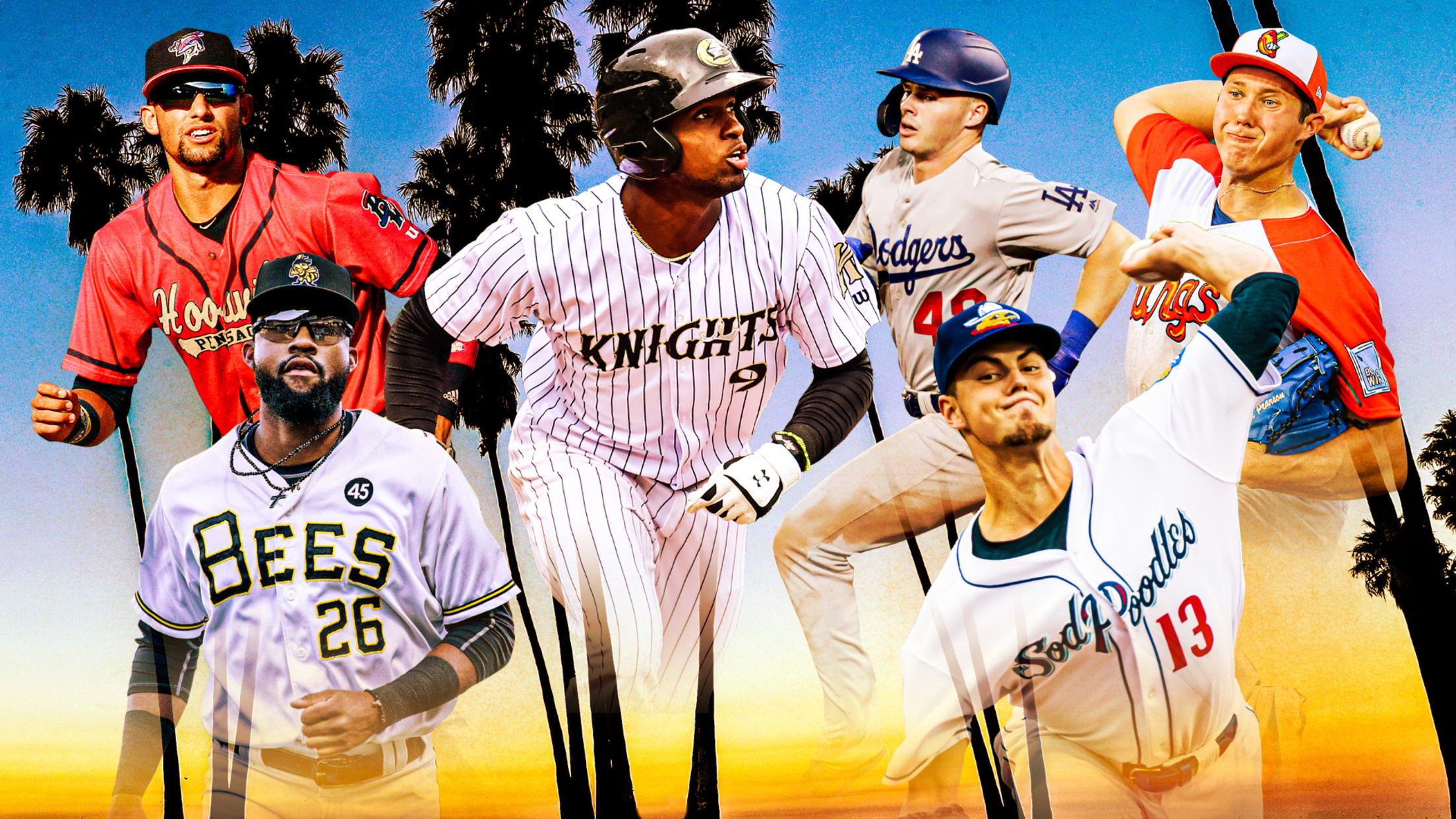 The future is now. As Spring Training gets underway, there will be position battles and players with much to prove. But there will also be highly touted prospects who will be putting their talents on display against Major Leaguers during Cactus League and Grapefruit League action. Here's a guide to
These prospects have the best fastballs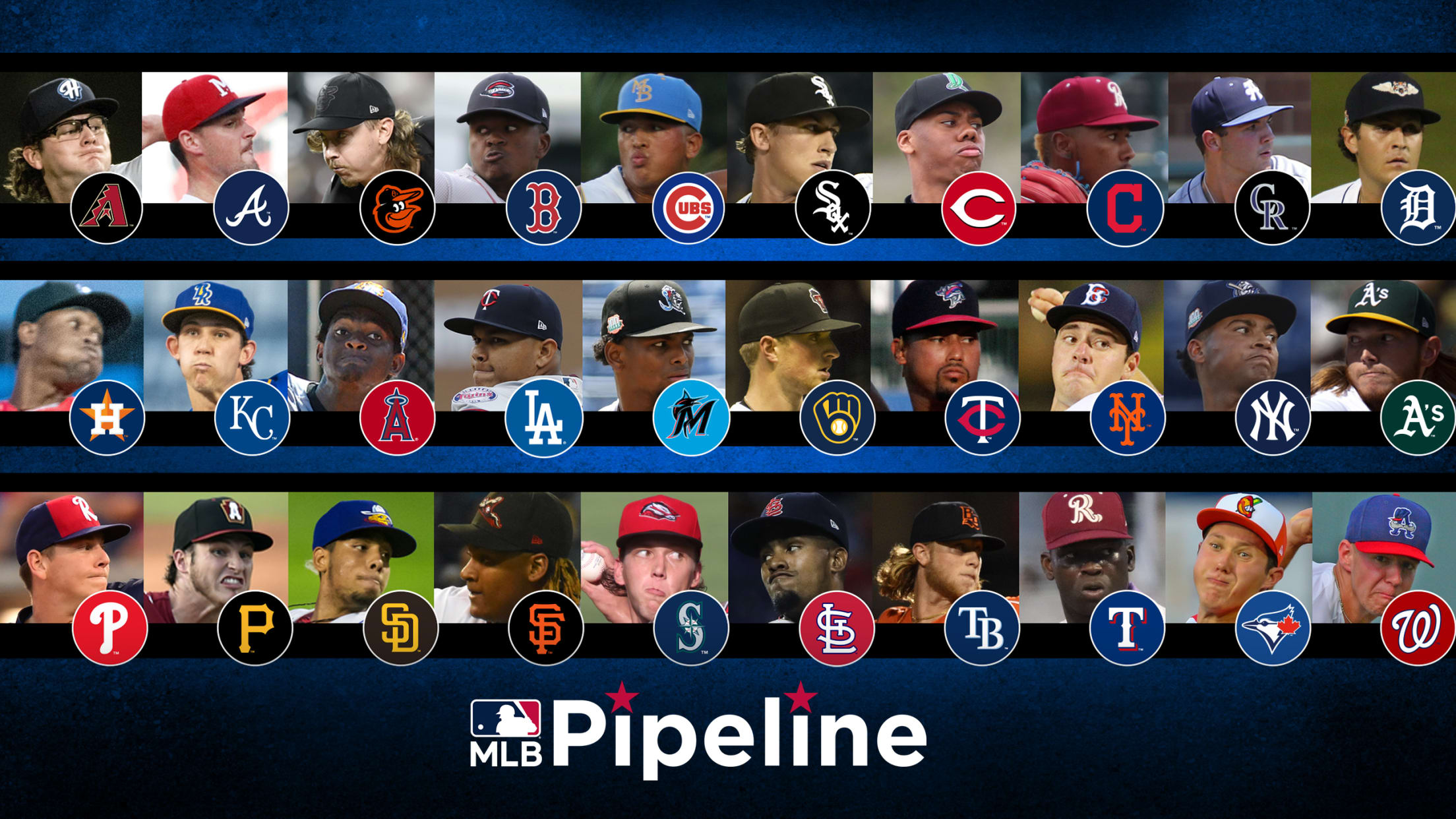 Perhaps nothing gets a ballpark buzzing more than a long home run or a sizzling fastball. Scoreboards display velocity so fans can marvel at how hard flamethrowers deliver their heat. The current king of big league fastballers is Jordan Hicks, who threw the 23 fastest pitches in MLB last year
Here is each team's fastest prospect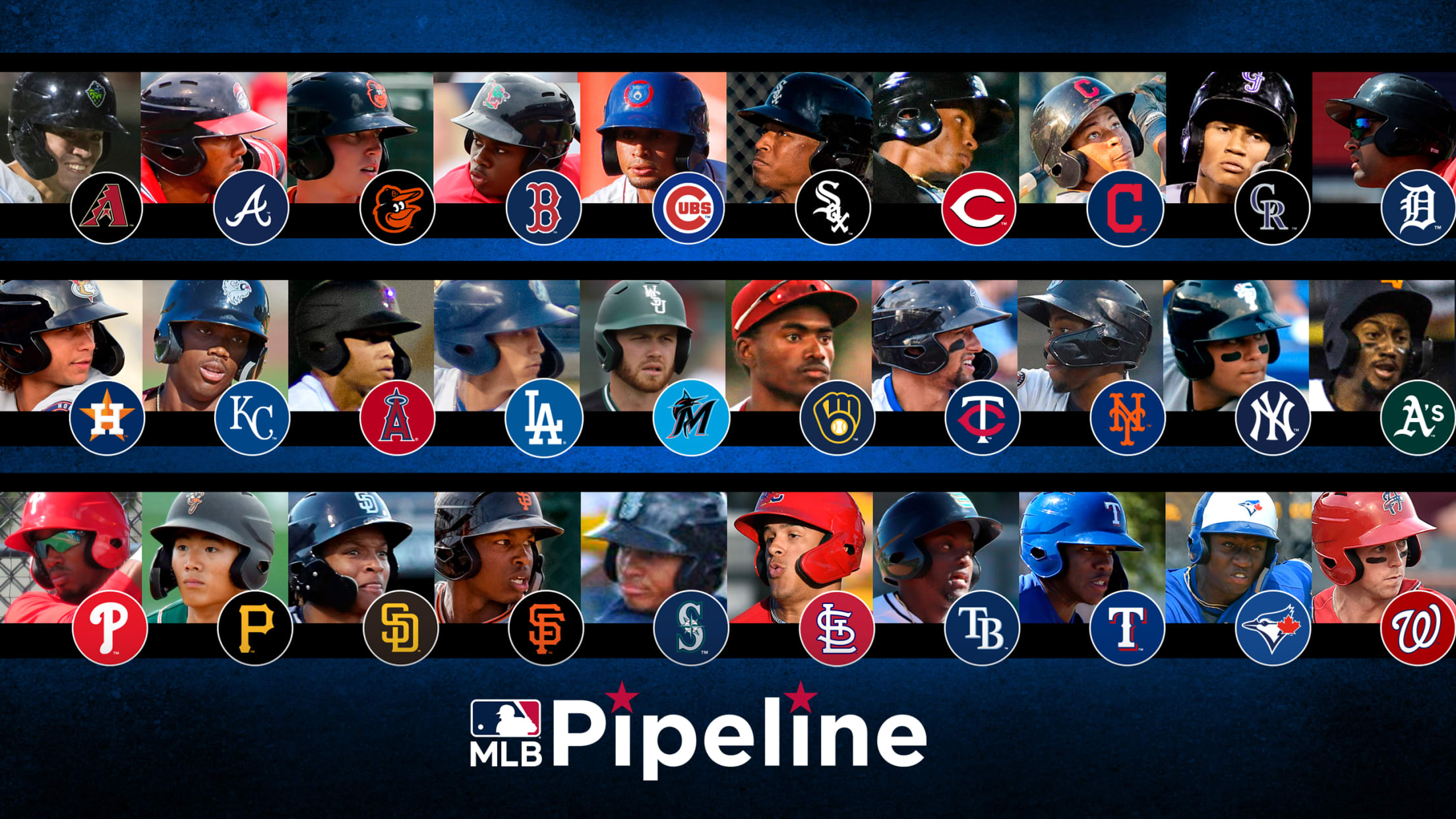 Think fast! That's what we're doing this week at MLB Pipeline. We assure this will be a quick read. That's because we're looking at the fastest players in each organization. This isn't just a list of top prospects, as many organizations have speedsters who might not have other tools that
10 prospects who rebounded in 2019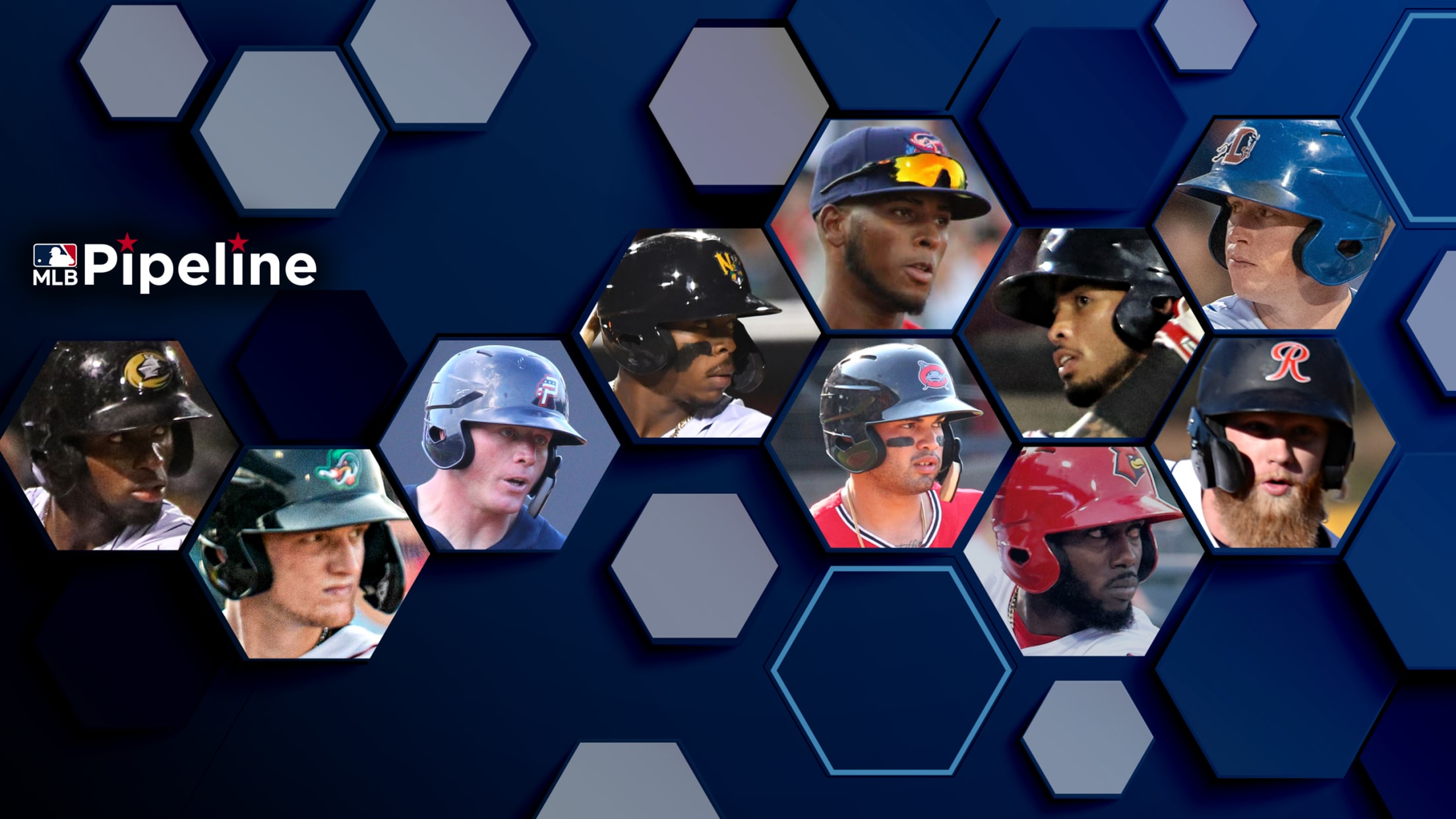 Perhaps no prospect rebounded more in 2019 than Trent Grisham. Grisham, Milwaukee's first-round pick in the 2015 Draft, batted .241 with 19 home runs in 1,488 plate appearances across his first four pro seasons before finally putting it together last season, slashing .300/.407/.603 with 26 homers in 441 plate appearances