Injuries & Moves: Hearn, Duran optioned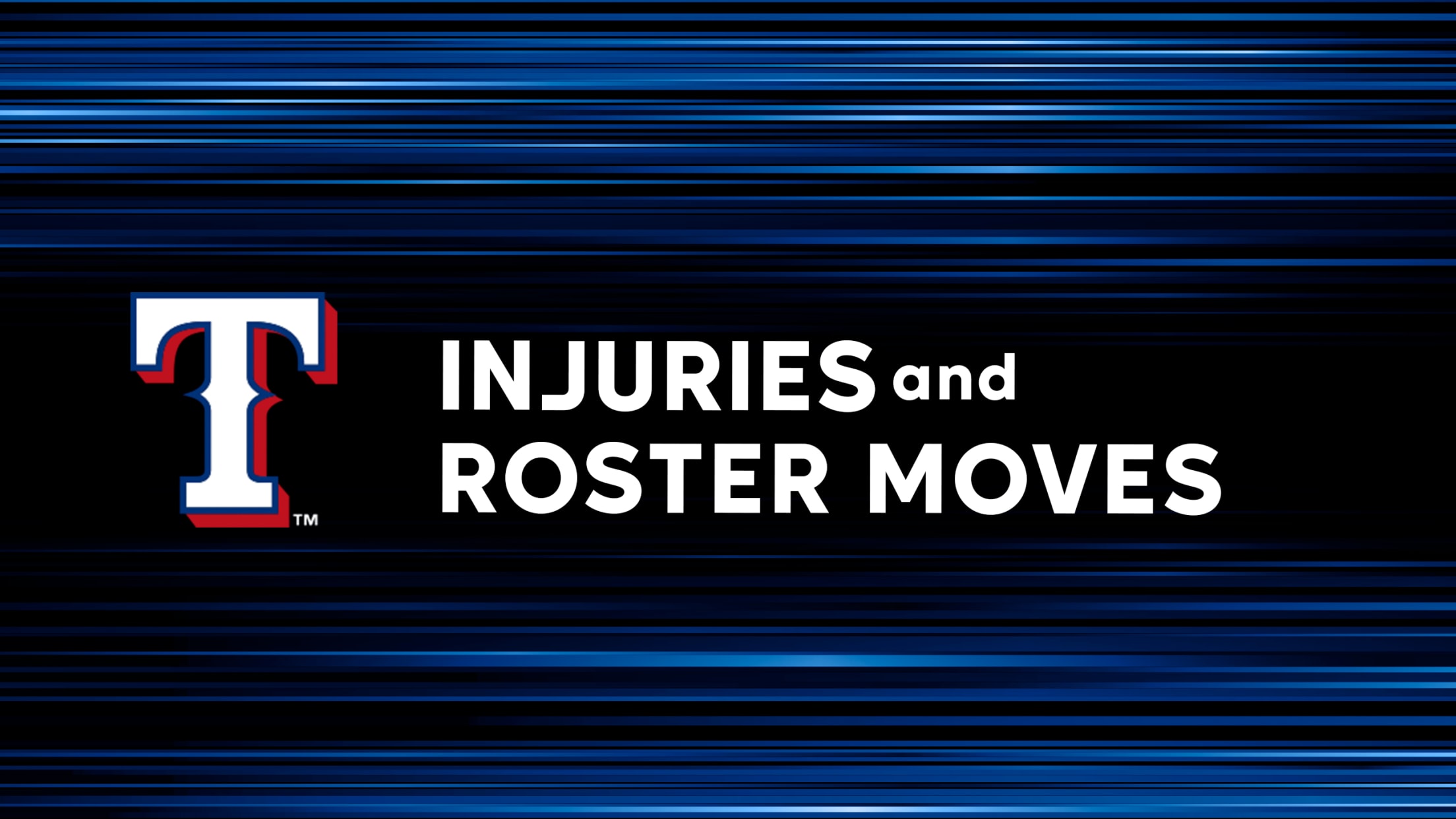 Keep track of the Rangers' recent transactions and injury updates throughout the season.
Gray returns to 10-day IL with knee sprain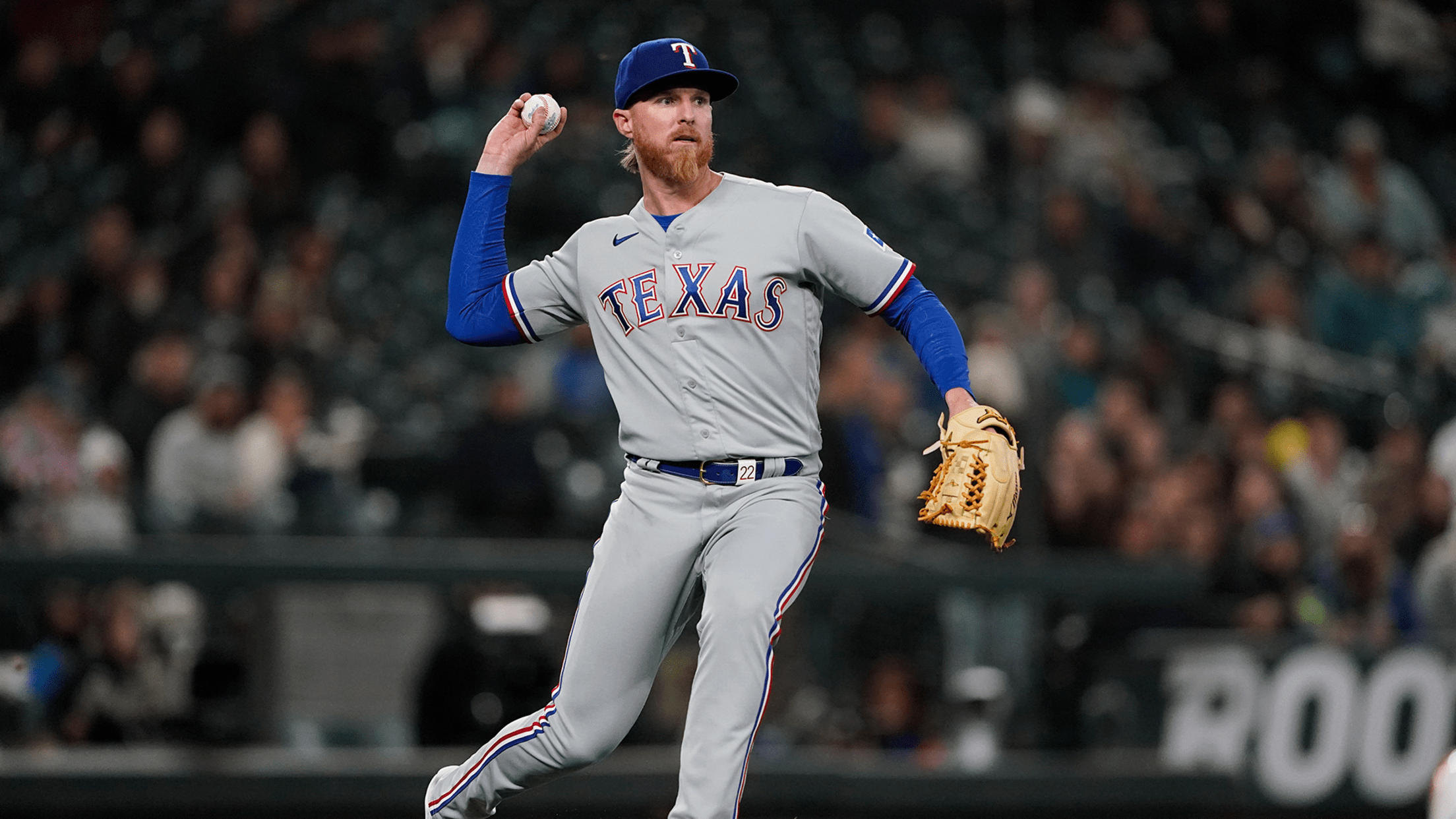 SEATTLE -- After losing to the Mariners on Tuesday night, Rangers starter Jon Gray said he couldn't wait to make his next start. Unfortunately for Texas, he'll have to wait a little bit longer. The Rangers announced Thursday that Gray sprained the medial collateral ligament in his left knee in
Rangers place Jon Gray (blister) on injured list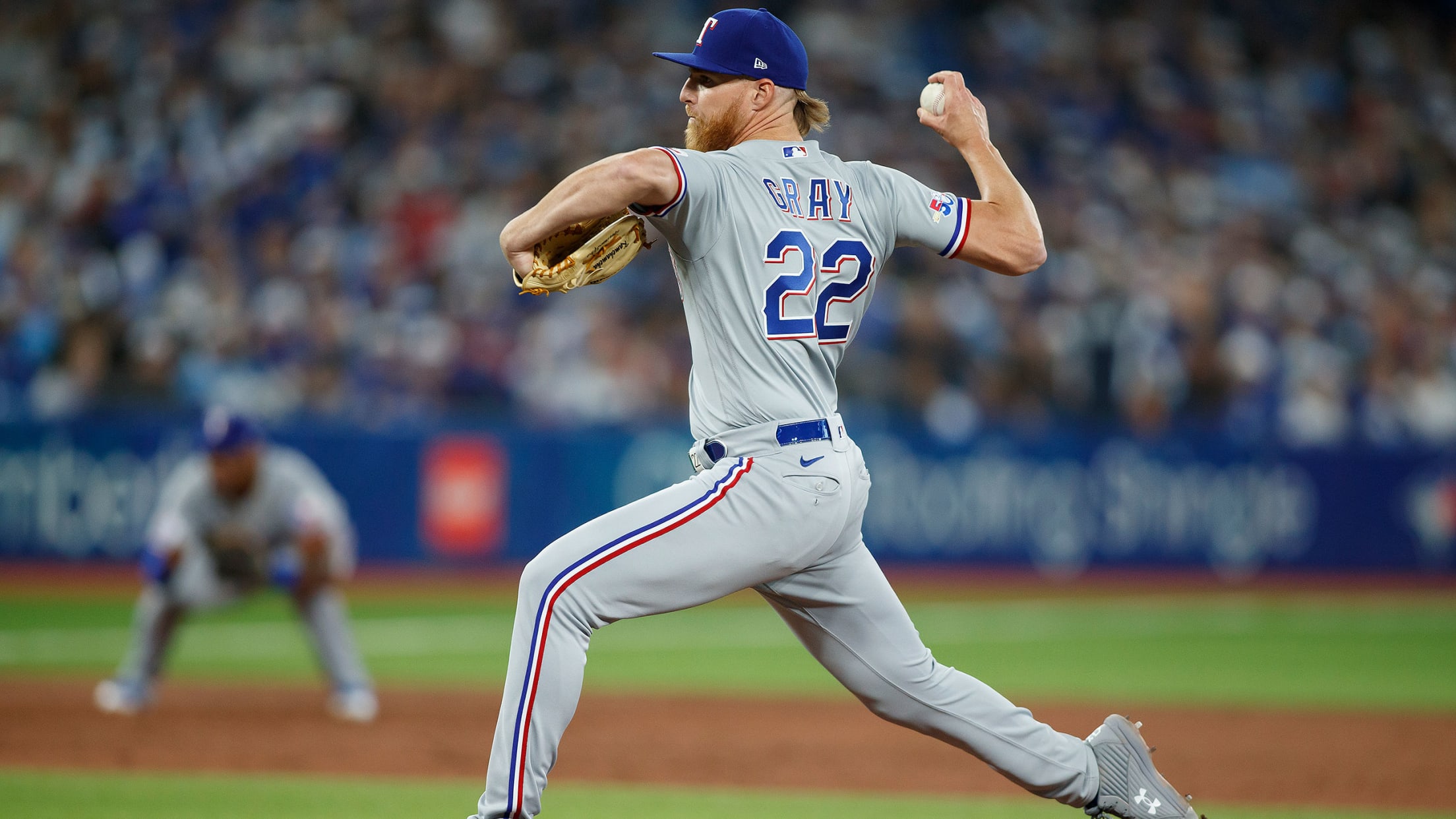 TORONTO -- The Rangers announced Saturday that they have placed right-handed pitcher Jon Gray on the 10-day injured list with a right middle finger blister and recalled right-hander Spencer Patton from Triple-A Round Rock. Gray took a no-decision in Friday night's season opener at Toronto, when he faced the minimum
Rangers prospect Jung out 6 months after shoulder surgery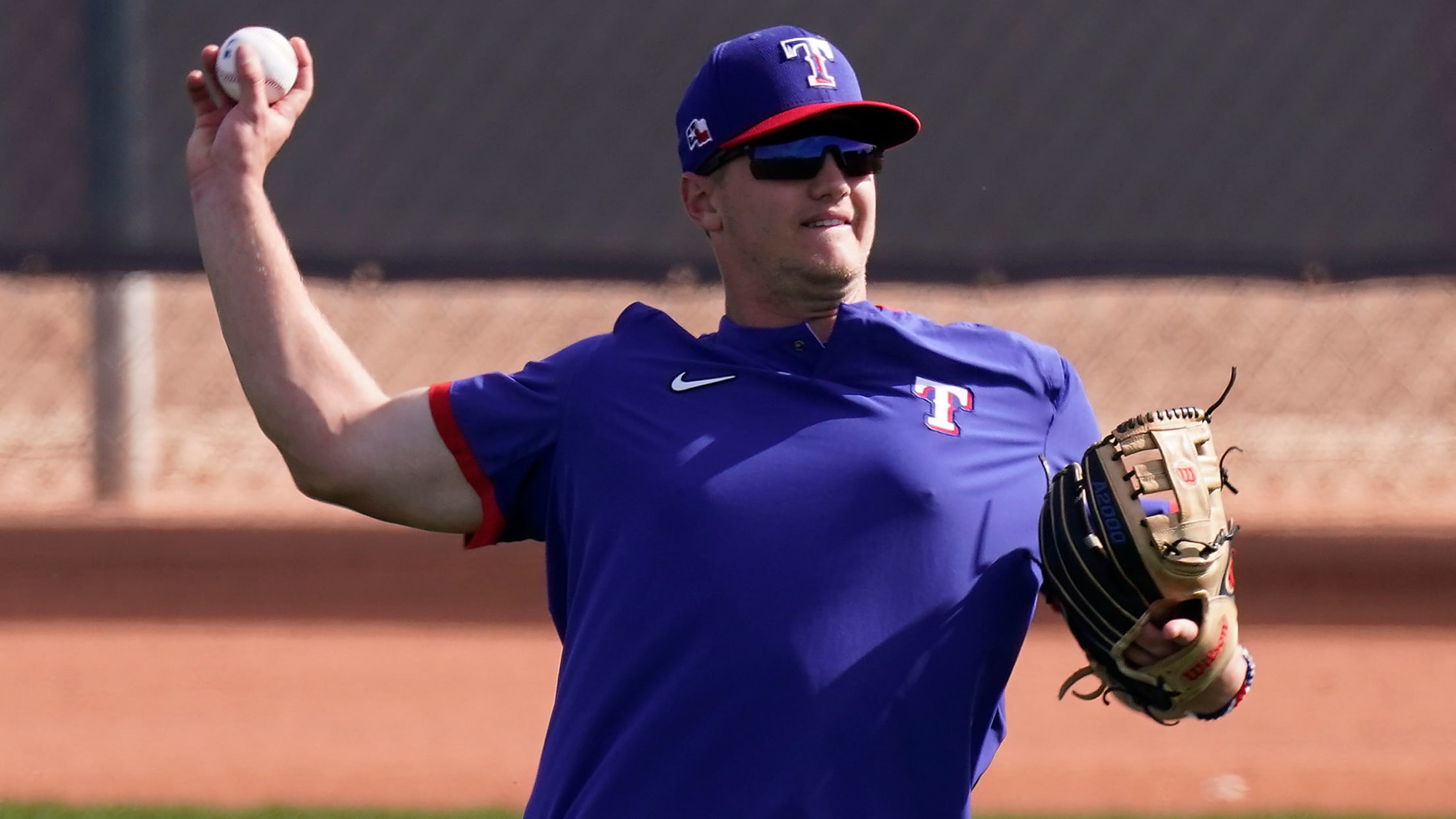 SURPRISE, Ariz. -- Rangers third-base prospect Josh Jung underwent surgery Wednesday morning to repair a torn labrum in his left shoulder, general manager Chris Young announced. Jung is the No. 2 prospect in Texas' system, according to MLB Pipeline, and No. 48 overall. The rehab process is expected to take
Prospect Jung injures shoulder before Minors camp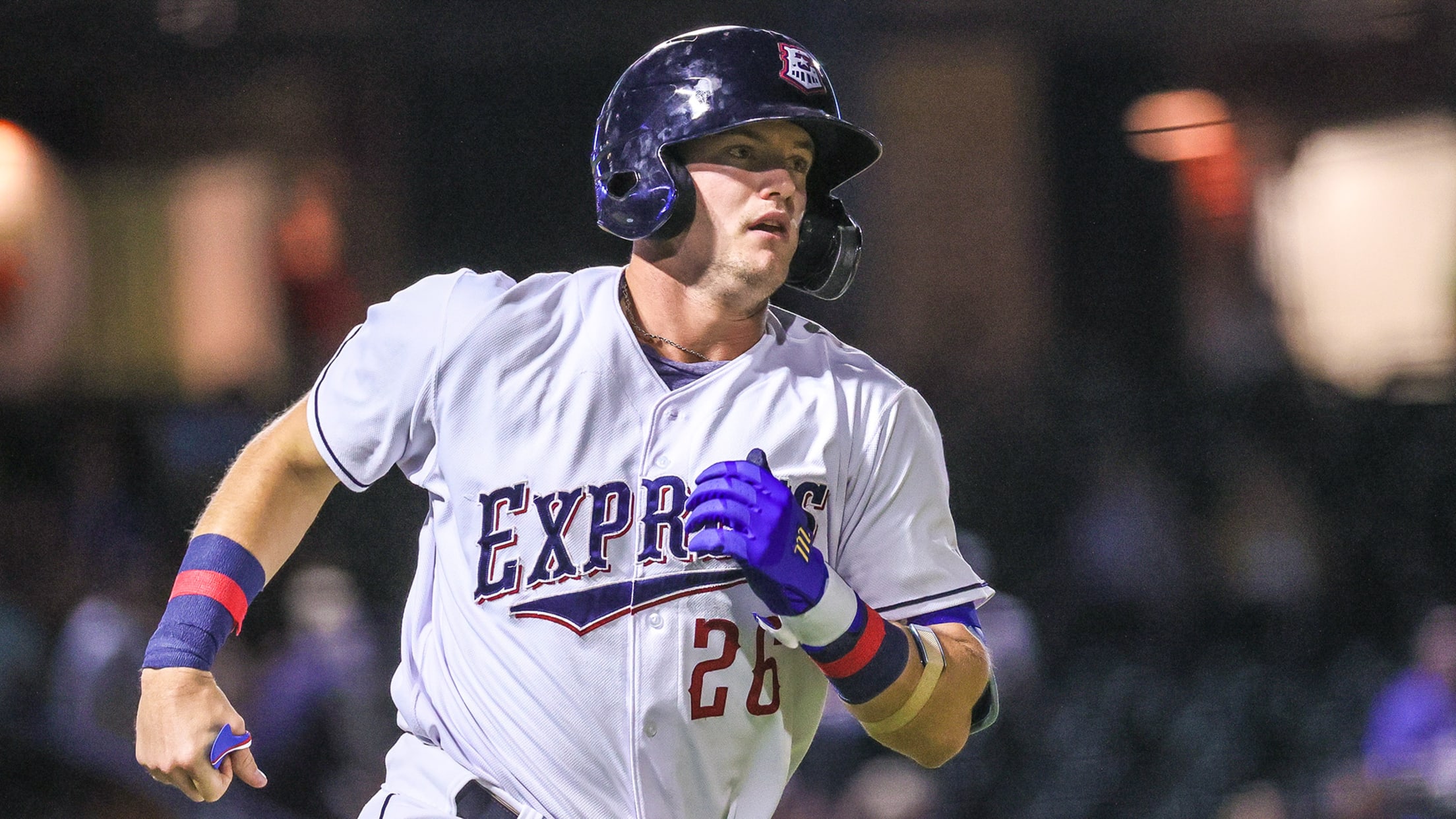 ARLINGTON -- Third baseman Josh Jung, ranked by MLB Pipeline as the Rangers' No. 2 prospect, was shut down late last week after experiencing left shoulder discomfort while lifting weights in Arizona, the club announced on Friday. Jung was evaluated by team physician Keith Meister, who indicated a labral strain
Leiter helps Rangers rise in farm rankings
Texas jumps 10 spots to No. 11; Dunning lands on COVID-19 injured list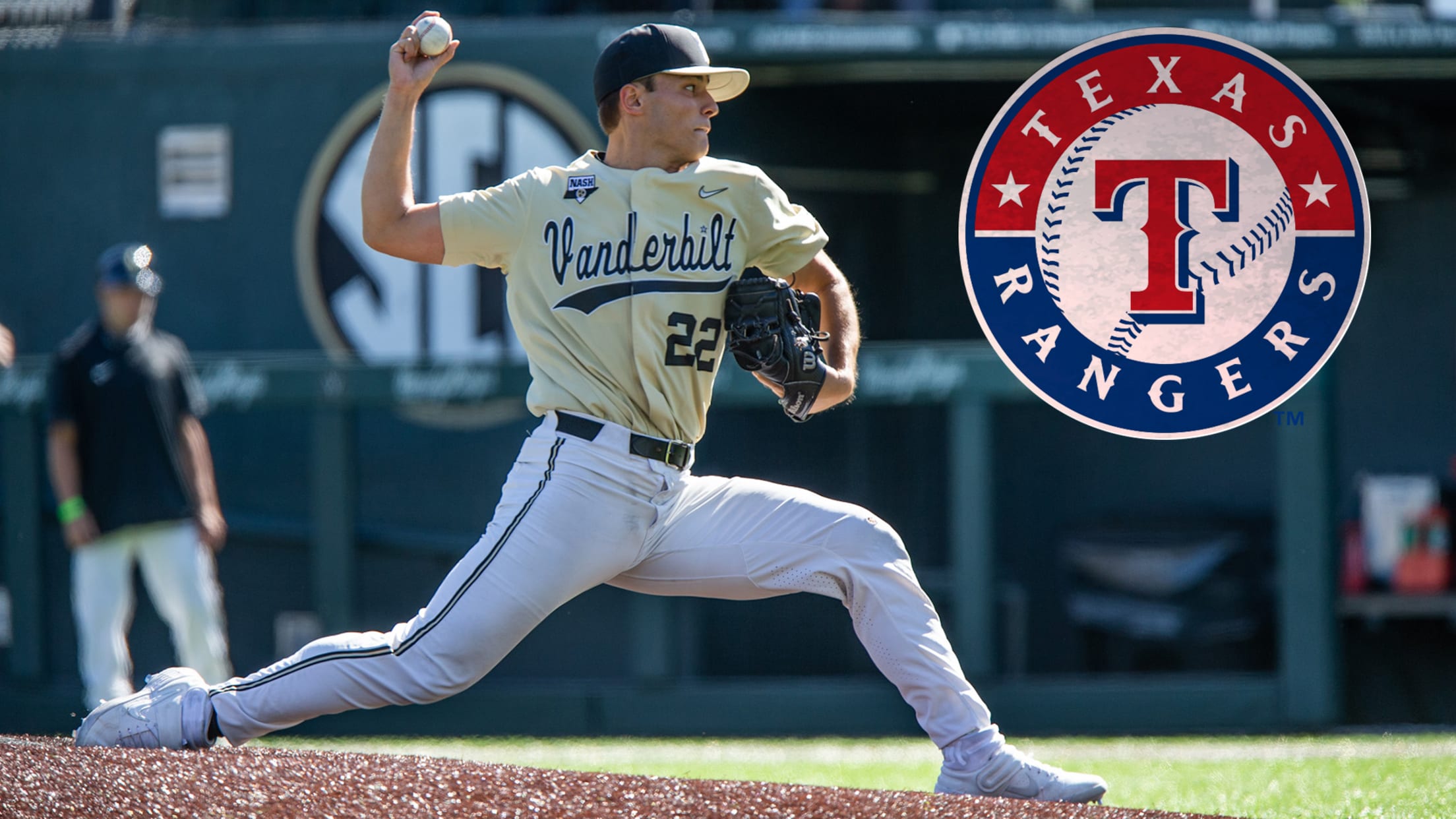 Being nearly 40 games under .500 by the end of August isn't how the Rangers envisioned their season unfolding. But with five weeks left in the regular season, Texas has plenty to look forward to beyond 2021. Texas soared to No. 11 in MLB Pipeline's farm system rankings as recent
Heim (COVID-19) lands on IL; Taveras returns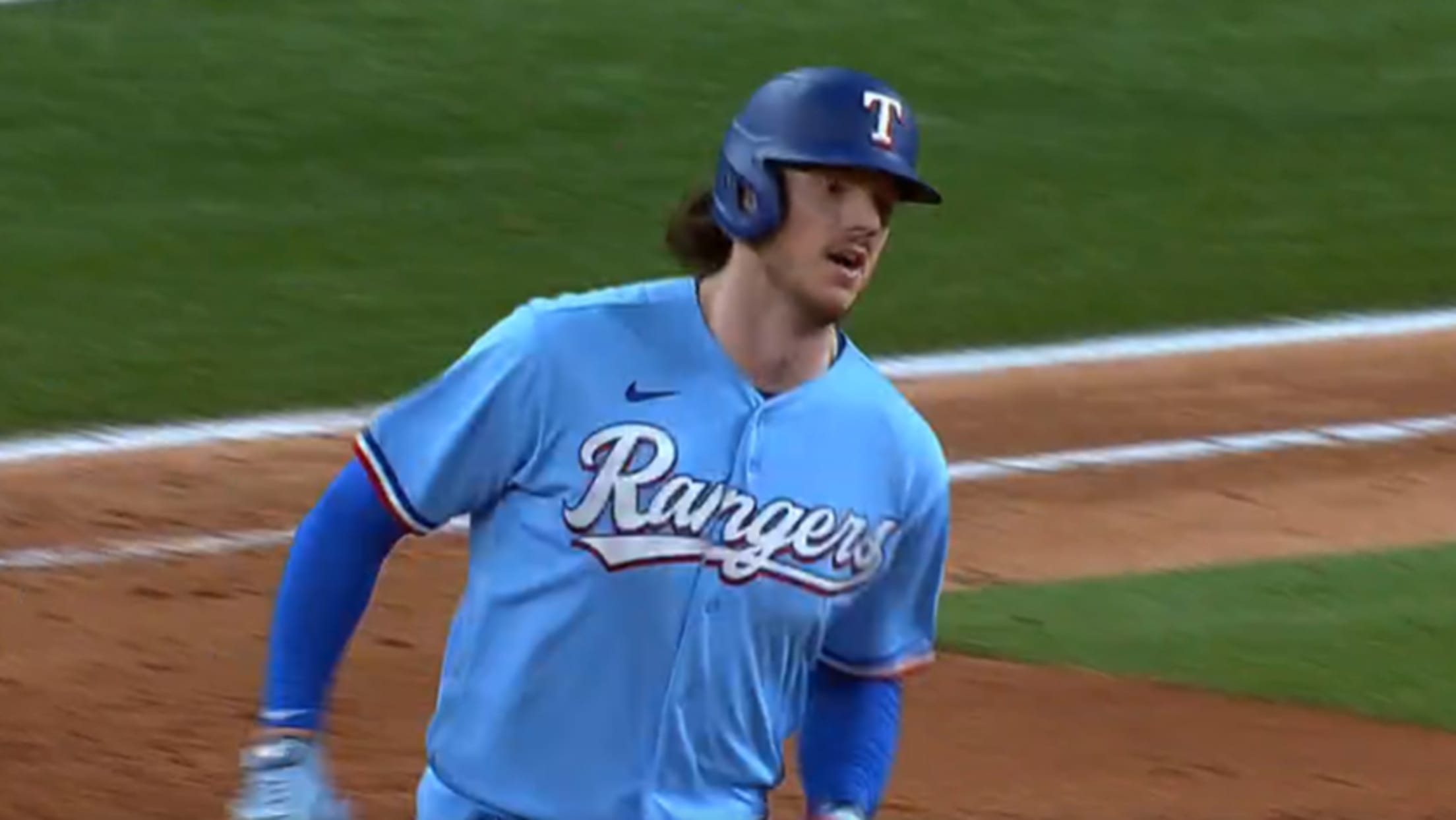 The Rangers were hit once again with COVID-19. Catcher Jonah Heim was placed on the injured list, while right-handers Dane Dunning and Spencer Howard are on health and safety protocols. The trio did not travel from Boston to Cleveland, where Texas opened a three-game series on Tuesday at Progressive Field.
Arihara sim game: 'Everything had life to it'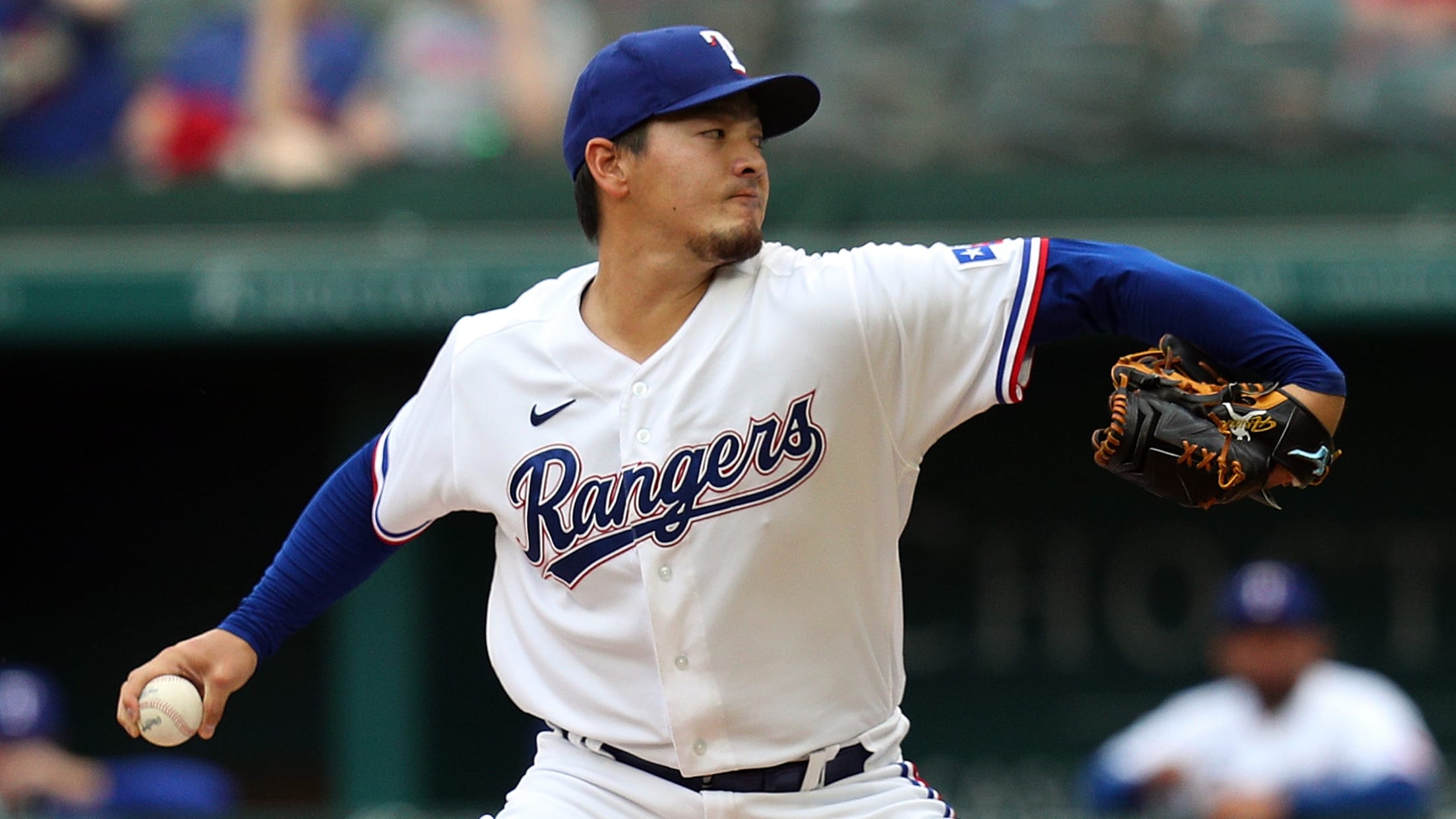 ARLINGTON -- Right-hander Kohei Arihara pitched in a simulated game on Wednesday, prior to the Rangers' home game against the Mariners. Arihara has been on the injured list since early May with a right middle finger contusion. He underwent surgery on May 27 and has been sidelined since. The simulated
Calhoun sustains forearm fracture on HBP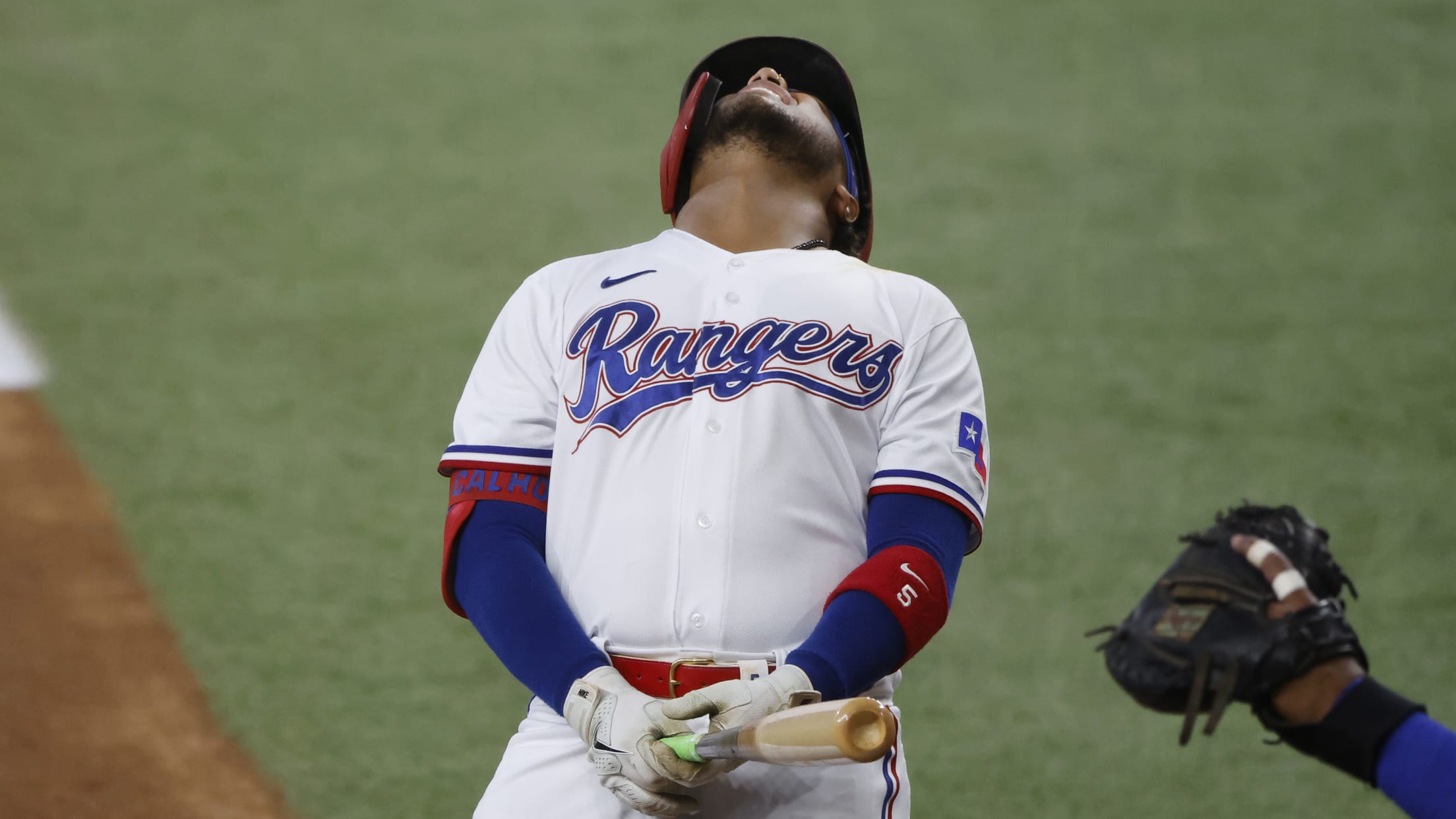 ARLINGTON -- Rangers outfielder Willie Calhoun will miss an extended period of time with a left forearm fracture sustained in Texas' 8-0 win over the Royals on Saturday afternoon at Globe Life Field. Calhoun was hit by a pitch while batting against reliever Kris Bubic in the second inning and
Closer Kennedy hits IL with hamstring strain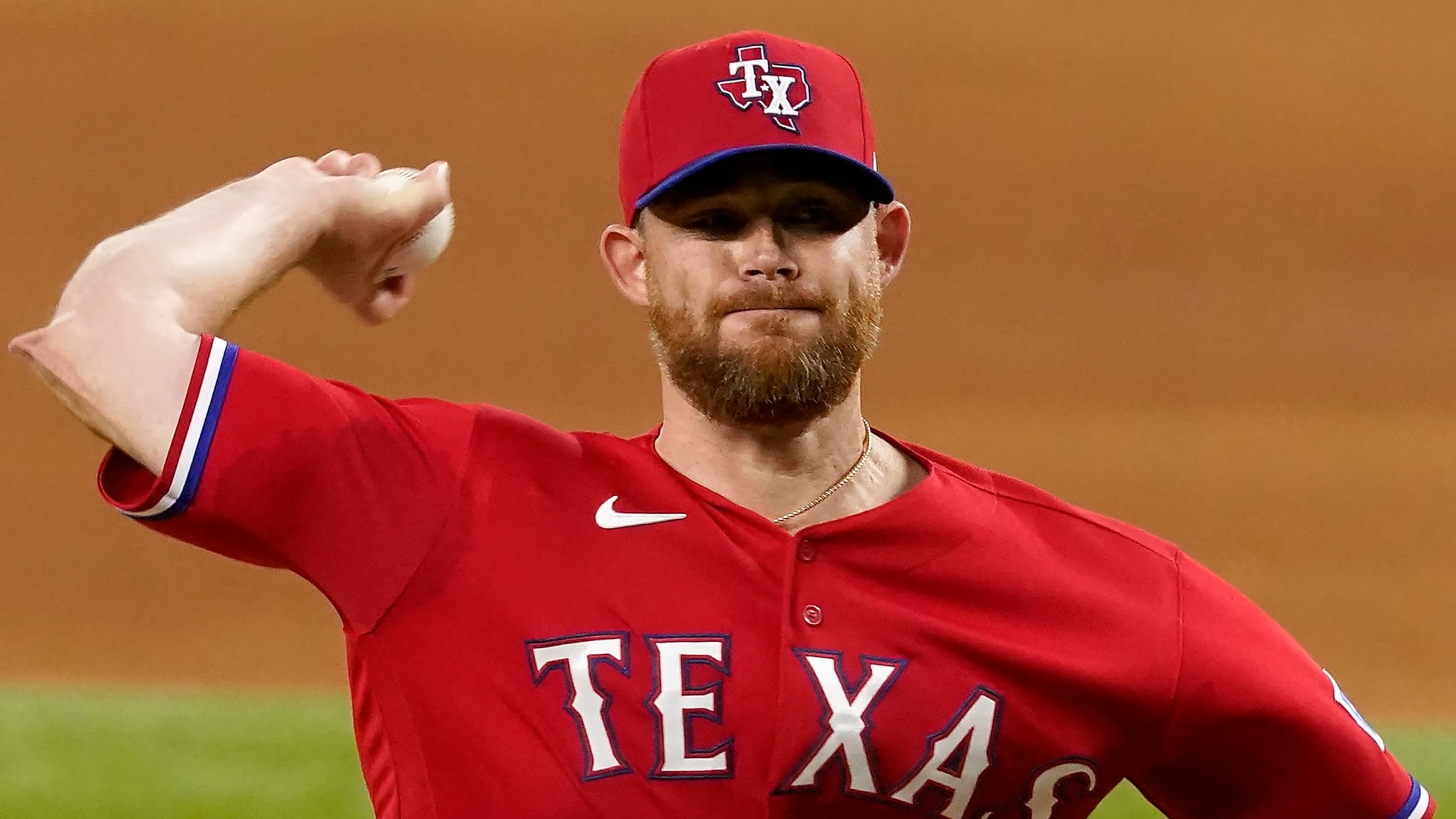 The Texas Rangers announced on Wednesday that the club has placed right-handed pitcher Ian Kennedy on the 10-day injured list, retroactive to June 6, with a mild left hamstring strain. To take his place on the active roster, the team has selected the contract of right-handed pitcher Spencer Patton from
Gallo exits due to right groin tightness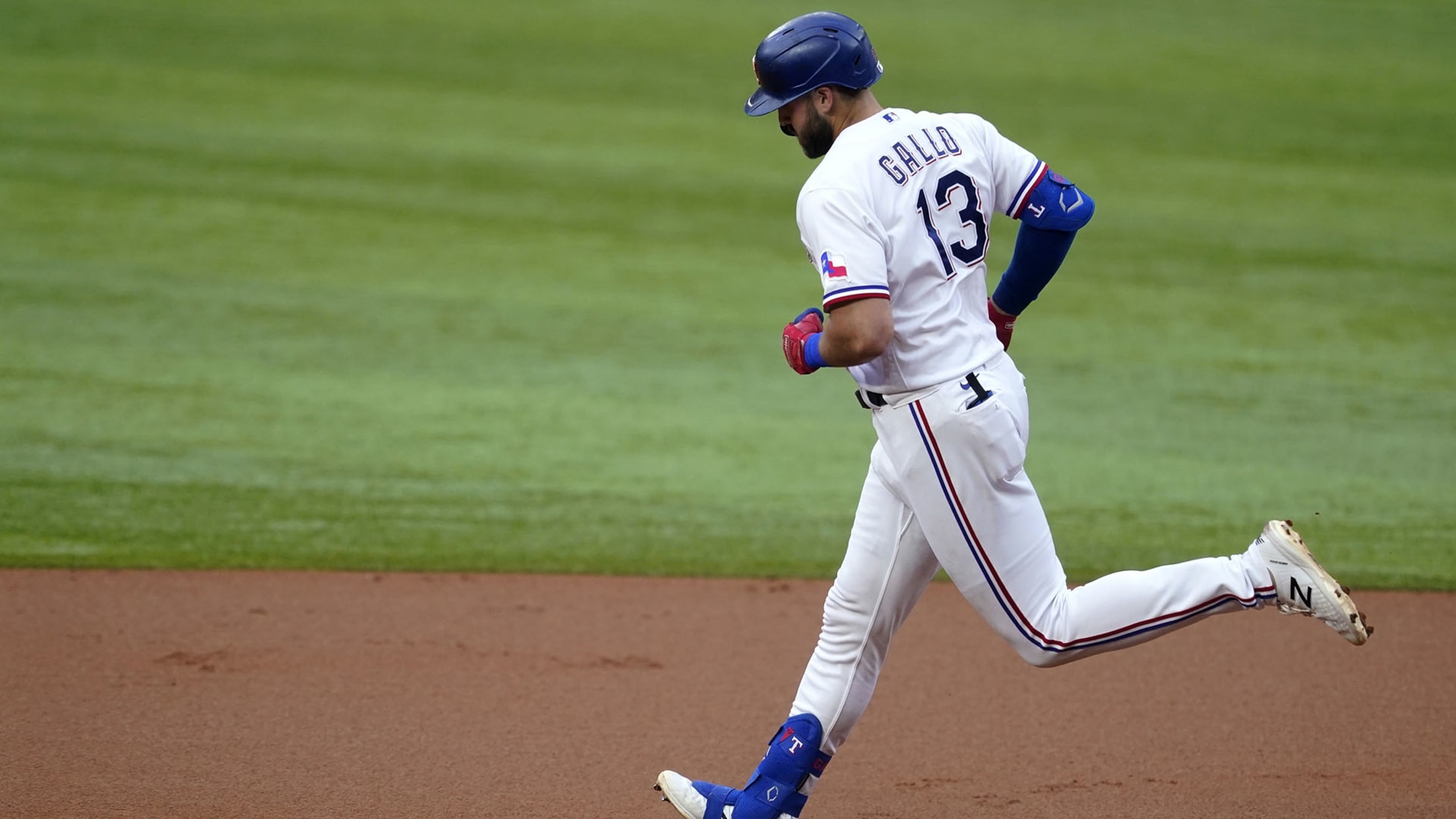 Joey Gallo was removed in the eighth inning of the Rangers' 9-4 loss to the Giants on Tuesday night. The club announced it was a precautionary measure due to right groin tightness. In the loss, Gallo went 1-for-2 at the plate with a walk and a solo home run in
Gibson (groin), Wood (elbow) go on IL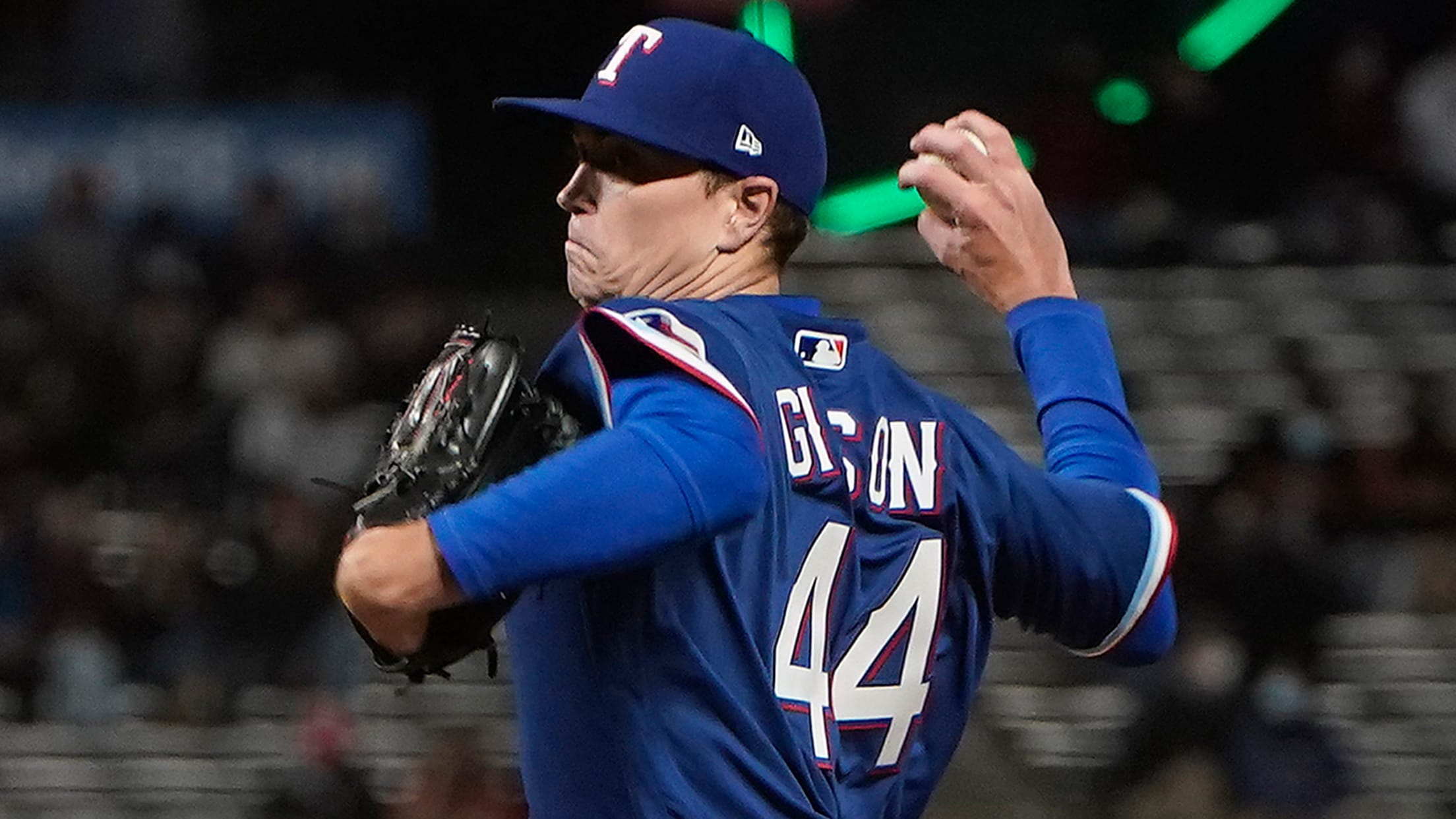 The Rangers placed right-handers Kyle Gibson (right groin strain, retroactive to Saturday) and Hunter Wood (right elbow discomfort, retroactive to Sunday) on the 10-day injured list prior to the opener against the Angels on Tuesday. Rangers manager Chris Woodward said Gibson's injury is "not that big of an issue." Gibson's
Arihara (shoulder) out at least 12 weeks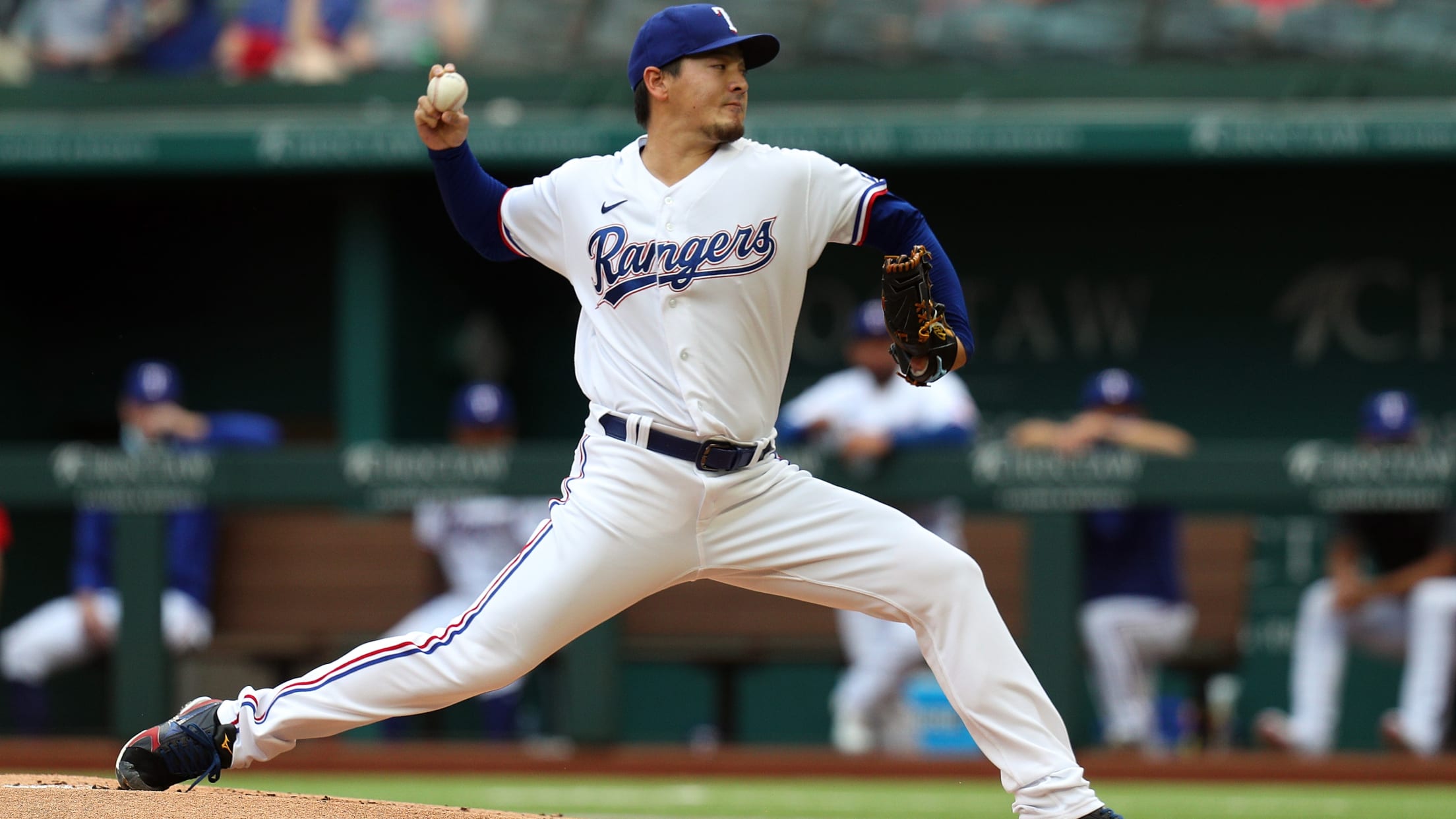 Right-hander Kohei Arihara has an aneurysm in his right shoulder and will undergo surgery, general manager Chris Young said prior to Saturday's game against the Astros at Globe Life Field. The procedure will be to repair a posterior circumflex humeral artery aneurysm, and it will be performed by Dr. Gregory
Rangers place Arihara (finger) on injured list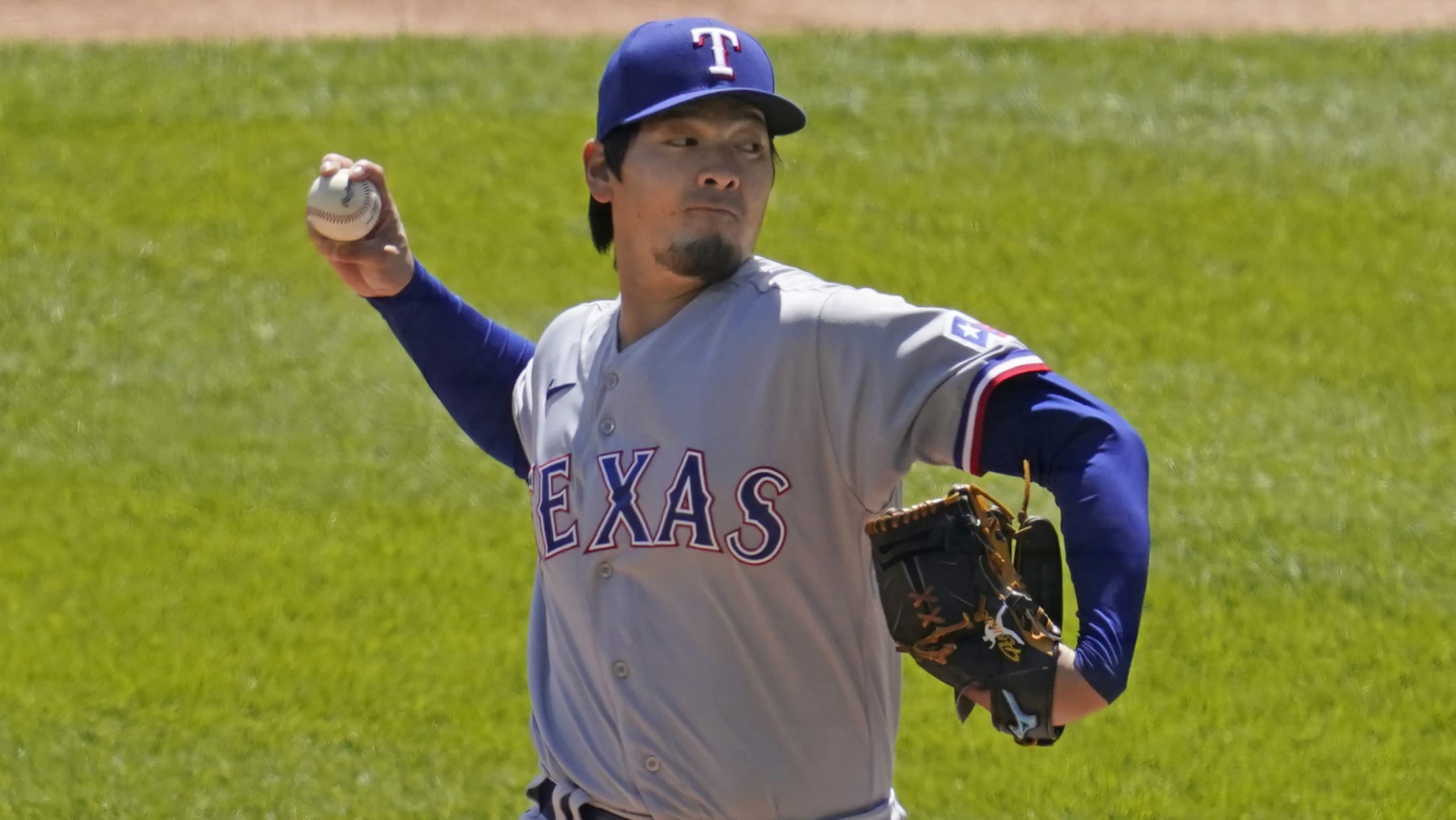 Rangers pitcher Kohei Arihara has been placed on the 10-day injured list with a contusion on his right middle finger. Outfielder Eli White was recalled from Triple-A Round Rock and was available for Sunday's series finale against the Mariners. Arihara was scratched from his scheduled start on Wednesday against the
Guzmán, Huff both set for knee surgery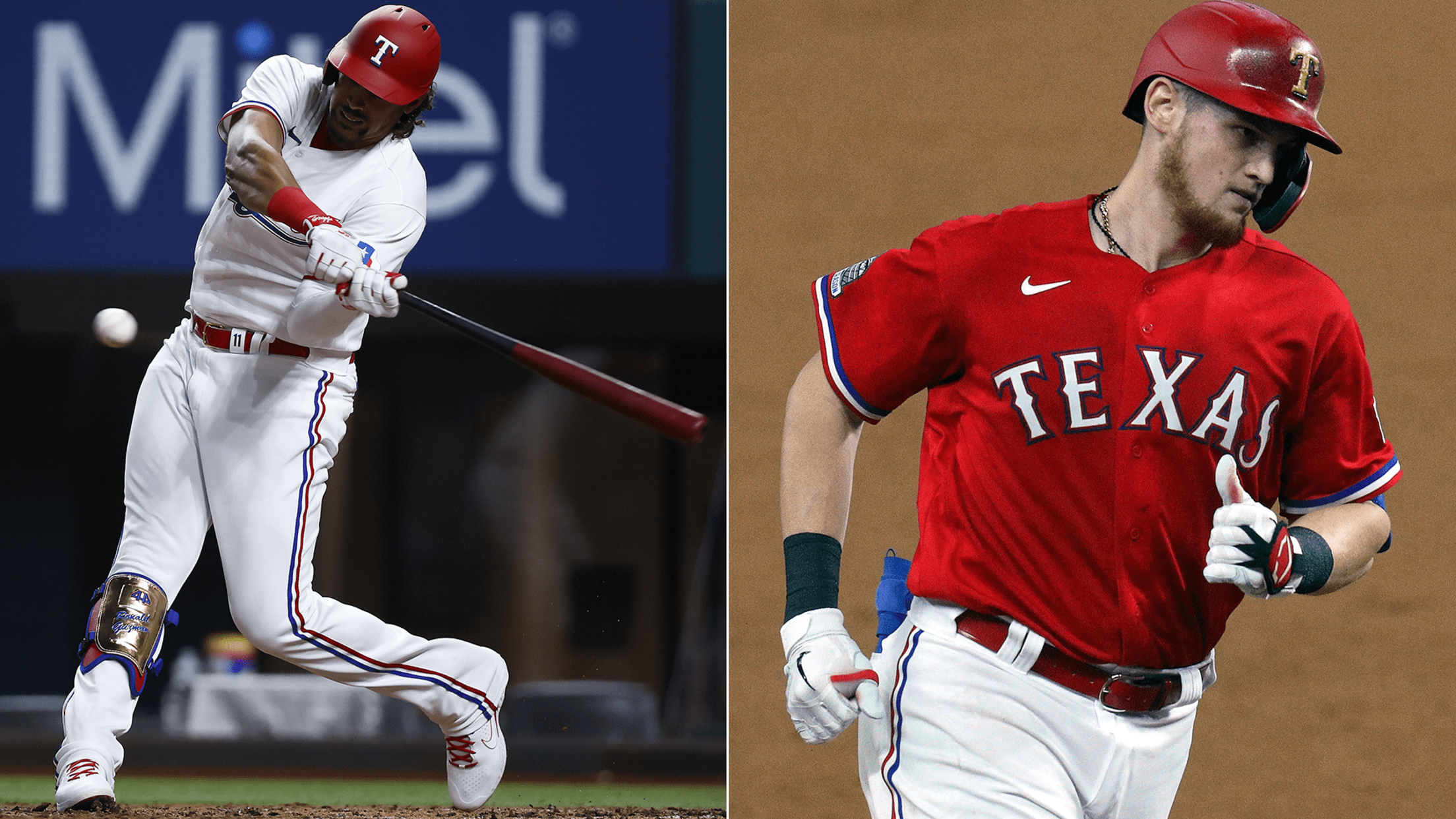 Rangers general manager Chris Young provided injury updates Friday afternoon, including two surgeries set for Wednesday. First baseman Ronald Guzmán is having surgery after sustaining a meniscus tear in his right knee on April 12 against Tampa Bay. He was initially placed on the 10-day injured list before a reevaluation
Guzmán to IL a day after being carted off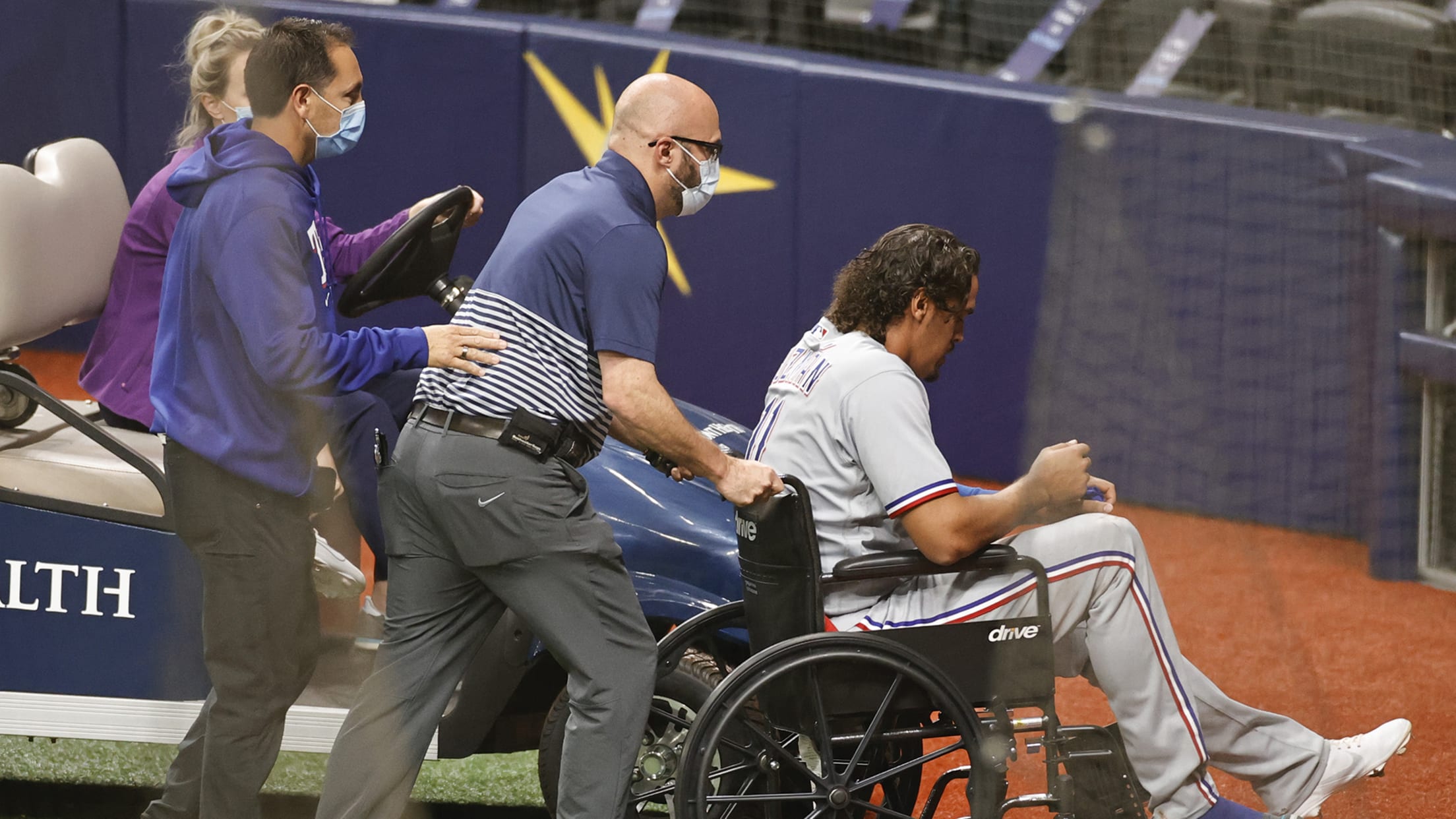 Rangers first baseman/left fielder Ronald Guzmán was placed on the 10-day IL with a meniscus tear in his right knee, the club said on Tuesday. The Rangers also announced during a pregame media conference Tuesday that Guzmán will be reevaluated by the club's medical staff once the team wraps up
Rangers lose reliever Leclerc to TJ surgery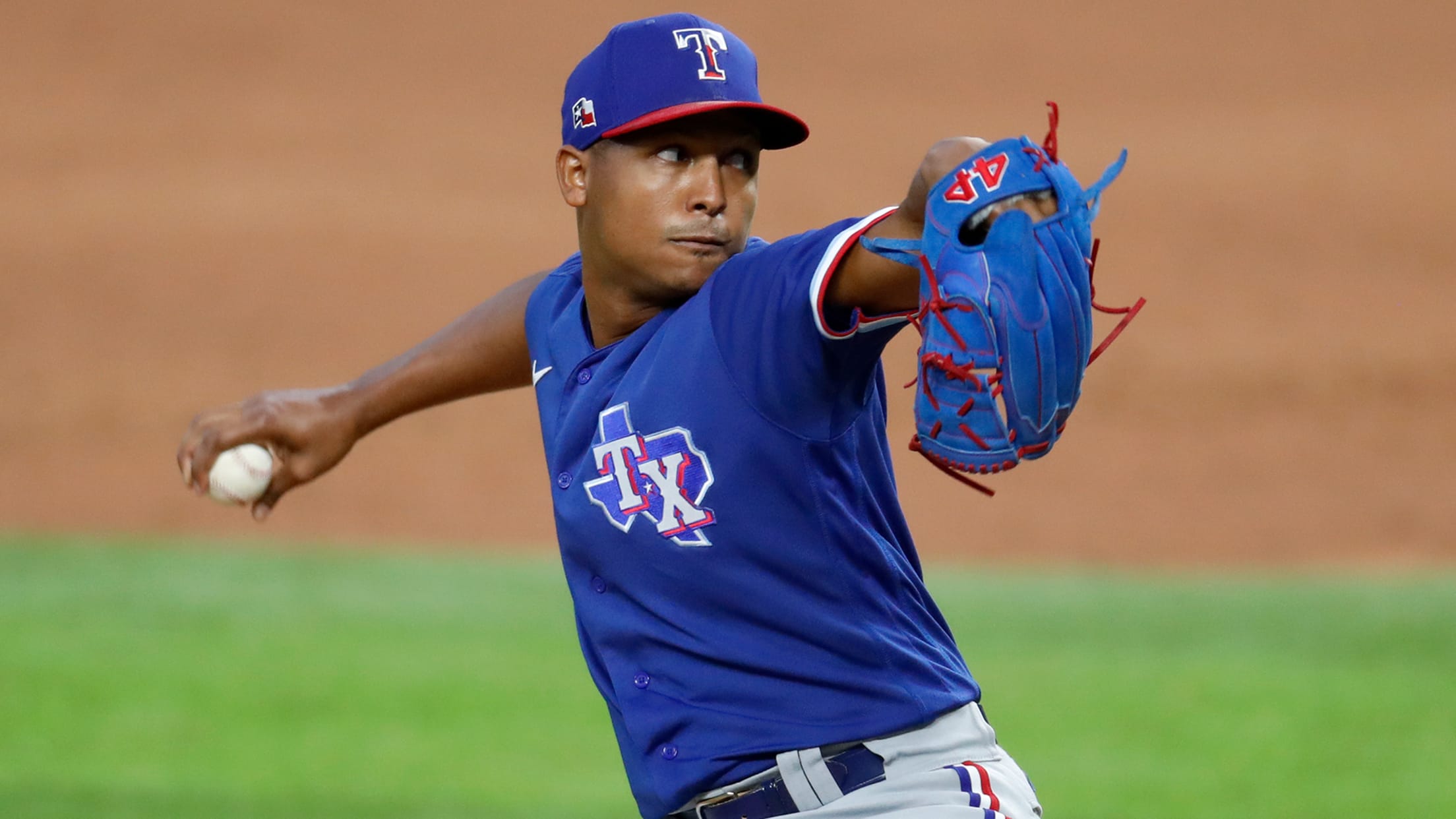 Right-handed reliever José Leclerc will undergo Tommy John surgery, Rangers general manager Chris Young announced on Monday. Leclerc experienced soreness and discomfort on March 22, four days after his most recent Cactus League outing, and visited Dr. Keith Meister in the Dallas-Fort Worth area the next day. "He decided it
Khrush out 3-4 weeks with quad strain
Rangers keeping open mind on DH options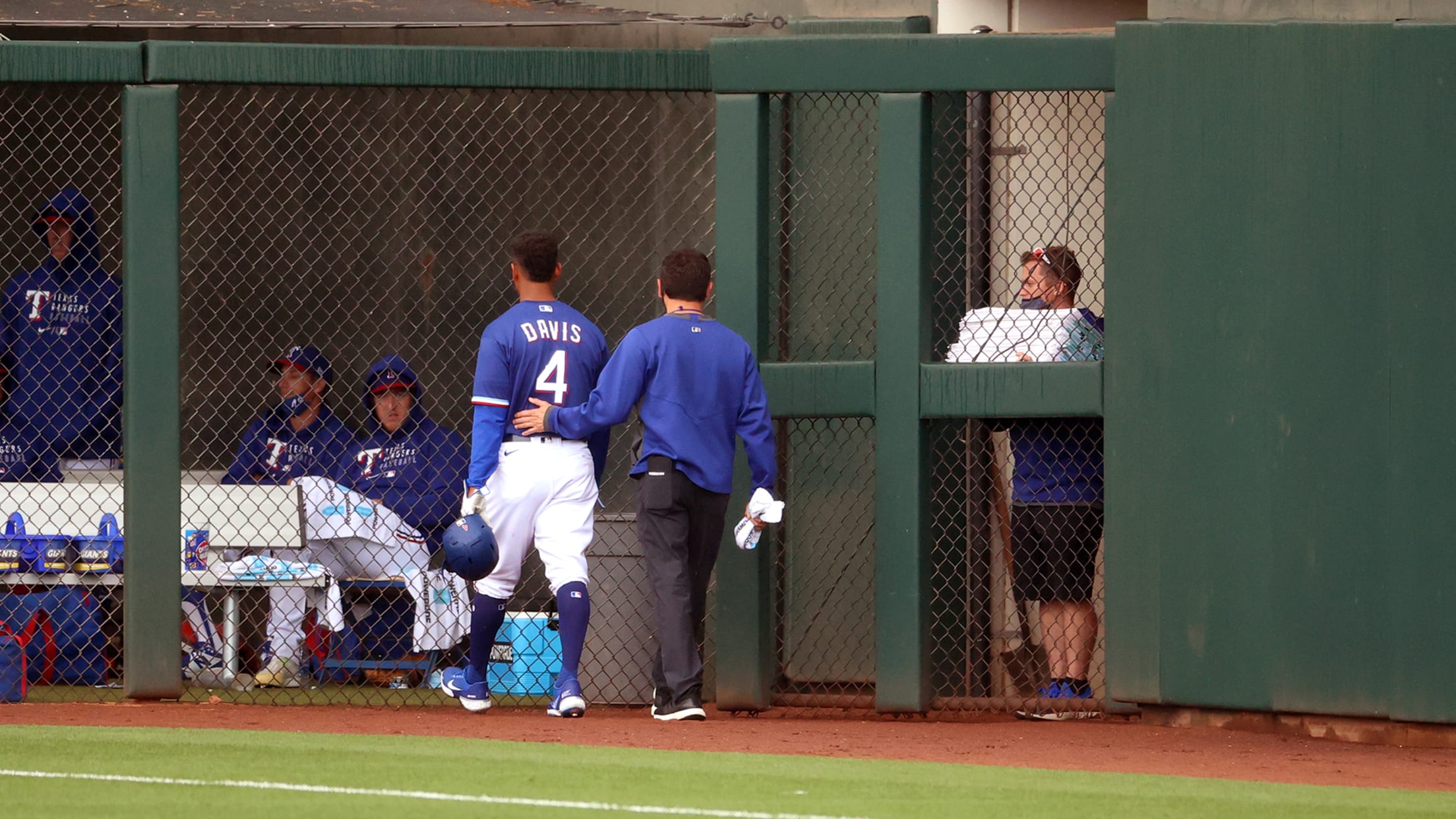 Khris Davis has been diagnosed with a Grade 2 left quad strain and will miss three to four weeks, Rangers general manager Chris Young announced Wednesday. In a win over the Angels on Tuesday, Davis had placed a perfect bunt down in the first inning and beat the throw for
Leclerc has elbow issues, to be out long-term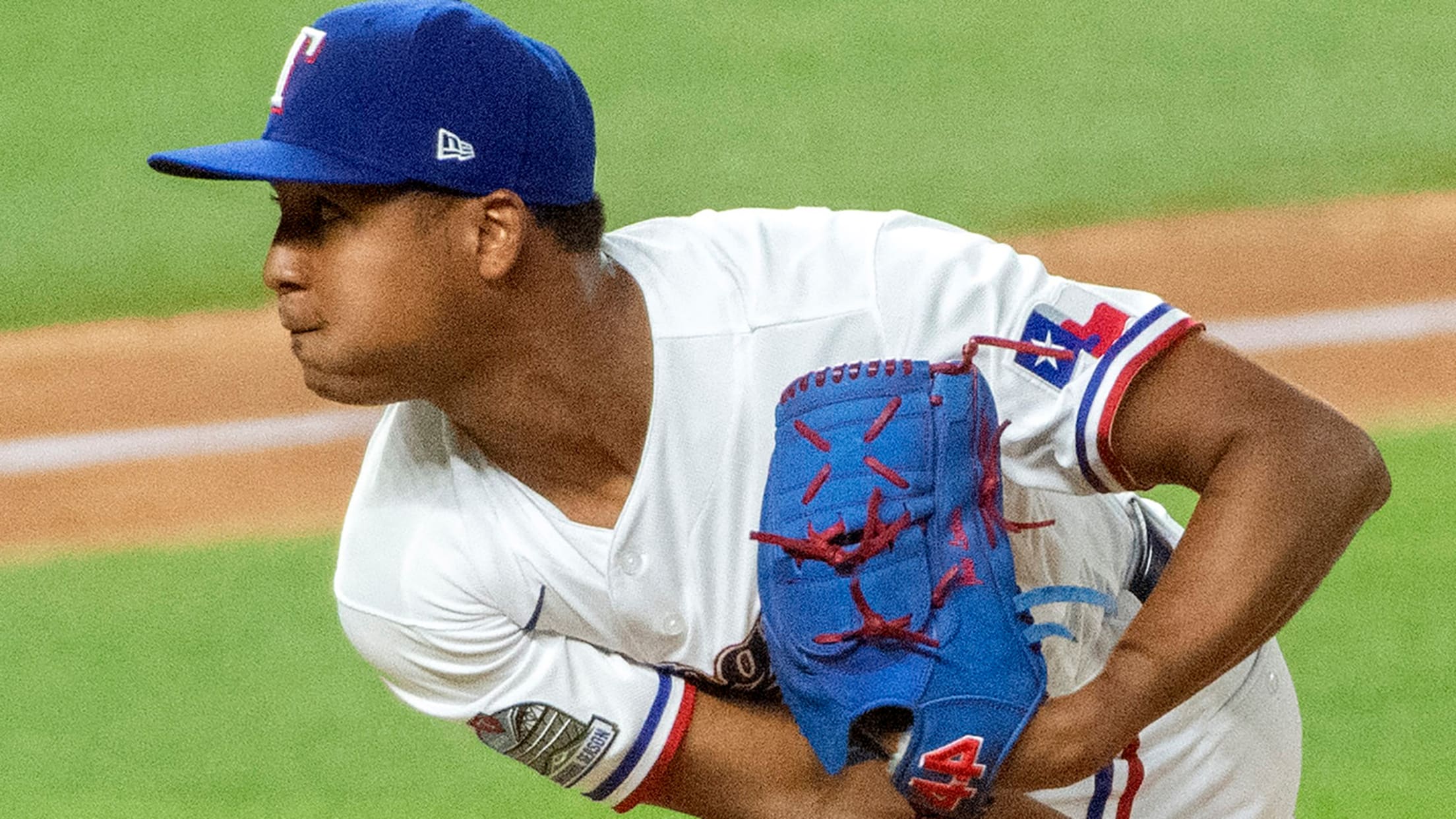 Rangers pitcher José Leclerc has returned to Texas after experiencing elbow soreness and discomfort and is expected to miss a significant period of time, general manager Chris Young said on Monday. A diagnosis has not yet been made, but Leclerc will see Dr. Keith Meister in DFW to undergo tests.
Top prospect Josh Jung set for foot surgery
Recovery from the procedure expected to last 6-8 weeks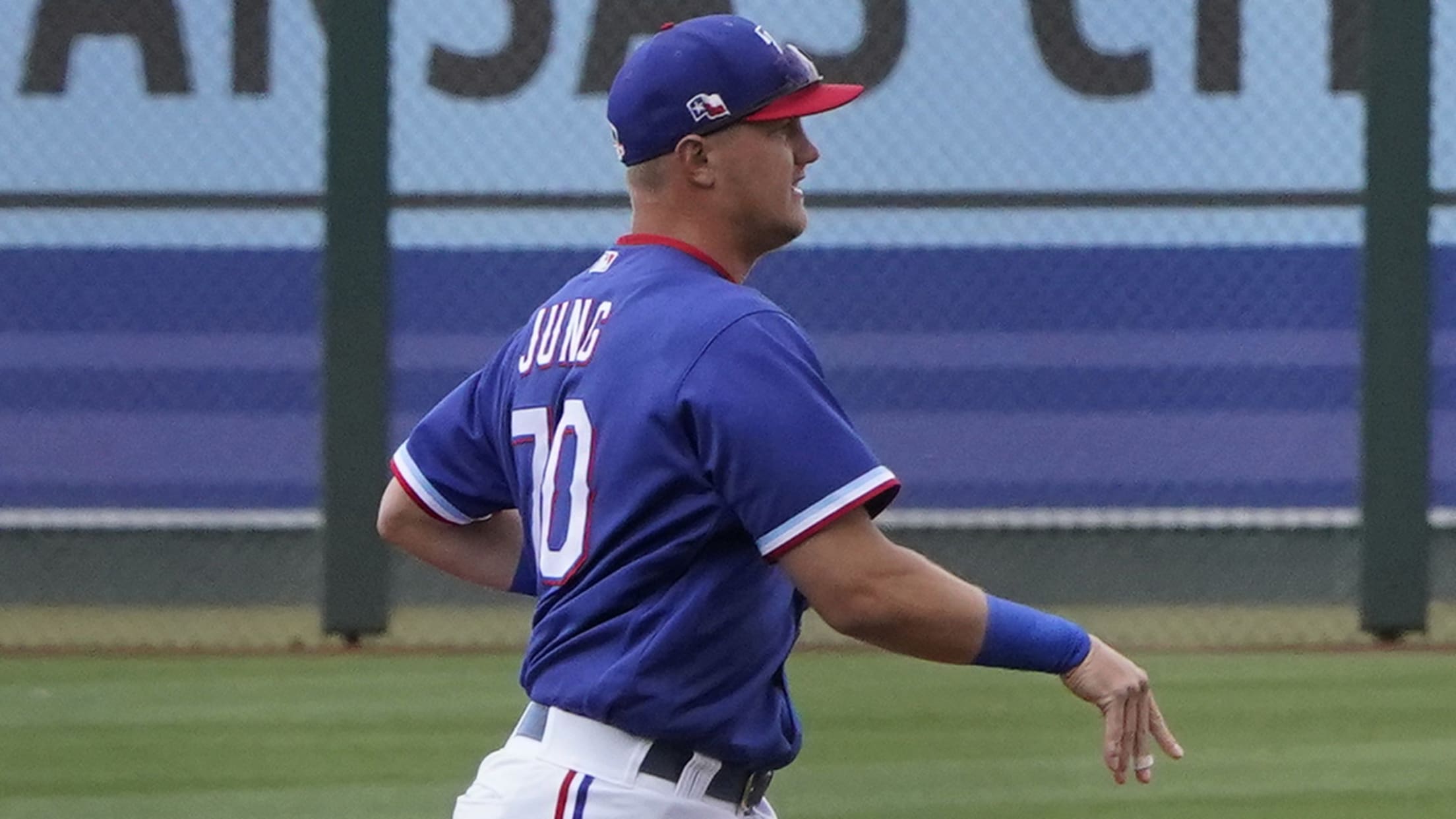 Rangers top prospect Josh Jung has a stress fracture in his left foot, president of baseball ops Jon Daniels announced on Saturday. The third baseman will travel back to the Dallas-Fort Worth area on Monday to get a screw put in the ankle. The surgery will be performed by Dr.
Hernández (elbow) shut down at least 4 wks
Righty not expected to have surgery for UCL strain; rest prescribed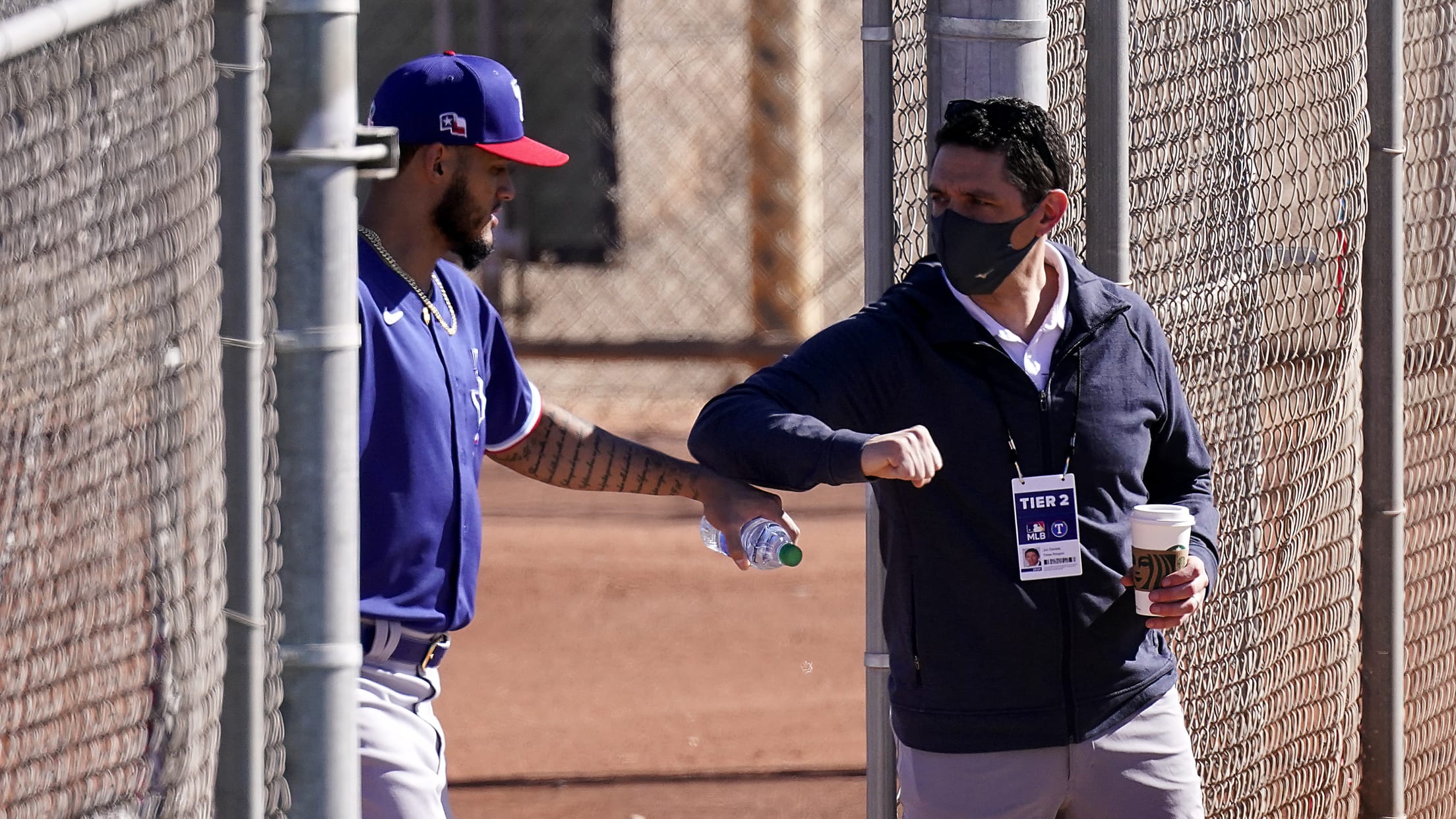 General manager Chris Young on Tuesday brought the first bad news of the spring for the Rangers -- a low-grade UCL strain for pitcher Jonathan Hernández. He will be shut down for at least the next four weeks, Young said. Rest is the prescribed treatment plan thus far, and the
Lefty Palumbo 'headed in the right direction'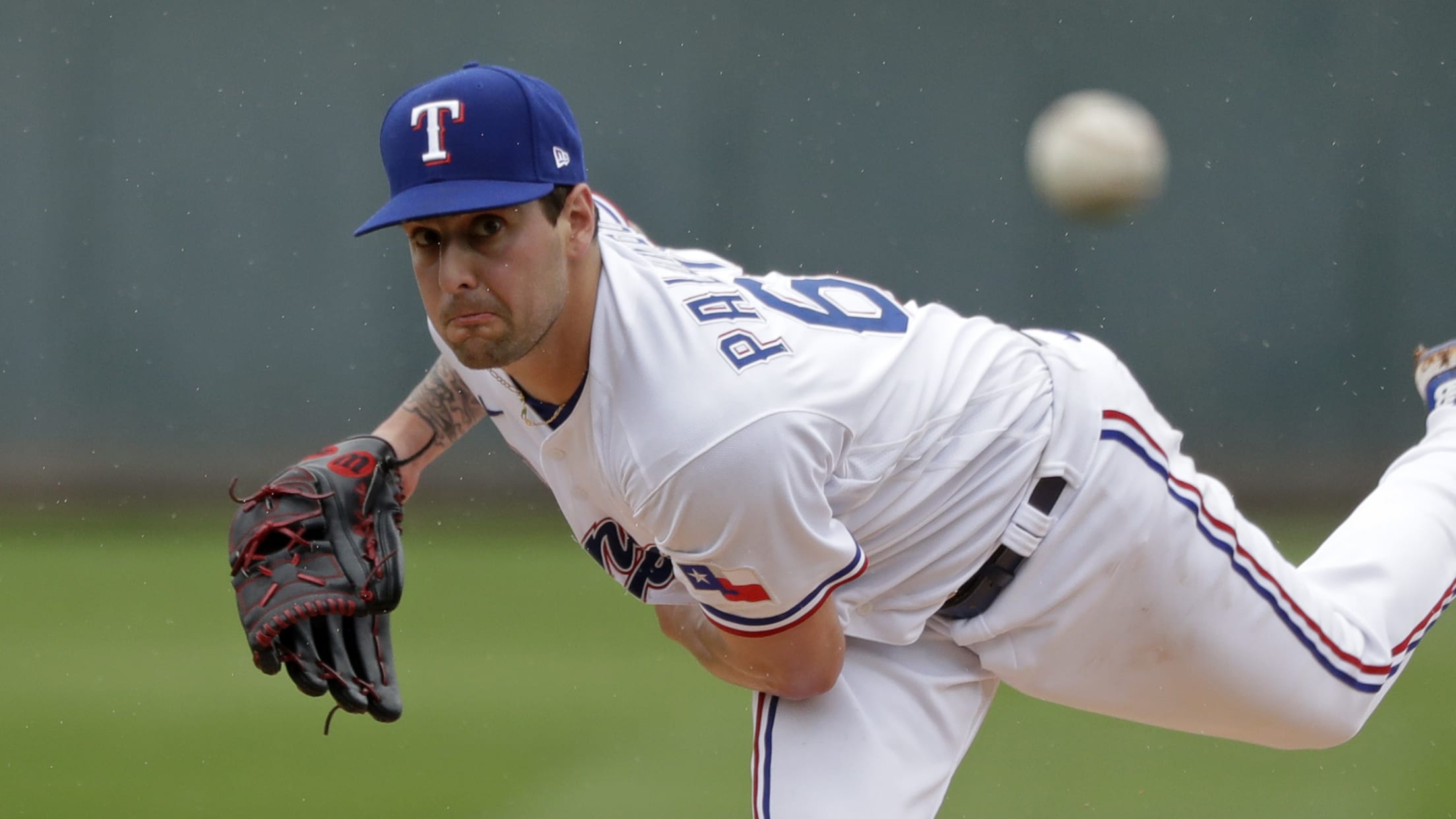 SURPRISE, Ariz. -- It had been more than seven months since Joe Palumbo played a live baseball game. He gave up two singles and a home run in a "rolled" inning Thursday in the Rangers' 5-3 victory over the Padres, but that tough inning didn't matter to him because he
No time to change socks, still time for 1st hit
Apostel takes roster spot of Andrus (back), whose return is in doubt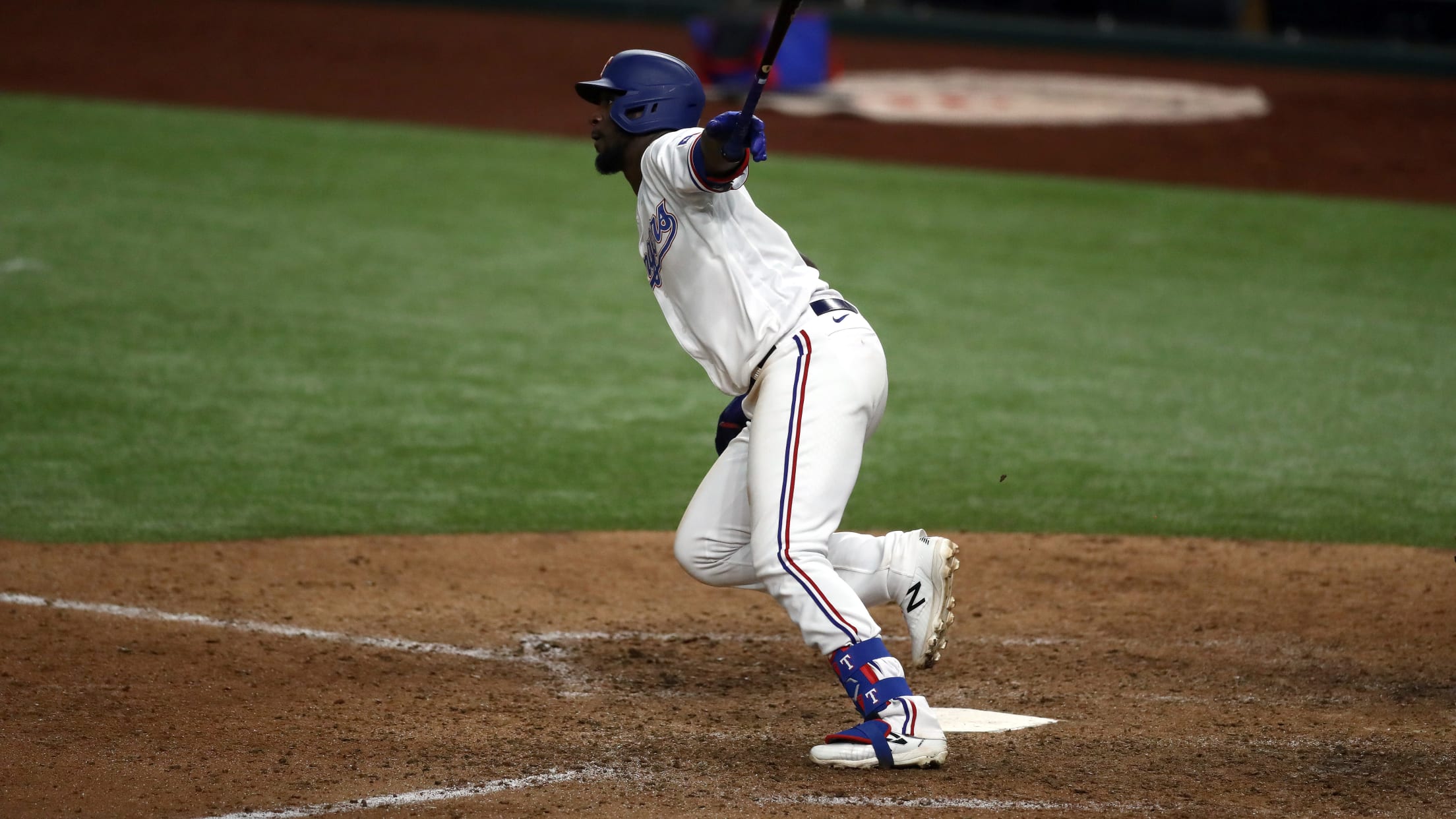 ARLINGTON -- Rookie infielder Sherten Apostel had a normal Saturday at the Rangers' alternate training site across the street from Globe Life Field. "Batting practice, everything, running, sprinting, taking ground balls -- everything," Apostel said. "I was like, 'I'm done for the day.' So I got home, I ate ...
Trevino's injury opens door for Huff's debut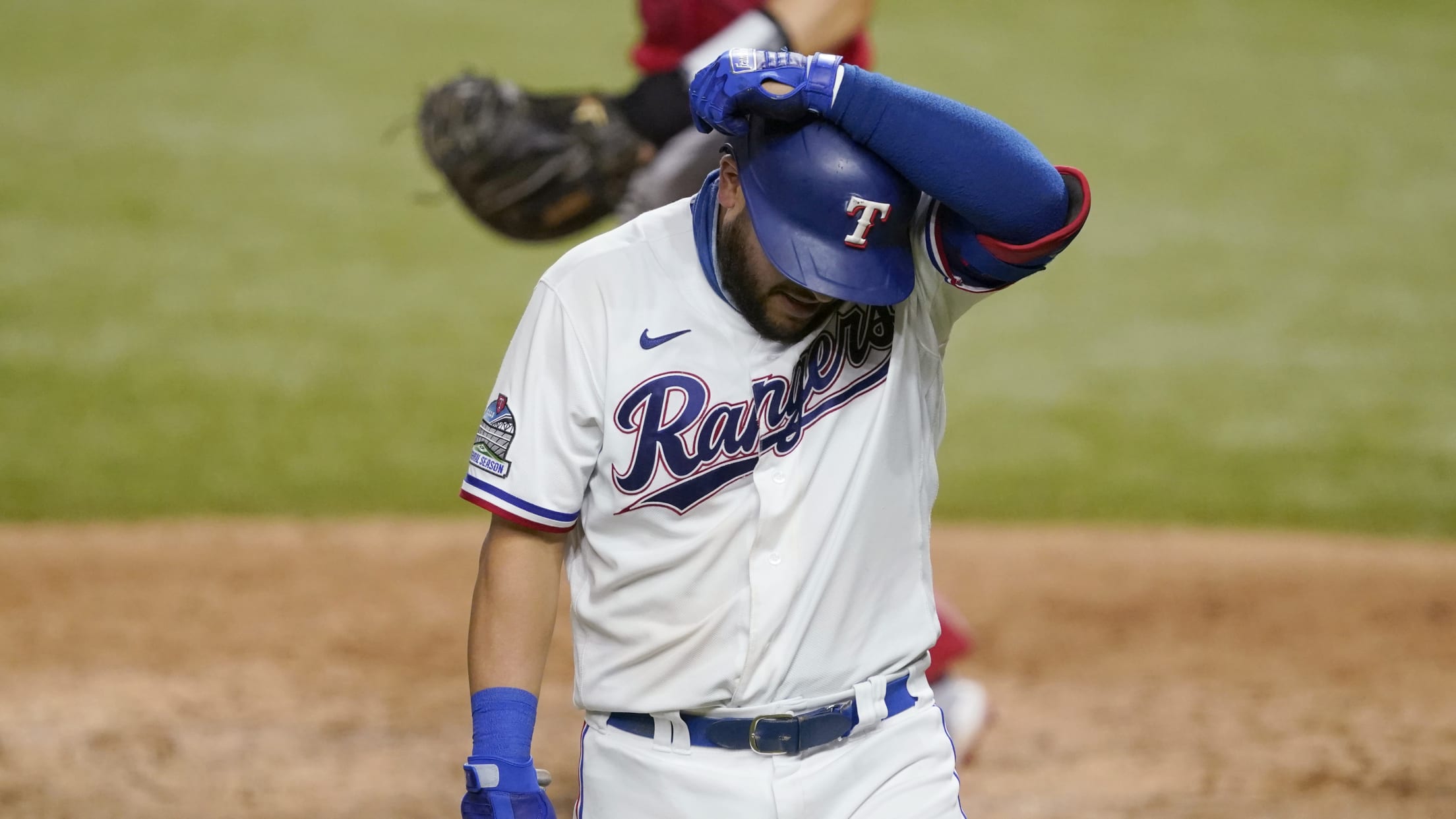 ARLINGTON -- Catcher Sam Huff will be the next player to make his Major League debut for the Rangers this season after Jose Trevino sustained a sprained left wrist in Wednesday's 7-3 win over the Angels on Wednesday night at Globe Life Field. • Slugging prospect Sam Huff joins Rangers
Choo's wrist sprain adds to Rangers' woes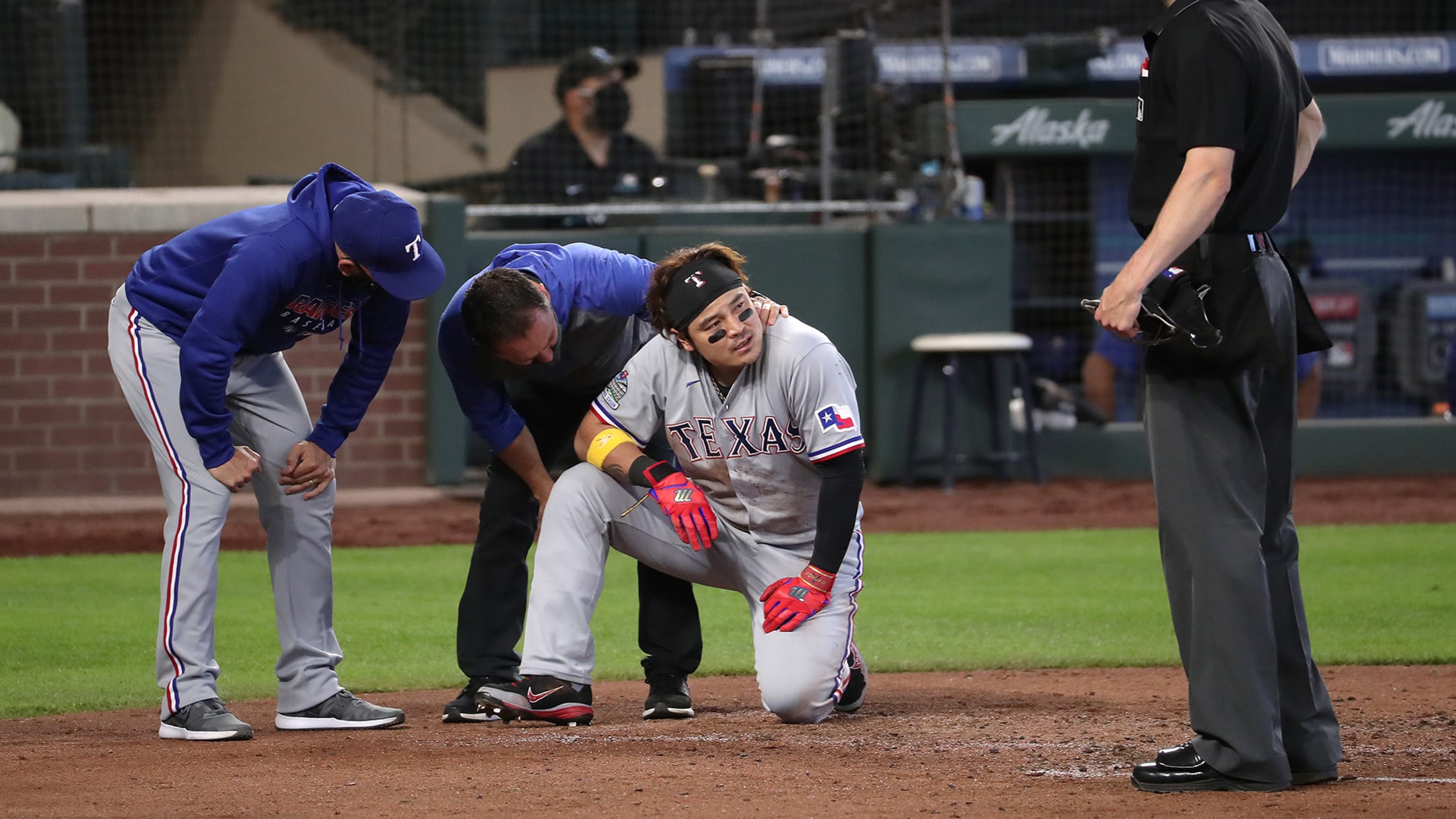 Rangers designated hitter Shin-Soo Choo sprained his right wrist in the fourth inning and had to leave Monday's 8-4 loss to the Mariners at T-Mobile Park. The injury to Choo made a bad road trip worse, as the Rangers lost their sixth straight game after opening the trip with a