Daniels says Rangers will add starting pitchers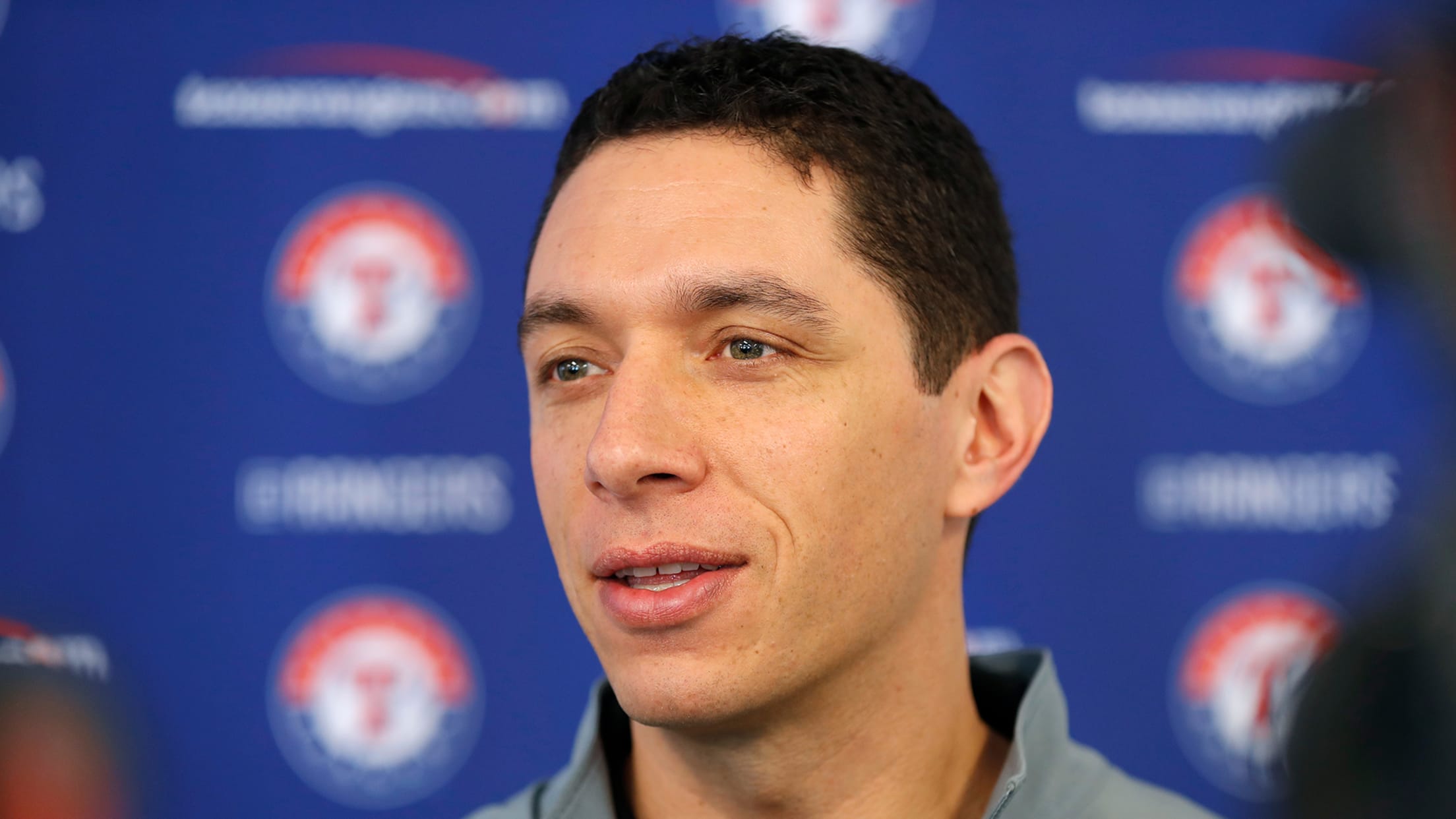 ARLINGTON -- The Rangers have done well in pursuing starting pitching in the free-agent market the past two years by landing Mike Minor and Lance Lynn. They could have made it a trifecta last offseason by convincing Charlie Morton to pitch in Texas. Instead Morton accepted a two-year, $30 million
ARLINGTON -- The Rangers have done well in pursuing starting pitching in the free-agent market the past two years by landing Mike Minor and Lance Lynn.
They could have made it a trifecta last offseason by convincing Charlie Morton to pitch in Texas. Instead Morton accepted a two-year, $30 million contract from the Rays, a deal similar to what the Rangers offered.
Lynn and Minor give the Rangers one of the better 1-2 starting tandems in the Majors, but Texas general manager Jon Daniels suggested that's not good enough.
"We have to replicate that," Daniels said. "We have some young pitchers on the verge, but they are not fully ready to carry the rotation. We look at them more as guys who can compete for a spot and supplement as needed over the course of the season, step in and take some starts. But we are going to be looking to add from that outside."
The Rangers' list of young starters on the verge includes left-handers Brock Burke, Joe Palumbo and Kolby Allard, and right-handers Jonathan Hernandez and Ariel Jurado. But the Rangers are likely looking to add at least two veteran starters to go with Lynn and Minor.
"Possibly, the number is yet to be determined," Daniels said at the General Managers Meetings this week in Scottsdale, Ariz. "It depends on acquisition costs, whether it is free agent or trade. We are open to a lot of different things."
This appears to be a relatively deep free-agent market this winter, though Daniels said, "it's in the eye of the beholder."
Here is some of what there is to behold:
Top of the rotation: Gerrit Cole, Stephen Strasburg, Madison Bumgarner
Cole and Strasburg are clearly the top two pitchers on the market and will command major deals likely beyond the Rangers' appetite, even if either pitcher wanted to pitch in Texas. Bumgarner hasn't been quite as stellar the past three seasons, but he's just 30 years old and his velocity (91.4 mph) is not that far down from 2014 (92.1), when he earned the World Series MVP Award. He may be the most interesting pitcher to watch this winter given his past versus present.
Next tier: Hyun-Jim Ryu, Dallas Keuchel, Jake Odorizzi, Cole Hamels, Zack Wheeler
This category may appeal to the Rangers more, given their need for multiple starting pitchers as well as a front-line third baseman. Hamels likes Texas but is adamant about playing for a contender. Wheeler and Odorizzi carry the burden of qualifying offers, which would cost the Rangers Draft pick compensation and could reduce their attractiveness. The Rangers have good reports on Ryu. Keuchel is no longer a No. 1, but he can still fit easily into a championship rotation.
Middle rotation: Julio Teheran, Kyle Gibson, Gio Gonzalez, Wade Miley, Ivan Nova, Jhoulys Chacin, Dan Straily, Jason Vargas, Brett Anderson
These are guys that fill out the back end of a rotation. Gibson (with the Twins), Miley (Astros) and Teheran (Braves) were on division championship teams last season and did not draw a postseason starting assignment. The Rangers could use one from this group, but only if they also sign someone better. If they sign two of this bunch, it better be because Anthony Rendon or Josh Donaldson is now their third baseman.
Projects: Michael Wacha, Alex Wood, Kendall Graveman, Matt Harvey, Homer Bailey, Danny Salazar, Drew Pomeranz
Wacha and Wood are both 28 years old, and some scouts say they could be the sleepers of this free-agent class and worth the risk. The Rangers are intrigued by both. Graveman and Salazar have been injured the past two years but were once considered potential top-of-rotation starters. Pomeranz, Bailey and Harvey are former first-round Draft picks who will get another shot with somebody, even though they have had up-and-down careers.
Oh yeah… Rick Porcello, Félix Hernández
Former Cy Young Award winner anybody? Porcello is 2 1/2 years younger than Hernández and can still pitch although at what level is uncertain. Hernandez's career is not headed for a happy ending.