Rangers open Globe Life Field vs. Halos in 2020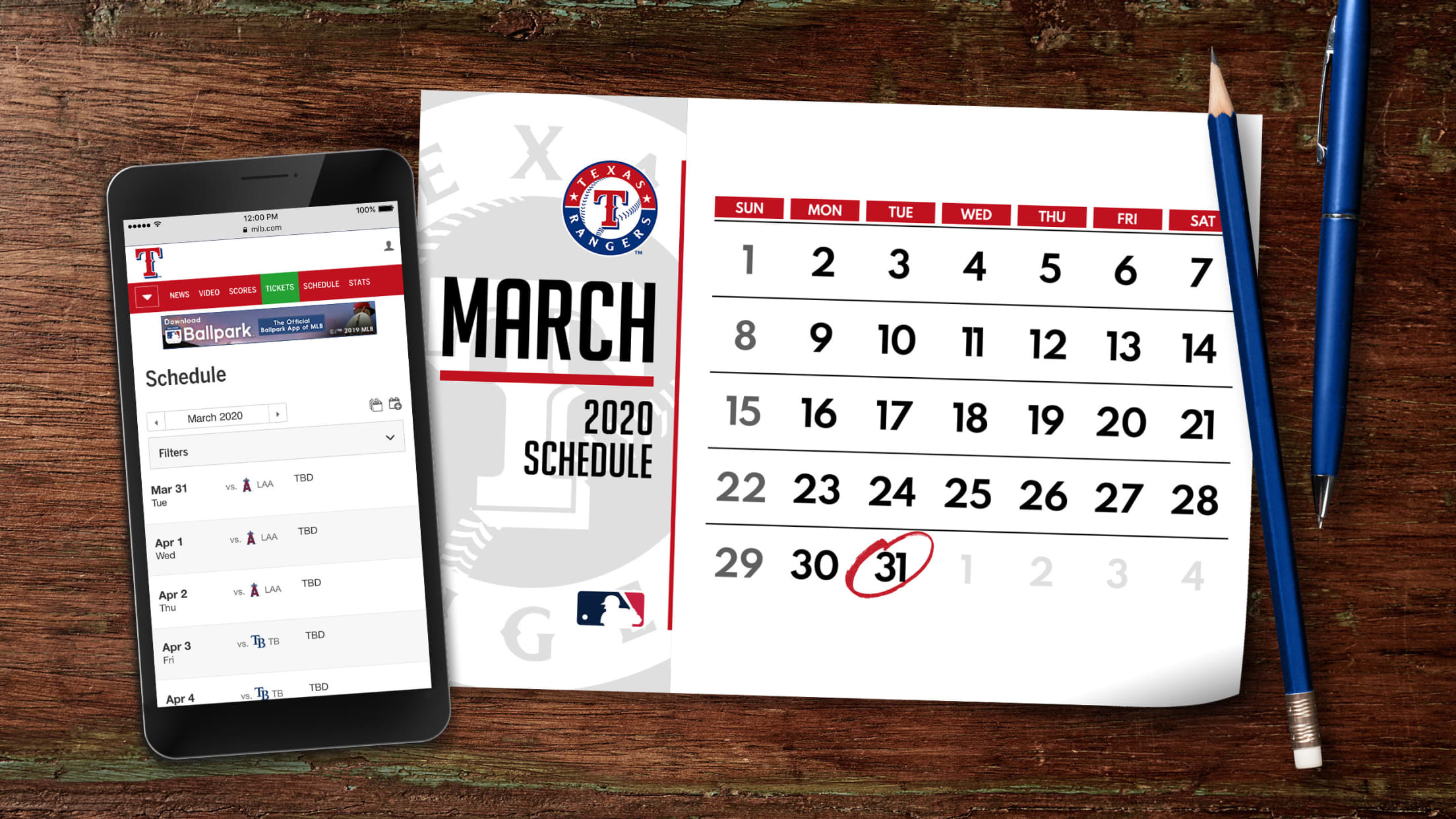 ARLINGTON -- The first regular-season game played at the new Globe Life Field will be against the Angels on March 31, 2020, in Arlington. Major League Baseball announced the 2020 schedule on Monday and the Rangers will open with four games in Seattle on March 26-29 before returning to Arlington
ARLINGTON -- The first regular-season game played at the new Globe Life Field will be against the Angels on March 31, 2020, in Arlington.
Major League Baseball announced the 2020 schedule on Monday and the Rangers will open with four games in Seattle on March 26-29 before returning to Arlington for the first game ever at their new ballpark.
• Rangers' 2020 schedule
• Rangers' spring schedule released
The Rangers' $1.2 billion ballpark is being constructed on schedule and is expected to be ready by March 1. Texas has spent the last 26 seasons at Globe Life Park, which opened in 1994 as the Ballpark in Arlington.
The Rangers will play three games against the Angels and three against the Rays in their first homestand at Globe Life Field. The March 26 opener against the Mariners will be the earliest season opener in Rangers history.
Prior to the season opener, the Rangers will play two exhibition games at Globe Life Field, beginning with the Cardinals on Monday, March 23. Texas' opponent on Tuesday, March 24, has yet to be announced.
In Interleague Play, the Rangers will host the Braves and Nationals for three games each and have two-game, home-and-home series with both the Rockies and the Phillies. This will be just the second time that the Expos/Nationals franchise has visited Arlington, the other being June 17-19, 2005. The Rangers also have Interleague three-game road series against the Marlins and Mets.
The Yankees will be in Arlington April 13-15, and the Red Sox on May 14-17. The White Sox will visit Globe Life Field on July 4.
The Rangers close the 2020 regular season with a six-game homestand with the A's and Mariners, from Sept. 22-27. Game times for the '20 schedule will be announced at a later date.