Rangers add 3 to roster before Rule 5 Draft
ARLINGTON -- The Rangers added right-handed pitchers A.J. Alexy and Yerry Rodriguez and catcher David Garcia to their 40-man roster on Friday. The moves were made ahead of Friday's deadline to protect eligible prospects from being selected in the Rule 5 Draft next month. The additions leave the Rangers with
ARLINGTON -- The Rangers added right-handed pitchers A.J. Alexy and Yerry Rodriguez and catcher David Garcia to their 40-man roster on Friday. The moves were made ahead of Friday's deadline to protect eligible prospects from being selected in the Rule 5 Draft next month.
The additions leave the Rangers with 38 players on their 40-man roster. The Rule 5 Draft is scheduled for Dec. 10 and will be held remotely. The annual Winter Meetings, originally scheduled for Dallas, have been canceled as an in-person event because of the COVID-19 pandemic. The pandemic also caused the cancellation of the Minor League season last summer. Rangers general manager Jon Daniels said that factored into the club's decisions on whom to protect from the Rule 5 Draft.
"This is a pretty unusual offseason, to state the obvious," Daniels said.
• Offseason checklist: Rangers' needs, moves | Rangers' Top 30 Prospects
Among those left unprotected was right-hander Alex Speas, the Rangers' second-round pick out of high school in 2016. He is highly regarded but has pitched just two games in the past two years while recovering from Tommy John surgery. Left-hander Cole Ragans was the Rangers' first-round pick in 2016 but hasn't pitched in three seasons after undergoing two Tommy John surgeries.
"A lot of the past precedents, the type of players who get selected and stick, I am not sure how much that really means when you look at the fact a lot of these guys haven't played," Daniels said. "Very few played at all. Those that did were either at the alternate [training] site or instructional league. On top of that, I am not sure how the current climate is going to affect teams' rosters -- a lot of unknown there."
Alexy, ranked by MLB Pipeline as the No. 21 prospect in the Rangers' system, was one of three players acquired from the Dodgers in the July 31, 2017 trade of pitcher Yu Darvish. The 22-year-old Alexy has not pitched above the Class A Advanced level, and he missed most of the 2019 season with a strained right shoulder. Daniels said Alexy was able to get a lot of work done in Arizona during the summer and the fall development league.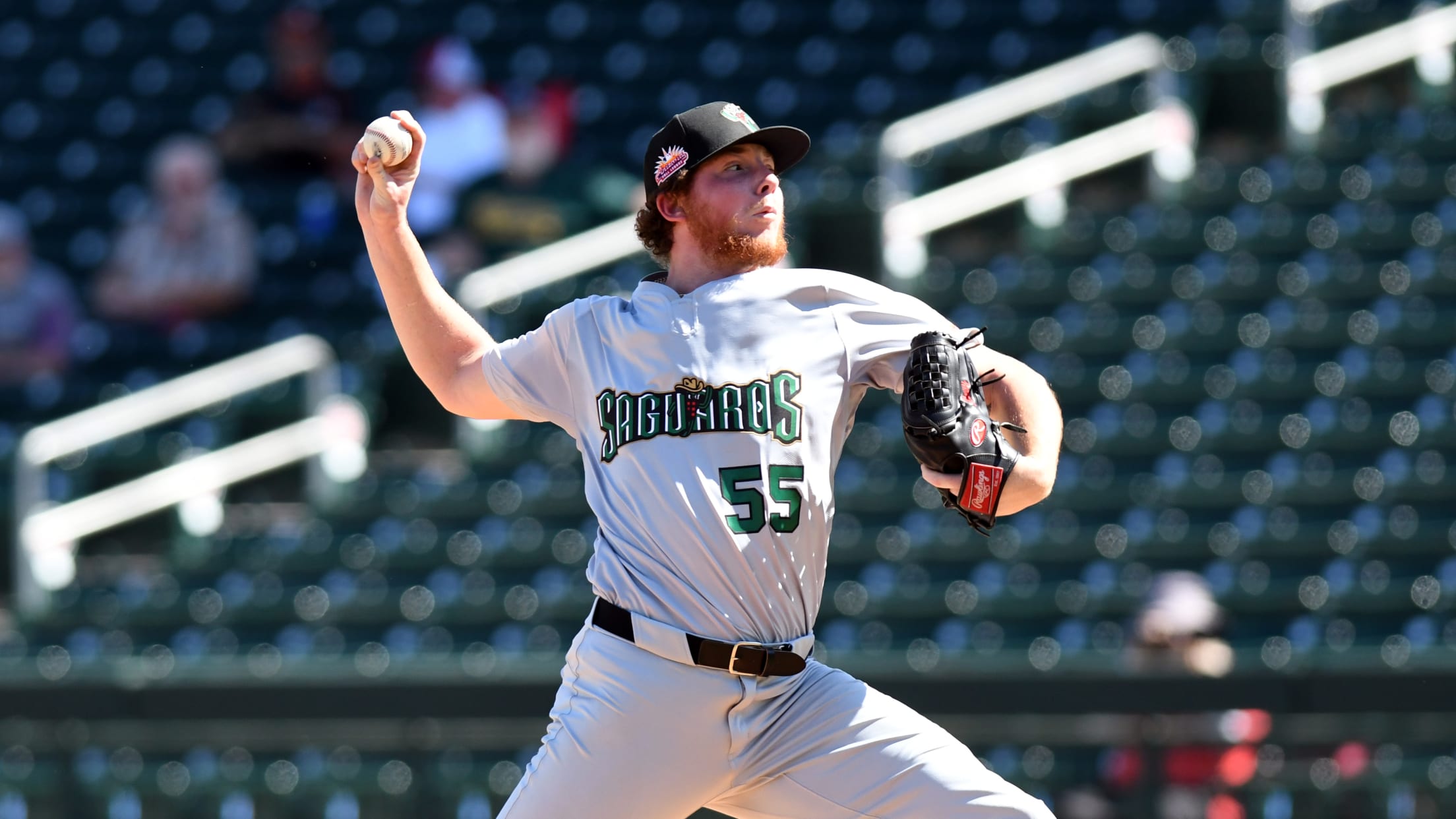 "He has made some real positive adjustments on the mound," Daniels said. "More importantly, I think, he has gone through that natural maturation process. He is really driven. He wants to start. Some of the things he has worked on with mechanical adjustments and general approach have looked really good."
Both Alexy and Rodriguez are potential future starters. Rodriguez, 23, last pitched at Class A Hickory in 2019, making 13 starts and going 7-3 with a 2.08 ERA and a 0.896 WHIP. His season was cut short by an elbow sprain after he was selected as a South Atlantic League All-Star. He is the No. 20 prospect in the Rangers' system.
"These are guys who have a foundation to start," Daniels said. "They have the makings of young starting pitchers. Both players have been asked about quite a bit in prior trade discussions. We know they are both on the radar with other clubs."
Garcia, 20, is the Rangers' No. 14 prospect. He is a switch-hitter who posted a .277/.351/.435 slash line in 48 games at Class A Short Season Spokane in 2019. It would be a stretch to see Garcia getting selected in the Rule 5 Draft and stick with a big league club. The Rangers did not want to take the risk.
"Not many guys can be taken at a low level," Daniels said. "But we view him as a player who has a chance to be an everyday player, middle of the diamond, premium position, really good makeup, good offensive approach, good defensive foundation."
Also left unprotected from the Rule 5 Draft were right-handed pitchers Jason Bahr and Joe Barlow and infielder Andy Ibáñez. That's notable because all three players were in big league camp with the Rangers last spring.