Rangers Arizona Fall League updates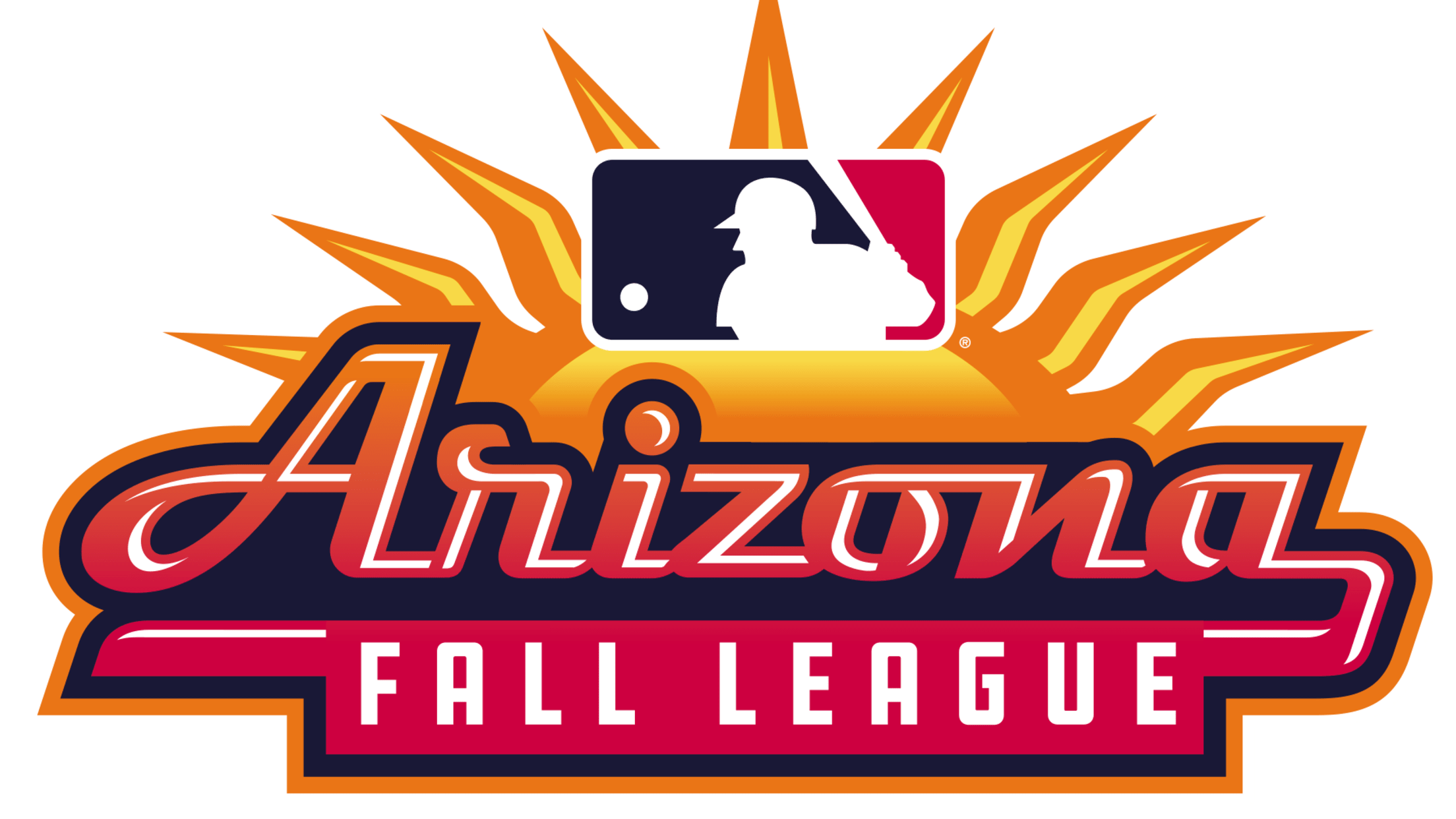 Six Rangers prospects are playing for the Surprise Saguaros in the 2019 Arizona Fall League: Outfielder Bubba Thompson (No. 8), right-hander Josh Advocate, shortstop Jax Biggers, right-hander Noah Brehmer, right-hander Cole Uvila and catcher Matt Whatley. AFL news and video | Rangers Top 30 Prospects Here's a day-by-day look at
Six Rangers prospects are playing for the Surprise Saguaros in the 2019 Arizona Fall League: Outfielder Bubba Thompson (No. 8), right-hander Josh Advocate, shortstop Jax Biggers, right-hander Noah Brehmer, right-hander Cole Uvila and catcher Matt Whatley.
AFL news and video | Rangers Top 30 Prospects
Here's a day-by-day look at how Texas' AFL contingent is faring:
Oct. 20: Salt River 2, Surprise 1
Jax Biggers finished hitless in three at-bats, drawing a walk and also striking out once. The third baseman is batting .184 this fall. Cole Uvila worked around a leadoff single to get back on the right track and post a scoreless frame. The 25-year-old right-hander had allowed runs in back-to-back appearances, but lowered his Fall League ERA to 2.79 following Sunday's outing. Josh Advocate tossed a scoreless inning out of the pen, allowing a walk and a hit, but keeping his flawless ERA in tact. He's now gone 11 1/3 innings this fall without allowing an earned run.
Oct. 19: Salt River 8, Surprise 1
Neither Bubba Thompson nor Jax Biggers came up with a hit on Saturday as the duo combined to go 0-for-7 with three strikeouts. Thompson is batting .262 after an 0-for-3 performance, while Biggers' 0-for-4 showing dropped his average below .200 (.196).
Oct. 18: Surprise 3, Glendale 1
Nick Snyder slammed the door shut for Surprise, earning his first save of the Fall League. He threw a nearly 3000 rpm fastball to record a strikeout looking for his first out, cranking it up to 97 mph during his stint. He worked around a hit batter to strand the tying run in the batter's box. Bubba Thompson drew the start as the designated hitter and produced an 0-for-3 evening, although he owns an .819 OPS through 17 fall games.
Oct. 17: Scheduled day off for all Arizona Fall League teams.
Oct. 16: Glendale 8, Surprise 4
Surprise starter A.J. Alexy was tagged by Glendale for three runs on five hits in two innings. The 21-year-old right-hander issued two walks and struck out a pair in the outing, throwing 22 of 40 pitches for strikes. He owns a 7.20 ERA through two AFL starts. Right-hander Cole Uvila, who opened eyes with his elite curveball spin rate in last week's Fall Stars Game, struggled on Wednesday, allowing two runs on two hits and three walks (including a bases-loaded walk) in 2/3 innings out of Surprise's bullpen.
Bubba Thompson hit a sacrifice fly and improved his Fall League average to .291 with a 1-for-3 performance. The Rangers' No. 8 prospect is up to nine RBIs through 16 games this fall, and he's driven in five across the past four games. Jax Biggers went 1-for-3 with a walk and scored a run from the leadoff spot, while Matt Whatley notched a single in four trips to the plate from the eight-hole.
Oct. 15: Surprise 3, Peoria 0
Matt Whatley is batting .318 in the Fall League despite an 0-for-4 performance on Tuesday. Josh Advocate retired the side in order in the ninth to record his third save. The 25-year-old right-hander has yielded just two hits and is yet to allow an earned run in 11 1/3 innings (nine games) out of Surprise's bullpen.
Oct. 14: Surprise 1, Peoria 0
Bubba Thompson laced a single in his first plate appearance, finishing 1-for-3 en route to raising his average to .288 during the fall. Texas' No. 8 prospect has collected a hit in four of his last five games. Nick Snyder worked a scoreless frame for Surprise, getting some assistance from his defense. Pitching for the first time as a 24-year-old, the right-hander delivered his fourth scoreless appearance of the fall.
Oct. 13: Scheduled day off for all Arizona Fall League teams.
Oct. 12: East 4, West 2
Here's how every player performed in the Fall Stars Game. More »
Oct. 11: Surprise 2, Scottsdale
Bubba Thompson started the scoring for Surprise with his third-inning sacrifice fly and finished 0-for-1 with a walk from the leadoff spot. The 21-year-old outfielder is having a strong Fall League campaign, batting .286 with three homers and three steals through 14 games. Jax Biggers, who started at shortstop on Friday, scored a run and went 1-for-2 from the seventh spot in the Saguaros' lineup. He also posted a 4.04 second home-to-first time on a groundout to shortstop.
Oct. 10: Surprise 3, Scottsdale 1
Josh Advocate entered the game in the bottom of the ninth against Scottsdale and the 25-year-old right-hander earned his second save with a perfect frame, keeping his ERA a sparkling 0.00 through seven appearances.
Oct. 9: Surprise 12, Mesa 10
With Surprise down 8-4 entering the ninth inning, Bubba Thompson hit his third homer of the Fall League to drive in a pair of runs and start a rally that would tie the game and send it to extras. The left fielder went 2-for-5 and added three RBIs, three runs scored and a walk. Jax Biggers went 2-for-4 with a walk and three runs scored, bringing his fall average up to .189, while Matt Whatley walked and drove in a run in an 0-for-3 day at the dish.
A.J. Alexy got the start for the Saguaros and the 21-year-old right-hander went three innings, allowing one run on two hits with two walks and three strikeouts in his fall debut. Cole Uvila threw the seventh inning against the Solar Sox, and the 25-year-old righty allowed one run on two hits in his frame. Nick Snyder got the win for Surprise, the 23-year-old right-hander throwing the final two innings and allowing two runs (one earned) on one hit, with one walk and one strikeout.
Oct. 8: Surprise 6, Mesa 1
Texas' No. 8 prospect Bubba Thompson notched two hits for the Saguaros, singling twice, walking once and scoring a run in the win. Matt Whatley went 1-for-3 with a walk and a run scored for Surprise on Tuesday, while Jax Biggers went 0-for-2 at the dish with two walks and also scored a run. Josh Advocate came on for the final inning and recorded a perfect frame with one strikeout.
Oct. 7: Scheduled day off for all Arizona Fall League teams.
Oct. 6: Salt River 6, Surprise 4
Rangers prospect Jax Biggers and Bubba Thompson combined to go 1-for-6 with a pair of walks at the bottom of the Surprise batting order. Biggers, hitting eighth, drew a walk and scored a run as part of his 0-for-3 afternoon. Thompson, who drew a walk and scored twice, finished 1-for-3, but also recorded a pair of 101-mph exit velocities -- a 101.5 mph single and a 101.8 mph lineout to center. Nick Snyder cruised through his one inning of relief, striking out one and retiring the side in order. Snyder threw seven of his nine pitches for strikes and has held opponents scoreless in three of his five AFL appearances. The 23-year-old right-hander once again showed impressive velocity on Sunday, topping out at 98.3 mph with his fastball.
Oct. 5: Glendale 2, Surprise 0
Bubba Thompson went 0-for-2 with a strikeout, but he did reach base once as he drew a walk. After another scoreless appearance out of Surprise's bullpen, Cole Uvila has now gone seven innings this fall without allowing a run. He's compiled 12 strikeouts against three walks in that span, and has allowed just four hits. A deceptive right-hander who operates from an over-the-top slot, Uvila pitches in the low-90s with a fastball that he pairs with a 12-to-6, high-spin-rate curveball.
Oct. 4: Glendale 7, Surprise 6 (11 innings)
Matt Whatley nabbed a pair of runners attempting to steal second base to end the second and third frames, respectively. His hot-hitting ways continued, as he socked a two-run triple down the left-field line in the seventh to tie the score. He also drew a walk, bring him to a .500 batting average and .625 on-base percentage through his first four games for Surprise. Josh Advocate worked two innings of relief, yielding an unearned run in the form of the added baserunner during extra innings. Through 7 1/3 innings, his ERA remains spotless, having racked up eight strikeouts and allowed just two hits in that span. Jax Biggers grounded out to end the contest, but collected a hit earlier in the game, finishing 1-for-4 and scoring a pair of runs.
Oct. 2: Surprise 8, Mesa 7
Catcher Matt Whatley, Surprise's No. 9 batter, proved to be the strongest hitter of the night for the Saguaros, playing a role in four of the eight runs the team scored. A third-round Draft pick in 2017, Whatley reached base in all four plate appearances, including two hits, one a two-run knock in the four-run third inning. He also scored twice, drew a walk and was hit by a pitch. Bubba Thompson stole his third base of his AFL season, and finished 1-for-5 with a run scored.
Noah Bremer had a night to forget as he gave up six runs (four earned) over 1 1/3 innings for Surprise. Nick Snyder gave up one run on one hit -- a solo homer -- is his one inning of work.
Oct. 1: Peoria 3, Surprise 1
Jax Biggers picked up his AFL-leading fifth stolen base and went 1-for-3 from the nine-spot in Surprise's lineup. Right-handed reliever Cole Uvila, who generates elite spin rates on his curveball, struck out two batters during a perfect inning out of the Saguaros' bullpen. He's been outstanding so far this fall, racking up 11 strikeouts and allowing just three hits over six scoreless frames.
Sept. 30: Scheduled day off for all Arizona Fall League teams.
Sept. 29: Surprise 11, Peoria 4
Second baseman Jax Biggers went 0-for-1 with two walks and two runs scored out of the second slot in the lineup, replacing starting shortstop Luis Garcia. And right-hander Josh Advocate pitched a scoreless seventh and eighth innings, with a walk and two strikeouts.
Sept. 28: Scottsdale 2, Surprise 0
Bubba Thompson sandwiched a line-drive single to right-center field off of left-hander David Peterson between a pair of infield singles in his first three at-bats before finishing 3-for-4. The three knocks for the Rangers' No. 8 prospect accounted for half of Surprise's hits, and he also picked up his second AFL stolen base in the contest. Thompson, a 2017 first-round pick, has gotten off to a strong start in the desert, hitting .320 with a pair of homers through seven games. Second baseman Jax Biggers was held hitless from the bottom of the lineup, finishing 0-for-4.
Nick Snyder opened eyes with his power stuff out of the bullpen. The 23-year-old right-hander was consistently 97-98 mph with his heater and flashed an above-average slider in the mid-80s as he completed a scoreless frame with one strikeout.
Bubba Thompson (#Rangers) was the only hitter to barrel up David Peterson (#Mets) tonight @MLBPipeline pic.twitter.com/2gnloZ9bJy

— Mike Rosenbaum (@GoldenSombrero) September 29, 2019
Sept. 27: Surprise 4, Scottsdale 3
Cole Uvila showed a curveball with elite spin en route to a scoreless inning out of Surprise's bullpen. He set up his mid-70 mph breaking ball with a 92-93 mph fastball, and both pitches played up on account of the 6-foot-4 right-hander's naturally deceptive delivery.
Sept. 26: Thursday's game between Surprise and Mesa was rained out and will not be made up.
Sept. 25: Surprise 6, Peoria 2
Bubba Thompson delivered the big blow for Surprise in Wednesday night's win with a two-run home run to left center field. This was the second home run in six AFL games for Thompson, who is now hitting .238 with an .857 OPS. The Rangers' No 8 prospect is coming off an injury-shortened season due to a fractured hamate bone.
Hitting right behind Thompson was Jax Biggers, who went 2-for-3 with an RBI. Biggers also stole two bases, giving him four steals already in the young AFL season. Catcher Matt Whatley went 0-for-3 with a walk and two strikeouts.
Noah Bremer bounced back from a shaky Fall League debut, tossing three scoreless innings against the Javelinas. However, he had to work around four walks and one hit, and he was aided by three strikeouts. Josh Advocate closed things out with one inning of hitless relief, including a strikeout.
Sept. 24: Surprise 6, Peoria 4
A three-run homer soured Nick Snyder's one-inning outing for Surprise, in which he allowed three hits.
Bubba Thompson scored a run as part of his 1-for-3 effort.
Sept. 23: Scheduled day off for all Arizona Fall League teams.
Sept. 22: Surprise 2, Peoria 1
No. 8 prospect Bubba Thompson went 0-for-4 with three strikeouts. He's gone 2-for-14, albeit with a home run, to go along with eight strikeouts in his first four games for Surprise. Infielder Jax Biggers carried an 0-for-7 into Sunday night's game, but picked up his first hit in the second inning when he drove in Surprise's first run of the game in an eventual 2-1 victory over Peoria. He also stole two bases.
A pair of Rangers relievers did their jobs extremely well at the end of that victory. Right-hander Cole Uvila didn't give up a hit in the seventh or eighth, striking out four. He got the win when the Royals' Brewer Hicklen homered in the top of the ninth. Uvila now has tossed four shutout innings with eight strikeouts. Fellow right-hander Josh Advocate came in and shut the door with a perfect ninth to pick up his first save of the fall. Advocate has 2 ⅓ shutout innings to his credit with four strikeouts in two games.
Sept. 21: Surprise 12, Salt River 0
Jax Biggers reached on a fielder's choice and scored a run, but he finished 0-for-4 at the plate. Bubba Thompson was hit by a pitch in his first at-bat, but he stayed in the game and ended the night 1-for-3 with a single.
#Rangers Bubba Thompson pic.twitter.com/w8bfZcaBRo

— William Boor (@wboor) September 21, 2019
Sept. 20: Surprise 4, Salt River 1
Eleventh-round pick Nick Snyder worked a quick, scoreless inning out of the bullpen for Surprise. Snyder struck out two of the four batters he faced, walked one and didn't allow a hit.
Sept. 19: Scottsdale 8, Surprise 6
No. 8 prospect Bubba Thompson launched a solo home run for Surprise on Thursday night, finishing 1-for-4 with an RBI and two runs scored. The first-round pick from the 2017 Draft missed nearly two months of the season after fracturing his left hamate bone, so the Arizona Fall League season comes at a perfect time for him. Over 57 games with Class A Advanced Down East this season Thompson hit .178 with five home runs and a .573 OPS. Catcher Matt Whatley also enjoyed a big day at the plate out of the nine hole, as he went 3-for-4 with a double and an RBI. Jax Biggers, who started at second base, was 0-for-3 with a walk and a strikeout.
On the mound, right-hander Cole Uvila was first out of the bullpen and threw two shutout innings with two hits against and four strikeouts. Josh Advocate tossed 1 1/3 innings with two walks, a hit allowed and a pair of strikeouts.
Sept. 18: Surprise 4, Glendale 2
No. 8 prospect Bubba Thompson started in center field on Wednesday night for Surprise and went 0-for-3 with a walk and two strikeouts. After walking in the seventh inning, Thompson later came around to score on a wild pitch.