Rangers call up Carpenter and option Granite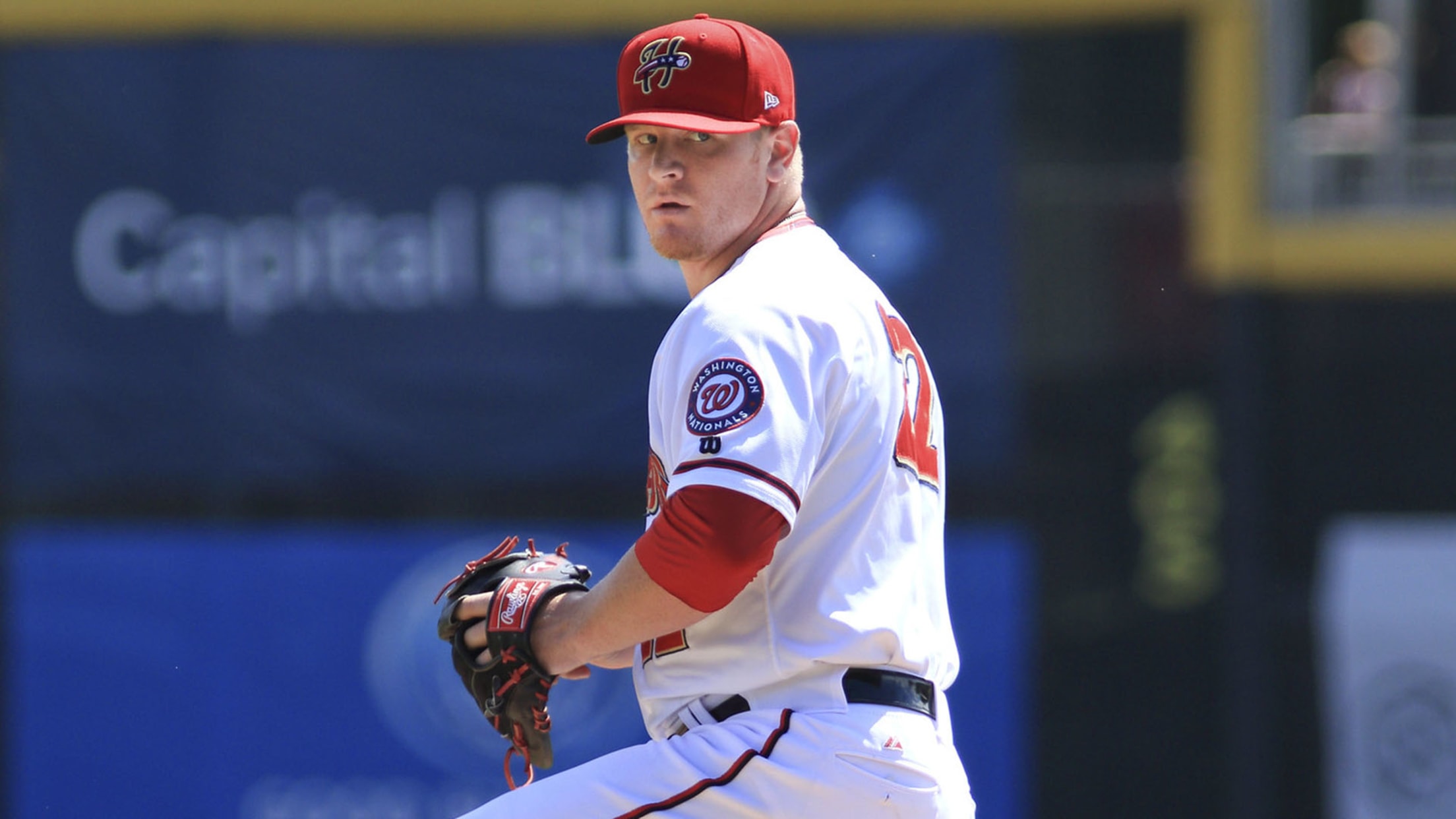 ARLINGTON -- The Rangers called up veteran right-handed pitcher David Carpenter from Triple-A Nashville, bringing him to the big leagues for the first time since 2015. Carpenter, signed to a Minor League contract on Feb. 4, pitched 15 1/3 innings for Nashville with a 1.76 ERA, a 0.913 WHIP and
ARLINGTON -- The Rangers called up veteran right-handed pitcher David Carpenter from Triple-A Nashville, bringing him to the big leagues for the first time since 2015.
Carpenter, signed to a Minor League contract on Feb. 4, pitched 15 1/3 innings for Nashville with a 1.76 ERA, a 0.913 WHIP and 10 strikeouts per nine innings in 15 appearances.
"I played with the guy and know him well," Rangers manager Chris Woodward said. "He's a veteran guy and I talked to our Minor League guys. The numbers were great, and they all said it was not just a veteran guy carving up Triple-A hitters. It can play up here. His character is off the charts and he has a plus slider. I want to see what it's all about and if it's real."
Carpenter, 33, was out of baseball for all of 2018 after being released from the D-backs' farm system in '17. He worked out this winter at Driveline Baseball near Seattle, a company that has a working agreement with the Rangers.
Carpenter last pitched in the big leagues for the Yankees and Nationals in 2015. He was a standout setup reliever for the Braves in '13 and '14, pitching in a combined 121 games with a 10-5 record, a 2.63 ERA and a 1.121 WHIP. At the time, he threw 95 mph with a swing-and-miss slider and averaged 10 strikeouts per nine innings.
To make room for Carpenter, the Rangers optioned outfielder Zack Granite to Nashville. Granite was called up on Wednesday because the Rangers had concerns about outfielder Joey Gallo's sore right wrist, but that is no longer the case.