Rangers look to bolster rotation at Deadline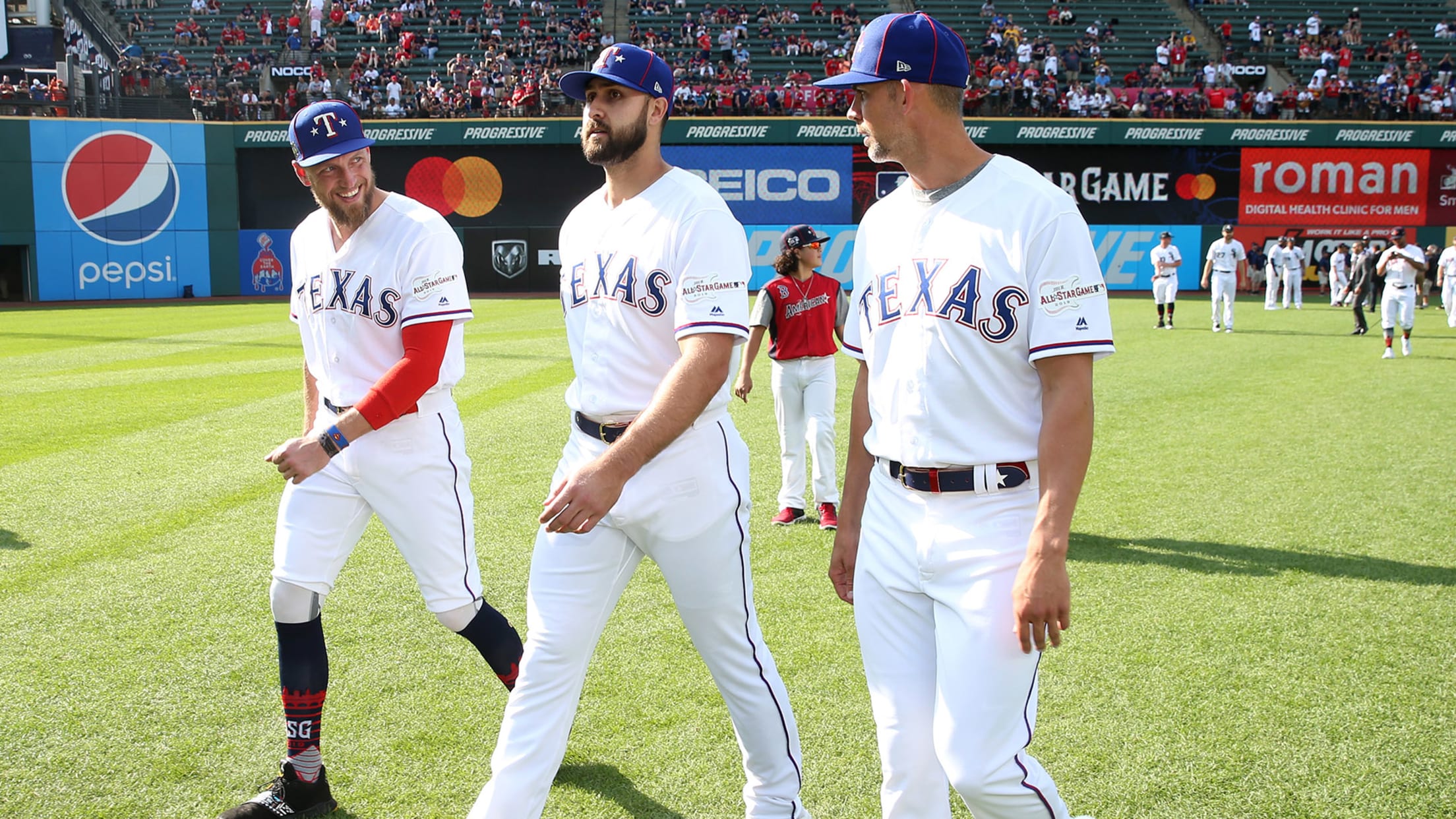 ARLINGTON -- The Rangers are one of the surprise teams in the American League, going into the All-Star break with a 48-42 record after losing 95 games last season. The Rangers' unexpected success may have upended their plans for this season. This year was supposed to be an extension of
ARLINGTON -- The Rangers are one of the surprise teams in the American League, going into the All-Star break with a 48-42 record after losing 95 games last season.
The Rangers' unexpected success may have upended their plans for this season. This year was supposed to be an extension of the rebuilding program begun last summer with the trades of pitchers Cole Hamels, Keone Kela and others.
Possible scenarios to continue that included possibly trading Mike Minor, who pitched his way onto the AL All-Star team. That and other similar scenarios could be off the table, but the next couple of weeks could be crucial.
The Rangers open the second half with seven of their first nine games against the Astros, and that could be the best indication of where Texas stands heading toward the Trade Deadline.
Current status: Buyer … or at least hold
The Rangers have to be viewed by their fans as a buyer, or at least willing to hold on to what they have. Texas may not be in position to deal multiple prospects for an impact player as it has done in the past.
But the Rangers should be willing to tweak what they have now, whether it is adding a veteran reliever to the mix or another starter to add depth to the rotation. If they could add a dependable starter, it would allow them to move Jesse Chavez back to the bullpen, where he was a major asset earlier in the year.
Trading Minor could be risky unless the Rangers get a sure thing in return. Letting Minor go in a trade could be a major blow to their credibility in the eyes of their fans as the club gets ready to move into its new ballpark next year.
What they are seeking
The Rangers are always looking for pitching, both in the rotation and the bullpen. Matthew Boyd fits the description of what Texas covets: A starting pitcher who could help the club now and long-term. The Rangers would rather go that route than a rental player like Zack Wheeler.
Marcus Stroman and Robbie Ray could be of interest considering the Rangers would get them for this season and at least one more. Texas will be looking for starting pitching this offseason, so it wouldn't hurt to get a head start.
What they have to offer
Nomar Mazara? The Rangers have an excess of Major League outfielders and Joey Gallo isn't going anywhere. Willie Calhoun and Delino DeShields aren't in position to command a serious return. Mazara? That would appear to be unlikely but if Texas wants to make a trade for an impact pitcher, it may have to talk about Mazara either now or this winter.
Hunter Pence? He might be of interest to other clubs, but that wouldn't be the most popular move in Arlington. The Rangers have some quality relief arms in the farm system, including DeMarcus Evans and Joe Barlow. That could be an attractive commodity around July 31.
The Rangers aren't likely to talk about the crown jewels of the farm system, including pitchers Hans Crouse, Joe Palumbo, Jonathan Hernandez and Cole Winn, infielder Anderson Tejeda or outfielders Julio Pablo Martinez, Bubba Thompson or Leody Taveras.
Their first-half success has not accelerated their timetable that far.
Possible scenario
Would the Mets be willing to talk about catcher Wilson Ramos? He is signed through next season. Or maybe the Rangers try for Royals catcher Martin Maldonado just to help get them through the season. Pitching is Texas' top priority, but it may be forced to look at what's going on at catcher as well. That appears to be the Rangers' No. 1 need as far as position players.