Academy Notebook: Voter registration event coming Saturday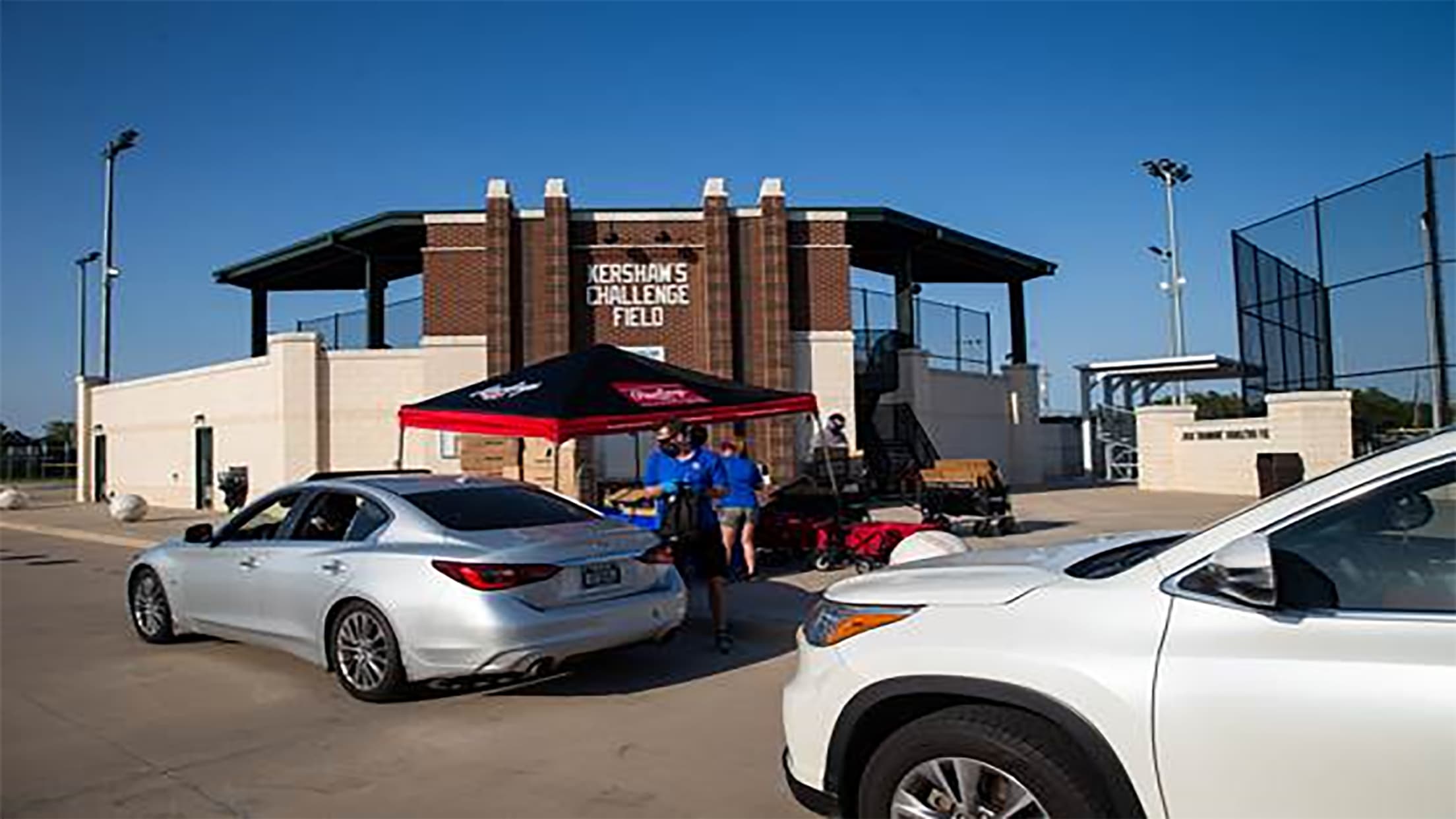 The Texas Rangers MLB Youth Academy at Mercy Street Sports Complex, presented by Toyota, is set to host a voter registration event Saturday, Aug. 22 from 9 a.m. until 12 p.m. Anyone born before Oct. 23, 2003 is eligible to register to vote as part of Saturday's event, which will
The Texas Rangers MLB Youth Academy at Mercy Street Sports Complex, presented by Toyota, is set to host a voter registration event Saturday, Aug. 22 from 9 a.m. until 12 p.m.
Anyone born before Oct. 23, 2003 is eligible to register to vote as part of Saturday's event, which will be held on Oates Field.
In support of Saturday's event, Rangers shortstop Elvis Andrus, who became a United States citizen in 2019, worked with the Rangers to create a special PSA encouraging Rangers fans to make their voices heard by voting. The videos have been shared on the Rangers Youth Academy social media channels.
Registrants at Saturday's event must bring a Texas driver's license or Texas personal ID. Advance registration, by visiting texasrangersya.leagueapps.com/events, is encouraged.
Backpack to School
Four hundred students in West Dallas received some of the gear they will need to return to school Friday, Aug. 14, as the Academy hosted the third annual Comerica Bank Backpack Distribution.
In support of back to school season, Comerica Bank and the Texas Rangers Baseball Foundation donated 400 backpacks filled with several beneficial school supplies for primary school and secondary school age youth.
Lunch Distribution
The Texas Rangers Baseball Foundation is distributing to-go meals for West Dallas youth at the Academy on Mondays and Fridays through Sep. 4.
"We love providing baseball and softball instruction for our West Dallas families and our Academy families, but we know that, beyond that, our families are facing some really challenging times during this COVID epidemic." said Texas Rangers Senior Vice President of Community Impact and Executive Director of the Texas Rangers Baseball Foundation Karin Morris.
The meals, which are distributed via a drive-thru outside the Globe Life Indoor Training Center, are provided by several Rangers sponsors, including Food for the Soul, 7-11, Chick-Fil-A and Papa John's.
7-11 has also contributed a $20,000 check to aid in the Foundation's efforts to assist those impacted by COVID-19.
The four-week program began Monday, Aug. 11. Remaining scheduled dates are Friday, Aug. 21; Monday, Aug. 25; Friday, Aug. 28; Monday, Sept. 1; and Friday, Sep. 4.
The first 200 kids will be served, while supplies last.
Buckner Virtual Programming
Academy athletes are continuing to take part in virtual classes offered by Buckner International's Family Hope Center at the Rangers MLB Youth Academy. Online summer classes in both English and Spanish are being offered, while in-person classes will resume once the Academy's indoor facilities reopen.