5 questions for Twins entering the offseason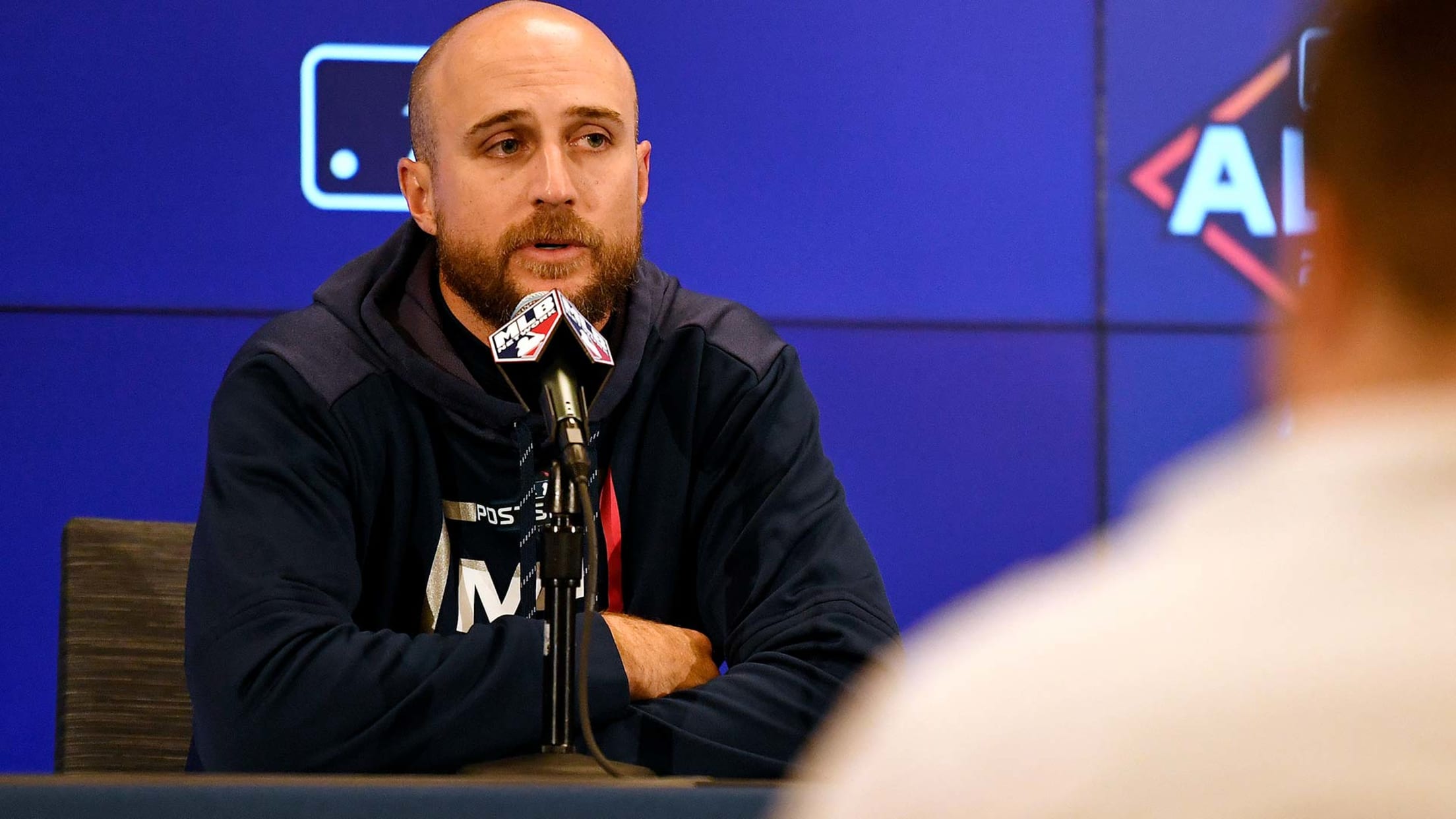 MINNEAPOLIS -- It all came to a difficult end with another postseason sweep at the hands of the Yankees, but looking at the big picture, there's no question that 2019 was a ringing success for the Twins organization. Minnesota stunned Cleveland by bringing its fans its first American League Central
MINNEAPOLIS -- It all came to a difficult end with another postseason sweep at the hands of the Yankees, but looking at the big picture, there's no question that 2019 was a ringing success for the Twins organization.
Minnesota stunned Cleveland by bringing its fans its first American League Central championship since 2010. That occurred due to a combination of powerful free agent signings -- headlined by Nelson Cruz, one of the most successful acquisitions in club history -- and intelligent player development, during which several homegrown stars took big steps forward and previously unheralded pitchers blossomed into capable Major Leaguers.
Even with a 101-win campaign, a postseason berth and MLB's all-time single-season home run record in the rearview mirror, it doesn't look like the Twins are done. Most of the successful young core in the lineup and bullpen will remain intact for years to come. Several of the organization's top prospects -- Royce Lewis, Alex Kirilloff and Trevor Larnach -- are knocking at the door of the Majors, and, in Brusdar Graterol's case, have already arrived.
That doesn't mean that it will be an easy offseason for chief baseball officer Derek Falvey, general manager Thad Levine, manager Rocco Baldelli and their support staff. Here are five questions that the Twins will face this winter.
1) What will the starting rotation look like in 2020?
Without question, this is the biggest uncertainty the Twins face as they enter the offseason. Minnesota's five primary starters -- José Berríos, Jake Odorizzi, Kyle Gibson, Martín Pérez and Michael Pineda -- combined to make 146 of the Twins' 162 starts this season, but only Berríos is a lock for the 2020 rotation.
The Twins will first need to figure out which of their impending free agents they want to bring back. Gibson is a homegrown player who has set down roots in Minnesota and has openly expressed his desire to return to the team, but is coming off a challenging season due to health issues. Odorizzi, coming off an All-Star campaign, will likely seek a multiyear commitment. Pineda was Minnesota's most consistent starter in the second half but will miss the first 39 games of the 2020 campaign due to his suspension.
The Twins will also need to evaluate their Minor League talent to see if they can fill the vacancies from within. Randy Dobnak has emerged as a clear candidate following his phenomenal conclusion to 2019, while Devin Smeltzer, Lewis Thorpe and potentially Stephen Gonsalves could figure into the conversation.
2) Will the Twins make a splashy offseason move?
The final piece of the puzzle will be for the Twins to decide if the time -- and price -- is right to make a major move on the market, whether in free agency or trade. The Twins certainly have the talent in a deep farm system to move the needle in the trade market with lower-level prospects like Wander Javier or Jordan Balazovic -- Minnesota's Nos. 7 and 4 prospects, respectively. Levine has also indicated in the past that the current timing could be right for such a move.
"My view ... is the best time to acquire players of that magnitude is when your window to win is wide open, not when you've got your fingers underneath the window and you're trying to jam the window open," Levine said last offseason. "I want to do it when we're projected to win the Central, and we're ready to put our foot on someone's throat."
The Twins likely don't have room around the diamond for someone like Anthony Rendon, but there could definitely be space in the rotation for Zack Wheeler or perhaps even Gerrit Cole, if they feel he is worth the investment.
3) Who's next in line for extensions?
It is quickly becoming a trend in baseball for clubs to buy out their young stars' controllable years in moves that, in most cases, benefit both team and player. The Twins did just that with two of their rising stars during Spring Training, when they inked Jorge Polanco and Max Kepler to twin five-year extensions with some option years tacked on at the end. Who might be next up in Minnesota's young core?
The glaring candidate here is ace Berríos, who showed his consistent dominance of the league in the first half before he regressed following the All-Star break. Still, he lowered his ERA for a third straight year -- to 3.68 -- and handled a rigorous workload of 200 1/3 innings during the regular season. He is likely due for a hefty raise in salary arbitration for the first time this offseason.
There are also the questions of Miguel Sanó and Byron Buxton, who were injured for chunks of the season but showed when healthy, more than ever before, that they can be a significant part of this team's future. And what of Eddie Rosario, who set career highs in many categories but still has questions surrounding his plate discipline and defense?
4) Which relievers will be stretched back out?
It's difficult to foresee how the expansion of the active roster to 26 players next season will impact the composition and usage of pitching staffs around the league, but the Twins' all-hands-on-deck bullpen usage in 2019 involved several career starters in the Minor Leagues being converted to relief roles.
Zack Littell and Fernando Romero appear likely to remain relievers for the foreseeable future. Others like Dobnak, Thorpe and Smeltzer will likely be stretched back out to starting roles. But how about the intriguing cases of youngsters Graterol and Jorge Alcala?
There's undoubtedly a ton of potential for Graterol, the Twins' No. 3 prospect per MLB Pipeline, as a possible frontline starter, but could the Twins be tempted by the possibility of him pumping triple digits out of the bullpen instead? Alcala is also a career starter, but the 24-year-old has also seen more success since he was converted to relief over the summer.
5) Will the Twins face turnover on the coaching staff?
Bruce Bochy and Ned Yost both elected to retire from baseball following the season, while the Padres let go of manager Andy Green. The Cubs parted ways with Joe Maddon, Clint Hurdle's tenure in Pittsburgh is over, Brad Ausmus no longer helms the Angels and Mickey Callaway is out the door in New York. All that's to say: There are already a lot of teams in the market for managerial help this offseason.
The Twins have several talented coaches that could draw interest on a staff that helped guide Minnesota to 101 wins. Bench coach Derek Shelton, who has been a deeply valuable and experienced voice at Baldelli's side, and hitting coach James Rowson, who directed the record-breaking Bomba Squad, were reportedly in the mix for managerial vacancies last offseason and could be considered again.