Twins top prospect's pushups get pushback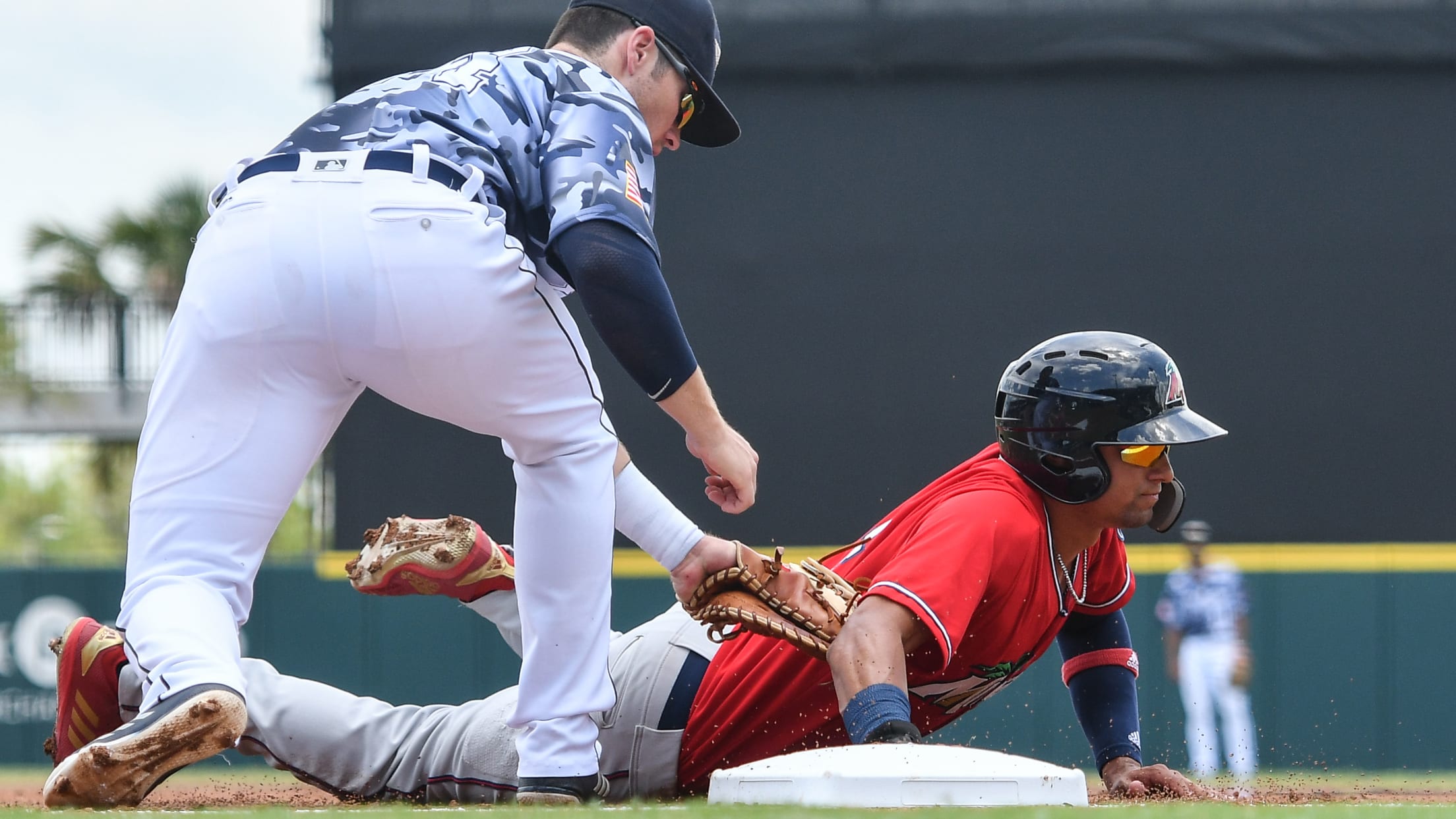 Thursday's Minor League matchup between Class A Advanced Fort Myers and Bradenton featured another test of baseball's unwritten rules -- and it happened to involve one of the game's top prospects. Shortstop Royce Lewis, the Twins top-ranked prospect and baseball's No. 7 prospect overall per MLB Pipeline, did a quick
Astudillo (hamstring) aims to return when eligible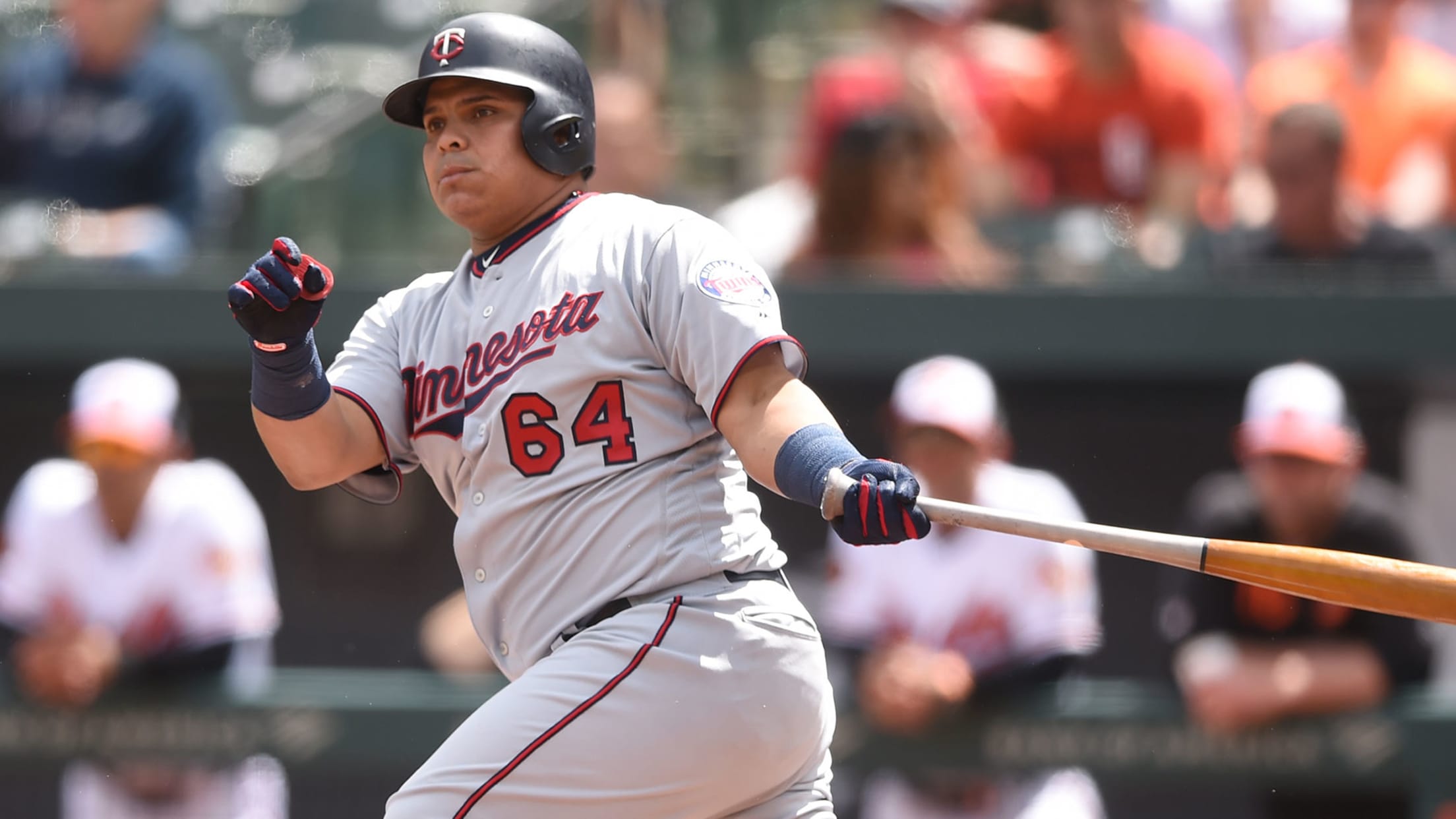 MINNEAPOLIS -- Fear not: La Tortuga is back on his feet. Multipositional do-it-all man Willians Astudillo ran five sprints on the field before Wednesday night's game against the Astros at Target Field, his first time running since he sustained a left hamstring strain last Saturday. He said that the hamstring
Five AL Central prospects worth watching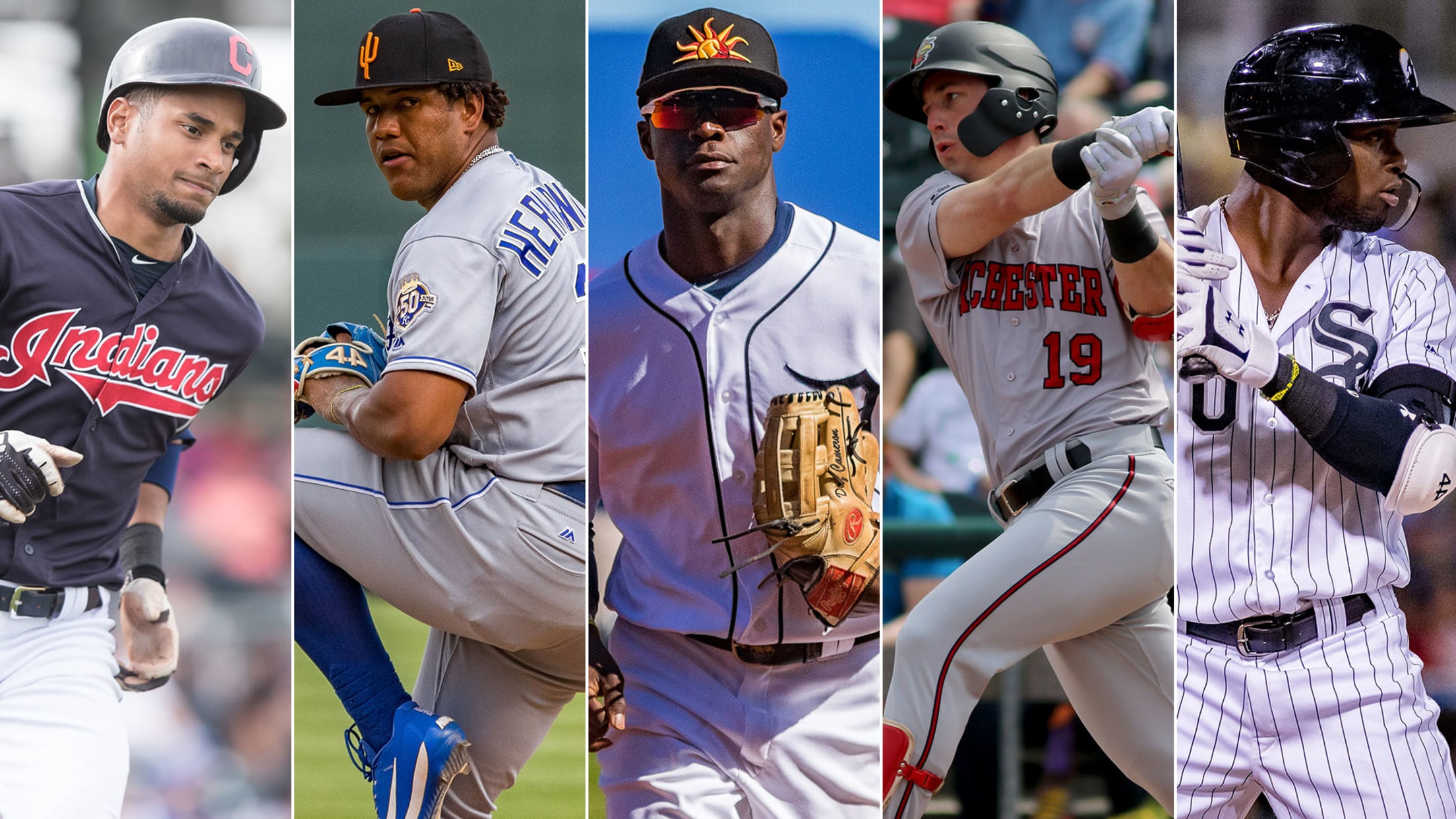 The dig against the American League Central has been the same for the last couple of years: Too many rebuilding teams. Philosophically, the days of teams trying to stockpile veteran free agents to compete with the star-studded Tigers are over. The flip side of that complaint, however, is a wave
These 5 teams could make impact moves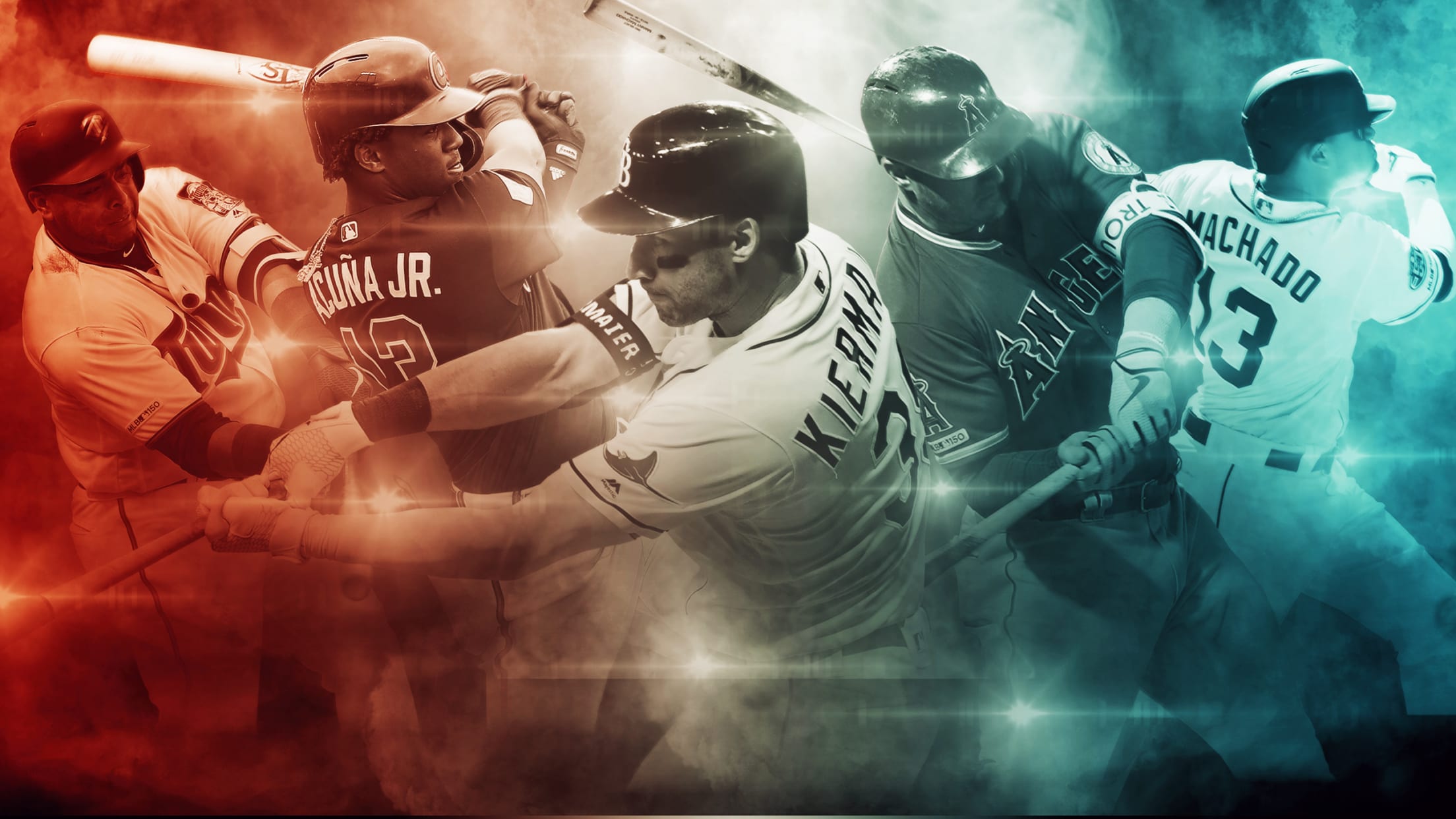 The MLB standings obviously don't tell us much at this early stage, and neither, really, do the team rosters. Baseball has an inordinate number of games, and with that comes an inordinate amount of turnover between the starting point and the finish line. As Zack Meisel of The Athletic recently
Starting spots for Twins' Top 30 prospects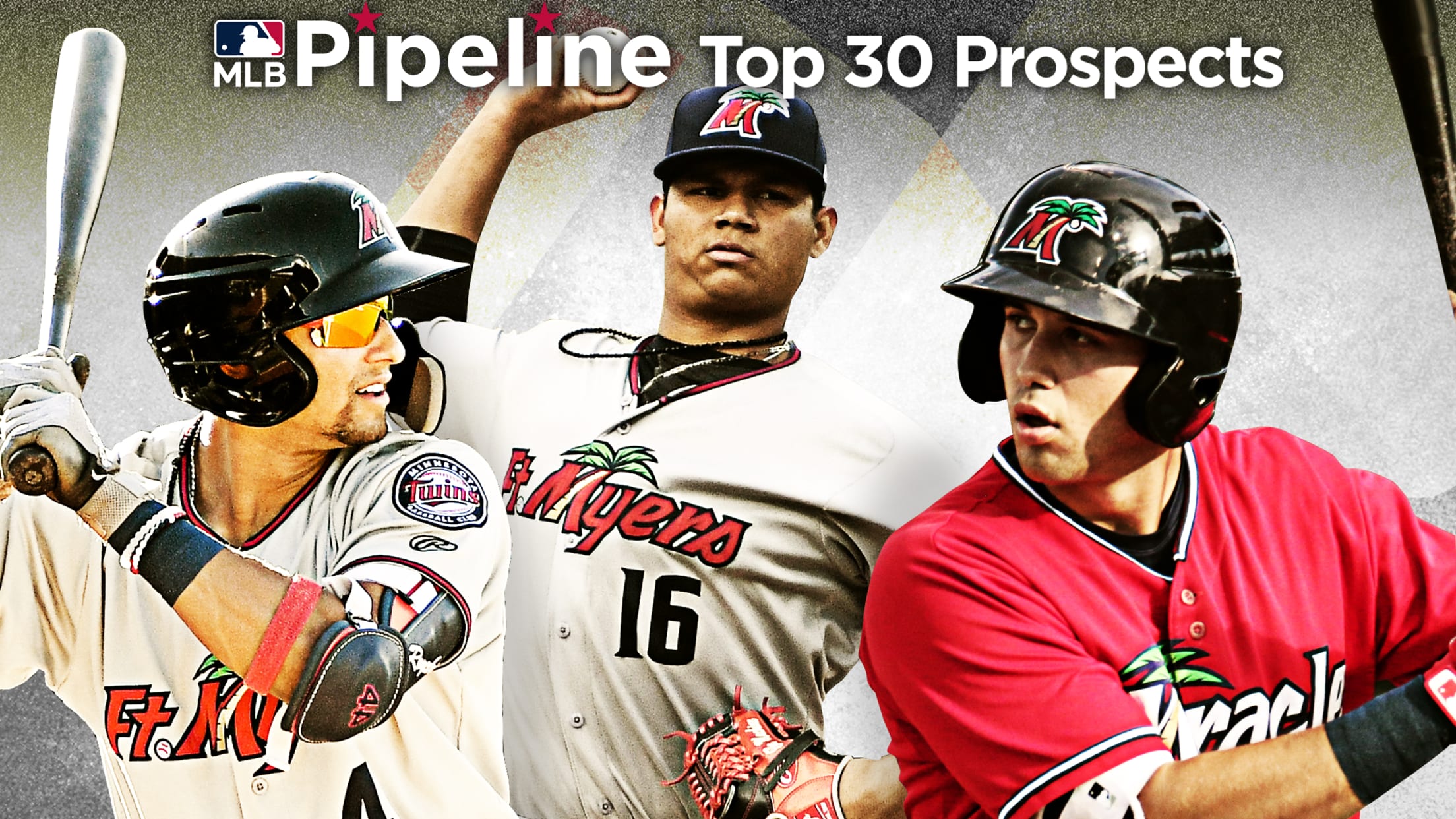 With the 2019 Minor League Baseball season getting underway, here's a look at where the Twins' Top 30 prospects are starting the year. We also identify the prospect who just missed the Top 30 list, a player who didn't make the big league Opening Day roster but should make an
Twins prospect Lewis breaks down baserunning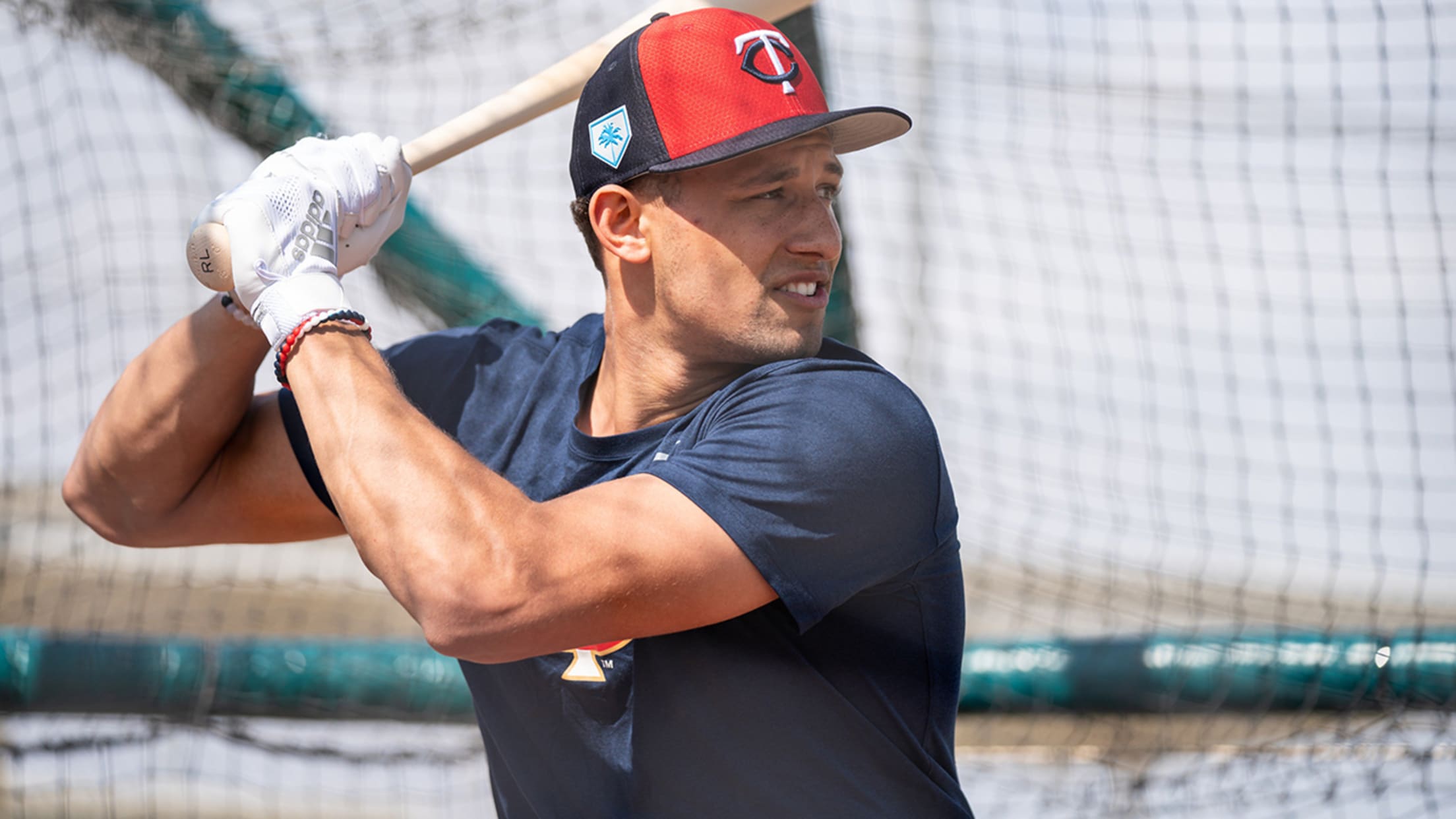 FORT MYERS, Fla. -- Everyone knows Twins No. 1 prospect Royce Lewis is fast. That's why he has a 70 run grade on his Prospect Watch report and one reason why he swiped 28 bases in his first full season of pro ball in 2018. • Twins' Top 30 |
Here's a look at the Twins' farm system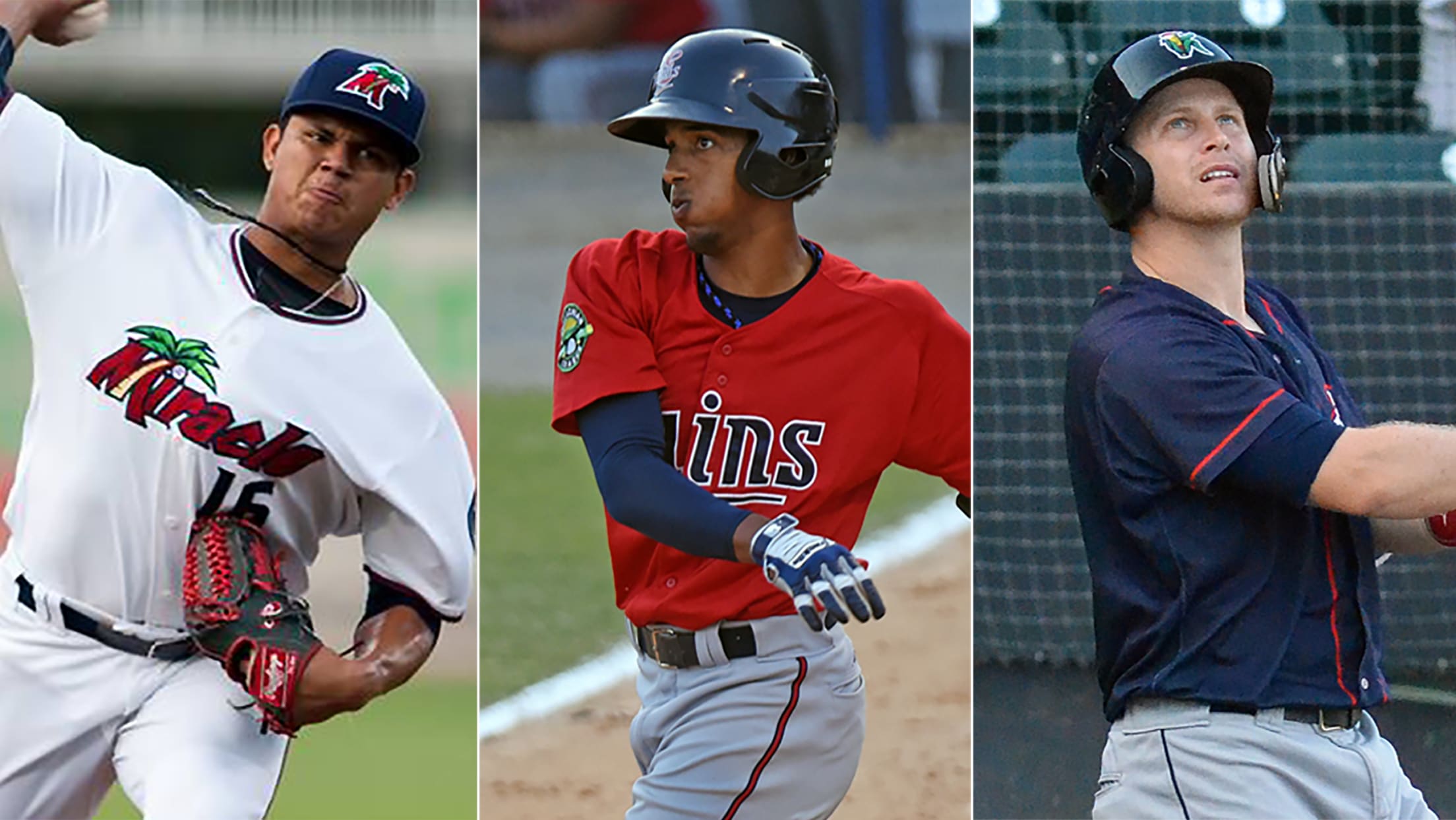 FORT MYERS, Fla. – The Twins have had a reputation of typically having a strong farm system over the years, with a system ranked in the top five in 2015 and '16, then reaching the top 10 again in MLB Pipeline's midseason ranking in '18 and settling in at No.
Gonsalves, Wade highlight latest Twins' cuts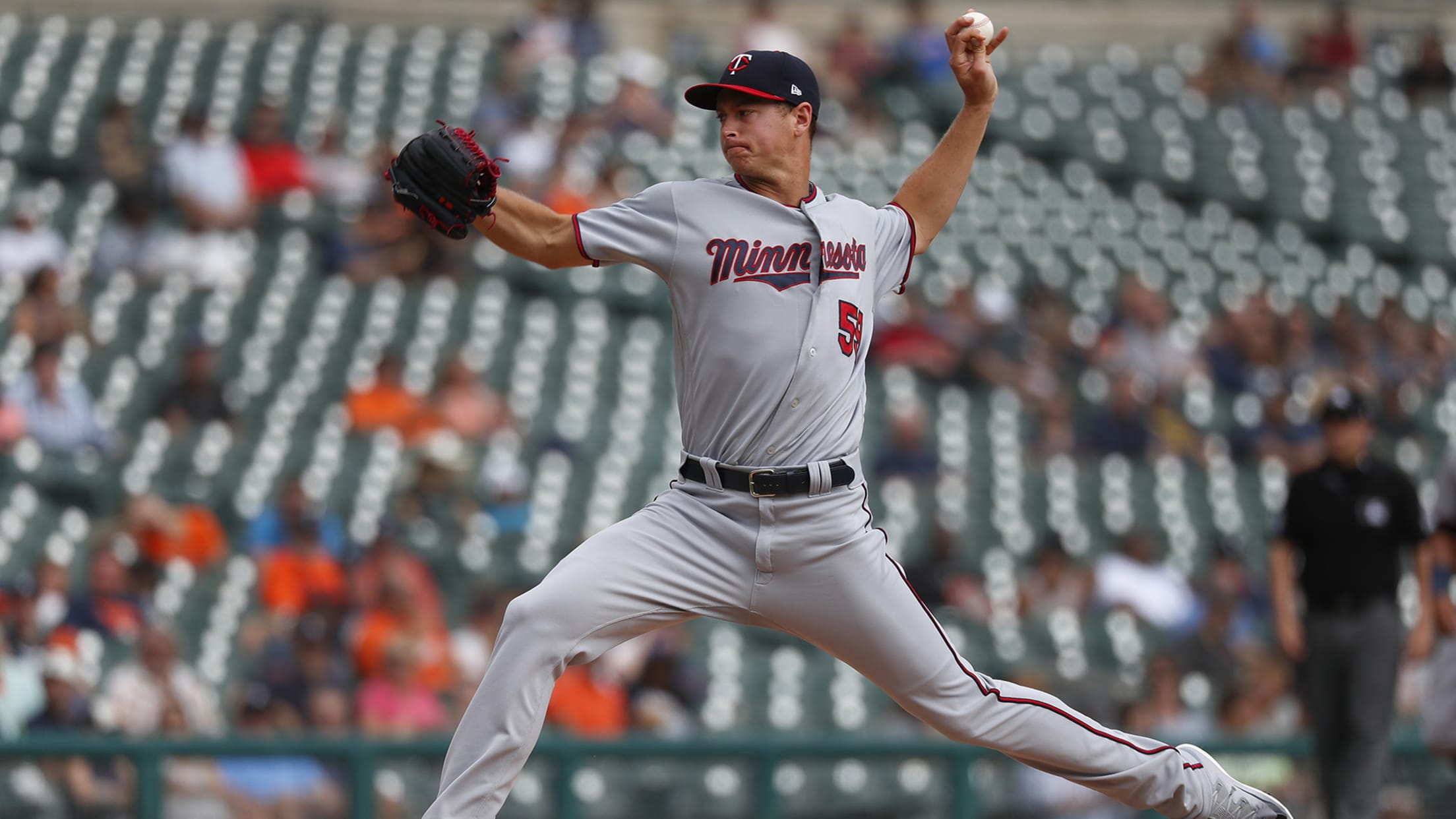 FORT MYERS, Fla. -- The Twins optioned pitcher Stephen Gonsalves, outfielder LaMonte Wade and infielder Nick Gordon to Triple-A Rochester and also sent infielder Luis Arraez to Double-A Pensacola as part of their second round of spring cuts following Tuesday's 10-4 win over the Pirates in Bradenton. Gonsalves, the No.
Here are the Twins' 2019 Top 30 Prospects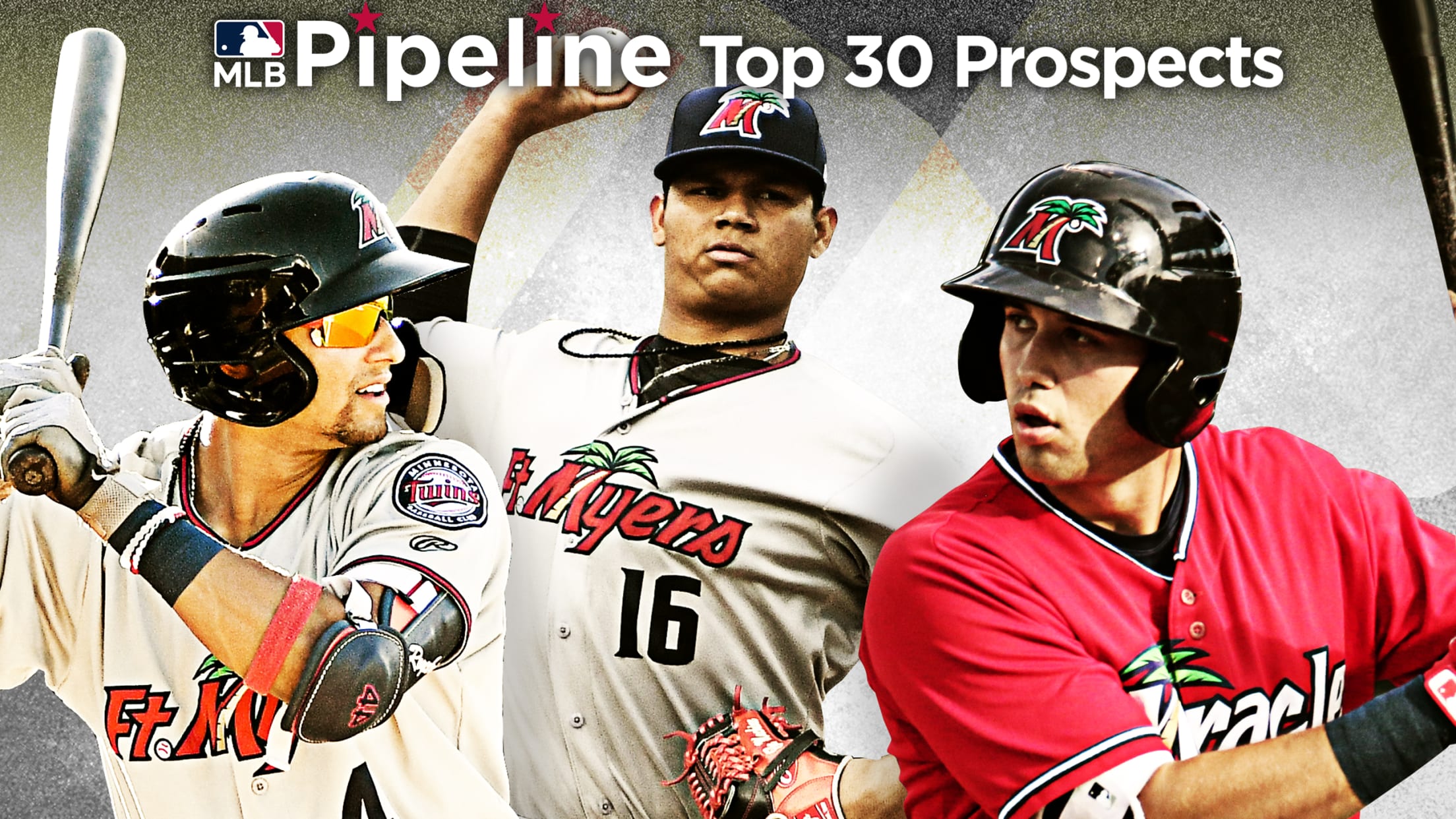 The Twins know that in order for the team to have big league success, given their market, they have to largely sign and develop their own players. And over the years, they've been successful. That surprsing 2017 postseason club? It had more homegrown players than any other team in the
Prospects Lewis, Kirilloff among 20 ST invites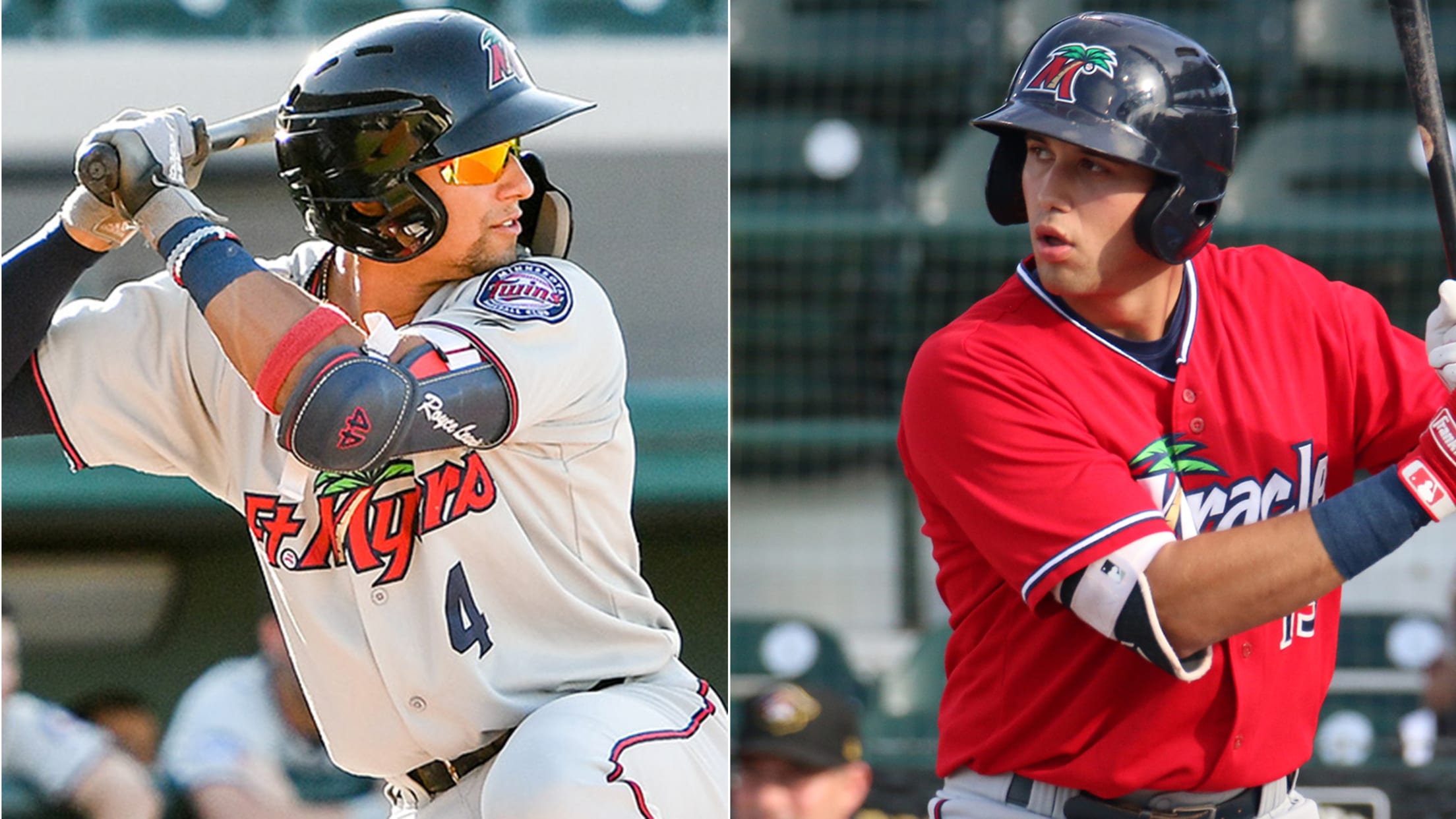 MINNEAPOLIS -- The Twins released their complete list of 20 non-roster invitees to Major League Spring Training on Saturday, headlined by Royce Lewis and Alex Kirilloff, the top two prospects in the organization and the No. 5 and No. 9 prospects in MLB Pipeline's Top 100.Lucas Duda and Adam Rosales
Lewis, Kirilloff get NRIs to Twins Spring Training
Top prospects will get chance to impress with the Major League squad in Fort Myers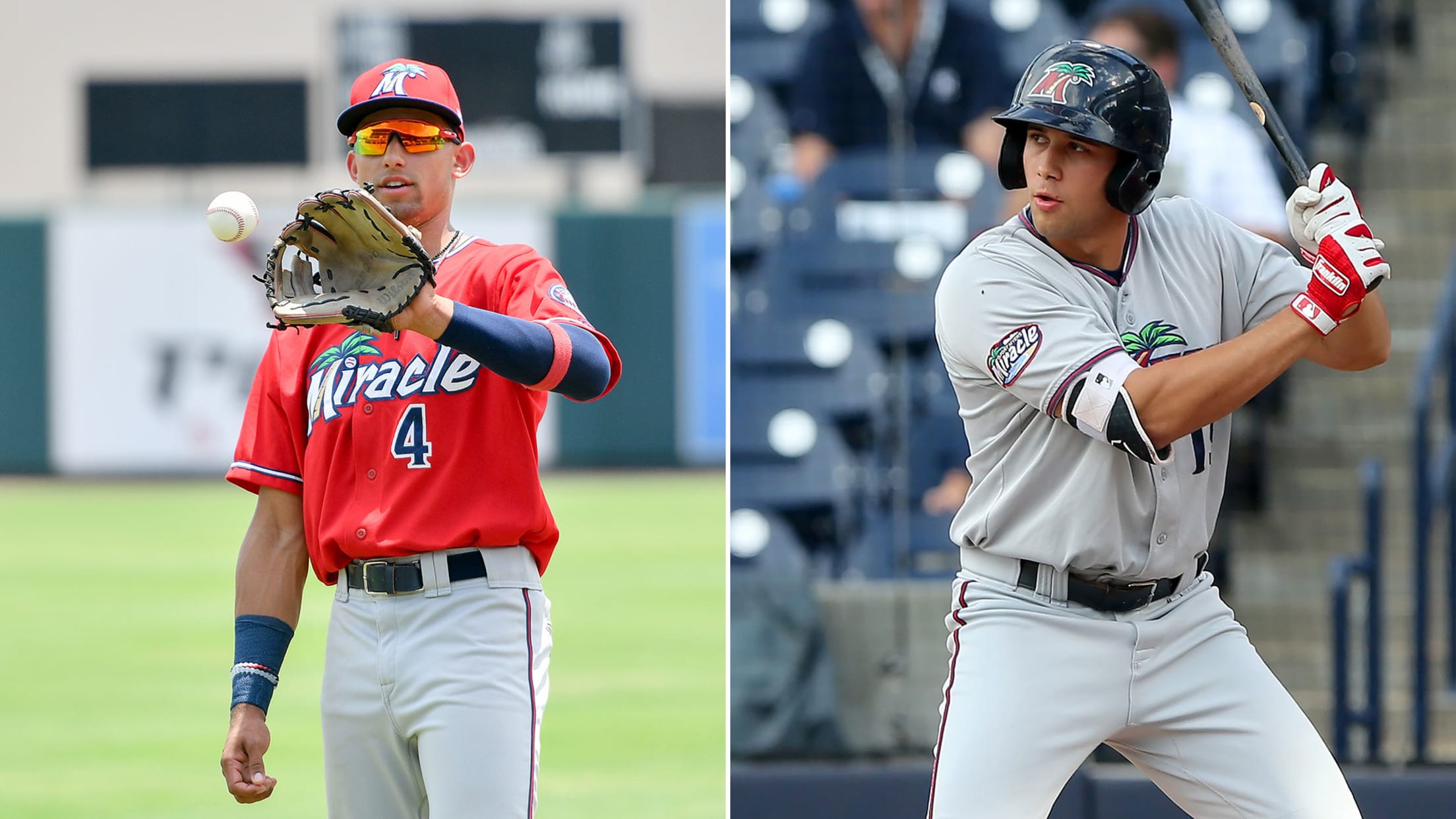 MINNEAPOLIS -- When Royce Lewis got the call that he was being invited to Major League Spring Training in 2019, he had to mute the phone."I just go, 'Whaaaaaat?' And then I'm just back to normal," the highly touted shortstop said. "'Thank you, I really appreciate the offer. Of course,
Inbox: Which prospects will make MLB debuts?
Beat reporter Do-Hyoung Park answers Twins fans' questions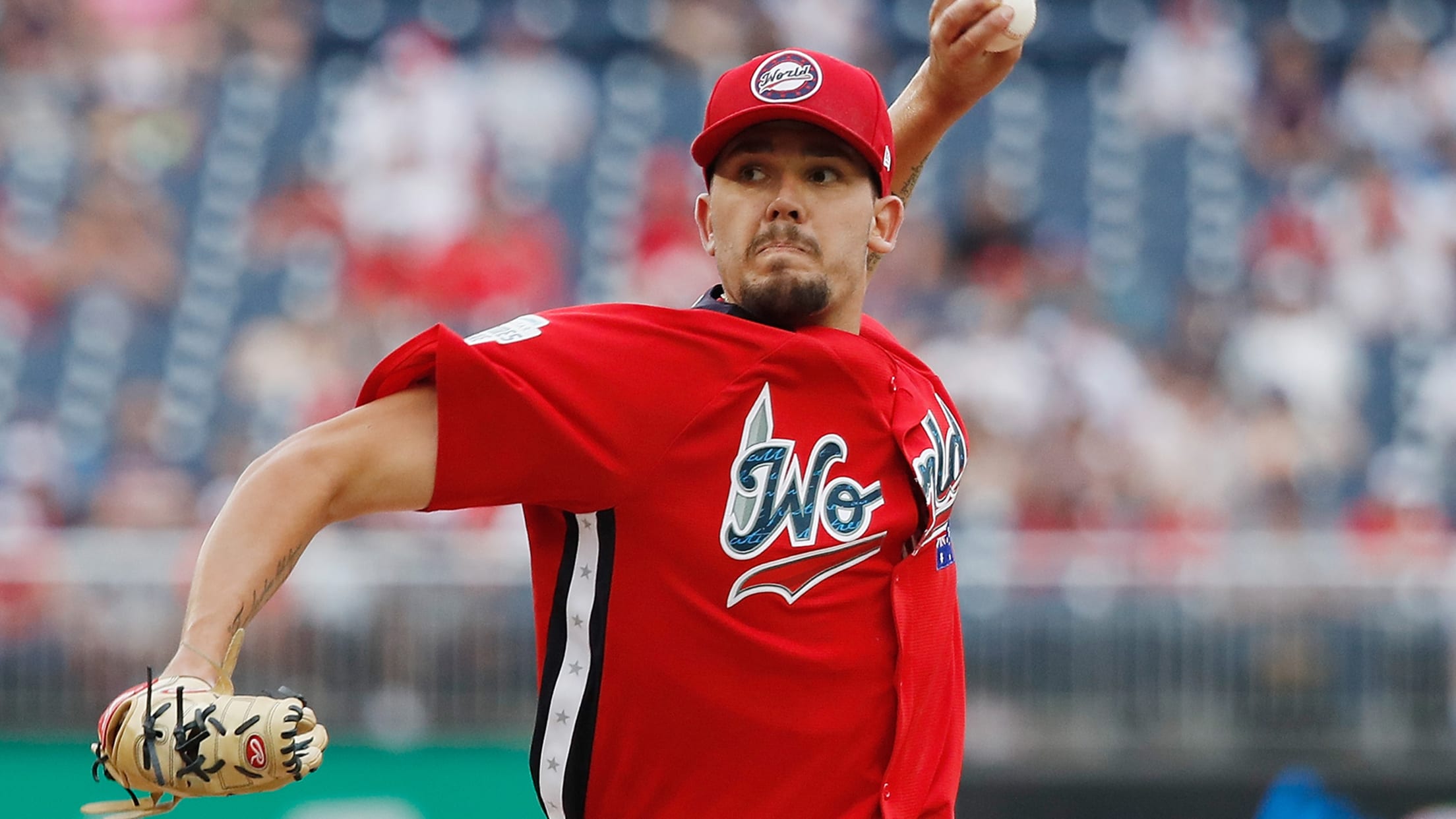 MINNEAPOLIS -- As the dateline on this story indicates, I've finally relocated to the Twin Cities since the last installment of the Twins Inbox, and I am looking forward to meeting many of you across Twins Territory. I'll be trekking across Minnesota with the Twins Winter Caravan in a few
Twins add INF Ozoria, deal Curtiss to Angels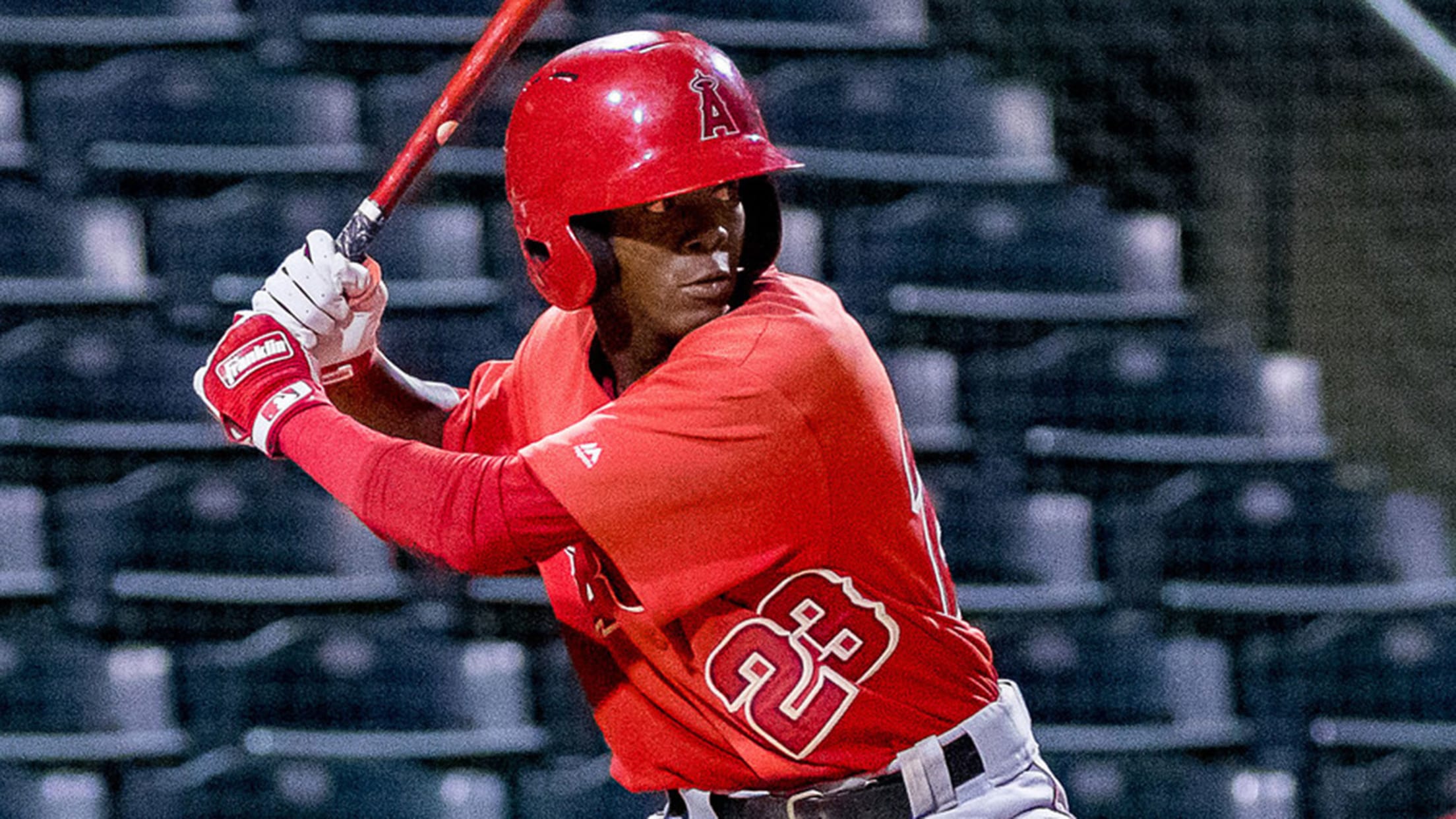 The Twins acquired Minor League infielder Daniel Ozoria from the Angels in exchange for right-hander John Curtiss on Tuesday. Curtiss was designated for assignment Monday to make room on the 40-man roster for newly acquired right-hander Richard Parker.Ozoria, 18, hit .222/.293/.263 over two seasons between the Dominican Summer League, the
Gordon eager to prove he belongs with Twins
May looking forward to full-time role in bullpen for 2019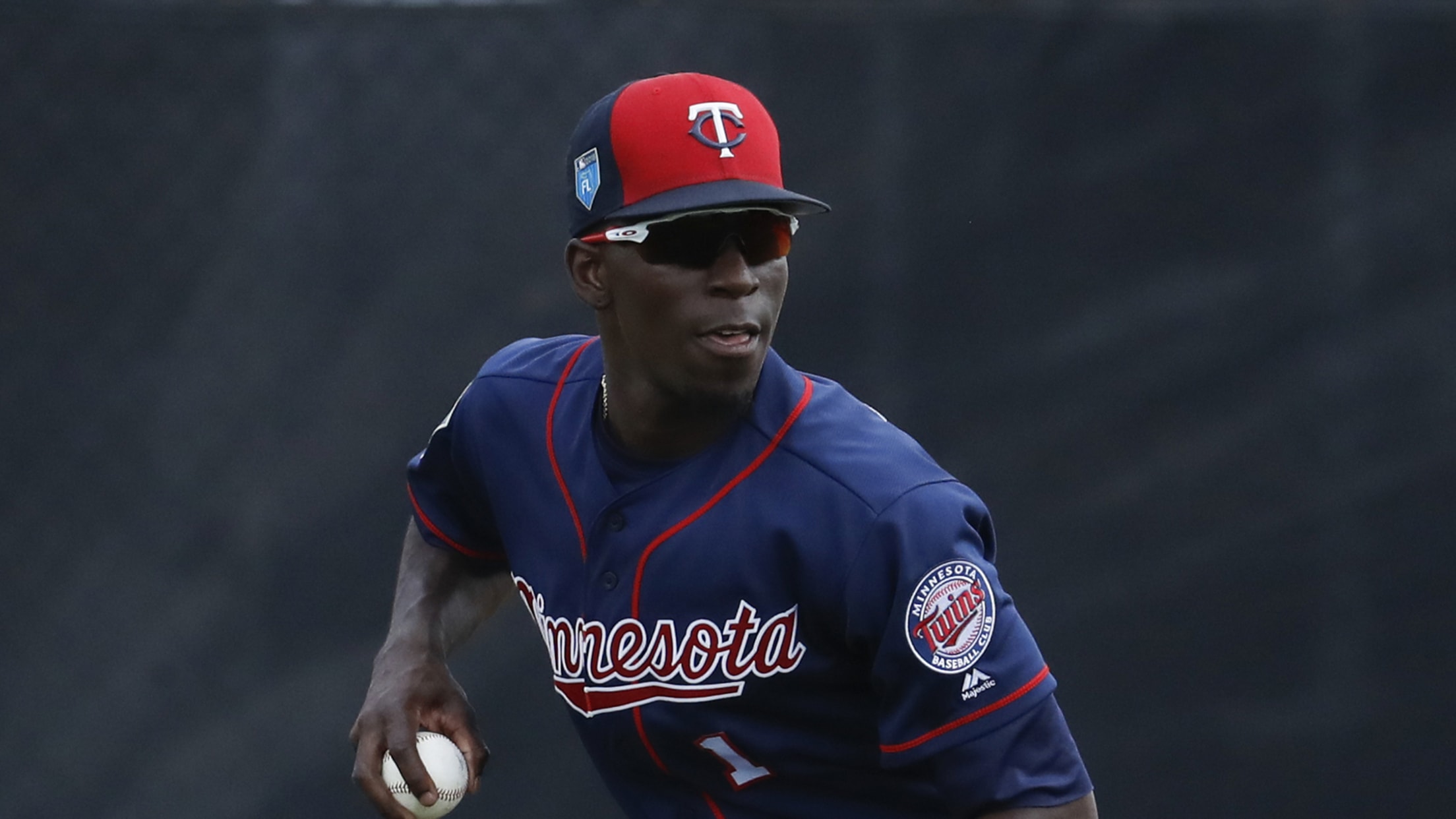 Nick Gordon's talent has never been in question. The infielder, who is ranked as the Twins' No. 4 prospect by MLB Pipeline, learned through his struggles last season, following a promotion to Triple-A Rochester, that talent alone isn't enough to succeed at the highest levels of baseball."When you get to
5 farm systems that improved the most in 2018
The purpose of a farm system is to produce talent for its parent club, whether it be directly with young players or indirectly with trades. Since becoming general manager of the Mariners in September 2015, Jerry Dipoto has pulled off 65 deals, many of which exchanged prospects or young big
Gordon among 3 protected from Rule 5 Draft
Twins also add Wade, Arraez to roster; Busenitz headed to Japan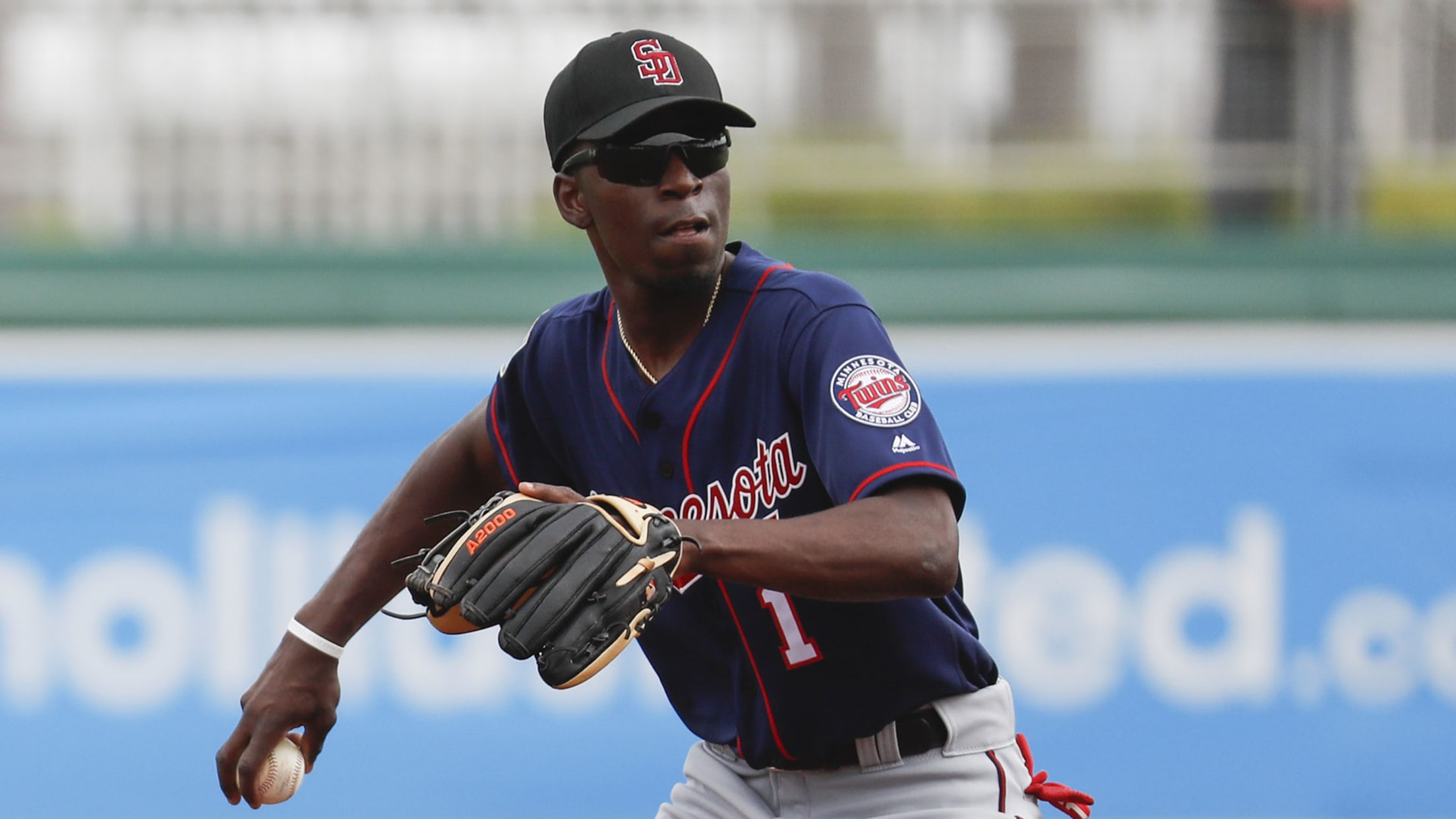 MINNEAPOLIS -- The Twins added prospects Nick Gordon, LaMonte Wade and Luis Arraez to their 40-man roster ahead of Tuesday's 7 p.m. CT deadline to protect players from next month's Rule 5 Draft. Additionally, Minnesota sold the rights to reliever Alan Busenitz to the Rakuten Eagles of Nippon Professional Baseball's
Inbox: How will Twins approach offseason?
Beat reporter Rhett Bollinger answers questions from fans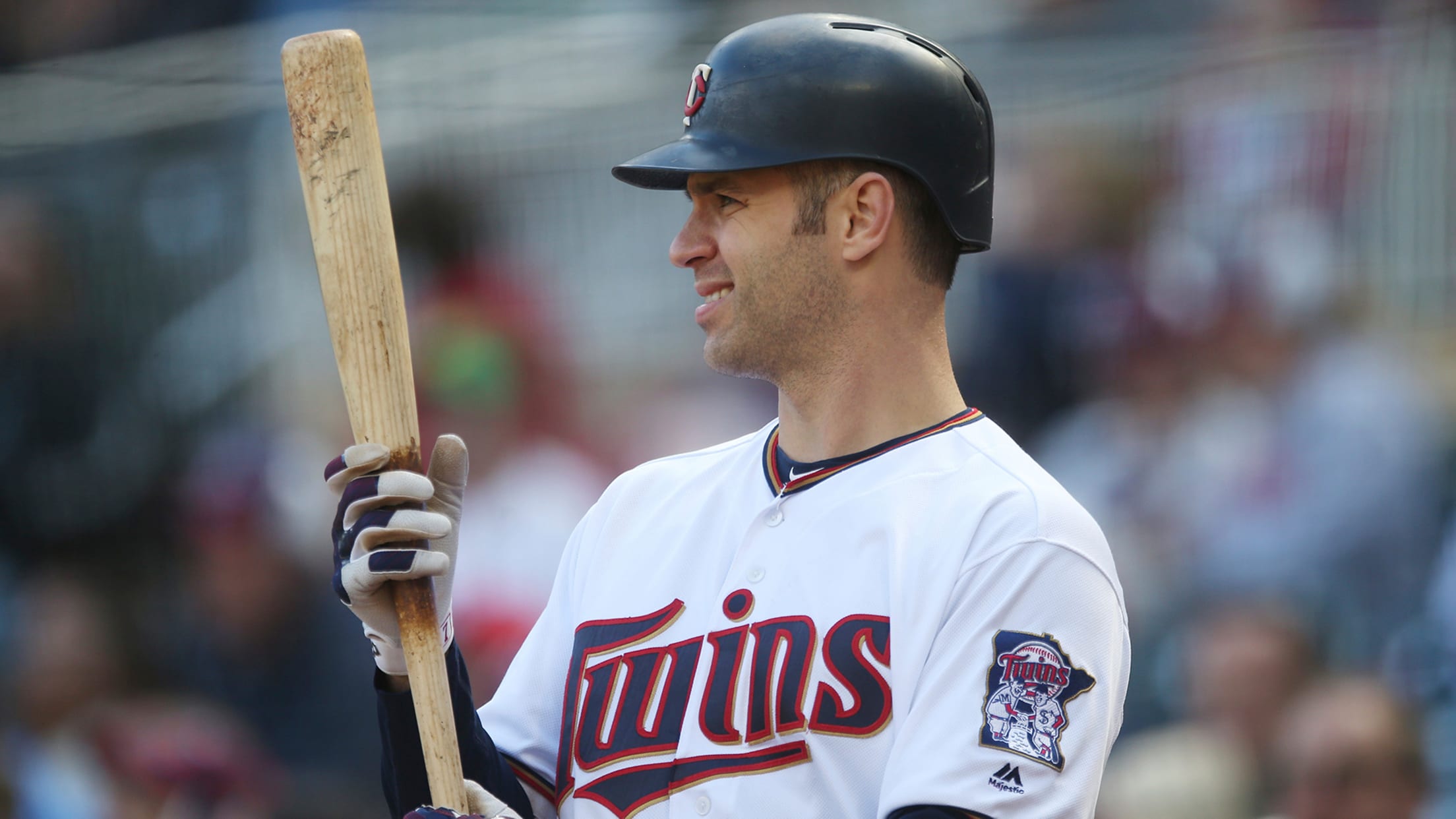 MINNEAPOLIS -- The Twins completed their first major goal of the offseason in hiring Rocco Baldelli as their manager, and now they're working on filling out the coaching staff while also eying free agency and trades to improve the club after a disappointing 2018.The Twins surprisingly have more money coming
Blankenhorn drives in 4 as adjustments pay off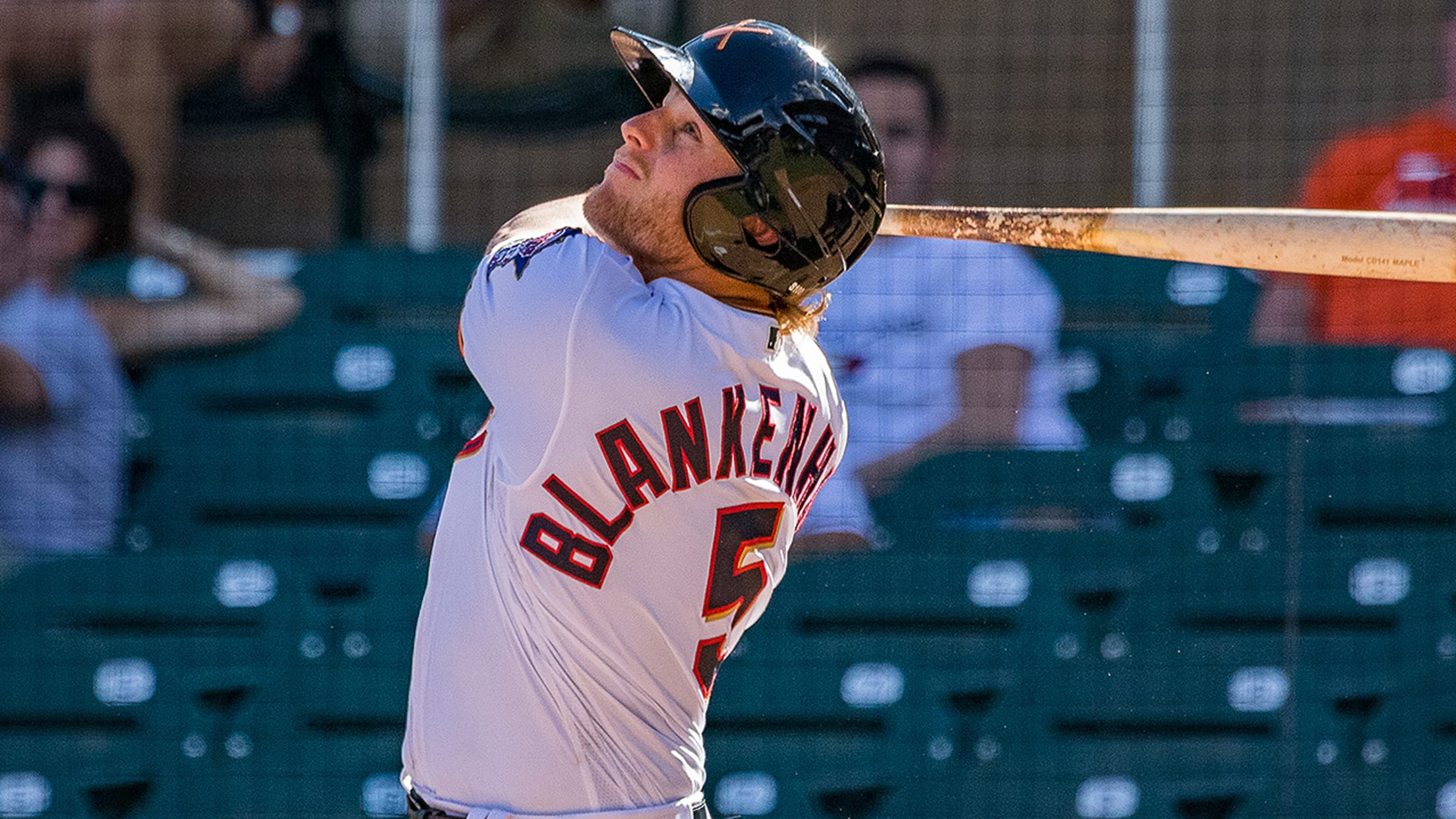 MESA, Ariz. -- Travis Blankenhorn has been tinkering with his swing throughout the Arizona Fall League season, and the adjustments paid dividends in Salt River's 14-4 win over Mesa on Tuesday at Sloan Park."I'm trying to stay, load, on my backside a little more instead of getting out in front
Versatile Blankenhorn eyes consistency in AFL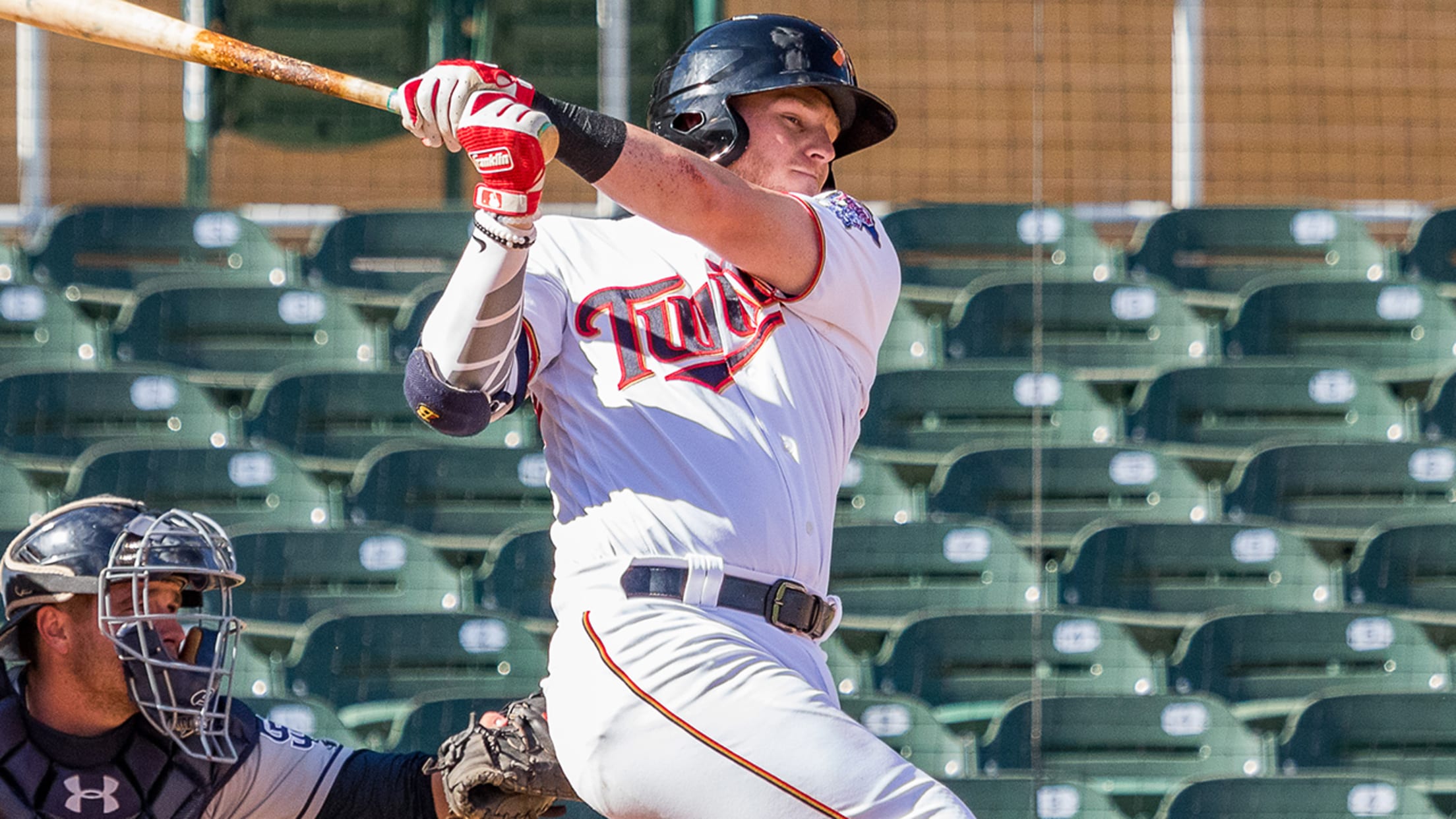 Want to know which half of the season it is? Just check out which side of the infield Travis Blankenhorn is on.The Twins' No. 18 prospect, like many, sees time at multiple positions. But rather than toggle back and forth, the organization has more or less made him a full-timer
Twins bolster roster with trio from Triple-A
De Jong, Curtiss joining bullpen; infielder Petit adds depth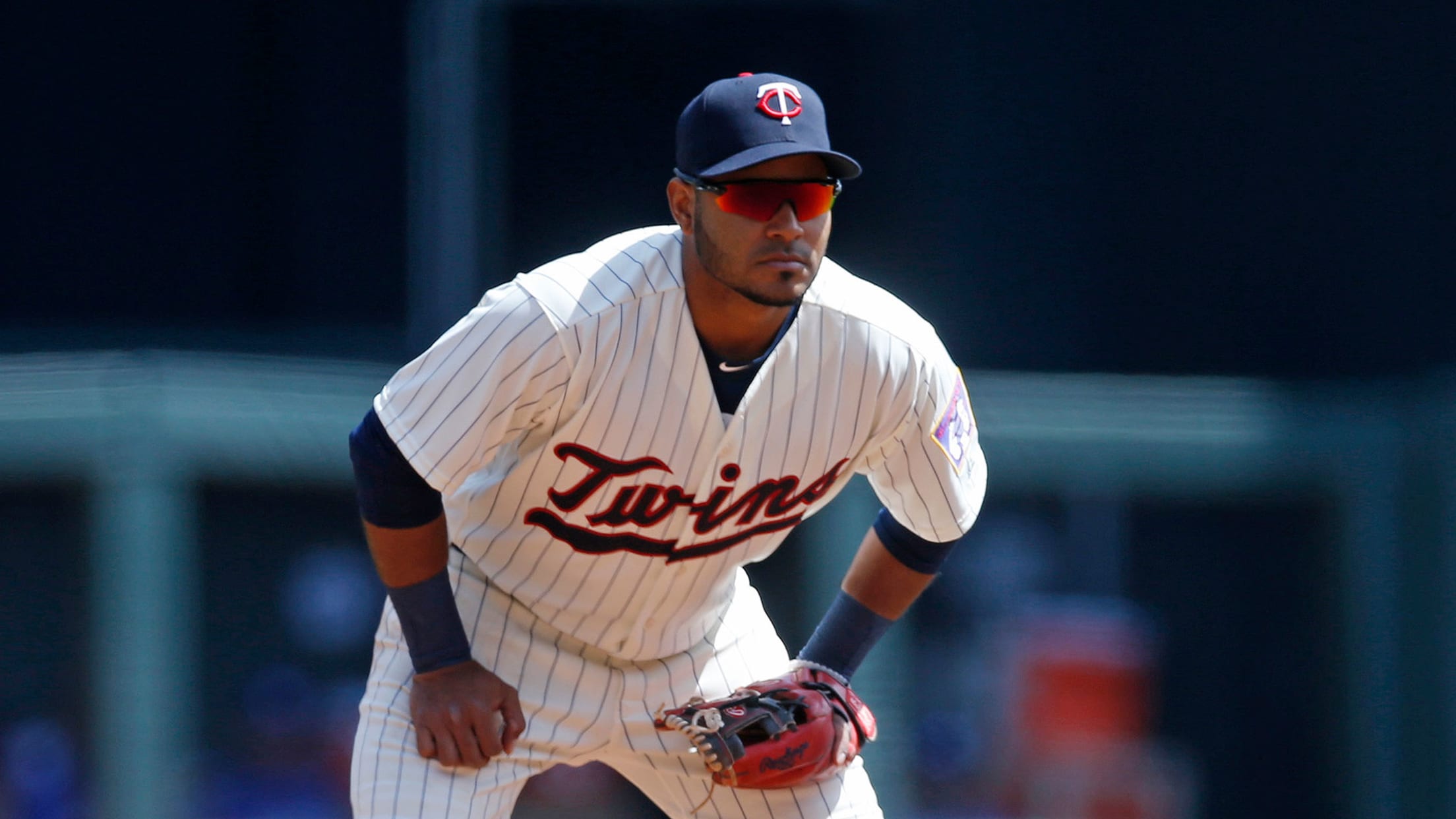 HOUSTON -- With Triple-A Rochester's season coming to an end on Monday, the Twins announced their second wave of September callups, as right-handers Chase De Jong and John Curtiss will be recalled and infielder Gregorio Petit will have his contract selected on Tuesday.Additionally, the Twins moved designated hitter Logan Morrison
Twins deal Dozier to LA for Forsythe, prospects
MINNEAPOLIS -- The Twins made their fifth and final deal before Tuesday's non-waiver Trade Deadline, sending second baseman James Dozier to the Dodgers for veteran second baseman John Forsythe and prospects Devin Smeltzer and Luke Raley.Dozier, perhaps the club's most popular player over the last five seasons, had become one
Twins add 4 prospects in Duke, Lynn trades
Haul includes 1B Austin from Yankees, RHP De Jong from Mariners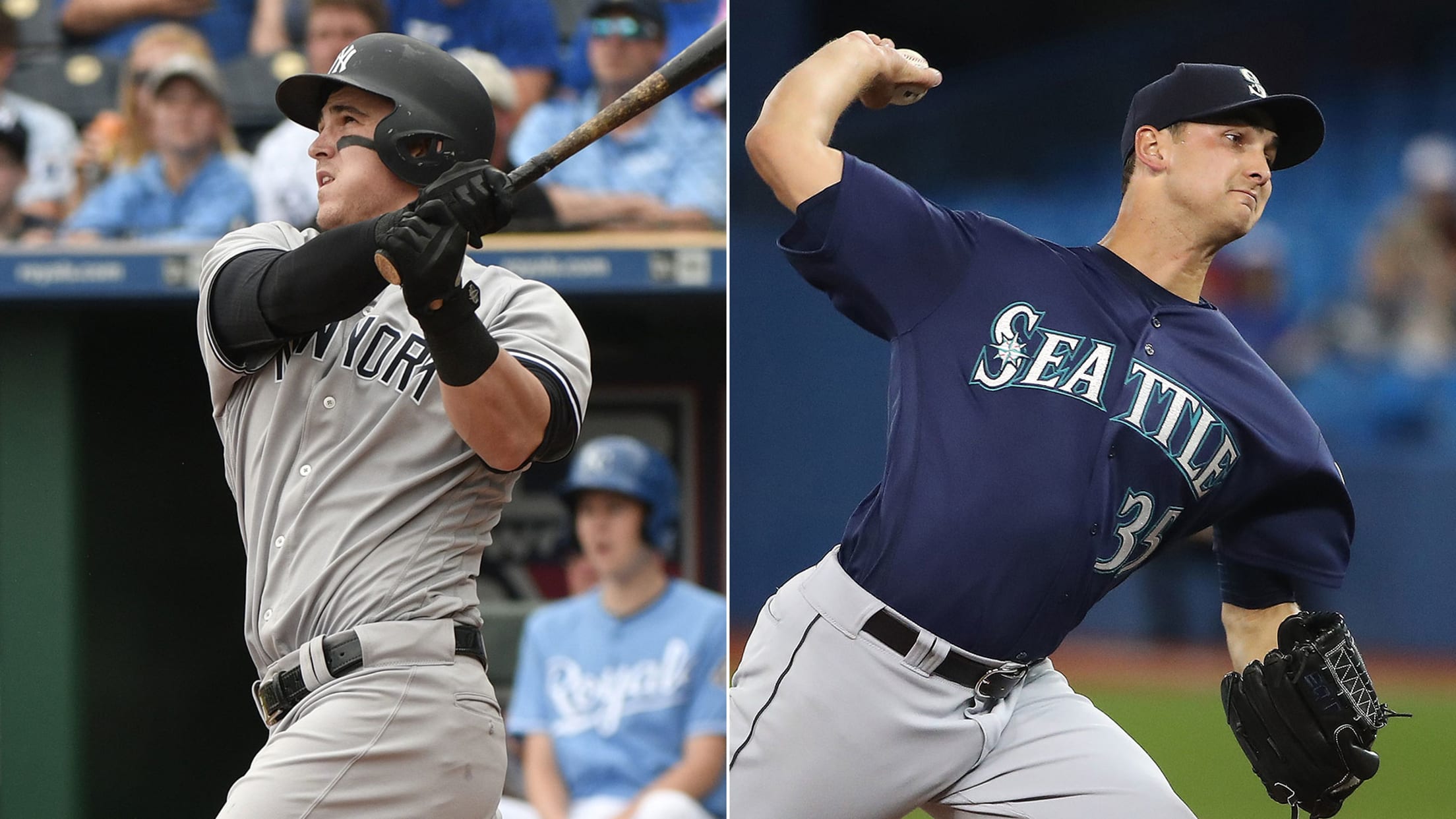 MINNEAPOLIS -- The Twins continued to sell on Monday, trading lefty reliever Zach Duke to the Mariners and right-hander Lance Lynn to the Yankees, receiving prospects Chase De Jong and Ryan Costello from Seattle and Christopher Austin and Luis Rojo from New York. Reliever Addison Reed was activated from the
Twins load up on catchers, RHPs in Draft
Day 3 sees selection of rejuvenated backstop Casanova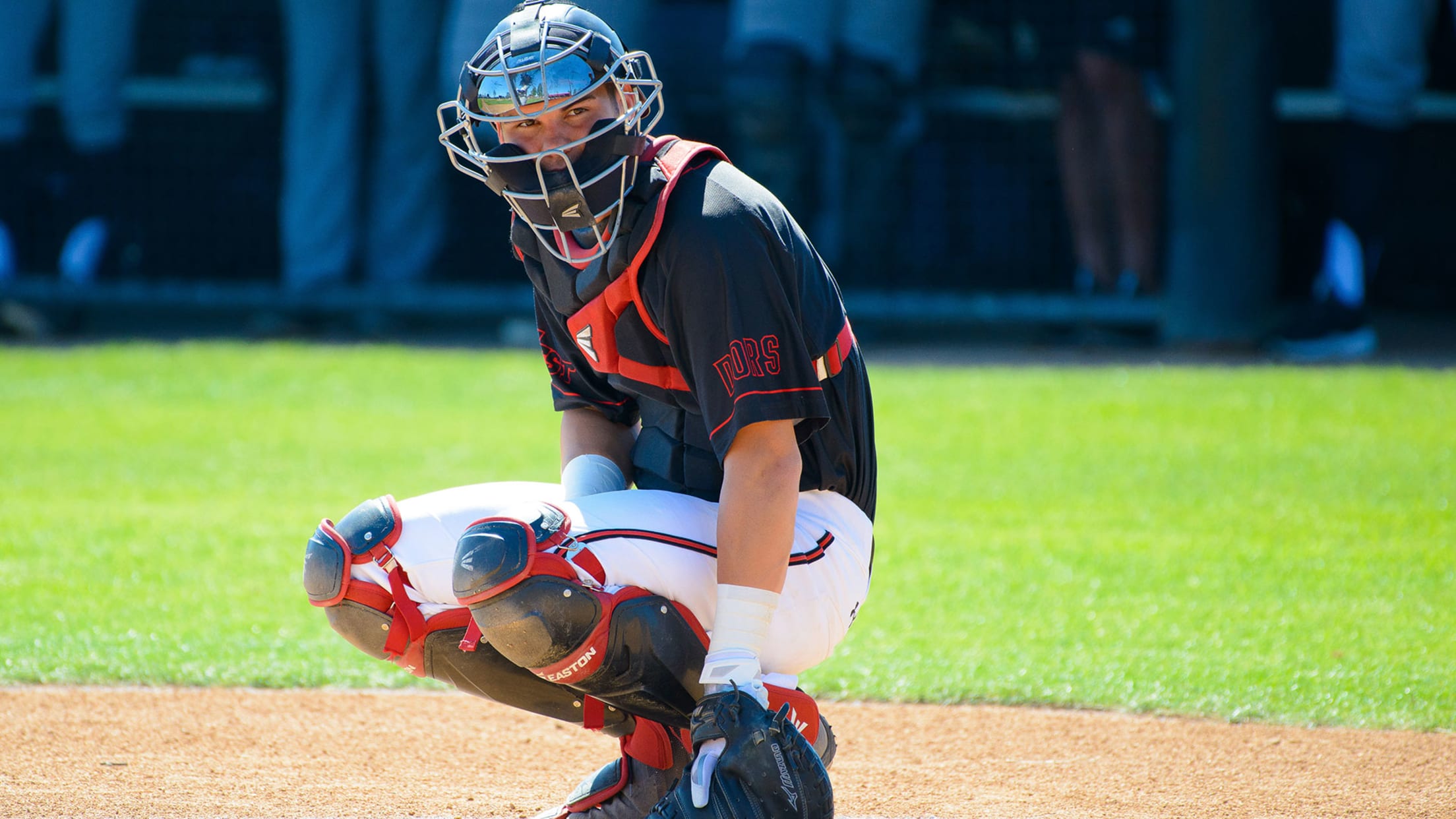 MINNEAPOLIS -- The Twins stuck to their strategy of taking the best player available with each pick Wednesday as they completed their 2018 class on the third and final day of the 2018 MLB Draft.Minnesota has yet to reach agreements with any of their 39 selections, and will wait until
Twins take 3 RHPs in 7 picks on Draft Day 2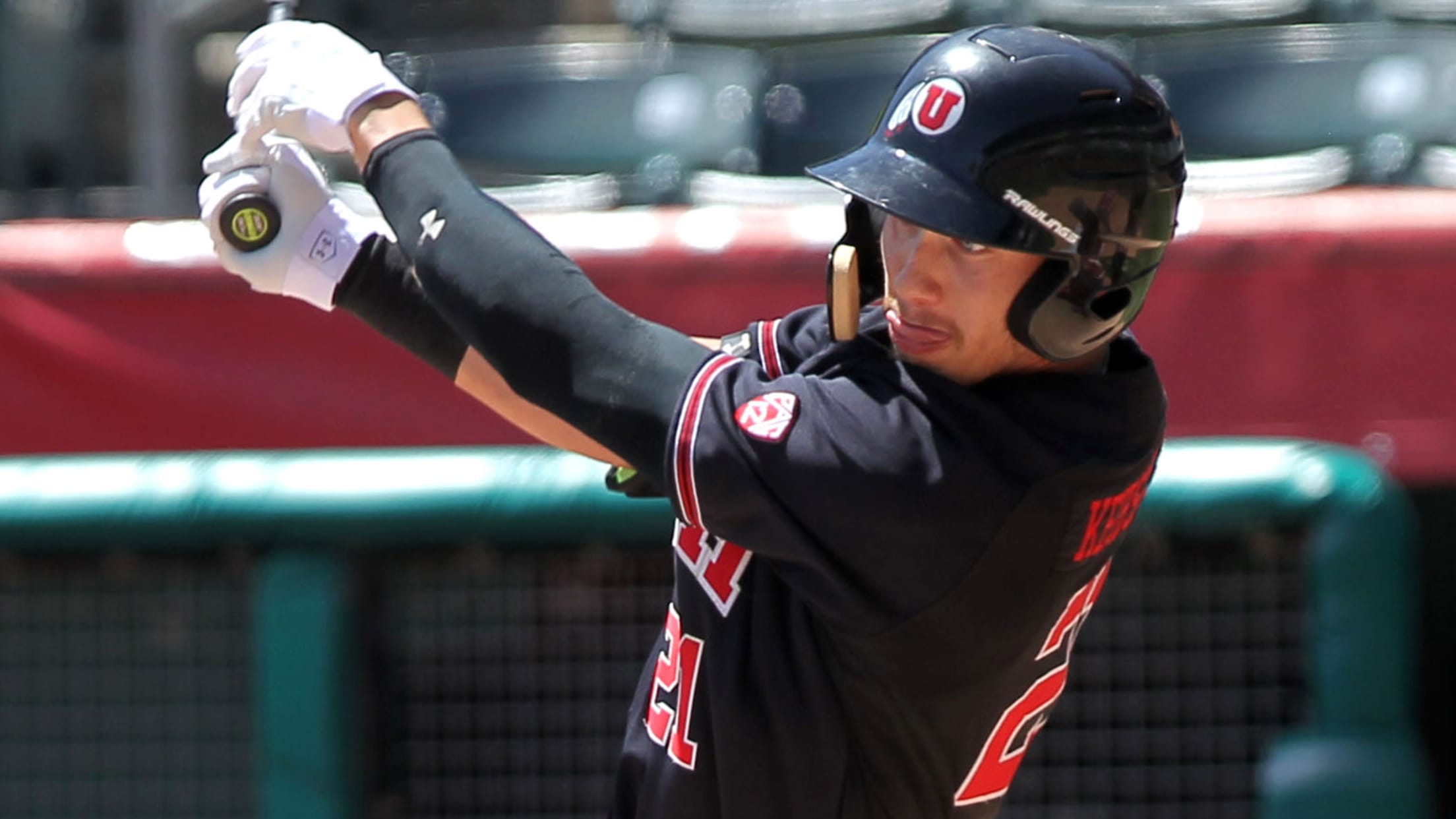 MINNEAPOLIS -- The Minnesota Twins got started a bit later than most clubs on Tuesday, as they did not have a third-round pick in the 2018 MLB Draft. That went to the Cardinals as compensation after Lance Lynn rejected St. Louis' $17.4 million qualifying offer and instead signed with Minnesota.•
Twins promote prospect Nick Gordon to Triple-A
Outfielder LaMarre recalled to big leagues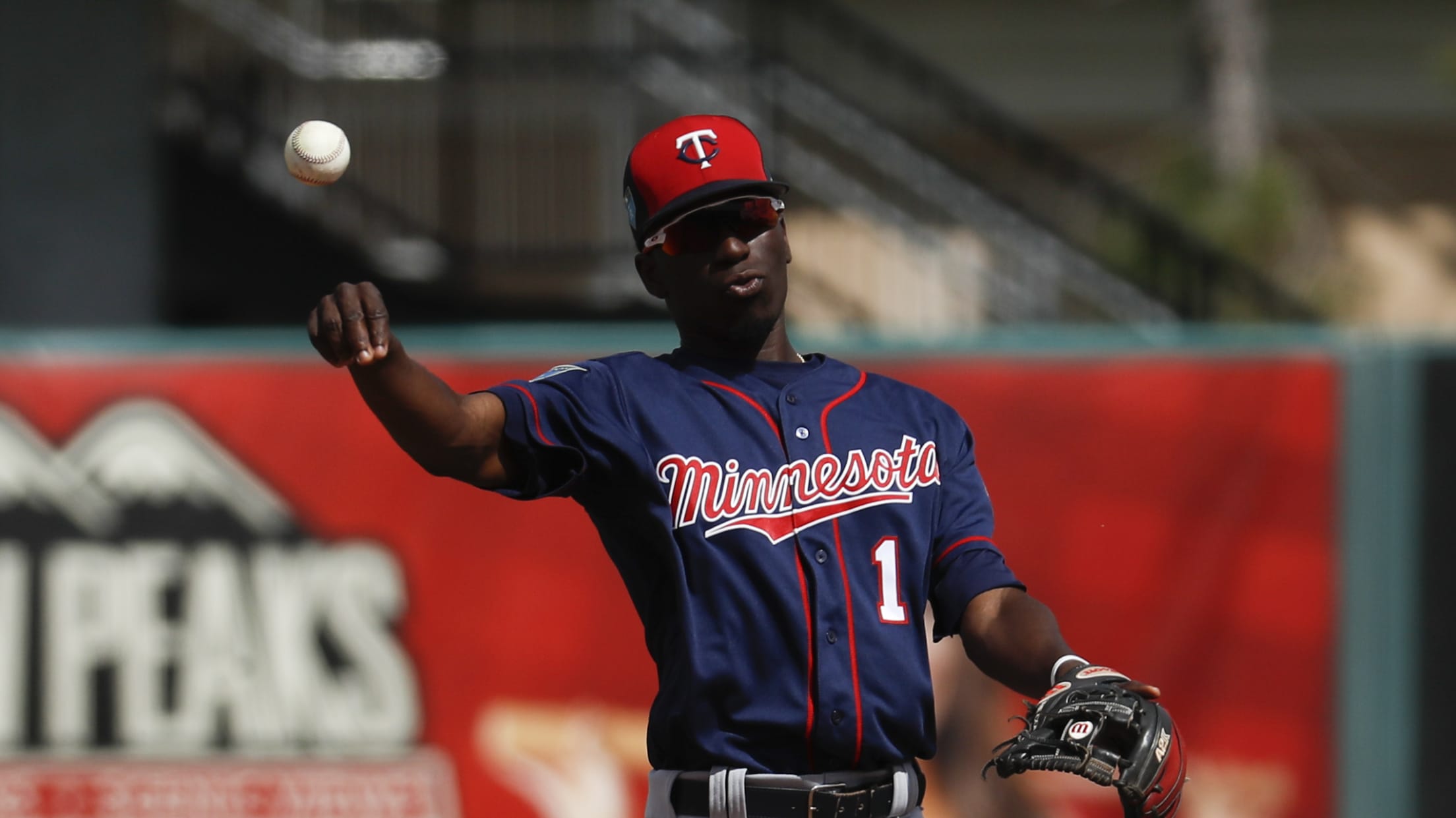 MINNEAPOLIS -- The Twins promoted middle infielder Nick Gordon -- the club's No. 4 prospect, per MLB Pipeline -- to Triple-A Rochester on Tuesday. The 22-year-old, son of former MLB pitcher Tom Gordon and brother of the Mariners' Dee Gordon, hit .333/.381/.525 with 10 doubles, three triples, five home runs