Julien's oppo leadoff blast ignites refreshing outburst
Twins' No. 4 prospect opens game with first career Target Field homer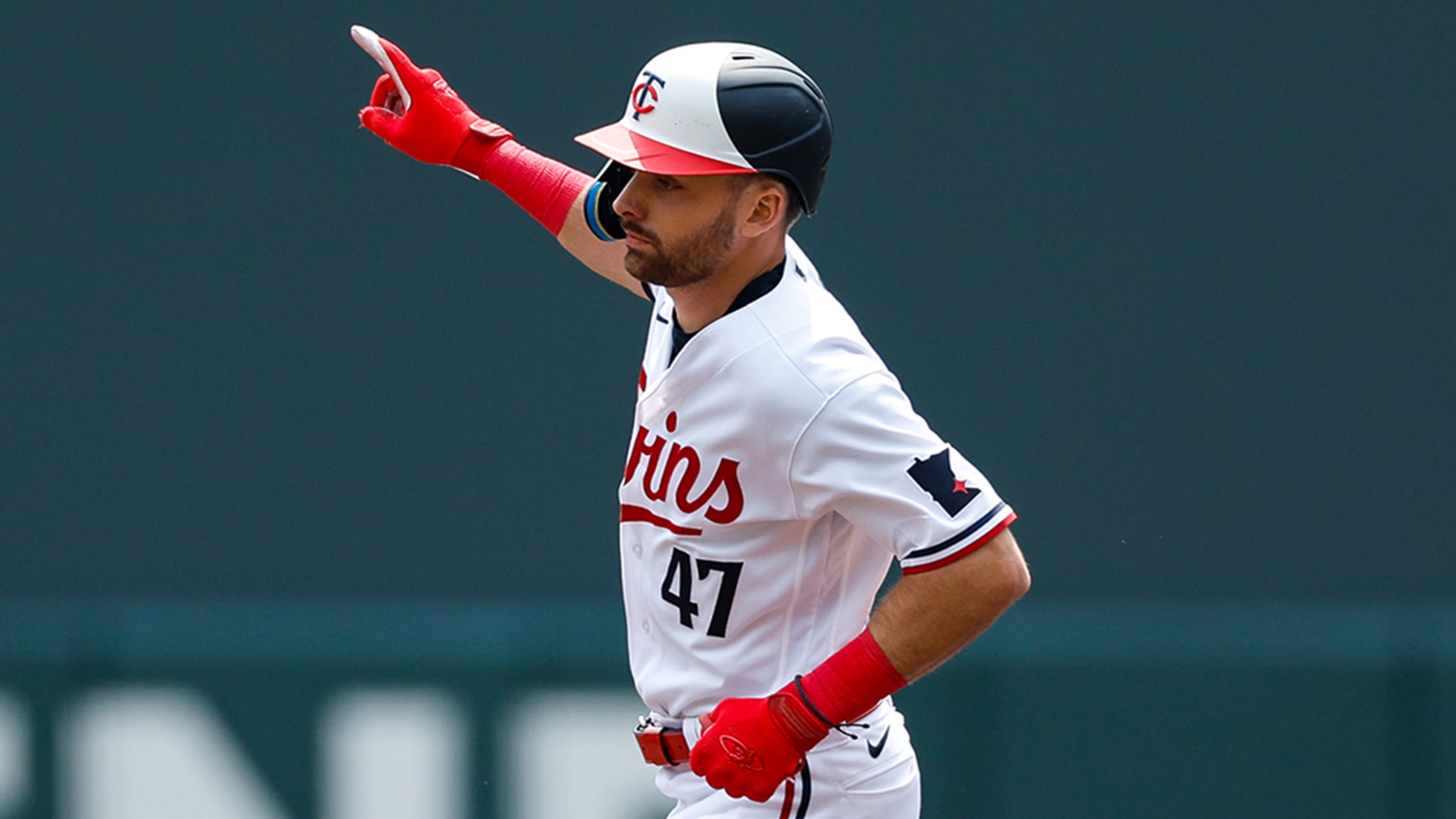 MINNEAPOLIS -- The Giants seemingly did all they could to help the Twins' slumping offense with a comedy of errors on defense. Edouard Julien and a depleted Minnesota lineup were all too happy to take advantage. Julien began the Twins' offensive attack with the first leadoff homer of his career,
Twins to proceed with caution on Lewis' return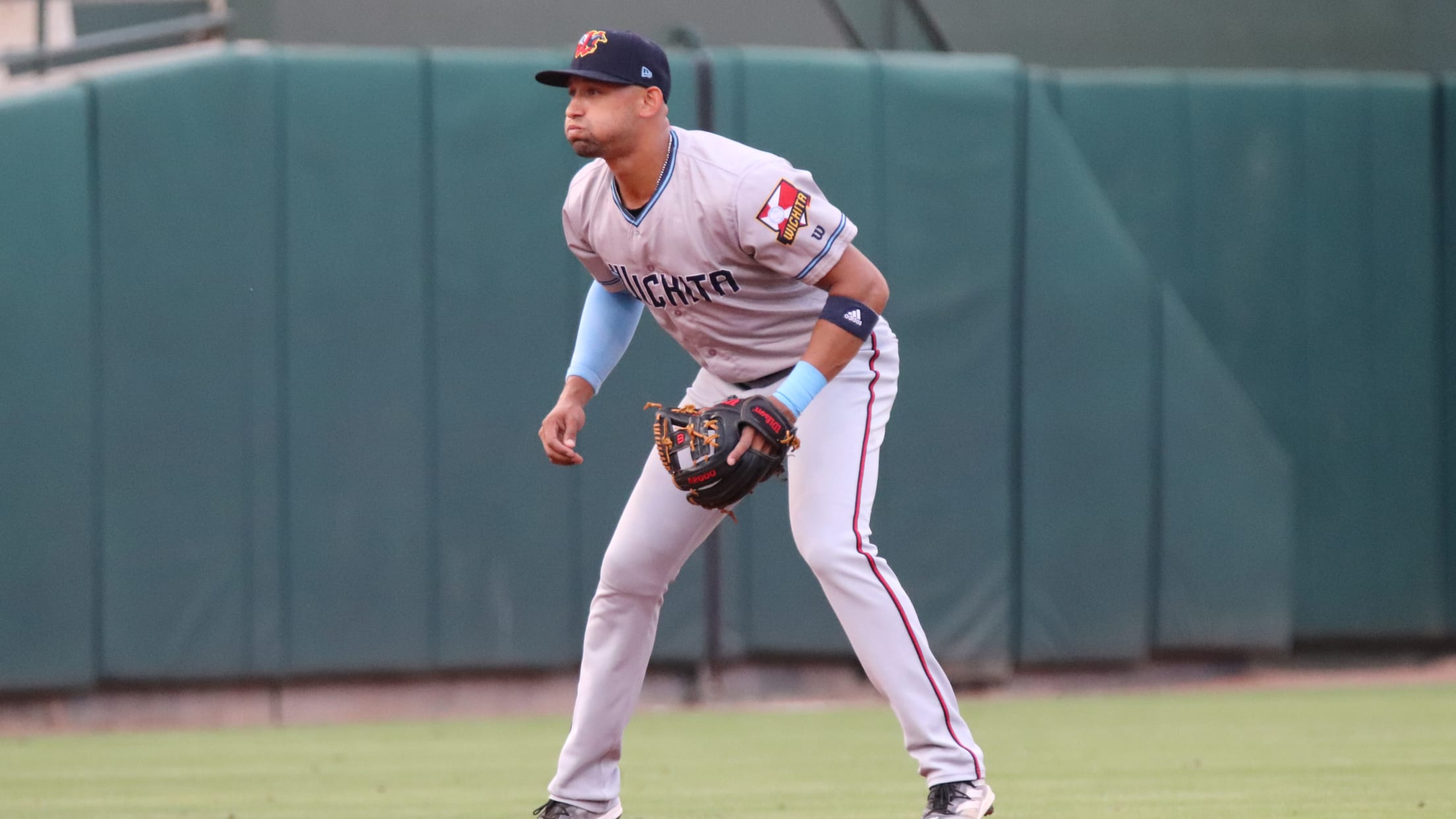 MINNEAPOLIS -- Royce Lewis is eligible for activation off the 60-day injured list at the very end of May. And during Spring Training, the 23-year-old prospect -- coming off a second consecutive season-ending surgery on his torn ACL -- already knew off the top of his head that the Twins
'I'm just having fun at this point': Twins' Lewis healthy and hitting
No. 36 prospect in baseball records first multihomer game since return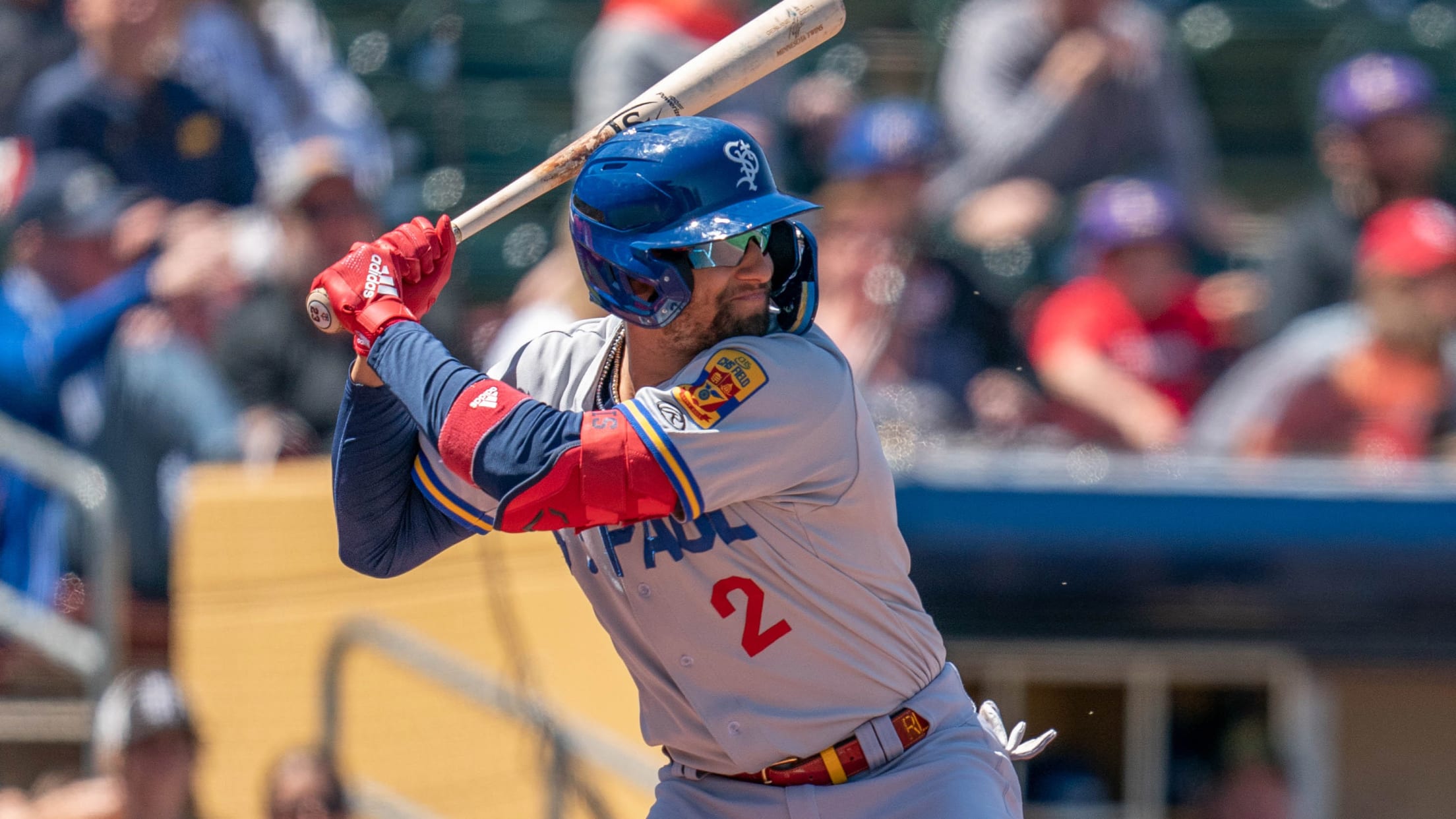 Royce Lewis is a gamer, plain and simple. In his fifth game back after suffering a torn ACL on May 29 of last year, the No. 36 overall prospect per MLB Pipeline slugged two homers in his first multihomer game of the season. The driving factor for his hot start
This former top pitching prospect is catching Twins' attention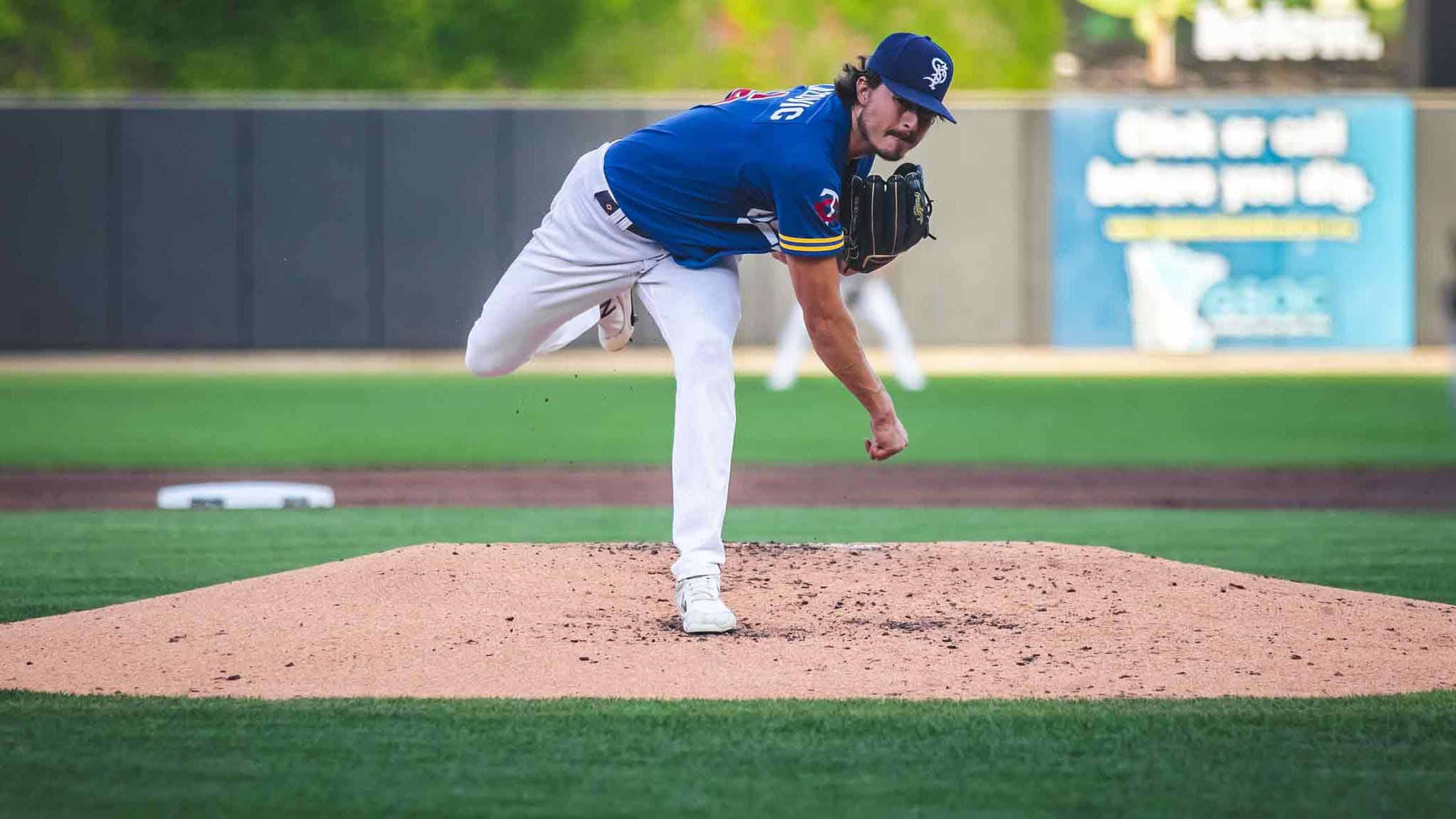 MINNEAPOLIS -- Don't look now, but Jordan Balazovic might be getting his career back on track. It's been a tough two years for the one-time prized top pitching prospect, who has plummeted from being ranked as high as No. 4 in the organizational rankings, per MLB Pipeline, all the way
No. 2 prospect Lewis to begin rehab assignment
Infielder splitting time between third base and short as he works back from torn ACL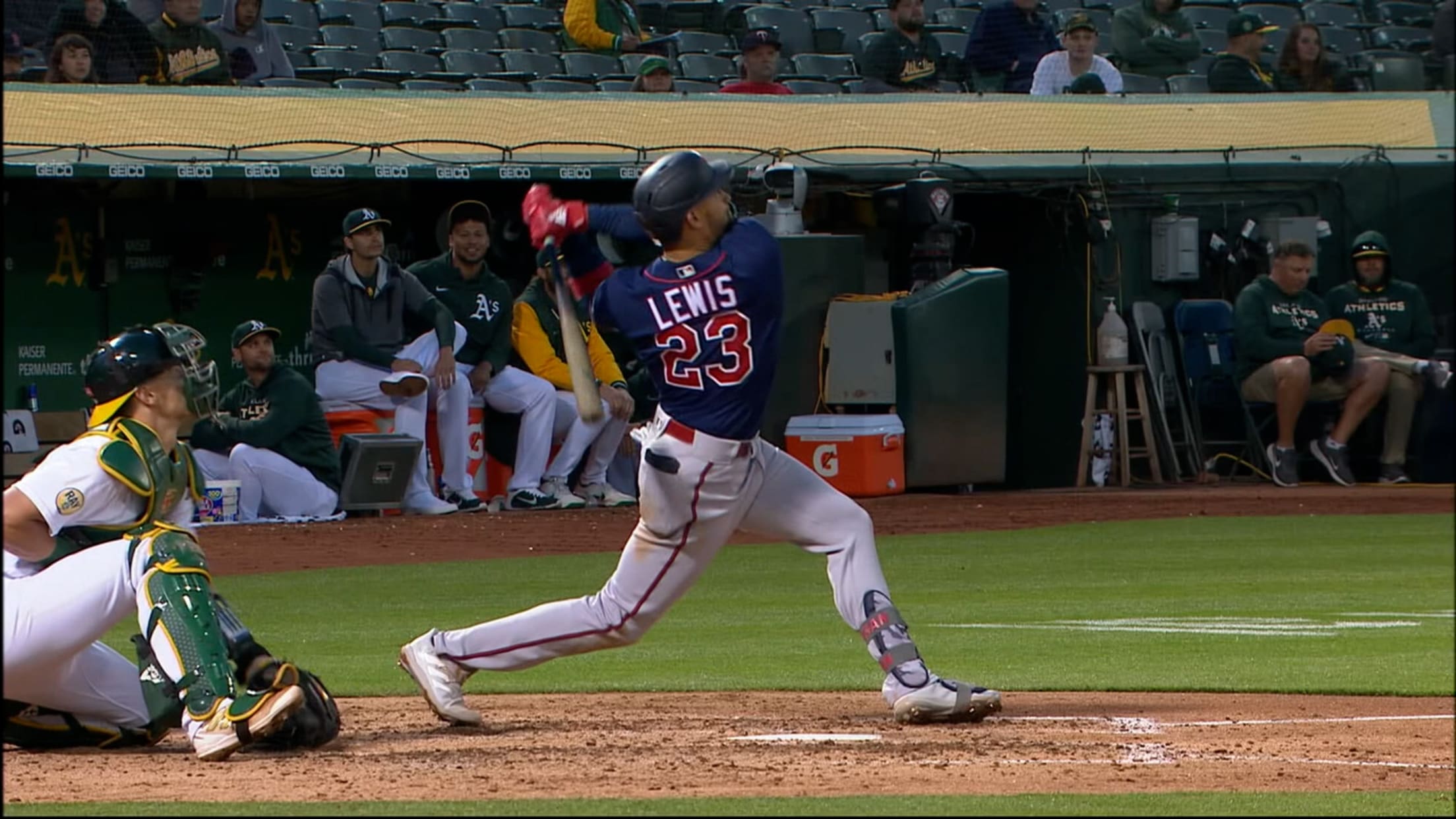 CLEVELAND -- Now that Carlos Correa is back in the Twins' mix as their long-term shortstop, the next order of business is in figuring out how Royce Lewis will eventually fit into the roster puzzle upon his return -- which looks like it could come sooner than expected. The Twins
Twins view Prielipp's progress as 'great thing'
Organization excited about, but exercising caution with No. 5 prospect; Wallner slams SWB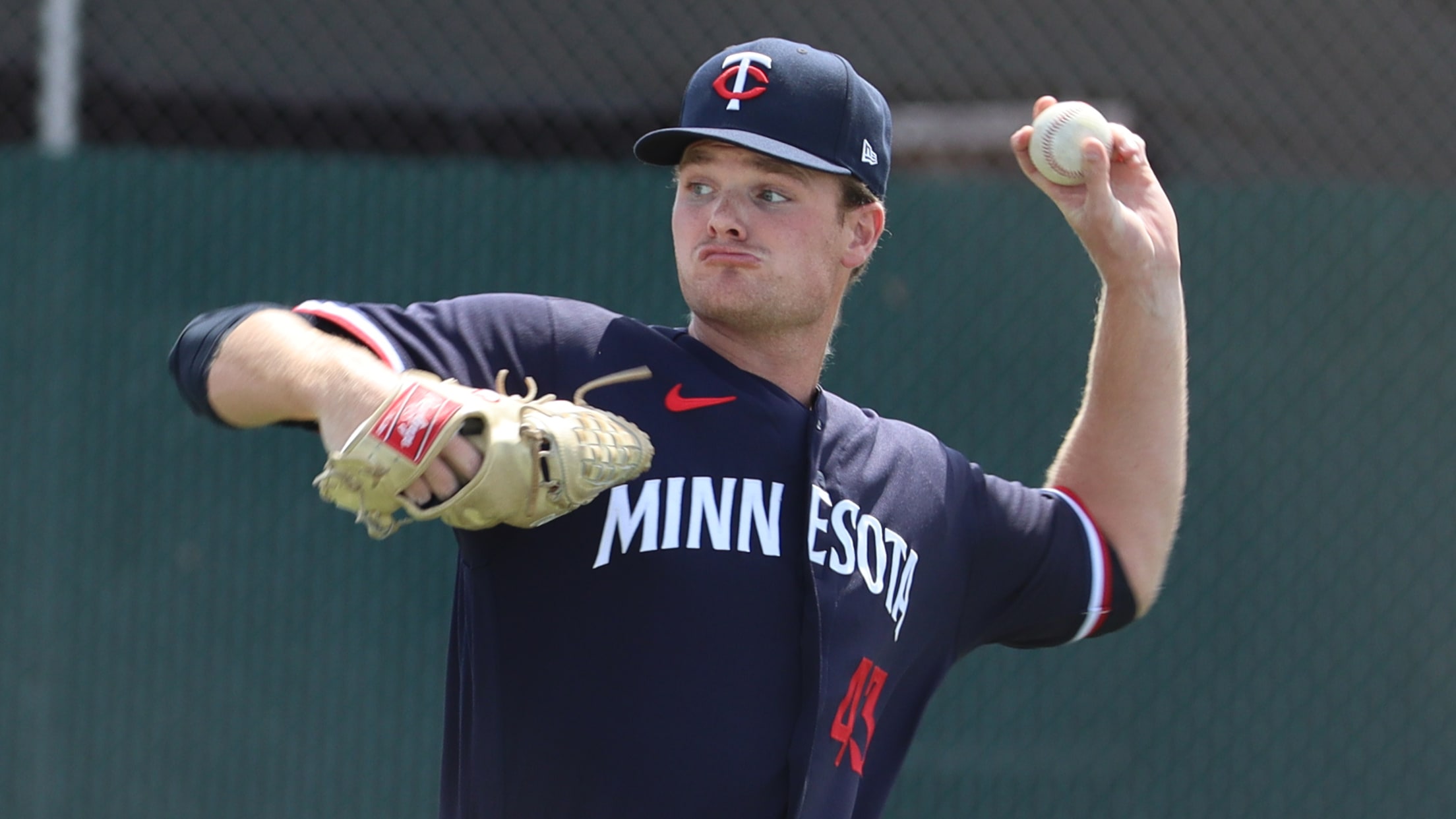 MINNEAPOLIS -- Connor Prielipp is sidelined for the time being with some inflammation and soreness in his pitching arm, but as the Twins exercise caution with their second-round pick (No. 48 overall) in the 2022 MLB Draft, they're already beyond excited about the glimpses they've seen of the left-hander, who
Twins rookie shines in debut, joins select club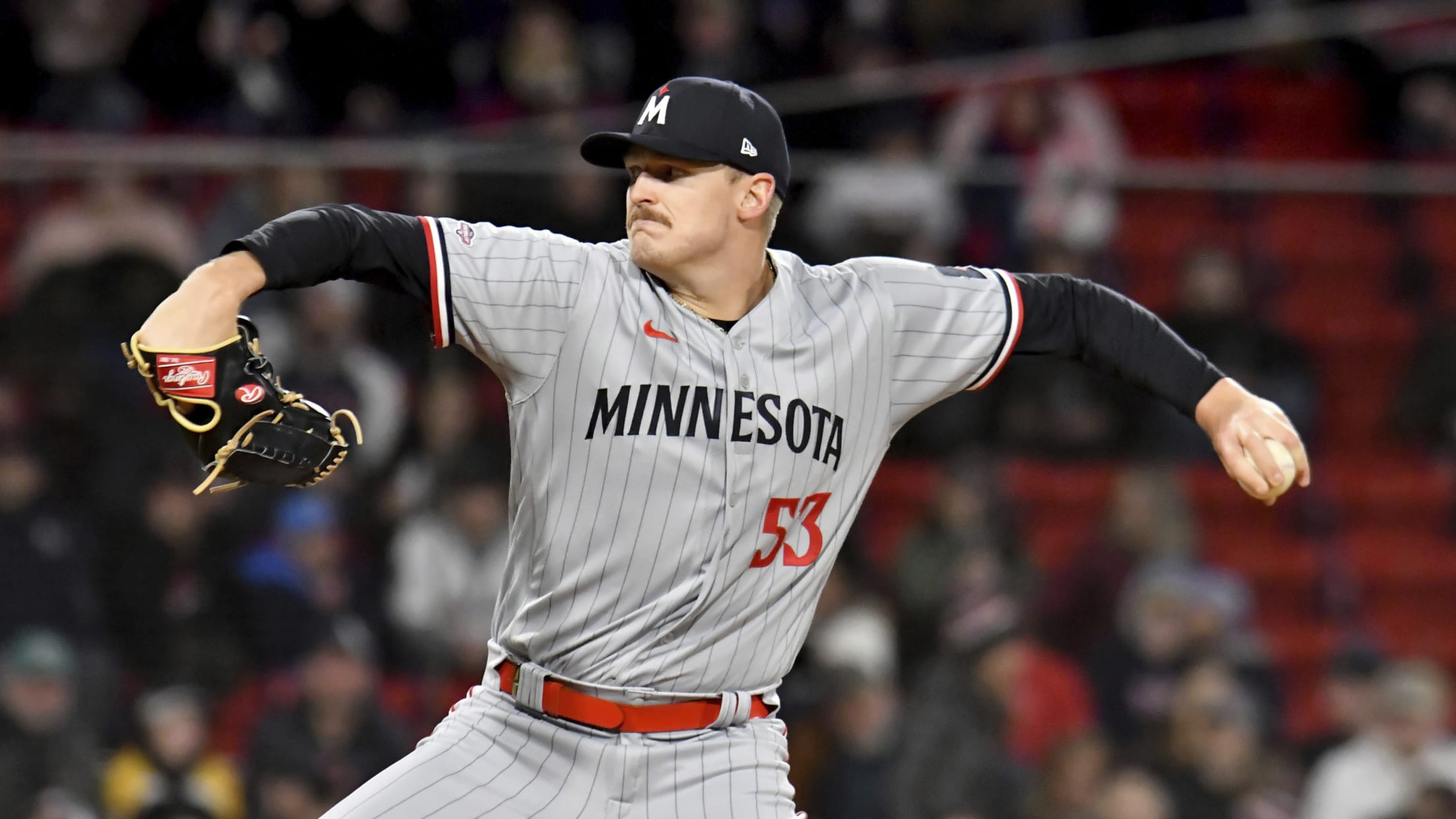 This story was excerpted from Do-Hyoung Park's Twins Beat newsletter. To read the full newsletter, click here. And subscribe to get it regularly in your inbox.
Julien gets first MLB hit, HR -- both in 9-run first
Twins' No. 4 prospect has breakout game in Minnesota's surprising, satisfying rout in Bronx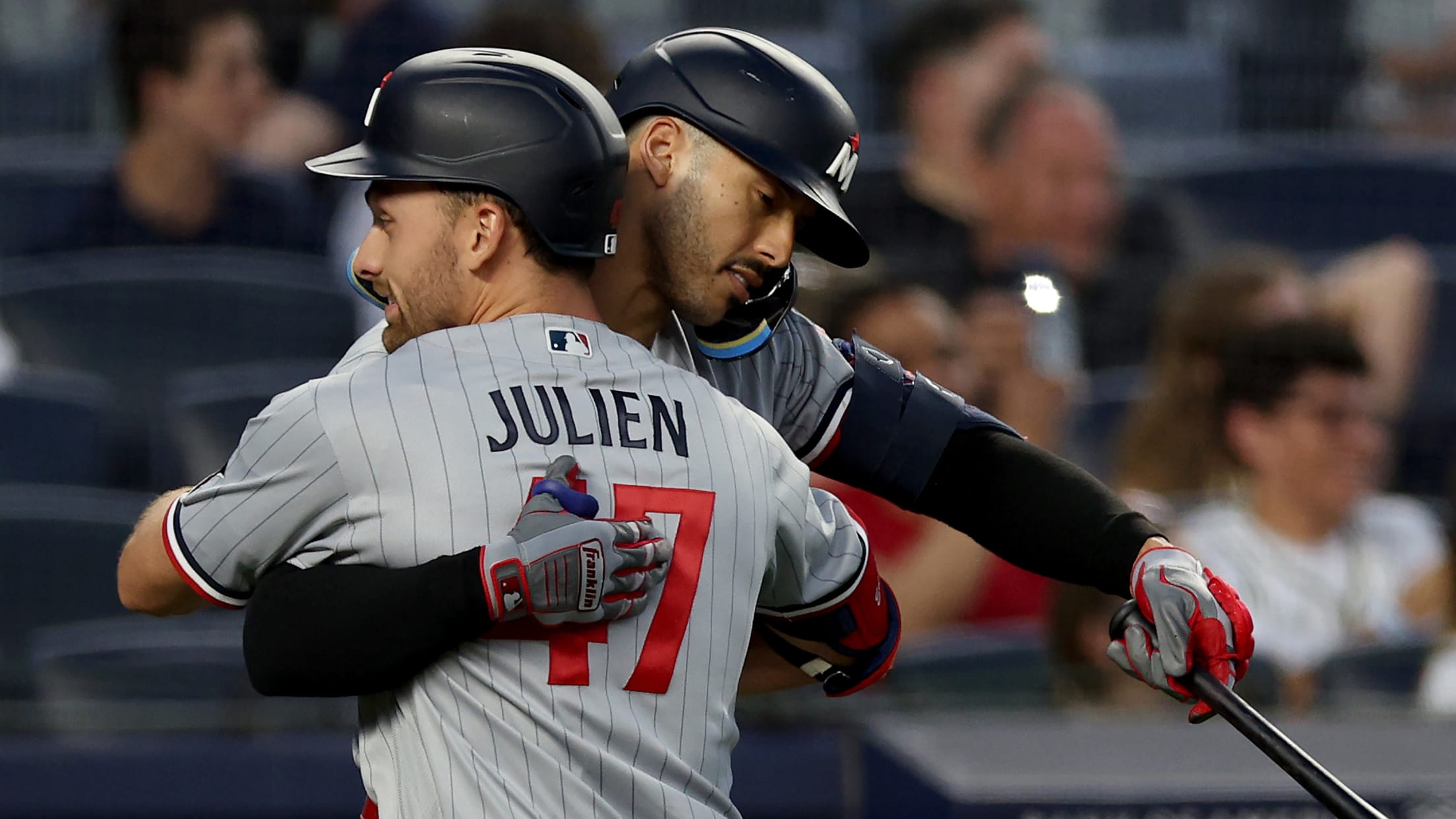 NEW YORK -- The Twins expect big things from top prospect Edouard Julien, who could be a fixture at the top of their lineup for years to come. But never in their wildest dreams could they have expected something like this. Julien, the No. 95 prospect in baseball, assumed the
Top prospect Julien does 'fantastic job' in MLB debut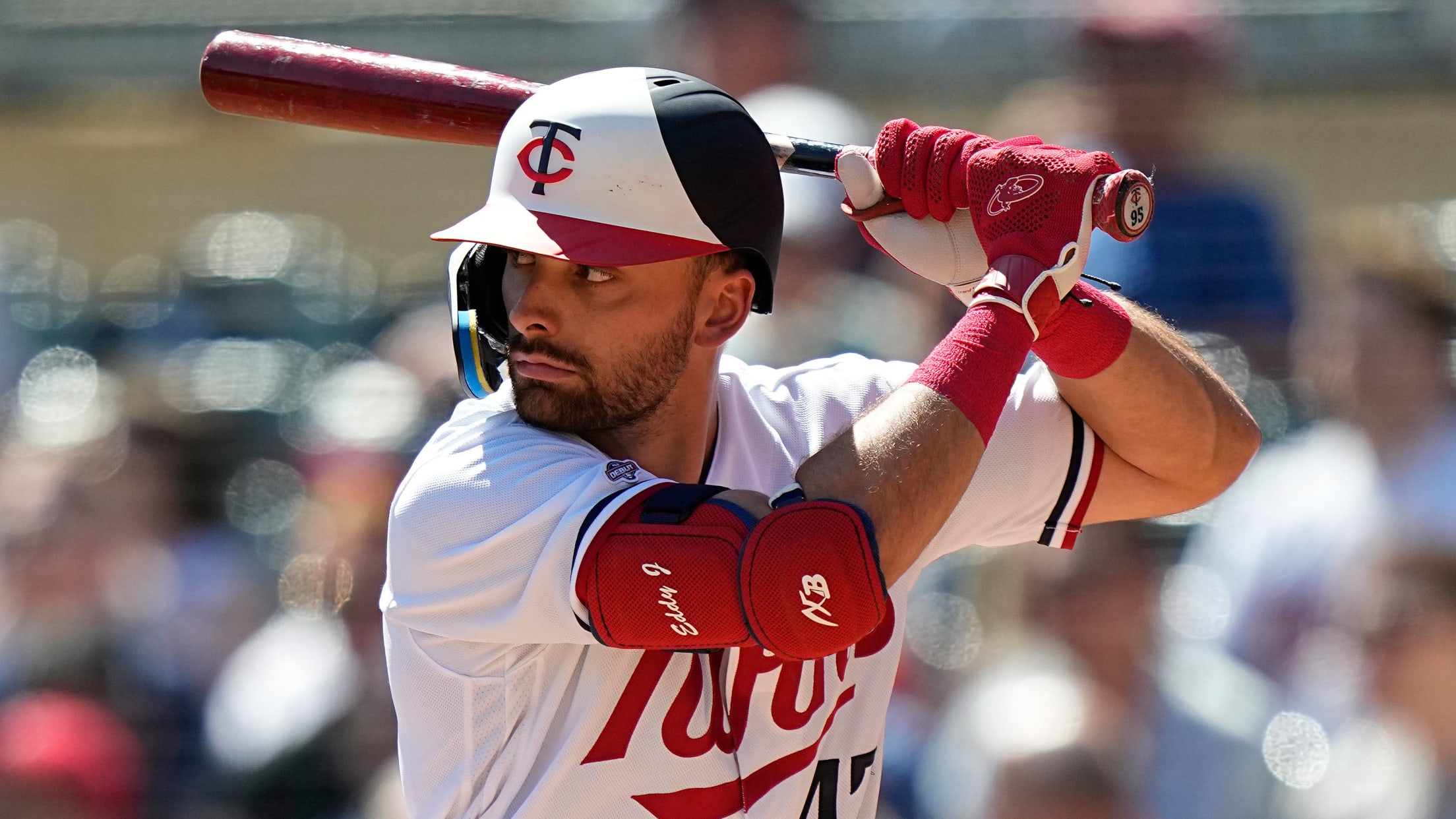 MINNEAPOLIS -- Even though Edouard Julien's call to the big leagues came mid-game, Triple-A manager Toby Gardenhire still found a way to make it special. Julien's skipper called him over in the dugout and asked him to give a mid-game scouting report on the pitcher the Saints were facing Tuesday.
Here's what to expect from Twins' Julien in the big leagues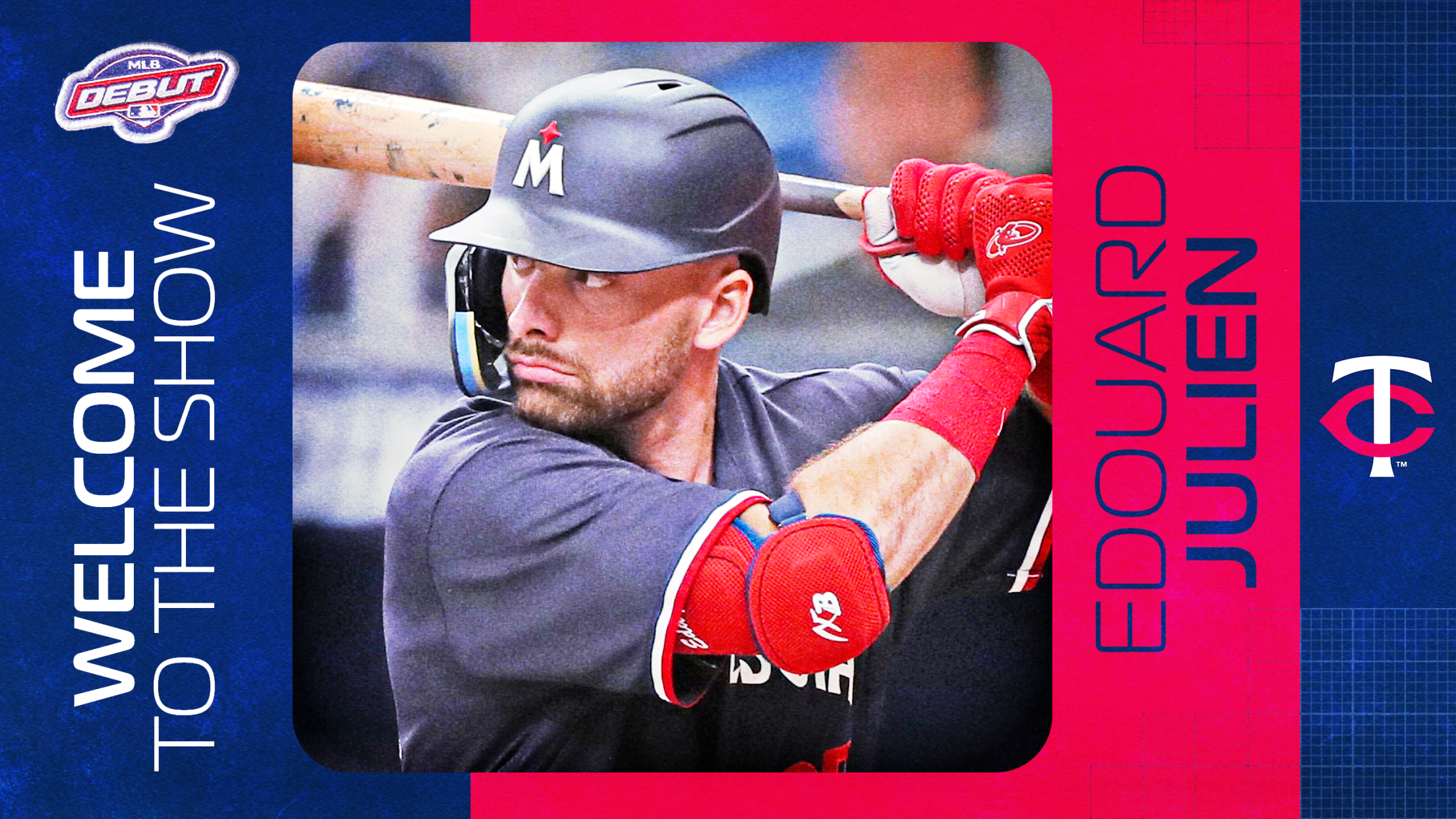 Are you ready for a potent bat and a whole lot of walks, Twins fans? The answer better be, "Oui, bien sûr," because Edouard Julien has arrived. The injury to Joey Gallo has made room for the Twins' No. 4 prospect (No. 96 on the Top 100) to join the
Top 100 prospect Julien called up by Twins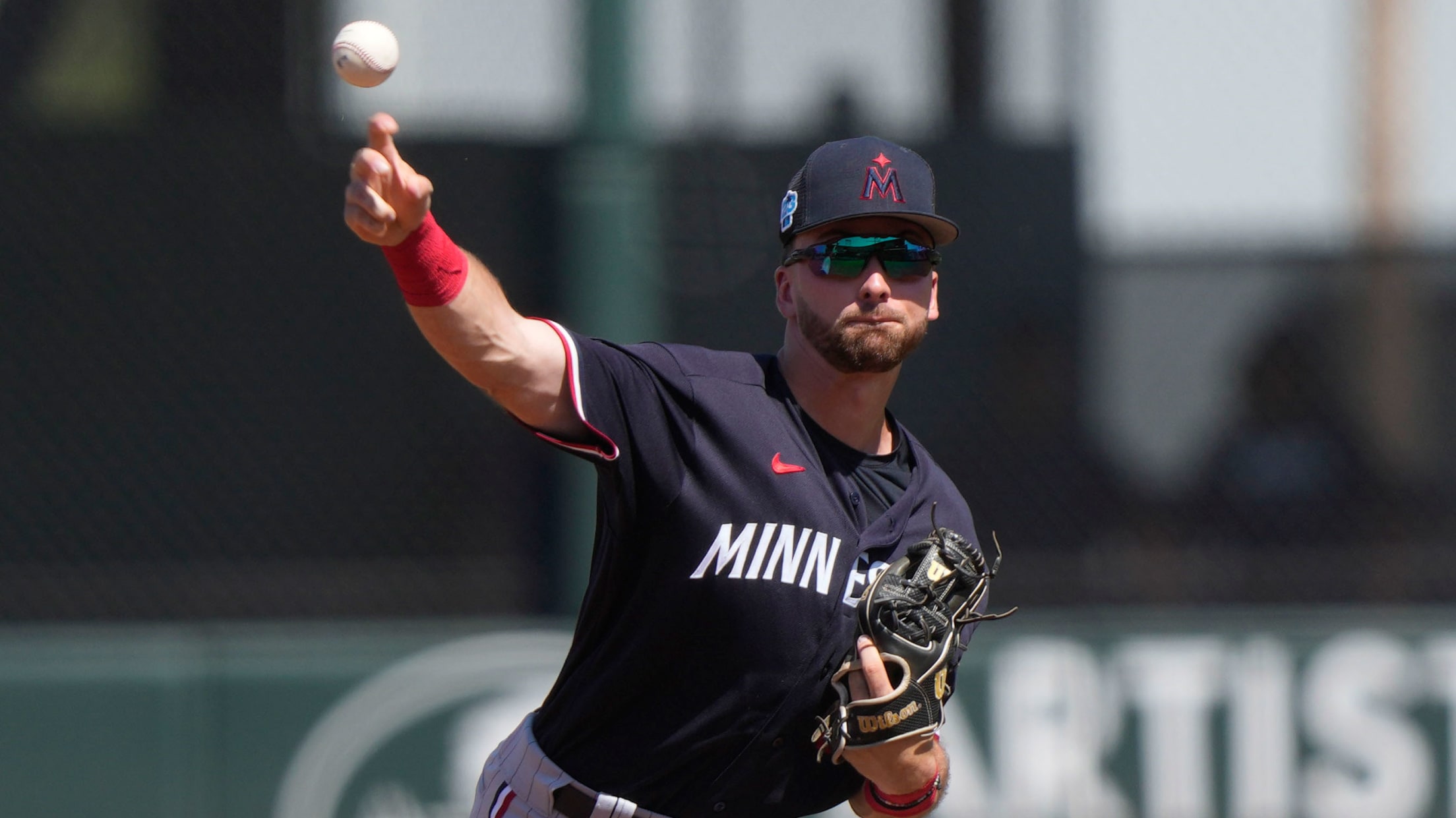 MINNEAPOLIS -- Edouard Julien showed everything the Twins could have hoped for in Double-A last season, absolutely demolished the Arizona Fall League and then flexed his muscles on the international stage as the leadoff hitter for Team Canada in the World Baseball Classic. He has already looked the part of
Rising lefty picking up speed -- and not just in a car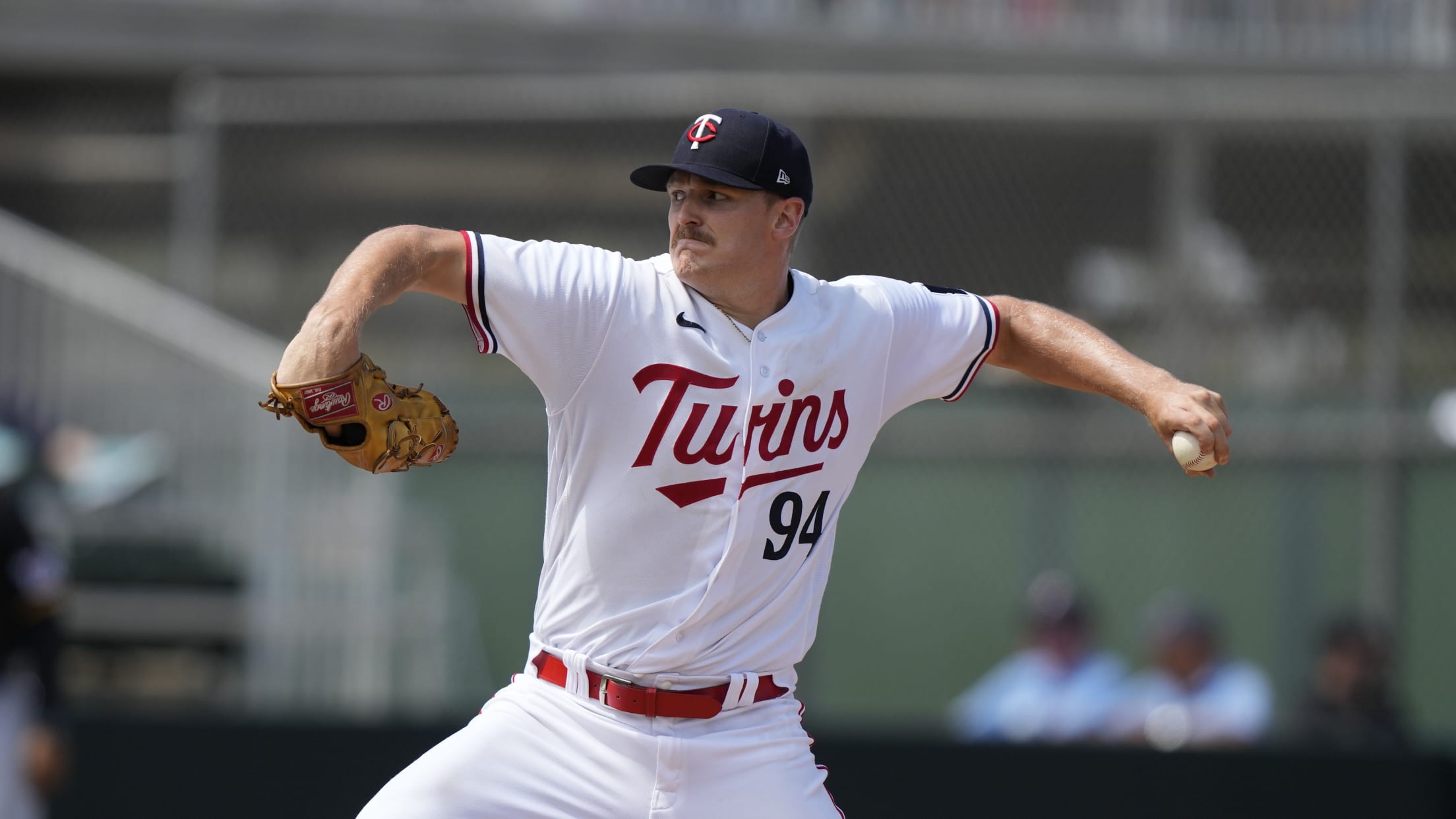 This story was excerpted from Do-Hyoung Park's Twins Beat newsletter. To read the full newsletter, click here. And subscribe to get it regularly in your inbox. As far back as Brent Headrick can remember, everyone around him has been deeply involved in competitive drag racing -- parents, aunts, uncles, family
Where the Twins' Top 30 prospects are starting season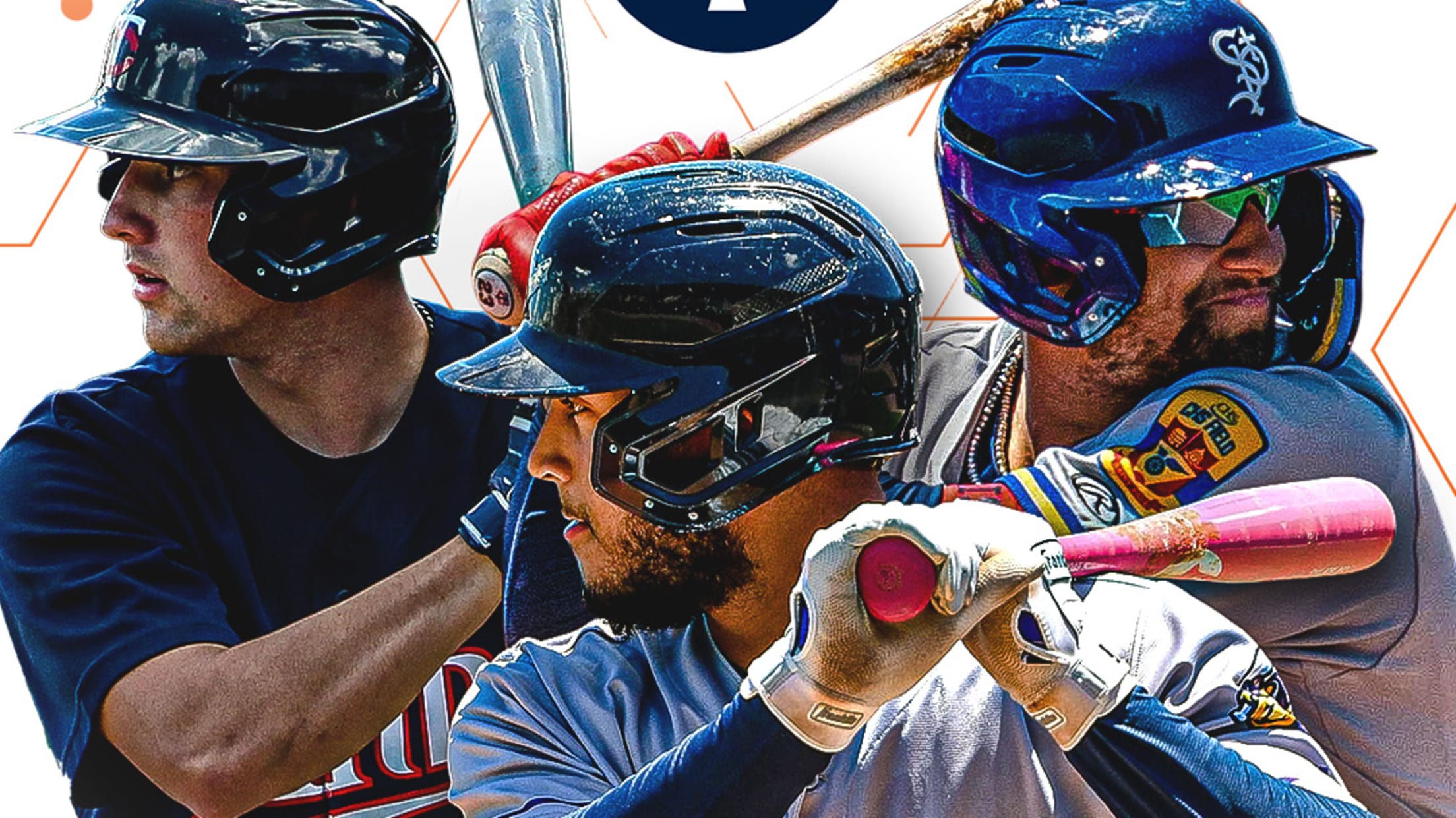 With the Minor League season opening this week, here's where the Twins' Top 30 Prospects are projected to start: 1. Brooks Lee (MLB No. 31), SS -- Wichita (Double-A) 2. Royce Lewis (MLB No. 45), SS -- Injured (torn right ACL rehab) 3. Emmanuel Rodriguez (MLB No. 88), OF --
Meet the 'Regulators' of Twins camp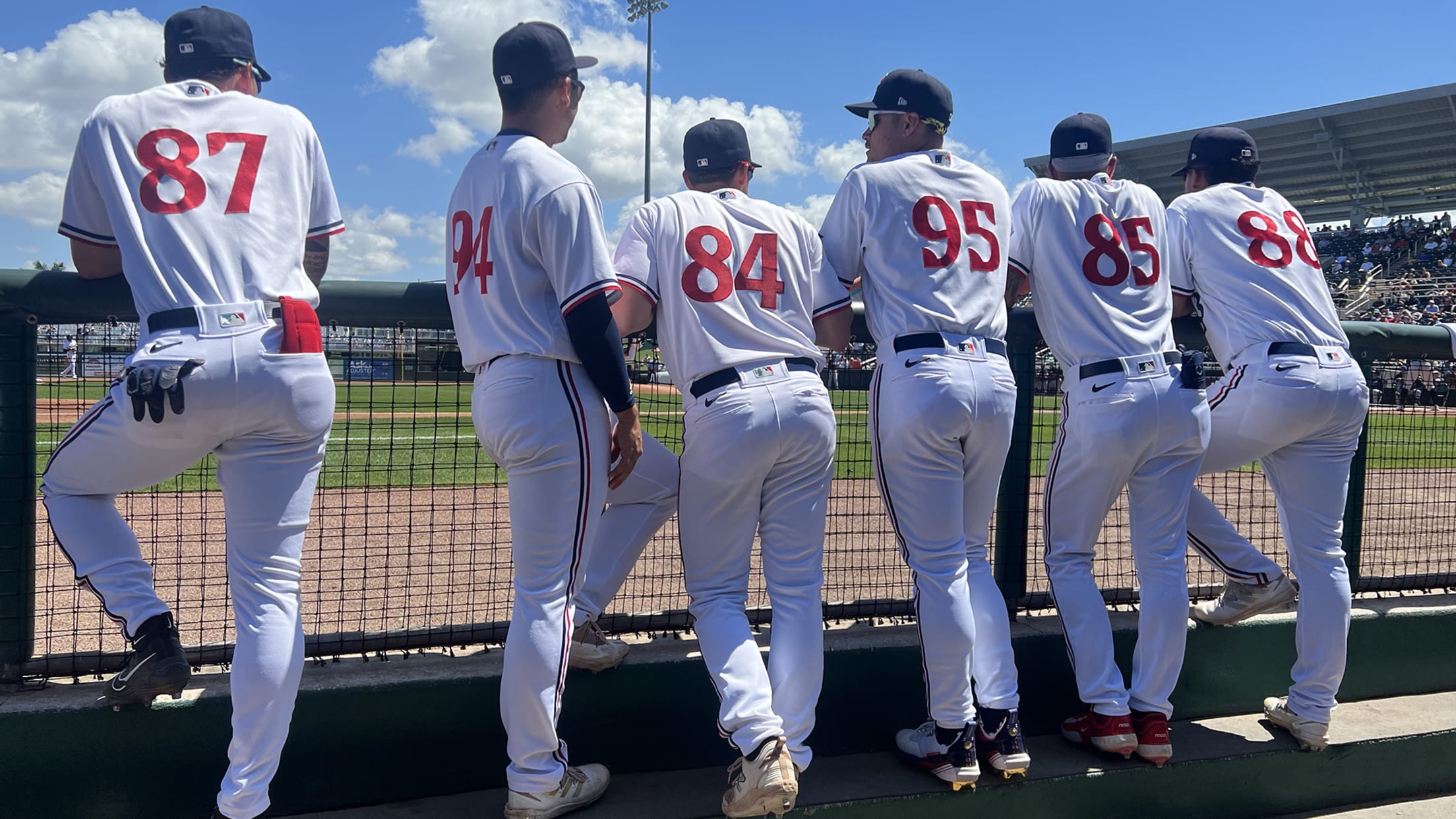 TAMPA, Fla. -- They're not the players that fans flock to the ballpark to see in Spring Training. They're the players who finish out the late innings in the hot Florida sun -- simply because someone has to. Long after the Byron Buxtons and Carlos Correas of the world have
Prospect can't wait to come back across river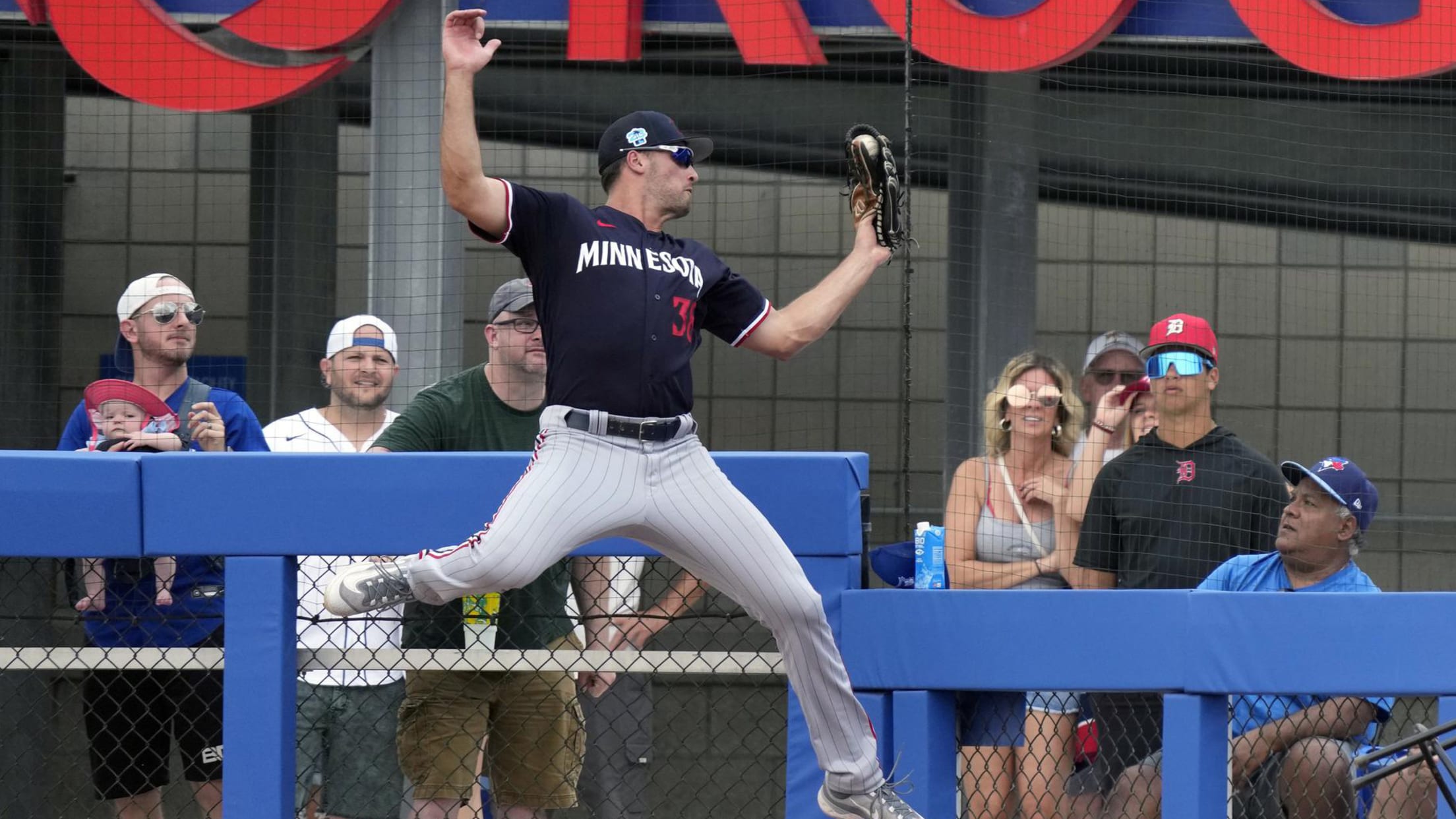 This story was excerpted from Do-Hyoung Park's Twins Beat newsletter. To read the full newsletter, click here. And subscribe to get it regularly in your inbox.
Twins' No. 1 prospect has 'near-perfect camp'
Larnach homers as bid for Opening Day roster spot heats up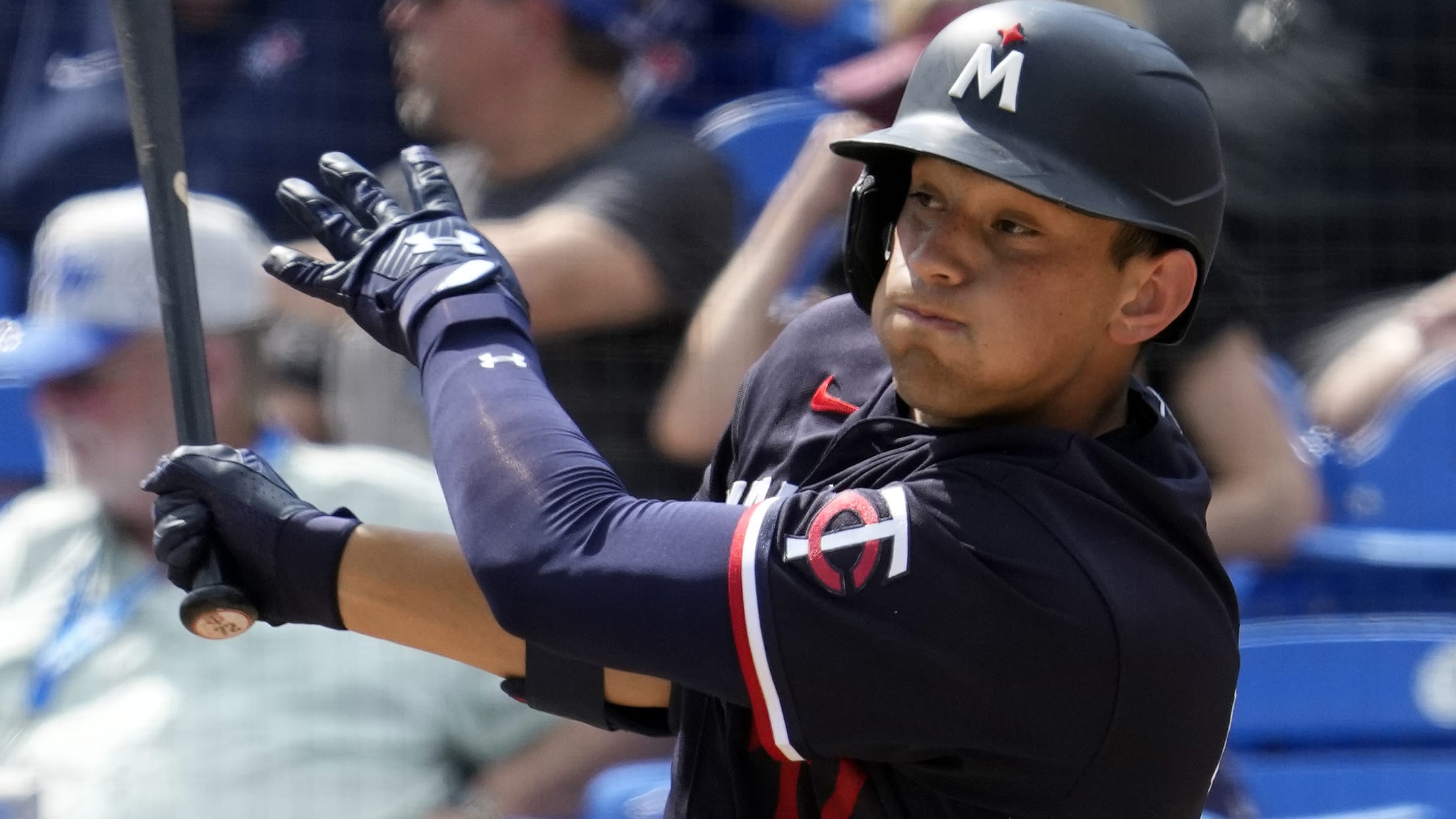 BRADENTON, Fla. -- Brooks Lee earned an invitation to his first Major League camp this spring, soaked up all he could in 12 Grapefruit League games and on Saturday, the Twins' top prospect per MLB Pipeline was reassigned to Minor League camp. And what did Lee take away from more
Twins top prospect Lee moving fast, likely to try 3B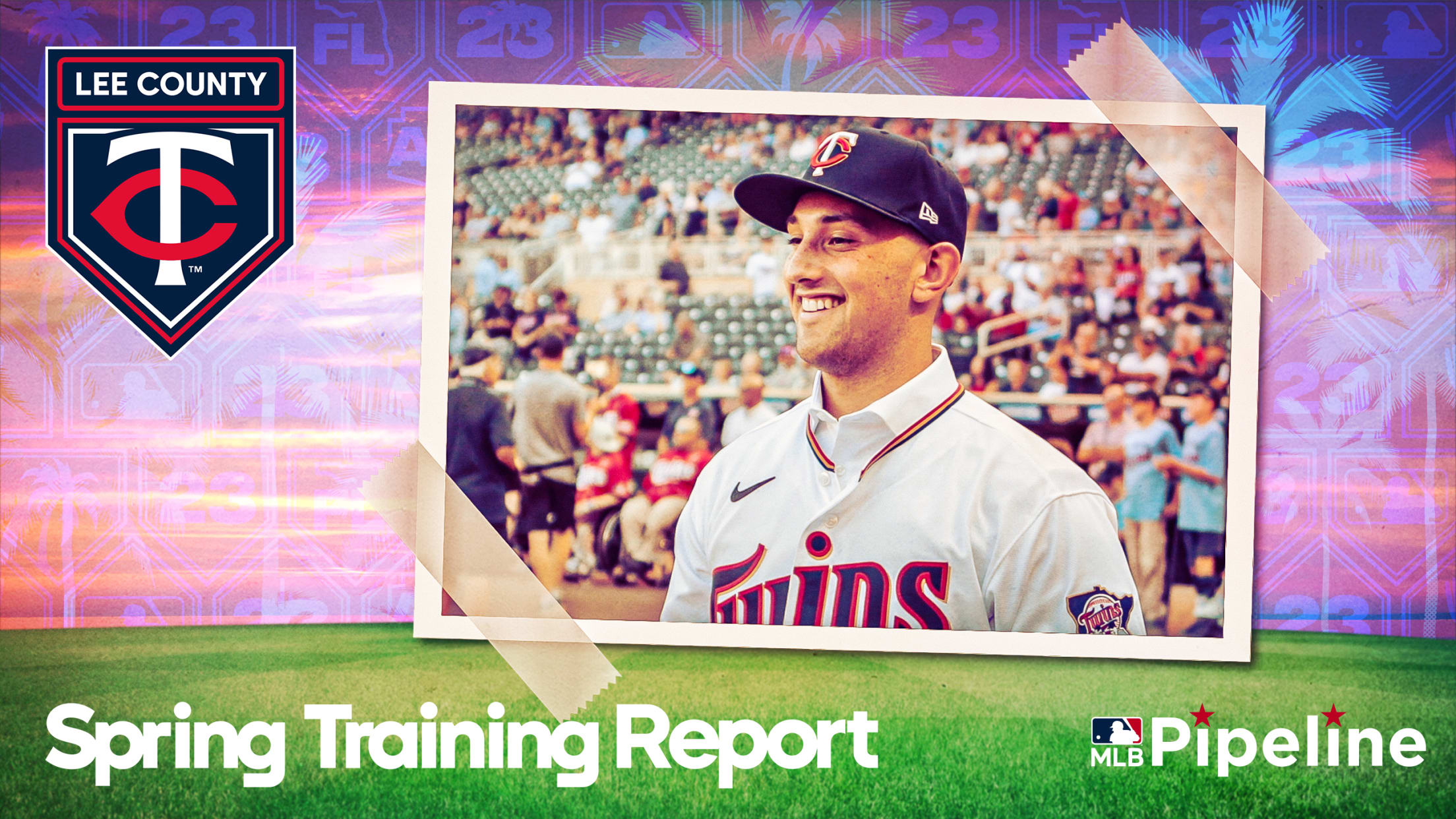 FORT MYERS, Fla. – The Twins selected Cal Poly star Brooks Lee eighth overall last July. Carlos Correa opted out of his contract in November. Minnesota's line of succession at shortstop seemed clear. Plans changed. After a tumultuous offseason, Correa ended up re-signing with the Twins on a six-year, $200
Twins get sneak peek at this future star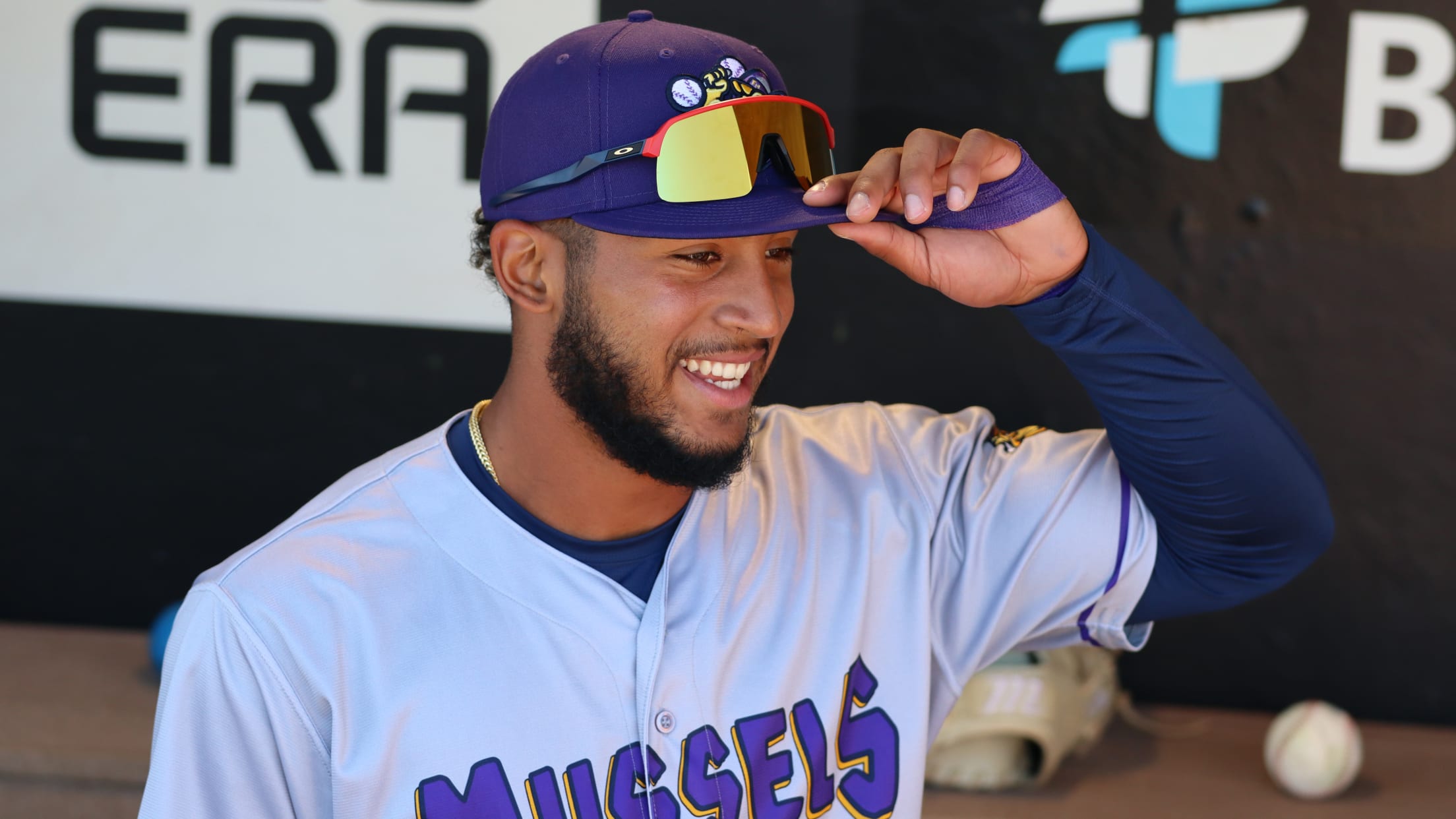 This story was excerpted from Do-Hyoung Park's Twins Beat newsletter. To read the full newsletter, click here. And subscribe to get it regularly in your inbox. By the late innings of a Spring Training game, many starting-caliber players are long gone. They have been replaced by Minor League players in
Comeback on, Lewis 'just excited to play' -- and learn
Twins' No. 2 prospect not short on confidence as he continues return from ACL tear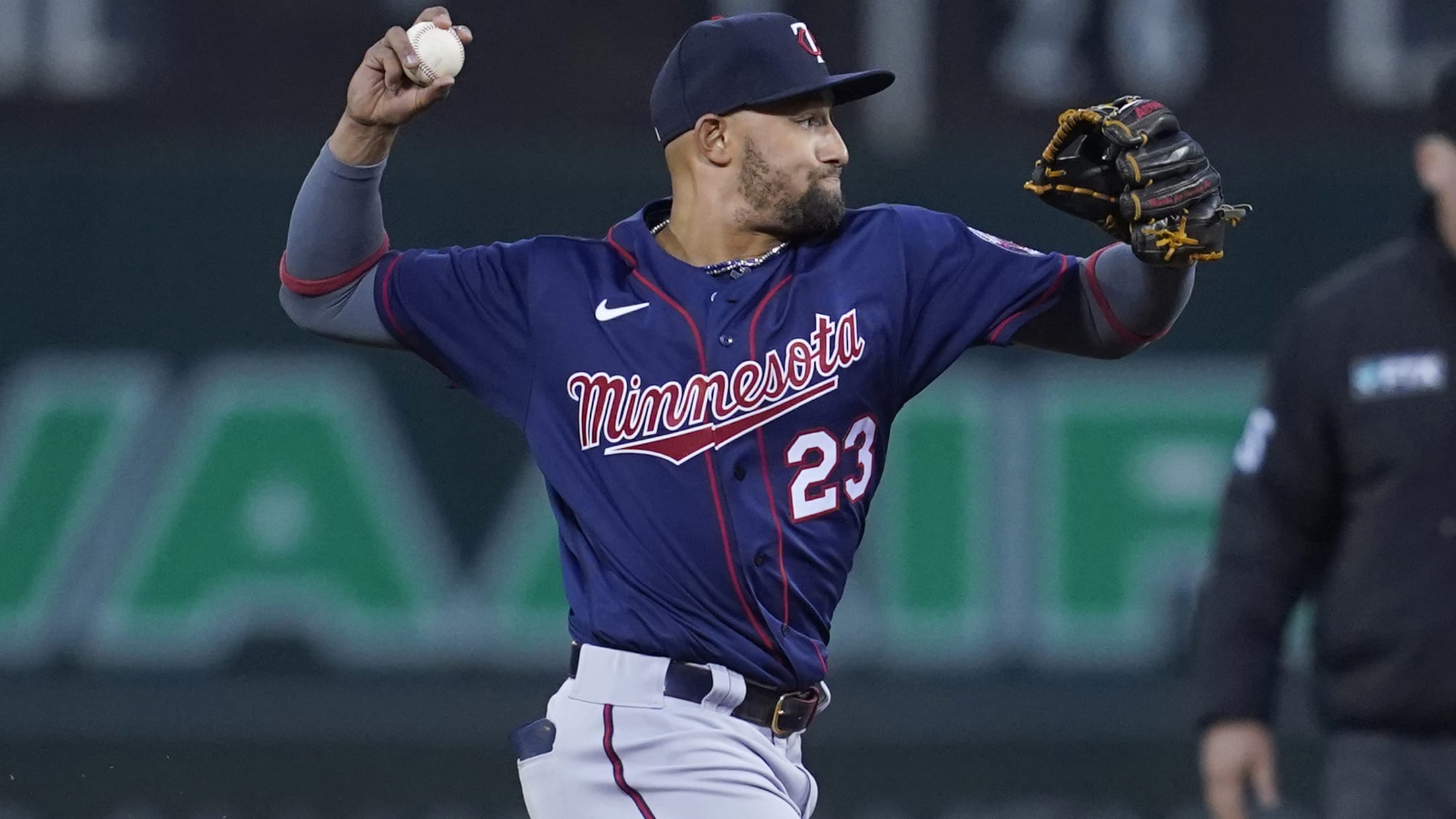 LAKELAND, Fla. -- All Royce Lewis has been able to do for a large part of two straight years is sit out, build up and watch from the sidelines -- with a tantalizing cameo in the Majors to motivate him even more. So, now that he's able to take part
Twins' Dominicans share field with national team
Club ensures coaches, Minor Leaguers get to participate, bringing some close to tears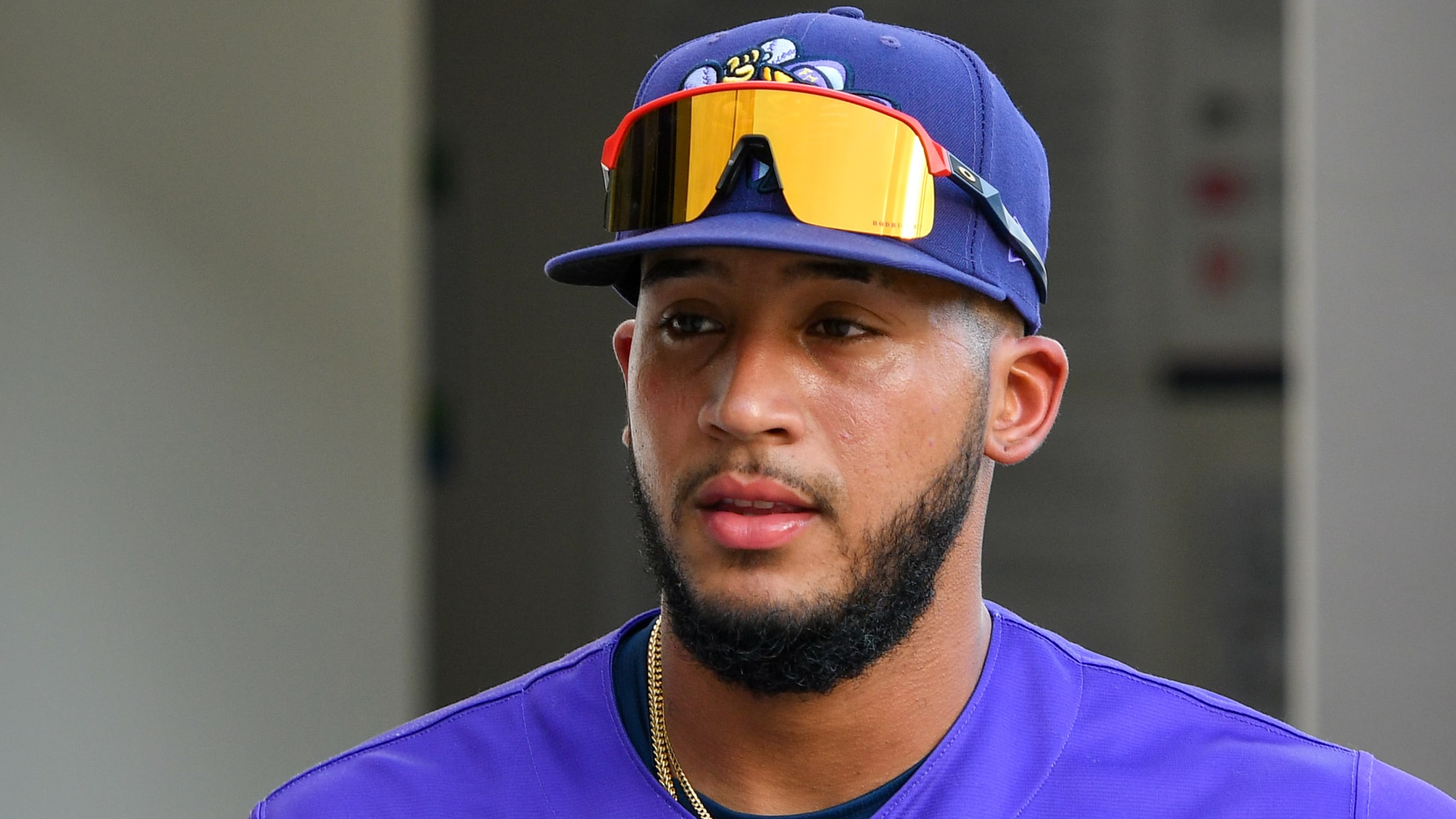 FORT MYERS, Fla. -- The passionate crowd waving a sea of Dominican flags and various noisemakers filled in the first-base side of Hammond Stadium ahead of the Twins' exhibition against the Dominican Republic's national team on Thursday -- and even before that, the organization was, of course, very aware of
UCL injury can't deter Twins' No. 12 prospect
Miranda homers in 3rd straight PA; Former Twin Cruz talks Classic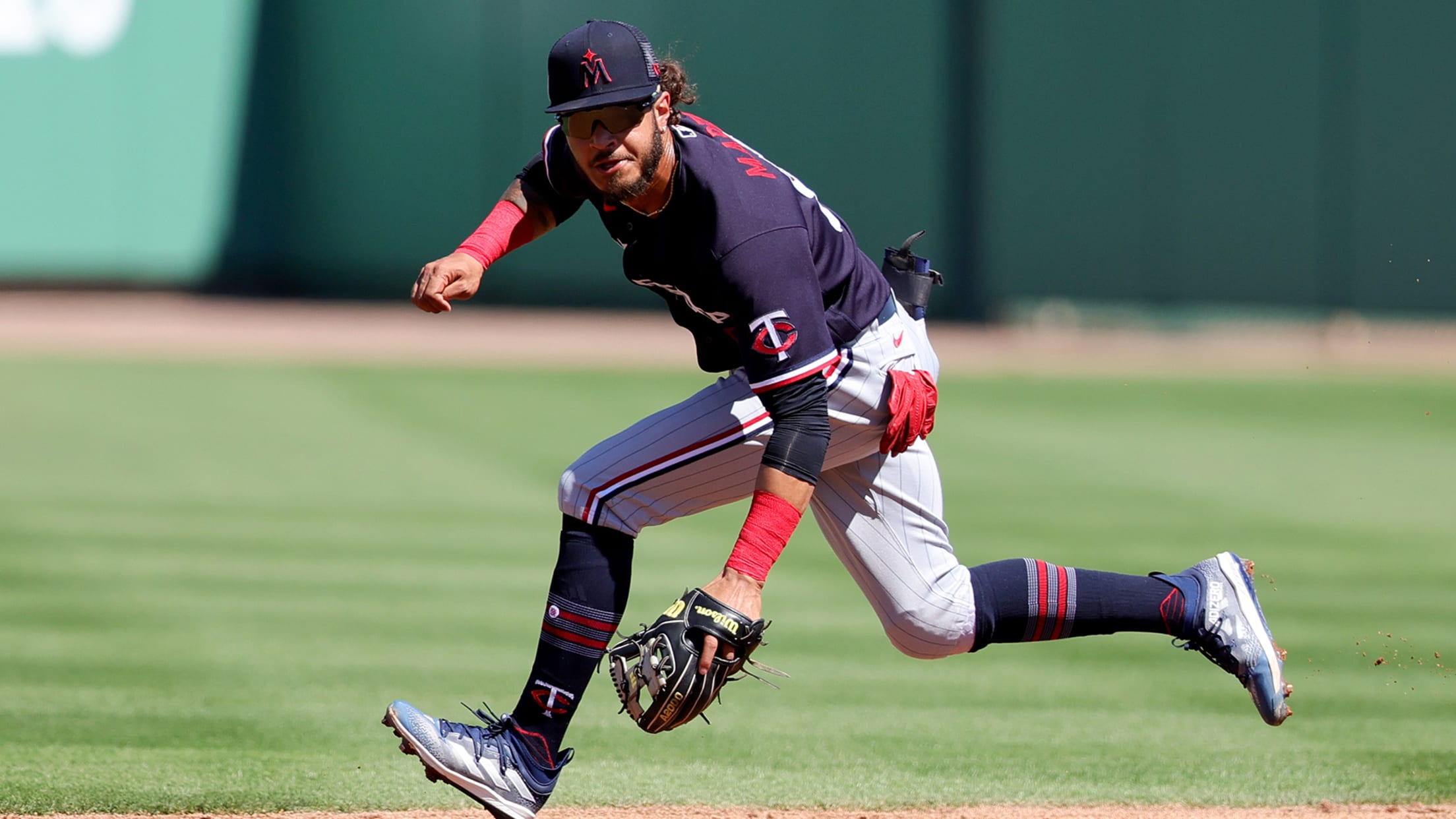 FORT MYERS, Fla. -- Austin Martin is so excited, so confident, so glad to be feeling like himself, he says, that even a sprained UCL in his right elbow hasn't done much to dampen his spirits as he gets ready to take "a few weeks" away from the field to
Twins prospect wants to 'show the world' what Canada can do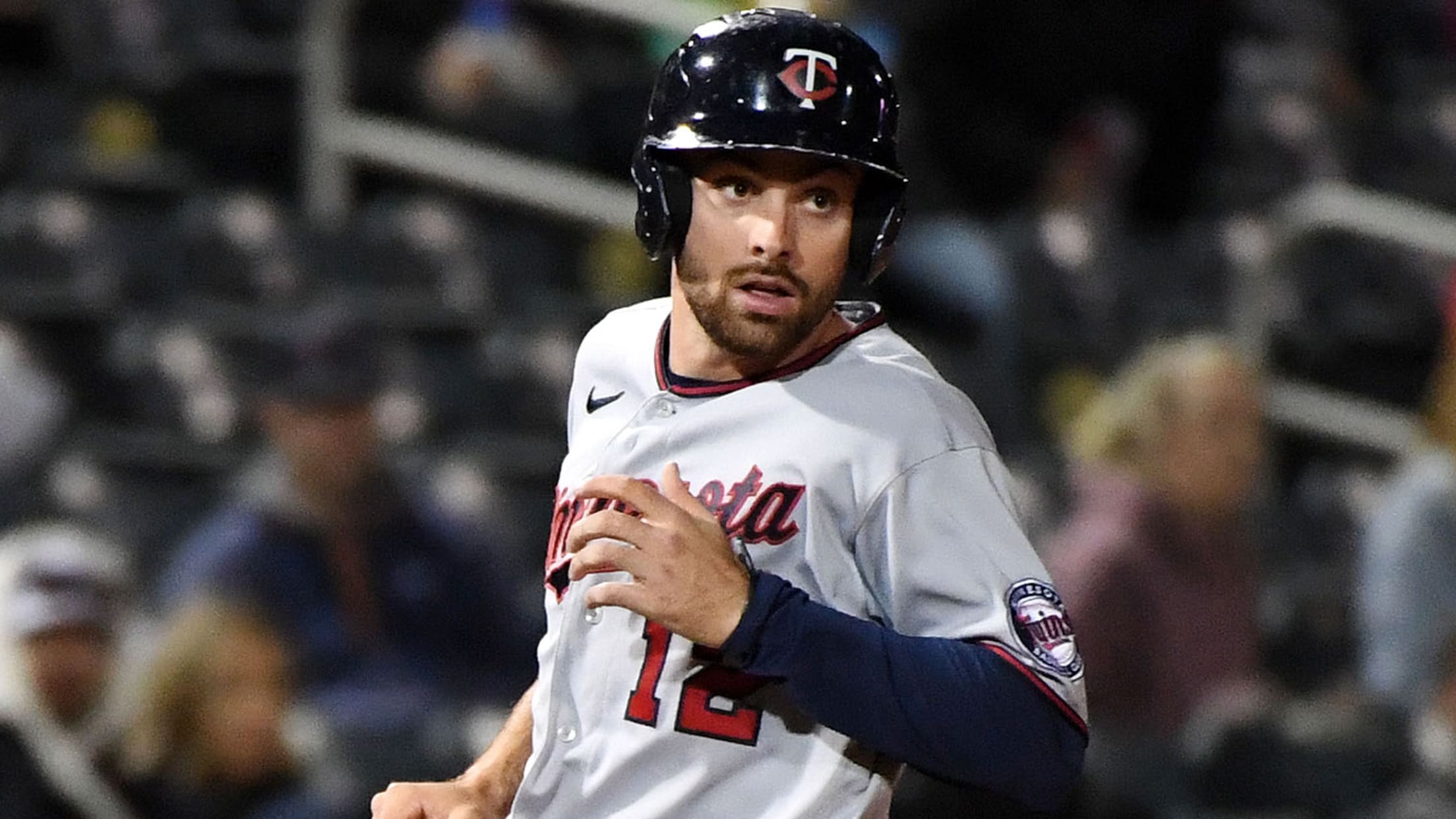 FORT MYERS, Fla. – In the spring and summer of 2016, Edouard Julien used a stint with the Canadian Junior National Team to get noticed stateside. His play, particularly his hitting, alerted head coach Greg Hamilton that he could be a legitimate Division I player south of the border, and
'That kid is a stud': Lee has Twins gushing
Top prospect is youngest player in camp, but he isn't playing that way
ST. PETERSBURG, Fla. -- Sometimes, Brooks Lee still provides brief glimpses of the fact that he has only been a professional for just more than seven months now, with all of 31 Minor League games under his belt. Like when he gushes that it's "pretty freaking cool" to be in
Here are the Twins' 2023 Top 30 prospects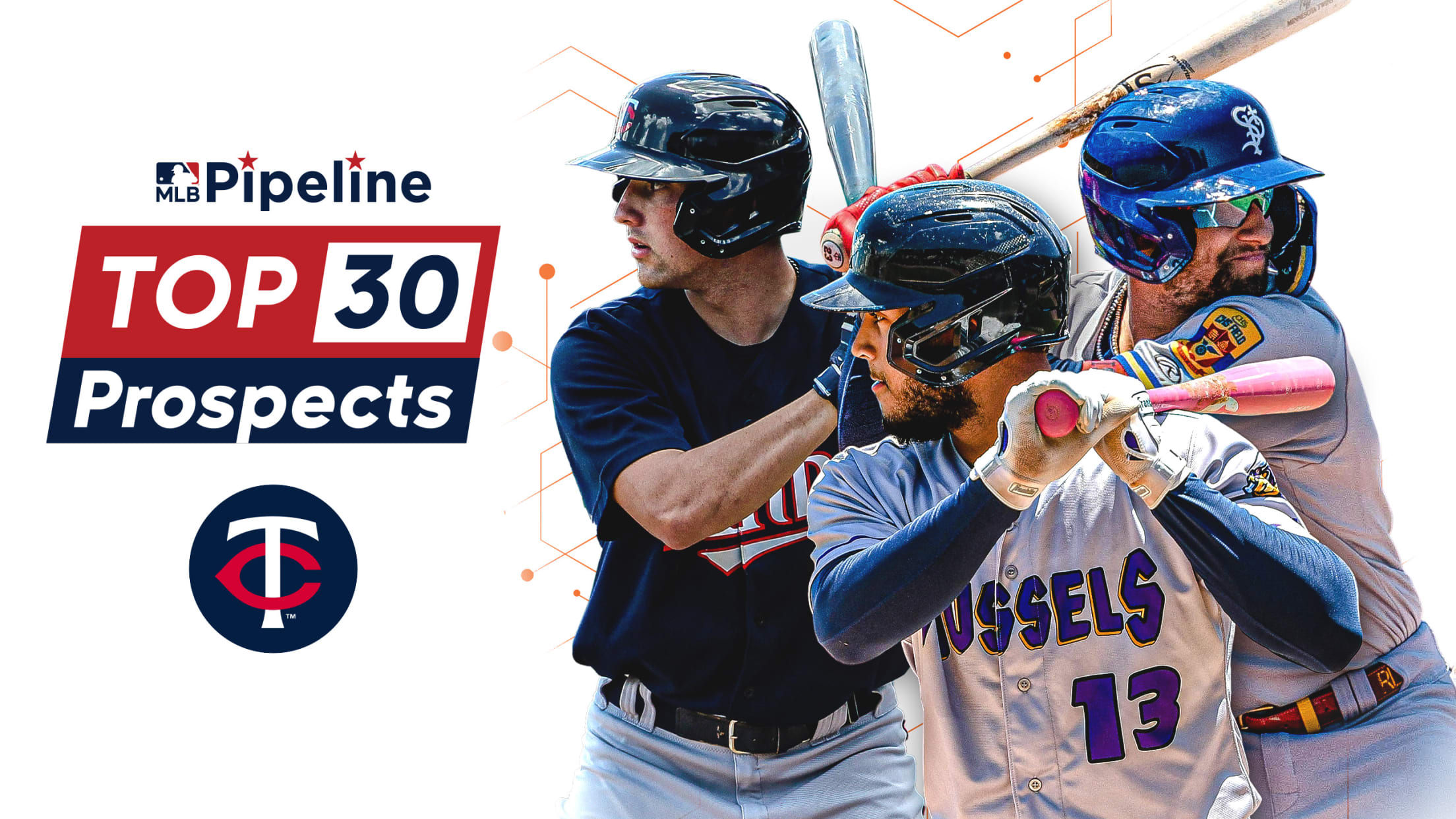 For the first time since 2017, there's a new sheriff in town. Royce Lewis was the No. 1 overall pick in the 2017 Draft, became the Twins' top prospect as soon as he joined the organization and appeared at No. 1 for the 2018 preseason Top 30. After a five-year
Why top prospect Julien is 'better than a good hitter'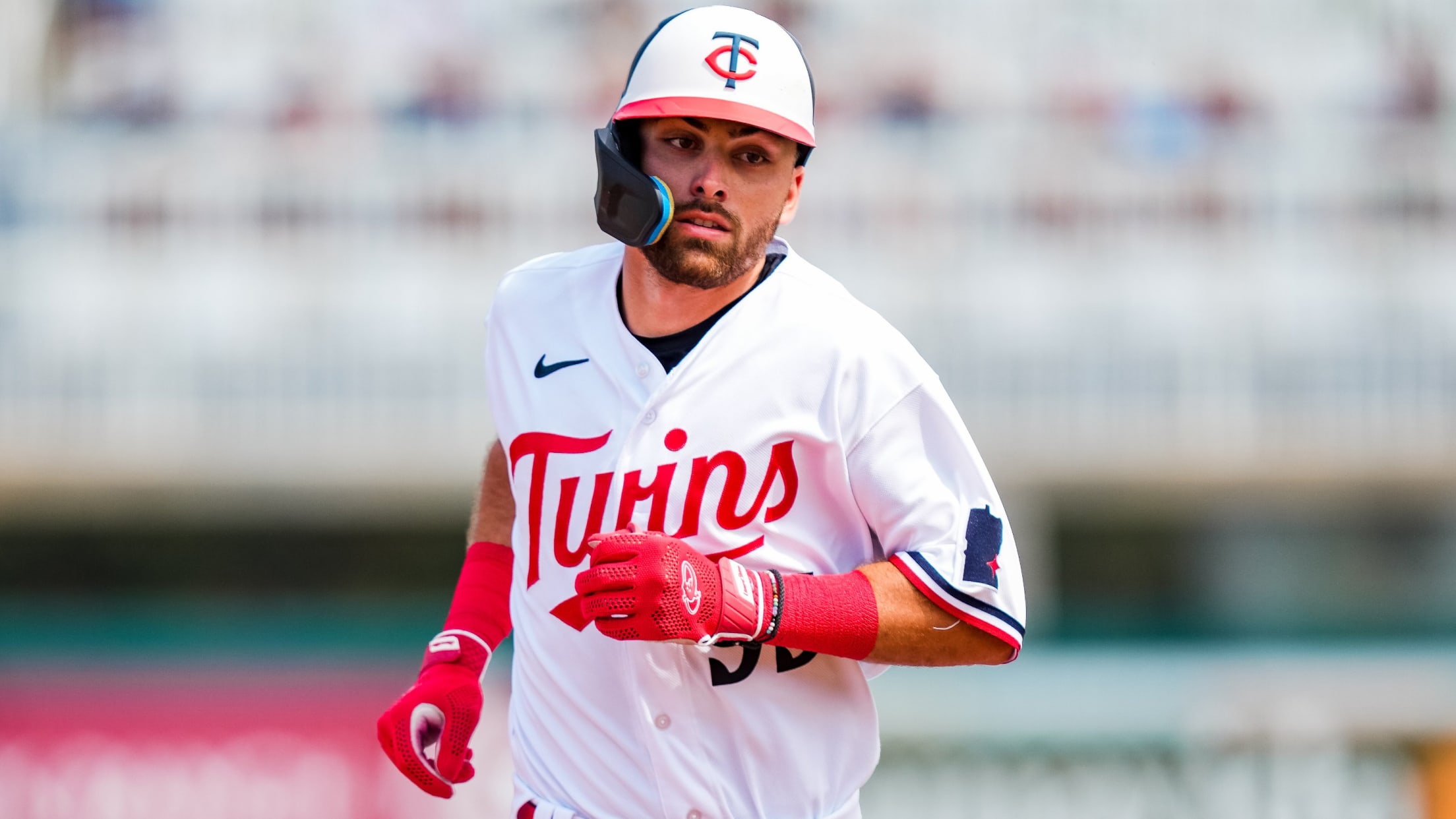 FORT MYERS, Fla. -- The plan that Edouard Julien has tried to execute at the plate while rising up the Twins' farm system is simple, he says: Try to be aggressive and do damage on the first three pitches -- and if the at-bat goes beyond that, just trust his