Twins to sign 'next Eddie Rosario'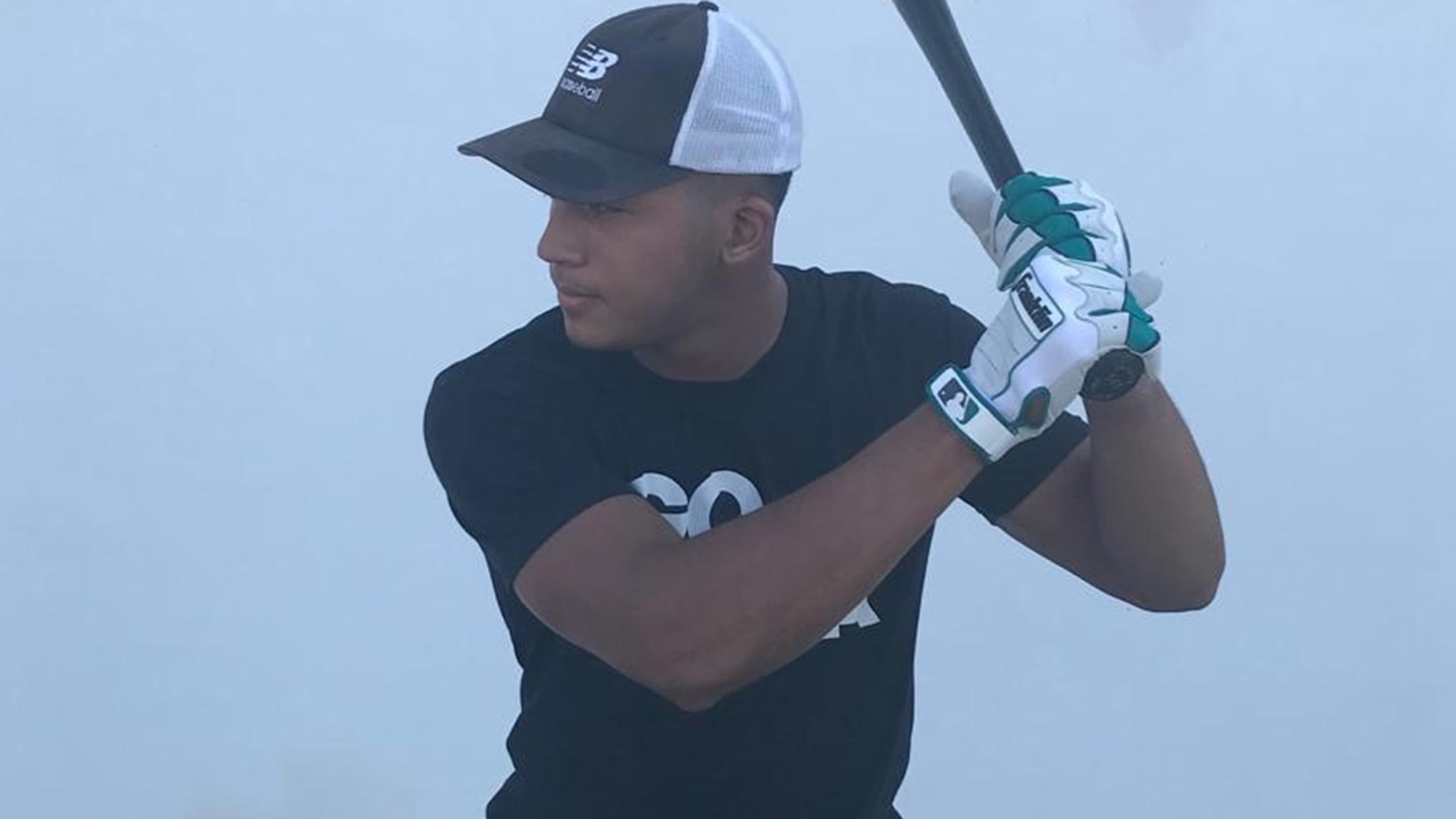 The Twins might have just discovered the next Eddie Rosario. According to industry sources, the Twins and outfielder Emmanuel Rodriguez, No. 8 on MLB Pipeline's Top 30 International Prospects list, have agreed on a contract worth $2.5 million. • Here's where top international prospects are signing today
Lewis, Balazovic to rep Twins at Futures Game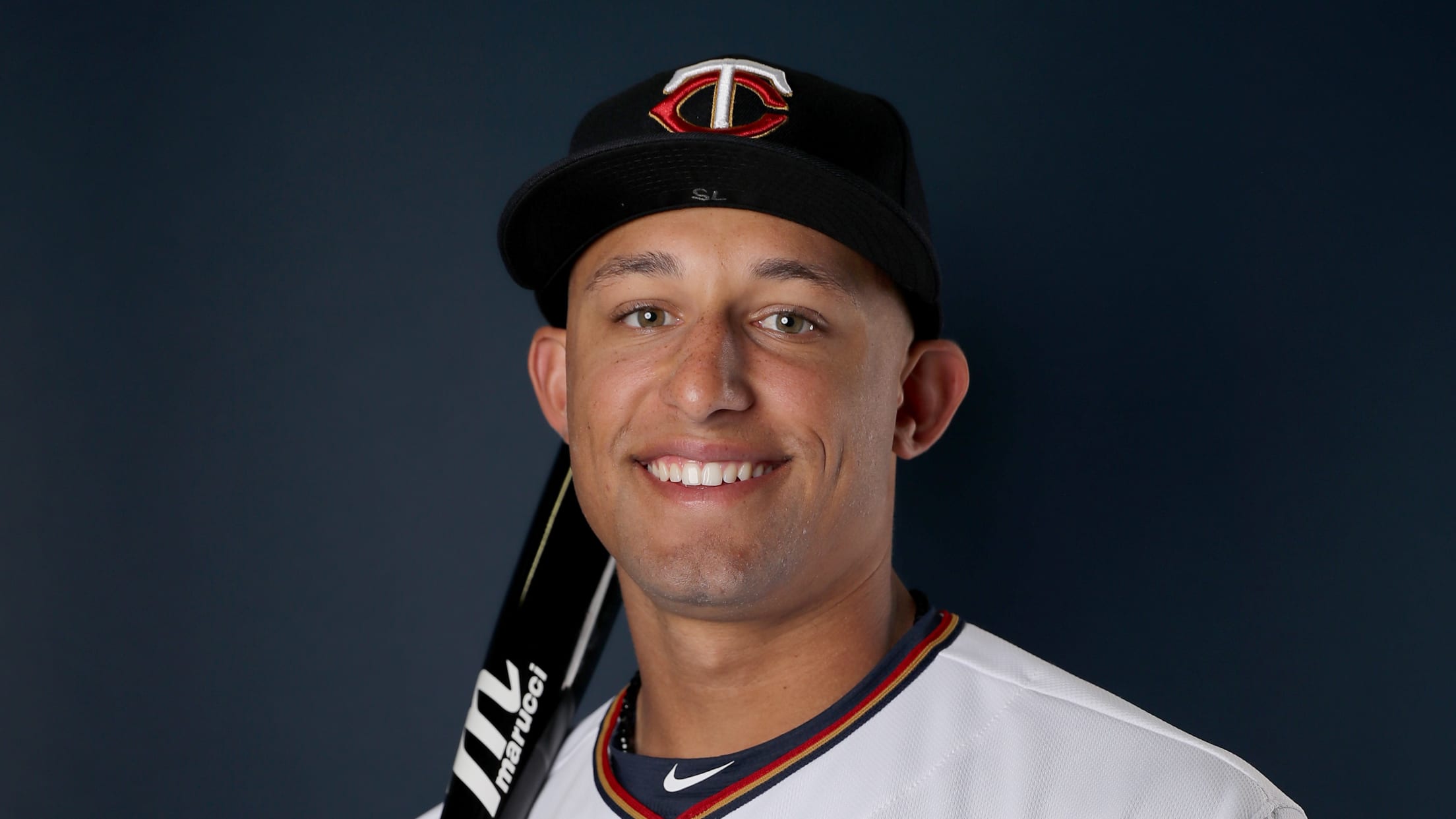 CHICAGO -- With the Twins off to one of the best starts in franchise history, Friday served as a reminder that the future also remains bright for the organization. Shortstop Royce Lewis and right-handed pitcher Jordan Balazovic were named to the American League roster for the 2019 SiriusXM All-Star Futures
Surprise! Aussie Thorpe's folks arrive for debut
Twins' No. 9 prospect starts series finale in place of Kyle Gibson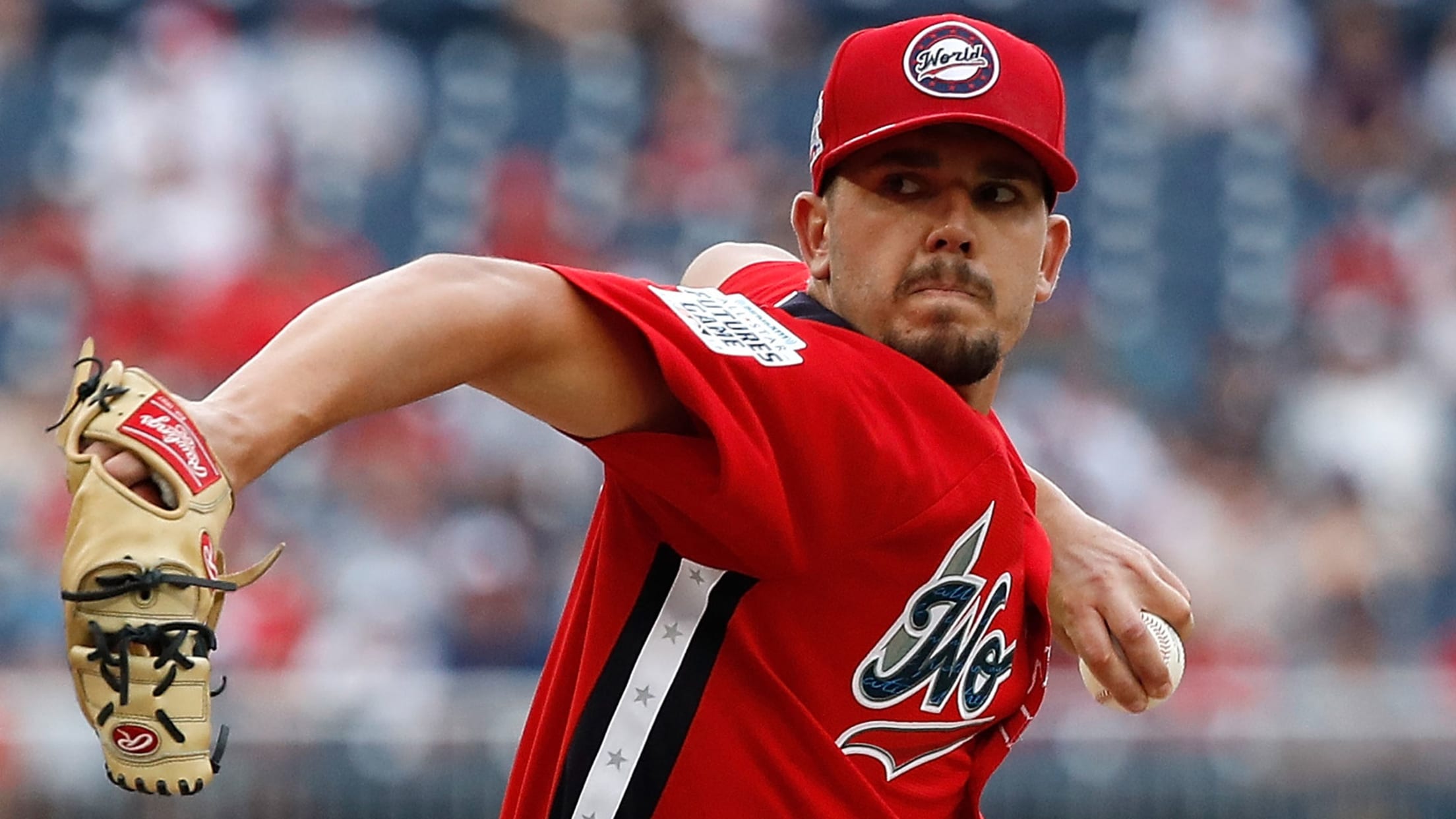 CHICAGO -- After Saturday's game in Chicago, Twins travel director Mike Herman instructed Lewis Thorpe to put some shorts on and to follow him. "I've still got my jersey on," Thorpe said to Herman. "Don't worry about that," Herman replied. Thorpe was led outside the visitors' clubhouse on the ground
Here are future All-Stars from AL Central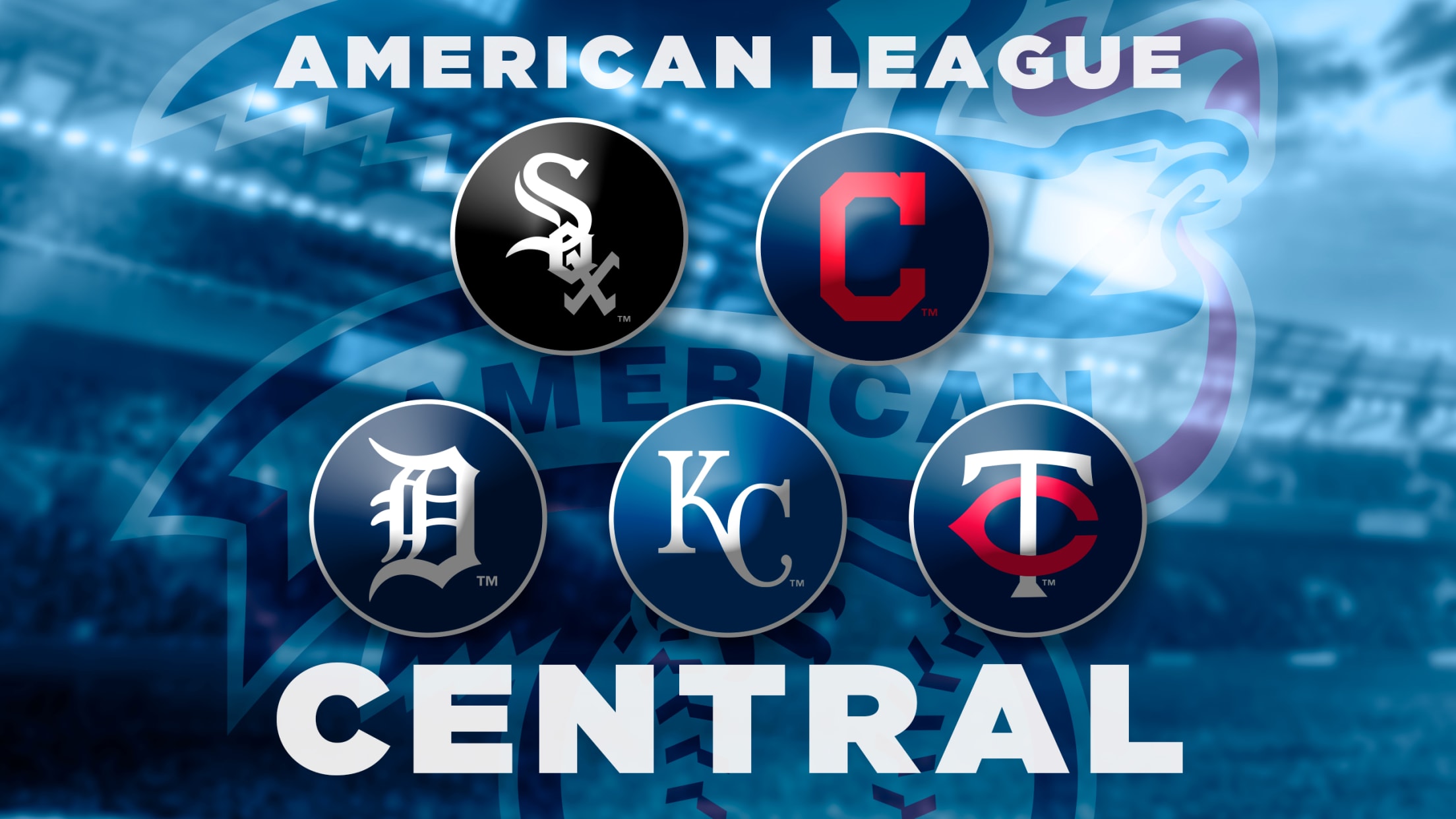 Next month's All-Star Game could feature a whole lot of Minnesota Twins and a selection of players from the rest of the American League Central. That's a reflection of the way the division race has played out. But the AL Central All-Star competition could become a lot more crowded before
Twins, No. 39 pick Wallner agree (sources)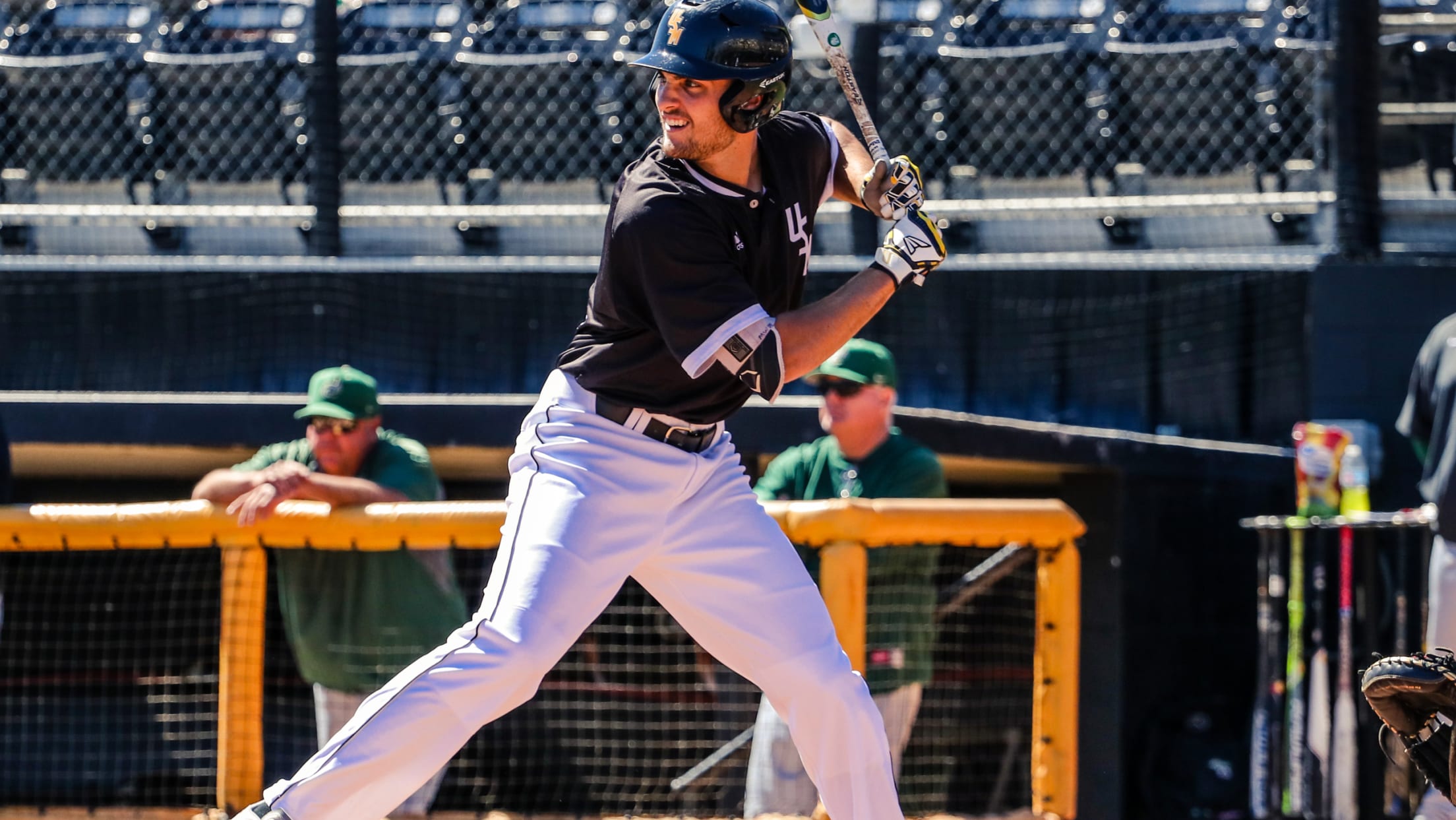 The Twins have agreed to terms with Matt Wallner, their 39th overall pick in the MLB Draft, sources tell MLB Pipeline's Jim Callis. The Forest Lake, Minn., native agreed to a deal for $1.8 million (slightly below the $1,906,800 slot value for the pick), Callis reports -- though the club
Twins' top pick Cavaco signs, eyes fast track
'I give myself 3 years,' says 18-year-old shortstop taken 13th overall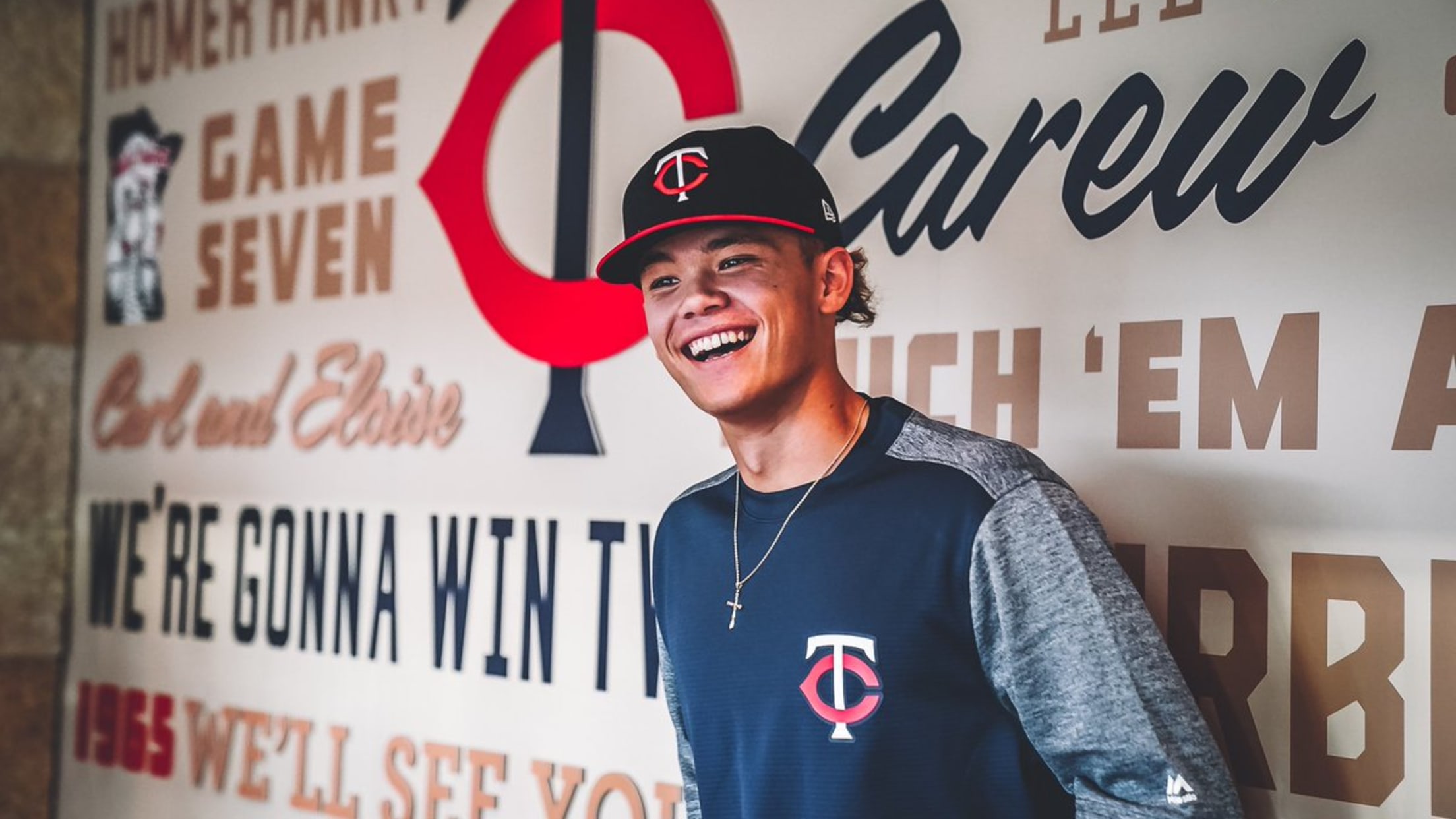 MINNEAPOLIS -- Throughout the scouting process, the Twins just couldn't quit Keoni Cavaco. Twins scouting director Sean Johnson said he'd regularly check in with members of his staff and find that they were, again, in the San Diego area, watching Cavaco during his senior year at Eastlake High School. "I
Twins draft all college players on Day 2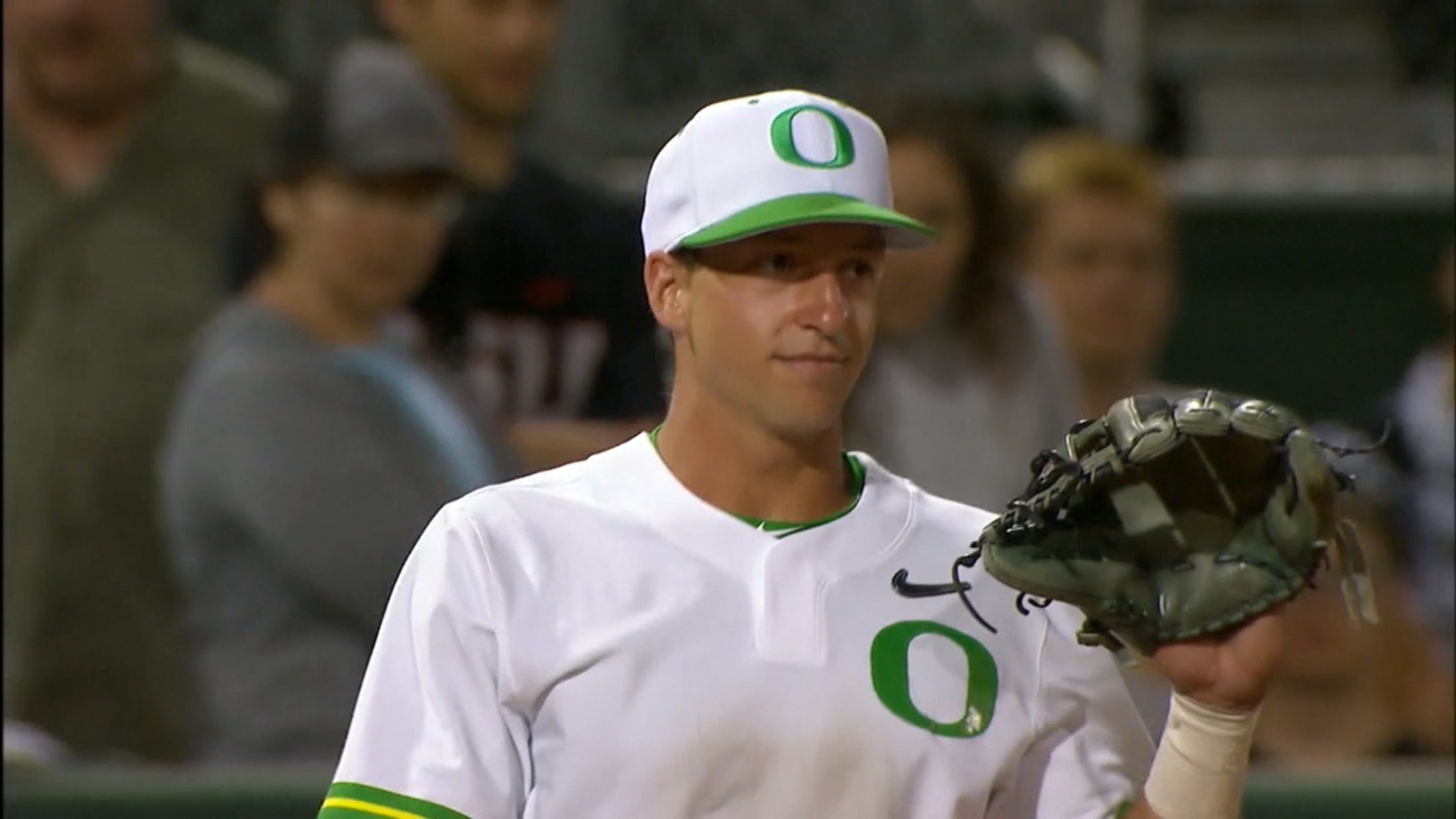 CLEVELAND -- The Twins felt entering this Draft that the college bats were the strongest demographic in this year's class. They made no secret of that on the second day of the 2019 MLB Draft, when they selected four college infielders from Rounds 3-7, and they also added a quartet
Twins love upside with their top Draft selection
Minnesota also tabs OF Wallner (39), RHP Canterino (54) on Day 1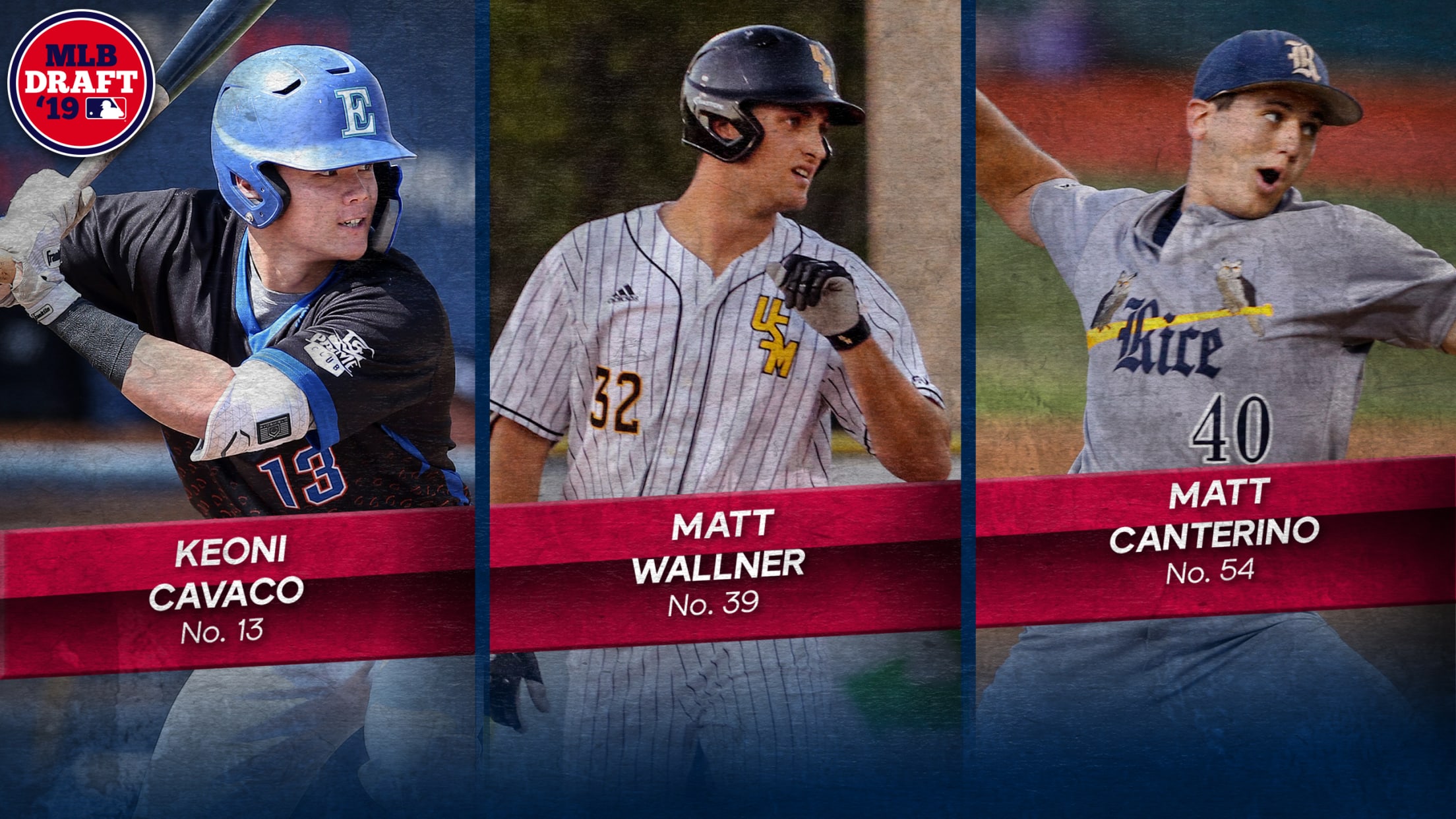 CLEVELAND -- Keoni Cavaco wasn't even on the Twins' radar until last fall, but when they saw the 18-year-old smashing balls onto the rocks beyond the left-center field fence at Angel Stadium, the club dug in its heels and sent a scout to every one of Cavaco's high school games
'Best available' may be Twins' Draft approach
Catcher Langeliers, 3B Cavaco among players drawing interest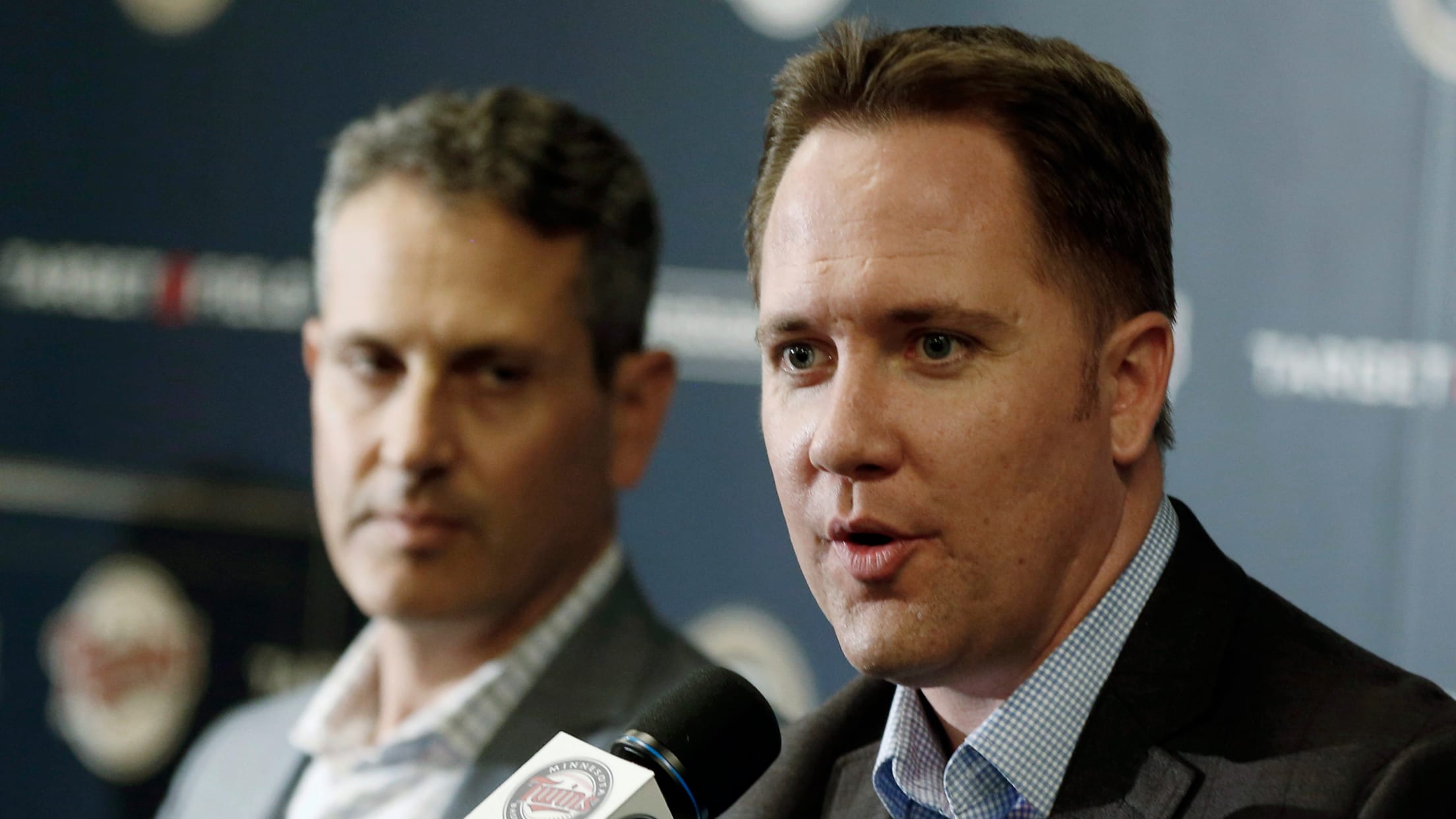 MINNEAPOLIS -- The Twins' homegrown core of Eddie Rosario, Byron Buxton, Miguel Sanó, Max Kepler and Jose Berrios is firing on all cylinders and could soon be fortified by another wave featuring names like Royce Lewis, Alex Kirilloff, Brent Rooker and Brusdar Graterol. And with the 2019 MLB Draft set
Twins hit with injuries to top prospects
Graterol (shoulder) to IL; Gonsalves shut down; OF Baddoo to undergo Tommy John surgery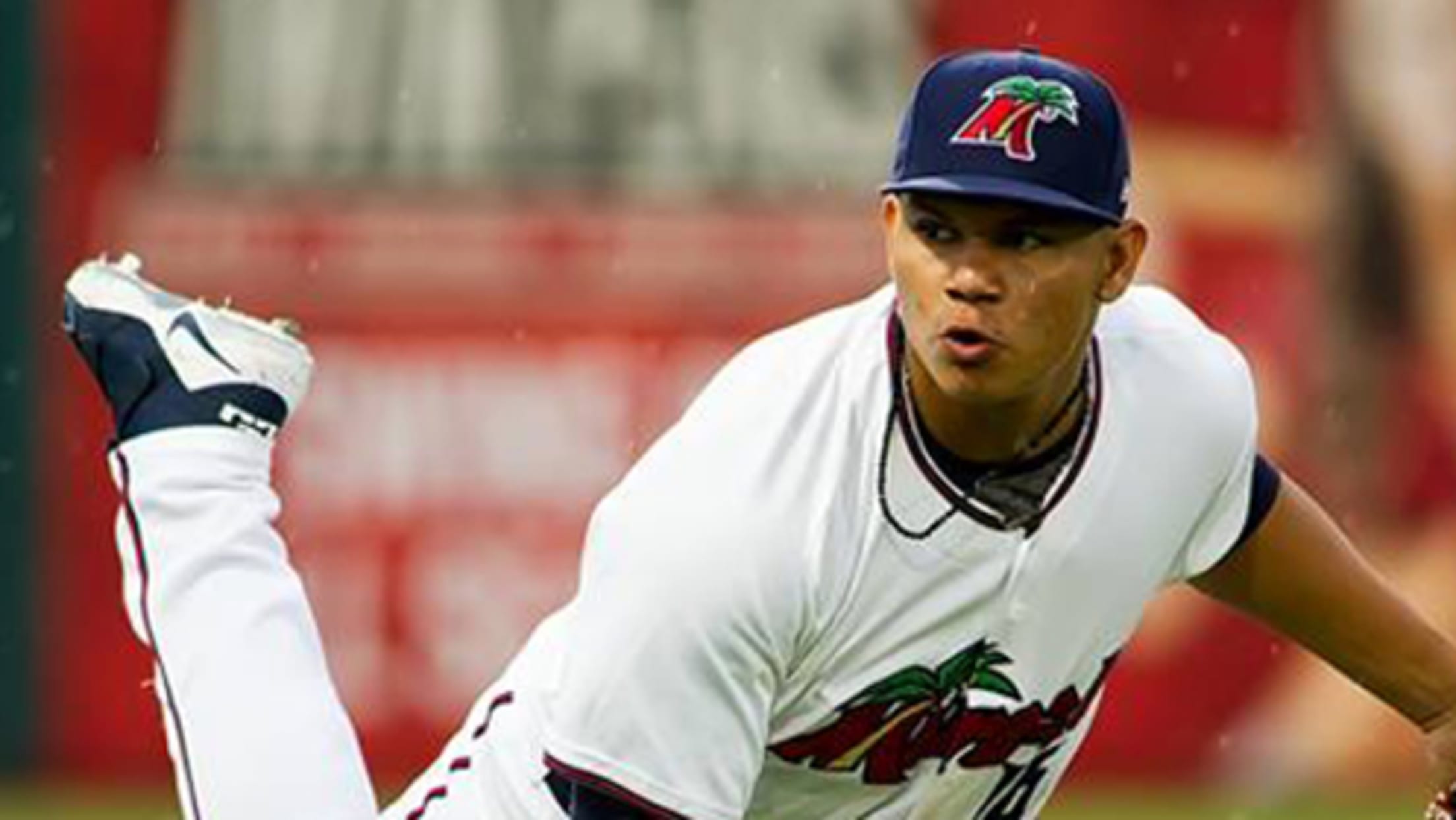 MINNEAPOLIS -- Brusdar Graterol, the Twins' No. 3 prospect and No. 61 prospect in baseball per MLB Pipeline, is going on the injured list with right shoulder impingement, as announced by chief baseball officer Derek Falvey on Saturday. Graterol's injury headlined a string of tough news for four of the
Marwin returns to Twins' lineup with a bang
Minnesota scores 8 unanswered runs; Arraez hits first big league dinger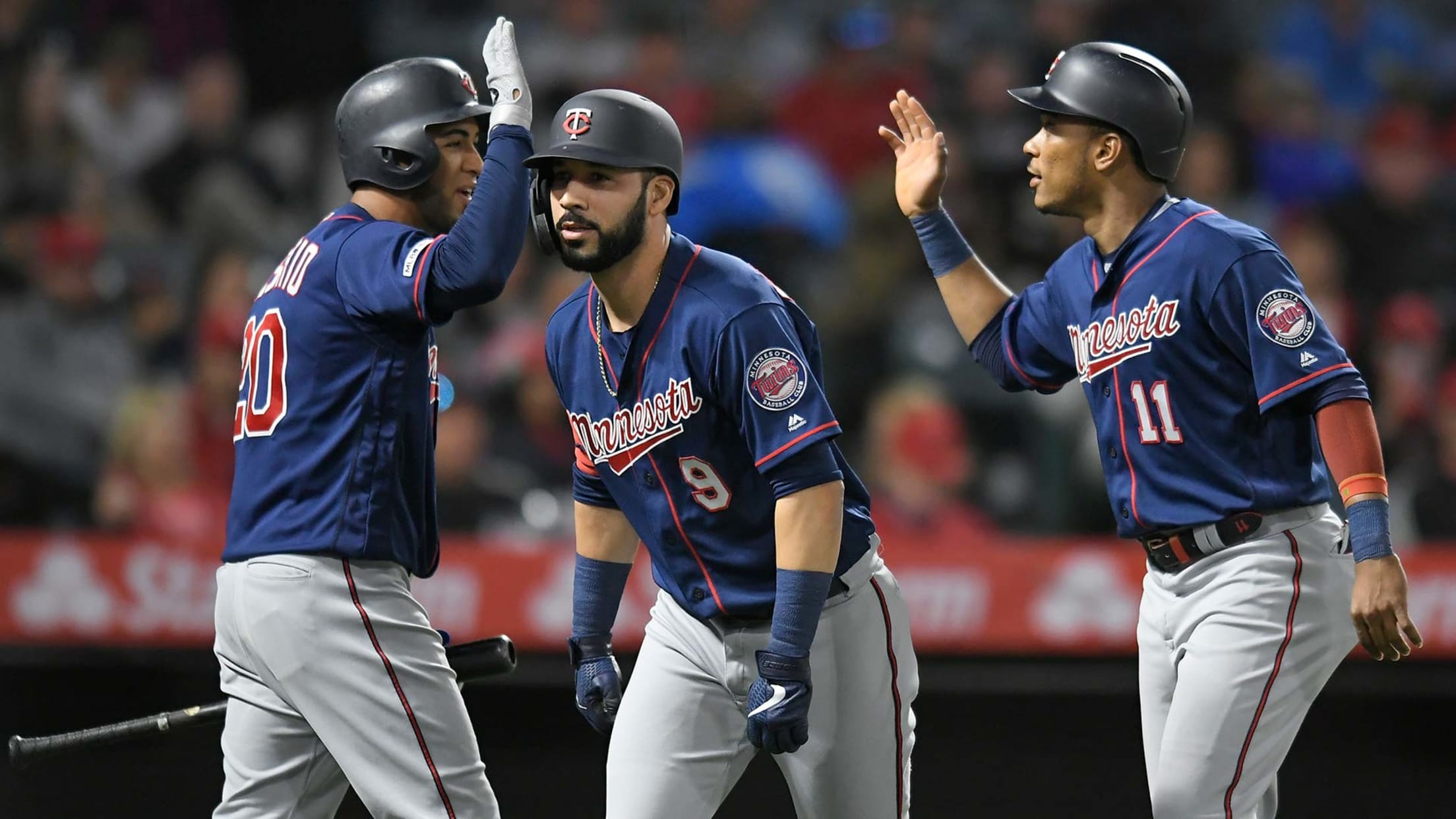 ANAHEIM -- Marwin Gonzalez was just about the only Twins starter that didn't get off to a hot start this April -- but that feels like a long time ago now. Gonzalez, who's been banged up and out for the last two games with a sore finger, didn't skip a
Twins top prospect's pushups get pushback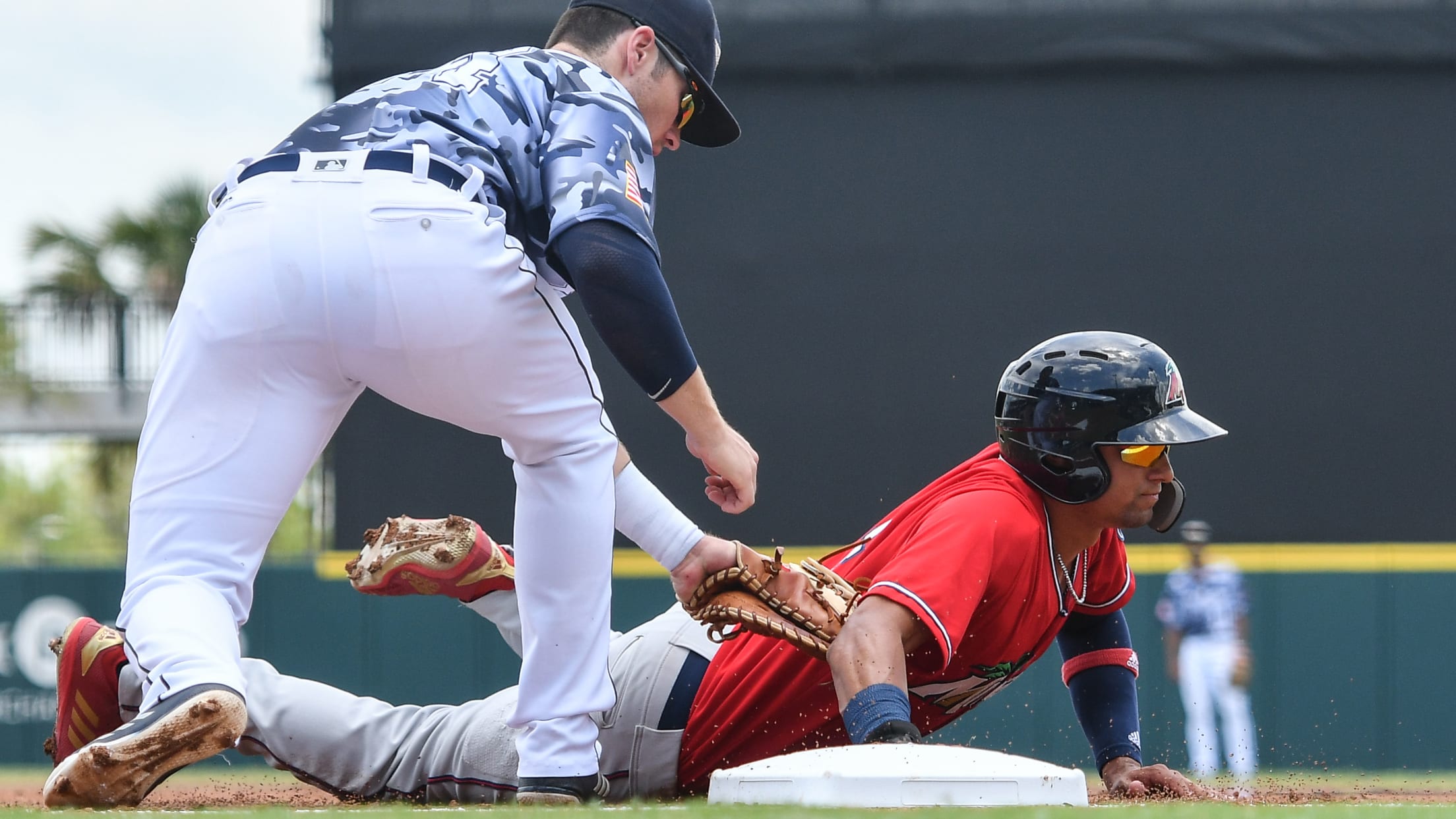 Thursday's Minor League matchup between Class A Advanced Fort Myers and Bradenton featured another test of baseball's unwritten rules -- and it happened to involve one of the game's top prospects. Shortstop Royce Lewis, the Twins top-ranked prospect and baseball's No. 7 prospect overall per MLB Pipeline, did a quick
Astudillo (hamstring) aims to return when eligible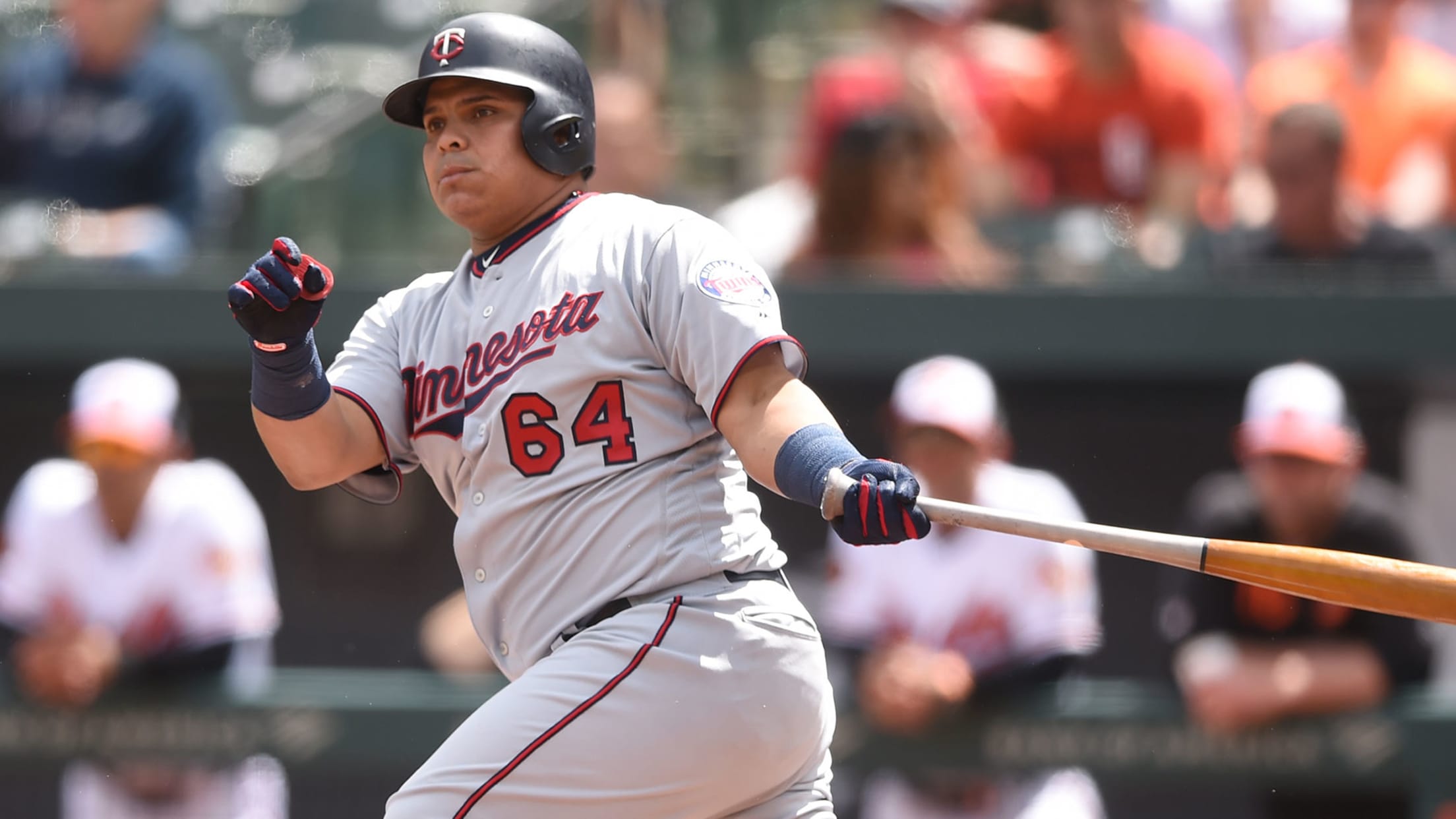 MINNEAPOLIS -- Fear not: La Tortuga is back on his feet. Multipositional do-it-all man Willians Astudillo ran five sprints on the field before Wednesday night's game against the Astros at Target Field, his first time running since he sustained a left hamstring strain last Saturday. He said that the hamstring
Five AL Central prospects worth watching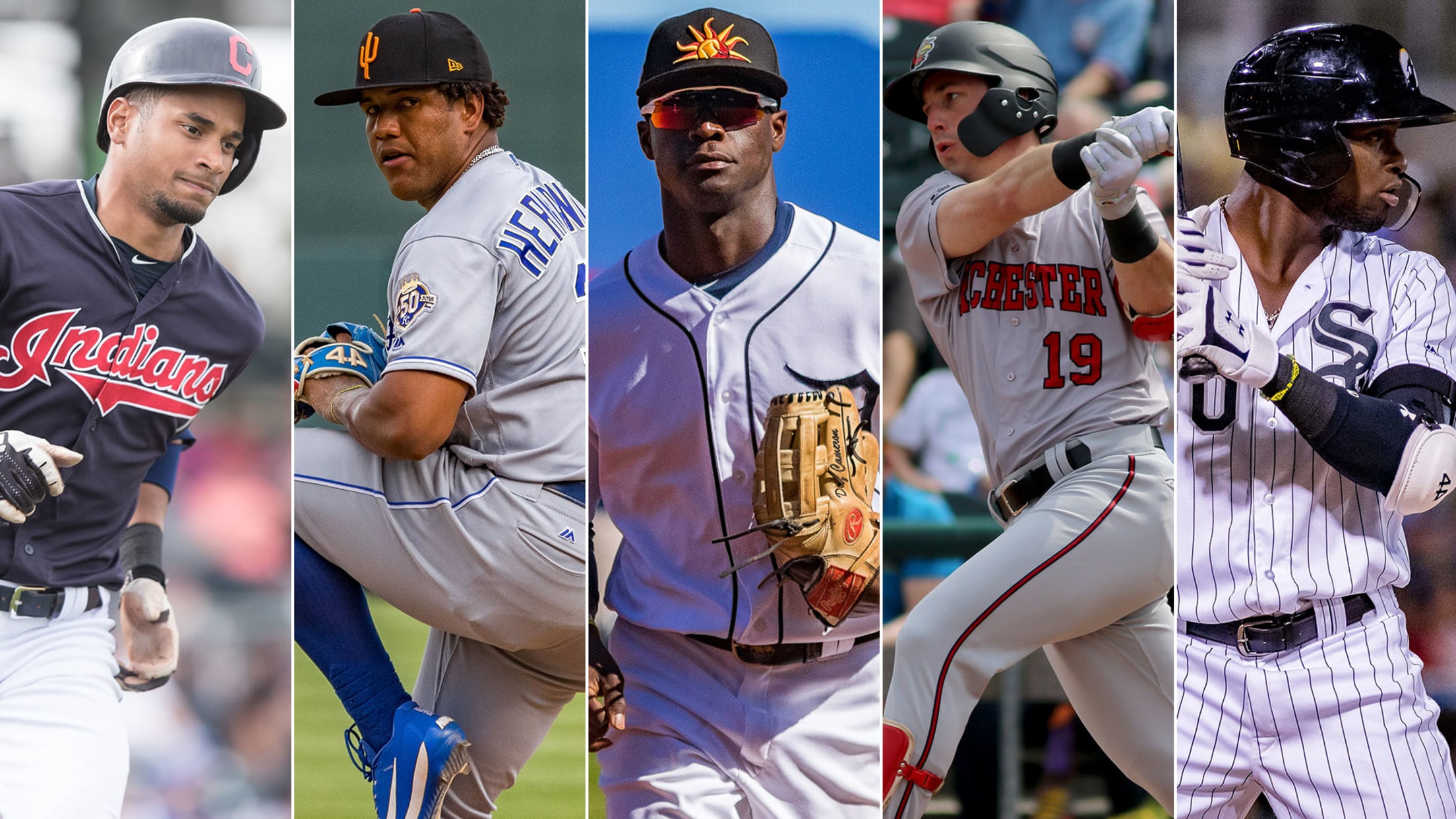 The dig against the American League Central has been the same for the last couple of years: Too many rebuilding teams. Philosophically, the days of teams trying to stockpile veteran free agents to compete with the star-studded Tigers are over. The flip side of that complaint, however, is a wave
These 5 teams could make impact moves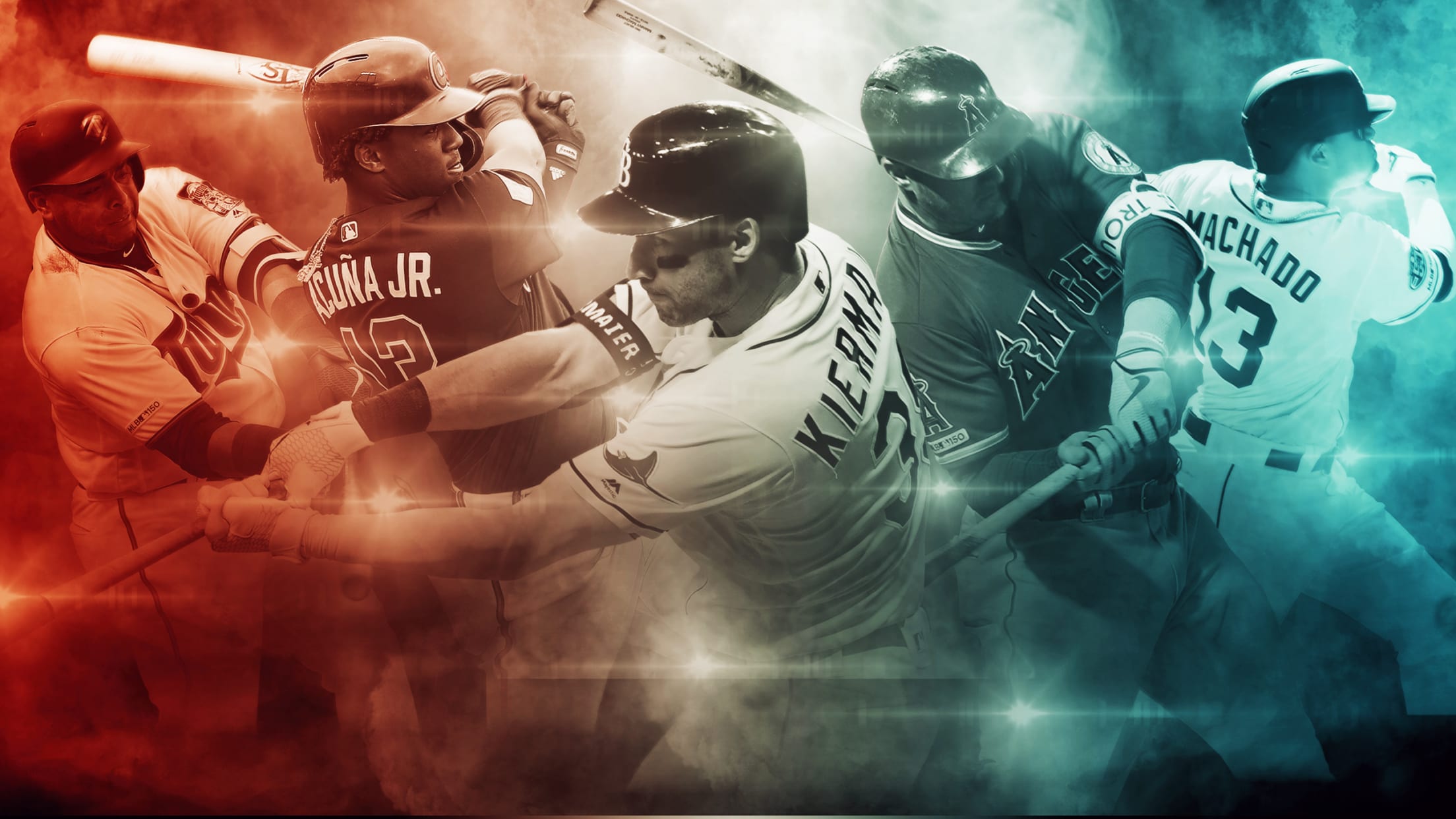 The MLB standings obviously don't tell us much at this early stage, and neither, really, do the team rosters. Baseball has an inordinate number of games, and with that comes an inordinate amount of turnover between the starting point and the finish line. As Zack Meisel of The Athletic recently
Starting spots for Twins' Top 30 prospects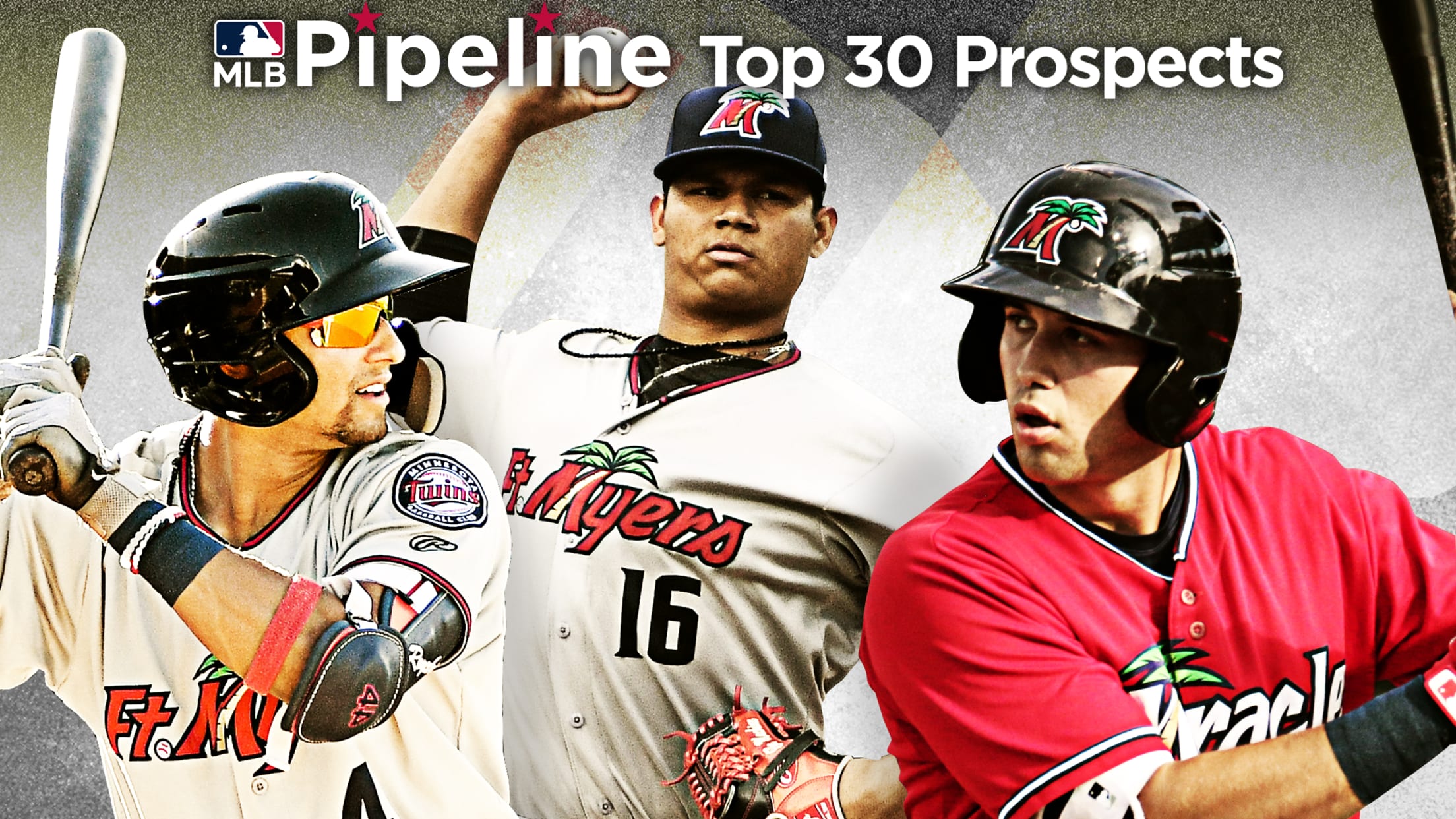 With the 2019 Minor League Baseball season getting underway, here's a look at where the Twins' Top 30 prospects are starting the year. We also identify the prospect who just missed the Top 30 list, a player who didn't make the big league Opening Day roster but should make an
Twins prospect Lewis breaks down baserunning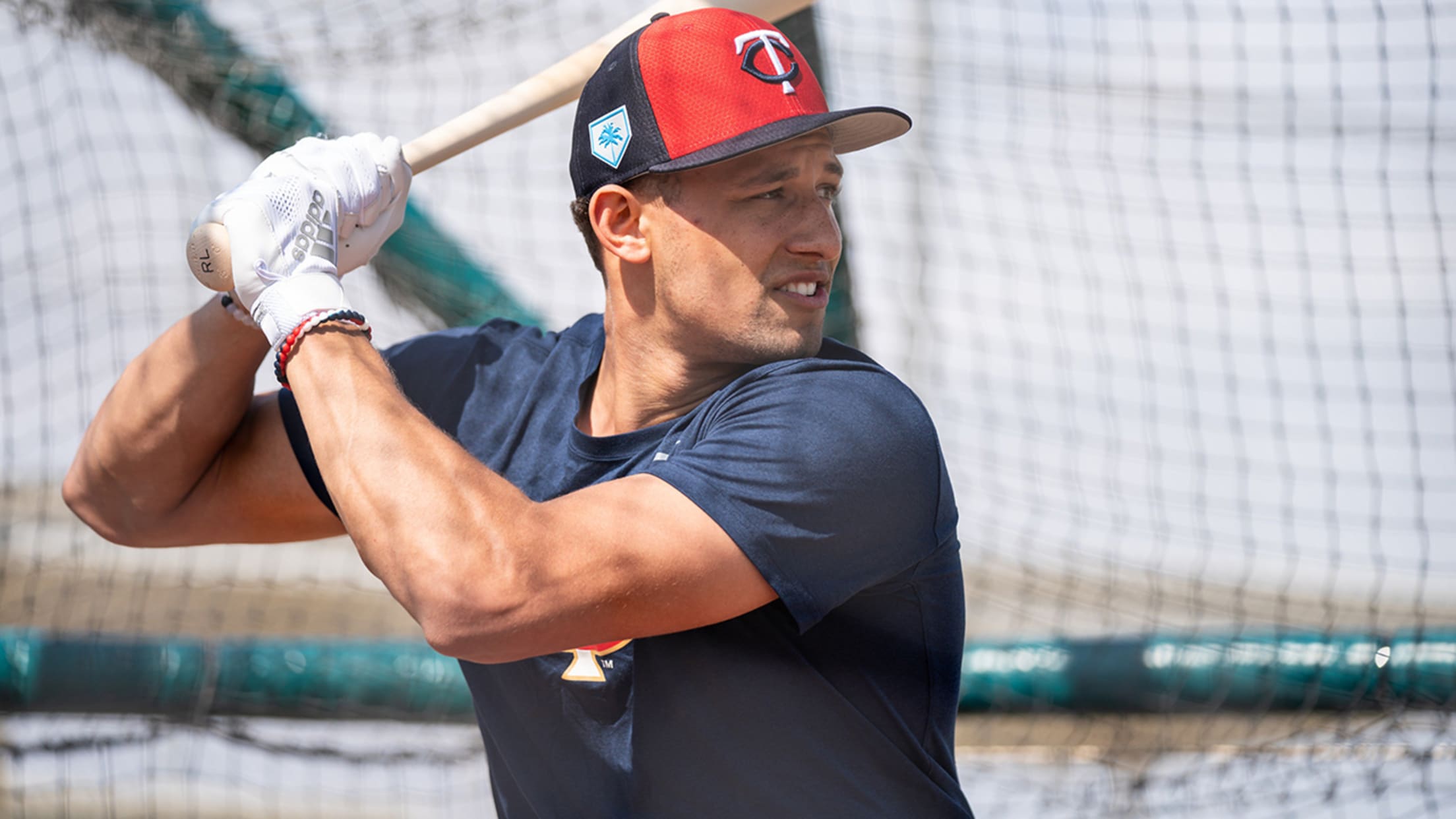 FORT MYERS, Fla. -- Everyone knows Twins No. 1 prospect Royce Lewis is fast. That's why he has a 70 run grade on his Prospect Watch report and one reason why he swiped 28 bases in his first full season of pro ball in 2018. • Twins' Top 30 |
Here's a look at the Twins' farm system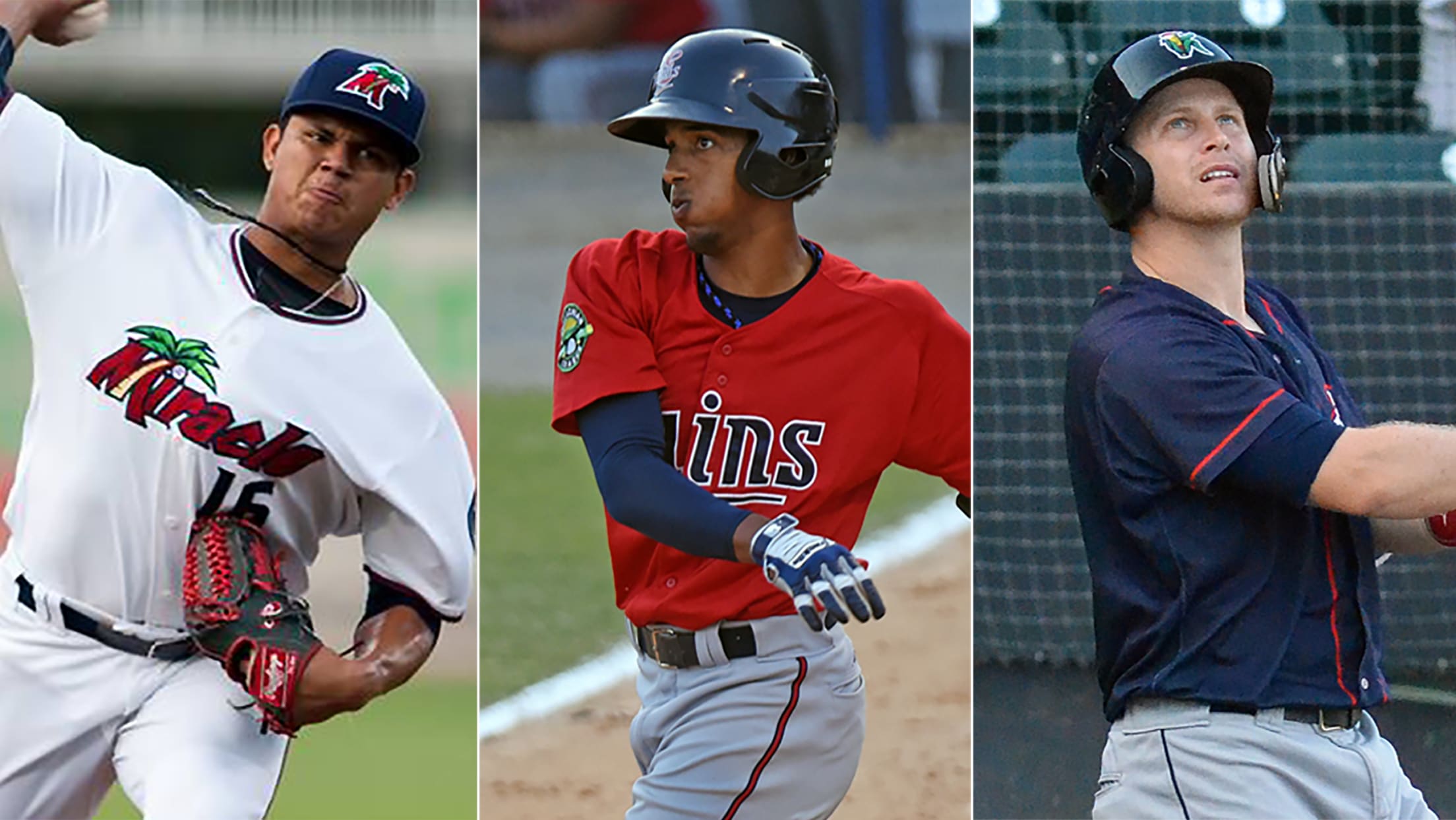 FORT MYERS, Fla. – The Twins have had a reputation of typically having a strong farm system over the years, with a system ranked in the top five in 2015 and '16, then reaching the top 10 again in MLB Pipeline's midseason ranking in '18 and settling in at No.
Gonsalves, Wade highlight latest Twins' cuts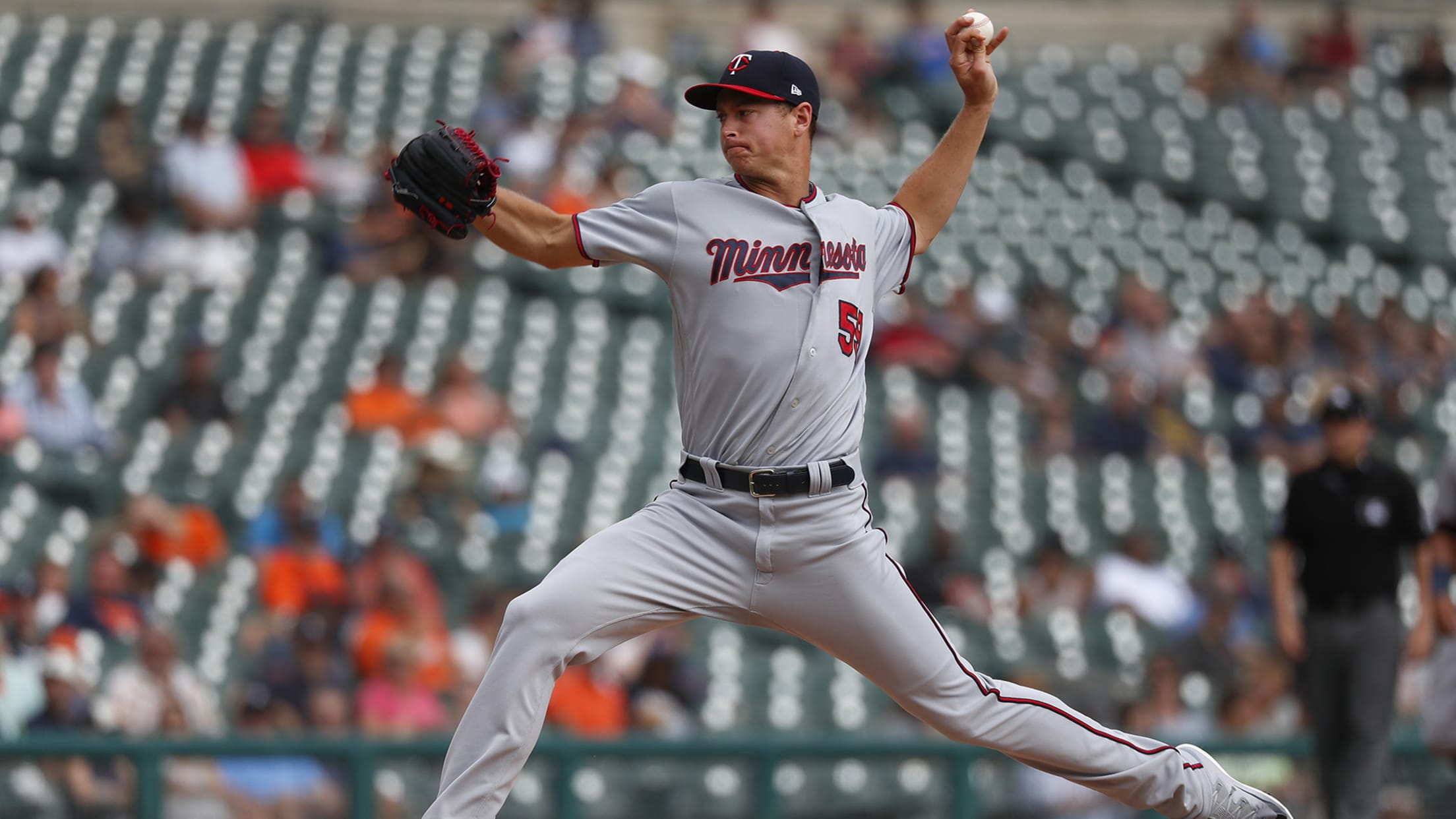 FORT MYERS, Fla. -- The Twins optioned pitcher Stephen Gonsalves, outfielder LaMonte Wade and infielder Nick Gordon to Triple-A Rochester and also sent infielder Luis Arraez to Double-A Pensacola as part of their second round of spring cuts following Tuesday's 10-4 win over the Pirates in Bradenton. Gonsalves, the No.
Here are the Twins' 2019 Top 30 Prospects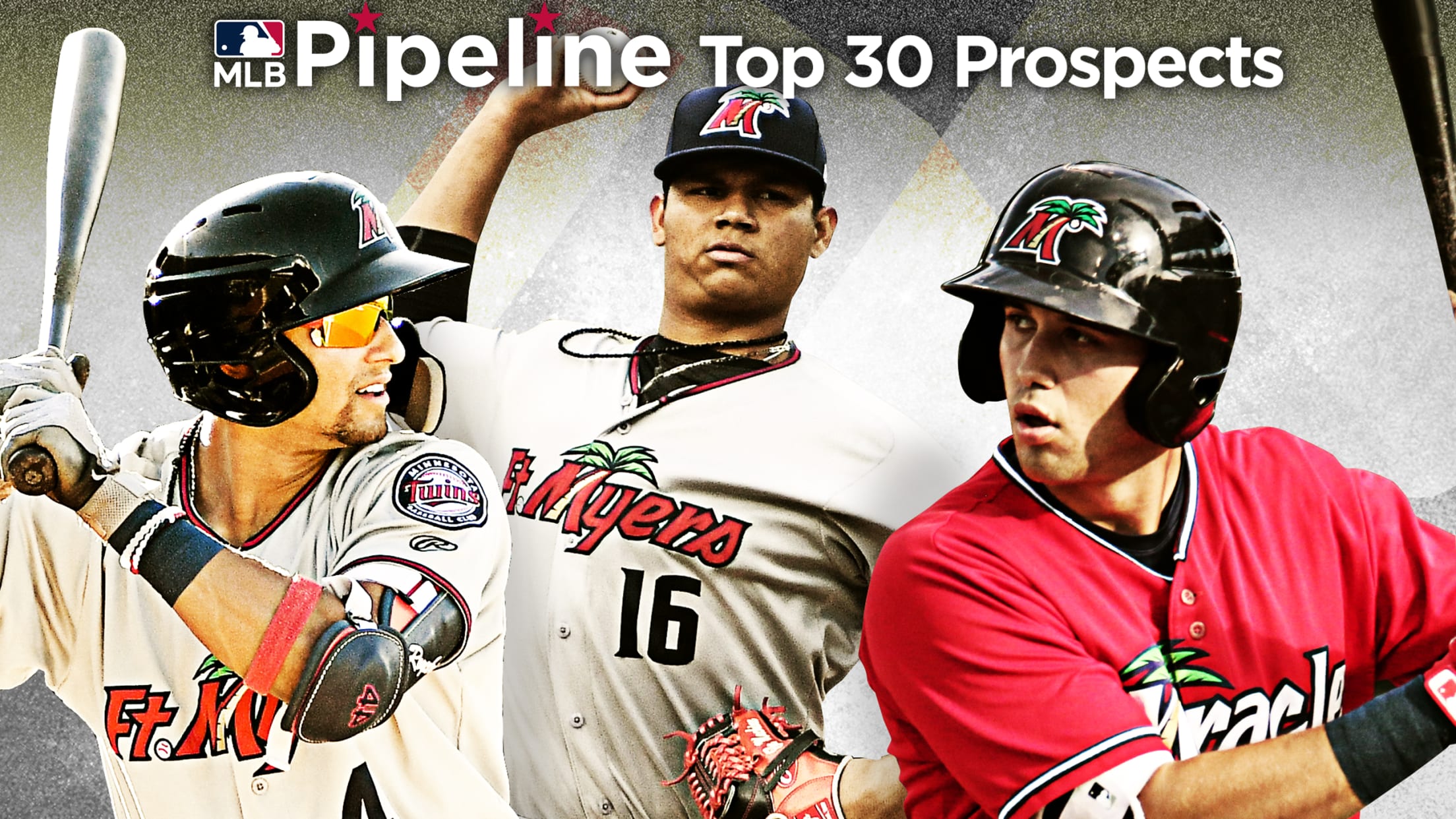 The Twins know that in order for the team to have big league success, given their market, they have to largely sign and develop their own players. And over the years, they've been successful. That surprsing 2017 postseason club? It had more homegrown players than any other team in the
Prospects Lewis, Kirilloff among 20 ST invites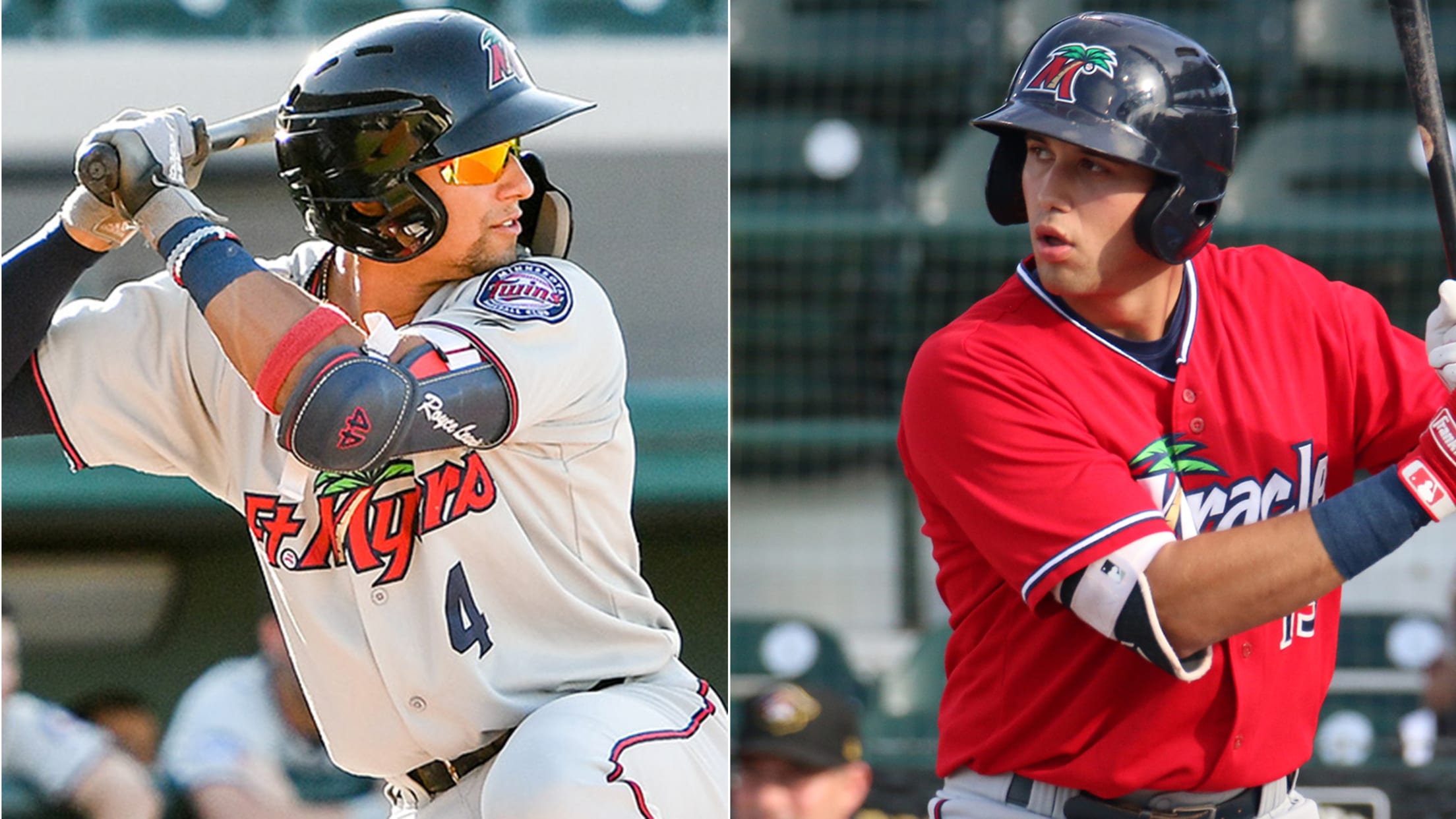 MINNEAPOLIS -- The Twins released their complete list of 20 non-roster invitees to Major League Spring Training on Saturday, headlined by Royce Lewis and Alex Kirilloff, the top two prospects in the organization and the No. 5 and No. 9 prospects in MLB Pipeline's Top 100.Lucas Duda and Adam Rosales
Lewis, Kirilloff get NRIs to Twins Spring Training
Top prospects will get chance to impress with the Major League squad in Fort Myers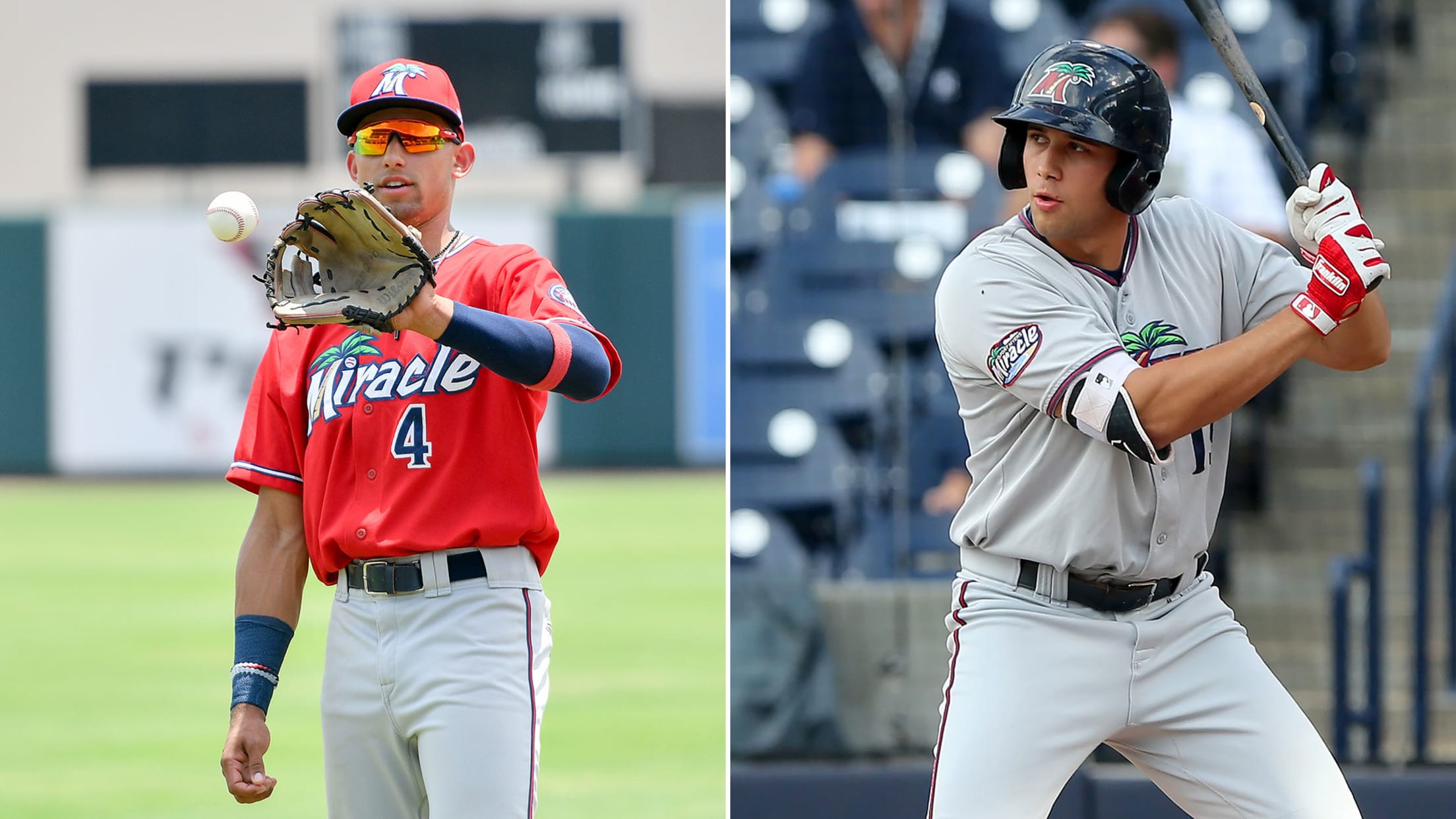 MINNEAPOLIS -- When Royce Lewis got the call that he was being invited to Major League Spring Training in 2019, he had to mute the phone."I just go, 'Whaaaaaat?' And then I'm just back to normal," the highly touted shortstop said. "'Thank you, I really appreciate the offer. Of course,
Inbox: Which prospects will make MLB debuts?
Beat reporter Do-Hyoung Park answers Twins fans' questions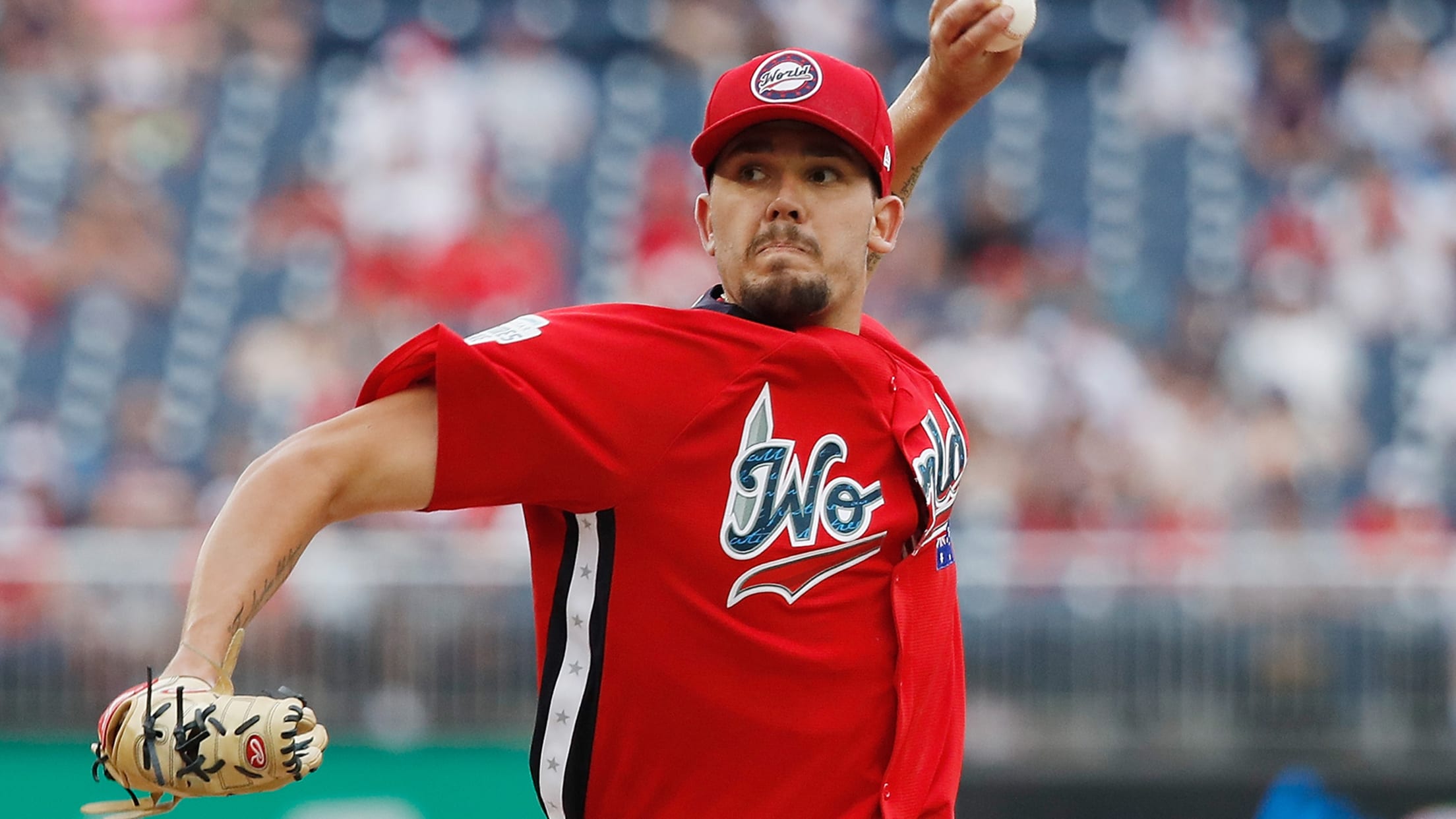 MINNEAPOLIS -- As the dateline on this story indicates, I've finally relocated to the Twin Cities since the last installment of the Twins Inbox, and I am looking forward to meeting many of you across Twins Territory. I'll be trekking across Minnesota with the Twins Winter Caravan in a few
Twins add INF Ozoria, deal Curtiss to Angels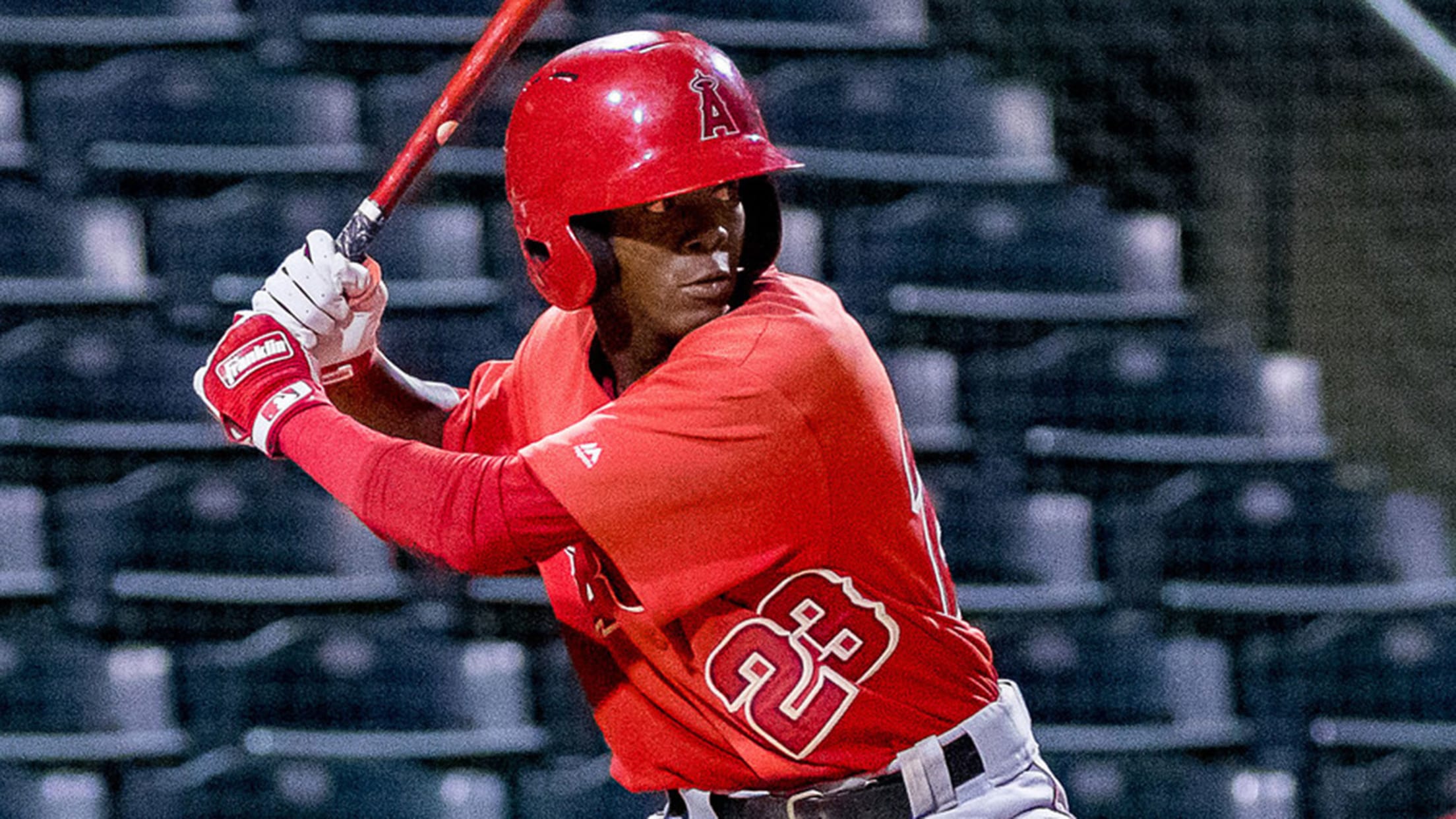 The Twins acquired Minor League infielder Daniel Ozoria from the Angels in exchange for right-hander John Curtiss on Tuesday. Curtiss was designated for assignment Monday to make room on the 40-man roster for newly acquired right-hander Richard Parker.Ozoria, 18, hit .222/.293/.263 over two seasons between the Dominican Summer League, the
Gordon eager to prove he belongs with Twins
May looking forward to full-time role in bullpen for 2019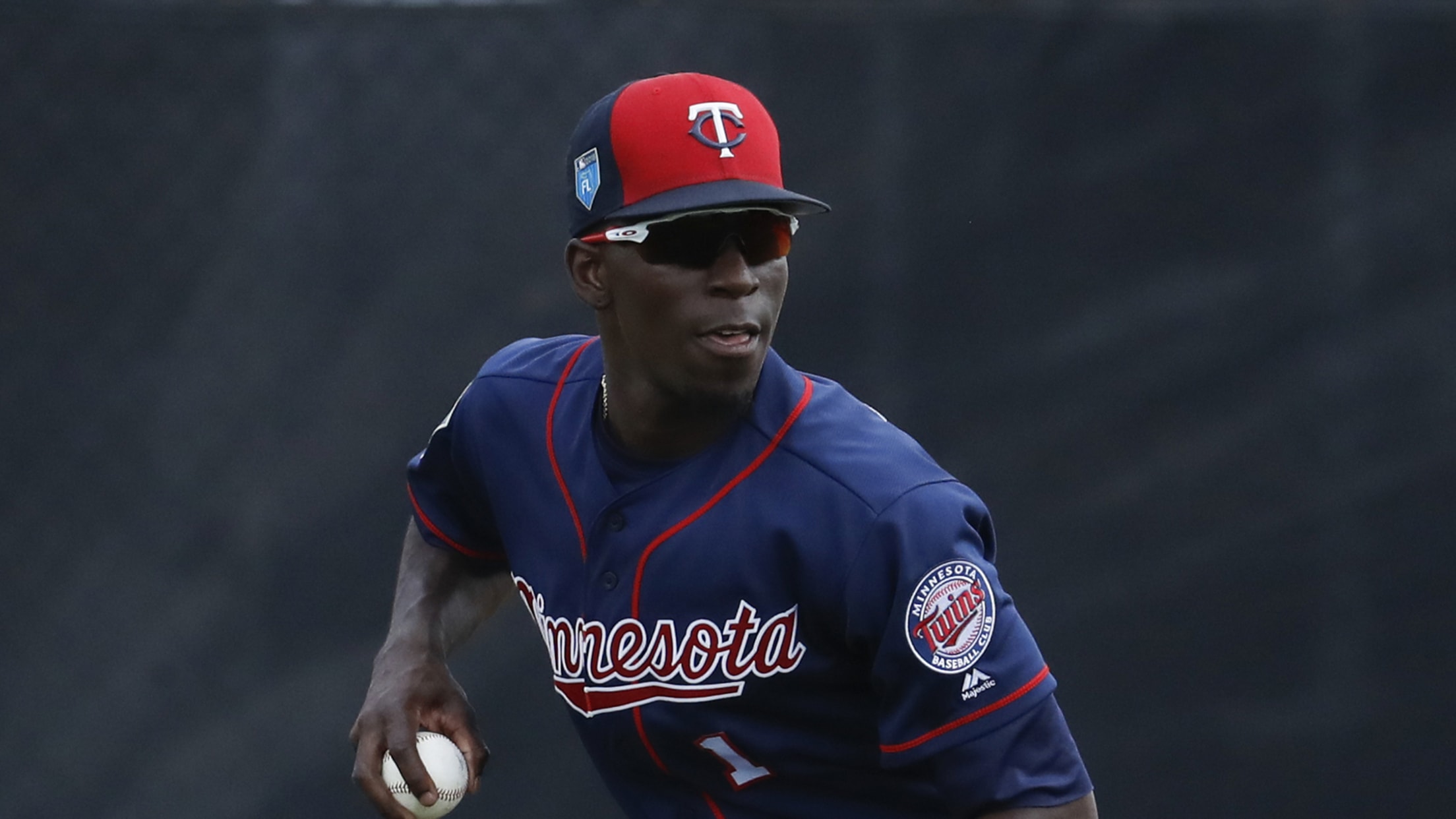 Nick Gordon's talent has never been in question. The infielder, who is ranked as the Twins' No. 4 prospect by MLB Pipeline, learned through his struggles last season, following a promotion to Triple-A Rochester, that talent alone isn't enough to succeed at the highest levels of baseball."When you get to