Lewis collects third three-hit game of season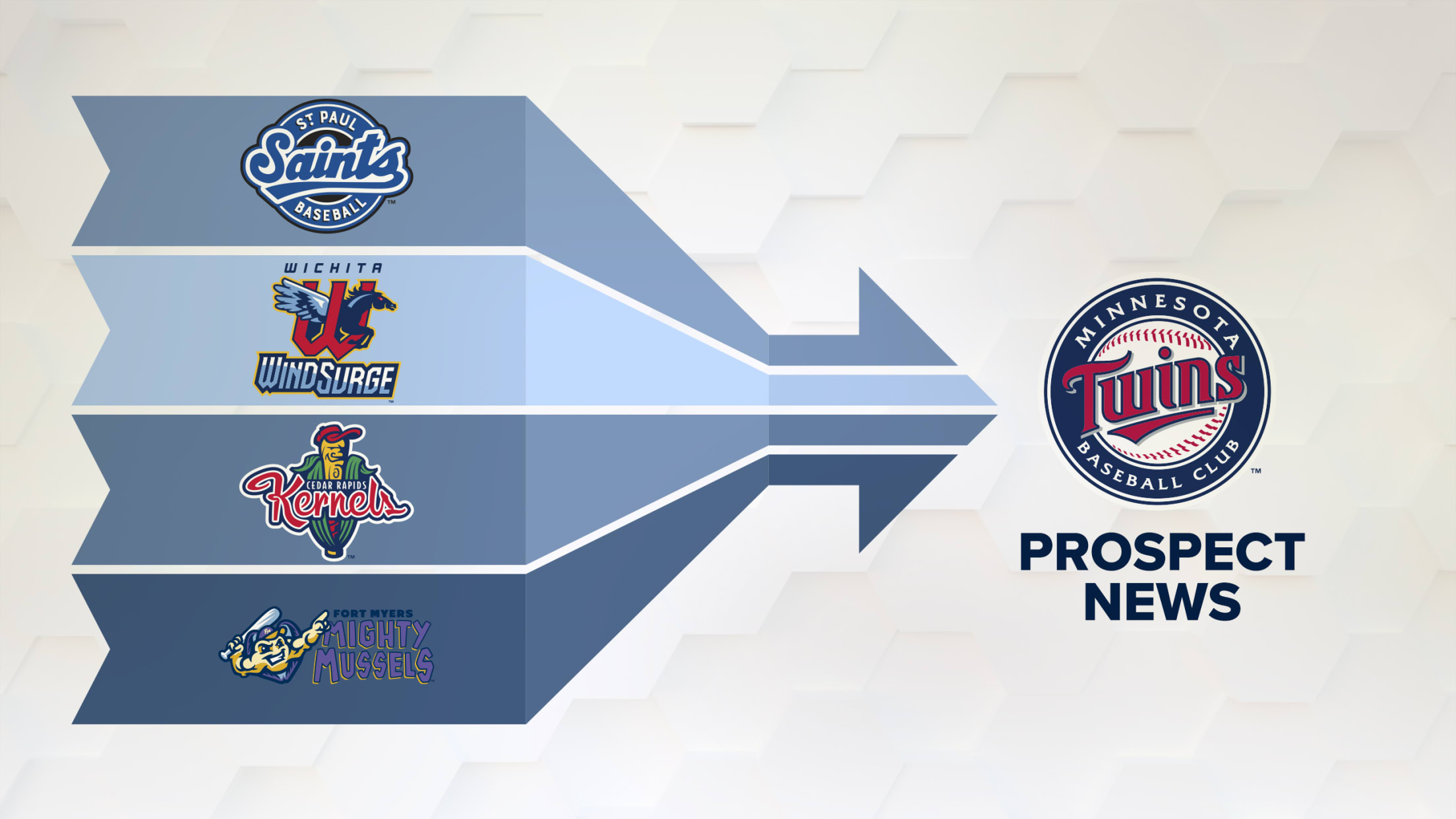 Welcome to the Twins prospect update, where you'll find news, promotions and standout performances, all year long.
Lewis an 'electricity' boost in first stint with Twins
No. 1 prospect clubs second homer in 11 games with big league club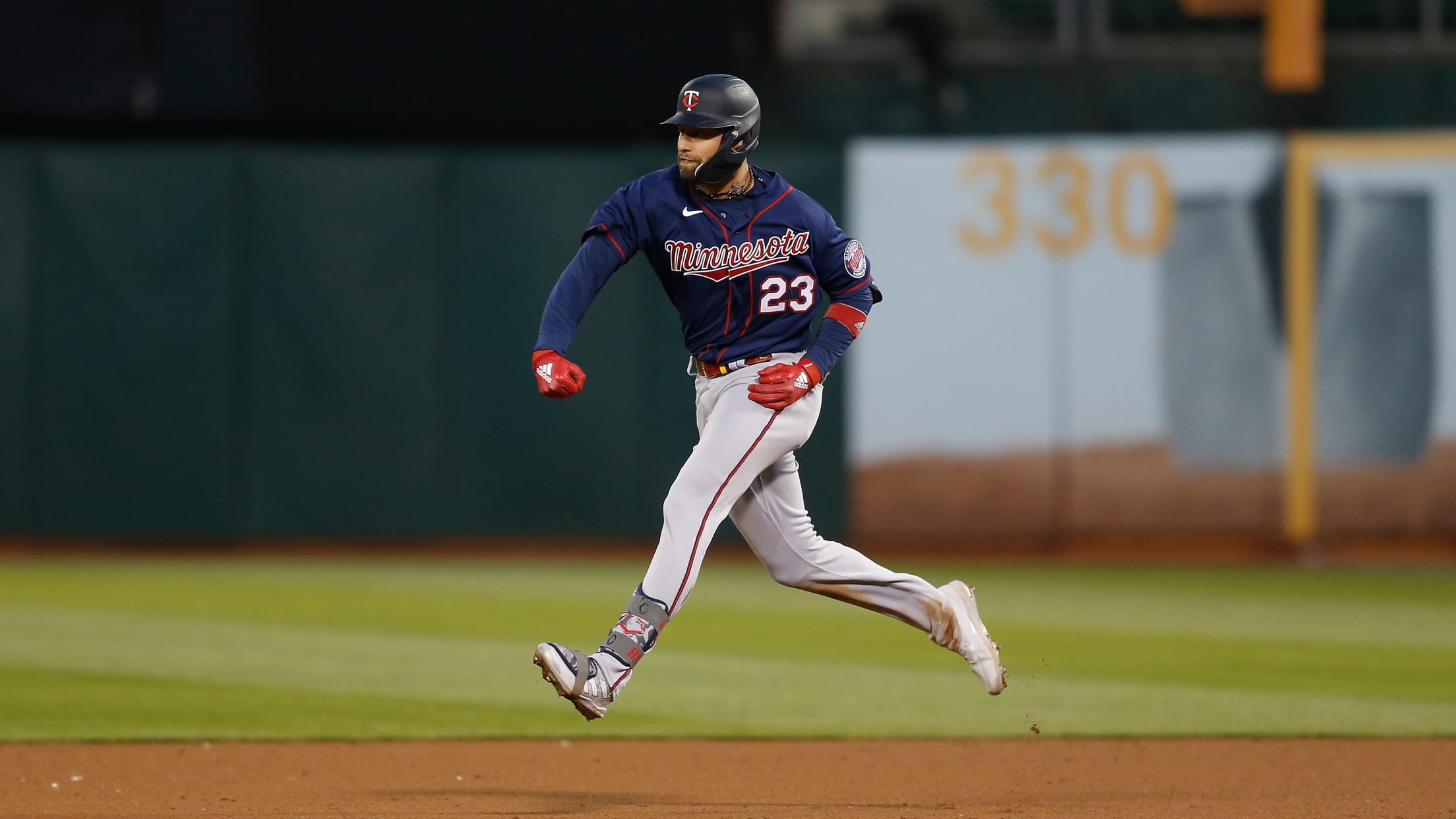 OAKLAND -- Twins shortstop Royce Lewis left a strong final impression in his first stint in the Majors. The team's No.1 prospect per MLB Pipeline homered, doubled, and made an outstanding play in the field in the Twins' 5-2 loss to the A's on Tuesday night. Following the game, manager
'I'm young and I'm having fun': Lewis' first HR a grand slam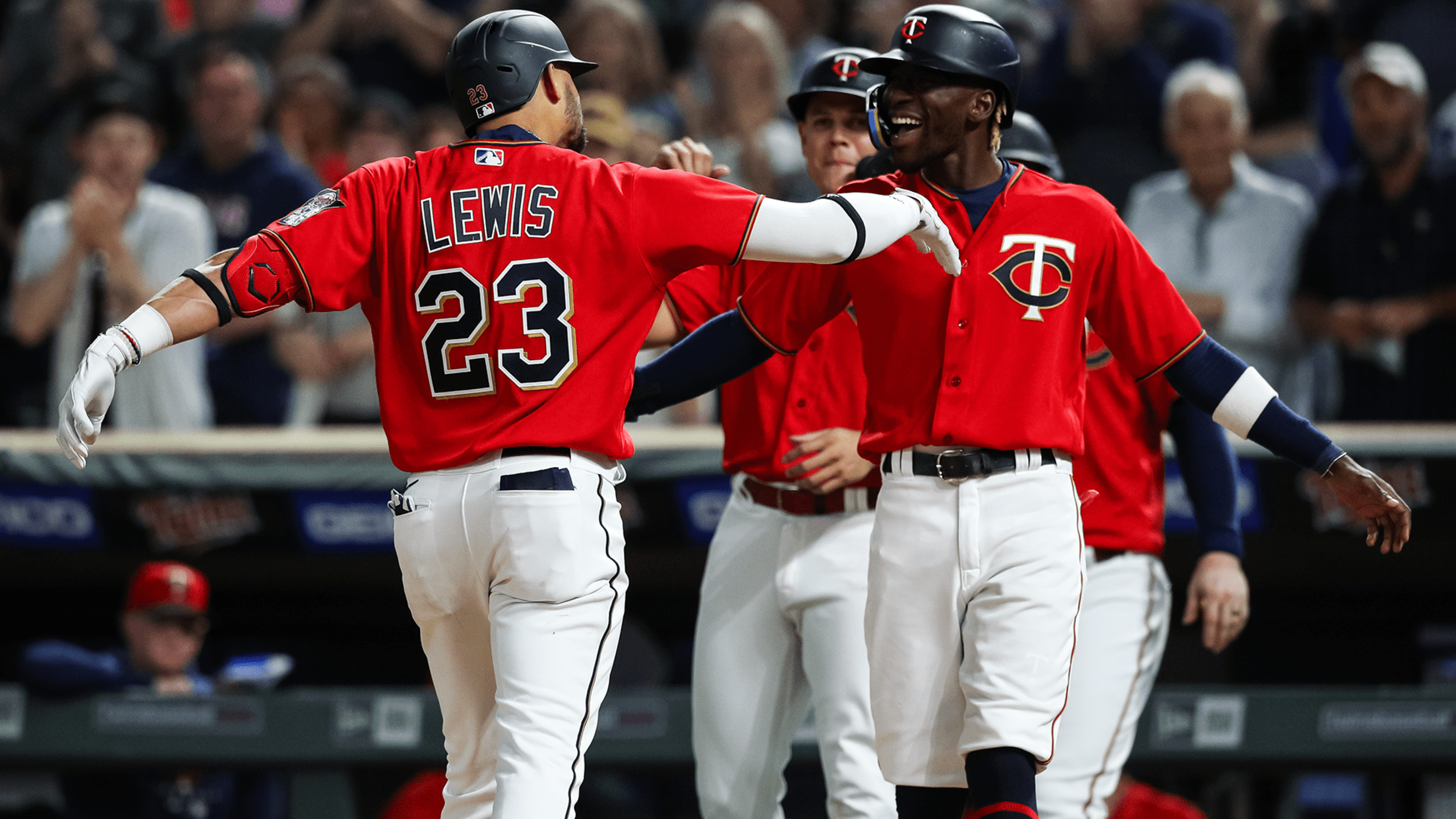 MINNEAPOLIS – It sure feels like Royce Lewis' time could be now. Sure, the club's No. 1 prospect was likely promoted to the big leagues well ahead of schedule due to injuries and a 40-man roster crunch. Sure, the Twins are paying Carlos Correa $35.1 million this year, and he's
Royce Lewis, former No. 1 pick, called up by Twins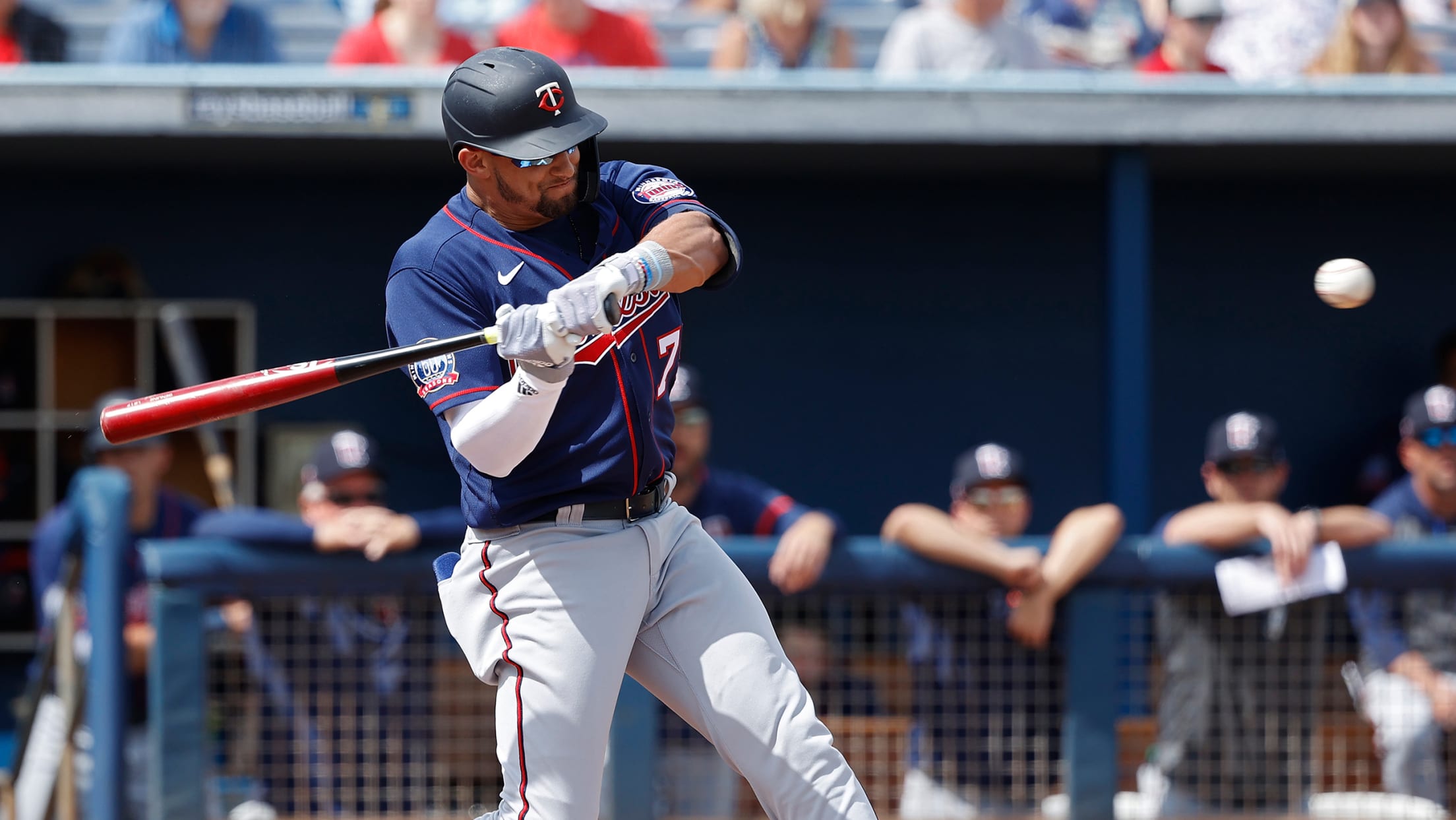 MINNEAPOLIS -- When Royce Lewis lost his entire 2021 season to a torn right ACL, he knew that when he next took the field, he'd have missed two full seasons of competitive professional baseball. Nobody knew what to expect upon his return -- except for Lewis himself. "2022 is going
What to expect from Royce Lewis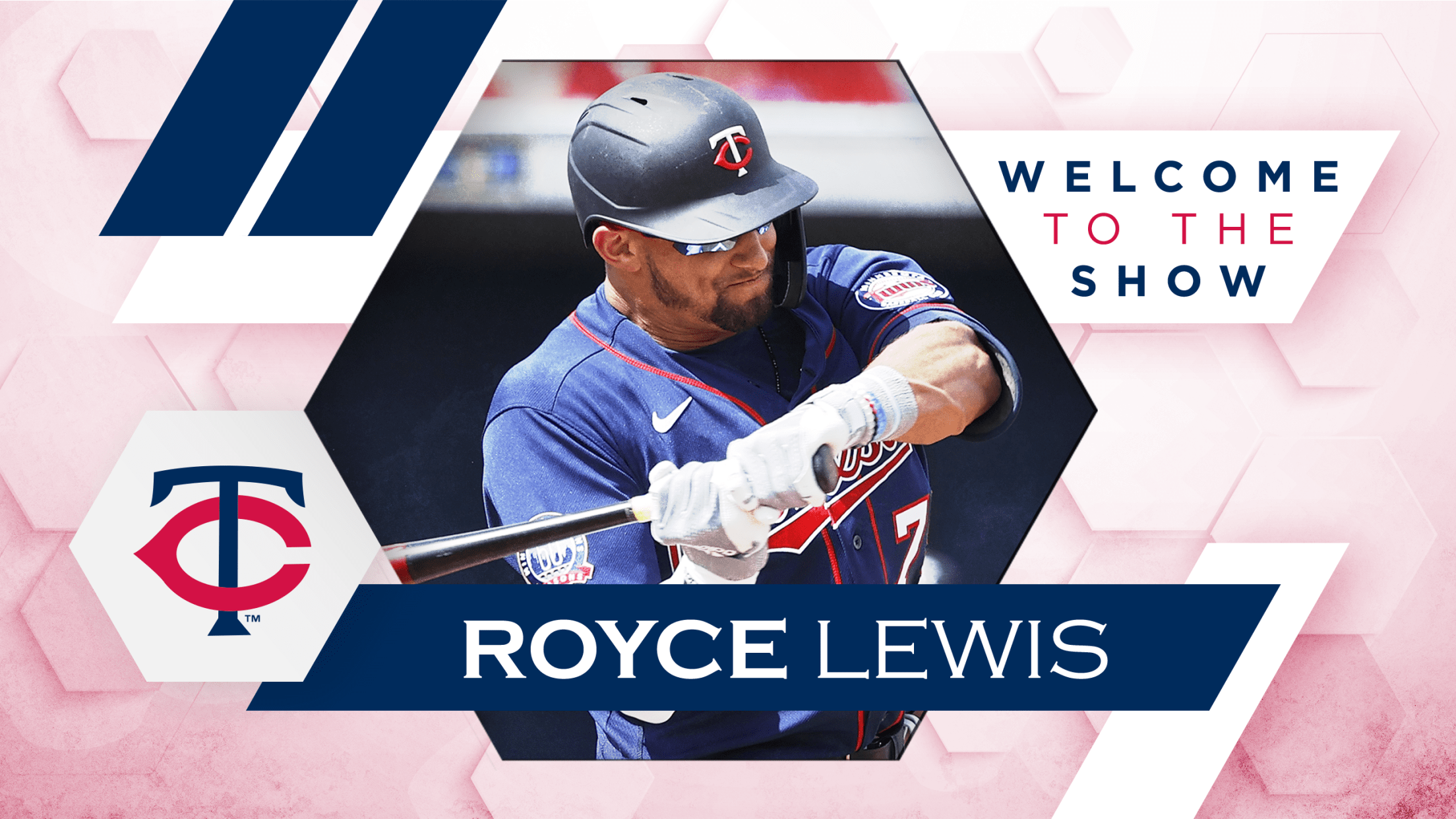 Royce Lewis has faced numerous questions since the day the Twins selected him No. 1 overall in 2017. Can he meet the hype? Is he the future of the franchise? What did his 2019 struggles mean? What position will he play? How will he return from a torn ACL? What
Jose Miranda, Lin-Manuel's cousin, gets callup from Twins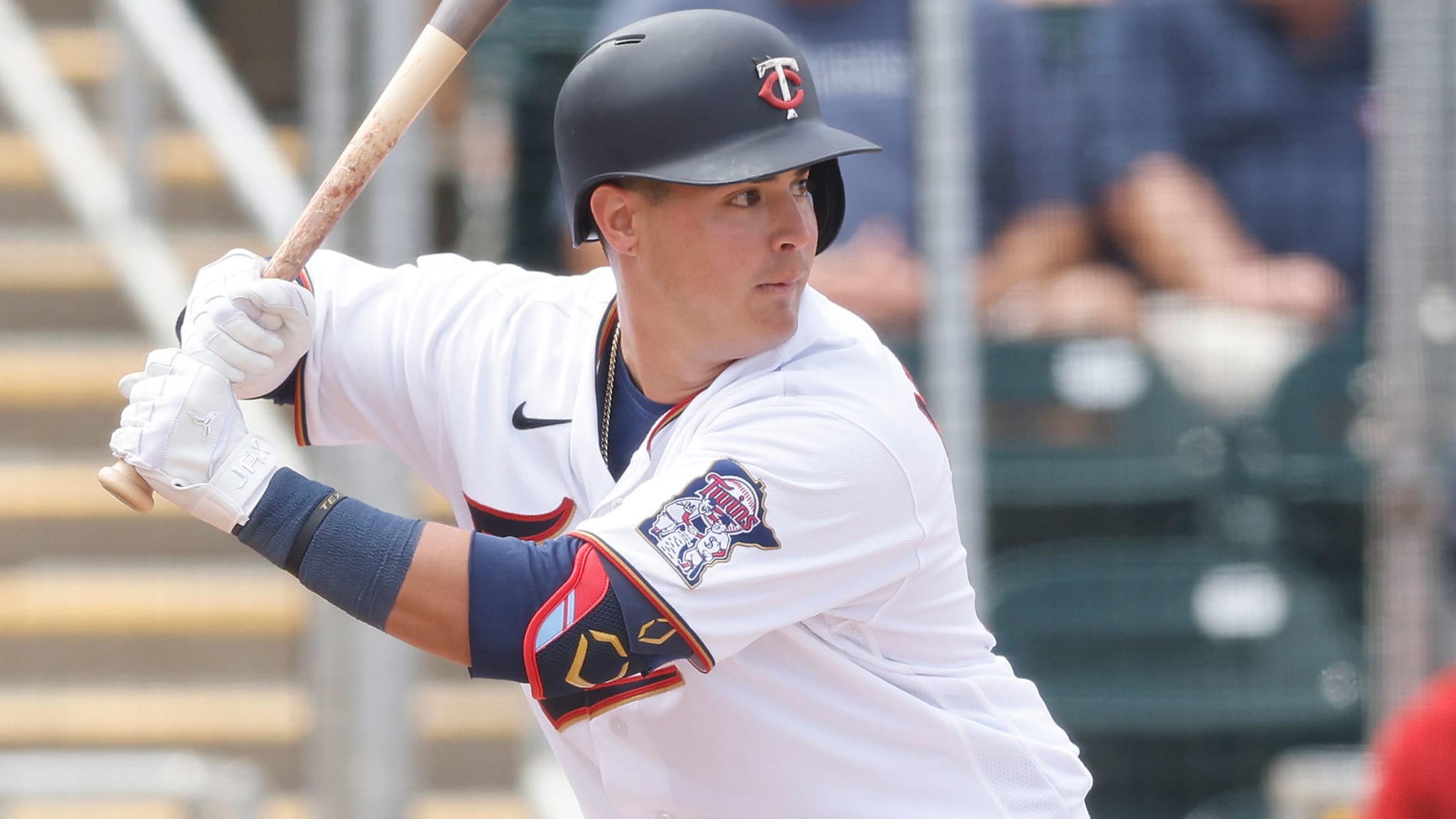 BALTIMORE -- Broadway might soon be coming to a ballpark near you. Newly promoted Twins infielder Jose Miranda has long heard his cousin, "Hamilton" creator Lin-Manuel Miranda, express his desire to attend a Major League game to watch his relative play in person. Now, the famed playwright will get that
Twins rookie gives batters that splinking feeling in debut
Duran clocks 100 mph while his pitches dart and dive on Opening Day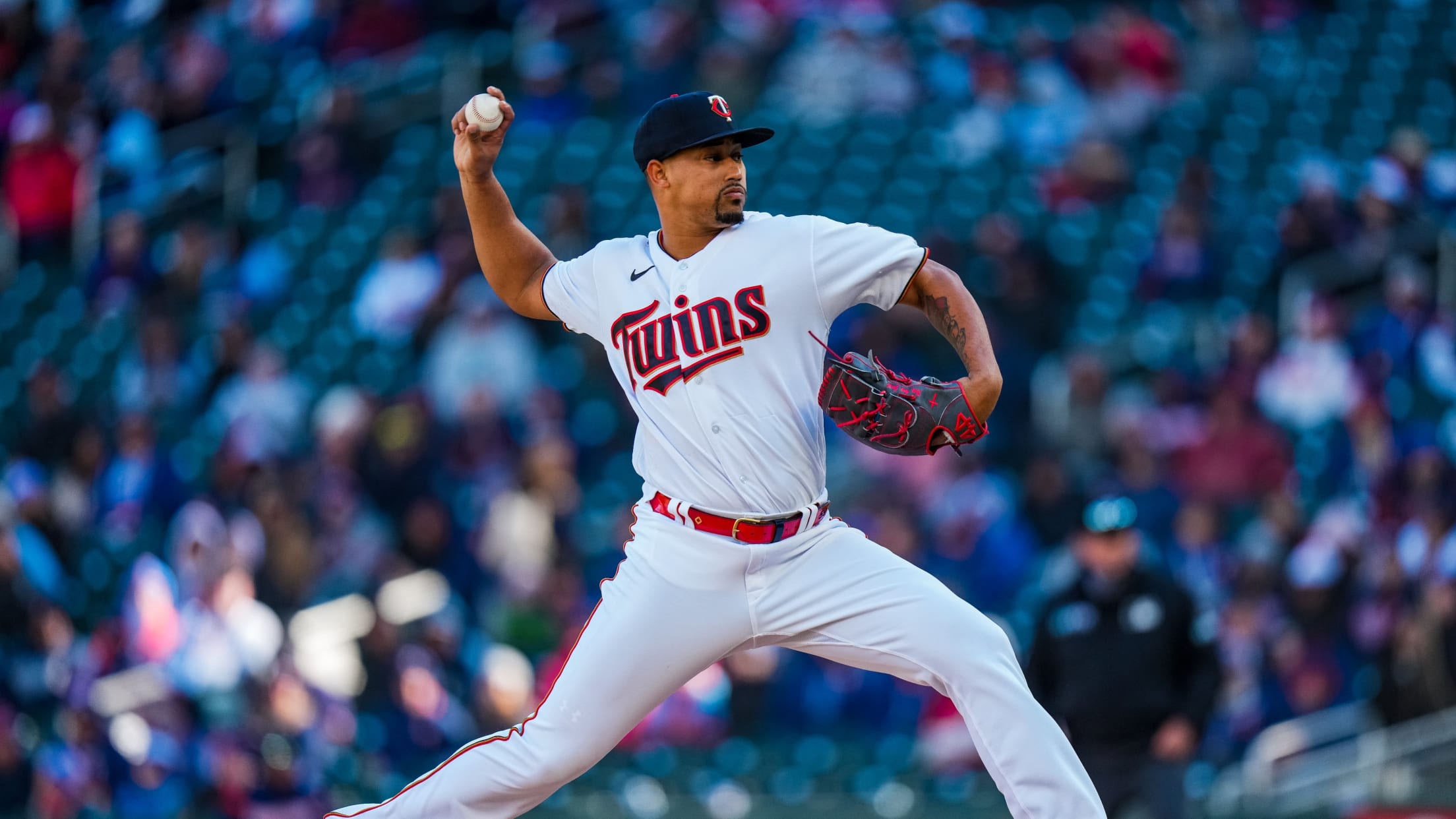 MINNEAPOLIS -- Mariners super-prospect Julio Rodríguez was supposed to bring the young star power to Target Field in his Major League debut. Instead, Jhoan Duran stole the show. Four straight strikeouts, three pitches in excess of 100 mph with got-to-see-it-to-believe-it movement and the kind of raw stuff that's rarely been
Here's where Twins Top 30 prospects are starting '22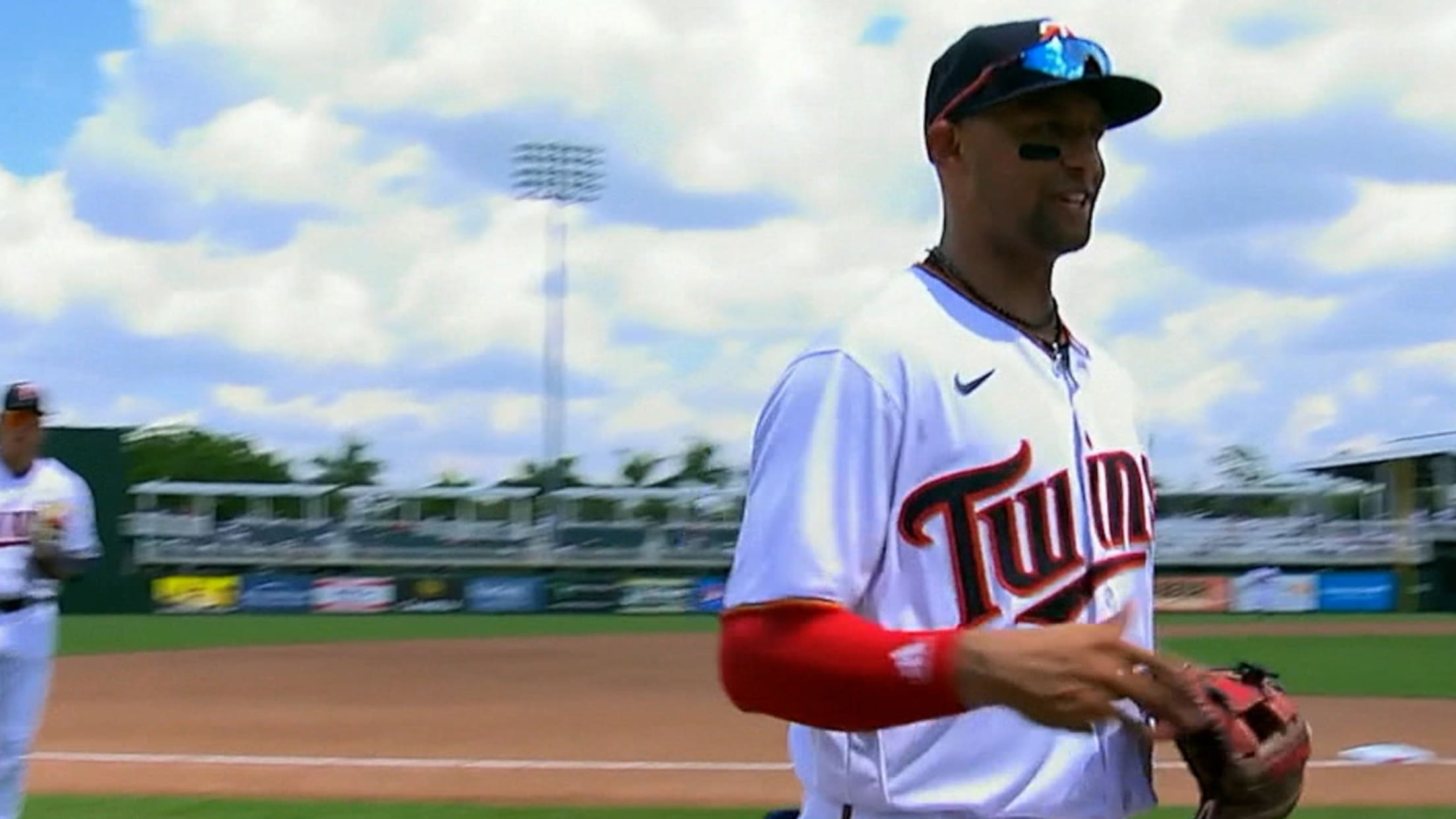 With the Minor League season opening this week, here's where the Twins Top 30 Prospects are projected to start:
Royce Lewis (MLB No. 46), SS/OF — St. Paul (Triple-A)
Austin Martin (MLB No. 52), OF — Wichita (Double-A)
Jose Miranda (MLB No. 95), 3B/2B/1B — St. Paul
Winder's compelling case for Twins' OD 'pen
No. 7 prospect putting best foot forward: 'There's ways to use a guy like [him]'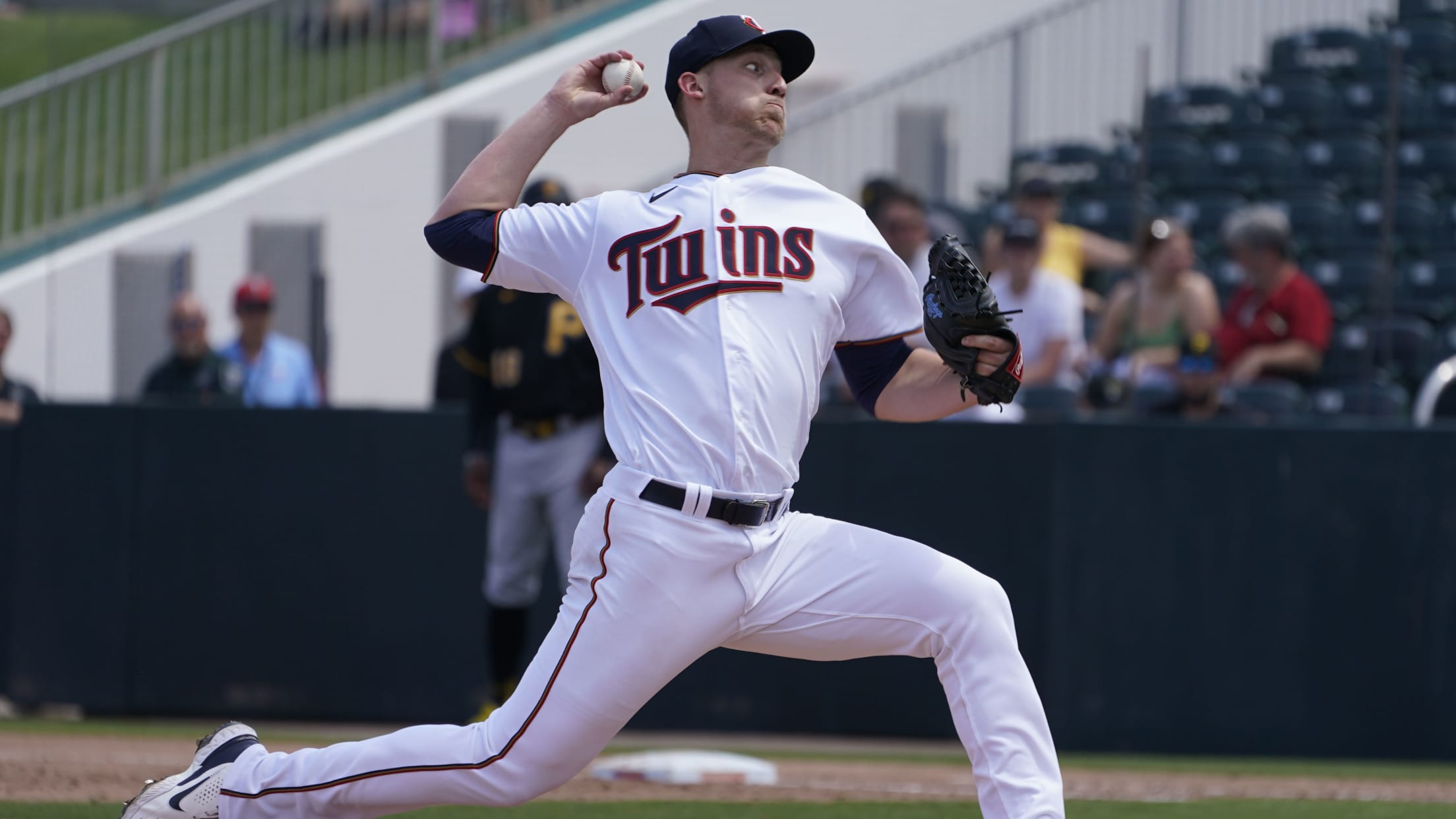 FORT MYERS, Fla. -- The Twins will need to rely heavily on the youth movement in their pitching staff this season if they are to surge out of the cellar of the American League Central and take full advantage of having Carlos Correa in their clubhouse. Could two of those
'I've never seen anything like it': Meet the 'splinker' pitch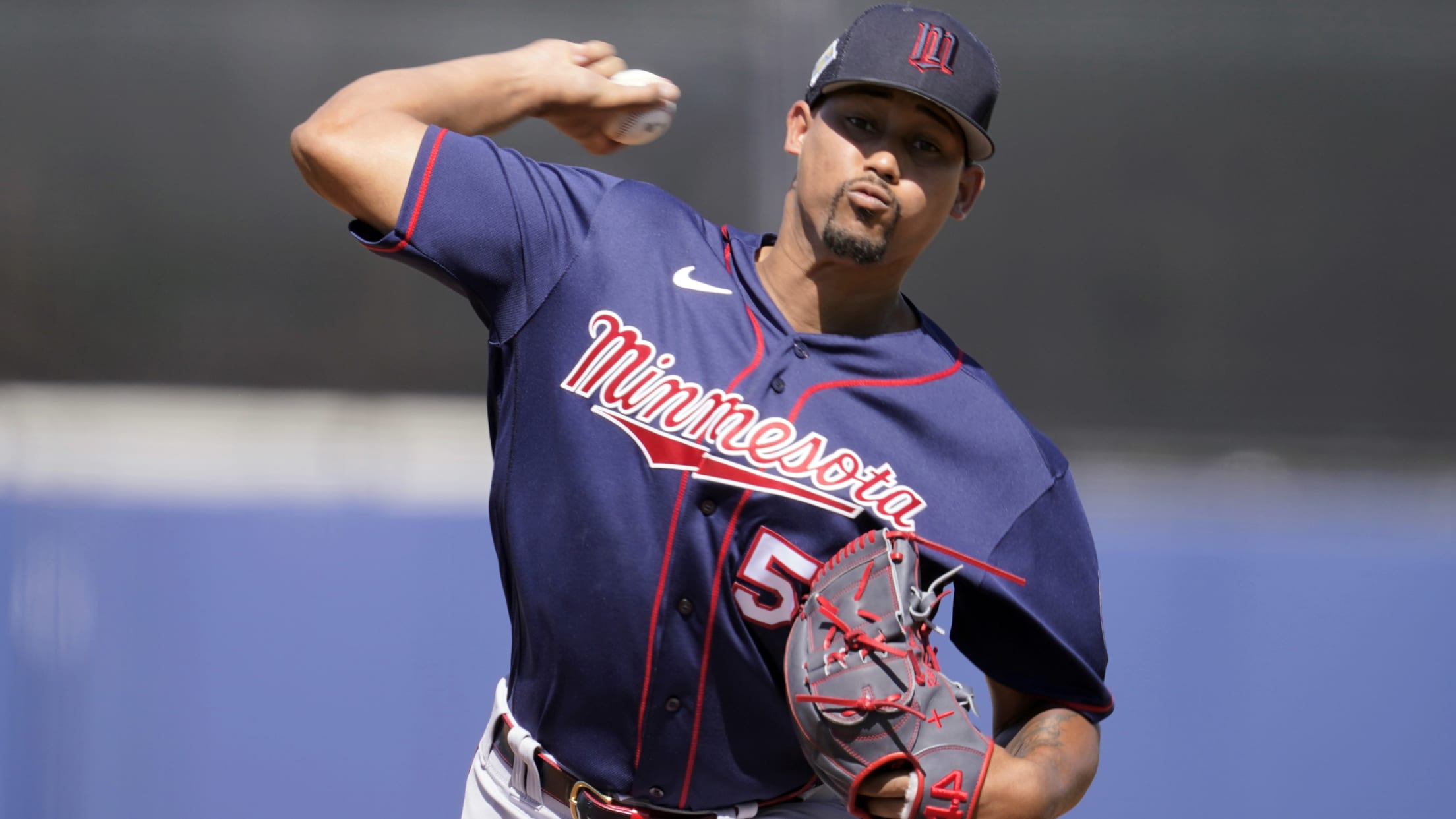 FORT MYERS, Fla. -- It's fun for Twins catcher Ryan Jeffers to hear the mumbled reactions from opposing hitters when Jhoan Duran is on the mound. "You get the, 'Holy ... how does he throw that?'" Jeffers said. "All sorts of reactions like that. You get a lot of hitters
Miranda 'chilling' after Triple-A assignment
Twins' No. 3 prospect says he'll go down and stay ready if he's needed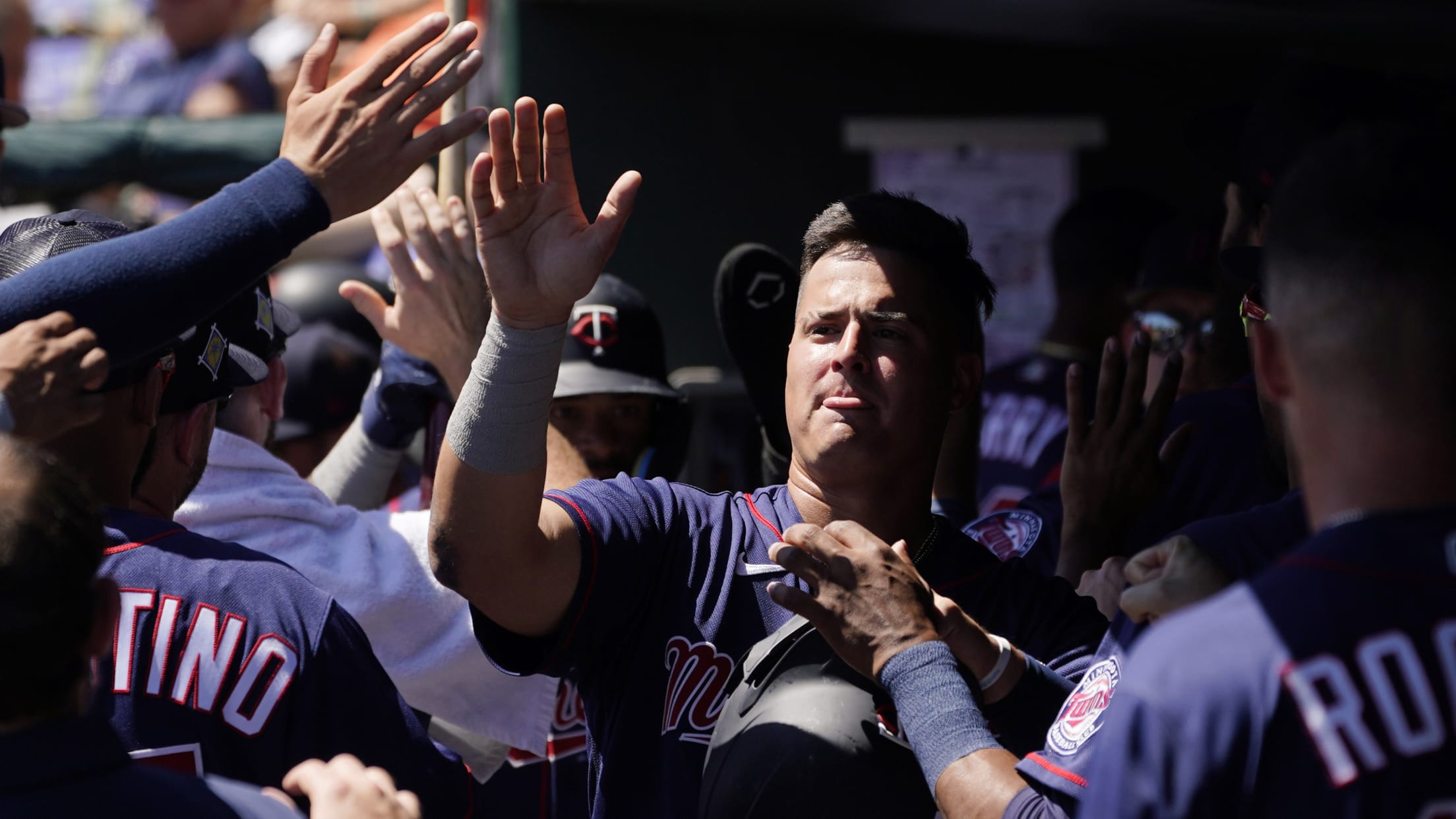 PORT CHARLOTTE, Fla. -- After Jose Miranda was optioned to Triple-A St. Paul on Wednesday, he took to Twitter and simply posted one character: the "rolling on the floor laughing" emoji.
Here are the Twins' 2022 Top 30 Prospects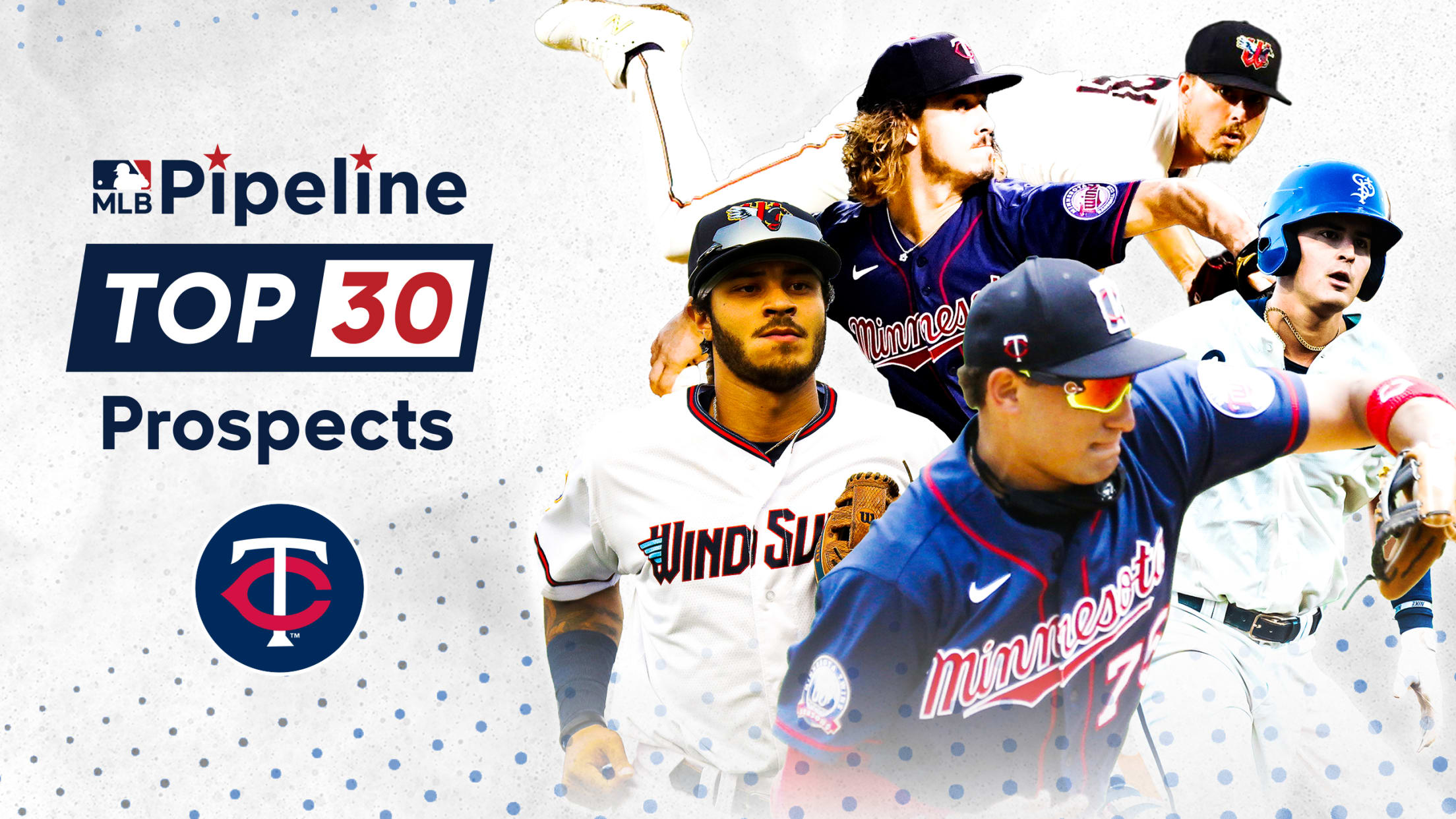 A championship-winning formula for the Twins will almost certainly involve a homegrown core of young pitchers, and 2022 should finally be the year when all the development under president of baseball operations Derek Falvey and general manager Thad Levine should start to impact the big leagues in earnest. It was
Twins' young shortstops eager to learn from one of best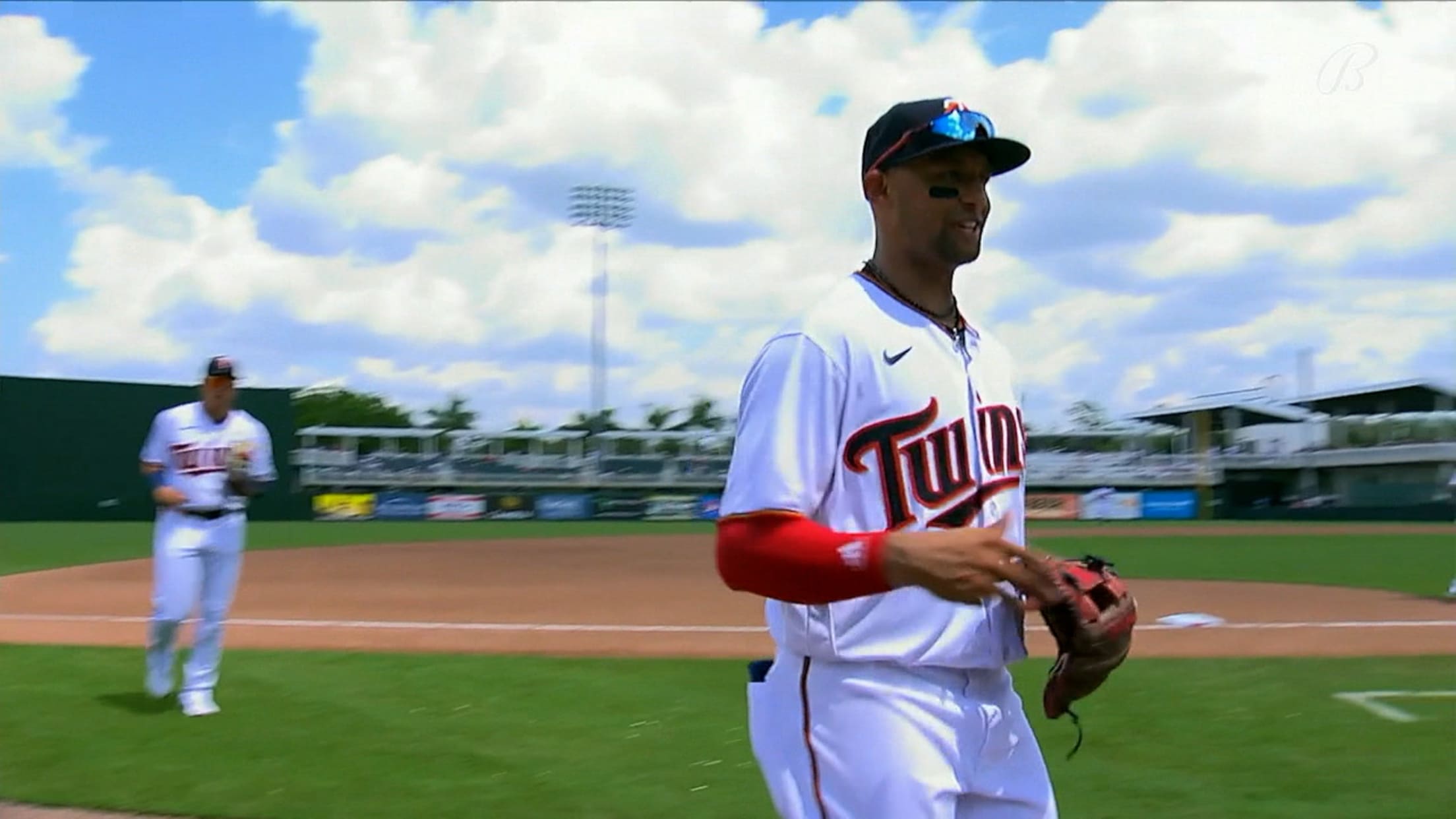 FORT MYERS, Fla. -- Royce Lewis was once a star-struck teenage fan at Angel Stadium whose day was made when his dad pulled a few strings to give him a chance to meet Carlos Correa, one of his favorite players in the game. He can't wait to relive that moment
After 2 years of post-surgery recovery (ACL), Lewis returns to the field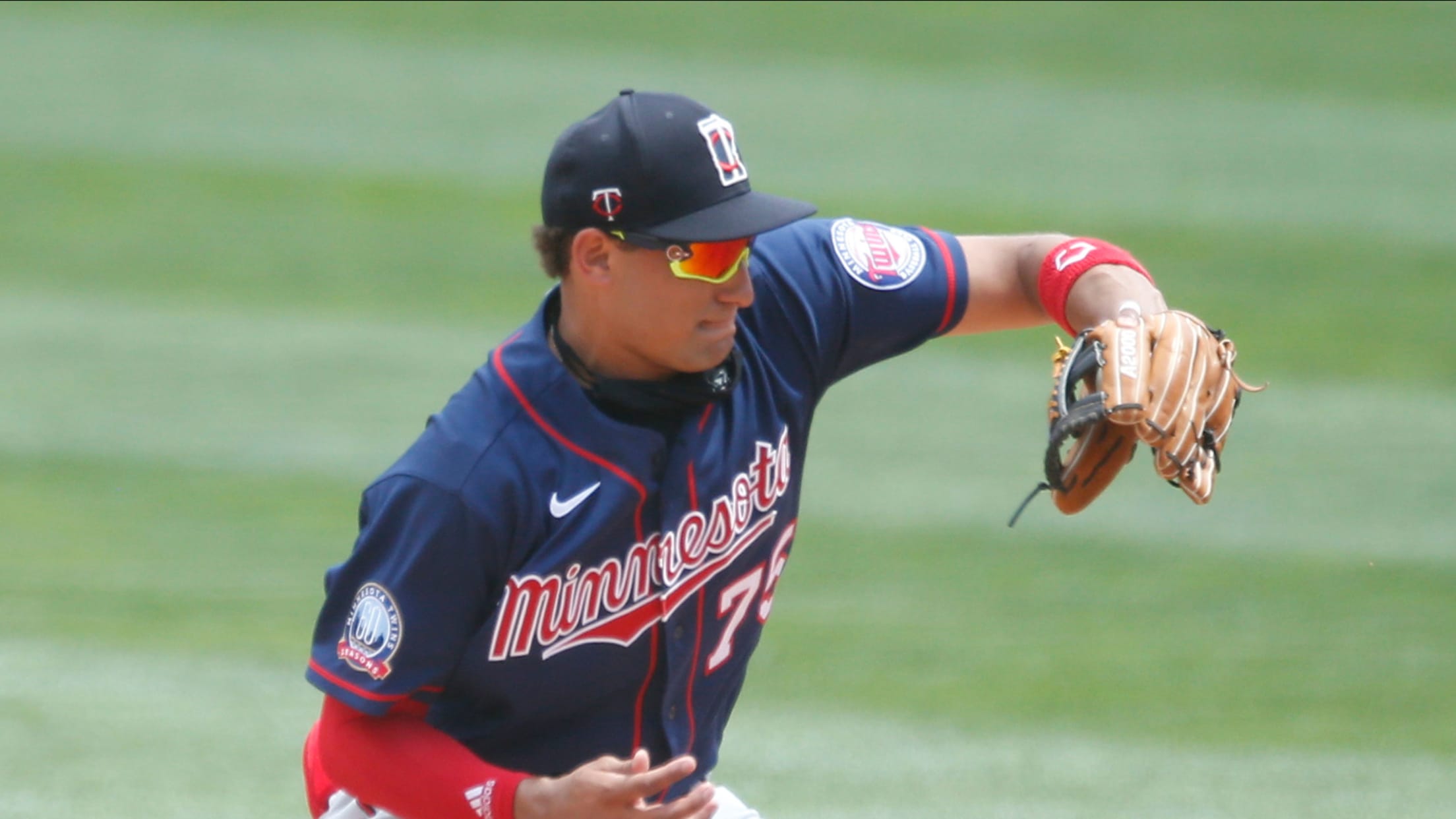 NORTH PORT, Fla. -- The last time Royce Lewis played a competitive baseball game was two years and eight days ago. He homered off Zack Wheeler that day in a spring game against the Phillies. Then came the pandemic. Then came the torn ACL, the surgery and the recovery. Lewis
Royce Lewis rolls into Twins camp eyeing MLB job
After long rehab from ACL tear, top prospect brings new mindset into 2022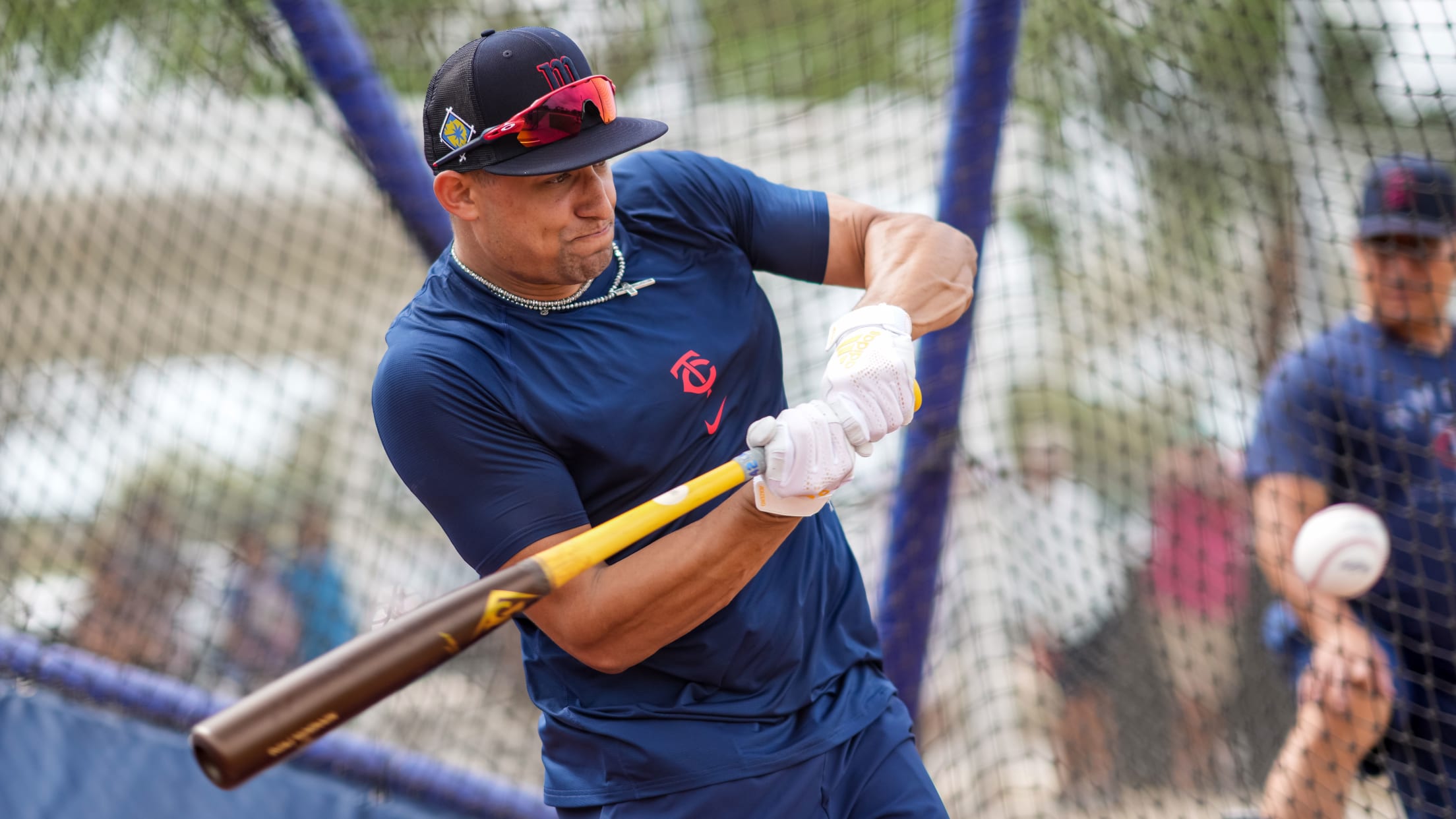 FORT MYERS, Fla. -- Royce Lewis the person has not changed much since last you saw him. He's still enthusiastic. He's still confident. He's still got a head full of positive vibes. Royce Lewis the player, however, has brought a little extra to Spring Training. After a year-plus of hard
Twins excited for return to normalcy at Minor League camp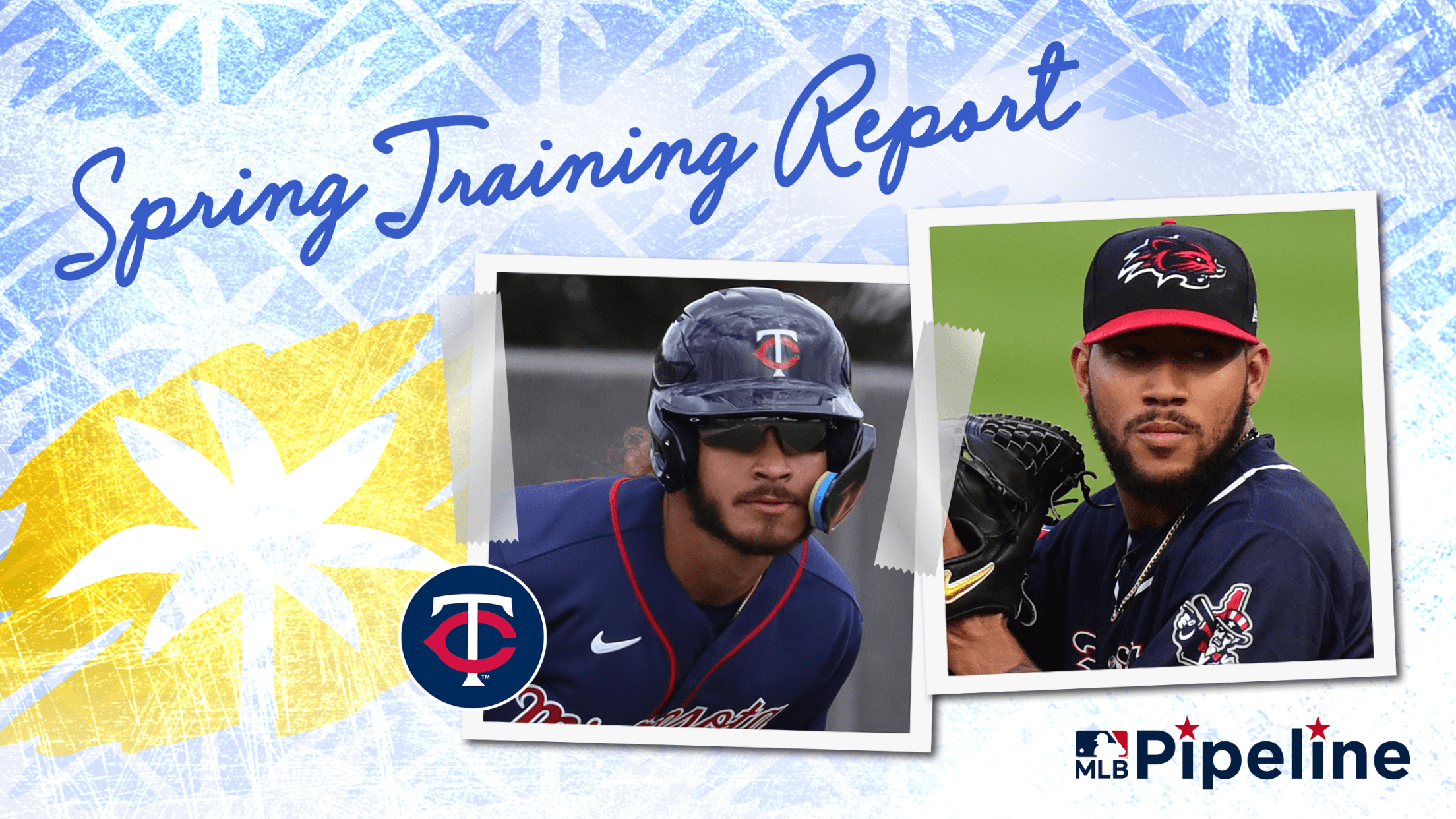 FORT MYERS, Fla. – At 7 p.m. ET last Thursday, the Twins player development staff was champing at the bit to really get to do one of its most important jobs: communicate with all of the players in the system. Yes, Minor League Spring Training had been going on, and
First pro season a walk in the park for Canadian prospect Julien
Versatile player leads Minors in free passes after return from Tommy John surgery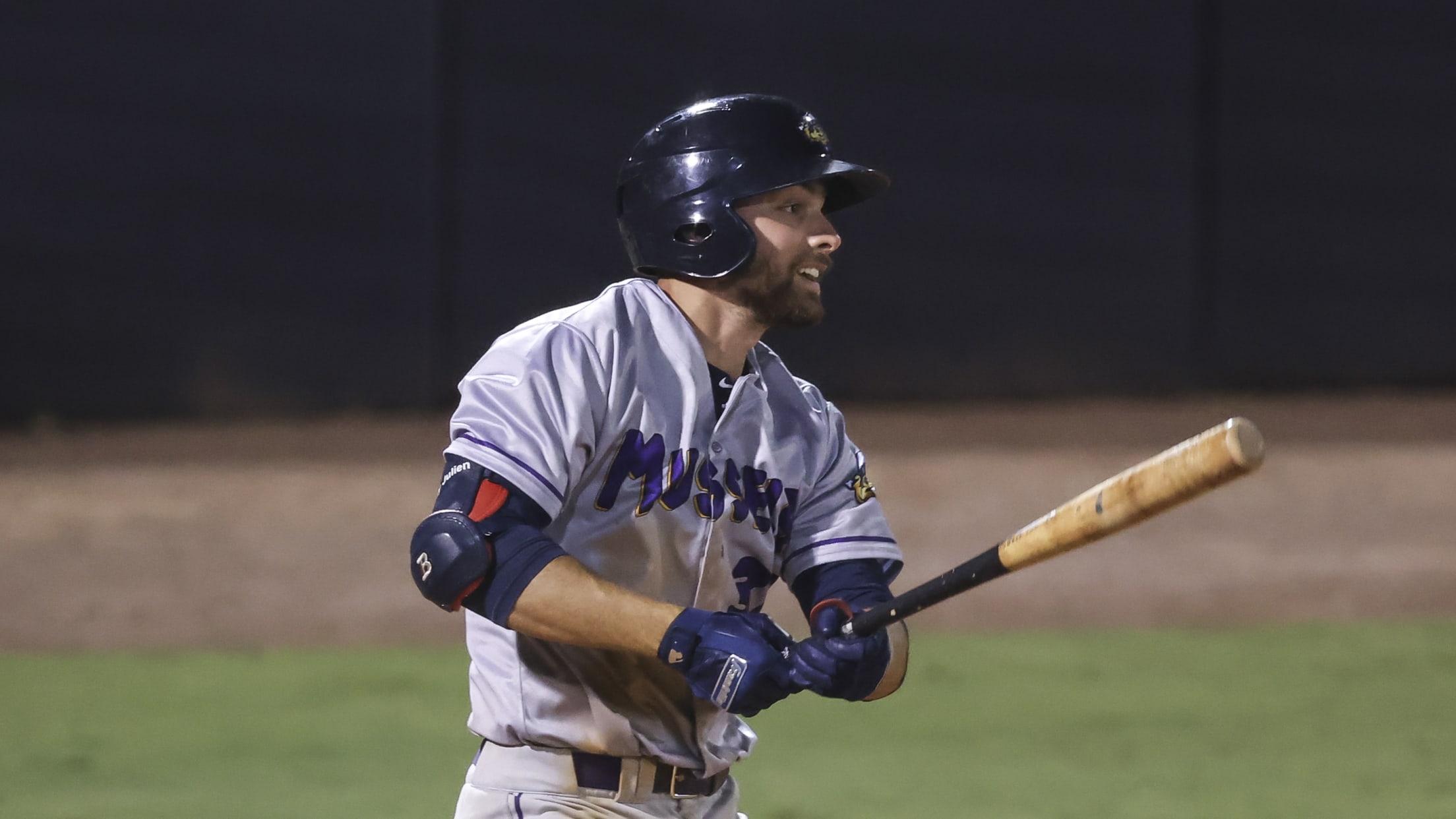 FORT MYERS, Fla. -- What's the best way to get noticed if you're an 18th-round Draft selection? Try leading all of Minor League Baseball in walks. Infielder/outfielder Edouard Julien hadn't played a professional game since he was drafted with the 539th overall selection in the 2019 Draft, but following his
Woods Richardson encouraged by early returns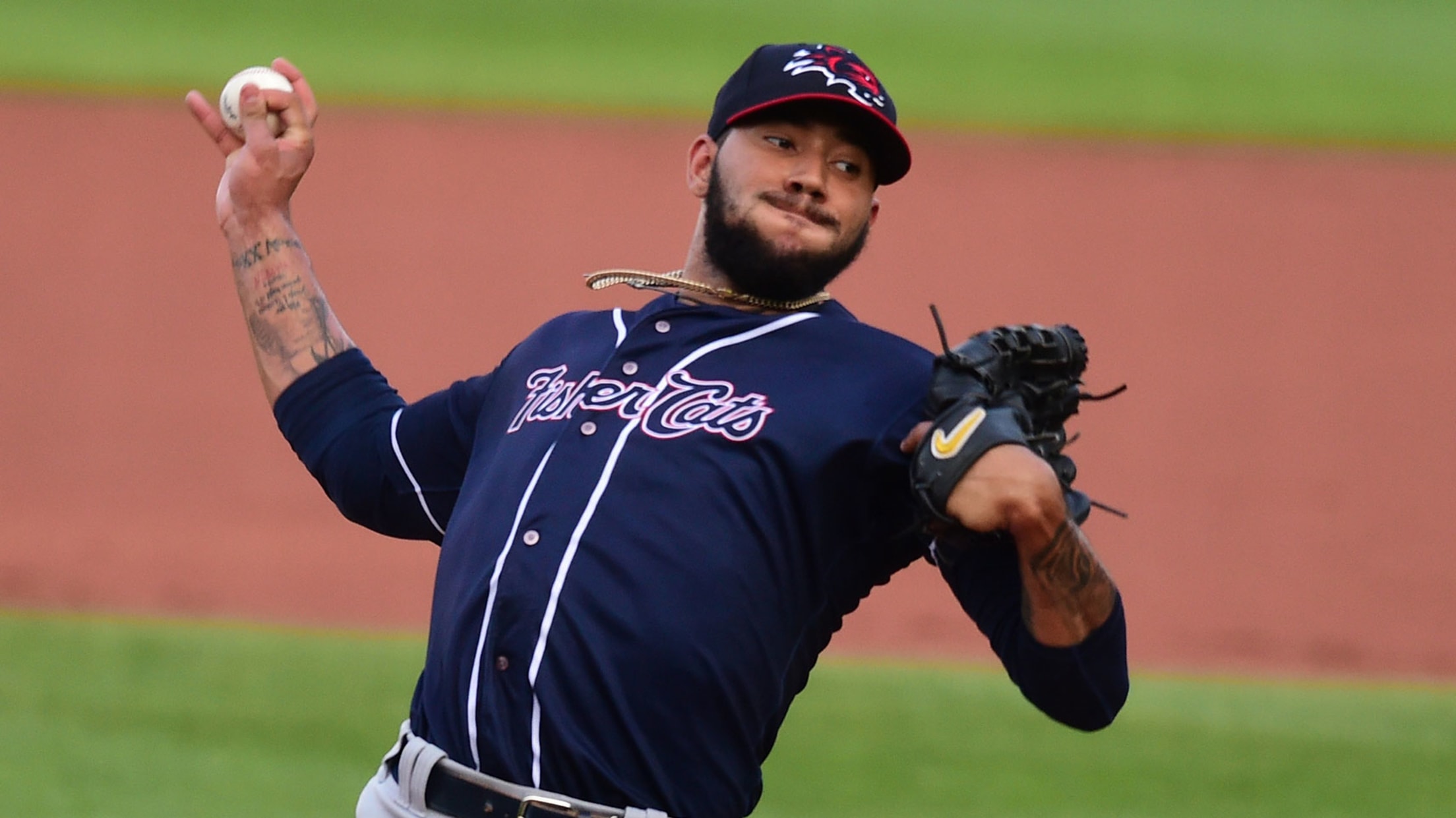 FORT MYERS, Fla. -- Simeon Woods Richardson describes himself as an "assassin" with a "death stare" when he's on the mound, but even he couldn't help but crack a smile after he struck out Austin Martin with a wicked curveball at the knees to conclude his live session from the
Twins 'really excited' about top prospect Martin's future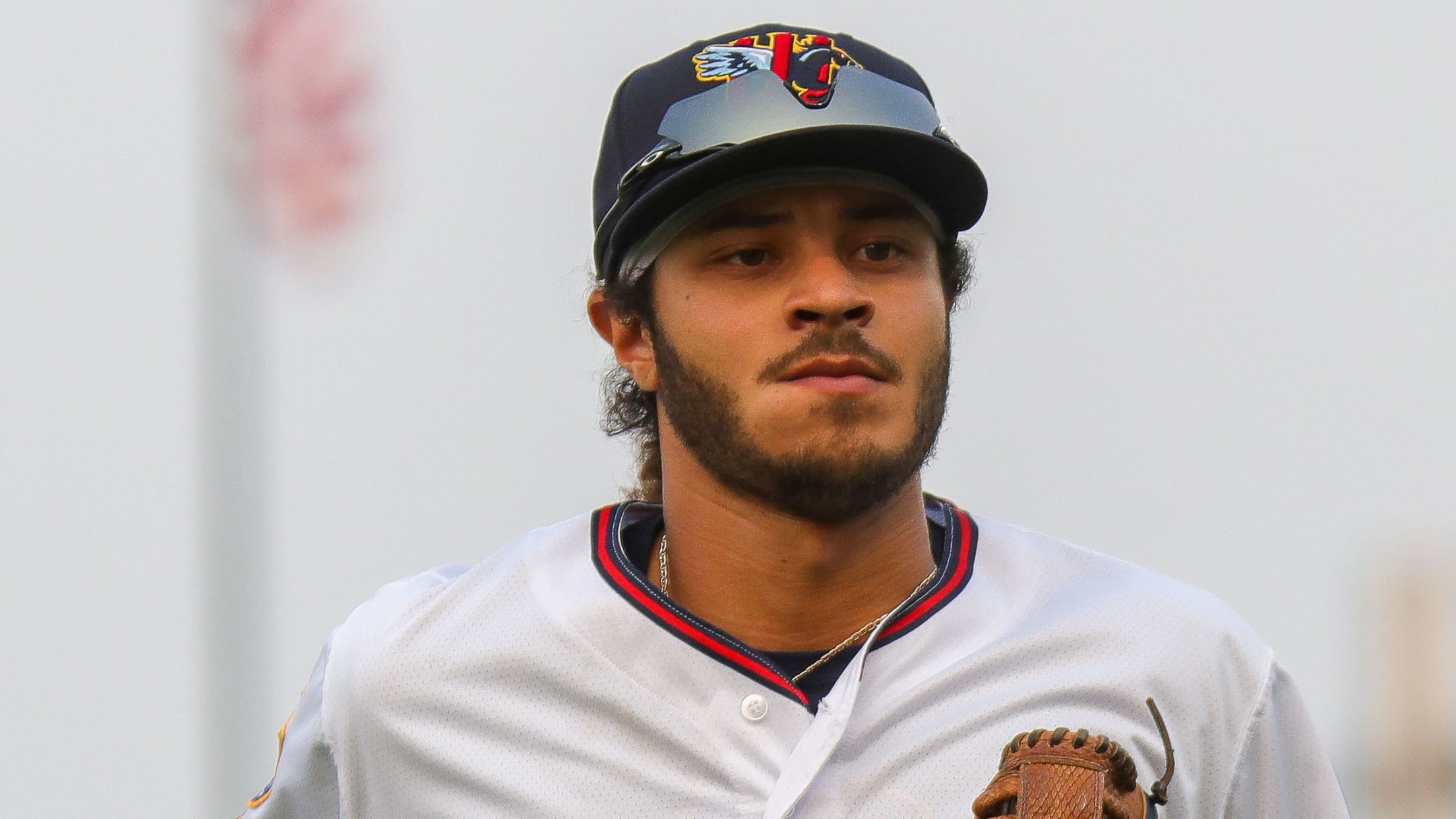 FORT MYERS, Fla. -- Austin Martin's elite on-base tool is all-encompassing, even to the point where his 24 hit-by-pitches in 418 plate appearances last season tied for third in all of Minor League Baseball. Hey, when you're that good at getting on base, you just find a way. "Being hit
Eccentric Canterino brings filth, fun to Twins' pitching depth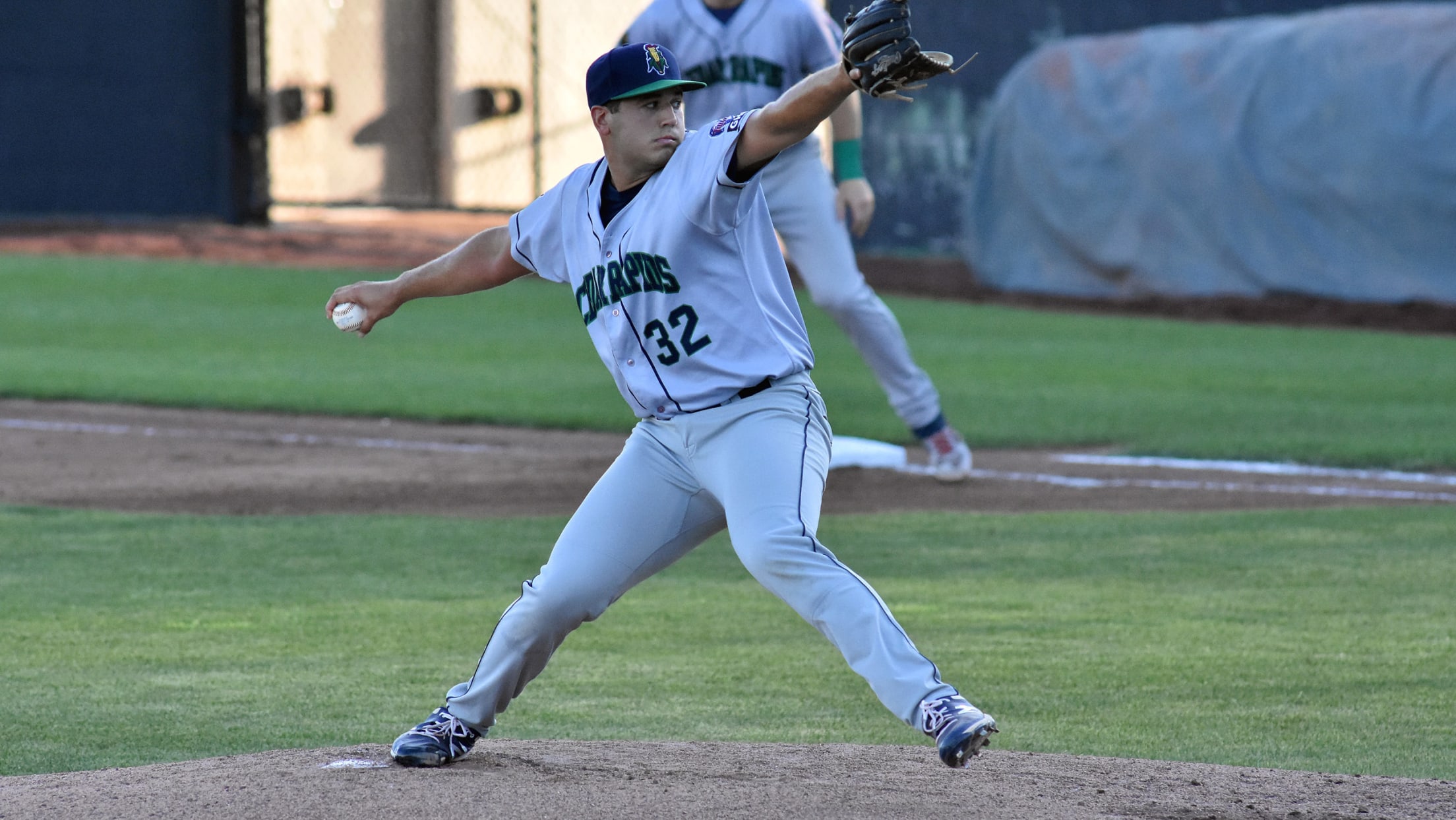 FORT MYERS, Fla. -- Matt Canterino, like most baseball players, describes himself as a routine-oriented person, and there almost certainly isn't a similar routine anywhere else in baseball -- both on and off the field. On the field, the Twins' No. 10 prospect (per MLB Pipeline) looks more like he's
Petty's disciplined routine impressing Twins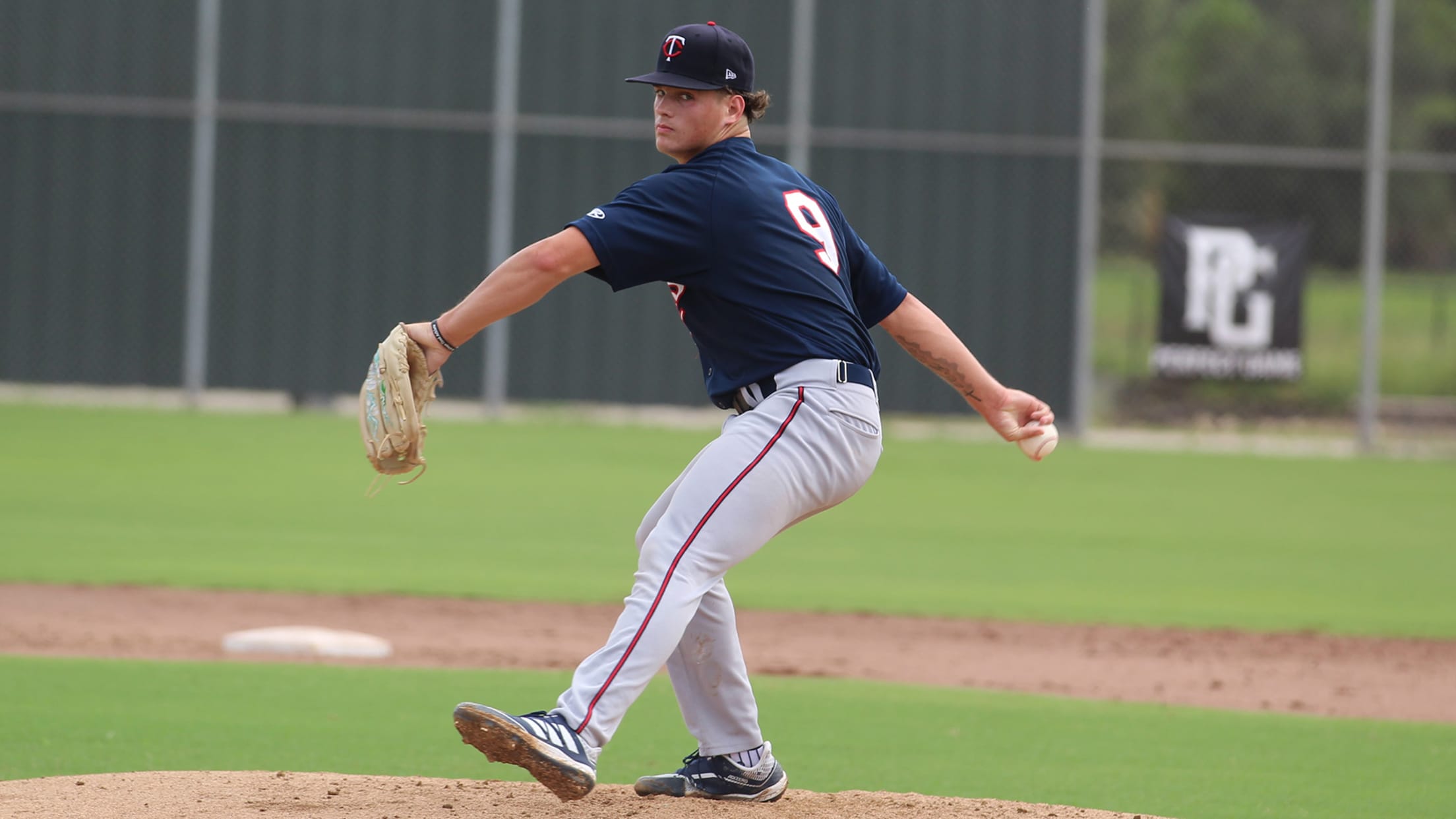 FORT MYERS, Fla. -- Even though Chase Petty's right arm can reportedly launch fastballs to the plate as hard as 102 mph -- velocity rarely seen in the Twins' recent history -- his new club was impressed by far more than his raw power in their initial look at their
Twins' Minor League camp begins to heat up
Woods Richardson, Martin headline exciting young crop of talent
MINNEAPOLIS -- Spring Training games have been delayed by at least a week due to the ongoing lockout, but Minor League camp is ramping up on schedule for the Twins at the Lee County Sports Complex, where the final players will be reporting to camp Tuesday ahead of the start
Twins prospect Steer -- a twin! -- developing power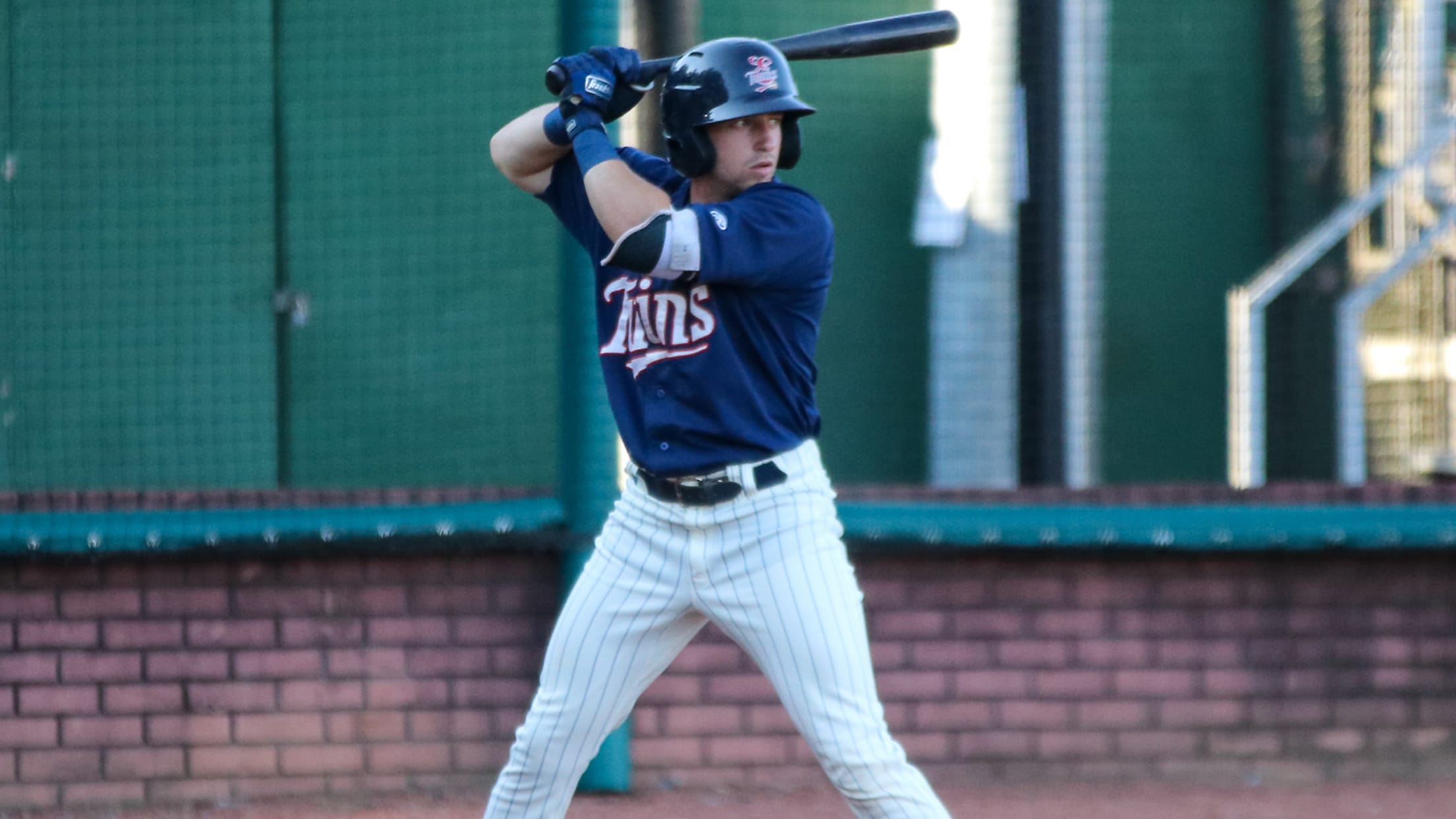 MINNEAPOLIS -- If Spencer Steer eventually gets the call to the Major Leagues, there can't ever have been a more fitting player to wear the Twins' logo across his chest -- and there might not be one again. You see, not only does Steer have a twin brother, but his
Twins to sign Bryan Acuña among int'l class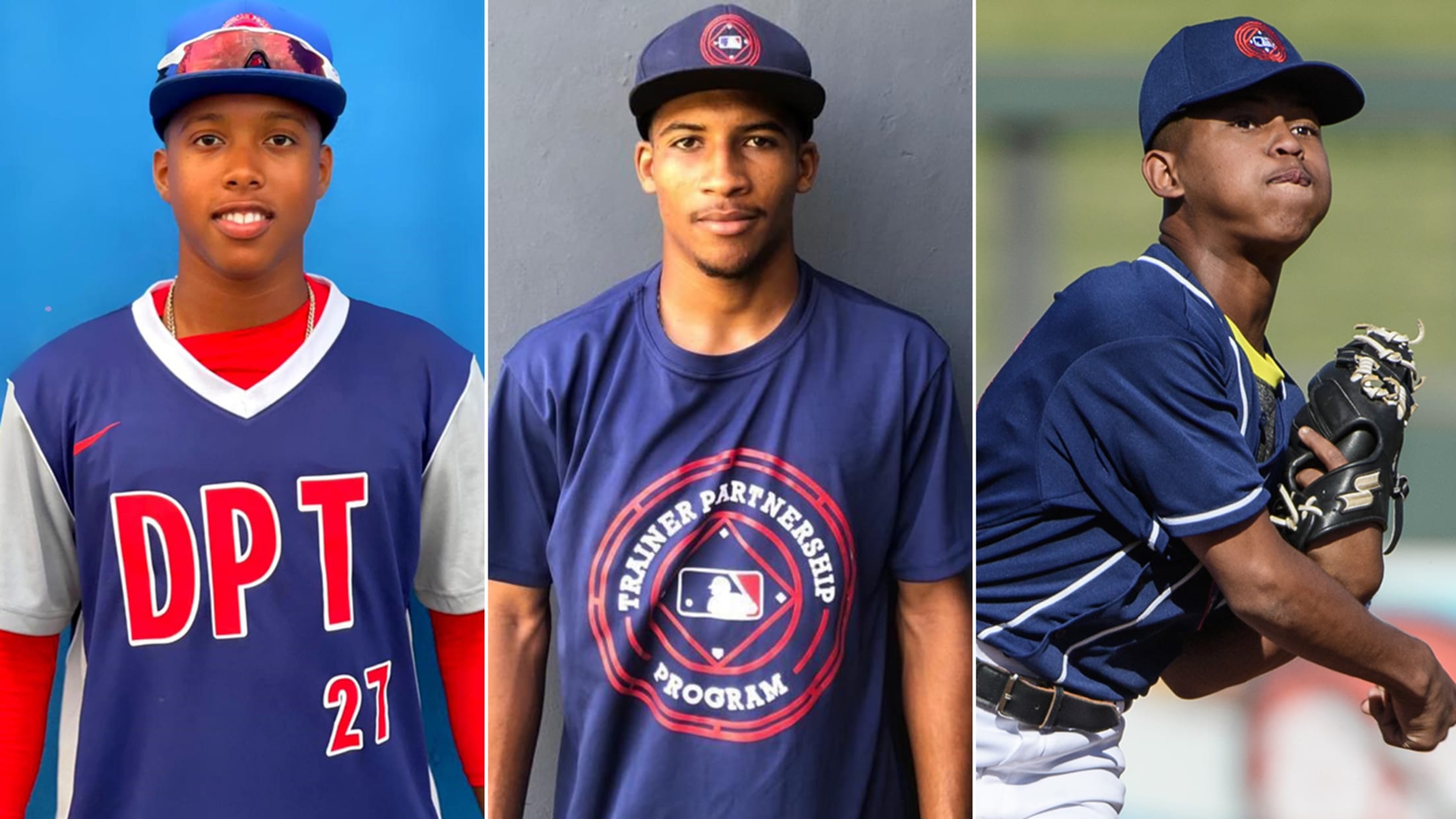 The Twins are once again making their mark during the international signing period and adding a name that is familiar in baseball circles. According to industry sources, the club has agreed to a $1.7 million deal with outfielder Yasser Mercedes, who ranks No. 17 on MLB.com's Top 50 International Prospects
Power bat Wallner among 7 Twins in AFL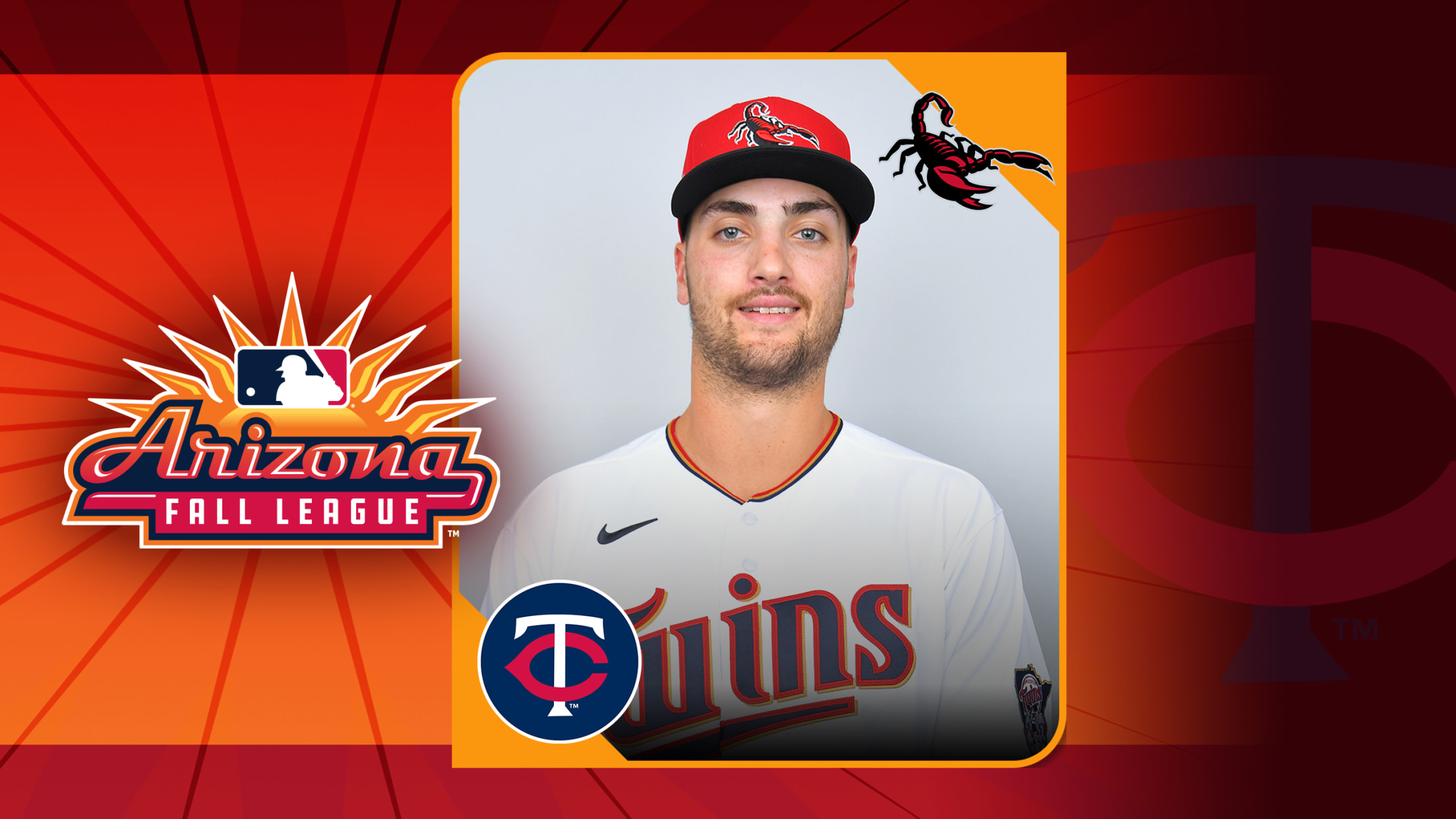 Wherever he's been, Matt Wallner has hit for power. He served notice by setting freshman records at Southern Miss for home runs (19) and RBIs (63). He ended up setting a school record for career homers with 58, slamming 23 in a junior season that led the Twins to scoop