10 players you forgot were once Twins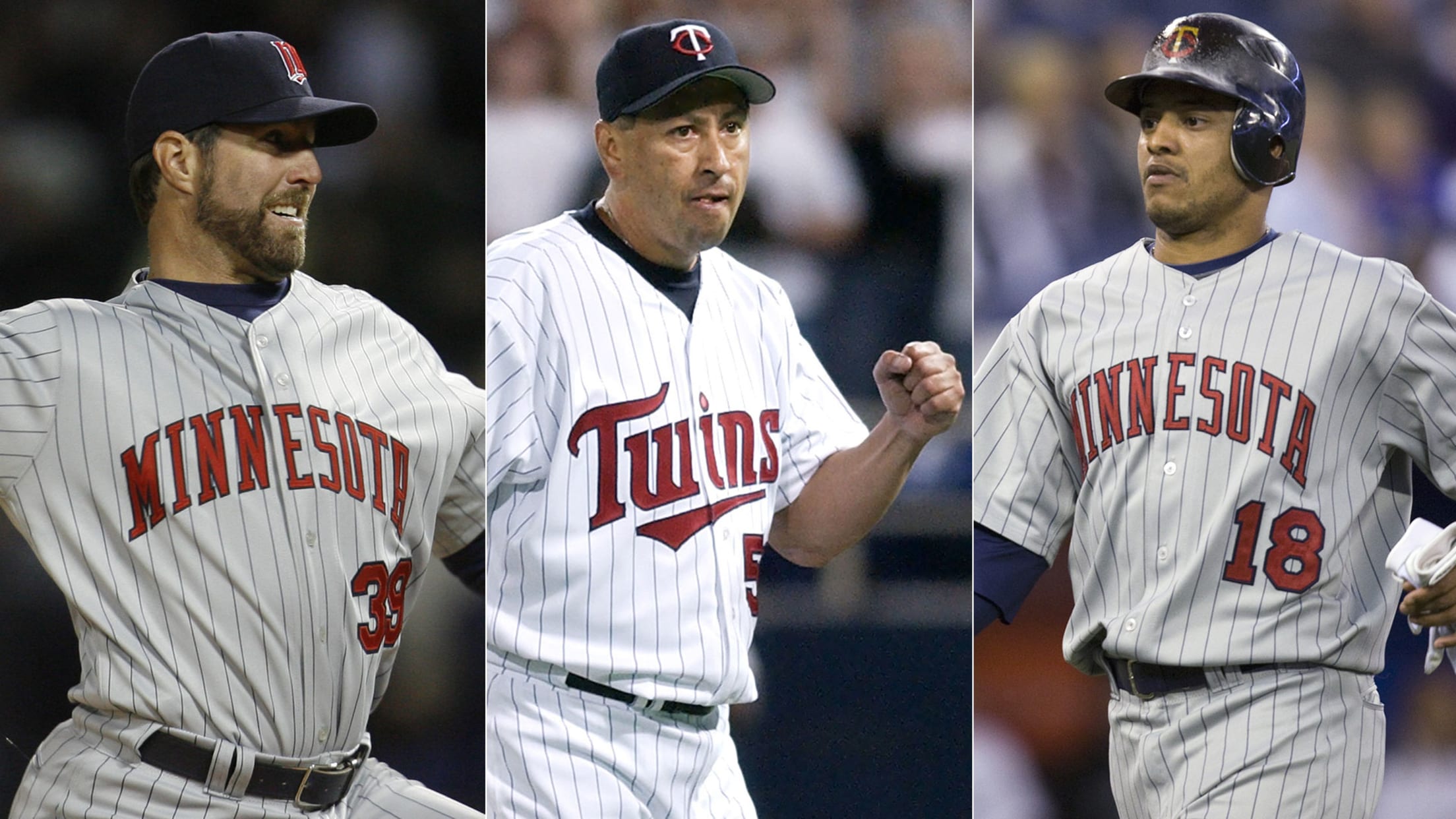 Fans around Twins Territory won't soon forget that before David Ortiz attained full Big Papi status, he spent the first six years of his career in Minnesota (he was released following the 2002 campaign). Fourteen seasons, 483 homers, 10 All-Star teams and seven Silver Slugger Awards later, Ortiz will eventually
The 5 greatest seasons for Twins pitchers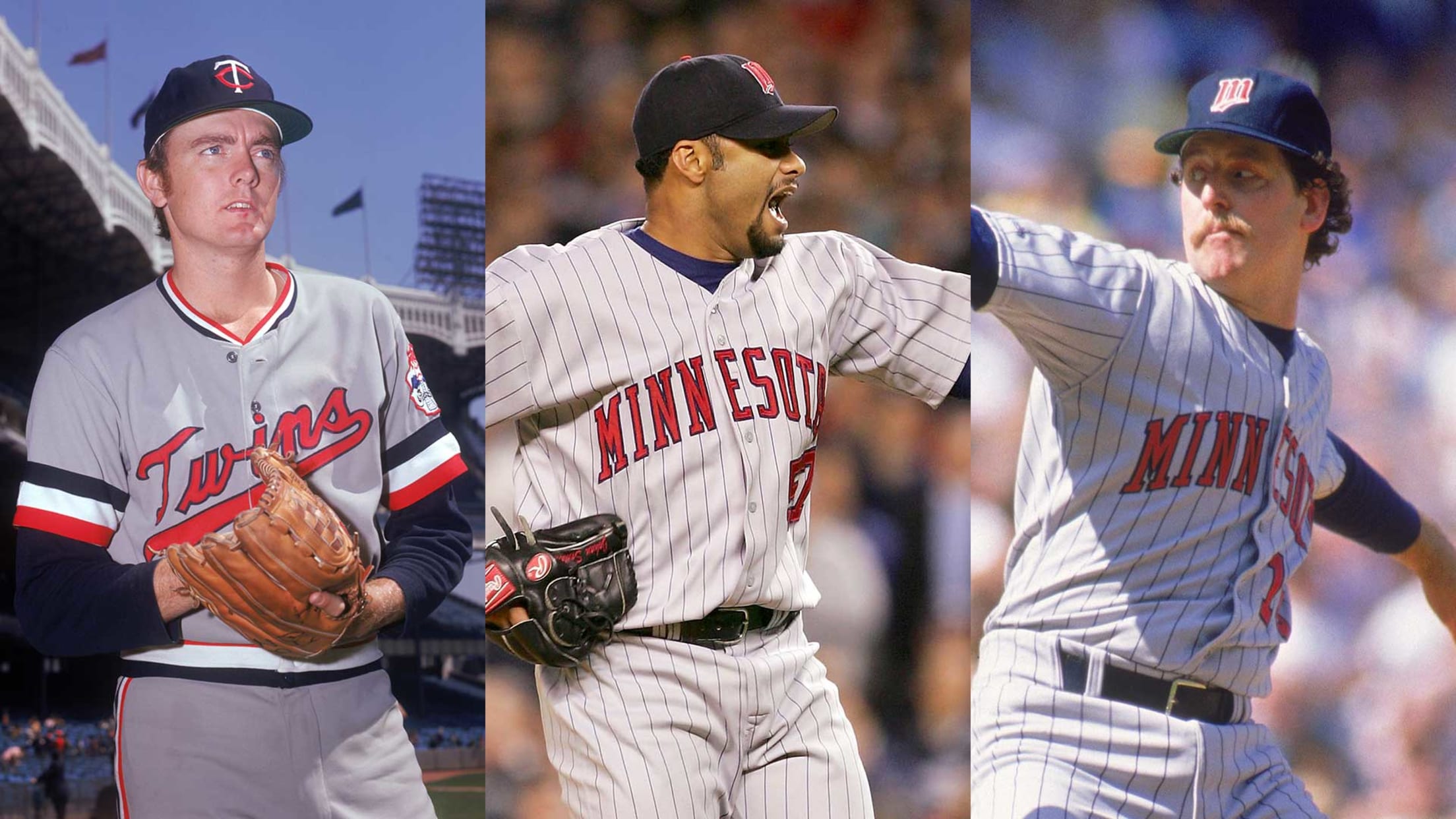 MINNEAPOLIS -- The mound at the Hubert H. Humphrey Metrodome weighed 23,000 pounds and could be lowered beneath ground level when the stadium needed to transition to football configuration. When that mound was raised, it was the workplace for some of the most iconic players in franchise history. Only one
Here's the story behind the Twins' name
Griffith wanted team to be called 'Twin Cities Twins'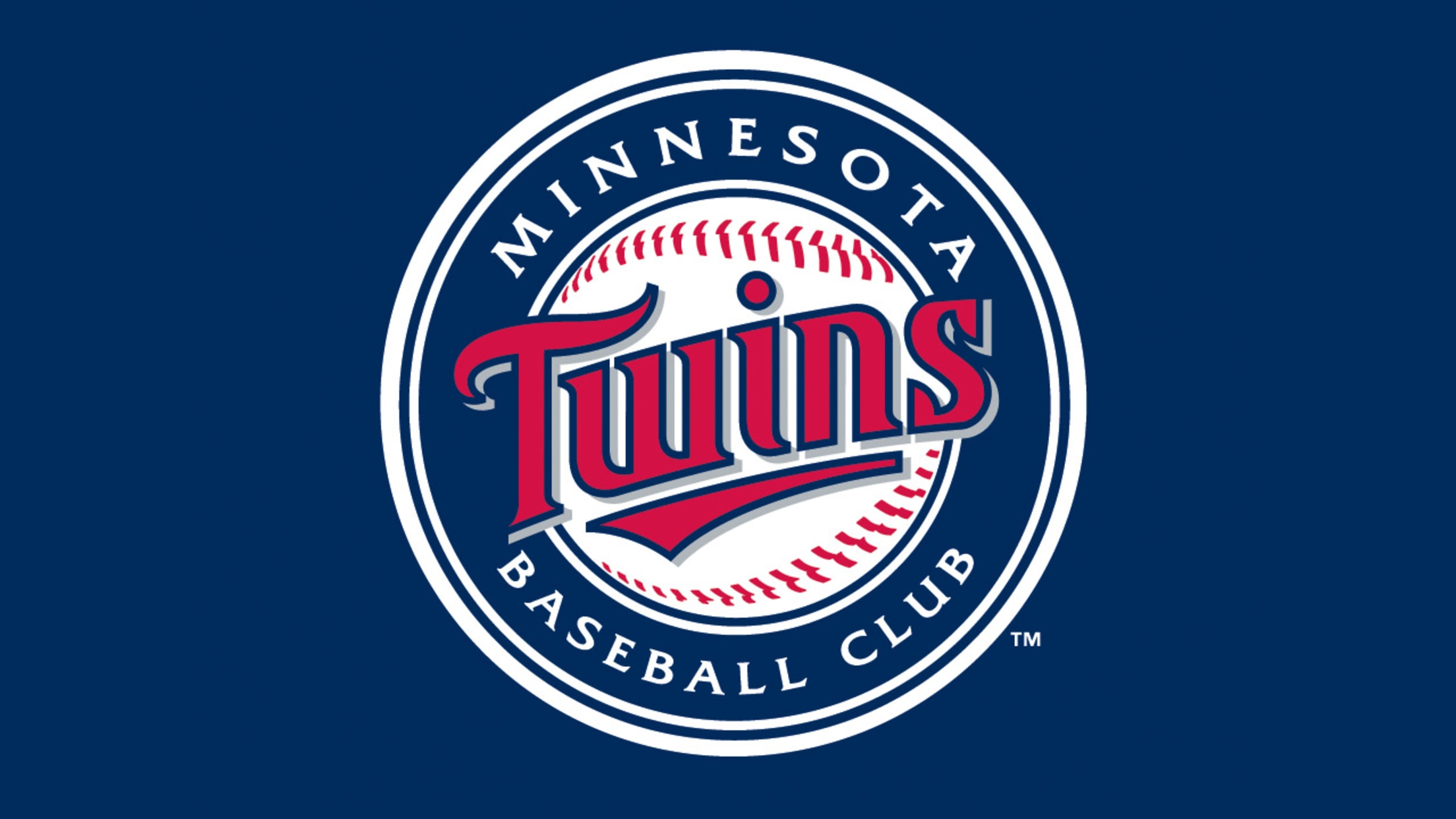 MINNEAPOLIS -- These days, the cities of Minneapolis and St. Paul essentially operate as a unit when it comes to professional sports in the region. The Twins, Vikings, Timberwolves and Lynx play their home games in Minneapolis, while the Wild and Minnesota United FC call St. Paul home -- all
Best Twins players, by uniform number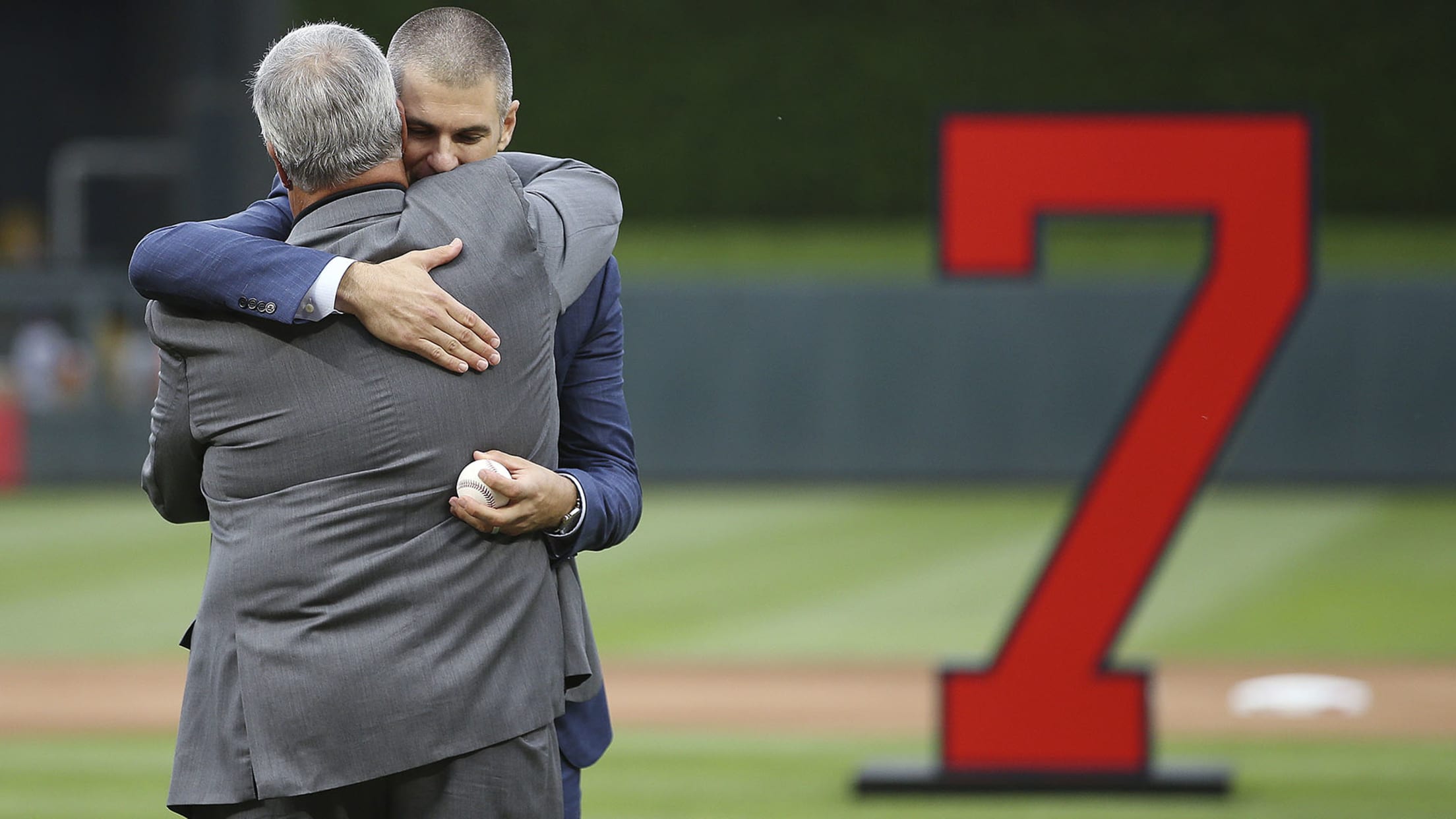 MINNEAPOLIS -- All of the roster chaos created by the pandemic-impacted 2020 season had one interesting side effect: unusual uniform numbers became more prevalent around the Majors as clubs dug deep into their depth to call up players who, in many cases, had those "extra" numbers assigned to them in
Who had Twins' top single year at the plate?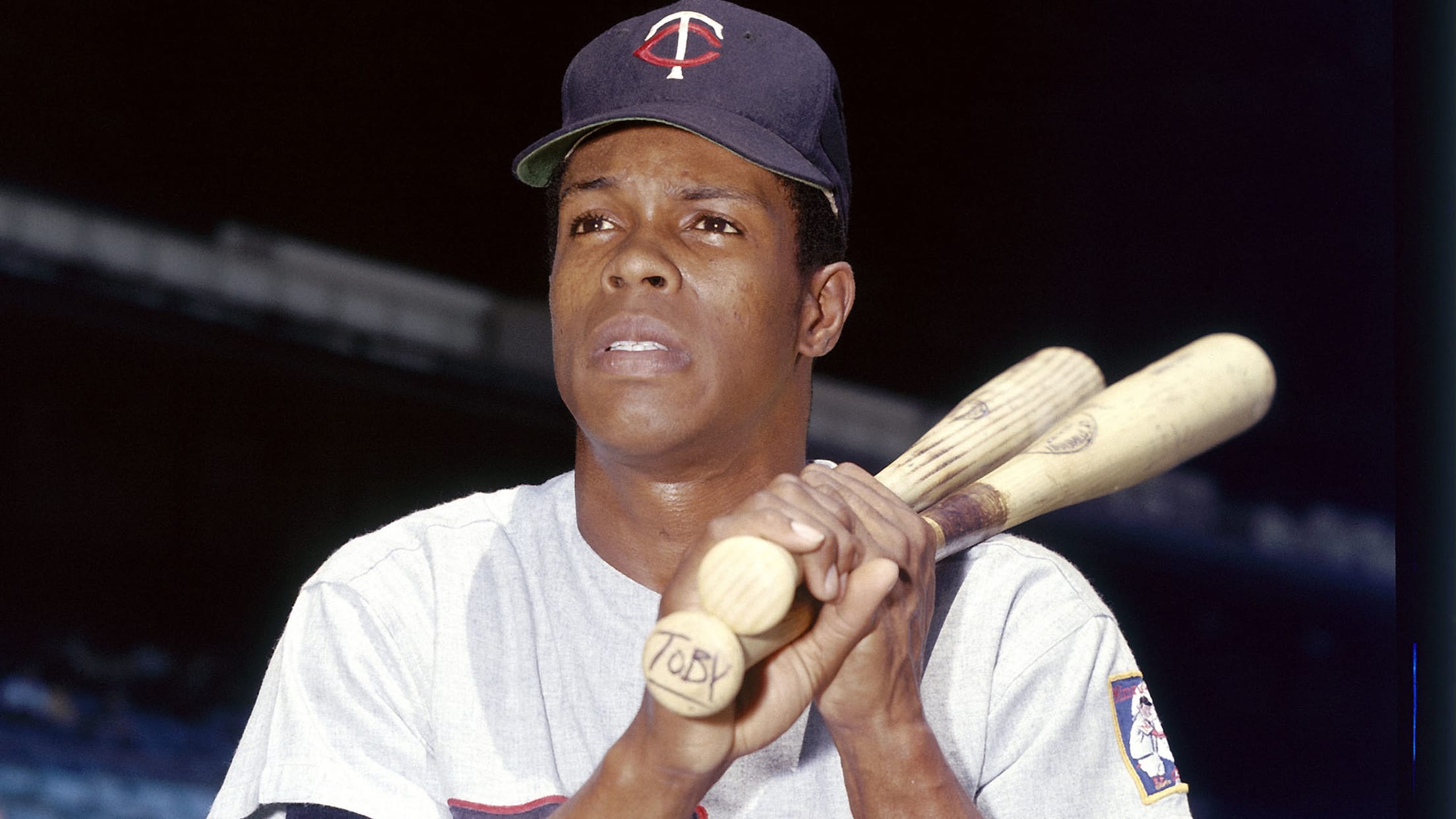 MINNEAPOLIS -- The Twins have claimed two World Series championships and 12 division titles at Metropolitan Stadium, the Metrodome and, now, Target Field. Needless to say, those indelible moments wouldn't have been possible without franchise heroes and fan favorites treating Twins Territories to individual seasons for the ages. Included among
5 best Twins players not in the Hall of Fame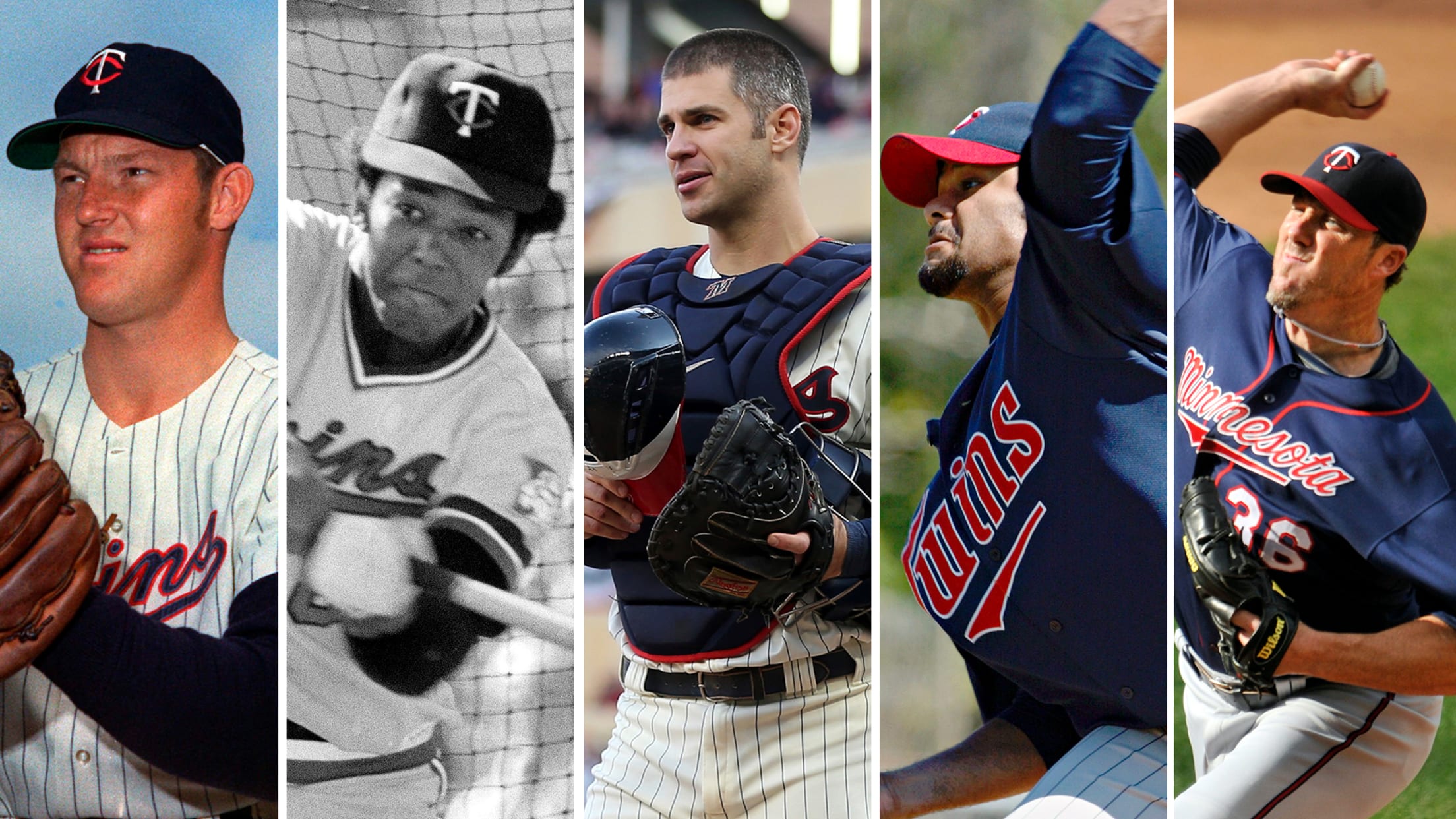 MINNEAPOLIS -- Of all the legends enshrined in the National Baseball Hall of Fame, only four are immortalized as members of the Twins: Bert Blyleven, Rod Carew, Harmon Killebrew and Kirby Puckett. Many others -- like Jack Morris and Jim Thome -- have passed through the Metrodome and Target Field
10 biggest trades in Twins history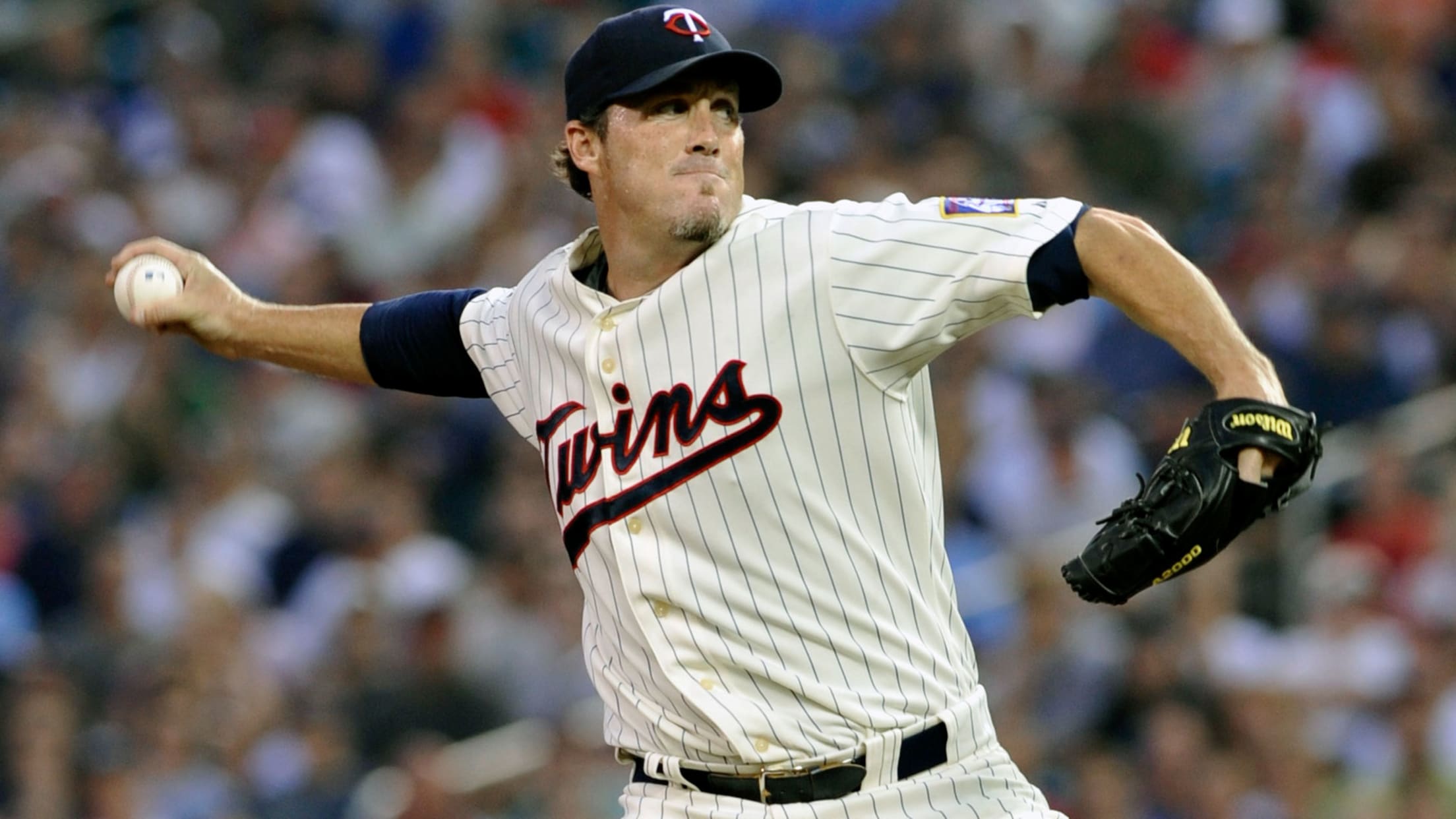 MINNEAPOLIS -- There's nothing quite like a major trade in baseball, as it's always fun to see how it eventually turns out for both sides. The Twins have been involved in several big trades since their move to Minnesota in 1961, and here's a look at the 10 biggest in
The Twins' all-time single-season team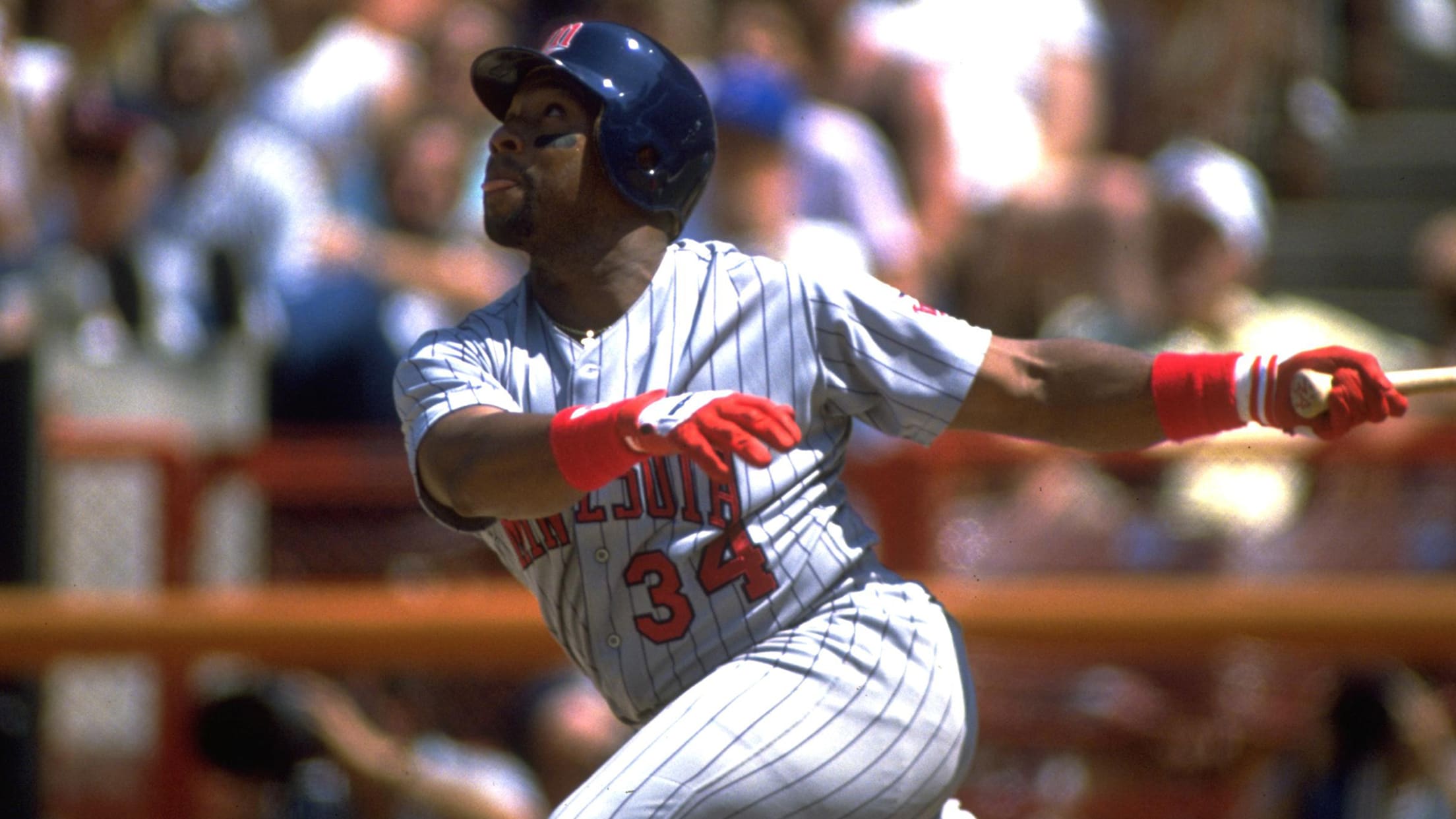 MINNEAPOLIS -- Elite seasons in baseball come in all manner of varieties, from power shows that lead to home run crowns, to pure hitting ability that helps in a chase for a .400 batting average, to well-rounded seasons that feature a wide array of tools. Twins fans have been fortunate
The top Twins Draft pick from every season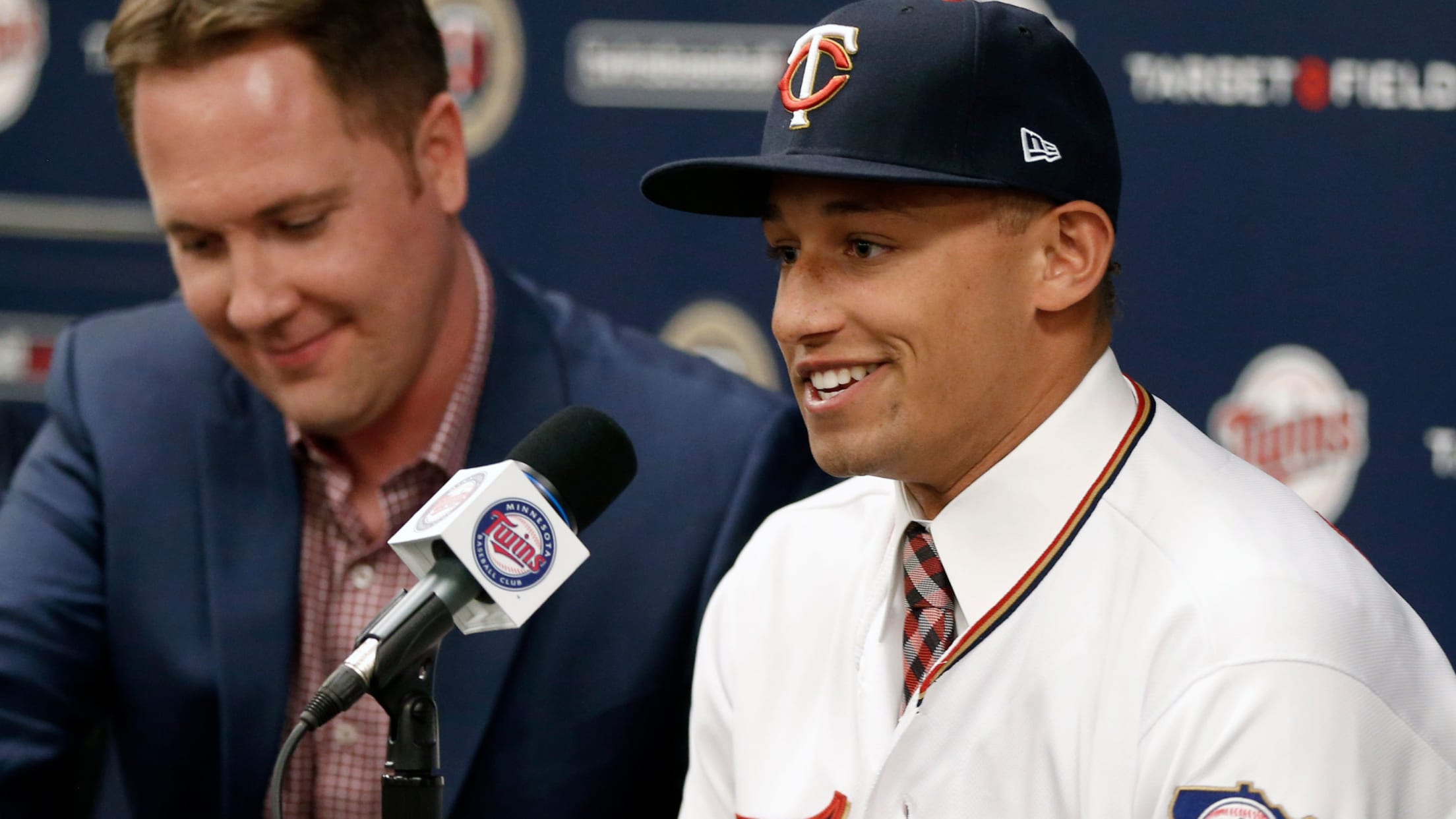 From Chuck Knoblauch to Torii Hunter, from Joe Mauer to Alex Kirilloff, the Twins have found some of their most impactful players in club history through the amateur Draft -- along with a fair share of misses, too, as is the case with any team around the league. Here's a
Top 5 Opening Day moments in Twins history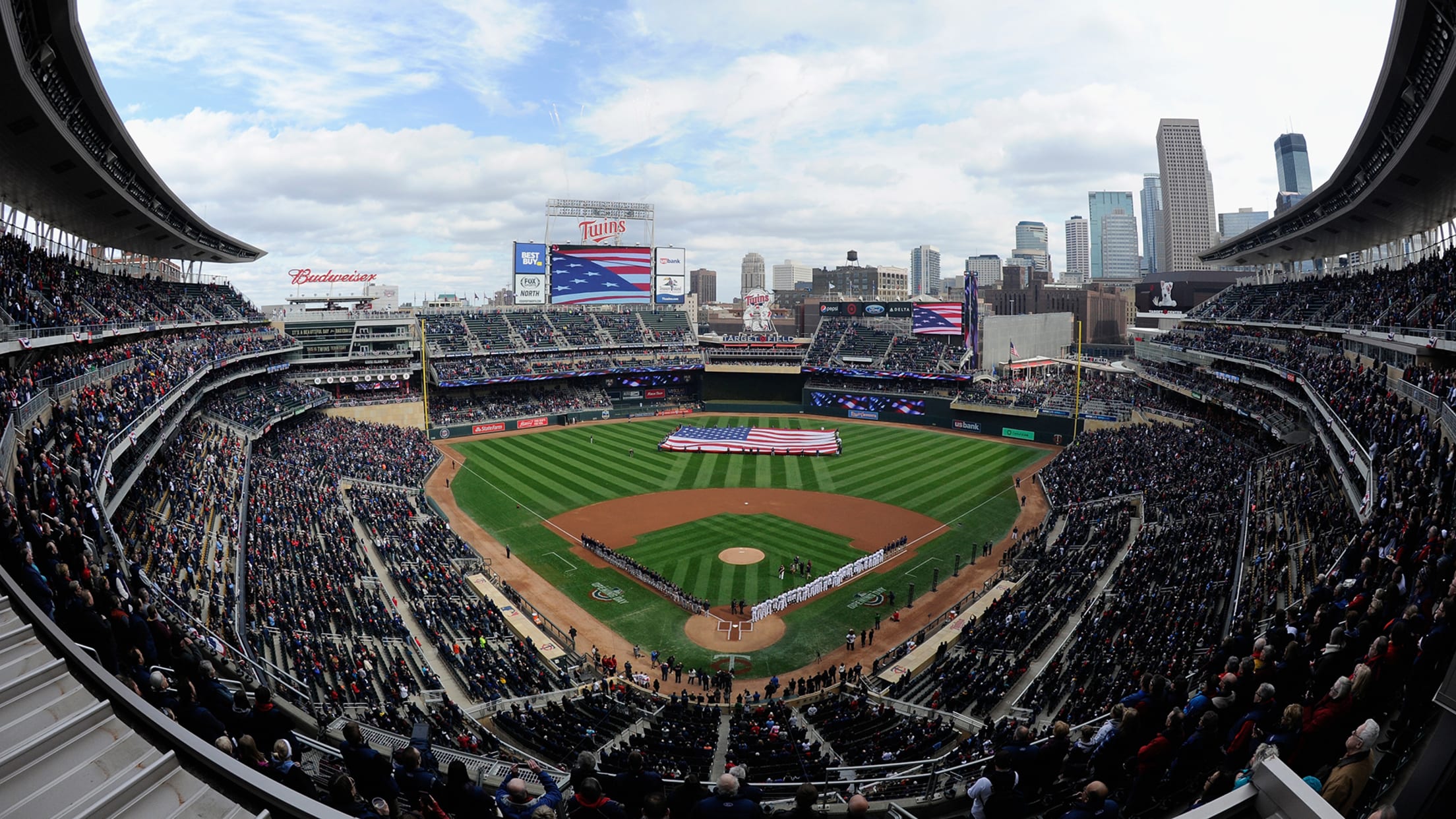 MINNEAPOLIS -- As they say, every team is tied for first place on Opening Day. No matter the expectations for your favorite club, whether lofty or pessimistic, the first day of the season is a blank slate for hopes to run high and for fans to rejoice around America as
Back to high school: Dobnak's offseason
Righty spent winter throwing to 17-year-old catcher in West Virginia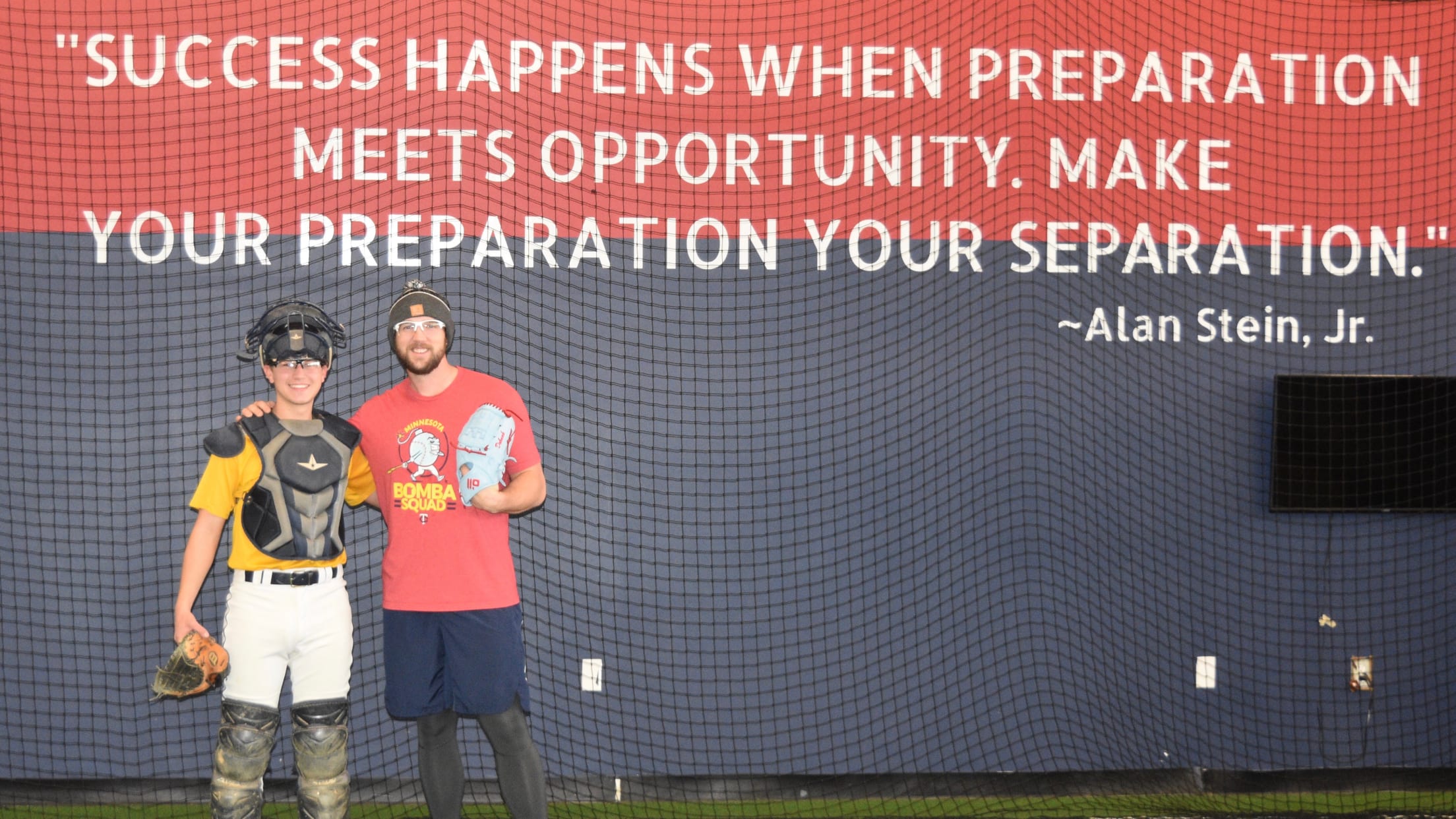 Randy Dobnak might have had a tougher time earning his recent five-year extension if he'd actually killed a high school kid. Fortunately, Aidan Milton is no worse for the wear. Milton was being a little lackadaisical with his glove one day while playing catch on the field with Dobnak. One
The Top 5 regular seasons in Twins history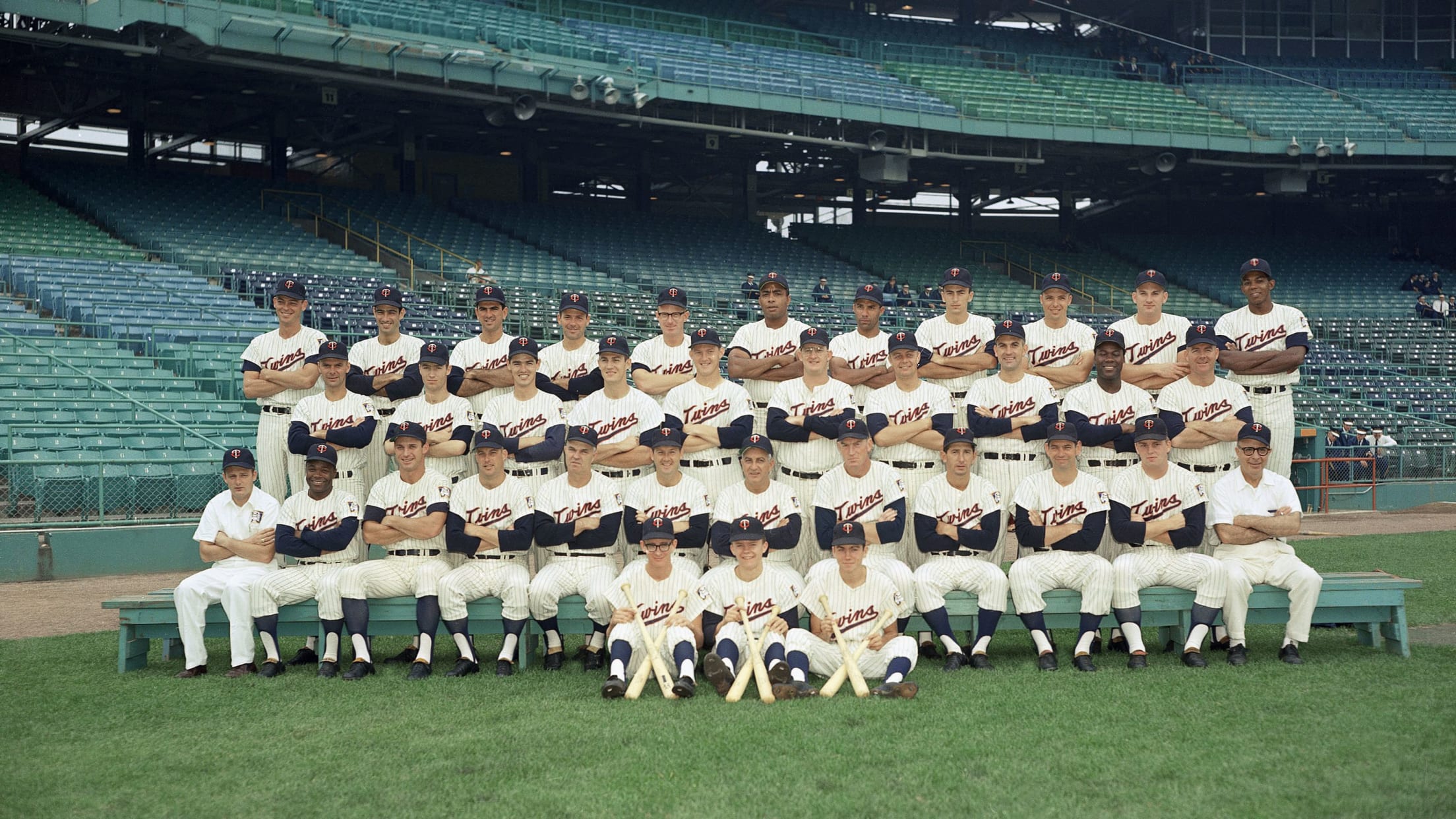 It takes a strong regular season to get a team into the playoffs, but once a team actually gets there, all bets are off. Just ask the Twins. Consider that the first World Series championship in club history came in 1987, when the Twins were barely above .500 in the
The Twins' 5 best homegrown Draft picks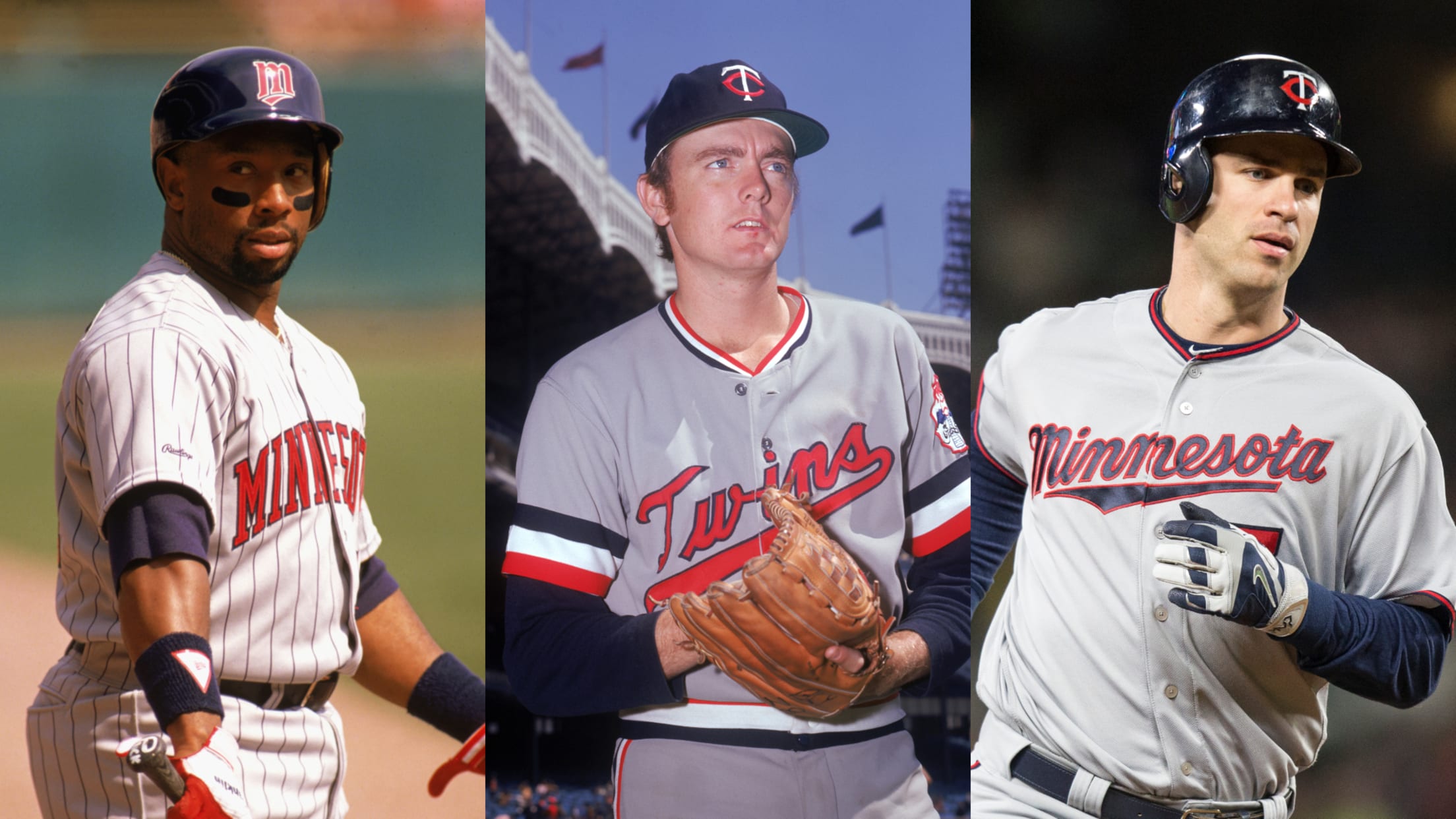 MINNEAPOLIS -- Look around the current Twins clubhouse, and you'll see that most of the core of this contending team that won consecutive division titles was accumulated from the international game -- from Japanese ace Kenta Maeda to German right fielder Max Kepler to Dominican infielders Miguel Sanó and Jorge
The 6 best 'Only in the Metrodome' moments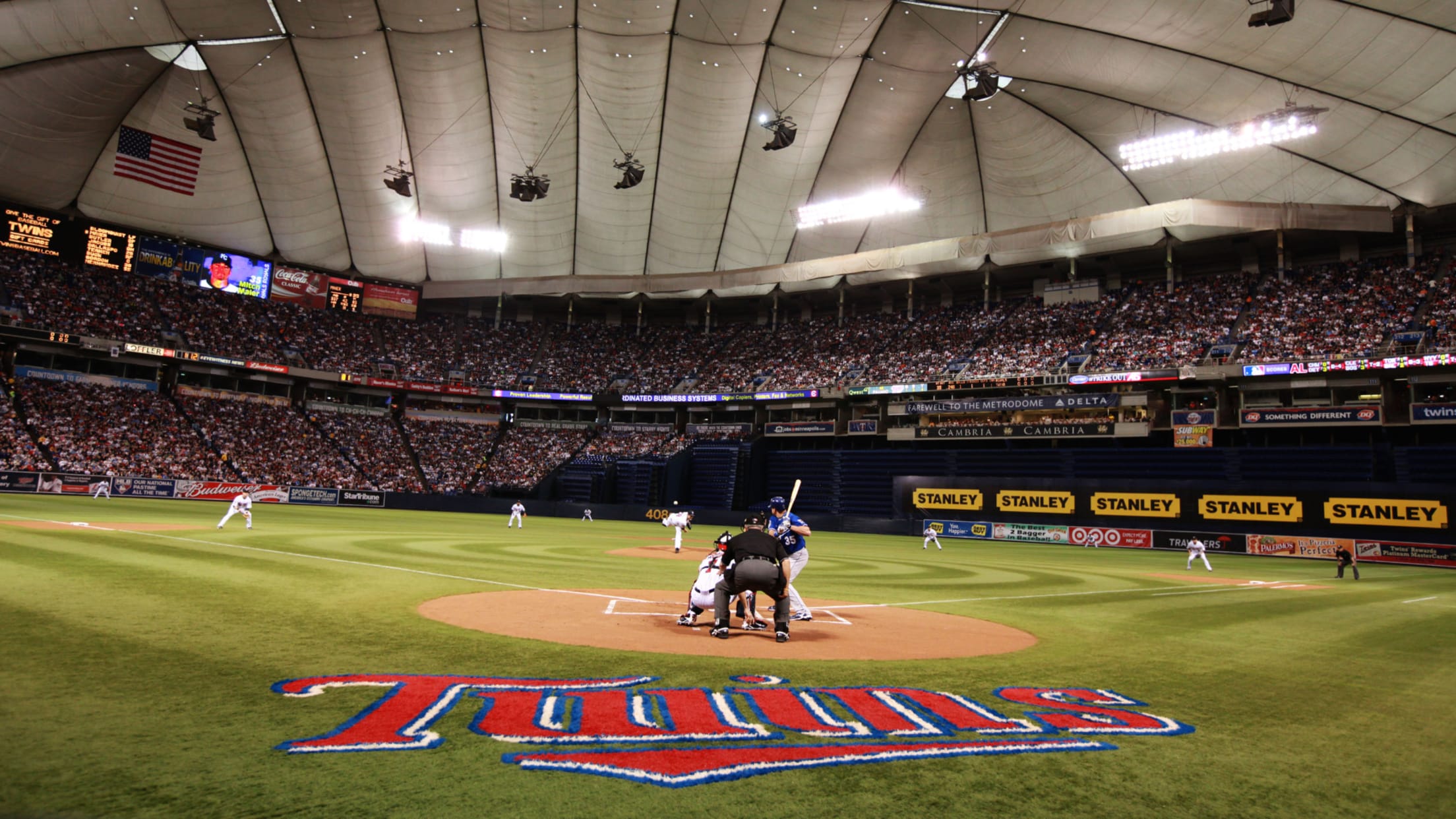 MINNEAPOLIS -- We've already covered the top Twins moments at the Metrodome. But how about the top moments caused by the Metrodome? You know, those sometimes funny, sometimes frustrating, but always unique circumstances created by the club's former stadium and its air-inflated white roof. Tropicana Field in Tampa Bay has
Metrodome Magic: 10 best Dome moments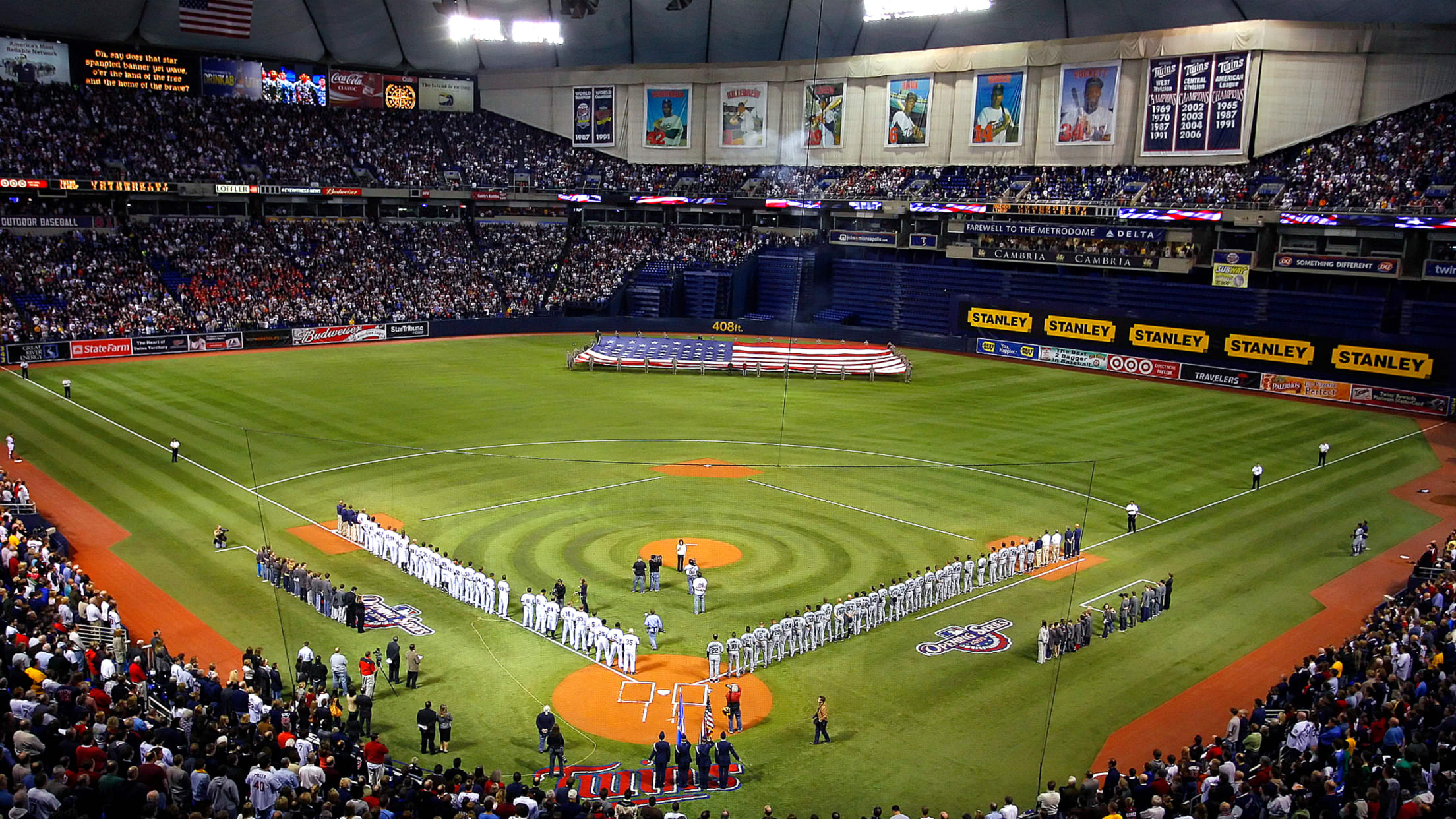 MINNEAPOLIS -- There were the endless rows of blue plastic seats -- sometimes at odd angles. There was that big ol' baggie in right field, that springy turf and, of course, the jet of pressurized air that blew you out the door as you exited the ballpark. Target Field is
The 5 best debut seasons in Twins history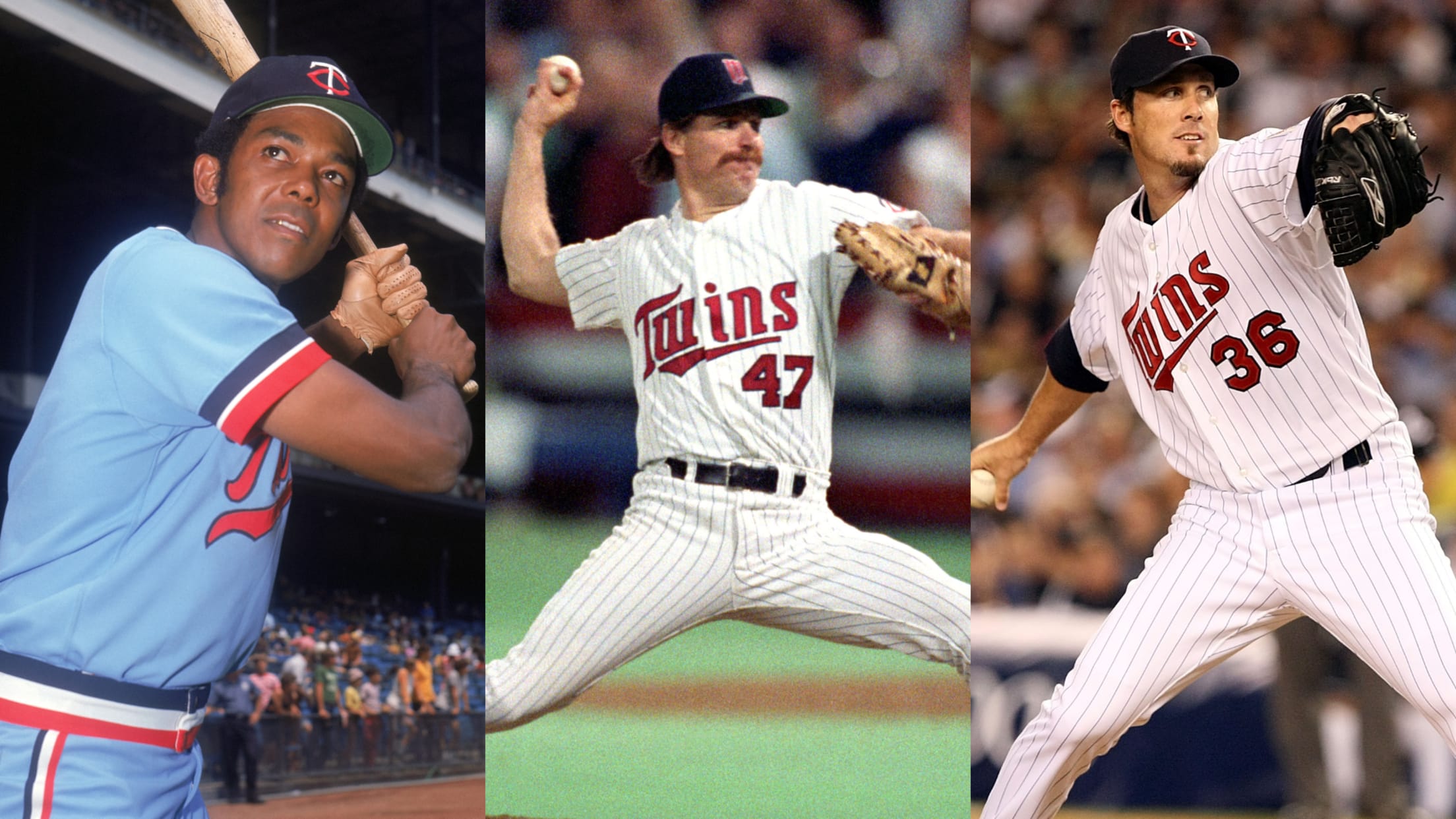 MINNEAPOLIS -- First impressions aren't everything, but a good one certainly does help ingratiate a player to his new fans, whether he's a rookie getting his first taste of the big leagues, a Trade Deadline acquisition expected to help a playoff push or a veteran signed in a splashy free
Top 5 moments in Target Field history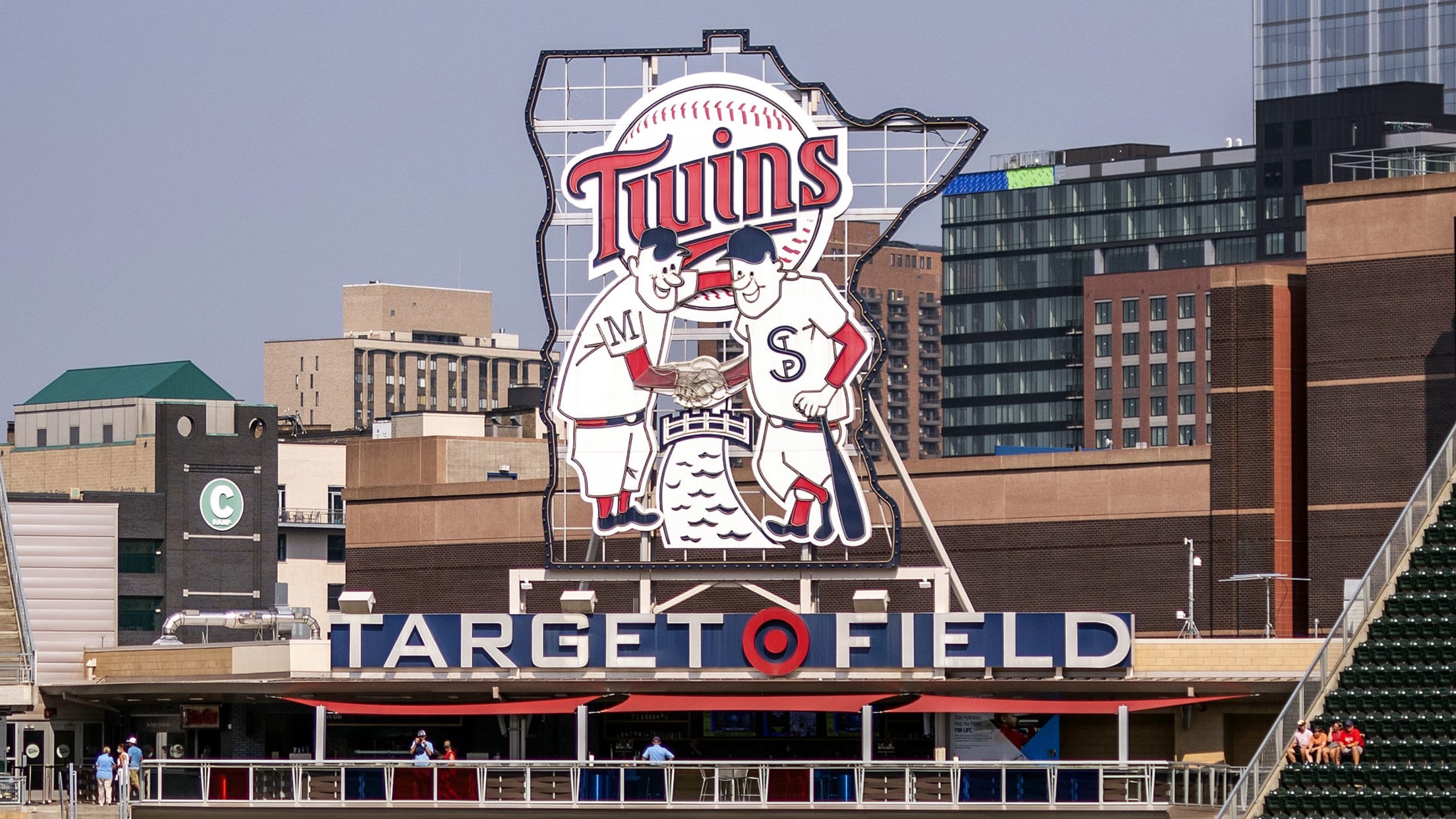 MINNEAPOLIS -- The Hubert H. Humphrey Metrodome hosted some of the most memorable moments and beloved players in Twins history, including both World Series championships, but the lure of outdoor baseball in Minnesota proved too strong to resist. With Target Field, the Twins truly did it justice. From the views
Before T.C. Bear, there was Twinkie the Loon
Local entertainer Alan Johnson showcased juggling act as mascot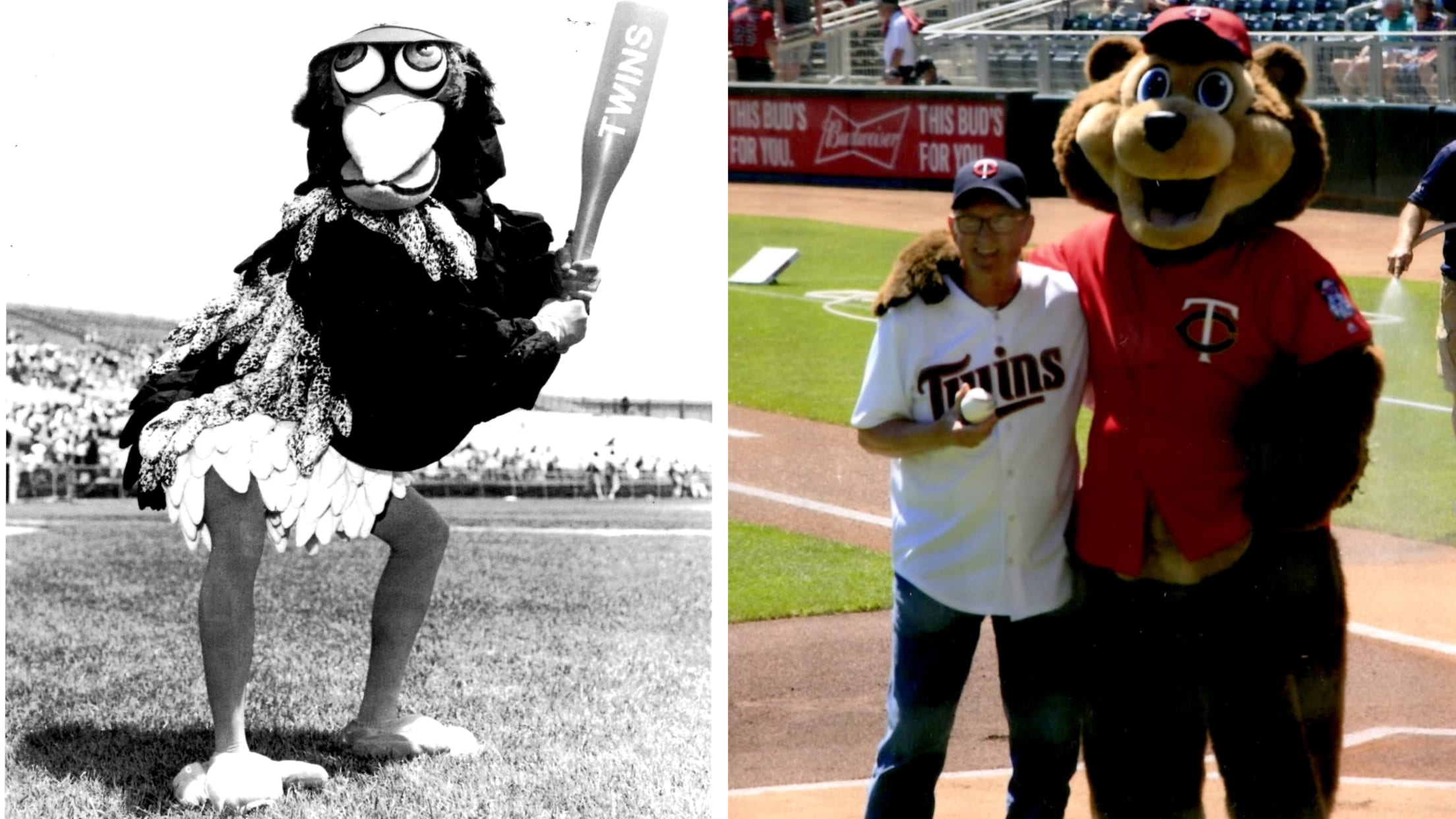 MINNEAPOLIS -- T.C. Bear doesn't talk while in character -- but he made an exception for Alan Johnson. At the invitation of team historian and curator Clyde Doepner, Johnson took his wife and two grown children to Target Field for a sunny day game in 2019, and clad in a
The 5 best-pitched games in Twins history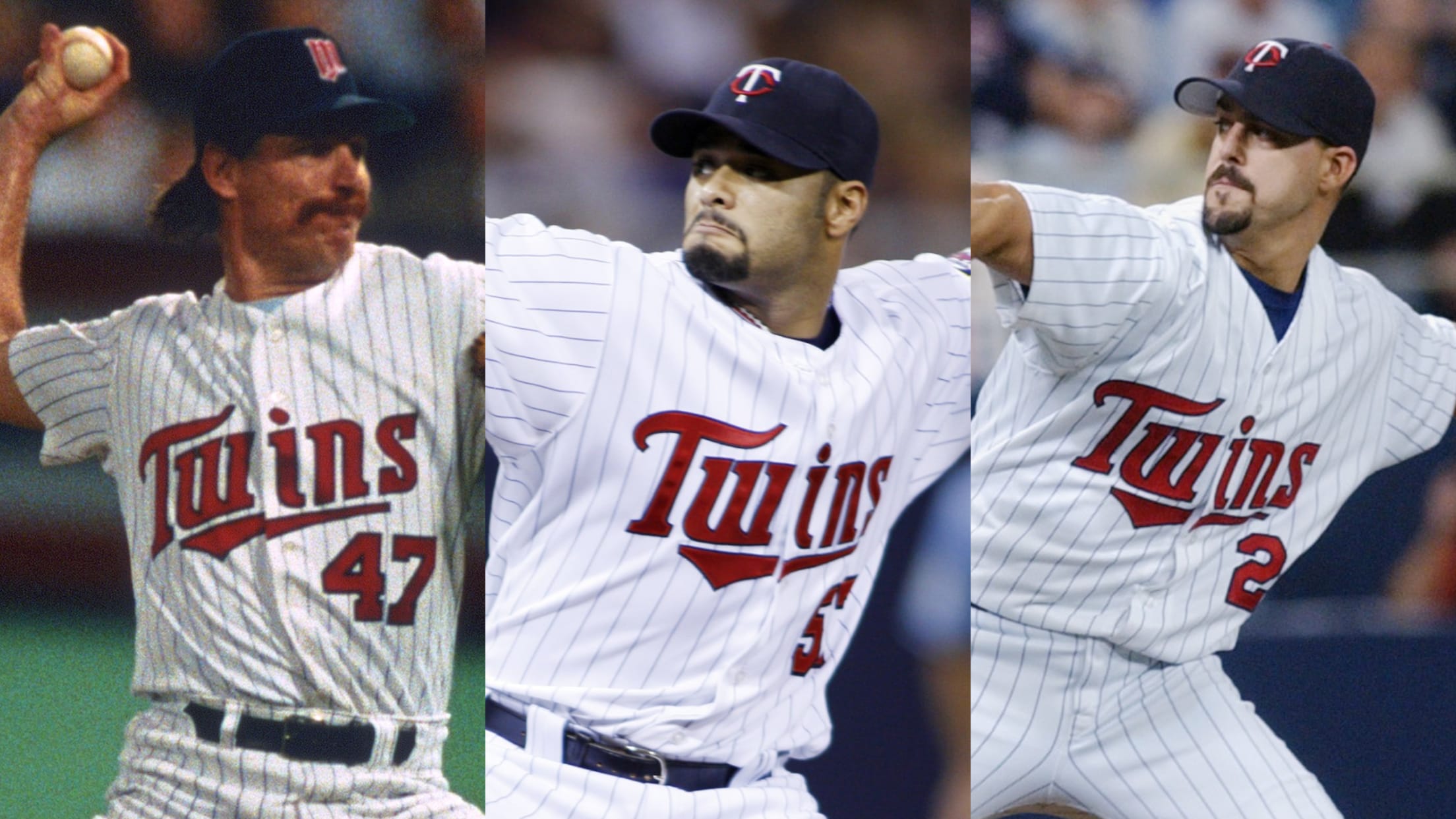 MINNEAPOLIS -- It makes it rather simple to decide on the best single-game pitching performance in club history when one of those efforts literally swung the outcome of a World Series and remains one of the most defining games in the recent history of the sport. There's no shortage of
The saga of Harmon Killebrew's red chair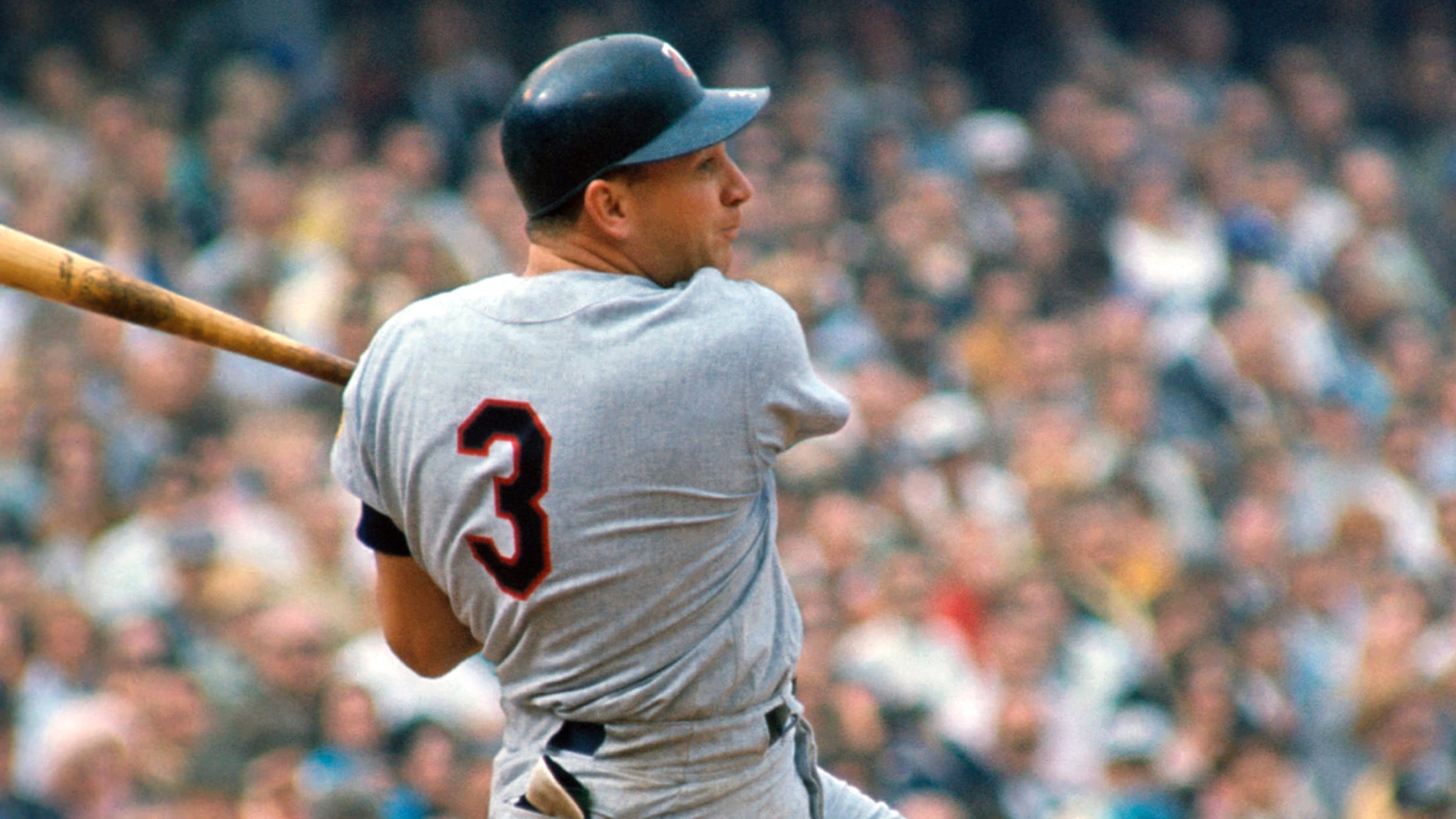 MINNEAPOLIS -- Whether they knew it as Camp Snoopy, The Park at MOA or Nickelodeon Universe, chances are, most kids that grew up in Twins Territory have been to the amusement park in the Mall of America -- and, thus, have seen the red chair that's bolted to the wall
The 5 best games by hitters in Twins history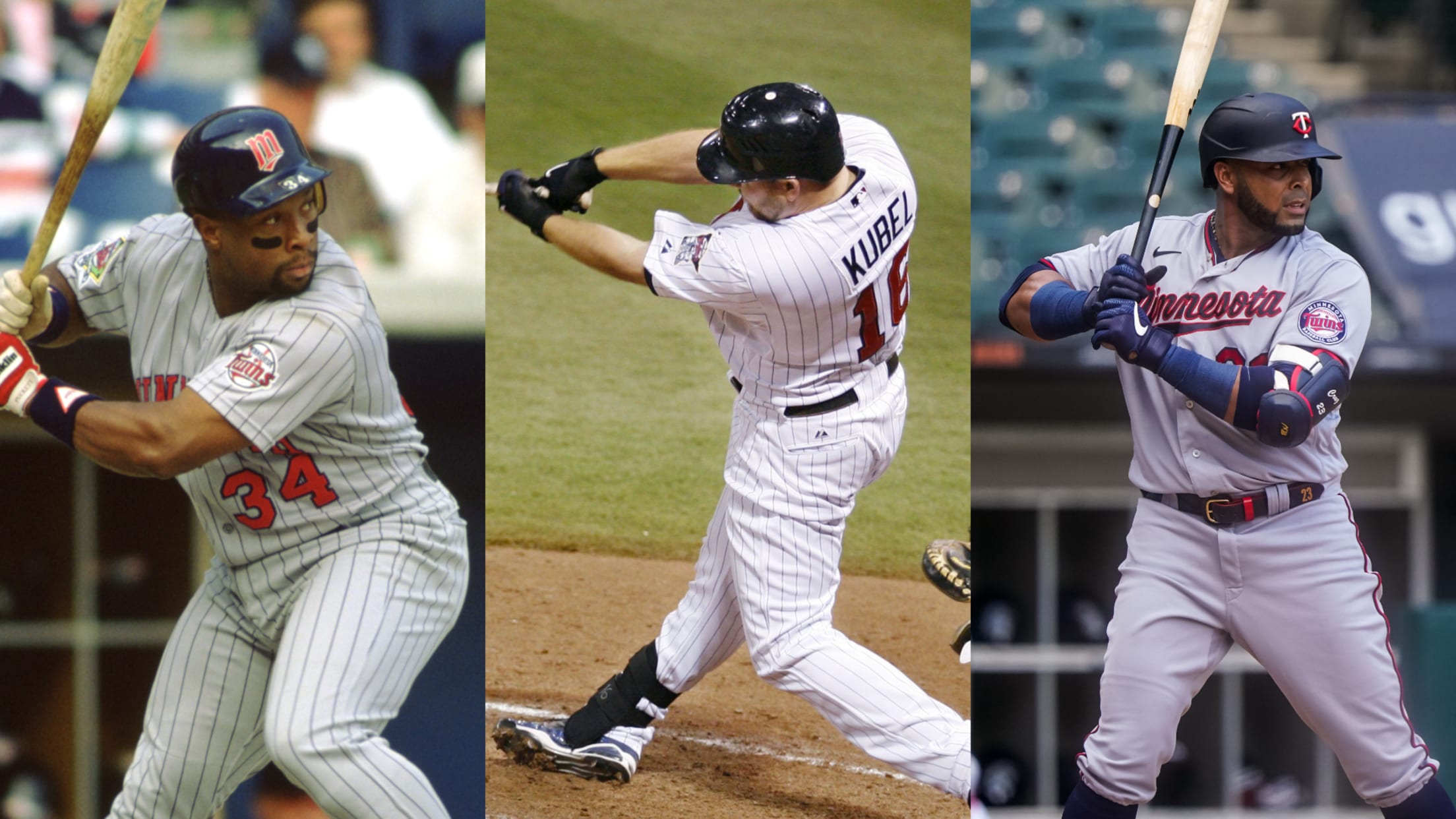 MINNEAPOLIS -- Here's the challenge in picking out the greatest offensive performances in a club's history: With the arrival of the home run revolution in the last decade, it's become far more common for players to rack up home runs (and, thus, total bases) in a particularly hot game. Fortunately,
How the Twins settled on mascot T.C. Bear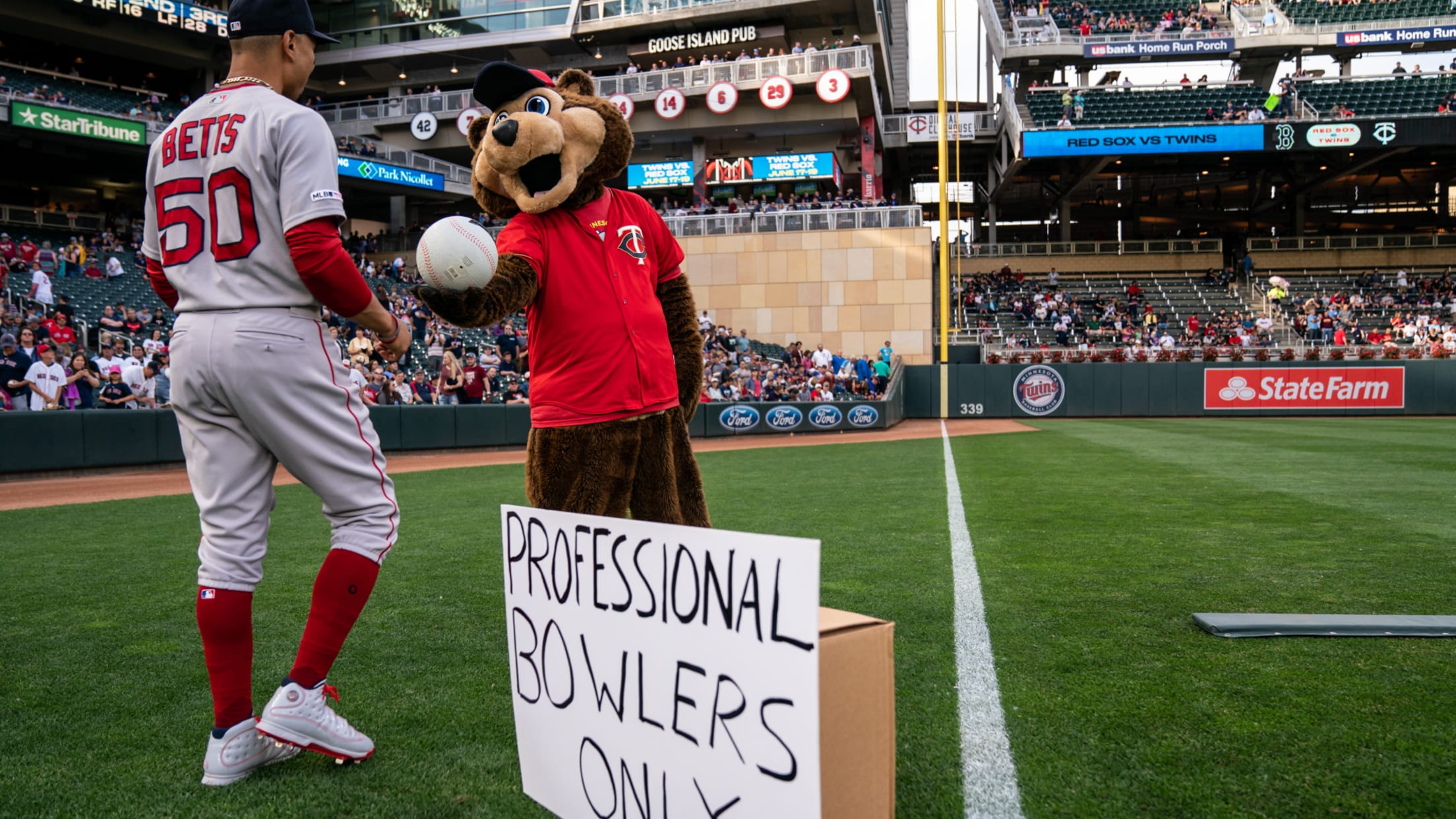 MINNEAPOLIS -- He usually gets the better of fans in softball home run derbies, brings joy to children at birthday parties and hospital visits around Twins Territory, wields a wholesome (and sometimes funny) Twitter account, never turns down a good photo op, and waves a big Twins flag around the
How the 'Minnie and Paul' logo was made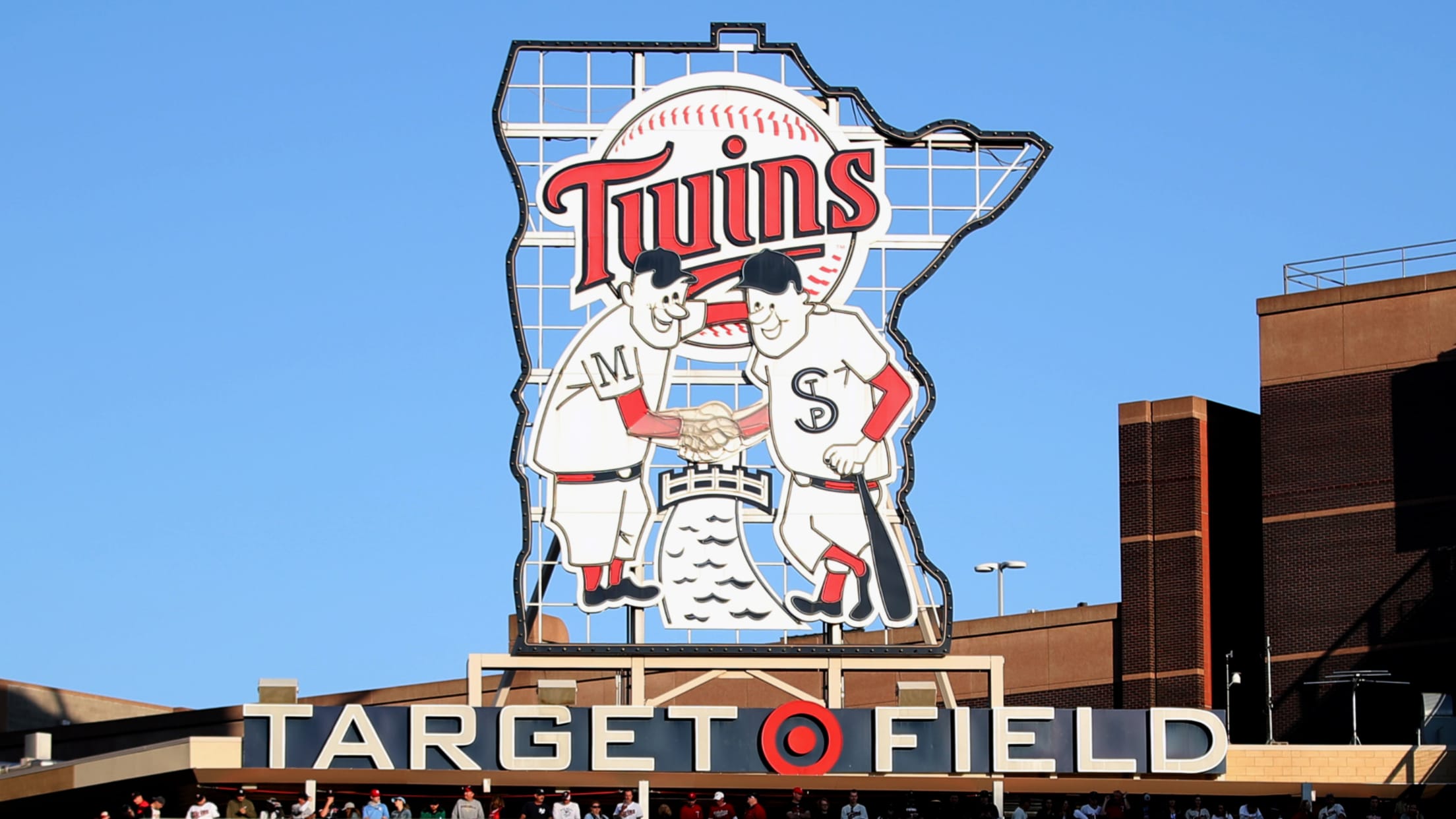 MINNEAPOLIS -- St. Paul illustrator Ray Barton never made it to the new Target Field before he died in April 2010, which meant he never got to see the most prominent display of his art with his own eyes. He didn't think it was one of his better works, anyway.
Every Twins Rule 5 Draft pick since 1970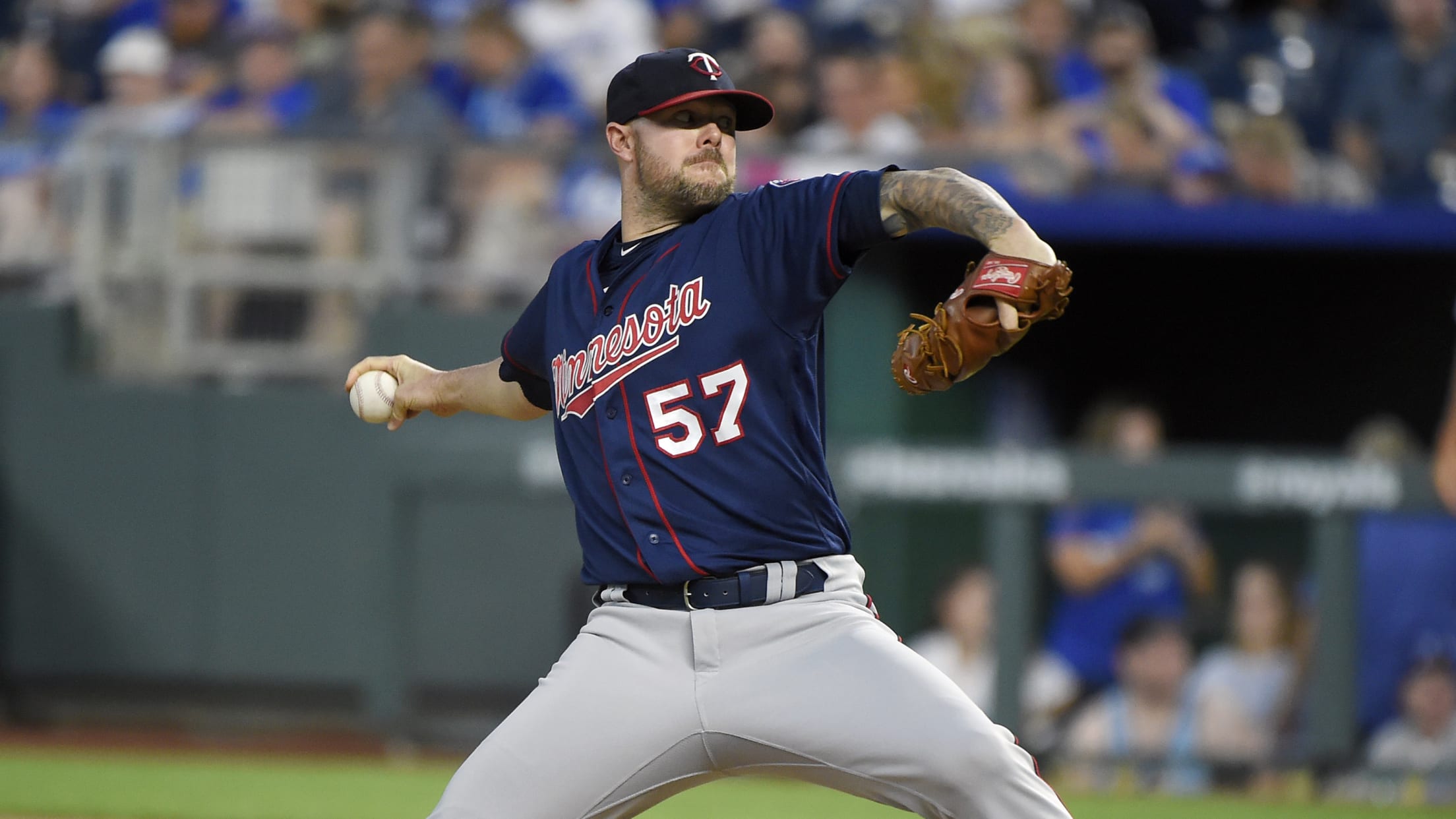 MINNEAPOLIS -- The Twins were again idle in the Major League phase of the virtual 2020 Rule 5 Draft on Thursday, continuing their recent trend of standing pat despite a relatively active history of selections at the annual event that serves as the conclusion of baseball's Winter Meetings. • How
Top 5 Minnesota-born Twins in history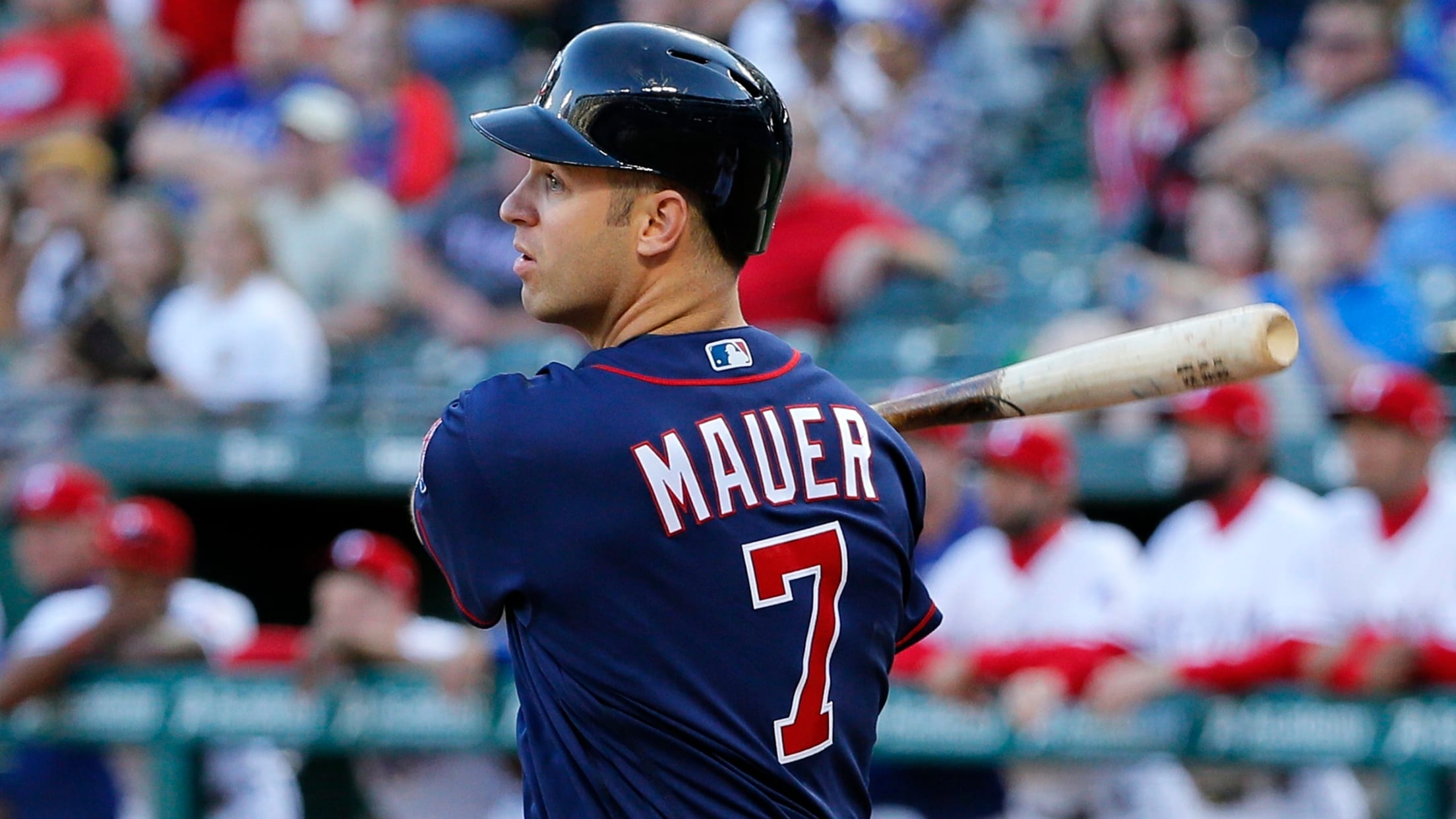 MINNEAPOLIS -- Depending on what entrance you typically use when attending games at Target Field, it's not difficult to miss a list that occupies a window facing the outside of the small Gate 14 on North 7th Street, just behind home plate. Nestled behind a statue of Kent Hrbek (for