Marwin has 2-year deal with Twins, sources say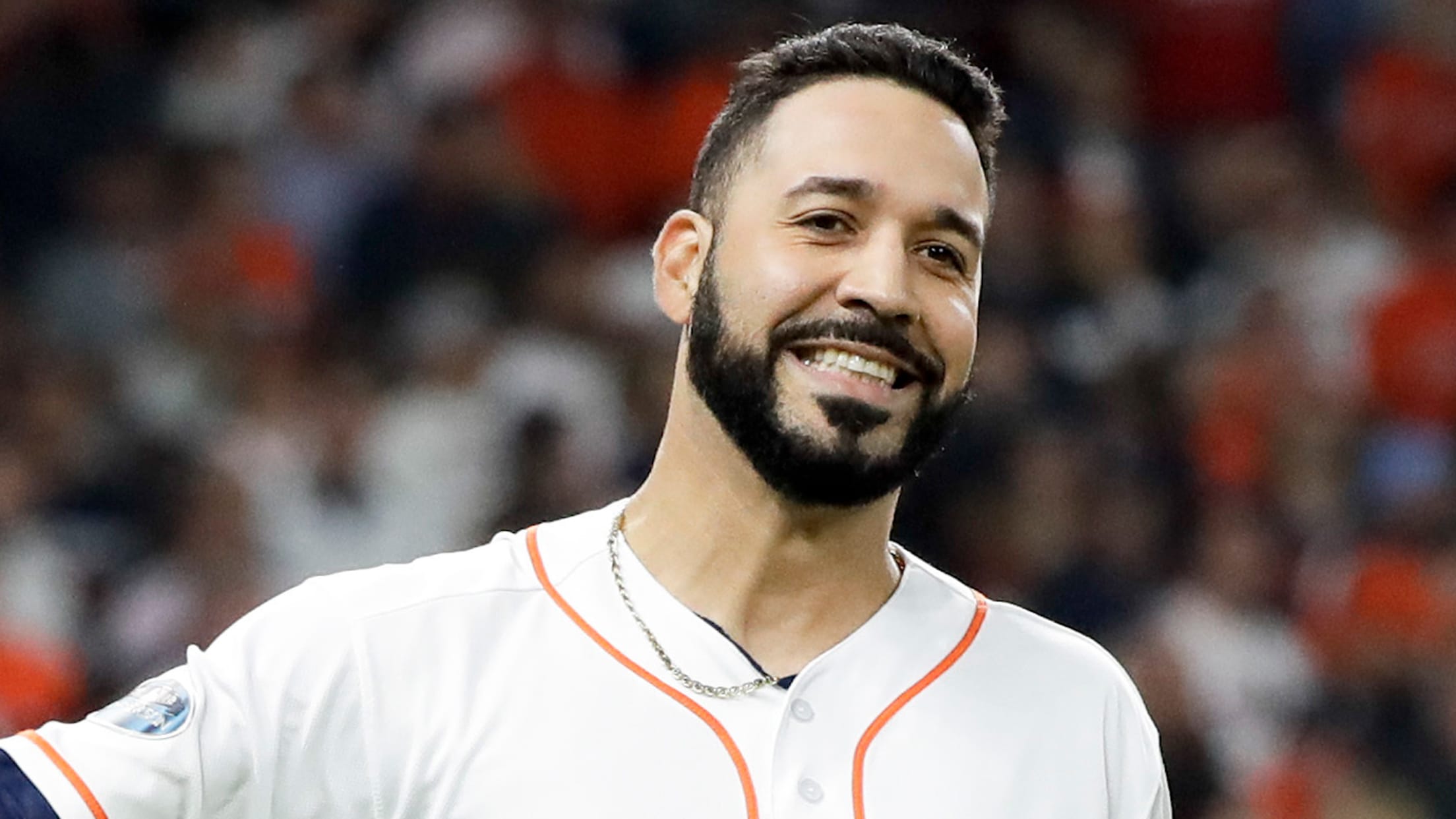 FORT MYERS, Fla. -- Marwin Gonzalez has agreed to a two-year, $21 million contract with the Twins, sources confirmed to MLB.com on Friday. Gonzalez, who turns 30 next month, becomes part of a quietly productive offseason for the Twins, who have signed four position players to Major League contracts. Nelson
Baldelli to manage both split-squad games
Twins skipper will make 90-minute drive between contests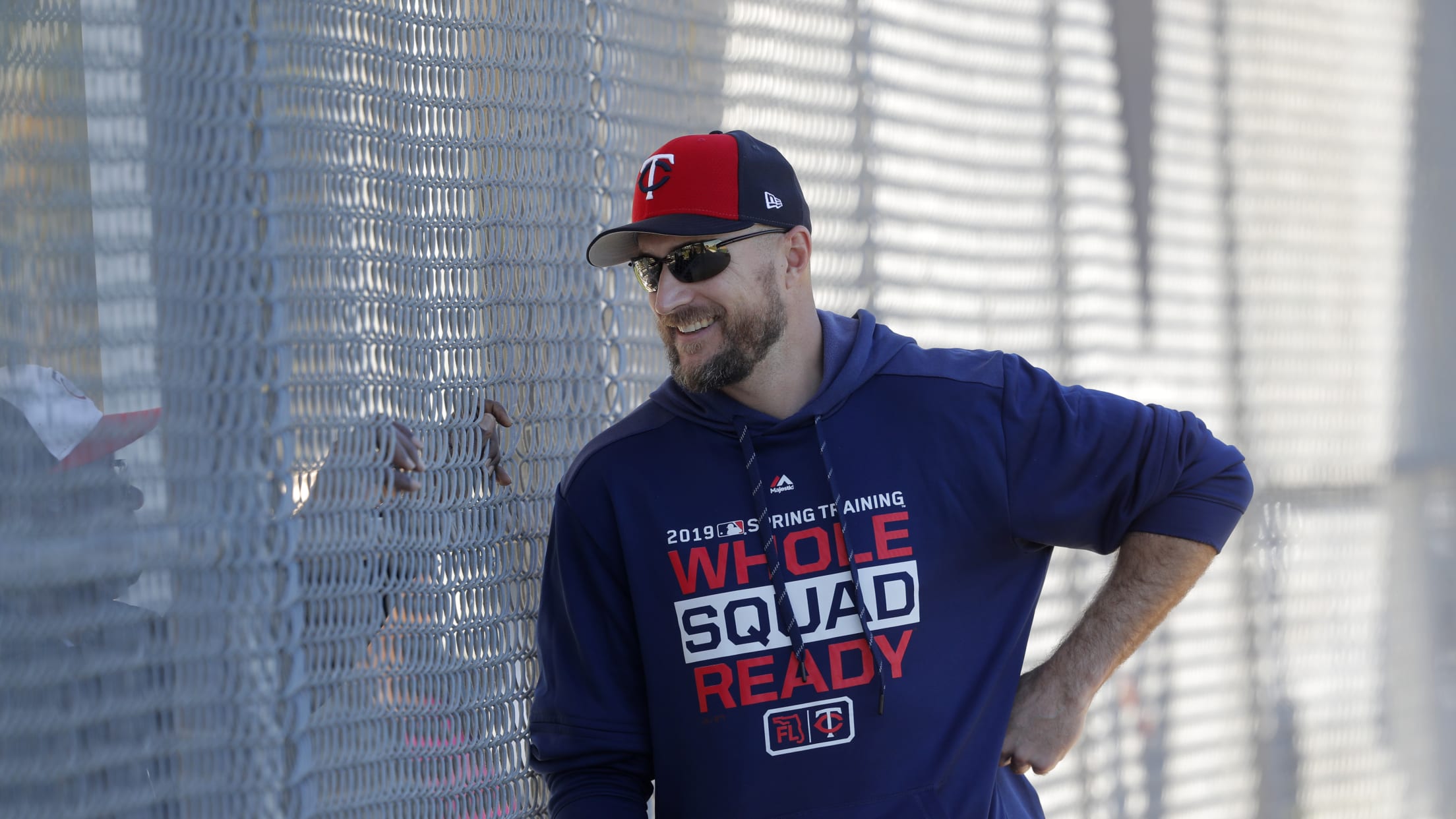 FORT MYERS, Fla. -- Any managerial debut comes with nerves. For Rocco Baldelli, double that and add a splash of southwest Florida traffic congestion.
MLB announces pitch clock for spring games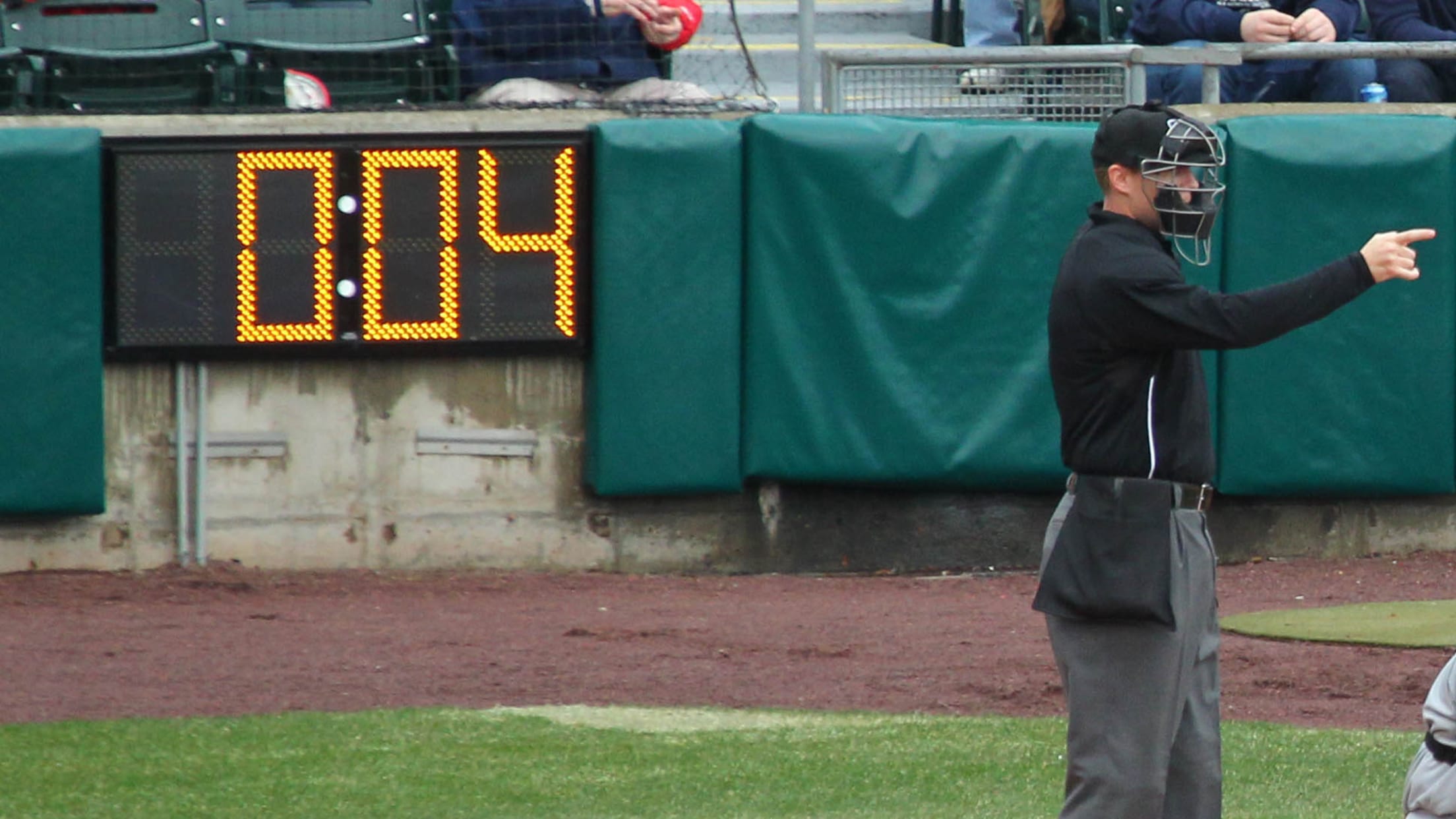 Major League Baseball announced Friday the format of a pitch timer that will be used during 2019 Spring Training games. No decision has been made on whether the timer will be used in regular season games.
10 pitches that could dominate hitters in 2019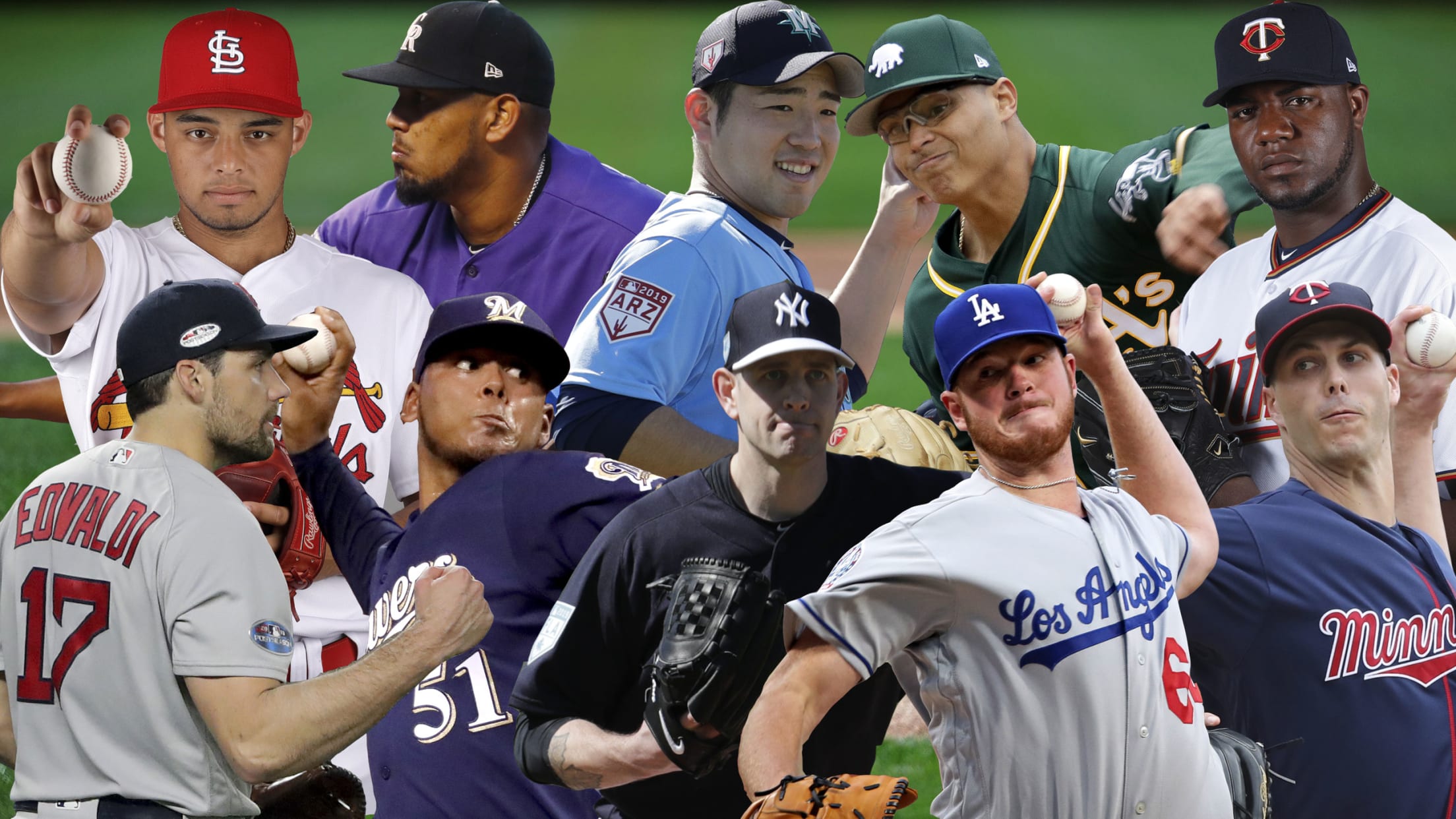 Spring Training optimism is in full bloom, and this time of year usually includes a plethora of quotes about "x" pitcher adding "y" pitch to his arsenal. Those ideas are fleeting more often than not, but sometimes a certain pitch sticks and elevates a pitcher's game plan to another level.
FAQ: What Marwin signing means for Twins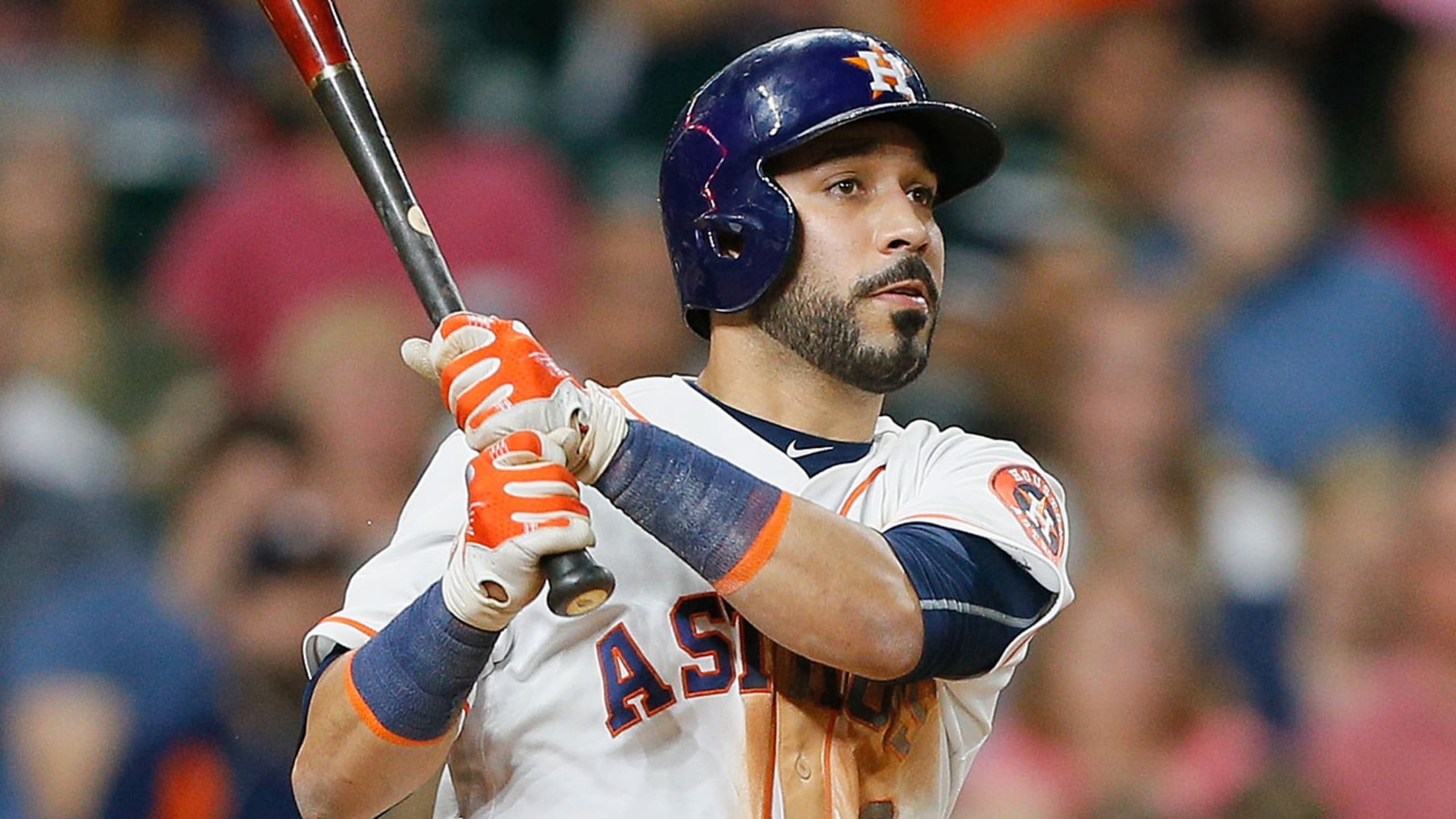 FORT MYERS, Fla. -- Even before the Twins agreed to a two-year, $21 million contract with free-agent utility man Marwin Gonzalezon Friday, Minnesota already had several utility options on its bench in Ehire Adrianza, Ronald Torreyes and Willians Astudillo, and seemingly established starters at every position. So, what does this
Gordon, Lewis flash new gear during Glove Day
FORT MYERS, Fla. -- It's like Christmas for baseball players, except Santa Claus is a 73-year-old Japanese master glove craftsman named Shigeaki Aso. Thursday was Wilson Glove Day at the CenturyLink Sports Complex, and among several Twins players that retrieved carefully customized gloves from large cardboard boxes, top prospects Nick
Twins prioritize catcher framing, receiving
Swanson spearheading first official program in MLB camp
FORT MYERS, Fla. -- Twins catchers have spent plenty of time this spring crouched in one corner of the home bullpen at Hammond Stadium, nestled under an elevated walkway on the third-base side of the ballpark. Sometimes, their arms are restrained by resistance bands. Sometimes, they have their mitts on;
Each team's most likely 2019 award candidate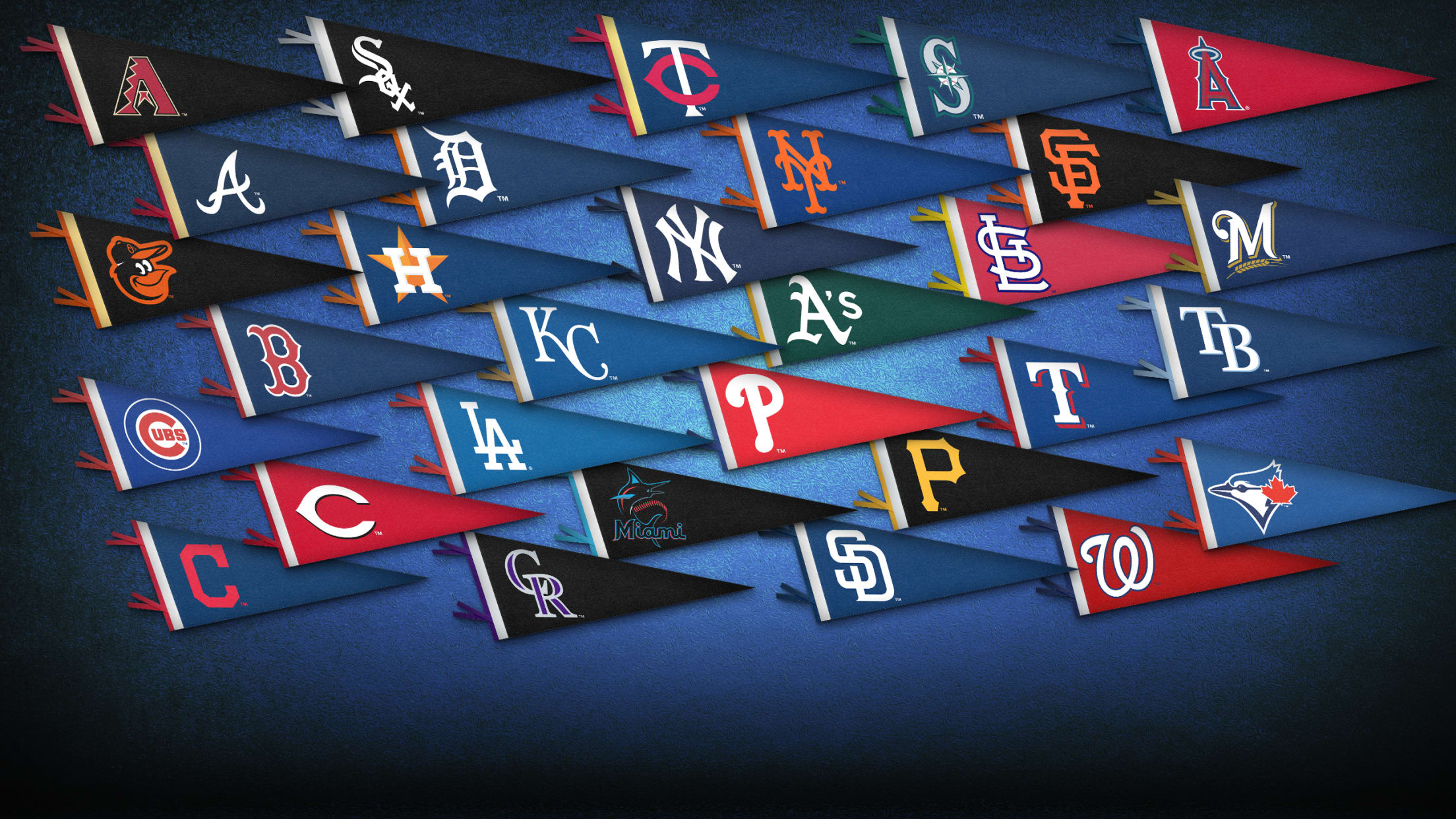 As we saw again last year, with the American League Most Valuable Player Award winner coming from a 108-win Red Sox team and the National League Cy Young Award winner coming from a 77-win Mets team, an award-caliber season can emanate from just about anywhere. With that in mind, let's
Schoop using spring to get back on track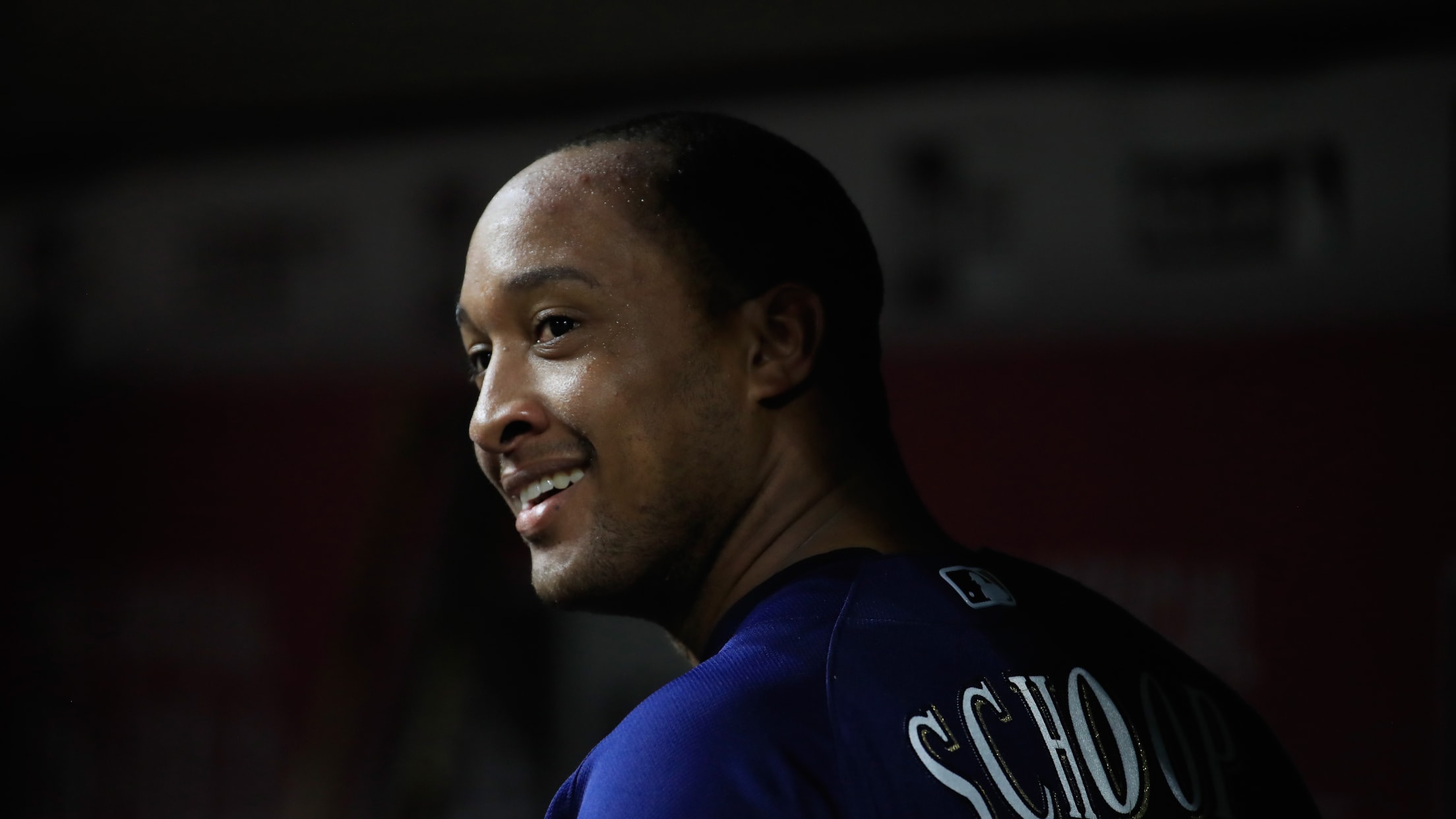 FORT MYERS, Fla. -- Jonathan Schoop's swing mechanics changed upon his return from injury last season, and everyone noticed -- except Schoop. "Everybody told me my swing was changed," Schoop said. "But I didn't feel it. To be honest with you, I didn't feel nothing. I felt strongly about it."
'Everything was great' for Pineda in live BP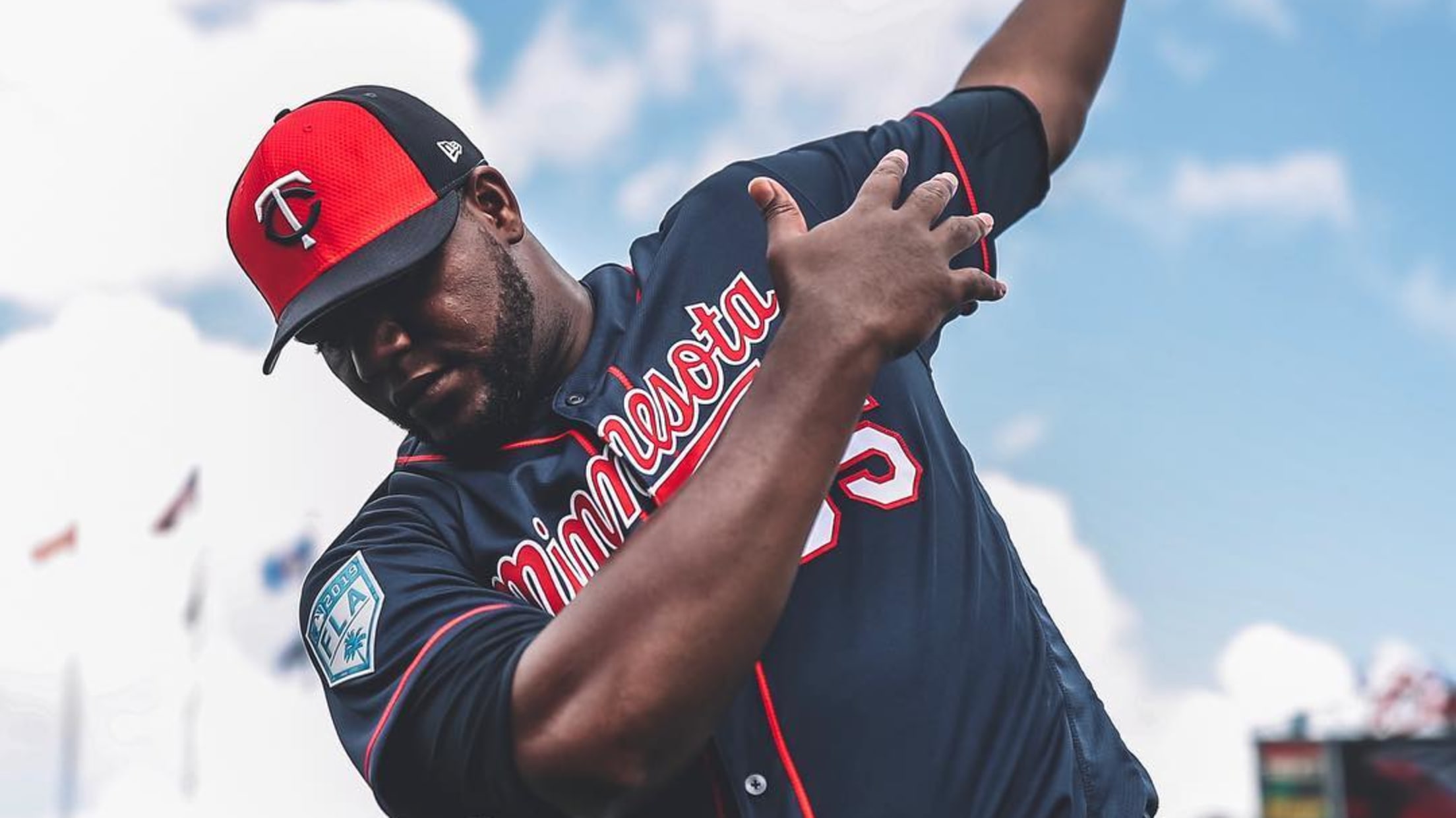 FORT MYERS, Fla. -- It's been a long and frustrating road back to the mound from injury for big right-hander Michael Pineda, but he took his next step toward the Twins' Opening Day rotation on Wednesday when he faced batters for the first time as part of Minnesota's third day
Here's what Twins seek from first-time campers
Farm director Zoll provides outlook for Lewis, Kirilloff, Rooker, Raley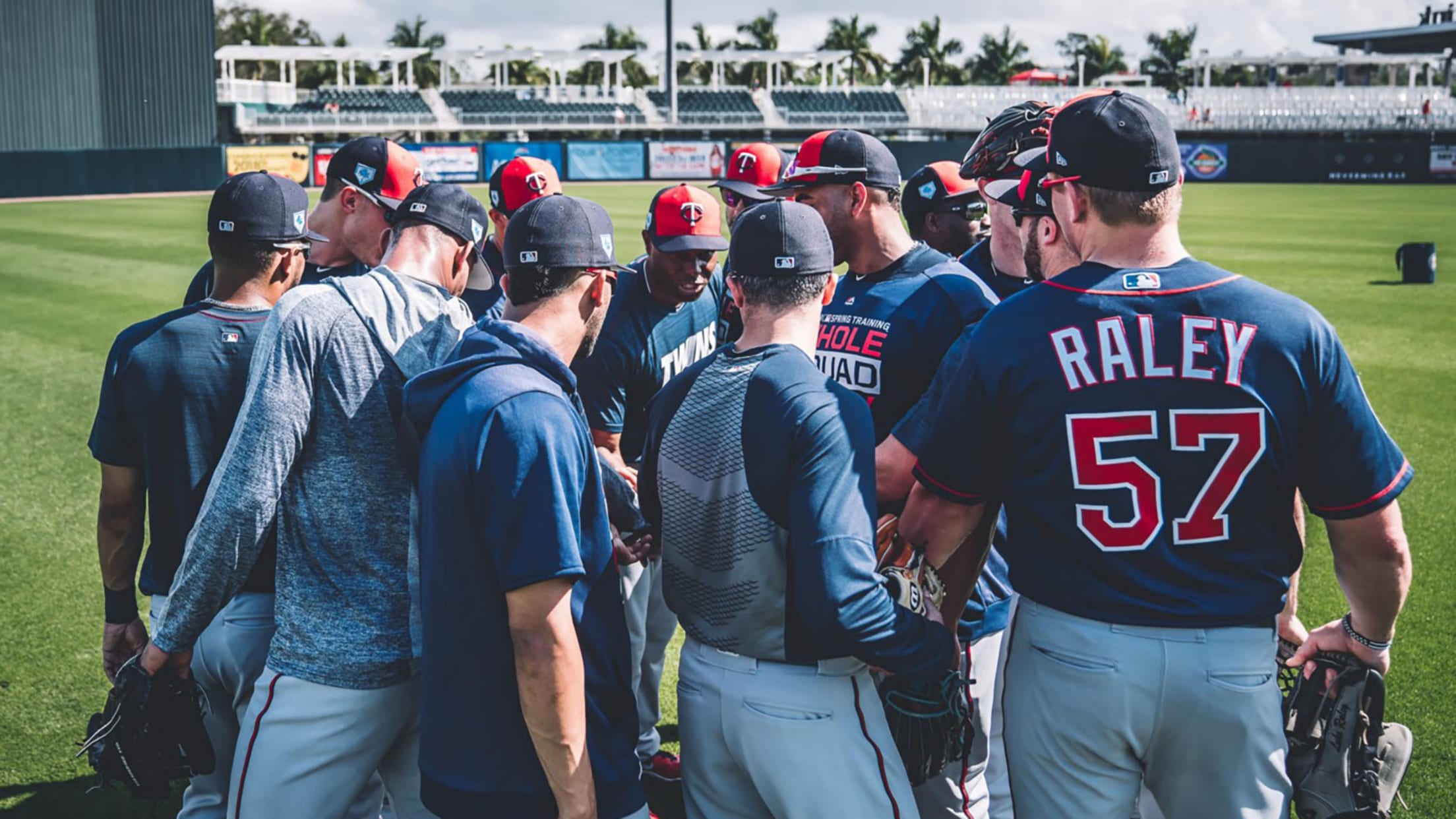 FORT MYERS, Fla. -- With the Twins having started full-squad workouts on Monday, several top lower-level prospects began their first Major League Spring Training under the developmentally focused system that the front office hoped to implement to a greater extent this offseason and spring.Here's what Twins director of Minor League
Sano to be sidelined in boot for 7-10 days
Twins infielder protecting heel laceration sustained during Dominican Winter League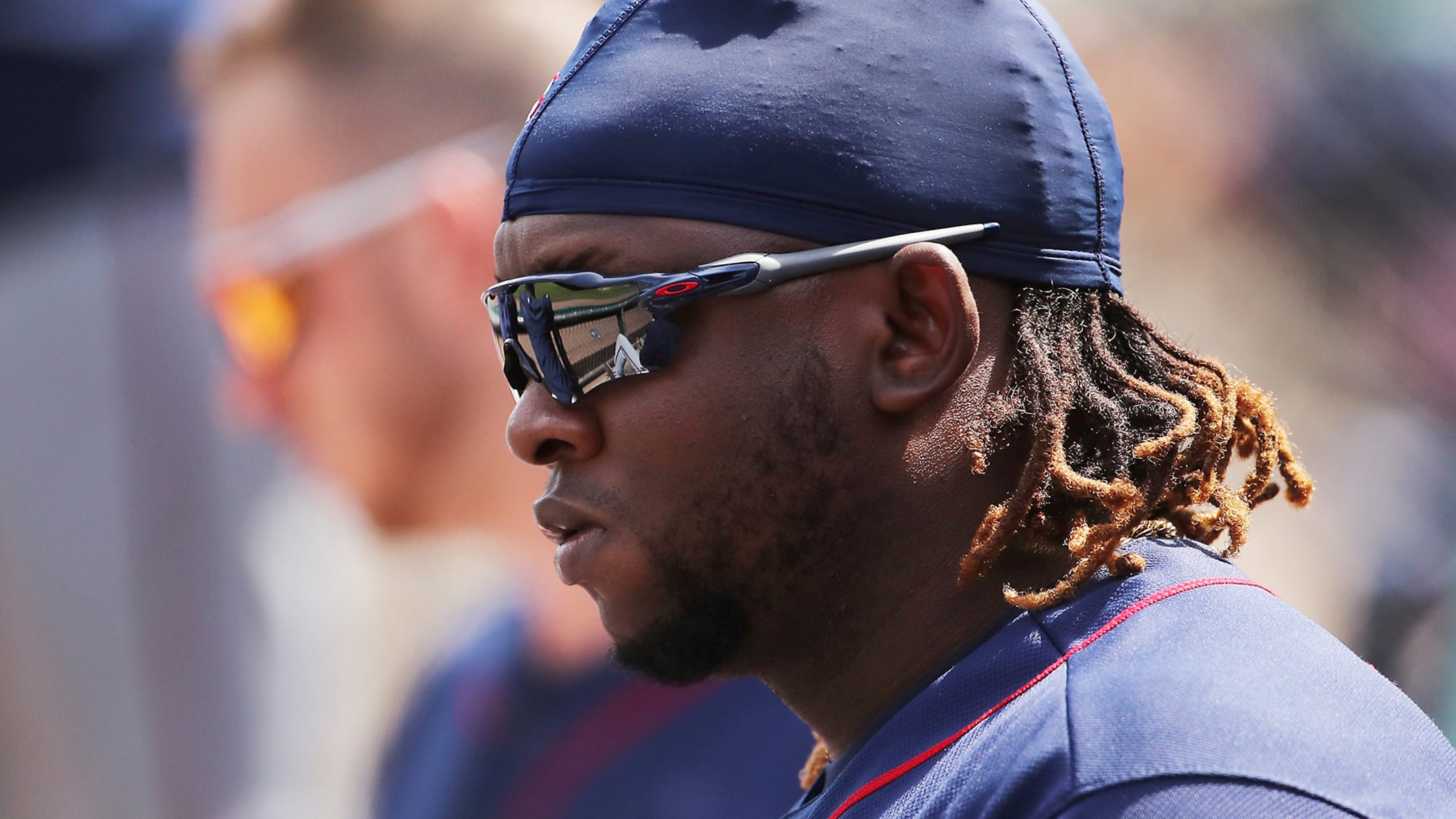 FORT MYERS, Fla. -- Miguel Sanó entered the Twins' clubhouse on Tuesday morning with a boot on his right foot, the first visible indication of the laceration to his heel area that has emerged as a slight stumbling block to his intense offseason of preparation.There is no structural damage to
Twins have plan to get Perez back on track
Lefty eager to work in spring camp after disappointing 2018 season
FORT MYERS, Fla. -- New pitching coach Wes Johnson and assistant pitching coach Jeremy Hefner were on their first day of the job together when Twins general manager Thad Levine walked by and asked if they had any reason to believe free-agent left-hander Martin Pérez could rebound from a difficult
Astudillo wows Twins with powerful BP show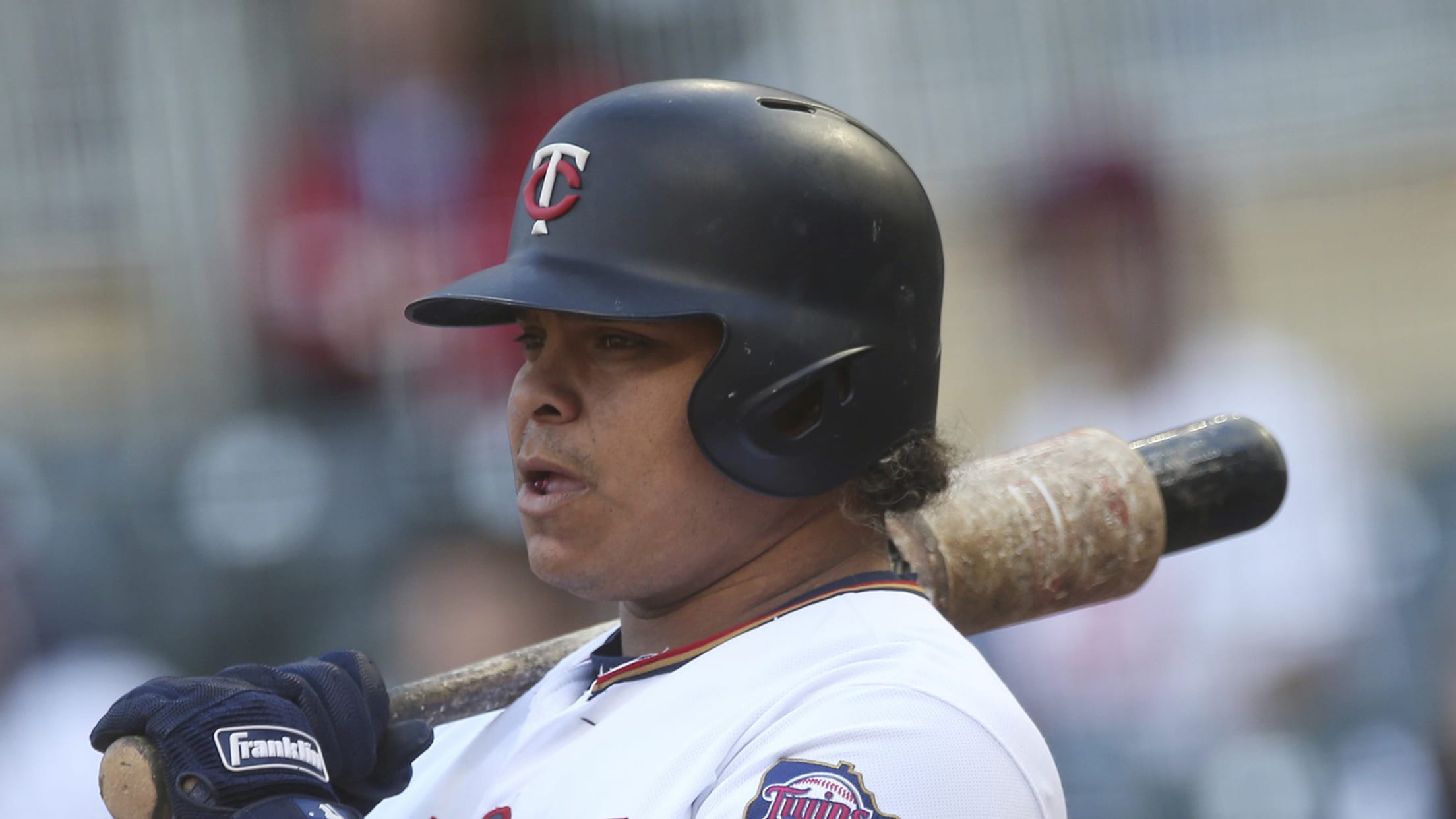 FORT MYERS, Fla. -- All 59 players reported on time for Monday's first full-squad workouts at Twins camp, which were punctuated by a pair of homers in live batting practice by -- who else -- Willians Astudillo, drawing murmurs and whoops from his teammates in the dugout."It's amazing, isn't it?"
30 intriguing position battles -- 1 for each team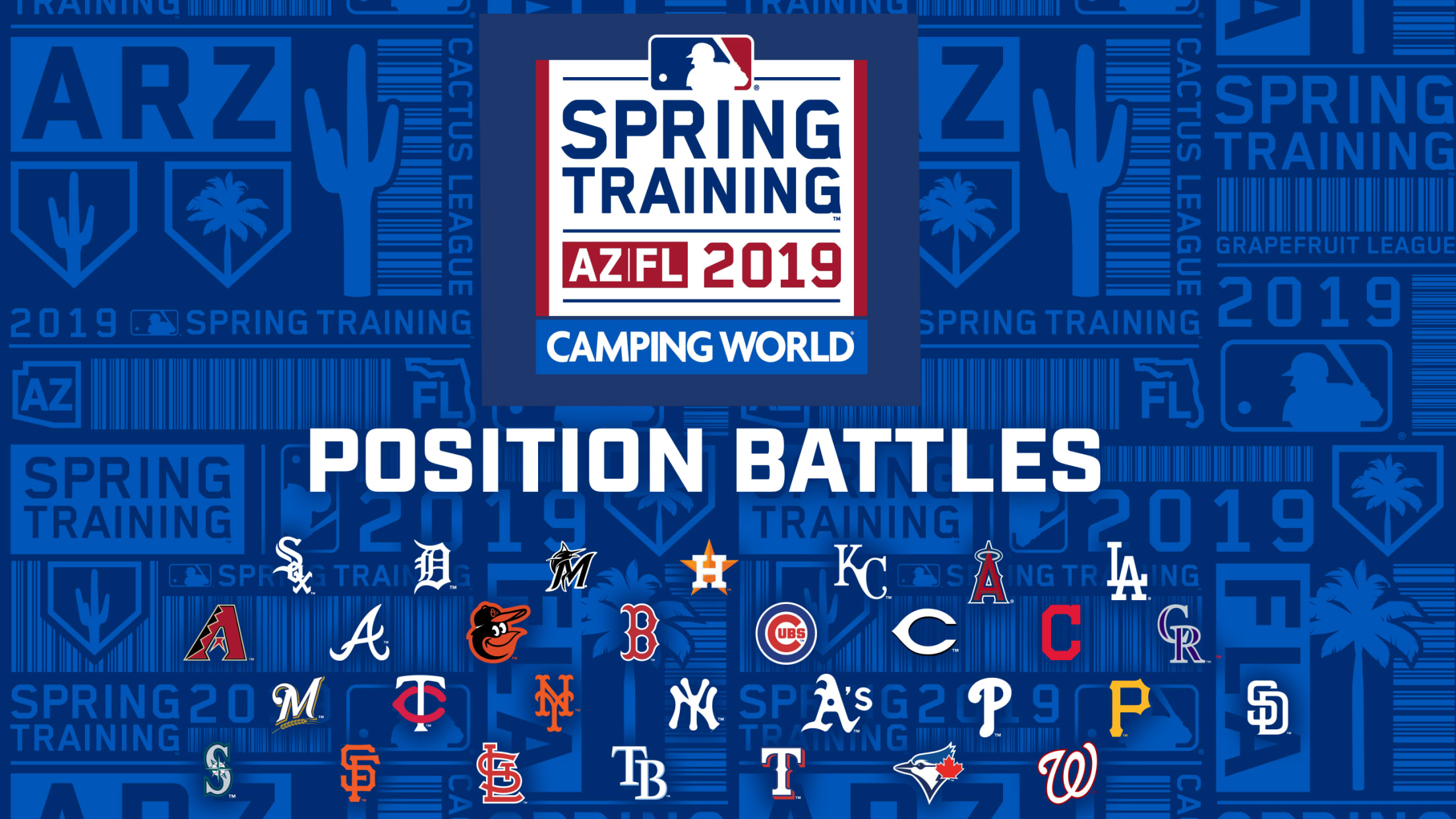 Stars might put fans in the seats, but baseball is a sport that rewards the most complete clubs. That's what makes Spring Training more than a series of exhibitions; big league jobs are on the line, and they could end up having a major impact on the season-end standings. The next
New-look Sano fully committed ahead of 2019
Third baseman enters spring camp with renewed perspective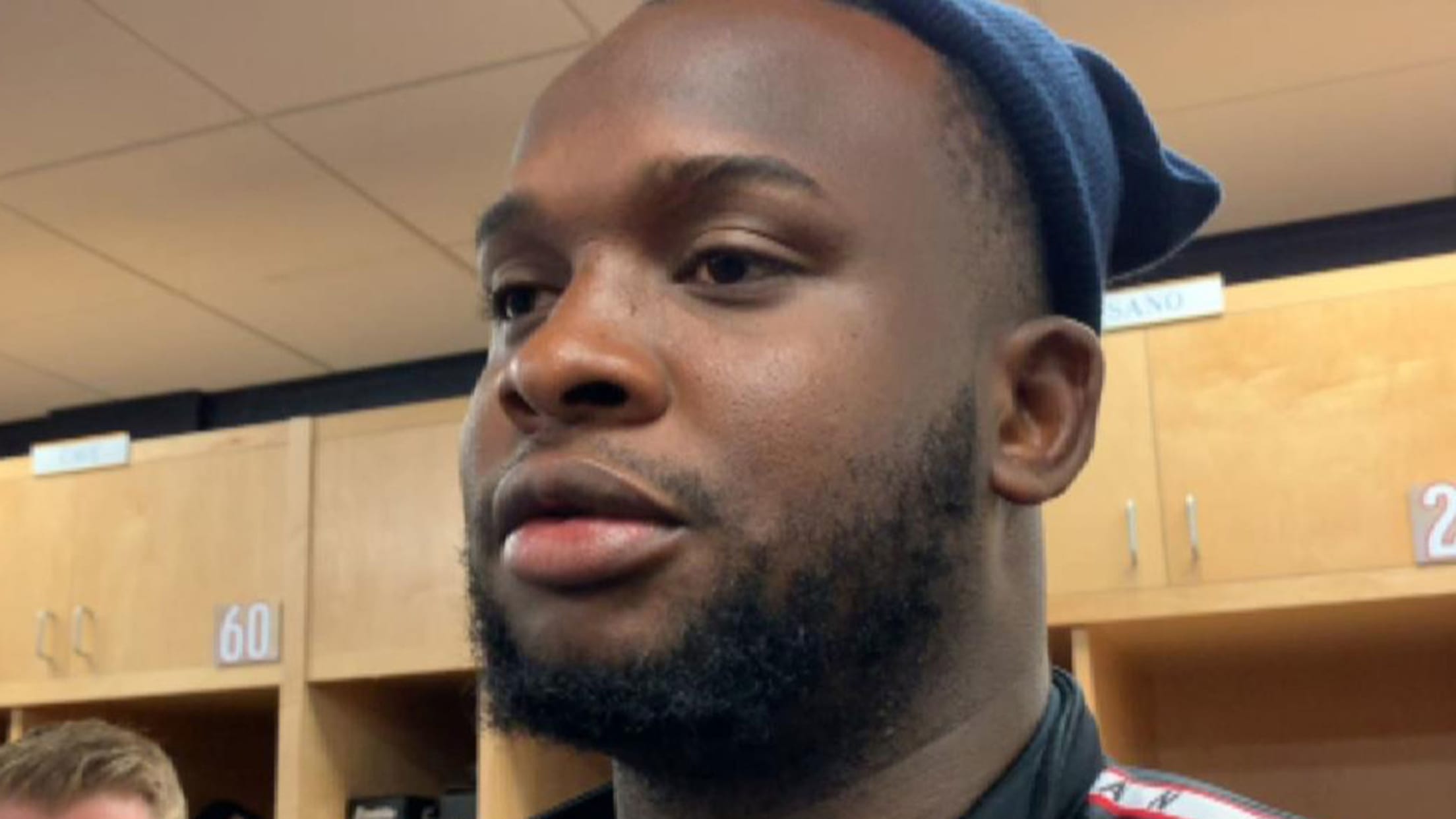 FORT MYERS, Fla. -- What a difference a year makes.As Miguel Sanó made his entrance to the Twins' clubhouse Sunday morning and was greeted by teammates and staff members, the consensus was clear: His body looks good.:: Spring Training coverage presented by Camping World ::During their first in-person look at
Twins Notes: Castro, Sano, Gibson
Baldelli on nicked up players: 'We don't have to rush anything at all'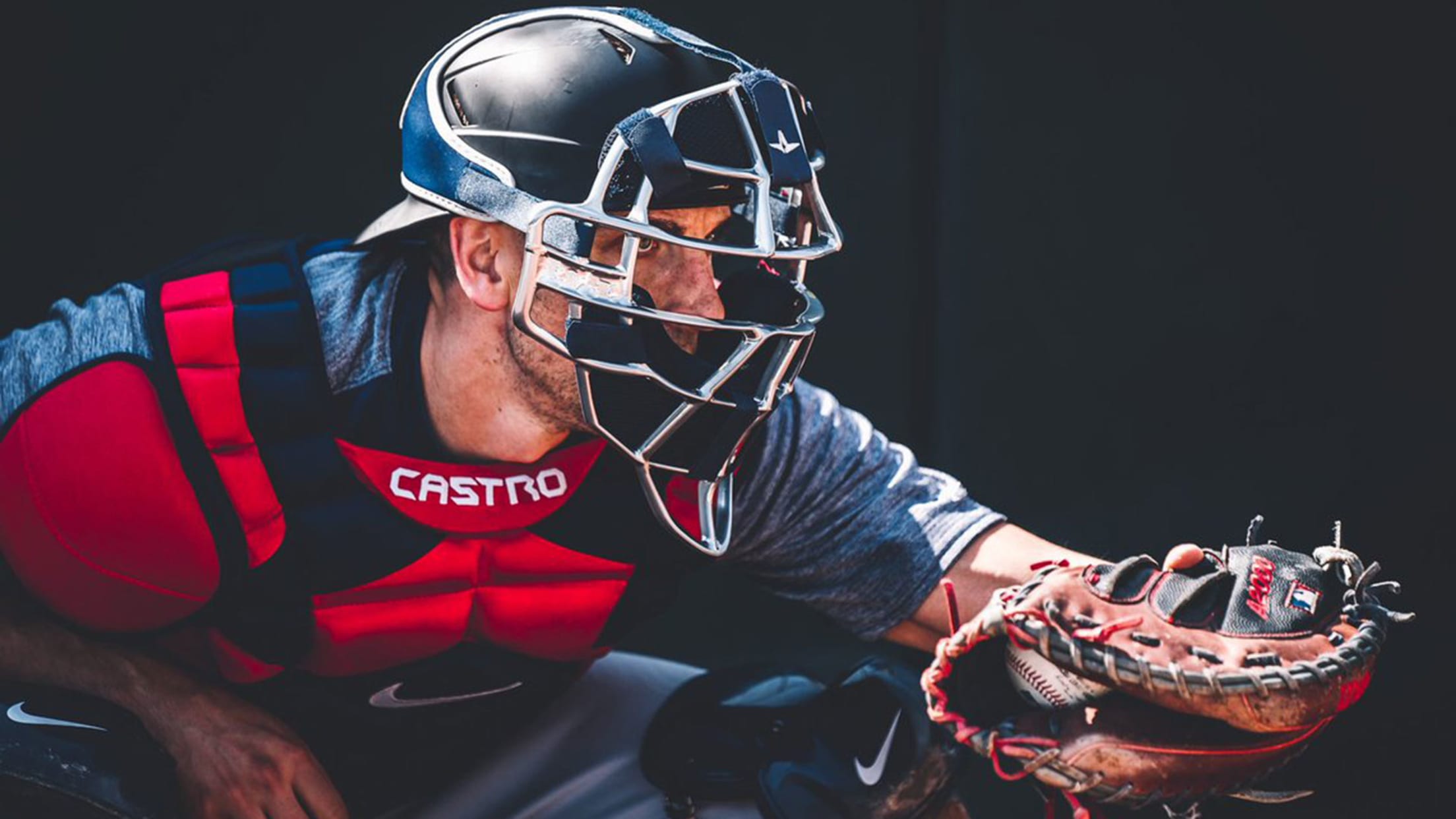 FORT MYERS, Fla. -- The Twins aren't yet sure how Miguel Sanó's lacerated right heel will affect his availability in camp over the coming days, but headed into the team's first full-squad workout set for Monday, manager Rocco Baldelli isn't worried about Kyle Gibson and Jason Castro, two other players
Reasons for optimism for each MLB club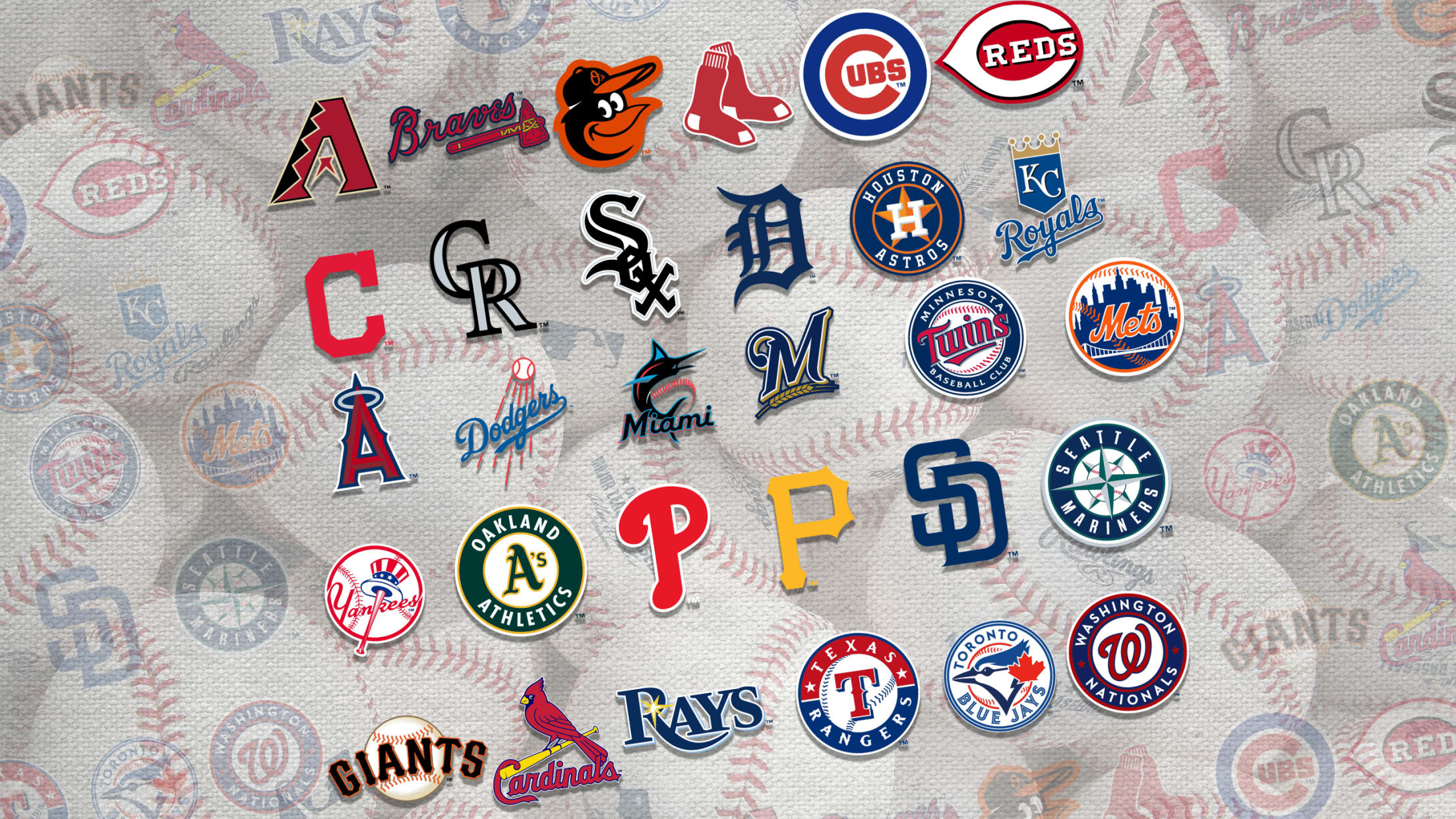 On this opening week of Spring Training, all 30 Major League teams have one thing in common: optimism. You've read a lot about teams being all-in for 2019 and also about some teams rebuilding. Here's what's also true: When players and coaches get to work in Florida and Arizona, optimism
Astudillo's unique skill set talk of Twins' camp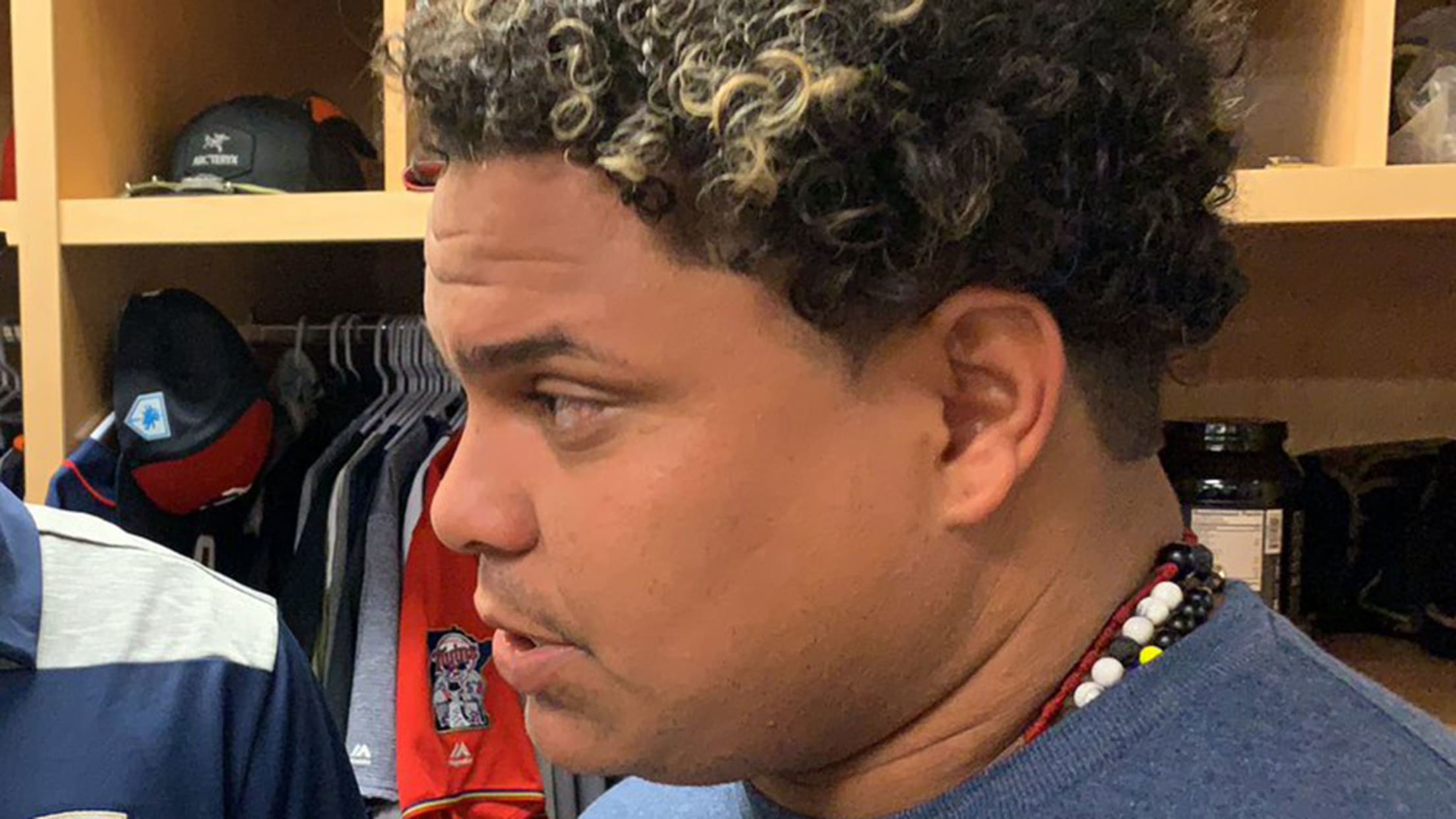 FORT MYERS, Fla. -- Willians Astudillo was late getting to Spring Training for the second straight year due to visa issues, but as he tends to do, manager Rocco Baldelli said Astudillo unwittingly stole the show upon his arrival in the clubhouse Saturday."Somehow, I don't know how it happened, but
Baldelli tabs Romero as relief weapon
Mejia to work towards claiming starter's role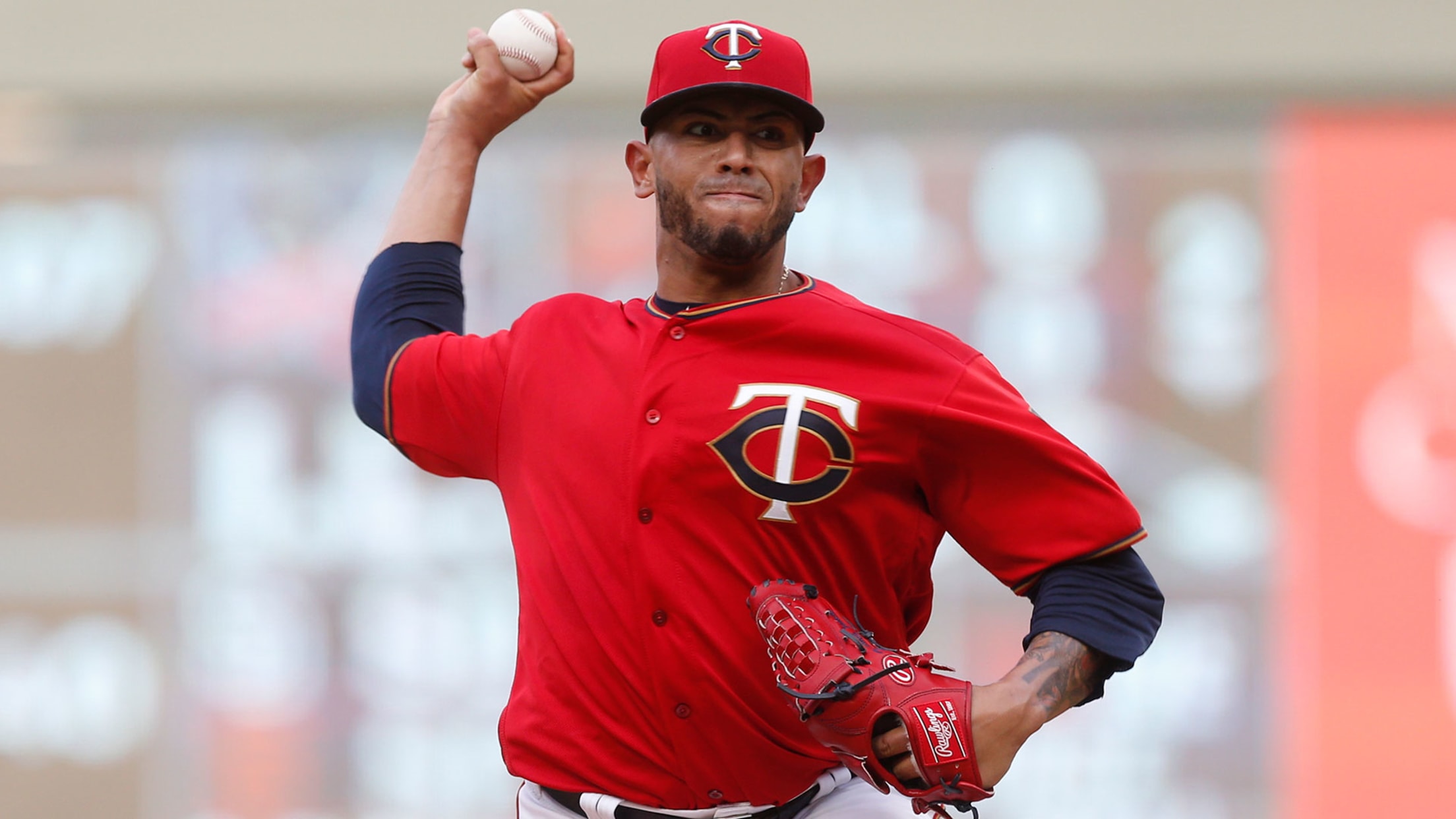 FORT MYERS, Fla. -- Fernando Romero had expected to compete for a starting role this spring, but manager Rocco Baldelli sat down with him in Fort Myers and told him that the Twins planned to use him as a reliever.Romero told Baldelli that he wanted to do anything he could
Twins commit to core, extend Kepler & Polanco
Longest-tenured members of team began journey together as roommates 10 years ago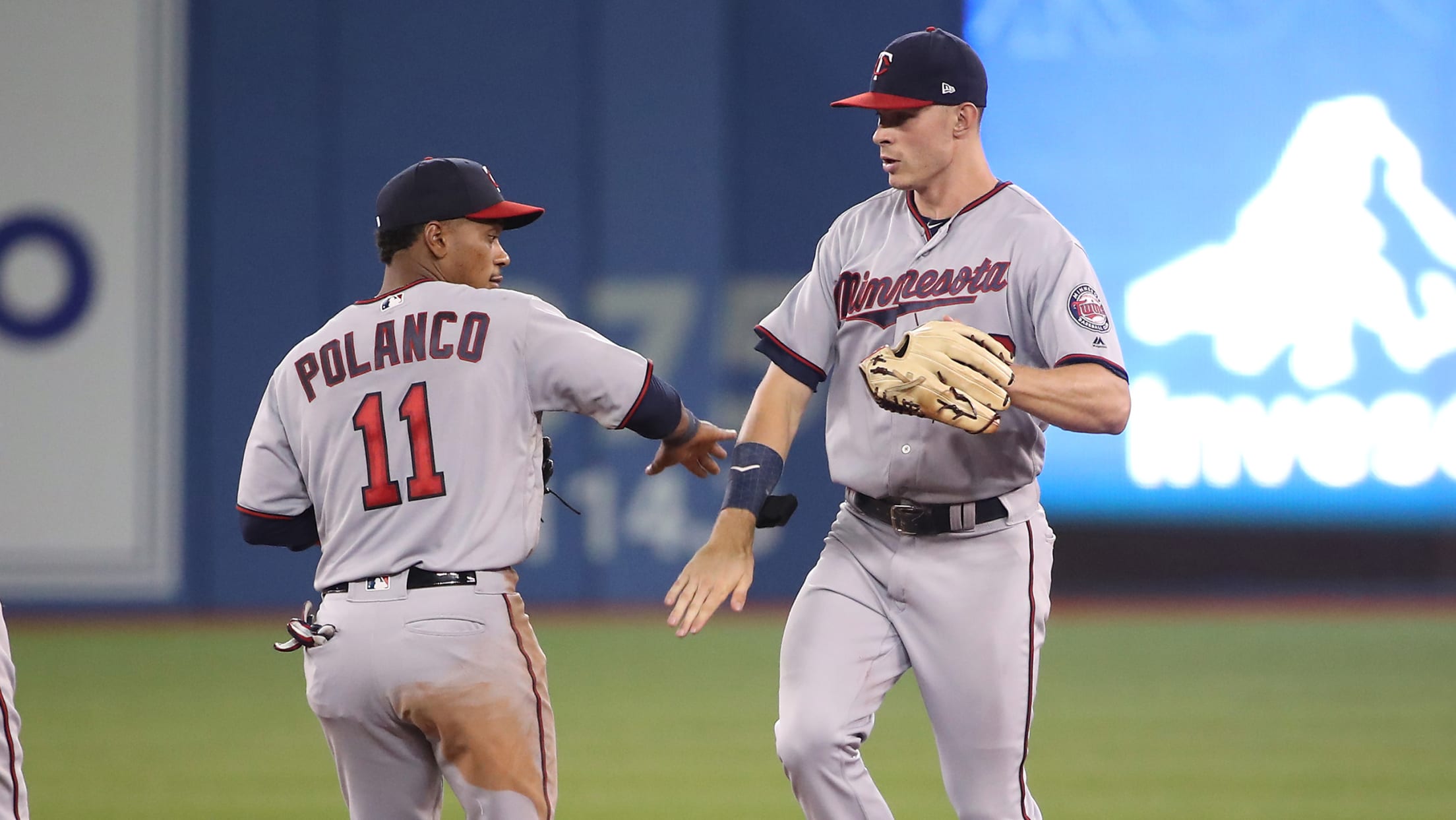 FORT MYERS, Fla. -- Ten years ago, as 16-year-old prospects, Max Kepler and Jorge Polanco began their Twins tenure together as roommates at the club's facilities in Fort Myers."This dude didn't speak a lick of English when I walked into the room," Kepler said on Friday, pointing to Polanco, seated
Gibson open to extension talks with Twins
Notes on Baldelli's first day of Spring Training, Astudillo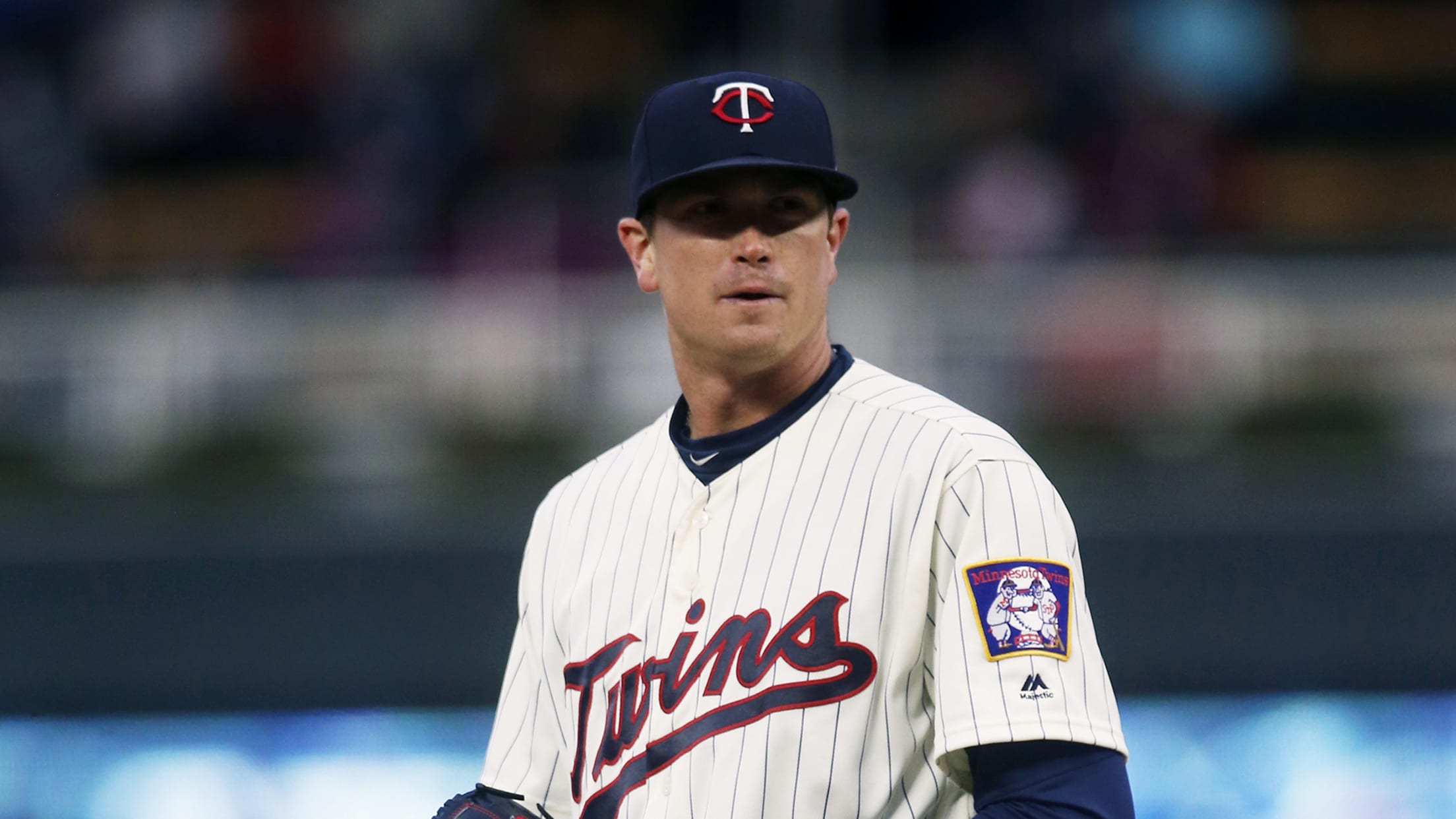 FORT MYERS, Fla. -- The Twins are set to announce five-year extensions for both Jorge Polanco and Max Kepler on Friday morning, and right-hander Kyle Gibson is among several other players on the roster that could also be interested in extension talks of their own.Gibson said that he had not
Prospects who should vie for a roster spot in camp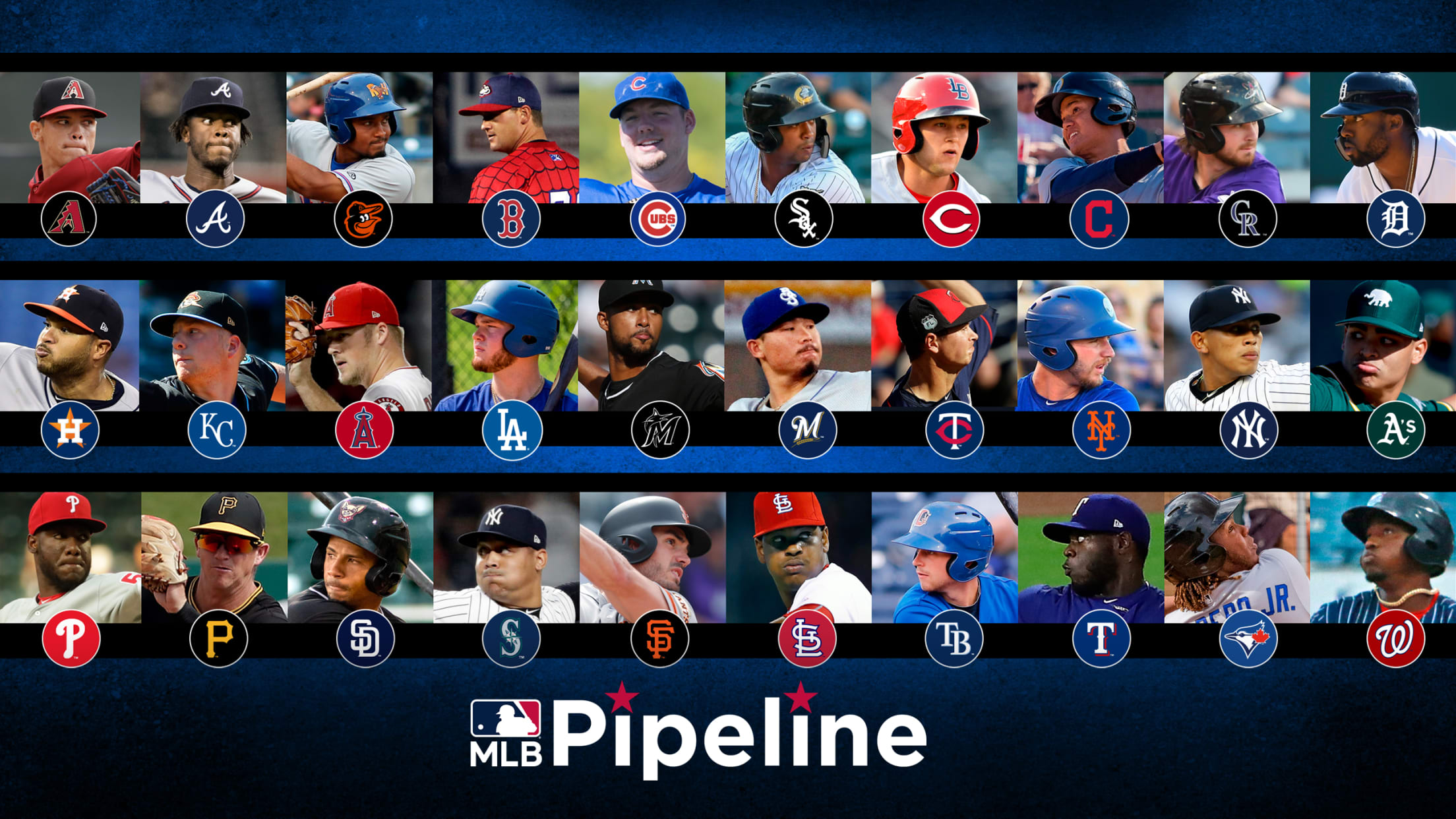 As Spring Training gets underway, MLB.com has taken a closer look at prospects getting the chance to show what they can do in the Grapefruit and Cactus Leagues. For example, there's been a story on 20 prospects likely to be impact rookies during the 2019 season.Our beat writers also singled
Twins focus Spring Training on individual needs
Club looks to utilize smaller groups for instruction, highlight off-the-field coaching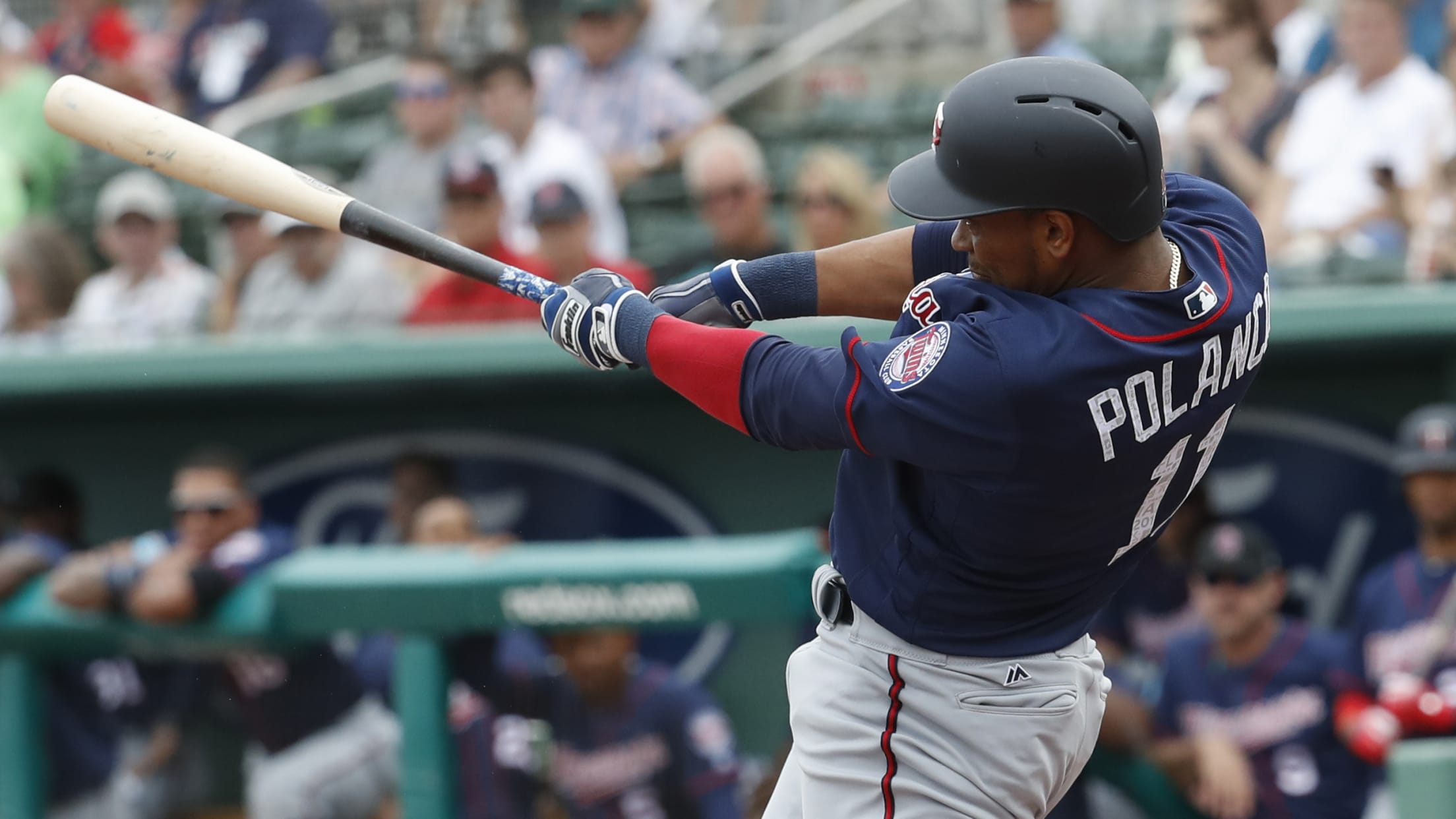 FORT MYERS, Fla. -- The Twins' front office may not have added as many pitchers as fans have clamored for this offseason, but behind the scenes, chief baseball officer Derek Falvey and general manager Thad Levine are wrapping up what Falvey believes to be their best offseason yet.Falvey and Levine