'No contact!': Twins taste first 2020 walk-off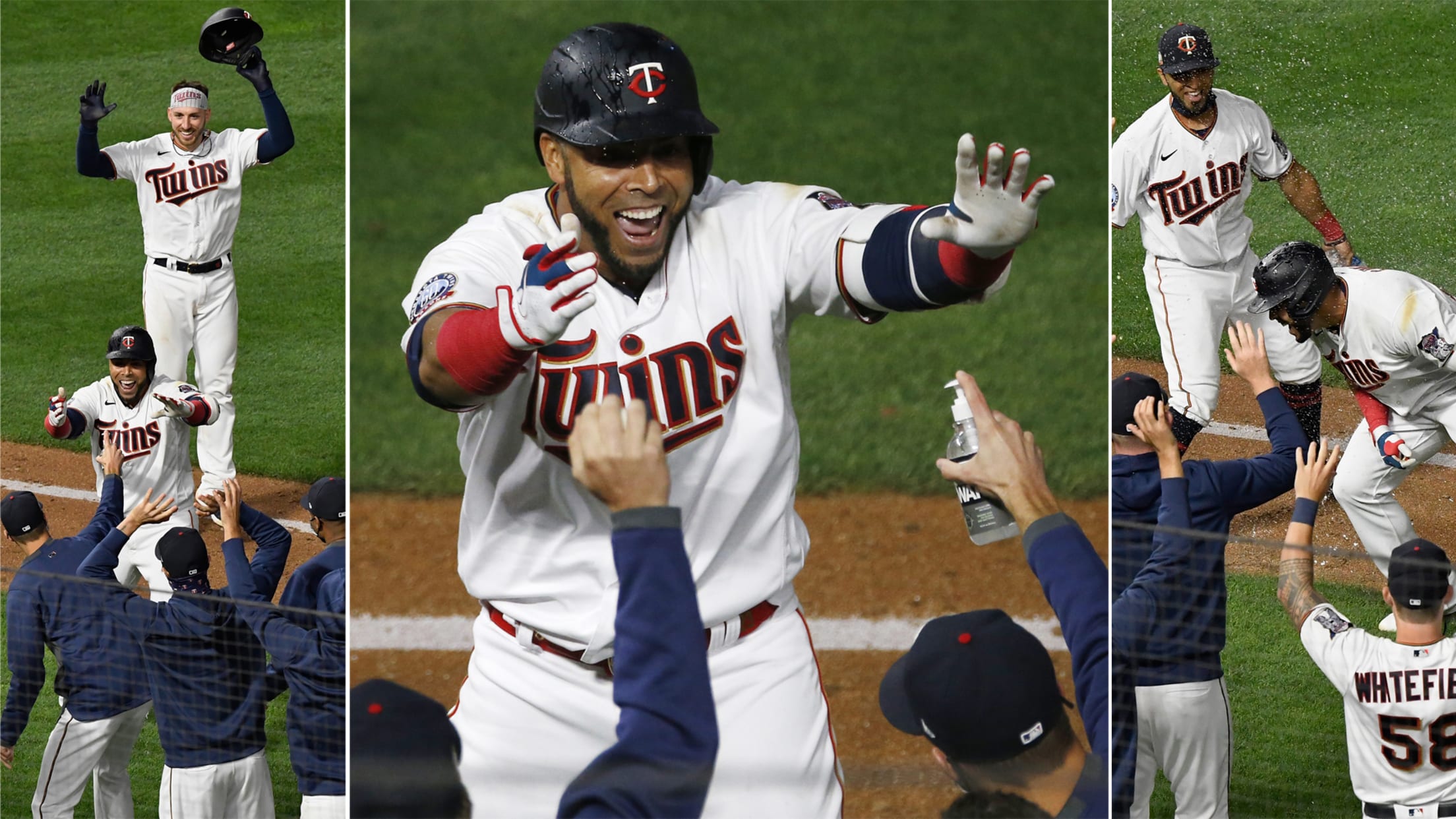 MINNEAPOLIS -- When the ball left Nelson Cruz's bat and began its long arc to the right-center-field warning track for a walk-off single, Rocco Baldelli paused and yelled at the players in his dugout who were preparing for a mob scene at home plate. "Hey! No contact! No contact!" the
Hill (shoulder fatigue) latest Twins SP on IL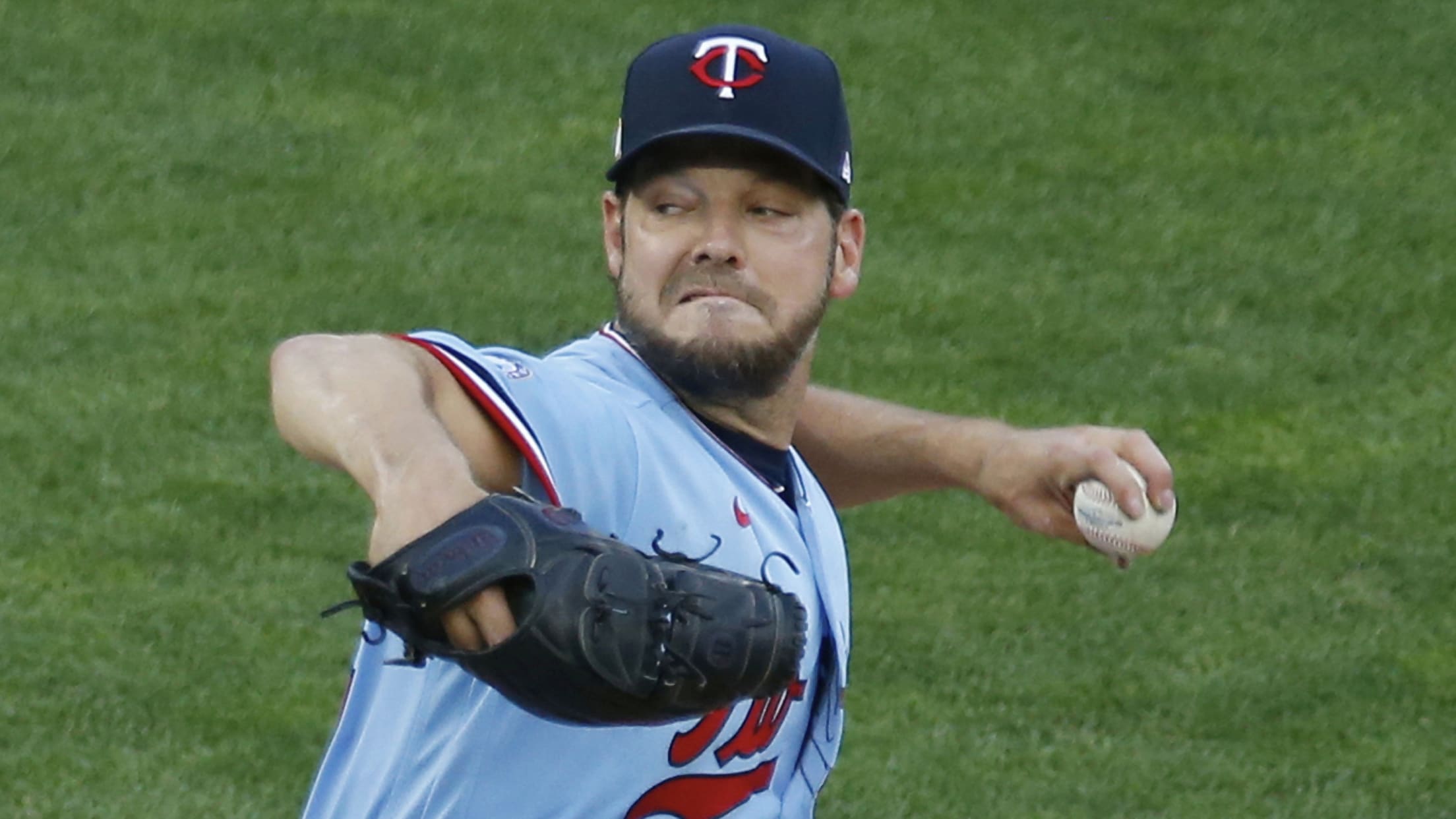 MINNEAPOLIS -- The Twins are already down two members of their projected Opening Day rotation with both Jake Odorizzi and Homer Bailey on the 10-day injured list. Now, Rich Hill finds himself on the 10-day IL with shoulder fatigue, the team announced after Monday's 5-4 walk-off win over the Pirates.
Bombas few, pitching abundant in series win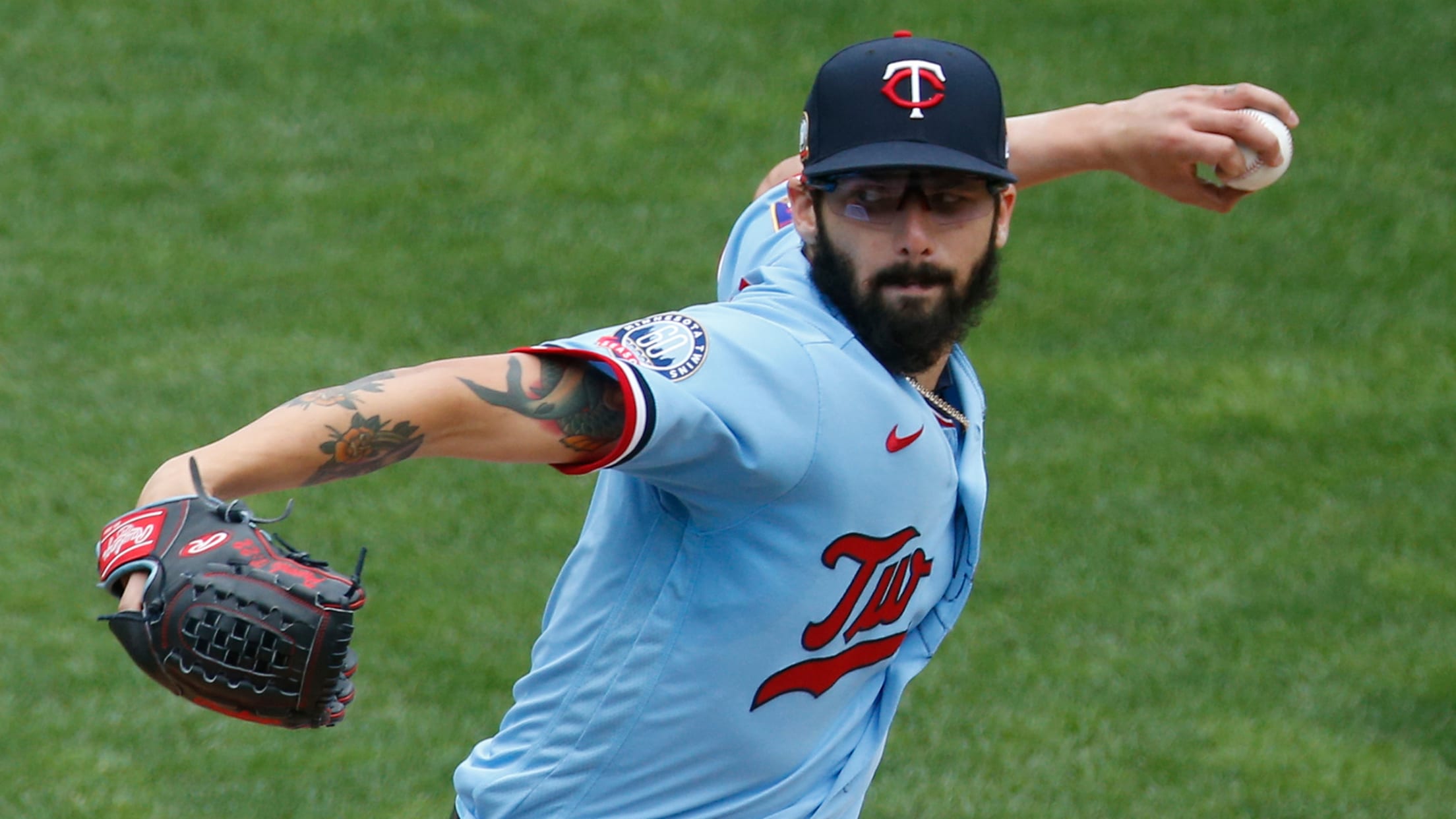 MINNEAPOLIS -- The Twins' vaunted offense scored just 10 runs during this four-game series against Cleveland. Minnesota won three of four anyway. In a big statement by the Twins against their primary rivals for the American League Central crown, a pitching-dominated Cleveland team was outplayed at its own game throughout
Here are 9 storylines to feel good about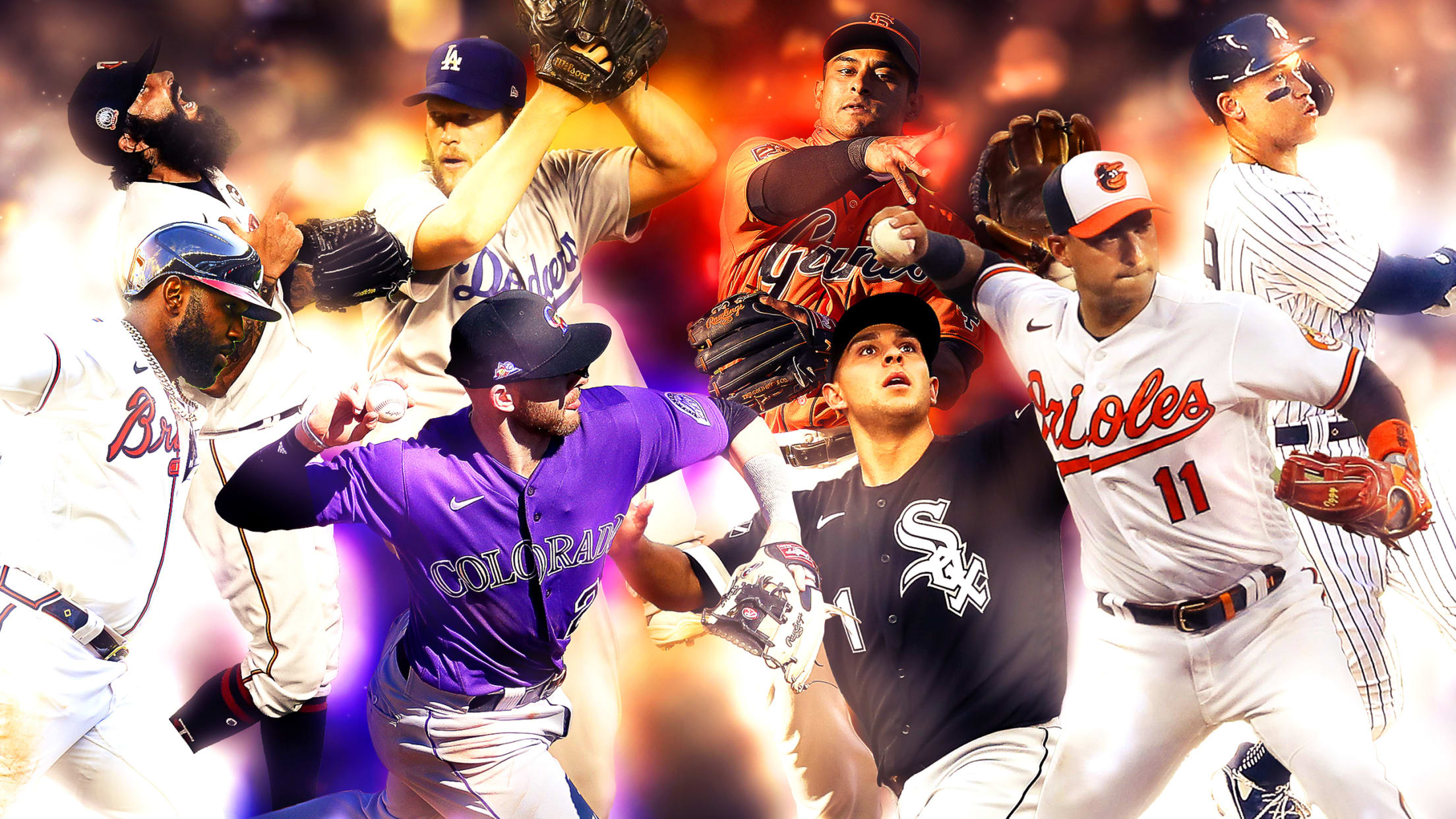 Did you catch the video of the Orioles celebrating that walk-off victory over the Rays on Saturday night? In this season of difficult challenges, the moment of joy and celebration was a reminder why it's so great to have the sport back in our homes. That the celebration belonged to
Bailey (biceps tendinitis) hits 10-day IL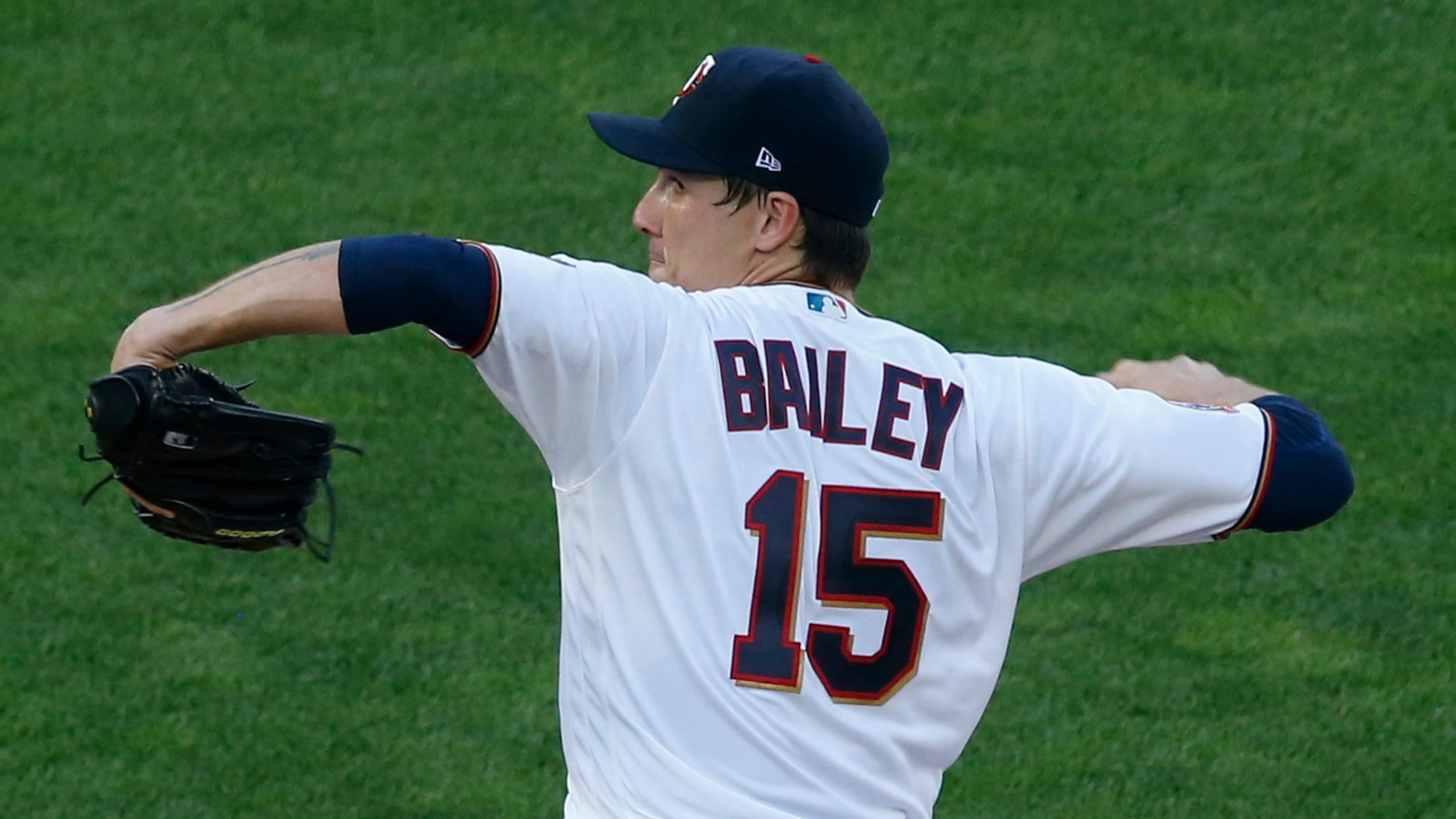 MINNEAPOLIS -- On Saturday night, the Twins pushed Homer Bailey's next start back one day, citing a need to keep their starting rotation fresh. But Sunday afternoon, they went a step further by placing Bailey on the 10-day injured list with right biceps tendinitis and recalled Sean Poppen to take
Can this prospect beat Buxton in a race?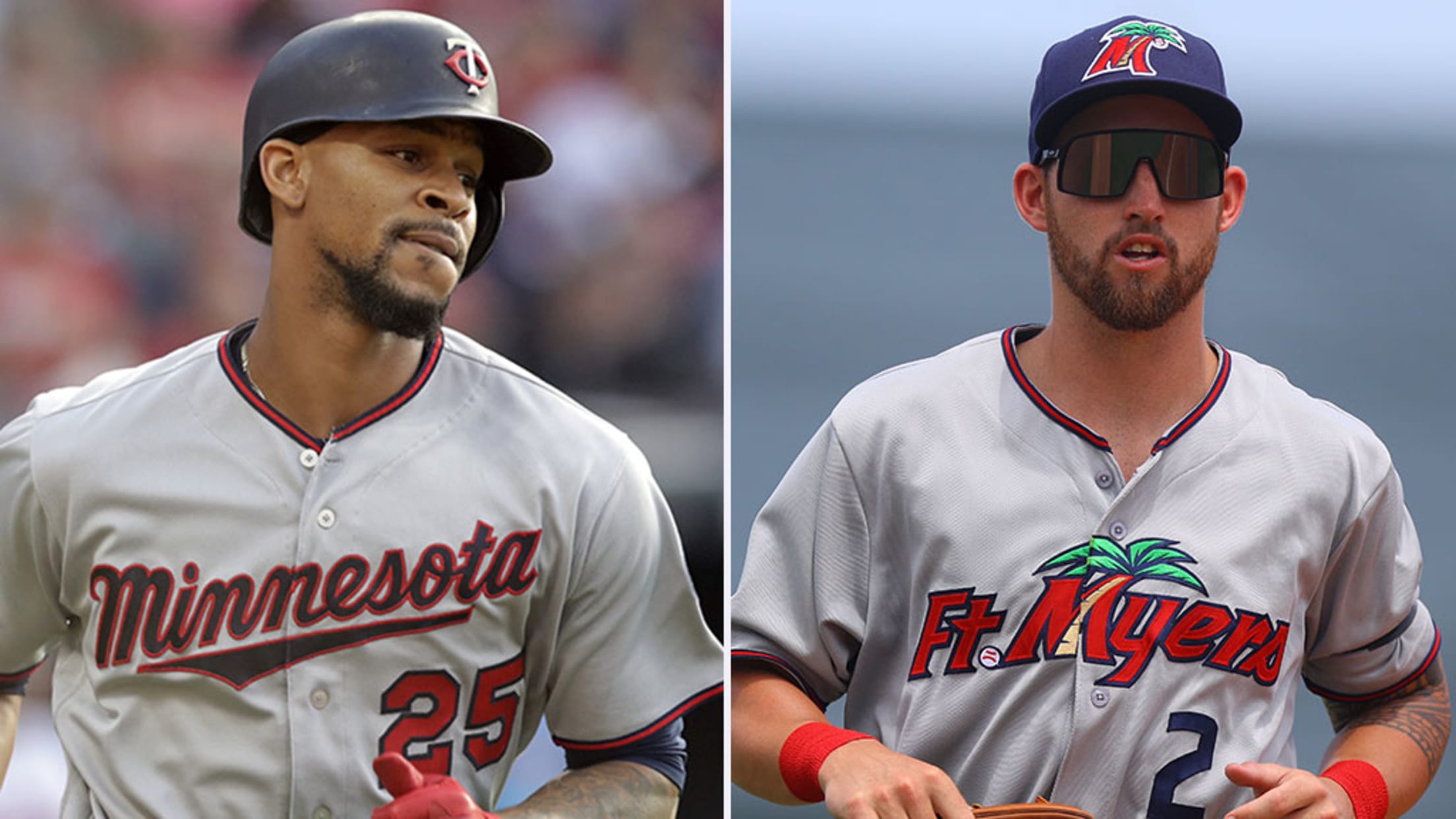 Just over a week into the 2020 season, Aaron Whitefield already has plans for the day after it comes to an end. Before he returns home to Brisbane, Australia, the 23-year-old outfielder has one immediate offseason assignment to check off his to-do list -- beat Byron Buxton in a race.
Who, me? Stashak stellar, under the radar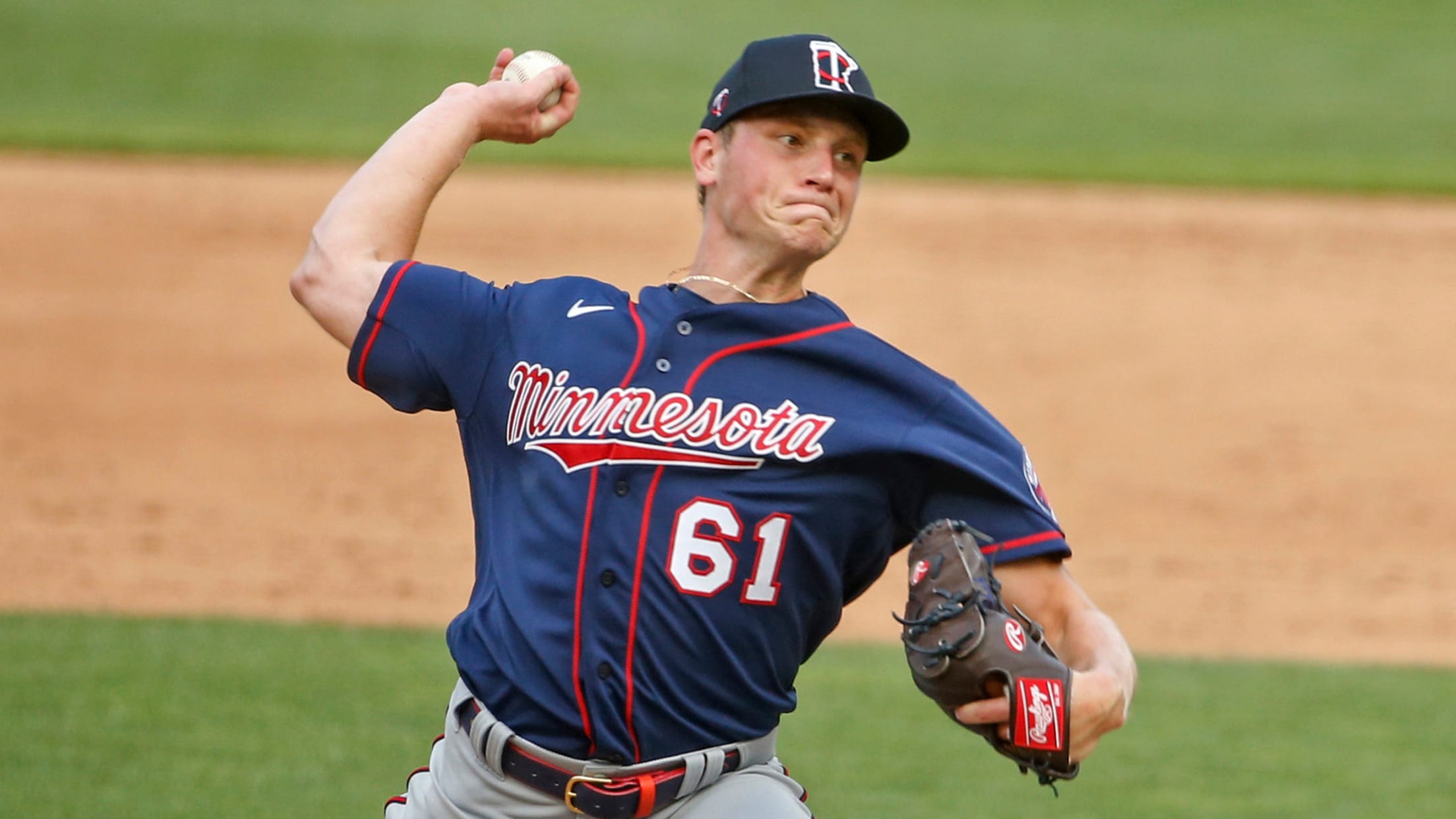 MINNEAPOLIS -- In a bullpen with the likes of Sergio Romo, Tyler Duffey, Tyler Clippard and Trevor May in late-inning roles, the Twins instead turned to little-known rookie Cody Stashak as their setup man in the eighth inning of Saturday night's 3-0 win over Cleveland. As he usually does, the
Power Rankings: There's a new No. 1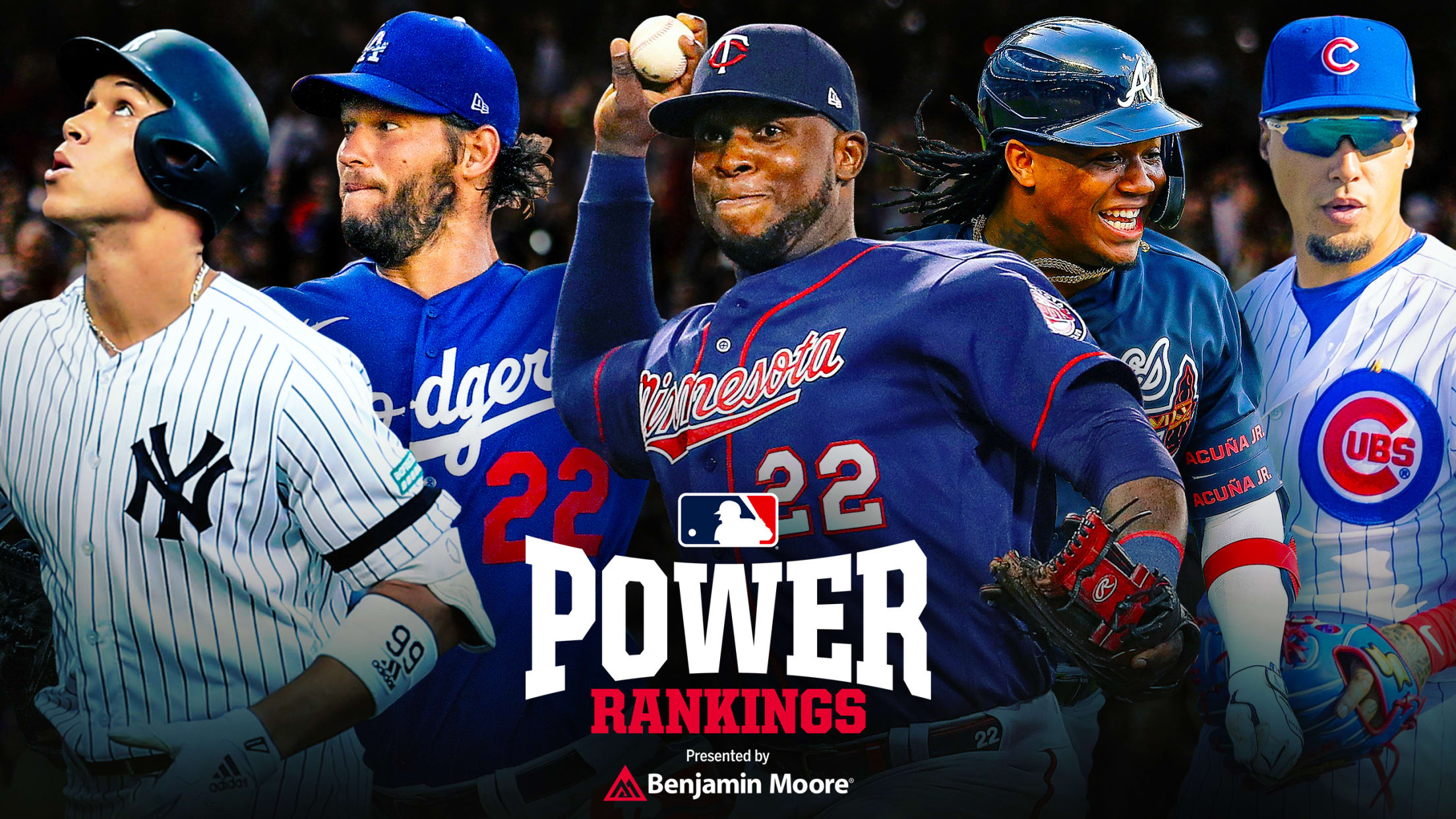 The Rockies are in first place. The Tigers are playing .500 ball. The Orioles just swept the Rays. Are we having fun yet? There are plenty of teams that were expected to be good that are indeed playing well -- the Astros and A's are tied for the lead in
Masterful Maeda backed by 2 Sanó homers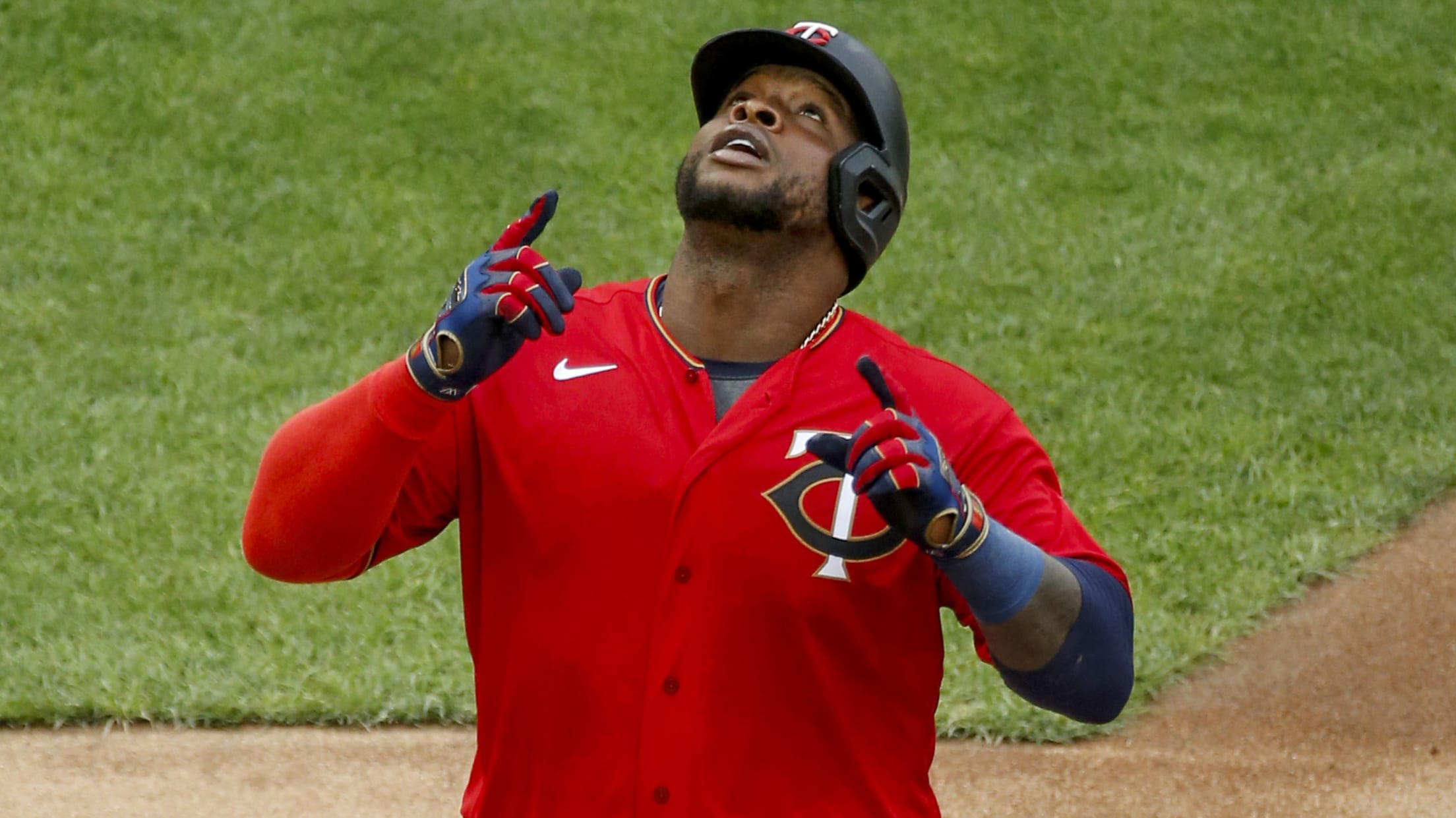 MINNEAPOLIS -- Kenta Maeda is here. Miguel Sanó is back. Beware, American League Central: Watch out for the Twins' powerful combination of old and new. Maeda, the newcomer, announced his arrival to the Twins-Indians rivalry by twisting hitters into knots with his slider and changeup, as he held the Indians
Littell (hamstring) to IL; Alcala recalled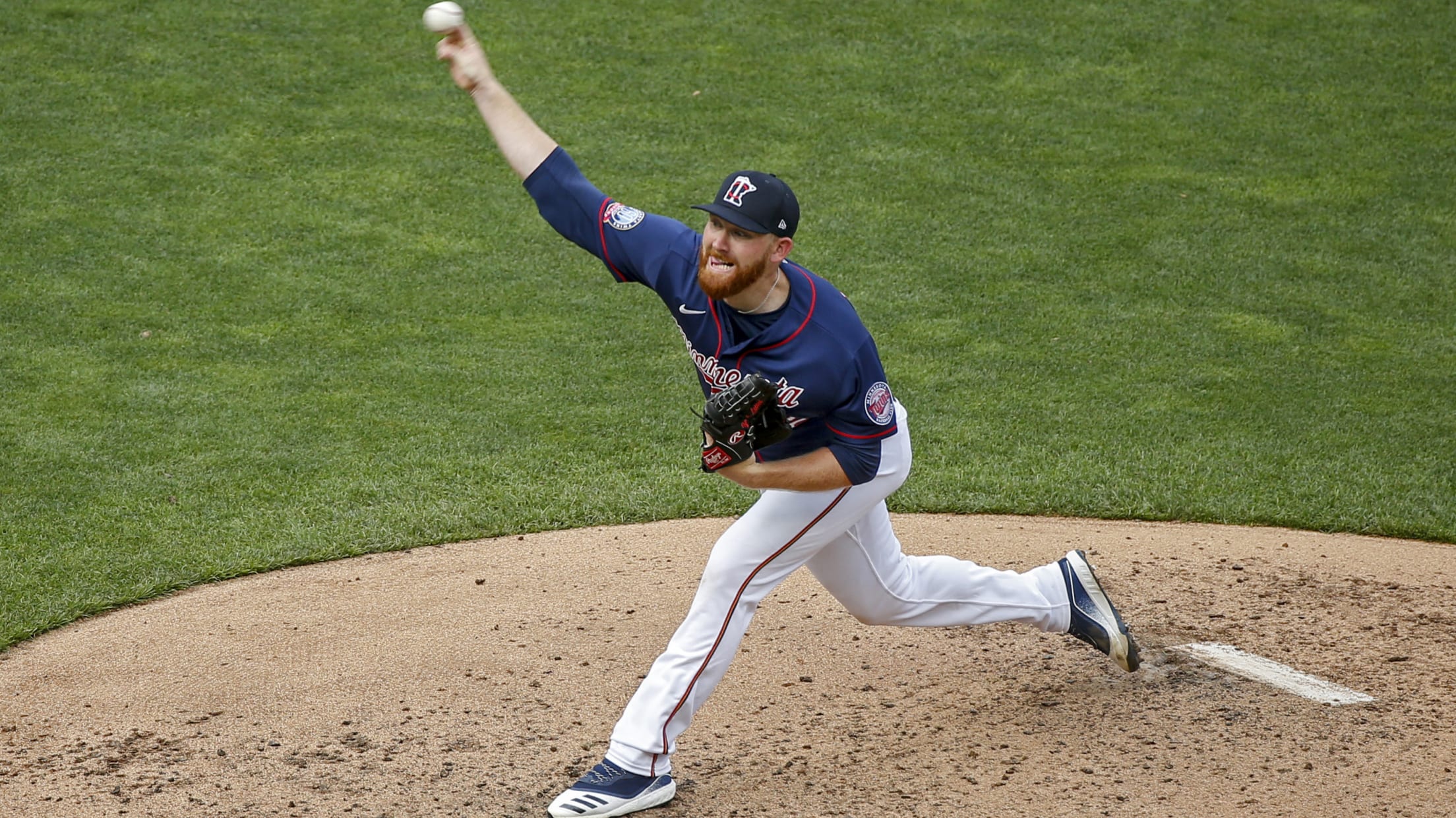 MINNEAPOLIS -- The Twins placed reliever Zack Littell on the 10-day injured list on Saturday with a left hamstring strain and recalled right-hander Jorge Alcala to take his place in the bullpen. Twins manager Rocco Baldelli said that Littell felt tightness in the hamstring as he came off the mound
Dobnak makes latest case in Twins' victory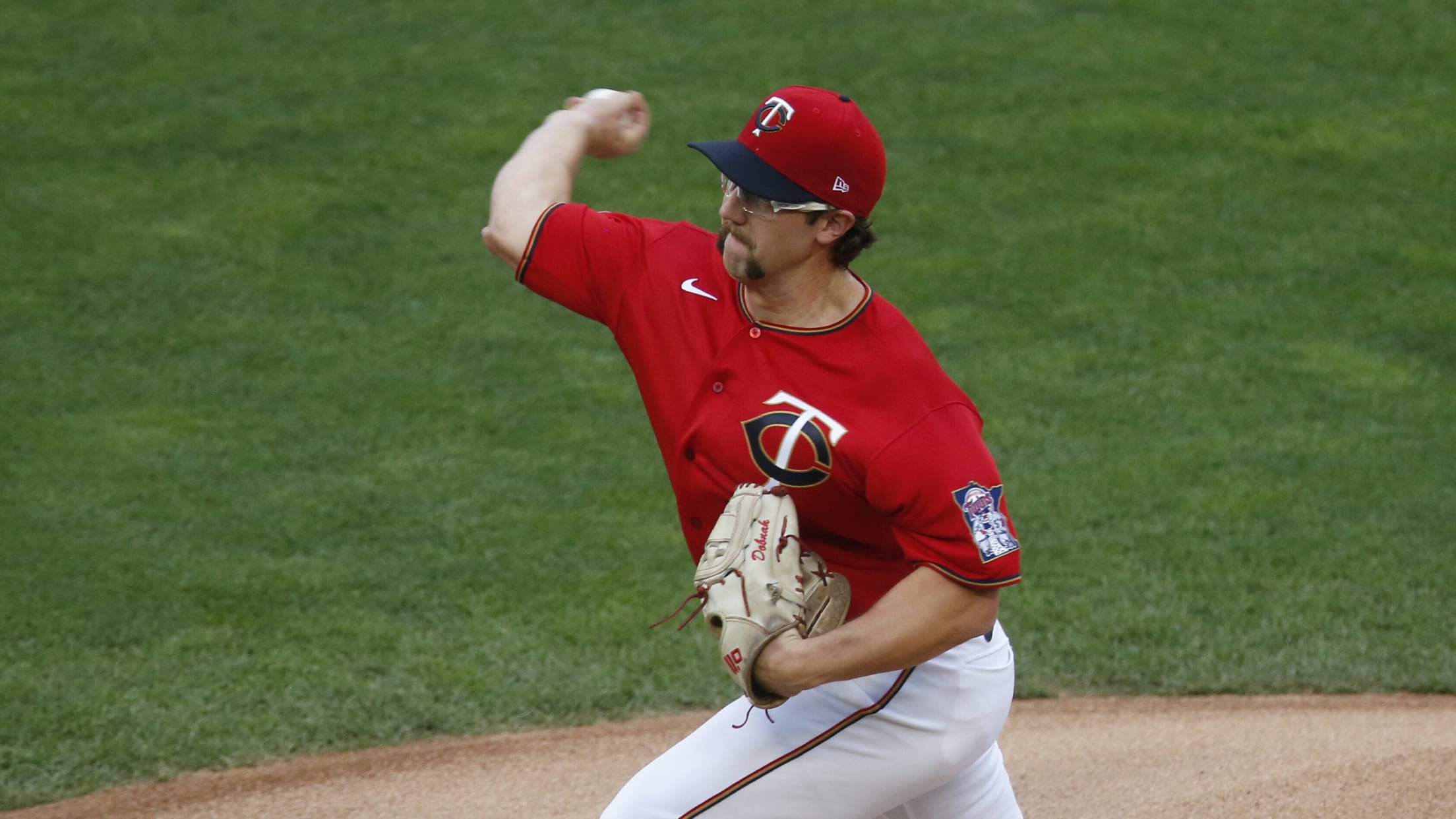 MINNEAPOLIS -- Just make sure not to call Randy Dobnak a "spot starter," because Twins manager Rocco Baldelli will call you out on it. It's almost unfair to call the 25-year-old rookie that, Baldelli will quickly remind you, because Dobnak has pitched every bit like a rotation mainstay every time
Donaldson day to day with tight right calf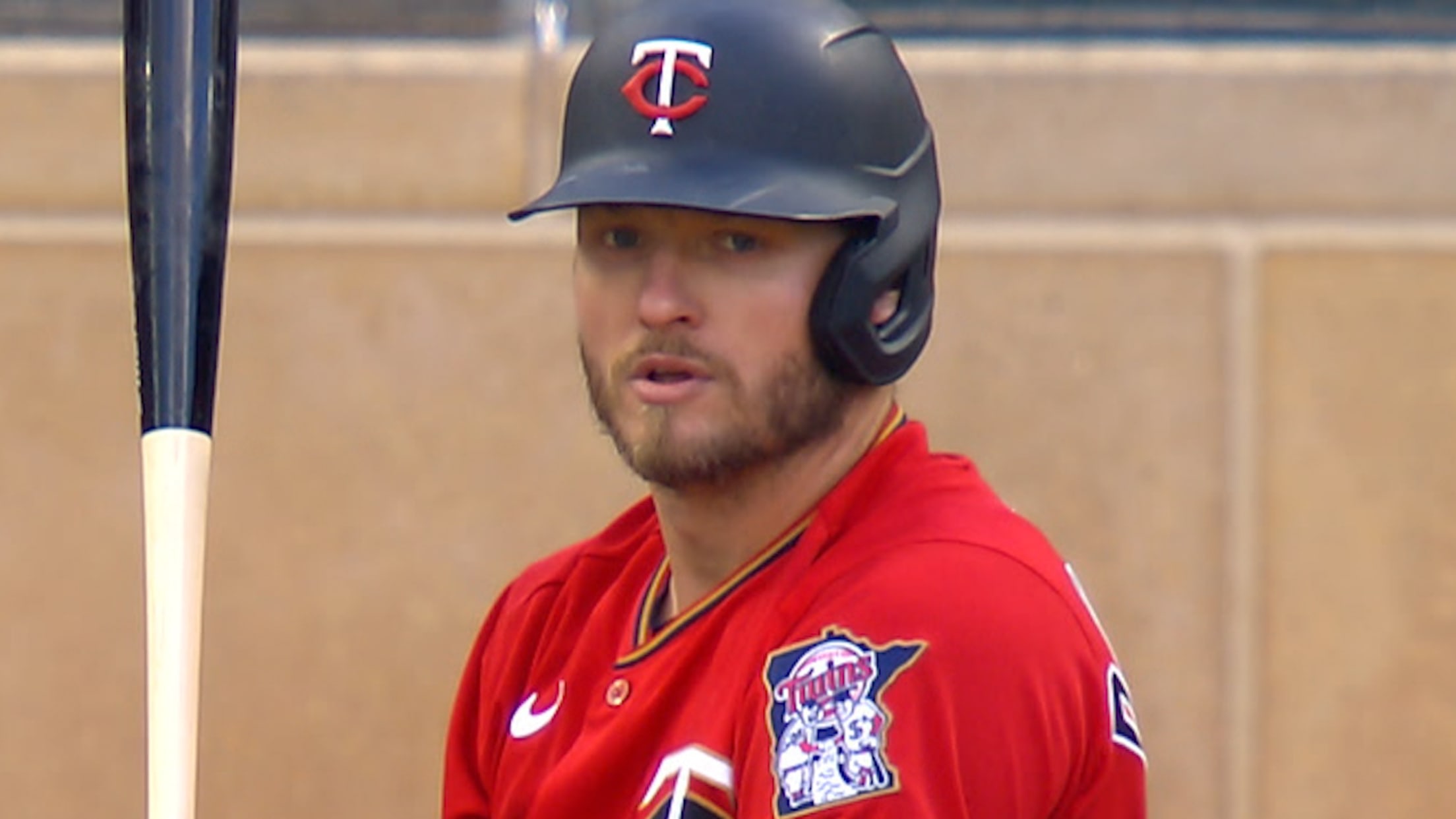 MINNEAPOLIS -- Twins third baseman Josh Donaldson exited Friday night's 4-1 victory over the Indians with right calf tightness, the club announced. He is day to day, and the injury is not expected to be a long-term issue, manager Rocco Baldelli said after the game. Baldelli hopes that Donaldson will
Twins, Tribe decide to continue series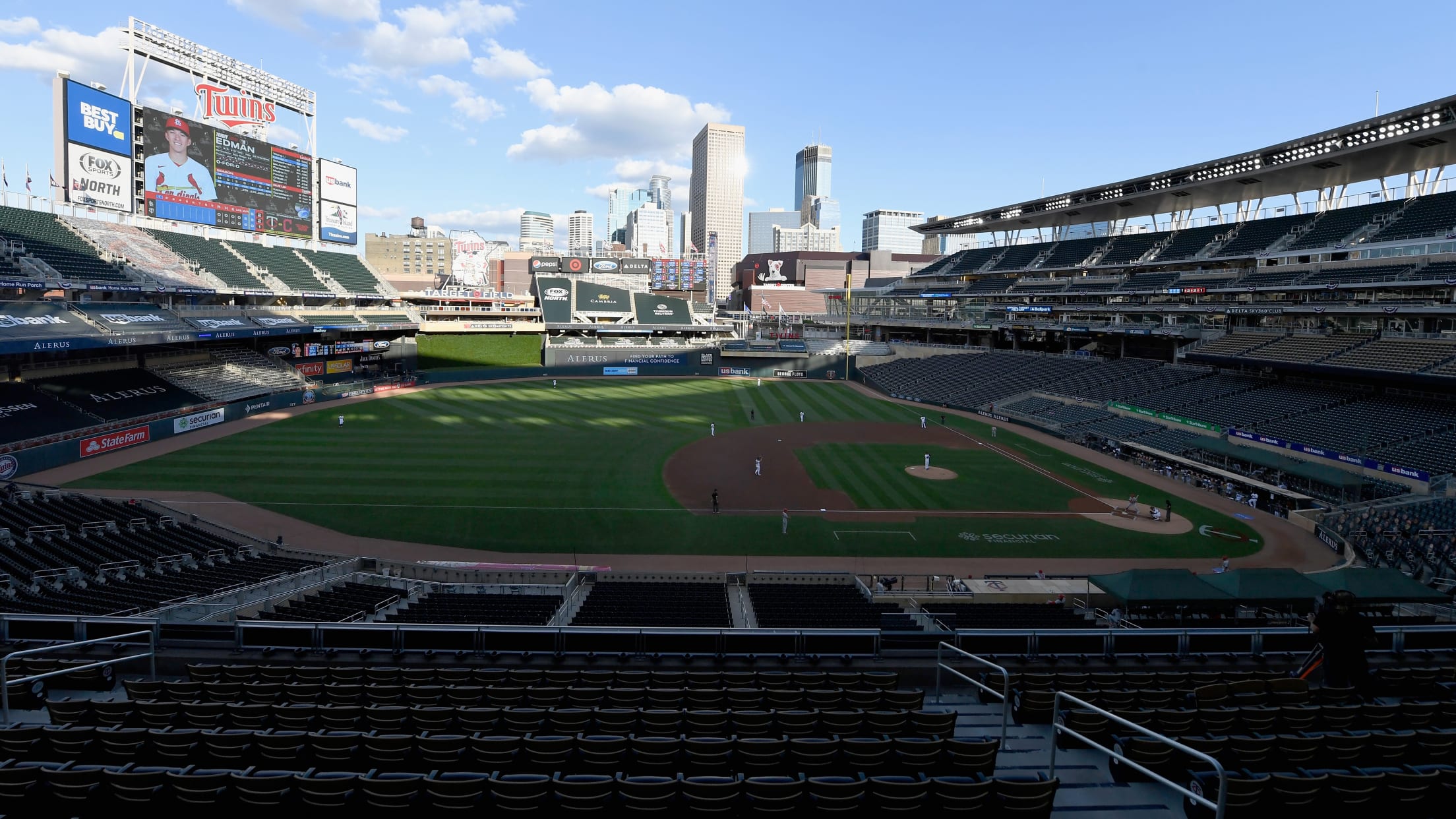 MINNEAPOLIS -- Not long after Twins manager Rocco Baldelli and president of baseball operations Derek Falvey woke up on Friday morning, they learned that players on the Cardinals roster had tested positive for COVID-19 in a round of testing conducted Wednesday morning -- hours before St. Louis took the field
Berríos outdueled by Bieber in series opener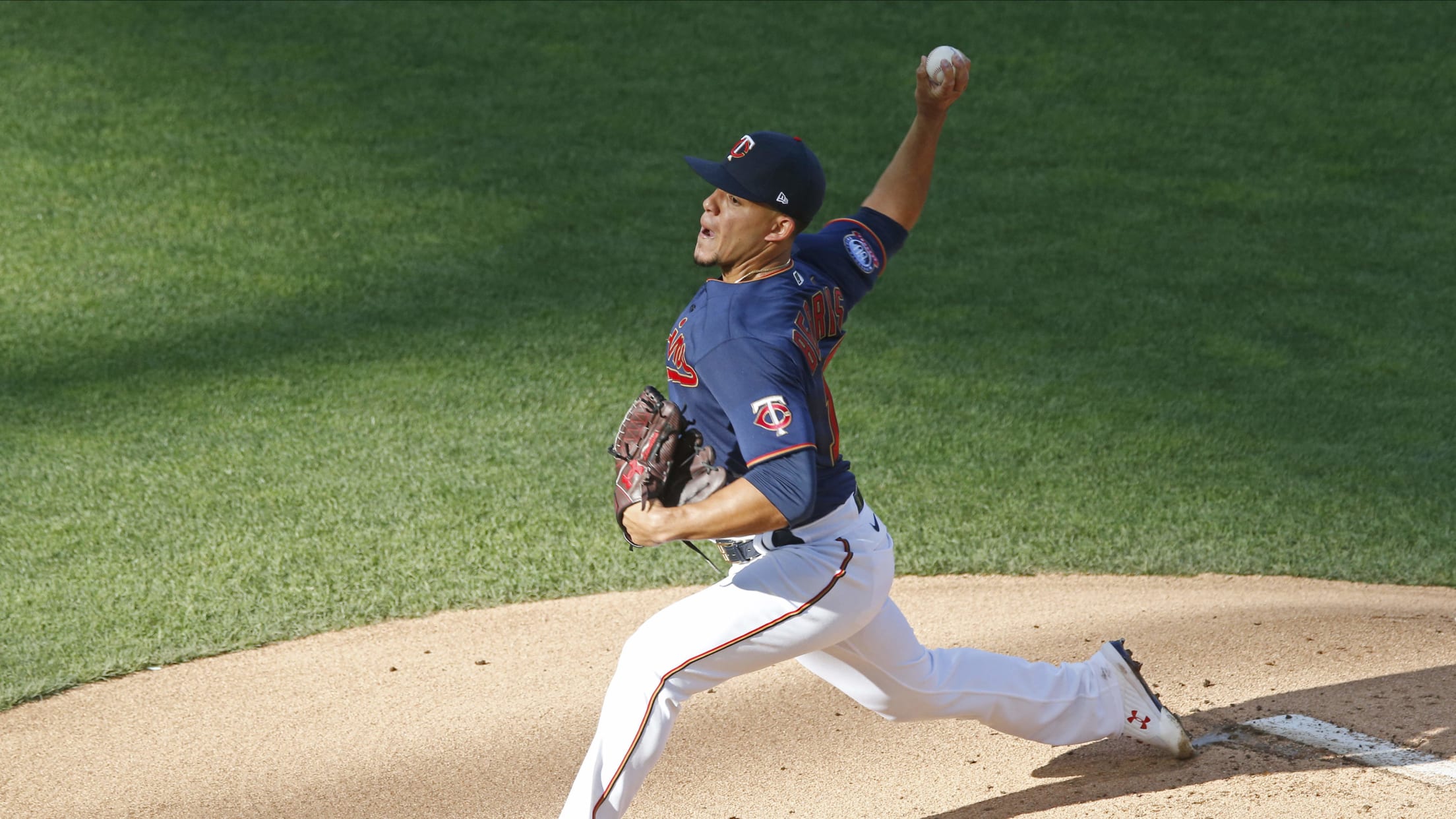 MINNEAPOLIS -- José Berríos was good -- but Shane Bieber was untouchable. The Twins' right-hander turned in a needed bounce-back start after a rough Opening Day performance last week, holding the Indians to two runs on three hits through a five-inning appearance. Given the way his counterpart was pitching, it
MLB, MLBPA agree to 7-inning twin bills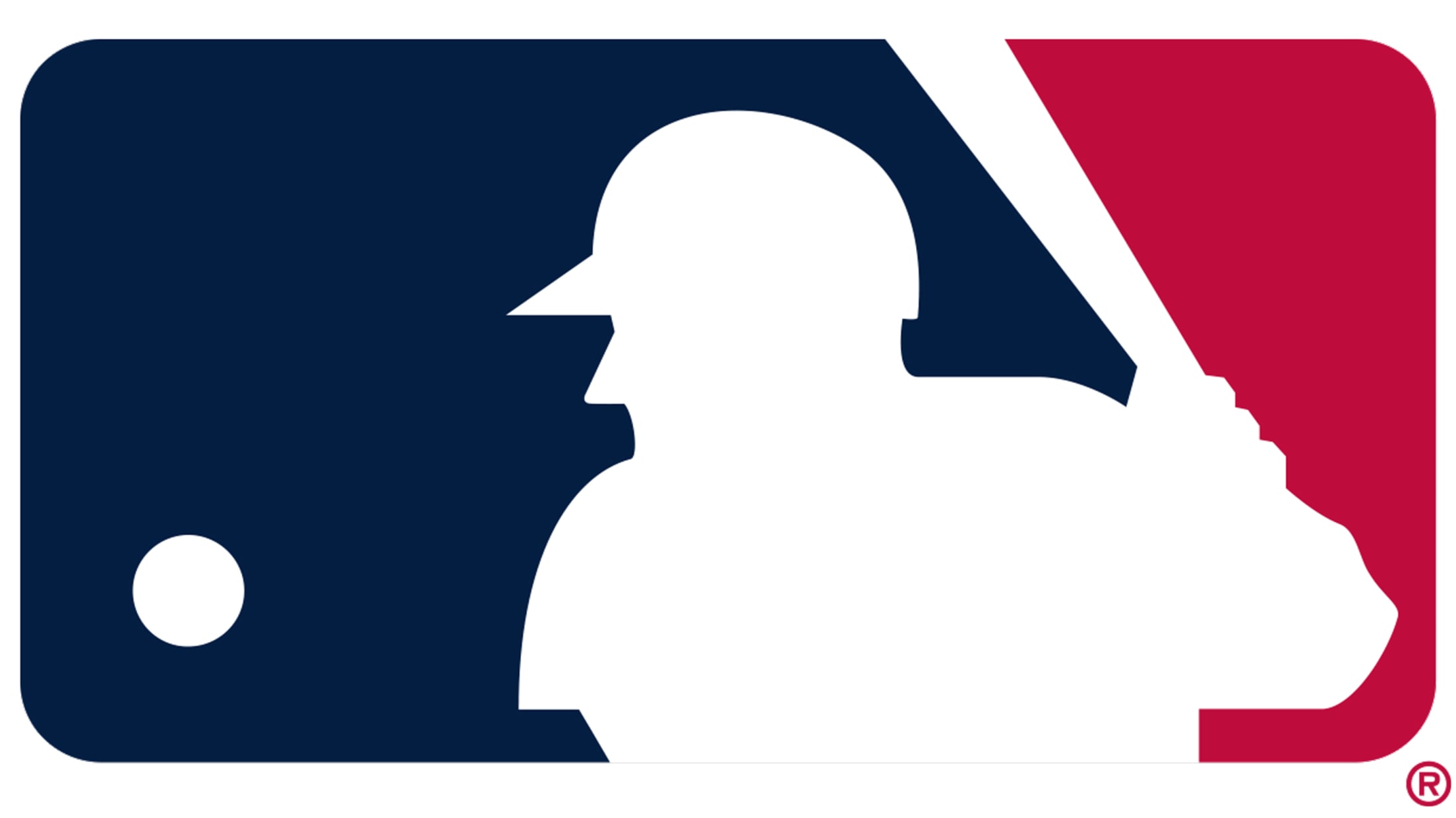 In the interest of player health and safety, Major League Baseball and the MLB Players Association jointly announced Friday that both games of doubleheaders will be seven innings in length for the duration of the 2020 season. The change will be effective Aug. 1. In these doubleheader games, the automatic
Notes: Odorizzi, Astudillo ramping up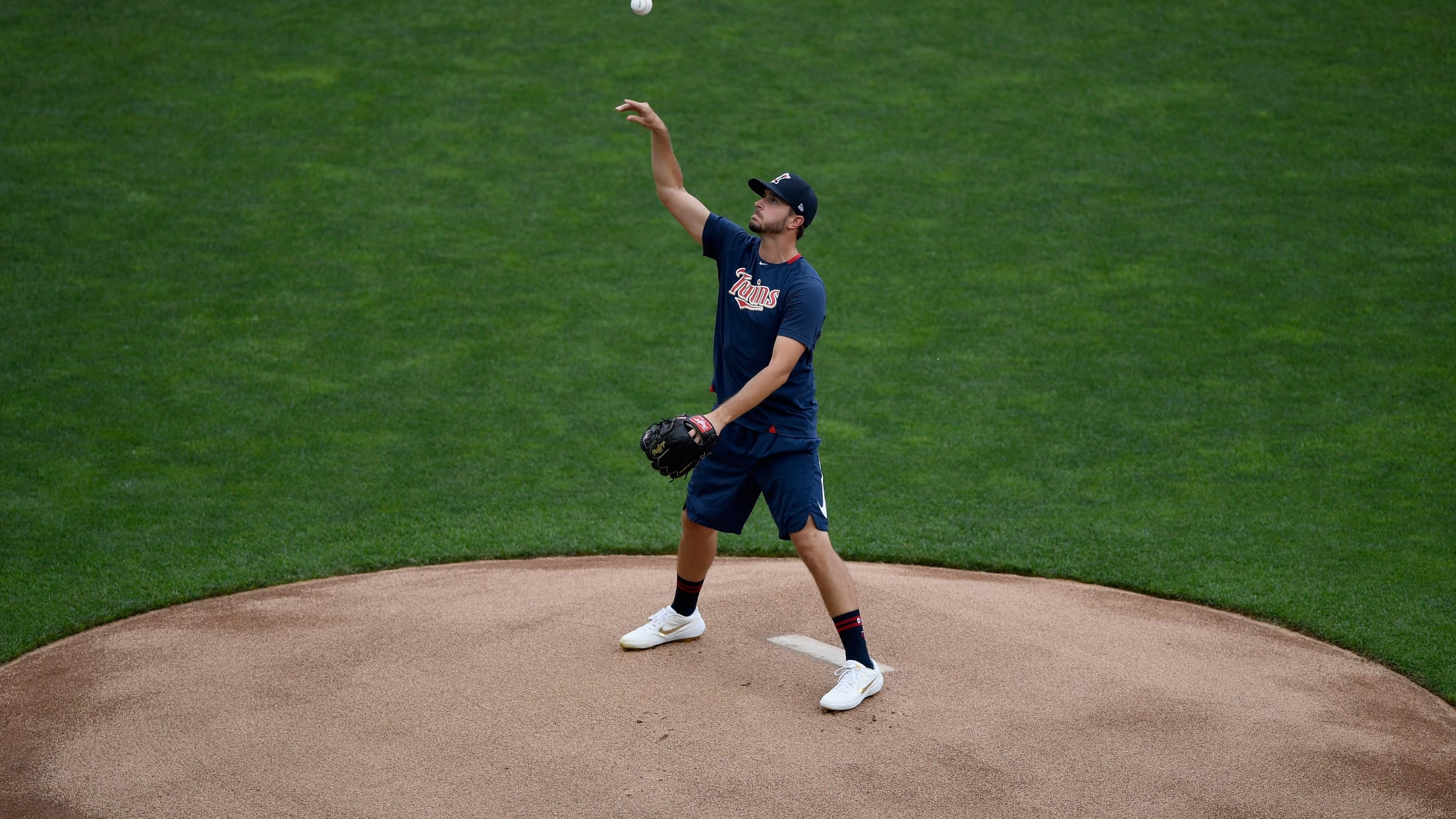 MINNEAPOLIS -- Jake Odorizzi feels fine. All that remains is building him up for the regular season. Odorizzi threw a bullpen session at Target Field on Thursday and reported feeling pain-free as he continues to recover from a right intercostal strain that has sidelined him for the start of the
Hill dazzles, latest to impress in Twins debut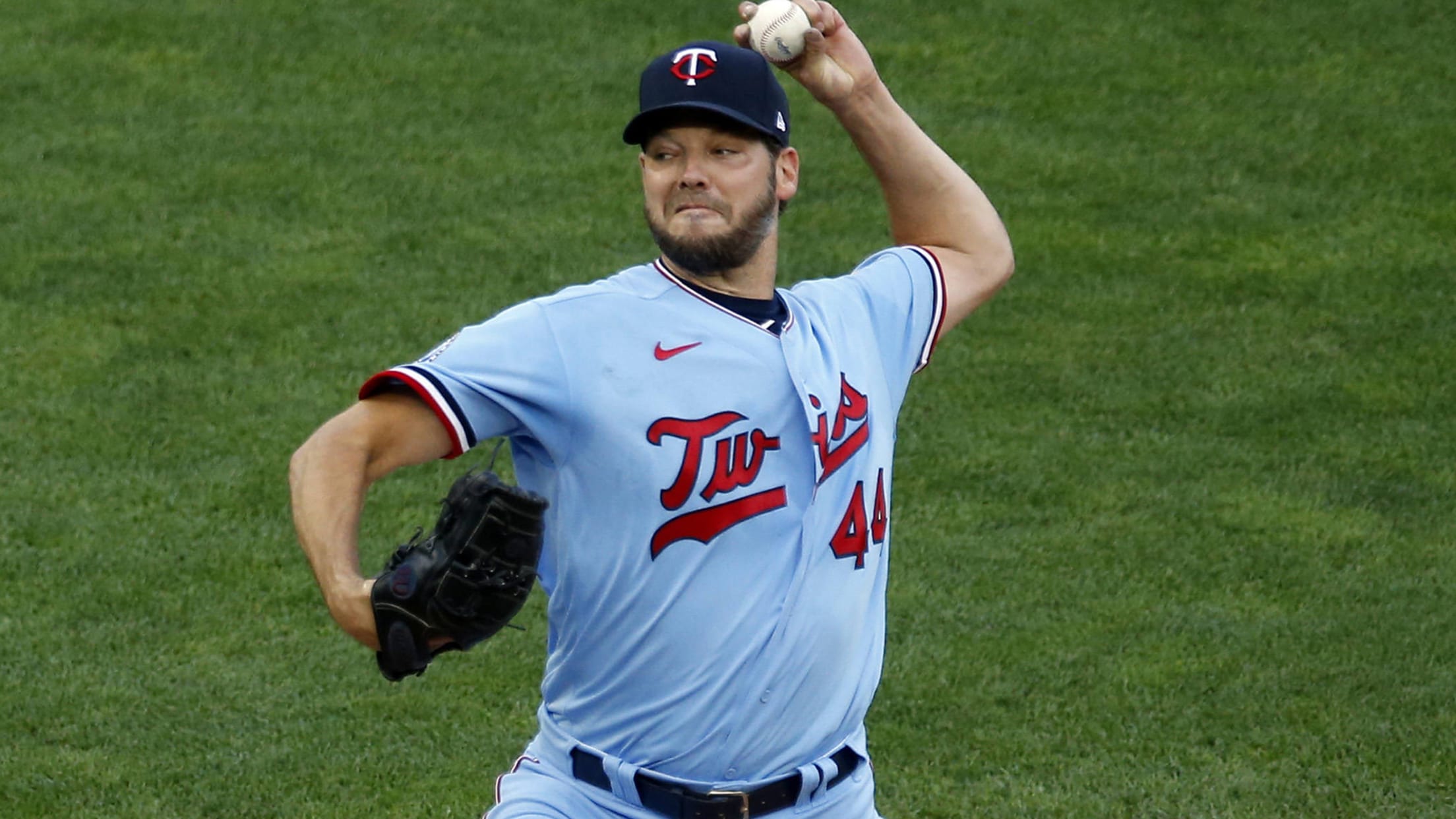 MINNEAPOLIS -- Make it 3-for-3 on impressive Twins pitching debuts in 2020. Rich Hill's was the best of them all. The Twins were willing to wait half a season for Hill to take the mound when they signed him to a one-year deal during the offseason as he recovered from
Here's each team's biggest impact rookie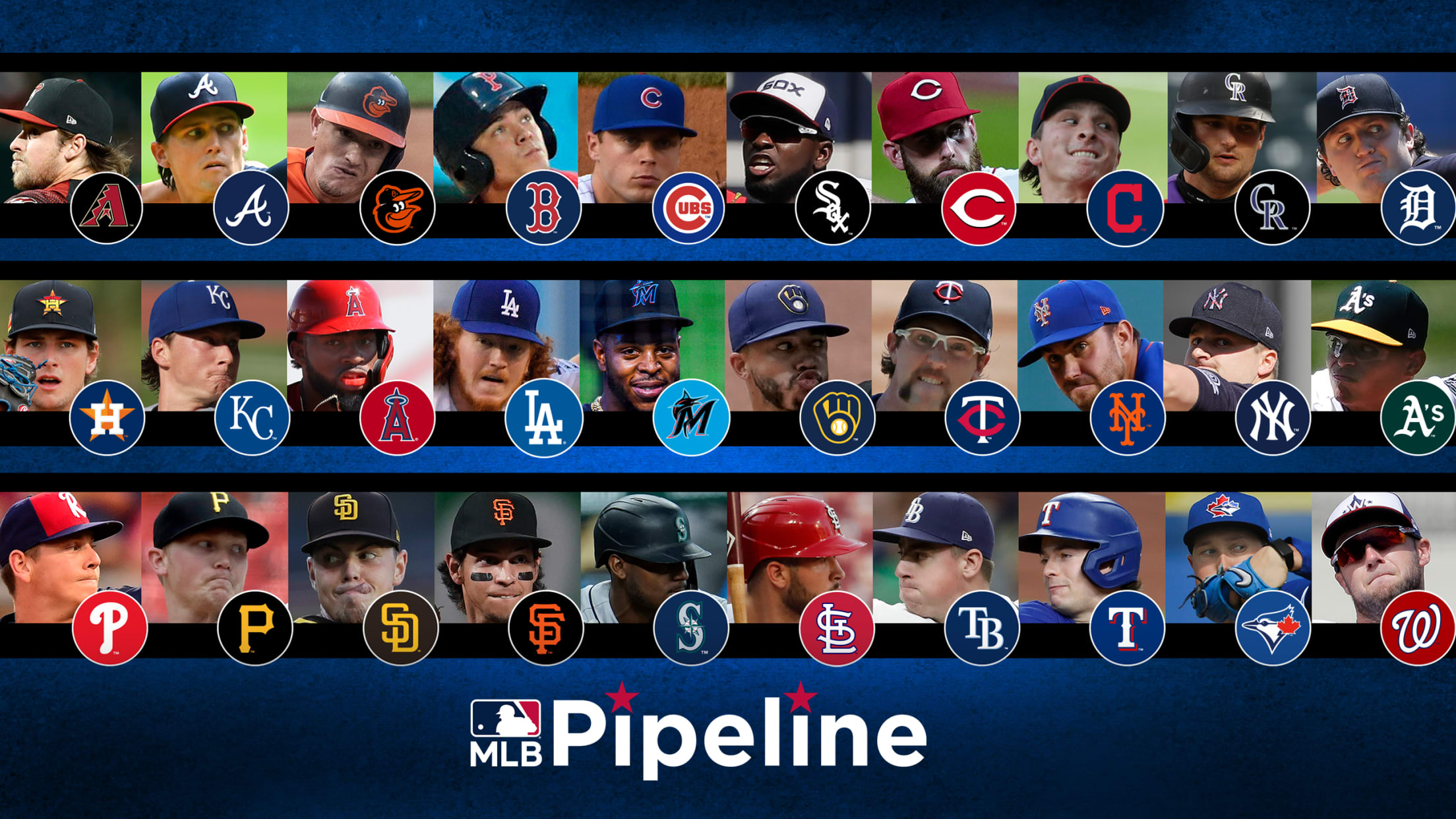 Back in January, we took an early crack at picking a Rookie of the Year candidate for each team. The 2020 season obviously looks much different than we thought it would back then, so with the season underway, we thought we would take a look at which rookie will have
Notes: Cave thrives in early opportunities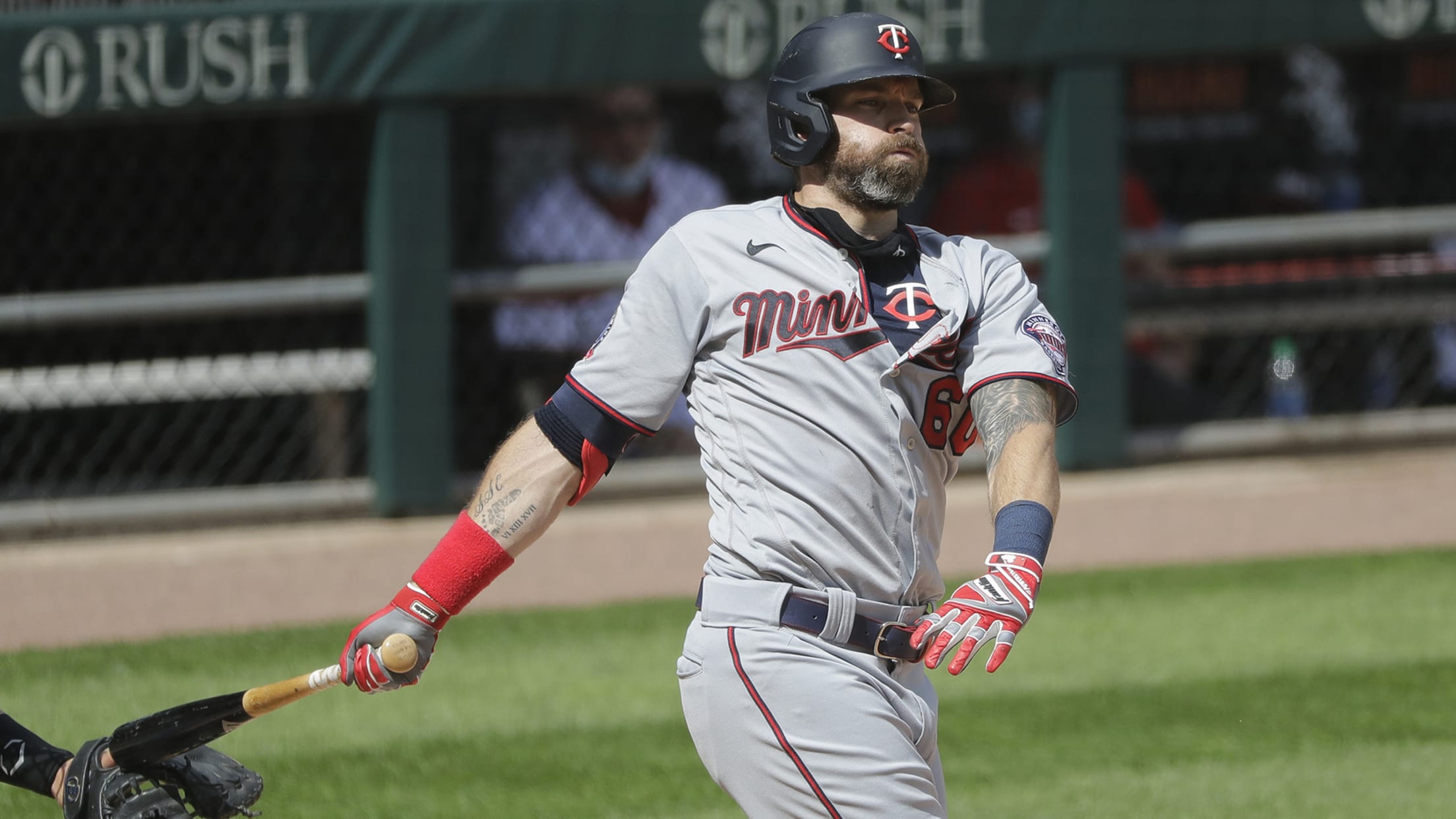 MINNEAPOLIS -- Jake Cave is always ready to play -- and he's already off to a good start in 2020. It's a good thing, too, as the Twins are still being cautious with Byron Buxton's workload following his return from a left mid-foot sprain. Though Buxton returned to the lineup
Twins honor George Floyd in home opener
Tribute included moment of silence at 8:46 p.m. local time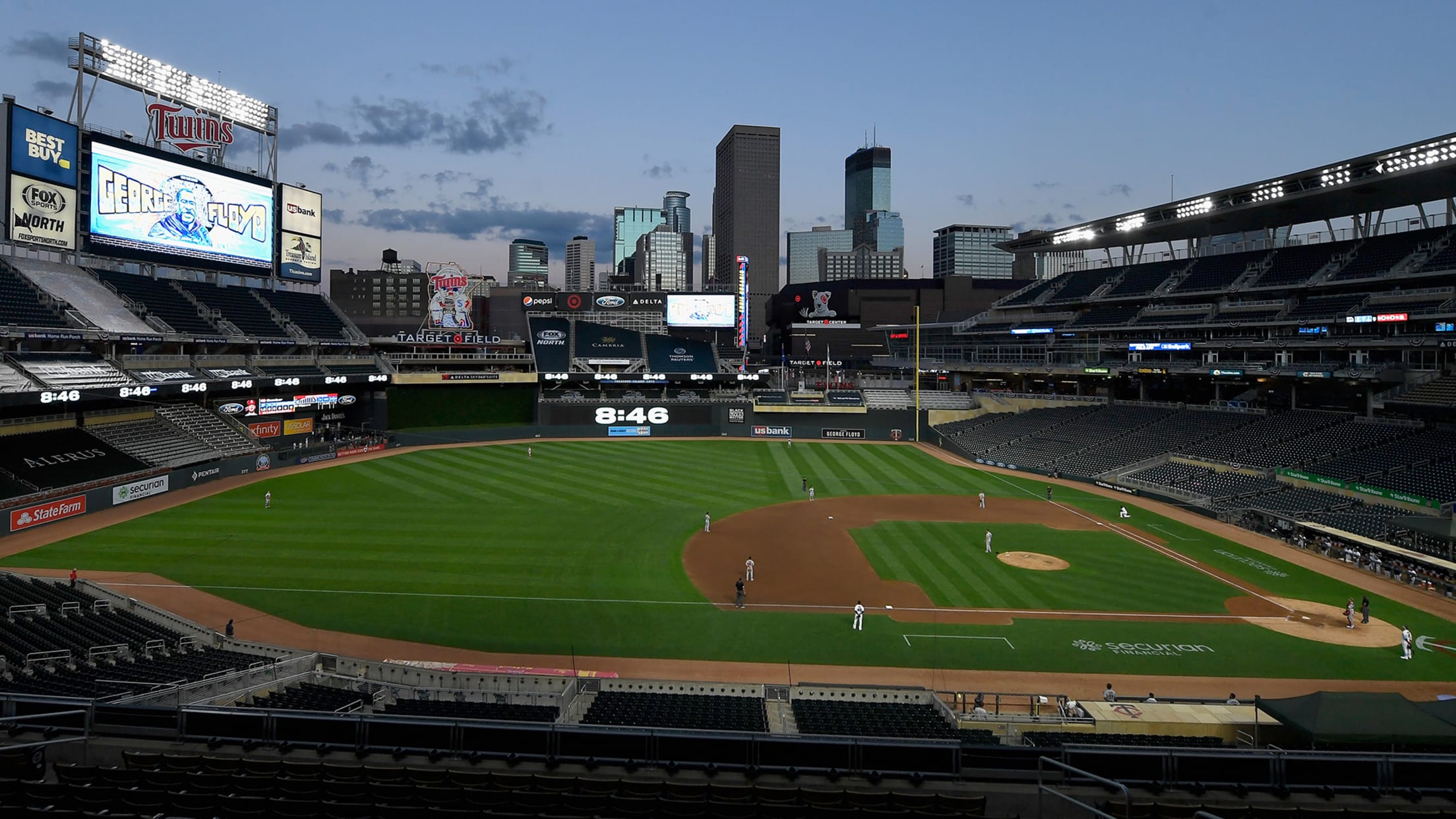 MINNEAPOLIS -- At 8:46 p.m., all of the simulated crowd noise at Target Field suddenly went silent. All three large video boards at the ballpark turned black, showing only "8:46," representing the 8 minutes, 46 seconds during which a Minneapolis police officer pressed his knee to George Floyd's neck on
Homer cooking: Bailey on Target for Twins
Polanco, Donaldson go deep in Minnesota's home opener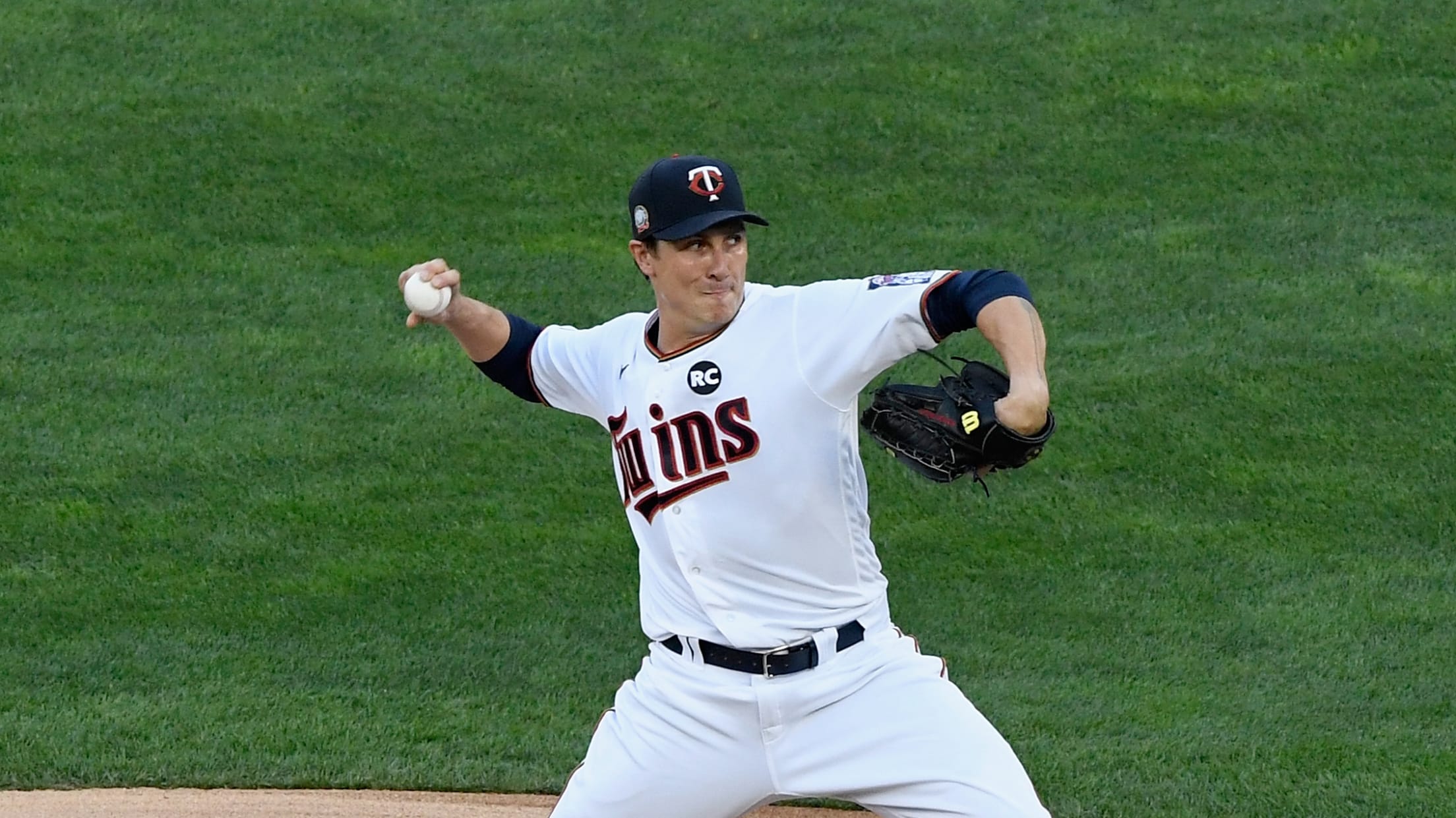 MINNEAPOLIS -- Everyone knows that the Bomba Squad will hit in 2020. If Minnesota can get this version of Homer Bailey as their fifth starter on top of that, special things could be in store for these Twins. Though Bailey struggled with the long ball in a shortened start against