Targeting Twins may pay off big time for Castro
With several players behind schedule, non-roster invitee has path to Opening Day roster
FORT MYERS, Fla. -- It came as a surprise to Willi Castro when the Tigers non-tendered him last offseason. But when it came time to decide where he wanted to play next, he was all-in on Minnesota from early in the process -- and he already thinks it's clear he
Early DH days planned to help Buxton stay in lineup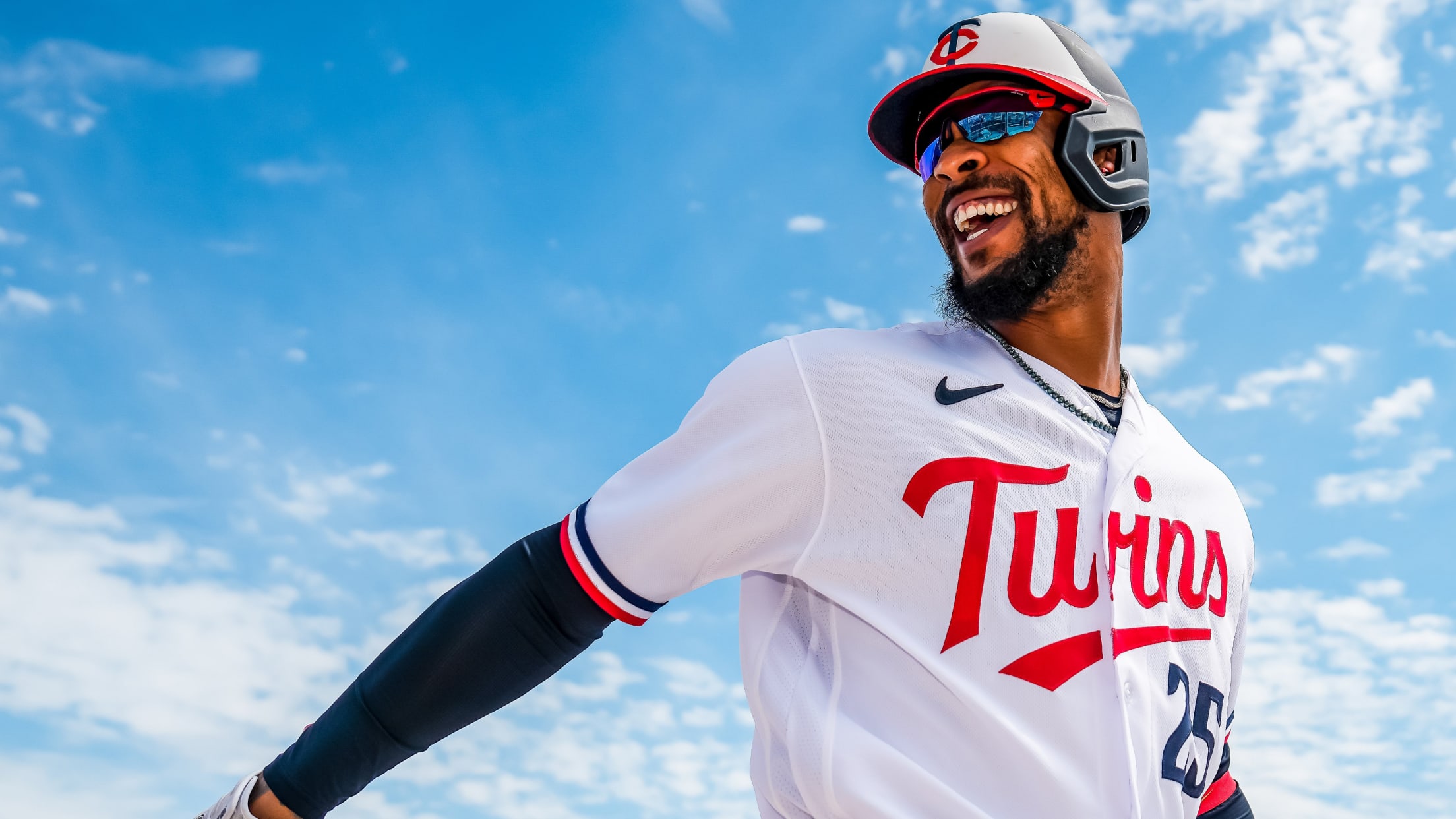 FORT MYERS, Fla. -- It took one plate appearance for Byron Buxton to announce his presence. Buxton had been hitting against live pitching on the back fields and against Minor Leaguers, but his gradual progression to Opening Day finally brought him into a big league game as the leadoff hitter
Prospect can't wait to come back across river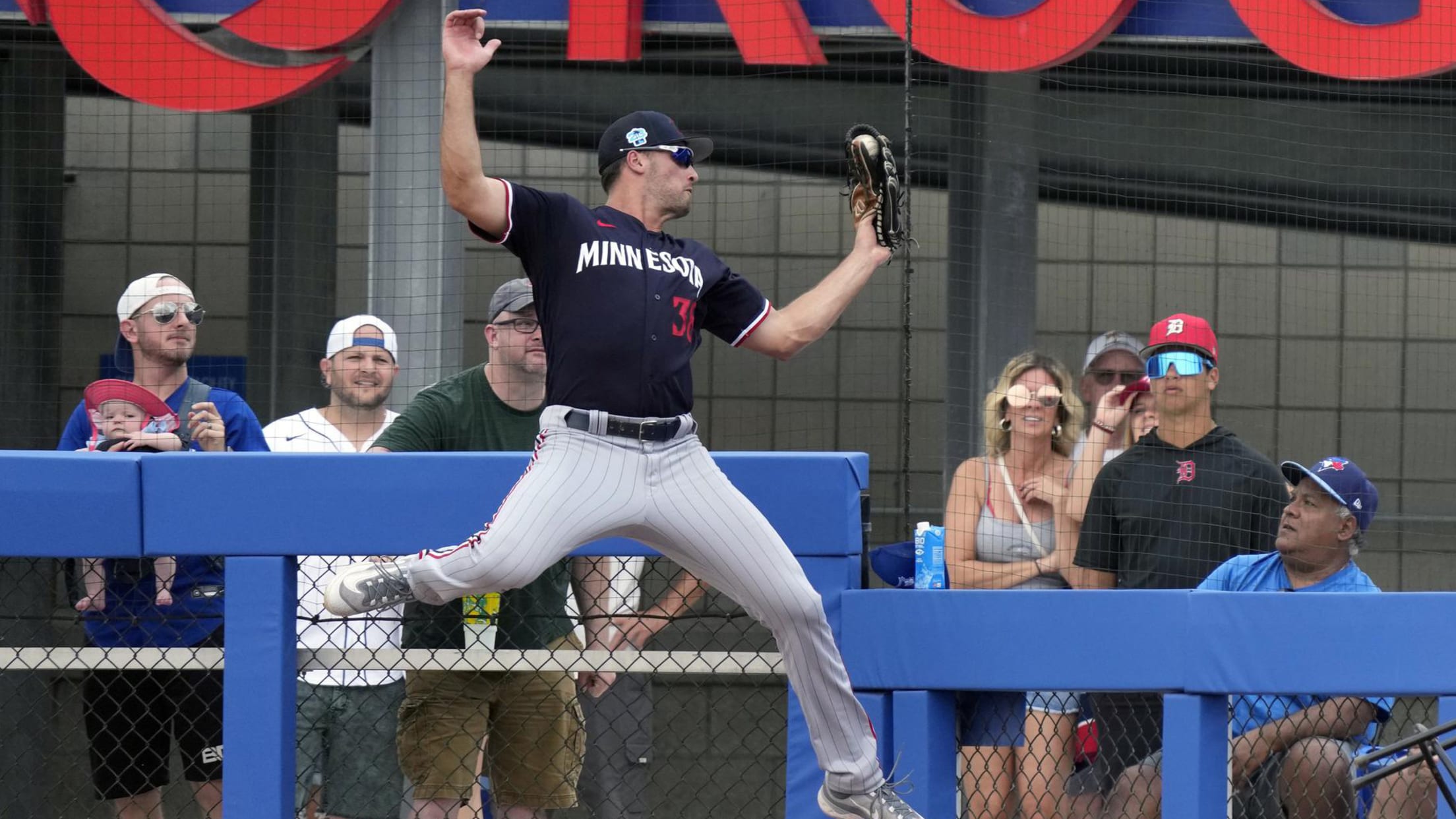 This story was excerpted from Do-Hyoung Park's Twins Beat newsletter. To read the full newsletter, click here. And subscribe to get it regularly in your inbox.
Polanco (knee) doubtful for Opening Day; who steps up?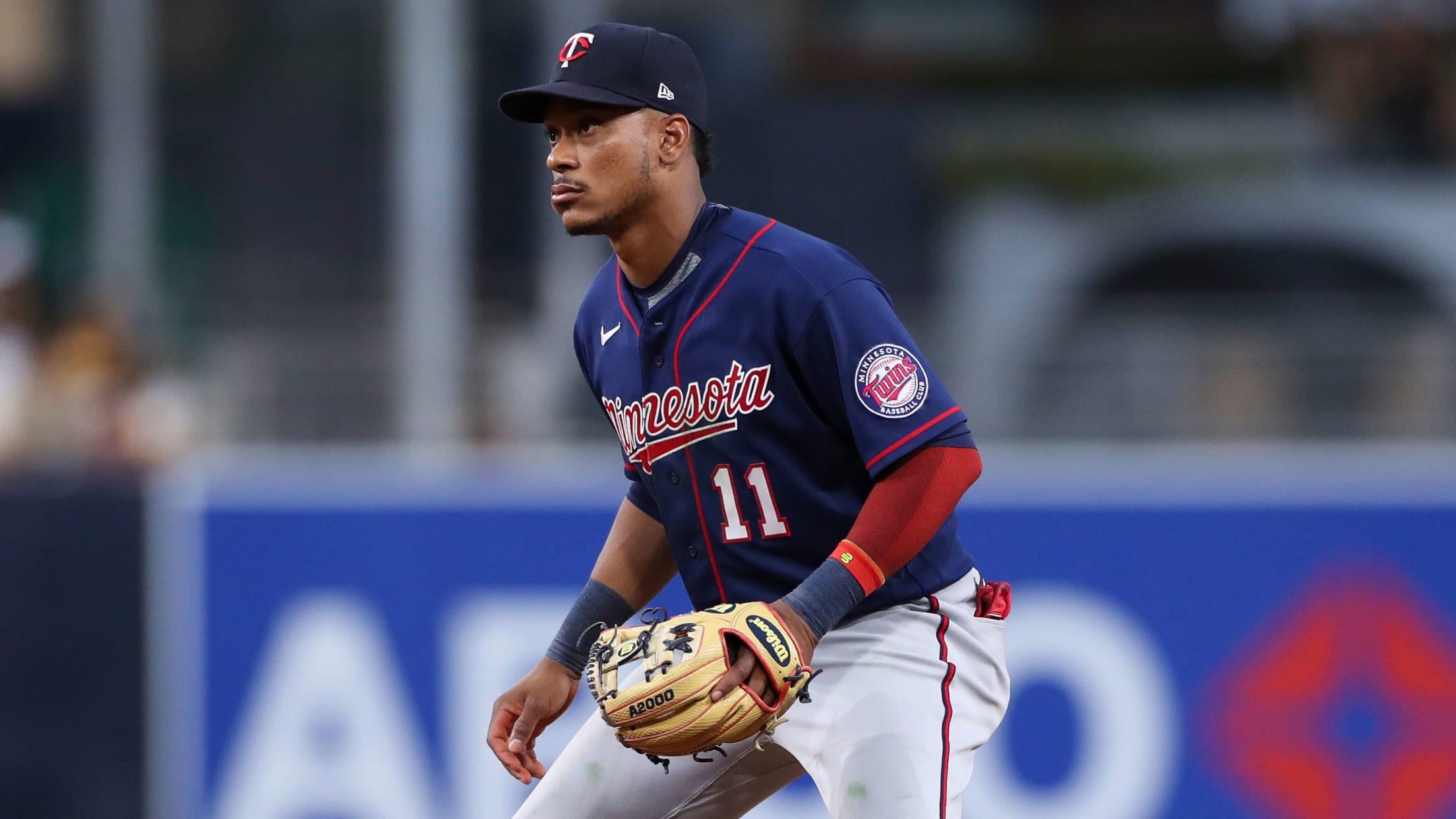 FORT MYERS, Fla. -- Jorge Polanco might not be ready to start the regular season on time, Twins president of baseball operations Derek Falvey announced Sunday. The club had previously been optimistic that its starting second baseman would be active for Opening Day despite a conservative approach to his buildup
López, Moran discuss 'incredible' Classic experience
Twins represented well, including 6 players on Puerto Rican team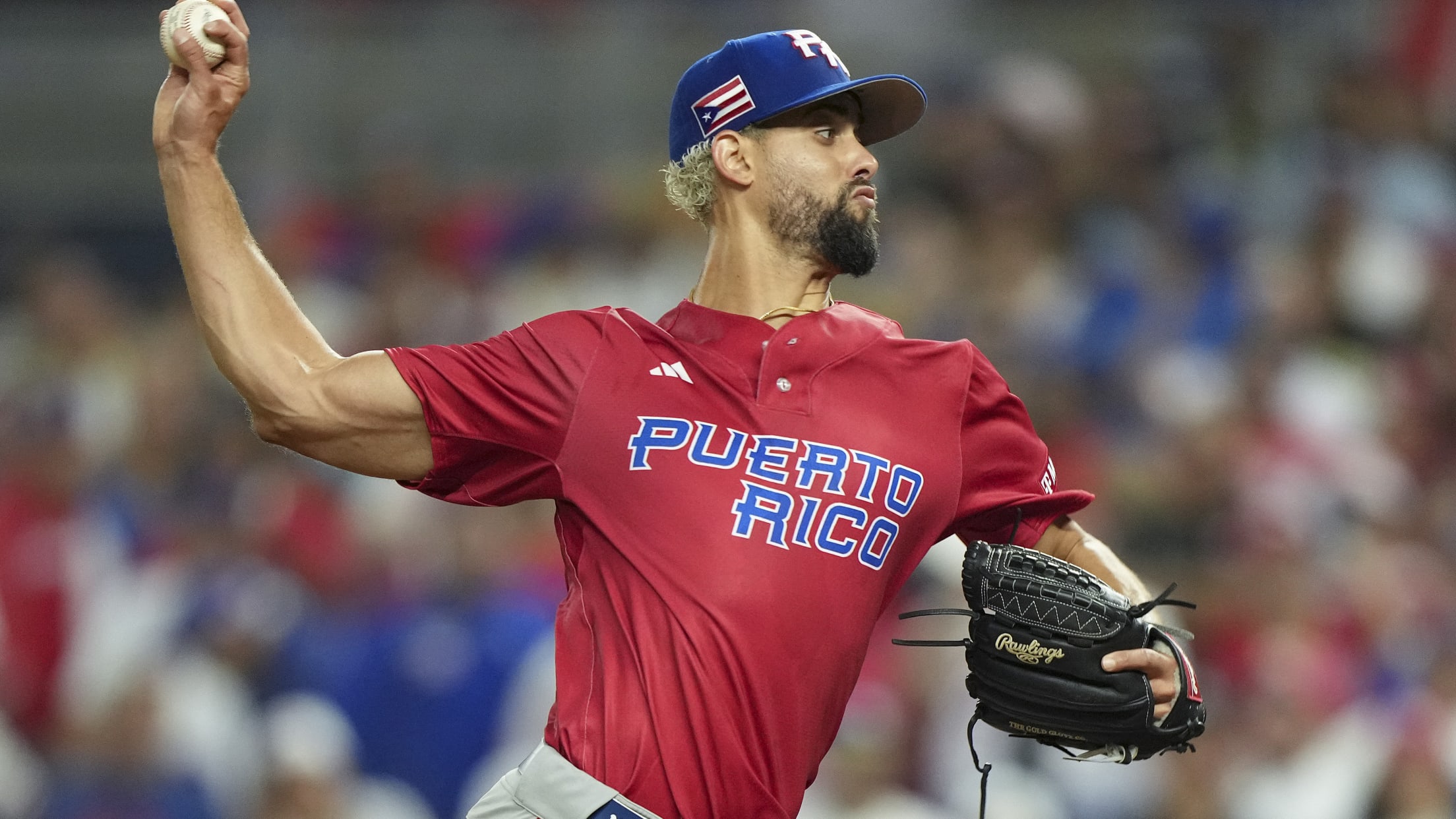 FORT MYERS, Fla. -- Jorge López remembers attending the 2000 Caribbean Series in Puerto Rico with his mother and the wild environment that surrounded them. He was just 7 years old when Puerto Rico won the title that February, but the memories of those games and the celebrations surrounding them
1 player on each team who's made a big impression this spring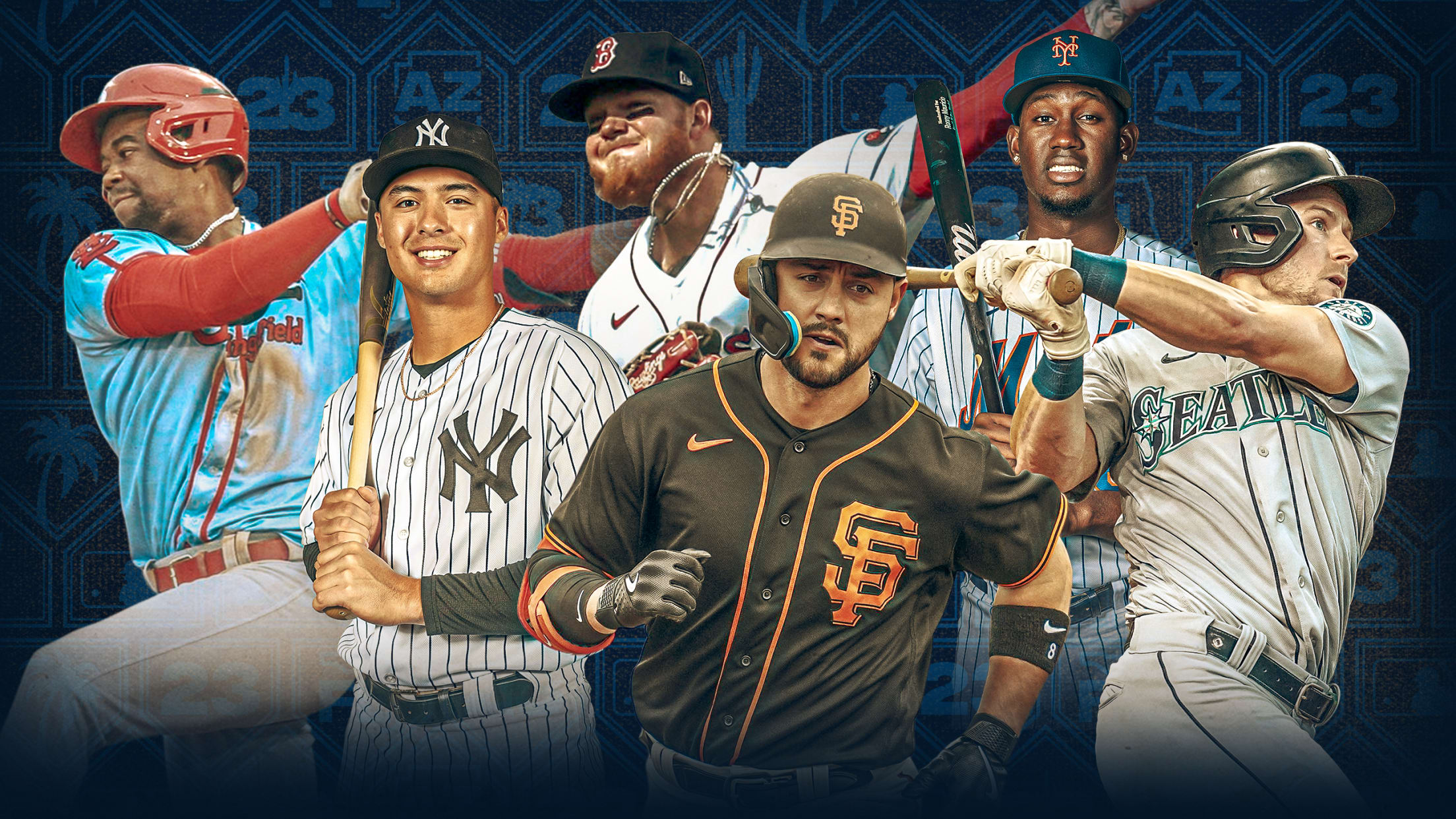 Spring Training presents a valuable opportunity for many players to open eyes, whether it's a veteran competing for a roster spot, a young player looking to cement his role or a top prospect getting a chance to play in big league games for the first time. Here are the players
Injuries & Moves: Kepler (hip) exits game vs. Braves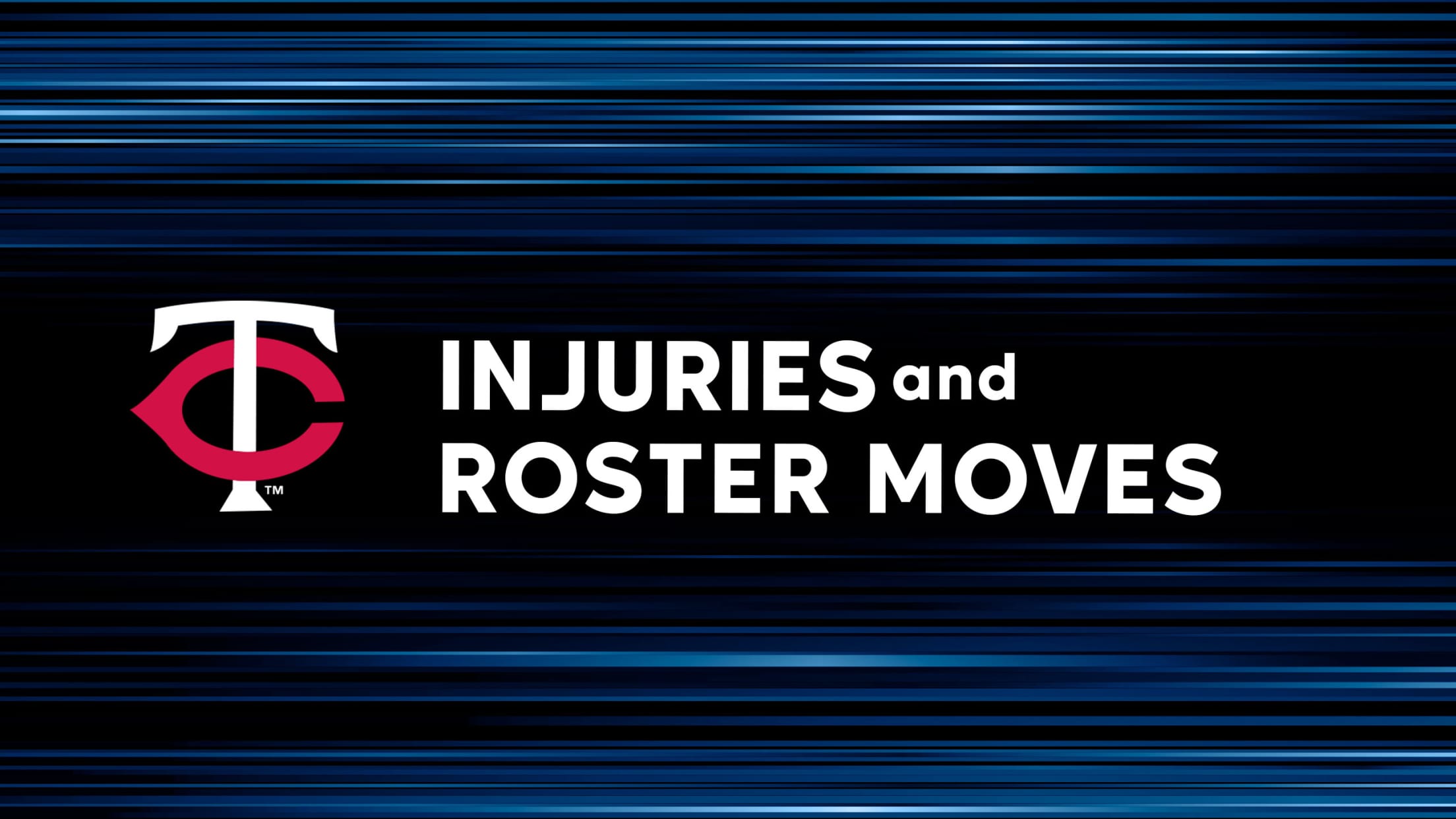 Twins' No. 1 prospect has 'near-perfect camp'
Larnach homers as bid for Opening Day roster spot heats up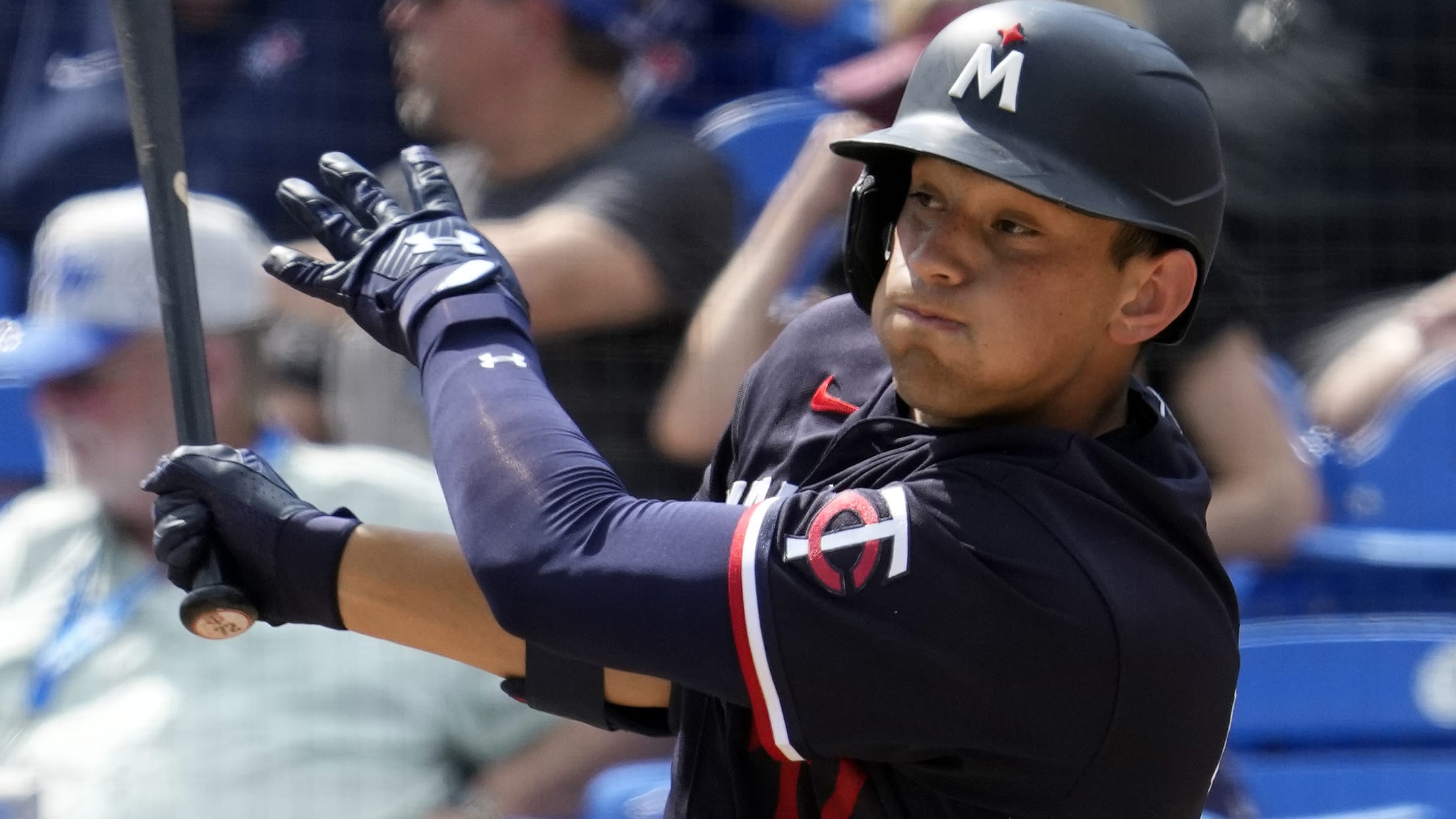 BRADENTON, Fla. -- Brooks Lee earned an invitation to his first Major League camp this spring, soaked up all he could in 12 Grapefruit League games and on Saturday, the Twins' top prospect per MLB Pipeline was reassigned to Minor League camp. And what did Lee take away from more
Who makes the cut for Twins' 2023 Opening Day roster?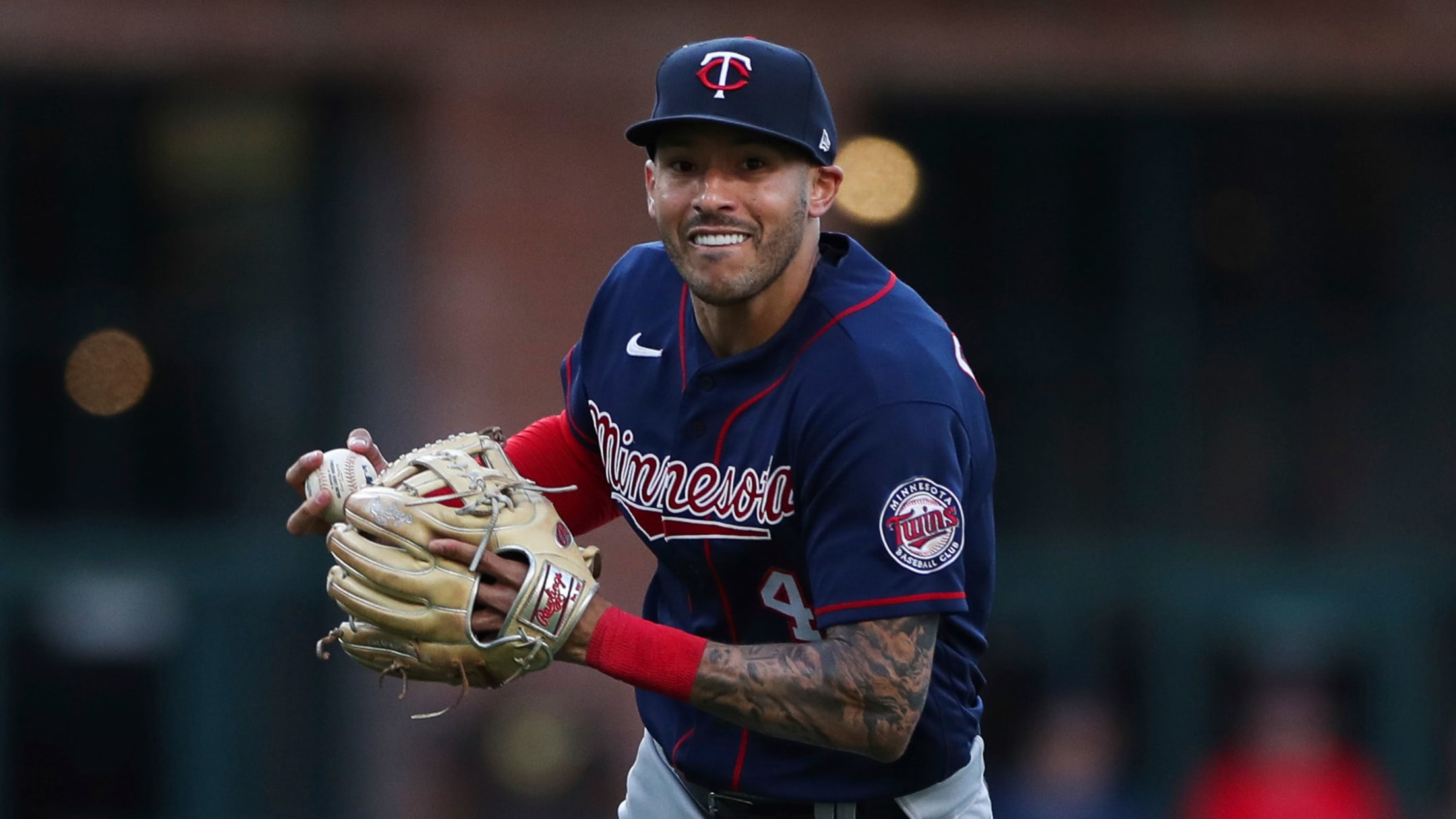 FORT MYERS, Fla. -- With less than two weeks to go until Opening Day, the Twins' roster situation has remained largely consistent throughout camp -- and, frankly, that's a reassuring state of affairs for a team that entered with injury questions around their starting rotation.
'He's feeling good': Buxton returns to game action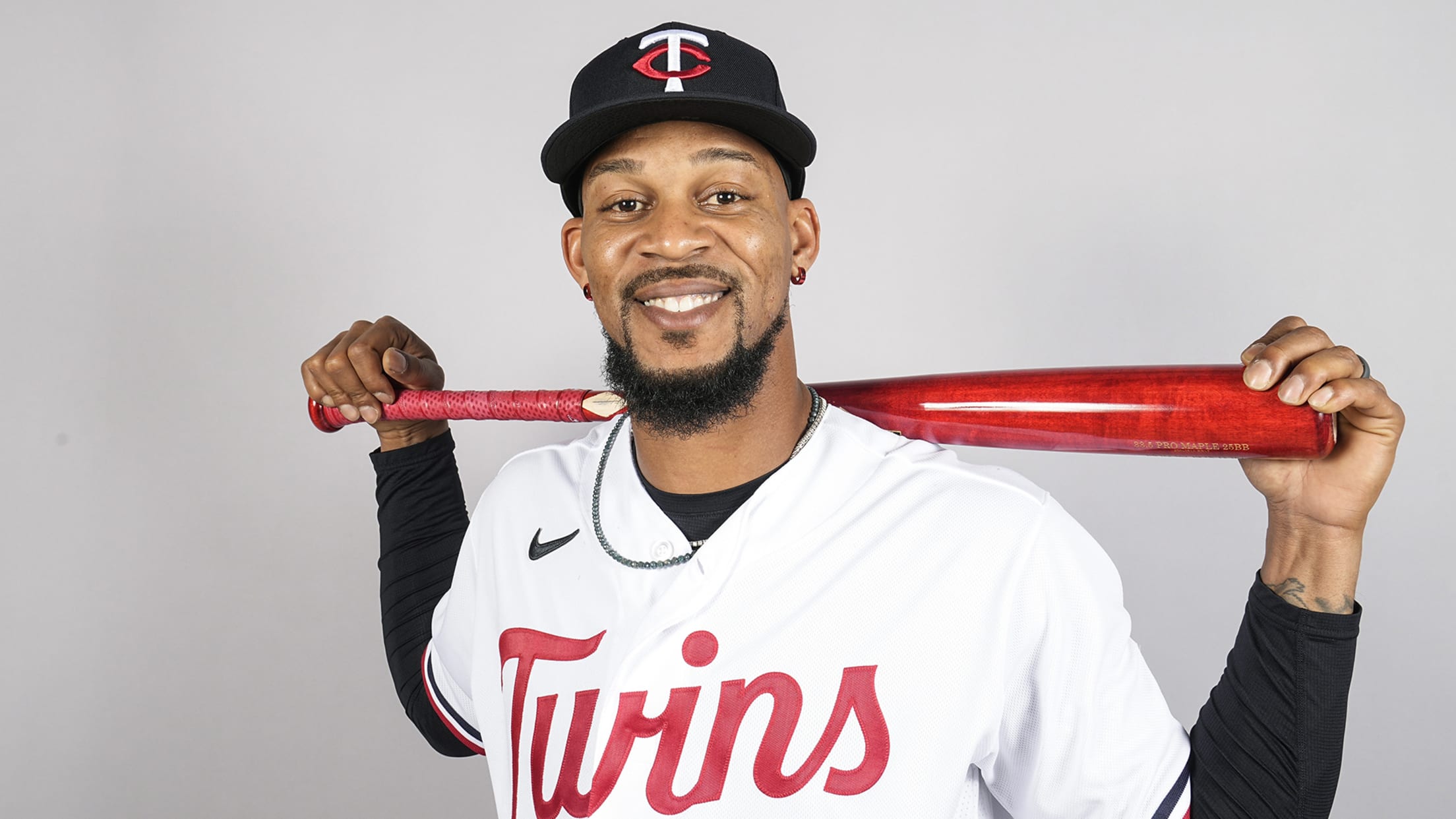 FORT MYERS, Fla. -- While the Twins continue to barrel toward Opening Day -- already just two weeks away -- Byron Buxton must feel like the regular season is never going to arrive. While his Major League teammates lost 2-0 to the Rays during a split-squad game at Hammond Stadium
MLB's top prospects came to play in the World Baseball Classic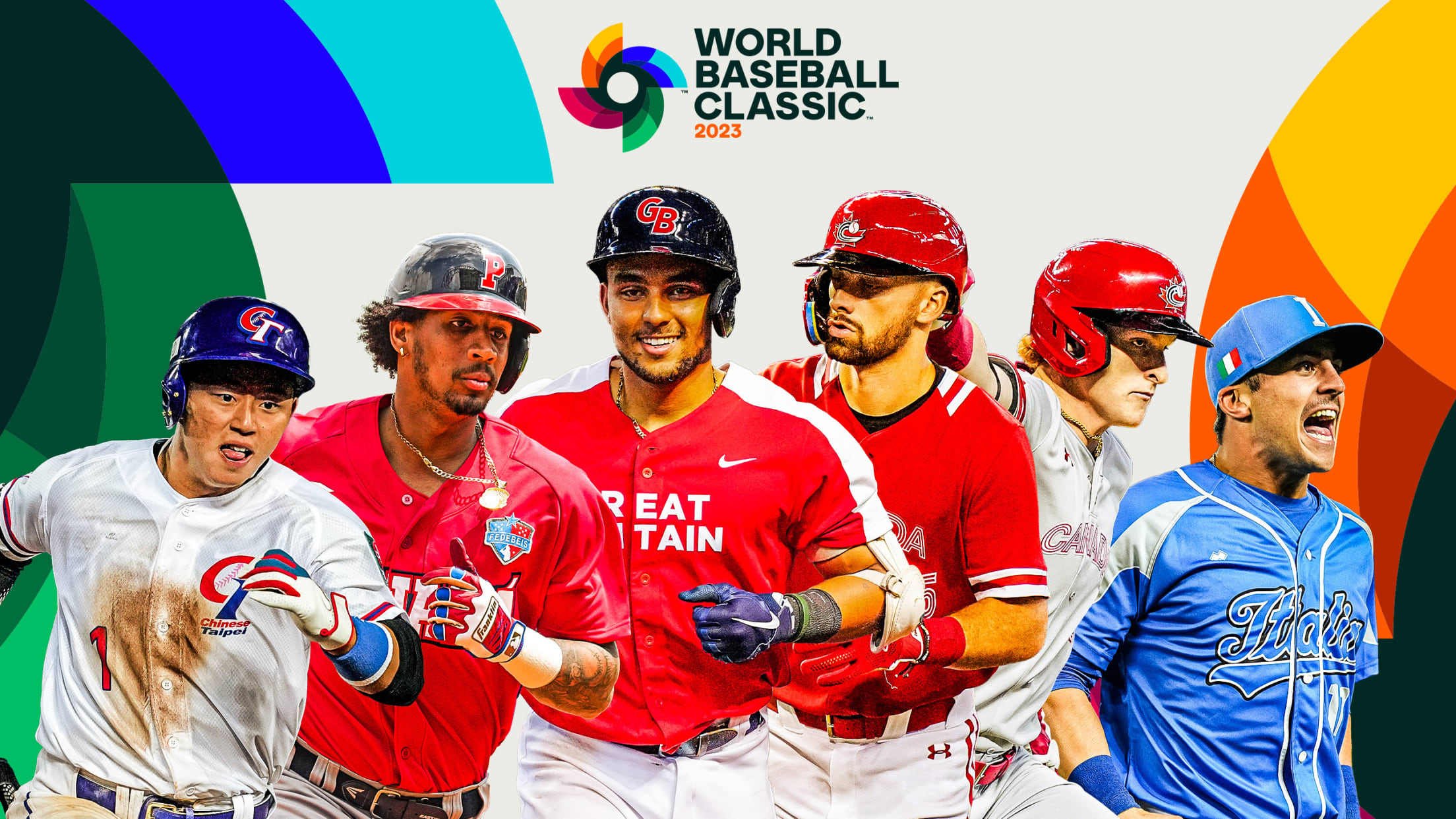 We love the World Baseball Classic because of the big-name stars: Mike Trout, Shohei Ohtani, Juan Soto and Randy Arozarena are among those who have stood out, as expected. It's arguable, however, that one of the top storylines of the WBC so far has been the play of the multitude
Twins top prospect Lee moving fast, likely to try 3B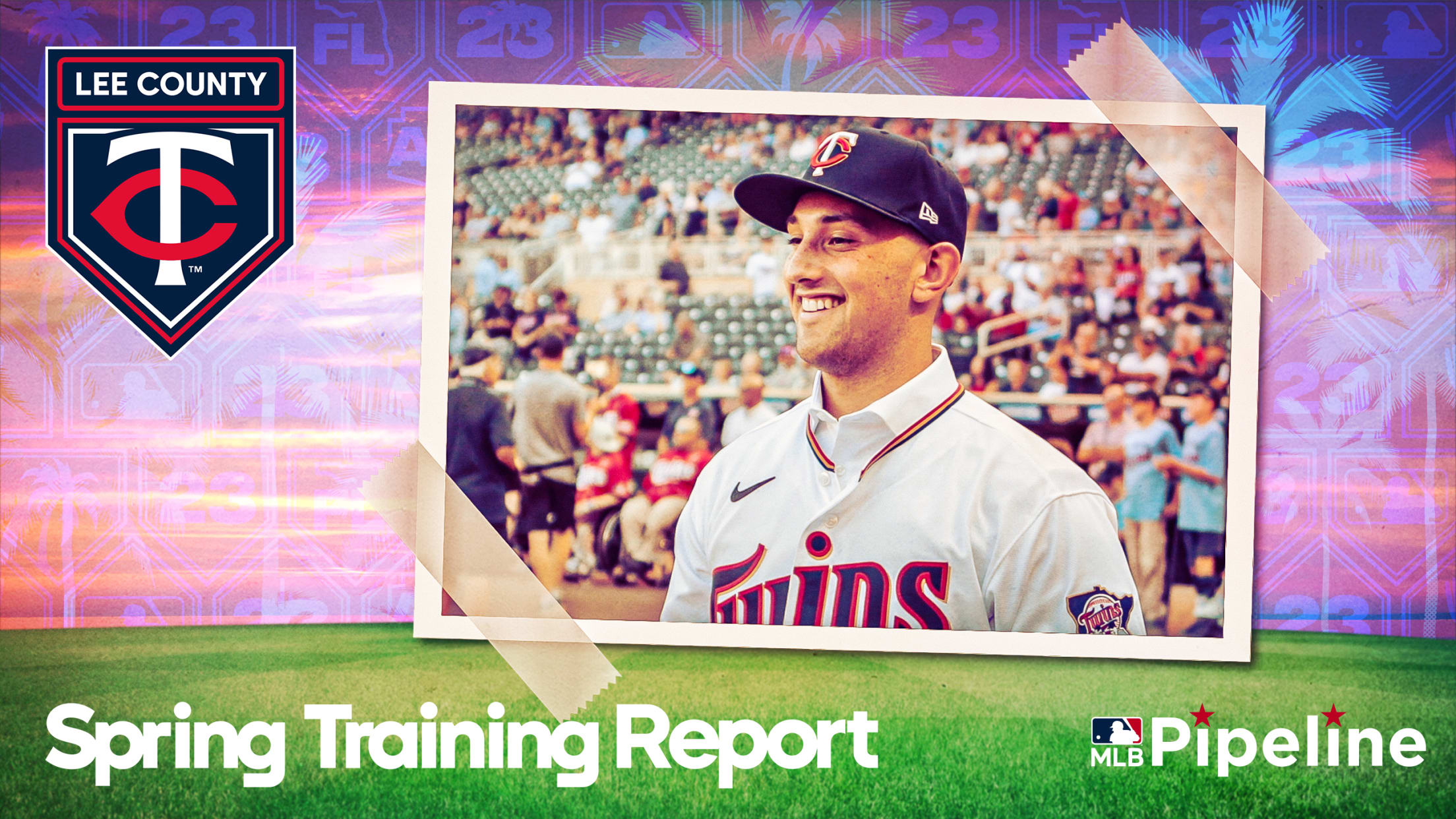 FORT MYERS, Fla. – The Twins selected Cal Poly star Brooks Lee eighth overall last July. Carlos Correa opted out of his contract in November. Minnesota's line of succession at shortstop seemed clear. Plans changed. After a tumultuous offseason, Correa ended up re-signing with the Twins on a six-year, $200
Each team's prospect with the best fastball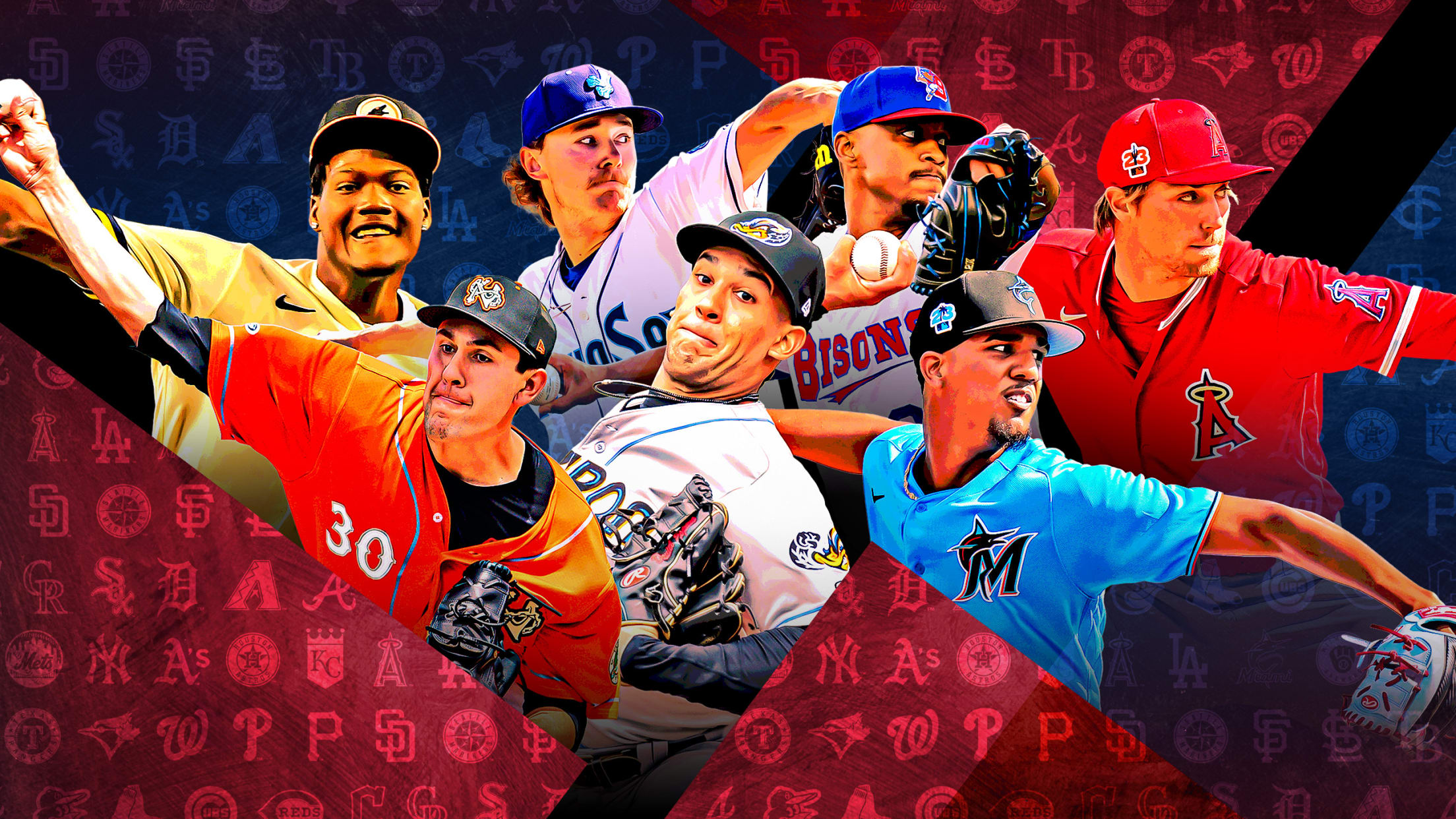 "Throw him the cheese! Throw him the high, stinky Limburger!" That's Henry Rowengartner's line from Rookie of the Year. Of course, pitching is more of an art than simply throwing hard. But sometimes – and especially in an age where we're seeing more velo than ever – sometimes it's just
Untouchable so far in camp, Ober still fighting for spot
Correa expected back in spring action on Friday after birth of son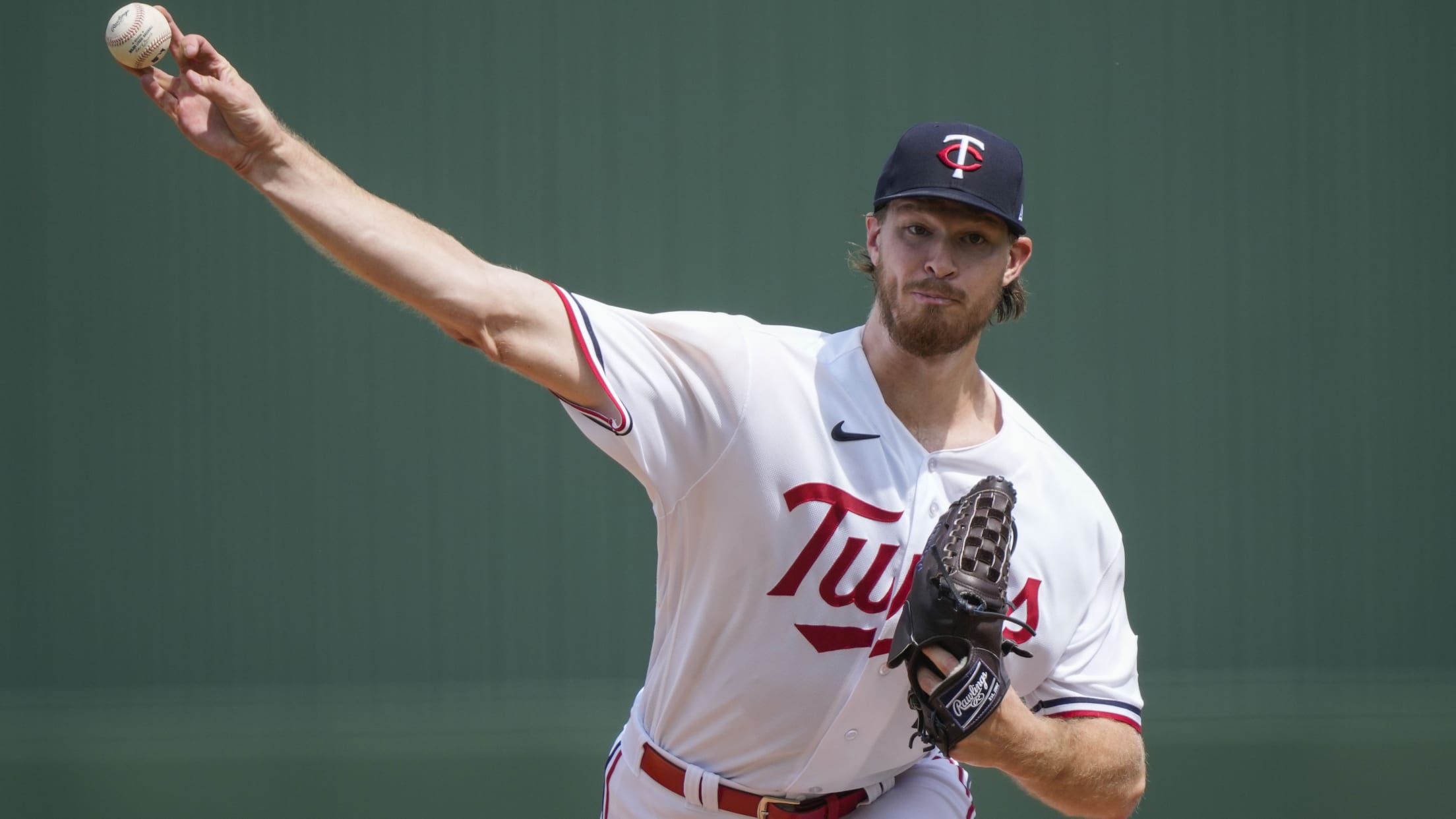 FORT MYERS, Fla. -- Here's a question: If Bailey Ober throws three more hitless innings this spring, will he consider himself to have tossed a Spring Training no-hitter? "I don't know. We'll see," Ober said. "That would be pretty nice. I'm just going to keep trying to do what I've
Twins get sneak peek at this future star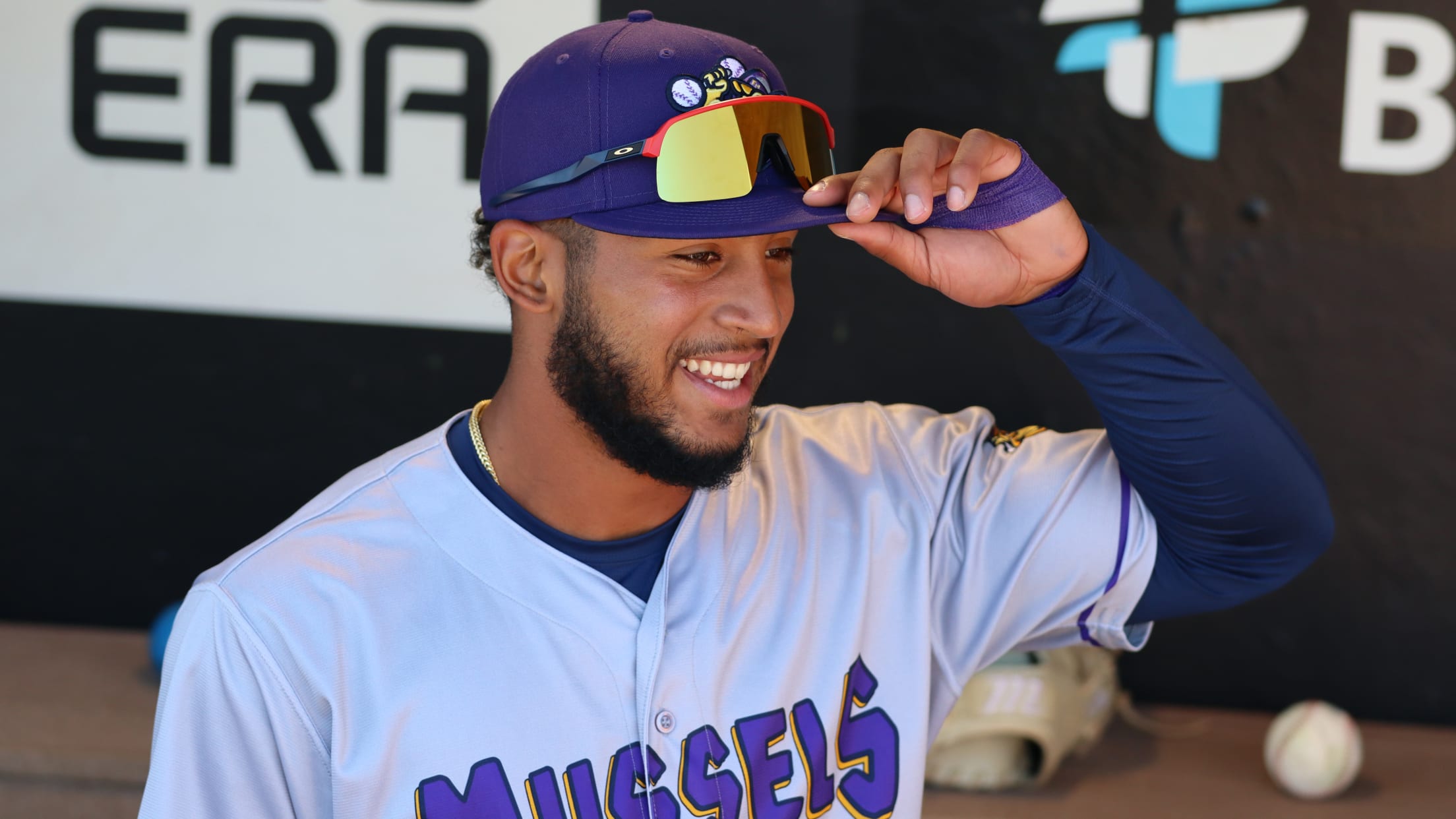 This story was excerpted from Do-Hyoung Park's Twins Beat newsletter. To read the full newsletter, click here. And subscribe to get it regularly in your inbox. By the late innings of a Spring Training game, many starting-caliber players are long gone. They have been replaced by Minor League players in
'I want to hit it 440': Gordon plans to power up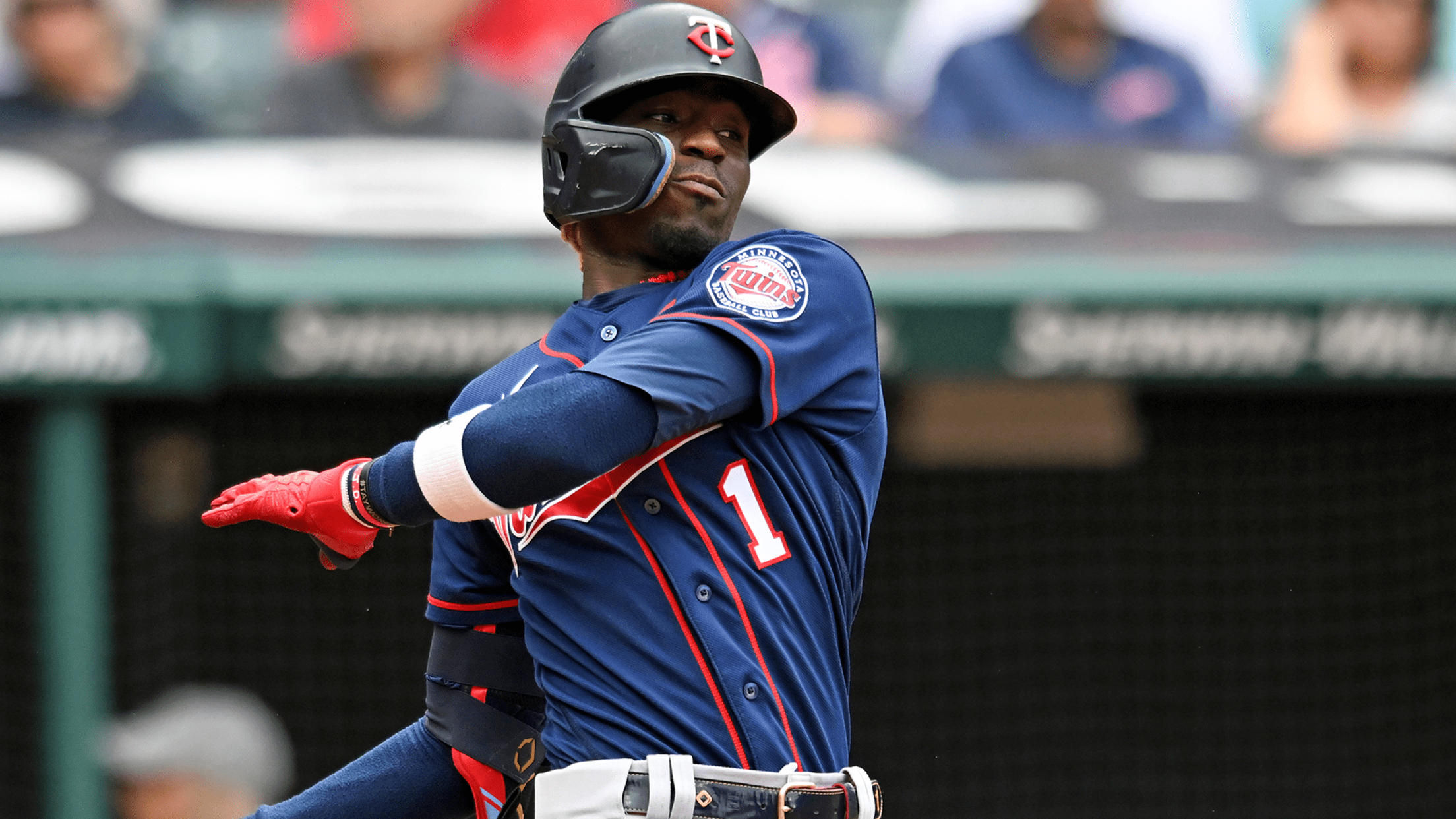 FORT MYERS, Fla. -- Nick Gordon hit 28 homers in total across parts of seven seasons in the Minor Leagues. Now, he has his sights set on a 20-homer season in the big leagues. Gone is the wiry singles hitter who went to the plate trying to poke the ball
A six-man rotation? Twins 'open to conversation'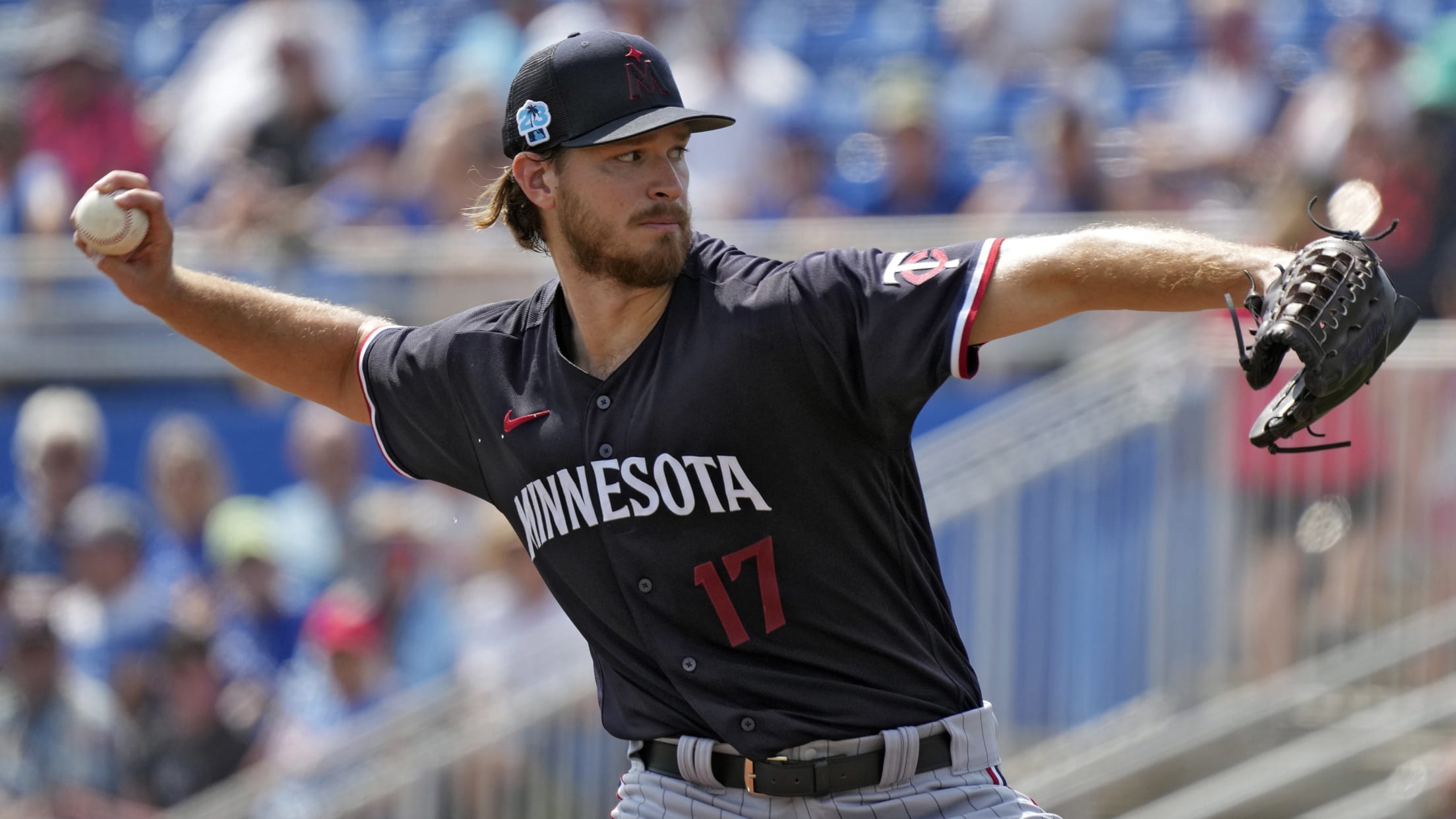 FORT MYERS, Fla. -- When the Twins acquired Pablo López in a trade with the Marlins on Jan. 20, that gave them six starting pitchers with multi-year track records of Major League success, knowing that they'd undoubtedly have to lean on that depth throughout the season. At the time, they
Buxton, Polanco remain on track for Opening Day
Kirilloff "a little bit behind schedule" in live hitting progression; Correa announces birth of son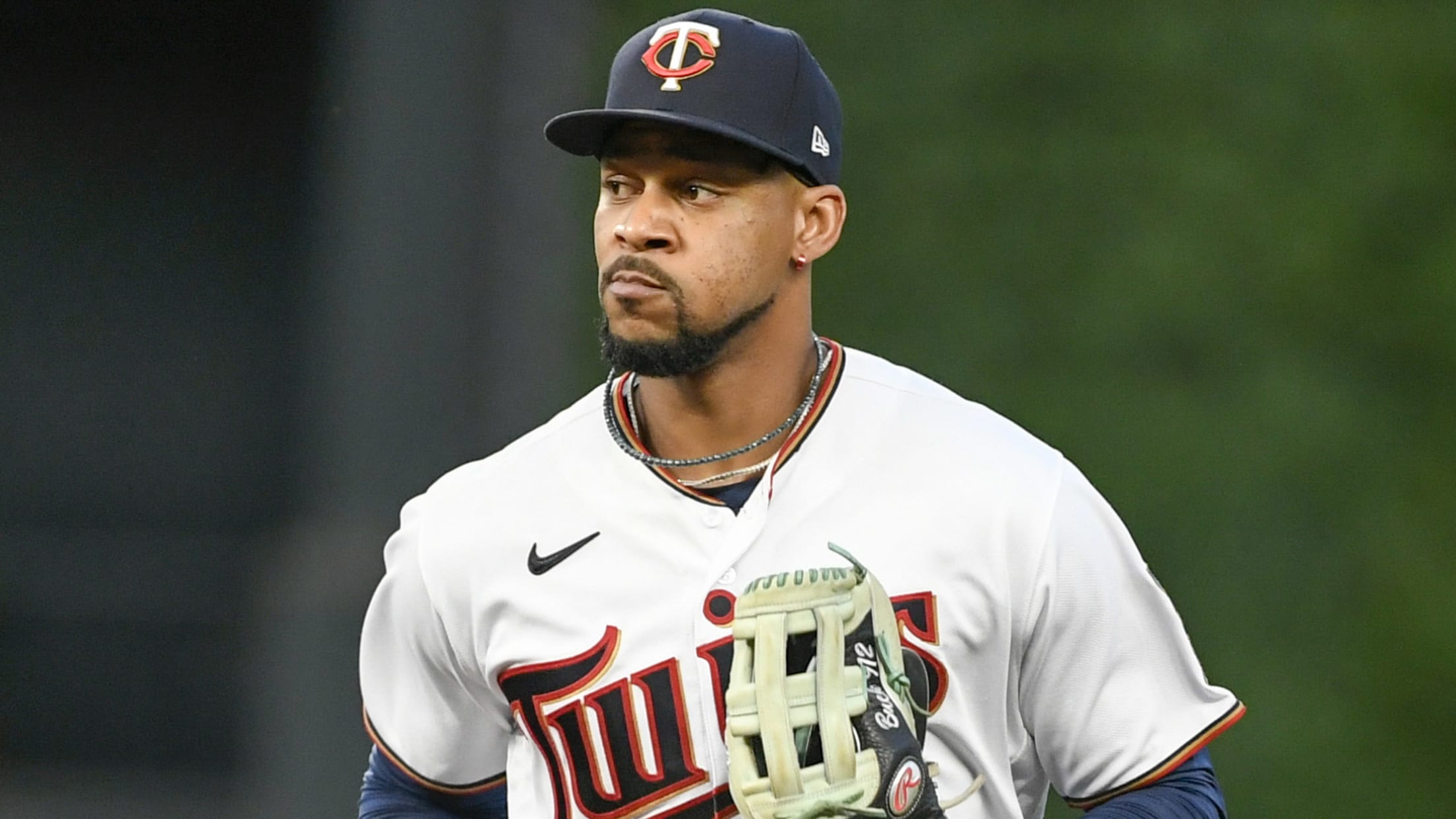 FORT MYERS, Fla. -- Among the trio of projected regulars who haven't yet seen action in Spring Training play, Byron Buxton and Jorge Polanco remain on track to be with the team for Opening Day, while Alex Kirilloff is tracking "a little bit behind schedule" in his live hitting, according
Comeback on, Lewis 'just excited to play' -- and learn
Twins' No. 2 prospect not short on confidence as he continues return from ACL tear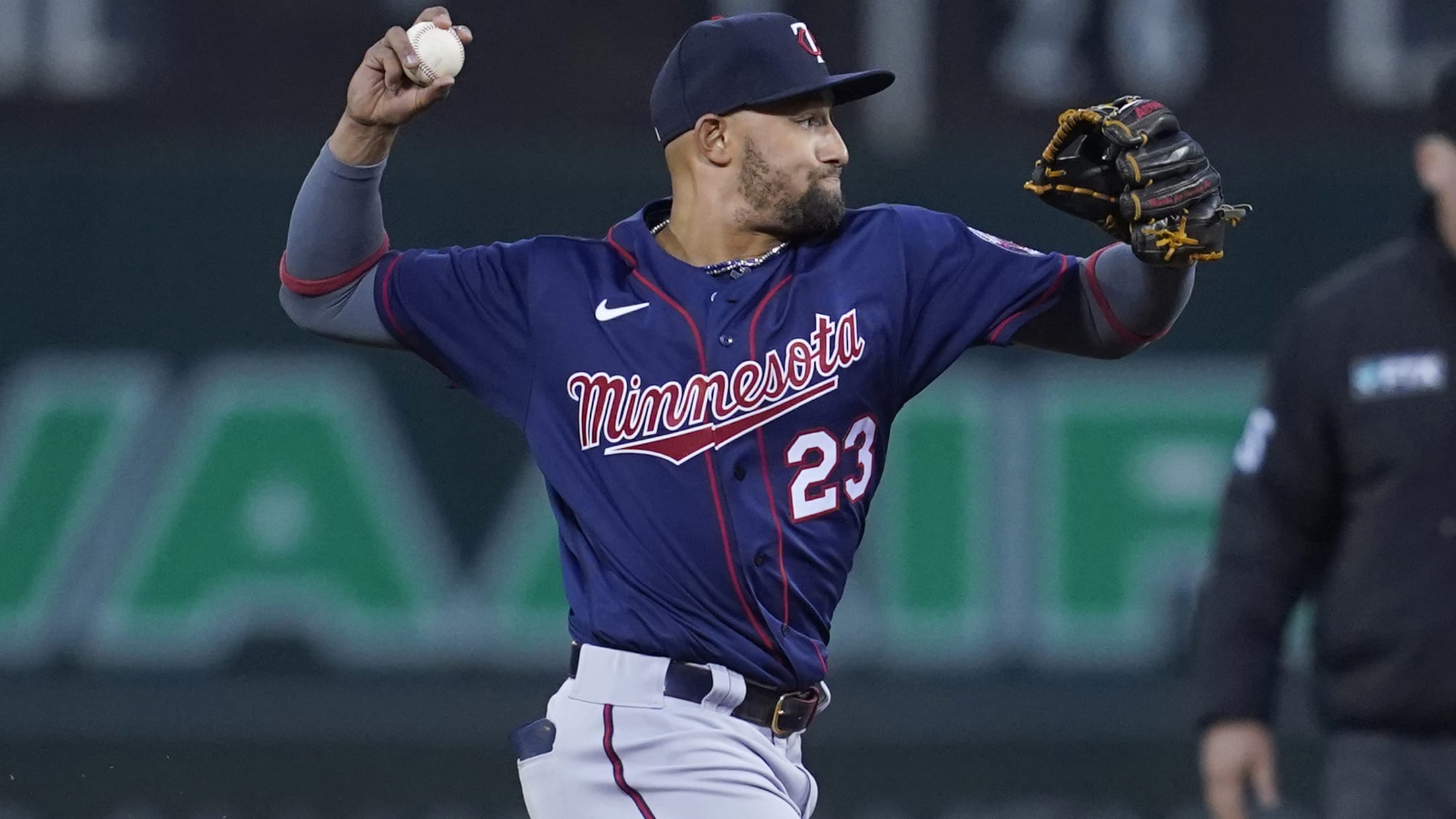 LAKELAND, Fla. -- All Royce Lewis has been able to do for a large part of two straight years is sit out, build up and watch from the sidelines -- with a tantalizing cameo in the Majors to motivate him even more. So, now that he's able to take part
After 'searching for it' in '22, Gallo believes he's found it
Outfielder discusses swing adjustments, new shift rules, increased confidence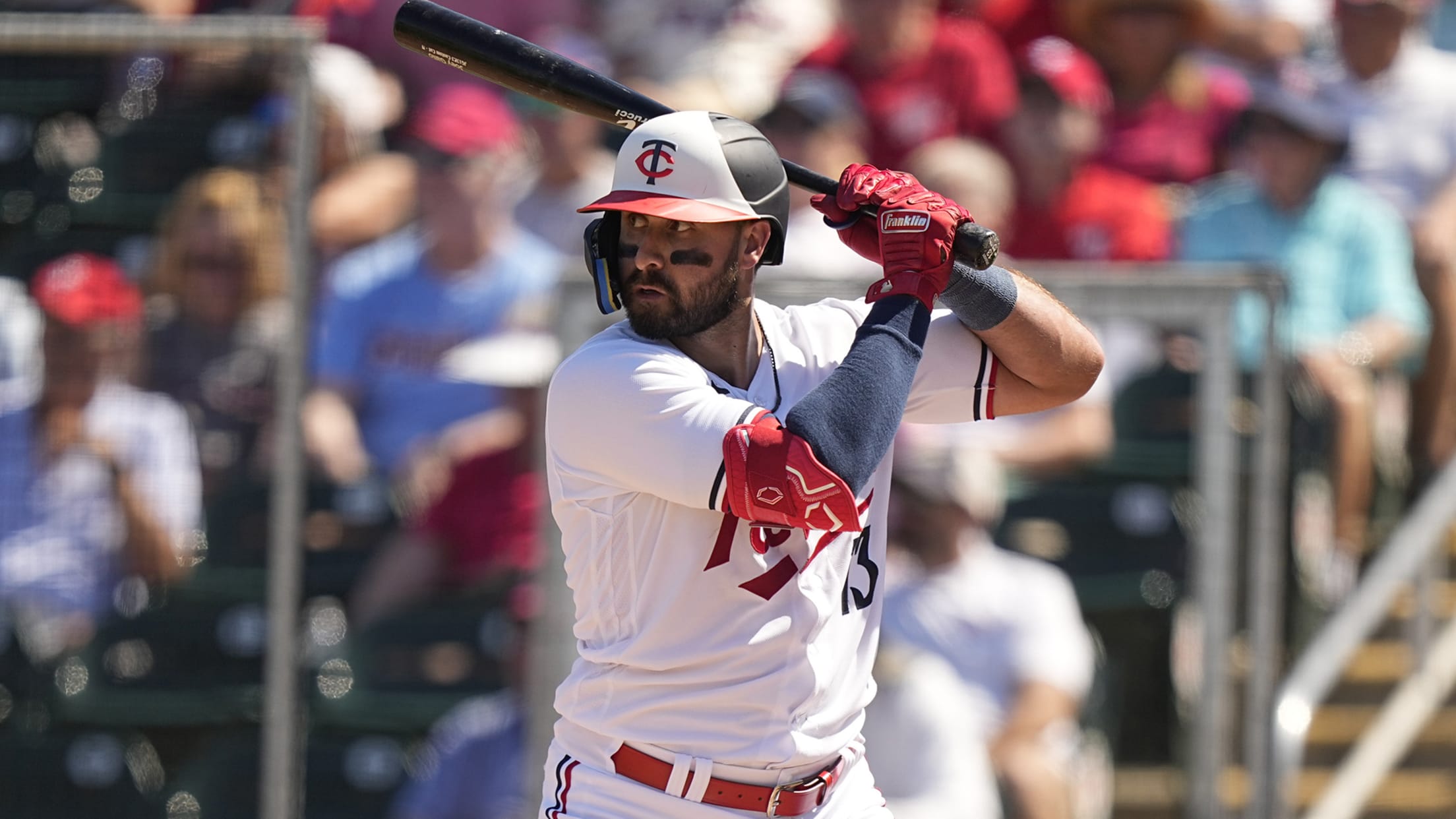 SARASOTA, Fla. -- Joey Gallo figured that the time would come this spring when he'd step into the batter's box and still find a shift awaiting him to load the right side of the field -- albeit in a different form, with an outfielder moving from left field to shallow
Twins' Dominicans share field with national team
Club ensures coaches, Minor Leaguers get to participate, bringing some close to tears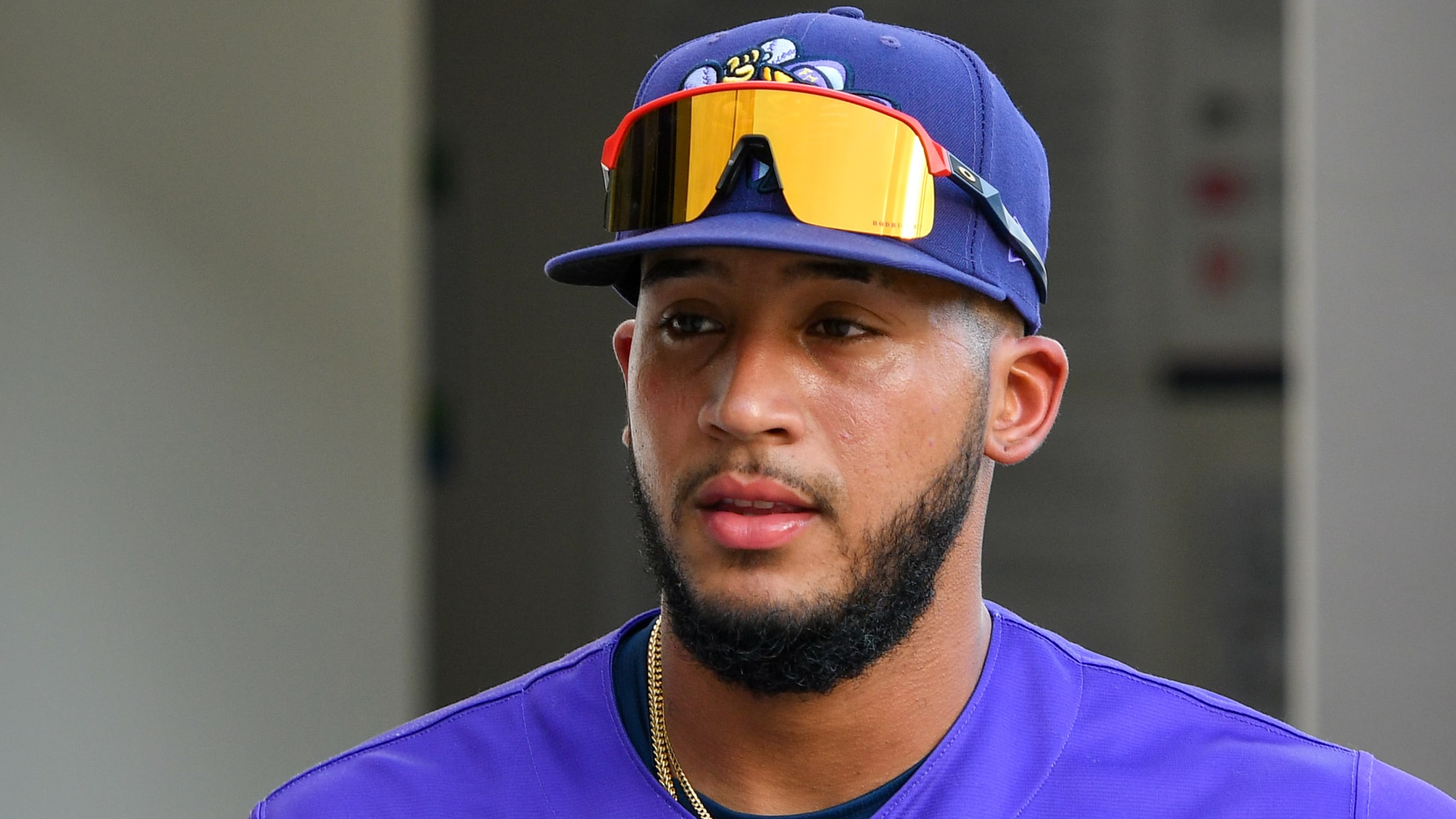 FORT MYERS, Fla. -- The passionate crowd waving a sea of Dominican flags and various noisemakers filled in the first-base side of Hammond Stadium ahead of the Twins' exhibition against the Dominican Republic's national team on Thursday -- and even before that, the organization was, of course, very aware of
Duran proving his value goes beyond eye-popping velo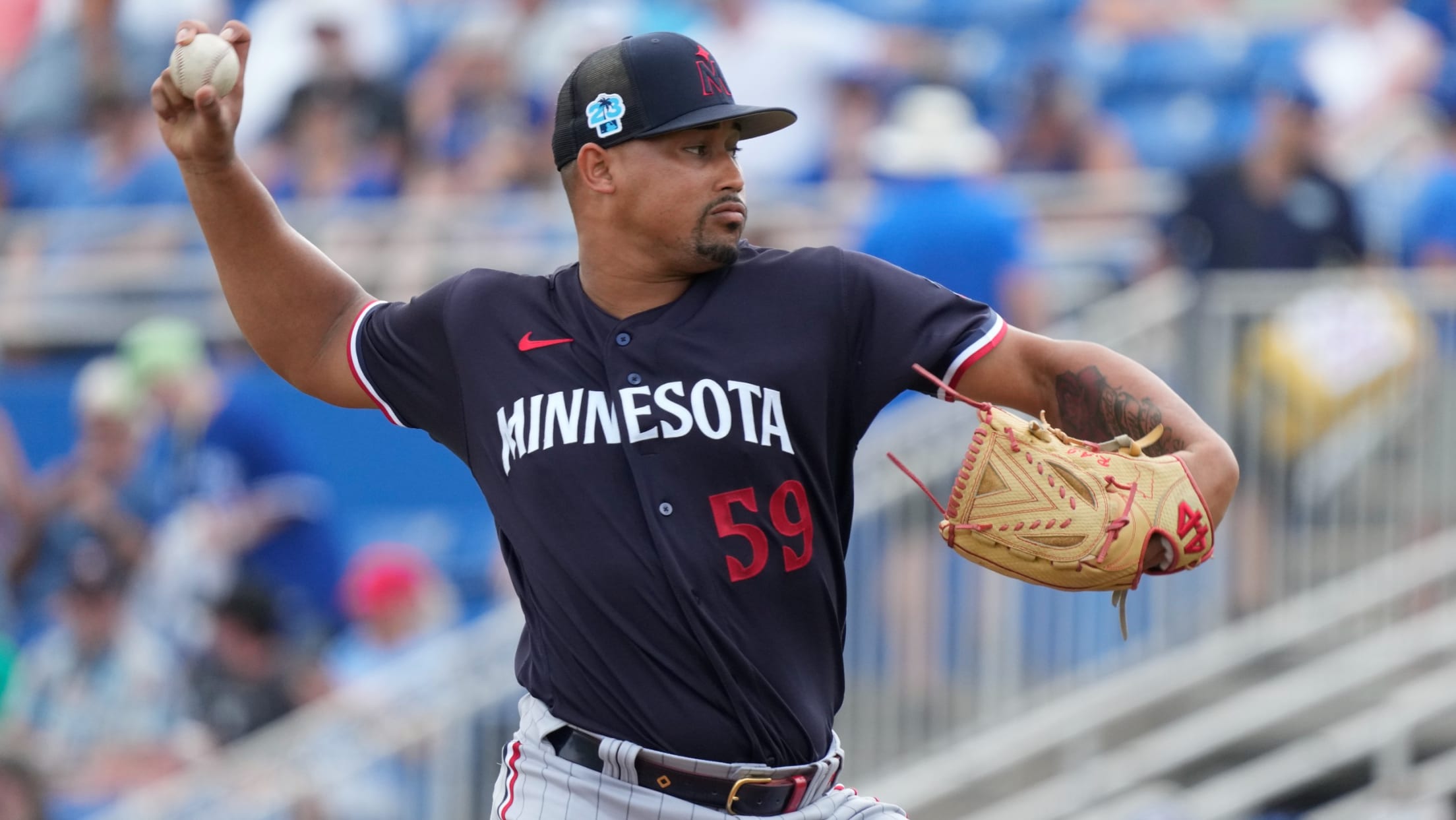 DUNEDIN, Fla. -- Jhoan Duran delivers a different kind of heat from the mound -- and from the moment he jogs out from the bullpen at Target Field, the Twins make sure everyone in the stadium knows that. They turn down the lights. They play the sound of crackling flames