Donaldson a hit in first days at Twins camp
Veteran slugger intrigued by team's analytics, holds court with prospects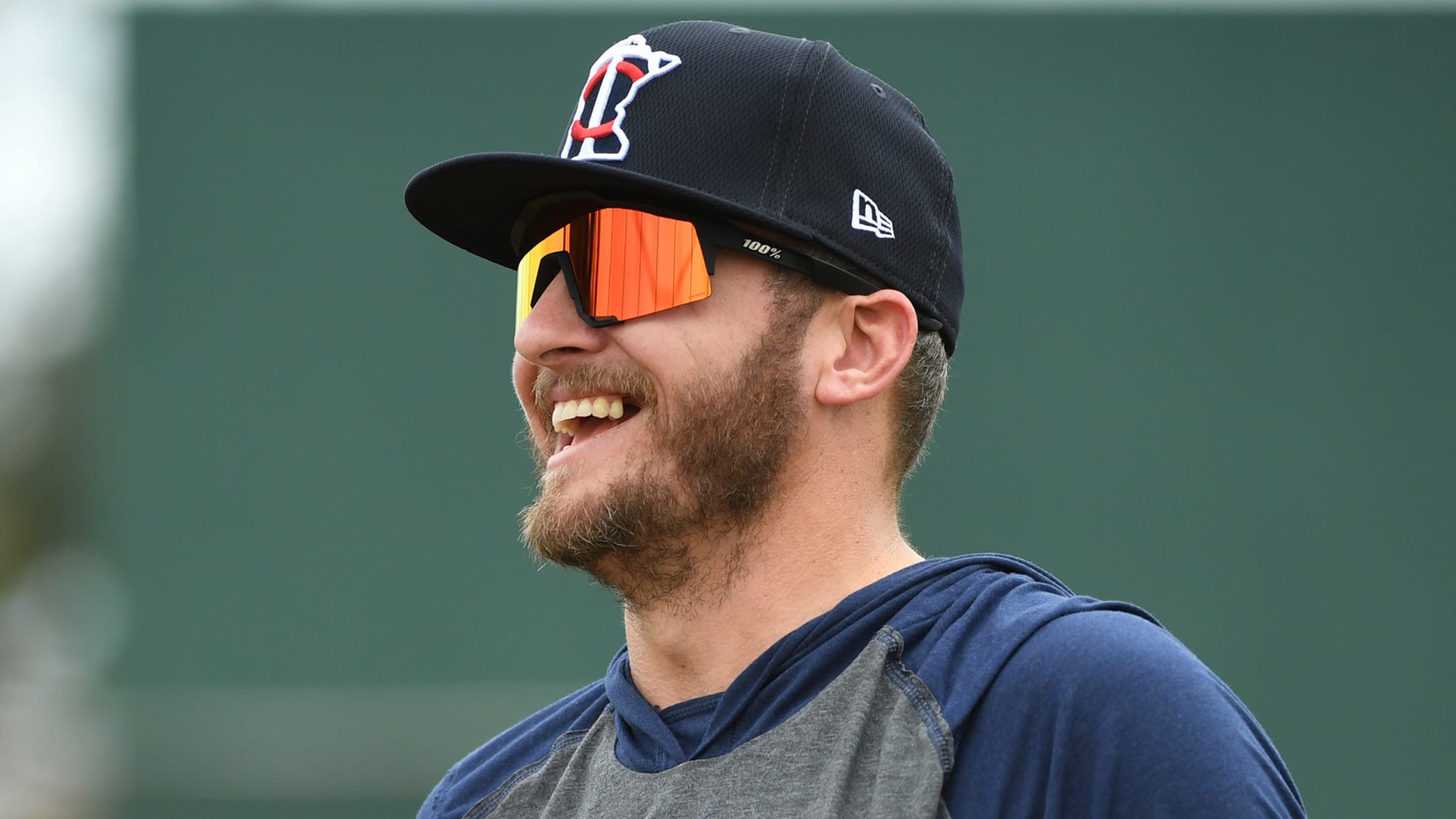 FORT MYERS, Fla. -- It's been well documented over the years that Josh Donaldson, the newest member of the Bomba Squad, is a huge hitting nut. The Twins' new $92 million man was understandably intrigued when he entered the hitting area for the first time and saw the batting cage
Notes: Polanco, Donaldson, Sanó, Rosario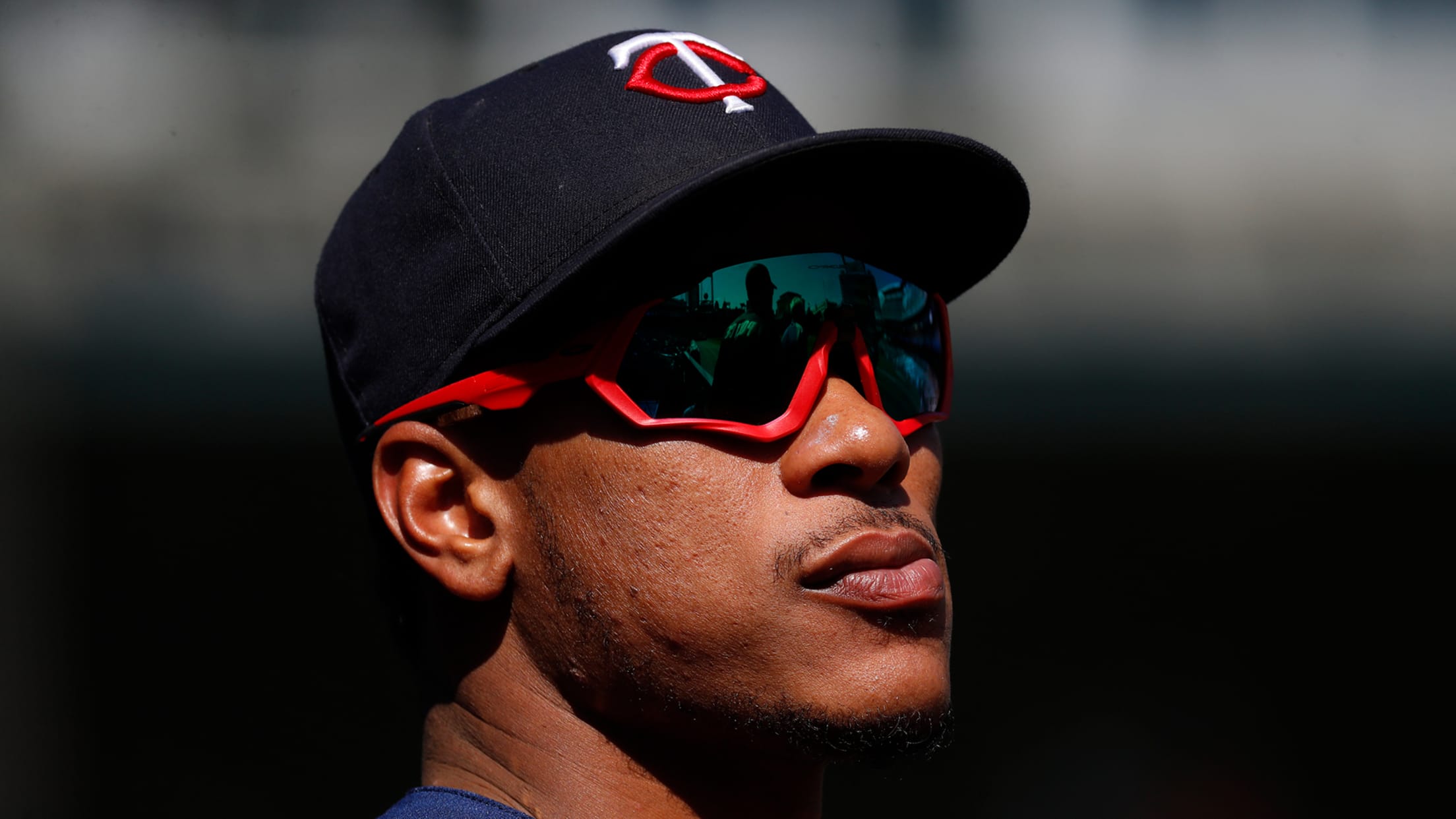 FORT MYERS, Fla. -- With full-squad workouts set to begin on Monday, Jorge Polanco said on Sunday that he is close to full go as he continues to recover from an arthroscopic debridement surgery on his right ankle in late November. He is still waiting for full clearance for unrestricted
Buxton learning something new: Taking it slow
Day by day, Twins' center fielder recovering from Sept. surgery to ready self for '20 season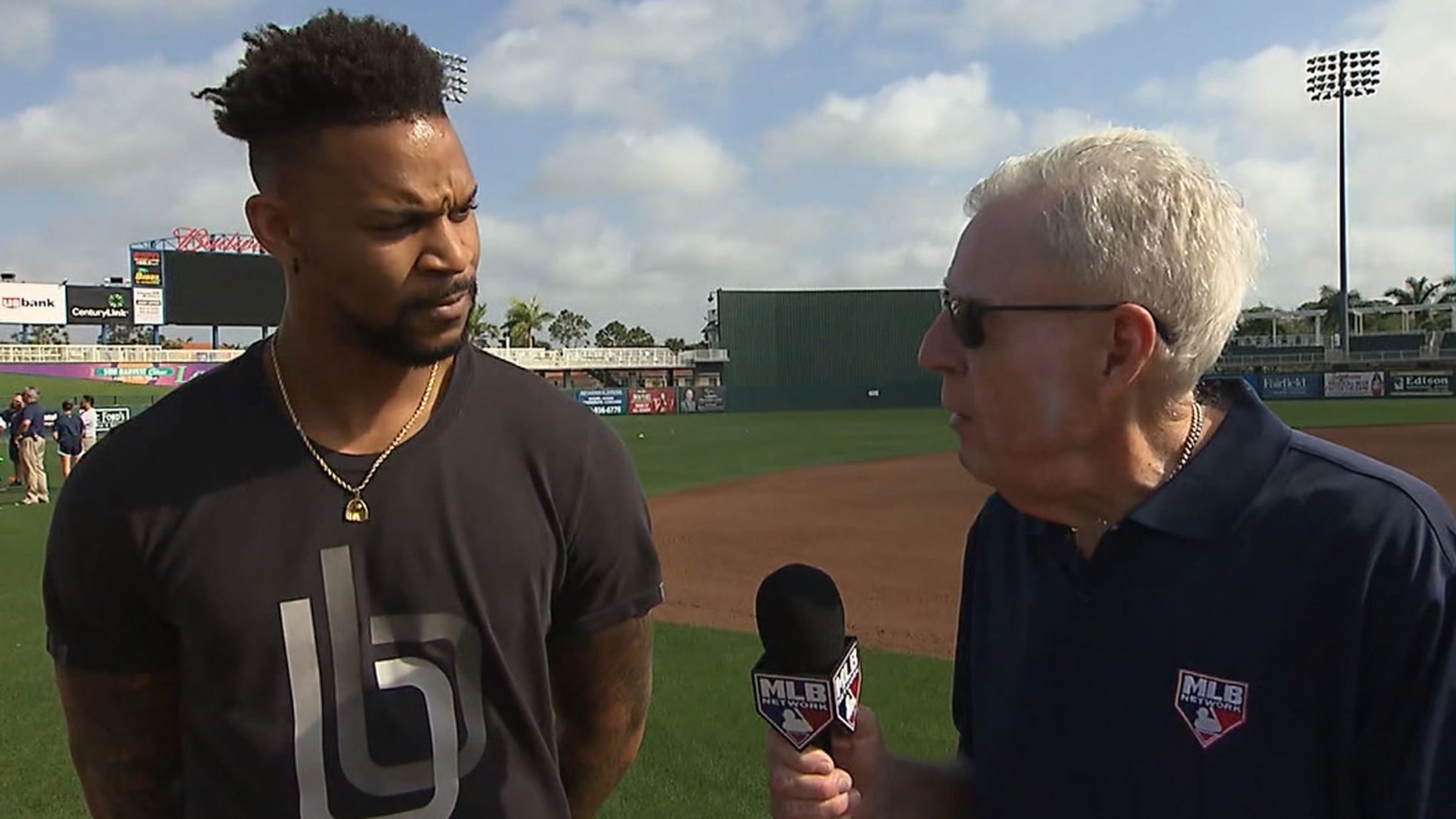 FORT MYERS, Fla. -- This time, the fastest man in the Major Leagues is totally fine with a more deliberate pace. Byron Buxton enters this camp with some clearly positive momentum following his season-ending surgery to repair a torn labrum in his left shoulder last September. And though he's eager
Notes: Donaldson arrives; Twins set rotation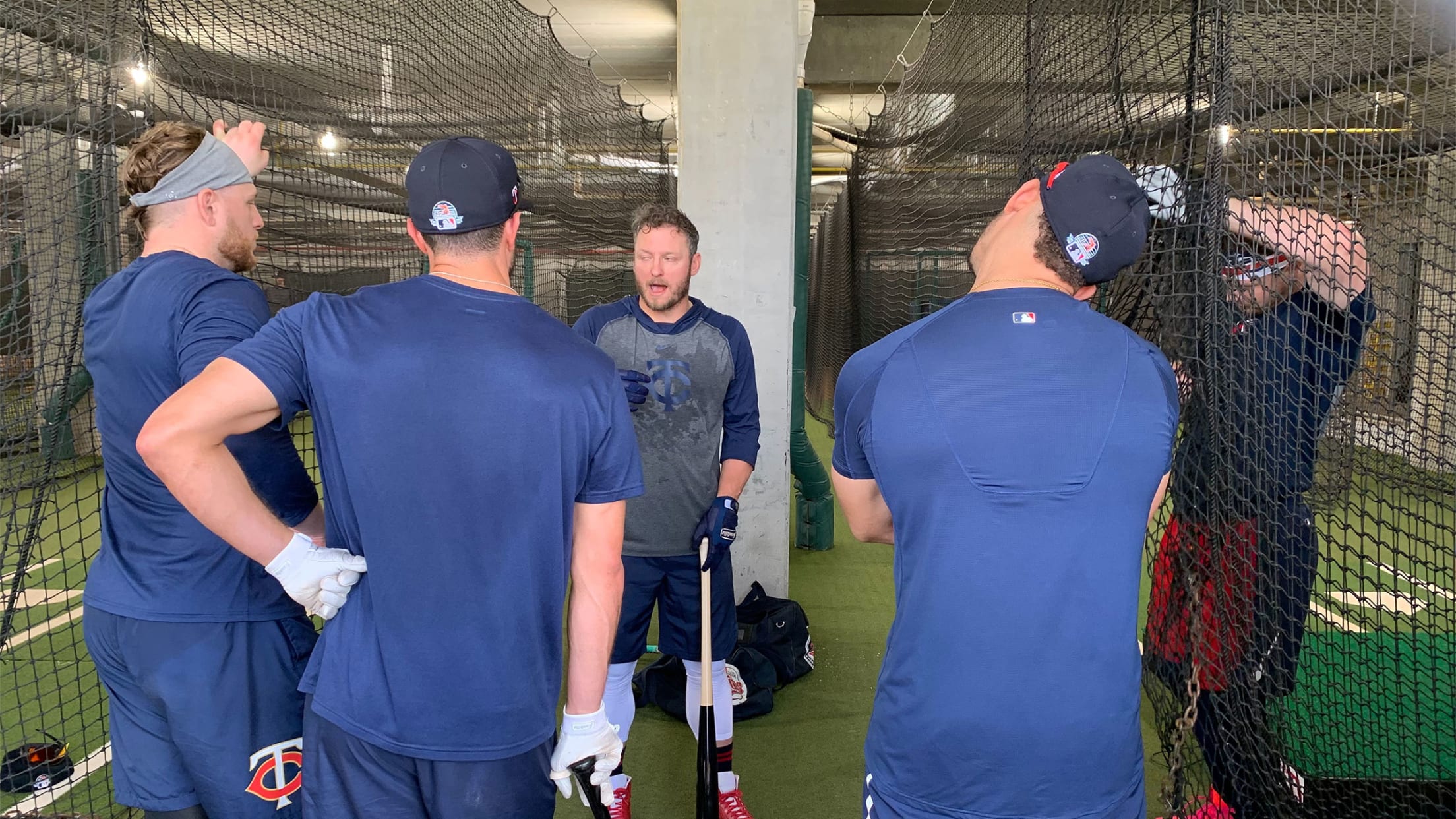 FORT MYERS, Fla. -- Travis Blankenhorn listened intently, nodding every few seconds. Royce Lewis stood with his arms crossed, his eyes never losing contact. Jack Reinheimer grabbed his bat and tried to mimic the motions he was seeing. In the middle stood Josh Donaldson, bat in his hands, more than
Maeda 'glad to hear' Twins' plans for him
Right-hander will likely slot into rotation after bullpen stints in LA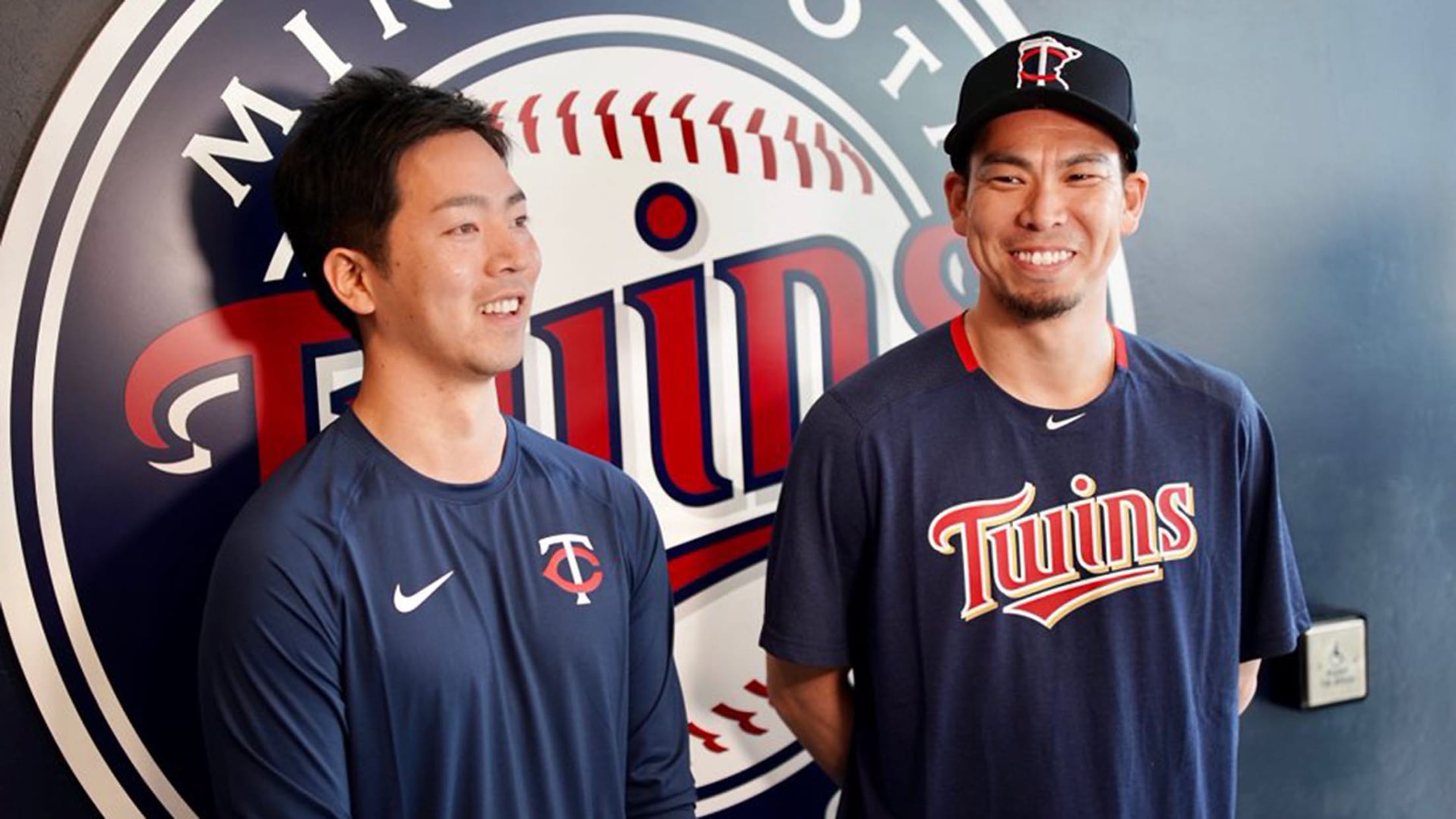 FORT MYERS, Fla. -- Kenta Maeda described his last week as a state of "limbo," with his agents telling him they weren't 100 percent sure that he had been traded while the standoff between the Twins, Dodgers and Red Sox dragged on. But the biggest hassle, he said, was that
Opening Day lineup, rotation, closer predictions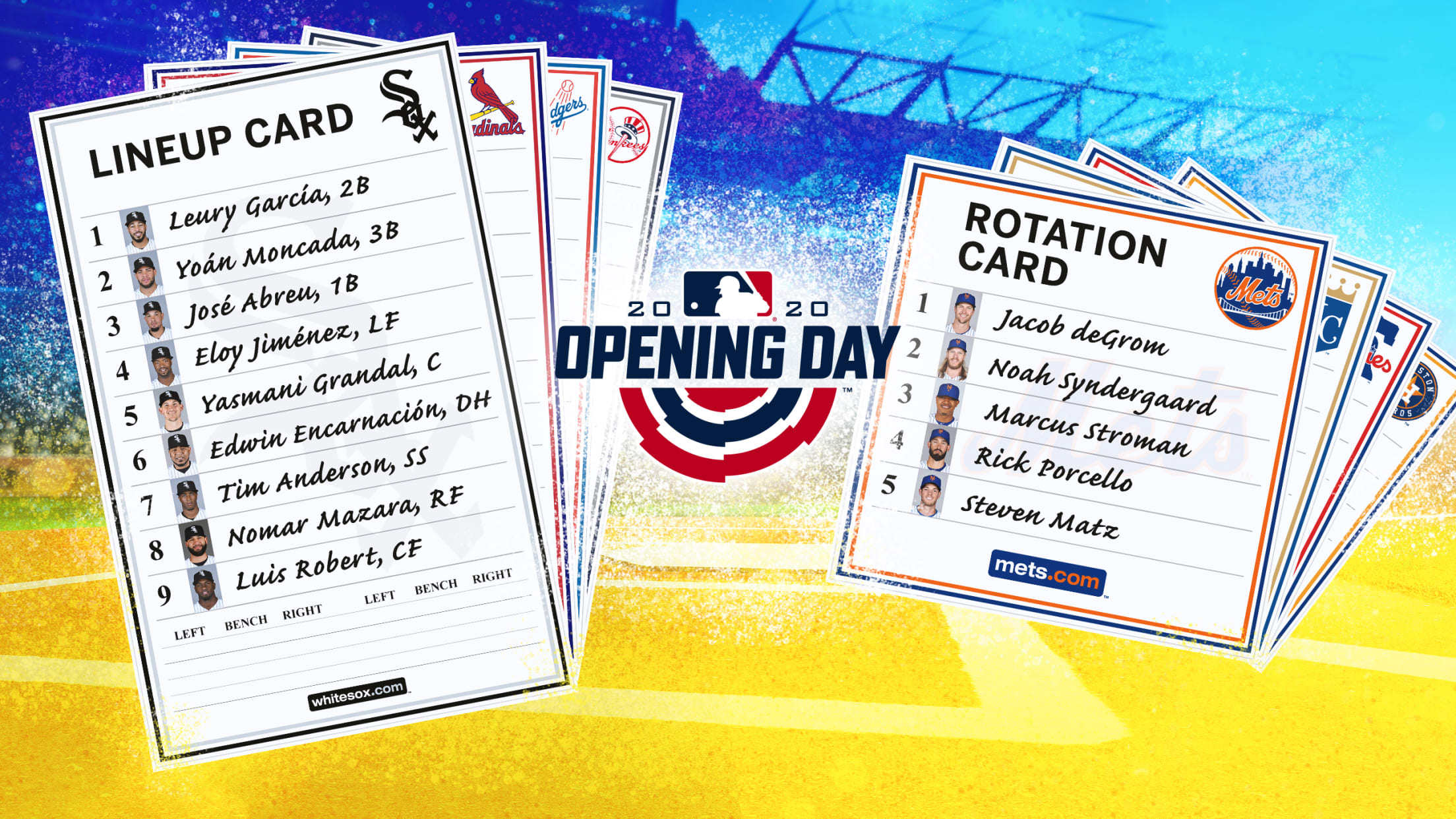 Gerrit Cole will be in Yankees pinstripes. Anthony Rendon joins Mike Trout and Shohei Ohtani in Anaheim. The Reds have added three new hitters to their lineup. Madison Bumgarner is no longer a Giant. There have been many seismic changes around baseball this offseason, and with pitchers and catchers getting
Twins open spring camp with high expectations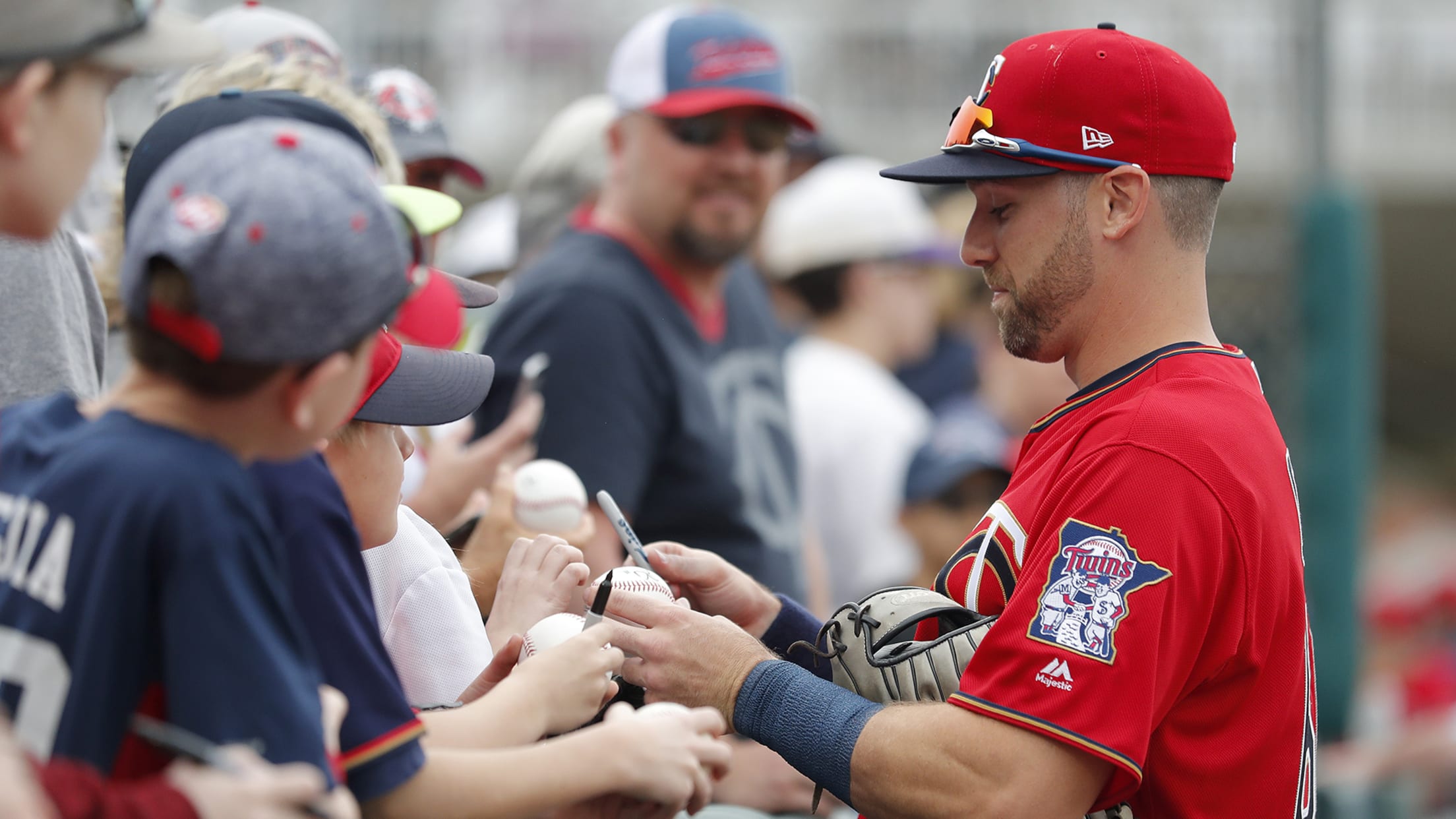 FORT MYERS, Fla. -- All offseason, the Twins have been clear about how they view the 2020 season: It's time for them to win now. Coming off a 101-win season and their first American League Central championship since 2010, the Twins made their desires clear by signing Josh Donaldson and
MLB.TV is ready to bring the heat in 2020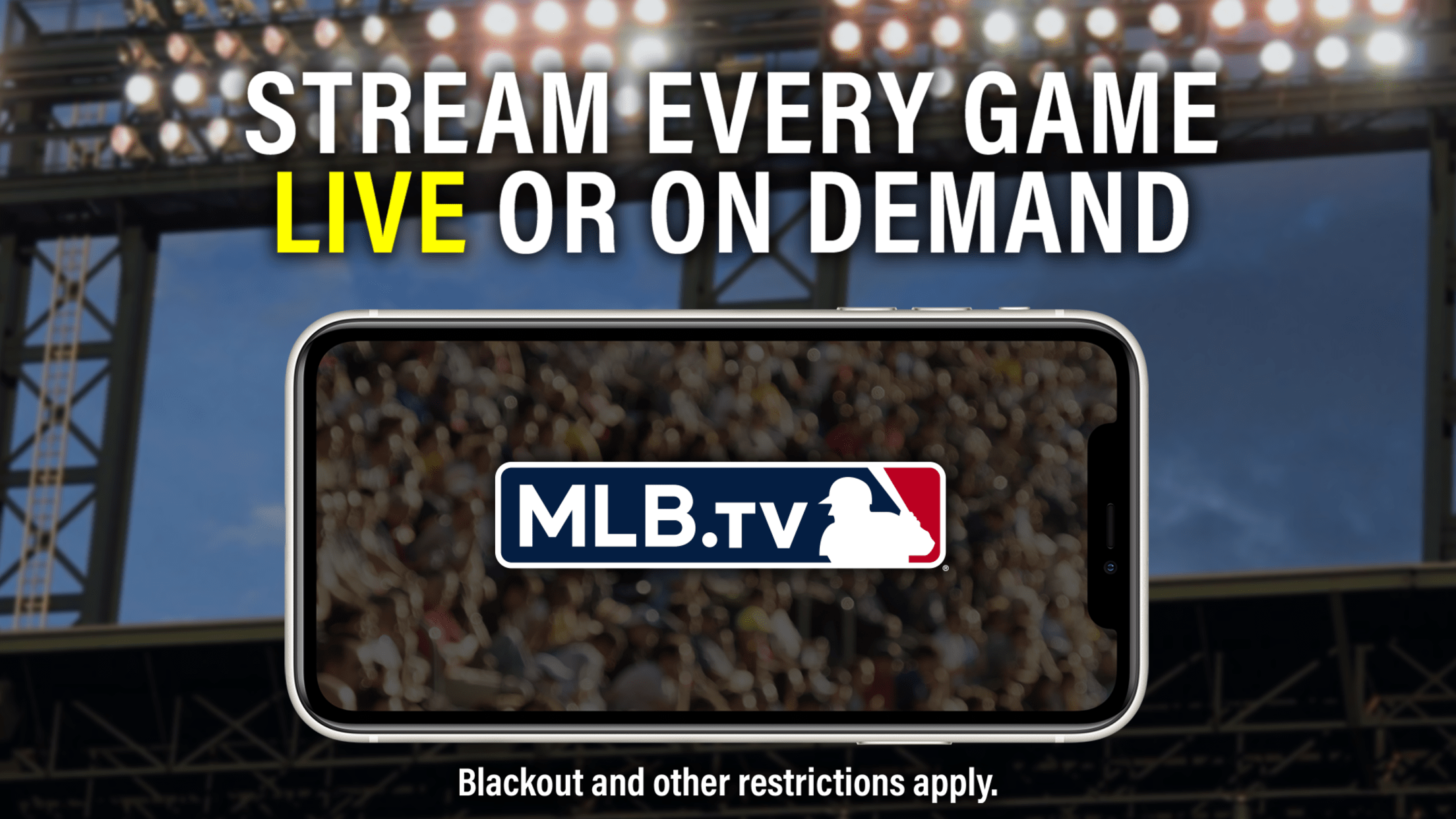 Can't wait to see Mike Trout crushing baseballs out of Angel Stadium again? Have you been waiting for months for Javier Báez to make new magic on the field? Spending your days imagining how Gerrit Cole will look throwing 99-mph fastballs in Yankees pinstripes? We get it. The 2020 season
Notes: Maeda talks sign stealing, throws 1st 'pen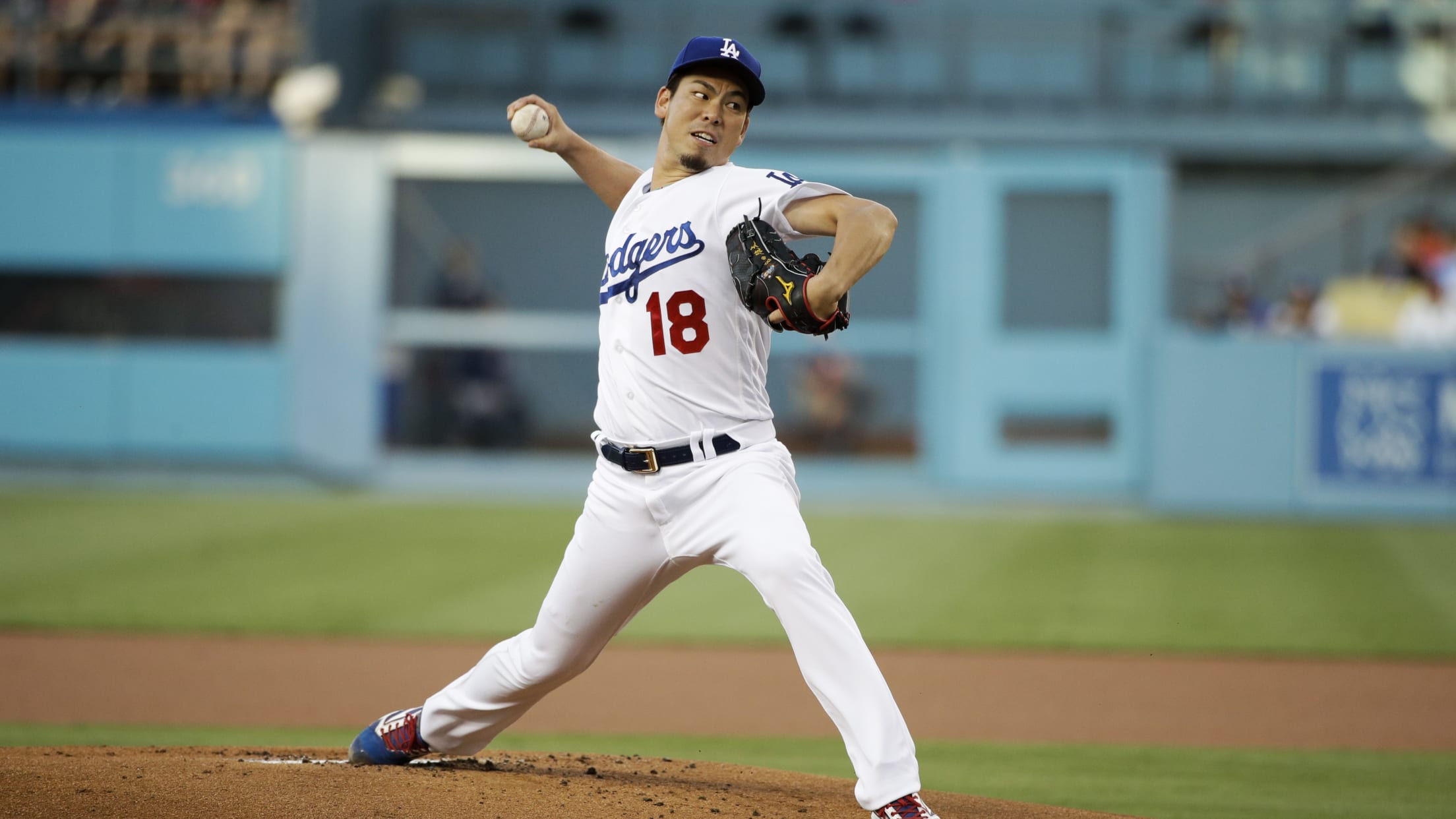 FORT MYERS, Fla. -- Three years after the Astros defeated the Dodgers in the 2017 World Series amid the sign-stealing controversy which was detailed in a report by the Commissioner's Office, the World Series-hopeful Twins are in the somewhat strange position of having four prominent members of those two teams
3 Spring Training predictions for the Twins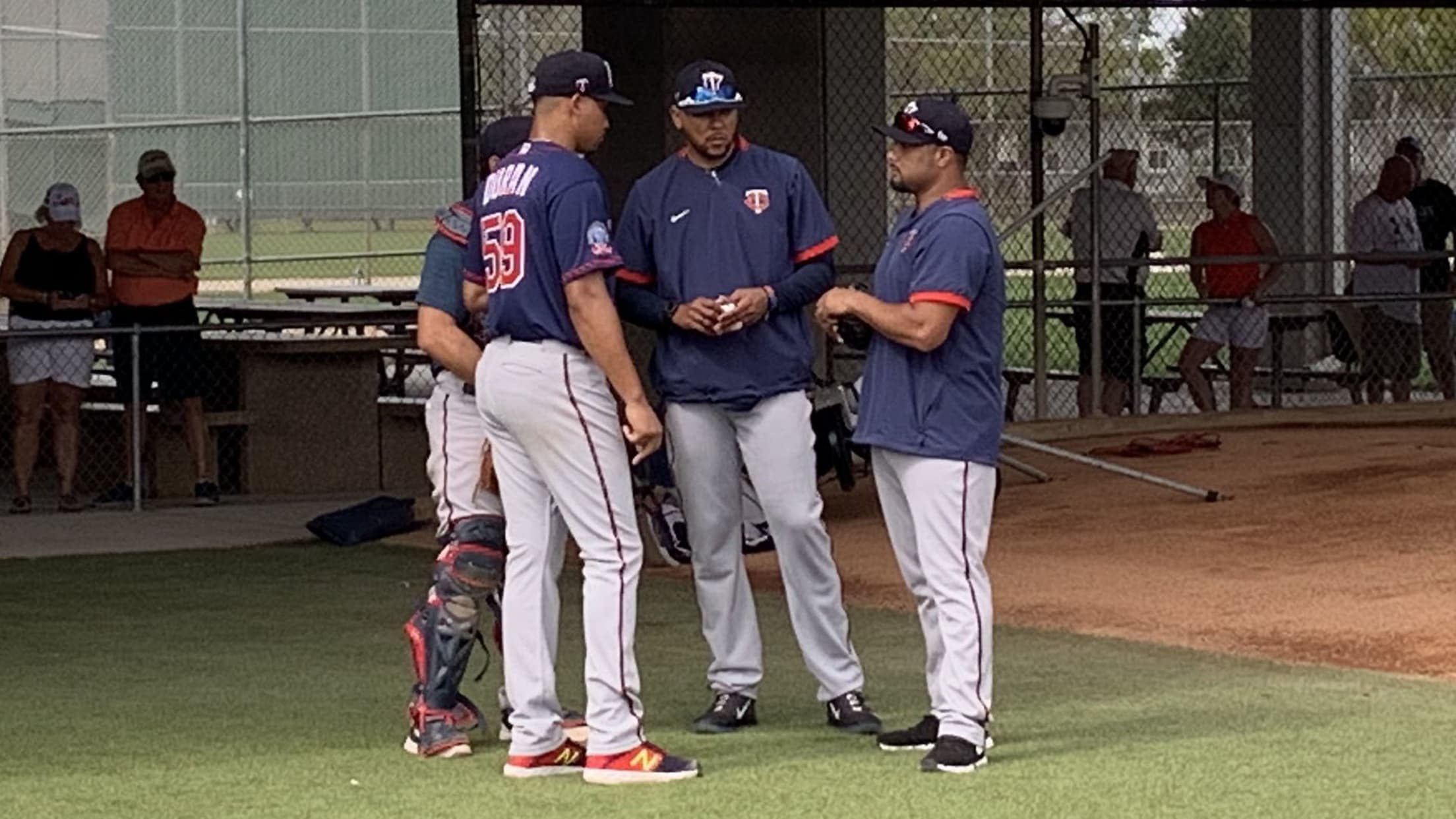 FORT MYERS, Fla. -- There's still one more week to go before Spring Training games will finally begin, but the beauty of this buildup time in any spring camp is that the possibilities and speculation for the upcoming season can seem wide open before any real on-field evidence presents itself.
Is Twins' rotation championship-caliber?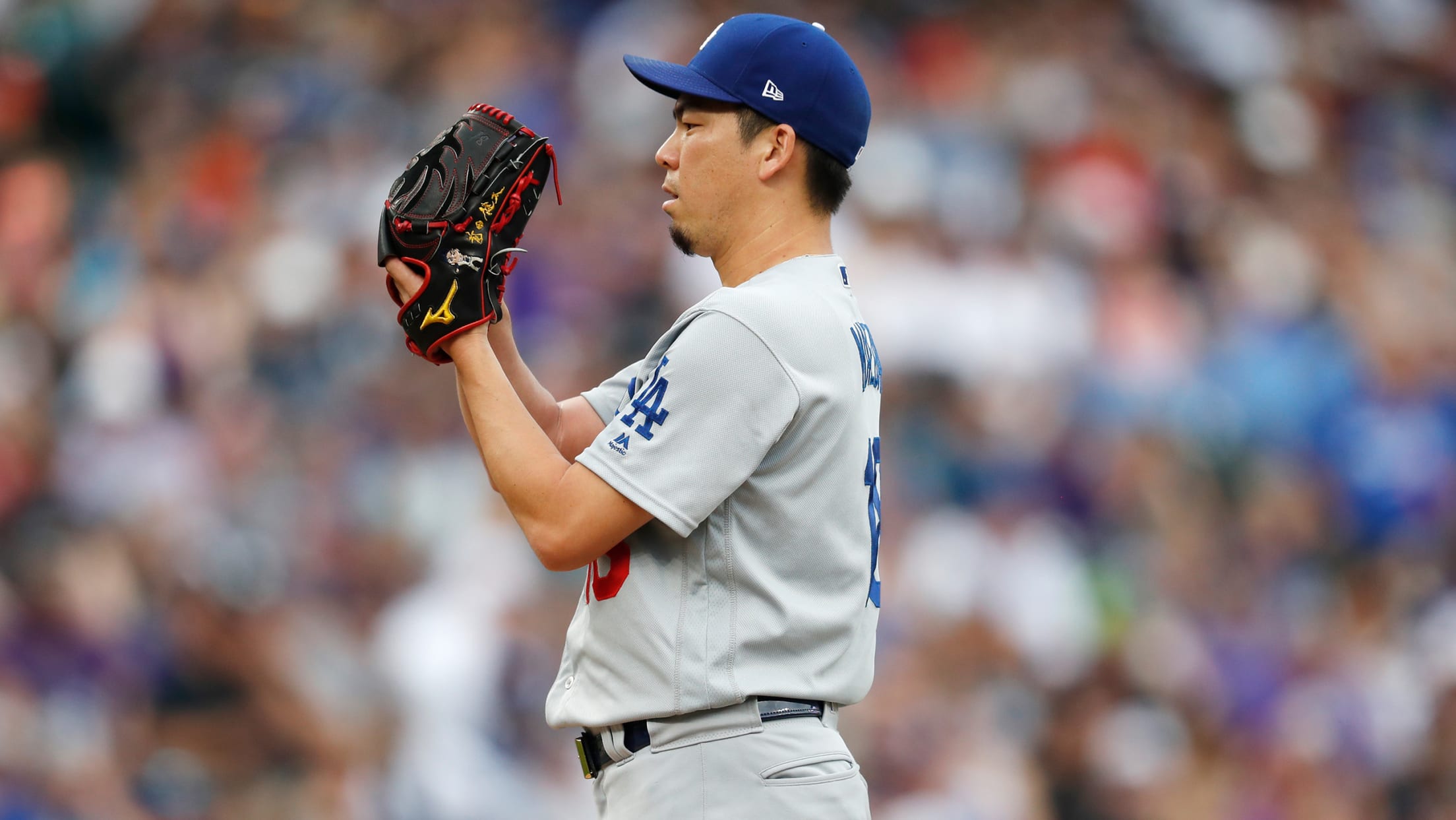 MINNEAPOLIS -- Splashy move? Check. Rotation help? Check. The Twins' willingness to deal top pitching prospect Brusdar Graterol for starting help in Kenta Maeda shows that they want to win now -- and their offseason moves have reflected that belief. When Spring Training begins on Wednesday, we'll start to learn
Twins' bullpen unaffected by 3-batter rule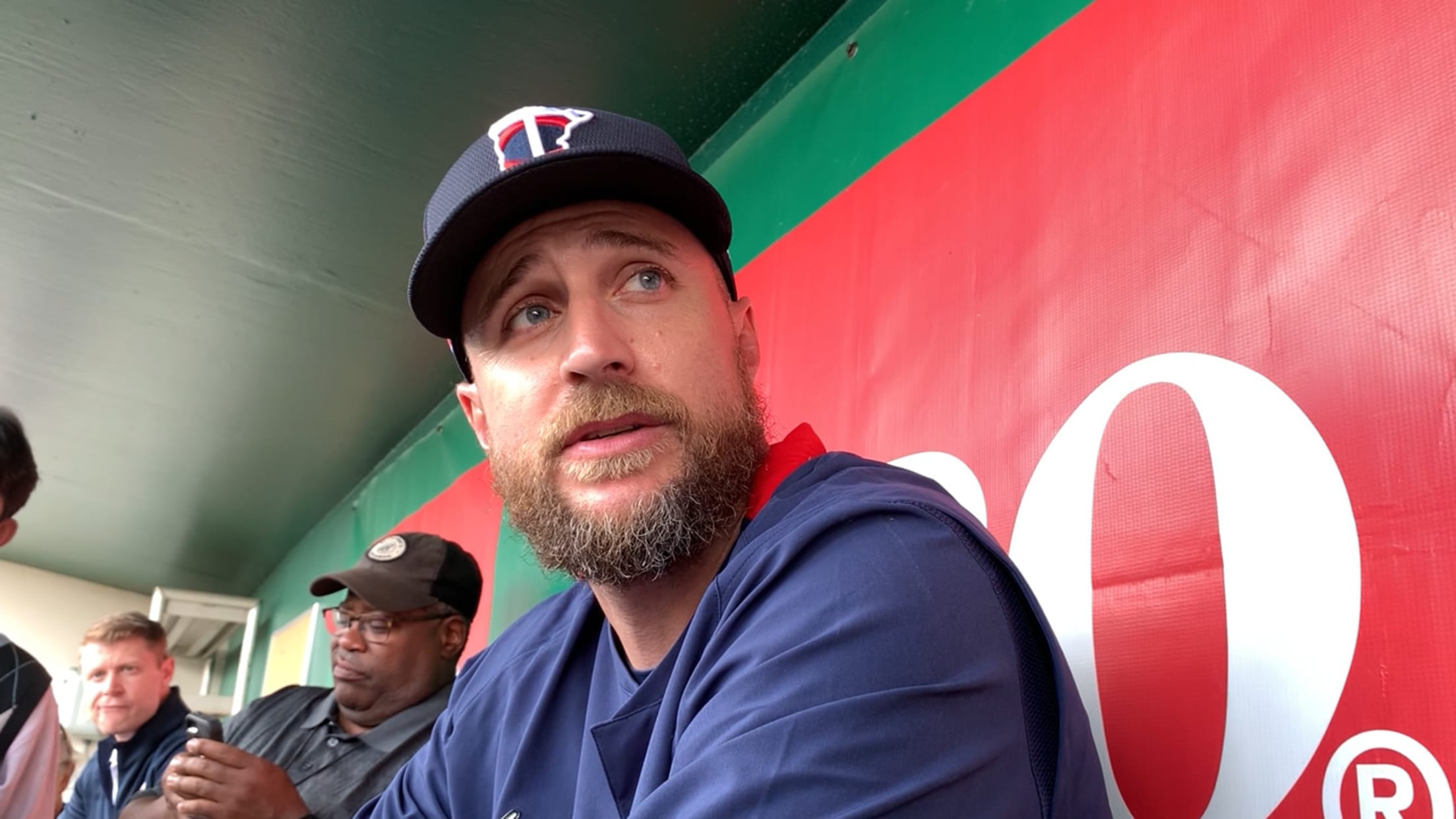 FORT MYERS, Fla. -- Though the various rule changes coming to baseball for the 2020 season have long been discussed in the public arena, it took until Wednesday for Major League Baseball to officially announce its plans for a three-batter minimum, expansion of the active roster to 26 players and
Notes: Hill details rehab; Garver gives Maeda 18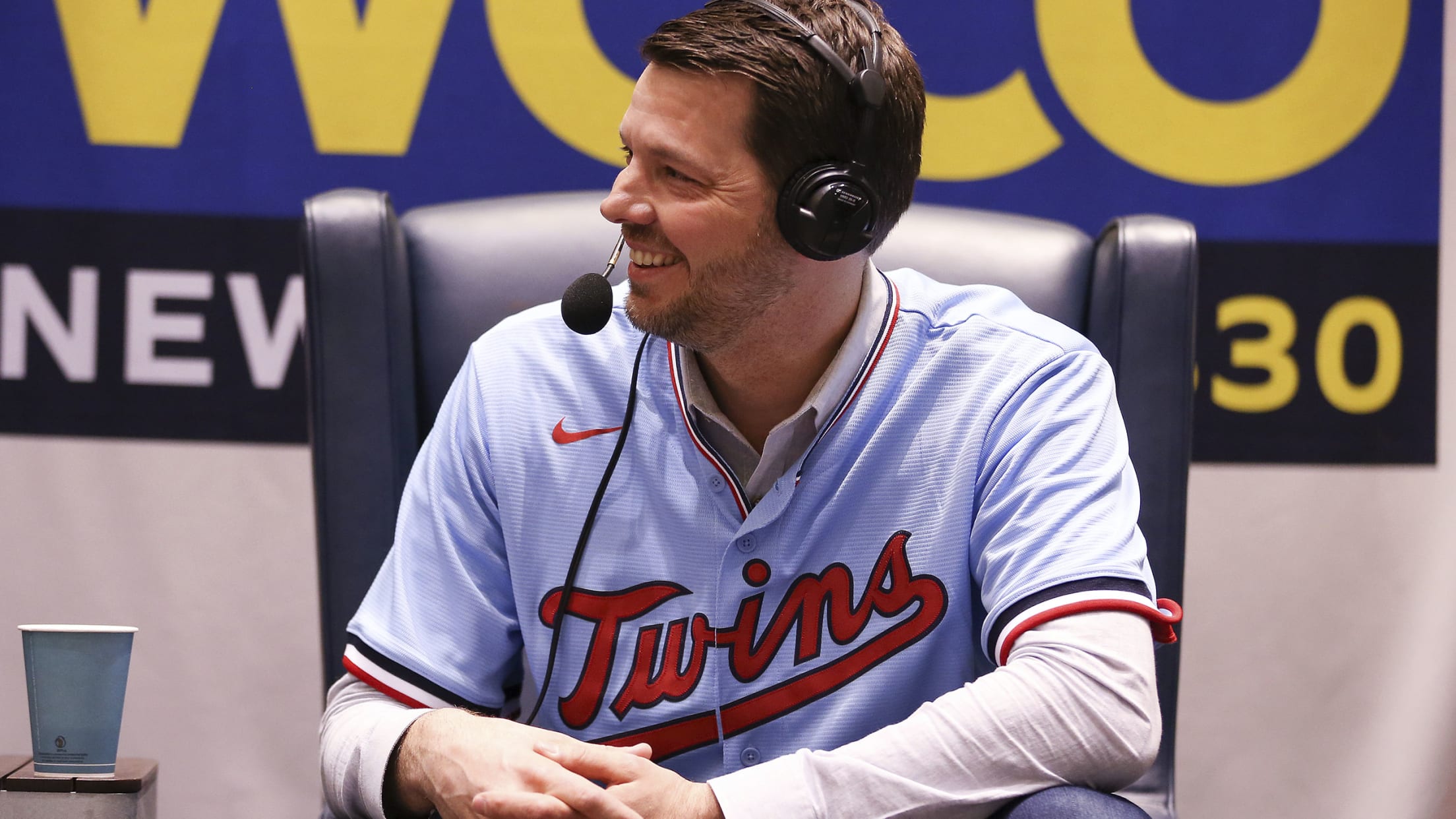 FORT MYERS, Fla. -- Several groups of Twins pitchers made the rounds around the complex on Wednesday afternoon as they threw bullpen sessions and practiced fielding and pickoff drills as part of the first day of organized workouts for pitchers and catchers at the CenturyLink Sports Complex. Newly acquired free-agent
These are the rule changes for 2020 season
Modifications include new 3-batter minimum rule, active roster limits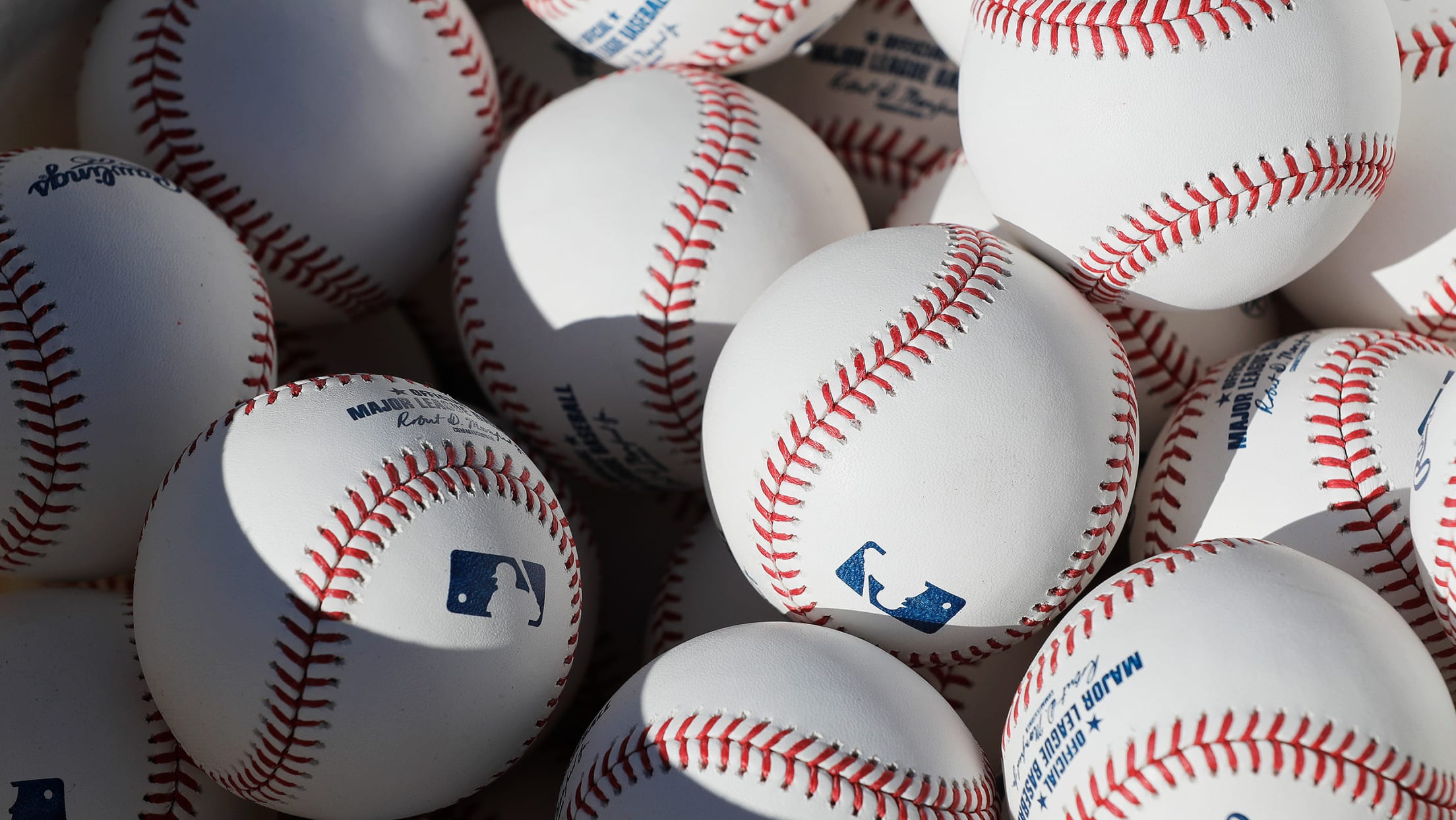 Major League Baseball made its rule changes for the 2020 season official on Wednesday. There are four categories of rules going into effect: the three-batter minimum for pitchers, roster limits, adjustments to the injured list and option periods for pitchers and two-way players, and a reduction in the time managers
2020 vision: Predicting Twins' Opening Day look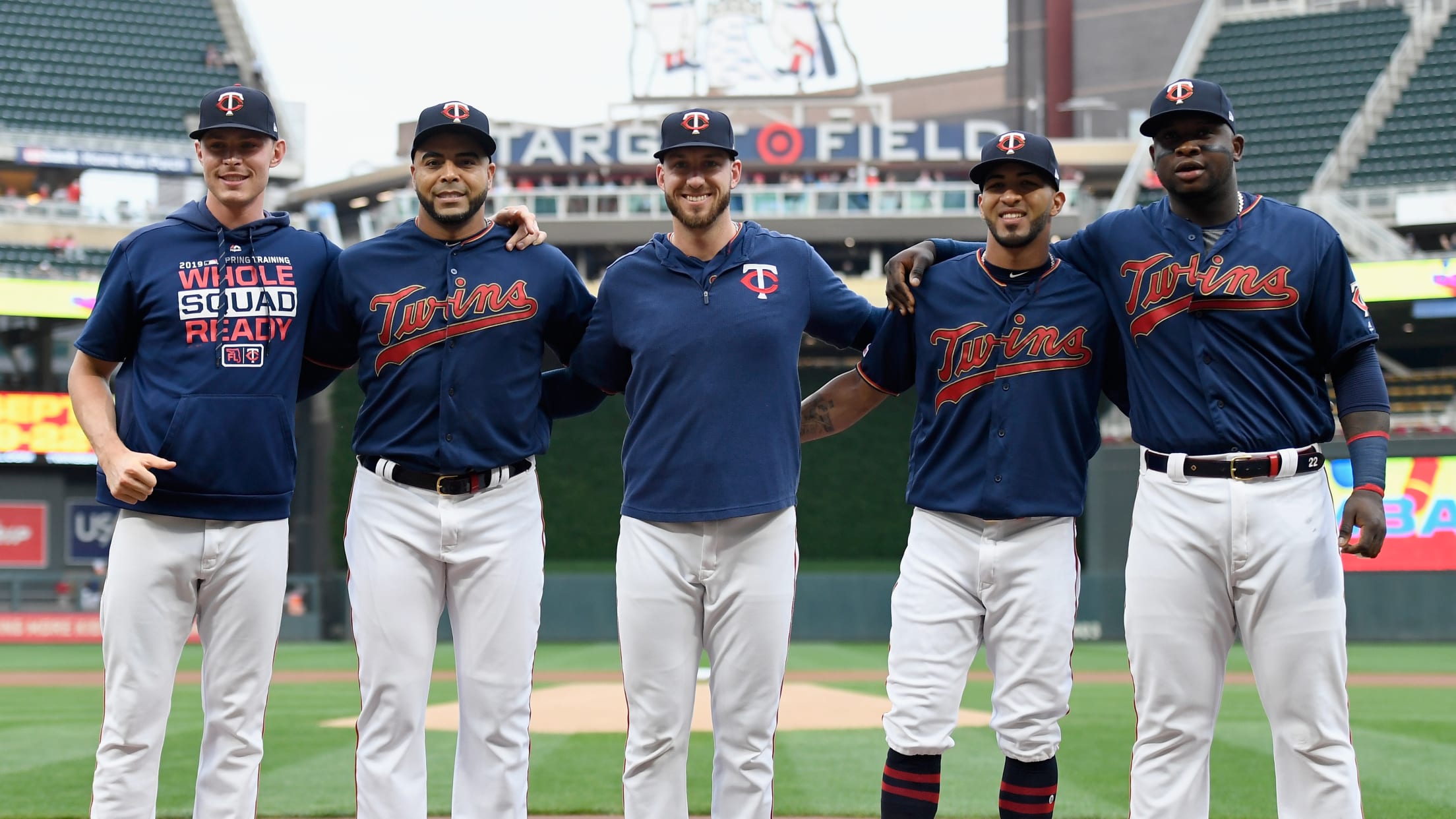 MINNEAPOLIS -- The Twins made their big splash by agreeing with Josh Donaldson on a four-year, $92 million contract, resolving one of their final major roster questions as they look ahead to 2020. They followed that by trading for Kenta Maeda in the days before Spring Training. Three months ago,
Marwin 'remorseful' for role in '17 sign-stealing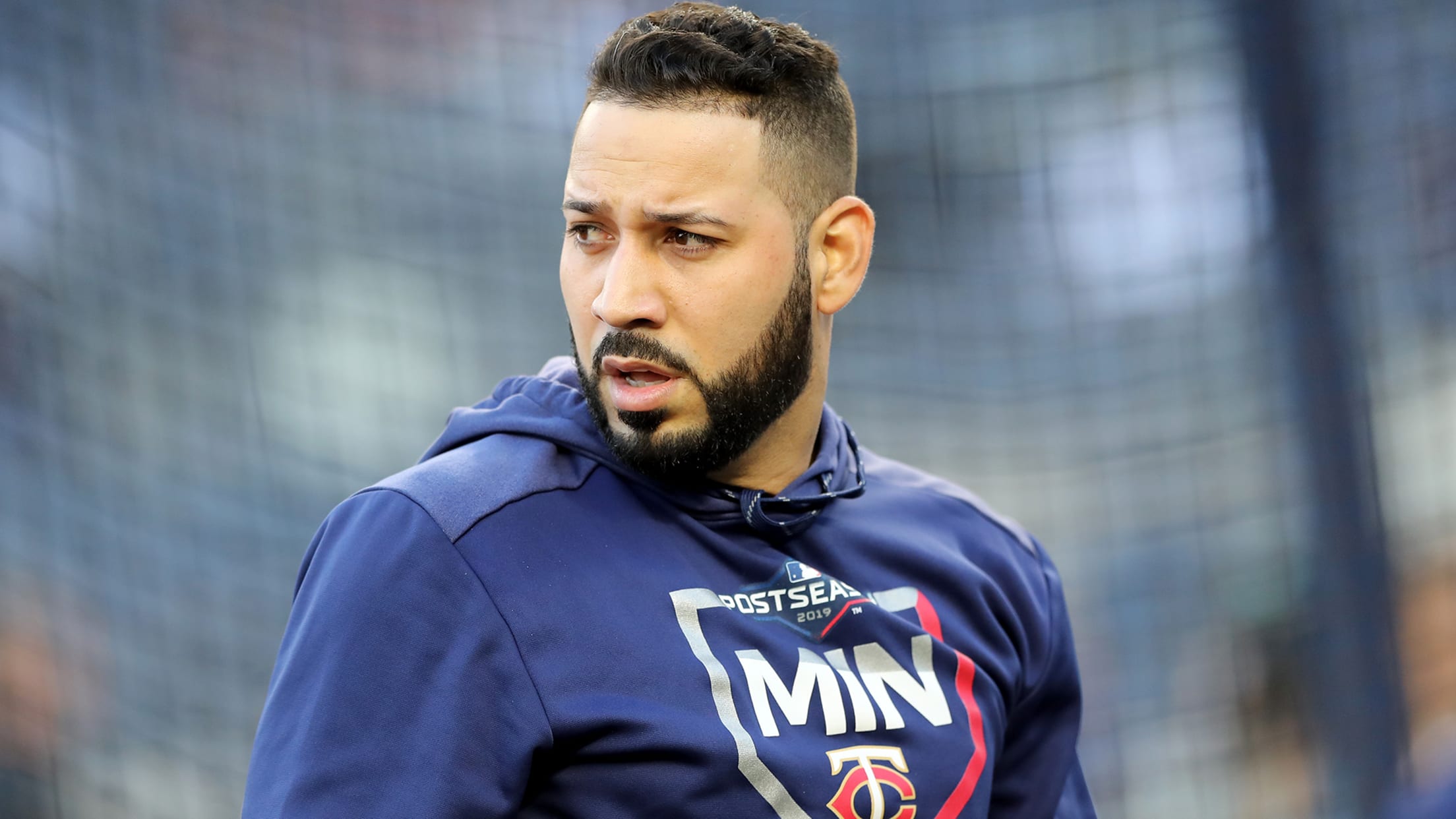 FORT MYERS, Fla. -- Twins utility man Marwin Gonzalez was openly remorseful and apologized for his role in the Astros' sign-stealing scandal as he addressed the media at Hammond Stadium on Tuesday, his first public appearance since the 2017 Astros were implicated in a report by the Office of the
Twins officially acquire Maeda from Dodgers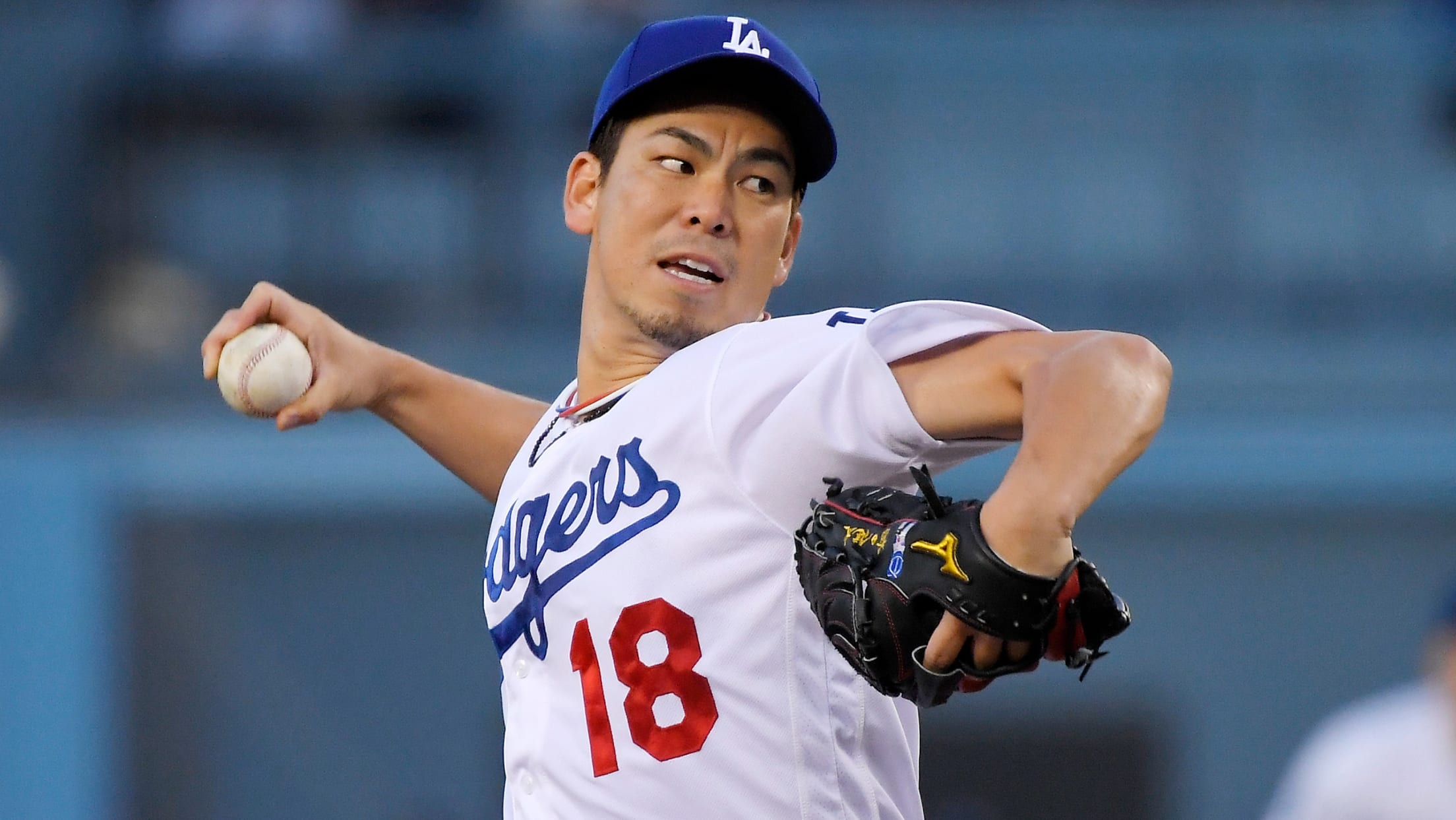 MINNEAPOLIS -- The three-team impasse between the Twins, Red Sox and Dodgers is over, and even after all the chaos, the Twins emerged with the gist of their originally reported trade intact. The Twins announced Monday night they have acquired right-hander Kenta Maeda, catching prospect Jair Camargo and cash considerations
Falvey on Maeda deal: 'We really wanted Kenta'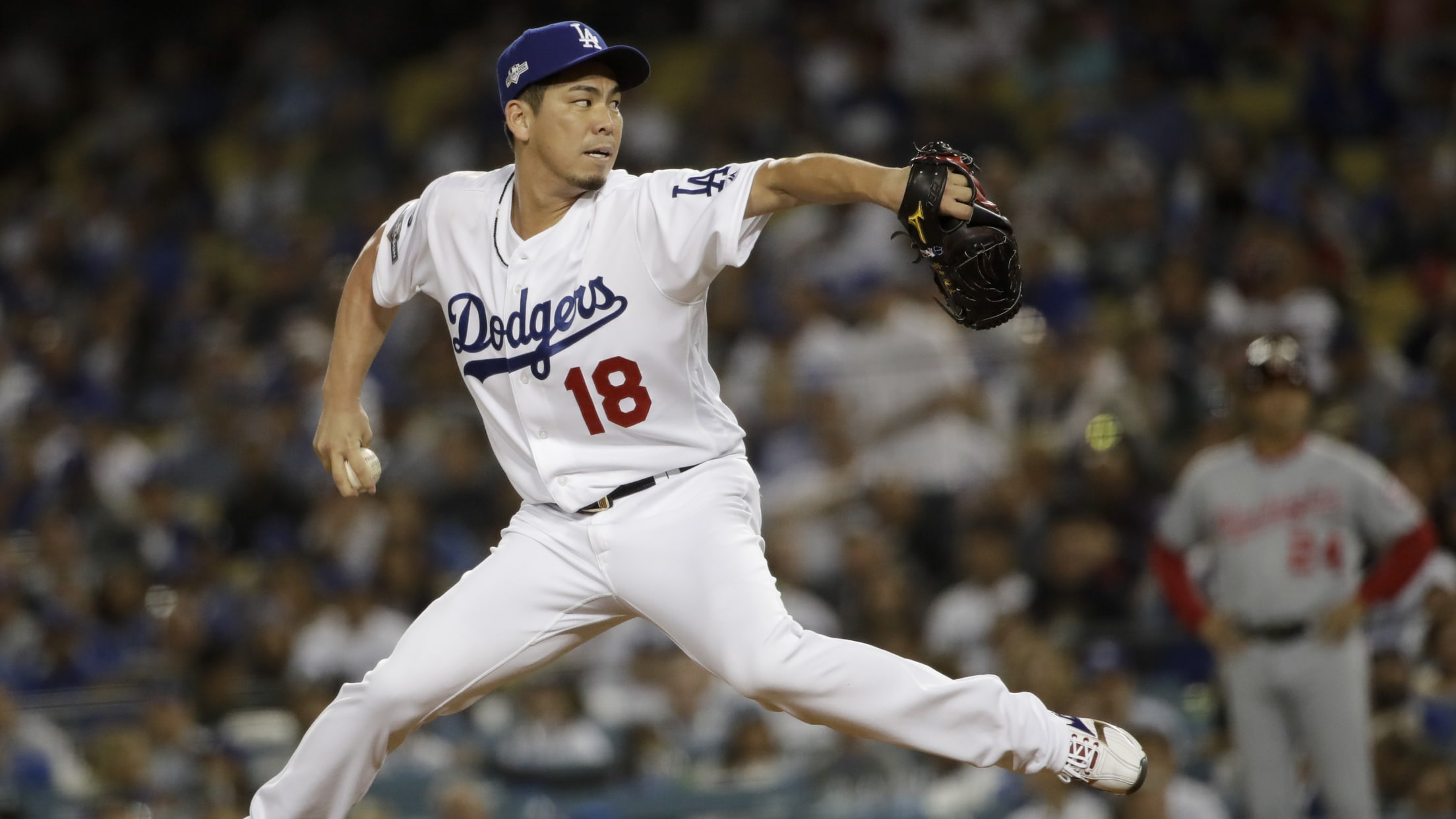 FORT MYERS, Fla. -- Kenta Maeda hadn't yet arrived in the Twins' clubhouse on Tuesday as pitchers and catchers trickled in ahead of Wednesday's report date at Hammond Stadium. Twins president of baseball operations Derek Falvey was just happy that he and general manager Thad Levine were able to get
These prospects have the best fastballs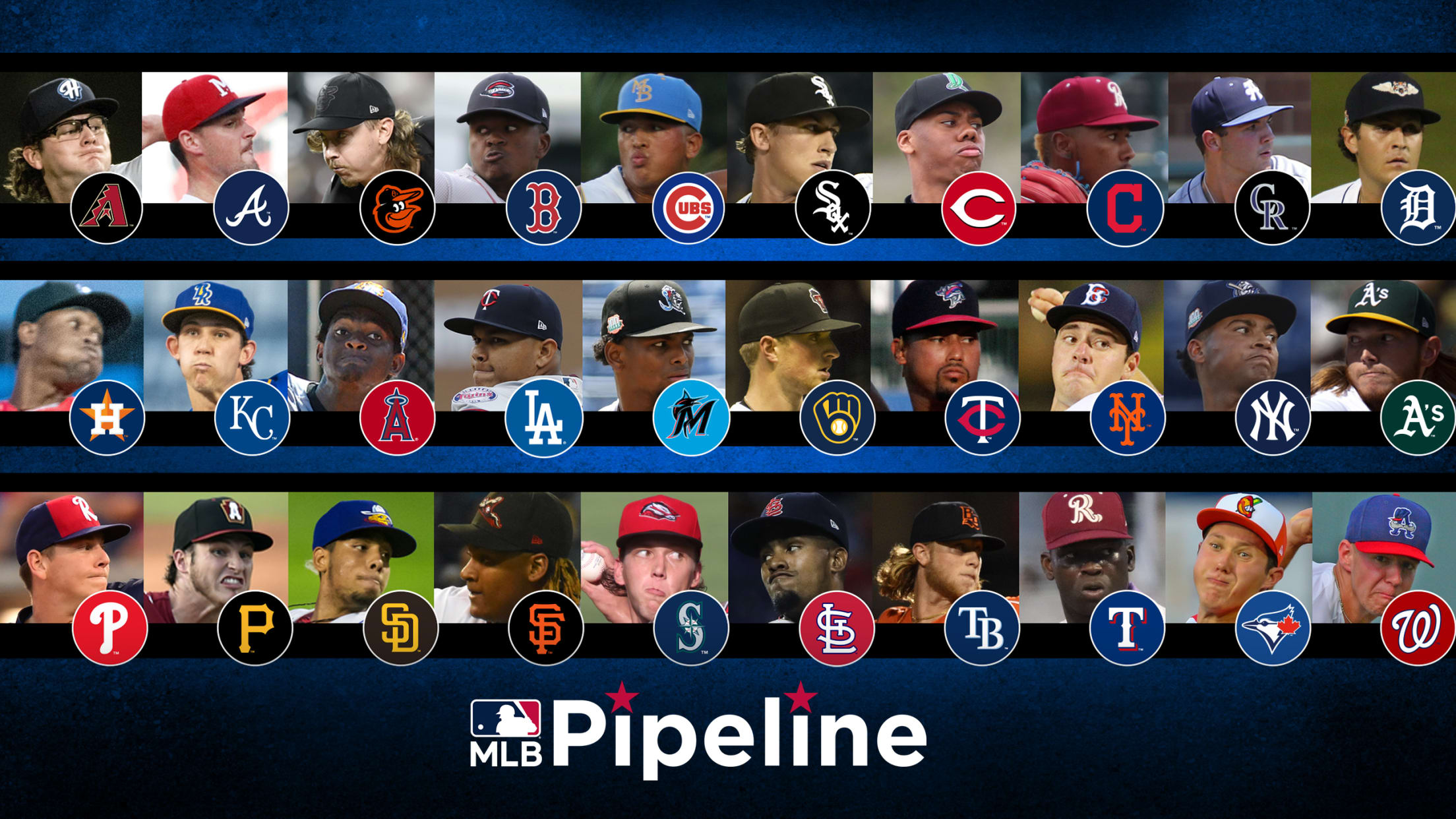 Perhaps nothing gets a ballpark buzzing more than a long home run or a sizzling fastball. Scoreboards display velocity so fans can marvel at how hard flamethrowers deliver their heat. The current king of big league fastballers is Jordan Hicks, who threw the 23 fastest pitches in MLB last year
Twins' rotation logjam to make for ST buzz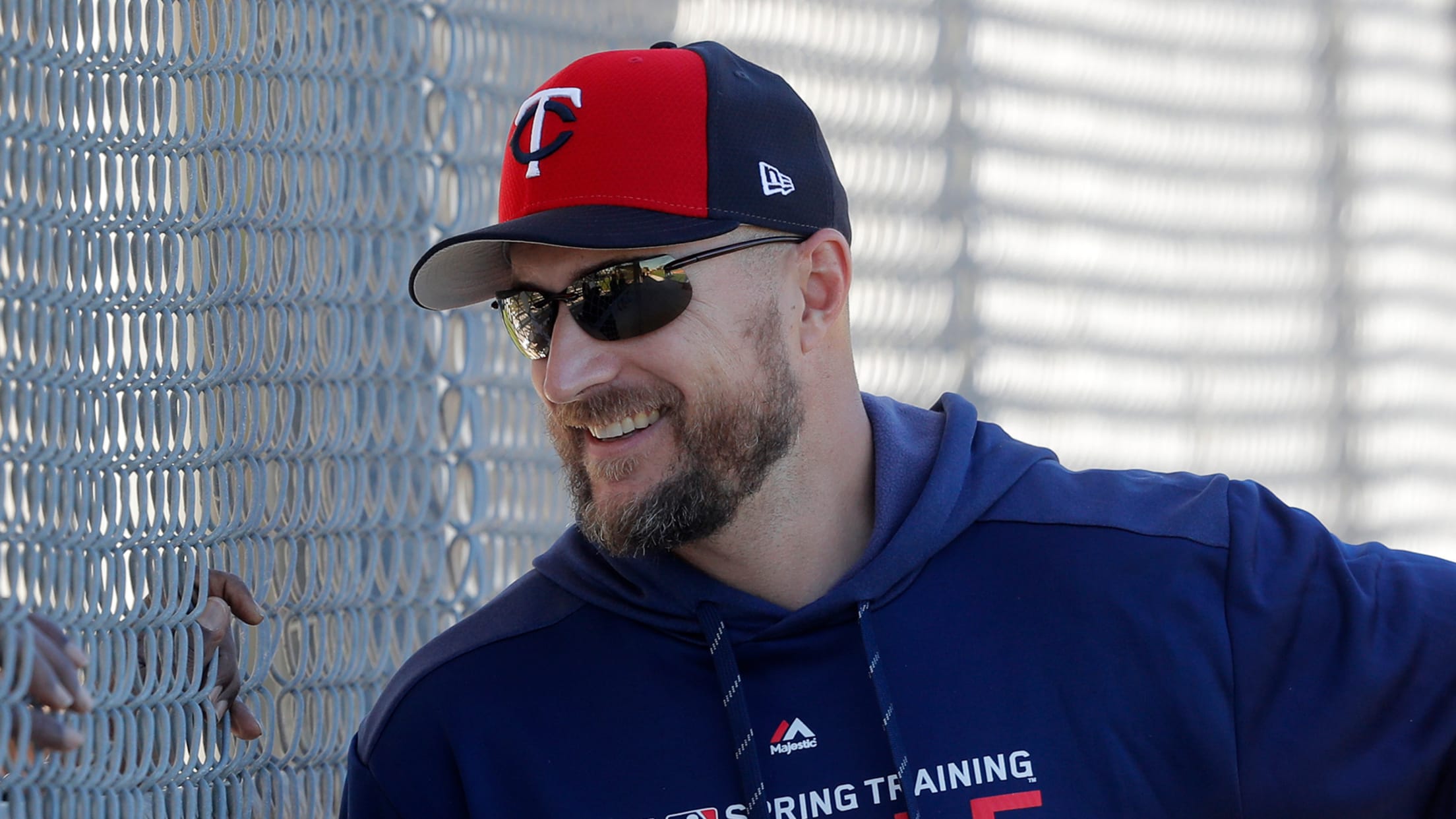 MINNEAPOLIS -- Randy Dobnak watched all the offseason fuss on social media with some amusement. All eyes were on the club's starting rotation after the Twins were quickly ousted from the American League Division Series in a three-game sweep by the Yankees, never mind that the younger arms that surfaced
How does Maeda trade affect Twins roster?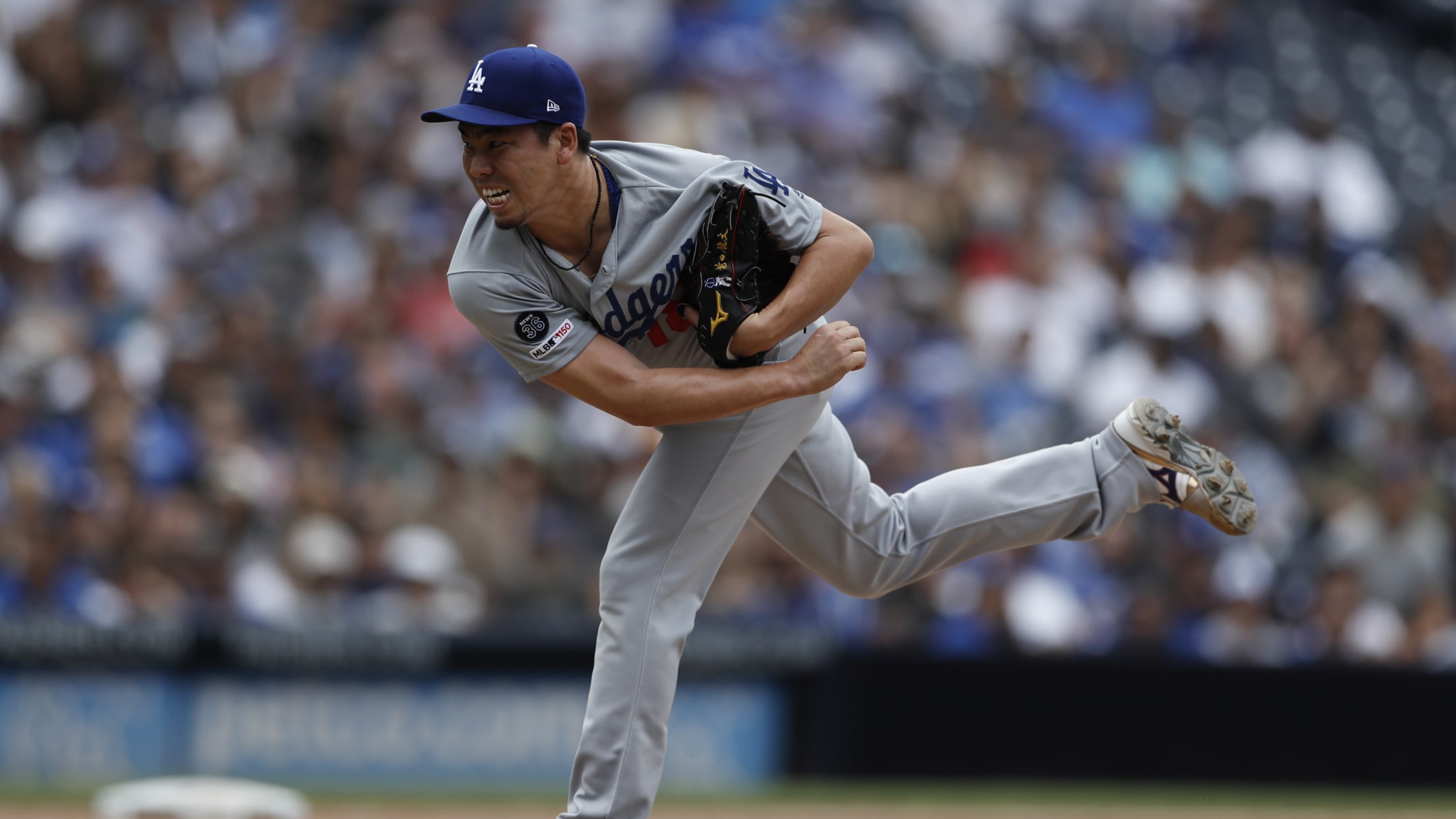 MINNEAPOLIS -- Twins fans have had nearly a week to digest the news of Kenta Maeda's acquisition from just about every possible angle as Minnesota, Boston and Los Angeles kept the baseball world in a state of limbo in reworking and finally finalizing the pieces between Tuesday and Monday. That
Here is each team's fastest prospect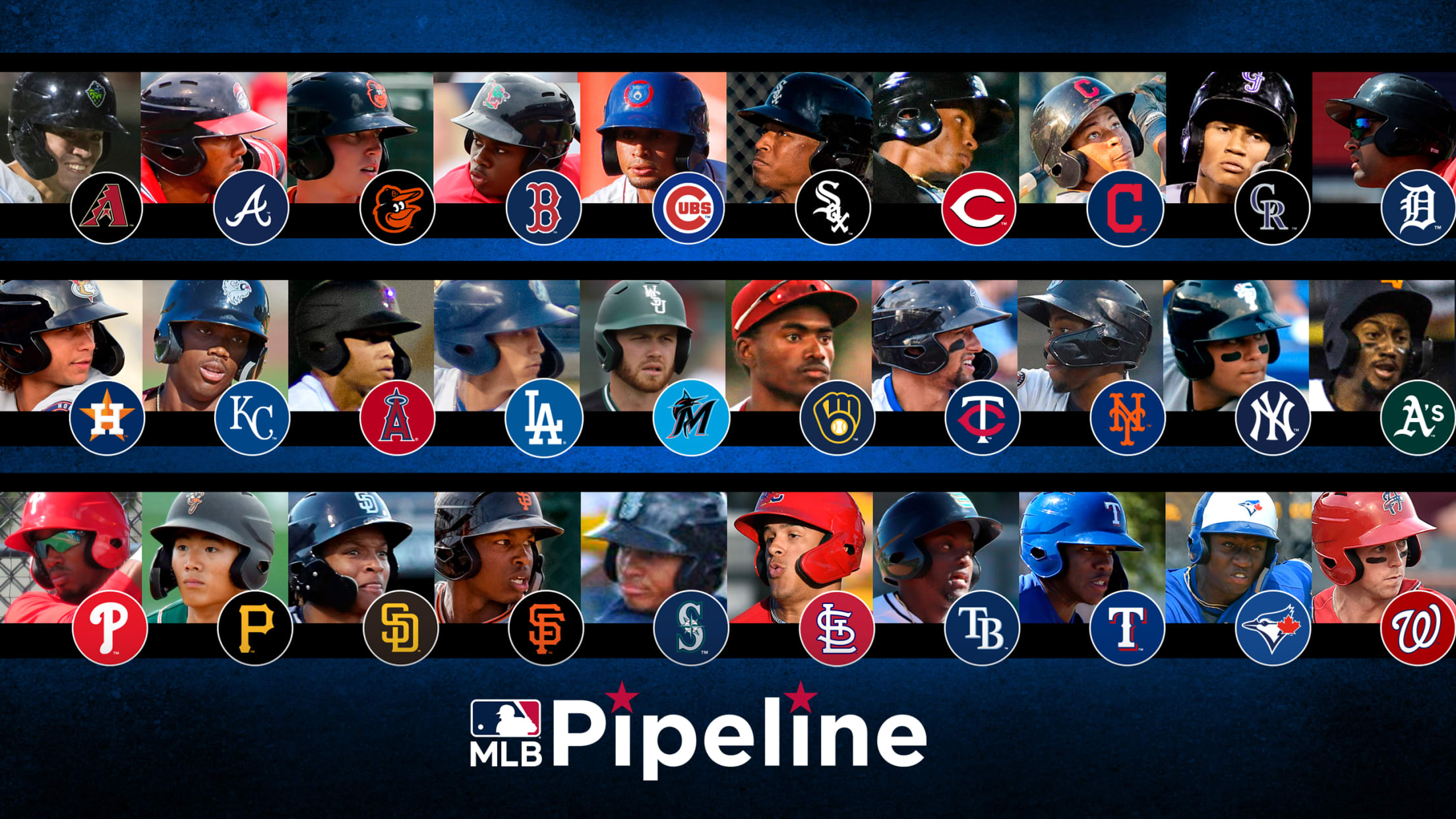 Think fast! That's what we're doing this week at MLB Pipeline. We assure this will be a quick read. That's because we're looking at the fastest players in each organization. This isn't just a list of top prospects, as many organizations have speedsters who might not have other tools that
How do bullpens stack up in AL Central?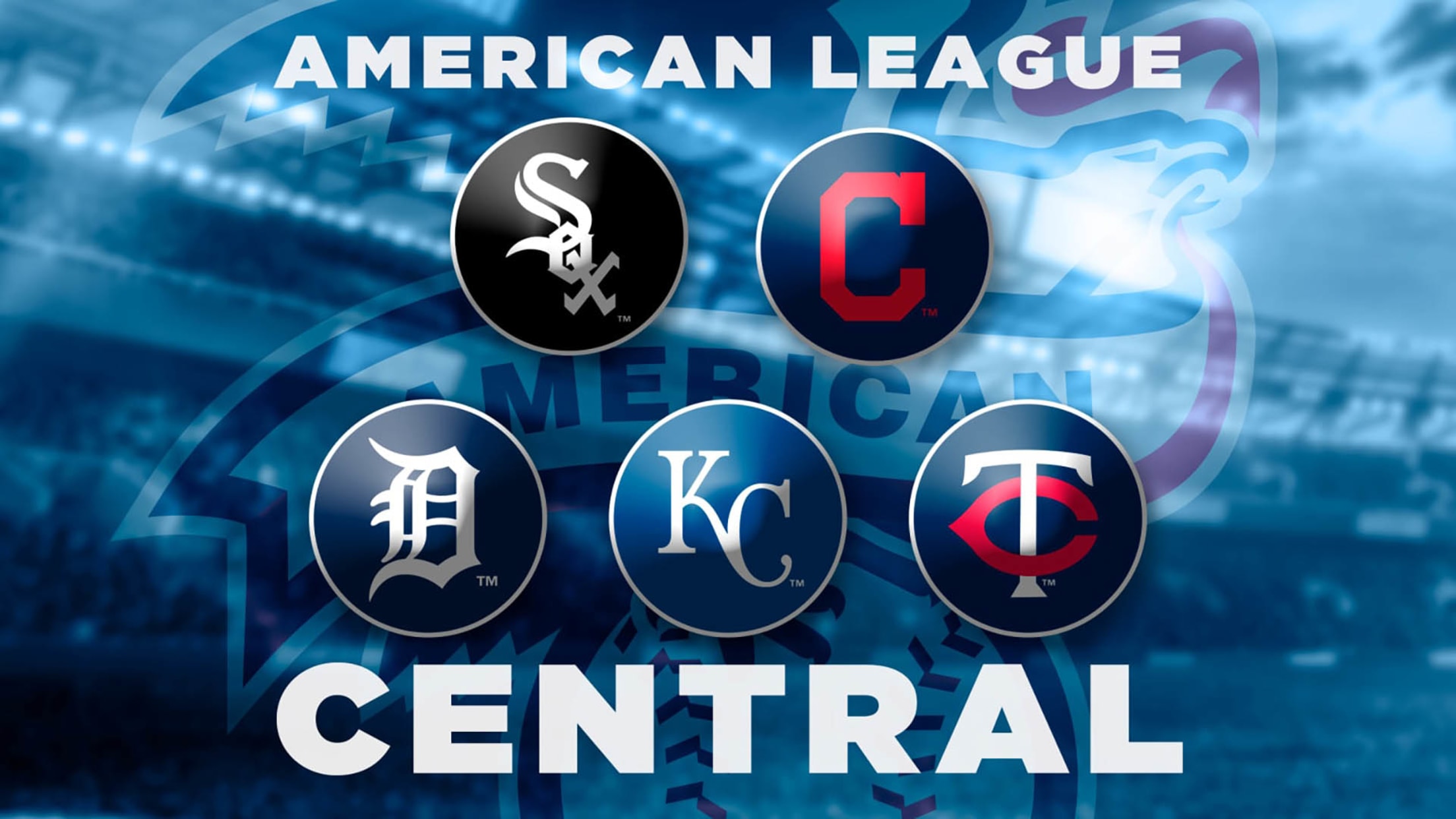 Selecting the best of a division in one particular category hasn't been that difficult for most of our Around the Horn exercise this offseason. That's not to say there can't be more than one dominant starting staff in a division, nor would it be accurate to assume only one team
Ranking MLB's closers right now, 1 to 30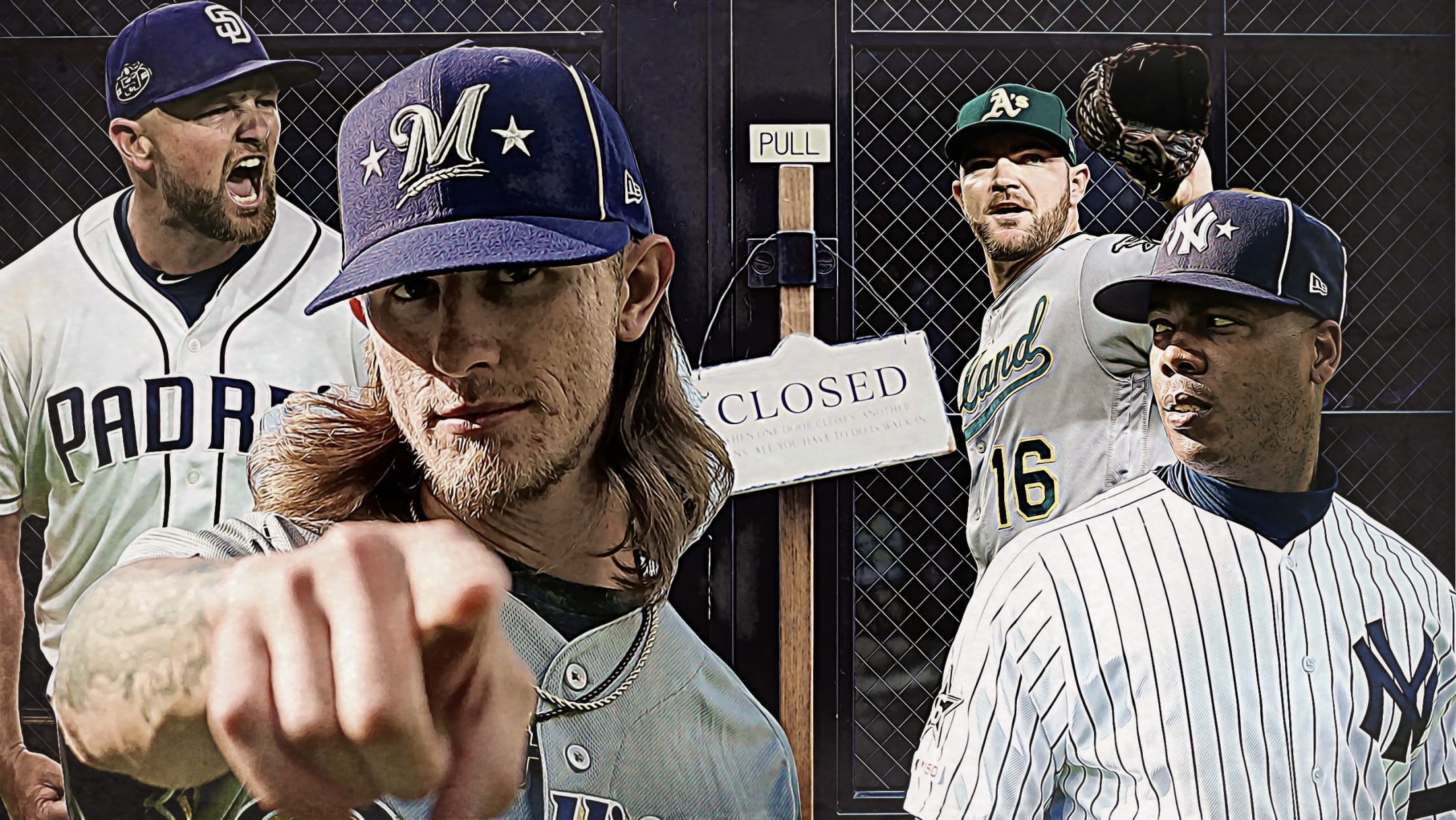 Last week, the excellent beat reporters at MLB.com projected the likely closer for each team in Major League Baseball. Not all of those guys will end the season as the closer, and these days, you can't even be sure all of them will start the season as the closer. And