Injuries & Roster Moves: Kirilloff's surgery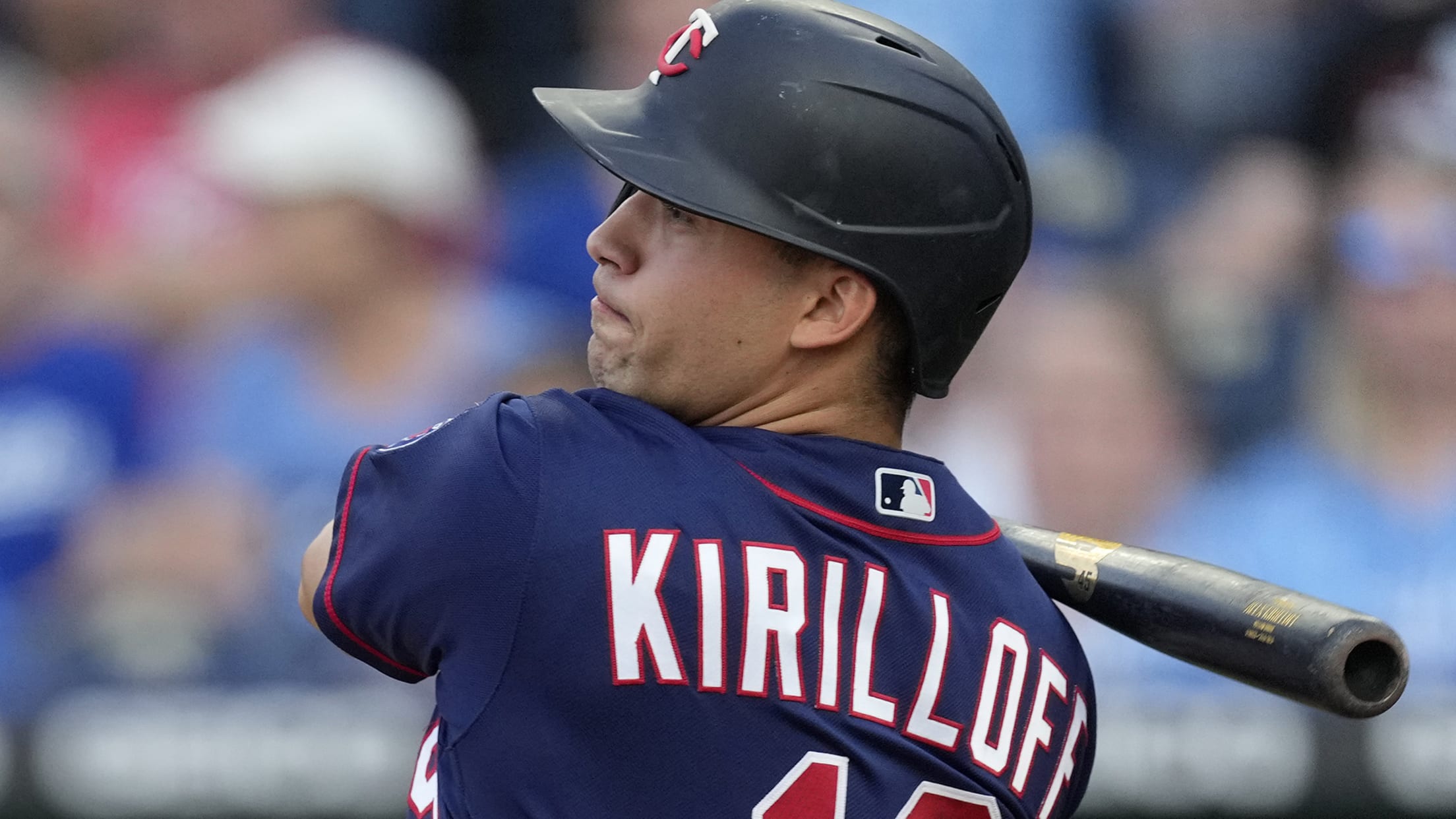 Keep track of the Twins' recent transactions and injury updates throughout the season.
Kirilloff to have season-ending wrist surgery
Twelve of Twins' Draft picks sign professional contracts with club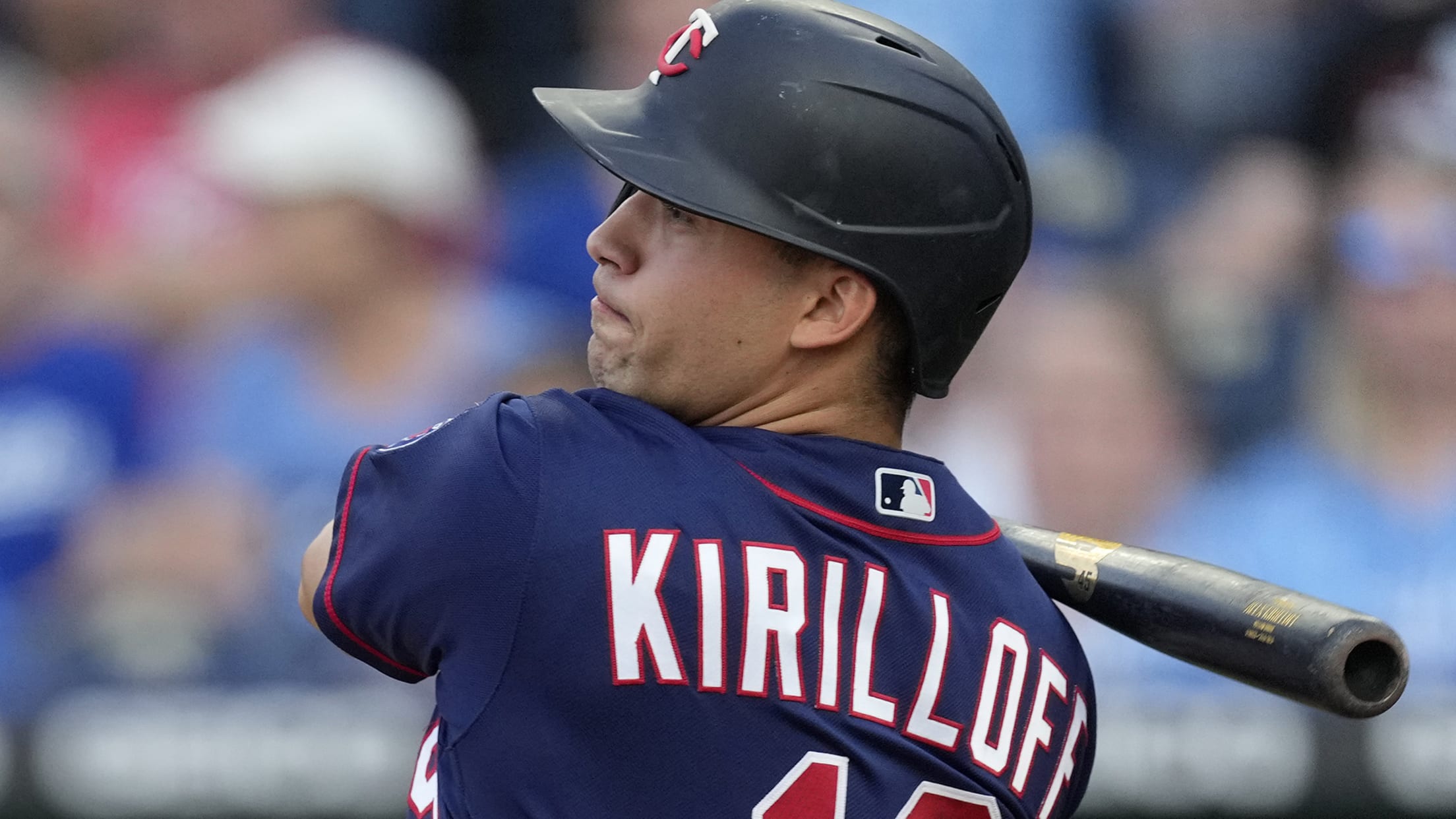 CHICAGO -- Twins outfielder and first baseman Alex Kirilloff will undergo season-ending surgery to repair a torn ligament in his right wrist, the club announced Wednesday. The procedure with Dr. Thomas Graham will take place on Friday in Ohio. Kirilloff was placed on the 10-day injured list on Wednesday, with
Jeffers exits in 5th with left knee contusion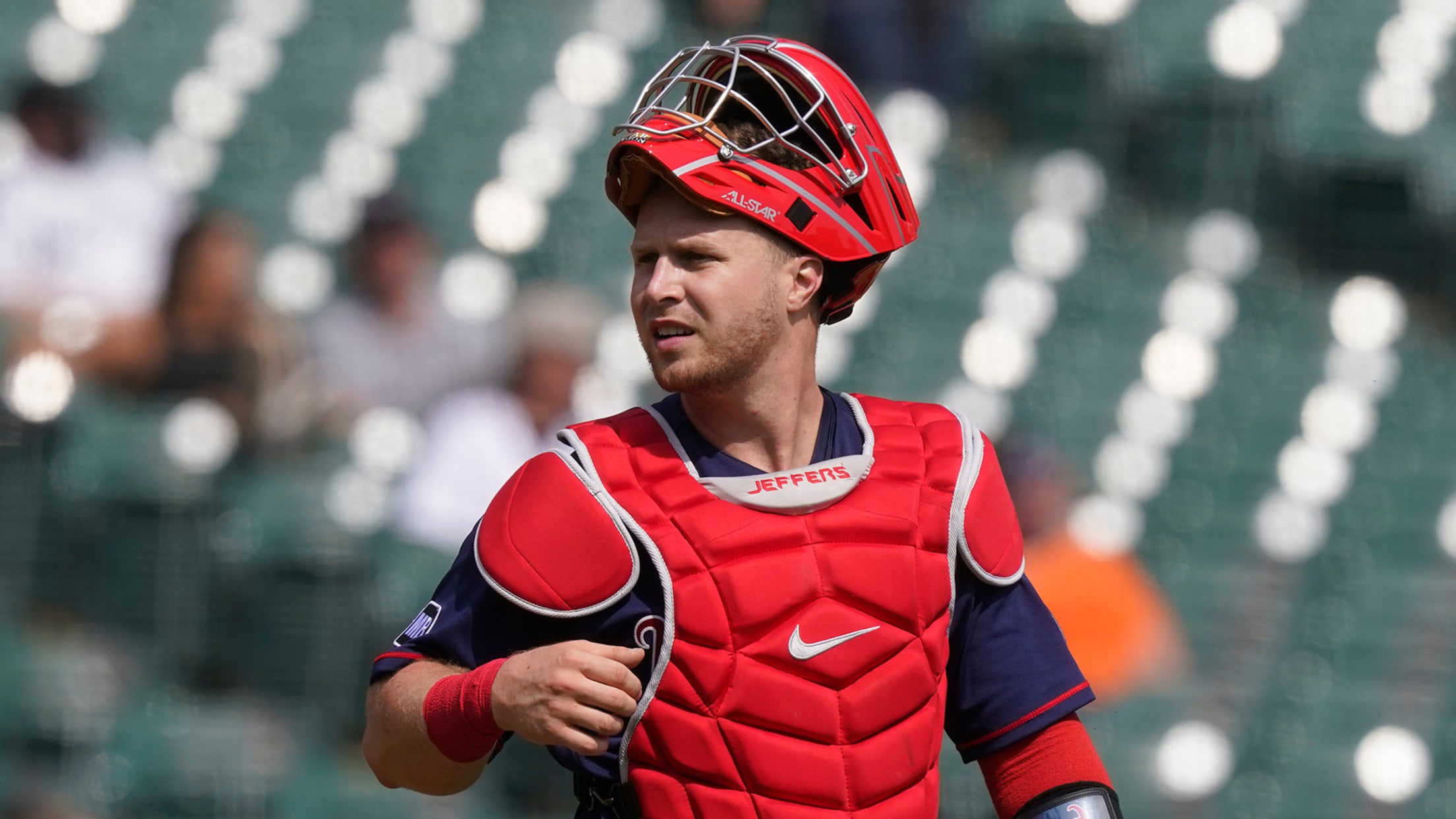 The fifth inning hurt the Twins in more ways than one during Sunday's 12-9 win against the Tigers at Target Field. In the bottom half of the frame, Twins catcher Ryan Jeffers was removed from the game after fouling a ball off of the inside of his left knee. Minnesota
Garver 'being smart,' slow with groin rehab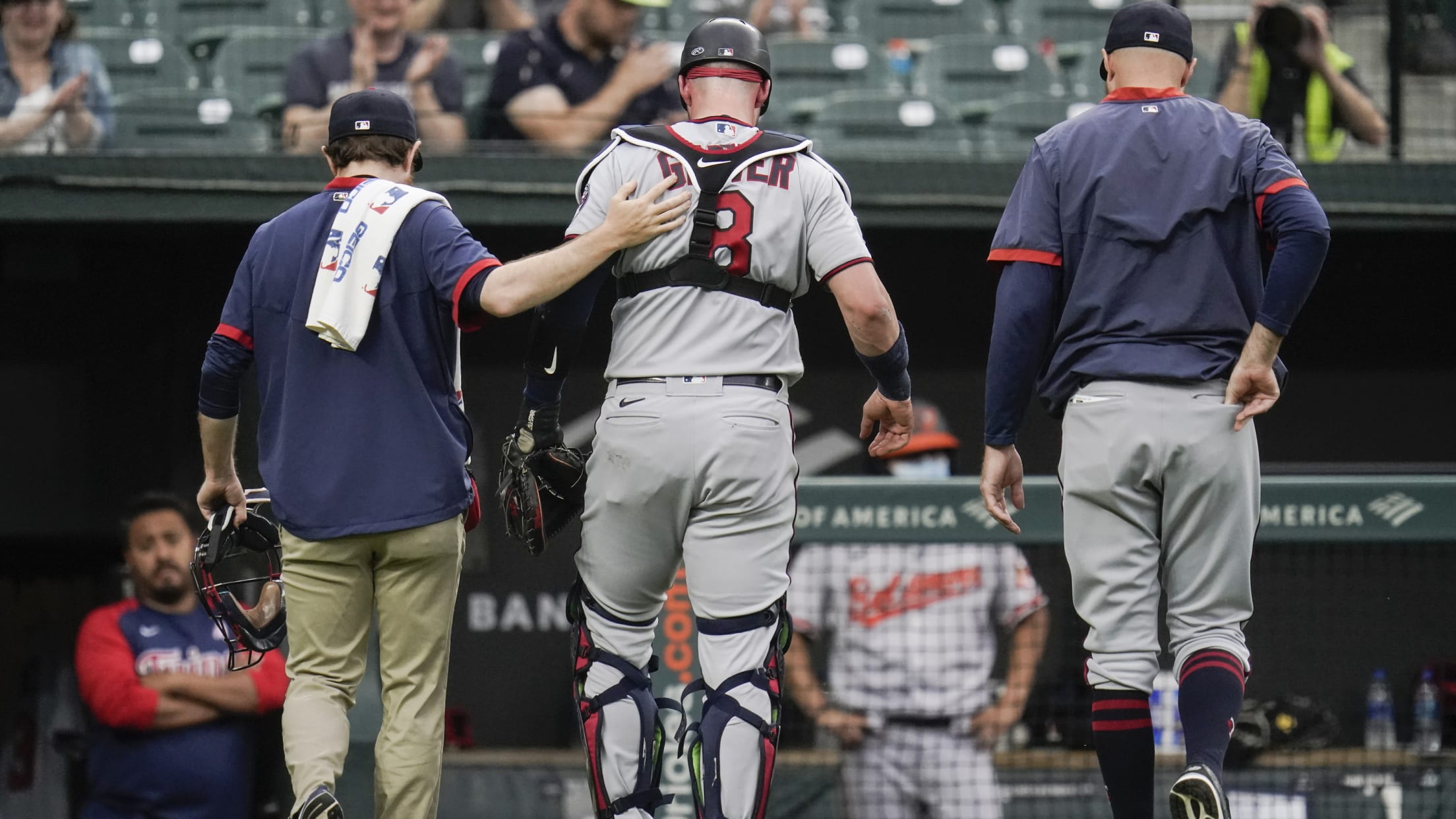 MINNEAPOLIS -- When Mitch Garver began ramping up more rigorously into baseball activity a week ago, he laid out an optimistic timeline for a quick return to play -- one that might have involved him playing in rehab games by now. Instead, the Twins are targeting a return for their
Donaldson day to day with tight hamstring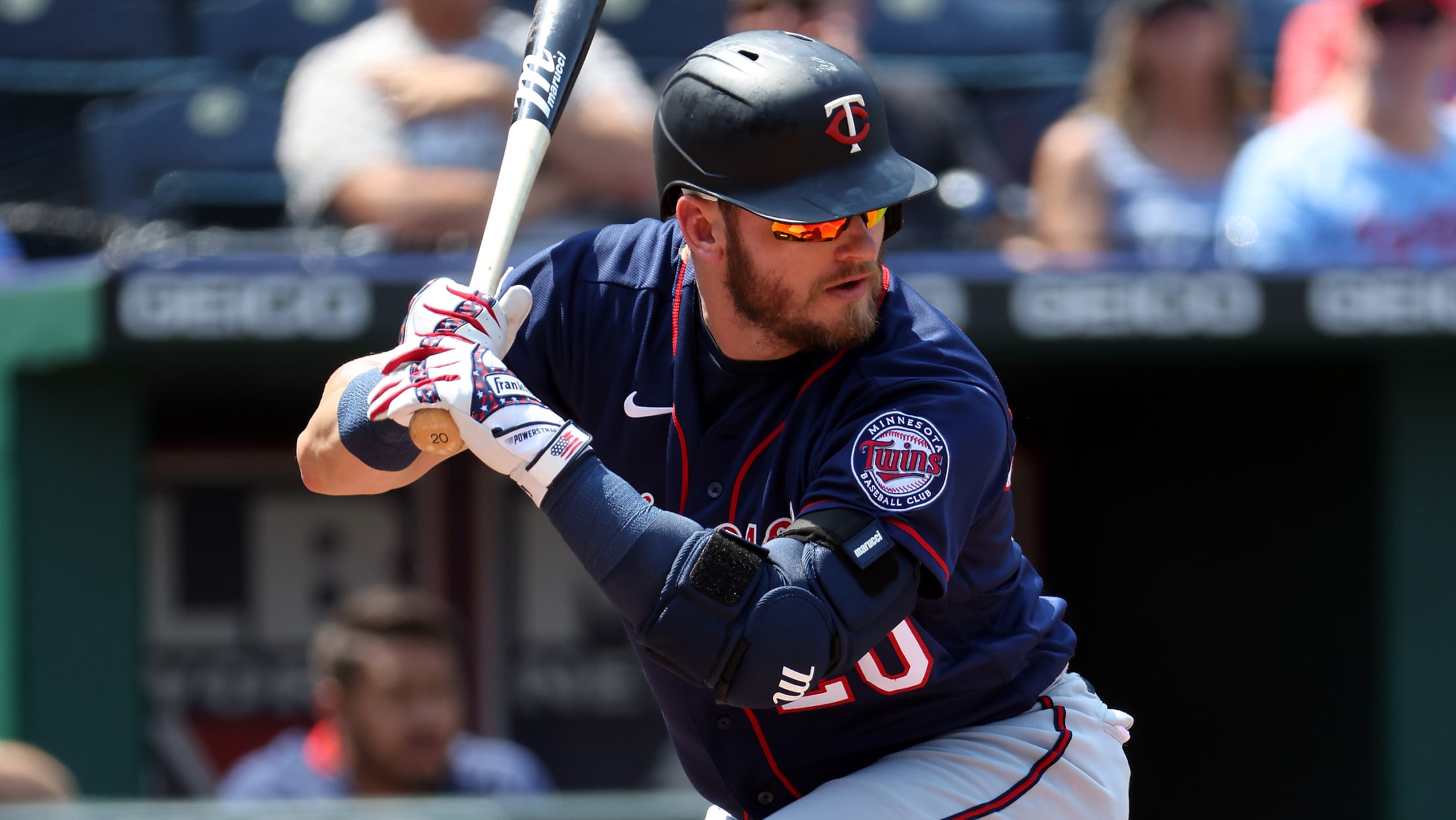 Twins third baseman Josh Donaldson exited in the third inning of Saturday's 6-3 loss against the Royals with a tight right hamstring. The club said he was removed as a precaution and is considered day to day. Donaldson doubled down the left-field line with two outs in the inning, but
Buxton's injuries all too familiar for Baldelli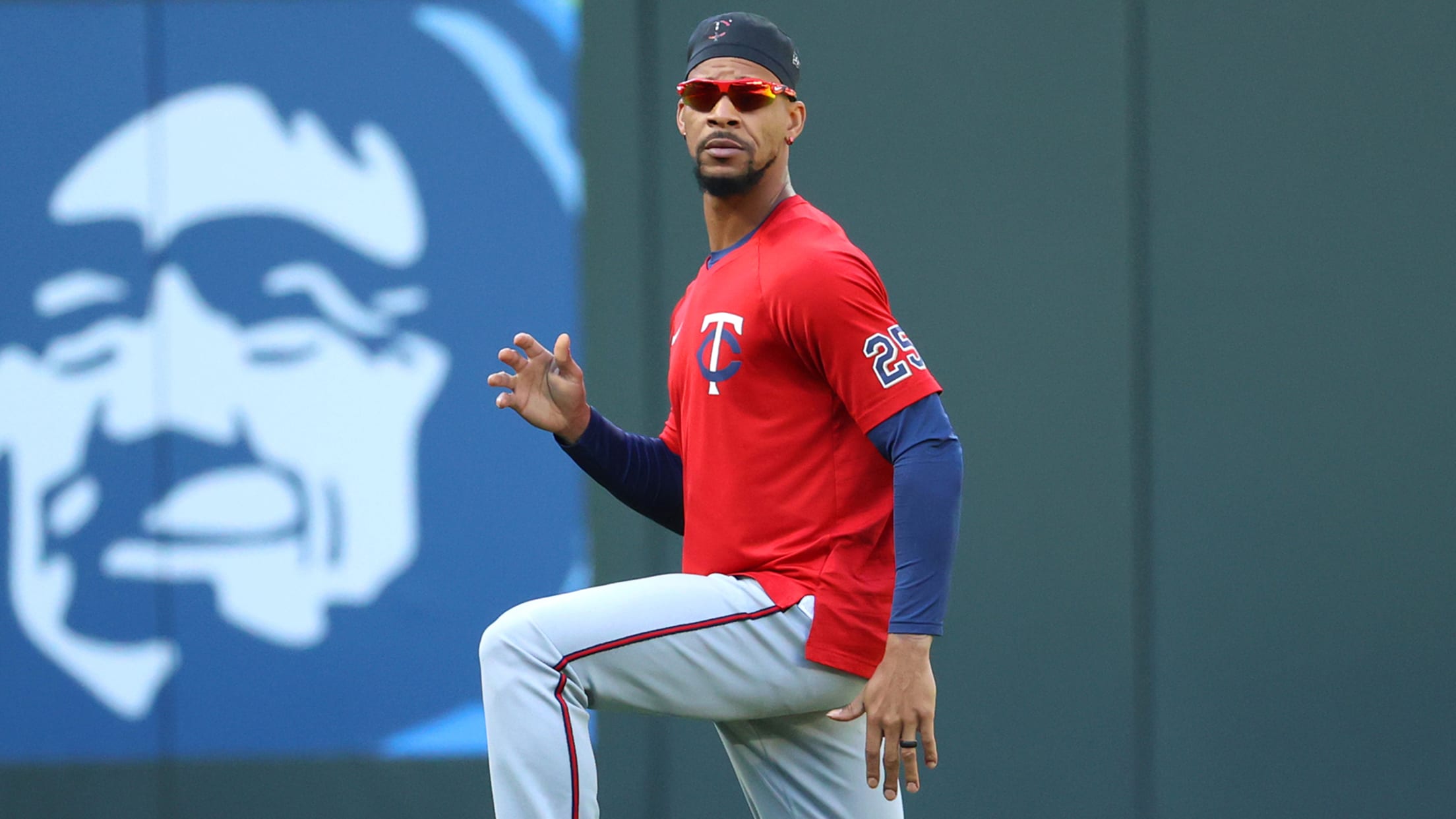 MINNEAPOLIS -- In the aftermath of the hit-by-pitch and fractured left hand that sent Byron Buxton to another stint on the injured list, both Twins manager Rocco Baldelli and outfield coordinator Tommy Watkins emphasized one thing: None of this is fair. Only three days after returning from a six-week stint
'This isn't fair': Buxton has left hand fracture
Hit-by-pitch has Twins center fielder headed for another stint on injured list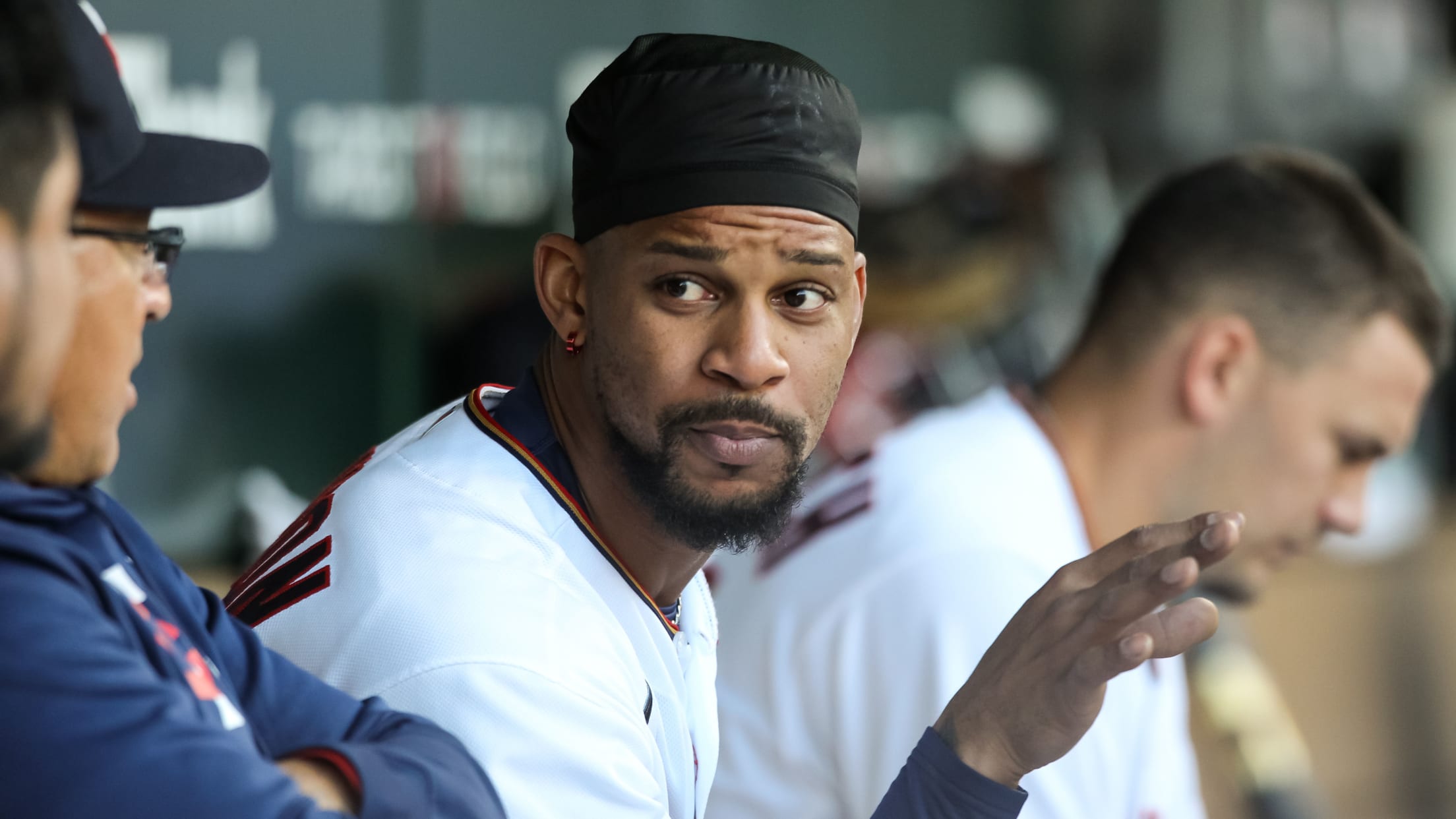 MINNEAPOLIS -- As Byron Buxton goes, so do the Twins -- which is why the club was hoping that the hit-by-pitch in Monday night's 7-5 win in 12 innings against the Reds wasn't anything too serious.
Buxton 'more explosive,' 'doing very well'
Center fielder (hip strain) will get 2nd opinion before Twins plot next steps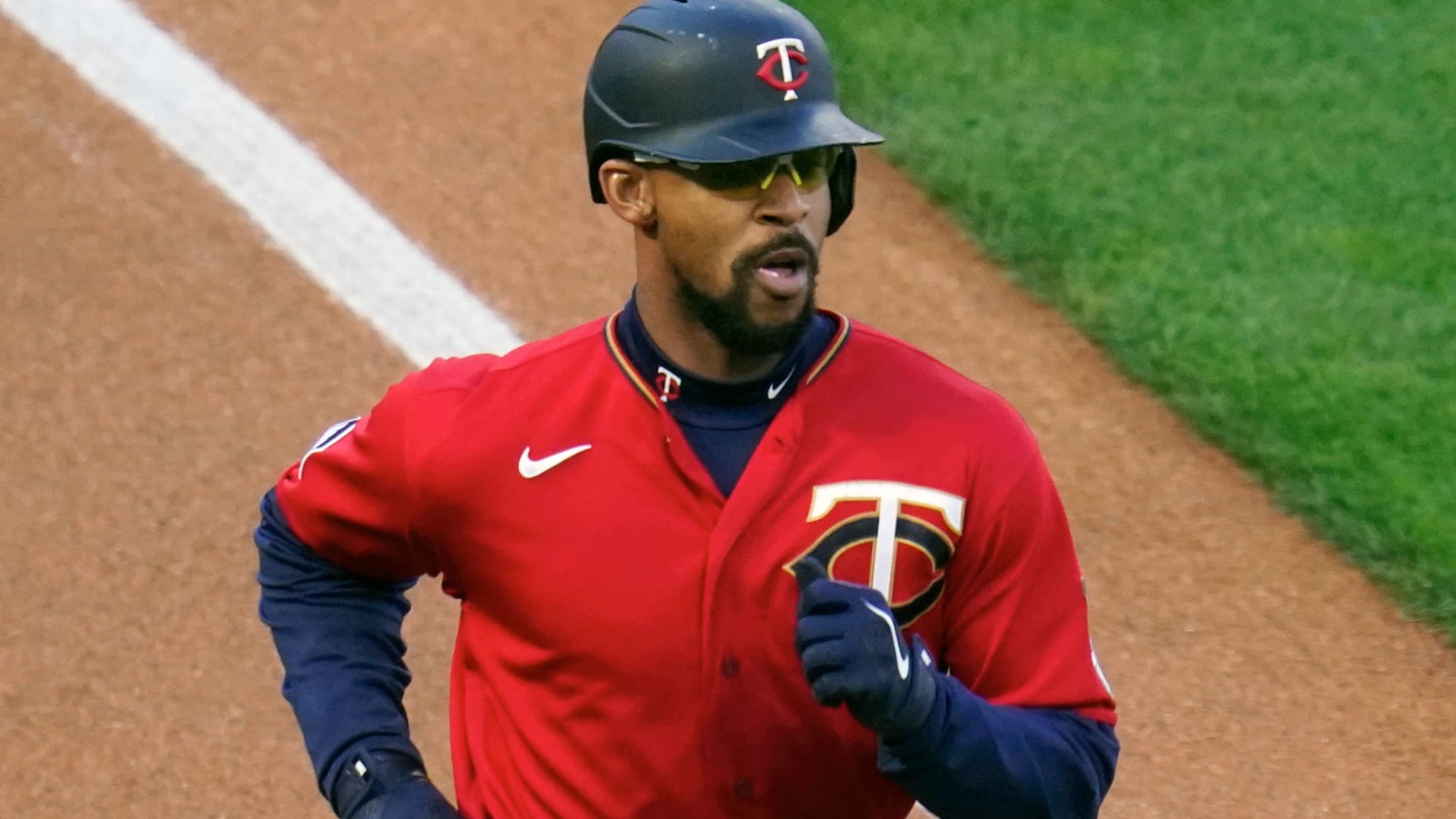 ARLINGTON -- The Twins progressed to their second city of this road trip with Byron Buxton in tow on Friday -- and still, the center fielder wasn't in position to be added to the active roster due to his lingering hip strain. Manager Rocco Baldelli indicated that Buxton did early
Kirilloff's left ankle sprain a 'day-to-day issue'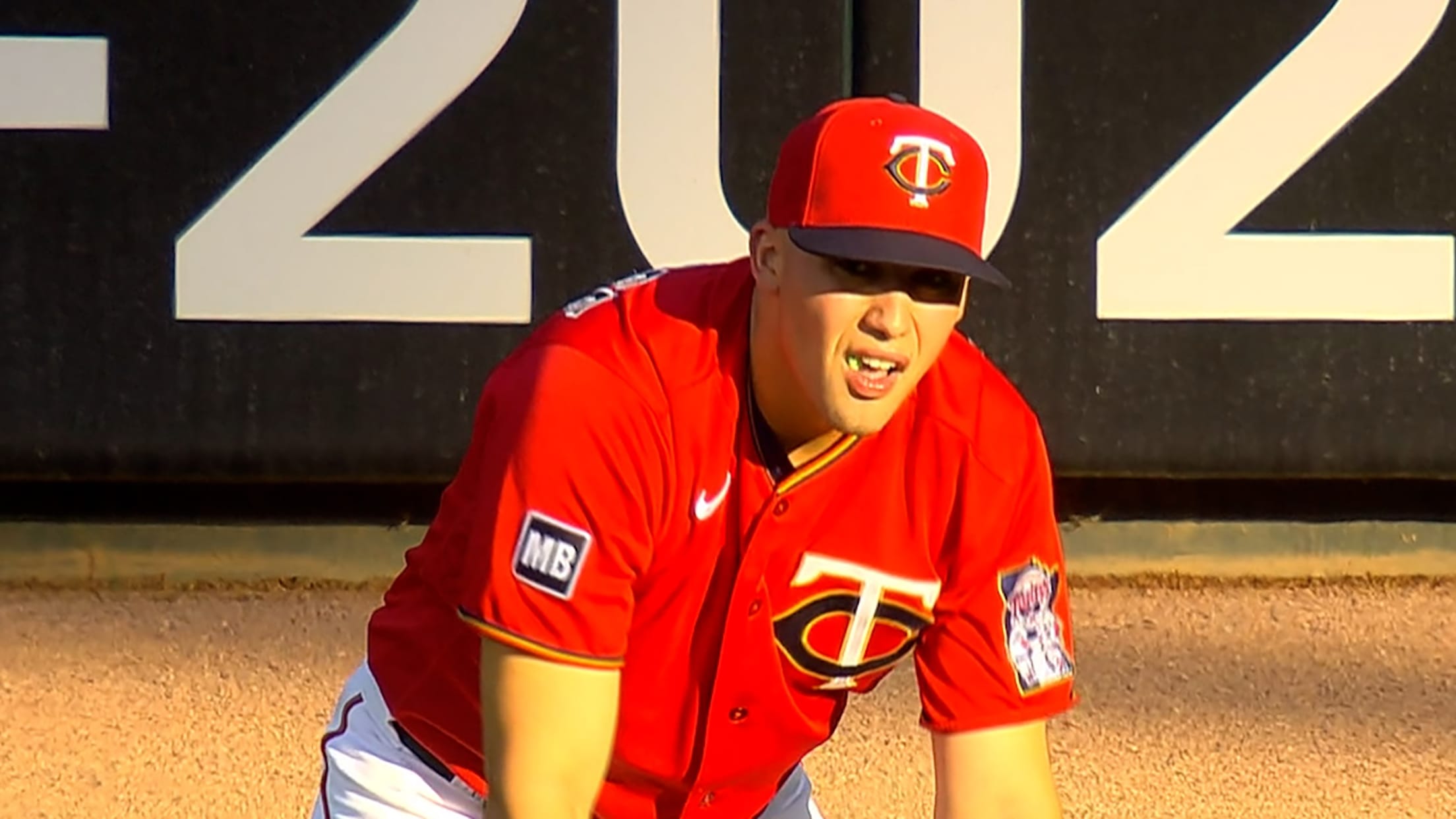 MINNEAPOLIS -- The Twins' outfield injuries had already long since spiraled out of control. And somehow, it appeared to get even worse on Thursday before the Twins received some encouraging news. Alex Kirilloff, Minnesota's No. 2 prospect per MLB Pipeline, exited in the second inning of the Twins' 7-5 walk-off
Buxton, Maeda to start rehab stints this week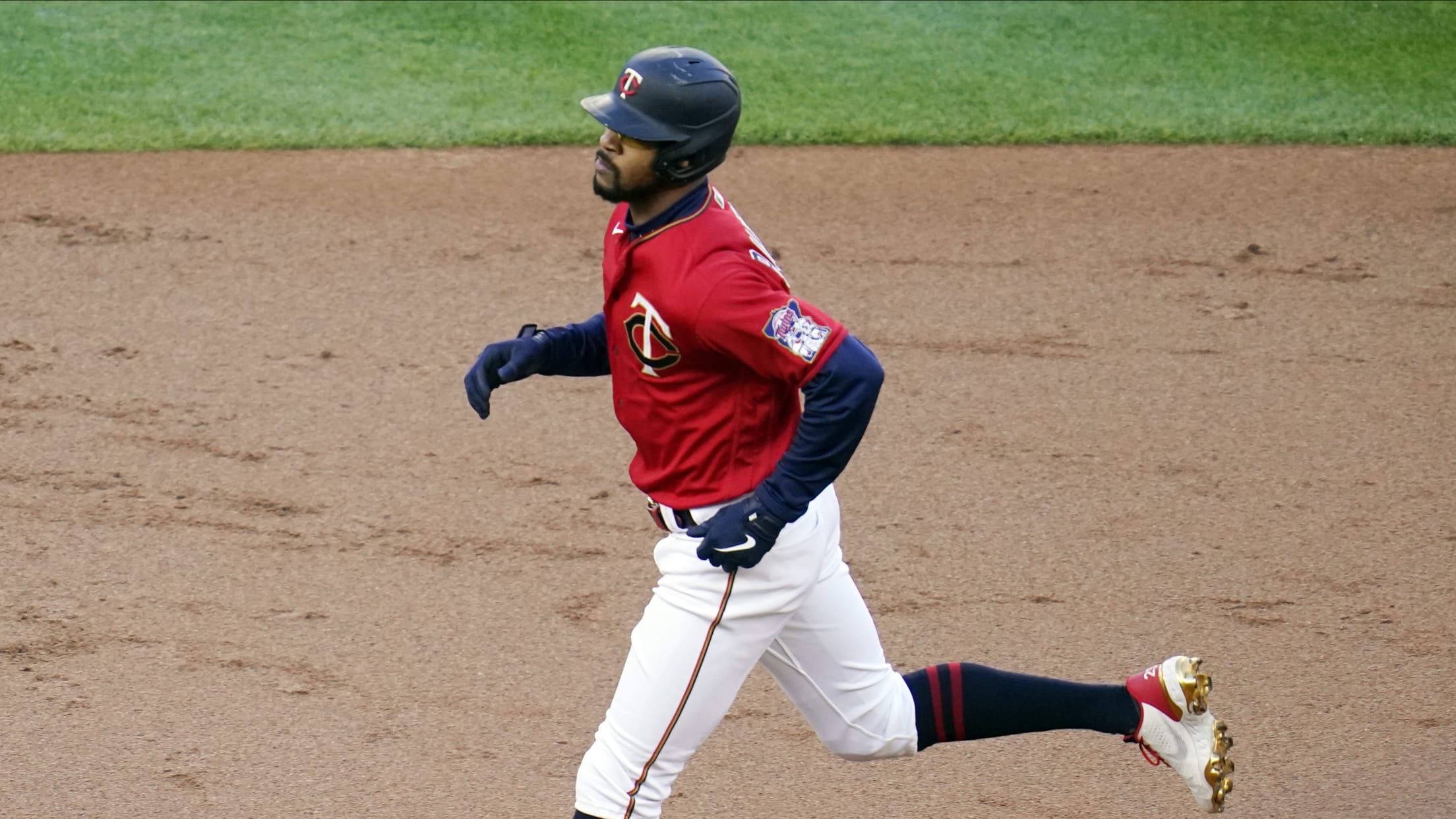 KANSAS CITY -- It's almost time for take two with Byron Buxton. The center fielder will begin a rehab assignment with Triple-A St. Paul on Tuesday after he completed the baserunning program the Twins laid out for him without issue. He's been baserunning and sprinting at 100 percent, and once
Garver (groin) out a few weeks after surgery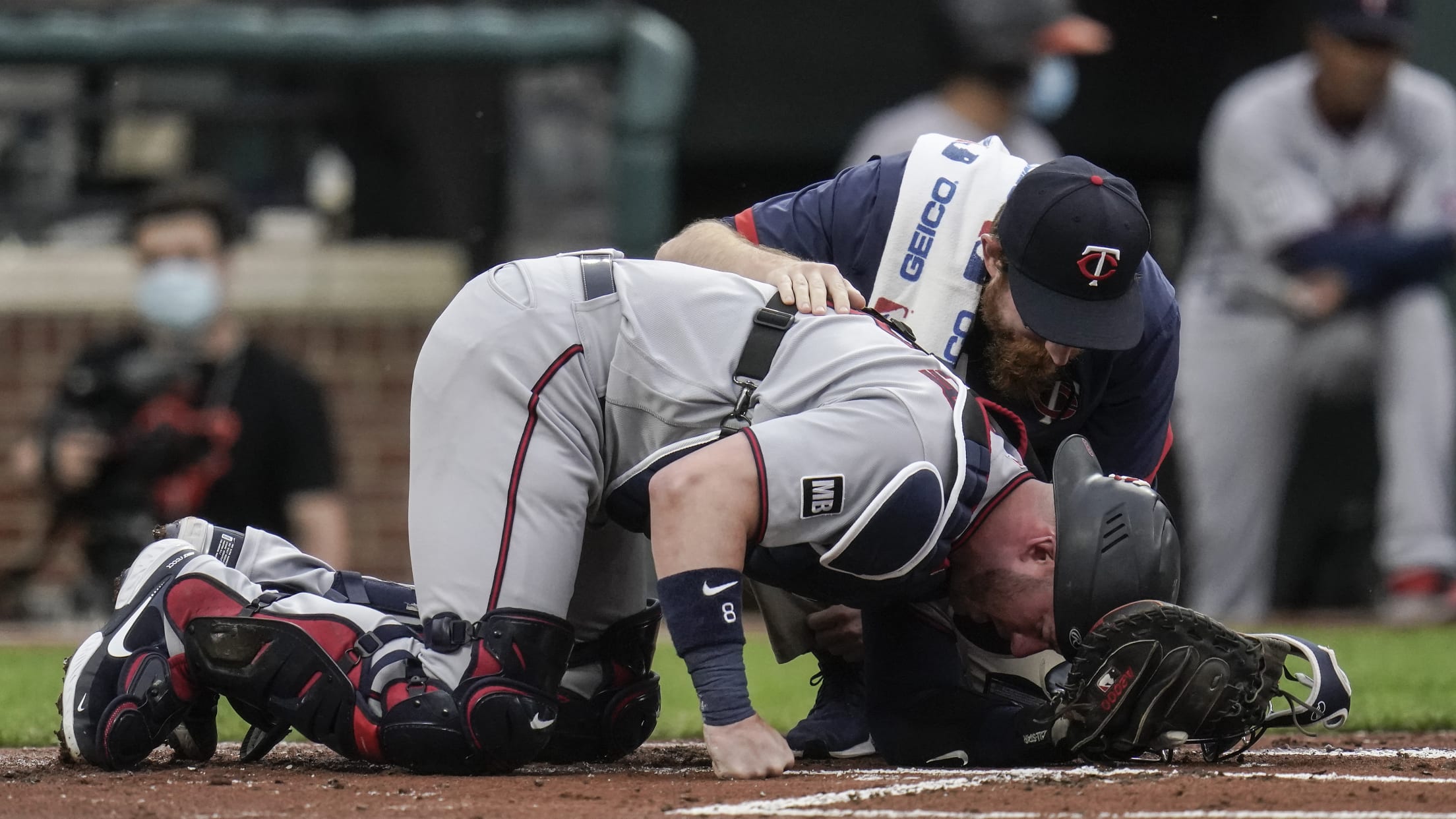 Somehow, the Twins' injury situation continues to get worse. Mitch Garver announced via his Instagram story on Wednesday morning that he underwent successful surgery after leaving Tuesday's game against the Orioles due to a foul ball striking his groin area. Minnesota manager Rocco Baldelli said it will be "a bare
Buxton seems 'ready' to start rehab stint
Twins OF continues running progression; Polanco update; Vaccine clinic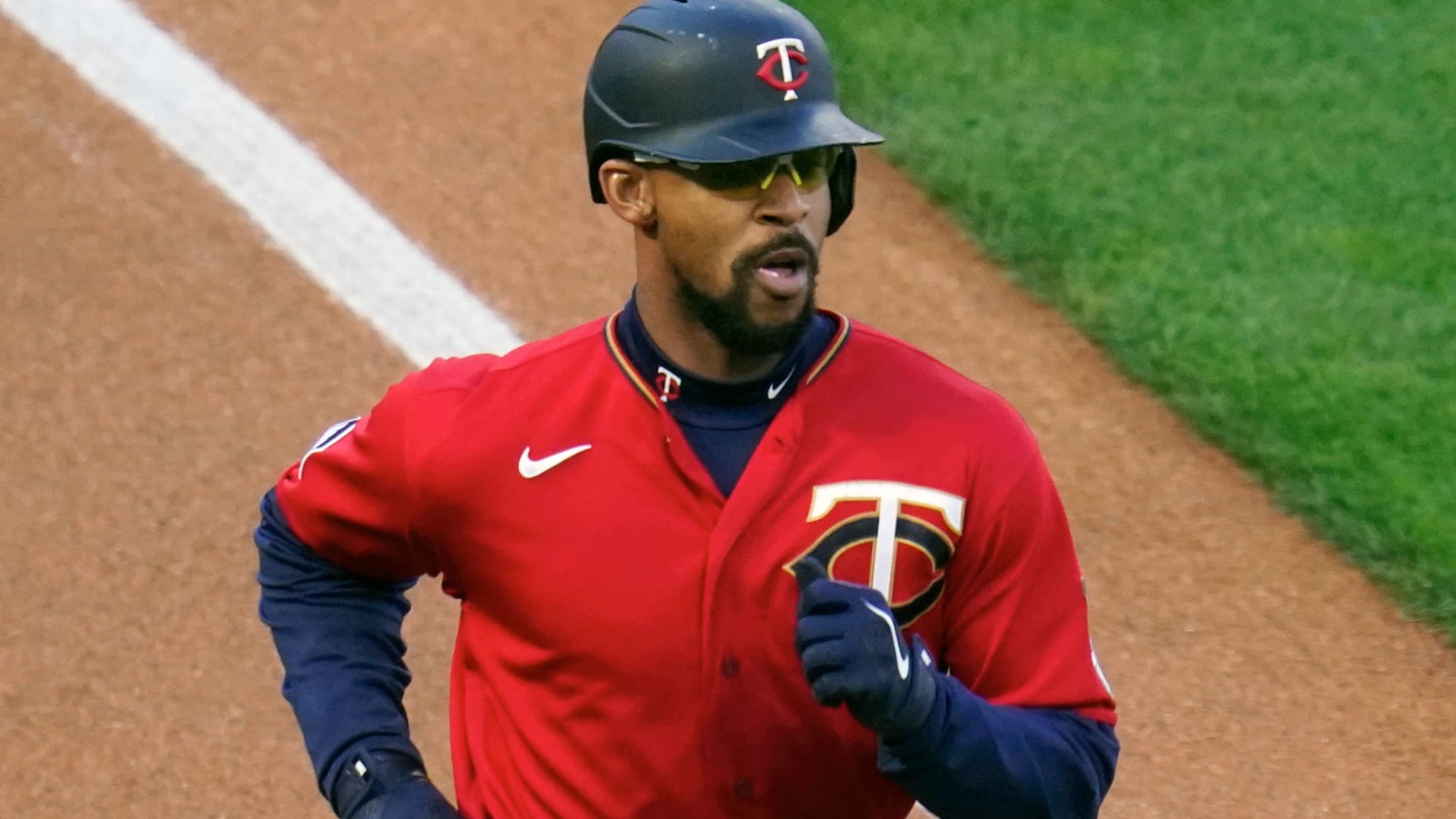 MINNEAPOLIS -- Byron Buxton could head out on a rehab assignment by the end of the week and return to the Twins soon after that, manager Rocco Baldelli said on Monday, which would serve as a big lift for an injury-riddled roster looking to gain ground in the American League
Injury updates on Kepler, Maeda, more Twins
MINNEAPOLIS -- The Twins committed two costly errors in their 7-6 loss to the A's on Sunday, and worse, they emerged from the game with three more players banged up in Max Kepler (tight hamstring), Willians Astudillo (left hand contusion) and Kenta Maeda (groin tightness). Fortunately for the Twins and
Cave lands on injured list; Kirilloff update
Refsnyder logs pair of hits, RBI after being recalled from Triple-A St. Paul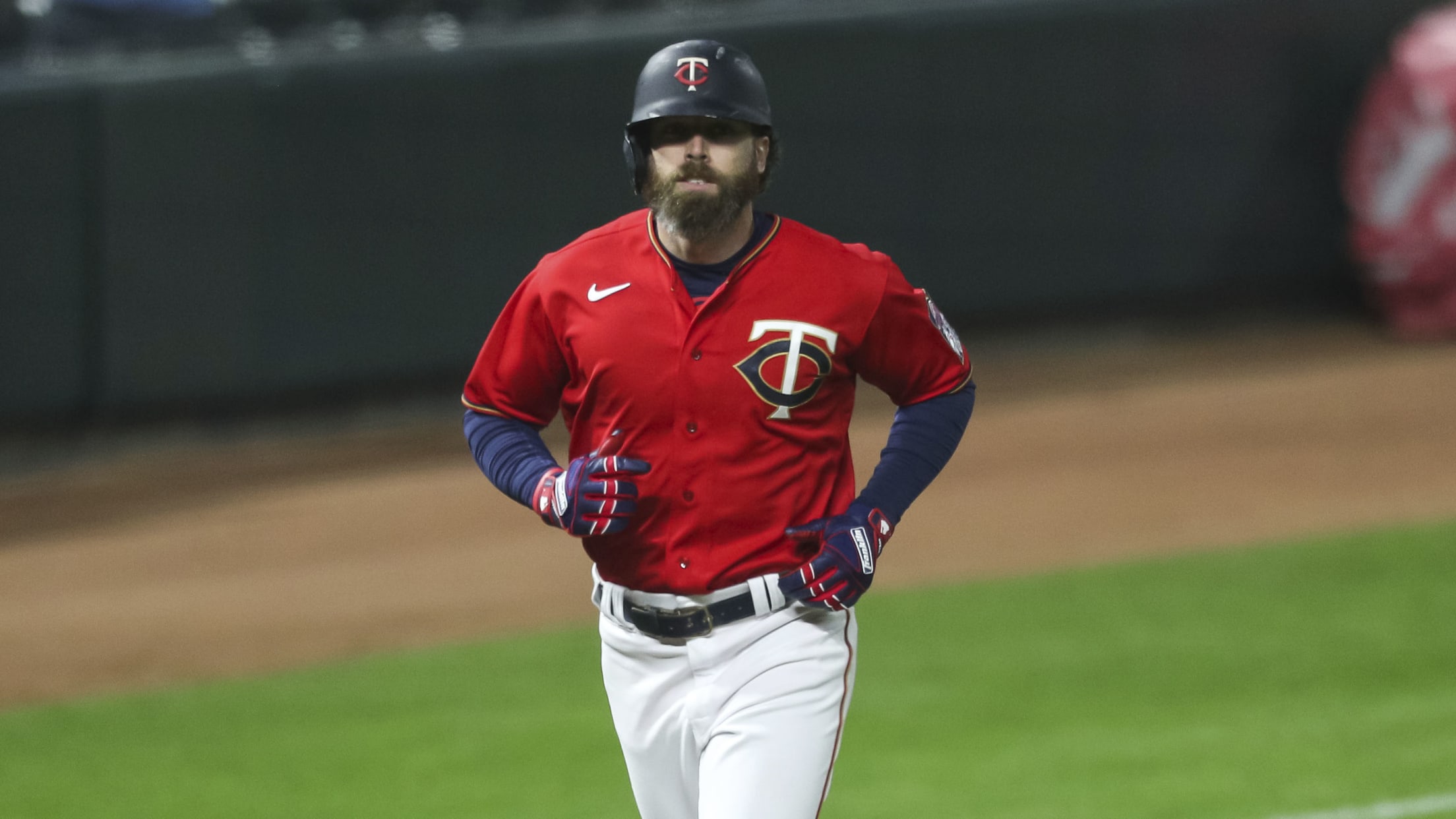 MINNEAPOLIS -- The Twins' center field depth got much less certain on Saturday, when they placed Jake Cave on the 60-day injured list with a stress reaction in his lower back and selected the contract of Rob Refsnyder from Triple-A St. Paul. According to manager Rocco Baldelli, Cave has a
Buxton 'listening to body,' staying positive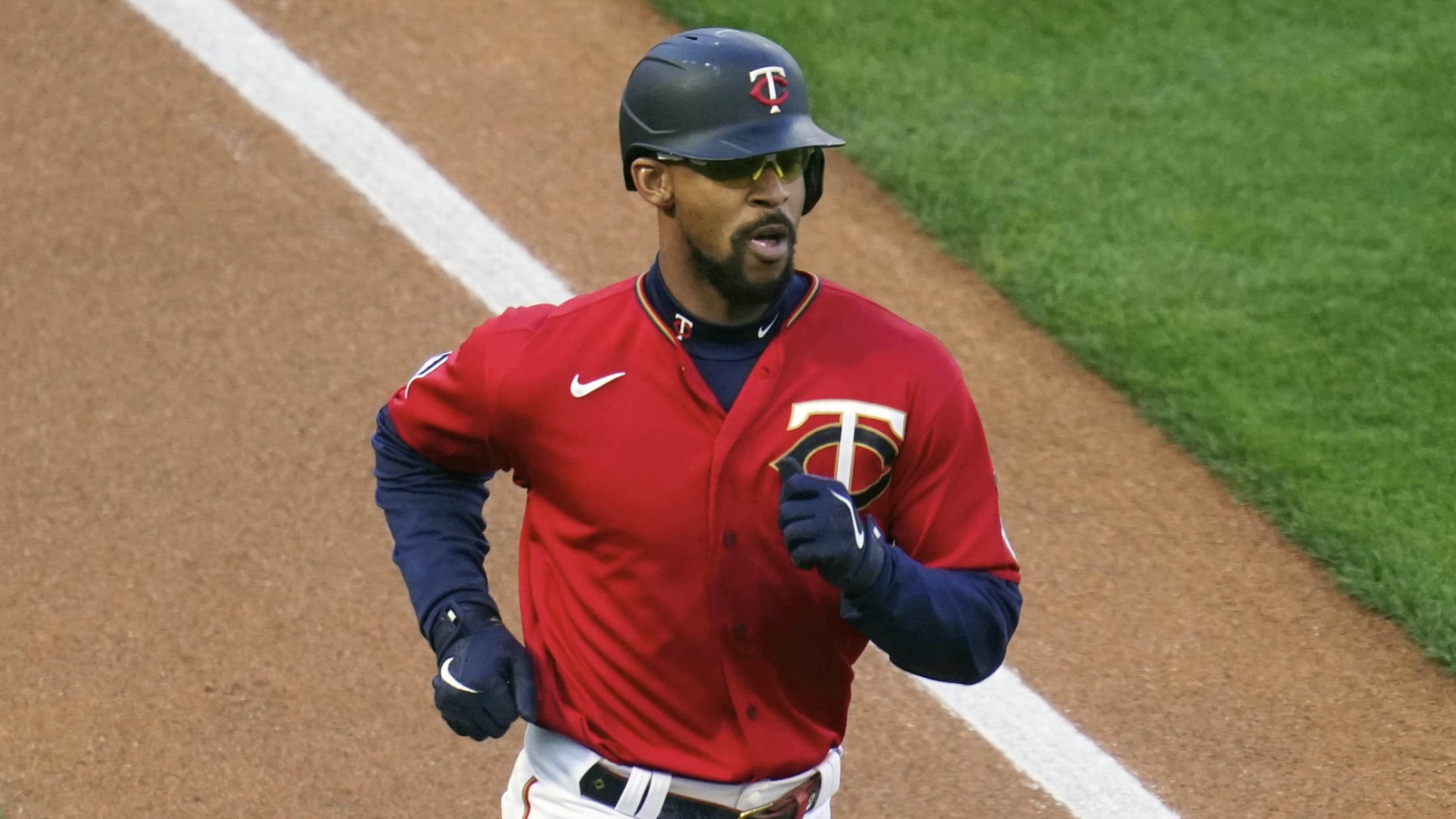 Twins center fielder Byron Buxton is preaching positivity and patience in his recovery from a Grade 2 right hip strain, even though he isn't likely to be activated from the injured list when his 10-day stint ends. Buxton said Thursday that he still hasn't progressed enough to being able to
Simmons day to day with ankle inflammation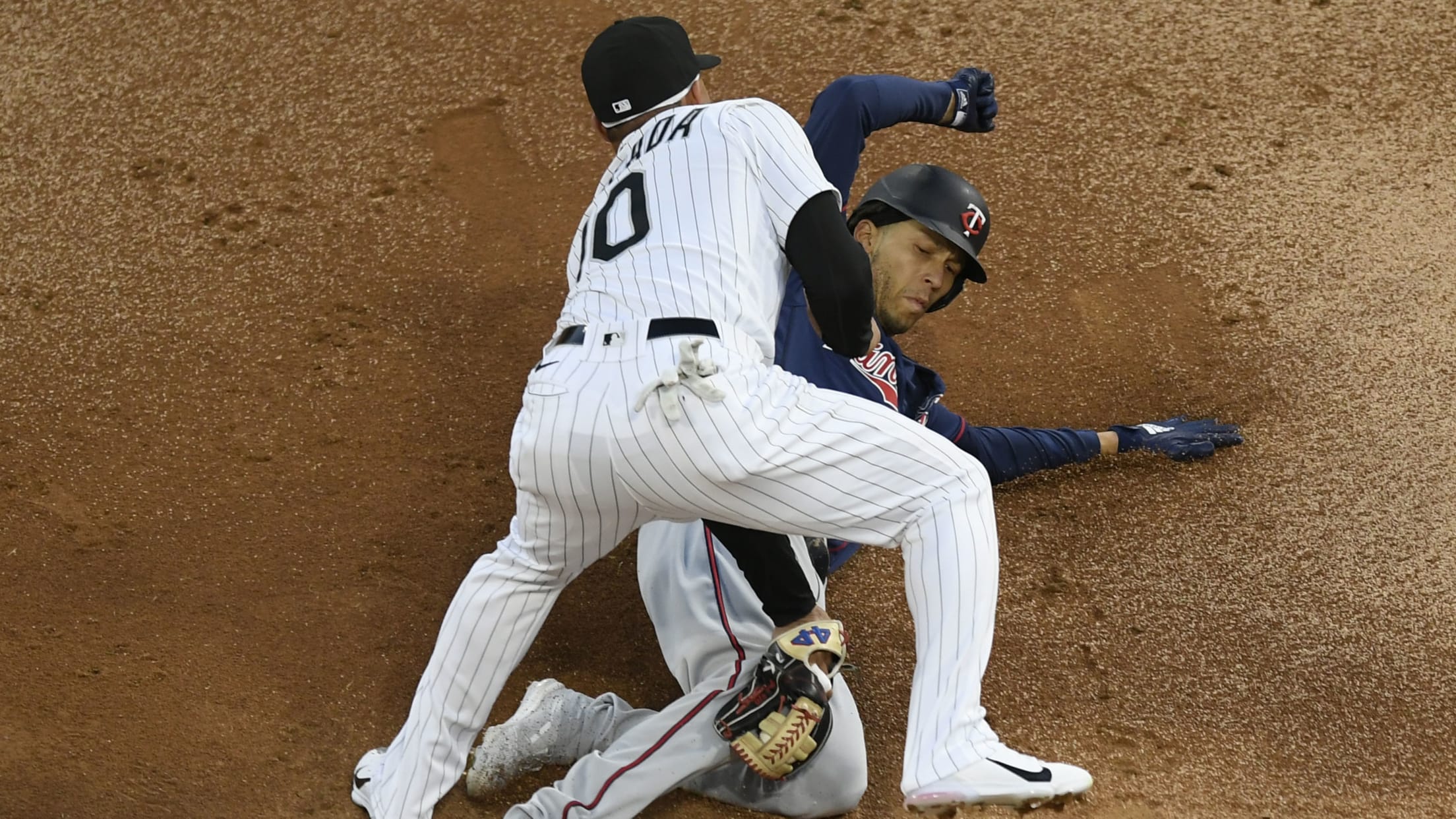 Twins shortstop Andrelton Simmons exited during the sixth inning of Minnesota's 13-8 loss to the White Sox on Wednesday night with right ankle inflammation, the club announced following the game. He is considered day to day. Manager Rocco Baldelli was unsure when the issue first flared up, but noted that
Notes: Arraez 'like new' off IL; Kirilloff, Buxton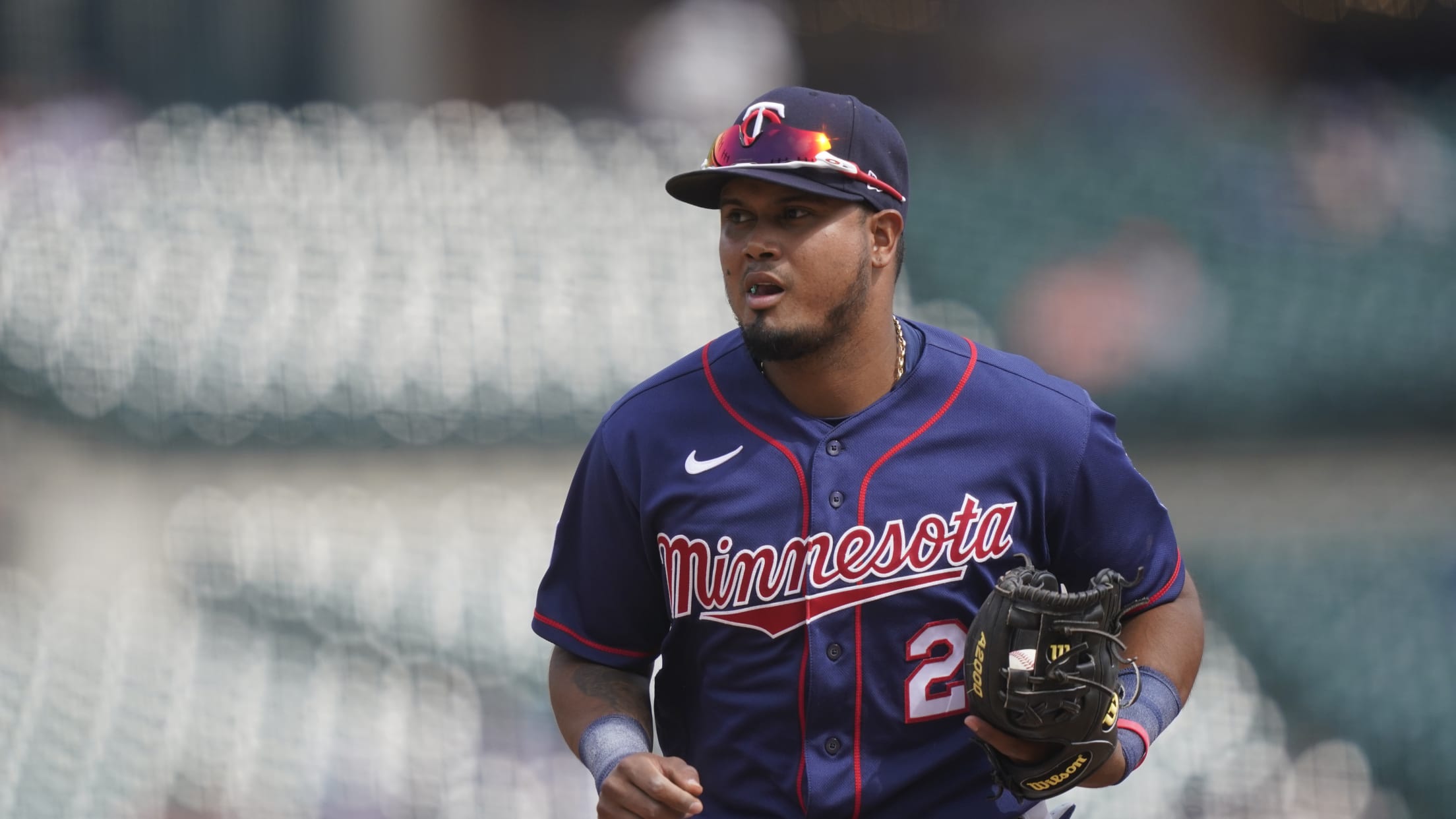 The Twins activated Luis Arraez from the seven-day injured list before Tuesday's series opener against the White Sox following his recovery from a concussion sustained during an awkward slide into home plate last Monday. He hit leadoff and started in left field at Chicago, contributing right away with a second-inning
Buxton to IL with hip strain; timetable TBD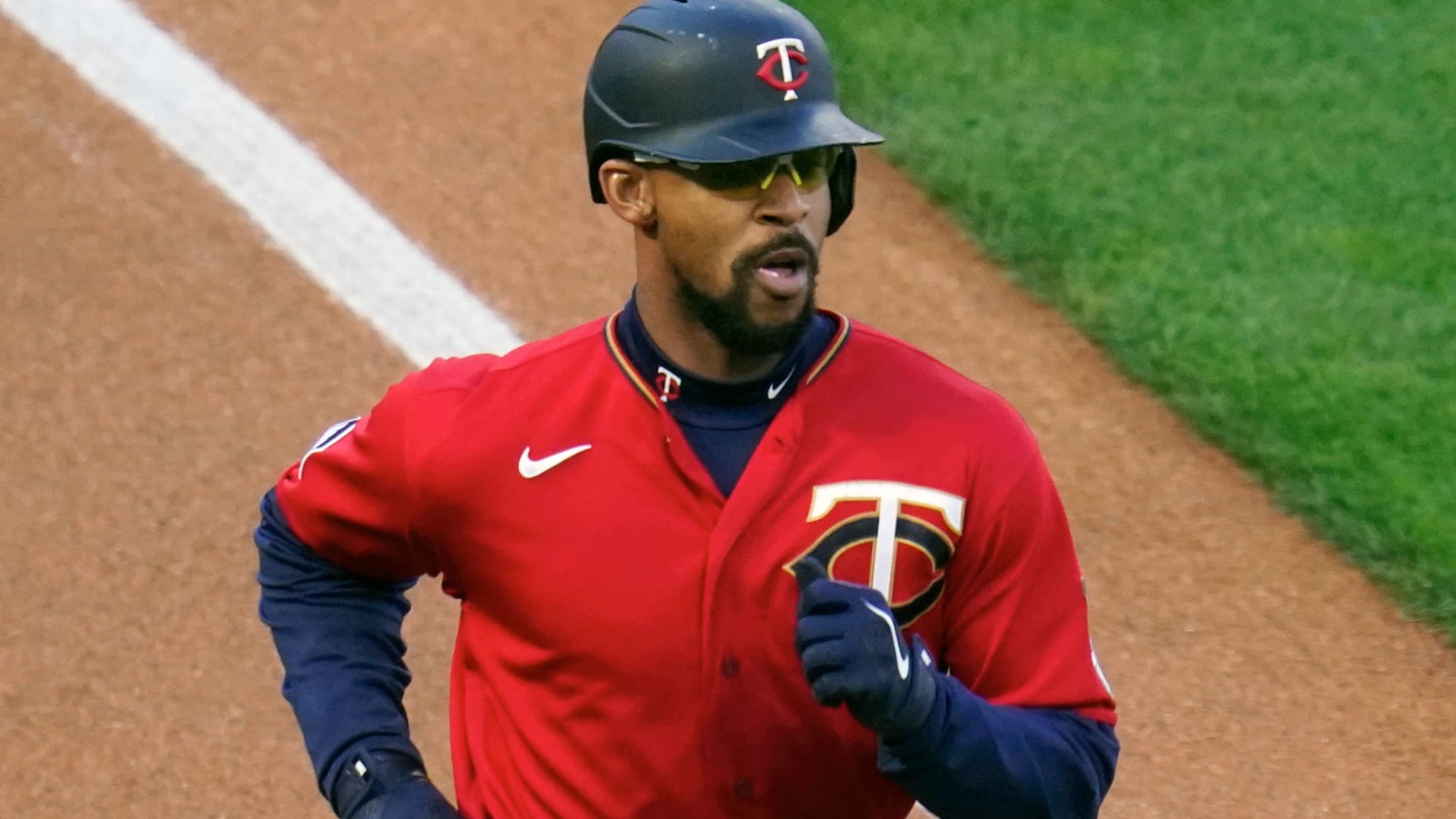 Star Twins center fielder Byron Buxton is headed to the 10-day injured list after an MRI revealed a Grade 2 right hip strain, manager Rocco Baldelli announced before Friday's game against the Tigers. Buxton won't need surgery, but his timetable wasn't immediately known. The Twins are hopeful that Buxton's status
Twins place Kirilloff on IL, activate Sanó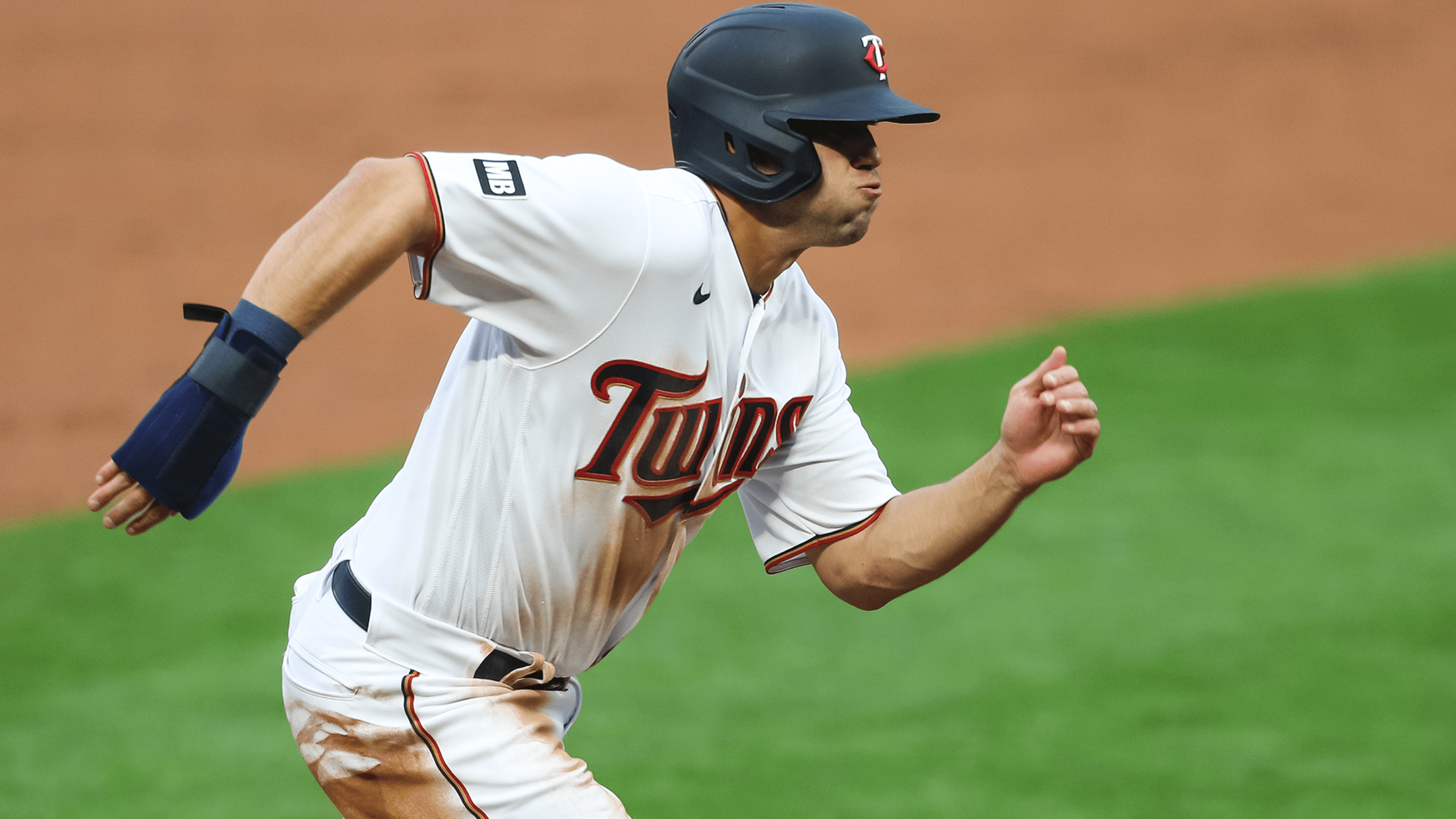 MINNEAPOLIS -- The Twins placed Alex Kirilloff on the 10-day injured list on Wednesday with a sprained right wrist after he saw a hand and wrist specialist in the Twin Cities earlier in the day. The club activated first baseman Miguel Sanó from the IL in a corresponding move. Kirilloff,
Arraez to concussion IL; Gordon back up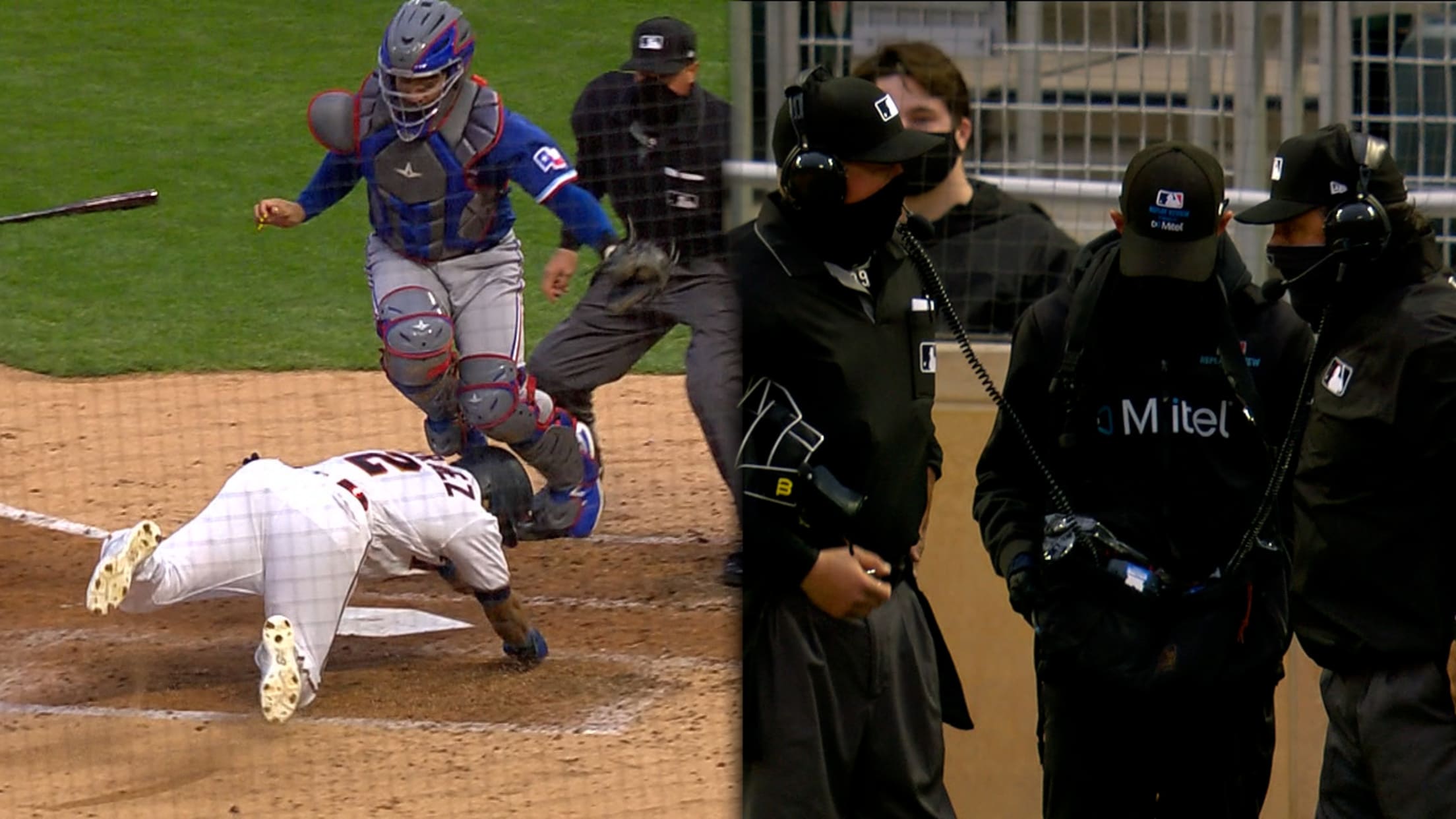 MINNEAPOLIS -- The Twins placed utility man Luis Arraez on the seven-day injured list on Tuesday with a concussion after he was pulled following the sixth inning of Minnesota's 6-5 victory over the Rangers on Monday. Arraez had a headache and a sore neck, manager Rocco Baldelli said, a result
Notes: Sanó nearly ready; Pineda uncertain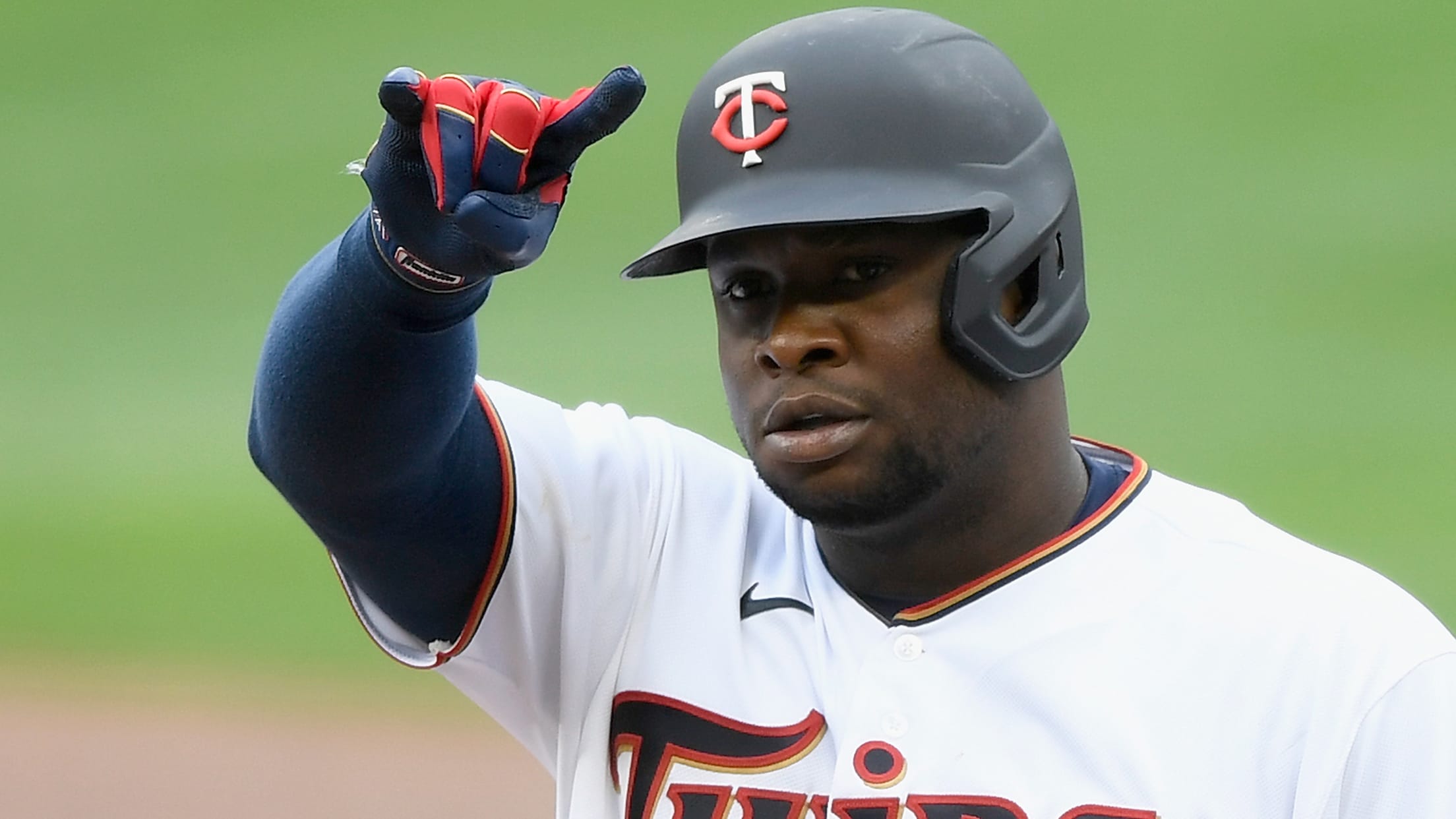 MINNEAPOLIS -- The power packed into Miguel Sanó's muscular frame was on full display before Monday's series opener against the Rangers, as he handled the velocity machine with ease during a pregame session on the field. Ball after ball pelted Target Field's upper deck, with a handful of hard liners
Notes: Simmons back soon; manager pranks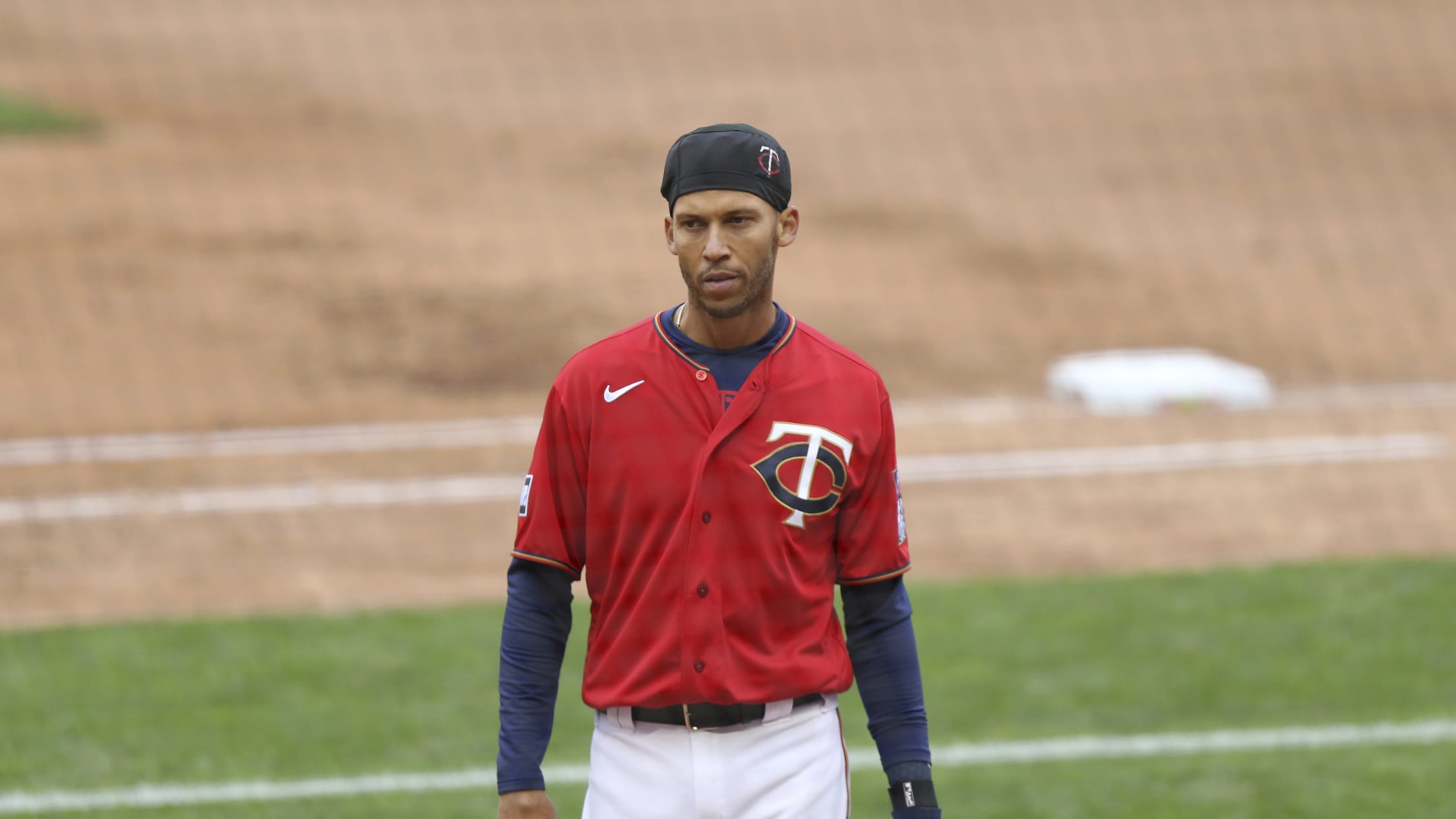 MINNEAPOLIS -- Twins shortstop Andrelton Simmons will travel with the team to Cleveland on this coming road trip as planned and appears to be on track to return to the field at some point during that three-game series, manager Rocco Baldelli said Sunday. Simmons has been out of action since
Sanó to IL; Alex Kirilloff gets the call
Simmons cleared for return from COVID-19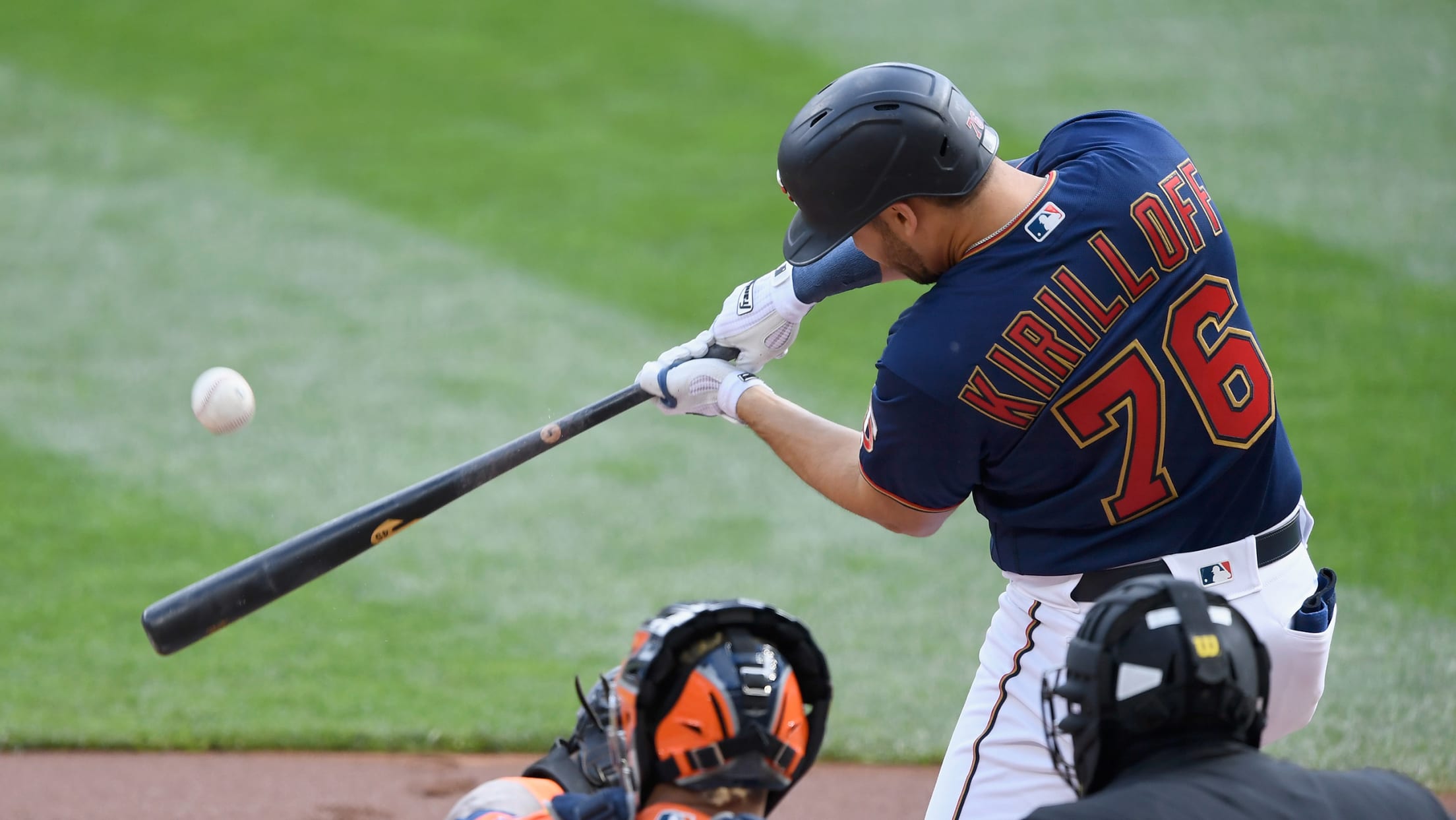 MINNEAPOLIS -- The reinforcements have arrived. On the heels of a winless road trip in which several positive COVID-19 tests afflicted the clubhouse and the Twins emptied their taxi squad in search of depth, Minnesota recalled No. 2 prospect Alex Kirilloff from the alternate training site and called up former
Riddle added to Twins' COVID injured list
Sanó sidelined with hamstring tightness; club seeks defensive versatility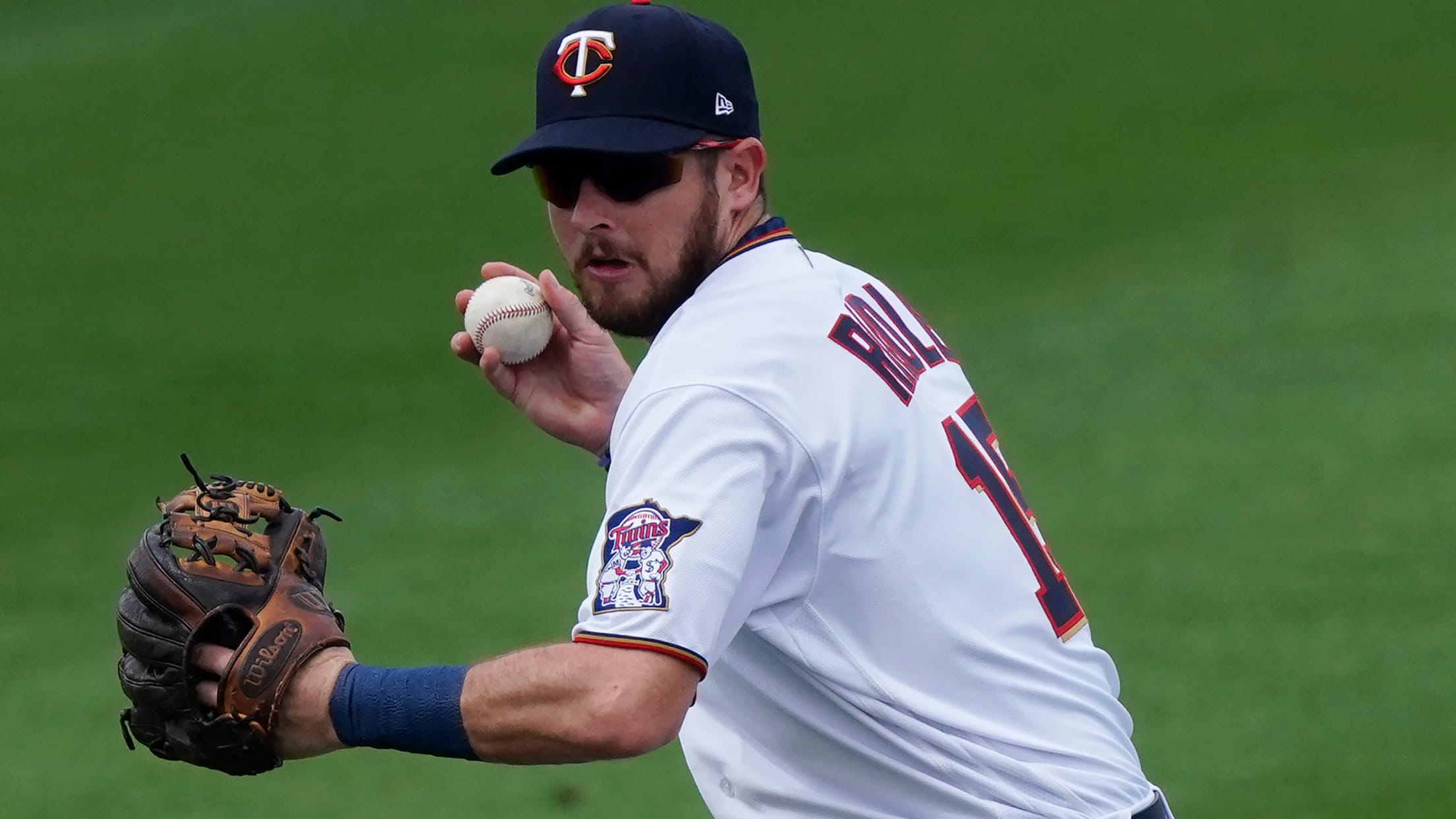 In the past week, the Twins have placed several players on the COVID-19 injured list due to contact tracing and positive cases. Ahead of Wednesday's series finale in Oakland, JT Riddle was the latest player to be placed on the COVID-19 IL. Riddle did not test positive for COVID-19 but
Garlick, Kepler, Thielbar go on COVID IL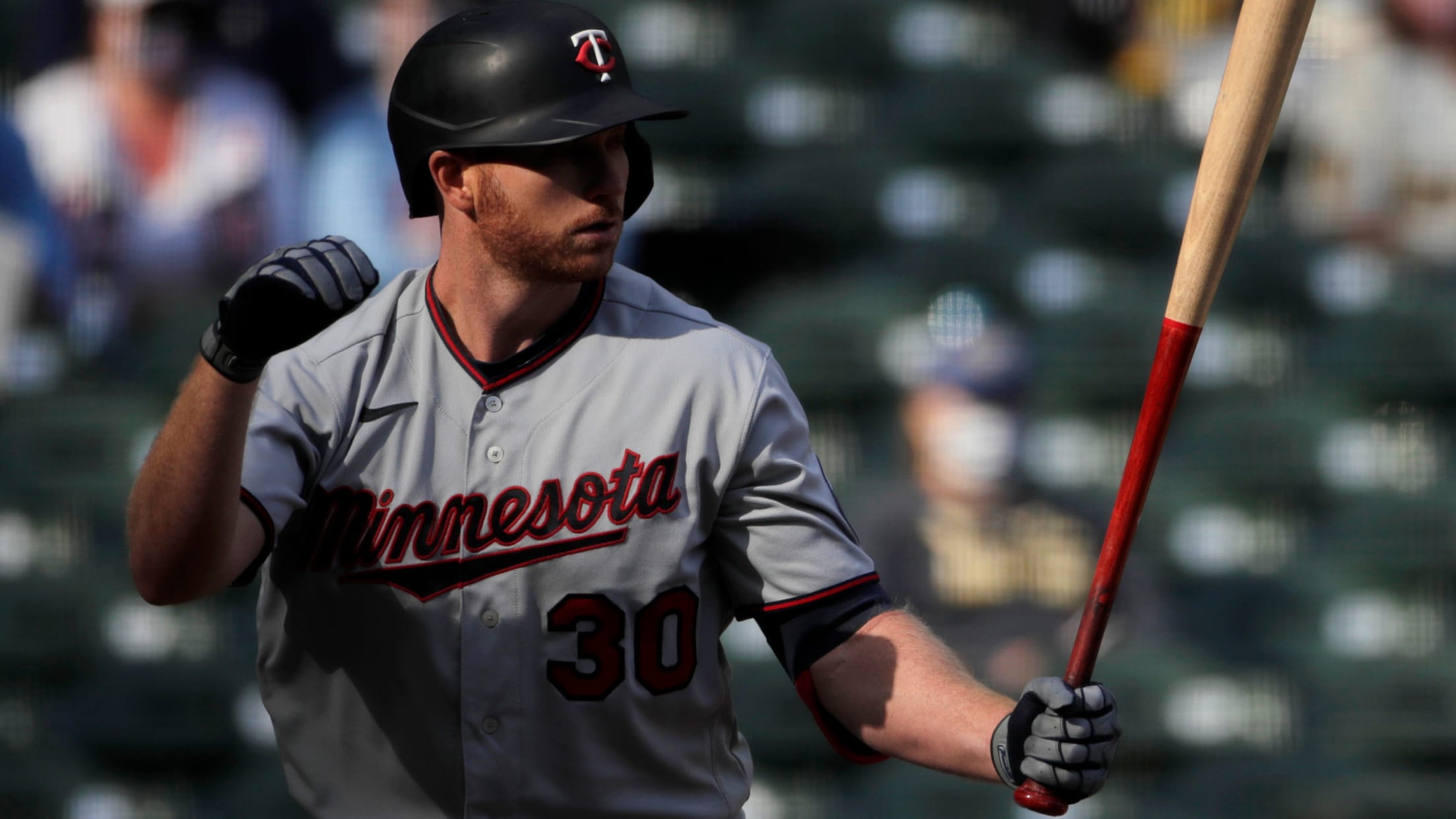 Following three days of postponements due to COVID-19, the Twins finally returned to action with a doubleheader against the A's on Tuesday at the Oakland Coliseum -- but the team that took the field looked quite different from the one that was last in action on Friday. The Twins placed