Just how rare is Polanco's IL stint?
Infielder nearing return after being sidelined for the first time in his MLB career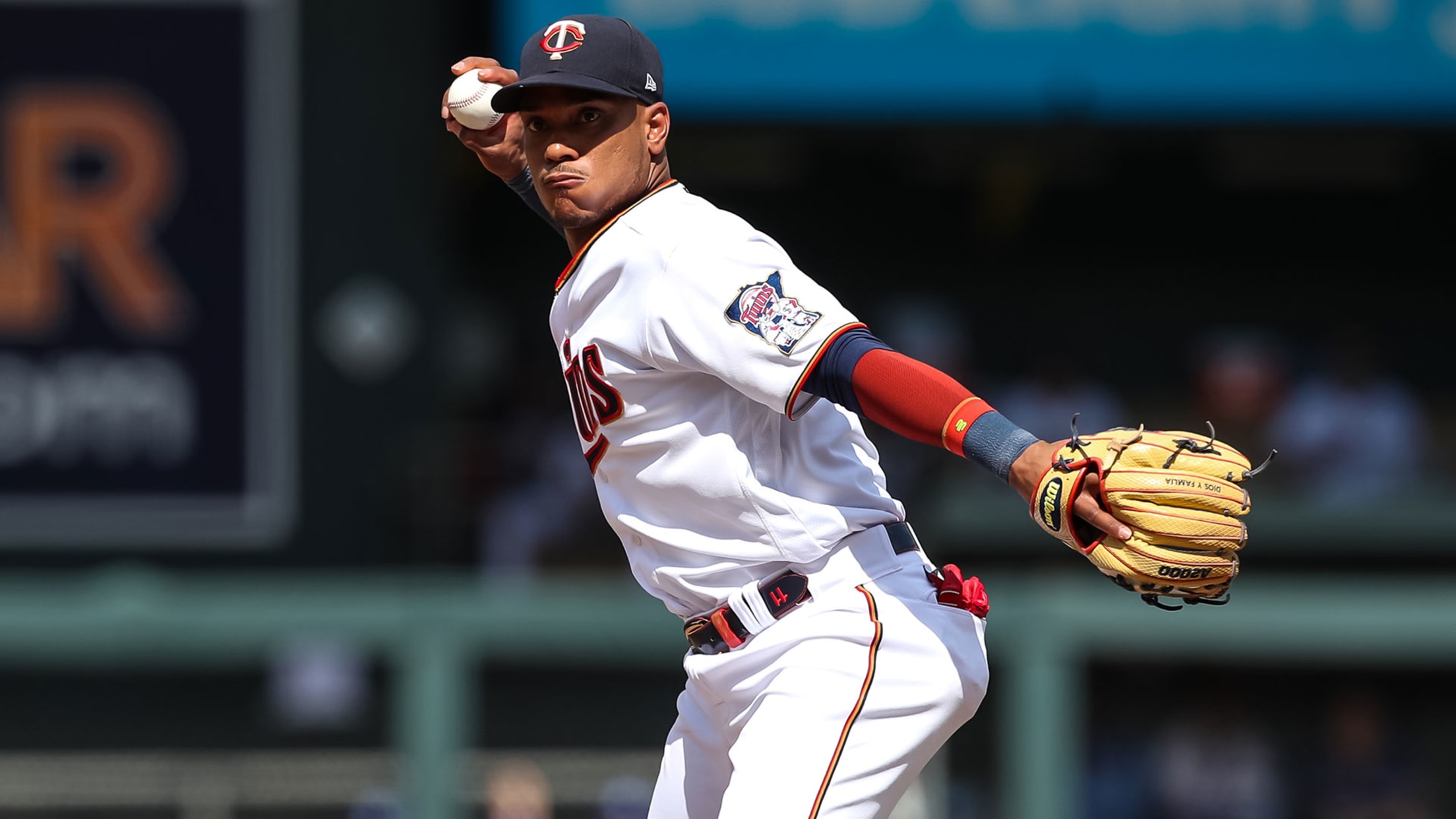 This story was excerpted from Do-Hyoung Park's Twins Beat newsletter. To read the full newsletter, click here. And subscribe to get it regularly in your inbox.
Injuries & Moves: Larnach (core muscle strain) to IL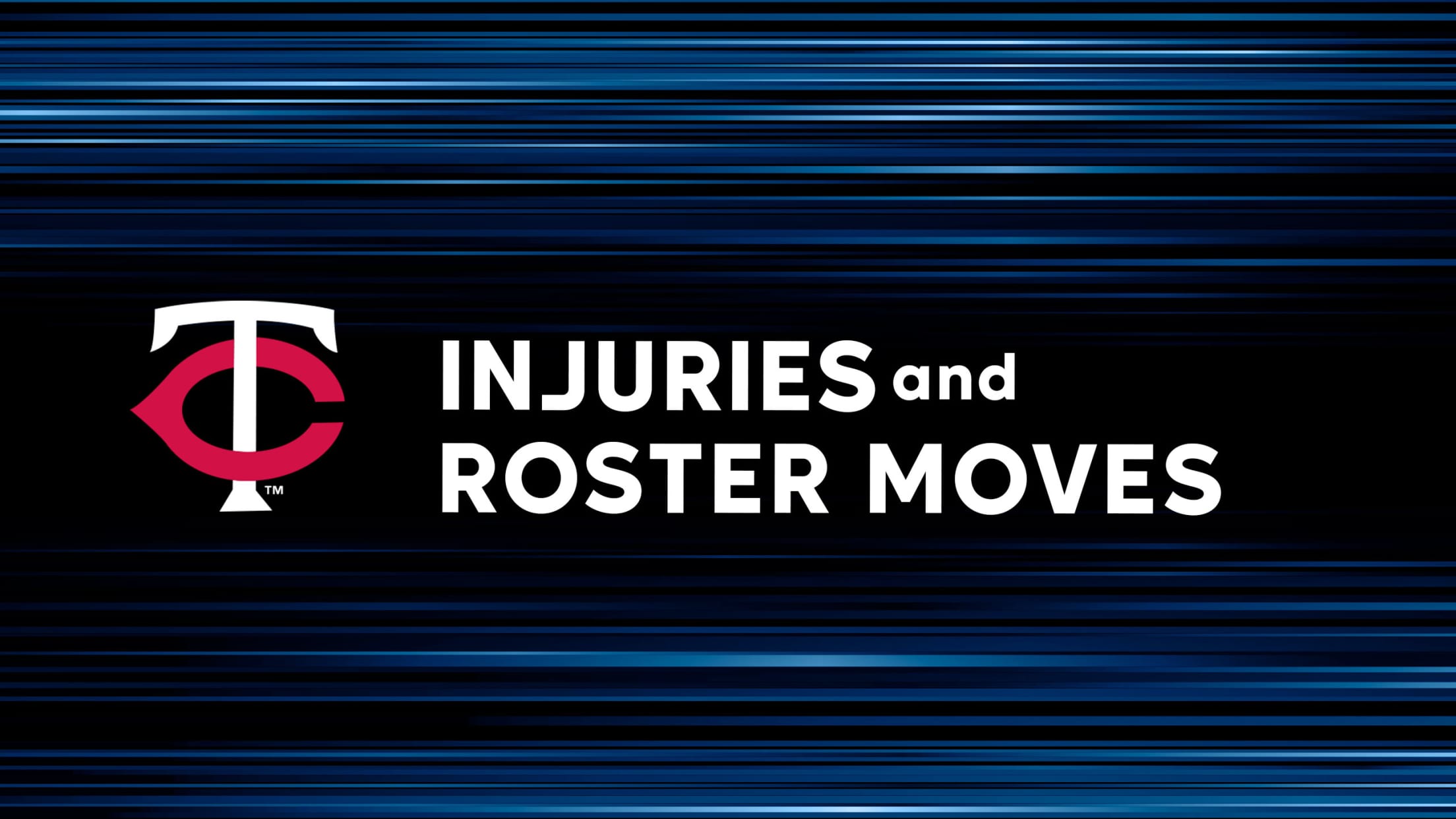 Keep track of the Twins' recent transactions and injury updates throughout the season.
Buxton good with management of knee issues
Dynamic center fielder willing to do what's necessary to stay healthy and on field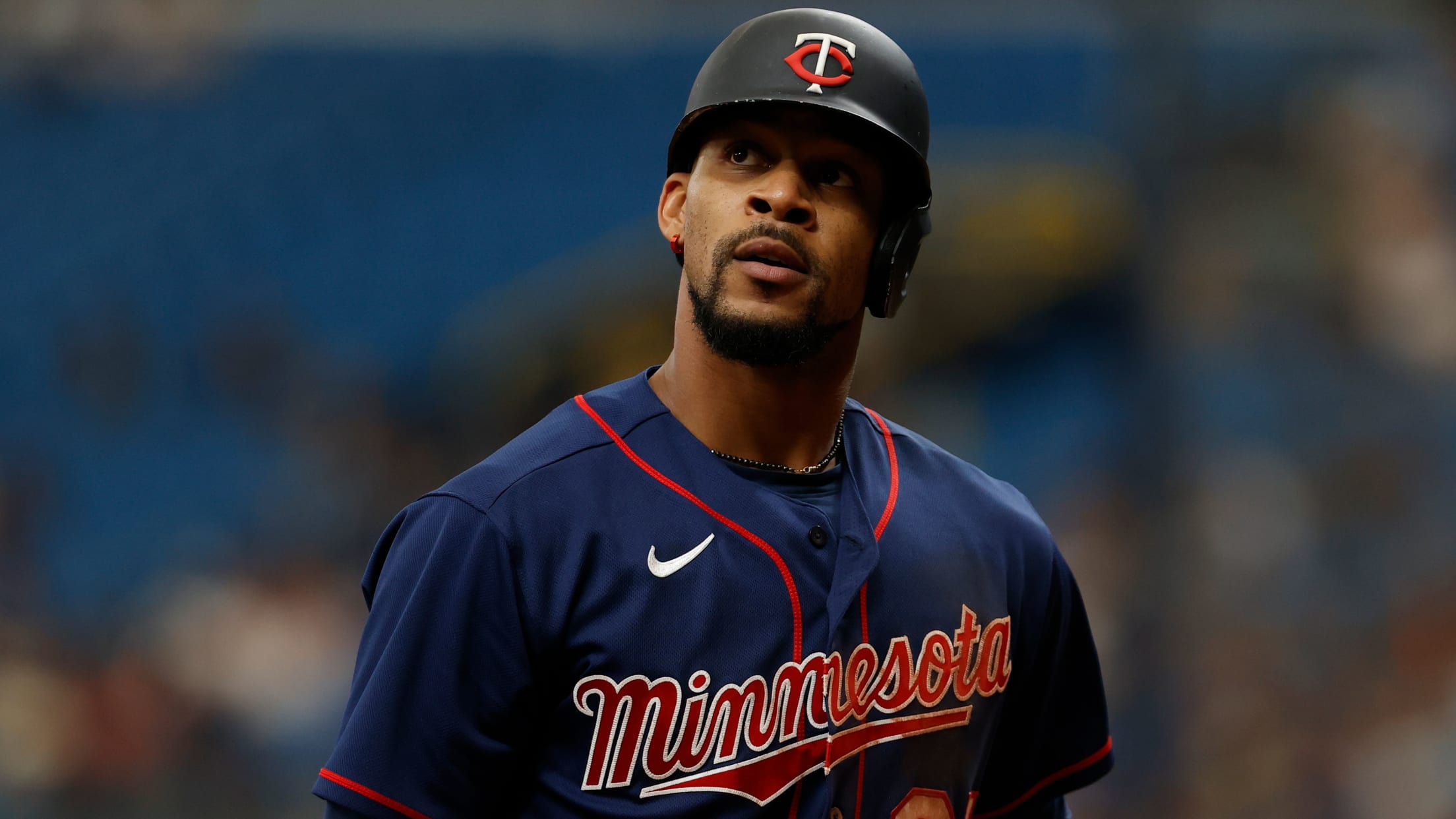 MINNEAPOLIS -- Byron Buxton was out of the starting lineup for a second straight game in Thursday's 1-0 win over the Guardians with a continued flare-up in the tendinitis in his right knee that makes it too painful for him to swing and run. Despite that, the Twins maintained that
Twins top prospect Lewis tears ACL for second time
Comeback year is cut short for former No. 1 pick, who is out until next June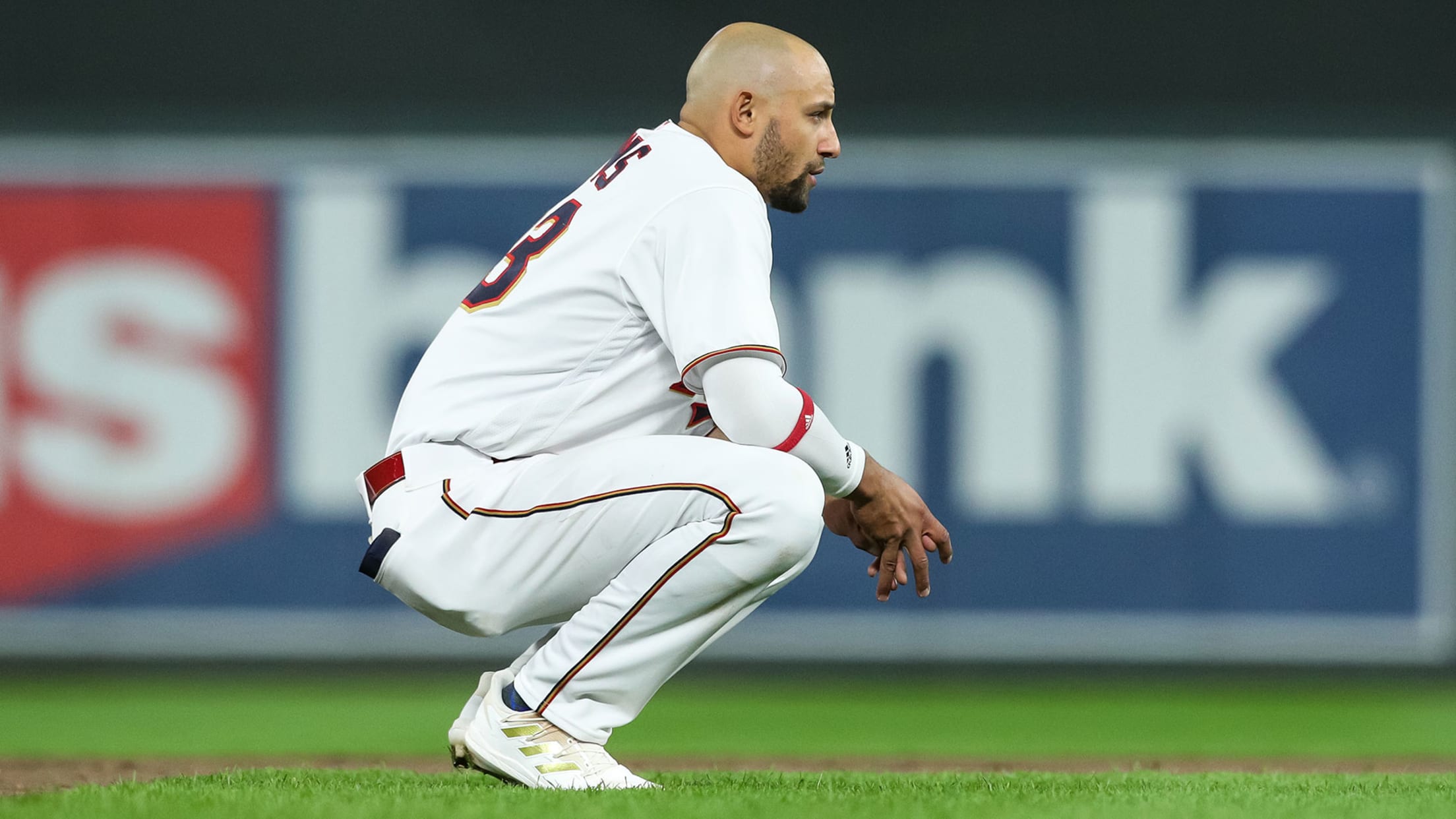 MINNEAPOLIS -- Royce Lewis' dream season is over, far too soon. Lewis, the No. 39 prospect in baseball and the top-ranked prospect in the Twins' organization, will have season-ending surgery to repair a partially torn ACL in his right knee, manager Rocco Baldelli announced Friday. The 22-year-old has now torn
Top prospect Lewis (bruised knee) headed to IL after hitting wall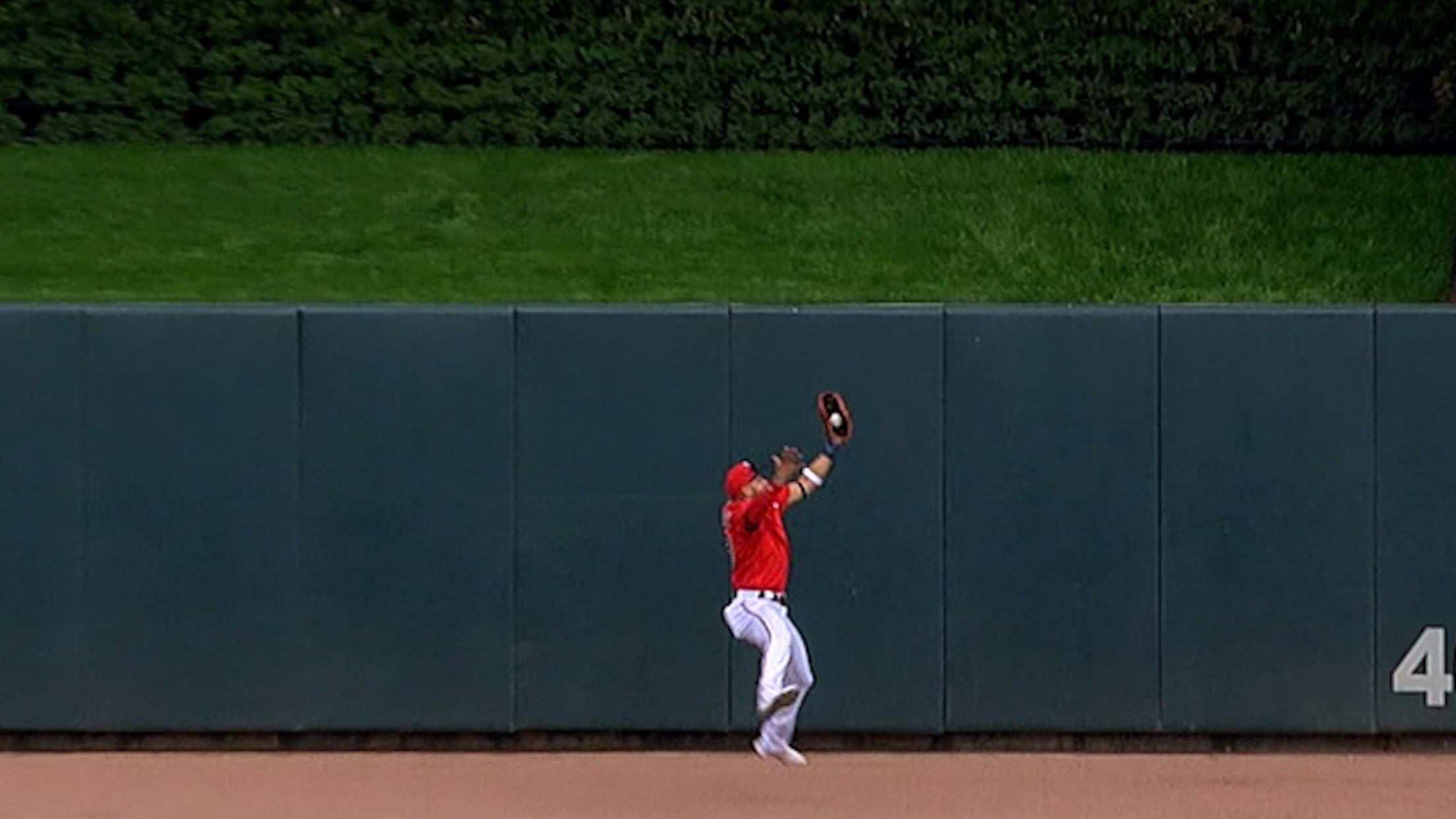 MINNEAPOLIS -- In the clubhouse before Sunday's game against the Royals, Royce Lewis was giddy. Excited about returning to the Major Leagues for the second time this season, Lewis unpacked his clothes, eagerly awaiting a chance to test his newfound outfield skills in center field. "I'm more excited to make
Paddack undergoes second Tommy John surgery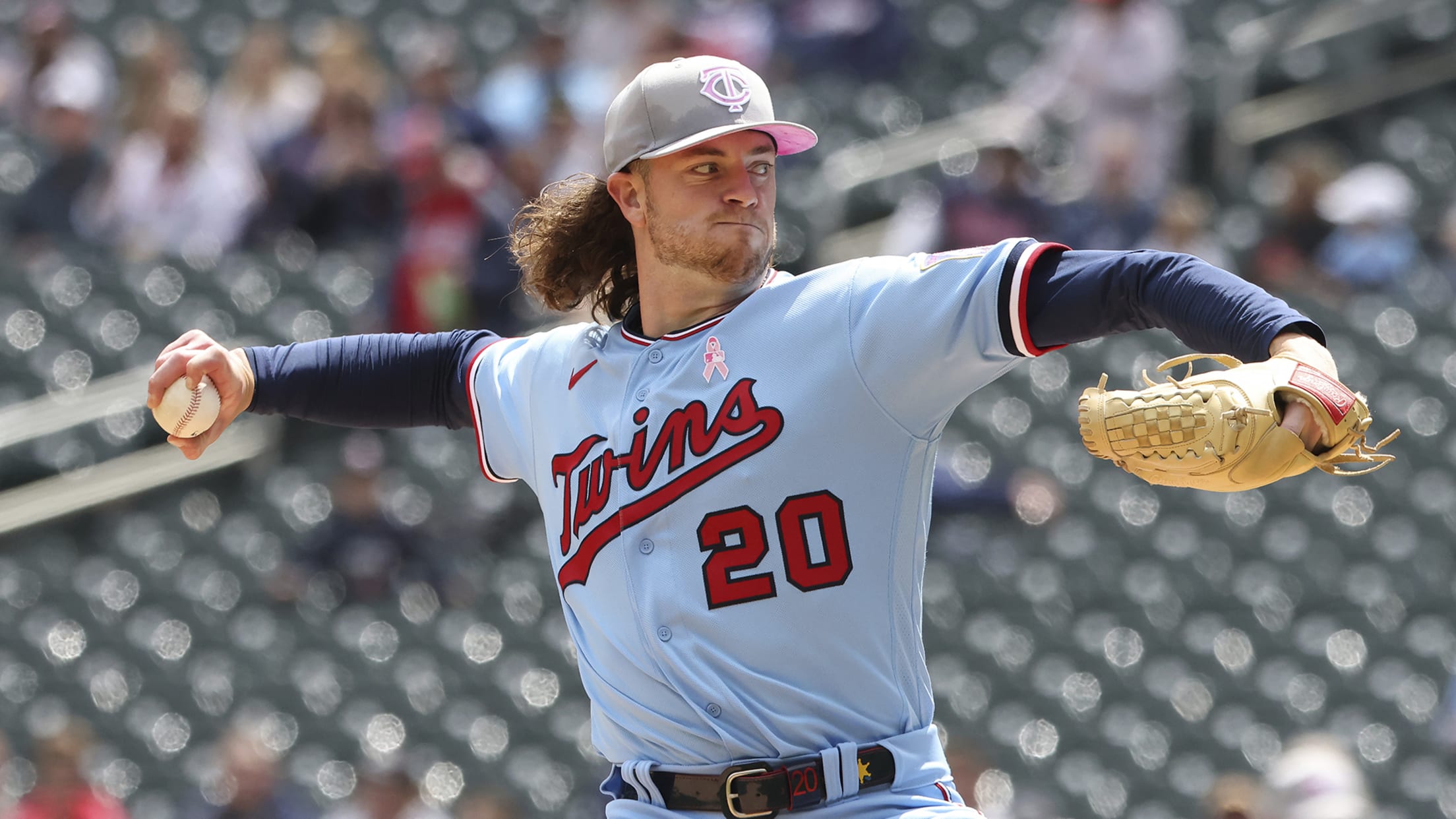 Twins right-hander Chris Paddack underwent Tommy John surgery on his right elbow Wednesday morning, manager Rocco Baldelli announced. The news put a slight damper on Minnesota's 14-4 victory over the Oakland Athletics, but it wasn't completely unexpected. Paddack, acquired in April in a trade that sent closer Taylor Rogers to
Correa expected back tonight vs. A's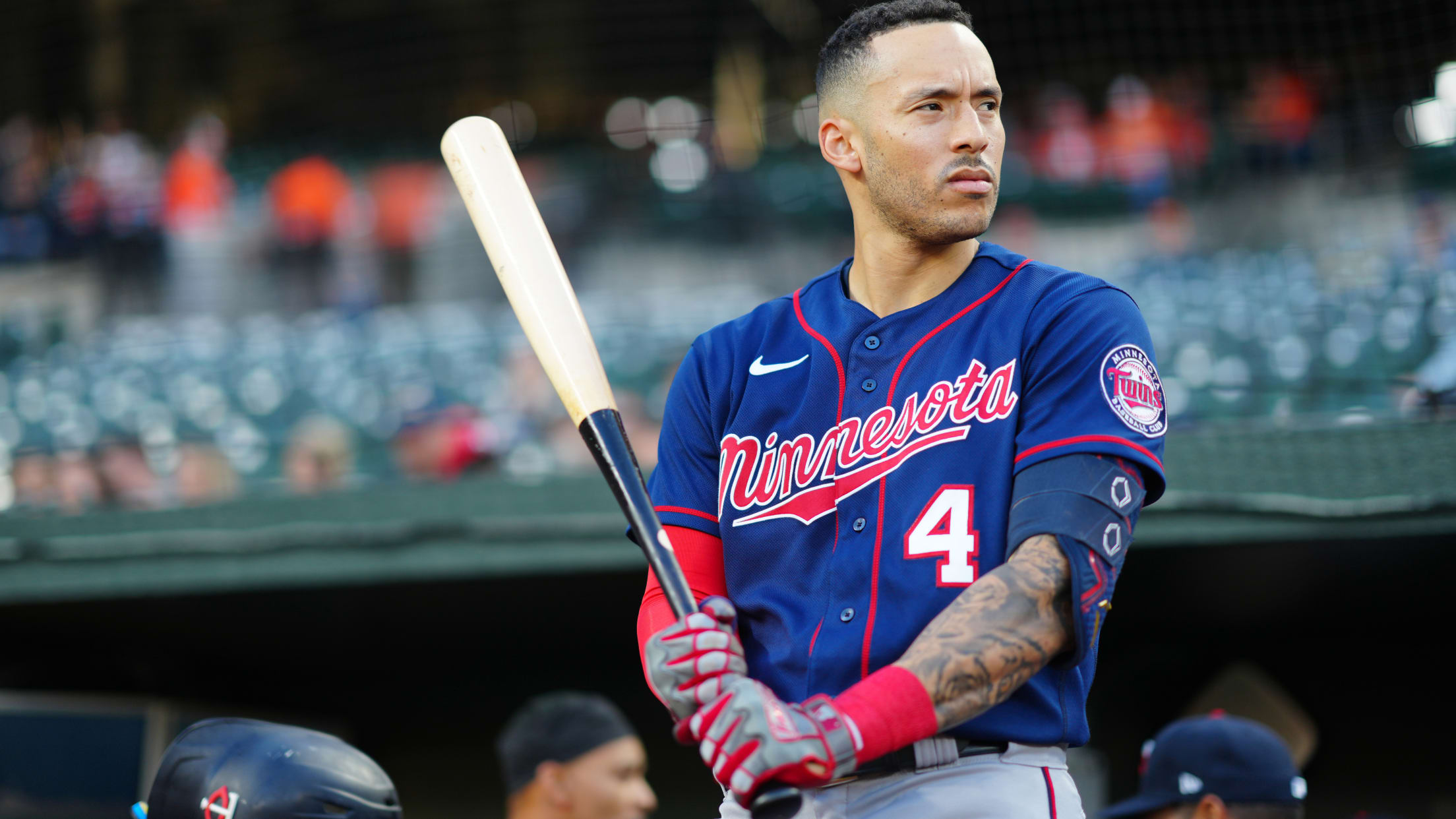 OAKLAND -- After their 3-1 win over the A's on Monday night, Twins manager Rocco Baldelli announced that the club will activate shortstop Carlos Correa from the 10-day IL prior to Tuesday's game. Correa was placed on the IL on May 10 (retroactive to May 6), a day after he
Twins hope Kirilloff can get wrist right at Triple-A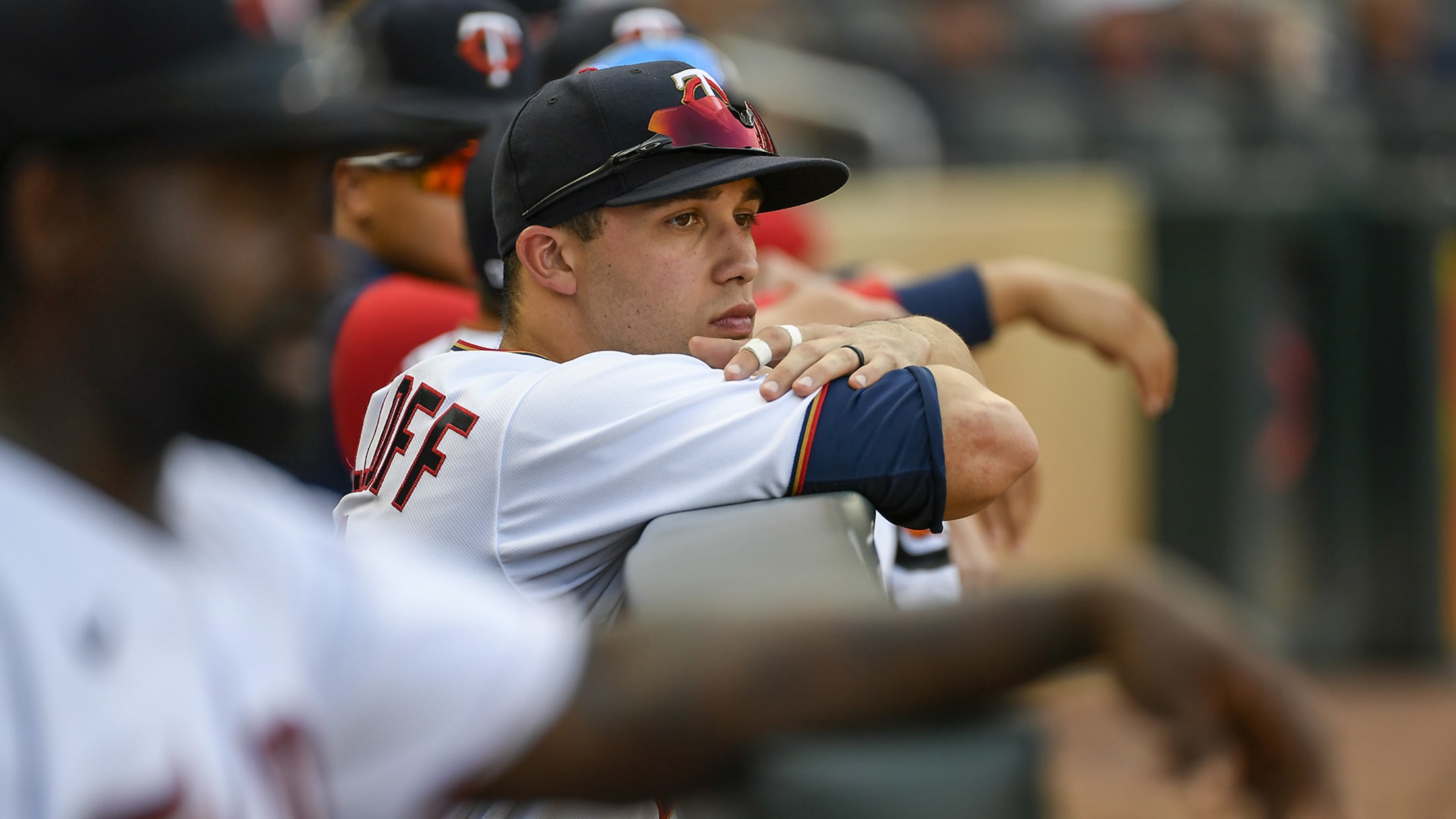 MINNEAPOLIS -- At this point, the Twins say there's not much more that can be done physically for Alex Kirilloff's problematic right wrist. They just need the former top prospect to adapt to the wrist's new post-surgical state, and they feel the right way to do that is with more
Correa (finger) to 10-day IL: 'Got to be smart about it'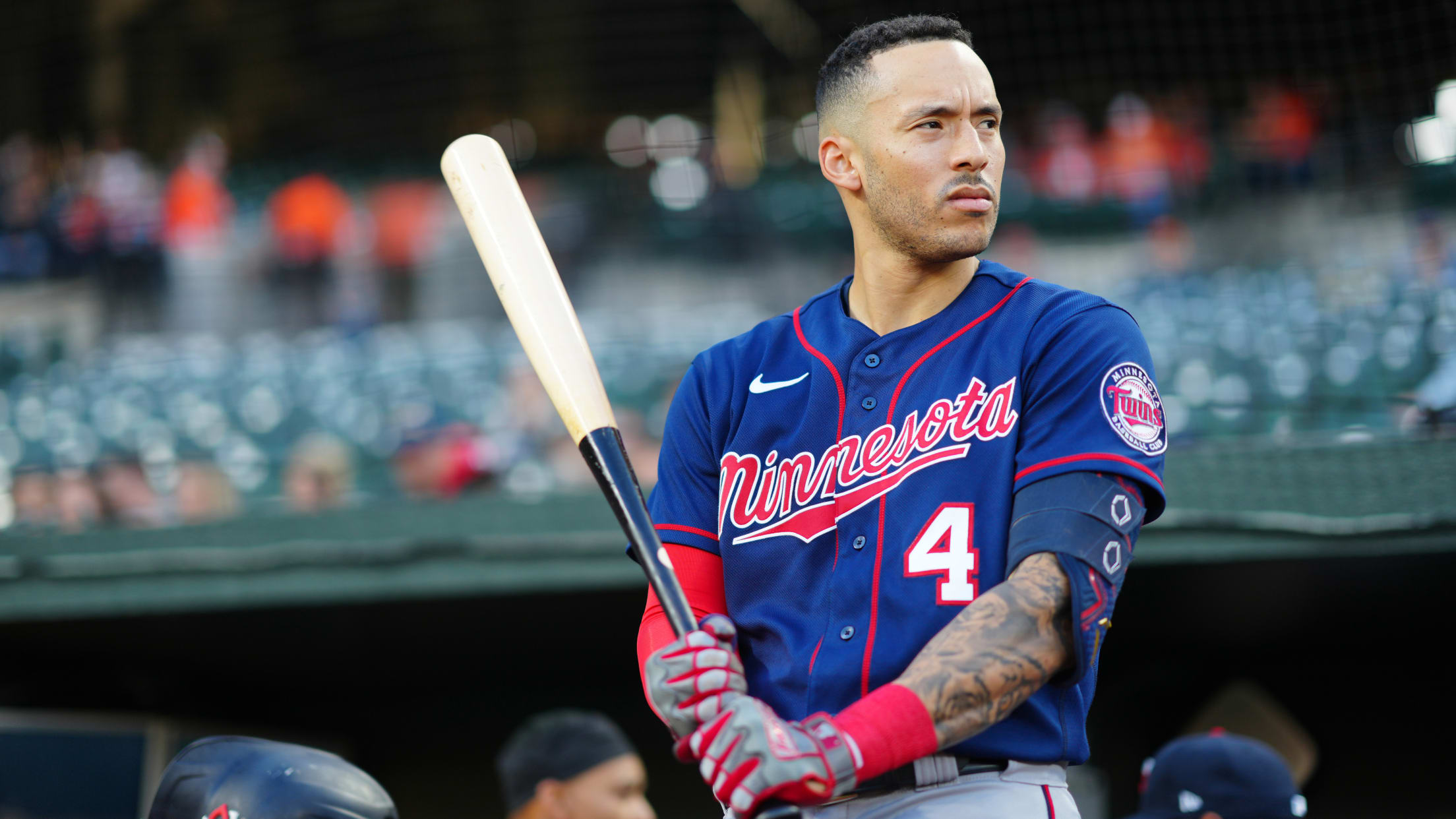 MINNEAPOLIS -- The Twins were hoping that Carlos Correa could avoid the injured list. The shortstop himself hoped for that even more so that he could face his old Astros teammates during the series at Target Field. But ultimately, the stars didn't align for the shortstop to make such a
Paddack may need to have second Tommy John surgery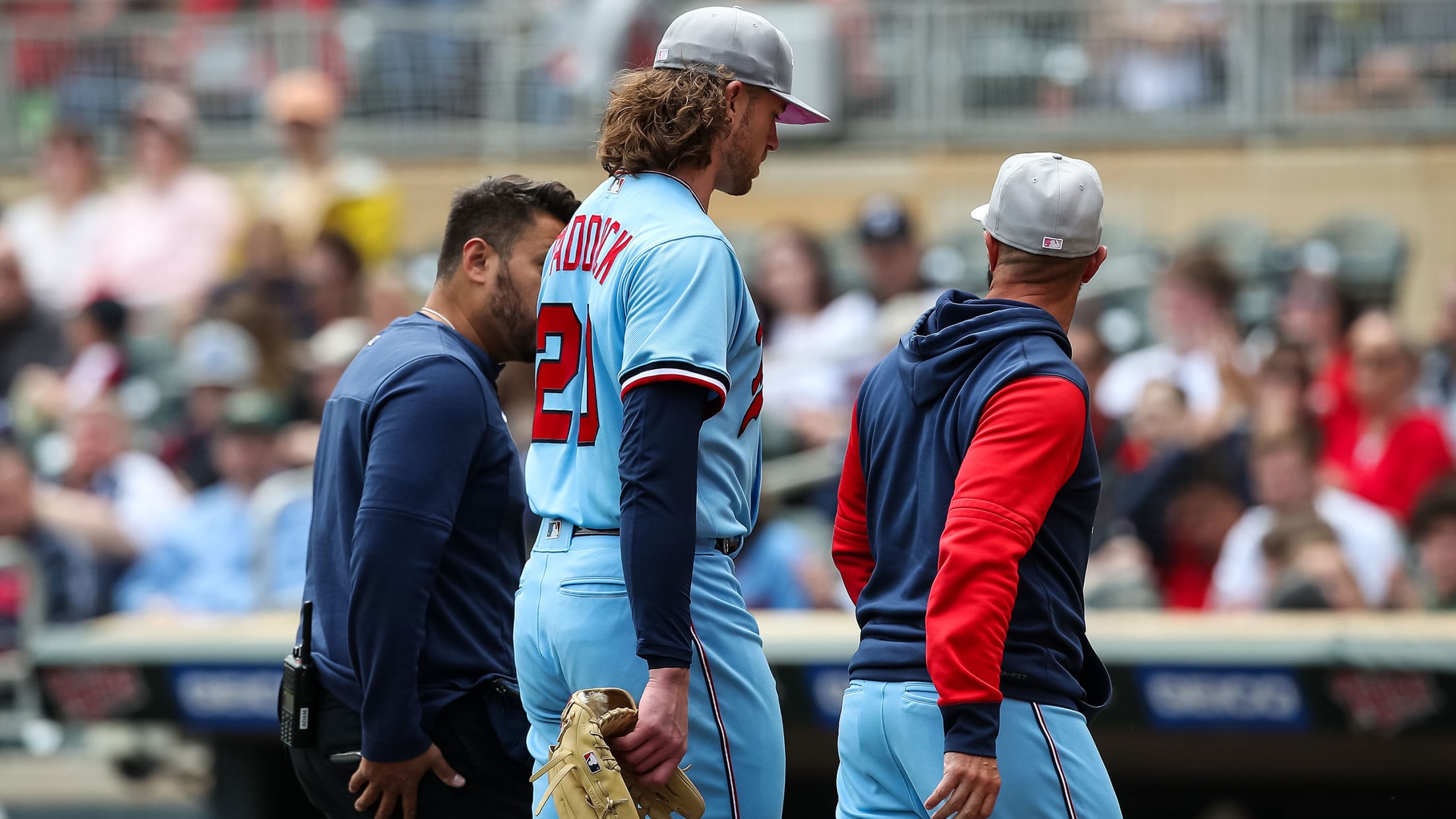 MINNEAPOLIS -- The Twins were still waiting to hear from medical experts about the exact nature of Chris Paddack's elbow injury when they placed him on the 15-day injured list on Tuesday, but Paddack is bracing himself for the possibility of a second Tommy John surgery. All Paddack knew for
Carlos Correa (no fracture) day to day: 'Best news ever'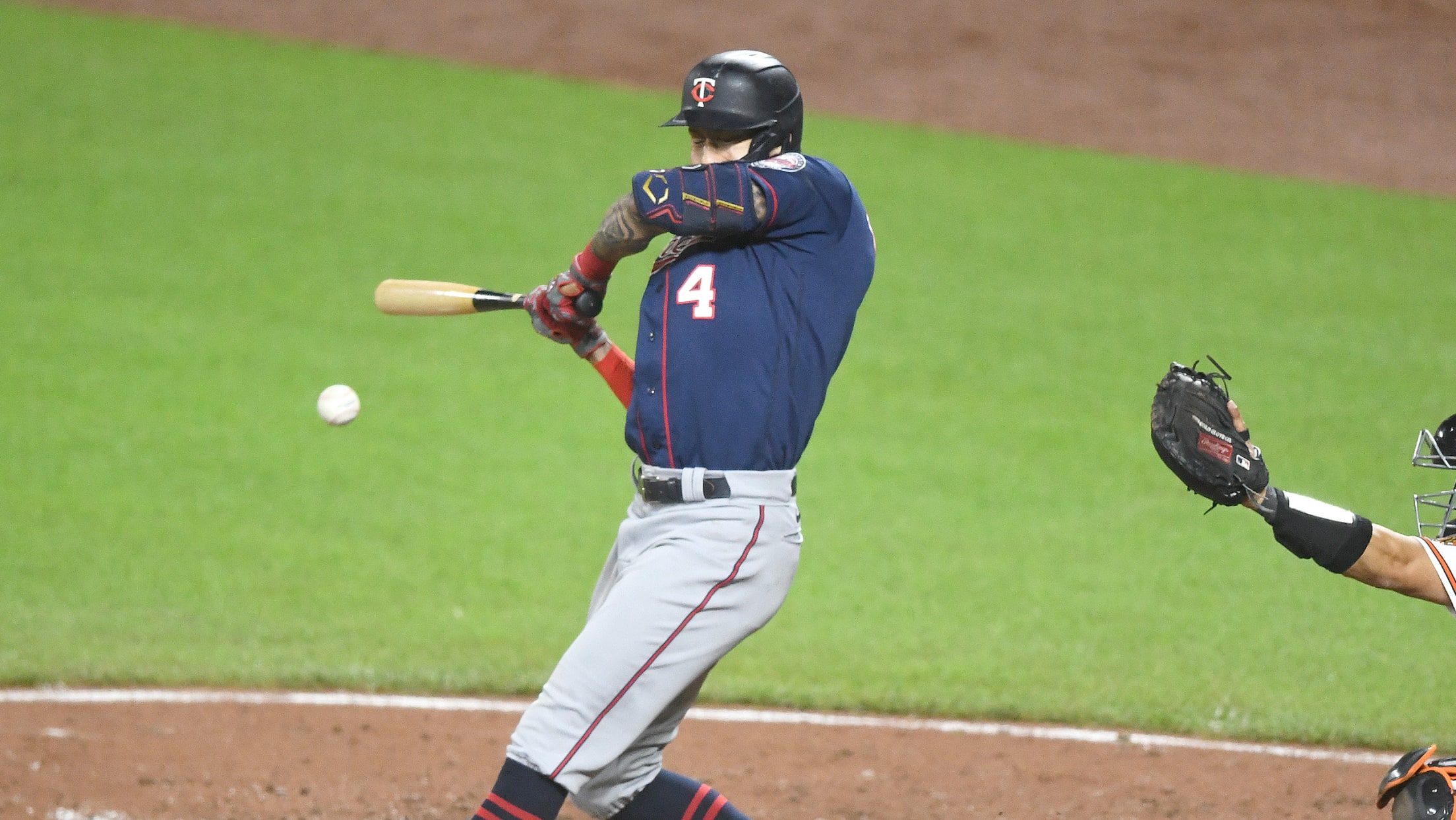 MINNEAPOLIS -- The Twins were prepared for the worst -- but the news regarding Carlos Correa's condition was arguably the best they could have hoped for. Correa's right middle finger is not fractured, as had previously been feared, CT scans of the area revealed Friday. There's only some soreness and
Correa to undergo further tests on right hand
Twins shortstop exits in 7th after consecutive HBPs in series finale loss to Orioles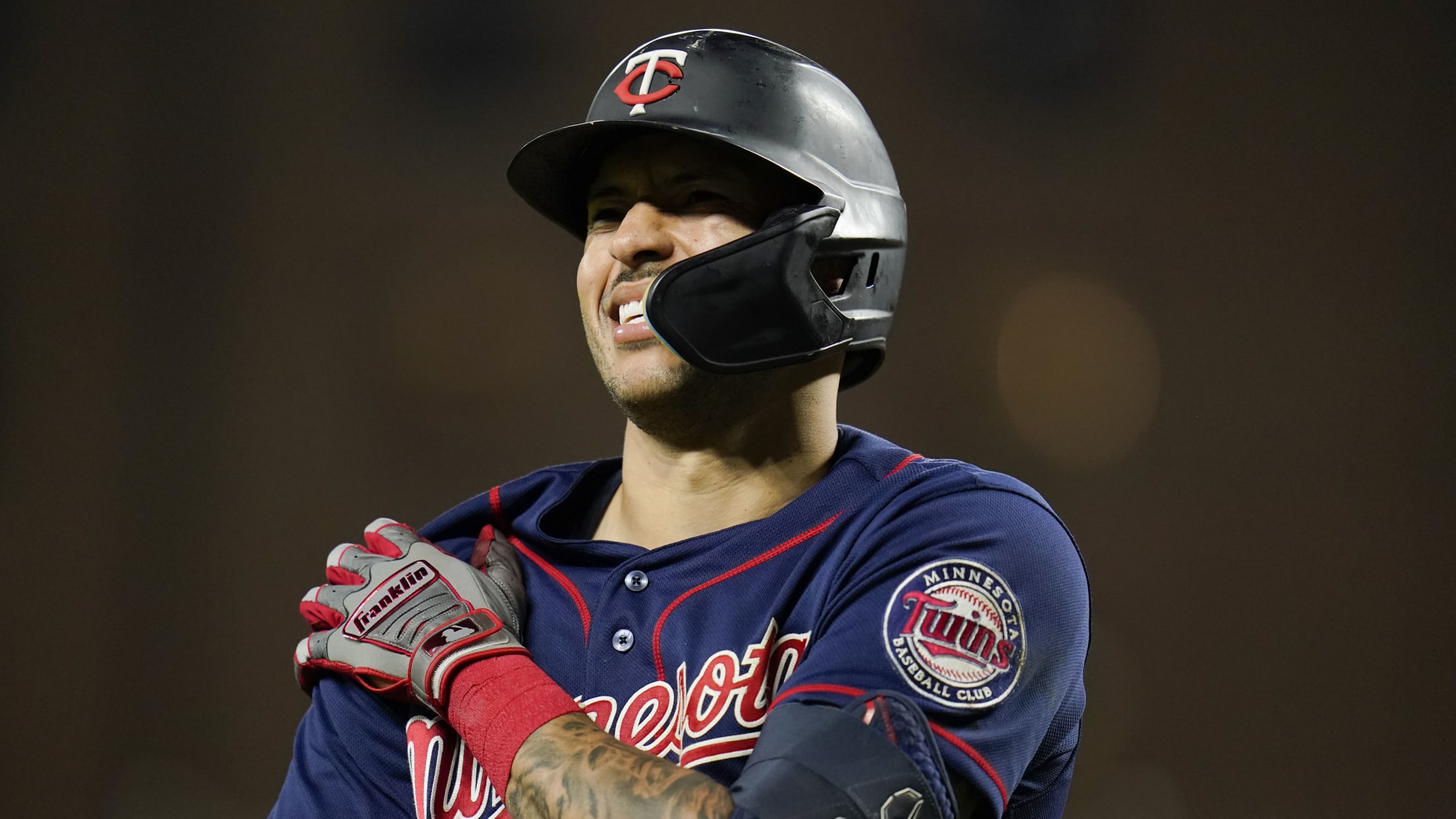 BALTIMORE -- The Twins spent the hours leading to Thursday night's 5-3 loss to the Orioles dealing with unexpected challenges, managing a COVID-19 outbreak that sidelined manager Rocco Baldelli, their leading hitter and a member of their rotation. Hours later, Minnesota left Baltimore concerned about the health of the team's
Sanó to have surgery to repair meniscus tear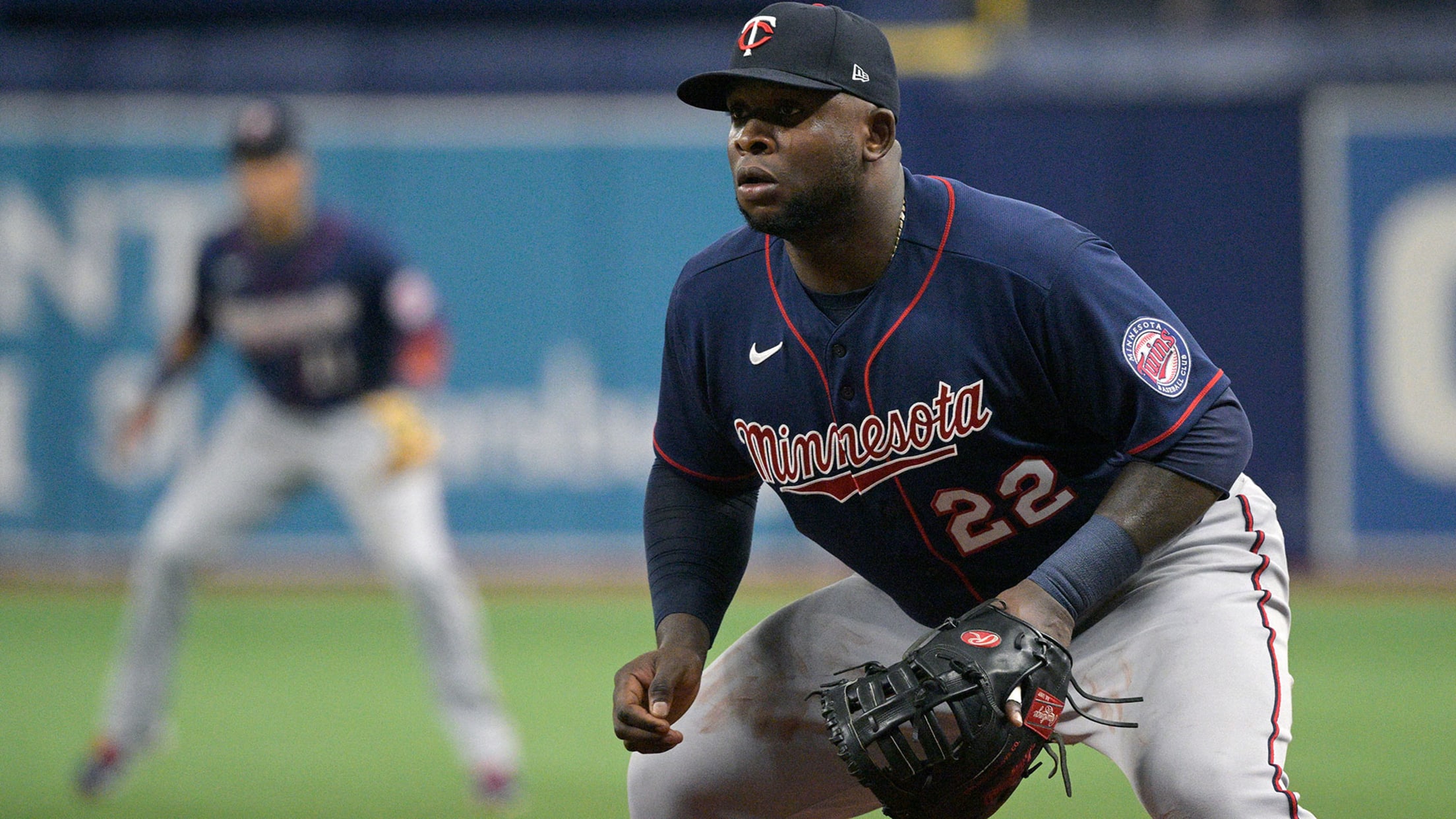 Twins first baseman Miguel Sanó will undergo surgery to repair a meniscus tear in his injured left knee, manager Rocco Baldelli told reporters before Tuesday's game in Baltimore. There's no timetable for his return, although Baldelli said Monday that Sanó could still return this season. Sanó will undergo surgery on
Clean MRI encouraging sign for Buxton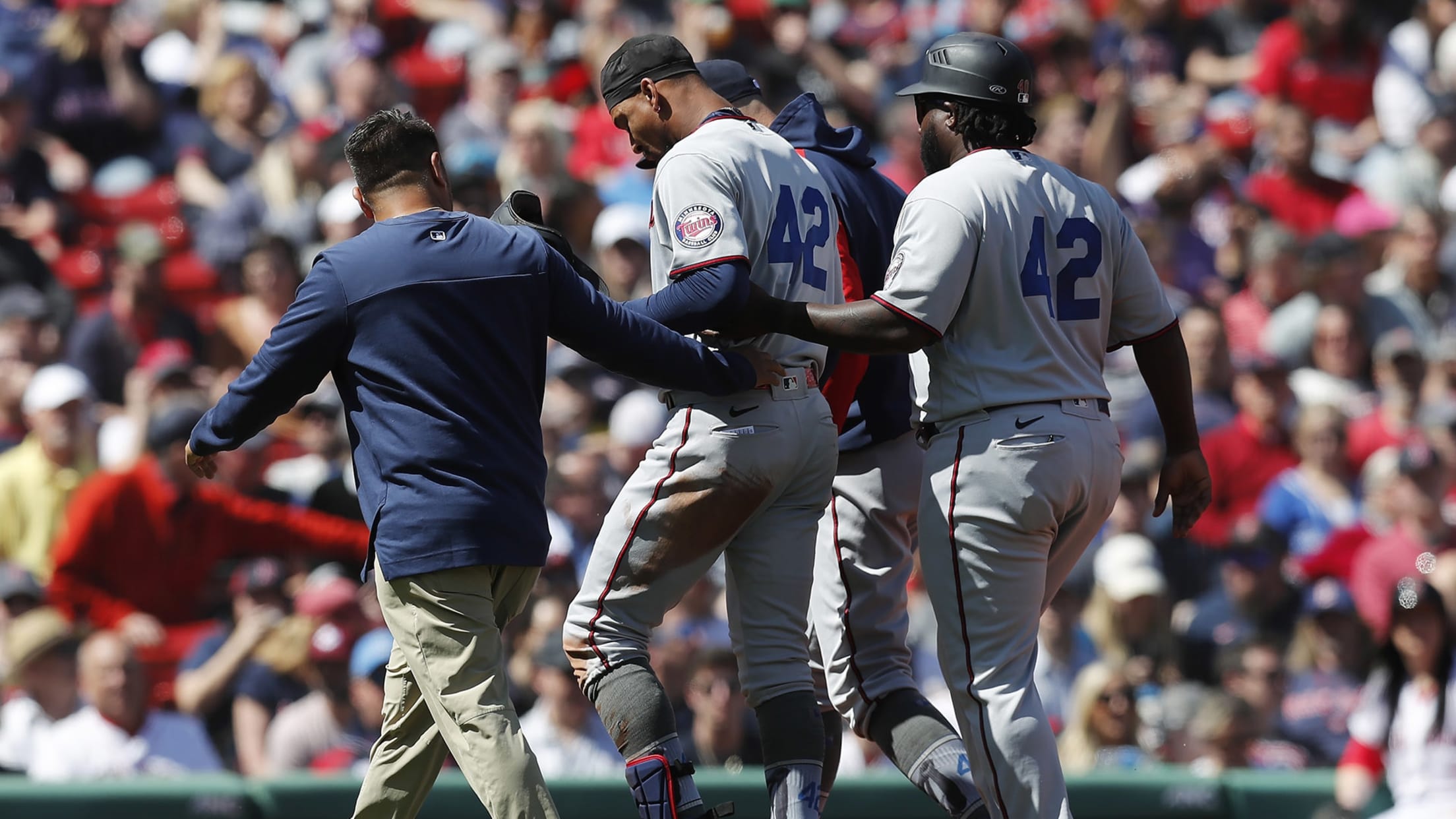 BOSTON -- Though things appeared concerning for Byron Buxton in the moment, there's reason to believe his right knee injury from Friday's game might not keep him off the field for too long. Twins manager Rocco Baldelli said Saturday that an MRI of Buxton's sore right knee did not reveal
Ryan, Twins pick up injured Buxton; MRI to come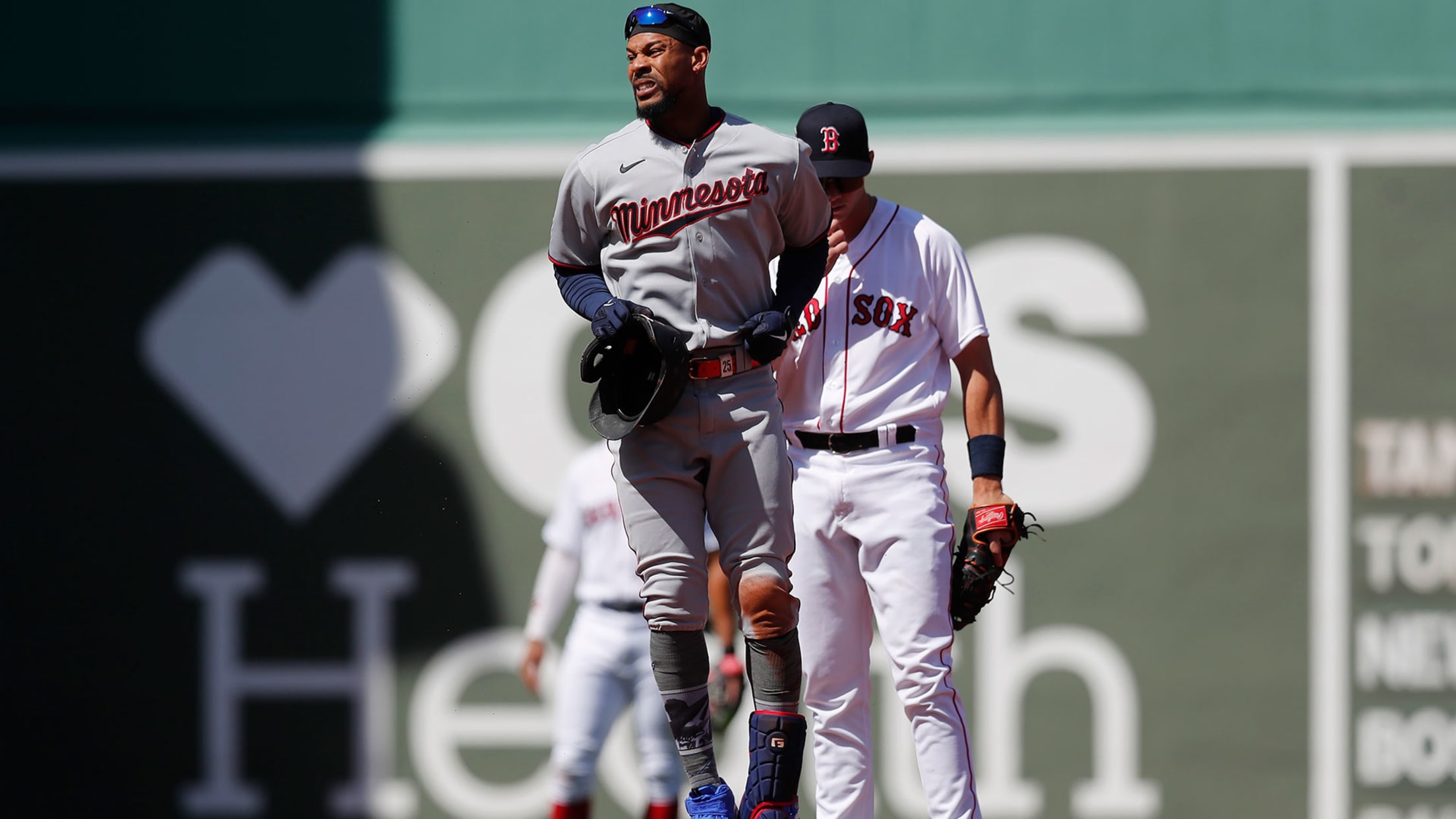 BOSTON -- The frustration was evident as Byron Buxton slapped the ground in pain following an awkward slide into second base -- and once again, the Twins' superstar center fielder found himself exiting a game due to injury. Buxton's extensive injury history gained a new entry in Friday afternoon's 8-4
Recurring wrist issue sends Kirilloff to IL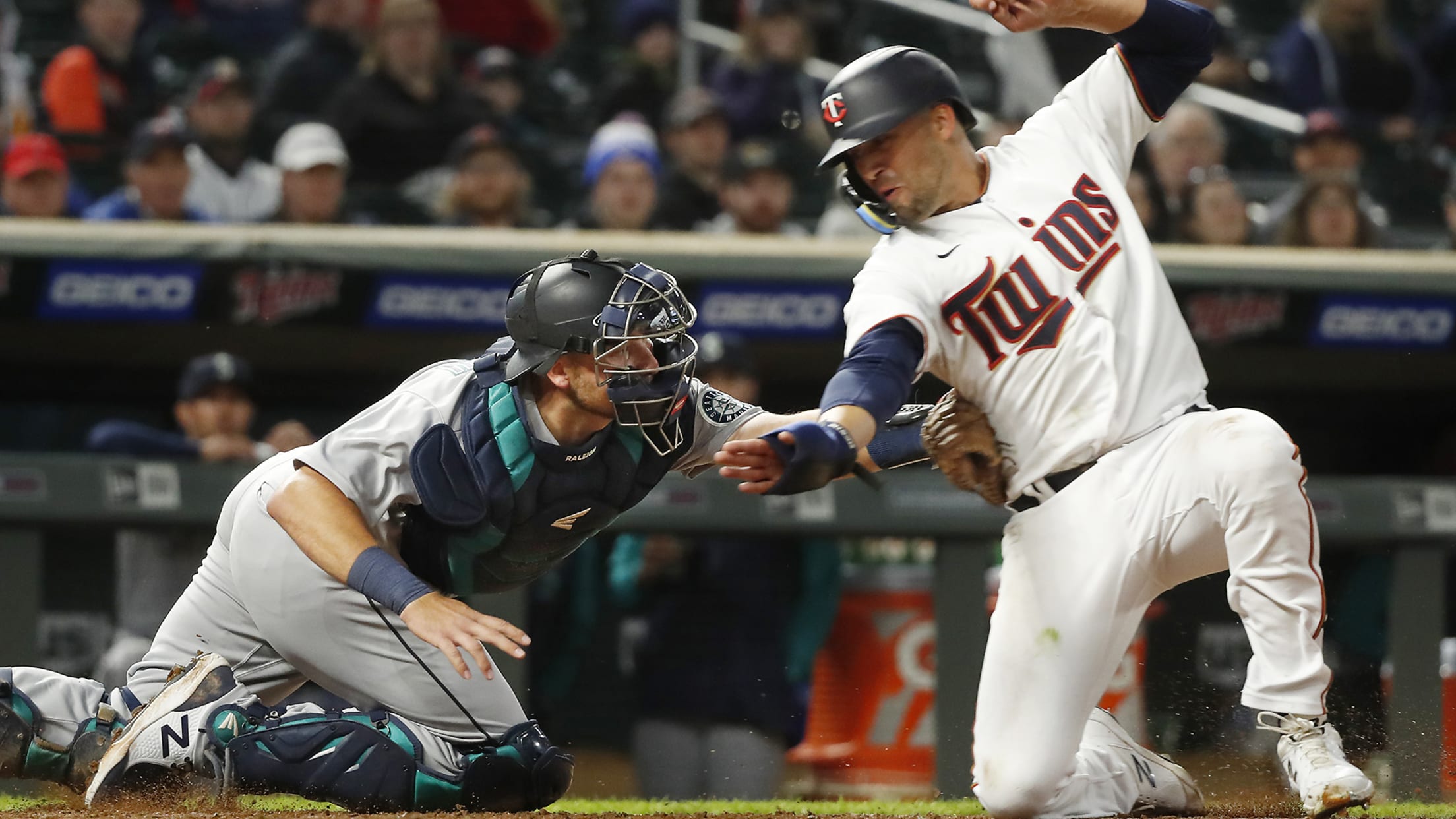 MINNEAPOLIS -- Twins starting left fielder Alex Kirilloff is going back to the injured list for a recurrence of the right wrist soreness that ultimately required season-ending surgery last July, manager Rocco Baldelli announced on Wednesday. Kirilloff, 24, is one of the cornerstone young hitters the Twins hope to build
Rogers done, Dobnak likely too; Baldelli back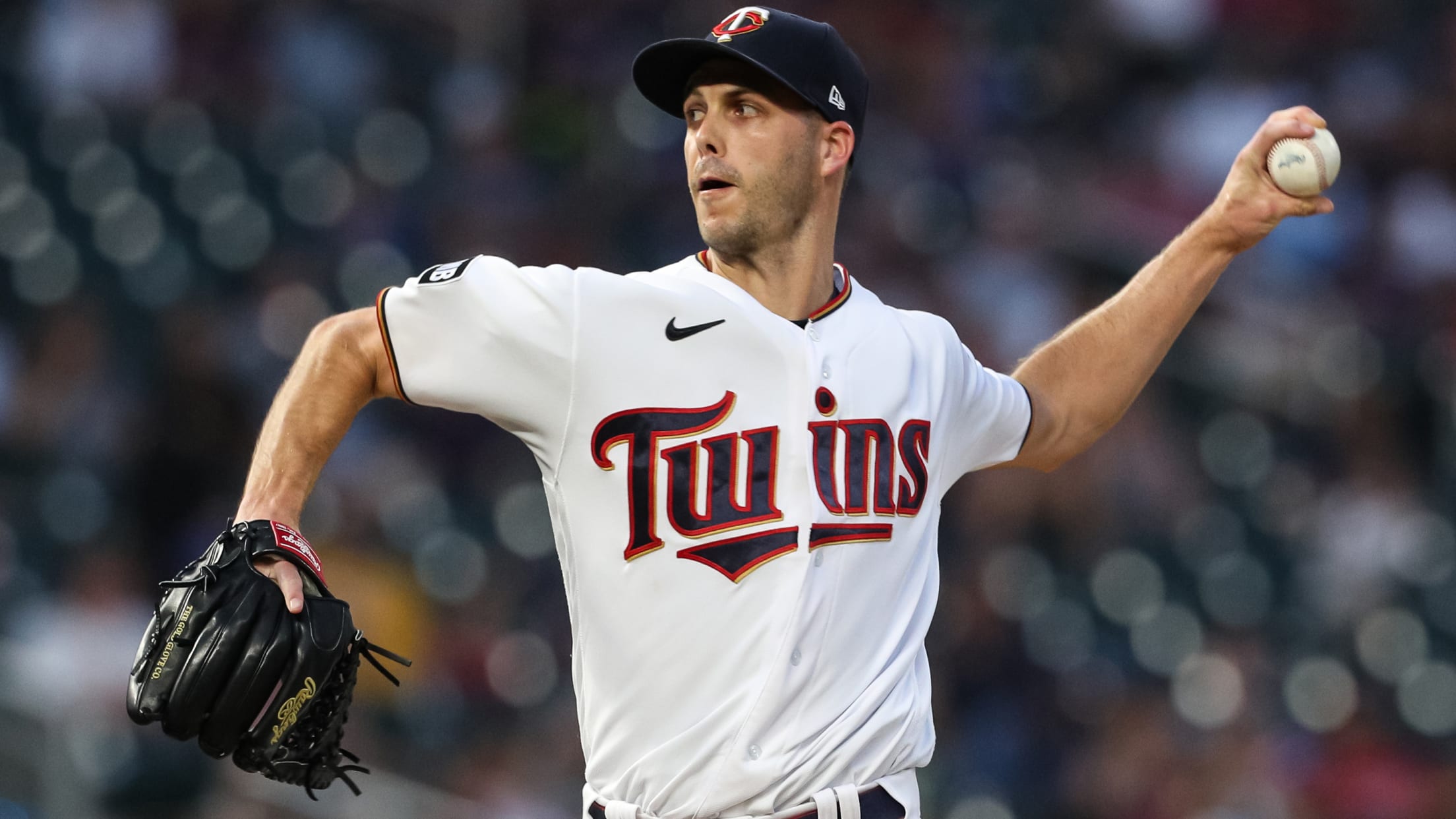 MINNEAPOLIS -- As the Twins near mathematical elimination from playoff contention, they have all the more reason to give their injured players all the time they need to get fully healthy before next season. With that in mind, manager Rocco Baldelli confirmed on Friday that Taylor Rogers will not pitch
What's next after Maeda's TJ surgery?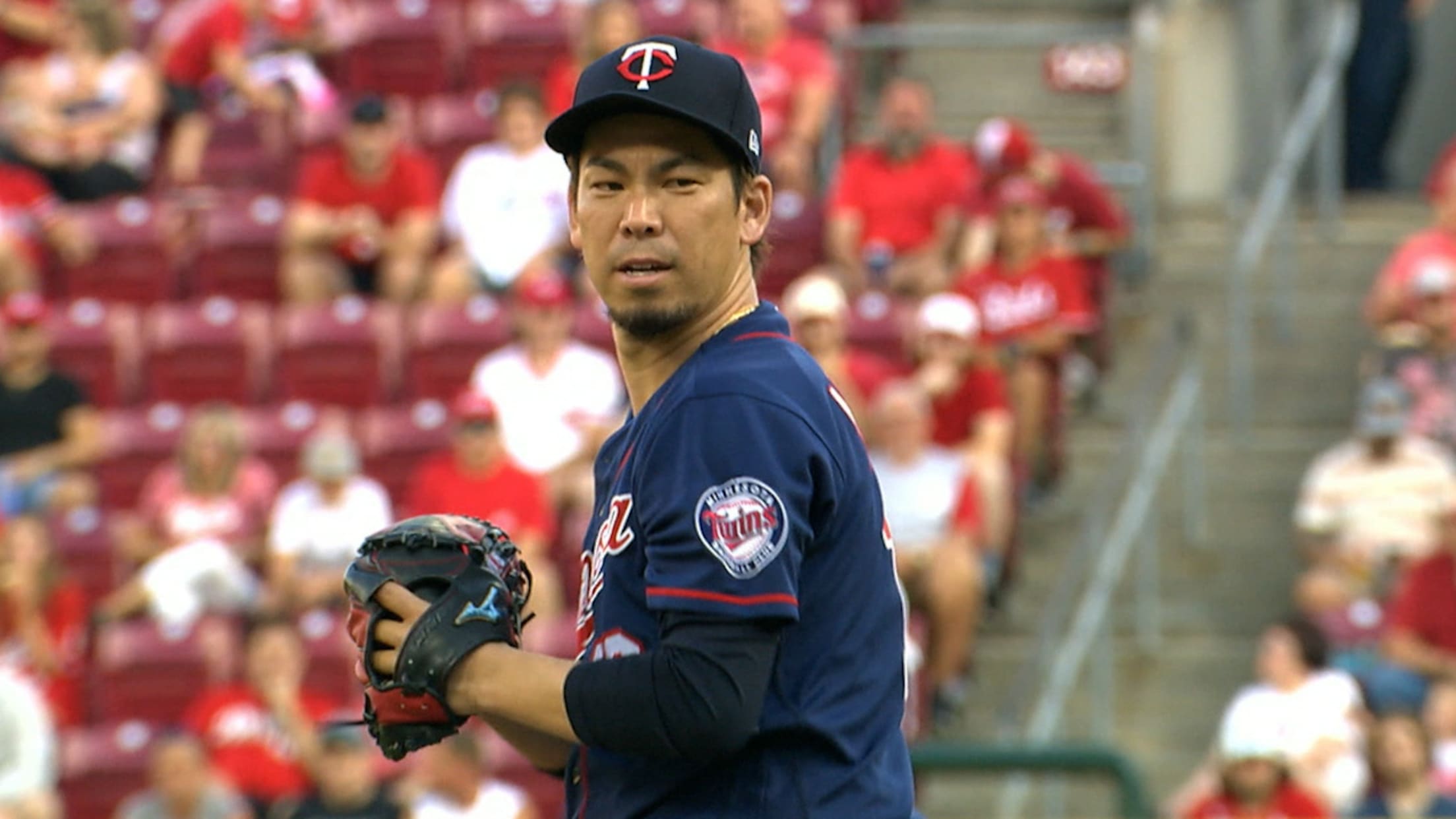 MINNEAPOLIS -- Kenta Maeda underwent a successful Tommy John surgery on Wednesday in the Dallas area with Dr. Keith Meister, Twins manager Rocco Baldelli announced. This wasn't the best-case scenario for Maeda and the Twins, as the option of a lesser procedure with a shorter timetable for recovery remained on
Maeda set for season-ending surgery
RHP's 2022 season murky with expectation of Tommy John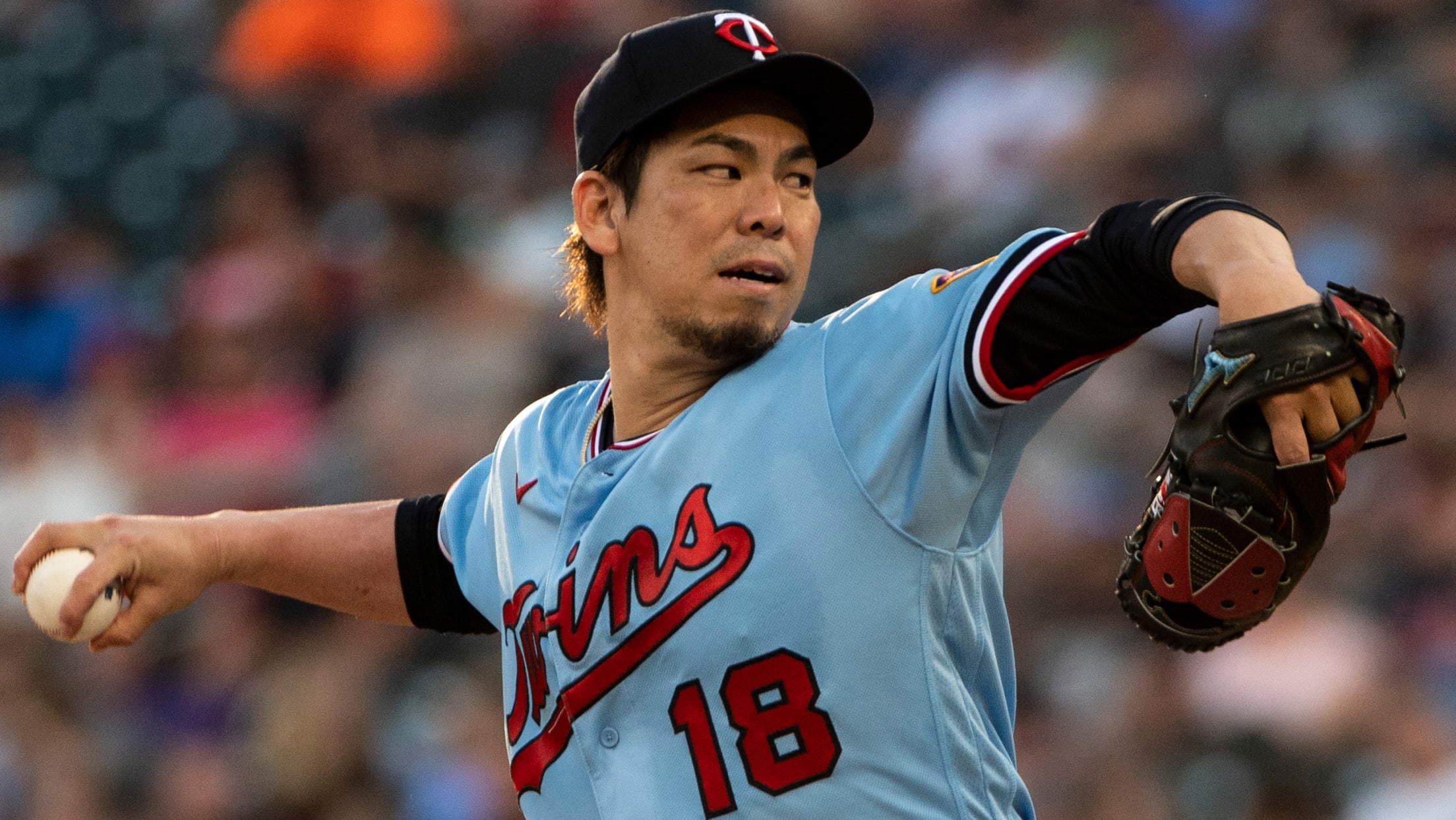 MINNEAPOLIS -- Twins starter Kenta Maeda will undergo season-ending surgery on his right elbow next Wednesday, manager Rocco Baldelli announced. The exact nature of the procedure has yet to be determined, and will depend on what Dr. Keith Meister, the orthopedic surgeon, finds in Maeda's pitching arm on the day
Buxton back from IL: 'Can't be any happier'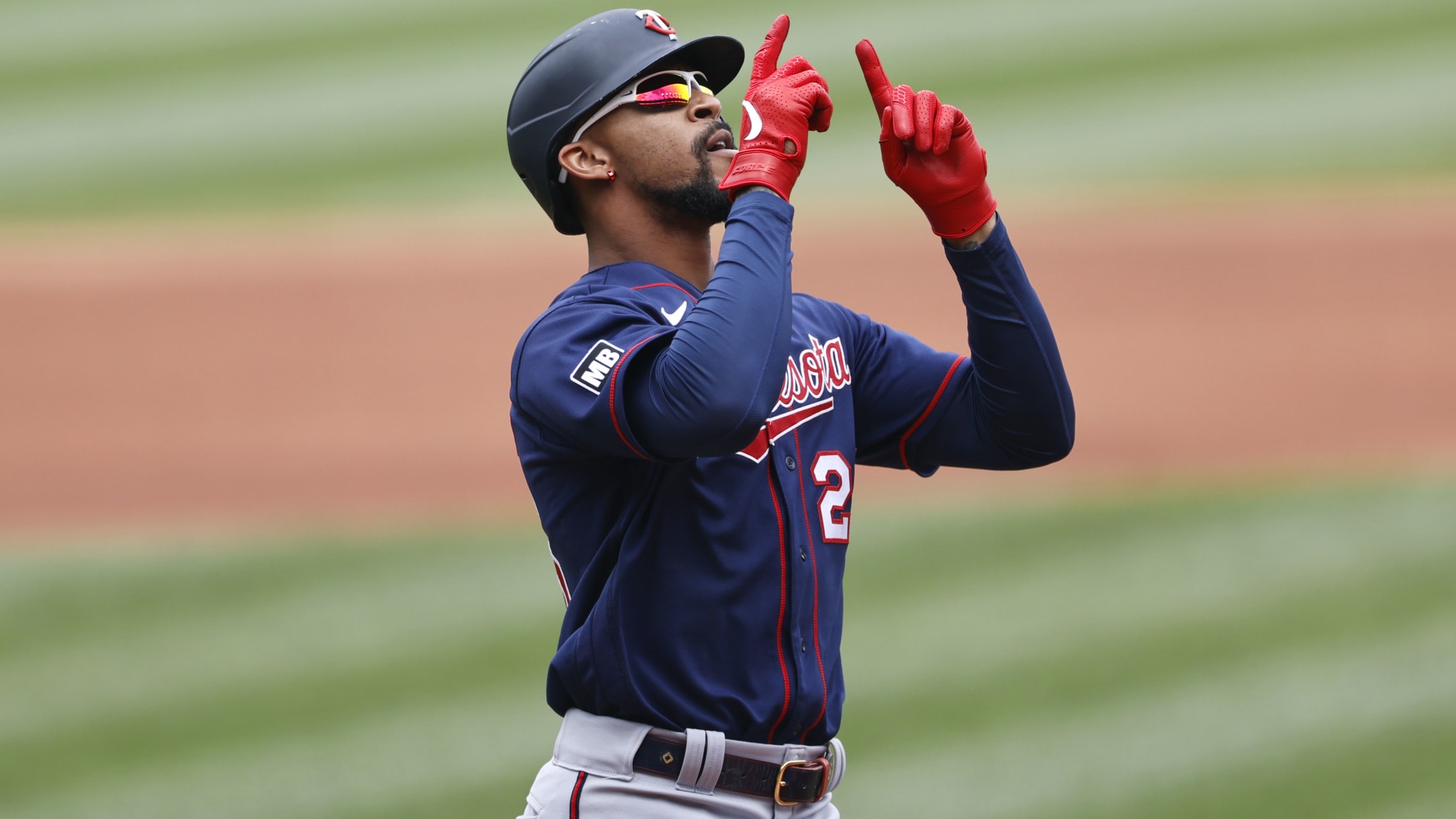 MINNEAPOLIS -- Byron Buxton's left hand is still a little sore, but he'll happily manage that soreness if it means he can finally put on a Twins uniform again. A little more than two months after he sustained a broken left hand on a hit-by-pitch on June 21, Buxton was
Notes: Sanó on Cruz at 1B; Maeda update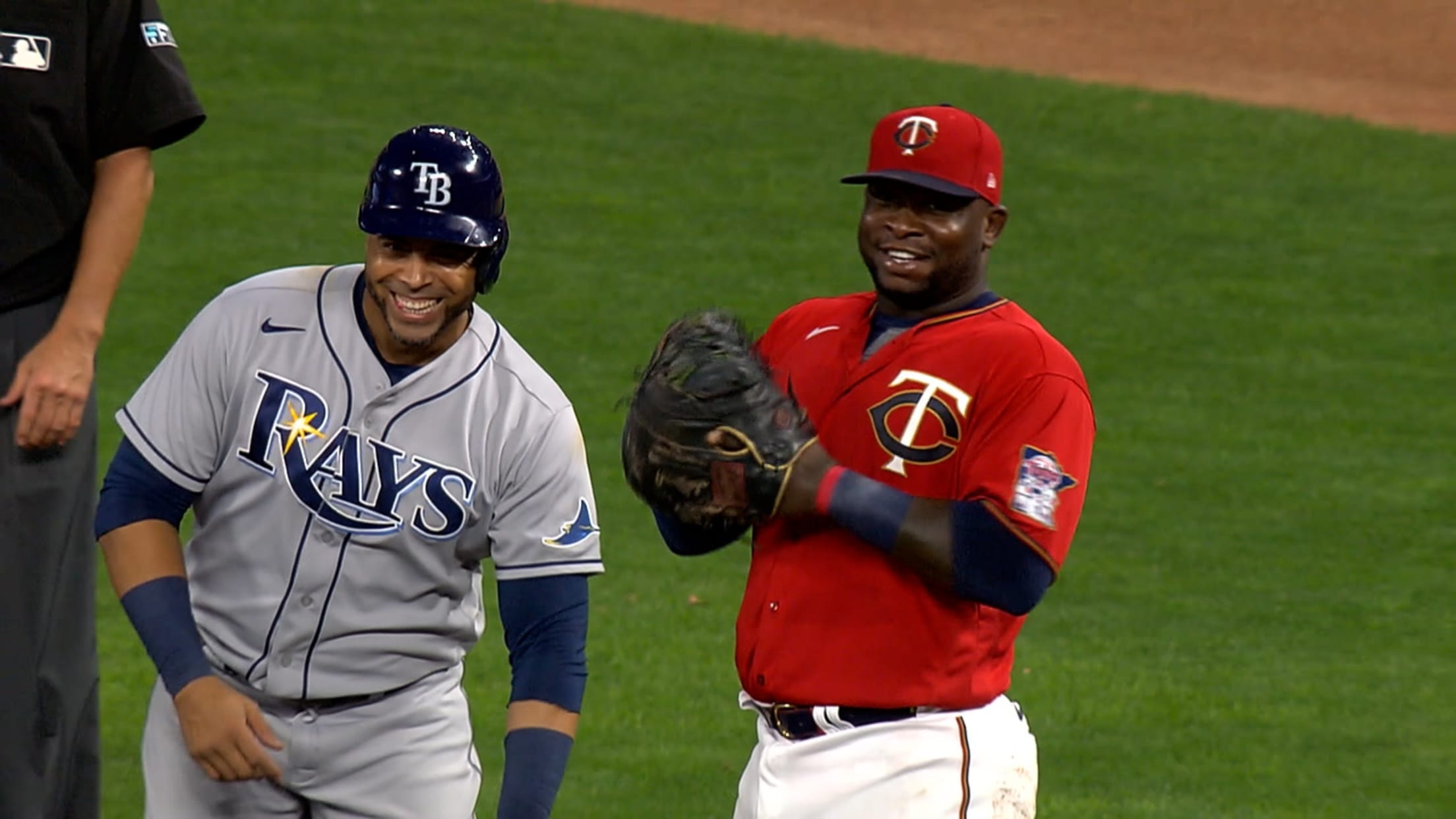 BOSTON -- Miguel Sanó was walking out of the hospital on Monday with his newborn daughter, Danea, when he got a call from Nelson Cruz. "Hey, I'm going to play first base tomorrow," Cruz's voice said on the other side of the line. "Really?" Sanó replied incredulously. Of course Cruz
Maeda (forearm) on IL, surgery a possibility
BOSTON -- Kenta Maeda is already on the injured list, but the Twins don't know how long he'll be there. Even after being placed on the 10-day IL on Monday, Maeda is continuing to seek out additional opinions regarding the condition of his problematic right arm, which has now sidelined
Maeda (forearm) exits loss; imaging next
NEW YORK -- Kenta Maeda missed the strike zone for the eighth consecutive time and knew something wasn't quite right. As the right-hander watched Aaron Judge take first base in the bottom of the fifth inning Saturday afternoon, he motioned toward the Twins' dugout. Manager Rocco Baldelli and a trainer
Rogers being cautious with injury; Alcala to IL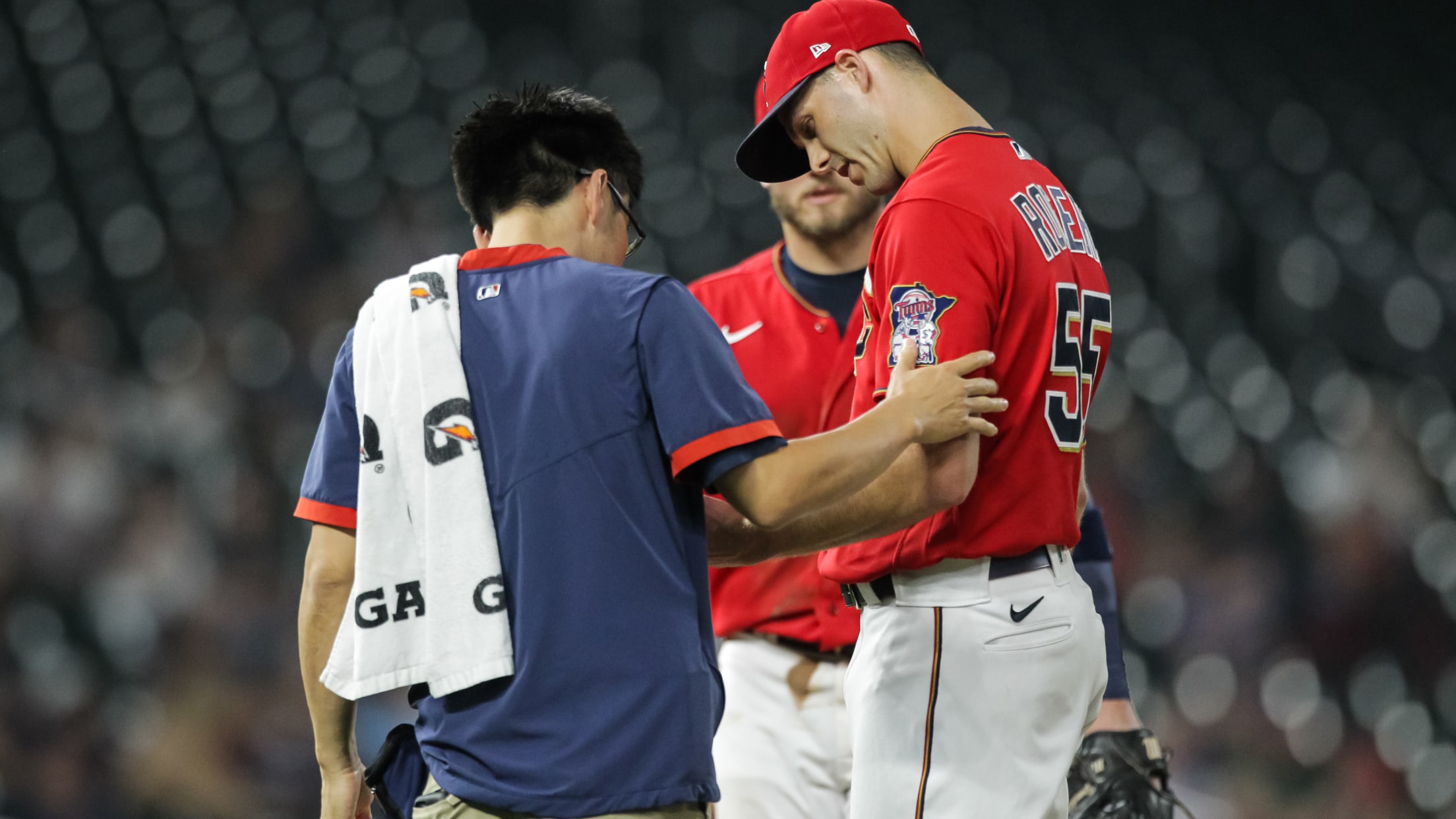 MINNEAPOLIS -- Taylor Rogers has never before been on the injured list in his big league career, which makes it all the more challenging for him to face the prospect of the weeks-long recovery he has ahead of him from the left middle finger sprain he sustained on July 26.
'Very difficult night' ahead of Trade Deadline
Battery posts strong performances before health scares derail Twins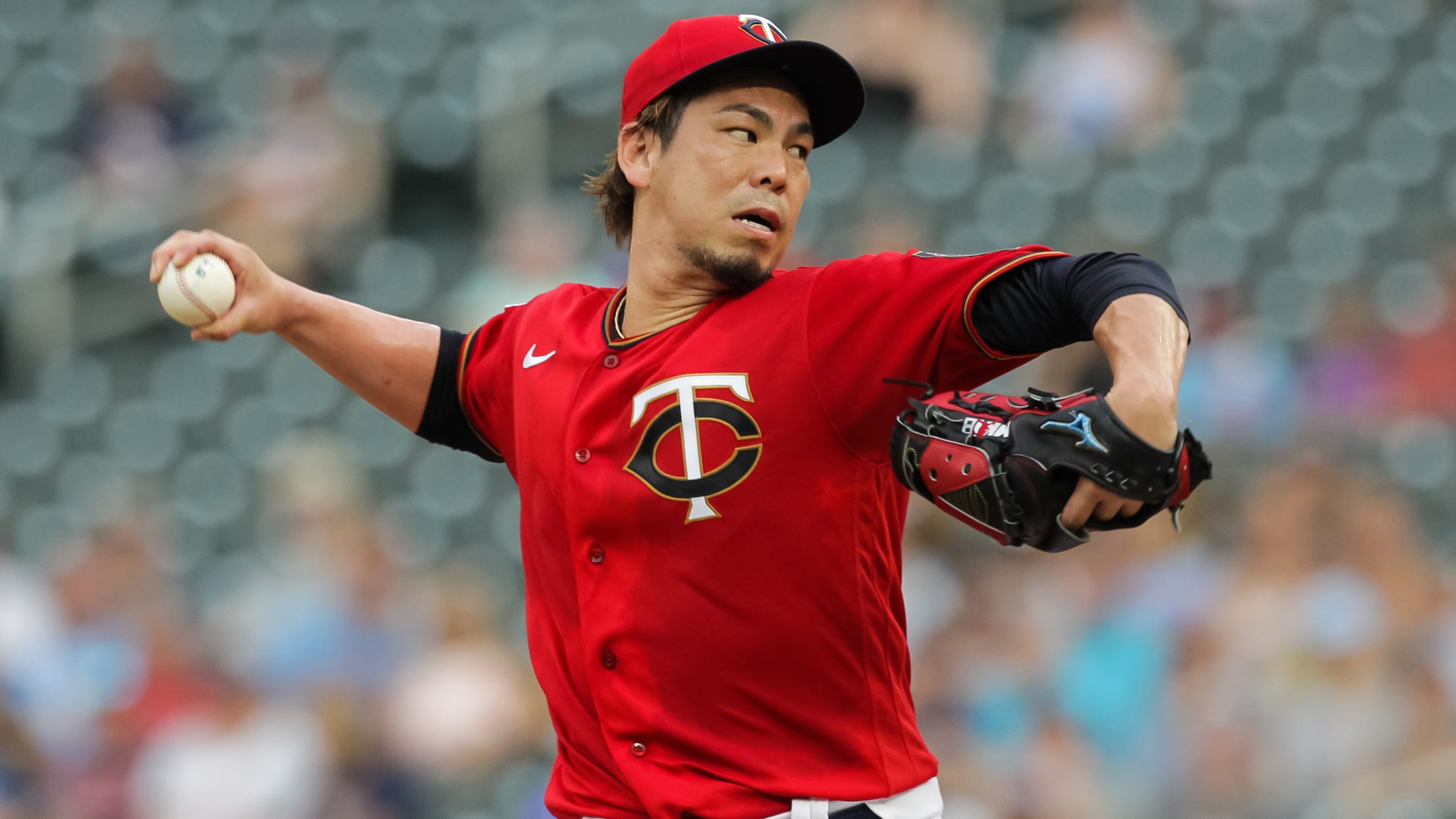 MINNEAPOLIS -- It might be too late in the season for players' trade value to substantially change, but these last two days definitely can't have helped a pair of Twins relievers. On Tuesday night, Hansel Robles gave up a game-tying grand slam in the ninth inning -- and minutes later,