Twins FAQ: Details on the upcoming season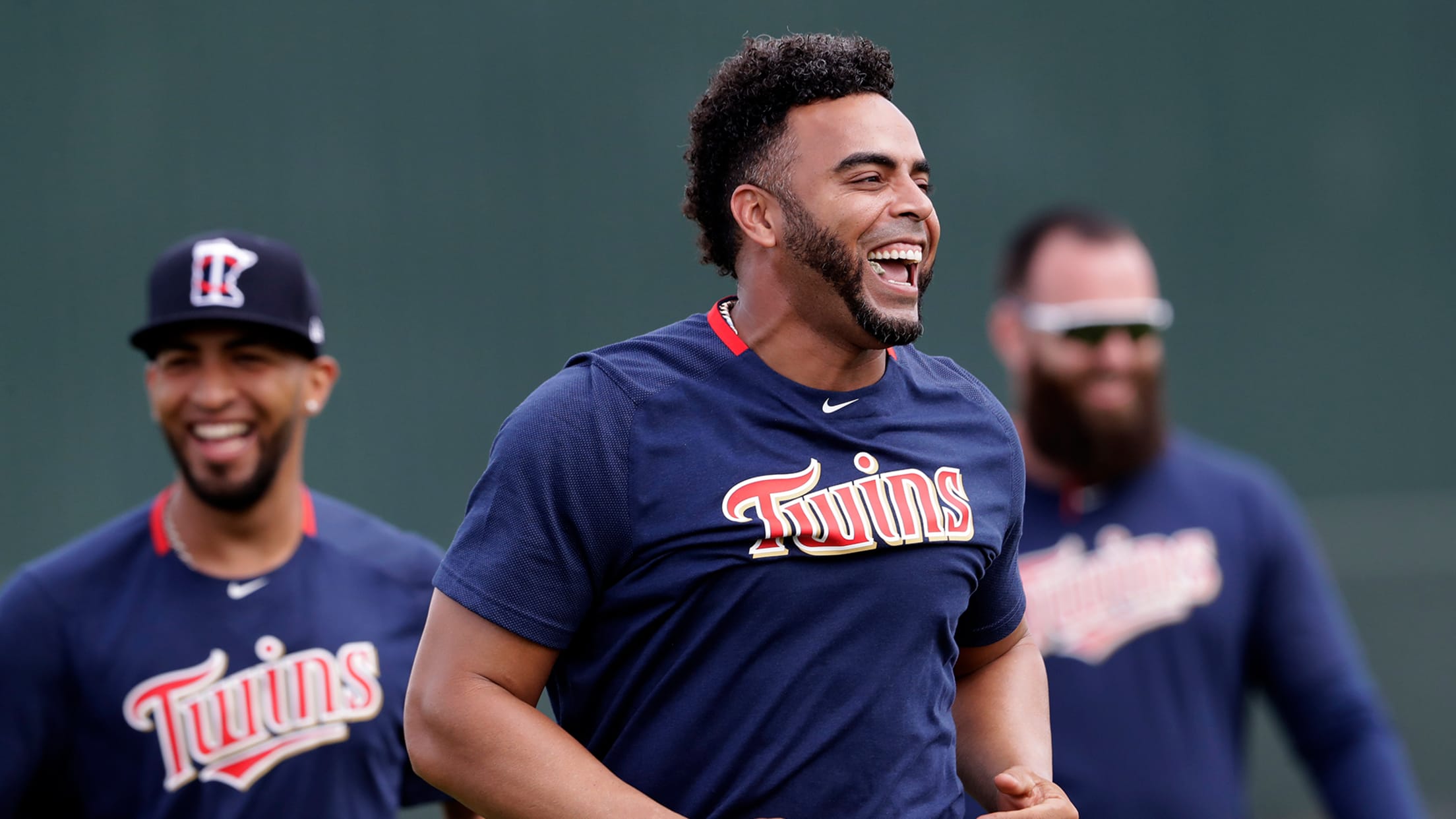 MINNEAPOLIS -- Remember when the Twins signed Josh Donaldson? Remember when the Twins traded for Kenta Maeda? Remember all of the excitement following one of the splashiest and most active offseasons in the franchise's recent memory? That all feels like a long time ago due to the three-month hiatus caused
MINNEAPOLIS -- Remember when the Twins signed Josh Donaldson? Remember when the Twins traded for Kenta Maeda? Remember all of the excitement following one of the splashiest and most active offseasons in the franchise's recent memory?
That all feels like a long time ago due to the three-month hiatus caused by the coronavirus pandemic, but the seemingly endless offseason is finally at its end after Major League Baseball announced the implementation of a planned 60-game regular season Tuesday night.
• Play Ball: MLB announces 2020 regular season
Twins fans won't be able to look forward to a full 162 games of Donaldson hitting in the middle of the fearsome Bomba Squad in his first season as one of the centerpieces of the team, but 60 games will do in what should still shape up as quite an exciting season in Twins Territory. Minnesota is coming off a 101-win season -- second-most in club history -- during which it set a new MLB record for home runs in a season and won its first American League Central title since 2010.
• FAQ: All you need to know about the 2020 season
With the start of training camp a week away and the regular season expected to get underway at the end of July under defending AL Manager of the Year Rocco Baldelli, here's a long list of answers to the questions you might have about the season.
Where will summer camp take place, and when?
The buildup to the abbreviated season for the Twins will take place in Minneapolis. Players will be able to report to training on July 1, and the first organized workout is expected to take place July 3.
Have any Twins players tested positive for COVID-19?
Yes. Falvey said Thursday morning that an unspecified number of players in the Twins' organization had recently tested positive for the coronavirus and are self-isolating as a result. None of those players had been working at Target Field in Minneapolis or at the CenturyLink Sports Complex in Fort Myers, Fla. At least one positive case involved a player who the Twins planned to bring to Major League camp as part of their 40-man roster or player pool.
When and where is Opening Day?
MLB anticipates an Opening Day of July 23 or July 24. The official schedule will need to be approved by players before being released so, for now, we still don't know if the Twins will start at home or on the road, or who they'll face for the opening series.
Which teams will be on the schedule?
The Twins will play 10 games against each of the four other AL Central teams and the remaining 20 games against teams in the National League Central: the Brewers, Cardinals, Cubs, Pirates and Reds.
It's worth noting that the Twins were 50-26 against the Indians, White Sox, Tigers and Royals last season, though the White Sox, in particular, look to be noticeably improved in 2020.
How to watch
Stream out-of-market Twins games LIVE on MLB.TV on your favorite supported devices.
How to listen
Listen to every Twins game LIVE online or on the go with MLB Audio.
How did the Twins fare in 60 games last year?
The Twins were 40-20 through their first 60 games last season and led the division over the second-place Indians by 9 1/2 games. Though that was only one win less than their best 60-game stretch of the year (they went 41-19 in five distinct such spans), the Twins also never did worse than 31-29 in those slices of the season. That established a fairly high-floor, low-variance baseline for the club's performance last season -- and on paper, this team should be better.
Are the Twins having any issues getting their players to Minneapolis for summer camp?
The Twins don't expect to have every one of their Major League camp players available from the onset due to the positive COVID results, but outside of those cases, they have not yet run into any major travel issues outside of right-handed pitcher Fernando Romero, who is still dealing with visa issues and is not anticipated to be in camp. Romero was placed on the restricted list in March after he was unable to report to original Spring Training due to those visa problems.
What kinds of players will the Twins put in their player pool?
While some teams have discussed putting organizational top prospects in their player pools as part of their continued development, Falvey said that the Twins will focus mainly on a group of players at or near the Major League level. A few included prospects may not be fully ready for the Majors, but the expectation is that most players on the roster will be targeted for their readiness to produce in the shortened 2020 season. The pool could look similar to the expanded roster that the Twins were carrying towards the end of Spring Training.
How are the Twins' injured players doing?
From an injury standpoint, the original Spring Training went about as well as the Twins could have hoped. Though Max Kepler (upper back), Jorge Polanco (ankle) and Marwin Gonzalez (right knee) got off to late starts, all three were playing in games by the time spring play was stopped due to the pandemic.
That only left two major injuries up in the air as the original Opening Day loomed: Byron Buxton's left shoulder and Rich Hill's left elbow, both of which had been surgically repaired before the planned 2020 season. Buxton would originally have been ready right around the originally scheduled Opening Day, so he should be ready to go for the delayed season. Hill's recovery timeline originally had him ready for action sometime in June or July, and the reports from the medical staff and coaches had Twins chief baseball officer Derek Falvey optimistic about Hill's ability to be active for the rescheduled Opening Day.
Falvey said in early June that Hill had ramped up to two-inning bullpen sessions, and the Twins weren't going to ramp up the veteran left-hander more aggressively until a more concrete schedule for the season became apparent. Hill has still been throwing bullpens and progressing normally in the meantime. The Twins will still need to see how he reacts to being stretched out and facing live hitters, but signs are positive for the time being.
"So far, I have no reason to believe otherwise," Falvey said at the time about Hill's readiness for Opening Day. "I would say, obviously, the timing depends as to when ... we press the 'go' button on the season, but I would say that so far, he's tracking in a really good way and self-reporting that he feels great. It all depends on how he shows up, but I'm very optimistic about that."
What's the deal with Michael Pineda's suspension?
The delayed start to the season is quite unfortunate for Pineda, who must still serve the remaining 39 games of the 60-game suspension he incurred last year following a positive test for a banned diuretic. Had the season progressed as planned, he would have pitched most of the season after a planned return in mid-May. If the schedule proceeds as planned, he would likely be in line for reinstatement in early September.
Are any Twins players expected to opt out of the season?
For now, a source said that the Twins have not heard of any indications to opt out from any of their players.
What are some competitions to watch when camp resumes?
Keep an eye on how the Twins will organize their pitching staff. Baldelli and pitching coach Wes Johnson have a lot of personnel flexibility in the starting rotation, in particular. José Berríos, Jake Odorizzi and Maeda are locks, and in a shortened season where full-season endurance is less of an issue and each win is more important, it's likely in the Twins' best interest to throw those top arms as often as possible.
Homer Bailey also could play into that group, and if Hill is indeed healthy enough to break camp with the team, he should be in the middle of things, too. What, then, will the Twins do with Jhoulys Chacín, Lewis Thorpe, Randy Dobnak, Devin Smeltzer and Sean Poppen? Piggyback starters? Six-man rotation? Bullpen swingmen? Openers? The possibilities are endless, and the mixing and matching of that group of pitchers should be interesting.
Does the shortened season help anyone on the Twins?
Berríos immediately comes to mind in this scenario. Recall that the Twins' young ace has been working on maintaining his stamina over the course of a full season due to his tendency to run out of steam in the second half, as evidenced by his career 3.70 first-half ERA and 4.84 second-half ERA. A shortened season should allow Berríos to go full-bore for the entire campaign. He had a 3.27 ERA with 72 strikeouts and only 14 walks through 60 games last season.
As mentioned earlier, this also obviously helps Hill. The Twins signed the veteran left-hander with the idea that he would sit out the first half as he recovered from his offseason elbow surgery, but the delay to the onset of baseball means that the Twins could potentially have his services for the entire season, which could be huge given Hill's 3.00 ERA over 83 games in the past four seasons.
It's also possible that Baldelli will feel more emboldened to give starting catcher Mitch Garver a heavier workload behind the plate. The Twins would typically have the luxury of rotating three catchers because of Willians Astudillo's versatility, but fatigue and wear for the reigning AL Silver Slugger Award winner at catcher should be less of an issue in a 60-game sprint, and Garver's playing time could see a boost because of that.
It should also be interesting to see how this impacts the timelines and usage of the newer 40-man additions on the pitching staff in Jorge Alcala, Dakota Chalmers and Jhoan Duran. In a normal season, they would almost certainly have been stretched out as starters in the Minor Leagues to continue their development. Instead, with the status of a Minor League season uncertain, all three have the raw stuff to make an impact out of the bullpen if they can pitch themselves into such a role -- particularly if the Twins continue to aggressively churn through all of the pitchers on their 40-man roster as they did last year.
Are there any downsides for the Twins?
Not explicitly, but there may have been a few competitive advantages that the Twins would have had over a full season that will be less of a factor during a shortened season. Considering the depth the Twins had amassed, particularly in starting pitching, the club was built better than most to endure the marathon of 162 games, with as few as six and possibly as many as 11 viable options for the starting rotation over the progression of the year. That depth will obviously still help, but there are now fewer games over which that depth can be an advantage.
Another consideration is that the Twins were rather healthy heading into Opening Day -- only Buxton and Hill were really in question, with Buxton's return considered imminent at the time -- and that might have helped give them a boost over other playoff favorites dealing with early-season injuries like Houston (Justin Verlander), New York (Aaron Hicks, James Paxton, Luis Severino and Giancarlo Stanton, among others) and Cleveland (Mike Clevinger, Oscar Mercado and Emmanuel Clase).
Another overarching downside is that the shortened season introduces more opportunities for variance -- a particularly hot or cold streak -- to influence a team's ultimate season outcome and negate a talent advantage like the one the Twins had gathered in the AL Central. As mentioned earlier, the Twins were quite consistently successful over 60-game chunks last season, but that's no guarantee of future success.
How do the roster rules affect the Twins?
Active rosters are expected to be capped at 30 players to begin the regular season, which will first be trimmed to 28 after two weeks and then finalized at 26 after 29 days for the rest of the 60-game campaign. Given that the Twins have a rather clear-cut core of position-player starters and primary replacements that they will likely hope to rely on due to the importance of every game, it wouldn't be surprising to see the Twins break camp with a large group of pitchers, both to evaluate the quality of all of their starting options and to ease some burden on their arms at the beginning of the season, without a full-length Spring Training to build their starters back up.
• FAQ: Roster and transaction rules for '20
That probably works in favor of players like Chacín, Dobnak, Smeltzer, Thorpe and Poppen, who could have been pushed off a normal 26-man roster for the start of a 162-game season but could have additional opportunities to prove themselves in meaningful games. With that said, the added importance of each game could result in teams getting creative with some of their pitching arrangements.
In addition to the 40-man roster, teams will be allowed to carry 20 additional players, making up a 60-player pool. Versatility is likely to be more important than ever for these players, particularly to fill in for short-term injuries, which could work in favor of players like Astudillo or Travis Blankenhorn, who can rotate around the diamond. On the other hand, other young prospects that might have seen MLB looks in 2020 like Ryan Jeffers, Jordan Balazovic and Duran could be in the player pool but have fewer opportunities to see Major League action.