Notes: INF shifts, Pineda's role and more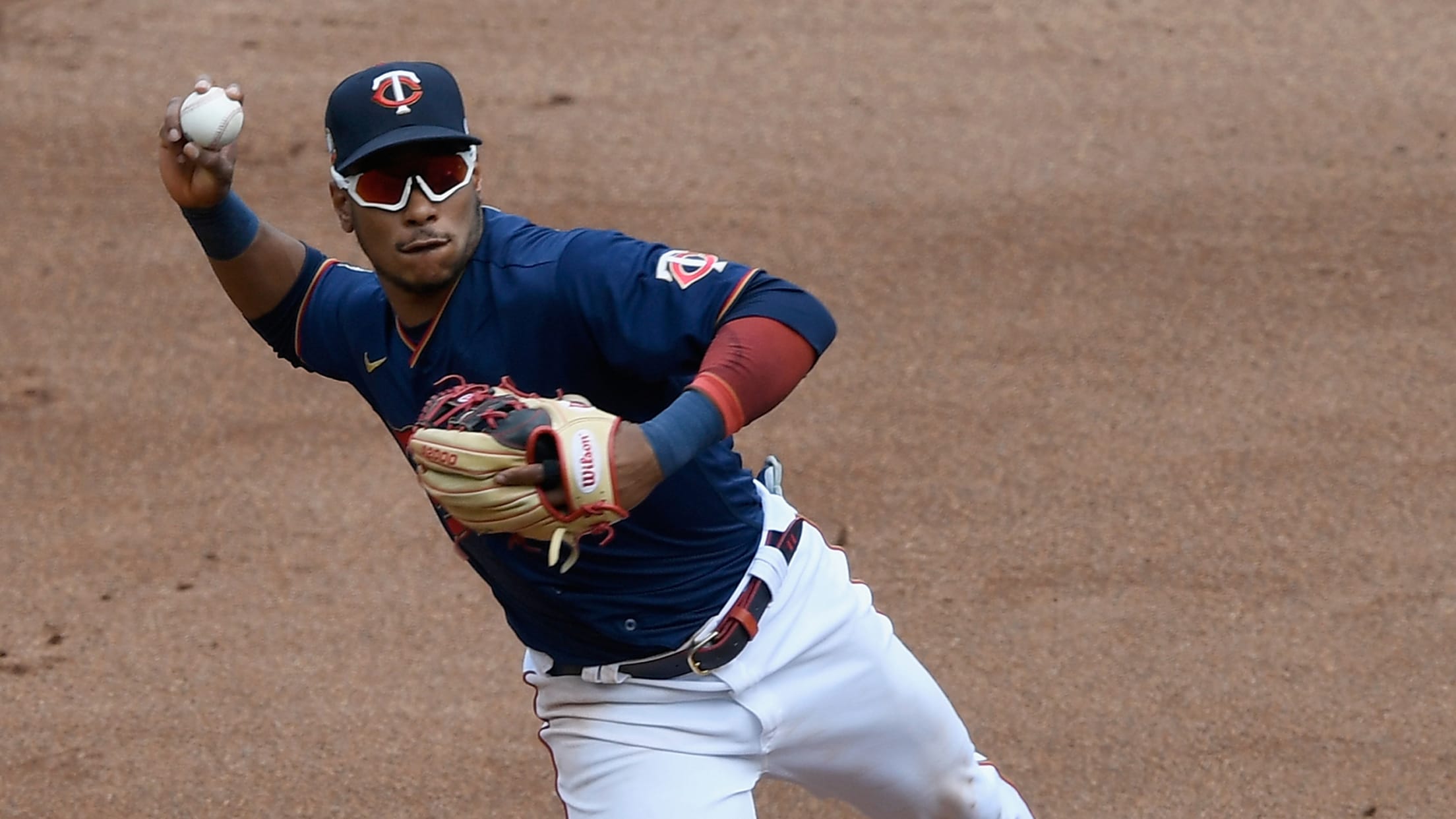 MINNEAPOLIS -- Surprise, surprise: The Twins are shifting their infield more than ever in 2020. According to Statcast, manager Rocco Baldelli and his staff have moved three infielders to one side of second base on 42.4 percent of plate appearances in 2020, continuing a steady upward trend since Statcast began
MINNEAPOLIS -- Surprise, surprise: The Twins are shifting their infield more than ever in 2020.
According to Statcast, manager Rocco Baldelli and his staff have moved three infielders to one side of second base on 42.4 percent of plate appearances in 2020, continuing a steady upward trend since Statcast began tracking in '16. That, too, doesn't account for the fact that the Twins are also aggressively playing their infield in, even early in games.
"I think we did it a fair amount last year, but it seems as though we've been in more of those situations this year, too," Baldelli said. "I think a lot of it is game situation and how that's going to play out. There are going to be plenty of times we're going to play back depending on what's going on in the game. Have we done it more this year? I would think so."
Though often reserved in the past as a situational strategy for late-and-close situations, the infield-in defense -- or even halfway in -- has been on display in several first-inning situations as part of this shortened season. Baldelli said that was a particular point of emphasis in the staff's discussions during this recent quarantine hiatus.
There are many factors that go into these decisions, of course, between the batter, the pitcher, the individual runners on base and a plethora of others. Baldelli did acknowledge that much of the discussion revolved around a stronger desire not to concede runs early in games, even at the cost of a possible increase in the likelihood of a ground ball or line drive bleeding through the infield.
"It is based on the fact that in baseball, I think there has been more aggressiveness and trying to cut down runs and giving yourself an opportunity to cut down runs as opposed to giving them up and simply playing the infield back," Baldelli said. "But I think we're going to see plenty of both going forward."
That shouldn't come as a surprise given the number of close games the Twins have played so far this season and Baldelli's bullpen usage, too, which is heavily predicated on the score differential, with significantly different relievers seemingly in play based on whether the Twins are leading, tied or trailing in the middle innings of games.
🚨 Luis Arraez web gem alert 🚨 pic.twitter.com/UWxTbReUsL

— FOX Sports North (@fsnorth) August 16, 2020
The Twins lead MLB with 57 runs scored in the first three innings of games and rank 10th with 24 runs allowed in those frames, a rudimentary indication that, for a combination of reasons, the Twins have indeed been successful at grabbing those early leads. Yes, as with any other infield shifts, it could be a downer when a ground ball or line drive punches through drawn-in defenders and the strategy doesn't pay off -- but the Twins will continue to seek that edge as their discussions dictate.
"You need buy-in and belief from everyone in order to go out and execute something well and live by it, ultimately," Baldelli said. "That's a change in the game. Normally, people are very content in baseball giving up runs at a lot of different times, as we will be at certain times."
Twins not sure of Pineda's role upon return
Baldelli said Sunday that Michael Pineda has continued to throw the ball well at the club's alternate training site in St. Paul, Minn., and the Twins expect him to be built up to full strength by the time he's eligible to return from his suspension at the end of August.
Pineda entered the season with 36 games remaining on his 60-game suspension incurred last September when he tested positive for a banned diuretic.
Even if Pineda is built up to a full starter's workload, it's still too early to say for sure what the veteran right-hander's role could look like upon his return. At that point, he might be either the sixth or seventh viable rotation option, joining José Berríos, Jake Odorizzi, Kenta Maeda, Randy Dobnak, Rich Hill and possibly Homer Bailey.
The Twins have weathered injuries to both Hill and Bailey in the early days of the season in large part because Dobnak has stepped up with a 4-1 record and 1.42 ERA through five starts despite not having been expected to be part of the rotation this season. With Dobnak showing no signs of slowing down, there might actually not be room in a five-man rotation for Bailey, let alone Pineda.
As they always do, the Twins will deal with that problem if it's still an issue when Pineda returns. Until then, they're simply encouraged by his continued progress.
"He's been doing very well," Baldelli said. "We've seen him here. He's been throwing to hitters. The stuff is very good. He looks like the Michael Pineda that we all know, and he looks like he'll be ready to go."
Twins tidbits
• Hill is still in line to return to the starting rotation this week, Baldelli confirmed Monday. It appears likely that the 40-year-old left-hander could slot into the opening for Wednesday's game against the Brewers, which would put him on four days' rest following a 60-pitch outing against hitters in St. Paul last Friday.
The Twins have already announced that Maeda will start Tuesday's opener and Berríos will toe the rubber in Thursday's finale. They have not yet officially announced a Wednesday starter.