Notes: Martínez optioned, Hamilton added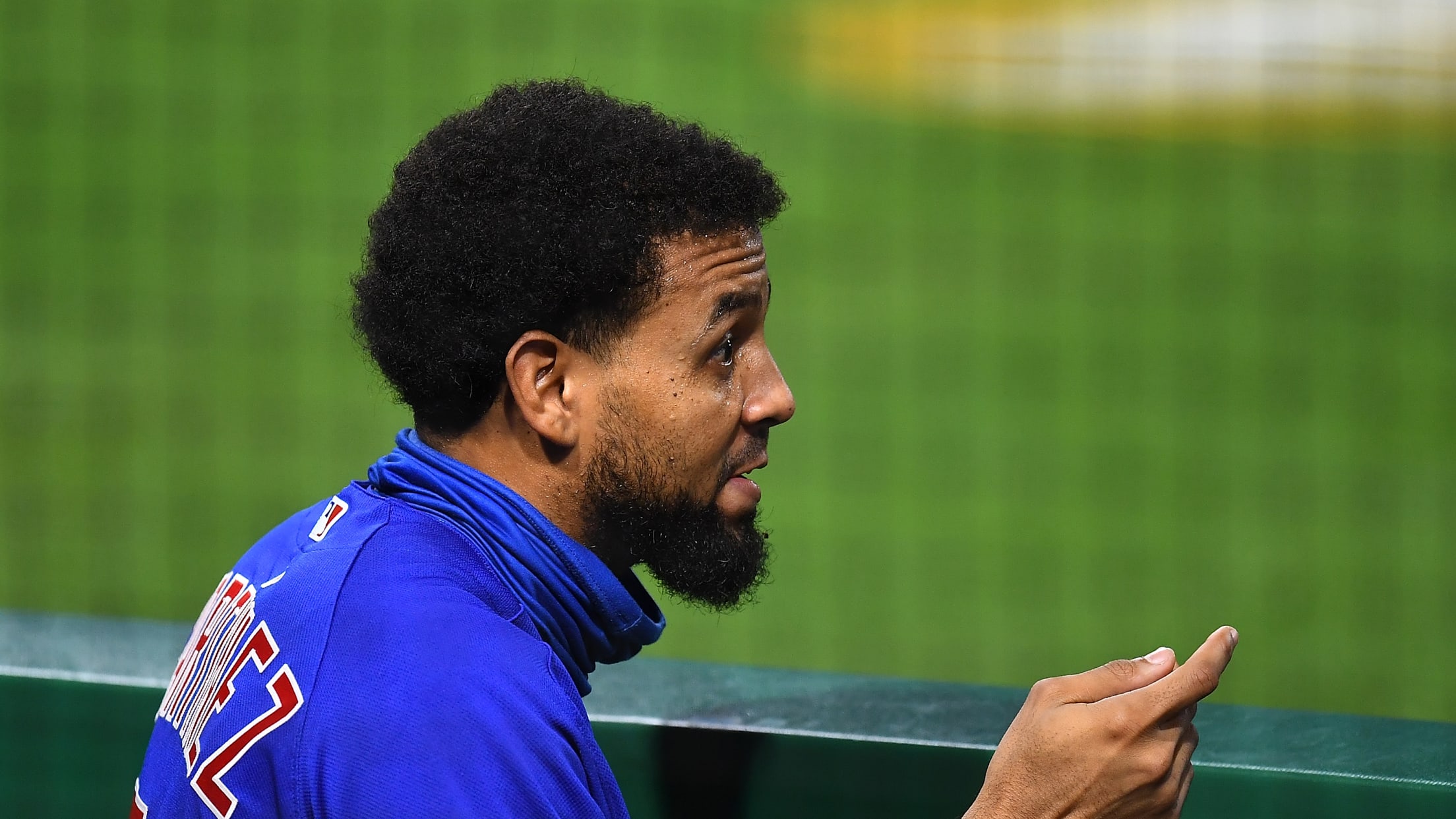 CHICAGO -- The Cubs acquired José Martínez from the Rays ahead of the Trade Deadline with the goal of utilizing him as a weapon against left-handed pitching. Since joining the fold, however, the designated hitter has labored to get his swing in sync. That situation contributed to Tuesday's decision to
CHICAGO -- The Cubs acquired José Martínez from the Rays ahead of the Trade Deadline with the goal of utilizing him as a weapon against left-handed pitching. Since joining the fold, however, the designated hitter has labored to get his swing in sync.
That situation contributed to Tuesday's decision to option Martínez to the South Bend (Ind.) alternate training site, where he can rack up a pile of at-bats in an effort to regain his timing in the batter's box. Chicago added outfielder Billy Hamilton to the active roster as the corresponding move.
"We need [Martínez]. He's a really valuable piece that we feel like can help us," Cubs manager David Ross said prior to Tuesday's game against the Reds. "In this weird season, it's hard to give somebody consistent at-bats when they feel off and their timing's off.
"So, just giving him an opportunity to go down there, get regular at-bats, get his timing back and come back and be the guy that we really need."
Martínez has hit .313 with a .930 OPS in 343 career plate appearances against lefties, but was 0-for-14 since coming over to the Cubs after the Aug. 30 trade with Tampa Bay.
Hamilton -- claimed off waivers from the Mets on Monday -- will serve as a pinch-running and late-inning defensive specialist for the Cubs. The fleet-footed Hamilton hit just .045 (1-for-22) in 17 games with New York, but did post two Defensive Runs Saved in 62 1/3 innings in center.
"He's going to bring a threat that we don't really have," Ross said. "He probably won't see a whole lot of at-bats early on. We'll see how things go. More pinch-run, defense late, and hopefully it affects the game that way."
Heyward could return soon
Cubs outfielder Jason Heyward remained out of the lineup on Tuesday night, following an episode of light-headedness and shortness of breath during Sunday's game. Heyward underwent more testing on Tuesday, and Ross was optimistic after the Cubs' 3-0 win over the Reds that the right fielder might be ready to return as soon as Wednesday.
"He's passed every test. I talked to him. He was available to pinch-hit," Ross said after the game. "I didn't know if that was going to be the case going into the game. But, talking to him, he came into my office, it was nice to see a smile on his face. He's been through a lot of tests the last couple days and he felt good. Talked to him after the game. He feels good and feels like he'll be ready to go [Wednesday]."
Worth noting
• Javier Báez expressed frustration after Monday's game over the inability to watch video of at-bats during games this year, as part of MLB's 2020 protocols. Ross said Báez is not the only Cubs player who has had a difficult time adjusting to that element of this season.
"I would say it's impacting more than just him," Ross said. "But, to their credit, it's hard to get up in front of you guys and make excuses, right? I don't think a lot of guys want to do that. So, they're trying to just take ownership of their at-bats."
• Lefty José Quintana (10-day injured list, left lat) played catch on Tuesday, resuming a throwing program. Righty Tyler Chatwood (10-day IL, right forearm) also threw as part of his ongoing rehab schedule.
Ross did not rule out the possibility that Quintana might be available for the upcoming weekend series against the Brewers. The veteran has gone 9-4 with a 2.87 ERA in 17 career outings against Milwaukee. With two off-days next week, the Cubs do not technically need a fifth starter until Sept. 22.
• Ross noted that left-hander Andrew Chafin (acquired via trade on Aug. 31) threw off a mound on Monday as part of his comeback program. Chafin is currently on the 10-day IL due to a finger sprain on his throwing hand.
Quotable
"You miss who he is in the person and in the clubhouse. He's a leader. He leads by example. He leads with his voice. You miss the performance right now on the field. His defense." -- Ross, on Heyward being sidelined