Heyward donates $100K to UChicago Medicine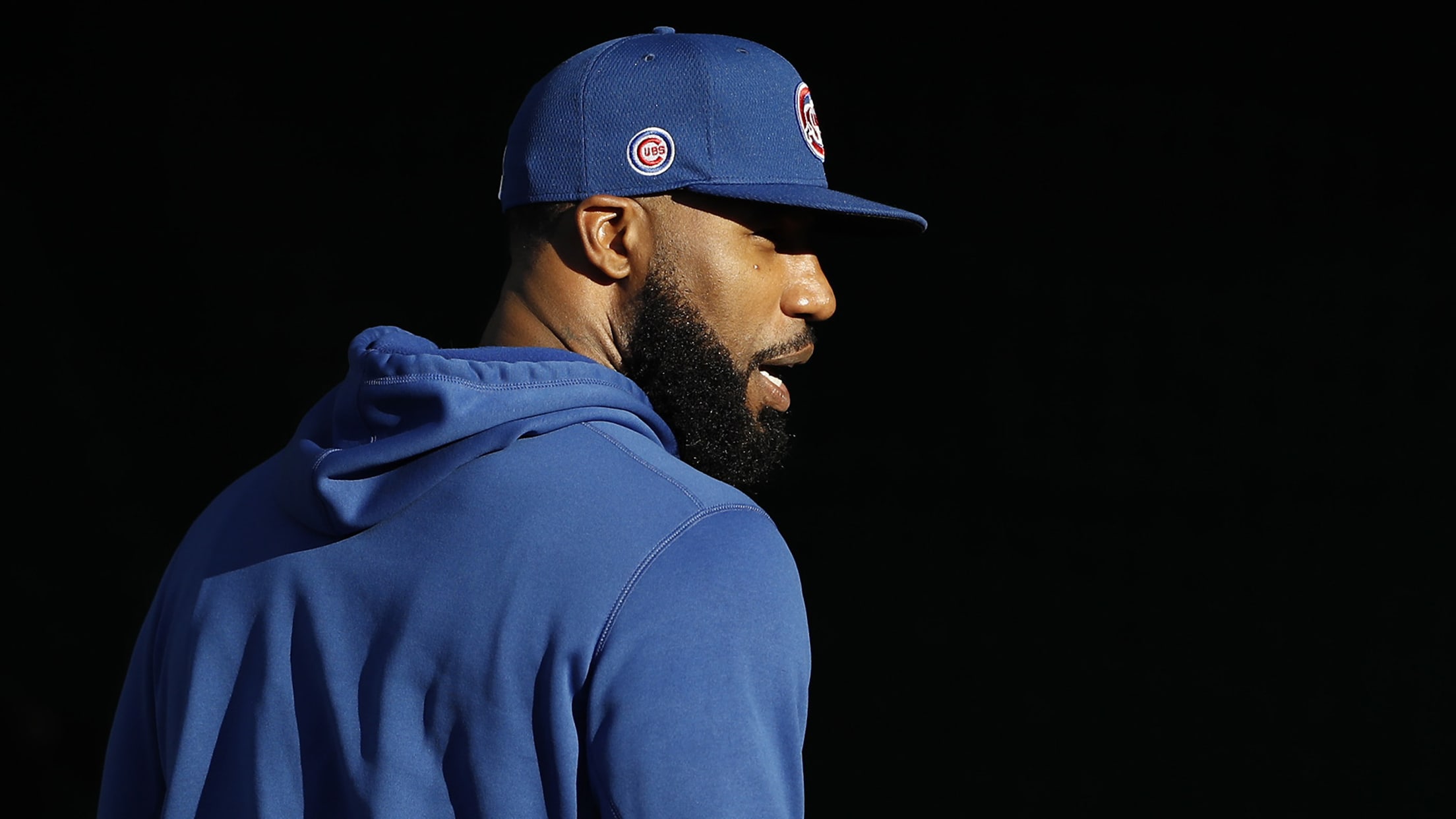 CHICAGO -- Cubs outfielder Jason Heyward has searched for ways to assist in the COVID-19 battle across Chicagoland. His latest donation is aimed at helping front-line workers and improving contact tracing on the South Side. On Tuesday, University of Chicago Medicine announced that Heyward is donating $100,000 to the medical
CHICAGO -- Cubs outfielder Jason Heyward has searched for ways to assist in the COVID-19 battle across Chicagoland. His latest donation is aimed at helping front-line workers and improving contact tracing on the South Side.
On Tuesday, University of Chicago Medicine announced that Heyward is donating $100,000 to the medical center. This comes after Heyward made a $200,000 donation in March, with $100,000 going to MASK Chicago, which helped collect supplies and meals for affected families, and $100,000 to the Greater Chicago Food Depository.
"Through this donation," Heyward said in a statement on Tuesday, "I want to help ease the personal burdens on our healthcare heroes and support efforts aimed at reducing the spread of COVID-19, especially in vulnerable communities hit hard by the virus."
According to the University of Chicago Medicine website, the donation, via the Heyward Family Fund, will be split between two causes.
Half of the funds will go to UChicago Medicine's Healthcare Heroes Fund, which helps front-line workers meet a variety of costs (childcare, eldercare, transportation and temporary housing). The other half will be used to support contact tracing efforts to help reduce the spread of the virus across the South Side.
"Jason's gift will help us provide needed care to people disproportionately impacted by COVID-19," Brenda Battle, the vice president of UChicago Medicine's Urban Health Initiative and chief diversity and inclusion officer, said in a statemen. "This support is critical to our efforts to prevent further spread in the community."
The donation comes as the Cubs are preparing to begin camp at Wrigley Field ahead of the abbreviated 60-game season. Players are slated to report on Wednesday, with the first workout scheduled for Friday. MLB has not yet announced the regular-season schedule, but Opening Day will be on July 23 or 24.
"I think that we're hopeful that all the protocols can keep guys safe once they're here," general manager Jed Hoyer said on Monday. "I think some will come down to testing and strict protocols, and some of it's going to come down to behavior.
"We have to do a good job as an organization. We have to do a good job, but we also have to do a good job as an industry of realizing that we're going to have to alter our behaviors, and we're going to have to be really responsible."