Raleigh hit by back swing, but no concussion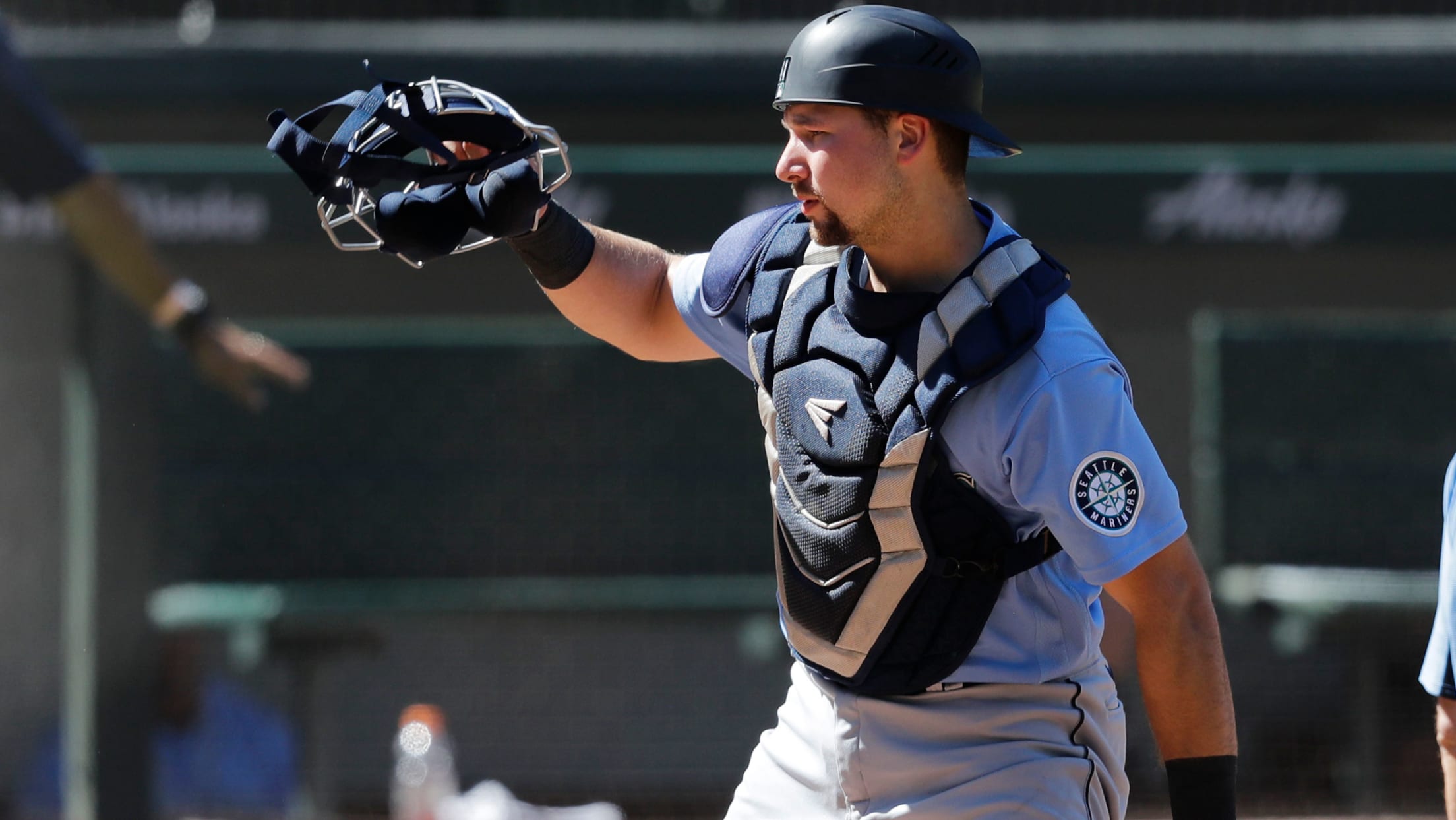 SEATTLE -- Cal Raleigh, the Mariners' top catching prospect, needed several stitches to close a laceration inside his right ear on Sunday after getting hit in the side of the head by a bat while working behind the plate during a Mariners intrasquad game at the team's alternate training site
SEATTLE -- Cal Raleigh, the Mariners' top catching prospect, needed several stitches to close a laceration inside his right ear on Sunday after getting hit in the side of the head by a bat while working behind the plate during a Mariners intrasquad game at the team's alternate training site in Tacoma, Wash.
Andy McKay, the club's director of player development, said Monday that Raleigh didn't suffer a concussion and should be OK to return to action fairly soon.
Raleigh, 23, was hit on the back swing of teammate Donovan Walton and went down to the ground before being helped off the field under his own power.
"He's not expected to miss a lot of time," McKay said. "However long it takes to get the stitches to heal the cut. Obviously being a catcher, it's a tough spot as he'll need to be able to put a helmet and mask over it."
The Mariners were almost finished with their scheduled intrasquad and called off the rest of the game after Raleigh went down.
"We were at the end and needed to make sure he was OK," McKay said.
Raleigh, the Mariners' No. 9 ranked prospect, is part of the club's 60-player pool and has been working at the alternate training site since the start of the regular season.