Marco picks up career-high 14th 'W'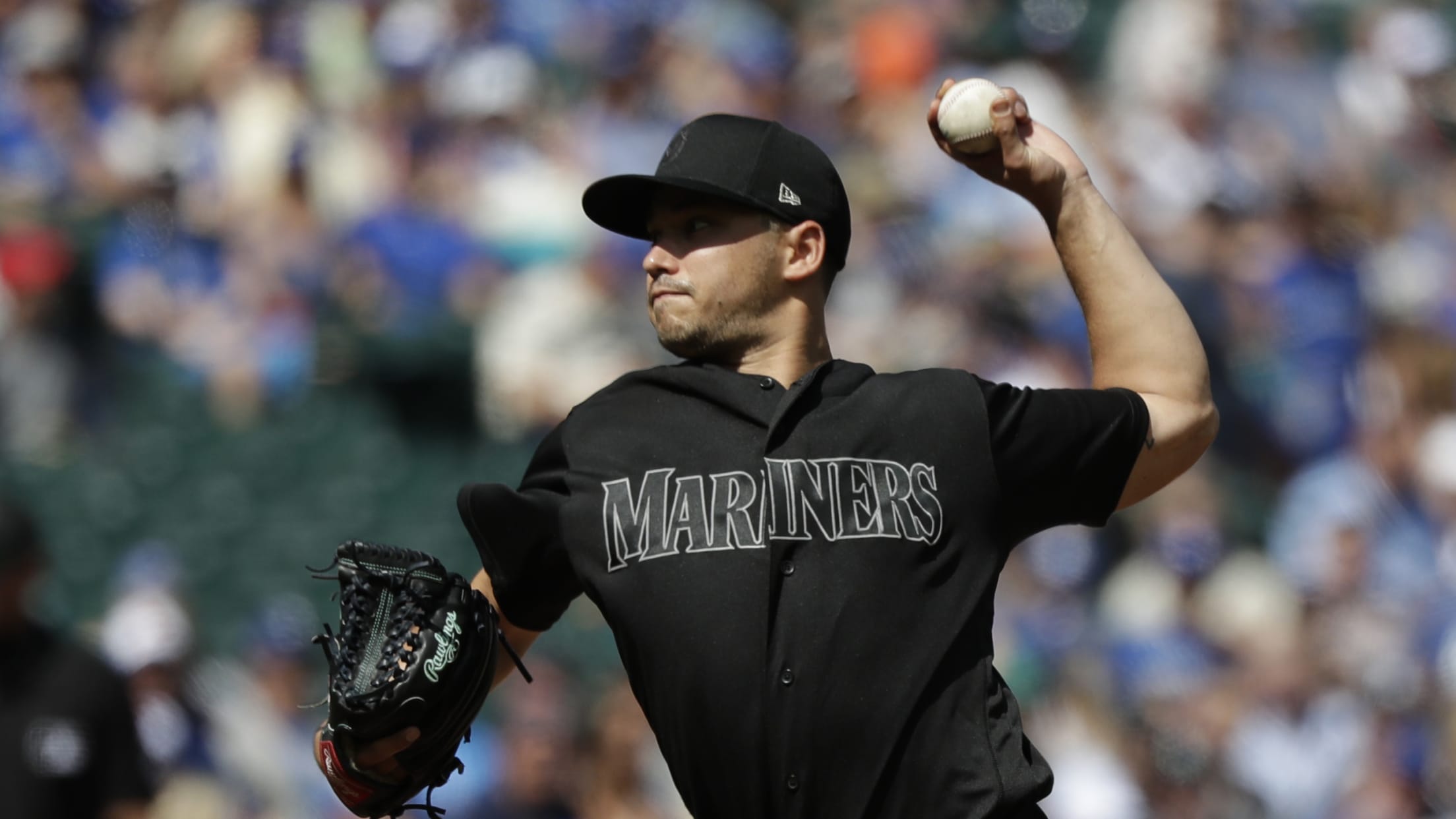 SEATTLE -- Marco Gonzales found the perfect way to quiet the legions of Blue Jays fans who trekked south to T-Mobile Park for the weekend, firing seven innings of one-run ball, as the Mariners eked out a 3-1 victory on Sunday afternoon. Gonzales set a career high for wins while
Next up for Sheffield? Paxton, Yanks
Mariners' No. 9 prospect was acquired from New York in November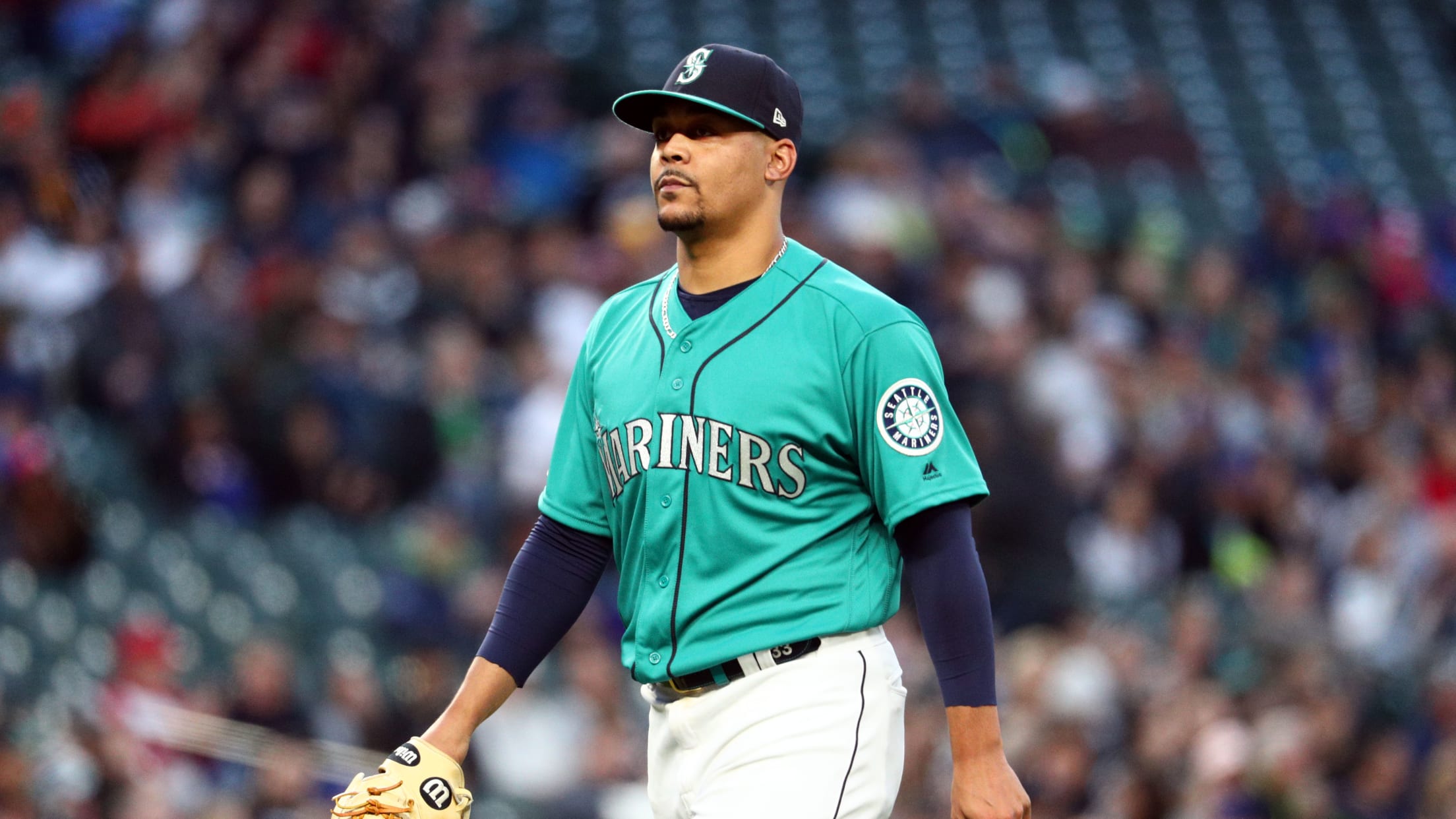 SEATTLE -- It didn't take Justus Sheffield long to note who is next up on his schedule as he prepares for his second Major League start. The Mariners' rookie southpaw will face his former Yankees teammates on Wednesday afternoon at T-Mobile Park. And the opposing pitcher? Big left-hander James Paxton,
King Felix makes statement in return to mound
Veteran righty strikes out four in 5 2/3 in first start since May 11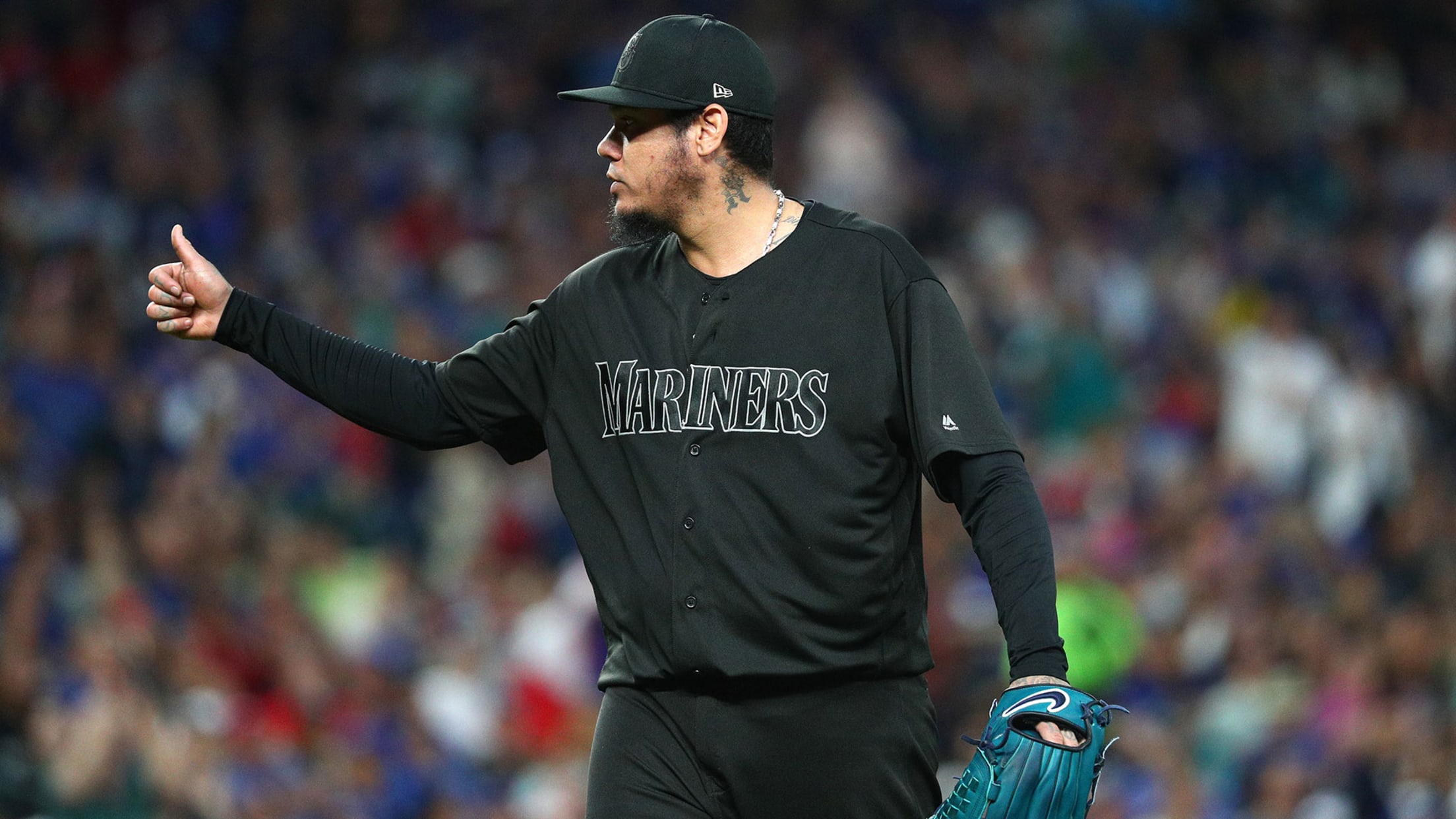 SEATTLE -- For one night, at least, Félix Hernández looked more like the Felix of old than the old Felix. Pitching in a Major League game for the first time in 15 weeks, the Mariners' former ace held Toronto to three hits and two runs -- on a pair of
Bullpen overhaul complete as Gearrin claimed
Yankees acquire veteran right-hander, who was Seattle's last remaining arm from the Opening Day relief corps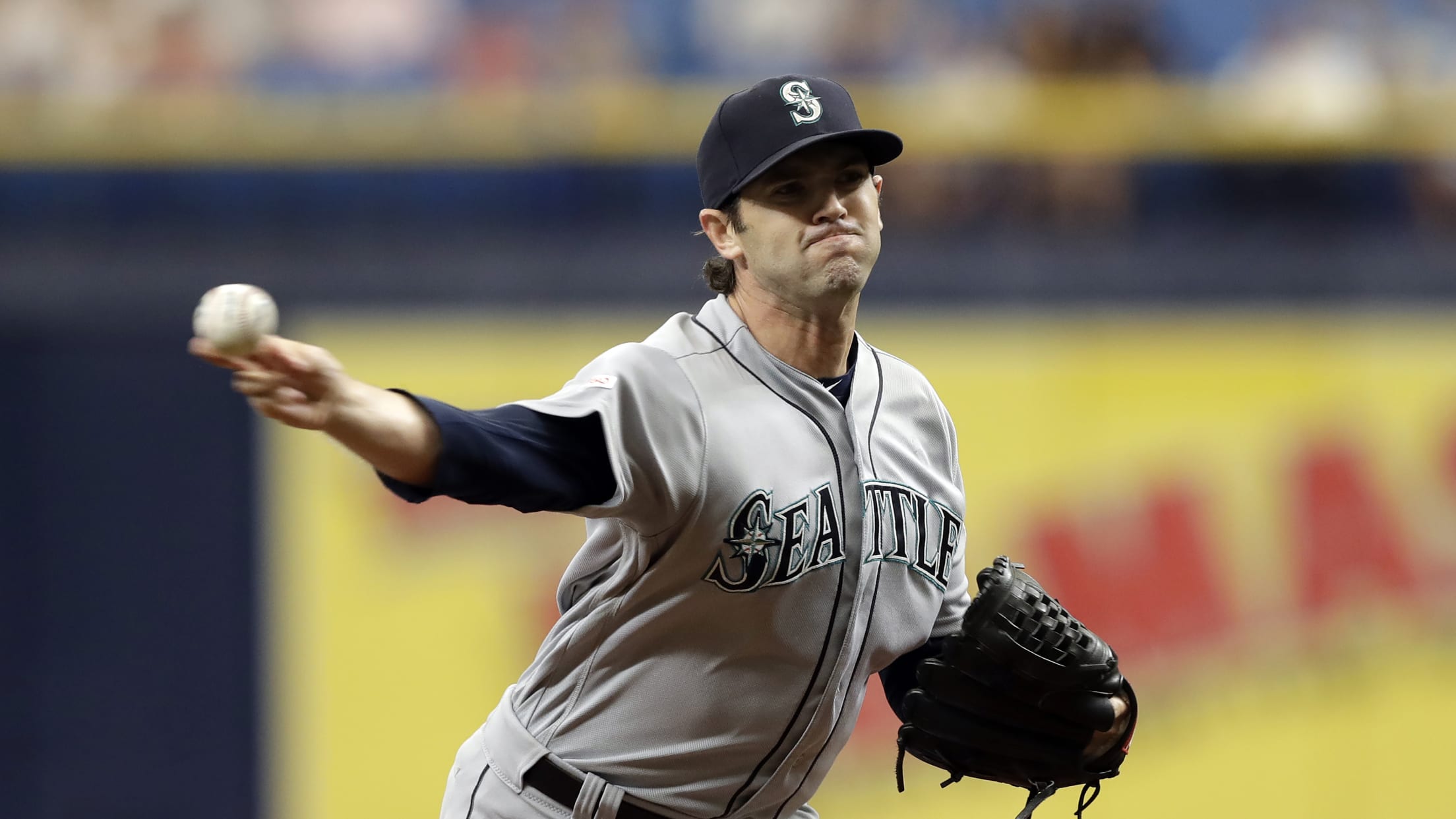 SEATTLE -- Mariners veteran reliever Cory Gearrin, the last remaining member of the bullpen that opened the season with Seattle, was claimed off waivers by the Yankees on Friday. The move opens a roster spot for Seattle to promote rookie left-hander Justus Sheffield, who will make his first Major League
Stiff back puts Haniger's rehab on hold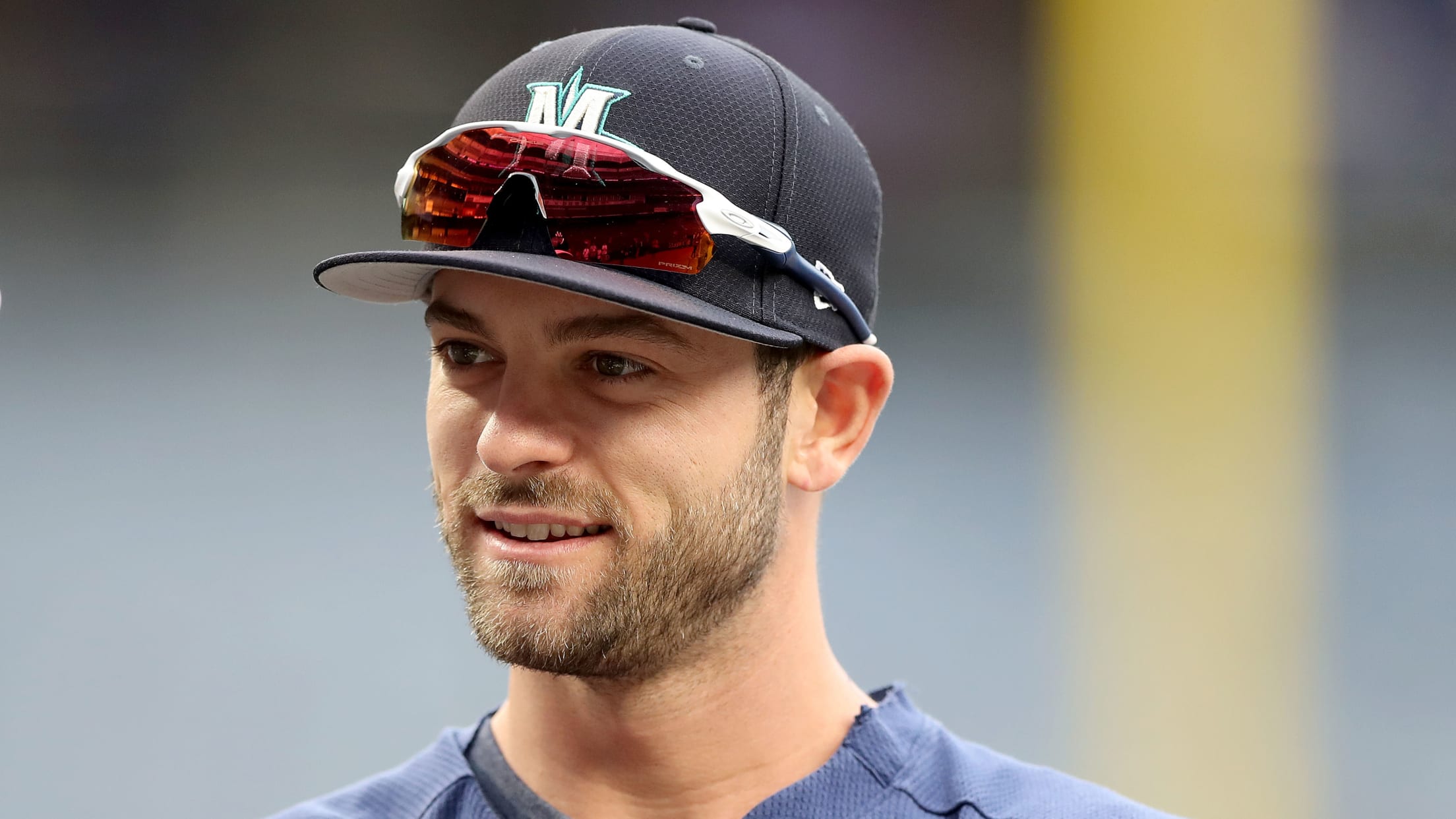 SEATTLE -- The off-again, still off-again season of Mitch Haniger will remain on hold for the foreseeable future, as the Mariners right fielder said Saturday there's no timeline for his return after having his stiff lower back checked out Friday by the team doctor. Haniger has been sidelined for 11
Gilbert extends scoreless innings streak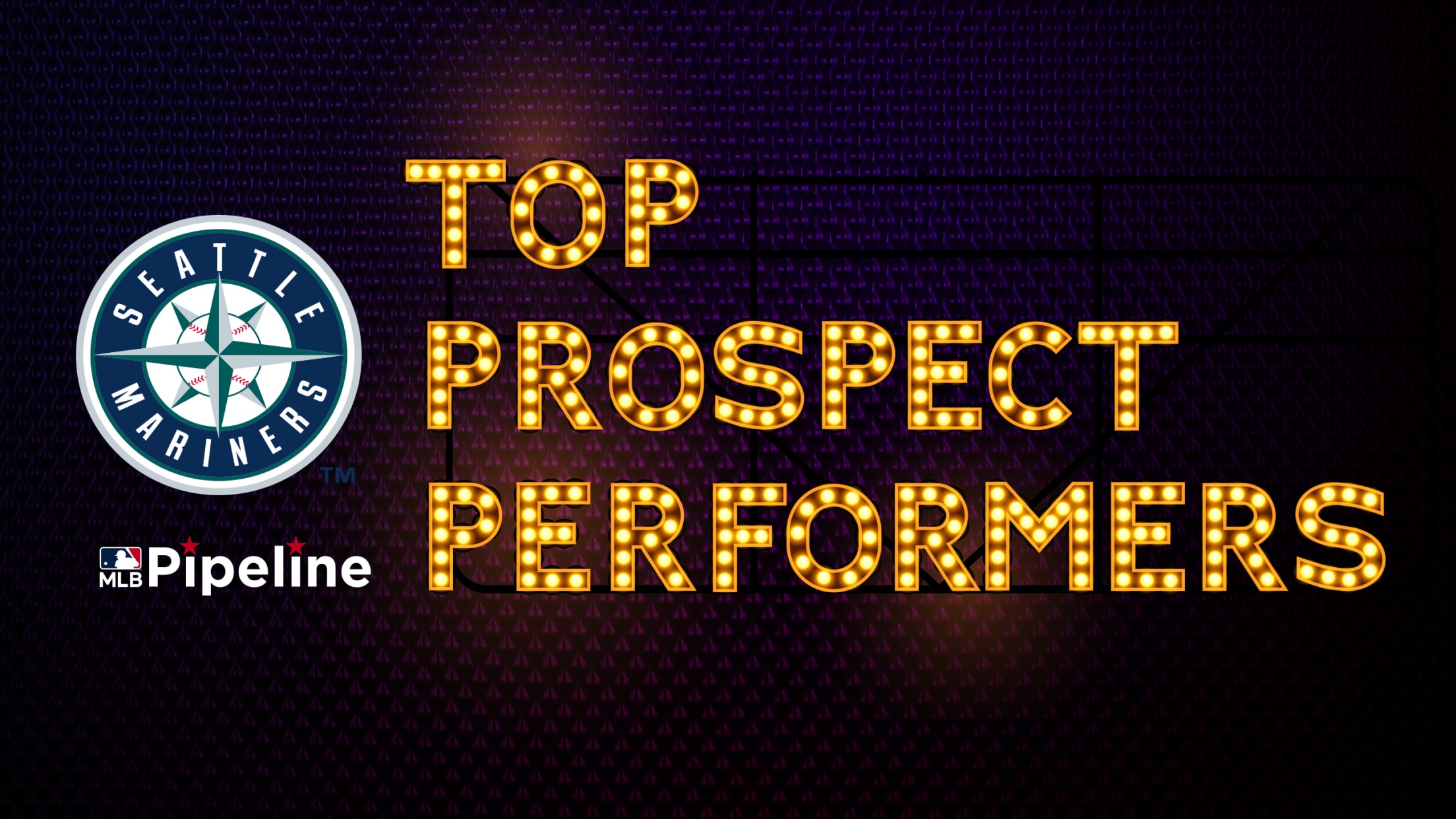 Here's a look at the top performances of the past week by Mariners prospects in the Minor Leagues:
Youth movement on display in Mariners' win
Fraley logs first MLB hit; 'Top Sheff' battles in first big league start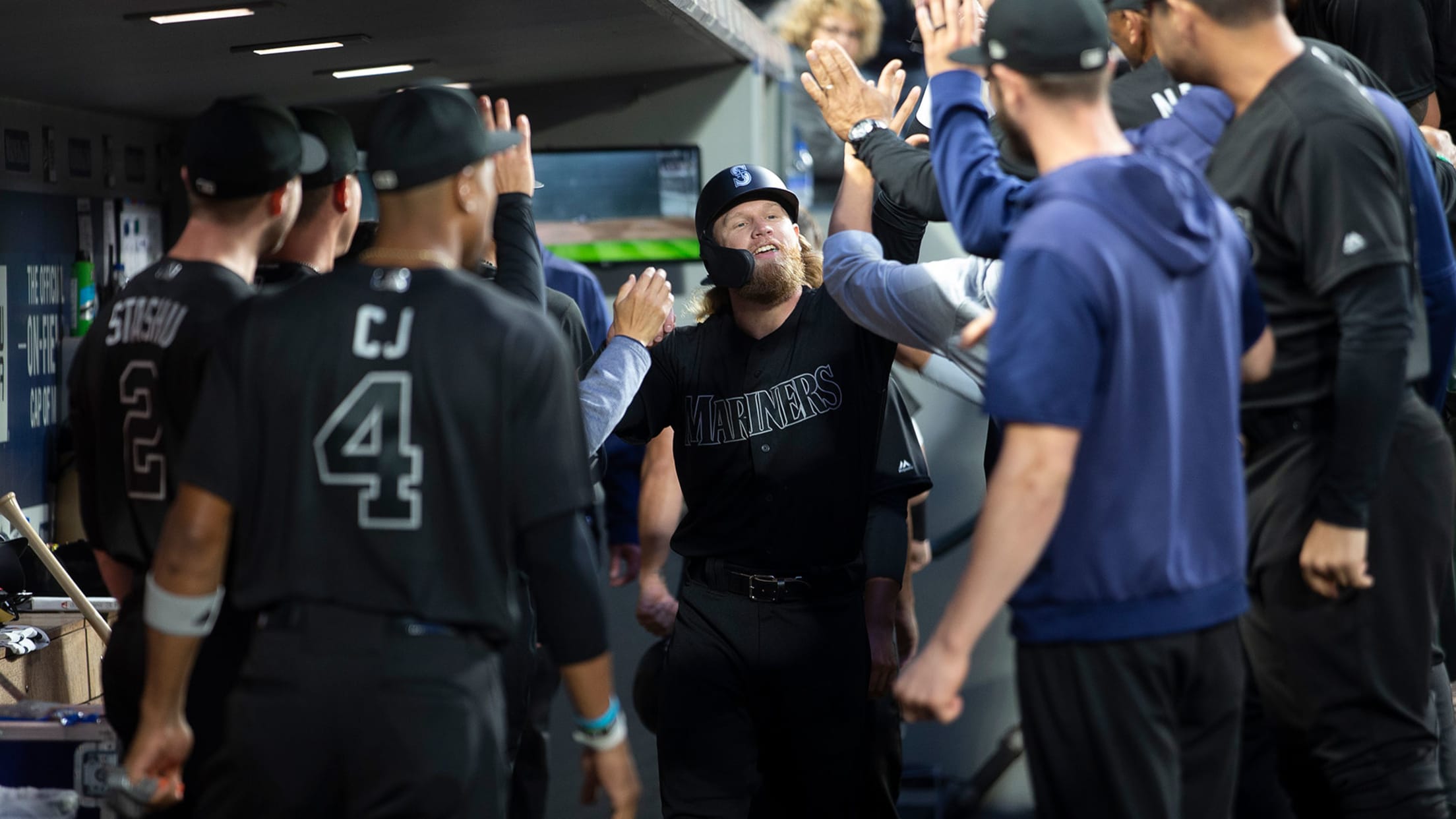 SEATTLE -- The future began checking in at T-Mobile Park on Friday night as a pair of the Mariners' promising prospects recorded firsts in a 7-4 victory over the Blue Jays. Rookie center fielder Jake Fraley -- the club's No. 8 prospect, per MLB Pipeline -- recorded his first Major
Seattle can't close out Rays after 9th-inning rally
Magill blows save, but Mariners still finish road trip a solid 6-3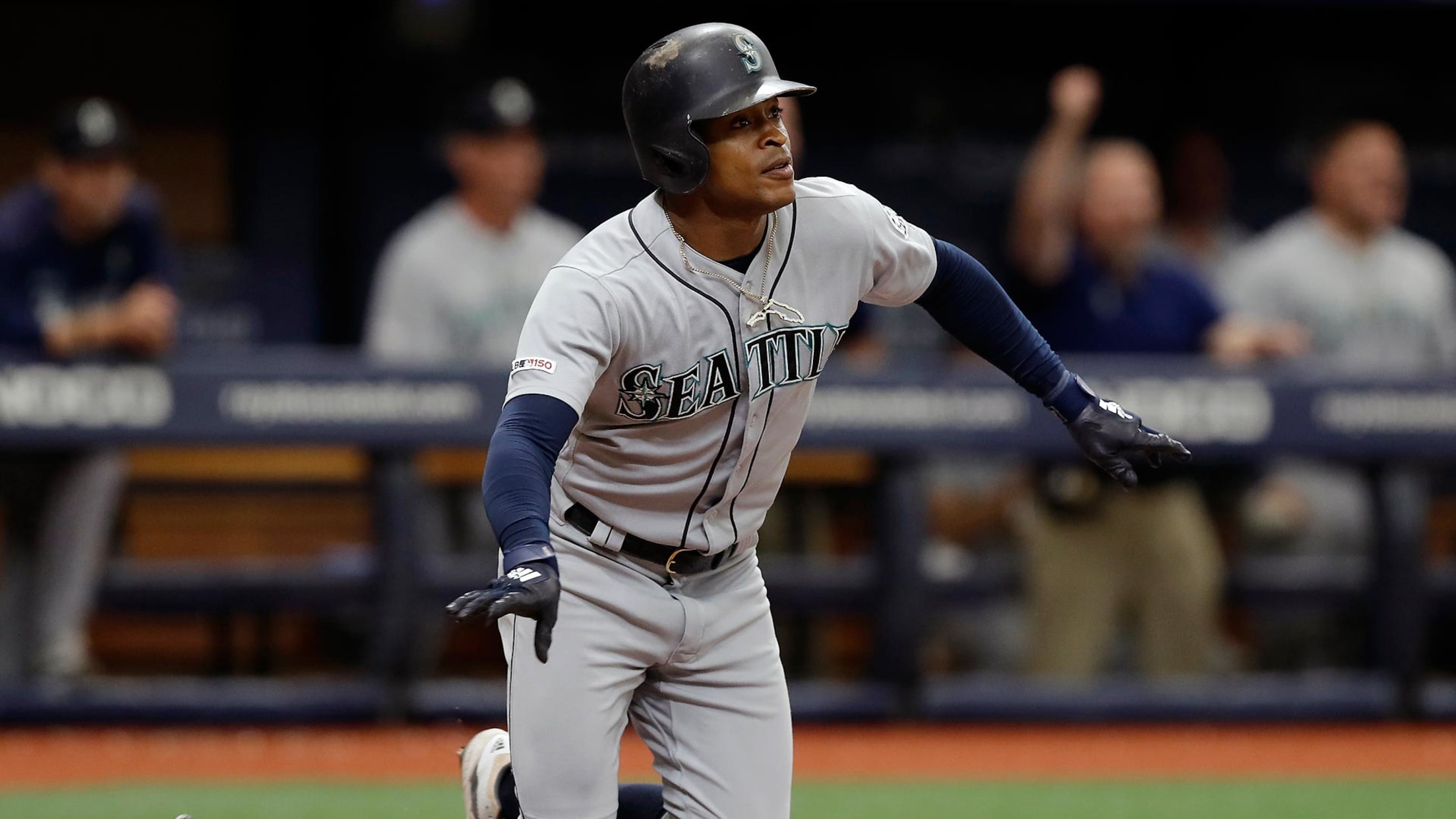 ST. PETERSBURG -- They were down, they were up, and then the dust settled and they were left scratching their heads. And that was all just in the ninth inning during the Mariners' 7-6 loss to the Rays in Wednesday's series finale at Tropicana Field. • Box score The Mariners
5 AL West players with something to prove
A strong finish could turn around an underperforming campaign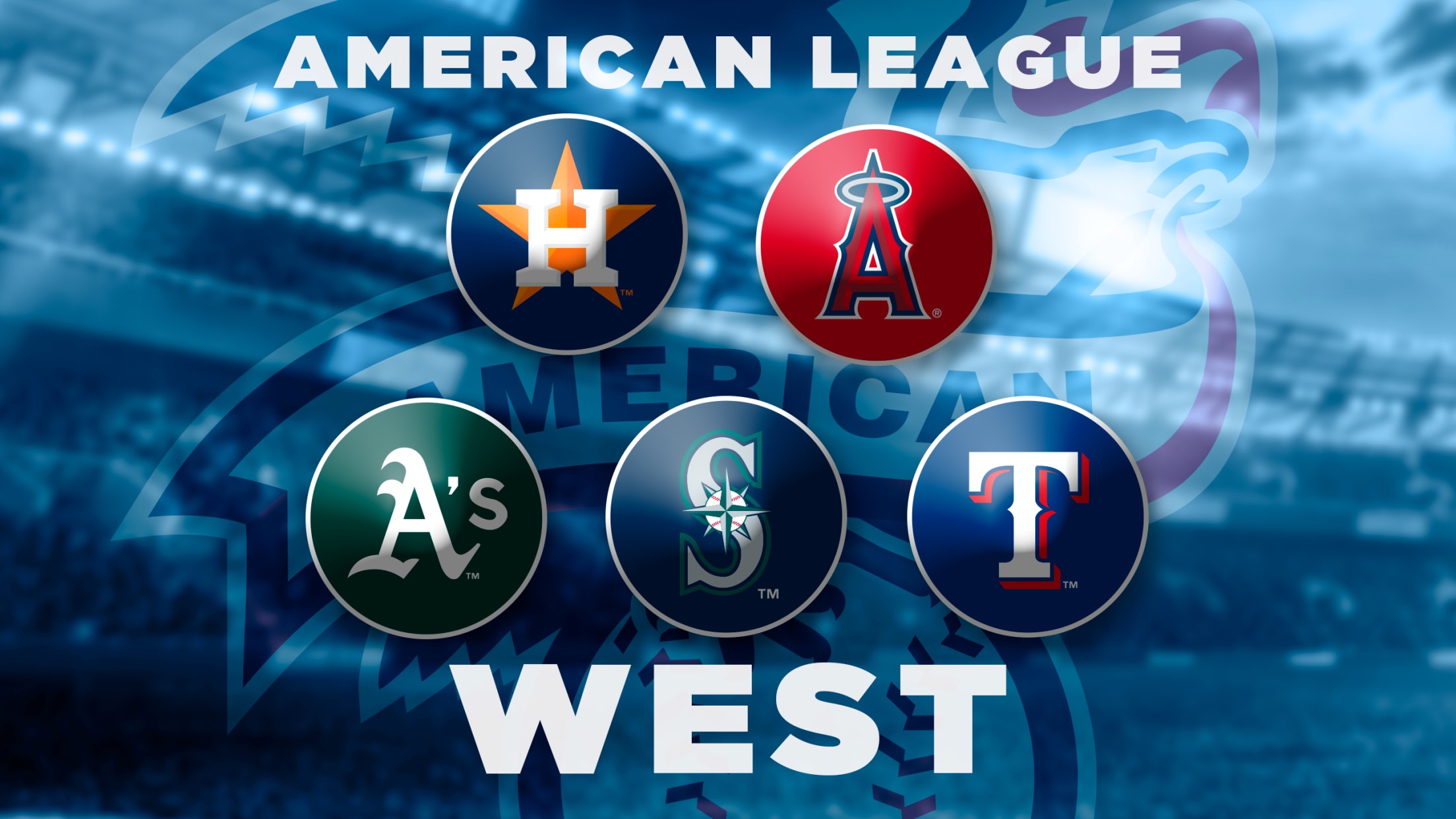 For many players, their performance during the final six weeks of the regular season can set the tone for the season that follows. A strong finish down the stretch can inspire confidence and wipe out the memory of a poor start. It can make the offseason more enjoyable, especially for
Fraley makes MLB debut for Mariners in CF
Seattle's No. 8 prospect had huge year between Double-A and Triple-A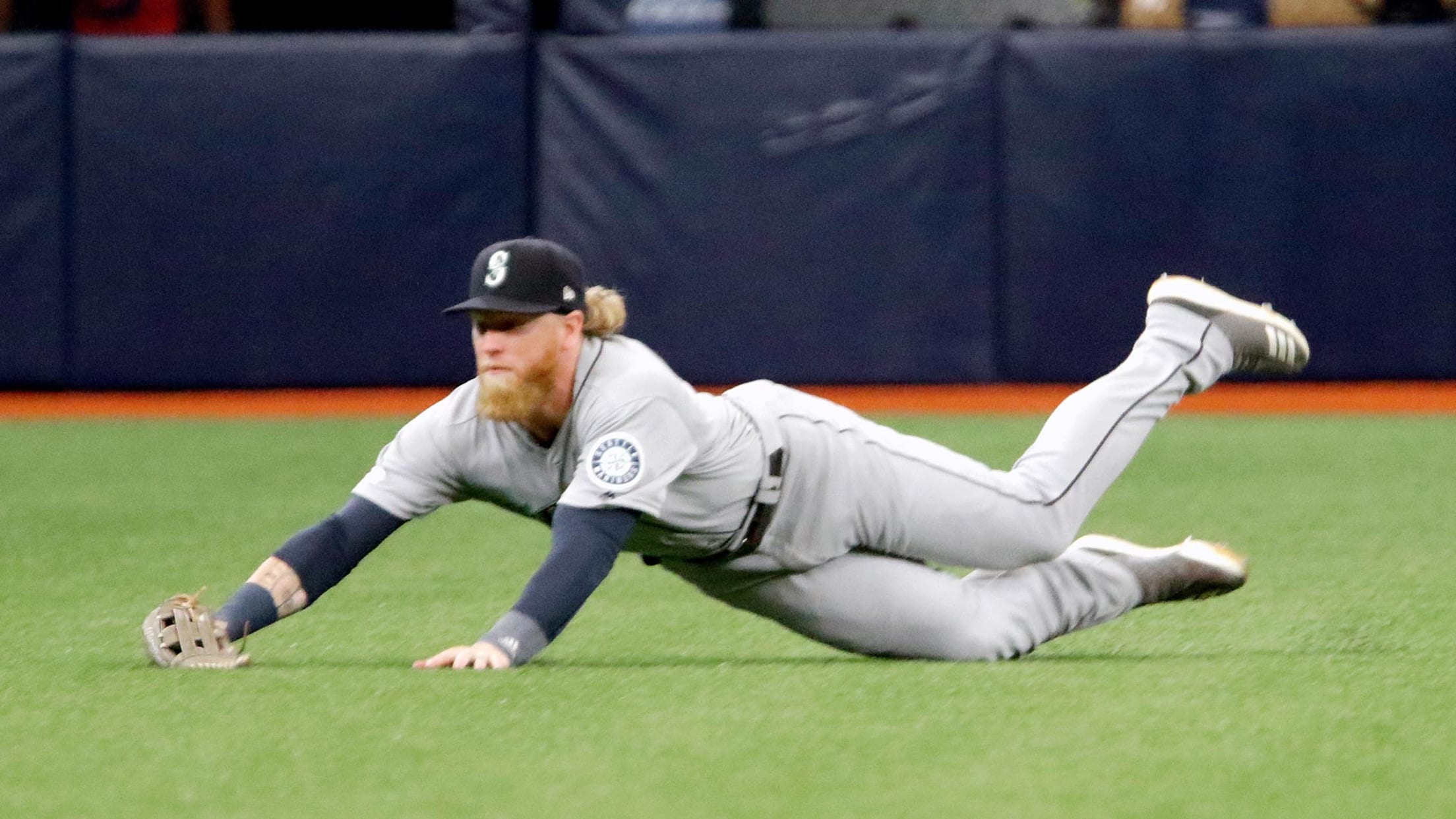 ST. PETERSBURG -- Wednesday morning was a little surreal for Mariners outfielder Jake Fraley. As he sat in the visitors' dugout at Tropicana Field, he took a moment to lean out and point toward a wall of windows beyond the concourse in left field at the Rays' home park. "I
Murphy continues hot hitting with two homers
Mariners catcher has five blasts during a seven-game hitting streak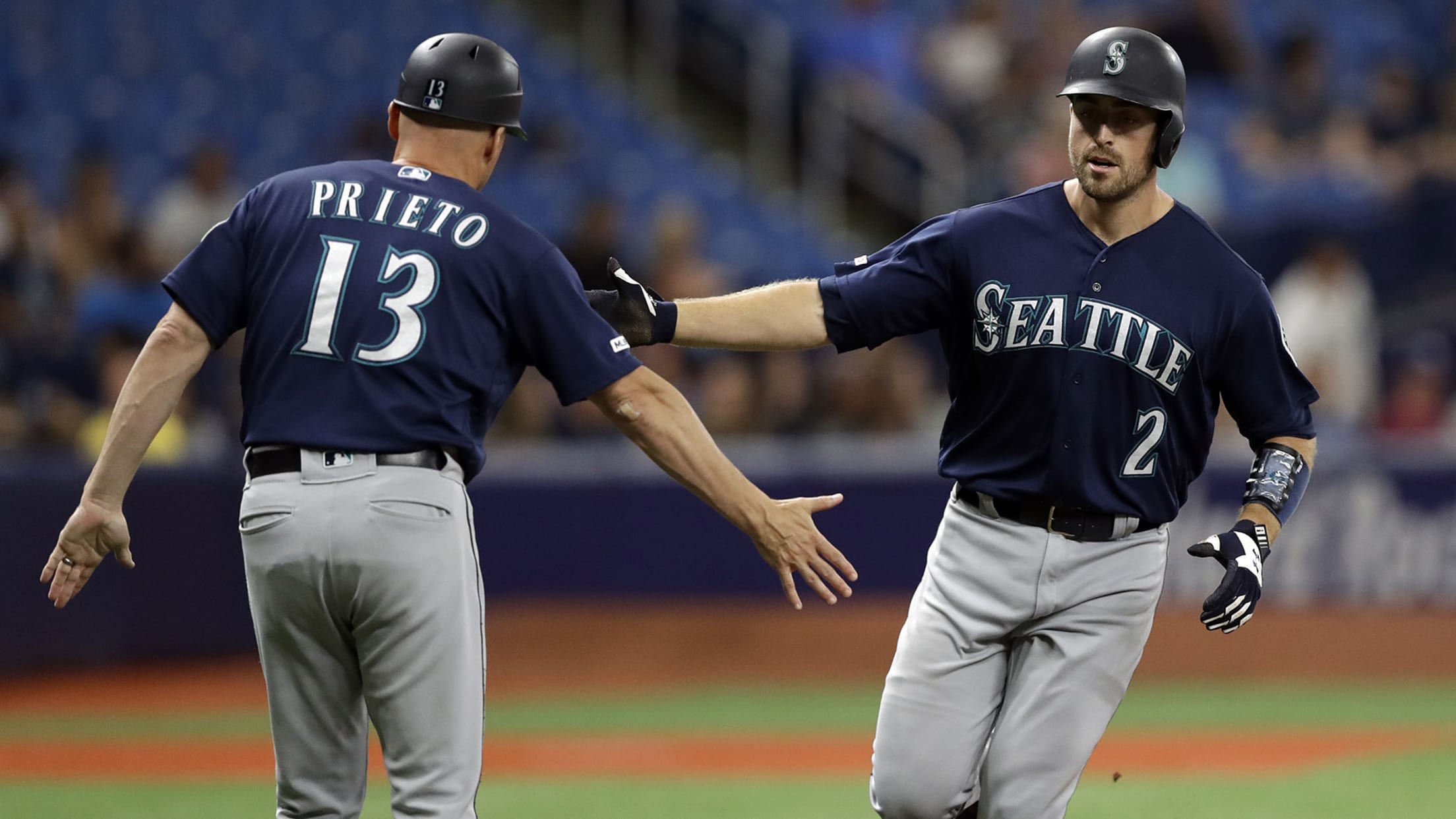 ST. PETERSBURG -- It didn't take Tom Murphy long to make a good impression on the Mariners' organization. It took him a fraction of that time to give the Rays a headache with another two-homer outburst on Monday night. Murphy is slashing .480/.519/1.200 with a double, a triple, five homers
Seager, Murphy lead Seattle to verge of sweep
Red-hot duo both hit a homer as Mariners win fourth straight game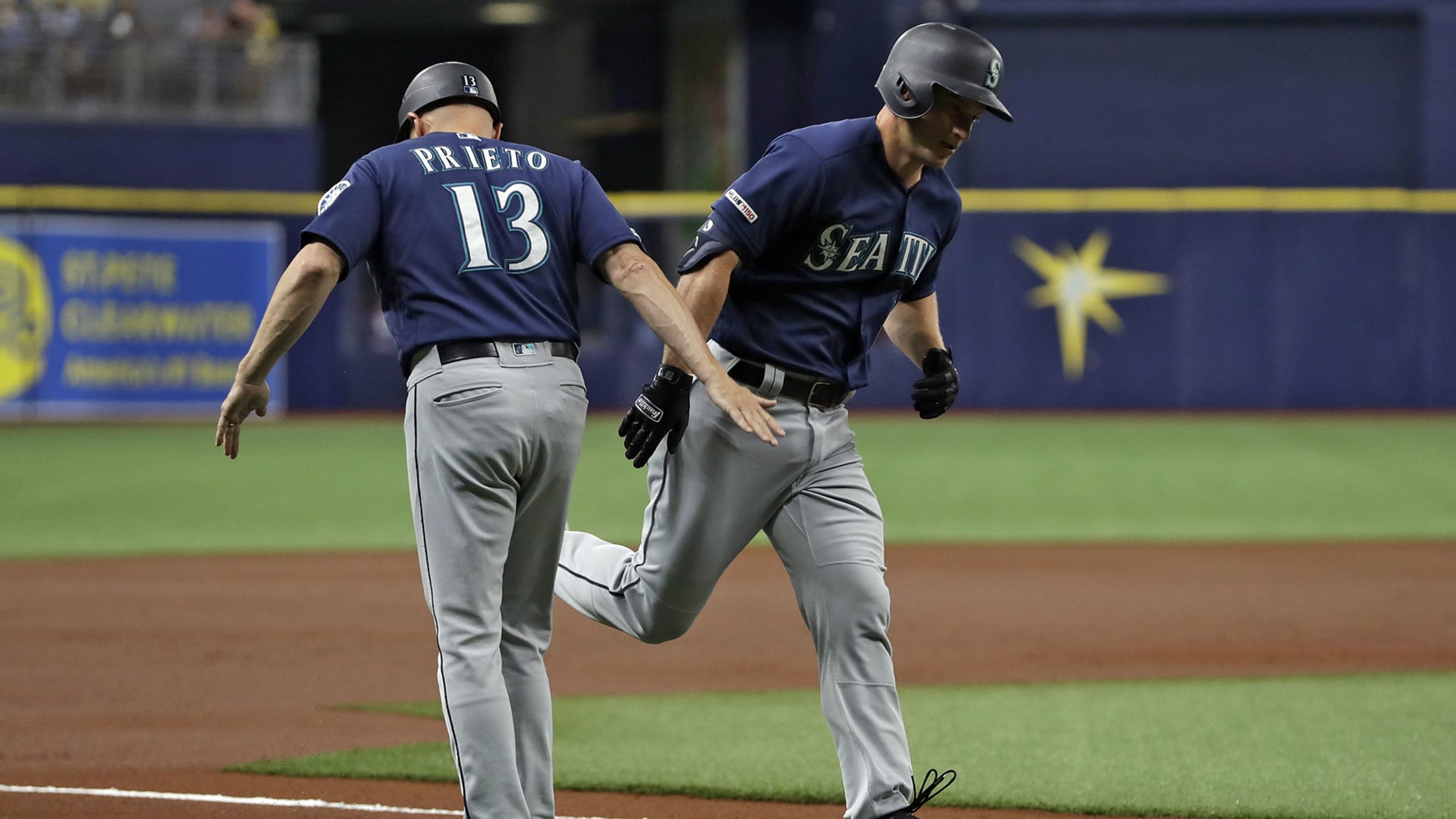 ST. PETERSBURG -- There were no dugout cartwheels on Tuesday night, no double back-to-back home run feats and no balls helped over the wall by the defense. But that doesn't mean Tom Murphy and Kyle Seager didn't still have a good time. "Those guys are really locked in right now,"
Every team's 2020 Spring Training schedule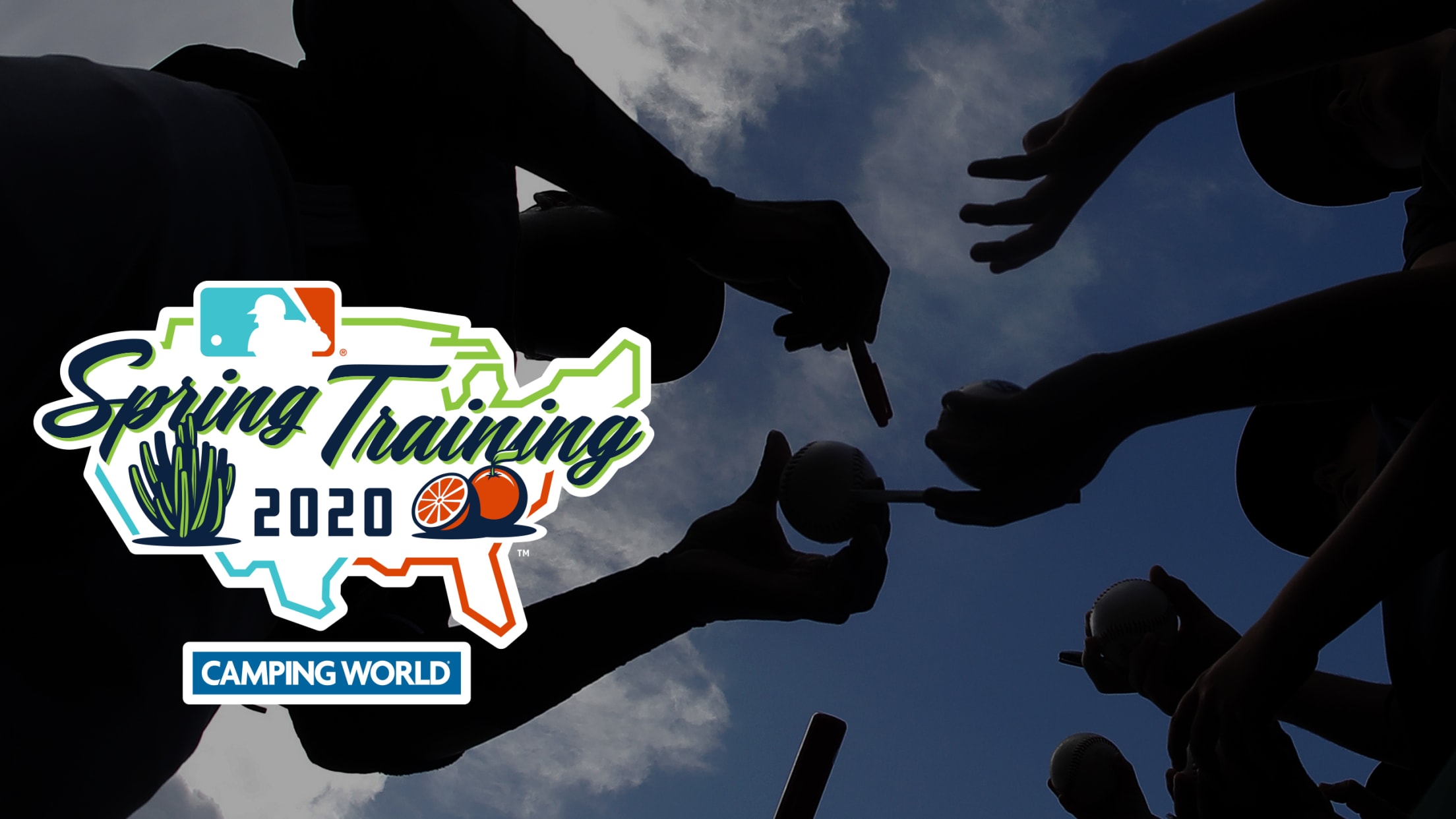 Major League Baseball unveiled the full schedule for 2020 Spring Training presented by Camping World on Monday. The spring slate is set to begin with three games on Feb. 21, and 28 of the 30 Major League clubs in action for Grapefruit and Cactus League games the following day. The
Seattle calls up No. 8 prospect Fraley
Prospect jumped to Triple-A in June, knocked 19 homers in the Minors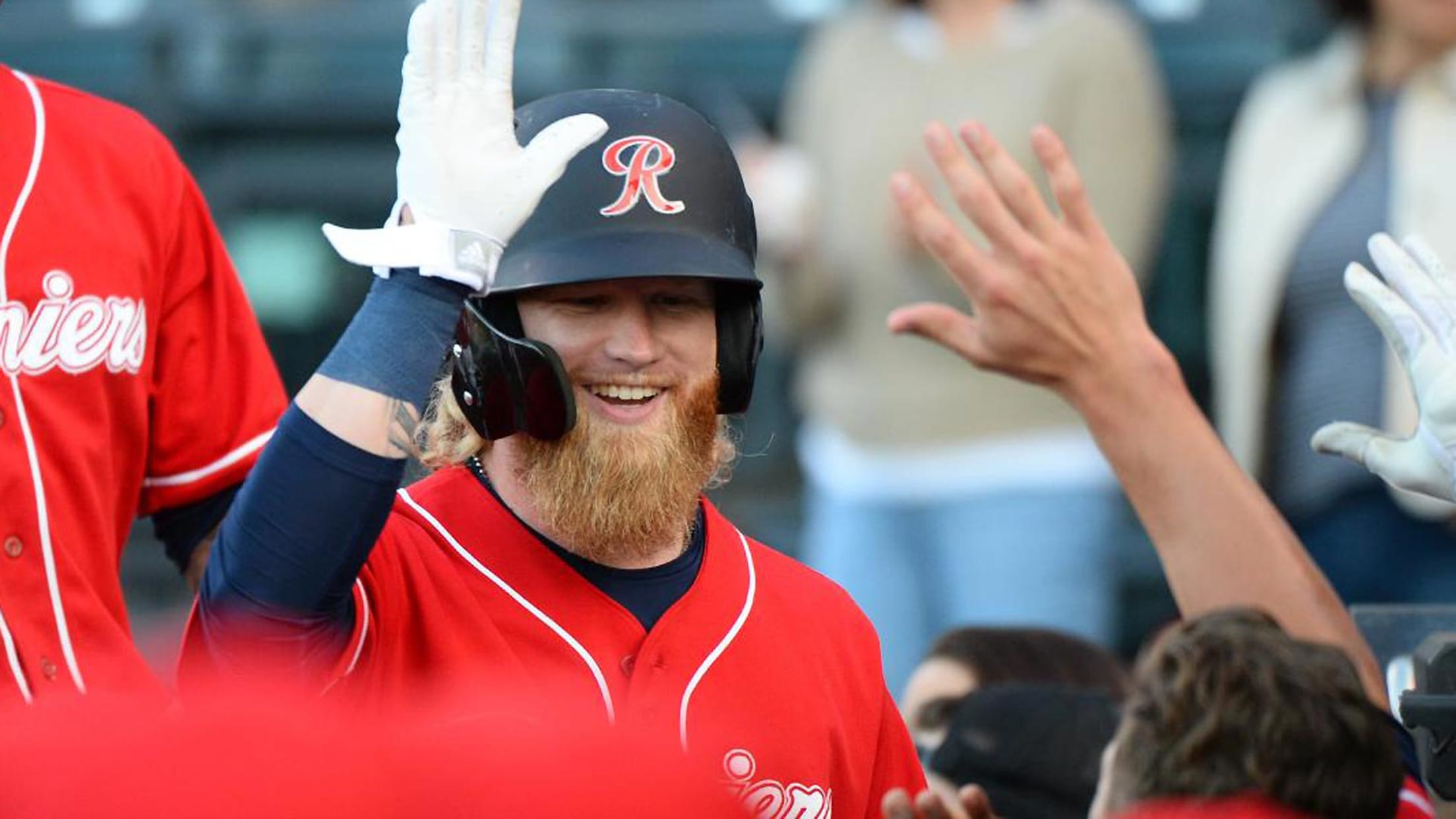 ST. PETERSBURG -- Jake Fraley has earned his first Major League callup, one of the most prominent promotions in the Mariners' self-professed "step-back season." Fraley, the Mariners' No. 8 prospect according to MLB Pipeline, will join the big league club in St. Petersburg, where its outfield-depleted roster is in the
MLB Pipeline's Prospect Team of the Week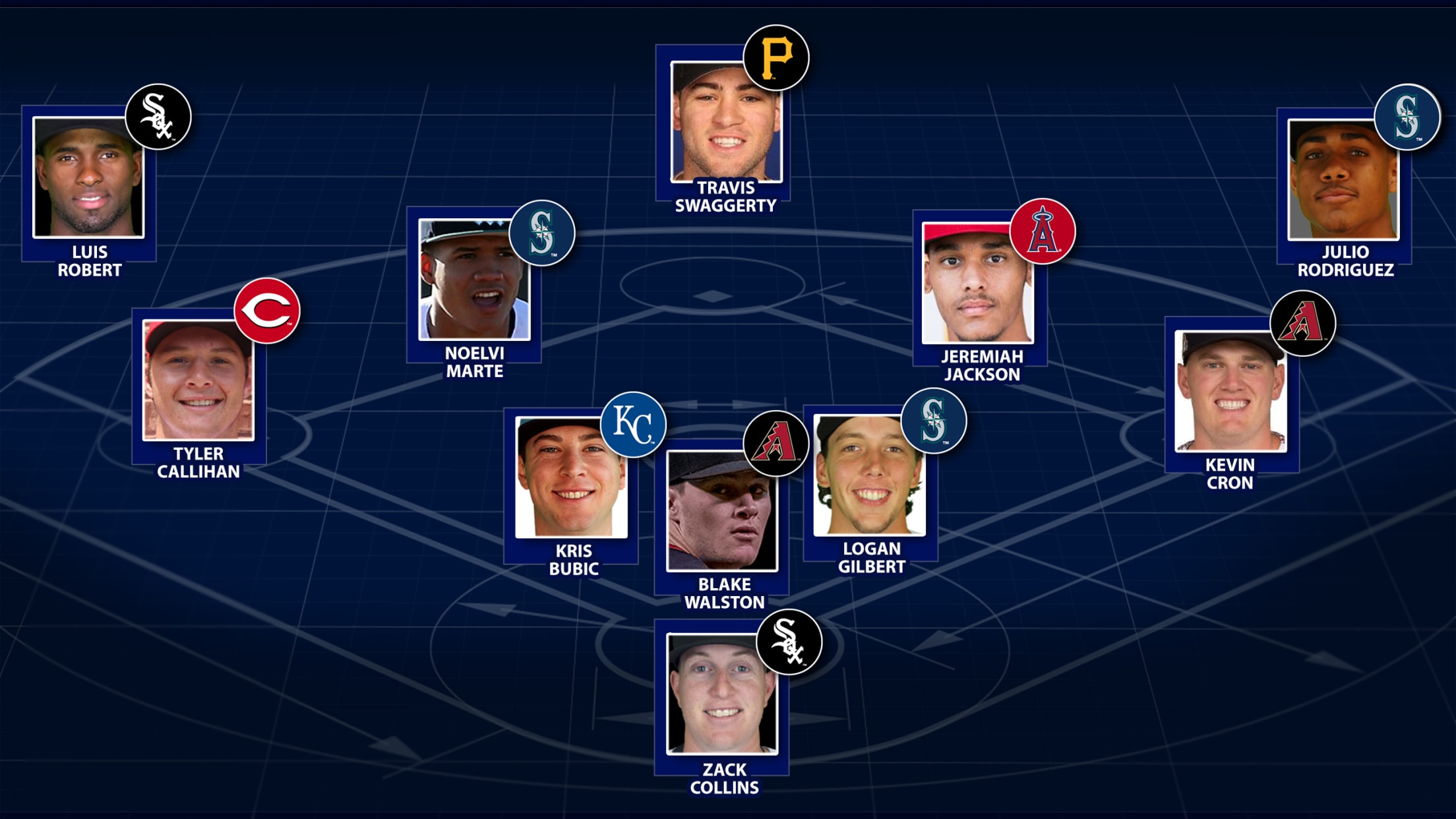 MLB Pipeline's Prospect Team of the Week honors the best performances from the previous seven days. Any Minor Leaguer currently on an organization Top 30 Prospects list on our Prospect Watch is eligible. No prospect has made more noise in 2019 than White Sox phenom Luis Robert, and that continued
Mallex's family gets to attend his return to lineup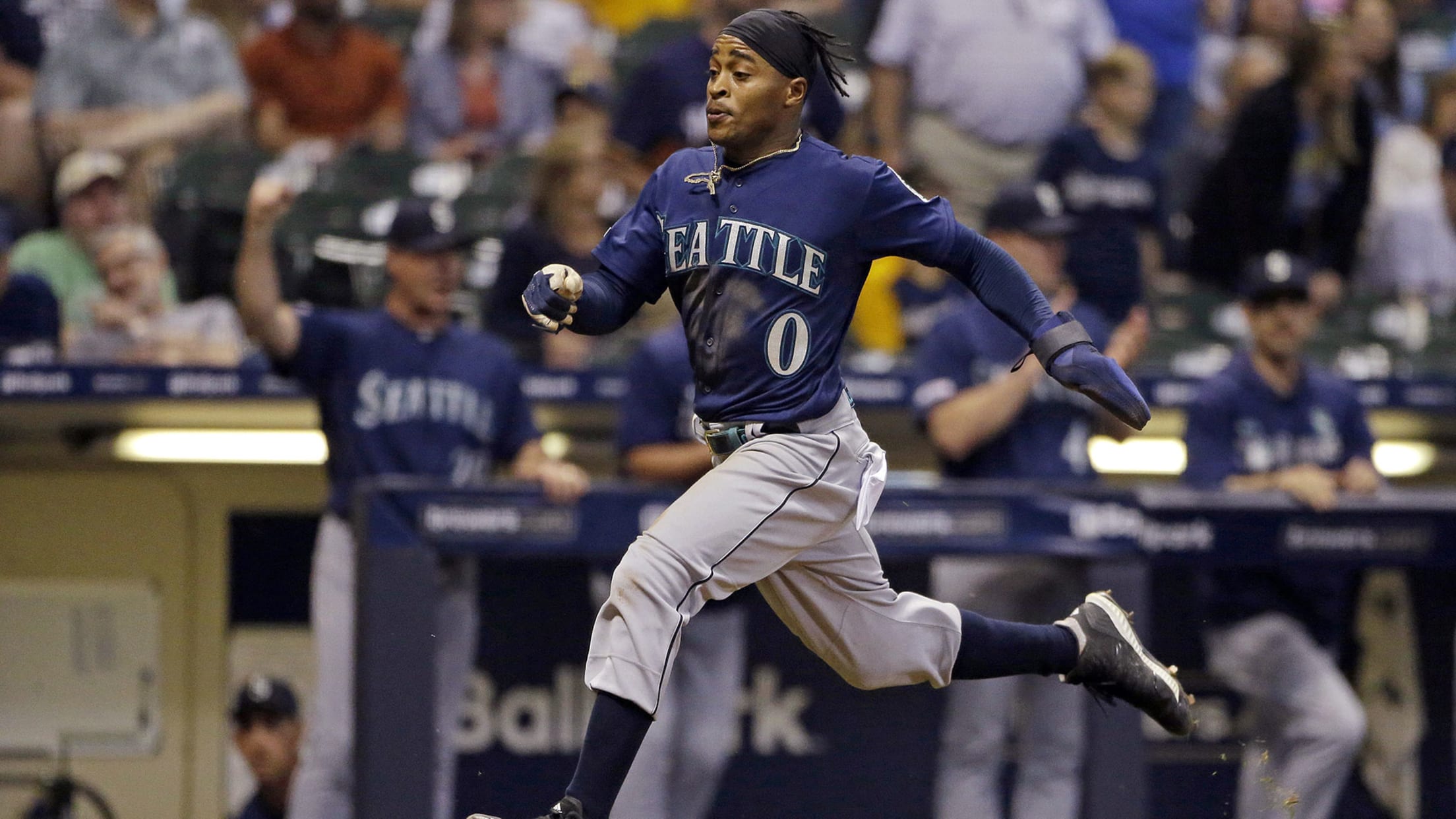 ST. PETERSBURG -- The last leg of the Mariners' road trip began on Monday, and outfielder Mallex Smith was looking forward to the series opener against the Rays for a couple of reasons. First, the homecoming. Smith played 222 games for Tampa Bay between 2017-18 before the Rays traded him
Which jersey number will each team retire next?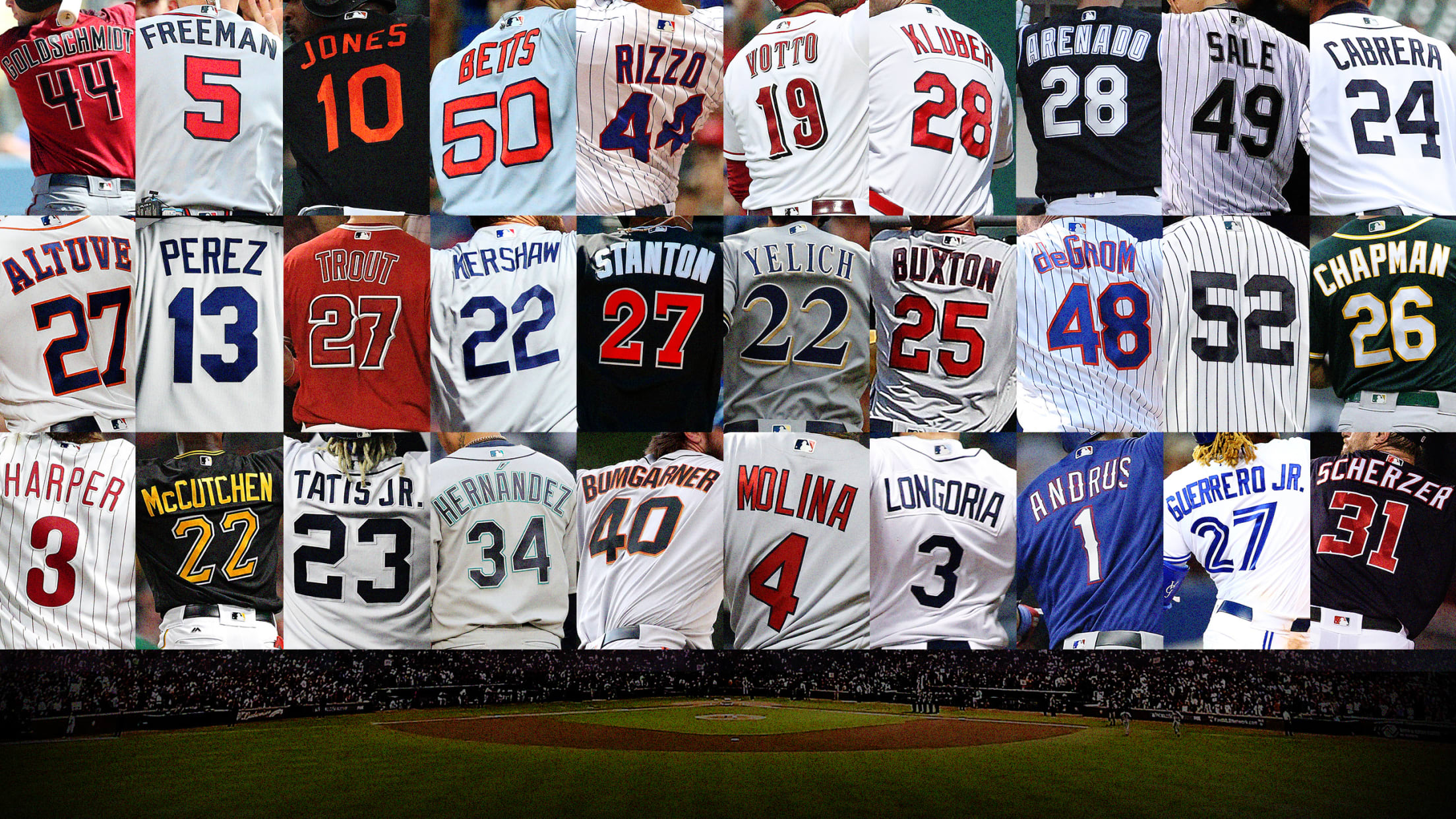 There is something special, something immortal, about having your number retired. No matter what happens with your team, or the rest of your life really, no one will ever wear the number on their back that you did. It's an almost indescribable honor. So, today, we take a look at
Kikuchi K's 8 en route to 2-hit shutout of Jays
Seager launches one of four Mariners homers, extending hit streak to 12 games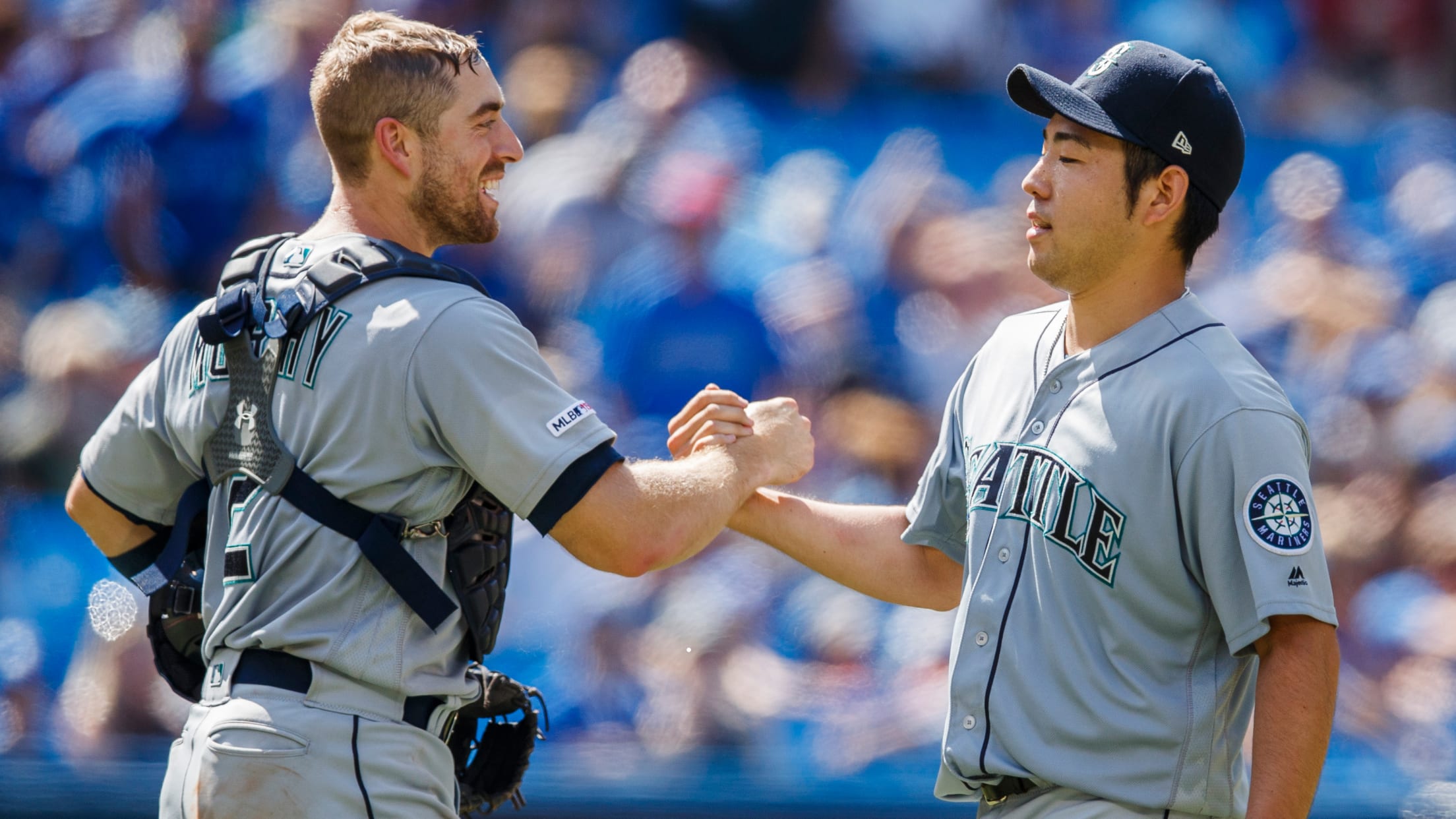 TORONTO -- This was the Yusei Kikuchi the Mariners had been waiting to see over the past three months, the power left-hander who had looked so promising in the early going of his first season in the Majors. The 28-year-old rookie from Japan fired a two-hit shutout in Sunday's 7-0
Longest home runs for every MLB team
Statcast measures farthest blast since 2015 for all 30 clubs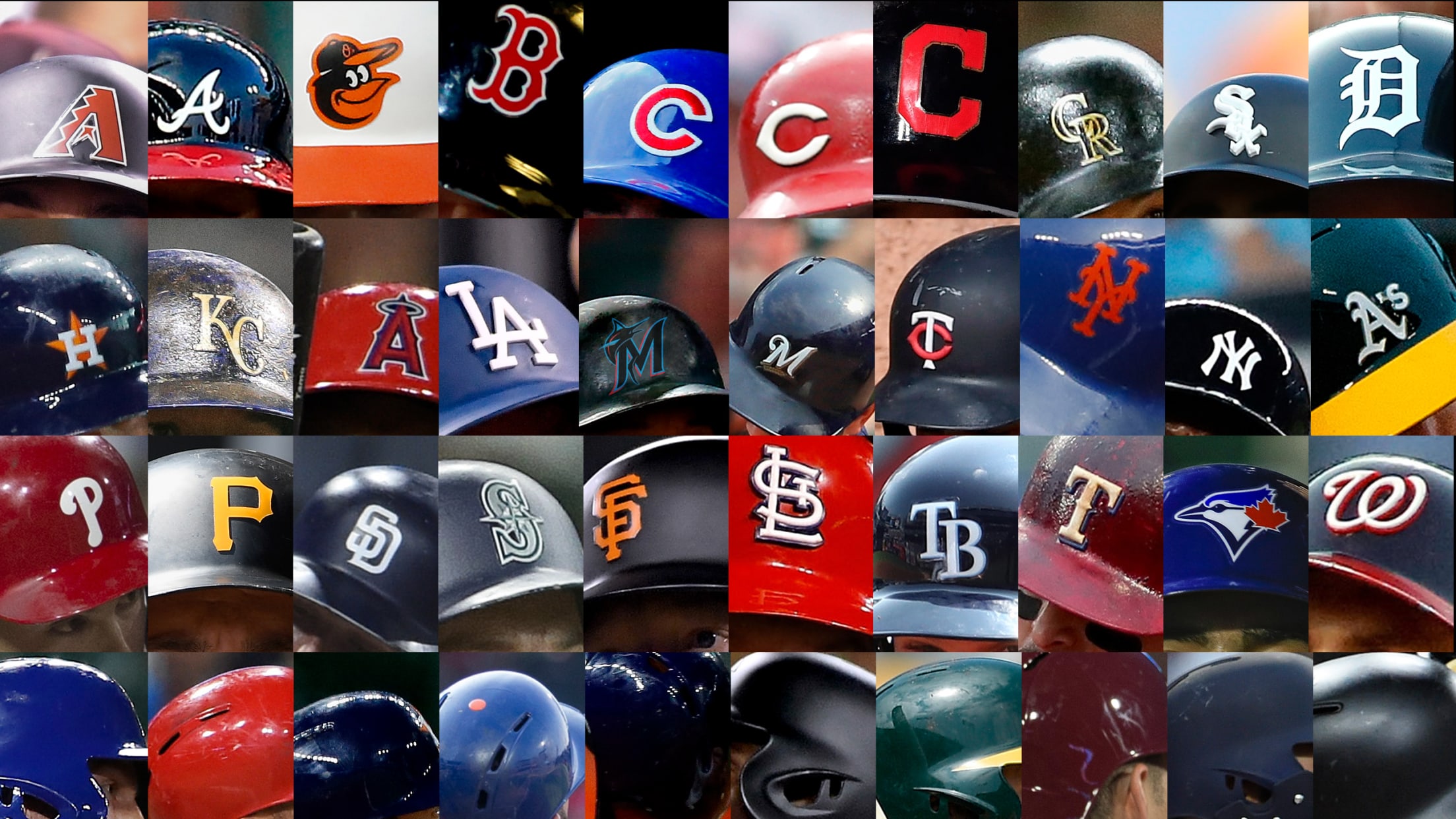 Ever since Babe Ruth launched Major League Baseball into the live-ball era with his awe-inspiring home runs, wowed fans have been asking: "How far did that ball go?" Teams had their own methods for estimating home run distance for nearly a century. But now, the launch of Statcast™ has given
Seager extends streak with game-winning HR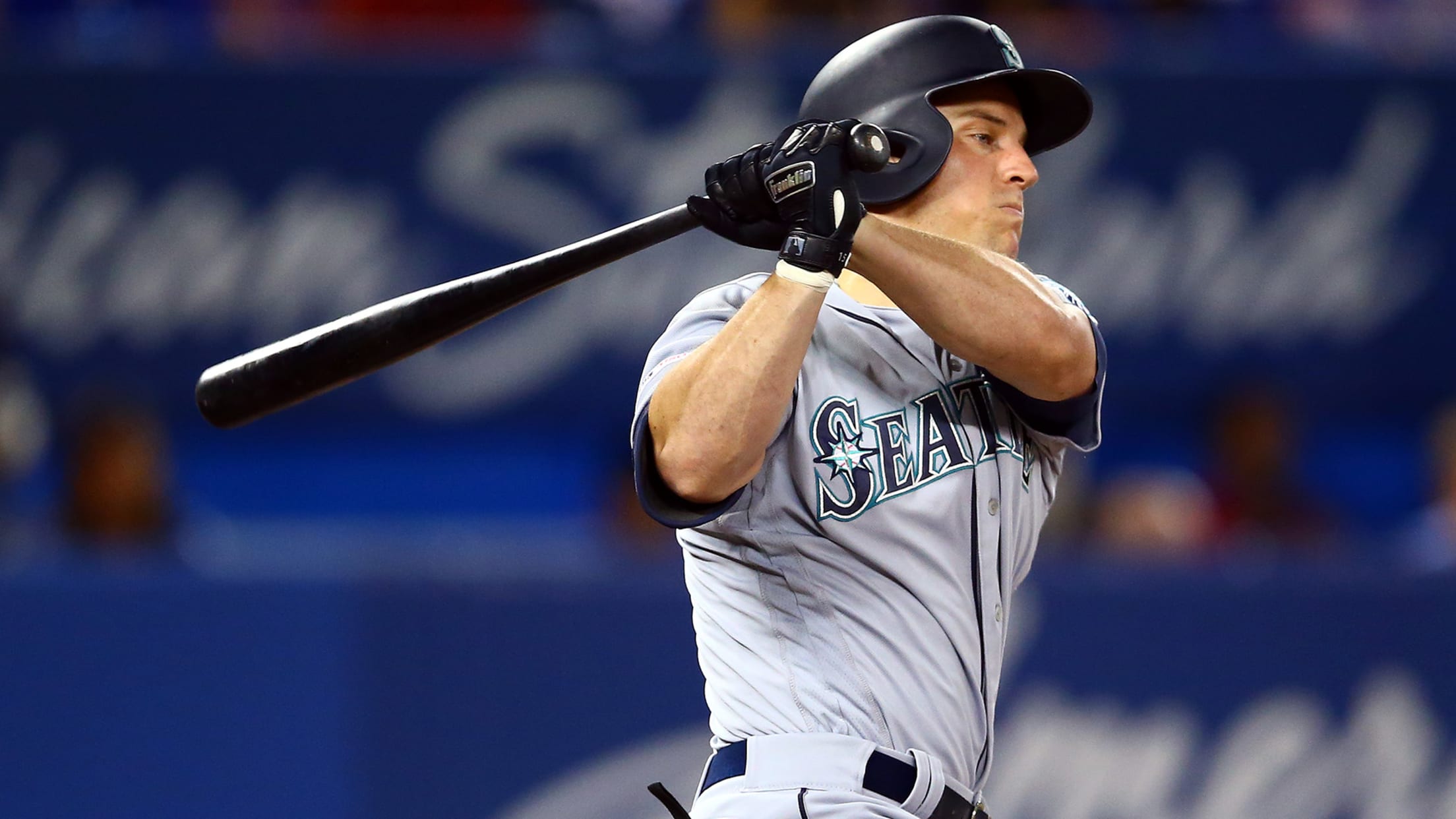 TORONTO -- It took Kyle Seager awhile to get heated up this season, but the Mariners third baseman has carried Seattle's offense of late and hit the go-ahead home run in Saturday's 4-3 victory over the Blue Jays at Rogers Centre. Seager extended his hitting streak to 11 games with
Smith benched after baserunning blunders
Haniger experiencing sore lower back; Santana out of lineup for third straight game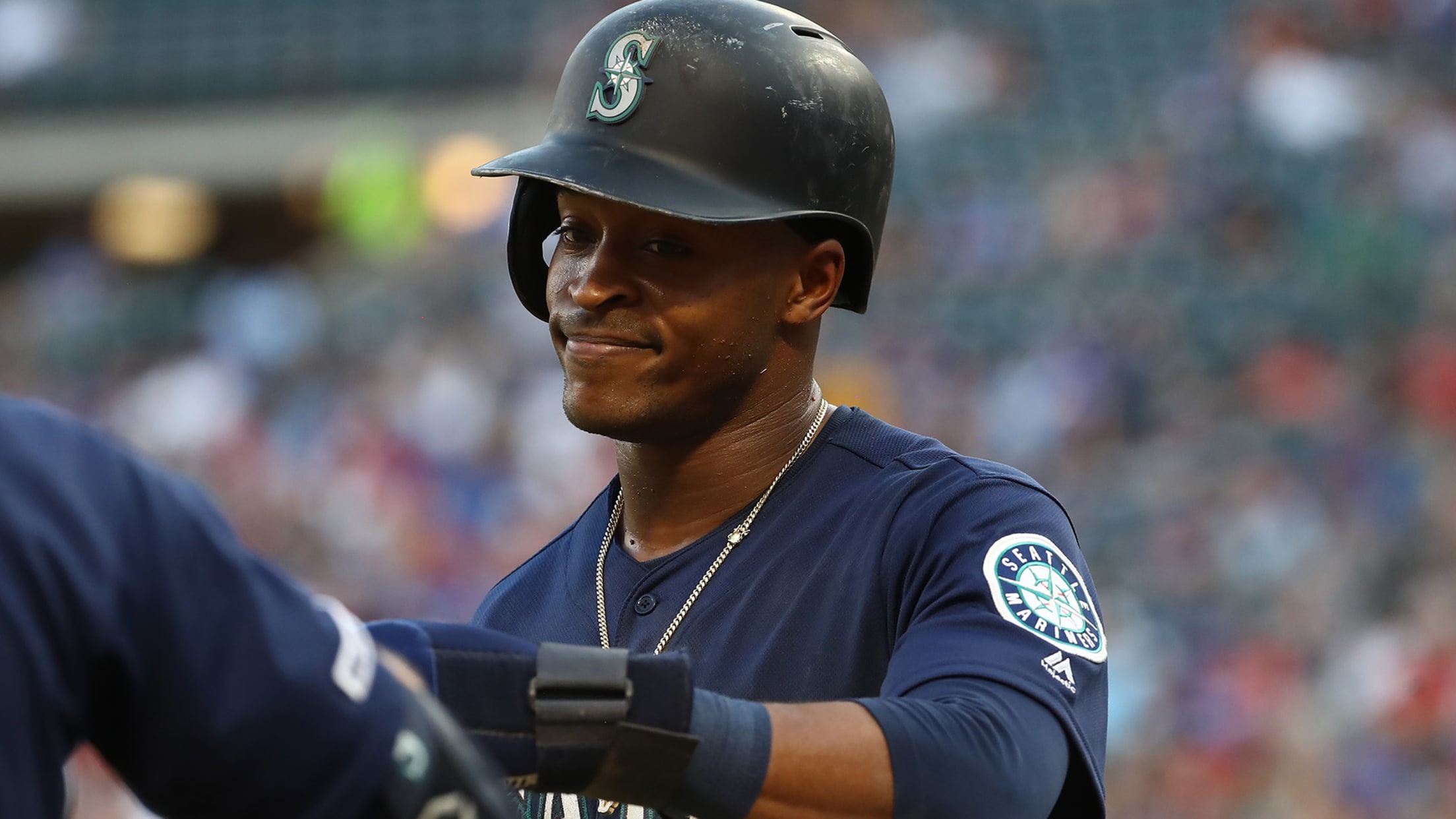 TORONTO -- The Mariners want Mallex Smith to be aggressive on the base paths, but there's a time and place and after another poor decision on the timing in Friday's 7-3 loss to the Blue Jays, the young outfielder found his place was on the bench for Saturday's game at
Mariners see potential in loss to Blue Jays
Club hopes Lopes, others can replicate Toronto's pipeline success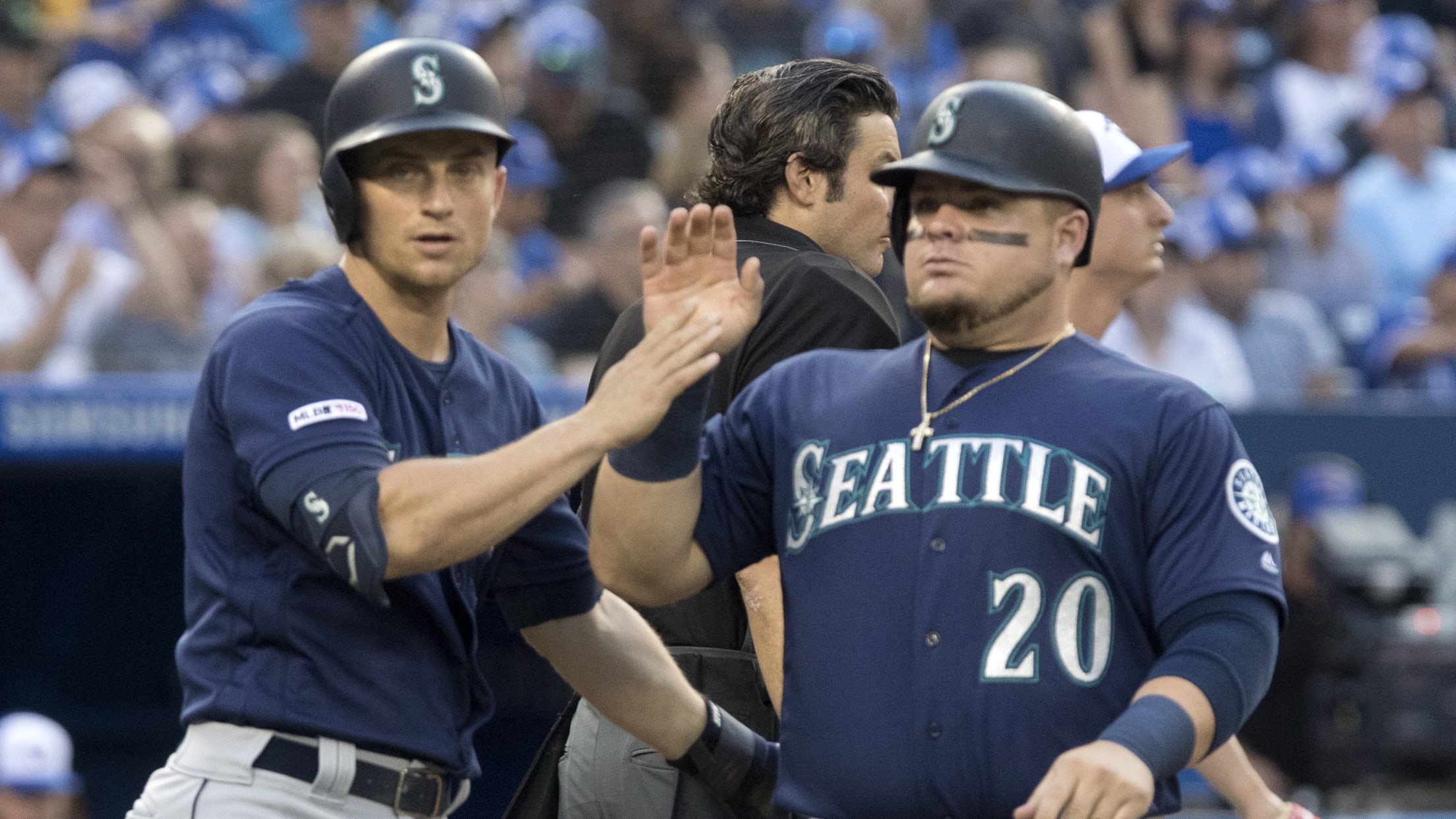 TORONTO -- The Mariners looked into the future on Friday -- at least what they hope their future might look like -- as a youthful Blue Jays club loaded with rising young stars powered its way to a 7-3 victory over Seattle on the opening night of a three-game series