Relive Ichiro's finale today, 4 p.m. PT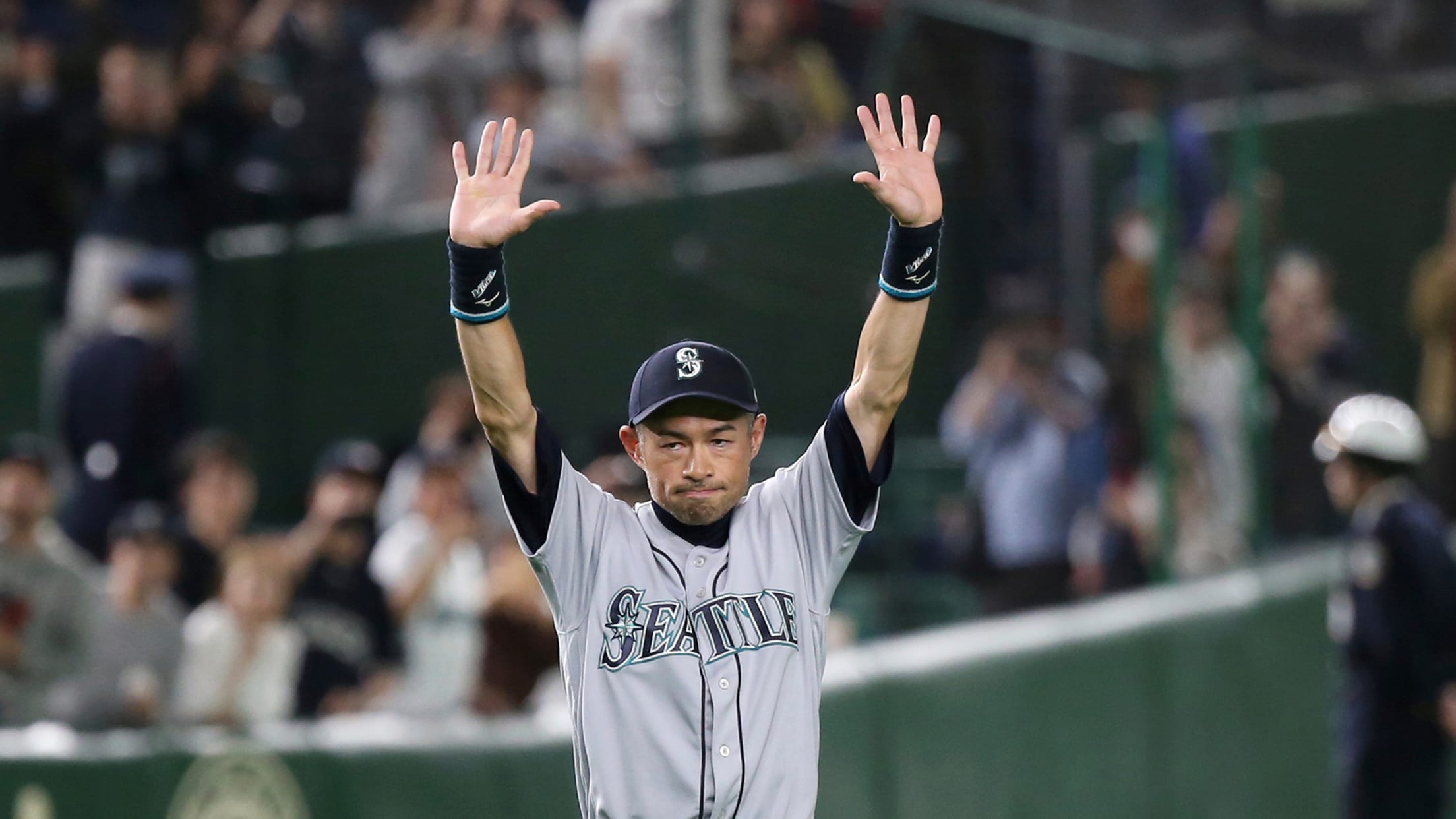 SEATTLE -- When it comes to MLB Classics, this one hasn't needed much time to age. The final game of Ichiro Suzuki's memorable career was just last year, but much has changed since the venerable veteran suited up one last time at the Tokyo Dome in the Mariners' Opening Series
Mariners' Top 5 second basemen: Johns' take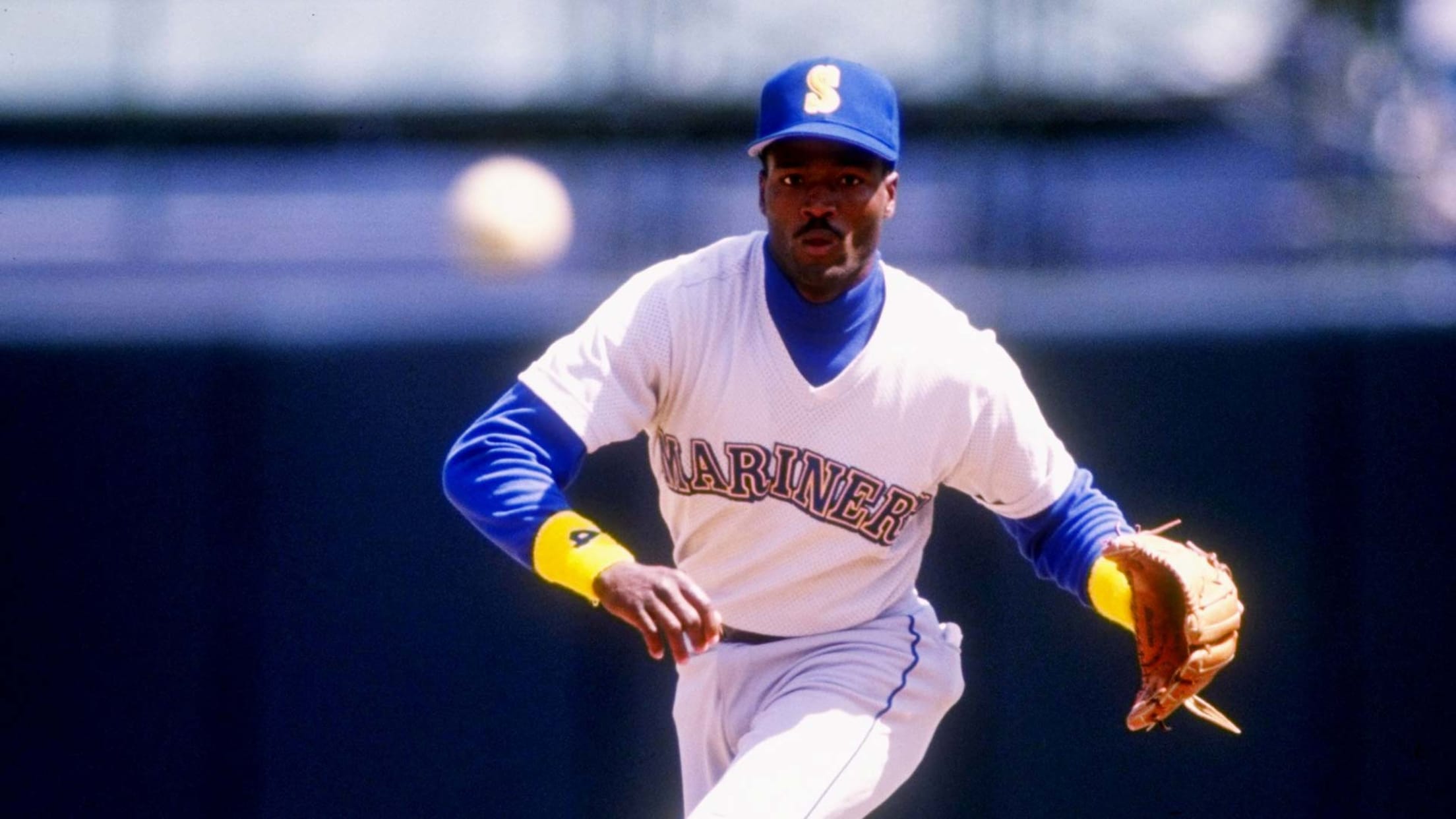 No one loves a good debate quite like baseball fans, and with that in mind, we asked each of our beat reporters to rank the top five players by position in the history of their franchise, based on their career while playing for that club. These rankings are for fun
Revisiting the best Beltré-Félix moments
They're birthday buds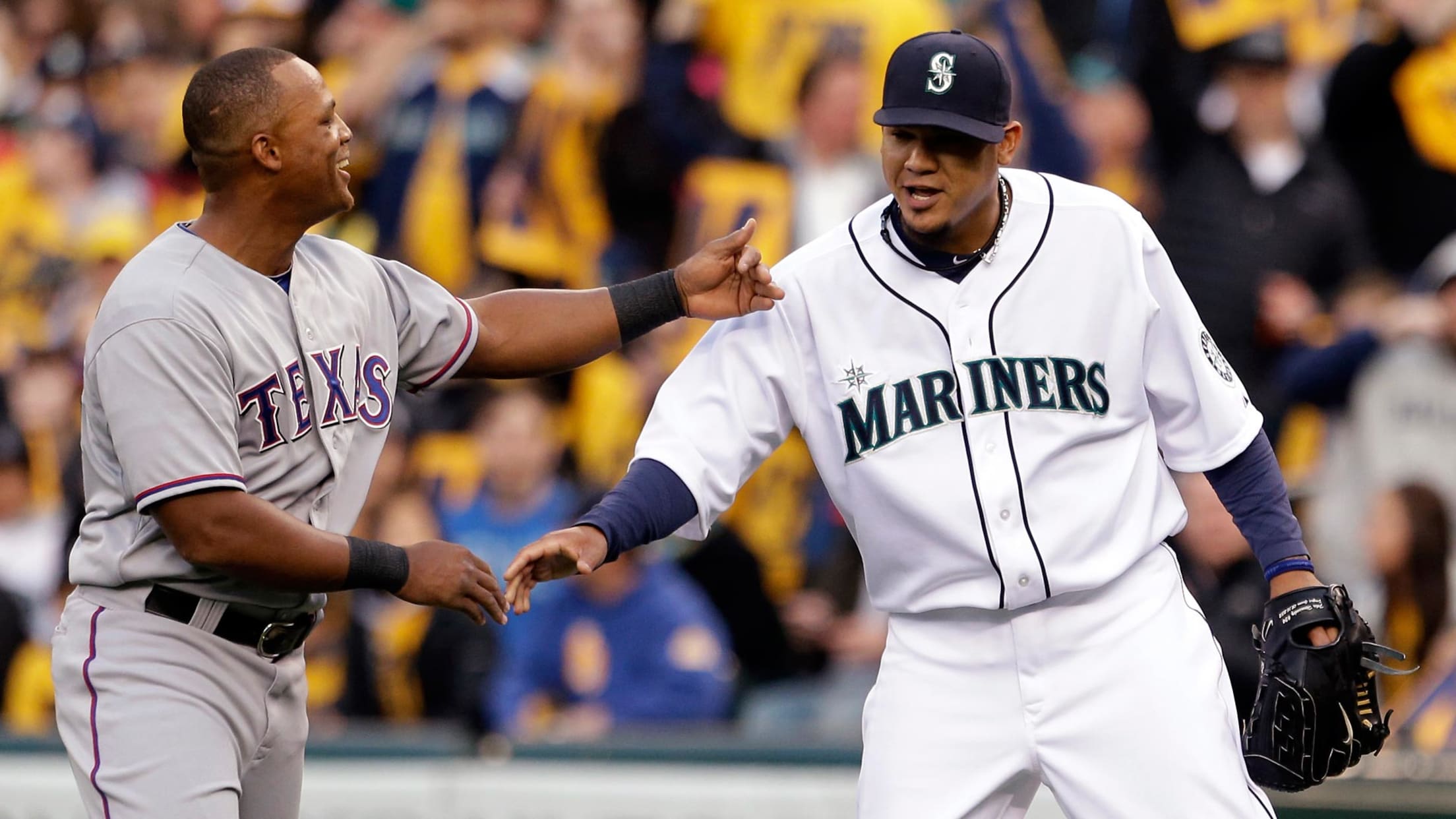 It's a perfectly wonderful coincidence that Adrián Beltré and Félix Hernández have birthdays just one day apart. Tuesday is Beltré's 41st birthday. Wednesday is Hernández's 34th. Doesn't that just seem right for a pair of players whose careers were tied together so closely? The two were teammates in Seattle from
Quiz: Who was each team's top prospect ever?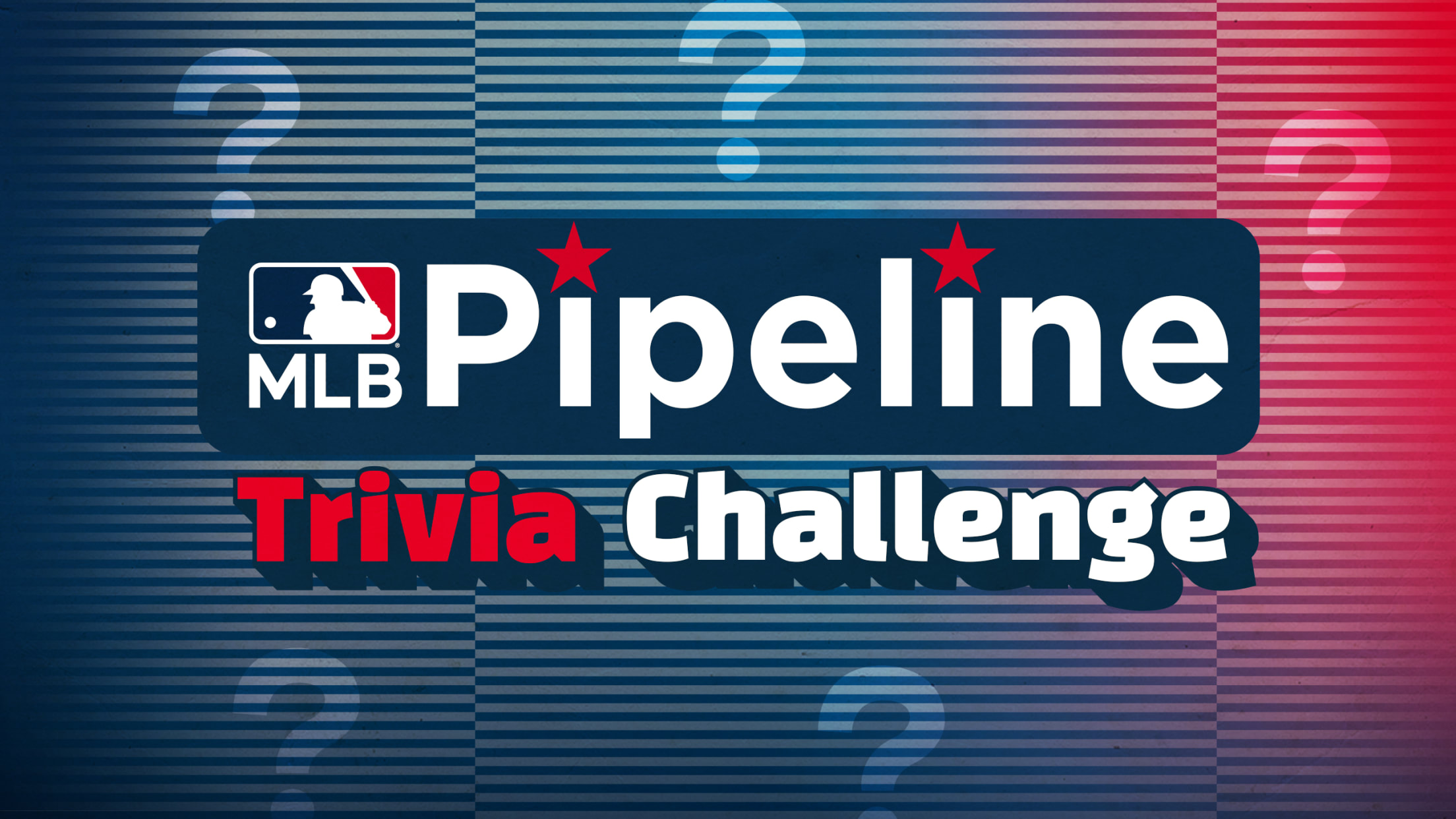 We started ranking MLB's best prospects in 2004. Since then, 1,300 players have had a spot on our preseason Top 50 (2004-11) and Top 100 (2012-20) lists. Can you identify the player or players who have ranked highest for each team over that nearly 20-year period? When you're finished, you'll
Every club's player who dominated the '80s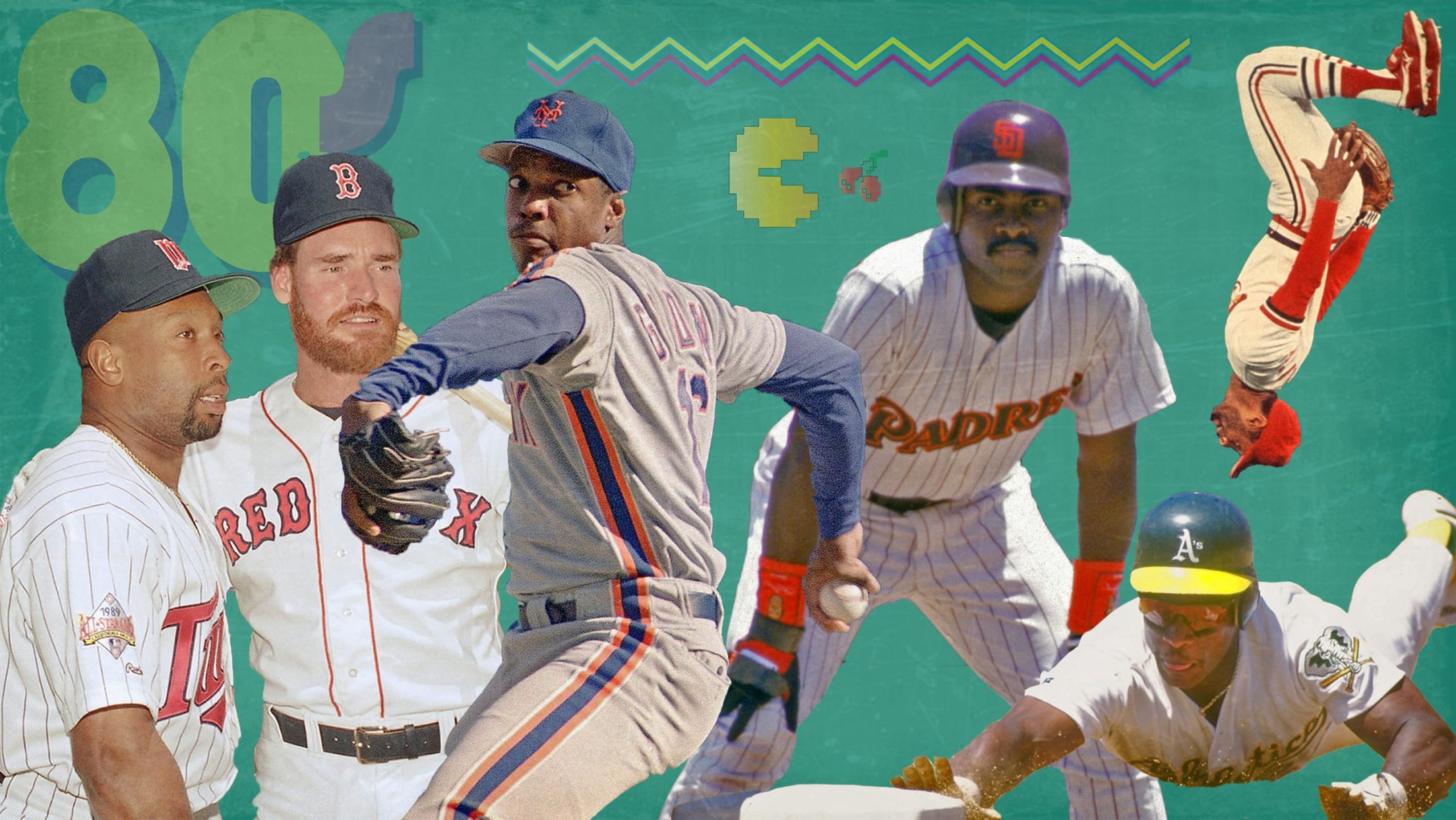 We just finished up a decade, and we wrote many, many stories commemorating the end of it, including an All-Decade Team. But now that we all have some more time on our hands, baseball-wise, it might be time for some other decade-looks-back. So today, and for the next few weeks,
Fraley staying sharp at home with DIY drills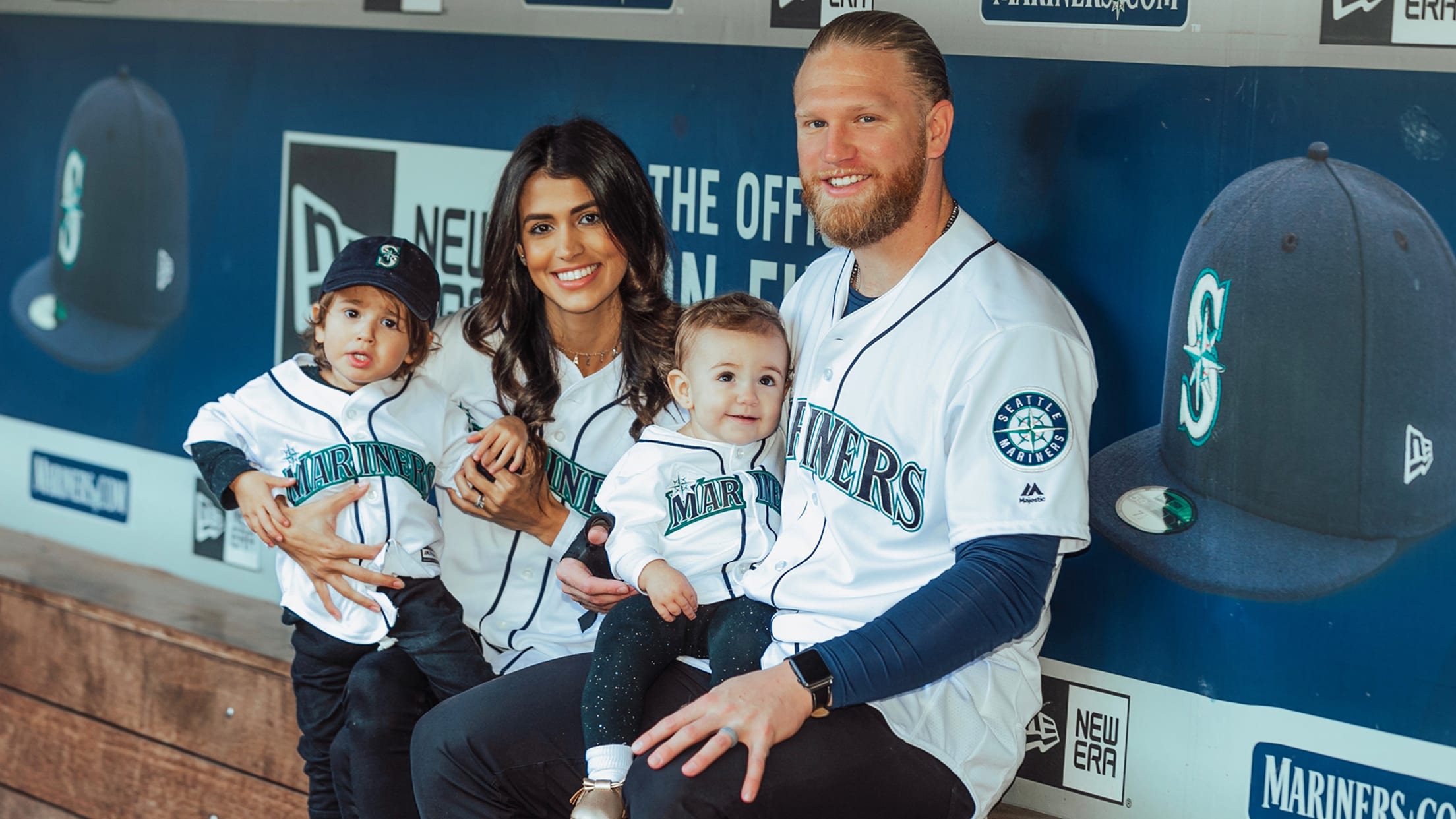 SEATTLE -- Three weeks ago, Jake Fraley was fielding line drives hit by Ichiro Suzuki every morning during Mariners workouts and then facing Major League pitchers in the afternoon's Cactus League contests as he diligently prepared for his rookie season and a likely role as the starting left fielder for
Here is the all-time best ROY at each position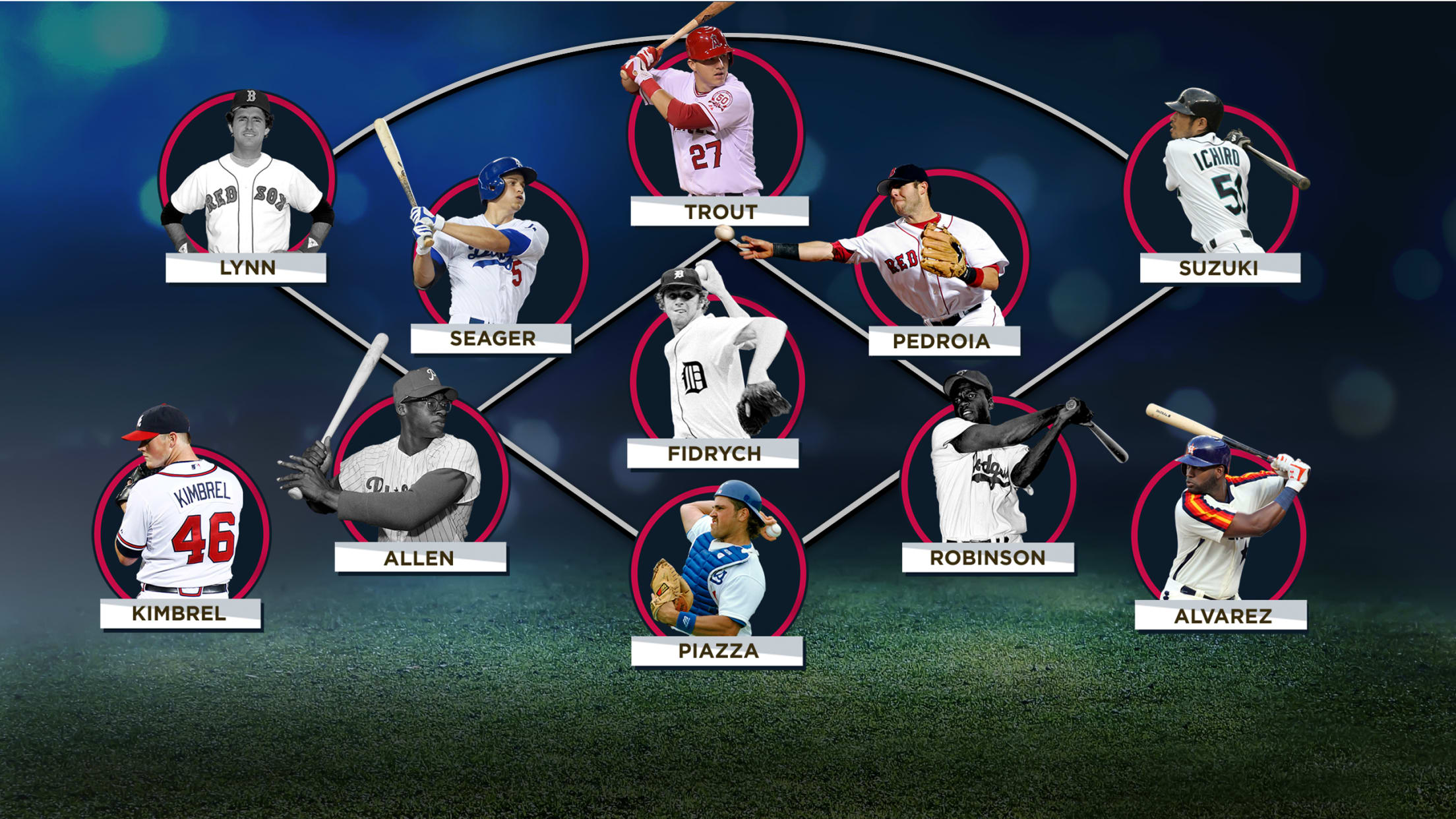 To browse the list of Rookie of the Year winners is to experience a roll call of greatness: Frank Robinson and Tony Oliva, Willie Mays and Johnny Bench, Willie McCovey and Orlando Cepeda. It's also to be reminded of the greatness of this generation of Major Leaguers: Mike Trout and
Ripken, Braves, WC: What made '95 so special
10 interesting facts from the season that almost wasn't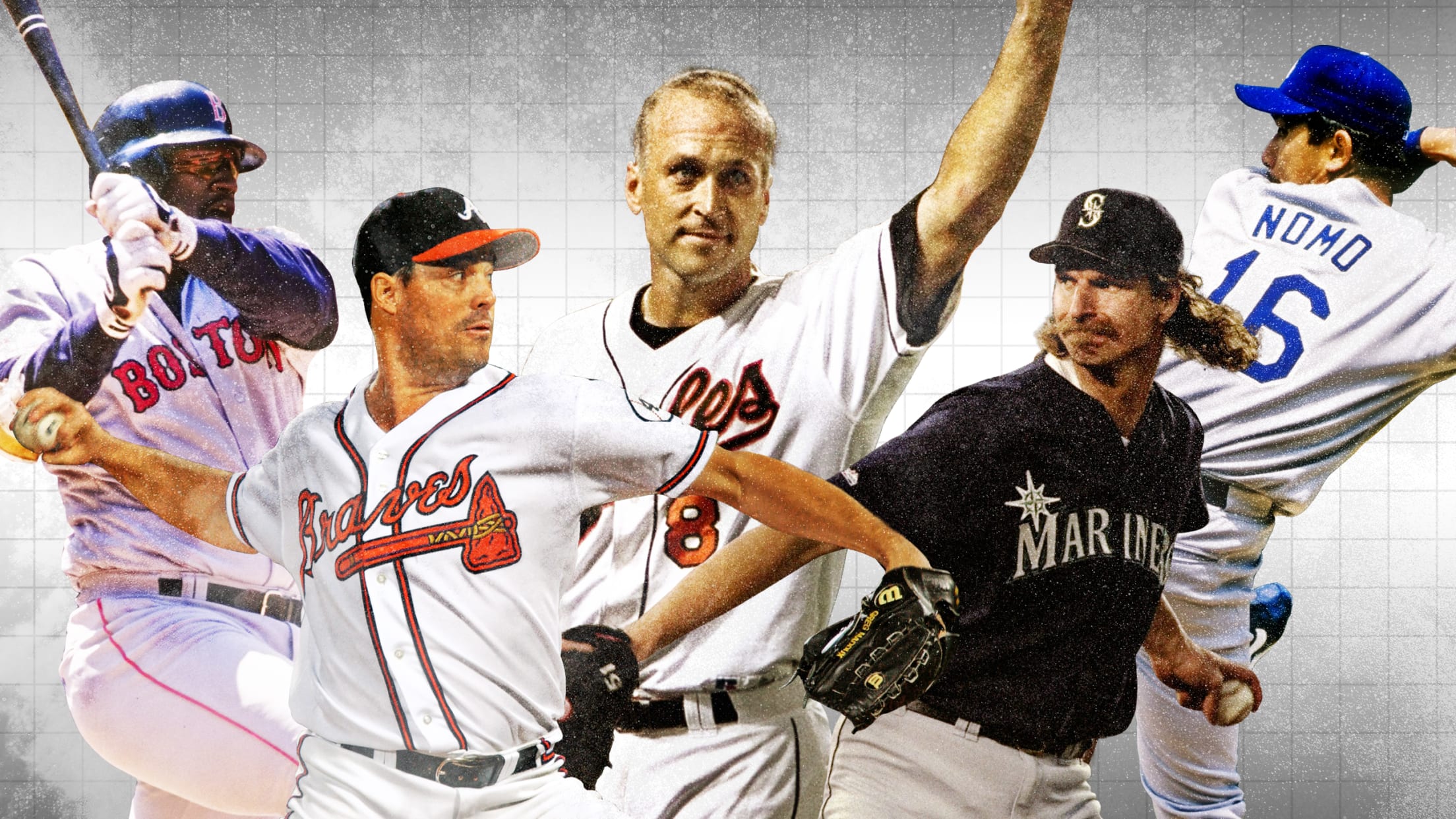 Throughout our hopefully short time without real live games, we'll be taking a weekly look back at a specific year in baseball history. What happened, why it mattered, what we'll remember most. Send us the years you'd most like us to talk about at [email protected]. So far:19872003
Mariners grant Anderson his release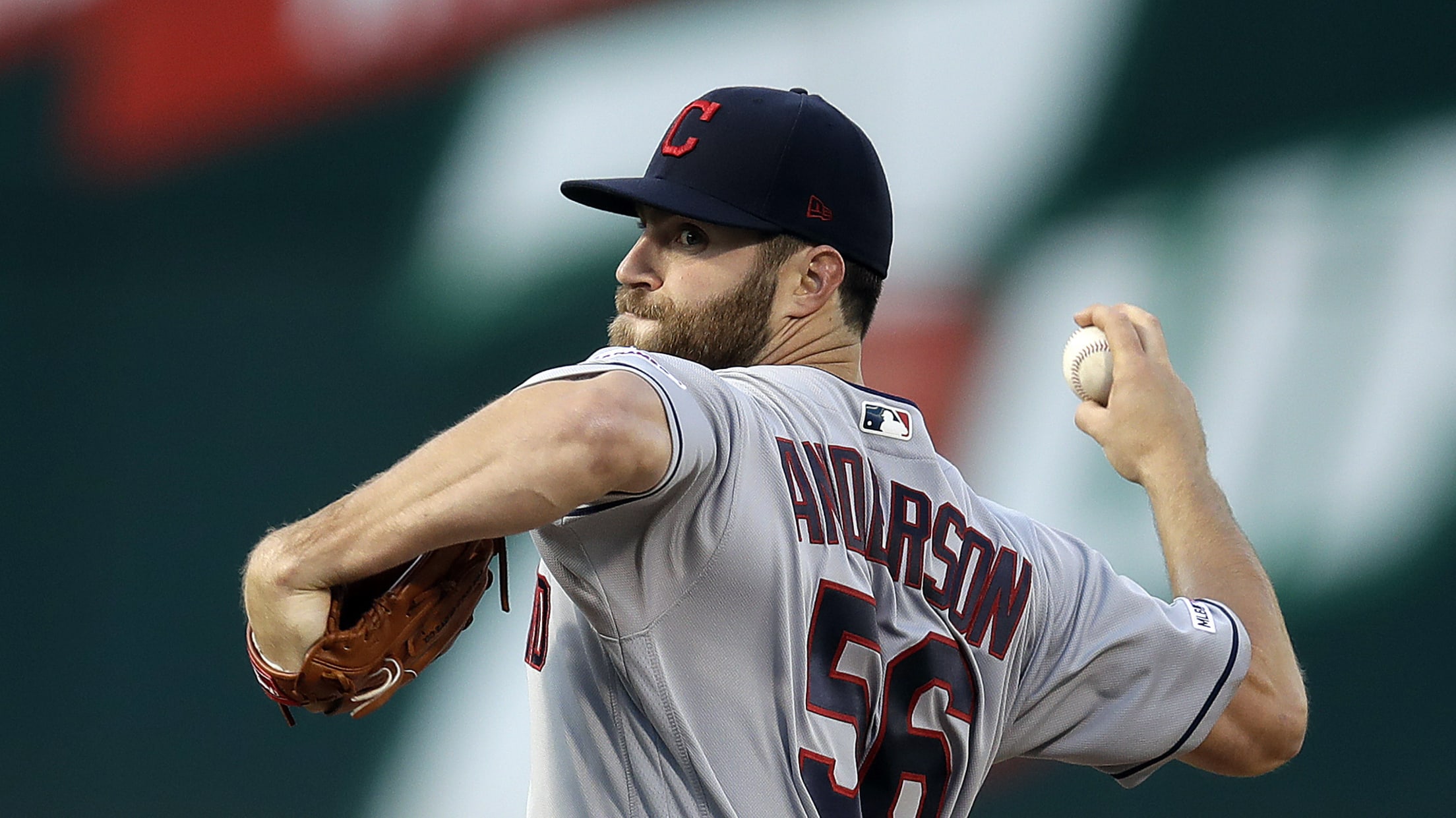 SEATTLE -- Veteran right-handed pitcher Cody Anderson, who dealt with elbow issues in Spring Training, was released by the Mariners last week prior to Major League Baseball's roster freeze, the club announced Friday. The 29-year-old had requested his release and is now a free agent. Anderson signed with the Mariners
'The Double' that saved baseball in Seattle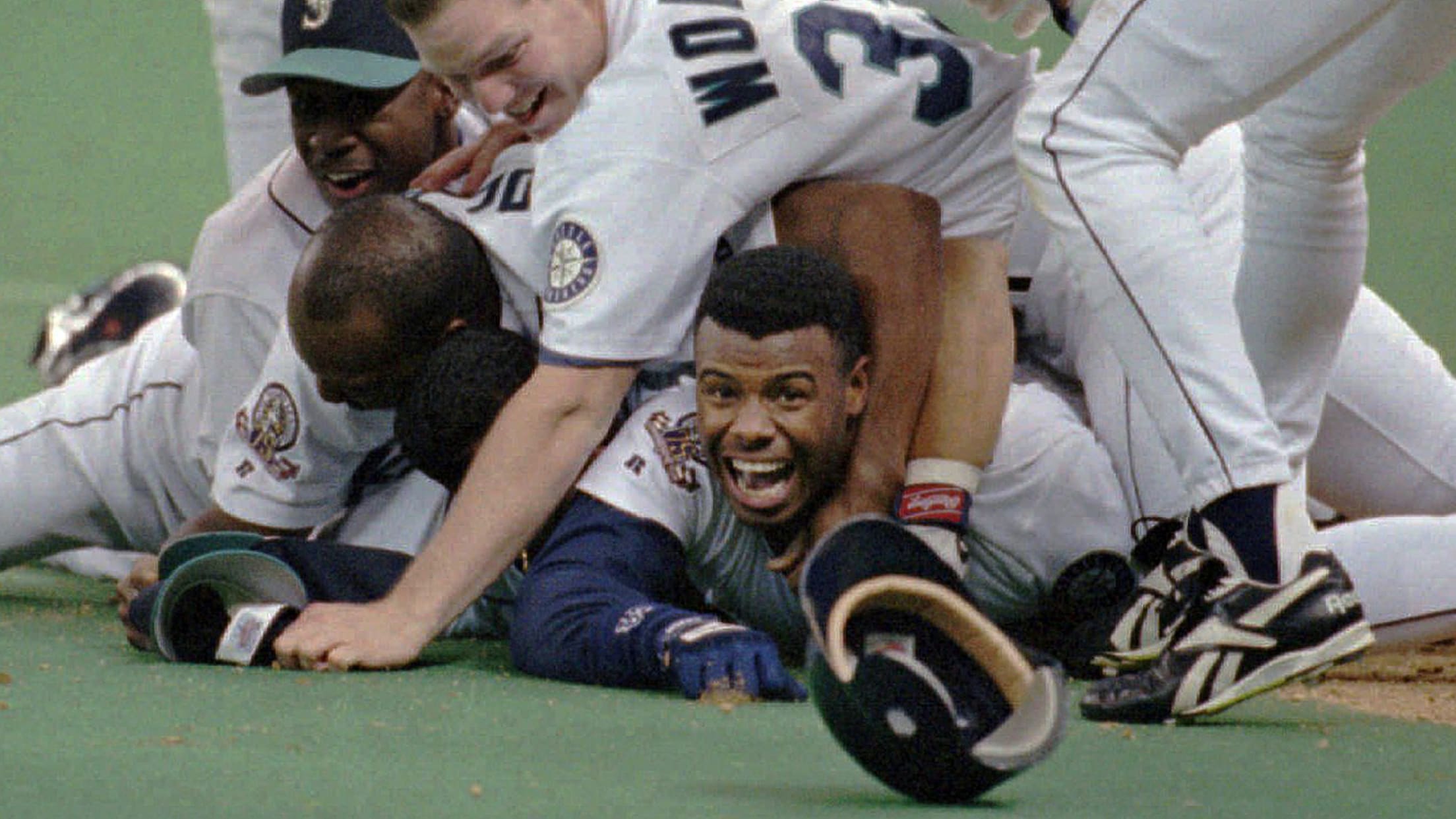 SEATTLE -- It was the game many believe saved Major League Baseball in Seattle. The game that helped catapult Edgar Martinez's Hall of Fame career into the national spotlight. The game that produced the iconic photograph of Ken Griffey Jr.'s ear-to-ear smile at the bottom of a pile of Mariners
MLB Quiz of the Day: Griffey Jr. (and more!)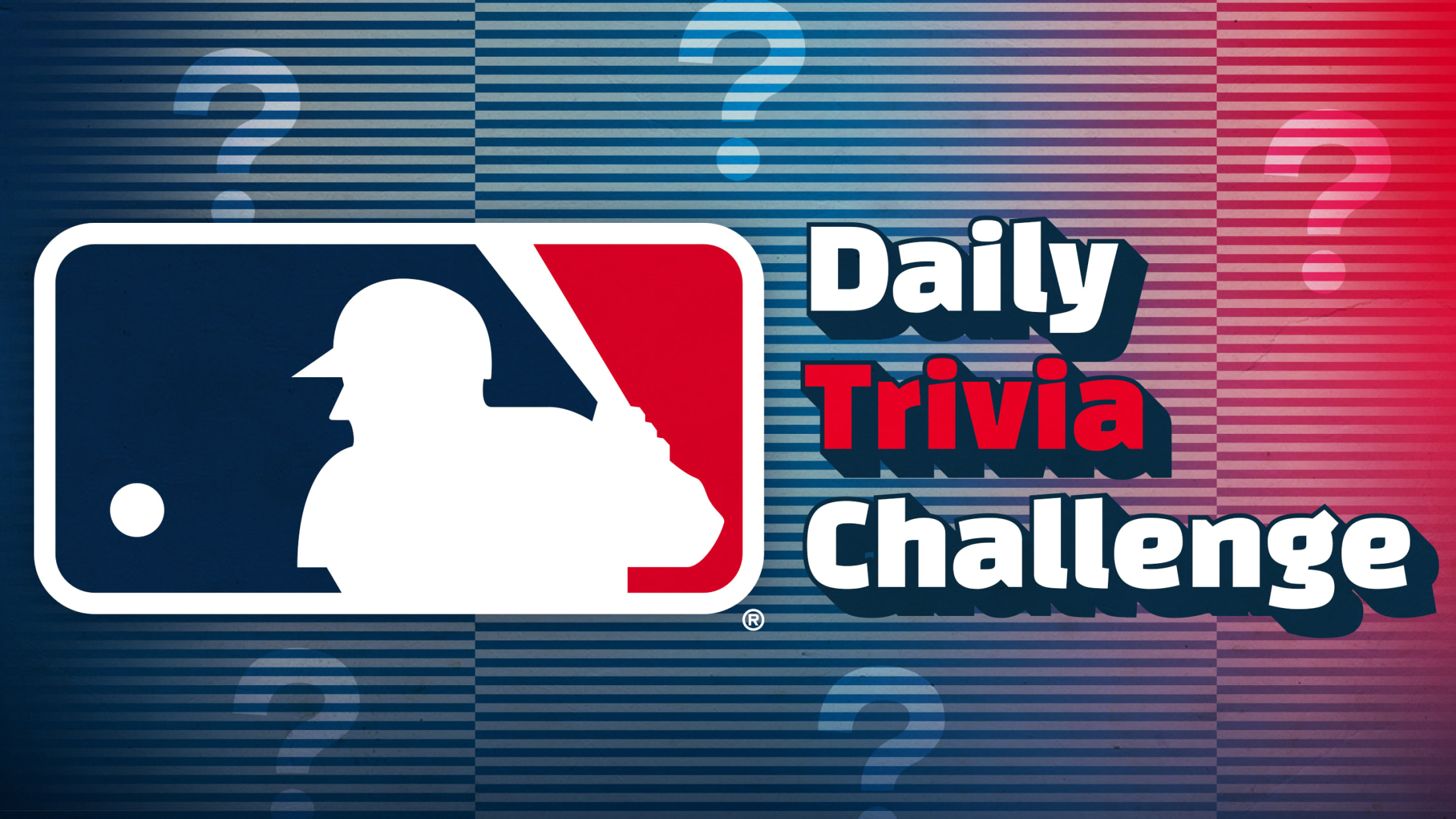 Today's "MLB Quiz of the Day" is focused on Ken Griffey Jr., who debuted his sweet swing at the Major League level 31 years ago today. The No. 1 overall pick in the 1987 MLB Draft went 1-for-3 with a double in his big league debut on April 3, 1989
Here are the future aces of the AL West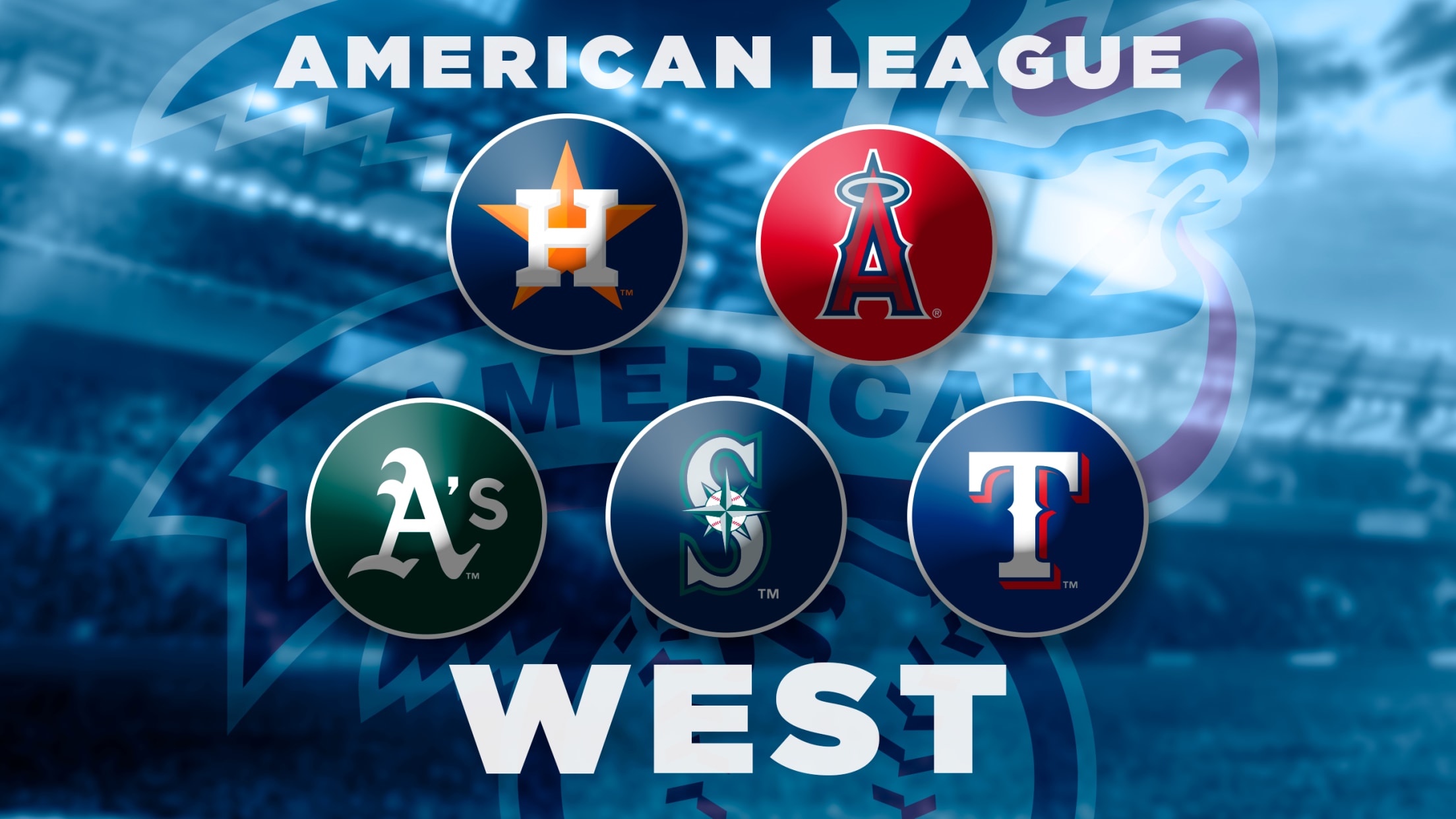 The staff ace is one of the most respected titles in the game. He's the No. 1, and he knows it. You know it. His opponents know it, and that's why managers often call their ace's number to pitch the first game of the season, the first and last game
Most hyped 1B prospects of the past 20 years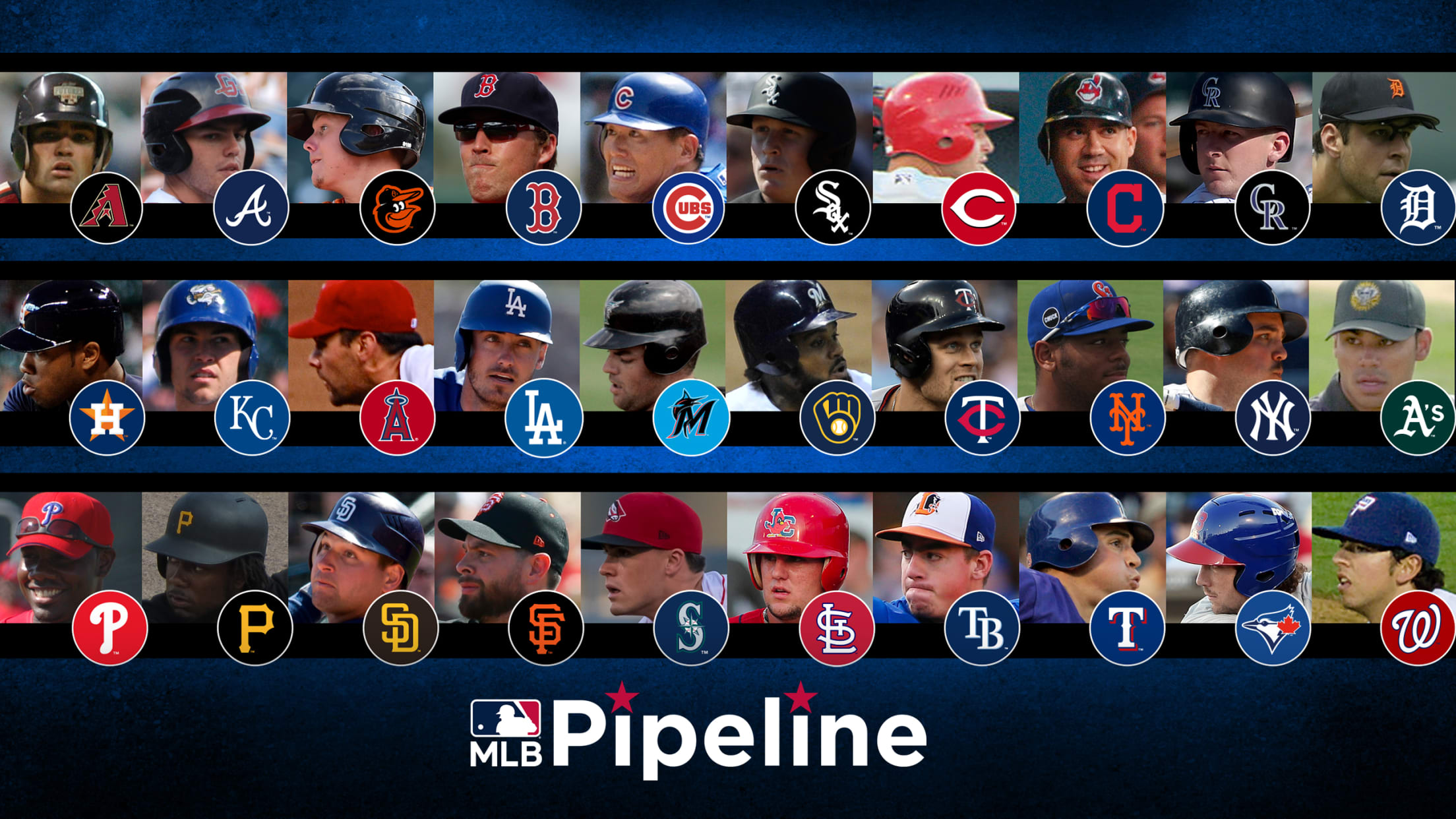 Last week, our MLB.com beat reporters began ranking the five best players in each franchise's history at each position, starting with a look at catchers. Here at MLB Pipeline, we complemented their coverage by identifying each organization's top catching prospect dating back to 2001, the beginning of the MLB.com era.
Back in Seattle, Gonzales finds 'healthy outlet'
Mariners' No. 1 starter staying in physical and mental shape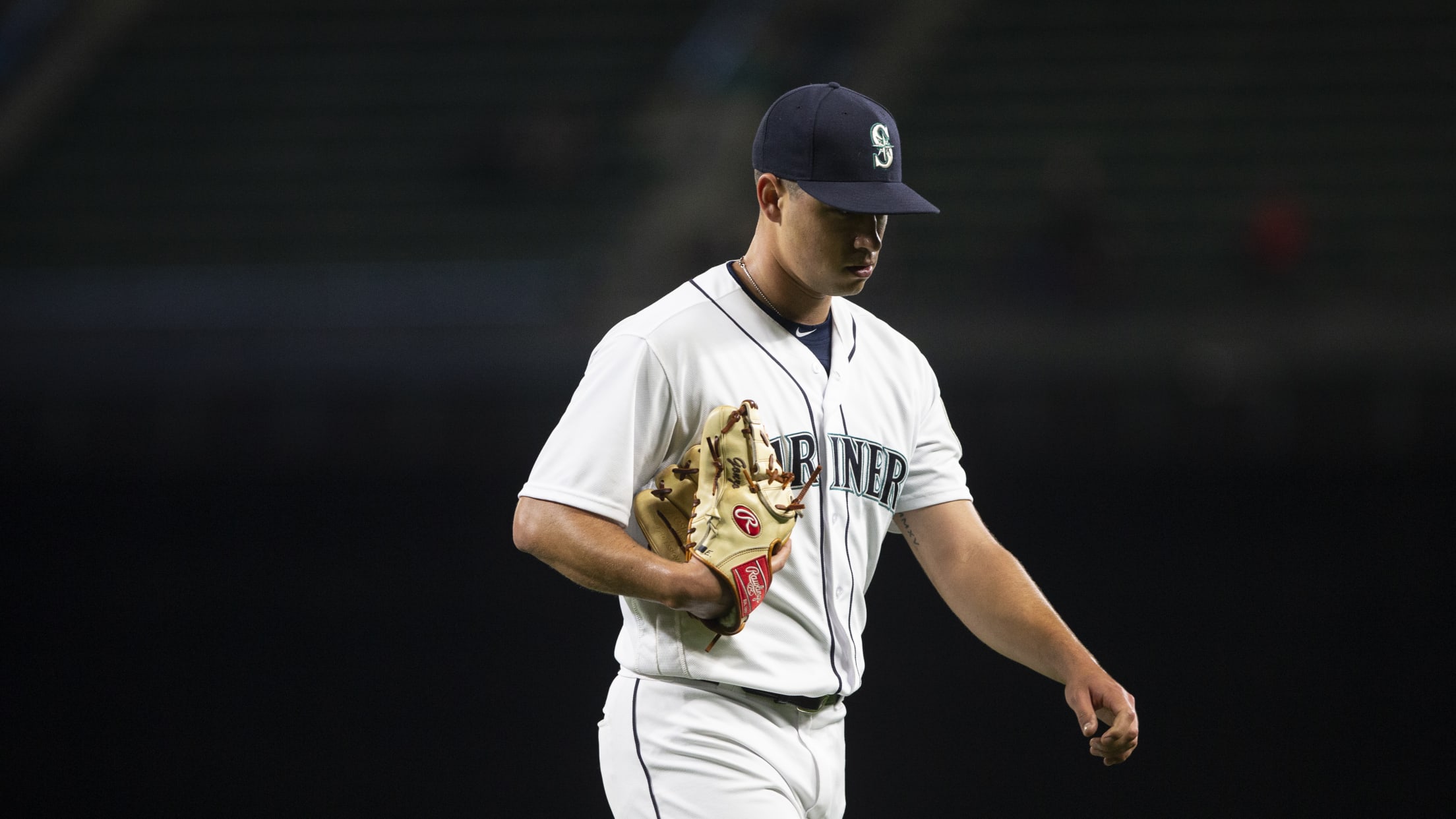 SEATTLE -- If these were normal times, Marco Gonzales would have been making his second start of the season on Tuesday night for the Mariners, lined up against the Twins at T-Mobile Park after pitching Opening Day five days earlier against the Rangers. But these obviously aren't normal times, with
Fraley, White field fans' questions on Instagram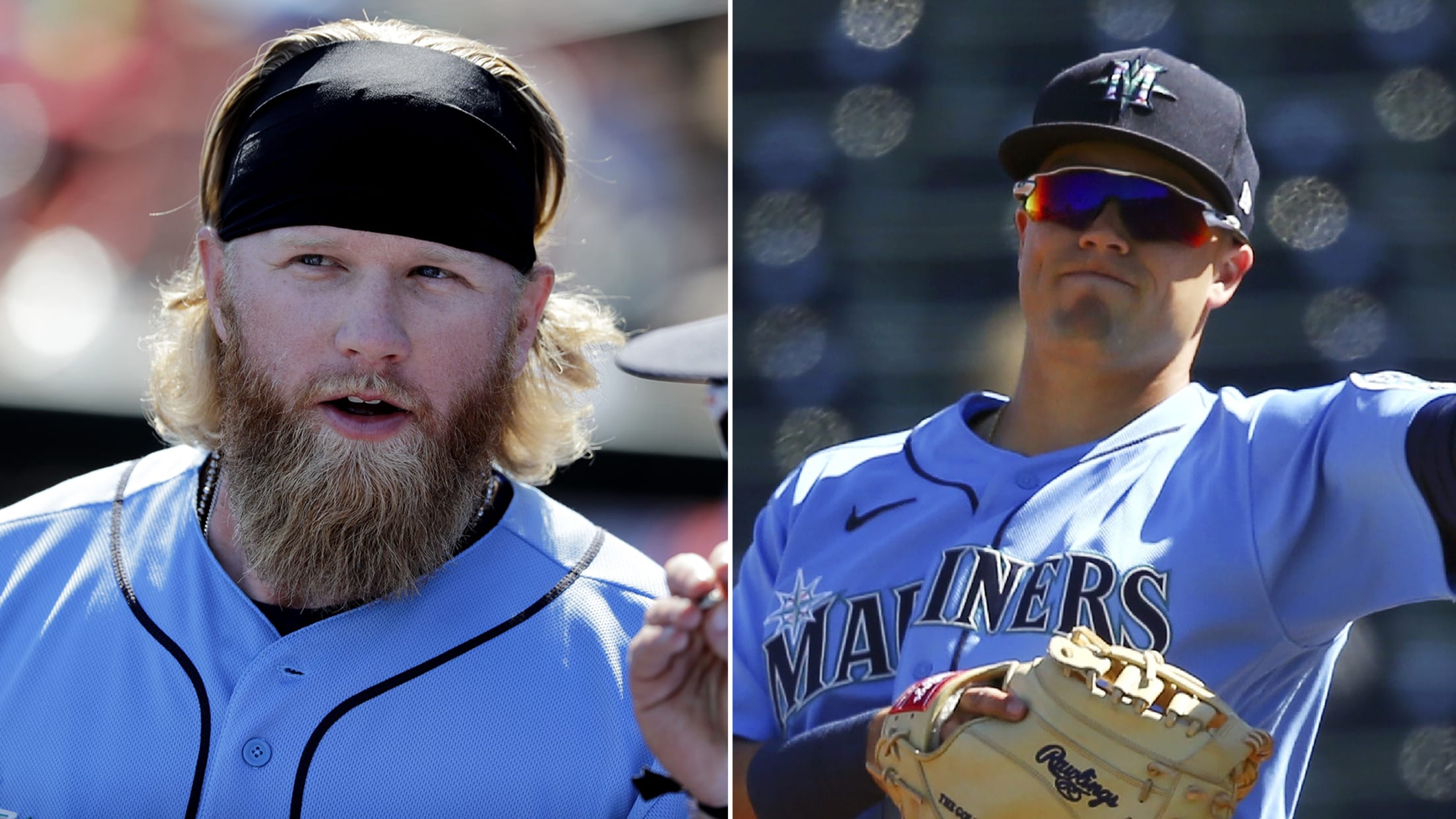 SEATTLE -- During the ongoing layoff from the field due to the coronavirus pandemic, Mariners first baseman Evan White and outfielder Jake Fraley fielded fans' questions during a live Q&A via the Mariners' Instagram account on Friday. Here were some of the highlights:
Mariners' Top 5 first basemen: Johns' take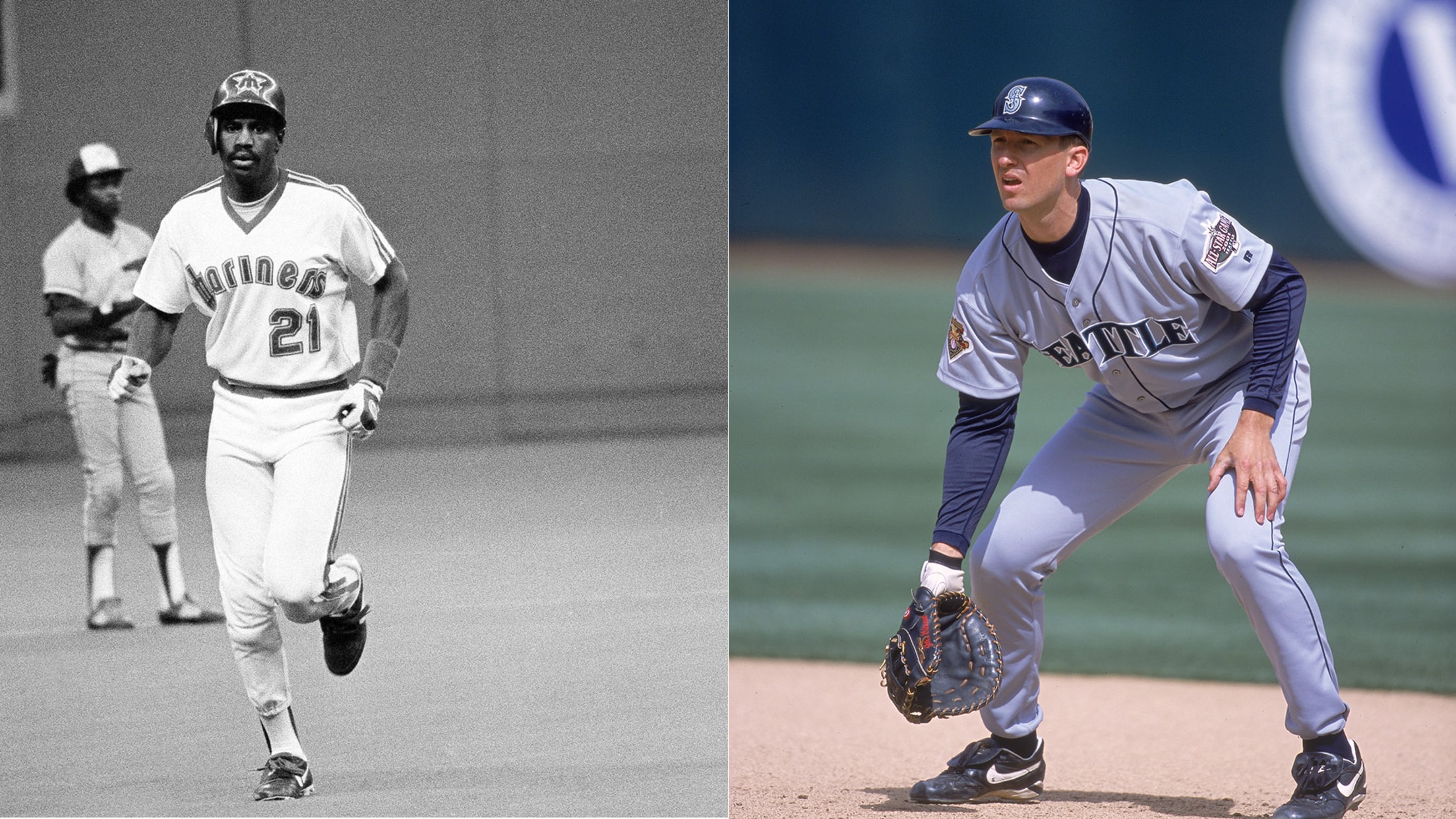 No one loves a good debate quite like baseball fans, and with that in mind, we asked each of our beat reporters to rank the top five players by position in the history of their franchise, based on their career while playing for that club. These rankings are for fun
MLB, players reach deal addressing key issues
Major League Baseball and the MLB Players Association have finalized a deal that addresses both salary and service-time issues, among others, as the entire sport continues to wait out the coronavirus pandemic. With no start date set for the 2020 season, the two sides had been negotiating for the past
Mariners use weighted socks to stay in shape 
Dipoto, front office getting creative with at-home workouts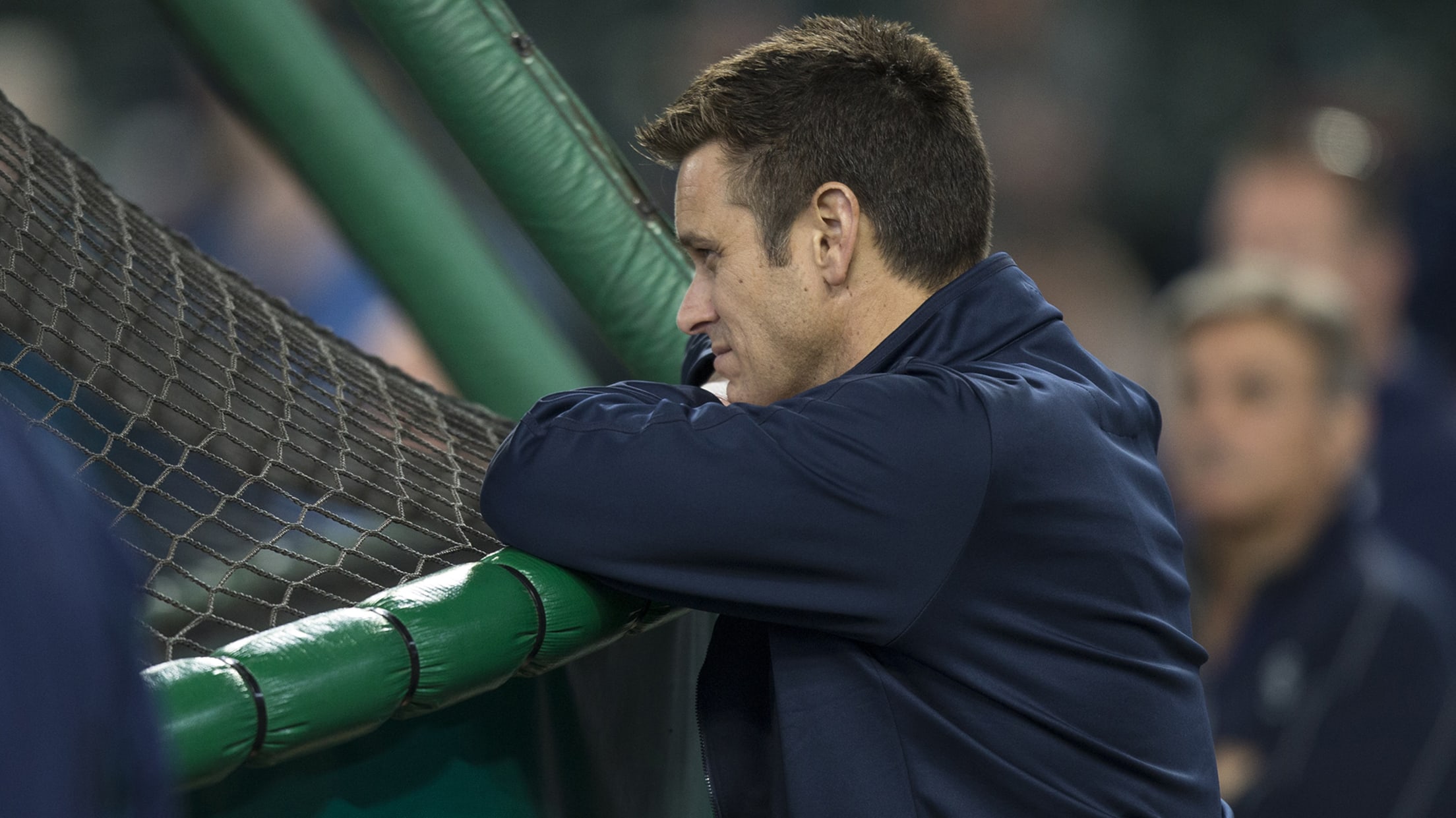 SEATTLE -- When the Mariners disembarked from Spring Training two weeks ago, general manager Jerry Dipoto and the front office were cognizant that keeping players in shape during a lengthy holding pattern would demand creativity and specialization. The most imaginative -- and effective -- idea so far, in Dipoto's estimation?
One weird fact you may not know for every team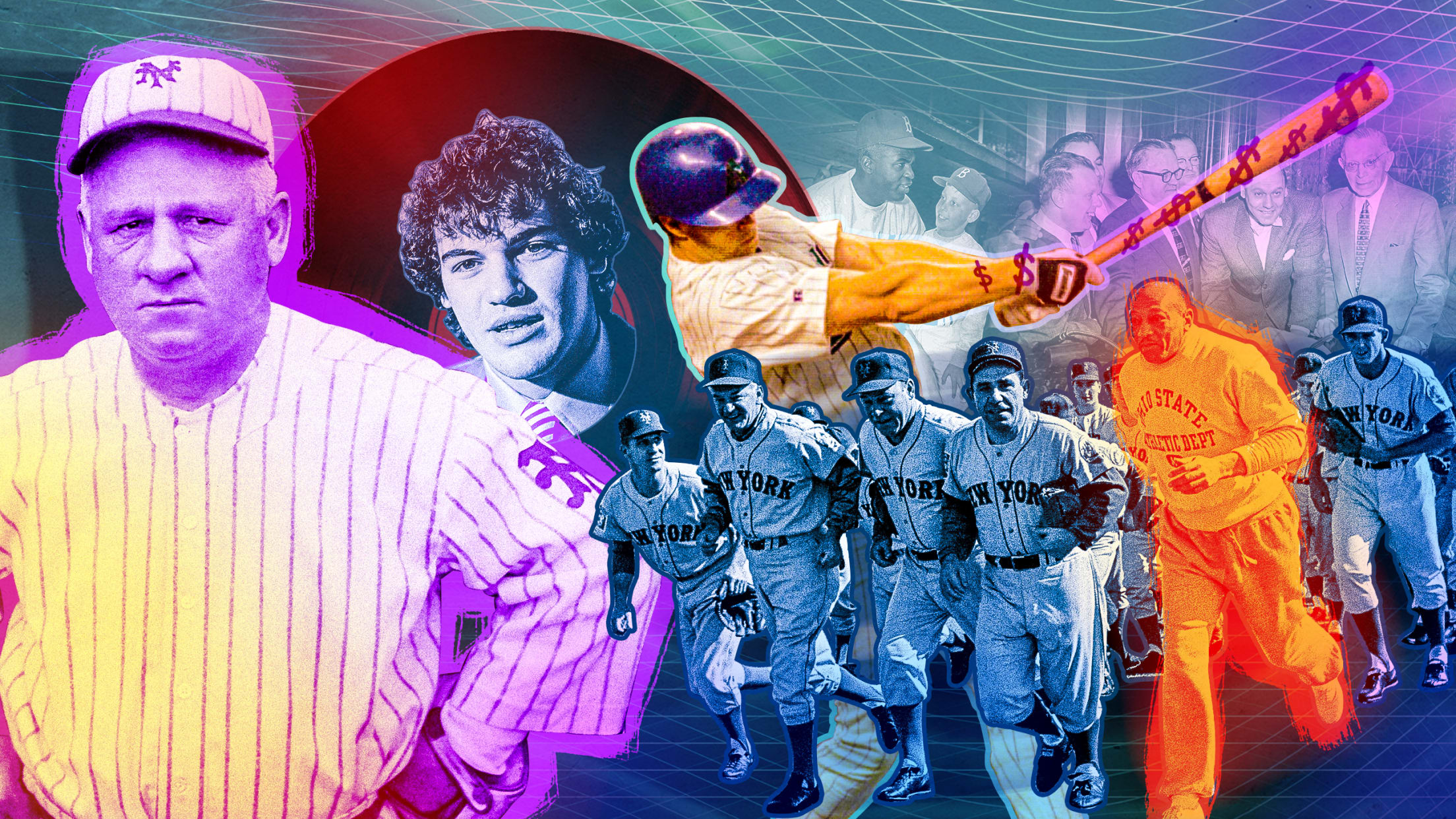 With well over 100 years of history, even the most die-hard, obsessive, has-a-shrine-to-the-game-hidden-in-the-closet type baseball fan can't know everything. So, here, below, is one interesting fact about each team that you may not know. And if you have a favorite that I missed, let me know. Angels
A letter from the Commissioner to baseball fans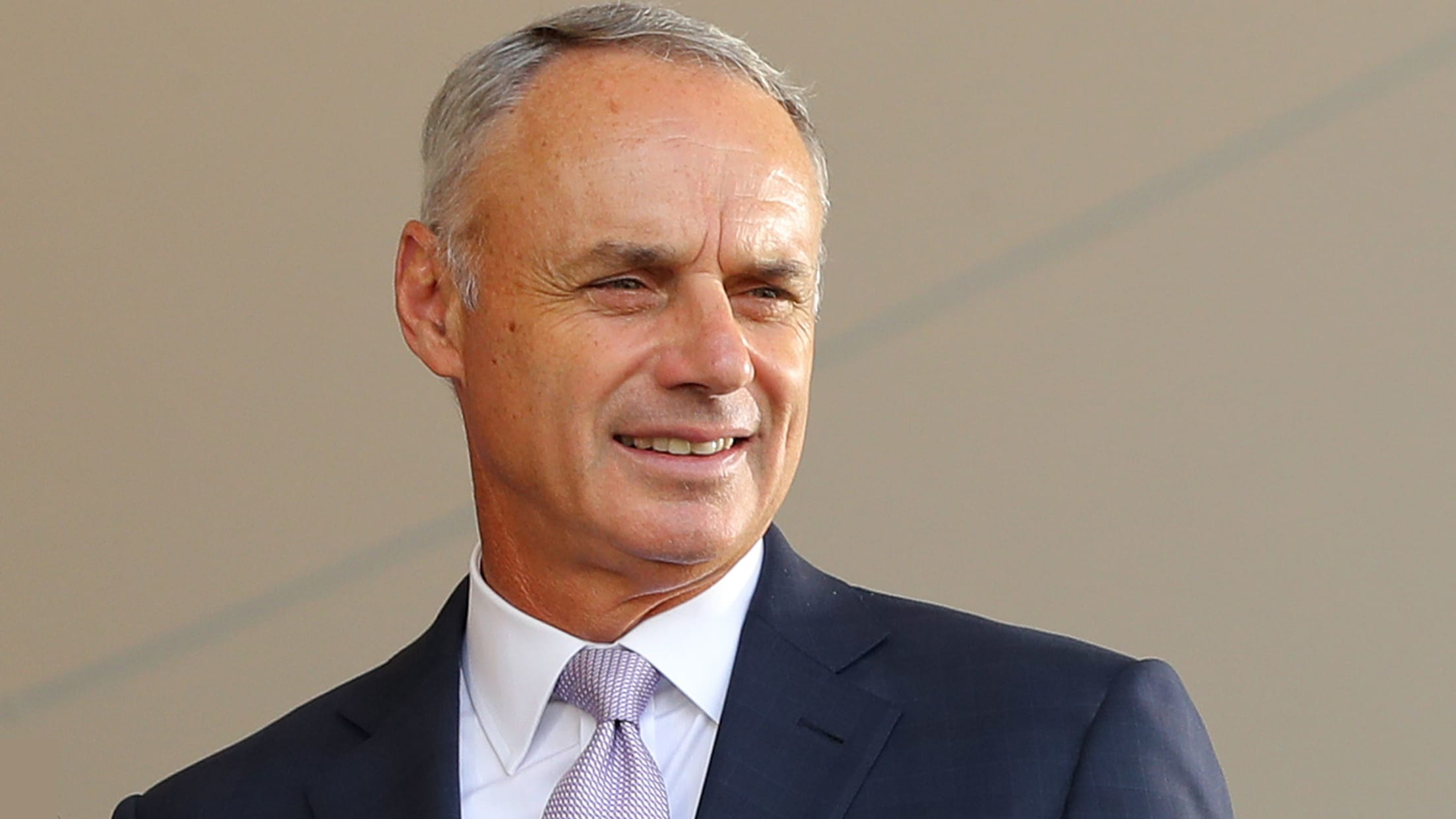 Dear Baseball Fans, Opening Day holds an important place in our hearts. It signifies the arrival of spring, the promise of new beginnings, the return of following your favorite team on a long journey filled with twists and turns, and the hope that your team will put together a magical
Each team's WAR leader over the past 50 years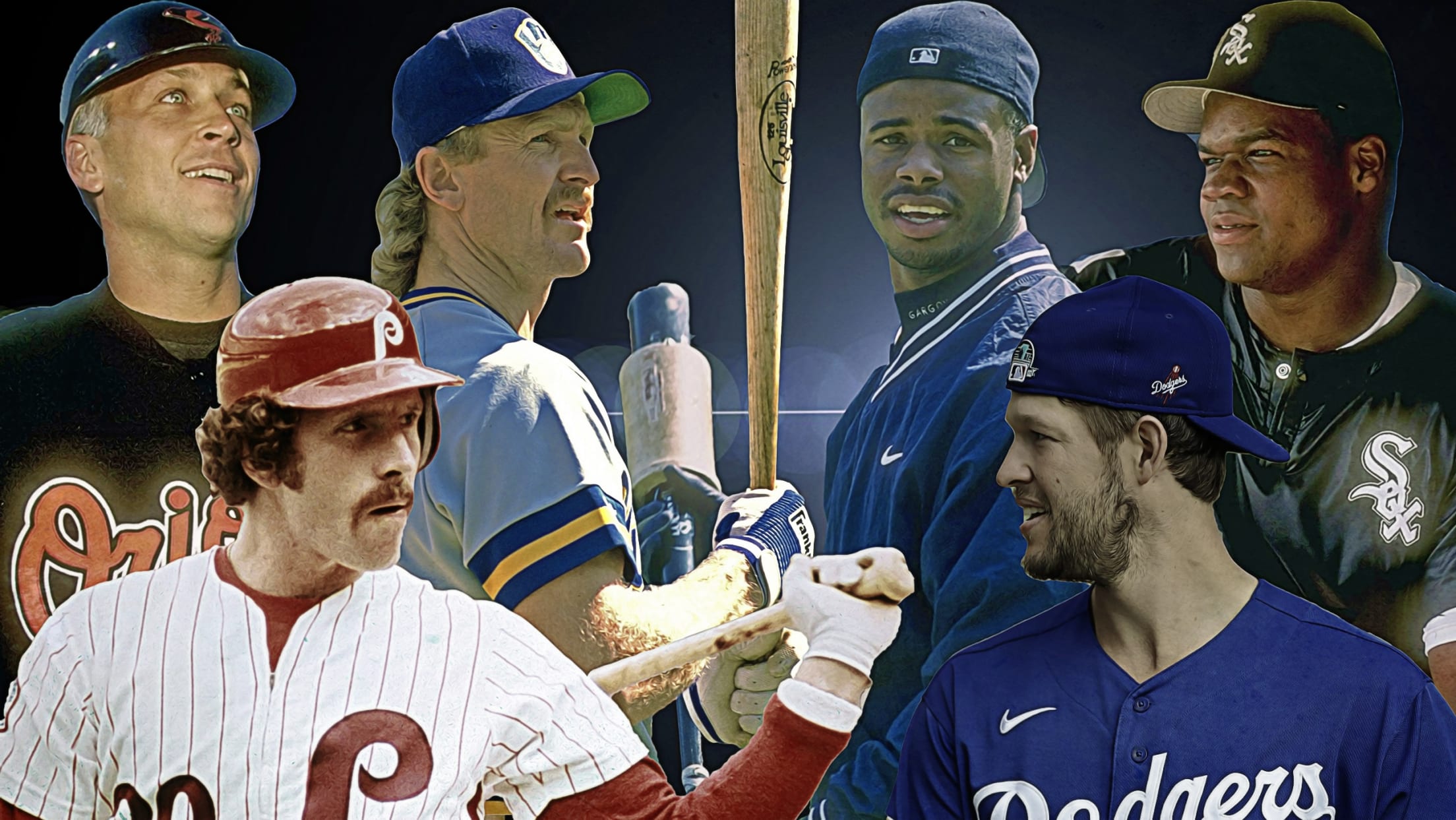 As we wait for games to be played again, it is perfectly natural to look backwards for a bit. If we can't have baseball now, we can appreciate the baseball we had. After all: What we watched then turned out to be history. So, today, we thought we would, in
Here are the future All-Stars of the AL West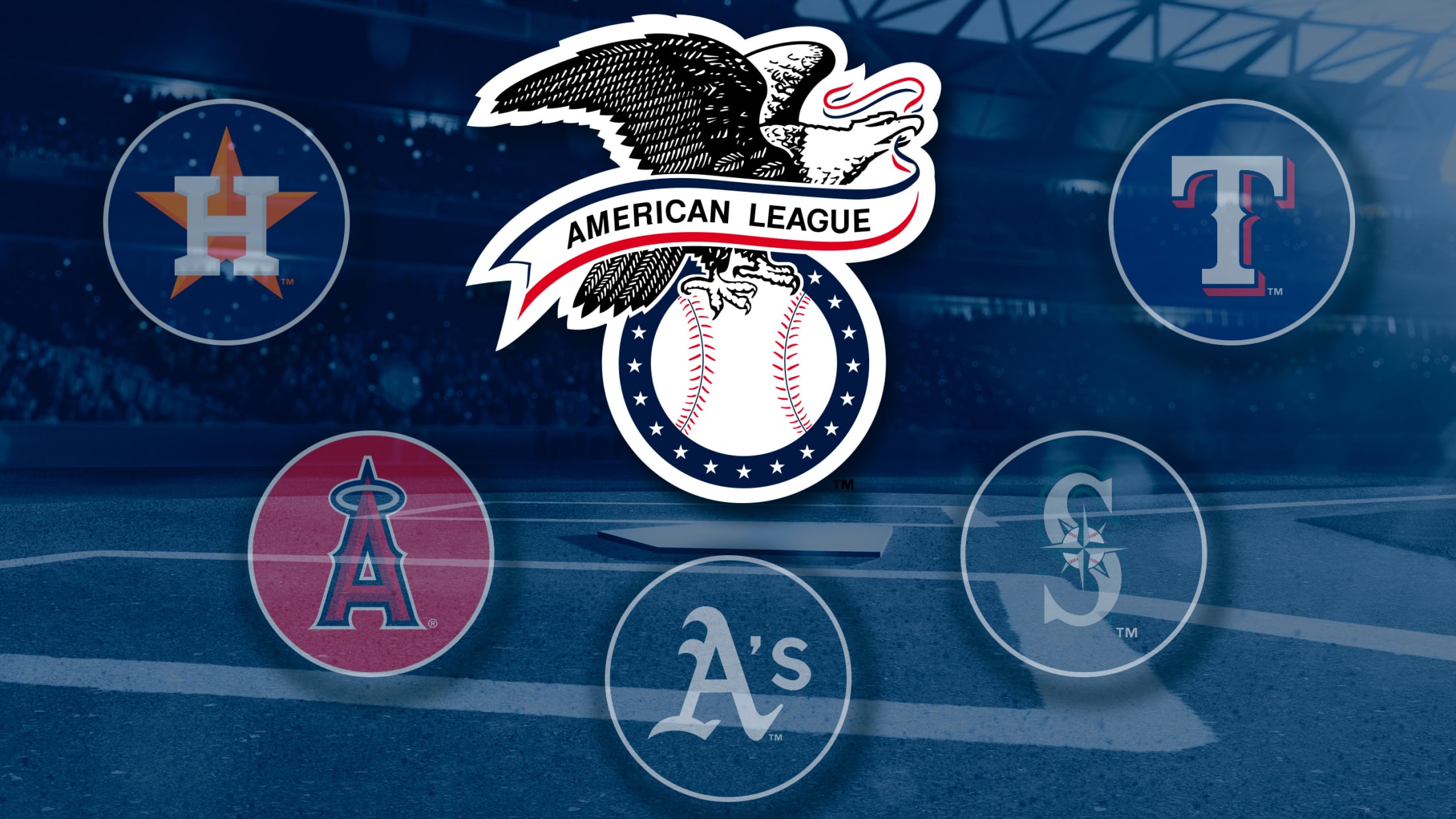 Some of the game's biggest names reside in the American League West. It's packed with All-Stars like the Angels' Mike Trout, the Astros' Michael Brantley, José Altuve and George Springer and countless others. There's also a growing list of future All-Stars to come from this loaded division one day. With
Watch Félix's perfect game vs. the Rays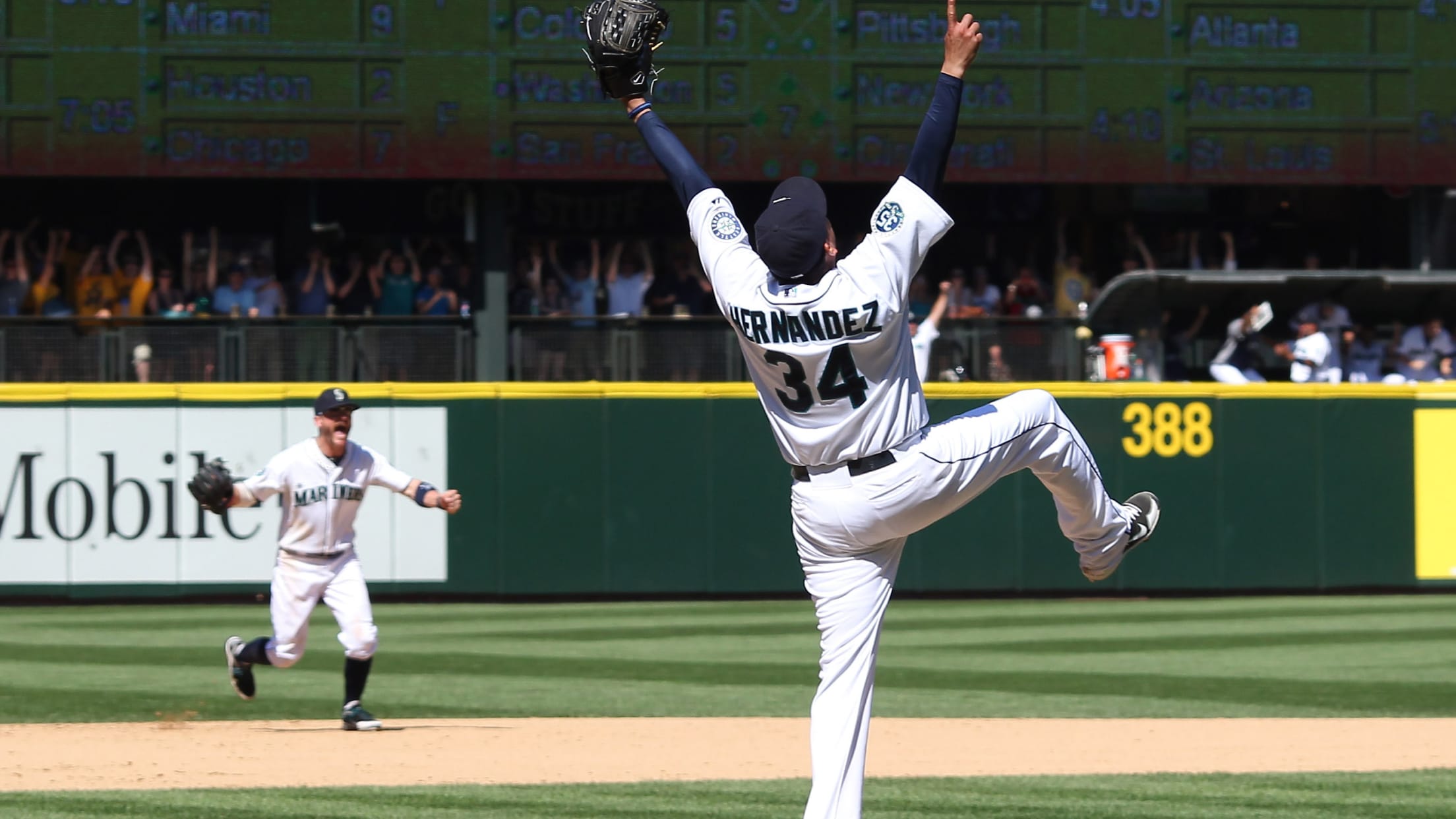 On Thursday, Major League Baseball presented "Opening Day at Home," a full slate of 30 games broadcast nationally across various platforms including networks, digital streaming and social media, creating a full-day event on what would have been Opening Day. The experience was intended to invite fans to feel a sense