Could 20-year-old Kelenic slug way onto roster?
Mariners' top prospect impresses with two homers in scrimmage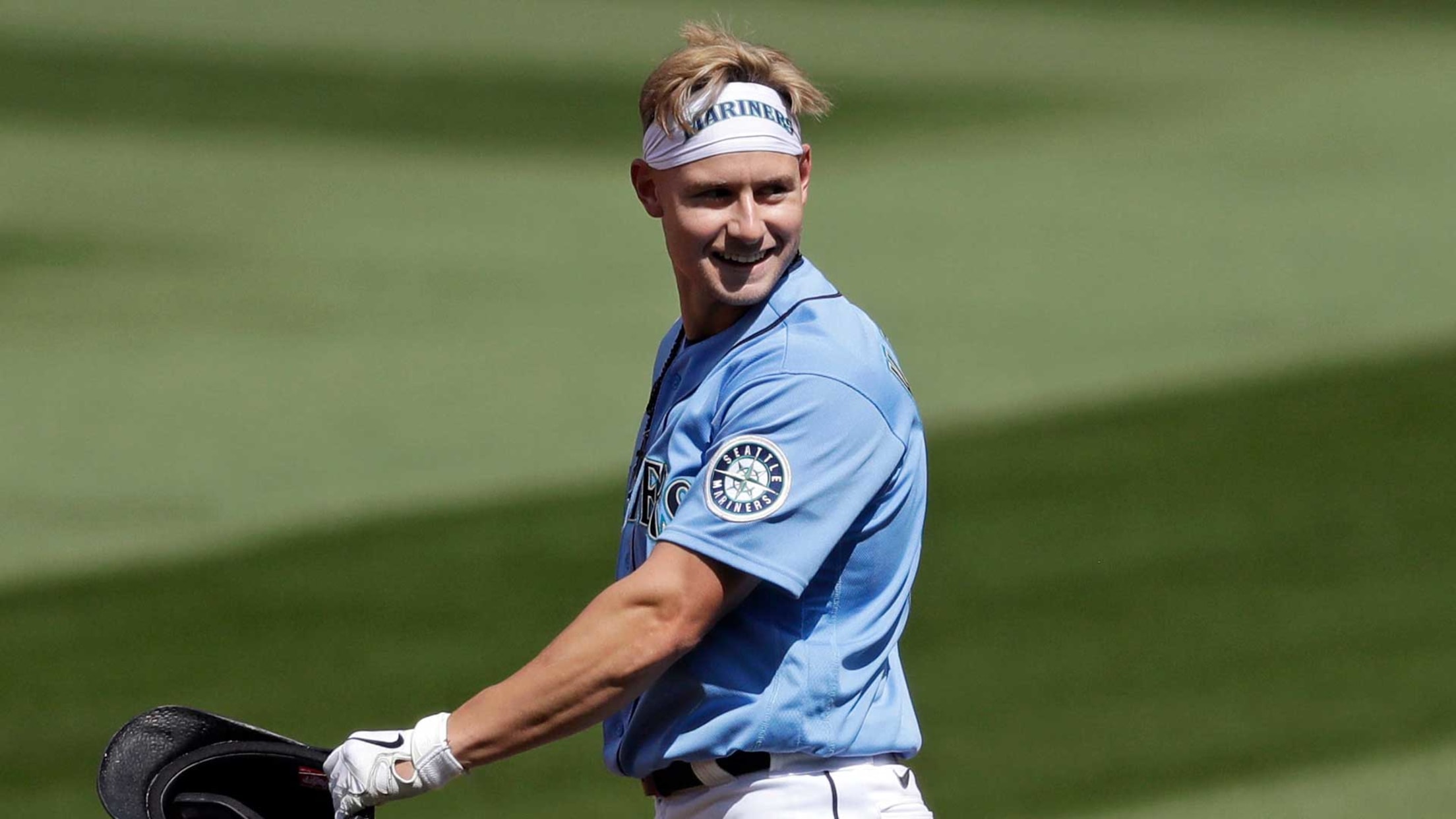 SEATTLE -- Jarred Kelenic is quickly proving that he fits quite nicely in T-Mobile Park. The question may soon be whether the Mariners want to keep their top prospect playing there when the regular season begins. The 20-year-old outfielder slugged a pair of home runs in an eight-inning intrasquad game
Taijuan somersaulting his way to Opening Day
Walker showing extra effort on mound in Mariners camp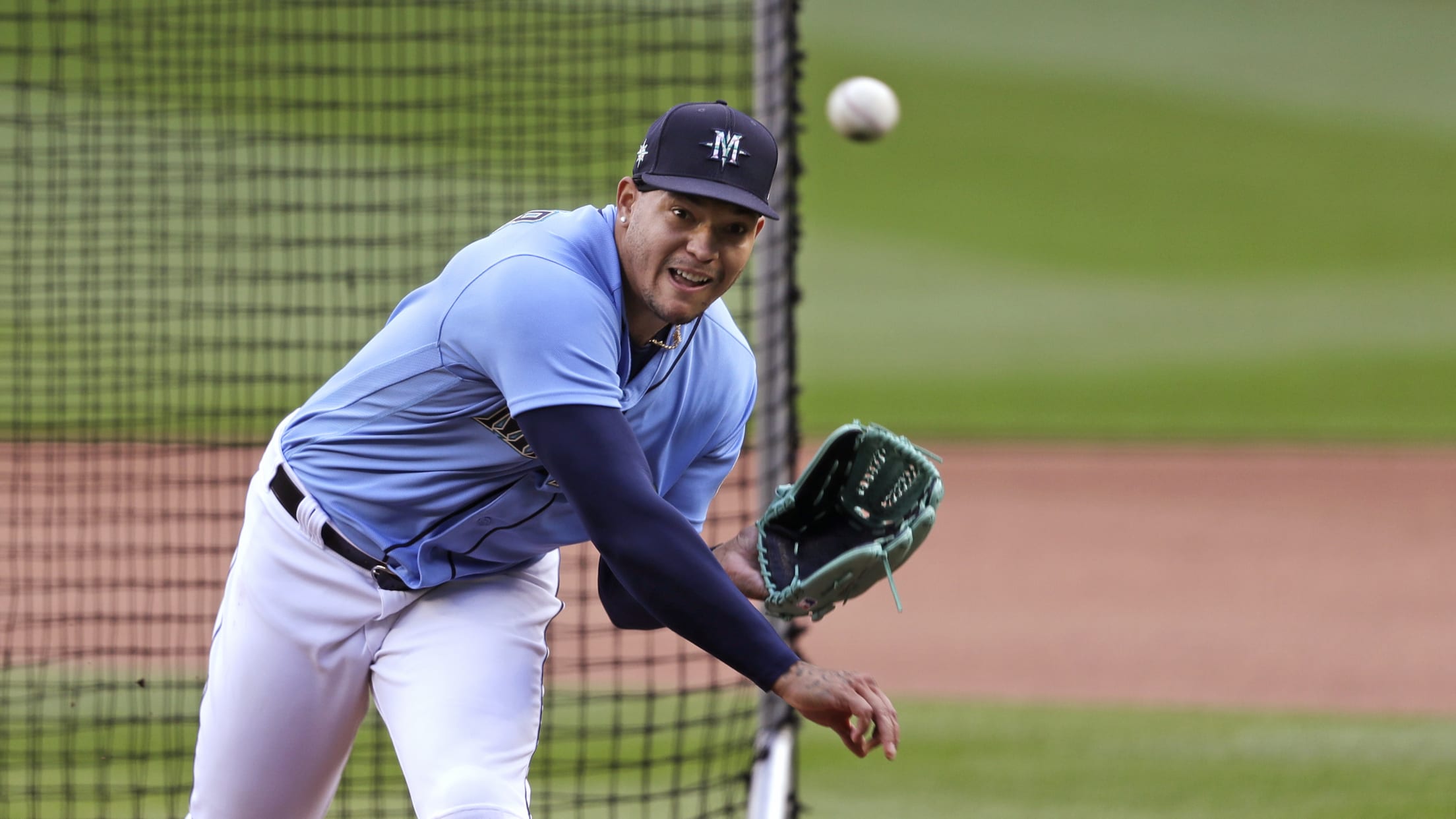 SEATTLE -- It was a slow roller off the bat off Austin Nola, a soft nibbler between the mound and third base in an intrasquad game with no fans in the stands and nothing more than pride at stake. But Taijuan Walker, ignoring the fact he's returning from a nearly
Notes: Bautista likely won't need surgery
Hard-throwing righty suffered strained flexor mass Saturday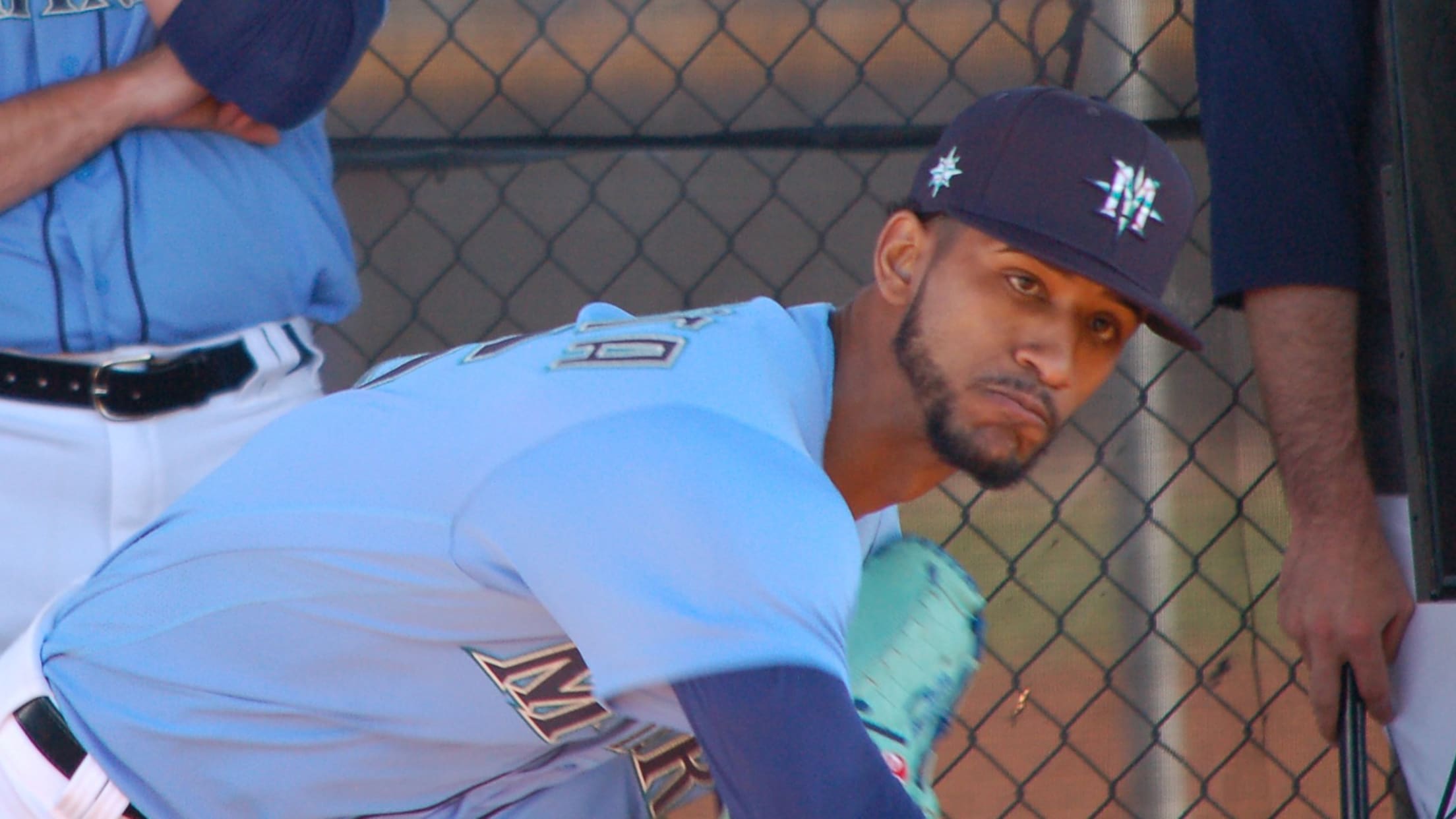 SEATTLE -- Moments after lighting up the T-Mobile Park radar gun with a 101-mph fastball on Saturday, Mariners reliever Gerson Bautista felt a twinge in his right elbow. Tests on Sunday revealed a strained flexor mass, which means the 25-year-old right-hander won't be available when Seattle opens play in Houston
Prospect highlights, news from Summer Camp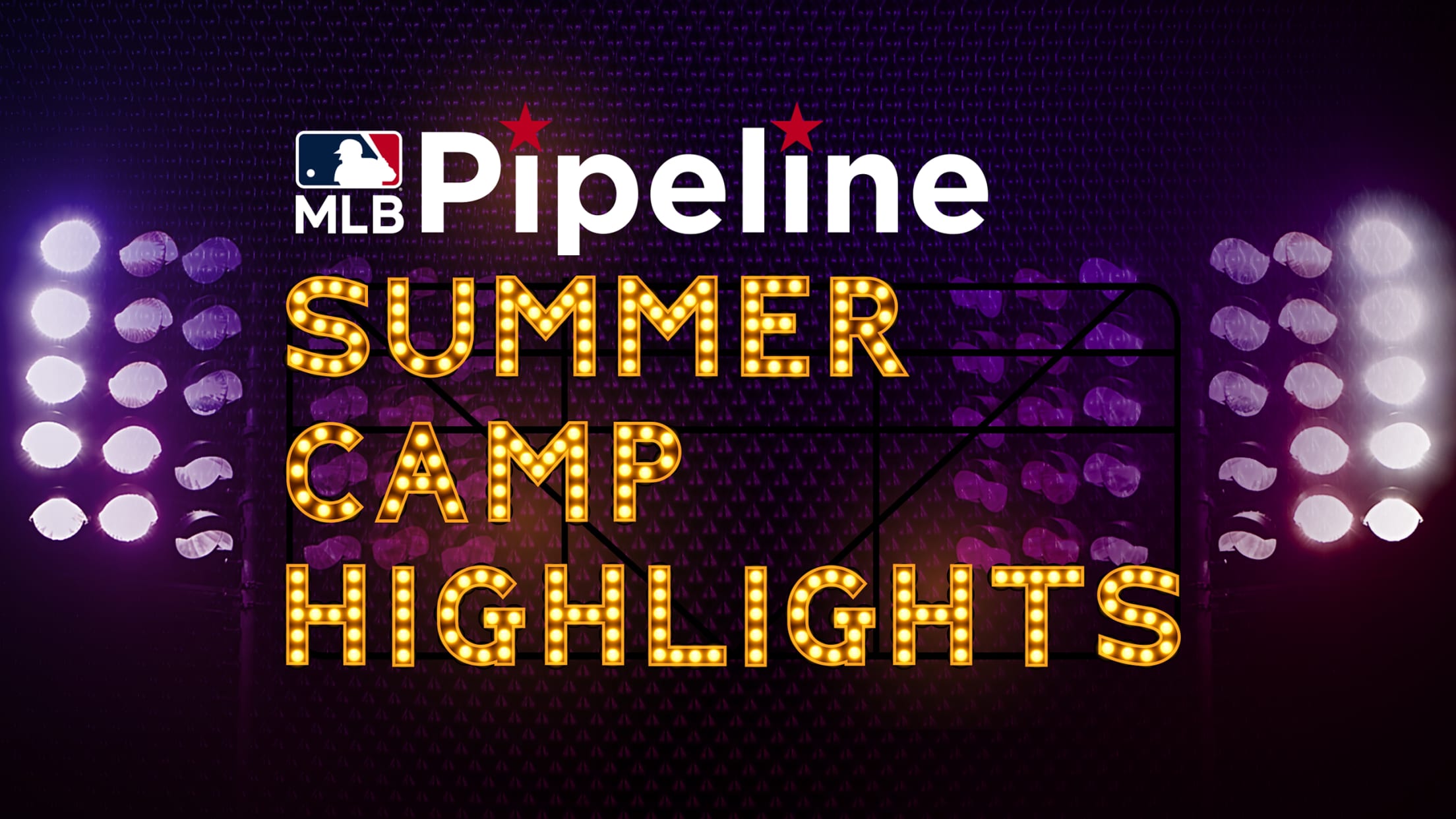 Whether they are battling for roster spots or simply gaining valuable experience to further their development, several of baseball's top prospects are participating in Summer Camp. While teams have different approaches as far as how they are running their camps and utilizing prospects, there's no shortage of prospect-related content. In
How hot is Kyle Lewis? 2 scrimmages, 3 homers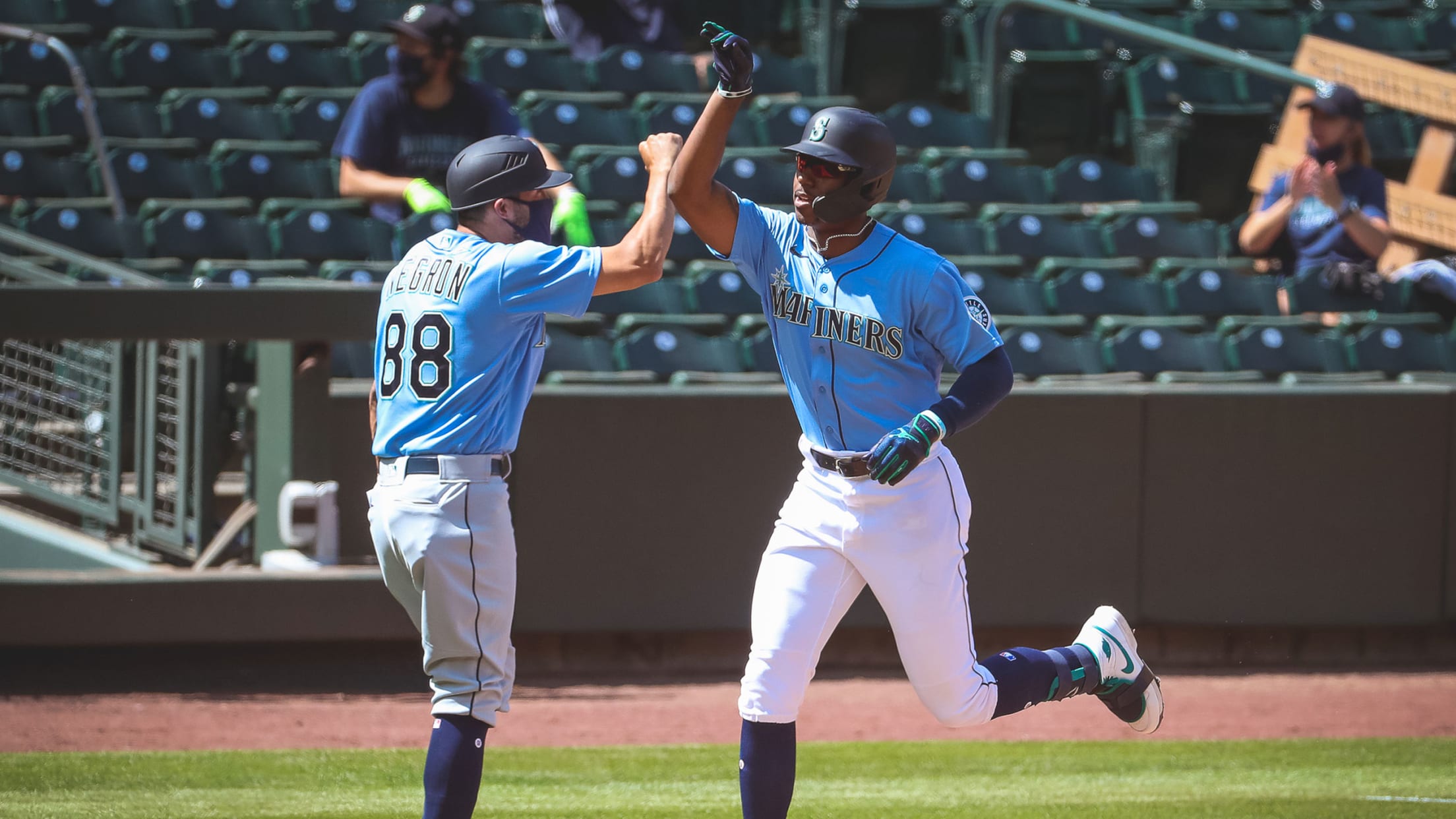 SEATTLE -- How hot is Kyle Lewis? Marco Gonzales has seen enough of his young teammate to nominate him for early Rookie of the Year consideration. And who is to argue after Lewis unleashed his third home run in his first two intrasquad games at Mariners Summer Camp. The 24-year-old
Mariners' future on display at Summer Camp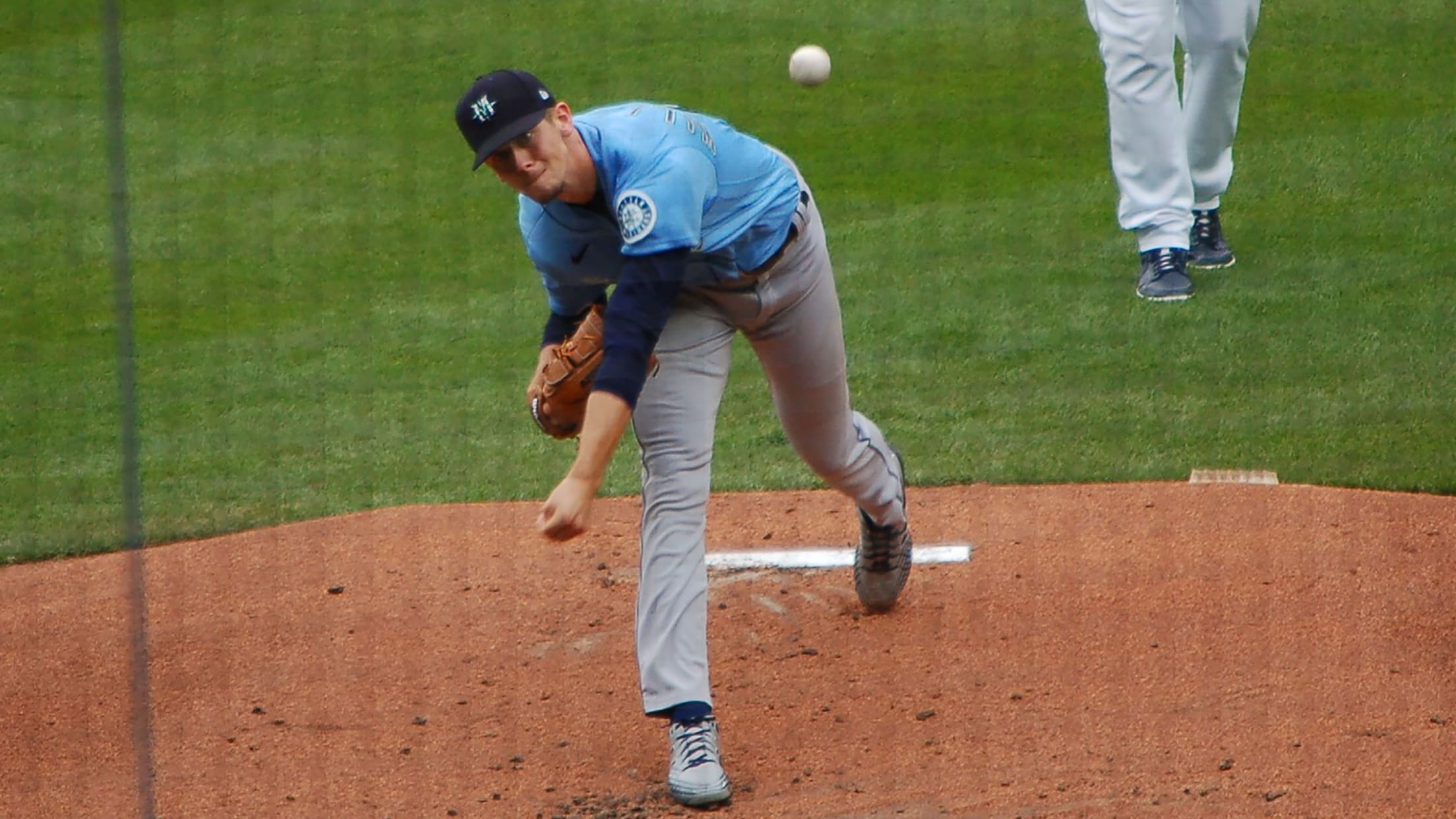 SEATTLE -- There's been plenty of talk about young Mariners pitching prospects Logan Gilbert, George Kirby and Emerson Hancock, the club's first-round Draft picks the past three years. The Mariners certainly are counting on those promising right-handers to lead their charge into the future. But less discussed has been the
Gilbert throws his 1st pitches at T-Mobile Park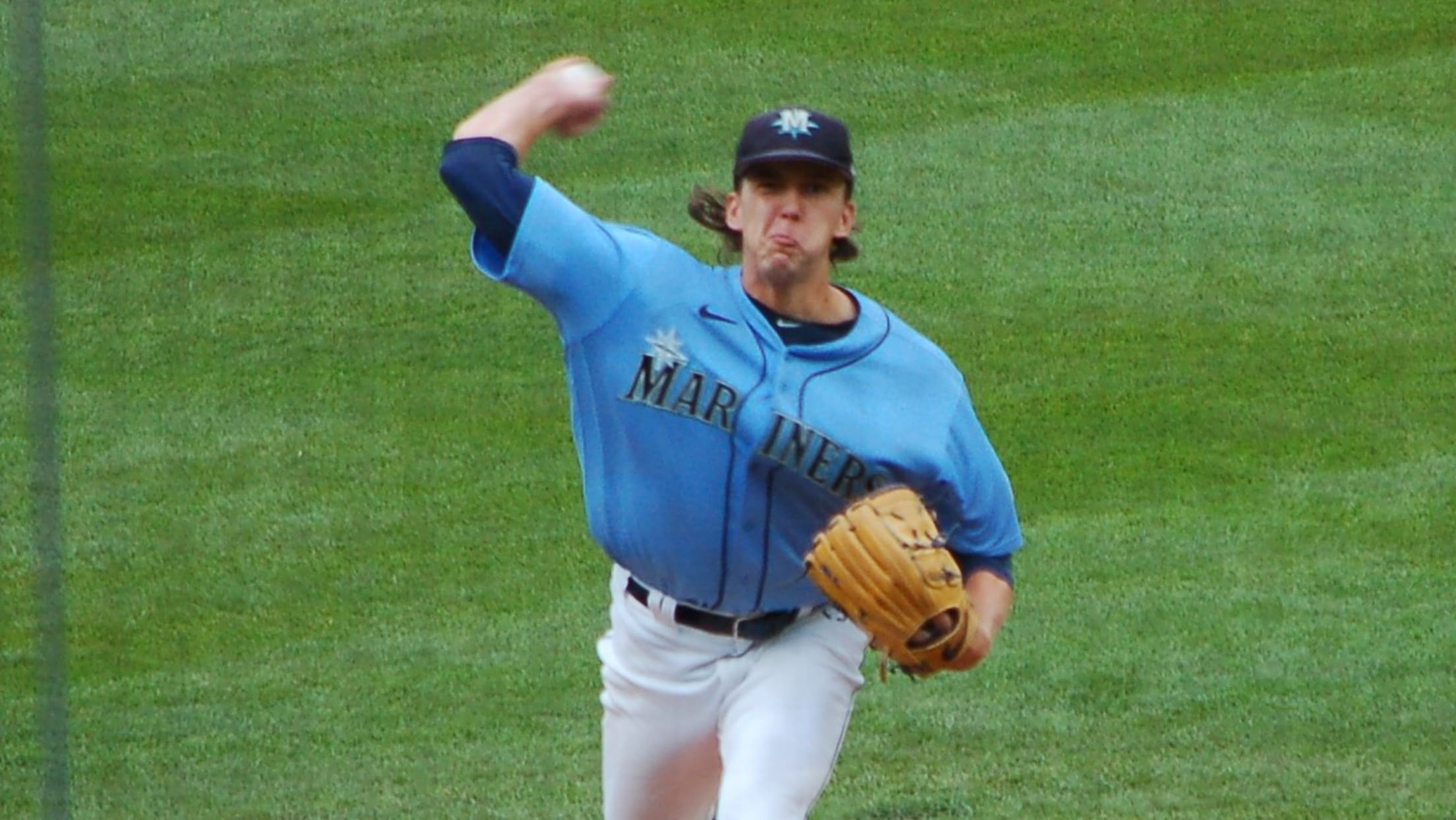 SEATTLE -- It wasn't quite the way top Mariners pitching prospect Logan Gilbert pictured his first mound appearance at T-Mobile Park. "I imagined there would be more people in the stands," the 23-year-old right-hander acknowledged. "But it's still really cool." Playing in front of empty seats will be the way
Rookie Lewis stands tall in center field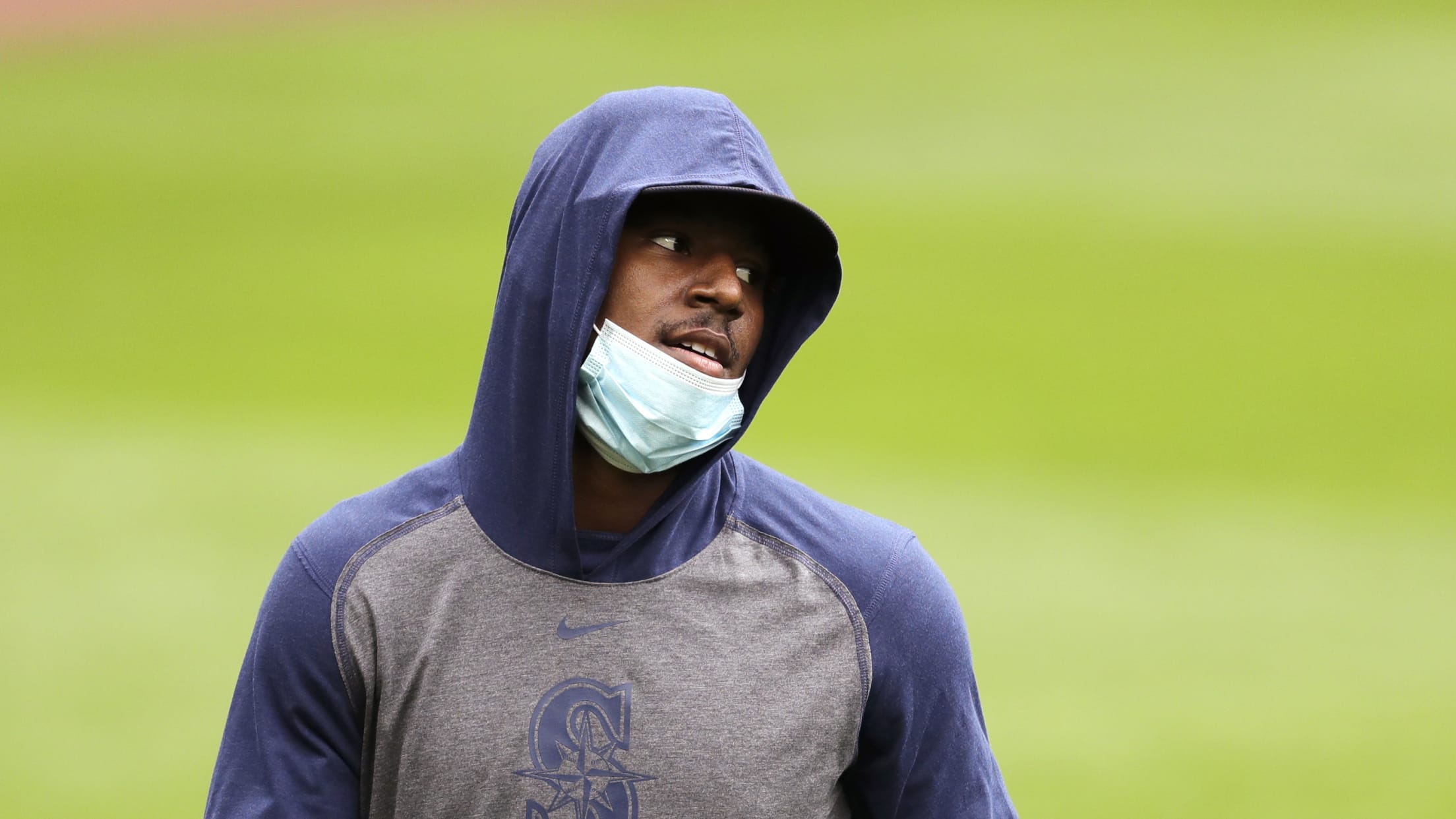 SEATTLE -- Kyle Lewis left little doubt about his preparedness at the plate by clubbing two home runs in the Mariners' six-inning intrasquad opener Friday. Equally of note was his smooth play in center field. With Mallex Smith still not cleared to participate in camp, Lewis will see considerable time
Notes: Julio arrives; Haniger still on hold
Mariners not planning exhibitions ahead of Opening Day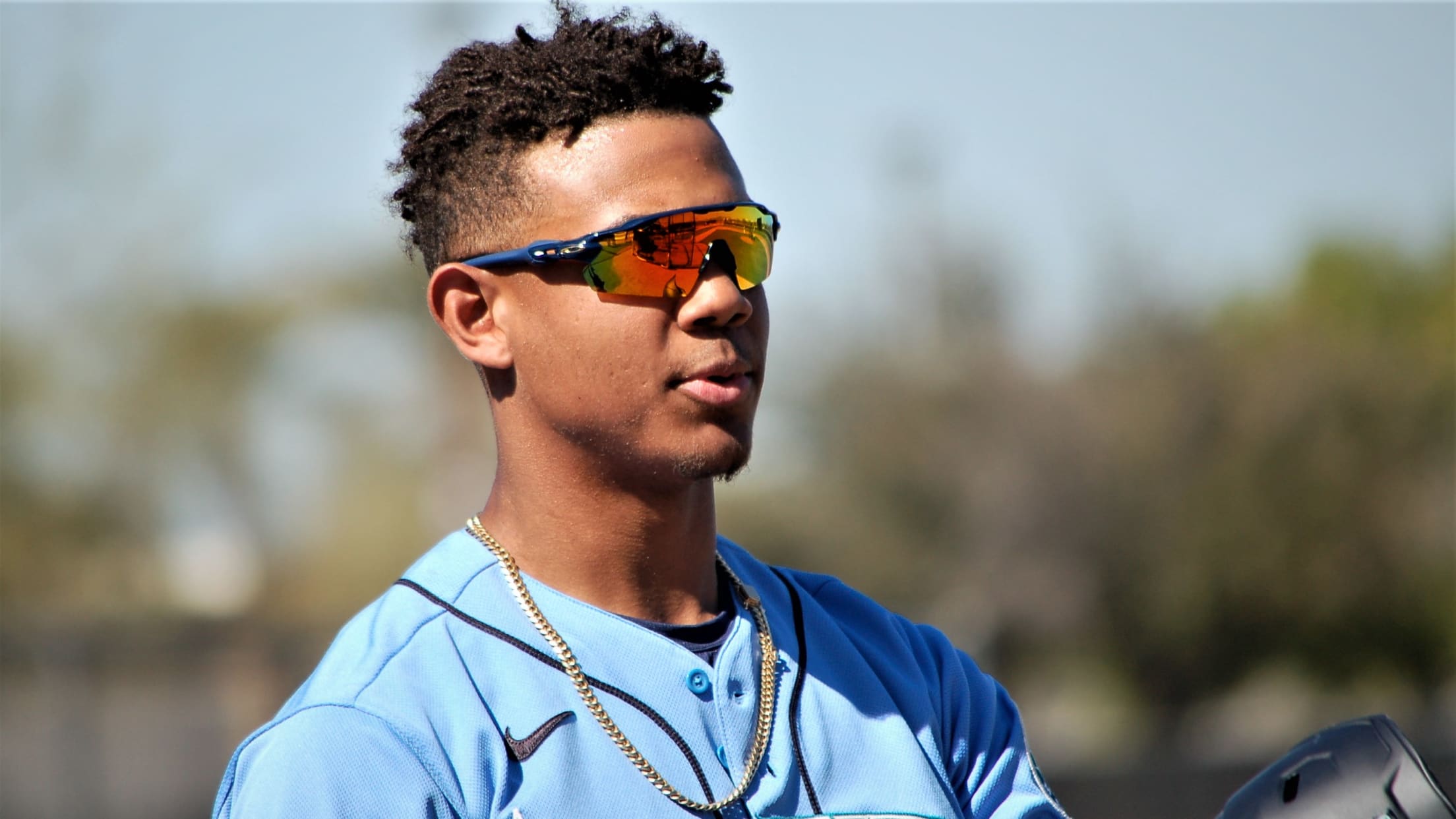 SEATTLE -- The Mariners' group of elite prospects at Summer Camp has grown by one, as 19-year-old outfielder Julio Rodriguez joined the team for his first formal workout on Friday after missing the initial five days of camp. Rodriguez is Seattle's No. 2 prospect and No. 18 overall in baseball,
4 factors impacting Mariners' outfield in '20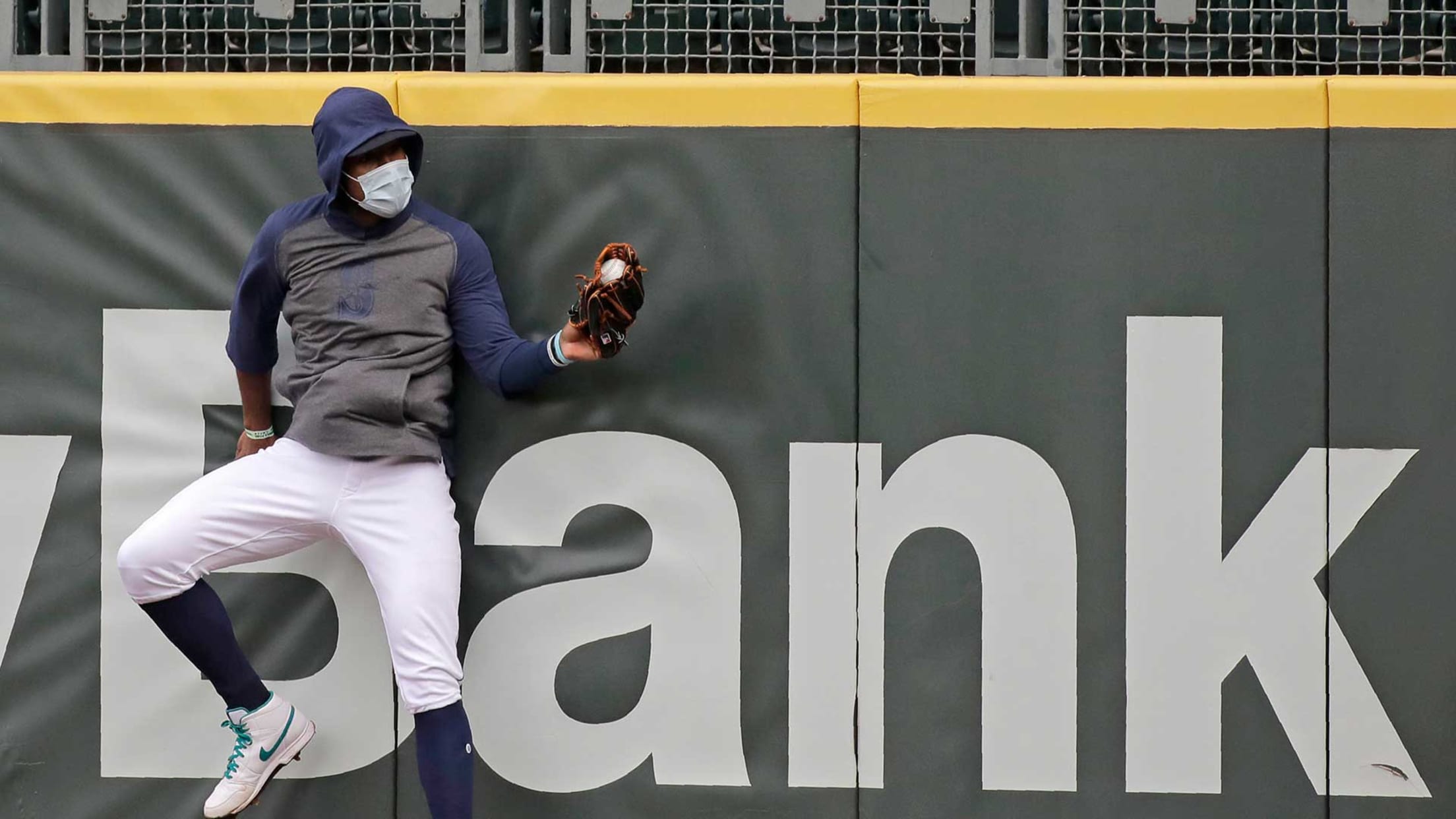 SEATTLE -- The Mariners will open intrasquad games on Friday with an interesting situation in their outfield. The club only has six full-time outfielders in camp and one of those -- 19-year-old prospect Julio Rodriguez -- was just cleared to join the workouts on Thursday. Needing to field two teams
Lewis hits 2 HRs in Mariners' intrasquad opener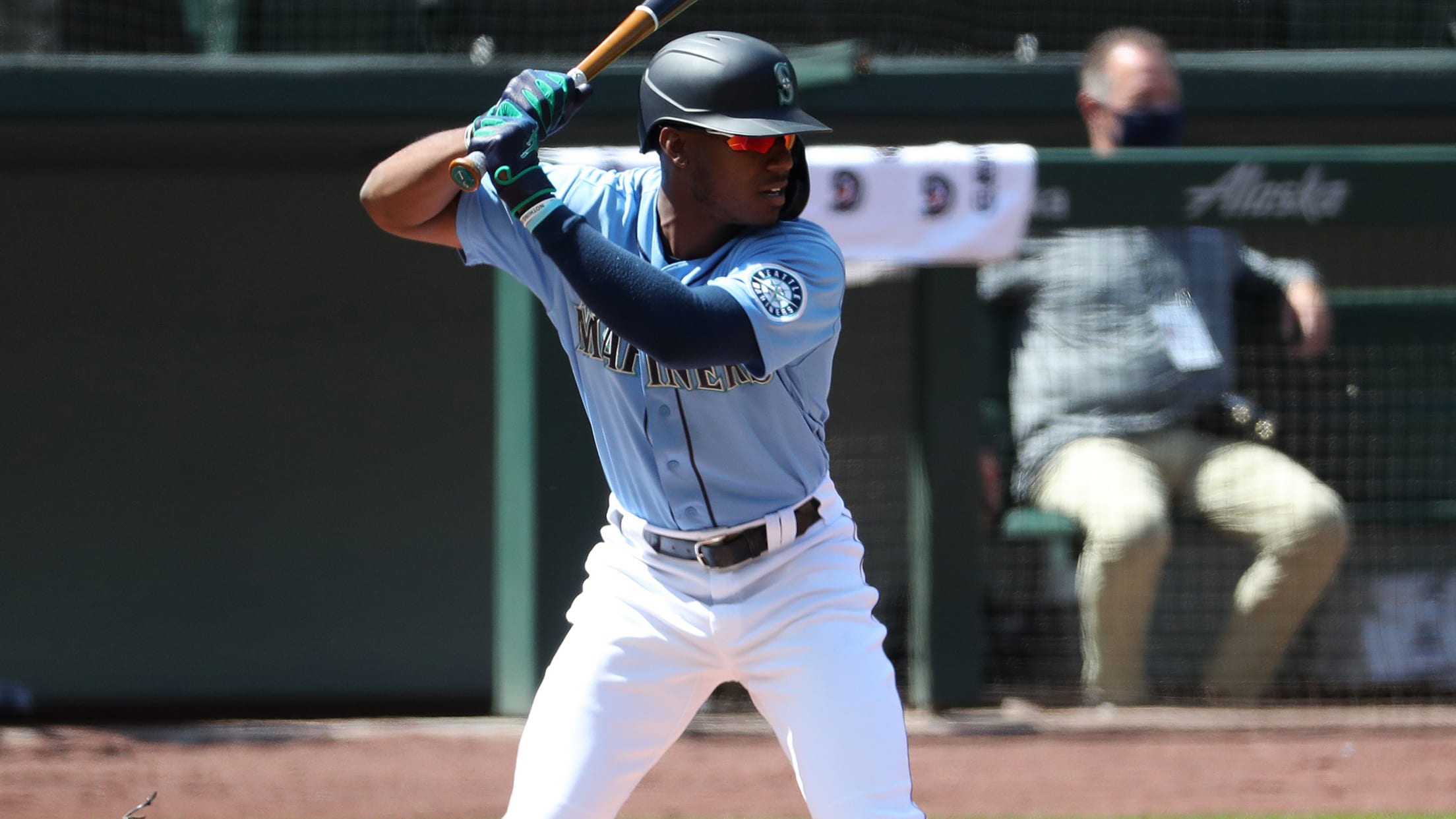 SEATTLE -- There were no fireworks when Kyle Lewis cranked a pair of home runs at T-Mobile Park on Friday, there was no celebratory music and even the normal high-fives from teammates were limited to cautious elbow bumps after he rounded the bases. But the Mariners' 24-year-old rookie center fielder
Prospects we wanted to see in Futures Game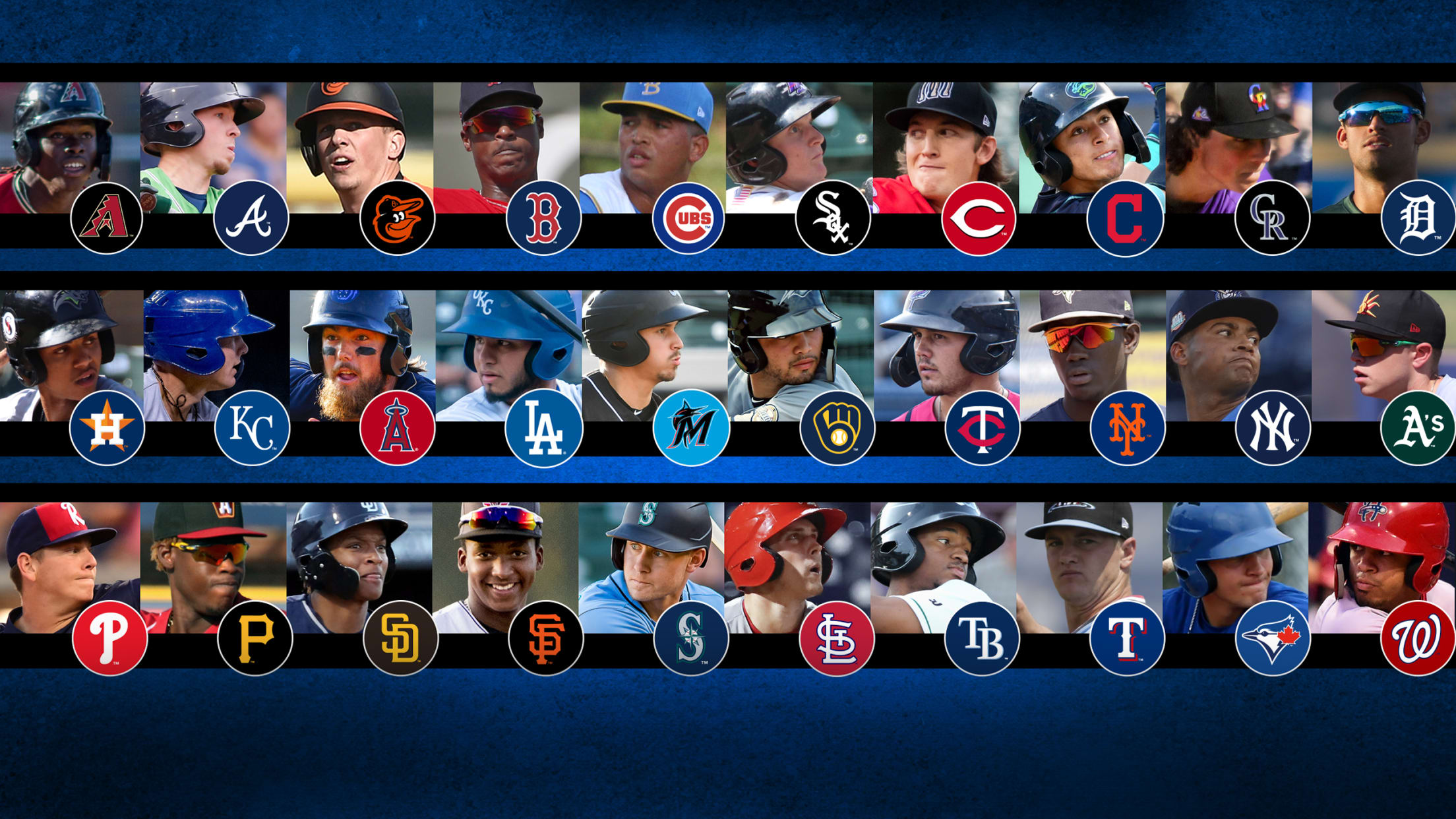 In a typical year, fans would have been able to watch some of baseball's top prospects square off this weekend in the 22nd annual SiriusXM All-Star Futures Game, which had been scheduled for Sunday, July 12 at Dodger Stadium. But this isn't a typical year, and due to the ongoing
Notes: First scrimmage on radio; '21 sked out
Graveman glad to be back in action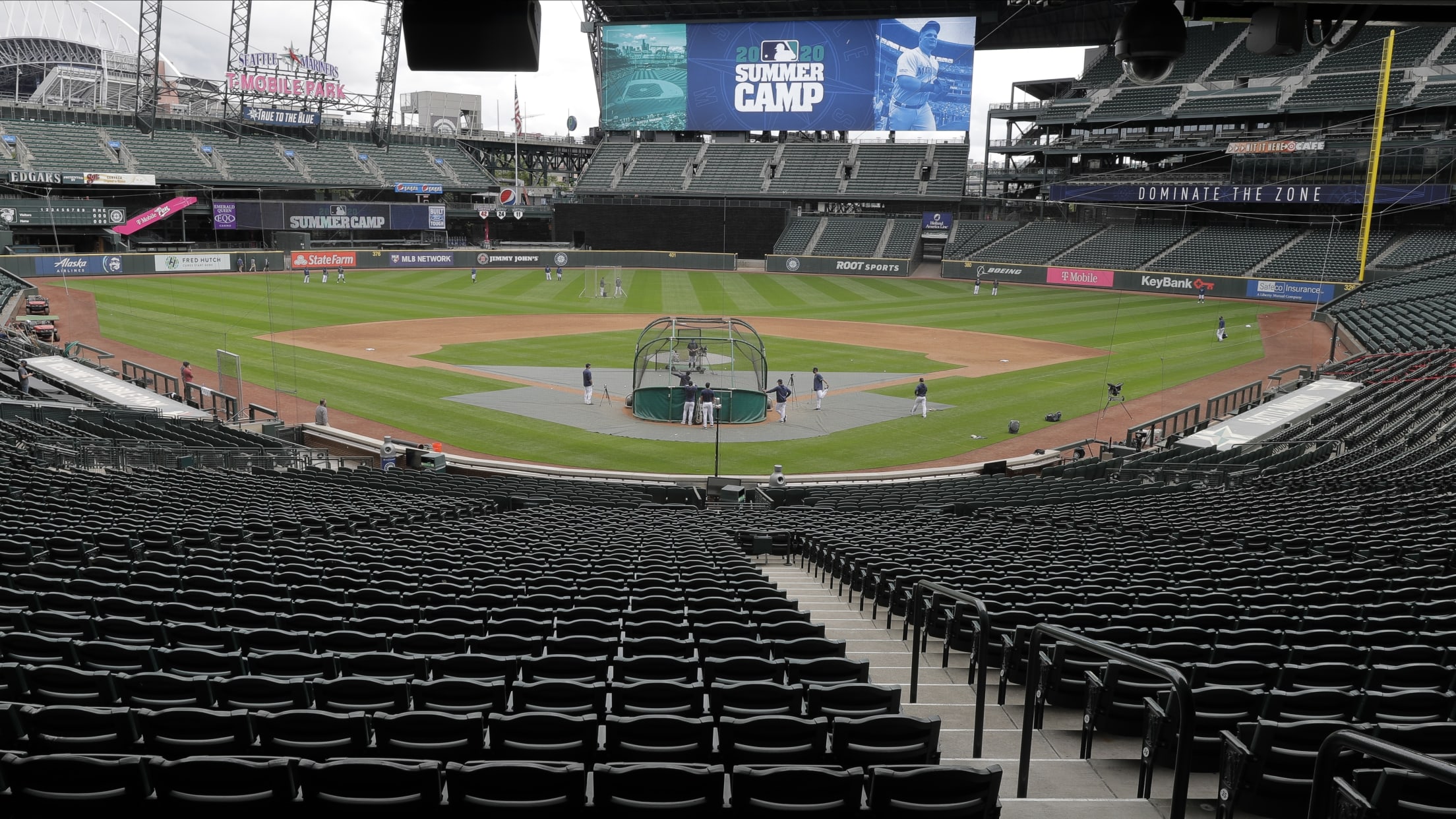 SEATTLE -- For fans waiting to hear the friendly voices of Rick Rizzs and Aaron Goldsmith calling a baseball game again, the Mariners will be in action Friday at T-Mobile Park with their first intrasquad contest of Summer Camp. The scrimmage, which starts at 2:45 p.m. PT, will be broadcast
Rising stars are out: Mariners camp sparkles
Glimpse of bright future as top prospects make themselves heard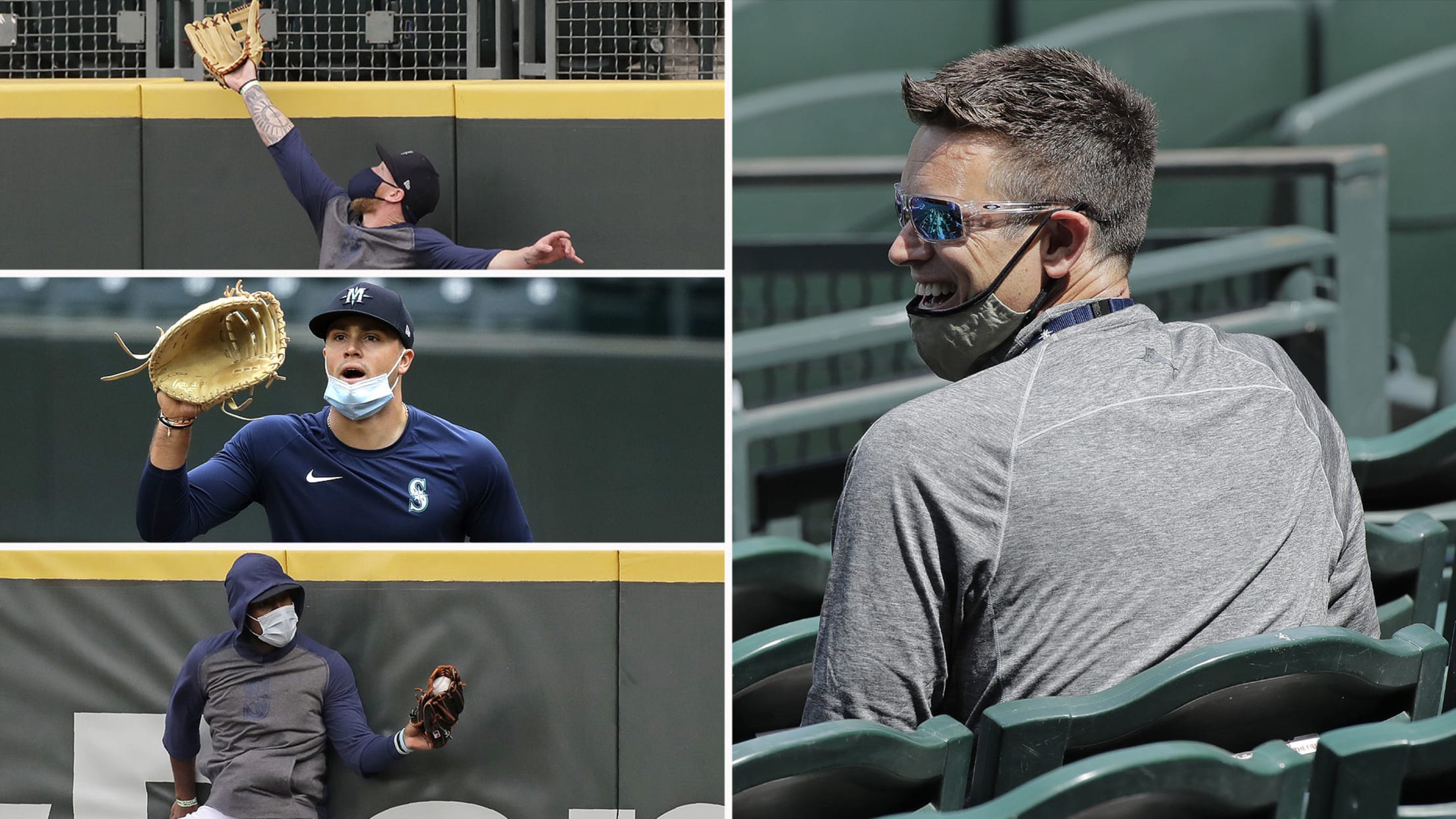 SEATTLE -- Six days into Summer Camp for the Mariners, one thing jumps out. The kids are gonna play. Not just this season, when rookies Kyle Lewis, Jake Fraley and Evan White all figure to make the Opening Day lineup and fellow rookies Justus Sheffield and Justin Dunn will be
Notes: Intrasquad info; Marco starts '20 opener
Adams on mound after surgery; Nola taking reps at third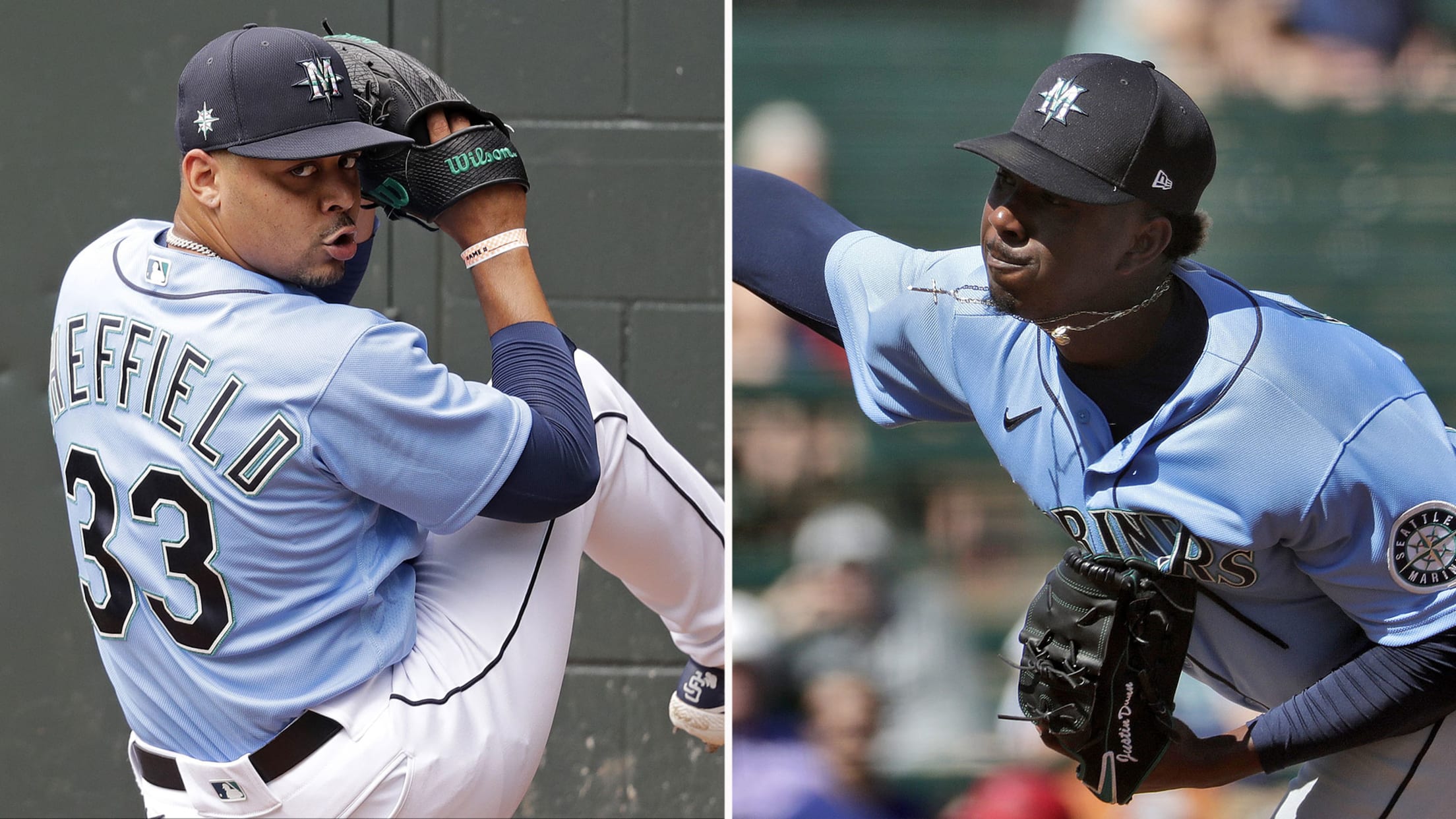 SEATTLE -- It's been four months since they last suited up for a Cactus League game, and it'll be two more weeks until their abbreviated 60-game regular season kicks off, but the Mariners will finally gear up on the field for some intrasquad competition on Friday at T-Mobile Park. Manager
Top farm systems: Right-handed pitchers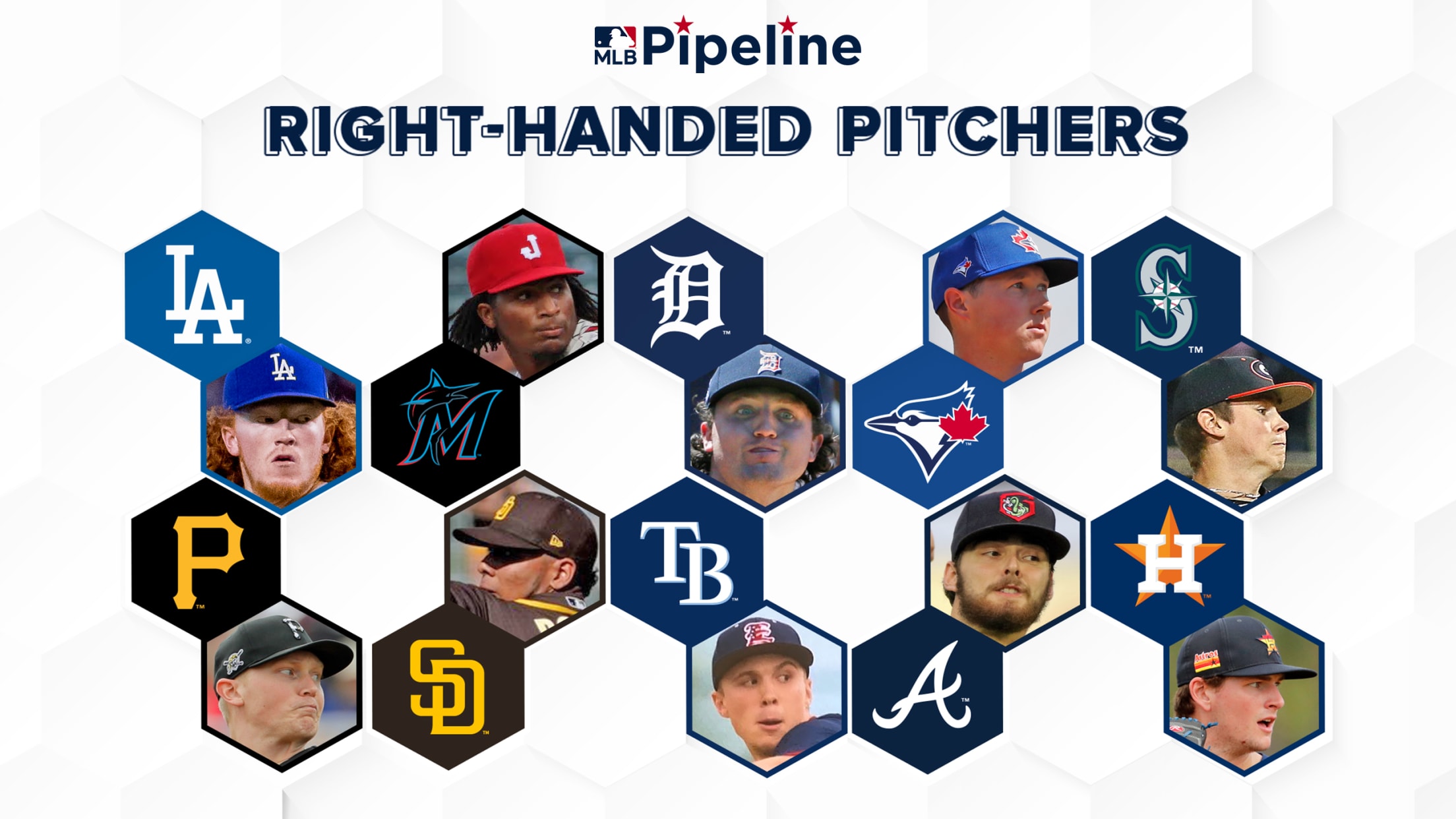 The time has come to put a wrap on our series taking a closer look at how all 30 farm systems stack up when ranked by position. We've already looked at left-handed pitchers, middle infielders, corner infielders and catchers, leaving us with just right-handers left to tackle. Below are our
Prospect Marte a big league presence at camp
Mariners' 18-year-old SS displays power, following Crawford's example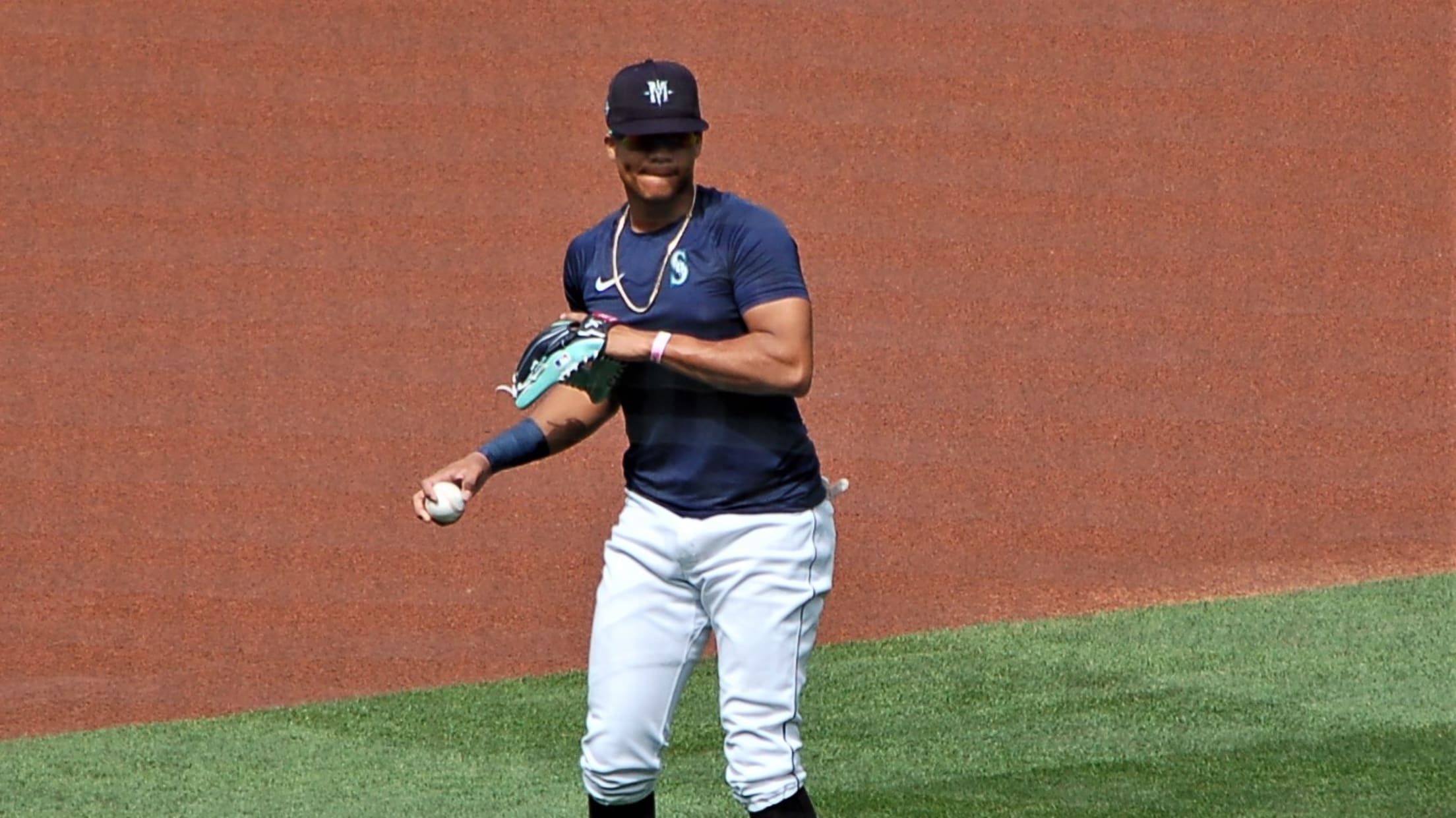 SEATTLE -- Among the large group of Mariners prospects invited to Summer Camp, the youngest is 18-year-old shortstop Noelvi Marte. But while he's yet to even play professionally in the United States, the teenager from the Dominican Republic already physically looks the part of a big leaguer. Maybe it's the
For Walker, decision to pitch in '20 was easy
Righty healthy, ready for Mariners' rotation in comeback from TJ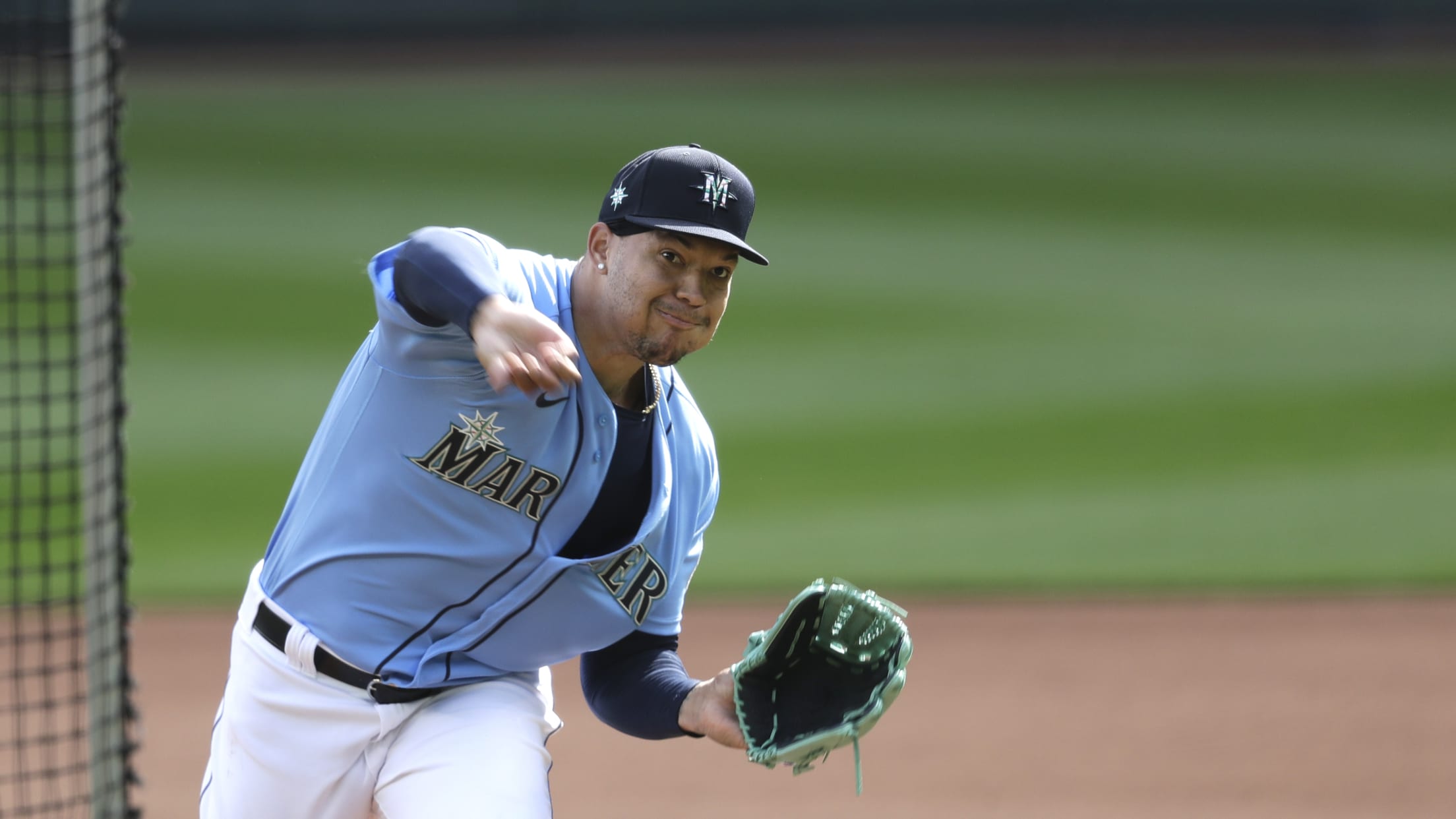 SEATTLE -- Having thrown just one inning in the Majors over the past 25 months since Tommy John surgery, Taijuan Walker didn't need much debate over whether to pitch in this shortened COVID-19 campaign for the Mariners. Finally healthy, the 27-year-old right-hander used MLB's three-month shutdown to continue building up
Mariners to open at Astros; home opener July 31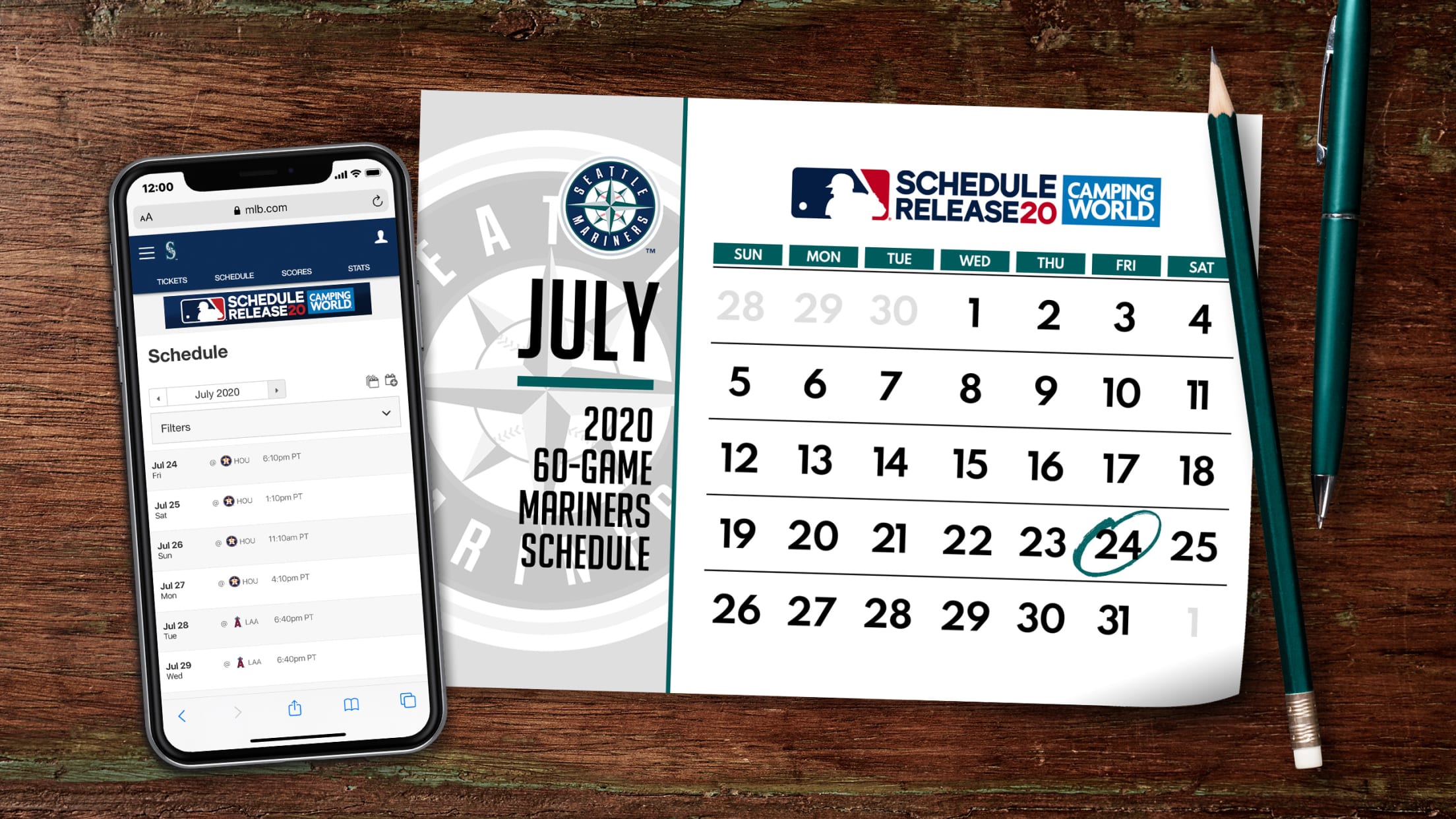 SEATTLE -- The season may be shorter this year, but it won't be an easy road for the Mariners, as they'll open their 2020 schedule with a four-game series in Houston against the defending American League champion Astros starting on Friday, July 24, at 6:10 p.m. PT on MLB Network.
Reliever Adams 'full go' after ACL surgery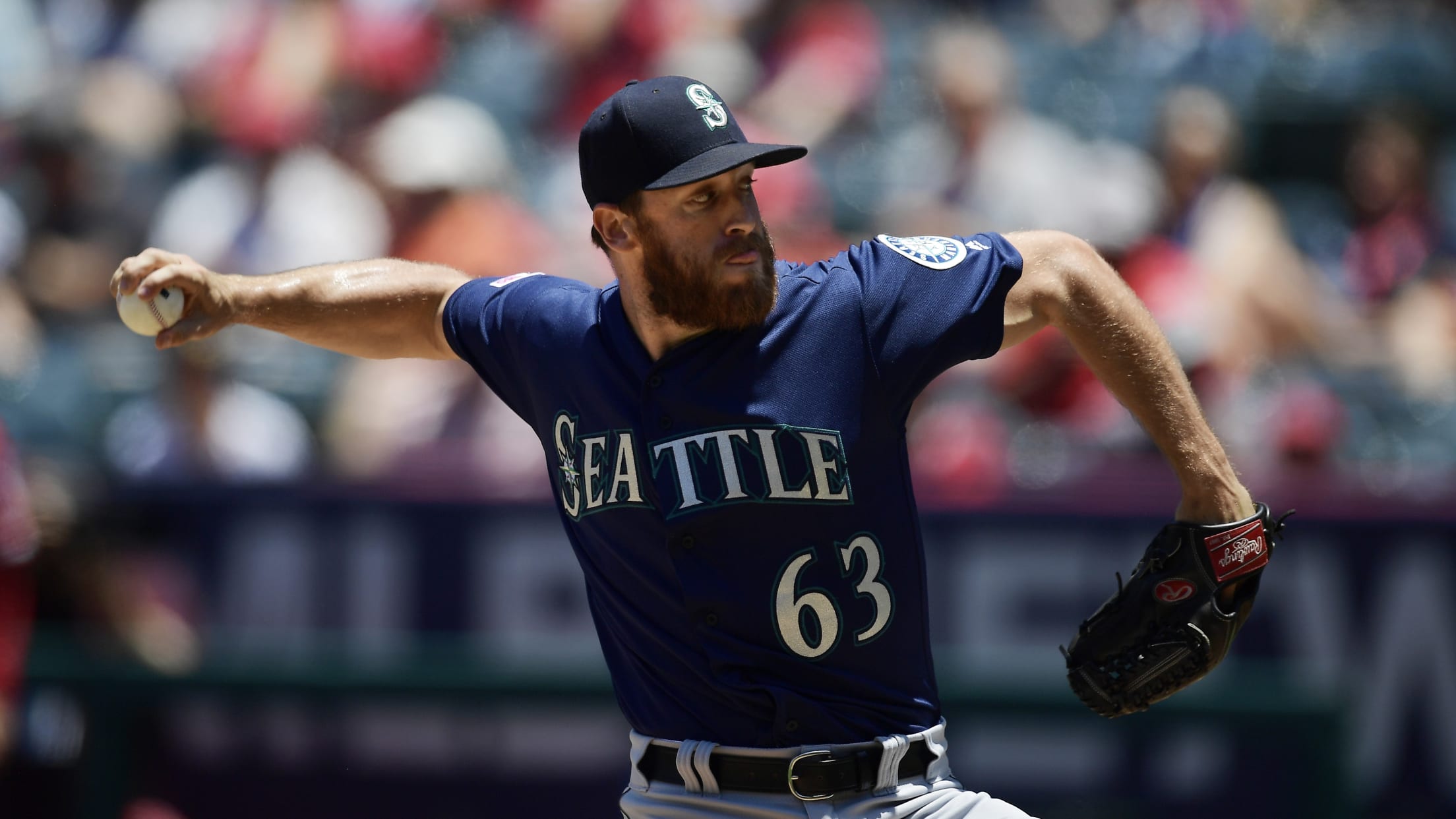 SEATTLE -- While MLB's lengthy shutdown played havoc with most players' plans for the 2020 season, the late start has worked out perfectly for Mariners reliever Austin Adams. The 29-year-old right-hander used the down time to complete his recovery from left knee surgery after tearing his ACL last Sept. 21
Lewis bigger, stronger, faster after shutdown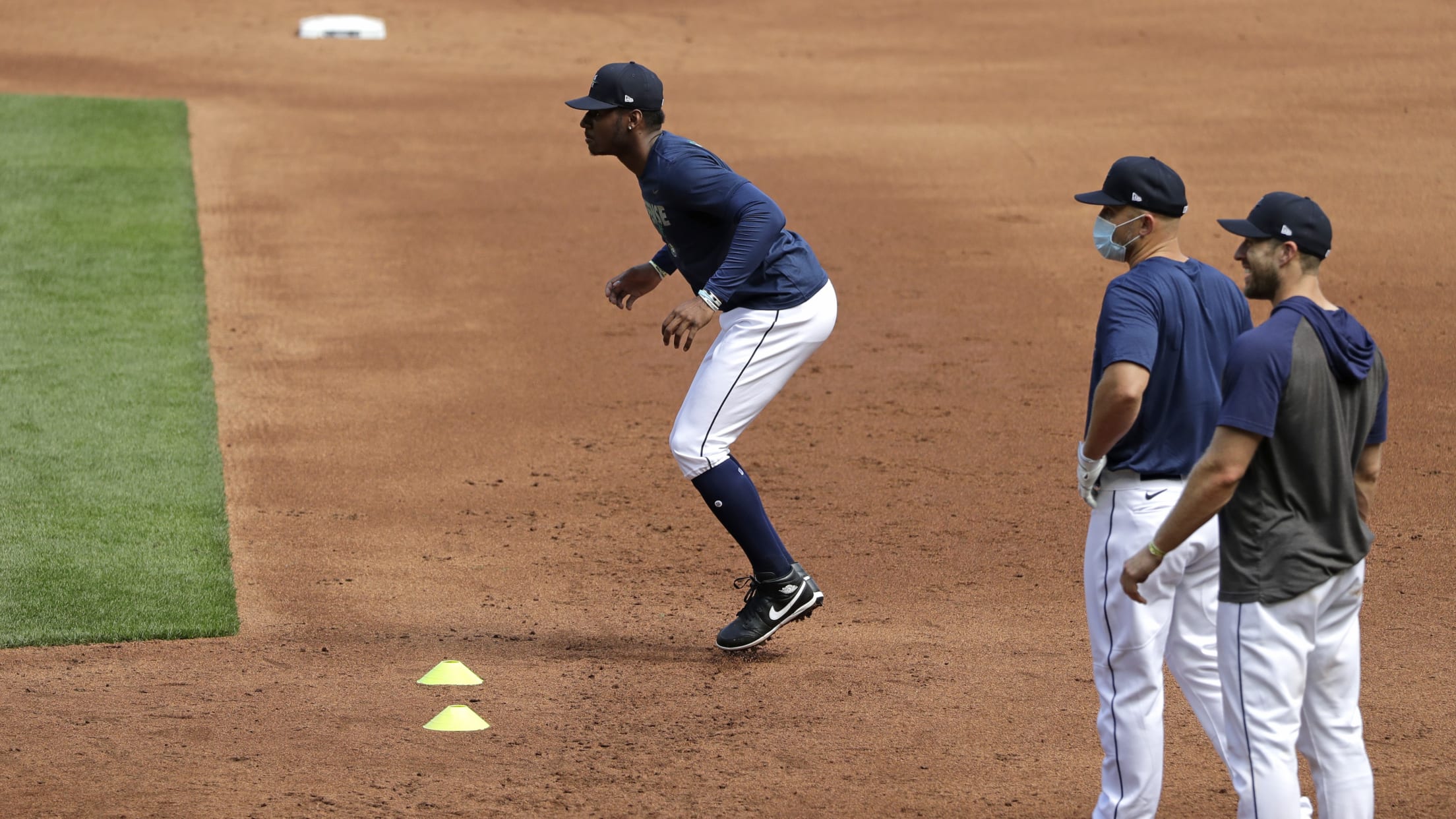 SEATTLE -- His young career has already had enough stops and starts to last a lifetime, so Kyle Lewis isn't about to let another 3 1/2 months of a COVID-19 shutdown slow him down. Among the players who've impressed Mariners manager Scott Servais with how they've looked coming back to