5 observations from Mariners' spring camp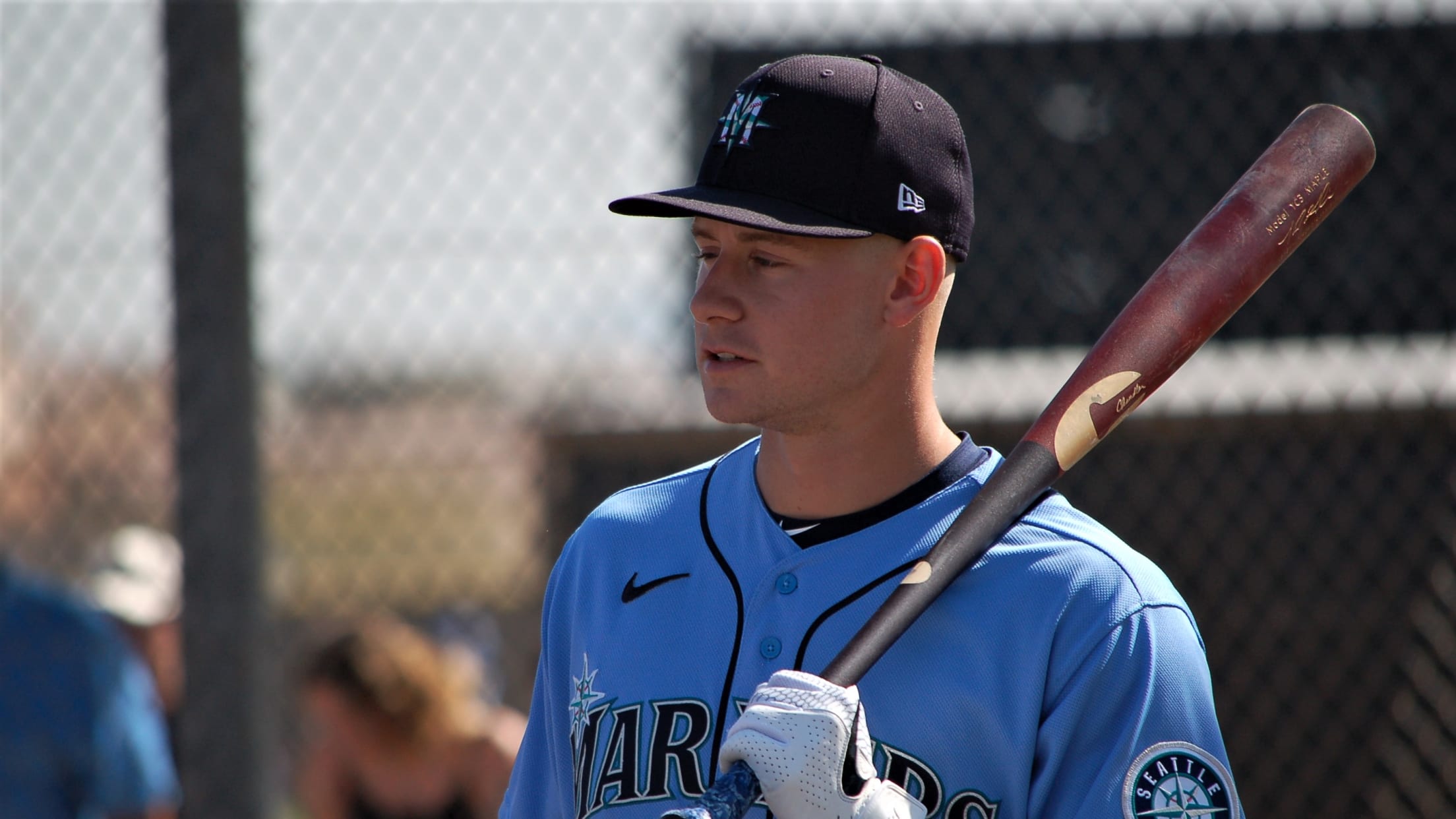 PEORIA, Ariz. -- After a rainout Saturday, Cactus League play is set to open on Sunday for the Mariners. But we've already had 10 days of practice for pitchers and catchers and four days of full-squad workouts, so here are five observations before the games begin: 1. The kids are
Notes: Opener scrubbed; new arm in camp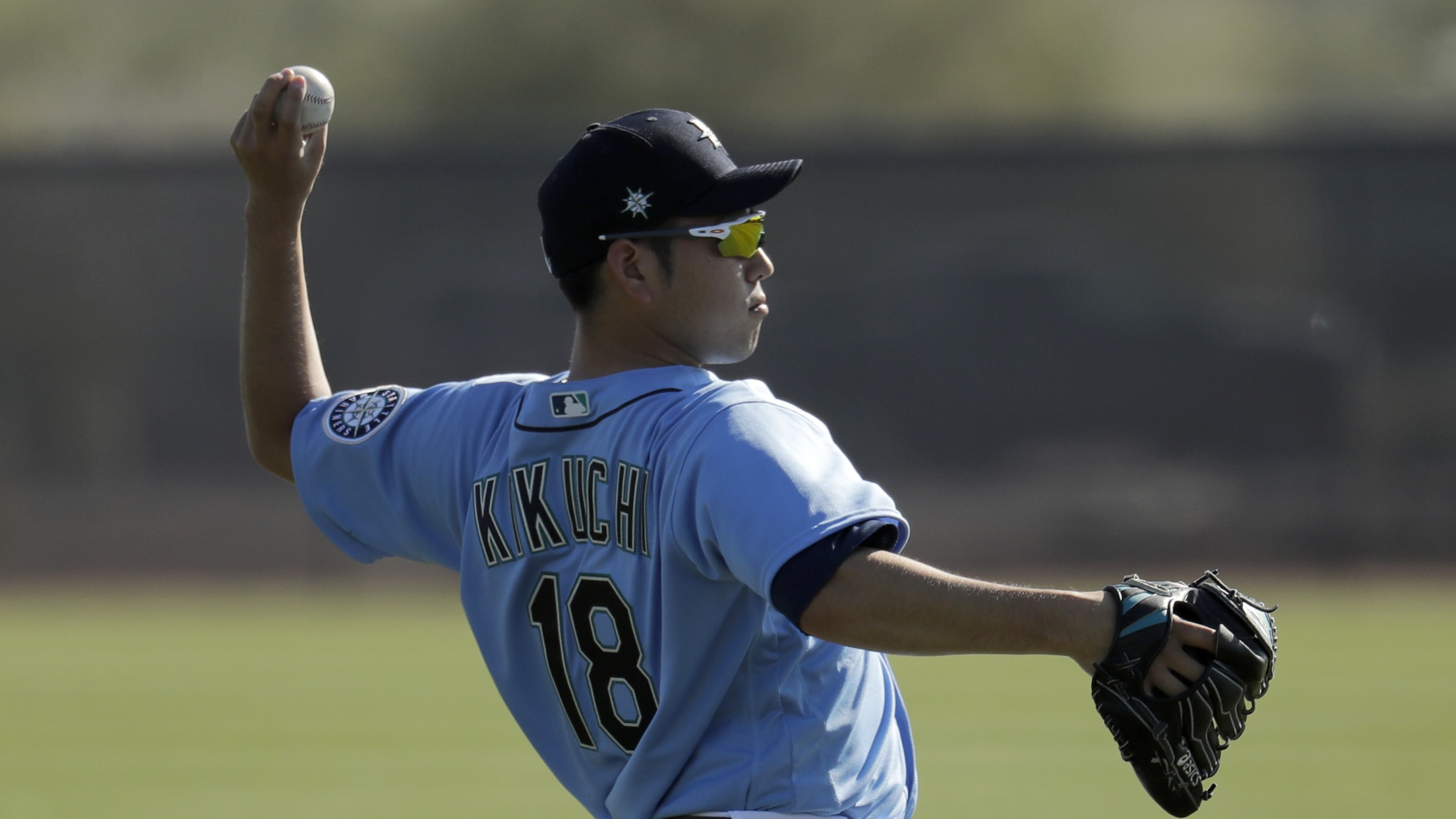 PEORIA, Ariz. -- The Valley of the Sun didn't see much sunshine on Saturday as the Mariners and Padres had their Cactus League opener canceled by rain after the wet stuff fell all morning in the Phoenix area. The Mariners instead will open their spring slate at 12:10 p.m. PT
New father Gordon: 'My tenacity is back'
Second baseman ready to compete with youngsters for starting spot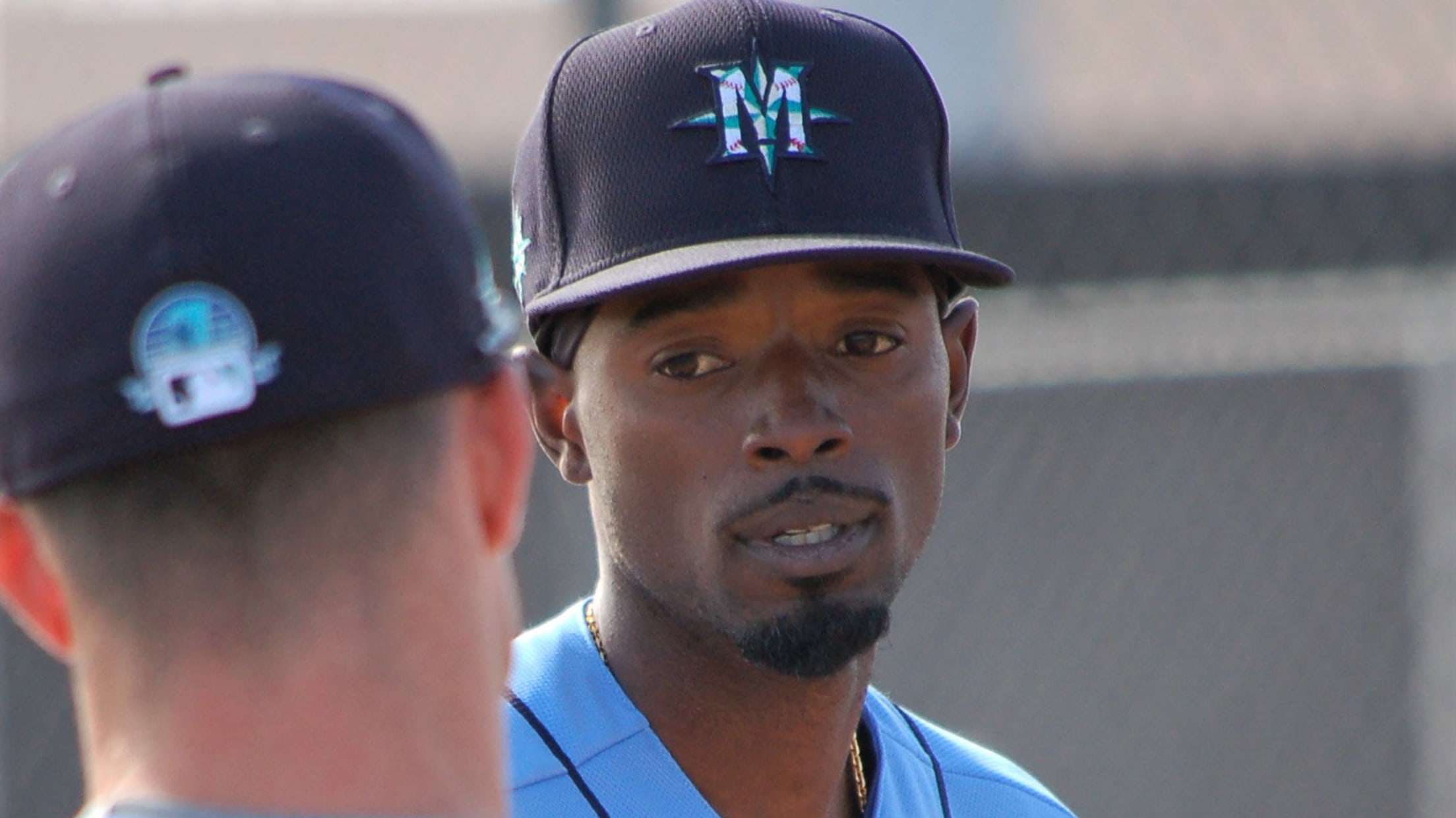 PEORIA, Ariz. -- Dee Gordon understands the youth movement at home. He and his wife just welcomed their first child, a baby girl named Demi, on Tuesday back in Orlando, Fla. But as Gordon arrived at Mariners camp on Friday, the 31-year-old quickly indicated he's not quite as ready to
32 months in the making: Carlson throws again
Mariners' No. 12 prospect recovering from Tommy John surgery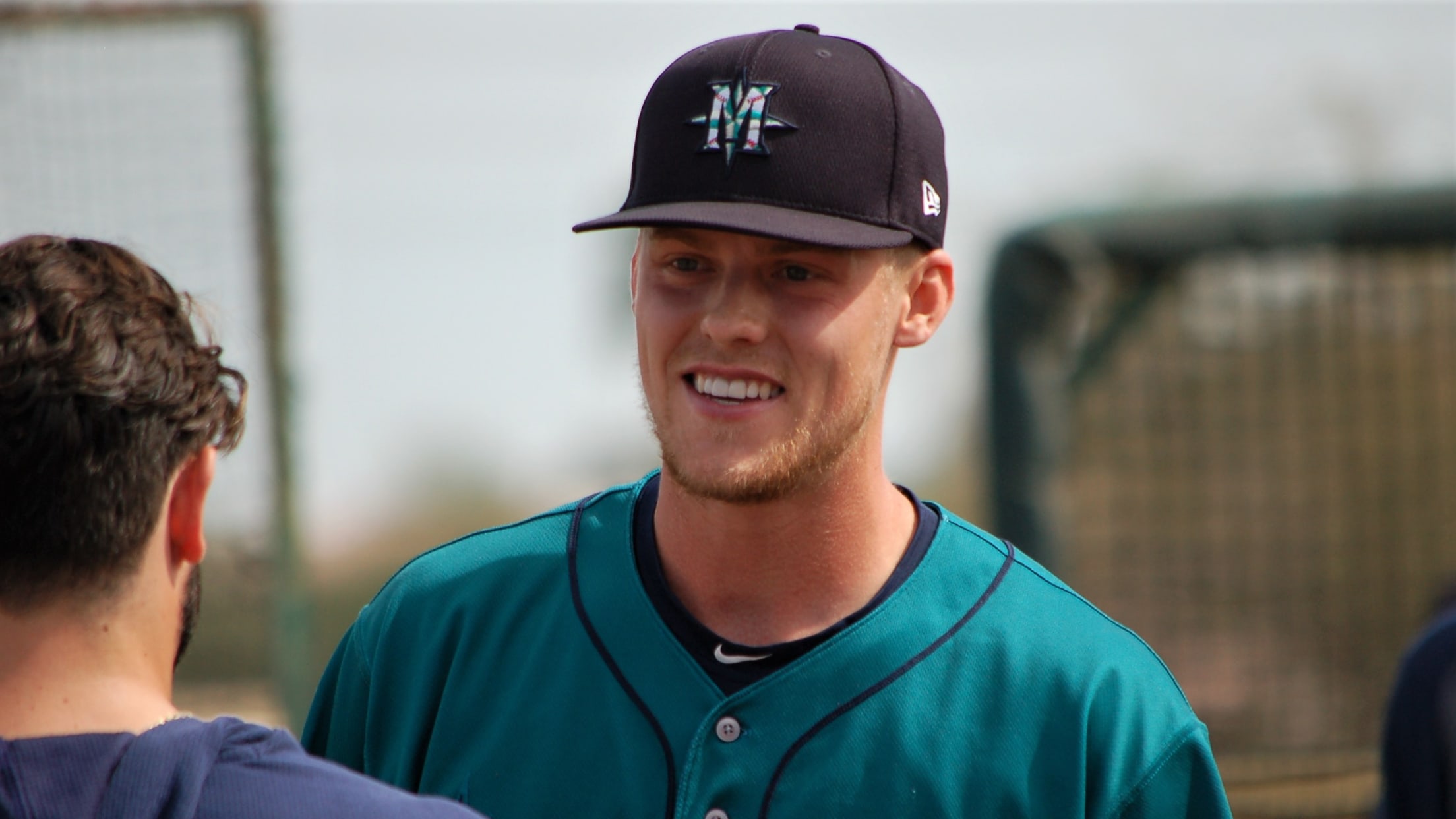 PEORIA, Ariz. -- This was only the first step back for Sam Carlson, but clearly from the broad smiles and heartfelt hugs, it was a big one for the promising Mariners pitching prospect. The 21-year-old right-hander threw 20 pitches in a live batting practice session against fellow Minor League prospects
Haniger: 'I'm going to be better than ever'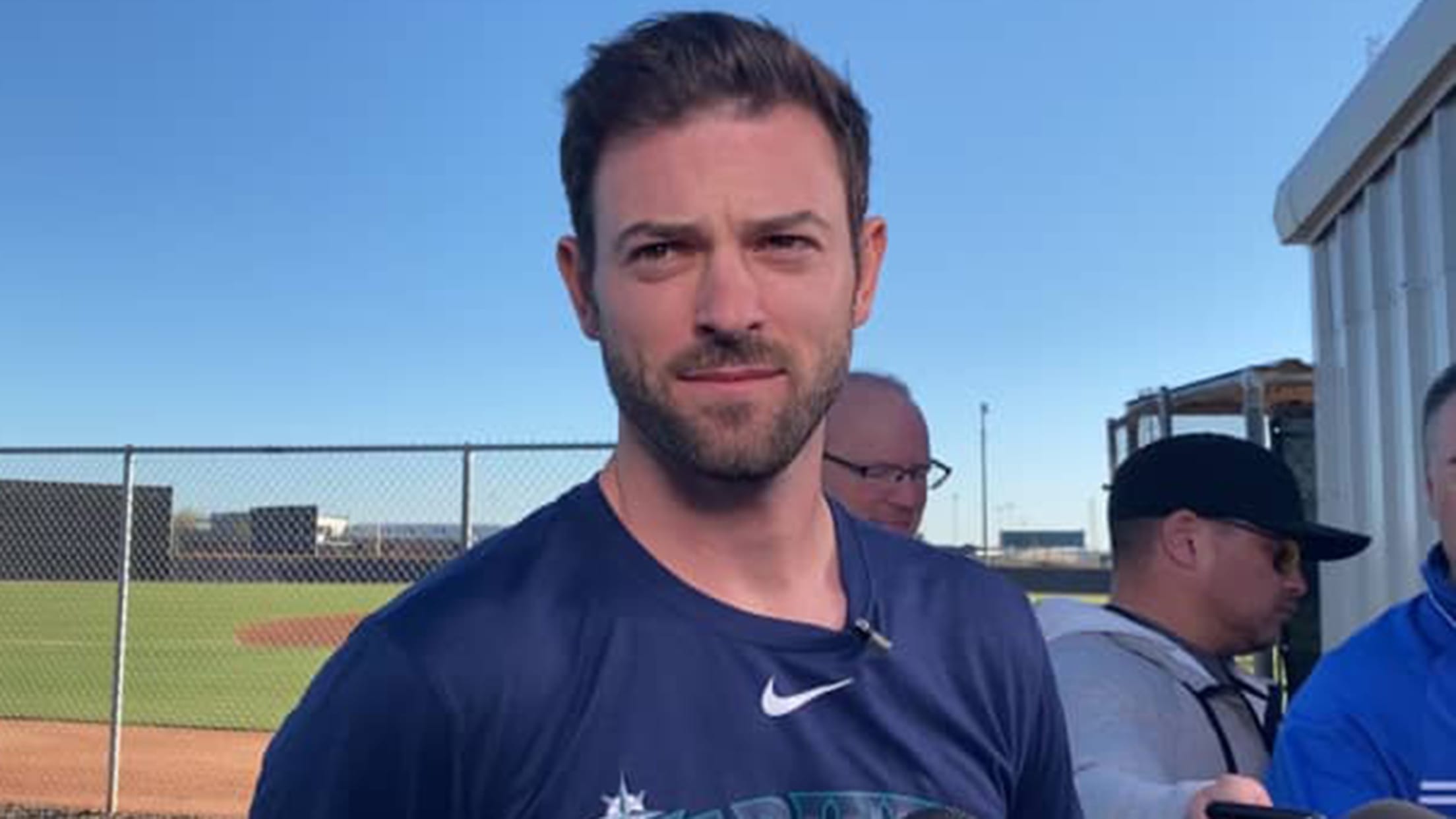 PEORIA, Ariz. -- Mitch Haniger insists he'll be back at some point this season, and he is relieved to finally have answers to his ongoing back and core muscle issues, but the right fielder has a long road of recovery ahead as he finally arrived at camp on Thursday following
Predictions for Mariners' Opening Day roster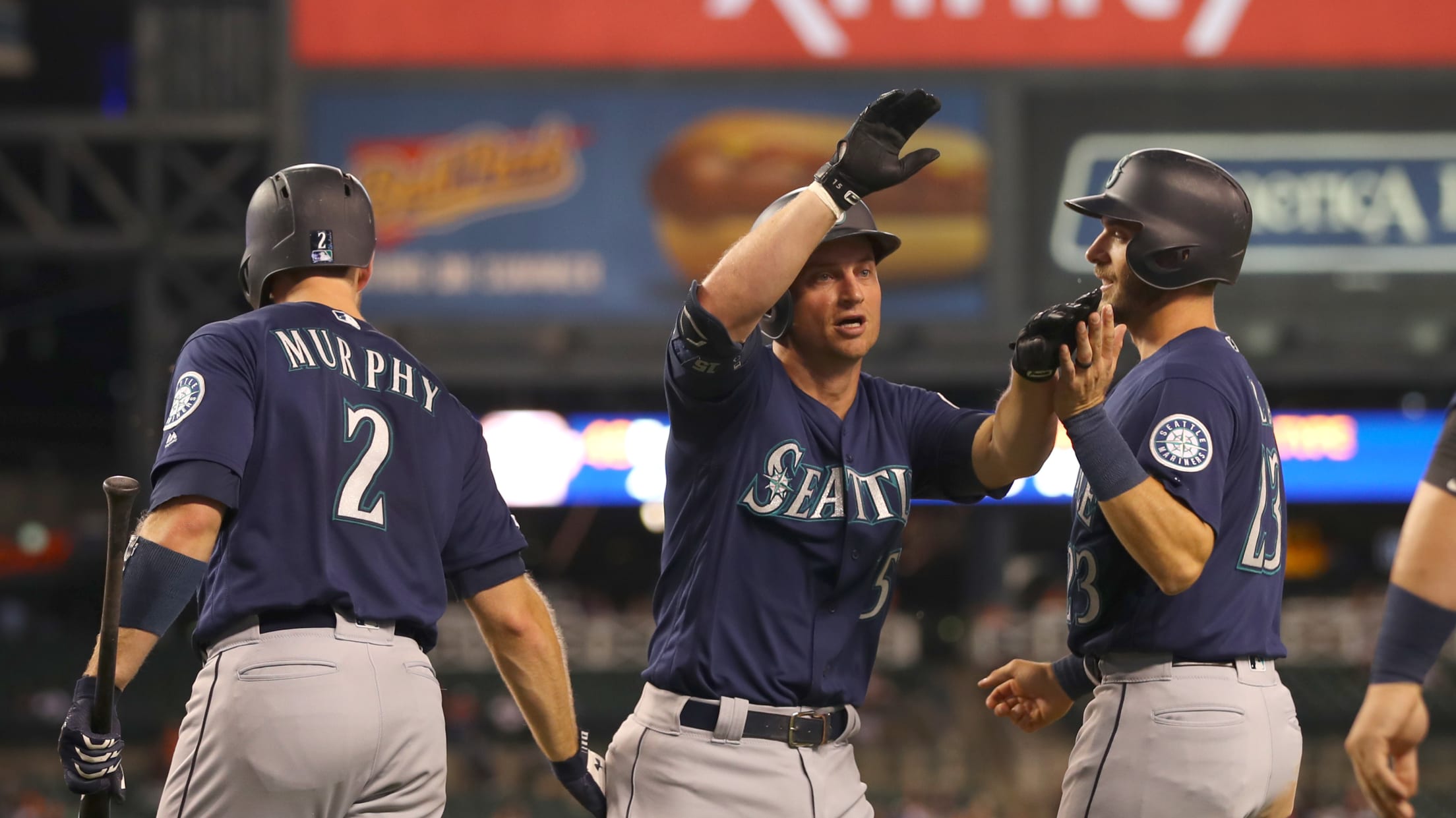 PEORIA, Ariz. -- The Mariners take the field Tuesday for their first full-squad workout at the Peoria Sports Complex with a slew of youngsters competing for key spots and roster berths. Though things can always change over the next six weeks, here's our best projection at how the 26-man roster
Mariners Spring Training FAQs, dates to know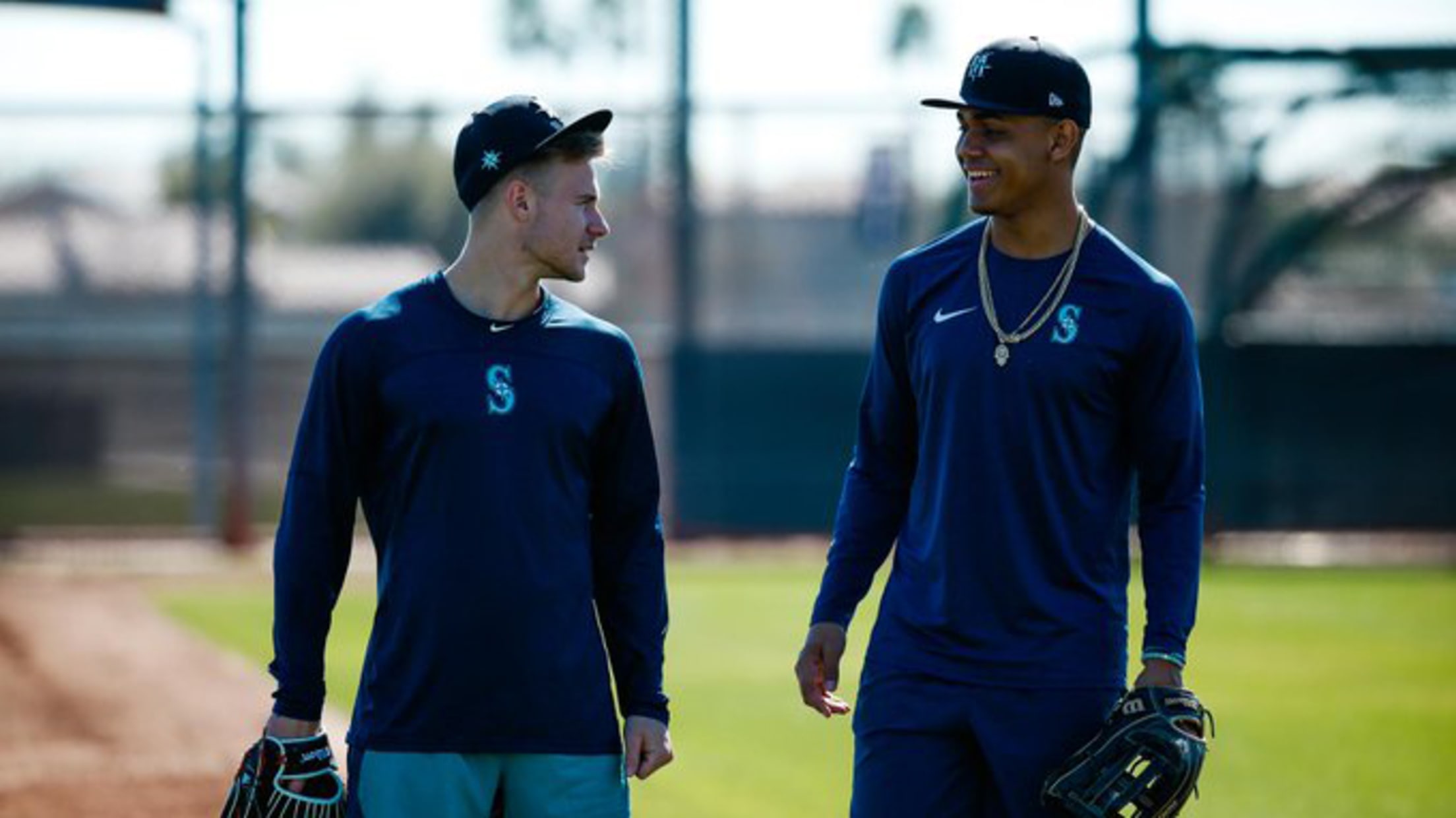 PEORIA, Ariz. – It's something like the first day of school, with handshakes, hugs and how-are-ya's all around. For 41 Mariners pitchers and catchers, Spring Training officially got underway with Wednesday's report day and physical exams, though they won't take the field together for the first time until Thursday morning.
MLB.TV is ready to bring the heat in 2020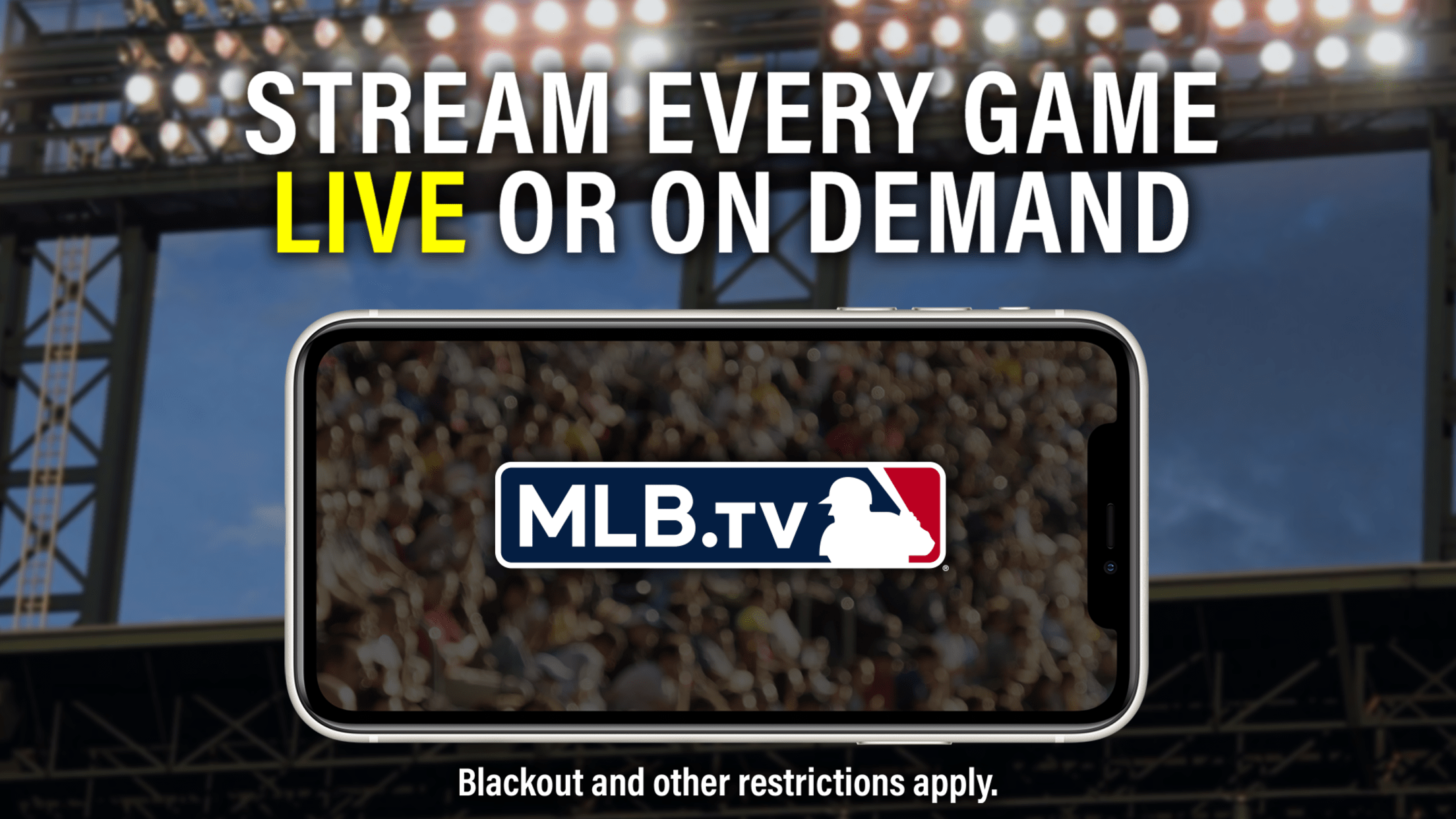 Can't wait to see Mike Trout crushing baseballs out of Angel Stadium again? Have you been waiting for months for Javier Báez to make new magic on the field? Spending your days imagining how Gerrit Cole will look throwing 99-mph fastballs in Yankees pinstripes? We get it. The 2020 season
Each team's top power-hitting prospect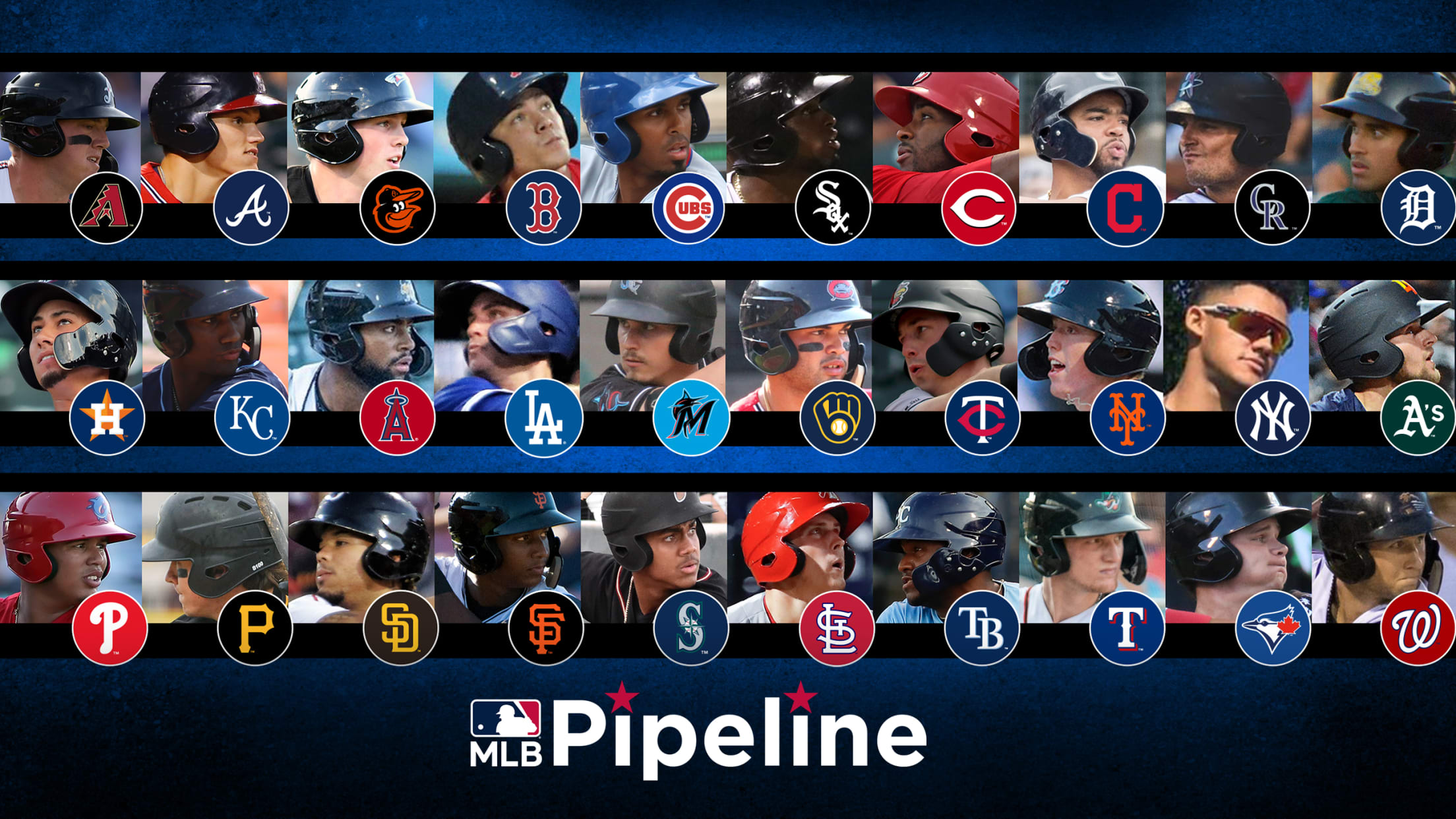 The 2019 Major League season will be remembered as the Year of the Home Run after players across baseball combined to hit a record 6,776 homers -- up from 5,585 in 2018 -- and 14 different teams set a new franchise record. National League Rookie of the Year Pete Alonso
Notes: Mariners line up arms; Ichiro takes hill
Williams claimed off Brewers' waivers; Valdez DFA'd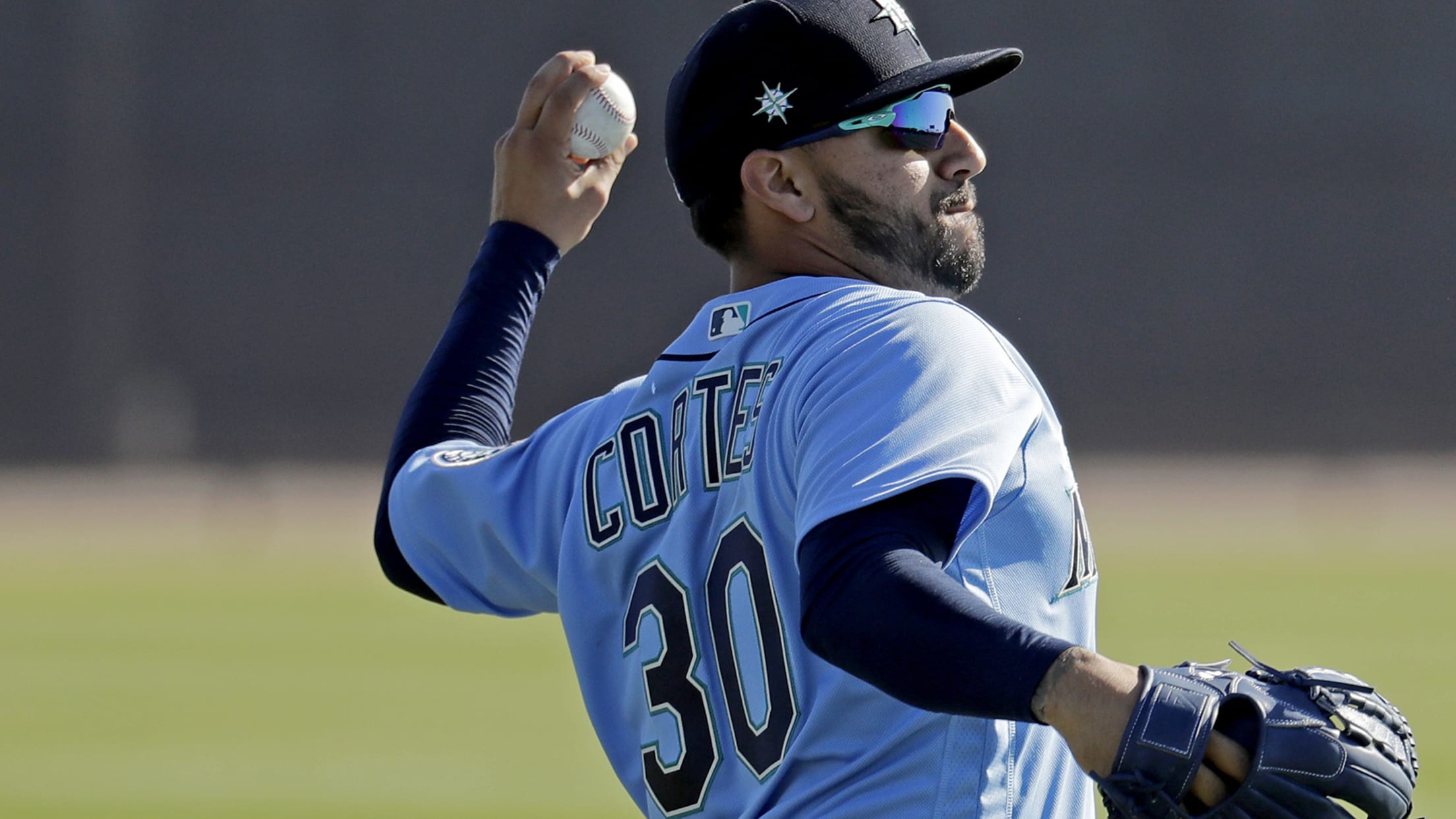 PEORIA, Ariz. -- While Mother Nature might have different ideas, given the forecast for rain on Saturday in the Phoenix area, the Mariners have eight pitchers lined up for their Cactus League opener against the Padres at Peoria Stadium. Left-hander Nestor Cortes is scheduled to start against Padres lefty Cal
Notes: Long in leadoff role; OD honor for Ichiro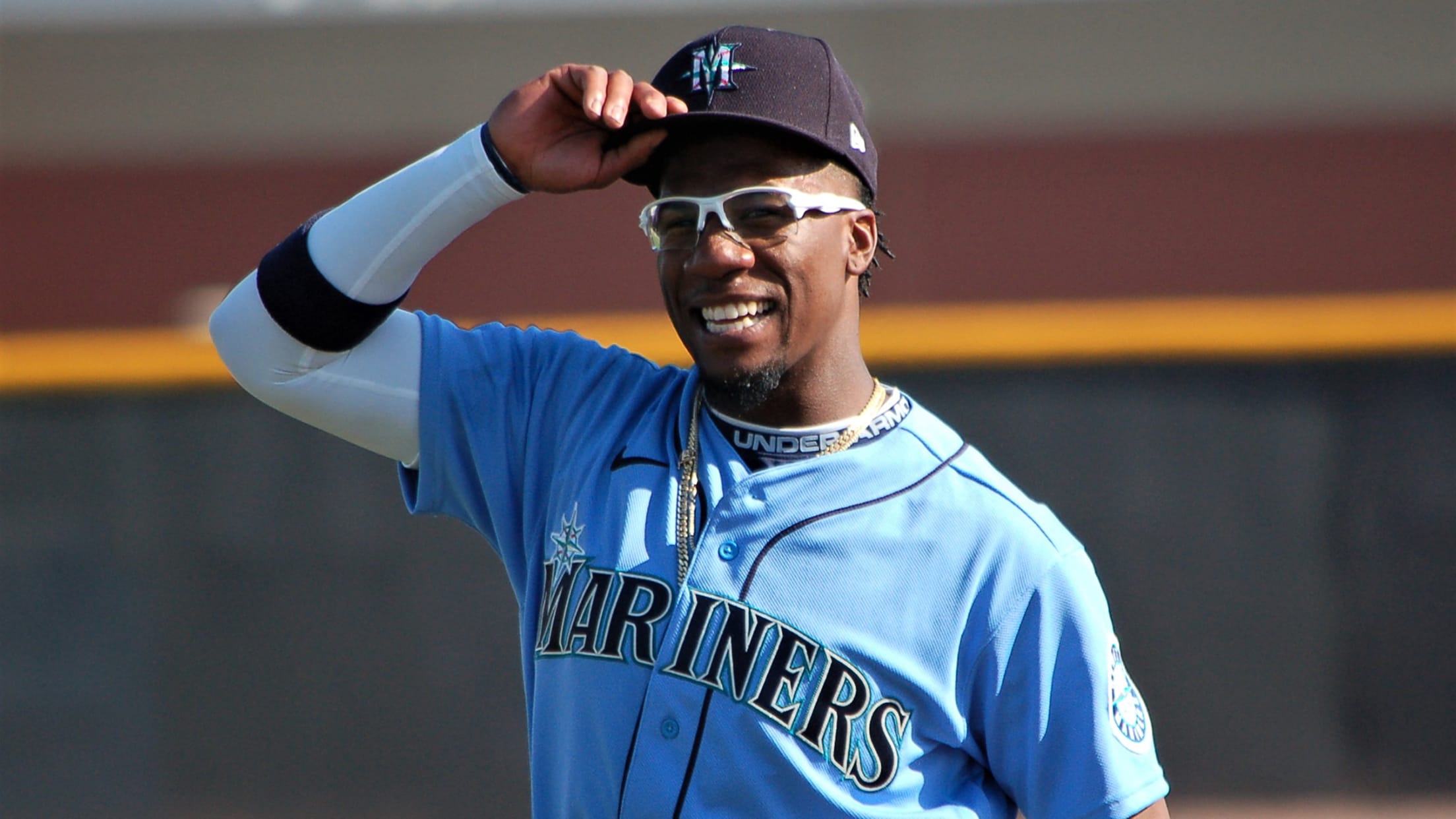 PEORIA, Ariz. -- Manager Scott Servais hasn't announced his lineup yet for Saturday's Cactus League opener against the Padres, other than indicating young lefty Nestor Cortes will likely be the starting pitcher. But don't be surprised if second baseman Shed Long gets penciled in frequently in the leadoff role this
Seager on ongoing rumors: 'It is a business'
Veteran understands he might not be long for only team he has known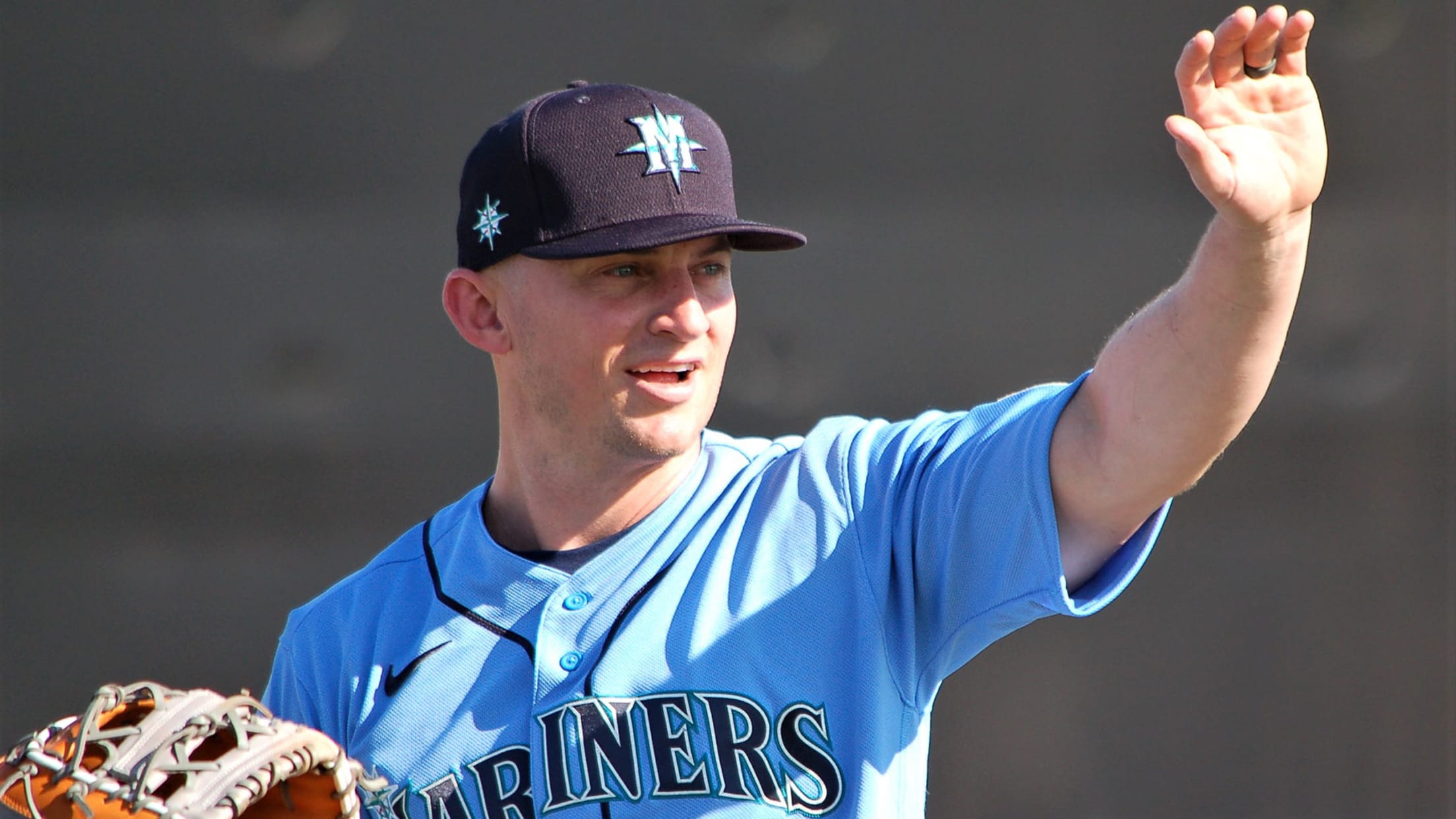 PEORIA, Ariz. -- Kyle Seager readily admits that things are different this year at Mariners camp. For starters, he has inherited the special corner locker in the clubhouse once reserved for Robinson Canó and then Félix Hernández last year. And, yeah, he's older than everybody else in Seattle's lineup, the
Notes: Ramirez turns heads; Gordon a new dad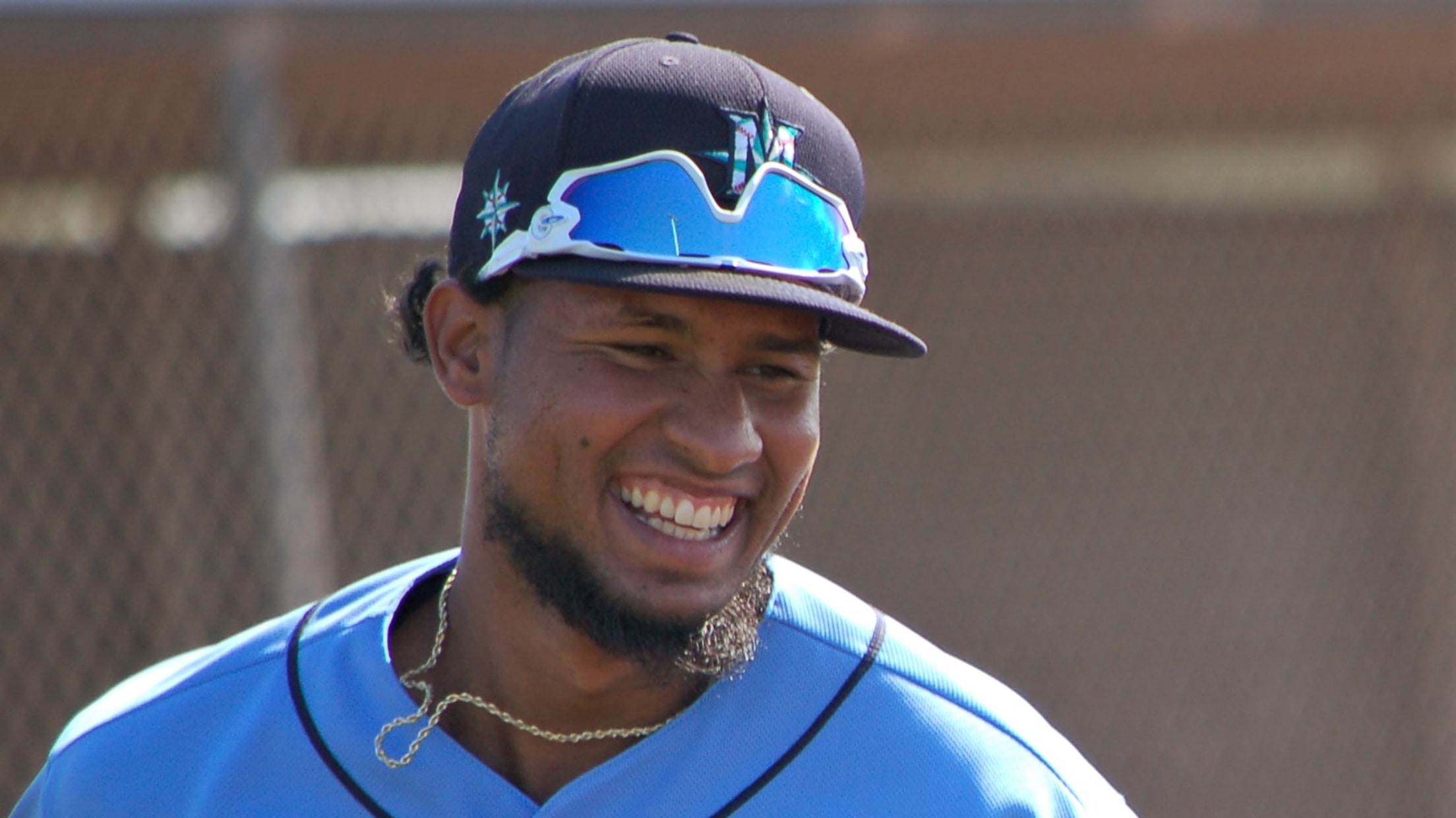 PEORIA, Ariz. -- Among the most intriguing young relievers in Mariners camp is hard-throwing right-hander Yohan Ramirez, the 24-year-old picked up from the Astros in the Rule 5 Draft in December. With the normal asterisk attached to every pitcher who looks good early in Spring Training while throwing bullpen sessions
Young Mariners: 'We're hungry for it'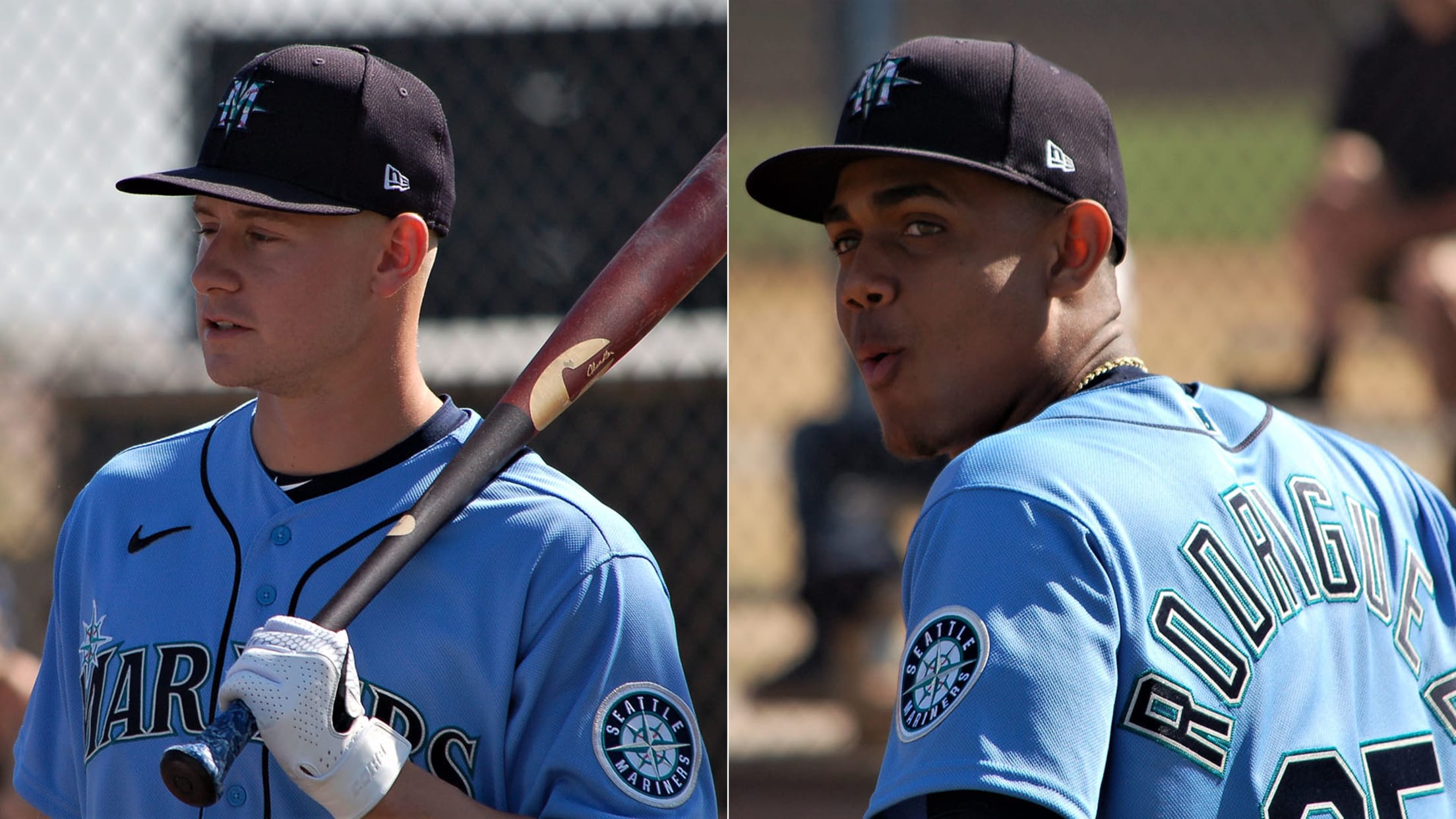 PEORIA, Ariz. -- For the Mariners, the future finally began to arrive on Tuesday with the first full-squad workout of the spring. There were young pups Julio Rodriguez and Jarred Kelenic running through outfield drills and taking their hacks in batting practice, with fellow rookie prospect Justin Dunn throwing the
Notes: Crawford's mission; 4 not yet at camp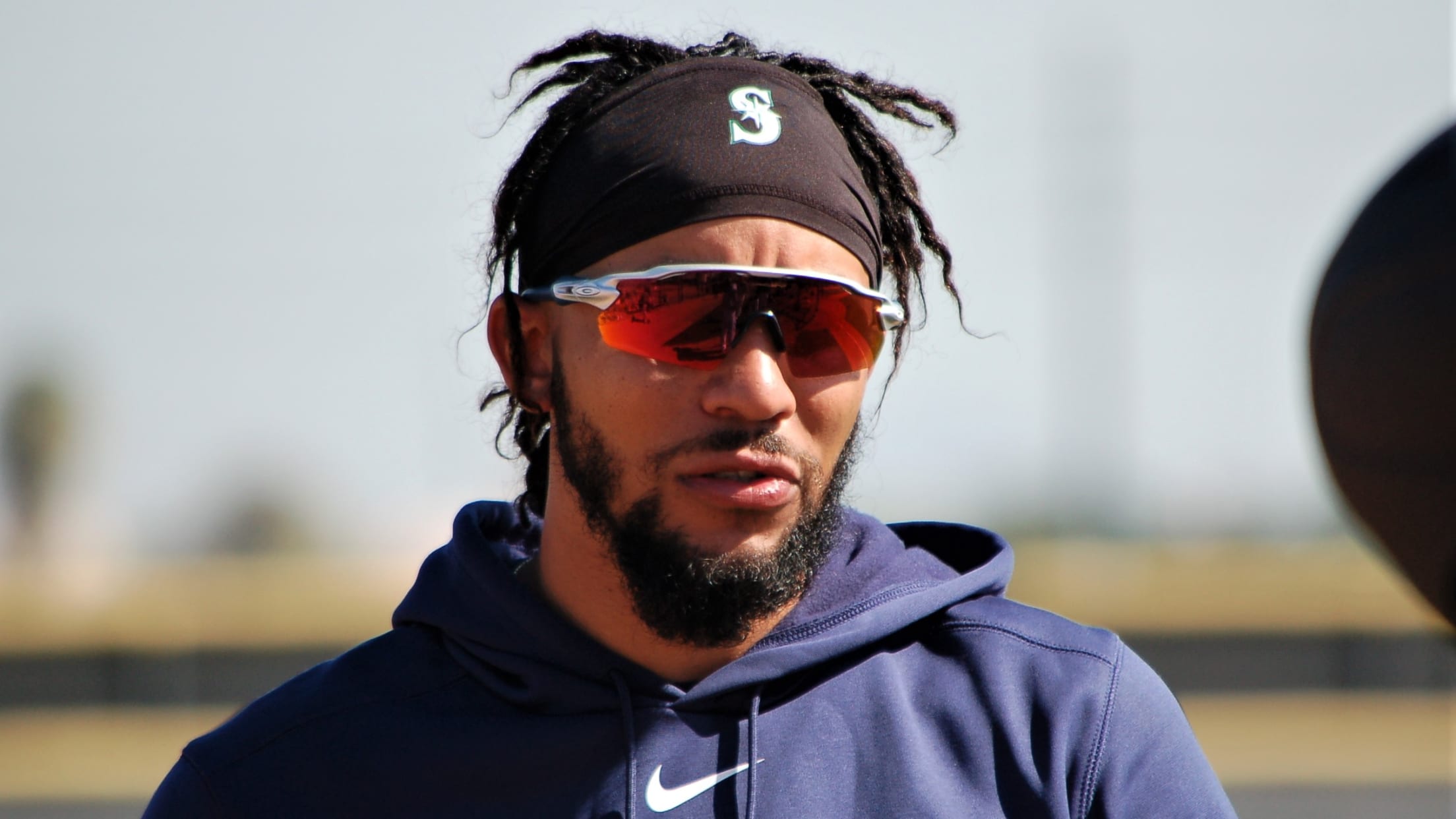 PEORIA, Ariz. -- While J.P. Crawford showed considerable defensive improvement last year and established himself as the Mariners' shortstop of the future, the 25-year-old wore down physically over the course of the season and was told he needed to get stronger. So Crawford made that his mission, bought a house
'Perfect fit' Graveman happy, healthy in camp
Veteran righty to become fixture in Mariners' young rotation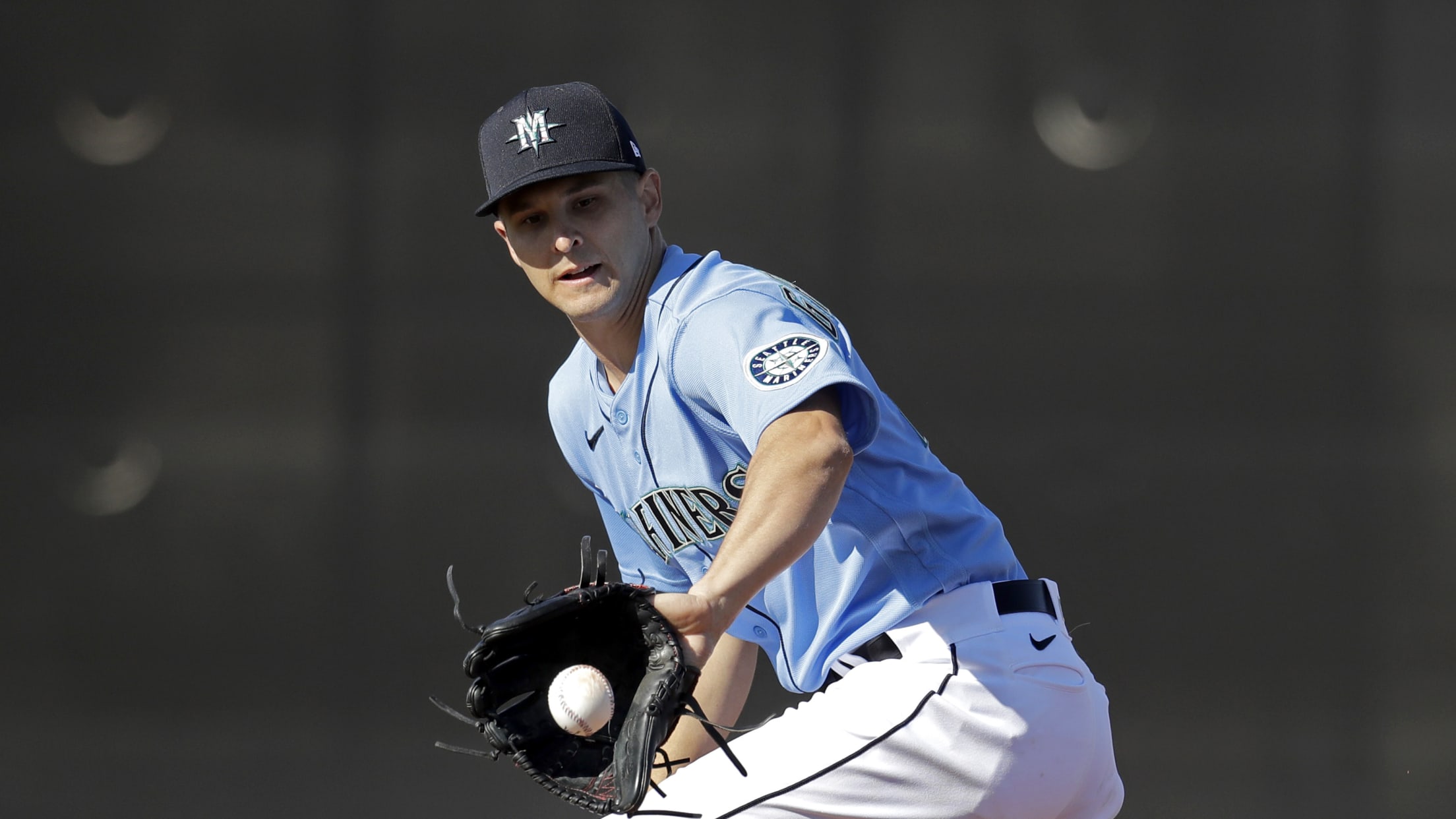 PEORIA, Ariz. -- Kendall Graveman last stepped on a Major League mound on May 11, 2018, in a winning effort at Yankee Stadium. Since then, he has undergone Tommy John surgery, been a part of three different organizations and yet still believes he's coming off the best season of his
CarGo brings proven leadership to Mariners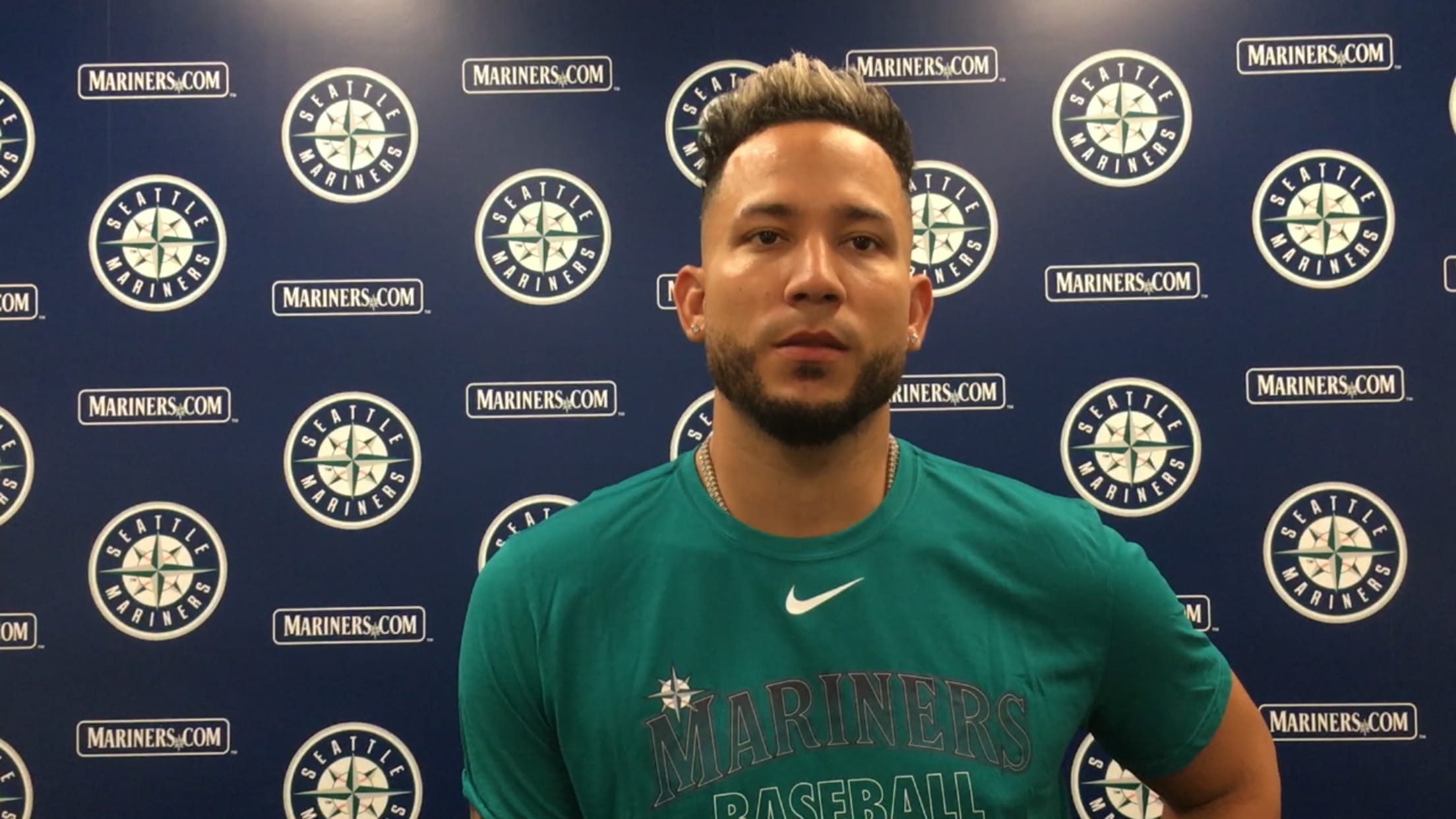 PEORIA, Ariz. -- Carlos González donned Mariners teal on Monday as he prepared to take a physical and officially join the club for Spring Training after inking a Minor League deal with an invite to spring camp. Being present at the start of camp was exciting for González, who has
Kikuchi adjusts mechanics after 2019 struggles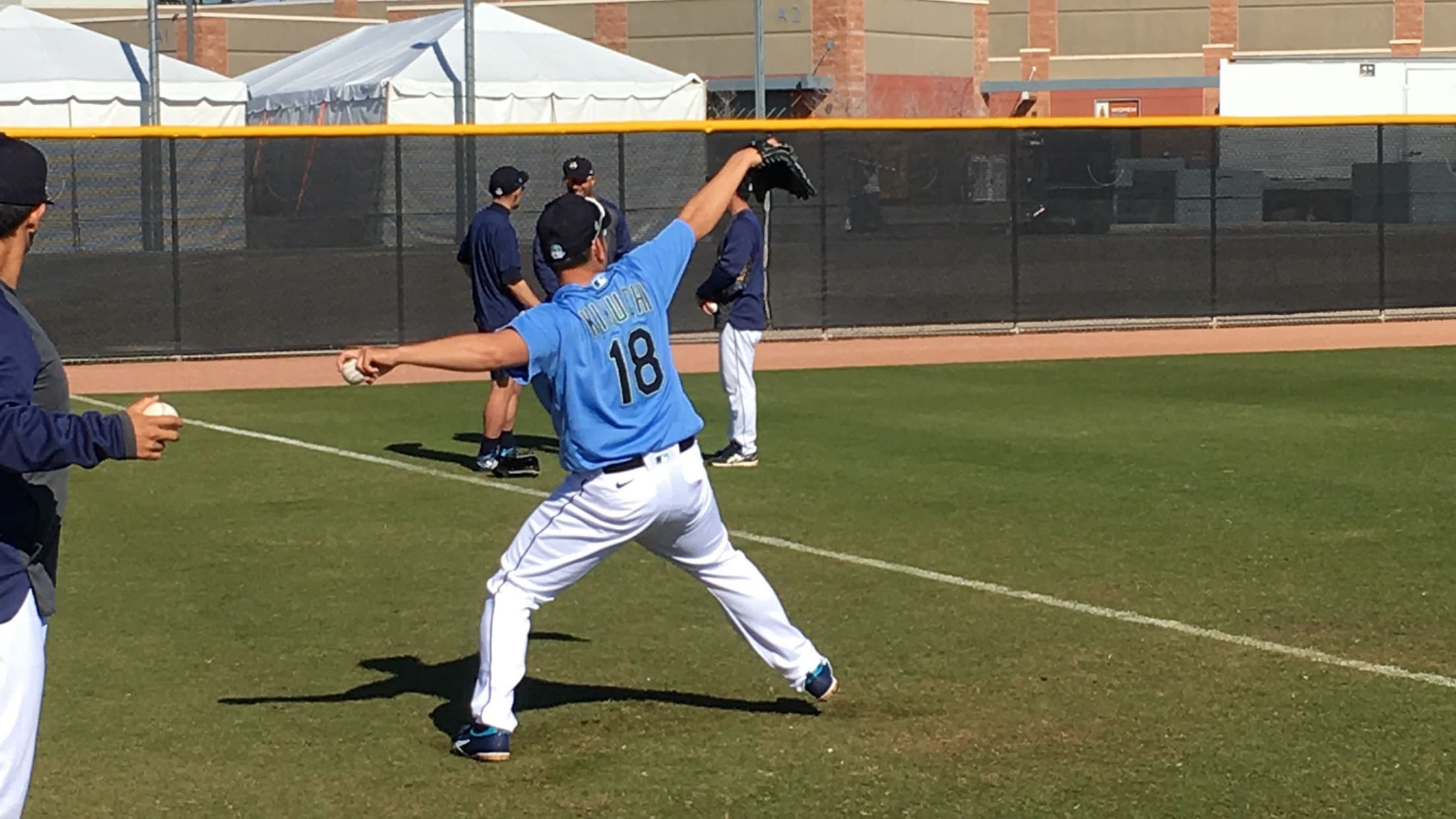 PEORIA, Ariz. -- Yusei Kikuchi joined the Mariners' organization last winter with considerable pomp and circumstance. A standout southpaw during his time with the Seibu Lions in Japan's Nippon Professional Baseball League, Kikuchi's first season state-side ebbed and flowed through stretches of effectiveness and inconsistency. Now entering the spring, he's
Notes: Ramirez, CarGo, Misiewicz, Ichiro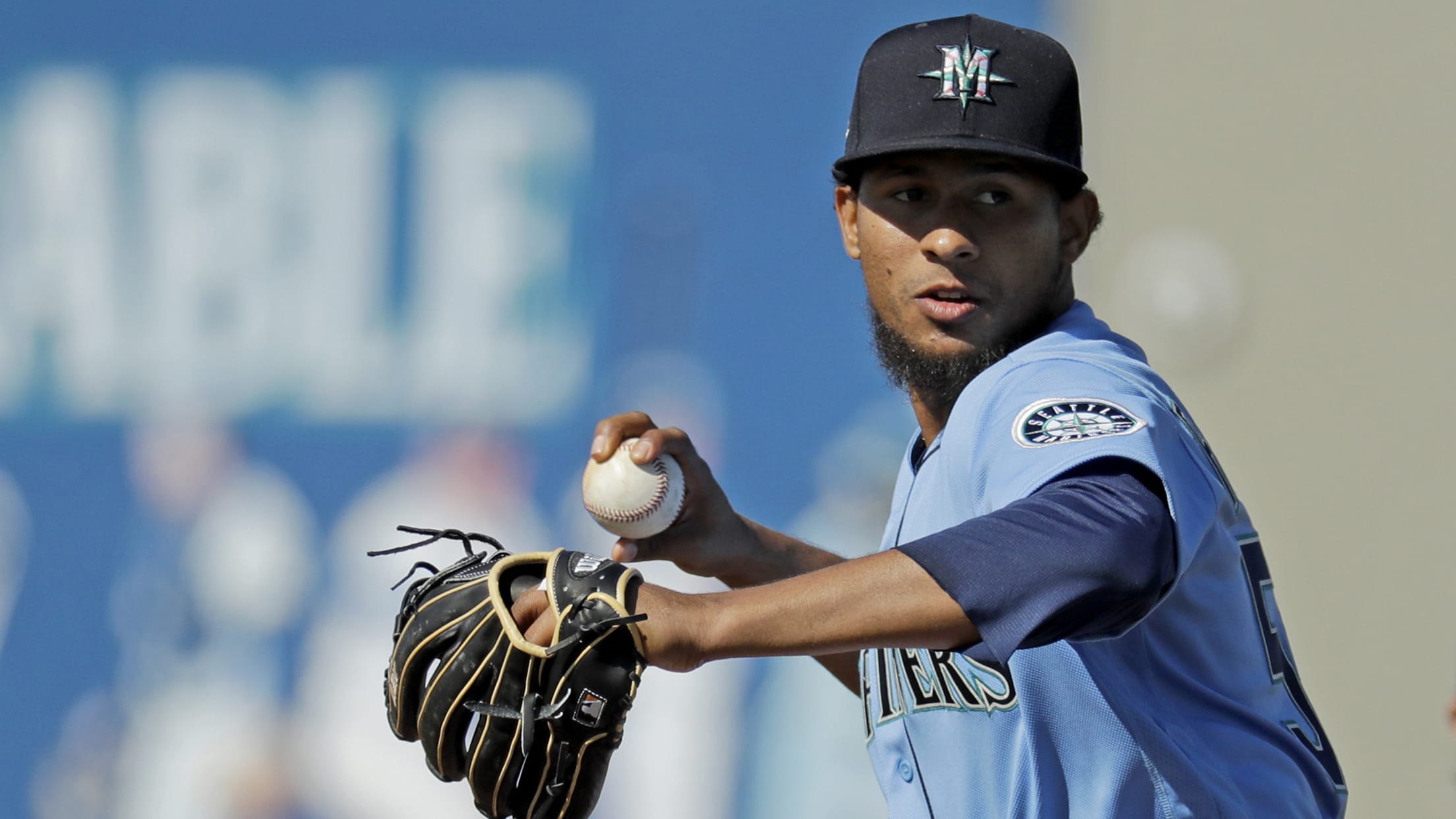 PEORIA, Ariz. -- The 2020 Mariners bullpen is open for business. And if early returns are any indication, the group will feature multiple hard-throwers, many of whom release the ball from funky and unique angles, sure to flummox the opposition. But, of course, it's not that simple. Many lack big
Sheffield shows resilience after 2019 struggles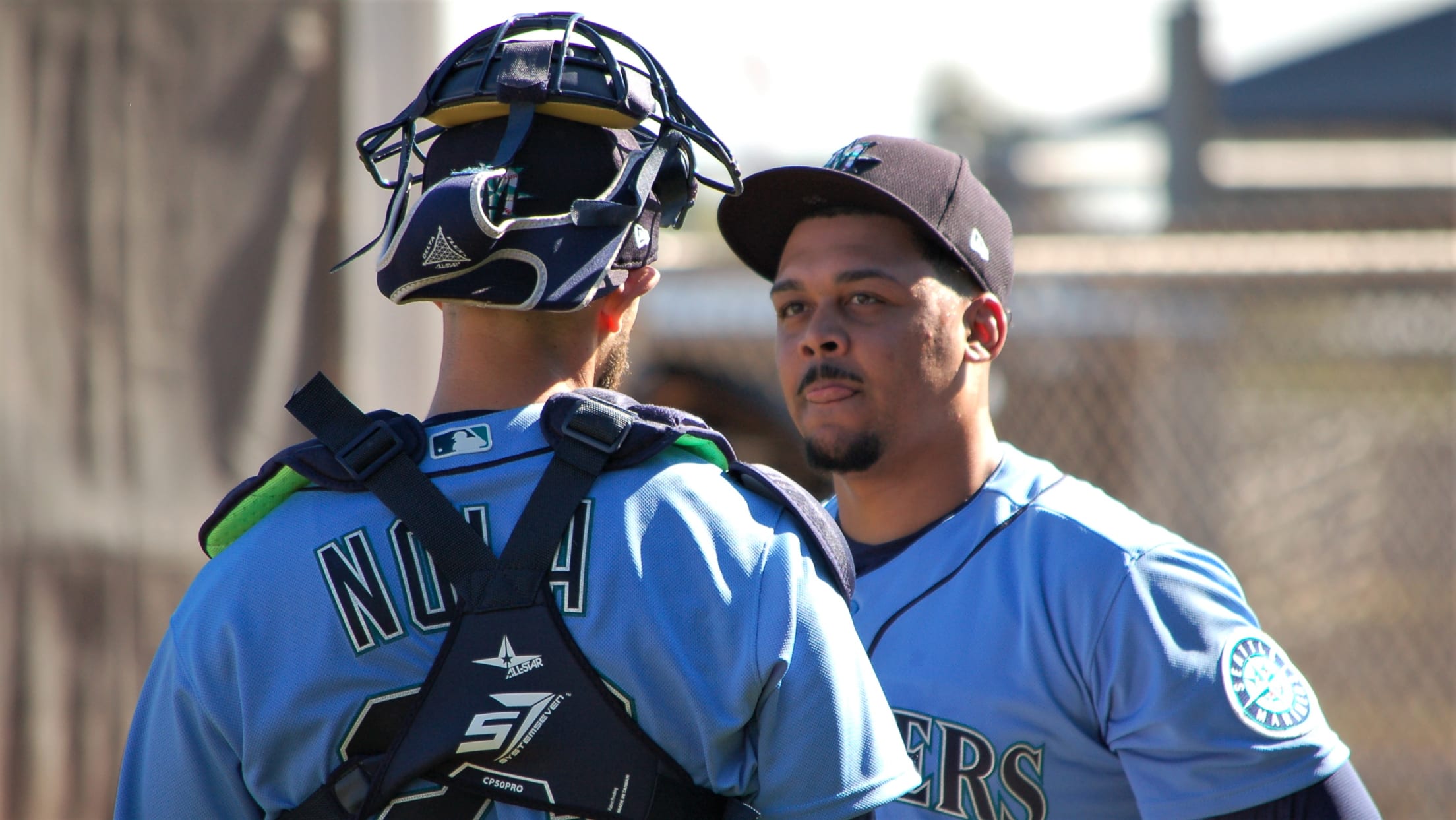 PEORIA, Ariz. -- When new Mariners pitching coach Pete Woodworth met promising prospect Justus Sheffield last year, it wasn't in the best of circumstances. Sheffield, the key piece in Seattle's trade with the Yankees for James Paxton, had struggled badly in Triple-A Tacoma and been sent down to Double-A Arkansas
Breakout candidates for every club in 2020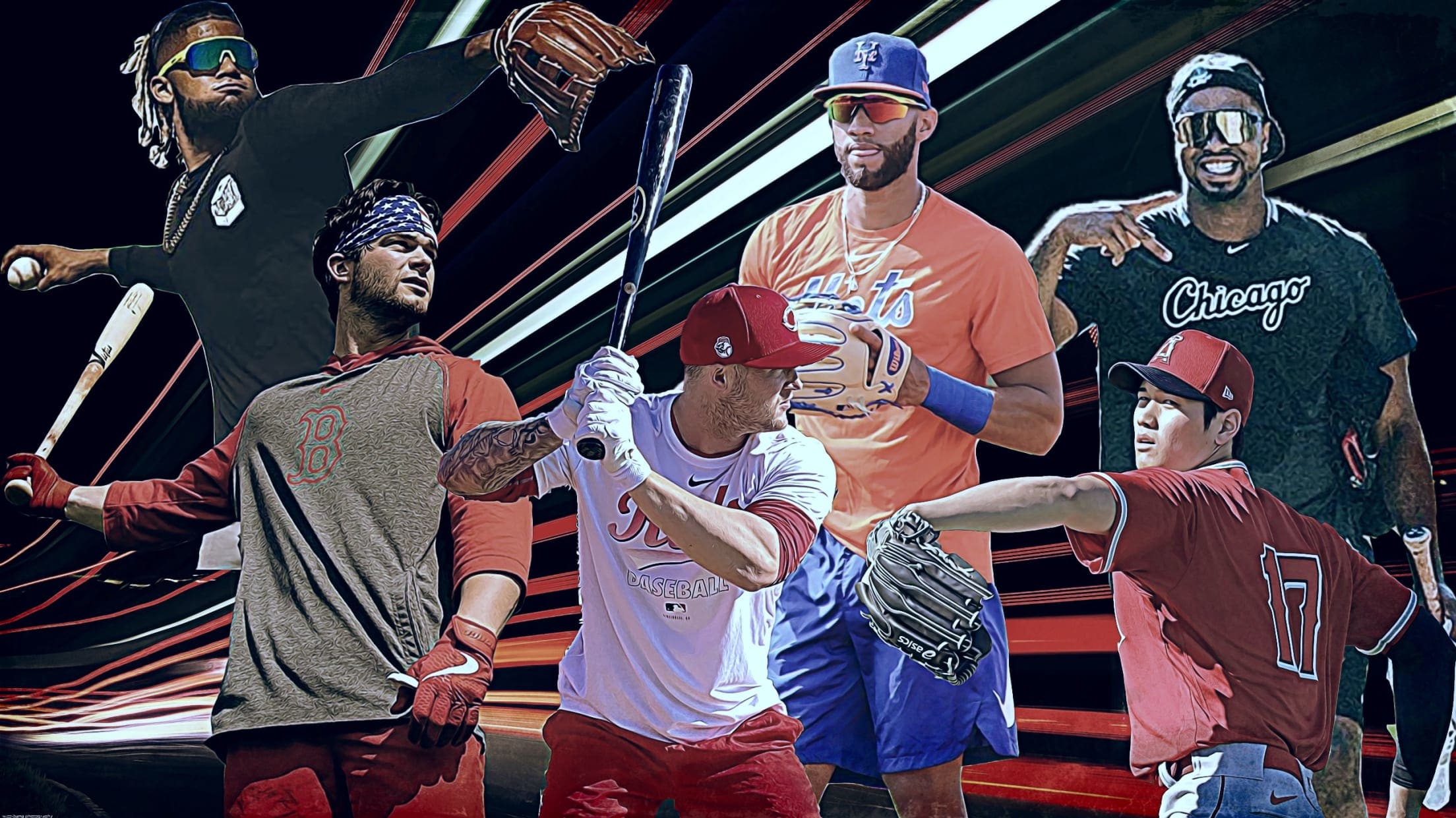 No matter how many free agents you sign or big trades you make, the best way for any team to improve immediately is to have breakthrough seasons from their young players, that season in which it all comes together for them ... that season they make the leap. We saw
Notes: Gilbert's 1st 'pen; two veterans added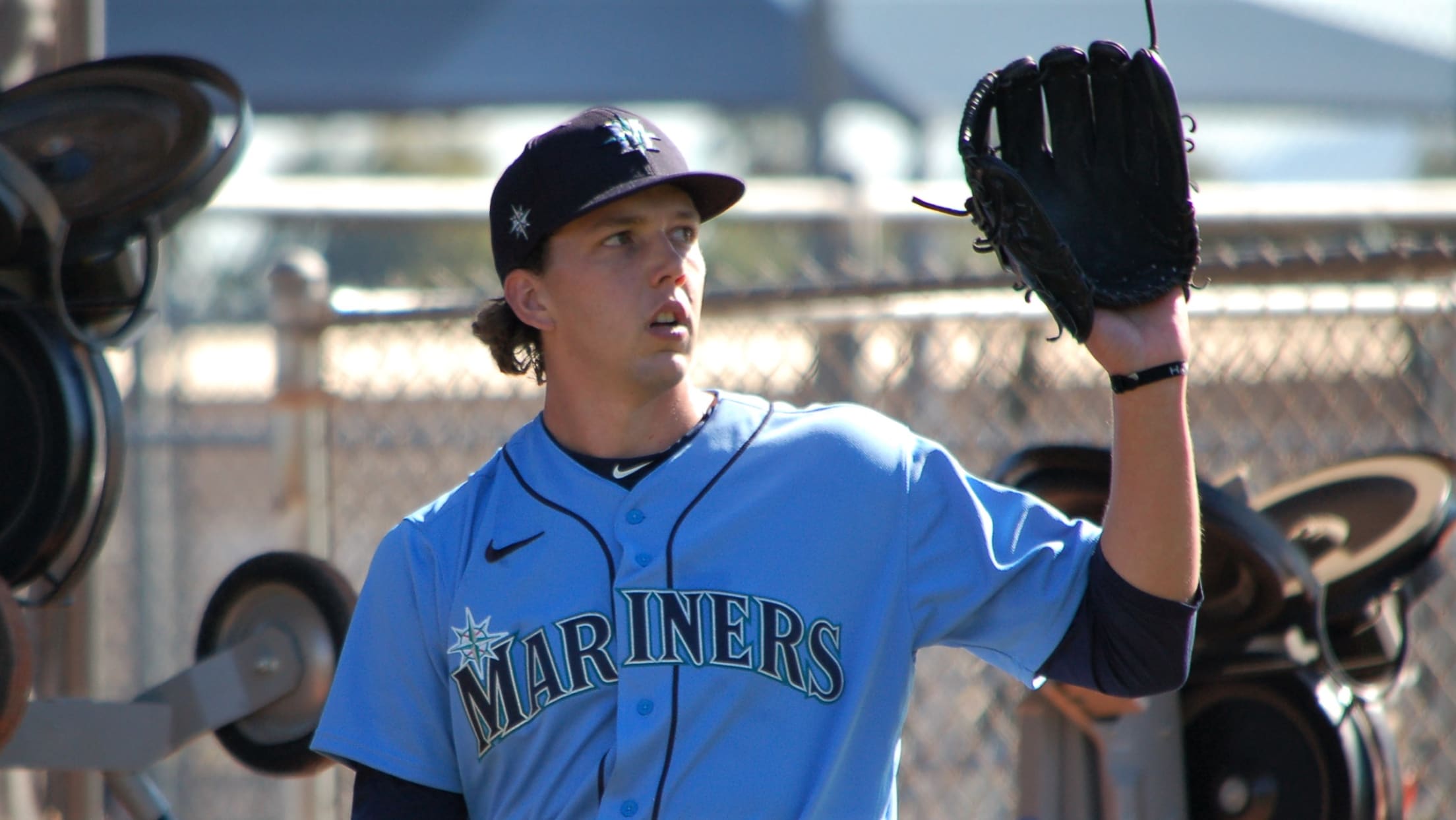 PEORIA, Ariz -- First impressions of 2018 first-round Draft pick Logan Gilbert? At 6-foot-6, he casts an imposing figure on the mound. And the 22-year-old generates a lot of power with a throwing motion that takes maximum advantage of his size. Gilbert threw his first bullpen session on Friday under
Haniger out indefinitely after 2nd surgery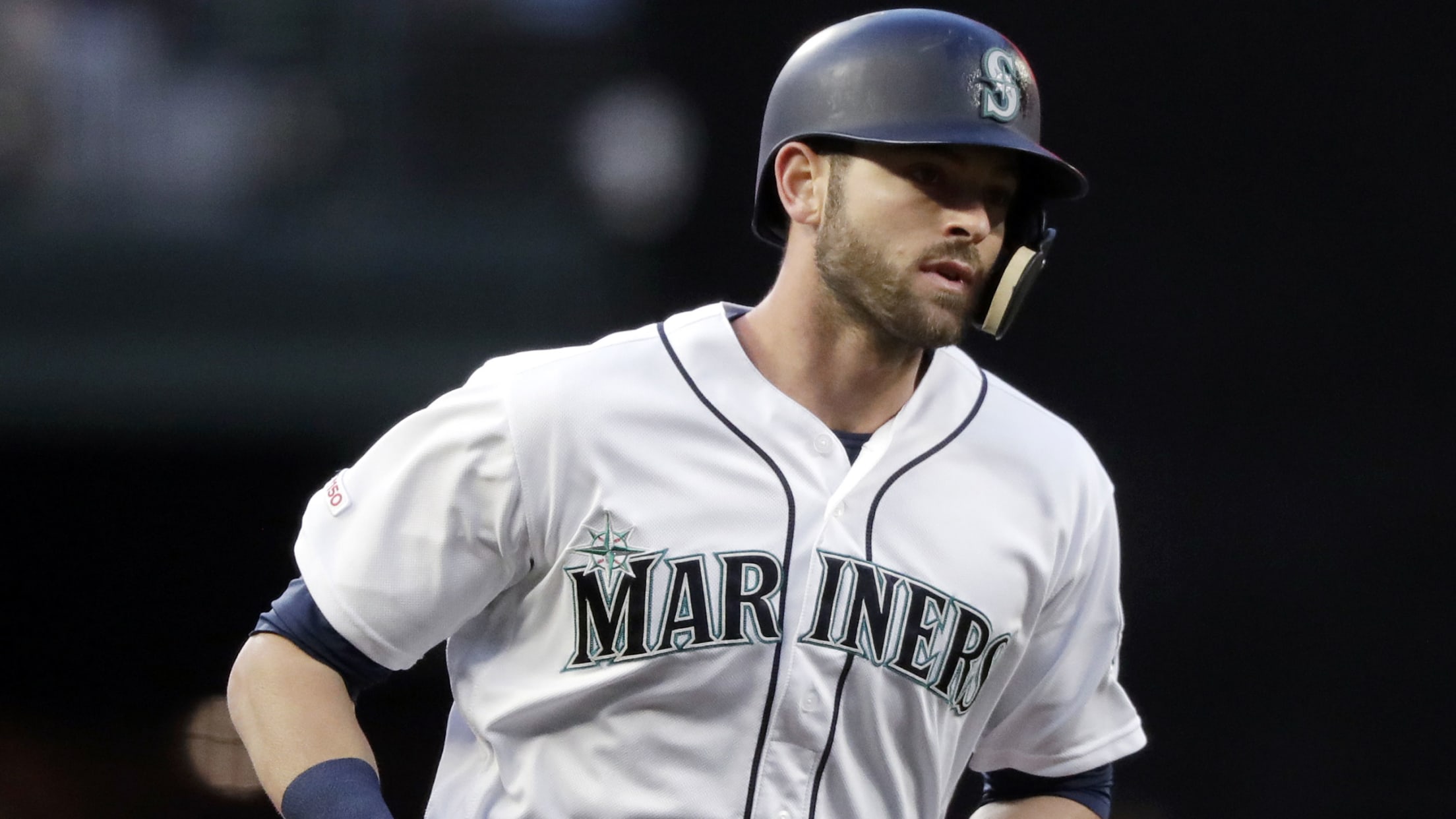 PEORIA, Ariz. -- Mitch Haniger's difficult run of health issues hit another bump on Thursday, as the Mariners' 2018 All-Star right fielder underwent his second surgery in the past month to deal with ongoing problems with his lower back. Mariners general manager Jerry Dipoto clarified Friday morning that Haniger had
4 Spring Training predictions for Mariners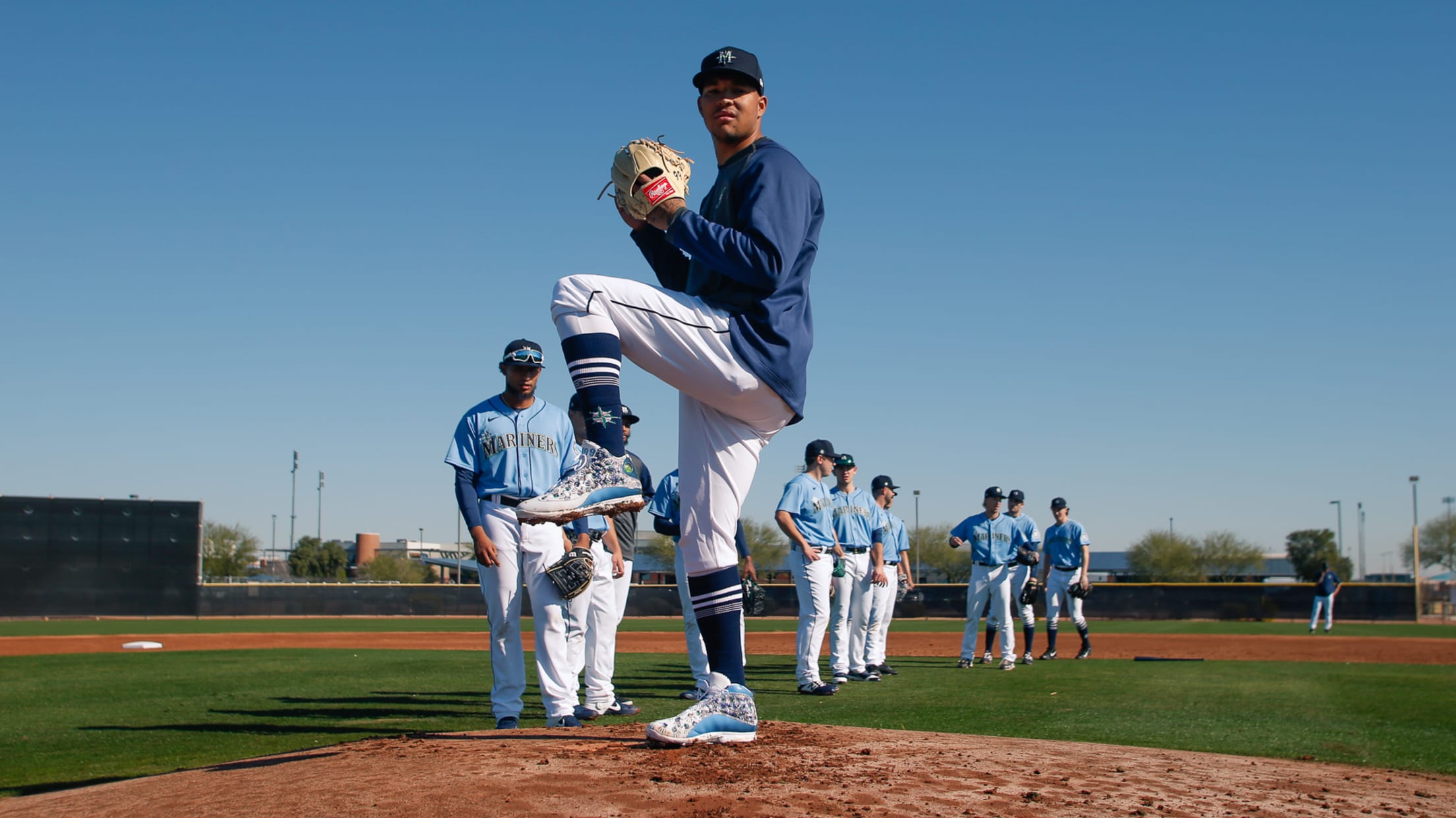 PEORIA, Ariz. -- Mariners pitchers and catchers took to the field for the first time on Thursday, the first step in the six-week process of preparation for the regular-season opener on March 26 against the Rangers in Seattle.