Mariners shut down No. 2 prospect Rodriguez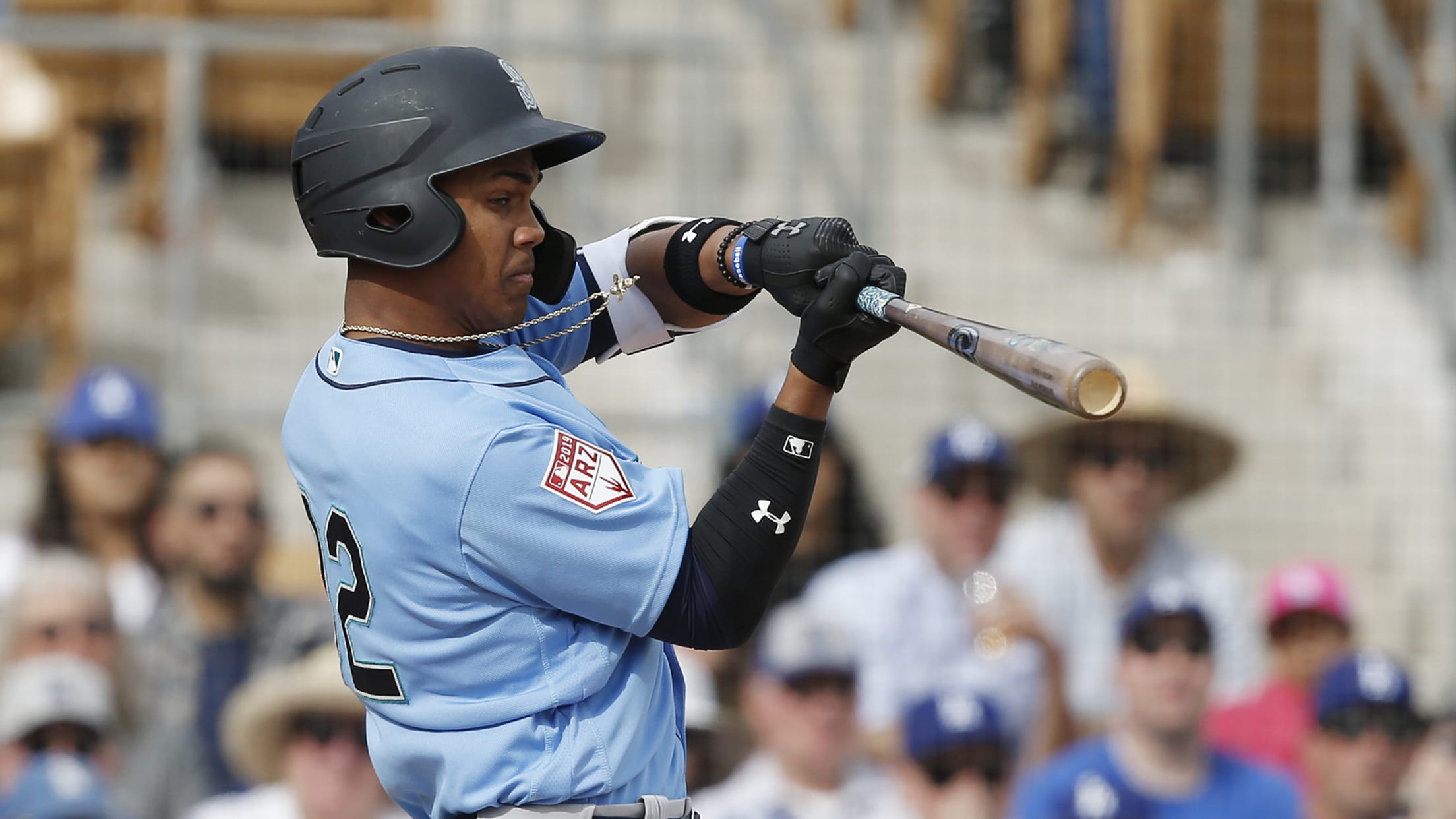 SEATTLE -- Mariners outfield prospect Julio Rodriguez, who capped an outstanding first full year in pro ball with a strong showing in 15 Arizona Fall League games, has been shut down for the final week of the season due to a minor strain in his lower back. Seattle player personnel
Mariners announce Spring Training report dates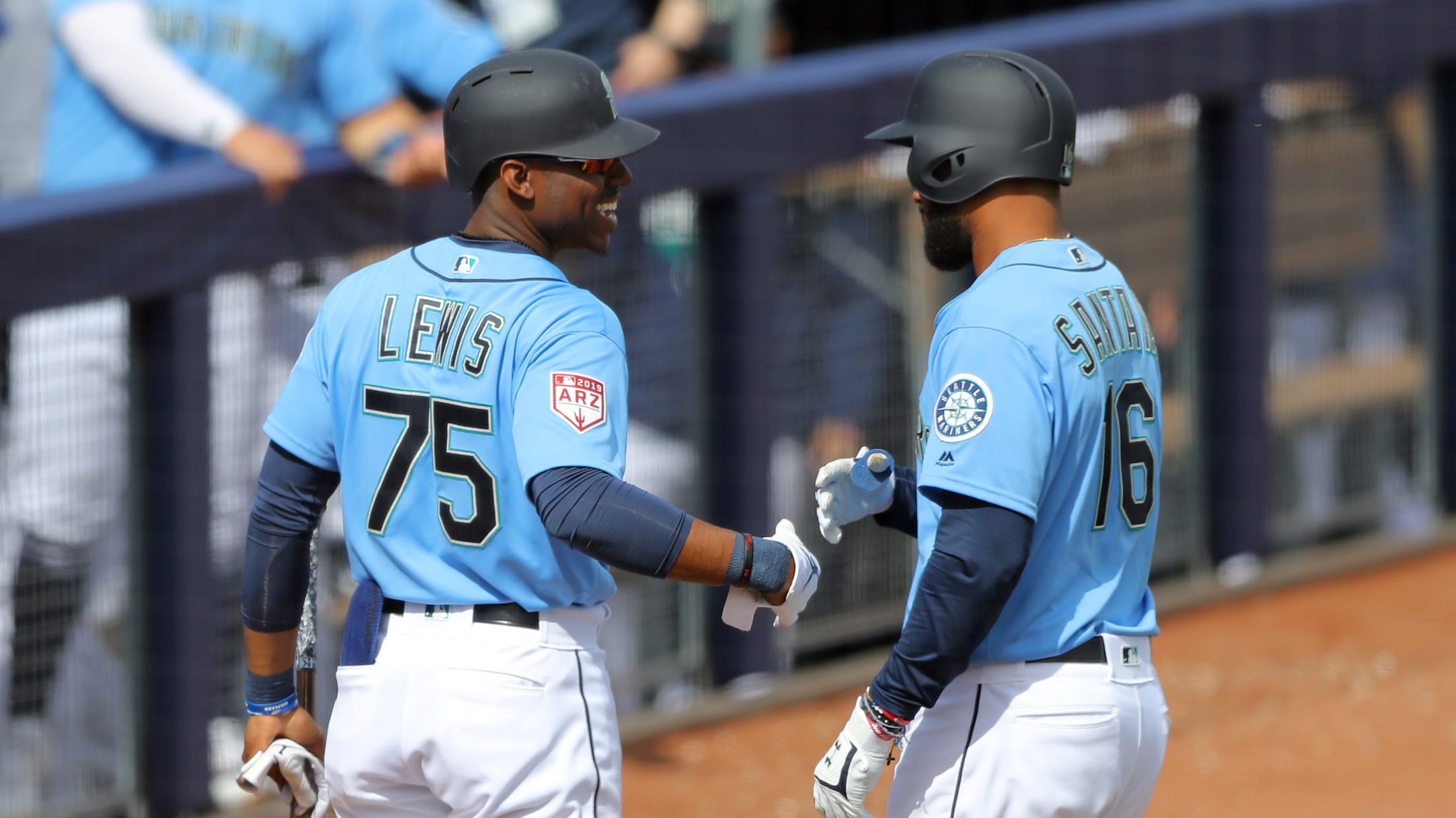 SEATTLE -- The Mariners on Thursday announced that pitchers and catchers will report to Spring Training on Feb. 12 and will be followed by position players on Feb. 17. Cactus League play will begin on Feb. 22 against the Padres, whom the club shares its facility with in Peoria, Ariz.
Every club's best individual playoff performance
From MadBum to Mr. October, these runs went down in franchise lore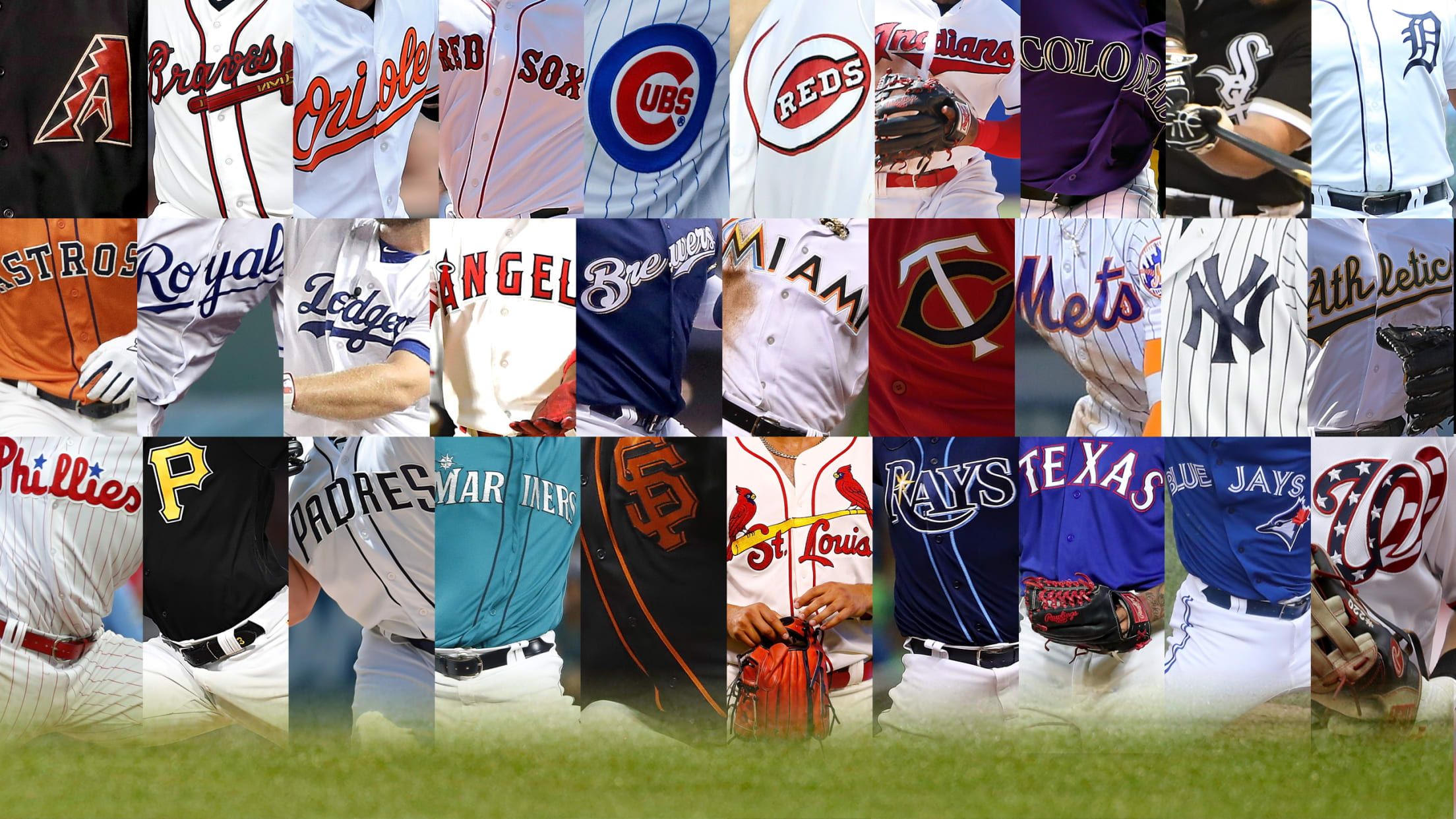 One of the many joys of baseball's postseason is how one player can make such an outsized difference. There's no better time for a player to go on a hot streak than in the playoffs, when he's able to carry his team for a whole series -- maybe even to
Crawford learned a lot in first year with M's
Shortstop eager to build off successful season in Seattle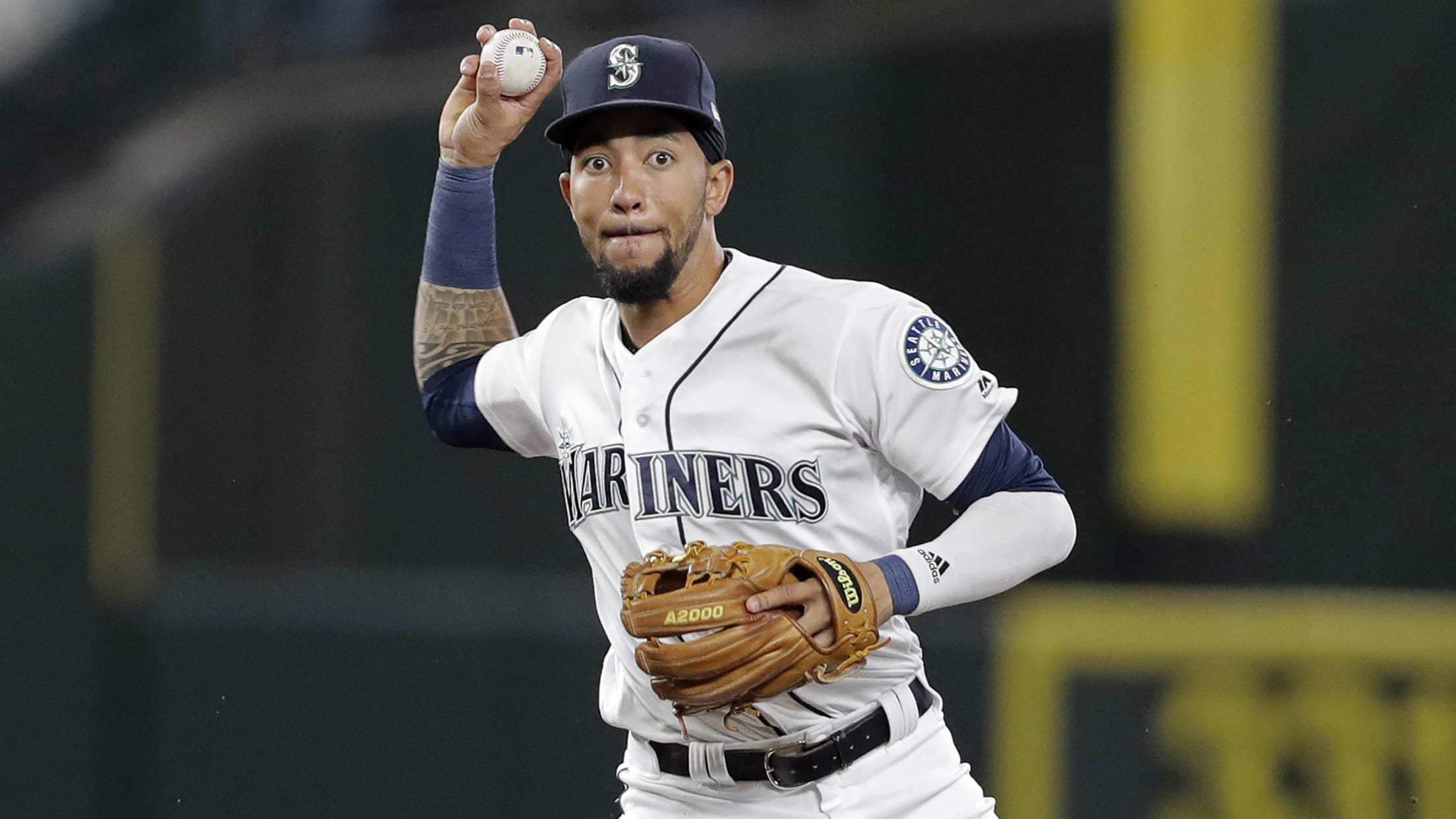 SEATTLE -- While many of the Mariners' top prospects are still waiting in the wings, J.P. Crawford made his arrival in May, and the club now has a better idea of the strengths and weaknesses of its shortstop of the future. Crawford's first season with Seattle proved to be a
Inbox: What led to Vogelbach's 2nd-half fall?
Beat reporter Greg Johns fields Mariners fans' questions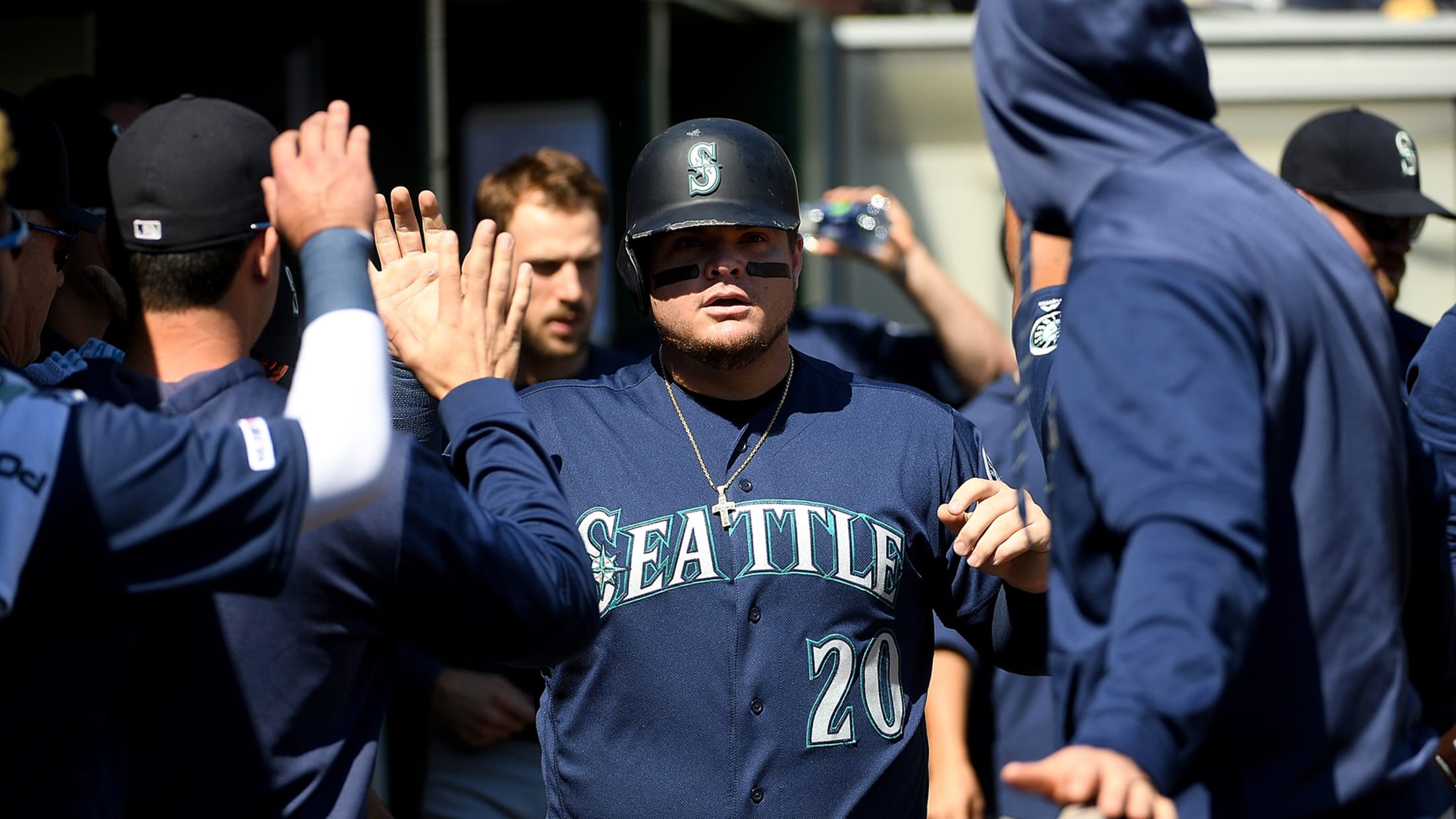 What happened to Daniel Vogelbach in the second half? -- Michael C., Arcadia, Calif. Things indeed changed dramatically for Daniel Vogelbach after he was named to the American League All-Star team on June 30. Prior to that, he'd posted a .248/.383/.528 line with 20 homers in 78 games. In his
Murphy made his mark in Seattle in 2019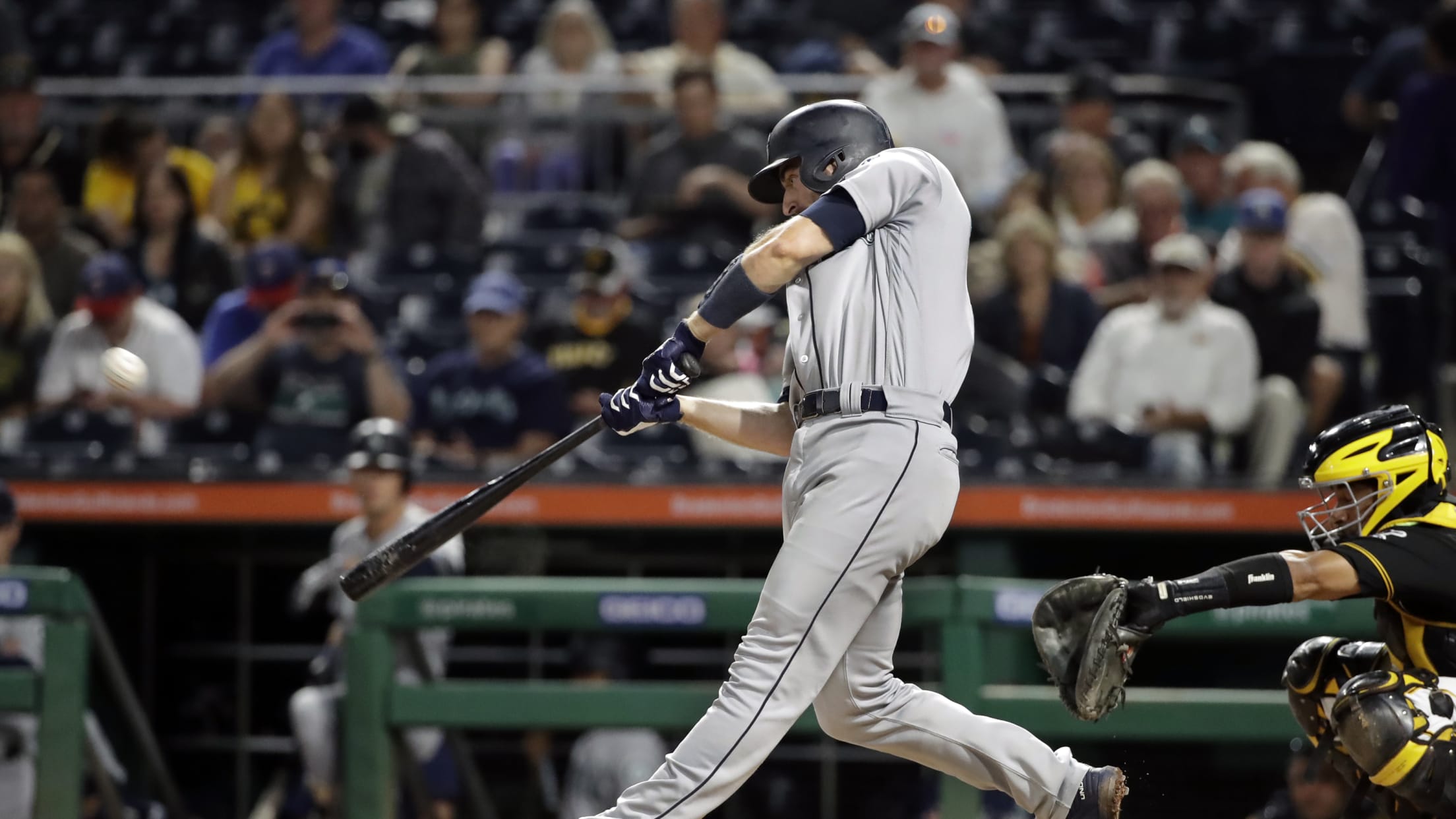 SEATTLE -- When catcher Tom Murphy was acquired by general manager Jerry Dipoto in the first week of the season after being designated for assignment by the Giants, the move was met mostly by shrugs and some grumbling about why Seattle had given up on backup David Freitas. But the
Mariners Arizona Fall League updates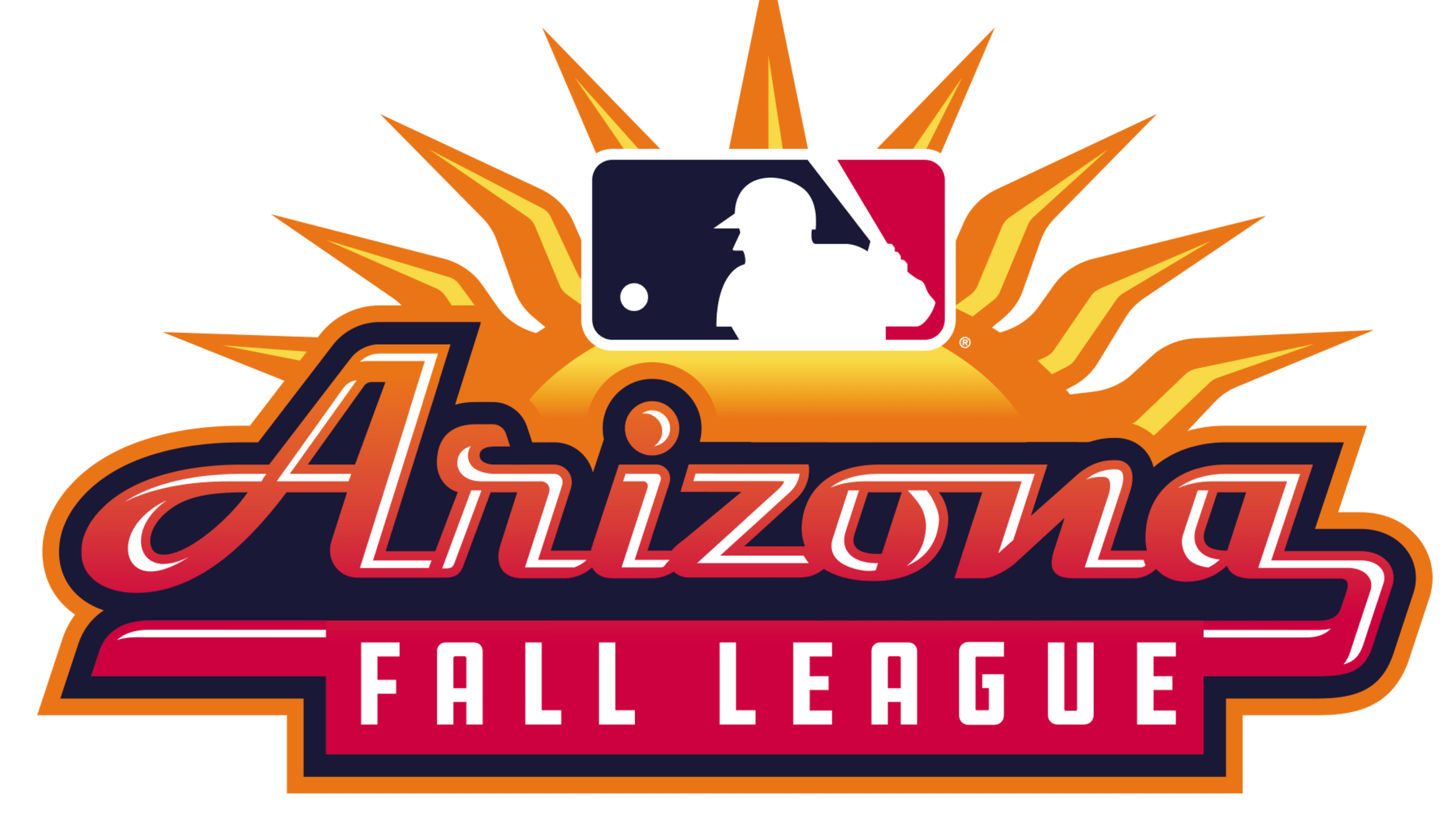 Five Mariners prospects are playing for the Peoria Javelinas in the 2019 Arizona Fall League: Second baseman Jose Caballero, left-hander Aaron Fletcher (No. 27), left-hander Raymond Kerr, right-hander Penn Murfee and third baseman Joe Rizzo (No. 20). Outfielder Jarred Kelenic (No. 1, MLB No. 13) was removed from the Peoria
Top 10 performers of the 2019 Fall Stars Game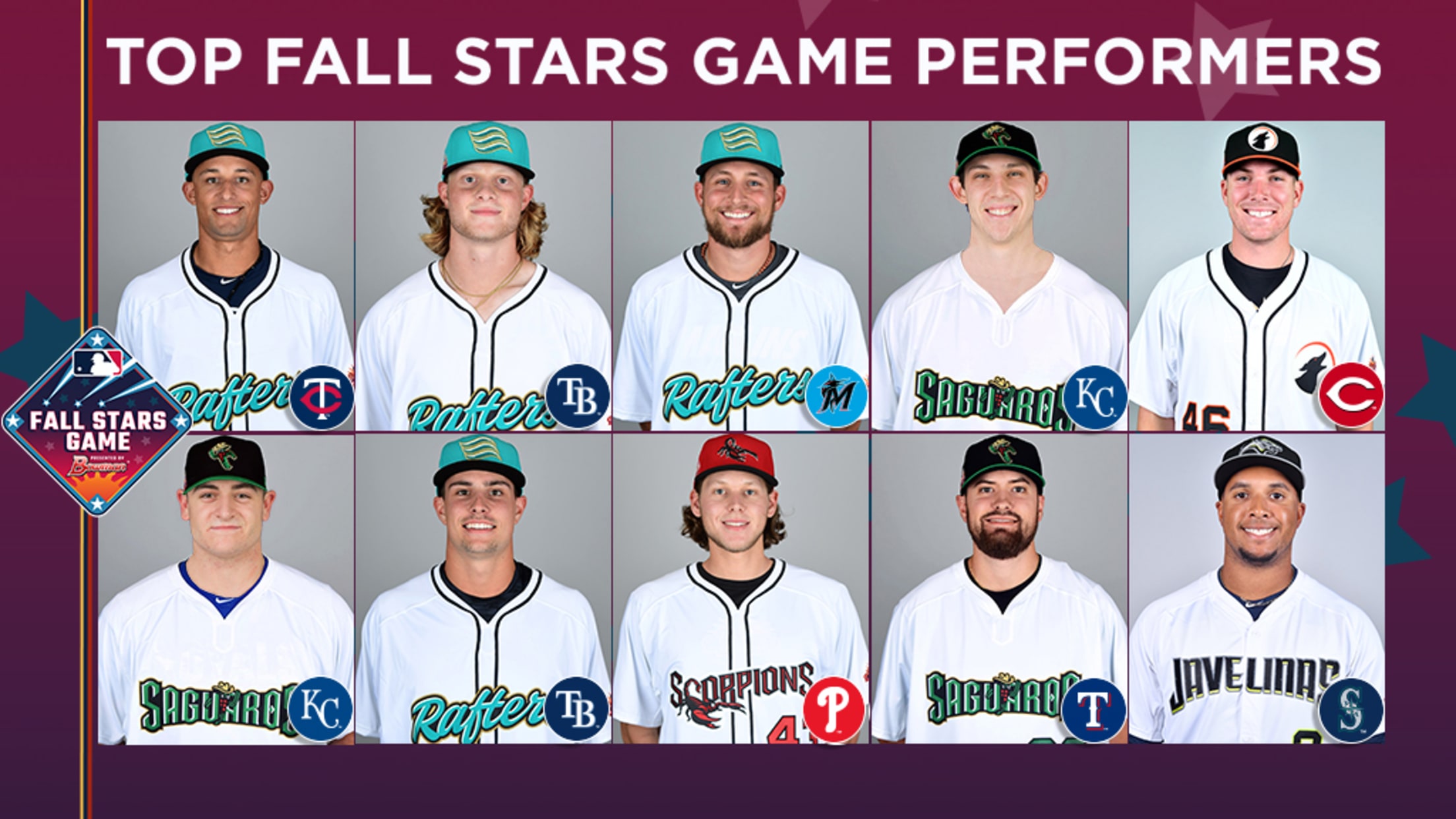 SCOTTSDALE, Ariz. -- Since the Fall Stars Game debuted 14 years ago in the Arizona Fall League, countless players have participated in the AFL's version of the Futures Game and quickly gone on to become impact players in the big leagues. Just one year ago, Pete Alonso and Vladimir Guerrero
How each player did in the Fall Stars Game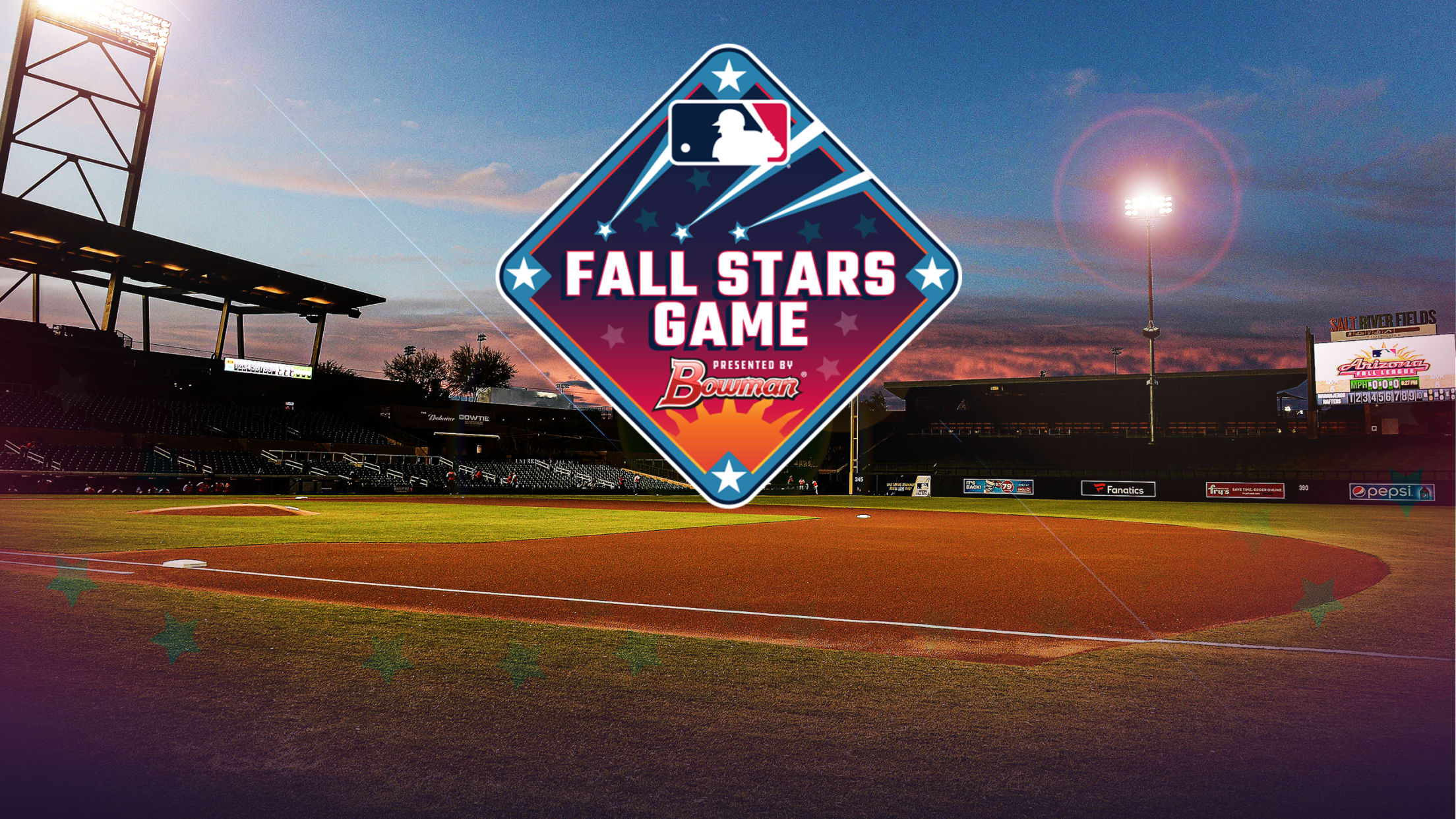 The 14th edition of the Arizona Fall League's Fall Stars Game was held Saturday night at Salt River Fields at Talking Stick, with a number of the game's top prospects on display, including the Twin's No. 1 prospect -- and No. 9 on the Top 100 -- Royce Lewis, who
Kelenic exits AFL, eyes Seattle in '20
Top prospect to rest minor back issue, keeps Majors in his sights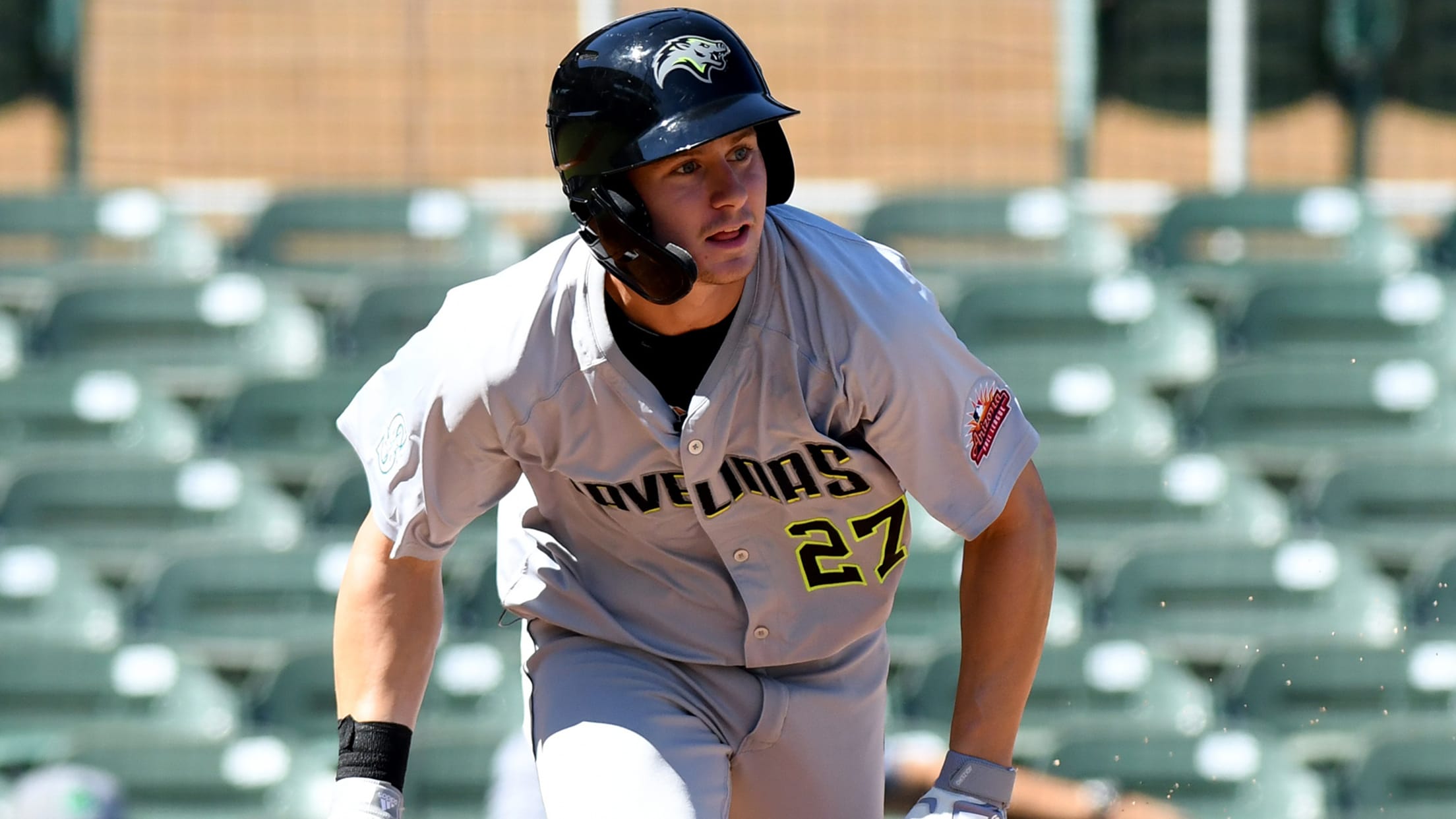 SEATTLE -- Jarred Kelenic's first full season in professional baseball officially ended on Thursday as the Mariners' No. 1 prospect has been shut down in the Arizona Fall League due to a sore back, but the club is already looking forward to what the 20-year-old can achieve next year after
Here's every team's biggest offseason priority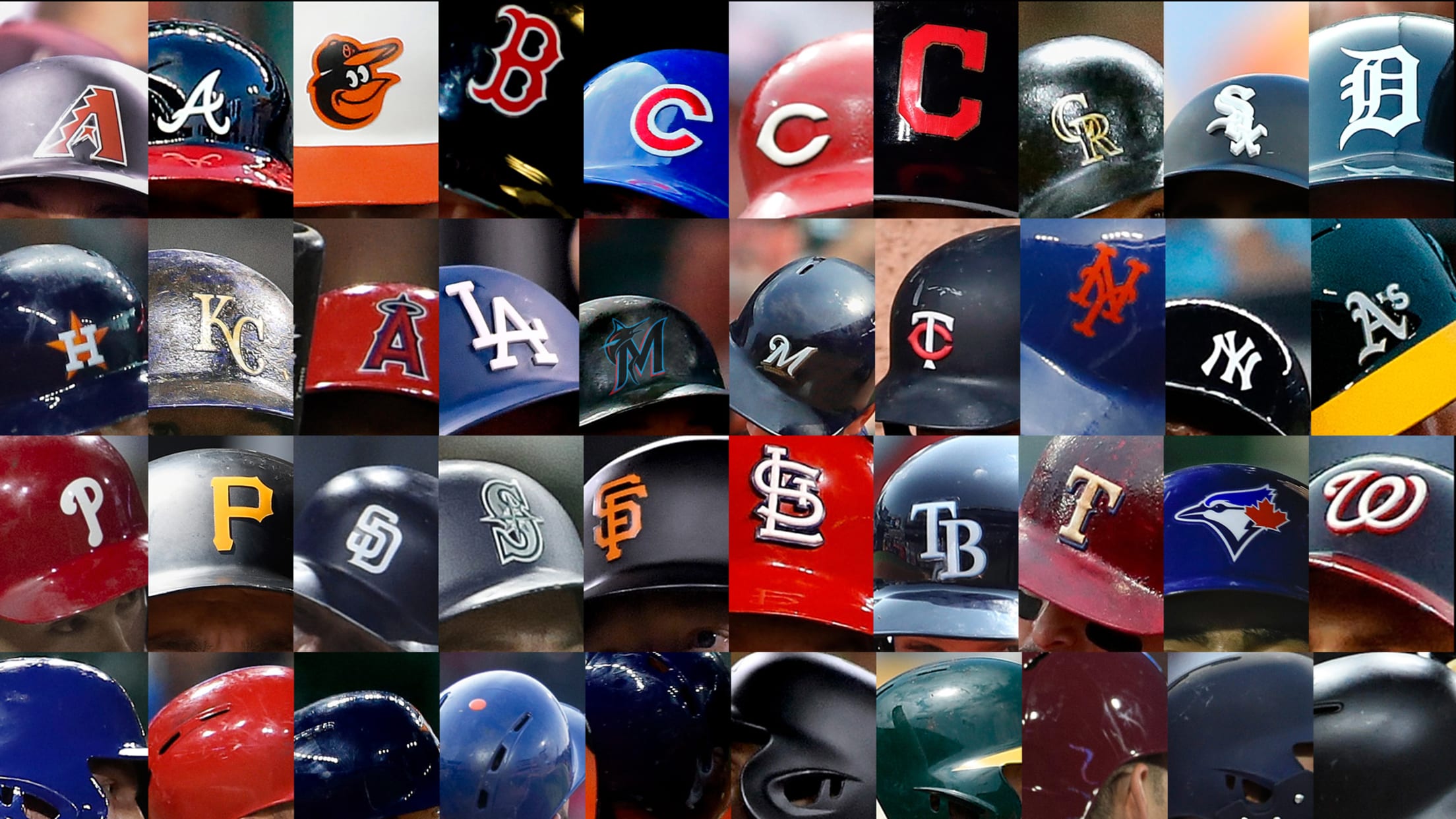 This postseason is just getting exciting, but let's not kid ourselves: If you're not a fan of the four teams that remain, you're likely already making plans for your own team in 2020. There's always next year … and for 26 teams, it's already next year. So today we look
Fraley eager to build on 'unbelievable year'
Mariners prospect plans to be fully healthy, ready to compete for OF job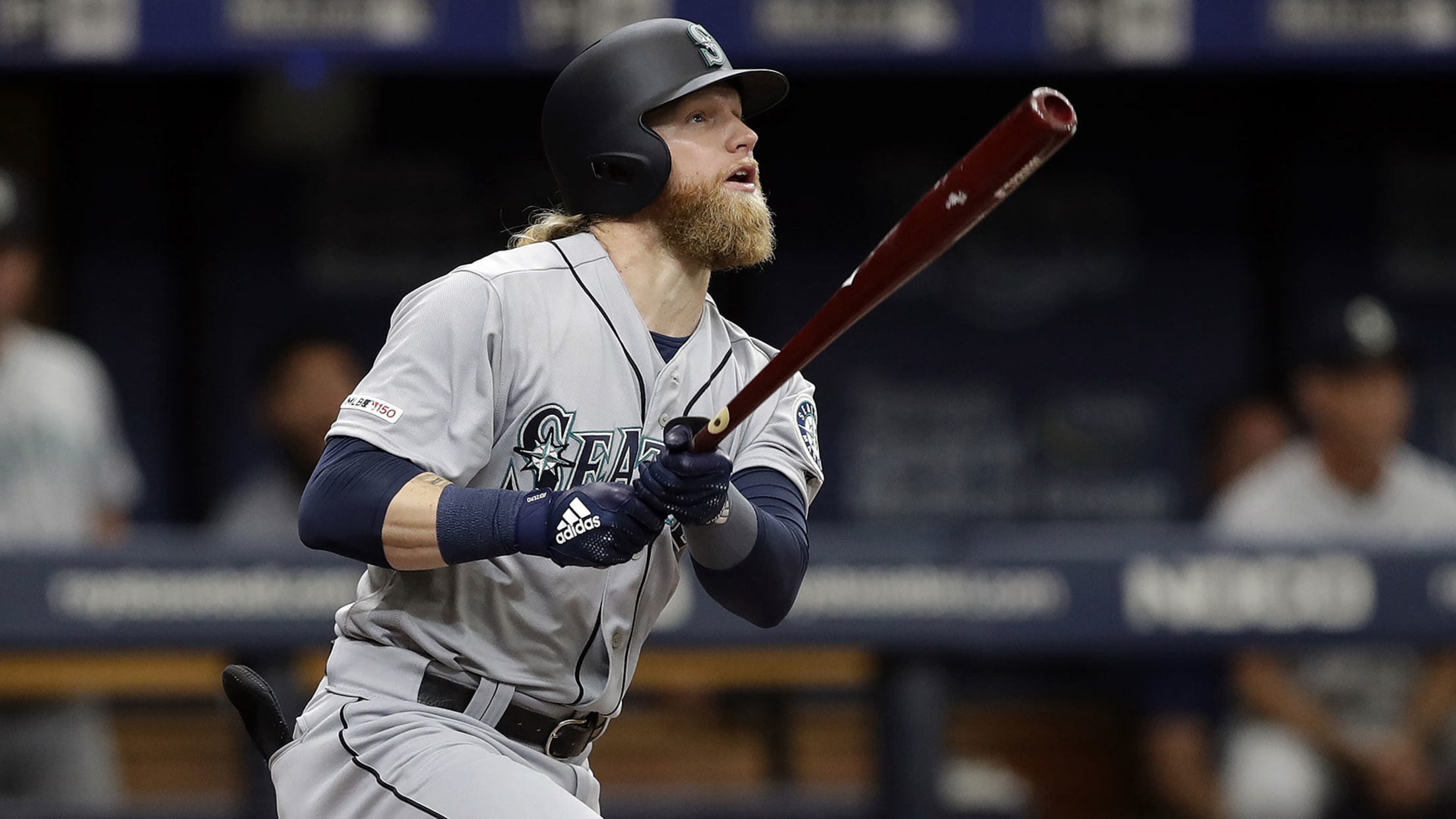 SEATTLE -- While Mike Zunino helps the Rays prepare for Thursday's Game 5 of their American League Division Series showdown with the Astros, Jake Fraley is in a much quieter spot in his career. Fraley, acquired from the Rays along with fellow outfielder Mallex Smith in the trade for Zunino
Looking ahead to shaping Mariners' 2020 roster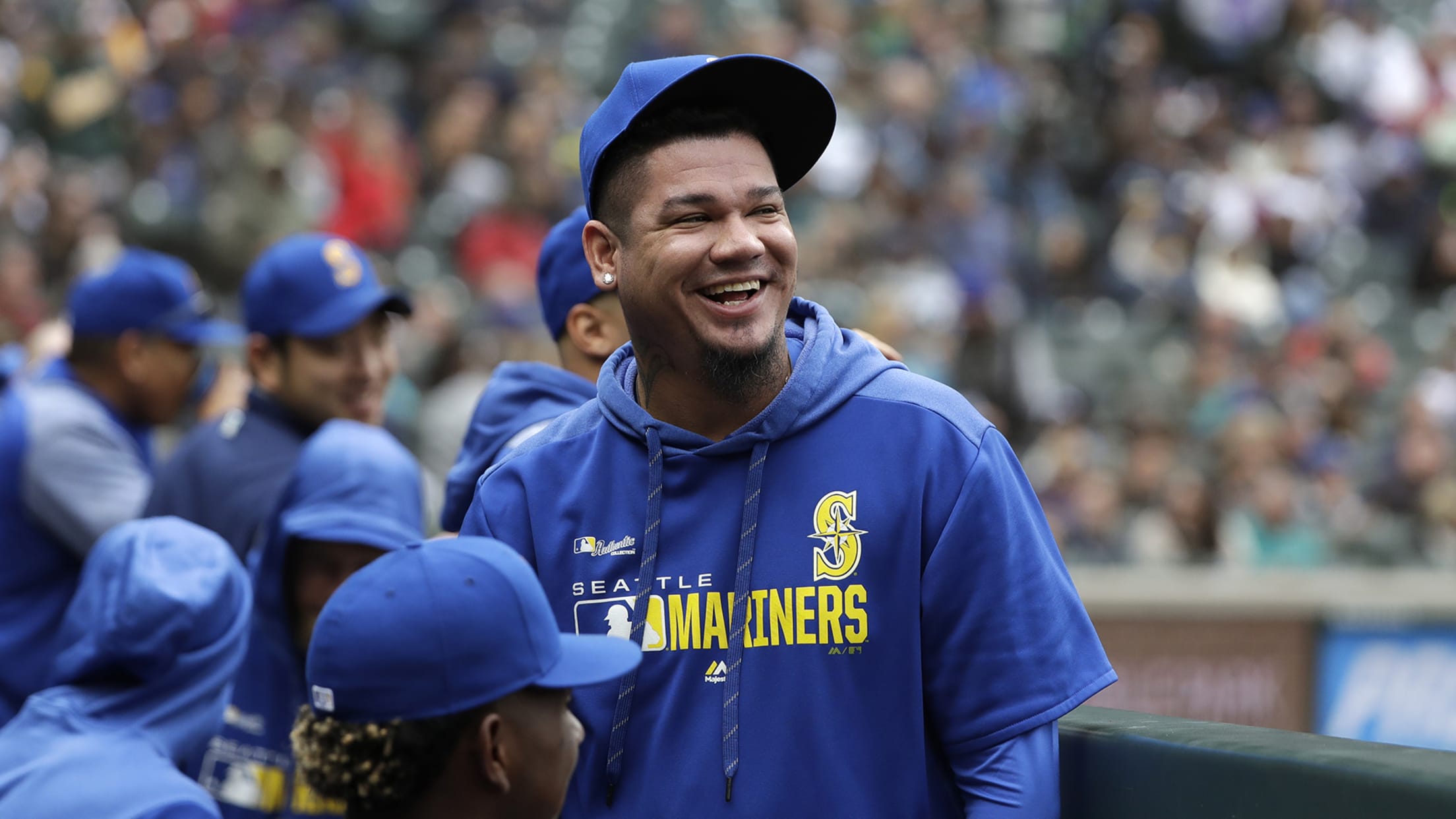 SEATTLE -- Mariners general manager Jerry Dipoto has said he expects this offseason to be a little quieter than the frenetic winters of the past as the club wants to give its promising young group of prospects the ability to now come together. But that doesn't mean there aren't some
Suzy Bishop, who inspired 4Mom charity, dies
Prospects Braden and Hunter Bishop to honor mom with Alzheimer's grant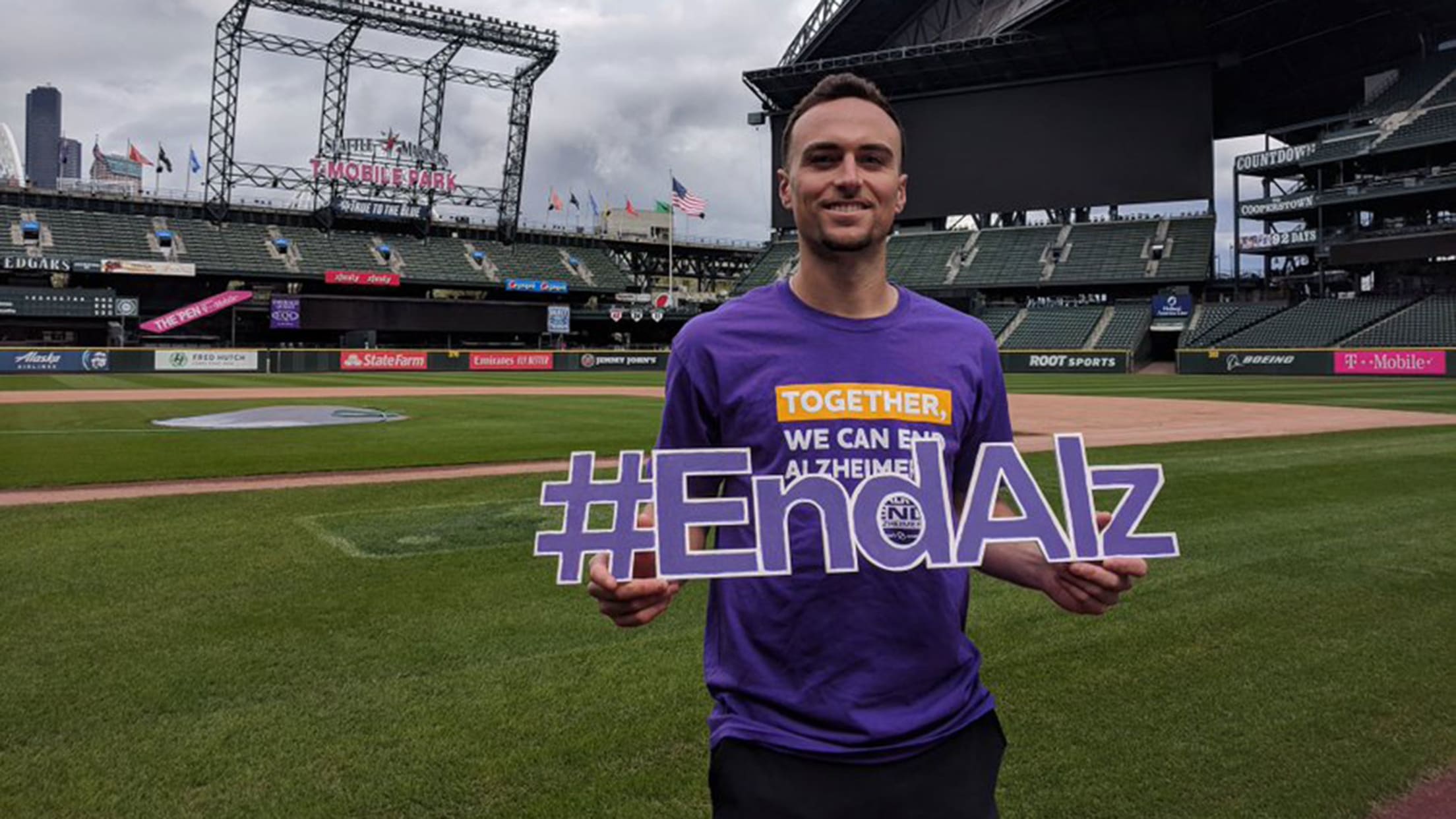 Suzy Bishop, mother of prospects Braden and Hunter Bishop, passed away Saturday at the age of 59 after a five-year battle with Alzheimer's disease. Braden, the Mariners' No. 14 prospect per MLB Pipeline, and younger brother Hunter, the Giants' No. 4 prospect (No. 65 overall), have been passionately devoted to
Inbox: Will Haniger, Santana remain in Seattle?
Beat reporter Greg Johns answers Mariners' fans questions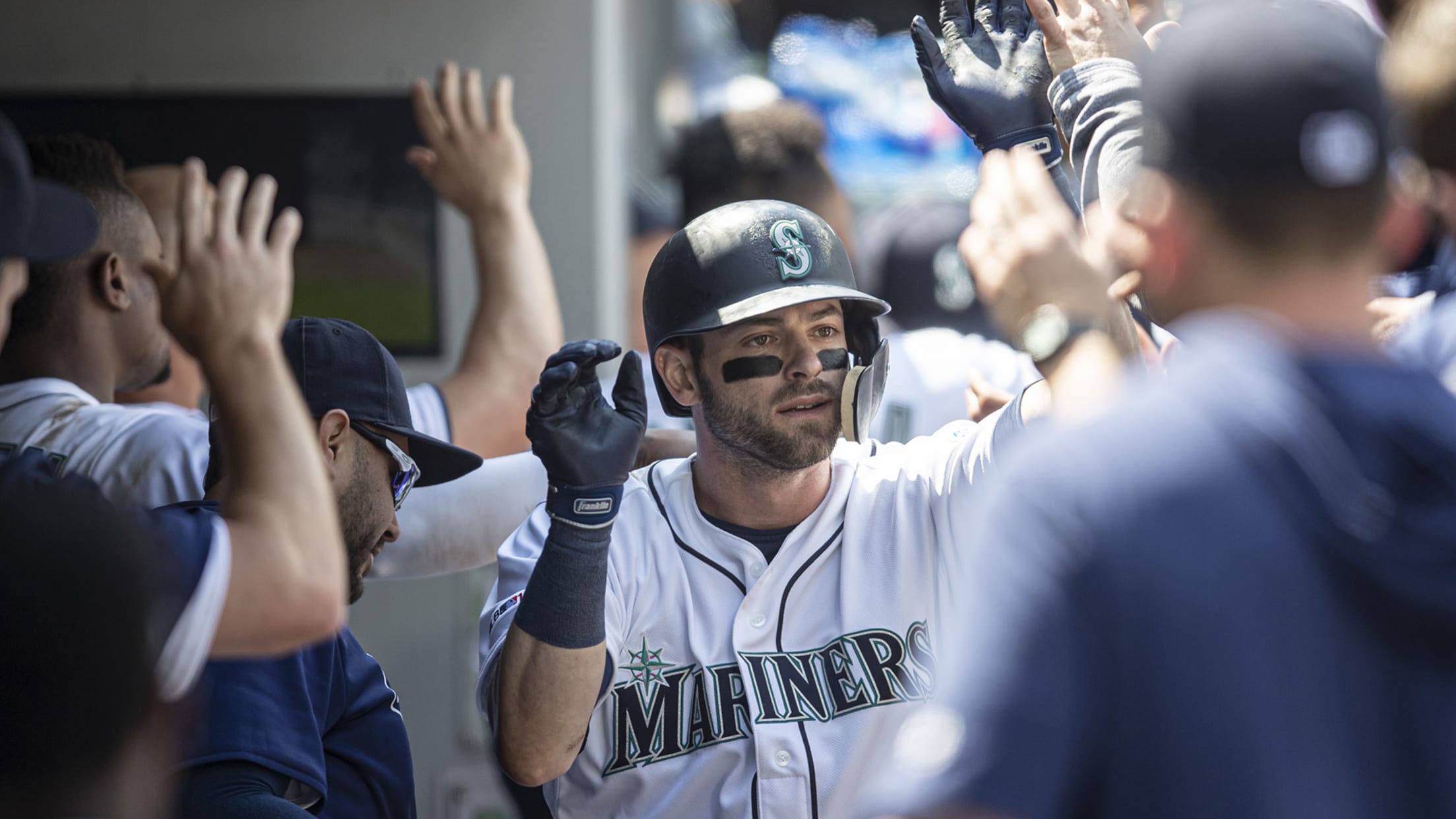 With the influx of young and talented outfielders (Kyle Lewis, Jarred Kelenic, Jake Fraley, Mallex Smith, Julio Rodriguez, etc.) and an emphasis on letting younger players get a shot in the bigs in 2020, do you envision Jerry Dipoto trying to move Mitch Haniger and Domingo Santana this offseason? Brandon
Nominees named for 2019 Aaron Award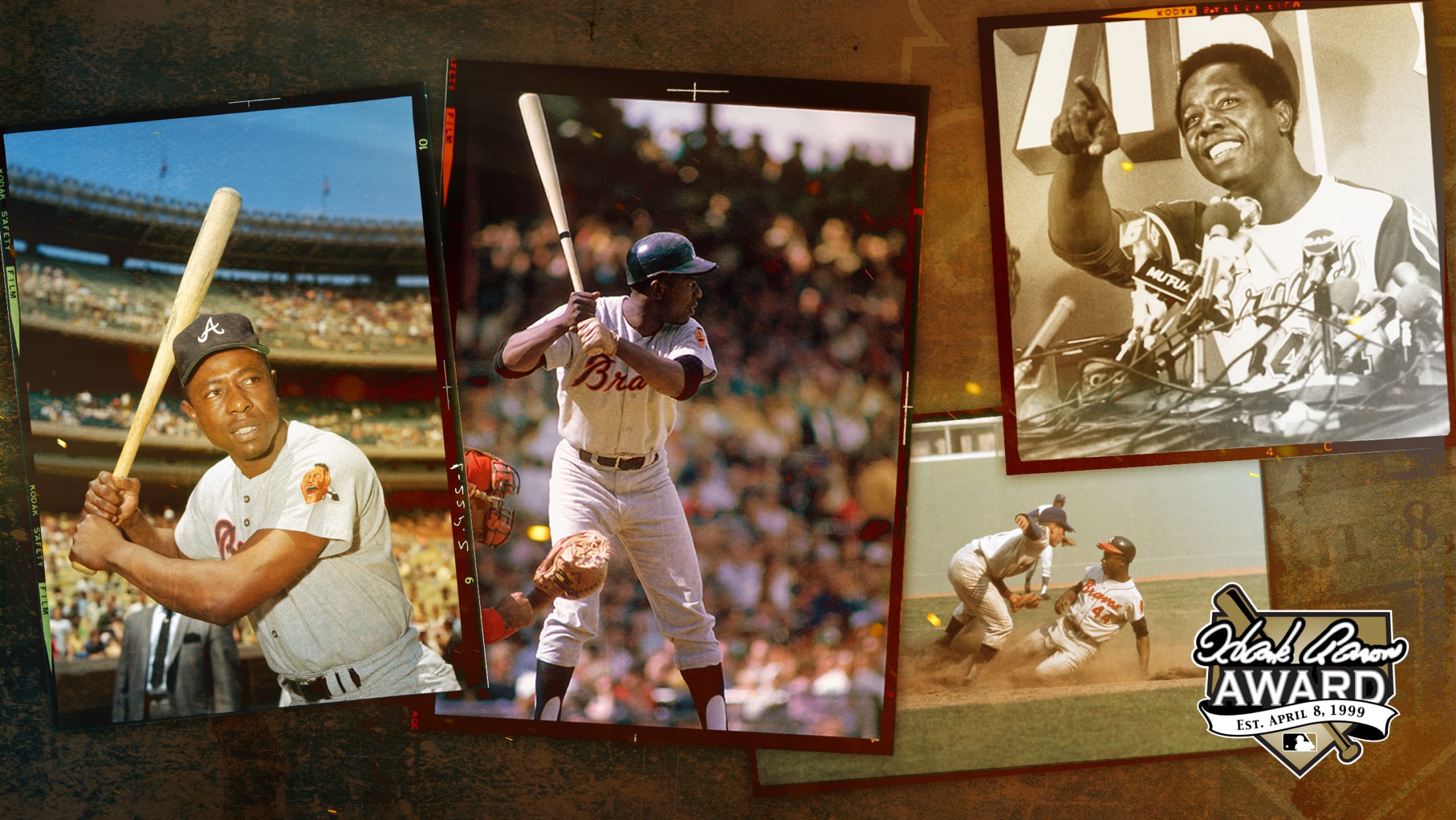 Major League Baseball announced last Thursday the finalists for the 2019 Hank Aaron Award, which is given annually to the most outstanding offensive player in each league. The award began in 1999 -- the 25th anniversary of Aaron's 715th home run, which broke Babe Ruth's career record. This year's finalists
Murfee earns AFL Pitcher of the Week honors
Reliever-turned-starter allowed one run with 11 K's over two starts for Peoria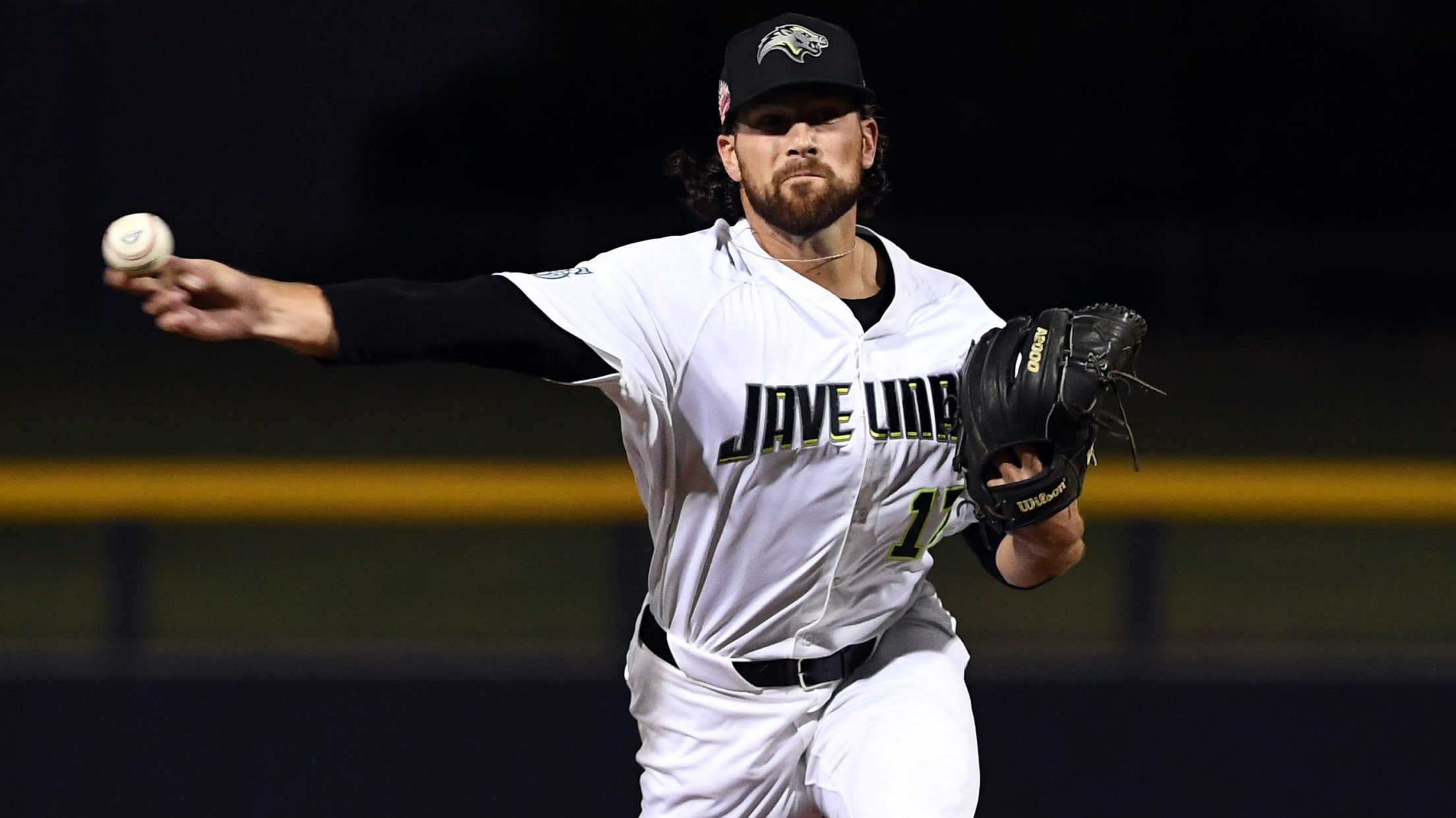 After a breakout performance in his first full Minor League season, Penn Murfee is continuing to improve his prospect stock in the Arizona Fall League. Murfee pitched especially well in third week of the Fall League, turning in a pair of strong starts for Peoria. As a result, he's been
Dipoto to let the kids 'run with it' in 2020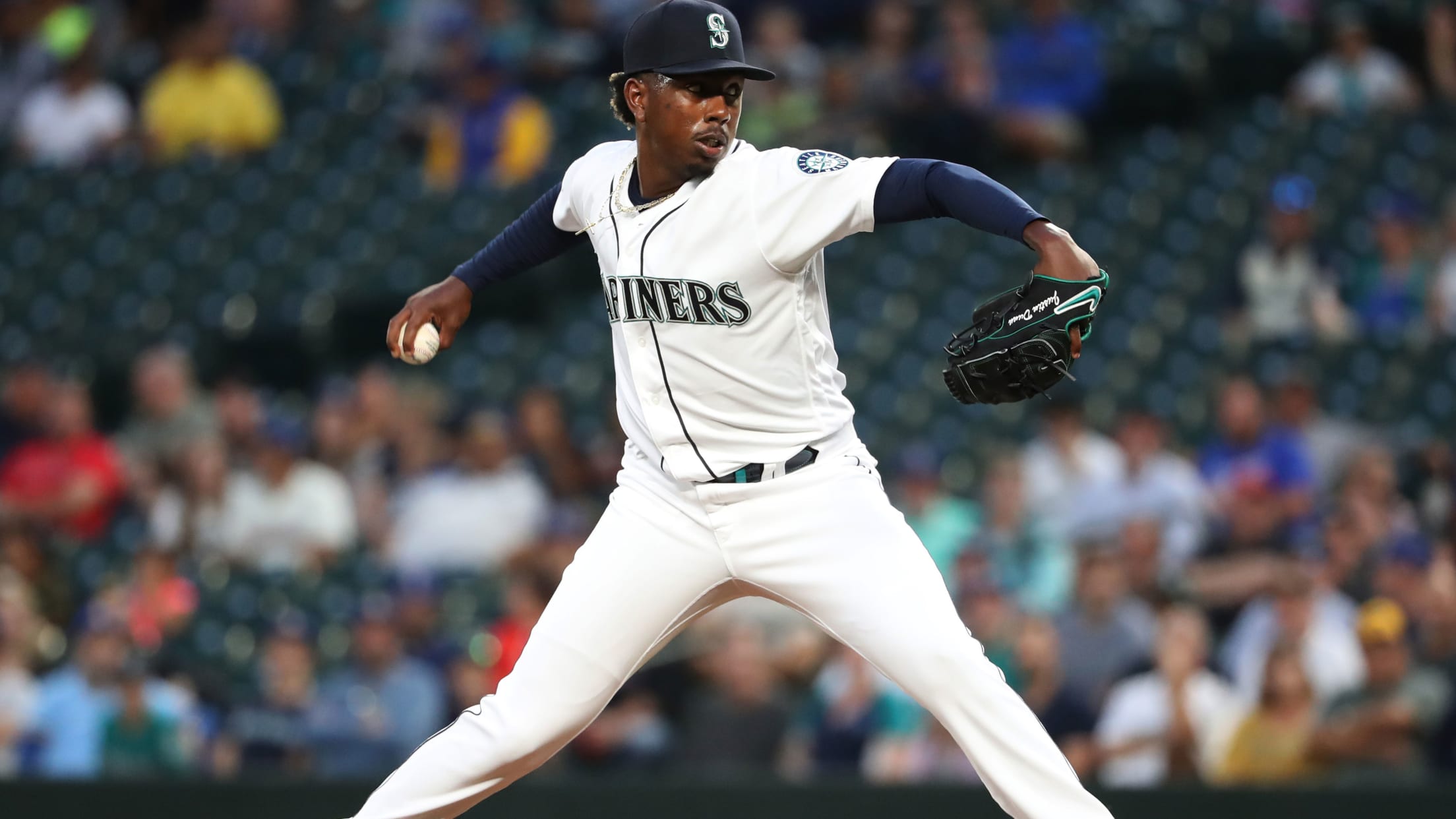 SEATTLE -- After finishing what general manager Jerry Dipoto called their "stepback" season, the Mariners are ready to turn the page to a new direction for 2020. And while Dipoto didn't hang any labels on the upcoming campaign in his season-ending chat with reporters, it's apparent that the MLB theme
5 questions facing Mariners entering offseason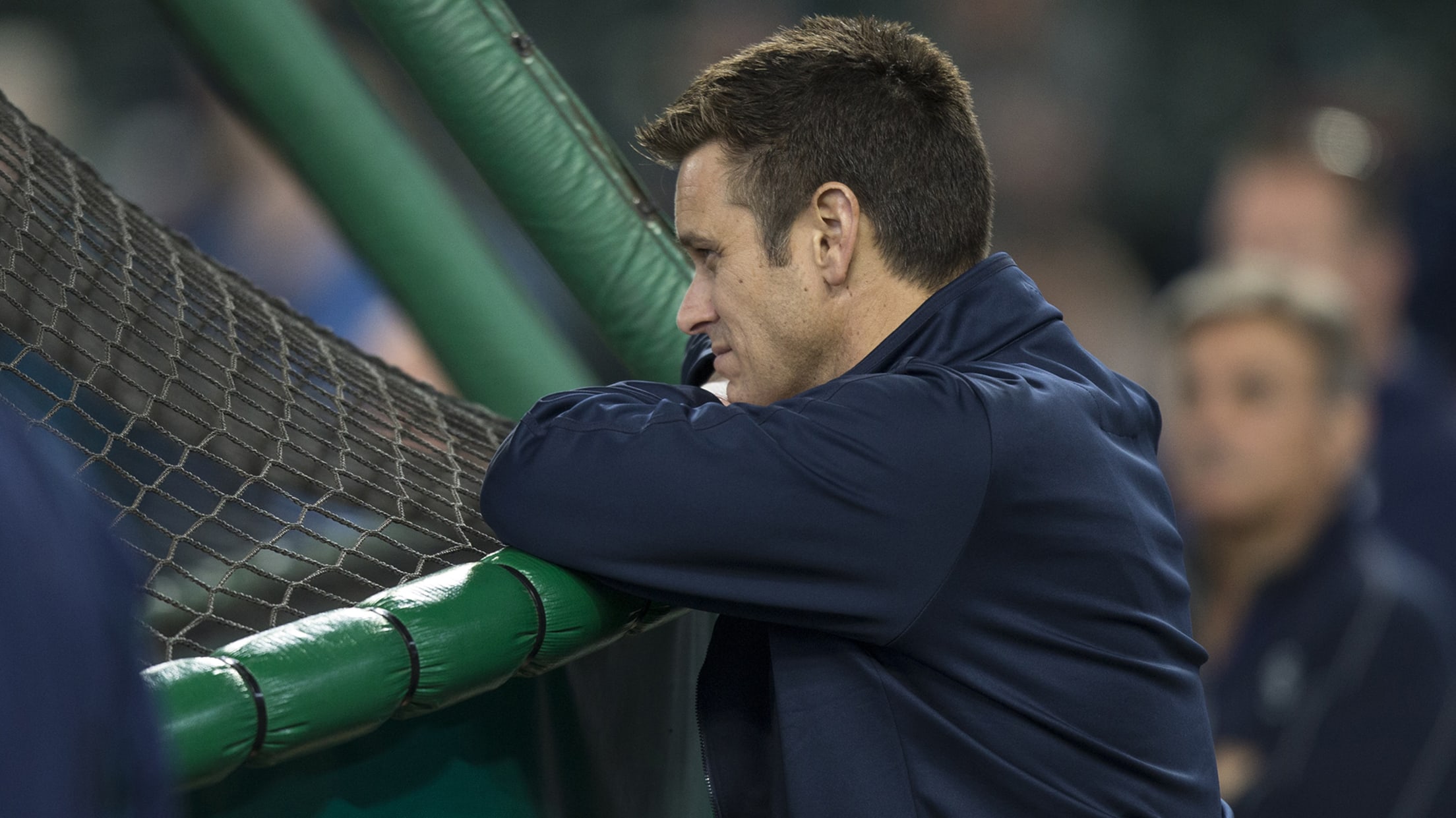 SEATTLE -- Having finished their step-back season, a year spent resetting themselves, the Mariners now begin moving forward into a future they believe is brightened by a strong group of prospects ready to impact the roster. With many of their long-term pieces now either in place or nearing the end
Mariners part ways with coaches Prieto, Brower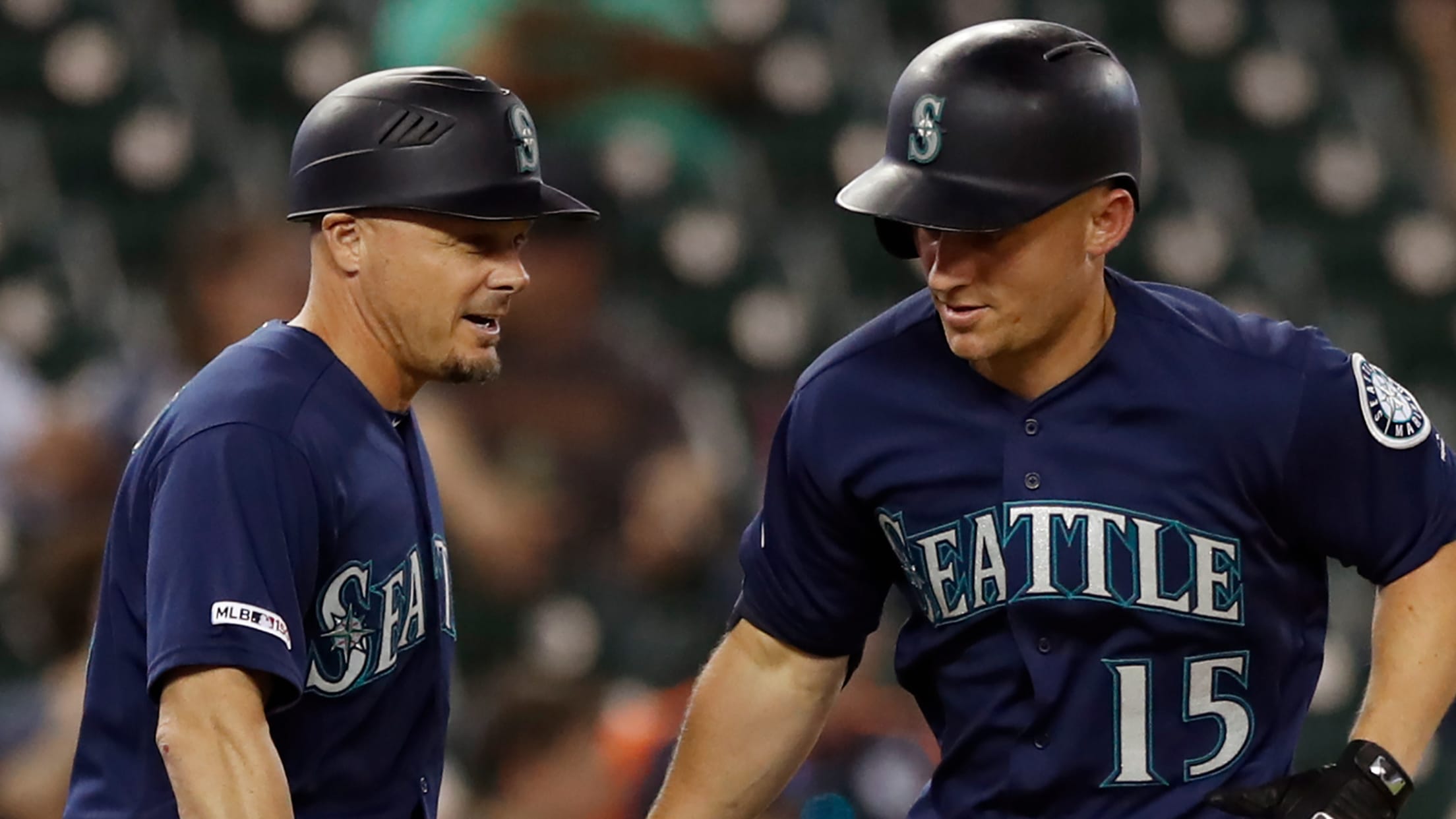 SEATTLE -- While manager Scott Servais is expected to return for his fifth season with the Mariners next year, the club has dismissed two members of his coaching staff and also is reassigning pitching coach Paul Davis, according to team sources. Third-base coach Chris Prieto and bullpen coach Jim Brower
Kelenic sharp in highly anticipated AFL debut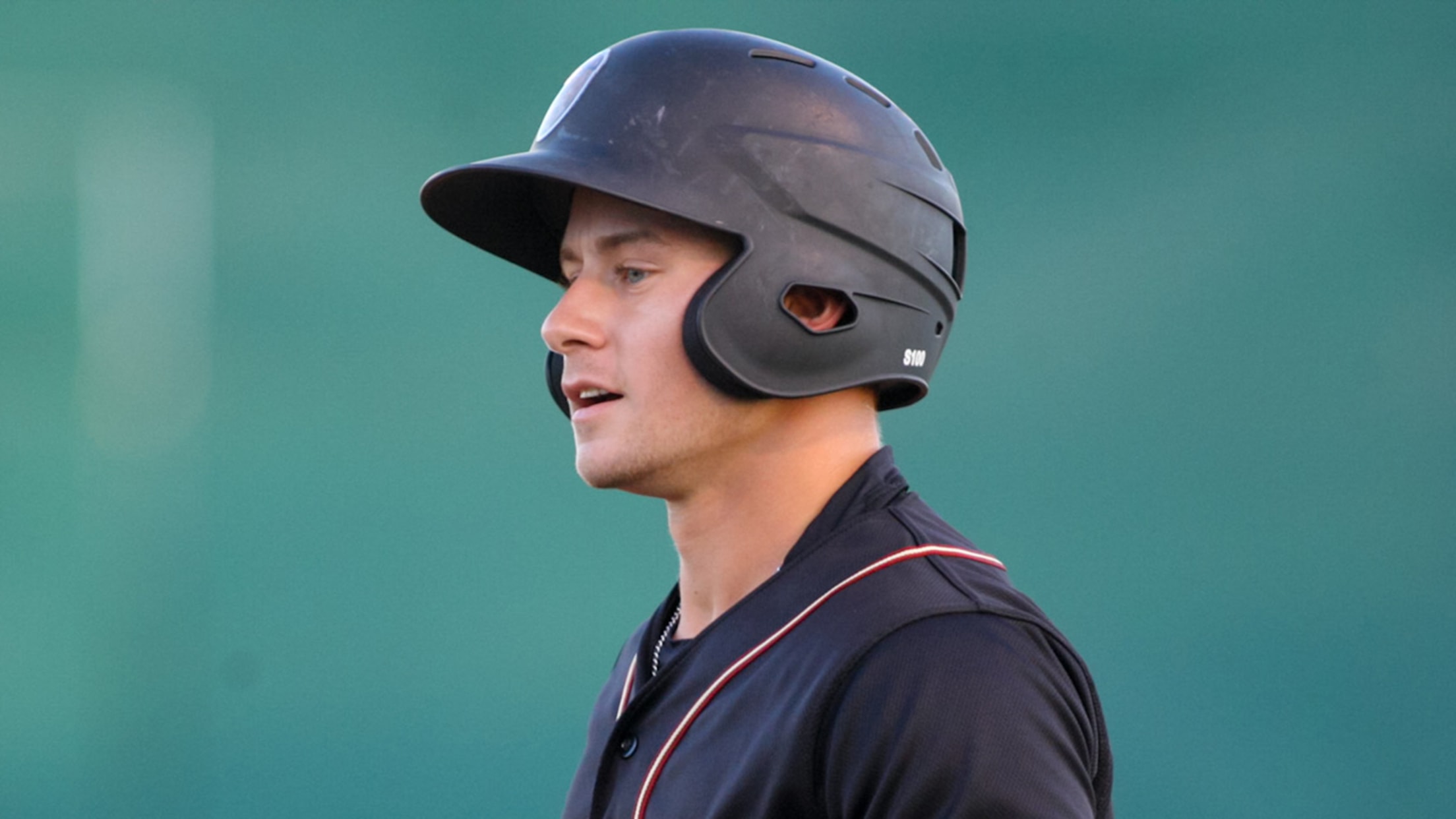 PEORIA, Ariz. -- Jarred Kelenic is one of the best prospects in baseball and he's on mission. He has an ambitious goal of reaching the big leagues in 2020, even though he won't turn 21 until midseason. Playing in the Arizona Fall League will help expedite his development, so Kelenic
'20 Draft order set: Here's where each club picks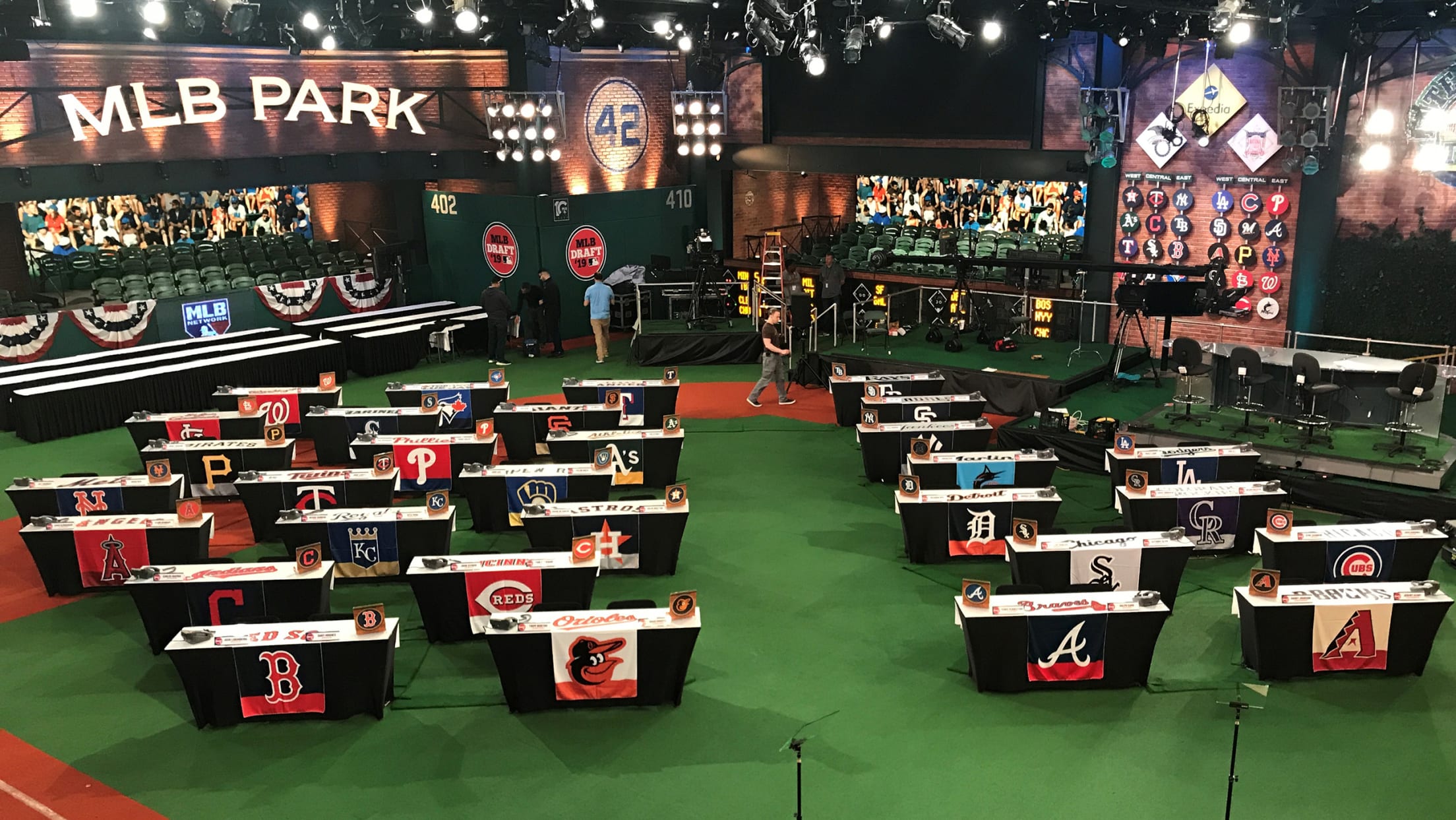 For the second time in three years, the Tigers own the No. 1 pick in the Draft. After taking right-hander Casey Mize with the first selection in 2018, Detroit is on the clock for 2020. Detroit lost a Major League-high 114 games, the second-most in the franchise's 119-season history, to
Impressive final audition for Dunn in 2019 finale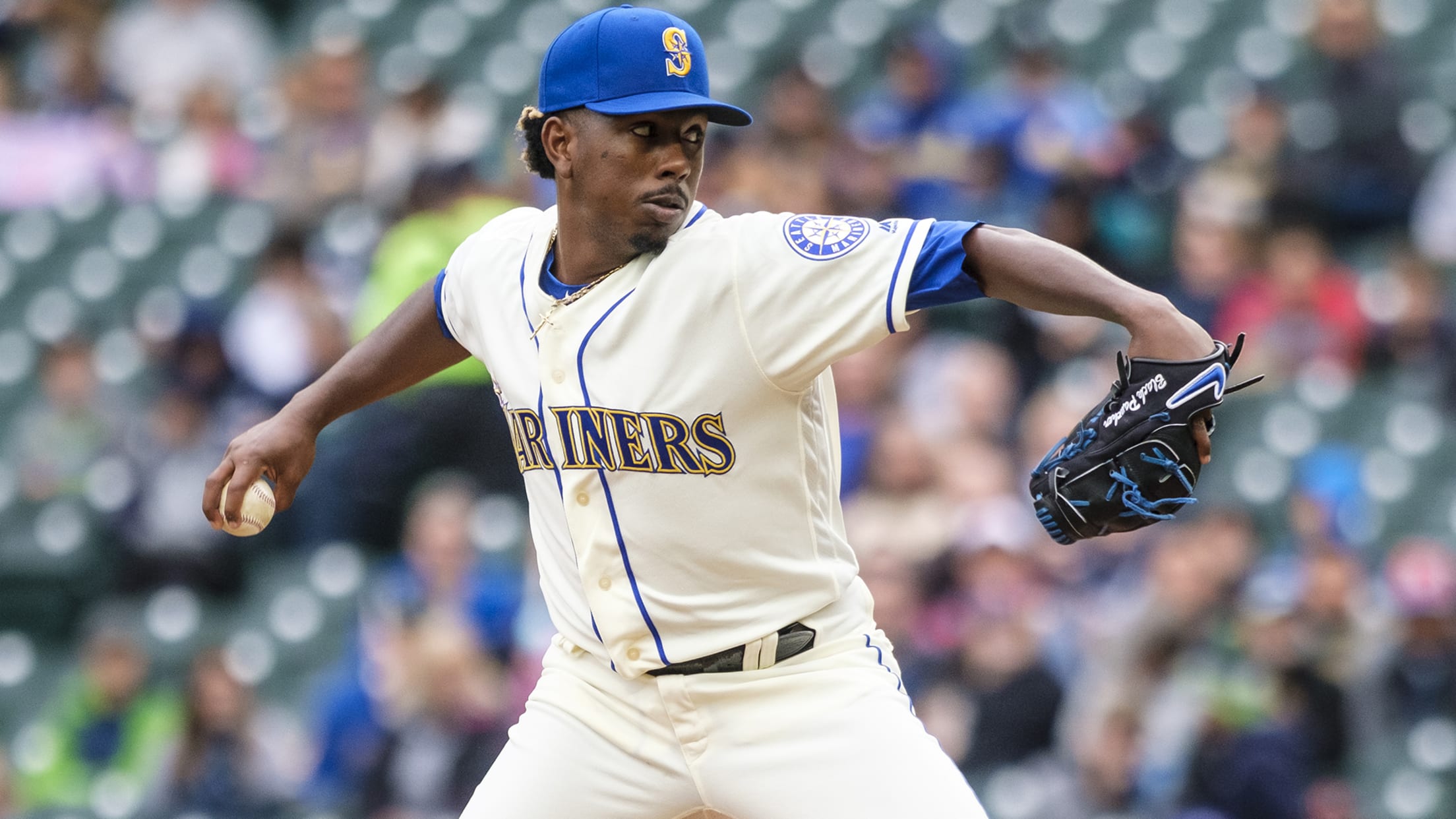 SEATTLE -- The bags were packed as Mariners players prepared to scatter to all parts of the country to begin their offseasons on Sunday. But for Justin Dunn, this was more than getaway day. This was a final chance to reinforce his status as a strong rotation candidate next spring.
Haniger expecting to be healthy by start of 2020
After missing last 4 months, Mariners outfielder ready for offseason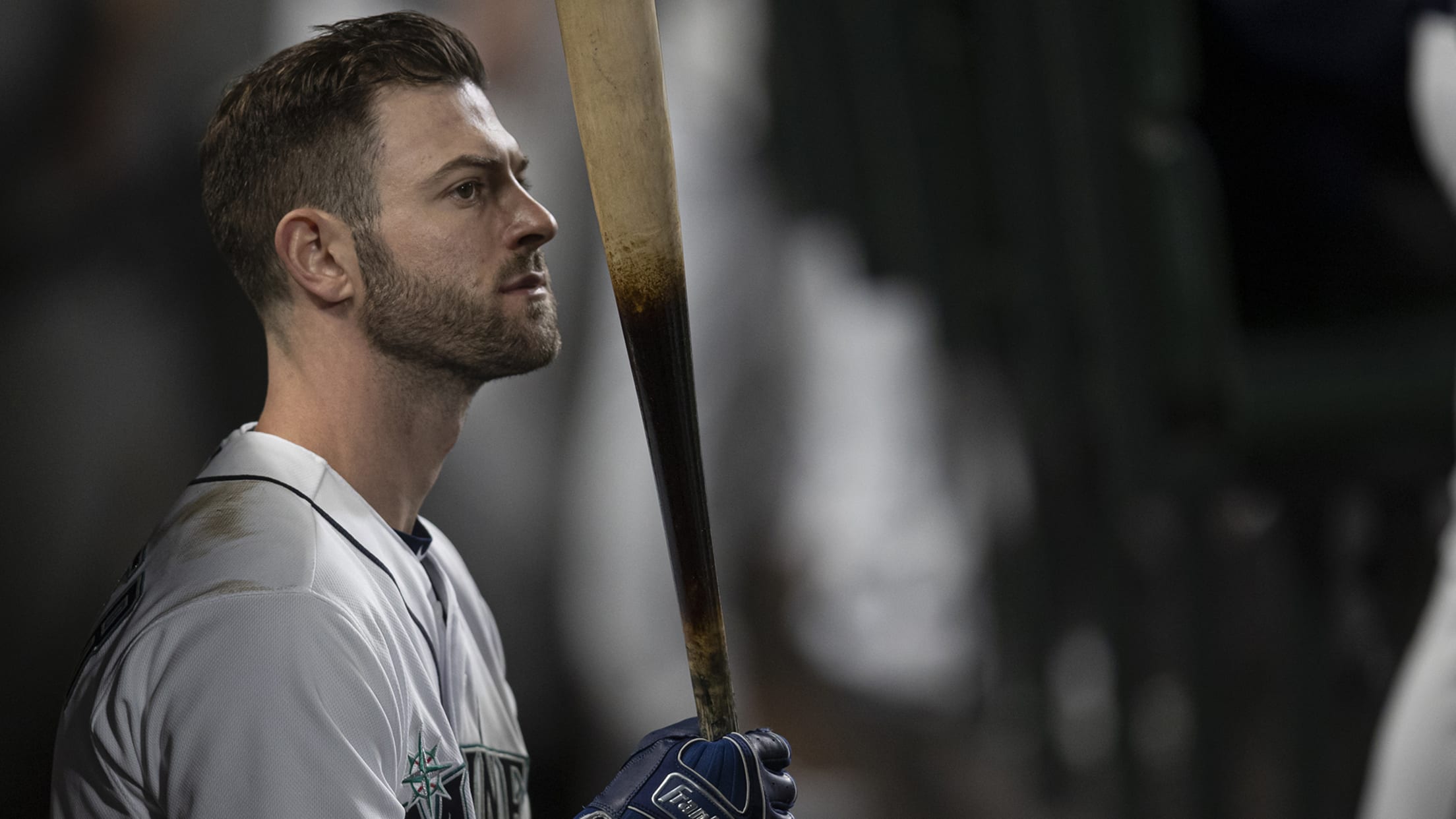 SEATTLE -- An injury-plagued season for Mitch Haniger came to an end Sunday, but the 28-year-old outfielder remains a big part of the Mariners' future plans, and he expects to be fully healthy and back to training for next year in another month or so. Haniger missed the final four