Haniger setting tone early in spring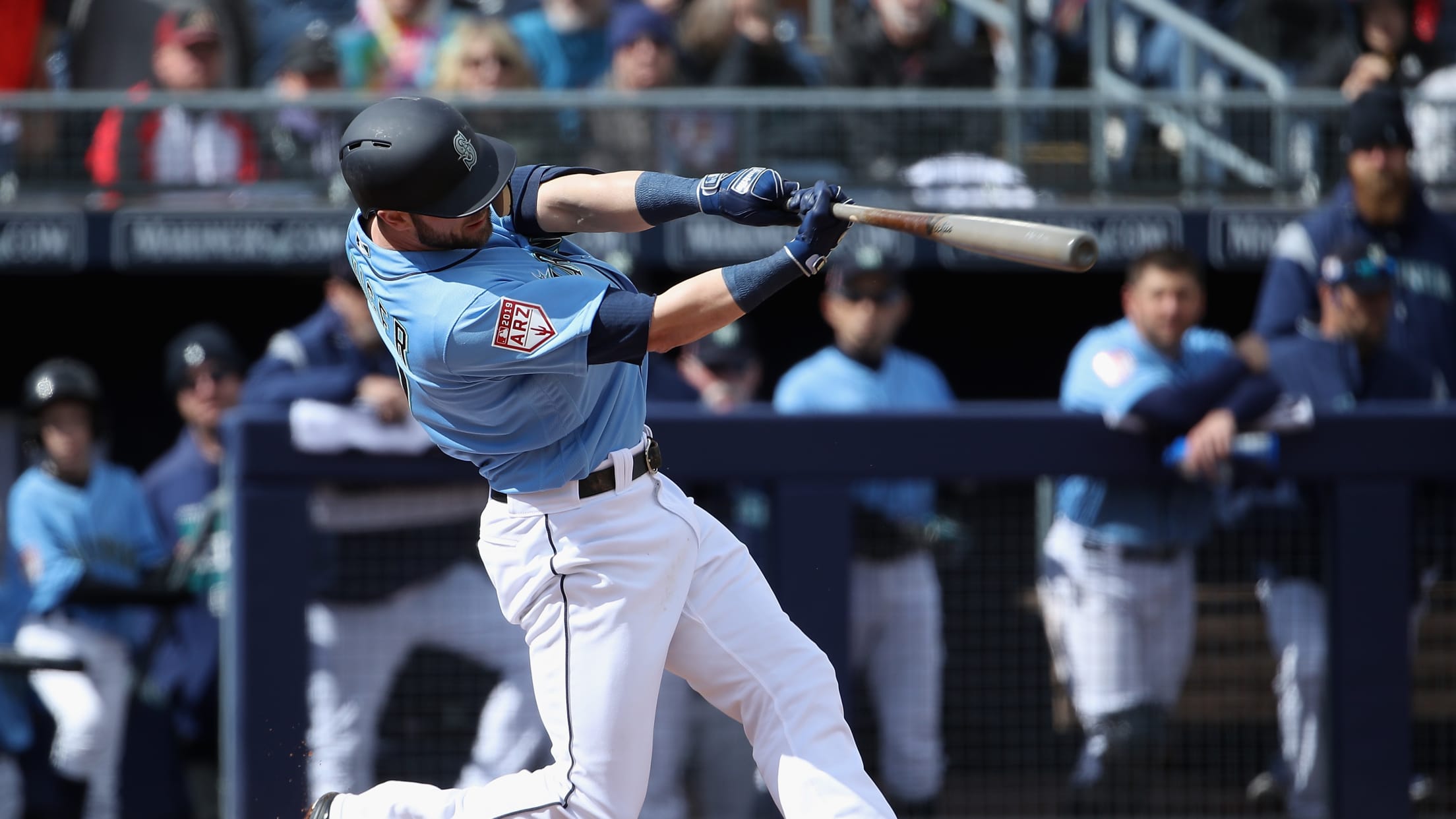 PEORIA, Ariz. -- Mitch Haniger likes the way things have started out this spring in Mariners camp. And the Mariners liked the way Haniger kick-started his own season Friday at chilly Peoria Stadium. Haniger launched a two-run homer to left-center in his first at-bat as the Mariners rolled to an
Kikuchi encouraged ahead of spring debut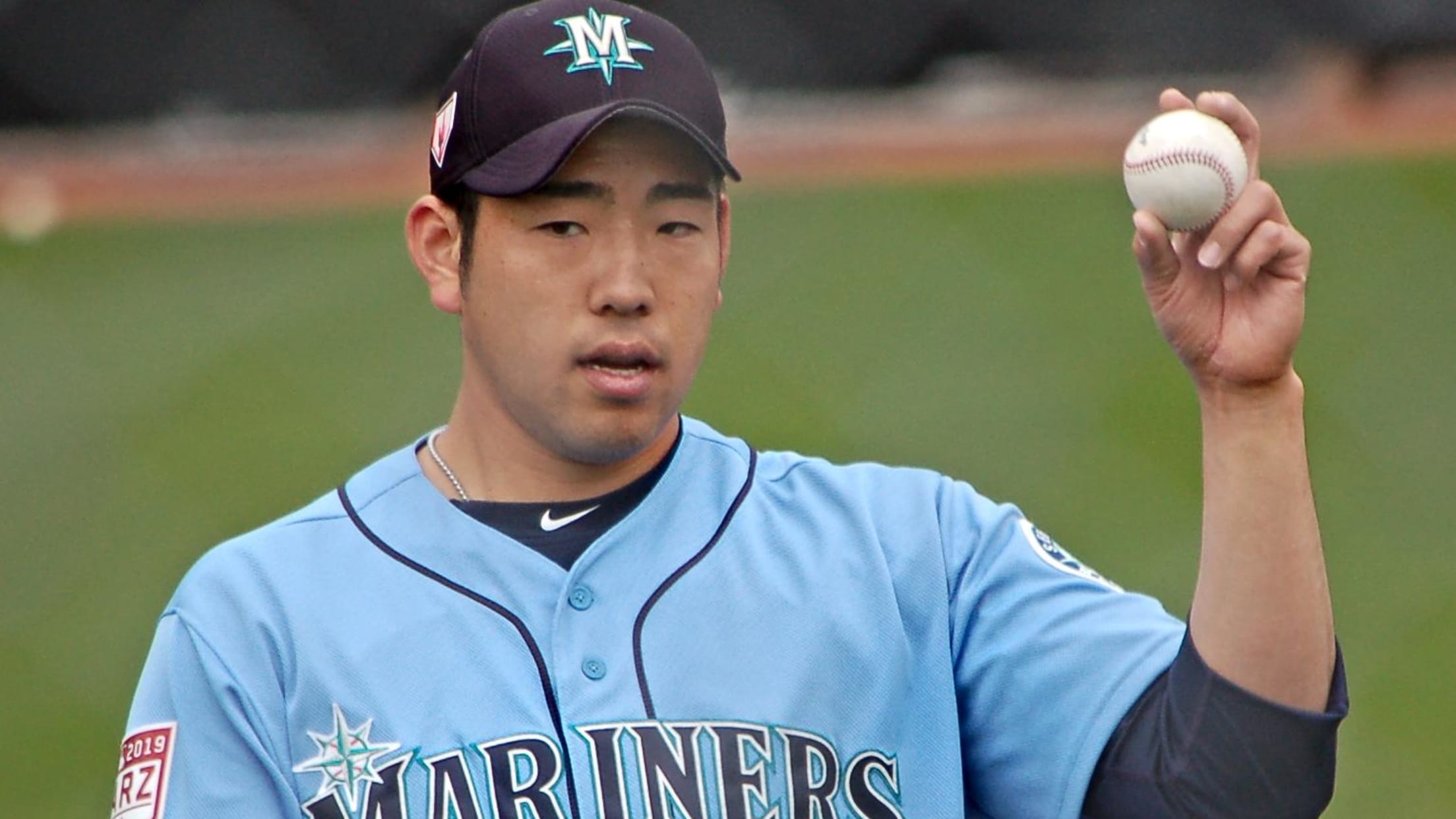 PEORIA, Ariz. -- Yusei Kikuchi likes to throw. So never mind the wet, damp weather that continued hanging over the Mariners' early Spring Training on Friday, the club's new Japanese free agent powered through a simulated two innings against Mariners hitters Dee Gordon, Ryon Healy and Kristopher Negron in his
Here are the Mariners' 2019 Top 30 Prospects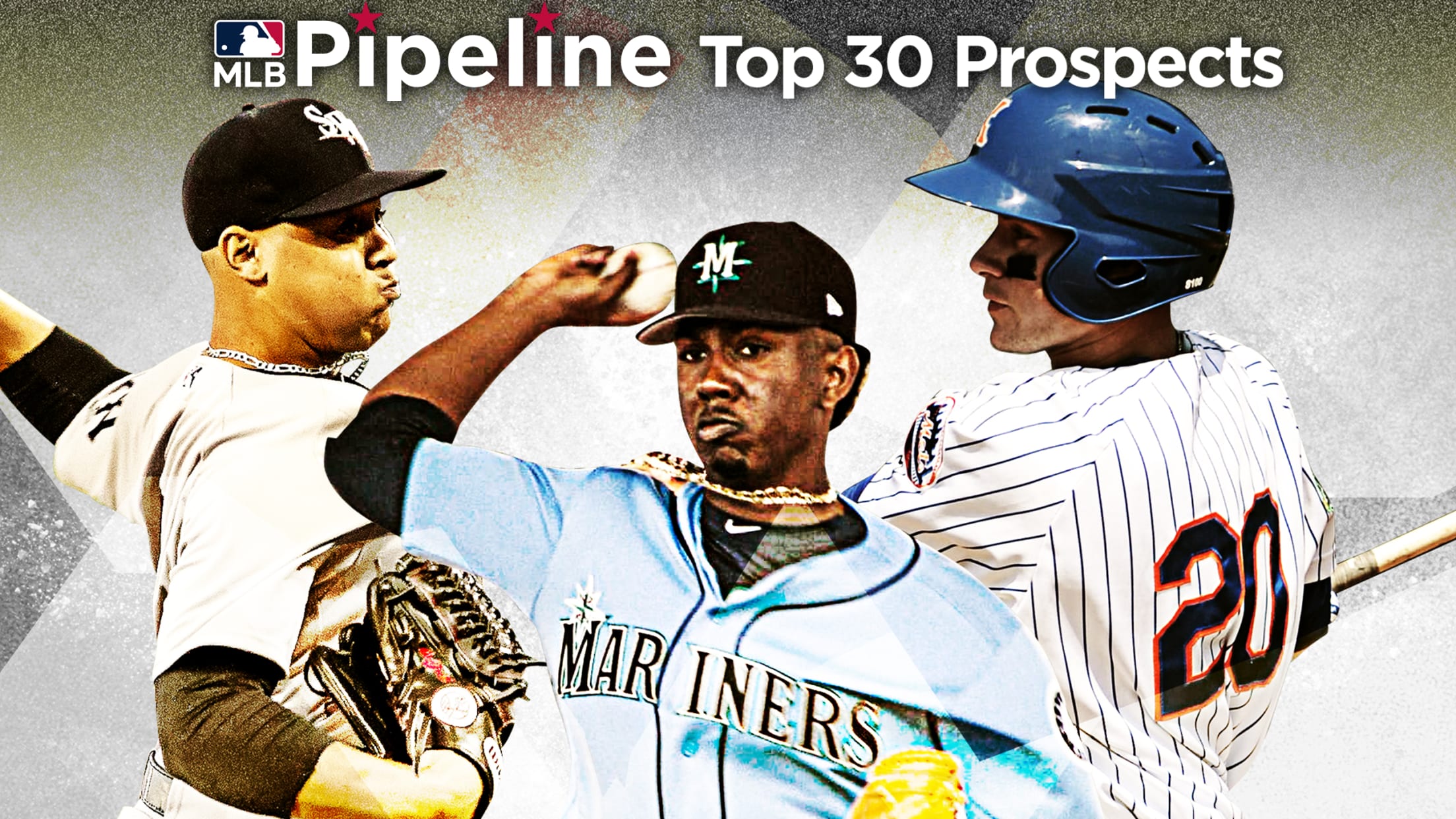 For most of Jerry Dipoto's tenure as general manager of the Mariners, he used the farm system to make trades for big leaguers who would help the club win at the Major League level. But after an 89-win season in 2018, he surveyed the landscape and realized it was time
10 pitches that could dominate hitters in 2019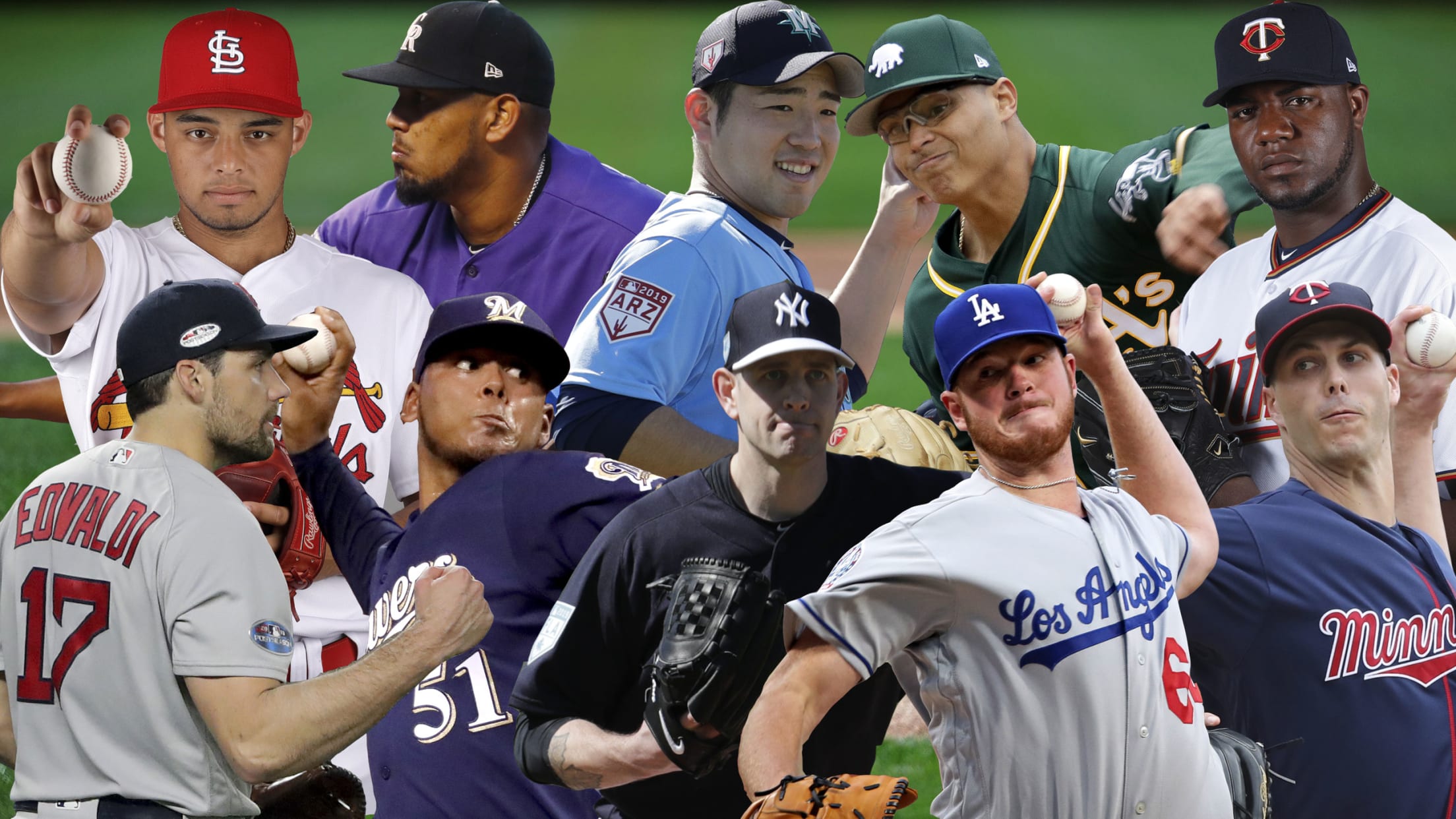 Spring Training optimism is in full bloom, and this time of year usually includes a plethora of quotes about "x" pitcher adding "y" pitch to his arsenal. Those ideas are fleeting more often than not, but sometimes a certain pitch sticks and elevates a pitcher's game plan to another level.
MLB announces pitch clock for spring games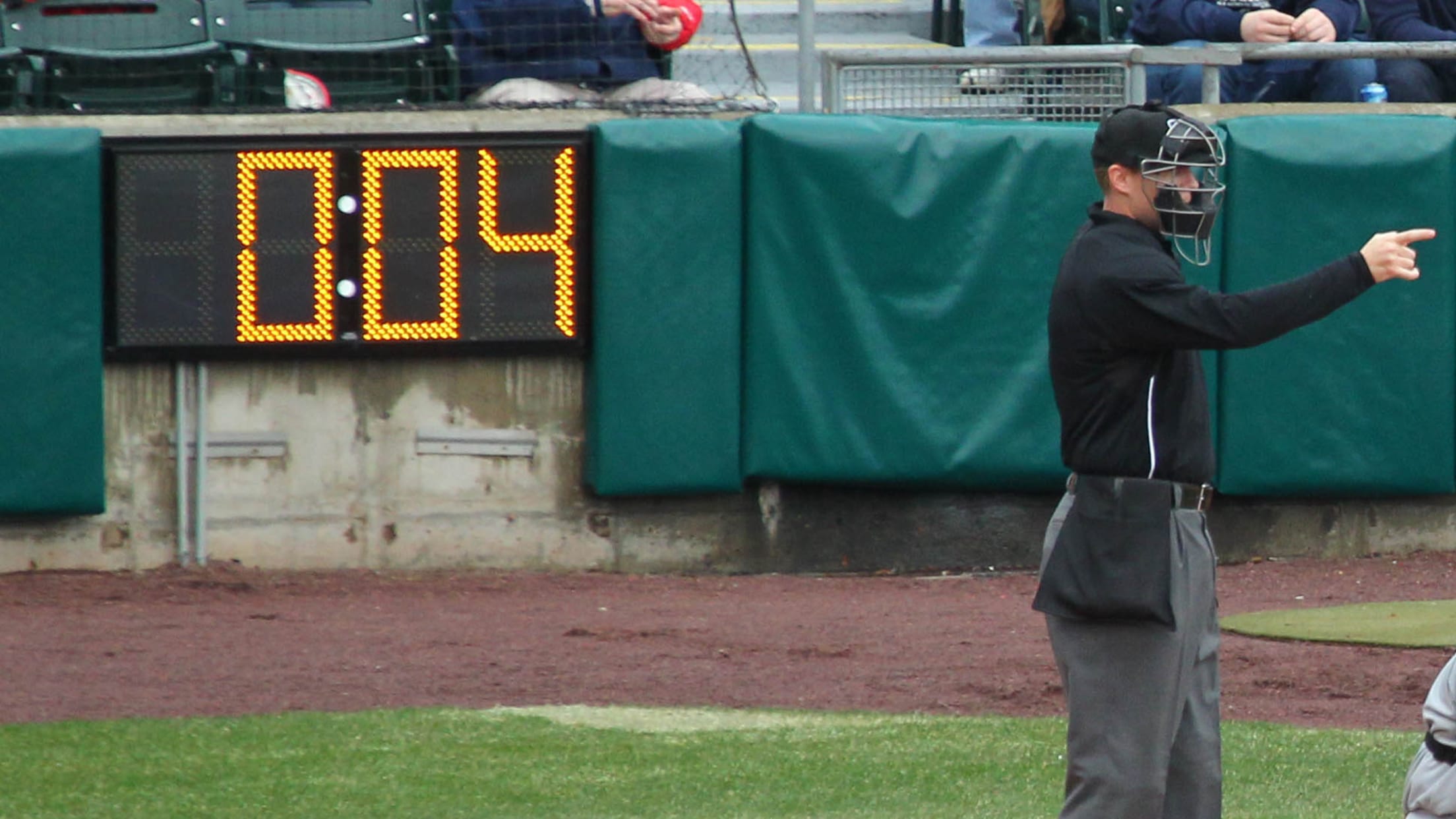 Major League Baseball announced Friday the format of a pitch timer that will be used during 2019 Spring Training games. No decision has been made on whether the timer will be used in regular season games.
Gonzales sharp before rain halts opener
MESA, Ariz. -- The long marathon of the Major League season got off to a slow start for the Mariners on Thursday as rain halted their Cactus League opener after just one and a half innings. But Marco Gonzales and his flock of new teammates made the most of the
Ichiro OK after getting plunked by Felix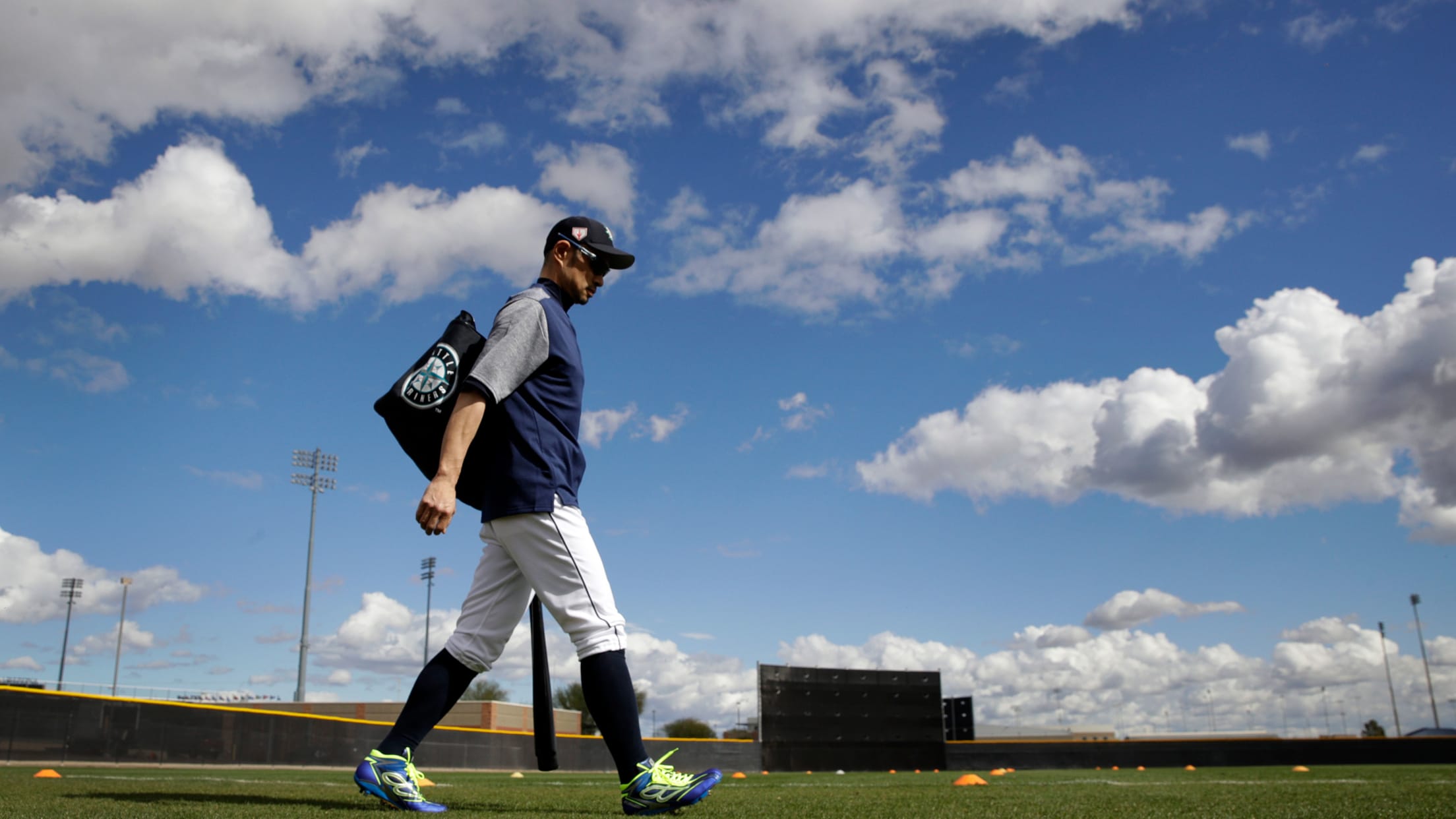 MESA, Ariz. – Ichiro Suzuki had X-rays taken of his bruised right foot after being hit by a pitch by Felix Hernandez during live batting practice on Wednesday, but the 45-year-old outfielder didn't have any structural damage and is expected to return to workouts in a day or two. "They
Each team's most likely 2019 award candidate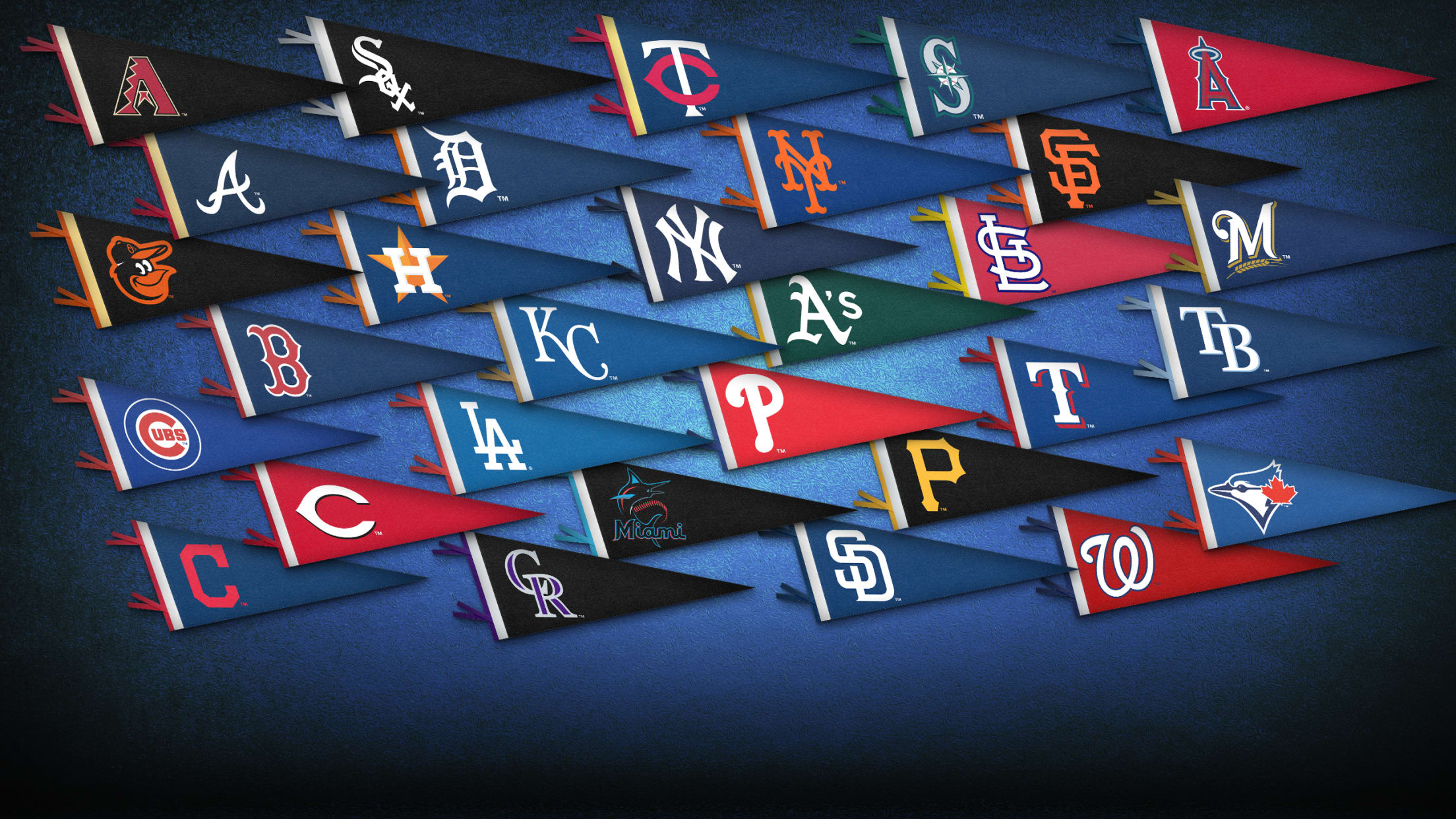 As we saw again last year, with the American League Most Valuable Player Award winner coming from a 108-win Red Sox team and the National League Cy Young Award winner coming from a 77-win Mets team, an award-caliber season can emanate from just about anywhere. With that in mind, let's
Encarnacion ready for any role with Mariners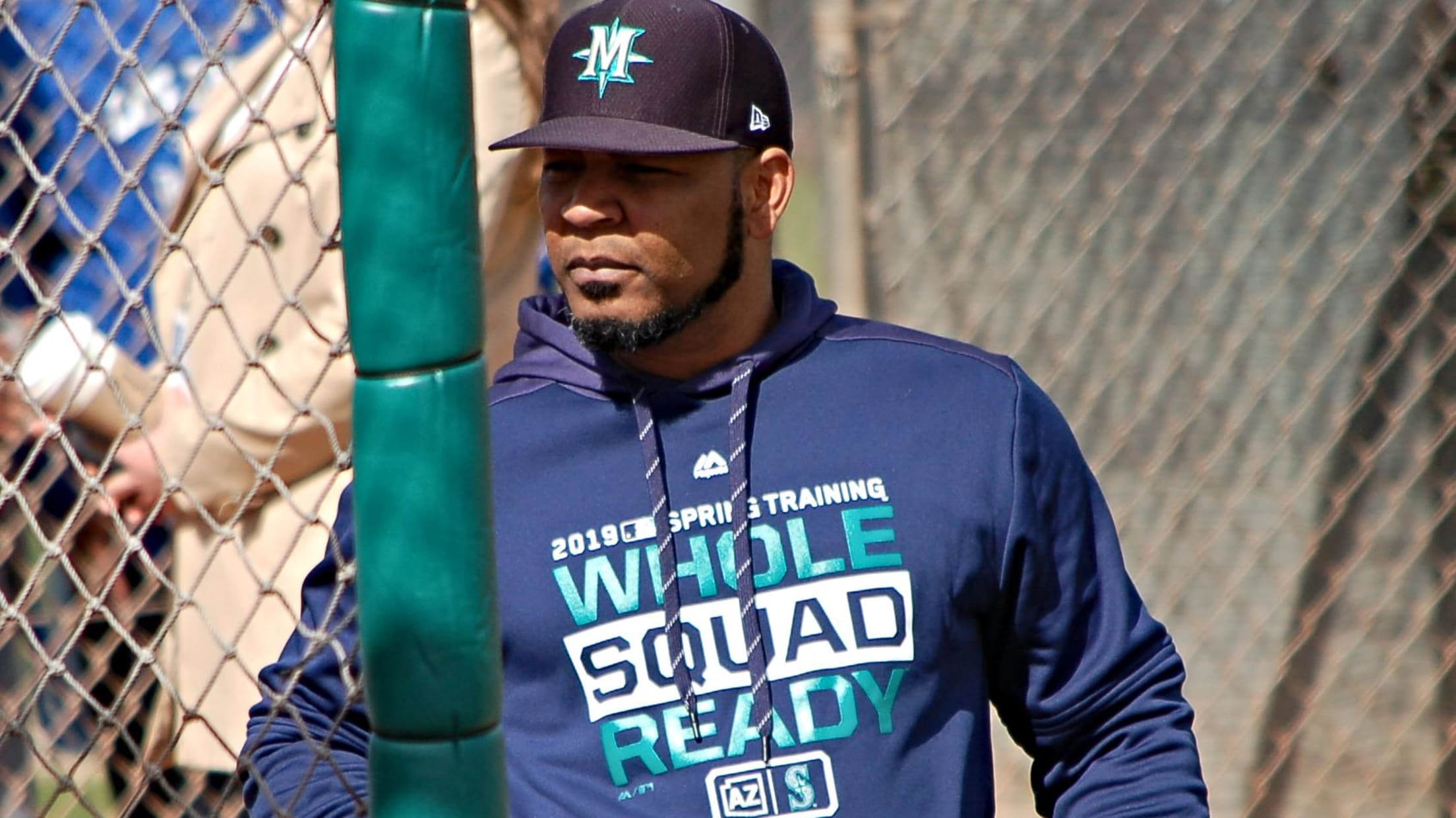 PEORIA, Ariz. -- In the middle of a Mariners camp filled with youngsters brimming with untapped potential and dreams, veteran Edwin Encarnacion doesn't quite seem to fit. But once the games begin, his experience and professional bat will fit quite well in the middle of manager Scott Servais' batting order.
Mariners plan for potential rainy ST opener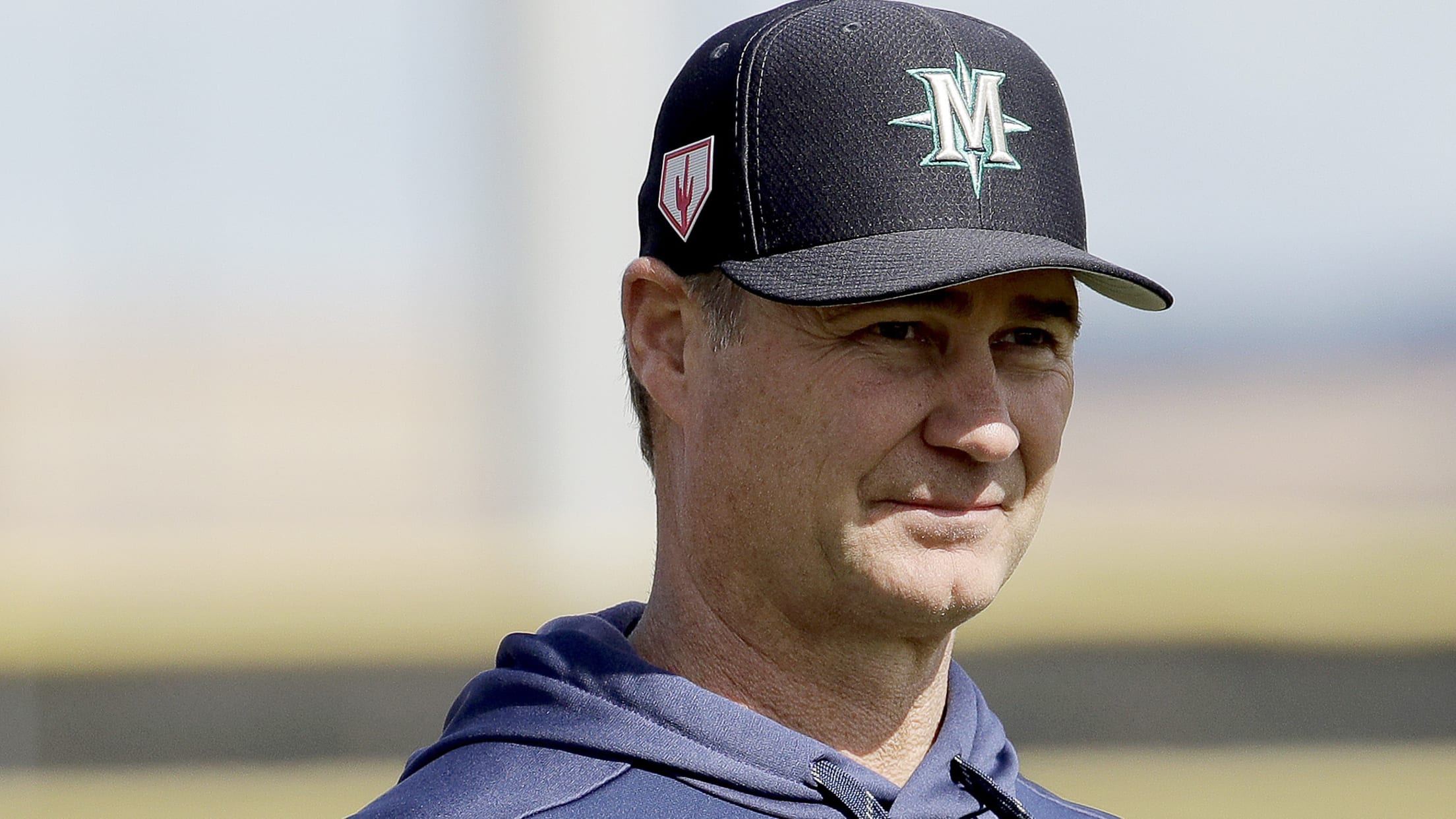 PEORIA, Ariz. -- For the Mariners and A's, it's time to play ball on Thursday. But first will come a call to the weatherman, with rain in the forecast all day in the Phoenix area. First pitch for the Cactus League opener is 1:05 p.m. PT at Hohokam Stadium in
The 13 most intriguing players in Spring Training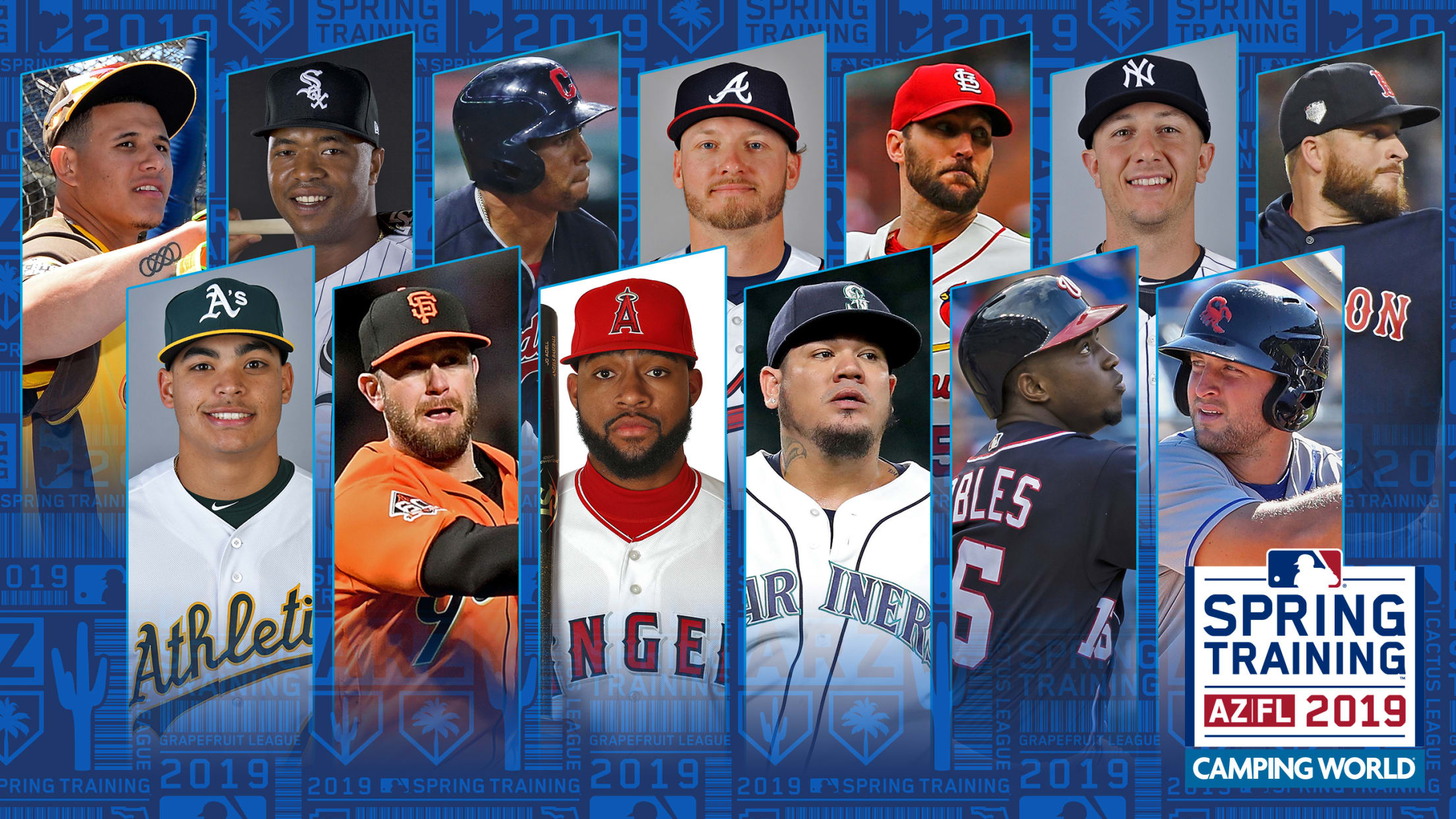 Sometimes they'll tell you Spring Training performances don't mean all that much. After all, as The Earl of Baltimore -- that would be Hall of Fame manager Earl Weaver -- once said, "Nothing that happens in Fort Myers in March has anything to do with what happens at Fenway Park
Seager slimmer, eager for fresh start in '19
Mariners third baseman looks to bulk up his offenive numbers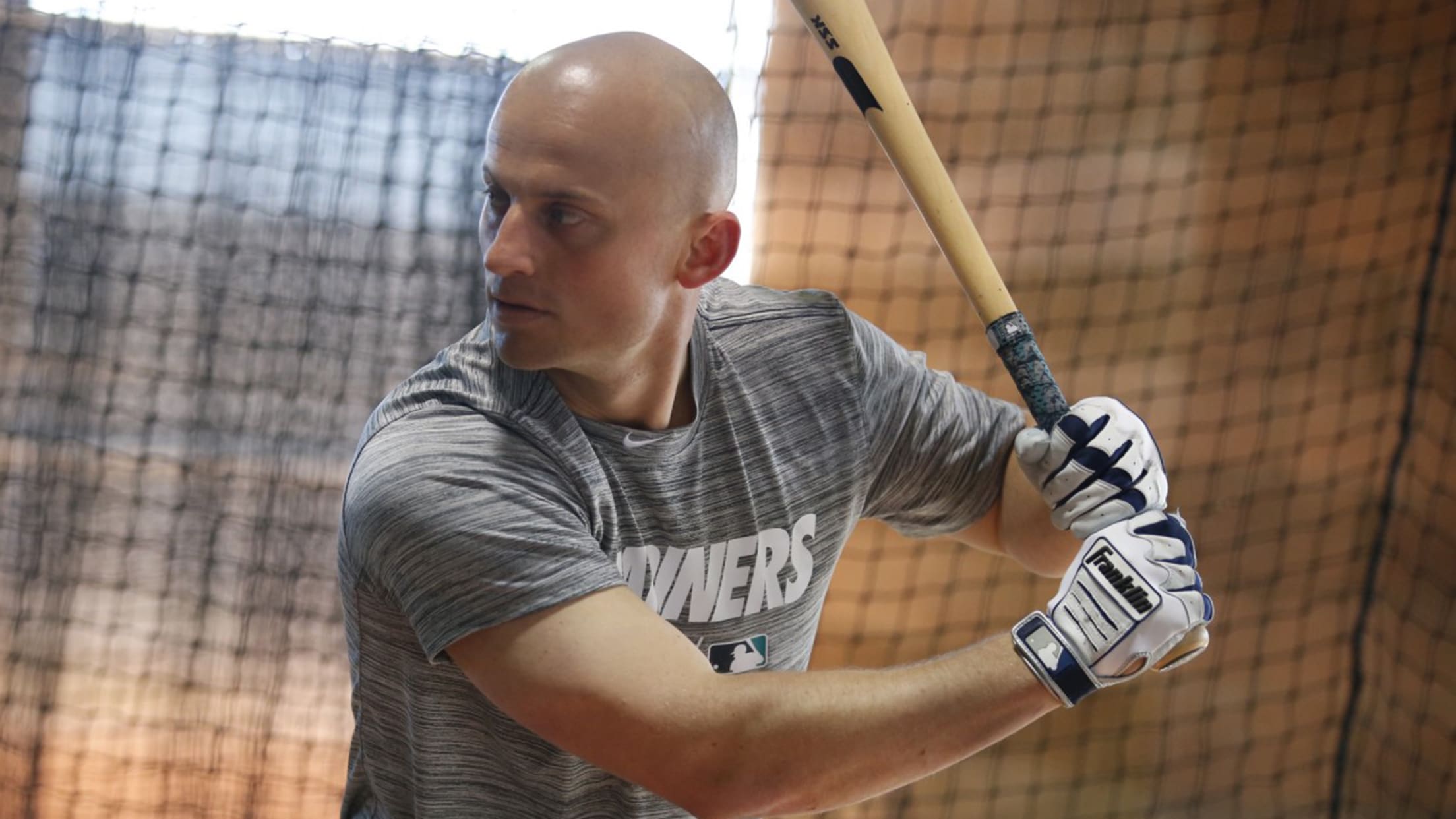 PEORIA, Ariz. -- While general manager Jerry Dipoto went about his Mariners makeover this offseason, Kyle Seager underwent a personal transformation of his own back home in North Carolina.As Dipoto changed the roster and traded away much of the veteran nucleus, Seager switched up his diet, dove into workouts aimed
Ackley rejoins Mariners with eye on roster spot
Seattle's 2009 first-round pick returns to spring camp on Minors deal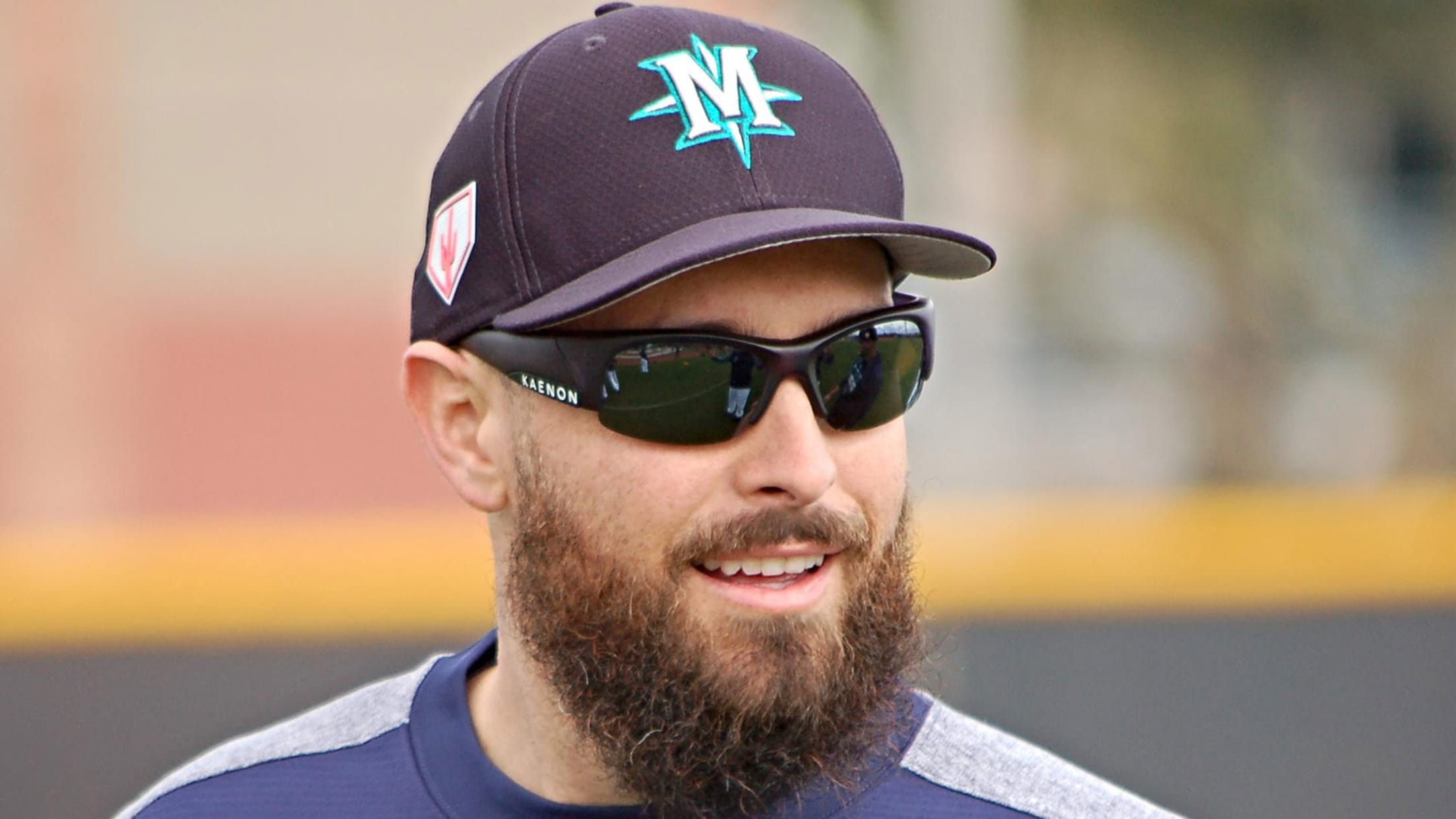 PEORIA, Ariz. -- When Dustin Ackley arrived for his first Spring Training with the Mariners in 2011, he was part of a youth movement designed to help first-year manager Eric Wedge get things turned around in Seattle.As the club's first-round Draft pick in 2009 -- and the second player taken
Smith nearing return, status for Japan in doubt
Speedster dealing with elbow inflammation, still not cleared to throw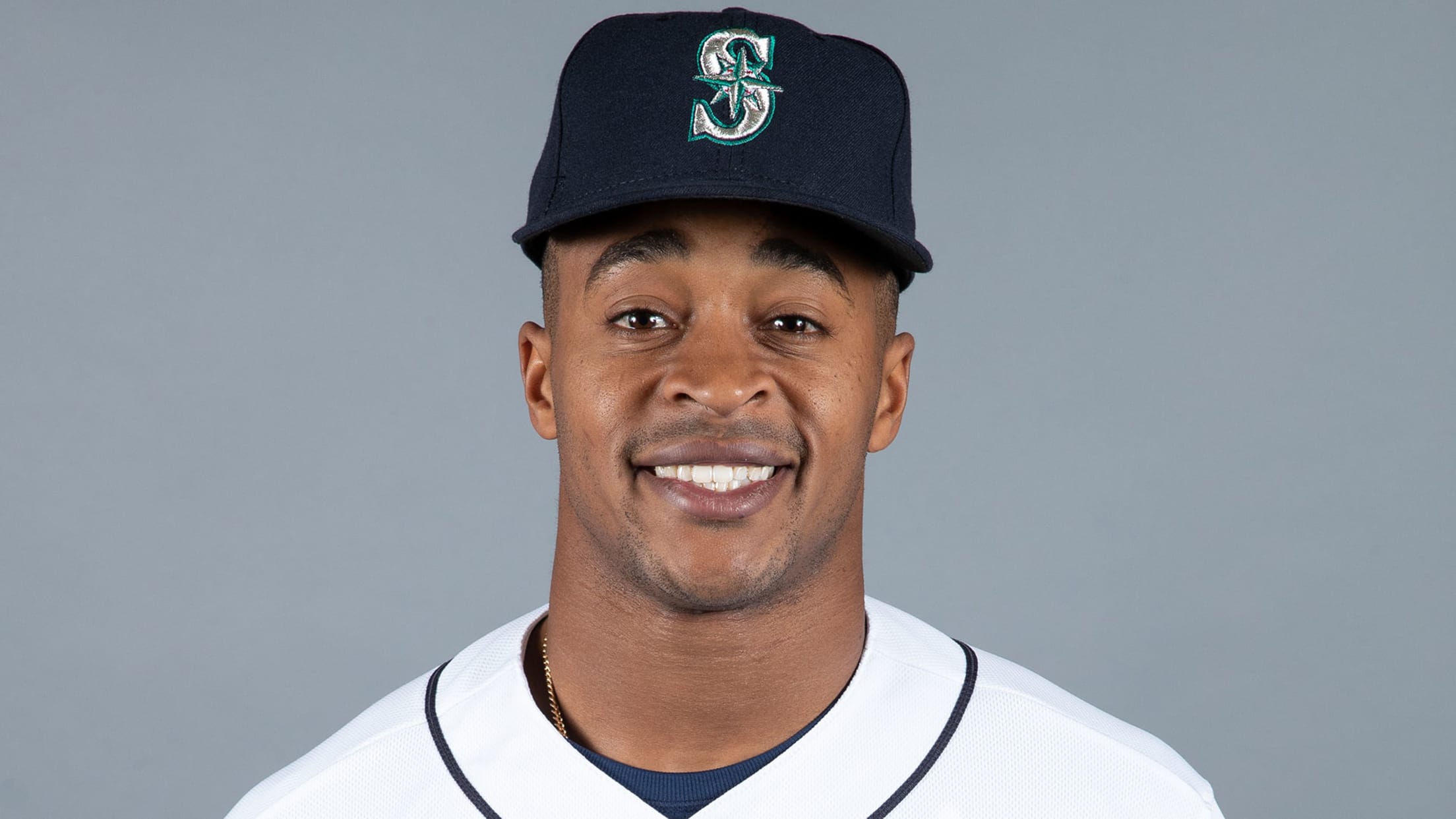 PEORIA, Ariz. -- Mariners center fielder Mallex Smith expects to be cleared to start doing some defensive drills, but no throwing, as soon as Tuesday as he begins his return from a muscle strain in his right throwing elbow.The 25-year-old leadoff hitter, one of Seattle's primary offseason acquisitions, injured the
Prospects wasting no time turning heads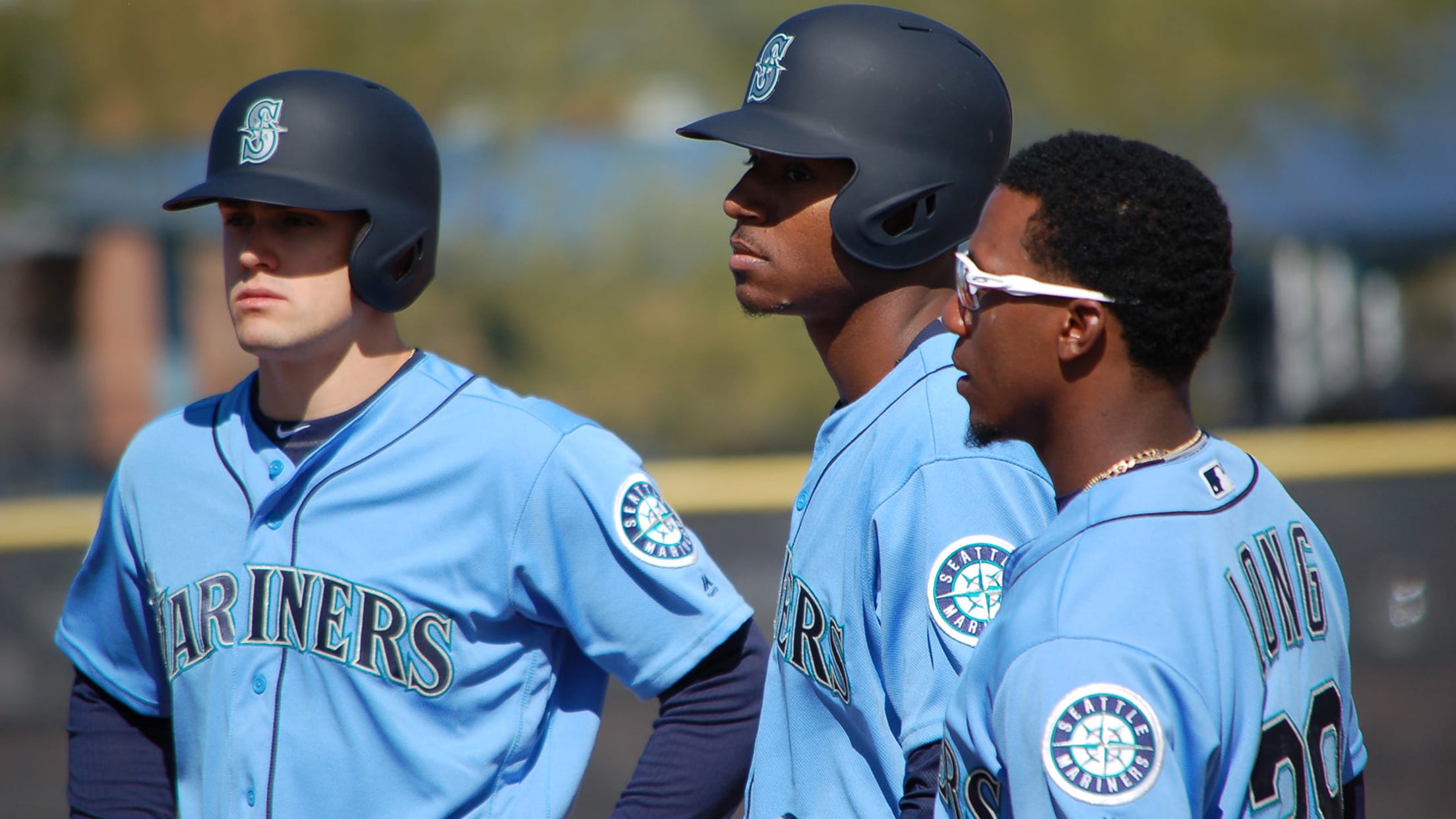 PEORIA, Ariz. -- Prospects are definitely looking up this year at Mariners camp. And we're talking about baseball prospects, the young players with big upsides who raise hopes and expectations for the near future.:: Spring Training coverage presented by Camping World ::For the past few years, Seattle's Spring Training camp
30 intriguing position battles -- 1 for each team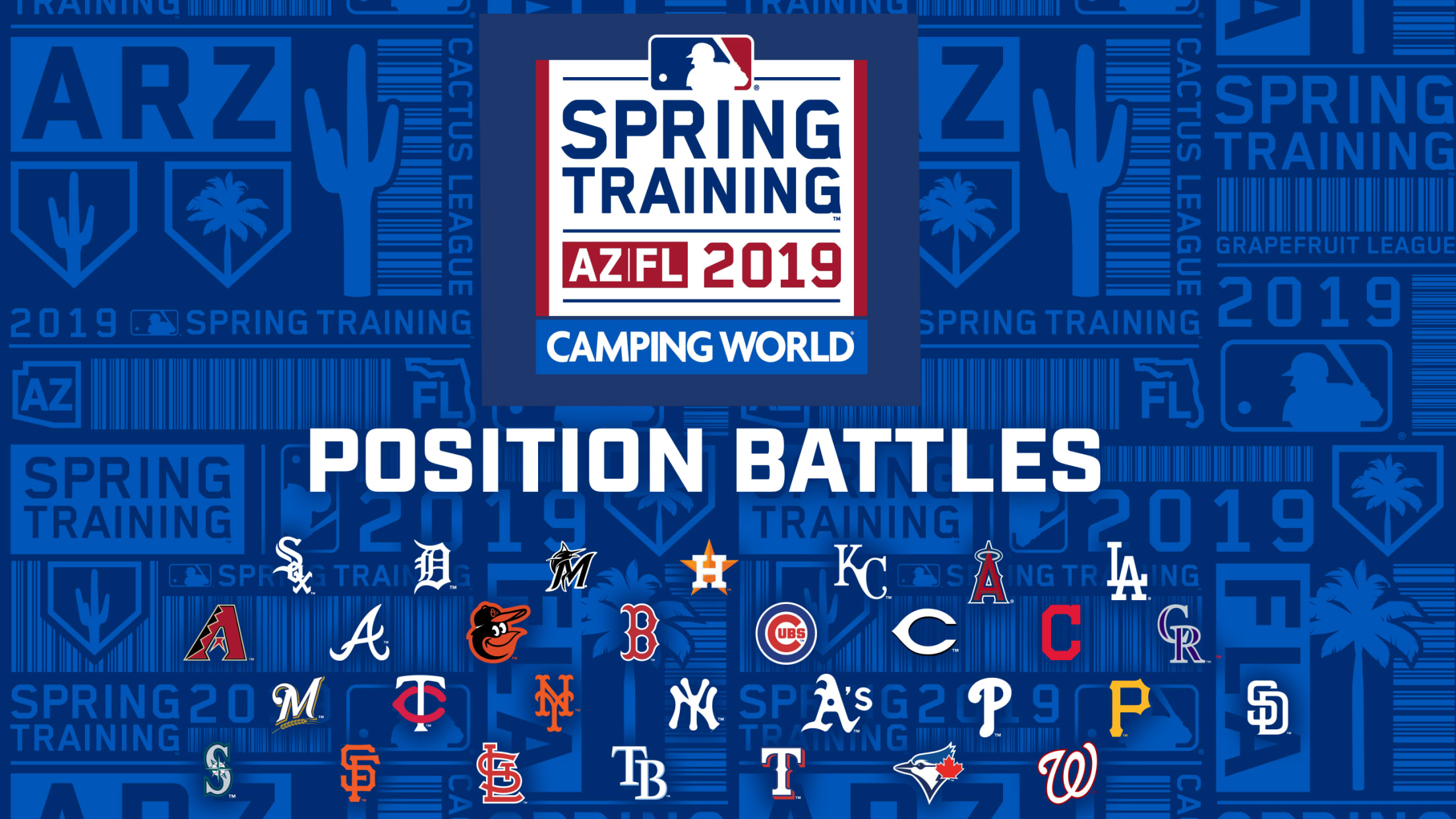 Stars might put fans in the seats, but baseball is a sport that rewards the most complete clubs. That's what makes Spring Training more than a series of exhibitions; big league jobs are on the line, and they could end up having a major impact on the season-end standings. The next
Ichiro is back at Mariners camp and he's signing lightsabers for his teammates
Ichiro signed a lightsaber for a teammate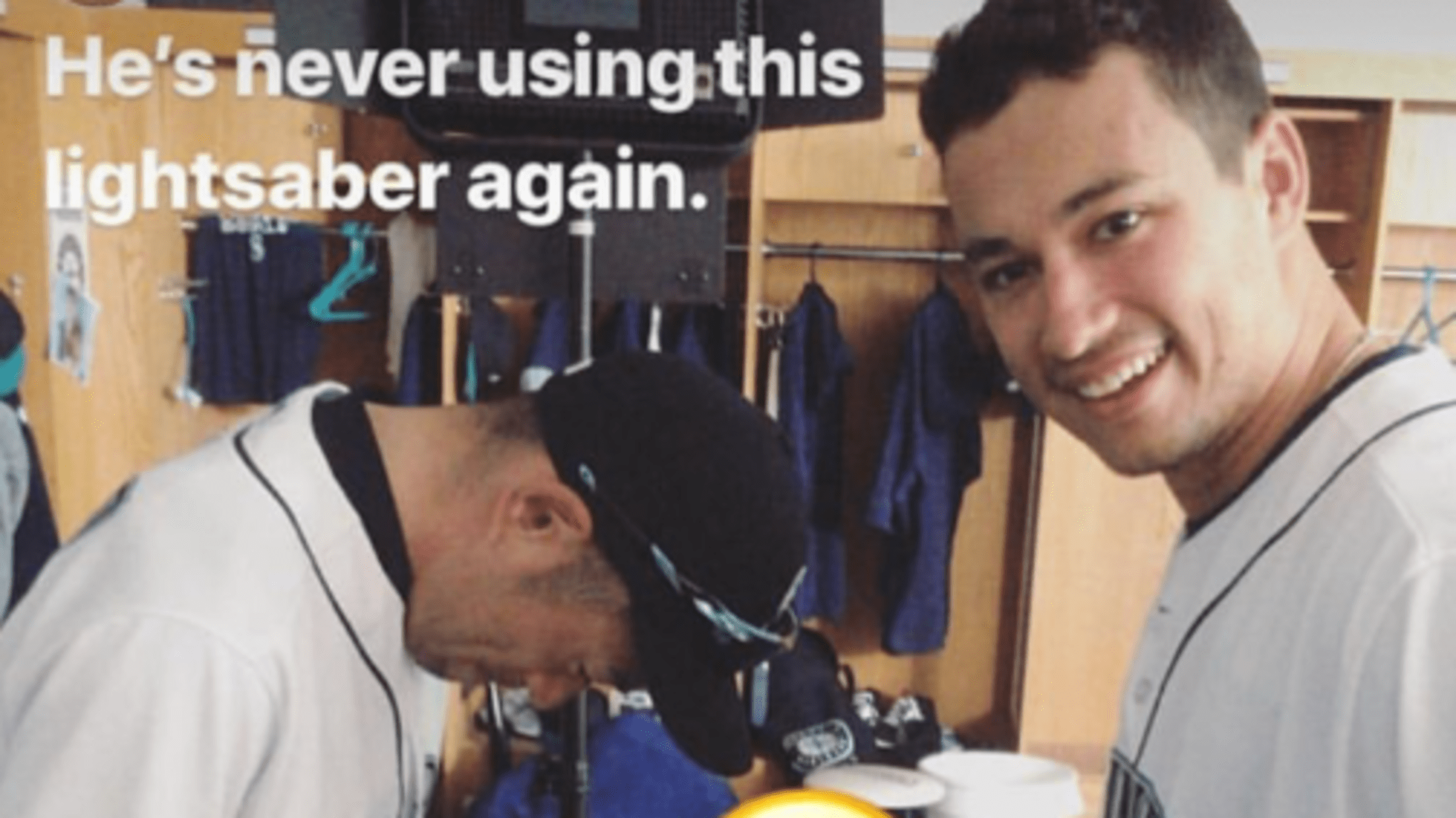 Before they were professional baseball players, most Major Leaguers were baseball fans. As kids, they looked up to and idolized big leaguers, just like the rest of us, so it's never a surprise when guys ask their teammates or opponents for the occasional autograph. Ichiro Suzuki is definitely one of those
Strickland happy to get 'fresh start' in Seattle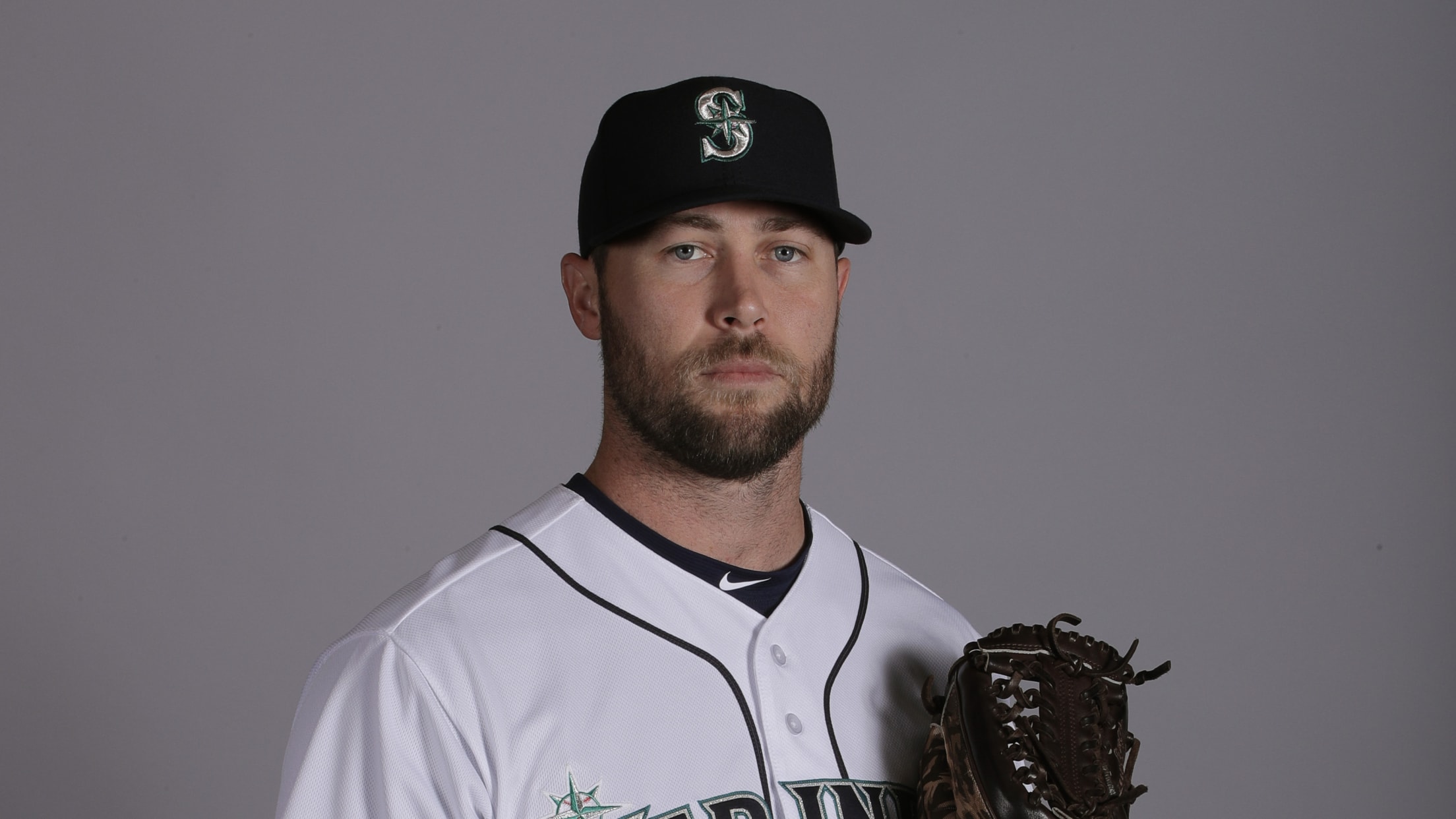 PEORIA, Ariz. -- Hunter Strickland figures to challenge for the Mariners' closer role in 2019, but the former Giants reliever was in the leadoff role on Sunday as the first Seattle pitcher to step up and throw living batting practice this spring.:: Spring Training coverage presented by Camping World ::The
Reasons for optimism for each MLB club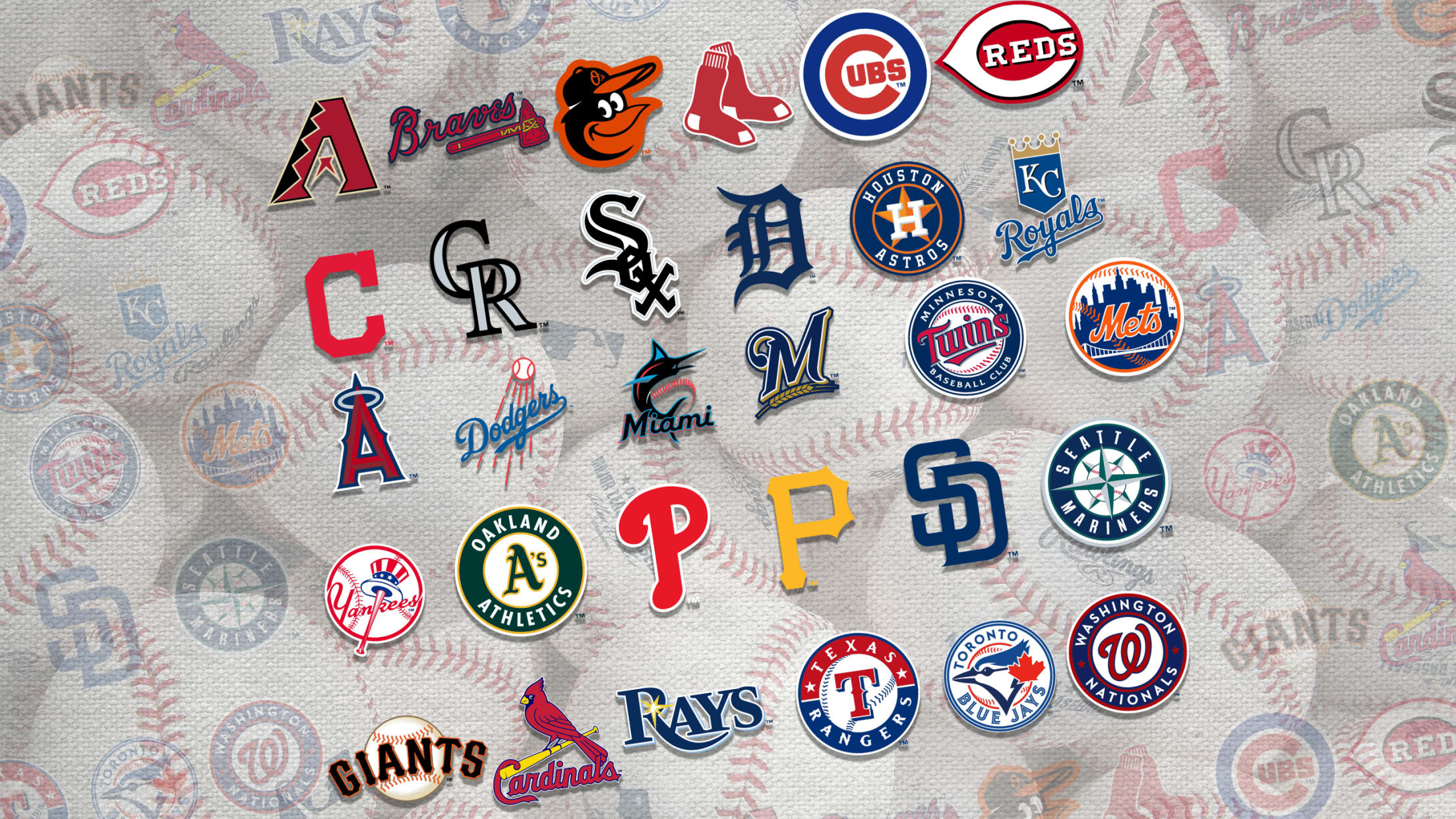 On this opening week of Spring Training, all 30 Major League teams have one thing in common: optimism. You've read a lot about teams being all-in for 2019 and also about some teams rebuilding. Here's what's also true: When players and coaches get to work in Florida and Arizona, optimism
Ichiro arrives in stellar shape, focused on Tokyo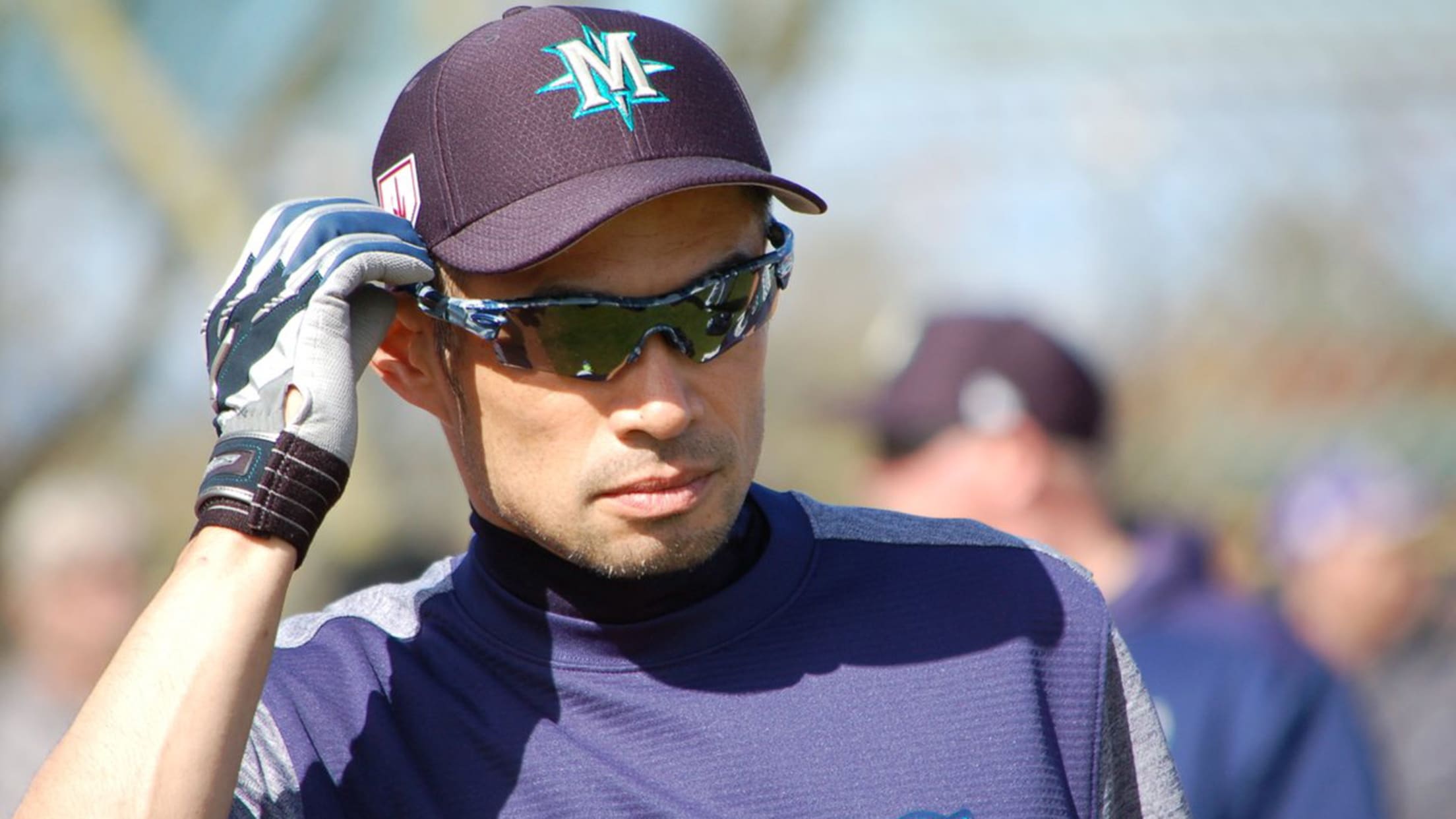 PEORIA, Ariz. -- While Mariners fans and baseball followers across the globe ponder whether the ageless Ichiro Suzuki can and will play beyond Seattle's two-game Opening Series in Tokyo next month, the man himself prefers not to let his mind venture that far down the road.:: Spring Training coverage presented
Mallex injury opens door for OF prospects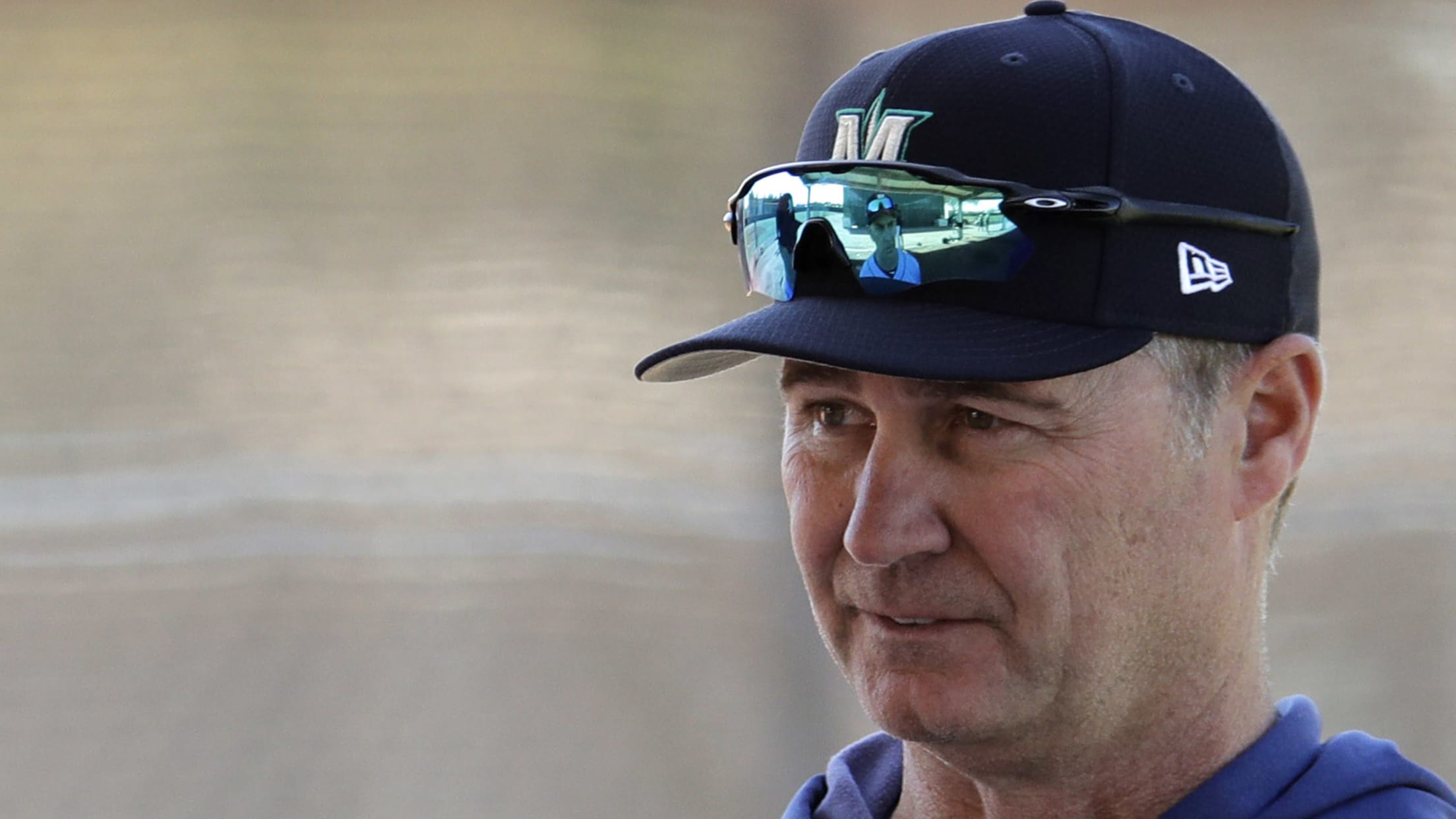 PEORIA, Ariz. -- The official motto of the Mariners' Spring Training -- as posted boldly on the team's clubhouse walls at the Peoria Sports Complex -- is "Kaizen," which is the Japanese word for continuous improvement.:: Spring Training coverage presented by Camping World ::It's a fitting mantra for a club
Jarred Kelenic shared another glimpse of his goat yoga training regimen and it looks like a lot of fun
Jarred Kelenic does goat yoga again, and it looks fun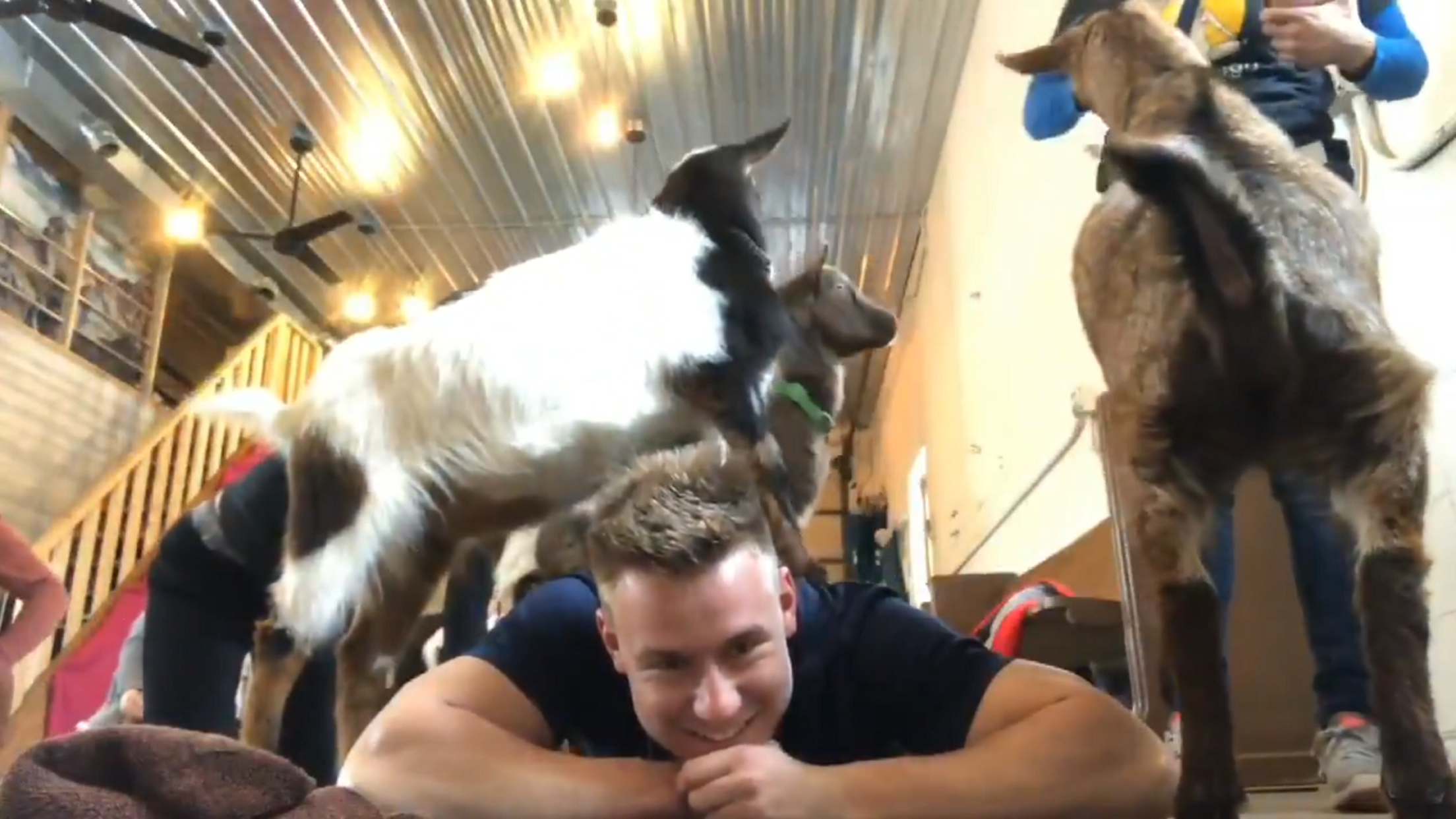 Goat yoga. Are you doing it too? If you're not, maybe you should start. It's apparently all the rage these days for baseball players, as Marcus Stromanwas spotted doing it last offseason. Mariners prospect Jarred Kelenic also does it -- as he showed to the world just two weeks ago. Just what
Gonzales evolving into rotation cornerstone
Mariners counting on left-hander as major piece of rebuilding effort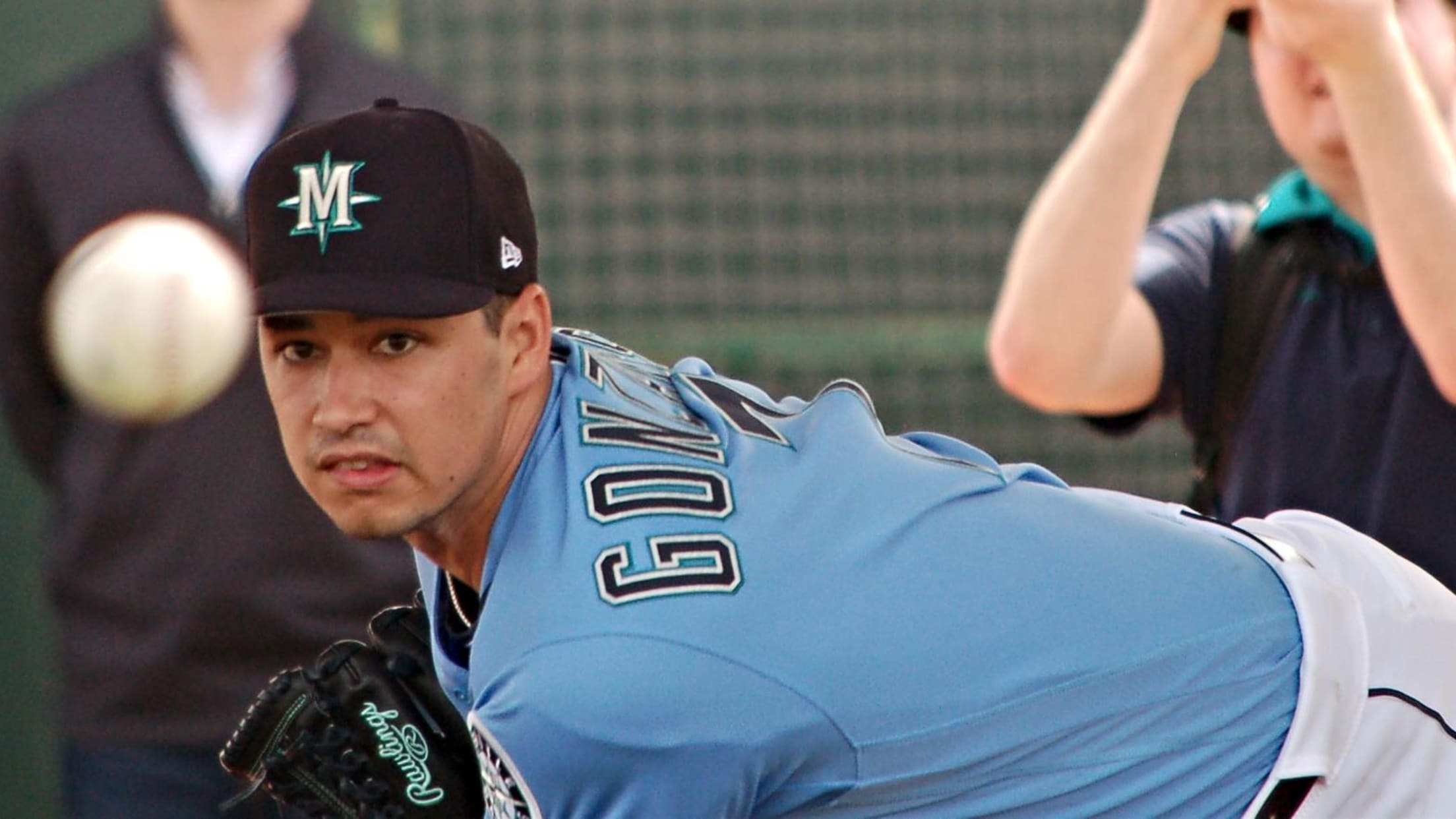 PEORIA, Ariz. -- A year ago at this time, many were wondering whether Marco Gonzales even belonged among Seattle's starting five pitchers. It seems like a lifetime ago now, but indeed, things have changed.Fast forward to 2019, as the Mariners open preparations for a new season with a fresh core
Mallex's spring work limited by sore right elbow
Mariners plan to 'slow-play' recently acquired CF; position players report ahead of full-camp workout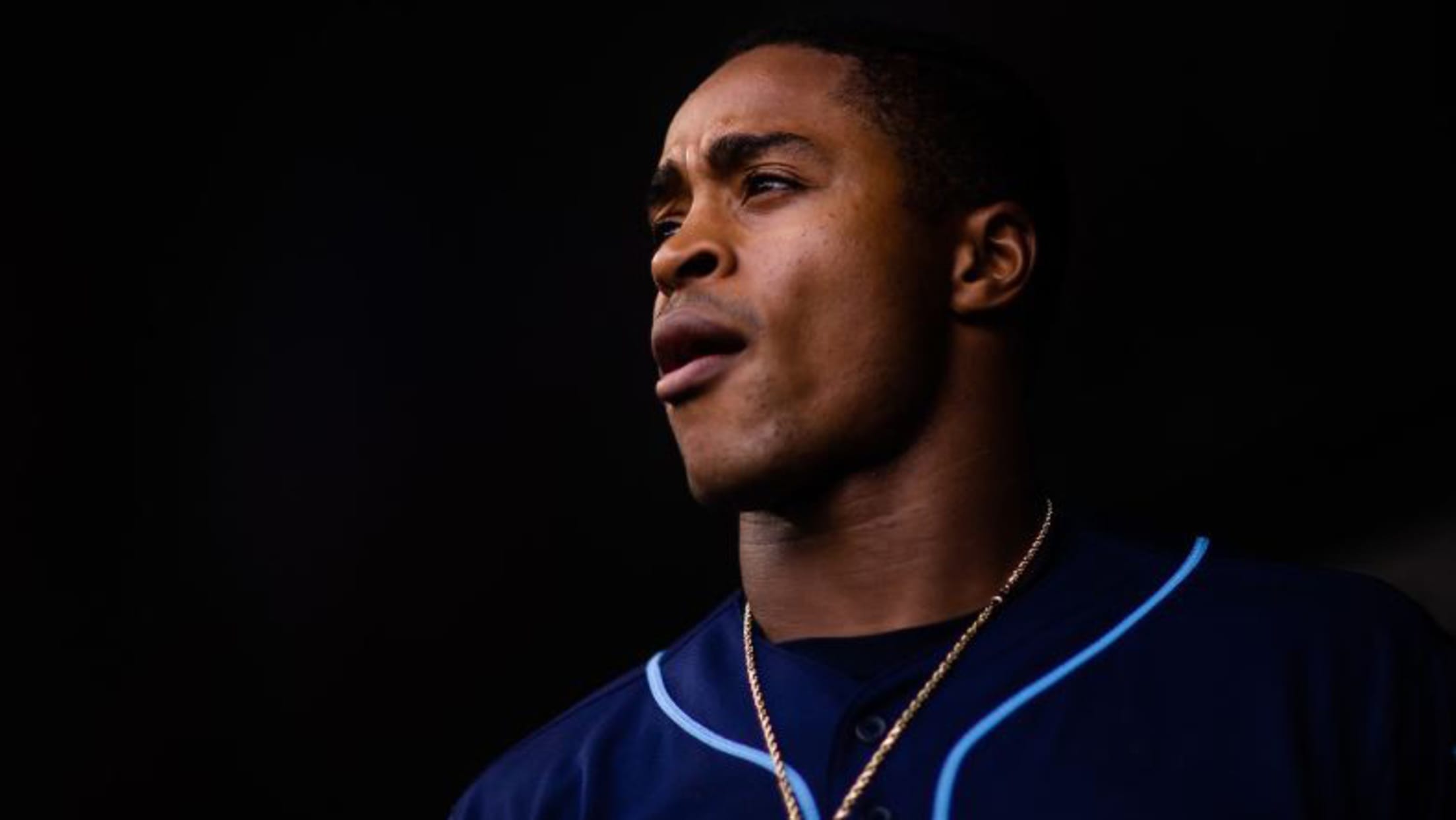 PEORIA, Ariz. -- Center fielder Mallex Smith, one of the Mariners' key offseason acquisitions, will be limited in early workouts this spring by a sore right elbow that cropped up several weeks ago when he overdid some throwing work, manager Scott Servais said Friday.When the Mariners' first full-squad workout gets