Mariners acquire Wong from Brewers for Winker, Toro
Club fulfills need for second baseman, lefty batter in landing 'coveted' two-time Gold Glover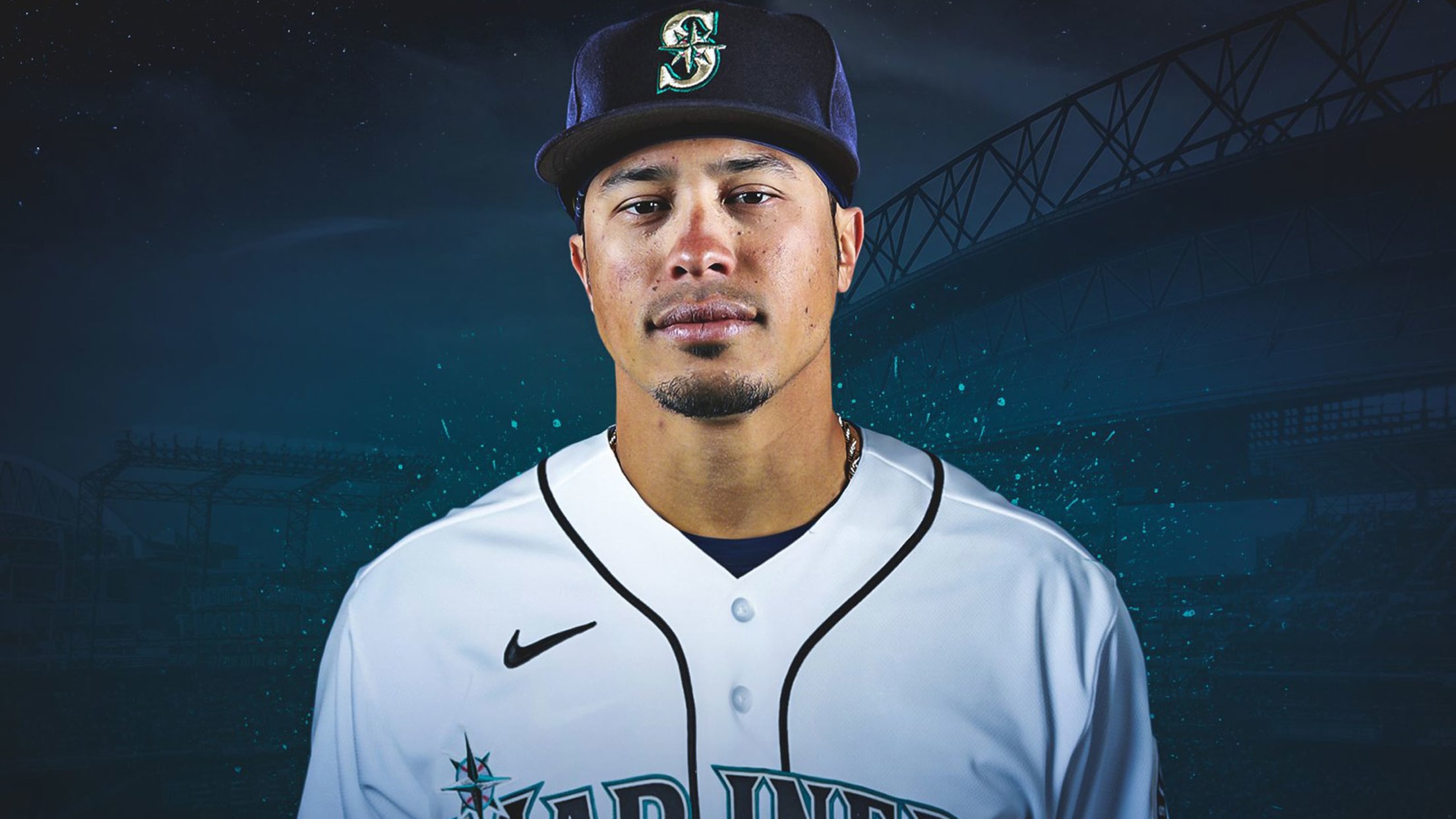 SEATTLE -- The Mariners have landed their much-coveted second baseman and filled a left-handed need in their lineup, acquiring Kolten Wong from the Brewers on Friday in exchange for outfielder Jesse Winker and infielder Abraham Toro.
Mariners hire Toole as new PD director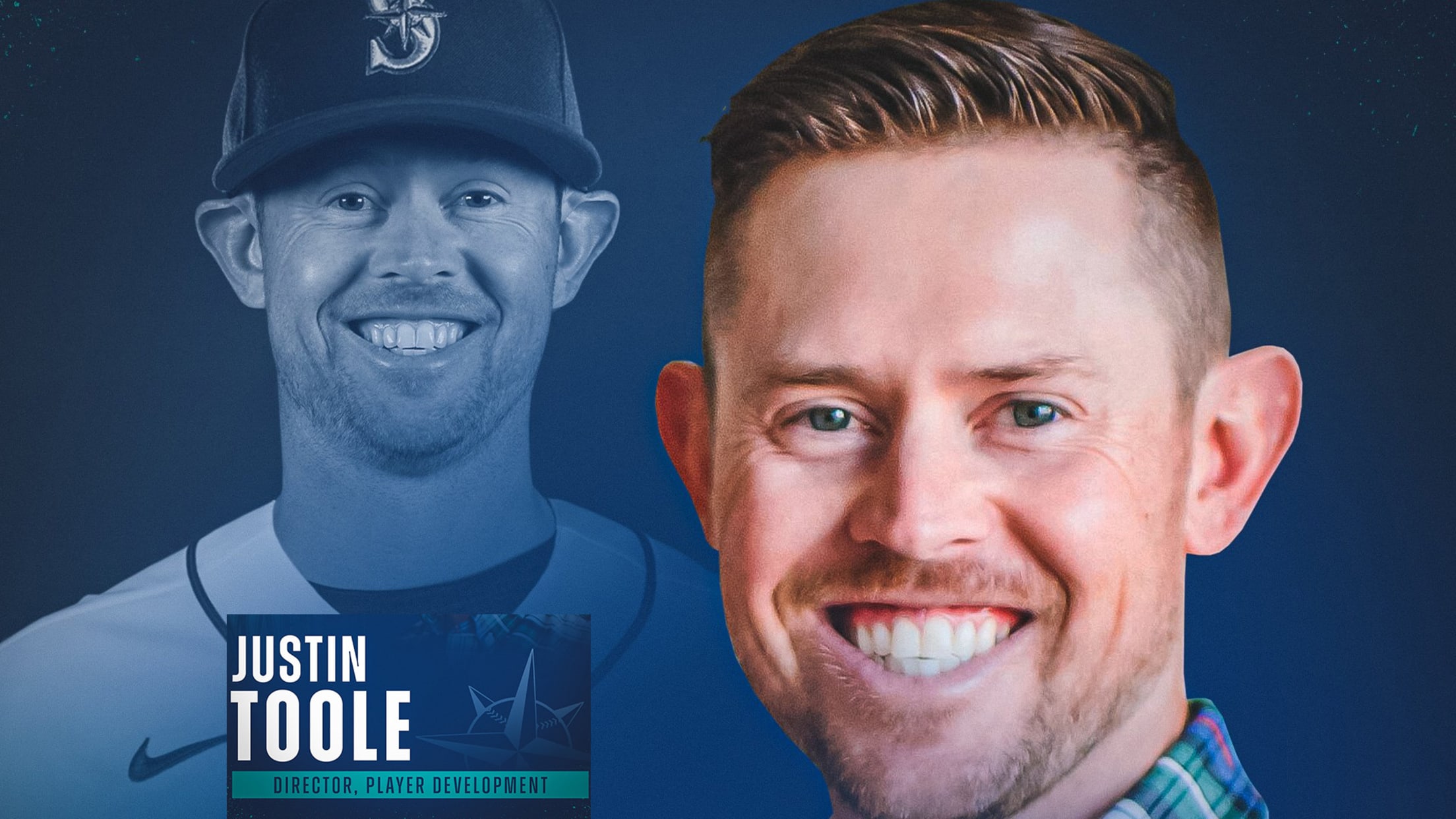 SEATTLE -- One day after the Mariners vacated their director of player development role by promoting Andy McKay to assistant general manager, the club back-filled his position by hiring Justin Toole from outside the organization. Toole, 36, who spent the past three years as the Major League hitting analyst for
Mariners sign reliever Gott to 1-year deal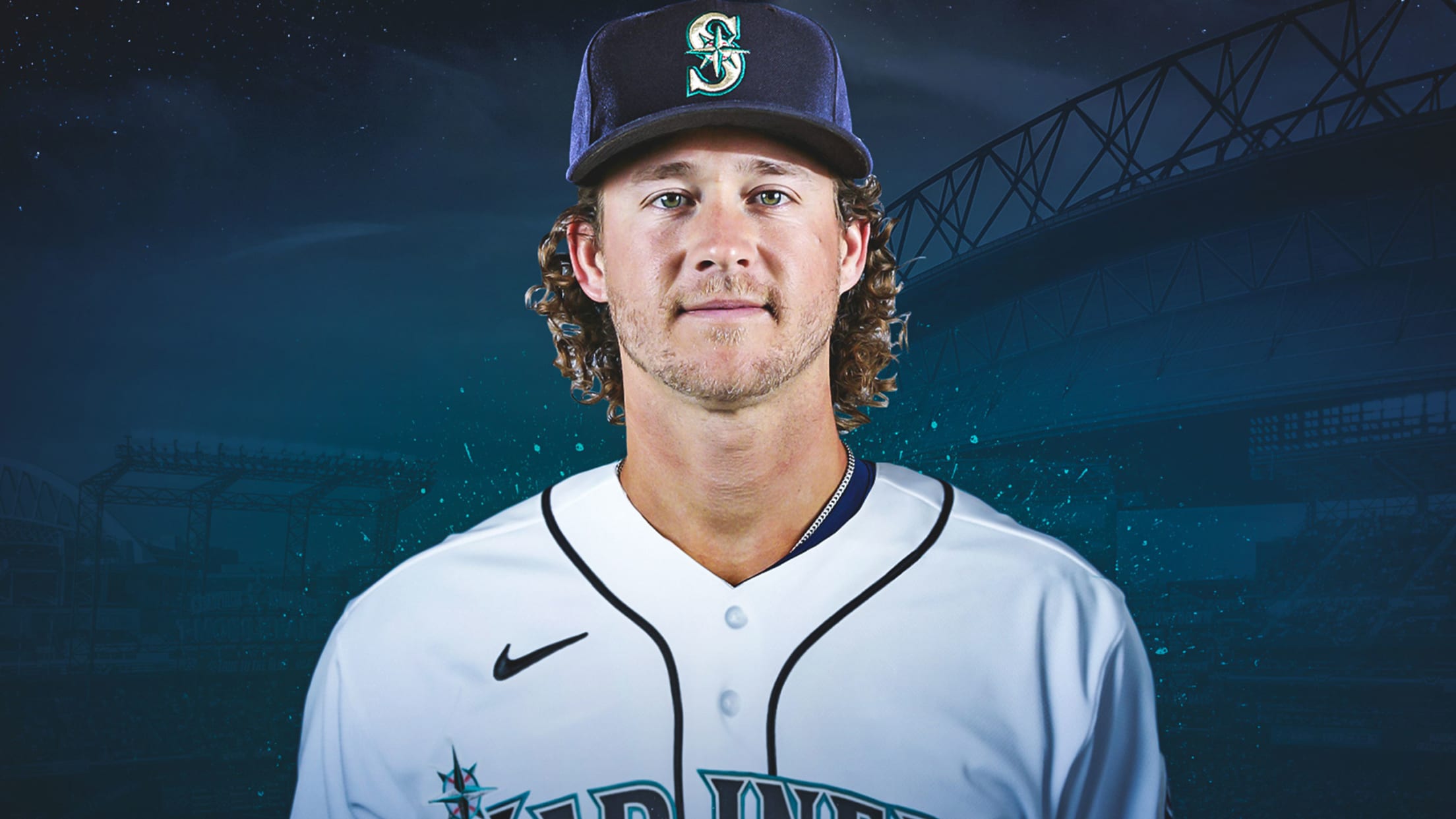 SEATTLE -- The Mariners bolstered their bullpen on Wednesday by signing veteran right-hander Trevor Gott to a one-year Major League contract. The deal is worth $1.2 million, according to a source. Gott represents at least one reinforcement to the bullpen, which was statistically one of MLB's best last season, after
Mariners' agenda for Winter Meetings after early moves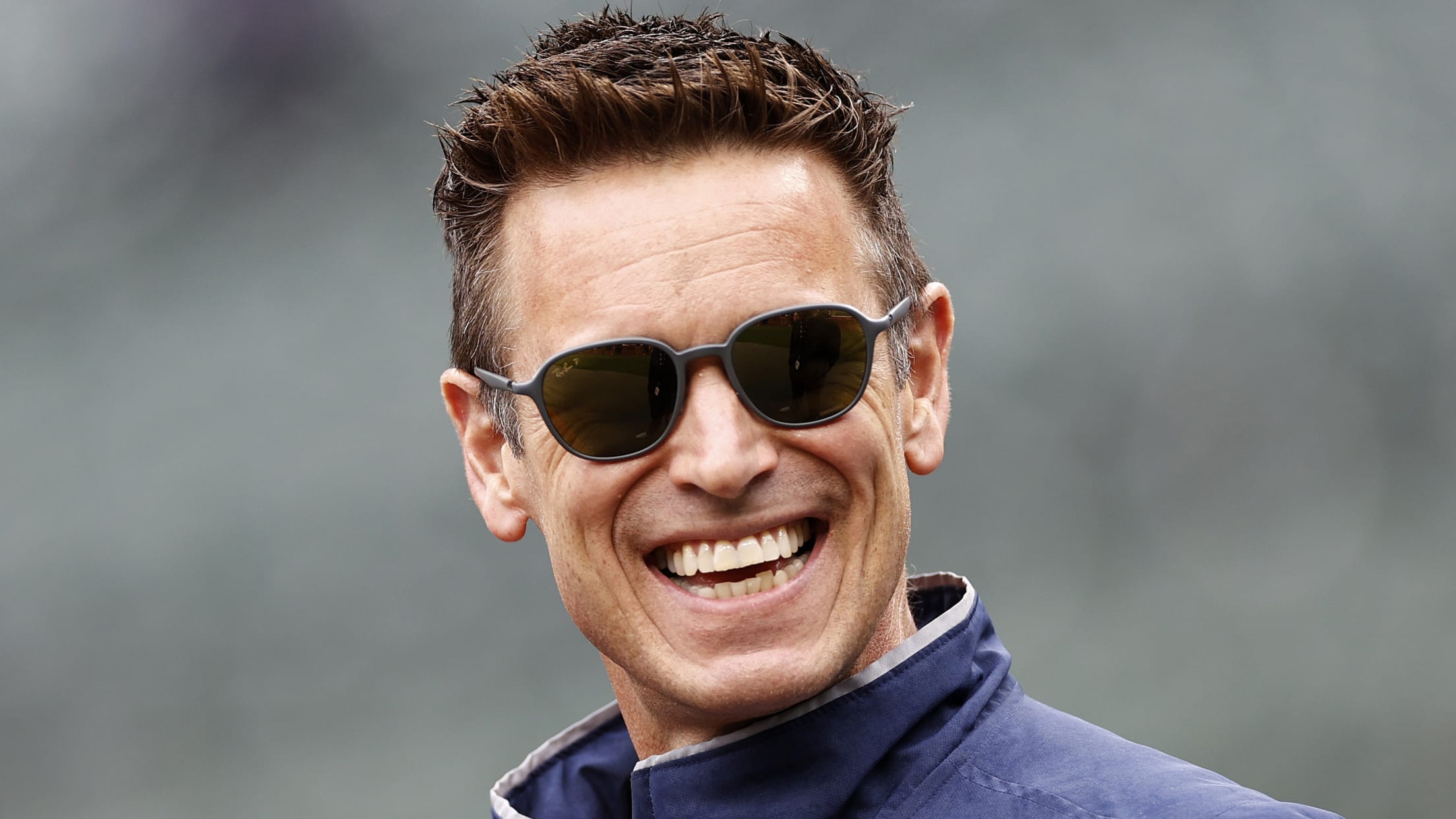 SEATTLE -- Mariners management embarks on the Winter Meetings having addressed two of their biggest needs this offseason after acquiring a power-hitting corner outfielder in Teoscar Hernández and a more consistent hitting second baseman in Kolten Wong. It's a promising start to what could be an even more fruitful offseason
Injuries & Moves: Mariners active ahead of Meetings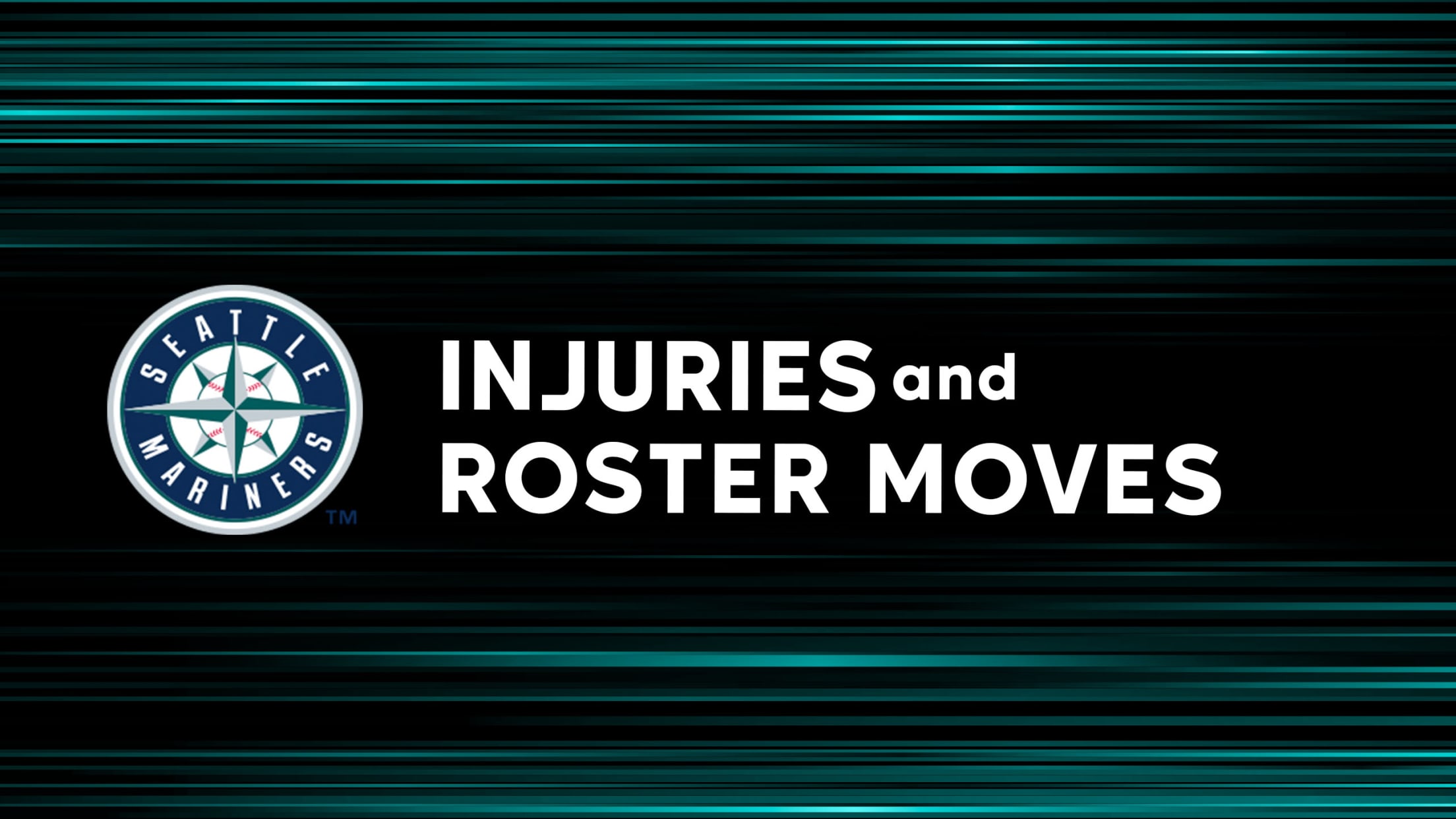 Although the Mariners' exciting 2022 season has ended, this page will continue to be updated throughout the offseason.
Mariners promote McKay to assistant GM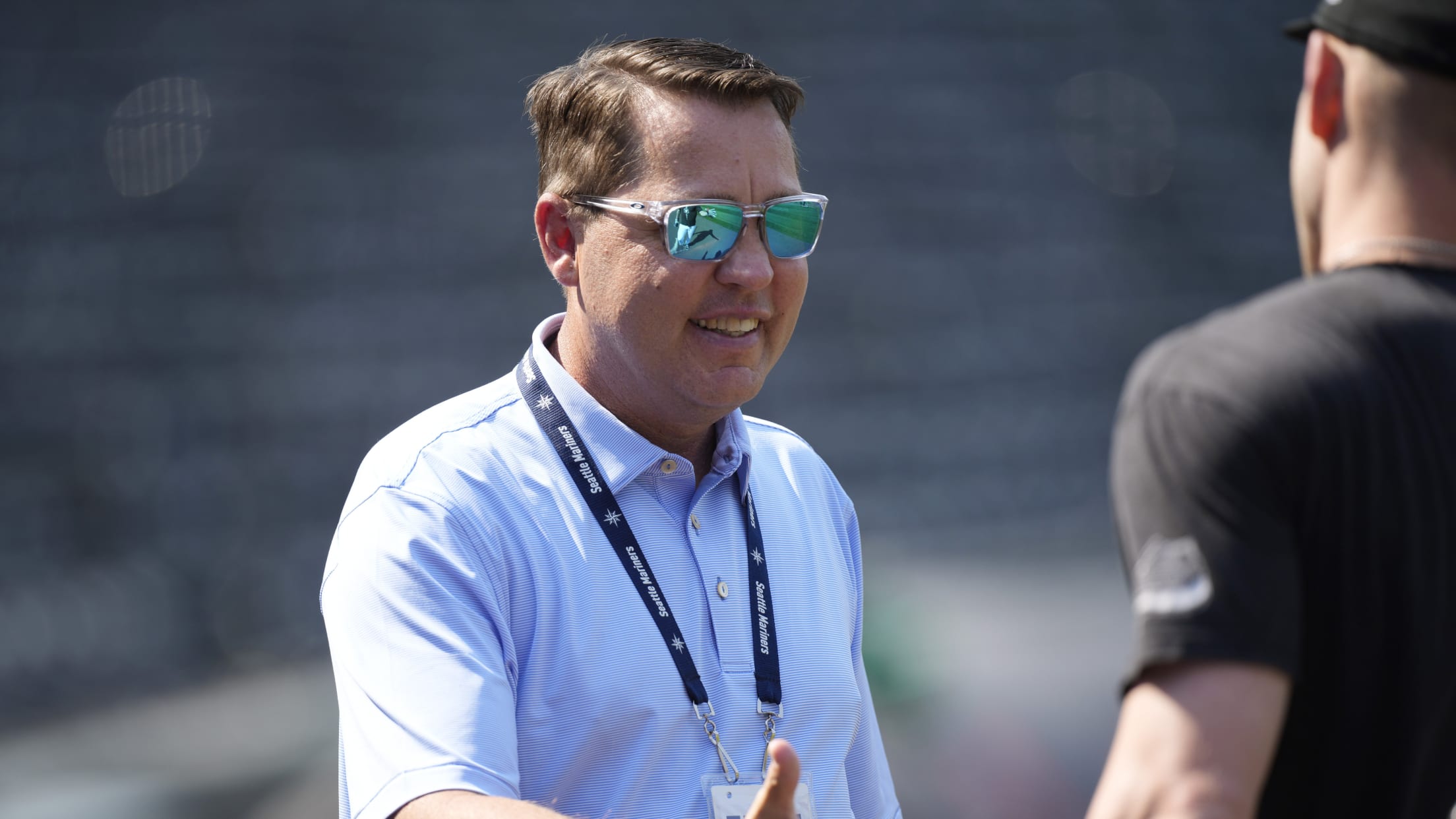 SEATTLE -- The Mariners have again promoted one of their longtime front office staples into a more prominent role, elevating Andy McKay to assistant general manager, the club announced on Wednesday. McKay has been with the organization since Oct. 21, 2015, and was one of the first hires by president
Mariners named Organization of the Year by Baseball America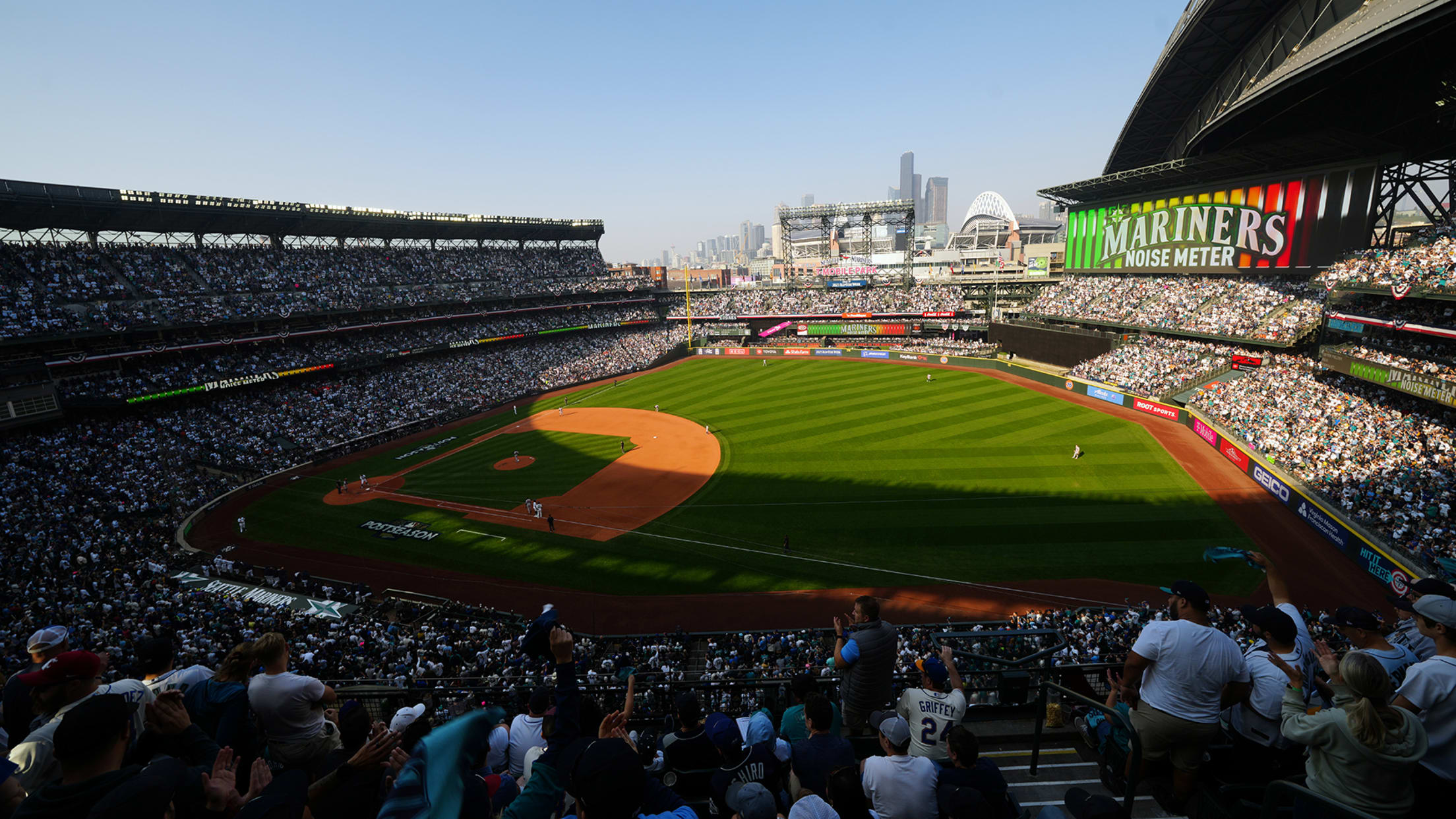 SEATTLE, Wash. – Baseball America on Thursday named the Seattle Mariners as its 2022 MLB Organization of the Year. "We are incredibly honored to be recognized in this way by Baseball America. The significance of this honor is best seen through the prestigious list of organizations who preceded us, whom
Top prospect Ford doing what he can to 'let people know we care about them'
Mr. Mariner Award winner draws inspiration from Alvin Davis, Dan Wilson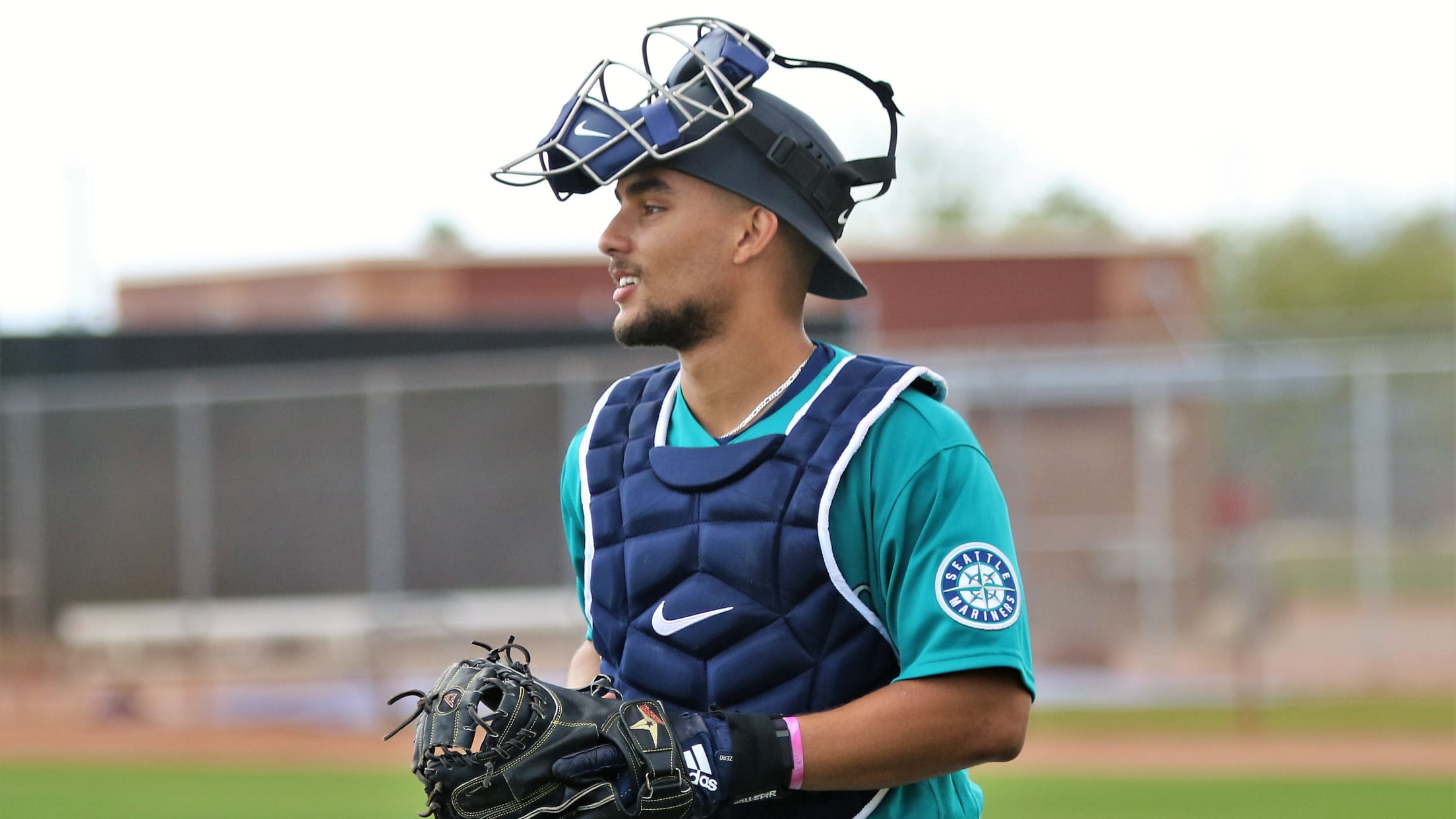 SEATTLE -- Harry Ford is already showing a maturity beyond his years, both on and off the field, after just one pro season in the Mariners' farm system. At the end of the 2022 season, the 19-year-old catcher, ranked as Seattle's No. 1 prospect by MLB Pipeline, received the organization's
Where will Mariners' front office strike next?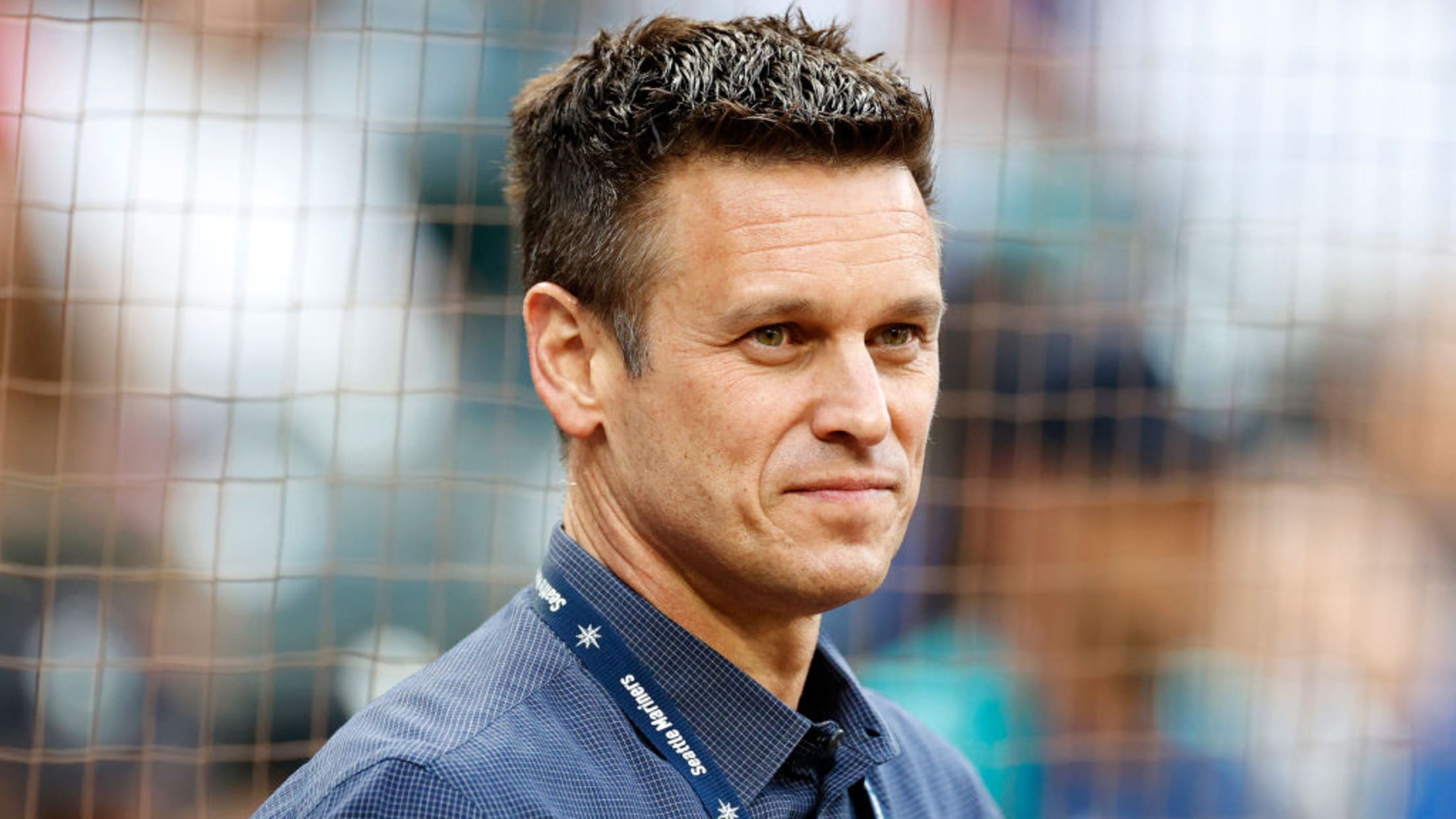 This story was excerpted from Daniel Kramer's Mariners Beat newsletter. To read the full newsletter, click here. And subscribe to get it regularly in your inbox.
J-Rod's hometown throws epic AL ROY parade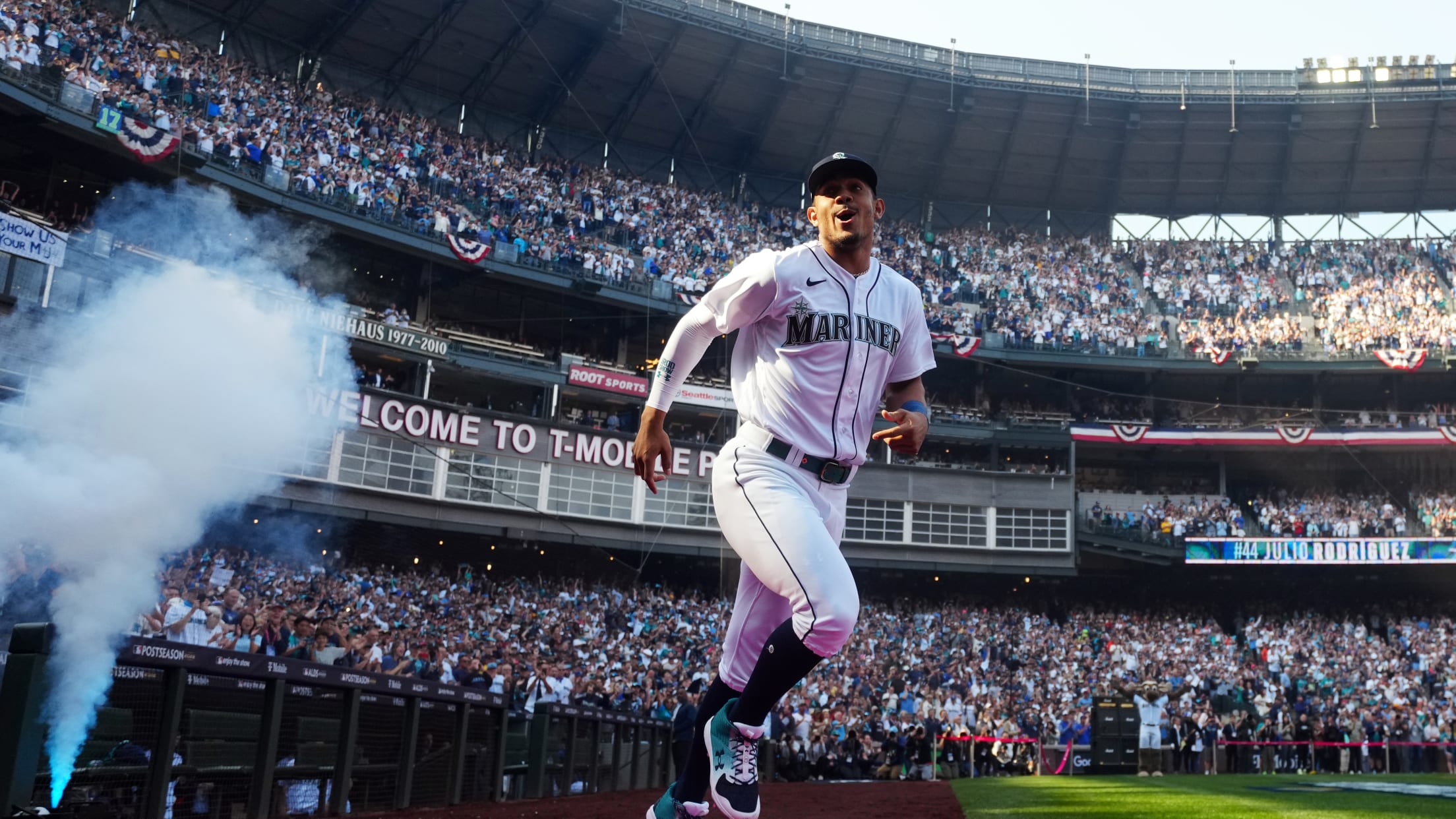 SEATTLE -- Julio Rodríguez wasn't exaggerating last week when he used the word "parade" describing what he anticipated upon returning to his hometown of Loma de Cabrera in the Dominican Republic. The town with a population of roughly 20,000 in the Dajabón province put on a massive celebration for the
Each club's most intriguing unprotected Rule 5 Draft option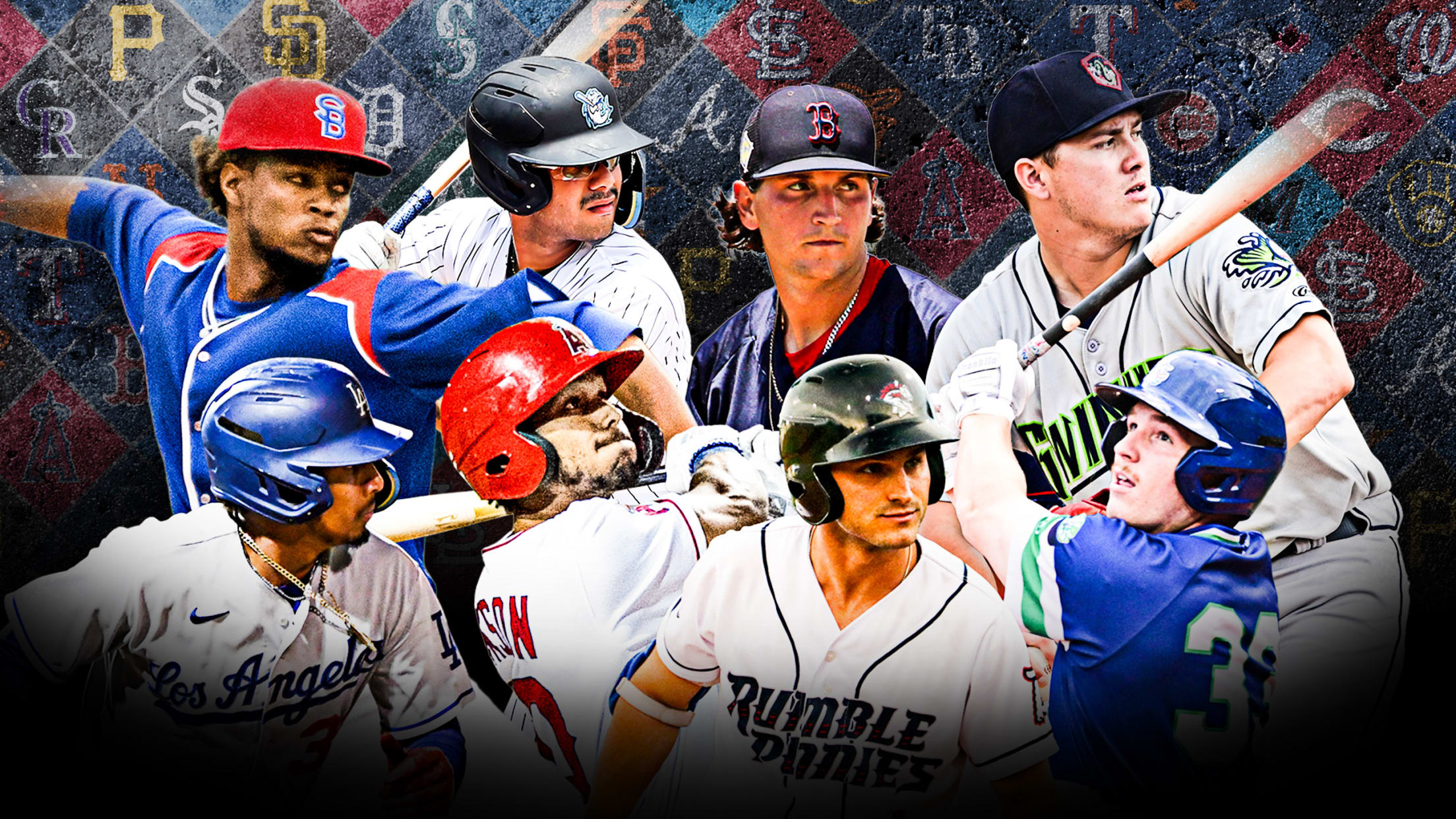 All 30 teams have made decisions about which prospects to protect on 40-man rosters and many are now making some deals to either firm up those rosters or perhaps create space so they can be active in the Major League phase of December's Rule 5 Draft. The baseball world will
A-Rod back on HOF ballot for second year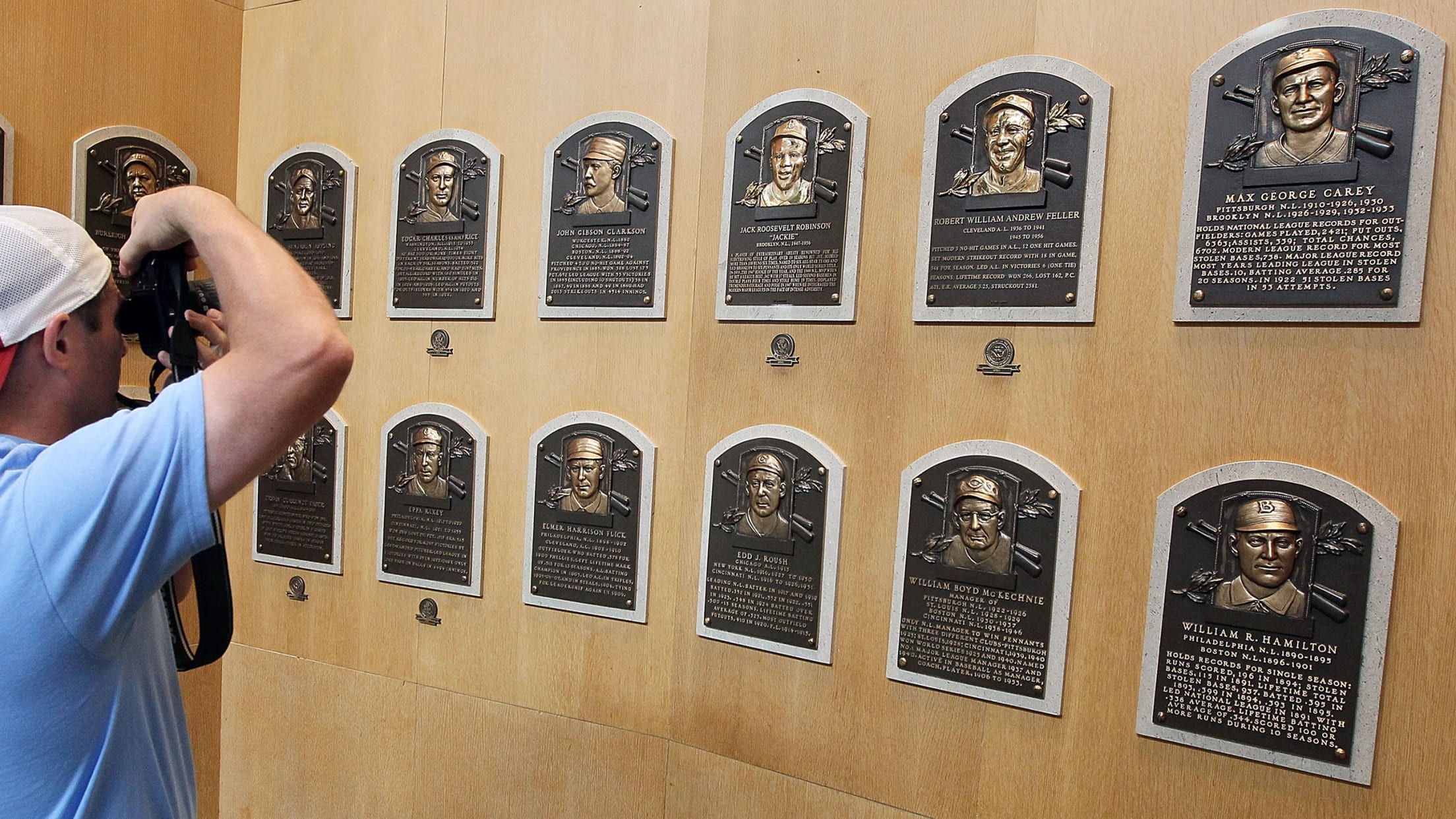 The National Baseball Hall of Fame revealed the 2023 Baseball Writers' Association of America Hall of Fame ballot on Monday, with several notable names appearing for the first time, as well as returning candidates hoping to continue trending toward possible enshrinement in Cooperstown. Former slugging outfielder Carlos Beltrán, who belted
For Harold Reynolds, Thanksgiving a time for family, reflection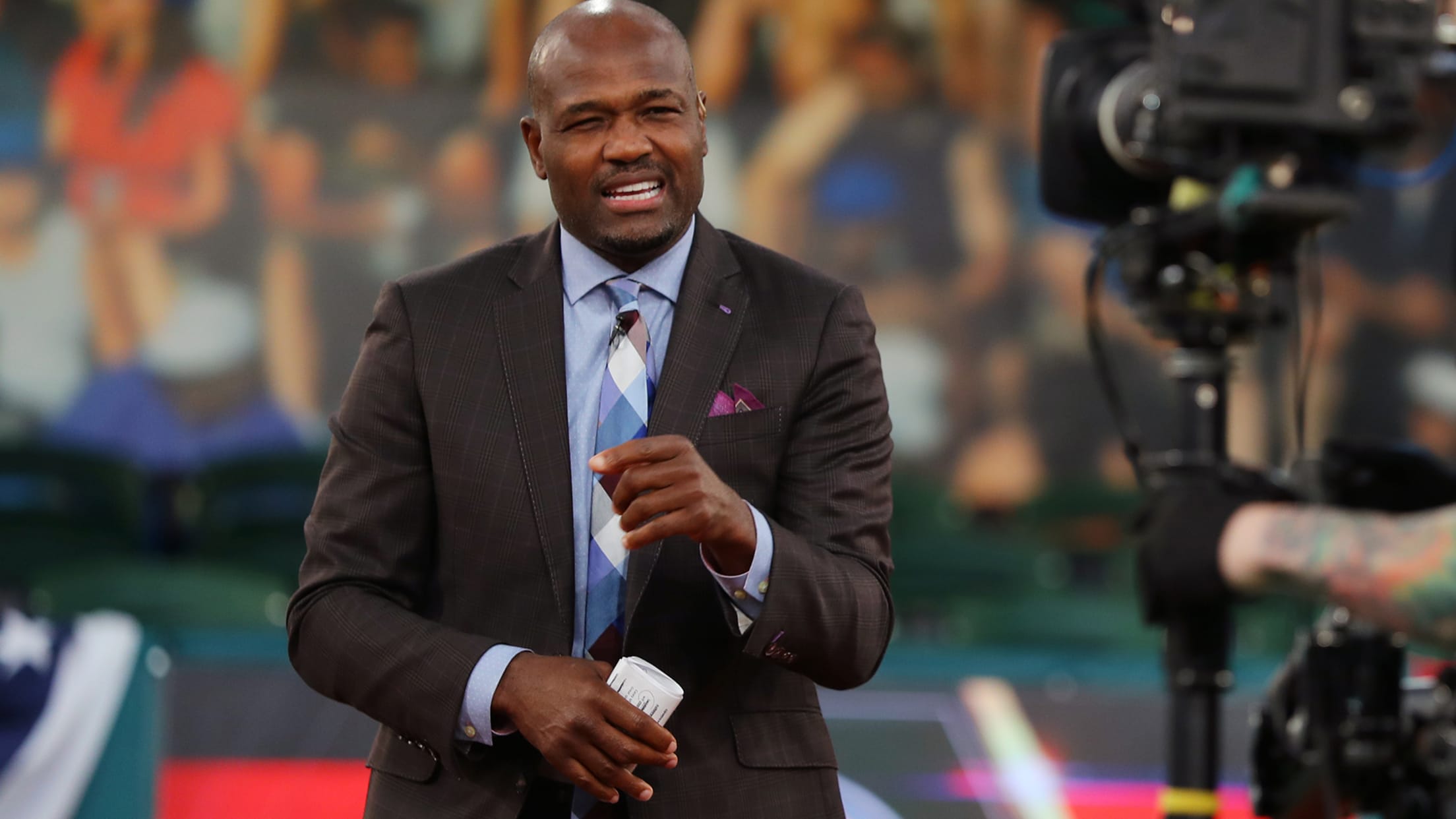 It's Thanksgiving week and it's a big one for former Major Leaguer and current MLB Network analyst Harold Reynolds. After watching his daughter play softball in Los Angeles this weekend, Reynolds flew to his home state of Oregon to visit family, including his mother, Lettie, 93. On Wednesday, Reynolds will
Each club's top 2023 ROY candidate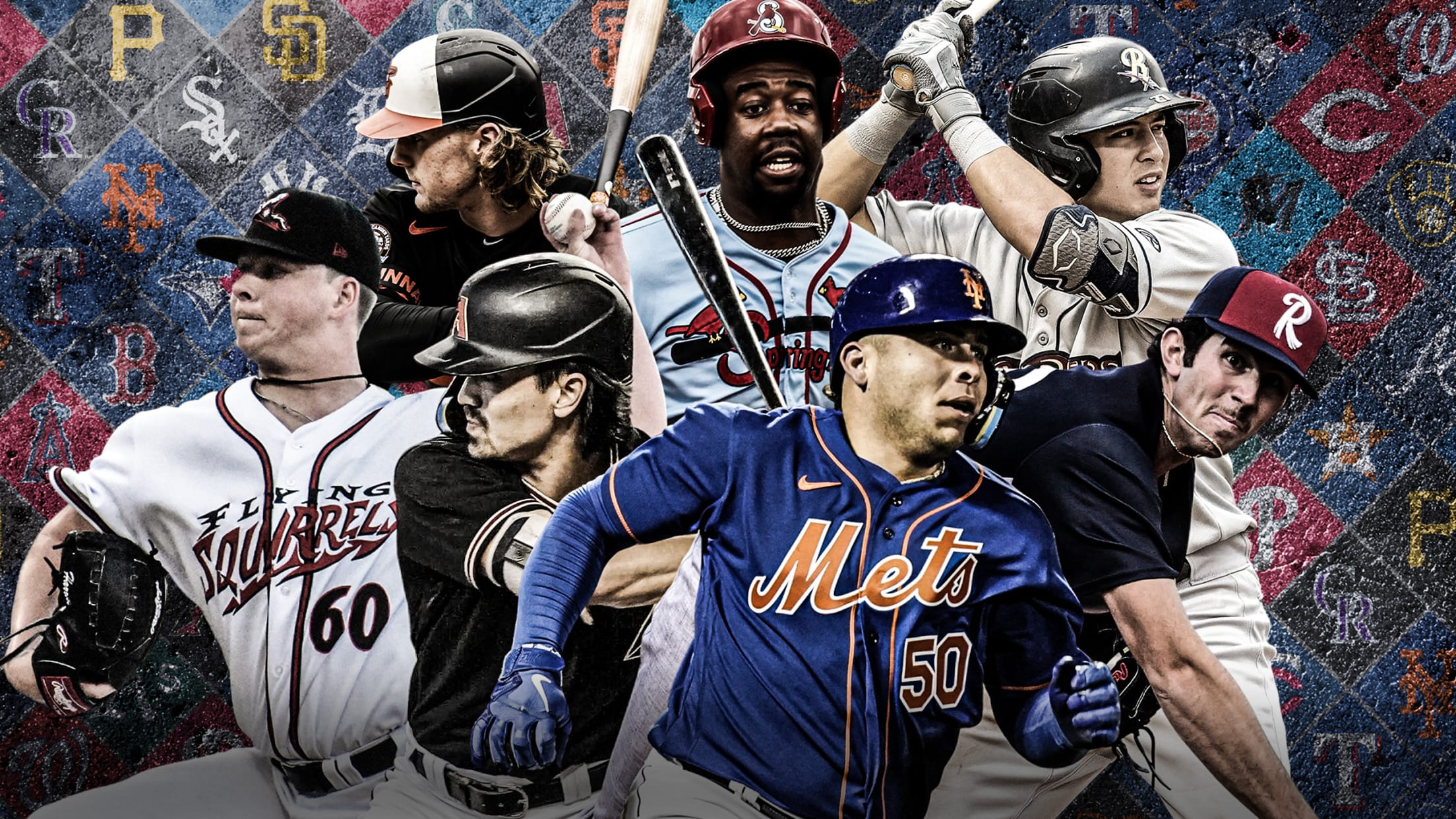 MLB witnessed an unusually strong rookie class in 2022. Julio Rodríguez became the quickest player ever to reach 25 homers and 25 steals while Michael Harris II posted the third-highest WAR (5.3, per Baseball-Reference) of any rookie age 21 or younger in the last 40 years. And that's just the
'Tough day' trading Lewis for C/OF Hummel
Mariners deal 2020 AL ROY to D-backs ahead of non-tender deadline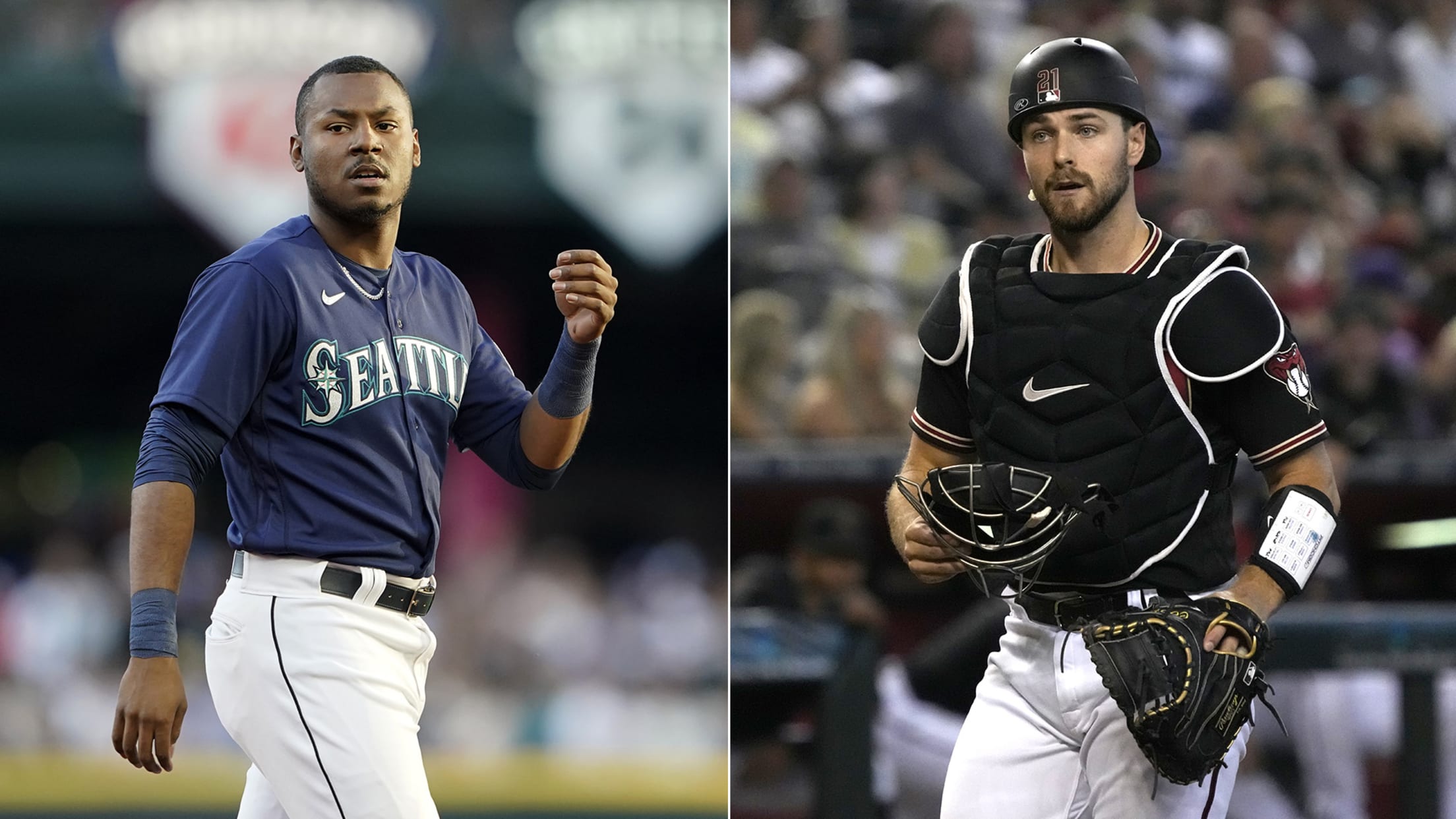 SEATTLE -- The Kyle Lewis era in Seattle is officially over, as the Mariners announced on Thursday that they've traded the 2020 AL Rookie of the Year Award winner to Arizona in exchange for catcher/outfielder Cooper Hummel, a one-for-one deal. TRADE DETAILS Mariners receive: OF/C Cooper Hummel D-backs receive: OF
What's next for Mariners after Teoscar trade?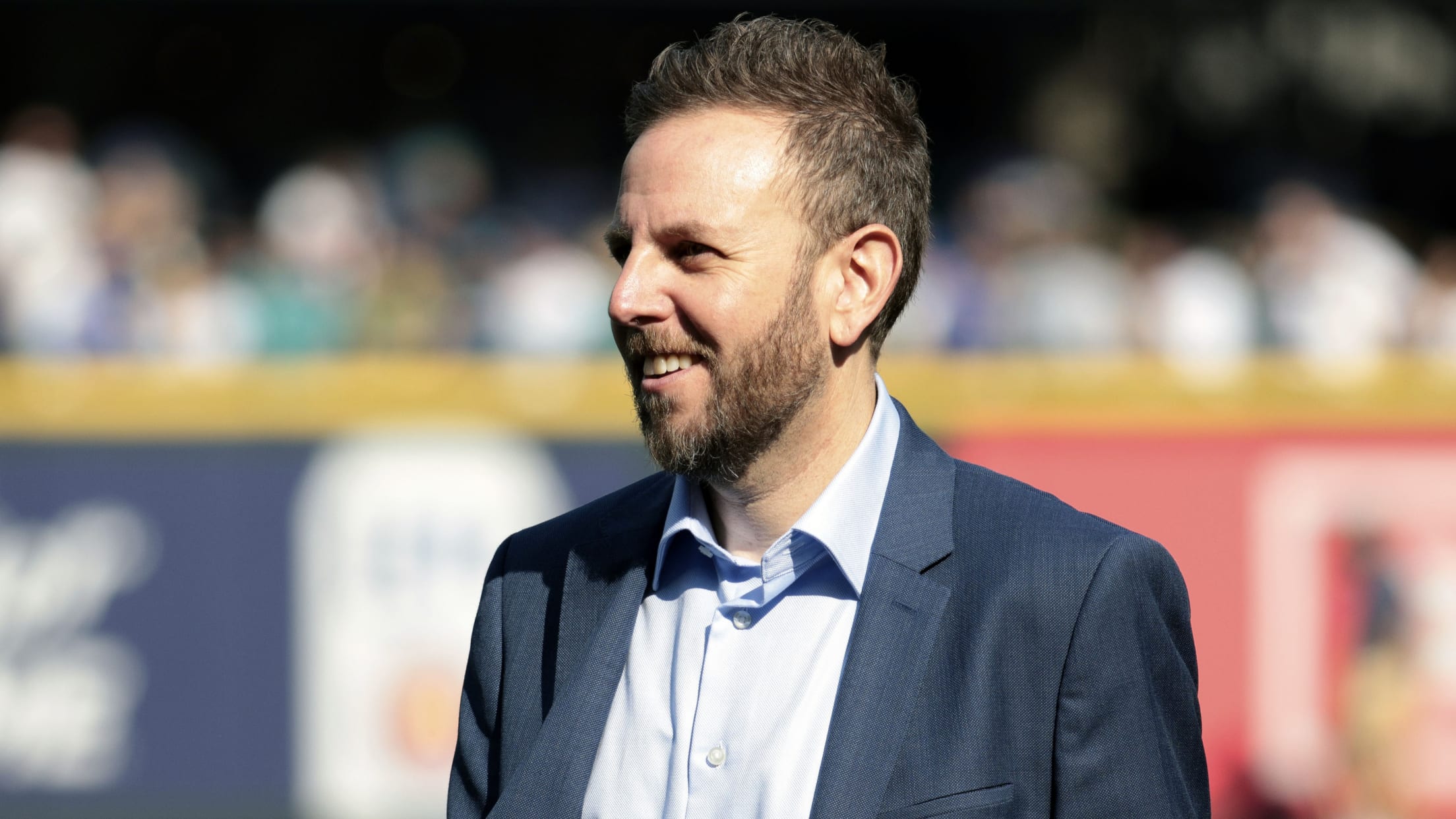 This story was excerpted from Daniel Kramer's Mariners Beat newsletter. To read the full newsletter, click here. And subscribe to get it regularly in your inbox.
Torrens among three non-tendered by Mariners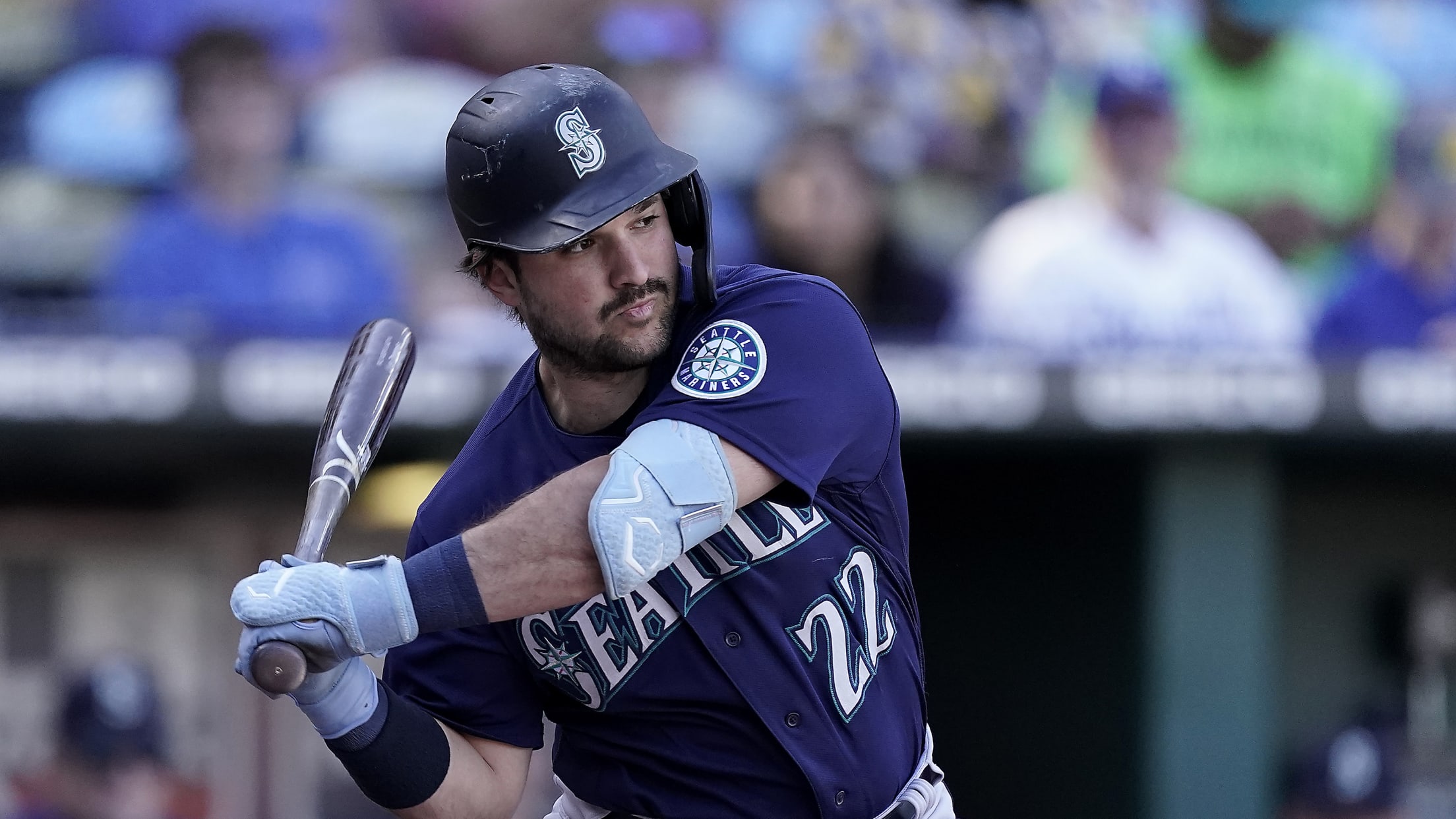 SEATTLE -- One day after trading Kyle Lewis to Arizona, the Mariners further adjusted their roster when opting to non-tender catchers Luis Torrens and Brian O'Keefe and reliever Luke Weaver, trimming their 40-man roster to 37 as the Hot Stove season gets ready to heat up. Torrens was the most
Mariners get Teoscar from Jays for pair of pitchers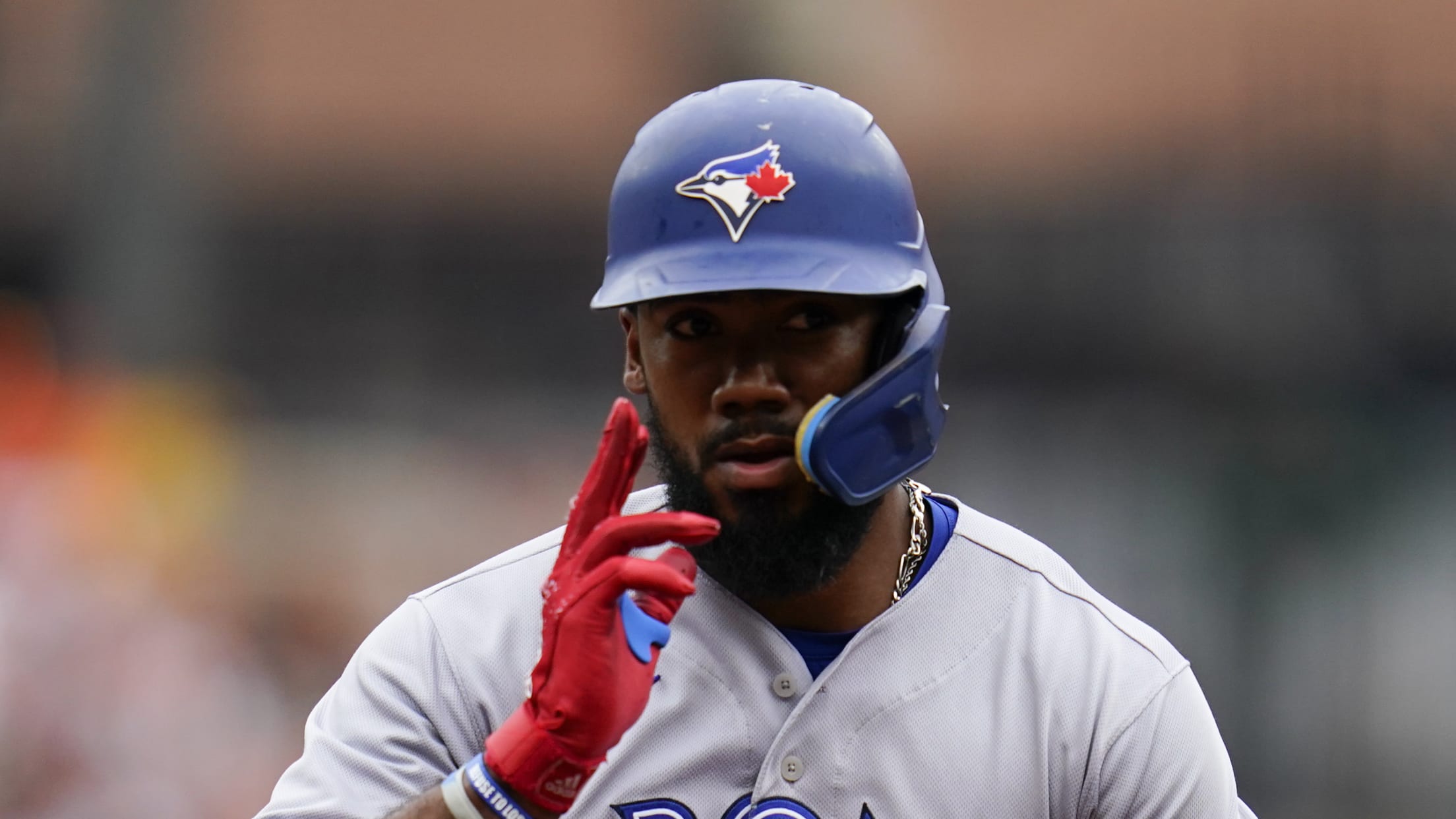 SEATTLE -- The first blockbuster trade of the offseason has been made, and perhaps fittingly, Jerry Dipoto is involved. The Mariners' president of baseball operations and general manager Justin Hollander finalized a deal with the Blue Jays for All-Star outfielder and two-time Silver Slugger Award winner Teoscar Hernández. In return,
J-Rod's debut season culminates in AL ROY Award
'Oh my, we might be winning something,' says 21-year-old after Mr. Mariner delivers news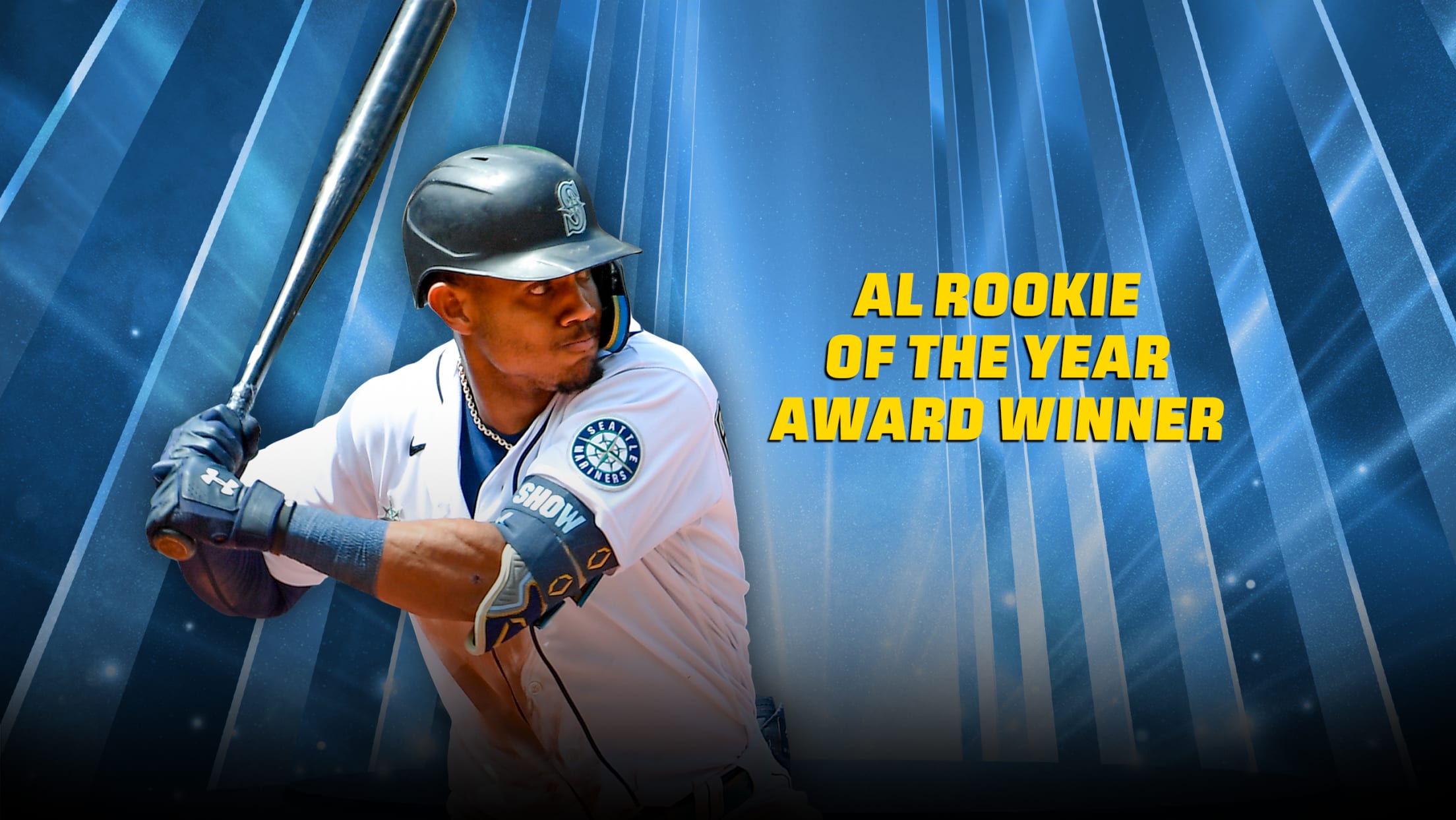 SEATTLE -- He boldly played his way onto the Opening Day roster with a Spring Training performance that these parts haven't seen in years. He added credence to the Mariners' decision to include him with a historic first season. He was Seattle's best player in the year that it ended
Servais finishes third in AL MOY balloting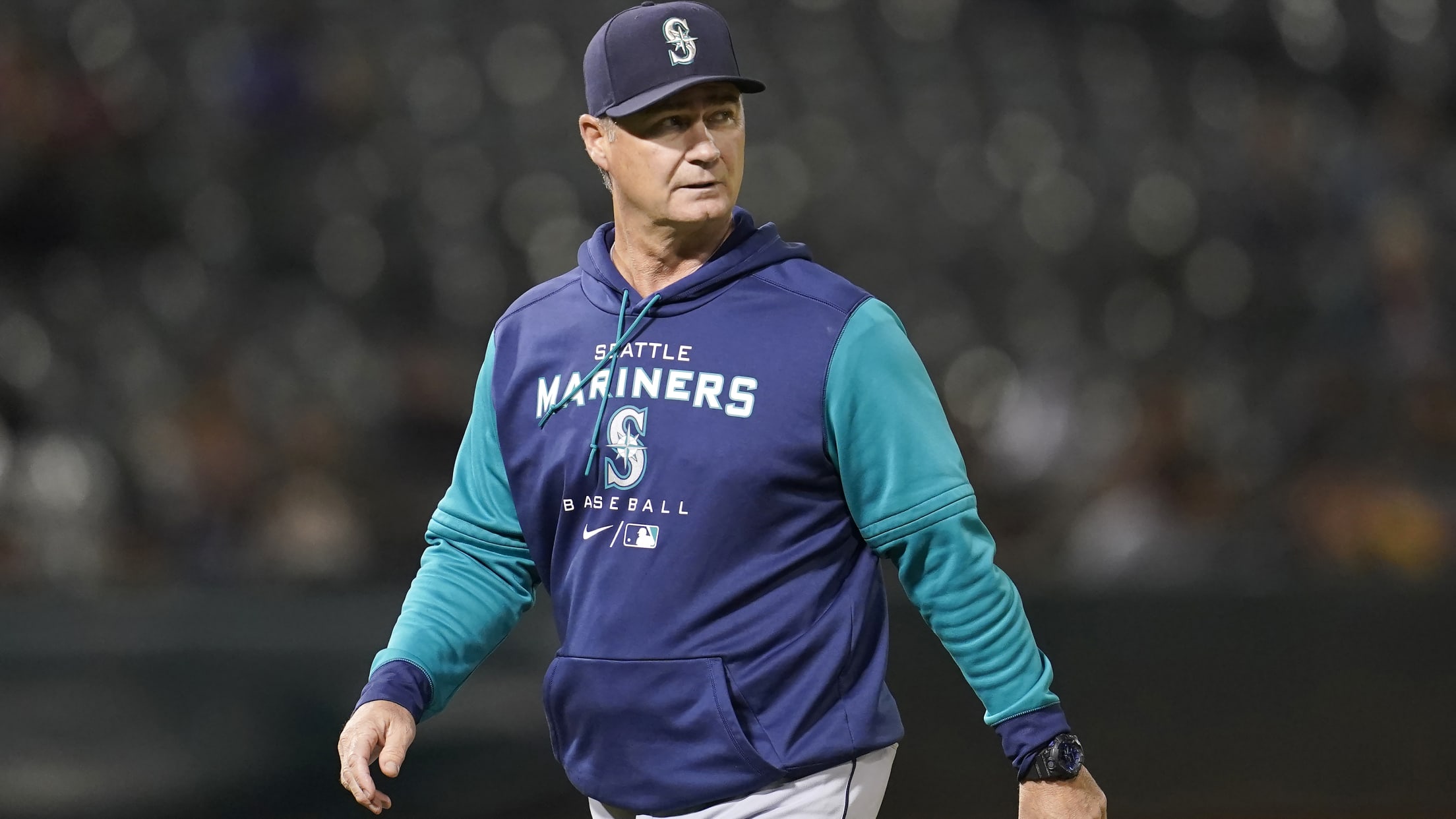 SEATTLE -- Scott Servais makes it no secret that his individual success is predicated on those behind the scenes, and he reiterated as much ahead of the unveiling of the American League Manager of the Year Award on MLB Network on Tuesday. After finishing as the runner-up last year, the
These sleeper prospects earned 40-man roster spots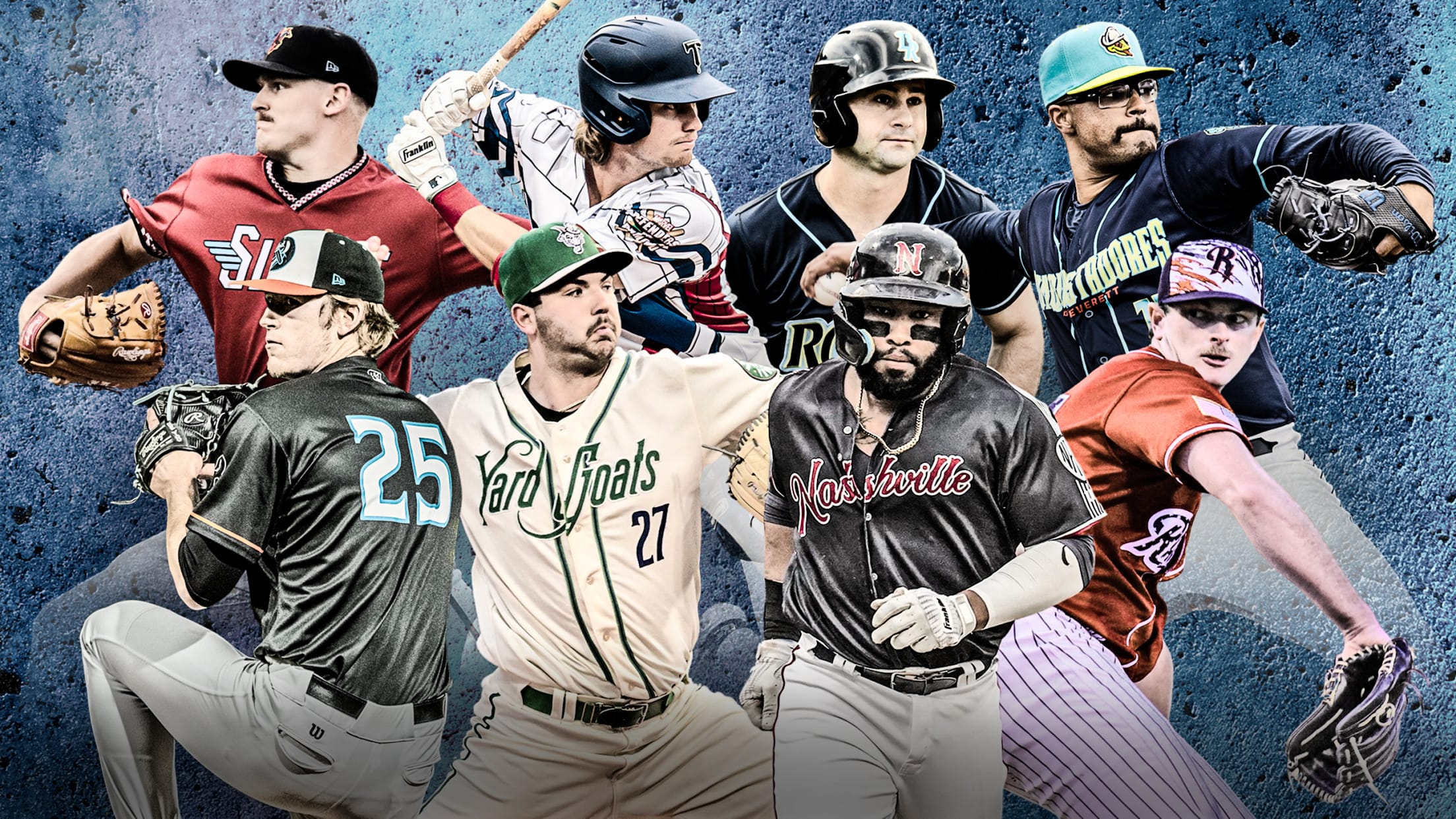 Tuesday was a busy day for all 30 teams in terms of roster maintenance. With a deadline at 6 p.m. ET to make decisions on who to add to 40-man rosters, the transaction wire was firing away and a large number of prospects were added to protect them from being
40-man deadline: Which prospects got roster spots?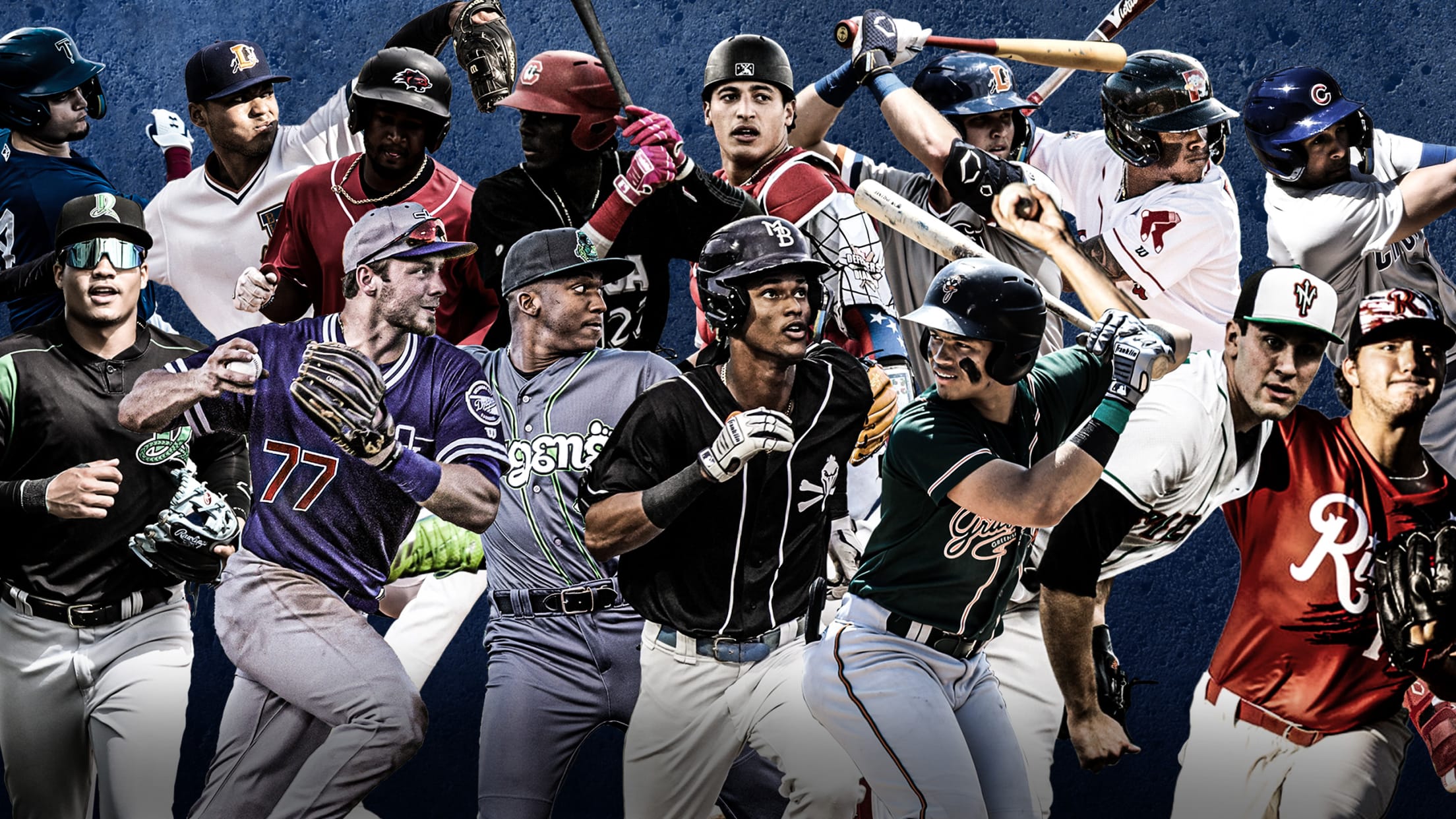 It was decision time for Major League front offices on Tuesday. All 30 teams had until 6 p.m. ET to make decisions about their 40-man rosters. Some prospects earned a coveted spot, some did not and thus became eligible to be picked up by another team in the Rule 5
How Mariners can make impact additions this offseason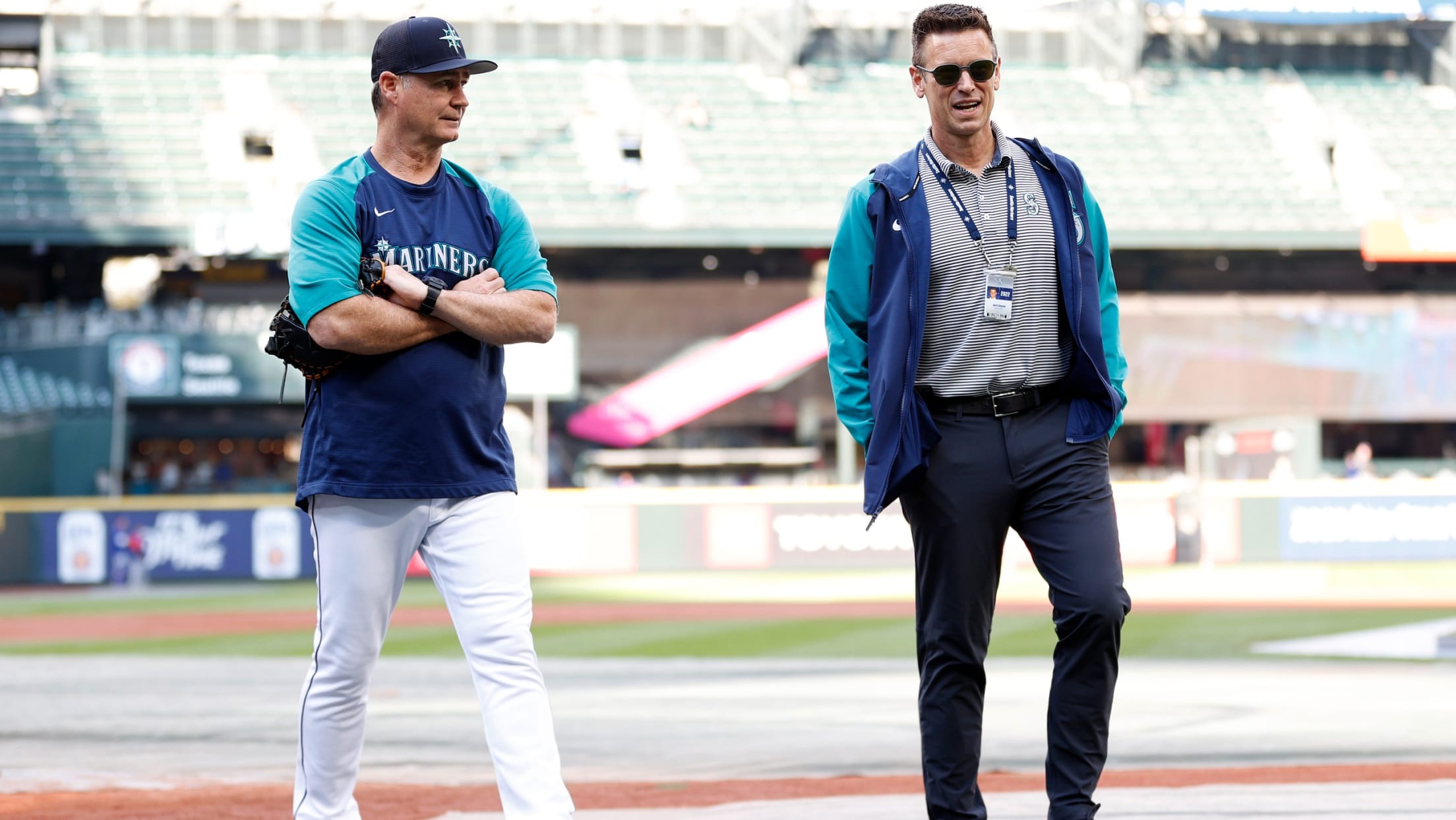 This story was excerpted from Daniel Kramer's Mariners Beat newsletter. To read the full newsletter, click here. And subscribe to get it regularly in your inbox. SEATTLE -- Free agency began on Thursday at 2 p.m. PT, meaning that the Mariners are open for business, and it's a perfect time
Mariners phenom J-Rod wins Silver Slugger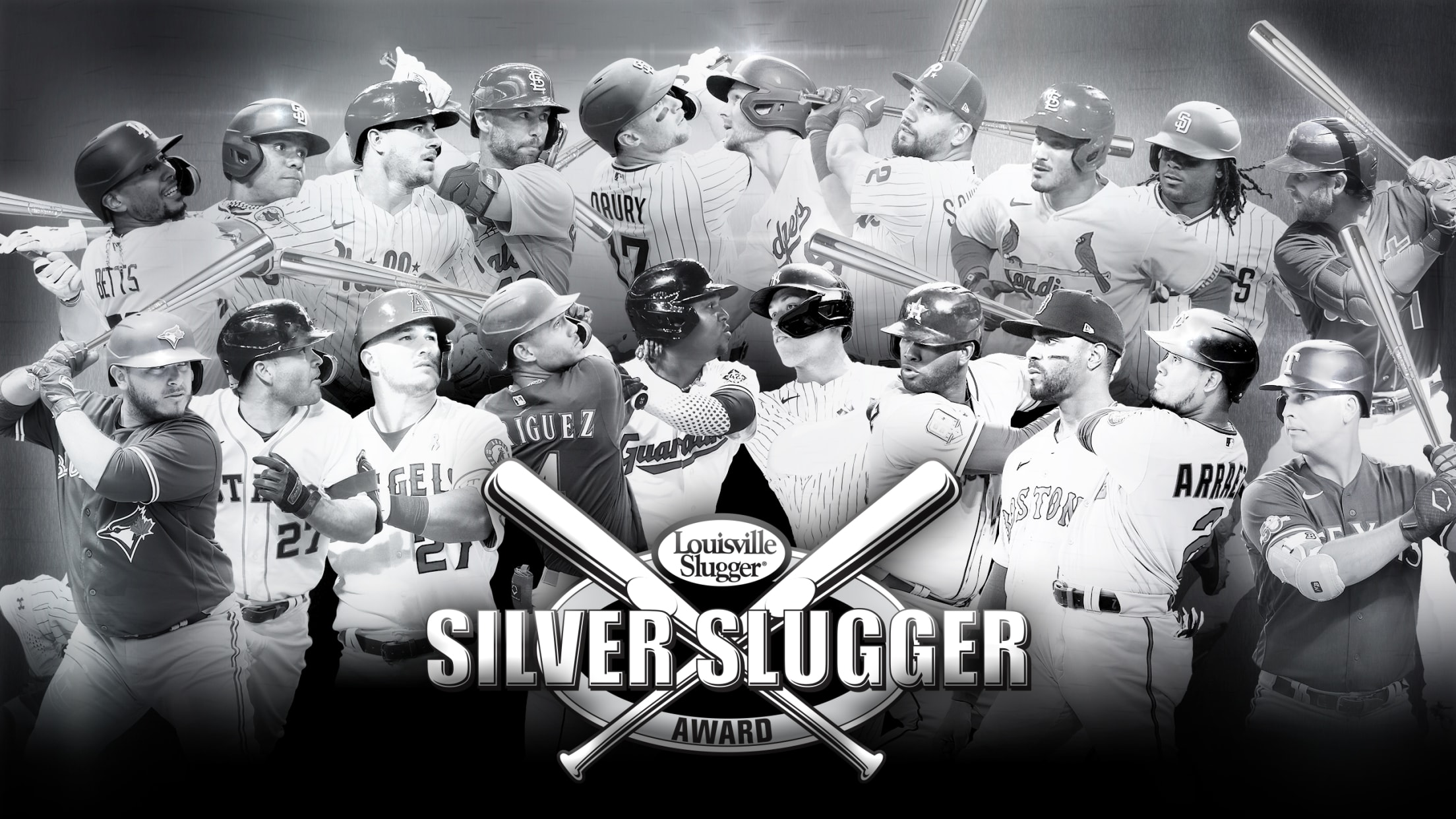 Major League Baseball honored the top hitters from the 2022 season on Thursday night when the Louisville Silver Slugger Award winners were announced on MLB Network. Silver Slugger Awards, which are voted on by MLB managers and coaches, are given to the top offensive player at each position in each