Mariners, Ray agree on 5-year deal (sources)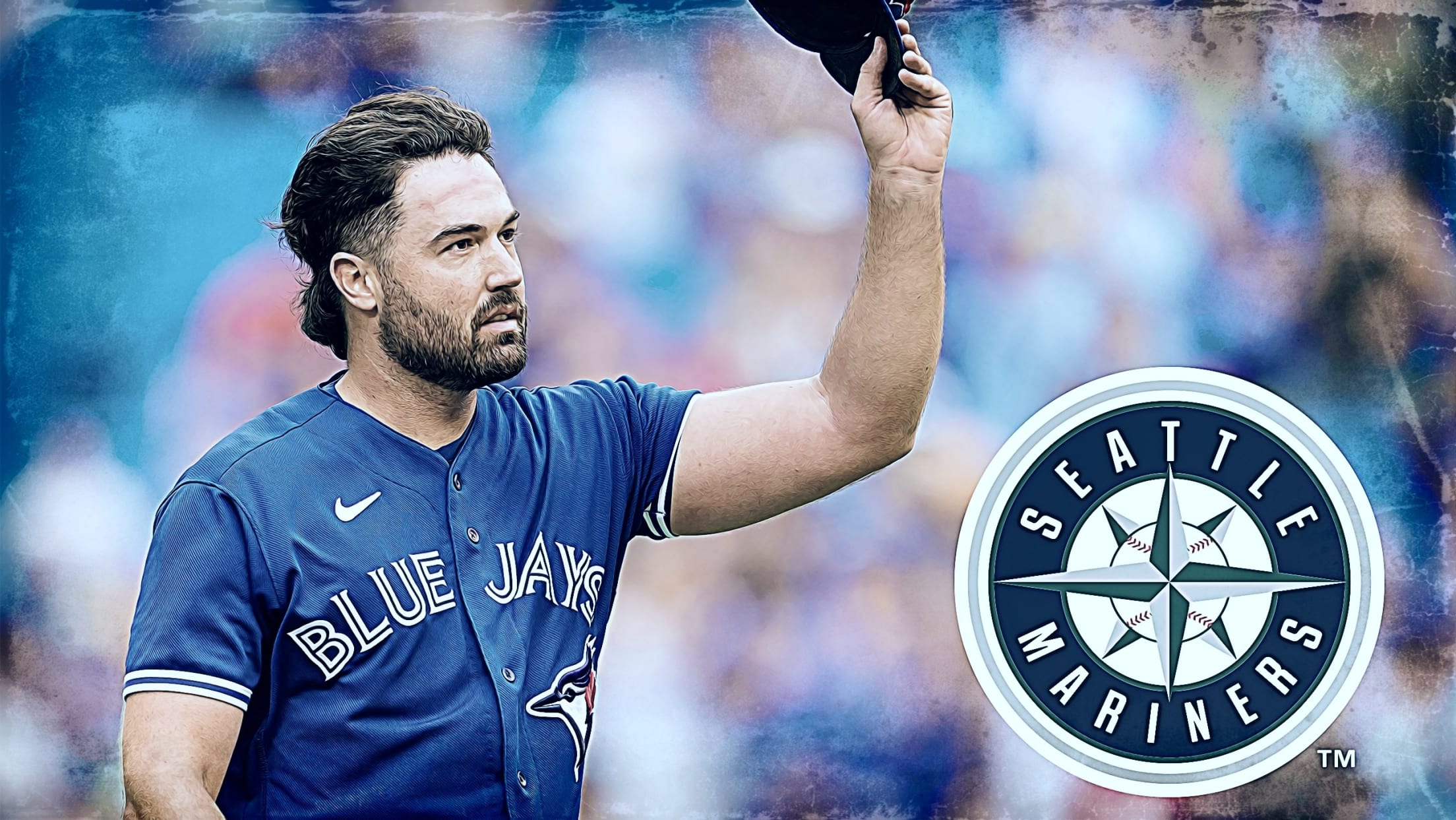 The Mariners are finalizing a five-year, $115 million contract with reigning American League Cy Young Award winner Robbie Ray, a source told MLB.com on Monday -- an acquisition that represents a huge boost to Seattle's rotation and firmly signals that the Mariners mean business in this free-agent market. There is
A non-tender candidate for each team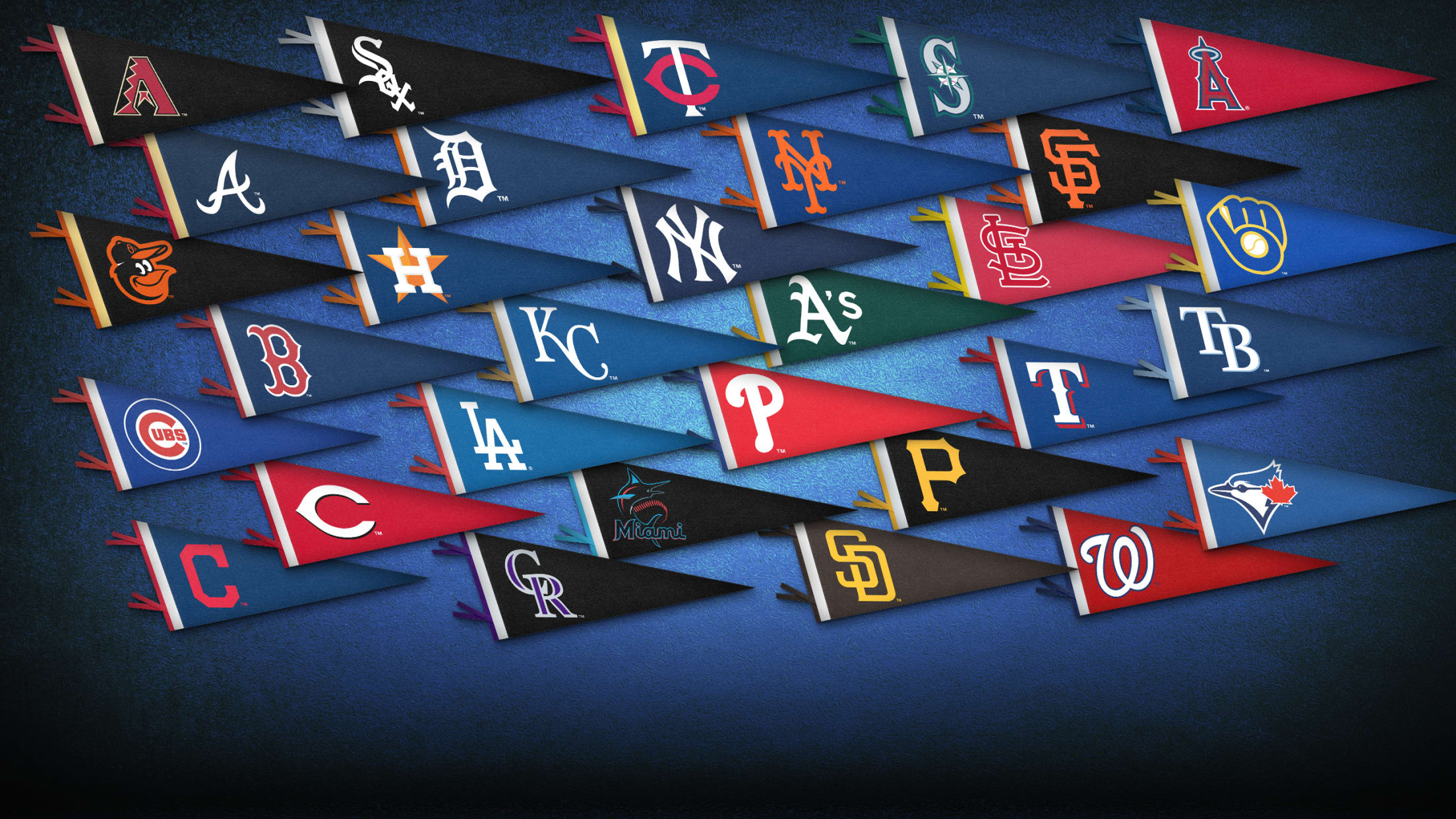 MLB's non-tender deadline is Tuesday at 8 p.m. ET. By that time, every team has to decide whether to offer the players on its 40-man roster with fewer than six years of service time a contract for 2022. If a team chooses to "non-tender" a player -- as in, not
Mariners deal for '21 All-Star Frazier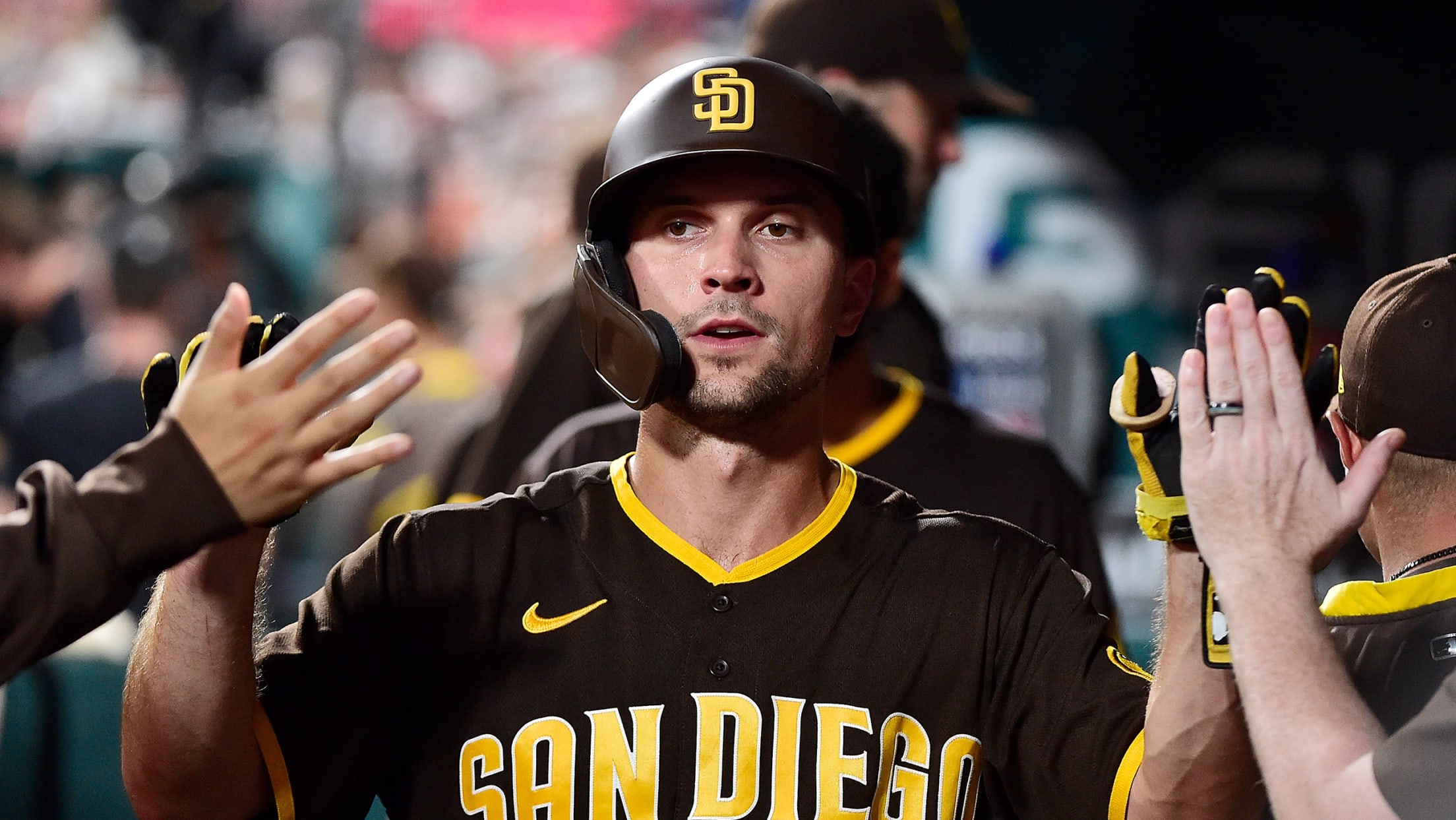 The Mariners made their first impact move of the offseason, and it fills a direct need. Seattle on Saturday acquired second baseman Adam Frazier from the Padres in exchange for left-handed pitcher Ray Kerr and outfielder Corey Rosier, both prospects. Frazier was a 2021 All-Star and is slated to become
Mariners' baseball ops takes mentorship lead
Hometown Nine program opening doors for underserved local youth
SEATTLE -- There was an inspiring moment earlier this year at T-Mobile Park that Mariners community relations coordinator McKenzie Mitchell recalls vividly and humbly. Mitchell was touring the playing surface with Emily Curtis, a colleague who works in baseball operations, and Joy Wilde, the 13-year-old student athlete whom they mentor
Every club's longest-tenured player right now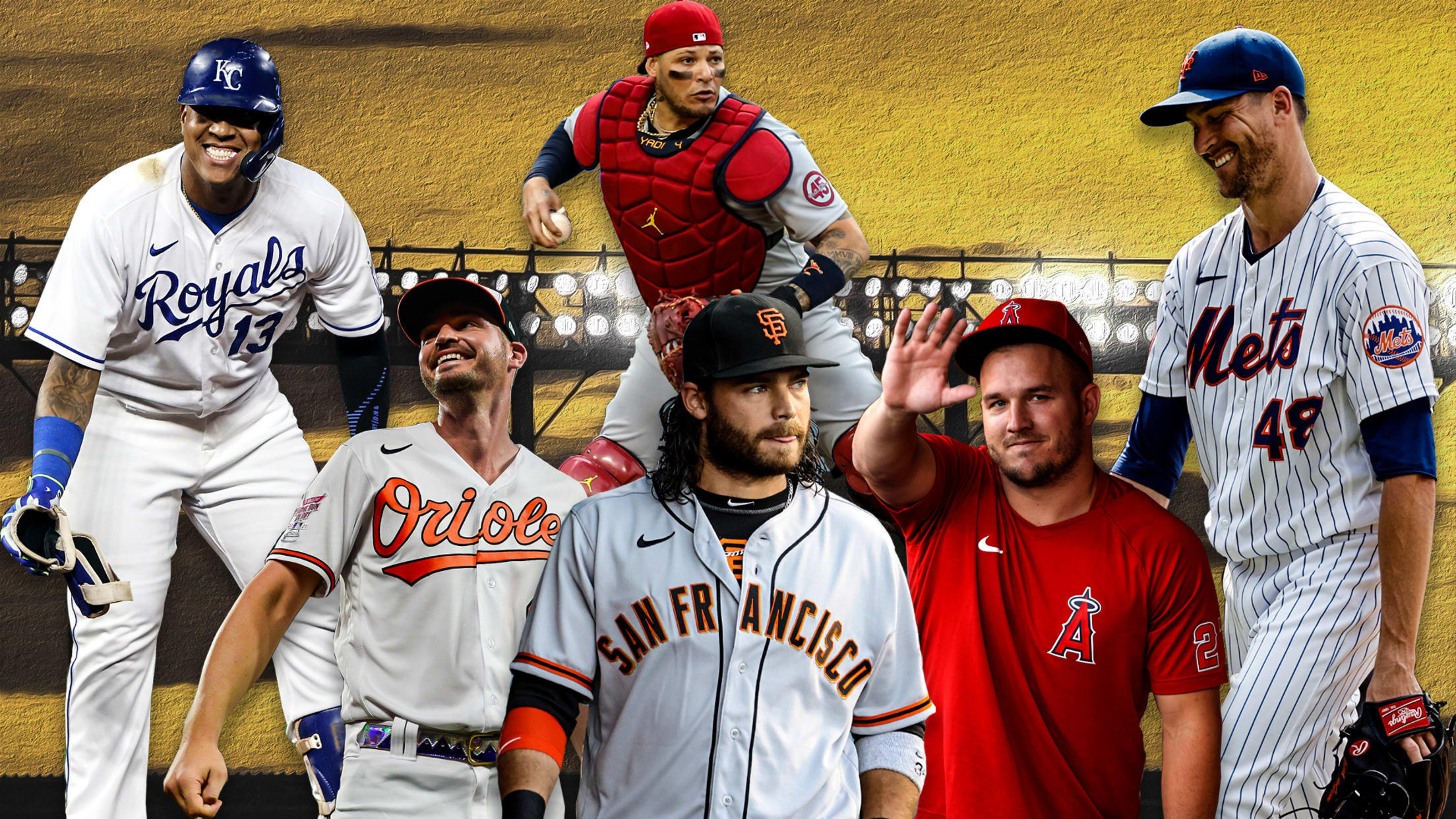 We're all expecting all sorts of roster turnover this offseason: That is the point of the Hot Stove, after all. Teams shuffle players in and out very quickly. It makes you want to appreciate the guys who stick around. With that in mind, let's look at the player who has
Here's 1 reason for every team to be thankful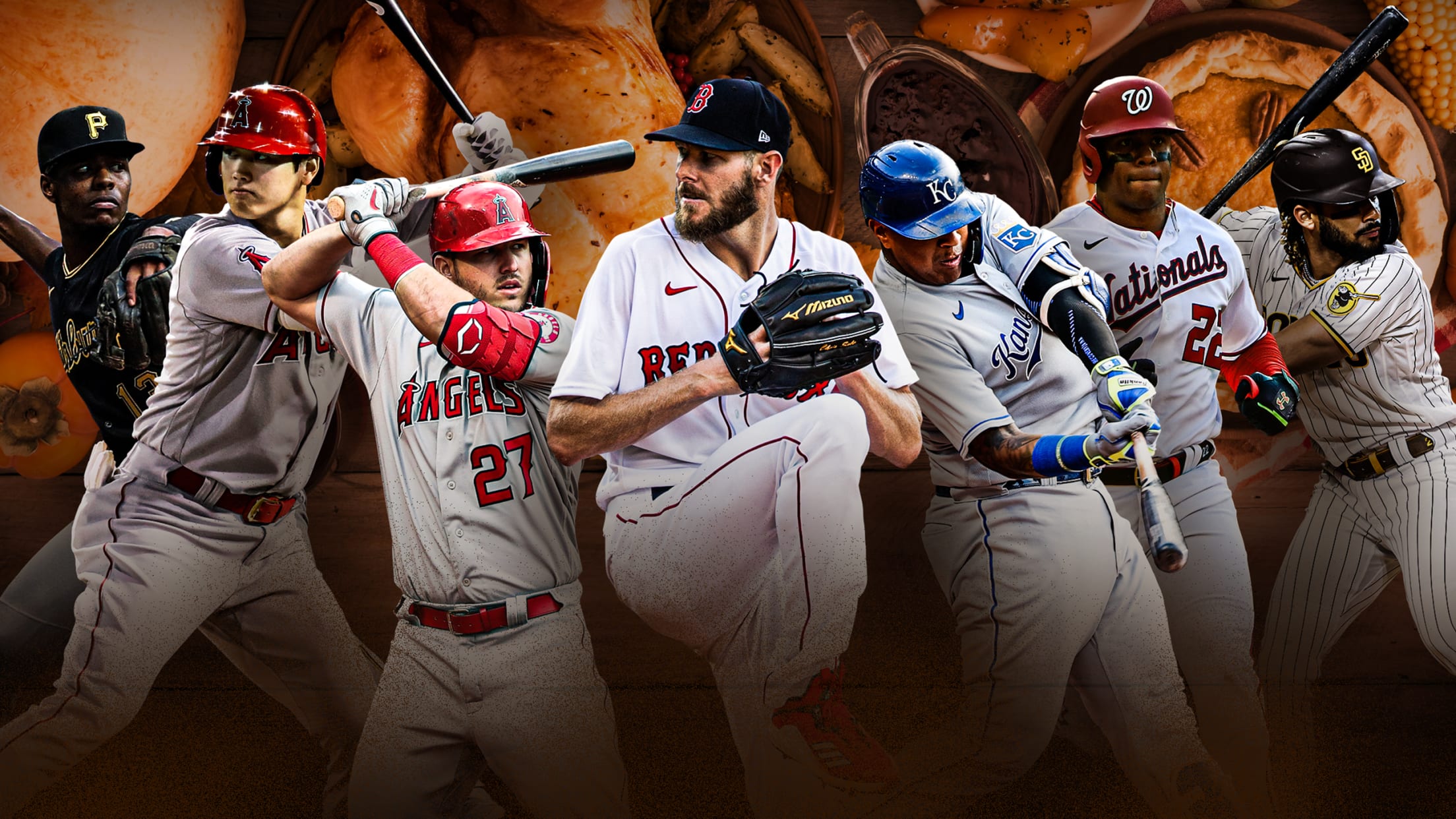 It's Thanksgiving Week! Happy Thanksgiving! Thanksgiving is a great holiday, albeit one that's lessened a little bit because it doesn't actually feature any baseball. And the best part about it is that it's a day specifically set aside to reflect on what we are thankful for: What we have in
A-Rod making Hall of Fame ballot debut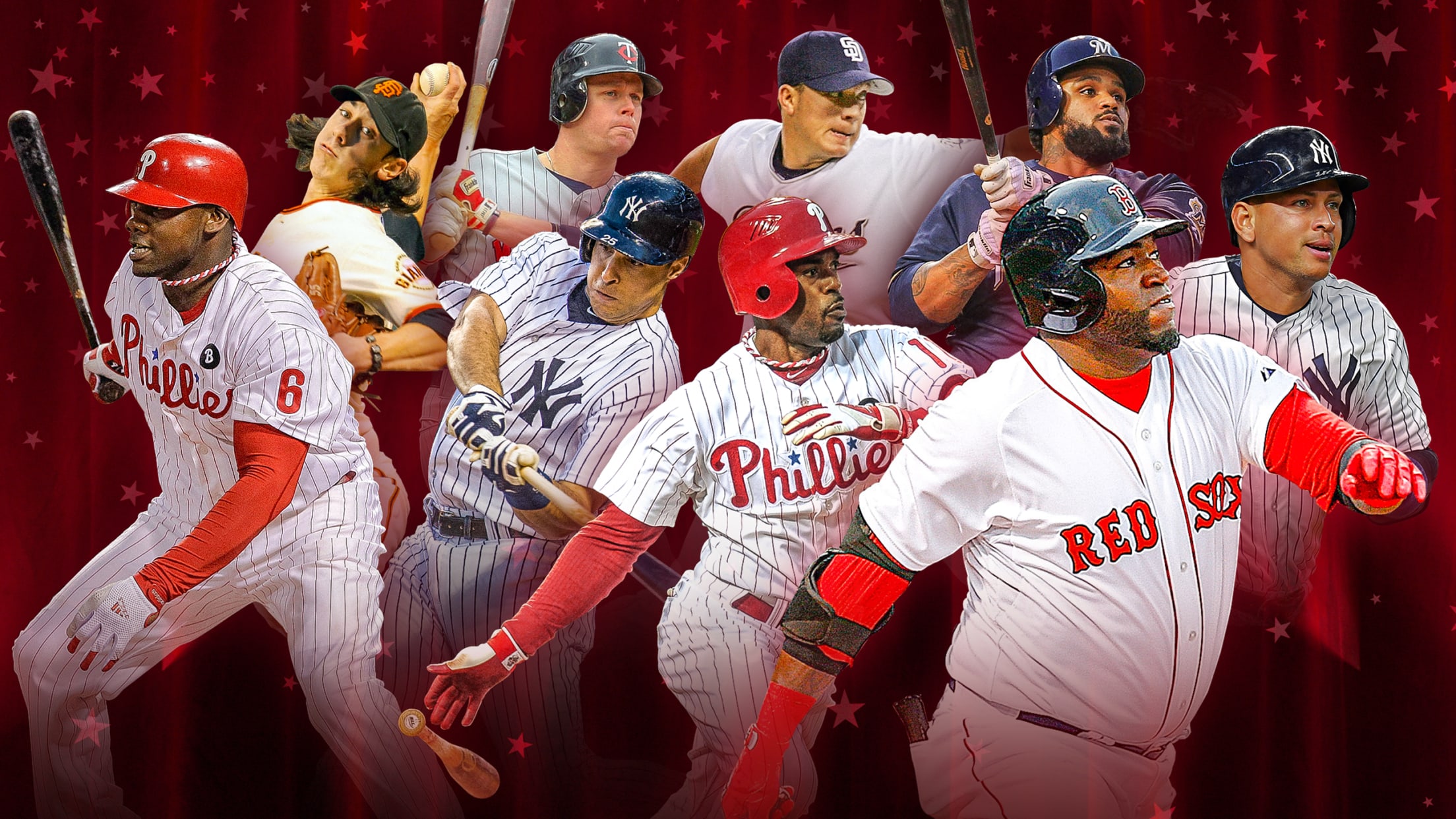 Each year, when the Baseball Writers' Association of America reveals its Hall of Fame ballot, it's always interesting to see which new names appear for the first time -- there's usually a mix of all-time greats, All-Stars and names you'd place under the category of, "Let's remember some guys." This
Classic Mariners card: Kelenic 'Draft Ticket'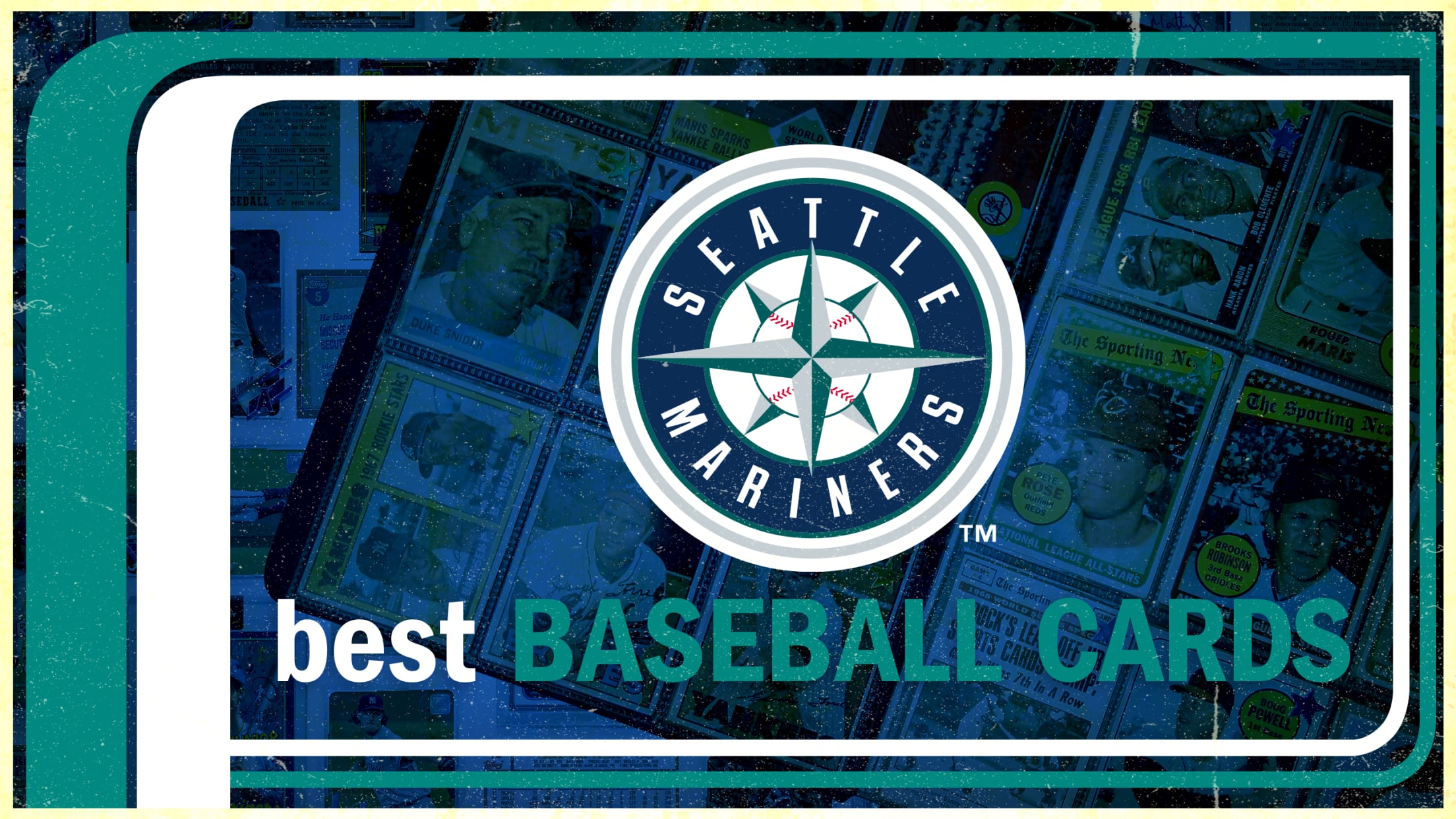 As part of the celebration of the 70th anniversary of Topps baseball cards, we've asked fans (as well as our staff) to submit their all-time favorite baseball cards, and we've broken them down by team. We'll be revealing submissions regularly throughout the season, ranging from the famous to the weird,
Ichiro a 'unanimous' pick for Mariners HOF
Induction celebration scheduled for Aug. 26-28 weekend at T-Mobile Park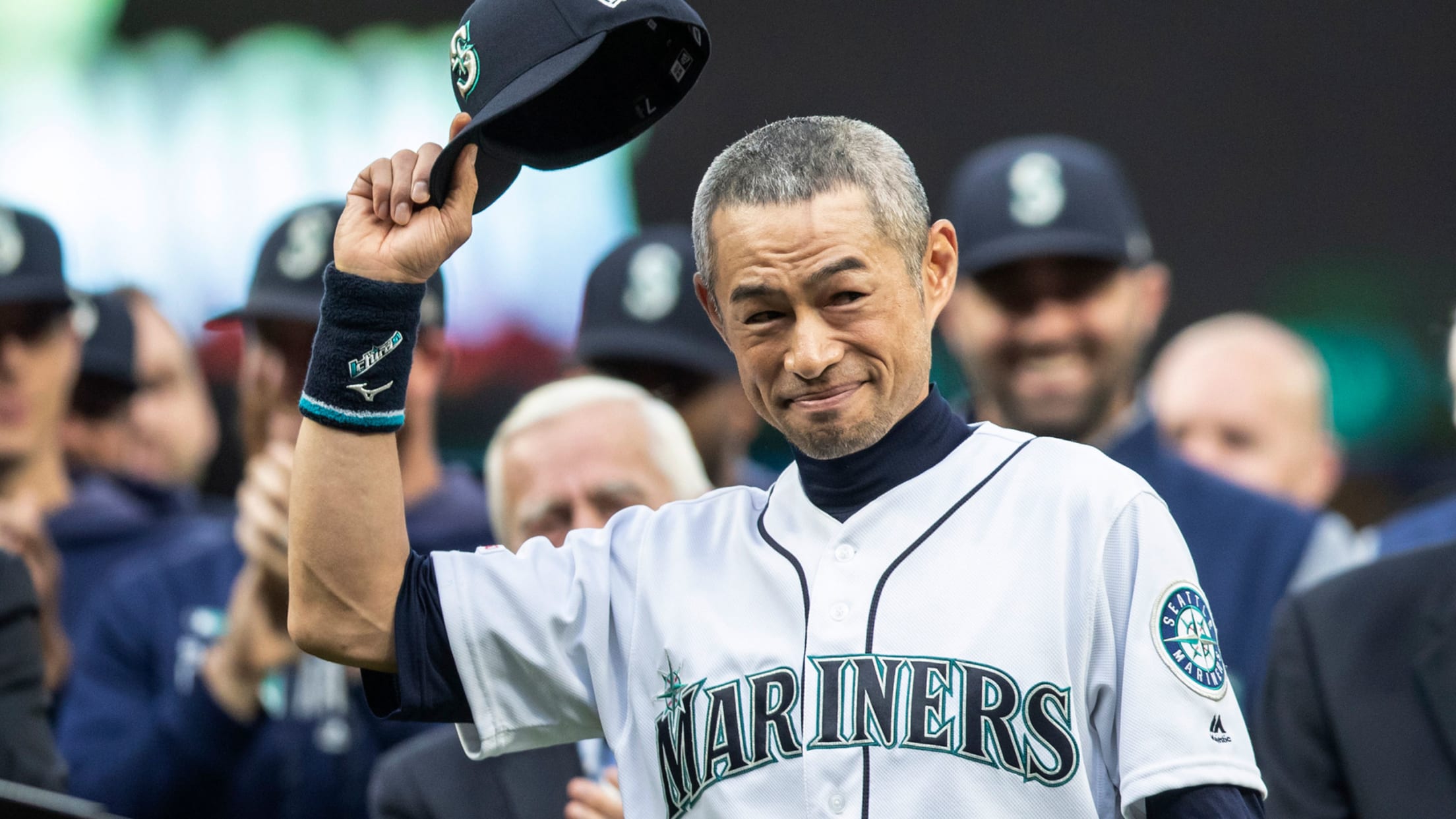 SEATTLE -- The post-career accolades had to begin at some point, right? Even though Ichiro Suzuki still dresses in full uniform for every Mariners home game as an instructor on the coaching staff, still looking the part of a big leaguer in so many ways, the franchise icon is beginning
Mariners announce 2022 coaching staff
McKay, Negrón, Arnerich join Servais' big league staff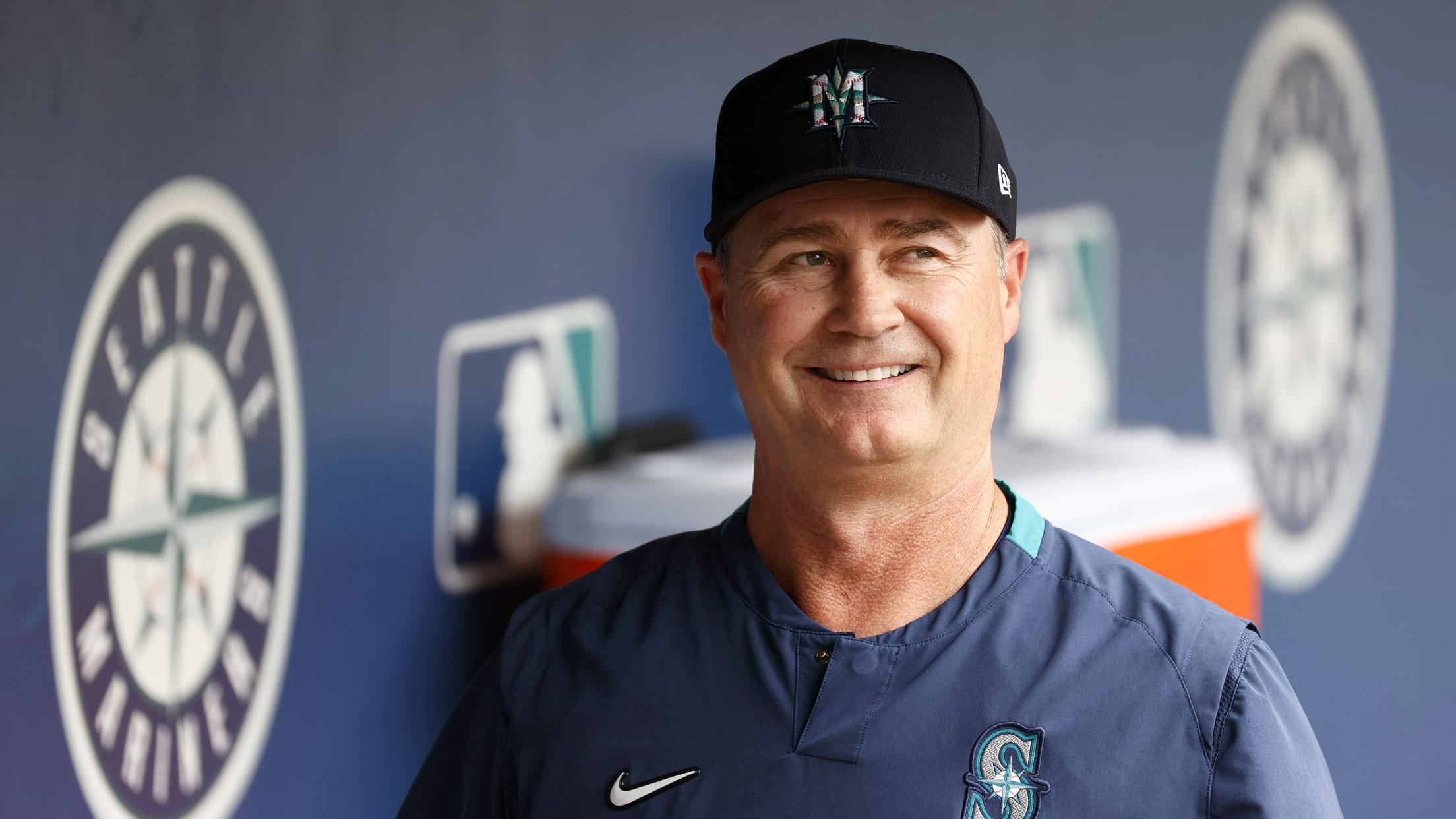 SEATTLE -- The Mariners on Monday announced some significant changes to their coaching staff under manager Scott Servais. Here's a breakdown of the changes: • Jarret DeHart, promoted to hitting coach and director of hitting strategy (previously: assistant hitting coach) • Tony Arnerich, named hitting coach (previously: Minor League field
Mariners shield J-Rod with 40-man roster call
Seattle protects MLB's No. 2 overall prospect, along with OF and LHP, from Rule 5 Draft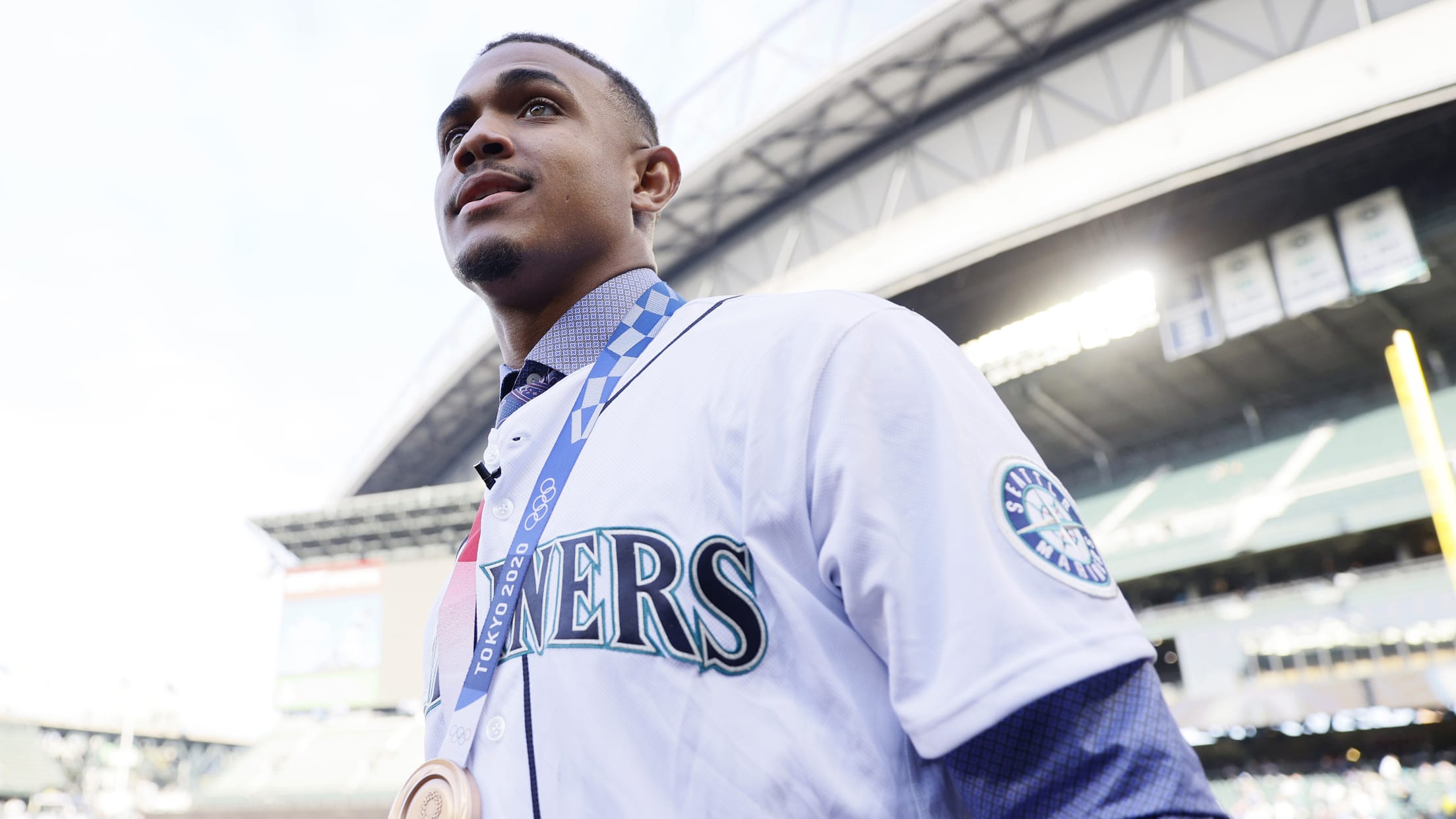 The Mariners took another step on Thursday that indicates Julio Rodríguez is all the closer to his Major League debut. The club added its top prospect to the 40-man roster, along with outfielder Alberto Rodriguez (No. 21 prospect) and left-hander Ray Kerr to bring that total to 39. Why Thursday?
Servais is runner-up for Manager of the Year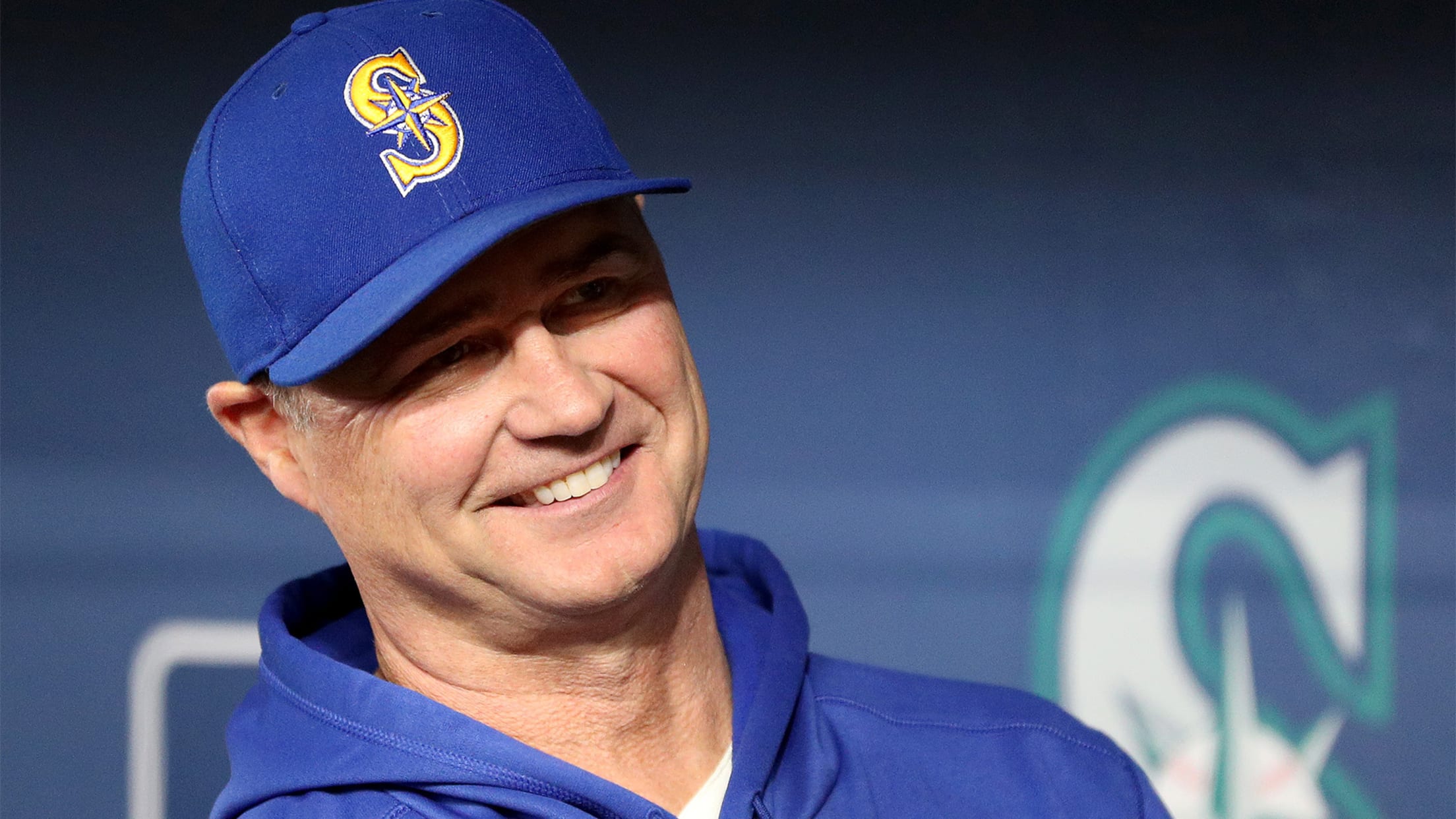 SEATTLE -- Among the six Manager of the Year finalists across both leagues, no skipper led a team to exceed its preseason expectations in the manner that Scott Servais did for the Mariners. Typically, that's among the most prominent factors on voters' minds when casting their ballots, but alas, Servais
40-man deadline: Which prospects made it?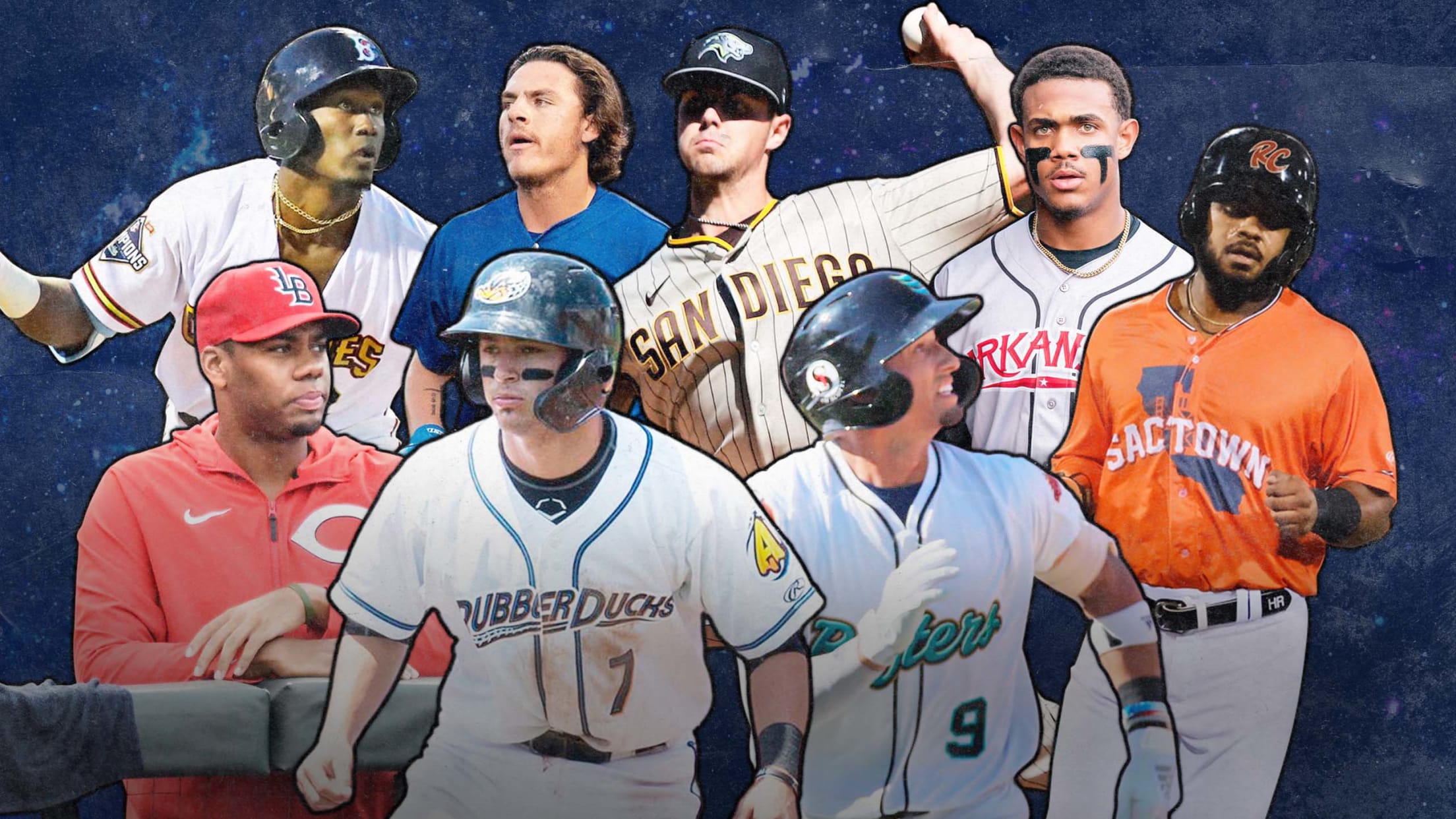 It was decision time for Major League front offices today. All 30 teams had until 6 p.m. ET to make decisions about their 40-man rosters. Some prospects earned a coveted spot, some did not and will thus be eligible to be picked up by another team in the Rule 5
'The type of dude I am' -- J.P. ready to lead
Crawford has firm backing from Dipoto as Mariners' long-term shortstop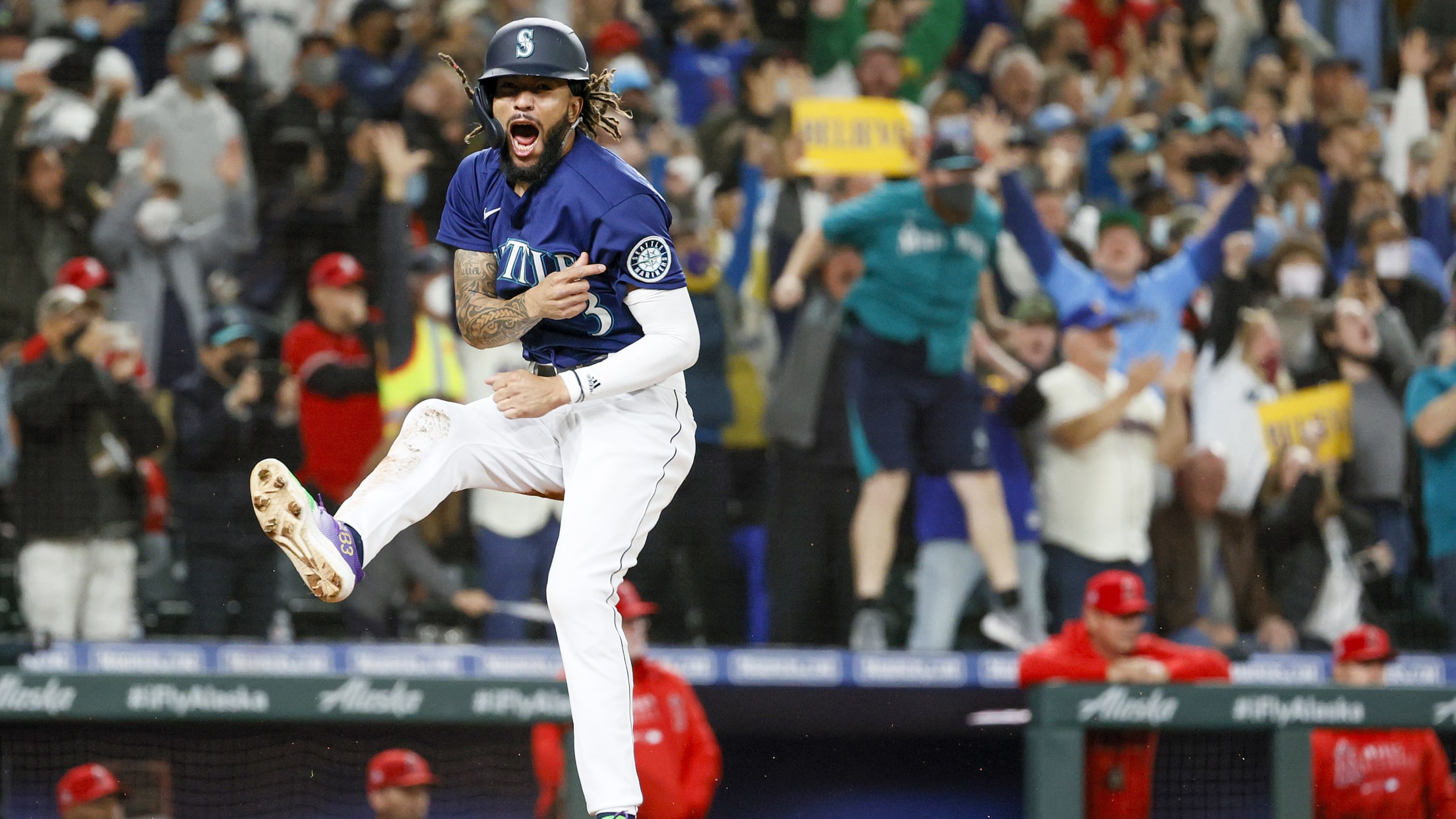 SEATTLE -- Of all the anecdotes worth unpacking from Jerry Dipoto's trip to the GM Meetings last week, one that stood out prominently was the validation that the Mariners' president of baseball operations shined on J.P. Crawford. Dipoto told reporters, firmly, that Crawford is the Mariners' shortstop of the now
Here's each team's top 2022 ROY candidate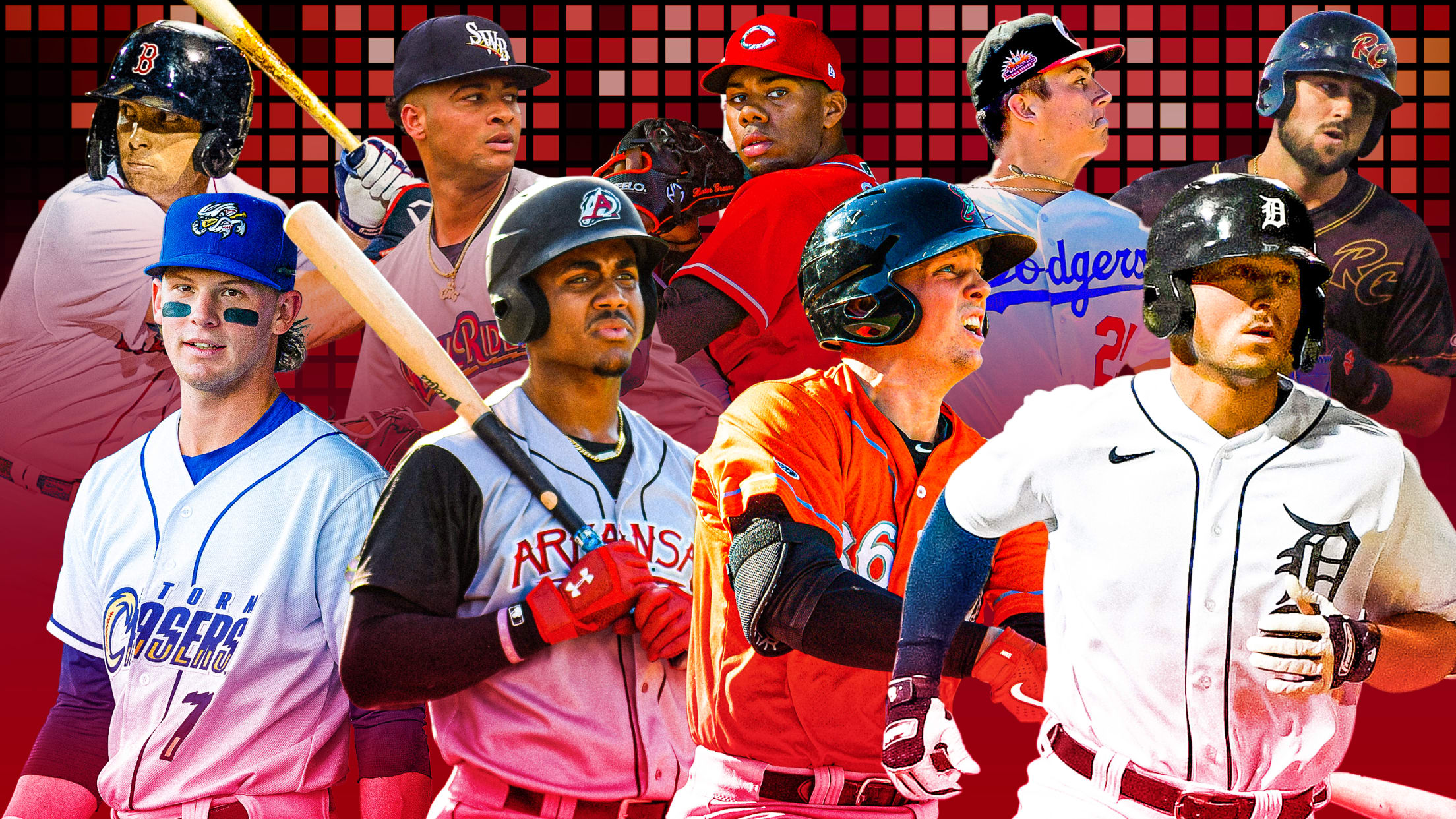 MLB officially announced the Rookie of the Year winners this week, with Randy Arozarena claiming the award in the American League and Jonathan India taking the honors in the National League. We're always looking toward the future here at MLB Pipeline, so we're already wondering about potential top rookie performers
3 Mariners prospects see Fall Stars action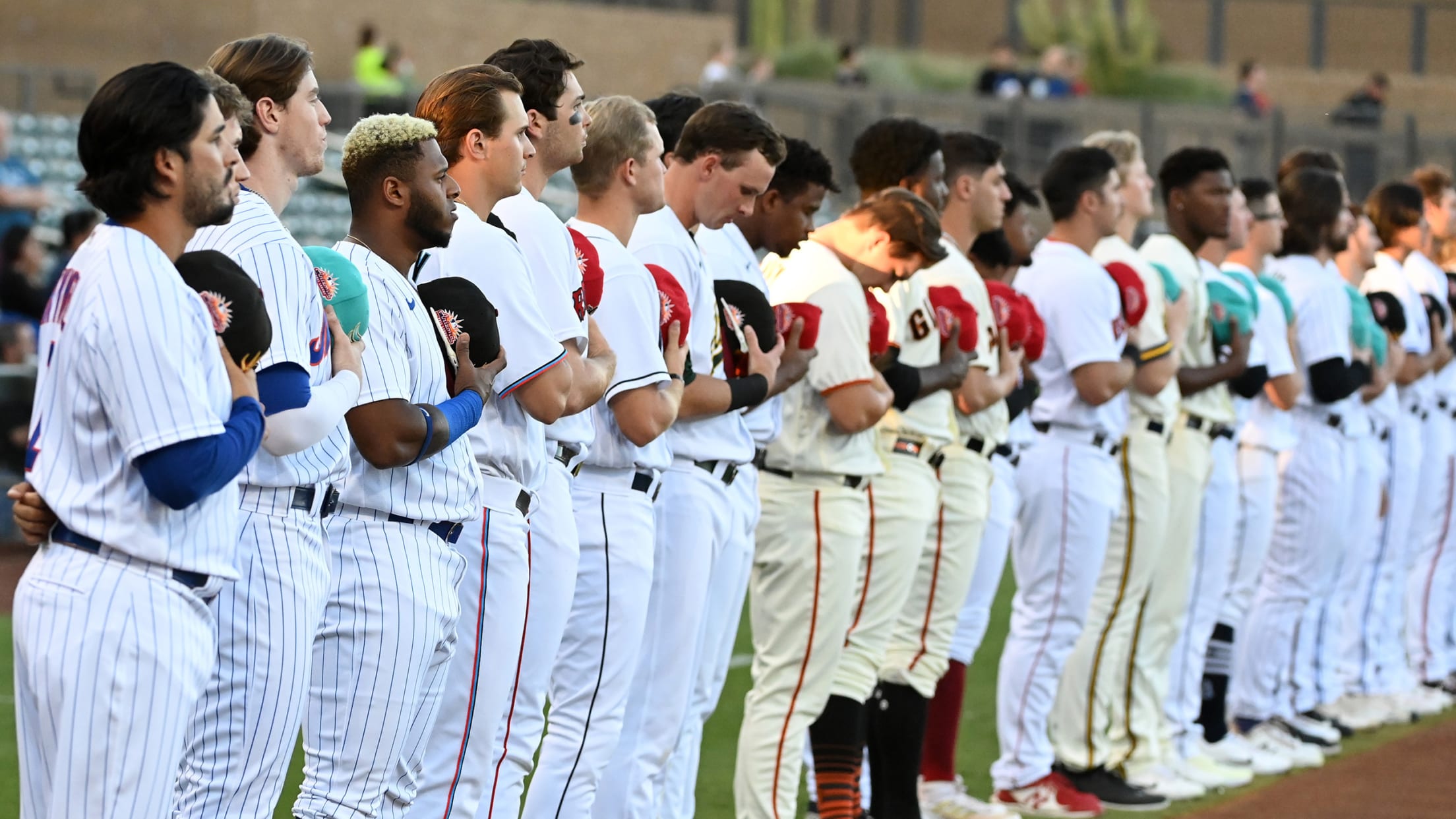 The 15th iteration of the Arizona Fall League Fall Stars Game was held at Salt River Fields at Talking Stick on Saturday night. A number of baseball's top prospects showcased their talents, including No. 5 Marlins prospect JJ Bleday -- No. 71 on MLB Pipeline's Top 100 rankings -- who
Healthy Hancock recaps Mariners' HP camp
Recovered from shoulder issue, No. 4 prospect building strength in AZ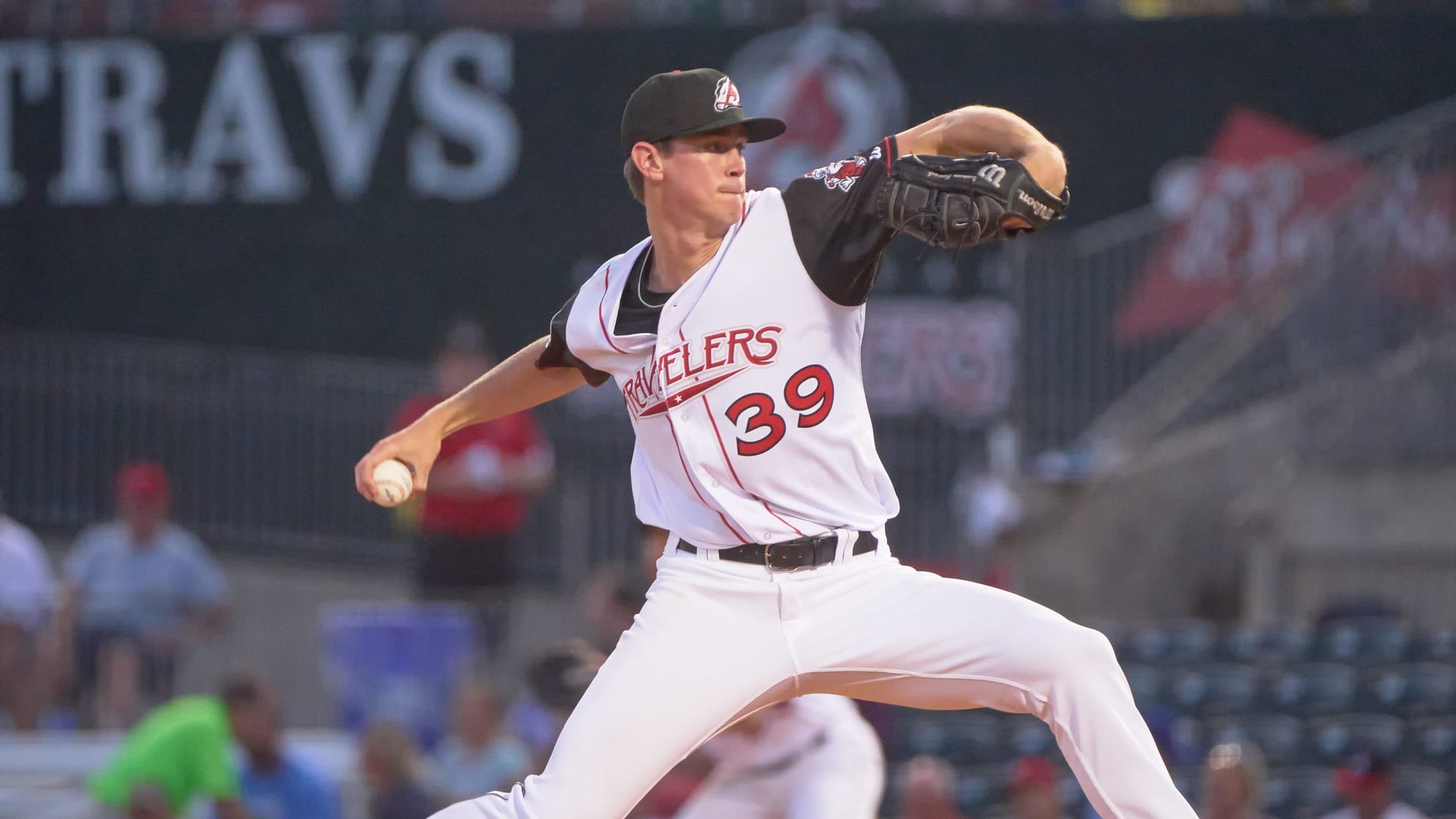 SEATTLE -- Emerson Hancock eagerly watched the Braves' World Series run this year and allowed himself to dream. The Mariners' No. 4 prospect (MLB Pipeline's No. 34 overall) is a South Georgia native and was nearly four years away from being born the last time his childhood team won it
Injuries & Roster Moves: 5 elect free agency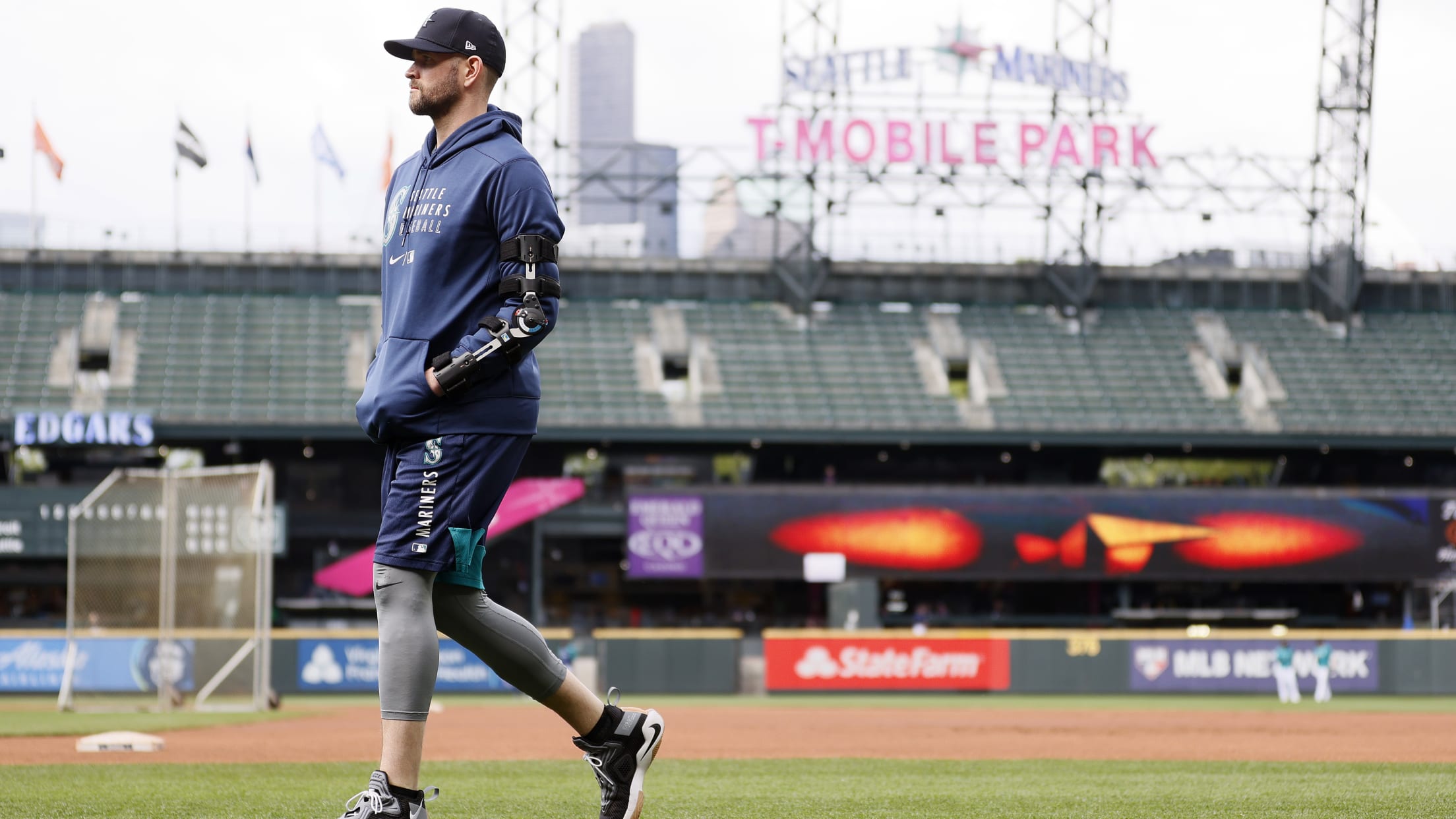 The Mariners began their offseason on Oct. 4, and there are still a handful of players rehabbing and recovering from season-ending injuries. Keep track of their progress, plus team transactions, here throughout the offseason.
1 big question facing each club this offseason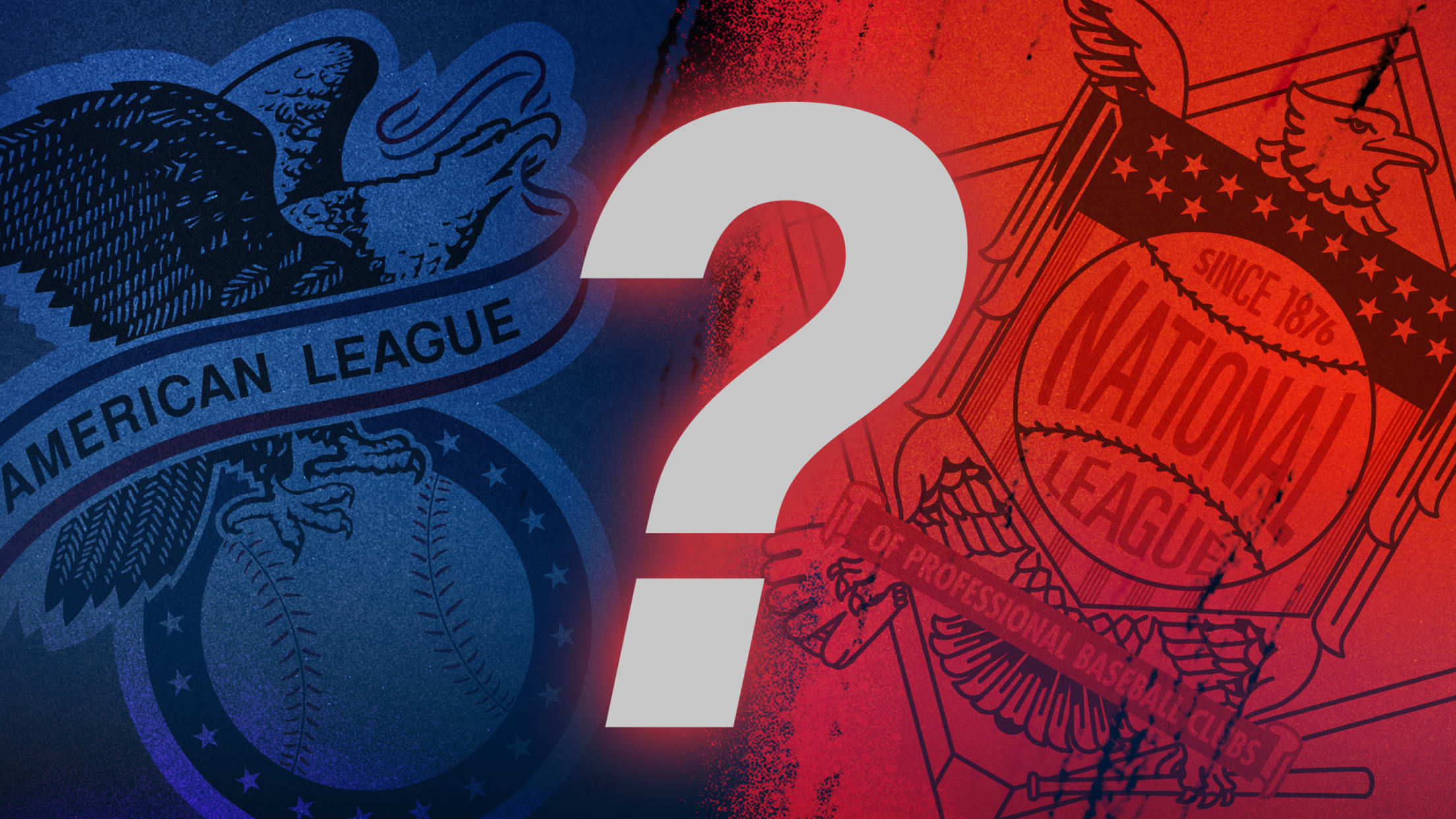 Every team has a ton of questions to be answered in the coming weeks and months: It's the offseason, after all. Some teams have more questions than others, but every team has at least one. It's usually a big one. With that in mind, we provide you with One Big
Dipoto on FAs, trades, more at GM Meetings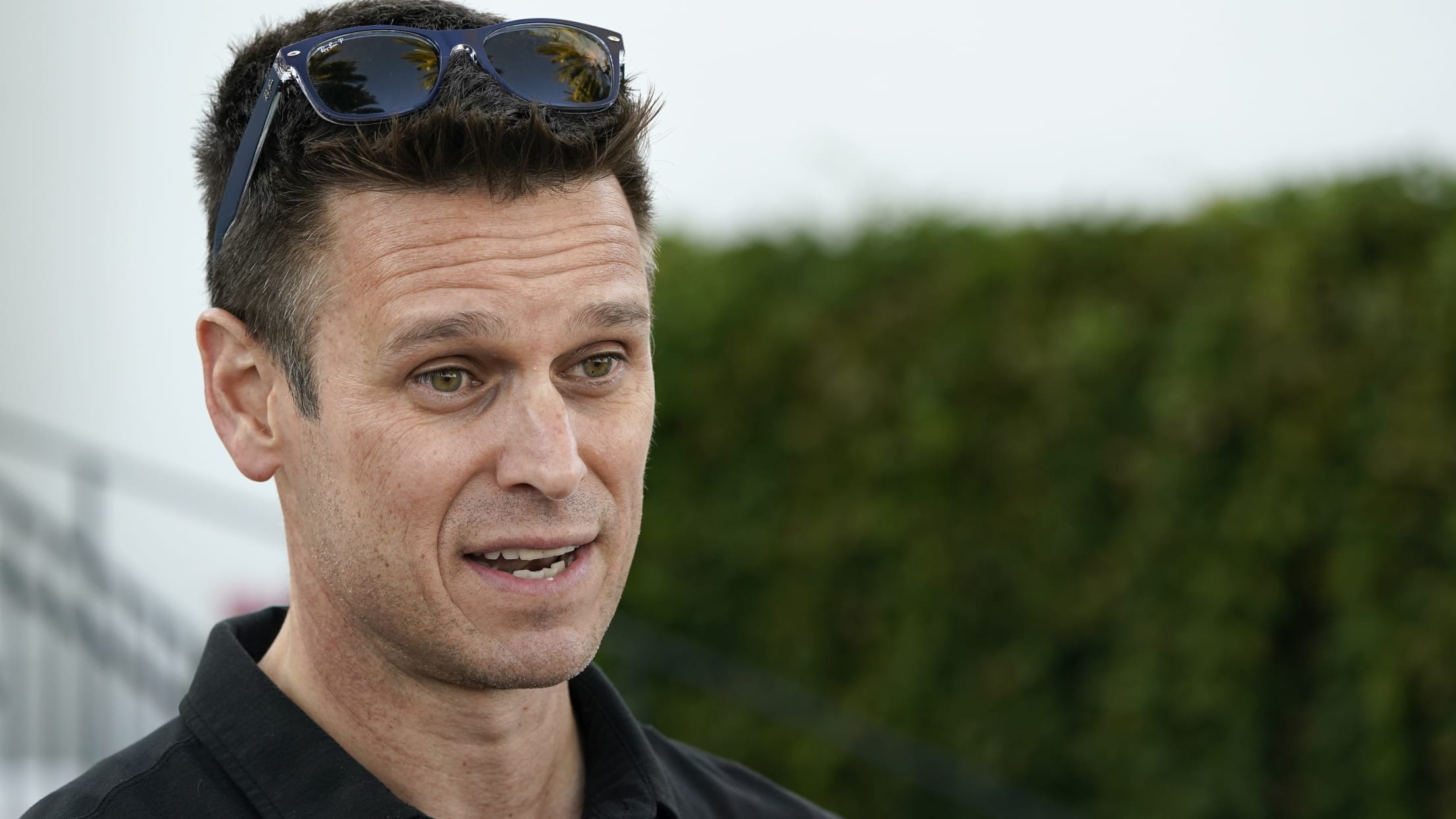 SEATTLE -- Jerry Dipoto held court for over an hour on Tuesday, sitting in a metaphorical position that he hadn't in quite some time as the architect of one of the most intriguing teams this offseason. Seattle's president of baseball operations is in Carlsbad, Calif., this week at the GM
These 10 teams could define the offseason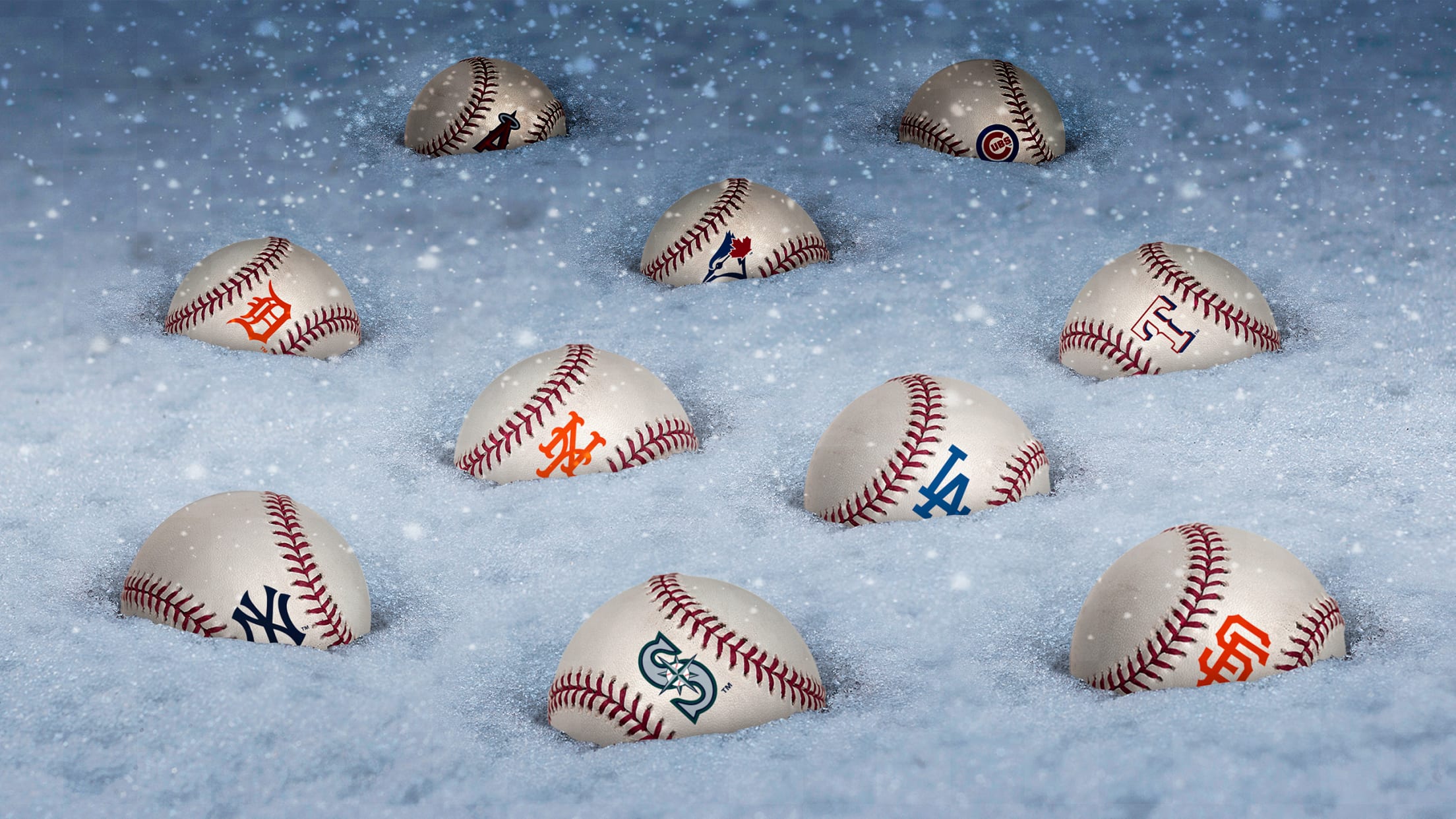 Who is going to be the club brave enough to "win the winter"? It's a notoriously tricky title -- one that all too often goes unrewarded in the summer and fall. But one of the deeper free-agent classes in recent memory deserves a deep pool of teams who look ready
Kikuchi declines option, becomes free agent
Seager's team option declined, enters free agency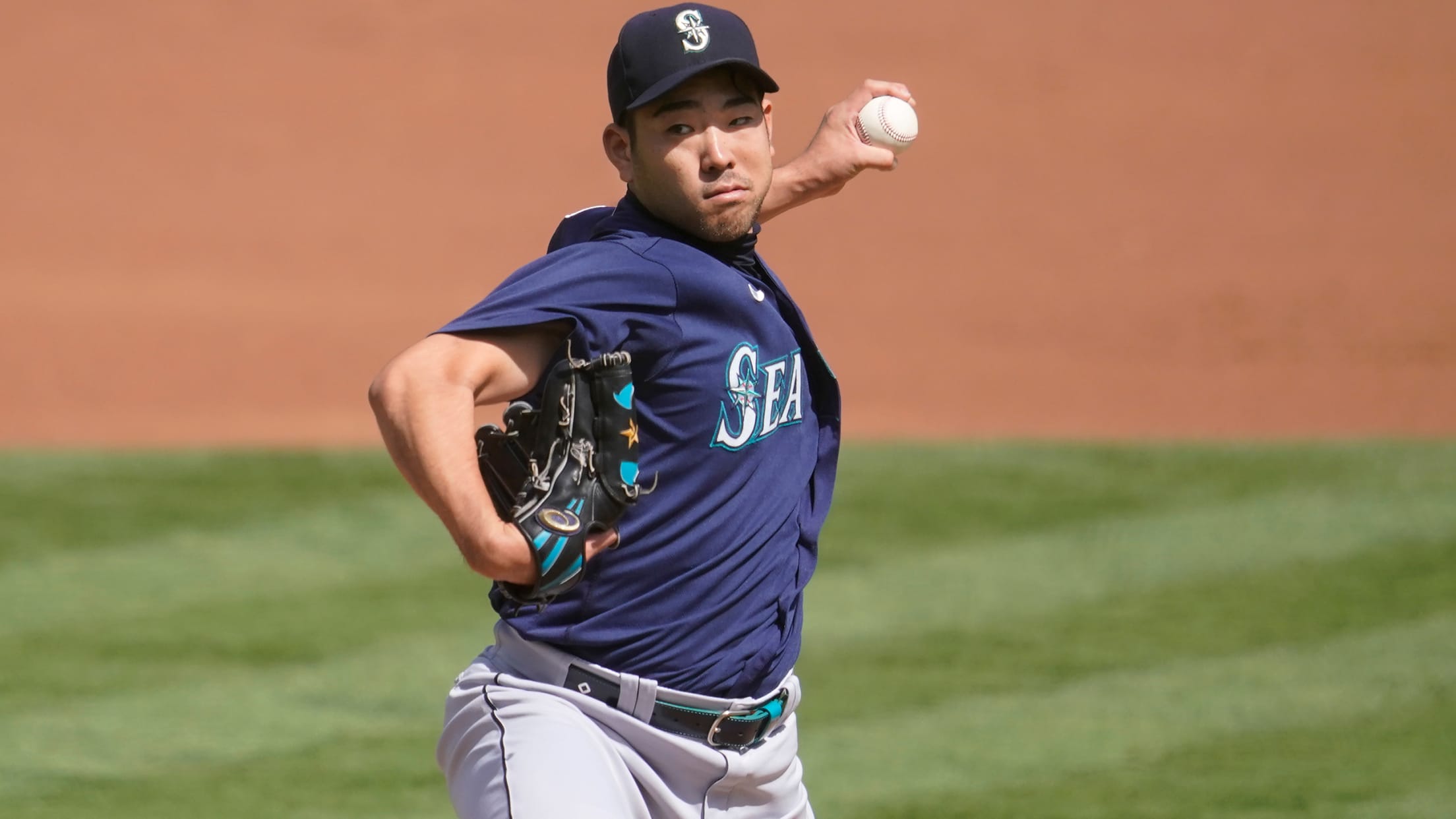 SEATTLE -- In a surprising roster development announced by the Mariners on Wednesday, All-Star starting pitcher Yusei Kikuchi has become a free agent. The Mariners, as expected, declined their four-year, $66 million club option on the veteran left-hander, but Kikuchi, in turn, declined his one-year, $13 million player option, which
Here are the longest home runs of '21 season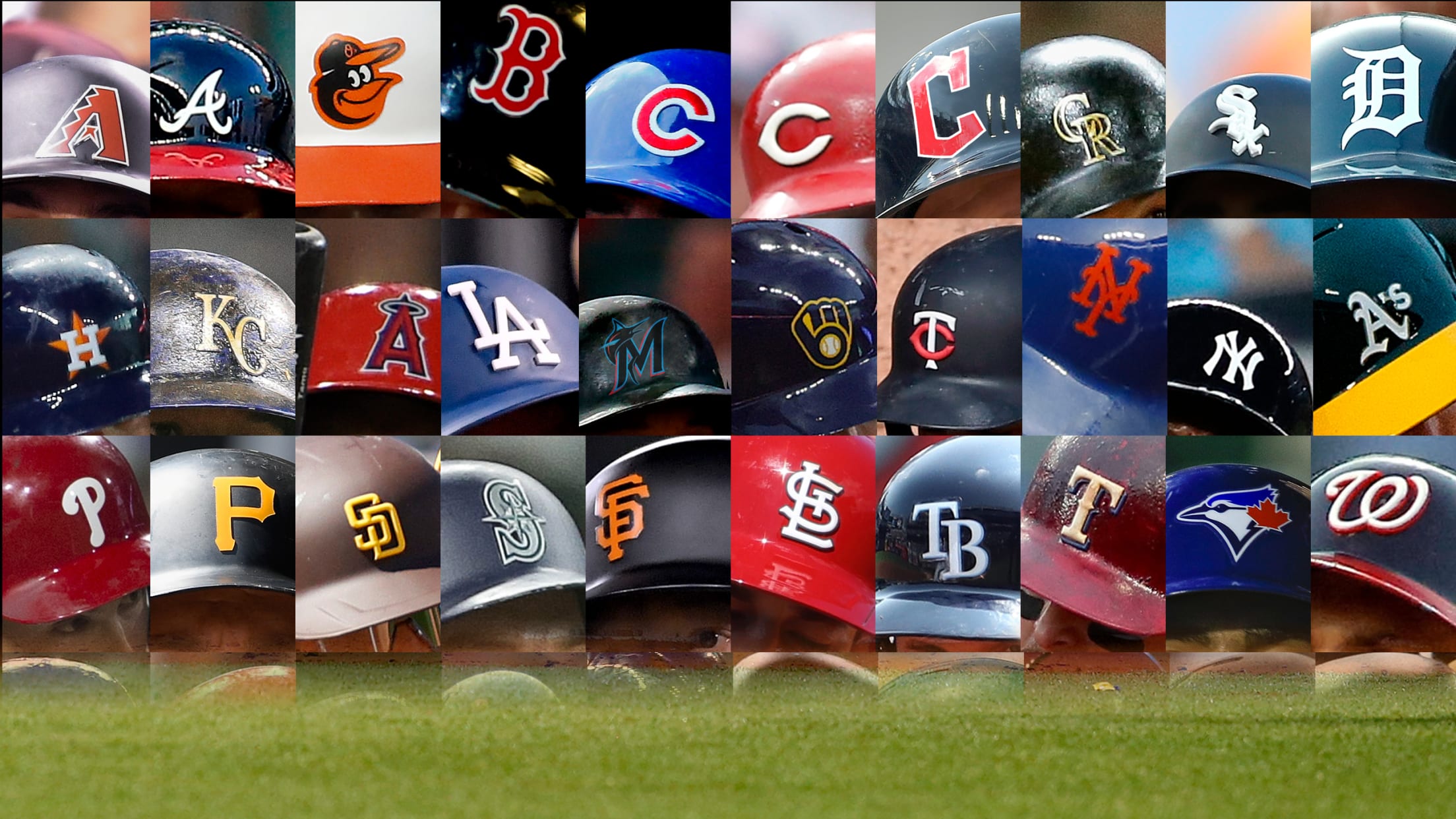 The 2021 season was filled with moonshots aplenty, as MLB hitters (and pitchers) combined to swat nearly 6,000 home runs. Five different players slugged 40 or more, while another 14 had at least 35 on the year. But no matter how many homers one can hit, the ones that get
Griffey Jr. joins Mariners ownership group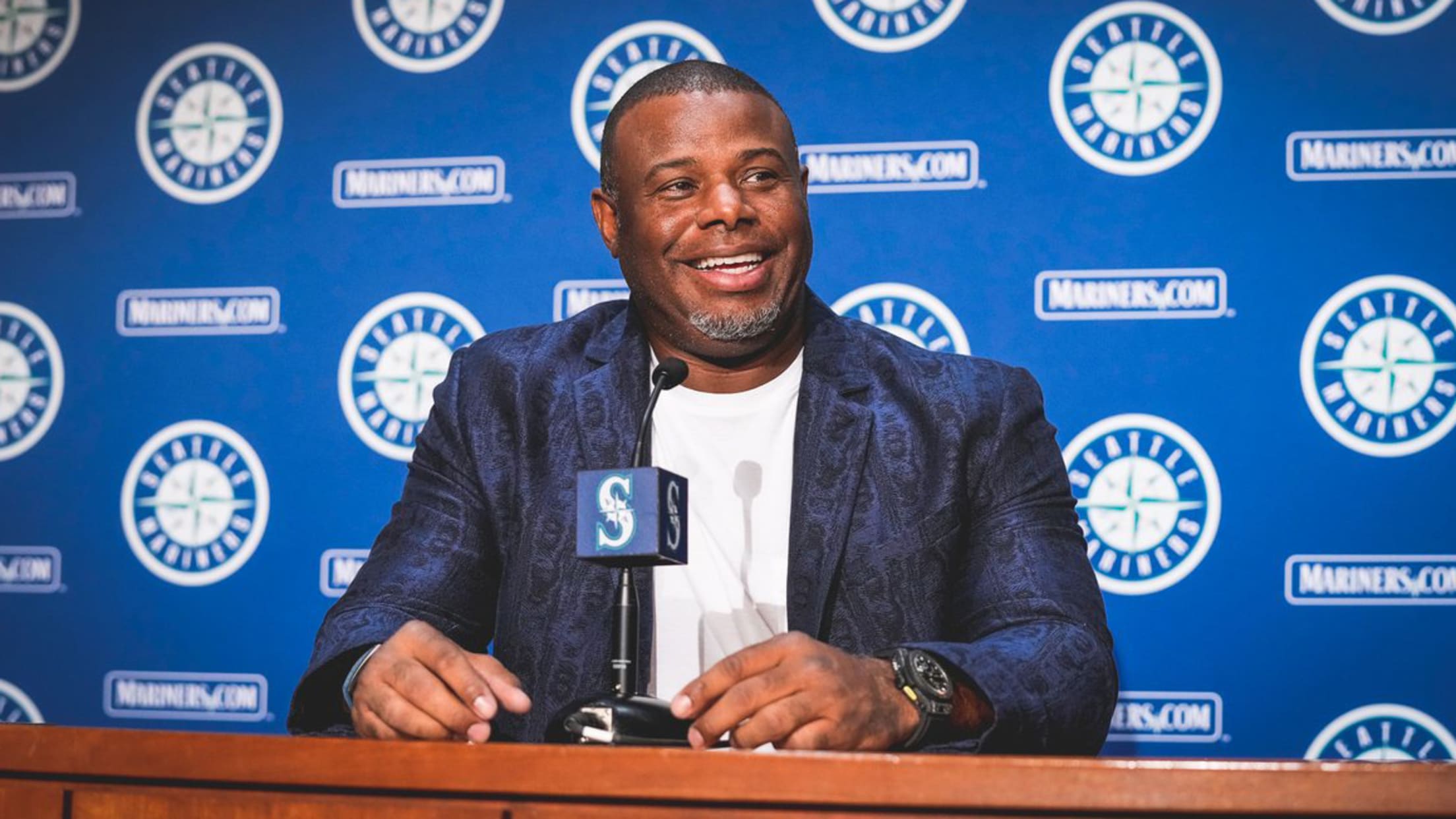 SEATTLE -- Ken Griffey Jr.'s imprint on the Mariners' franchise has extended well beyond his time as one of his generation's greatest players. He'll now have the chance to make as big an impact as ever after the team announced Monday that the Hall of Famer has joined its partnership