Anaheim trip a homecoming for Moore
Mariners utility man grew up 10 miles from Angel Stadium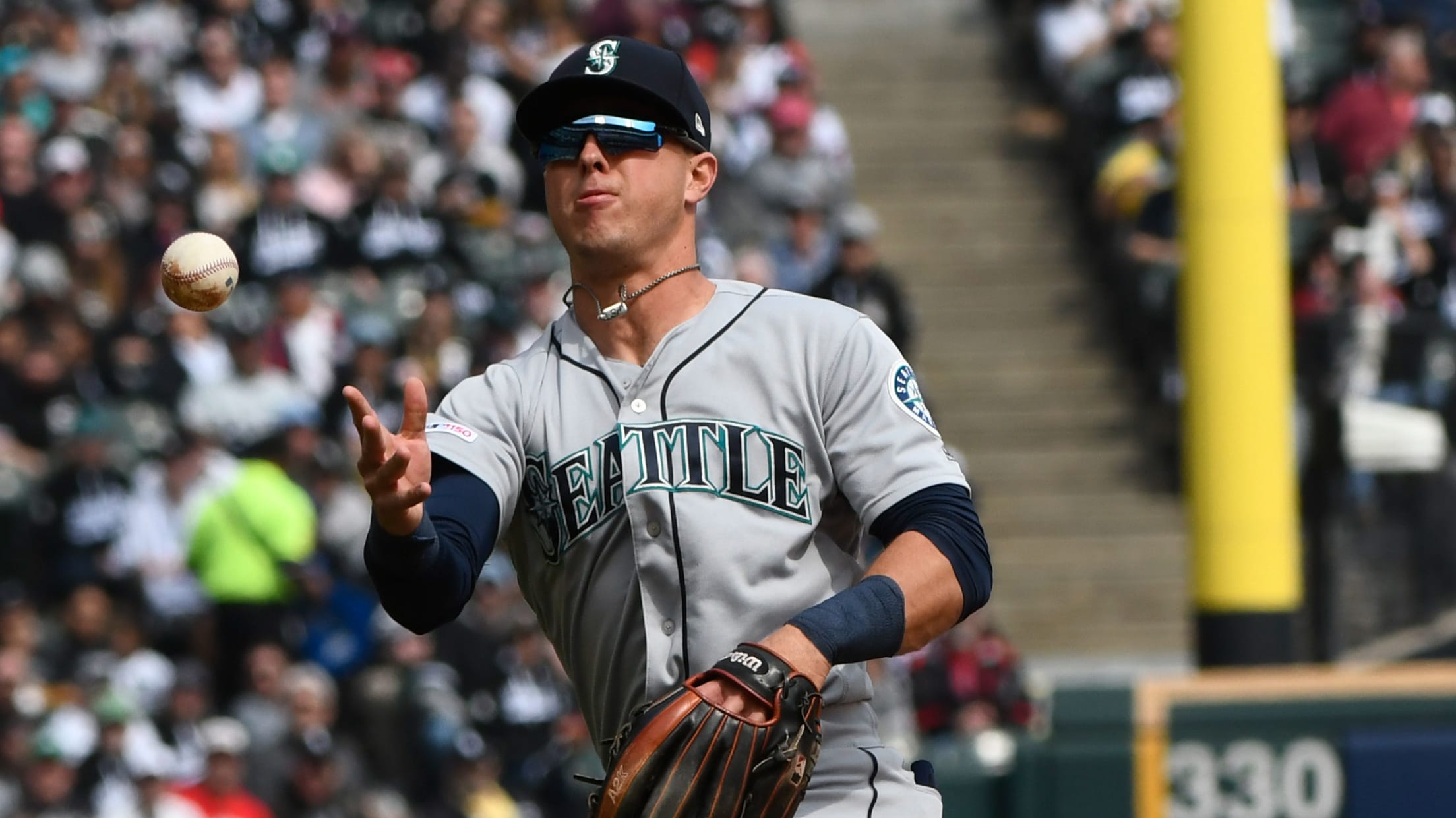 ANAHEIM -- Dylan Moore figures he's watched more than 500 games at Angel Stadium, where his family had season tickets while he was growing up about 10 miles away in Yorba Linda. But the rookie utility player had a different view on Thursday, suiting up for his first appearance at
The secret weapon of each AL West team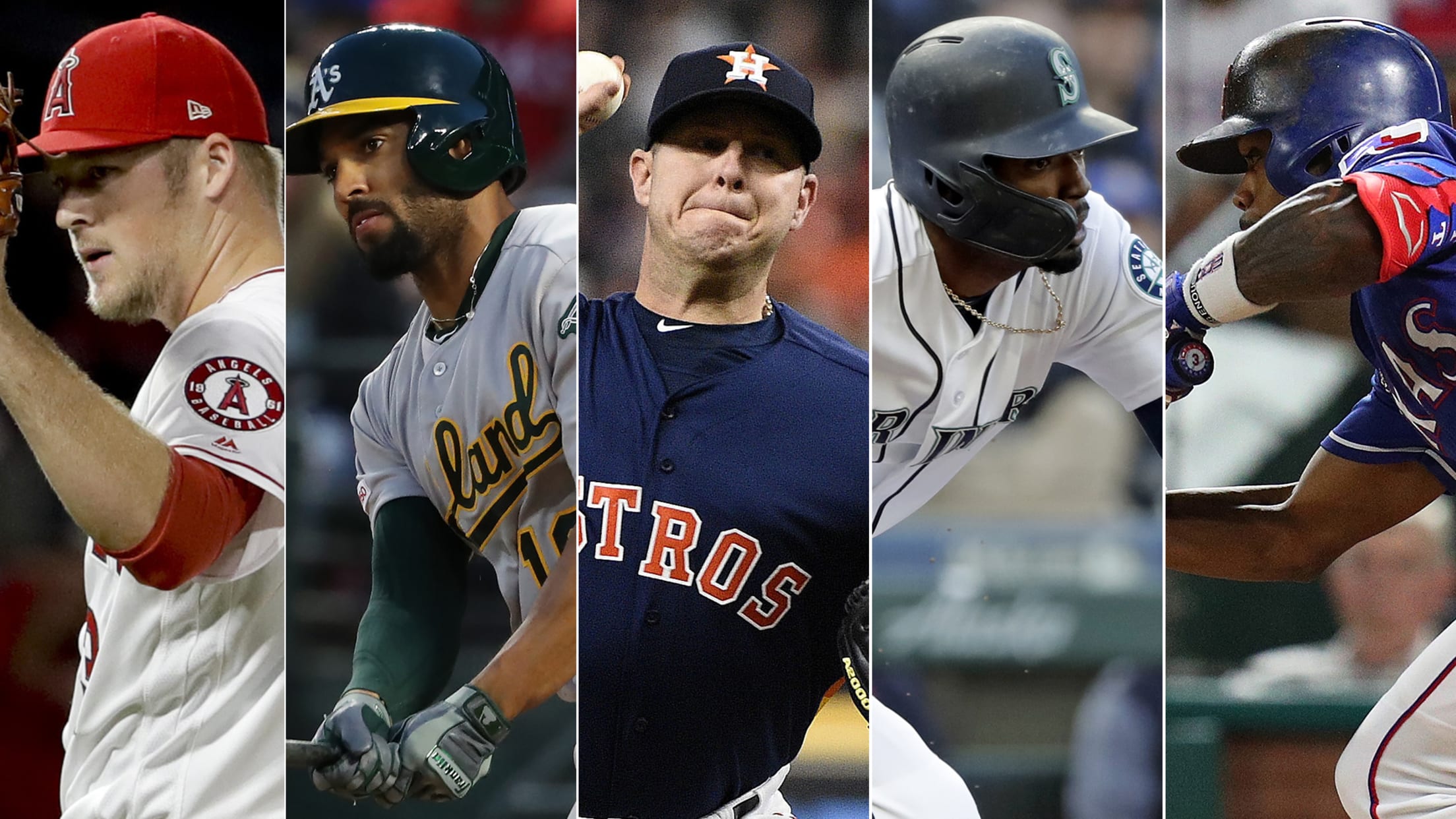 Three weeks into the season, things are starting to shake out in the American League West. The Astros are on a run, rising to the top of the standings after a slow start. The Mariners have dropped back after their surprising 13-2 burst out of the gates. And the Rangers,
Here's each team's closer of the future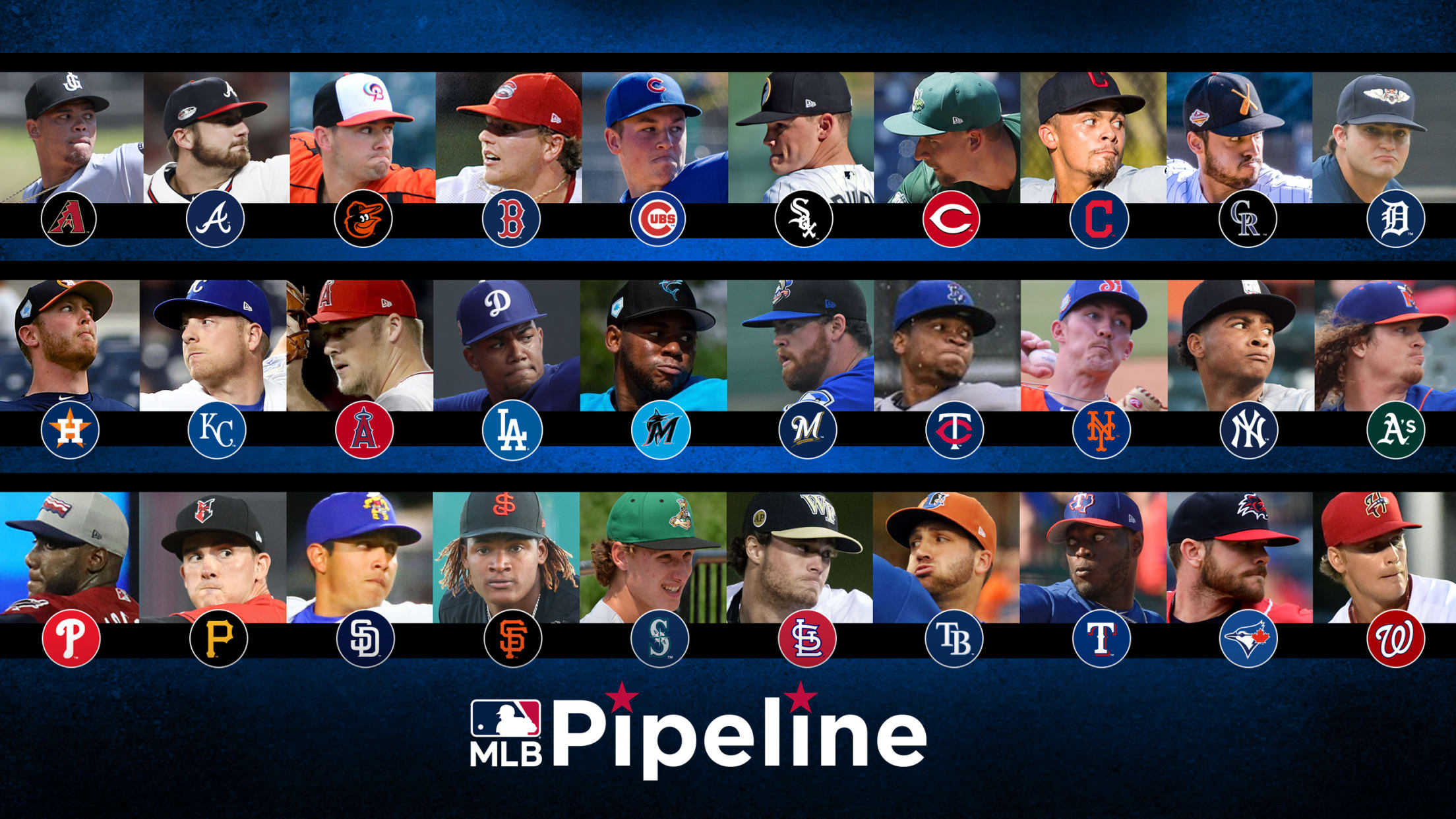 Identifying future closers isn't easy. Mariano Rivera, baseball's all-time saves leader and only unanimous Hall of Famer, began his pro career as a starter. So did Edwin Diaz and Wade Davis, the league leaders in saves a year ago, and many other pitchers who are nailing down the ninth inning
Thursday's top prospect performers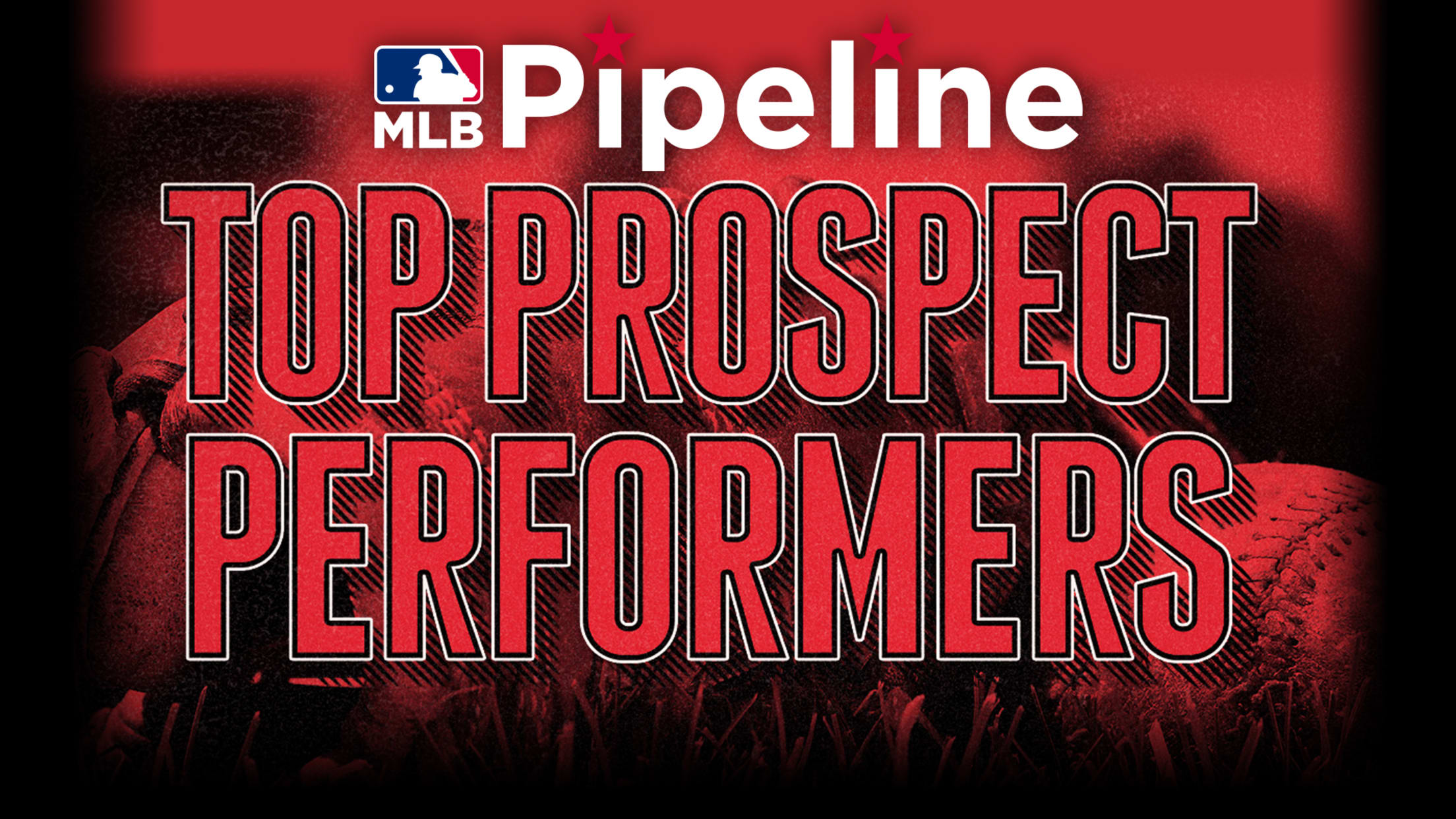 Here's a look at Thursday's top Minor League performers from each team's Top 30 Prospects list: AMERICAN LEAGUE EAST Blue Jays: Yennsy Diaz, RHP (No. 26) -- 6 2/3 IP, 4 H, 3 R, 0 ER, 1 BB, 5 K (Double-A New Hampshire) Diaz held the Hartford Yard Goats scoreless
Mariners' power streak ends as skid hits 6
Swanson tosses six innings of two-hit, one-run ball in first career MLB start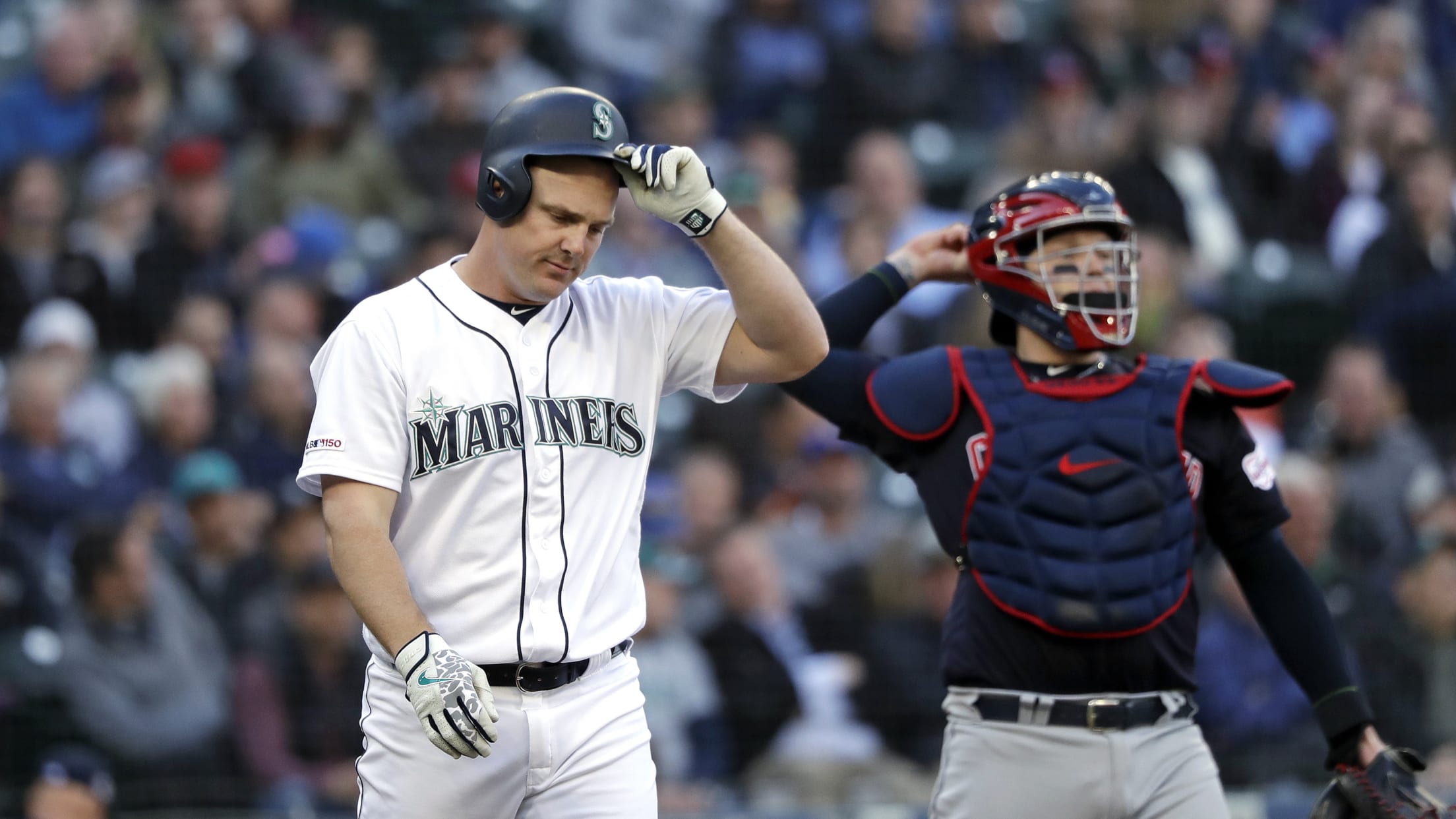 SEATTLE -- Erik Swanson was good. Carlos Carrasco was better. And so it went for the Mariners on Wednesday, as they saw their losing streak reach six games with a 1-0 setback to the Indians to close out a lost homestand. Swanson dazzled in his Major League starting debut with
Why to like Murphy: 'He works his tail off'
Catcher emerging as right-handed portion of platoon with Narvaez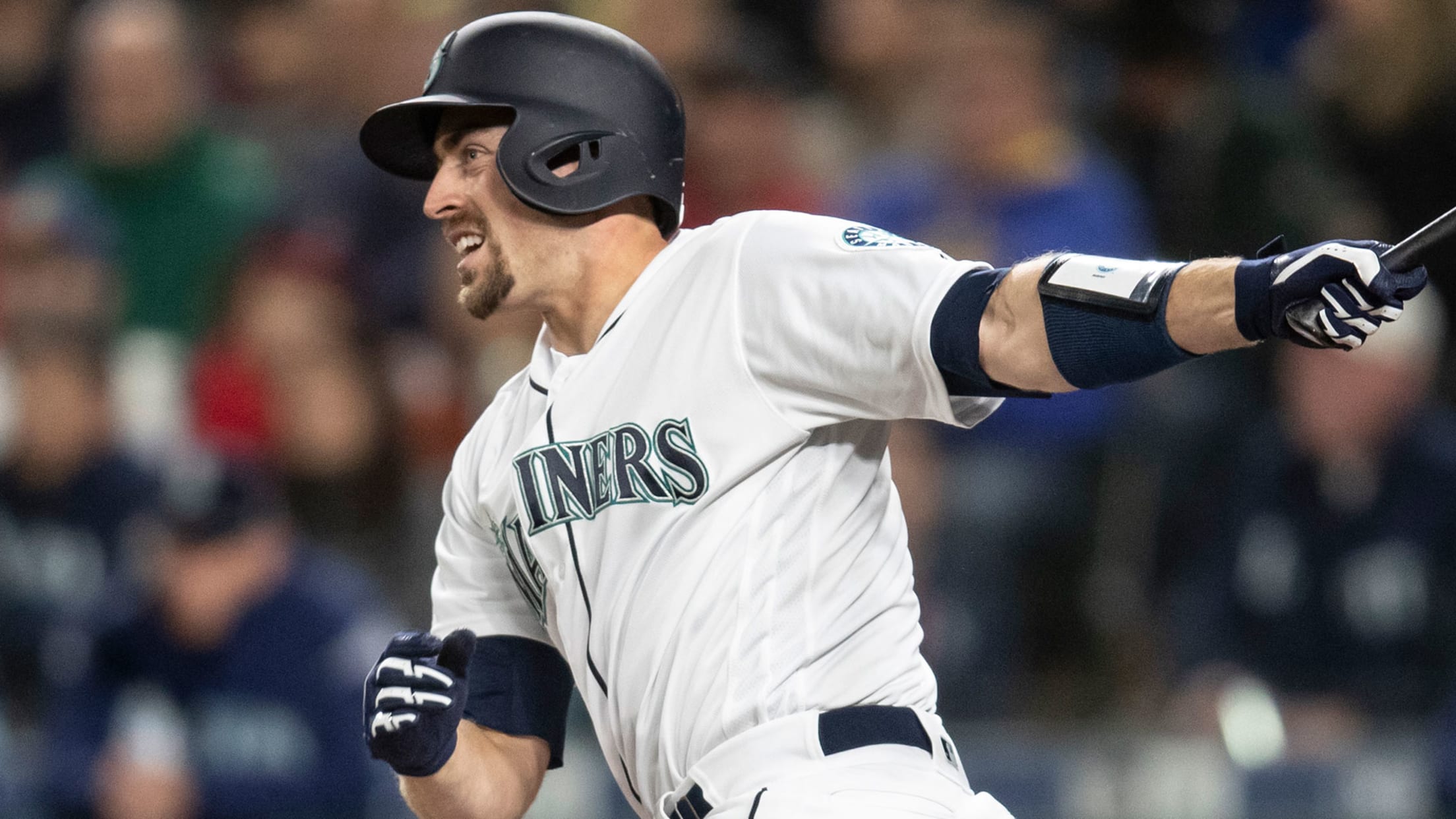 SEATTLE -- Five games into his Mariners career, catcher Tom Murphy has made a strong first impression. It doesn't hurt that he's hit .412 in his first 20 plate appearances, but more importantly, the 28-year-old has enthusiastically jumped in, working to improve on pitch framing and defensive techniques that were
Mariners push HR streak to 20, but slide hits 5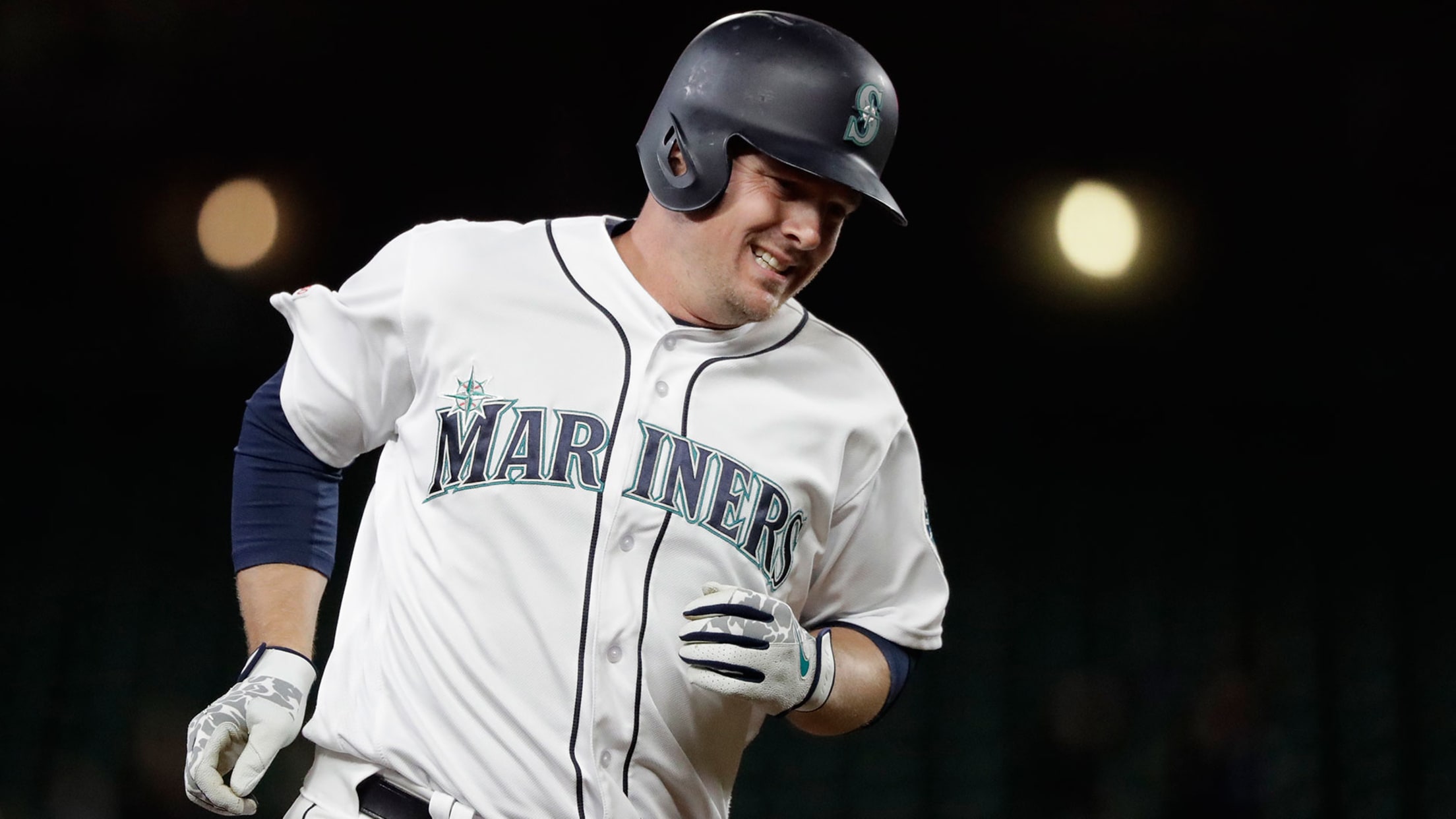 SEATTLE -- Their Major League-record home run streak rolled on Tuesday, but the Mariners were more concerned with a five-game string of losses that continued unabated as they dropped a 4-2 decision to the Indians. Jay Bruce's solo shot off reliever Neil Ramirez with two out in the eighth extended
LeBlanc (oblique) optimistic after rehab progress
Mariners lefty projects he could return in about 4 weeks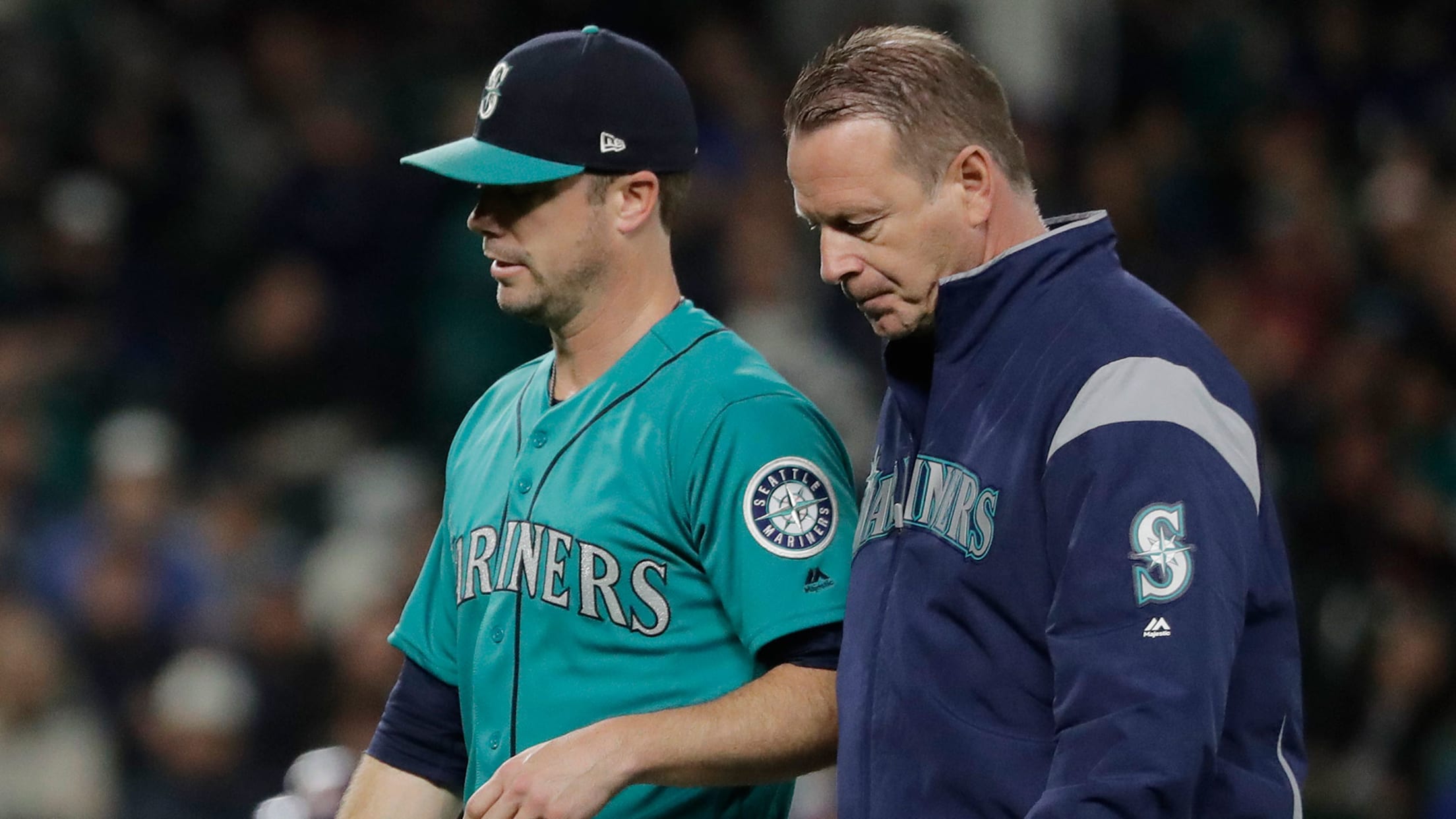 SEATTLE – Wade LeBlanc has spent much of his 11 years in the Majors waiting for this kind of regular starting opportunity, so he's not about to let a little thing like a strained oblique muscle slow him for too long. The 34-year-old southpaw was diagnosed with a Grade 2
Late-inning homers not enough for Mariners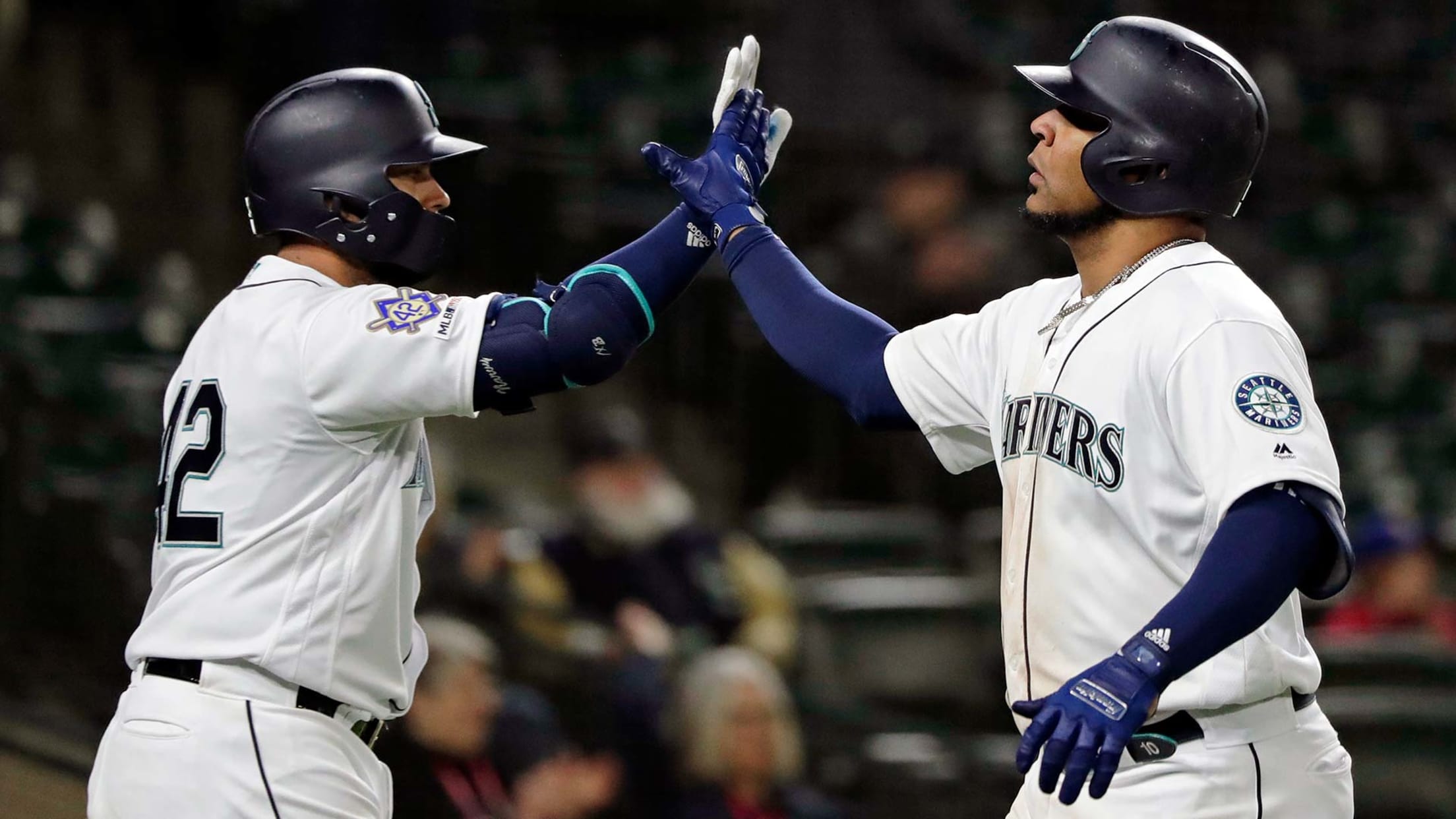 SEATTLE -- Make it 19 straight games with a home run for the Mariners as the long-ball show continued at T-Mobile Park on Monday, though Seattle waited until the eighth inning to unleash back-to-back blasts by Edwin Encarnacion and Omar Narváez in a 6-4 loss to the Indians. The two
Mariners proud to honor Jackie Robinson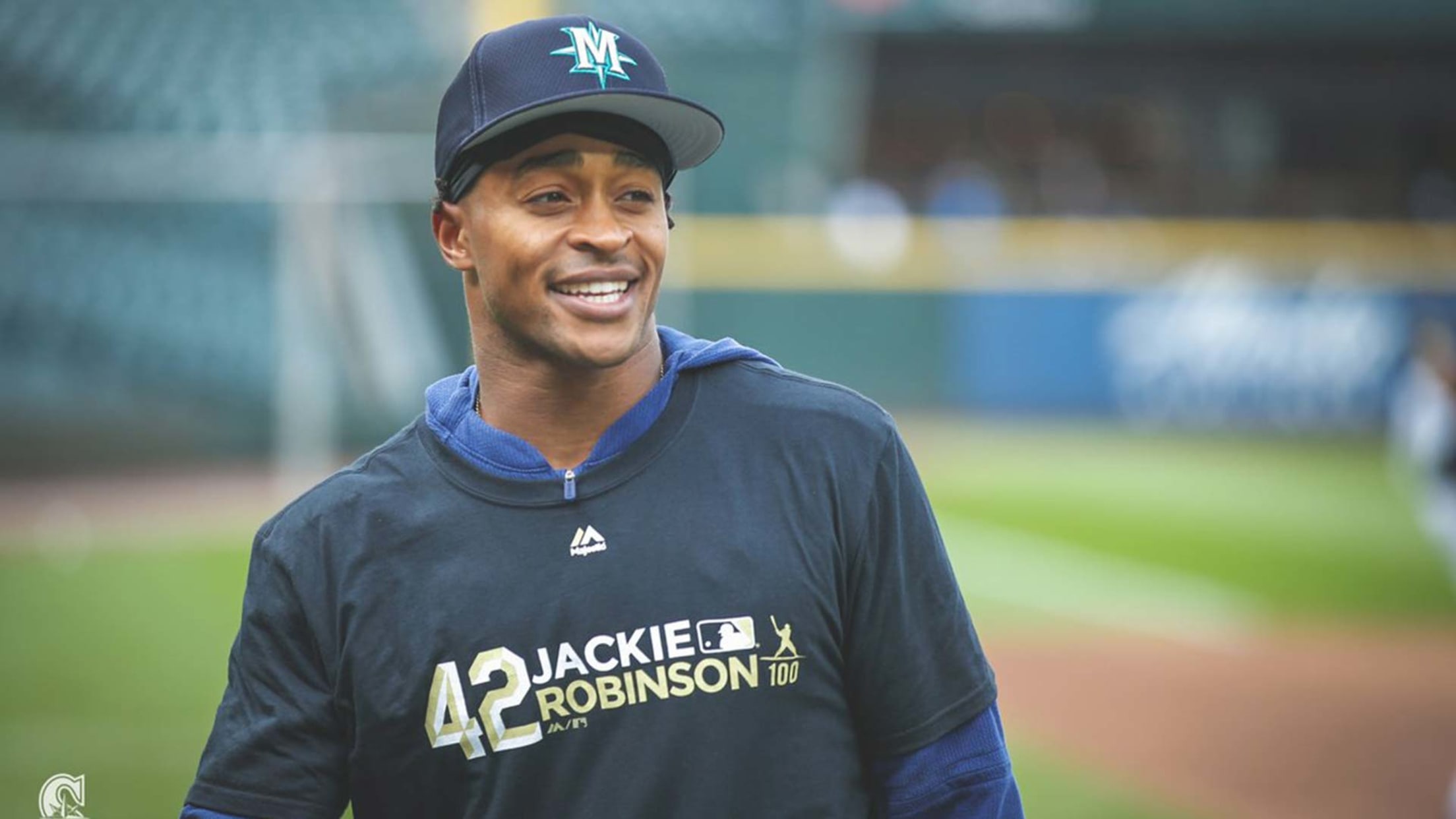 SEATTLE -- For Mallex Smith, wearing the No. 42 jersey in honor of Jackie Robinson has always been special. But on Monday, the Mariners' center fielder had a chance to don the No. 42 and play the same position as Ken Griffey Jr., the man who first inspired Major League
Power Rankings: Hot, cold starts shake it up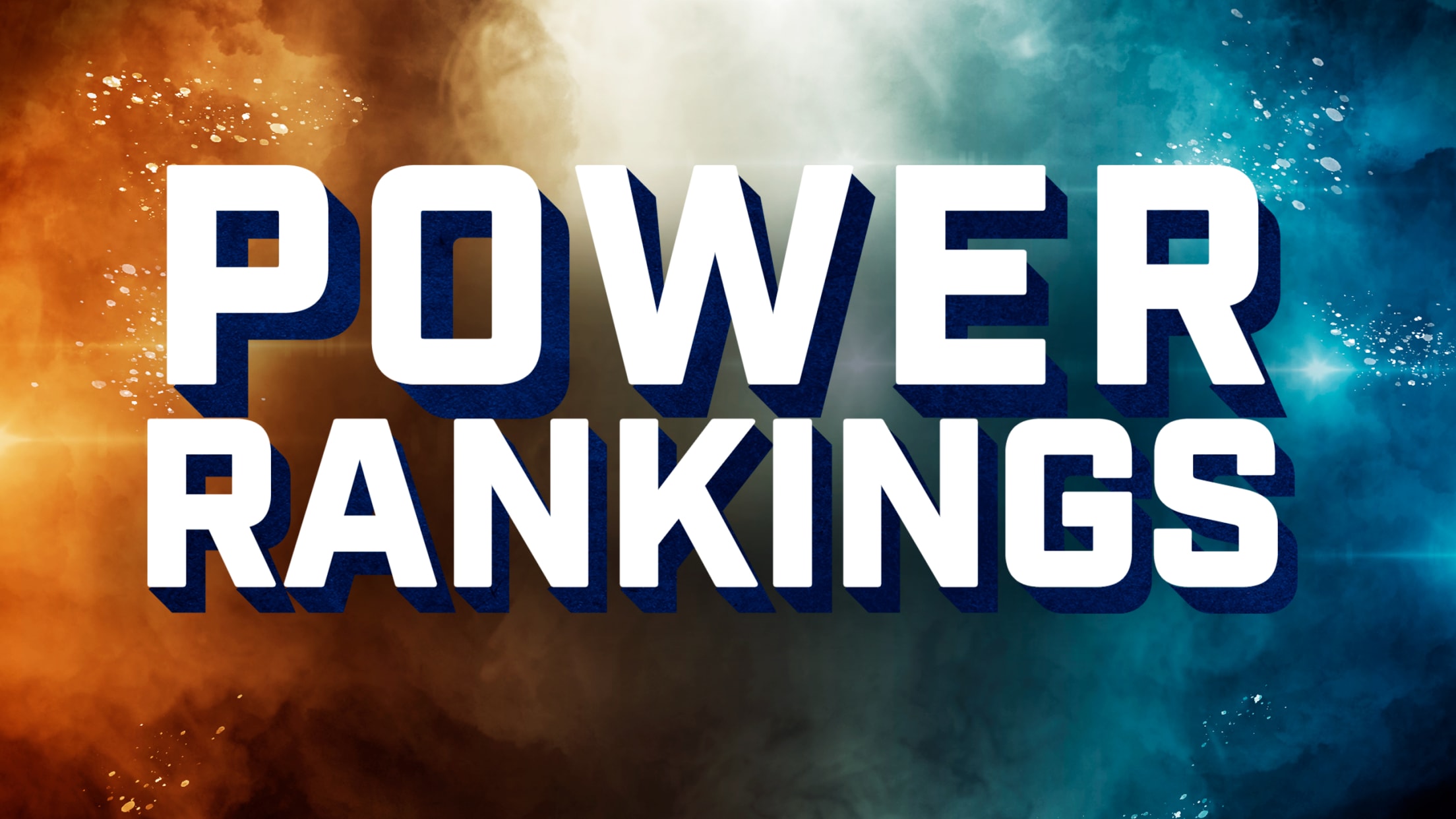 If the Dodgers were predicted to be the best team in the National League West, the Padres were targeted to be the most interesting. A little more than two weeks into the season, they're proving to be just that. While much of the country is trying to figure out what's
3 observations from the Mariners' latest setback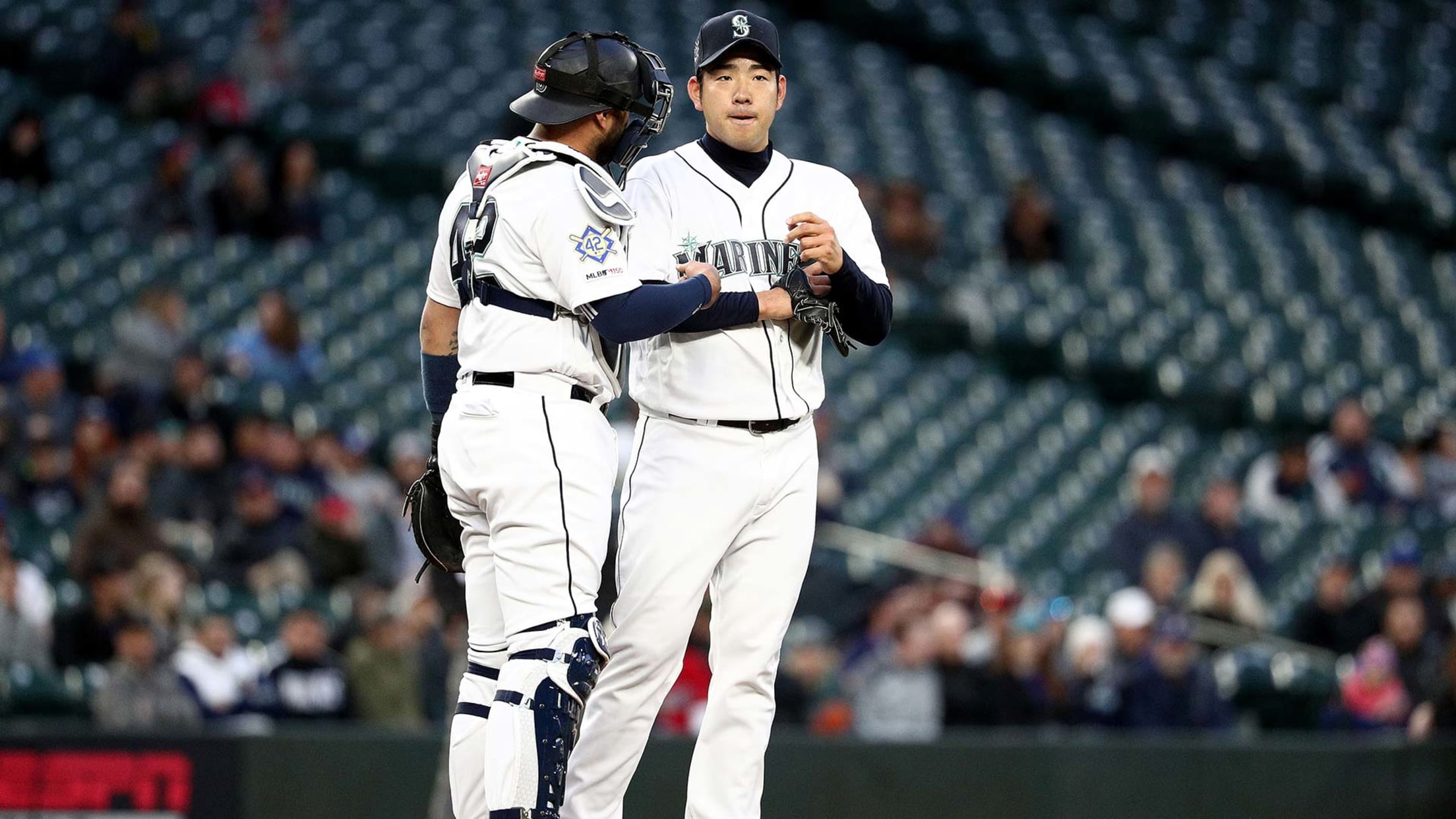 SEATTLE -- After a tremendous start to the season, the Mariners have come back to Earth with four straight losses, including a 6-4 setback to the Indians on Monday night. It shouldn't be a huge surprise, given no one expected Seattle to start the season at 13-2, and the reality
New faces in 30 places: How are they faring?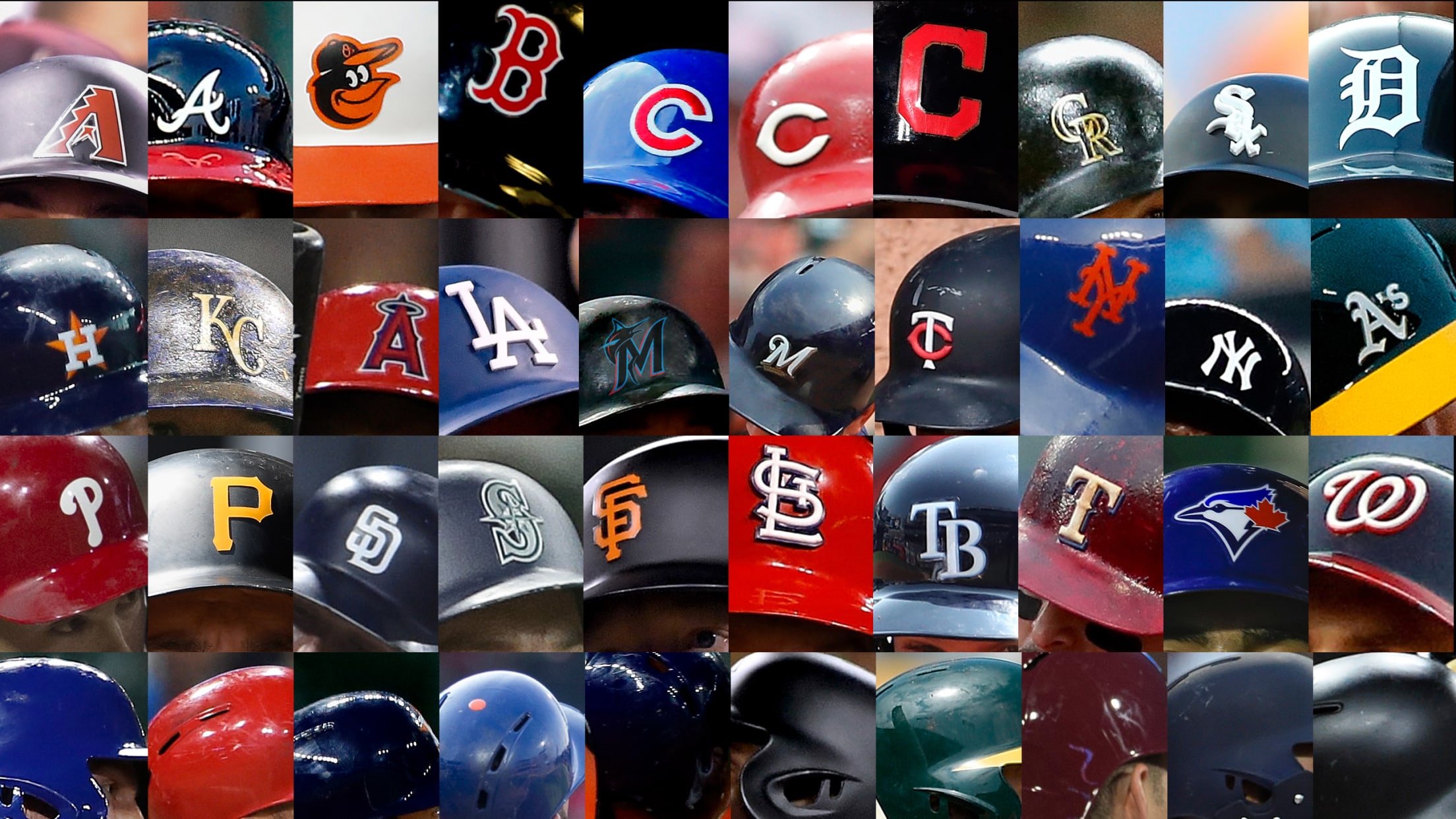 At this point, the cognitive dissonance is over: We're now used to seeing all these veteran players in their new uniforms. Bryce Harper is settling into his Phillies duds; Manny Machado looks just right with the Padres; how did it take this long for Paul Goldschmidt to put on a
Haniger extends club HR streak, Mariners swept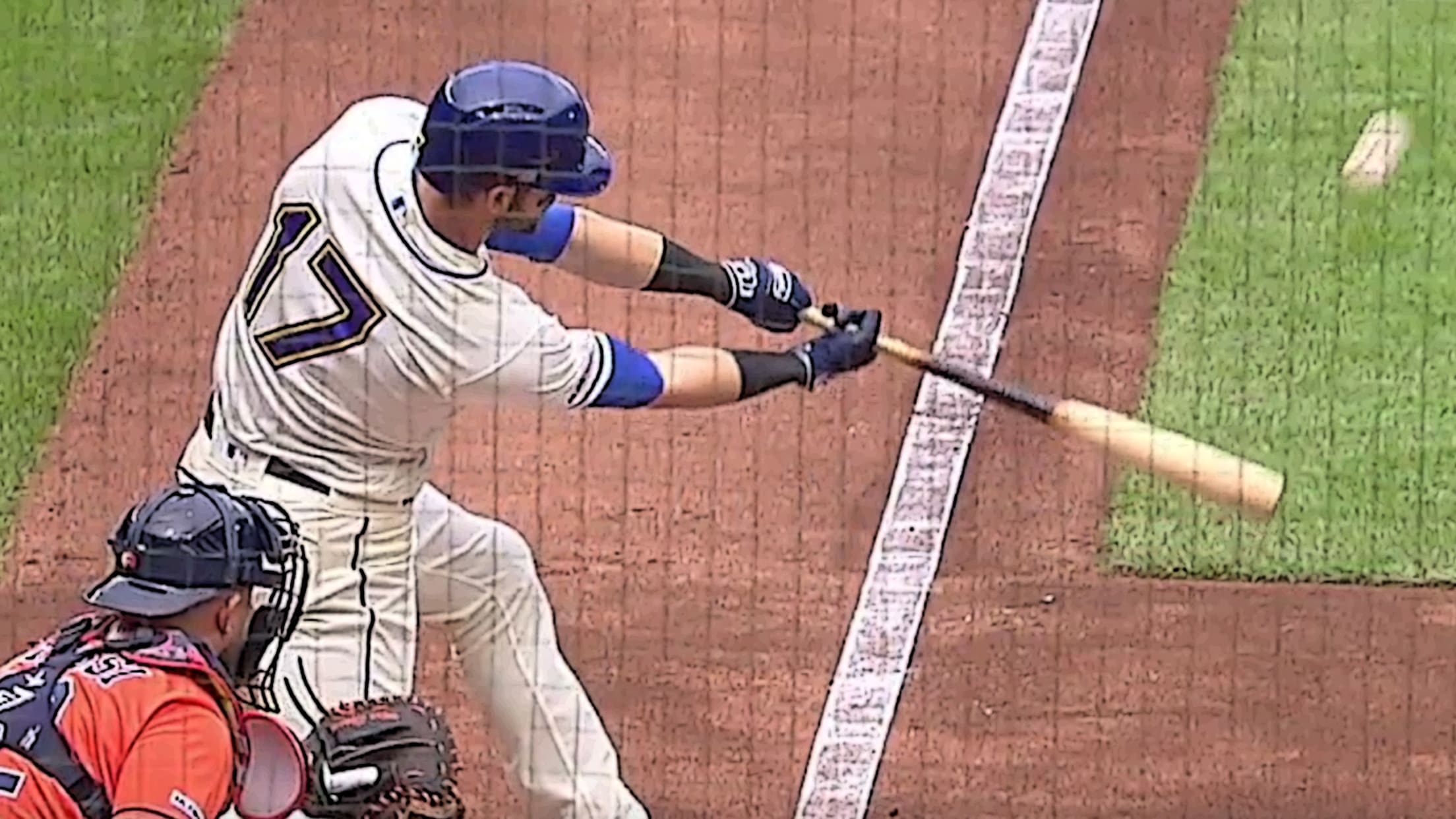 SEATTLE -- Mitch Haniger didn't wait around this time, belting his third career leadoff homer off Astros standout Gerrit Cole in Sunday's 3-2 loss to extend the Mariners' Major League record to 18 consecutive games with a home run to begin the season. The 2018 All-Star went 2-for-4 with a
LeBlanc (oblique) to injured list; Swanson up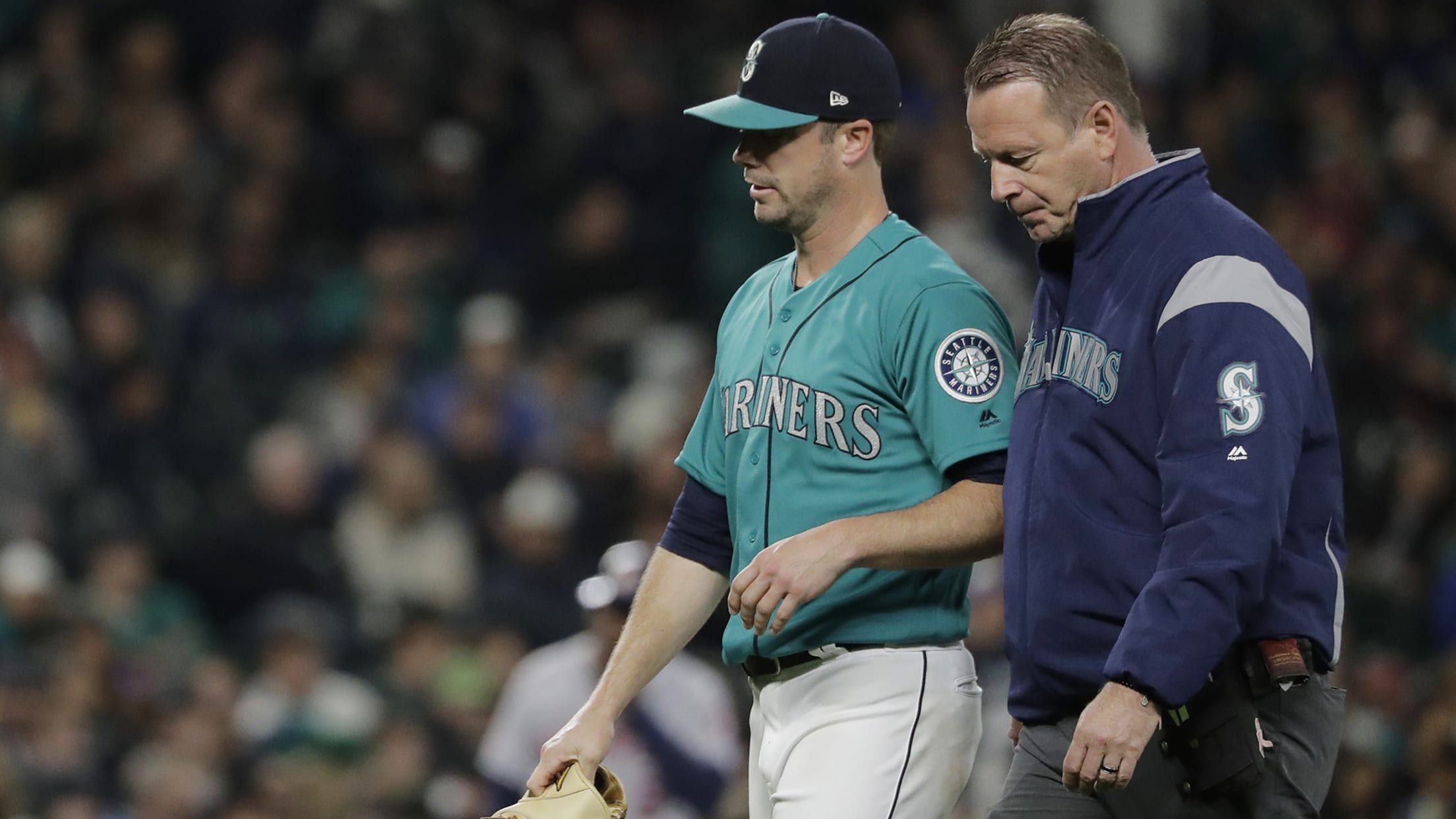 SEATTLE -- Mariners left-hander Wade LeBlanc is expected to miss about four to six weeks with a Grade 2 strain of his right oblique muscle, manager Scott Servais said on Sunday, as rookie right-hander Erik Swanson was recalled from Triple-A Tacoma to take his spot. Swanson, the Mariners' No. 9
Mariners acquire righty Biasi from Brewers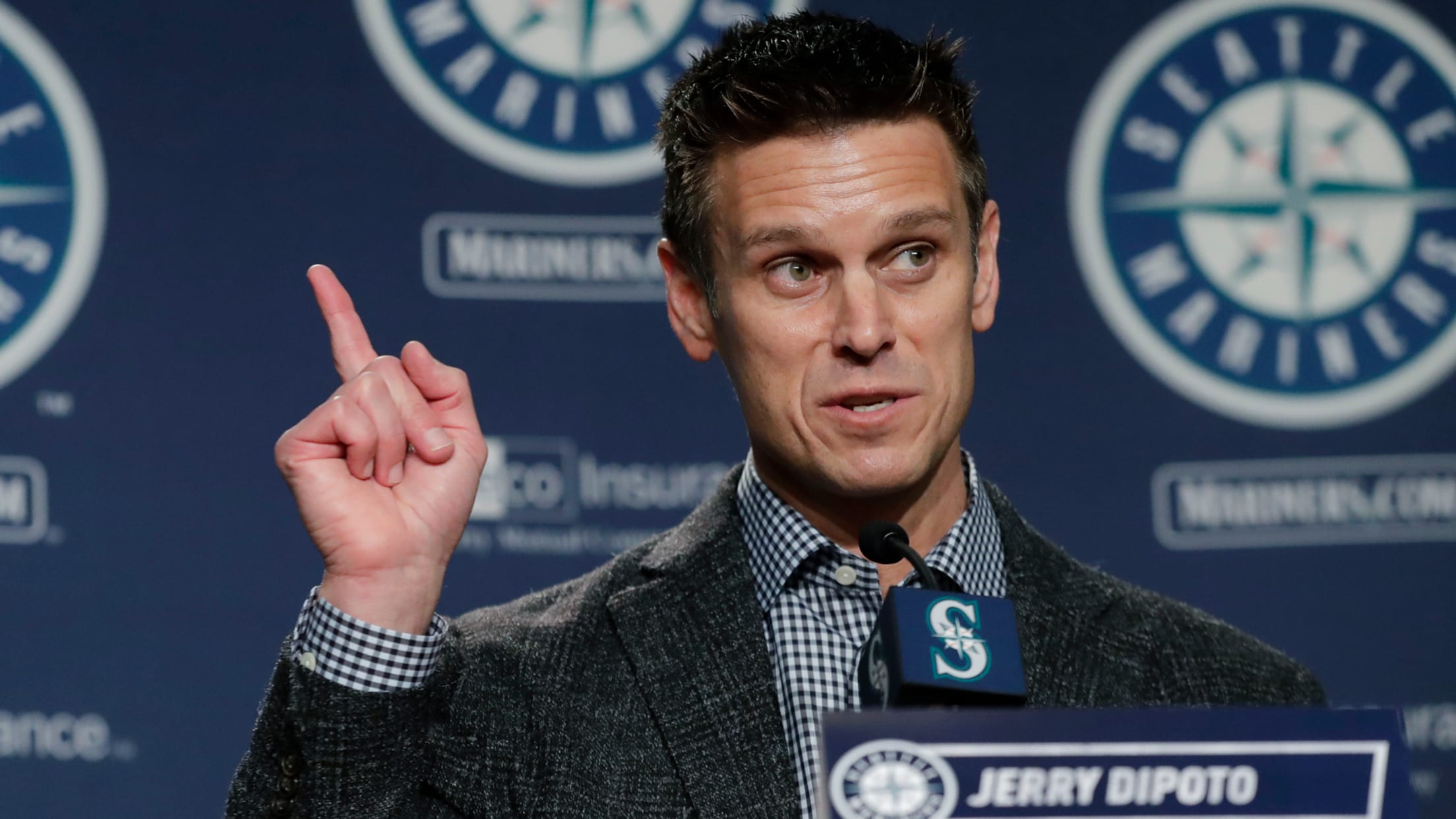 SEATTLE -- The Mariners acquired Minor League right-handed reliever Sal Biasi from the Brewers on Sunday in a trade for catcher David Freitas, which opens a spot on Seattle's 40-man roster. Biasi, 23, has pitched three games for Class A Wisconsin to start this season, going 1-0 with five strikeouts
Prospect Rodriguez day to day with hand injury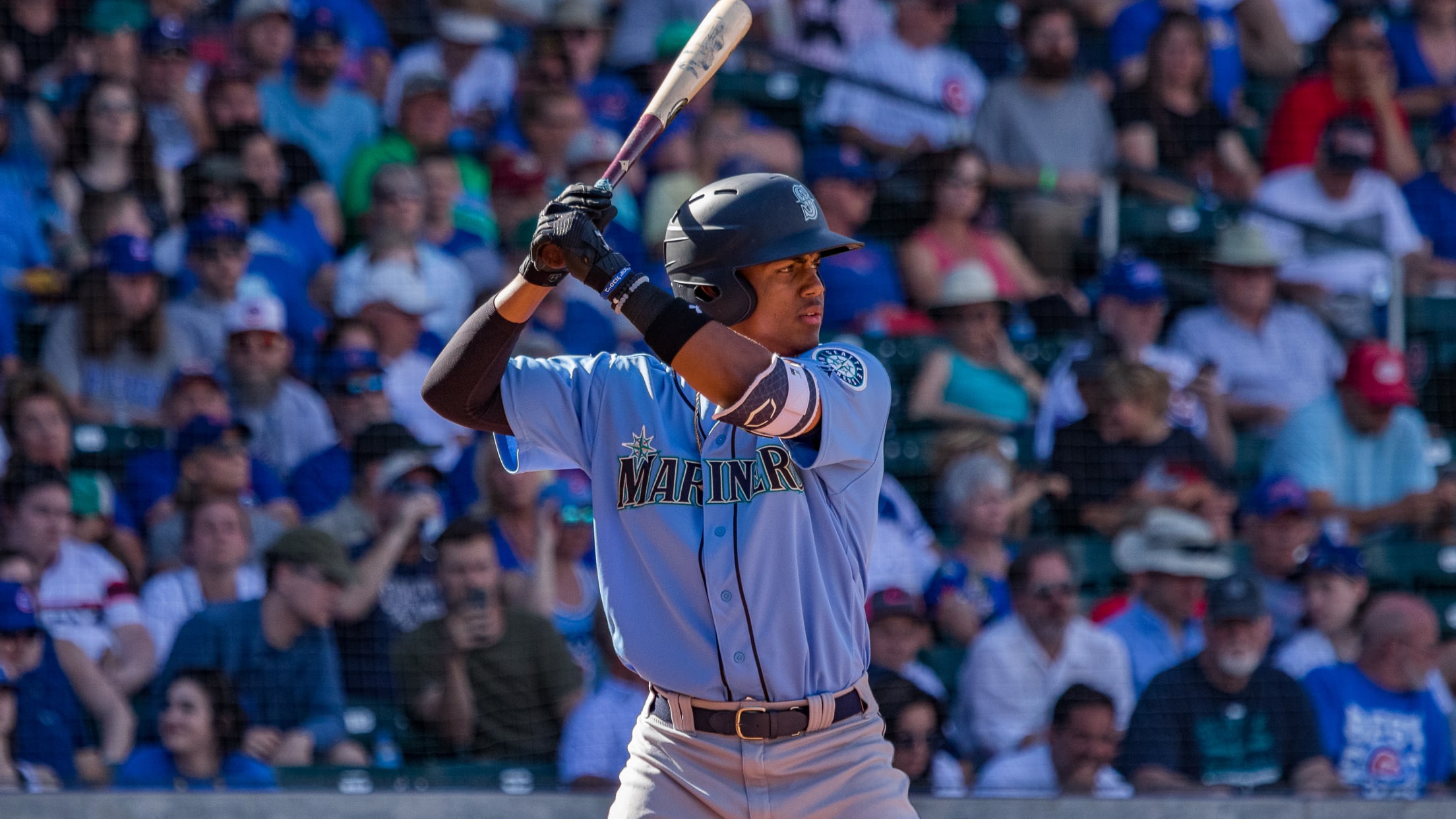 SEATTLE -- The Mariners and their promising outfield prospect, Julio Rodriguez, got a scare on Friday night when the 18-year-old was hit on the left hand by a pitch and had to be taken out of his game in the first inning for the Class A West Virginia Power. But
Haniger's HR extends Mariners' MLB record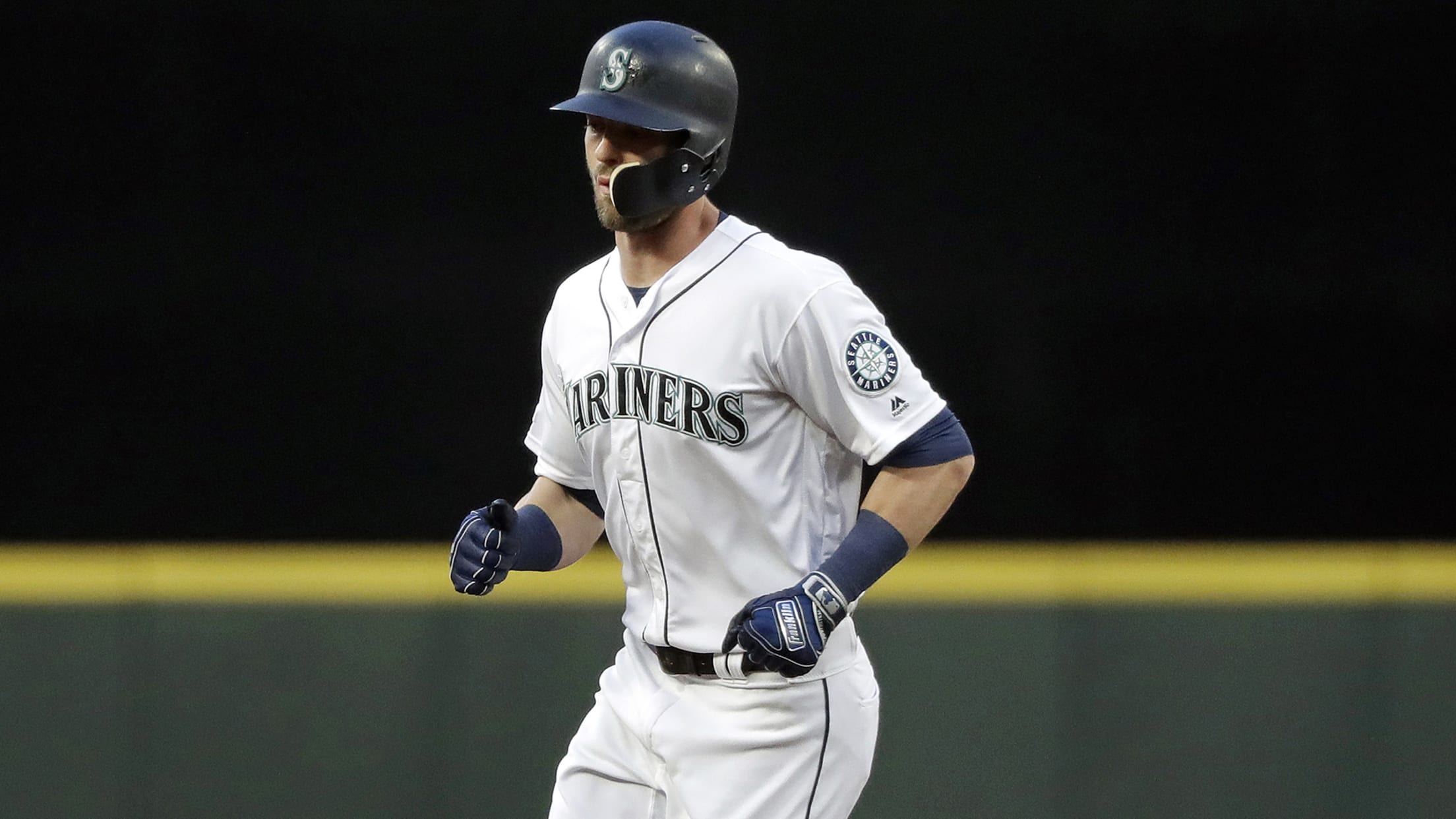 SEATTLE -- The Mariners got their now-traditional home run. And they got a solid, welcome start from Felix Hernandez. But in the end, neither of those were enough Saturday night against Justin Verlander as the Astros continued their own hot streak with a 3-1 win at T-Mobile Park. Just when
Mariners homer again, but win streak snapped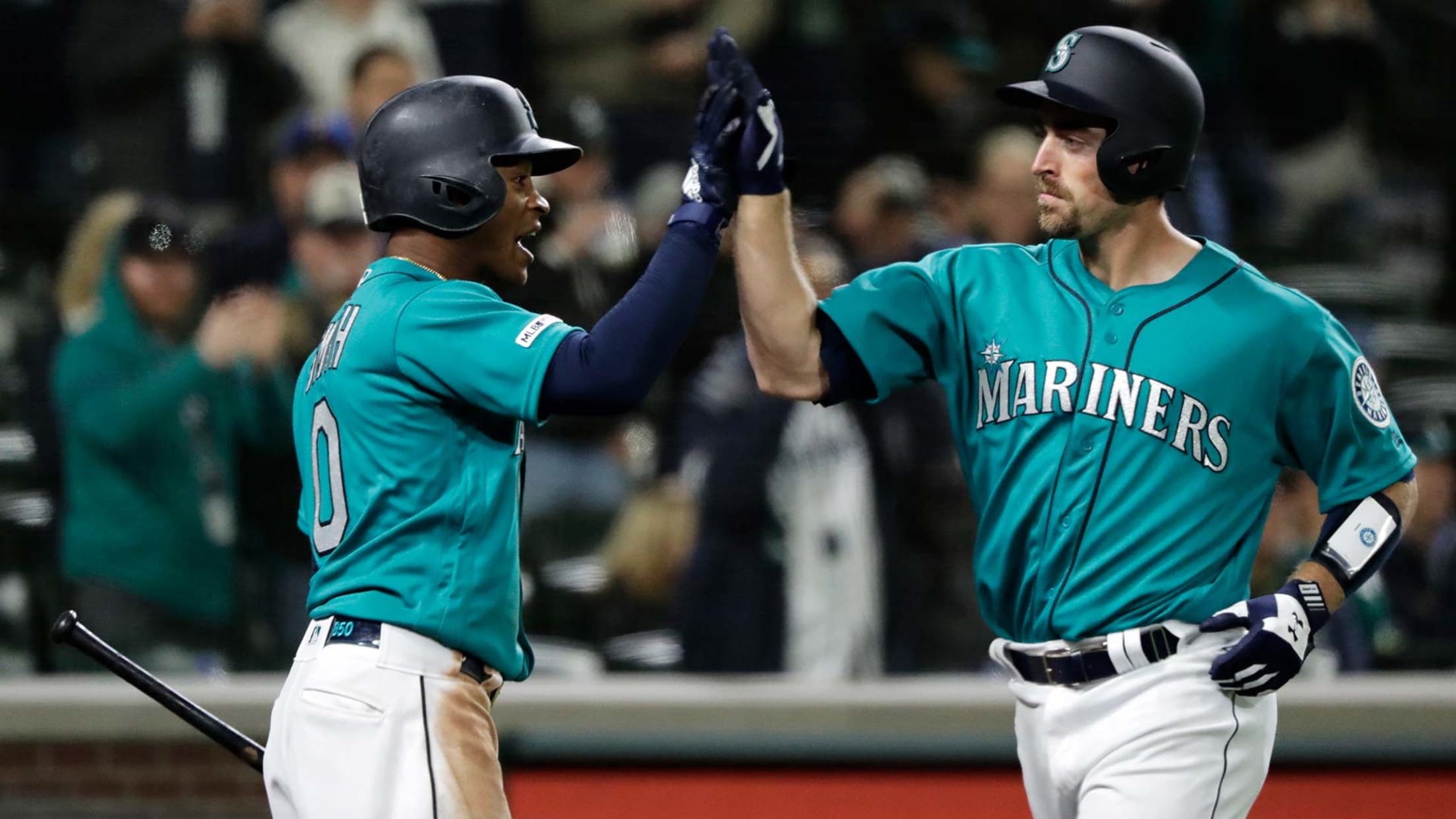 SEATTLE -- There was no magic on Friday night for the Mariners, though there was a late home run to keep their long-ball streak alive in a 10-6 loss to the Astros. Backup catcher Tom Murphy's solo homer leading off the ninth extended Seattle's Major League record run to 16
Rookie relievers stepping up for Mariners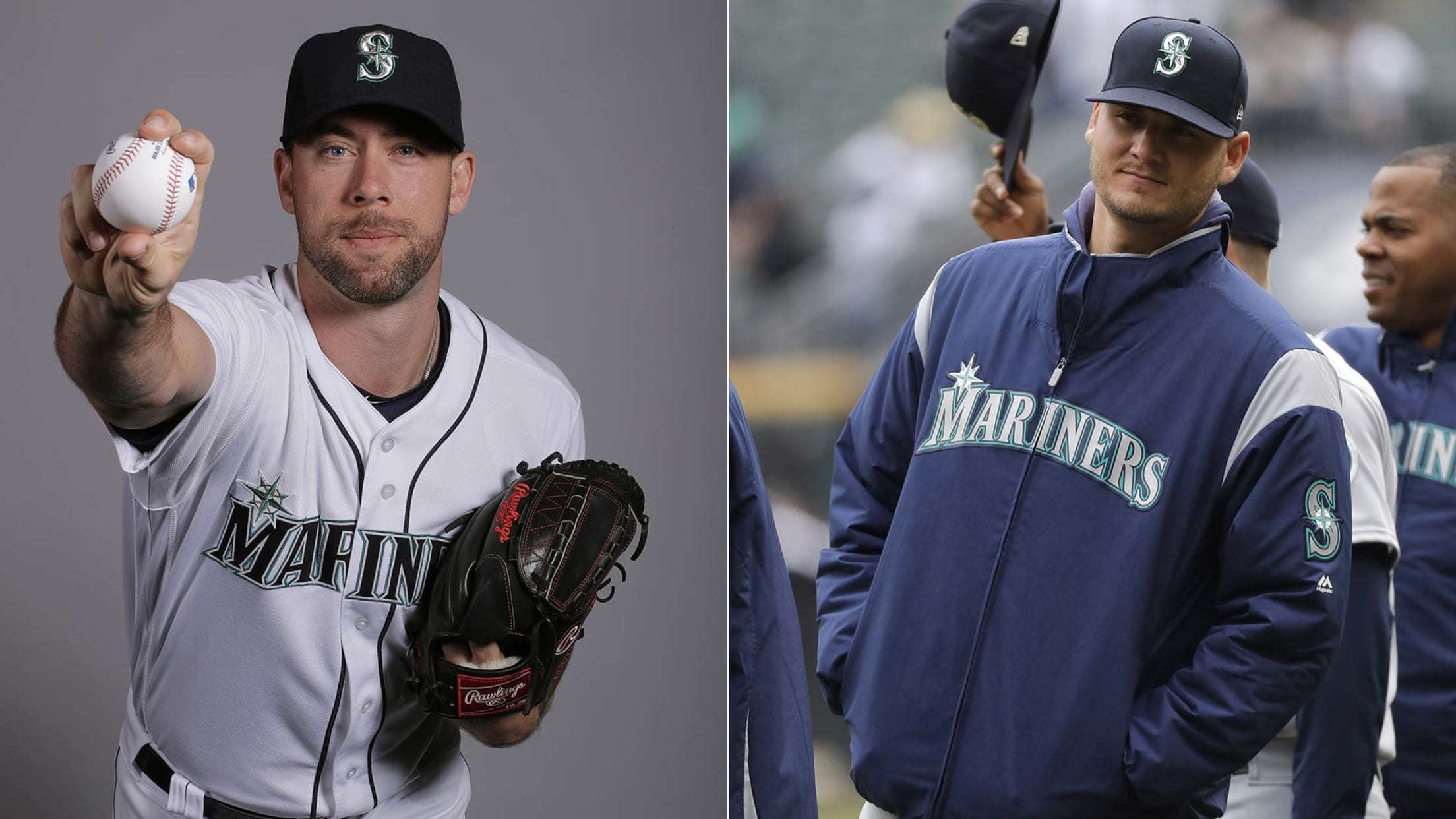 SEATTLE -- You could have won a lot of money a month ago betting that Brandon Brennan would be the winning pitcher and Connor Sadzeck would earn the save in a victory that put the Mariners' record at 13-2 on the season. But that's the way things have been rolling
Mariners add fresh arms in Armstrong, Alaniz
Rookies Fester, Swanson optioned to Triple-A Tacoma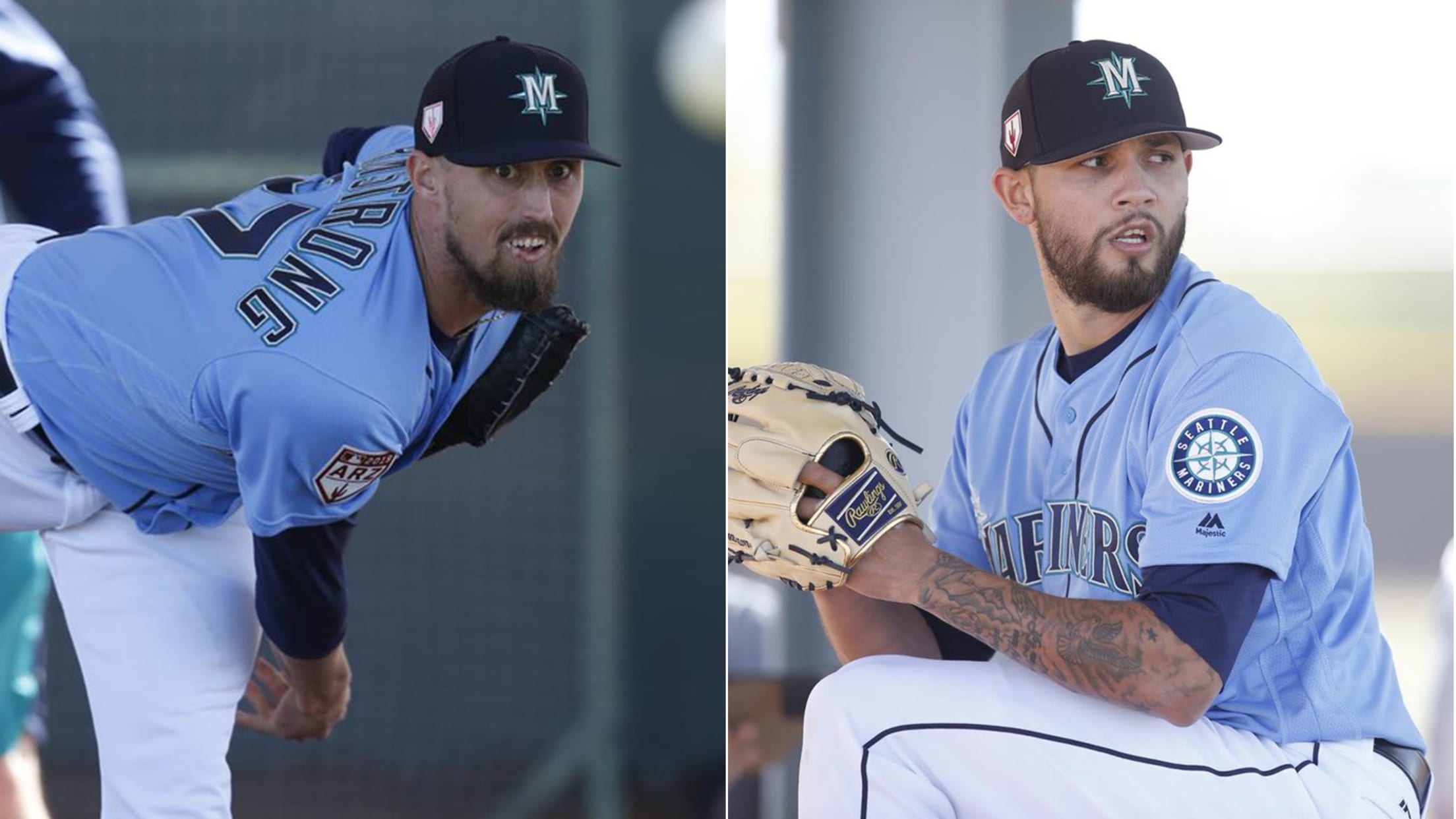 SEATTLE -- The Mariners activated Shawn Armstrong from the 10-day injured list and called up fellow right-hander R.J. Alaniz from Triple-A Tacoma on Friday as Seattle adds some fresh arms to its bullpen prior to its weekend series with the Astros. Seattle optioned rookie right-handers Matt Festa and Erik Swanson
Mariners set HR mark, then ride Vogey train to W
Gordon's 6th-inning shot gives club 15 games with a homer to open season; Vogelbach's 10th-inning tater the difference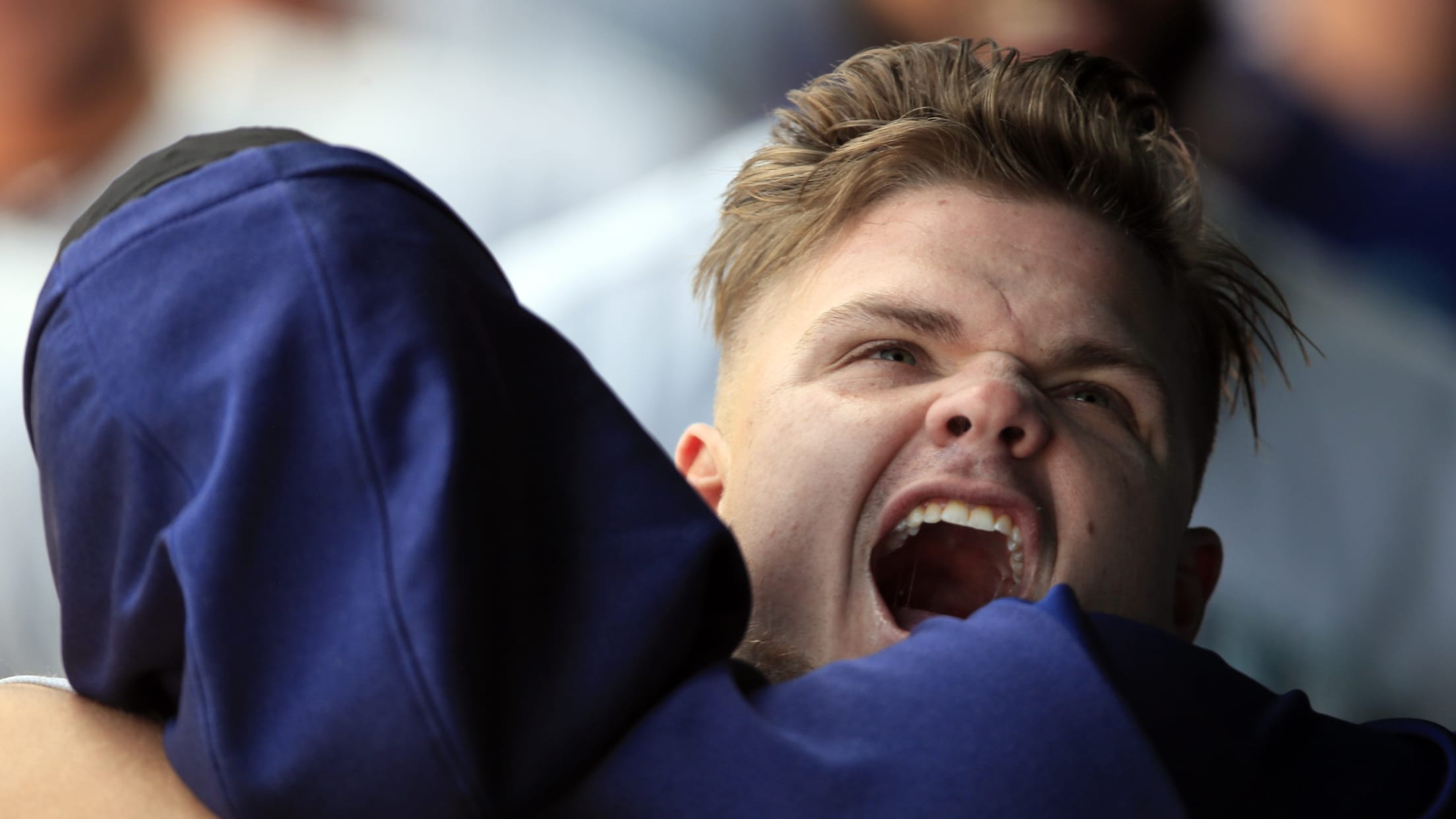 KANSAS CITY -- Live by the long ball, die by the long ball. Or so they say. For the Mariners, it's been nothing but living right so far in 2019, as they mashed their way to yet another win Thursday. The capper was a screaming line drive over the right-center-field
MLB to honor military on Armed Forces Day
Teams will wear special uniforms, caps on May 18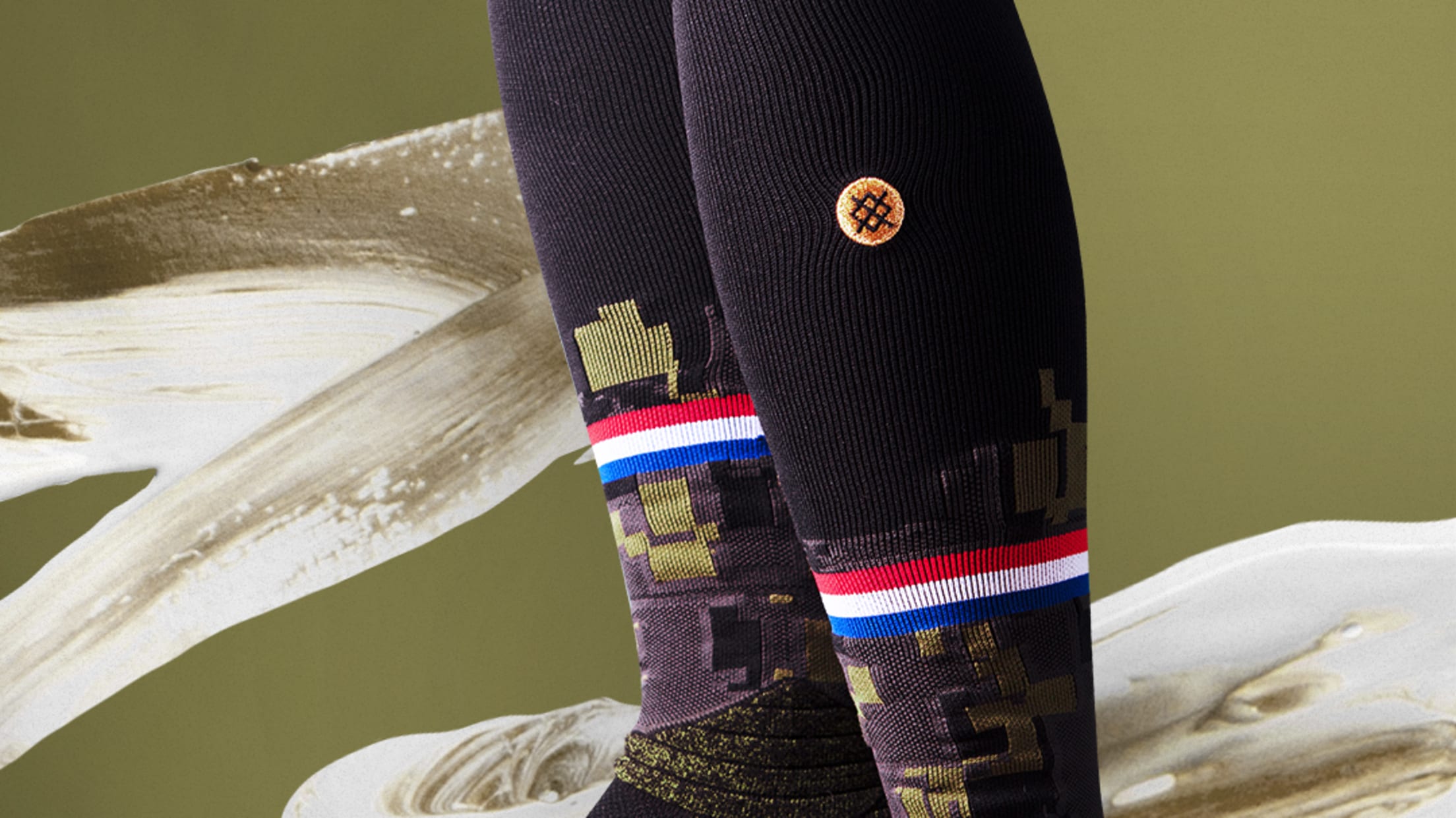 Major League Baseball unveiled the lineup of holiday and special-event uniforms that will be worn throughout the 2019 season. There's a new one that was added this year, which will honor the Armed Forces on May 18. MLB plans to honor military members and their families throughout the weekend of