Injuries & Moves: Torrens (shoulder) on IL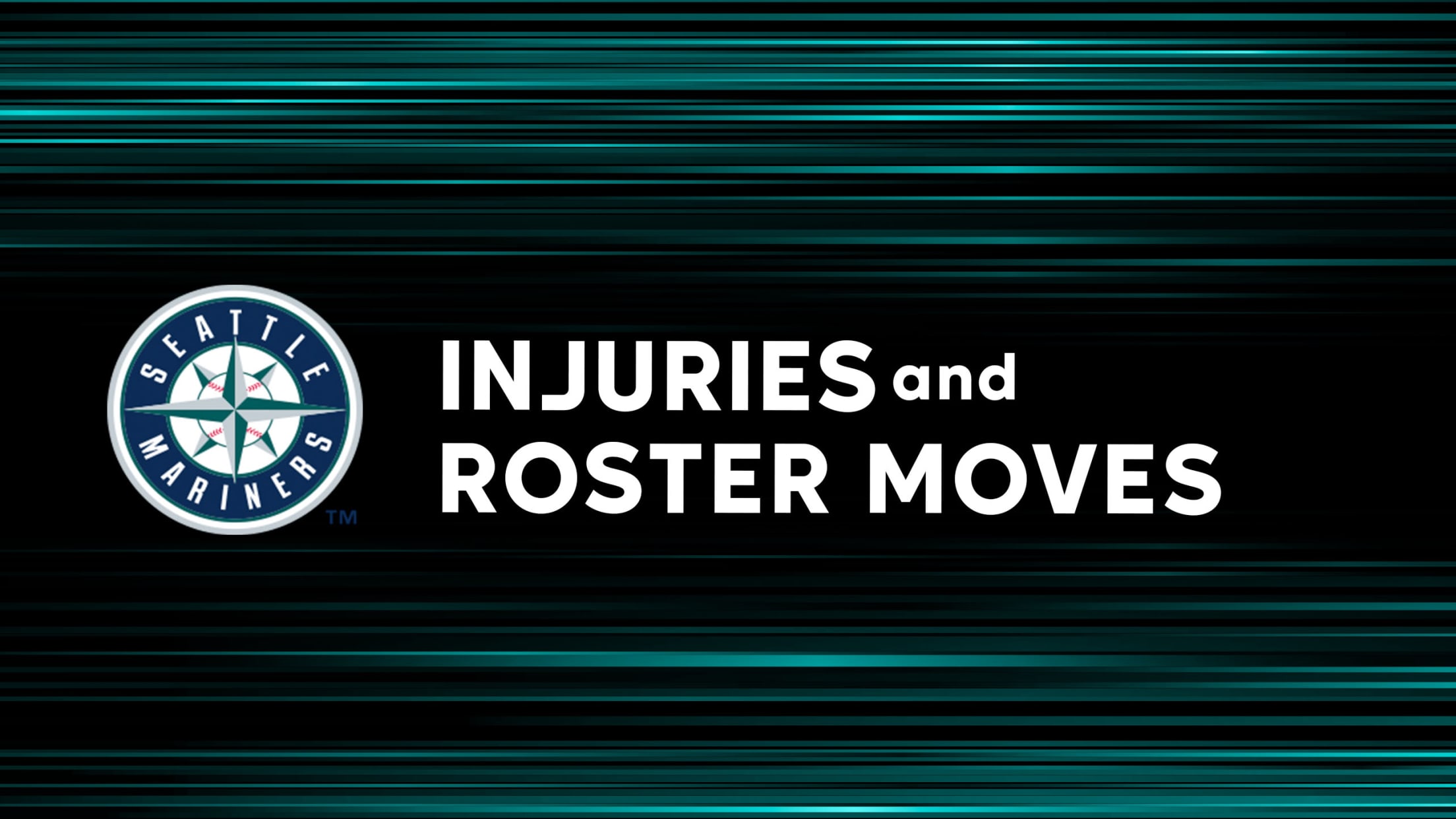 Keep track of the Mariners' recent transactions and injury updates throughout the season.
How Mariners will fill in for France at 1B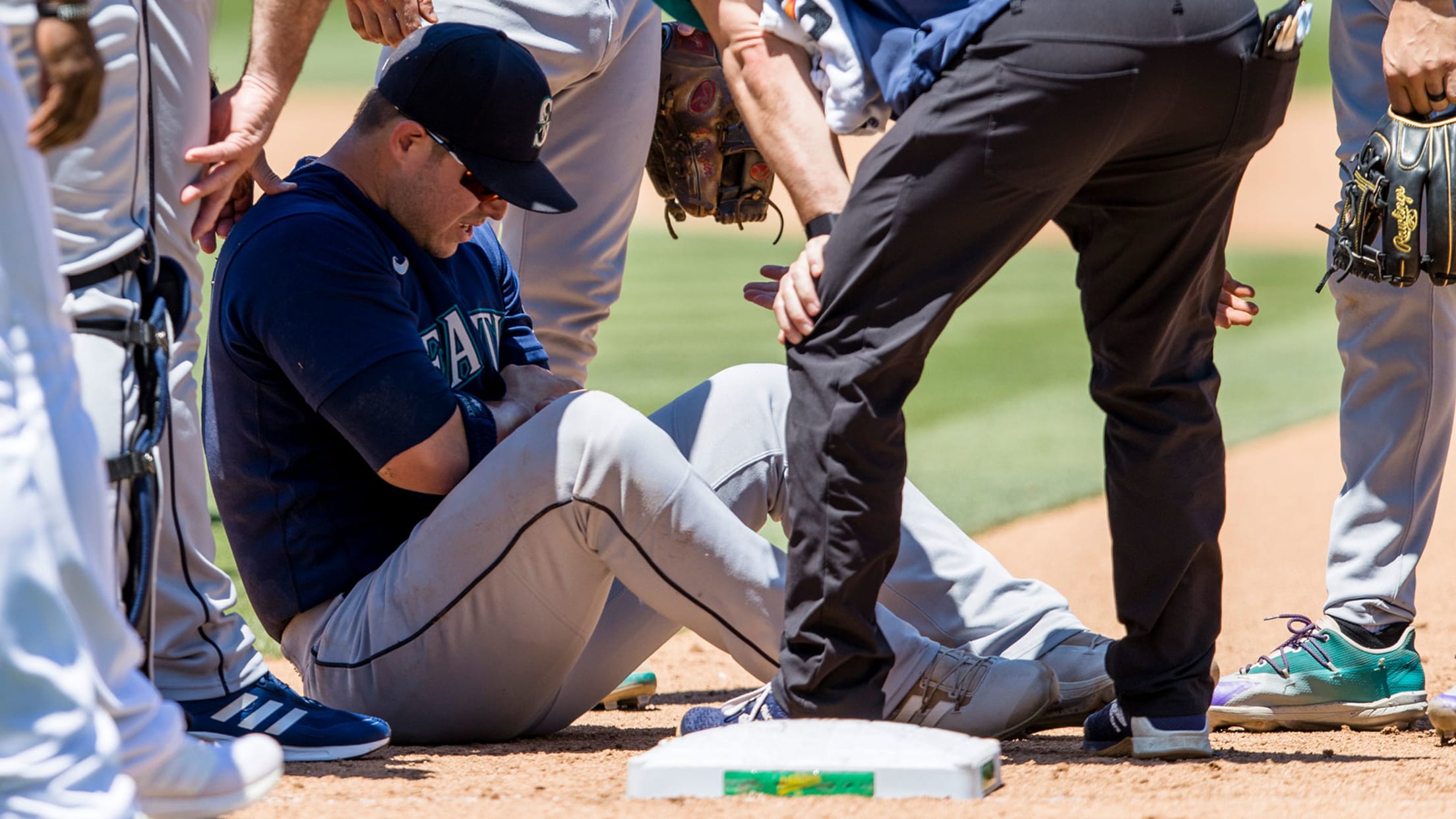 ANAHEIM -- Ty France landed on the 10-day injured list on Saturday with a left elbow sprain, a transaction that removed the most productive hitter in the Mariners' already thin lineup for the immediate future. France said he'll use the next 3-4 days to rest and receive treatment, combat the
Uncertainty about France casts shadow over Mariners' sweep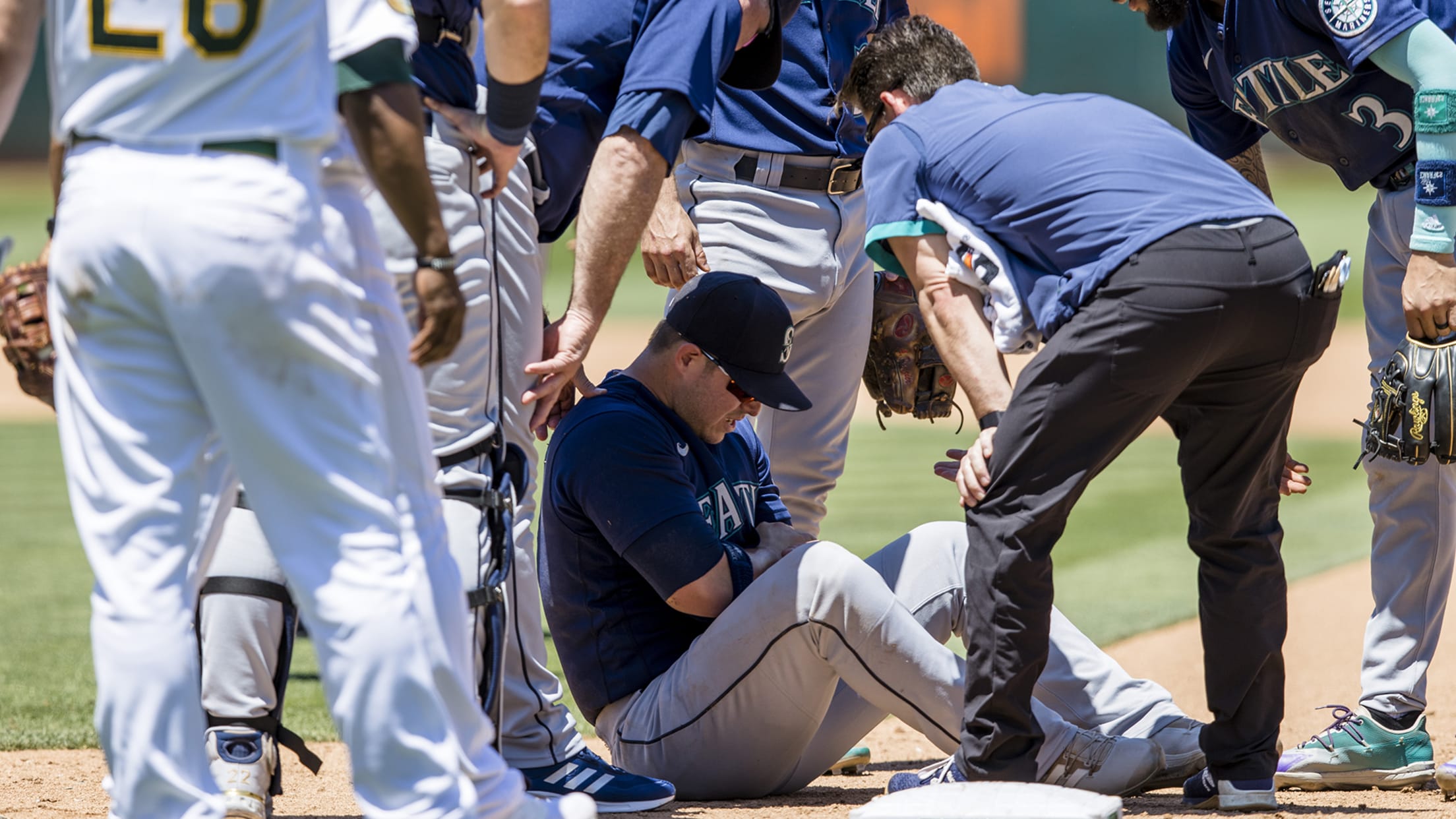 OAKLAND -- Simply put, the Mariners' 2-1 win on Thursday was a nonstop grind. They didn't record their first hit off Oakland starter Frankie Montas until the eighth inning. Then they pulled off the comeback by scoring two runs on three walks and two wild pitches in the top of
Lewis smashes 464-foot HR on first swing of rehab stint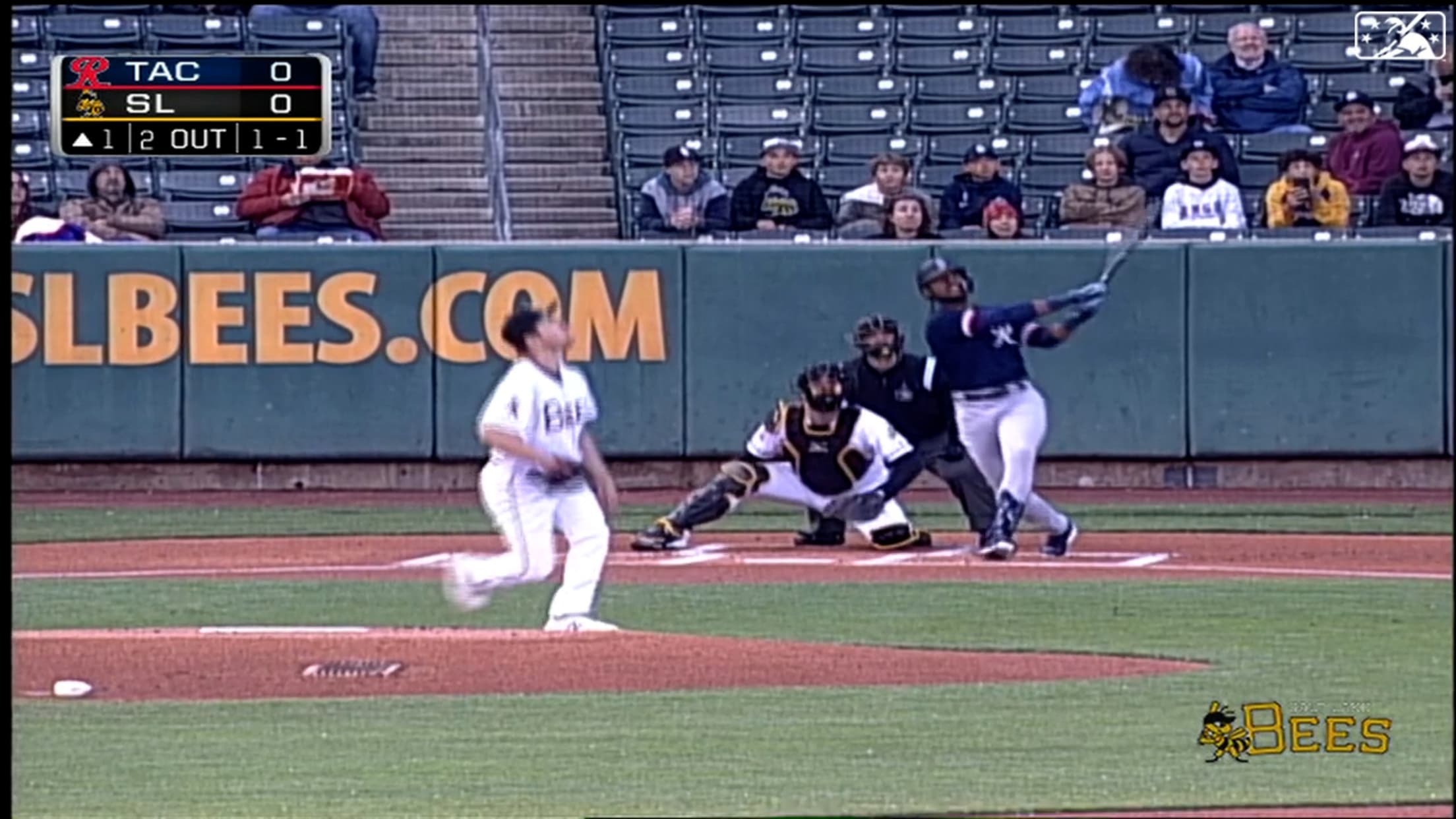 HOUSTON -- Given all that he has been through on his nearly one-year road to recovery, and the unknown of how he'd bounce back following his third knee surgery last summer, what Kyle Lewis did on Tuesday had to be a hugely welcome sight to him and the Mariners. On
Gonzales avoids worst after liner hits wrist
Southpaw leaves game in first but hopes to make his next start Monday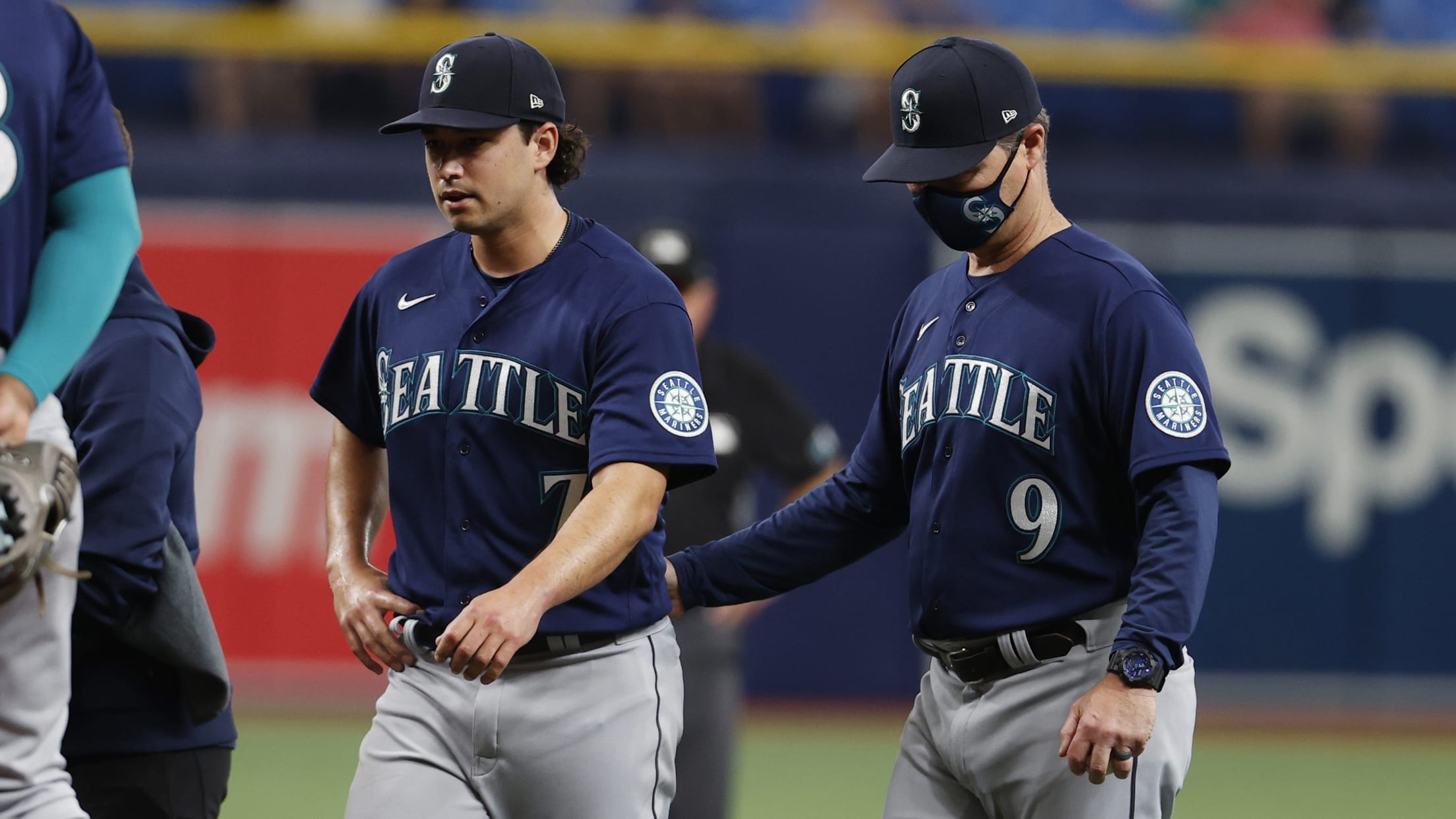 ST. PETERSBURG -- The Mariners avoided a significant injury Wednesday when left-hander Marco Gonzales was hit on his pitching arm by a 109 mph comebacker during the first inning of his start at Tropicana Field. Gonzales was diagnosed with a left wrist contusion, and X-rays were negative, the team announced
Servais, Acta out for Mariners; Sewald on COVID list
Negrón fills in as acting manager; RHP Murfee called up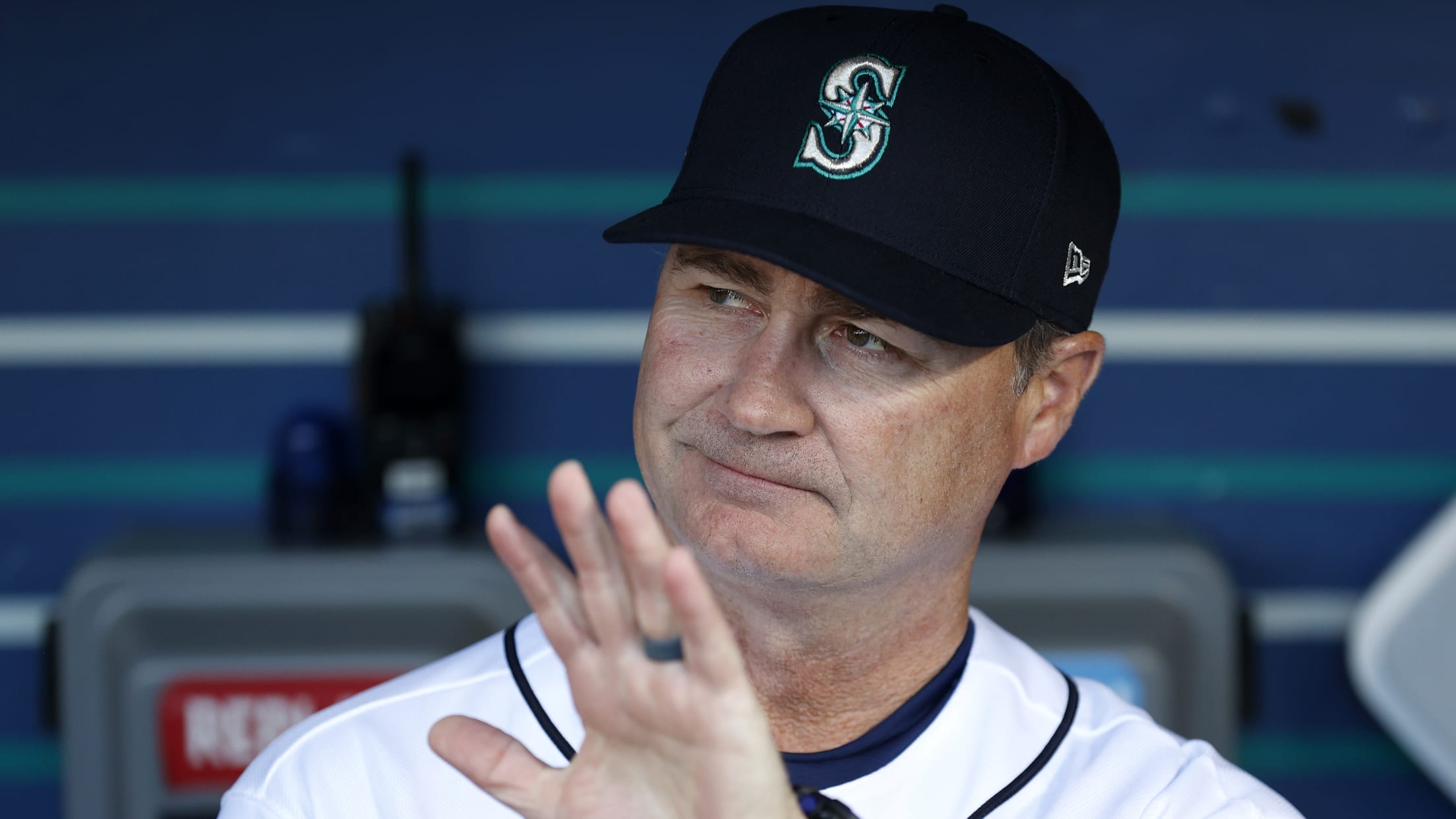 SEATTLE -- The Mariners' COVID-19 outbreak continued on Wednesday, with manager Scott Servais and third-base coach Manny Acta testing positive. Both are vaccinated and must wait two days before undergoing another test. When they do, they'll need to produce negative results on consecutive days and receive approval before returning. Leverage
Torrens lands on COVID list; several staff members also out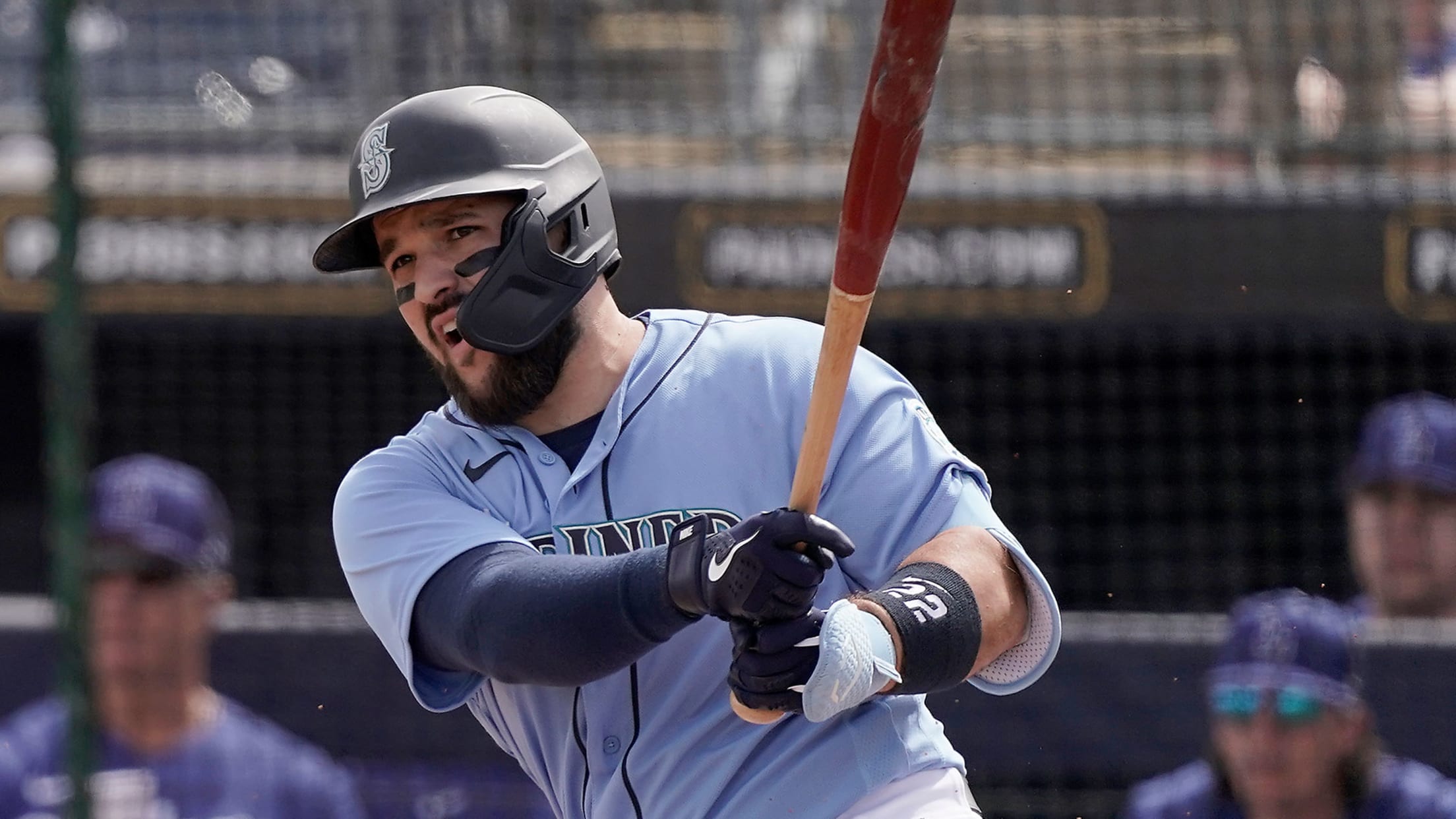 SEATTLE -- The Mariners' bout with COVID continued on Tuesday, as catcher Luis Torrens tested positive and was placed on the injured list, joining right fielder Mitch Haniger, who was shelved on Saturday. In a corresponding move, first baseman Mike Ford was recalled from Triple-A Tacoma. Multiple club support staff
Haniger out after testing positive for COVID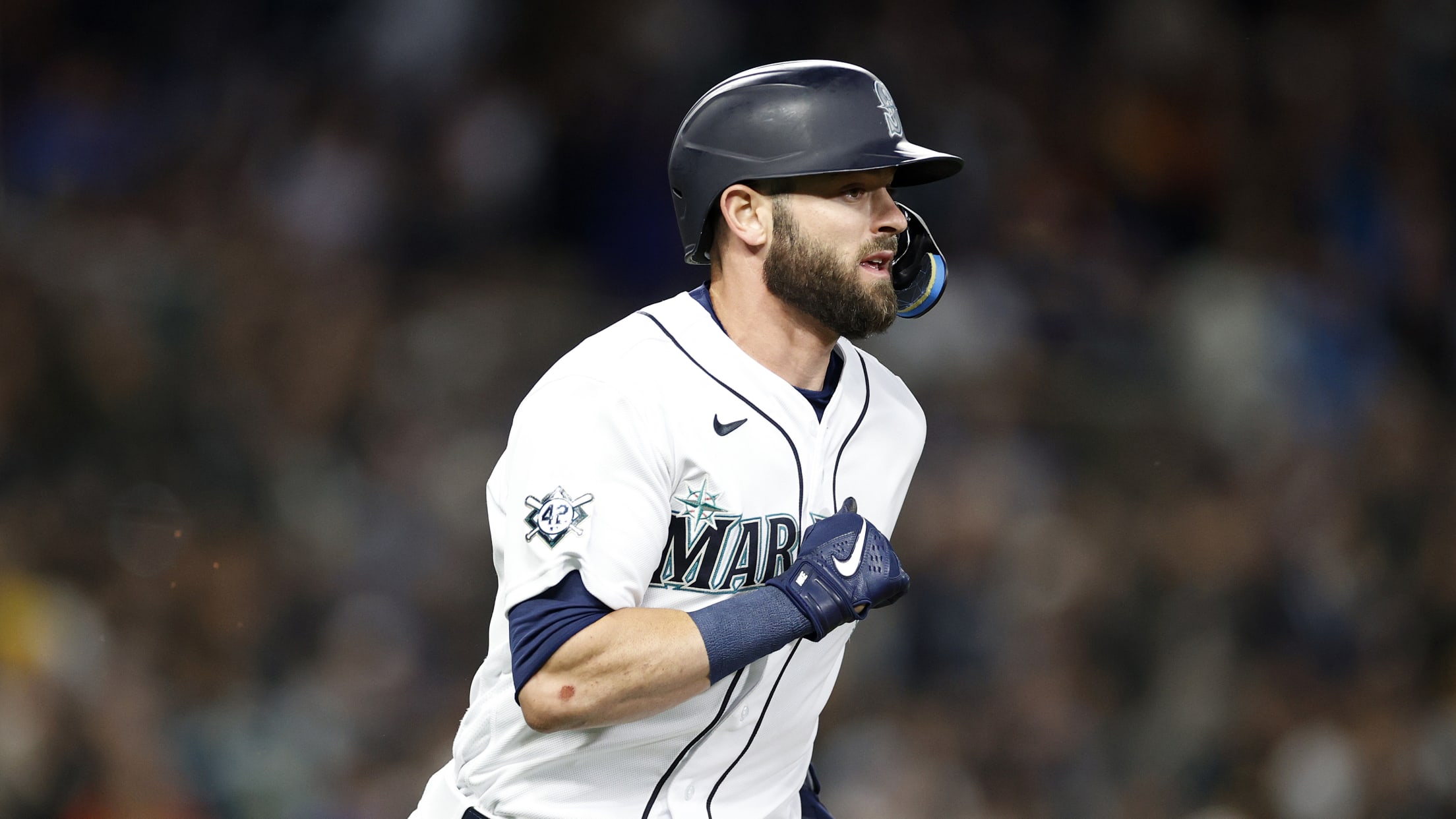 SEATTLE -- The Mariners will indefinitely be without their top run producer, as Mitch Haniger tested positive for COVID on Saturday and was placed on the injured list. Haniger must remain away from the team for at least five days and test negative in consecutive days and show no symptoms
Dunn exits rehab outing, season in question
Mariners were looking for right-hander to help bolster their bullpen for stretch run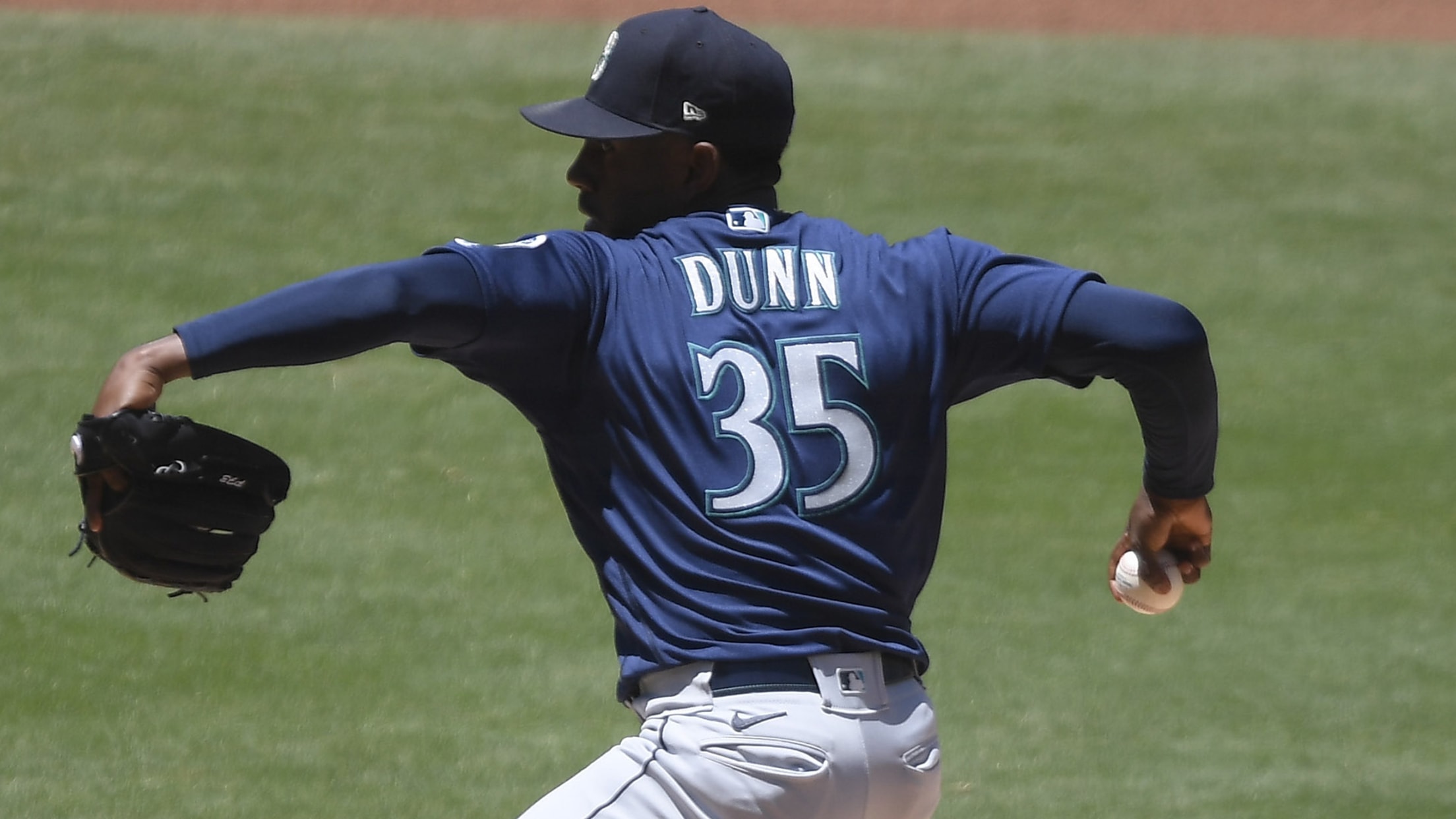 KANSAS CITY -- Justin Dunn started his long-awaited rehab assignment on Thursday night with Triple-A Tacoma, the first steps toward a return to the mound for the Mariners after he had been sidelined since June 17 with right shoulder inflammation. Unfortunately for Dunn and Seattle, though, the right-hander's outing ended
Dunn throws sim game, still eyes '21 return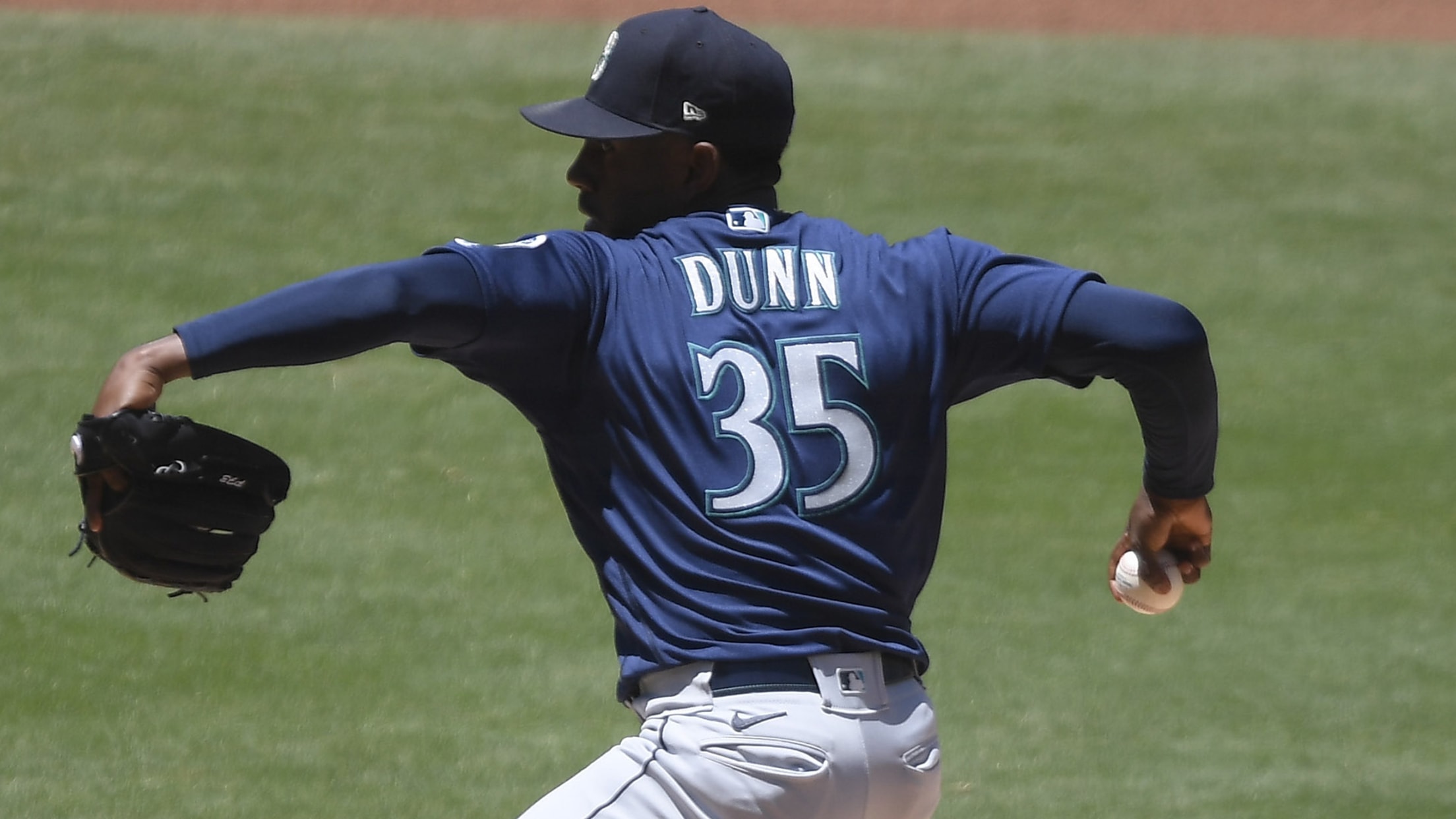 SEATTLE -- Justin Dunn pitched a simulated game on Friday in his bid to return to the Mariners before the end of the season. The right-hander threw about 20 pitches and faced about a half-dozen batters from the mound at T-Mobile Park about four hours before the series opener against
Lewis (knee) shut down for the rest of '21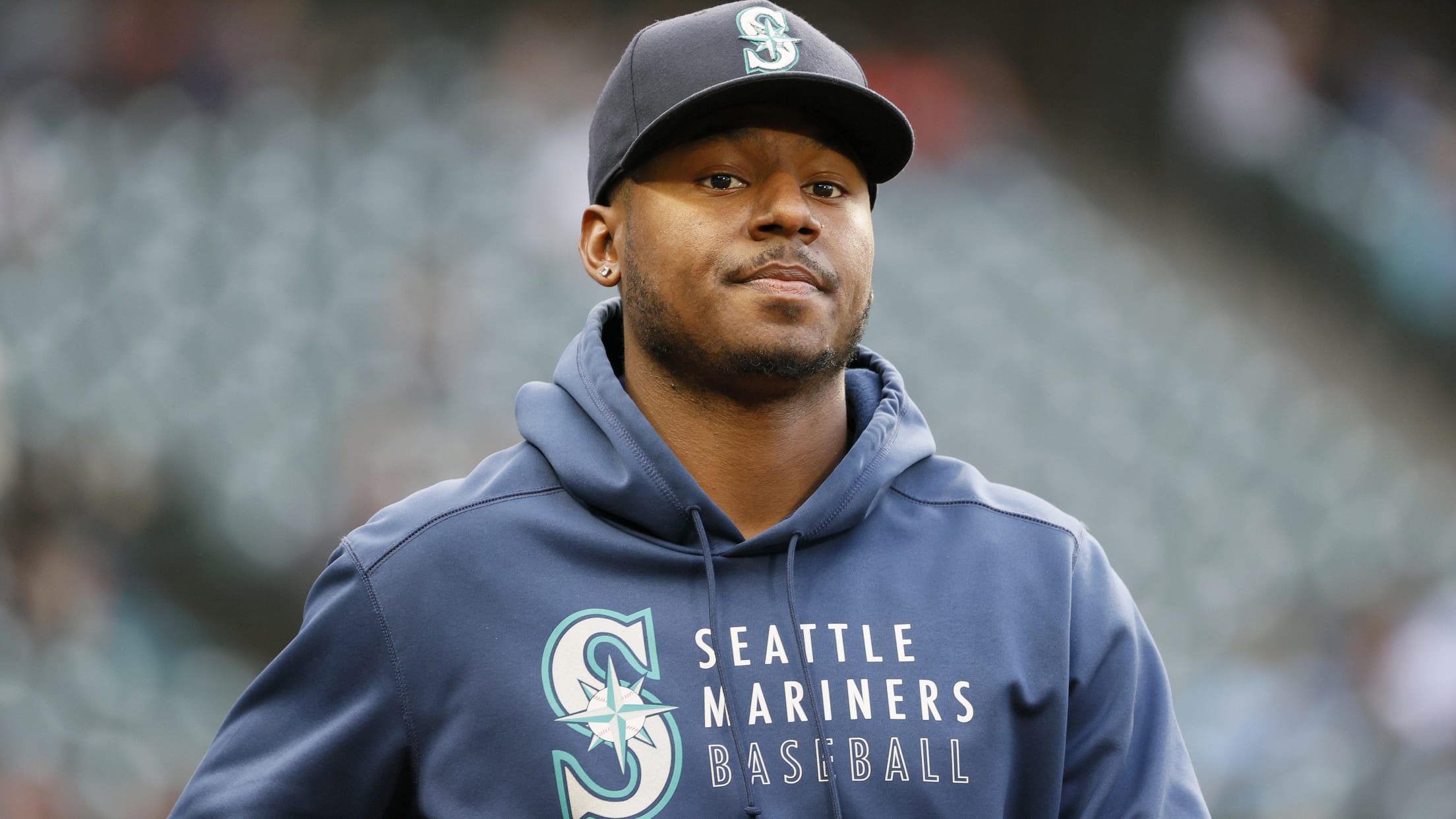 HOUSTON -- Despite diligent efforts, exhaustive rehab and tireless determination, Kyle Lewis' 2021 season will not continue, Mariners manager Scott Servais said Tuesday. Seattle's center fielder recently suffered a bone bruise in the right knee that he underwent surgery on in June, Servais said from Minute Maid Park, where Seattle
Lewis experiences 'setback' in rehab
Outfielder will only come back if he's at '100 percent'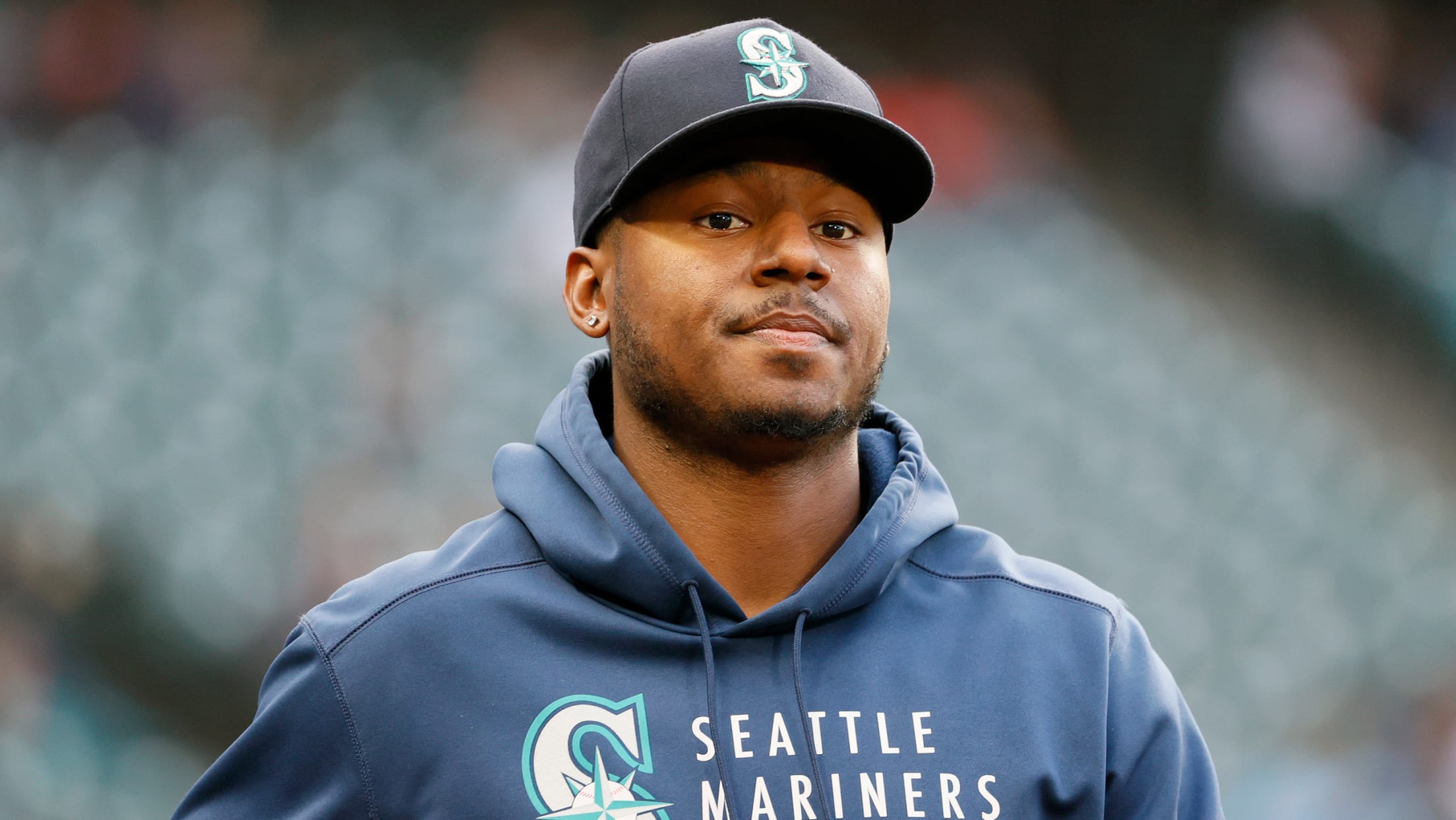 PHOENIX -- Kyle Lewis' rehab plans -- and his potential return to the Mariners in 2021 -- have again been put on hold. On Friday, manager Scott Servais shared that Lewis experienced "a little setback here over the last few days" with soreness in his injured right knee and isn't
Lewis' rehab plan delayed; Marmolejos back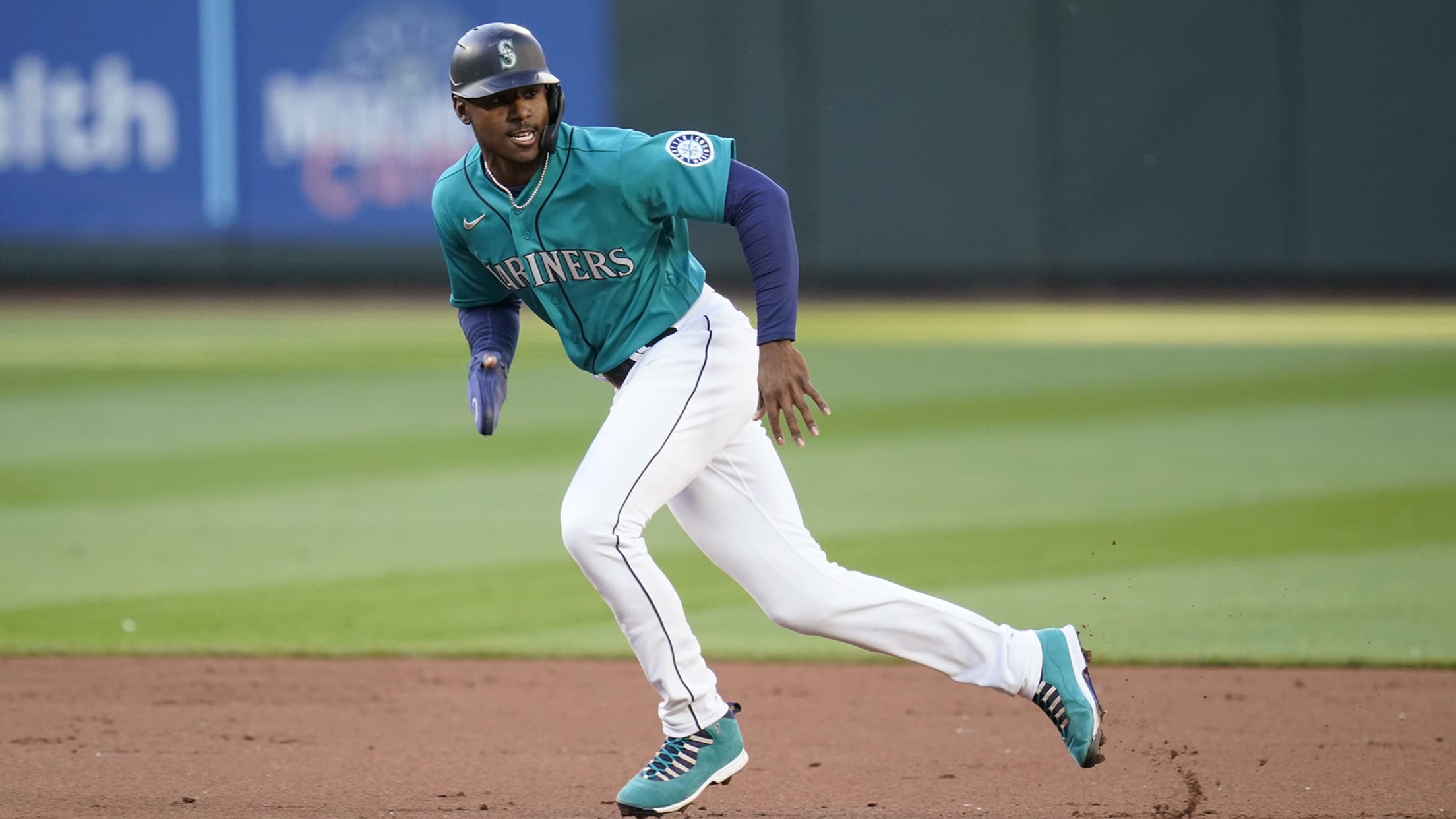 SEATTLE -- Kyle Lewis did not begin a Minor League rehab assignment on Monday, as he and the Mariners had hoped he would, after the center fielder came out of baserunning and sliding drills on Sunday feeling general body soreness. Mariners manager Scott Servais indicated that Lewis' issue was not
Lewis 'moving around better,' rehab soon?
Servais hopes outfielder can provide boost to Mariners in final weeks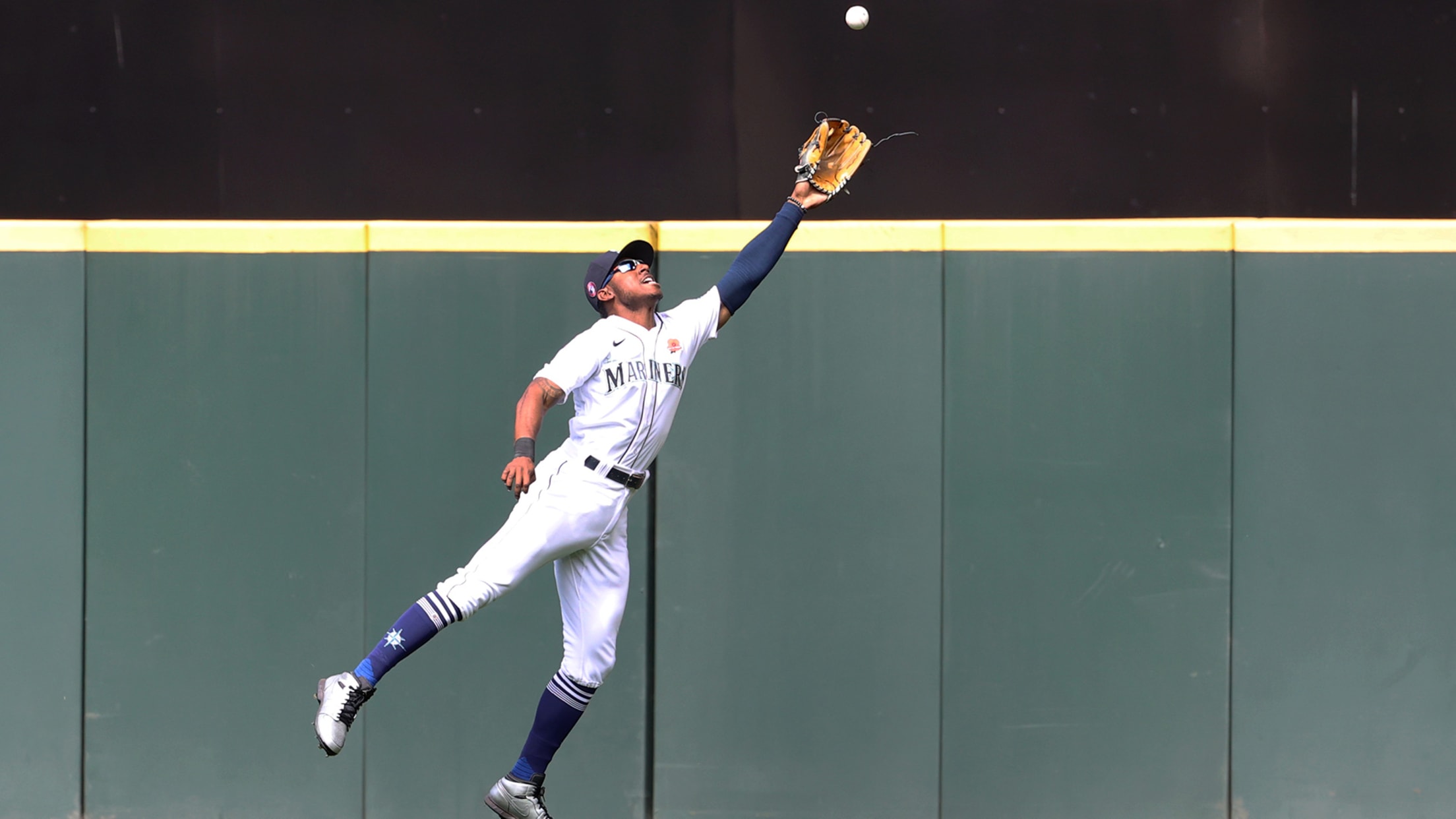 With the calendar nearing September, Mariners manager Scott Servais said he is hopeful Kyle Lewis can begin a rehab assignment as early as Monday or Tuesday. Servais said Lewis, who went through pregame workouts on Friday and Saturday, was "moving around better" after his most recent workout. "He went through
Lewis 'feeling much better,' to rehab soon
Mariners want star OF to be 'completely healthy' before returning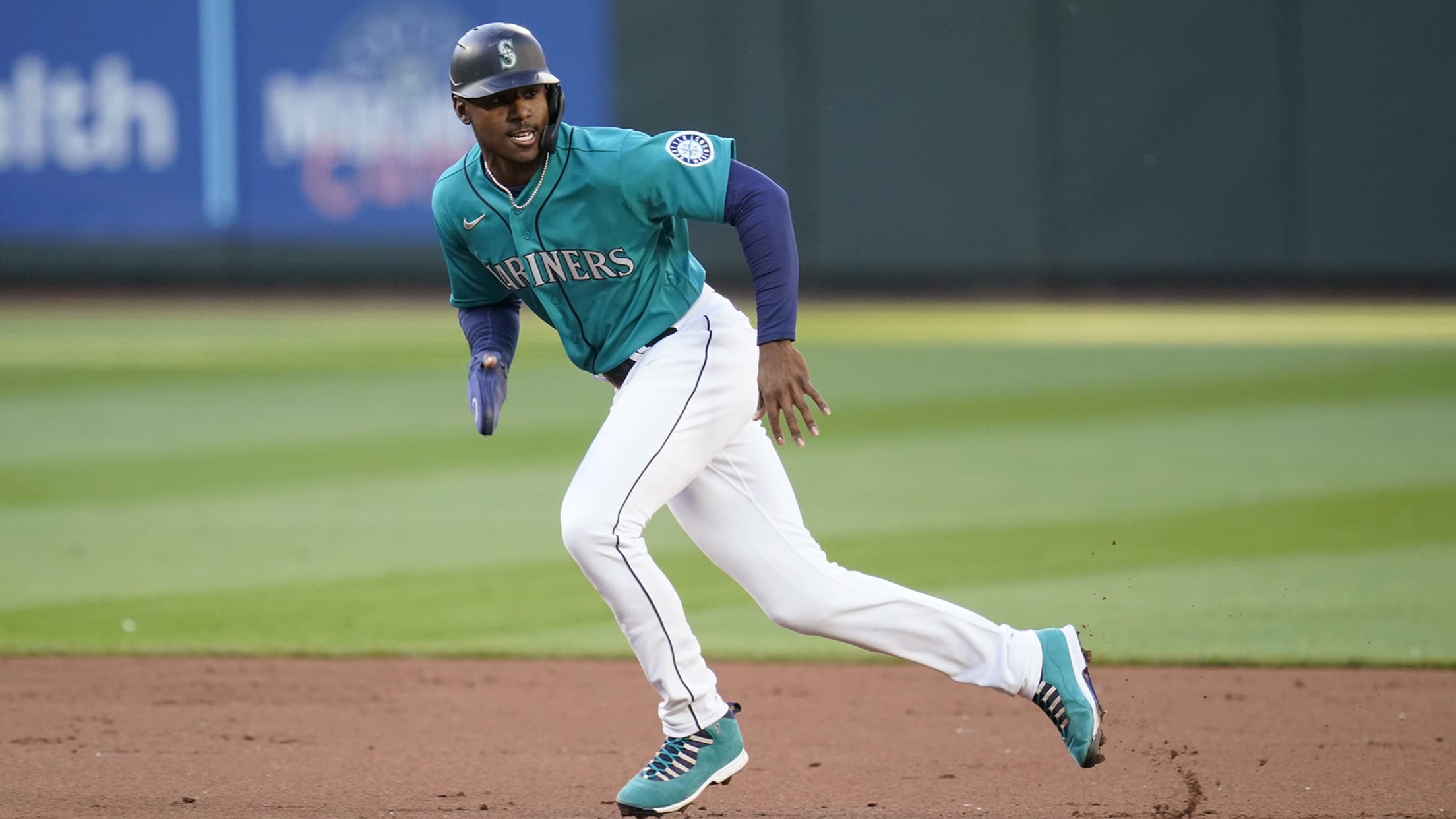 OAKLAND -- Outfielder Kyle Lewis has ramped up his baseball activities in recent days, and the Mariners are hopeful that he could start a rehab assignment as soon as this weekend, per manager Scott Servais. "He's feeling much better," Servais said. "All positive. He continues to work really hard and
OF Fraley placed on COVID injured list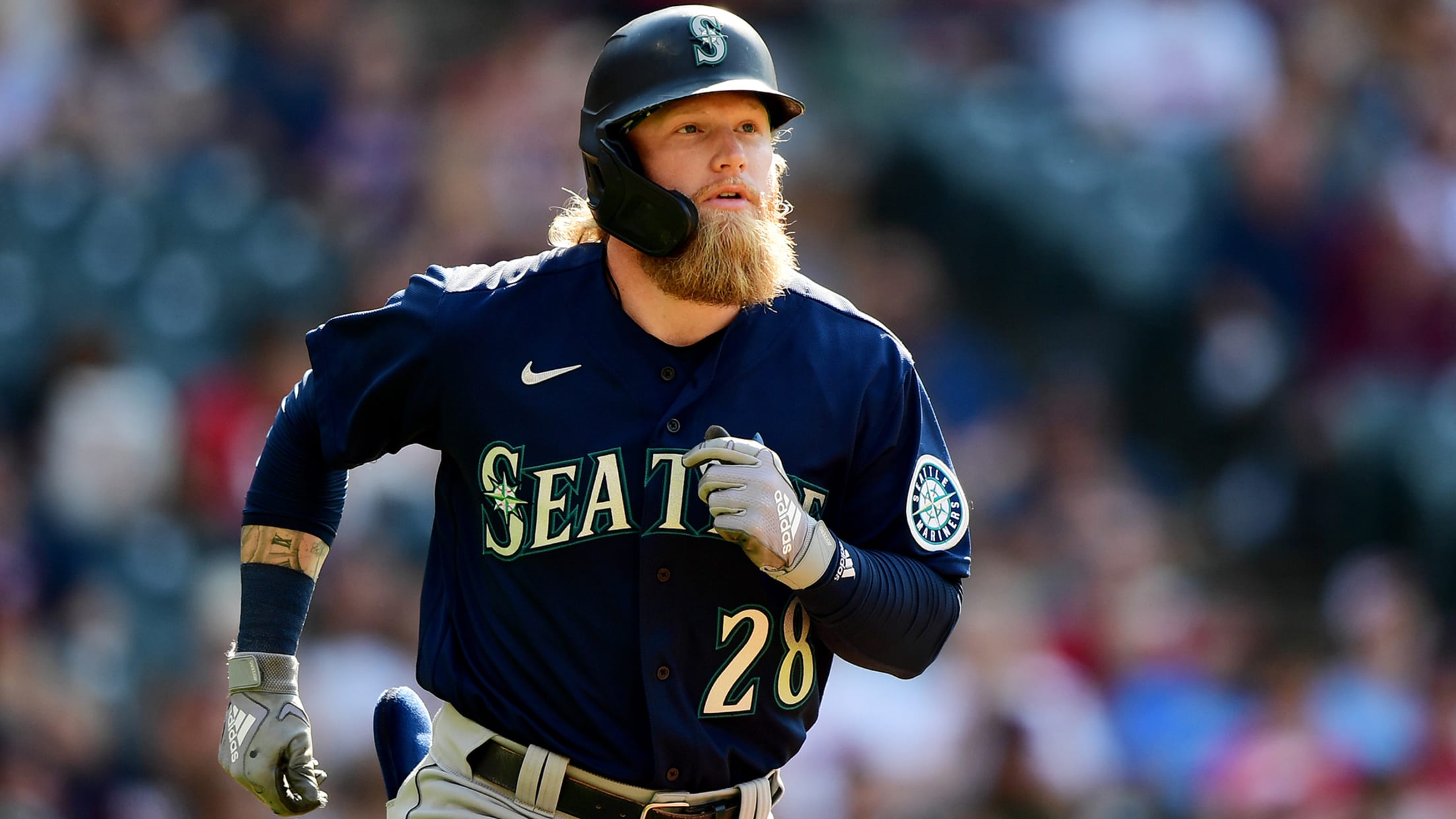 ANAHEIM -- Jake Fraley was placed on the COVID-19 injured list ahead of Seattle's three-game series finale against the Angels on Sunday. In a corresponding 26-man roster move, Seattle recalled outfielder Dillon Thomas from Triple-A Tacoma. Fraley, a third-year outfielder, has been experiencing symptoms the past few days but didn't
Dipoto talks White, Lewis injuries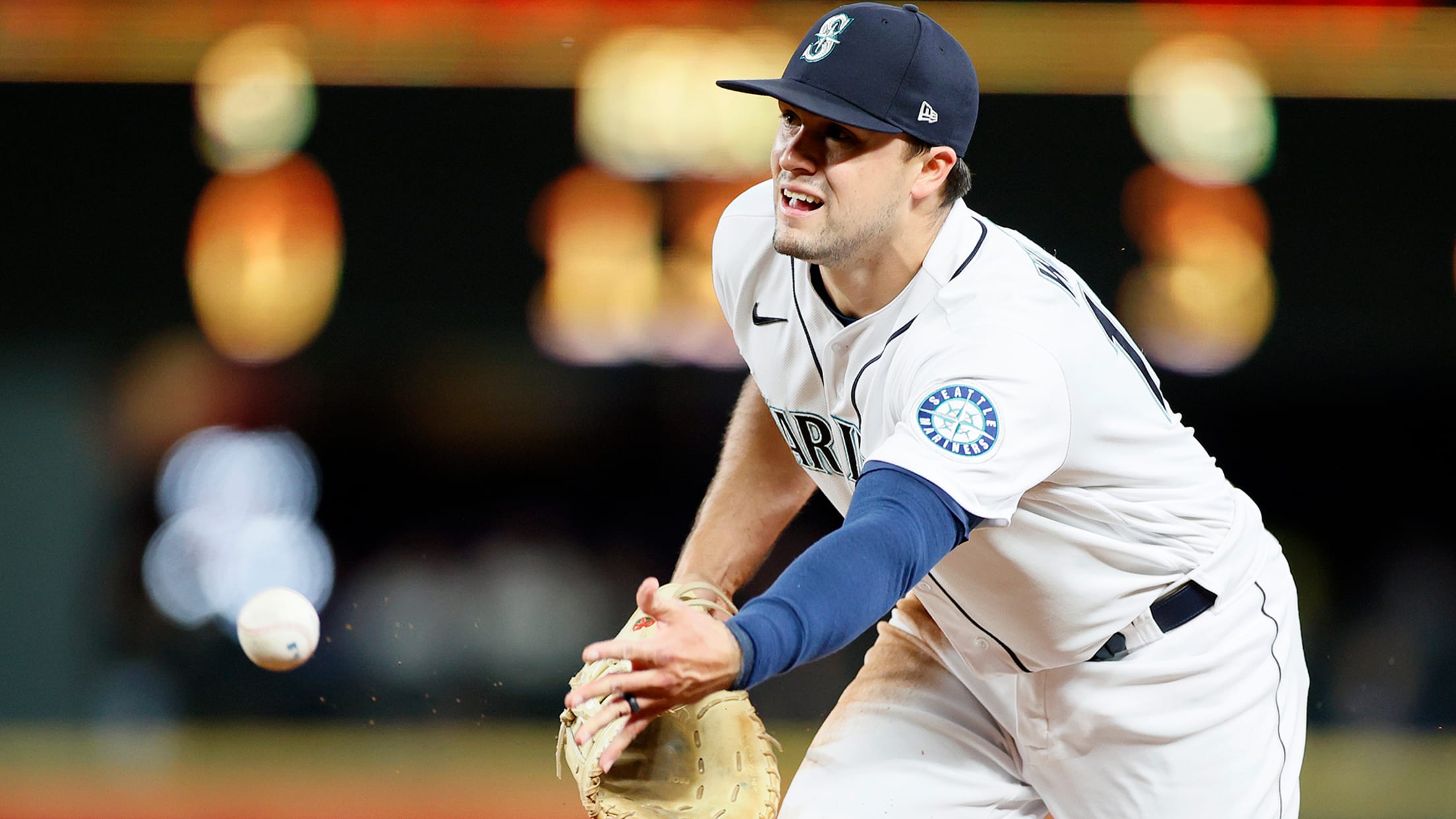 SEATTLE -- Evan White's left hip flexor strain is far "more ominous" than he or the Mariners initially anticipated, general manager Jerry Dipoto said ahead of Saturday's game against the Angels, and the first baseman's trajectory could be leaning toward missing the rest of the season. Dipoto added that the
Sheffield (forearm) also has oblique strain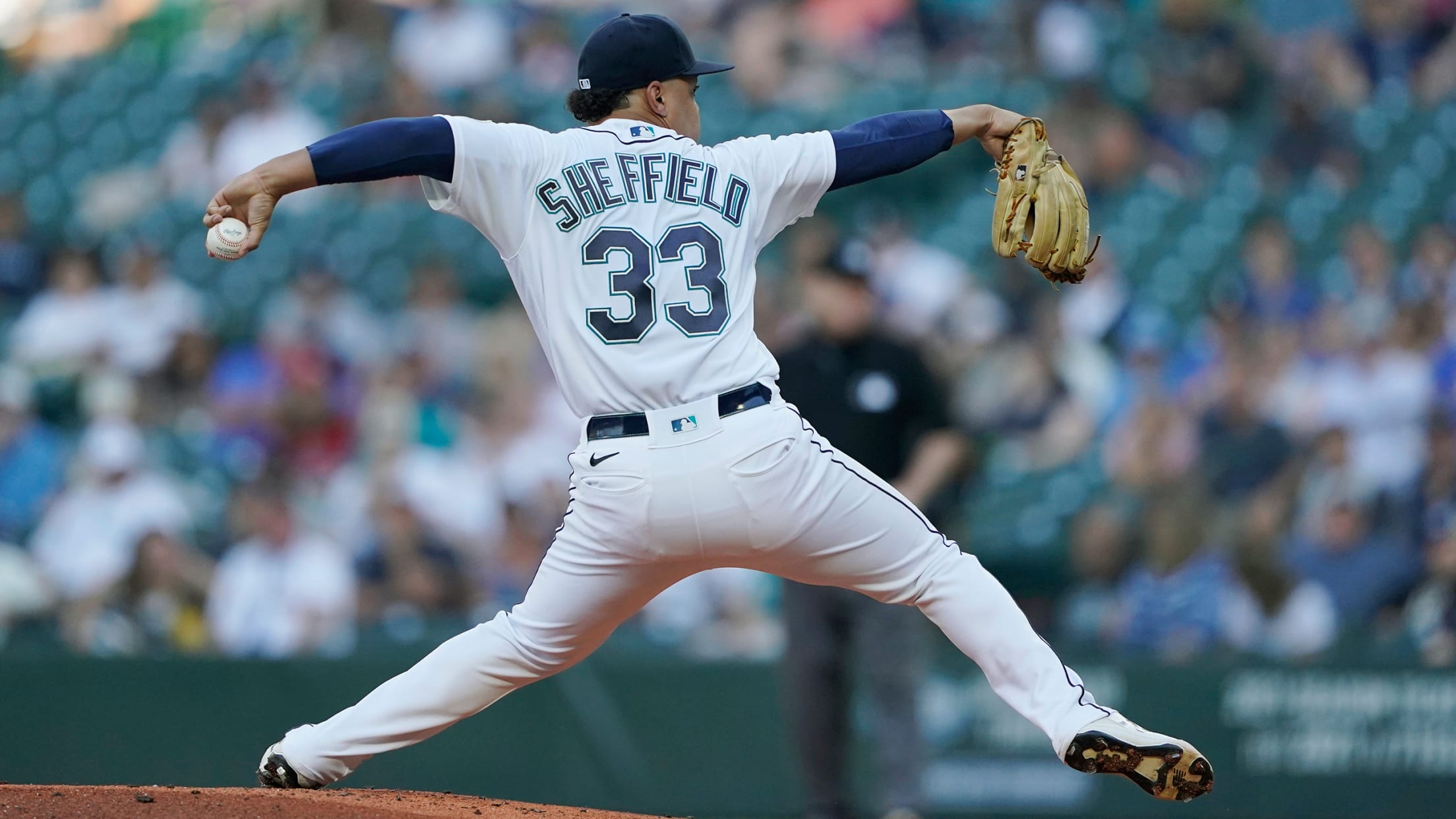 SEATTLE -- It's going to be a while before Justus Sheffield returns to the Mariners' rotation. The 25-year-old was placed on the 10-day injured list on Wednesday with a left forearm strain, but Mariners general manager Jerry Dipoto revealed on his weekly radio hit that Sheffield is also dealing with
Sheffield goes on IL with left forearm strain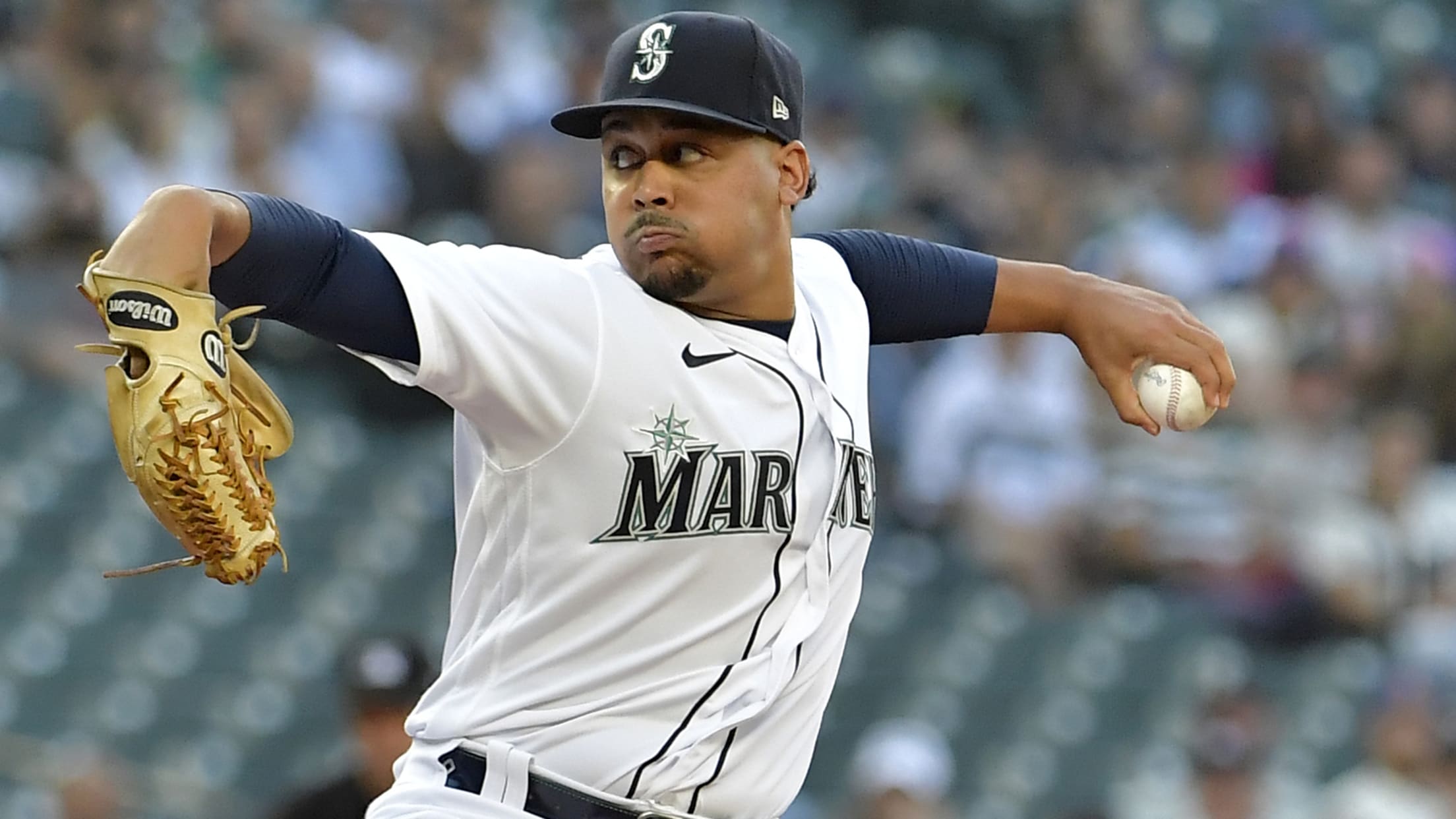 SEATTLE -- One day after saying that he was not at 100-percent health, Justus Sheffield was placed on the 10-day injured list with a left forearm strain on Wednesday, a concerning development given the possible severity of the injury and the prolonged struggles he's had over the past month. In
Servais 'optimistic' Haniger could avoid IL
Mariners OF day to day after fouling ball off left knee; Cruz returns to Seattle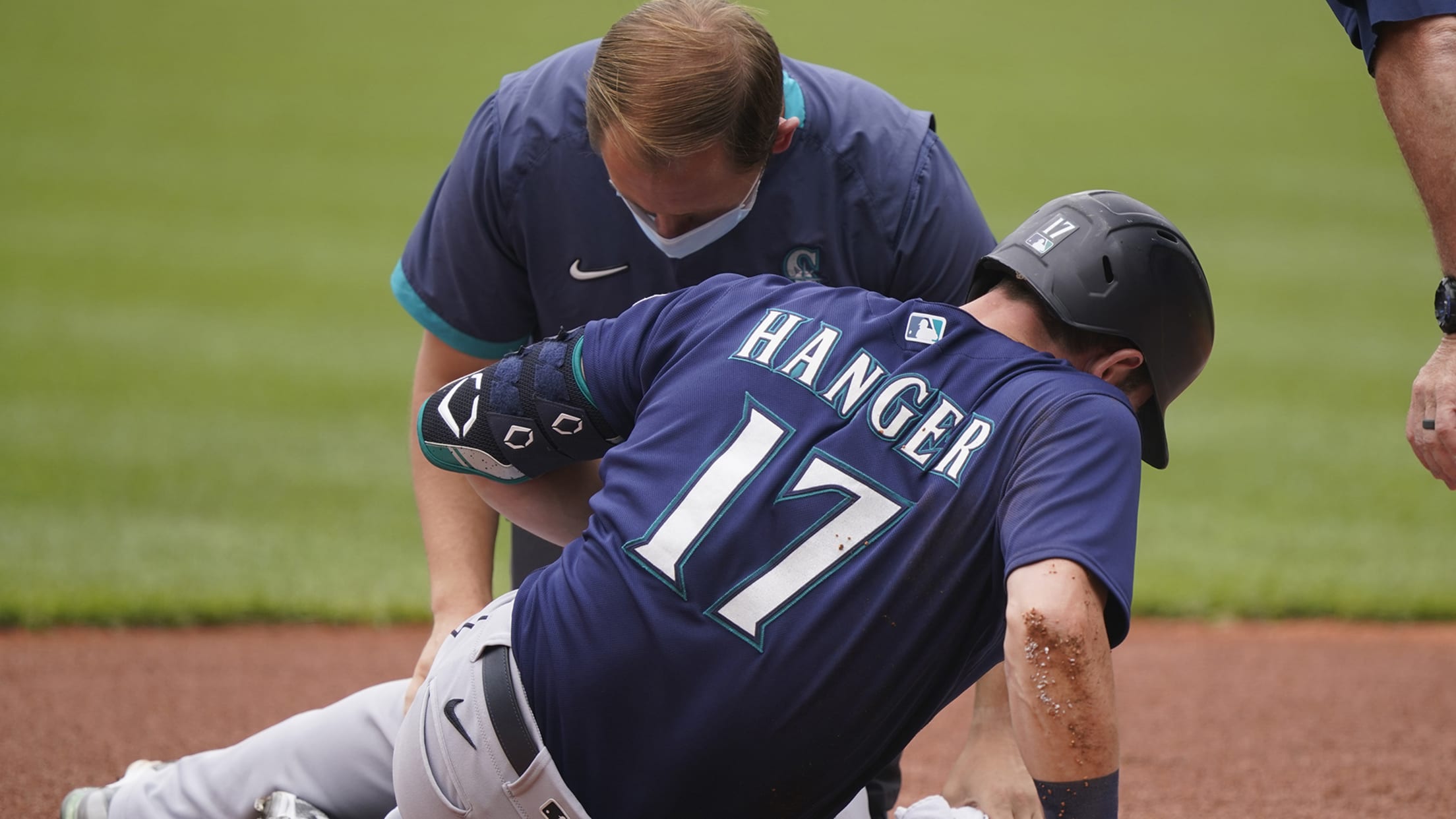 Mitch Haniger and the Mariners received a big dose of relief on Monday, when Haniger's left knee responded more positively than it initially appeared it would after he needed to be helped off the field during Sunday's win at Cleveland. Haniger was out of the lineup for Monday's series opener
Graveman returns from COVID IL, joins 'pen
Right-hander Dunn activated from 10-day IL; Ríos, Middleton optioned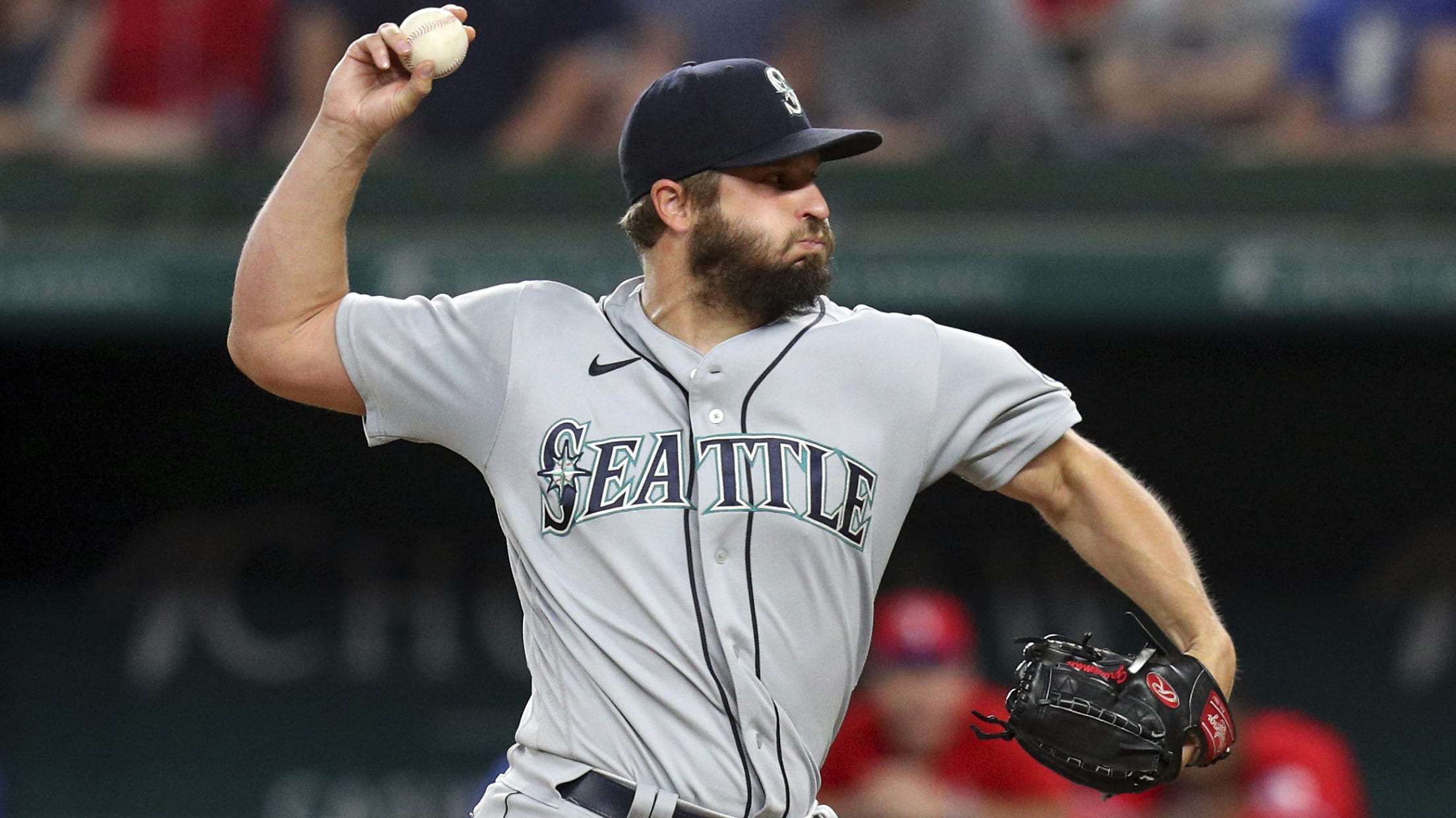 CLEVELAND -- After 19 long days, the Mariners finally have their best reliever back. Kendall Graveman was activated from the COVID IL ahead of Friday's series opener against Cleveland and will return to the bullpen after a nearly month-long hiatus. "I'm just thankful I'm healthy," Graveman said at Progressive Field.
Notes: Long returns; Graveman to Tacoma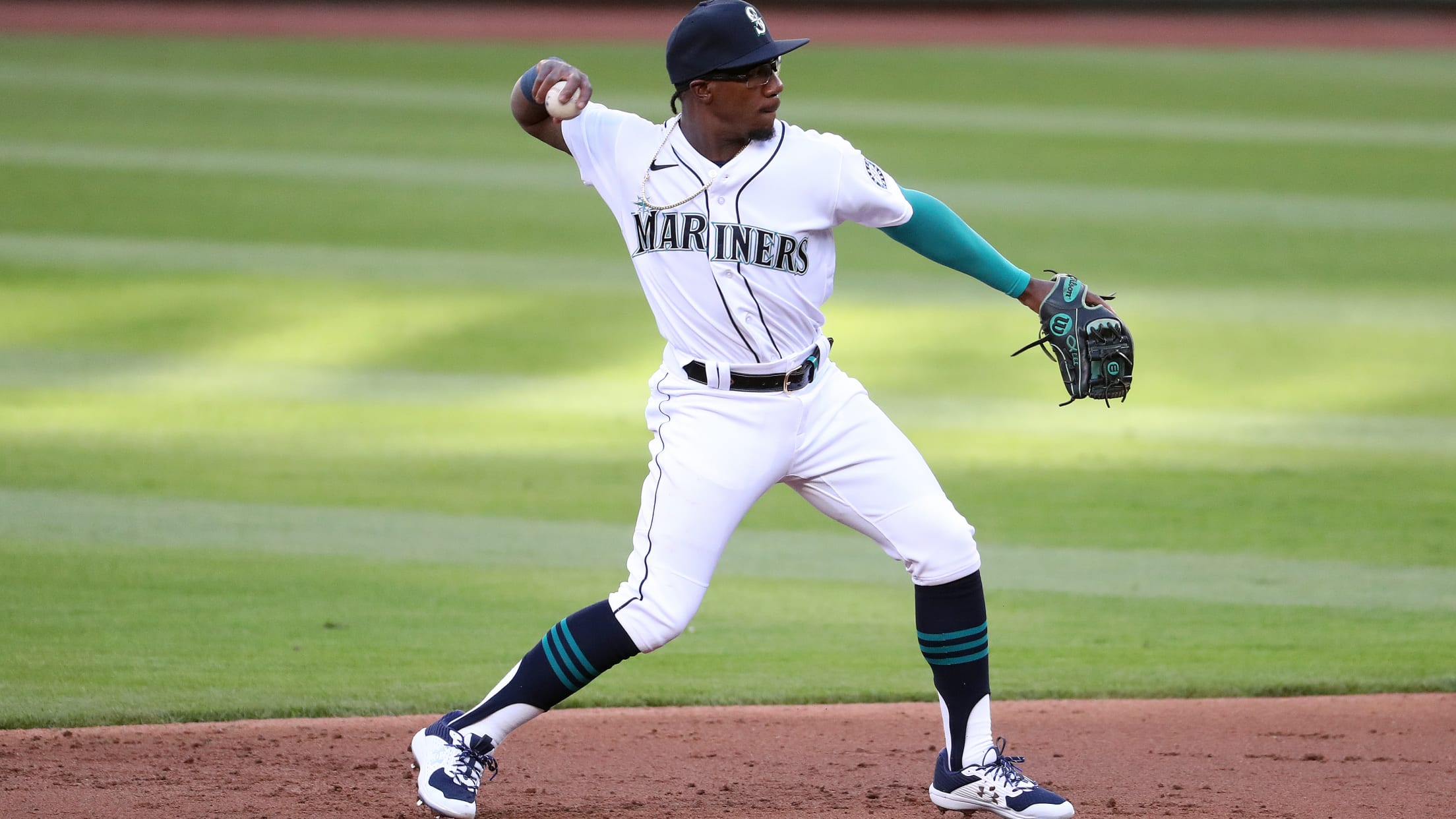 DETROIT -- Shed Long Jr.'s long road to recovery from a stress fracture in his right shin has finally culminated with a return to the big leagues. Seattle's second baseman was reinstated from the 60-day injured list on Monday and was in the Mariners' lineup for the series opener against
Kikuchi's strong outing derailed by injury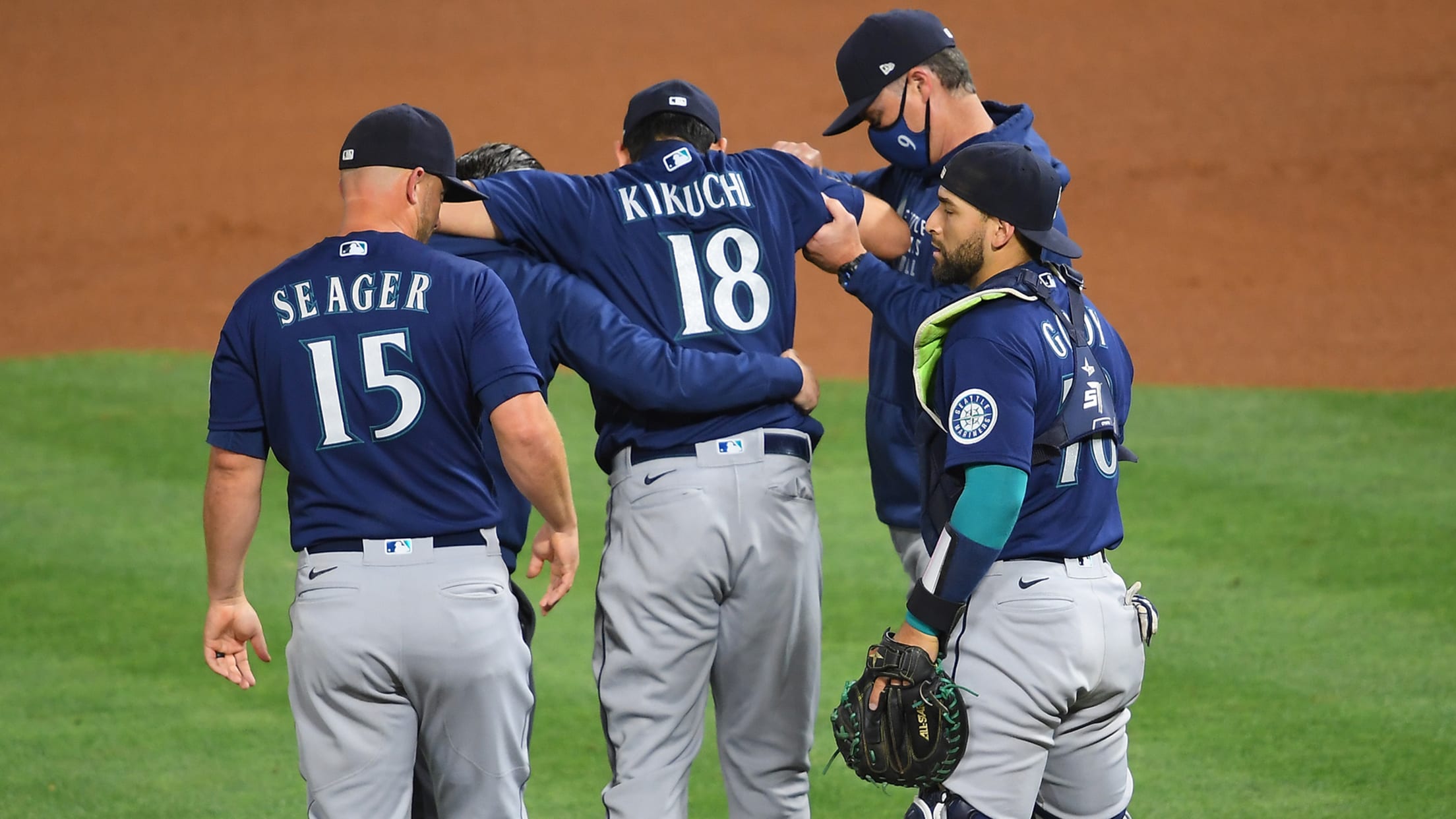 ANAHEIM -- Mariners left-hander Yusei Kikuchi was forced to exit Saturday night's 12-5 loss to the Halos at Angel Stadium with a right knee contusion after taking a grounder off his leg in the fifth inning. Kikuchi was hit on the inside of his right knee by a 94.7 mph
Rotation takes another hit with Dunn on IL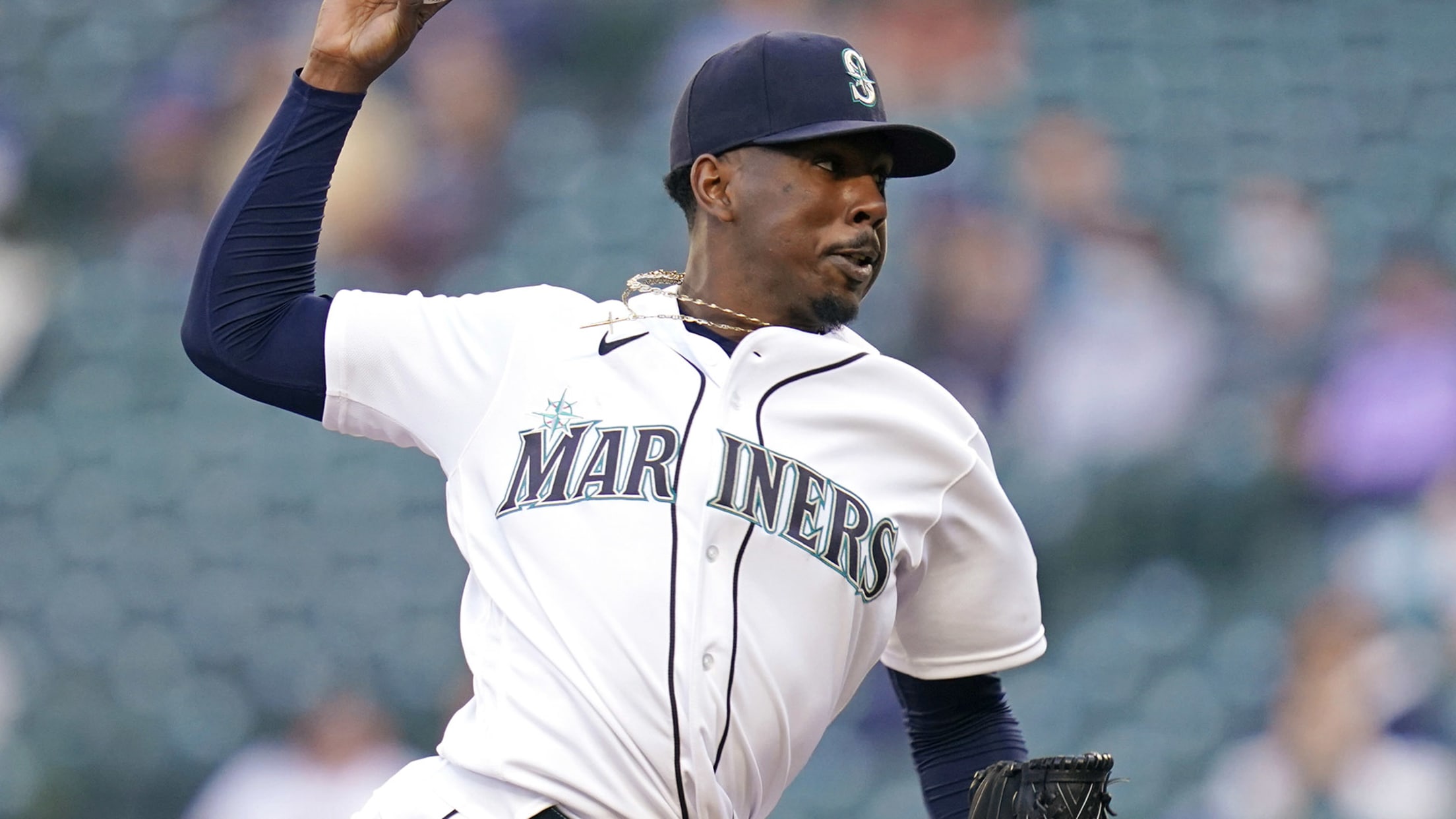 SEATTLE -- Just as the Mariners' rotation seemed to be finally getting healthy, Justin Dunn was placed on the 10-day injured list on Wednesday with right shoulder inflammation. The transaction took place an hour prior to first pitch, with multi-inning reliever Robert Dugger taking Dunn's roster spot, and one day
Lewis eyes second opinion on meniscus tear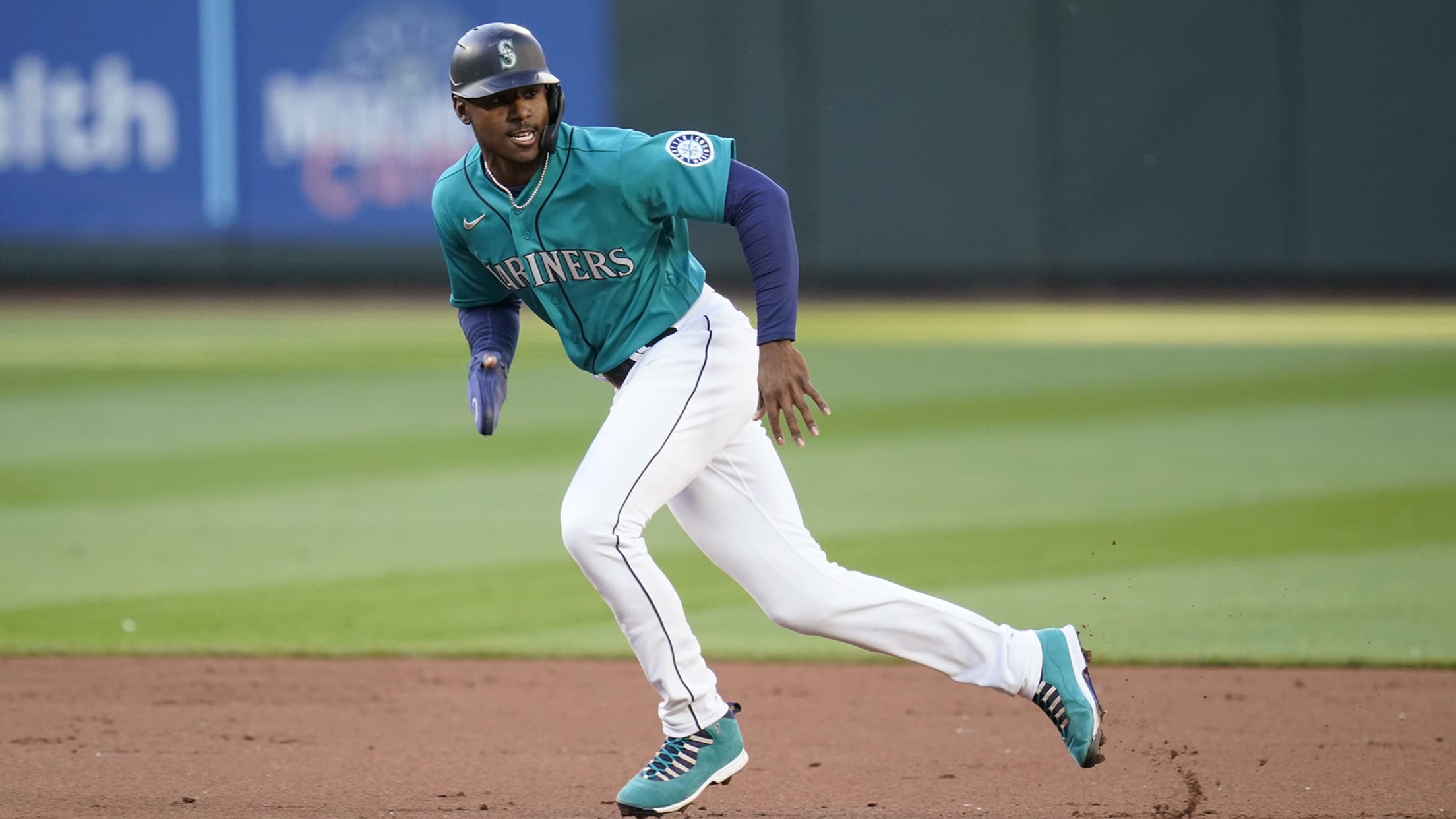 SEATTLE -- Kyle Lewis is seeking a second opinion on the right meniscus tear that sent him to the 10-day injured list on Tuesday, Mariners manager Scott Servais announced ahead of Wednesday's series finale against Oakland. Servais anticipates that the reigning American League Rookie of the Year will make a