Injuries & Moves: Lewis, Dunn, Sheffield
Gerber has back surgery, to rehab in Arizona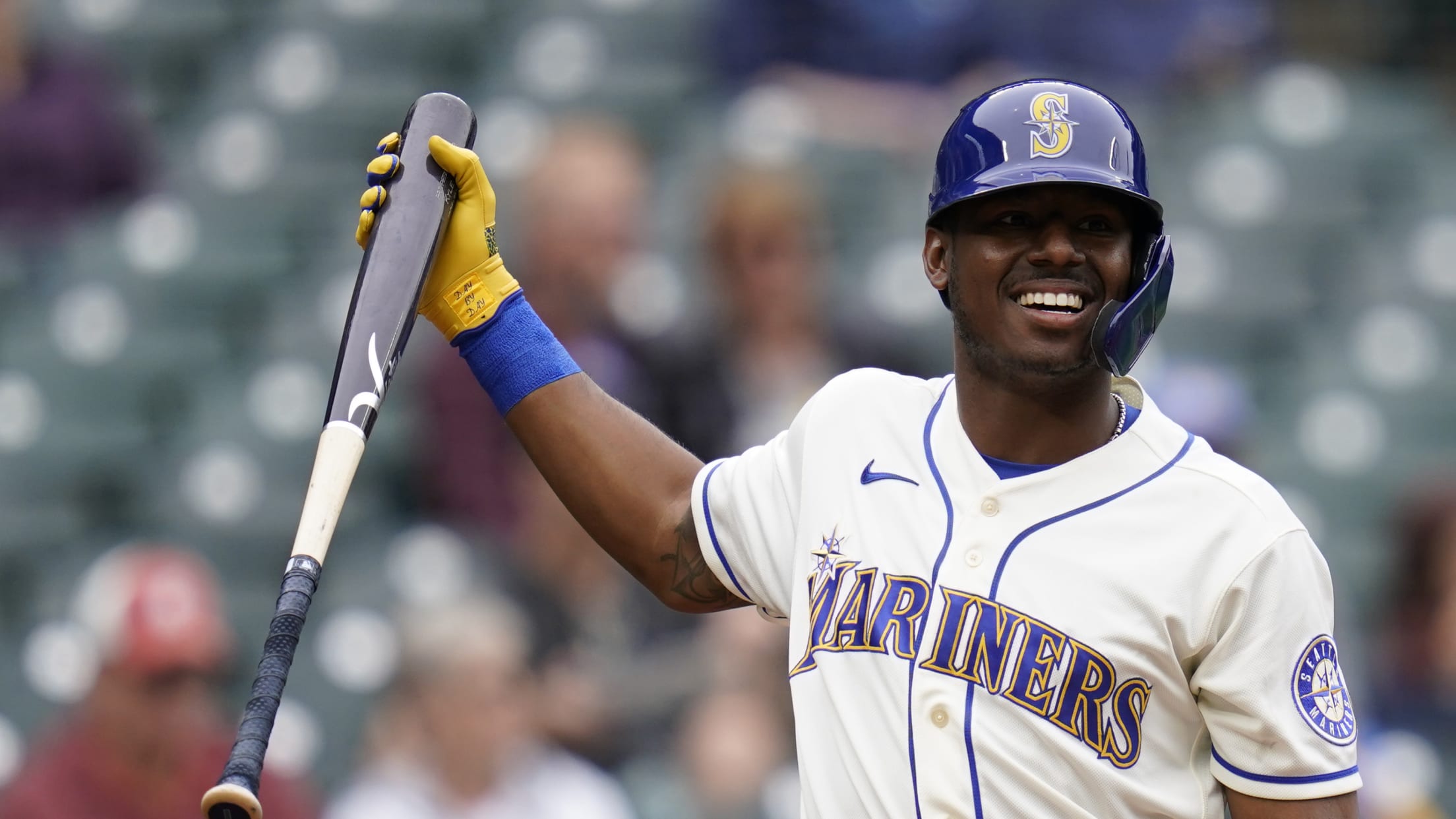 Keep track of the Mariners' recent transactions and injury updates throughout the season.
OF Fraley placed on COVID injured list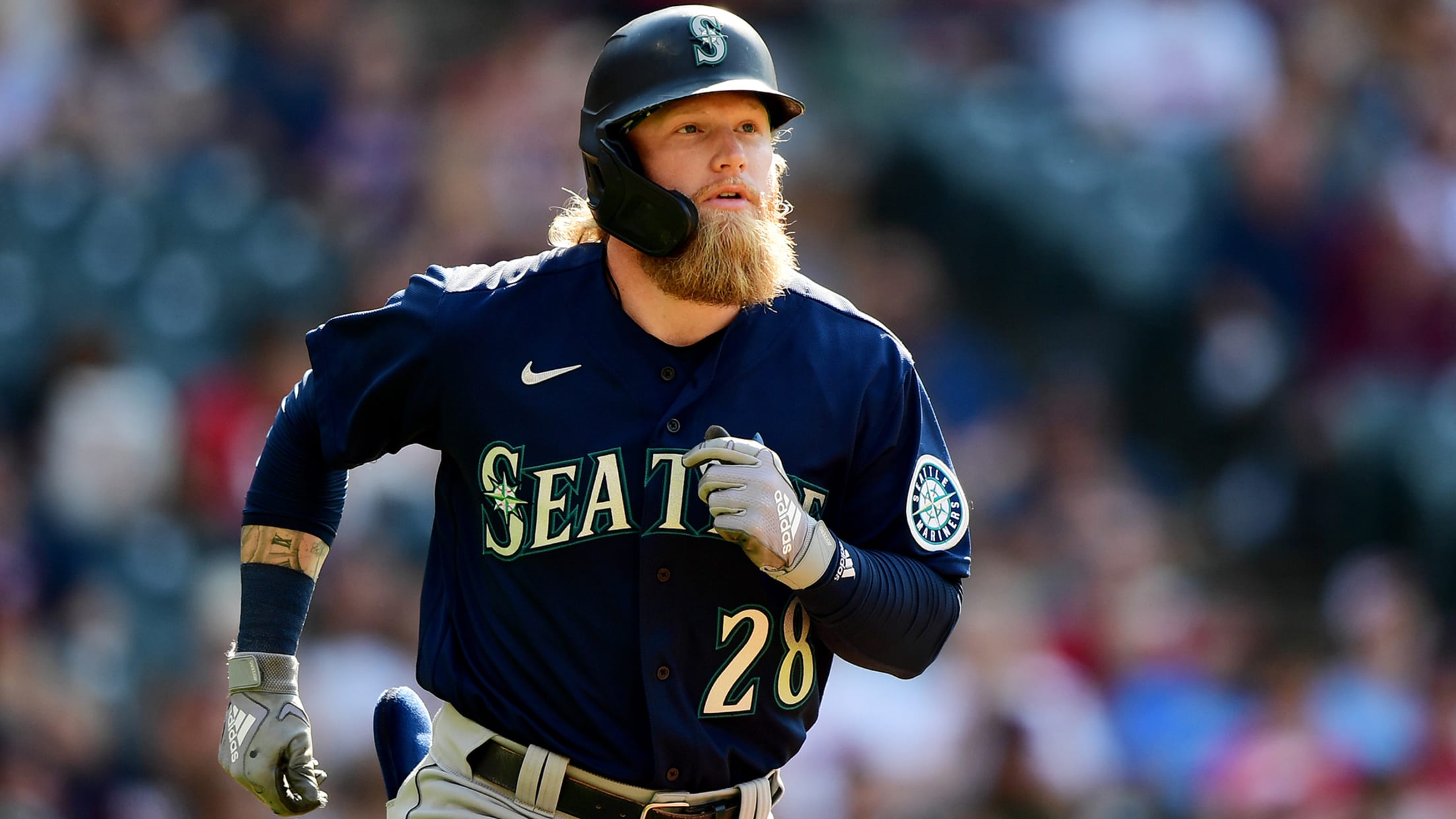 ANAHEIM -- Jake Fraley was placed on the COVID-19 injured list ahead of Seattle's three-game series finale against the Angels on Sunday. In a corresponding 26-man roster move, Seattle recalled outfielder Dillon Thomas from Triple-A Tacoma. Fraley, a third-year outfielder, has been experiencing symptoms the past few days but didn't
Dipoto talks White, Lewis injuries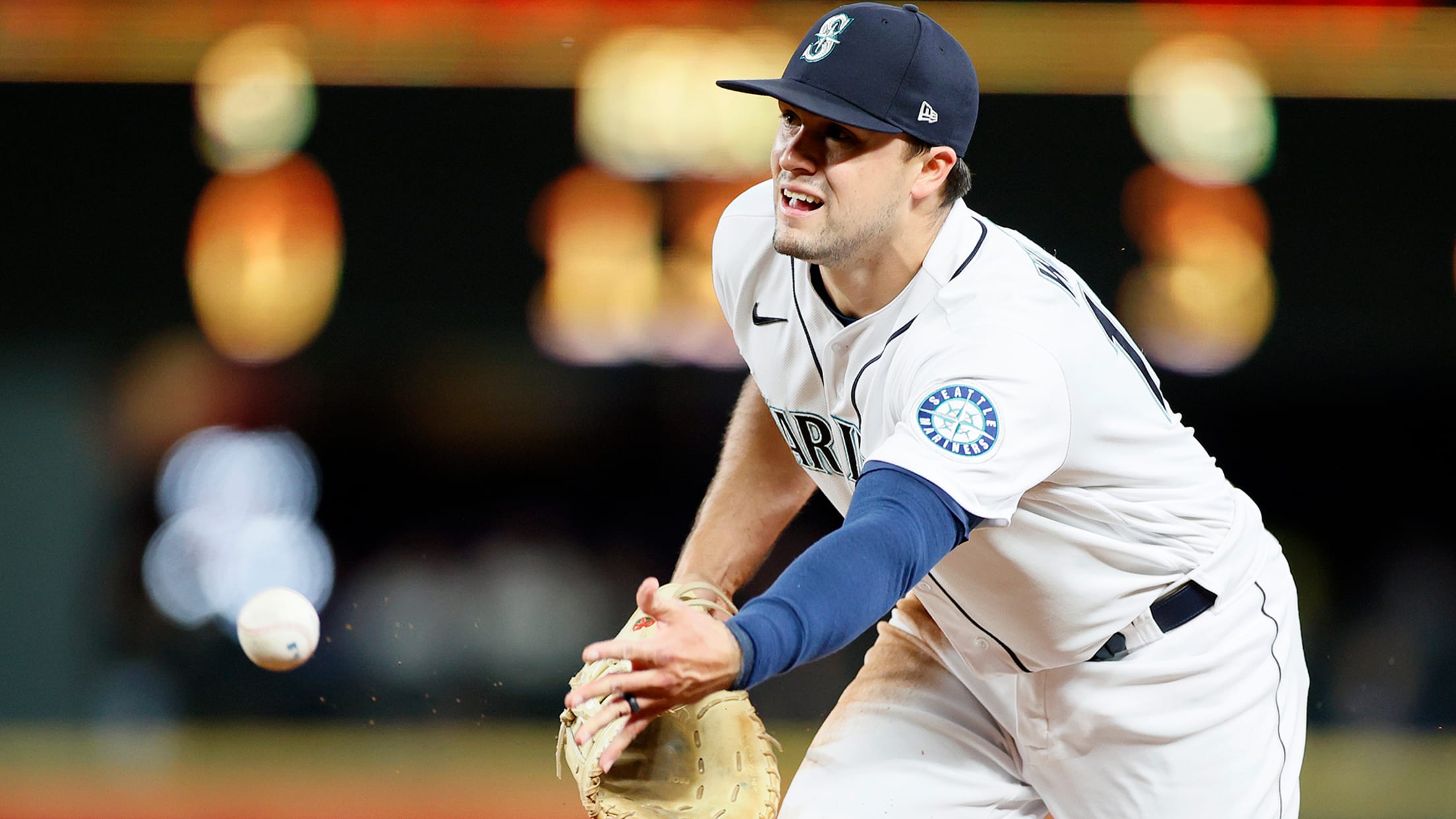 SEATTLE -- Evan White's left hip flexor strain is far "more ominous" than he or the Mariners initially anticipated, general manager Jerry Dipoto said ahead of Saturday's game against the Angels, and the first baseman's trajectory could be leaning toward missing the rest of the season. Dipoto added that the
Sheffield (forearm) also has oblique strain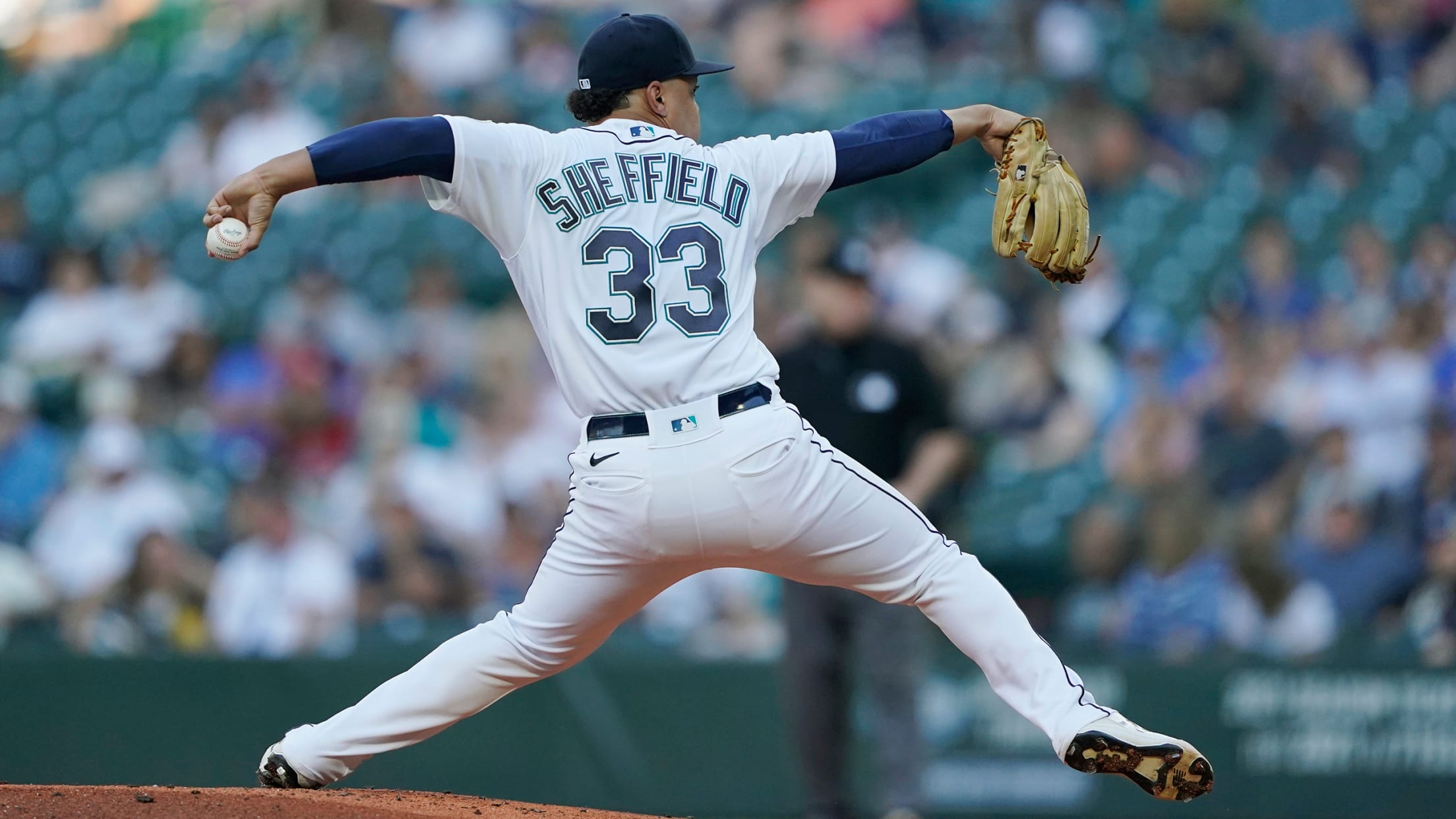 SEATTLE -- It's going to be a while before Justus Sheffield returns to the Mariners' rotation. The 25-year-old was placed on the 10-day injured list on Wednesday with a left forearm strain, but Mariners general manager Jerry Dipoto revealed on his weekly radio hit that Sheffield is also dealing with
Sheffield goes on IL with left forearm strain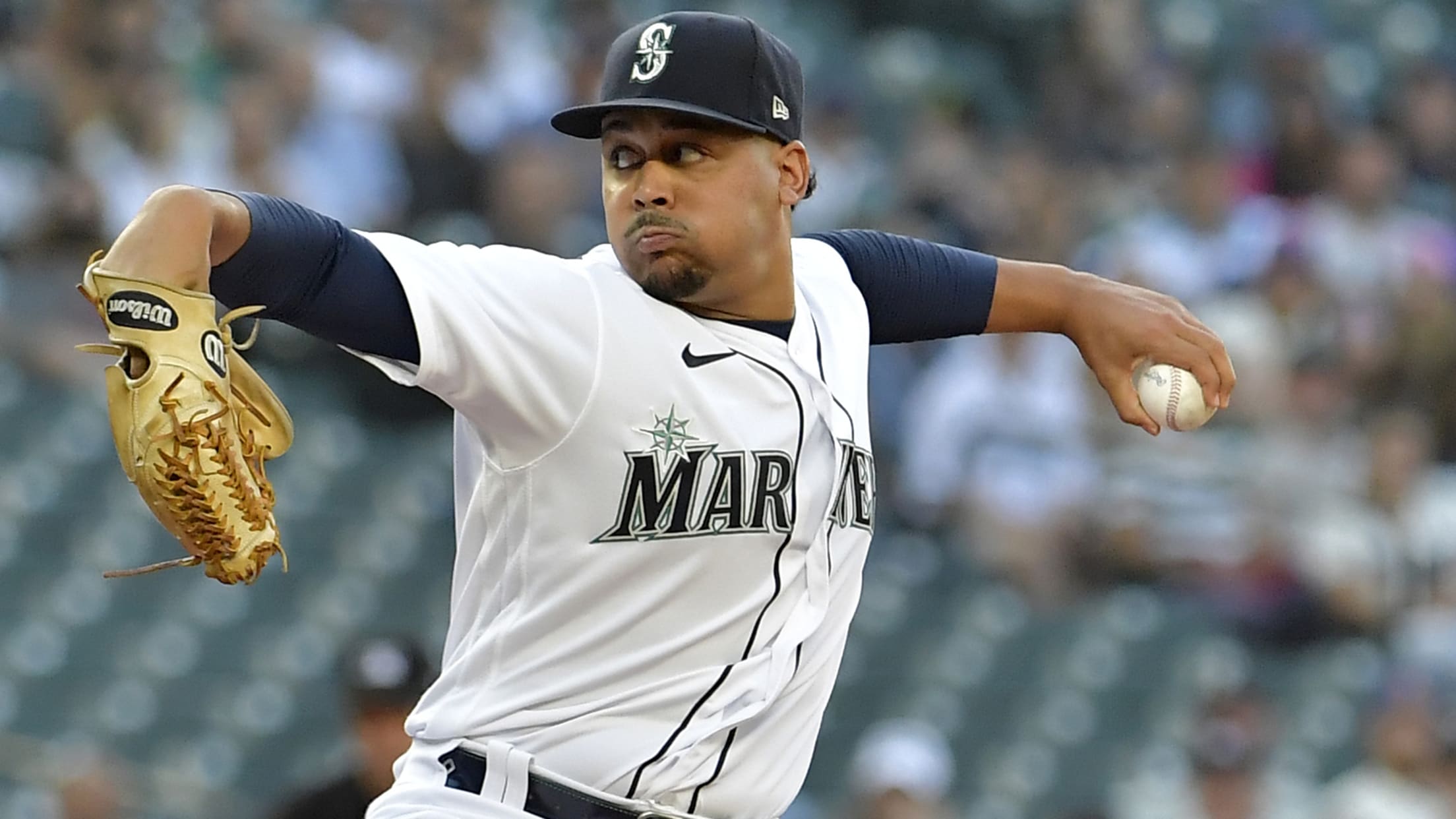 SEATTLE -- One day after saying that he was not at 100-percent health, Justus Sheffield was placed on the 10-day injured list with a left forearm strain on Wednesday, a concerning development given the possible severity of the injury and the prolonged struggles he's had over the past month. In
Servais 'optimistic' Haniger could avoid IL
Mariners OF day to day after fouling ball off left knee; Cruz returns to Seattle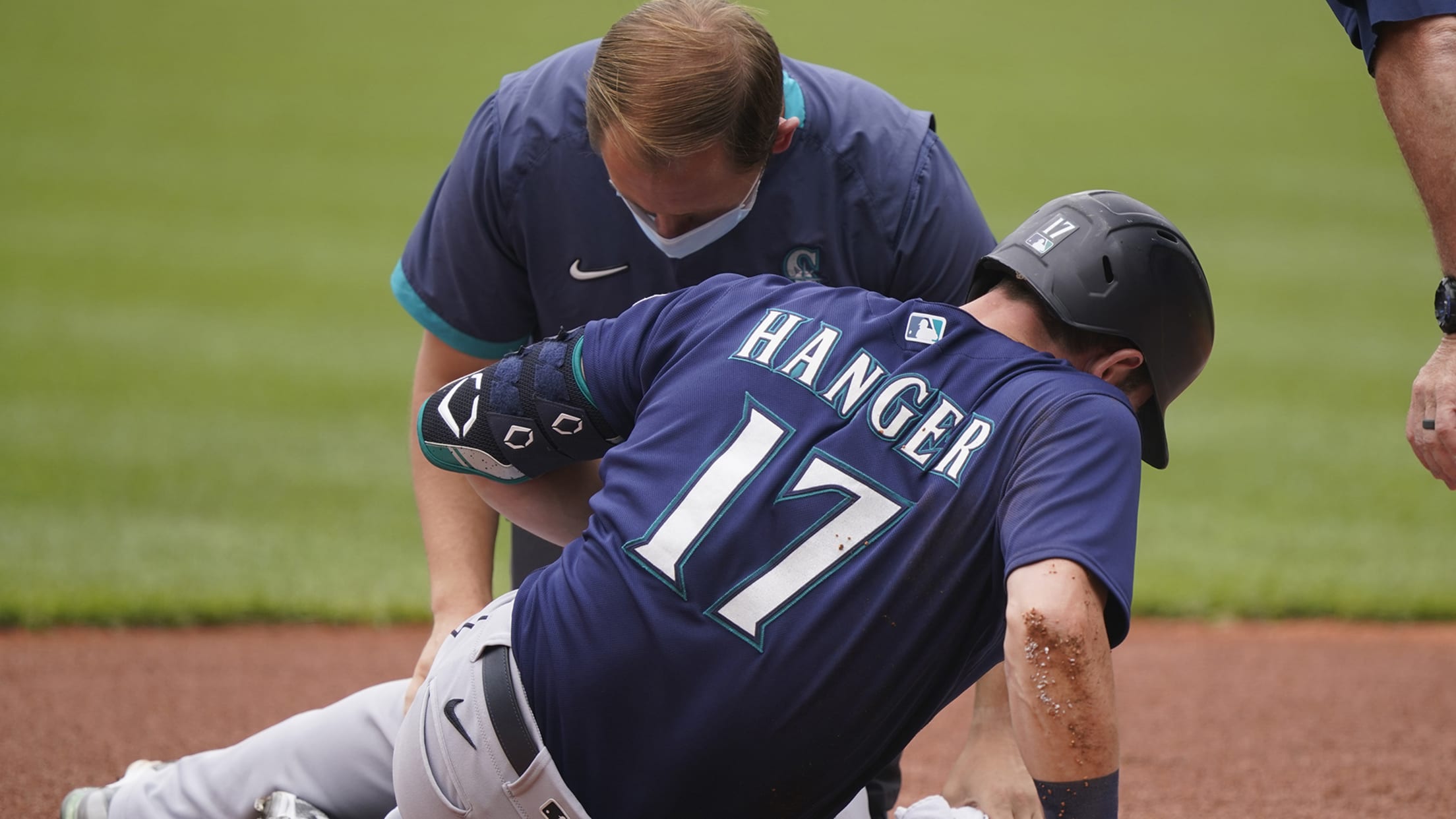 Mitch Haniger and the Mariners received a big dose of relief on Monday, when Haniger's left knee responded more positively than it initially appeared it would after he needed to be helped off the field during Sunday's win at Cleveland. Haniger was out of the lineup for Monday's series opener
Graveman returns from COVID IL, joins 'pen
Right-hander Dunn activated from 10-day IL; Ríos, Middleton optioned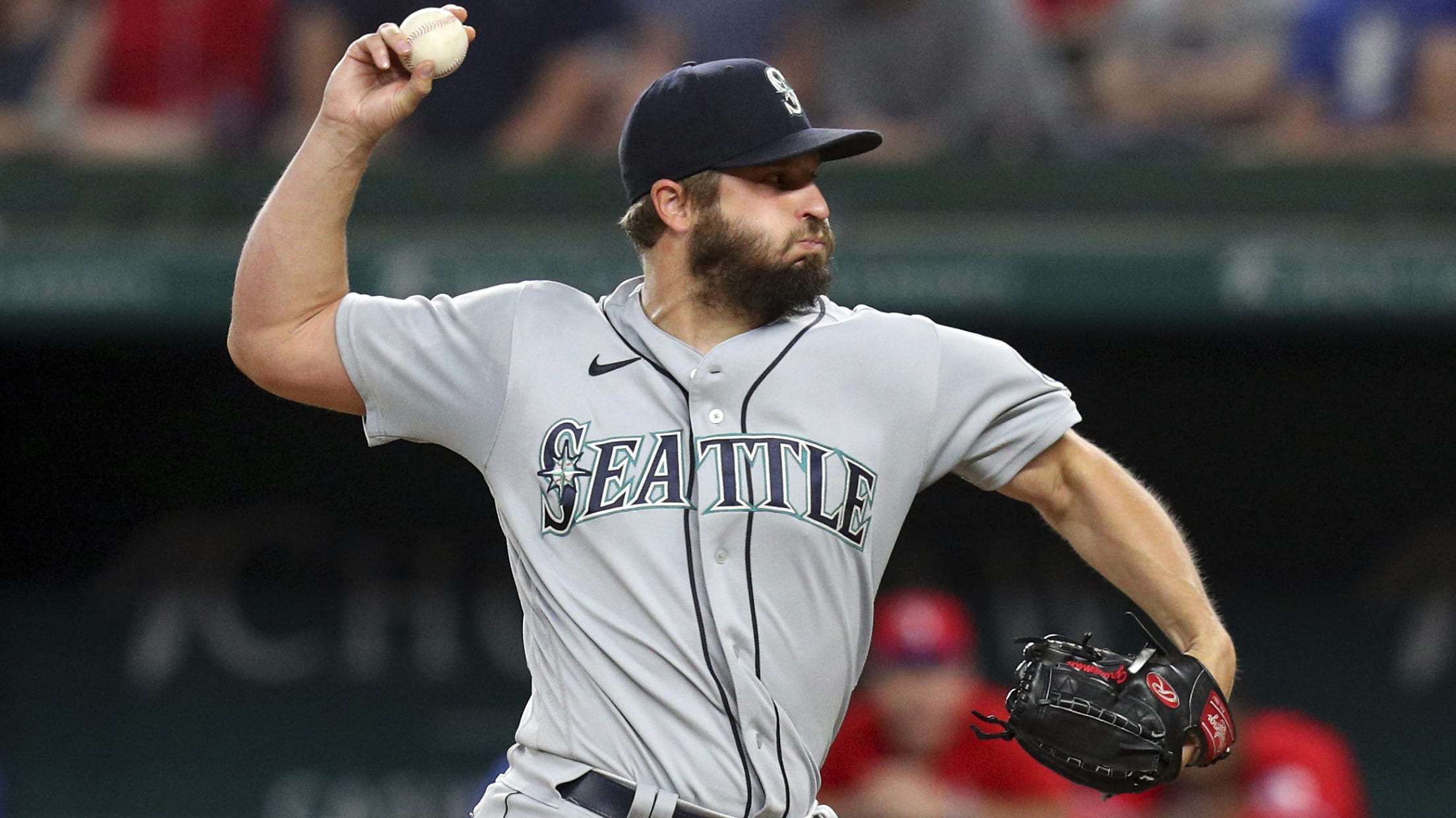 CLEVELAND -- After 19 long days, the Mariners finally have their best reliever back. Kendall Graveman was activated from the COVID IL ahead of Friday's series opener against Cleveland and will return to the bullpen after a nearly month-long hiatus. "I'm just thankful I'm healthy," Graveman said at Progressive Field.
Notes: Long returns; Graveman to Tacoma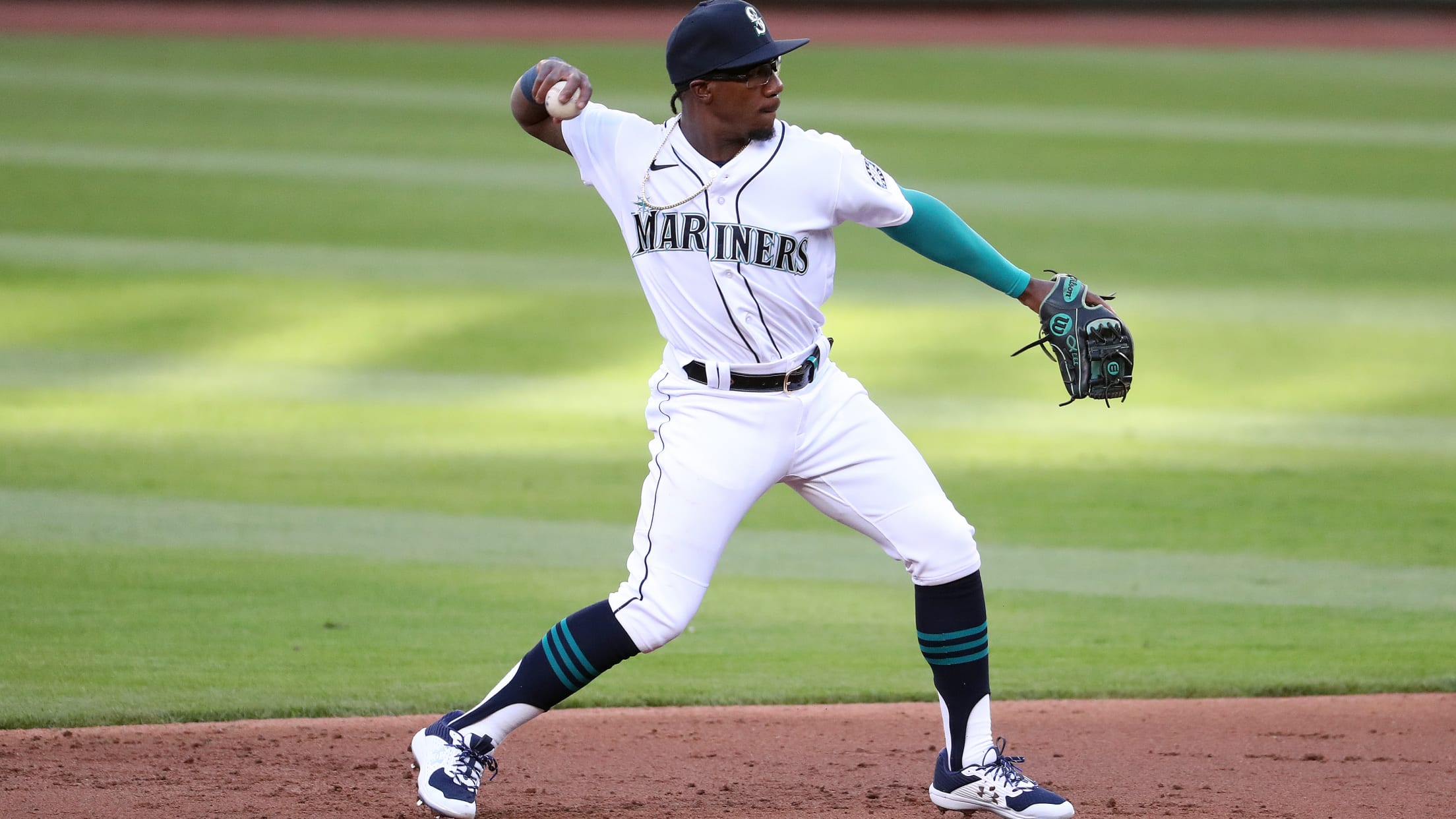 DETROIT -- Shed Long Jr.'s long road to recovery from a stress fracture in his right shin has finally culminated with a return to the big leagues. Seattle's second baseman was reinstated from the 60-day injured list on Monday and was in the Mariners' lineup for the series opener against
Kikuchi's strong outing derailed by injury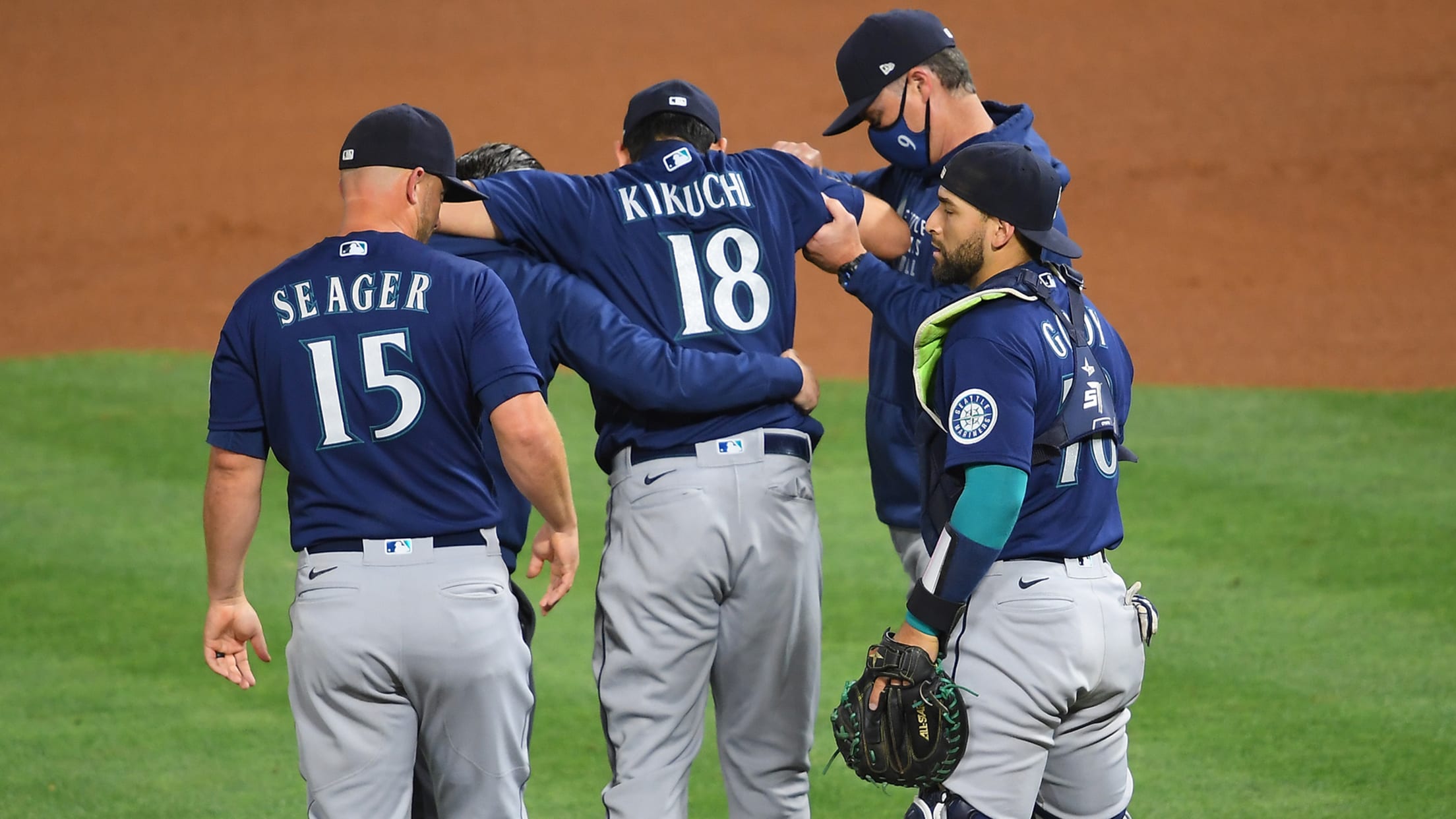 ANAHEIM -- Mariners left-hander Yusei Kikuchi was forced to exit Saturday night's 12-5 loss to the Halos at Angel Stadium with a right knee contusion after taking a grounder off his leg in the fifth inning. Kikuchi was hit on the inside of his right knee by a 94.7 mph
Rotation takes another hit with Dunn on IL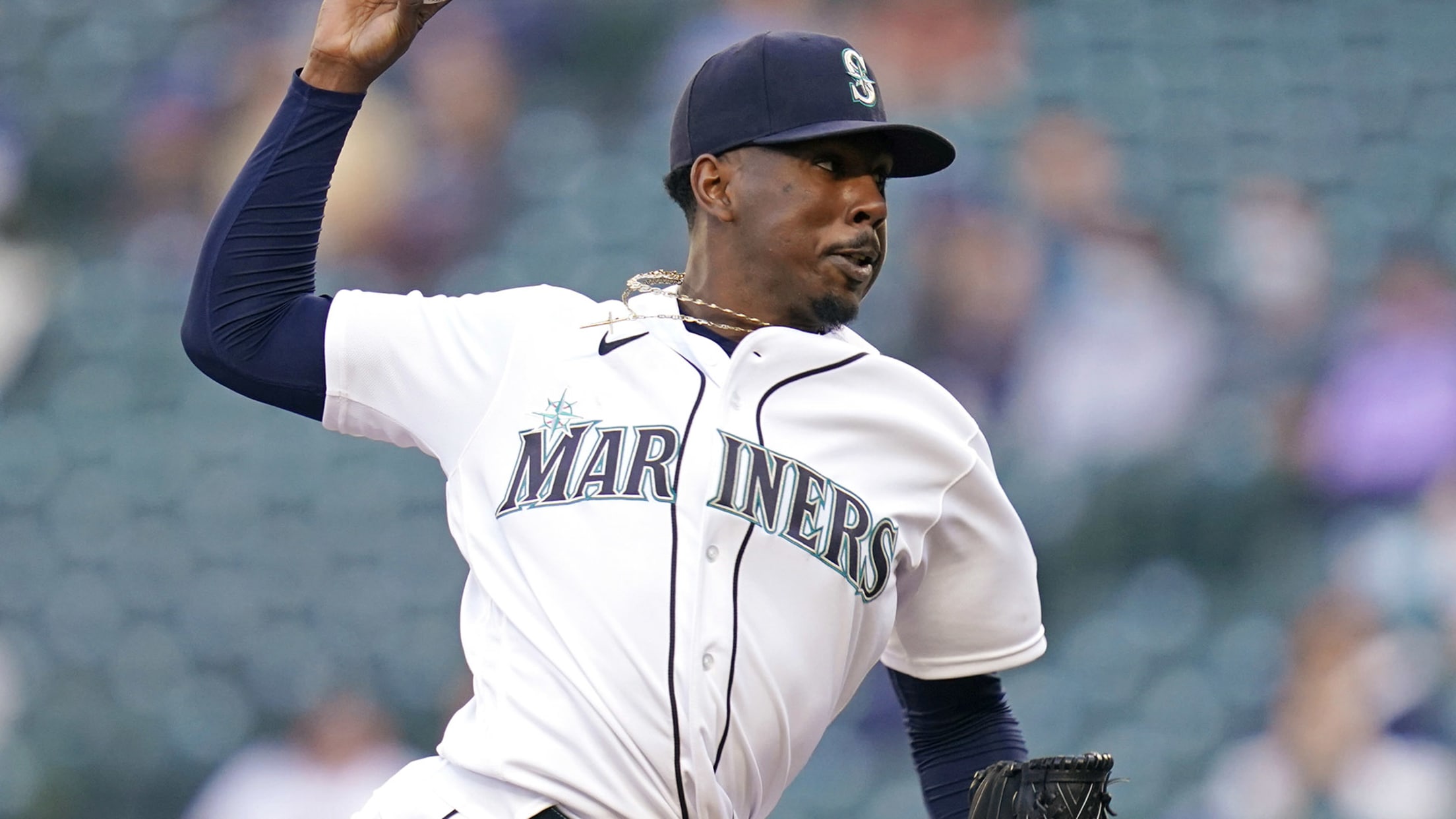 SEATTLE -- Just as the Mariners' rotation seemed to be finally getting healthy, Justin Dunn was placed on the 10-day injured list on Wednesday with right shoulder inflammation. The transaction took place an hour prior to first pitch, with multi-inning reliever Robert Dugger taking Dunn's roster spot, and one day
Lewis eyes second opinion on meniscus tear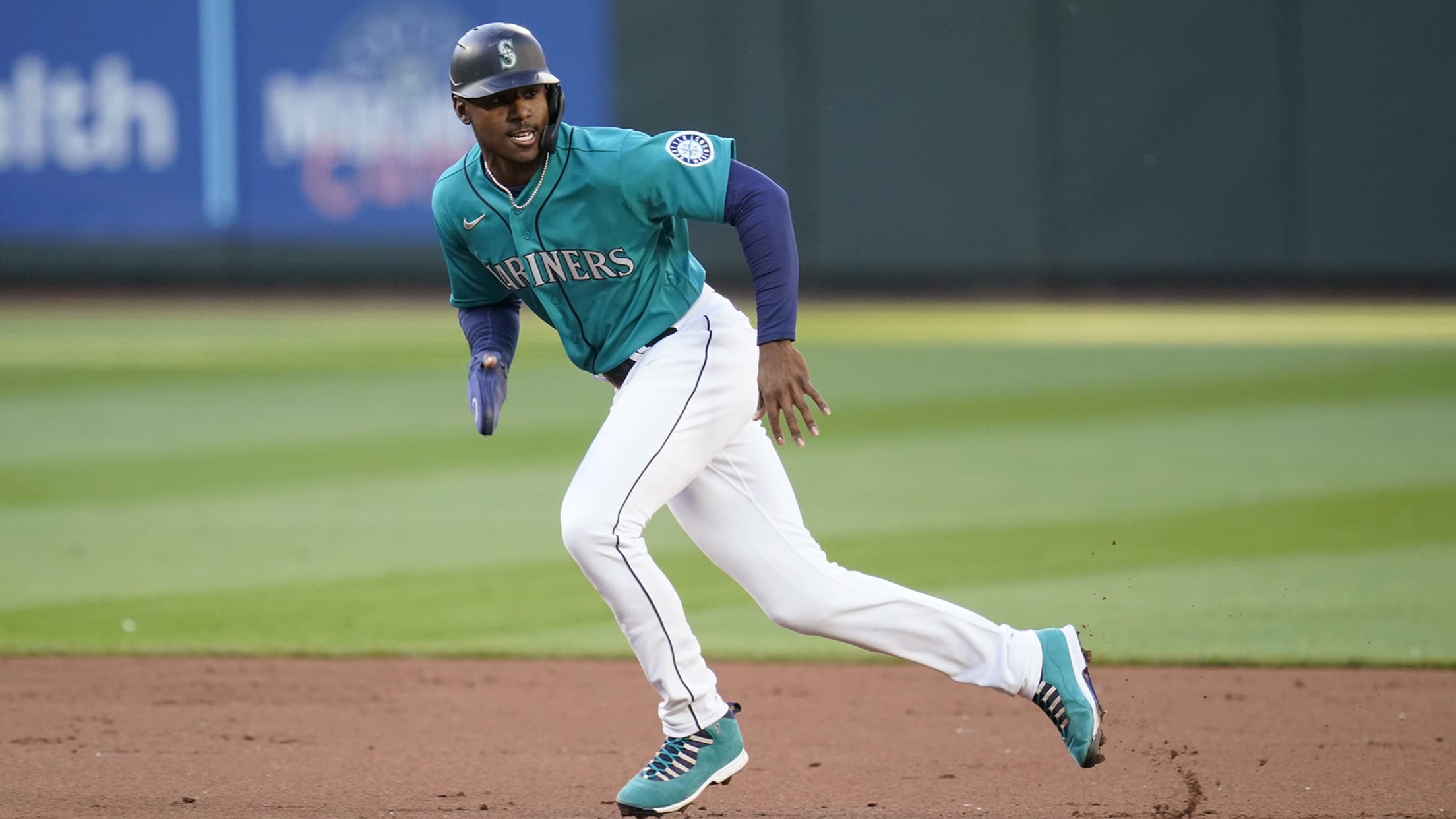 SEATTLE -- Kyle Lewis is seeking a second opinion on the right meniscus tear that sent him to the 10-day injured list on Tuesday, Mariners manager Scott Servais announced ahead of Wednesday's series finale against Oakland. Servais anticipates that the reigning American League Rookie of the Year will make a
Lewis exits early with right knee discomfort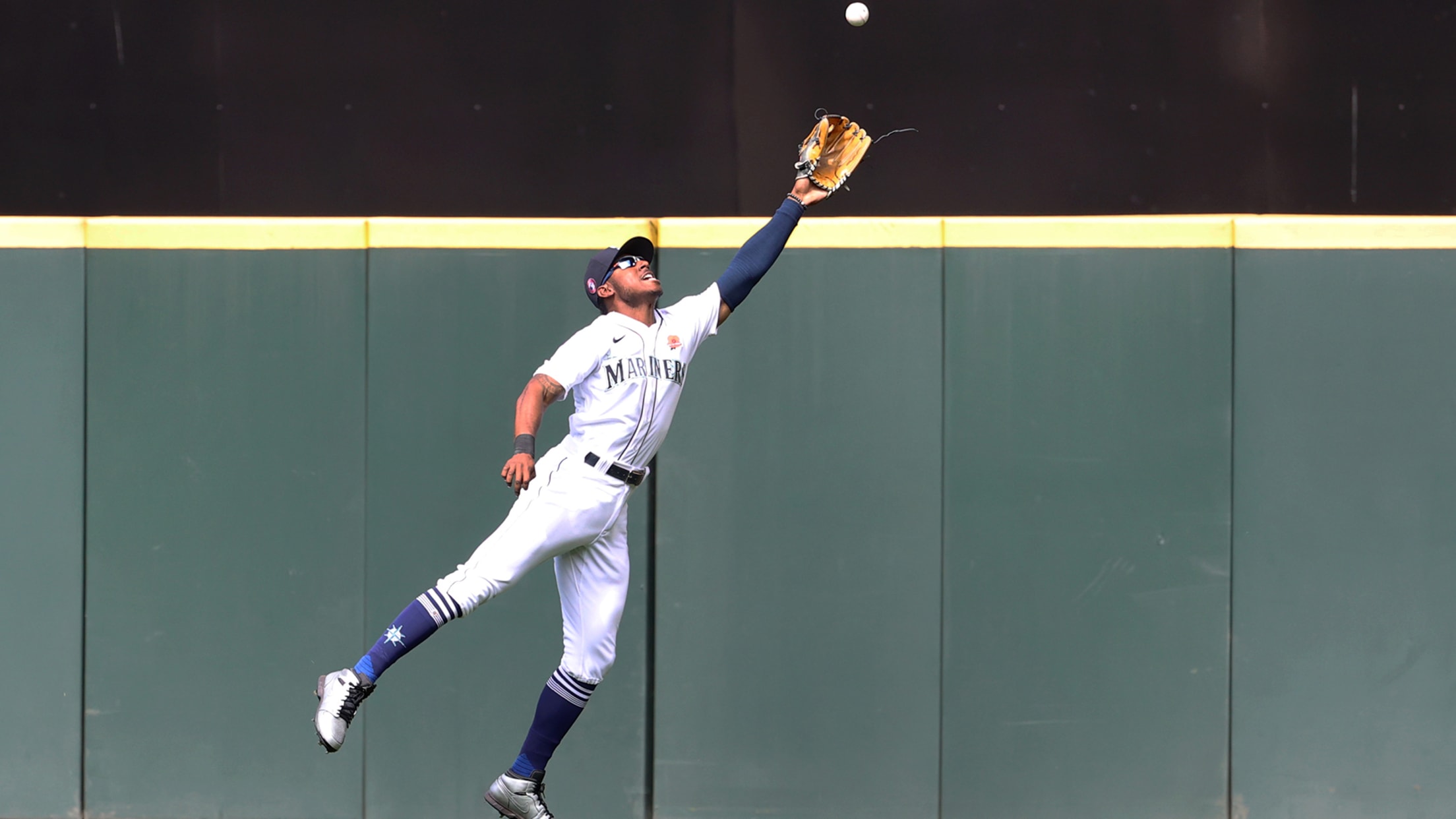 SEATTLE -- Kyle Lewis exited Monday's 6-5 win over the A's with right knee discomfort, the Mariners announced, a possibly concerning development for the reigning American League Rookie of the Year. Lewis experienced the issue when making a leaning jump deep into the right-center-field gap when attempting to track down
Graveman lands on COVID injured list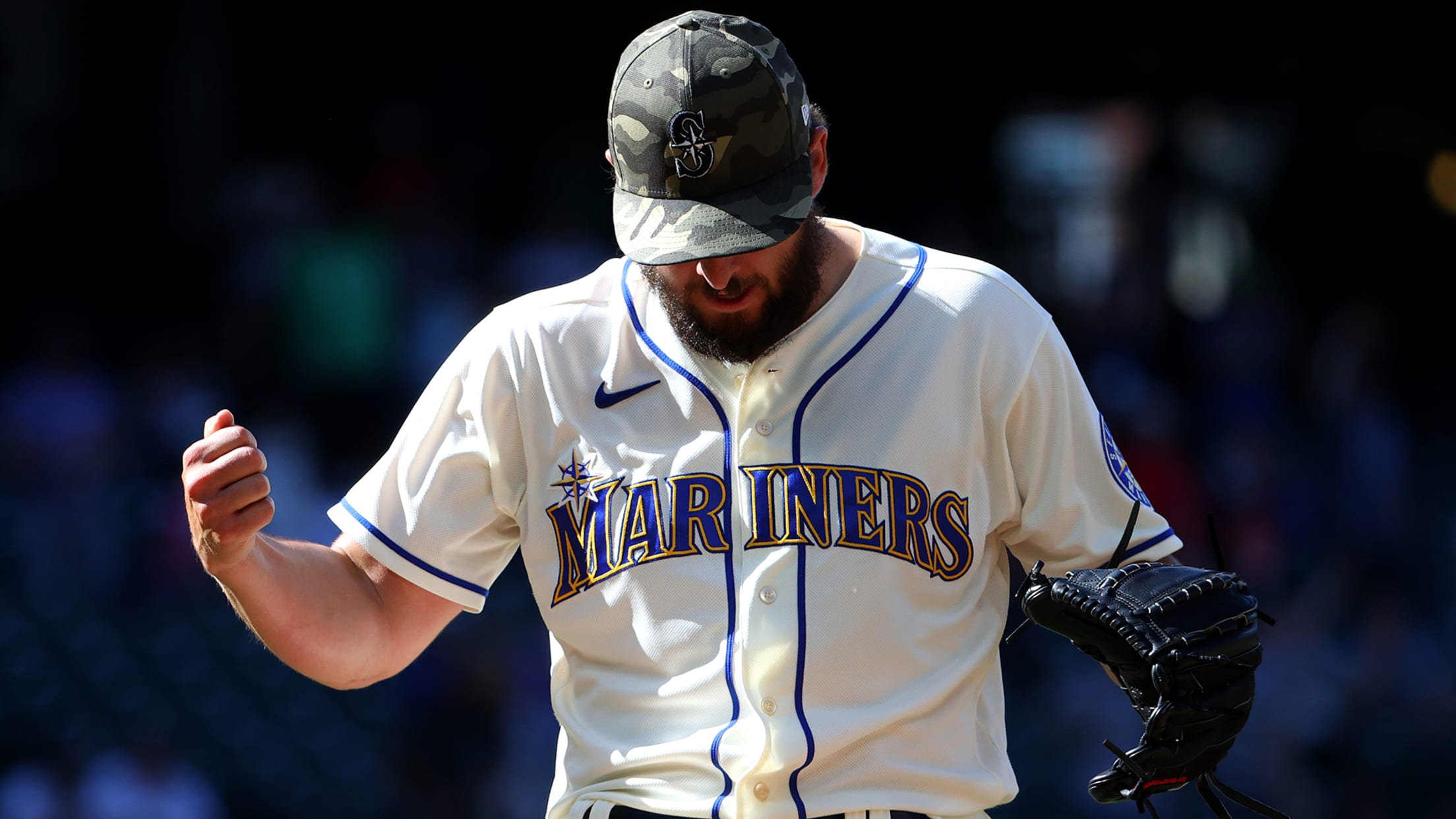 SAN DIEGO -- Kendall Graveman became the latest Mariner to hit the injured list, representing the club's 13th player currently shelved. Seattle's best reliever was placed on the IL for COVID-related reasons ahead of Sunday's series finale against the Padres, Mariners manager Scott Servais confirmed after the club's 9-2 loss.
Moore (calf) latest Mariners player to go on IL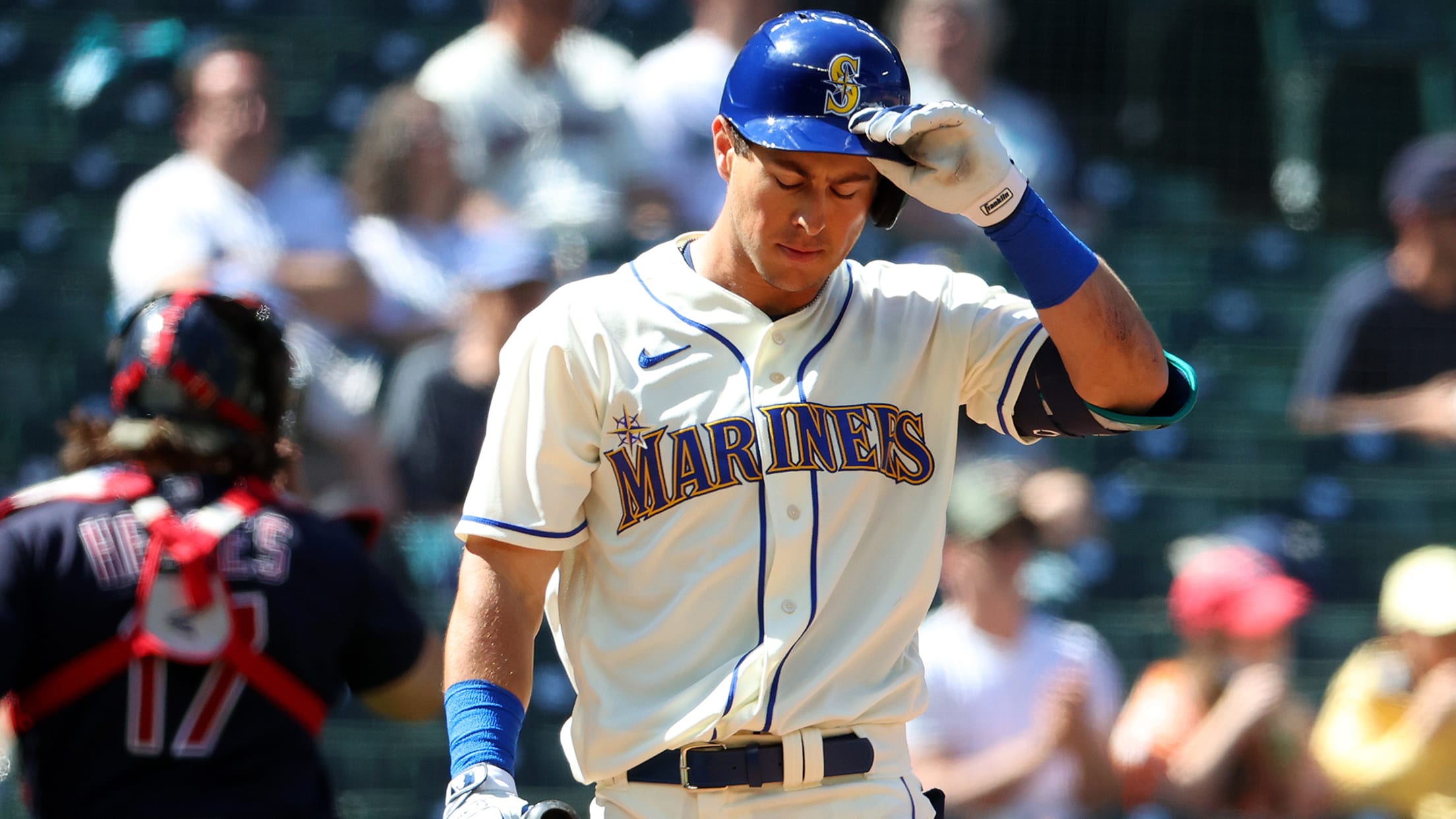 SEATTLE -- Dylan Moore is the latest everyday Mariners player to hit the injured list, as Seattle's starting second baseman was shelved on Wednesday with a left calf strain that he sustained a few days ago, manager Scott Servais said. Infielder Jack Mayfield was recalled from Triple-A Tacoma. Moore sat
Notes: White, France to IL; catcher situation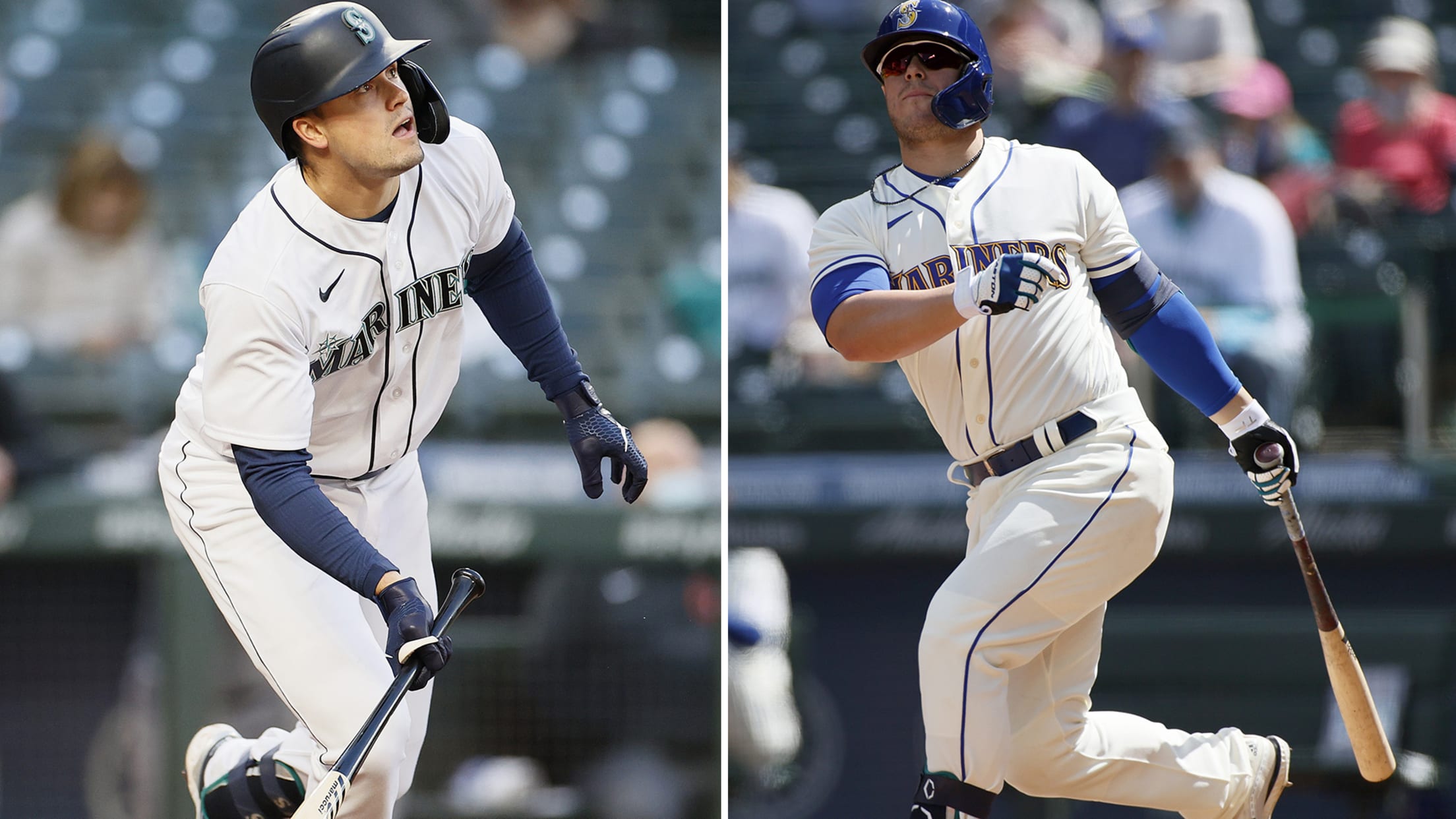 SEATTLE -- Evan White is heading to the 10-day injured list with a strained left hip flexor that he sustained while diving for a ball late in Thursday's 4-2 loss to Cleveland, and Ty France is joining him with left wrist inflammation that has lingered since Seattle's series in Houston
Margevicius to 60-day IL; Trammell optioned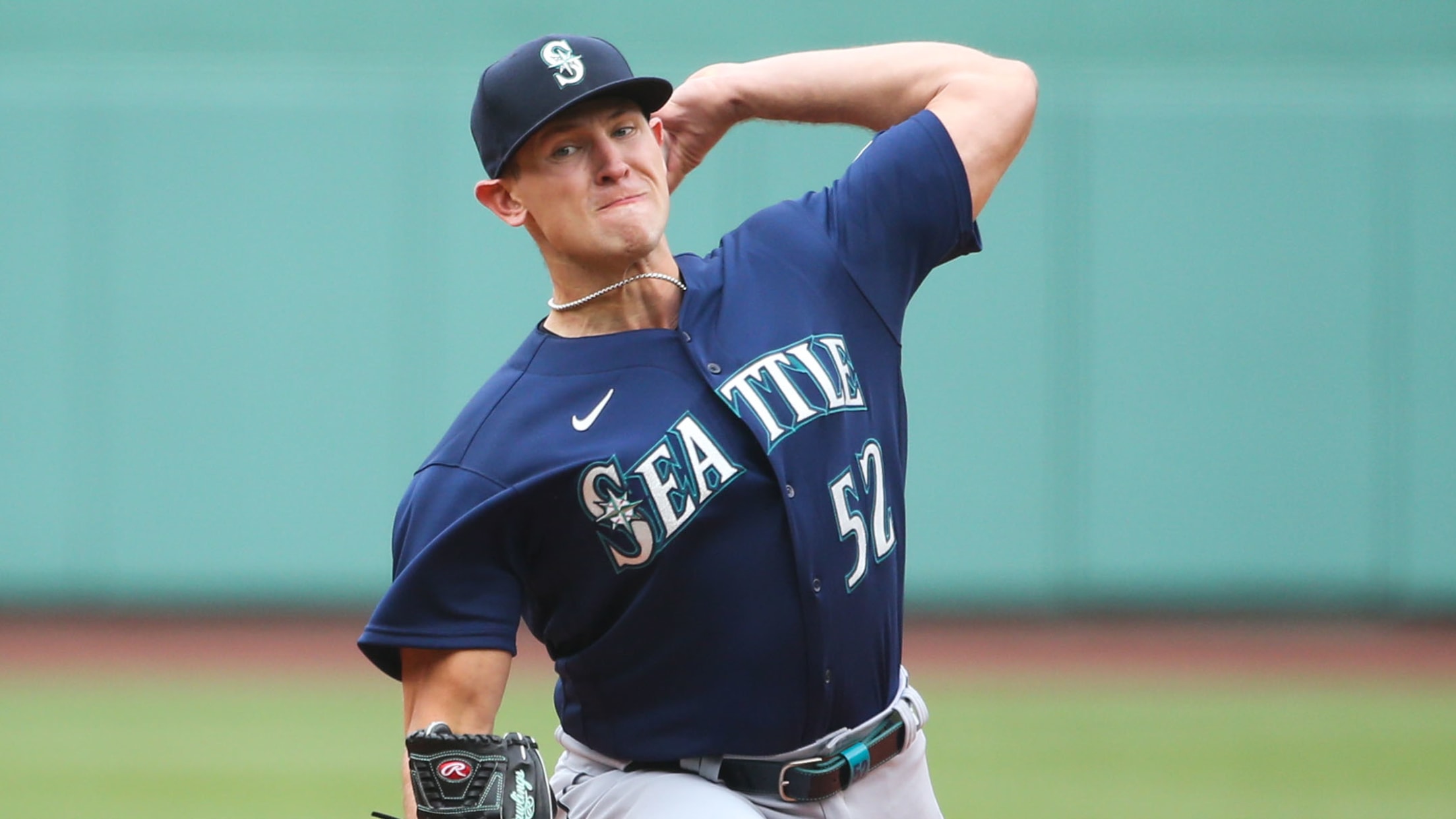 SEATTLE -- Nick Margevicius and Ljay Newsome's outlook to return in 2021 became far more bleak after each starting pitcher was placed on the 60-day injured list on Thursday, among a number of roster moves to make room for the debuts of outfielder Jarred Kelenic and pitcher Logan Gilbert. Margevicius'
Notes: Newsome, Gonzales injury updates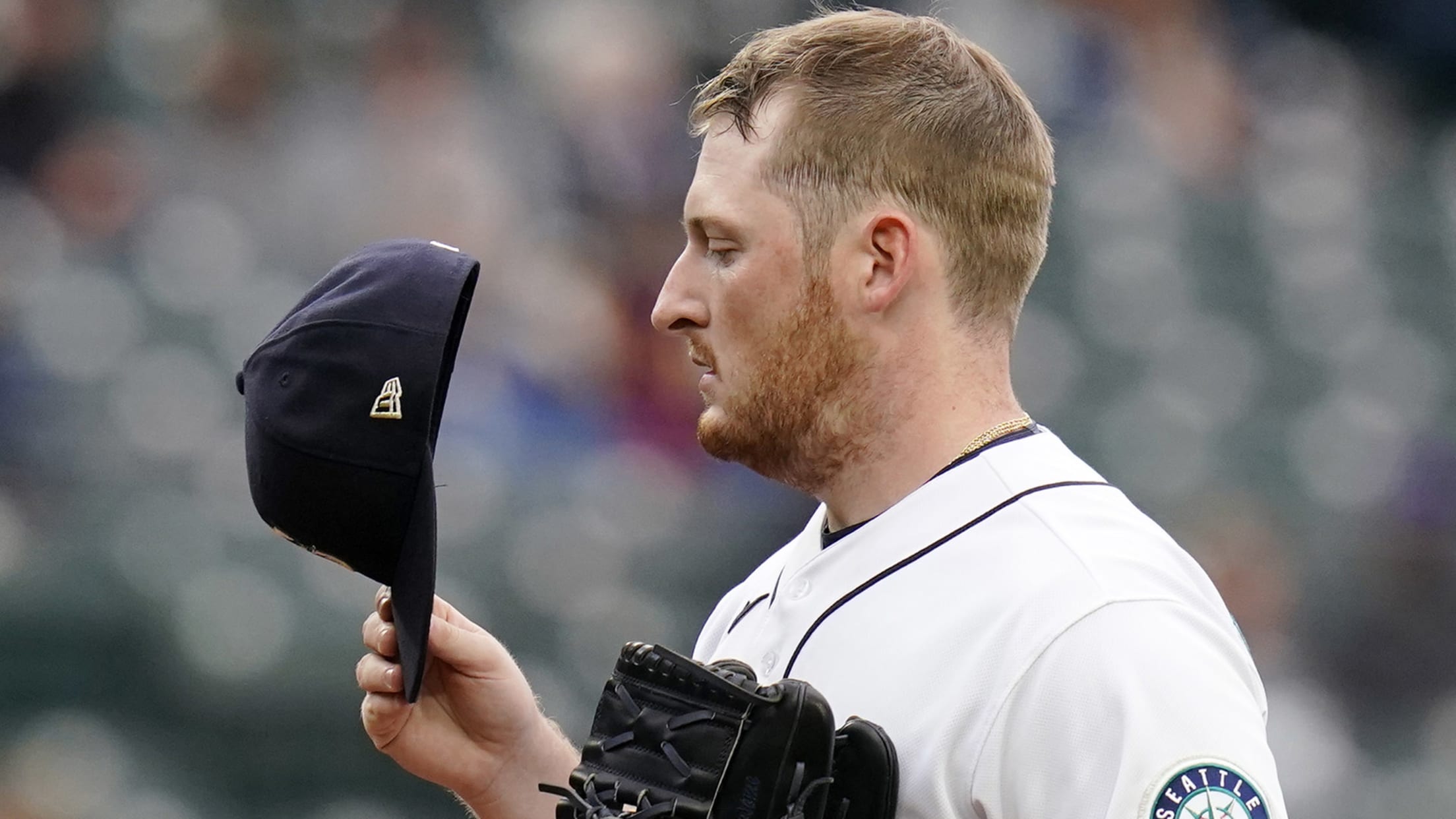 Los Angeles -- The Seattle Mariners have added significant players to the injured list over the last couple of weeks, with right-handed pitcher Ljay Newsome being the latest arm to be sidelined for the foreseeable future. Newsome, who was placed on the IL with right elbow inflammation on Sunday, was
Notes: Newsome to IL; rotation shuffle for LA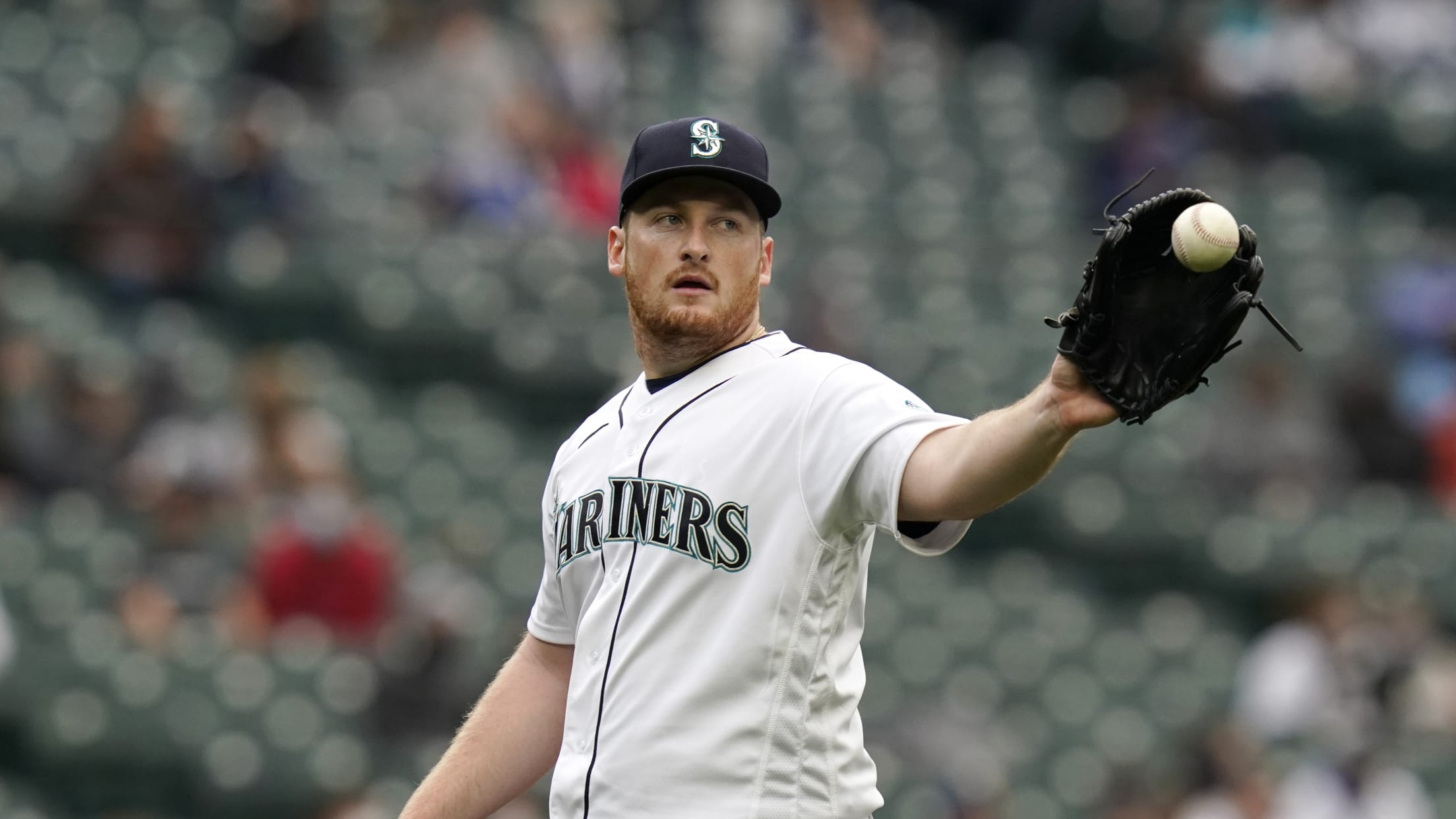 Ljay Newsome is the latest Mariners pitcher to hit the 10-day injured list, joining Marco Gonzales and Nick Margevicius. The right-hander was placed on the IL with right elbow inflammation on Sunday, one day after exiting his outing against the Rangers. Newsome made just 27 pitches to six hitters and
Middleton (strained right biceps) to IL
Righty Mills recalled; Gonzales making progress; Margevicius seeks answers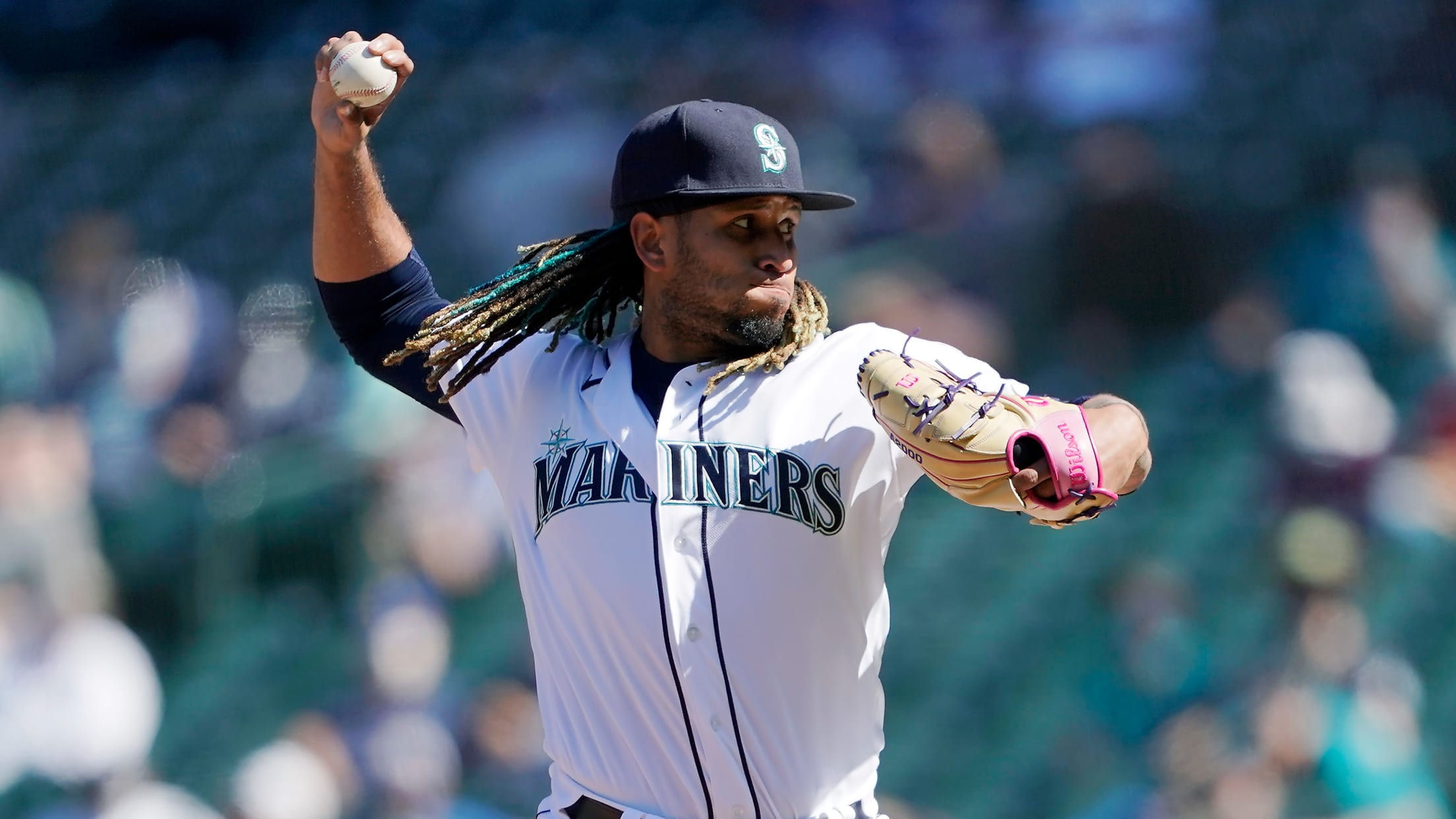 SEATTLE -- The Mariners' bullpen went through some more shuffling on Wednesday morning when right-hander Keynan Middleton was placed on the 10-day injured list with a strain in his right biceps. Righty Wyatt Mills was recalled from the alternate training site to take his spot. Middleton exited after throwing just
Gonzales to IL with left forearm strain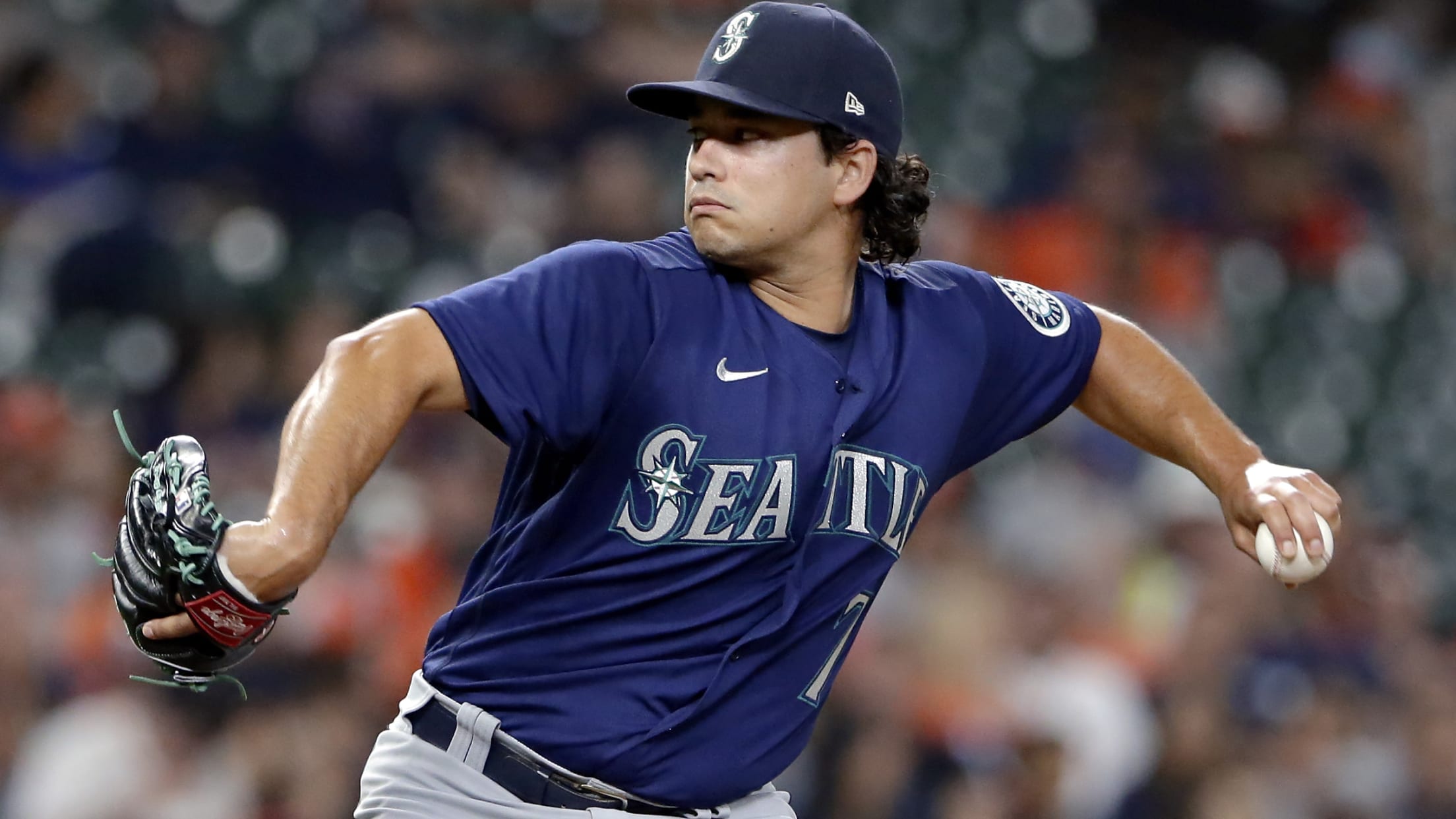 The Mariners' starting rotation has taken another hit. Ace Marco Gonzales is headed to the 10-day injured list with a left forearm strain and will miss his next couple starts, manager Scott Servais announced Thursday. Domingo Tapia, who was included in Seattle's taxi squad for its current road trip, was
Notes: Paxton done for '21 after TJ surgery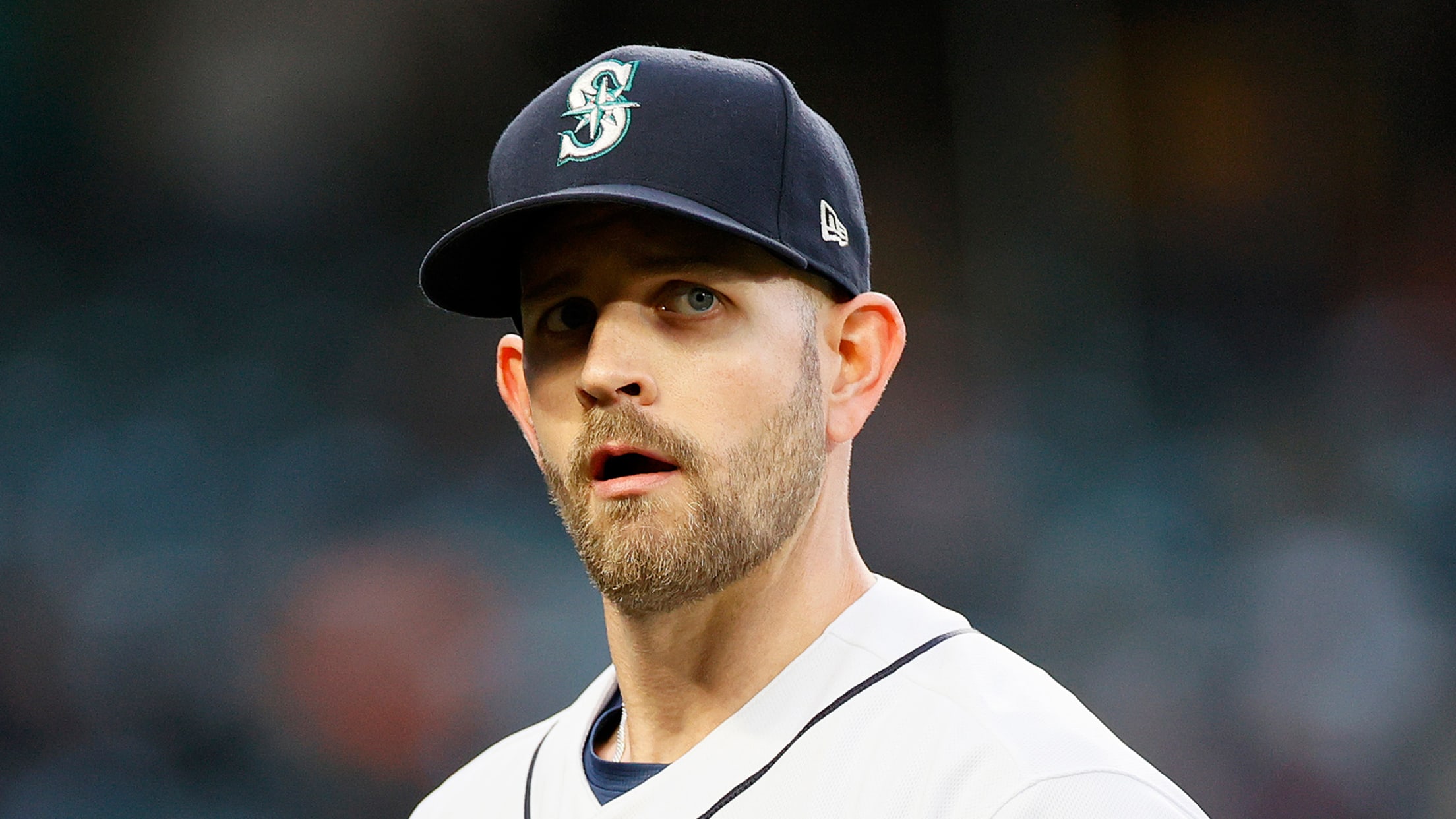 James Paxton underwent Tommy John surgery last week and will miss the remainder of the 2021 season, manager Scott Servais announced Wednesday. "Hoping for a speedy recovery there," Servais said. "He's got a lot of work ahead of him there and he knows that." Servais revealed Paxton, who has yet
Mariners eye options with Margevicius on IL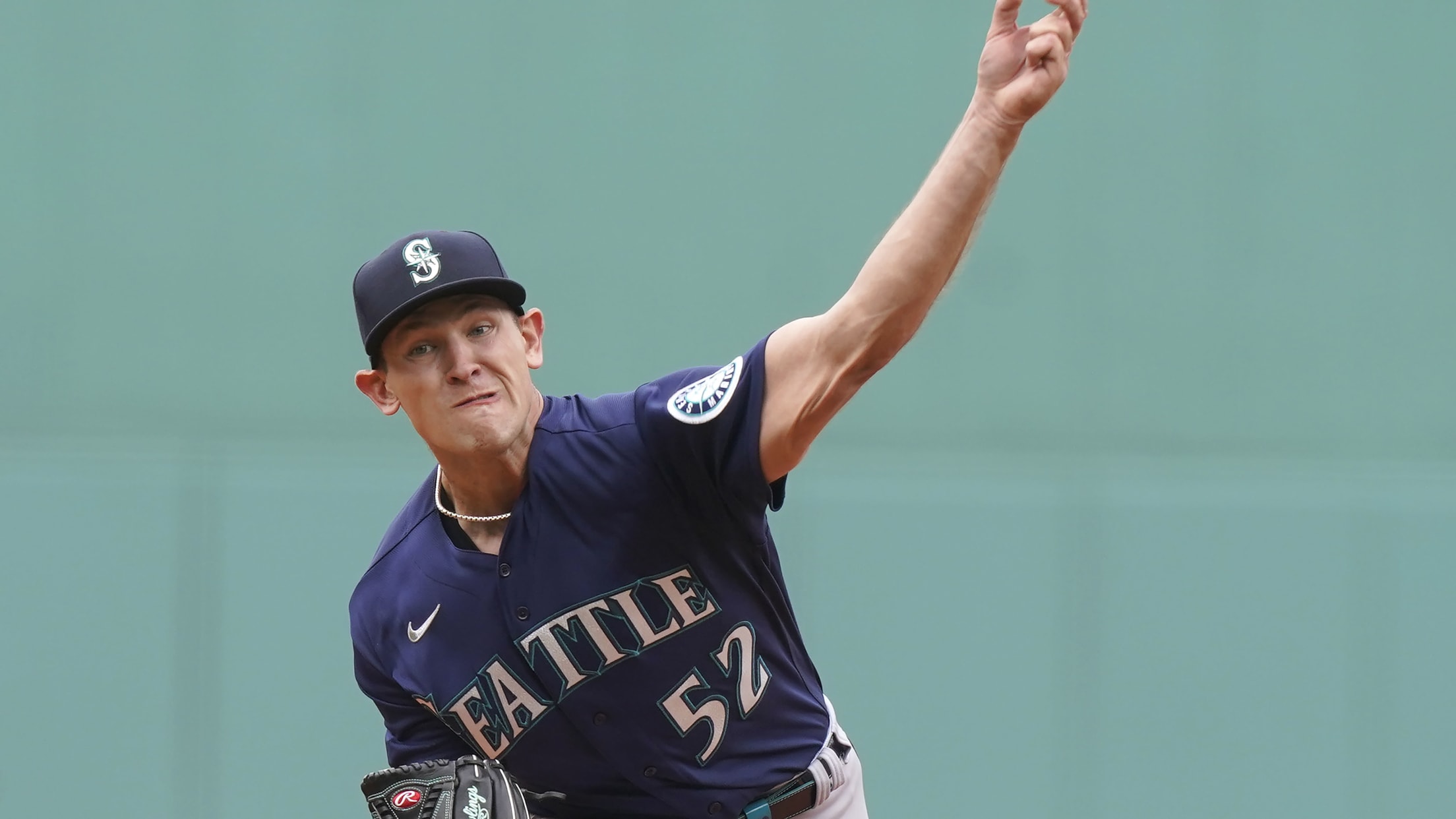 One day following his early exit against the Red Sox, Mariners left-hander Nick Margevicius was placed on the 10-day injured list with left shoulder inflammation on Monday. In a corresponding roster move, right-hander Robert Dugger was recalled from the alternate training site. The Mariners were still waiting on the results
Margevicius (shoulder fatigue) labors vs. Sox
Mariners lefty slated for MRI, goes just one-third of an inning in series finale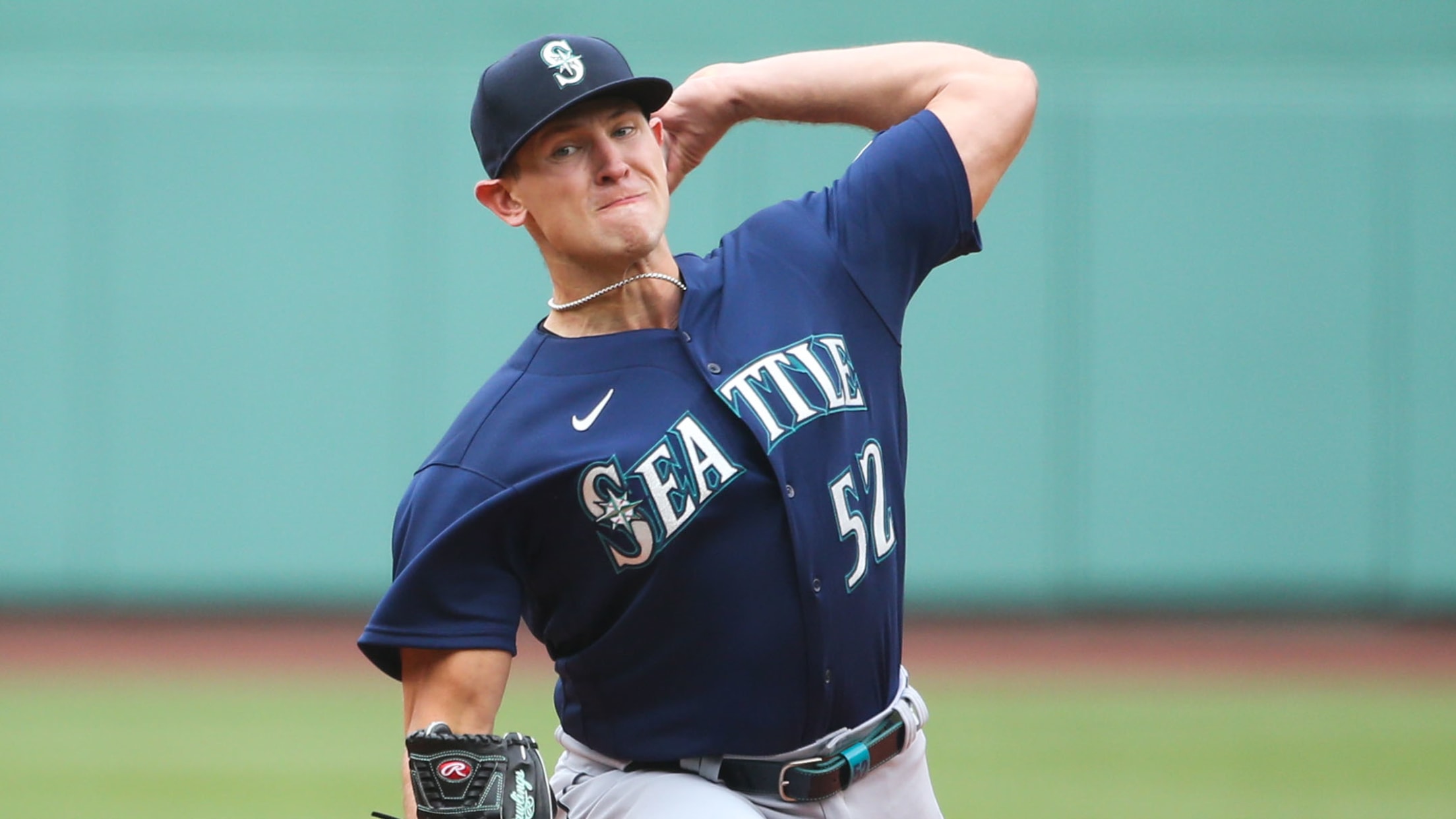 Nick Margevicius never looked quite right, and his Sunday afternoon outing was over quickly. The Mariners left-hander was pulled after recording just one out in the shortest start of his career as Seattle split the four-game set with a 5-3 loss to the Red Sox at Fenway Park. Margevicius walked
France hit by pitch, exits with arm injury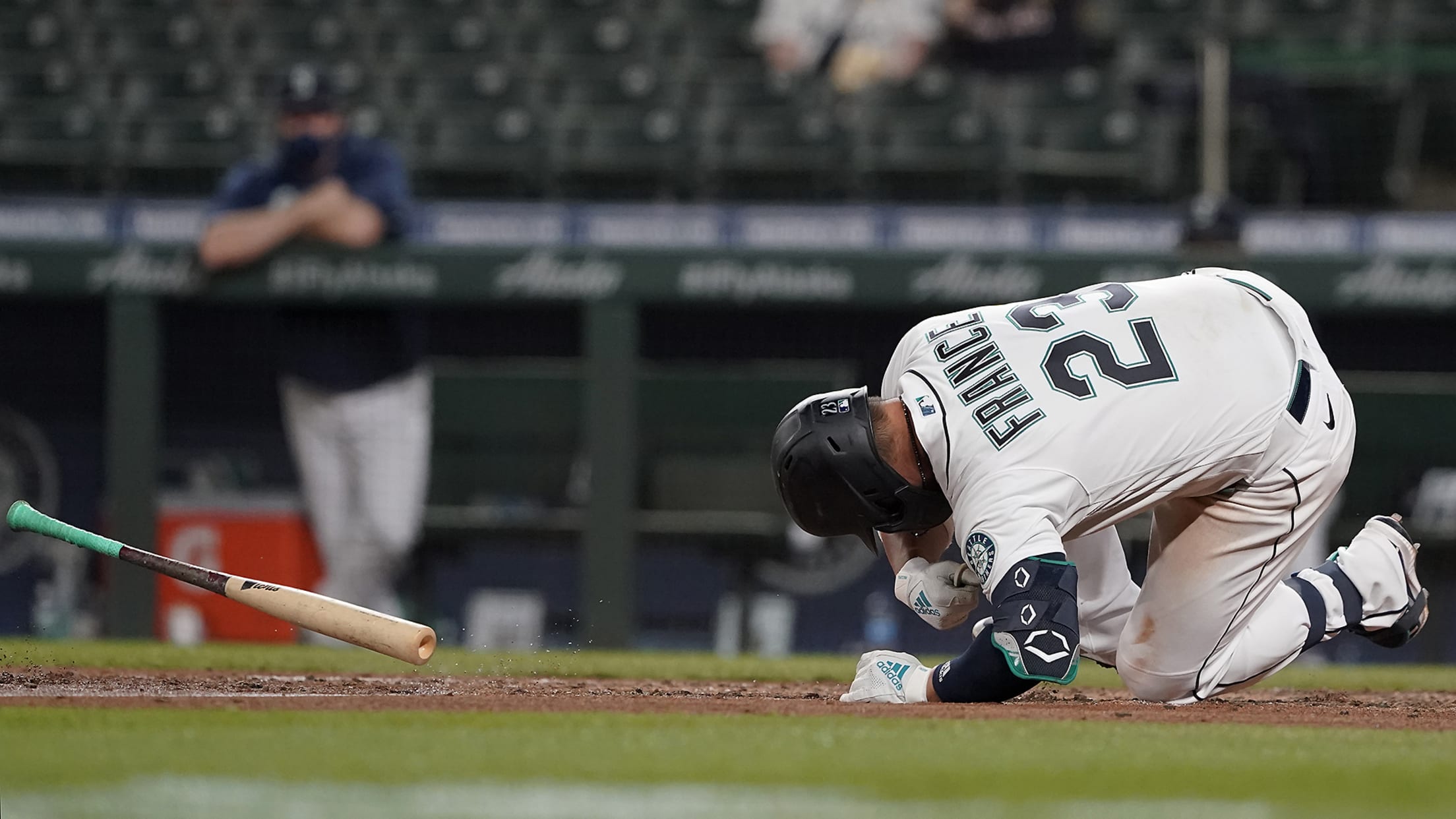 SEATTLE -- Ty France exited the Mariners' series opener with a right forearm contusion Monday against the Dodgers after being hit by a 98.4 mph two-seam fastball from Dustin May during the fifth inning. X-rays were negative, the Mariners announced. May was battling his command at that point, and his
Notes: Vaccinations; Lewis back from IL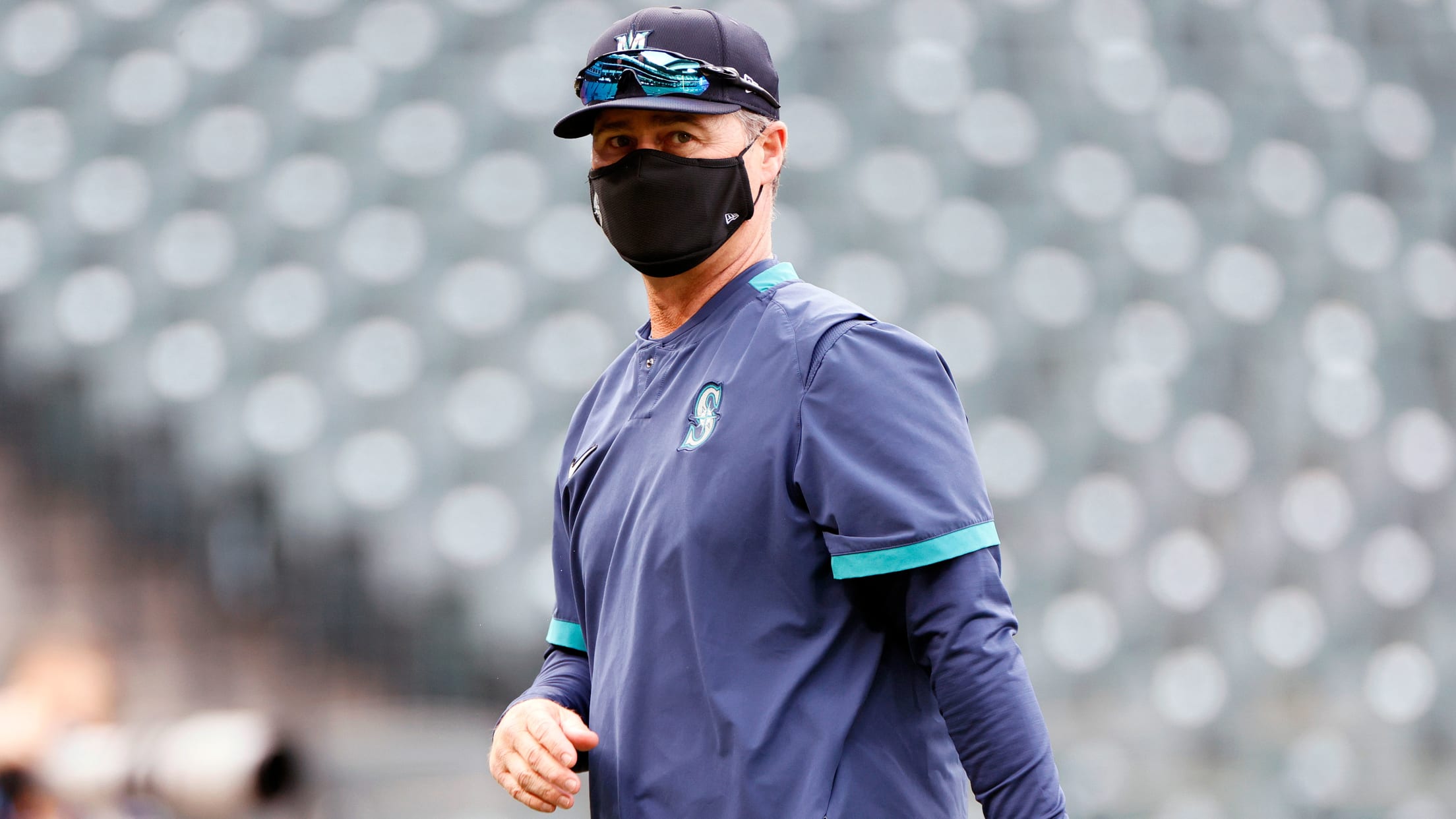 SEATTLE -- The Mariners will make vaccines available to all personnel in Tier 1, which includes players, after Tuesday afternoon's game against the Dodgers at T-Mobile Park. Seattle players first became eligible to receive the shot in Washington state last Thursday. The team is off on Wednesday, which would allow