Edgar's career filled with singular moments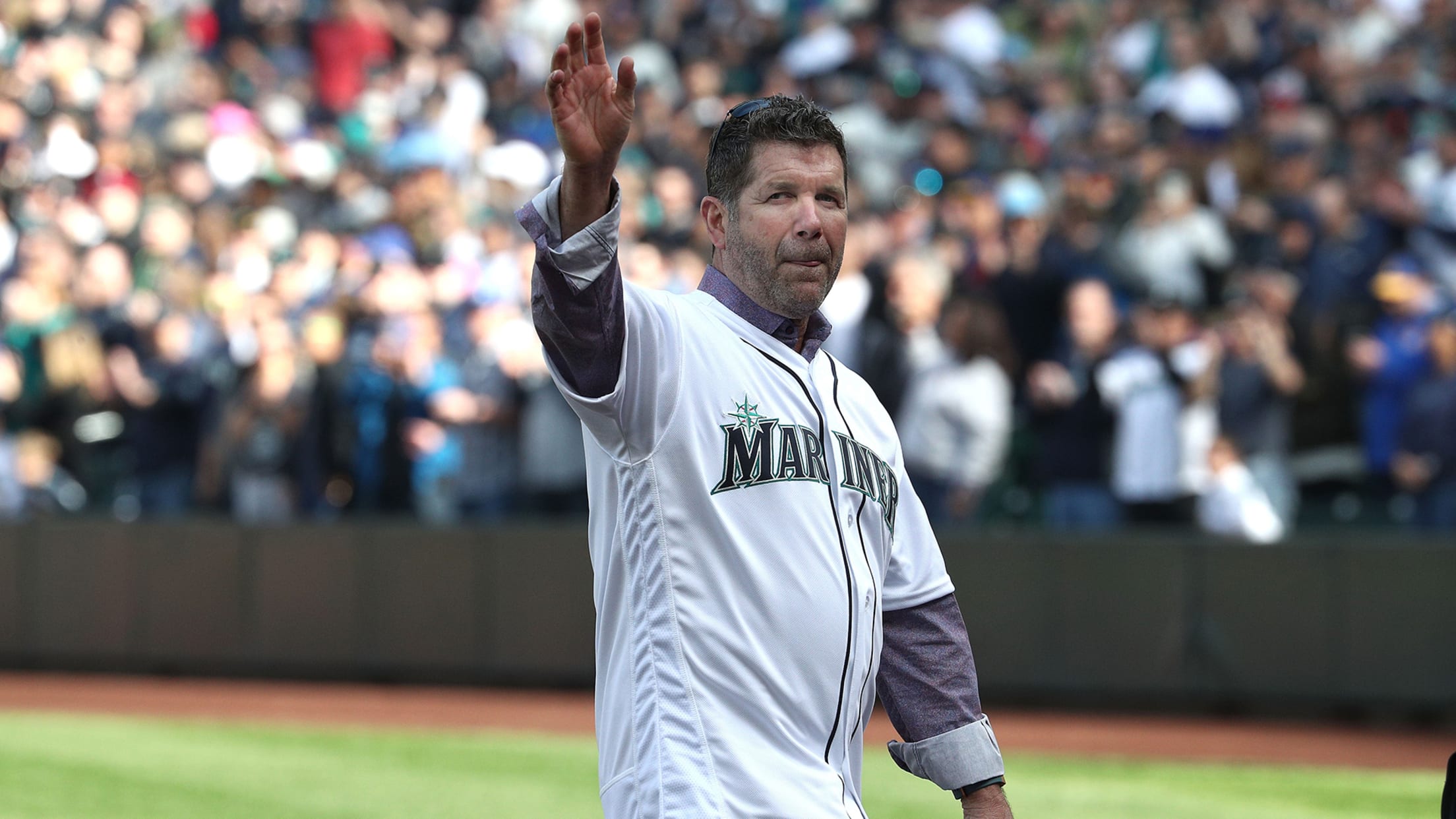 Pedro Martínez and Mariano Rivera agreed that Edgar Martínez ranked among the toughest hitters they faced. If ever a vote of two individuals could be considered a landslide verdict, this would be it, since Rivera's status as the game's premier closer spanned Pedro Martínez's heyday as an elite starter. With
Looking at baseball's winningest seasons
1906 Cubs, 2001 Mariners top list with 116-win campaigns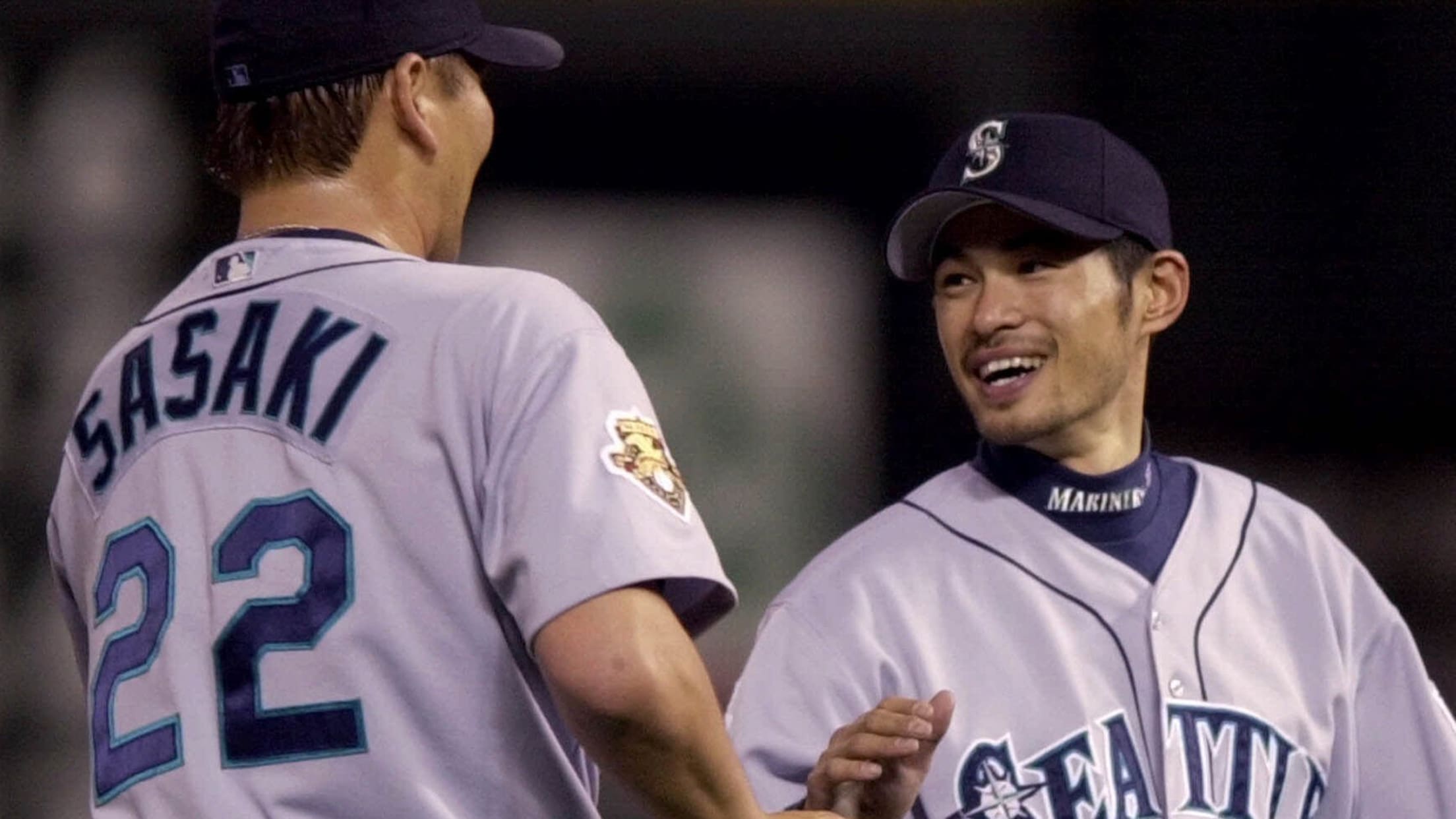 With 116 victories in 2001, the Mariners tied the record for the most wins in a 162-game season, set more than a hundred years earlier, by the 1906 Cubs. But since Chicago accomplished its feat in a shorter season, that club still boasts the best winning percentage of all time
10 players you forgot were Mariners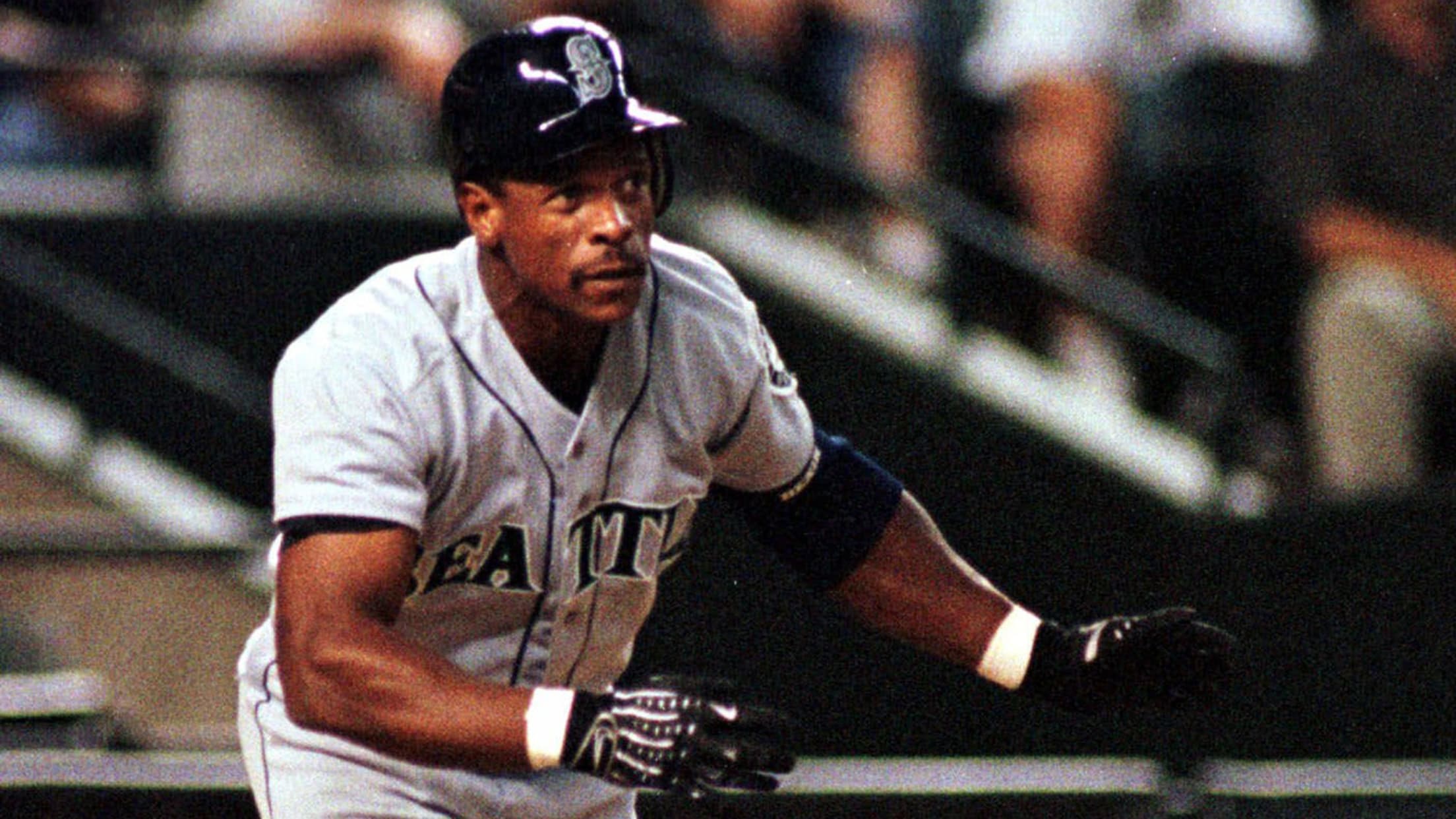 SEATTLE -- For a franchise that hasn't made a ton of postseason memories, the Mariners have had more than their fair share of unforgettable stars -- from Hall of Famers Ken Griffey Jr., Randy Johnson and Edgar Martinez to Alex Rodriguez, Félix Hernández and Ichiro Suzuki. But not all Mariners
The Mariners' top 5 pitching seasons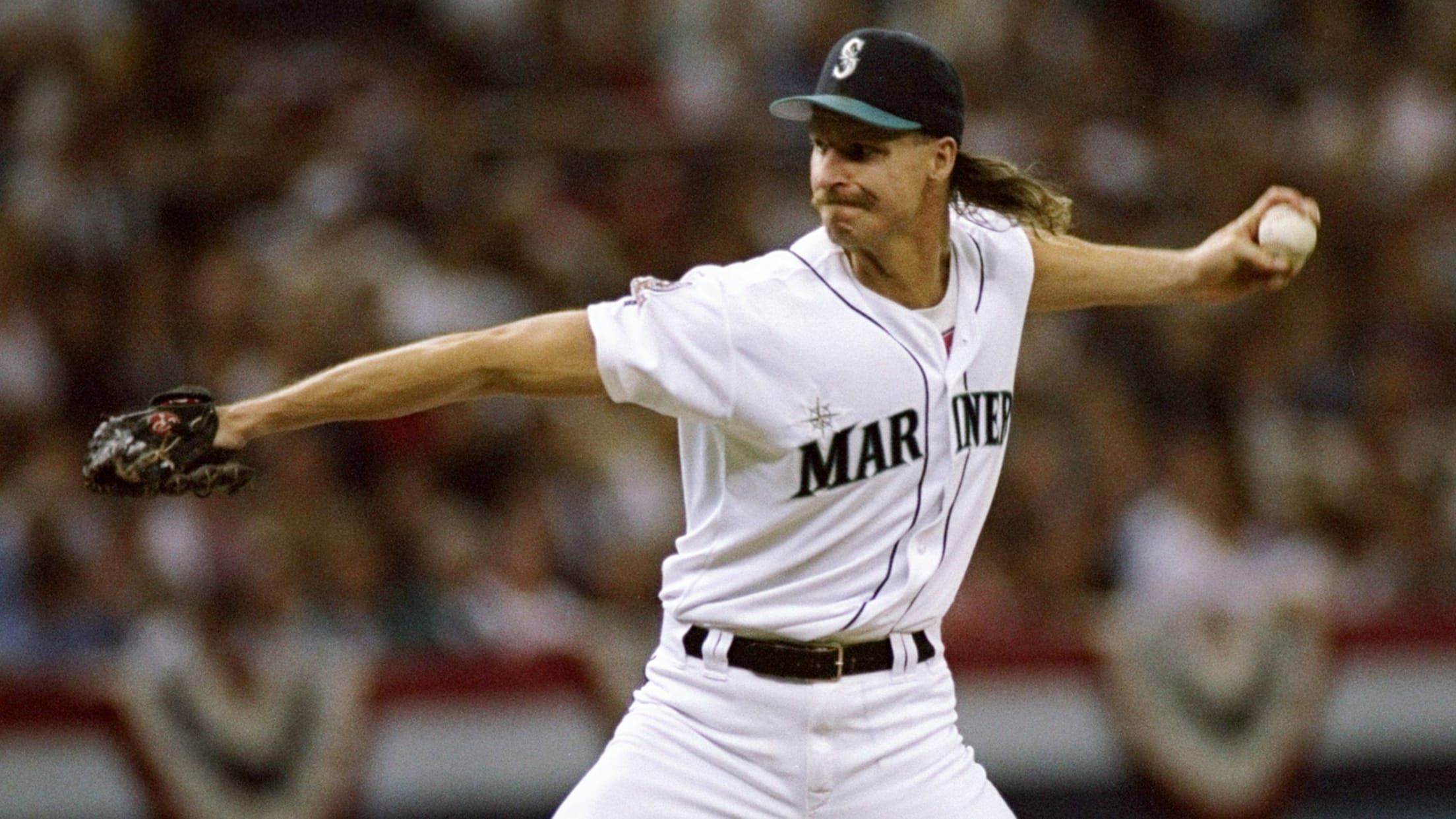 SEATTLE -- When trying to envision the best season by a Mariners pitcher in franchise history, just close your eyes and picture Randy Johnson striding out of the bullpen to the roar of the Kingdome crowd in 1995. It's hard to stand much taller than the Big Unit did that
Mariners' all-time retired numbers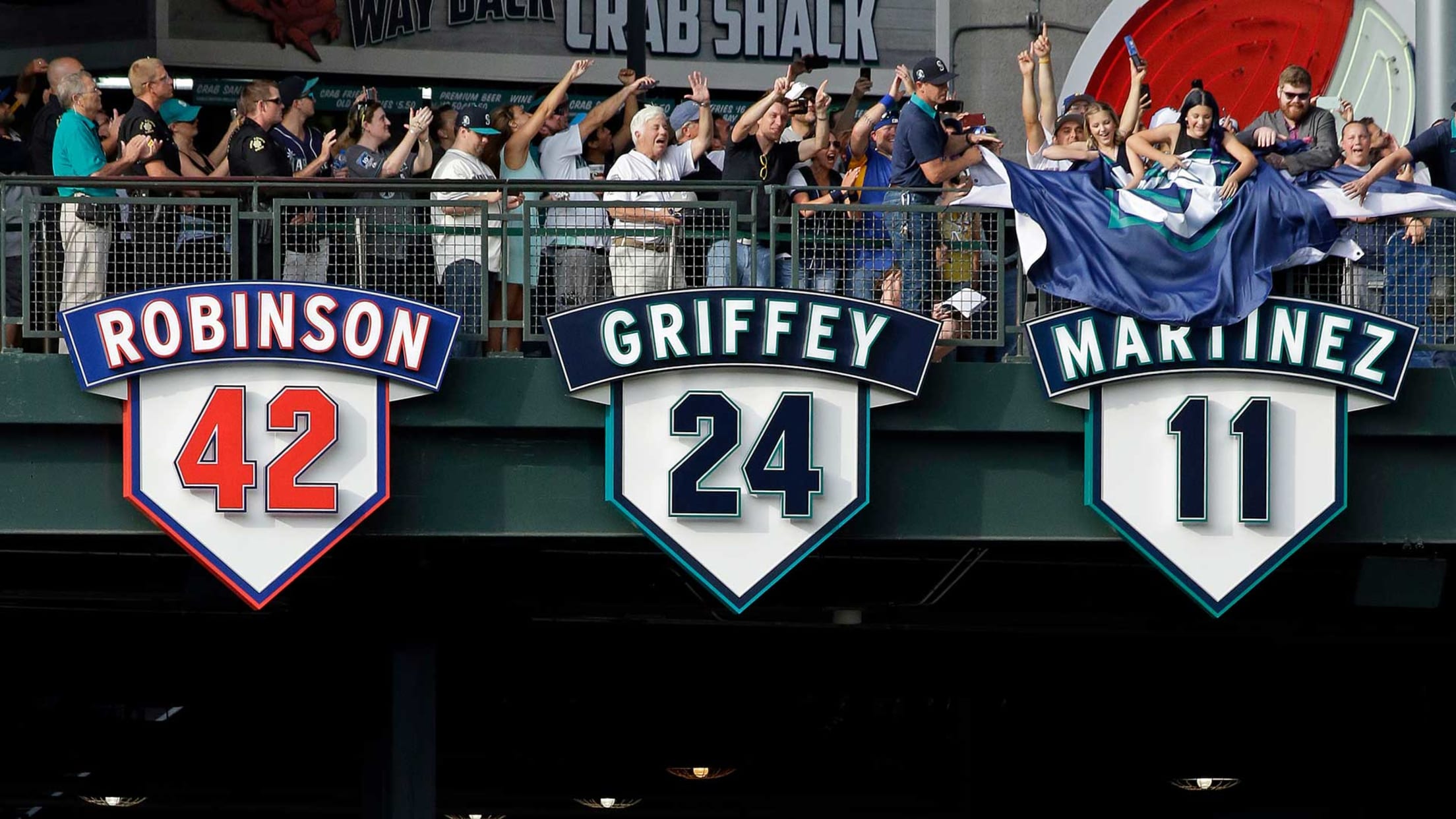 SEATTLE -- When the Mariners drew up guidelines for retiring uniform numbers, they set a high bar that so far has only been met by two players in franchise history. There are nine inducted members in the Mariners Hall of Fame, but the criteria for retiring a number was set
How and why Mariners got their team name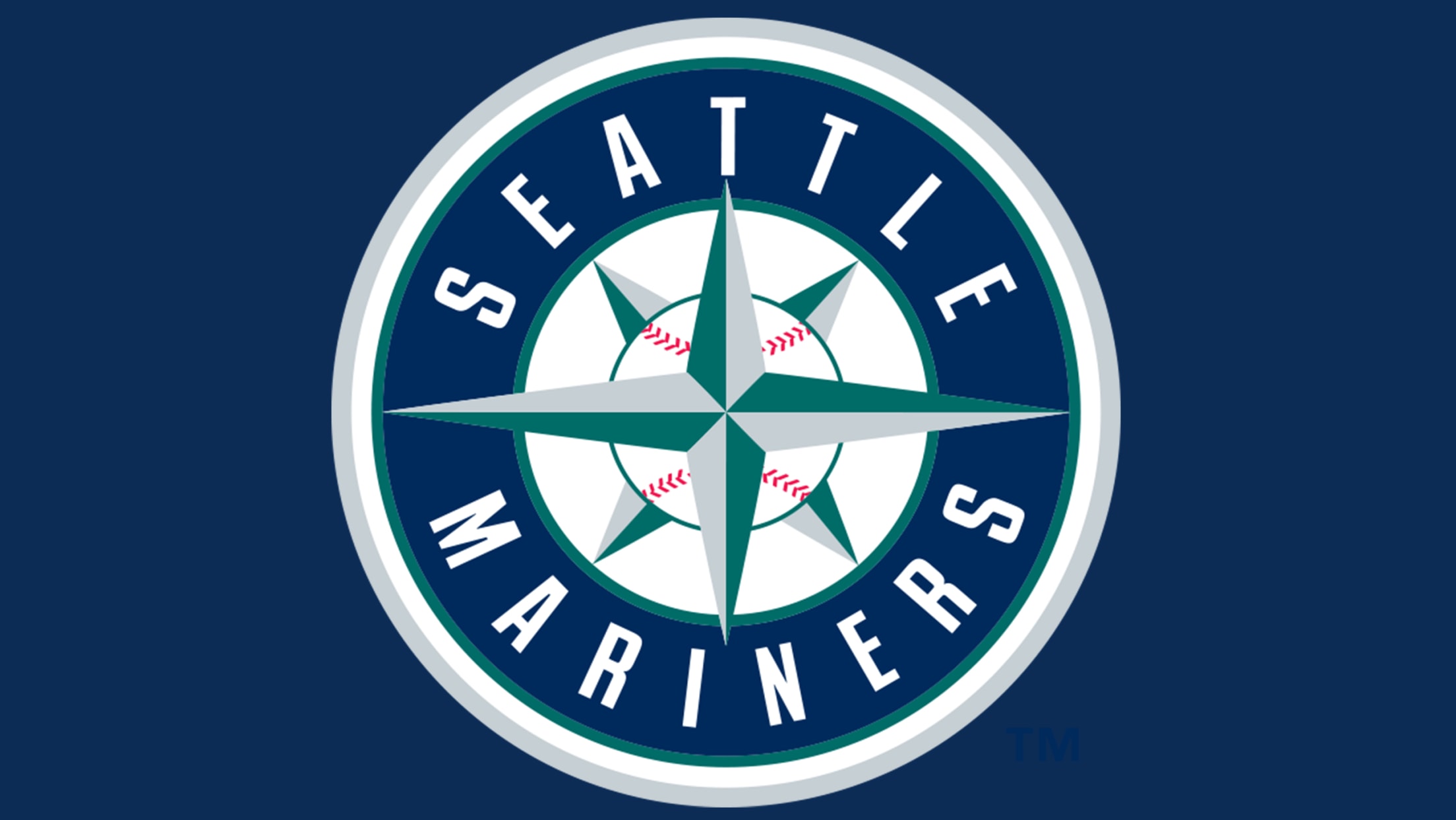 SEATTLE -- There's no big mystery as to why "Mariners" was chosen as the nickname for Seattle's Major League Baseball team when the franchise began in 1977, given Seattle's nautical ties and location on the waters of Puget Sound. But as for the man who came up with that moniker?
Top 5 moments in T-Mobile Park history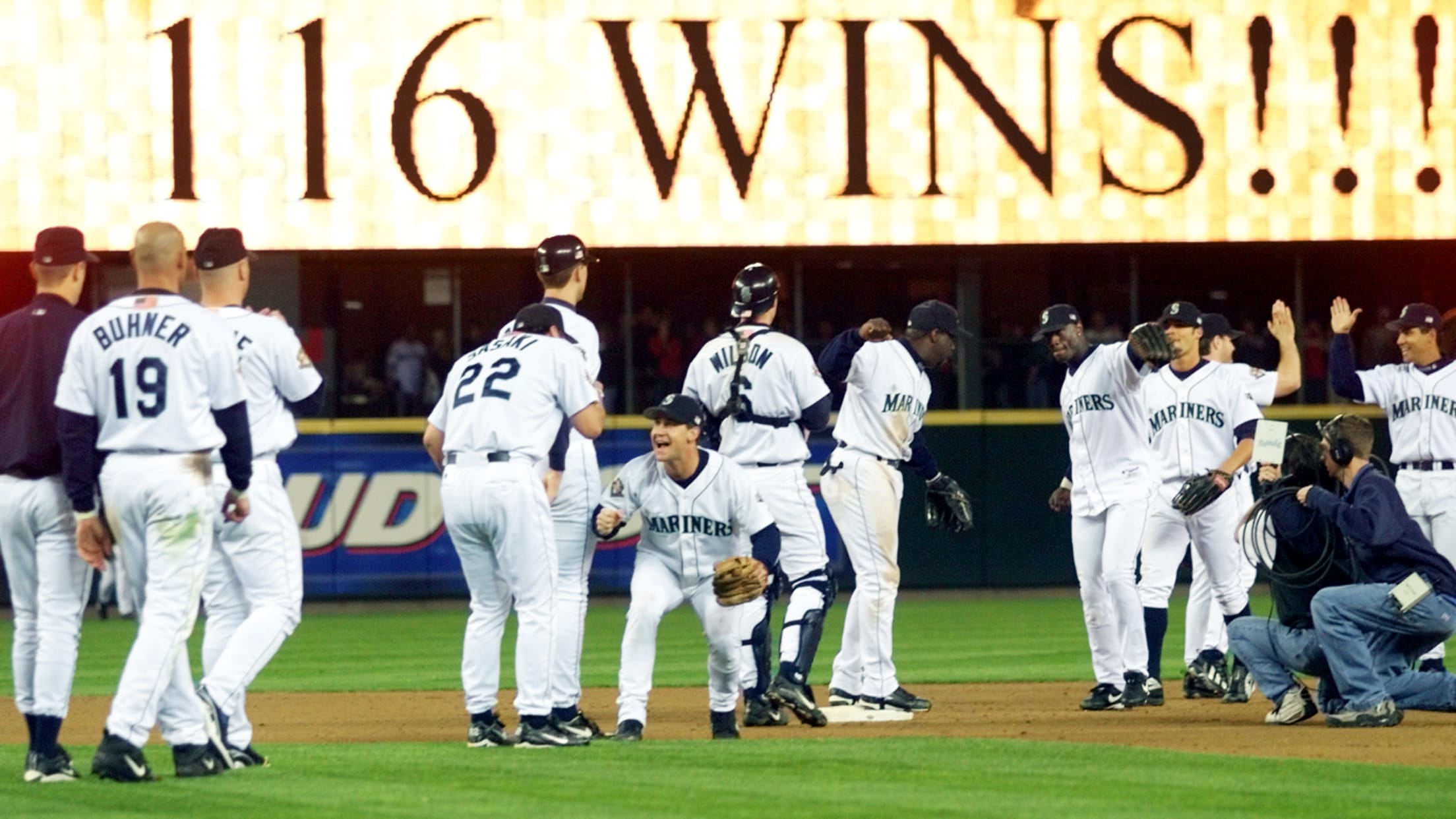 SEATTLE -- T-Mobile Park has only been open since 1999, but it has already been home to some of the most memorable moments in Major League history. Nestled one block south of where the Kingdome once stood, which itself housed some of Seattle's most iconic memories, the open-air, retractable-roof replacement
Best Mariners to wear each uniform number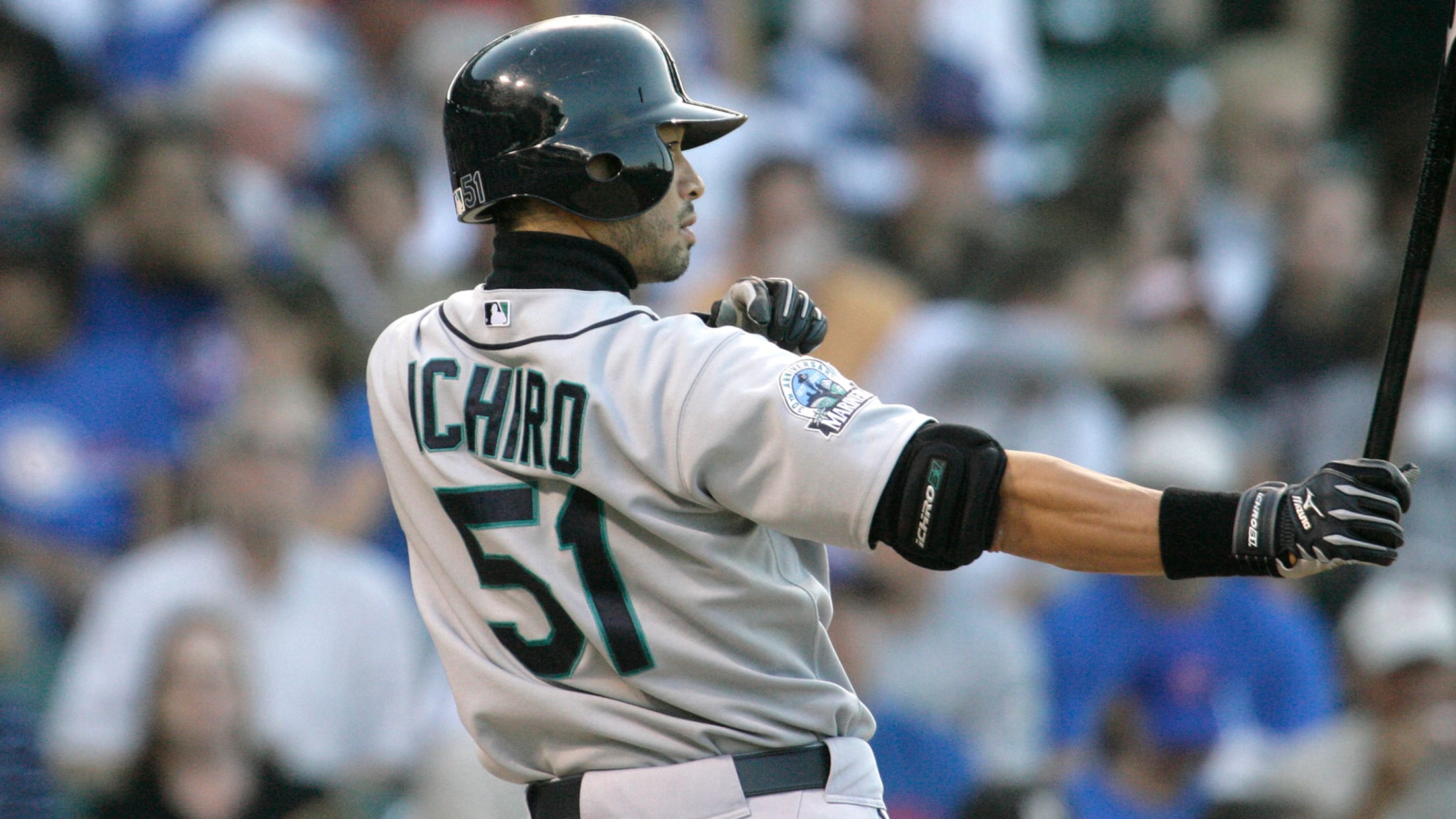 SEATTLE -- Some numbers are iconic. It's not hard to remember which Mariners wore 11 or 24, the two jerseys that hang on the center-field façade at T-Mobile Park as the lone numbers retired in franchise history. But just who is the best player to wear every uniform number? Well,
So many stars: Mariners' best hitting seasons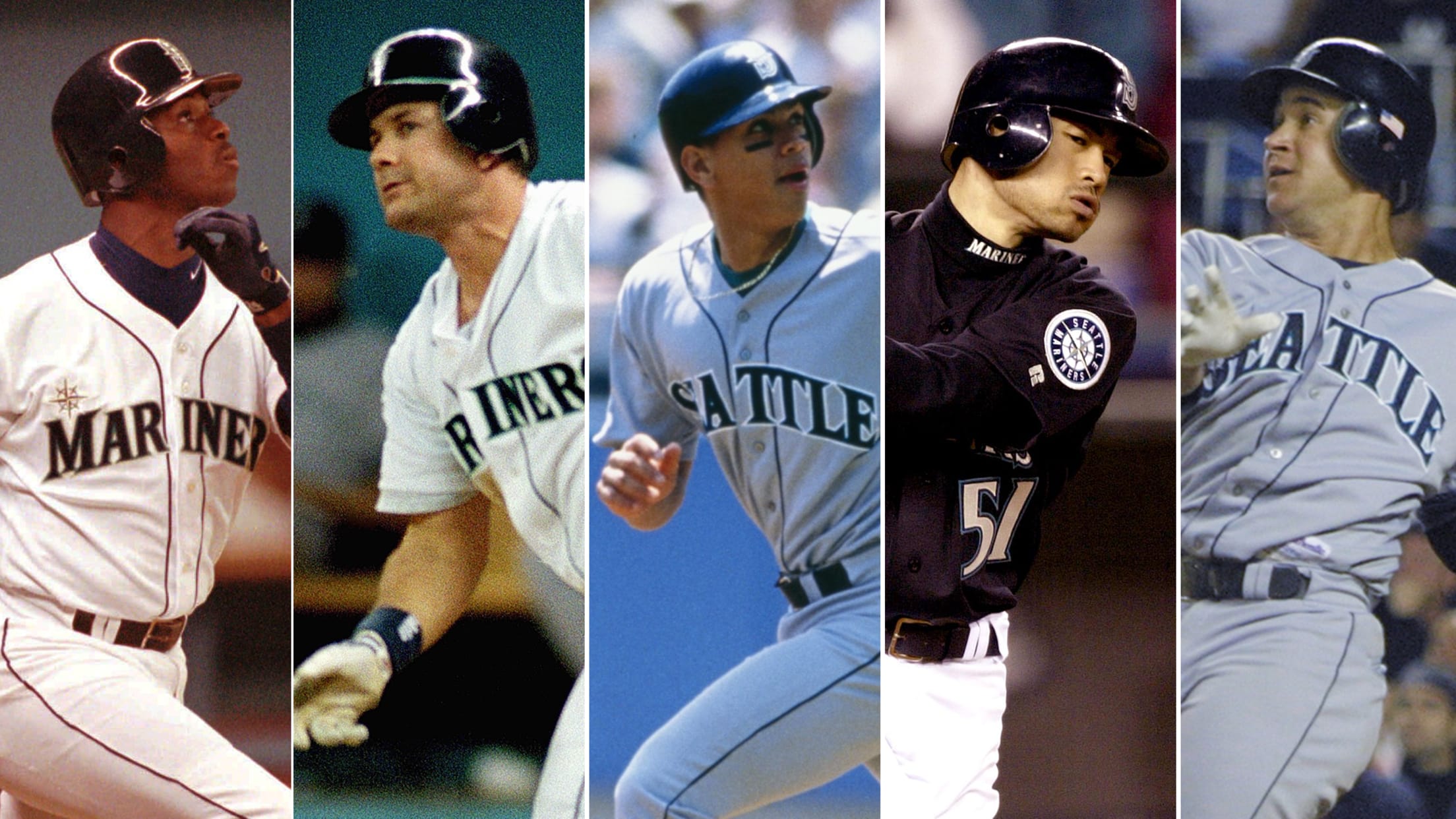 SEATTLE -- When picking the best individual season by a Mariners position player in franchise history, there is no shortage of candidates. In the interest of spreading the wealth, we're only going with the very best season from each individual in coming up with a Top 5 all-time list. Here
Top 10 biggest trades in Mariners history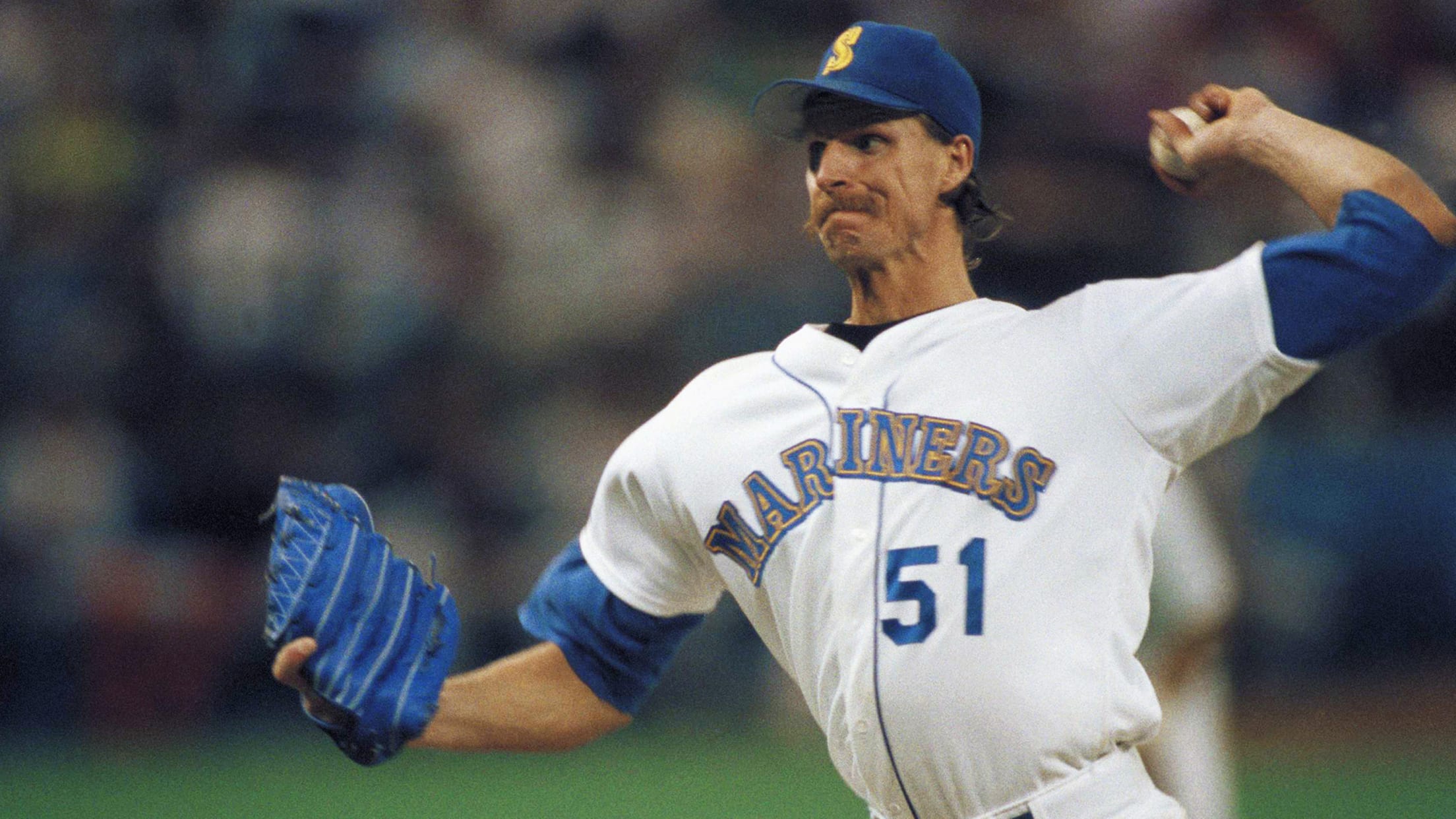 SEATTLE -- The Mariners wanted to draft Jarred Kelenic back in 2018 before he wound up going to the Mets with the No. 6 overall pick. But that wound up being no matter for Seattle general manager Jerry Dipoto, who acquired the standout outfielder six months later in a blockbuster
These Mariners had seasons for the ages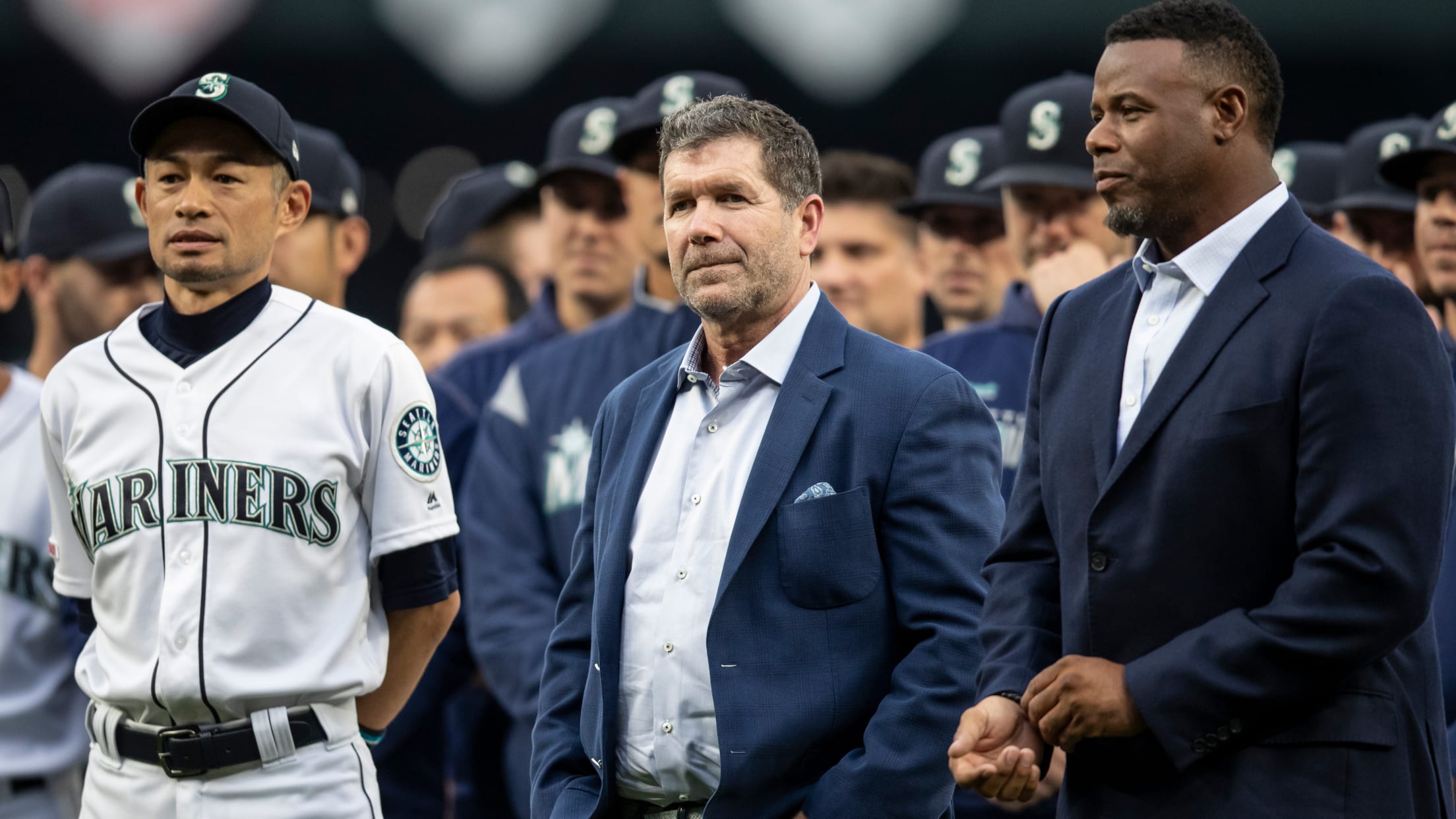 SEATTLE -- So who's had the best season in Mariners history at each position? It's a pretty good list with some pretty remarkable seasons. This isn't a list of the best player to play at each position, but rather the player with the best single season. You could win a
Top Mariners Draft pick from every season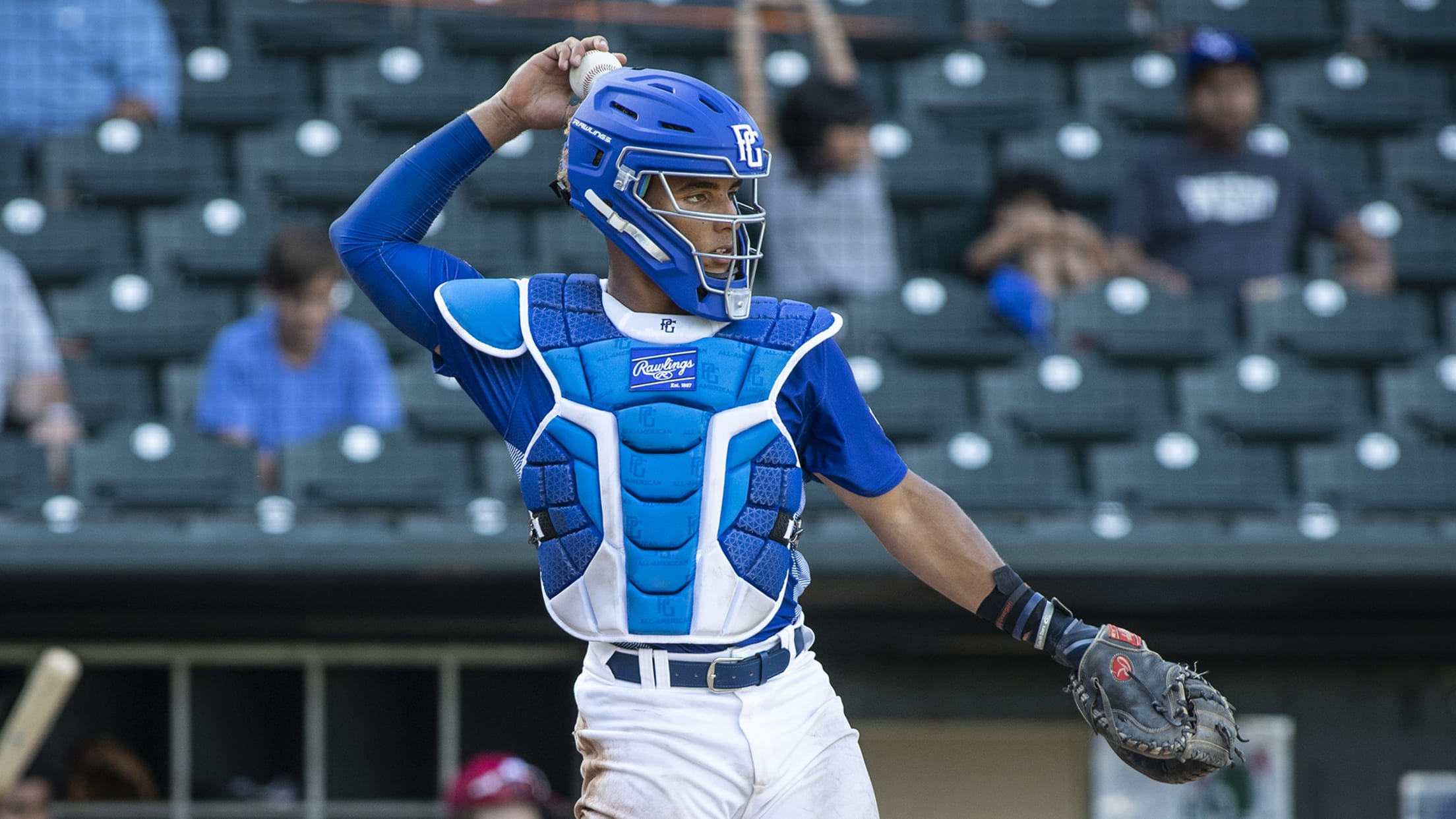 The 2021 MLB Draft took place on July 11-13 in Denver in conjunction with this year's All-Star Game, and the Mariners had the No. 12 overall pick. Here's a look back at Seattle's previous top picks from each Draft since the club's inception in 1977: • Complete Draft coverage
Out-hype Kelenic? Few in club history have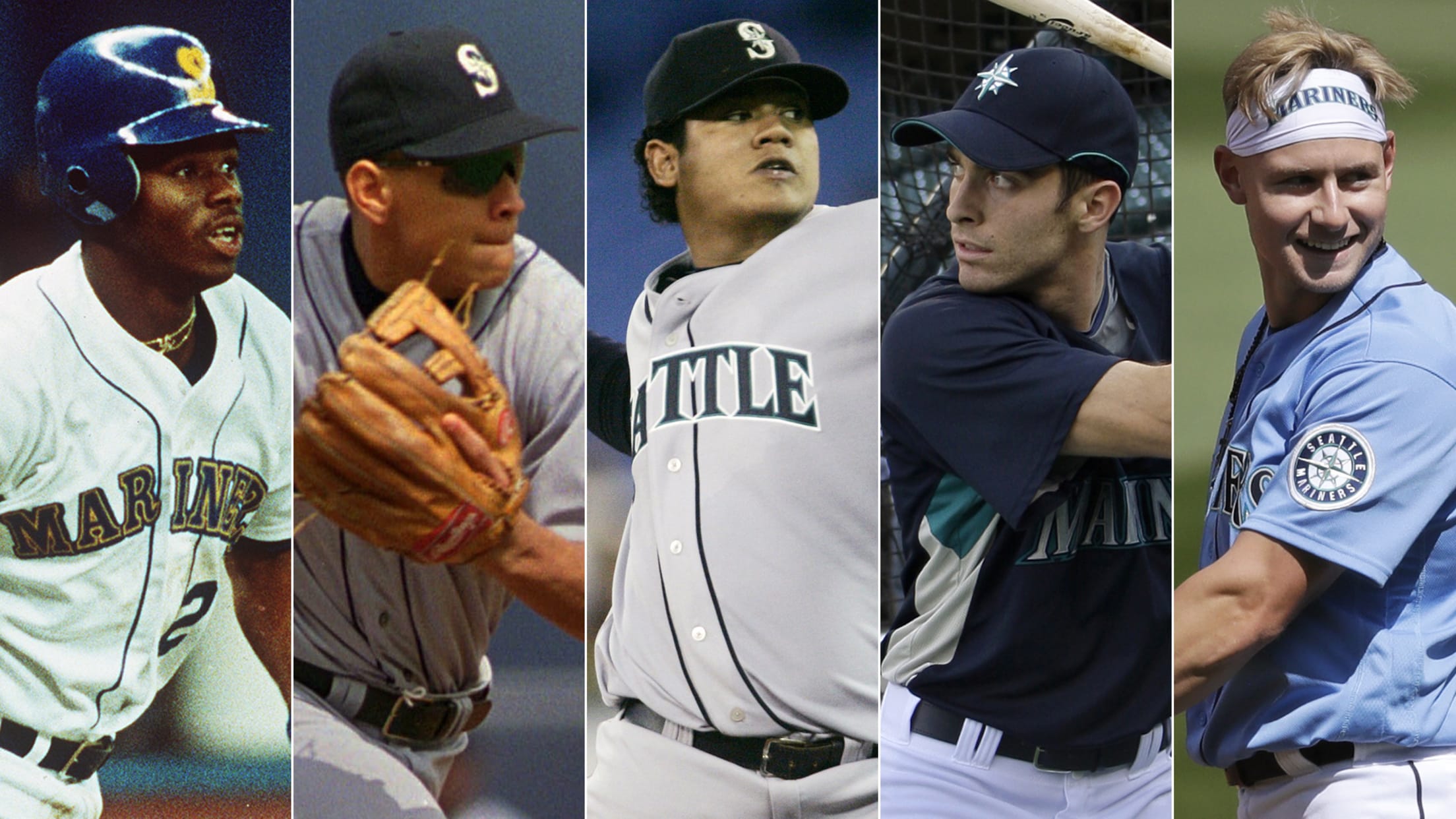 SEATTLE -- Jarred Kelenic will make his Major League debut on Thursday, signaling the launch of a new era in so many ways for Mariners baseball. Kelenic (pronounced KELL-nick) comes with much hype and fanfare as MLB Pipeline's No. 4 overall prospect, particularly given that he's been the most prominent
Top 5 debut seasons in Mariners history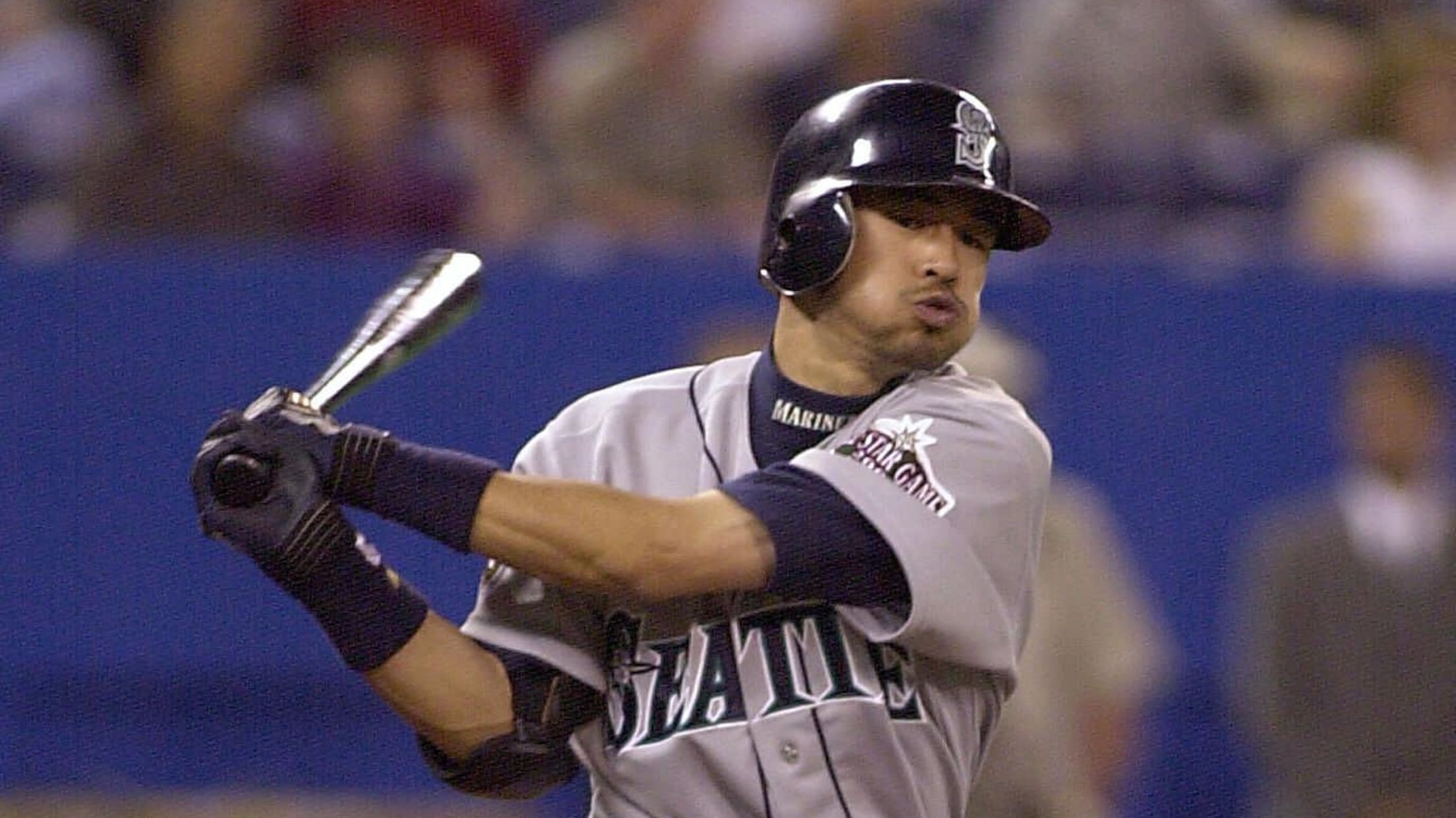 SEATTLE -- From homegrown prospects to superstar free-agent signees and blockbuster trade acquisitions, the Mariners have had plenty of players come in and immediately make their mark in Seattle. Some were under the radar, others drew paparazzi. Jarred Kelenic has a chance to etch his name into Mariners lore with
Top 5 Opening Day moments for Mariners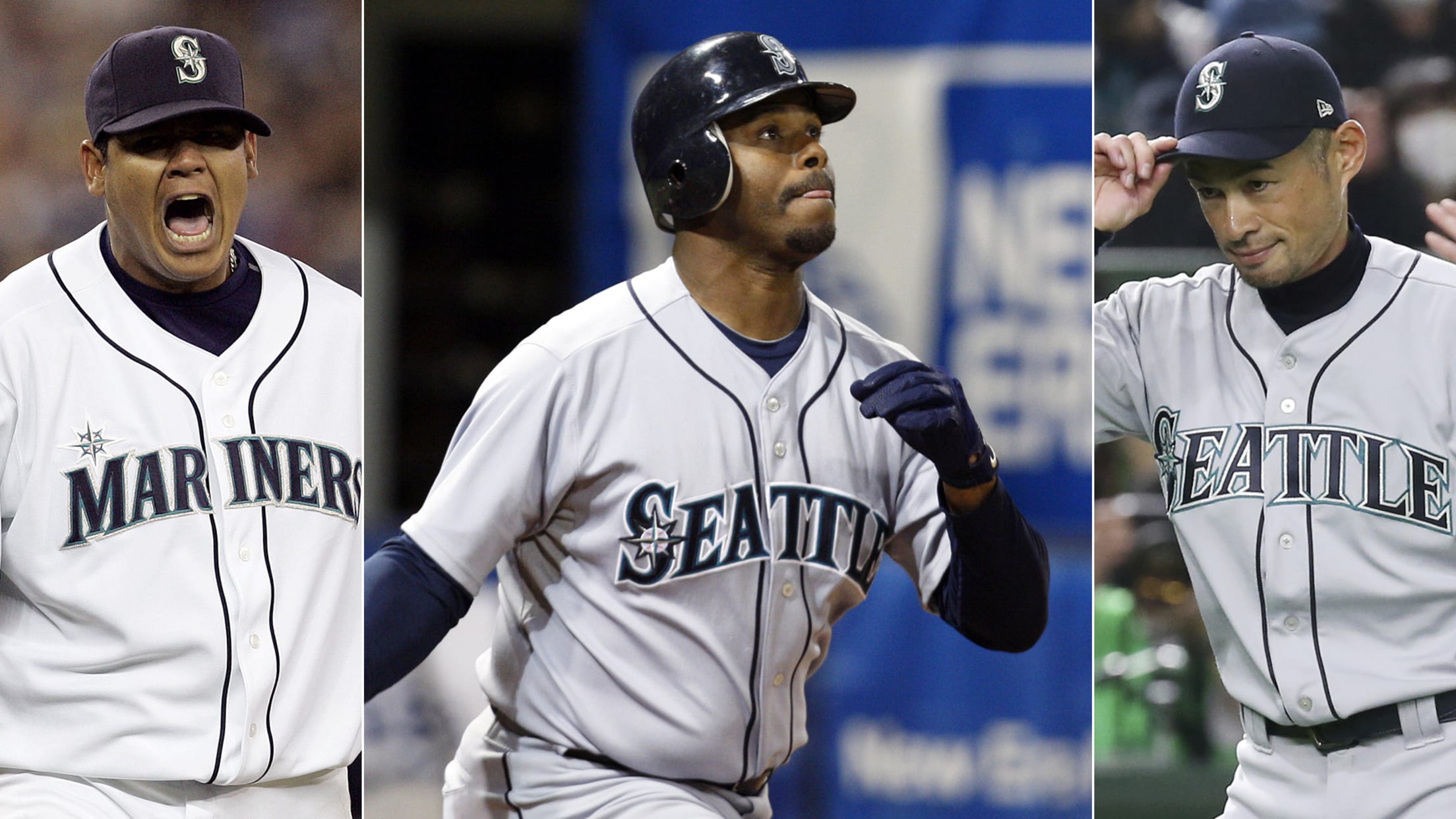 Opening Day is special everywhere, but especially so in Seattle. The excitement of a new season is palpable, but the pomp, circumstance and pageantry that the Mariners put on make one of the most exciting days of the season all the more unique. Pearl Jam and Macklemore have become regular
Mariners give Seattle Foundation $100K
First in series of grants promoting racial justice and economic equity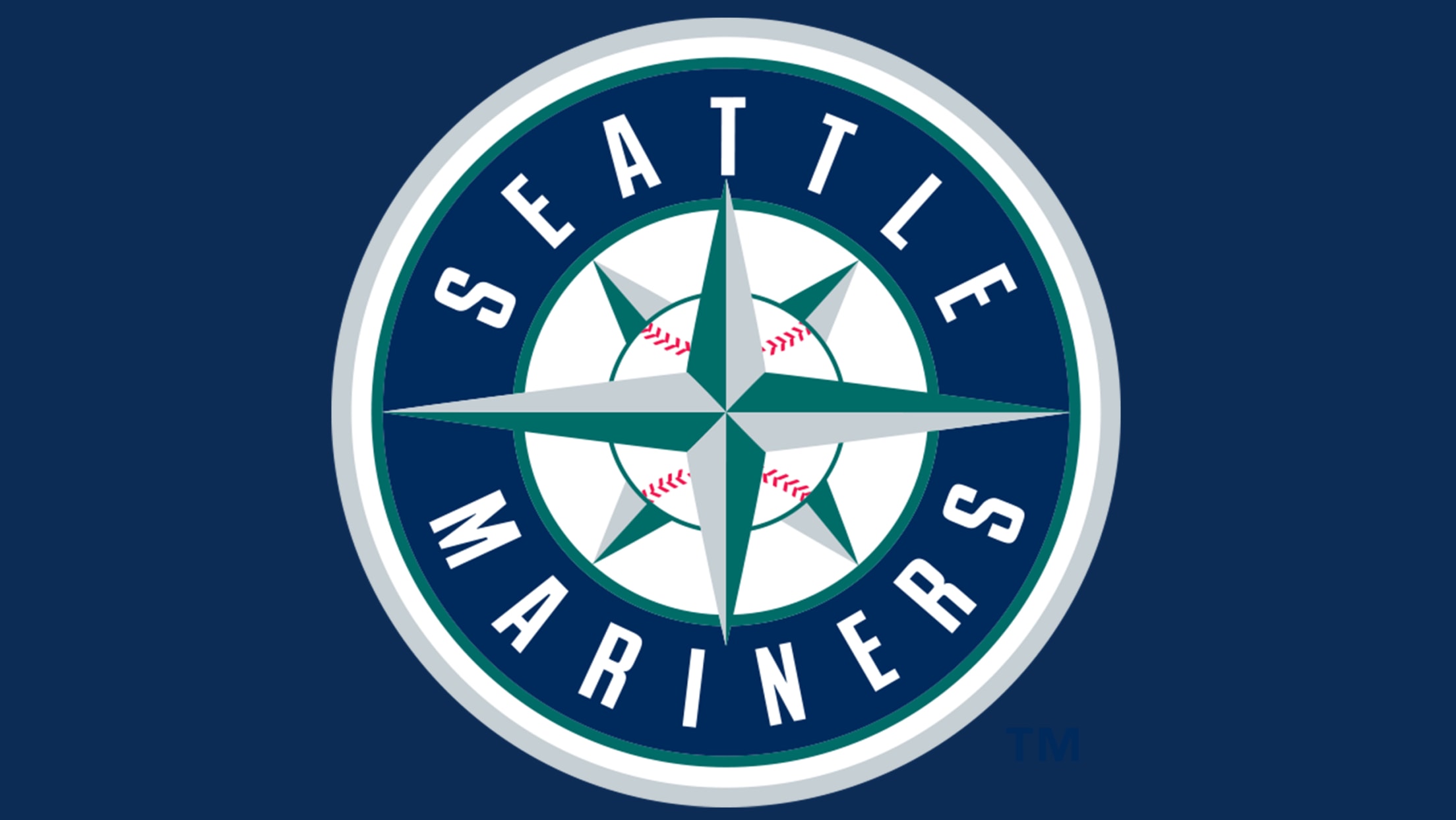 PEORIA, Ariz. -- The Mariners announced their first in a series of community impact grants on Tuesday, totaling more than $1 million to organizations that promote racial justice and economic equity. The Seattle Foundation received the first grant on Tuesday for $100,000, which will be used toward the newly-announced Fund
Top 5 seasons in Mariners history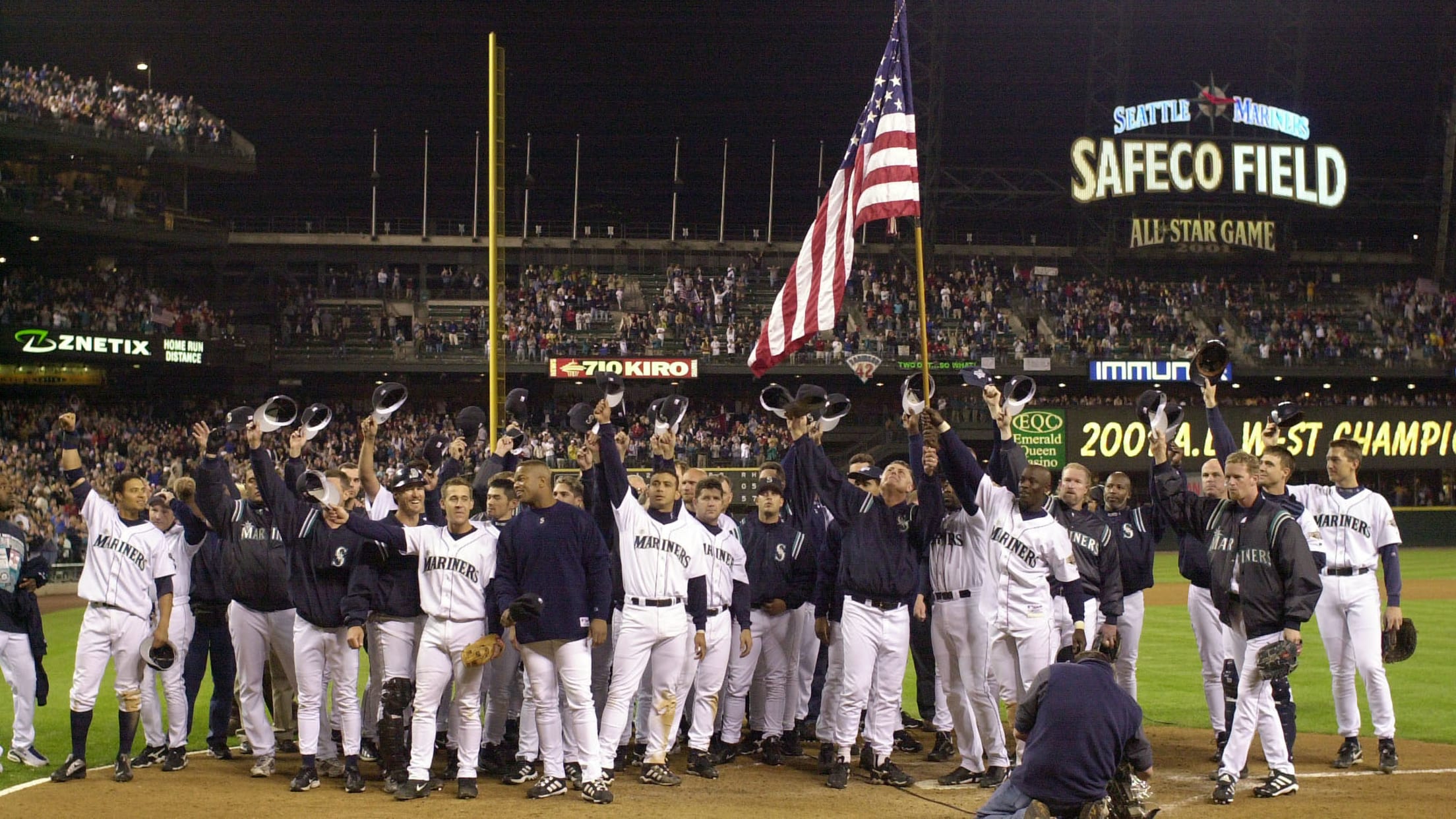 SEATTLE -- The Mariners absorbed much of the Major League spotlight during the Ken Griffey Jr. era in the late 1990s and into the turn of the millennium with the rest of an All-Star cast, many of whom are in or could be on their way to the Hall of
Mariners' 5 best homegrown Draft picks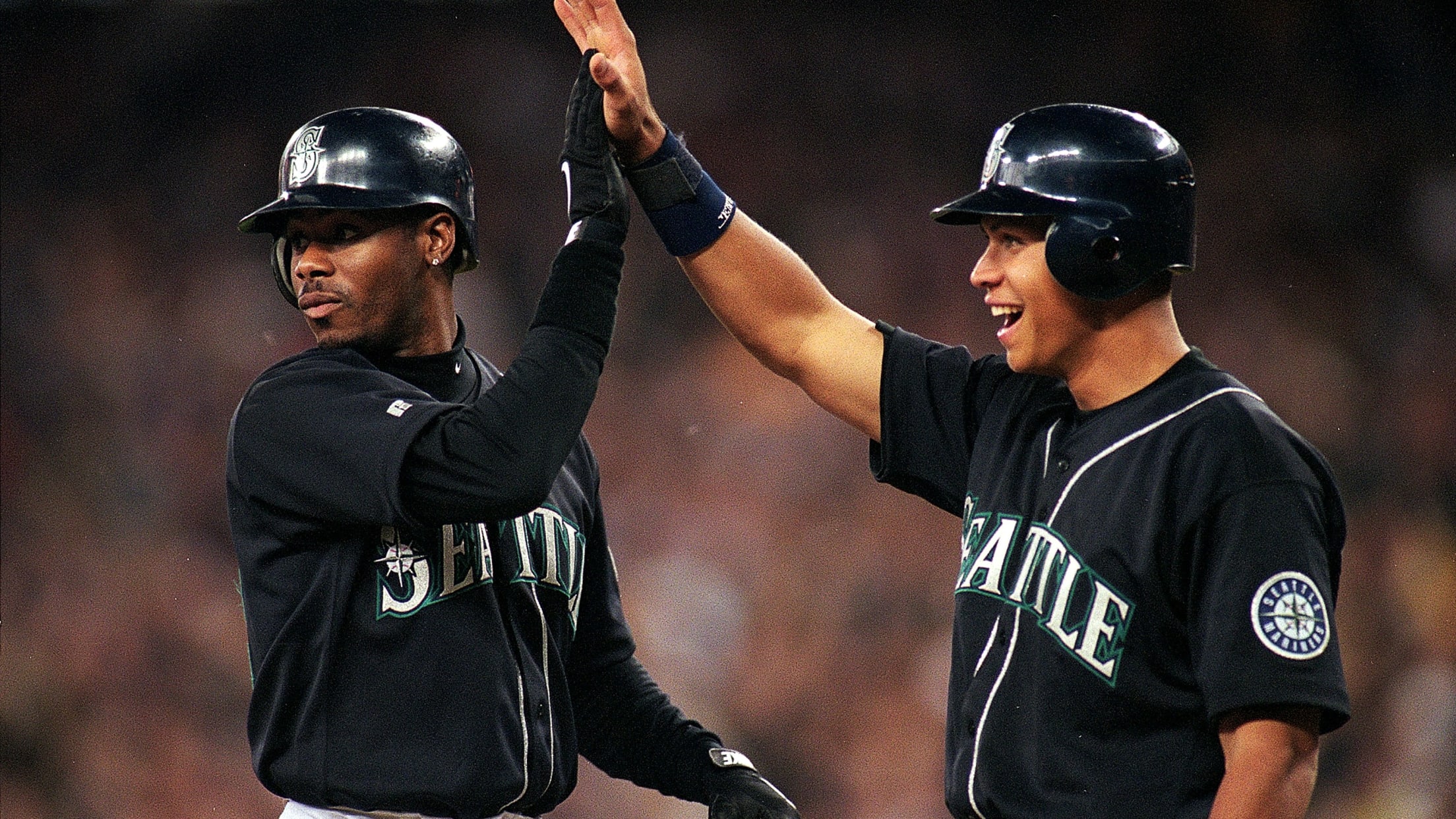 SEATTLE -- The homegrown hero is every franchise's dream. Hit on your top-end Draft picks, and you can put yourself on a postseason trajectory. It's a formula that has worked for years, even in Seattle, despite some of the Mariners' shortcomings in their chase for that elusive World Series championship.
How often do Mariners use ballpark roof?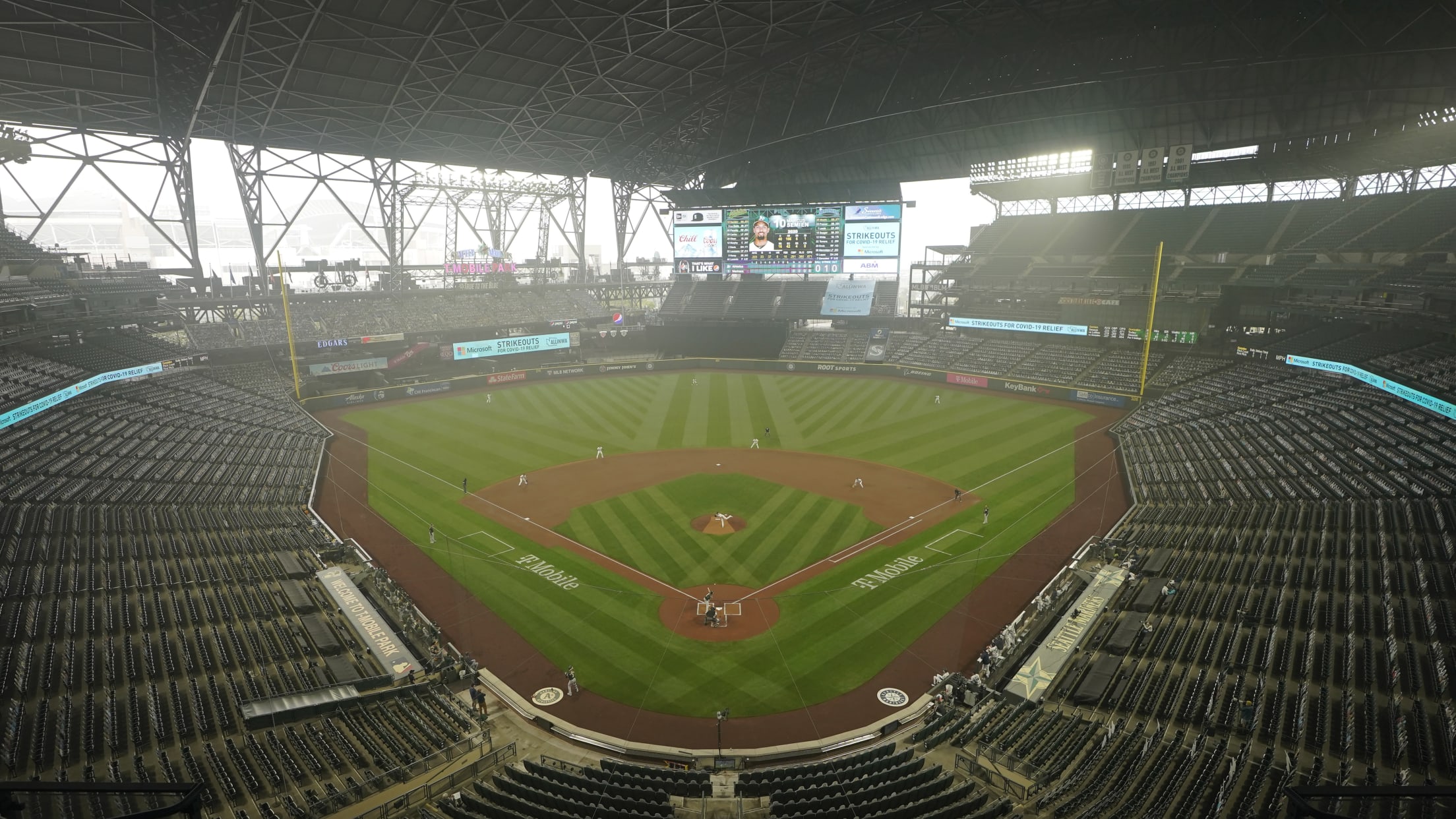 SEATTLE -- More than its fine coffee, ferry rides, snow-capped mountains and tech havens, Seattle is known above all for its dreary weather. And that persistent Pacific Northwest mist doesn't exactly bode well with baseball. Climate was a huge factor in why the Mariners called the Kingdome home for its
The backstory of the Mariner Moose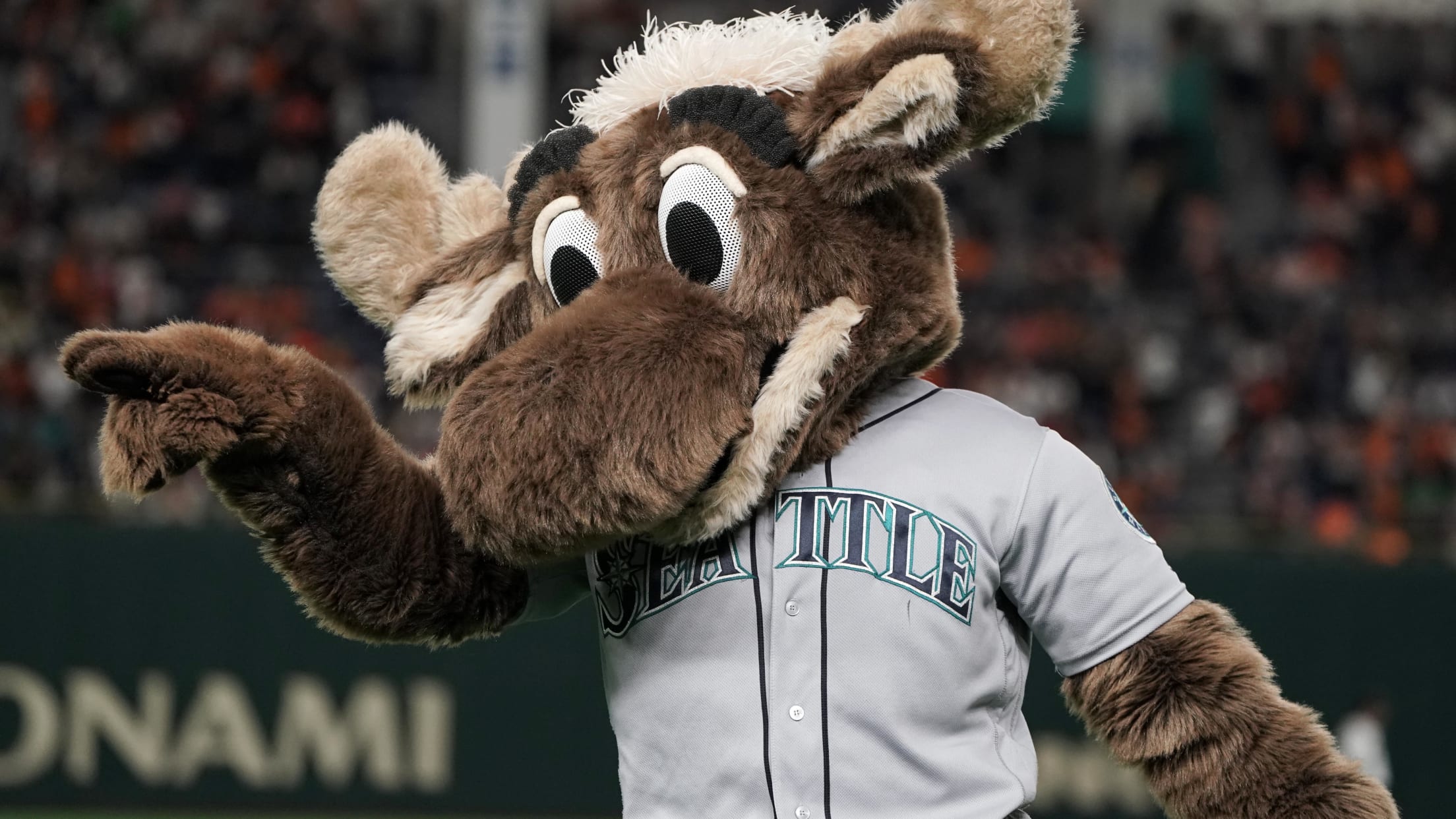 SEATTLE -- They're called the Mariners, but their mascot is a … moose? Indeed, Seattle has one of the more unusual mascots in the Majors. But the Mariner Moose is among the most beloved by fans. So, perhaps fittingly, its backstory is distinct and had significant fan involvement. The year
Why Mariners fans go nuts for the hydros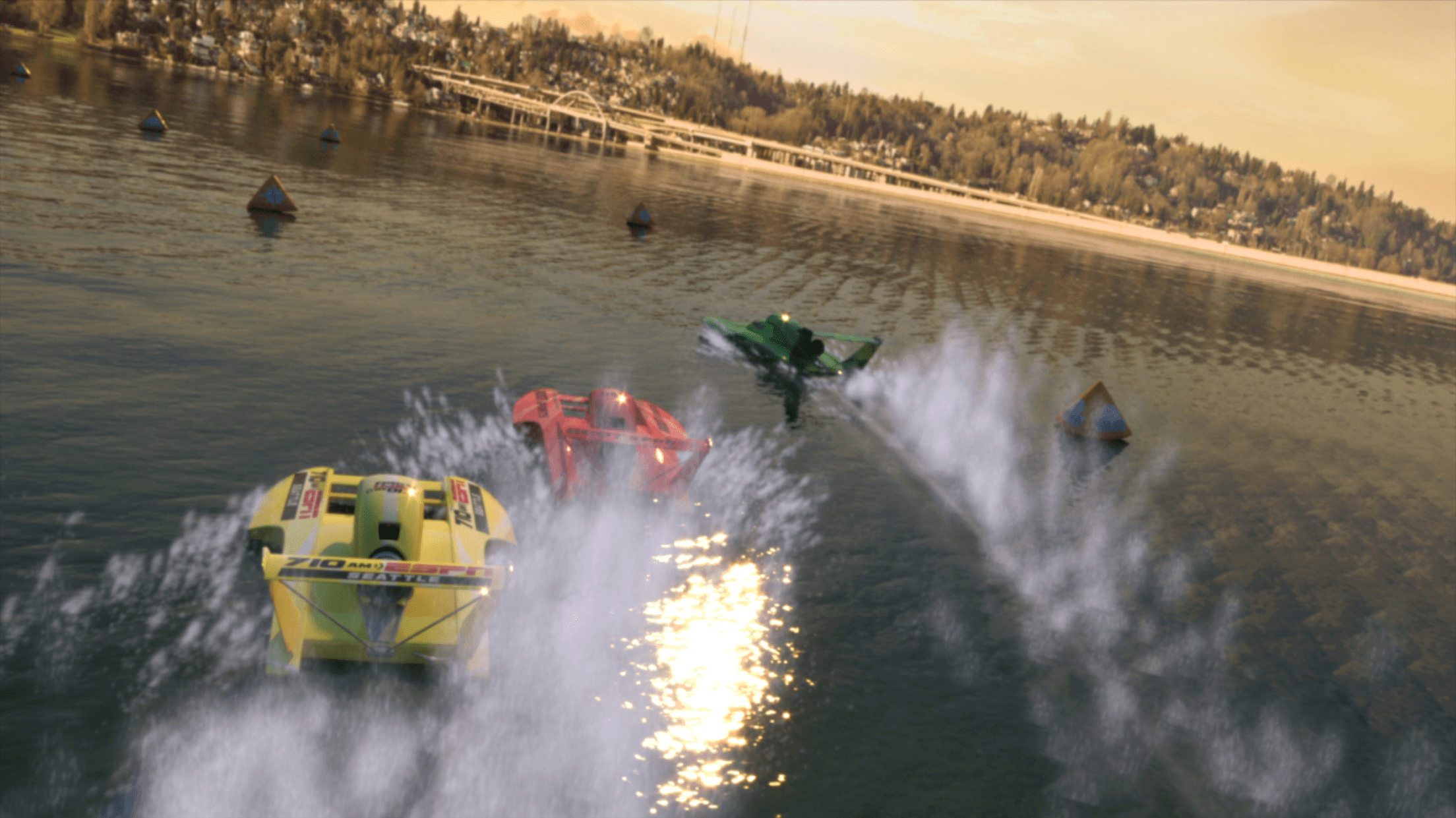 SEATTLE -- The sixth inning in Seattle has reached a borderline sacred, albeit quirky, territory of sorts, an event that steals some of the thunder and evokes arguably a stronger crowd reaction than singing "Take Me Out To The Ballgame" one inning later. This timeless tradition is known as the
5 best games by pitchers in Mariners history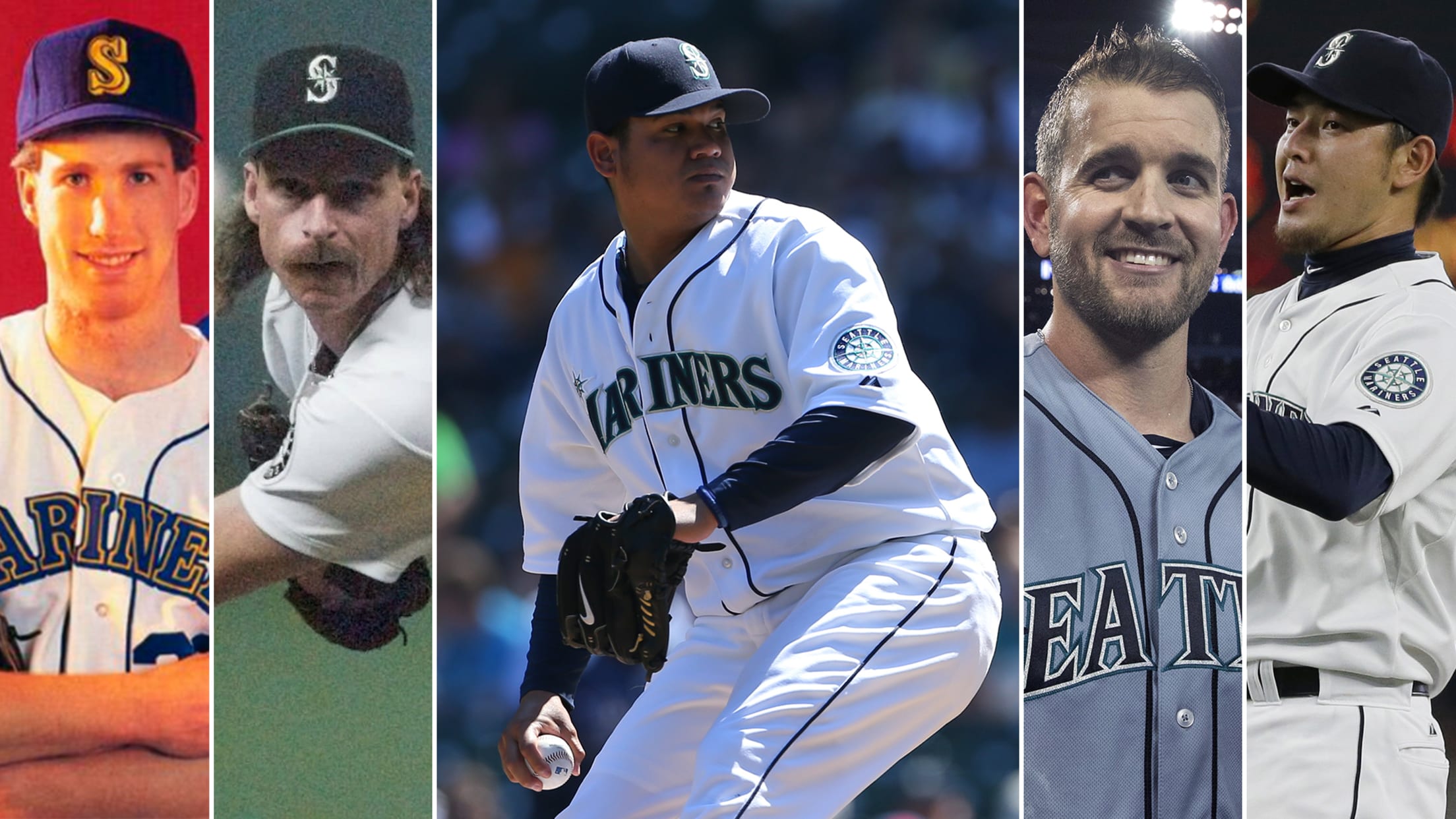 SEATTLE -- The Big Unit. King Félix. The Big Maple. There are so many names and performances to choose from when pondering the best individual pitching performances in Mariners history. • Mariners' top 5 pitching seasons But alas, we've settled on the Top 5. For the purposes of this piece,
Mariners' famed park food: Grasshoppers?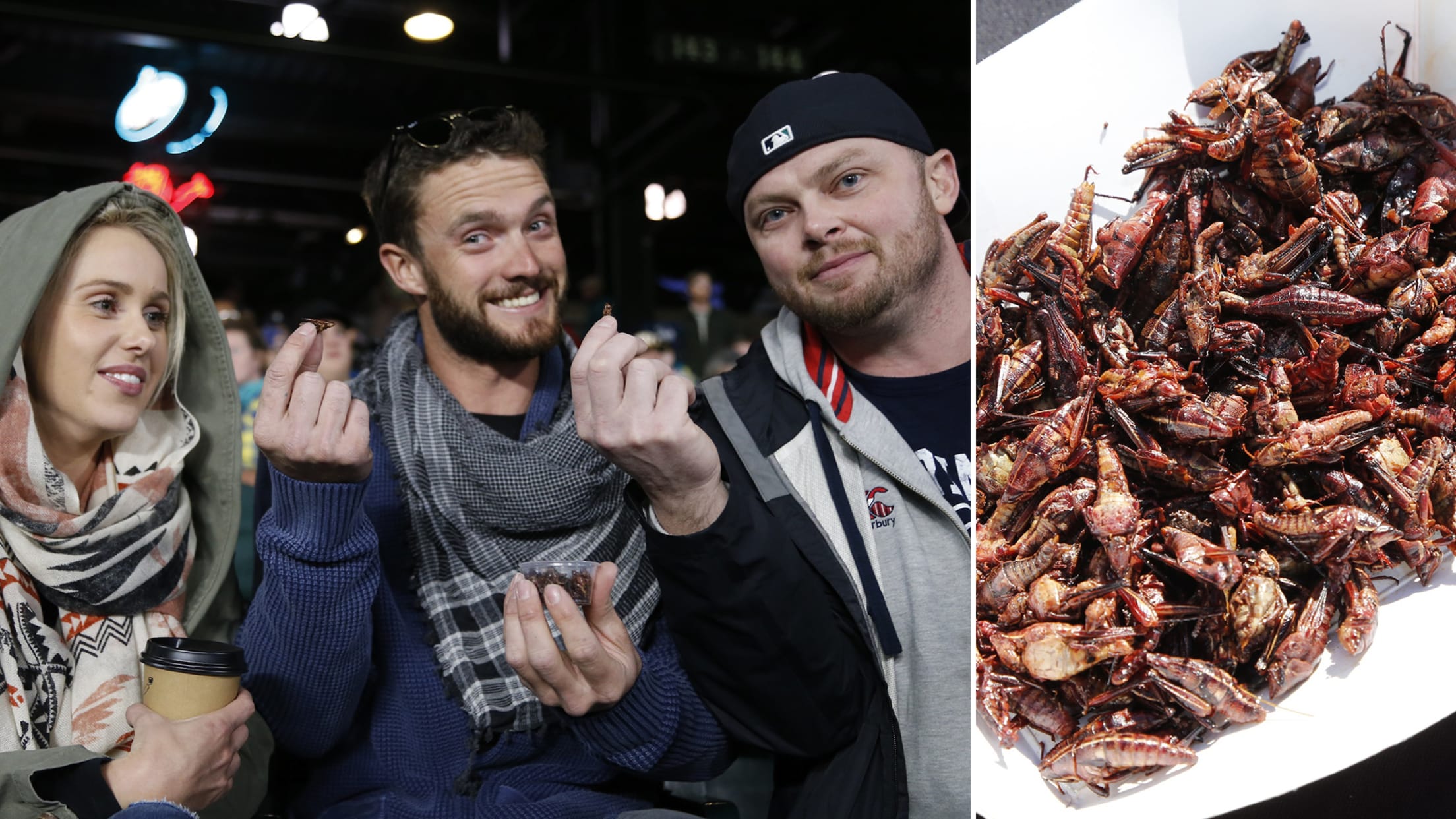 SEATTLE -- When it comes to ballpark cuisine, hot dogs, peanuts and Cracker Jack are so last generation. Dried insects have become the frontrunner in culinary-savvy Seattle. Yes, since 2017, one of the best-selling concession items at T-Mobile Park has been the chapulines, toasted grasshoppers served in four-ounce cups with
5 best games by hitters in Mariners history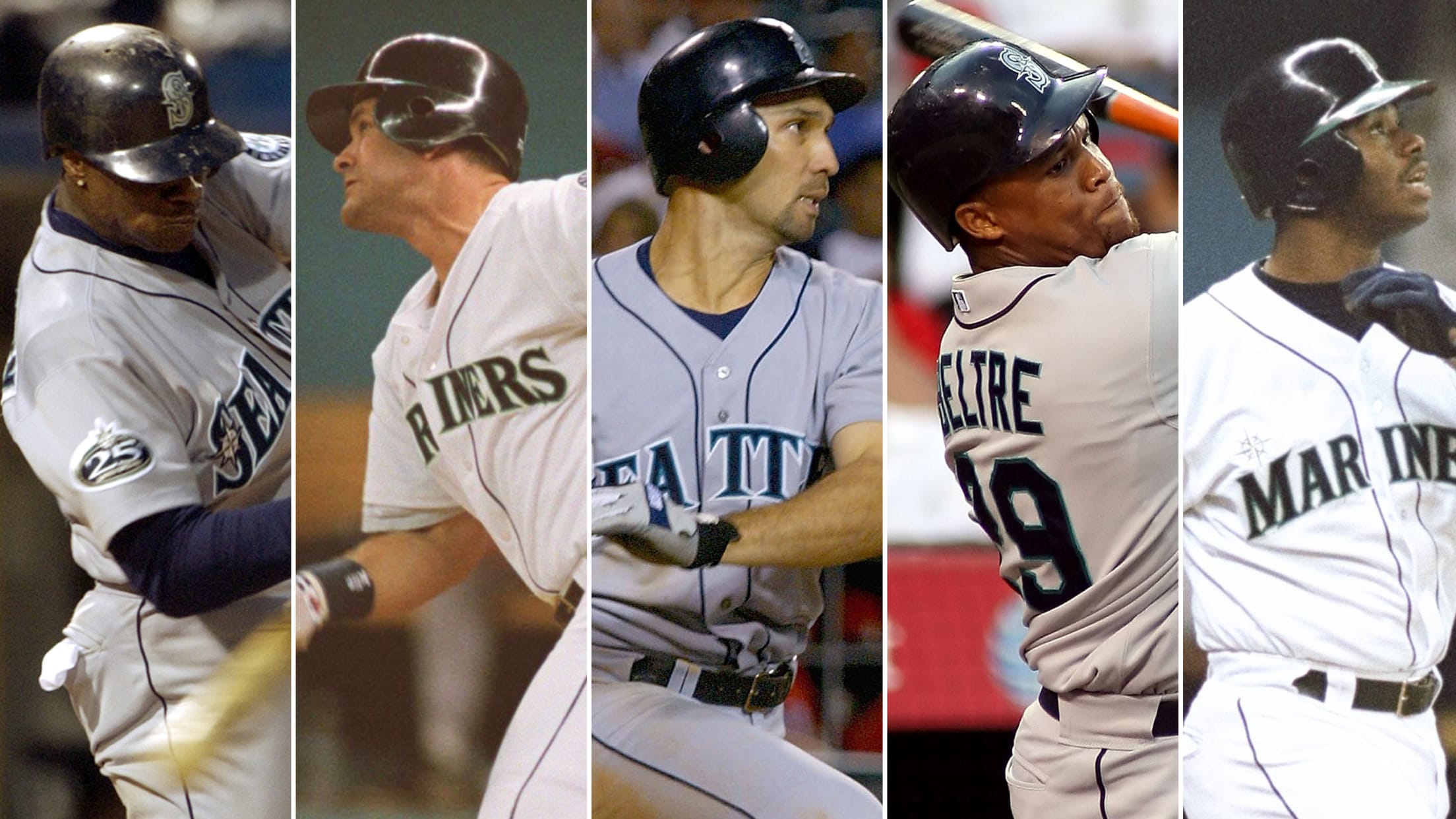 SEATTLE -- The Mariners have had plenty of offensive talent through the years, including some of the best to play the game, which paved way to some iconic moments on a few Hall of Fame résumés. As such, there have been a handful of individual performances worth recognizing. • The
Every WA state native to play for Mariners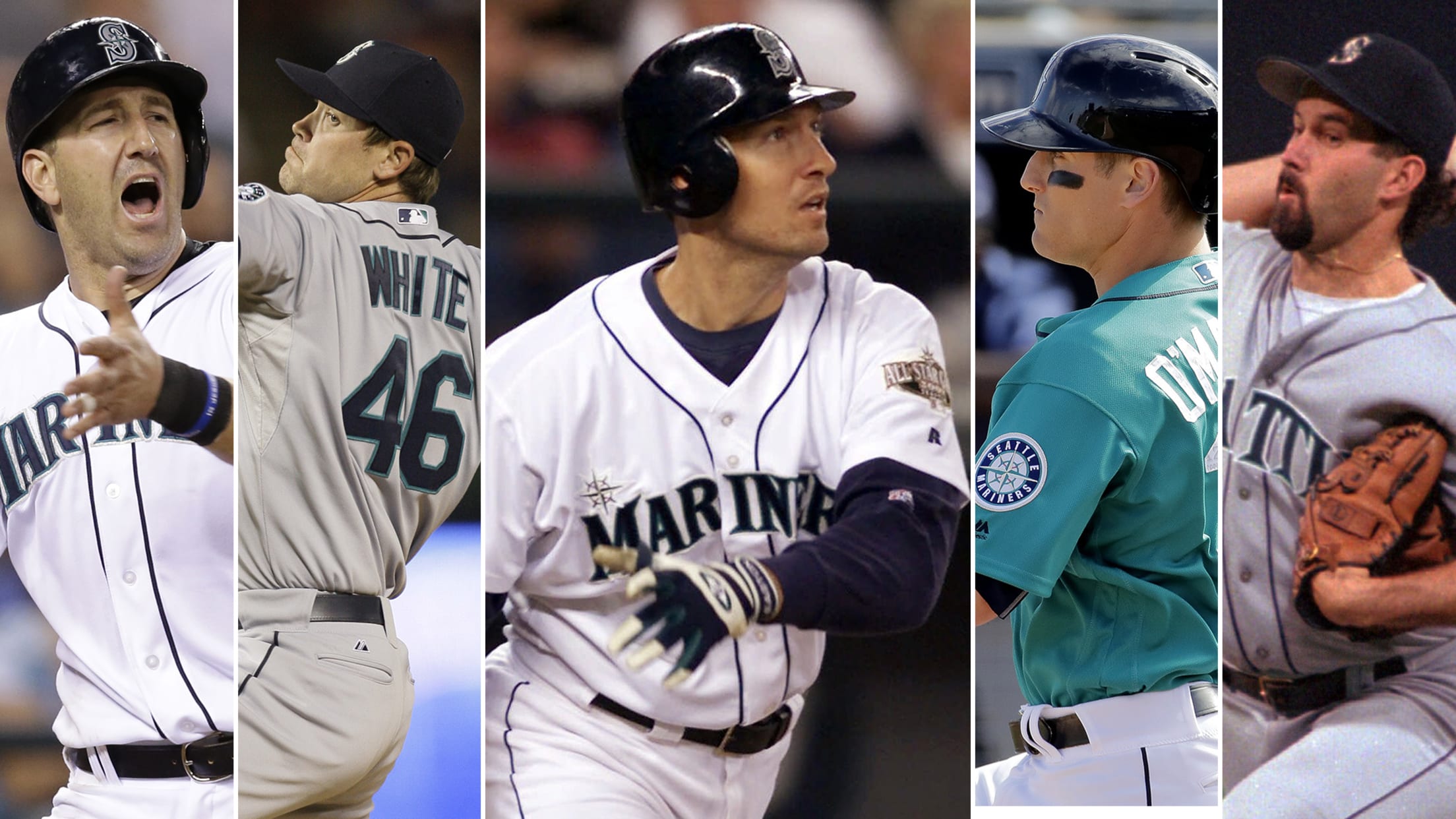 SEATTLE -- Every fan loves a hometown hero, and the Pacific Northwest is no exception. Washington state has birthed Hall of Famers Ron Santo, Ryne Sandberg and Earl Averill, Cy Young Award winner Tim Lincecum, All-Stars Jon Lester, Michael Brantley and Grady Sizemore, and many more who've left a lasting