No. 16 prospect Marlowe dealing with back stiffness
Scheiner shining offensively at Triple-A; Clase builds on-base streak at Double-A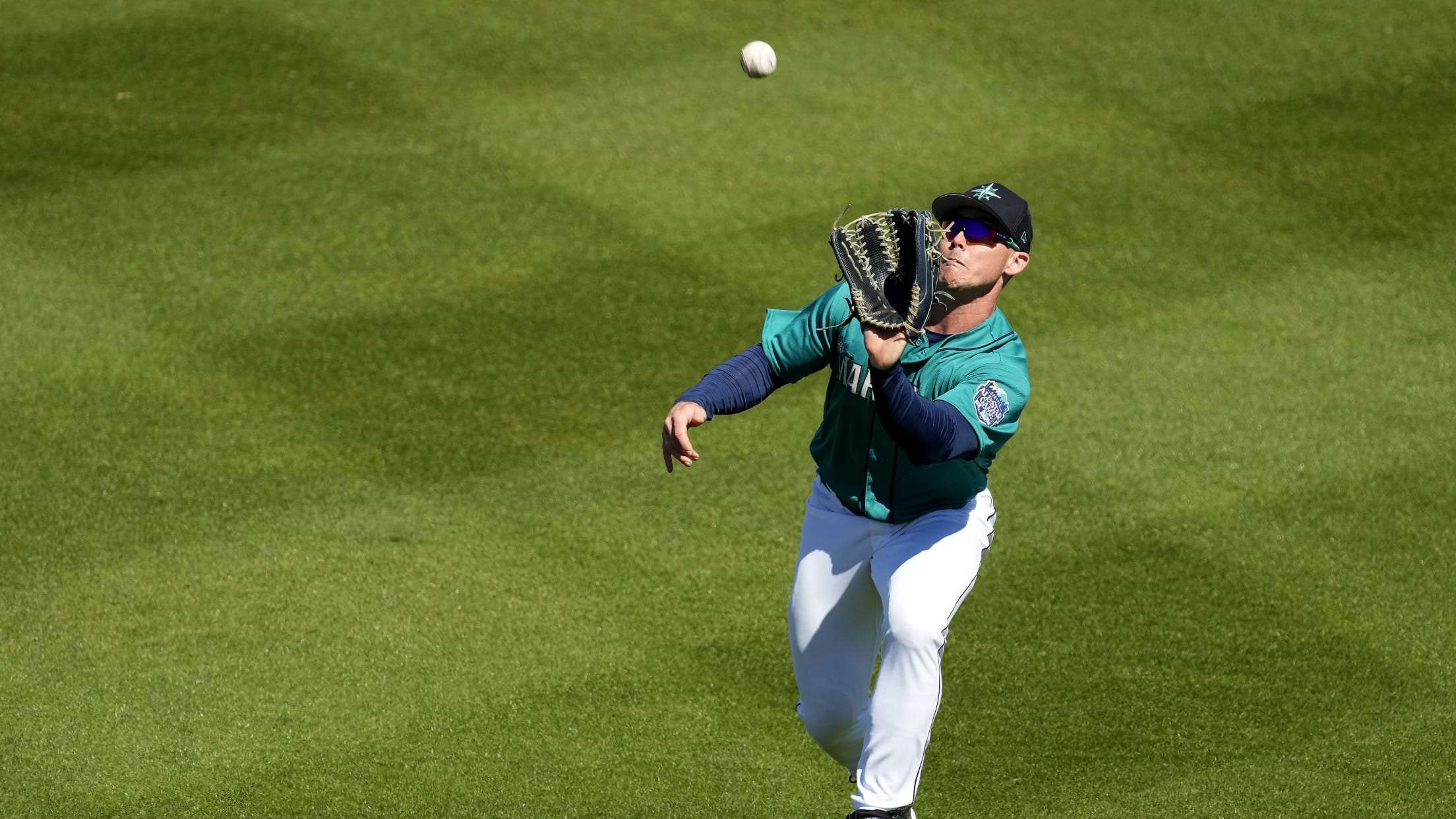 SEATTLE -- All is well with Cade Marlowe, according to Mariners general manager Justin Hollander, but the lower back stiffness that's sidelined Seattle's outfield prospect is the latest obstacle in a season that began with injury issues. Marlowe, who was shelved for six weeks with a right oblique injury in
Mariners greats Reynolds, Ibañez to manage Futures Game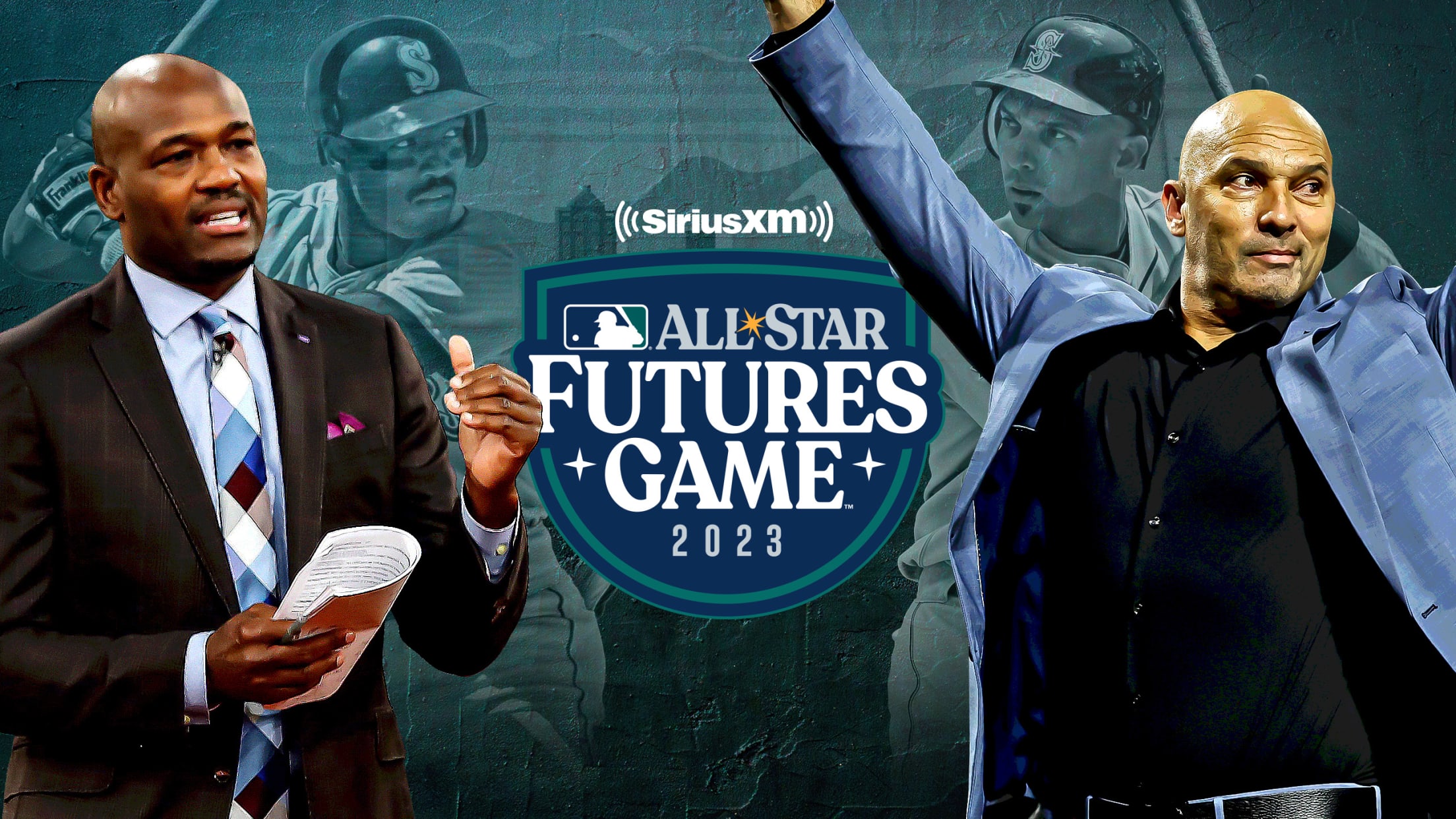 When the All-Star Game returns to the Emerald City for the first time in 22 years this July, it will have a distinctive Seattle flavor. Major League Baseball announced on Wednesday that a pair of former Mariners will manage the SiriusXM All-Star Futures Game, with Harold Reynolds leading the AL
Miller continues historic start to career, lowers ERA to 0.47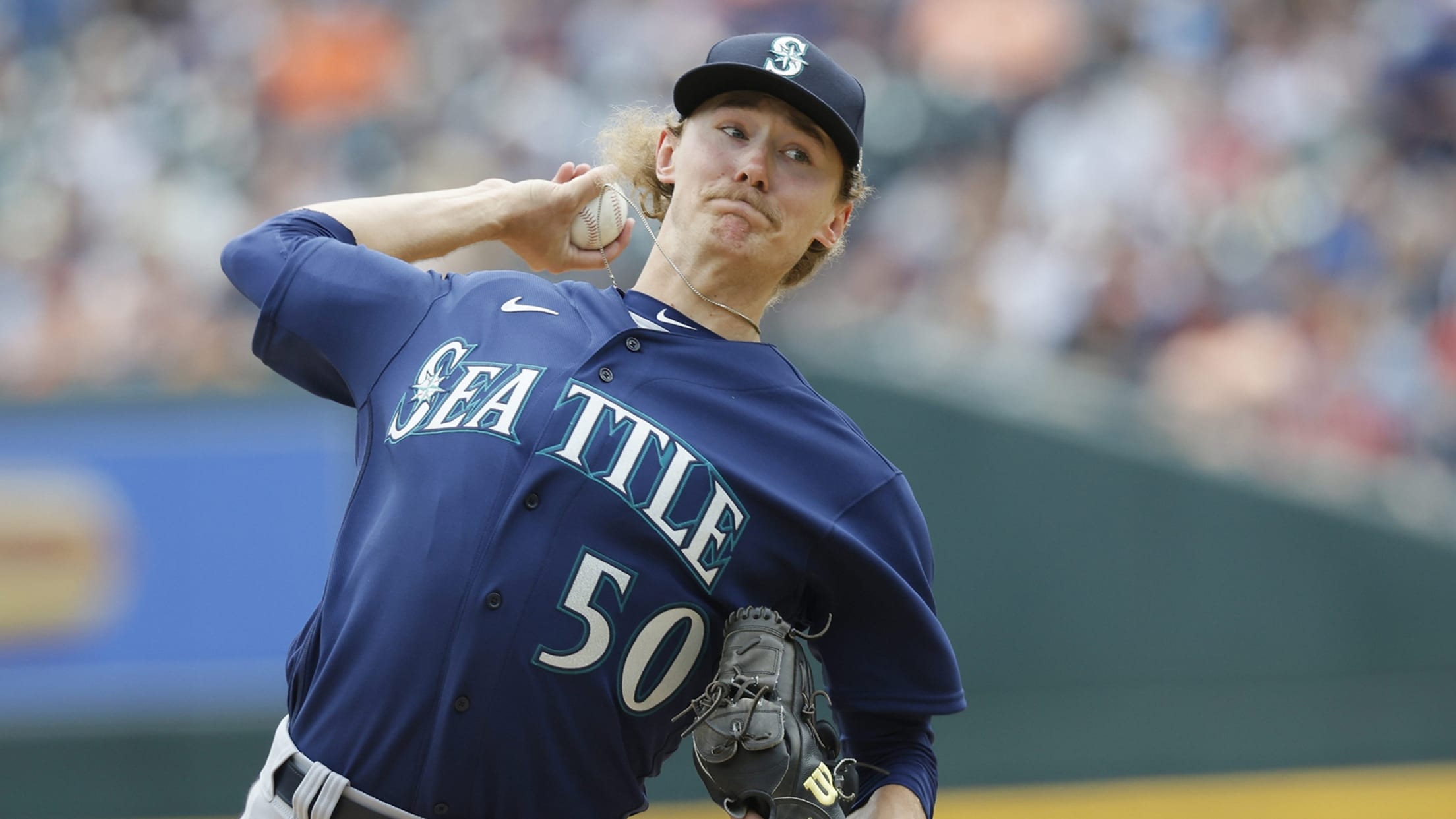 DETROIT -- After seven scoreless innings in a 5-0 win over the Tigers on Saturday afternoon at Comerica Park, here's how Bryce Miller has started his career. In each of his first three starts, he's gone at least six innings, while allowing: • One run or less • Three hits
Mariners make statement vs. Astros behind Miller, Julio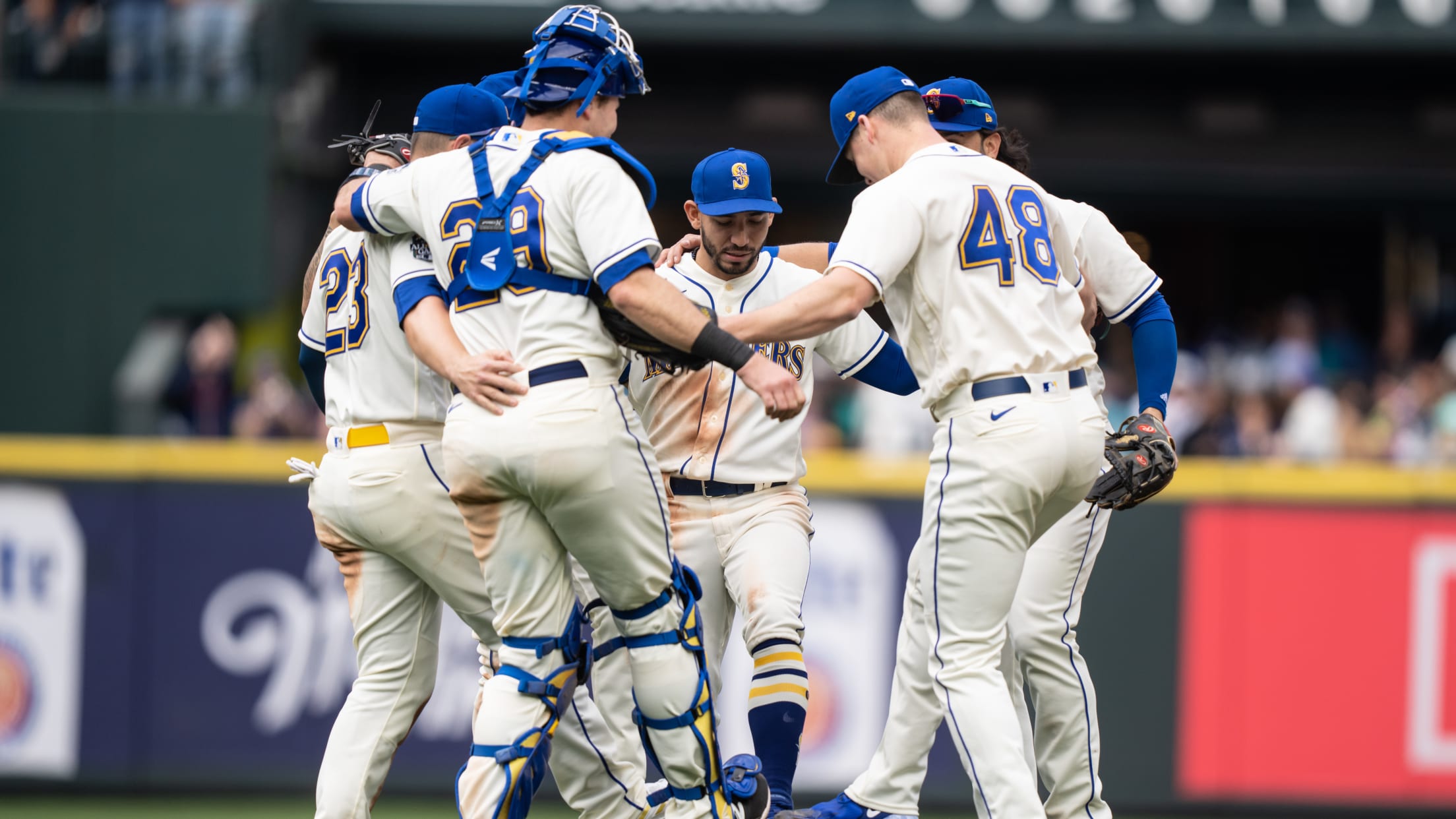 SEATTLE -- For all the Mariners' ups and downs in what's been a topsy-turvy young season, Sunday's 3-1 win over the Astros brought them back to .500 (17-17) for the first time in three weeks, tied with Houston in the AL West standings. Their offense is not where they'd like,
'I deserve this': Prospect Then has successful MLB debut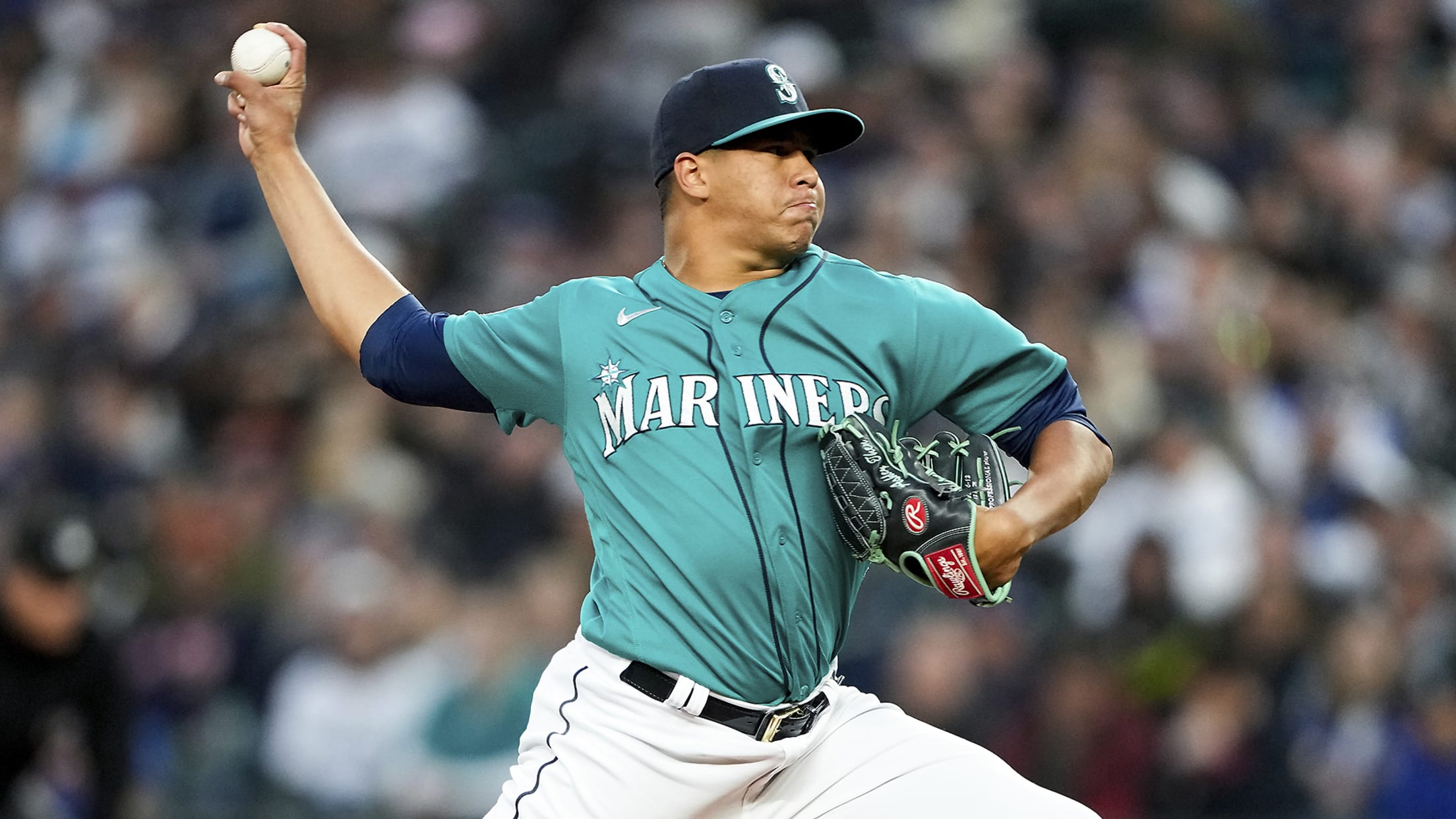 SEATTLE -- Scott Servais put his hands on Juan Then's chest just after he exited from his first career outing on Saturday and joked that the righty's racing heart was "a good sign." Luis Castillo, Then's fellow Dominican Republic native, burst out laughing. Then, the Mariners' No. 23 prospect per
6 Mariners prospects who could debut in '23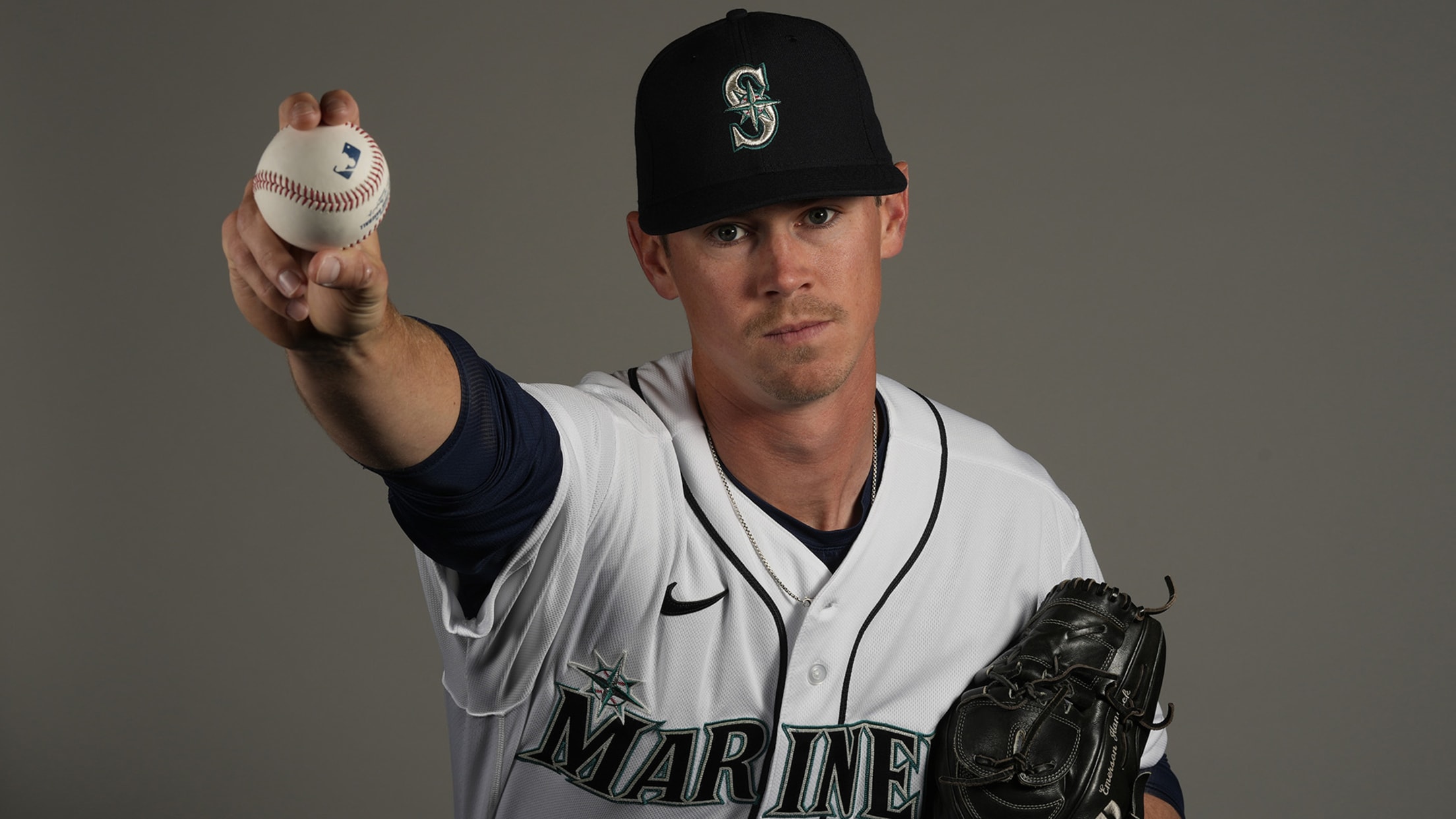 This story was excerpted from Daniel Kramer's Mariners Beat newsletter. To read the full newsletter, click here. And subscribe to get it regularly in your inbox. SEATTLE -- The Bryce Miller era is here, and the first chapter was a 10-strikeout marvel in Oakland on Tuesday. Miller entered Spring Training
Miller's 10-K, 0-BB debut just the 3rd in AL/NL history
No. 2 prospect carries perfect game into 6th, allows 1 run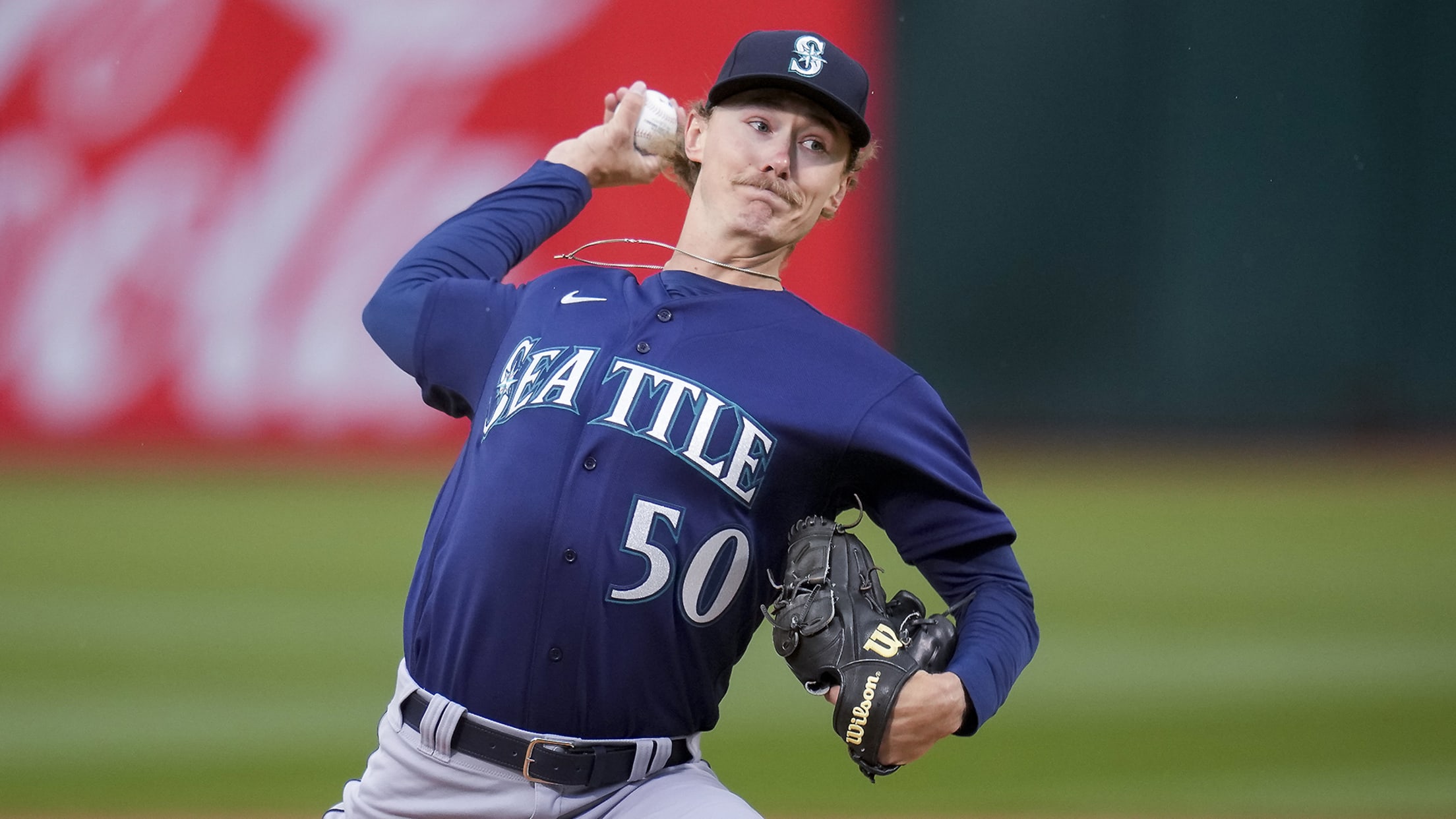 OAKLAND -- The Coliseum was the understated backdrop as a tale of two Millers unfolded on Tuesday night, one that flipped from the best of times to the worst of times -- and eventually back again. With top Seattle pitching prospect Bryce Miller on the bump opposite Oakland's Mason Miller,
Mariners No. 2 prospect Miller called up, debuting vs. A's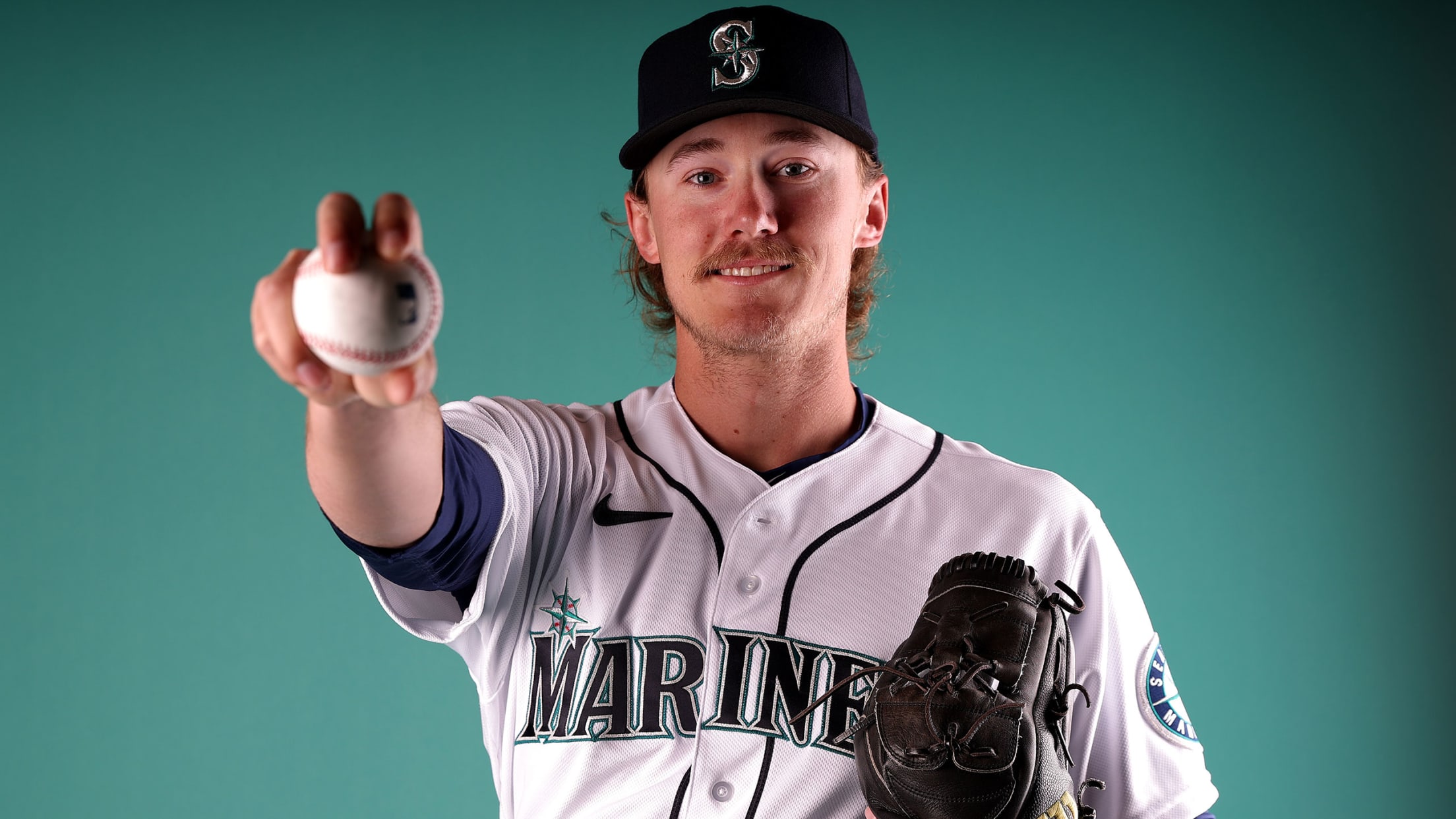 TORONTO -- The next wave of top-end talent in the Mariners' pitching-heavy pipeline has arrived to the Majors, as the club announced Tuesday it has selected the contract of right-hander Bryce Miller from Double-A Arkansas. Miller, ranked as Seattle's No. 2 prospect and MLB Pipeline's No. 88 overall, will start
What to expect from the Mariners' Miller in the big leagues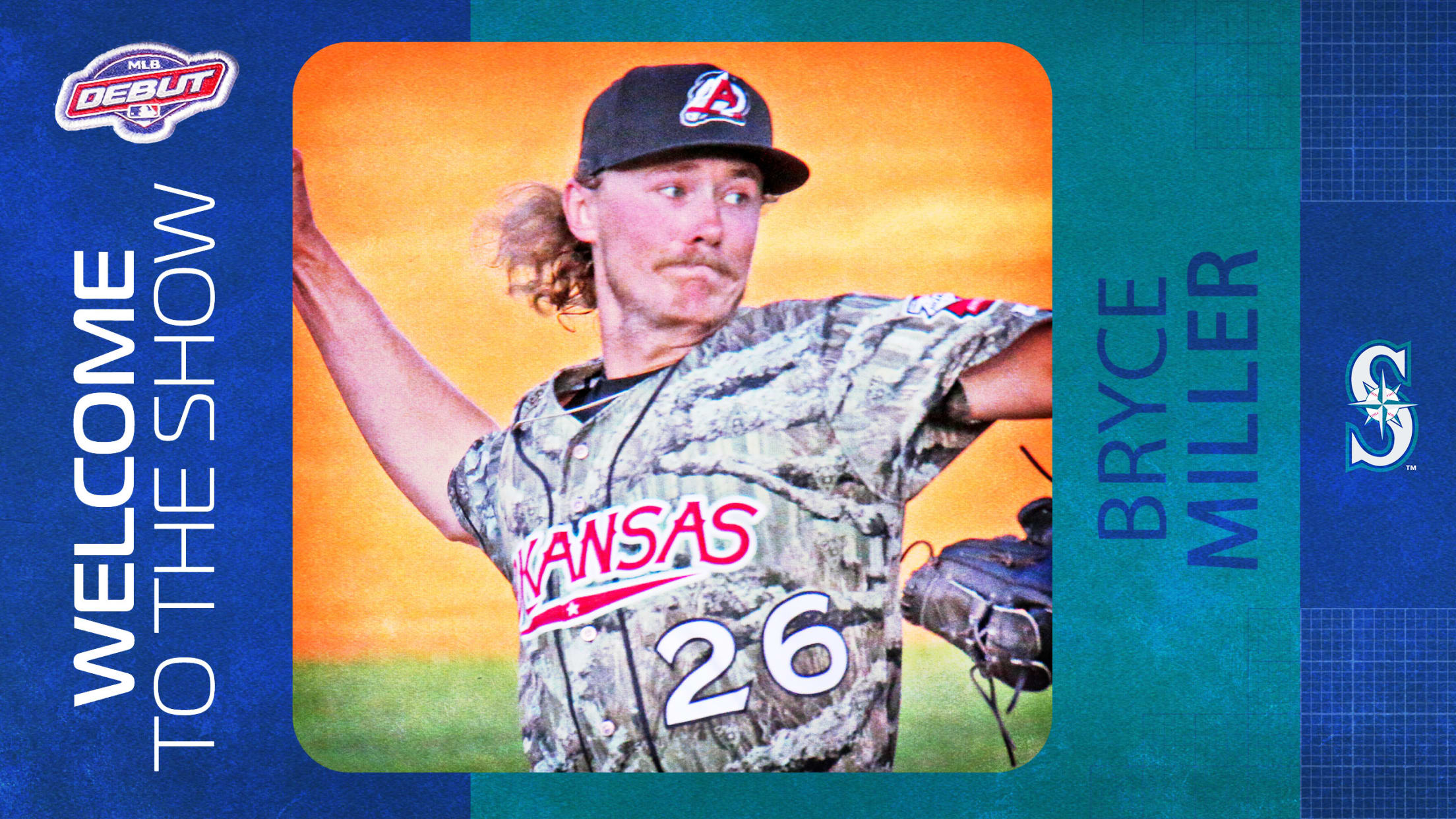 After Bryce Miller spent much of Spring Training competing for a spot in the Mariners' big league rotation, it might have surprised some to see him start the year back in Double-A, where he had finished so strongly in 2022, rather than a bump up to Triple-A. The Mariners proved
'Sneaky good prospect' Marlowe on Seattle's radar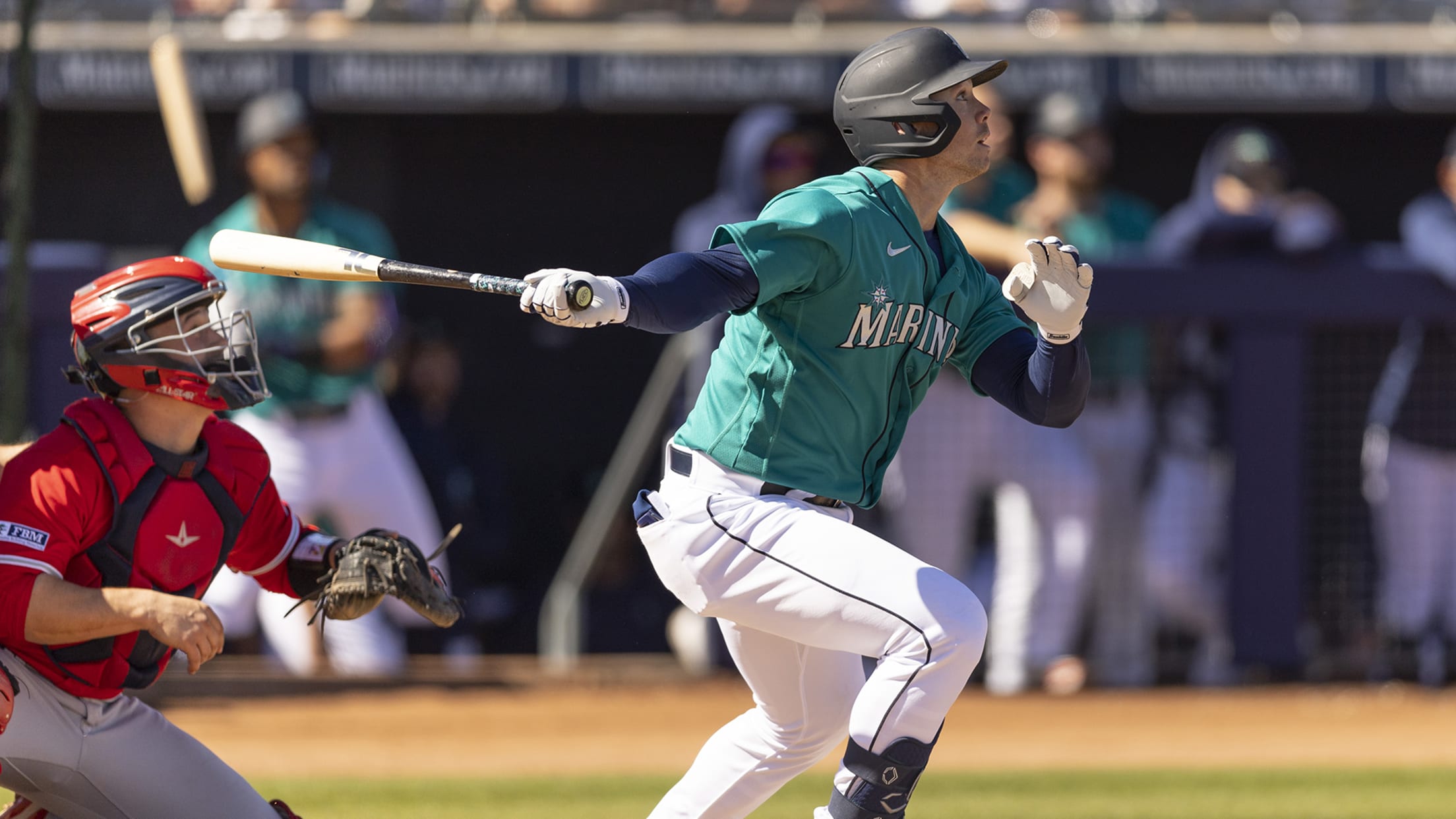 SEATTLE -- Early in Spring Training, manager Scott Servais was asked which Mariners hitter would see the most at-bats in Cactus League play, to which he quickly answered: Cade Marlowe. Part of that forecast was due to everyday players departing for the World Baseball Classic, part due to Marlowe's ability
Mariners' top prospect Ford hits first High-A homer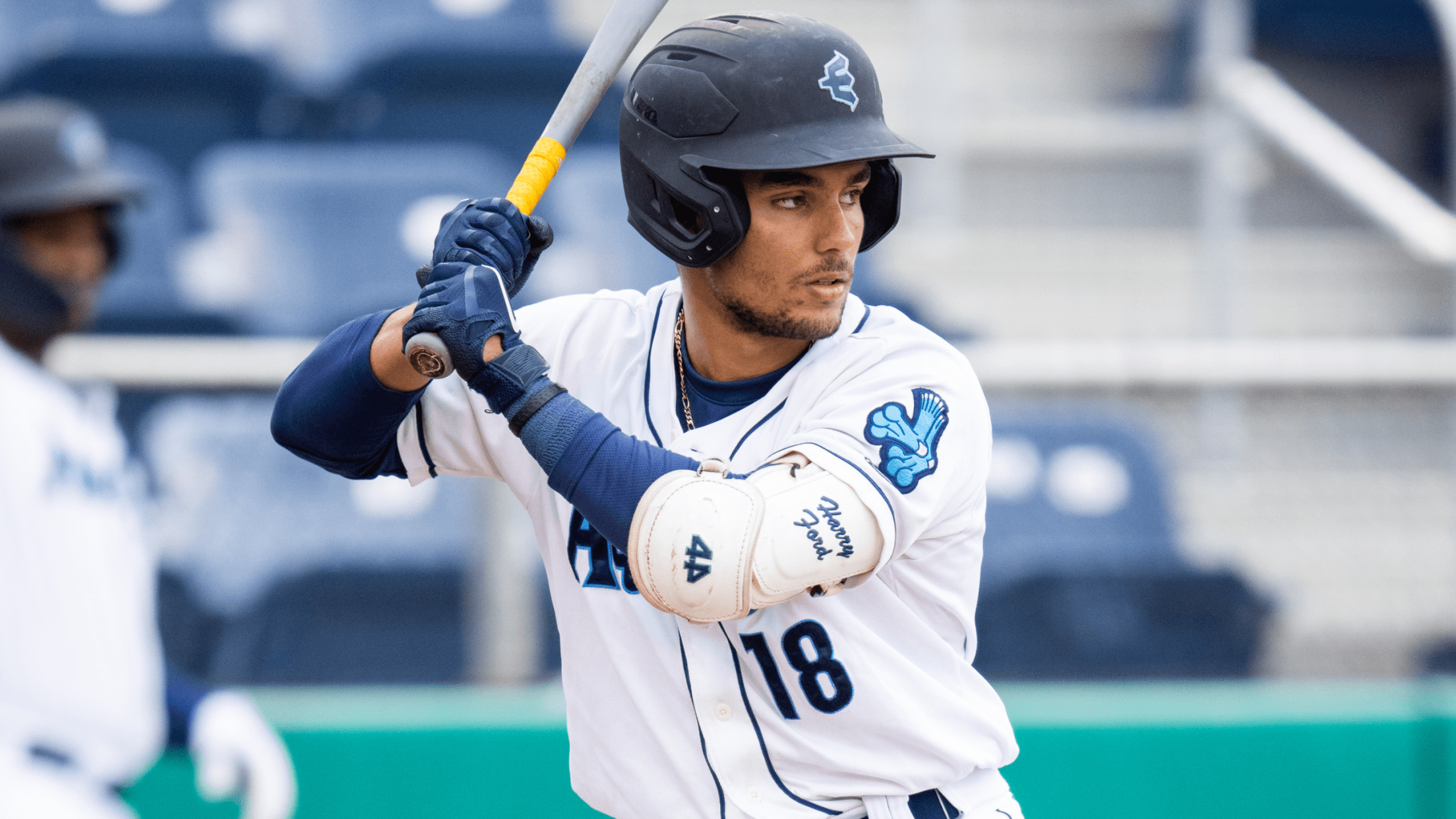 It's been a whirlwind 2023 for Harry Ford -- or should we say, "Sir" Harry Ford. The top Mariners prospect became something of a cult hero during the World Baseball Classic, having led Great Britain in homers (2), RBIs (4) and OPS (1.246) in its four games played. To Seattle
Top 100 prospect Young 'in control of the moment'
Shortstop's scorching start to 2023 earns him a spot in MLB Pipeline's overall rankings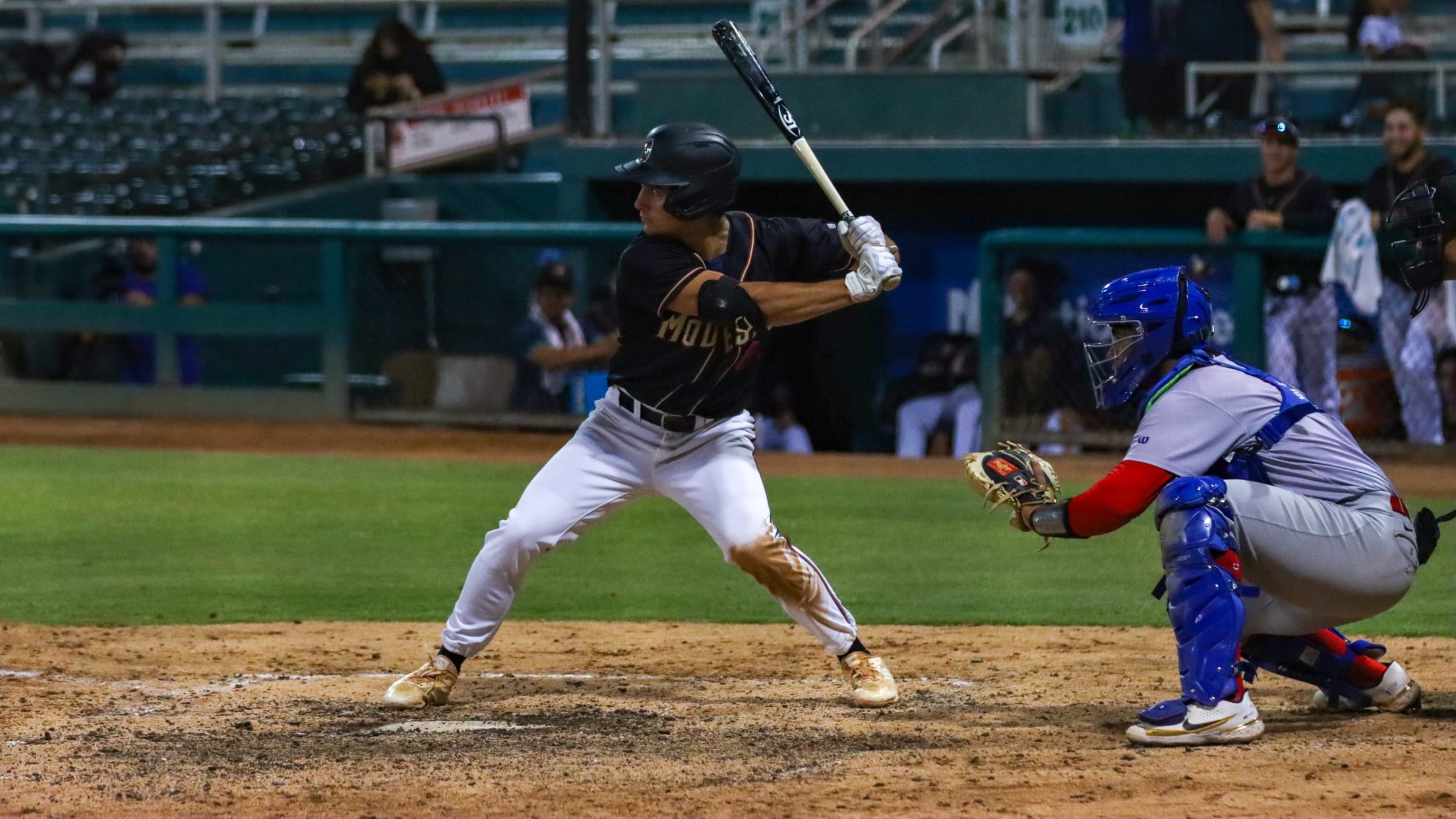 SEATTLE -- Cole Young has been raking as well as any hitter in the Mariners' farm system, and on Sunday, MLB Pipeline took notice and added him to their Top 100 overall prospect rankings. Seattle's No. 3 prospect has followed up his impressive cup of coffee last September with a
Prospect roundup: Ford off to hot start at High-A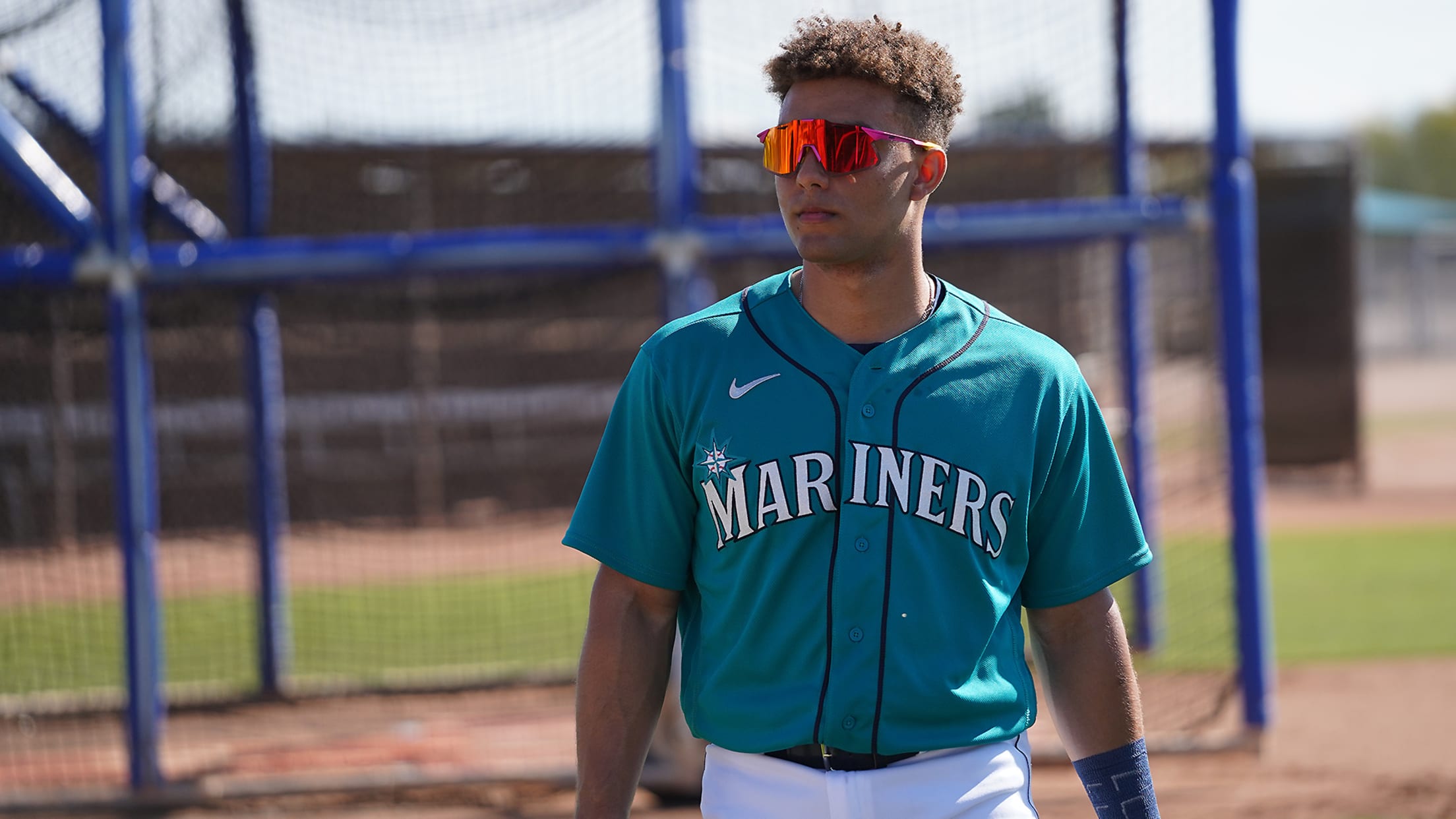 CLEVELAND -- It's really going to be this easy for Harry Ford, isn't it? OK, that's a big stretch and a short-sighted assessment, but it's hard not to marvel at the immediate impact that the Mariners' No. 1 prospect had in the regular-season opener Friday for High-A Everett. Batting second,
Where the Mariners' Top 30 prospects are starting season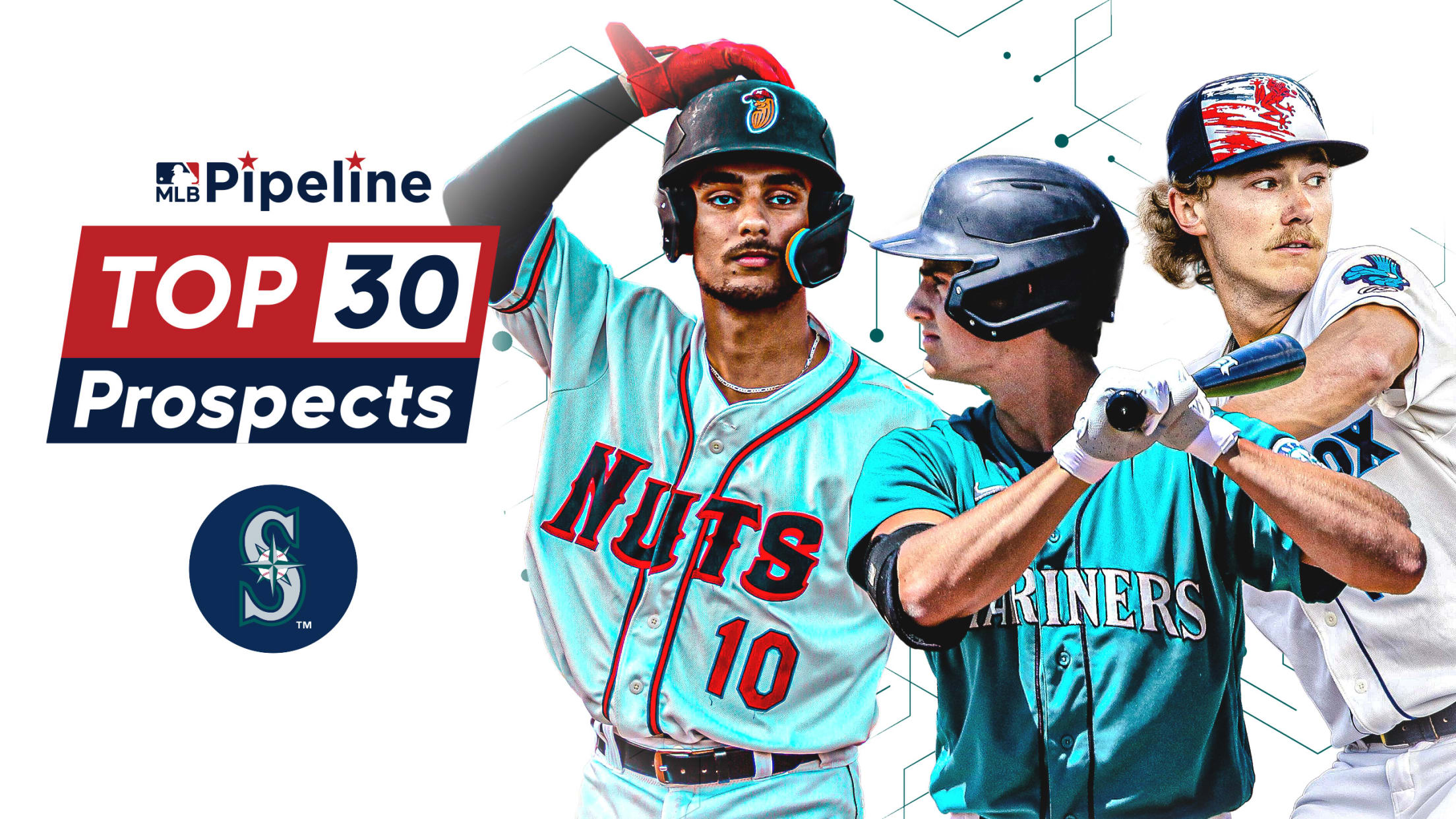 With the Minor League season opening this week, here's where the Mariners' Top 30 Prospects are projected to start:
Harry Ford (MLB No. 49), C -- Everett (High-A)
Bryce Miller (MLB No. 98), RHP -- Arkansas (Double-A)
Cole Young, SS -- Modesto (Single-A)
Emerson Hancock, RHP
Servais sets starting rotation; Celesten visits Mariners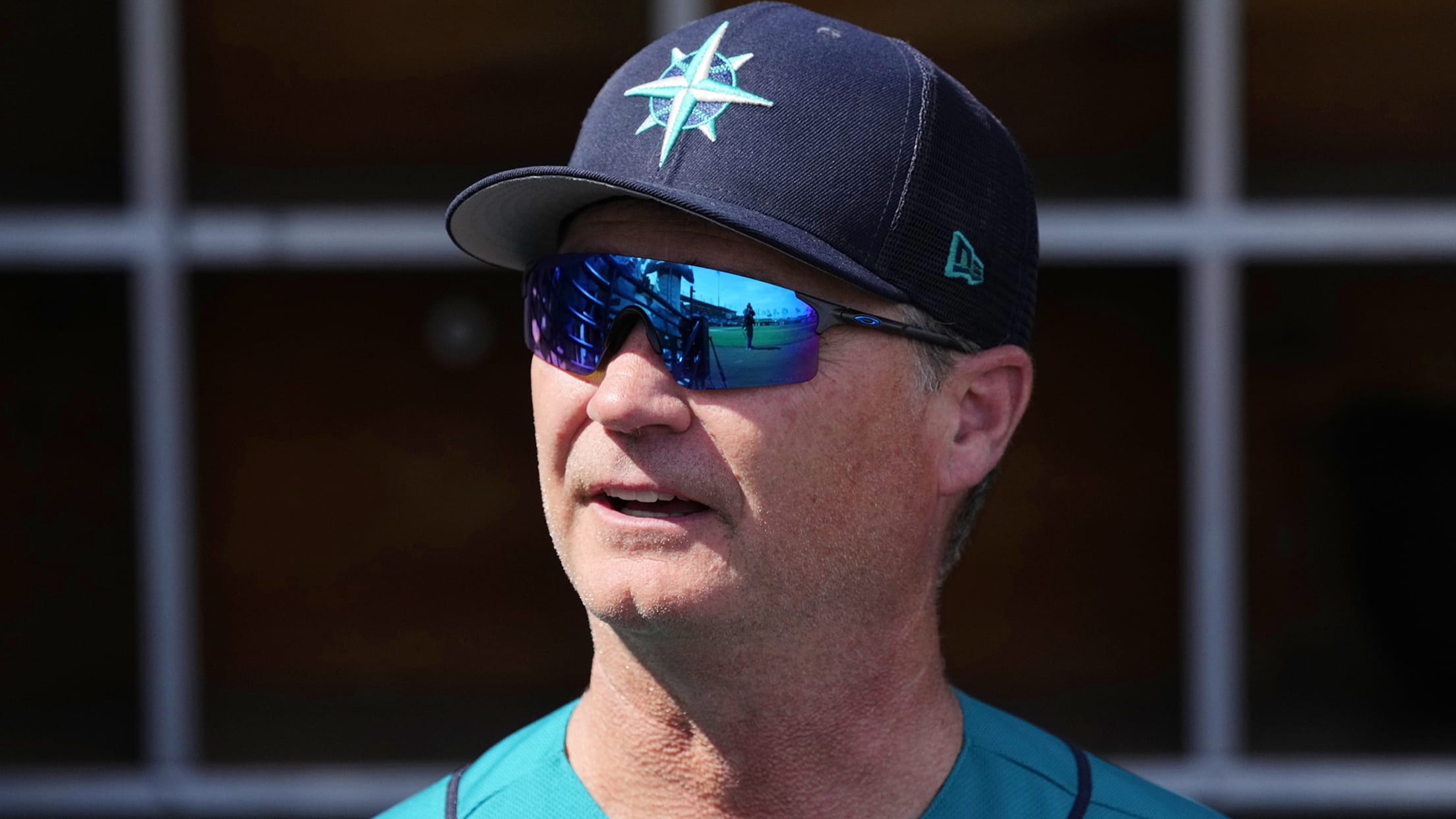 PEORIA, Ariz. -- The Mariners got an up-close look on Friday at their immediate future -- and, potentially, the franchise's future. Before Felnin Celesten -- the teenage switch-hitting phenom who inked the biggest signing bonus in Seattle history -- arrived in Peoria for the first time, it was business first,
Ford's Classic run, poise impress on, off field
Mariners' top prospect flashes future potential with eye-catching spring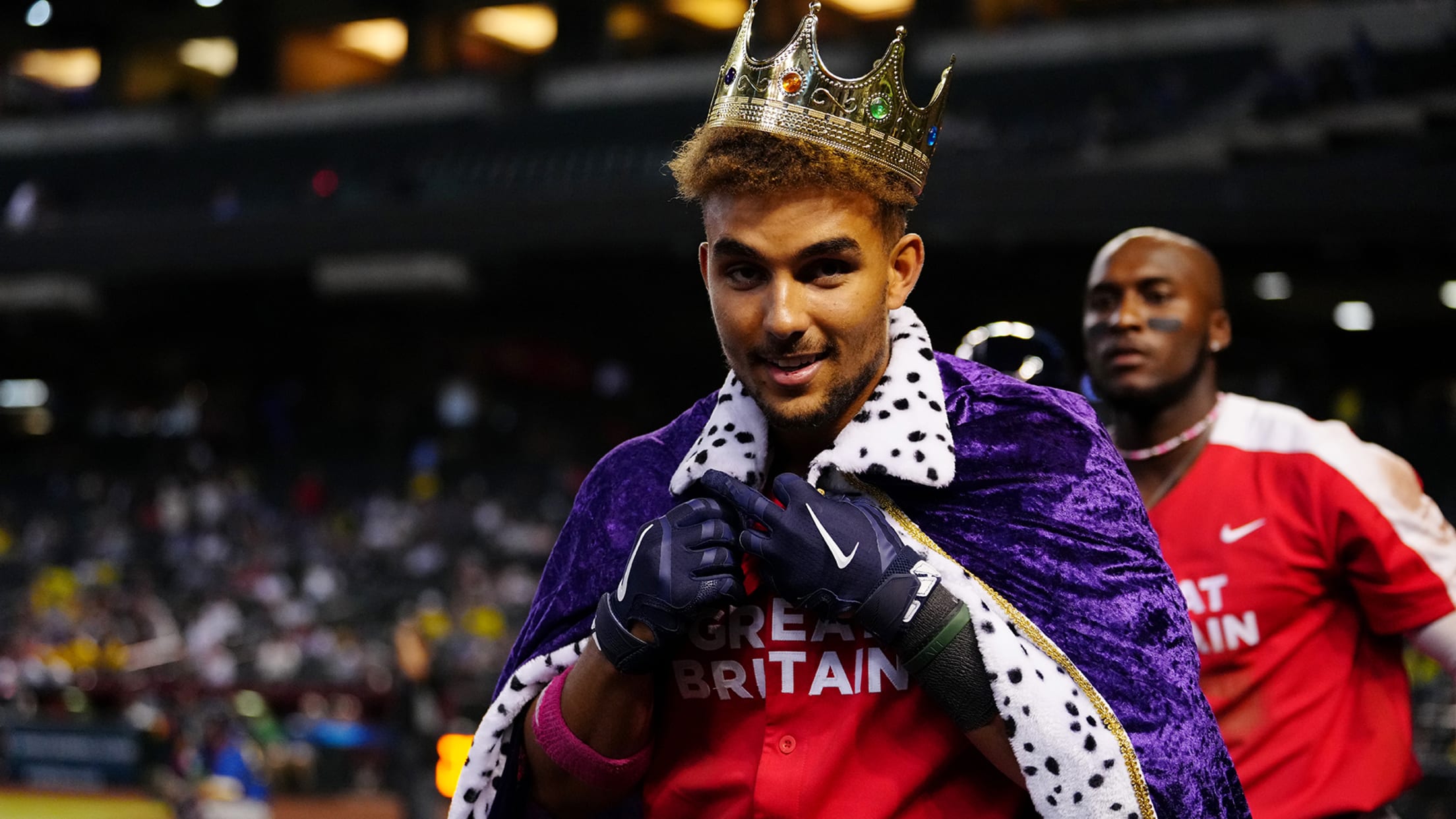 PEORIA, Ariz. -- For the first time in years, the Mariners didn't have a hotshot prospect fighting for a chance to make the Opening Day roster, but Harry Ford could very well be that player one year from now. Seattle's No. 1 prospect and MLB Pipeline's No. 49 overall, Ford
Miller knocking on MLB door after duel with deGrom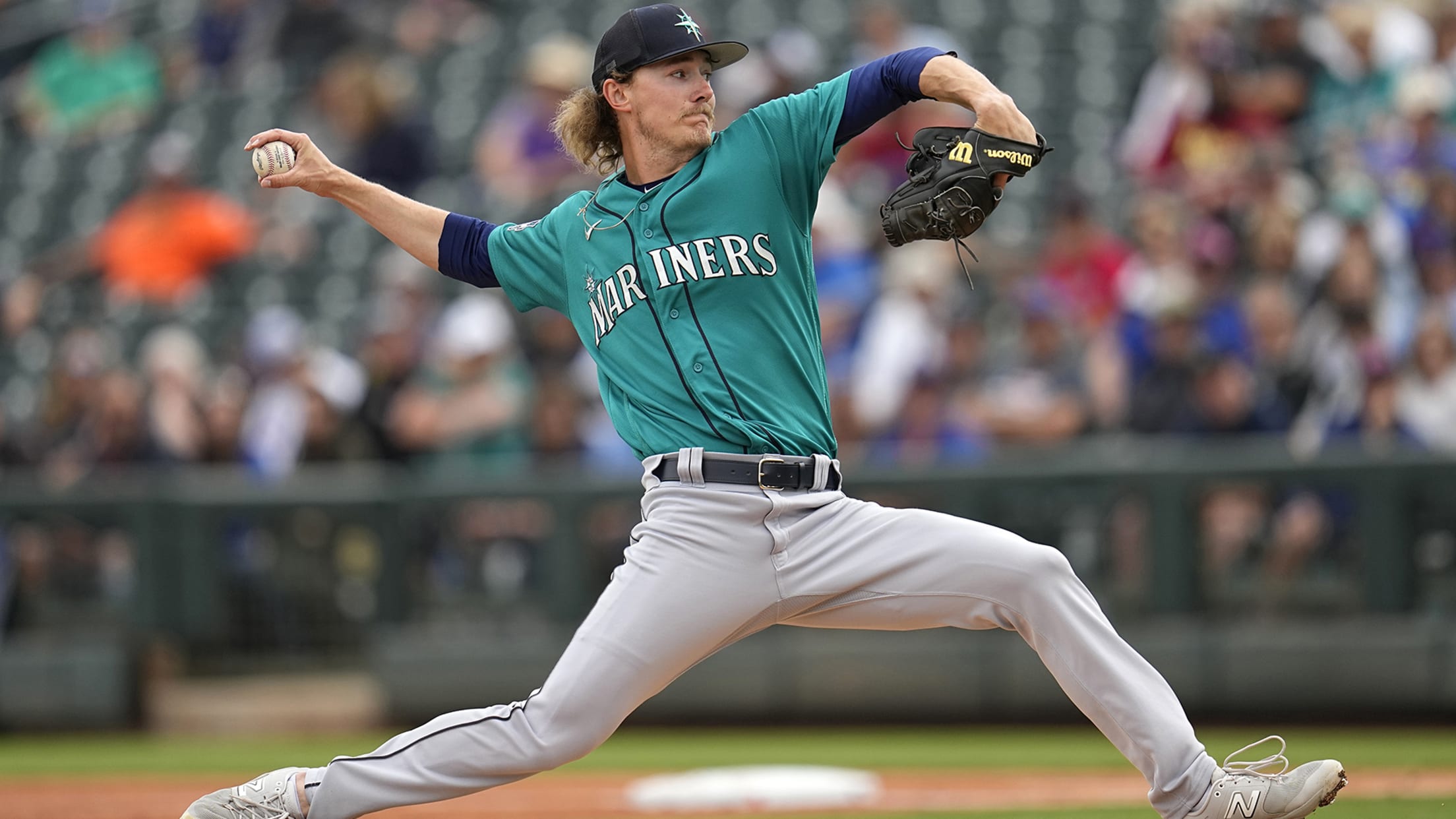 SURPRISE, Ariz. -- Bryce Miller wears a size 7 1/4 hat that on most days rests firmly atop his head, thanks to the bushy blonde locks that create an even tighter wrap to the cap's crown. But by the end of what was likely his final Cactus League outing on
'Home run hero' Ford feted by British school kids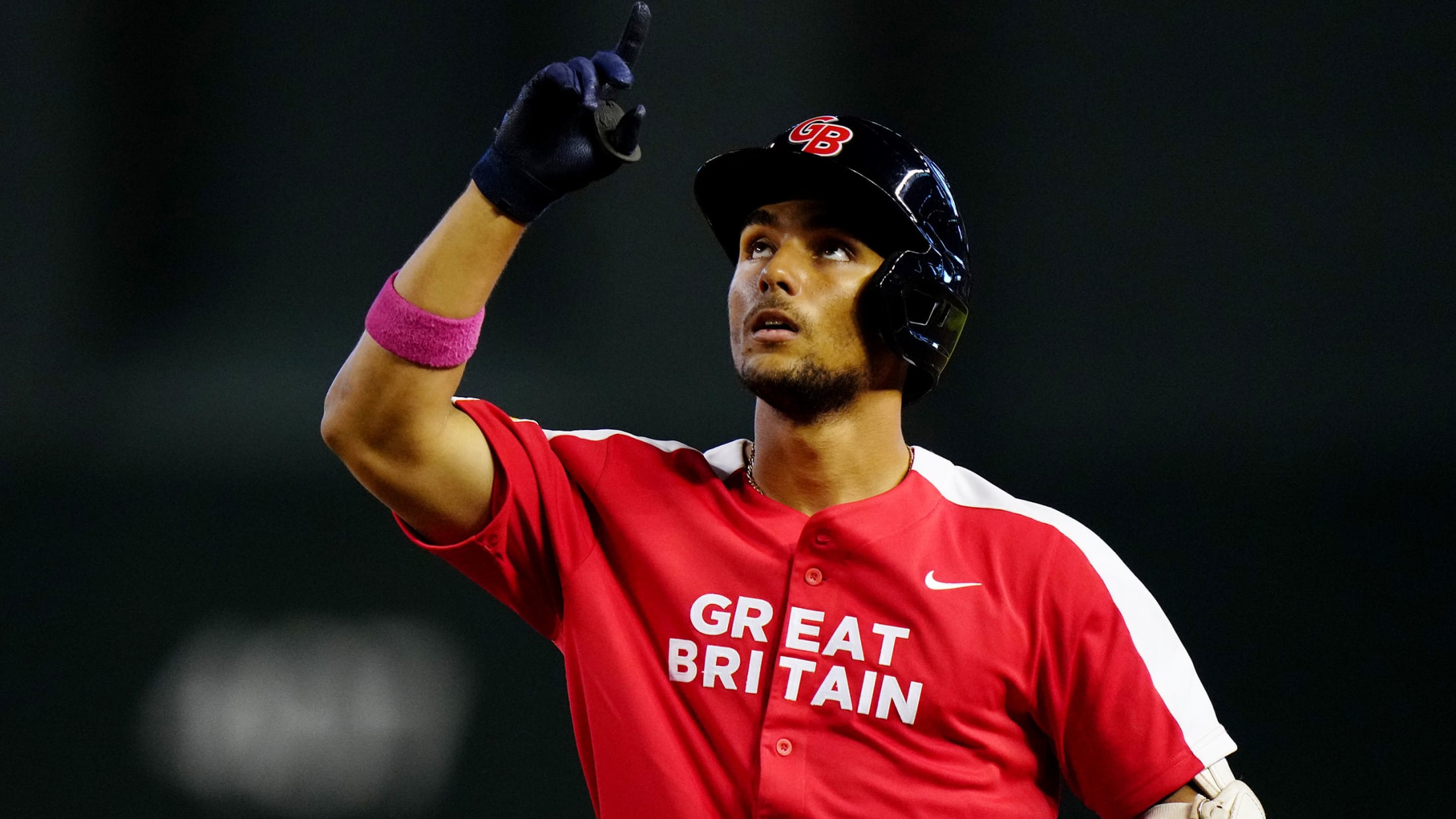 Harry Ford, the No. 49 prospect in baseball and No. 1 in the Mariners' farm system, has been called the face of British baseball. That fact is so well known that even a picture of Ford's face makes a room full of children in England cheer wildly.
Ford leading next wave of Mariners into Emerald City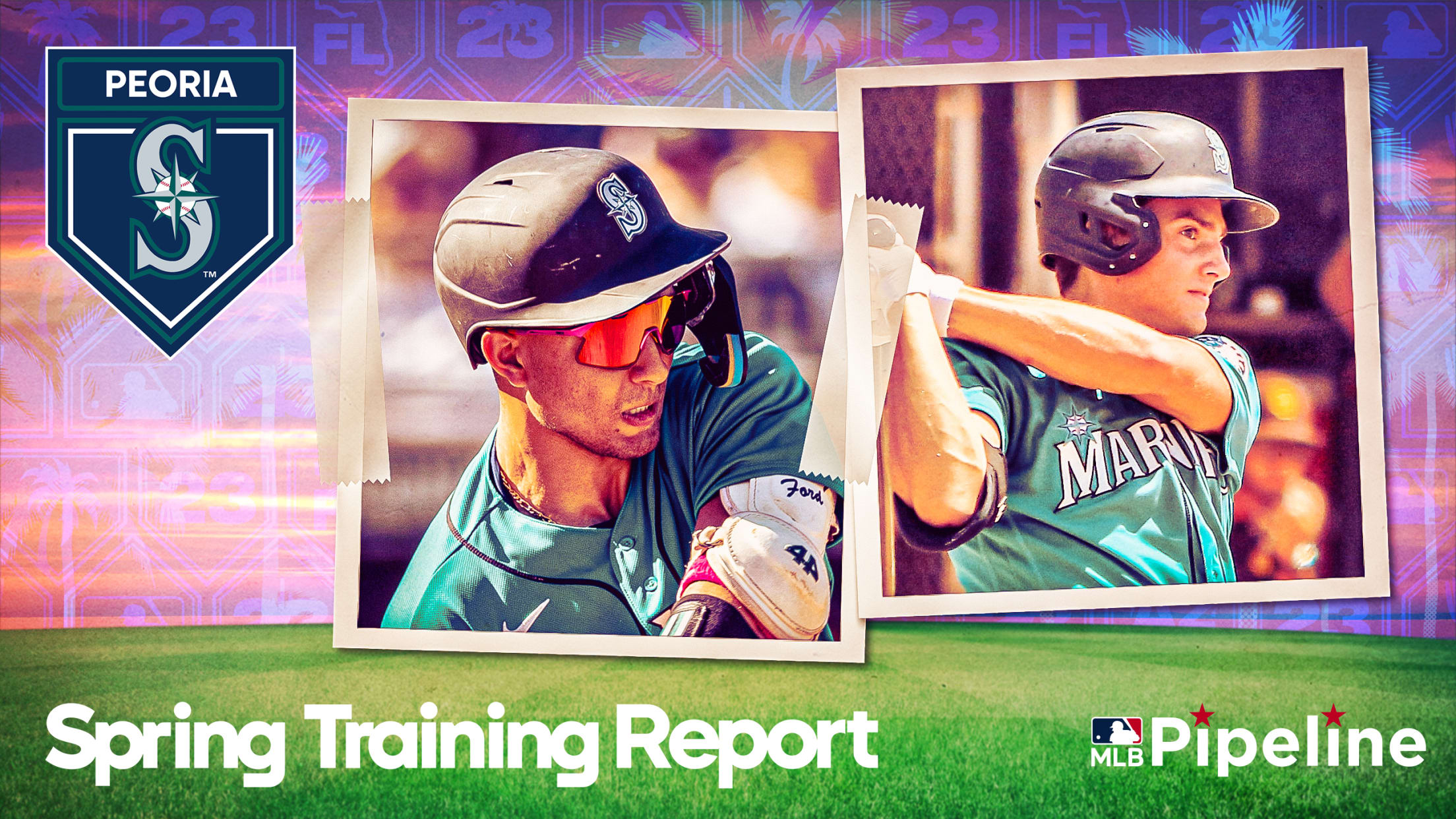 PEORIA, Ariz. -- If Justin Toole is overwhelmed by the task at hand, it doesn't show. That's not to say he doesn't appreciate the position he's in, just hired by the Mariners to be their farm director last December, attending his first Spring Training. The former Cleveland Guardians hitting analyst
Dad beams as Ford leads breakthrough for Britain
Mariners' top prospect, father overjoyed as team qualifies for Classic for first time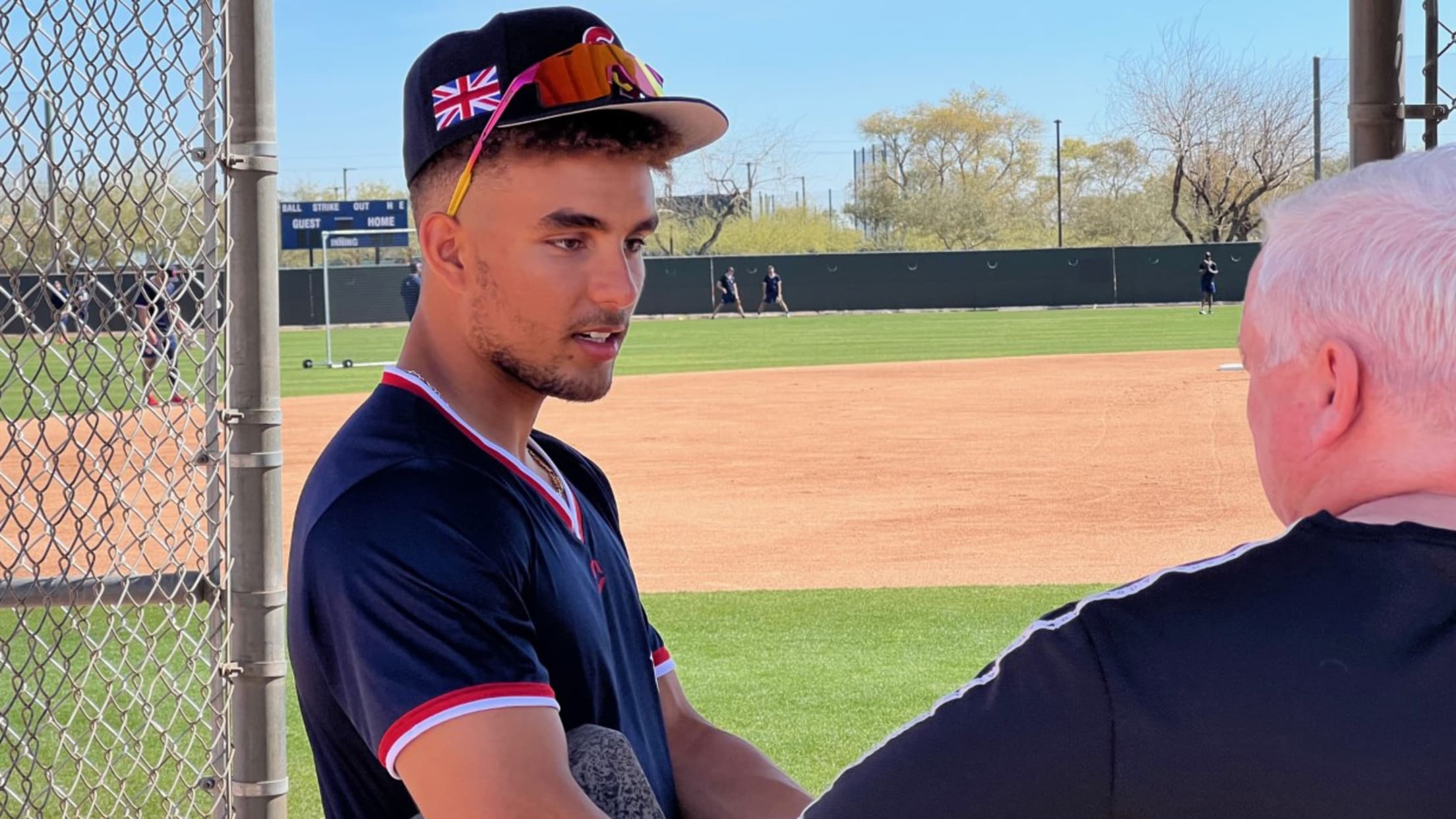 PHOENIX -- Mariners top prospect Harry Ford had barely figured out which direction to run around the bases when his dad started dreaming of him playing in the World Baseball Classic. Now, here they are. "It means the world to me," said Alan Ford, the proud dad. "I've been thinking
Here are the Mariners' 2023 Top 30 prospects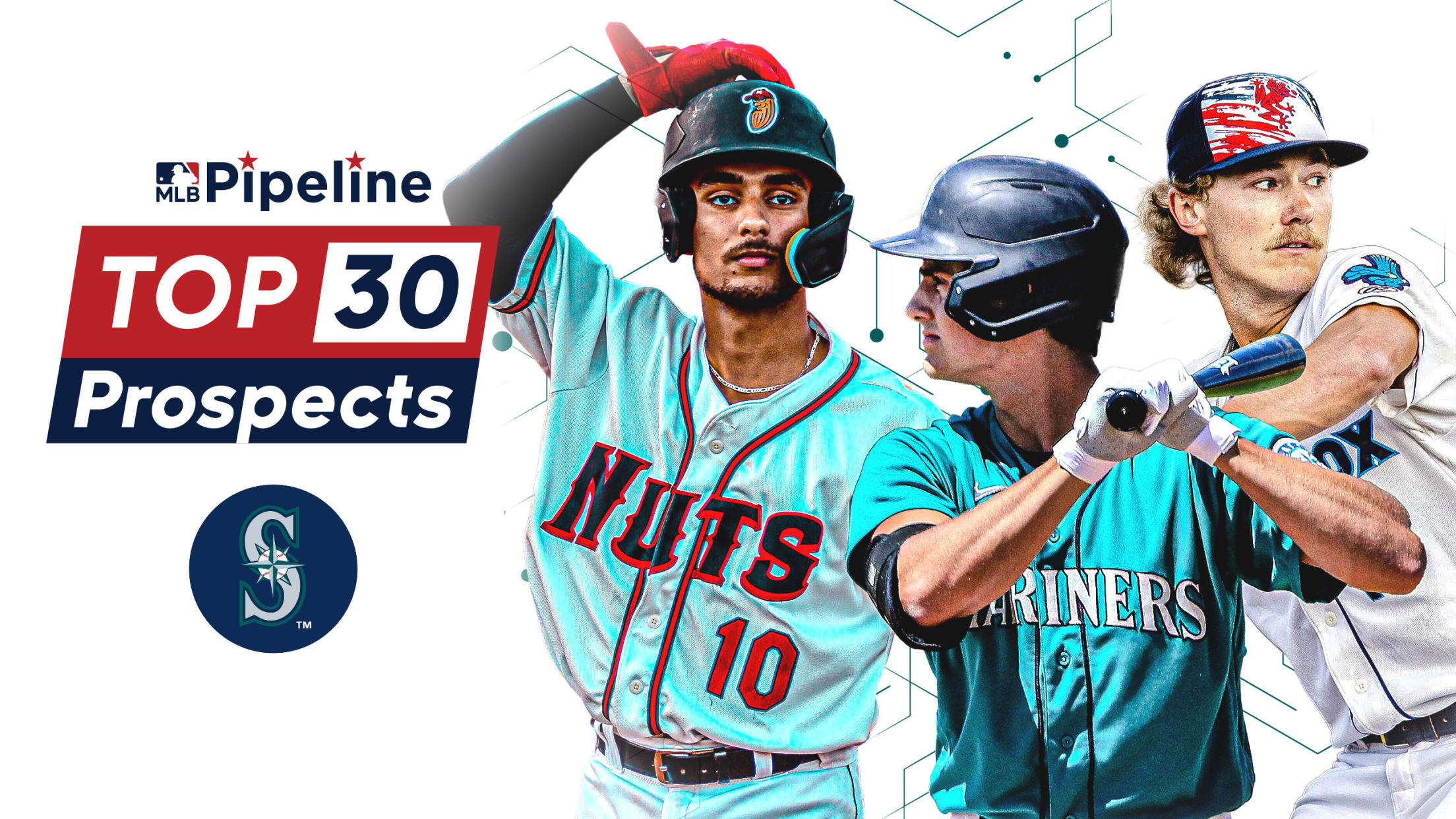 PEORIA, Ariz. -- There's no question that the Mariners' farm system looks lighter than at this time last year, when they were ranked No. 2 overall by MLB Pipeline, a byproduct of graduating some of their top talent and leveraging some of their prospect capital in impact trades. Those transactions
Rookie Berroa befuddles SD sluggers with his slider
PEORIA, Ariz. -- Scott Servais knew that the Padres' fearsome foursome awaited in the third inning of the Mariners' Cactus League opener Friday afternoon, which is precisely why Seattle's skipper installed Prelander Berroa, the under-the-radar prospect who might quickly become mainstream. Berroa struck out Xander Bogaerts and Nelson Cruz as
Explore Arkansas' Dickey-Stephens Park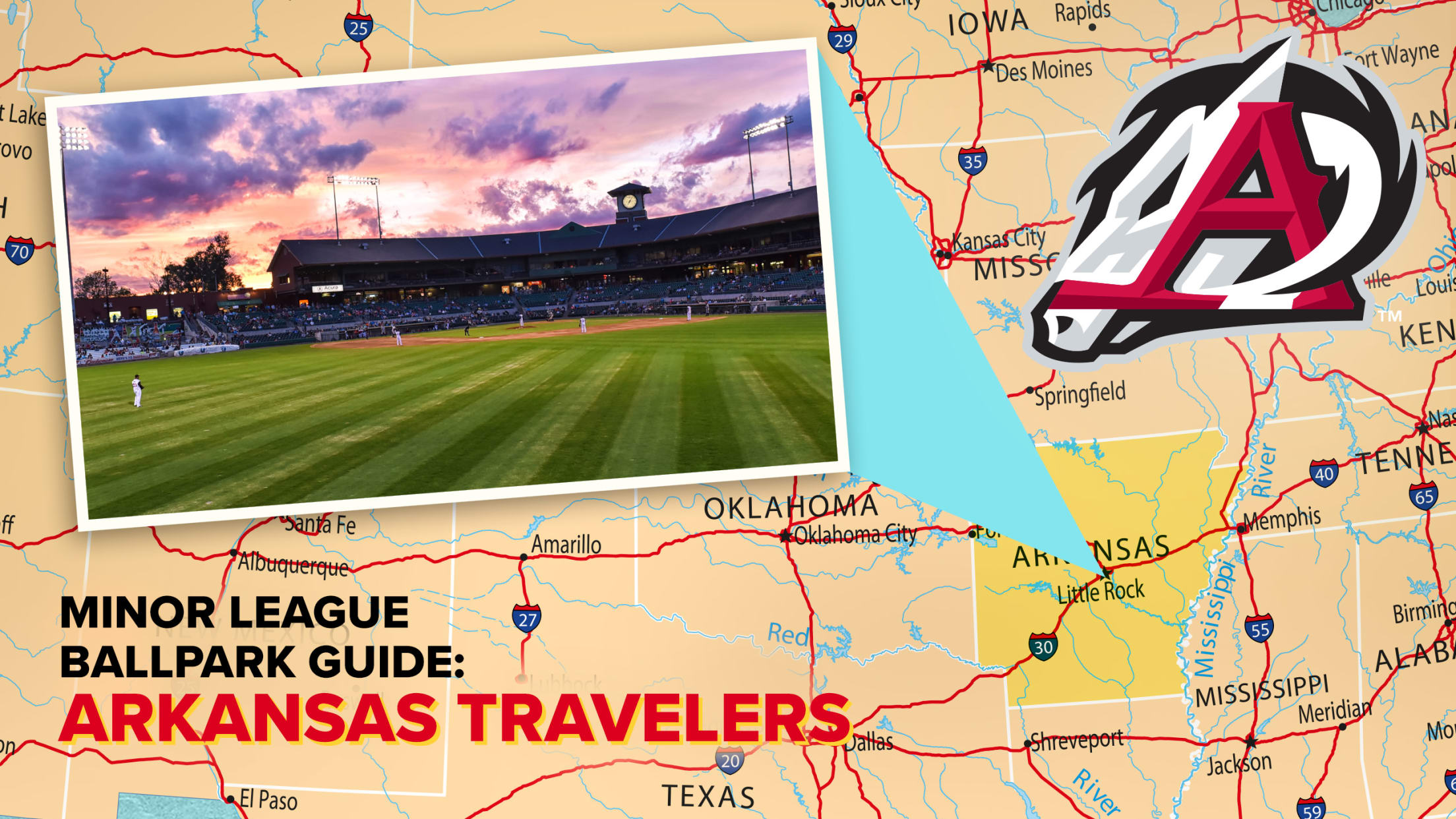 Welcome to Dickey-Stephens Park, a 21st-century stadium where the echoes of baseball history are palpable, a swamp possum runs amok and the fans root on Mariners prospects in the Double-A Texas League.
No. 1 prospect Ford already impressing at camp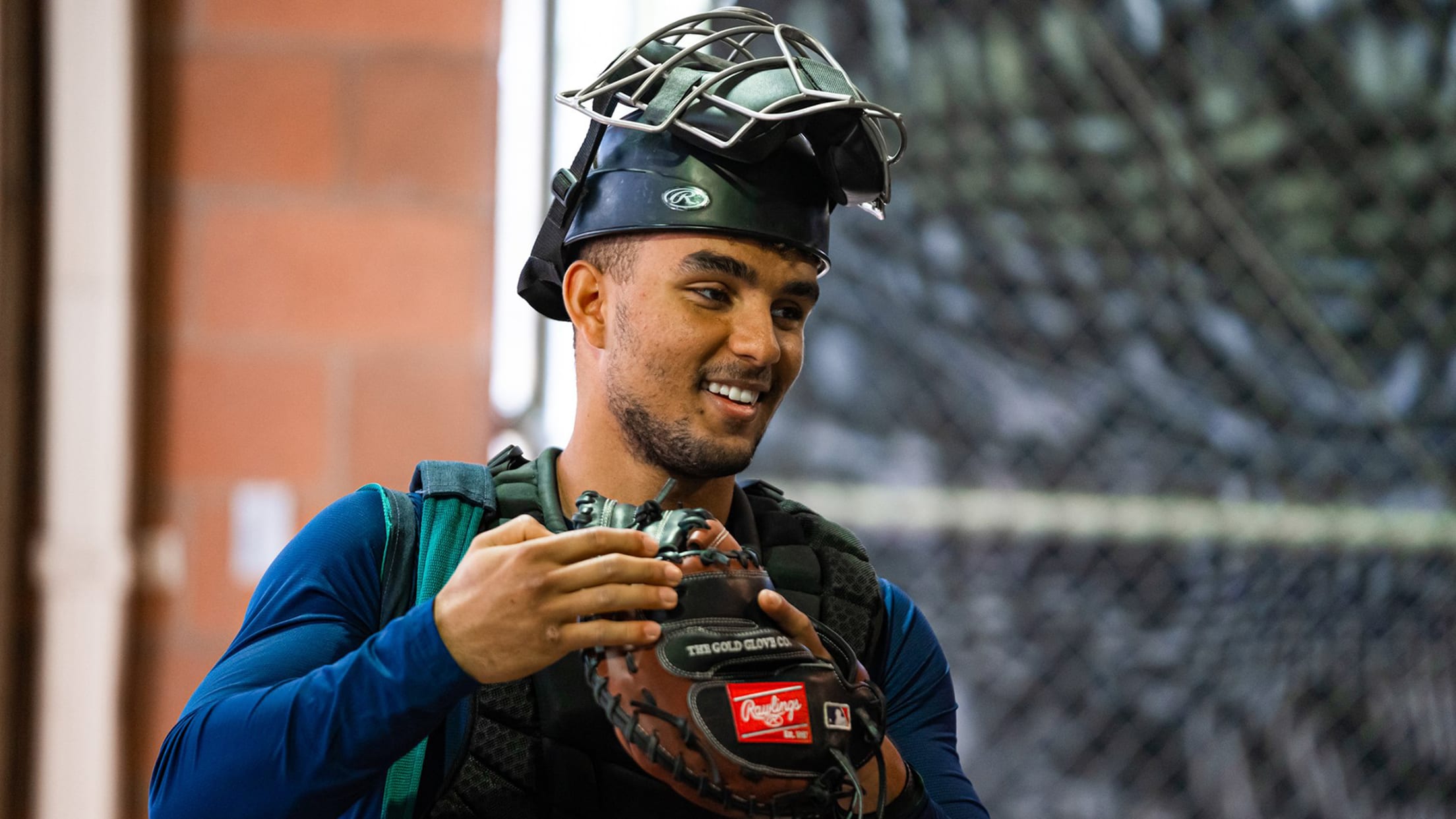 PEORIA, Ariz. -- Harry Ford listened intently after catching a bullpen over the weekend, soaking up the knowledge of a mentee who three years ago was essentially in the same spot of his career trajectory. Cal Raleigh, now firmly Seattle's starting backstop, was dishing insights on what he learned during
'Howitzer' arm may earn Miller a roster spot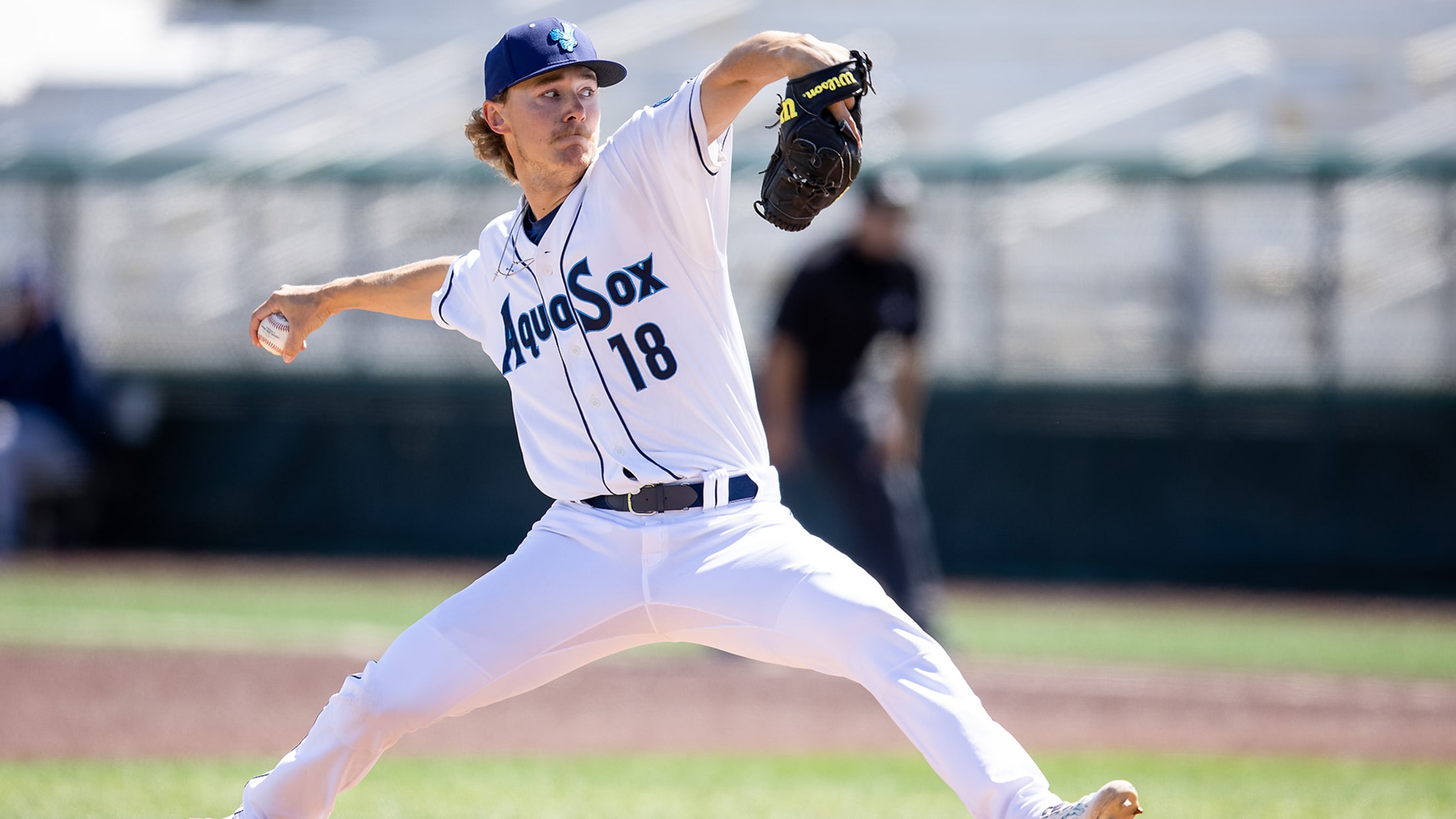 PEORIA, Ariz. -- The quote describing Bryce Miller was as succinct as it was descriptive. And the commentary from an American League scout on the Mariners' top pitching prospect was eye-opening. "It was like he had a Howitzer attached to his arm," the scout said, likening Miller's right extremity to