Haniger could be out until after ASG break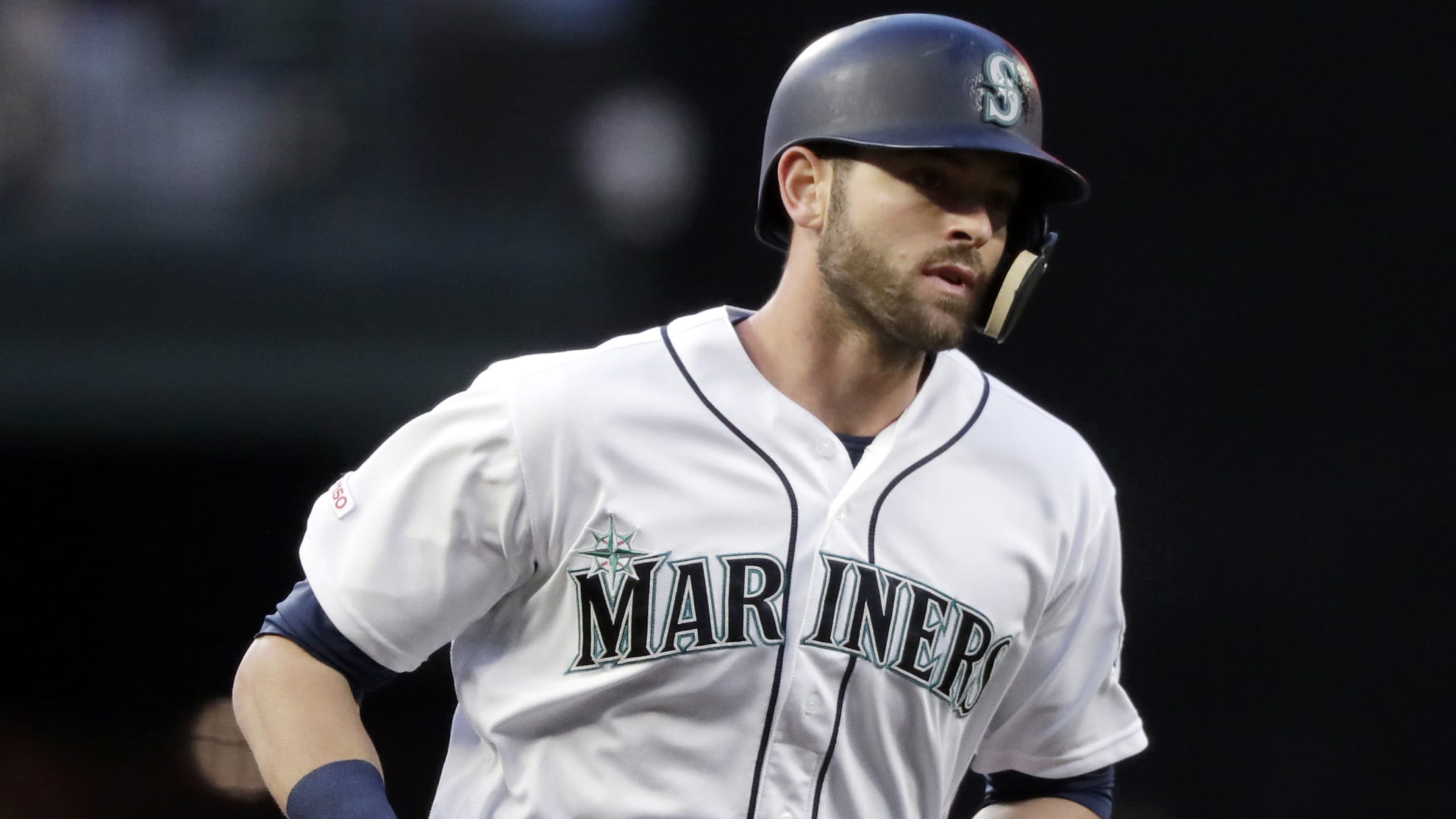 SEATTLE -- Mitch Haniger has missed two weeks with a ruptured testicle and the Mariners outfielder could remain sidelined until after the All-Star break next month. The 28-year-old has started doing some light work in the weight room, but manager Scott Servais said Thursday that Haniger hasn't yet been cleared
Here are future All-Stars from the AL West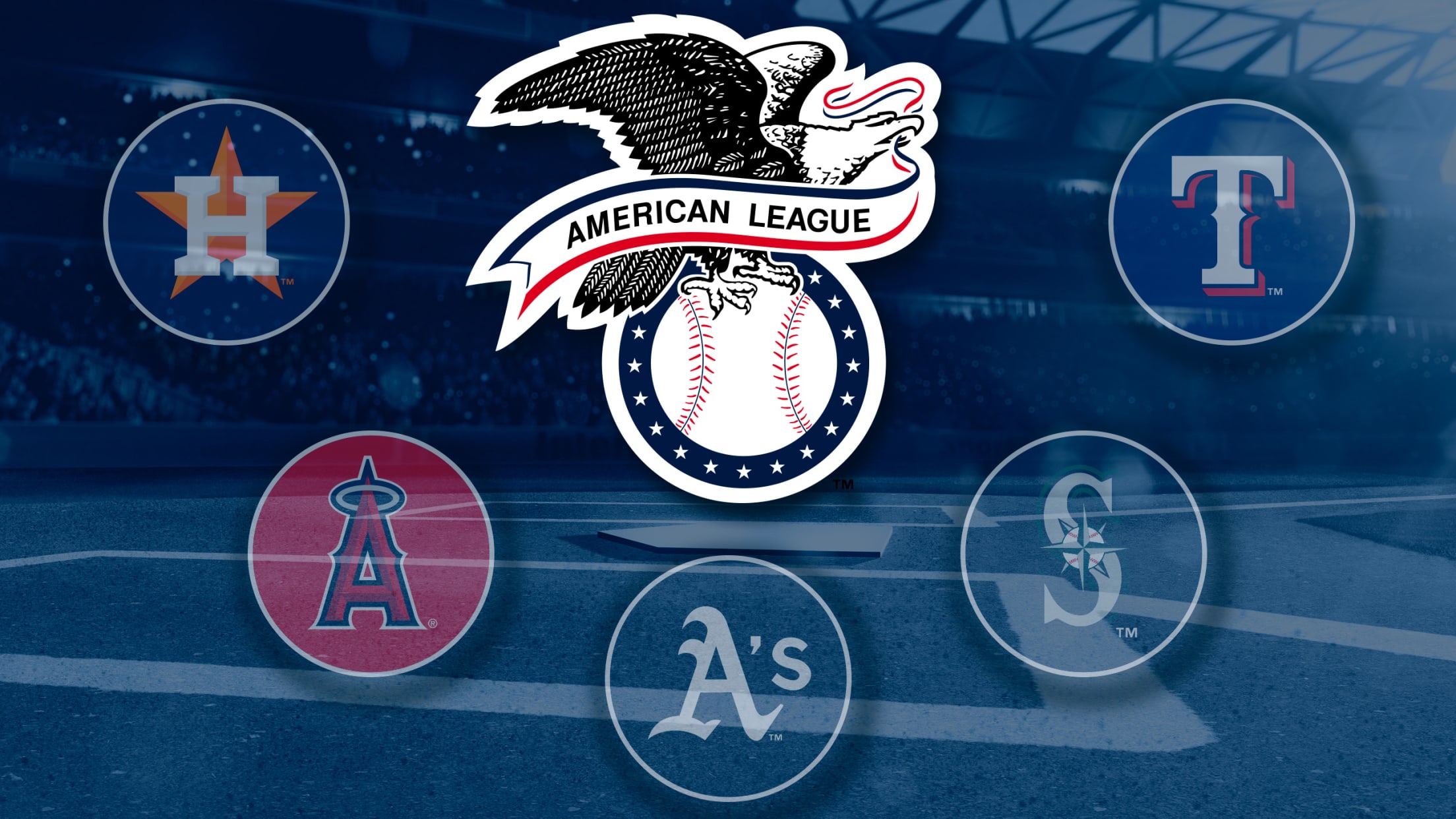 We're pretty close to finding out who this year's All-Stars will be, and while there may be some surprise elections and selections revealed, it's not that difficult to figure out which worthy candidates are most likely to hear their names called. But what about next year's All-Stars? Predicting that may
Mariners sign 1st- and 2nd-round Draft picks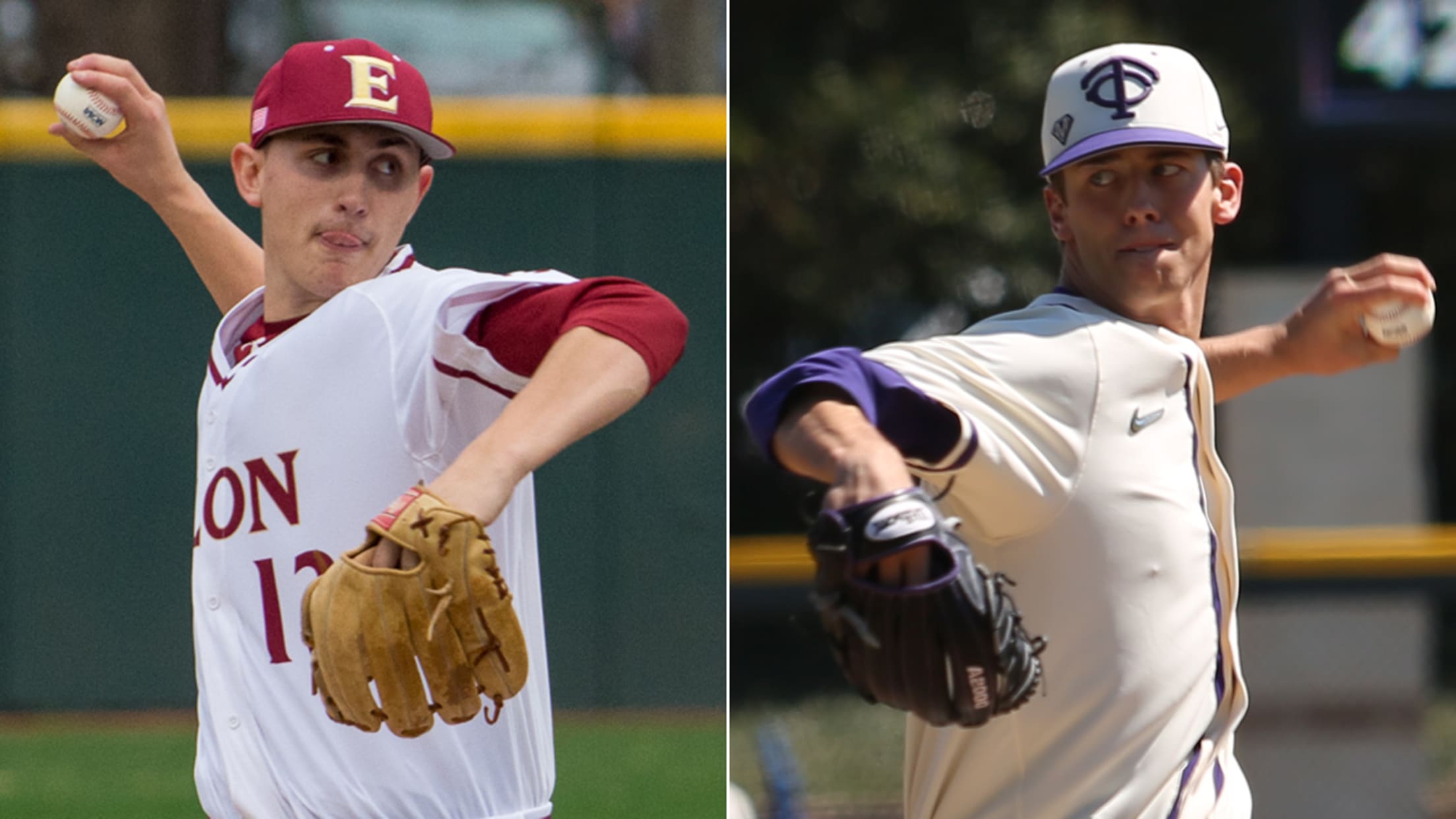 MINNEAPOLIS -- George Kirby and Brandon Williamson, the Mariners' top two selections in last week's 2019 MLB Draft, officially signed contracts on Thursday as Seattle continued adding promising pitching prospects to an improving farm system. Kirby, a right-hander out of Elon University, agreed to a $3,242,900 signing bonus according to
Shed savors 1st HR with workout partner Dee
Vogelbach tallies four hits; Milone shines in Mariners' win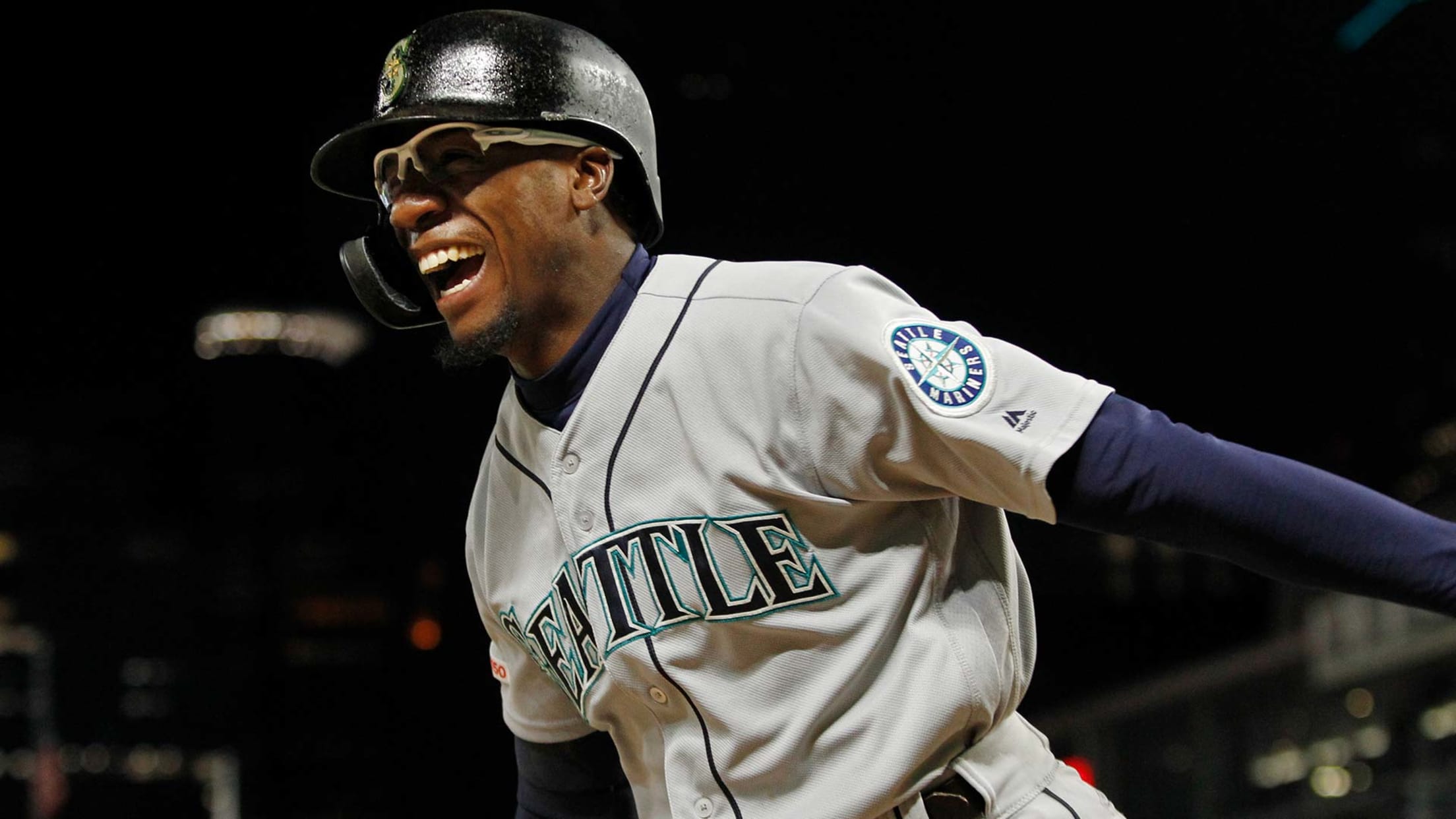 MINNEAPOLIS -- As Mariners manager Scott Servais explained second baseman Shed Long's expanding role and first start in left field prior to Wednesday's game with the Twins, he noted it would be "another tool for the Shed." Then the 23-year-old rookie went out and showed what his skipper was talking
Mariners closing in on signing top pick Kirby
First-rounder agrees to terms; Rodriguez returns to action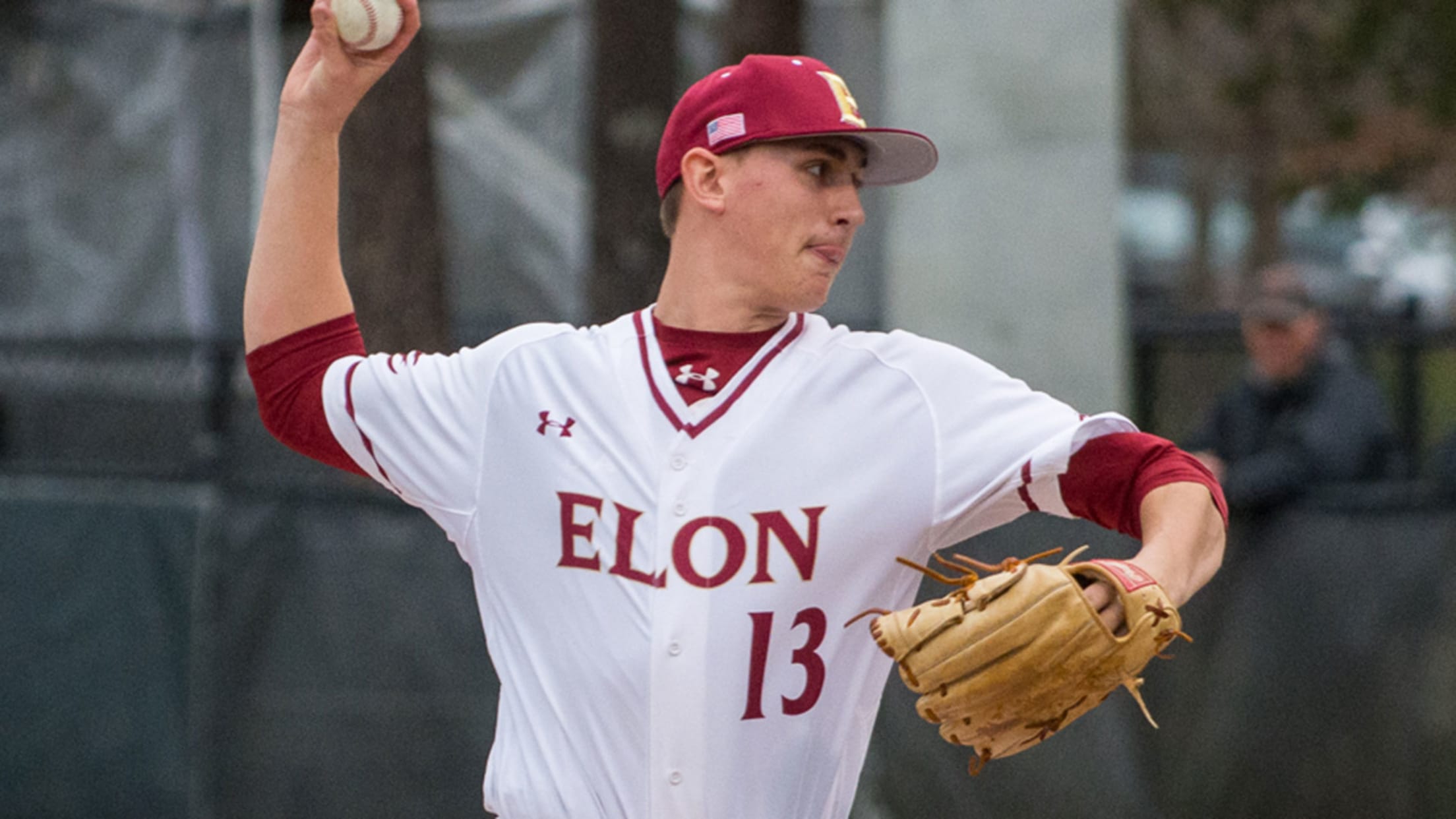 MINNEAPOLIS -- While first-round pick George Kirby still hasn't officially signed with the Mariners, the club announced Monday that 21 of its 41 selections from last week's MLB Draft are now under contract. Kirby, the 20th overall selection, has agreed to terms and is expected to finalize his deal in
Bishop (spleen) heads to IL; Bautista activated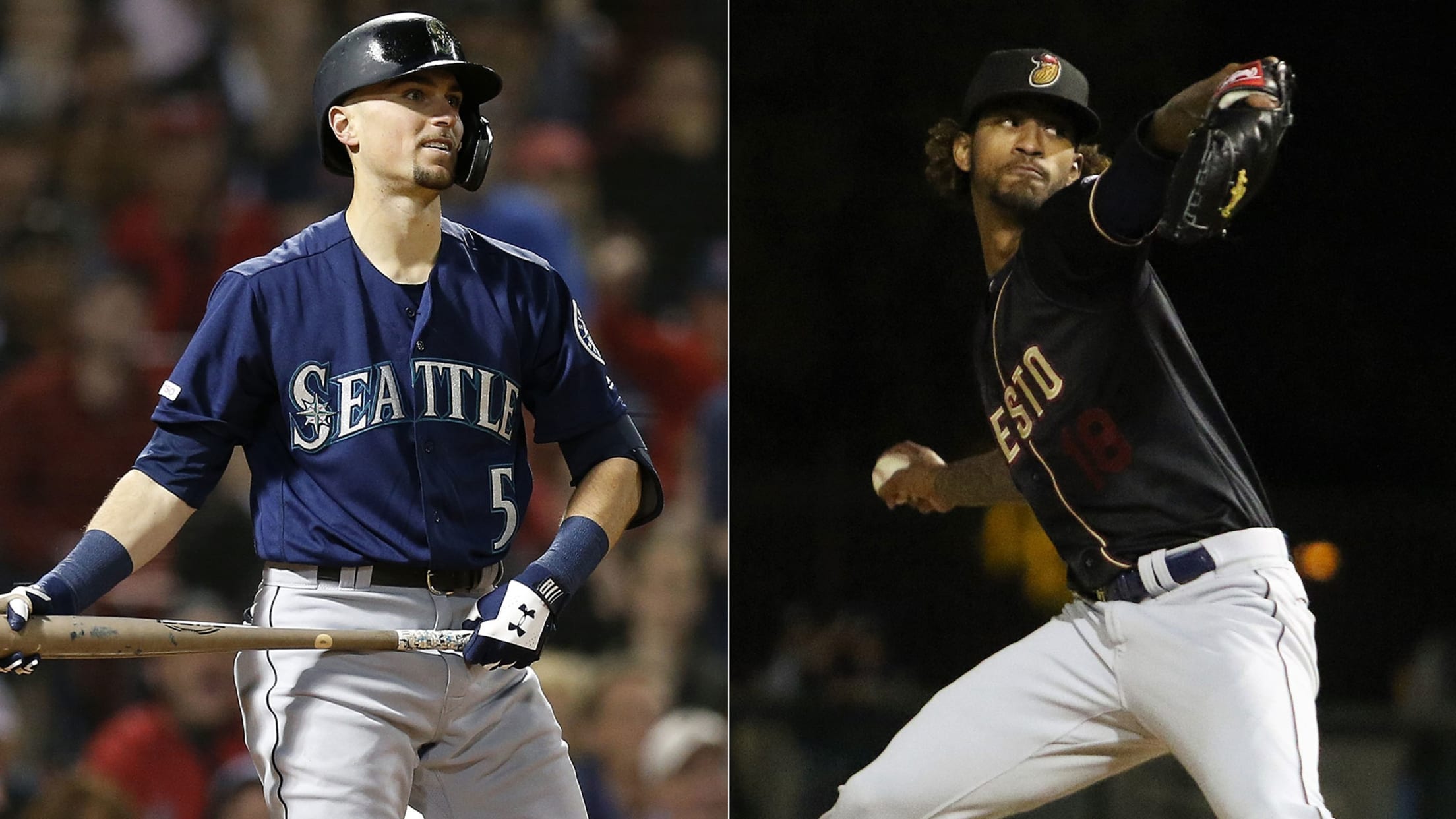 SEATTLE – Mariners rookie center fielder Braden Bishop was placed on the 10-day injured list on Wednesday afternoon after tests revealed a lacerated spleen, which is why he'd been forced to come out of Tuesday night's 11-5 loss to the Astros in the fourth inning after feeling intense pain in
Mariners build 'foundation of pitching' in Draft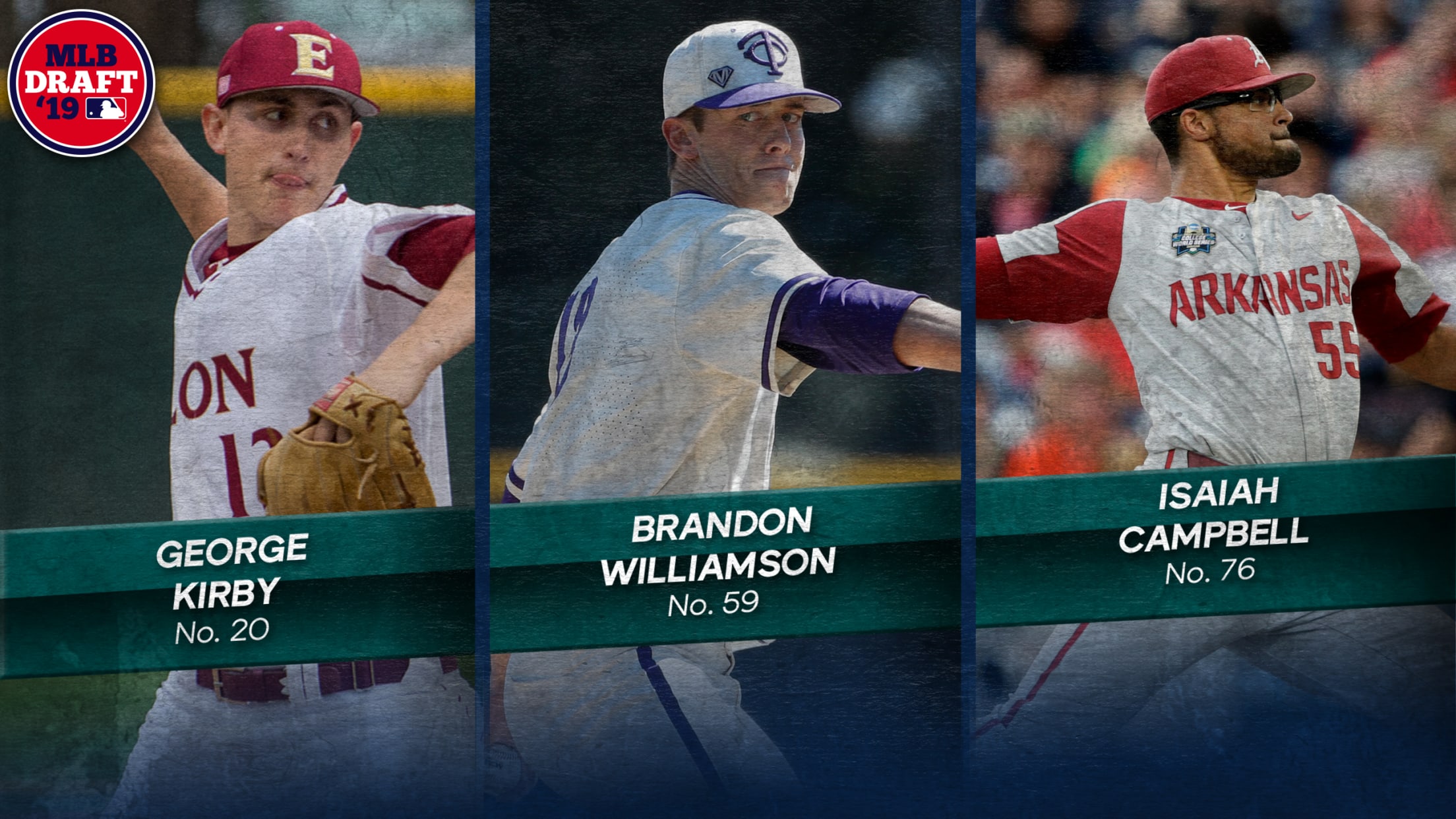 SEATTLE – After bolstering their farm system with some promising position players over the past two years, the Mariners went heavy on pitching in this week's 2019 MLB Draft, using 15 of their first 20 picks to add arms to the group of young talent the franchise is counting on
Mariners select college arms on Day 1 of Draft
Elon University pitcher known for control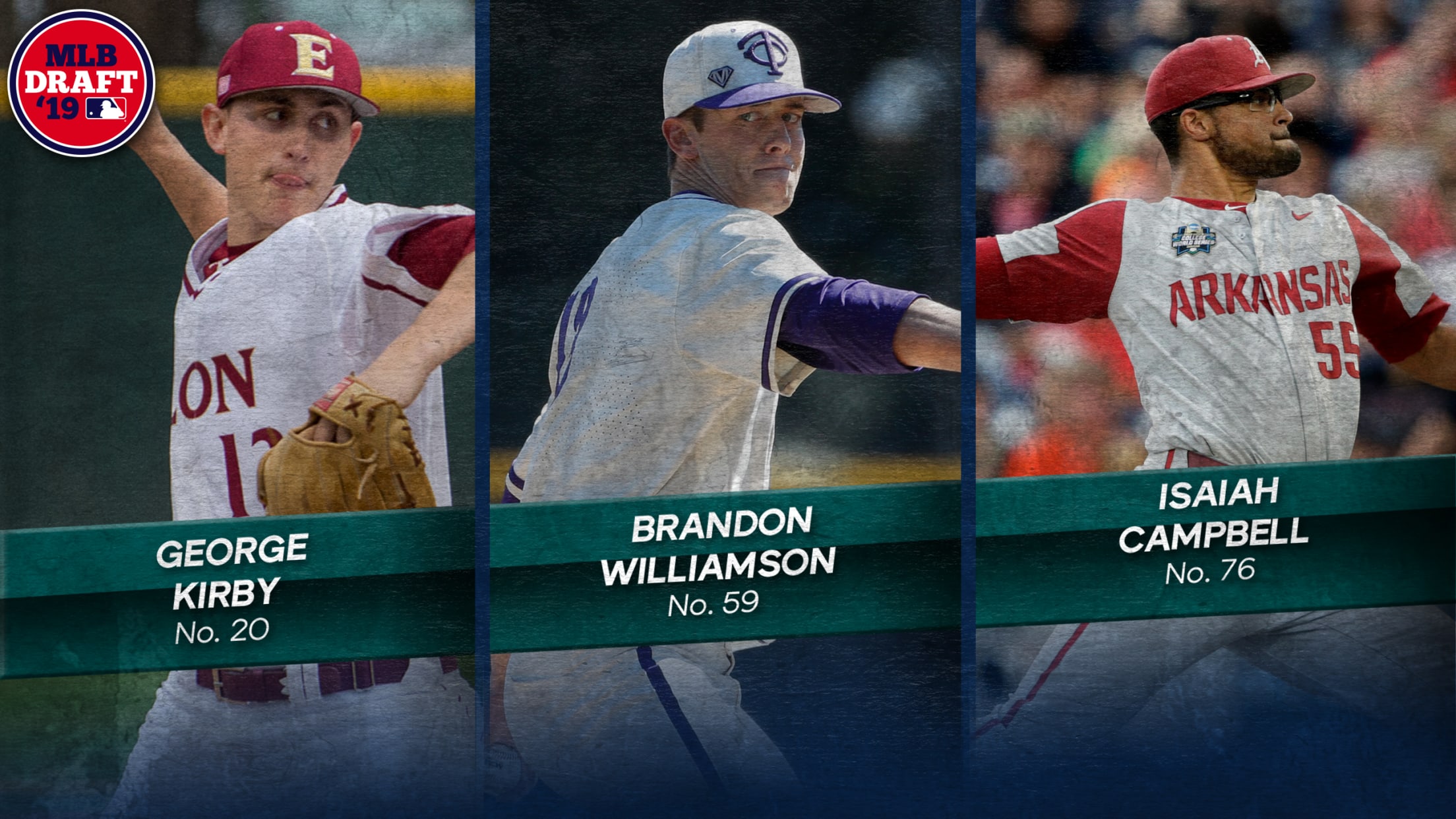 SEATTLE – For an organization that puts a premium on "controlling the zone" and having pitchers who throw strikes, it's not hard to see why the Mariners targeted right-hander George Kirby out of Elon University in North Carolina with their top pick in Monday's MLB Draft. The 21-year-old racked up
Mariners look to replenish farm through Draft
Seattle has 4 of top 100 picks; latest mock says RHP Kirby at No. 20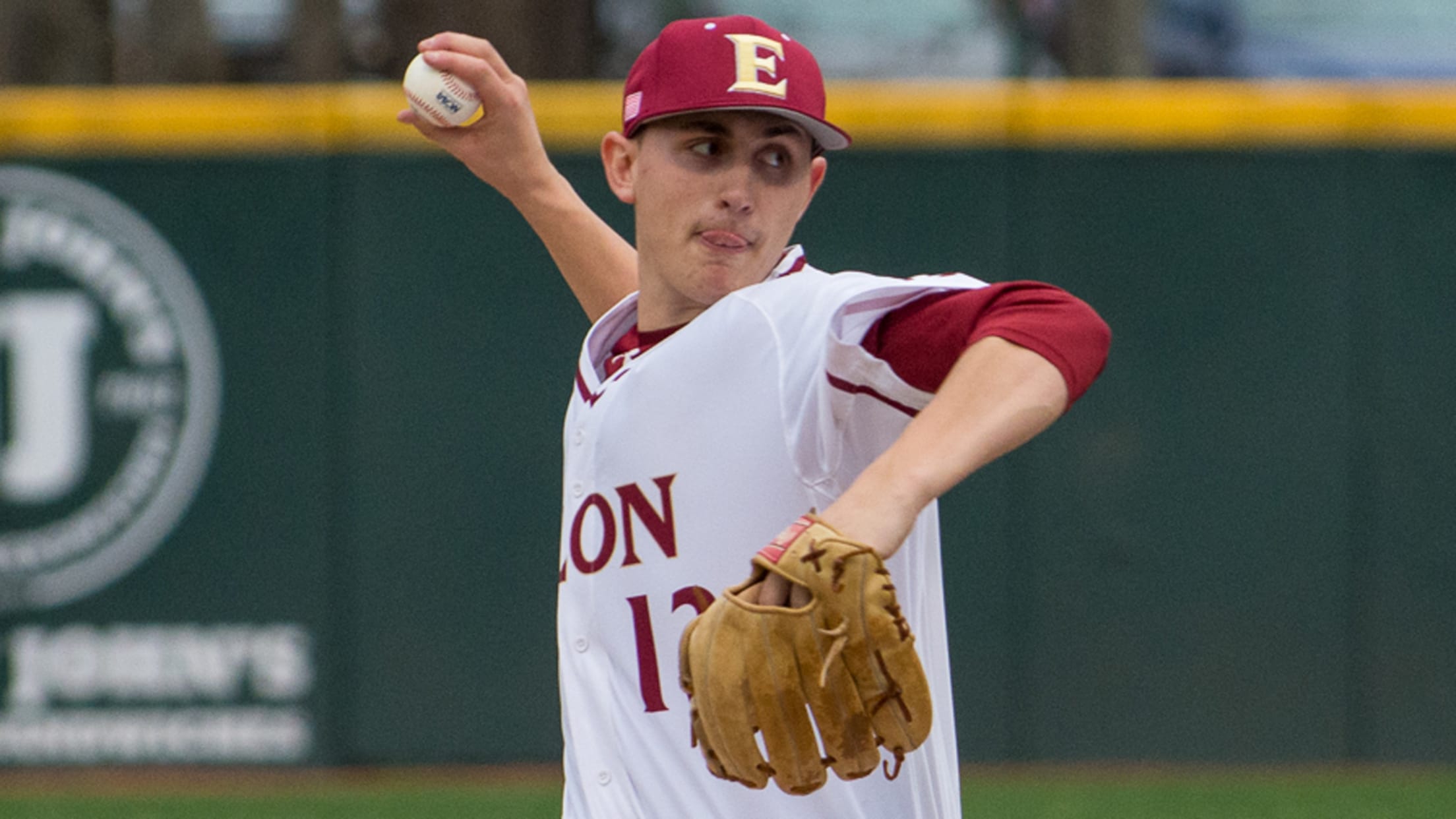 SEATTLE -- As the Mariners look to restock their farm system, the 2019 MLB Draft looms large. And it certainly helps that Seattle will have four of the first 97 selections when Major League teams divvy up the top available amateur players in the country. The 2019 Draft will take
Sheffield isn't filling Mariners' open rotation spot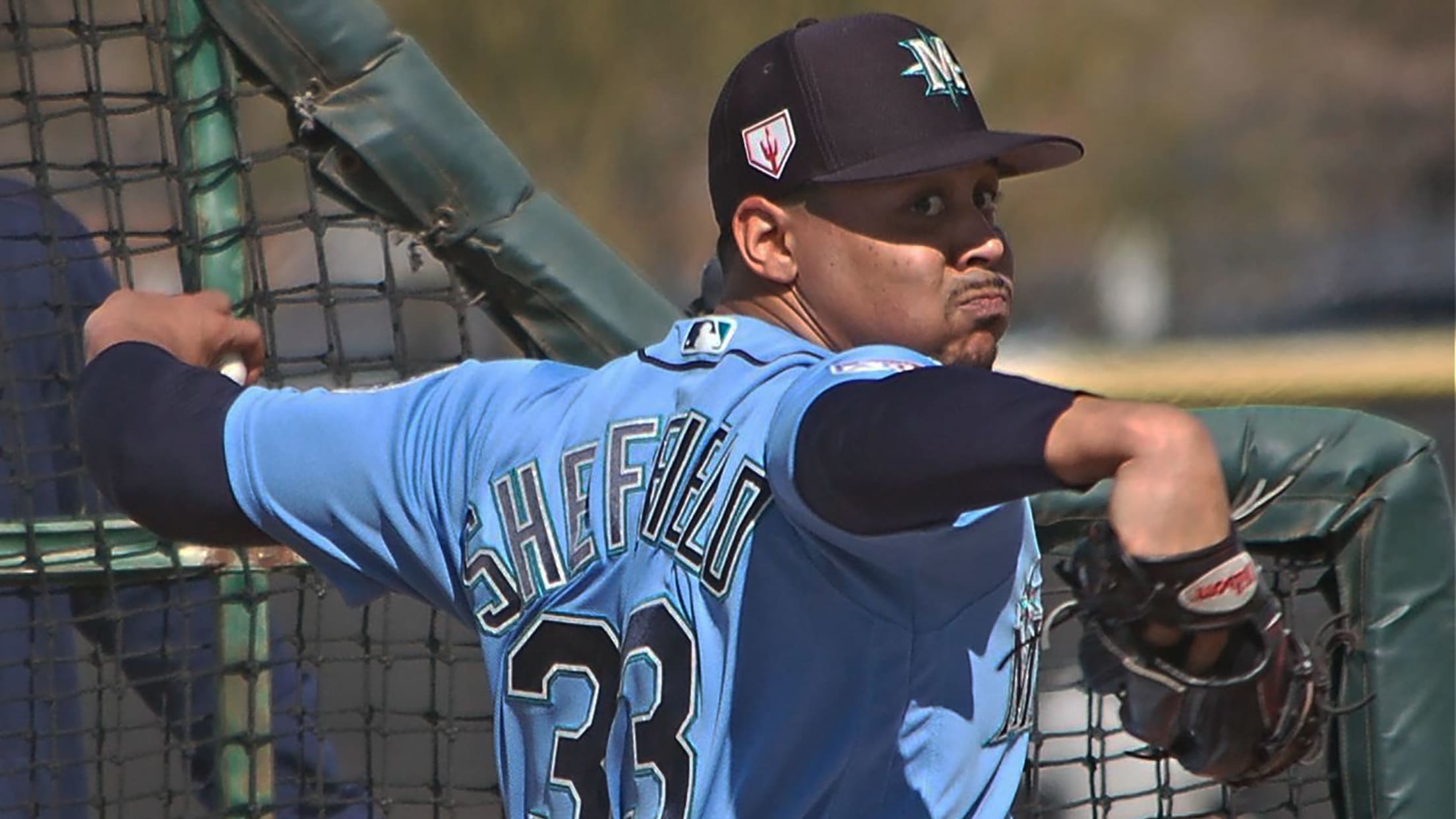 SEATTLE -- While the Mariners still haven't announced a starter for Tuesday's game in Texas since sending rookie right-hander Erik Swanson back to Triple-A Tacoma, manager Scott Servais said Saturday the replacement will not be top pitching prospect Justus Sheffield. Seattle's No. 1 ranked prospect by MLB Pipeline threw 5
Long's whirlwind 3 days to Major League debut
Prospect's life upended after surprise callup; 'It's real now'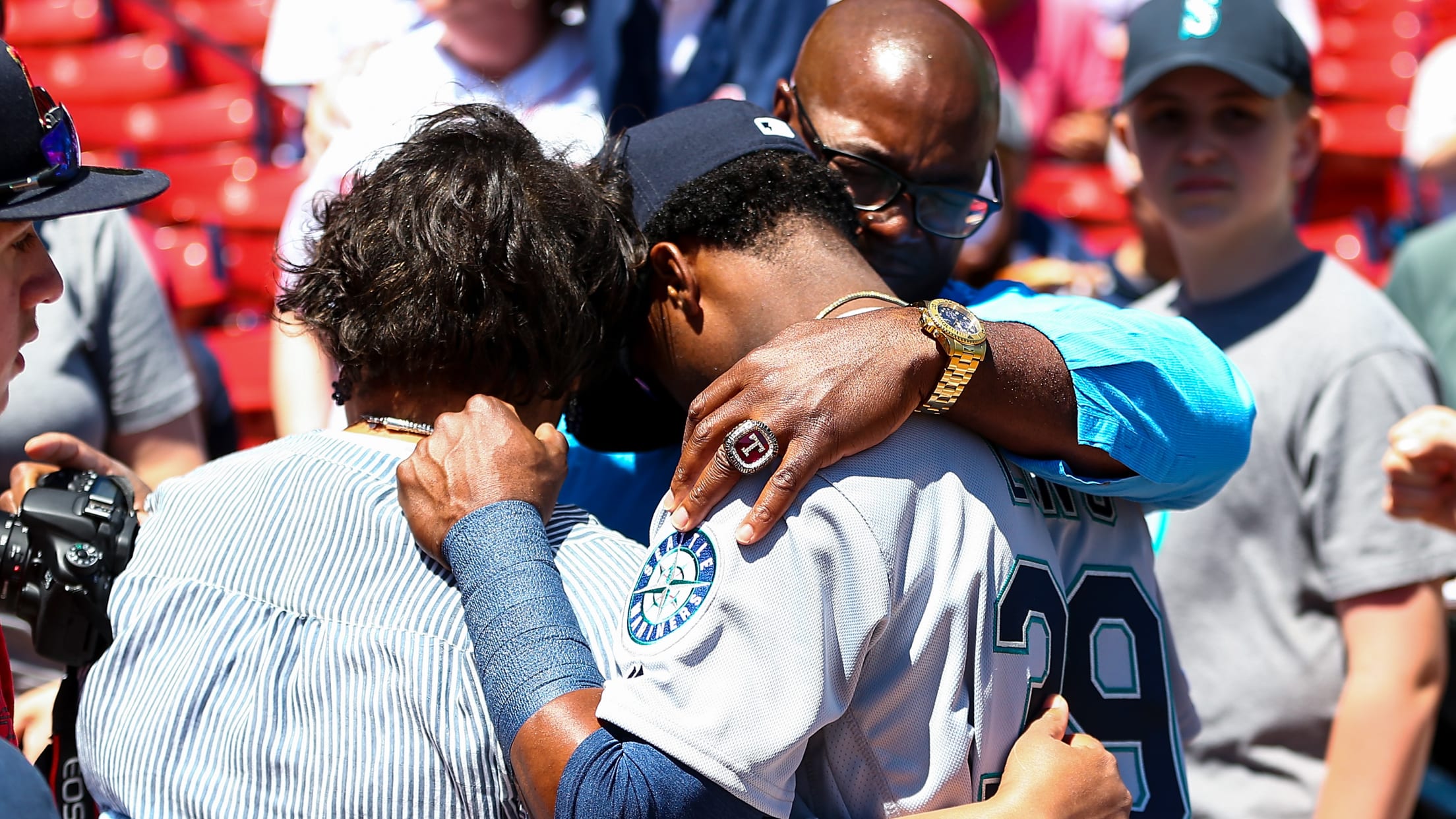 BOSTON -- It was around 10:20 p.m. PT Thursday when Shed Long received the news he had been waiting long to hear -- he was going to the Majors … the next morning. The moment the 23-year-old had been waiting for finally was within reach. Before Long had to fly
Mariners call up Crawford, Long; Moore to IL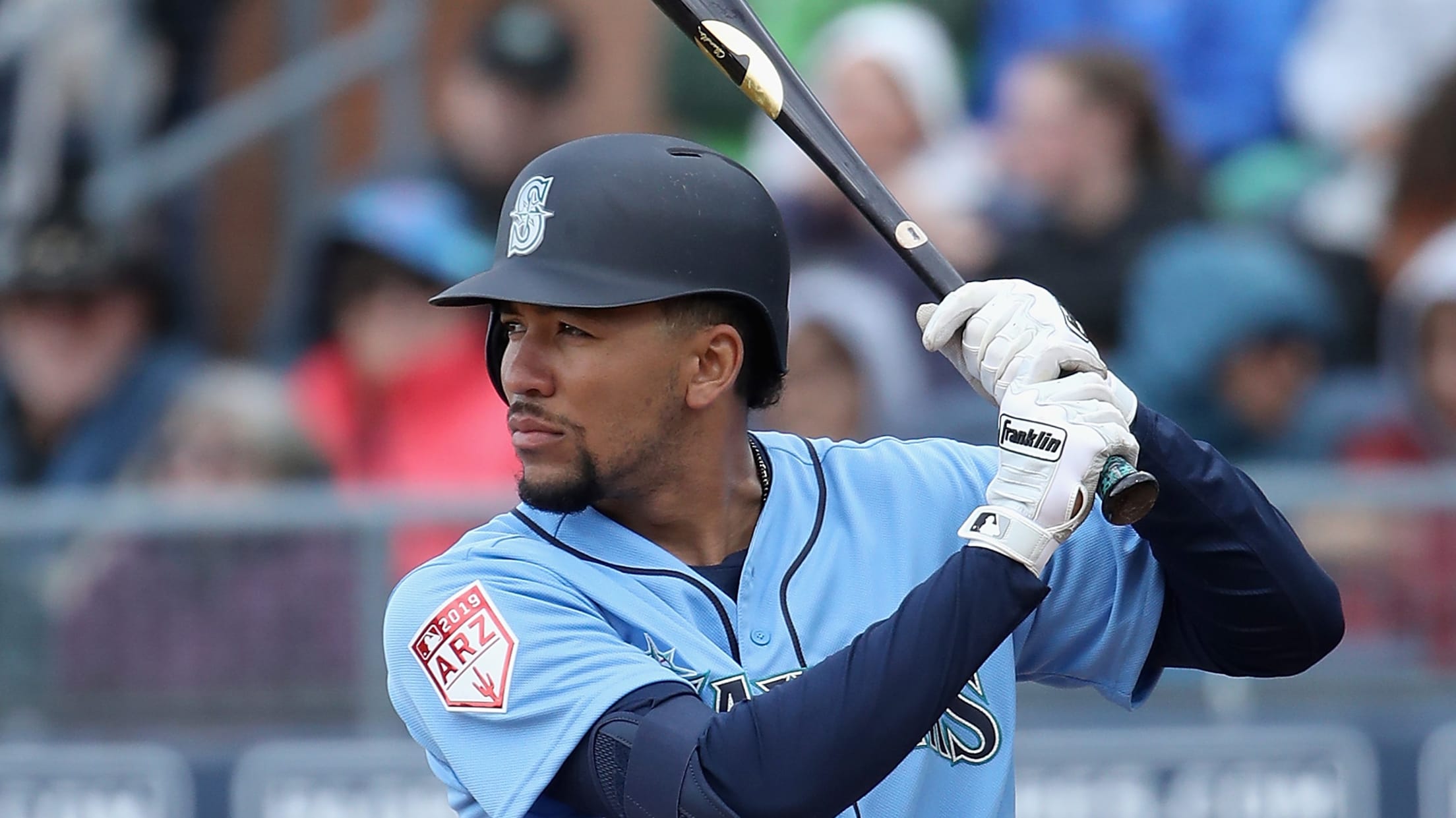 BOSTON -- It was only a matter of seconds before J.P. Crawford and Shed Long were greeted by excited teammates when they walked into the visitor's clubhouse Friday afternoon at Fenway Park. After a whirlwind day of travel that took them from Tacoma, Wash., in the morning across the country
Bishop on 1st hit: 'Something you dream about'
Mariners' outfield prospect keeps hitting 'book' to track his approach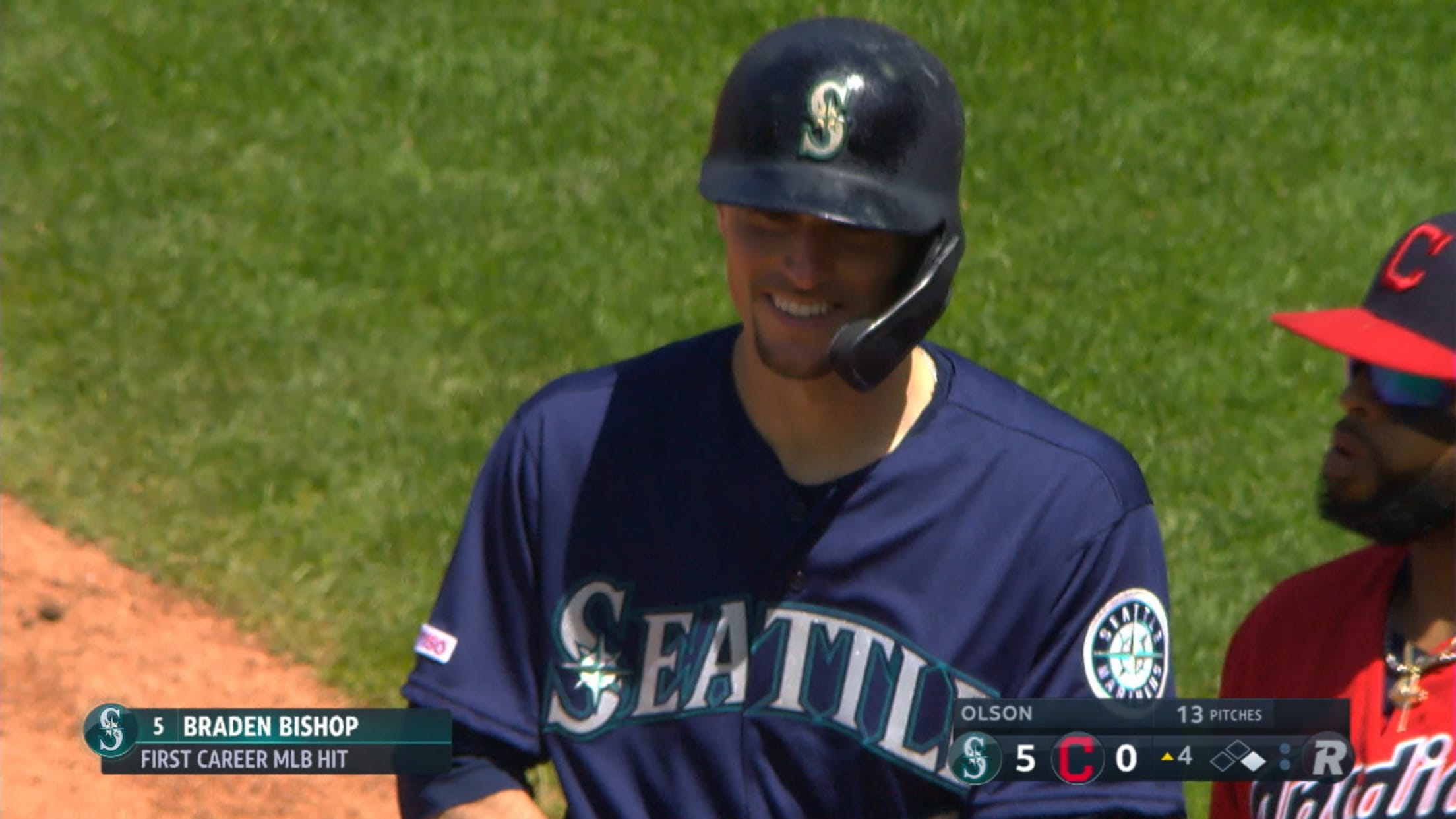 NEW YORK -- Despite sitting 0-for-8 in his Major League career when he strode to the plate in the fourth inning Sunday in Cleveland, it was not like Braden Bishop had gone hitless for years. But the 25-year-old center fielder had spent years getting to this point in his career,
Bruce slams way to tie for AL home run lead
Slugger blasts 11th homer of season; Bishop records first MLB hit, RBIs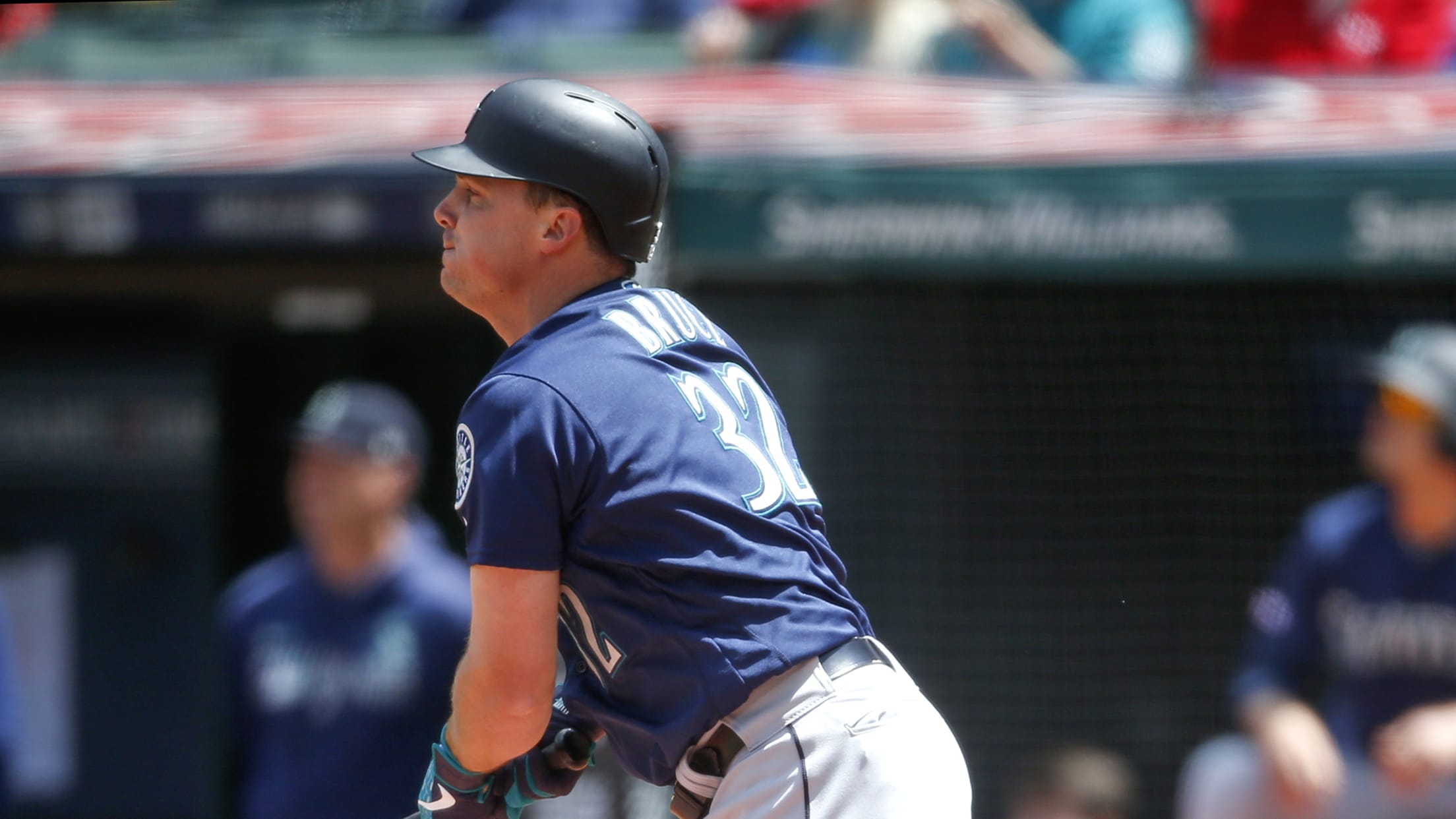 CLEVELAND -- Mariners left fielder Jay Bruce continues to terrorize pitchers at Progressive Field.
Swanson shines in first Major League win
Ohio native rookie stifles Indians, allows just one hit in six scoreless innings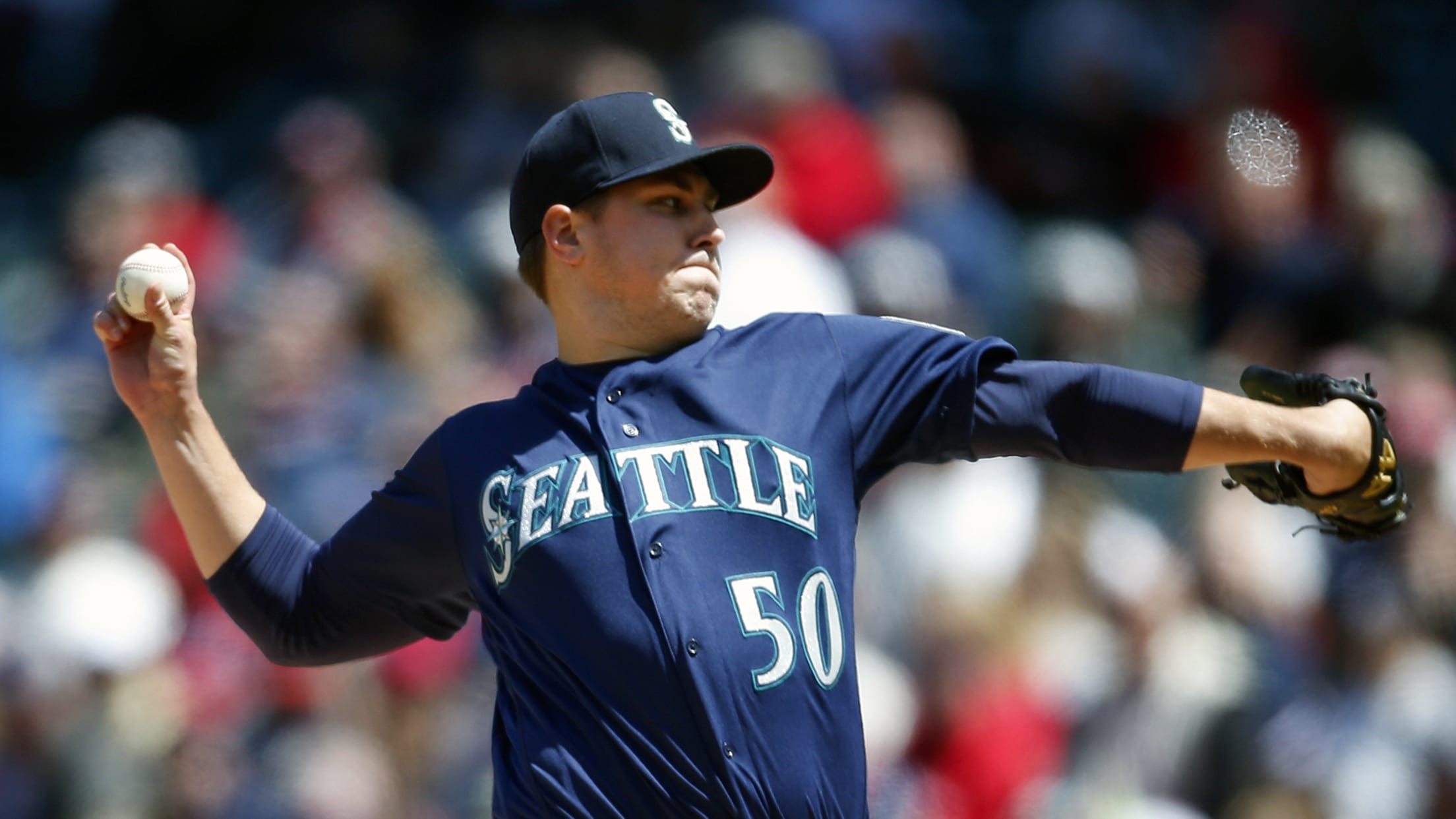 CLEVELAND -- Mariners rookie Erik Swanson will never forget his first MLB win, both for what happened on the field and in the clubhouse. The right-hander carried a no-hitter into the sixth inning Sunday, then was given a beer and condiment bath by his teammates following Seattle's 10-0 victory over
Mariners option Mallex Smith, recall Bishop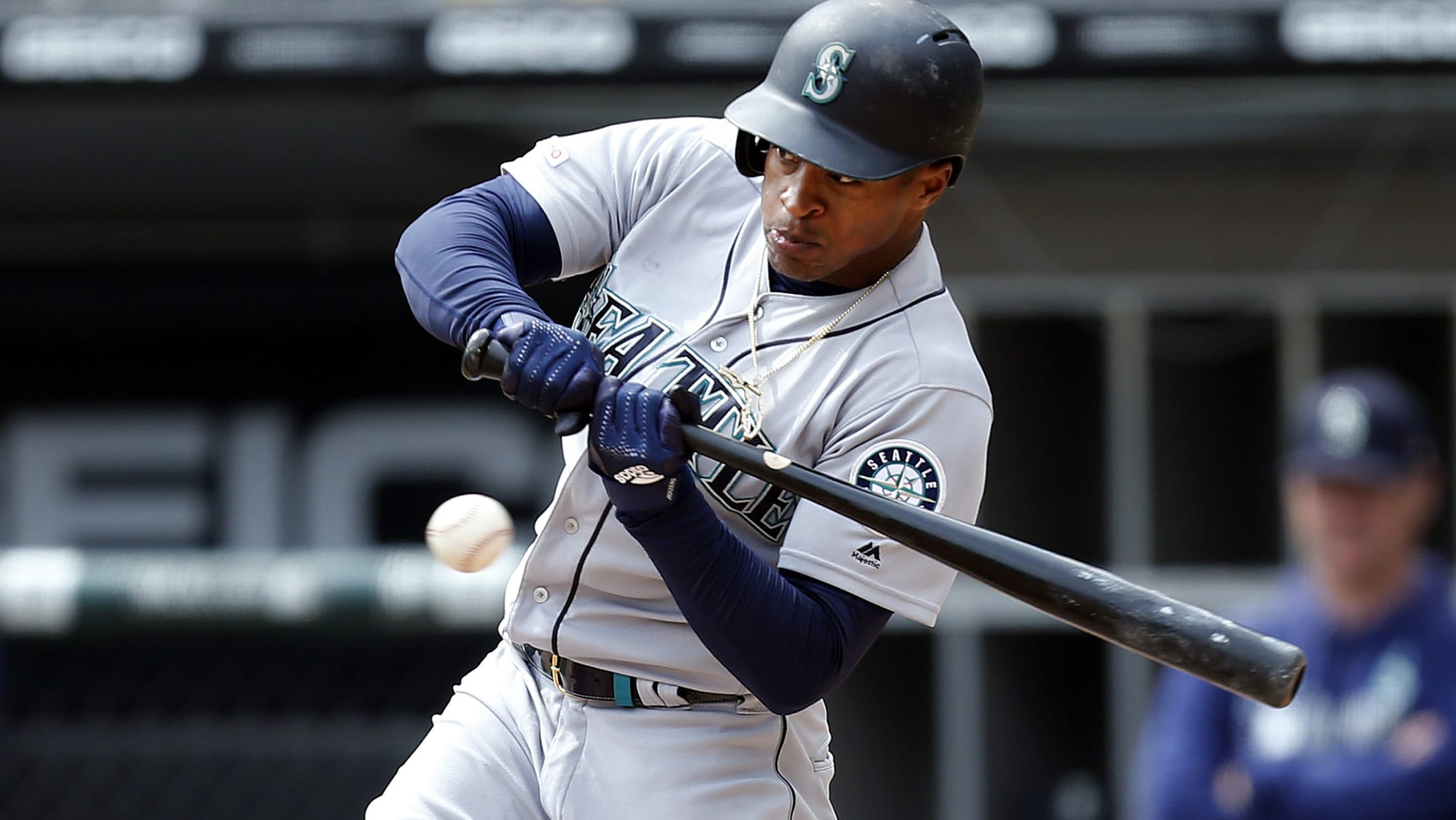 SEATTLE -- Outfielder Braden Bishop, the Mariners' No. 11-ranked prospect per MLB Pipeline, was recalled from Triple-A Tacoma on Tuesday in time for the series opener against the Cubs, with the club optioning starting center fielder Mallex Smith to Tacoma after a rough April. Bishop made his Major League debut
Mariners add Wright, send Sheffield to Triple-A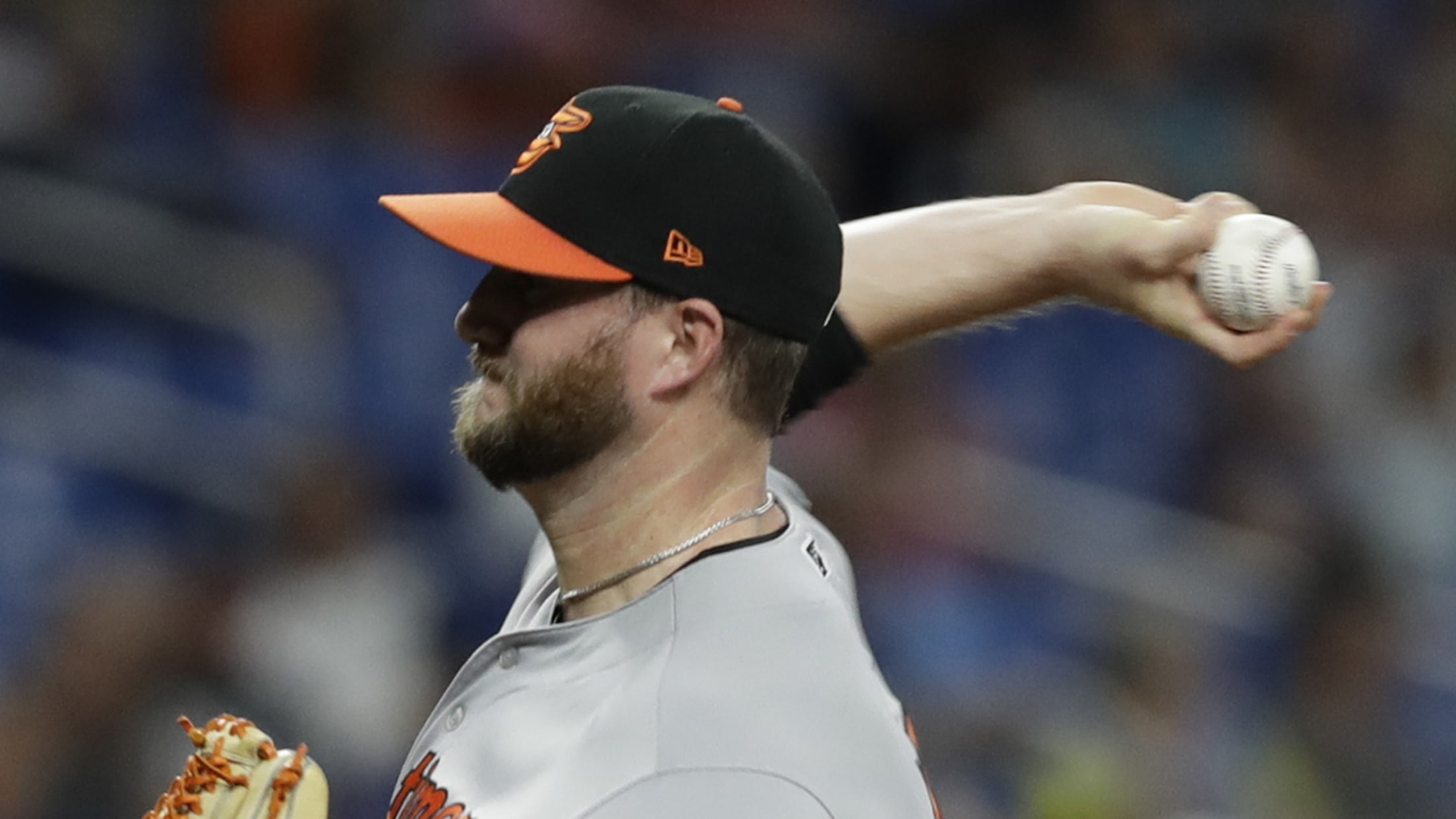 SEATTLE -- Mike Wright may be in the right spot at the right time as the right-hander joined the Mariners on Saturday after the team used eight pitchers to get through Friday's 5-4, 11-inning victory over the Rangers. Wright, acquired from the Orioles in a trade Wednesday, reported to the
Mariners call up Sheffield to face Rangers
Right-hander Armstrong designated for assignment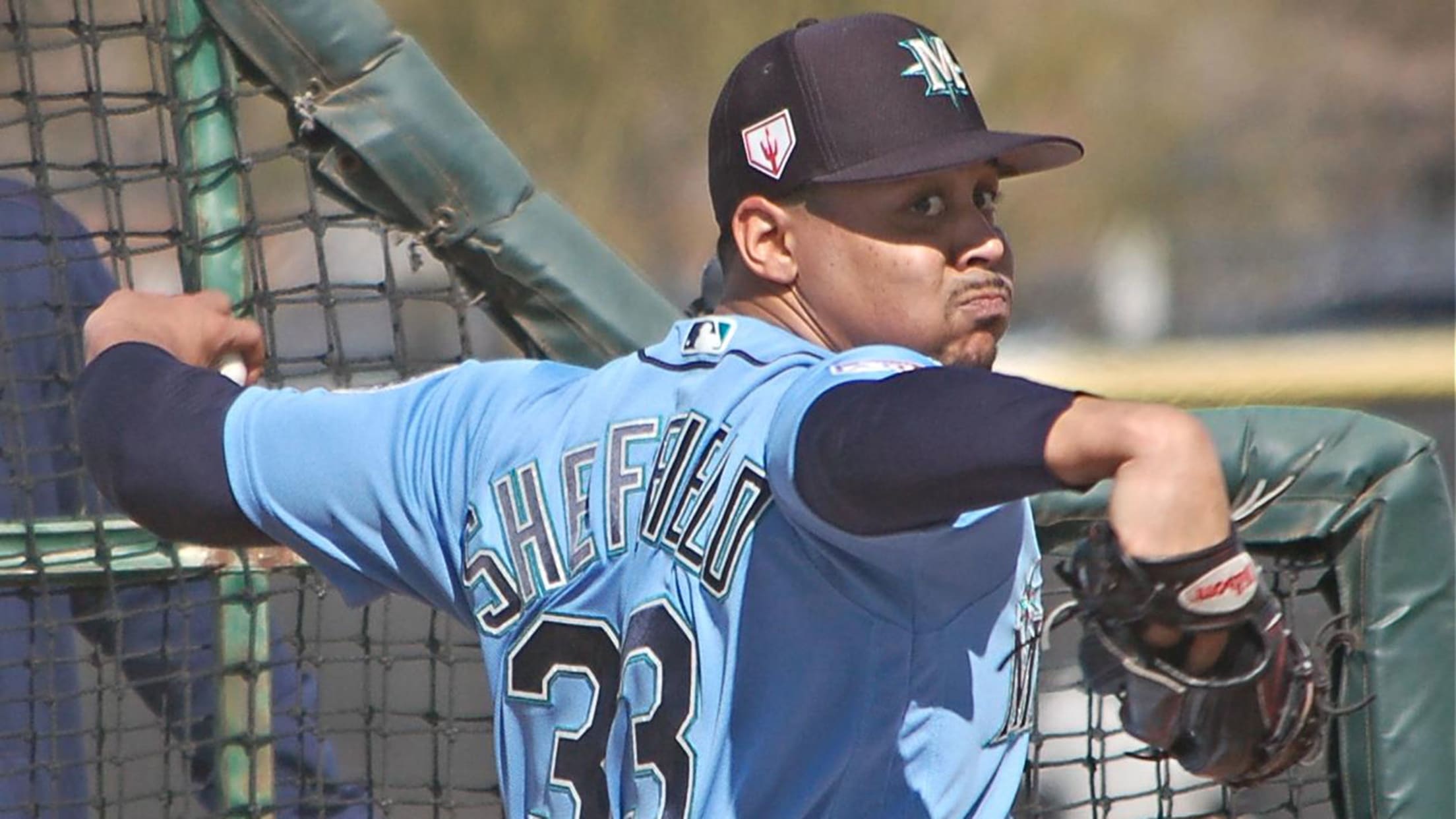 SEATTLE -- Top pitching prospect Justus Sheffield was added to the 25-man roster on Friday and will make his Mariners debut in relief of Yusei Kikuchi as the club begins its plan to limit Kikuchi's workload in his first season in the Majors. To make room for Sheffield, the Mariners
2 of Mariners' top prospects dealing with injuries
Rodriguez out four to six weeks; White's hip flexor strain on the mend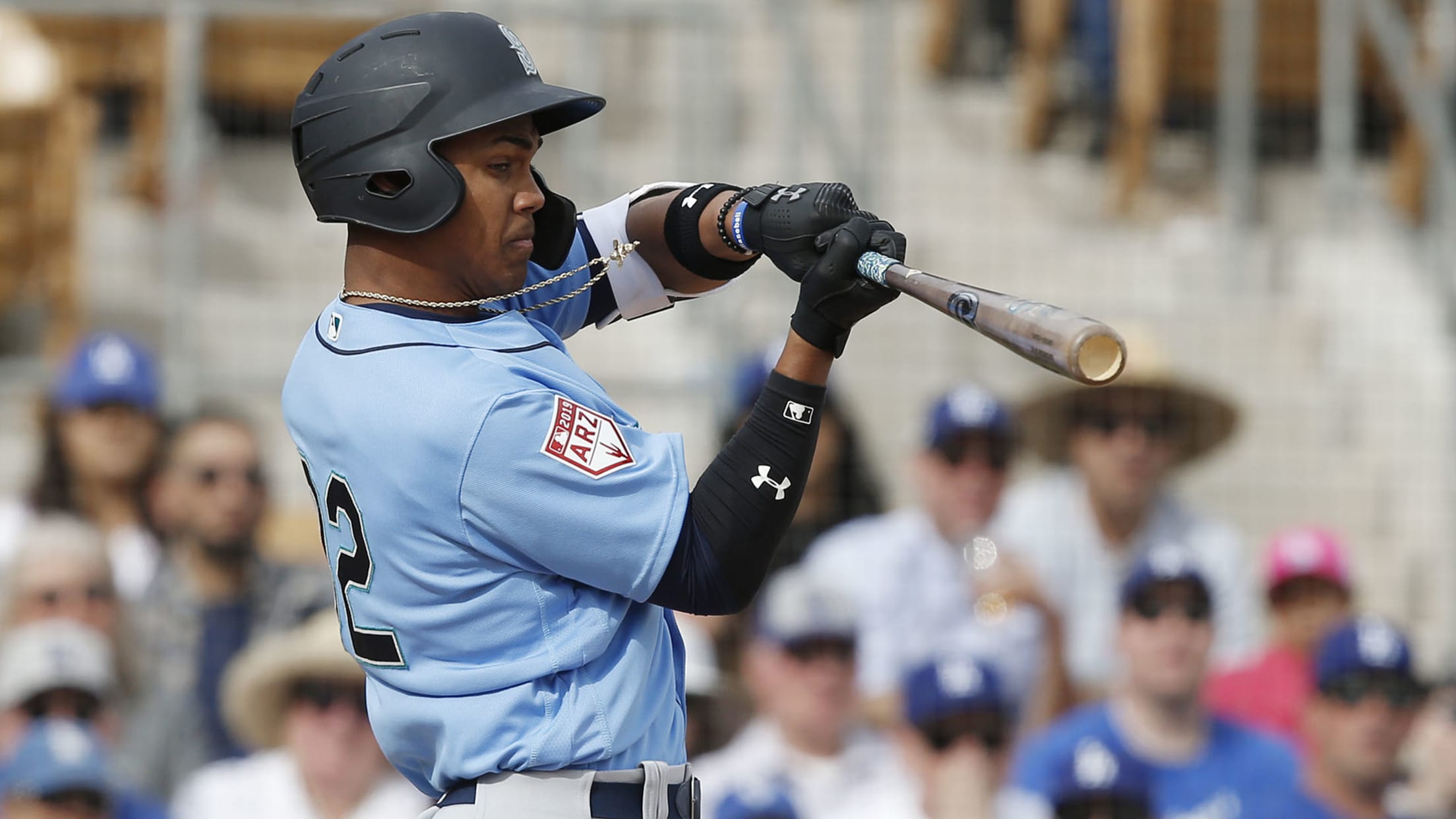 ANAHEIM -- Highly regarded Mariners outfield prospect Julio Rodriguez has a hairline fracture in his left hand and is expected to miss four to six weeks, Mariners director of player development Andy McKay said Friday. First baseman Evan White, another of Seattle's top prospects, is also on the injured list
Prospect Rodriguez day to day with hand injury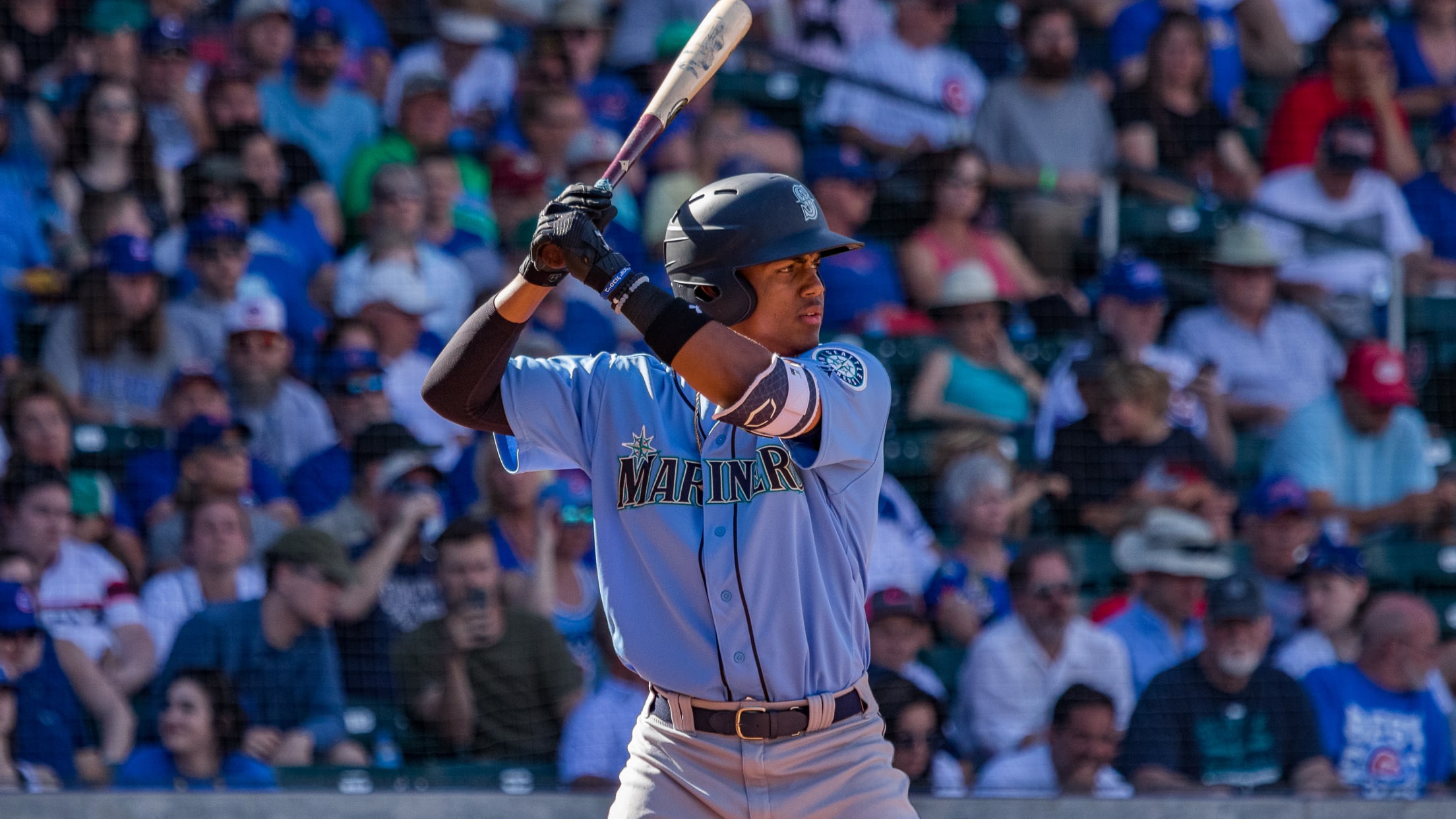 SEATTLE -- The Mariners and their promising outfield prospect, Julio Rodriguez, got a scare on Friday night when the 18-year-old was hit on the left hand by a pitch and had to be taken out of his game in the first inning for the Class A West Virginia Power. But
5 AL West prospects to watch early in 2019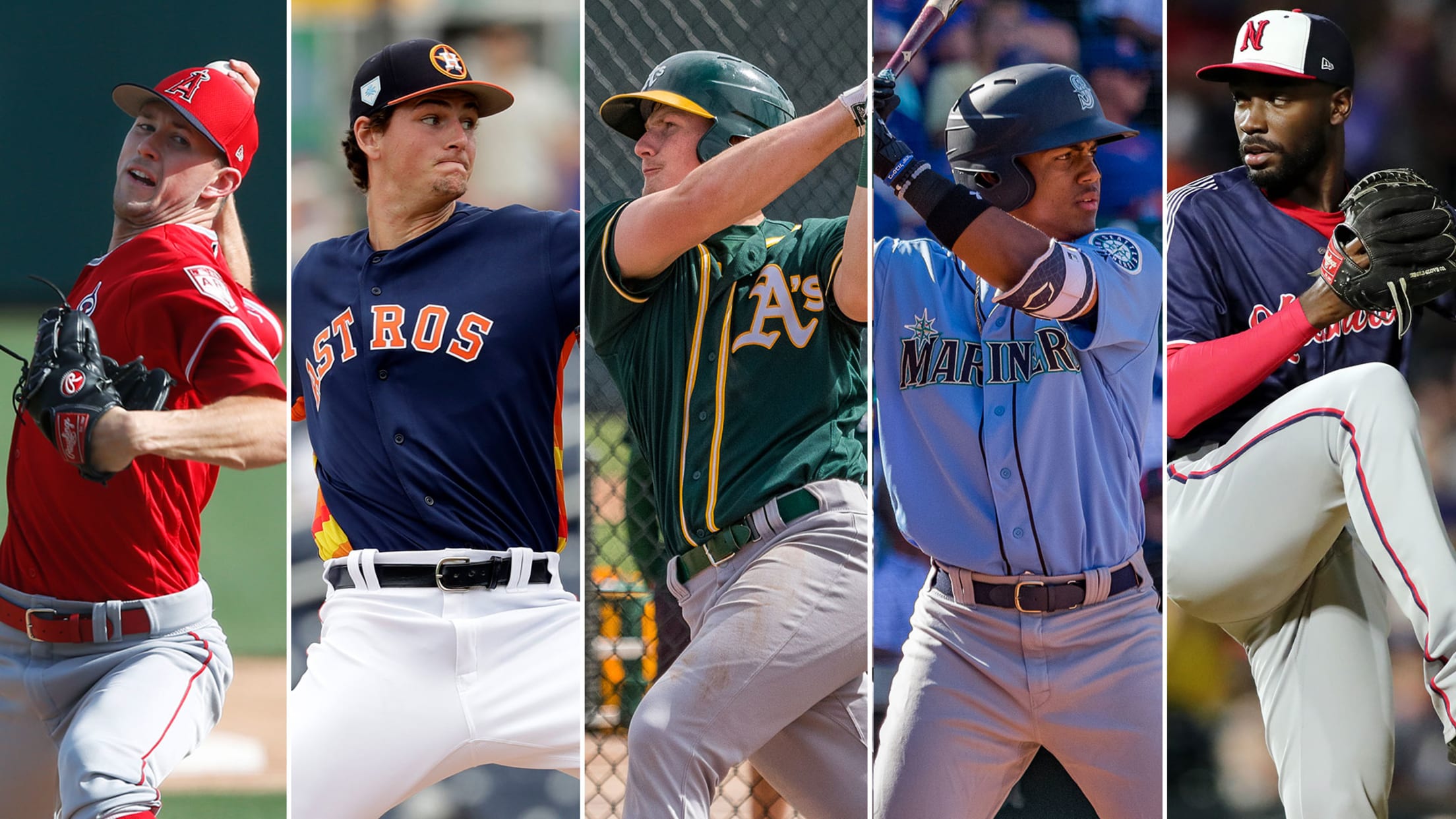 The Minor League baseball season is under way and now is the time to start monitoring prospects, as many could have an impact this season in the American League West. Of MLB Pipeline's Top 100 prospects, 17 are with organizations in the division, but even those not ranked among the
Rule 5 pick Brennan fits in Mariners' bullpen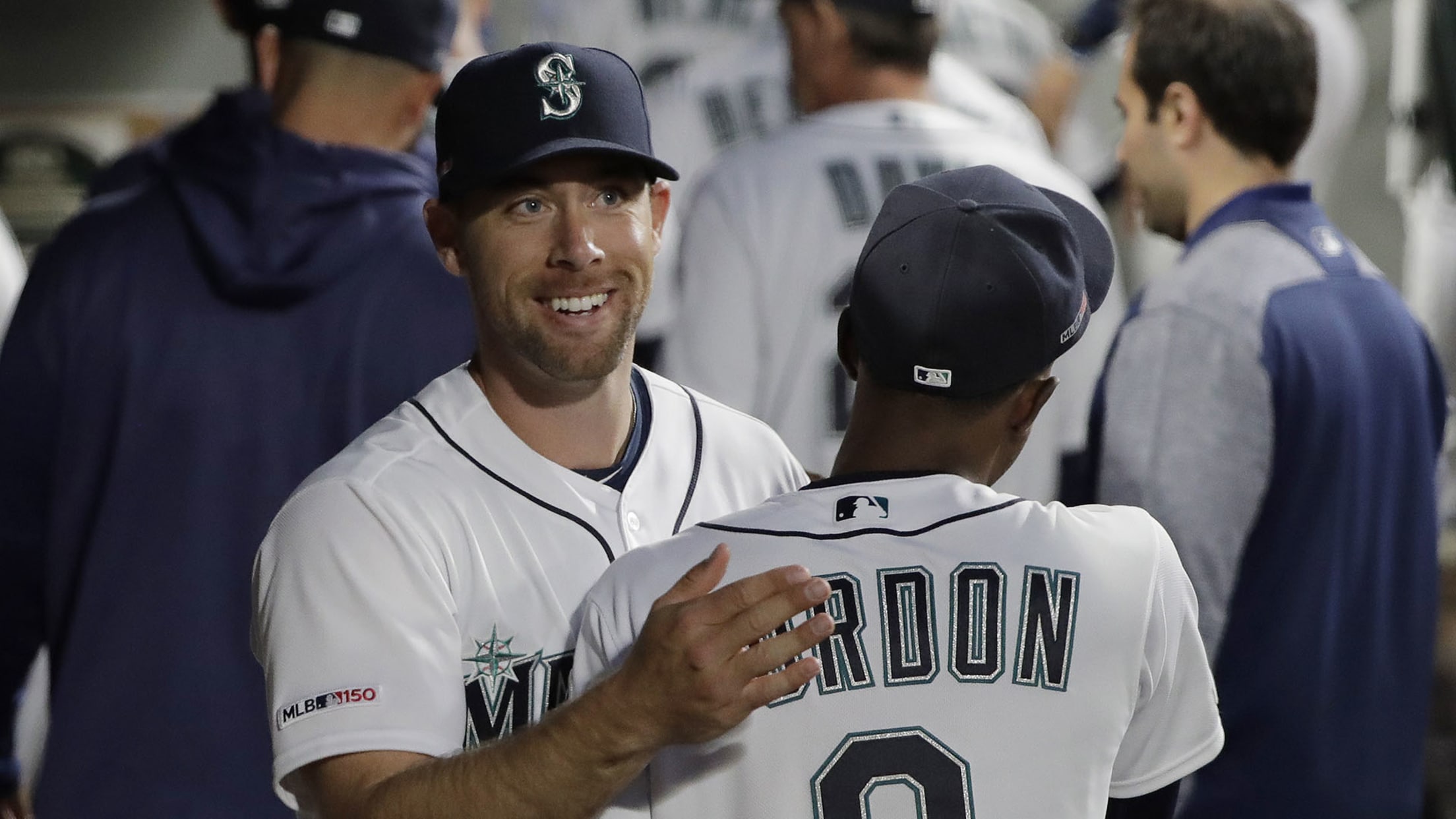 KANSAS CITY -- Among the numerous pleasant surprises in the Mariners' hot start to the season, perhaps the most overlooked has been the outstanding bullpen contribution of Rule 5 Draft selection Brandon Brennan. In six appearances, the lanky 27-year-old did not allow a run while scattering five hits with two
Starting spots for Mariners' Top 30 prospects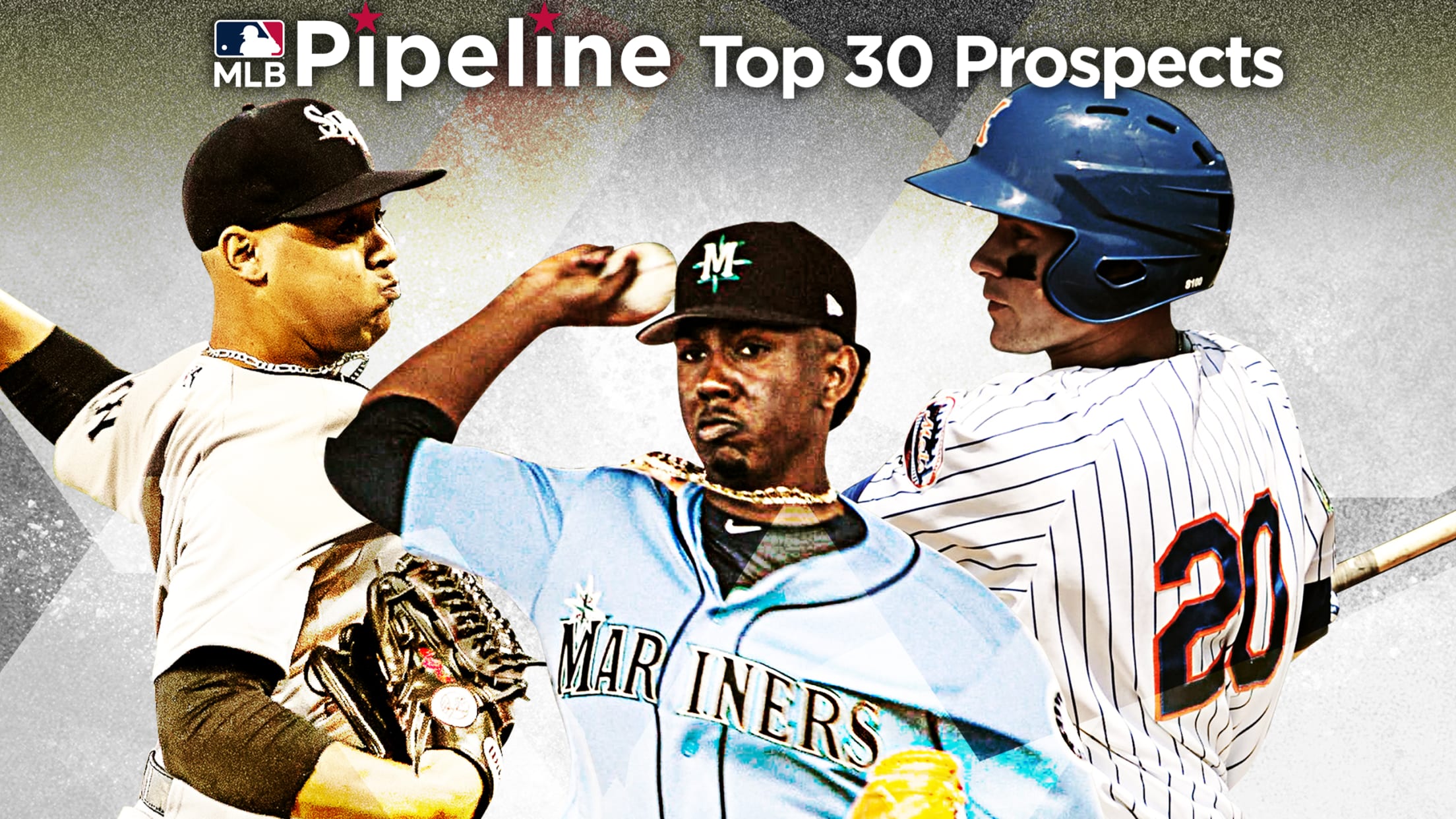 With the 2019 Minor League Baseball season getting underway, here's a look at where the Mariners' Top 30 prospects are starting the year. We also identify the prospect who just missed the Top 30 list, a player who didn't make the big league Opening Day roster but should make an
Mariners prospects raring to go in Minors
Farm system seasons start Thursday; Lewis, Sheffield, Long among players to watch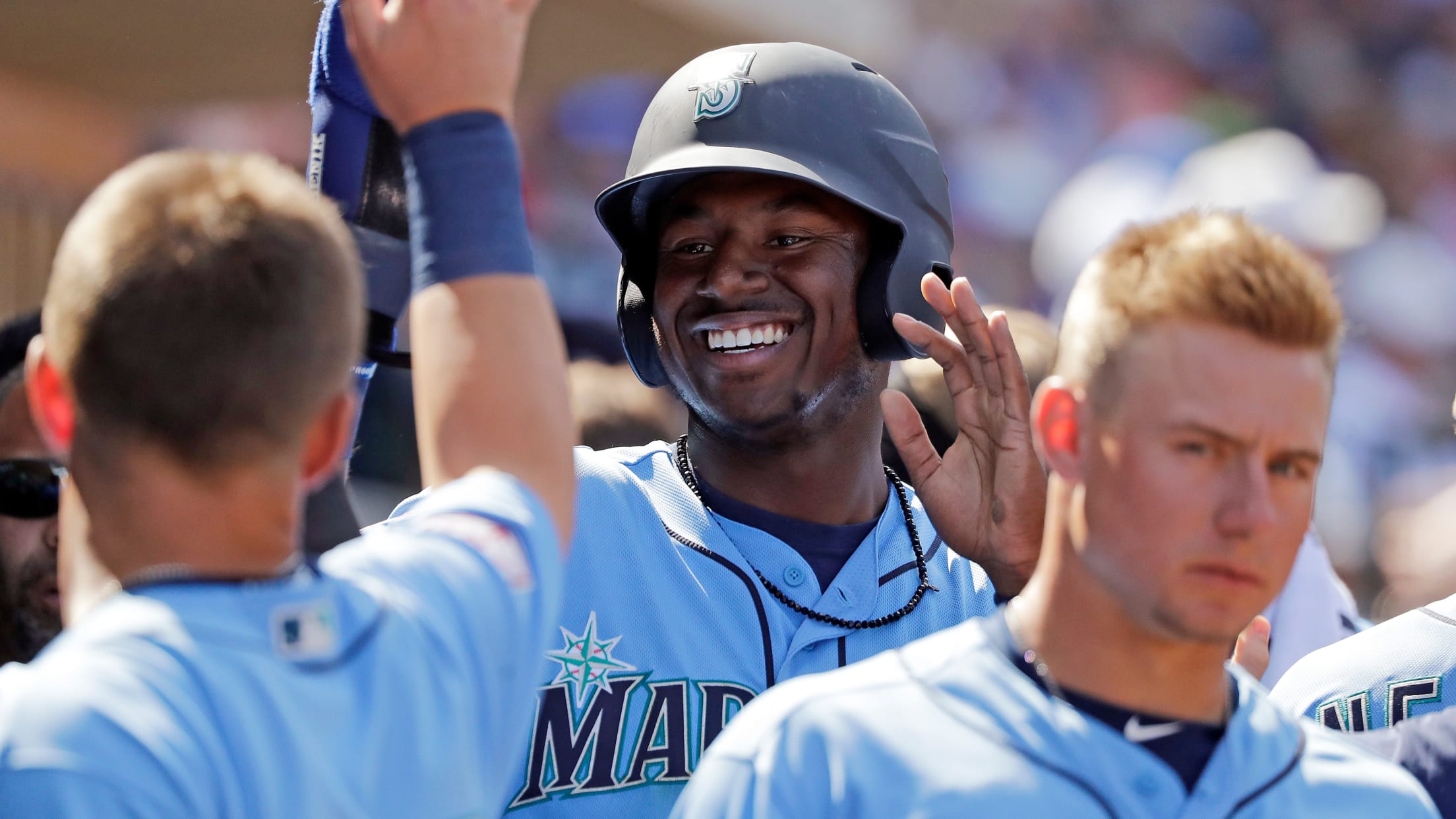 SEATTLE -- A finally healthy Kyle Lewis, the Mariners' top Draft pick in 2016, is among those eagerly awaiting the start of the Minor League season on Thursday. But the 23-year-old outfielder is far from alone in that, as more attention than normal will be focused on Seattle's farm clubs.
Mariners net RHP Sadzeck from Rangers
Seattle sends Minor League reliever Anderson to Texas; Strickland placed on 60-day IL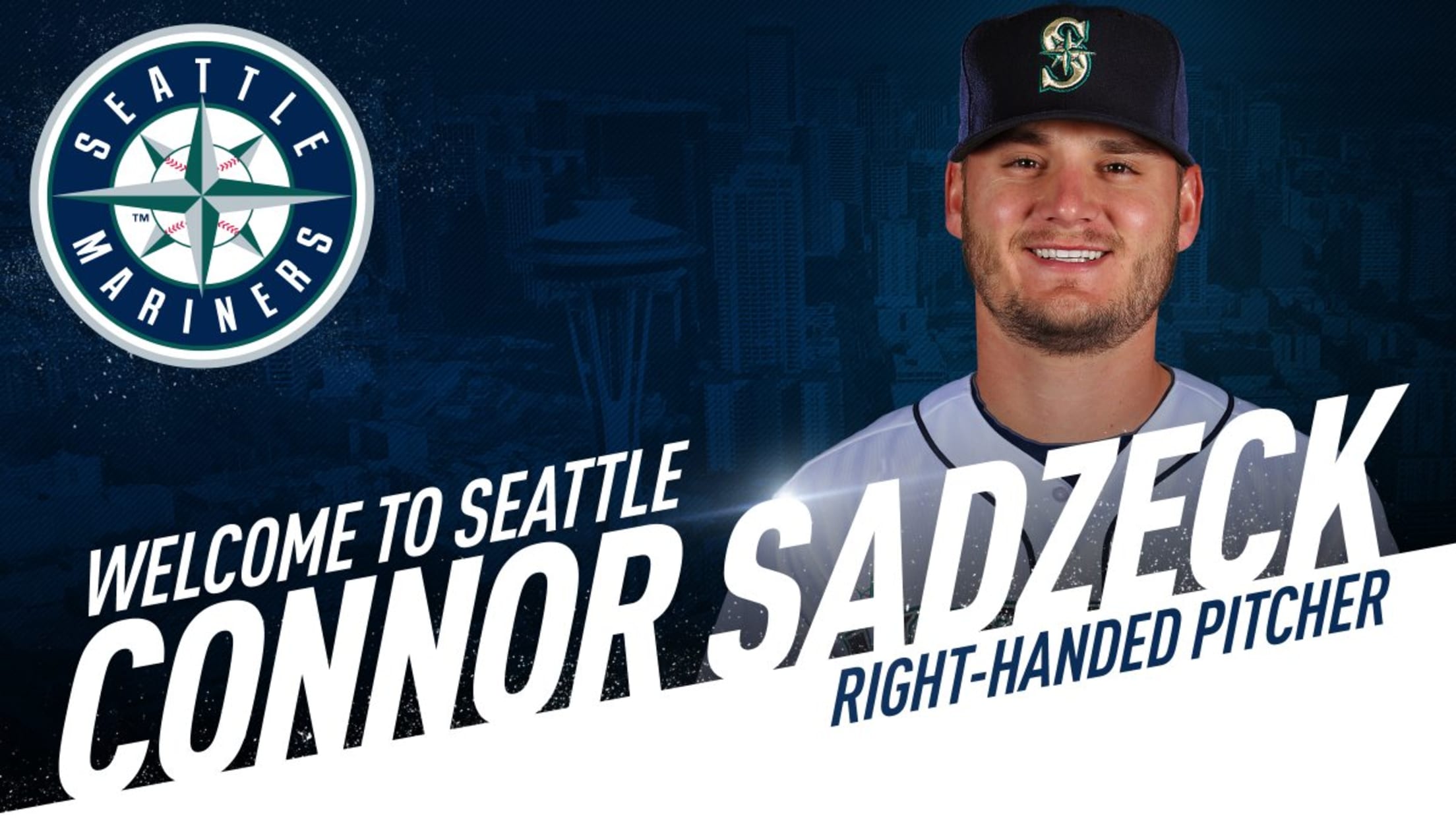 SEATTLE -- The Mariners moved to beef up their thin bullpen on Monday by acquiring right-hander Connor Sadzeck from the Rangers for Minor League pitcher Grant Anderson. To make room on the 40-man roster, the Mariners moved closer Hunter Strickland from the 10-day injury list to the the 60-day IL.