Jones throws no-hitter for Double-A Arkansas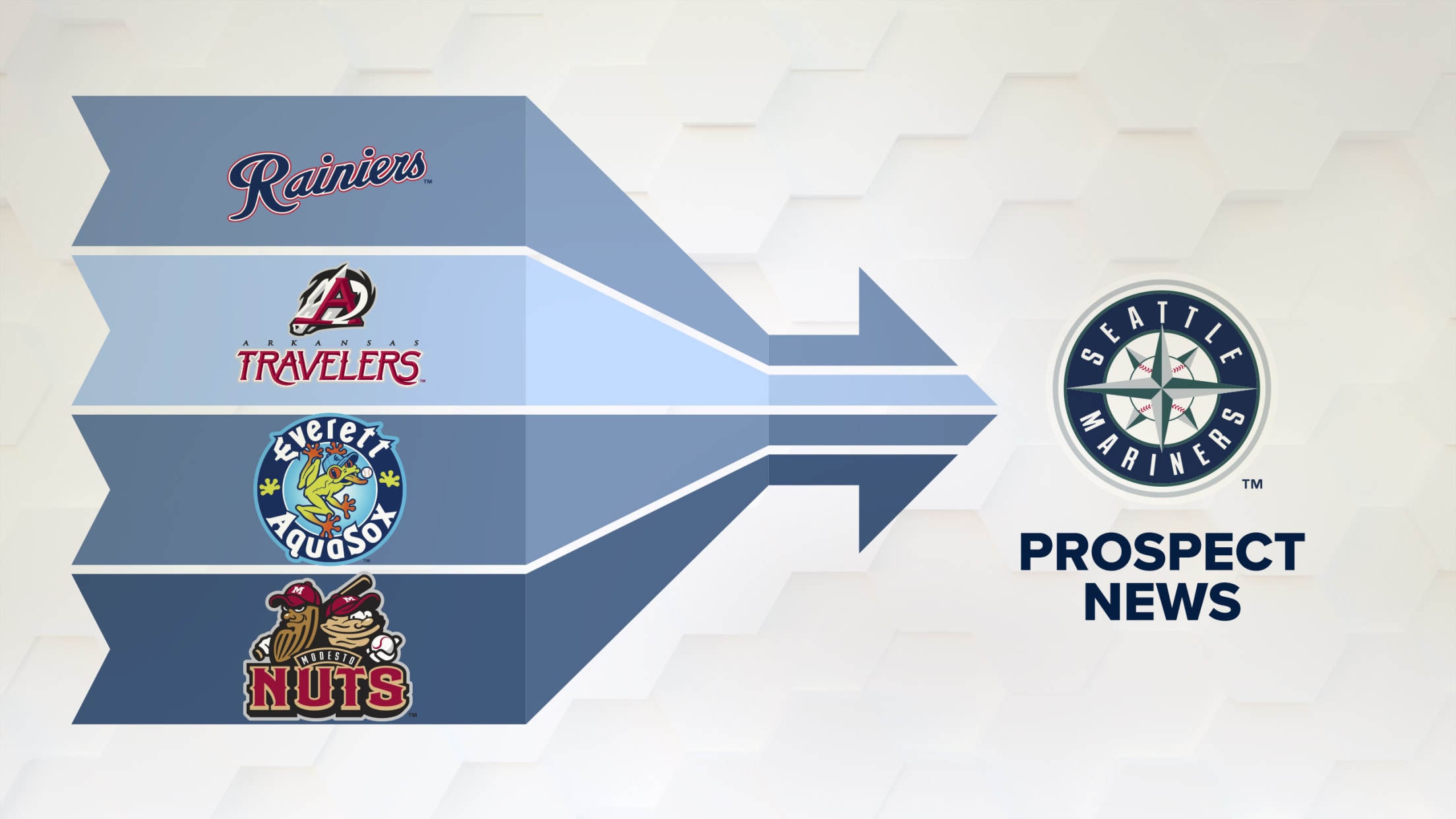 Welcome to the Mariners prospect update, where you'll find news, promotions and standout performances, all year long.
J-Rod's first T-Mobile Park HR sparks big win
Homestand starts with a bang in 13th straight victory over Oakland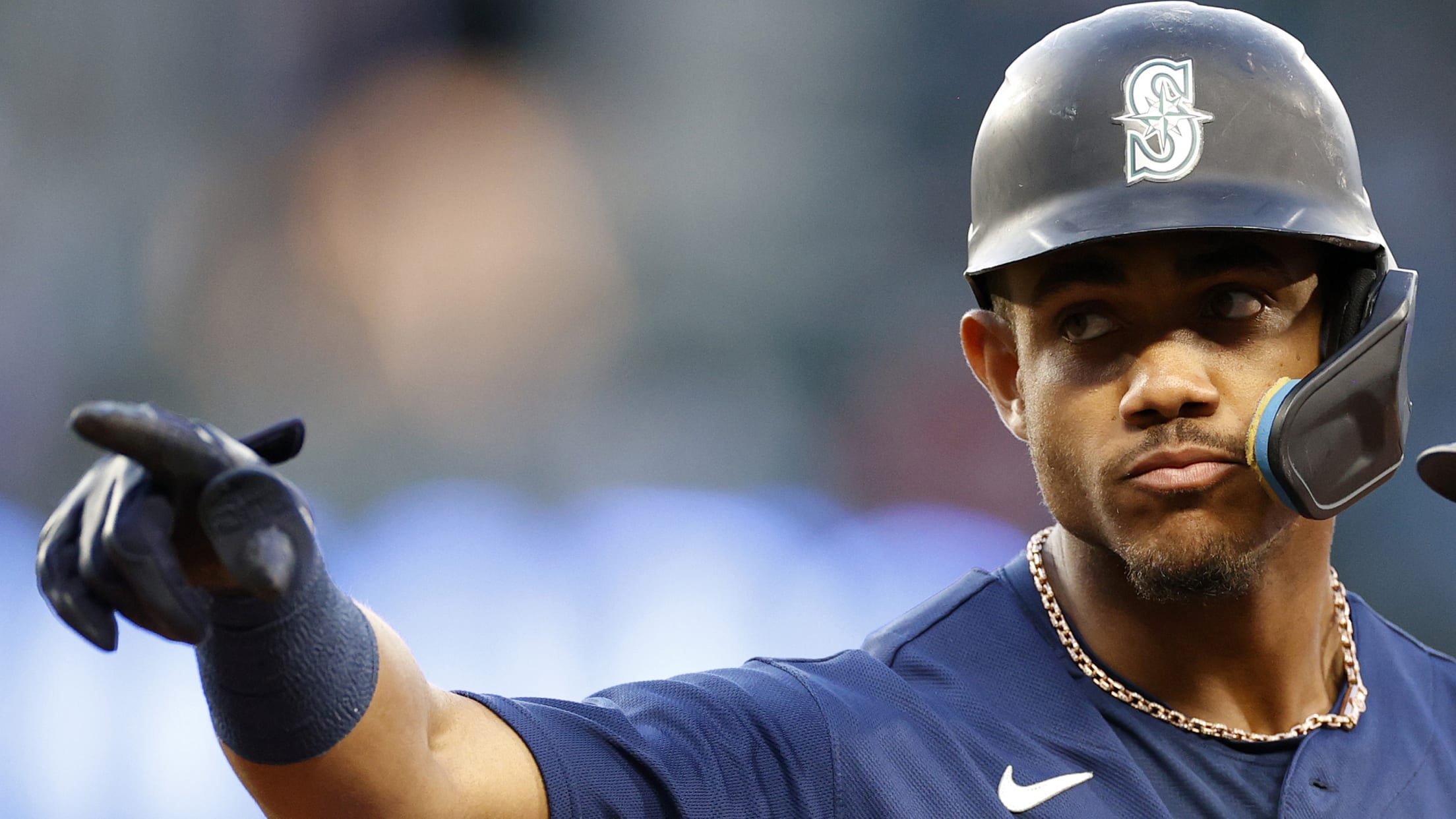 SEATTLE -- Mariners manager Scott Servais was candid on Monday afternoon as the club regrouped following an exhausting 10-game road trip, saying that while the team hasn't yet reached a point of urgency, there is a recognition that Seattle's first step in getting back on track is to "win the
No. 4 prospect Hancock to make '22 debut Tuesday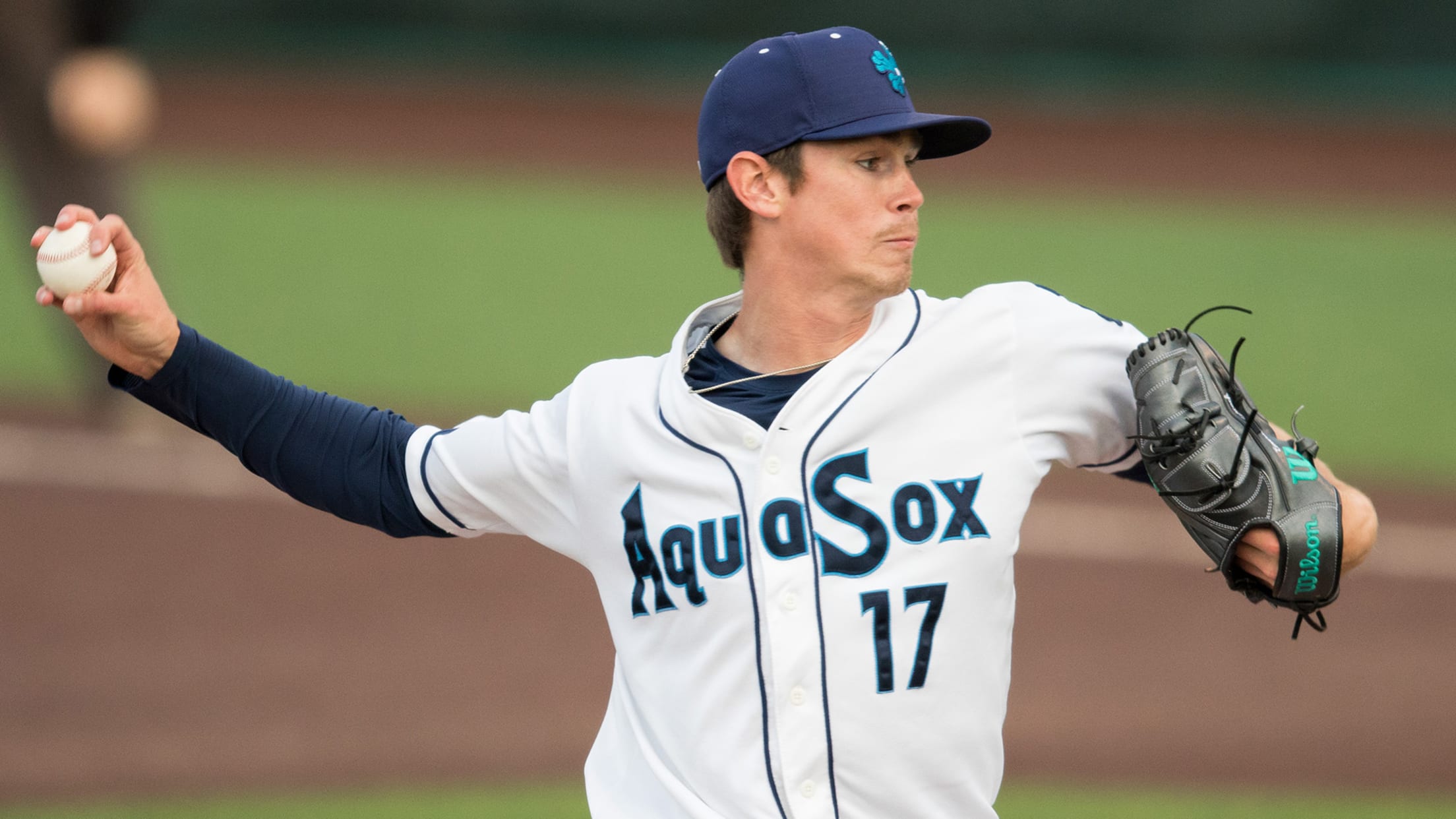 NEW YORK -- Emerson Hancock will make his much-anticipated 2022 debut for Double-A Arkansas on Tuesday, Mariners director of player development Andy McKay said on Friday at Citi Field, where the Mariners opened a three-game series. Hancock is the club's No. 4 prospect and baseball's No. 80 prospect, per MLB
Big-time arm Kirby to debut today for Mariners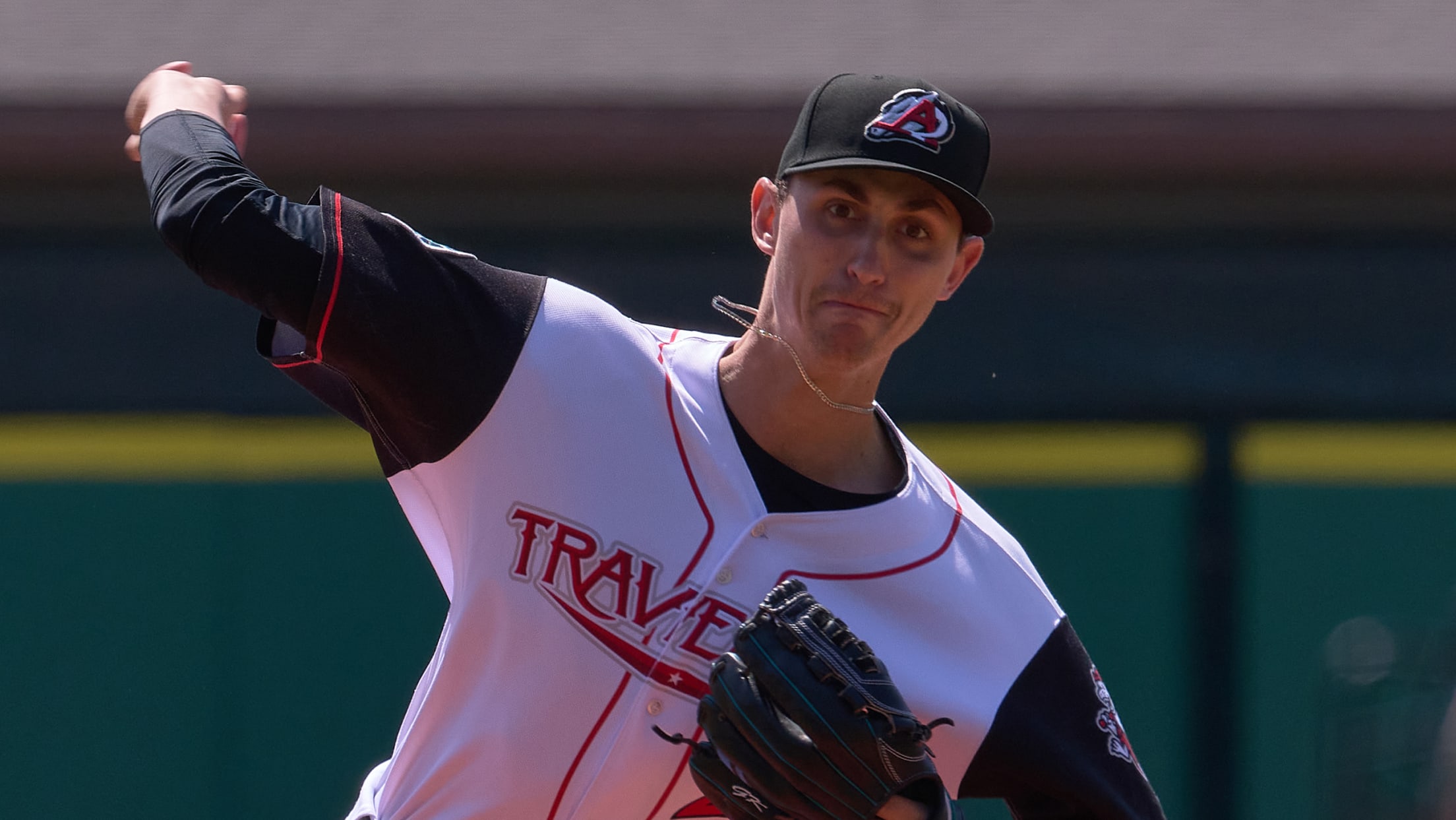 Looking to fill a void in their starting rotation, the Mariners will call up top pitching prospect George Kirby, the team announced on Saturday. He'll be making his Major League debut today vs. the Rays. "As the spring went along, he really improved. He got more comfortable," Seattle manager Scott
Brash to transition to bullpen at Tacoma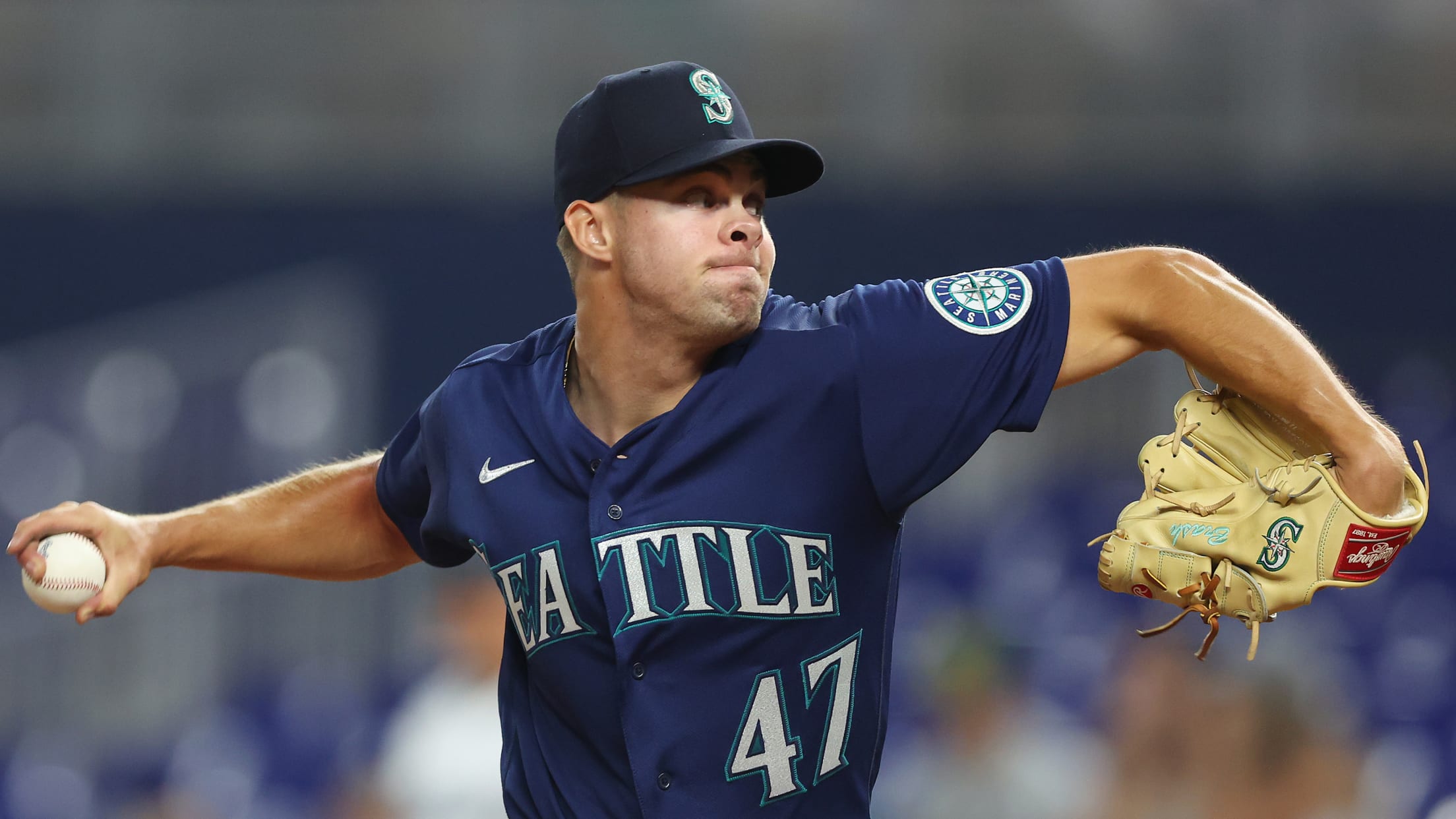 SEATTLE -- It's not just that Matt Brash is being sent down to Triple-A Tacoma on Thursday to sort out his command and mechanical kinks -- he's also being shifted to the bullpen. The Mariners made the decision to transition the rookie right-hander following his outing on Wednesday in Houston,
'I just need to be better': Brash, Mariners cap tough trip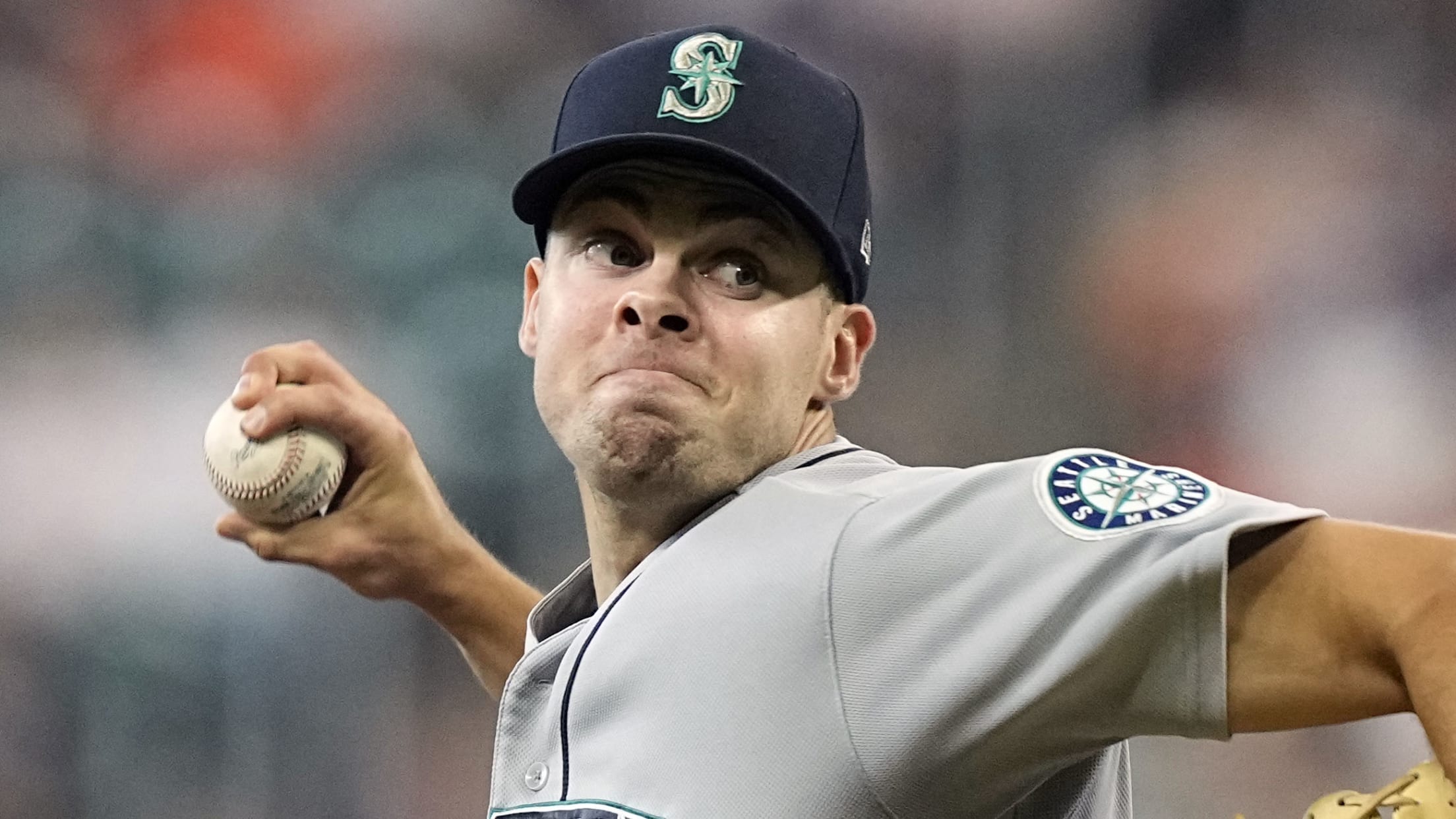 HOUSTON -- Mariners rookie Matt Brash's raw stuff helped him skyrocket through Seattle's farm system last year and into the Opening Day rotation. But his inability to harness it since breaking camp with the big league team continues to be an ongoing issue. And after Wednesday's 7-2 loss to the
'Let's go': J-Rod's 450-foot HR powers Mariners
Rookie's 1st career dinger helps club end 4-game slide; Gilbert lowers ERA to 0.64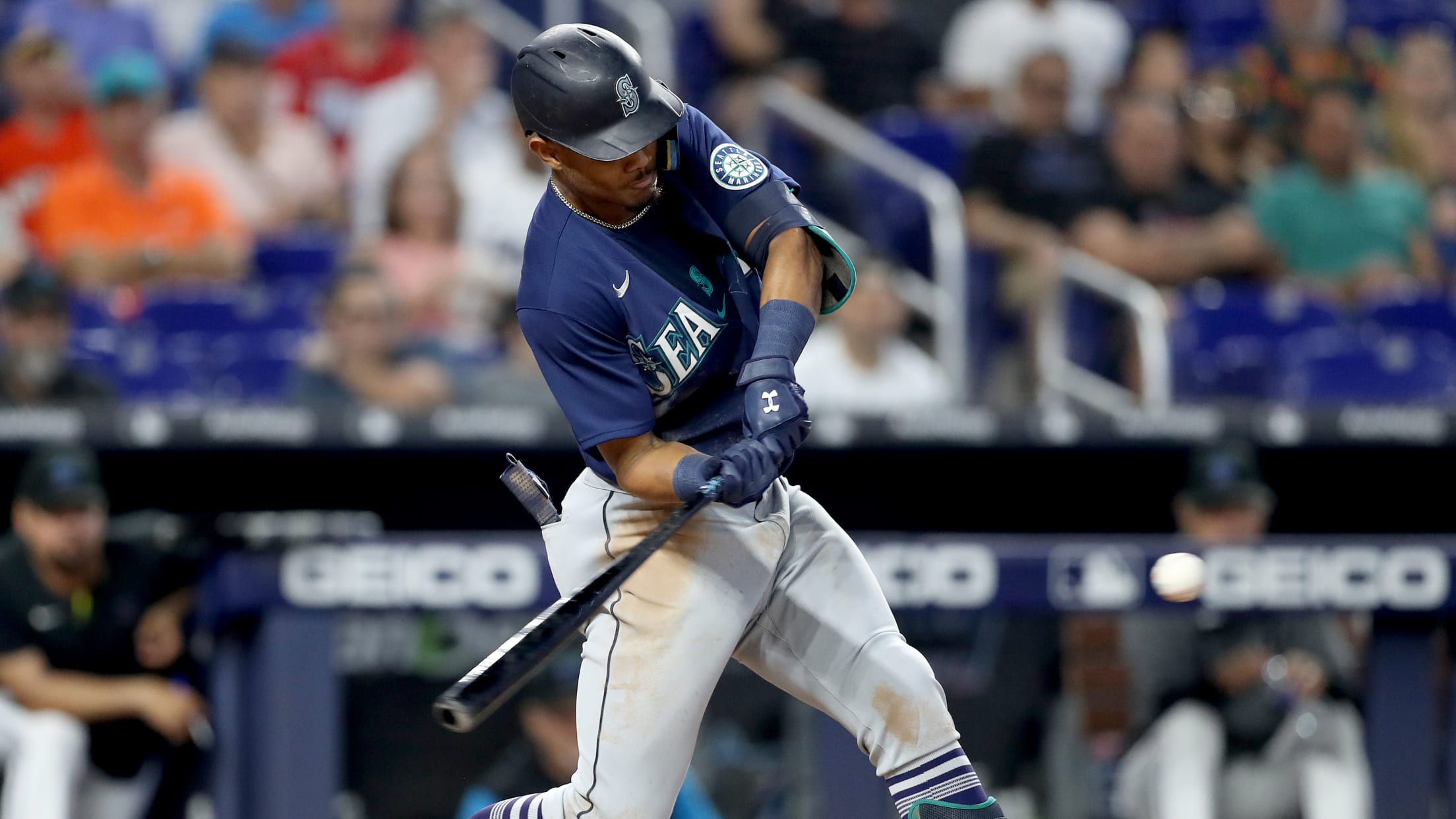 MIAMI -- When the Marlins intentionally walked Abraham Toro on Sunday afternoon, Julio Rodríguez was ready to make them pay. Boy, did he. Rodríguez, baseball's No. 3 prospect per MLB Pipeline, smashed his first Major League home run in that sixth inning, leading the Mariners to a 7-3 victory in
Rookie Brash experiencing 'growing pains'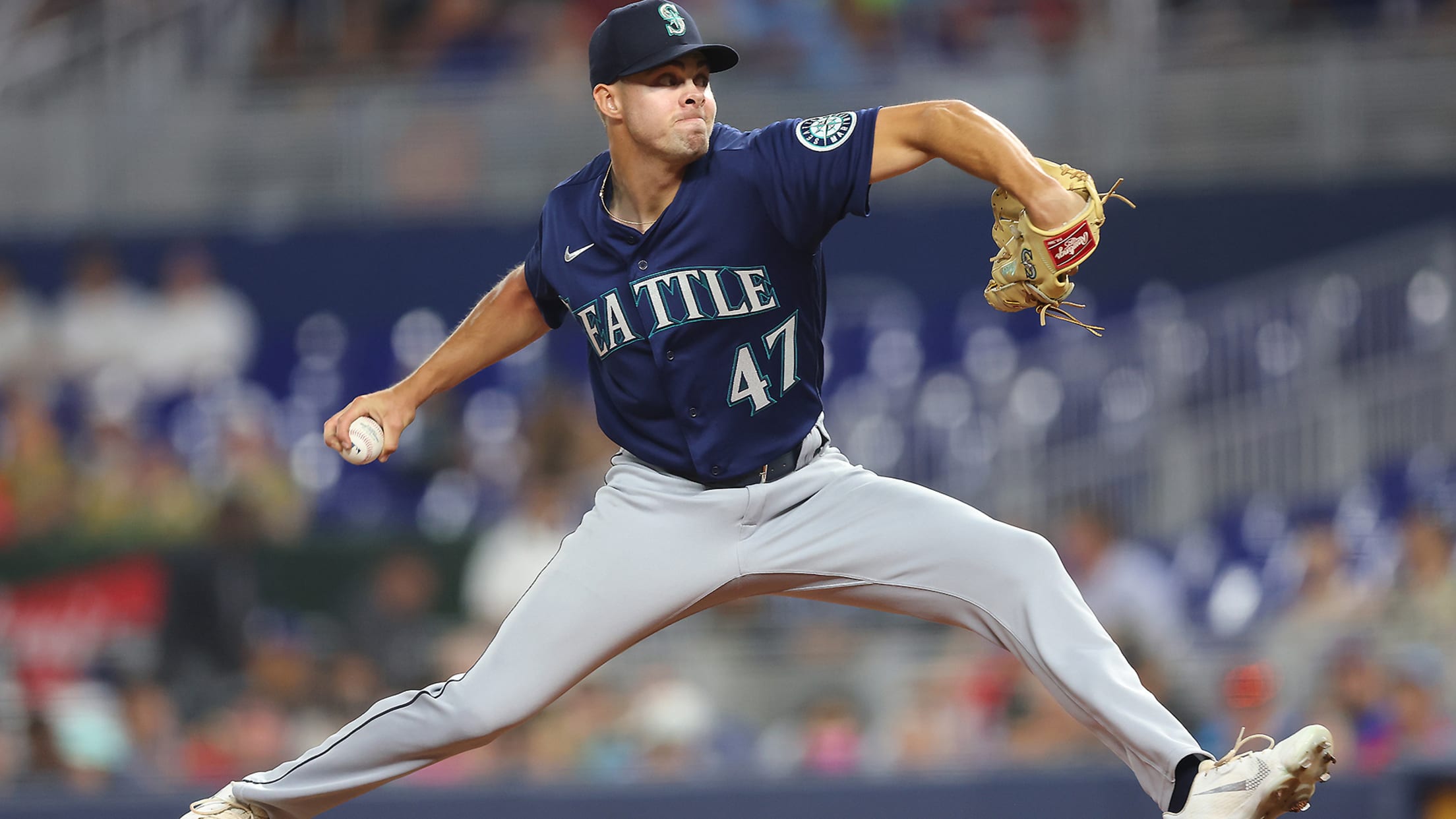 MIAMI -- It did not take the Marlins long to get to Matt Brash on Friday. Brash was out after just two innings at loanDepot park. The Marlins built a large lead against the Mariners' hard-throwing rookie and eventually won the opener of the three-game series 8-6. Seattle has now
Servais gets behind J-Rod after another called K
Manager says Mariners have sent letter to MLB about situation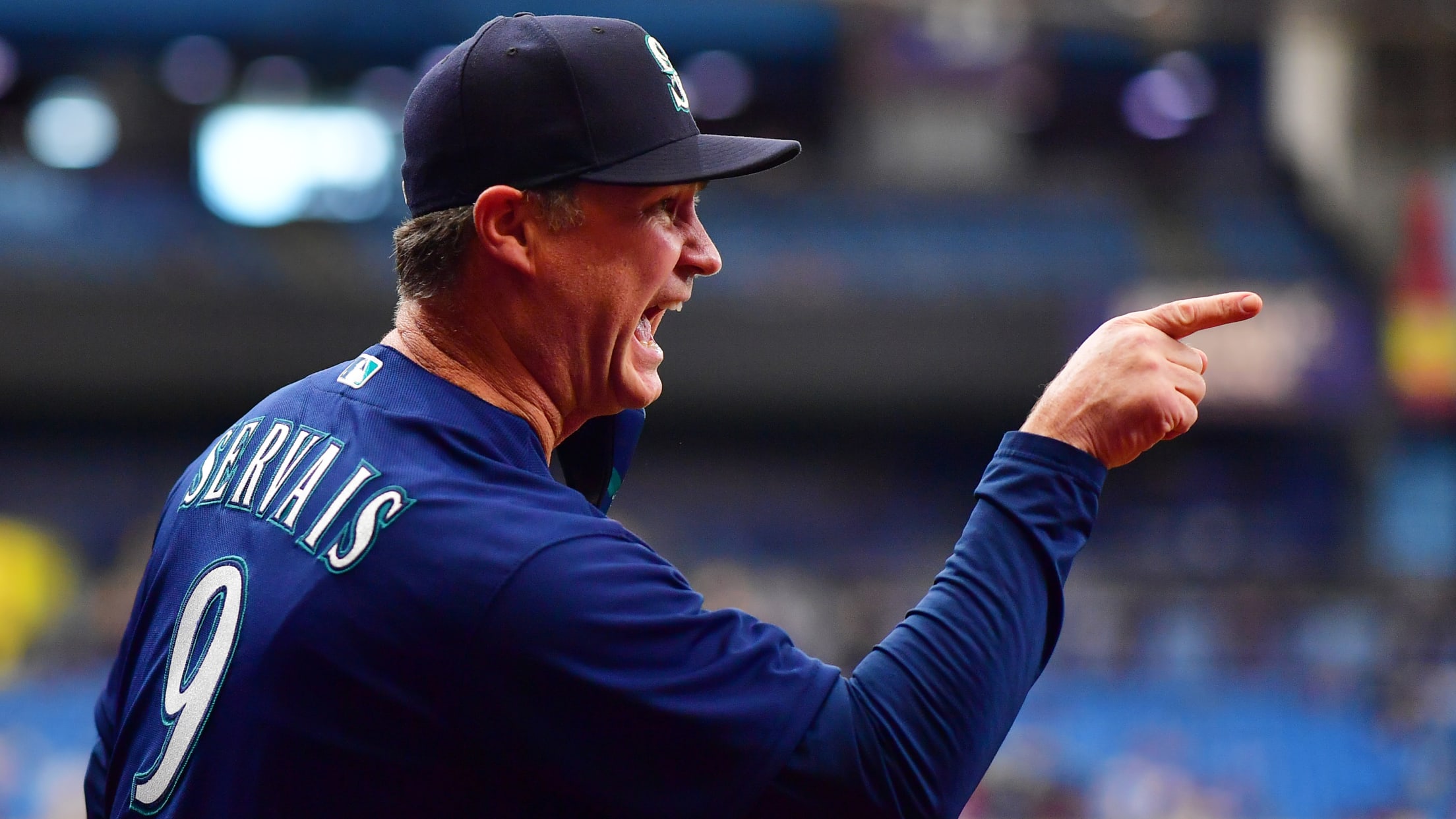 ST. PETERSBURG -- It was only a matter of time before Scott Servais went to bat for Julio Rodríguez after the Mariners' manager returned to the dugout on Tuesday. While Servais was out with COVID-19 for nearly a week, Rodríguez continued to be called out on strikes on pitches outside
How J-Rod keeps cool, adjusts to called K's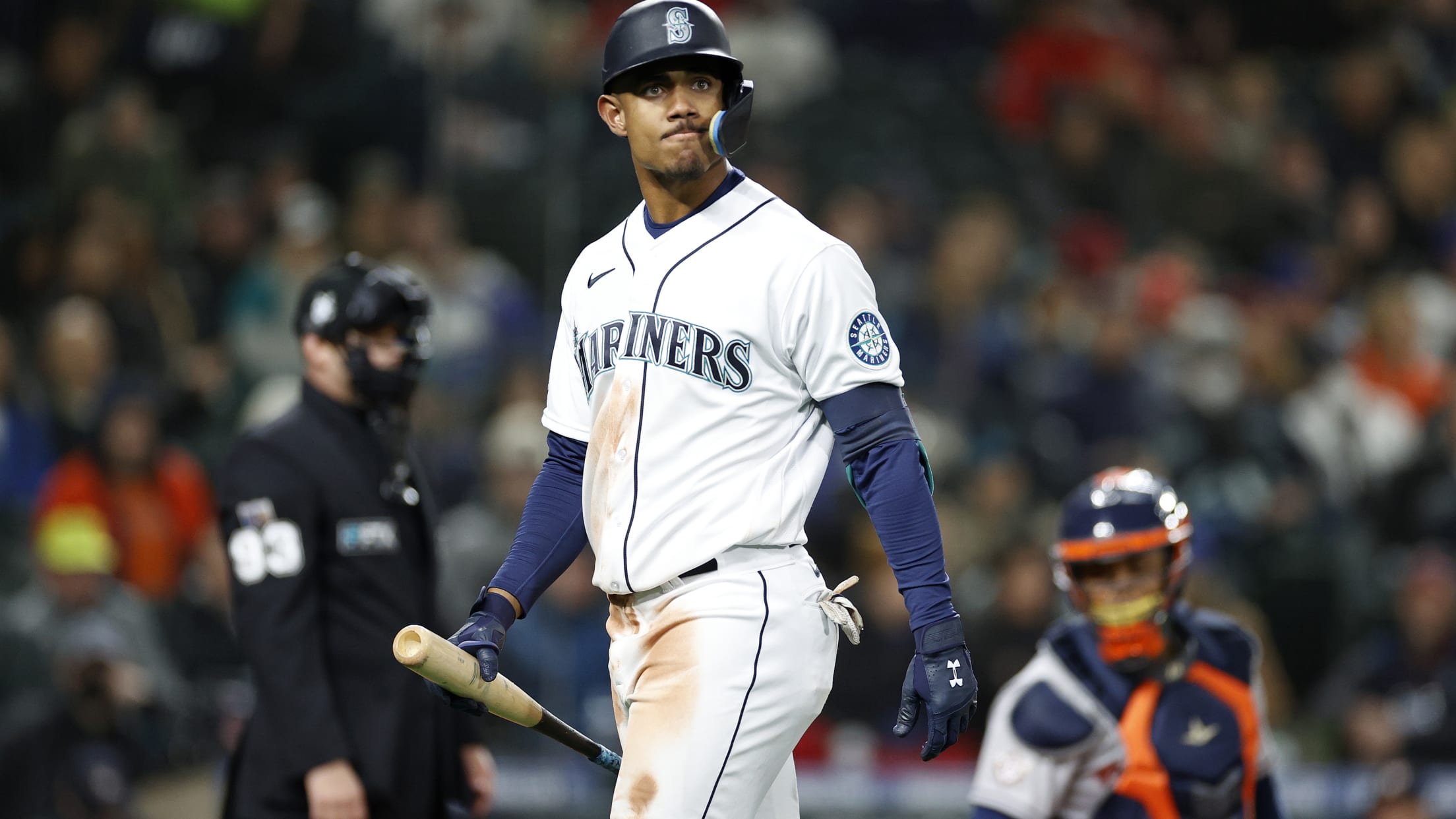 SEATTLE -- The commentary has grown from faint frustration to maddened mania among Mariners fans over the seemingly night-in and night-out calls that have rung up Julio Rodríguez for an MLB-high 14 called strikeouts in this young season -- including another in Friday's win over the Royals. It marked three
Brash's day: No hits until 6th, 6 walks, 1st W
Mariners right-hander continually avoids trouble while impressing in home debut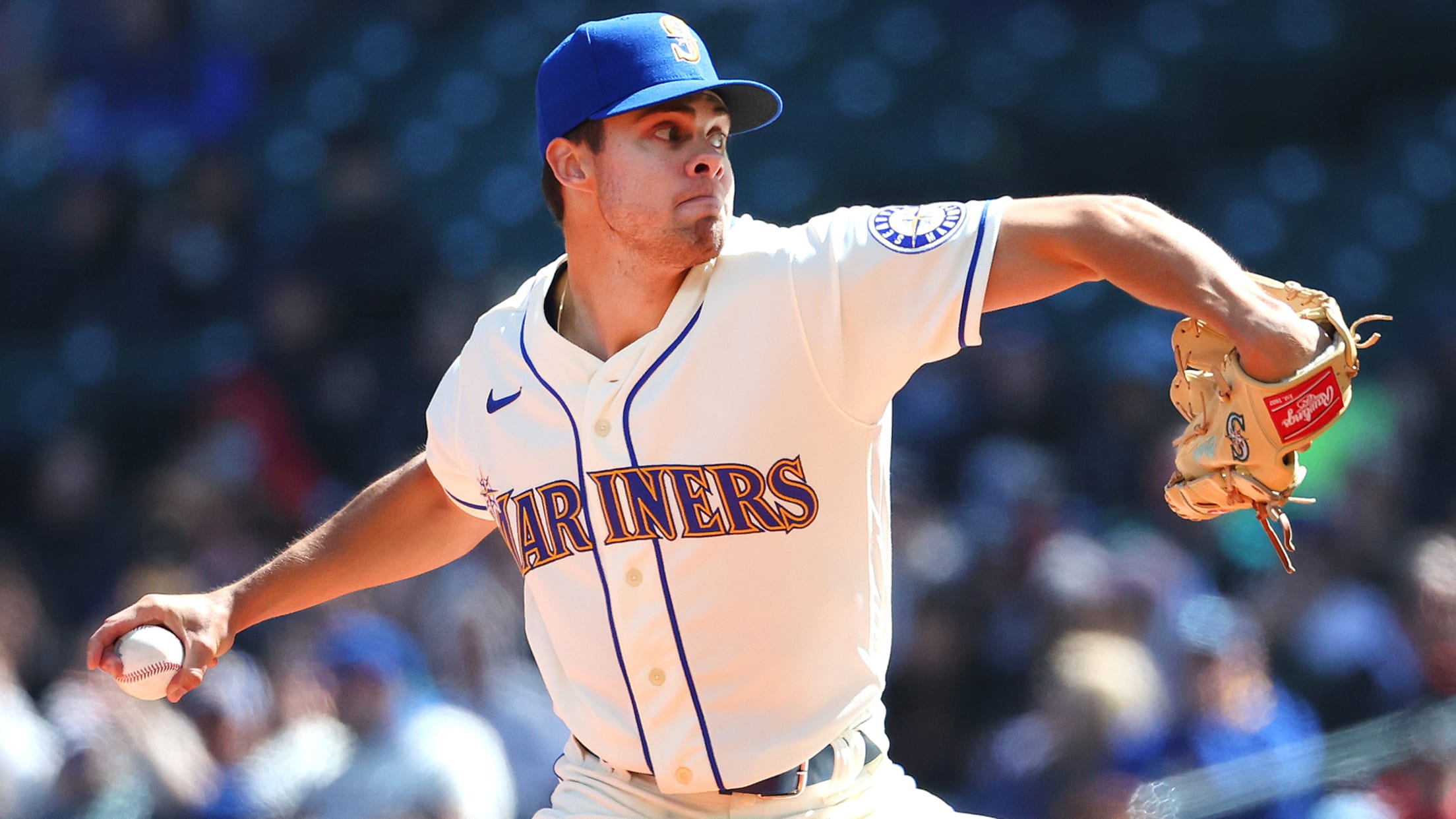 SEATTLE -- Matt Brash's outing was borderline bizarre on Sunday. The Mariners right-hander threw nearly as many balls (41) as strikes (44), walked six -- blowing past his previous career high of four in the Minors -- and hit another batter on the hand. Brash also carried a no-hitter against
'I kinda feel unstoppable, honestly': Mariners prospect Kirby dazzles at Double-A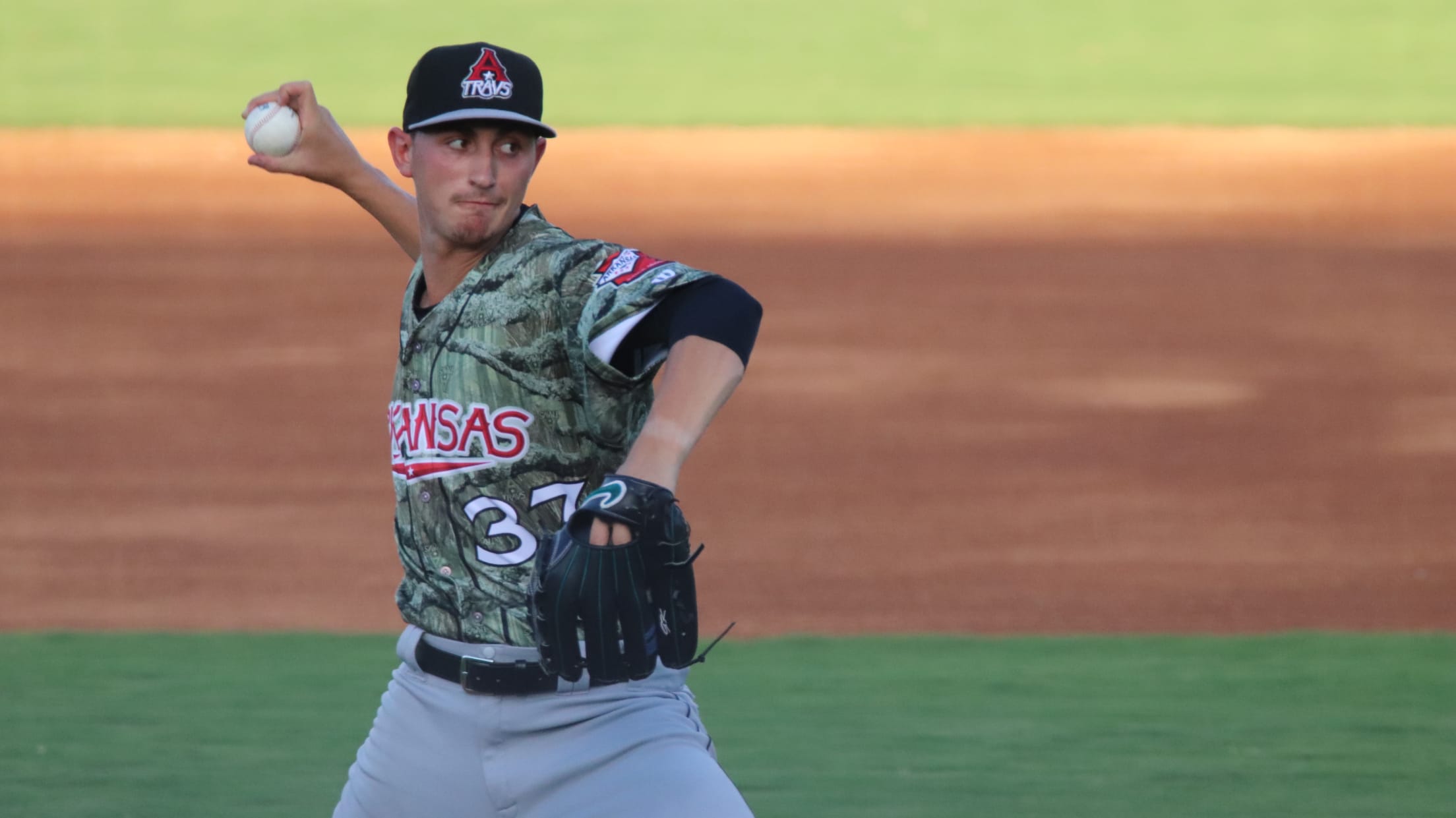 Mariners No. 3 prospect George Kirby exceeded all expectations in 2021, skyrocketing past several highly touted pitchers on the organizational depth chart and reaching Double-A in his first full professional season. If he keeps pitching like this, the ascendant righty might not need many more reps at the level. Kirby
'What an effort': No. 6 prospect Brash K's 6 in MLB debut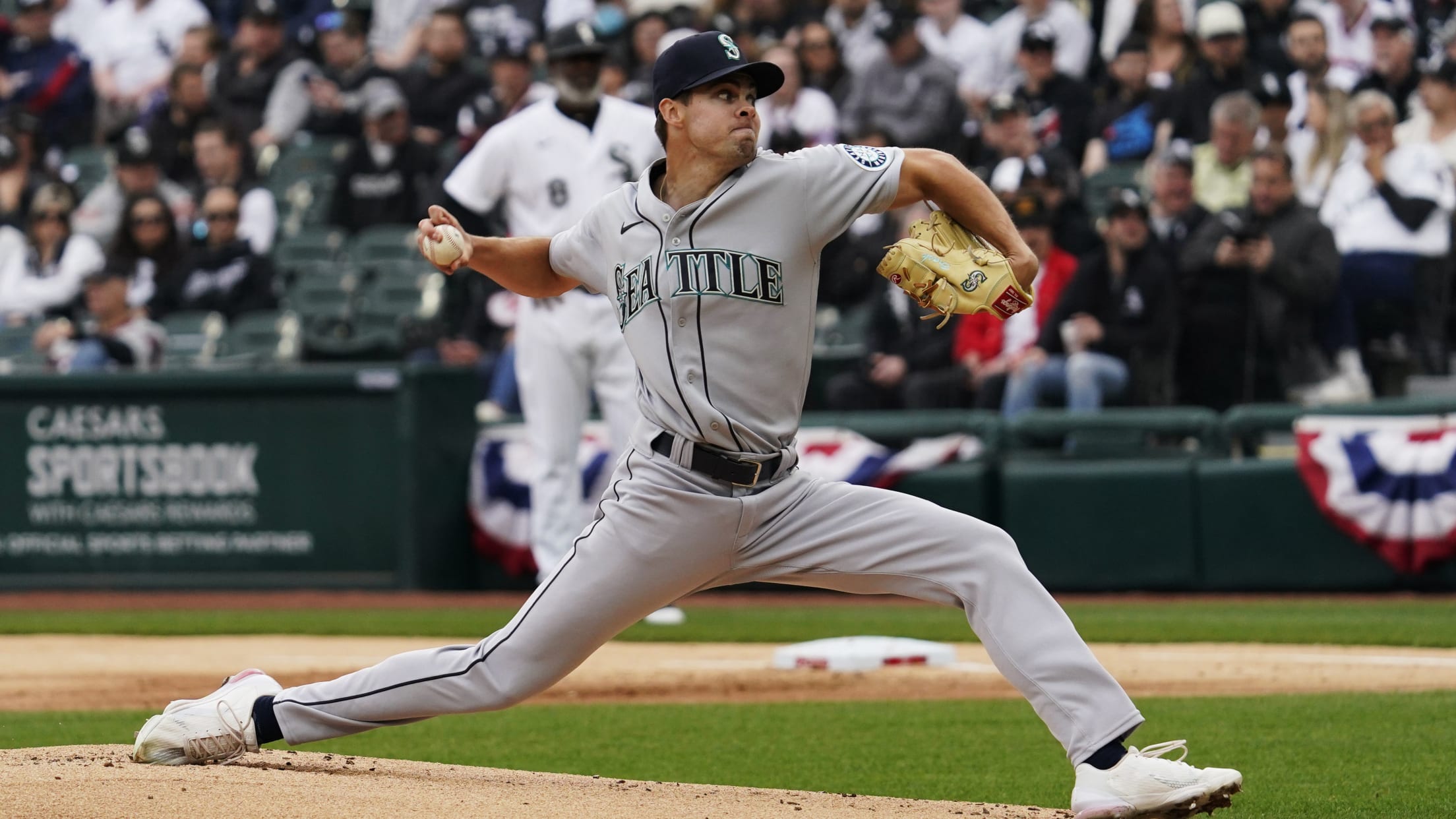 CHICAGO -- Rookie Matt Brash was getting ready for his first career start, warming up in the bullpen prior to Tuesday's game, when the White Sox brought out their entire team, one at a time by car from center field. In front of a sellout crowd of 36,948 fans, this
Julio Rodríguez updates
Keeping tabs on the No. 3 overall prospect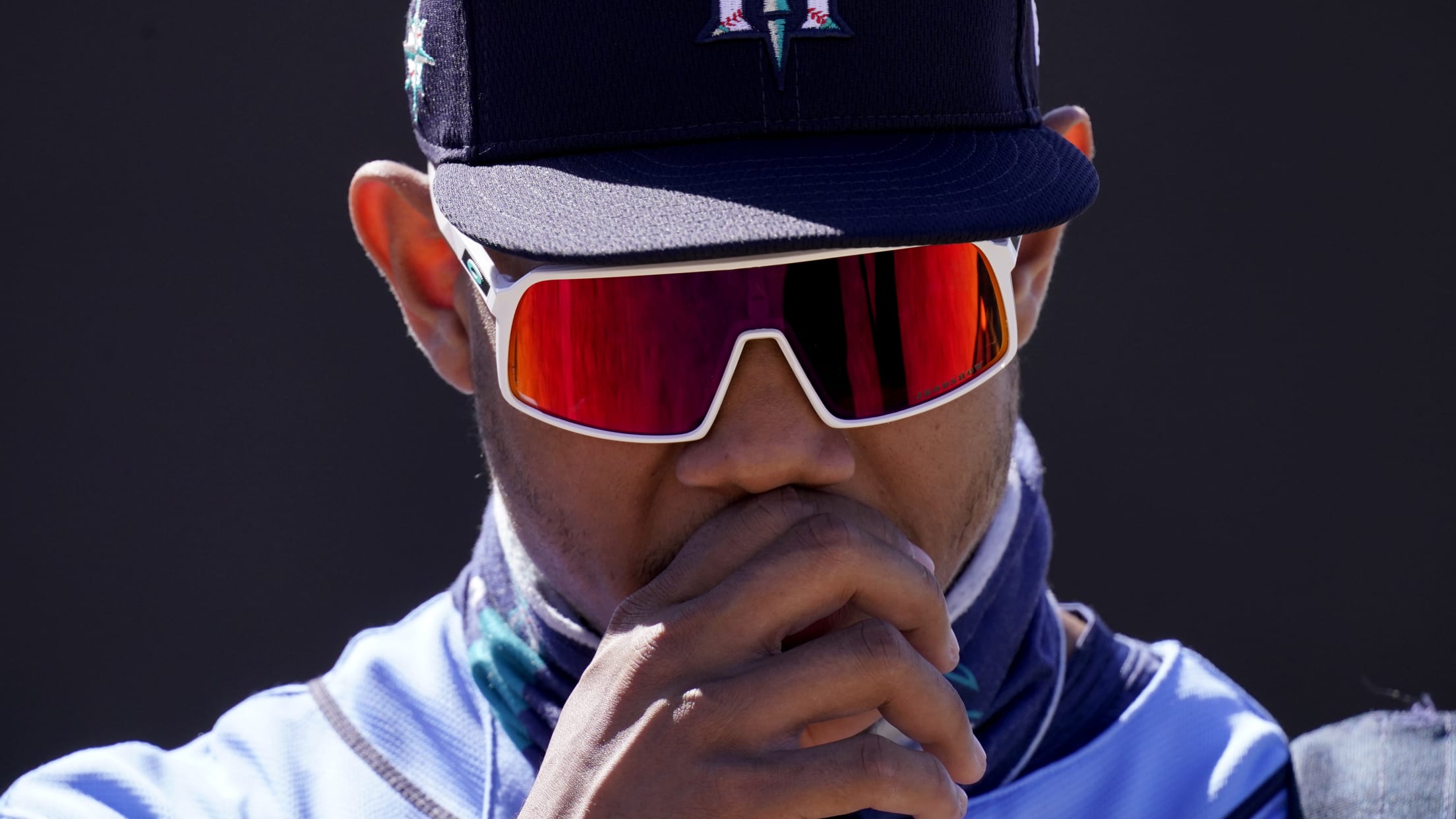 We'll be posting daily updates on Mariners outfielder Julio Rodríguez this season, with the latest news on the No. 3 prospect in baseball per MLB Pipeline.
Rodríguez's 1st hit jolts Mariners awake, sparks rally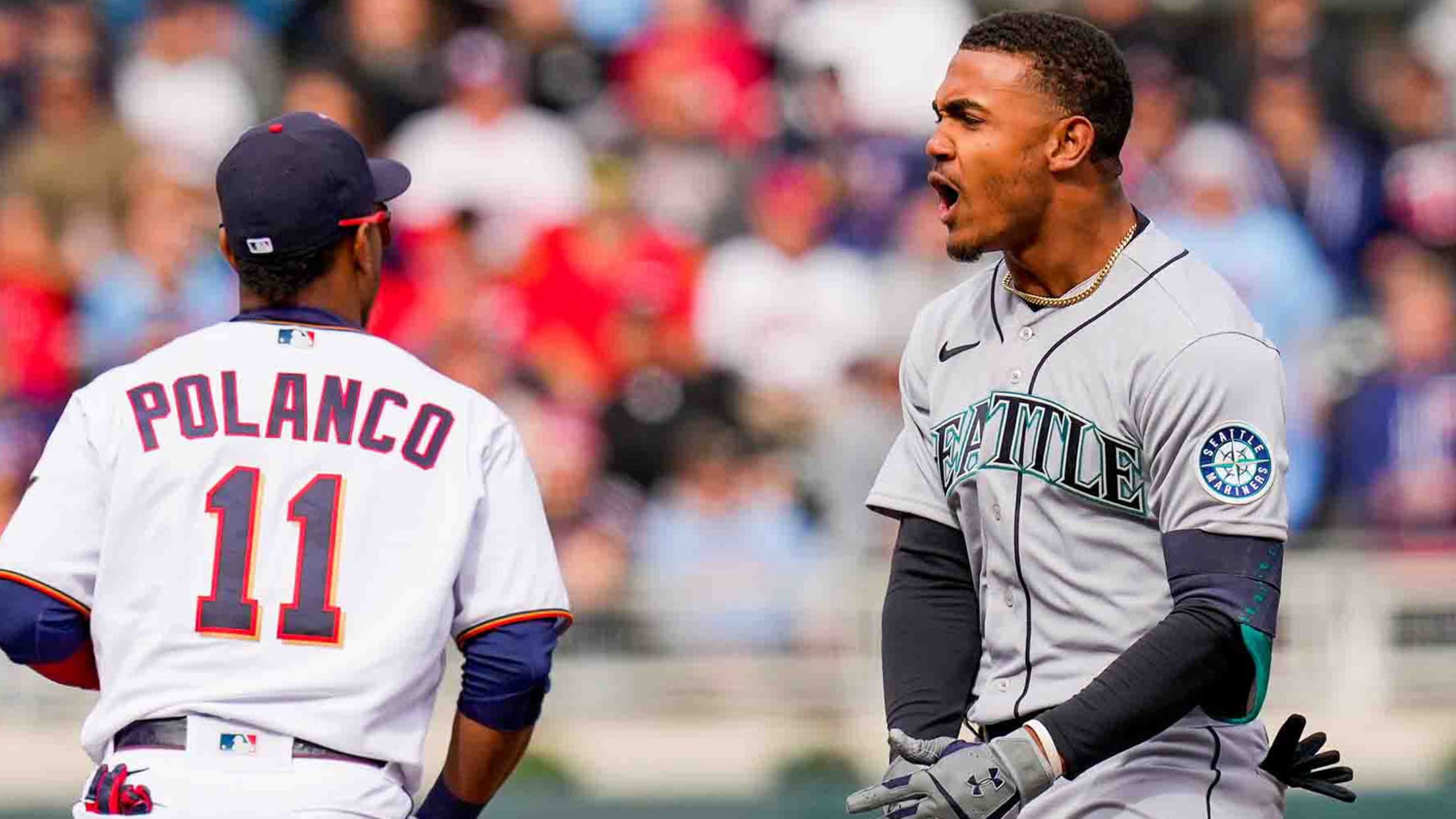 MINNEAPOLIS -- Julio Rodríguez jokingly told manager Scott Servais early Saturday morning that he was so overwhelmed with the emotions of his Major League debut the previous day that he felt like he was in a movie and that he didn't "wake up" until the seventh inning. Hours later, after
The ultimate guide to everything J-Rod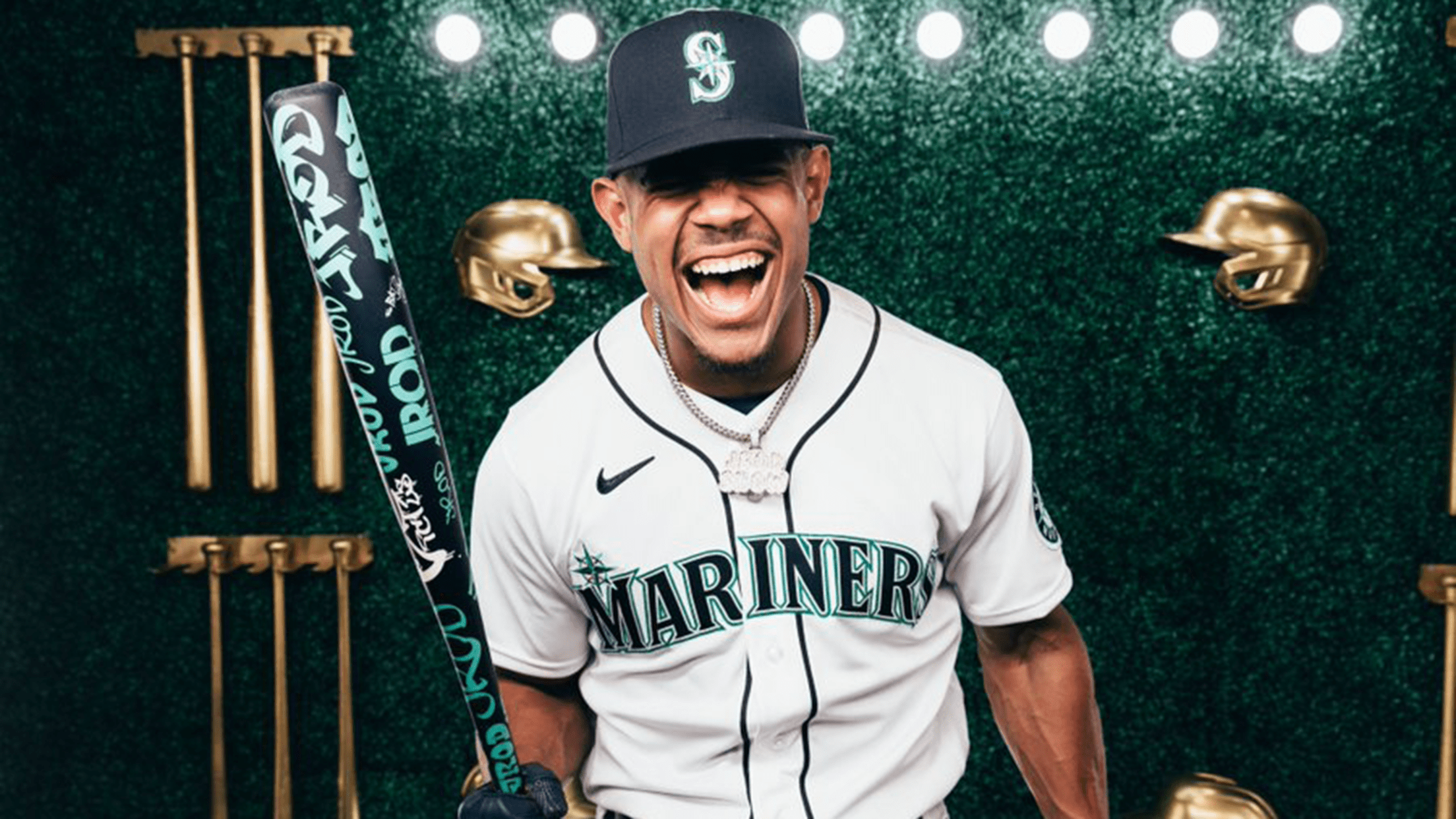 MINNEAPOLIS -- The Julio Rodríguez era in Seattle is here, as part of the Mariners visiting the Twins at Target Field on Friday for Opening Day. Rodríguez was in the starting lineup, batting seventh and playing center field, with his parents in attendance. • Subscribe to the 'Mariners' Beat' newsletter
Here's where Mariners Top 30 prospects are starting '22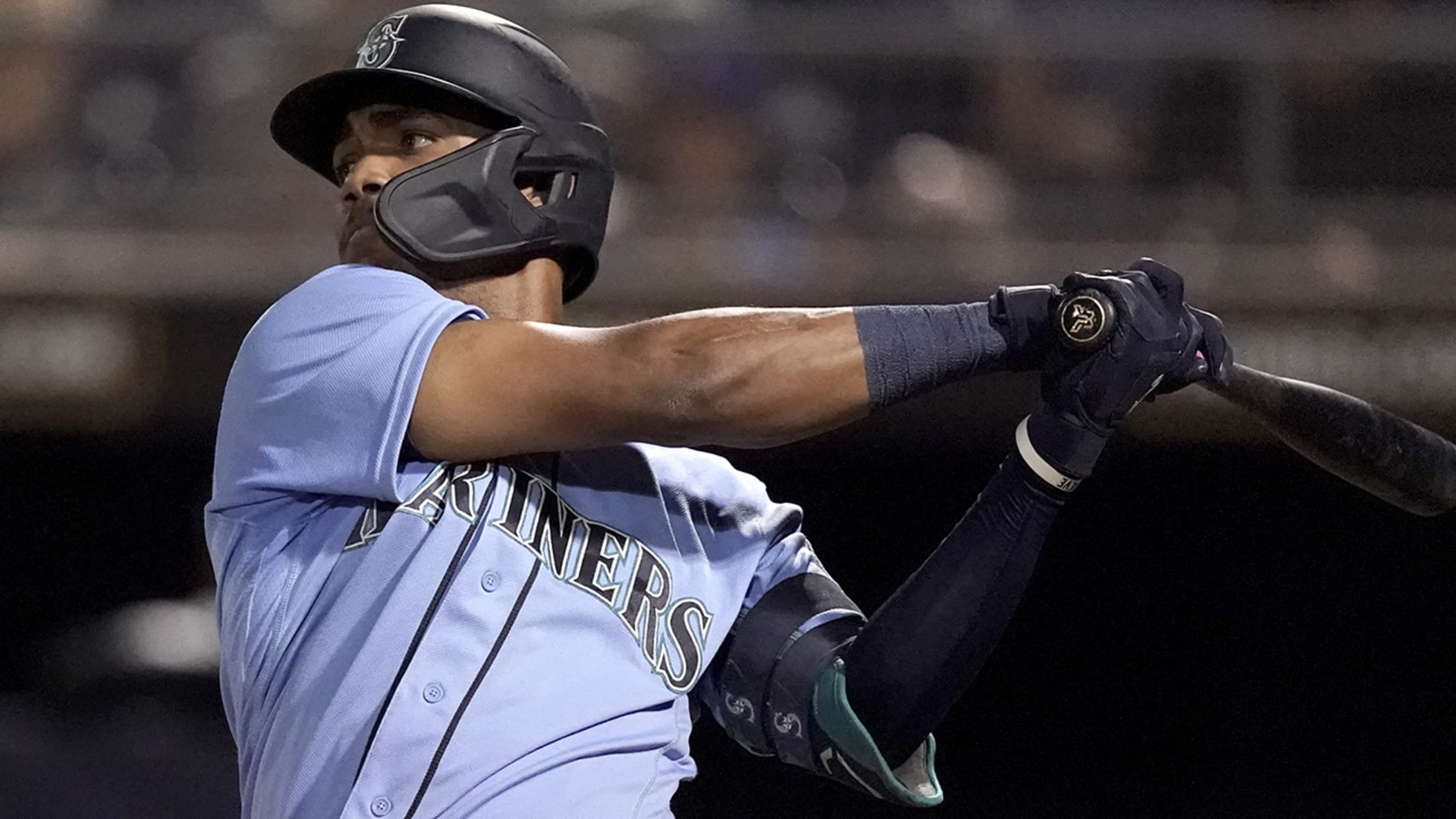 With the Minor League season opening this week, here's where the Mariners Top 30 Prospects are projected to start:
Out-hype Julio? Few in club history have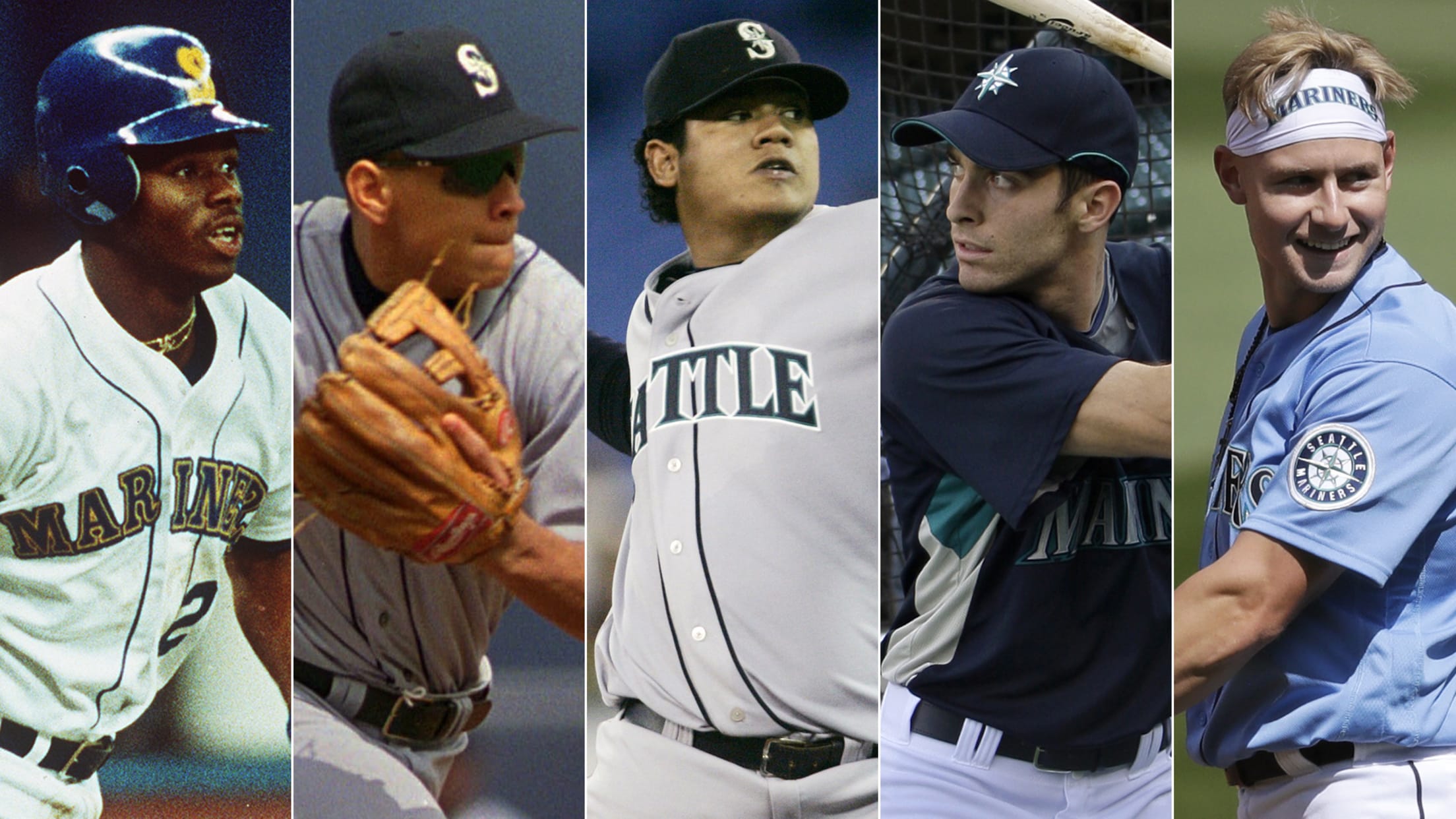 SEATTLE -- Julio Rodríguez will make his big league debut on Friday, signaling another significant milestone for a farm system that ranks No. 2 in baseball as it prepares to graduate one of its homegrown talents. J-Rod comes with much hype and fanfare as MLB Pipeline's No. 3 overall prospect,
What to expect from Julio Rodríguez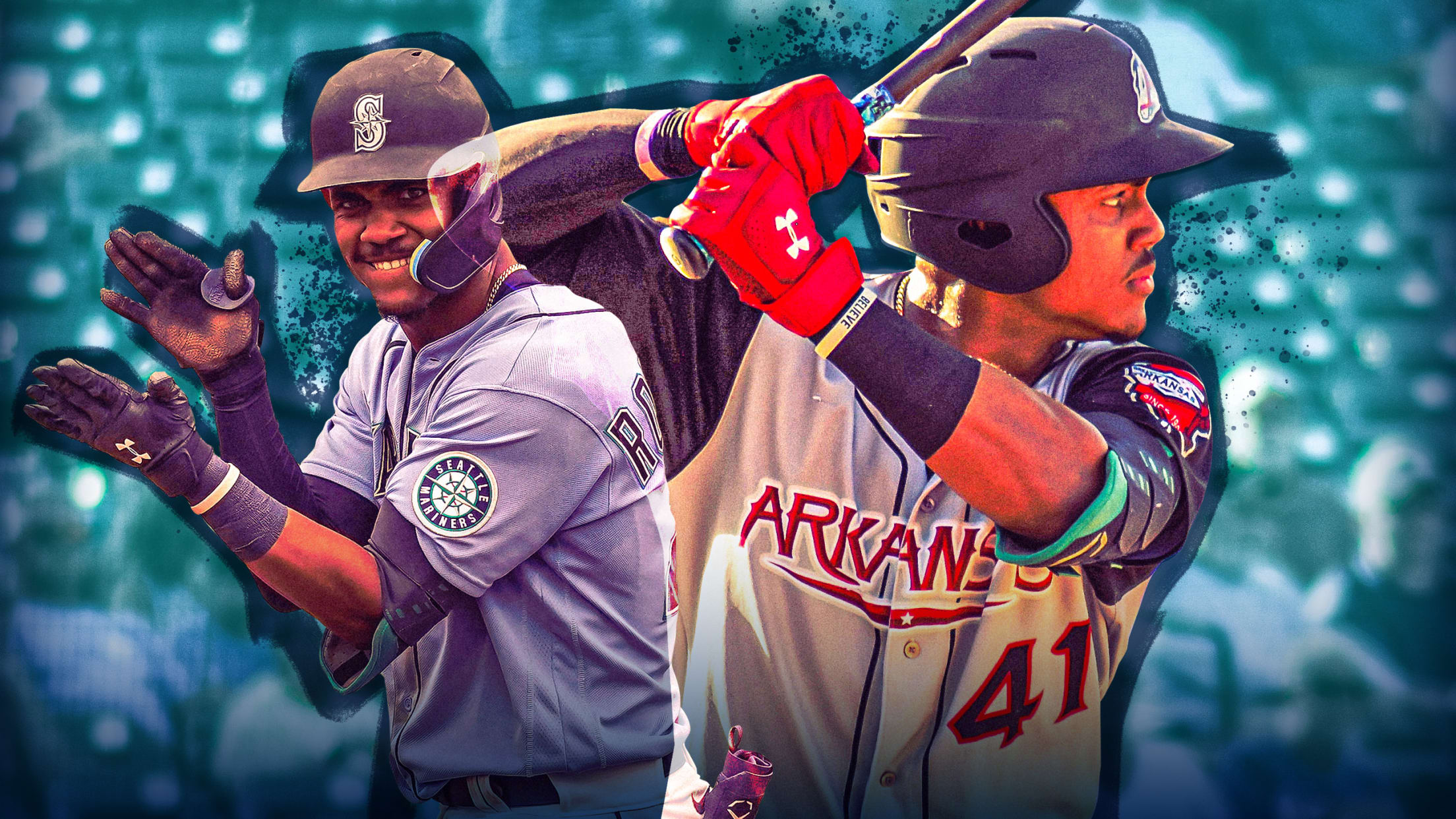 Had he wanted to, Julio Rodríguez could have simply hit his way to the big leagues. I know what you're thinking: Didn't he do exactly that? The simple answer is, obviously, yes. Rodríguez, the No. 3 prospect in baseball, has hit pretty much wherever he's gone, with a .331/.412/.543 line
J-Rod blasts monster HR, finishes shy of cycle
Kelenic makes strides against lefties, goes 2-for-3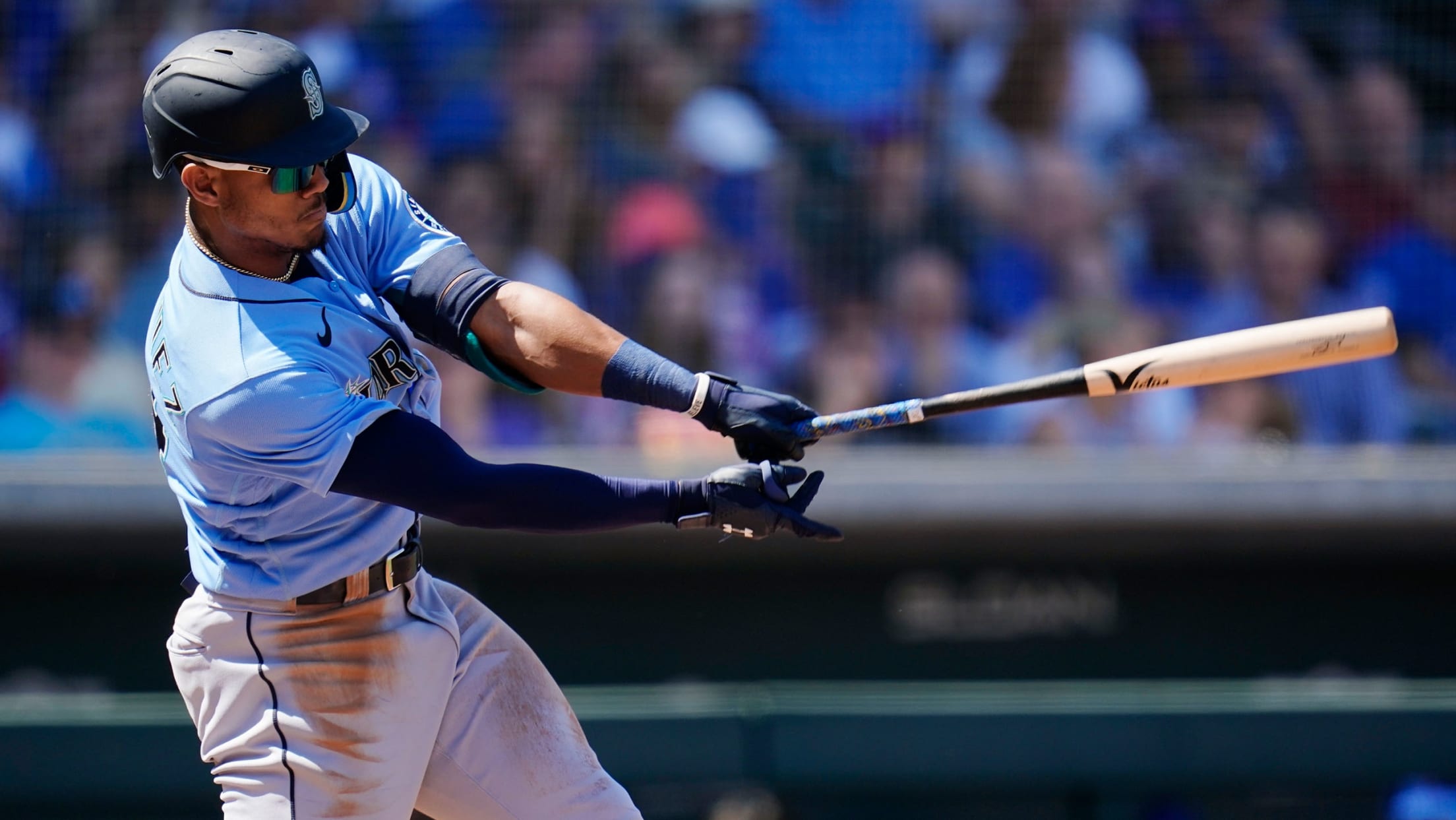 SURPRISE, Ariz. -- Those anxiously waiting on Julio Rodríguez's status for the Opening Day roster will have to wait a little longer, but J-Rod kept that crowd entertained with yet another marvel on Sunday. His 115-mph homer in his first spring at-bat and the inside-the-parker he legged out were impressive,
Brash officially wins Mariners' 5th starter role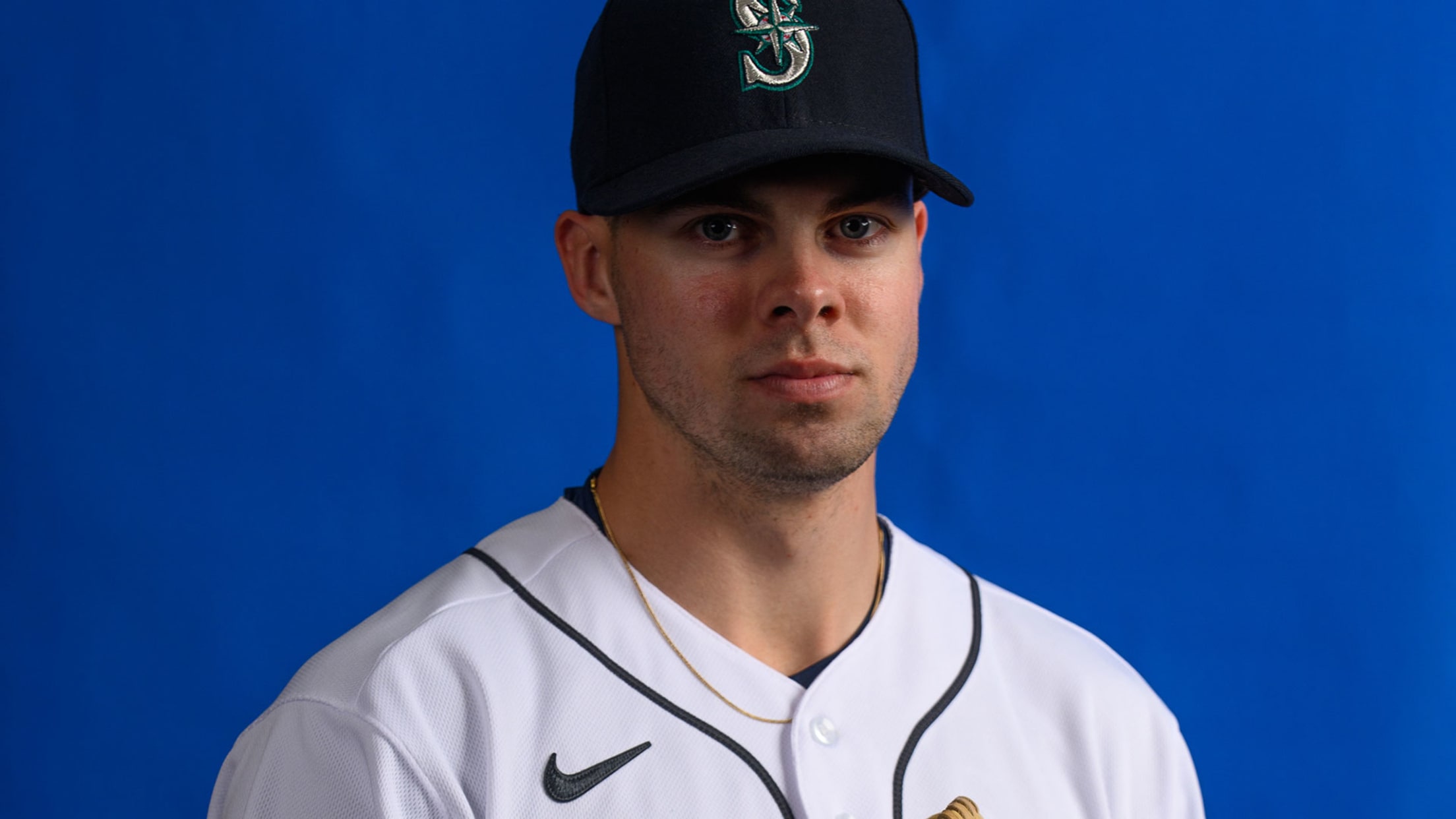 PEORIA, Ariz. -- More than six months after he was called up in the middle of a pennant chase, Matt Brash will finally make his big league debut. The Mariners on Saturday announced that the club's No. 6 prospect and baseball's No. 98 overall, per MLB Pipeline, has won the
Brash's spring finale likely cements rotation spot
No. 3 prospect Kirby also efficient against Rockies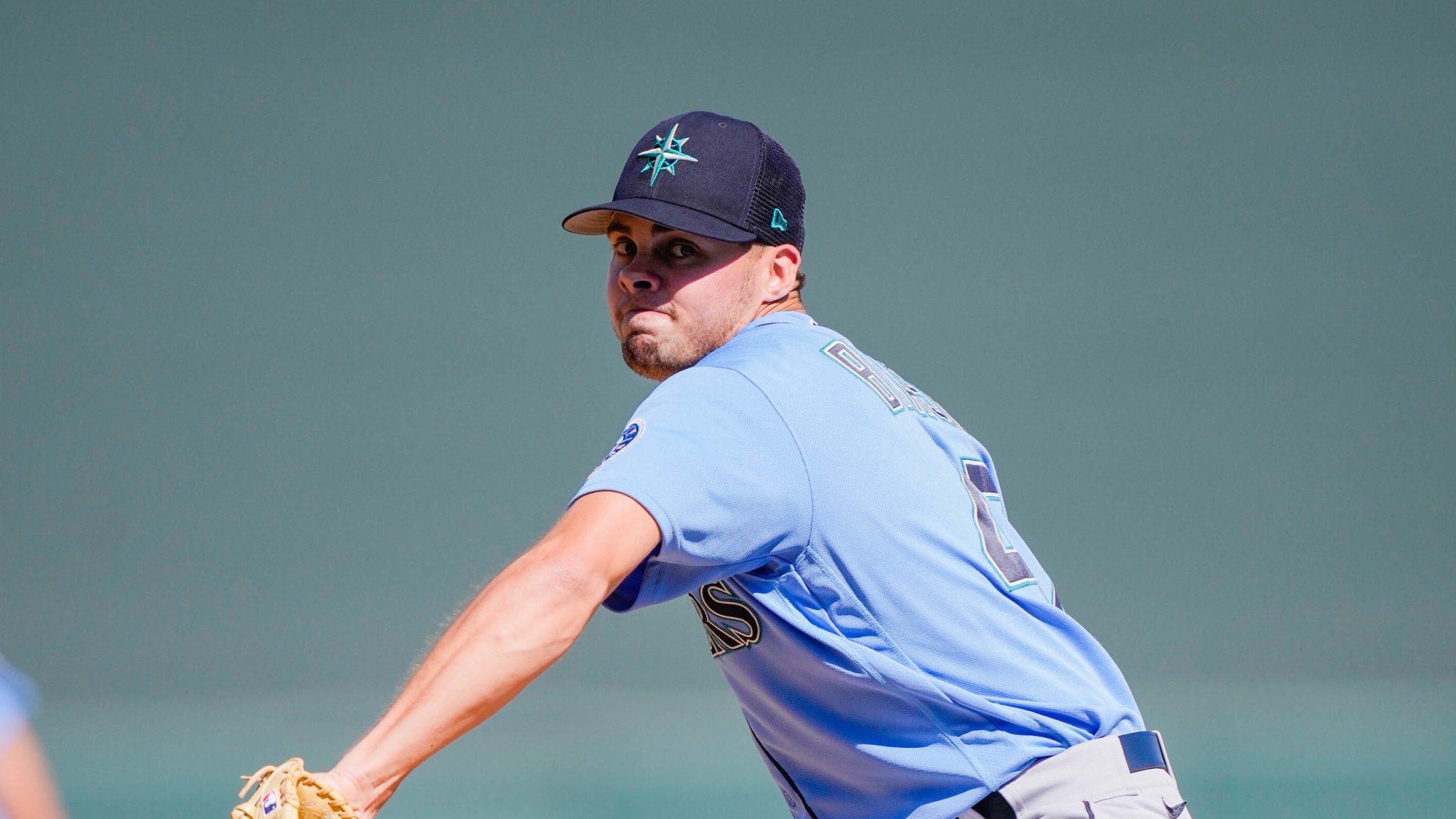 SCOTTSDALE, Ariz. -- If Friday represented the final audition, Matt Brash checked just about every box, just as he has all spring. Seattle's No. 6 prospect and baseball's No. 98, per MLB Pipeline, carved through Colorado in 4 1/2 innings of a 2-1 loss with another impressive display of velocity,
J-Rod makes roster bid with inside-the-parker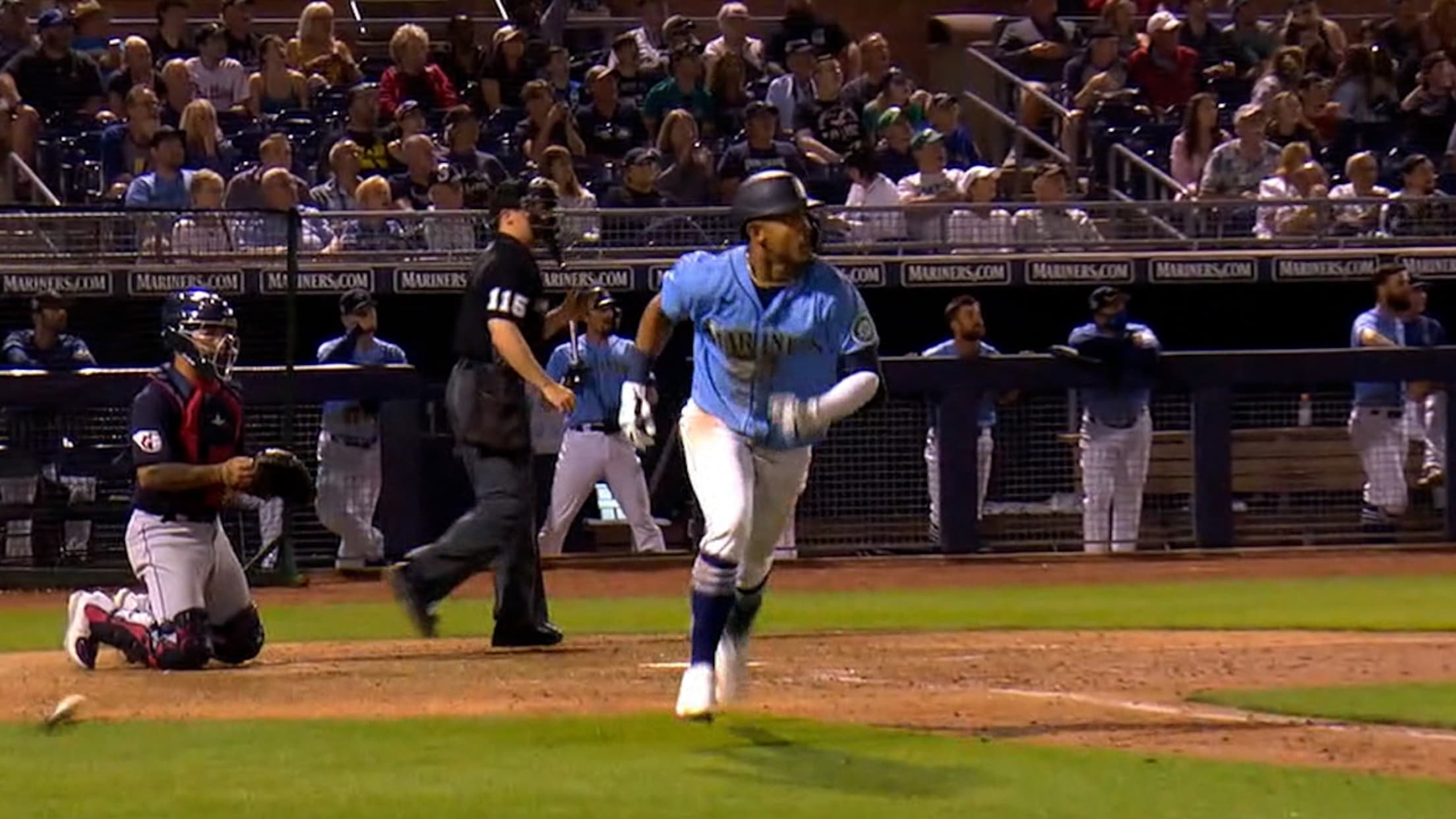 PEORIA, Ariz. -- If Julio Rodríguez wasn't already in line to make the Mariners' Opening Day roster, the play he made in Thursday's 3-2 win over the Guardians at the Peoria Sports Complex might've made him a lock. Seattle's prized outfield prospect encapsulated nearly all of his elite tools --
'Learning day' for Julio; Marco reaching goals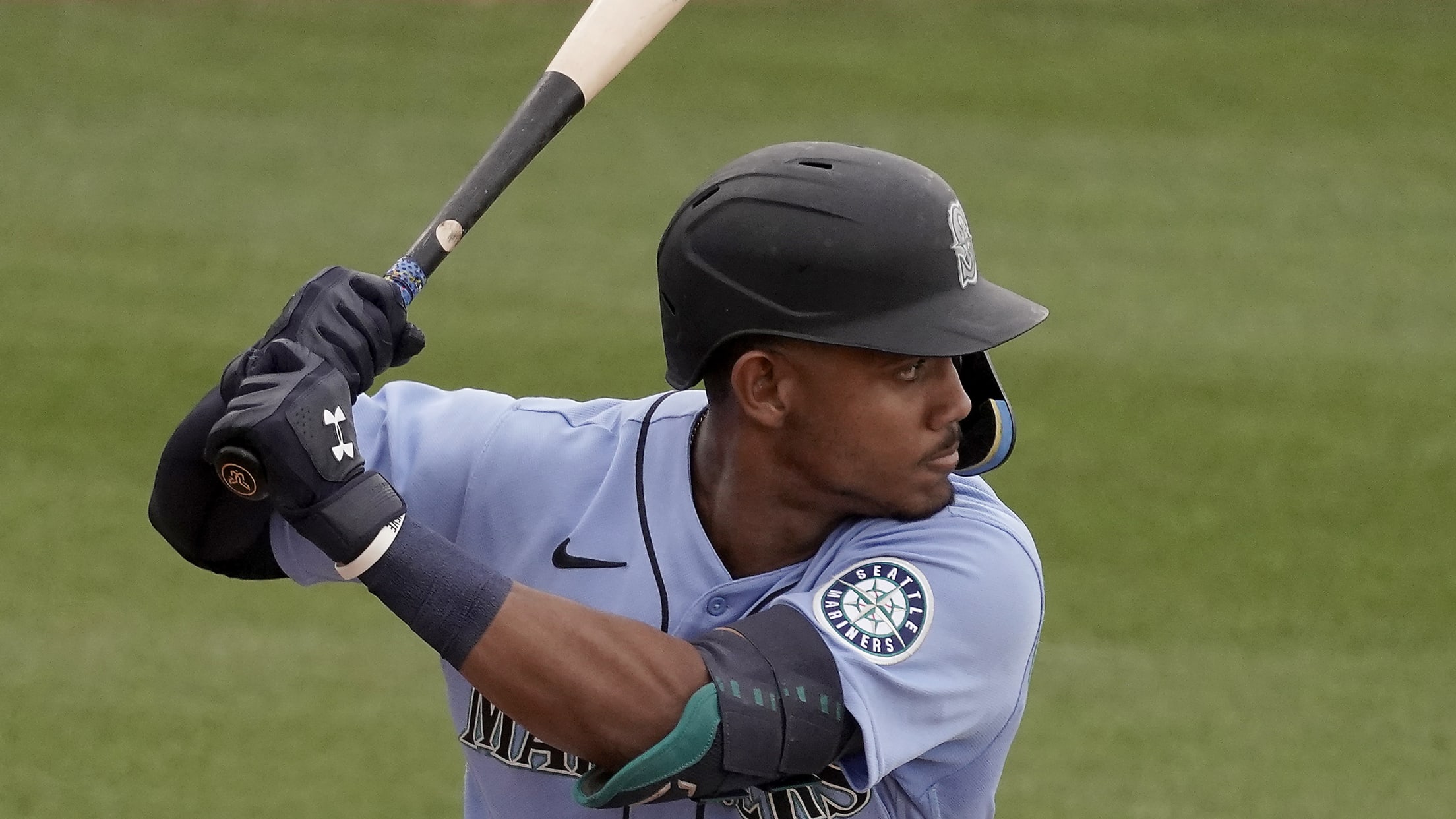 MESA, Ariz. – Julio Rodríguez was the center of attention on Wednesday. The Mariners' top prospect went 1-for-4 with three strikeouts in Seattle's 8-5 loss to the Cubs at Sloan Park. Overall, Rodríguez is still slashing .304/.360/.565 in nine Cactus League games as he continues to make a case for
Deep and talented, Mariners system eyeing big 2022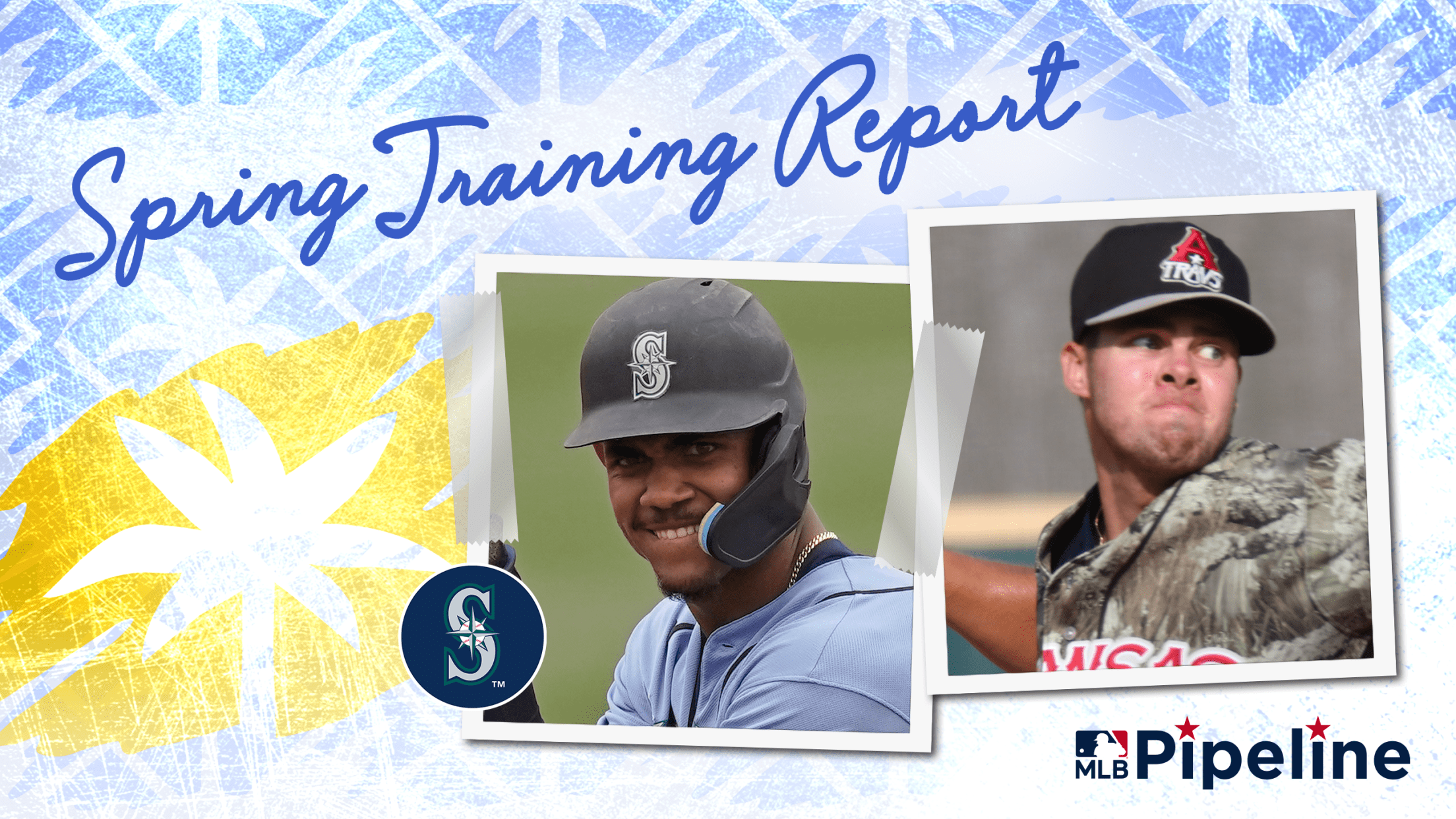 PEORIA, Ariz. -- Mariners senior director of player development Andy McKay spoke to MLB Pipeline from his office at Peoria Sports Complex on Monday. That timing is important. Later that day, Seattle's top prospect, Julio Rodríguez, would go 2-for-2 with a double and a walk while playing center field for