Mariners to call up Sheffield to face Rangers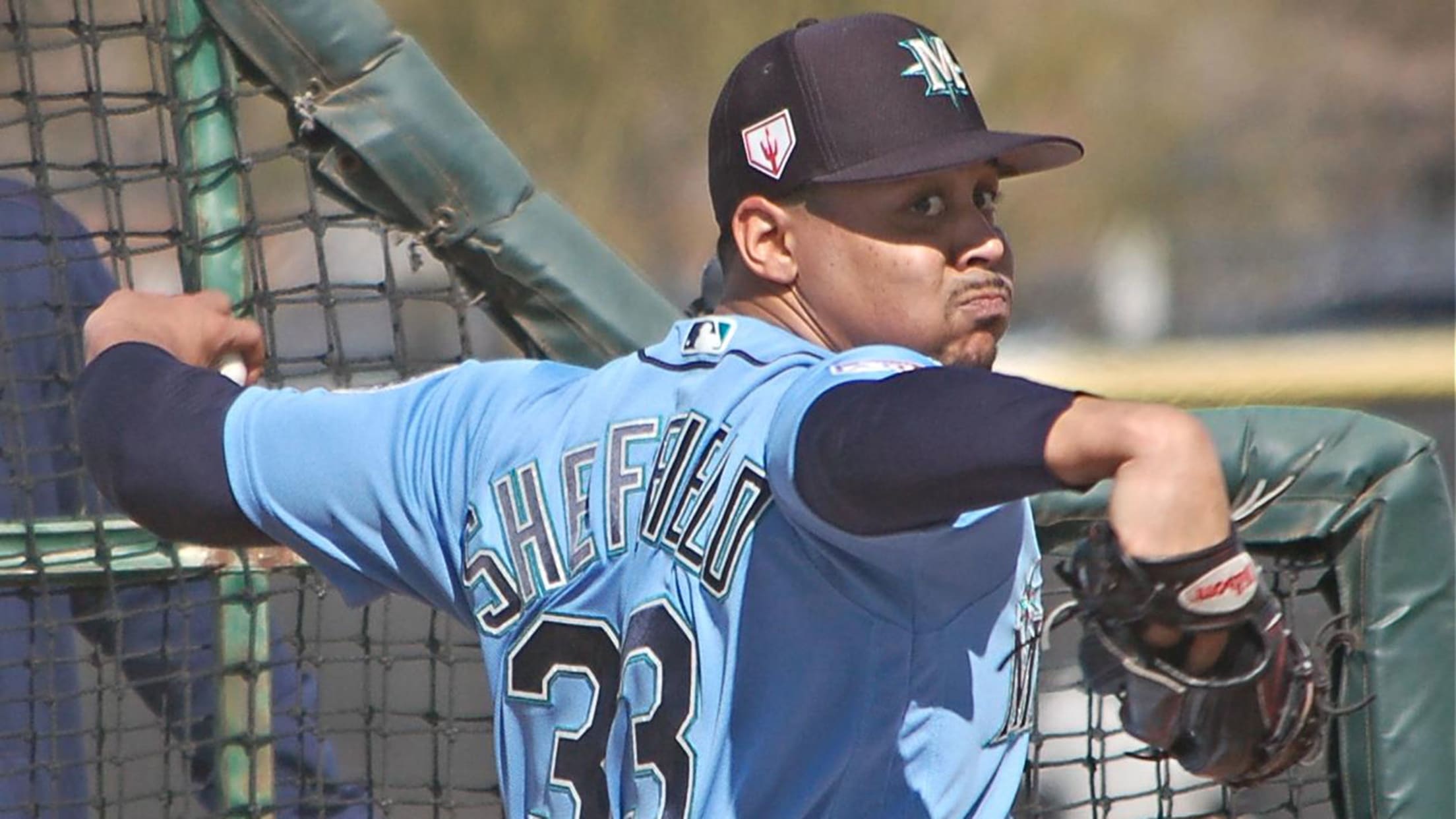 SEATTLE -- Top pitching prospect Justus Sheffield will be added to the 25-man roster on Friday and make his Mariners debut in relief of Yusei Kikuchi as the club begins its plan to limit Kikuchi's workload in his first season in the Majors. The 22-year-old Sheffield, acquired from the Yankees
2 of Mariners' top prospects dealing with injuries
Rodriguez out four to six weeks; White's hip flexor strain on the mend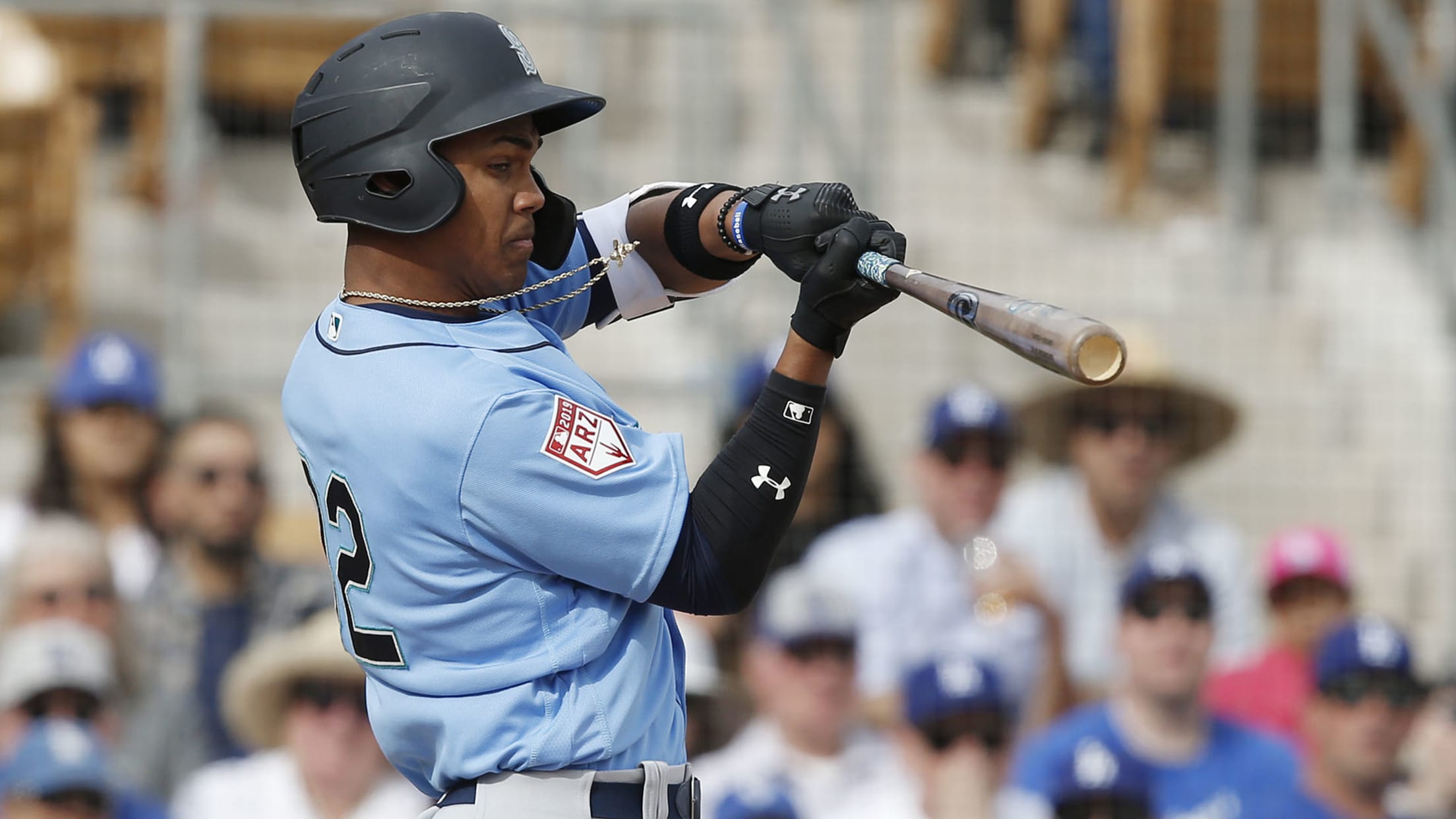 ANAHEIM -- Highly regarded Mariners outfield prospect Julio Rodriguez has a hairline fracture in his left hand and is expected to miss four to six weeks, Mariners director of player development Andy McKay said Friday. First baseman Evan White, another of Seattle's top prospects, is also on the injured list
Prospect Rodriguez day to day with hand injury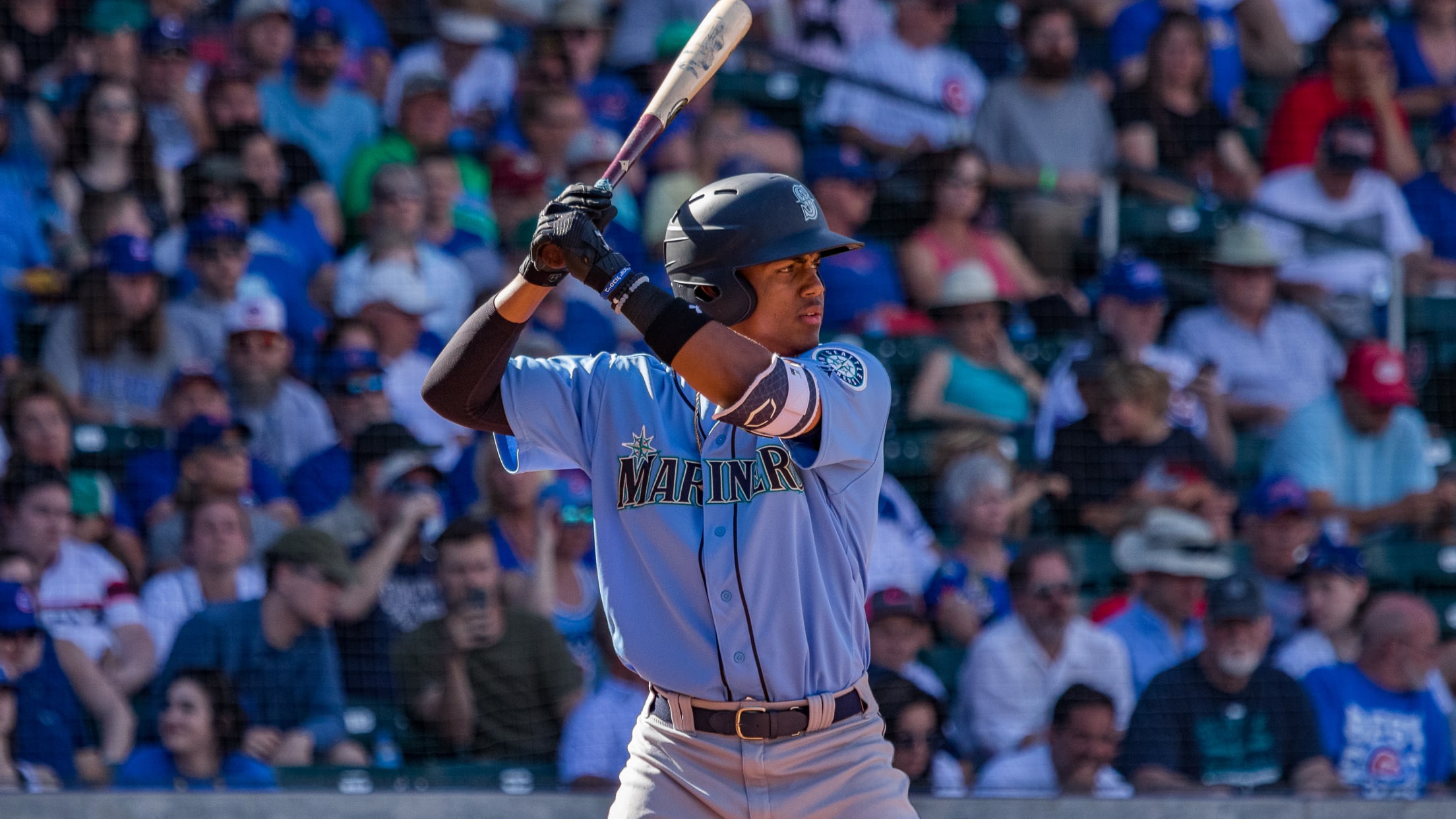 SEATTLE -- The Mariners and their promising outfield prospect, Julio Rodriguez, got a scare on Friday night when the 18-year-old was hit on the left hand by a pitch and had to be taken out of his game in the first inning for the Class A West Virginia Power. But
5 AL West prospects to watch early in 2019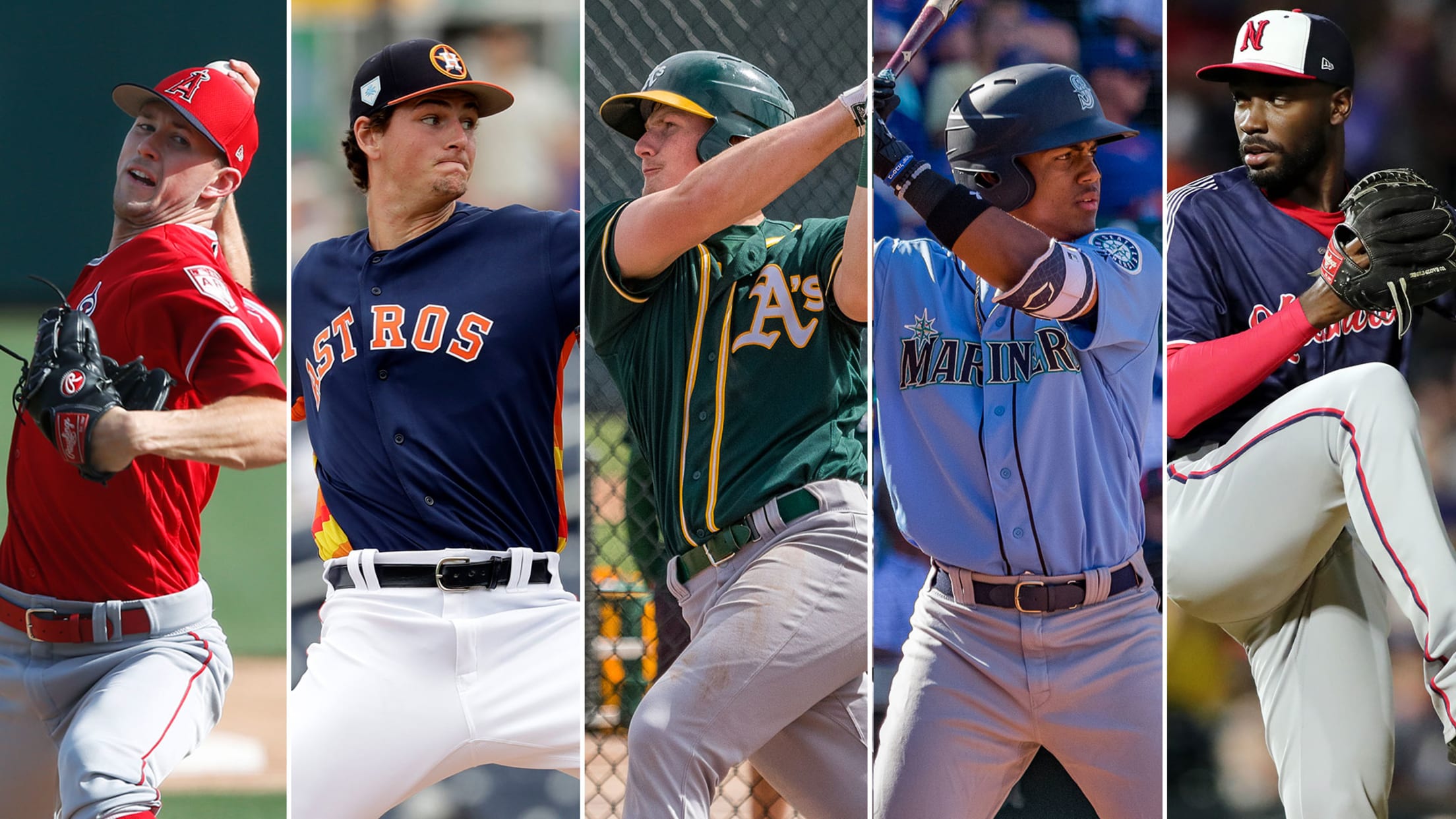 The Minor League baseball season is under way and now is the time to start monitoring prospects, as many could have an impact this season in the American League West. Of MLB Pipeline's Top 100 prospects, 17 are with organizations in the division, but even those not ranked among the
Rule 5 pick Brennan fits in Mariners' bullpen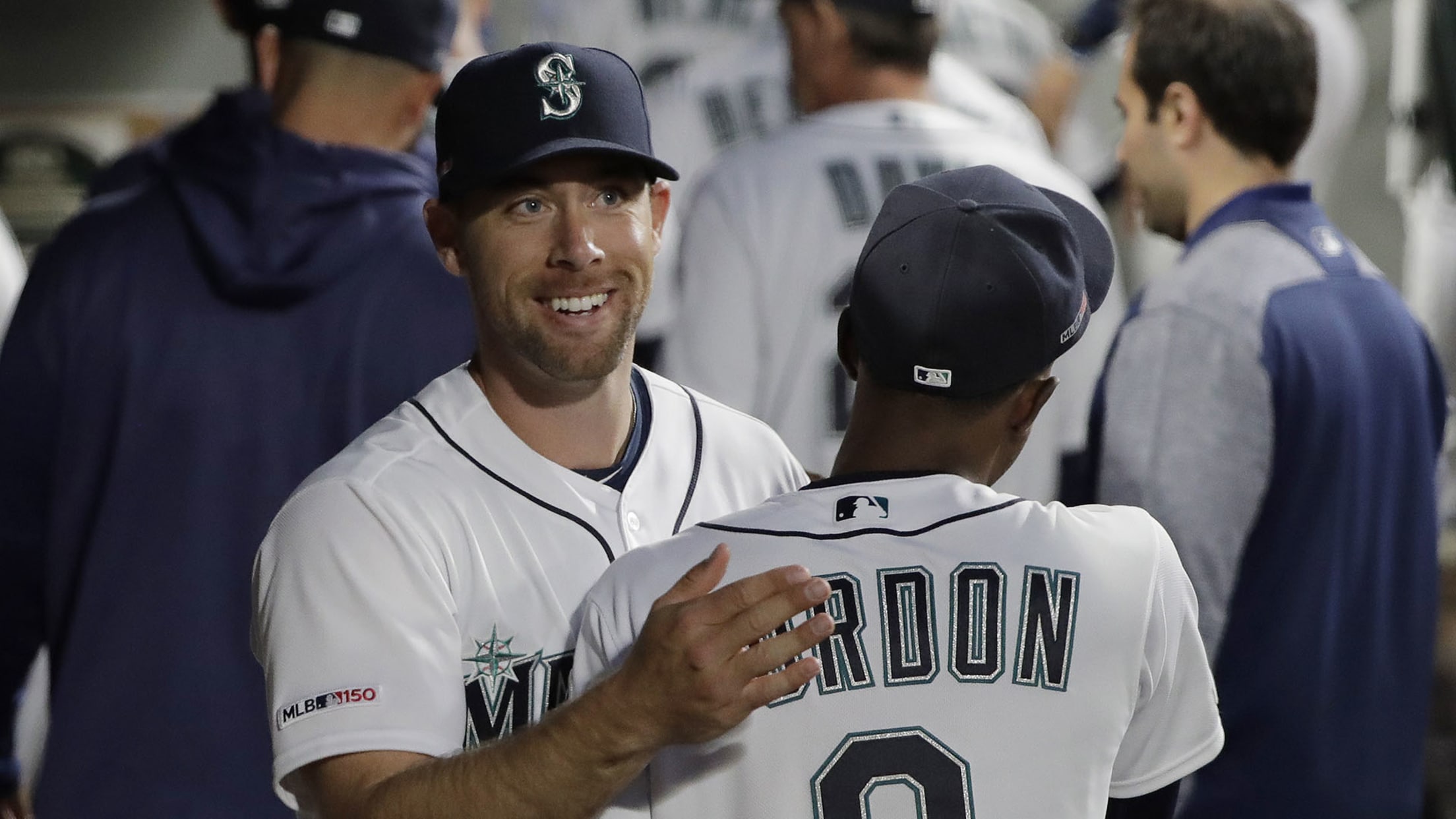 KANSAS CITY -- Among the numerous pleasant surprises in the Mariners' hot start to the season, perhaps the most overlooked has been the outstanding bullpen contribution of Rule 5 Draft selection Brandon Brennan. In six appearances, the lanky 27-year-old did not allow a run while scattering five hits with two
Starting spots for Mariners' Top 30 prospects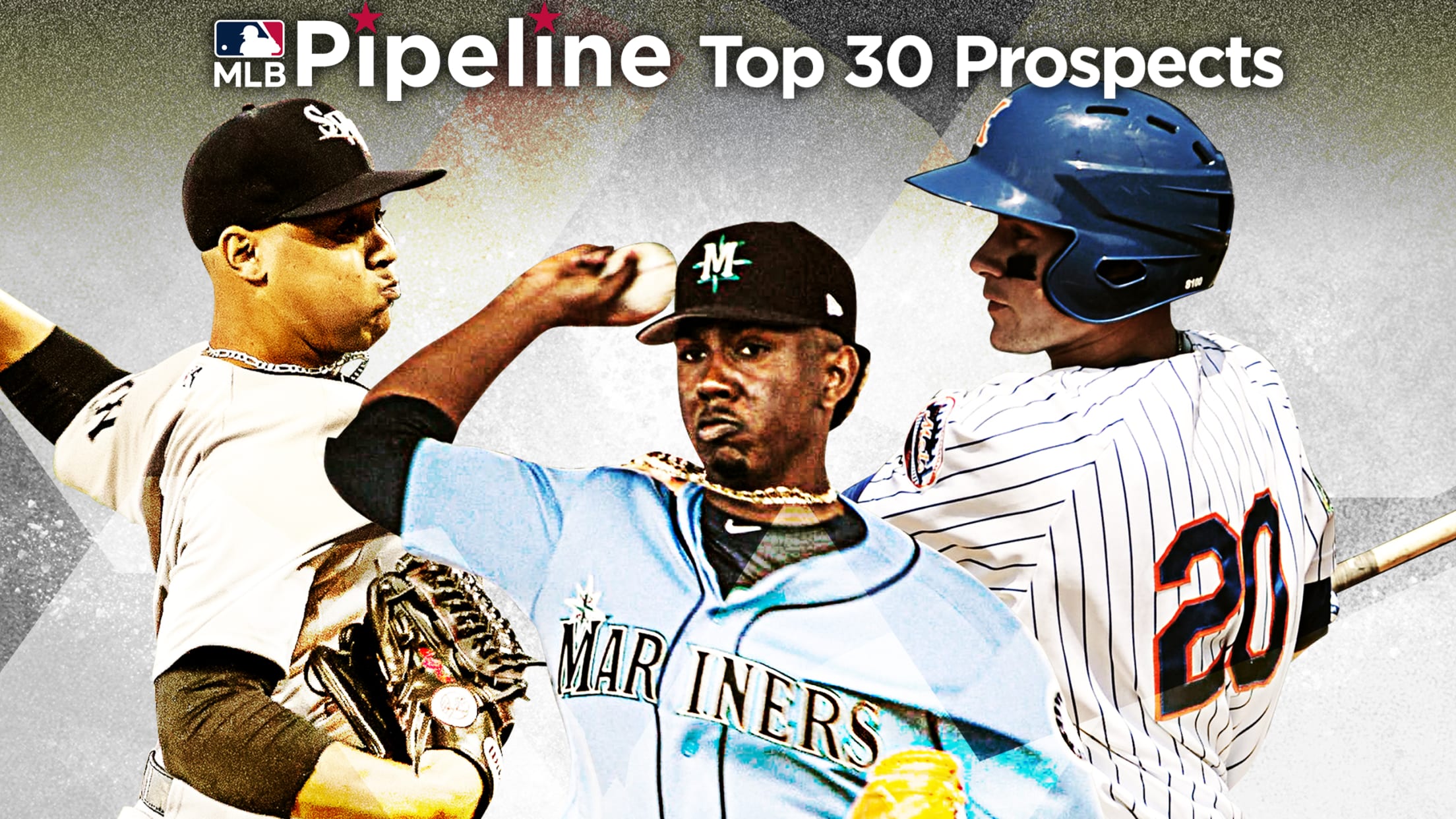 With the 2019 Minor League Baseball season getting underway, here's a look at where the Mariners' Top 30 prospects are starting the year. We also identify the prospect who just missed the Top 30 list, a player who didn't make the big league Opening Day roster but should make an
Mariners prospects raring to go in Minors
Farm system seasons start Thursday; Lewis, Sheffield, Long among players to watch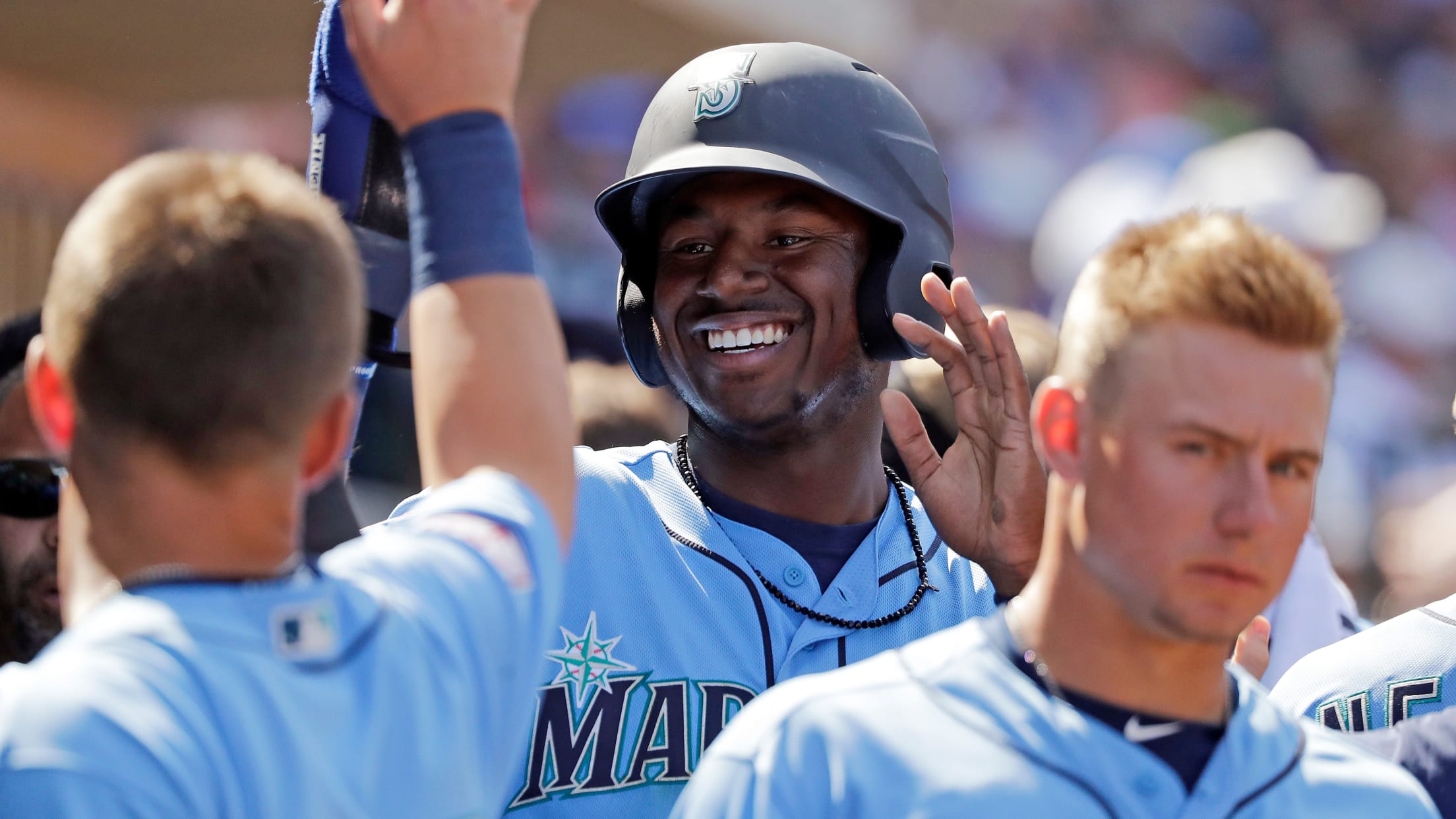 SEATTLE -- A finally healthy Kyle Lewis, the Mariners' top Draft pick in 2016, is among those eagerly awaiting the start of the Minor League season on Thursday. But the 23-year-old outfielder is far from alone in that, as more attention than normal will be focused on Seattle's farm clubs.
Mariners net RHP Sadzeck from Rangers
Seattle sends Minor League reliever Anderson to Texas; Strickland placed on 60-day IL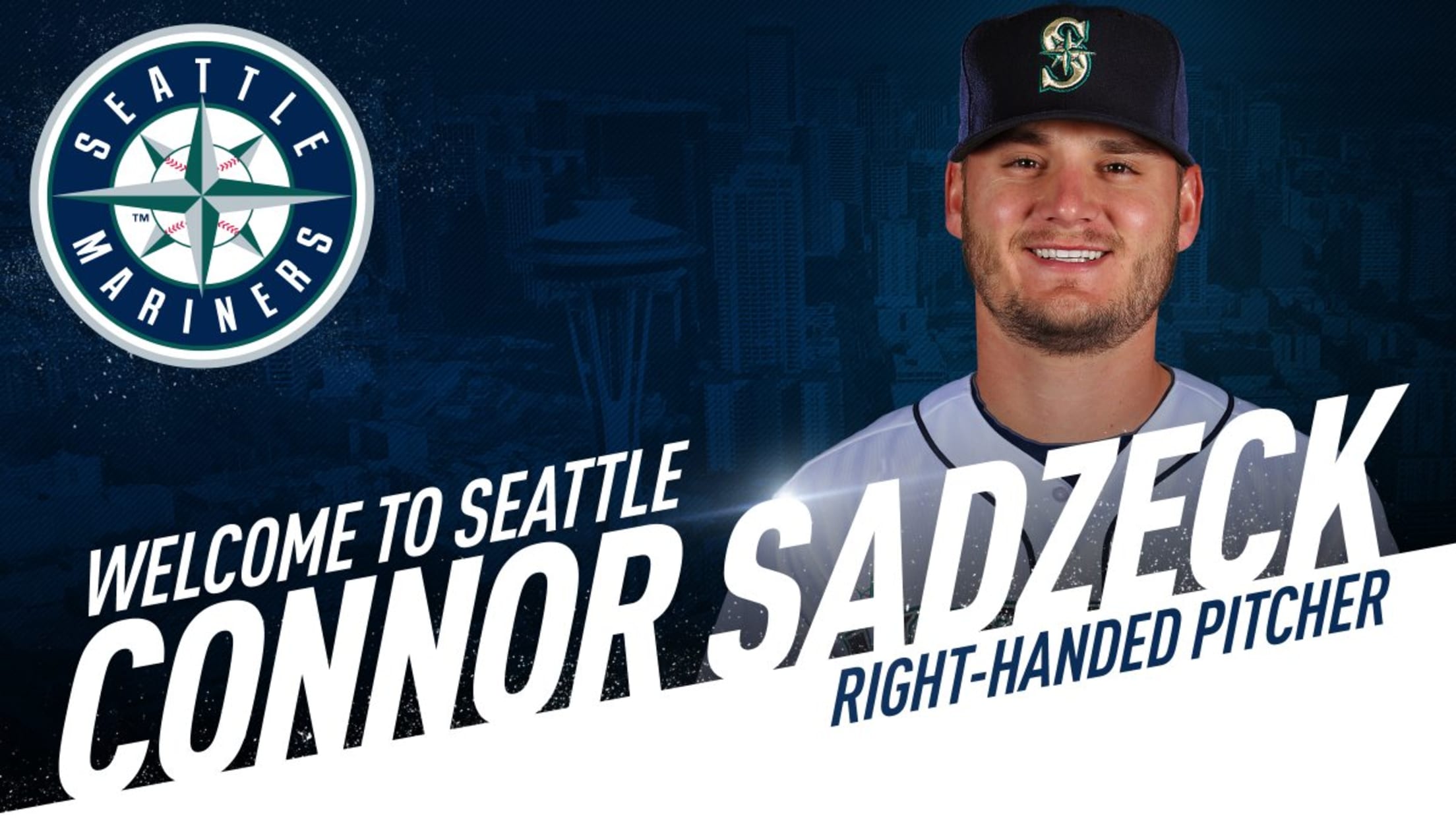 SEATTLE -- The Mariners moved to beef up their thin bullpen on Monday by acquiring right-hander Connor Sadzeck from the Rangers for Minor League pitcher Grant Anderson. To make room on the 40-man roster, the Mariners moved closer Hunter Strickland from the 10-day injury list to the the 60-day IL.
Lewis closes out impressive big league camp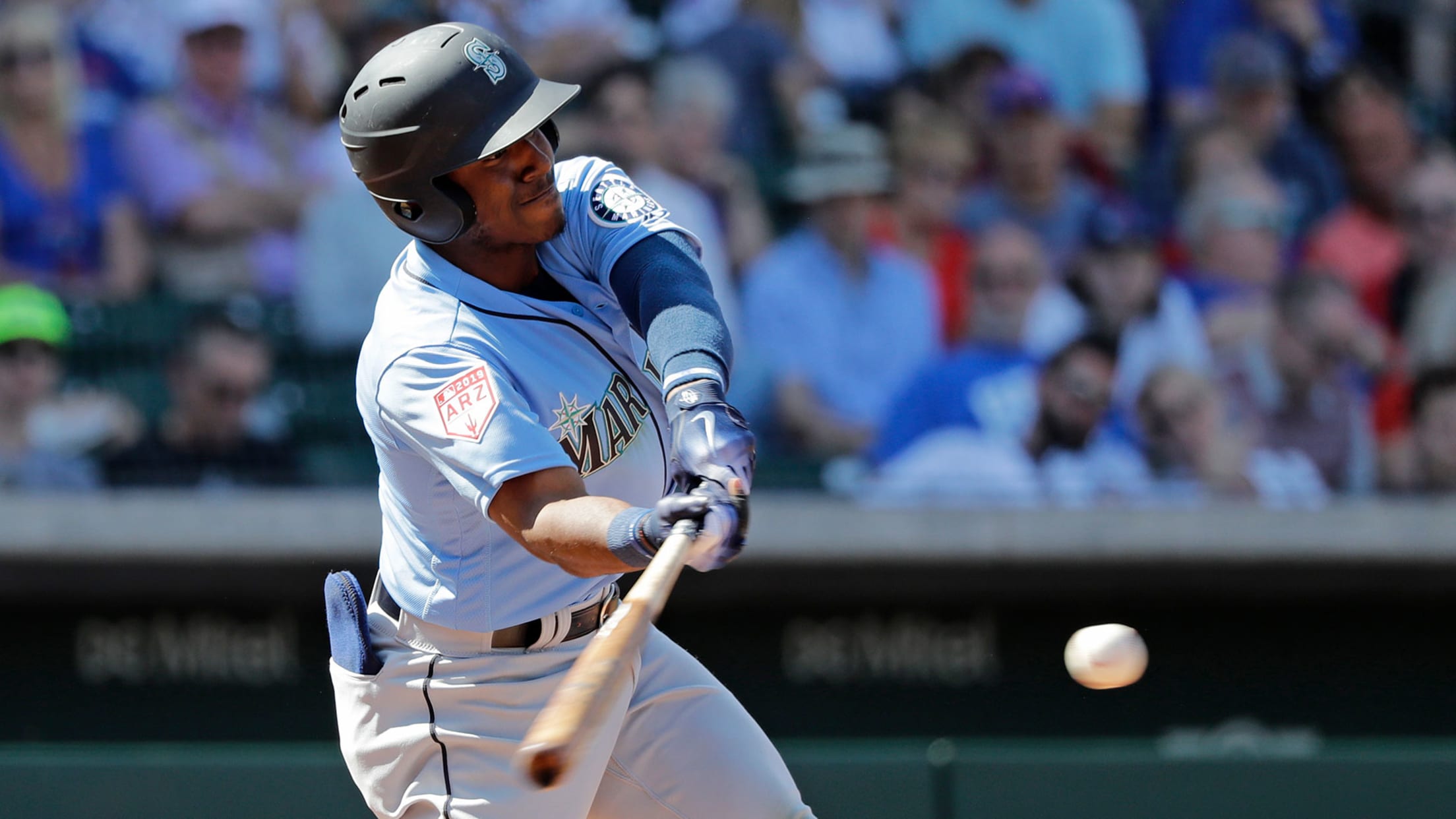 PEORIA, Ariz. -- Kyle Lewis closed out the Cactus League season one hit shy of Jay Bruce's team-best .433 batting average, capping a remarkable debut in a big league camp for the 23-year-old outfielder. Lewis is the Mariners No. 7 prospect, according to MLB Pipeline, and he opened a lot
Kelenic 'raking' after reporting to camp stronger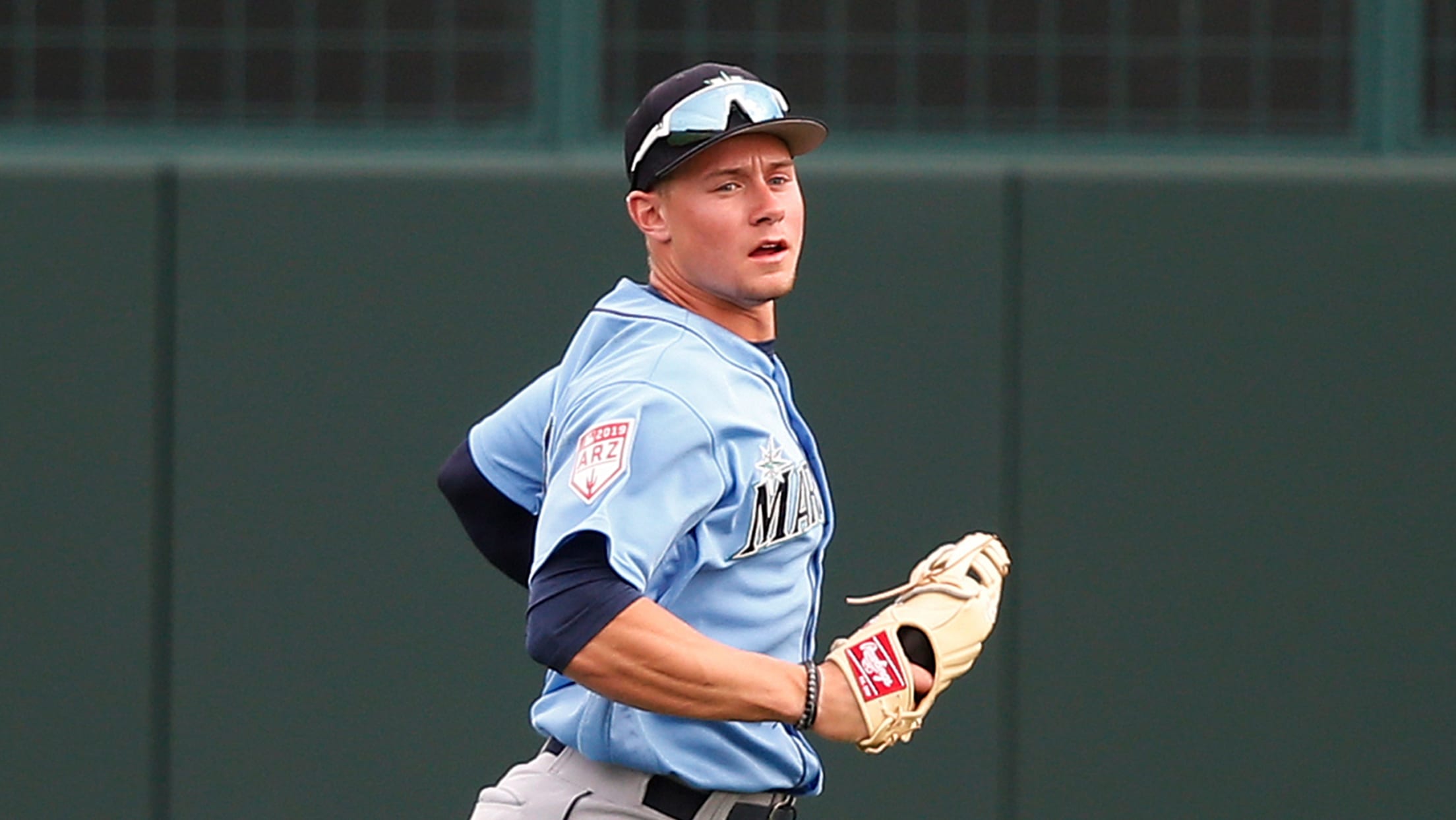 PEORIA, Ariz. – Getting traded as a Minor Leaguer is never easy. But for Jarred Kelenic, at least it came before he had grown too comfortable with his original organization. The Wisconsin high school standout had just been taken in the first round of last June's Draft, No. 6 overall
Mariners' top prospect among camp cuts
Sheffield (No. 1), Dunn (3), White (4), Lewis (7), Swanson (9) sent to Minors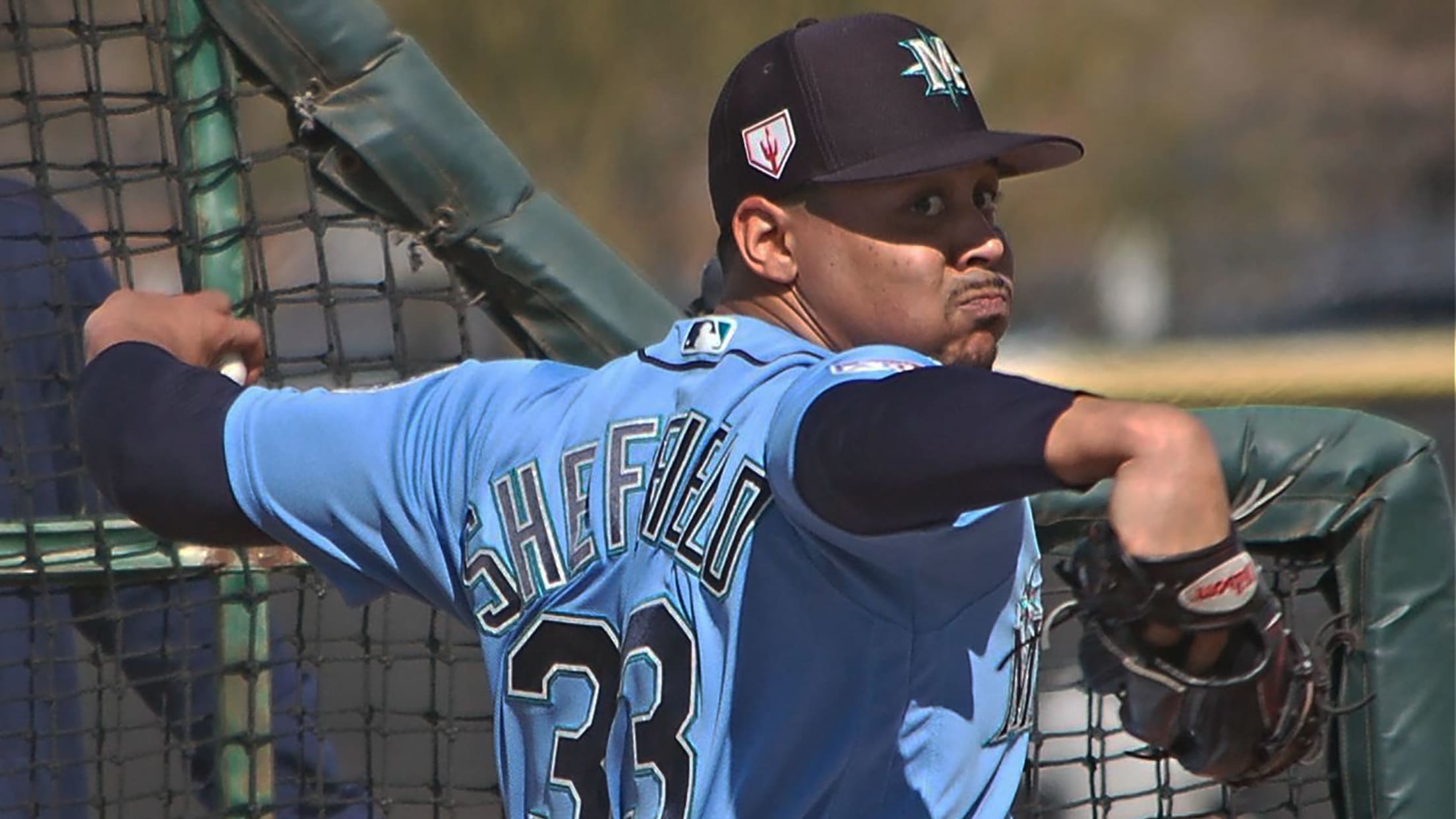 PEORIA, Ariz. -- Though they represent the future for the Mariners, a number of the club's premier young prospects were among the eight players cut from Major League camp on Monday as the roster continued being whittled down for the impending season-opening trip to Japan. Justus Sheffield, ranked by MLB
Sheffield's change of approach paying off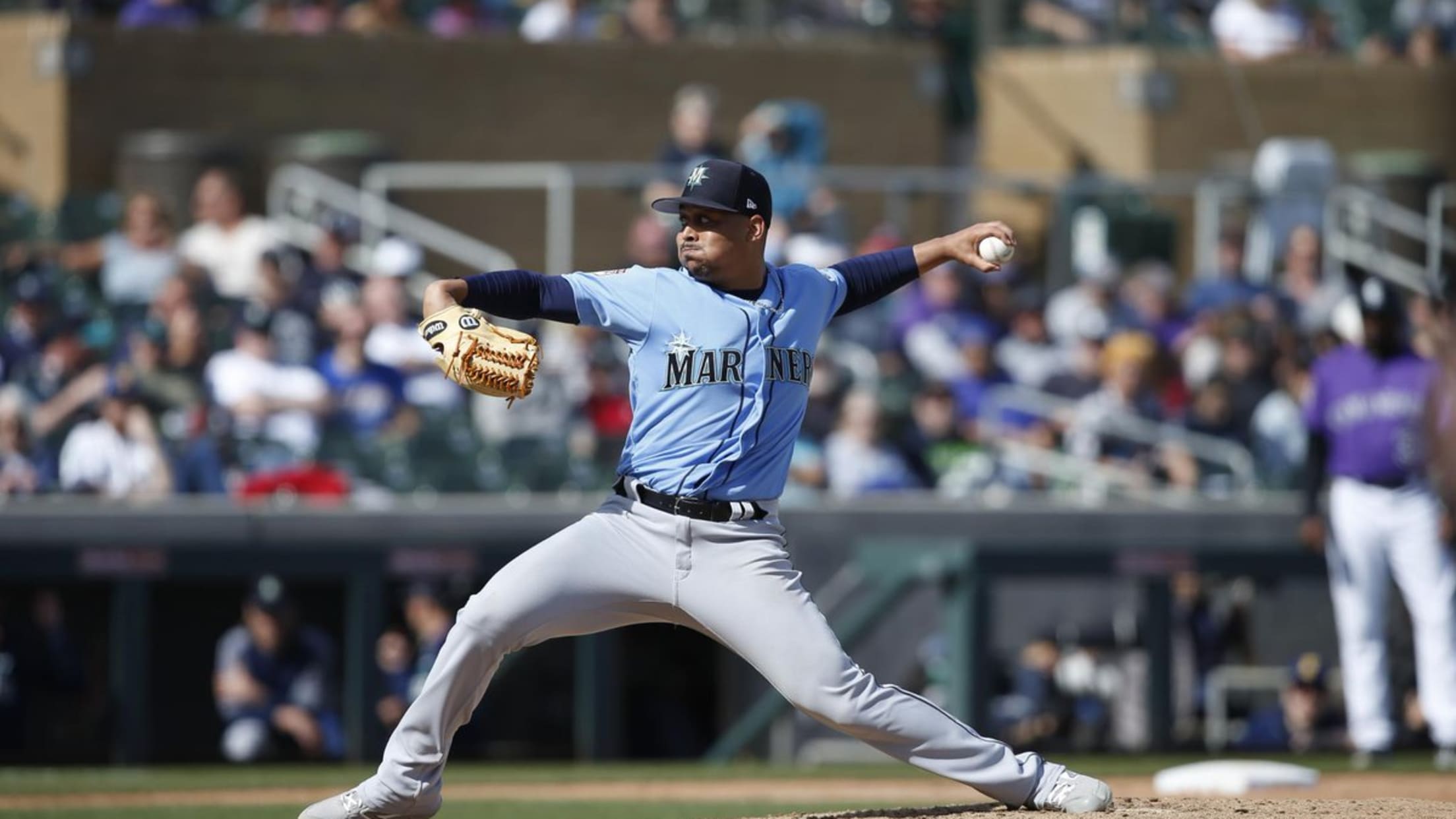 PEORIA, Ariz. – Justus Sheffield's search for the perfect pitch has been replaced by a new and more efficient approach.
Versatile Long turning heads at Seattle camp
Utility man has homered and played 3 positions so far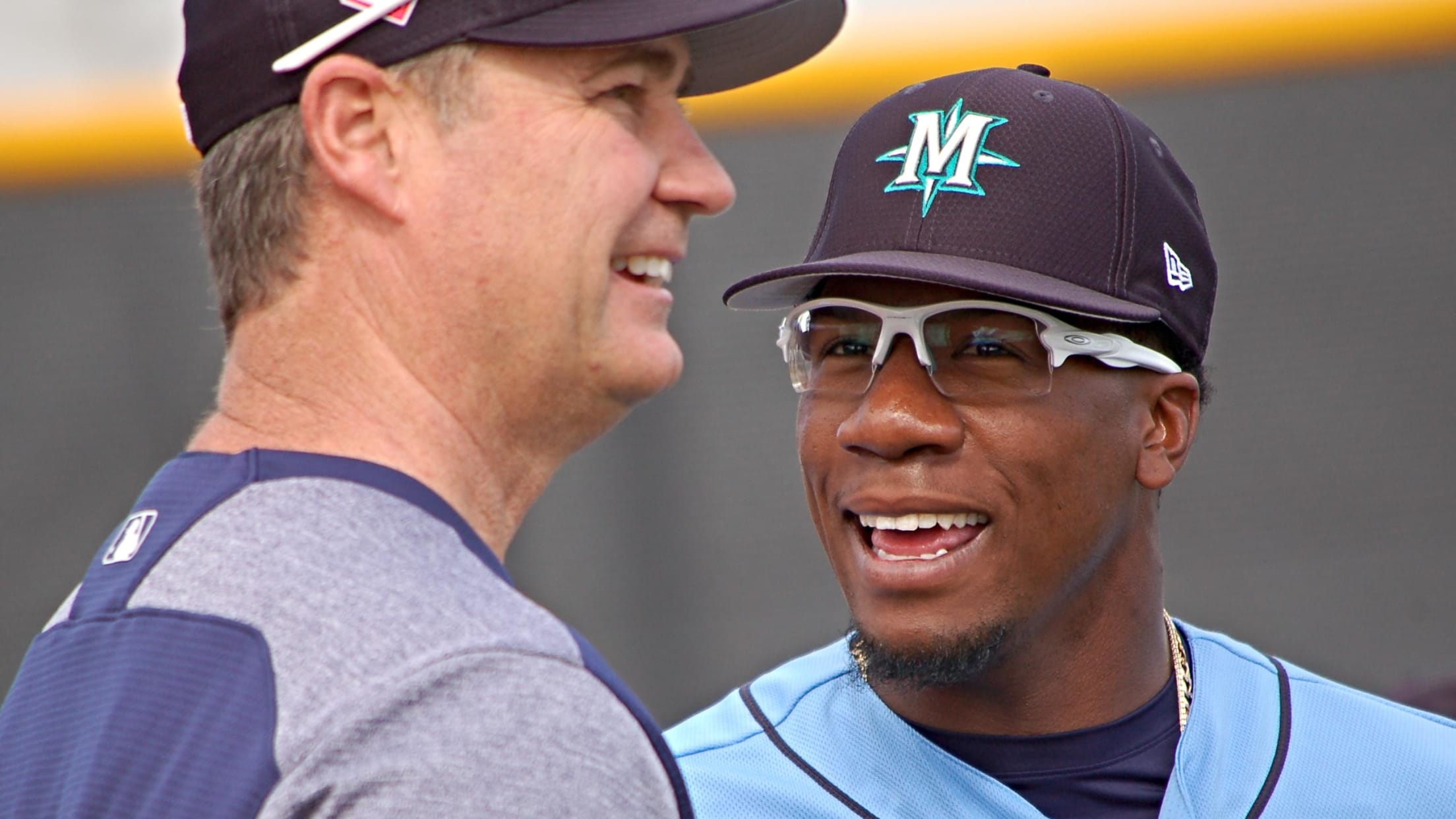 PEORIA, Ariz. – For Shed Long, every day seems to bring a new adventure this spring at Mariners camp -- as well as a new position.
Mariners outright prospect Povse to Triple-A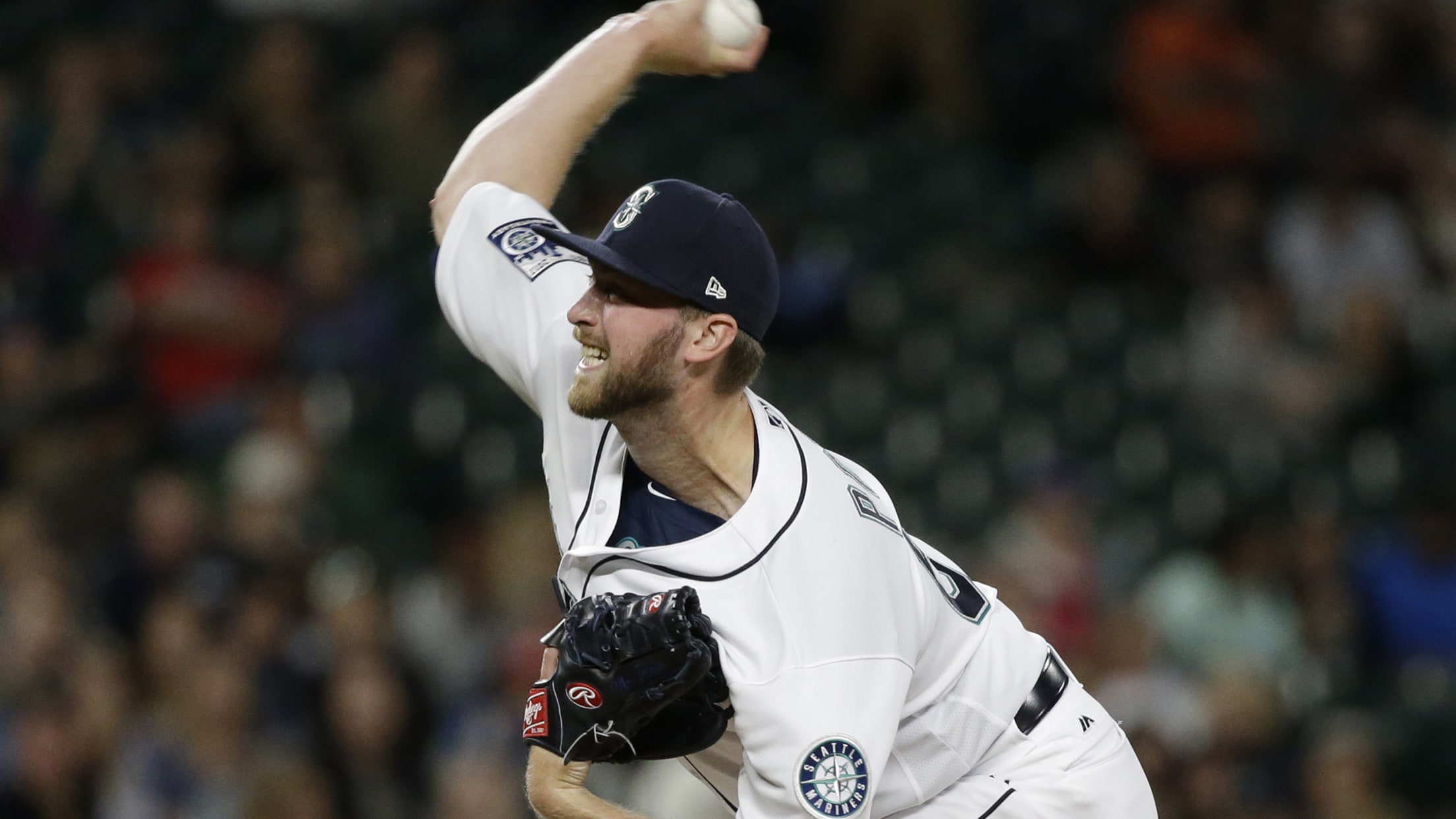 SEATTLE -- Mariners right-hander Max Povse cleared waivers and was outrighted to Triple-A Tacoma on Friday, keeping the lanky pitcher in the organization after he'd been designated for assignment earlier in the week.The 25-year-old received an invitation to Major League Spring Training, which begins when pitchers and catchers report to
Ichiro among Mariners' non-roster invites
Veteran likely to be on roster for Tokyo games, but Dipoto cautions 2019 goal is to "develop our young players"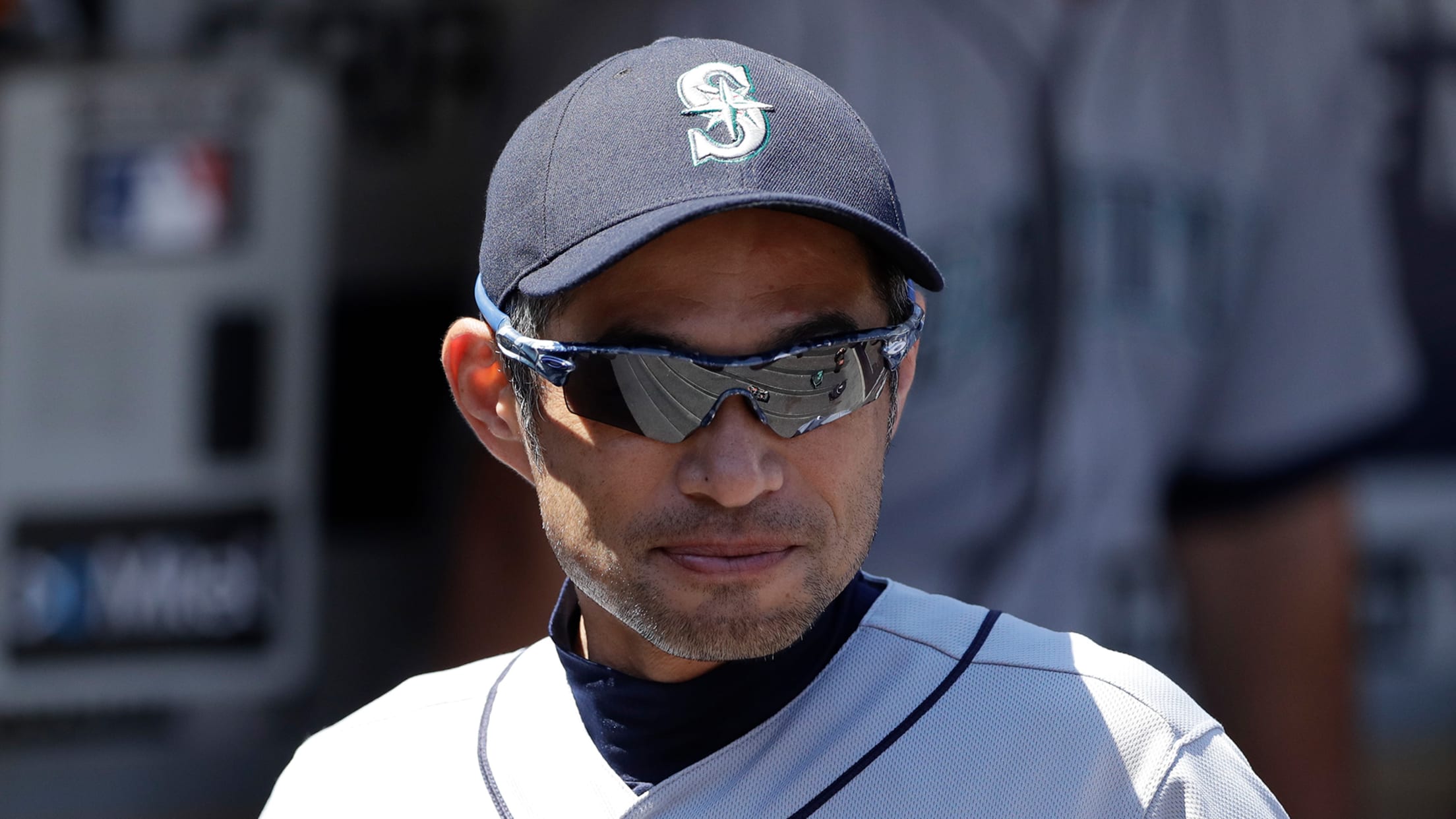 SEATTLE -- Ichiro Suzuki was officially welcomed back by the Mariners on Thursday as the 45-year-old outfielder was announced as one of the 26 non-roster invitees the club will bring to Major League Spring Training next month.Ichiro signed a one-year Minor League deal for $750,000 this week and will be
Mariners swap prospects with Yankees
Seattle sends No. 10-ranked OF Stowers to NY for No. 7-ranked IF Long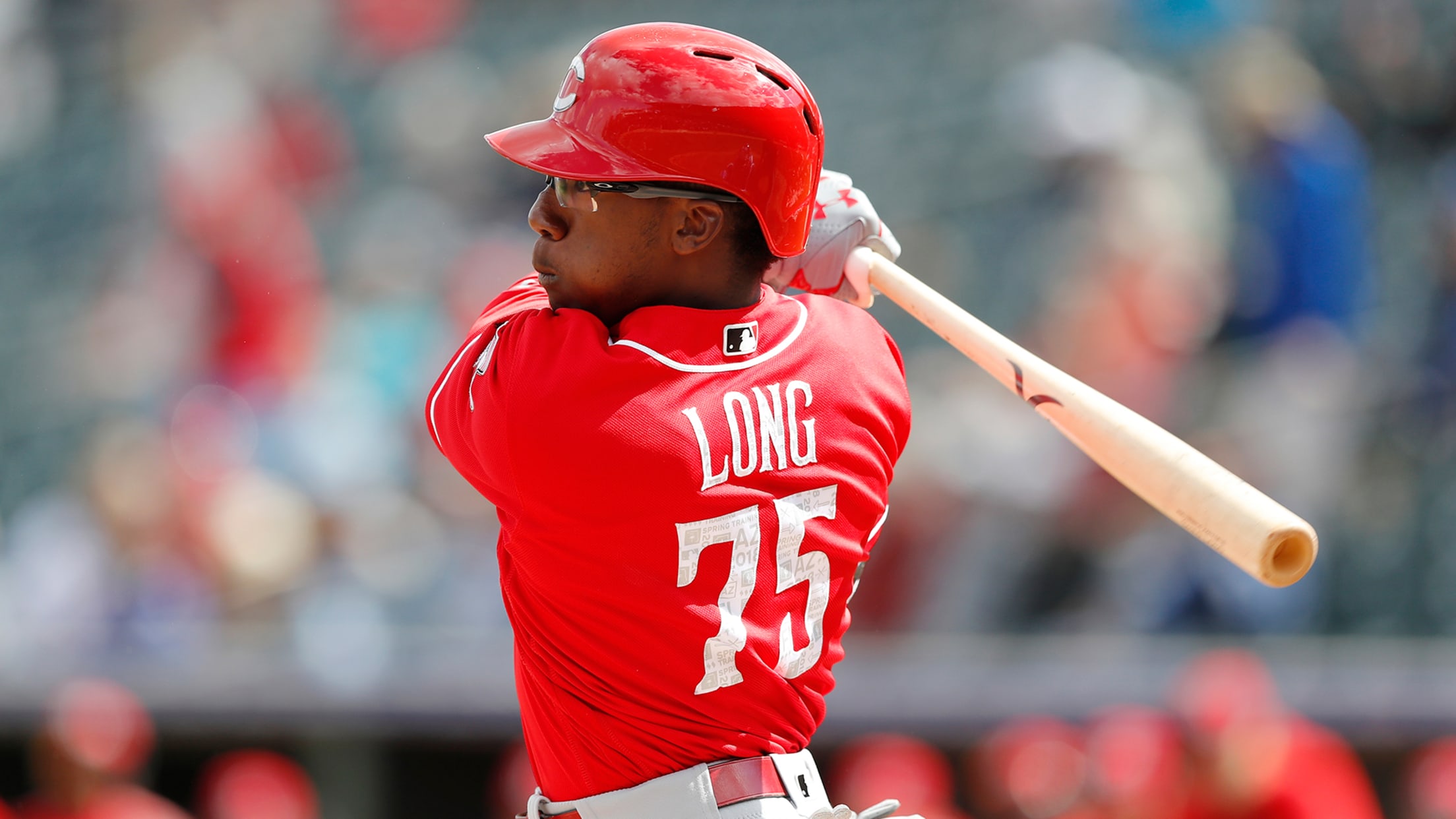 SEATTLE -- Mariners general manager Jerry Dipoto engineered his ninth trade of the offseason on Monday, acquiring promising second-base prospect Shed Long from the Yankees in exchange for 2018 second-round Draft pick Josh Stowers.Dipoto said Long has been on the Mariners' radar all offseason as they've looked to piece together
Curletta uses '18 to launch onto Mariners' radar
Seattle prospect earns organization's Minor League Hitter of the Year Award, invite to big league camp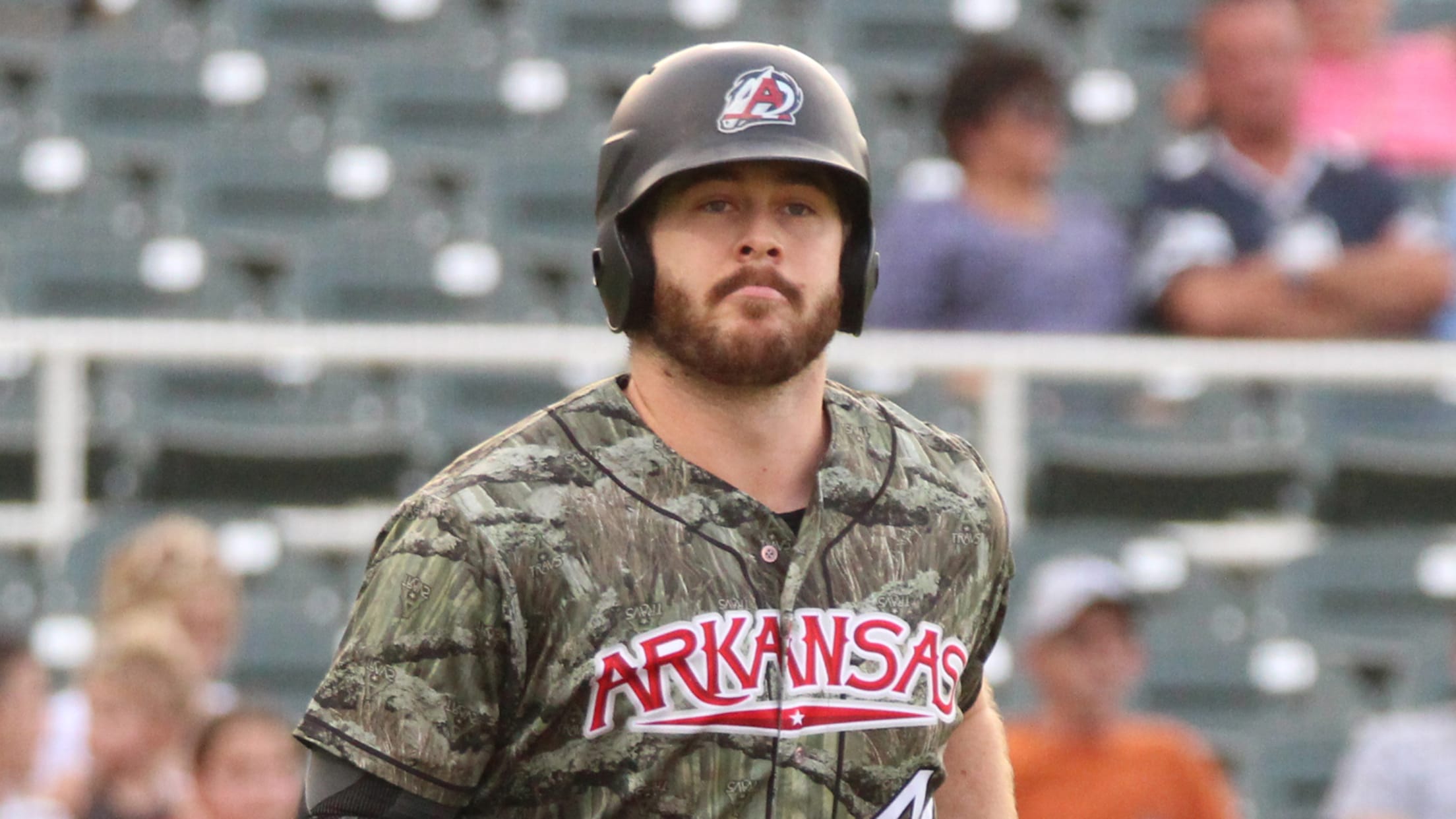 SEATTLE -- While much has been made of the Mariners' newly acquired youngsters this winter, there are a few returning prospects to keep an eye on when Spring Training opens next month in Peoria, Ariz., as well.One of those will be hard to miss, given Joey Curletta stands in at
Mariners 'pitch' working plan to land Kikuchi
Dipoto wants to limit innings in Japanese star's intro to MLB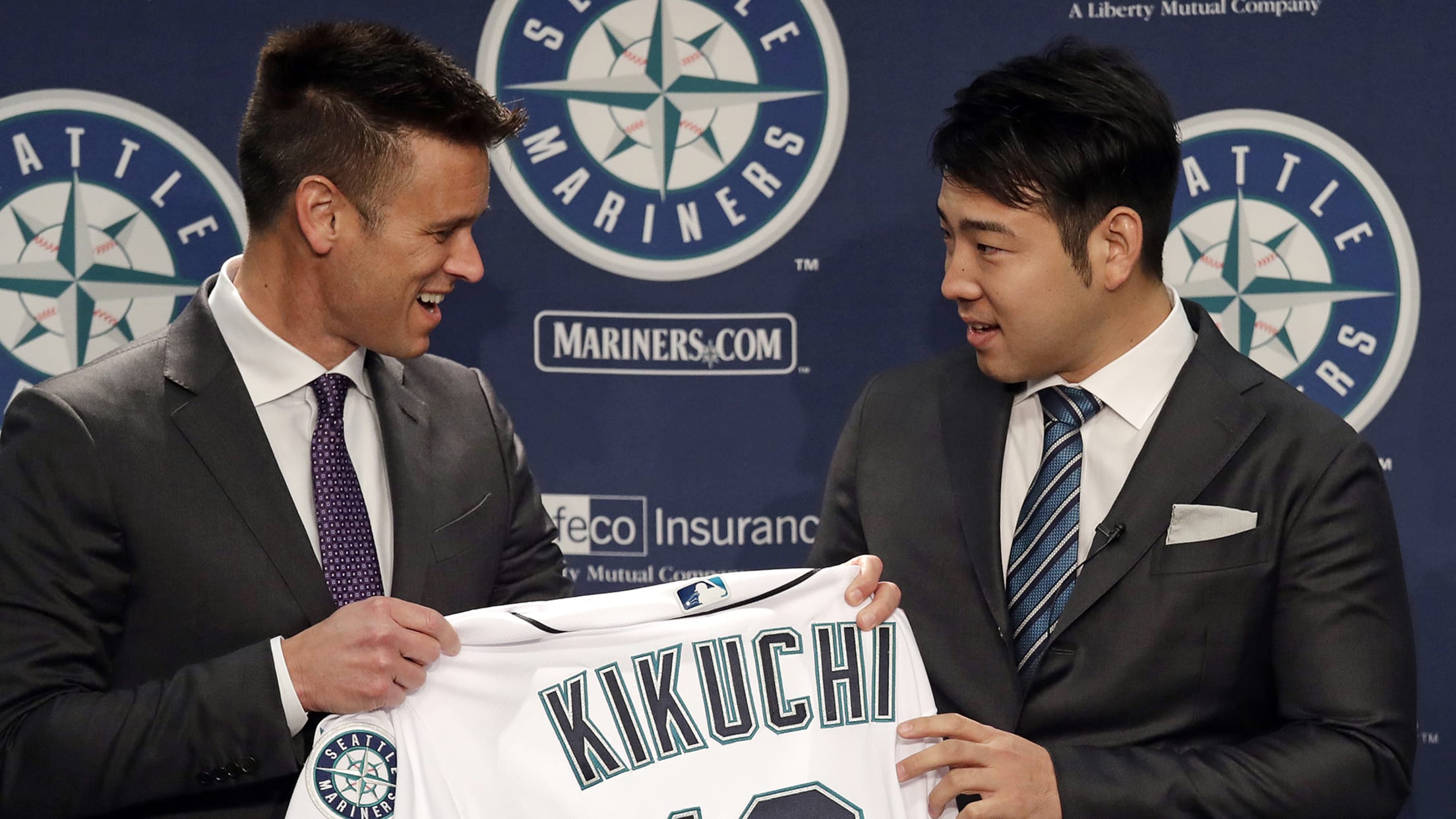 SEATTLE -- While many fans wondered why the Mariners would pursue big-time Japanese free agent Yusei Kikuchi after unloading many of their former standouts this offseason, or why the 27-year-old lefty would cast his lot with a rebuilding club, it turns out Seattle's step-back posture actually played into what Kikuchi
Kikuchi excited for opportunity with Mariners
Japanese star hopes to pitch in season-opening series in Tokyo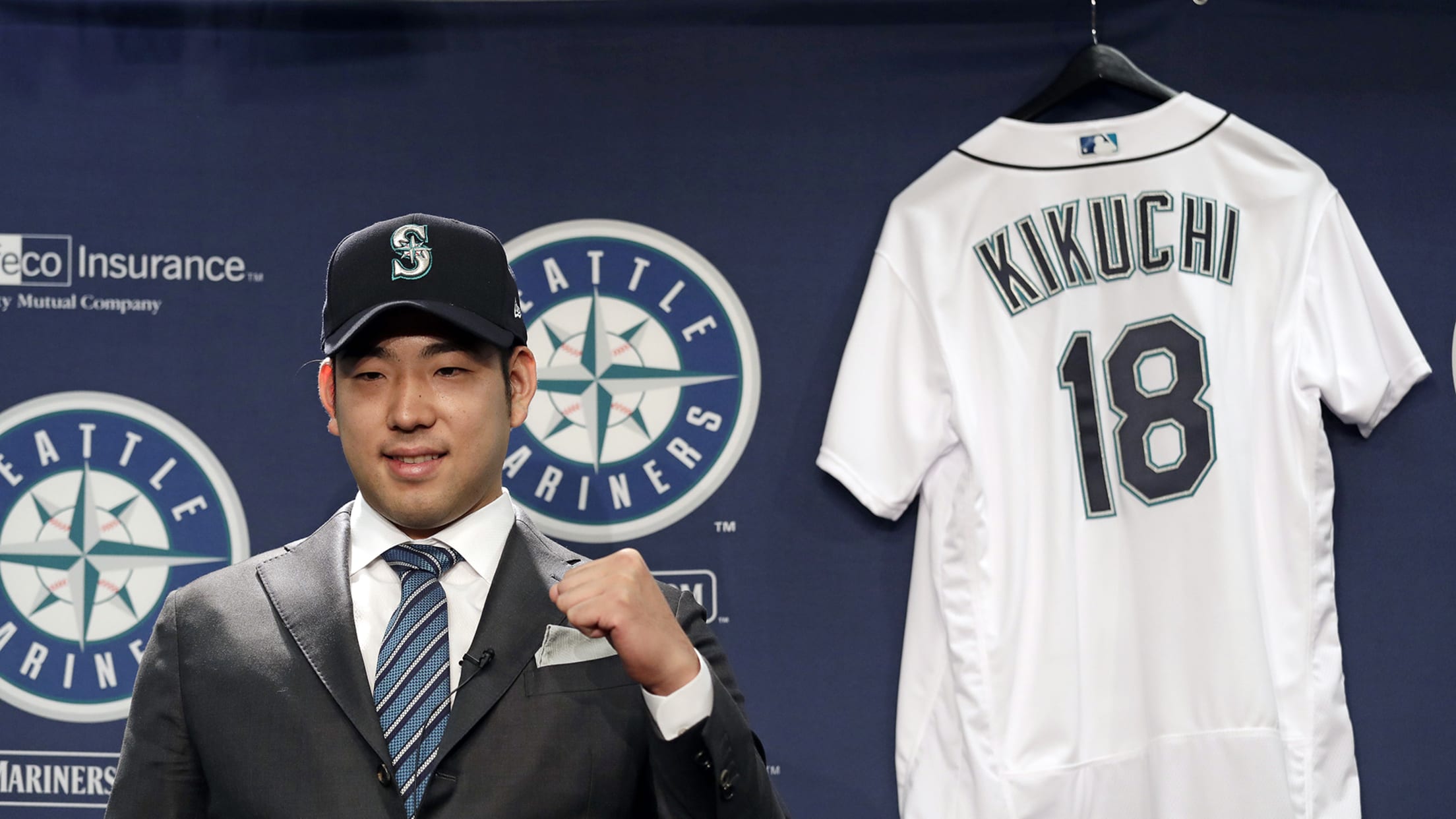 SEATTLE -- Yusei Kikuchi introduced himself to Mariners fans for the first time on Thursday at an introductory press conference at T-Mobile Park. And the Japanese left-hander did so, impressively, while answering questions in English.It speaks volumes about Kikuchi's confidence and long-term planning that he's been studying English since his
5 farm systems that improved the most in 2018
The purpose of a farm system is to produce talent for its parent club, whether it be directly with young players or indirectly with trades. Since becoming general manager of the Mariners in September 2015, Jerry Dipoto has pulled off 65 deals, many of which exchanged prospects or young big
Seattle selects reliever Brennan in Rule 5 Draft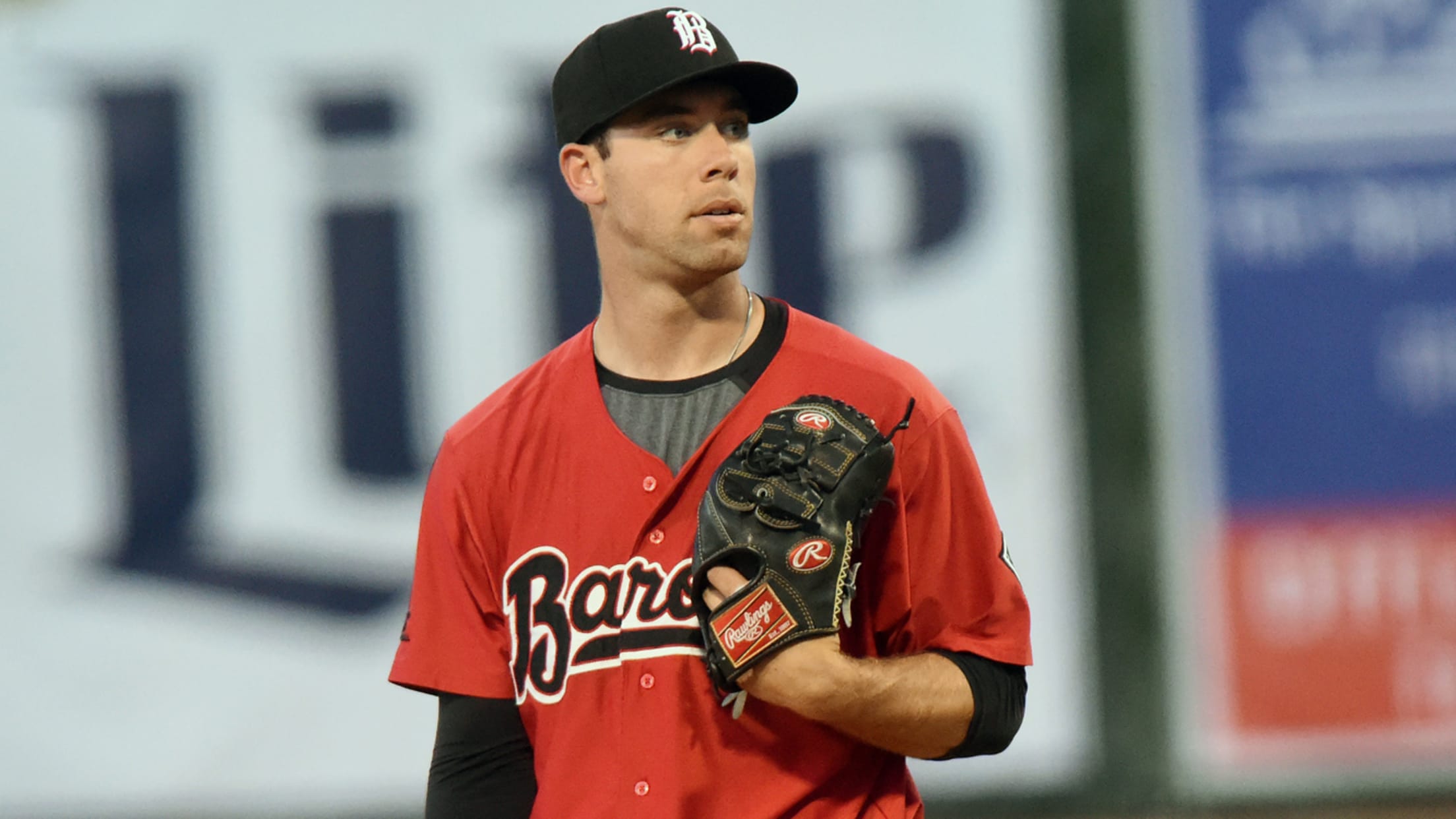 LAS VEGAS -- Looking for every opportunity to add young talent for their rebuilding efforts, the Mariners selected right-handed reliever Brandon Brennan from the Rockies in the Major League portion of the Rule 5 Draft on Thursday.Brennan, 27, split last year between Double-A Birmingham and Triple-A Charlotte in the White
Mariners happy to land Kelenic's talented bat
Seattle rated talented outfielder as top pick in 2018 MLB Draft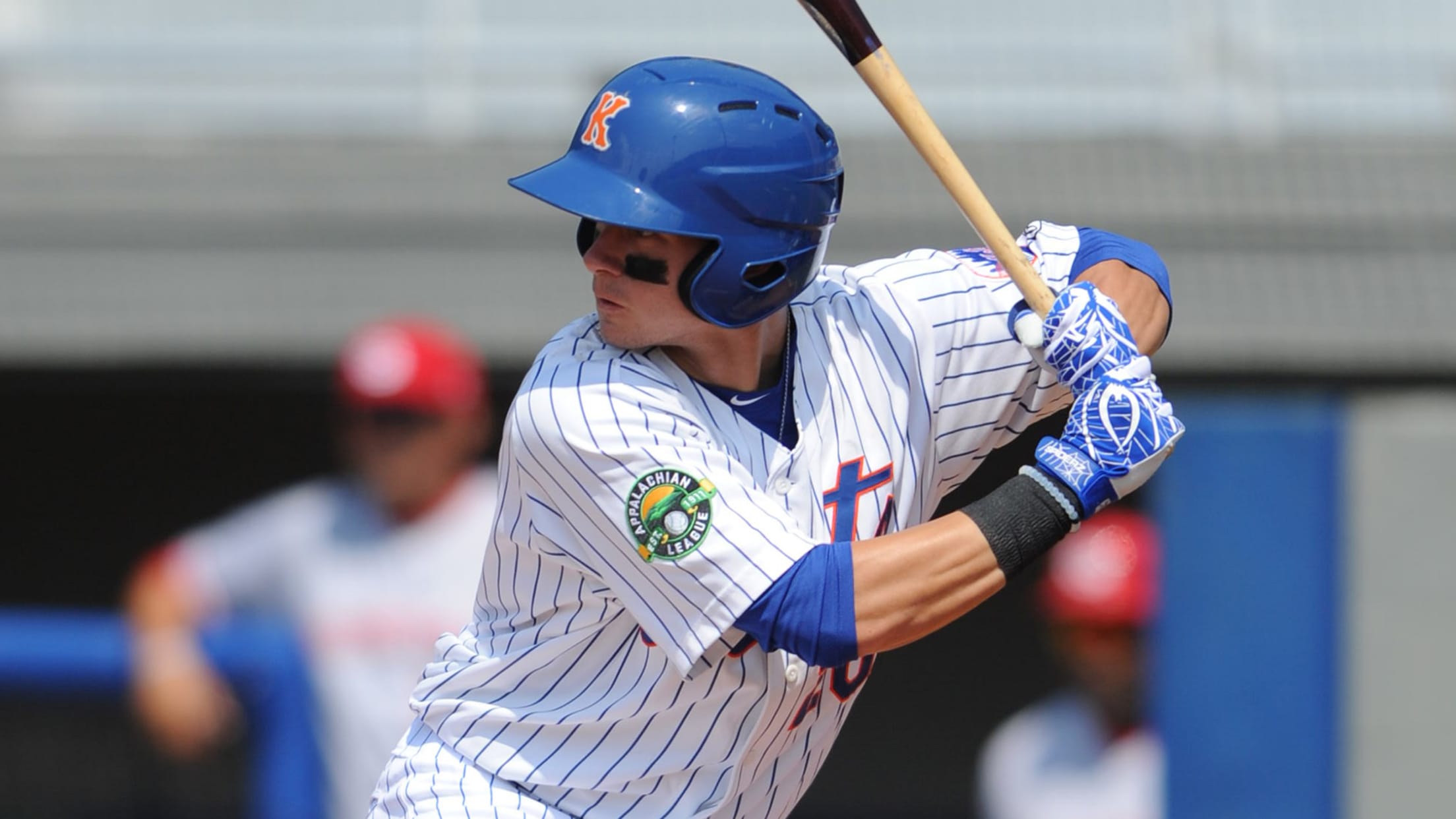 SEATTLE -- Most of the young players the Mariners have received back in general manager Jerry Dipoto's flurry of trades this offseason either have some Major League experience or are on the verge of being big league ready.Dipoto specifically targeted players he feels can be part of a wave of
Mariners, Mets finalize blockbuster trade
Seattle gets Bruce, Swarzak, 3 prospects for Cano, Diaz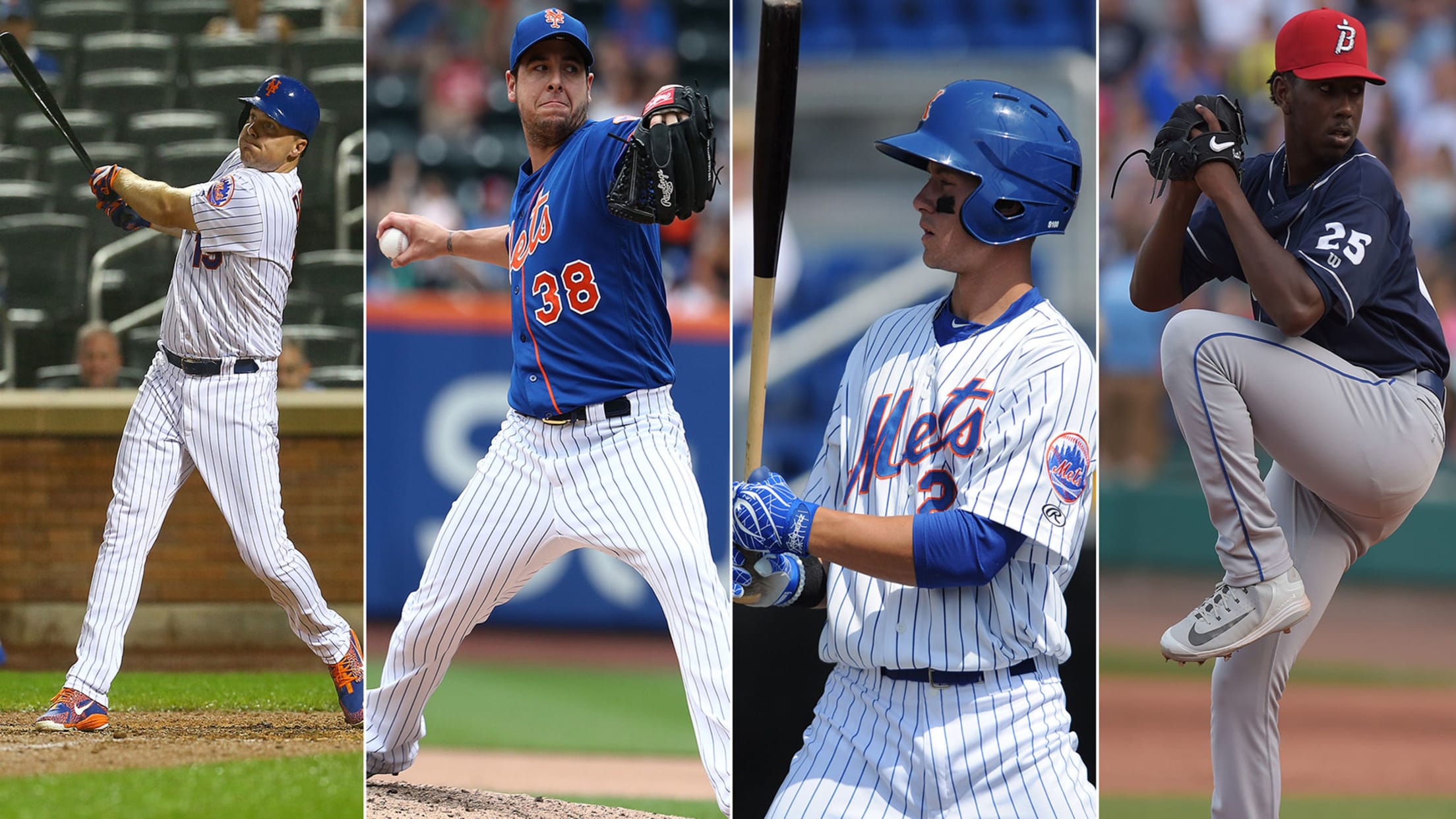 SEATTLE -- The final hurdles in the Mariners' blockbuster trade to send Robinson Cano and Edwin Diaz to the Mets were cleared Monday as the two clubs completed a seven-player swap that could change the course for both franchises.Looking to bolster their future, the Mariners shipped the two All-Stars along
Mariners trade for pitching prospect Sanchez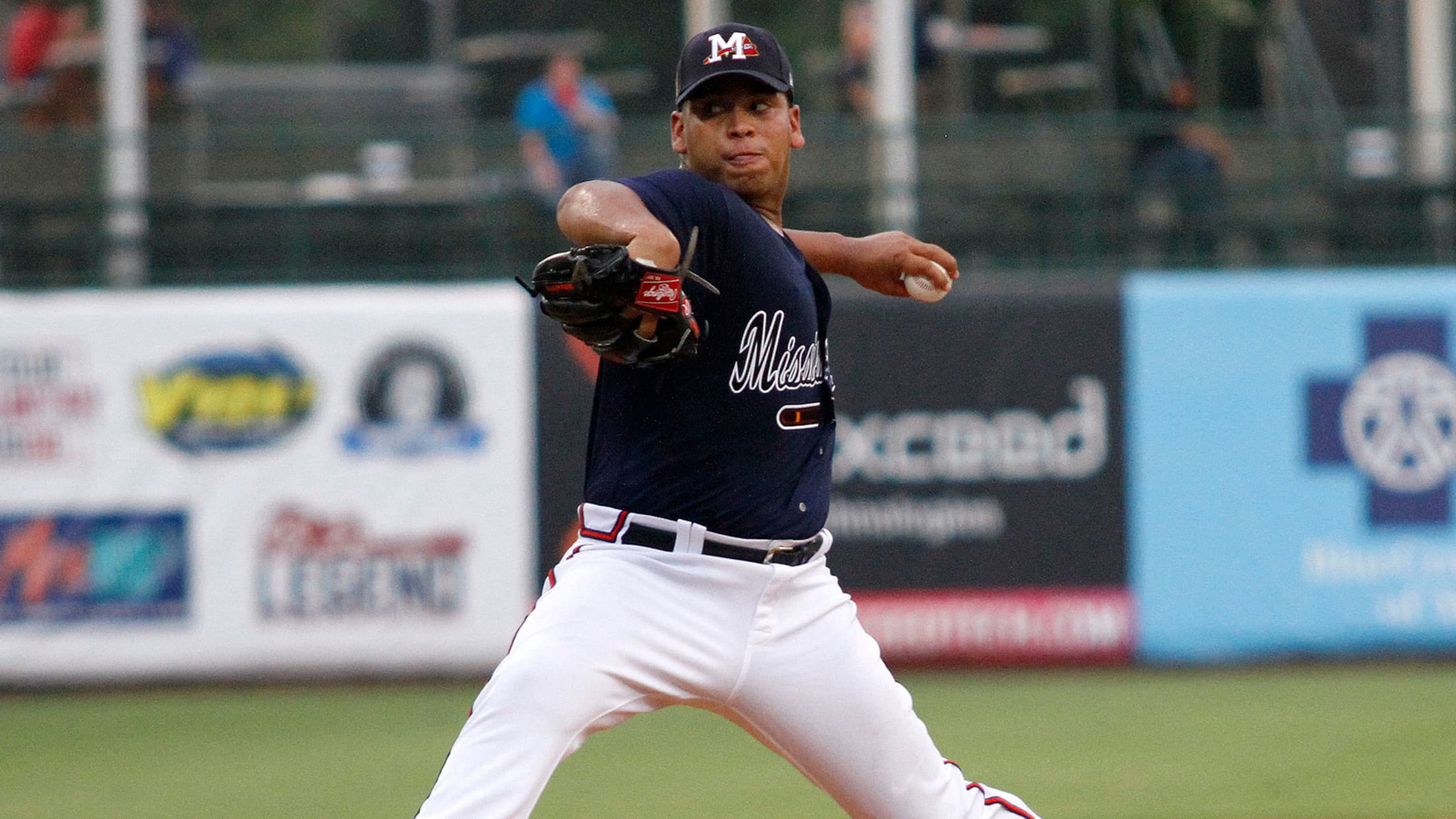 SEATTLE -- It won't exactly quash the Robinson Canó trade rumors, but Mariners general manager Jerry Dipoto pulled off a minor deal Thursday by acquiring 21-year-old left-hander Ricardo Sánchez from the Braves in exchange for cash.Sanchez was designated for assignment by the Braves on Monday to open room on their
Mariners prospects honing skills in winter ball
Outfielder Miller, first baseman White among names to watch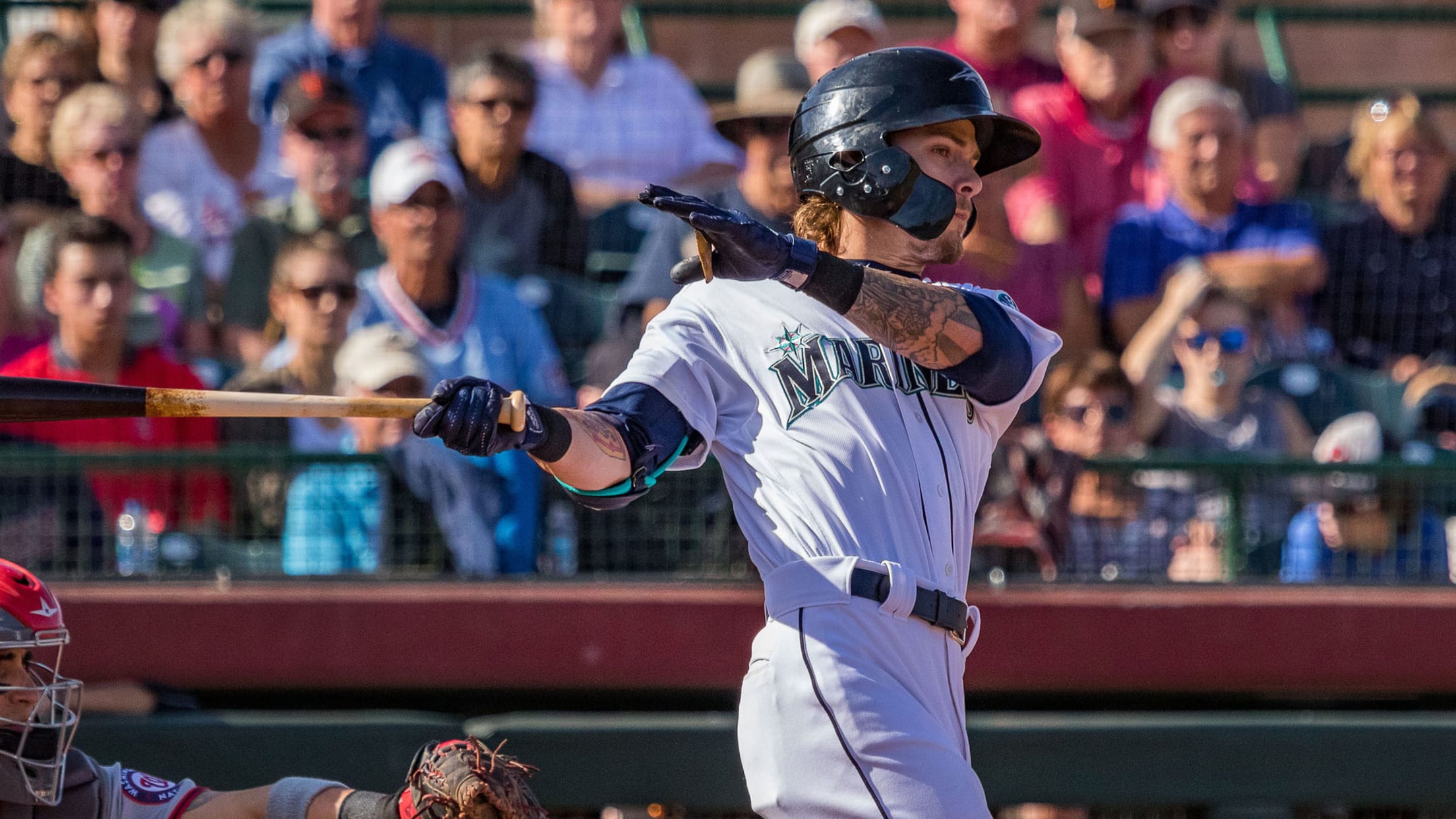 SEATTLE -- While the Mariners don't have a large group of youngsters taking part in winter ball this offseason, those that have gotten in extra work have made the most of their opportunities, including seven prospects who recently helped Peoria win the Arizona Fall League championship.Outfielder Ian Miller, ranked by