Mariners shut down No. 2 prospect Rodriguez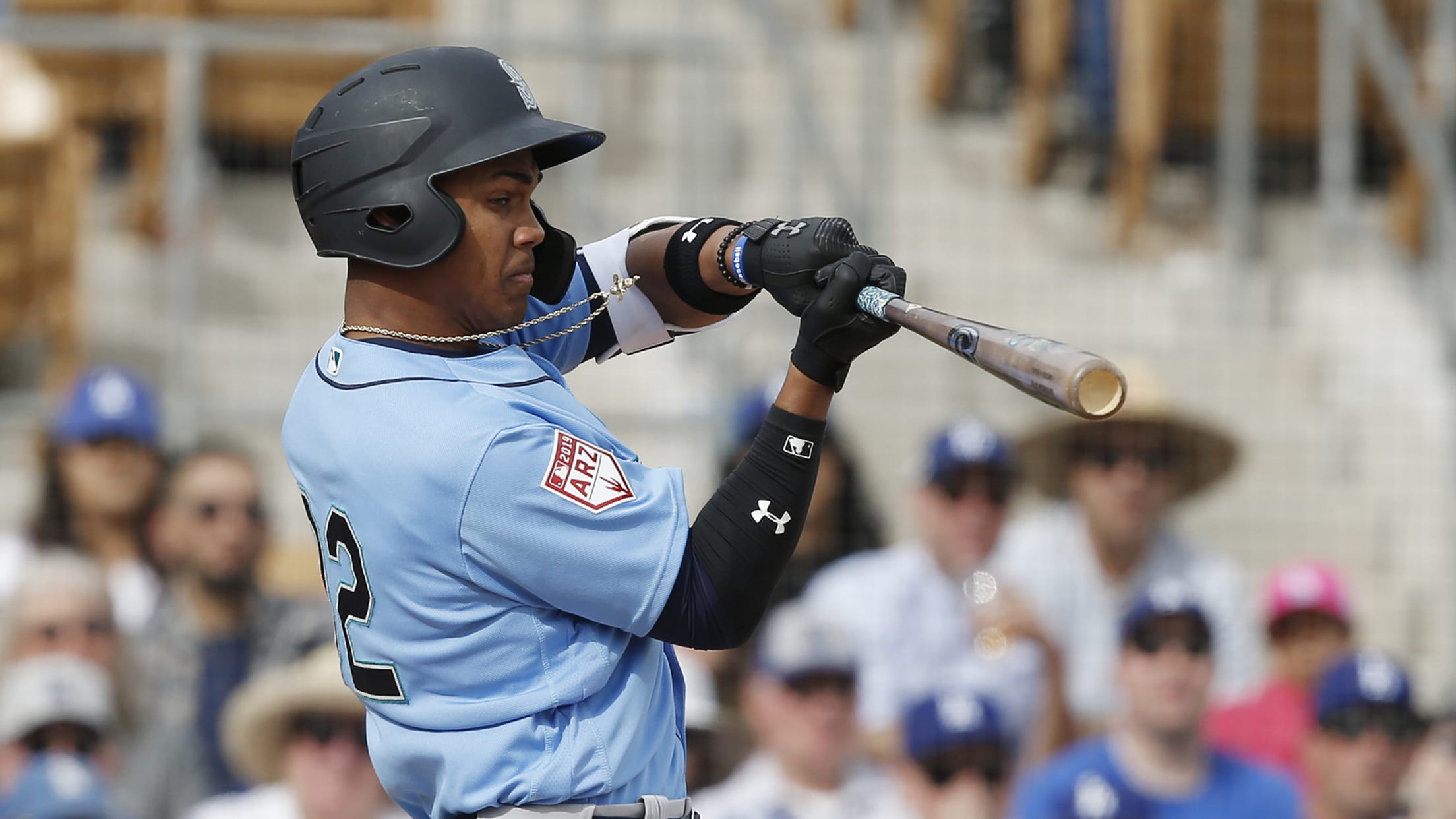 SEATTLE -- Mariners outfield prospect Julio Rodriguez, who capped an outstanding first full year in pro ball with a strong showing in 15 Arizona Fall League games, has been shut down for the final week of the season due to a minor strain in his lower back. Seattle player personnel
Mariners Arizona Fall League updates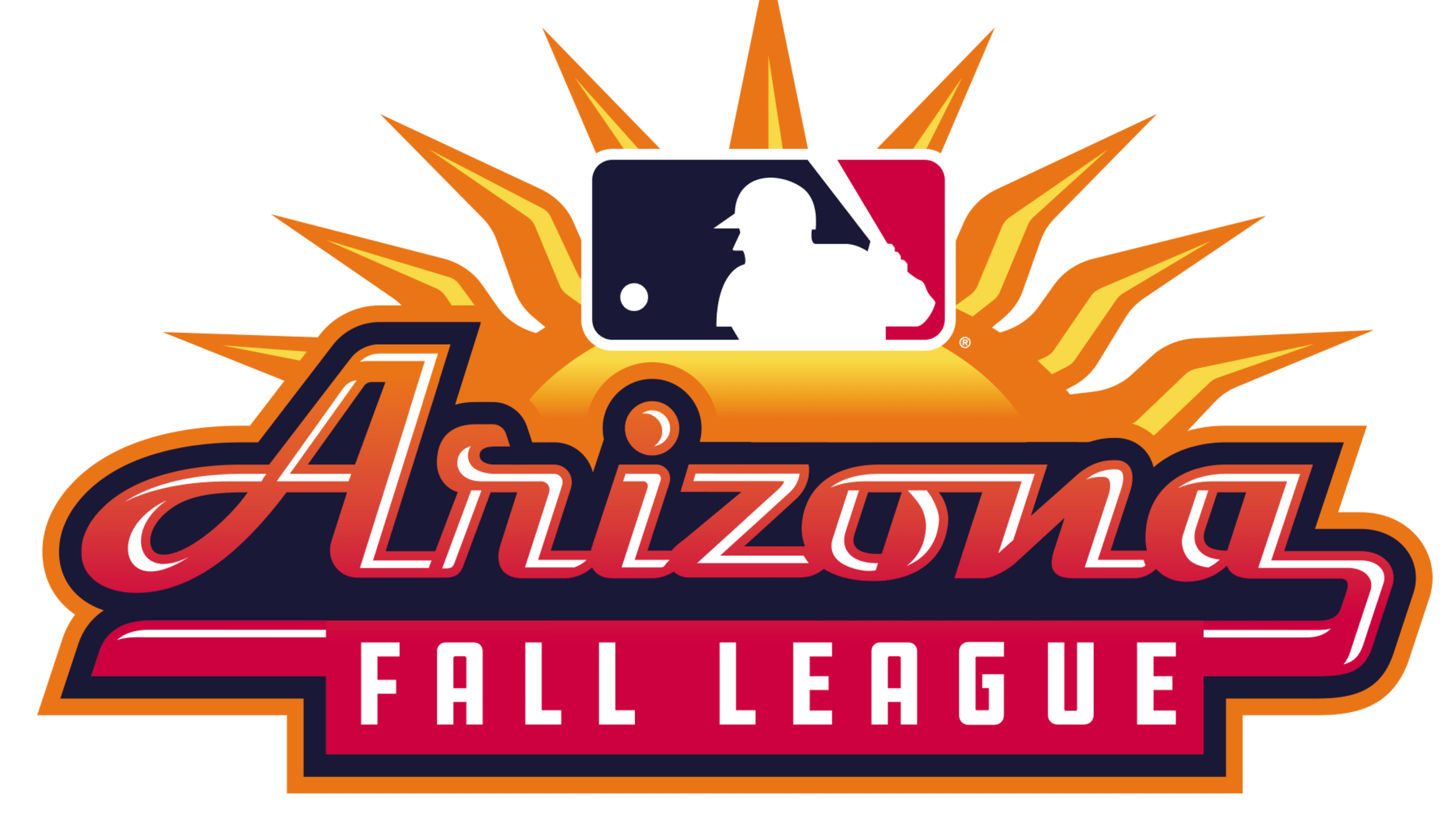 Five Mariners prospects are playing for the Peoria Javelinas in the 2019 Arizona Fall League: Second baseman Jose Caballero, left-hander Aaron Fletcher (No. 27), left-hander Raymond Kerr, right-hander Penn Murfee and third baseman Joe Rizzo (No. 20). Outfielder Jarred Kelenic (No. 1, MLB No. 13) was removed from the Peoria
Kelenic exits AFL, eyes Seattle in '20
Top prospect to rest minor back issue, keeps Majors in his sights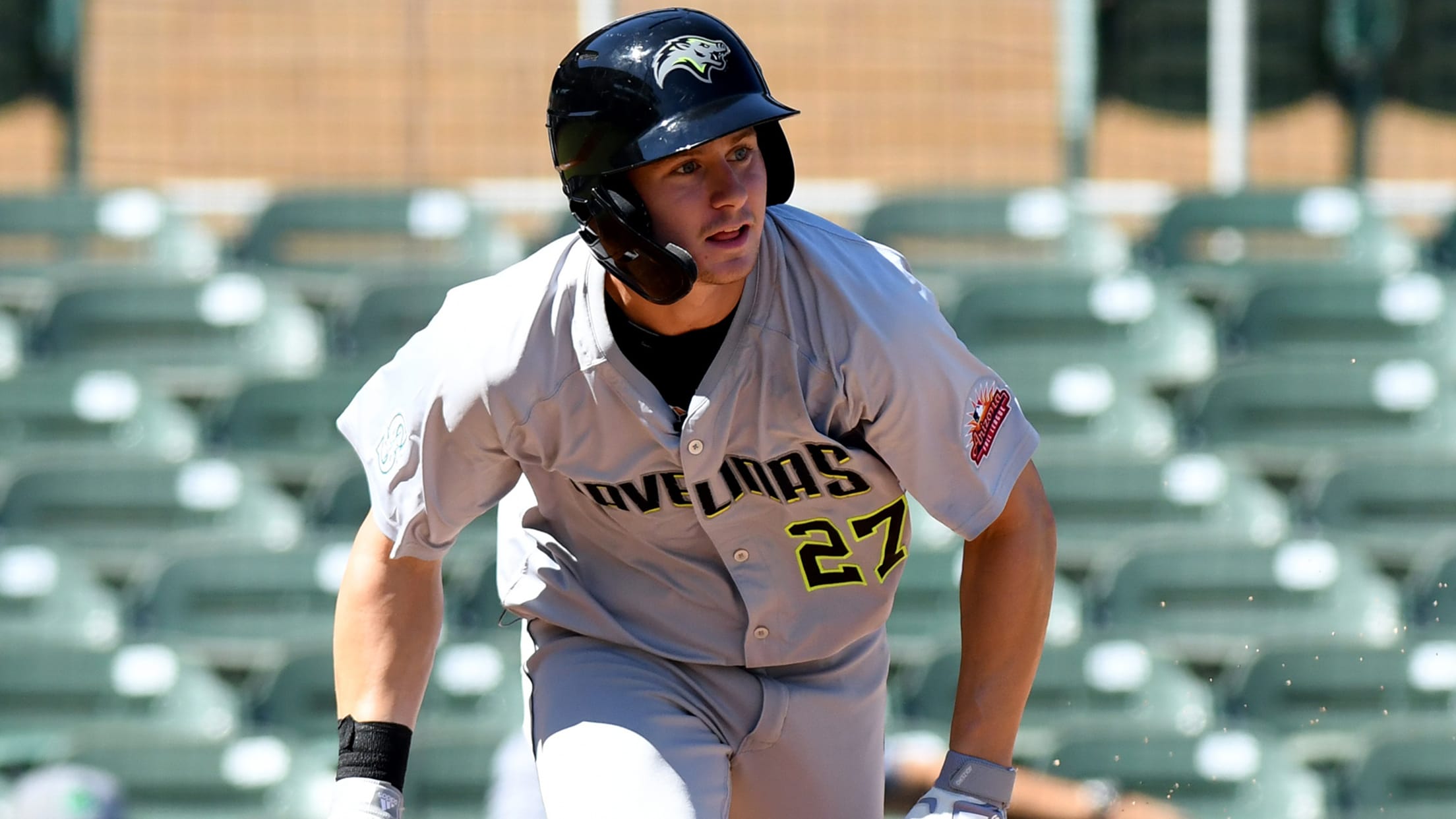 SEATTLE -- Jarred Kelenic's first full season in professional baseball officially ended on Thursday as the Mariners' No. 1 prospect has been shut down in the Arizona Fall League due to a sore back, but the club is already looking forward to what the 20-year-old can achieve next year after
Kelenic sharp in highly anticipated AFL debut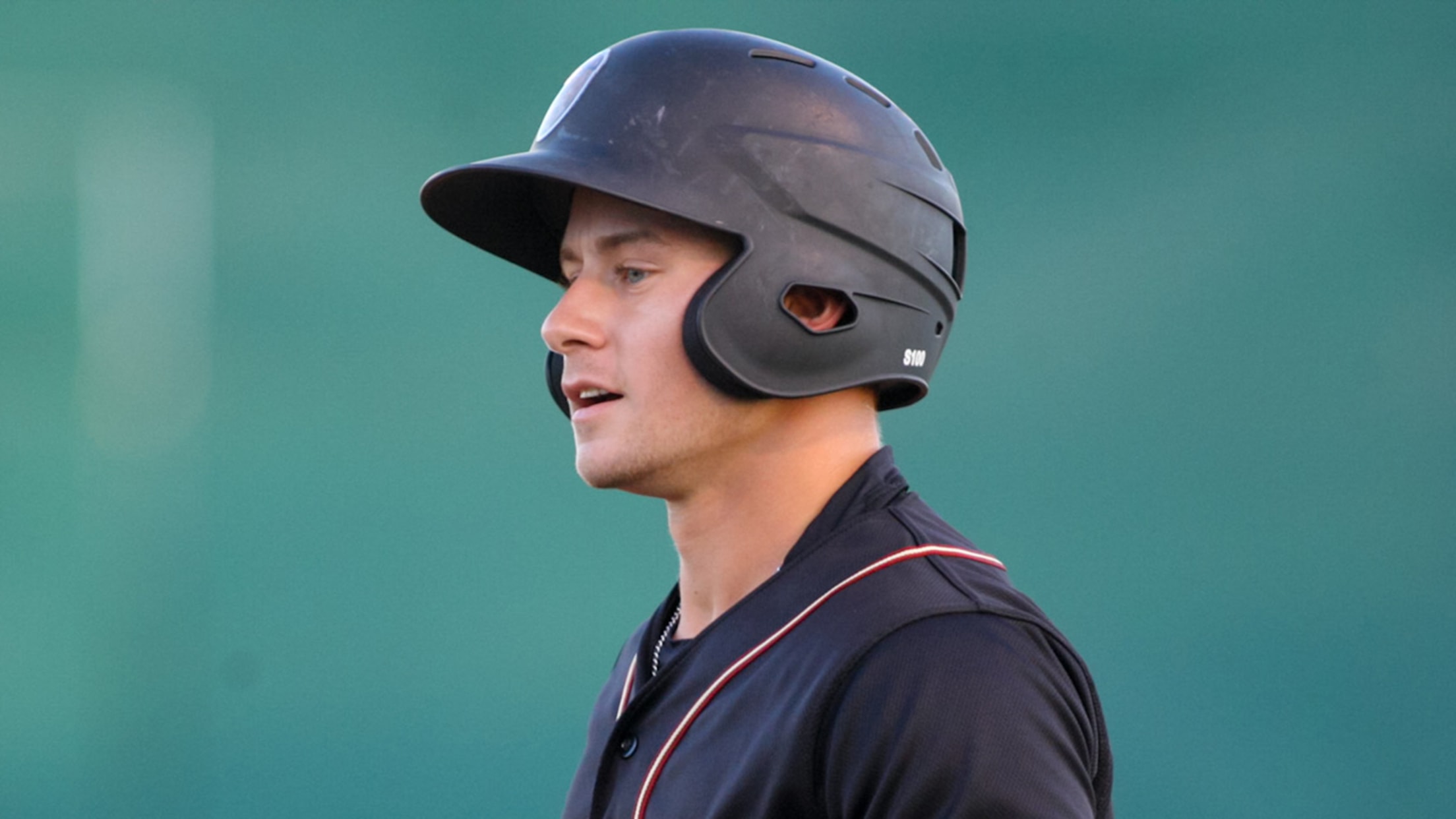 PEORIA, Ariz. -- Jarred Kelenic is one of the best prospects in baseball and he's on mission. He has an ambitious goal of reaching the big leagues in 2020, even though he won't turn 21 until midseason. Playing in the Arizona Fall League will help expedite his development, so Kelenic
Impressive final audition for Dunn in 2019 finale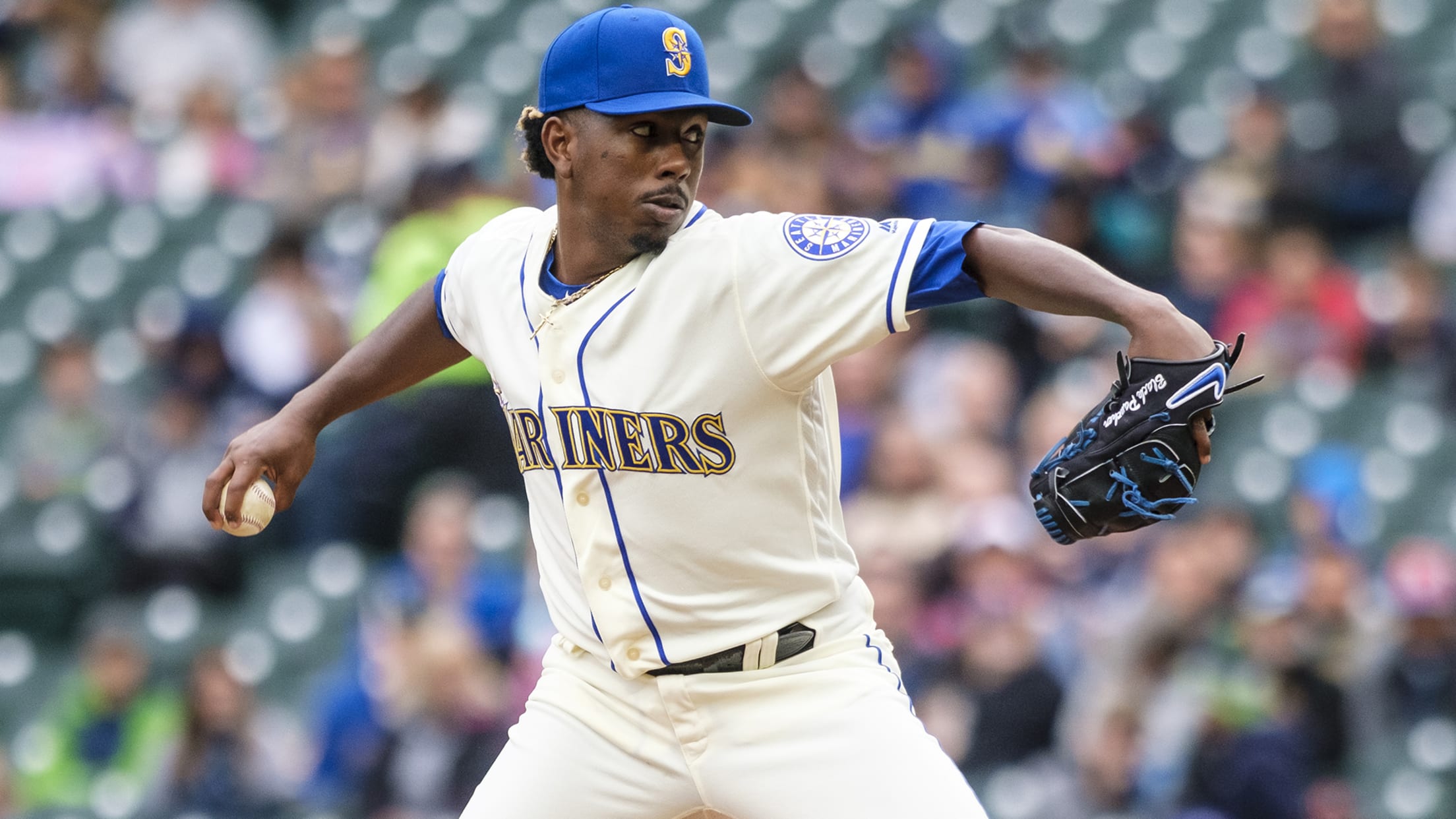 SEATTLE -- The bags were packed as Mariners players prepared to scatter to all parts of the country to begin their offseasons on Sunday. But for Justin Dunn, this was more than getaway day. This was a final chance to reinforce his status as a strong rotation candidate next spring.
Kelenic receives Griffey honor during Seattle visit
Mariners No. 1 prospect among five Minor Leaguers recognized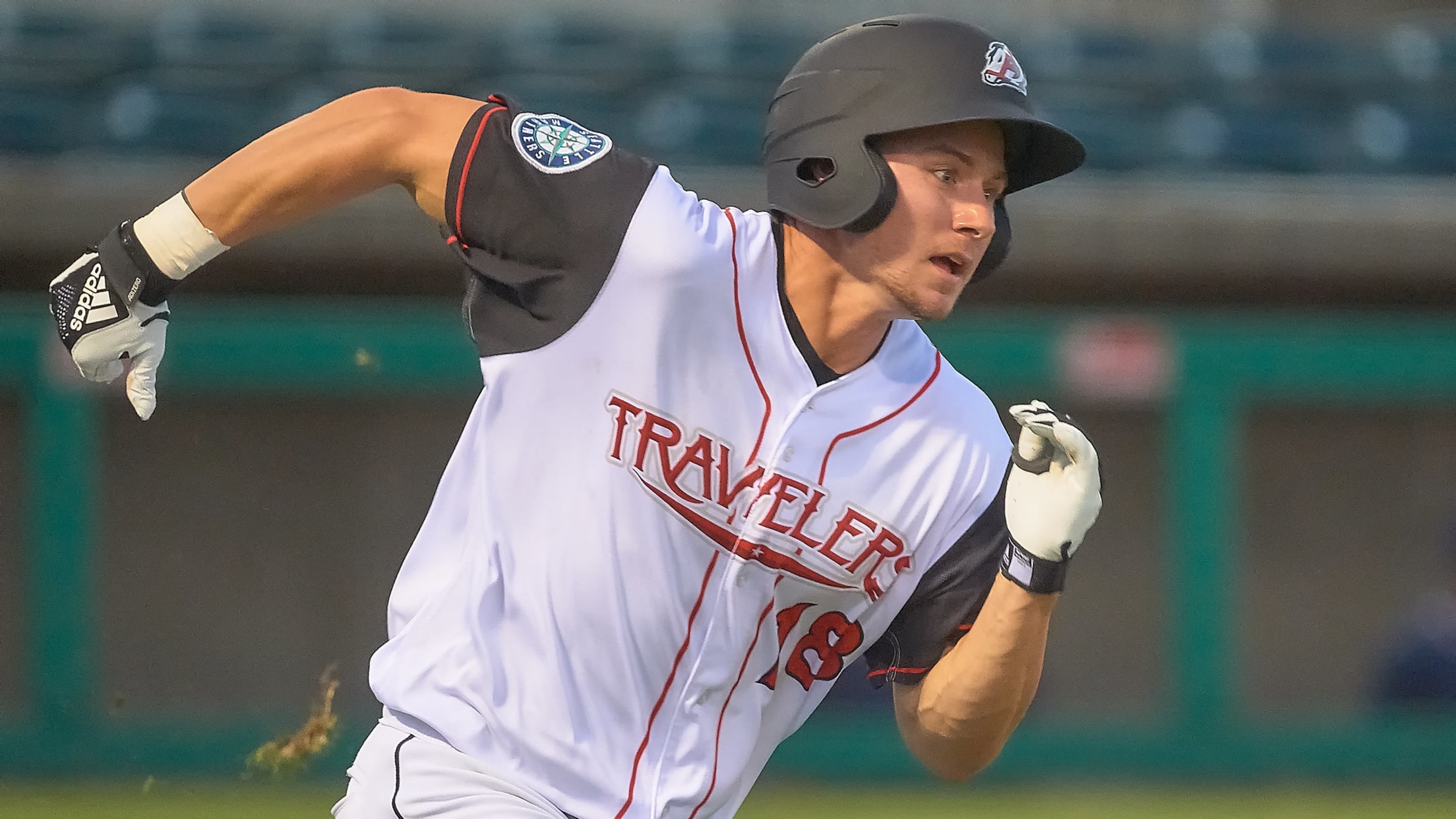 SEATTLE -- The Mariners presented their Minor League Awards ahead of Friday's game against the A's, with No. 1 ranked prospect Jarred Kelenic receiving the Ken Griffey Jr. Hitter of the Year honors and No. 2 prospect Logan Gilbert taking home the Jamie Moyer Pitcher of the Year award. Kelenic,
Touted prospect White gaining MLB experience
First baseman spending season's final week with Mariners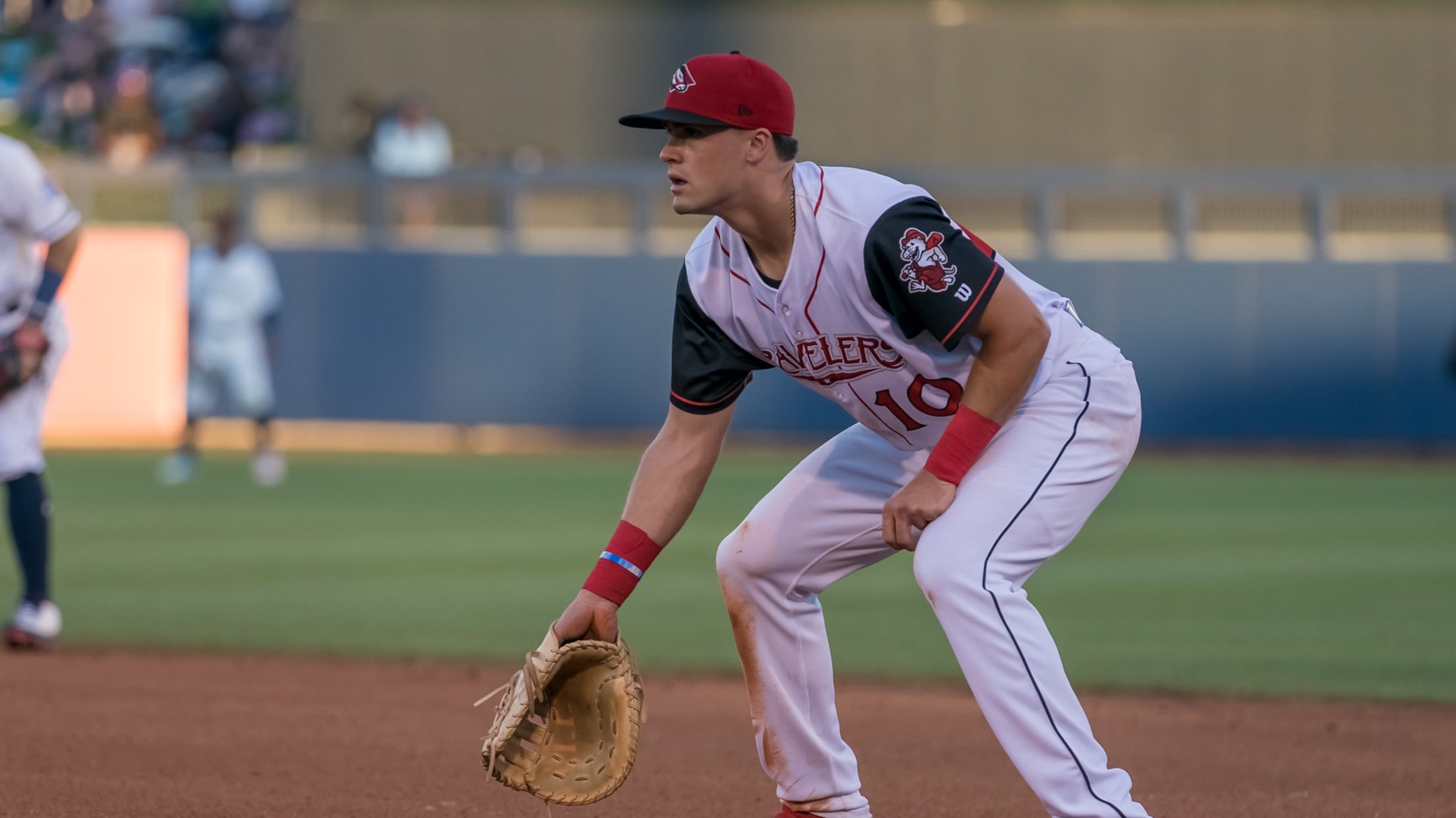 SEATTLE -- As Félix Hernández went about preparations for his final Mariners start on Thursday, Evan White sat several lockers away in the Mariners clubhouse at T-Mobile Park, soaking up the scene. Hernandez is finishing up his 15th Major League season. White -- the Mariners' No. 4 prospect and MLB
Mariners, prized prospect look like a perfect fit
Talent, maturity make Rodriguez stand out in organization that has fulfilled promises to his family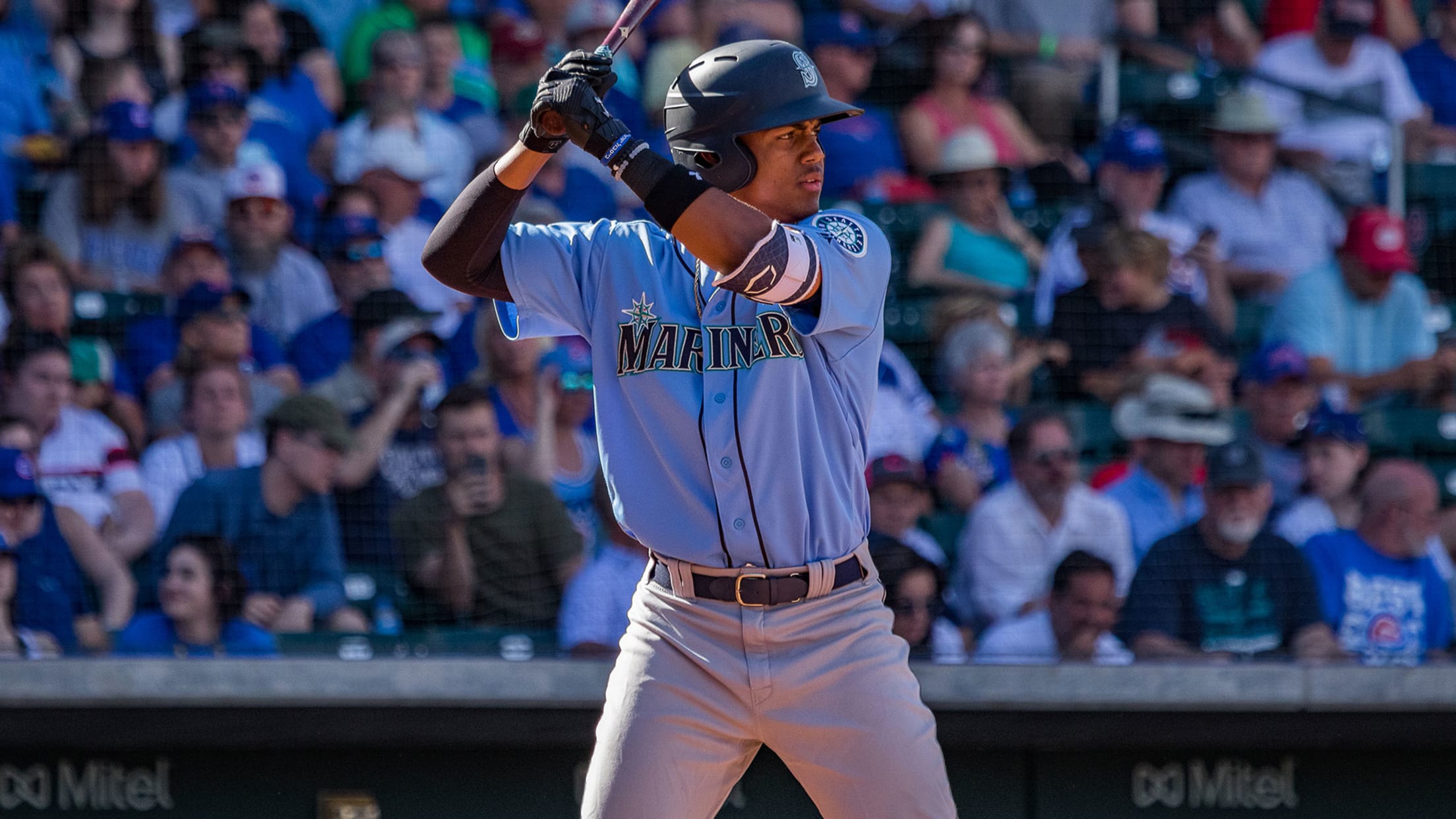 PHOENIX -- Julio Rodriguez should have been resting. It was just after lunch, and his belly was full of his favorite food: white rice, kidney beans and roasted chicken. His legs were tired after his first three-hour training session of the day, but instead of taking a nap before the
Pipeline names Mariners Prospects of the Year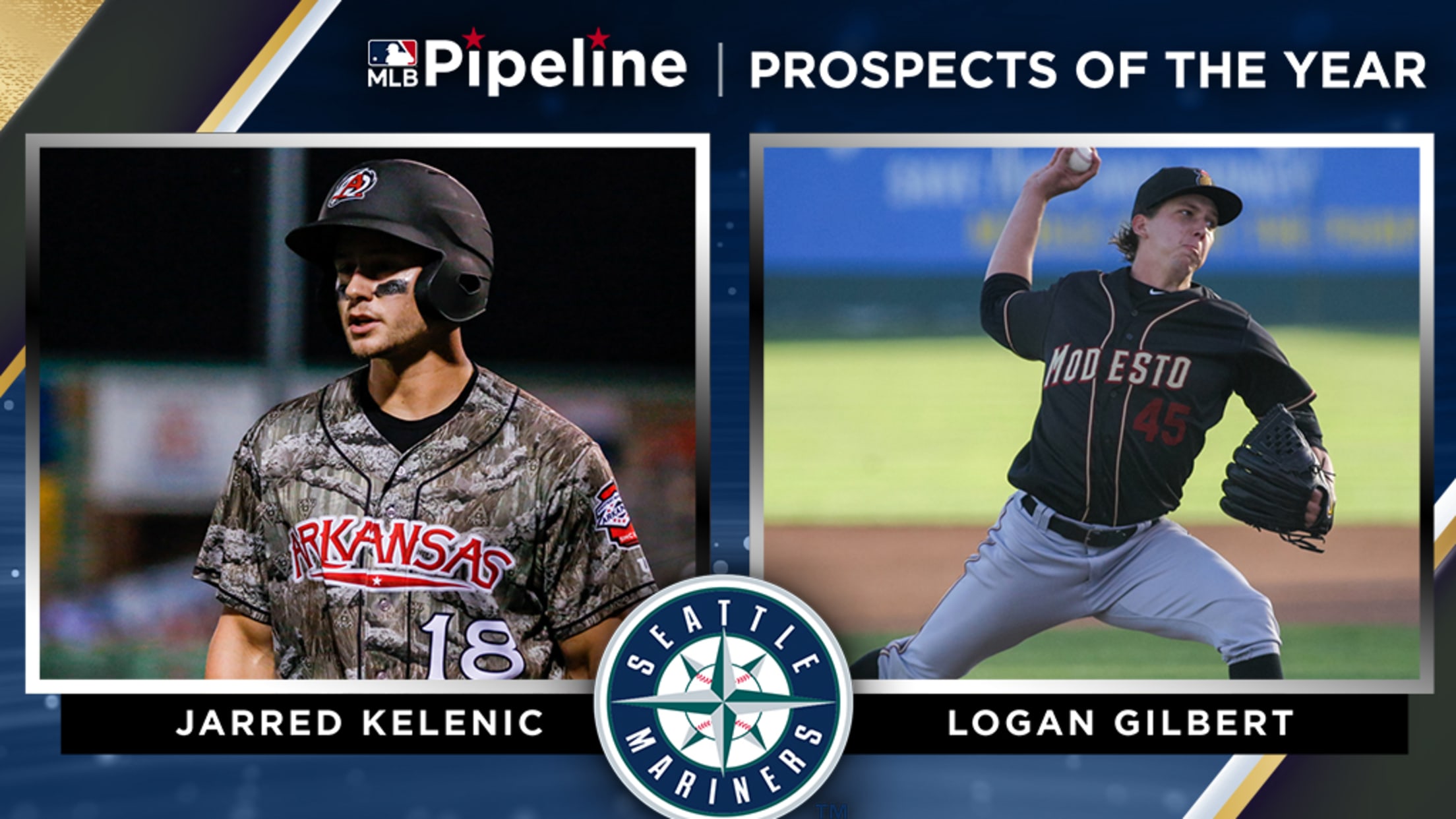 SEATTLE -- For Jarred Kelenic and Logan Gilbert, the rise up the Mariners' Minors ranks was both swift and impressive. In their first full season of professional baseball, the two youngsters began at Class A West Virginia and quickly played their way up to Class A Advanced Modesto and finally
Dunn rebounds with scoreless start vs. Bucs
Lewis backs fellow rookie with franchise-record fifth HR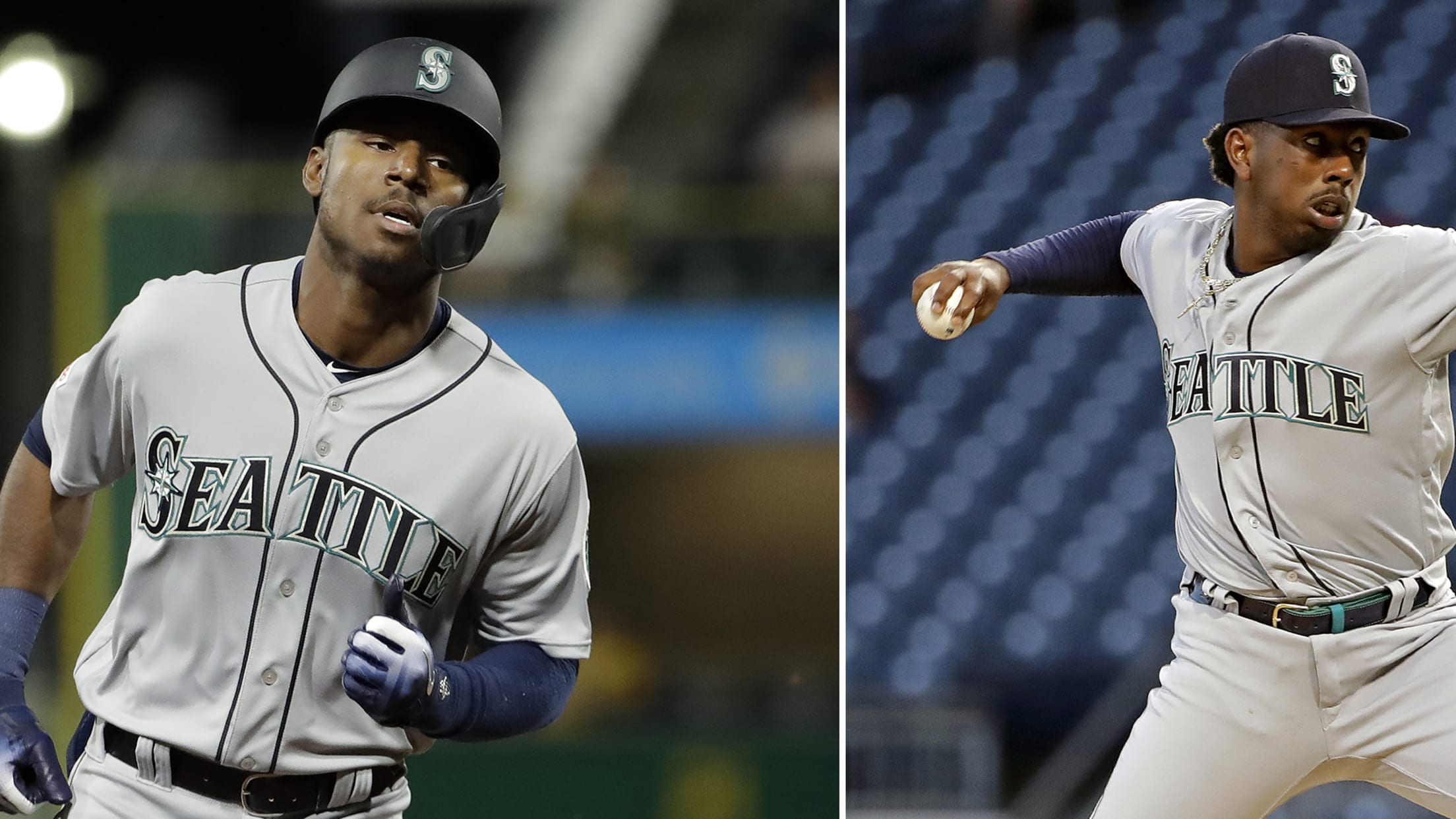 PITTSBURGH -- The Mariners' callup of Justin Dunn isn't as tied to his performance as it is to him getting his feet wet as a prelude to 2020. But after a rough MLB debut last Thursday against the Reds, in which he recorded just two outs (both sac flies) and
Lewis homers, goes 3-for-6 in walk-off win
No. 10 prospect has four long balls in first six Major League games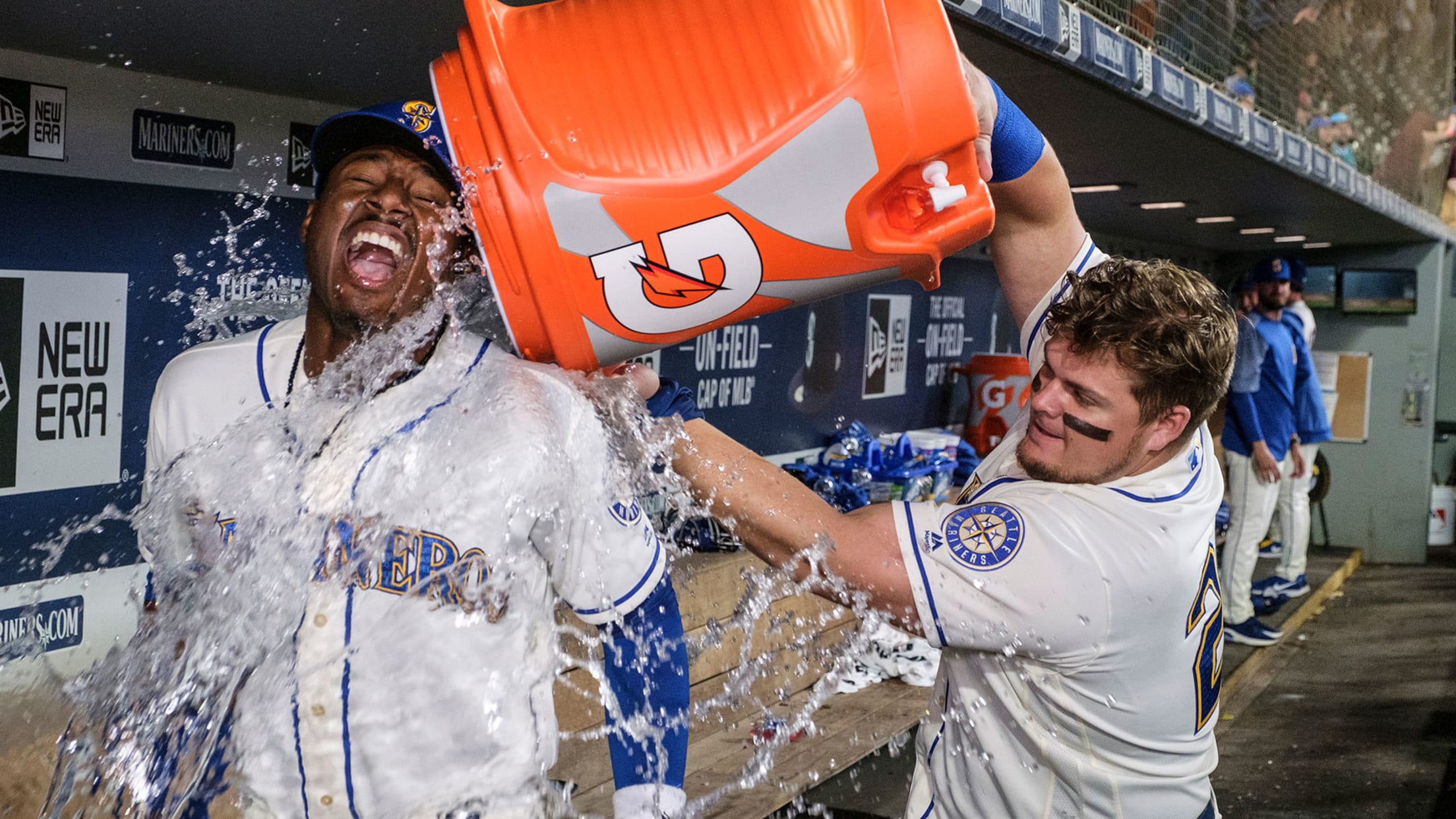 SEATTLE -- There'll be hits and misses for young Mariners prospects as they play out the final weeks of the season, but Kyle Lewis seems intent on making the most of his hits. The 24-year-old rookie right fielder launched his fourth homer in his first six Major League games in
Walton making most of first taste of big leagues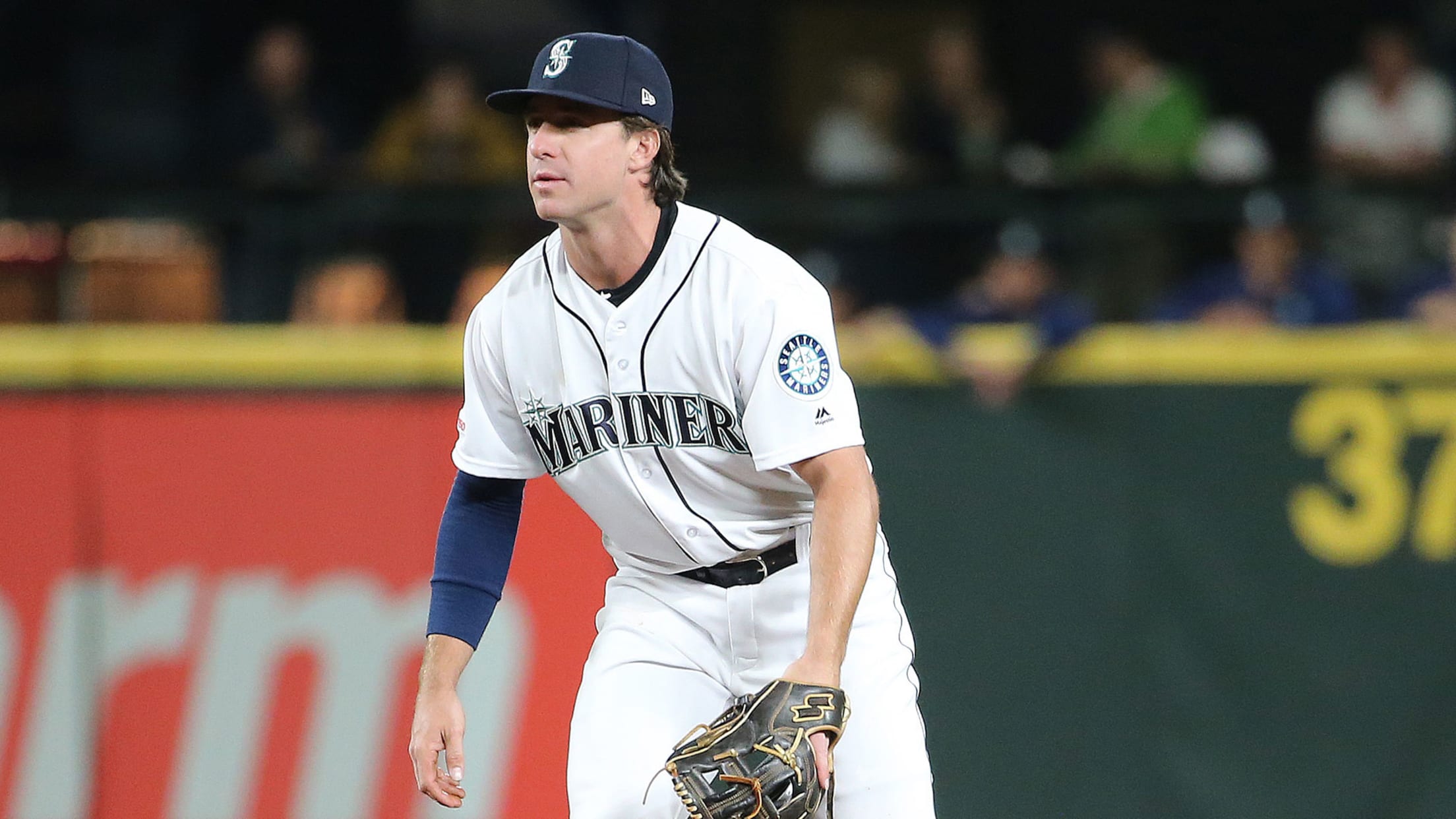 SEATTLE -- With shortstop J.P Crawford returning from a strained right hamstring on Friday, rookie callup Donnie Walton's playing time figures to be limited in the final two weeks of the season. But the 25-year-old out of Oklahoma State certainly made the most of his initial two starts in the
Rookie Lewis breaks up no-hitter ... again
No. 10 prospect is third Mariner to homer in first two career games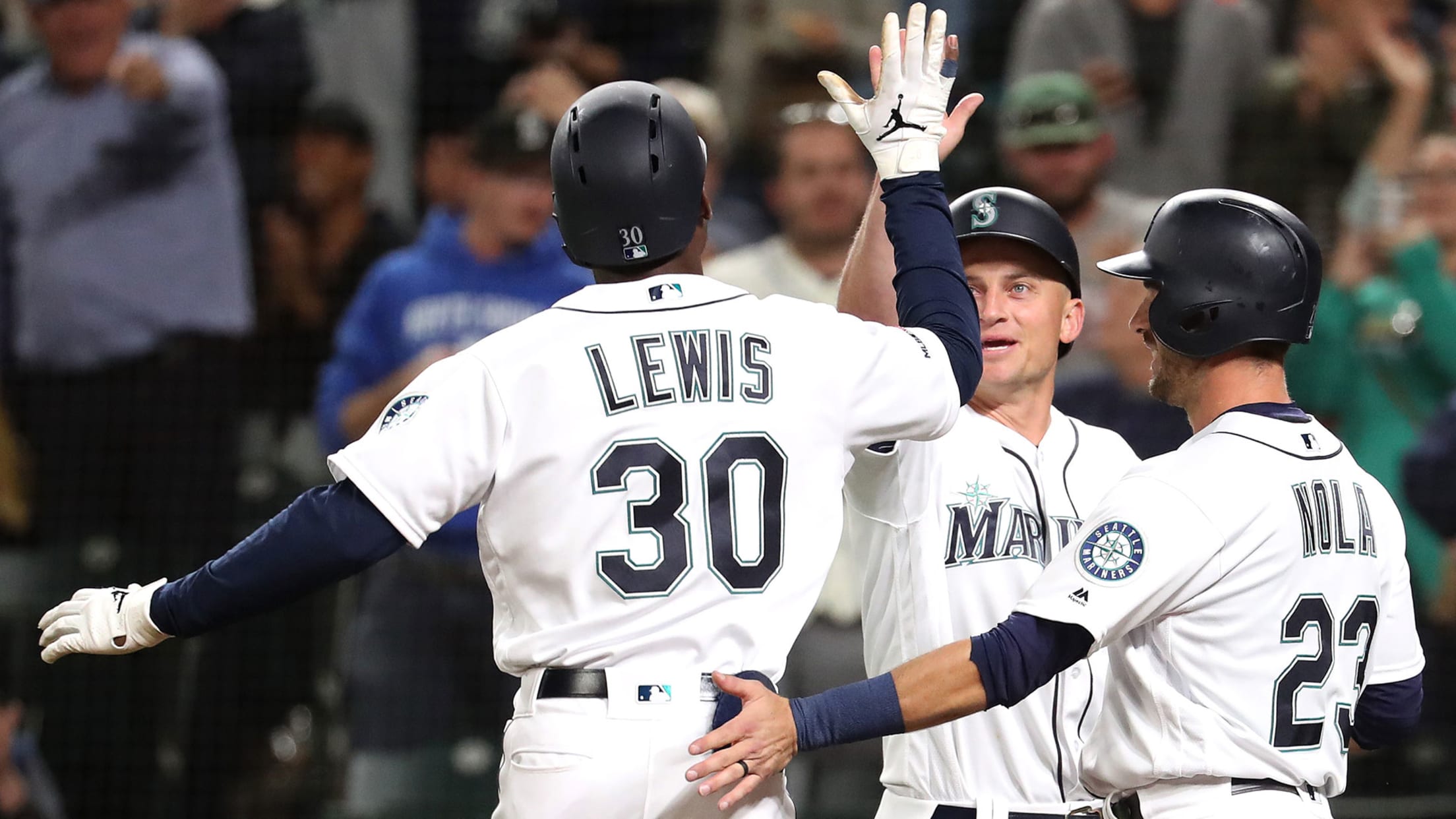 SEATTLE -- Somebody forgot to tell Kyle Lewis how hard this Major League game is for a rookie. For the second straight night, the newly arrived 24-year-old broke up a no-hitter with a home run; this time it was a three-run shot off Reds right-hander Sonny Gray with one out
Mariners call up top prospects Dunn, Lewis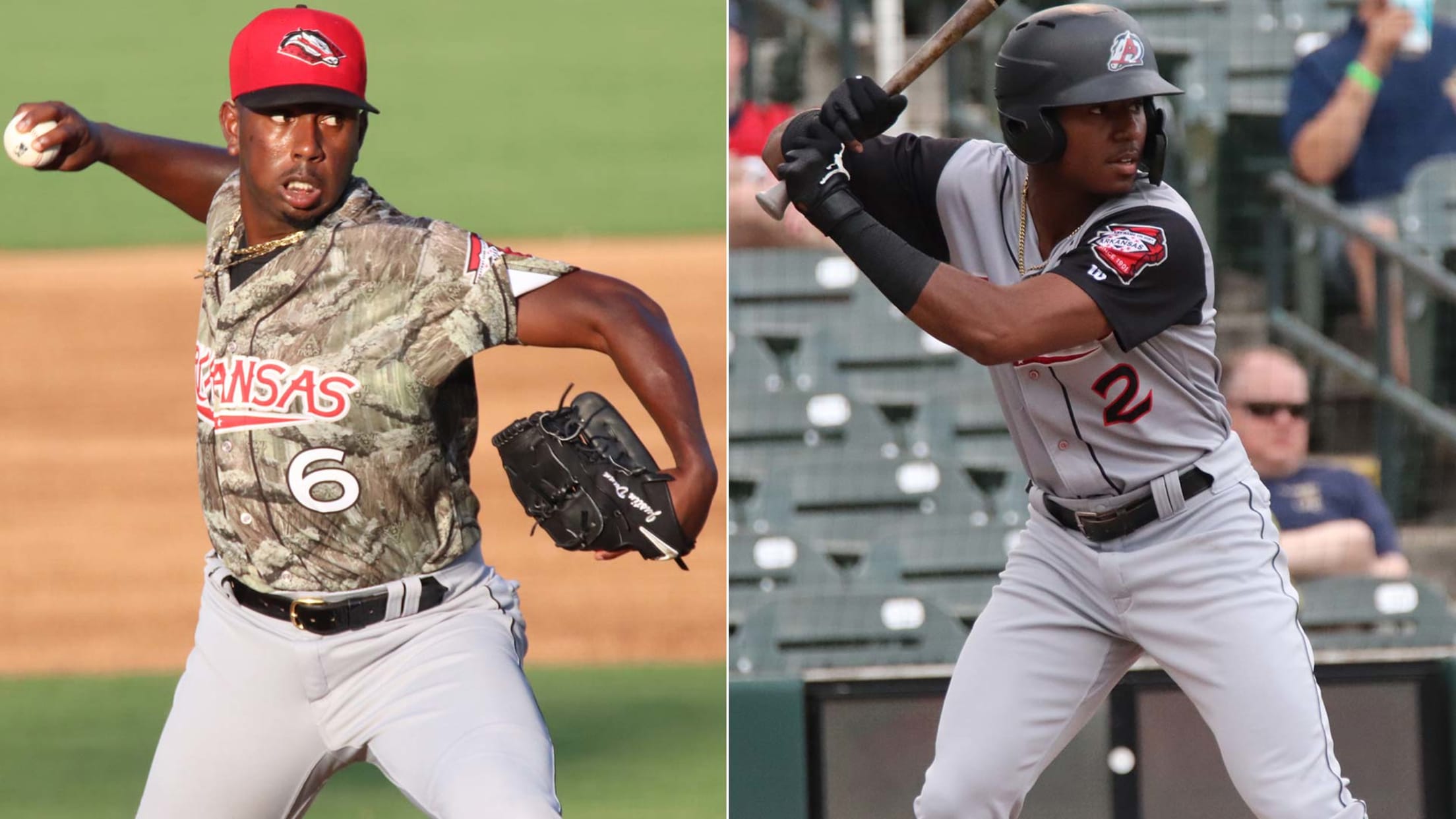 SEATTLE -- The last wave of September callups arrived for the Mariners on Tuesday, and it includes some of the club's top prospects, including outfielder Kyle Lewis and right-hander Justin Dunn, who'll get a chance to get their feet wet at the Major League level in the final three weeks
Lewis' 1st homer 'like an out-of-body experience'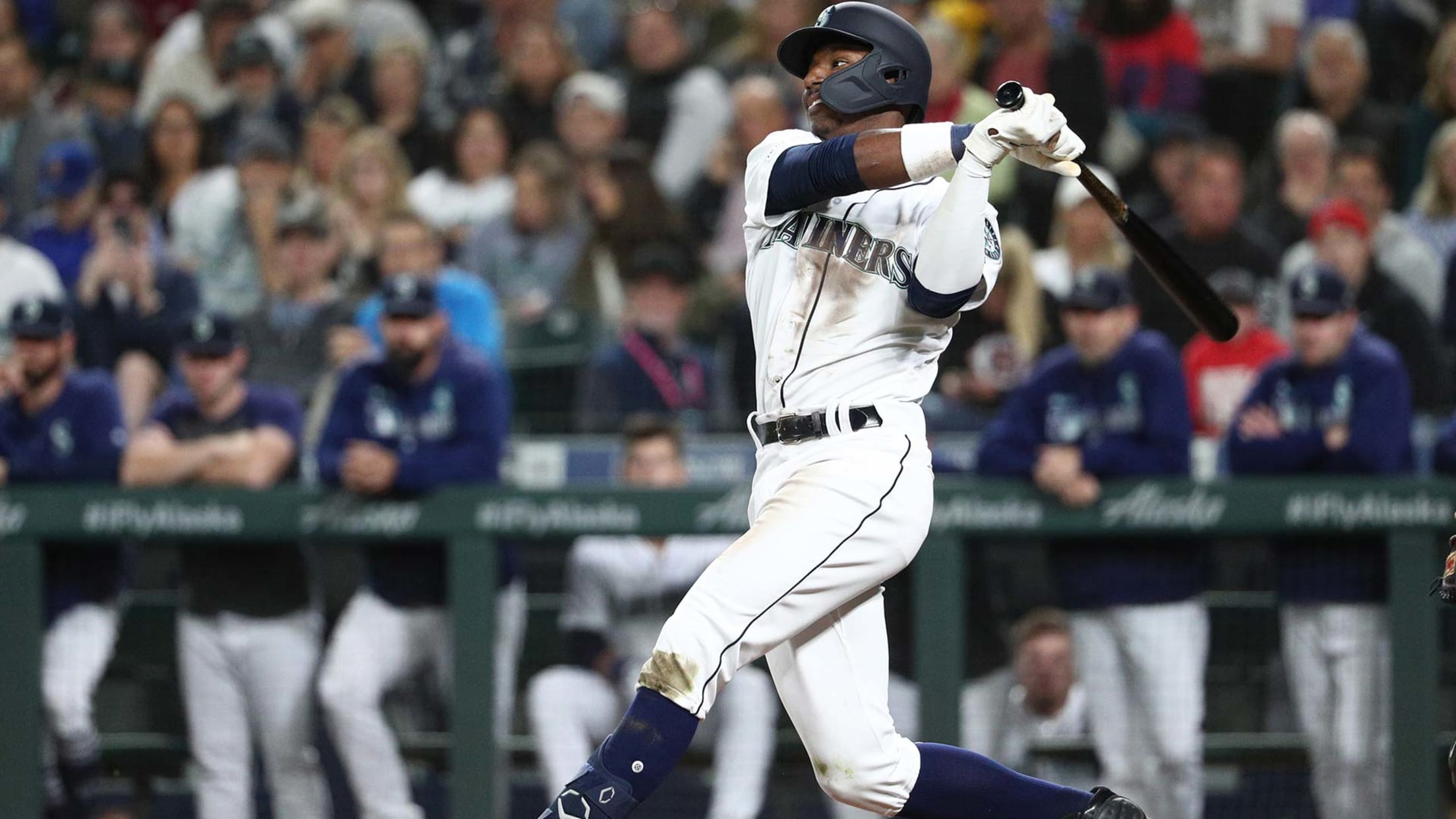 SEATTLE -- Kyle Lewis made sure his first hit in the Majors was memorable, blasting a home run over the out-of-town scoreboard in left field at T-Mobile Park in the fifth inning of Tuesday's 4-3 victory over the Reds. For a youngster who had to overcome a major knee injury
What to expect from Dunn, Lewis with Mariners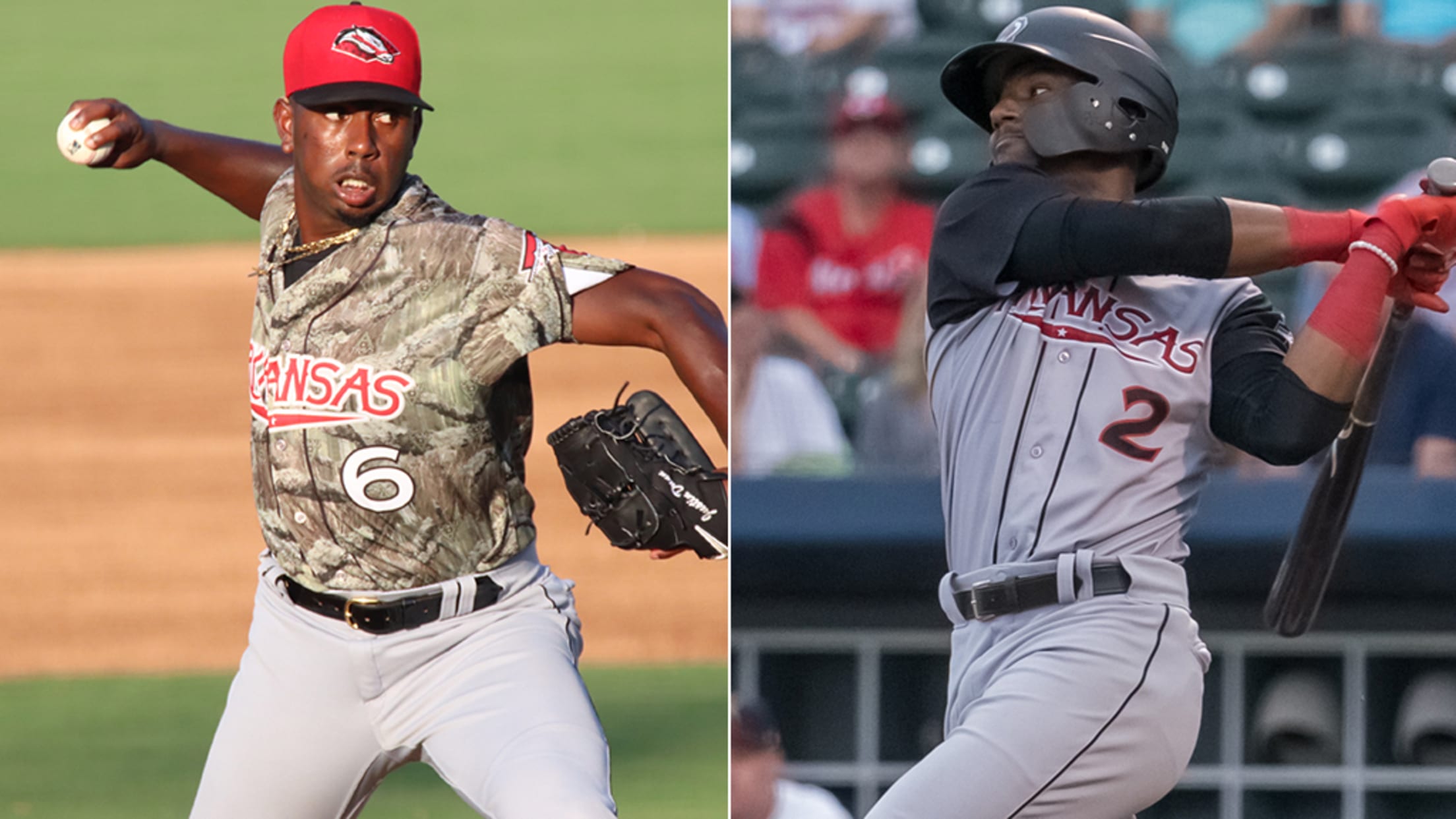 With the Mariners' Double-A affiliate, the Arkansas Travelers, losing in Game 5 of their Texas League playoff series on Sunday, the parent club had the chance to call up some prospects for the rest of the regular season. Two of the bigger names coming up from that club are right-hander
Kelenic, Gilbert win Mariners' Minors awards
SEATTLE -- The Mariners' top two prospects, outfielder Jarred Kelenic and right-hander Logan Gilbert, received the club's top Minor League honors on Tuesday as Kelenic received the Ken Griffey Jr. Hitter of the Year hardware and Gilbert was the Jamie Moyer Pitcher of the Year selection. Kelenic, the Mariners' No.
Fraley exits with right thumb injury, will get MRI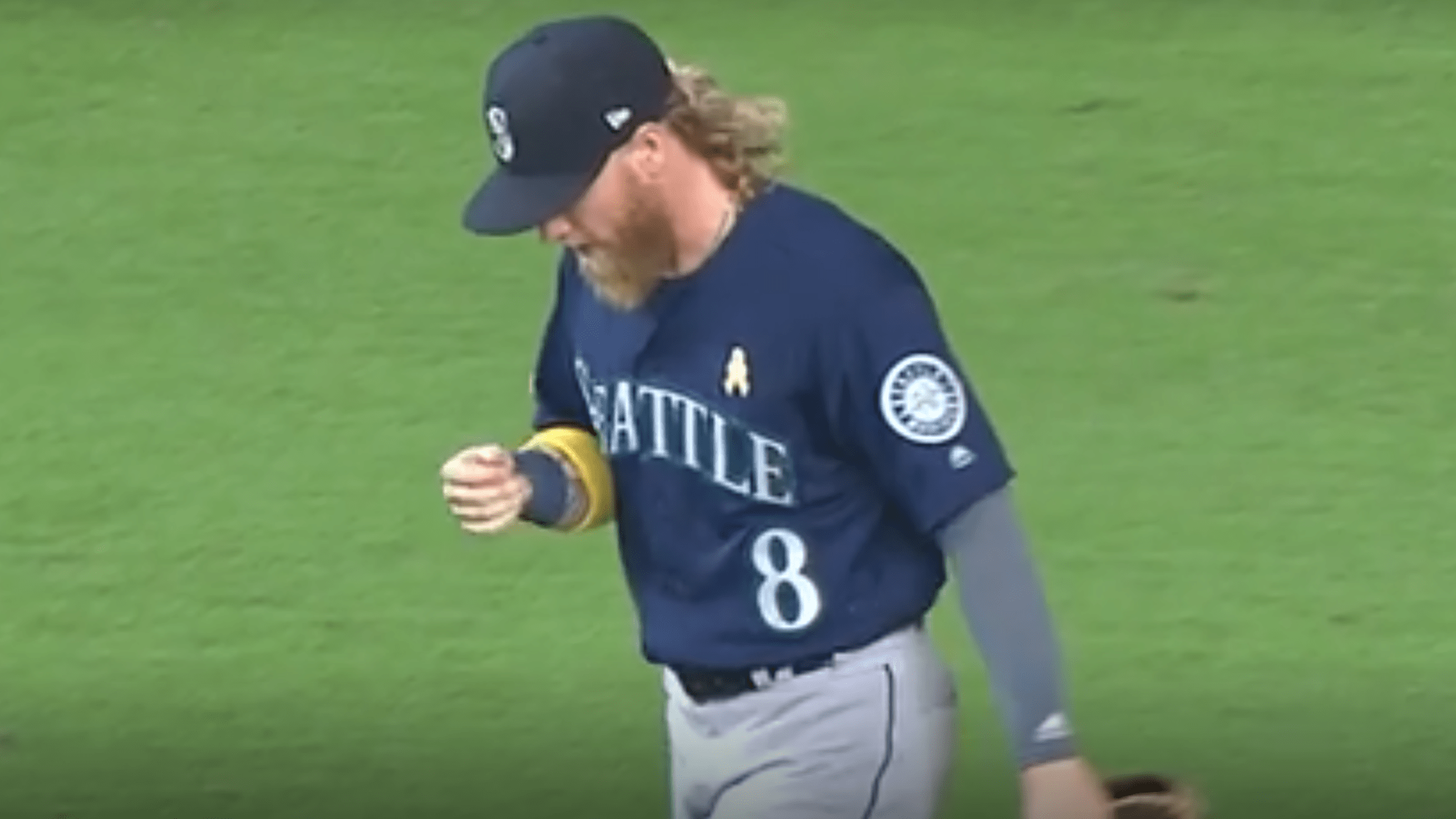 HOUSTON -- Mariners rookie center fielder Jake Fraley was removed from Saturday's 2-1 loss to the Astros in the third inning after hurting his right thumb, and he will undergo an MRI on Monday when the team returns to Seattle to determine the extent of the injury. Fraley and right
Sanchez, Kelenic help Arkansas to Game 1 win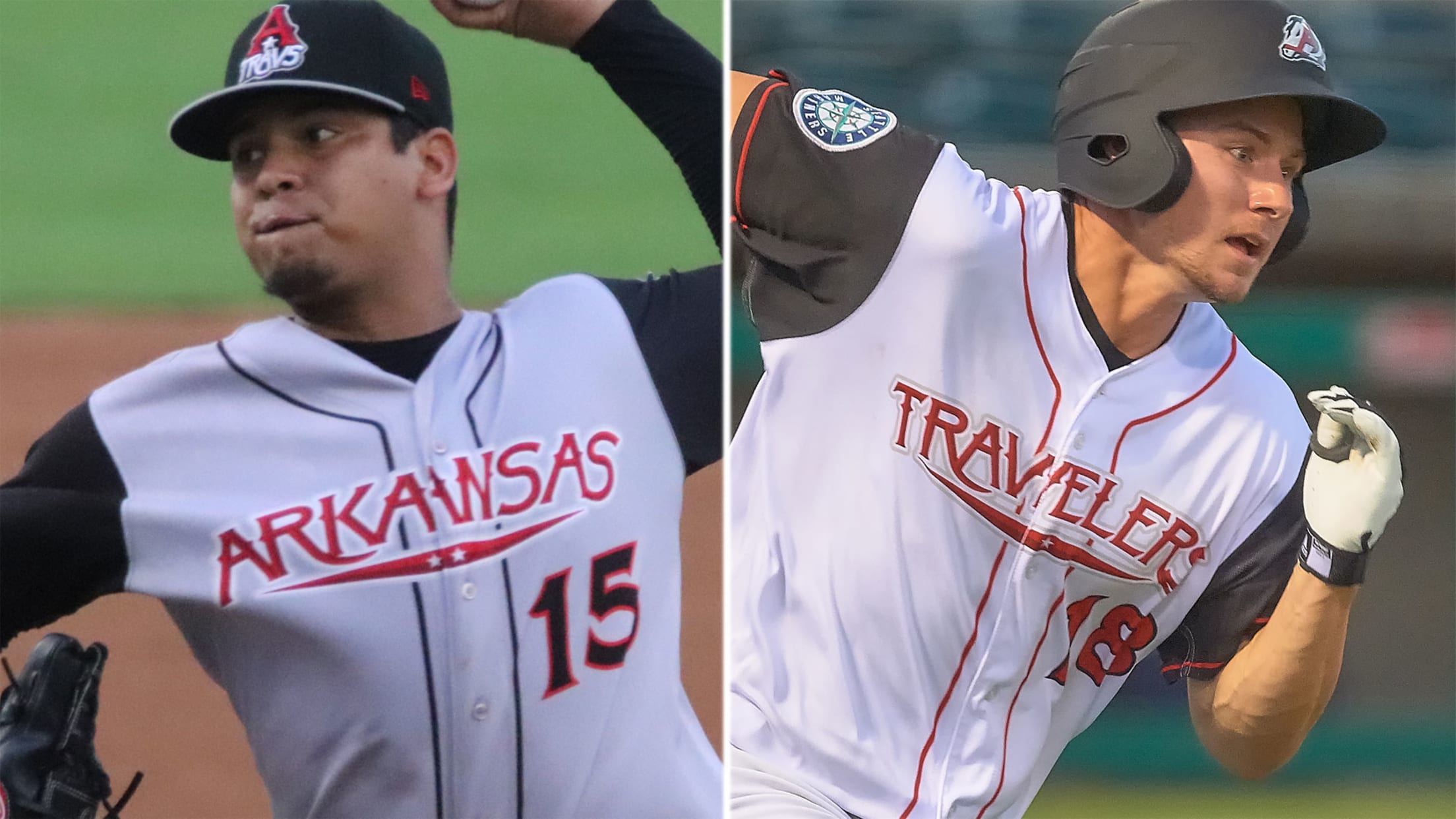 Left-hander Ricardo Sanchez and a trio of relievers held Tulsa in check on Wednesday, as an Arkansas Travelers club made up of many of the Mariners' top prospects pulled out a 2-1 victory in the opening game of the Double-A Texas League North Division playoffs in Little Rock, Ark. Center
Sheffield on shutout start: 'I love those moments'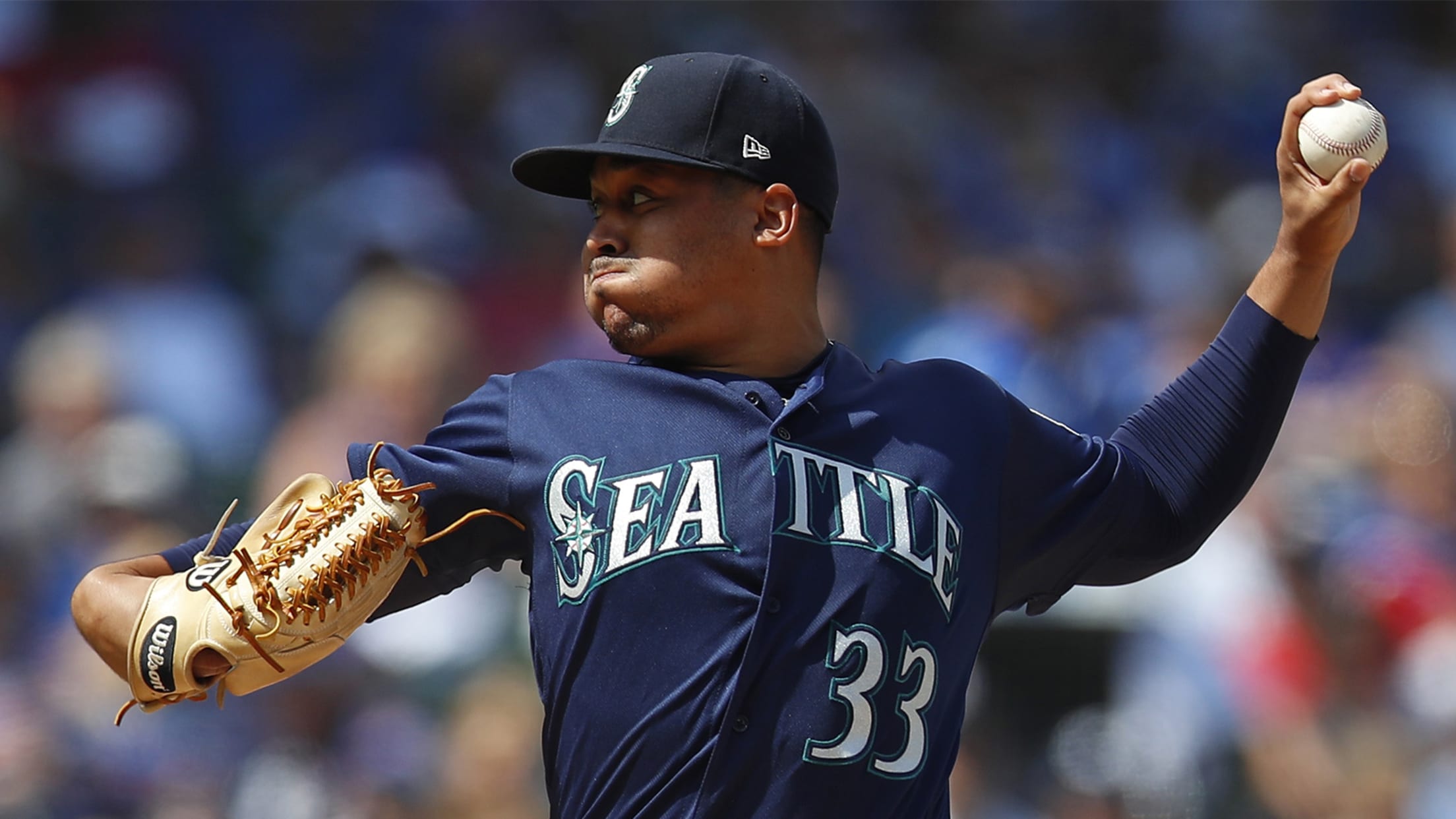 CHICAGO -- When the Mariners acquired Justus Sheffield from the Yankees last offseason, they had to have hoped days like today were coming. Seattle's No. 9 prospect, according to MLB Pipeline, has been working to make his mark in his second opportunity after a brief first stint with the club.
Mariners turn to familiar faces as roster expands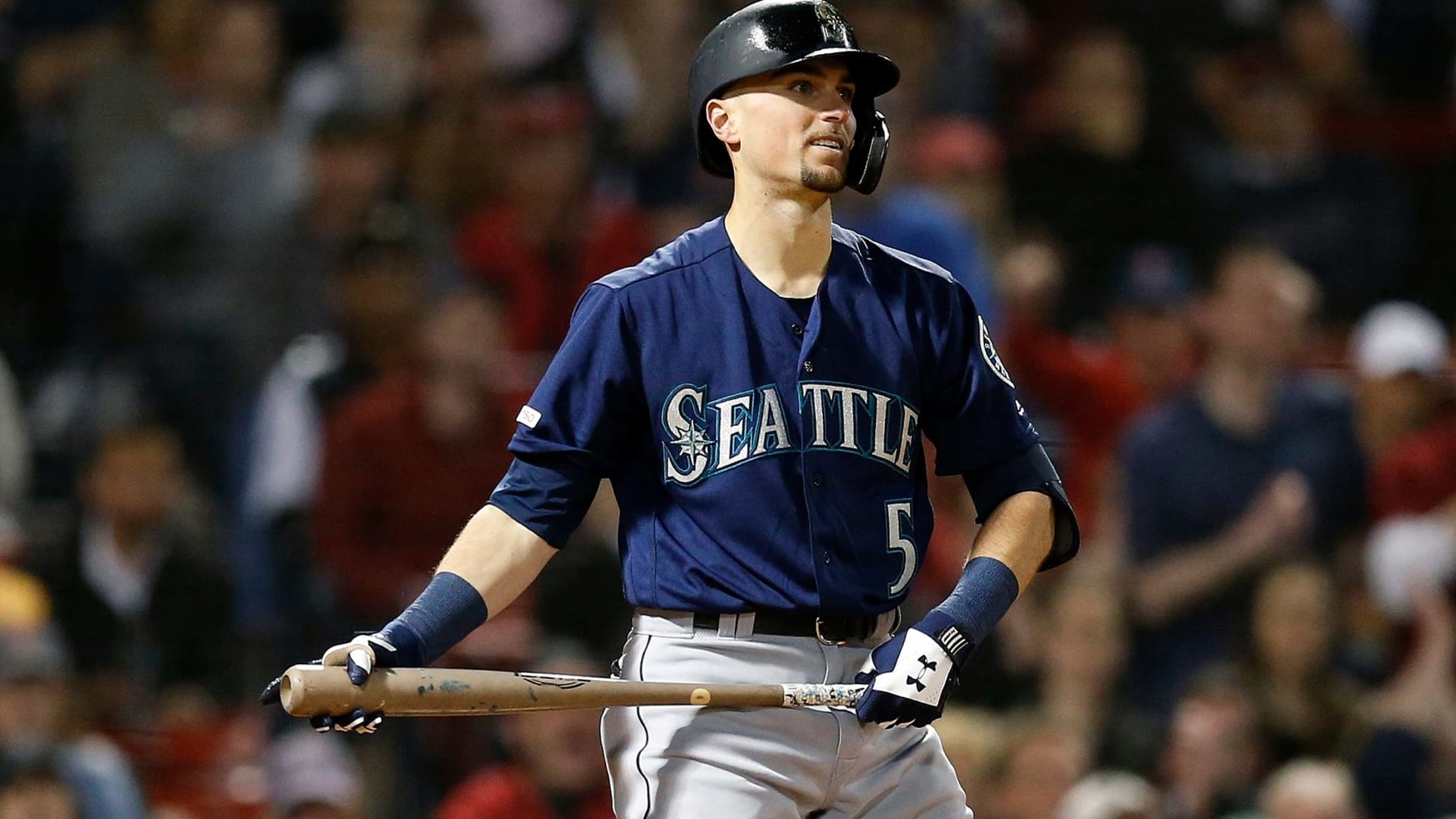 ARLINGTON -- Seattle opted for familiar faces Sunday as the rosters expanded. The Mariners reinstated right-handers Austin Adams, Dan Altavilla and Brandon Brennan and outfielder Braden Bishop from the injured list, and recalled infielder/outfielder Ryan Court from Triple-A Tacoma to bolster their roster. All five have spent time with Seattle
Sky's the limit for this 17-year-old prospect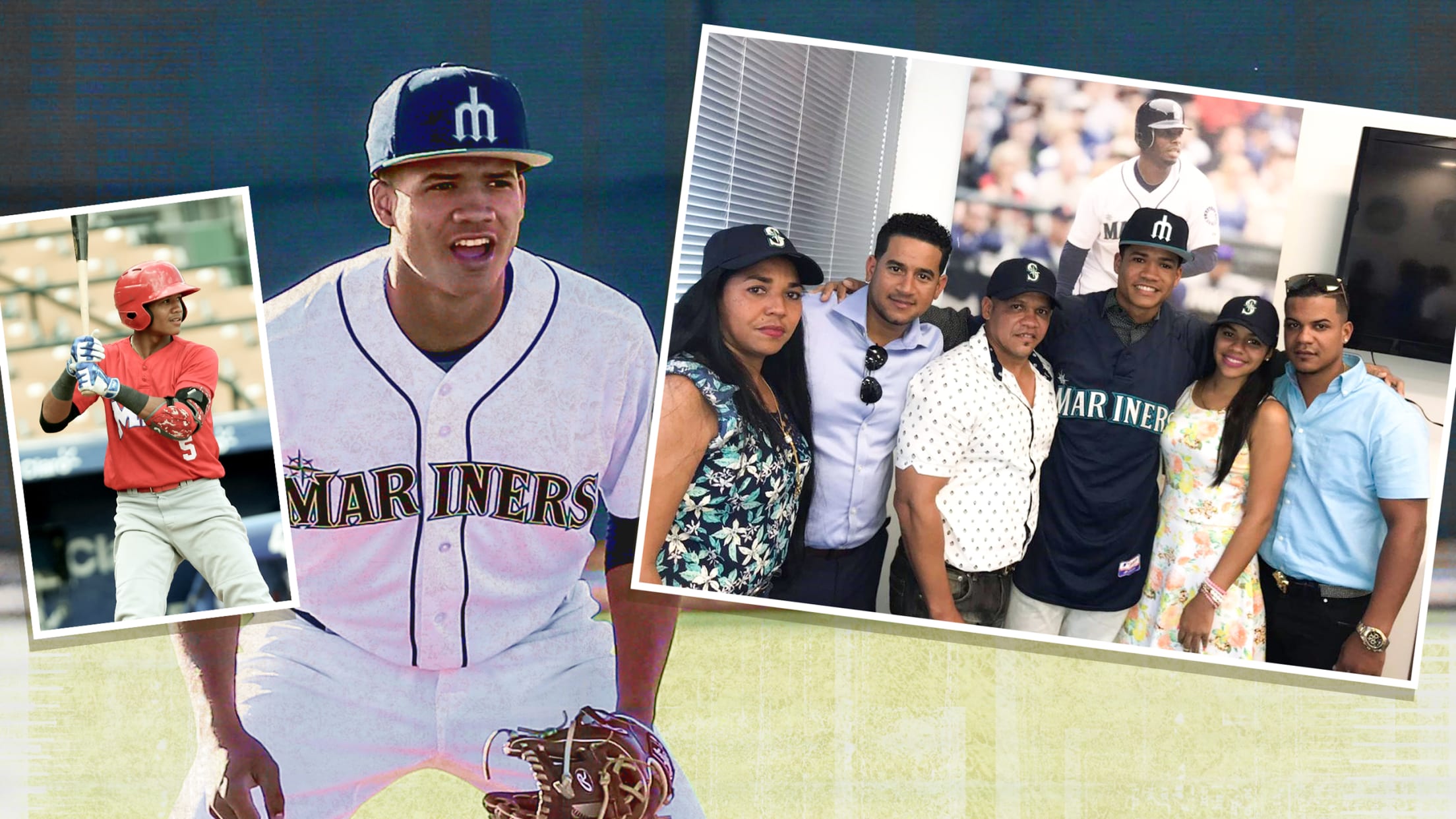 Ramon Alberto Marte puffed out his chest and beamed with pride. His wife Francia Serrano, who was seated next to him, put her face into her hands and wept. Their son, Noelvi Marte, had just signed a deal worth more than a million dollars with the Mariners at the club's
A look at Seattle's likely September roster adds
Top prospects Dunn, Lewis expected; AFL rosters announced
SEATTLE – As the Mariners prepare to embark on a 10-game, 11-day road trip starting Thursday, their roster numbers figure to swell by the time they return to Seattle on Sept. 10. With 25-man rosters able to expand in September, the club could add about 10 players in the coming
Youth movement on display in Mariners' win
Fraley logs first MLB hit; 'Top Sheff' battles in first big league start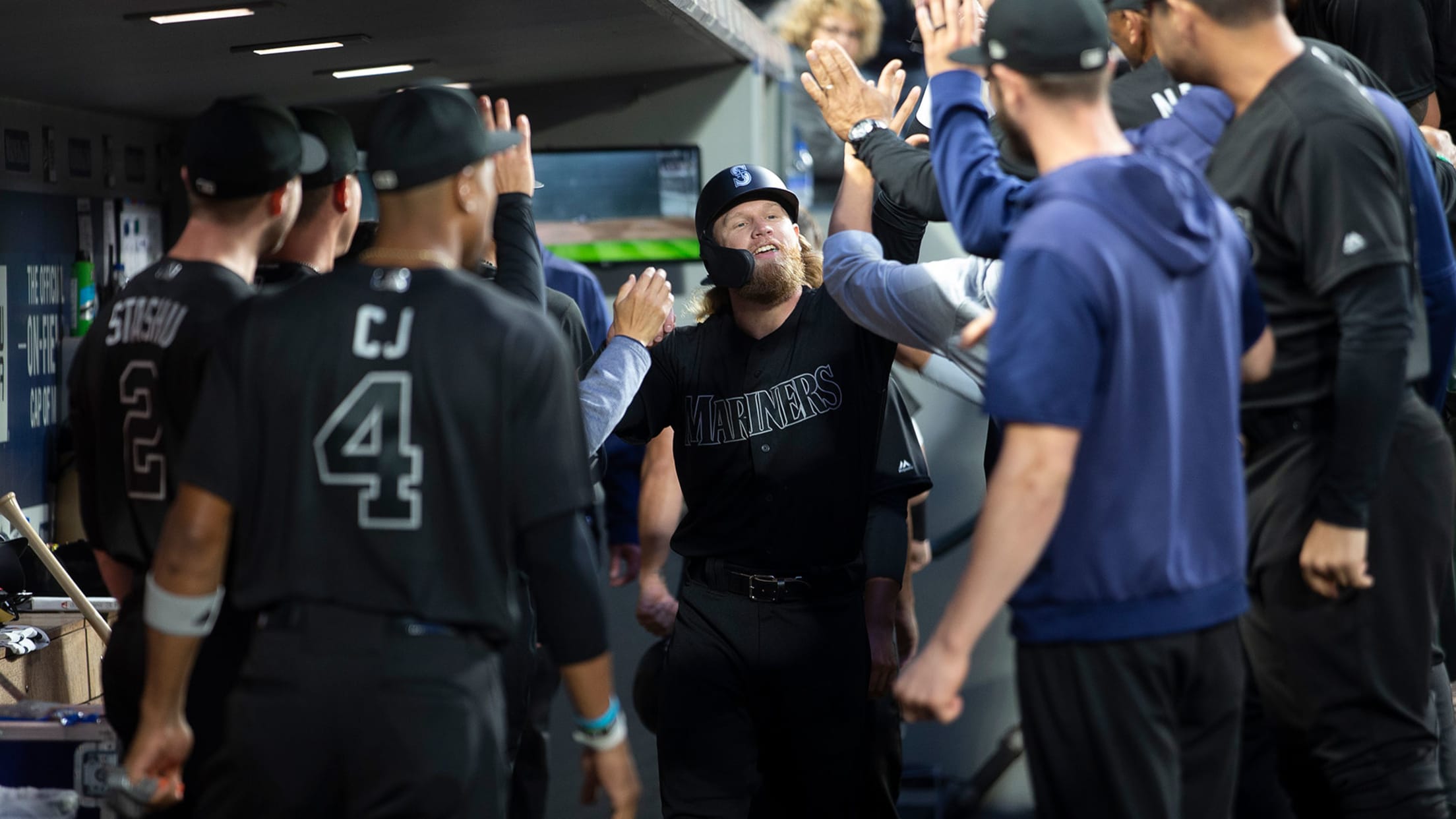 SEATTLE -- The future began checking in at T-Mobile Park on Friday night as a pair of the Mariners' promising prospects recorded firsts in a 7-4 victory over the Blue Jays. Rookie center fielder Jake Fraley -- the club's No. 8 prospect, per MLB Pipeline -- recorded his first Major
Fraley makes MLB debut for Mariners in CF
Seattle's No. 8 prospect had huge year between Double-A and Triple-A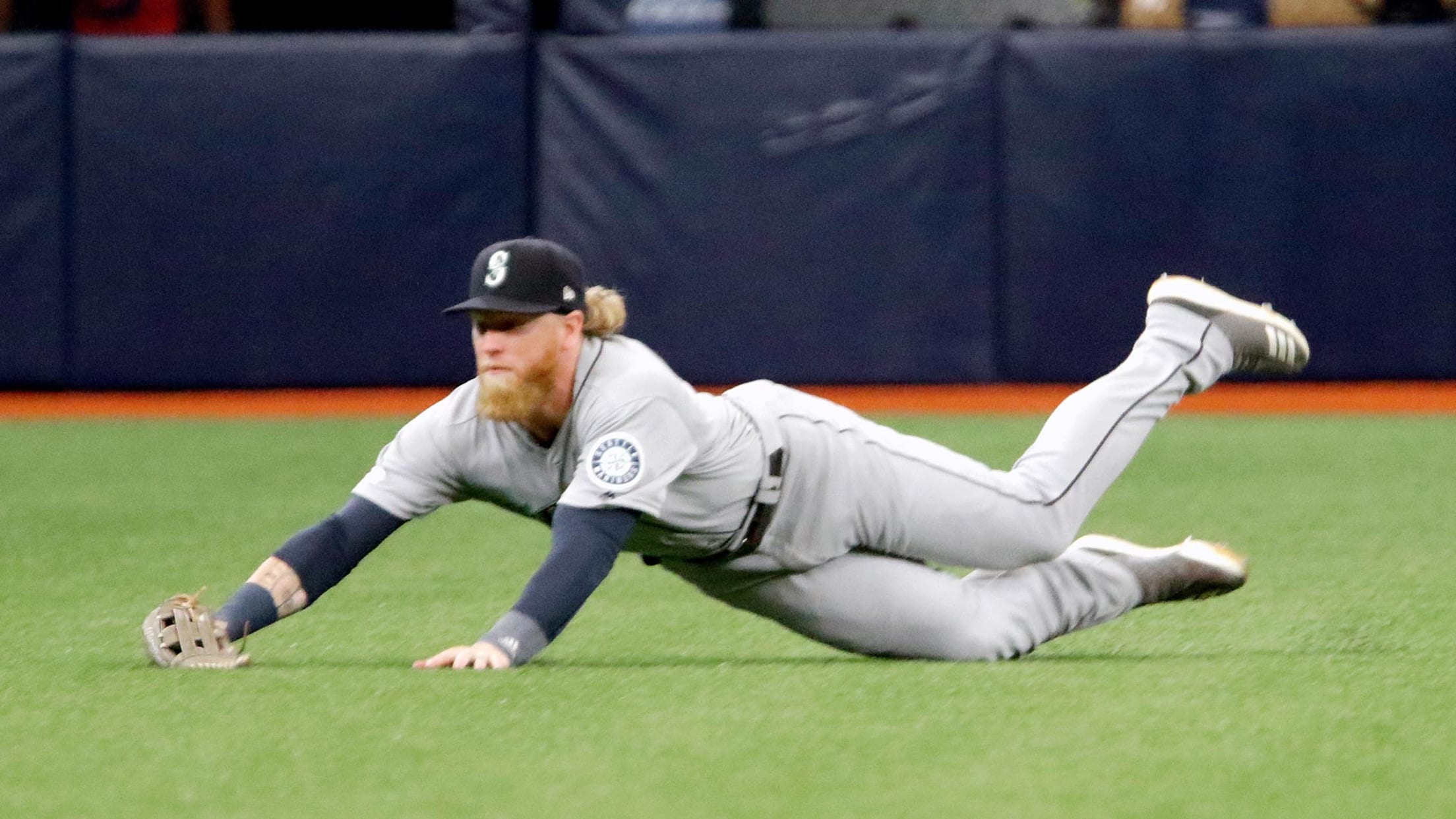 ST. PETERSBURG -- Wednesday morning was a little surreal for Mariners outfielder Jake Fraley. As he sat in the visitors' dugout at Tropicana Field, he took a moment to lean out and point toward a wall of windows beyond the concourse in left field at the Rays' home park. "I