Mattingly helps end Miami's October drought
They interviewed Don Mattingly on Wednesday afternoon from the dugout as his Marlins continued to shock the world, this time by going into Wrigley Field and beating the Cubs, winners of the National League Central, in Game 1 of their Wild Card Series. Corey Dickerson would hit a home run
They interviewed Don Mattingly on Wednesday afternoon from the dugout as his Marlins continued to shock the world, this time by going into Wrigley Field and beating the Cubs, winners of the National League Central, in Game 1 of their Wild Card Series.
Corey Dickerson would hit a home run and so would Jesús Aguilar, and the Marlins would end up winning 5-1. It means their magical mystery tour through this short season continues.
Mattingly's Marlins are a long way from being in lockdown in Philadelphia at the end of July because 17 of their players had tested positive for COVID-19.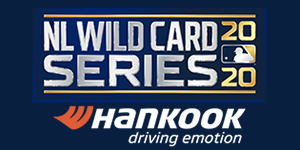 So during that in-game interview, Mattingly was asked what it was like to not be playing in front of the raucous fans of Wrigley. And then he was talking about how the same exact thing had just happened at Yankee Stadium, when the Marlins punched their ticket to the playoffs.
Mattingly smiled and said, "Our young guys are getting off the hook."
Something finally had to be easy for the Marlins this season.
It has been such a crazy time in baseball. Wednesday was the craziest 24 hours in baseball history, because of the eight Wild Card games. But there has been no journey crazier than the one the Marlins have had. Through Wednesday, Mattingly's team had played 31 games in 30 days in September, with four doubleheaders. Only the Cardinals played more games this month, because of their own issues with COVID-19.
But the Cardinals always seem to make it to October, or always seem to be knocking on the door. They were in the NL Championship Series a year ago. The Marlins lost 105 games a year ago. There have been other dramatic turnarounds in baseball history. There has never been one more dramatic or improbable than this, considering where the Marlins were last September, and what happened to them this July.
They did end up in a quarantined lockdown, one that took place on the road. They had all those games postponed early. But they refused to give in, or give up, or go away. I don't believe that even the other former Yankee captain now with the Marlins -- the big boss -- Derek Jeter, ever believed that Miami could come on this fast, even in a fast and furious season like this.
• Jeter fosters 'culture of competition' in Miami
"It's as happy as I've ever been," Mattingly said on Wednesday, the 36th anniversary of him winning his batting title for the Yankees with a .343 average, finishing three points higher than teammate Dave Winfield.
Mattingly didn't make it to October that year, 1984. He didn't finally make it to October, after playing with a bad back in the late innings of his career, until 1995, when the Yankees got in as a Wild Card and lost an unforgettable five-game American League Division Series to Ken Griffey Jr., Edgar Martinez and the Mariners.
In his one shot at the postseason, Mattingly hit .417, with 10 hits -- four doubles and a homer -- in those five games with six RBIs. He went toe-to-toe with Junior and everybody else, and then on the flight home told then-manager Buck Showalter, "I'm done."
On Thursday, Mattingly's young team will play the Cubs in Game 2, on Oct. 1. The Marlins forced the Cubs to play for their season because they were the ones who made the big swings on Wednesday. Their improbable run into October continues because Sandy Alcantara allowed the Cubs just three hits and one run in 6 2/3 innings, then Richard Bleier, Yimi García and their closer, Brandon Kintzler, gave the Cubs just one more hit after that.
Now here they are back in Wrigley, an empty Wrigley, where there were a lot more people and noise when they upset the Cubs 17 years ago, on their way to the second World Series title in franchise history.
Then, a lot happened in Miami. There was new ownership, and finally Jeter was in charge. He tore the thing down as a way of putting it back together, watching the team lose 105. And he saw what everybody saw on Wednesday afternoon, which was the Marlins getting up 1-0 on the Cubs, looking for another upset all this time after Steve Bartman put his glove up down the left-field line one October night.
The Marlins didn't win another postseason game after Josh Beckett threw one of the most dominating games in World Series history, Game 6 at the old Yankee Stadium, in 2003. Mattingly became Joe Torre's bench coach the next year. He didn't get to manage the Yankees when Torre left, because Joe Girardi did. The guy they call Donnie Baseball ended up managing the Dodgers.
And now the Marlins.
And now, in so many ways, Dickerson, Aguilar, Brian Anderson, and Starling Marte (who took a pitch off his hand in the ninth inning Wednesday and is day to day), and Alcantara and Kintzler and the rest of the pitching staff have given Mattingly the season of his life in South Florida.
The Marlins barely made it out of the last week of July because of the virus. There was some talk they might not be able to finish the season.
Thursday is the first of October. Here they are. Maybe they're just getting started.
Mike Lupica is a columnist for MLB.com.