2003 Marlins chat about World Series championship on June 1
Members of championship club to share memories on Marlins YouTube page on Monday at 7 p.m., presented by Budweiser, to accompany simultaneous replay of Game 6 on FOX Sports Florida
MIAMI -- It's another teal takeover…. this time to celebrate the 2003 World Series championship with a virtual chat featuring members from the club. Fans are encouraged to tune in to FOX Sports Florida at 7 p.m., log onto YouTube.com/Marlins and grab a Bud to celebrate the second championship in
Miami Marlins launch digital 50/50 raffle presented by Miccosukee to benefit the Miami Marlins Foundation's Home Plate Meals Relief Fund
Fans can purchase raffle tickets at Marlins.com/Raffle for a chance to win 50 percent of net proceeds while supporting the Foundation's efforts to make a Marlins Impact in the community
MIAMI – The Miami Marlins today announced the launch of the digital integration of the 50/50 Raffle presented by Miccosukee. Beginning Monday, May 25, fans can purchase raffle tickets online at Marlins.com/Raffle for a chance to win 50 percent of the net proceeds. Fans will have the ability to purchase
Zoom back to 1997 with Marlins World Series champions on May 11
Members of championship club to share memories on Marlins YouTube page on Monday at 7 p.m., presented by Budweiser, to accompany simultaneous replay of Game 7 on FOX Sports Florida
MIAMI – Grab a Bud, take a seat, set your TV to FOX Sports Florida and log onto YouTube as the 1997 World Series team is getting together to chat about the memorable walk-off championship victory in Game 7. To coincide with FOX Sports Florida's re-airing of Game 7 of
Miami Marlins fans can now play fantasy baseball through the Home Run Rewards program
Home Run Rewards also launches new promotion – 20 Rewards in 20 Days, bringing unique experiences, memorabilia and more to fans in advance of the delayed 2020 season
MIAMI – The latest fan engagement initiative from the Miami Marlins during the delayed 2020 baseball season will bring an element of fantasy baseball to the fingertips of Marlins fans across the world. Home Run Rewards, the official rewards program of the Miami Marlins, has launched Pick A Player, a
Miami Marlins Foundation and AT&T team up to serve those who serve our community
In celebration of Nurses Week and Hospital Week, approximately 3,000 meals will be provided to healthcare workers at Jackson Memorial Hospital, Miami VA Medical Center and UHealth
MIAMI – In celebration of Nurses Week (May 6-12) and Hospital Week (May 10-16), the Miami Marlins Foundation and AT&T are partnering to serve our frontline heroes with complimentary meals in appreciation for their dedication and service. Through AT&T's support of the Home Plate Meals Relief Fund, approximately 3,000 combined
Miami Marlins and Tito's Handmade Vodka to support service industry with complimentary meals
MIAMI – The Miami Marlins and Tito's Handmade Vodka, in their third year as a proud sponsor of the Miami Marlins, are joining efforts to provide complimentary meals to hospitality workers in South Florida and across the state of Florida on Thursday, May 7. Through the Miami Marlins Foundation's Home
Miami Marlins partner with DeliverLean to host second weekly drive-thru food distribution at Marlins Park, beginning on Tuesday, May 5
Beginning next week, drive-thru only food distributions will take place at Marlins Park each Tuesday and Wednesday in May
MIAMI – The Miami Marlins and Miami Marlins Foundation will host a second weekly drive-thru only food distribution at Marlins Park through the Home Plate Meals Relief Fund. In partnership with DeliverLean, a weekly food distribution will take place every Tuesday – beginning May 5 at 1 p.m. – through
Miami Marlins to host weekly drive-thru food distribution at Marlins Park, beginning on Wednesday, April 29
Miami Marlins Foundation also providing 1,700 meal coupons to families in need from Allapattah, Liberty City, Little Havana and Overtown through partnership with Performance Kitchen
MIAMI – The Miami Marlins and Miami Marlins Foundation continue their active roles in providing support to the South Florida community through the Home Plate Meals Relief Fund. Beginning on Wednesday, April 29, Marlins Park will host a weekly drive-thru only food distribution in partnership with Farm Share. The weekly
Miami Marlins to recognize legacy of Jackie Robinson on April 15
Will host food distribution in Liberty City, exclusive roundtable discussion with players and alumni, and a virtual day of service
MIAMI – The Miami Marlins and Miami Marlins Foundation to make an impact in celebration of Jackie Robinson Day – Wednesday, April 15, with various activities in the South Florida community. Below please find activities planned for Jackie Robinson Day: Drive-thru Food Distribution at Liberty City in partnership with Farm
Revisit the Marlins' championship runs in 1997 and 2003 on Marlins Rewind on 940 AM WINZ
Catch game replays along with special commentary from former managers and players on Tuesdays and Thursdays at 6 p.m.
MIAMI -- Relive the Marlins' championship moments in the month of April on 940 AM WINZ, Miami's Sports Station, as the Marlins Rewind takes fans back to the 1997 and 2003 runs to the World Series titles. The Marlins Rewind airs at 6 p.m. each Tuesday and Thursday on 940
Miami Marlins Foundation launches Home Plate Meals Relief Fund to address urgent food security needs in light of COVID-19
Miami Marlins partner Florida Blue joins effort to assist South Florida community
MIAMI – The Miami Marlins Foundation today announced the launch of the Home Plate Meals Relief Fund with an initial investment of $100,000 to make a Marlins Impact in addressing urgent food security issues across the South Florida community due to COVID-19. Miami Marlins partner Florida Blue joined the Foundation's
Fun at home learning activities for students, teachers and parents available now at Marlins.com/HomeFun
Billy's Activity Zone features coloring pages, word searches, youth baseball and softball tips and more available now, with additional activities coming soon
MIAMI – Billy The Marlin has hit a home run, with a new activity zone – Marlins.com/HomeFun – where students, teachers, and parents can visit for fun at home activities. From coloring pages and word searches to development tips, the Miami Marlins, Miami Marlins Foundation and Billy The Marlin are
Marlins Baseball returns to the airwaves with The Marlins Rewind
Classic game replays with new special commentary on Tuesdays and Thursdays at 6 p.m. on 940 AM WINZ, Miami's Sports Station
MIAMI – Grab your radio, phone, laptop, or nearest electronic device and set your dial to 940 AM WINZ, Miami Sports Station, to listen to replays of Marlins classics. The Miami Marlins and 940 WINZ, the official flagship radio station of the Marlins, will re-air classic games from club history,
Statement from Miami Marlins CEO Derek Jeter
"We support the Commissioner's decision to suspend Spring Training games and delay the start of the 2020 Major League Baseball season at least two weeks. This is an unprecedented time and this is certainly an unprecedented decision that was made in the best interest of players, fans and communities across
Miami Marlins introduce new arrival experience for fans in 2020 and reset parking prices
The Miami Marlins continue to listen to their fans and implement ways to enhance their fan experience. New, for the 2020 season, the Marlins will look to ease fans' arrival experience to Marlins Park for Marlins games and ballpark events. In partnership with Miami Parking Authority, the Marlins will become
Miami Marlins open the 2020 season three weeks from today! Fans to receive two give aways on Opening Day – March 26 – at Marlins Park along with pre- and postgame entertainment
MIAMI – Opening Day is just three weeks away, and Miami Marlins have announced the first details surrounding the season opener. The Marlins will host the Philadelphia Phillies on Thursday, March 26, with first pitch scheduled for 4:10 p.m. Fans are encouraged to arrive early on Opening Day. Festivities begin
South Florida youth invited to Miami Marlins complimentary clinic presented by Nike on Sunday, March 1
Participants must register for youth clinic at Marlins.com/PlayBallST; Event will be held at Miami Marlins Player Development Complex in Jupiter, on the same field where the Marlins players practice for Spring Training
MIAMI – The Miami Marlins are inviting the South Florida youth baseball and softball community to a complimentary Miami Marlins Youth Clinic presented by NIKE for athletes ages 7-14 on Sunday, March 1. Players and prospects from the Miami Marlins will become coaches and lead the activities for approximately 200
Enhanced value, loaded tickets and ballpark fun highlight Miami Marlins 2020 lineup of ticket offers
MIAMI – Families! Foodies! Beer connoisseurs! Wine enthusiasts! Dog lovers! Students! Marlins Park is the place to be in 2020 for all of South Florida. The Miami Marlins are pleased to present offers that provide additional value and elevated experiences for all. Fans can experience great packages for Miami Marlins
Miami Marlins to host Event Staff Job Fair on Saturday, February 15 at Marlins Park in search of gameday staff
Marlins and iHeartMedia announce multi-year extension
MIAMI – The Miami Marlins today announced a multi-year broadcast agreement extension with iHeartMedia Miami. iHeartMedia Miami will continue as the exclusive radio rightsholder and the 2020 season will mark the seventh consecutive season for the broadcast partner, dating back to 2014. As part of the extended multi-year broadcast agreement,
Miami Marlins Sign OF Matt Joyce, RHP Brandon Kintzler
The Miami Marlins announced today that the club has signed both 12-year veteran outfielder Matt Joyce (#7) and 10-year veteran right-handed pitcher Brandon Kintzler (#20) to one-year contracts for the 2020 season. For full details on the signings, please visit the Miami Marlins Beyond the Bases blog.
Miami Marlins Announce Ticket Price Hold For 2020 Season And All Fans Now Eligible To Join Home Run Rewards Program
MIAMI – The Miami Marlins today announced that pricing for single-game tickets for Marlins home games during the 2020 regular season will not increase for a second consecutive year following a price reset in advance of the 2019 season. Fans will once again be able to attend each Marlins home
Statement From Miami Marlins Chairman & Principal Owner Bruce Sherman 
MIAMI – Miami Marlins' Chairman & Principal Owner Bruce Sherman this evening issued the following statement regarding the election of Marlins' Chief Executive Officer Derek Jeter to the National Baseball Hall of Fame: "On behalf of the entire Miami Marlins organization, I congratulate Derek on his election into the National
Miami Marlins and Fanatics team up for long-term, multi-faceted partnership, highlighted by omnichannel retail integration
Partnership will allow Marlins to create unprecedented retail offering and improve the fan experience on gameday and beyond, including new line of value-priced merchandise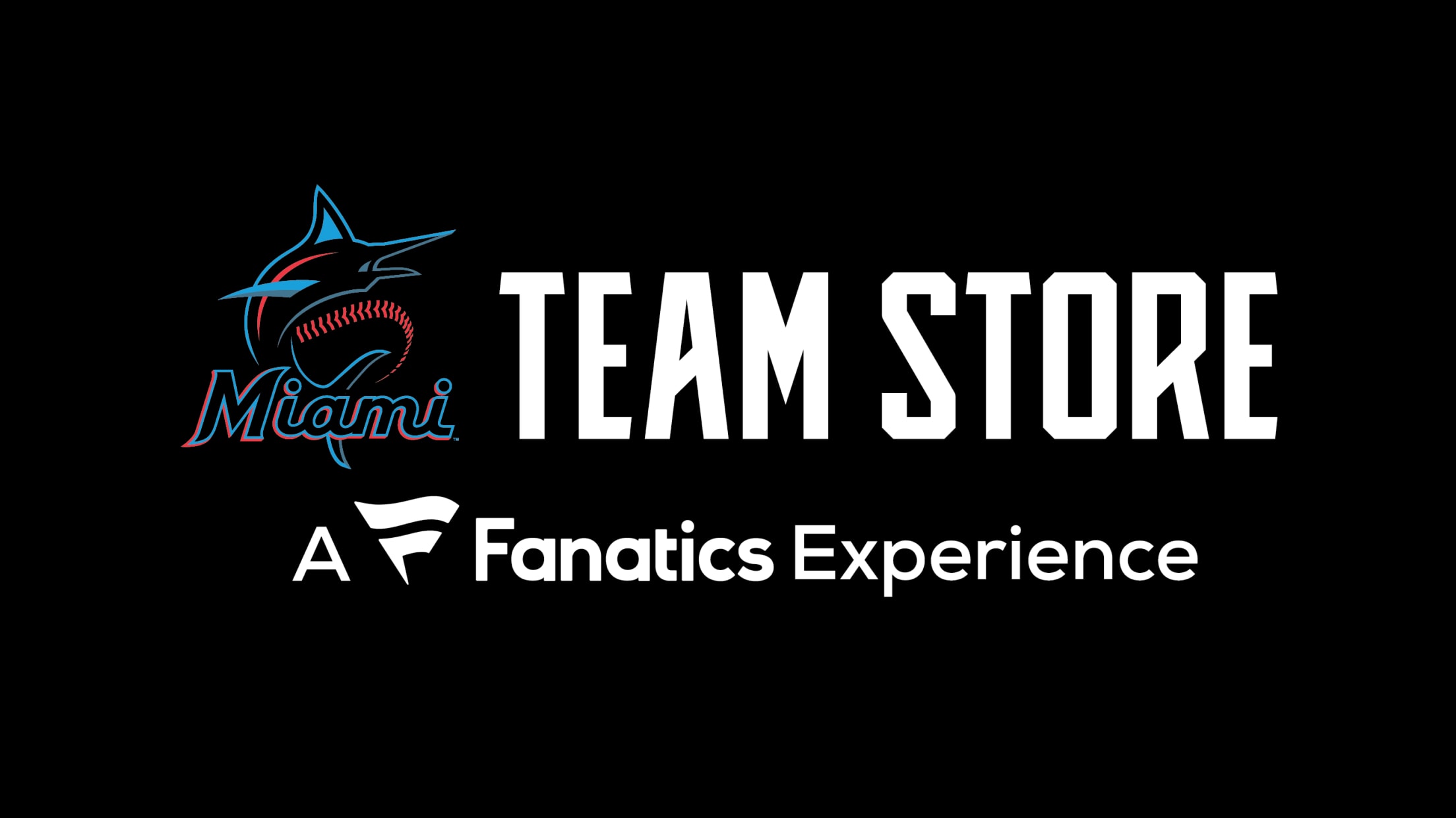 MIAMI -- The Miami Marlins and Fanatics, the global leader for licensed sports merchandise, today announced a 10-year omnichannel retail partnership, significantly extending the availability and assortment of high-quality Marlins merchandise for fans across online, mobile, and Marlins' retail locations. The long-term partnership with Fanatics will create a seamless online
Save the date: Miami Marlins FanFest on Saturday, February 8
Complimentary event to feature player interactions, kids' activities, ballpark experiences and fireworks show
MIAMI – All of South Florida is cordially invited to spend Saturday, February 8 at Marlins Park for 2020 Miami Marlins FanFest, highlighted by complimentary admission and parking. FanFest will feature the entire Miami Marlins 40-man roster with a multitude of activities and experiences for the entire family from 3-7