Berti on IL with oblique strain; Dean recalled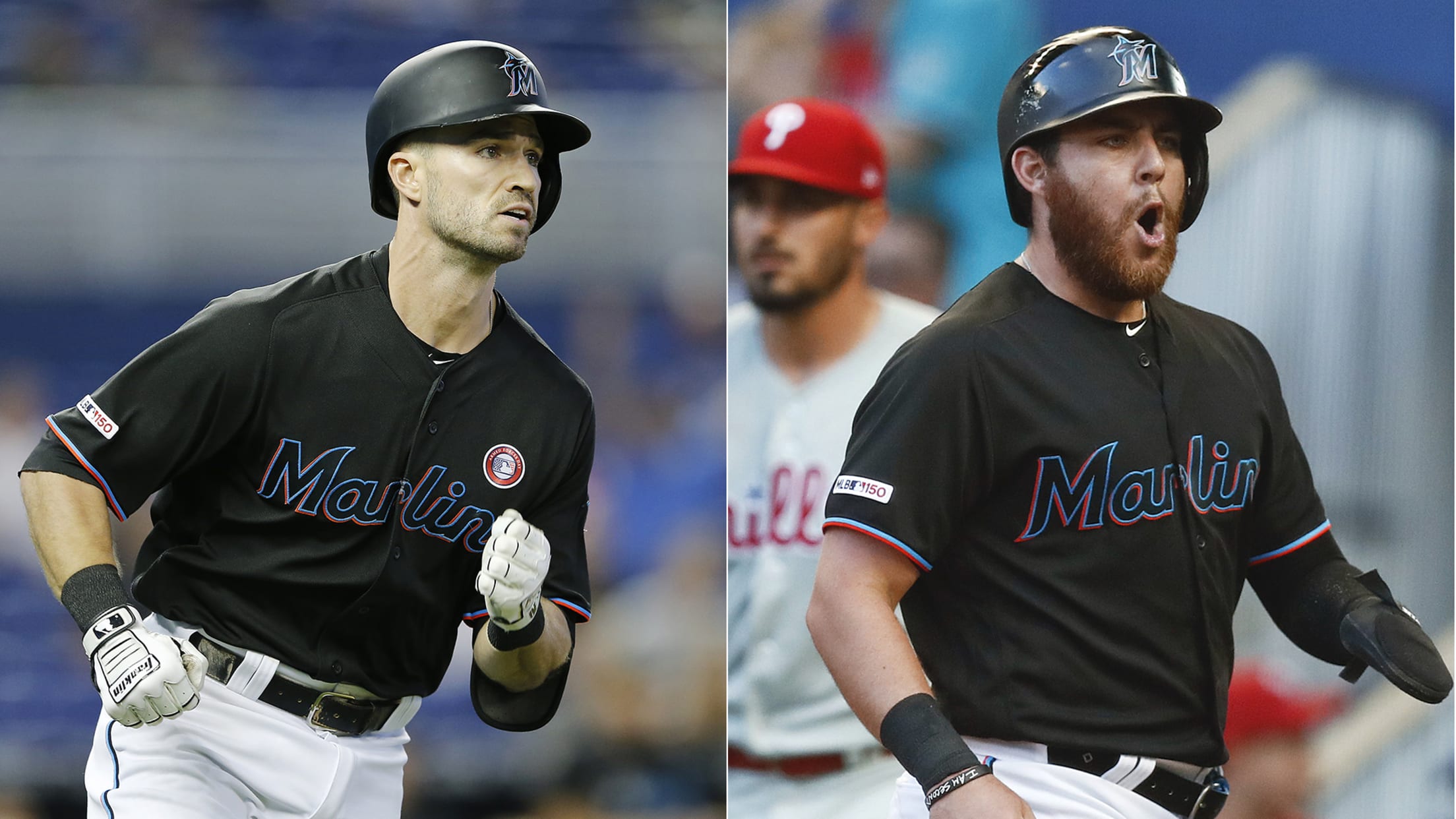 DETROIT -- The Marlins on Tuesday placed infielder/outfielder Jon Berti on the 10-day injured list with a left oblique strain, and in a corresponding move, recalled outfielder Austin Dean from Triple-A New Orleans. Berti had been providing a spark at the top of the order, while offering a speed element
Marlins have offensive reinforcements in Minors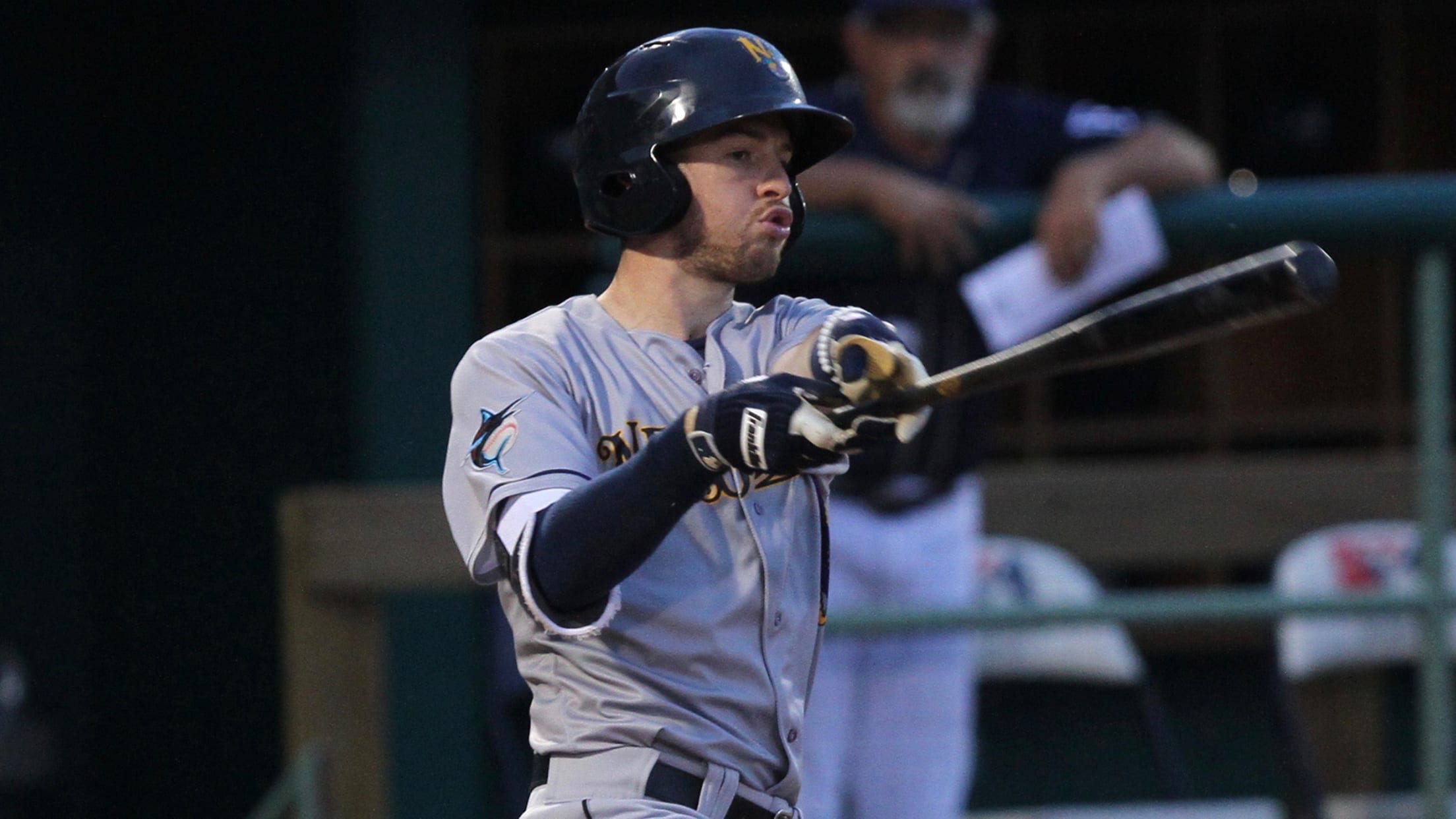 MIAMI -- In a season where runs have been hard to come by, Marlins manager Don Mattingly has mixed and matched his lineup regularly, searching for combinations that might click. The answers haven't been easy with a roster that has lacked a true leadoff hitter and at least two middle-of-the-order
Alcantara stays in attack mode to the finish
Righty throws first career shutout on 89 pitches as Marlins sweep Mets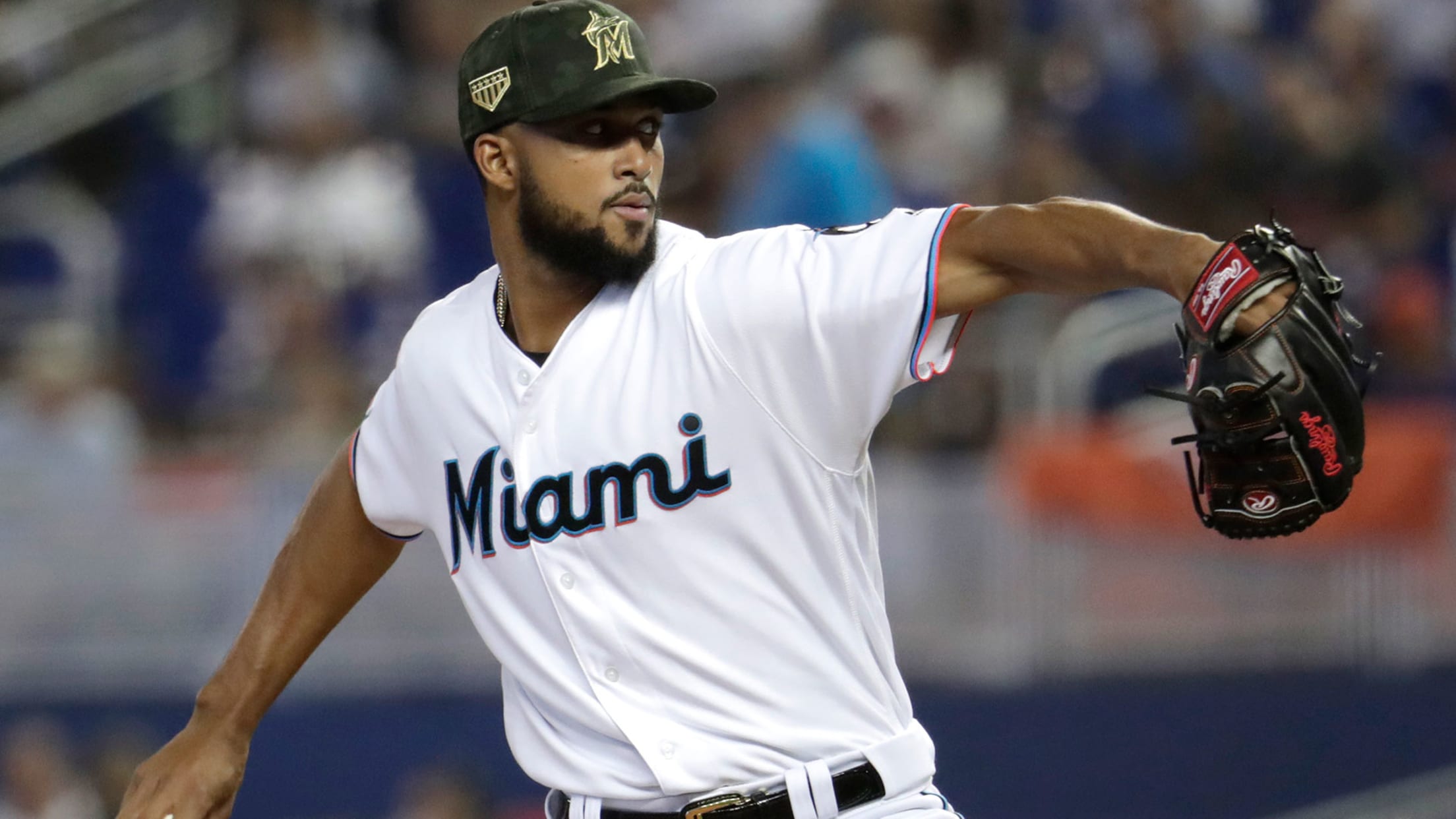 MIAMI -- Sandy Alcantara wasn't perfect on Sunday, but he was pretty close. The Marlins starter threw his first career complete game in Miami's 3-0 win over the Mets, completing a three-game sweep at Marlins Park. Alcantara gave up just two hits and struck out eight, also a career high
Monday's top prospect performers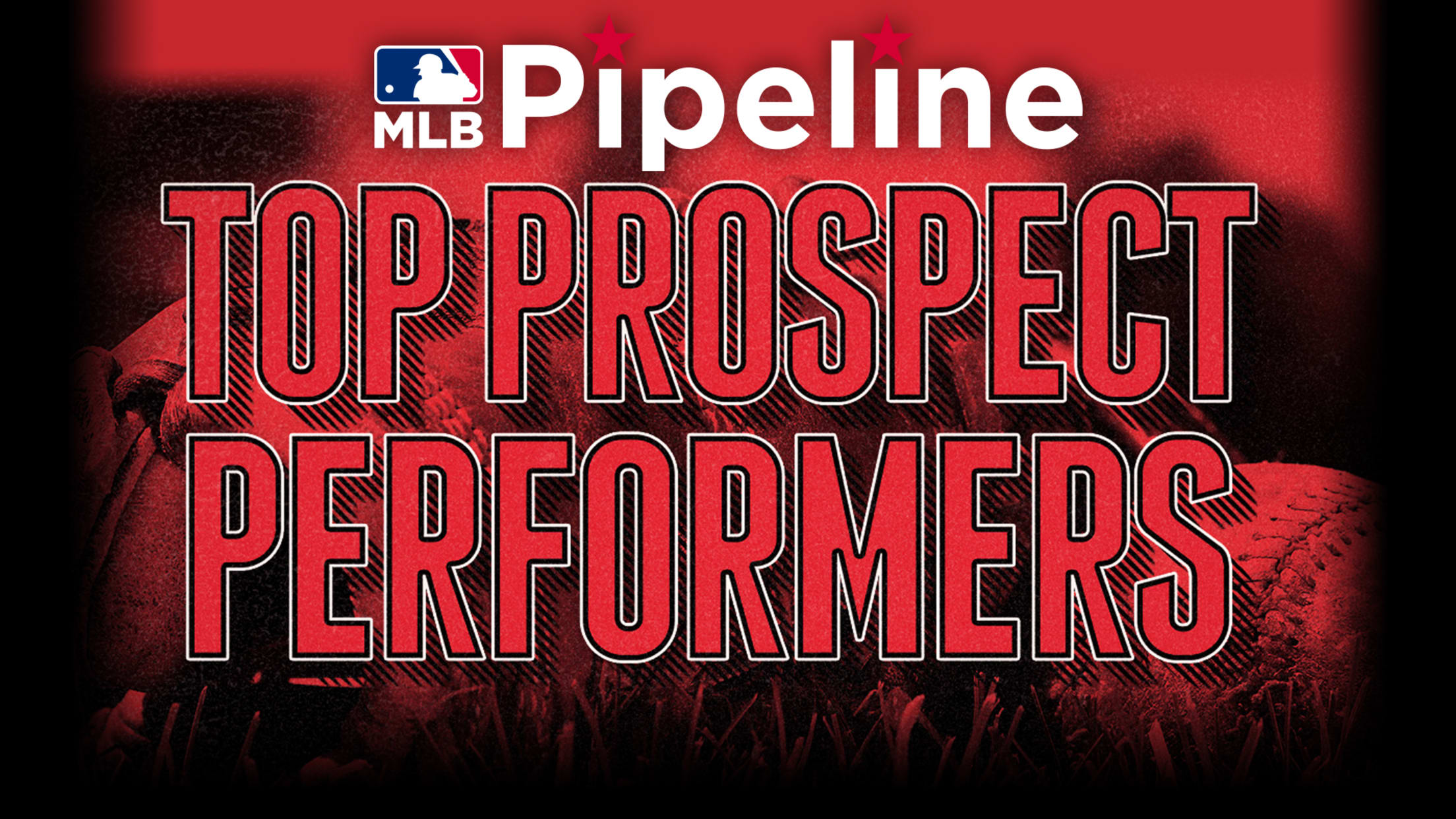 Here's a look at Monday's top Minor League performers from each team's Top 30 Prospects list:
Walker 'honored' to work with Hooton Foundation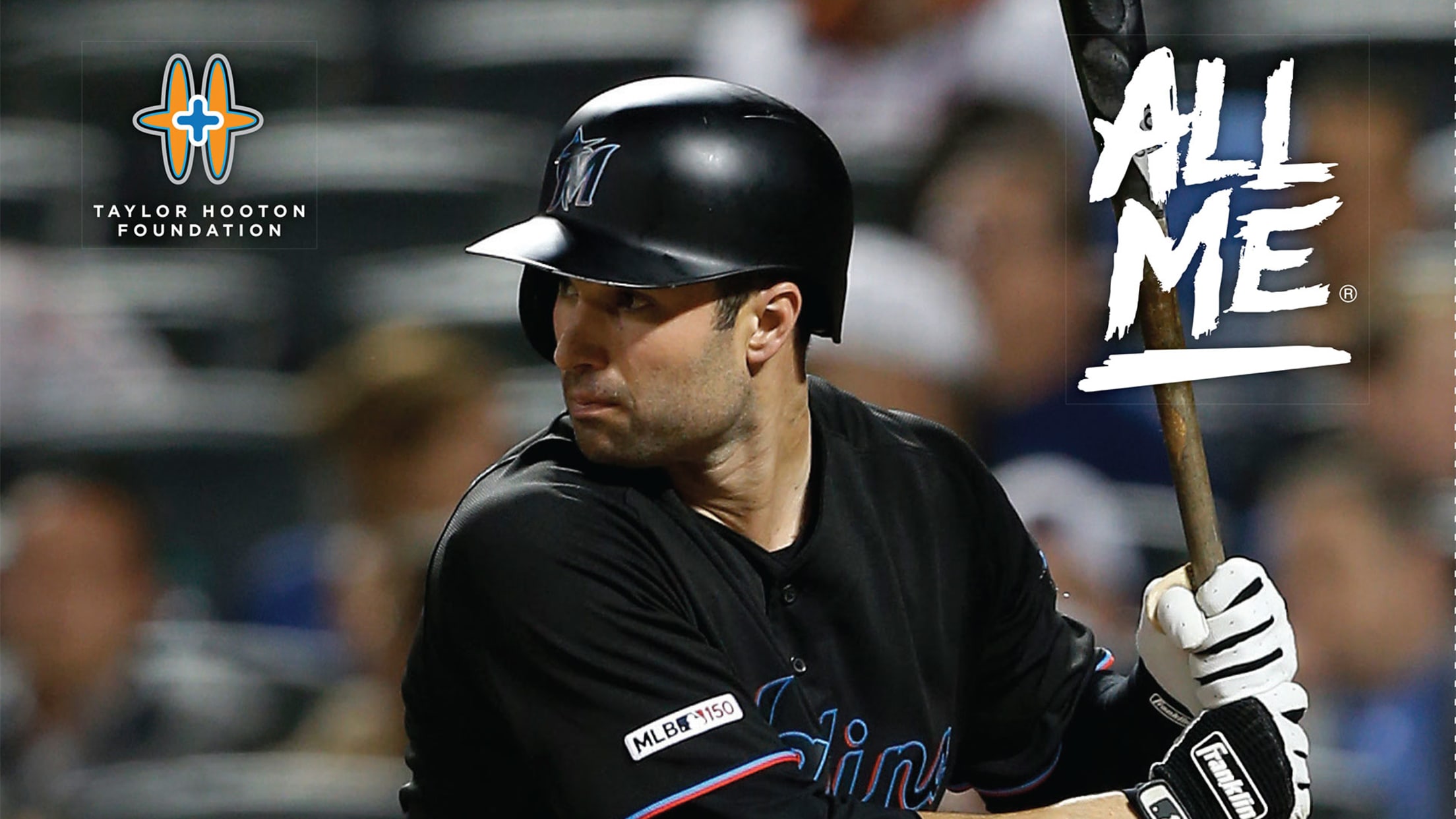 MIAMI -- Neil Walker is acutely aware of the importance of the Taylor Hooton Foundation. As a player with the Pirates, Mets, Yankees and now Marlins, Walker is a long-time member of the nonprofit organization that is dedicated to educating North America's young people about the dangers of anabolic steroids
The toughest guy to strike out on every team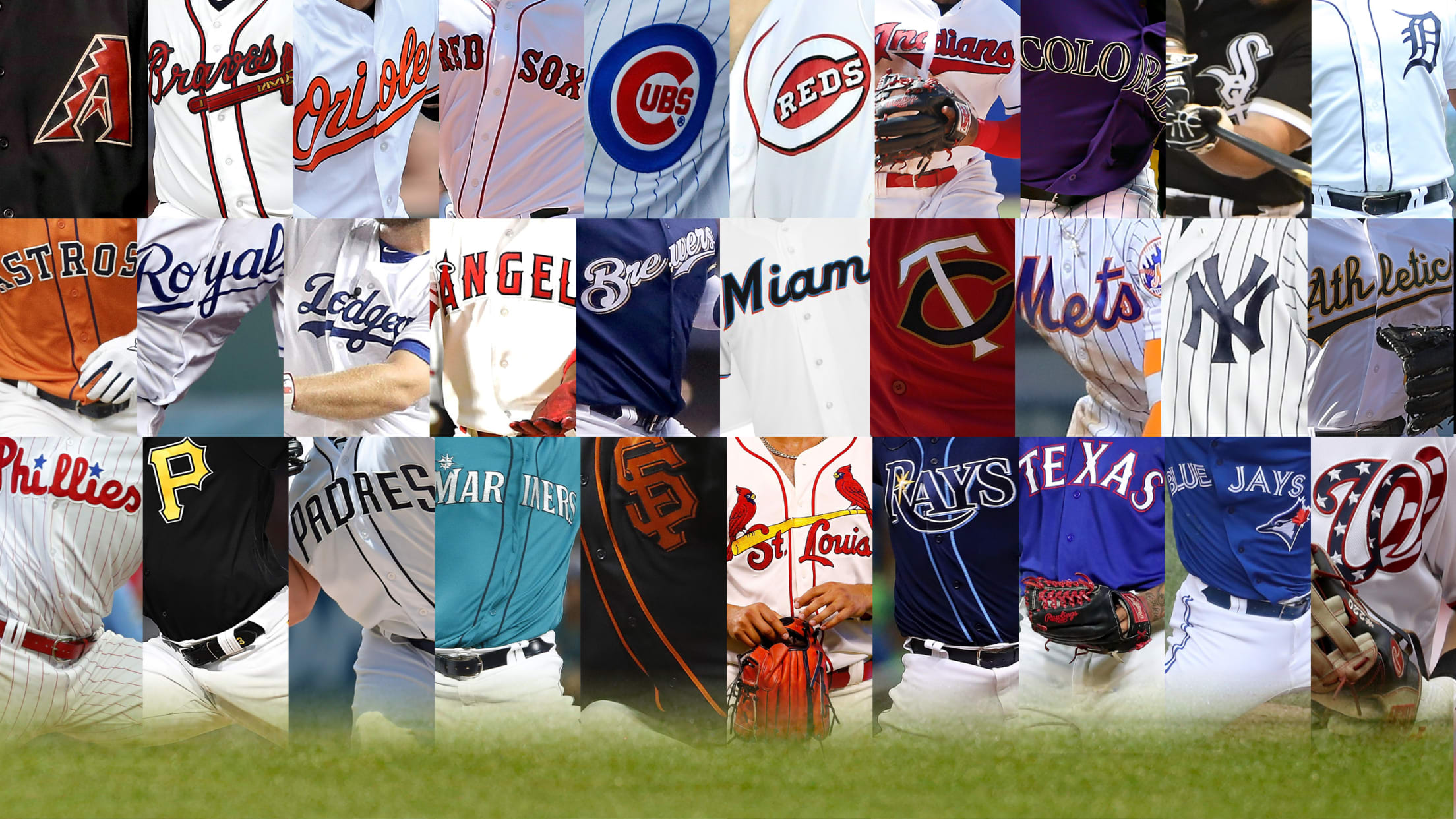 The world of baseball has embraced the strikeout in a way that is sometimes obsessive: For the second consecutive year, we're on pace for more strikeouts than hits. Even the best hitters in baseball don't sweat the strikeouts anymore. It's all part of the game. This ends up making those
Lopez responds to worst outing with one of best
Marlins starter allows 1 hit to team that lit him up eight days earlier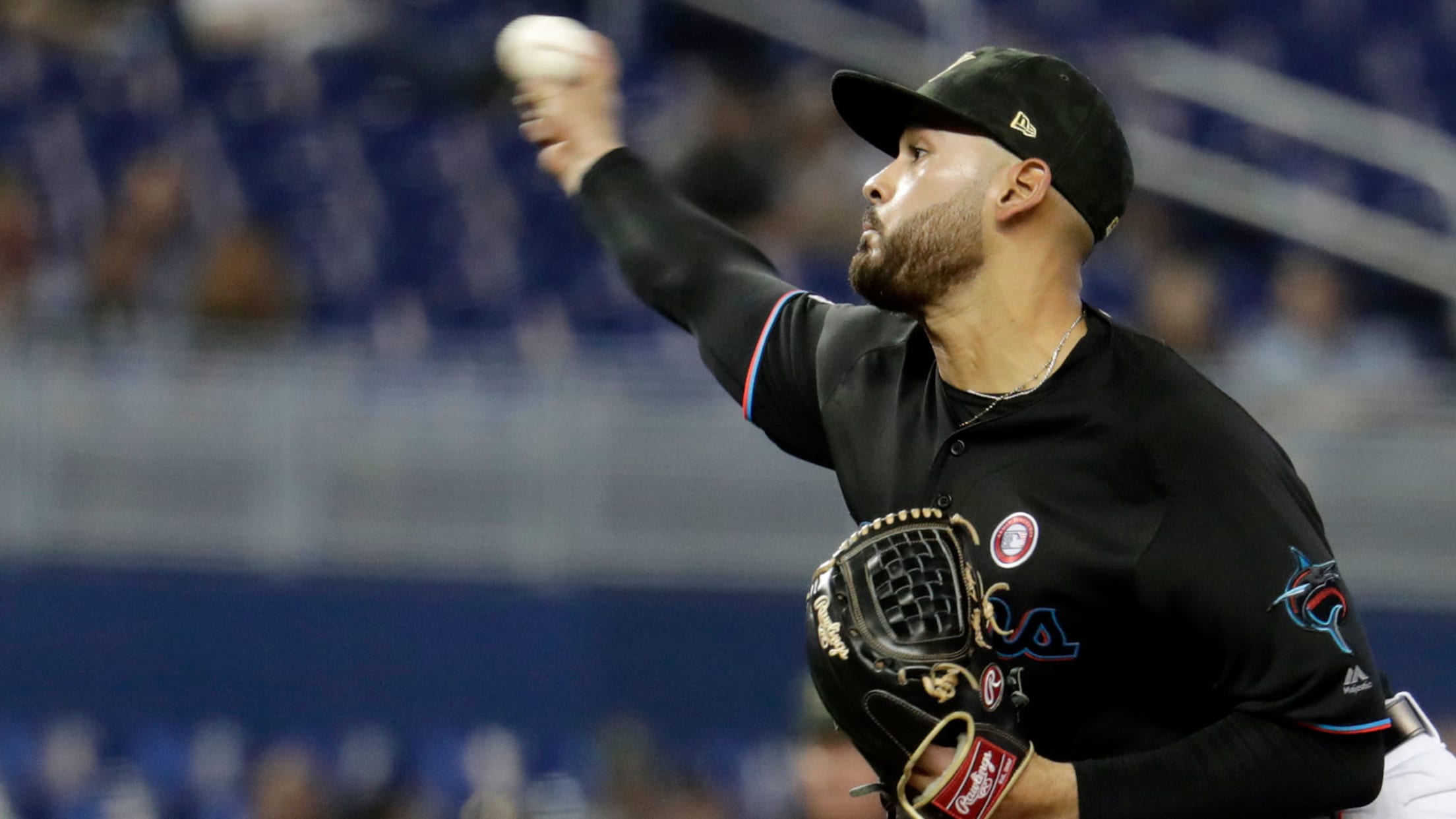 MIAMI -- In the span of eight days, Pablo López followed up his worst big league start with arguably his best. The 23-year-old showed the resolve to bounce back, and he sent a reminder that he can be a core part of the Marlins' rotation. Lopez matched career highs for
Alfaro expects quick return from left calf strain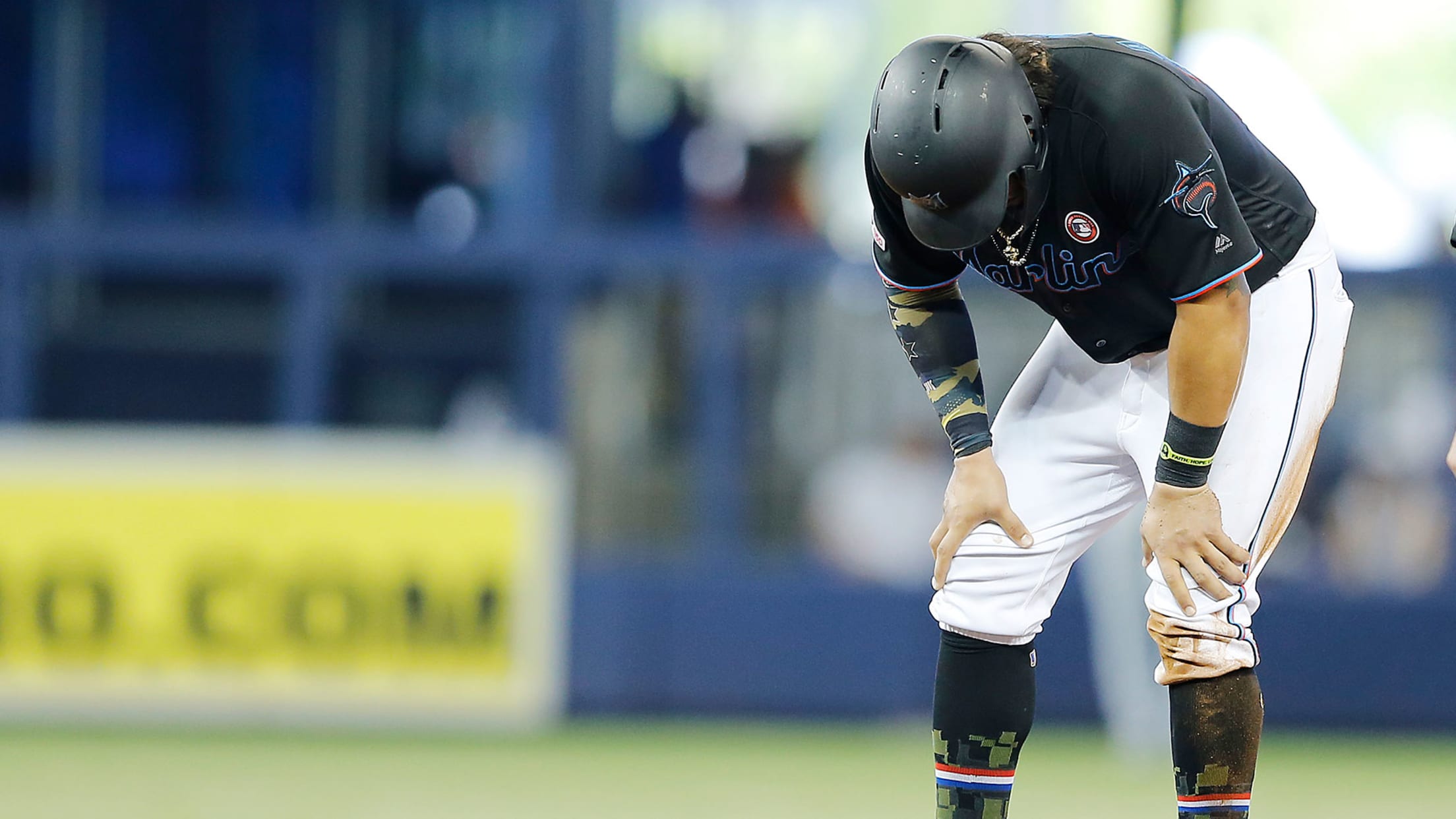 MIAMI -- Shaken up after a collision at second base on a steal attempt, Jorge Alfaro was replaced in the fourth inning on Saturday in the Marlins' 2-0 win over the Mets at Marlins Park. But Miami's 25-year-old catcher, who wasn't scheduled to start Sunday's series finale anyway, expects to
Marlins face off with troops via video games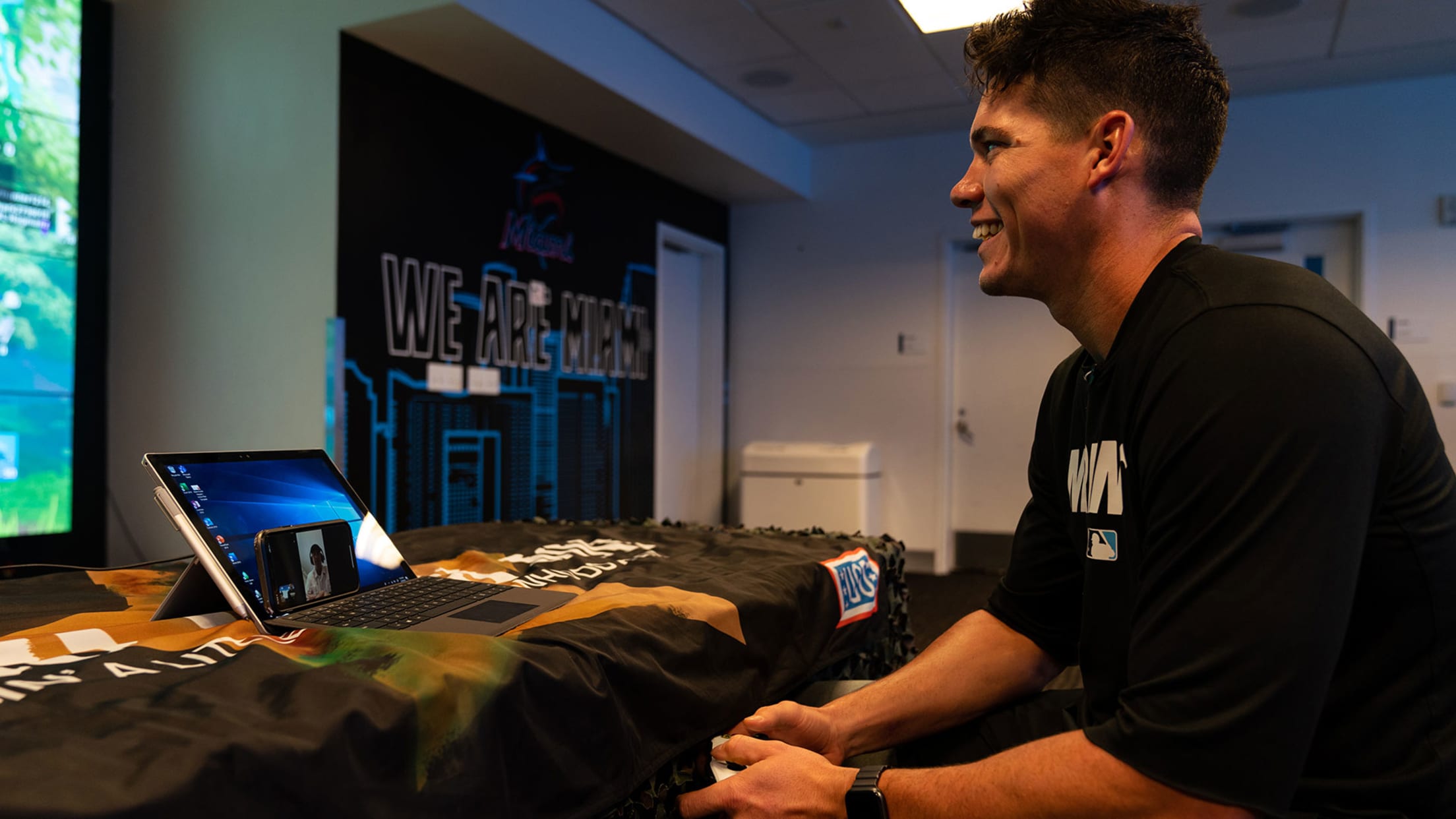 MIAMI -- To help honor Armed Forces Day on Saturday, a couple of Marlins players connected with the troops via video games. Third baseman/right fielder Brian Anderson and outfielder/first baseman Peter O'Brien took part in the "Pro vs. GI Joe" initiative in the morning at Marlins Park. Anderson and O'Brien
Marlins' explosive bats snap scoreless streak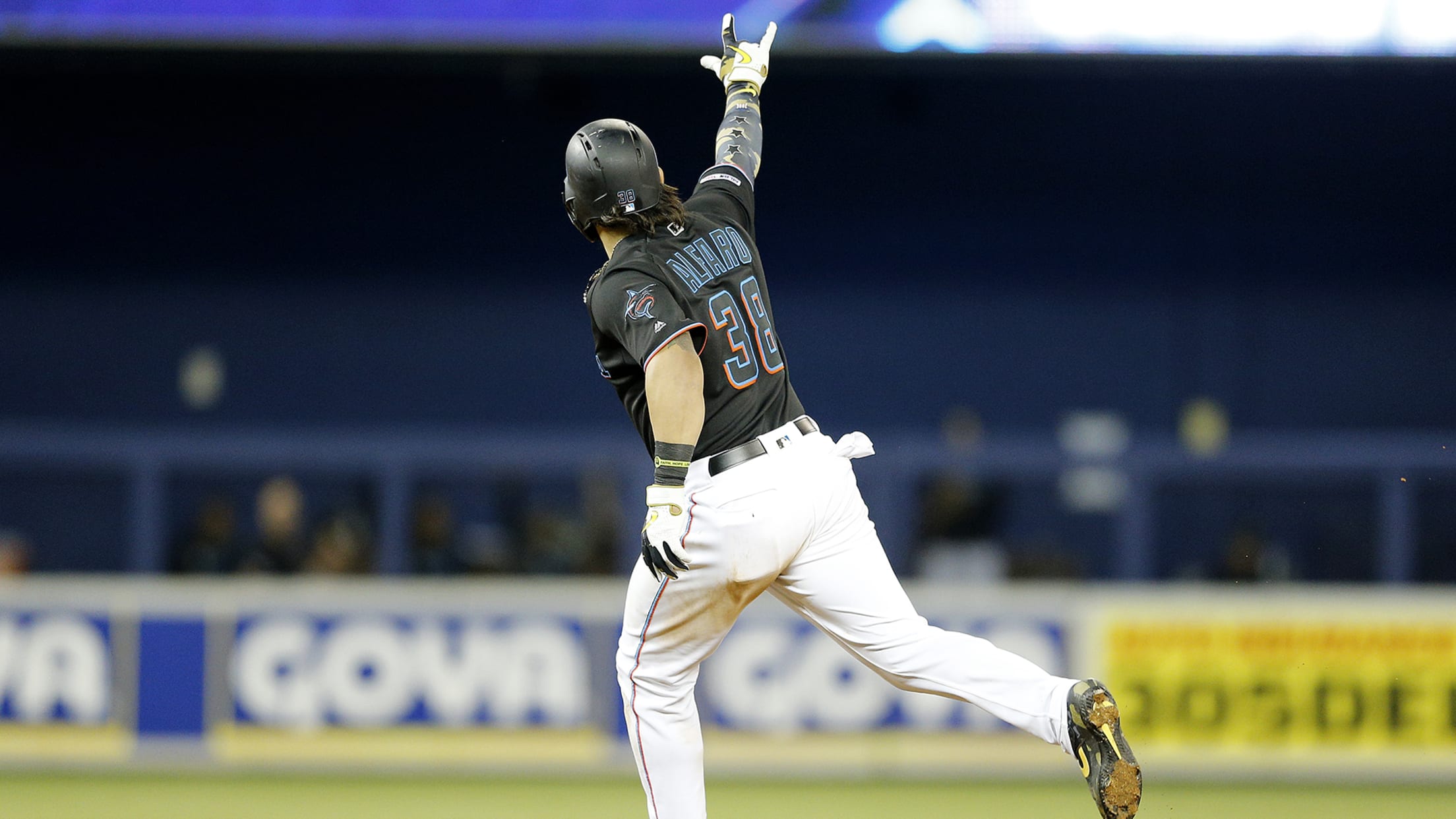 MIAMI -- For a team scuffling to score runs, the remedy turned out being familiar with arguably the best pitcher in the sport. After being dominated twice by Jacob deGrom already this season, the third time was a vastly different story for the sluggish Marlins. Garrett Cooper had a two-run
When can we expect Gallen to make his debut?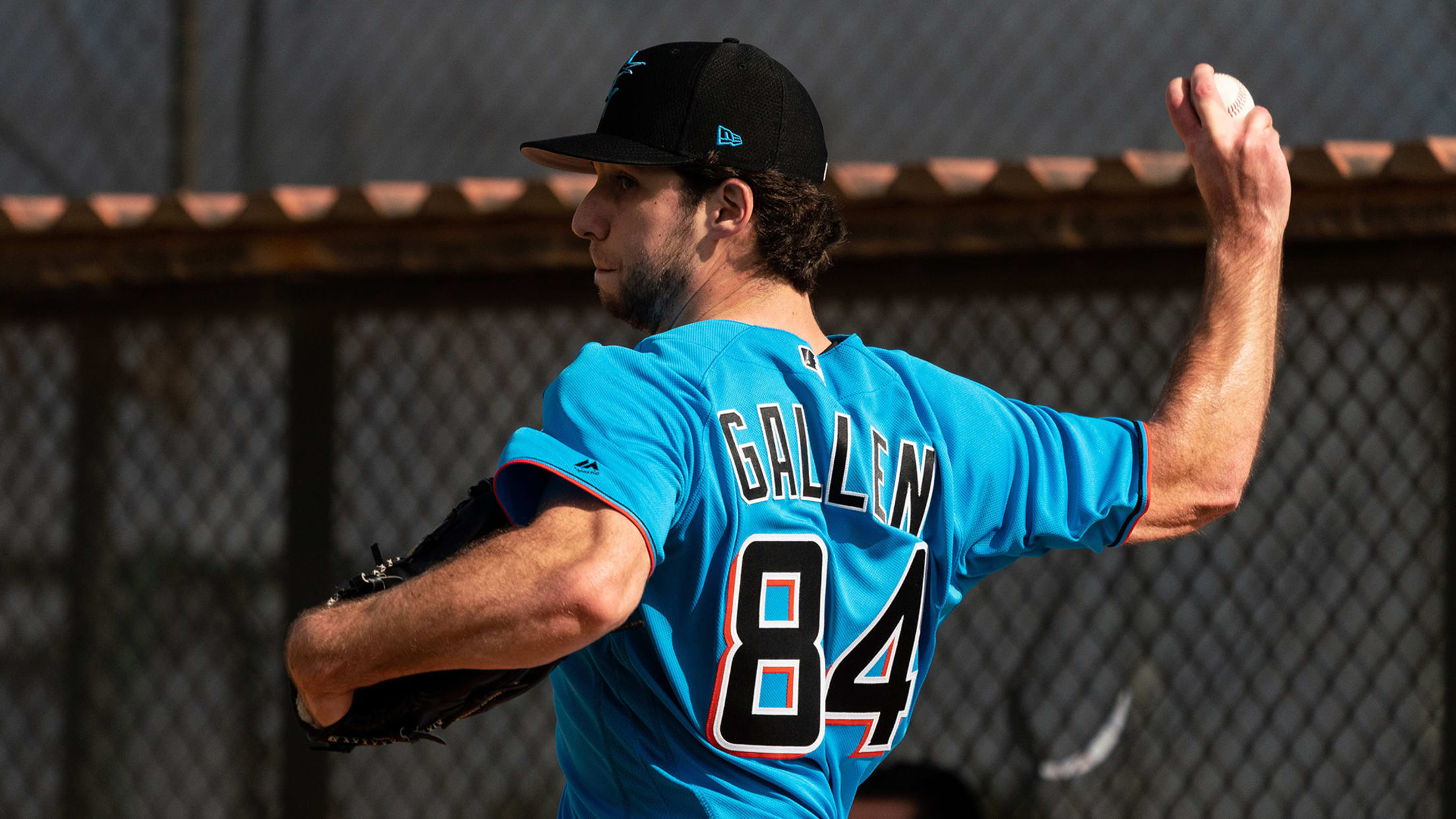 MIAMI -- As the Marlins get a look at three of their promising young starters in the weekend series against the Mets at Marlins Park, the organization also will be paying close attention to its Triple-A New Orleans squad, which will be taking on the Iowa Cubs on the road.
These 30 top prospects were Draft sleepers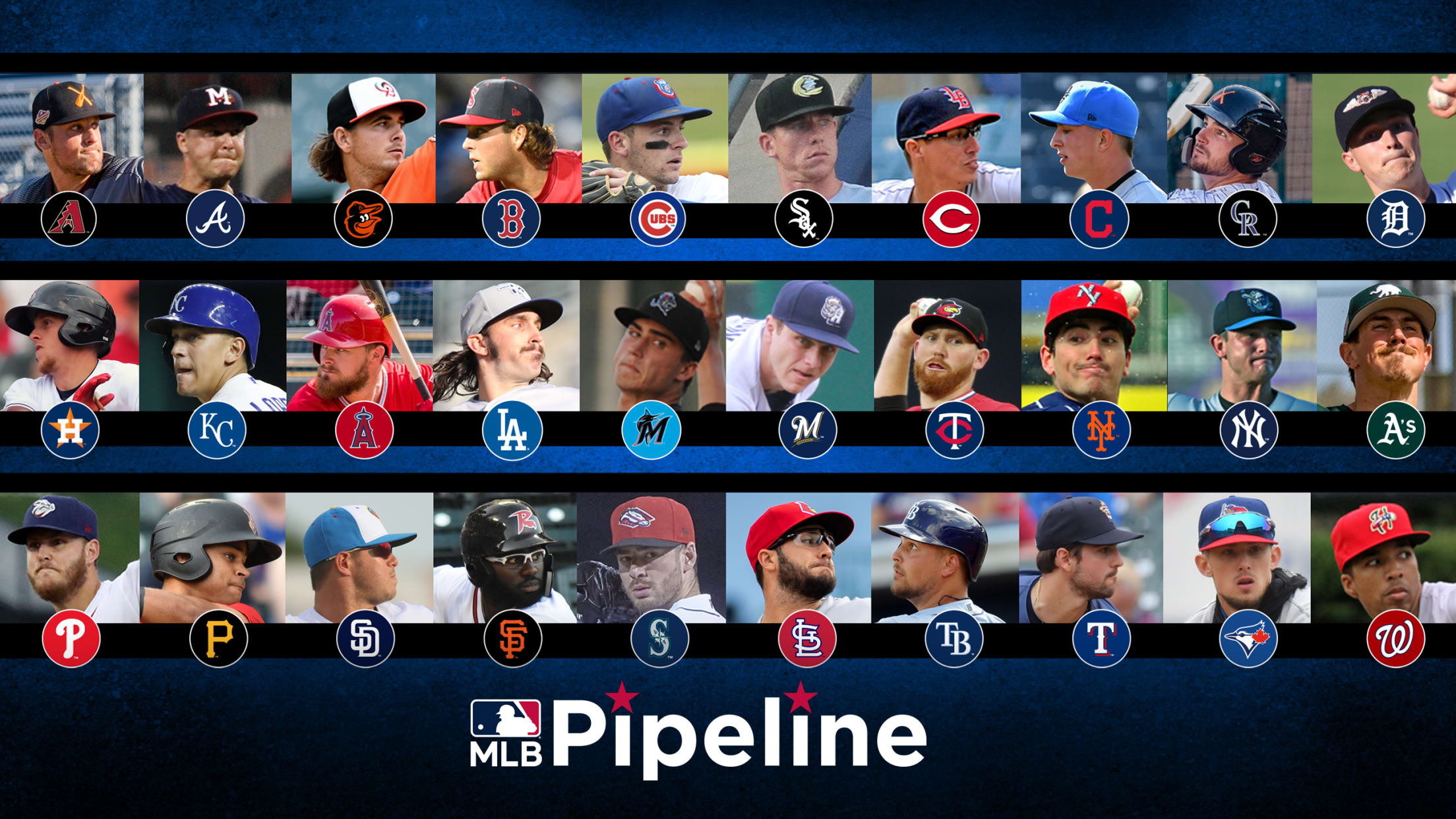 With the 2019 MLB Draft edging closer each day, there's an increasingly heavy focus on the top players in this year's class as teams aim to determine who they might take in the early rounds. But having a strong Draft involves more than a team simply doing well on paper
5 most indispensable players in the NL East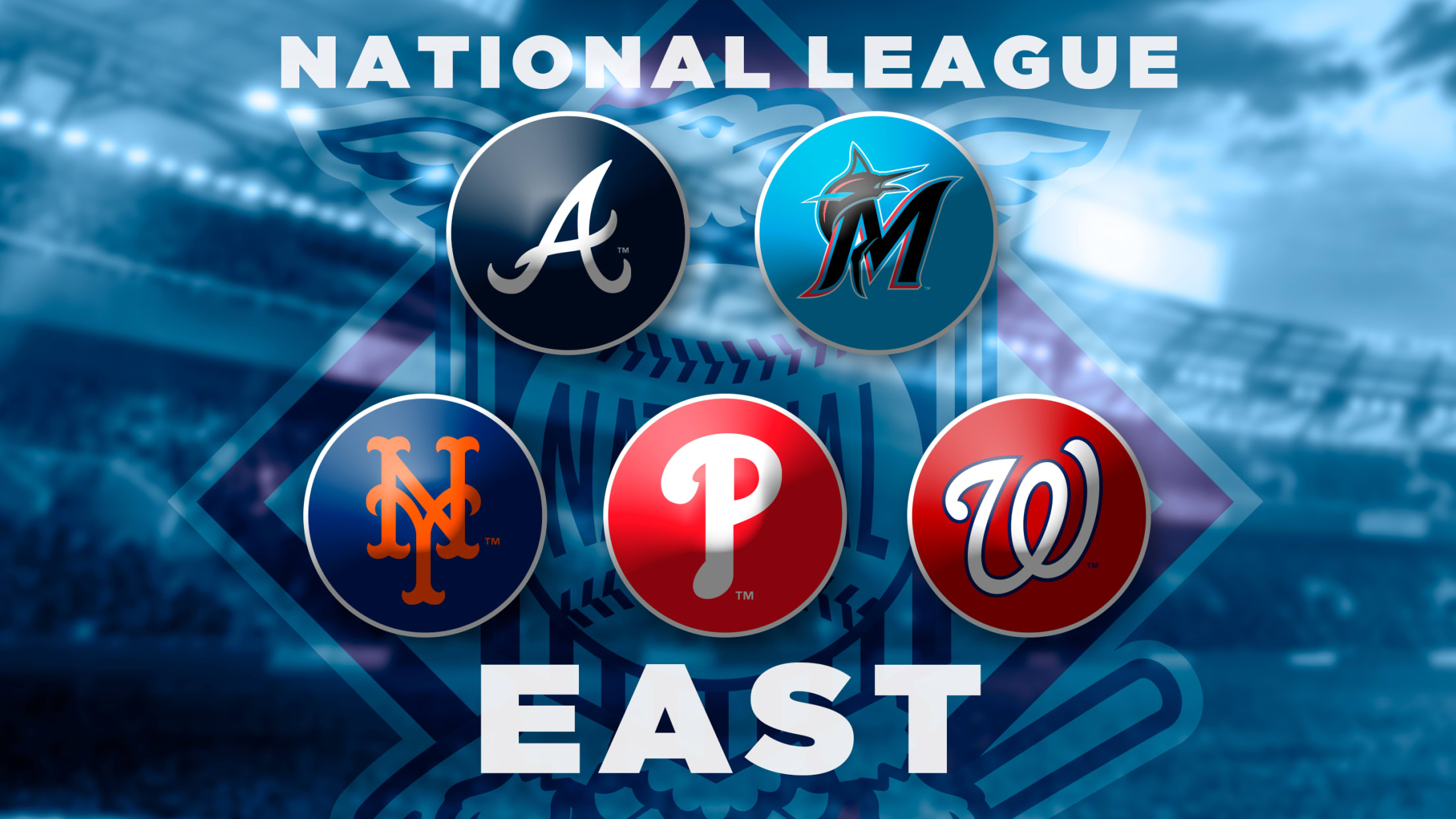 With three sub-.500 teams muddling its ranks, the National League East may not be the powerhouse many expected heading into the season -- at least not yet. The division is still home to four clubs boasting legitimate postseason aspirations, not to mention some of the sport's brightest talent. All five
MLB.TV on sale for limited time 
Subscribers can enjoy live streaming for half price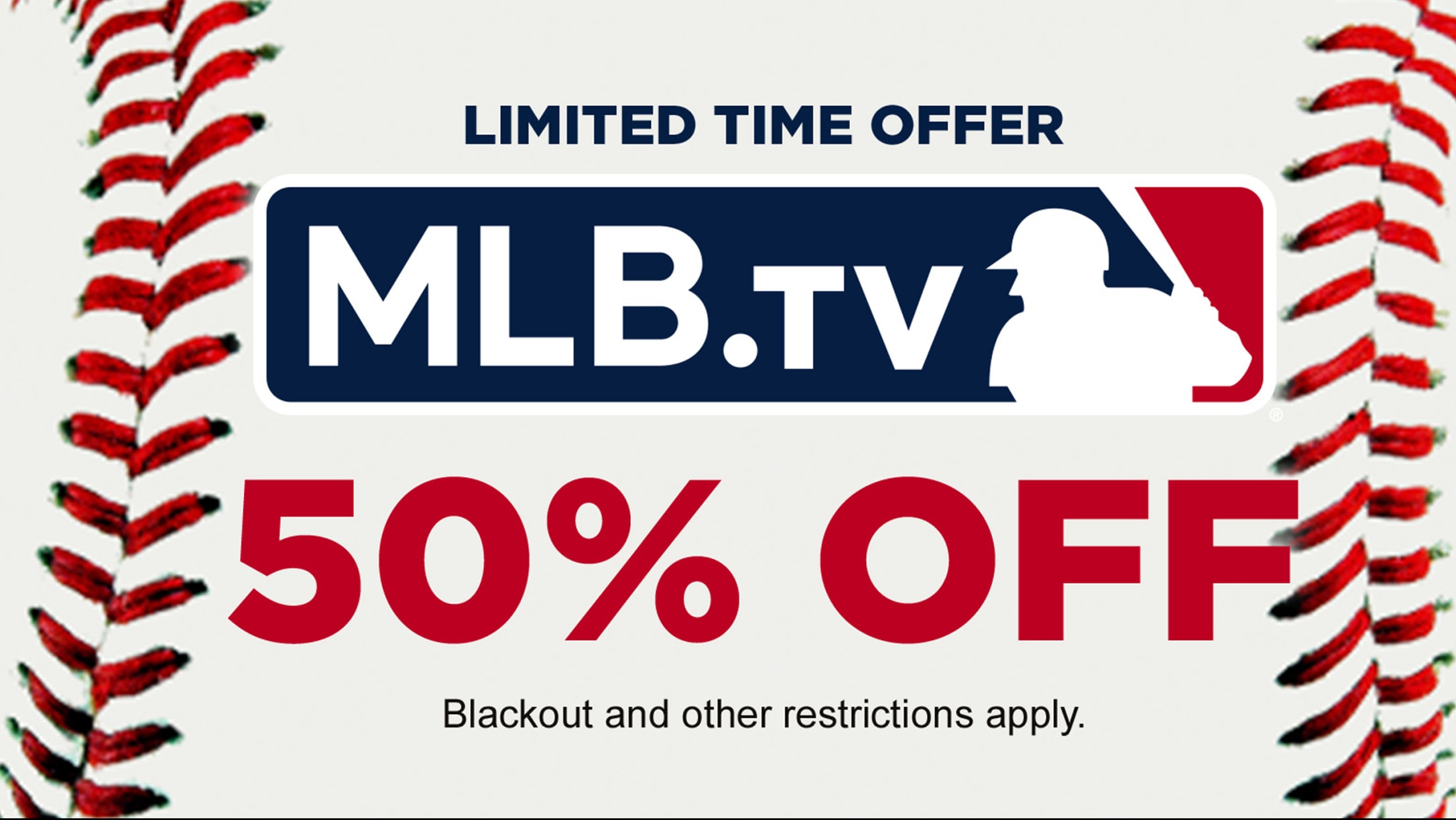 As the temperature slowly rises, your favorite MLB stars are heating up too. And the best way to follow their every at-bat, pitch and outstanding catches is now available at a special price. For a limited time only, MLB.TV has lowered its yearly subscription price to just $59.99 -- half
Marlins endure 2nd straight shutout by Rays
Lack of production undermines another solid effort from starter Urena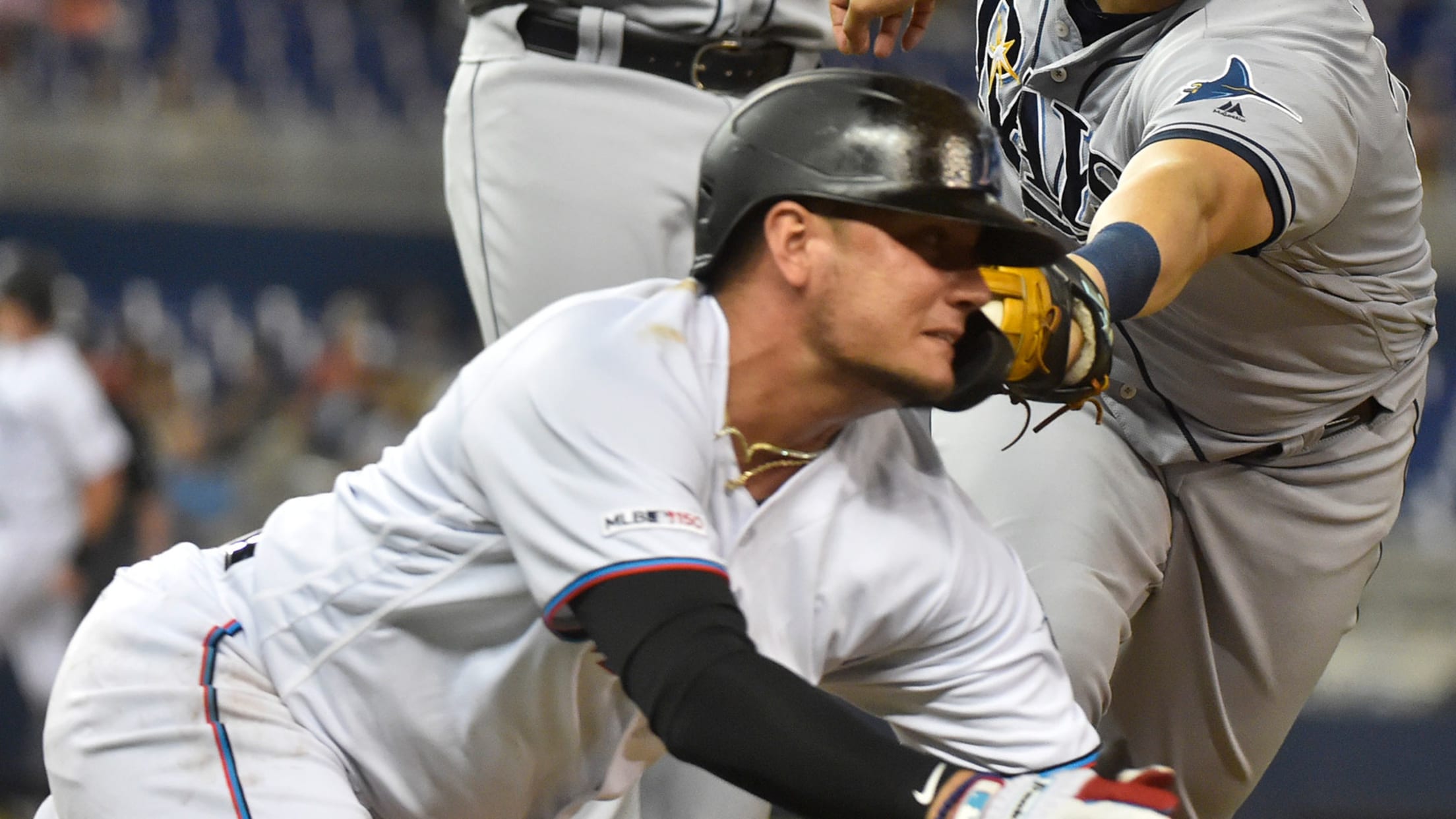 MIAMI -- Pinpointing why the offense isn't scoring runs isn't the problem for the Marlins. Doing something about it is the real issue. The past two days, manager Don Mattingly talked about not getting production from the middle of the order, which again was the case on Wednesday in a
Mock Draft: Rutschman remains at top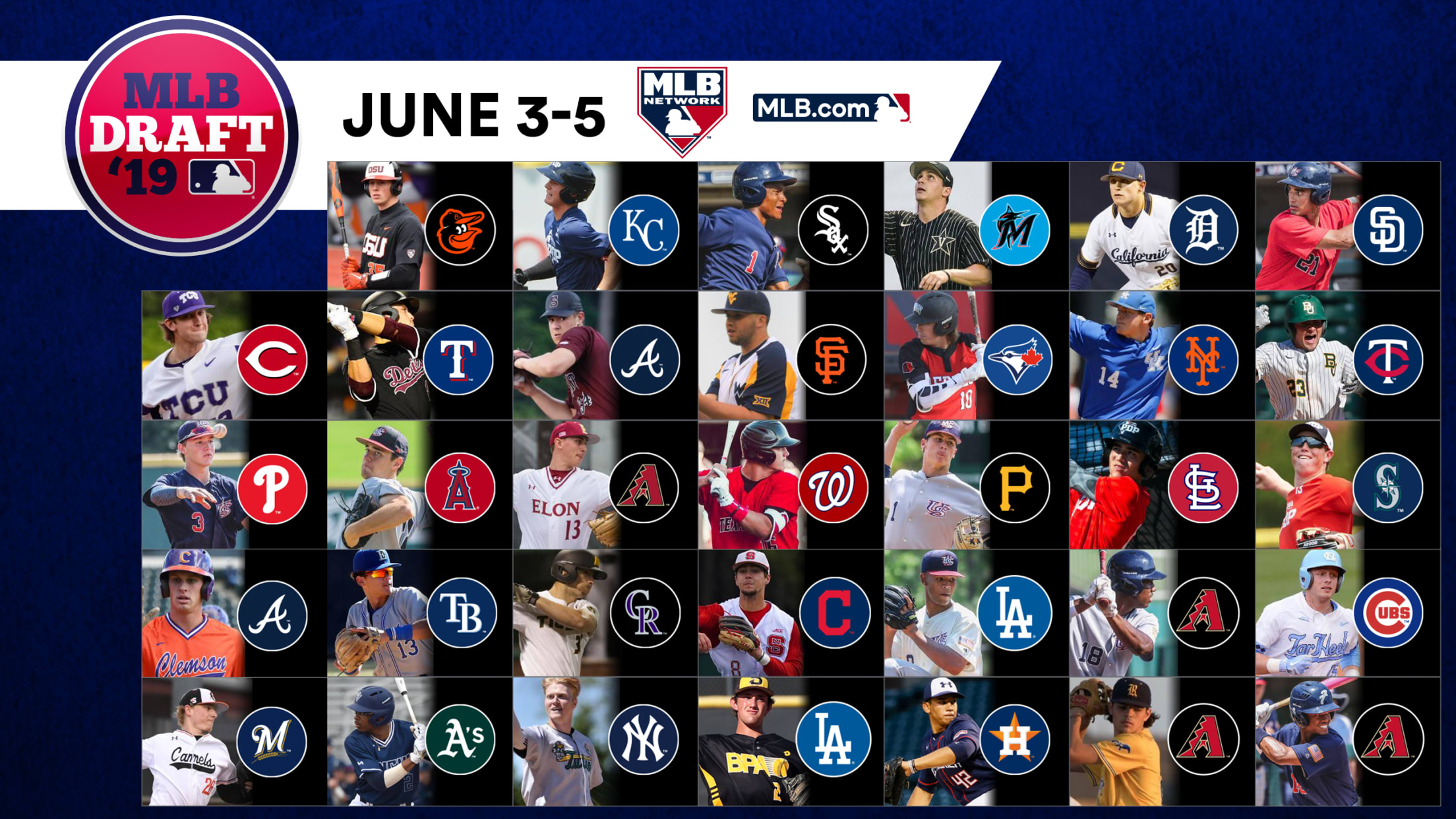 As in my first attempt at projecting the first round two weeks ago, I still foresee six position players going in the first six picks, followed by teams scrambling to snap up the four best college or junior college pitchers. Oregon State catcher Adley Rutschman remains the favorite to become
Steckenrider (flexor strain) likely to avoid surgery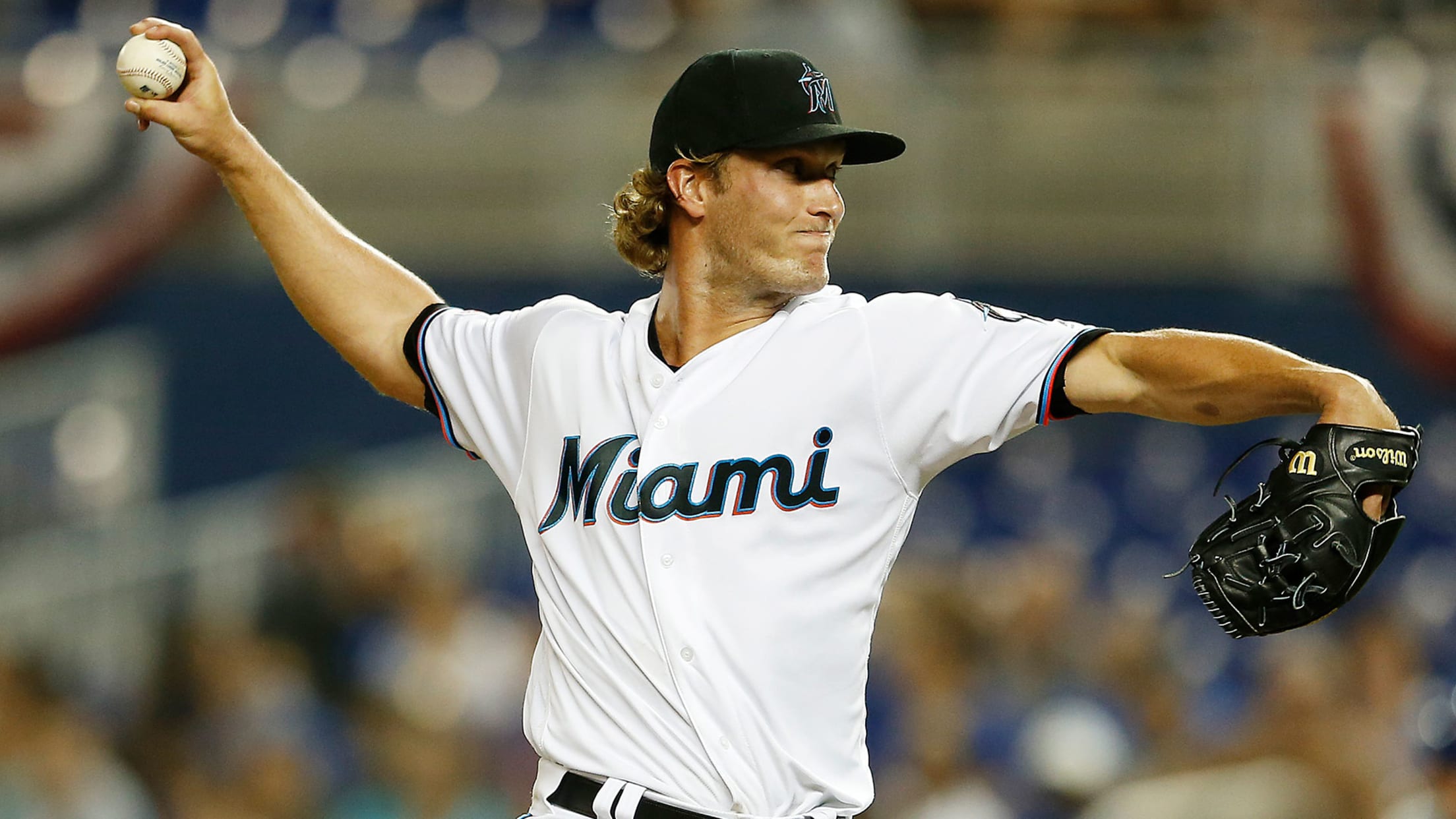 MIAMI -- A second medical opinion by Dr. James Andrews confirmed that Marlins right-hander Drew Steckenrider has a right flexor strain, and rest is being recommended for the 28-year-old. The recommendation removes the possibility of surgery, at least for now. It also means the Marlins may get Steckenrider back in
Caleb exits early with high pitch count
Rays foul off 35 pitches, force Marlins ace out after 5 1/3 solid innings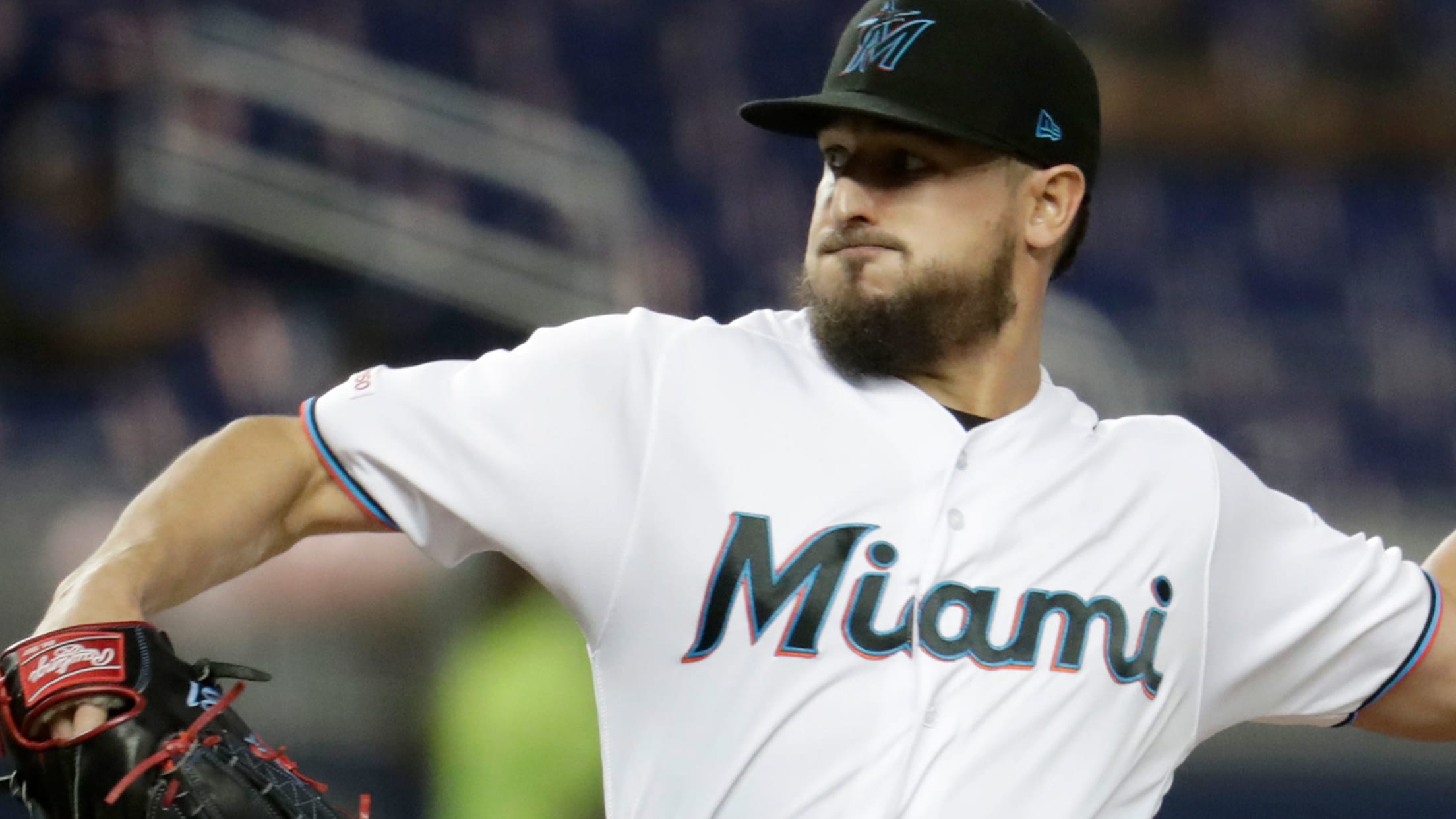 MIAMI -- Word is out that Caleb Smith is tough to hit. The 27-year-old has a 34.8 percent strikeout rate, and on Tuesday night he racked up eight more strikeouts, reaffirming his status as one of the top starters in the National League. So rather than rough up the Marlins'
Steckenrider (elbow) facing prolonged absence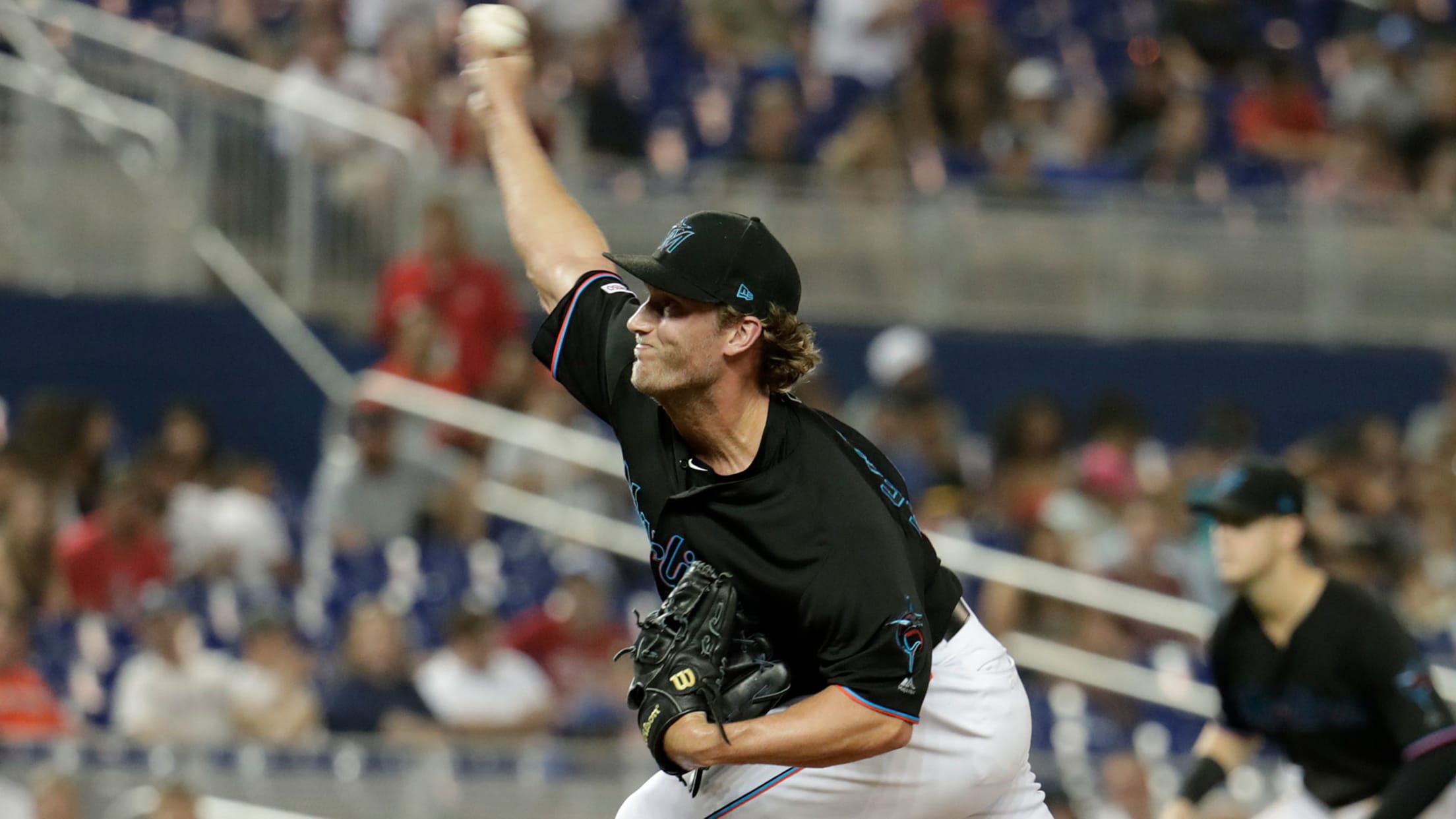 MIAMI -- There were no visible signs that anything was wrong with Marlins reliever Drew Steckenrider. His average four-seam fastball velocity, according to Statcast, is 94.7 mph, up slightly from 94.6 mph a year ago. But the 28-year-old setup reliever experienced some tightness in his throwing arm on May 6
The youngest players to HR for each team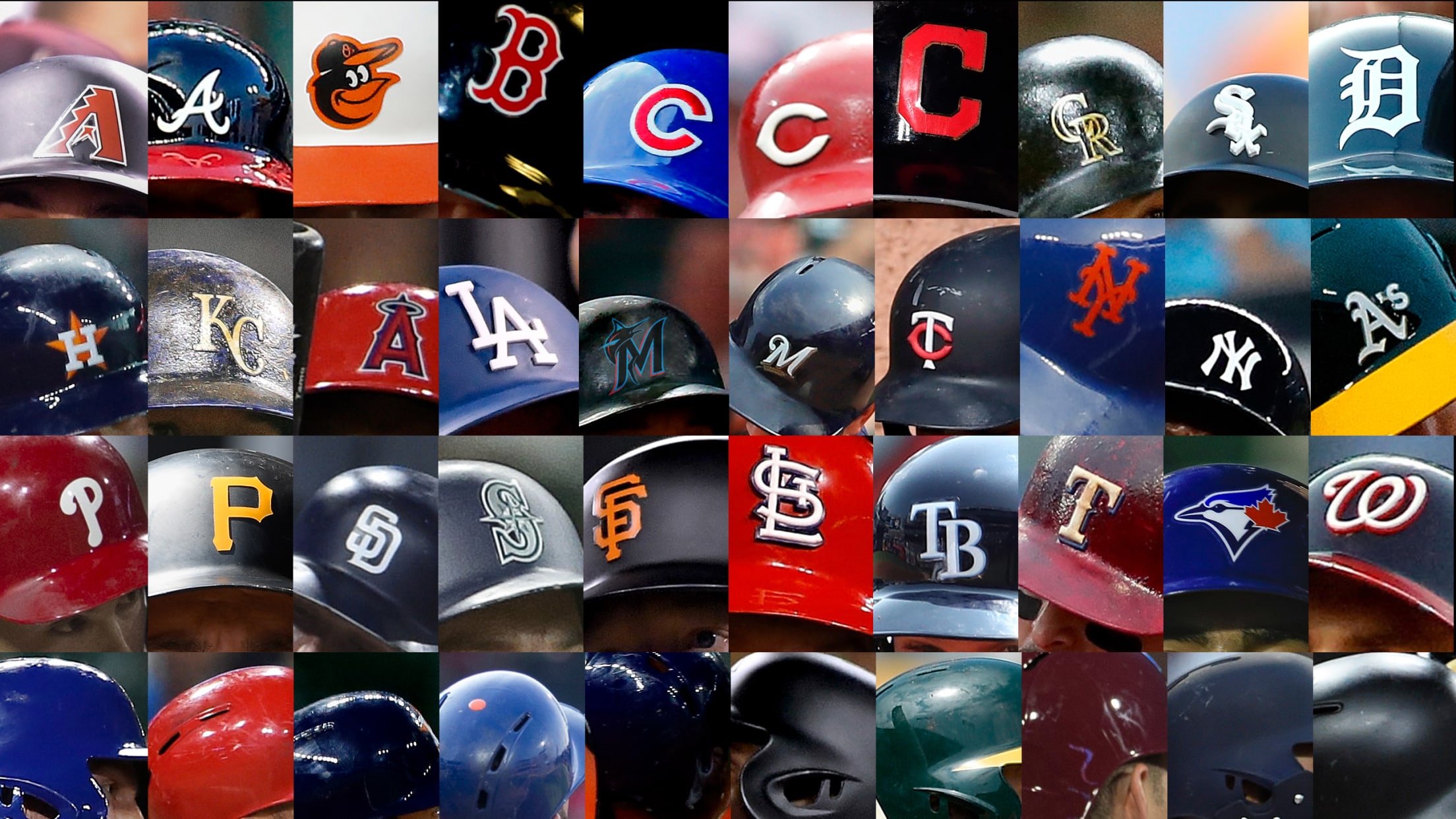 Getting to the Majors at a young age -- let alone any age -- is a feat in and of itself, but what about blasting a home run as a youngster, too? With 20-year-old Vladimir Guerrero Jr. hitting his first career home run for the Blue Jays, here's a look
Inbox: Who's generating trade interest in Miami?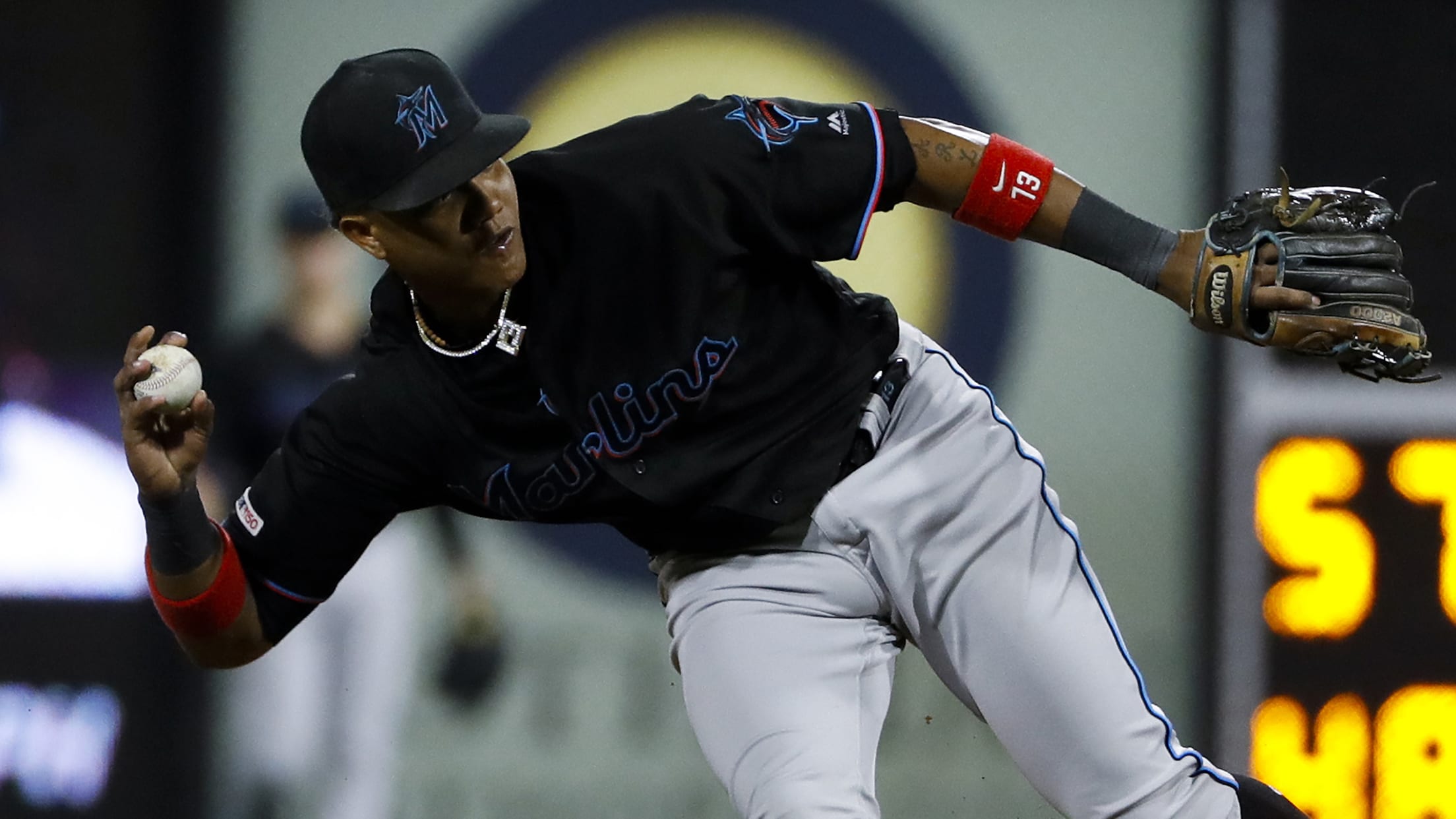 Which Marlins players will be dealt at the Trade Deadline? -- @Rayo2Fer
Marlins staff gets brief respite after rainout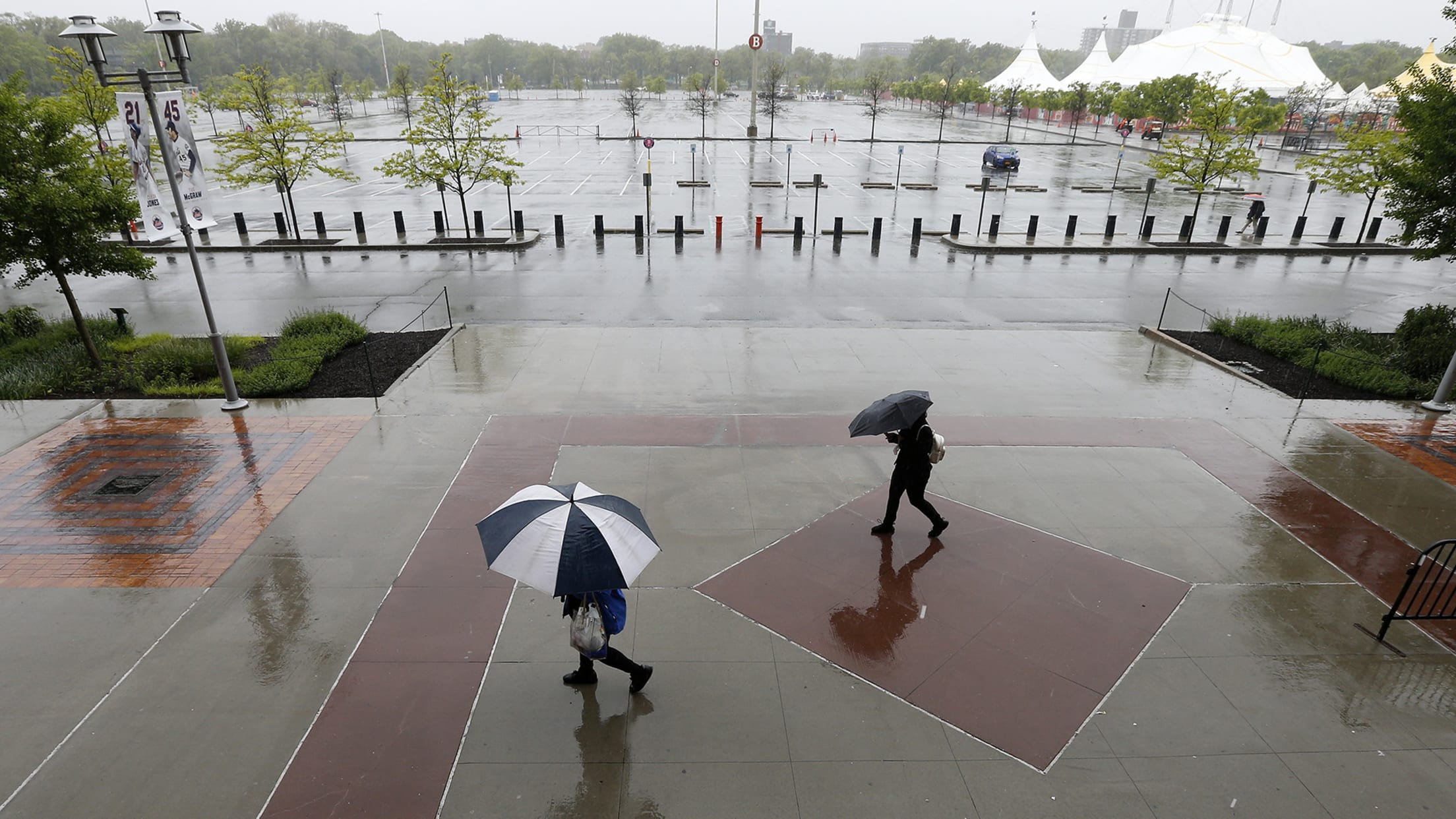 NEW YORK -- Sunday's game between the Marlins and the Mets has been postponed due to inclement weather. The game will be rescheduled as part of a single-admission doubleheader on Aug. 5 at 4:10 p.m. ET at Citi Field. The Marlins don't play again until Tuesday night, when they start