These are the best homegrown NL East players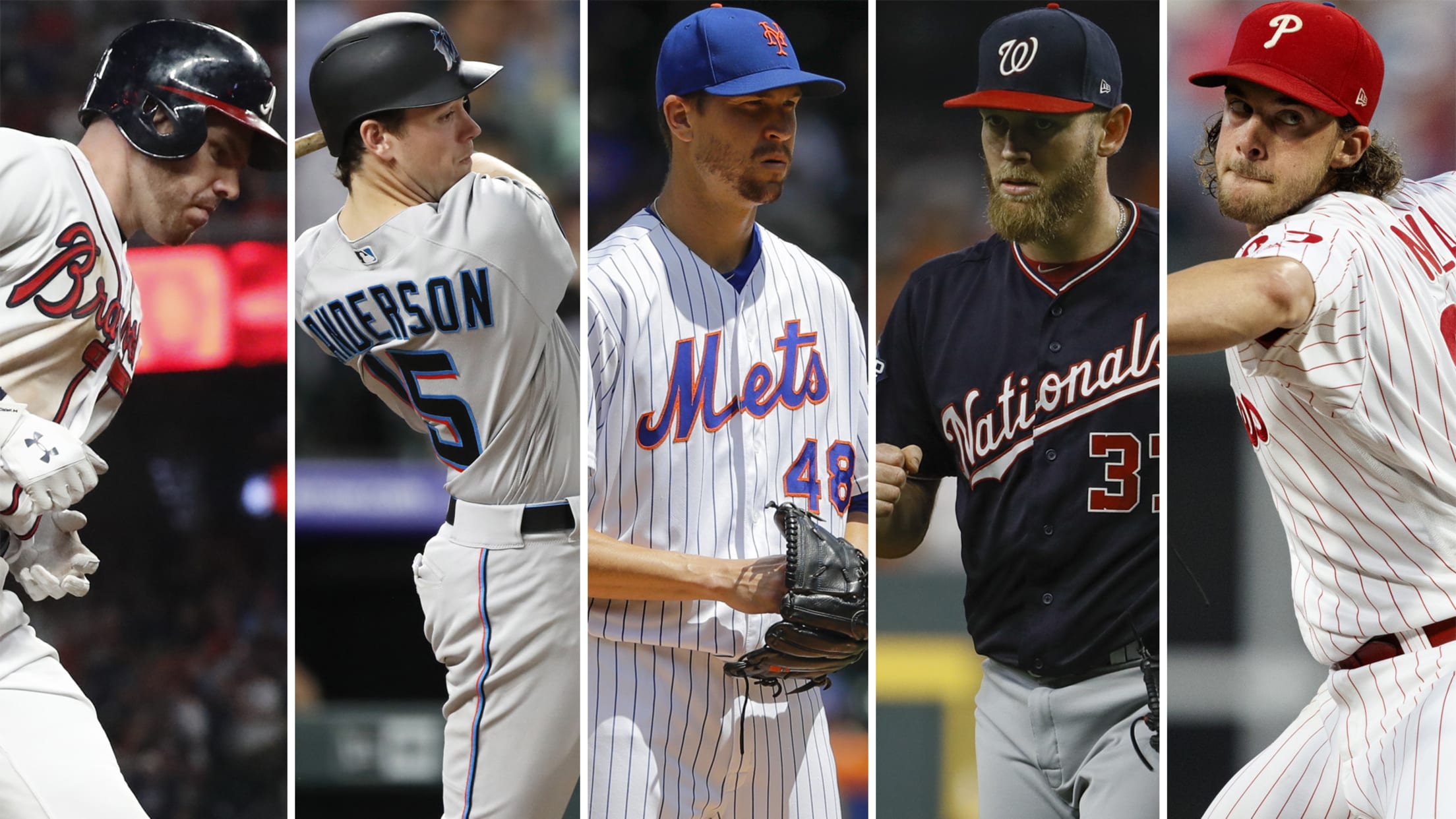 You watched your favorite team read that youngster's name aloud for the first time, entrusting him into the organization with a pick in the Draft. You listened to his first baby-faced interview, maybe saw him as a prospect in Spring Training. You now unabashedly cheer him on and look back
Marlins' Top 5 lefty starters: Frisaro's take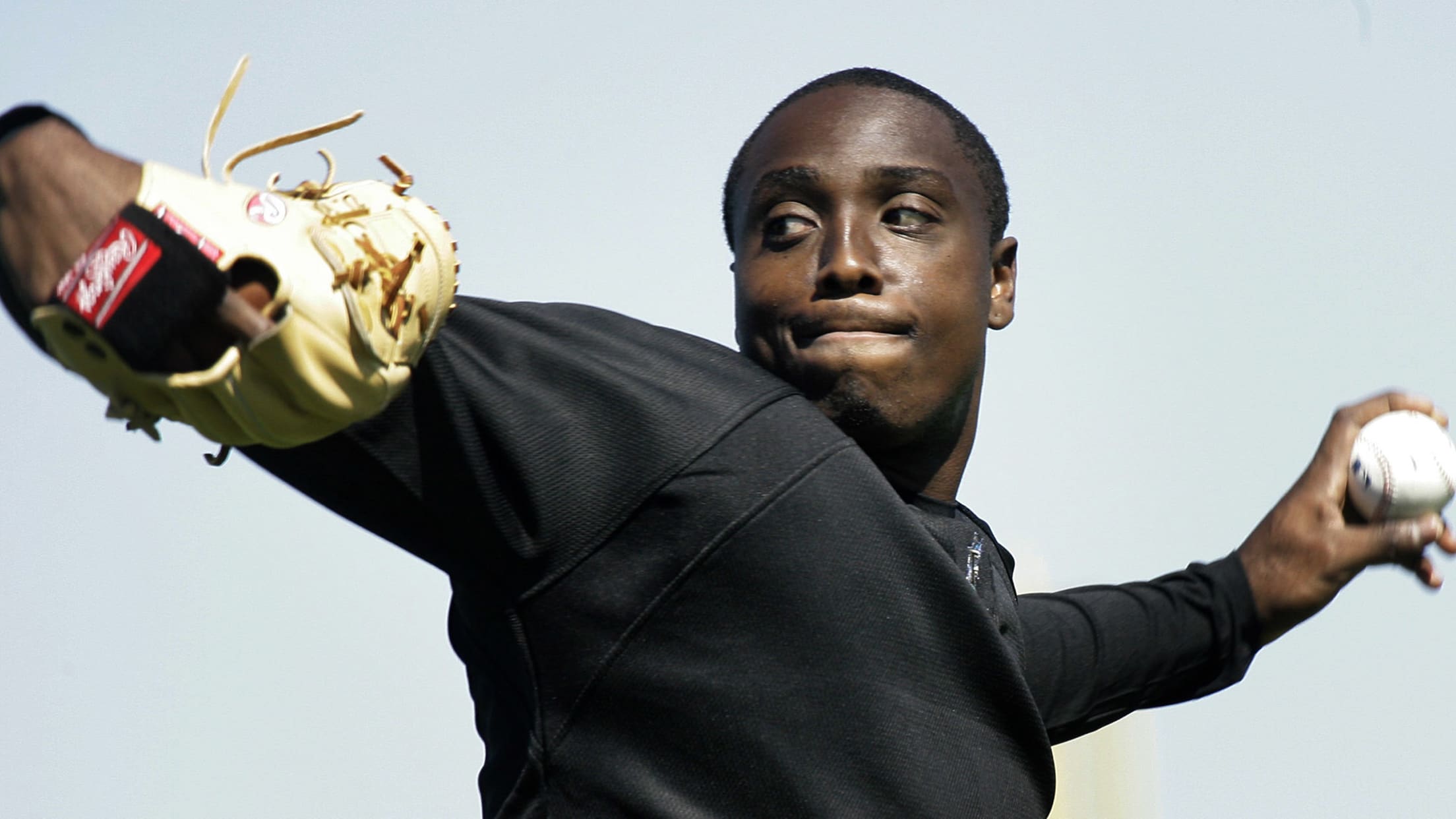 No one loves a good debate quite like baseball fans, and with that in mind, we asked each of our beat reporters to rank the top five players by position in the history of their franchise, based on their career while playing for that club. These rankings are for fun
Gonzalez down but never out in '03 Fall Classic
Unlikely Game 4 star will relive World Series with fans at 7 p.m. ET Monday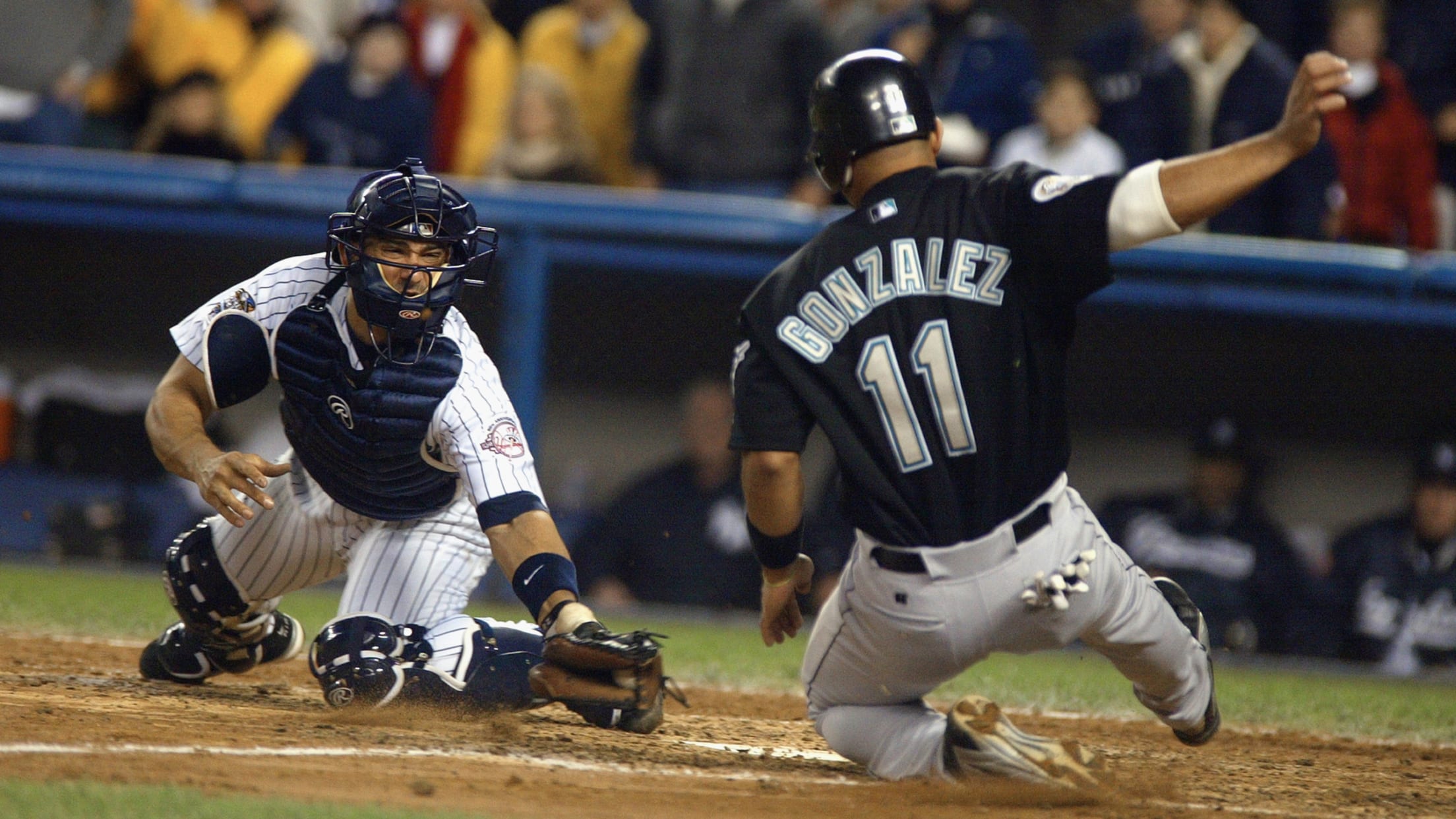 MIAMI -- Giving the ball to Josh Beckett on short rest in the 2003 World Series was a defining moment for Marlins manager Jack McKeon. McKeon's risky move played out in storybook fashion, as Beckett's Game 6 shutout in a 2-0 victory at Yankee Stadium cemented the organization's second championship.
Derek Jeter responds to George Floyd's death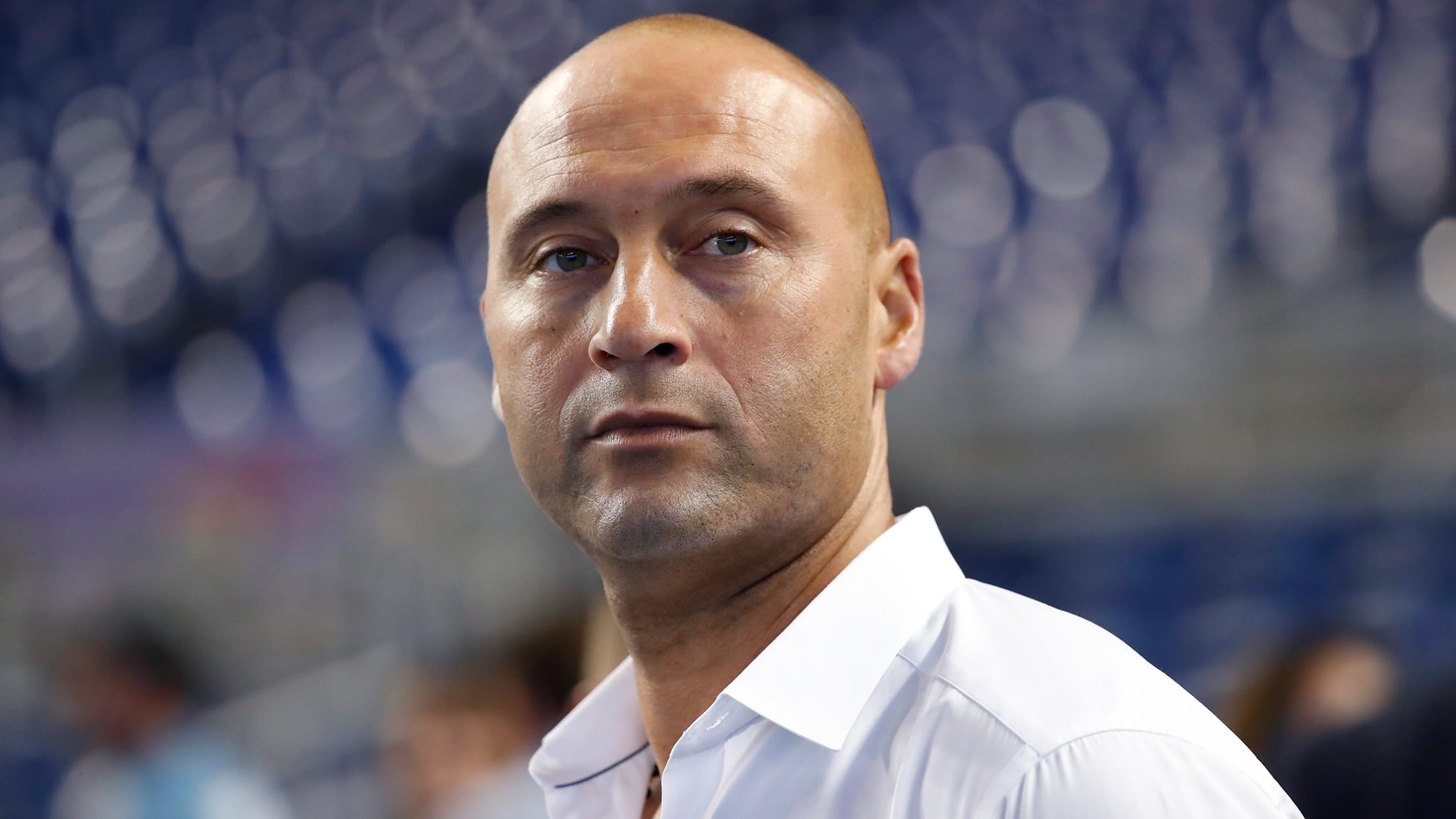 MIAMI -- Marlins chief executive officer Derek Jeter issued a strong statement on Monday regarding the death of George Floyd, and he urged everyone to do their part to stamp out racism. "I am deeply saddened by the death of George Floyd and feel the pain and outrage it has
MLB announces 2020 Draft schedule
First round begins June 10 at 7 ET; televised live on MLB Network, ESPN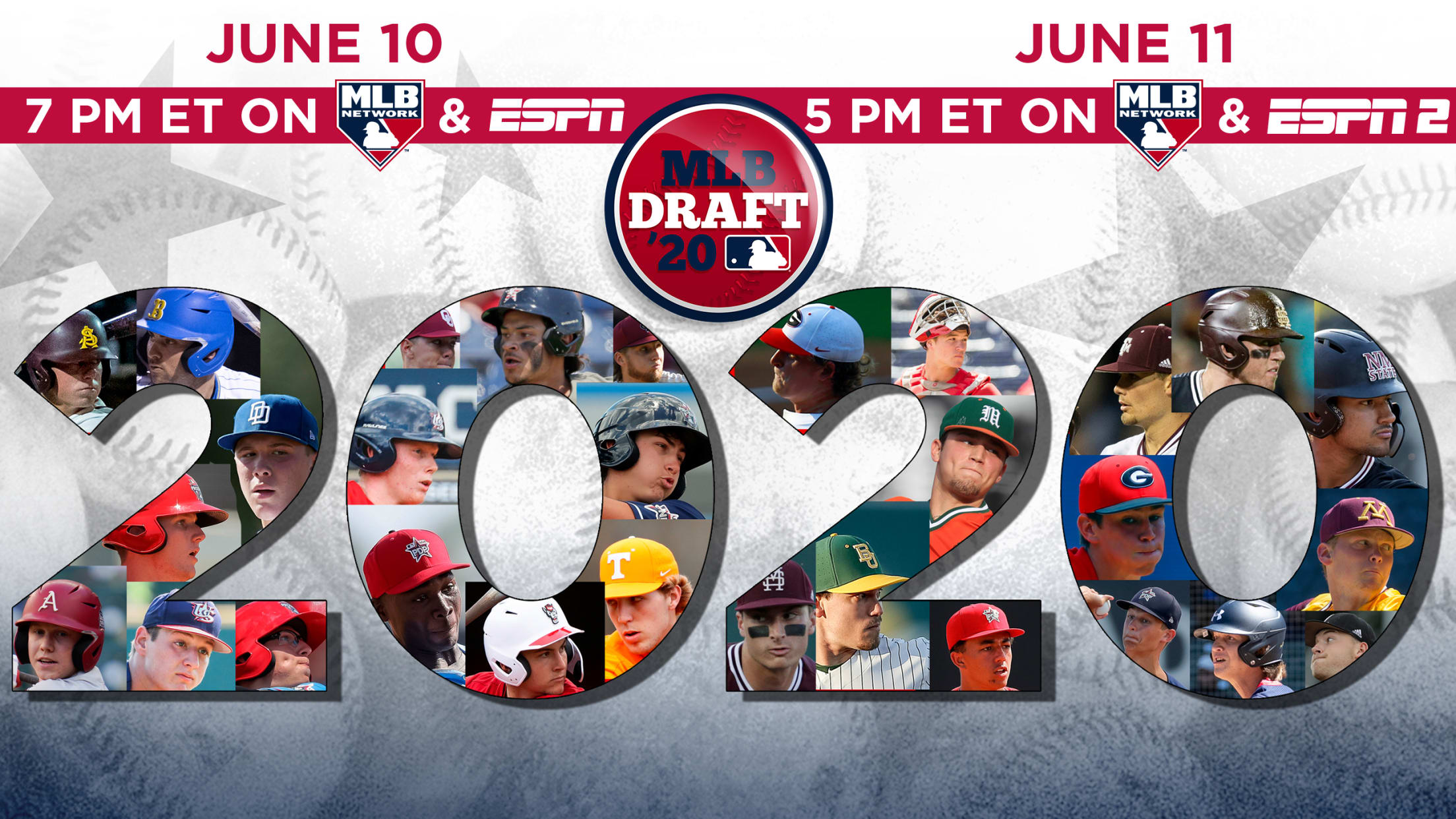 On Friday, Major League Baseball announced that this year's Draft will be held on June 10-11. Here's everything you need to know: Broadcast and logistics details The five-round Draft will begin on Wednesday, June 10 at 7 p.m. ET, with both MLB Network and ESPN producing live coverage -- the
The best hometown Draft pick for all 30 teams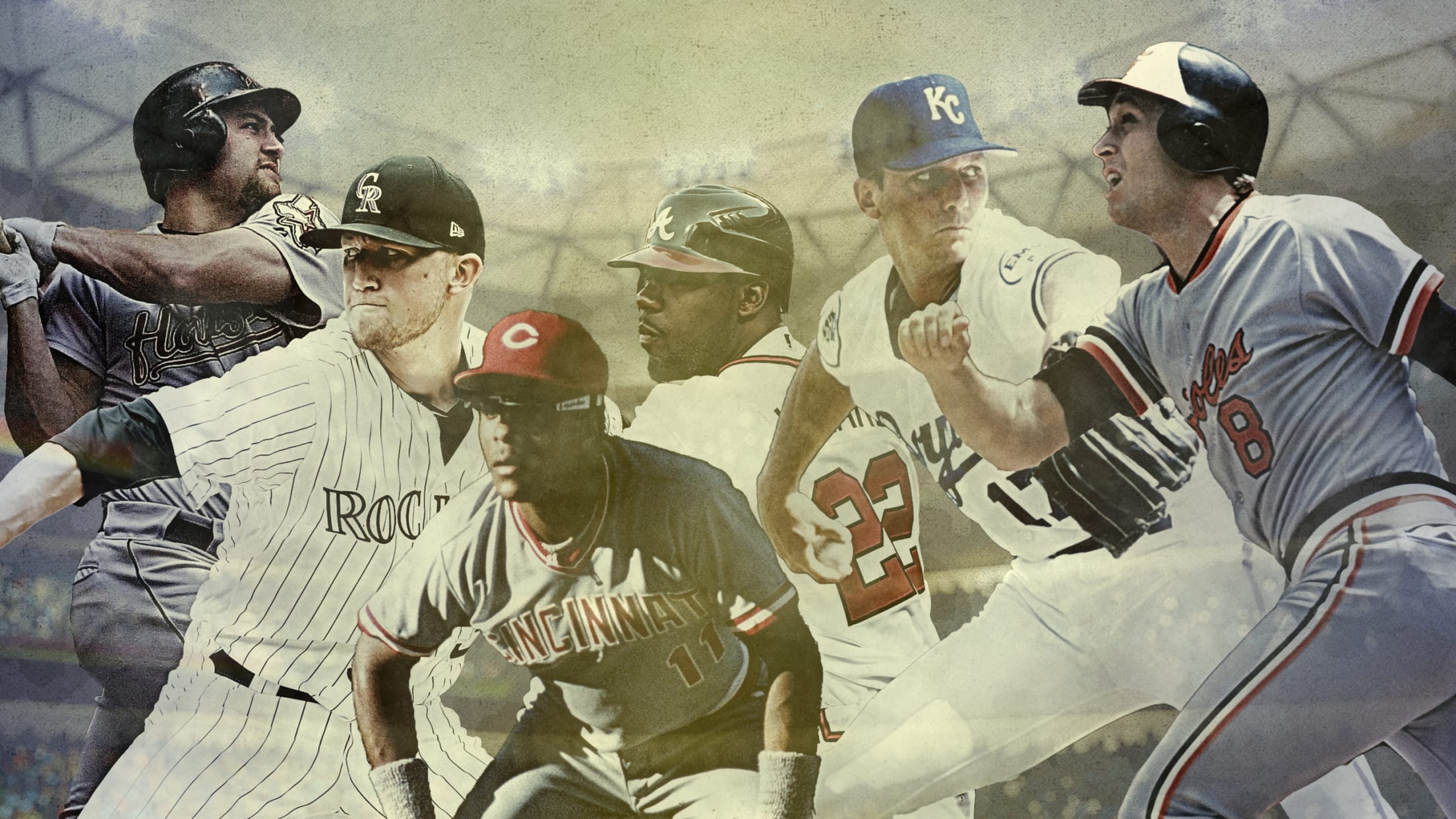 Rickey Henderson to the A's. Cal Ripken Jr. to the Orioles. Barry Larkin to the Reds. It's not uncommon to see a team go with a hometown kid in the Draft. In 2004, Neil Walker was playing at Pine-Richland High School just outside of Pittsburgh, intending to head to Clemson
This is how each club's highest Draft pick fared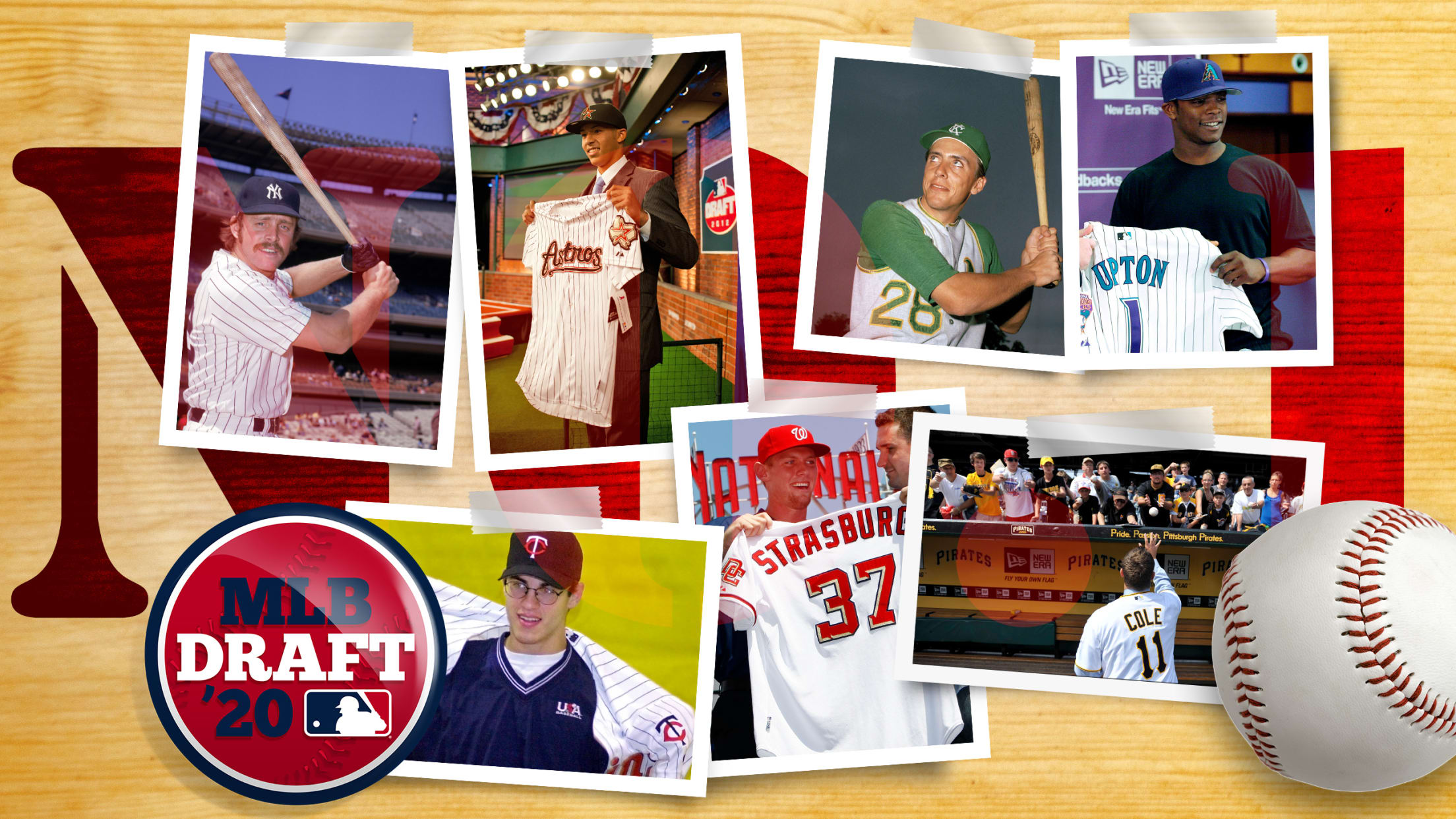 We are just about a week and a half away from the 2020 MLB Draft, one that will be done virtually and will be unlike any other Draft before it. But it's still the Draft. There's still a first round, still excited youngsters ready to make their way to the
These are the best throwing arms in the NL East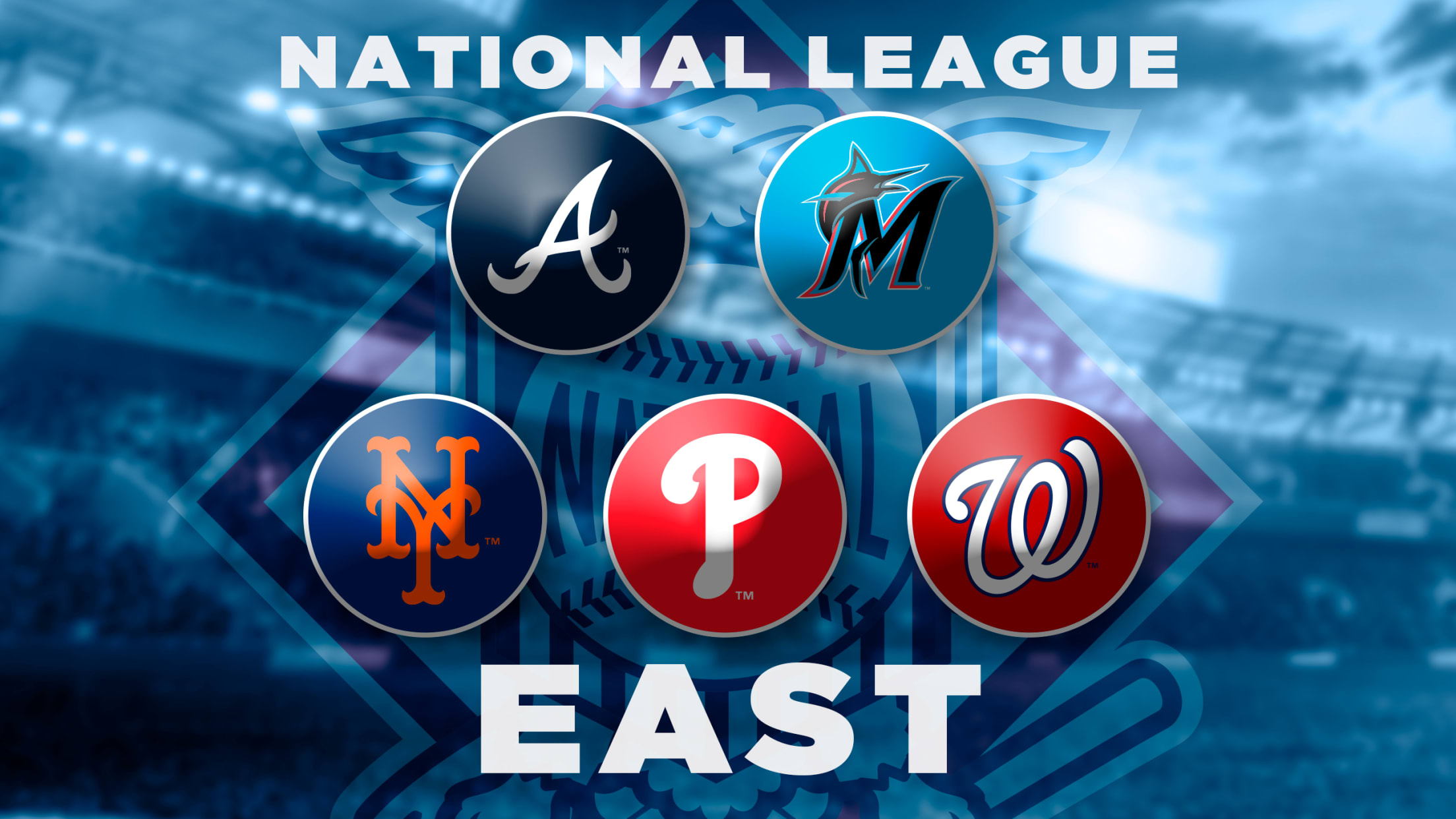 Pitchers aren't the only ones with a cannon for an arm. Across the National League East, infielders and outfielders alike neutralize the opposition on the basepaths with strong and accurate throws. Whether backed by Statcast data, assist totals or anecdotal evidence, clubs know not to try for an extra base
Marlins' Top 5 RH starters: Frisaro's take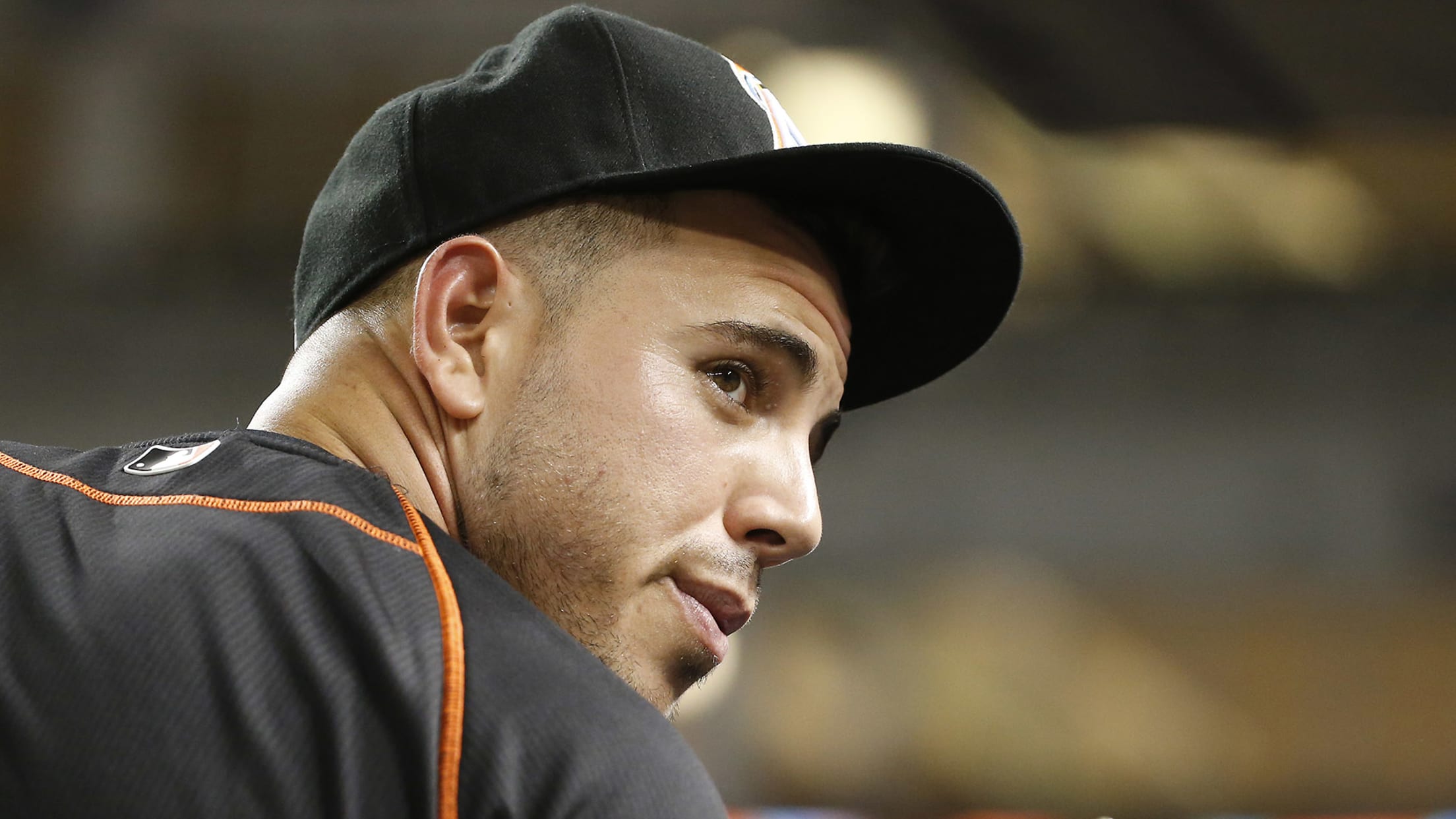 No one loves a good debate quite like baseball fans, and with that in mind, we asked each of our beat reporters to rank the top five players by position in the history of their franchise, based on their career while playing for that club. These rankings are for fun
Look back on Marlins' 2003 WS-winning season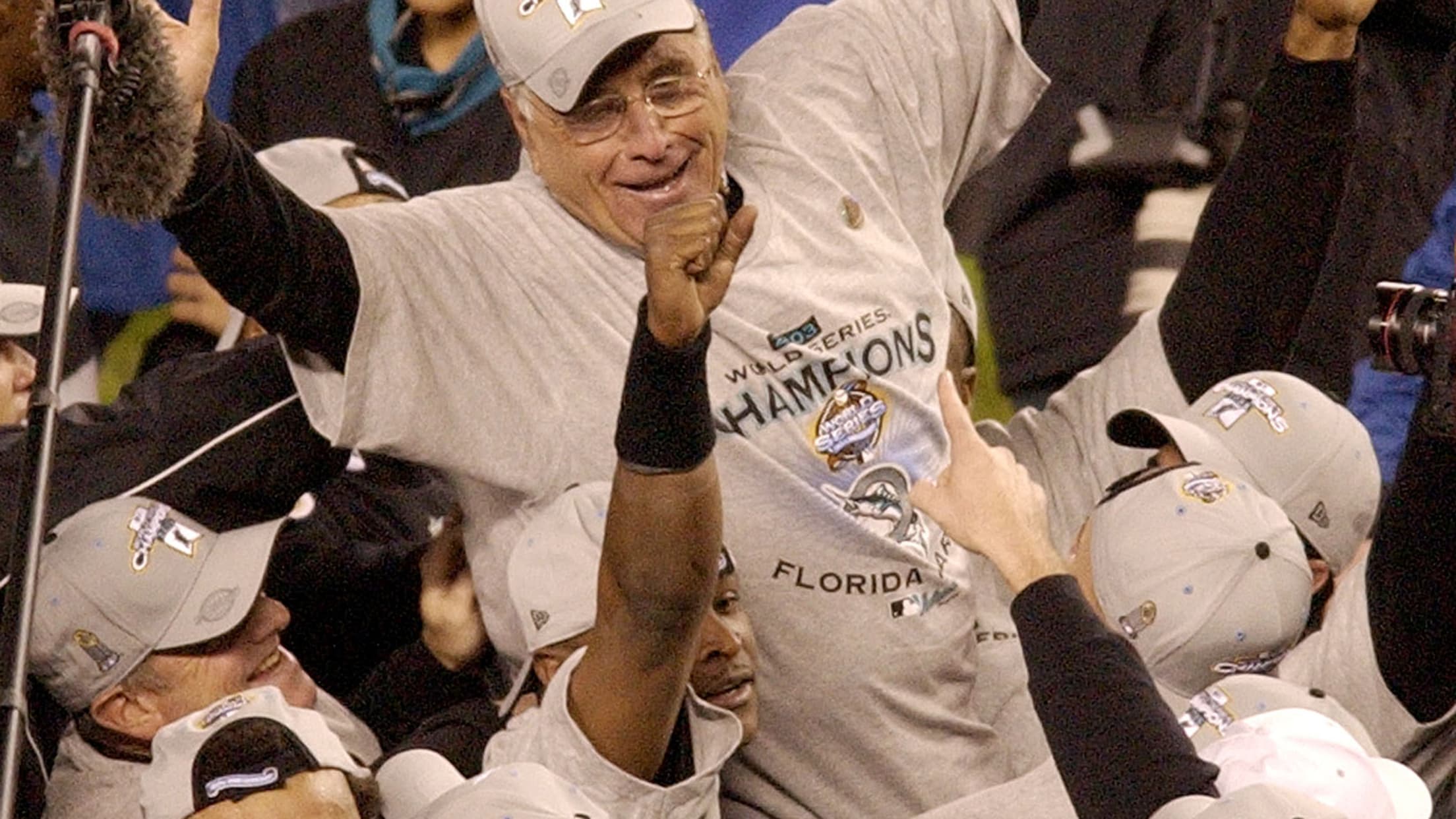 "Winners are like biscuits. When things get hot, they rise to the occasion." -- Jack McKeon MIAMI -- The tale of the 2003 Marlins' World Series season begins with an old school manager inheriting an underachieving group of mostly new school players and ultimately guiding them on an improbable championship
Most hyped RHP prospects of the past 20 years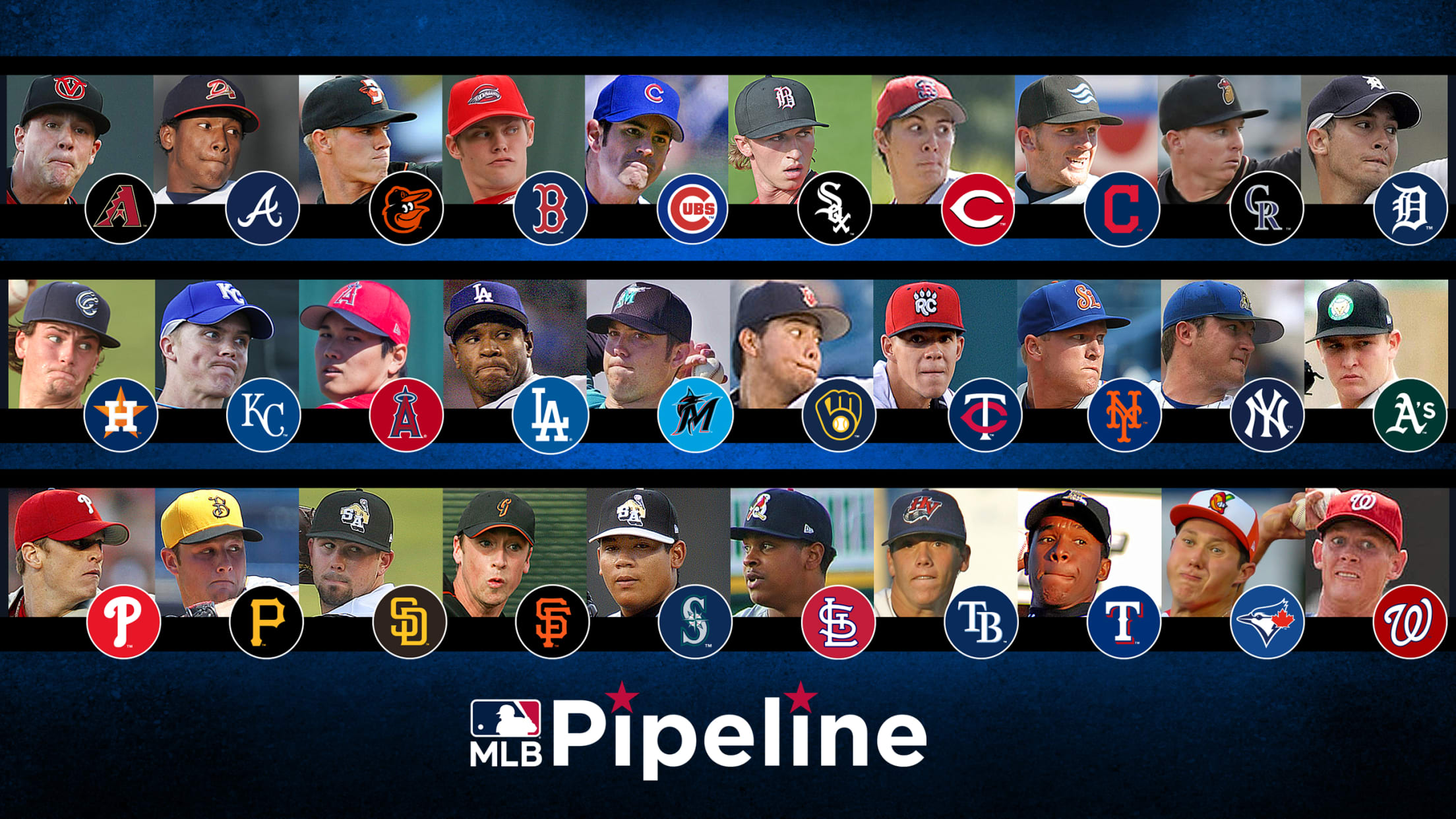 Pitching prospects are an inherently volatile group, one with more cautionary tales than success stories, but the type of impact that a highly touted young hurler can have on an organization's long-term outlook cannot be overstated. The below list of the most-hyped right-handed pitching prospects of the past 20 years
For 1 season, these 30 guys played like HOFers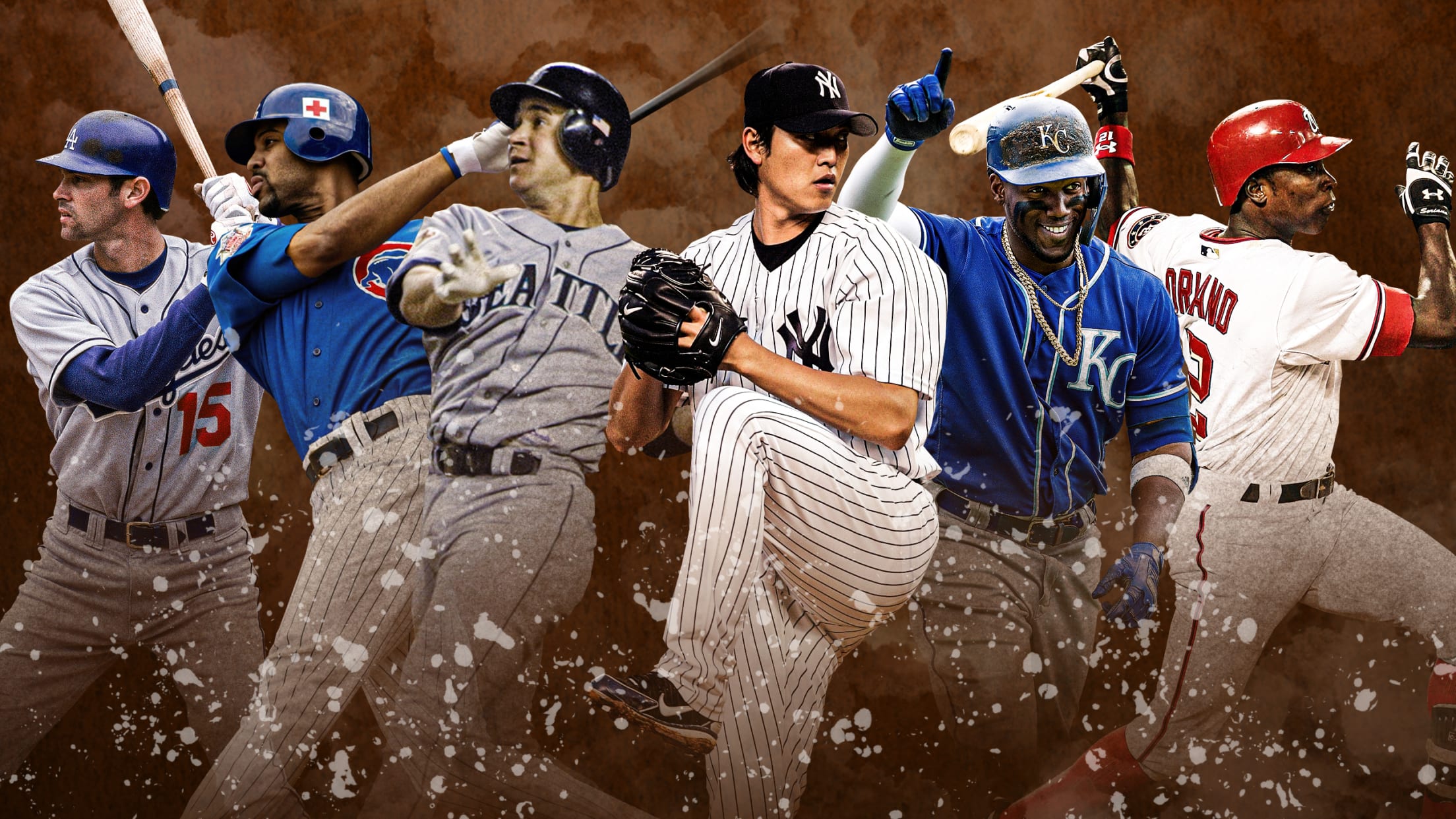 It's easy to break down truly great seasons from the superstars. If anything, the hardest part is deciding which Mike Trout season is the best, or which Barry Bonds, or which Albert Pujols. The real fun is the random superstar season that comes out of nowhere, a player who isn't
Each MLB team's best Draft of all time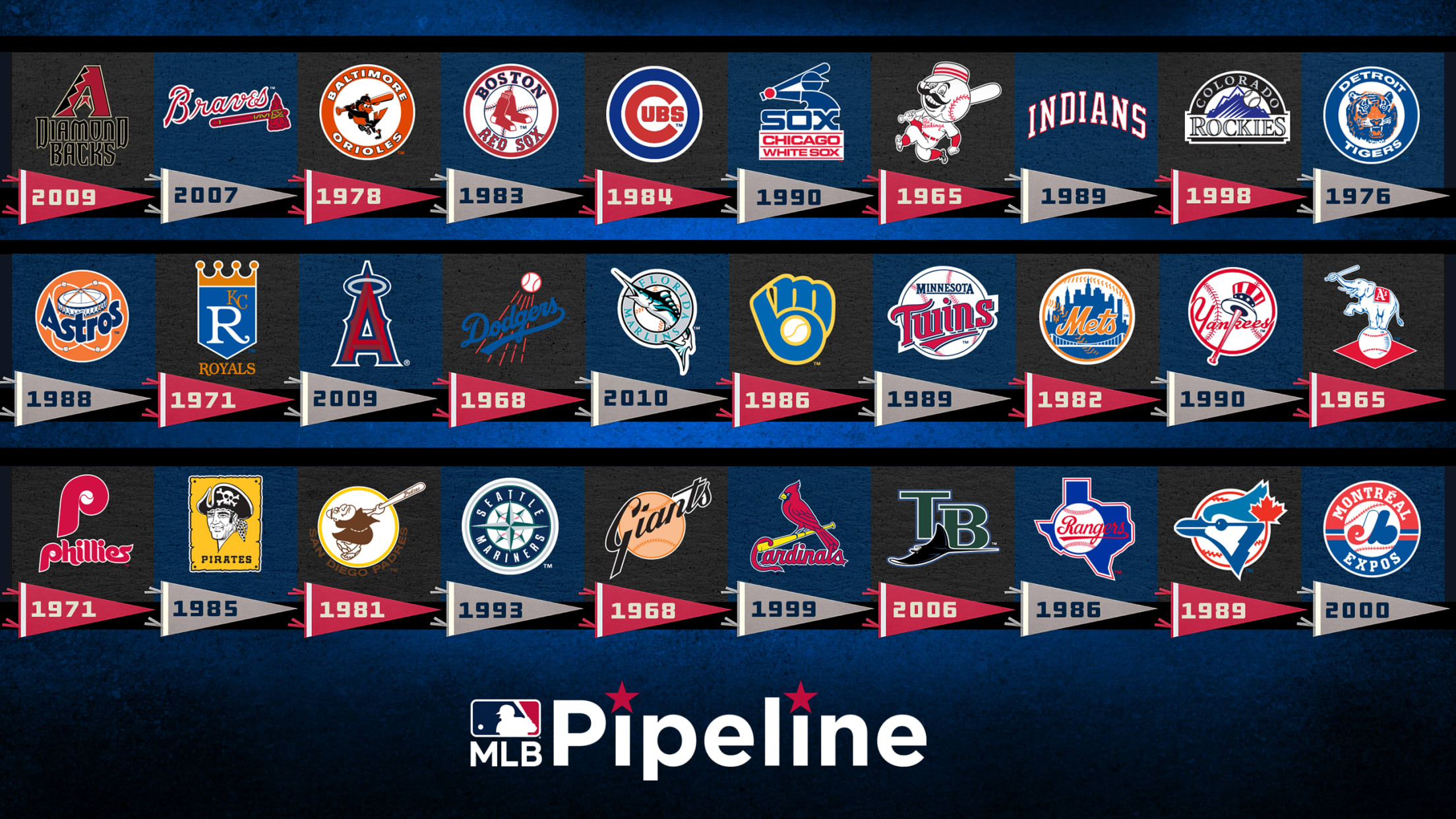 The Dodgers had mixed success in the first three years of the Draft, sandwiching lackluster efforts in 1965 and 1967 around finding three All-Stars (Charlie Hough, Bill Russell, Billy Grabarkewitz) and a Rookie of the Year (Ted Sizemore) in 1966. Los Angeles slid from a World Series championship to an
Be Marlins' manager for a day? Here's how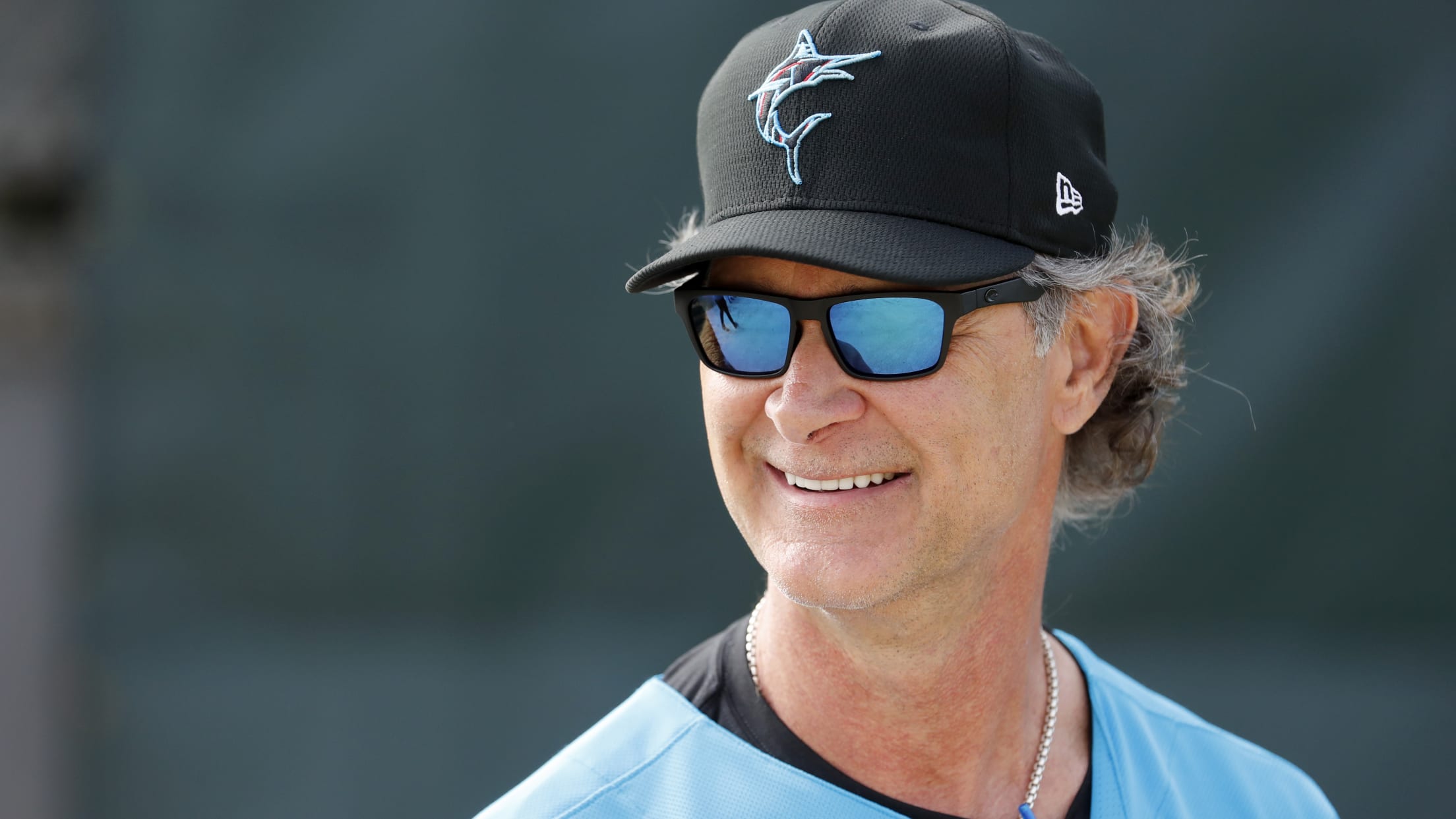 MIAMI -- For a good cause, Marlins manager Don Mattingly has agreed to share his managerial seat with a fan at Marlins Park. The Marlins have joined the Fanatics "All In" Challenge, which is supporting healthcare workers and those who have been on the frontline assisting people during the coronavirus
The best games by 1 batter for every club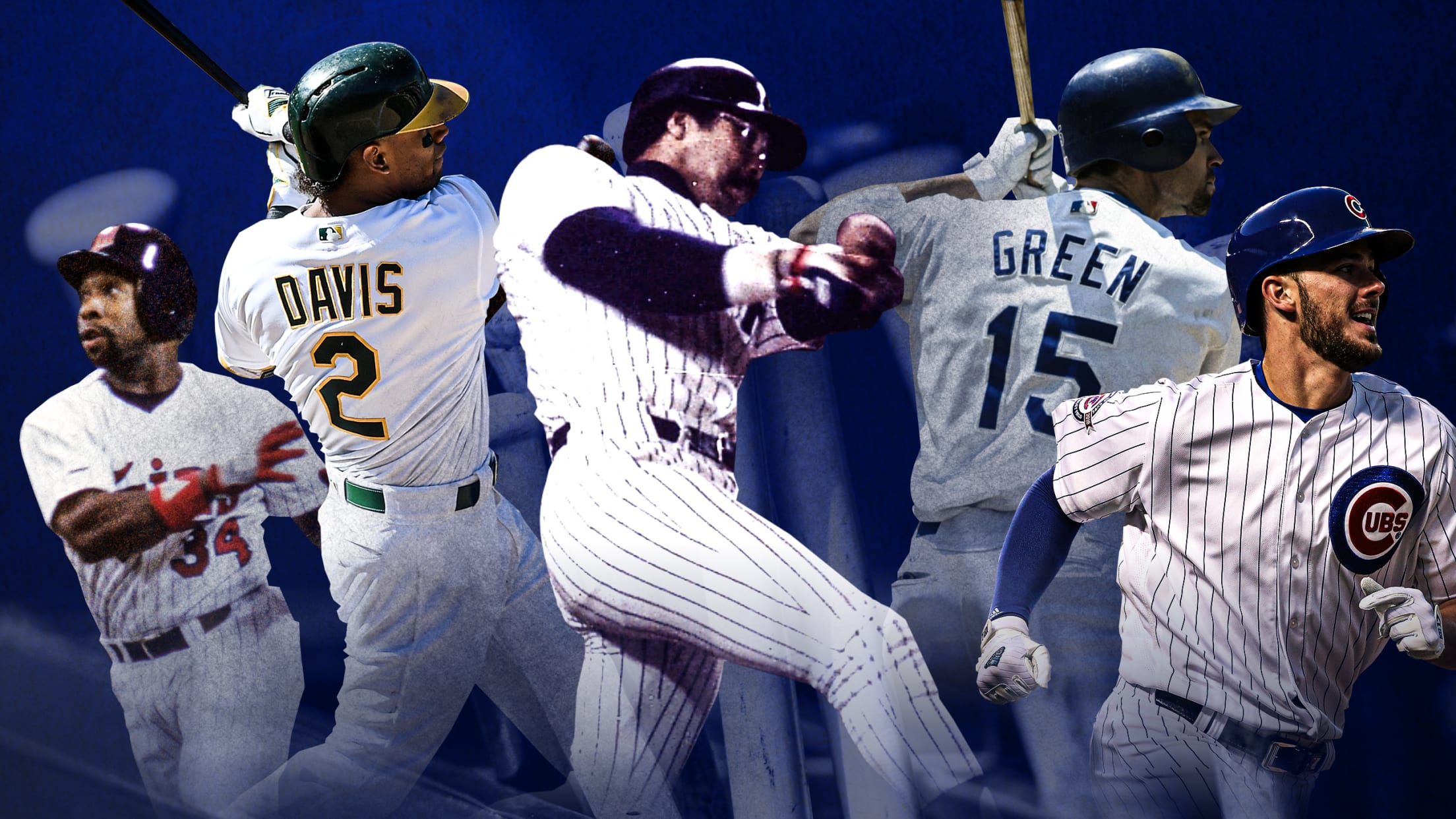 Do you know your favorite team's best individual single-game hitting performance? From Hall of Famers to players who otherwise had obscure careers, there's a diverse list in that category. With the help of all 30 MLB.com beat writers, here's the best game any one batter has had for each club.
Watch 44 more epic half-innings right here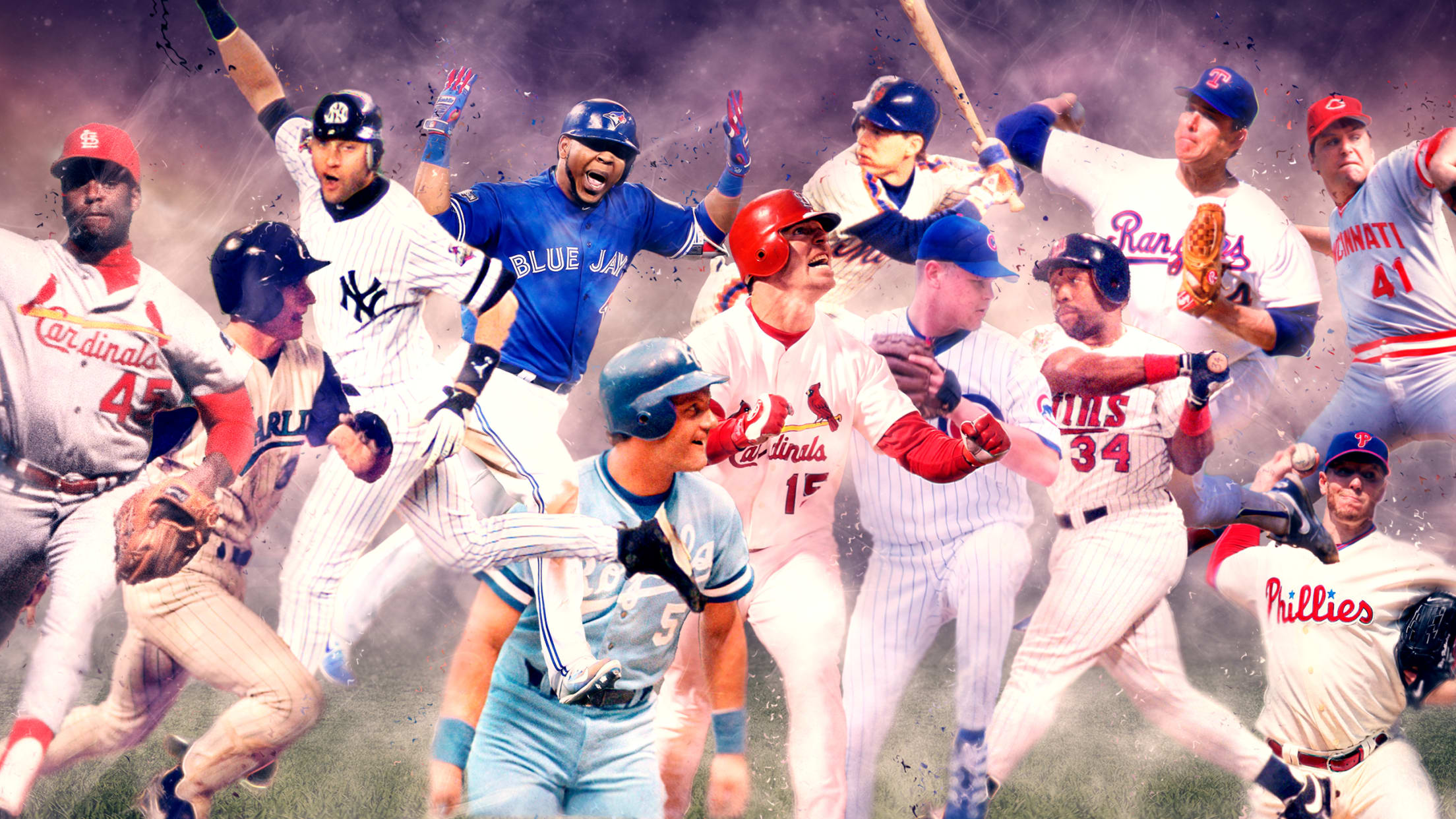 As the baseball world waits for live games to return, MLB.com once again offered a dizzying sprint through history to satisfy your craving. For the second time, MLB.com streamed the most memorable half-innings in modern history back to back, a string of 44 half-innings. All of the half-innings also are
This legend is Marlins' all-time best bench player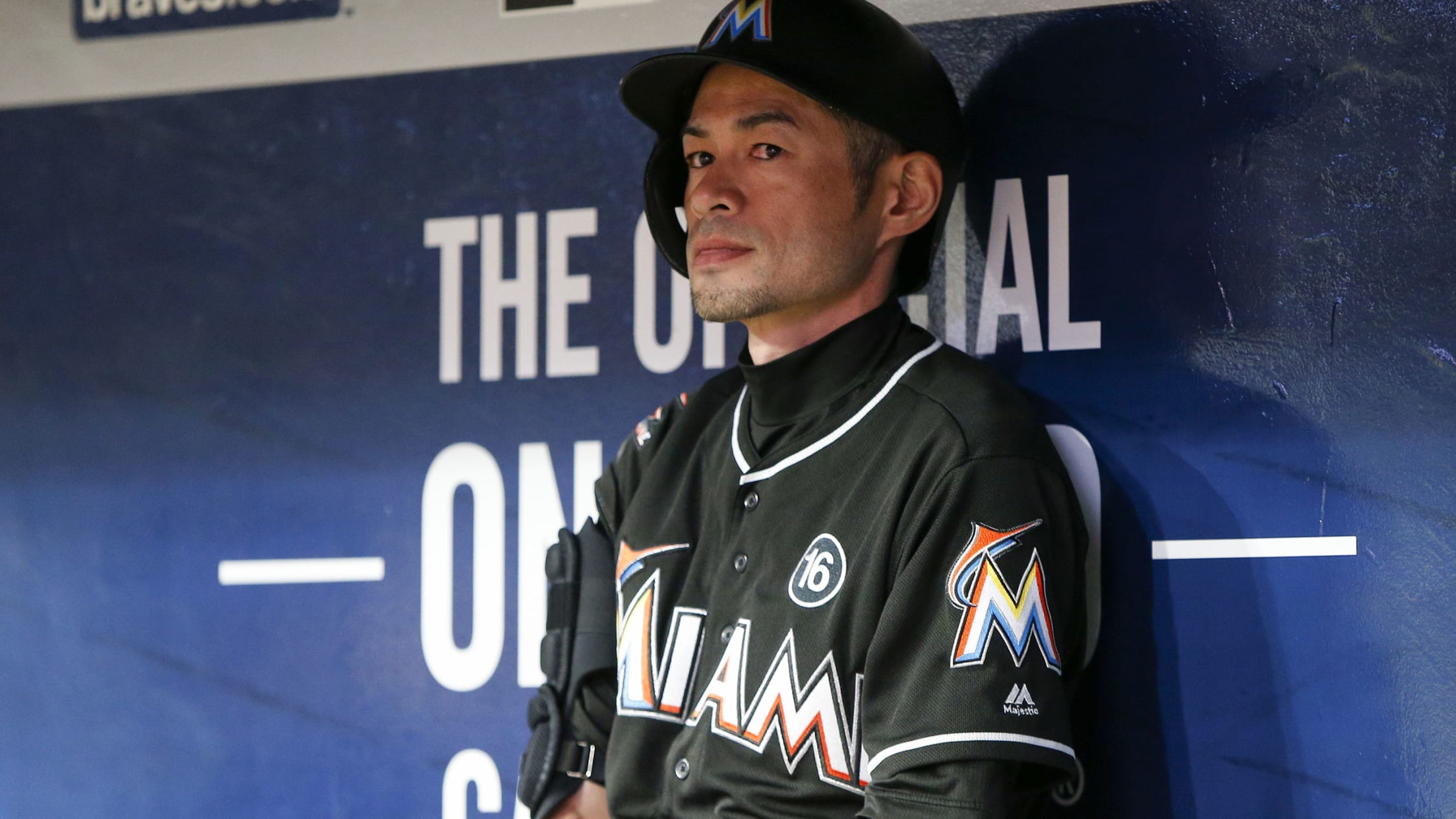 No one loves a good debate quite like baseball fans, and with that in mind, we asked each of our beat reporters to rank the top players by position in the history of their franchise, based on their career while playing for that club. These all-time rankings are for fun
Classic seasons: Marlins' first title in 1997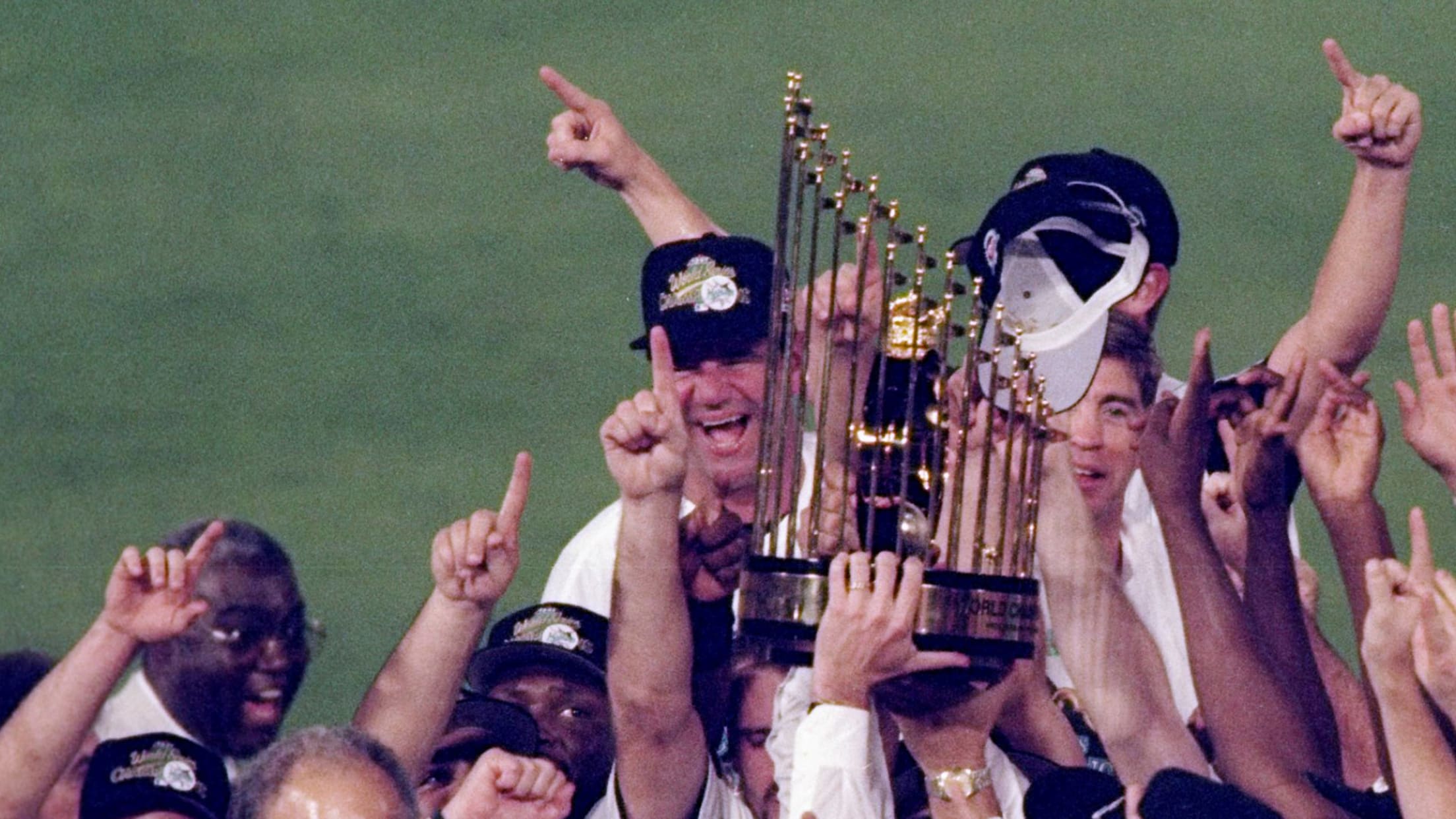 MIAMI -- As the Marlins' manager in 1997, Jim Leyland often spent his down time watching a classic sports underdog story. "I remember Jim Leyland and his staff, they loved to sit in his office and watch 'Hoosiers,'" recalls longtime Fox Sports Florida television analyst Tommy Hutton. There certainly was
Relive Marlins' thrilling win in '03 NLCS Game 7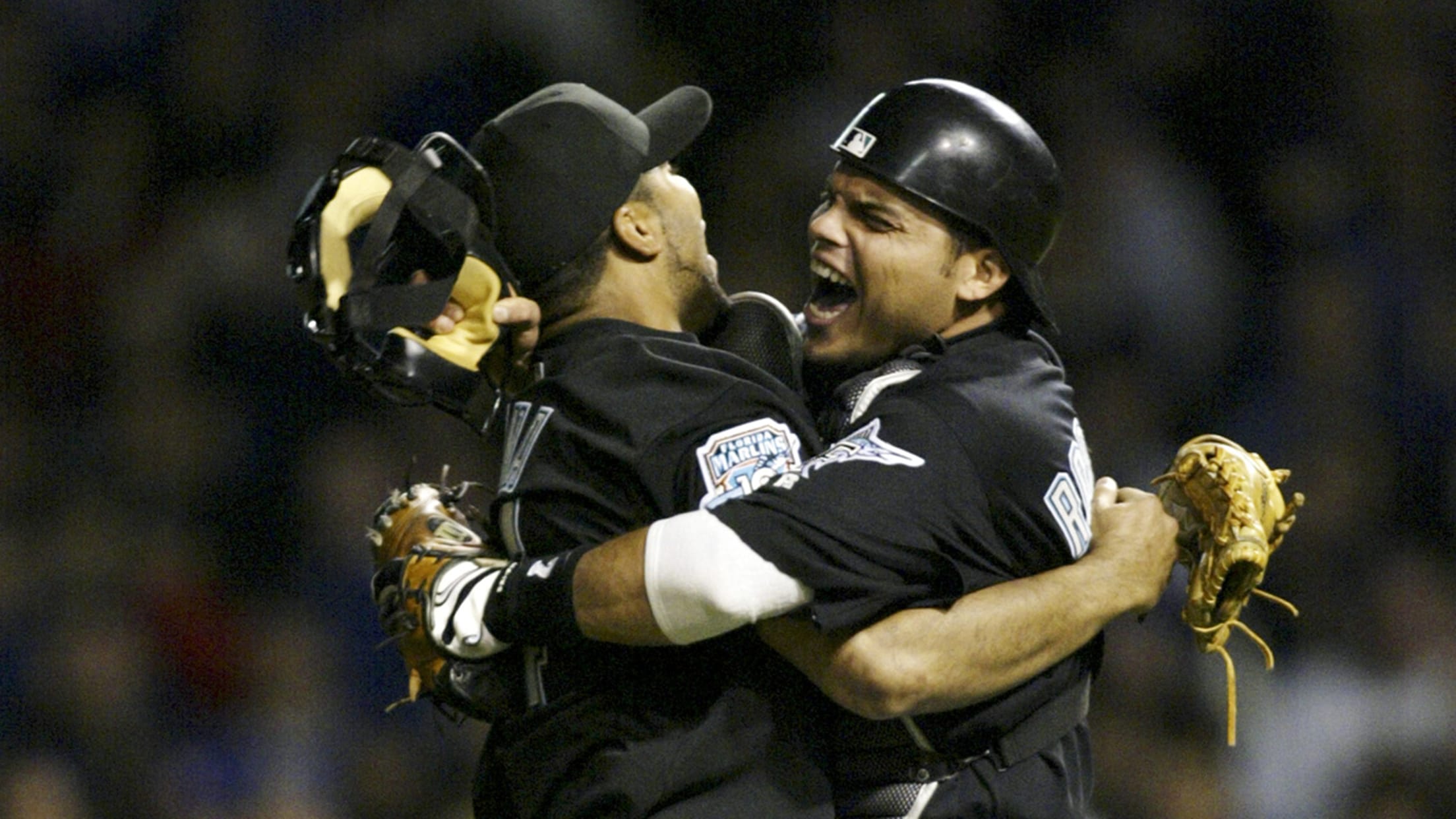 In late May 2003, the Marlins sported a 19-29 record, and the franchise appeared to be headed towards its sixth straight losing season. But history eventually showed us that nothing went according to script in what turned into one of MLB's truly remarkable underdog seasons. Not only did the Marlins
A weird fact about a player on every team
Samurai swords, ailurophobia and more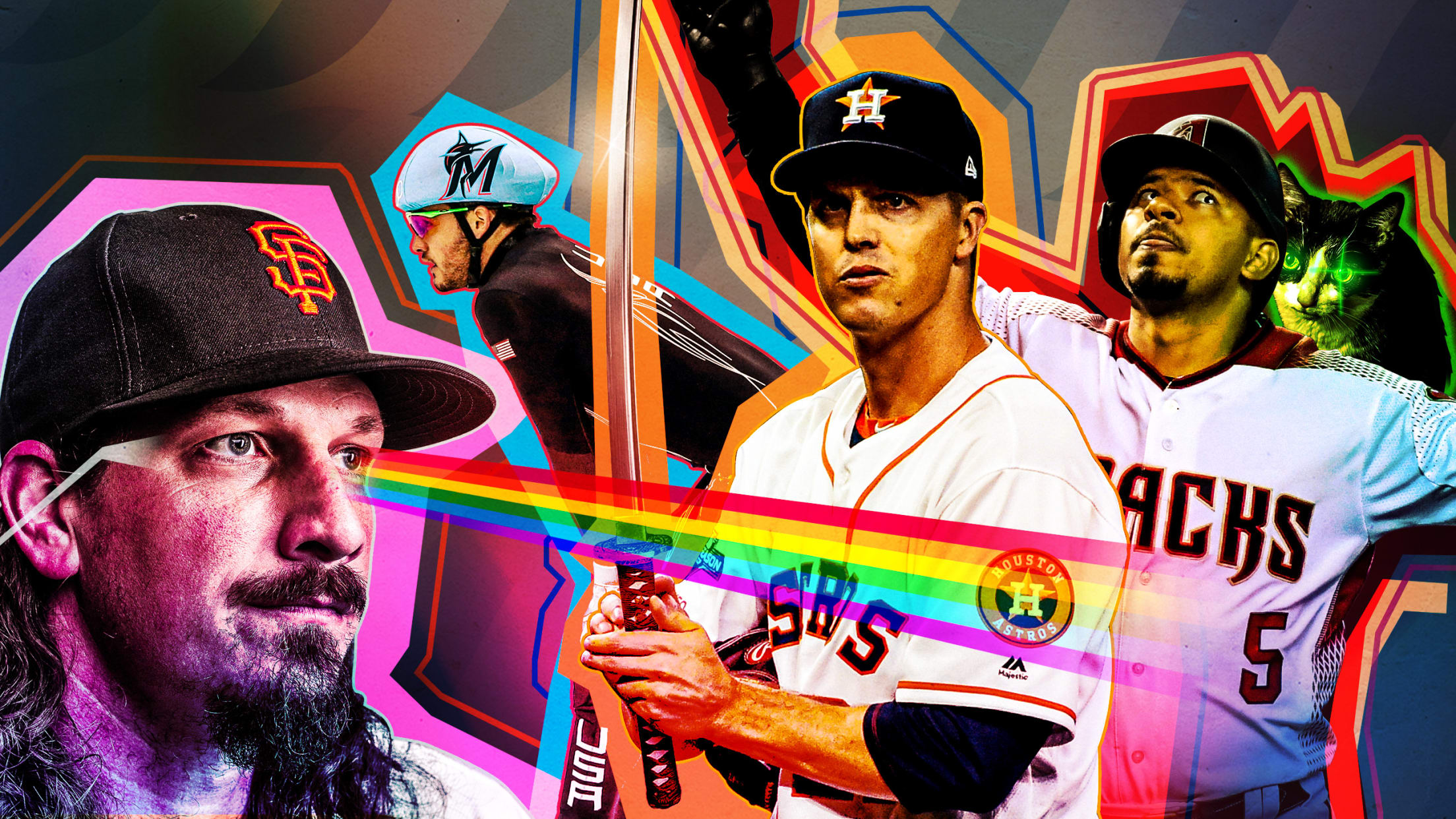 A ballplayer's life doesn't begin and end at the park. Sure, they spend plenty of their time there -- lifting weights, drinking nutrient-dense smoothies and taking BP all before the game, but just like Walt Whitman, the players contain multitudes. So, we delved into the 2020 media guides, looked to
Introducing Dream Bracket 2: Dream Seasons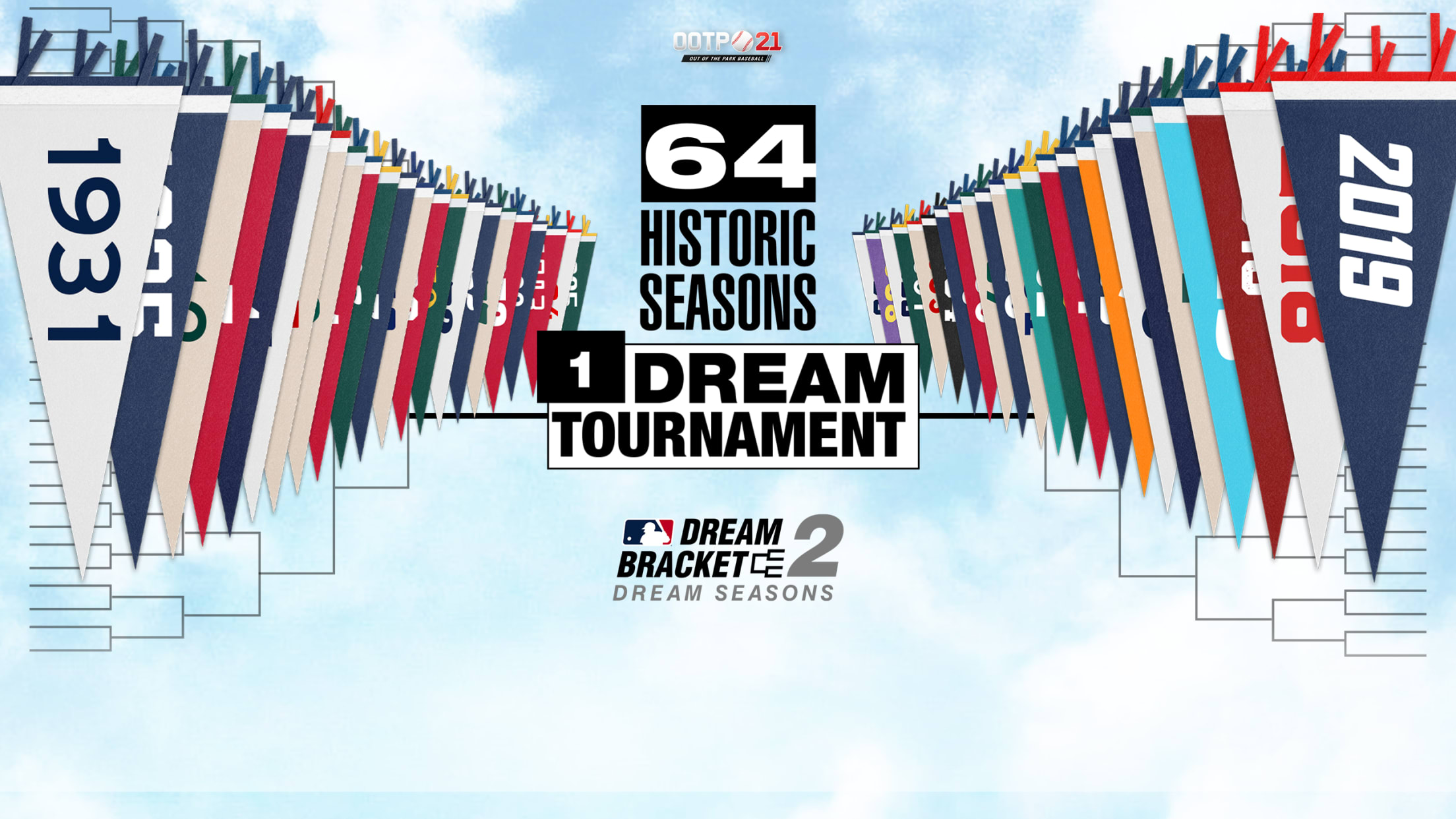 It's the best kind of recurring dream. The baseball kind. The MLB Dream Bracket is back with a Dream Seasons edition, as 64 of the greatest single-season teams in history will compete in a simulated tournament that begins Thursday, May 21, and runs through Tuesday, June 9.
Marlins' Top 5 right fielders: Frisaro's take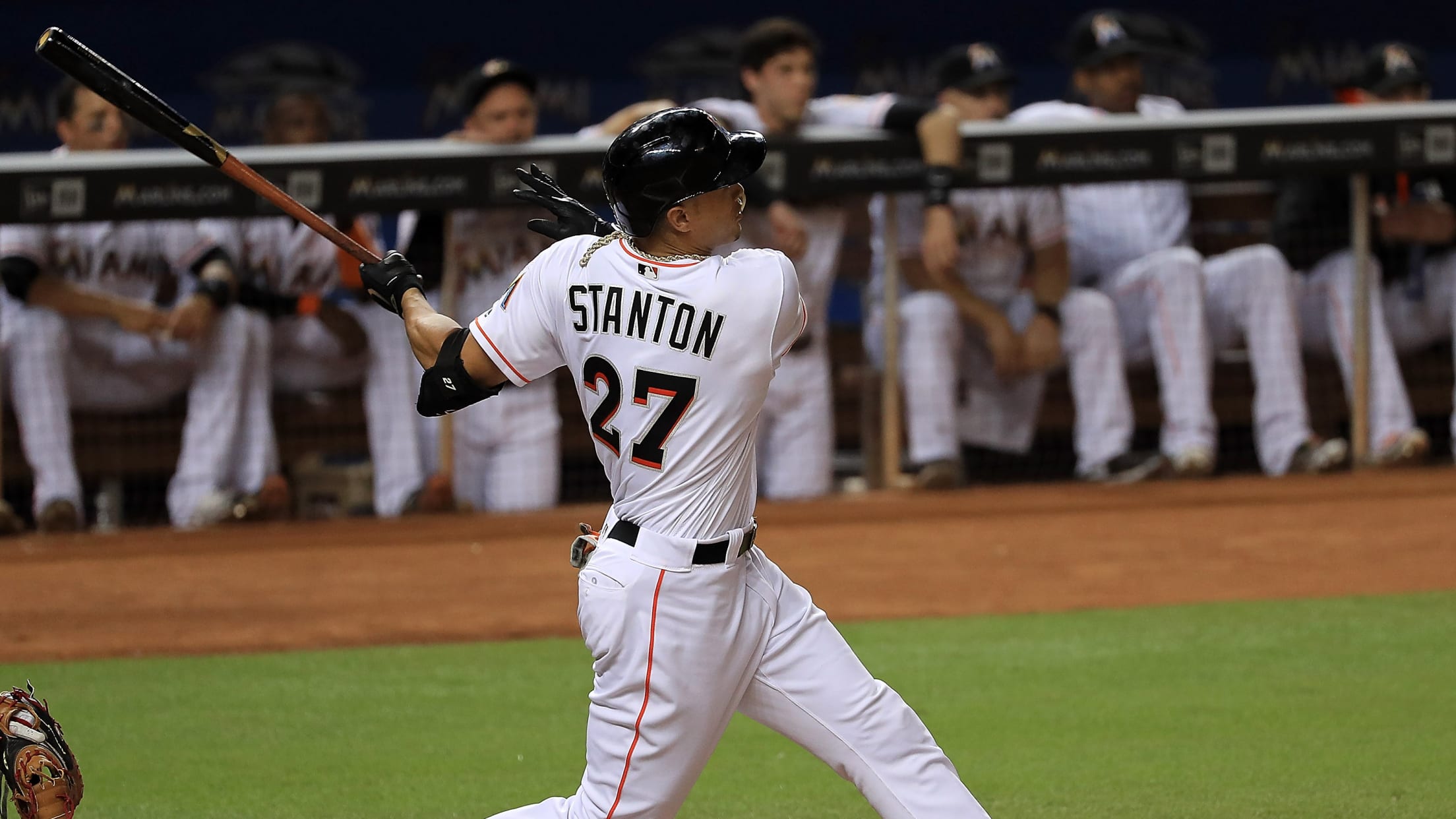 No one loves a good debate quite like baseball fans, and with that in mind, we asked each of our beat reporters to rank the top five players by position in the history of their franchise, based on their career while playing for that club. These rankings are for fun