2021 World Baseball Classic venues revealed
Marlins to host 3 rounds, including finals; others at Chase Field, Taichung, Tokyo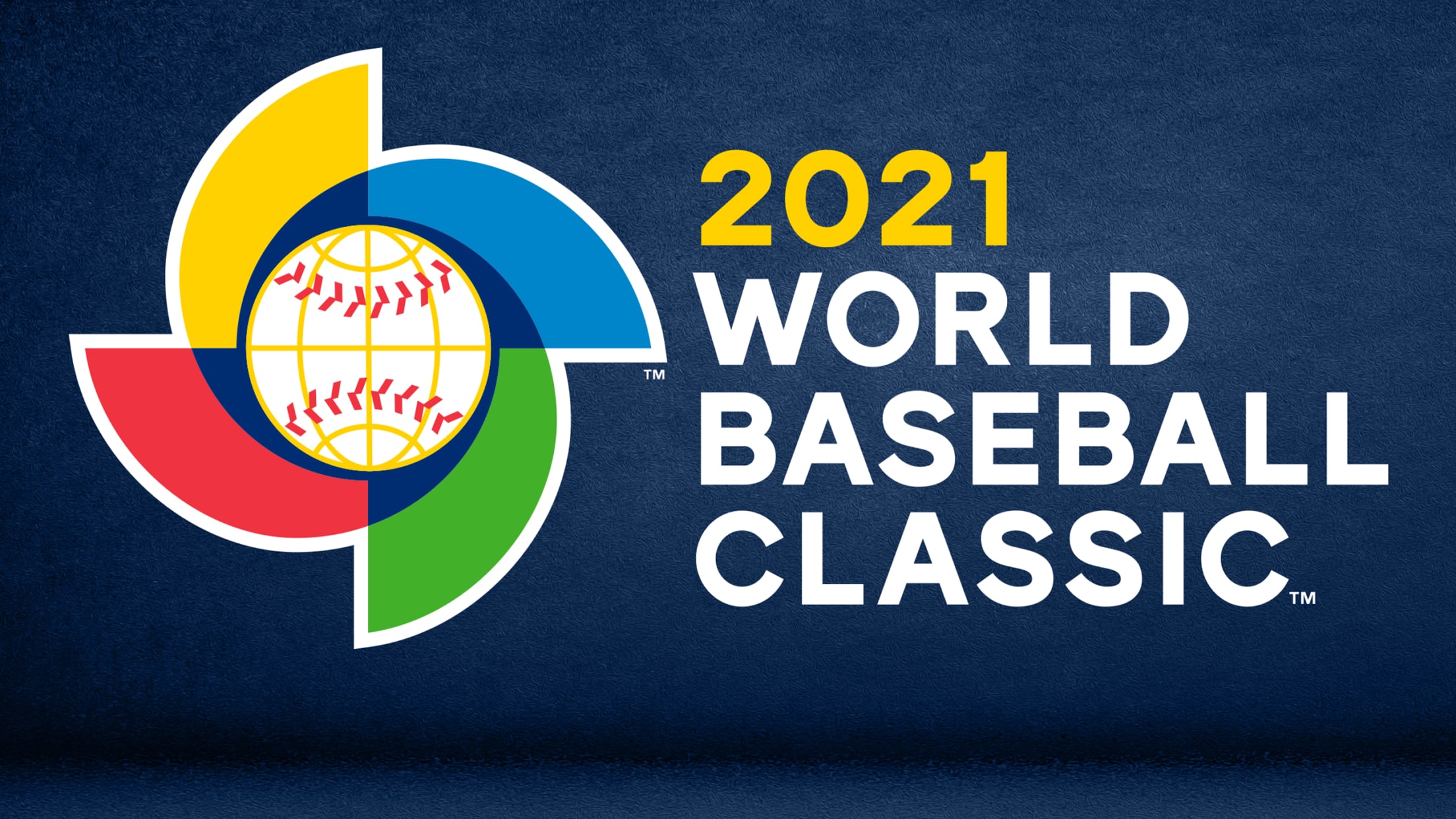 MIAMI -- Years before the inaugural World Baseball Classic in 2006, Jim Small polled Major Leaguers about their interest in participating in a global tournament. Hall of Famer Derek Jeter, then a superstar with the Yankees, was the first hand to go up in favor. Now a CEO and part
Díaz planning to put his stamp on 2B in Miami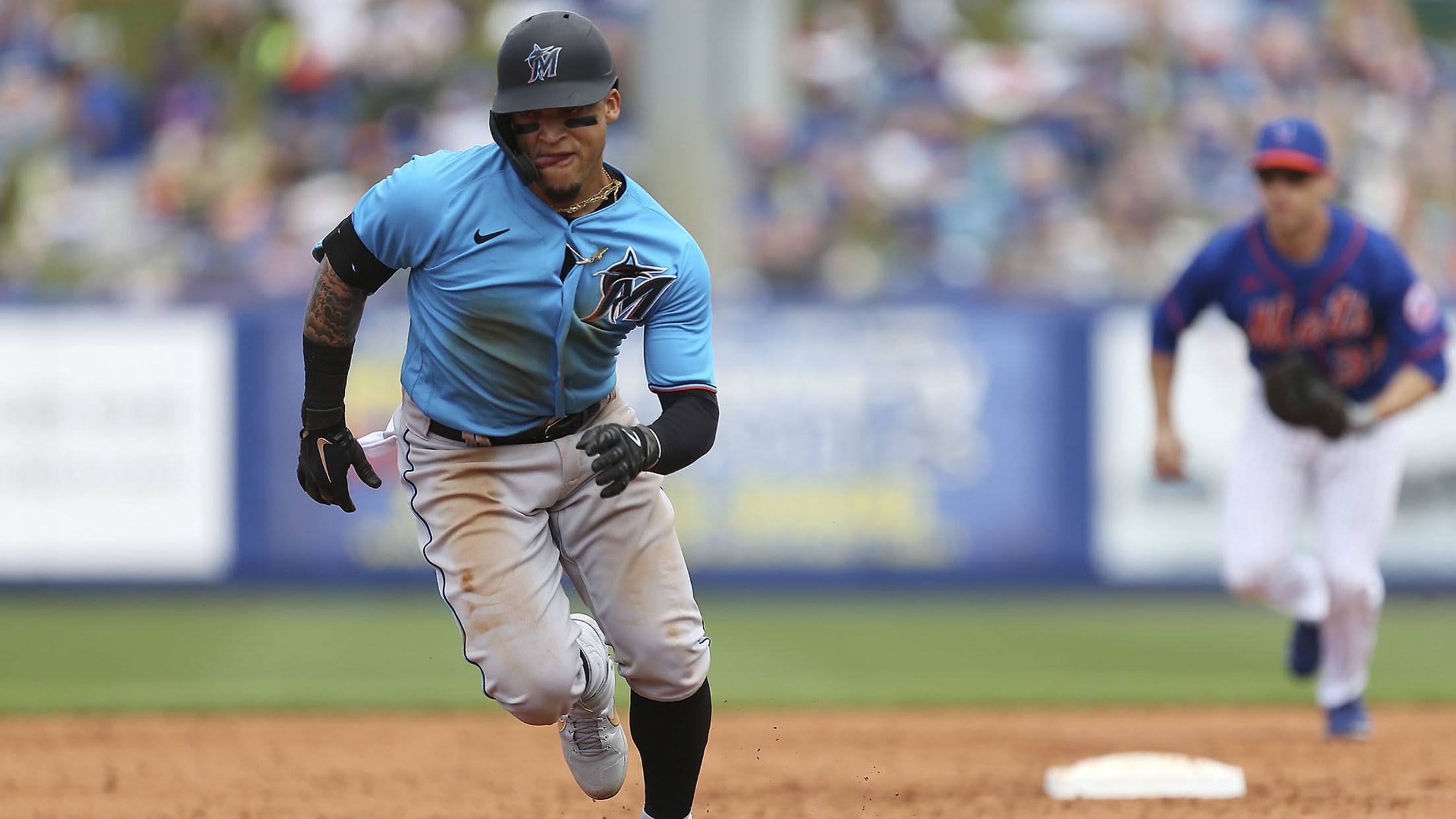 WEST PALM BEACH, Fla. -- Now in his third big league camp with the Marlins, Isan Díaz is comfortable with his standing in the organization. The 23-year-old is part of a young core of promising players, and he projects to be a big league regular at second base. In his
Marlins out to 'make some noise' in 2020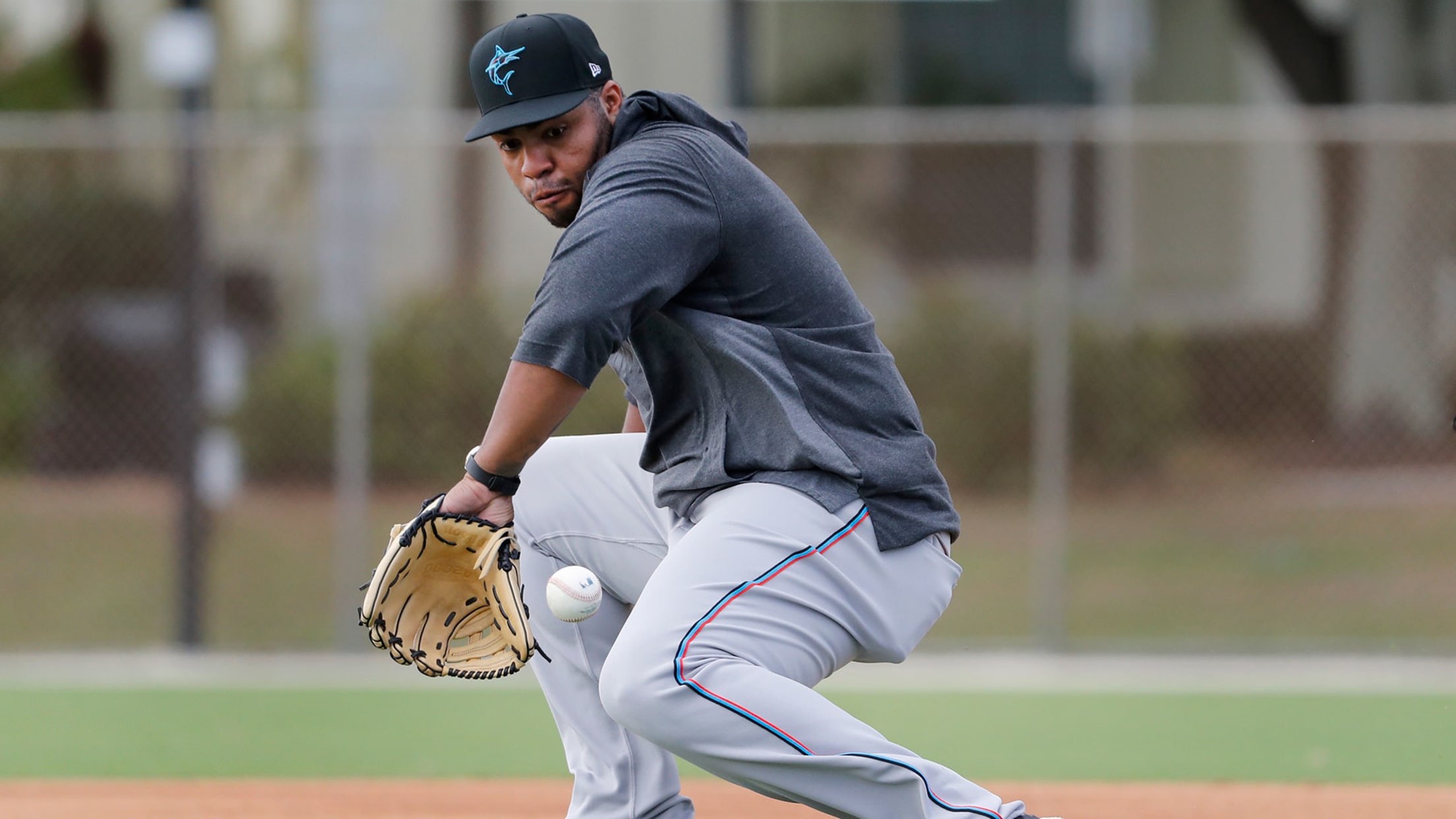 JUPITER, Fla. -- The future is now for the upstart Marlins in 2020. A quiet confidence is brewing in Spring Training as the organization is ready to transition from building for the future to focusing on more winning in the present. Normally, you wouldn't see so much optimism from a
Jeter's message: 'We need to turn the corner'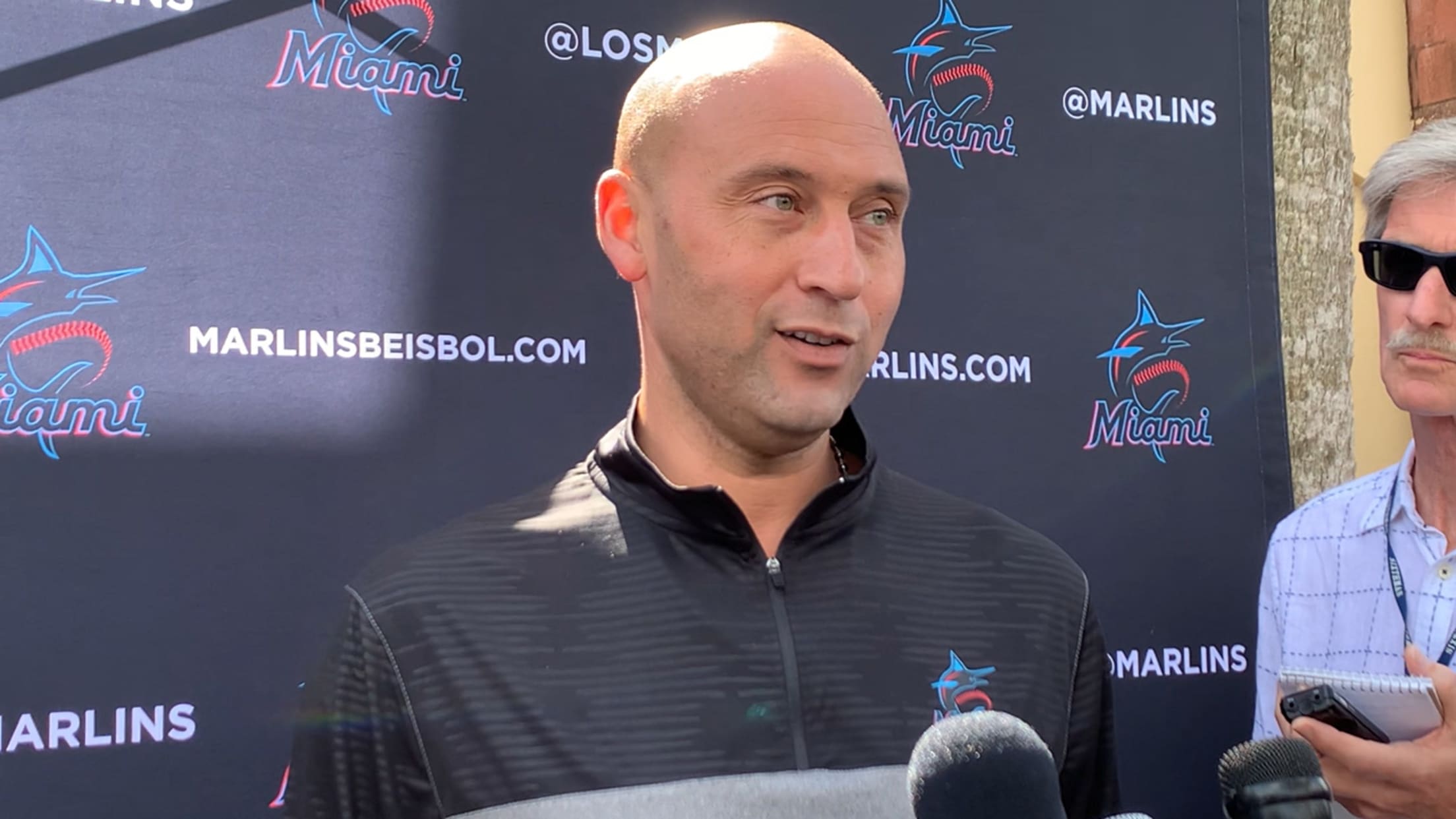 JUPITER, Fla. -- Since taking over in 2017 and building the organization from the farm system on up, the Marlins' new ownership group has preached patience. Now, after two consecutive last-place finishes, CEO Derek Jeter says it is time to start seeing some progress at the big league level.
Alcantara displeased; Sixto's pitching plans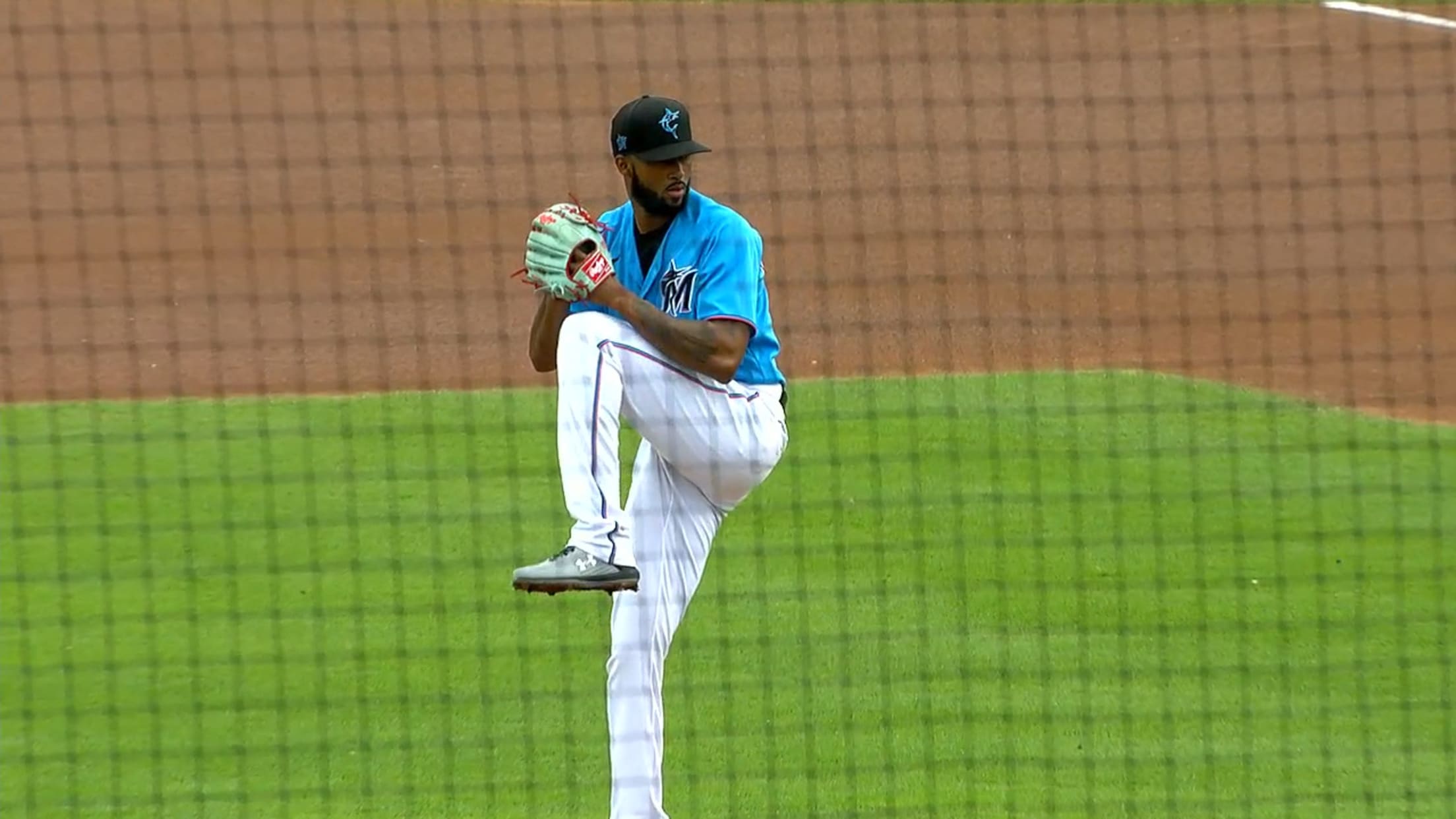 JUPITER, Fla. -- Mentally and physically, Sandy Alcantara was ready for his first Grapefruit League start. Still, the result left the 24-year-old right-hander anything but satisfied. Alcantara had a sloppy two innings, giving up two runs (one earned) on two hits with three walks, a balk and a strikeout. He
Projecting Marlins' 2020 Opening Day roster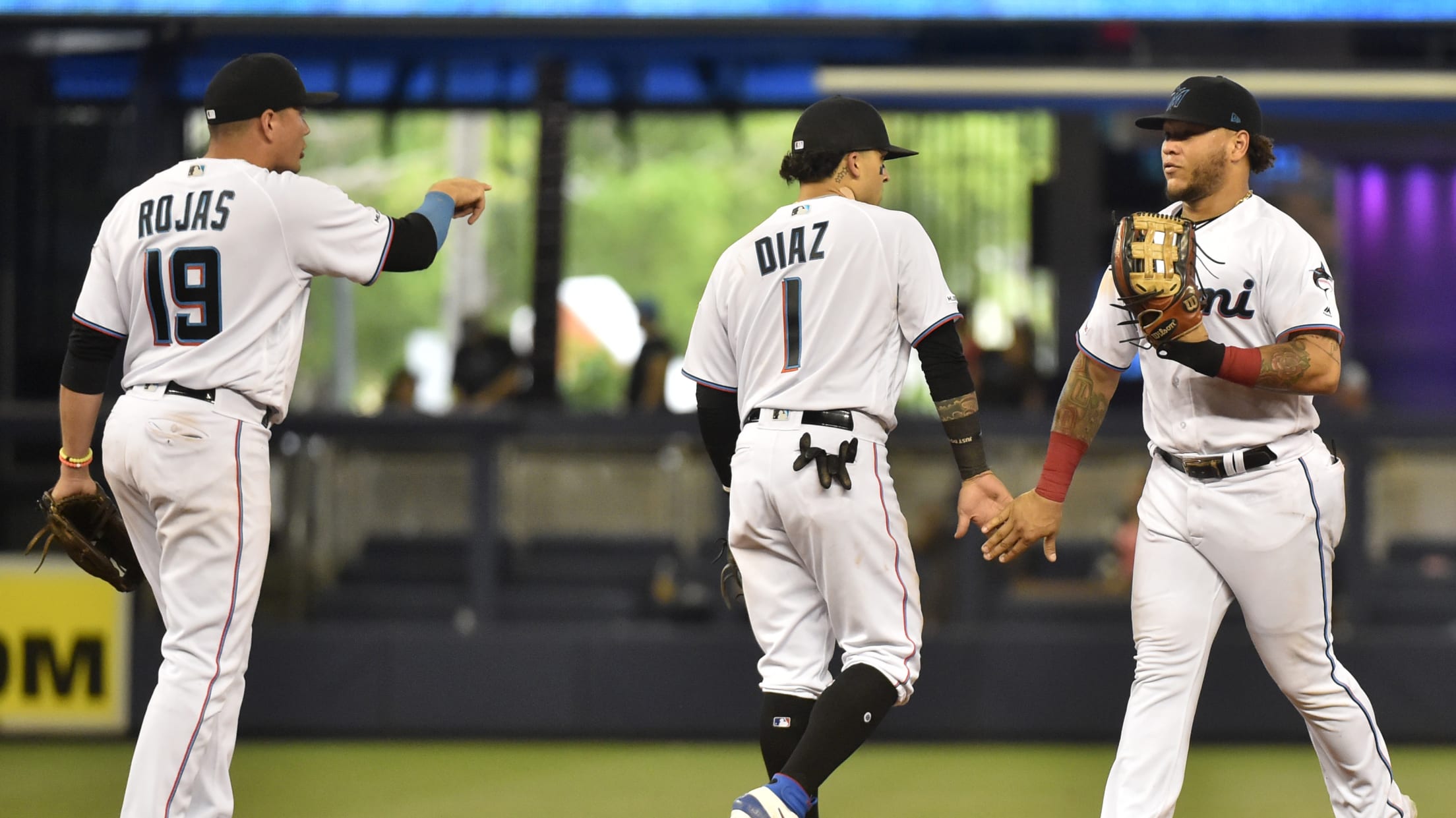 JUPITER, Fla. -- After completing a busy offseason upgrading their offense and bullpen, the Marlins are starting to see some light at the end of their rebuilding tunnel. For the first time in years, the Marlins have a stocked farm system, filled with high-end prospects close to big league ready.
Marlins Spring Training FAQs, important dates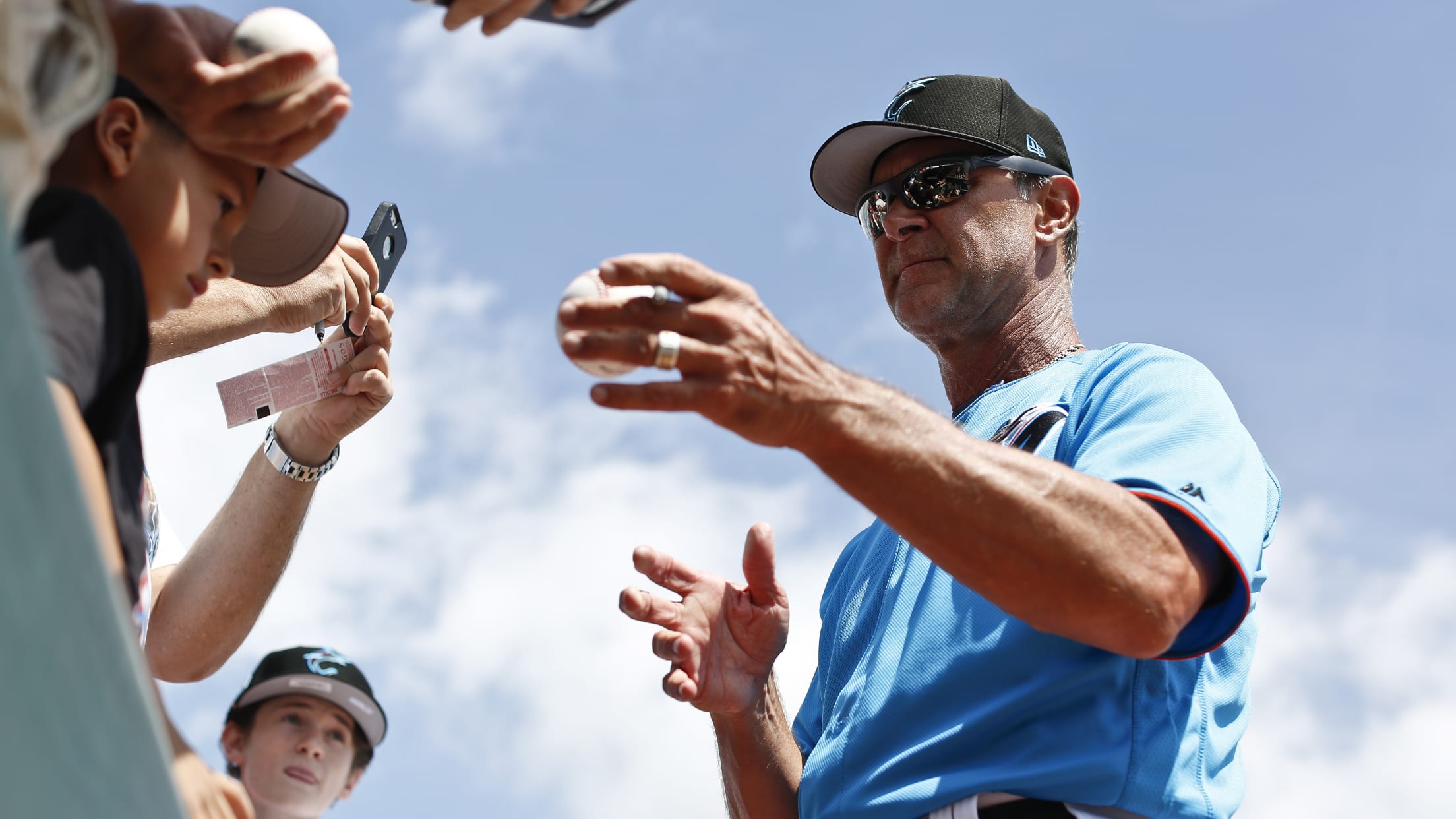 JUPITER, Fla. -- Welcome to the next generation of Marlins baseball.
MLB.TV is ready to bring the heat in 2020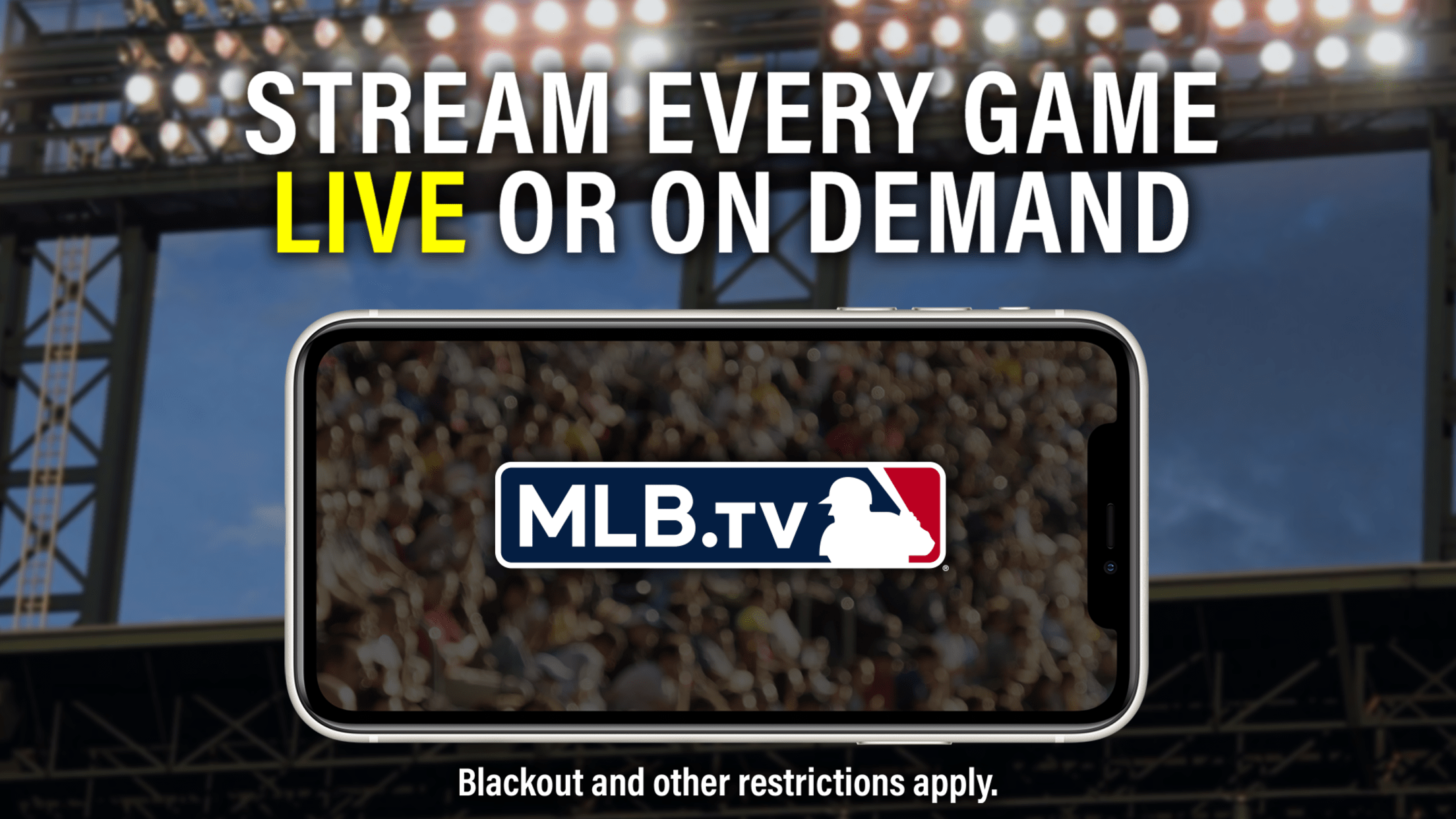 Can't wait to see Mike Trout crushing baseballs out of Angel Stadium again? Have you been waiting for months for Javier Báez to make new magic on the field? Spending your days imagining how Gerrit Cole will look throwing 99-mph fastballs in Yankees pinstripes? We get it. The 2020 season
How Jazz, Harrison may provide culture change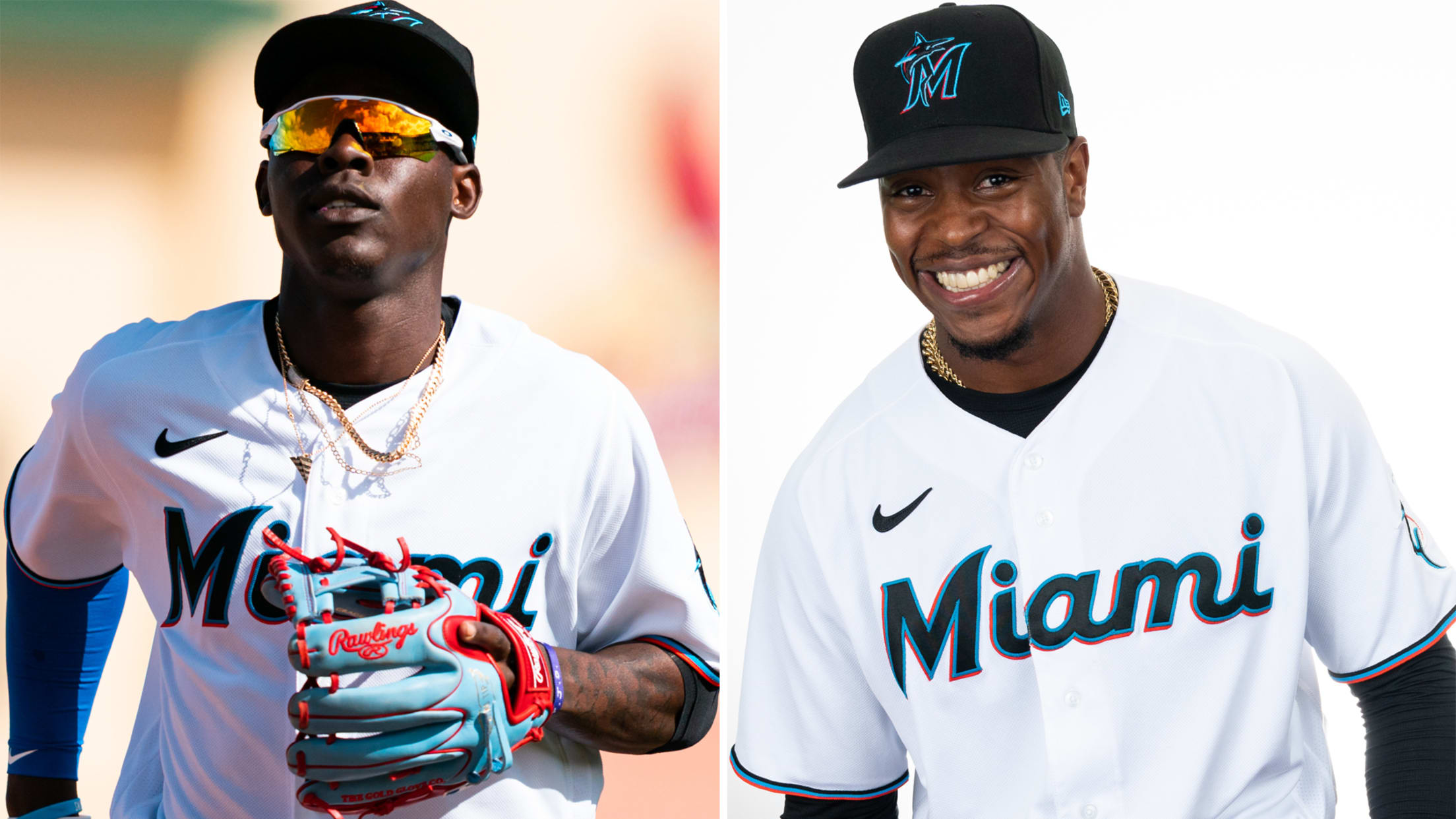 JUPITER, Fla. -- Upbeat by nature, Jazz Chisholm doesn't necessarily need any additional motivation to play baseball with more energy. Every time he's on the field, the 22-year-old is all smiles and carries that exuberance off the field as well. But what the Marlins' shortstop prospect is receiving right now
1 memorable cult hero from every team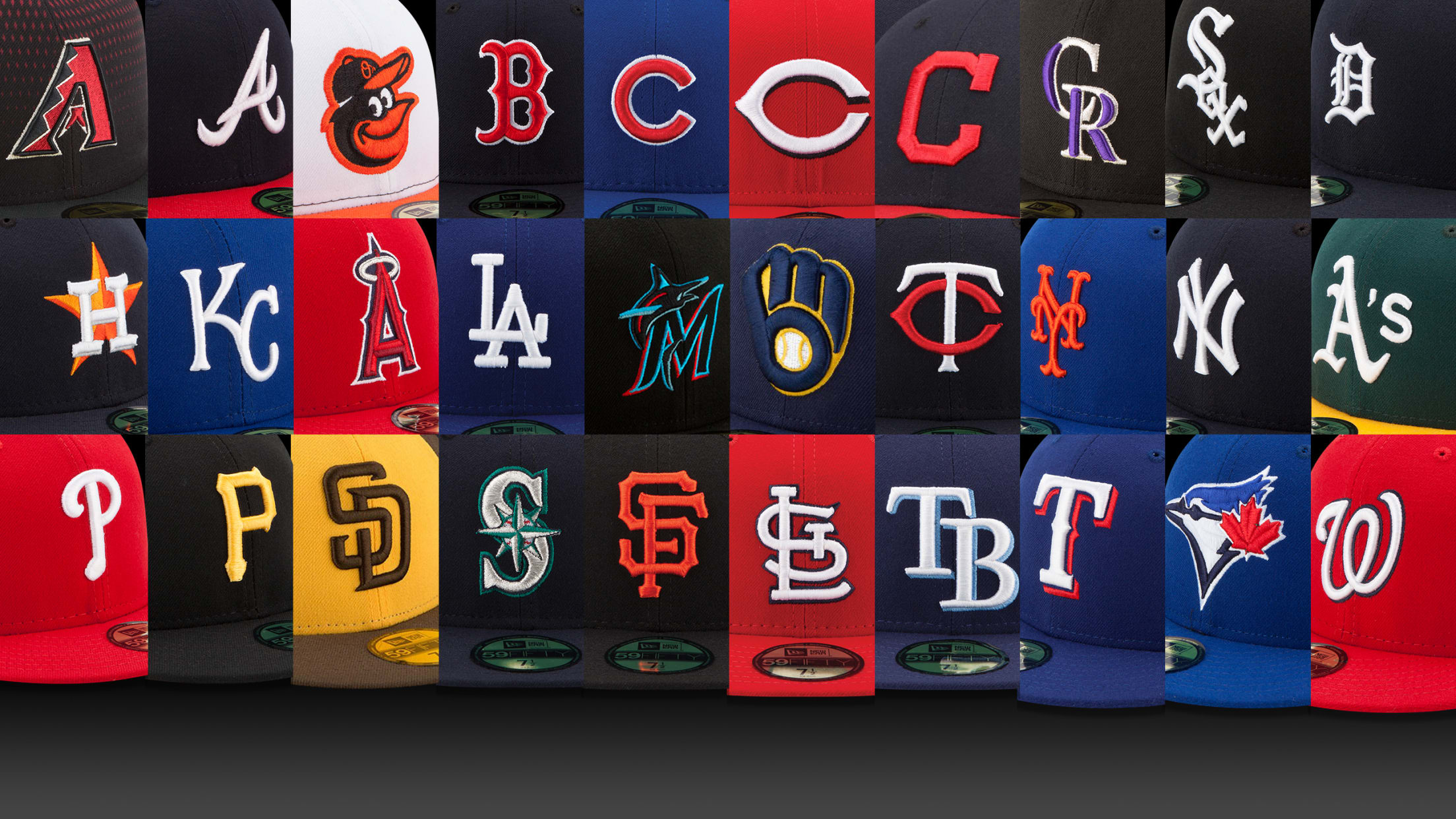 MLB.com beat reporters recently rolled out a series highlighting one "cult hero" for each franchise. Below is a full roundup of the players who best fit that description for all 30 teams, as well as a link to the full feature for each club.
Notes: Elieser's spring debut; Anderson's spot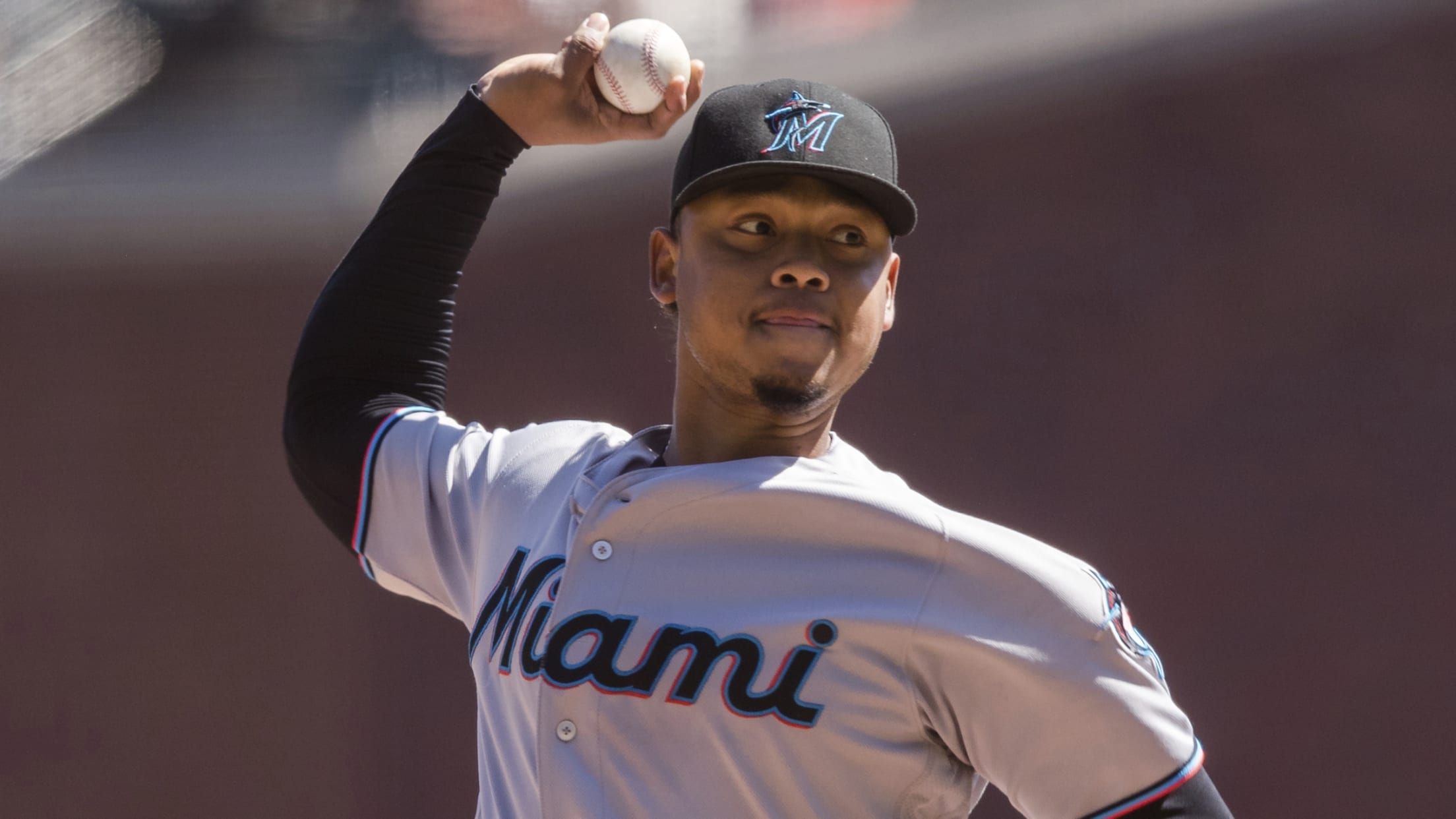 JUPITER, Fla. -- The way Sunday afternoon started off, Marlins' right-hander Elieser Hernandez ended up giving himself a wakeup call. Three batters in, the 24-year-old was down a run after hitting Victor Robles with a pitch to start the game, throwing a wild pitch and walking Adam Eaton, followed by
Young Marlins make the most of 1st spring game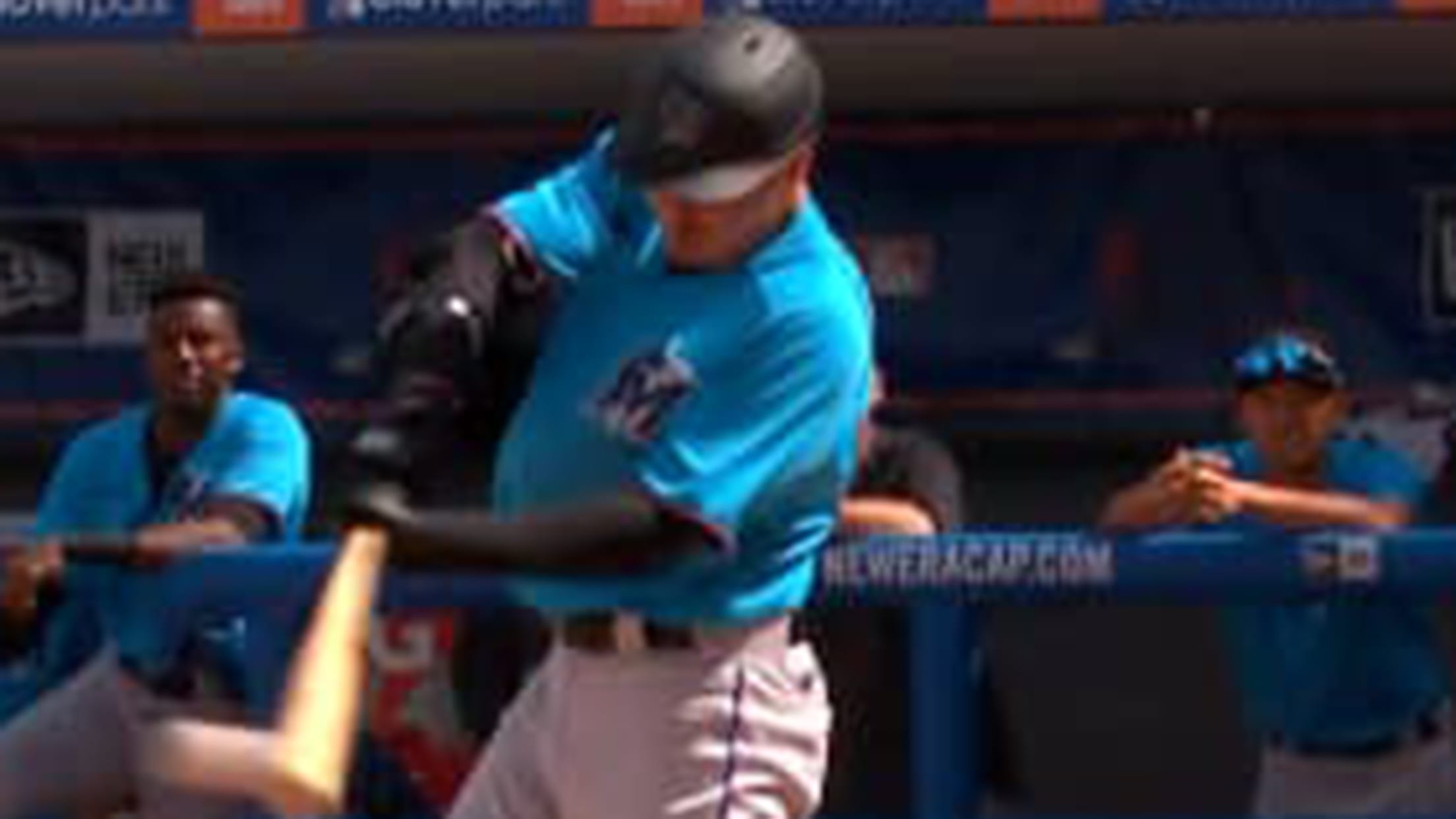 PORT ST. LUCIE, Fla. -- Outfield prospect JJ Bleday, who last year was on his way to winning a national title at Vanderbilt, was caught off guard when he learned he was in the starting lineup on Saturday for the club's first Grapefruit League game. What followed wasn't all that
Notes: Yamamoto battles; Harrison impresses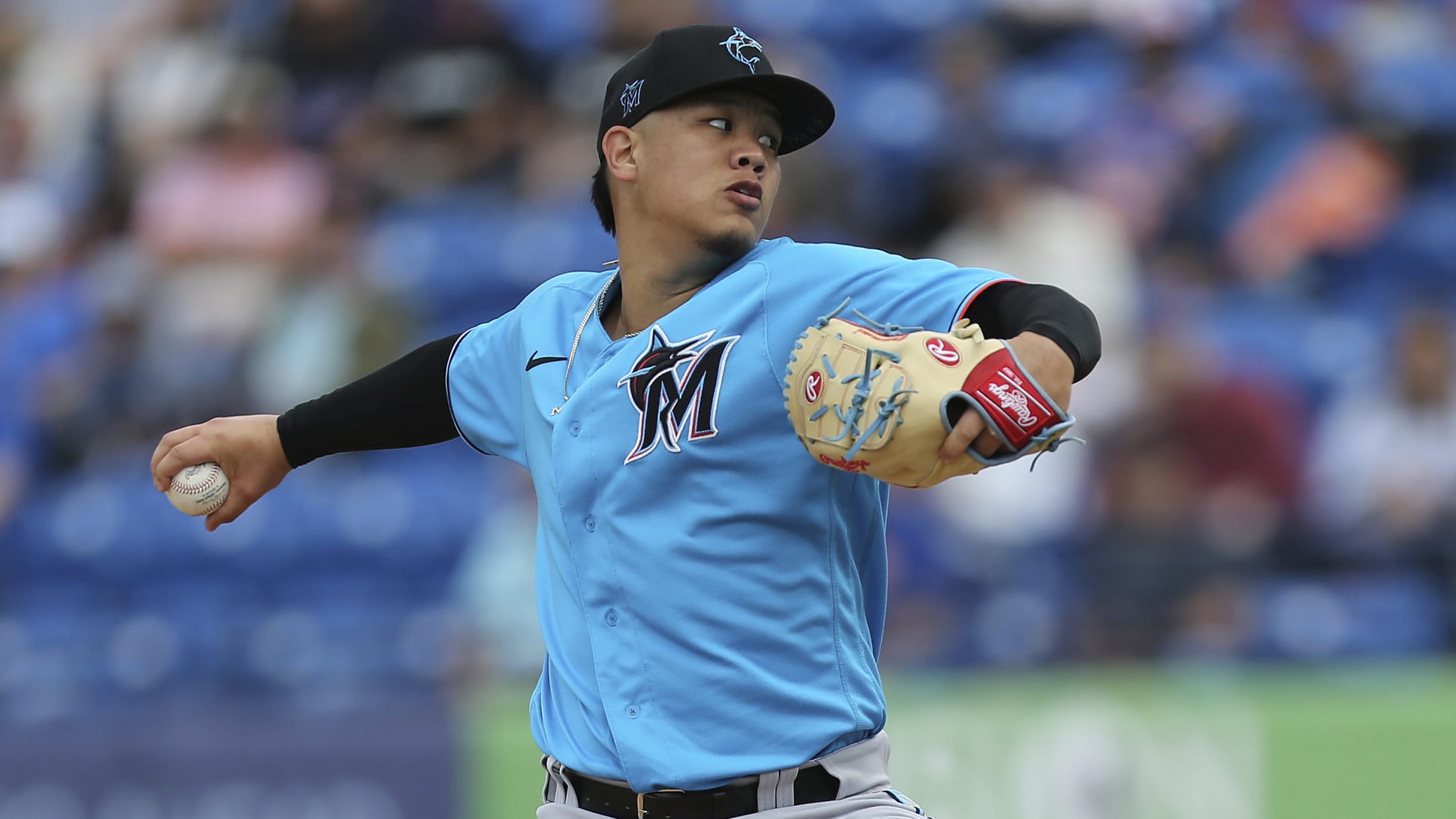 PORT ST. LUCIE, Fla. -- Perhaps the most commonly used word in Marlins' camp is "competition." The organization has made it clear that roster spots must be earned, not given. Jordan Yamamoto finds himself in one of the most watched spring battles -- a spot in the back end of
Marlins' Hill: 'There's just so much more talent'
President of baseball operations impressed by competition in camp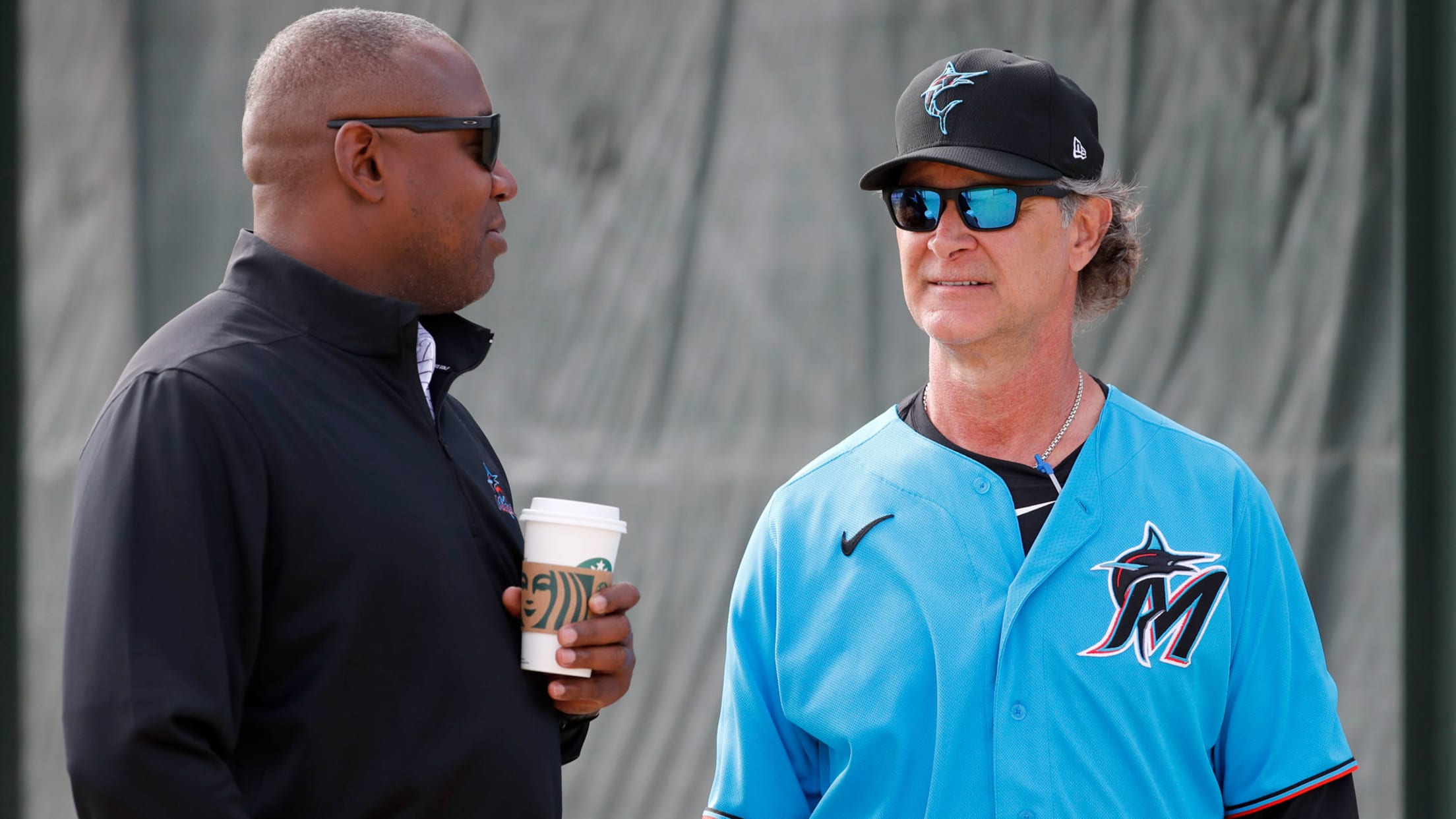 JUPITER, Fla. -- After 10 days of practicing on the back fields, exhaustively reviewing the fundamentals, the Marlins switch into game mode on Saturday with their Grapefruit League debut against the Mets in Port St. Lucie, Fla. The start of games marks the first time that fans can see newcomers
Notes: Veteran presence; rain foils Friday plans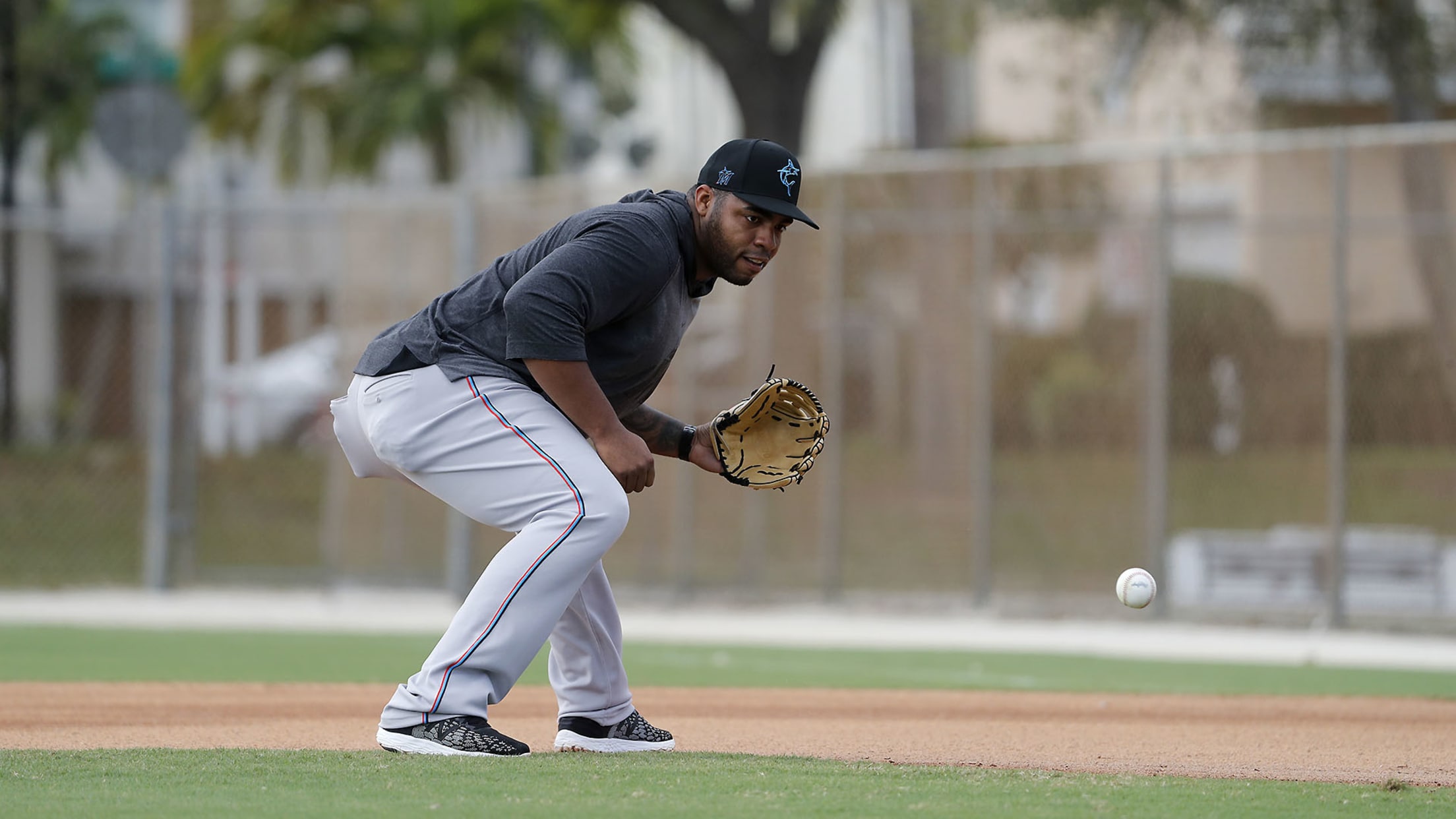 JUPITER, Fla. -- One reason the Marlins are optimistic about the direction the club is headed in 2020 is because of the additions of newcomers like outfielder Corey Dickerson, first baseman Jesús Aguilar and center fielder Jonathan Villar. The three were brought in to upgrade what was a stagnant offense
Brinson sporting new number, fresh outlook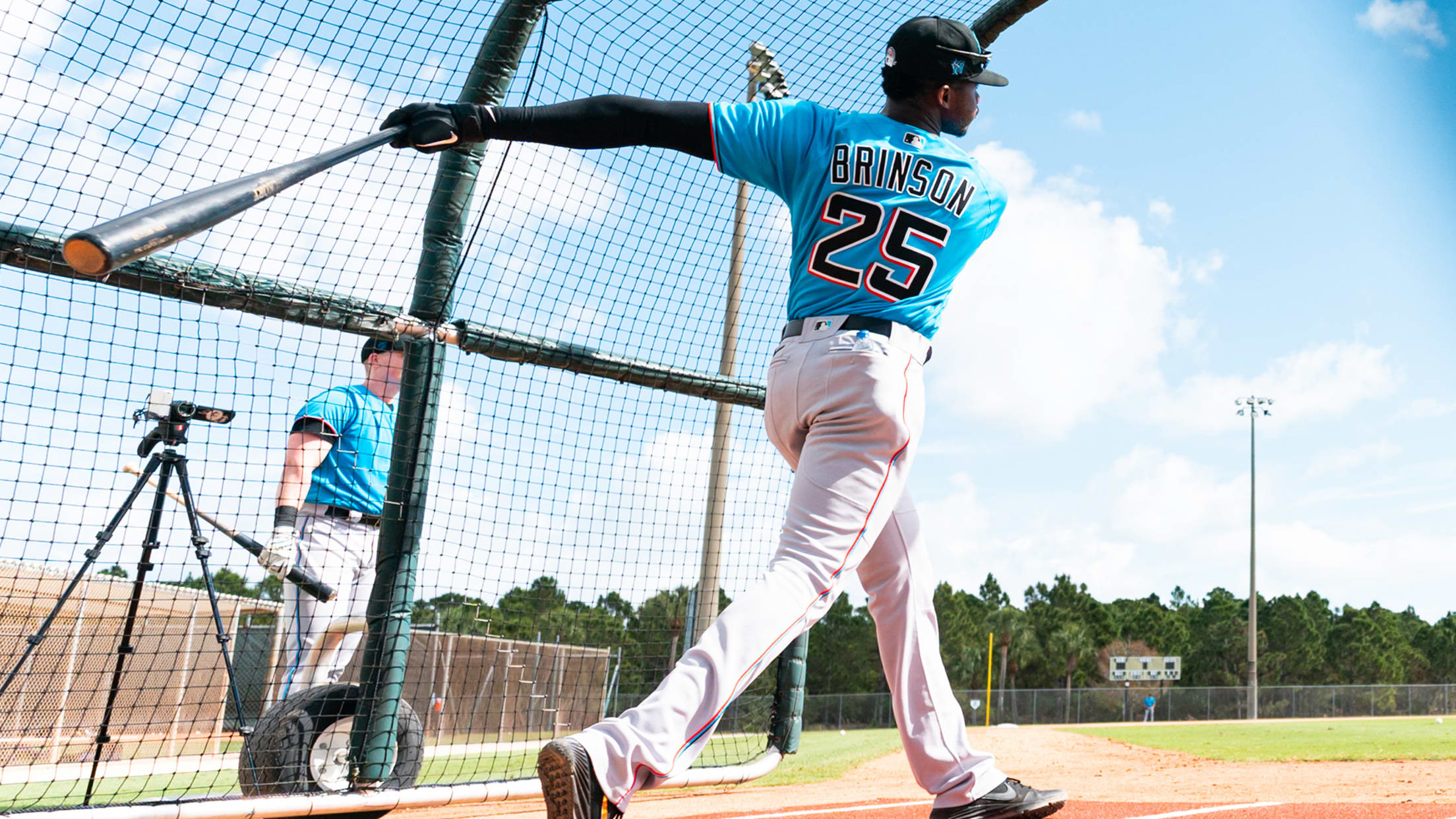 JUPITER, Fla. -- A new number. A renewed outlook. Marlins center fielder Lewis Brinson is sporting a new number in 2020, scrapping No. 9 in favor of 25. After two straight seasons wearing No. 9, in honor of Juan Pierre, his favorite player growing up, Brinson is going with the
Each team's top power-hitting prospect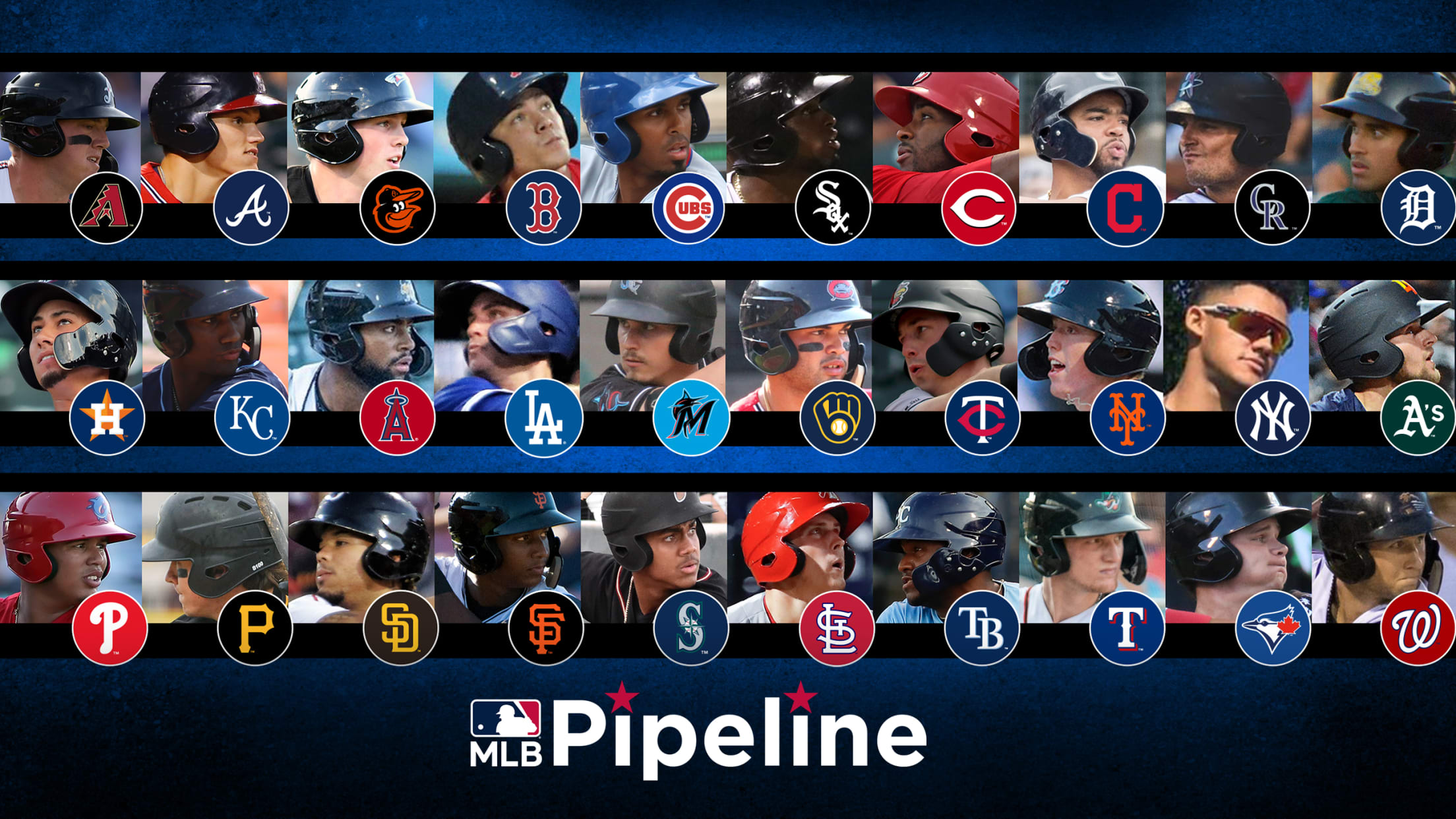 The 2019 Major League season will be remembered as the Year of the Home Run after players across baseball combined to hit a record 6,776 homers -- up from 5,585 in 2018 -- and 14 different teams set a new franchise record. National League Rookie of the Year Pete Alonso
Notes: Top prospects face off; positional preview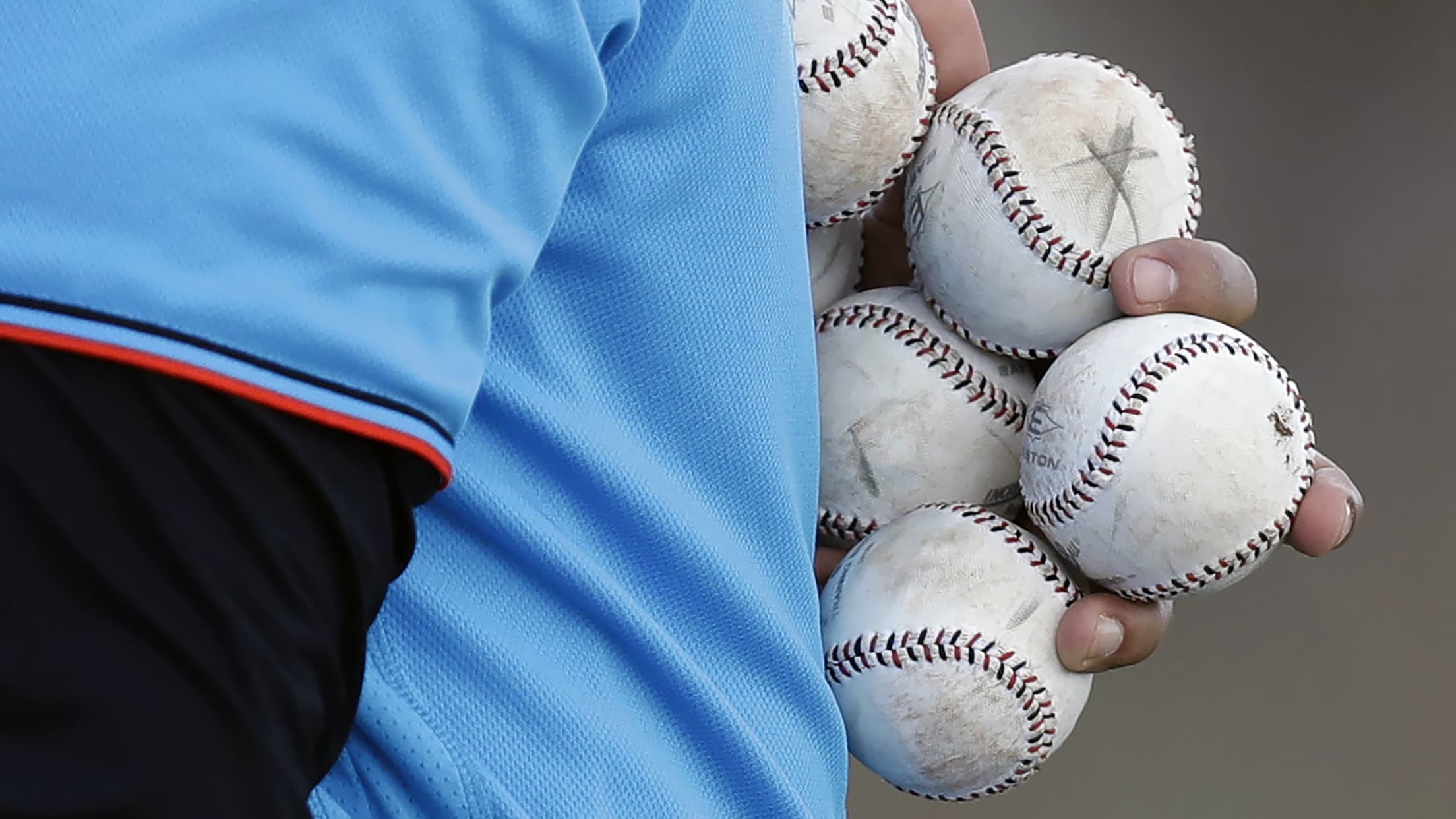 JUPITER, Fla. -- Live batting practice got interesting on Field 5 at the Roger Dean Chevrolet Stadium complex on Thursday morning.
Anderson dons new gear for 'peace of mind'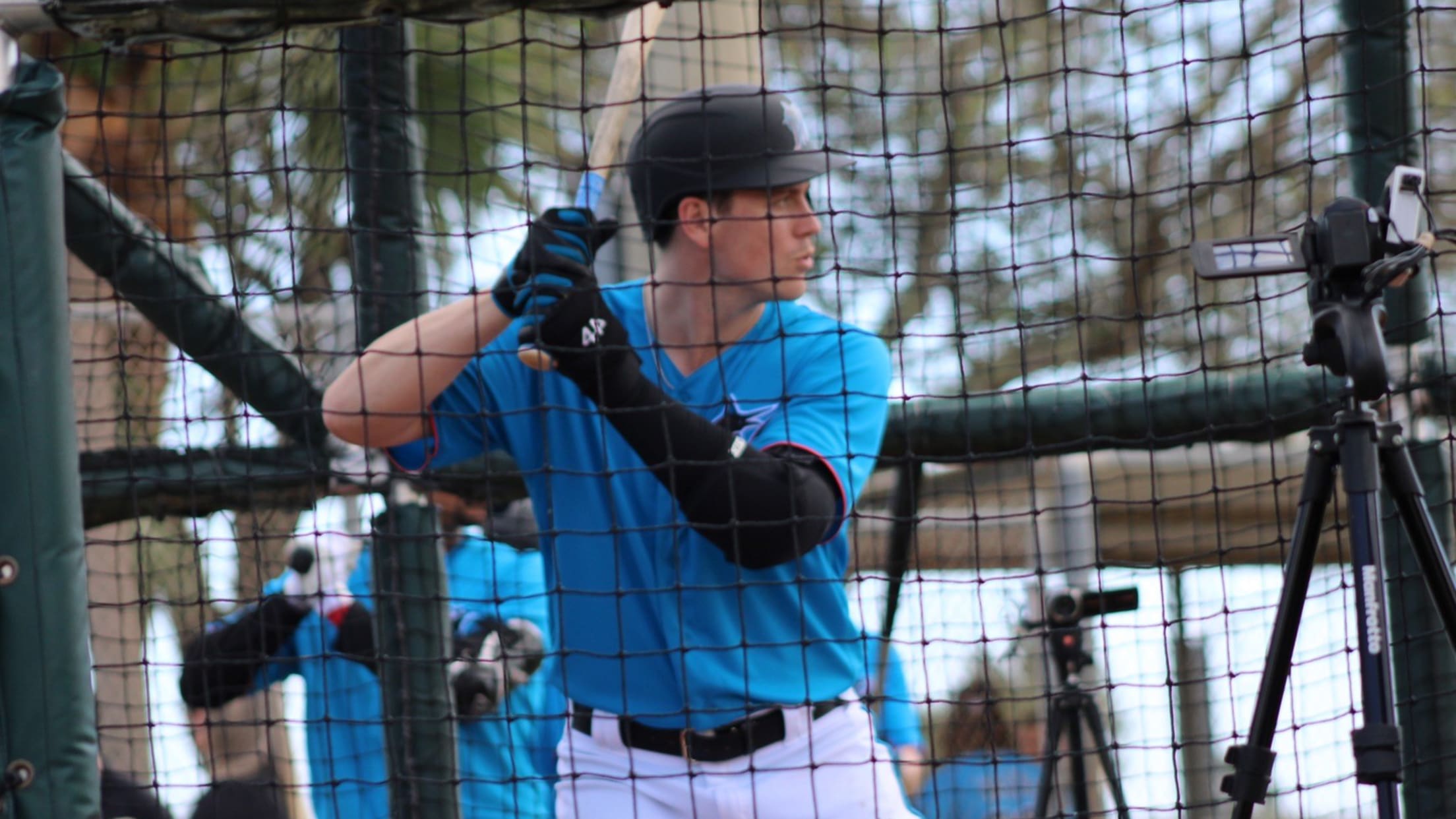 JUPITER, Fla. -- Live batting practice on the third day of full-squad workouts isn't usually a fun experience for hitters, who are often facing big league pitchers for the first time since the end of last season. For Marlins third baseman Brian Anderson, Wednesday was a chance to clear a
Rule 5 Draft pick Sharp in mix for Fish 'pen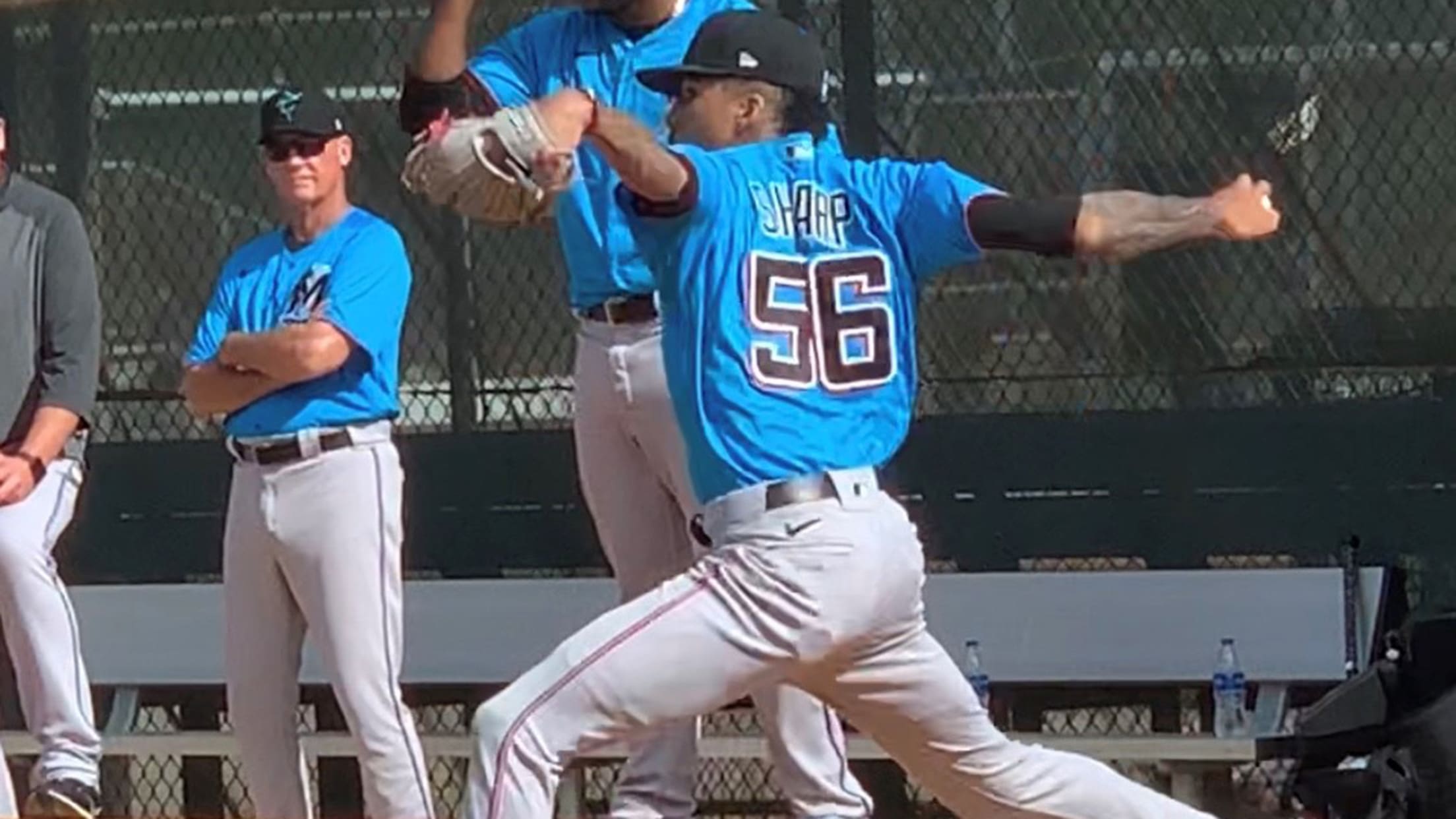 JUPITER, Fla. -- All eyes were on Marlins reliever Sterling Sharp on Wednesday afternoon on the back fields at the Roger Dean Chevrolet Stadium complex. When the lanky 24-year-old right-hander faced hitters for the first time in Spring Training, he had a big audience of team executives. Marlins president of
Berti makes versatility his Major asset
Super-utility man establishes himself as option at five positions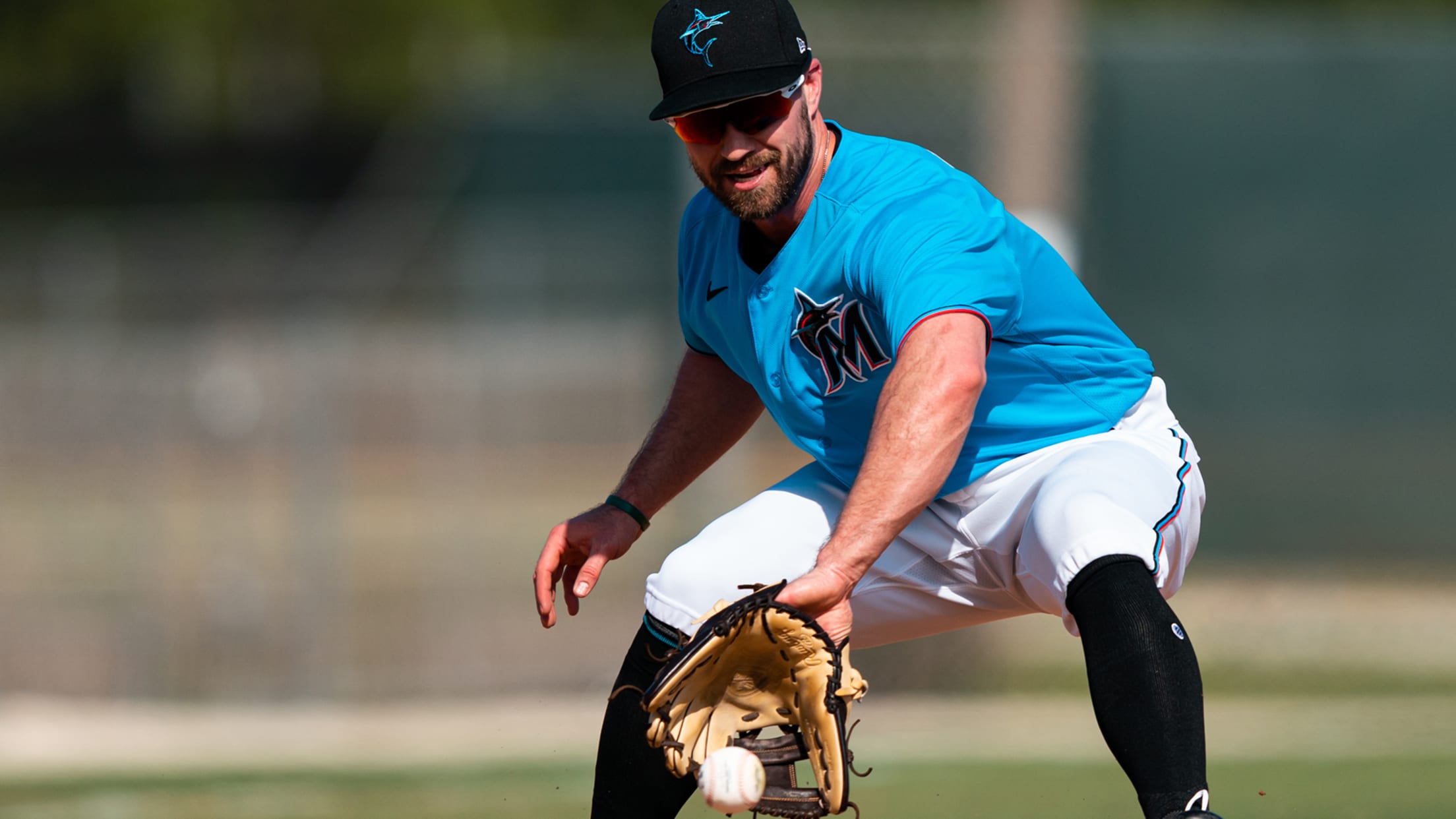 JUPITER, Fla. -- You'll have to forgive Jon Berti if it takes a moment for him to recall his natural position. After all, the Marlins' super-utility player took the field at five spots (third base, shortstop and all three outfield spots) during his rookie season in 2019.
Yamamoto will 'do whatever it takes' to start
Righty aims to build on rookie experience to claim spot in rotation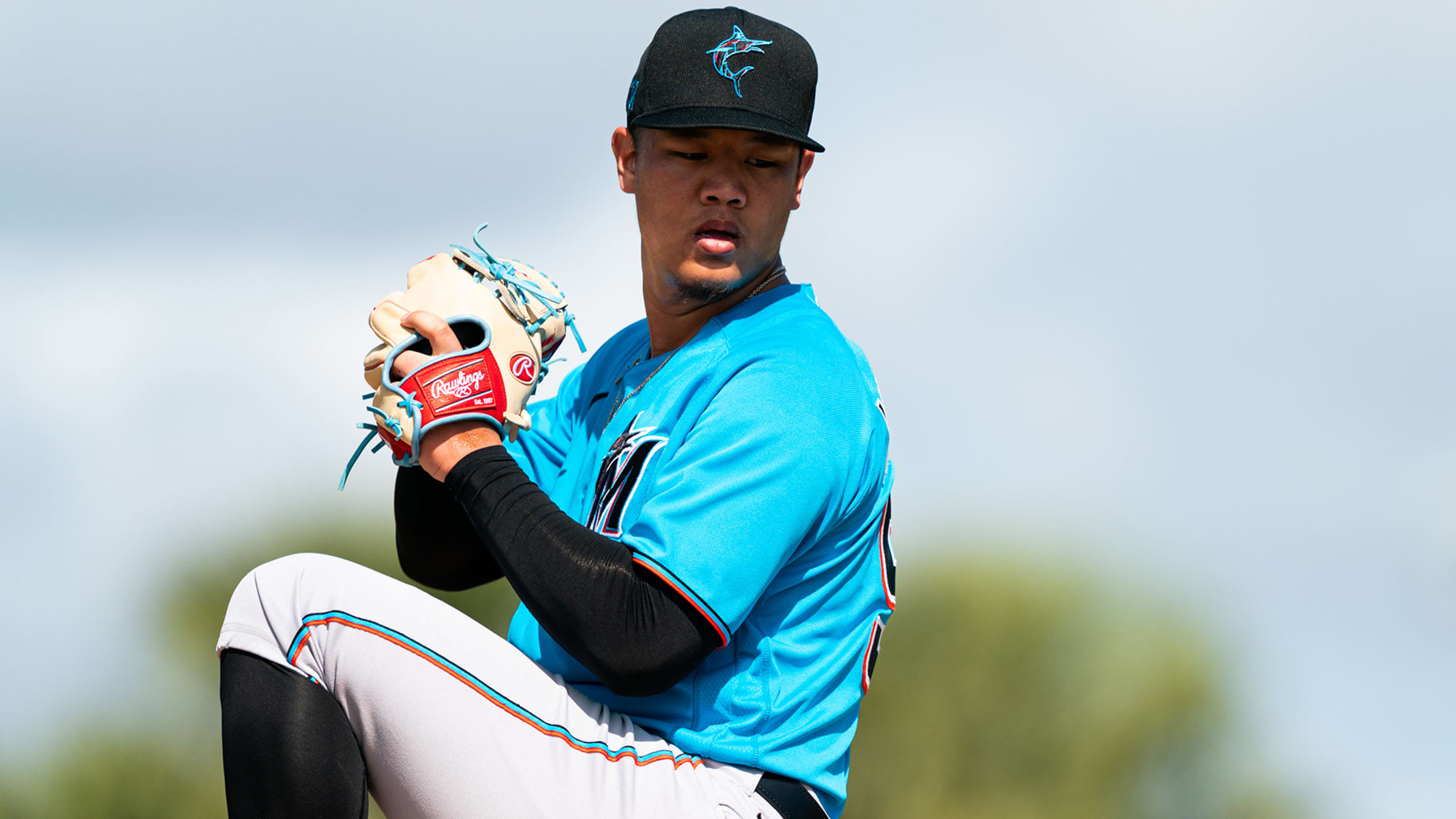 JUPITER, Fla. -- When right-hander Jordan Yamamoto takes the mound for the Marlins in their Grapefruit League opener on Saturday against the Mets, Miami's rotation battle will begin. Yamamoto, who threw around 30 pitches at live batting practice on Tuesday, will compete for a starting spot. Sandy Alcantara, Caleb Smith
Notes: Villar to get shot in center
JUPITER, Fla. -- A career middle infielder, Jonathan Villar last year shifted back and forth from second base to shortstop in his final season with the Orioles. The Marlins have other plans for the speedy 28-year-old. During Spring Training, they intend to work Villar in center field, a position he
Mattingly: 'It's time' for Marlins to take next step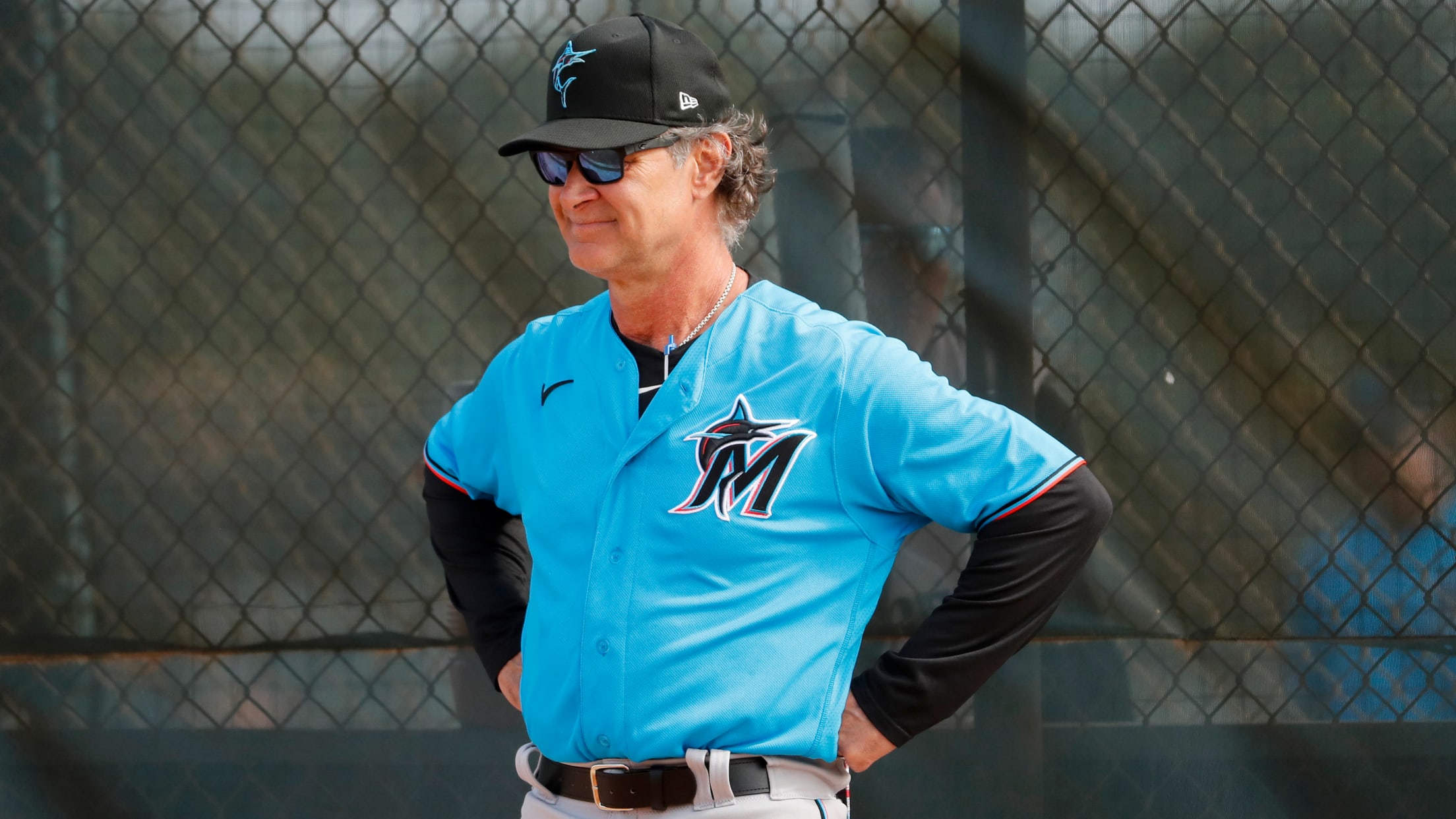 JUPITER, Fla. -- After an offseason of infusing experienced big league level talent to blend in with a young core and high-end prospects, the Marlins on Monday took the field for the first time as a full squad. Normally, you wouldn't hear so much enthusiasm from a franchise coming off