Cepeda to be Marlins' bullpen coach (sources)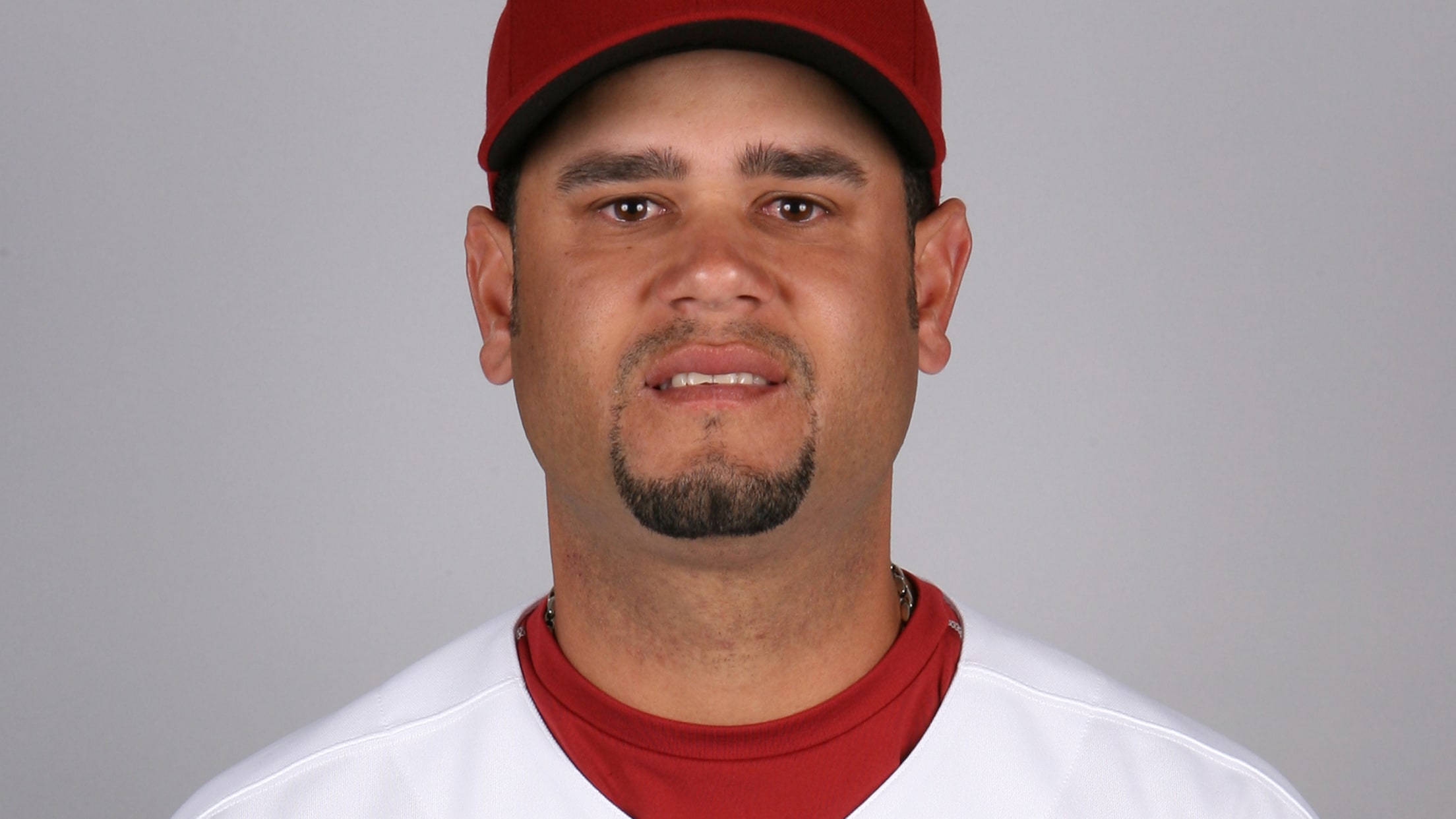 MIAMI -- The Marlins still have some unanswered questions regarding their coaching staff, but the pitching side now has some more clarity. According to sources, Wellington Cepeda will be Miami's new bullpen coach, a position in which he will work closely with returning pitching coach Mel Stottlemyre Jr., who will
Inbox: What is Miami's top priority in offseason? 
Beat reporter Joe Frisaro fields Marlins fans' questions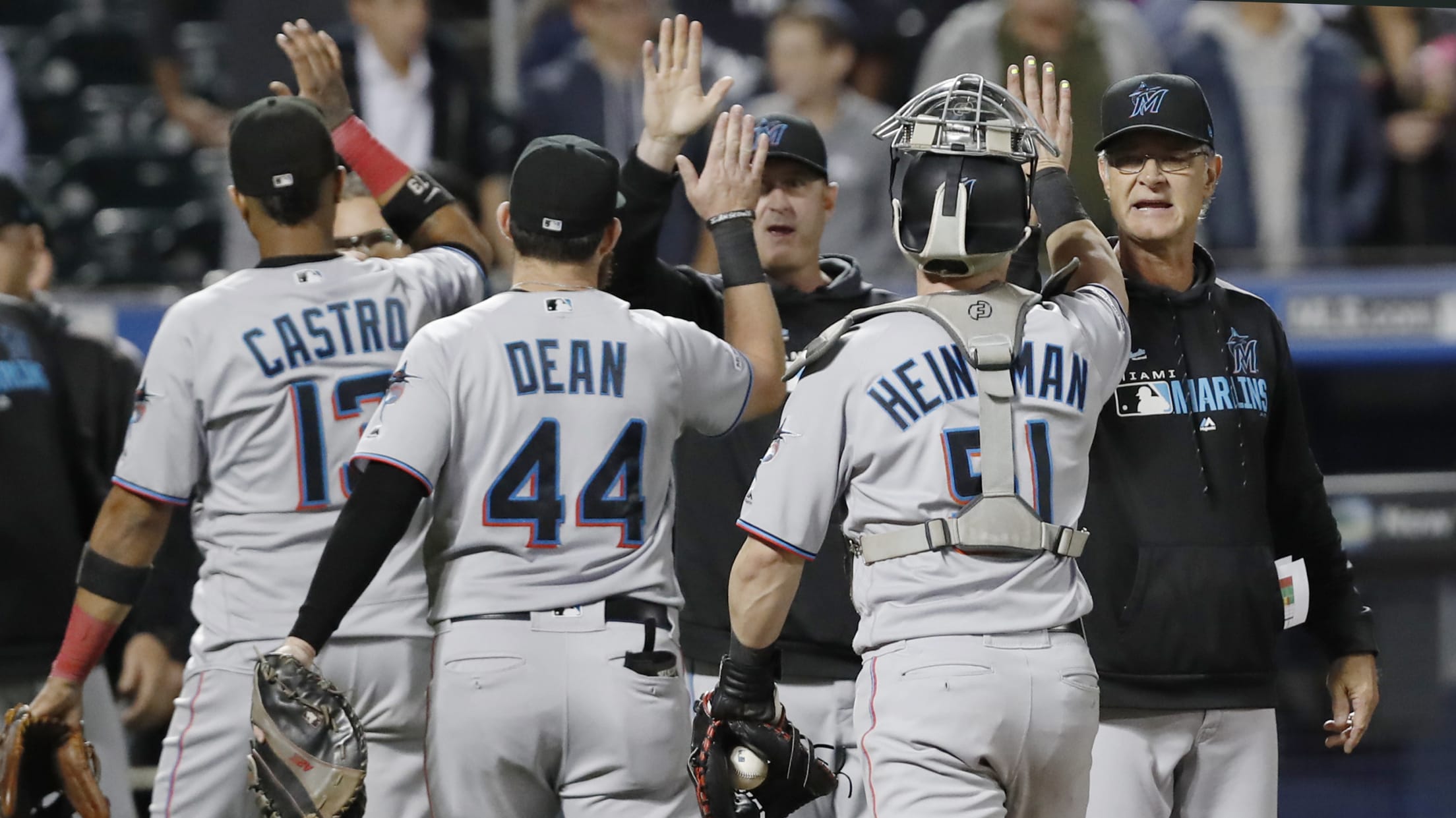 Where are the Marlins targeting their free-agent dollars -- bullpen, veteran hitter, other? -- @BigBennyFL Upgrading the offense is the No. 1 offseason priority, followed by beefing up the bullpen. The Marlins ranked 29th in runs scored with 615, only the Tigers (582) scored fewer. Miami also was last in
Alcantara's 2019 pace gives look of '20 ace
Effort to get first-time All-Star to be more aggressive pays off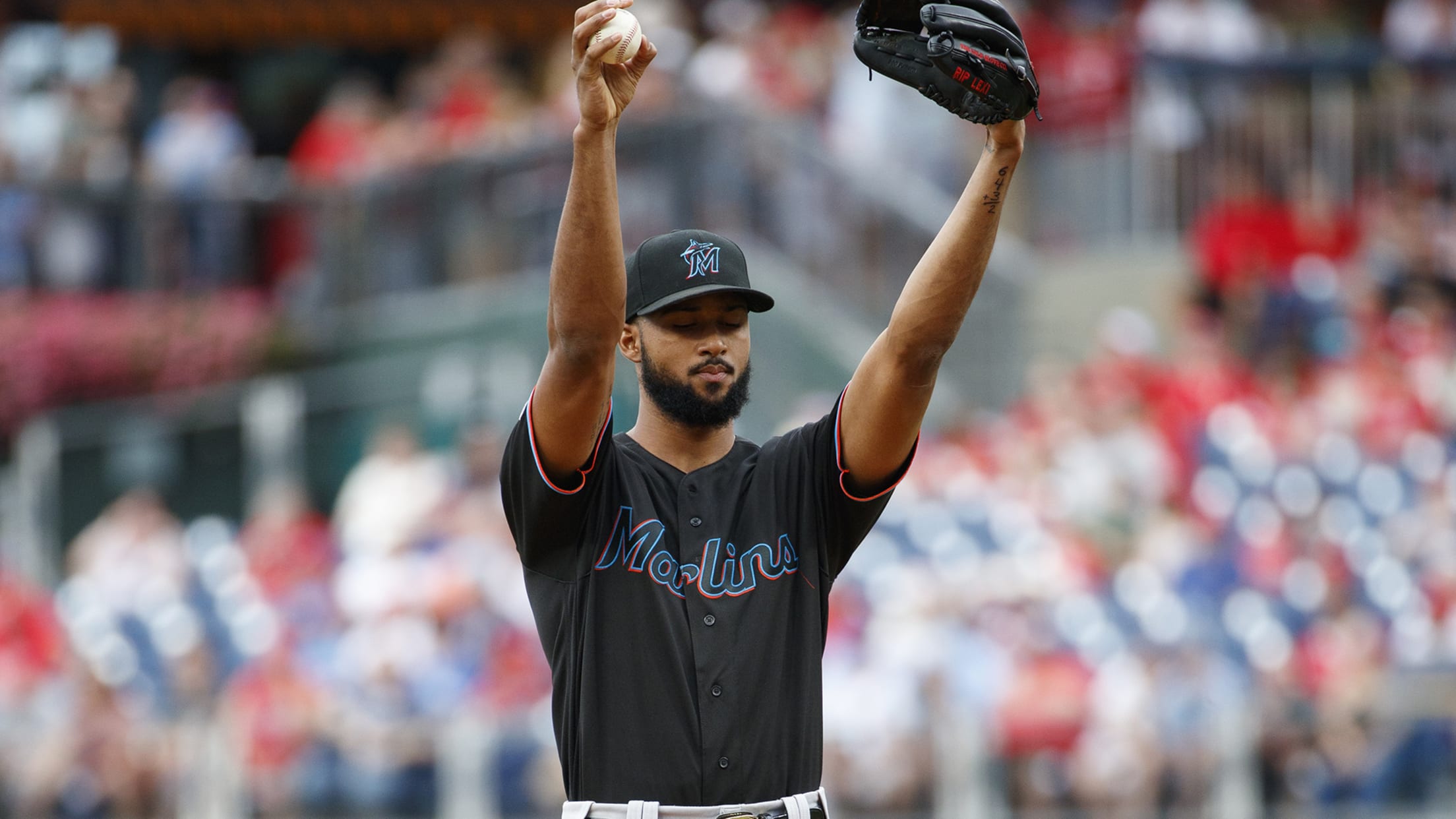 MIAMI -- After all the urging, pushing and encouraging, the Marlins' organizational message to attack the zone eventually sank in for right-hander Sandy Alcantara. It took some convincing to get the 24-year-old right-hander to buy in, but after he did, the results were telling. Alcantara finished up his first full
Backup catcher Holaday elects free agency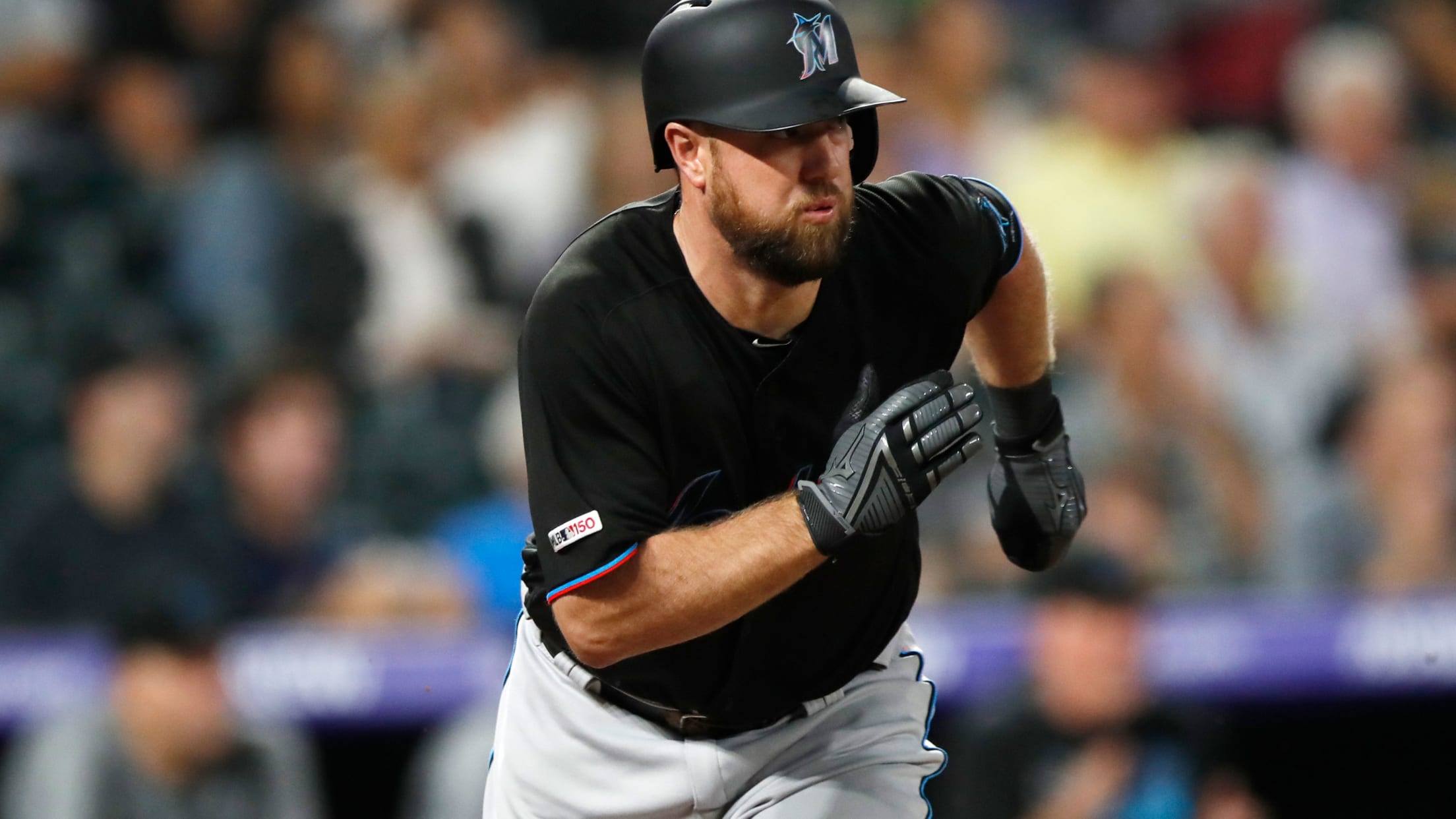 The Marlins outrighted Bryan Holaday to Triple-A New Orleans on Friday afternoon, with the veteran catcher electing free agency. Miami's 40-man roster is at 36. Jorge Alfaro is the only backstop remaining on the 40-man roster, with Chad Wallach on the 60-day injured list with recurring concussion symptoms. Wallach, who
Every club's best individual playoff performance
From MadBum to Mr. October, these runs went down in franchise lore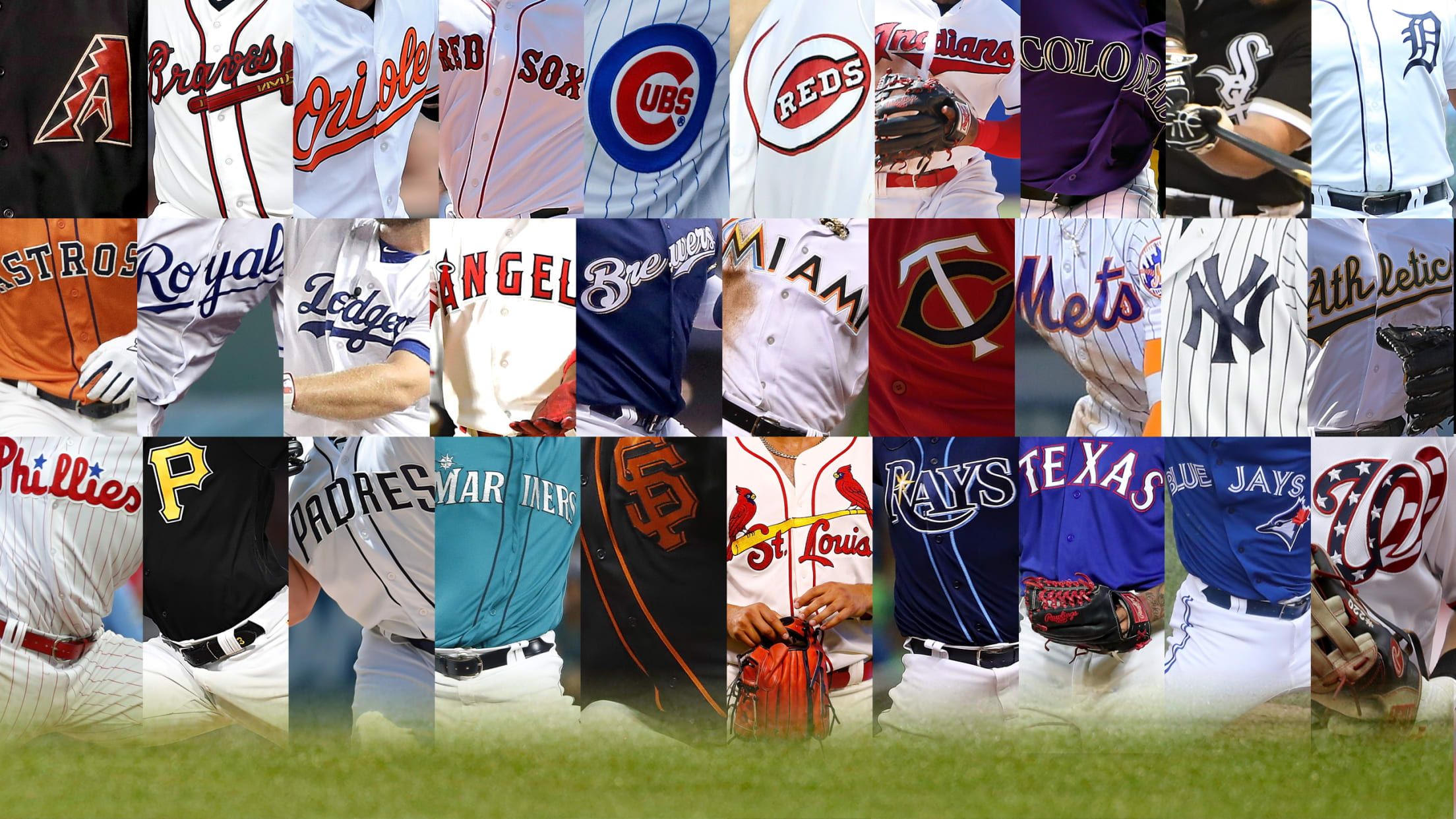 One of the many joys of baseball's postseason is how one player can make such an outsized difference. There's no better time for a player to go on a hot streak than in the playoffs, when he's able to carry his team for a whole series -- maybe even to
Marlins send Noesi, Heineman to Triple-A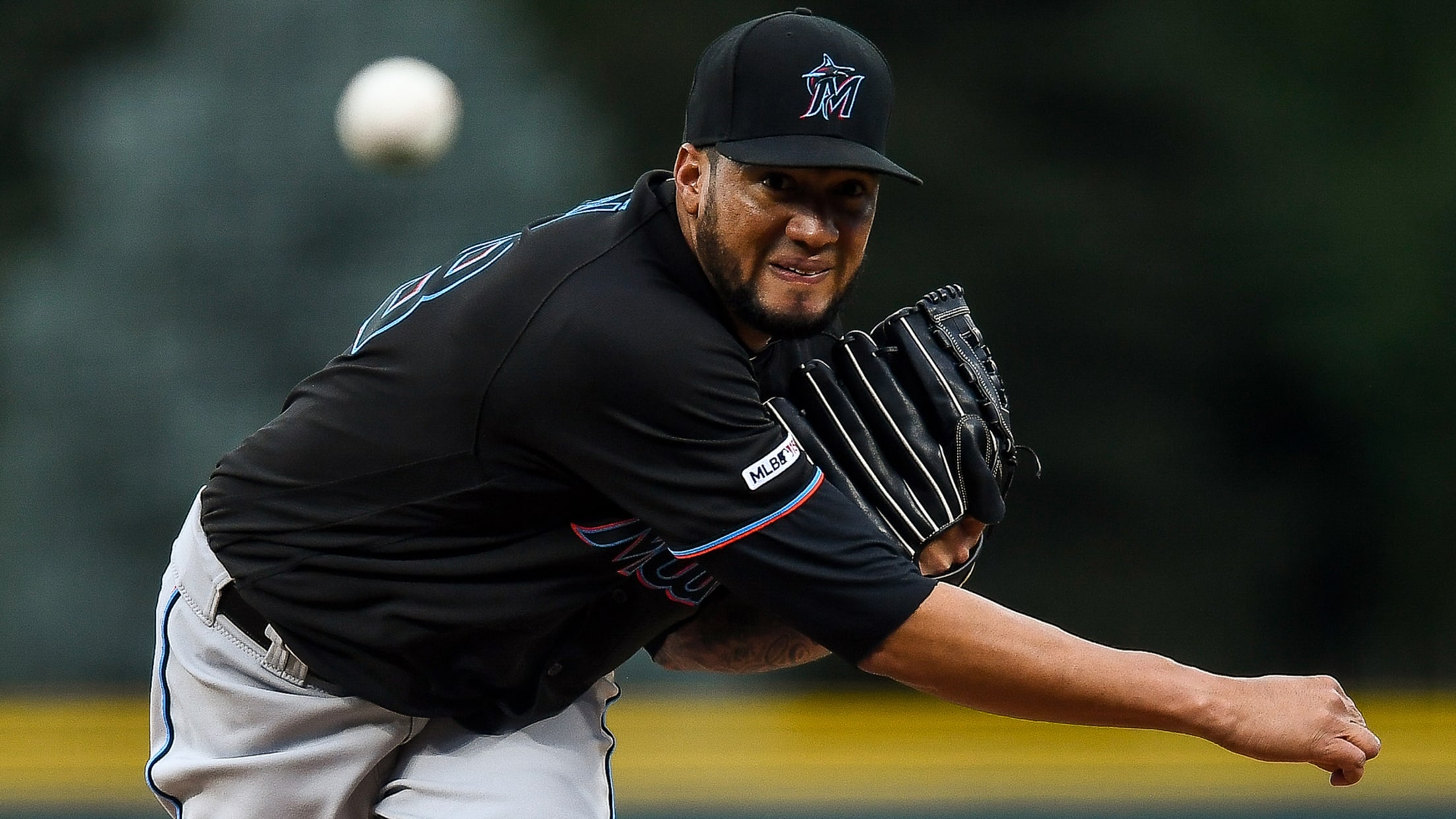 The Marlins made minor roster moves on Wednesday afternoon, outrighting catcher Tyler Heineman and right-hander Héctor Noesi to Triple-A New Orleans. The Reds also claimed left-hander Josh D. Smith off waivers. Miami's 40-man roster is at 37. Heineman made his Major League debut on Sept. 4 after rosters expanded and
Marlins Arizona Fall League updates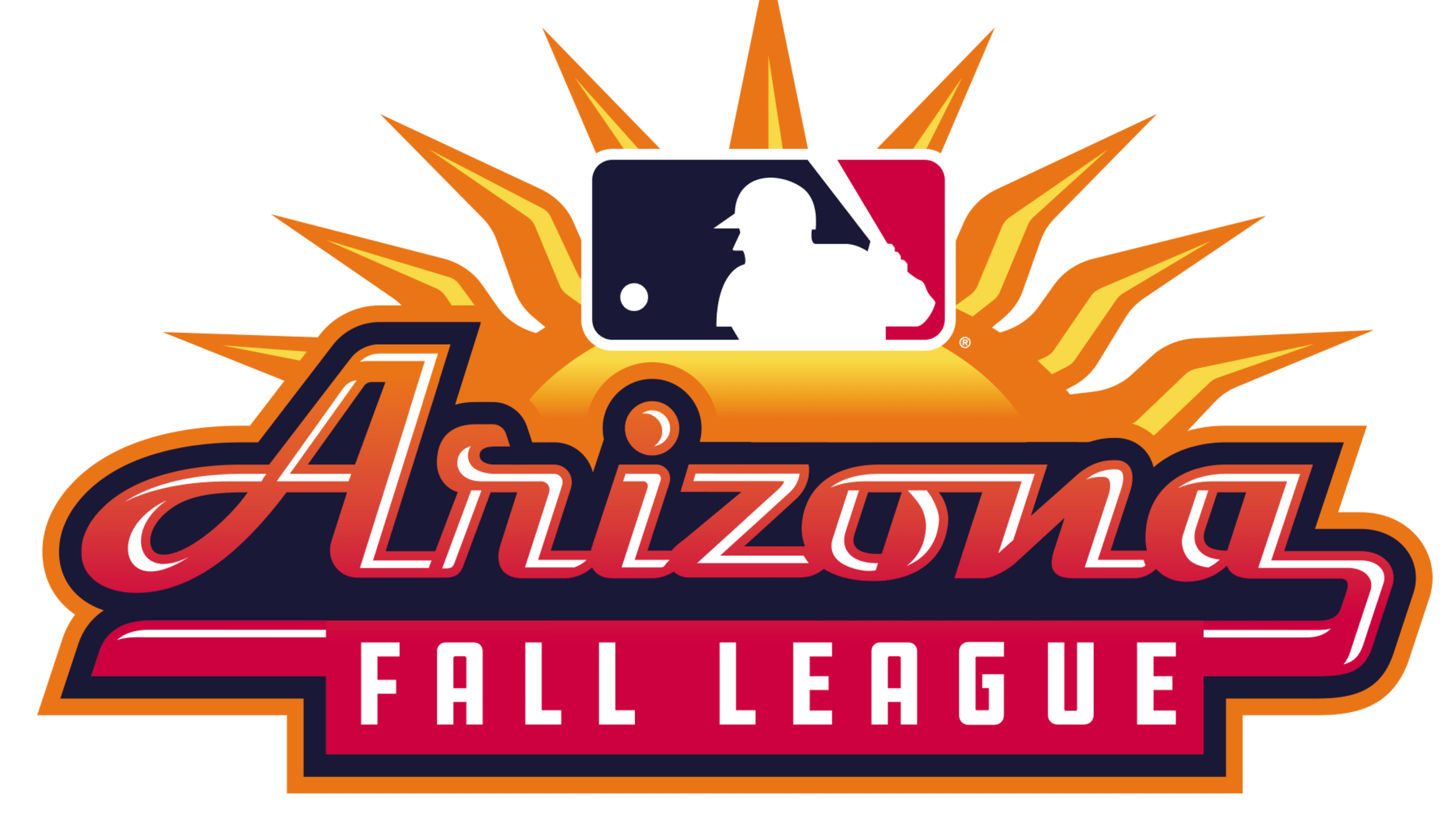 Seven Marlins prospects are playing for the Salt River Rafters in the 2019 Arizona Fall League: Shortstop Jose Devers (No. 10), right-hander Nick Neidert (No. 11), outfielder Victor Victor Mesa (No. 13), outfielder Jerar Encarnacion (No. 17), right-hander Vincenzo Aiello, right-hander C.J. Carter and left-hander Alex Vesia.
Top 10 performers of the 2019 Fall Stars Game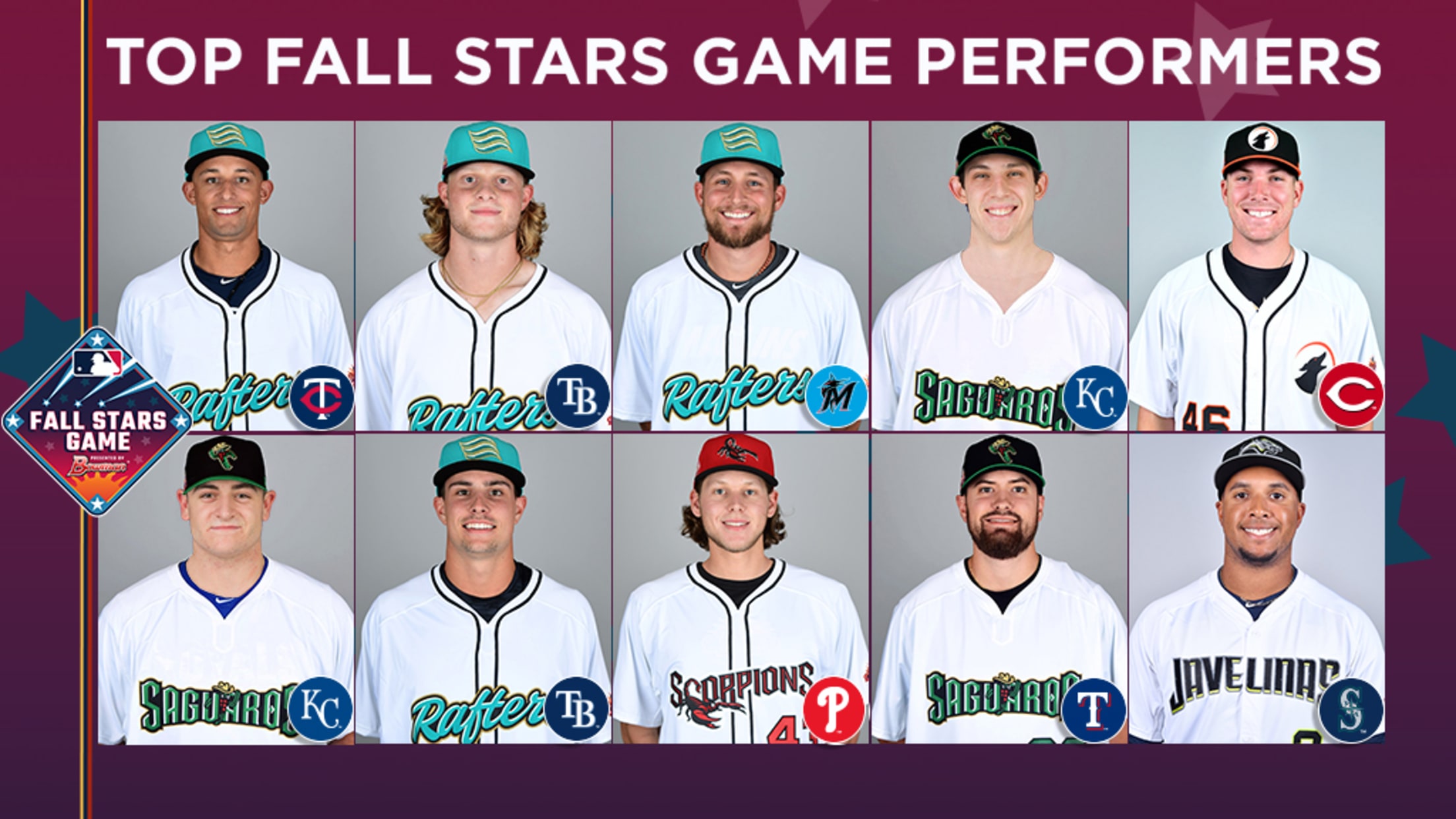 SCOTTSDALE, Ariz. -- Since the Fall Stars Game debuted 14 years ago in the Arizona Fall League, countless players have participated in the AFL's version of the Futures Game and quickly gone on to become impact players in the big leagues. Just one year ago, Pete Alonso and Vladimir Guerrero
Inbox: Where will Mesa brothers start in '20?
Beat reporter Joe Frisaro answers Marlins fans' questions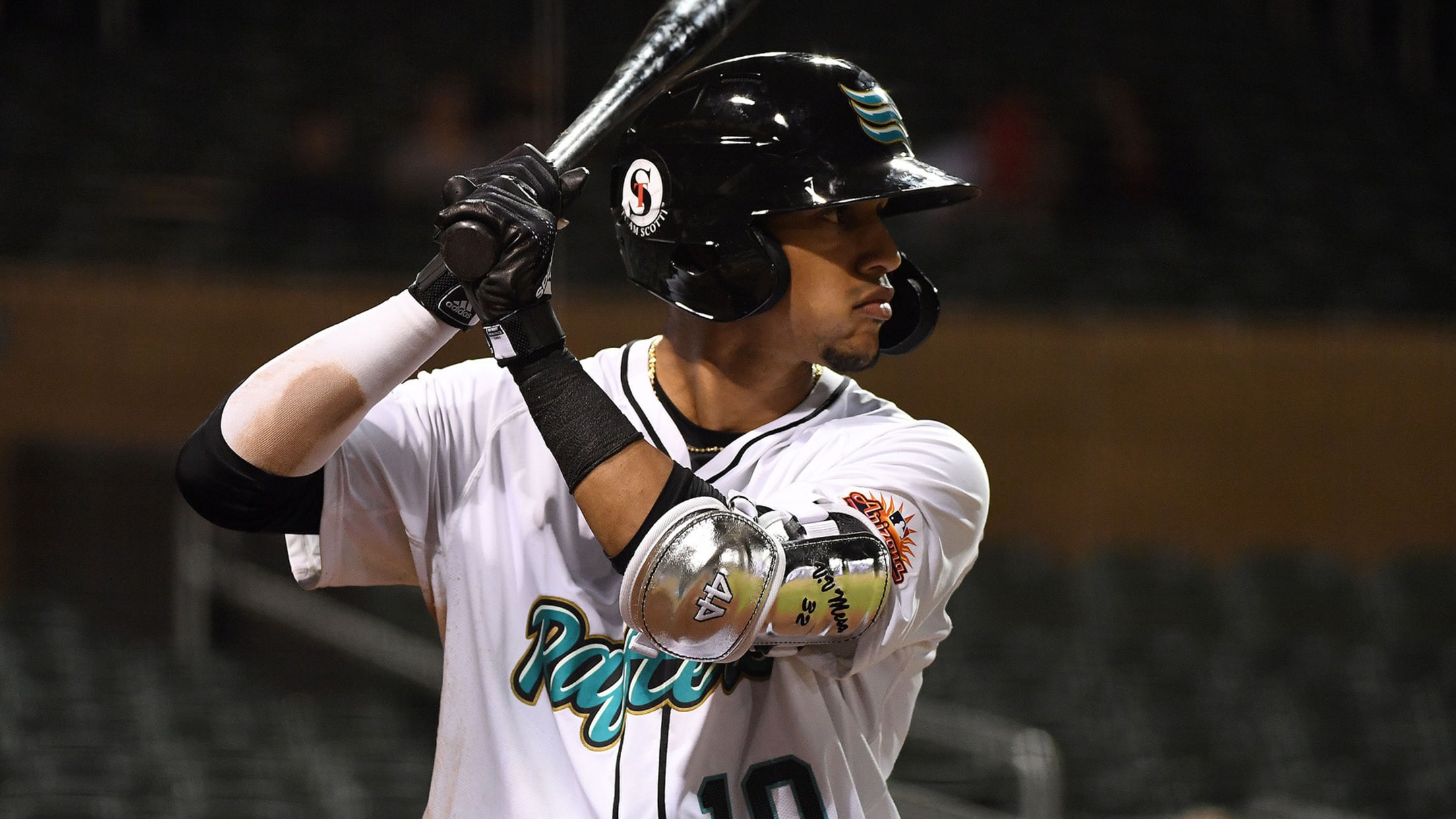 How did the Mesa brothers perform, all in all? What level is Víctor Víctor Mesa slated to start at next year? -- @alfodeg Víctor Víctor Mesa, 23, is the Marlins' No. 13 prospect, per MLB Pipeline, and his younger brother, Víctor Mesa Jr., 18, ranks 27th on the Top 30
Powerful Alfaro has work to do behind the plate
MIAMI -- Jorge Alfaro epitomizes what the Marlins are building. The 26-year-old catcher possesses plenty of athleticism and power, and he plays with passion no matter the situation or score. The question the Marlins have moving forward is whether Alfaro, still raw in many parts of his game, can refine
How each player did in the Fall Stars Game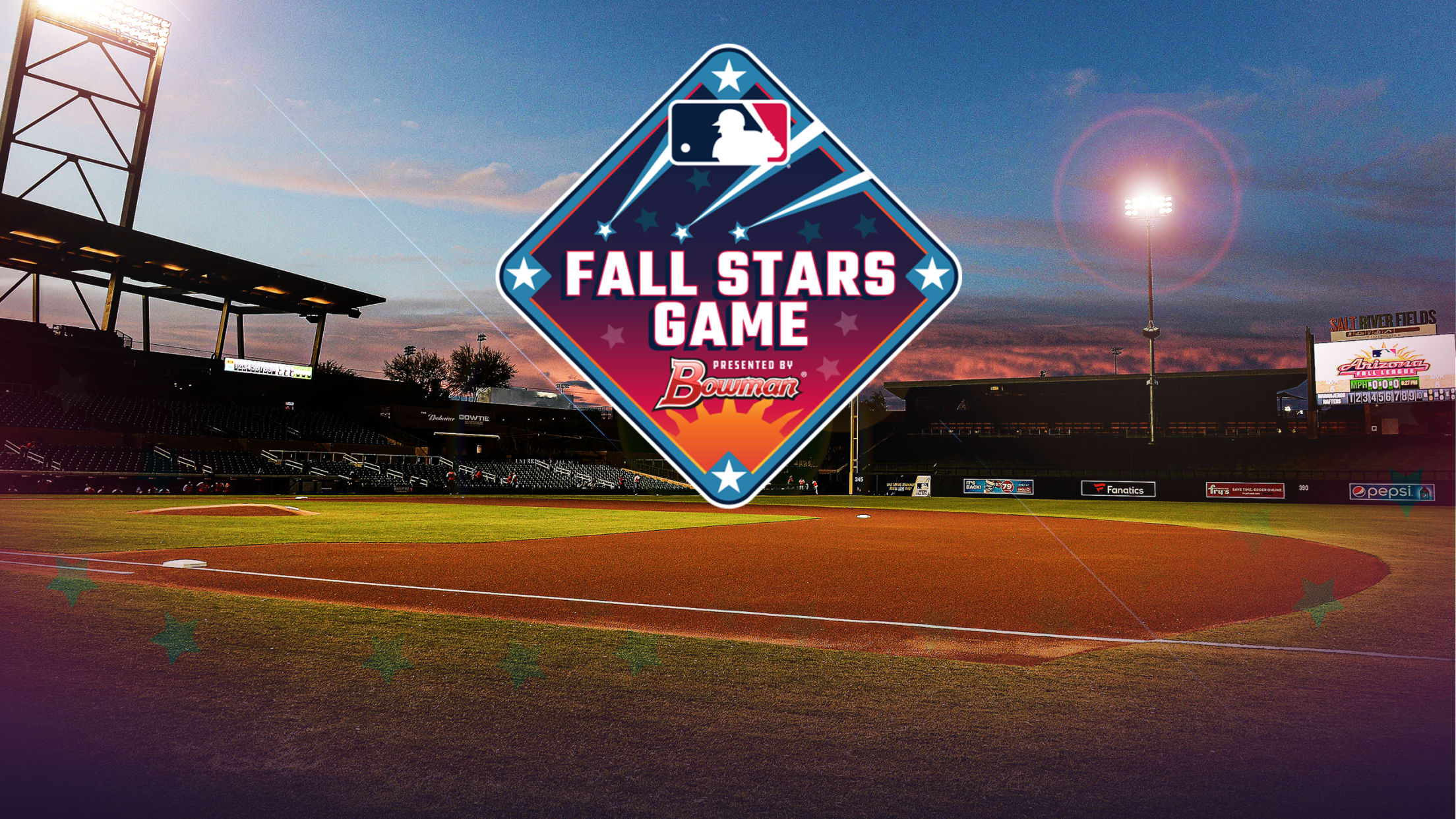 The 14th edition of the Arizona Fall League's Fall Stars Game was held Saturday night at Salt River Fields at Talking Stick, with a number of the game's top prospects on display, including the Twin's No. 1 prospect -- and No. 9 on the Top 100 -- Royce Lewis, who
Miami to retain Stottlemyre, Hillman (sources)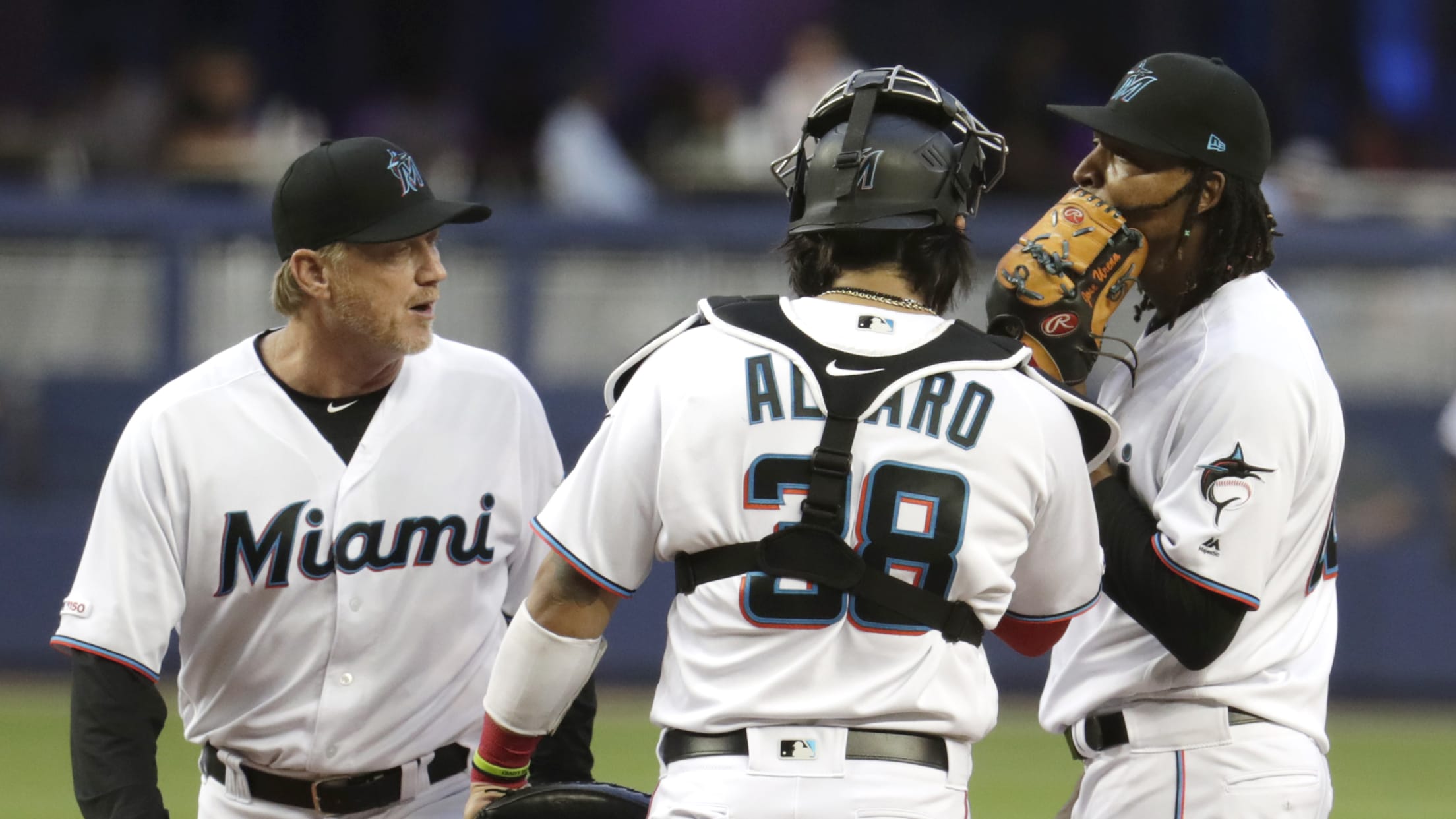 MIAMI -- Pitching, speed and defense are three priorities in the Marlins' building process. The organization is staying the course in addressing those areas by retaining pitching coach Mel Stottlemyre Jr. and first base/infield coach Trey Hillman. • Marlins FAQ: How will Miami keep improving? Both will be part of
Top prospects headline Marlins' offseason camp
Sanchez (No. 1), Cabrera (No. 6) among invitees for strength and conditioning workouts at Marlins Park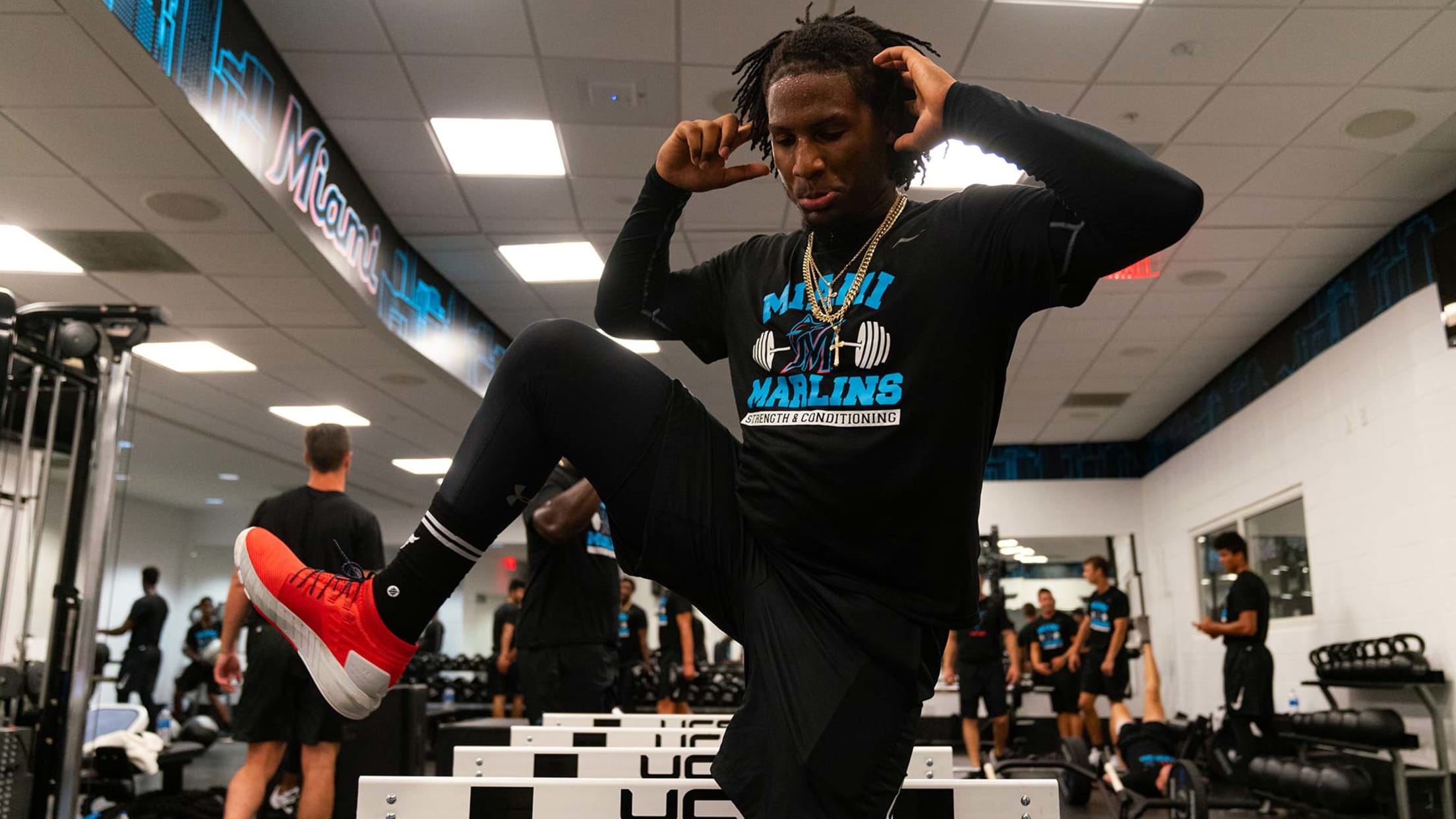 MIAMI -- For most affiliates, the Minor League season ended in late August or early September, but for more than a dozen Marlins prospects, their offseason will kick in this weekend. That's because they are participating in Miami's Minor League strength and conditioning camp at Marlins Park. On Thursday afternoon,
González not returning as Marlins coach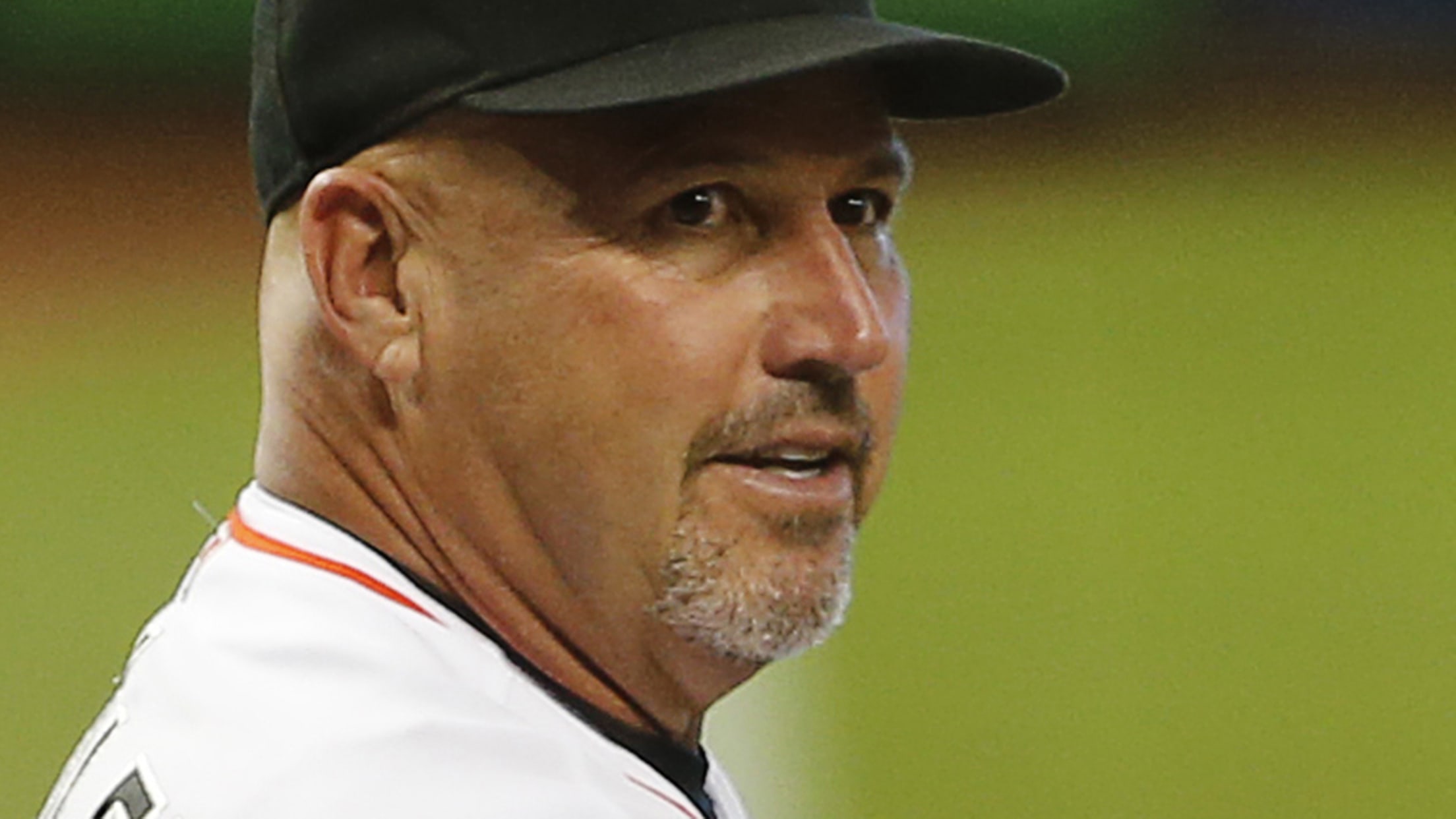 MIAMI -- Fredi González, the Marlins' third-base coach the past three season, will not be returning to the organization in 2020. Earlier in the week, González informed Marlins president of baseball operations Michael Hill, that he wanted to pursue other options. "I think it's the right time right now to
Inbox: Is Smith in Marlins' long-term plans?
Beat reporter Joe Frisaro fields fans' questions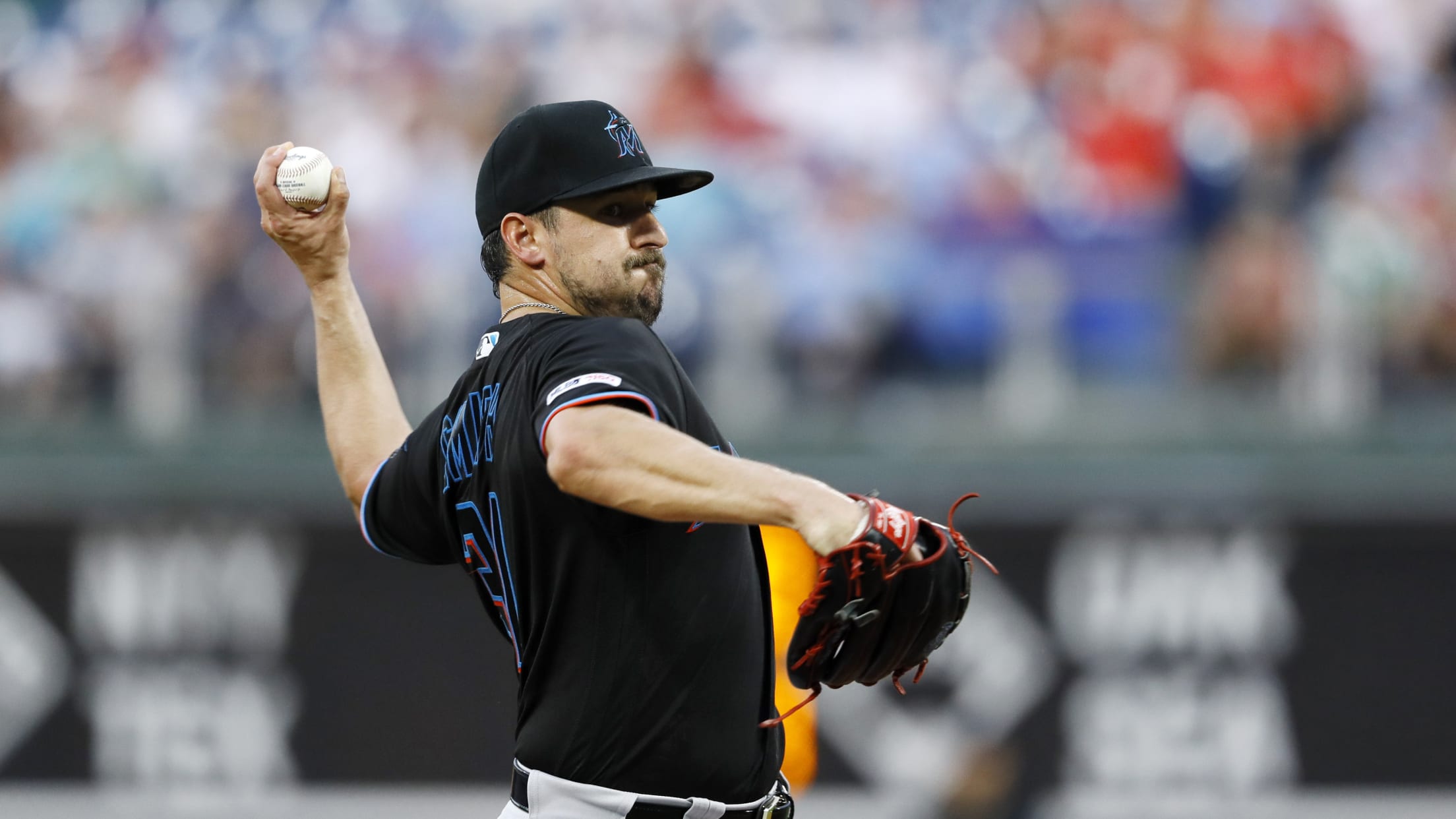 MIAMI -- Questions about Caleb Smith, free agents and more are answered in the latest Inbox. Do you think Smith is in the Marlins' long-term plans? And is he the Opening Day starter next year? -- @Rick_Oster Absolutely, Smith is a big part of the Marlins' rotation moving forward. The
Staff changes reportedly in the works in Miami
Mattingly in market for new bullpen coach, catching coach
MIAMI -- The Marlins intend to retain as much continuity as possible on manager Don Mattingly's coaching staff, but at least some changes will be made. MLB.com has learned catching coach Brian Schneider and bullpen coach Dean Treanor will not be part of the 2020 staff. The Marlins have not
Marlins FAQ: How will Miami keep improving?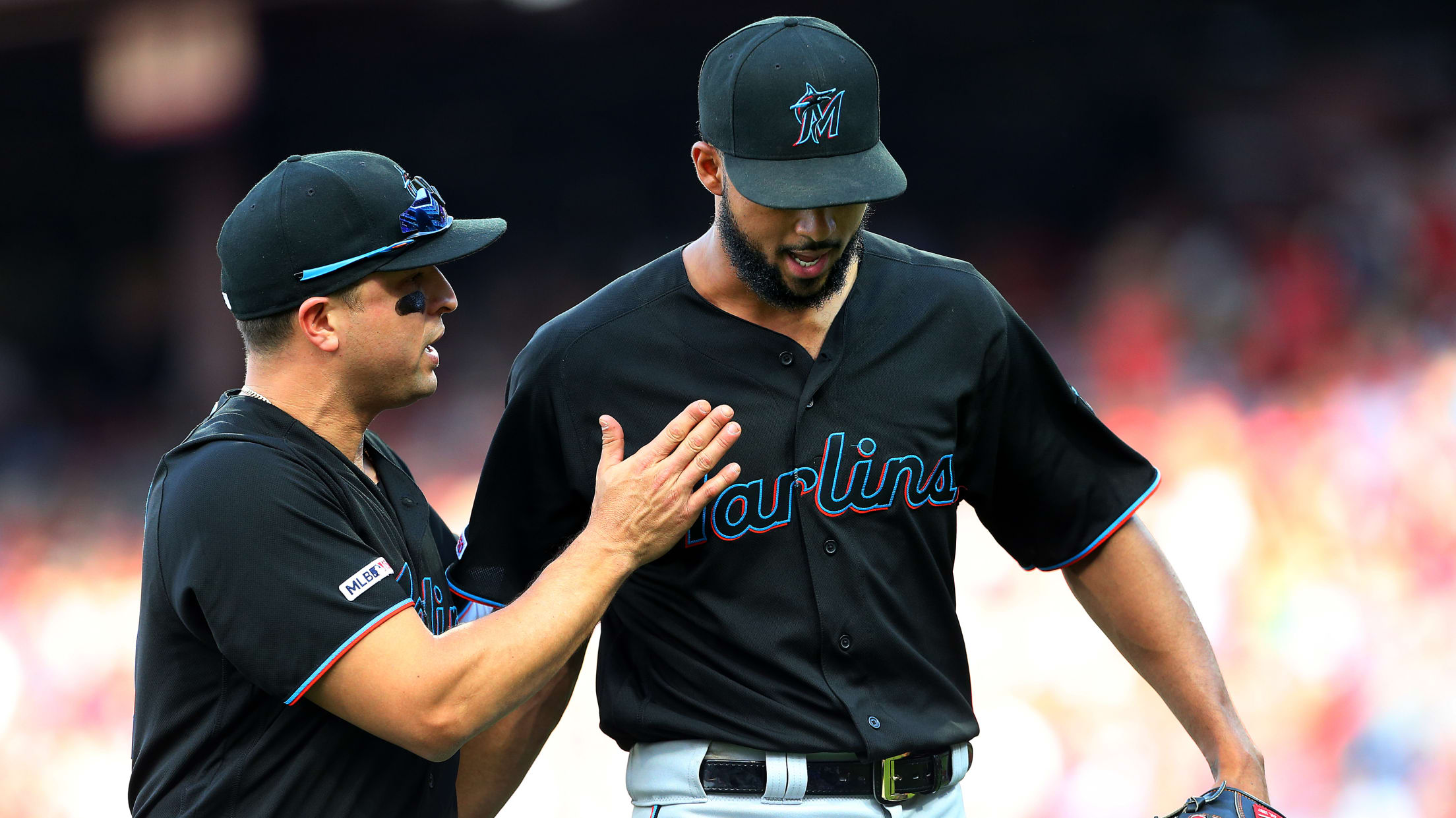 MIAMI -- Year Two of the Marlins' building process may have taken a step backward record-wise, but the organization did take a big leap forward by infusing more talent into a vastly improved farm system. Now with one of the better Minor League systems in place, the Marlins have a
Nominees named for 2019 Aaron Award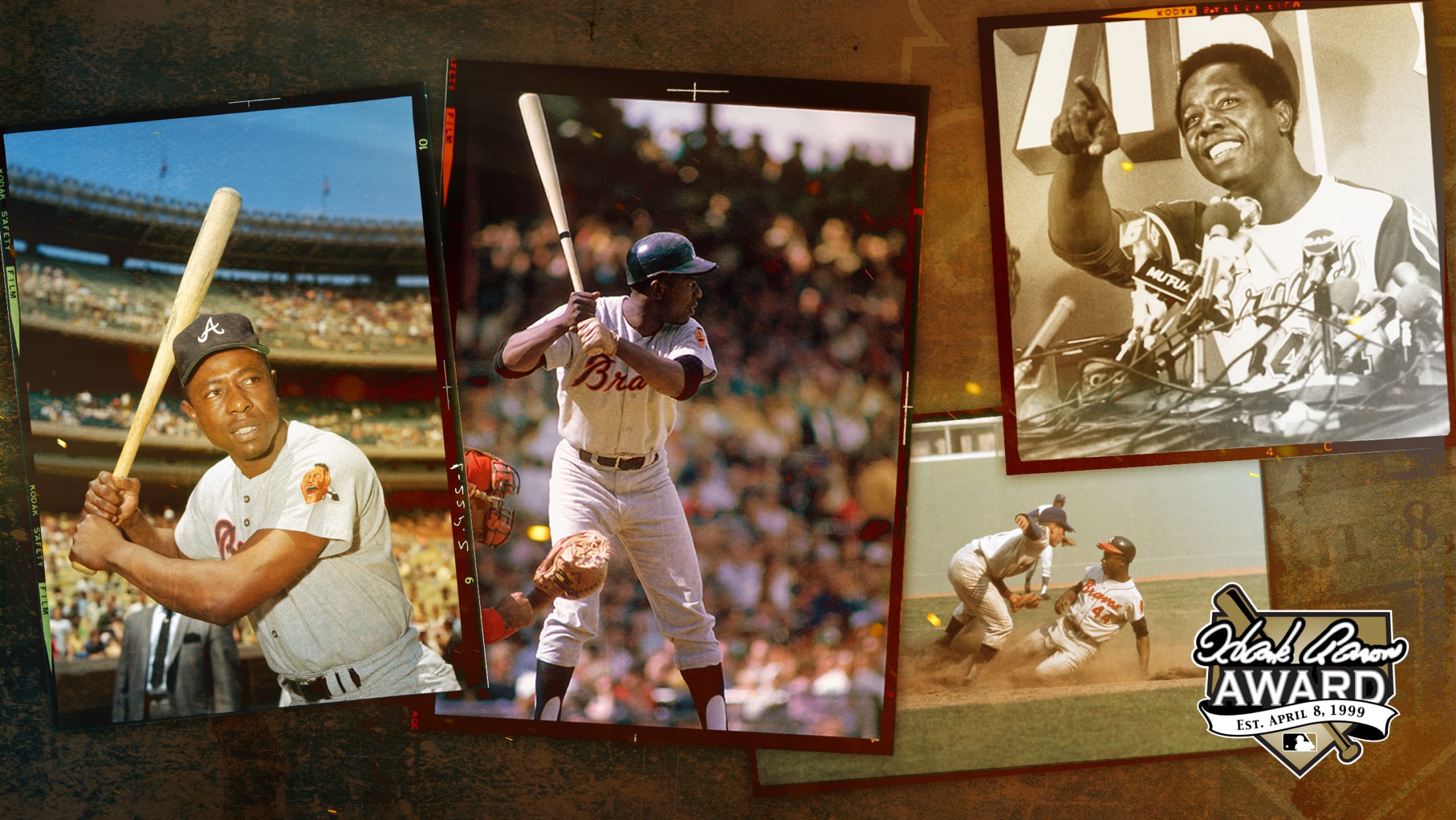 Major League Baseball announced last Thursday the finalists for the 2019 Hank Aaron Award, which is given annually to the most outstanding offensive player in each league. The award began in 1999 -- the 25th anniversary of Aaron's 715th home run, which broke Babe Ruth's career record. This year's finalists
Mesa headlines Marlins crop of AFL talent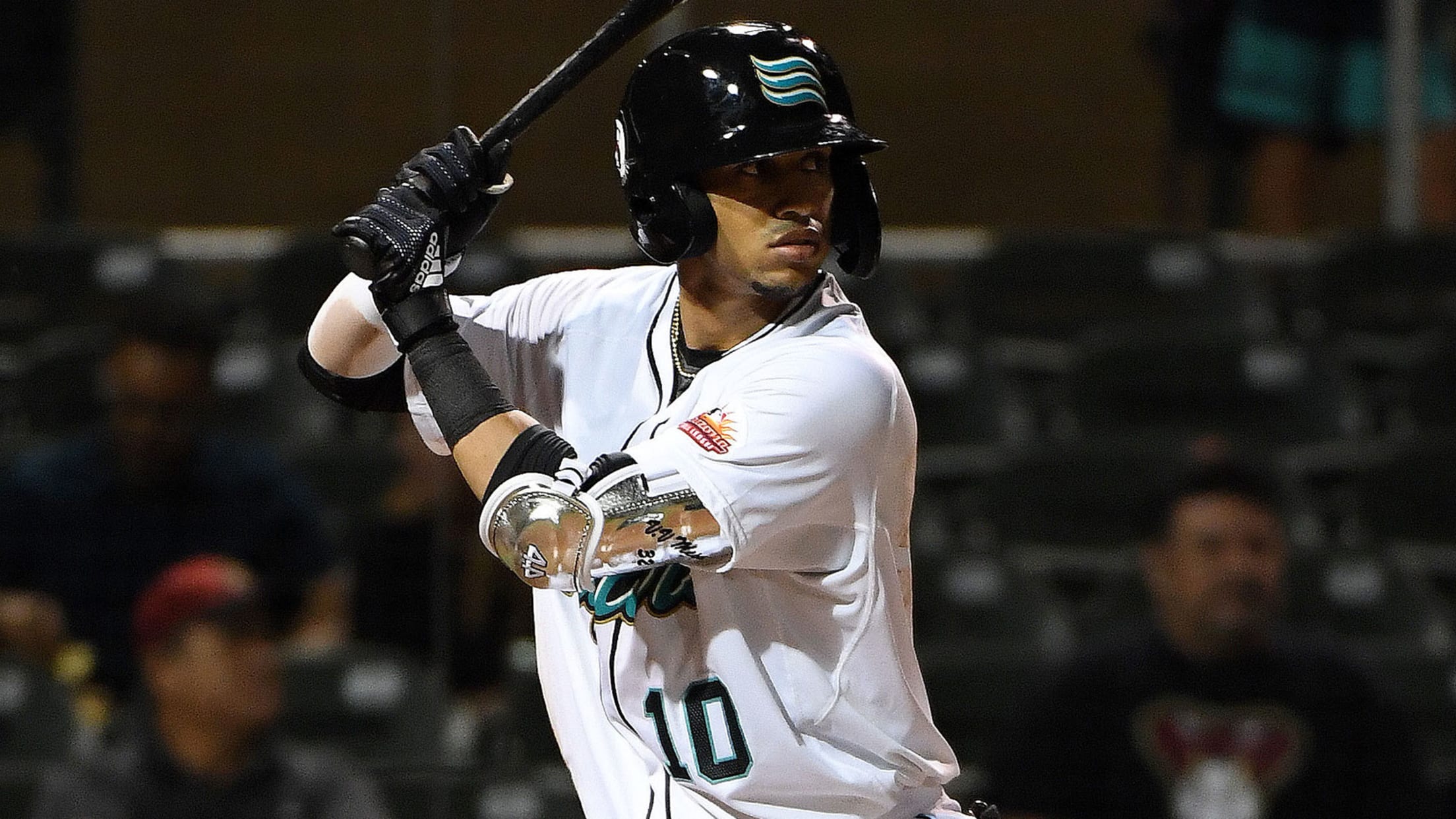 Víctor Víctor Mesa may have commanded a $5.25 million signing bonus last October, but there's still a lot of uncertainty surrounding what kind of player he'll become. Mesa's offensive upside drew mixed reviews from scouts before he signed. He also was coming off a two-year layoff after defecting from Cuba
Marlins continue Hurricane Dorian relief efforts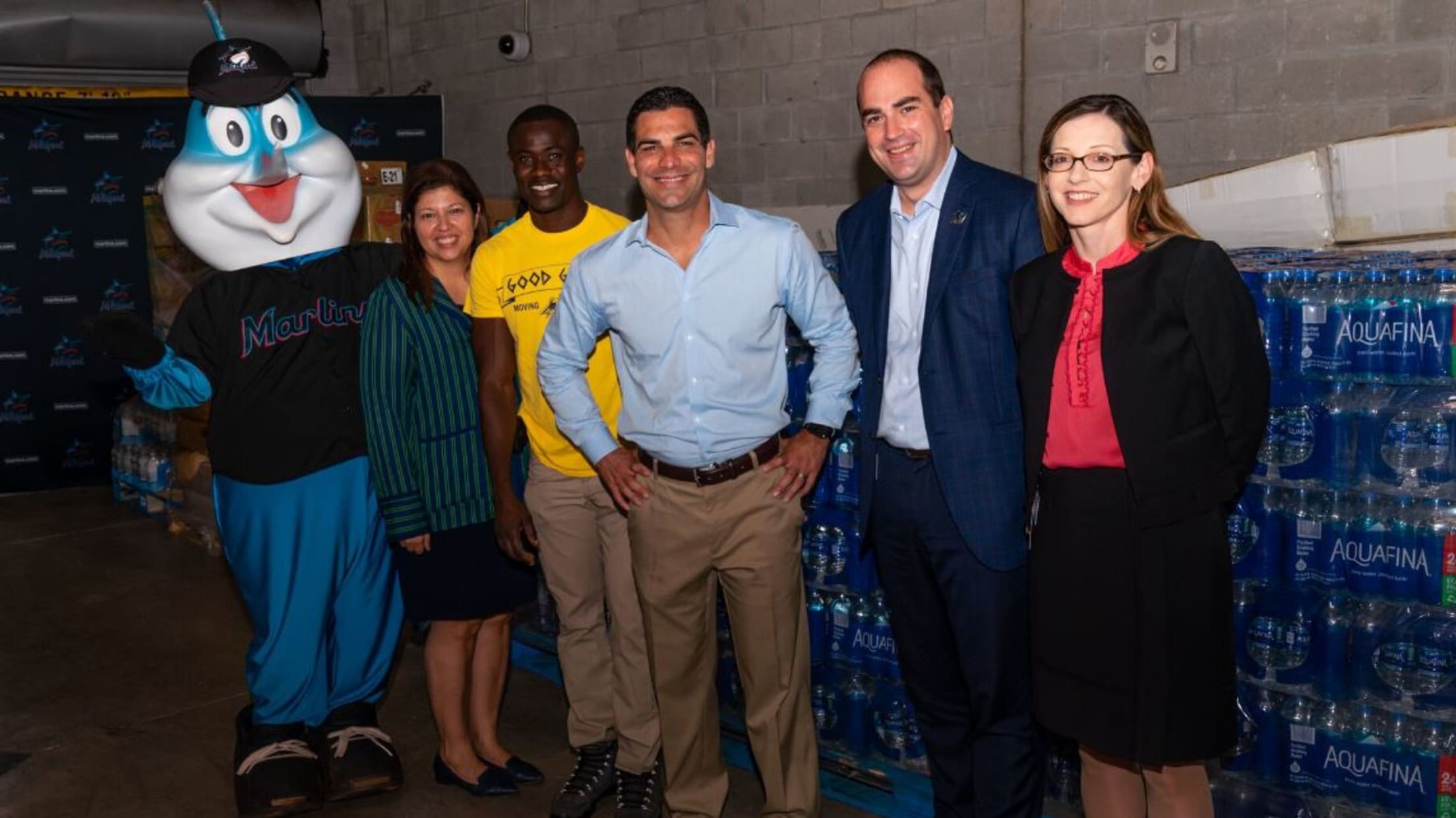 MIAMI -- A month after Hurricane Dorian made landfall in the Bahamas, the Marlins on Wednesday continued their relief efforts for those on the islands impacted by the major storm. Before noon at the Marlins Park loading dock, 18 pallets containing canned goods, bottled water, paper products, generators and more
5 questions for Marlins heading into offseason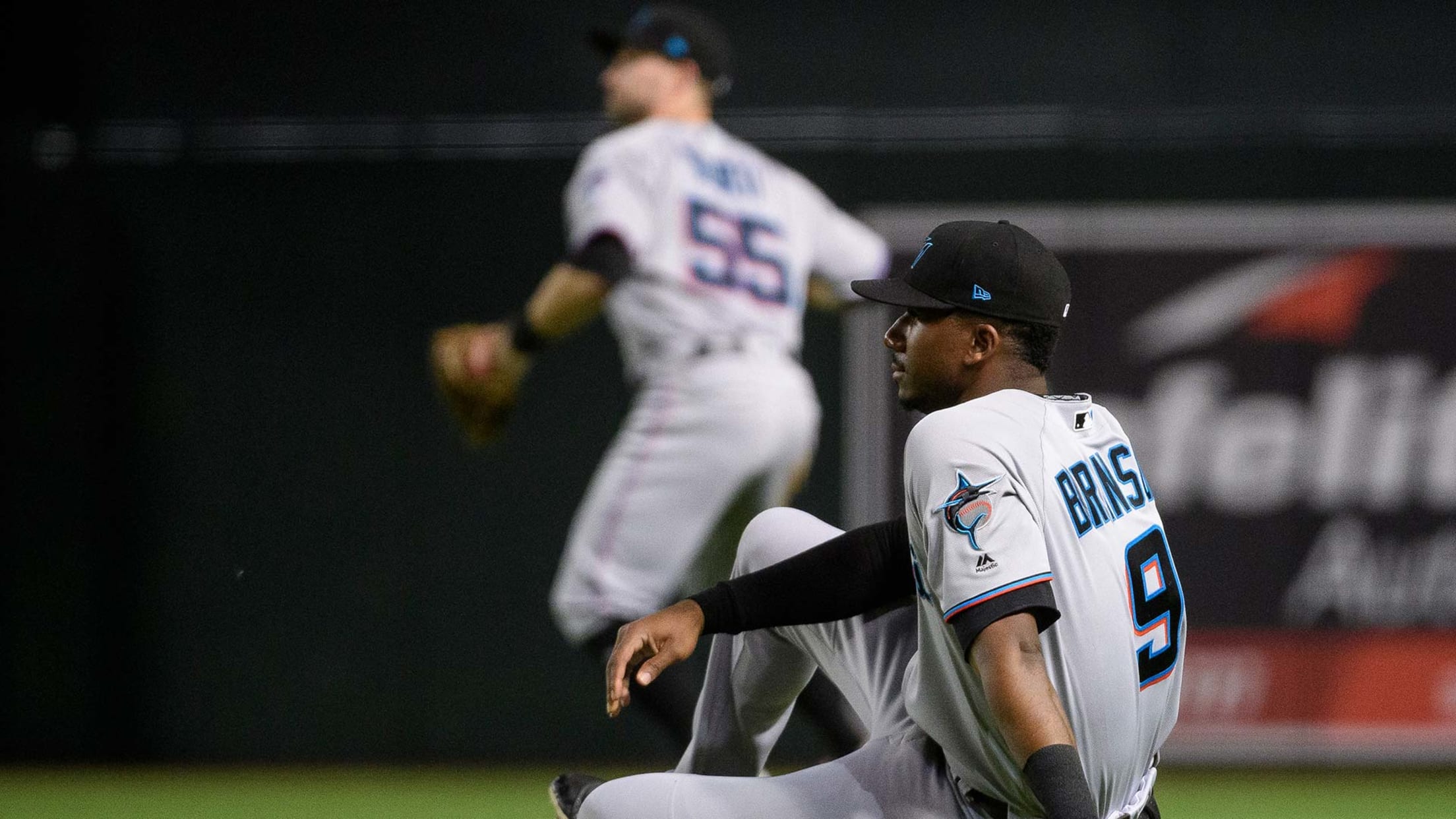 PHILADELPHIA -- Until mid-September, it was unclear who would manage the Marlins in 2020. Don Mattingly's four-year contract was expiring, and speculation regarding his future status was the most pressing issue facing the organization. That looming question, however, was answered recently with the announcement that Mattingly had signed a two-year
Mesa brothers live up to hype in Minors, AFL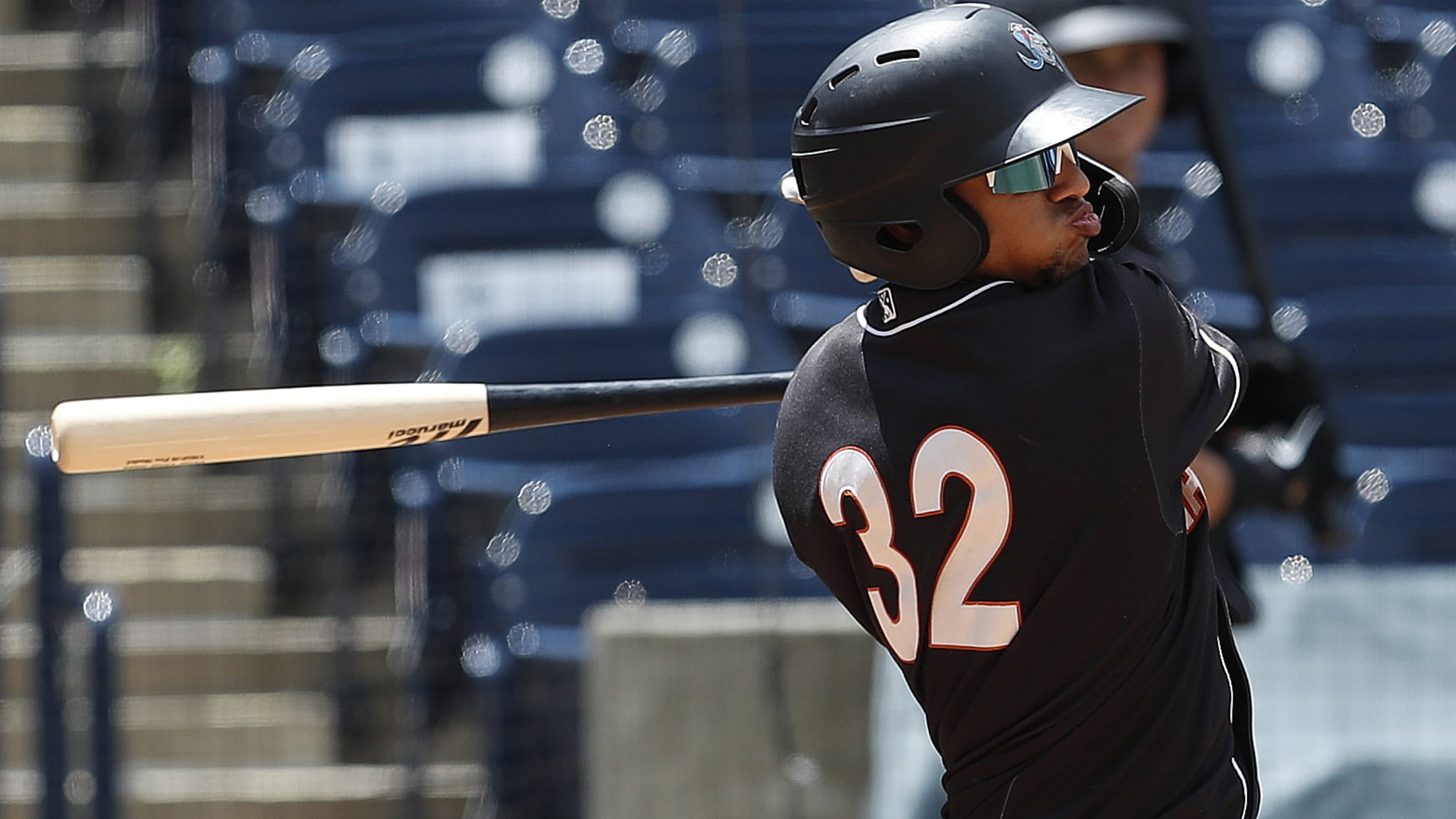 PHOENIX -- In three weeks, it will be 12 months since Victor Victor Mesa and his younger brother, Victor Mesa Jr., sat on the dais with Marlins chief executive officer Derek Jeter and president of baseball operations Michael Hill at Marlins Park on their first official day as Marlins. The
'20 Draft order set: Here's where each club picks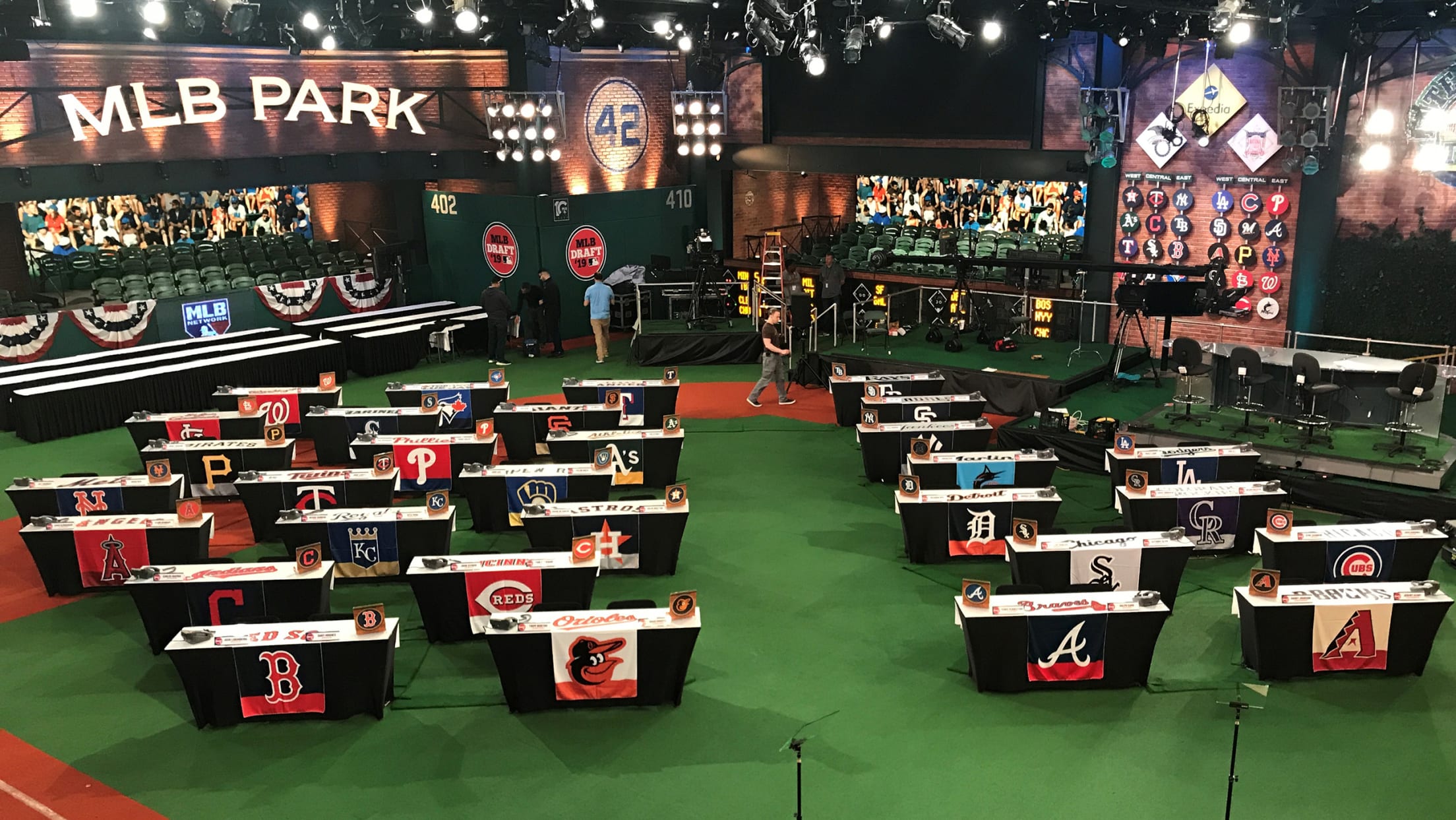 For the second time in three years, the Tigers own the No. 1 pick in the Draft. After taking right-hander Casey Mize with the first selection in 2018, Detroit is on the clock for 2020. Detroit lost a Major League-high 114 games, the second-most in the franchise's 119-season history, to
Marlins' Neidert named AFL Pitcher of the Week
Miami's No. 11 prospect went 2-0 with 1.00 ERA over nine innings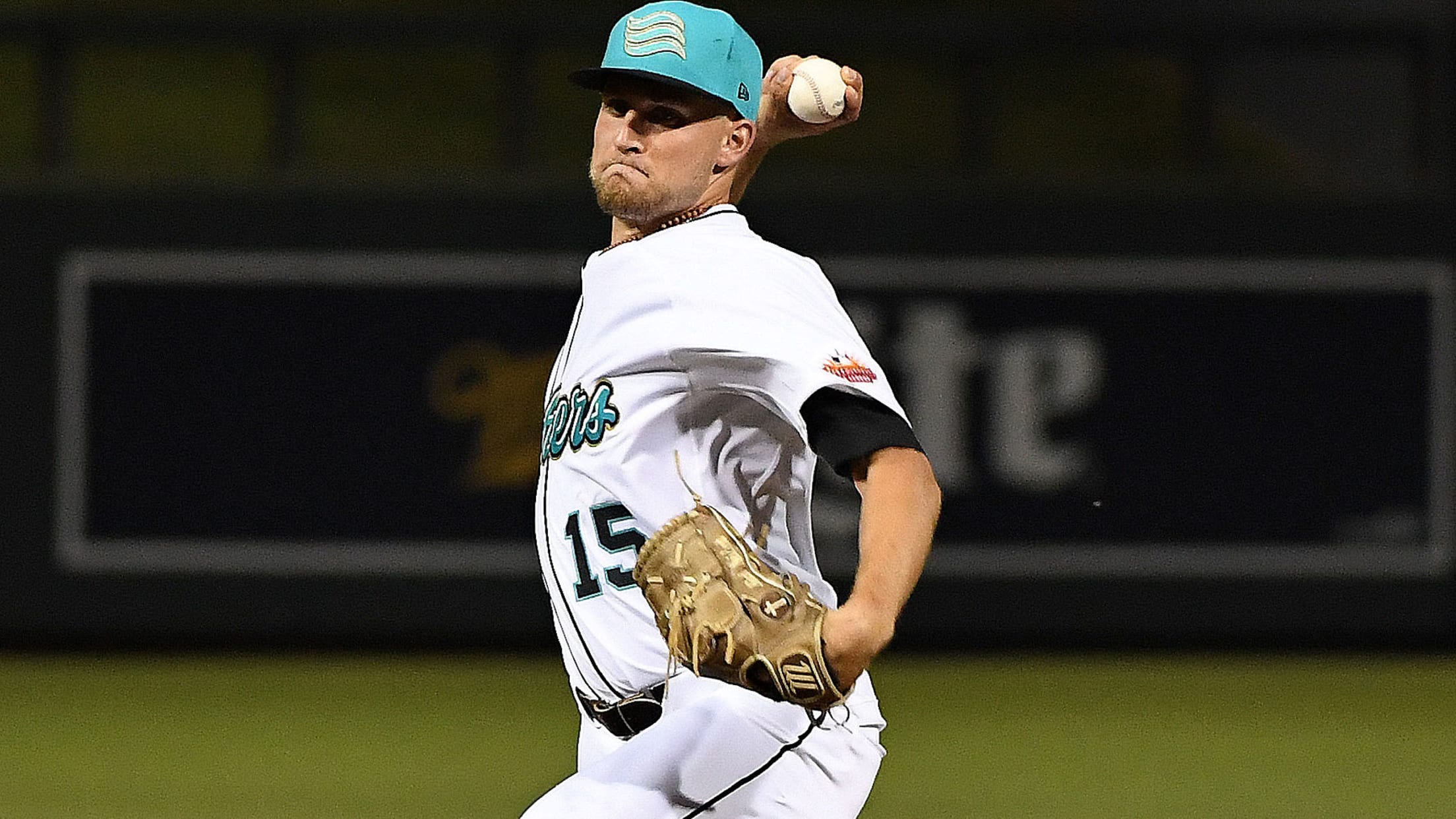 PHOENIX -- Nick Neidert finished his 2019 campaign strong and has continued to throw well over the first two weeks of the Arizona Fall League season. Neidert was particularly strong in the second week of Fall League action, leading to him being named the league's Pitcher of the Week for