Marlins outright Smith, Venditte, Morin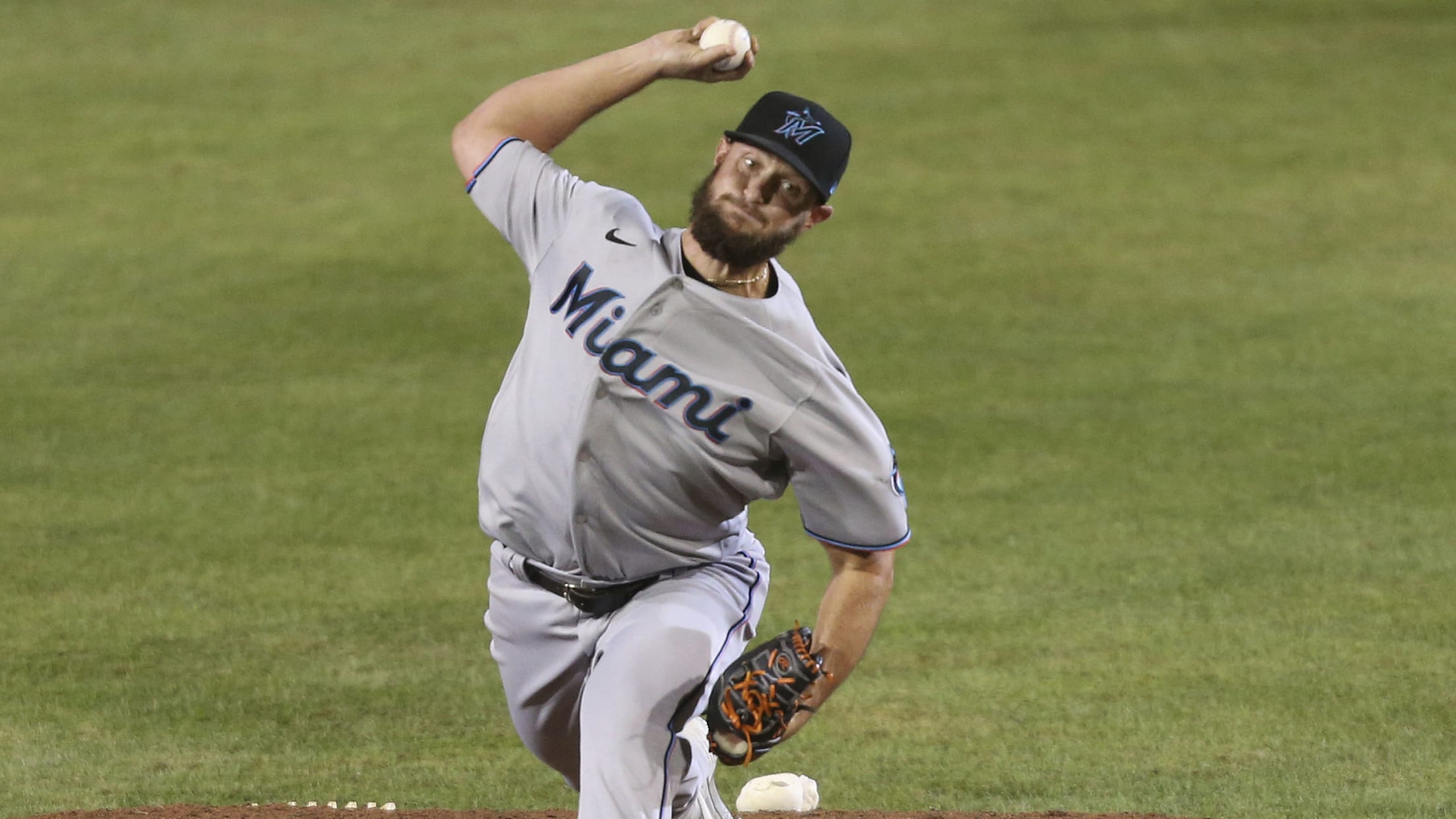 MIAMI -- The Marlins tended to more roster housekeeping on Thursday, placing relievers Josh A. Smith, Pat Venditte and Mike Morin on outright waivers. All three are expected to become free agents. Each of the three was reinstated from the 60-day injured list before being outrighted, which removes them from
Miami exercises Marte's 2021 option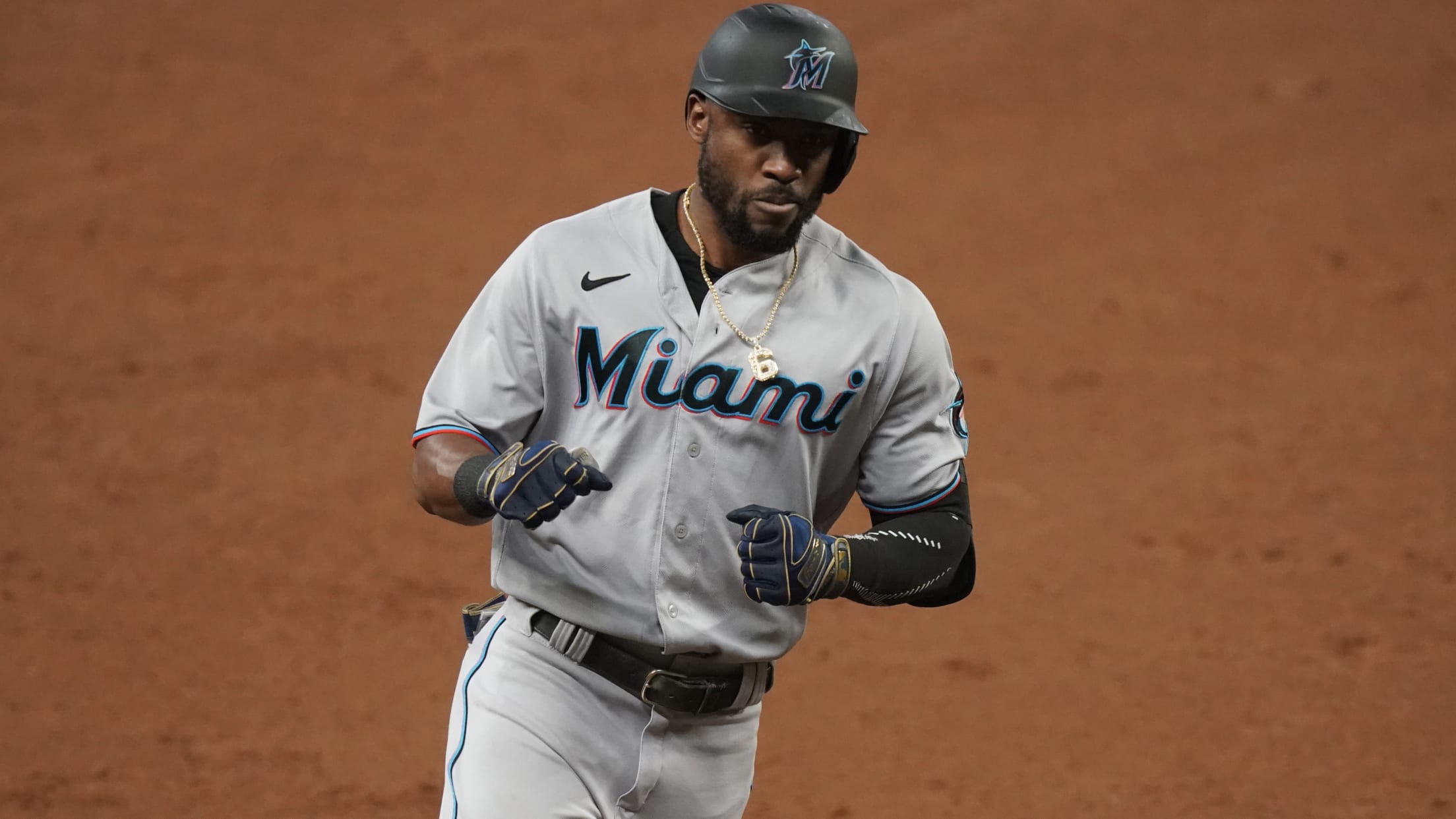 MIAMI -- The Hot Stove season is set to heat up, and the Marlins already have made a significant move for 2021. Miami on Wednesday announced it has exercised the club option for center fielder Starling Marte, who will make $12.5 million next year. Had the Marlins decided to not
What to know: Marlins' 2020 offseason FAQ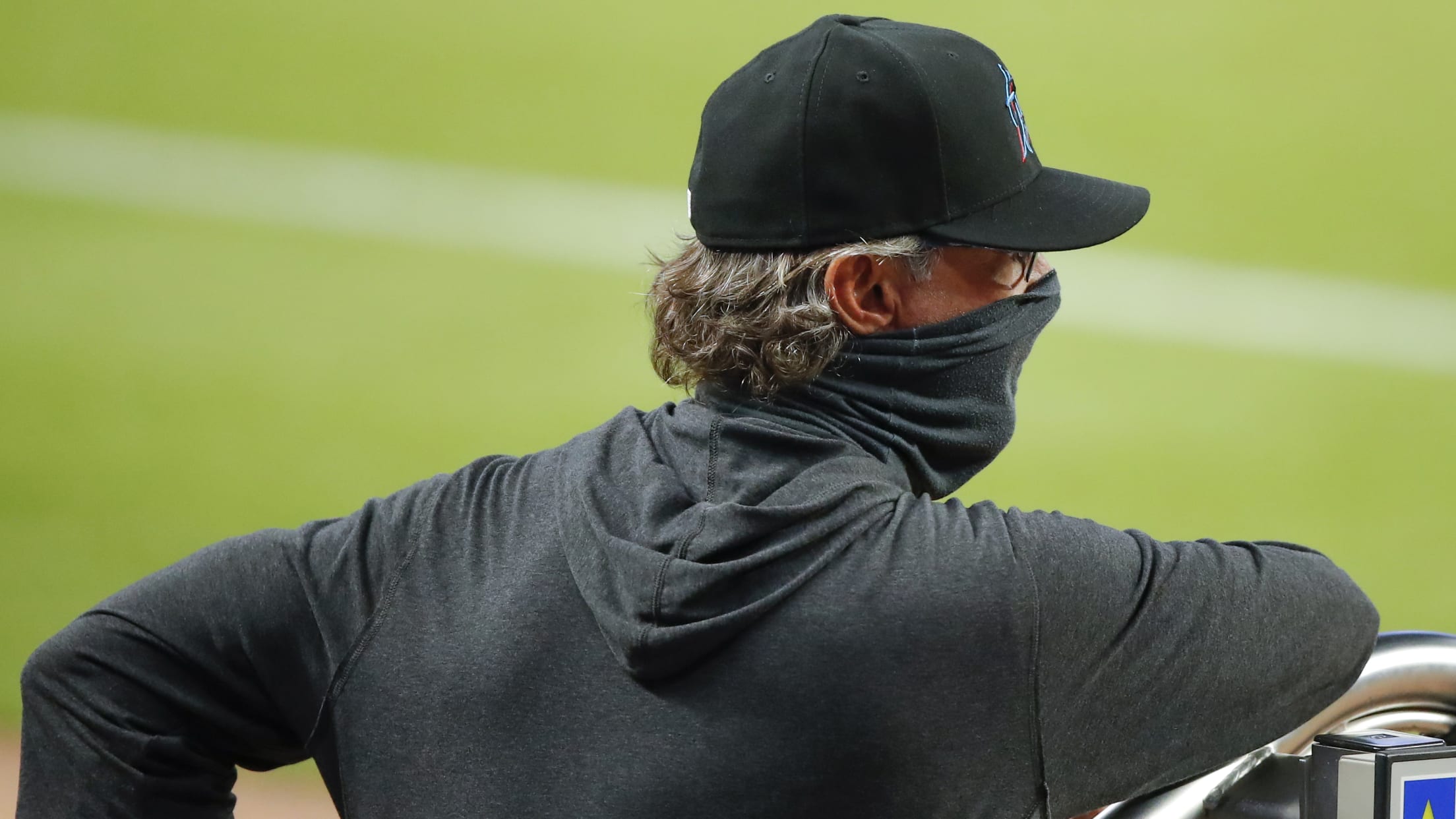 MIAMI -- The 2020 Marlins were arguably MLB's biggest surprise story, with the club making the playoffs for the first time since 2003 and advancing to the National League Division Series. • 5 big questions Marlins face this offseason Now that their improbable and magical season has ended, the Marlins
5 big questions Marlins face this offseason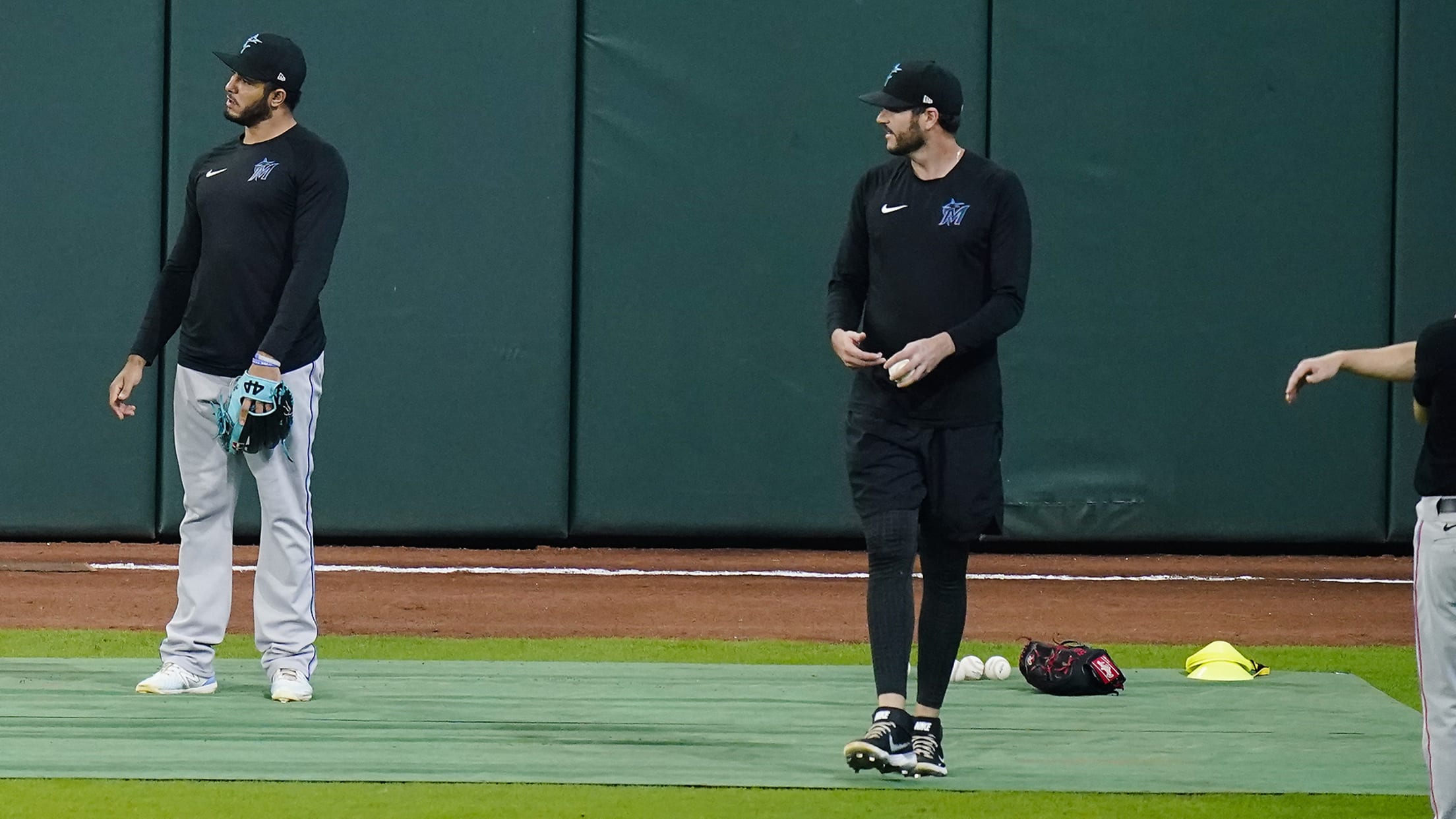 MIAMI -- The fact the Marlins reached the postseason for the first time since 2003 may have surprised many, but it wasn't shocking to the organization. Yes, the Marlins made the improbable leap from being a 105-loss team in 2019 to reaching the playoffs in an abbreviated 60-game season. But
Marlins to provide 2,000 Election Day meals
Club partners with UNKNWN for auction to benefit 'Feed The Polls'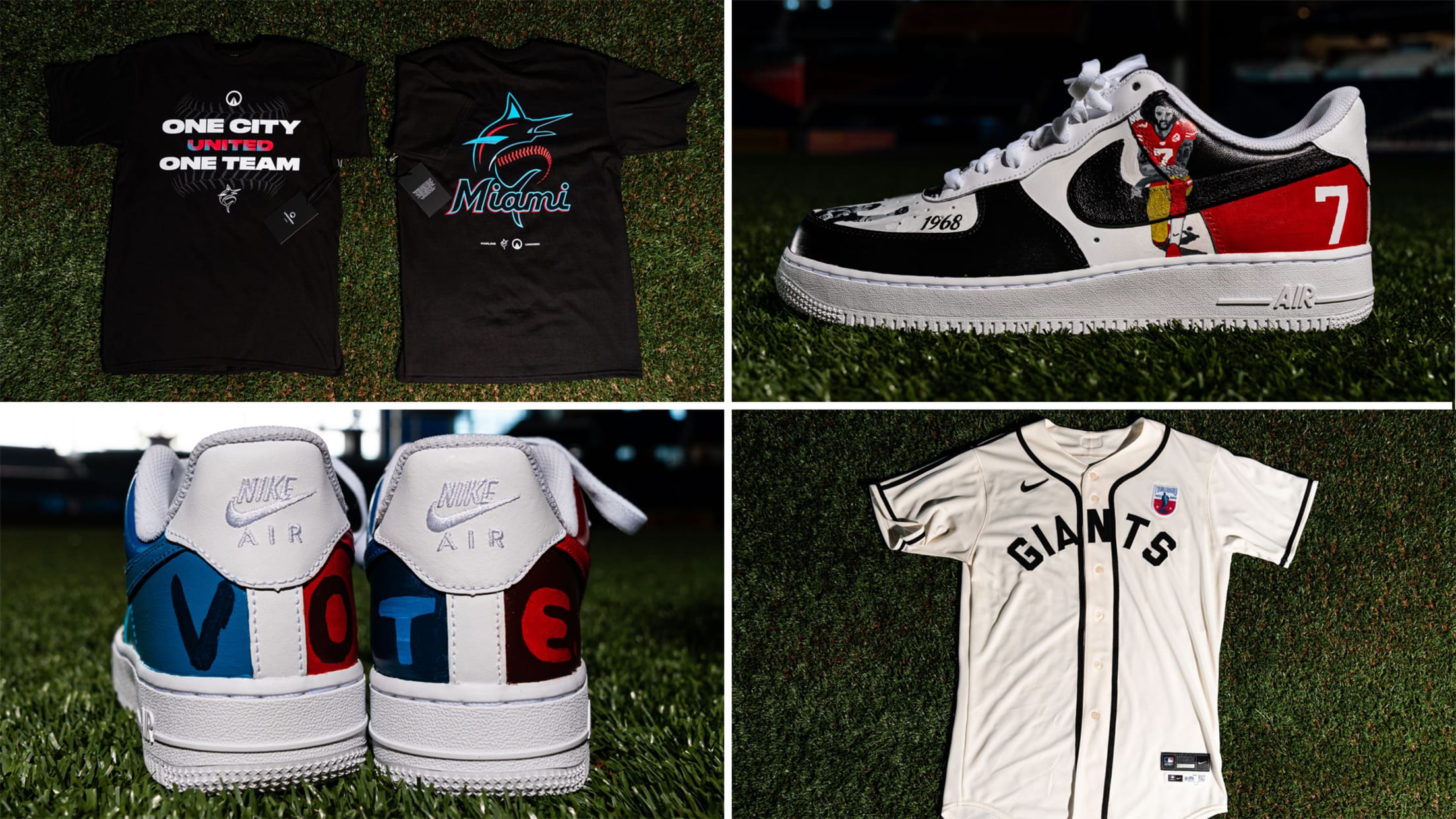 With Election Day coming soon on Nov. 3, the Marlins have partnered with UNKNWN for a "Feed The Polls" initiative that will provide 2,000 meals to select Miami polling locations in Liberty City and Little Havana. The program is a continuation of the Marlins' efforts to raise awareness for social
Anderson, Rojas named Gold Glove finalists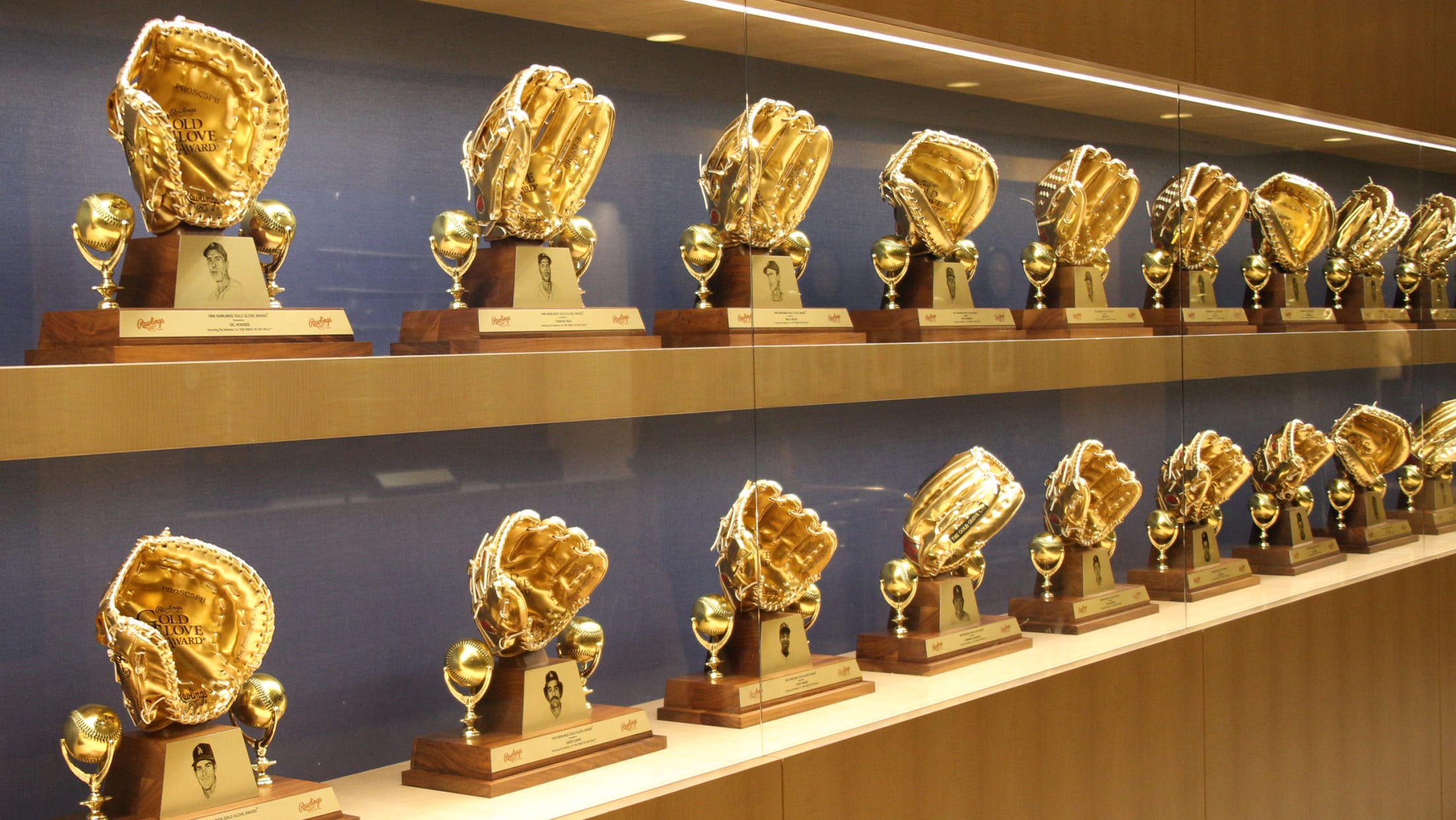 The finalists -- three at each position in each league (except for second base in the American League) -- for the 2020 Gold Glove Awards were revealed by Rawlings on Twitter on Thursday. The winners will be named on Tuesday, Nov. 3, on ESPN at 8 p.m. ET.
Inbox: How do Marlins build off '20 season?
Beat reporter Joe Frisaro answers fans' questions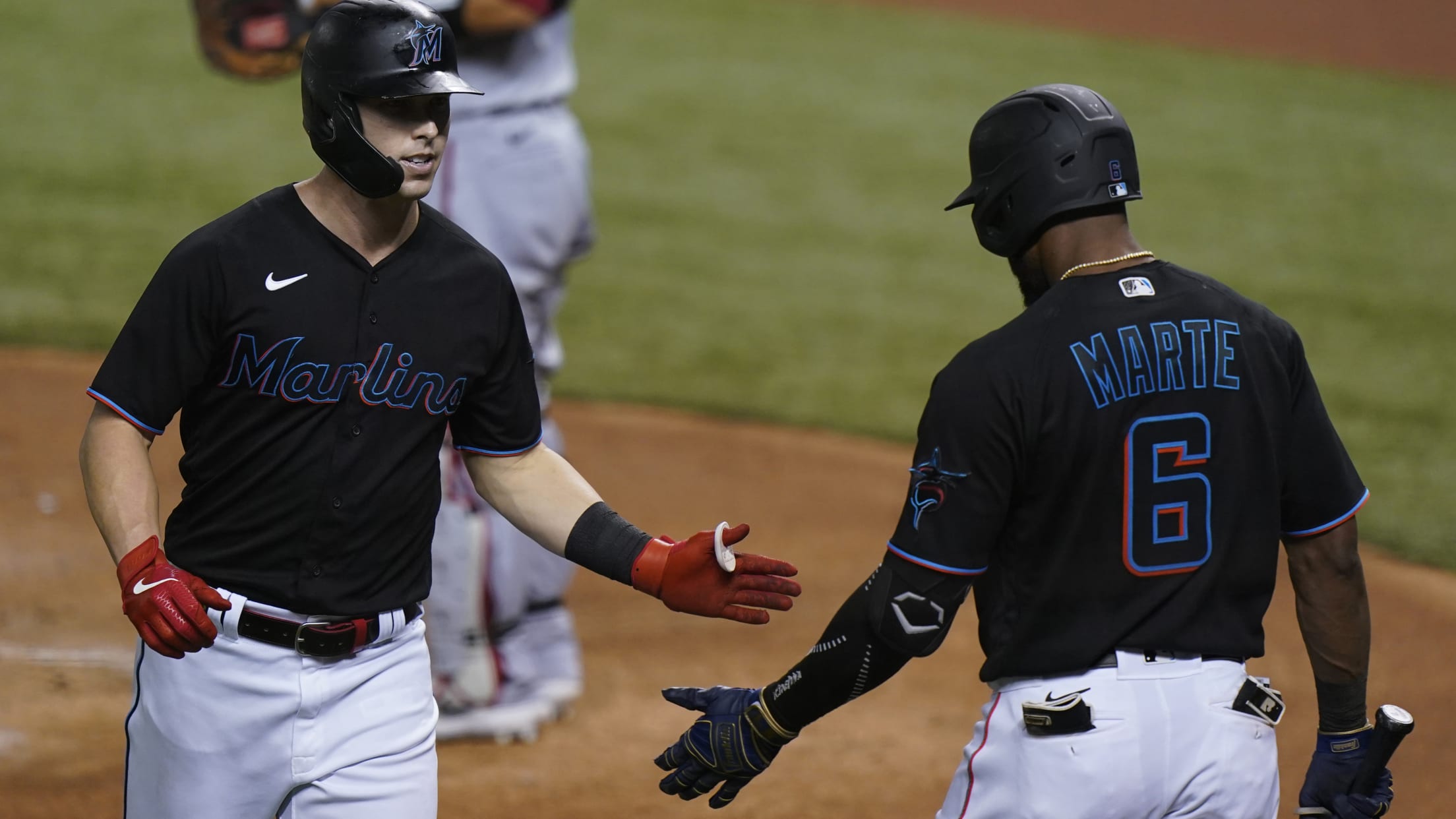 The Marlins find themselves in a much more enviable spot than they have been in the past few offseasons. No longer is the organization building for the future. Expectations now are to contend, and that was only reinforced by reaching the postseason in 2020. The latest Marlins Inbox addresses expectations
Mattingly on MOY honor, staff, Hill and more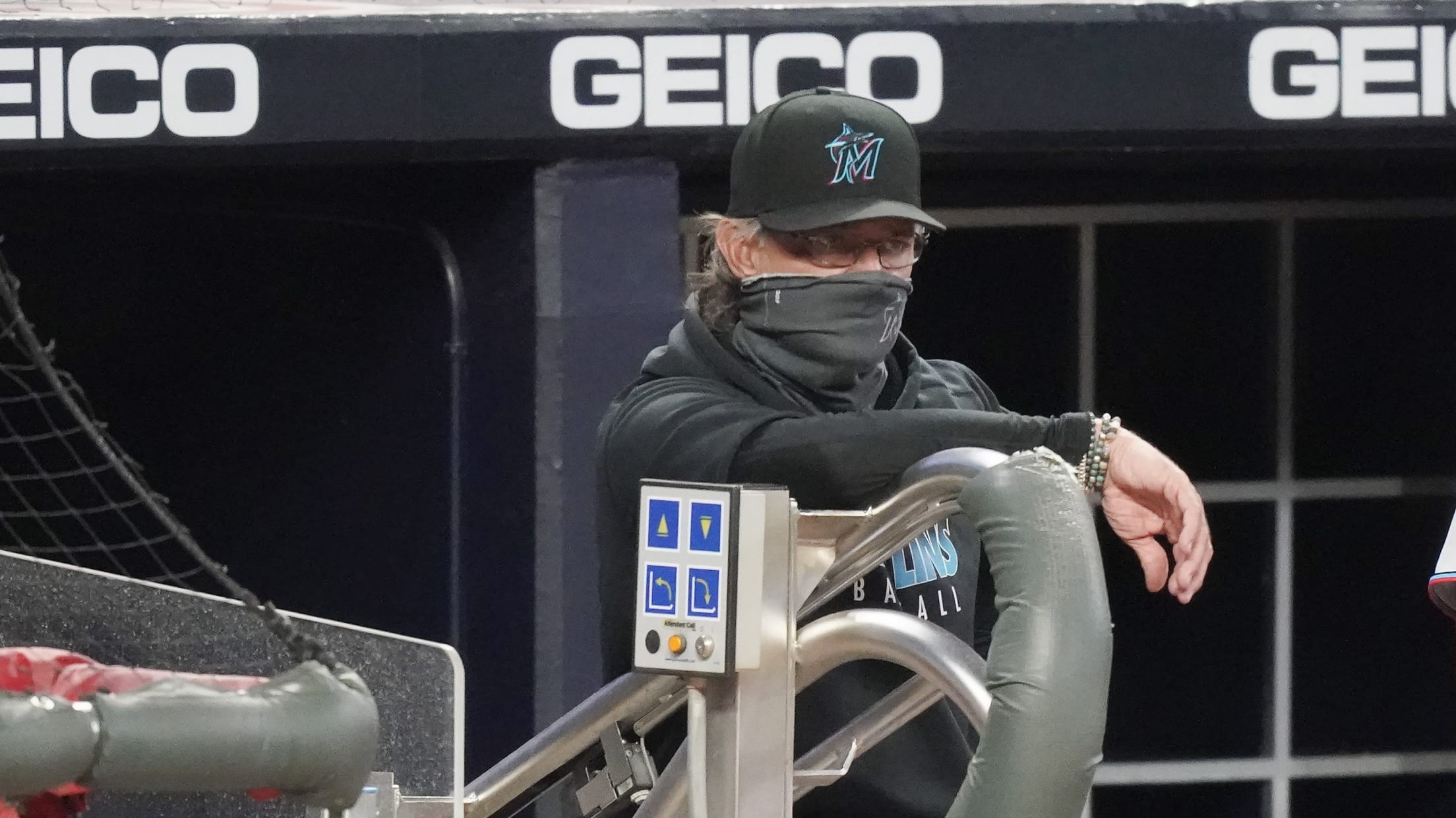 MIAMI -- As a player, Don Mattingly had his share of personal accolades in his storied 14-year career with the Yankees. "Donnie Baseball" was a batting champion in 1984, the American League Most Valuable Player Award winner in '85 and a six-time All-Star. While gratifying, Mattingly notes they represent individual
Miami seeks right fit in Hill's replacement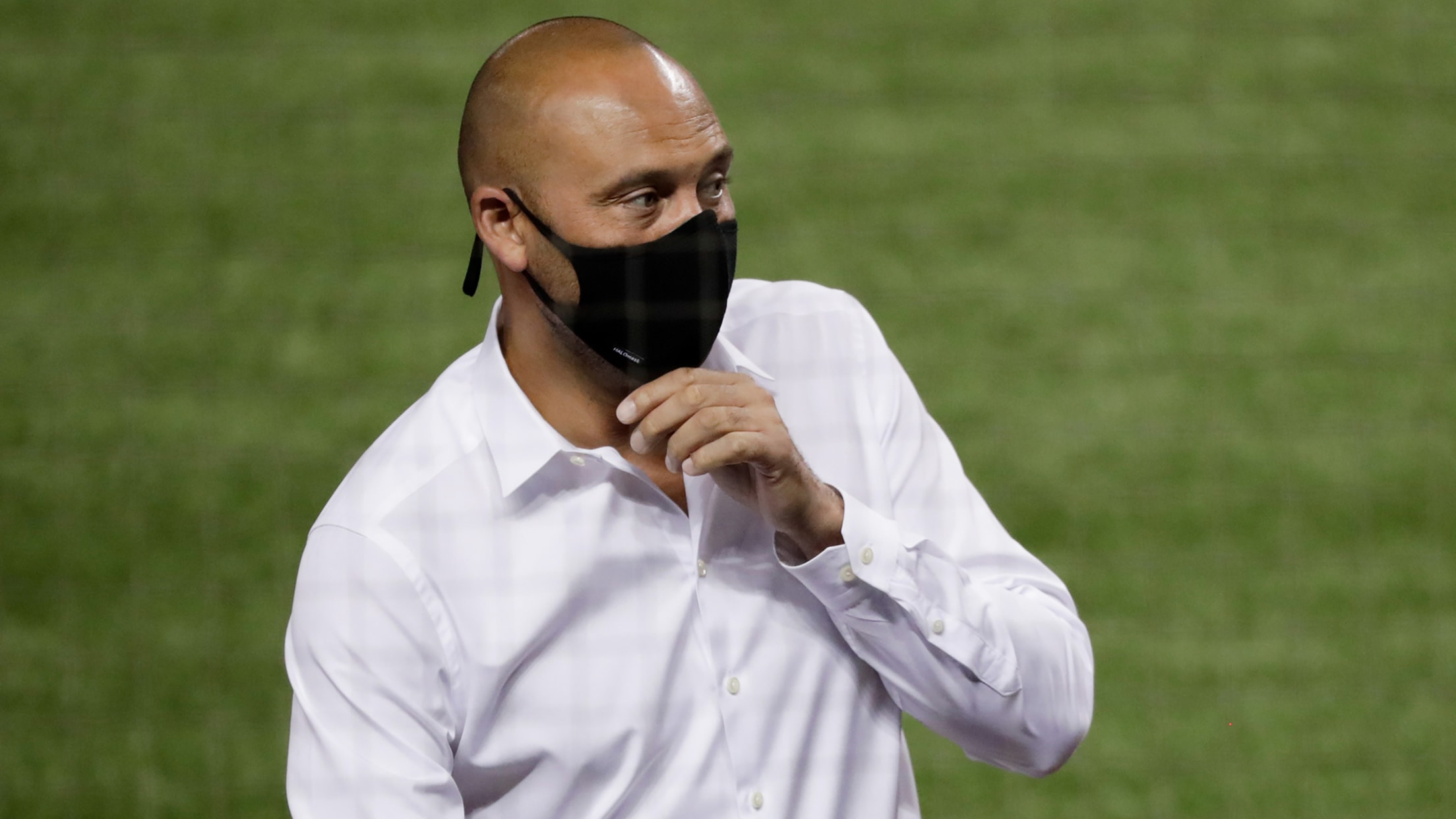 The Marlins' search for a new head of baseball operations has begun, and chief executive office Derek Jeter said the organization will not rush into making a final decision. "We'll take our time and make sure that we make the right decision here with who we decide to lead our
Marlins, team president Hill part ways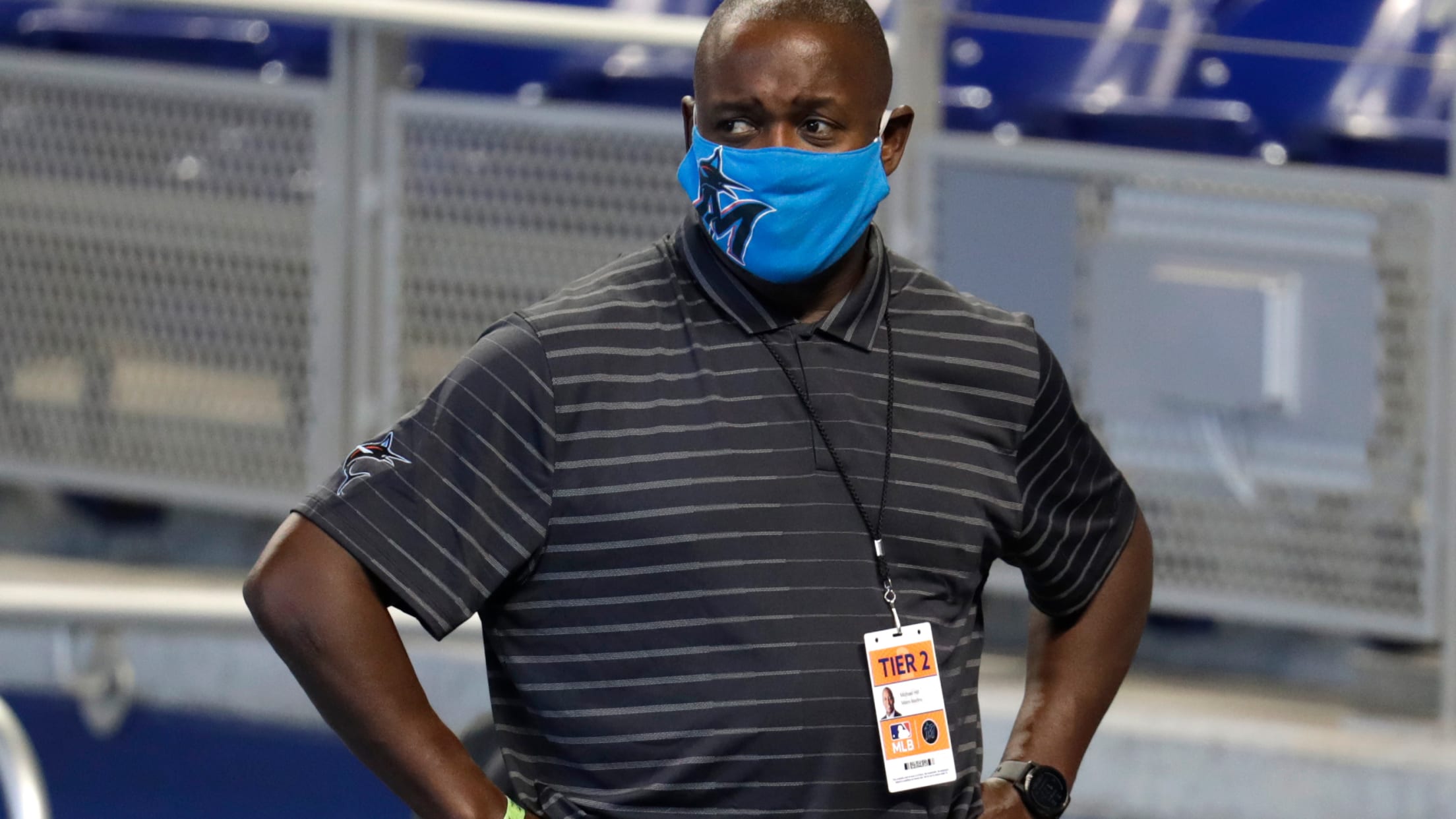 The Marlins are parting ways with president of baseball operations Michael Hill, ending a tenure with the organization that has lasted 18 years. The announcement was made by Marlins chief executive officer Derek Jeter during a conference call on Sunday morning. Hill, whose contract expires at the end of October,
Mattingly named NL MOY by Sporting News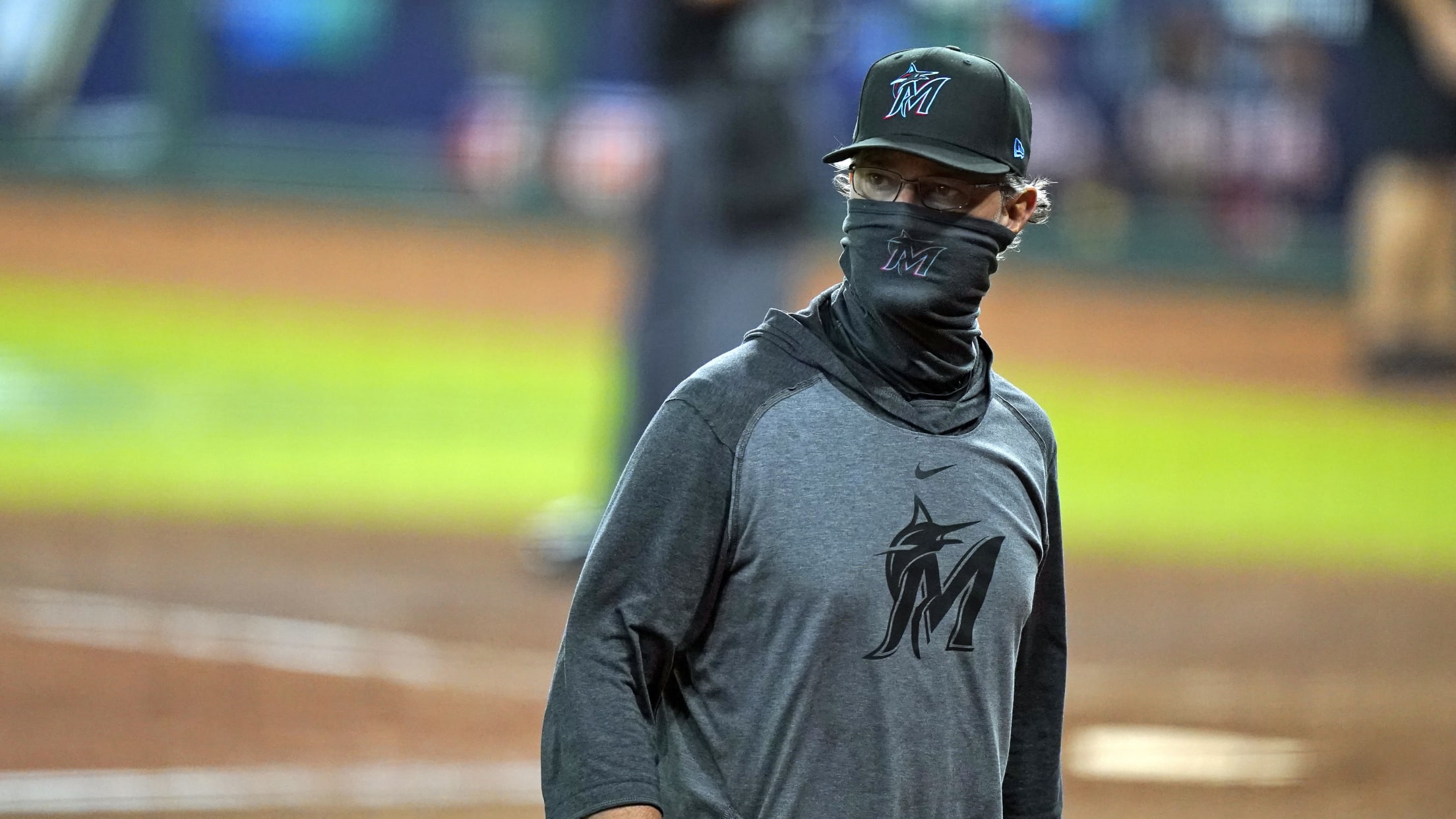 A constant in an otherwise unpredictable 2020 season for the Marlins was manager Don Mattingly, who was calm and even-tempered in the face of adversity. The Marlins certainly faced their share in their hectic yet magical shortened season. On Thursday, Sporting News recognized Mattingly for leading the surprising Marlins to
All 30 clubs' 2019-20 international signings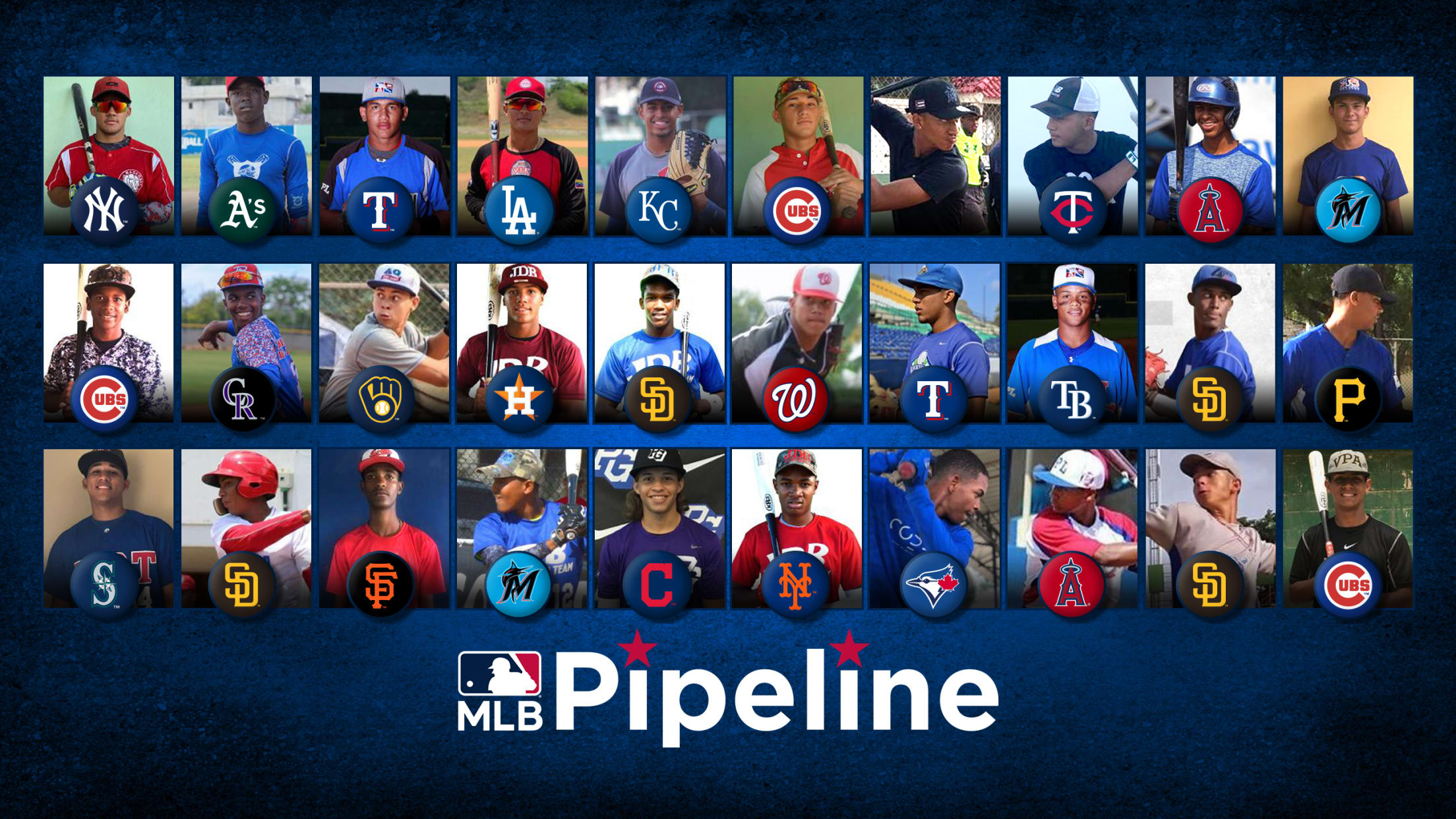 The 2019-2020 international signing period was unlike any in the previous years because of COVID-19, but in one way, it was exactly the same. As in year's past, teams continued to sign players up until the deadline, which was originally scheduled to end June 15, but was pushed back until
Inbox: Marlins' 2021 options behind the plate
Beat reporter Joe Frisaro fields fans' questions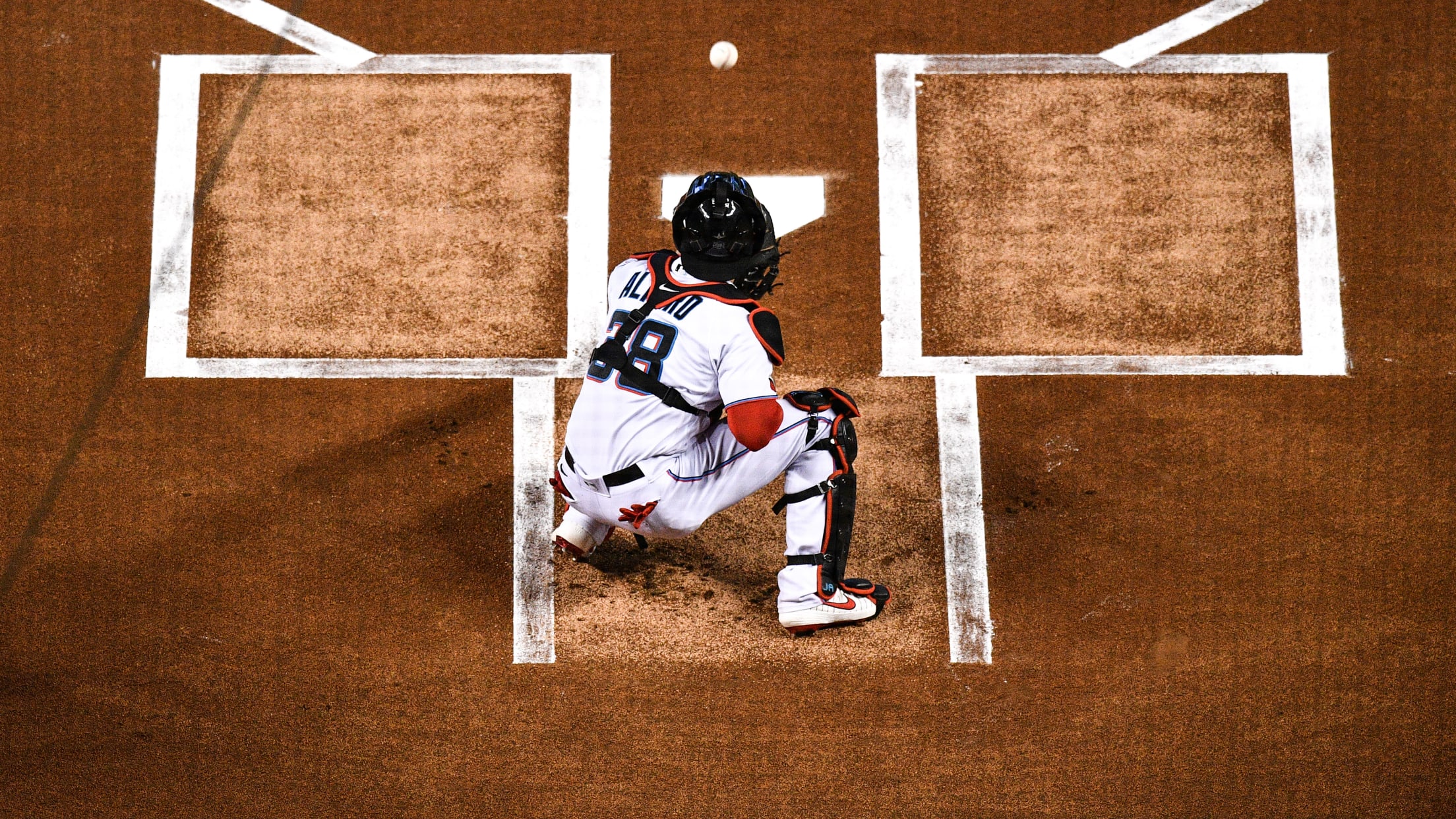 What are the chances the Marlins go after J.T. Realmuto? -- @KingHamlet23 As enticing as a reunion with Realmuto might sound, the chances of it actually happen appear to be very slim, especially at his expected asking price. Todd Zolecki, MLB.com's Phillies reporter, is hearing Realmuto is seeking a deal
Here's the 2021 MLB Draft order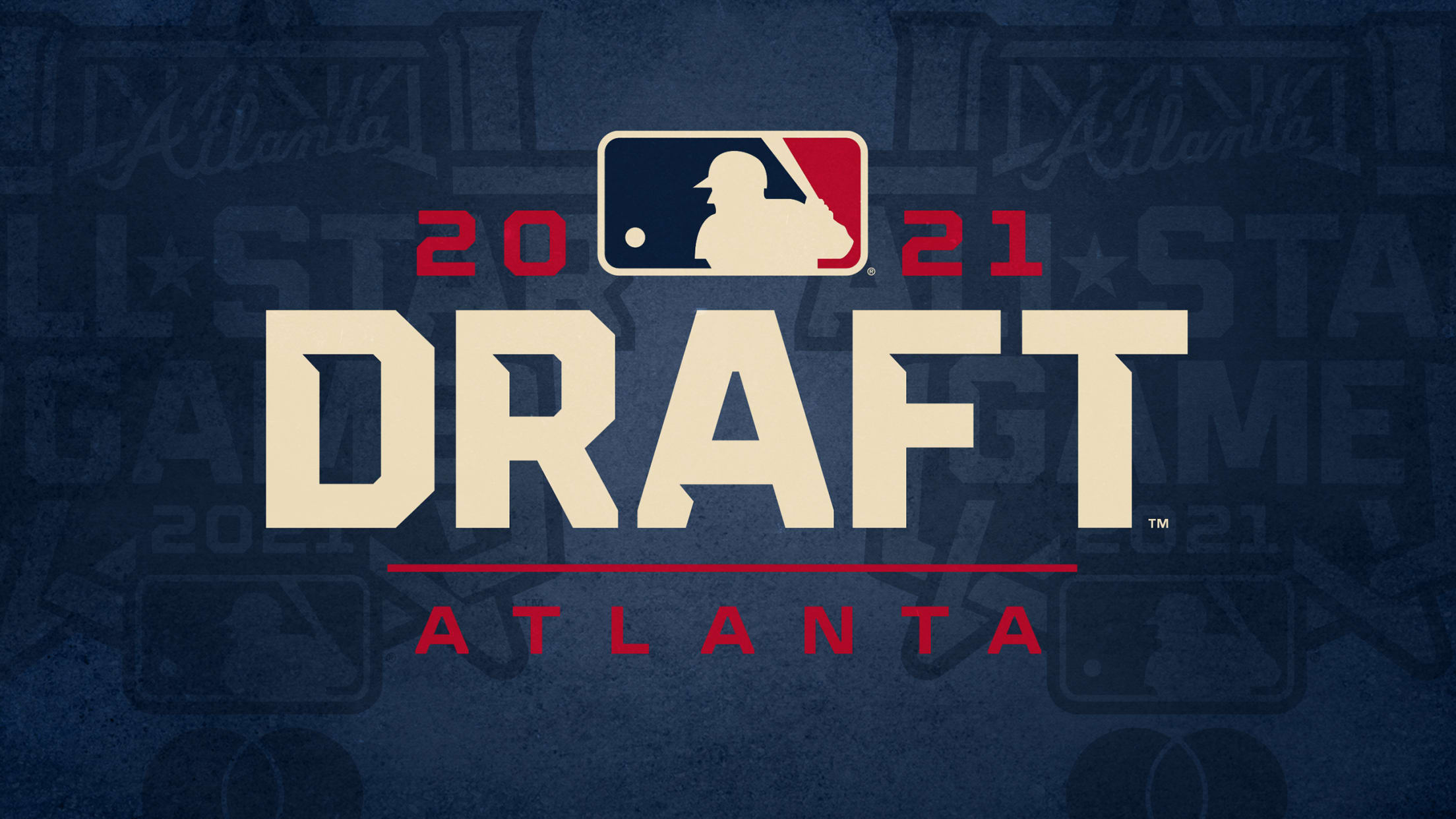 Major League Baseball confirmed Monday that the 2021 Draft order will be based on the reverse order of the 2020 regular-season standings. Because this season was the shortest in big league history, there had been some sentiment to use some combination of the 2019 and 2020 standings. With MLB deciding
'20 done for Marlins, but club 'proud' of run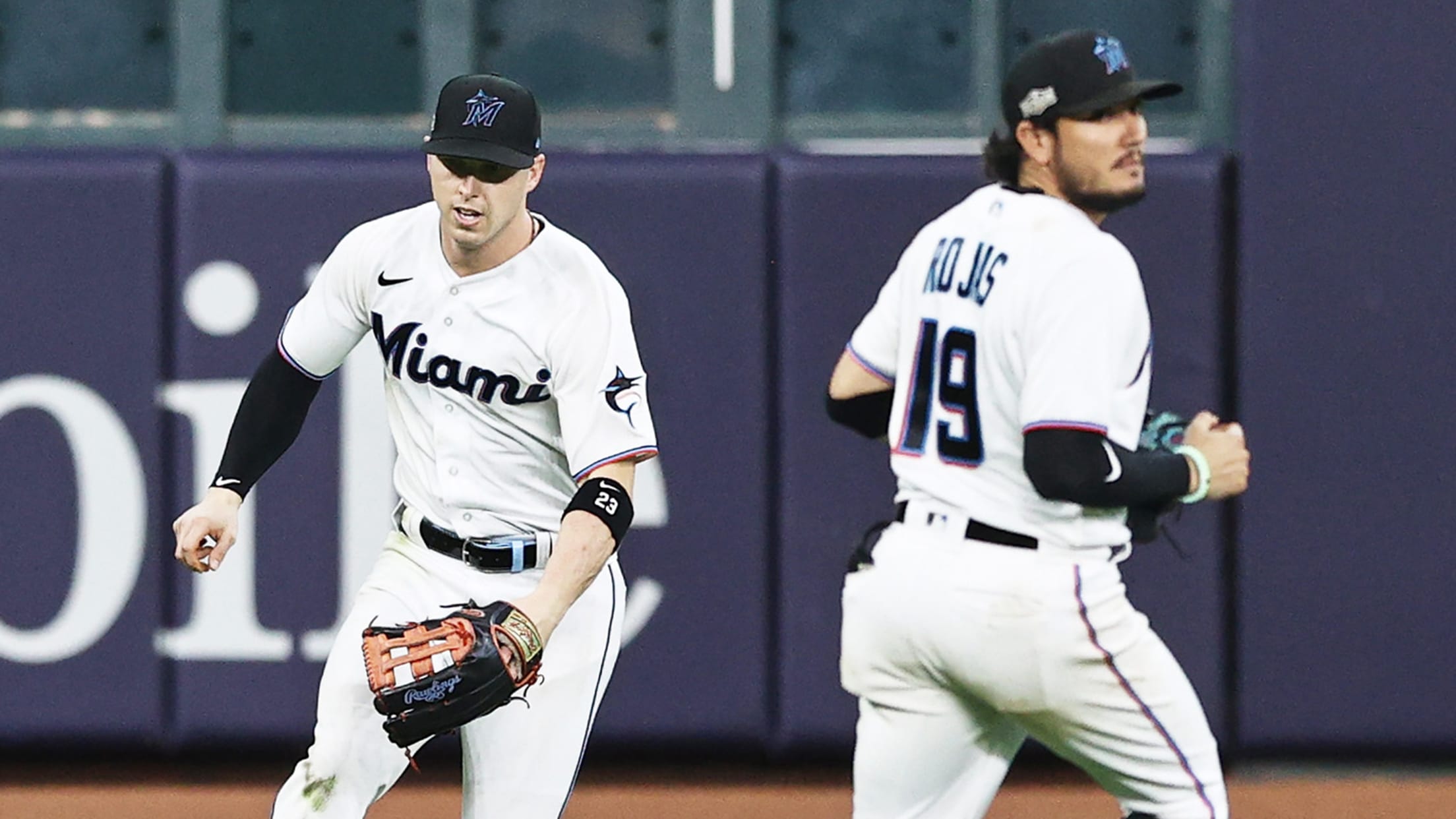 Against all odds, the Marlins became one of MLB's best stories in an unprecedented 60-game regular season. Their tale was a true underdog story, beginning just after Opening Day, when 18 players tested positive for COVID-19. Given little chance to finish above last place in the challenging National League East,
Marlins' young arms show gains in playoffs
Alcantara, López, Sánchez could form imposing trio for Miami in 2021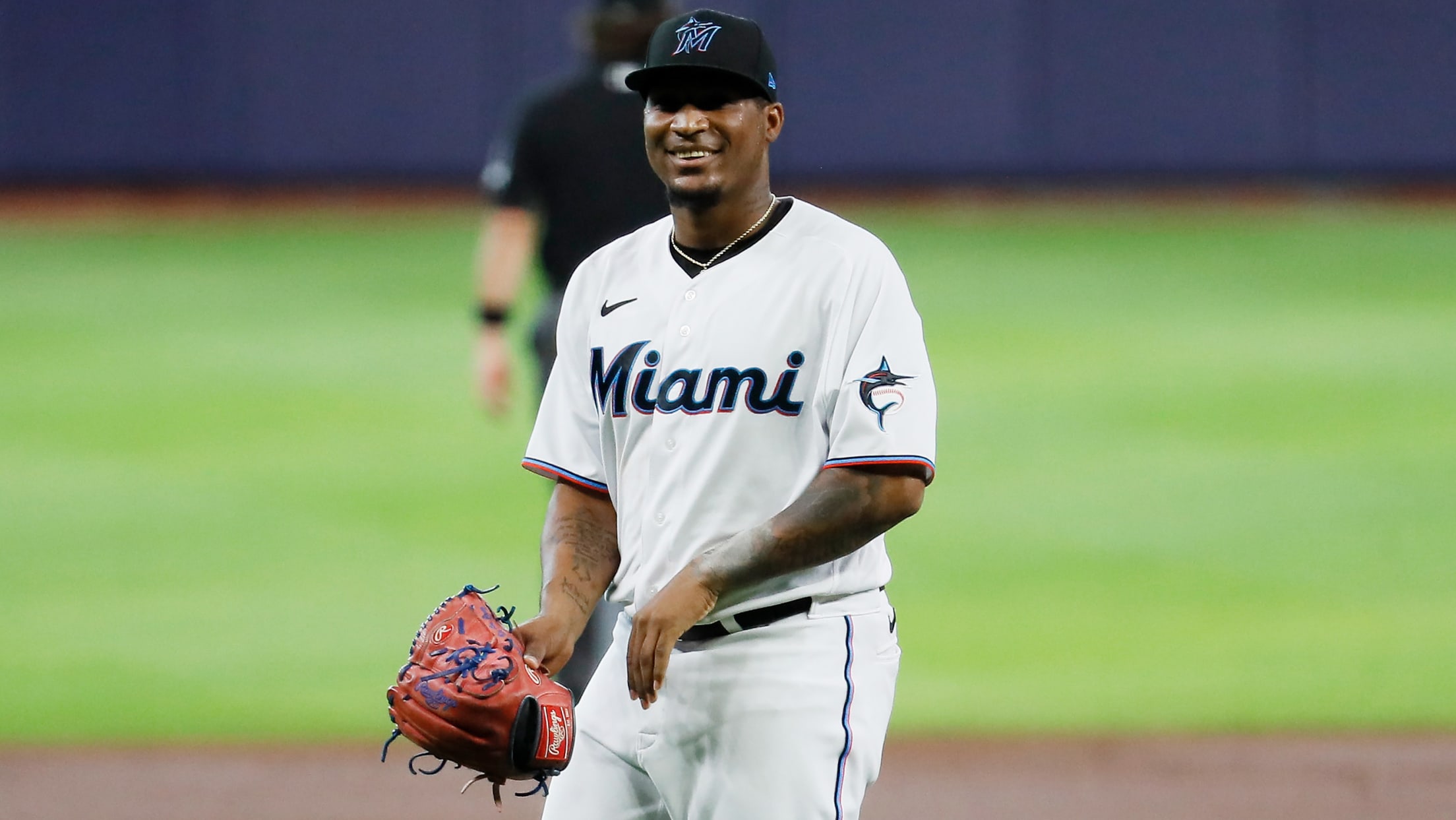 The Marlins' remarkable season came to a bittersweet end on Thursday afternoon in their 7-0 loss to the Braves in Game 3 the National League Division Series at Minute Maid Park. But what comes next could be even more exciting than their first postseason run since 2003.
5 key moments from Marlins' memorable '20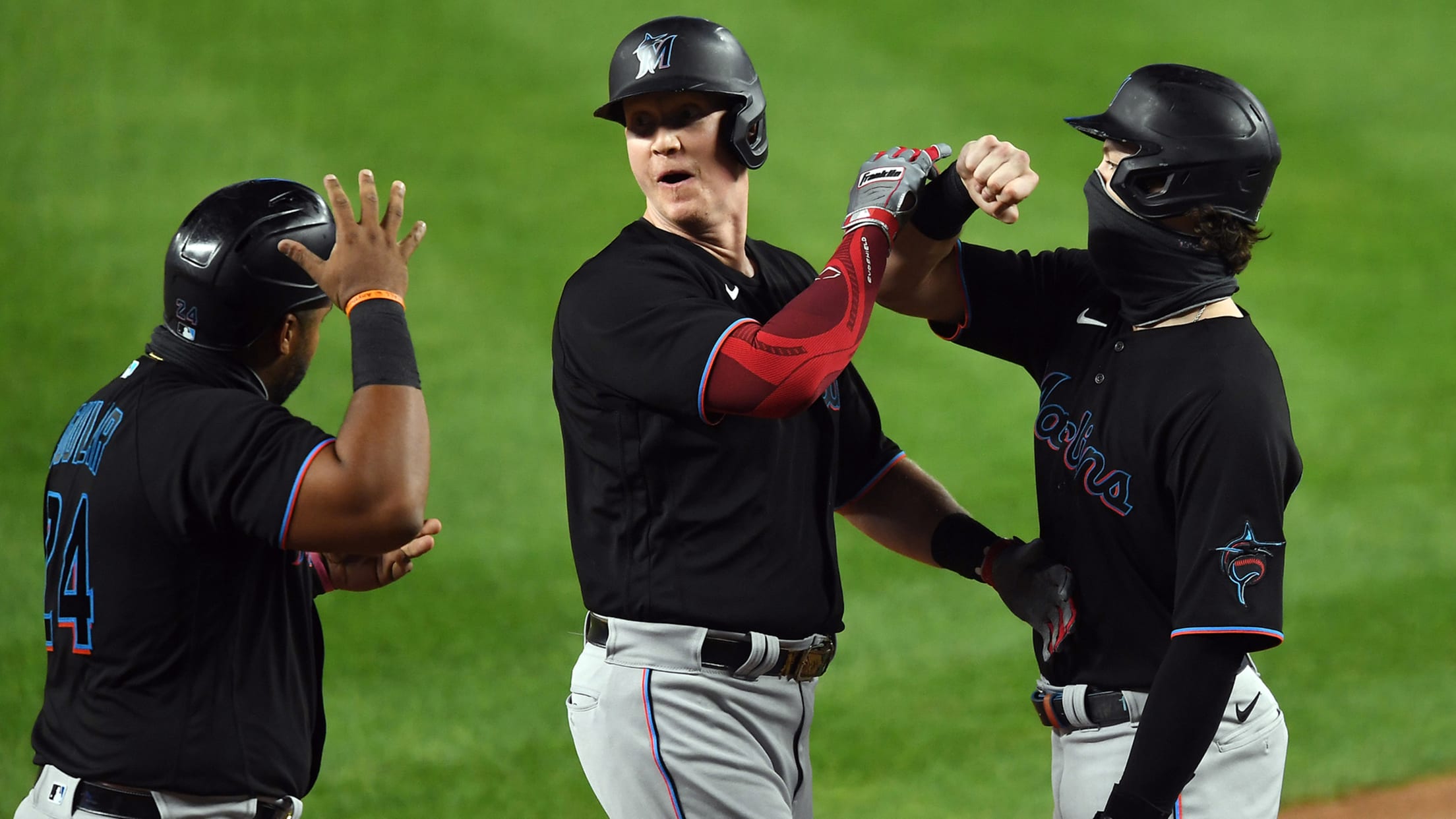 From the start of Summer Camp, the Marlins treated the abbreviated season as a 60-game playoff sprint.
Dickerson's great grab gets Miami out of jam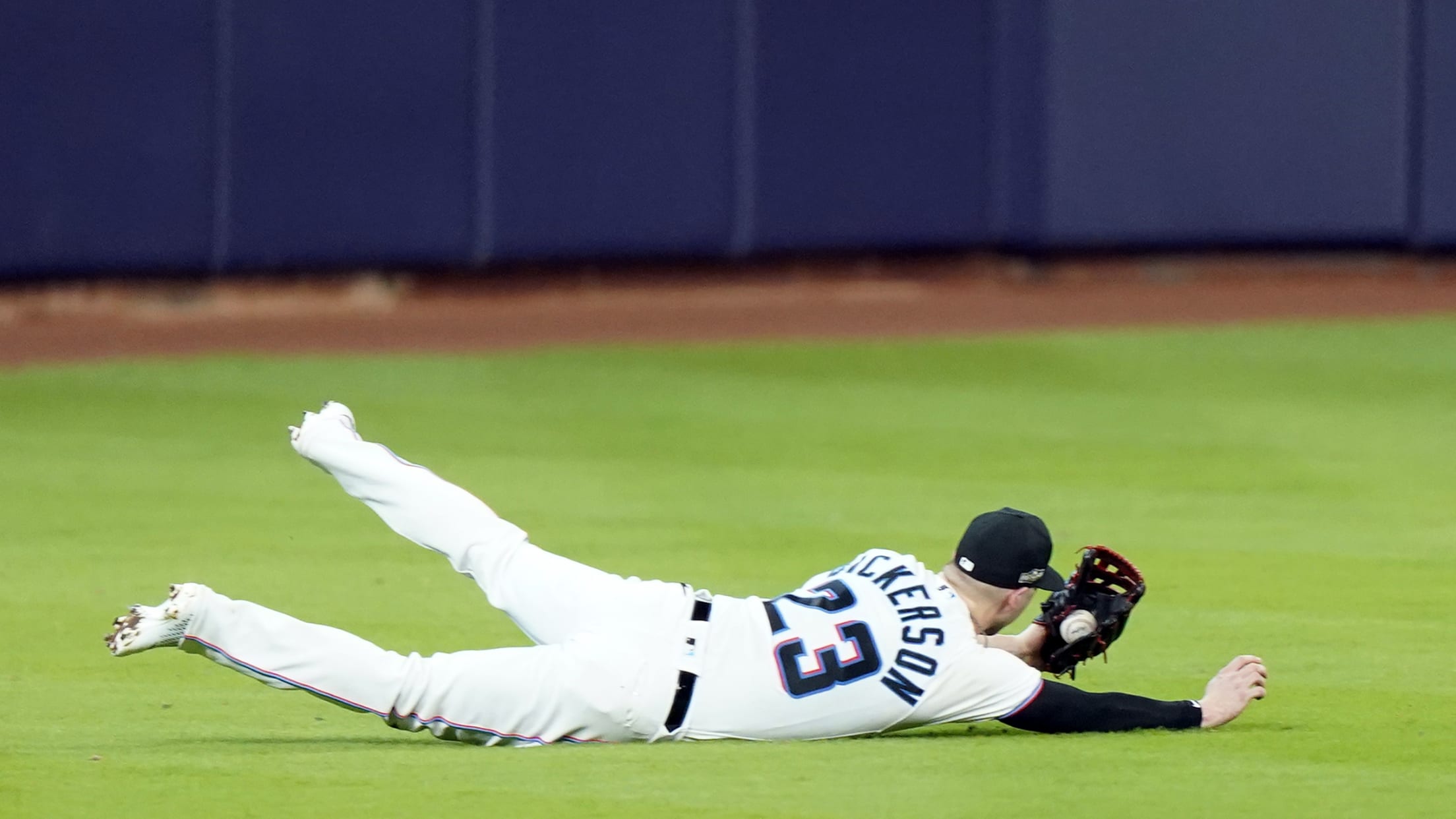 The Marlins escaped a no-out, bases-loaded situation in the second inning of Thursday afternoon's 7-0 Game 3 loss to the Braves in the National League Division Series at Minute Maid Park, thanks to a run-saving catch by left fielder Corey Dickerson.
Jazz gets first postseason start in Game 3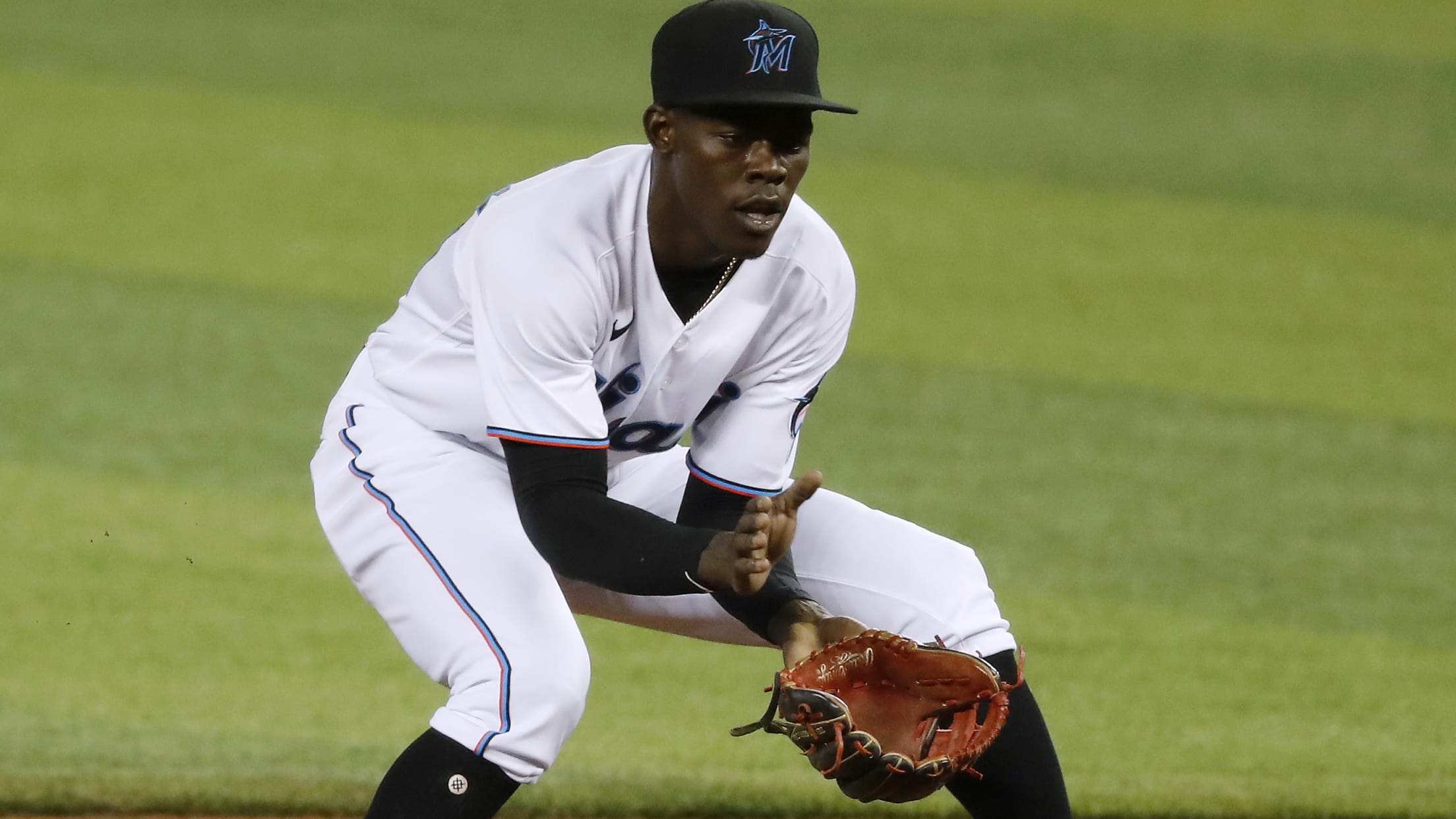 One reason the Marlins have enjoyed a successful season and advanced to the National League Division Series is that they were able to tap into their deep farm system. In Game 3 on Thursday afternoon, the organization turned to one of its top prospects to attempt to infuse some life
Quiet bats can't back emerging López in G2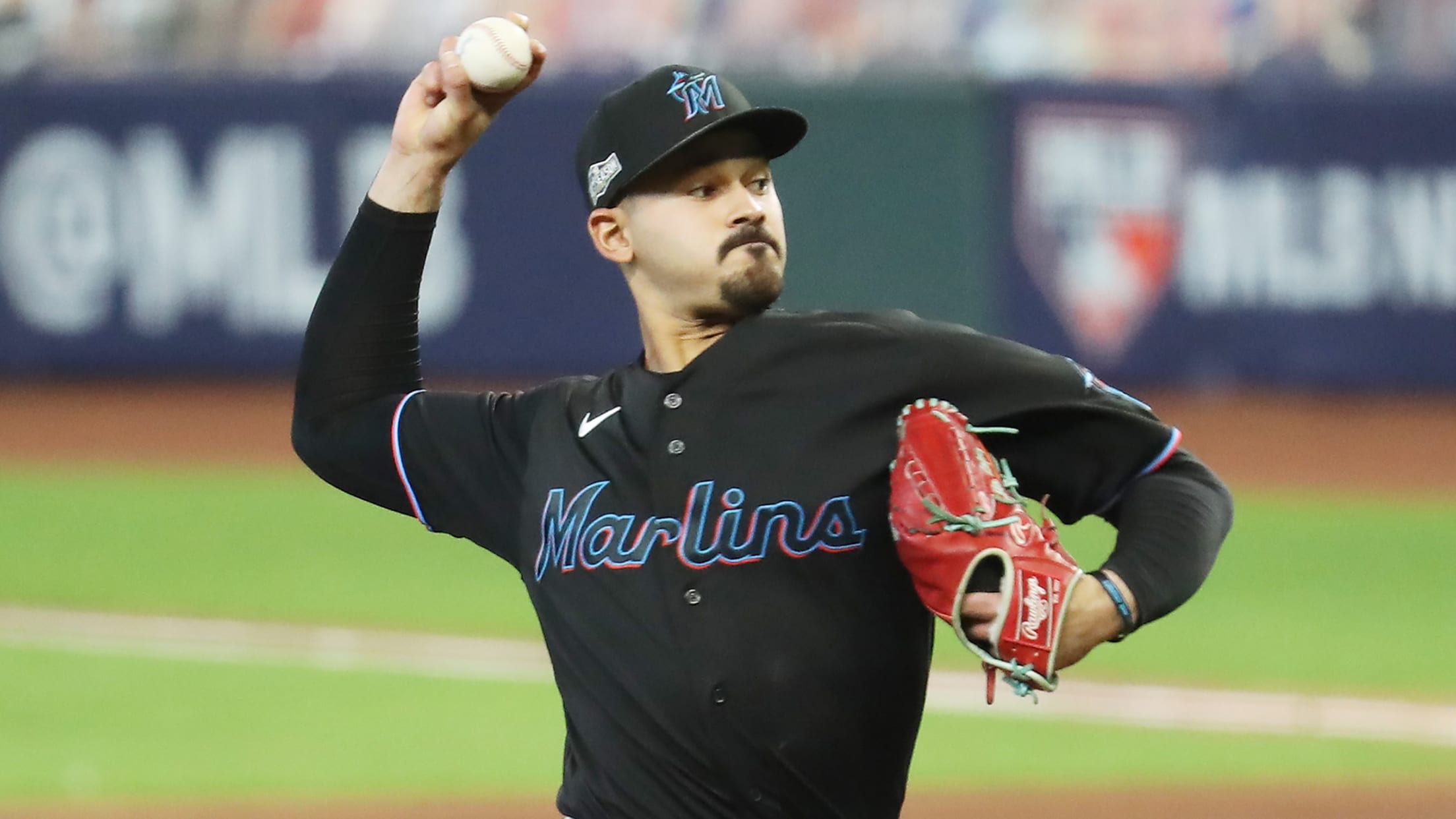 The emergence of Pablo López has been one of many bright spots for the Marlins in their improbable playoff season. The 24-year-old is arguably the most improved player in the organization, and on Wednesday afternoon, he proved the spotlight wasn't too big for him. In head-to-head matchups with Ronald Acuña
Marlins bothered by Acuña's high slide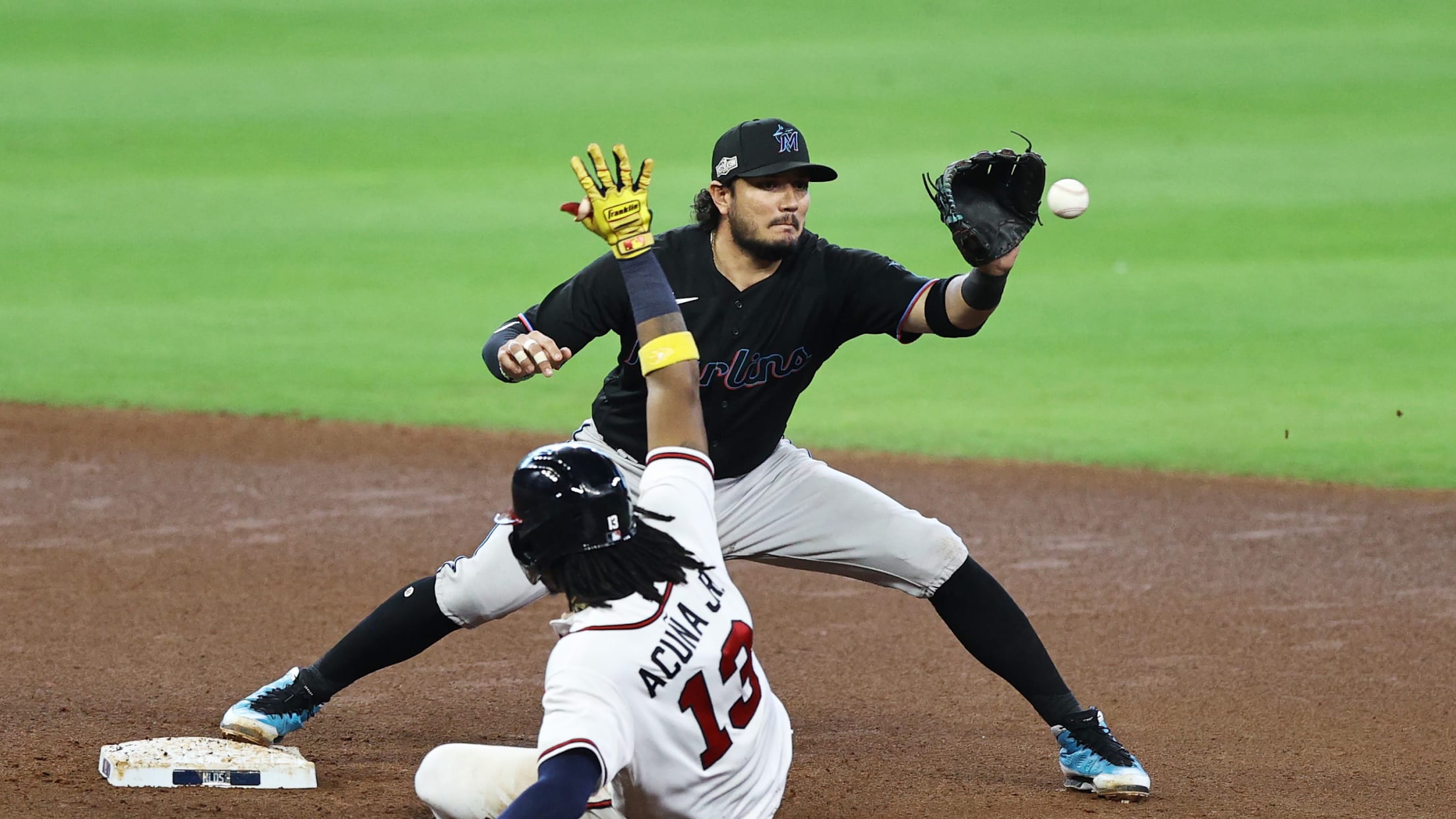 Ronald Acuña Jr. getting hit by a 97.5 mph Sandy Alcantara sinker in the third inning and the emotional aftermath weren't the only hot-button takeaways from the Marlins' 9-5 loss to the Braves in Game 1 of the National League Division Series. A sore subject with the Marlins that didn't
Sandy gives Miami 'everything he's got' in G1
Righty settles in after heated HBP to go six-plus innings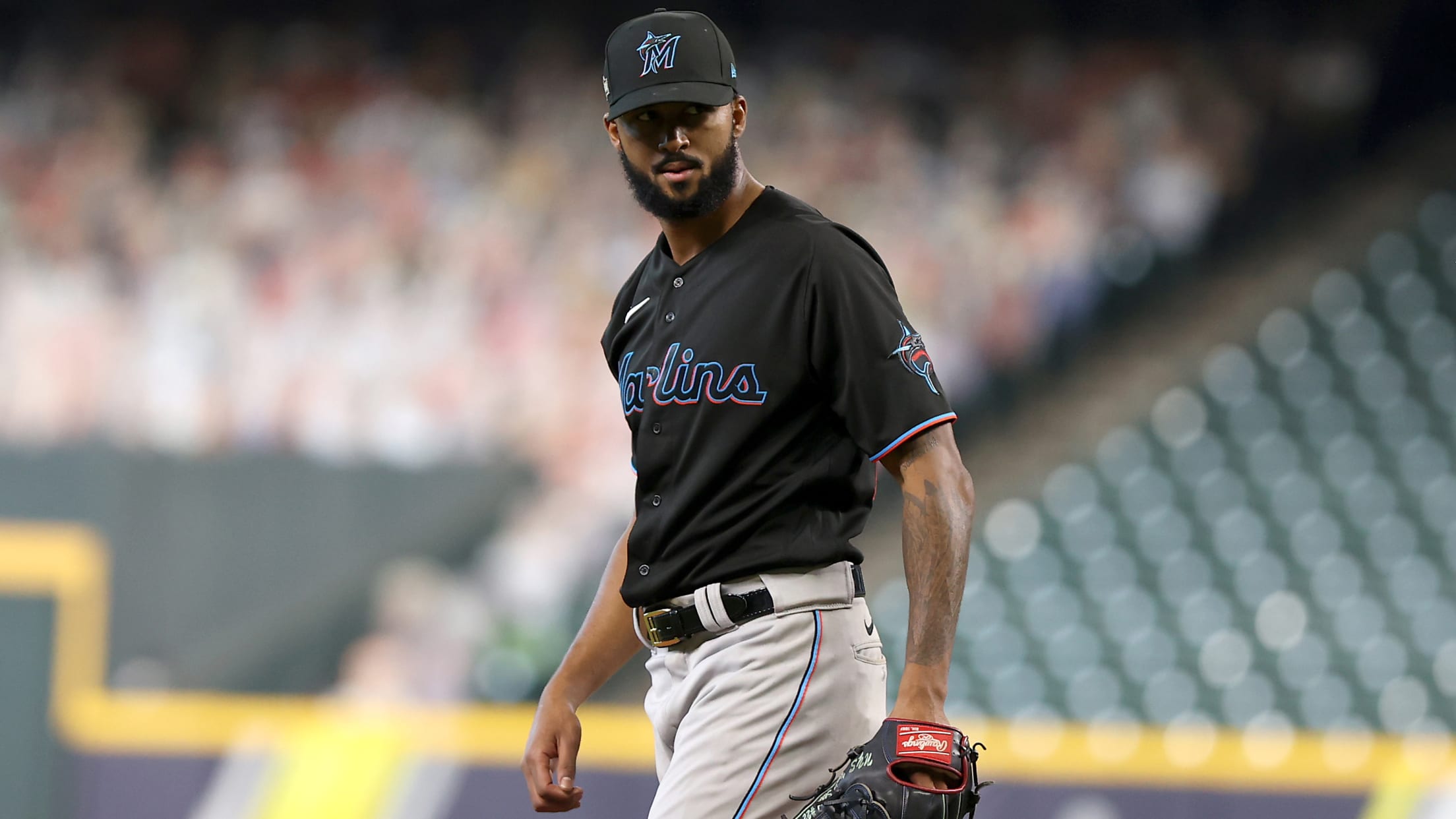 After Sandy Alcantara plunked Ronald Acuña Jr. with a pitch that stirred both dugouts in the bottom of the third inning of Game 1 of the National League Division Series on Tuesday afternoon, Alcantara took a deep breath and focused on the next batter and the next pitch he needed
Alcantara solid, but 'pen unravels in 6-run 7th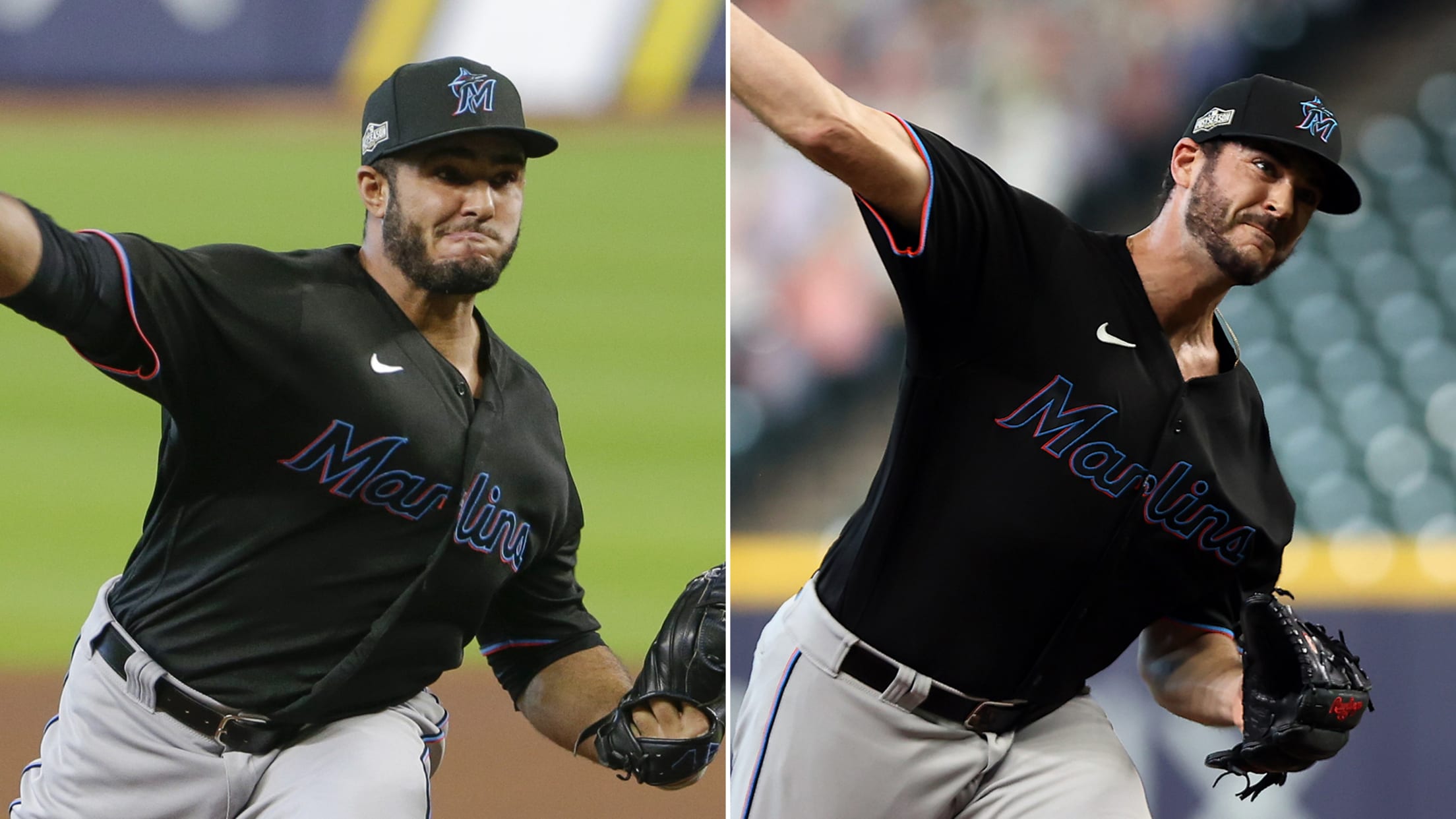 Sandy Alcantara certainly got the Braves' attention. The hard-throwing right-hander yielded a leadoff homer to Ronald Acuña Jr. and plunked him with a sinker his next time up, as emotions began to boil in the third inning. Alcantara regrouped and made it into the seventh. But after manager Don Mattingly