Marlins scoff at 7-run deficit, set park record
Diaz, Castro (2), Berti club homers in comeback win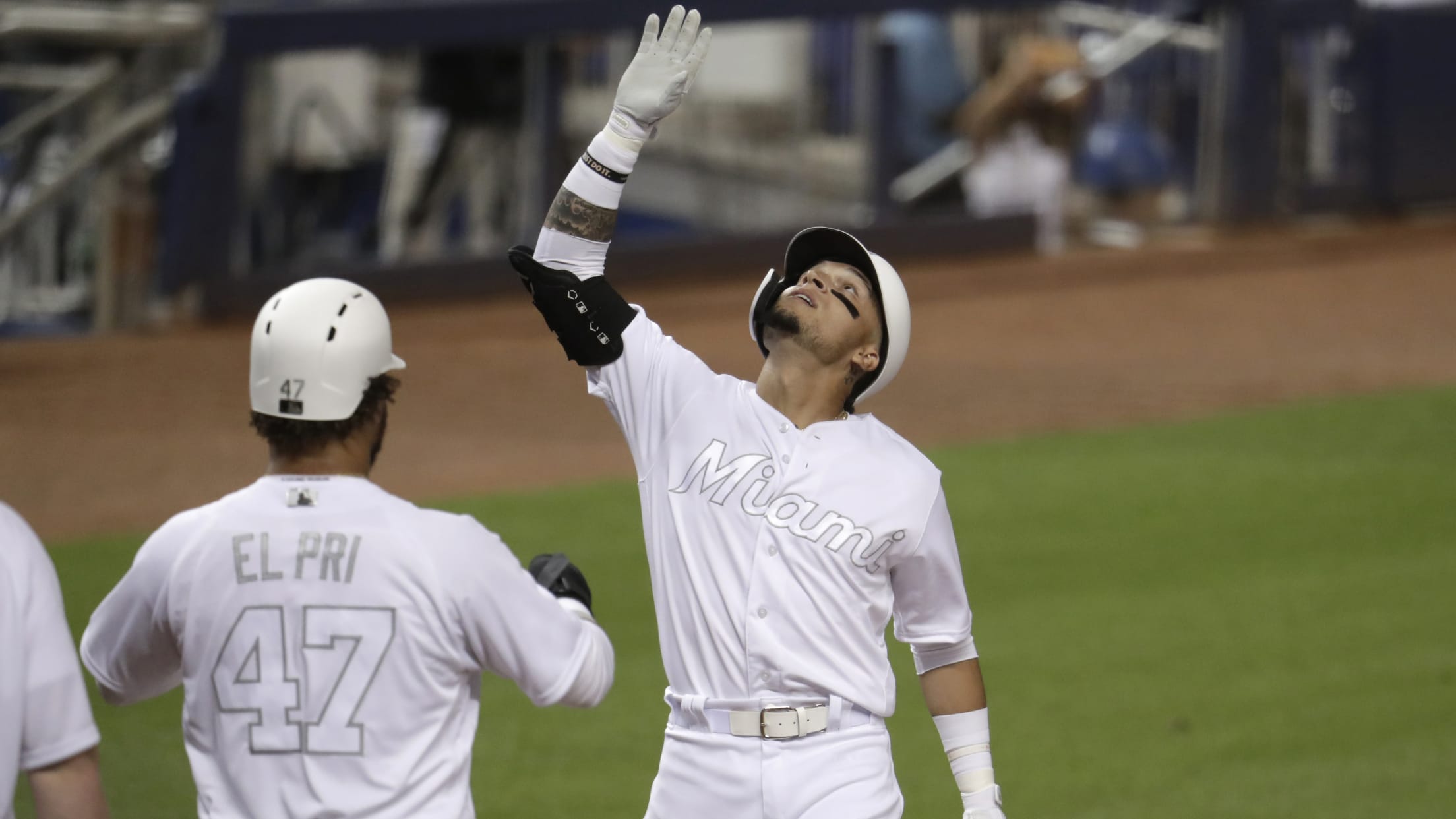 MIAMI -- At Triple-A New Orleans this year, Isan Diaz raised his profile by appearing in the Sirius XM Futures Game and belting 26 home runs. But since being promoted to the big leagues on Aug. 5, the 23-year-old second-base prospect has had his struggles at the plate and in
Anderson fractures hand, likely out for season
Right fielder sustained injury on run-scoring HBP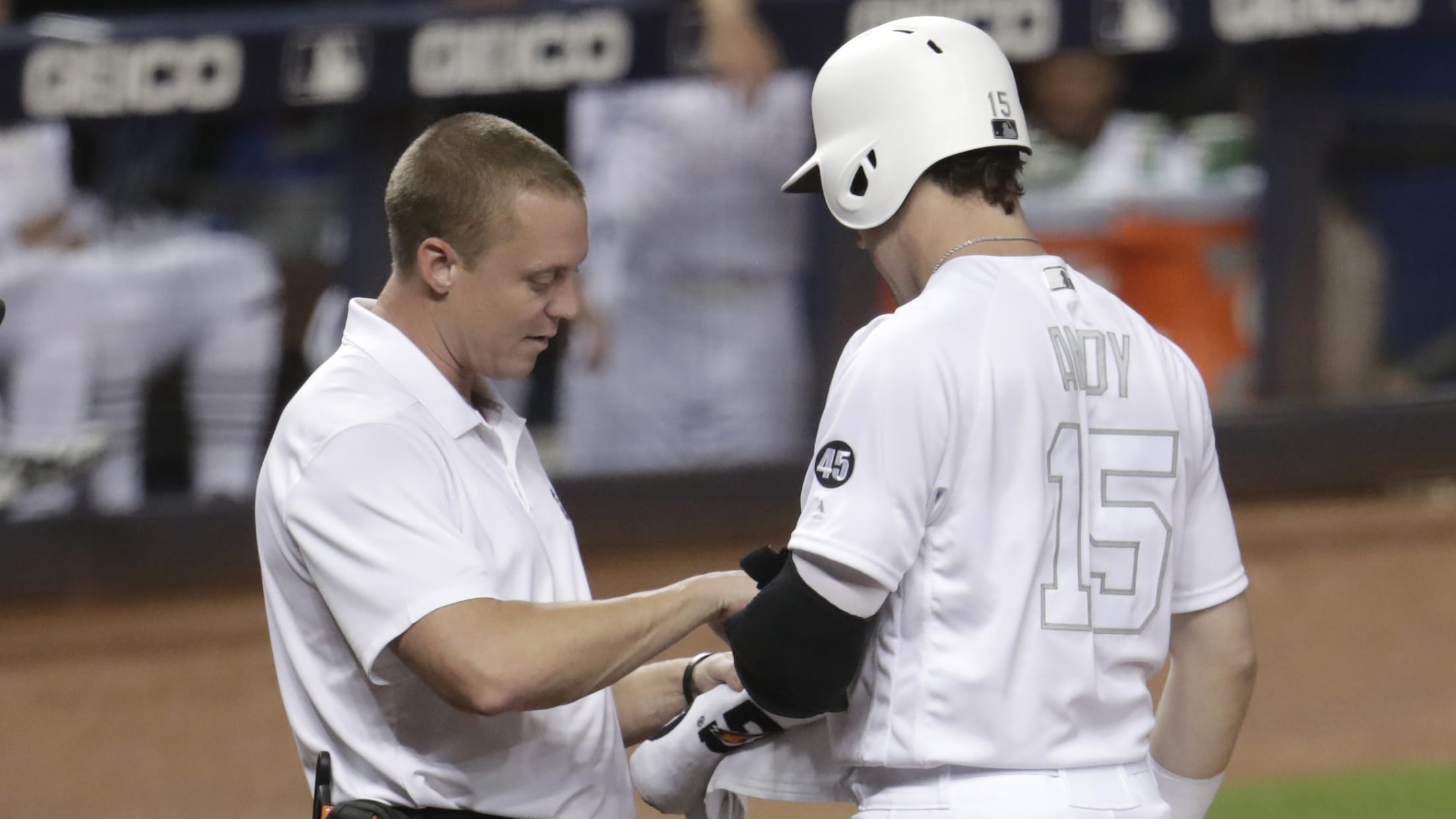 MIAMI -- Brian Anderson, a major piece of the Marlins' building process, will likely miss the rest of the season due to a fractured left hand. The 26-year-old, who paces the club with 20 home runs and 66 RBIs, sustained the injury after being struck by a pitch in the
Alfaro visits children in local hospital
Catcher to wear sleeve, cleats designed by kids in cancer center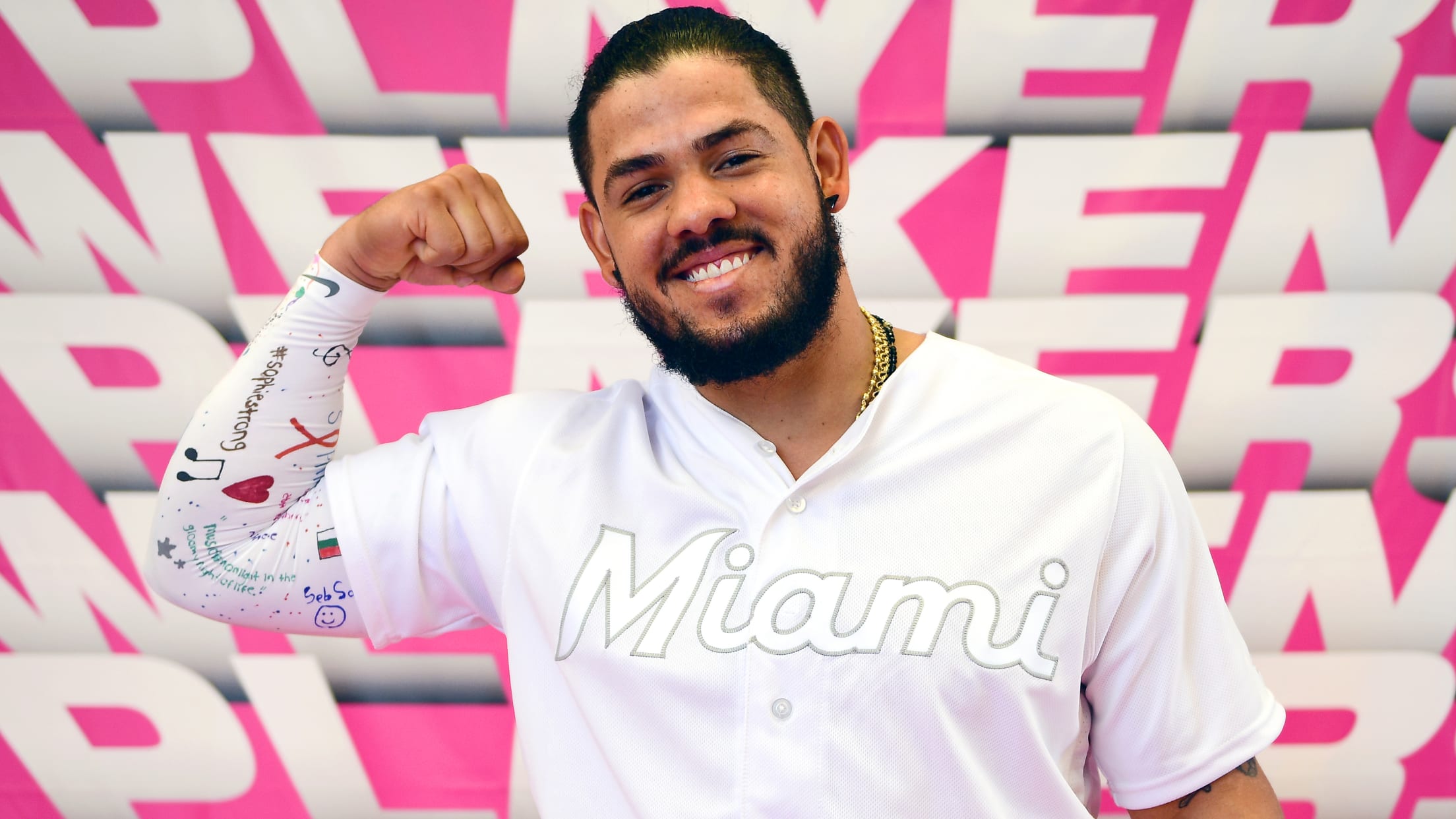 MIAMI -- Players' Weekend was a chance for Jorge Alfaro to spend some time with a handful of children at a local cancer-treatment hospital near Marlins Park. Alfaro, the Marlins' catcher, visited Alex's Place at Sylvester Comprehensive Cancer Center, which is part of the University of Miami Health System. The
Each club's best Players' Weekend nickname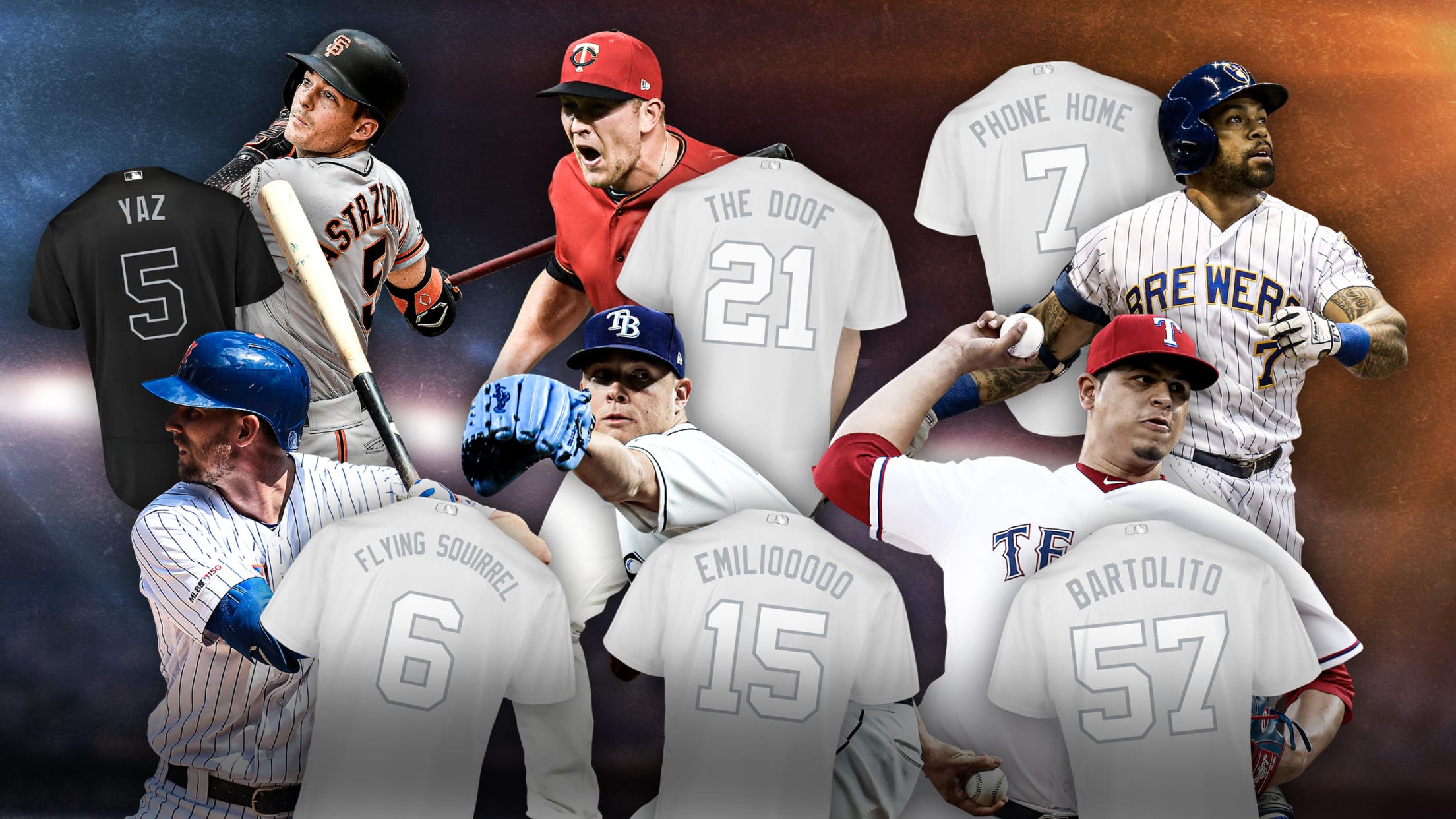 It's Players' Weekend! And for many, the true fun of this annual event is in the names on the back of the uniforms. Baseball player culture has often discouraged (arguably to the game's detriment) players from showing their true personalities, so this weekend gives them that opportunity. It lets you
Marlins' nicknames for Players' Weekend
Sweet Lew, El Nueve, Grandyman among player-selected names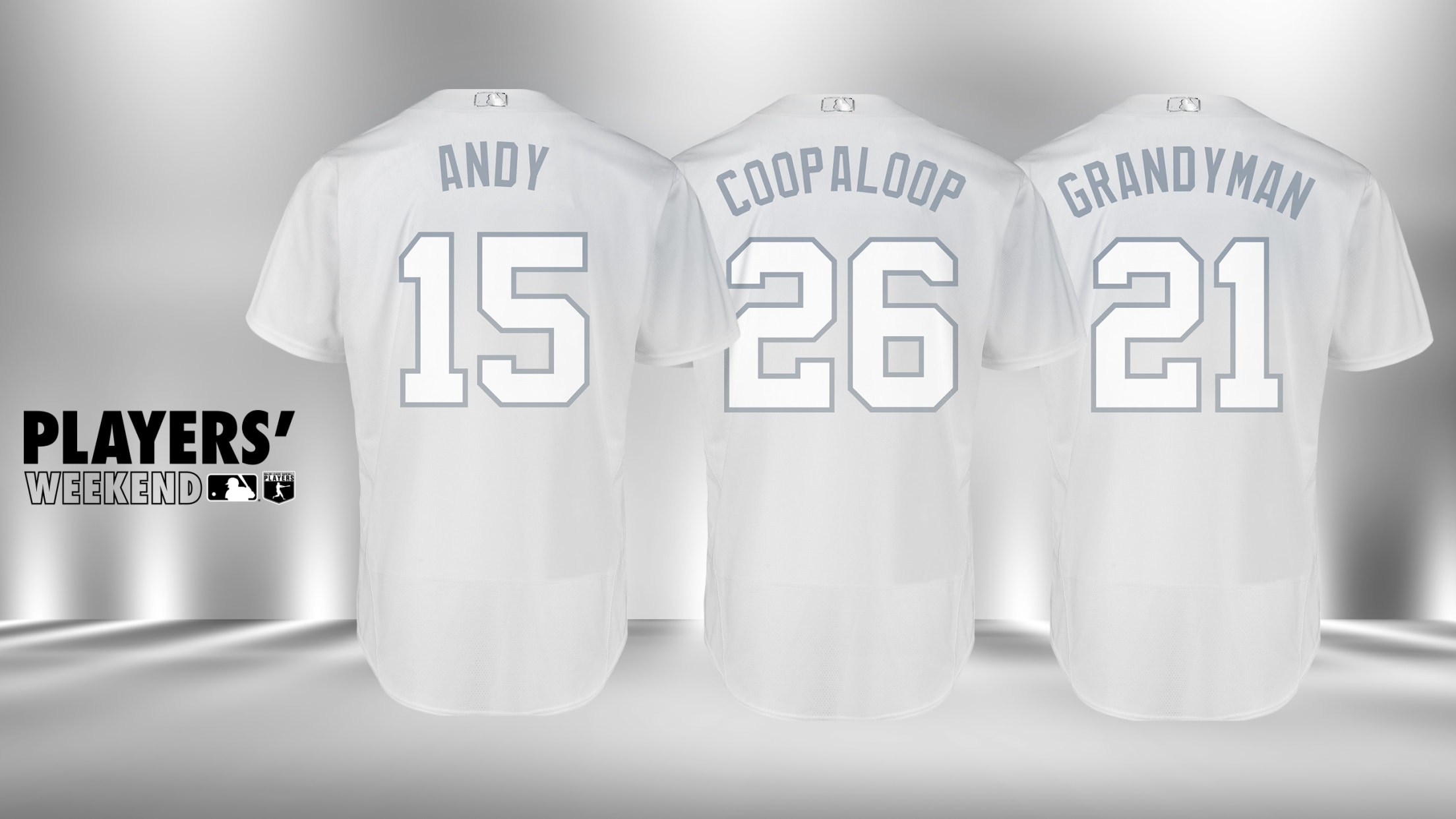 MIAMI -- When the Marlins take the field on Aug. 23-25 during Players' Weekend, they also will be putting their personalities on the line. Back by popular demand, Players' Weekend returns for its third season, allowing players on all 30 MLB clubs to sport whatever name they desire on the
2019 Draft pick is perfect at the plate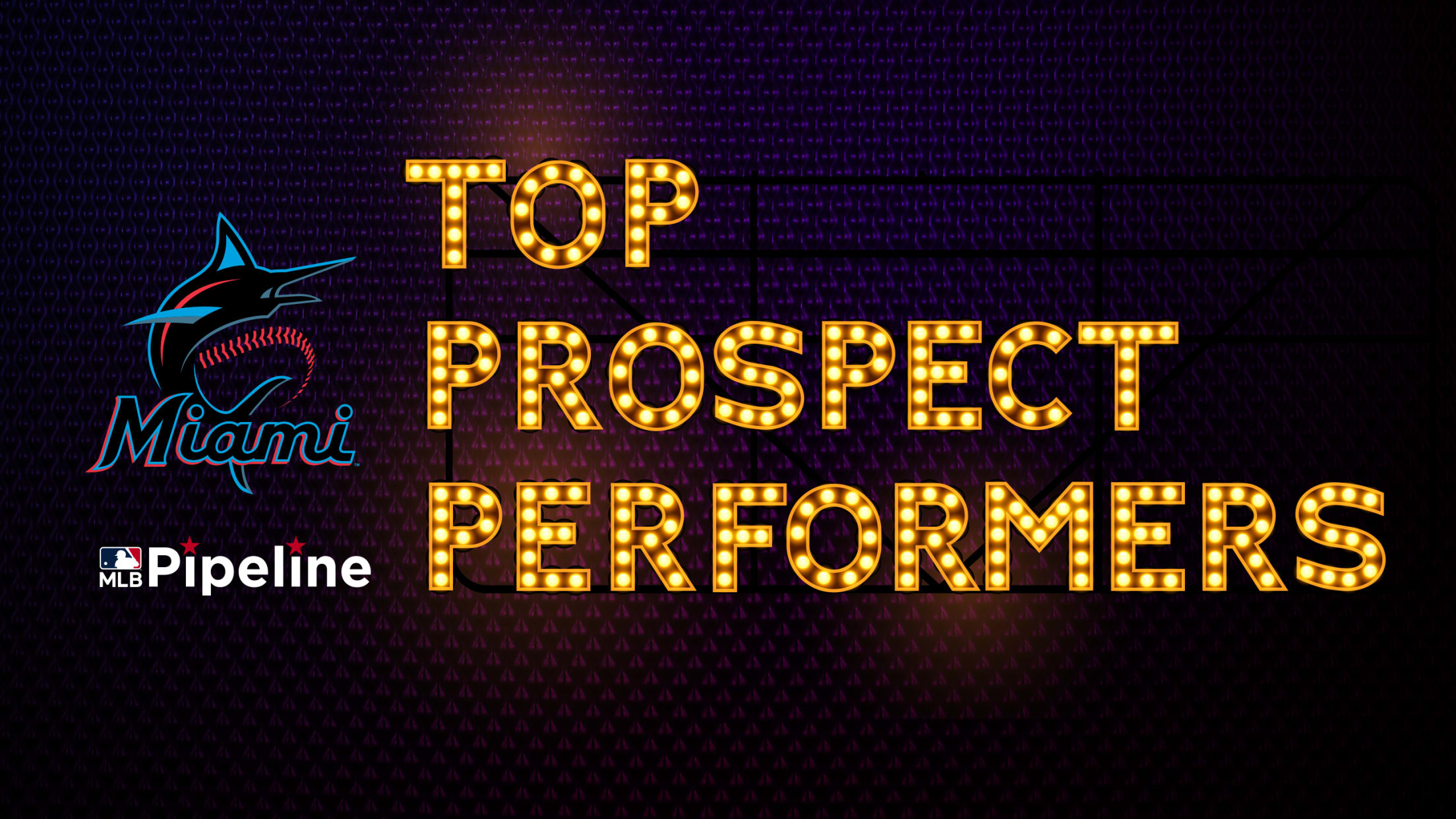 Here's a look at the top performances of the past week by Marlins prospects in the Minor Leagues:
Marlins give back to community for Impact Week
In first of weeklong events, players teach fundamentals to students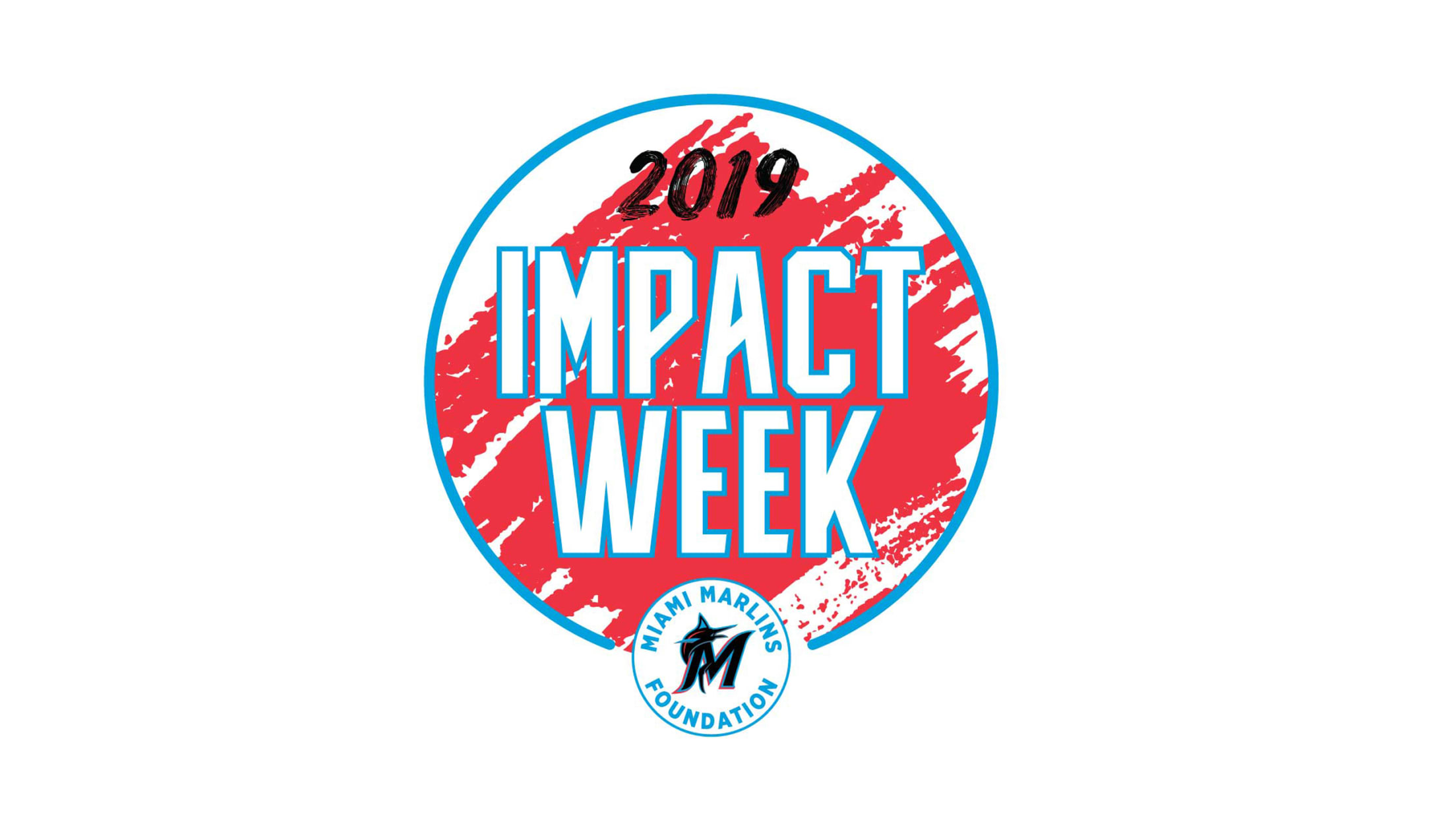 MIAMI -- The Miami Marlins Foundation kicked off its new initiative -- Impact Week -- on Friday with a Play Ball event at Poinciana Park Elementary School. Marlins players Jeff Brigham, Isan Diaz and Jordan Yamamoto were joined by former Marlins standout Gaby Sanchez, Marlins Mermaids and Billy The Marlin,
Tough end to '19 series familiar for Fish
Mattingly on walk-off loss to Braves: 'They let you know where you're at'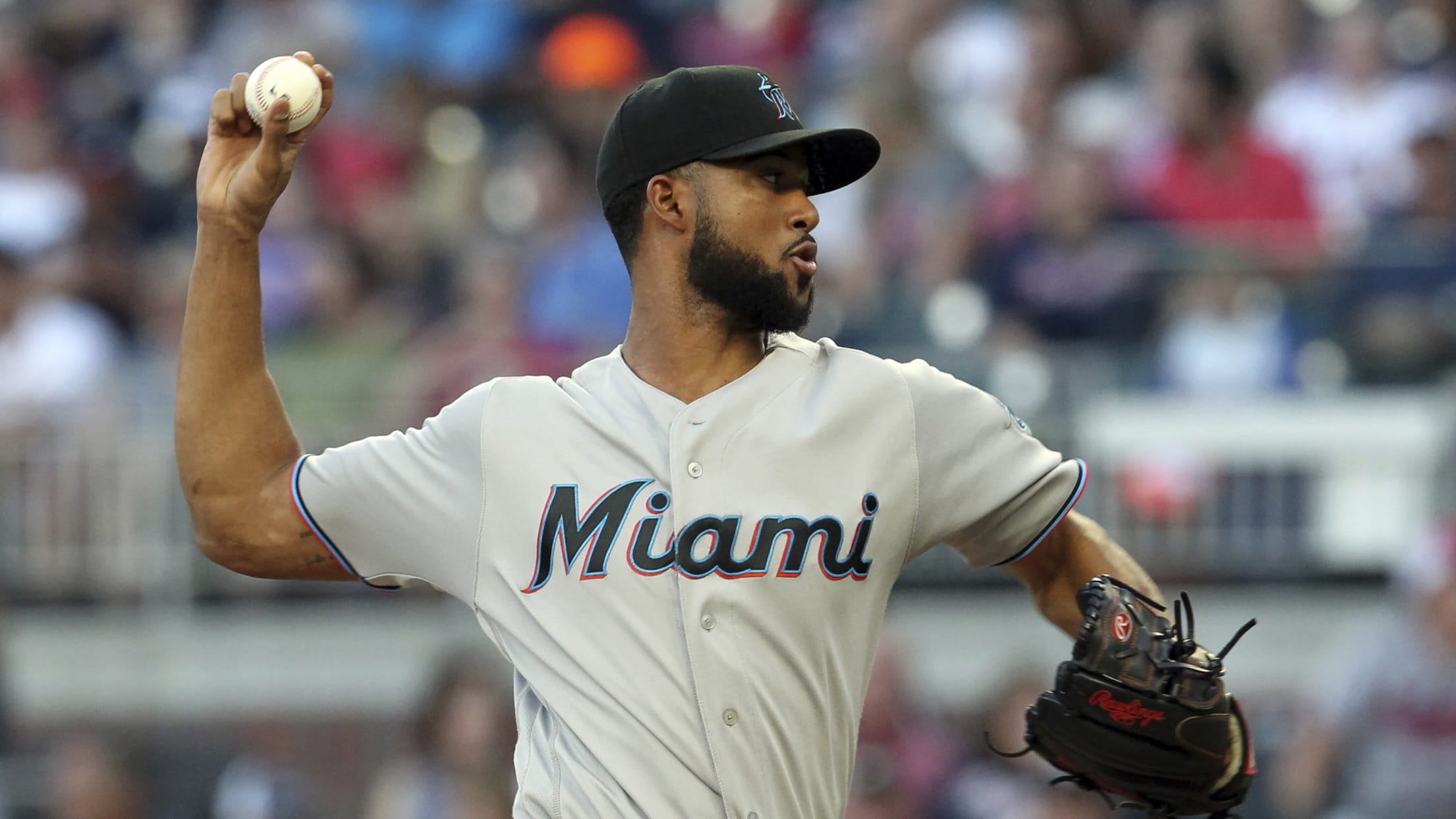 ATLANTA -- Not even one of their better pitching performances of the year could prevent the Marlins from getting swept by the Braves in what goes down as a historically poor overall season series against their National League East rival. Sandy Alcantara stepped up with a gem, allowing one unearned
Updates on Neidert, Devers, Lopez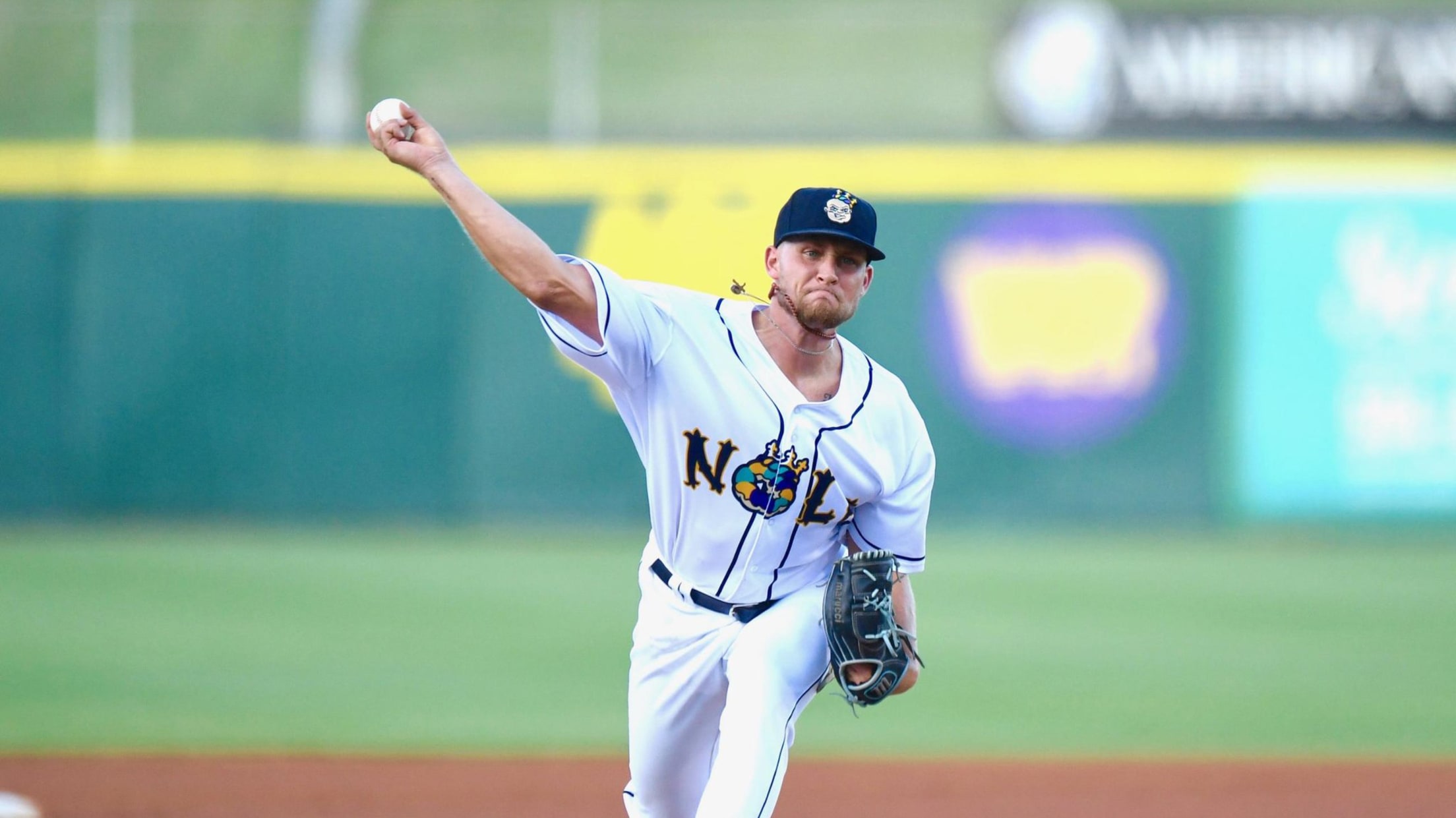 ATLANTA -- At the start of the season, Nick Neidert was the Marlins' top pitching prospect, according to MLB Pipeline. But right knee surgery sidelined him for about three months. Now recovered, the 22-year-old right-hander is showing flashes of why he is one of the Marlins' top overall prospects. Neidert
Five NL East players with something to prove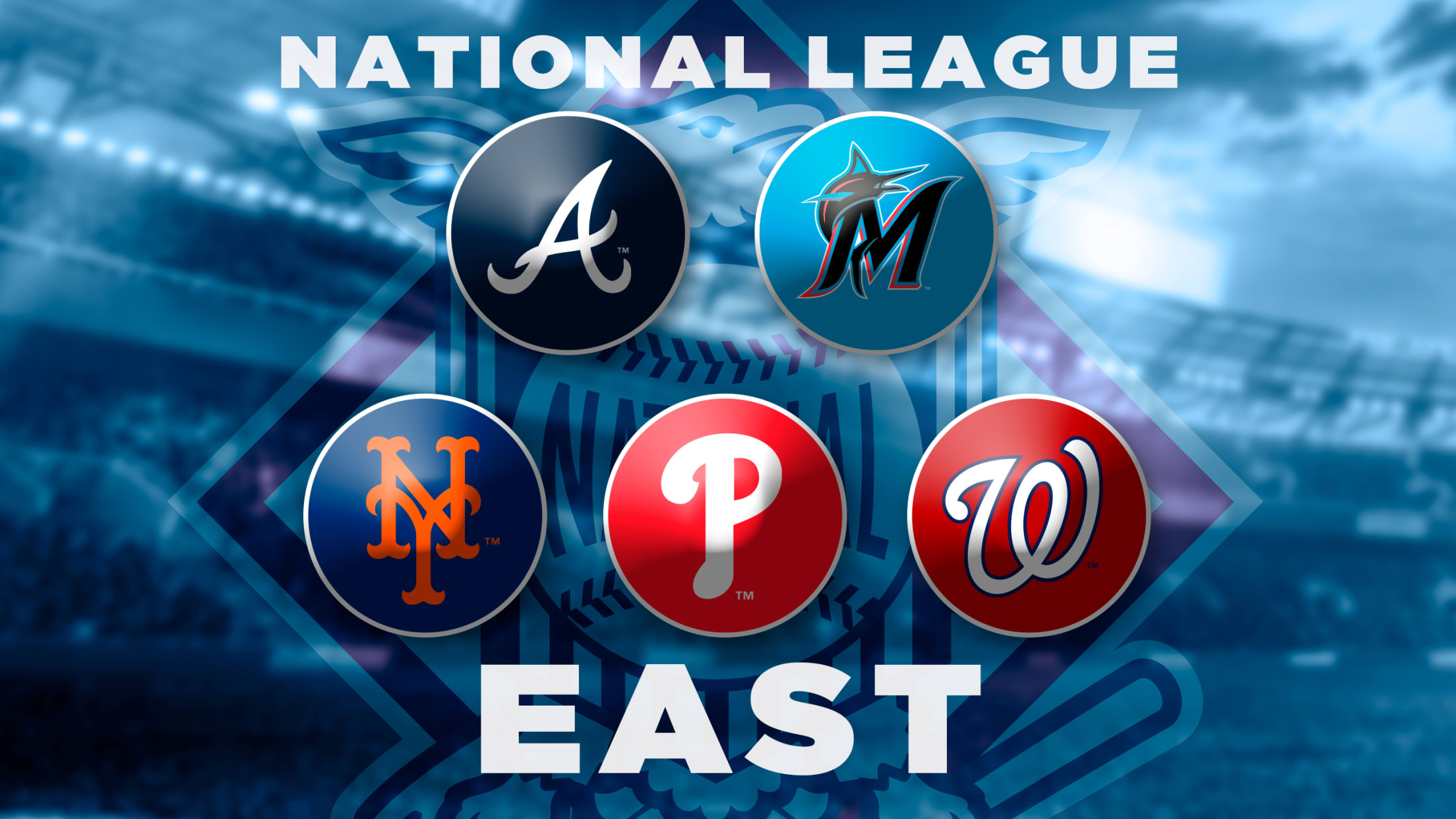 Each of the four National League East teams still in the thick of the postseason race are hopeful to benefit from this year's version of Chris Taylor or Corey Knebel. After exiting last August hitting .243 and a .745 OPS, Taylor proceeded to hit .345 with a 1.019 OPS over
Players' Weekend 2019: What you need to know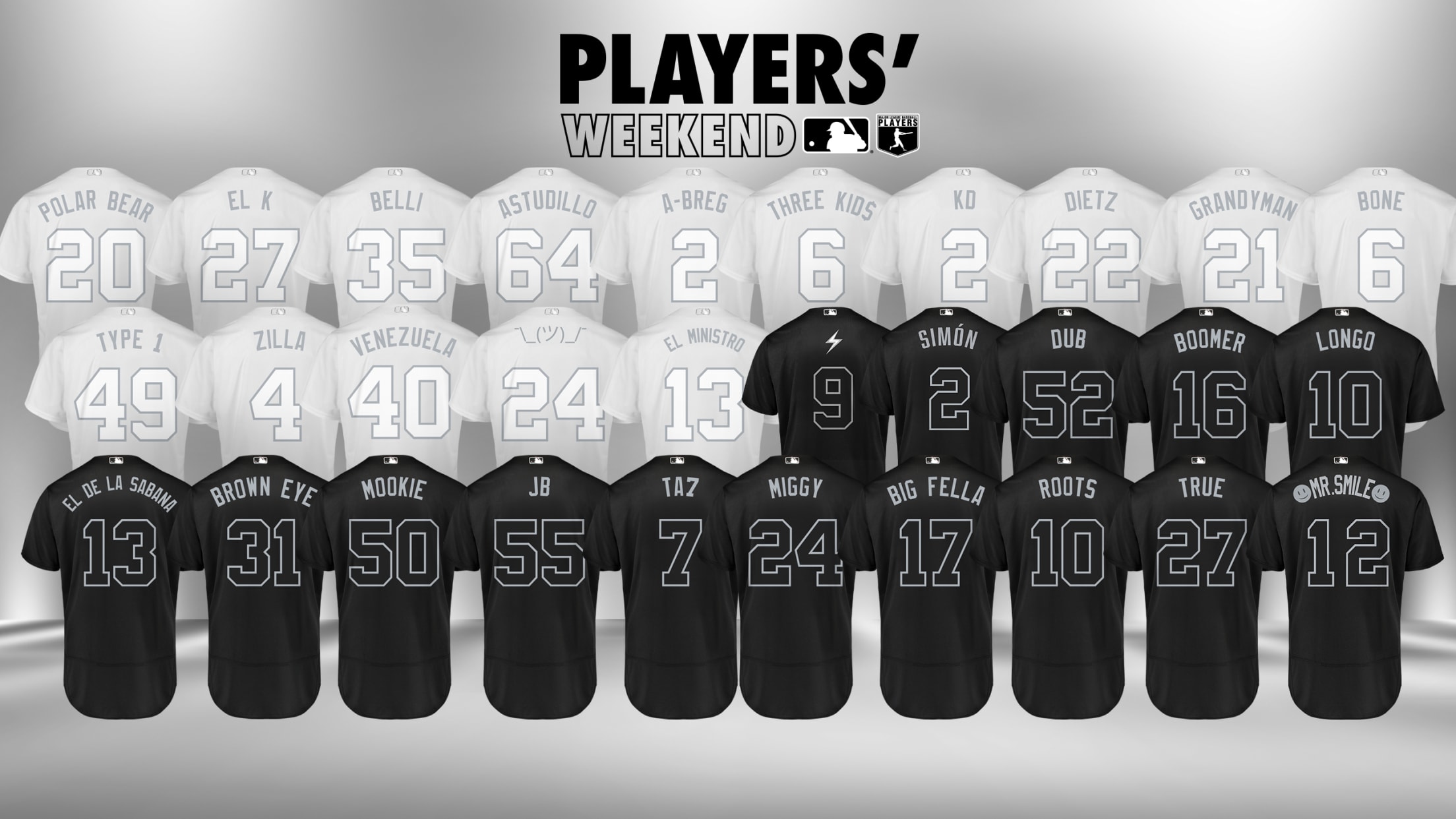 Players' Weekend -- a time when charisma, color and creativity are celebrated with looser uniform rules -- returns this weekend across MLB. Here's everything you need to know about the festivities in a handy FAQ format.
Mattingly sees Miami's vets paving way for Diaz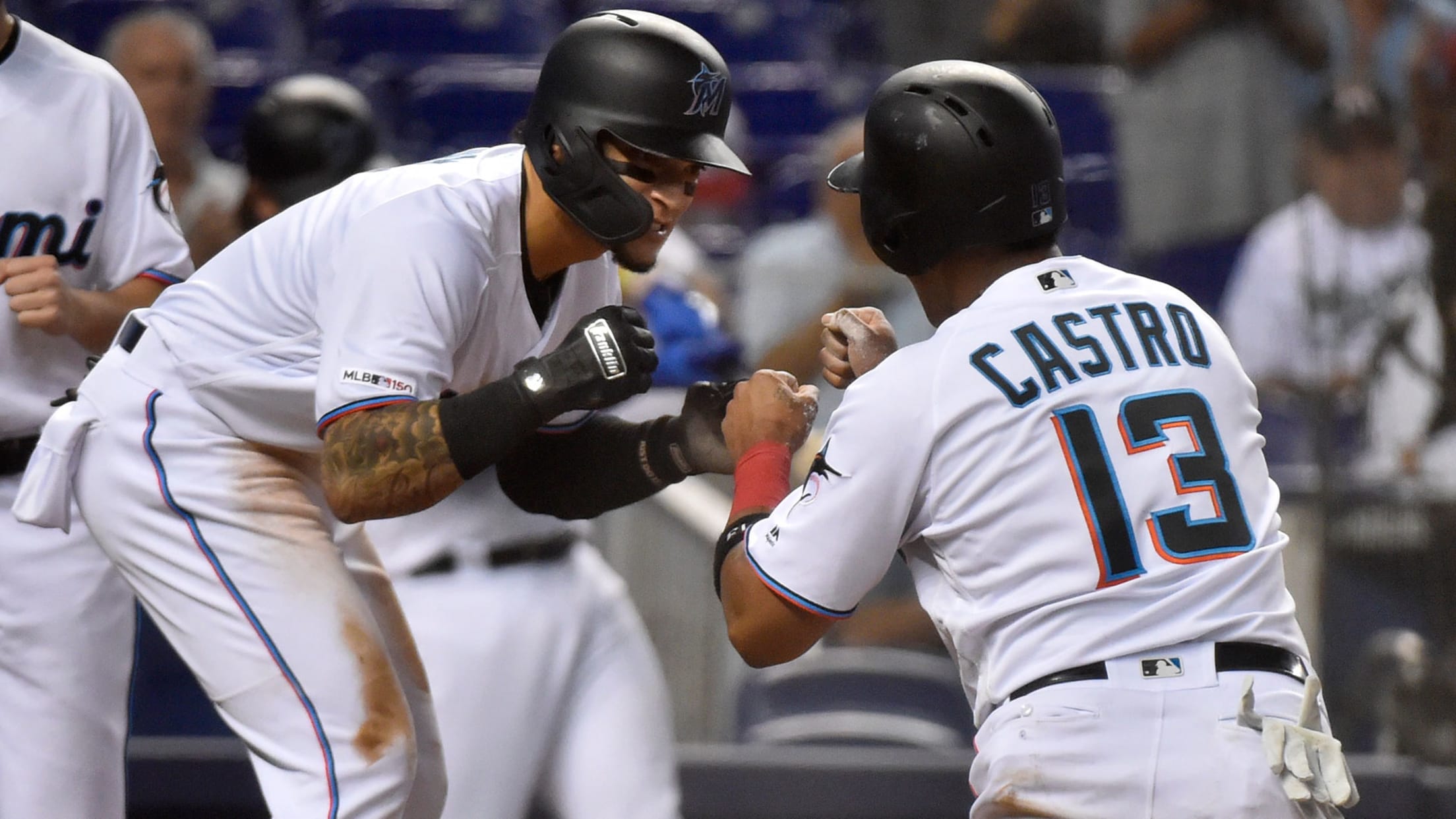 ATLANTA -- During his early playing years for the Yankees, Marlins manager Don Mattingly had no shortage of veteran players to help him learn the ropes in the big leagues. When he dealt with the tough times, Mattingly could always lean on the likes of Rich "Goose" Gossage, Graig Nettles,
Smith's start vs. Braves marred by homers
Left-hander K's 7 while collecting first two career extra-base hits at plate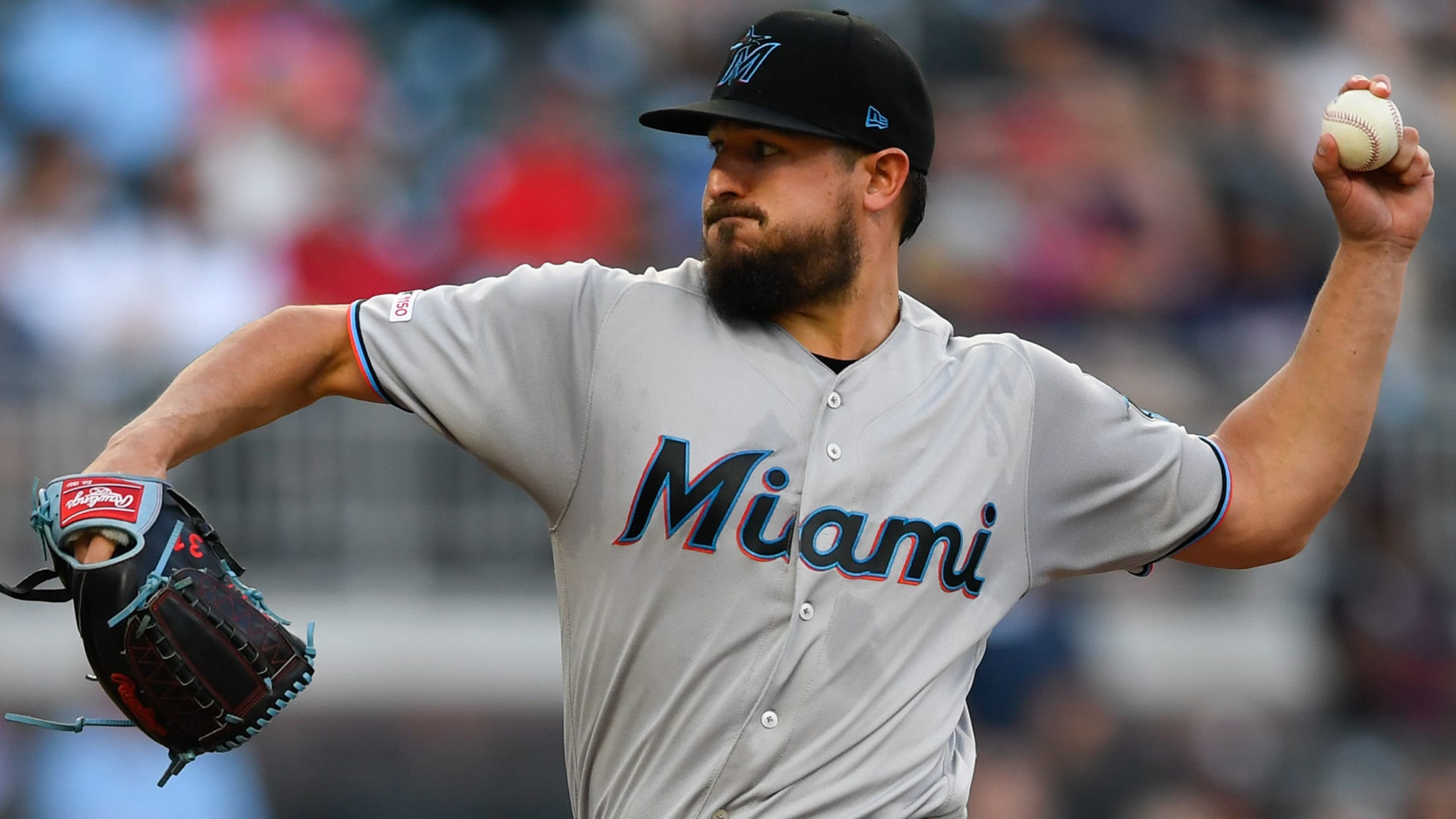 ATLANTA -- A couple of doubles by Caleb Smith enabled him to accomplish something that no Marlins pitcher has in the past 17 seasons. But two costly long balls that he surrendered foiled the night for the left-hander, and resulted in Miami's misery to continue. Adeiny Hechavarria and Ronald Acuna
Marlins eye success in Lopez's rehab start
Righty 'getting close' to return from IL, looking for better form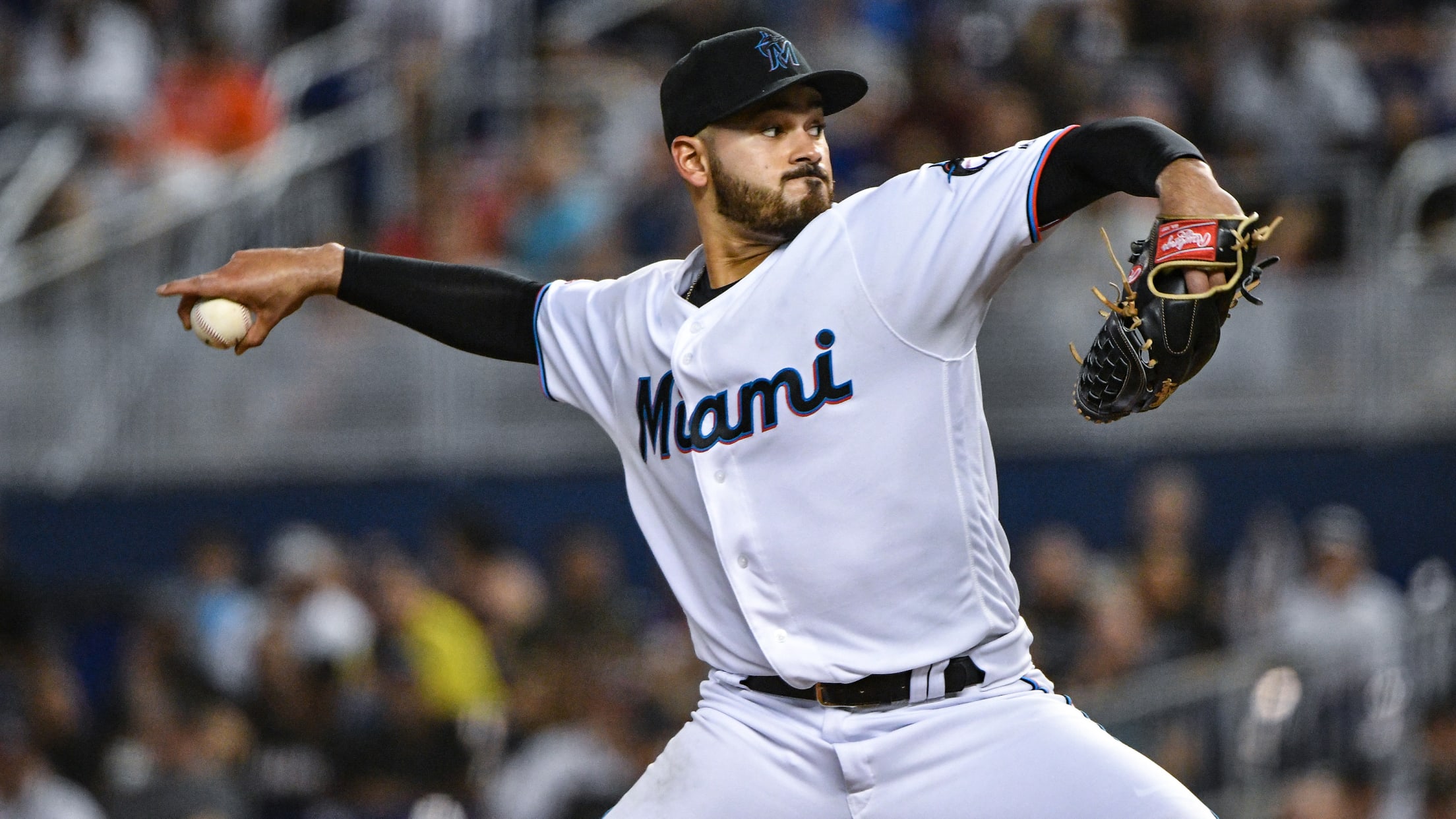 ATLANTA -- Any time Pablo López is on the mound, the Marlins take notice. But the organization will pay particularly close attention to the 23-year-old's rehab start on Wednesday at Triple-A New Orleans. On the injured list with a right shoulder strain, Lopez is scheduled to throw five innings and
Hernandez exits with blister in tense loss
Warnings issued after righty plunks Acuna on his 1st pitch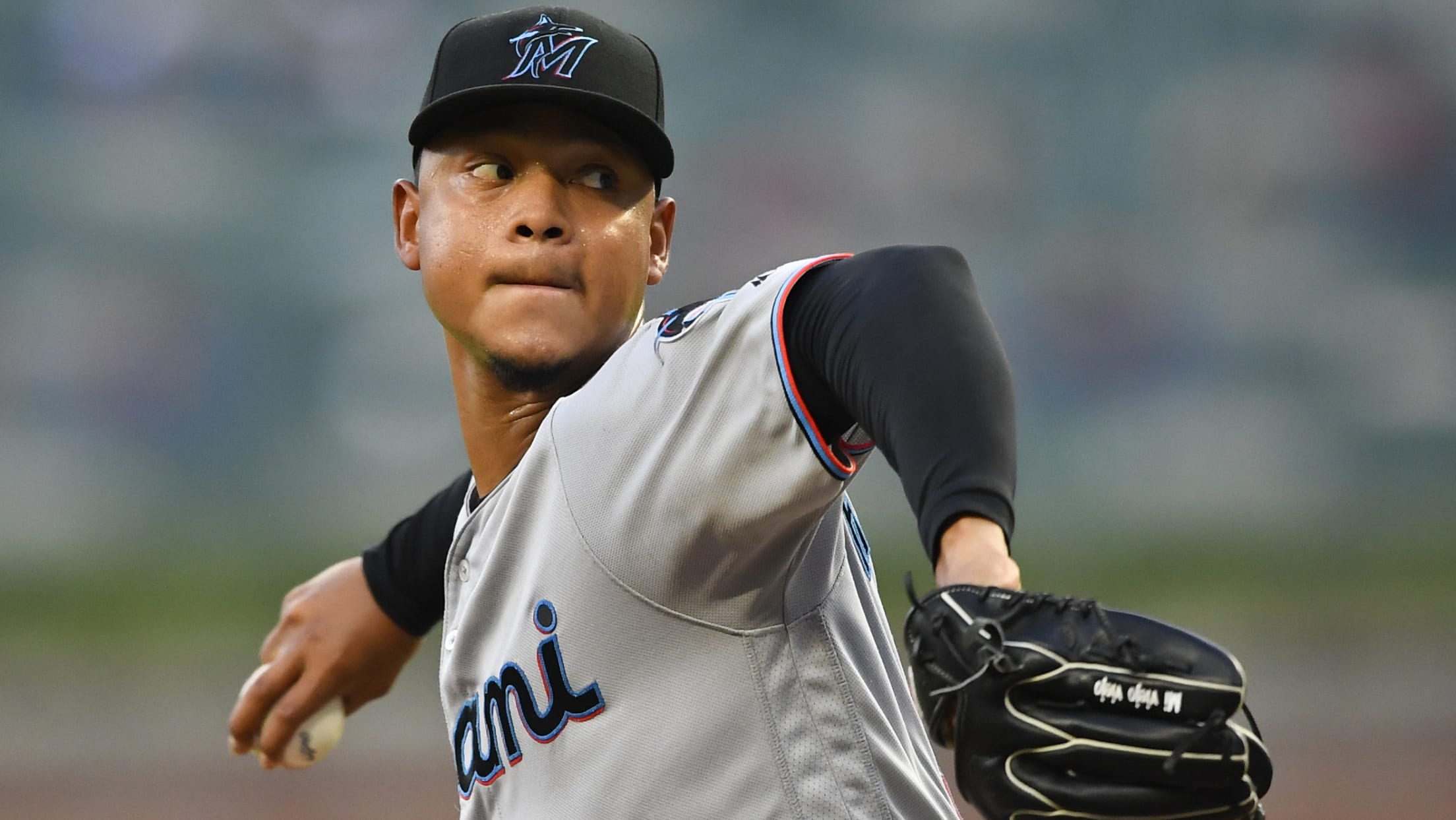 ATLANTA -- It took just one pitch for Marlins right-hander Elieser Hernandez to create some waves on Tuesday night at SunTrust Park. The 23-year-old's four-seam fastball plunked Ronald Acuña Jr. in the ribs, leading to Braves manager Brian Snitker being ejected and warnings issued to both benches. Hernandez quickly recovered
Marlins' 2020 Spring Training schedule released
MIAMI -- Spring Training 2020 for the Marlins promises to be one of the most competitive and compelling camps in years. With a vastly improved farm system, filled with many prominent prospects knocking on the big league door, there should be plenty of attention when camp opens at the Roger
Inbox: What's Marlins' 2020 vision?
Beat reporter Joe Frisaro answers questions from fans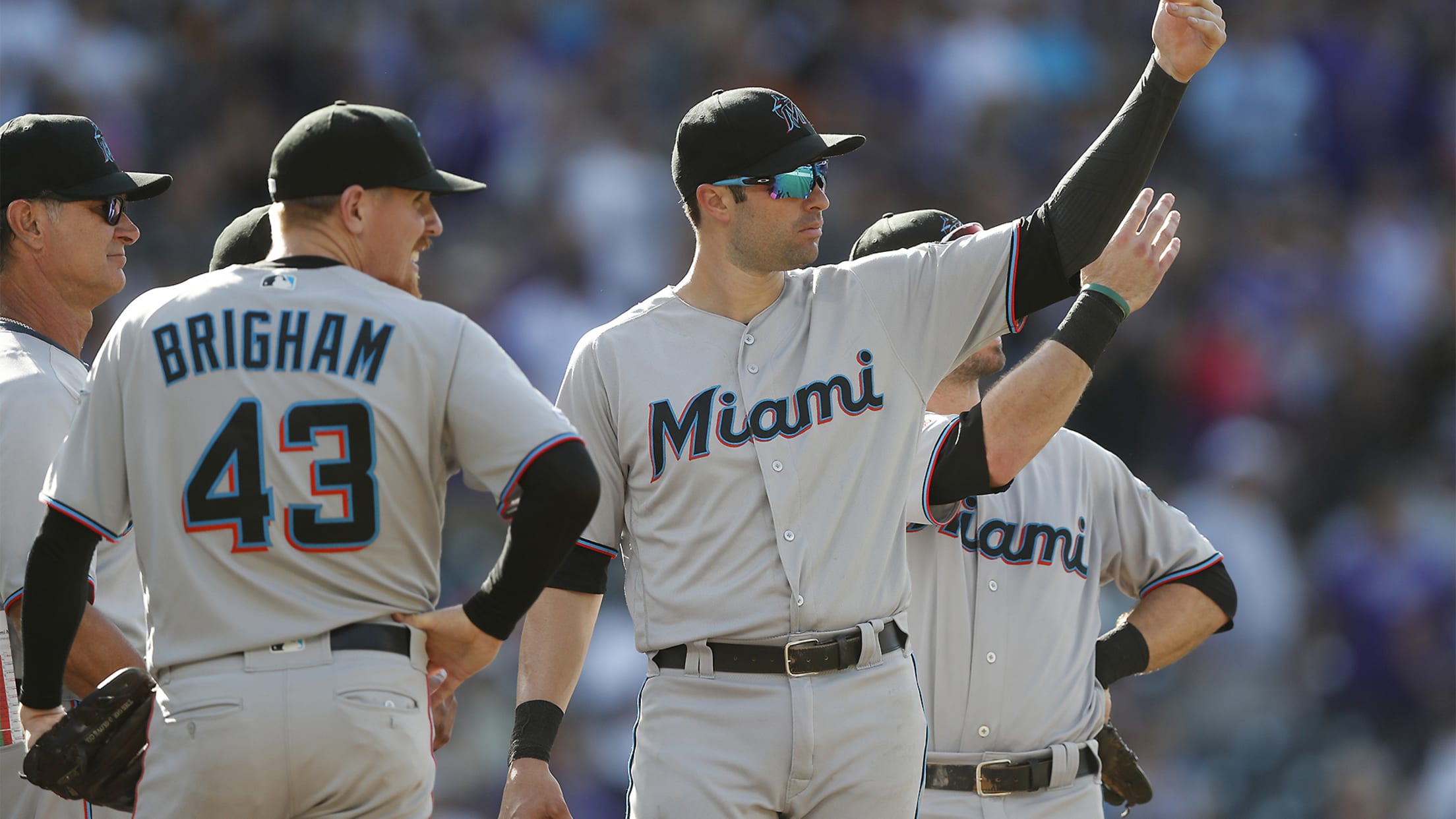 Who do you see the Marlins attempting to acquire via trades or free agency in the offseason? Also, which player or players currently in the Minor Leagues do you see potentially making their MLB debut next season? -- @drakeaustin13 With the salaries of Starlin Castro ($11 million) and Martín Prado
Marlins rookie learns lesson the hard way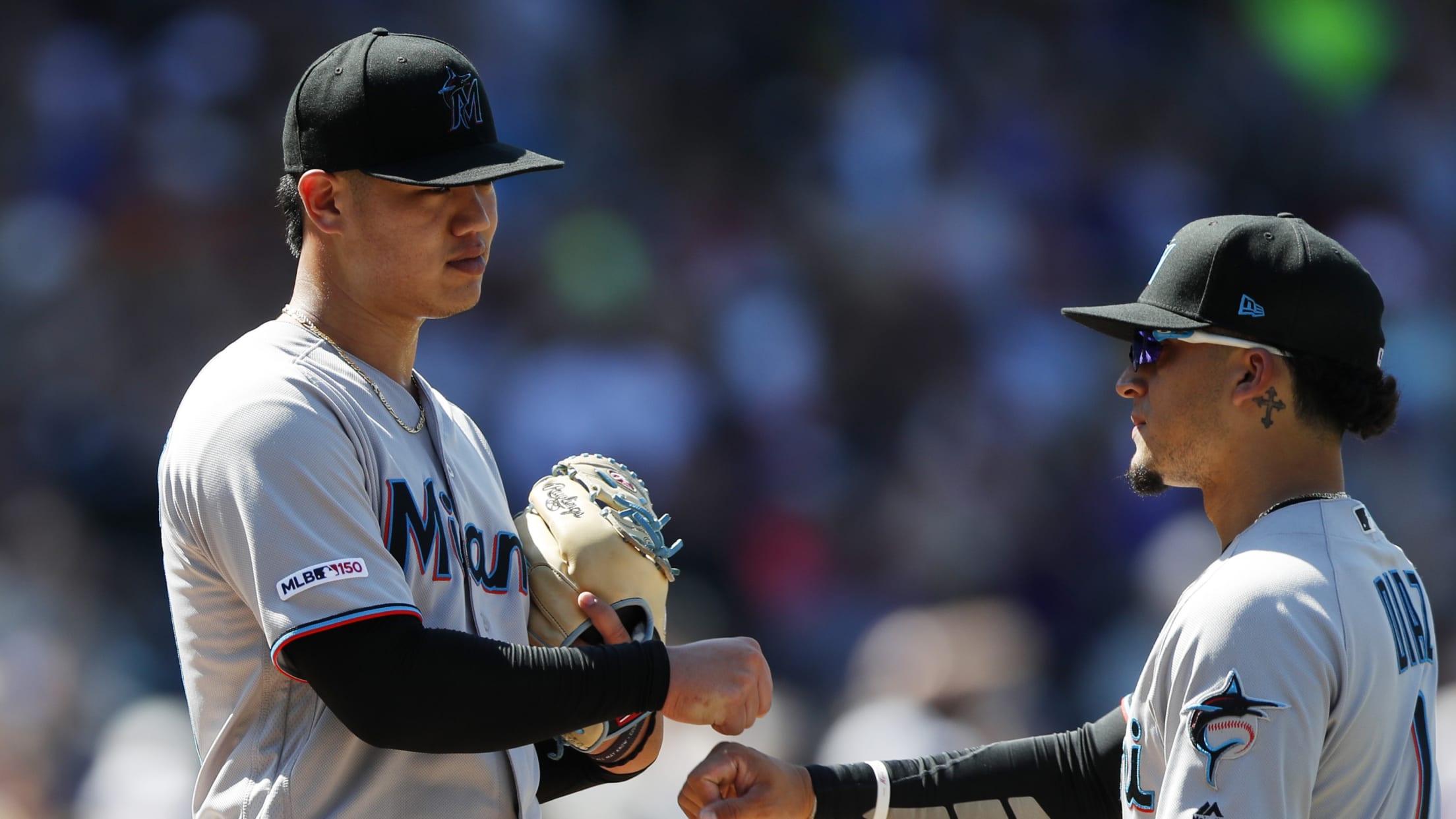 DENVER -- "It won't be the last time. You've just gotta work hard and get better." Wise words from a 23-year-old second baseman who had just committed two crucial errors in a 7-6, 10-inning walk-off loss to the Rockies, who sealed a three-game sweep at Coors Field on Sunday. Isan
Which jersey number will each team retire next?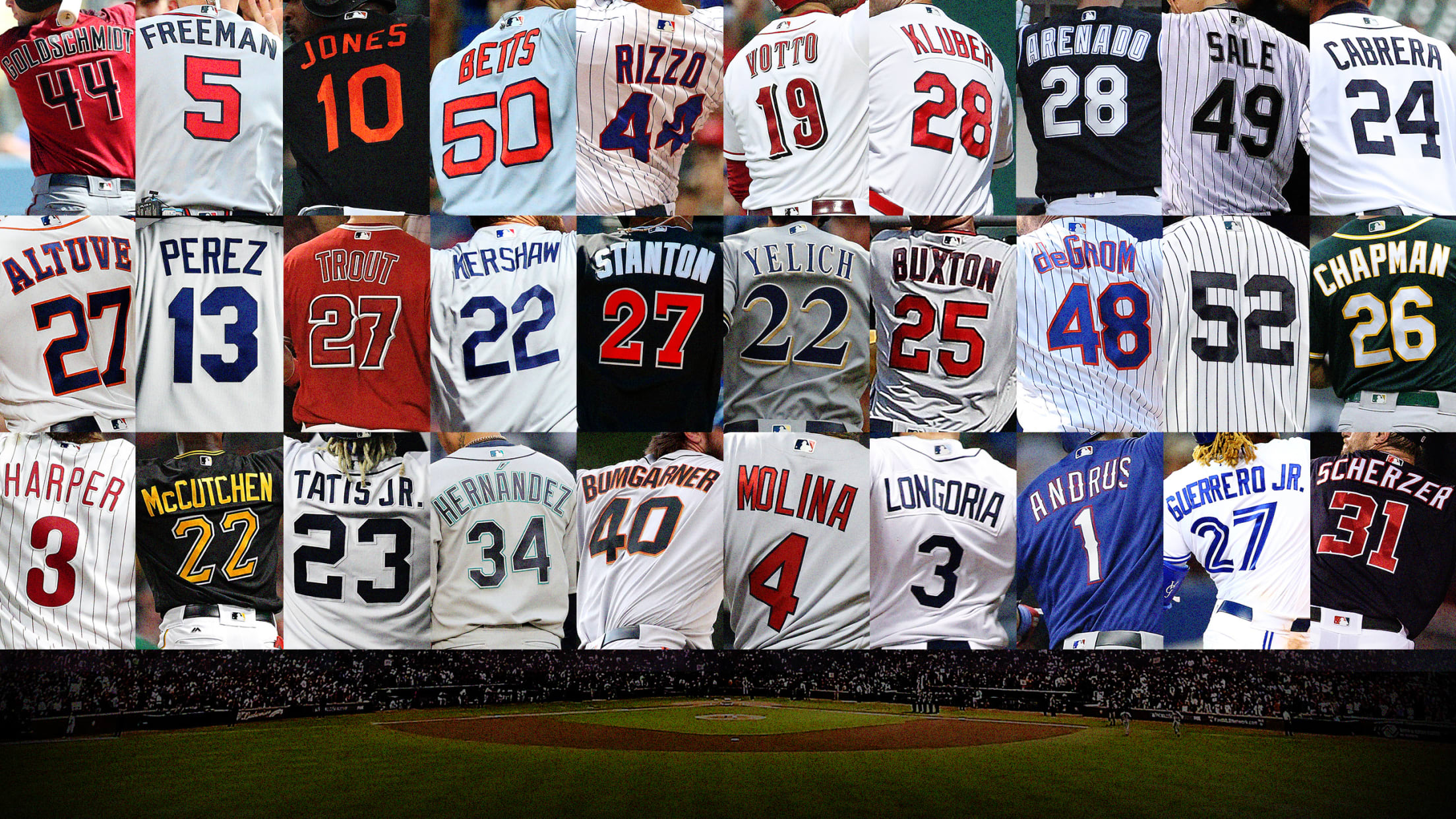 There is something special, something immortal, about having your number retired. No matter what happens with your team, or the rest of your life really, no one will ever wear the number on their back that you did. It's an almost indescribable honor. So, today, we take a look at
Cooper, Brinson shine in Marlins' loss to Rox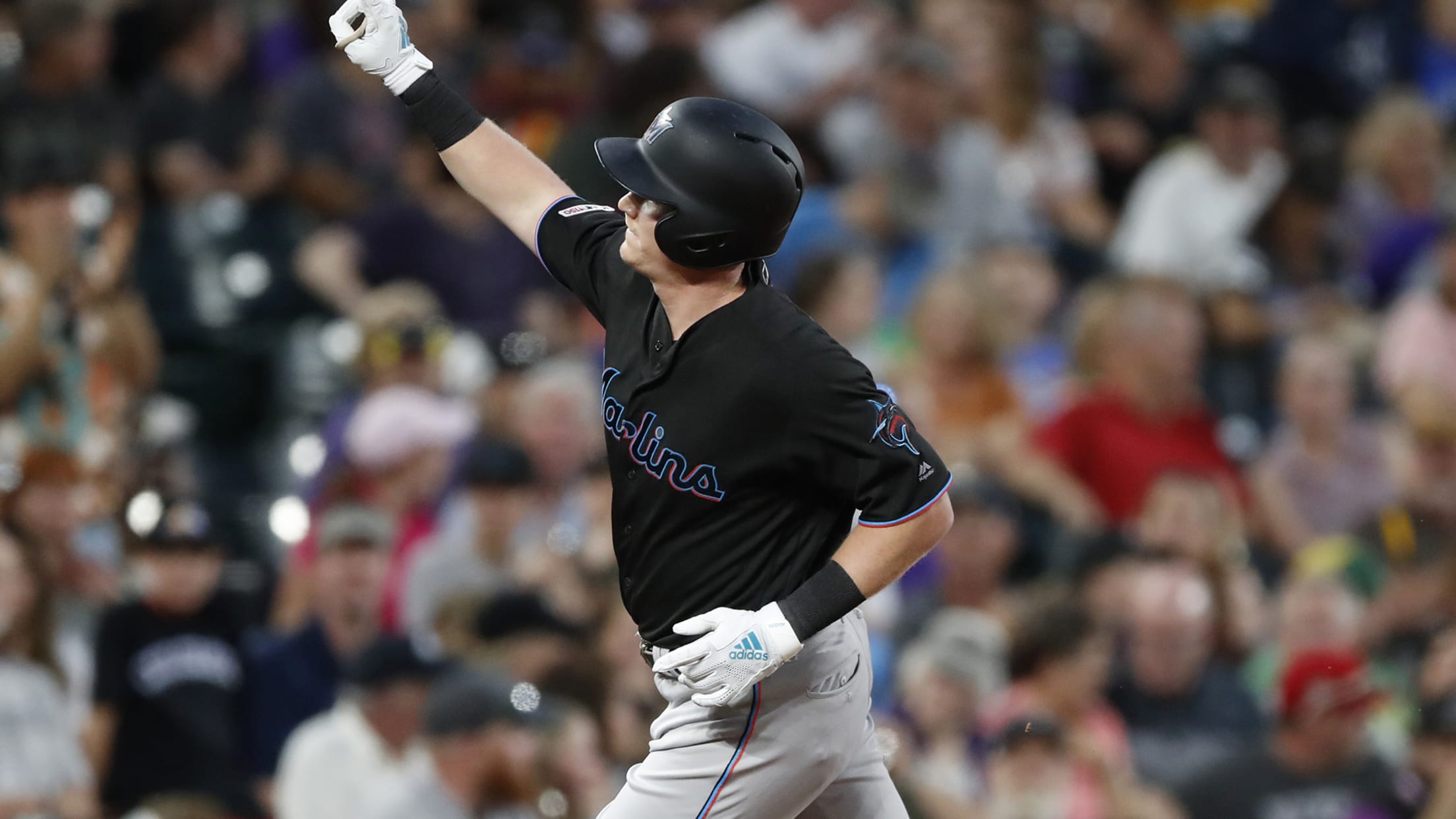 DENVER -- On an otherwise forgettable night in the Mile High City, the Marlins got an impressive performance at the plate from Garrett Cooper and one in the field by Lewis Brinson. Cooper doubled and homered to drive in two runs in an 11-4 loss to the Rockies at Coors
Alcantara aces Coors challenge in Marlins' loss
DENVER -- He's a 23-year-old rookie, and on Friday night, no one would have blamed him if he had some anxiety about what he was about to do: pitch his first game at Coors Field. But for Sandy Alcantara, it isn't about venue. It's about mindset. "I don't think it
Longest home runs for every MLB team
Statcast measures farthest blast since 2015 for all 30 clubs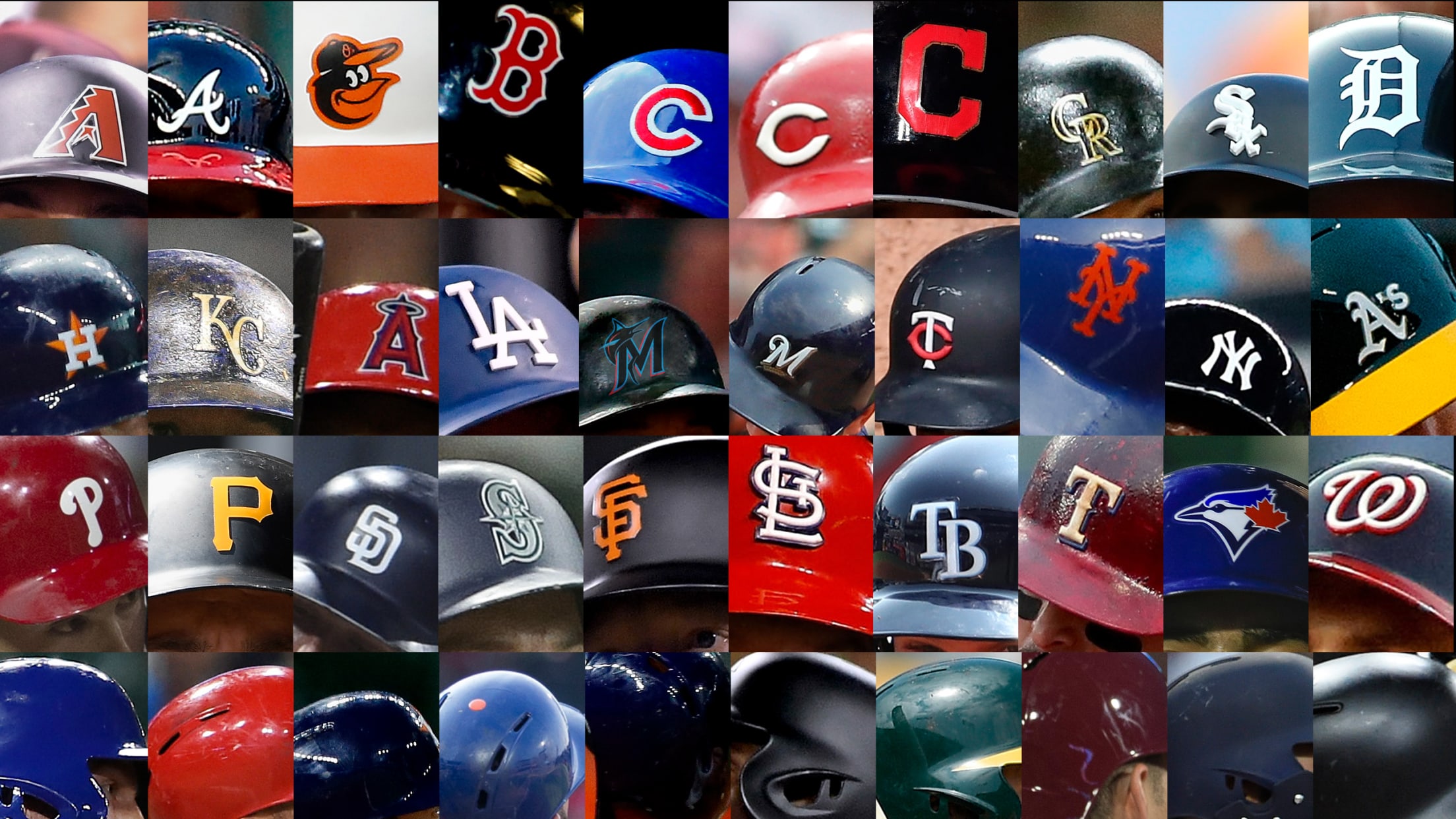 Ever since Babe Ruth launched Major League Baseball into the live-ball era with his awe-inspiring home runs, wowed fans have been asking: "How far did that ball go?" Teams had their own methods for estimating home run distance for nearly a century. But now, the launch of Statcast™ has given
Will Jeter move the fences in at Marlins Park?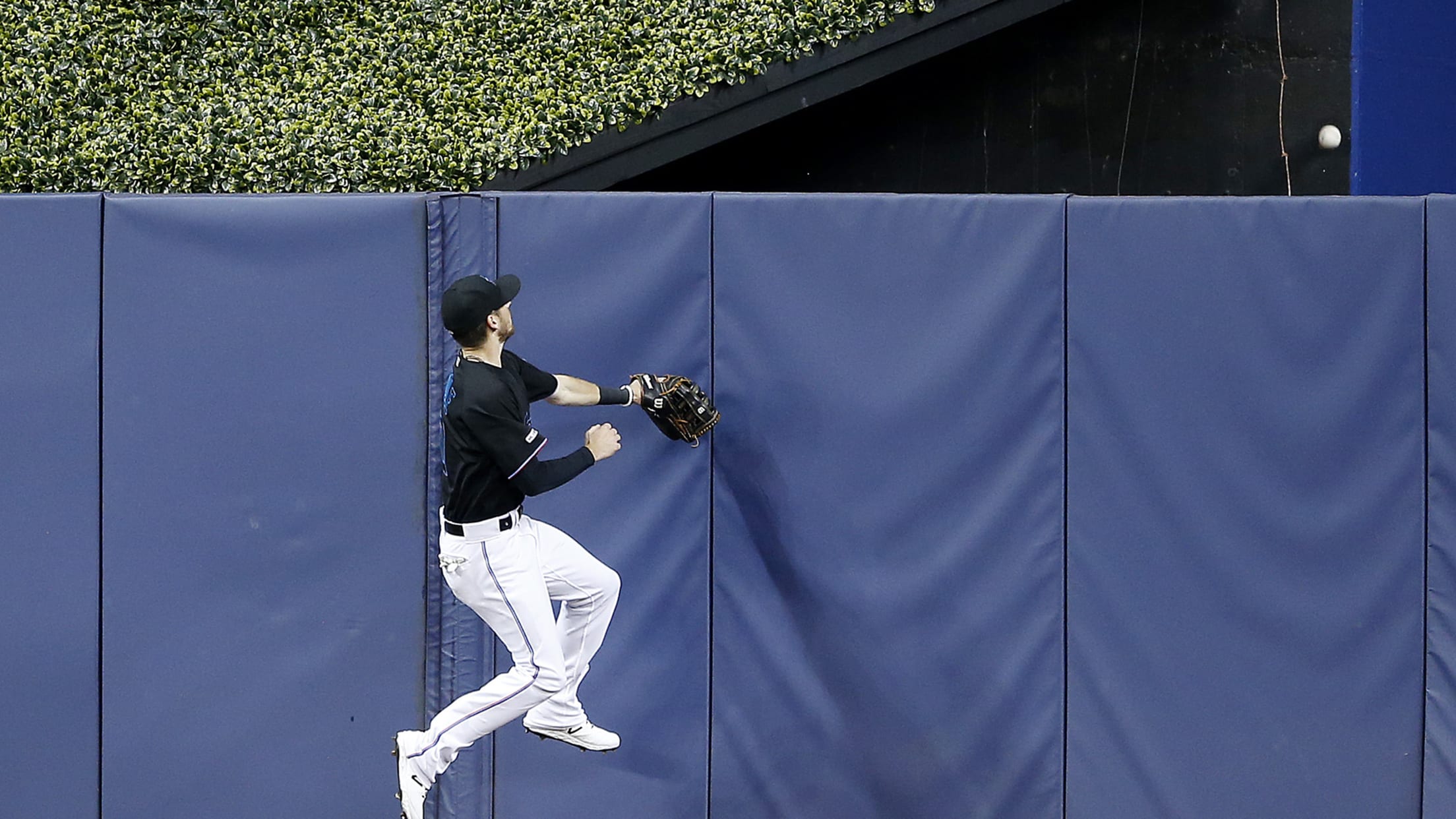 MIAMI -- Marlins Park underwent a series of changes prior to the start of the 2019 season. Could the next major revision be moving in the outfield fences? Marlins chief executive officer Derek Jeter didn't rule it out this week when he addressed the media before Miami faced the Dodgers.