Marlins' path to 27 outs is starting-rotation depth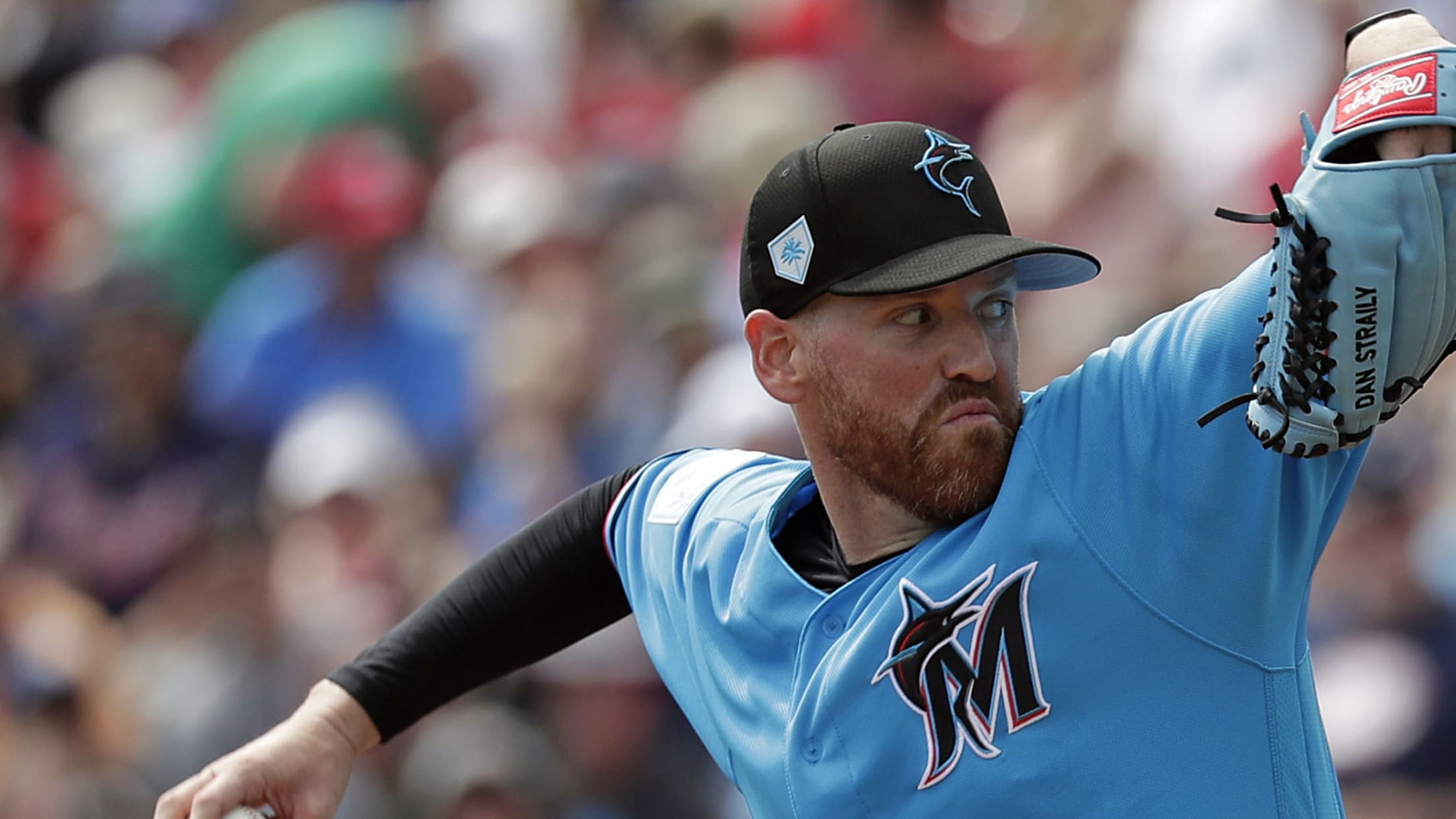 JUPITER, Fla. -- To compensate for a shortage of starting pitchers in 2018, the Rays introduced the "opener." The Brewers, meanwhile, took a different tack, and they reached the National League Championship Series by tapping into their bullpen, popularizing full-scale "bullpenning." Are the Marlins about to introduce the concept of
Chen to start season in Marlins' bullpen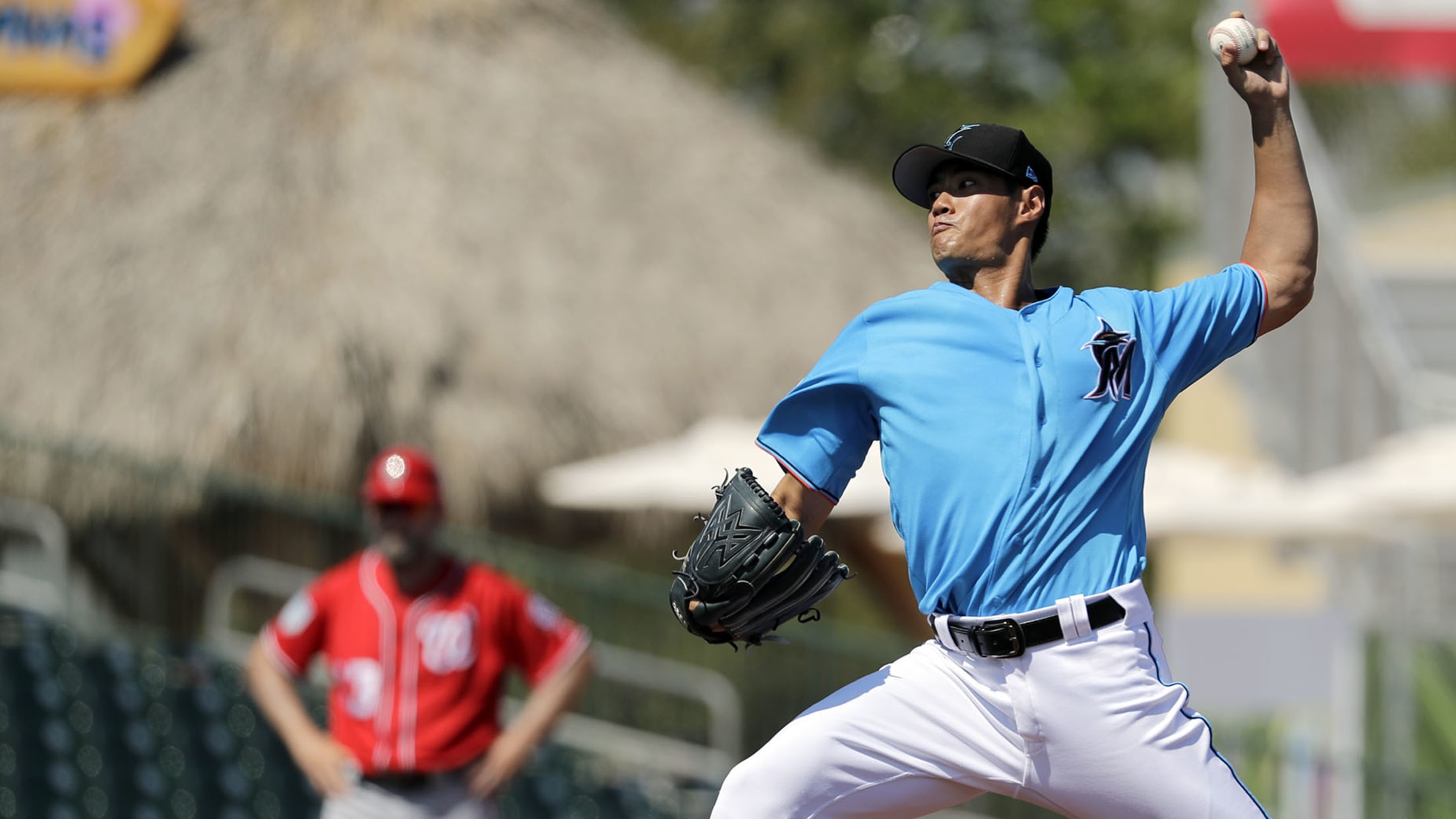 JUPITER, Fla. -- Wei-Yin Chen paces all starters on the Marlins' roster in MLB starts with 170. But the 33-year-old will enter 2019 with a different role on the staff. The organization on Sunday morning announced that Chen will be moved to the bullpen, while also not ruling out that
Marlins looking for Brinson to break out in '19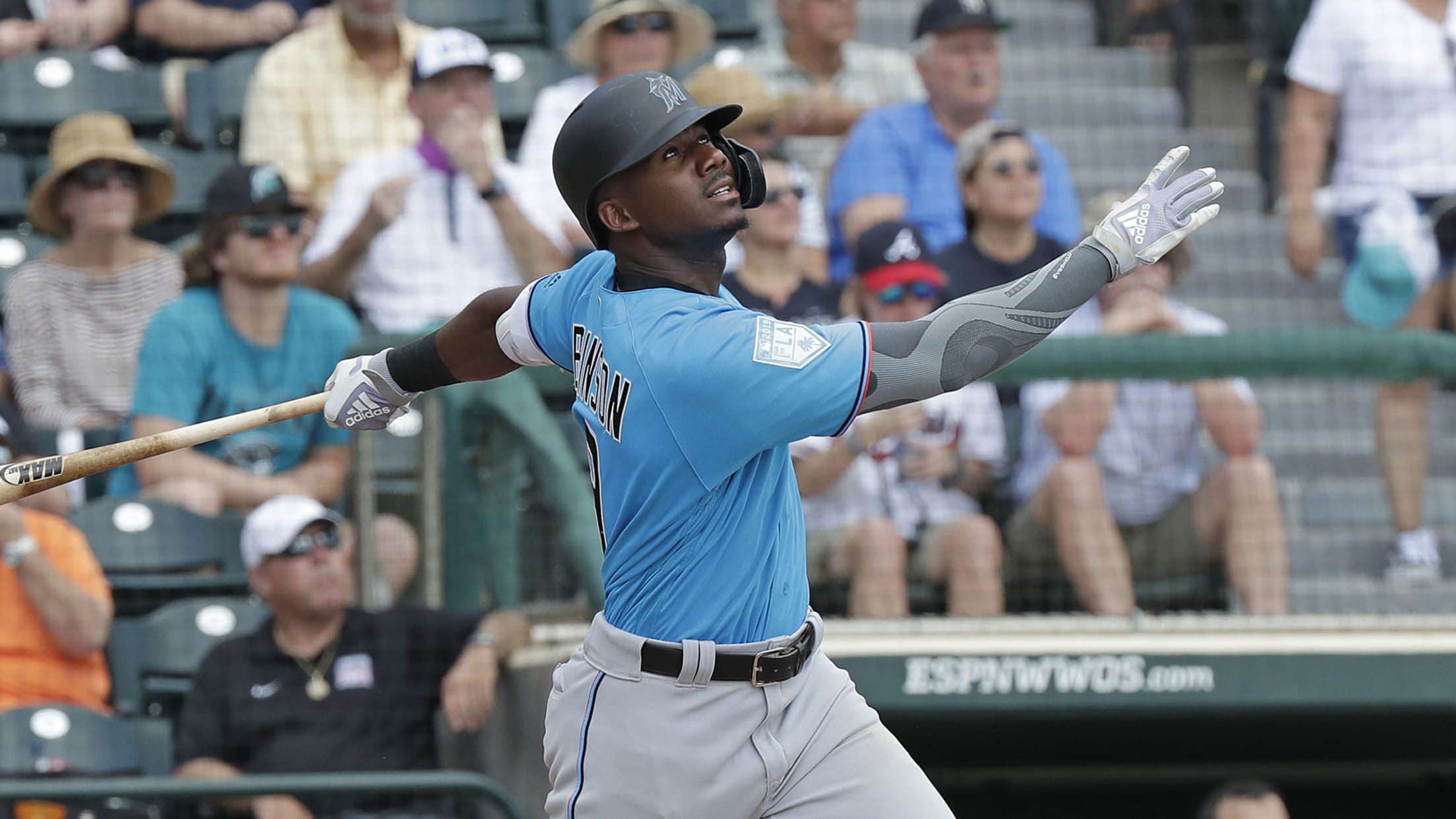 JUPITER, Fla. -- Progress has come in flashes for Marlins center fielder Lewis Brinson. It surfaced early in Spring Training, on Feb. 27, when Brinson belted two home runs against the Mets. It was more of the same on March 4 against the Nationals, with another multi-home run game. In
O'Brien optioned, opening RF spot for Cooper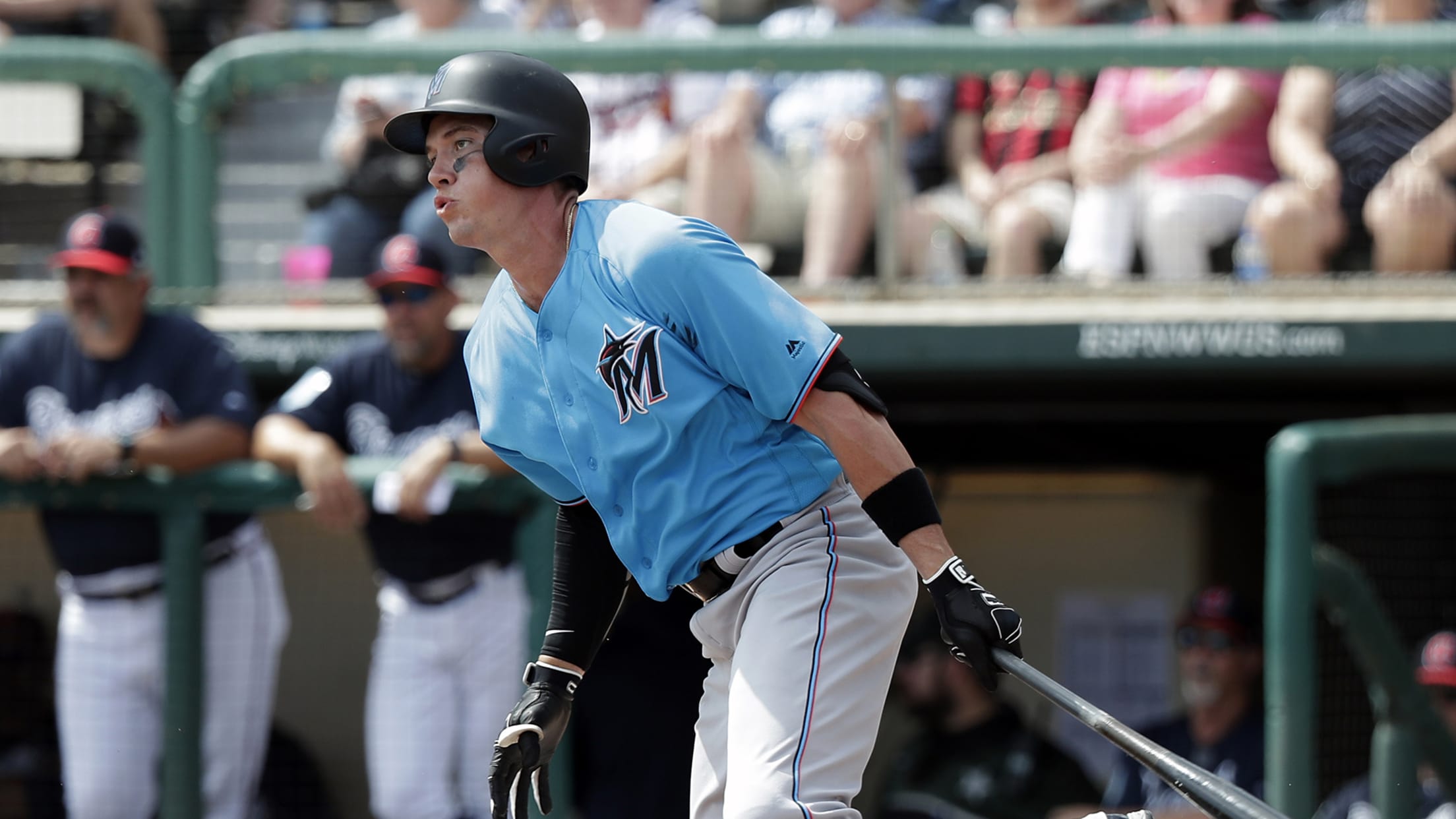 JUPITER, Fla. -- The Marlins appear to have cleared up who will be in right field on Opening Day. On Saturday, the club announced that Peter O'Brien has been optioned to Triple-A New Orleans, opening the door for Garrett Cooper in right field.
Marlins happy to get Alfaro back behind plate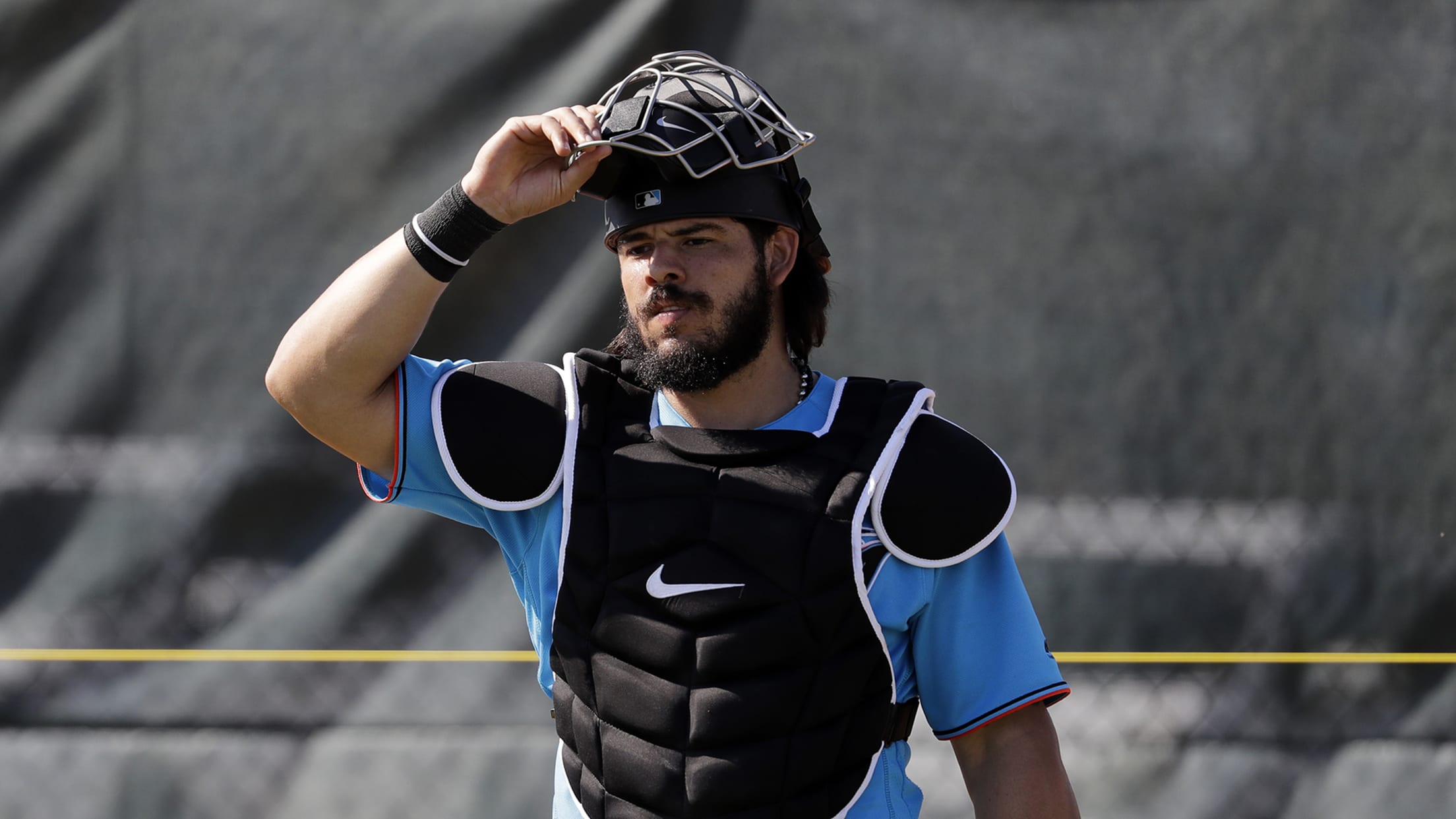 JUPITER, Fla. -- On the final weekend of Spring Training, Marlins catcher Jorge Alfaro is making up for lost time. Alfaro was in the lineup on Saturday night for the first time since March 5, and the 25-year-old caught five innings and went 1-for-2 in the Marlins' 5-0 loss to
Sunday's top prospect performers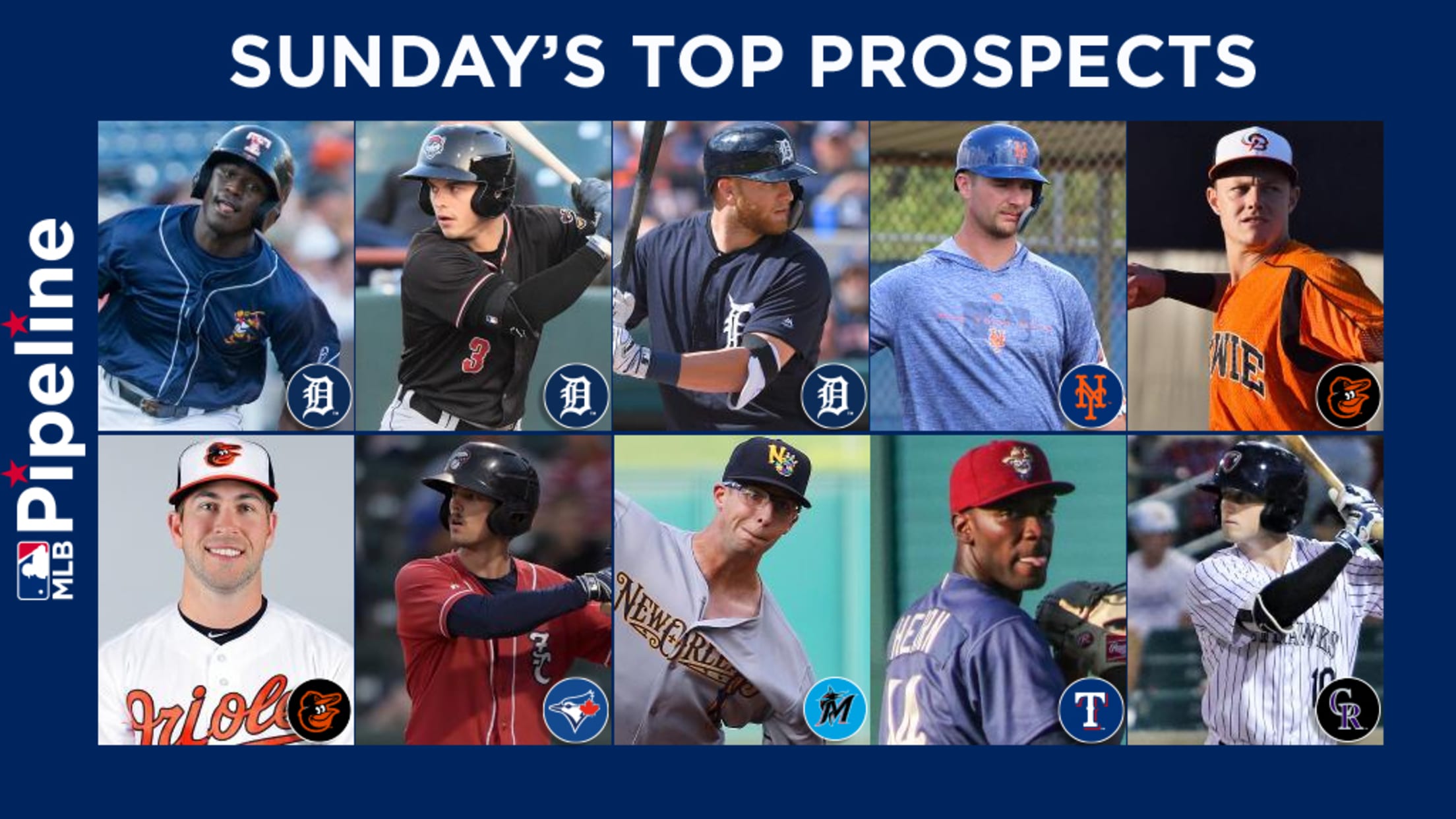 The Tigers cruised to an 18-6 over the Blue Jays on Sunday, and a trio of the organization's top 30 prospects played a big part in the blowout win. Daz Cameron (No. 5), Jacob Robson (No. 17) and Dustin Peterson (No. 29) combined to go 4-for-8 with seven RBIs and
Clarity coming soon for Marlins' rotation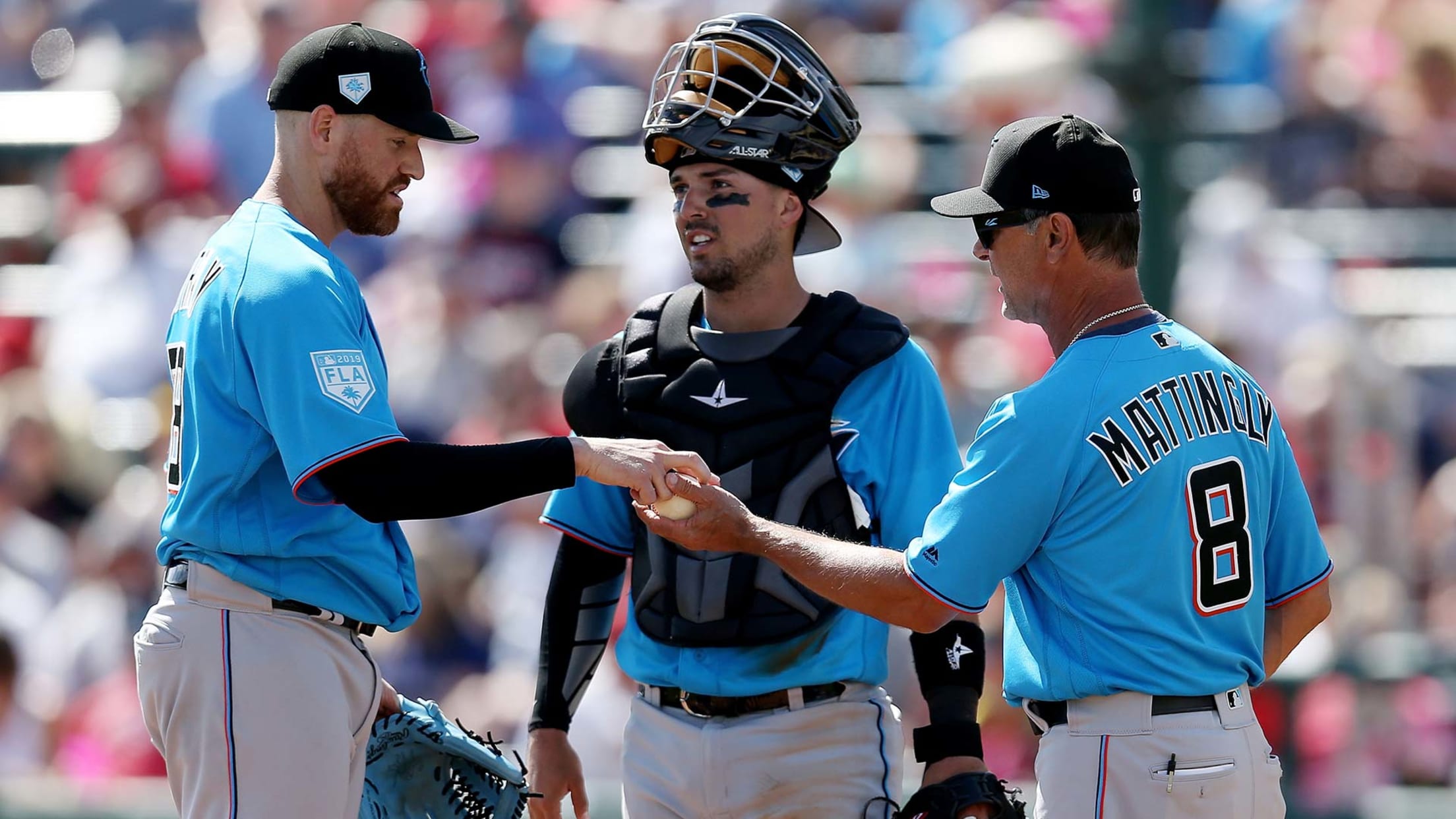 JUPITER, Fla. -- Finalizing the starting rotation is going down to the end of Spring Training for the Marlins. As of Friday night, only Jose Urena, who will throw on Opening Day, has been announced. The other four spots remain unclear, and even the players haven't been told. That could
Cooper stays hot, awaits final roster decision
25-man just about set; Alfaro to return on Saturday vs. Astros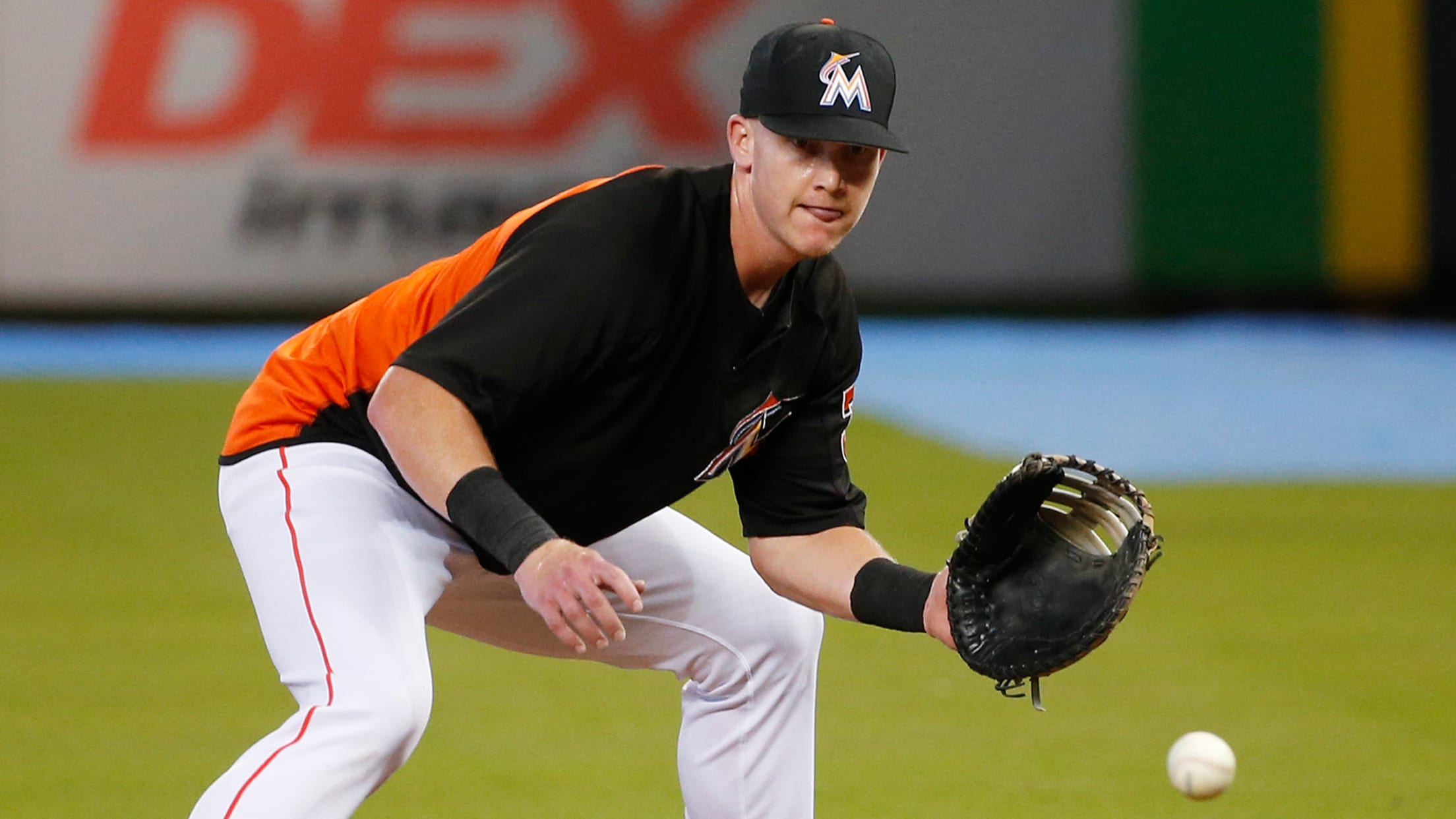 JUPITER, Fla. – Quiet by nature, Garrett Cooper has let his performance do the talking in Spring Training. The 28-year-old outfielder collected two more hits on Friday night, raising his Grapefruit League batting average to .421 in the Marlins' 5-5 tie with the Nationals at Roger Dean Chevrolet Stadium. Cooper
Marlins' spring winning streak ends at 11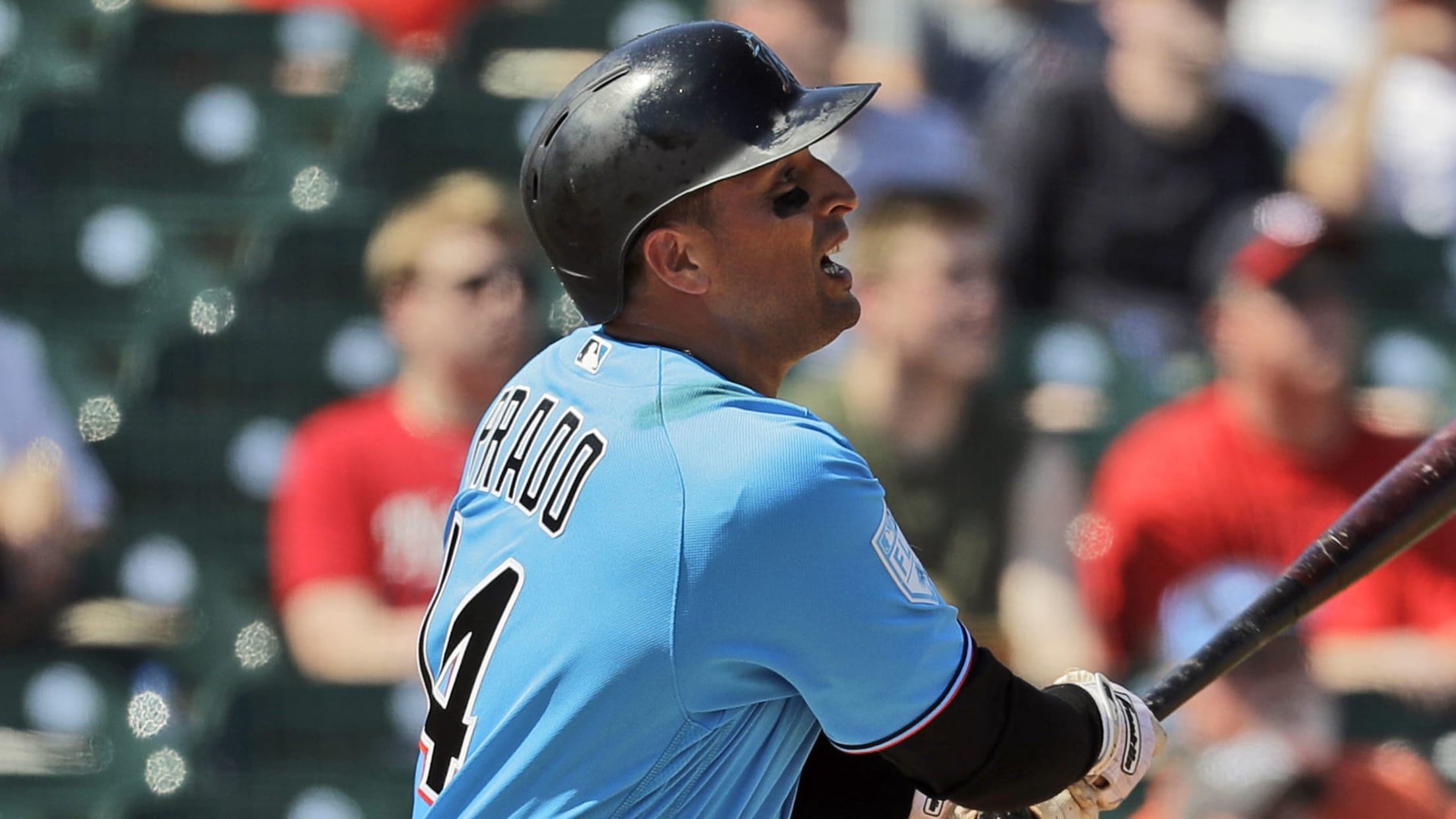 PORT ST. LUCIE, Fla. -- The Marlins' franchise-tying Spring Training winning streak came to an end on Thursday. And this one went all the way to 11. Left-hander Steven Matz allowed just six hits as the Mets beat Miami, 6-0, to end the Marlins' 11-win streak. It was the second
Wei-Yin Chen: 'I'm about 80 percent right now'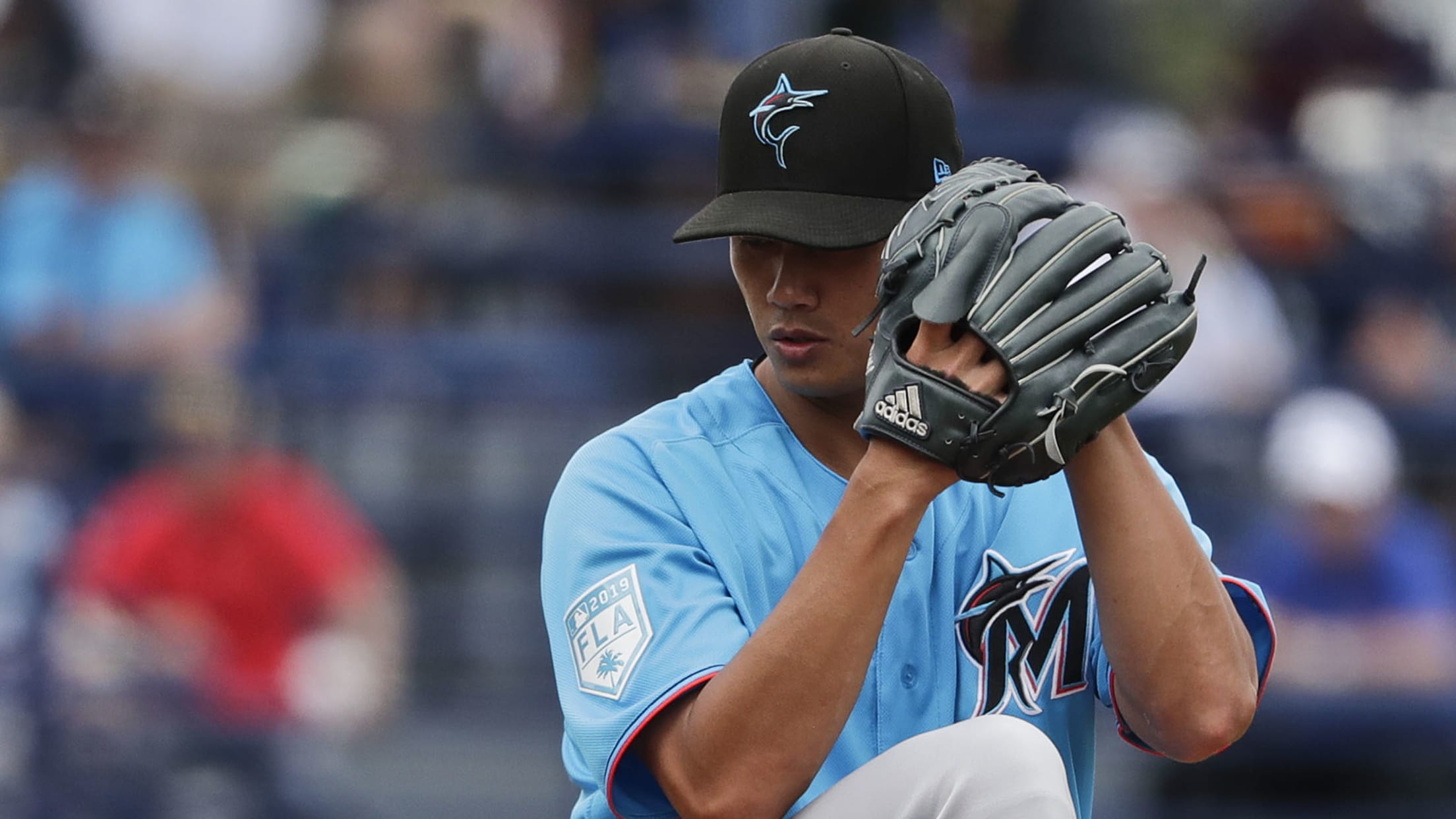 PORT ST. LUCIE, Fla. – Miami Marlins pitcher Wei-Yin Chen said he believes his game is at 80 percent right now, and if you looked at his pitching line on Thursday, it lines up with his assessment. In his final Spring Training outing, Chen pitched scoreless baseball for four of
Meet the new faces (and voice) of Marlins Park
Team announces new in-game hosts, DJ, PA announcer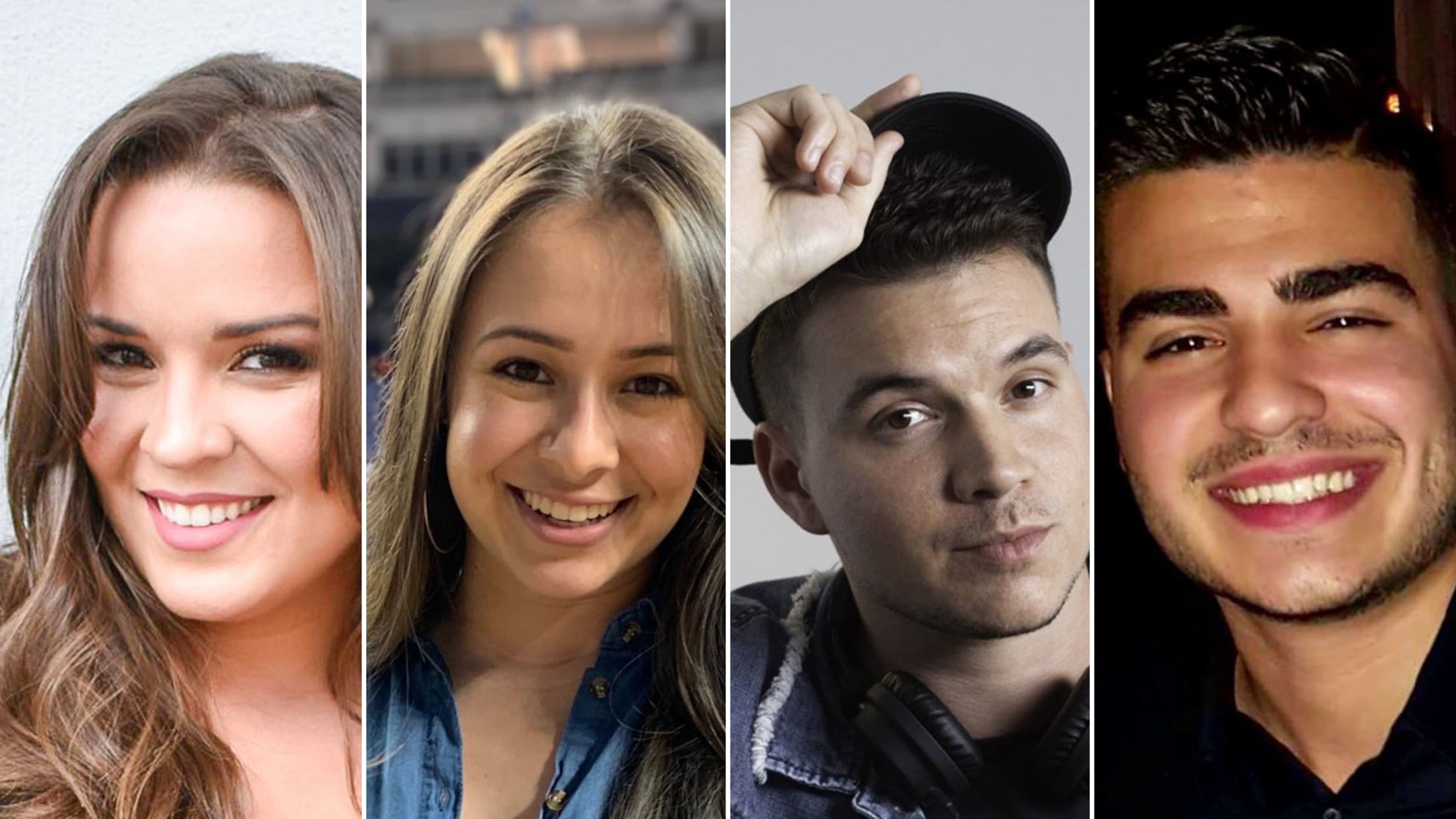 JUPITER, Fla. -- The Marlins' in-game experience will have four prominent new faces and voices. The organization on Thursday introduced its new public address announcer, stadium DJ and two in-game hosts for the 2019 season at Marlins Park. The new booming voice at the public address microphone is named Zach.
30 breakout prospects for 2019 -- 1 per team
These guys could shoot up the rankings in '19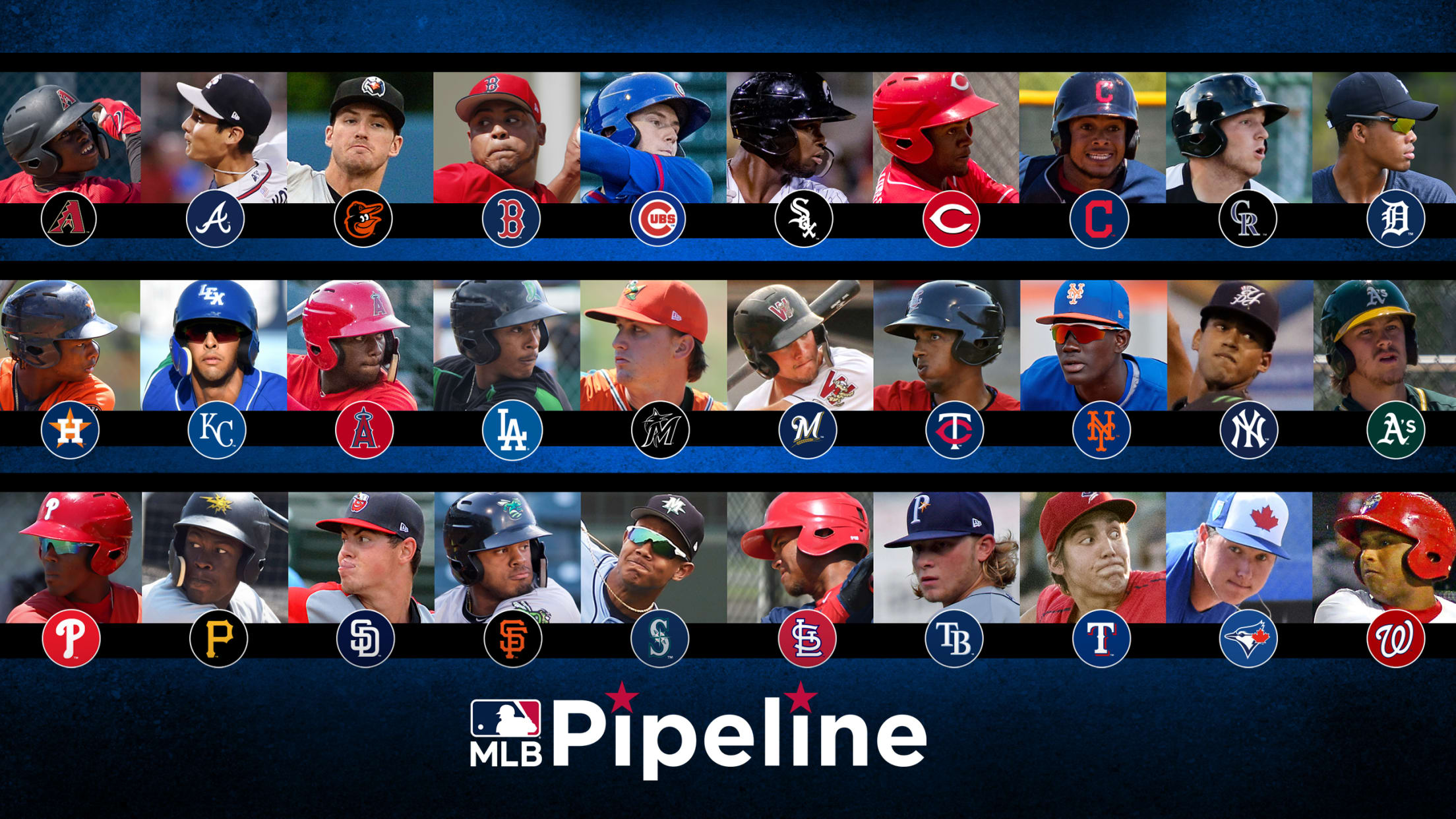 The four players atop MLB Pipeline Top 100 Prospects list -- Blue Jays third baseman Vladimir Guerrero Jr., Padres shortstop Fernando Tatis Jr., White Sox outfielder Eloy Jimenez and Nationals outfielder Victor Robles -- are no surprise. They all ranked among the eight best on the 2018 preseason Top 100.
Lopez completes dominant Spring Training
Righty throws six scoreless in final preseason pitch for Miami's rotation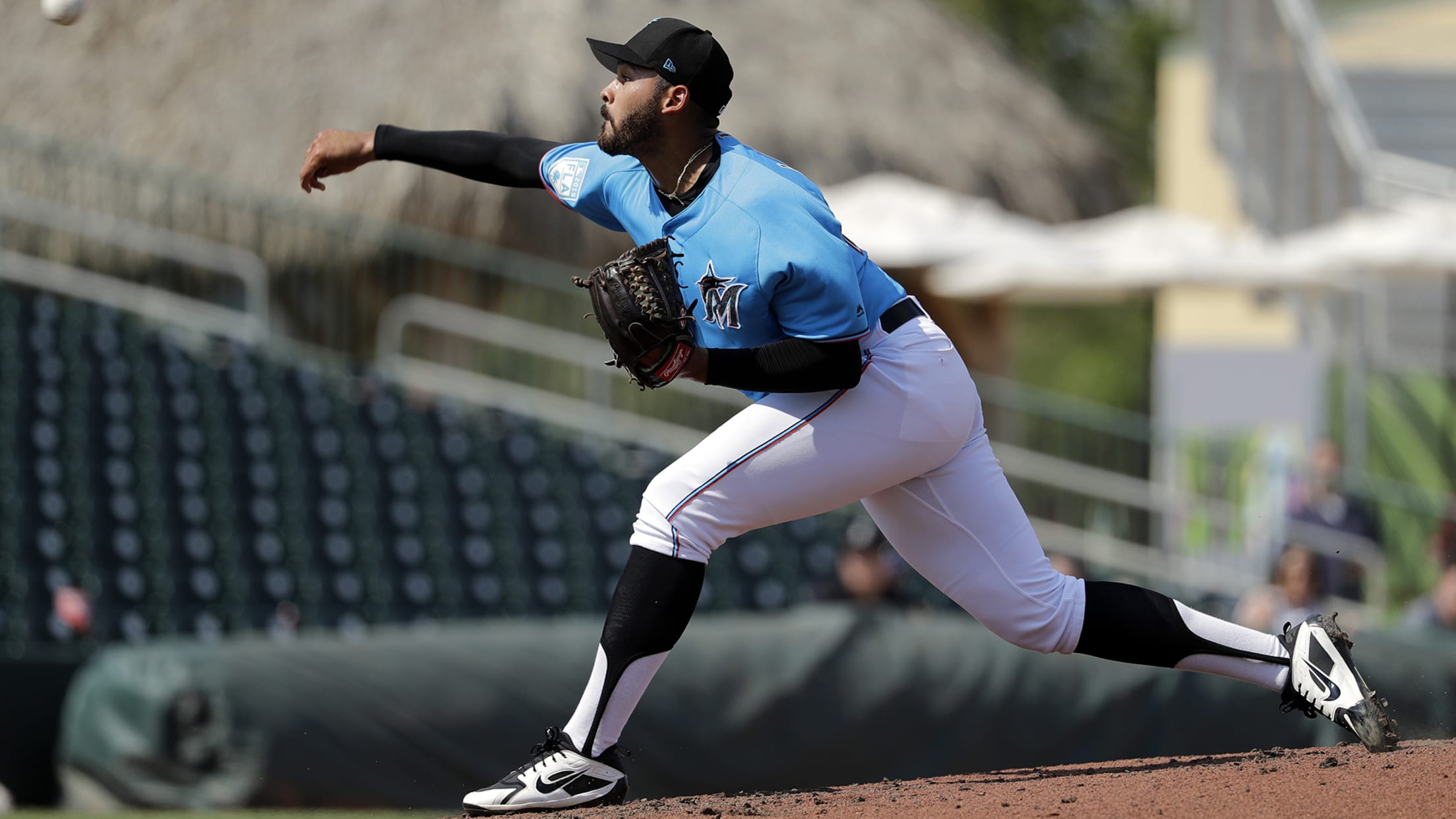 JUPITER, Fla. -- Another stellar performance from a starter, and another Marlins win. On Wednesday afternoon, it was Pablo Lopez's turn to step up. The right-hander threw six shutout innings with five strikeouts in Miami's 6-0 victory over the Cardinals at Roger Dean Chevrolet Stadium. Winners of 11 straight Grapefruit
Herrera's versatility 'as advertised'
Mattingly big on utility man; Guerrero rebounds; Anderson stays hot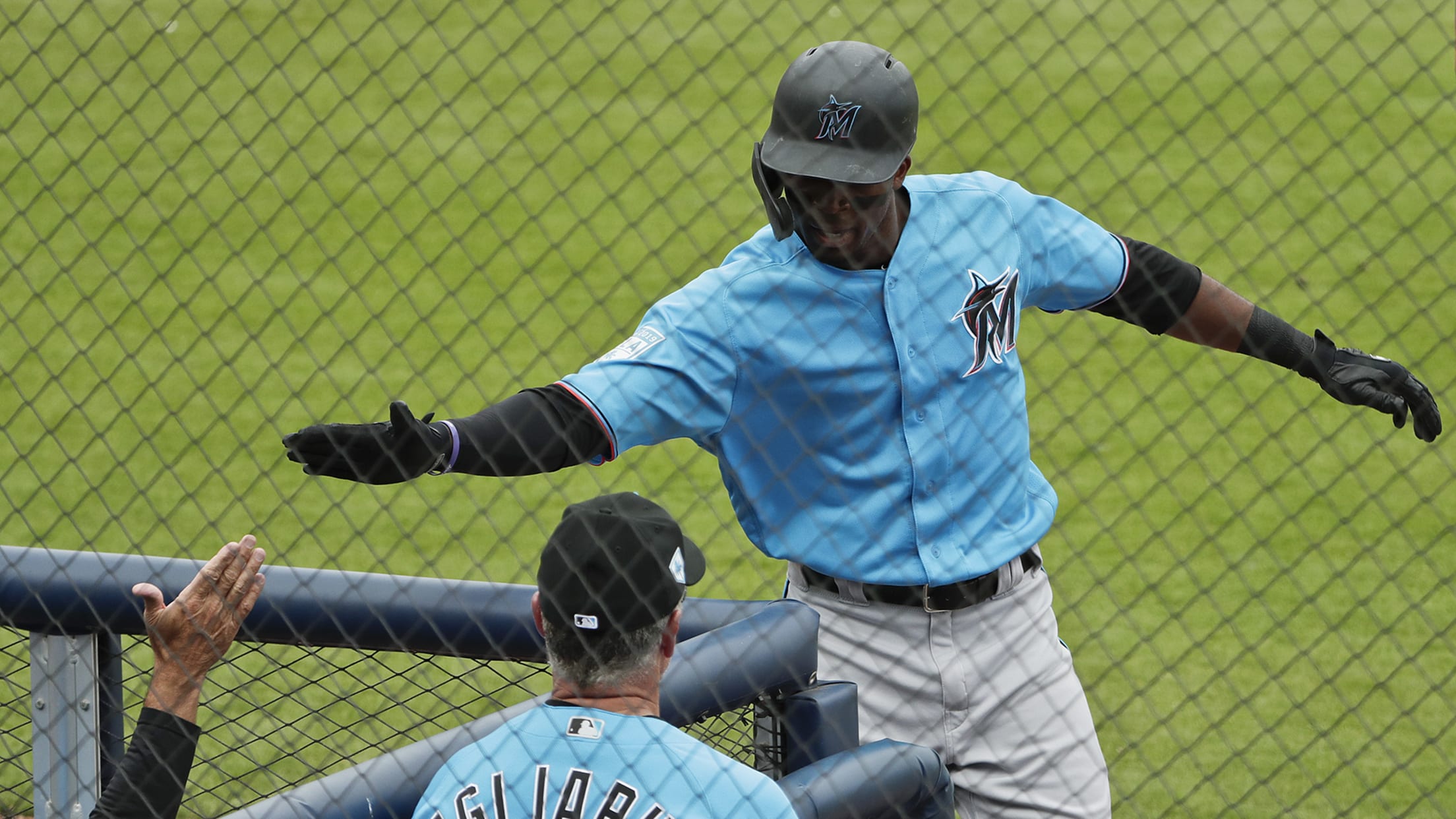 JUPITER, Fla. -- Rosell Herrera has no shortage of gloves or positions he can play, which is heavily factoring into why the 26-year-old has a strong chance to make the Marlins as a super-utility player. Over the course of Spring Training, Herrera has seen action in eight games in center
1 player per team who changed minds in camp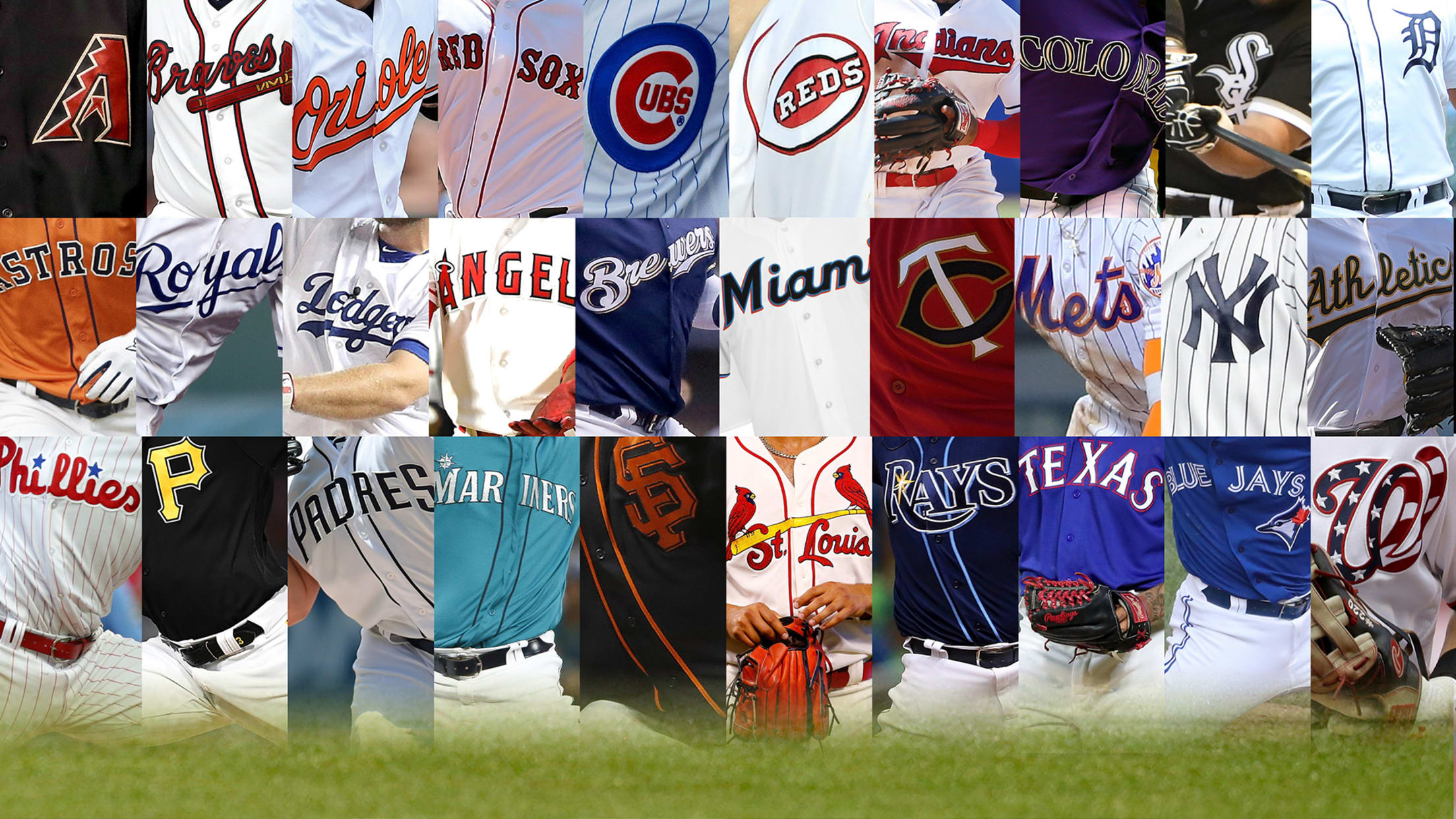 There's the guy who emerges from the pack and plays his way into the conversation. Sometimes, it's a raw kid; other times, a veteran some had written off. To many of us, this is the most fun thing about Spring Training. With that in mind, let's check out some of
Marlins' bullpen a work in progress
With starting rotation still uncertain, many arms in play for relief work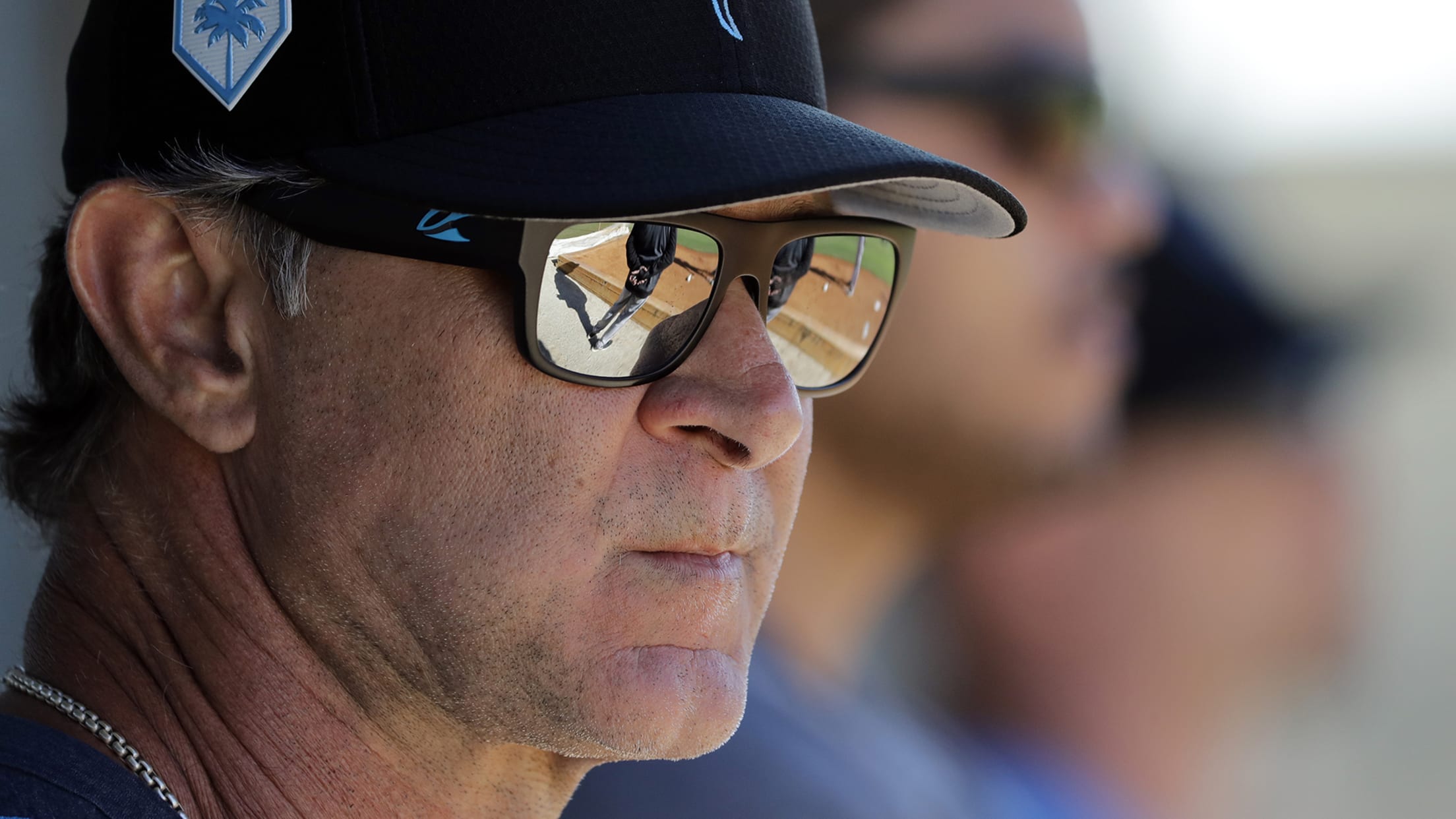 JUPITER, Fla. -- All things being equal, Marlins manager Don Mattingly would prefer to carry multiple left-handed relievers. It doesn't appear Mattingly will have that luxury, as he may wind up with just one pure lefty reliever -- plus one or two more southpaws as long relievers -- at his
A six-man rotation? Miami exploring options
With seven starters competing for five spots, Marlins may get creative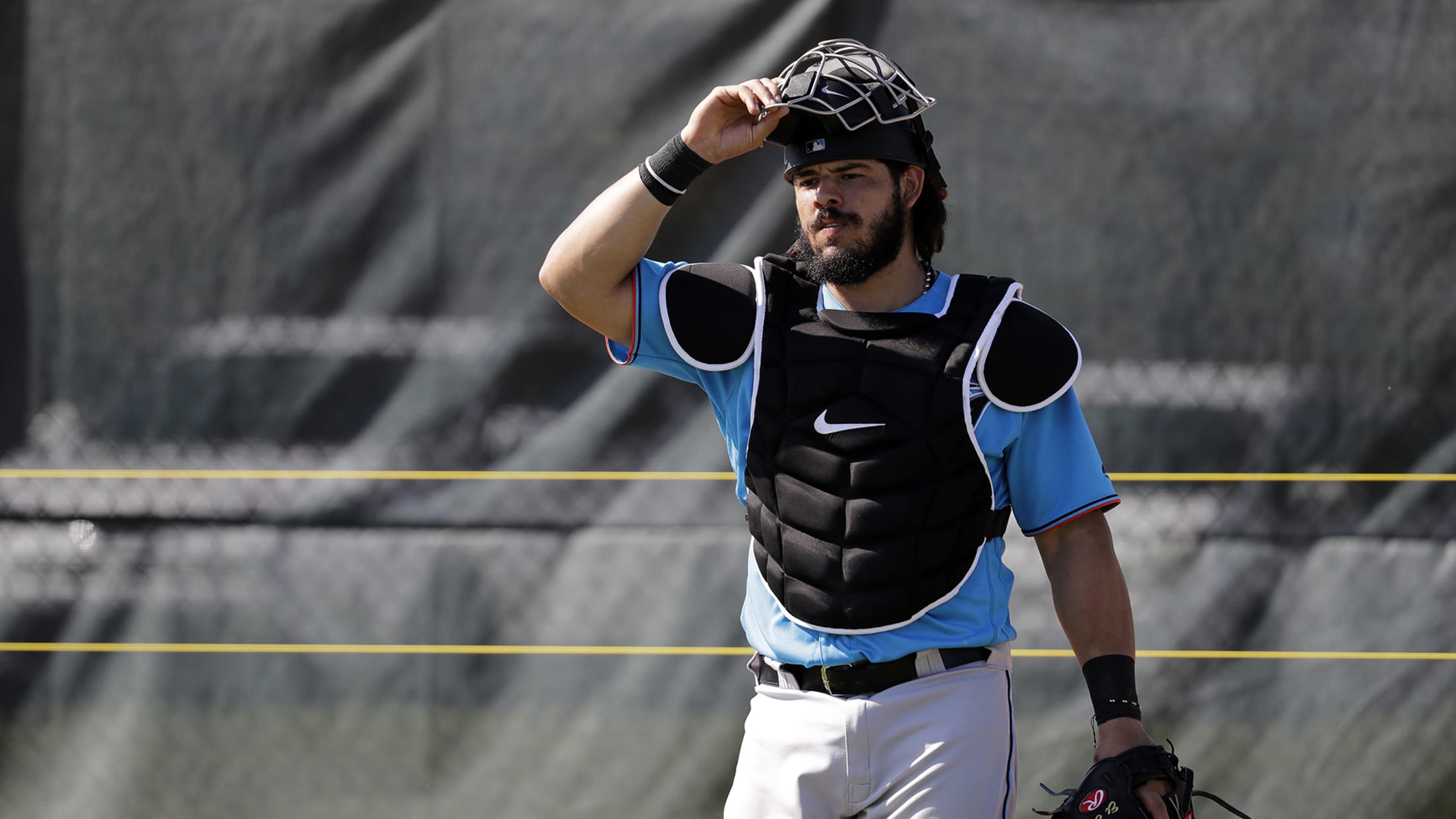 JUPITER, Fla. -- Starting pitching projects to be an area of strength and depth for the Marlins. To best utilize their options, the organization is open to any number of creative ideas. That's why Miami is considering keeping seven starting pitchers for five starting spots, making two available to pitch
Breaking down every team's closer situation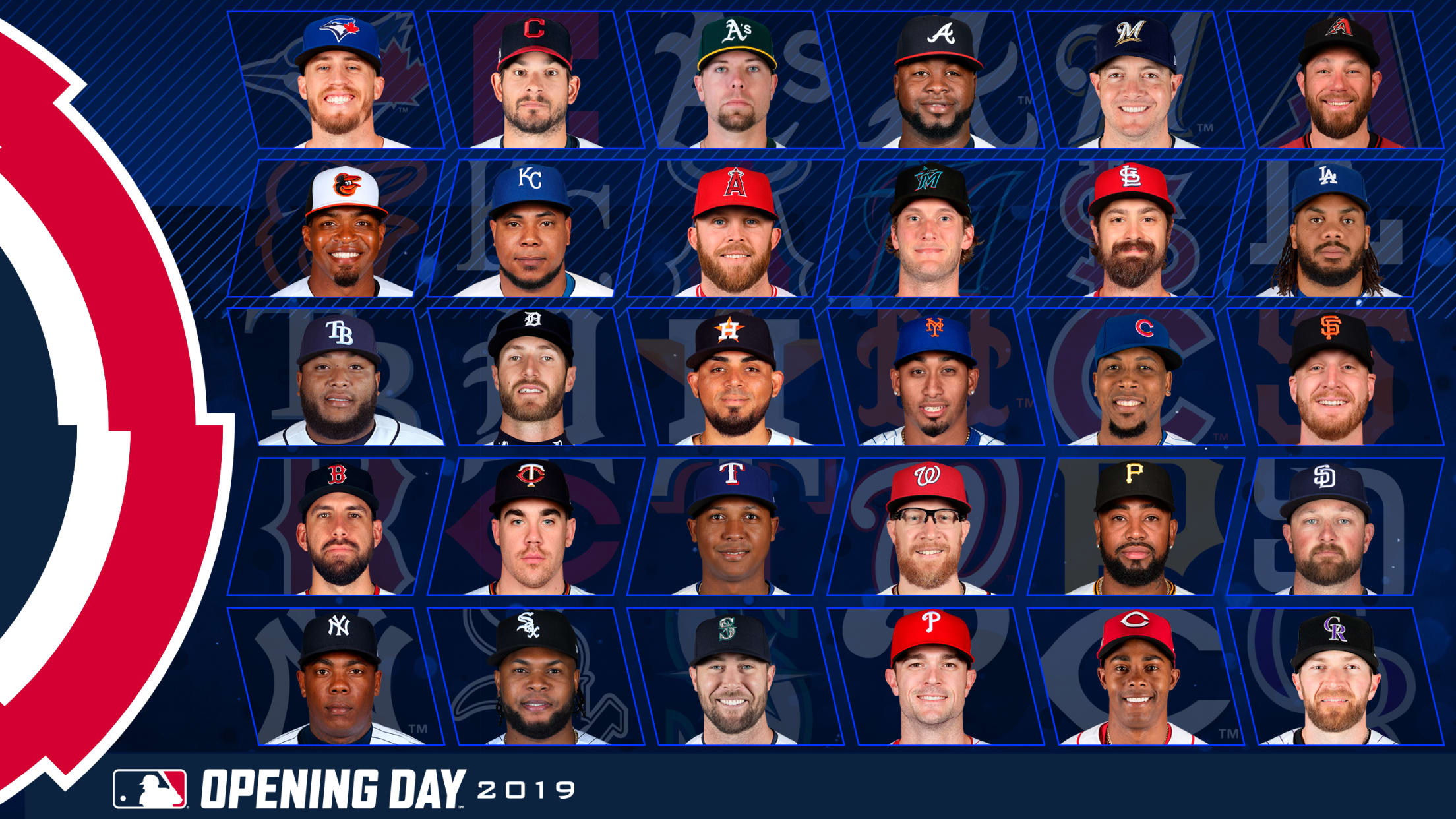 Teams can have solid starting pitching, strong middle relief and a potent offense, but if they don't have a closer waiting in the bullpen to finish off games, wins won't be easy to come by. And while not every club has an Aroldis Chapman or Kenley Jansen waiting in the
4 spots up for grabs in Marlins' rotation
As Opening Day approaches, team's five starters remain fluid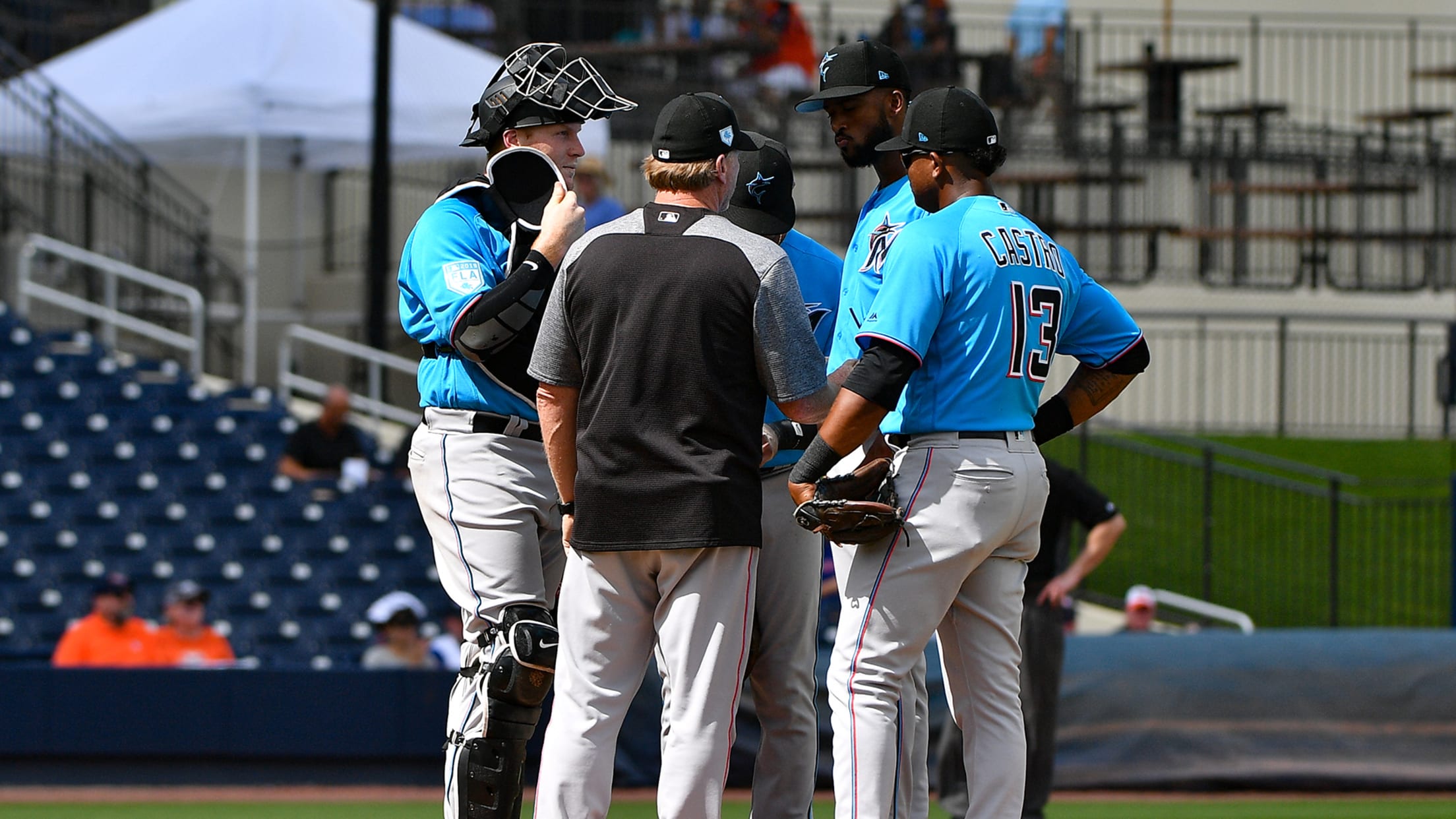 JUPITER, Fla. -- One week remains in Spring Training, and the Marlins still have some unfinished business when it comes to the rotation. Aside from Jose Urena, already announced as the Opening Day starter, the rest of the rotation remains in flux. The Marlins are open to carrying six or
Smith making pitch for rotation spot
Coming back from injury, left-hander is having a dominant spring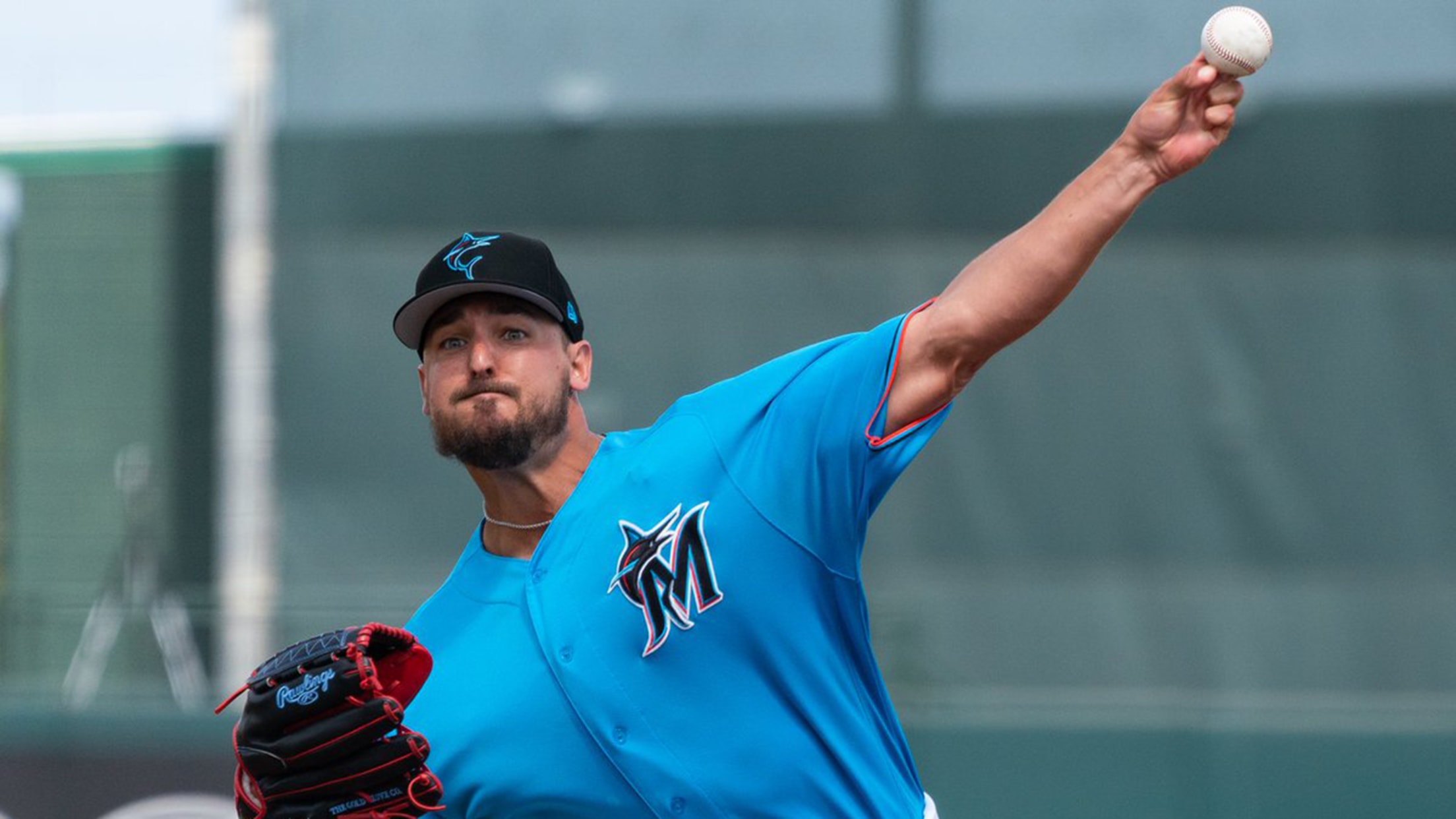 WEST PALM BEACH, Fla. -- After his 2018 season was cut short due to surgery, Caleb Smith made a promise to himself: The left-hander pledged to return better and more determined than ever. That fire was on display on Monday afternoon, as Smith gave up one run on two hits
Top prospects: Who's still up? Who got cut?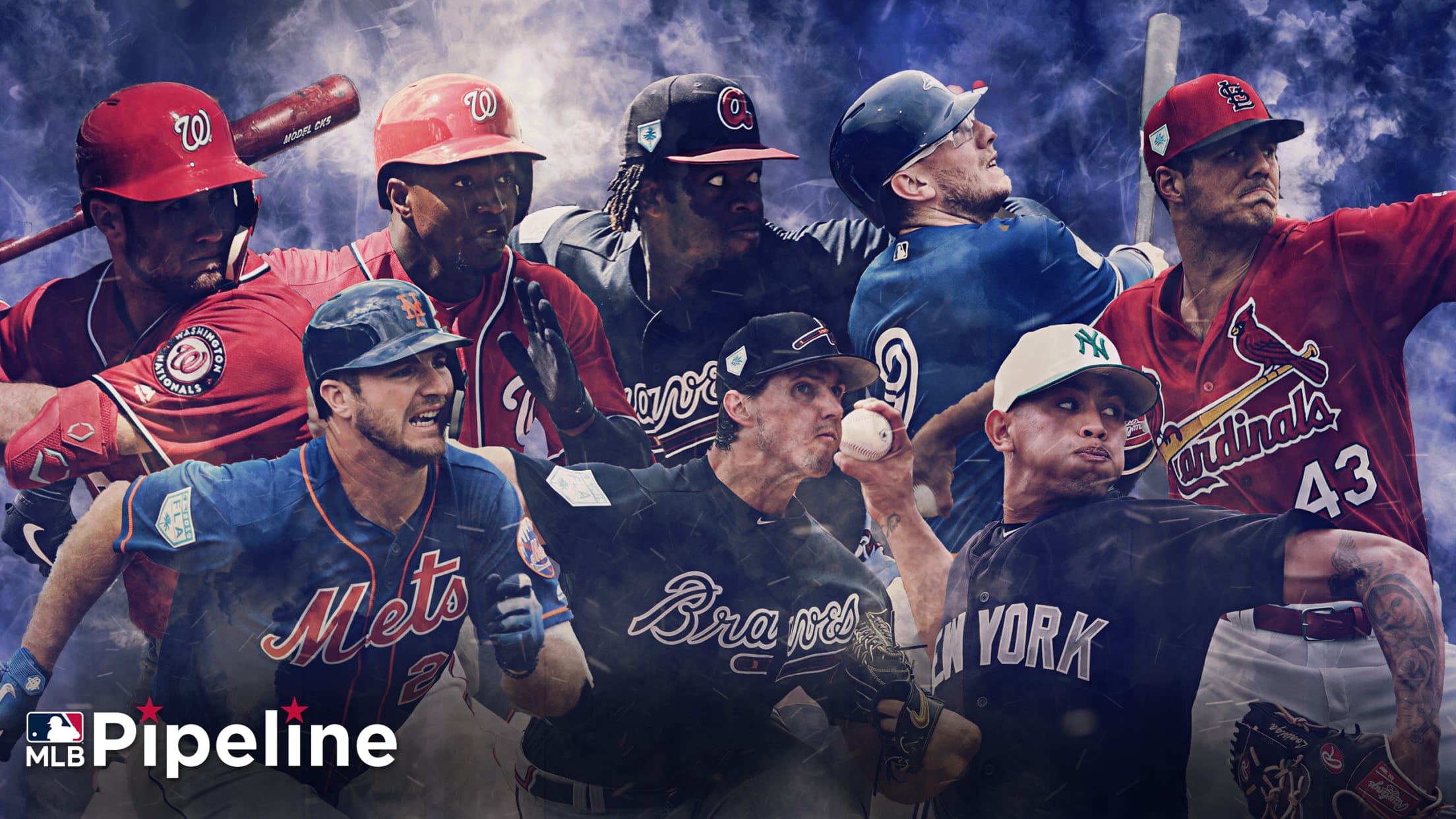 Many of the game's top prospects had a chance to gain experience and show what they could do against Major League competition during Spring Training, but Opening Day is near, and teams are whittling down their rosters. Most of the prospects remaining in camp are either already assured of a
Richards' no-hit start boosts his rotation case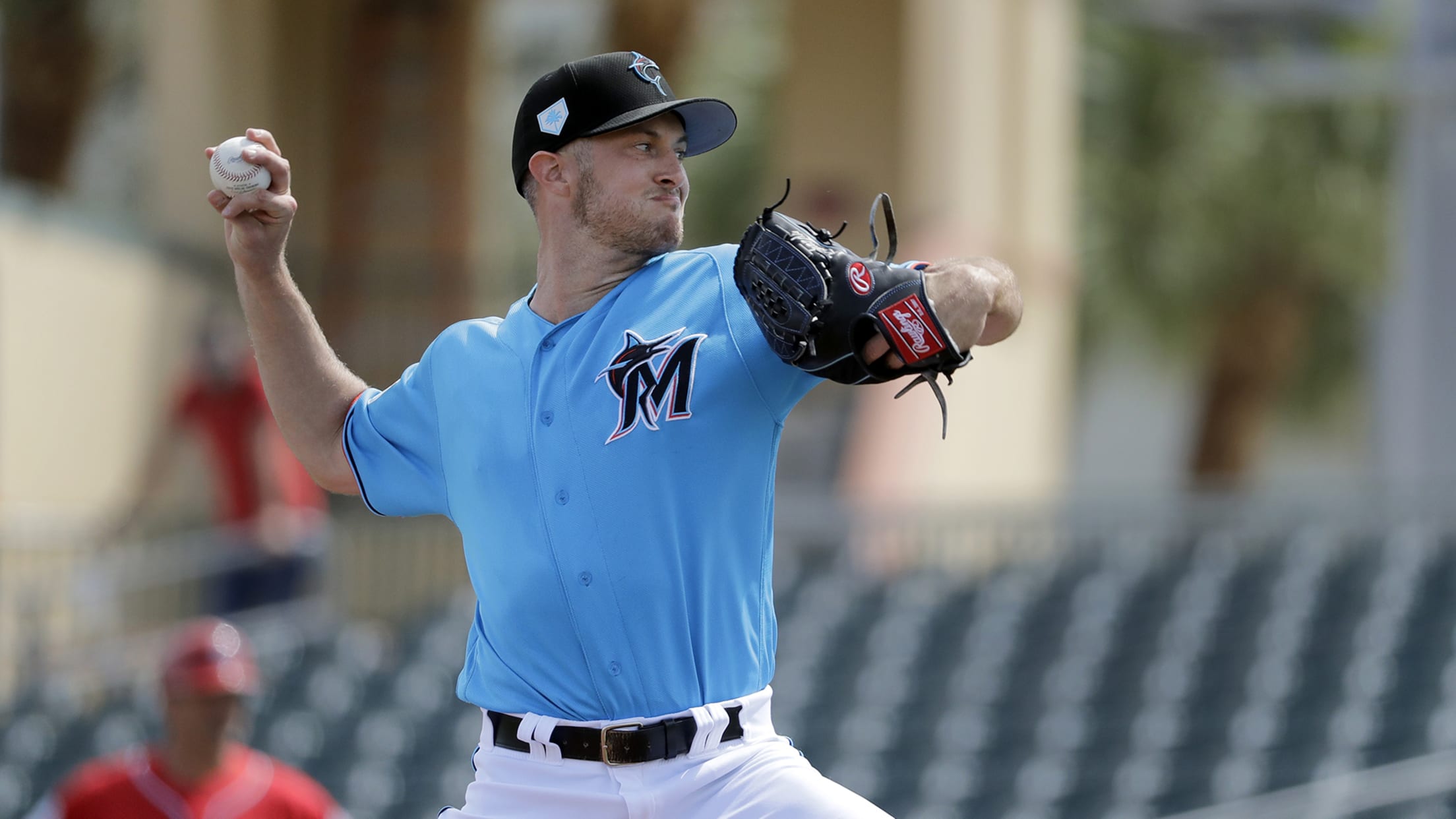 JUPITER, Fla. -- Trevor Richards pitched with a sense of urgency on Sunday afternoon, and the 25-year-old made a statement in his push for a rotation spot. Richards threw six no-hit innings, striking out six without issuing a walk in the Marlins' 4-2 win over the Cardinals at Roger Dean
Anderson finding a home hitting in two-hole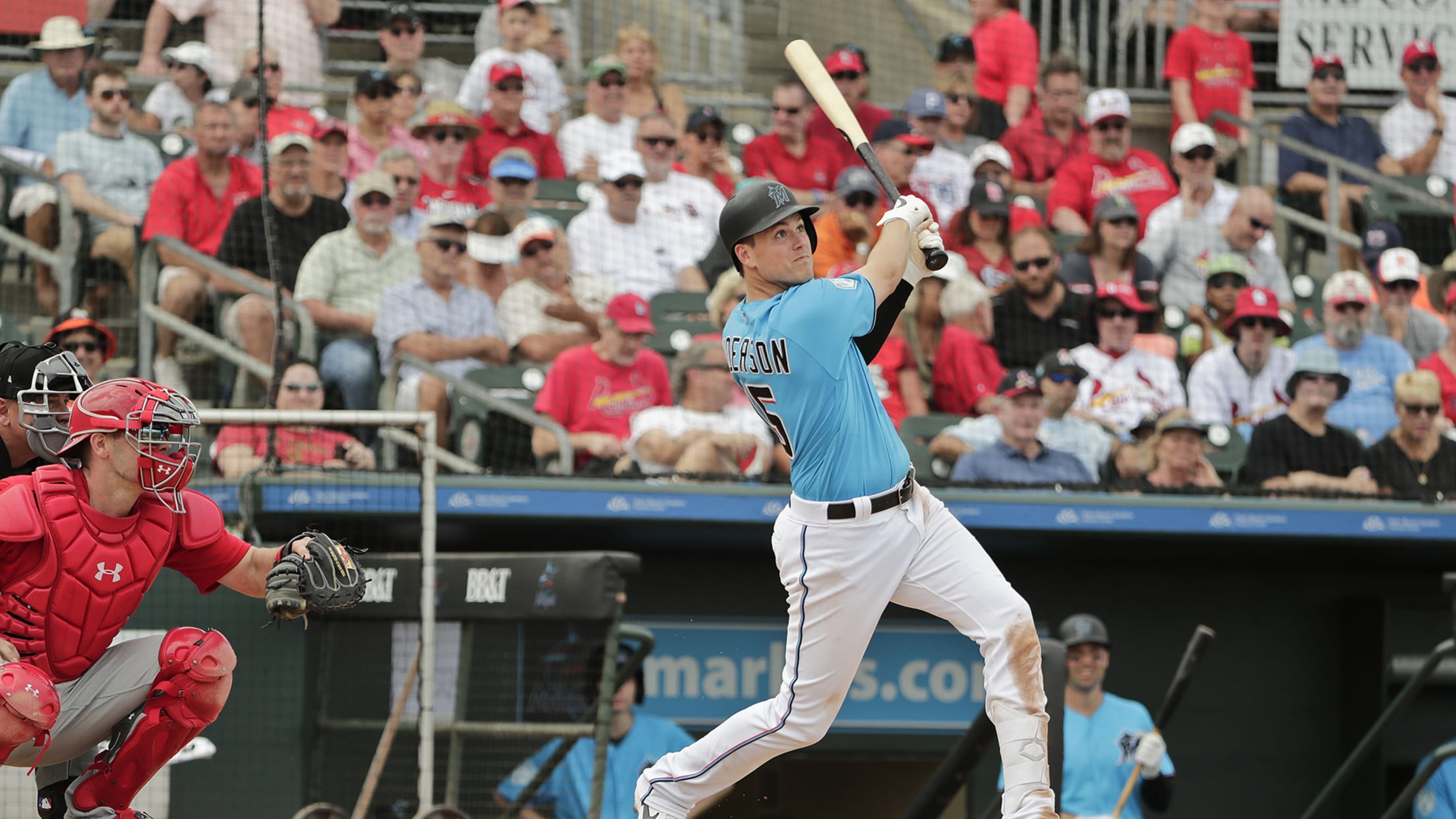 JUPITER, Fla. -- Pick a spot in the order, any spot, and the Marlins are comfortable hitting Brian Anderson there. As one of the new faces of the franchise, Anderson projects to be a focal point in the lineup, wherever he is batting. But of all the scenarios being considered,