Marlins open to trading from pitching depth
Miami's top 2 Draft picks remain unsigned; Walker activated from IL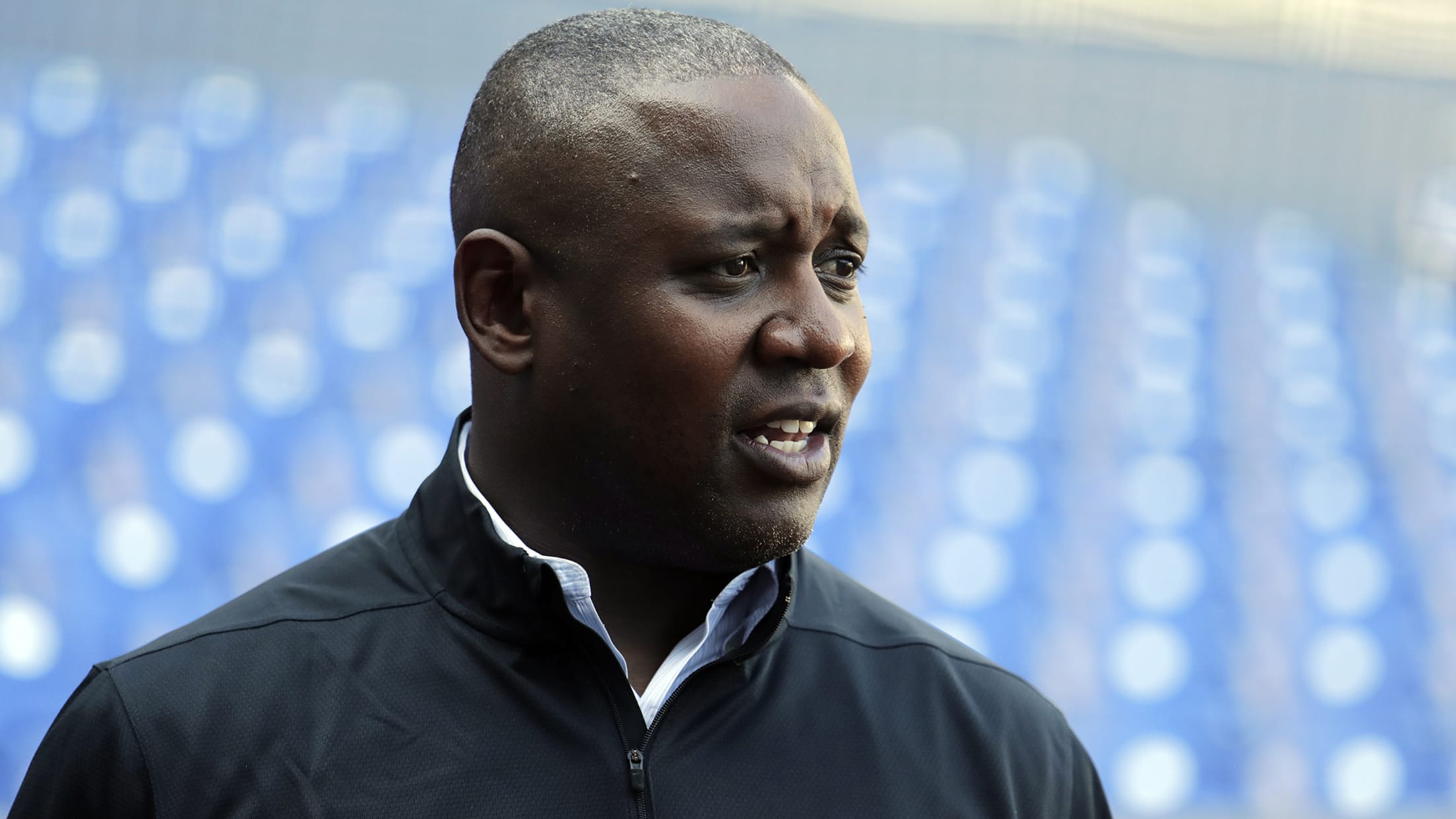 MIAMI -- With a surplus of controllable starting pitchers, the Marlins naturally make sense as a partner to deal with for contending teams before the July 31 non-waiver Trade Deadline. Parting with some of their young starters won't come without a hefty price. But president of baseball operations Michael Hill
Inbox: When will Marlins' top pick reach MLB?
Beat reporter Joe Frisaro answers questions from fans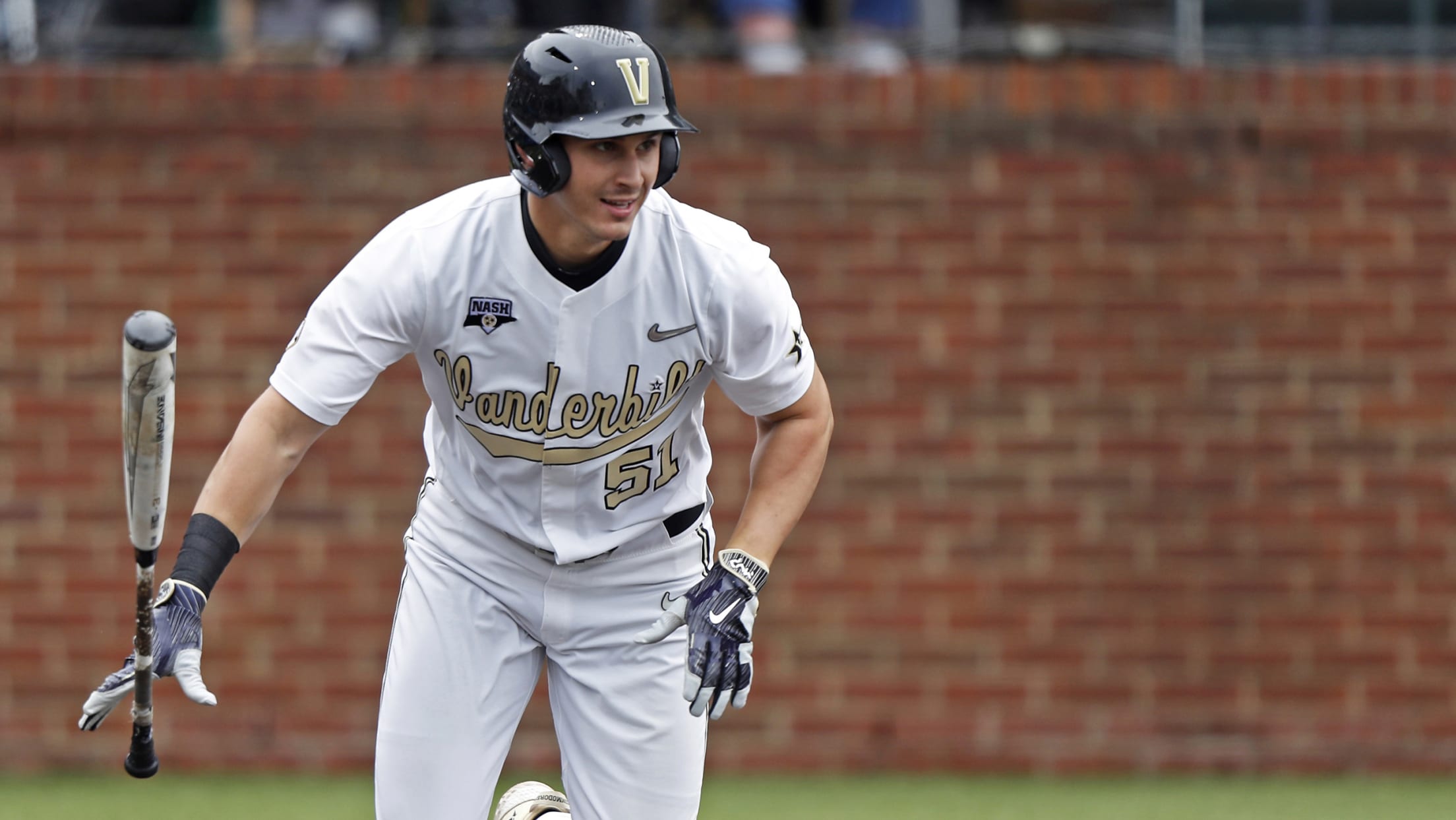 Is Harold Ramirez now a part of the team's long-term plans, or is he a young stopgap? What year is most likely that we see JJ Bleday on the Major League squad? -- @SlimDownDadBod First, let's start with Bleday. The fourth overall pick in the 2019 Draft, Bleday is a
Every team's ideal Home Run Derby participant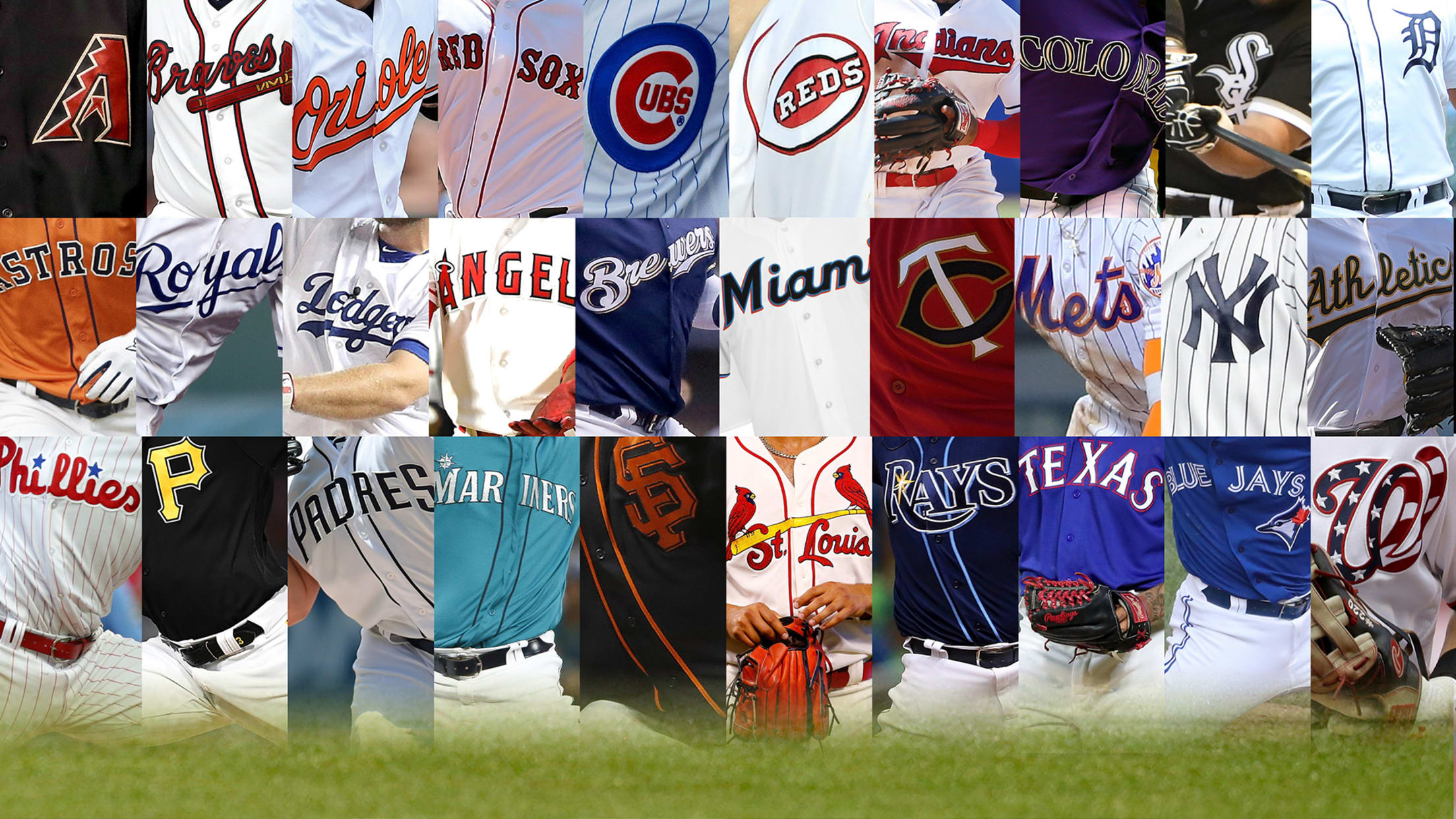 It feels sometimes that half the fun of a Home Run Derby is imagining who isn't there. Even at their best, we map our hopes and memories on every T-Mobile Home Run Derby, trying to envision what it would look like if prime Mark McGwire were there, or Babe Ruth
'Bunch of misfits' completes sweep of Phillies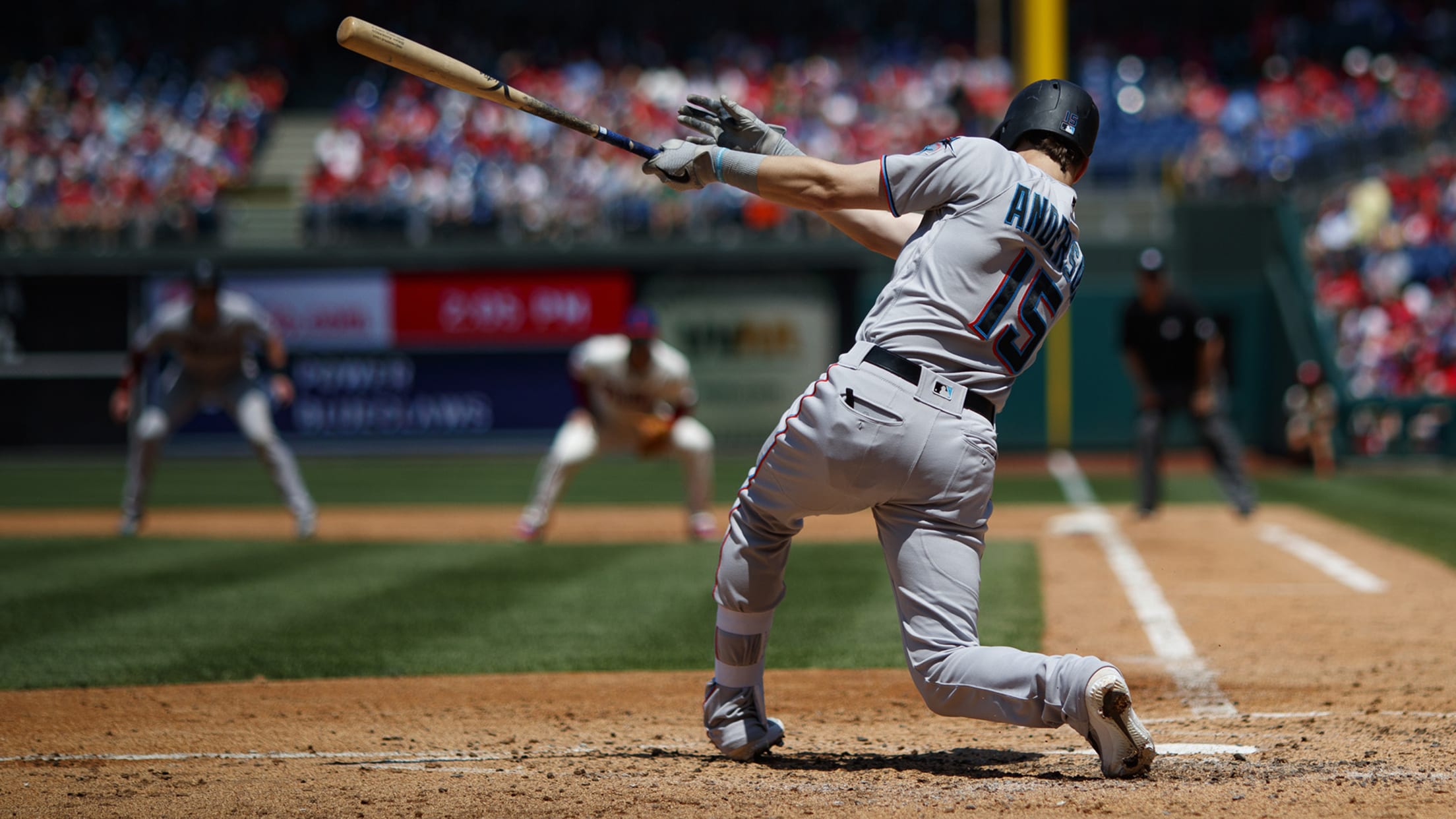 PHILADELPHIA -- Jordan Yamamoto's ERA is no longer perfect, but the 23-year-old's winning percentage remains unblemished. After beginning his big league career with back-to-back scoreless outings of seven innings apiece, Yamamoto allowed a pair of first-inning runs before settling in for a 6-4 victory over the Phillies on Sunday at
ASG Starters Election finalists (Wed., noon ET)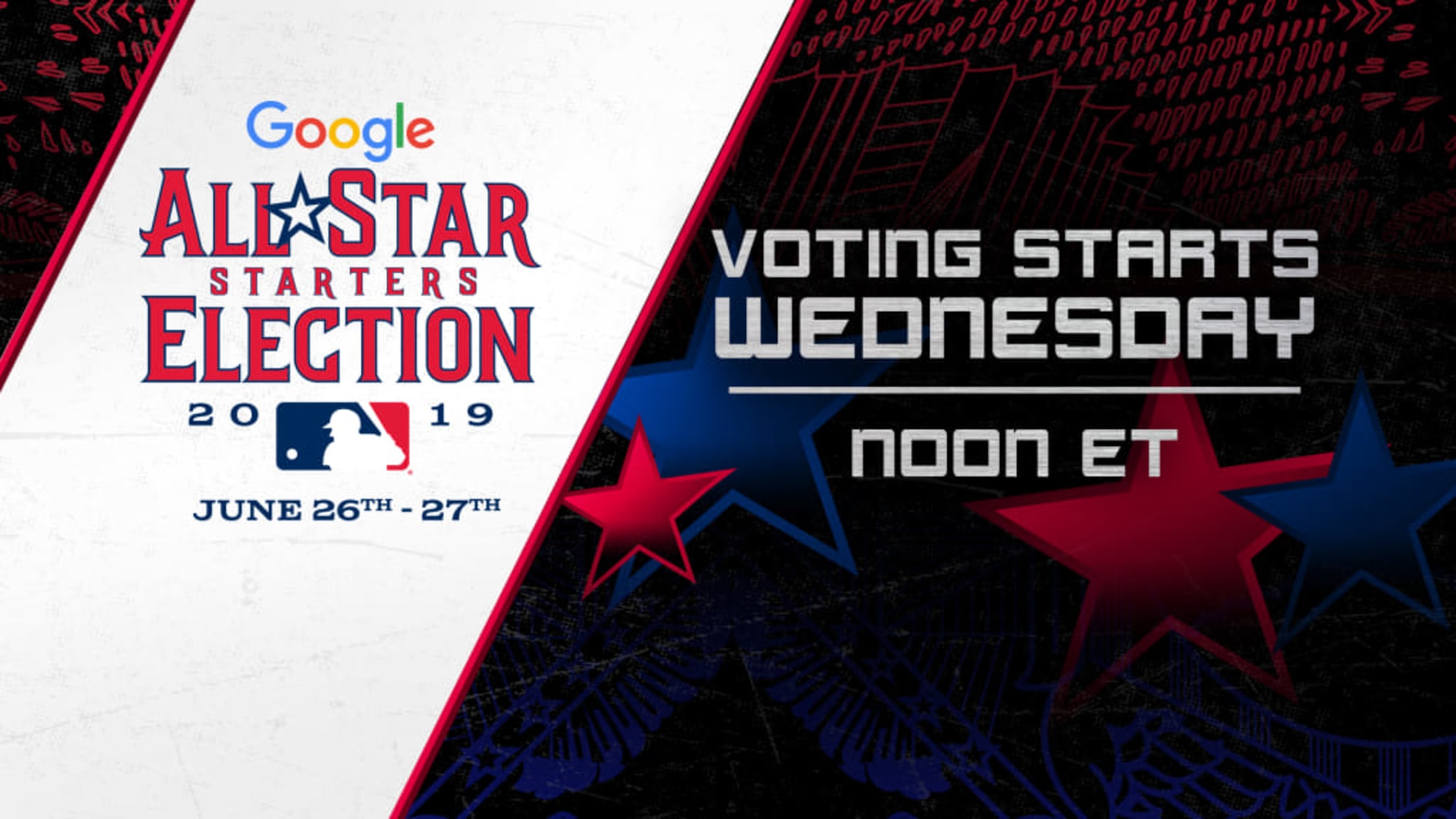 The field is set for the inaugural Google MLB All-Star Starters Election in advance of the 2019 MLB All-Star Game presented by Mastercard. With voting wrapped in the three-week Primary phase of the 2019 Google MLB All-Star Ballot, the top three vote-getters at each position (nine for outfielders) have been
Catcher gets his first hit, RBI in 3,654 days
Wilkin Castillo's go-ahead 2-run double gives Marlins win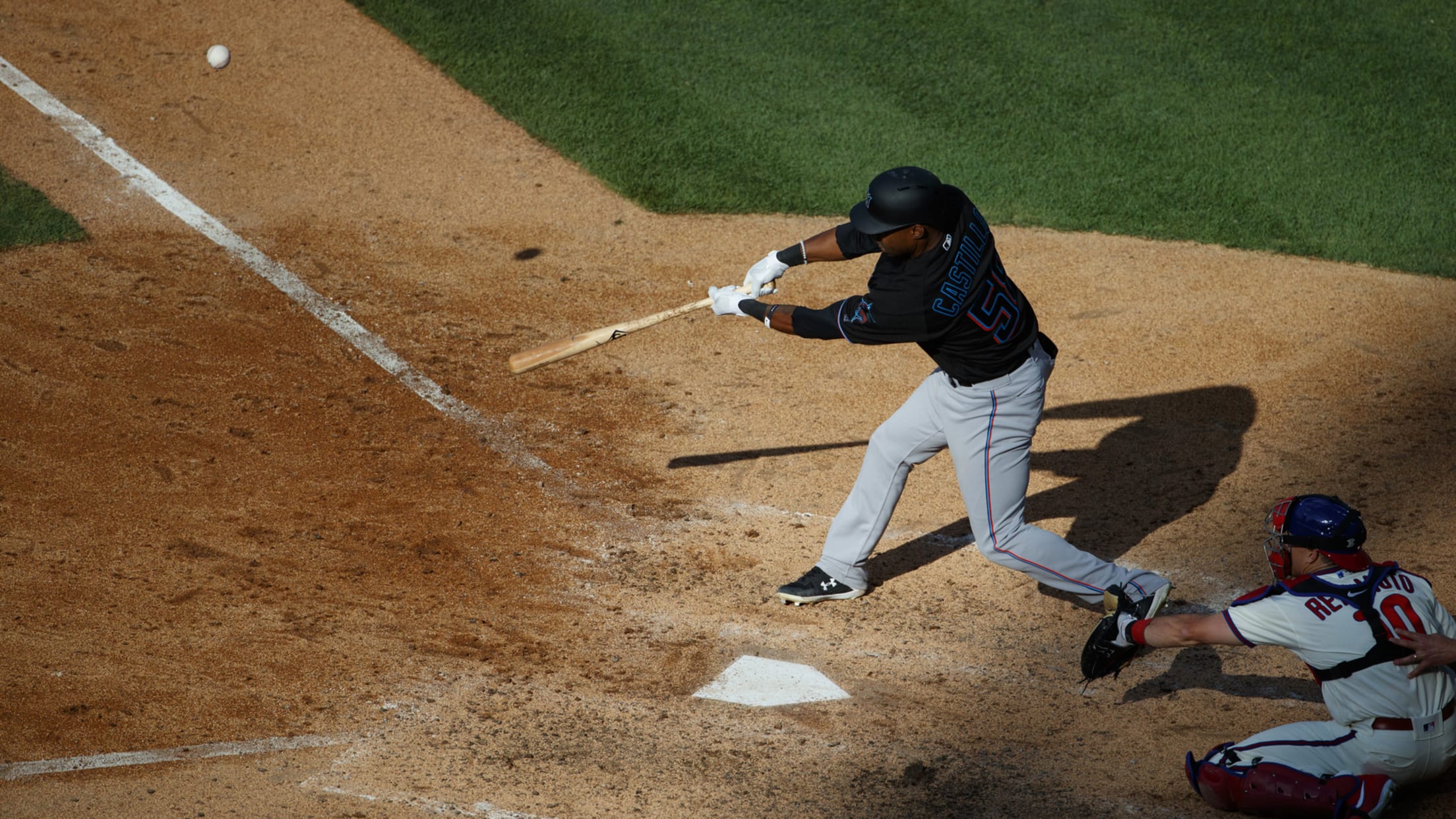 PHILADELPHIA -- The only thing Wilkin Castillo remembers about his last appearance in the Majors prior to Saturday was feeling his right shoulder pop as he ran to second base after ripping a line drive over the center fielder's head for a pinch-hit RBI single at Great American Ball Park.
Monday's top prospect performers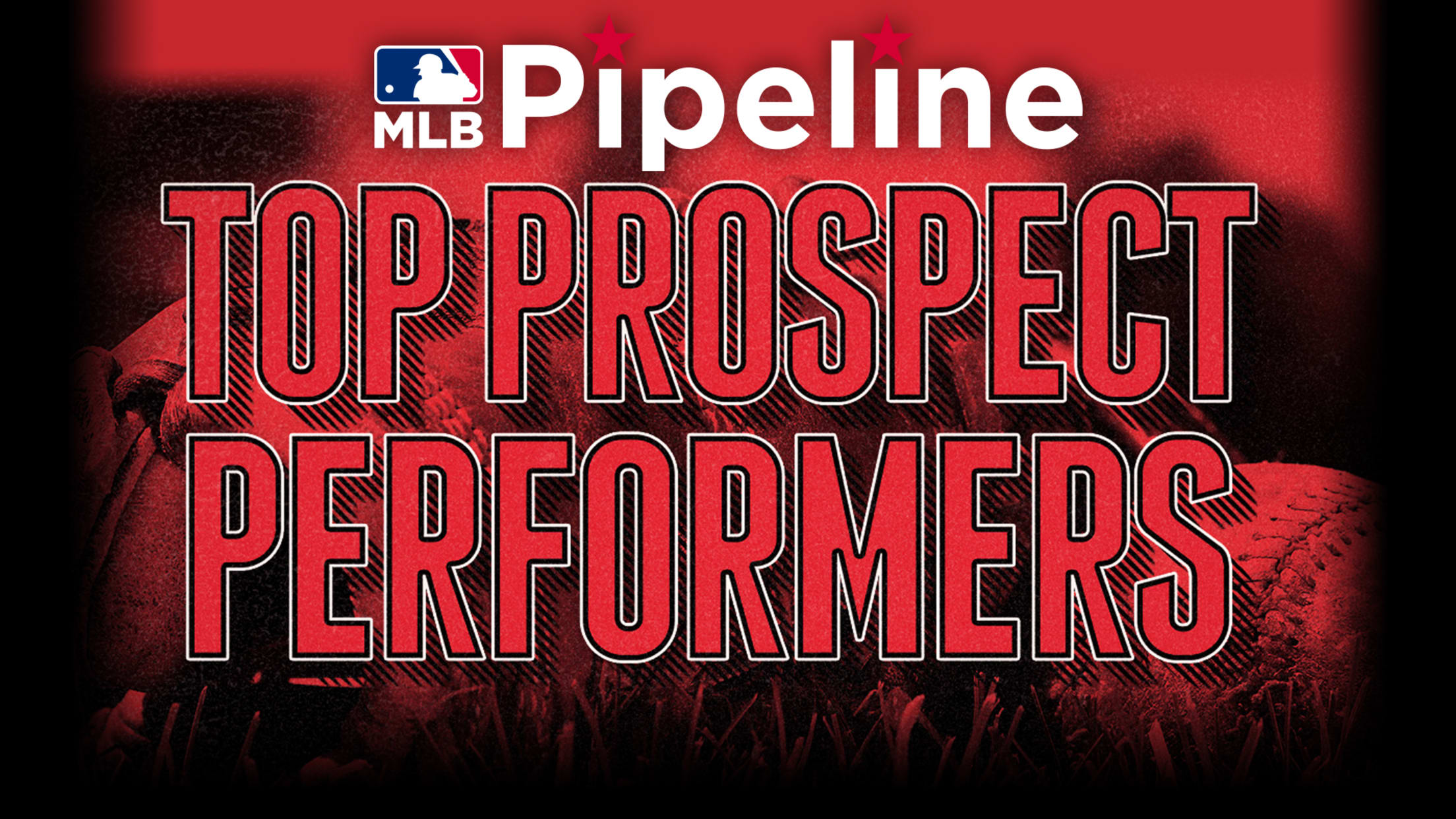 Here's a look at Monday's top Minor League performers from each team's Top 30 Prospects list: AMERICAN LEAGUE EAST Blue Jays: Jonathan Davis, OF (No. 29) -- 2-for-4, 2 HR, 5 RBI, 3 R, BB (Triple-A Buffalo) Davis isn't known for his power, but that didn't stop him from driving
Alcantara delivers when Marlins need him most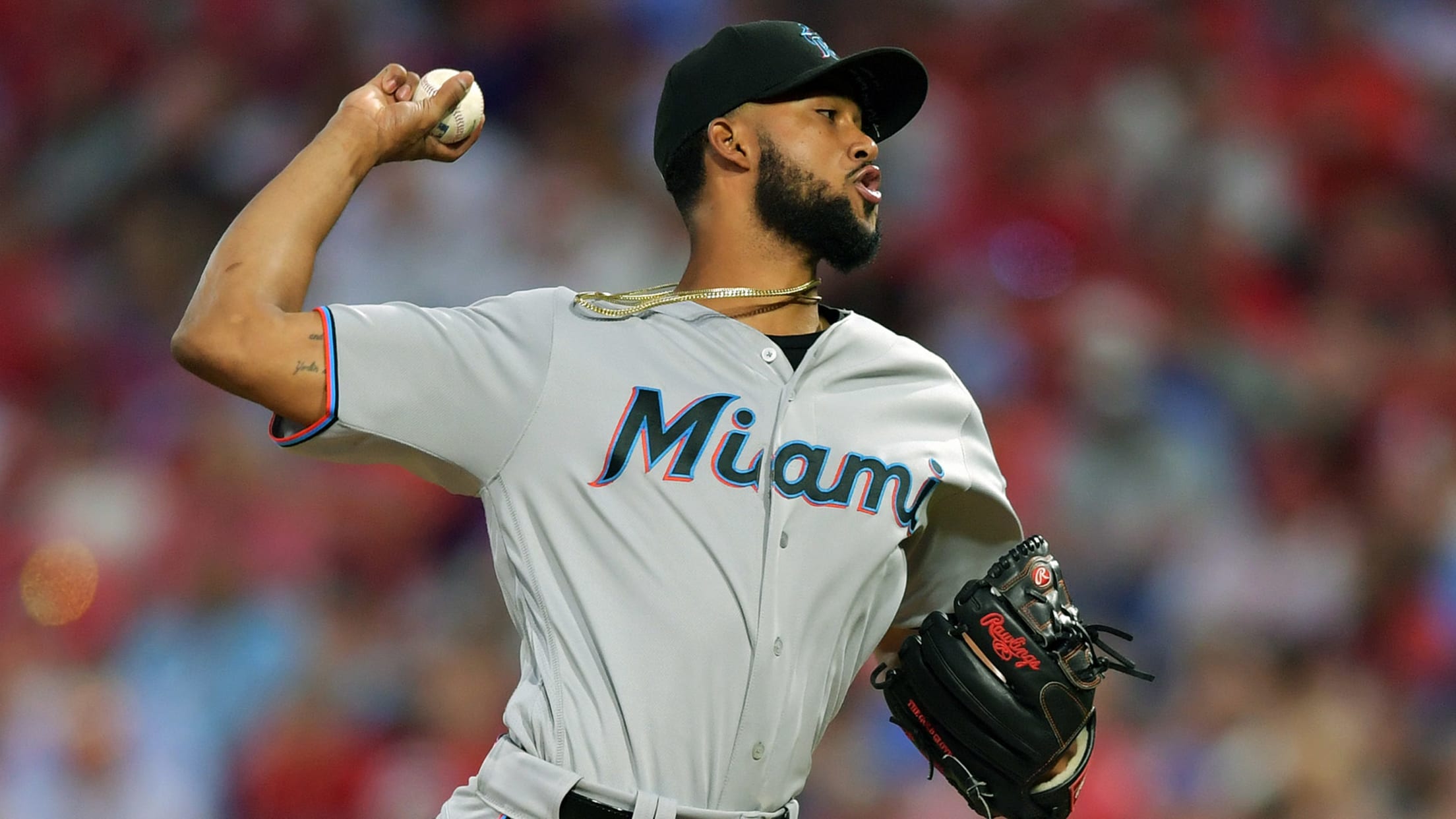 PHILADELPHIA -- Sandy Alcantara spent much of his outing on Friday against the Phillies flirting with danger, routinely working his way into and, more importantly, out of trouble. The Marlins right-hander allowed eight hits, issued four walks and uncorked a pair of wild pitches over 7 2/3 innings. He had
Marlins place Alfaro (concussion) on 7-day IL
Miami selects Castillo's contract; Dean optioned to Triple-A; Brigham recalled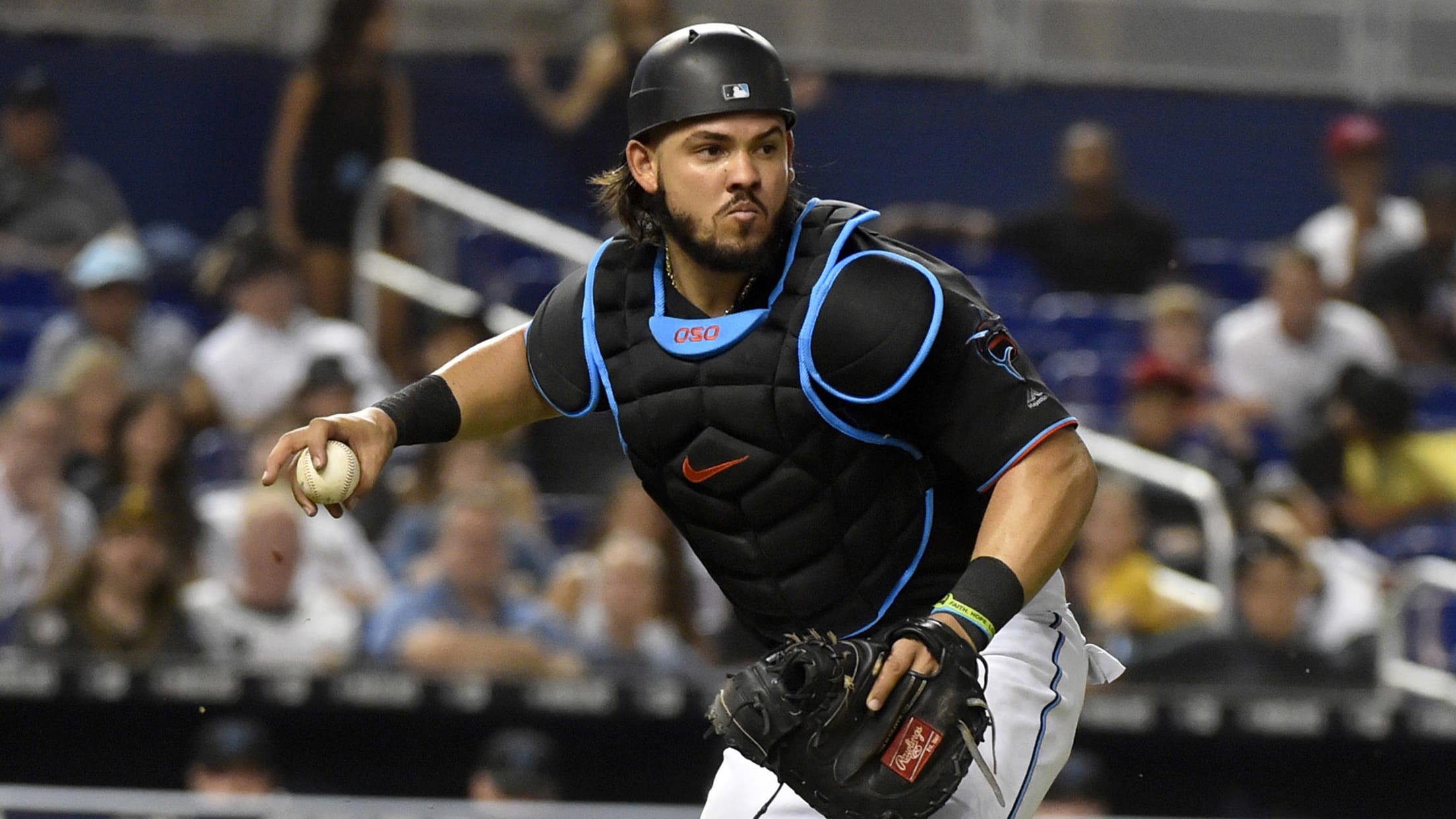 PHILADELPHIA -- The Marlins placed catcher Jorge Alfaro on the seven-day injured list with a concussion prior to Friday's series opener against the Phillies at Citizens Bank Park. The club selected the contract of catcher Wilkin Castillo from Triple-A New Orleans in a corresponding move. The Marlins also optioned outfielder
Gallen dazzles, then Riddle delivers in 11th
Marlins win a 'crazy one' after rookie's impressive MLB debut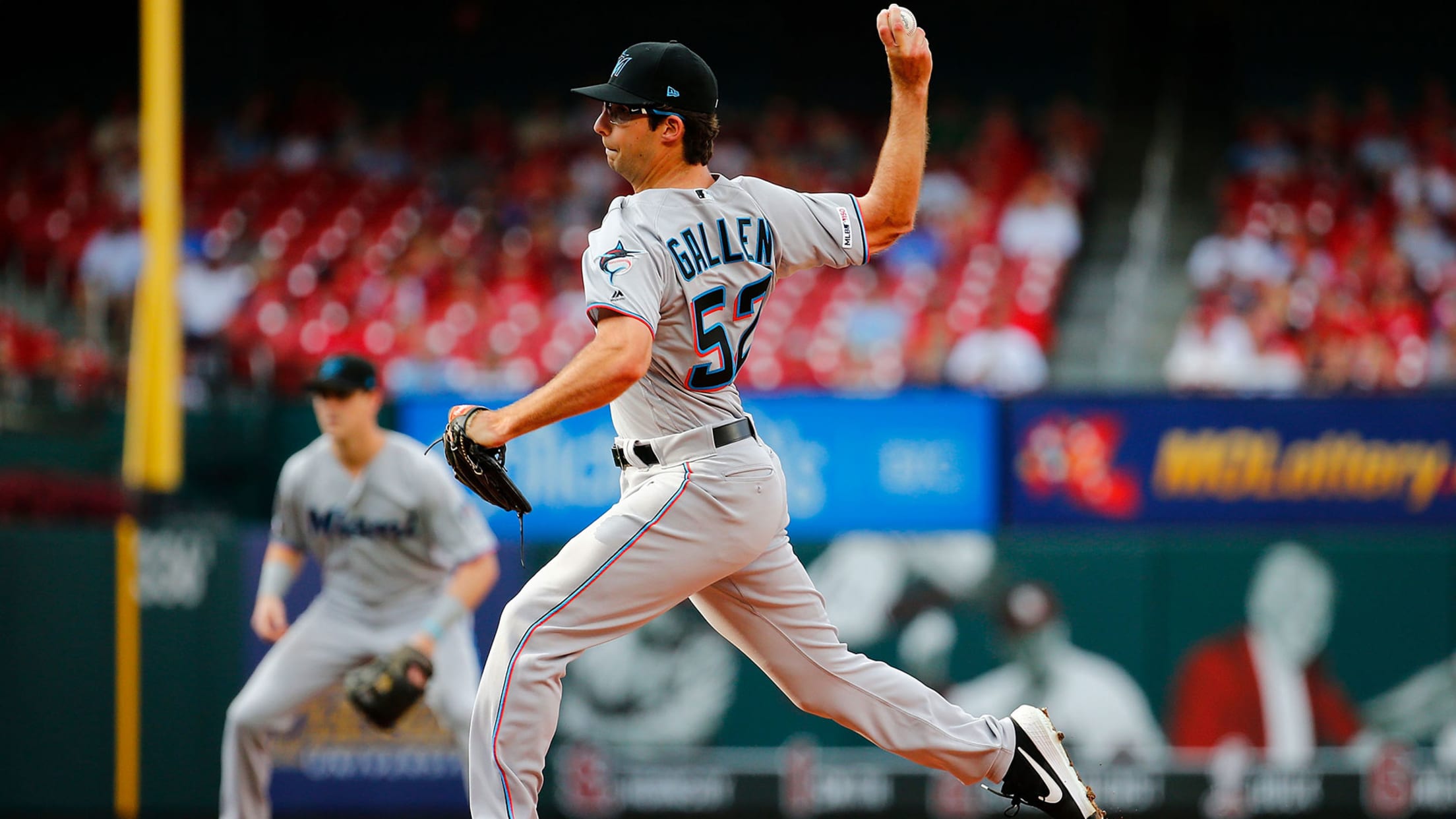 ST. LOUIS -- The anticipated MLB debut of prospect Zac Gallen lived up to expectations. But the extra-innings hero for the Marlins was JT Riddle. Riddle connected on a two-run home run off Andrew Miller in the 11th inning, and the Marlins pulled out a 7-6 win over the Cardinals
Lopez, Fish get relatively good news on injury
Righty has mild right shoulder strain with no structural damage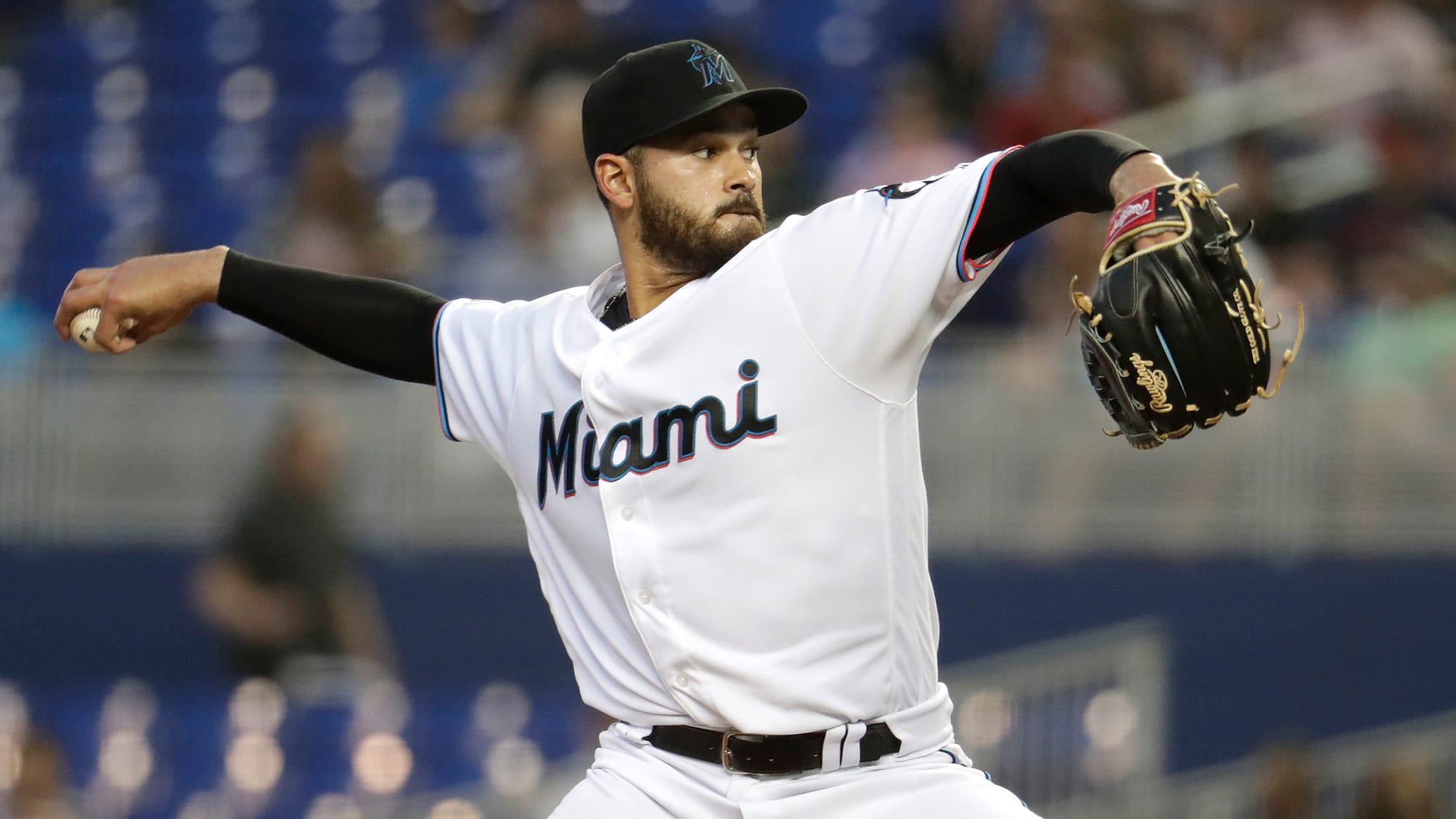 ST. LOUIS -- Considering the alternative, there is some encouraging news for Marlins right-hander Pablo López. Tests confirmed that Lopez is dealing with a right shoulder strain. The 23-year-old was examined in Miami on Wednesday by team medical director Dr. Lee Kaplan and underwent an MRI. There is no structural
Most intriguing prospects in short season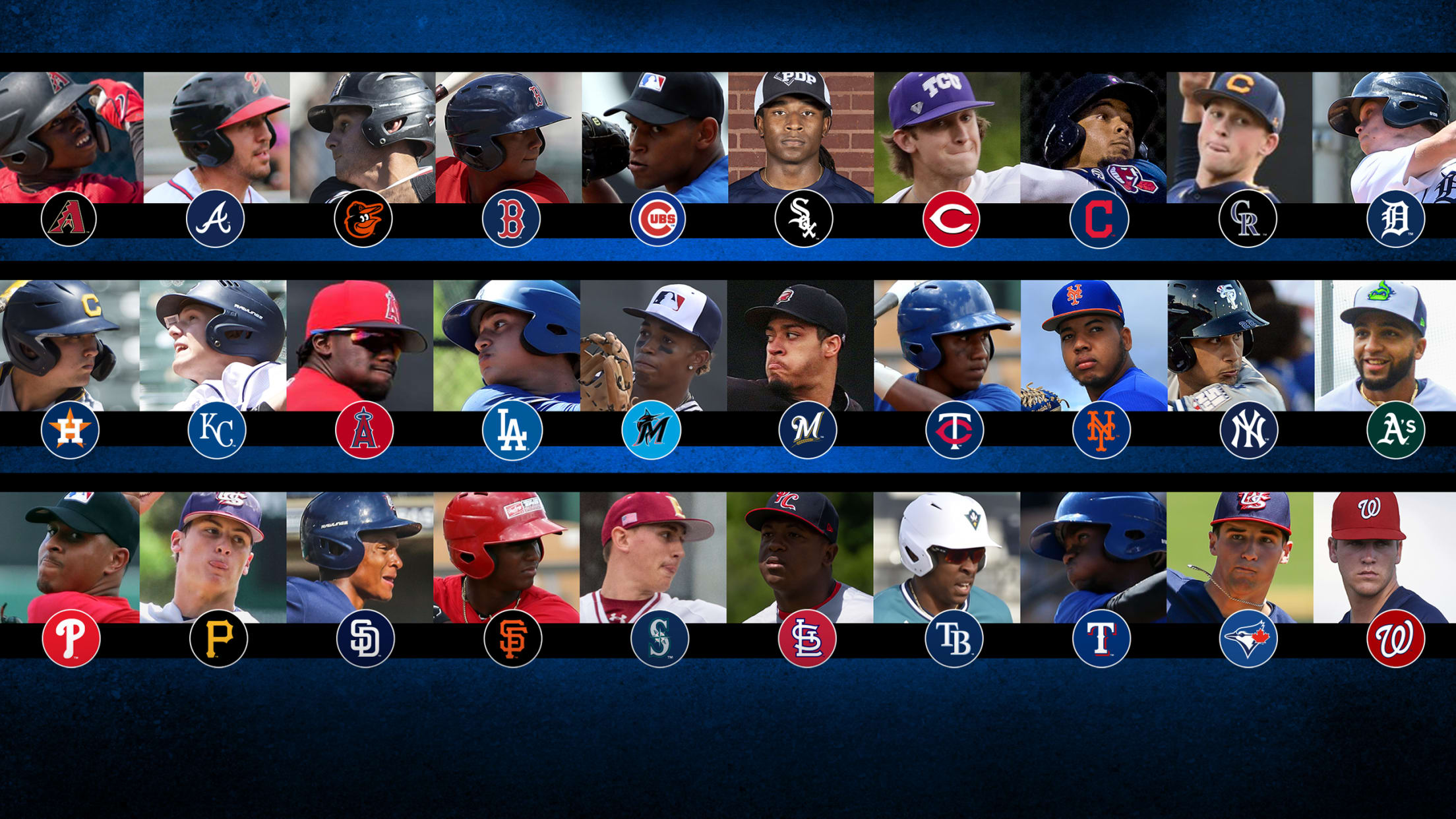 While the majority of the full-season leagues throughout the Minors have already reached the midseason mark, another batch of leagues, commonly referred to as short-season leagues, are just beginning and contain many of the game's top up-and-coming prospects. The New York-Penn and Northwest Leagues (Class A Short Season) as well
Richards sets tone before Marlins fall in extras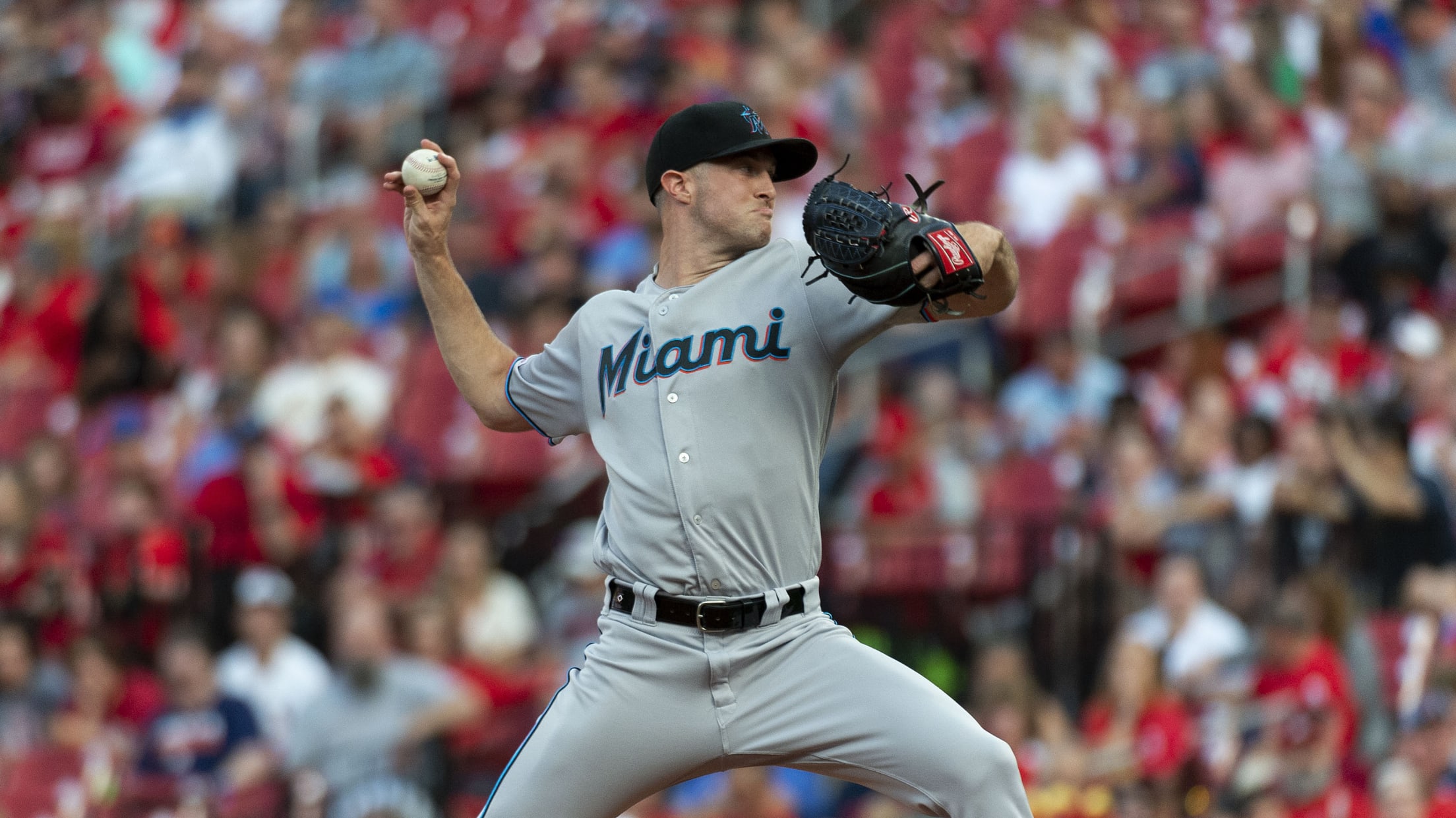 ST. LOUIS -- In a suddenly revamped Marlins rotation, right-hander Trevor Richards, with all of 40 big league starts under his belt, is the elder statesman of the staff. At age 26, Richards opened the season as the No. 2 starter, and for the most part has been a model
Here are some future All-Stars from NL East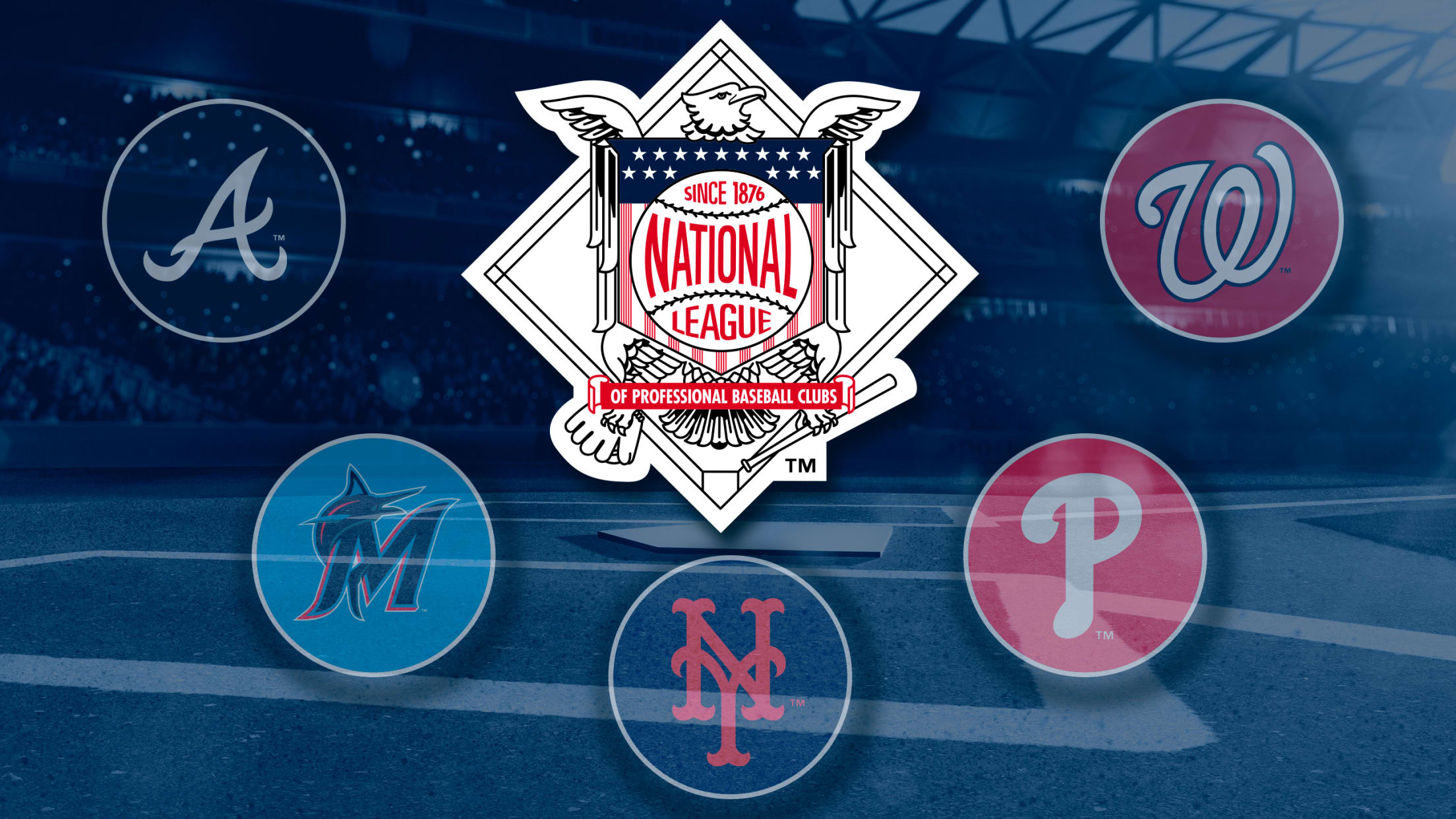 Maybe they're still in the Minors. Maybe they're developing on the big league level. But the next group of MLB All-Stars is on the way. As this year's All-Star Game approaches, MLB.com is taking at look at each club's next player to make the leap to All-Star status. • VOTE
Marlins acquire Puello, place Lopez on IL
Other moves: Herrera designated for assignment, Gallen getting callup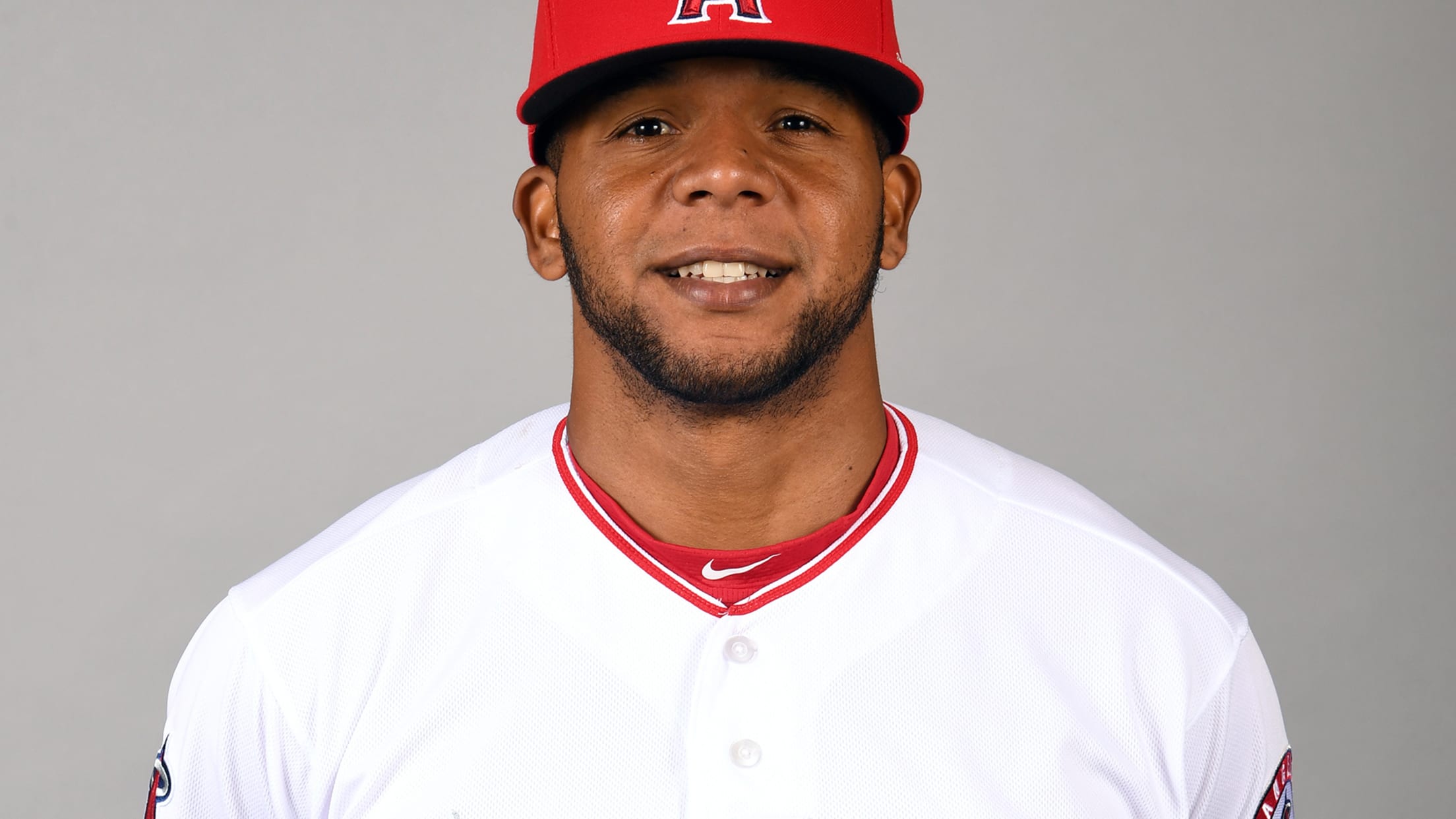 ST. LOUIS -- In terms of their big picture, the Marlins are aiming to make improvements any way possible. So when they saw an opportunity for a potential upgrade in the outfield, they decided to make a move. On Wednesday afternoon, the Marlins acquired outfielder César Puello from the Angels
Yamamoto continues historic start to MLB career
Right-hander shuts out Cards over 7 innings for 2nd straight start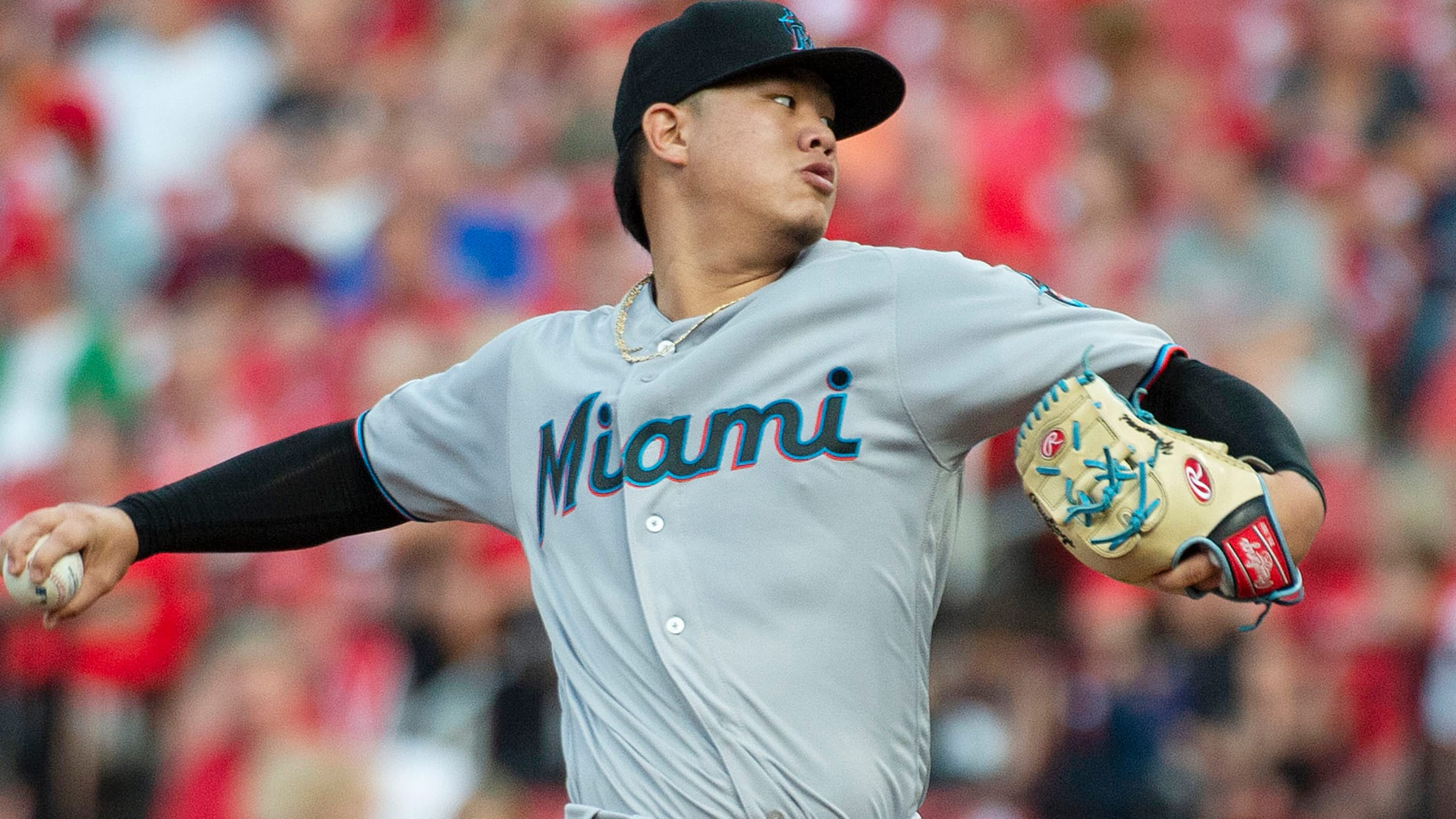 ST. LOUIS -- Two starts into his MLB career, and Jordan Yamamoto already is making history. The 23-year-old from Kailua, Hawaii, turned in his second consecutive outing of seven scoreless innings against the Cardinals, allowing just two hits and two walks while striking out seven in the Marlins' 6-0 victory
Smith (hip) clears hurdle in recovery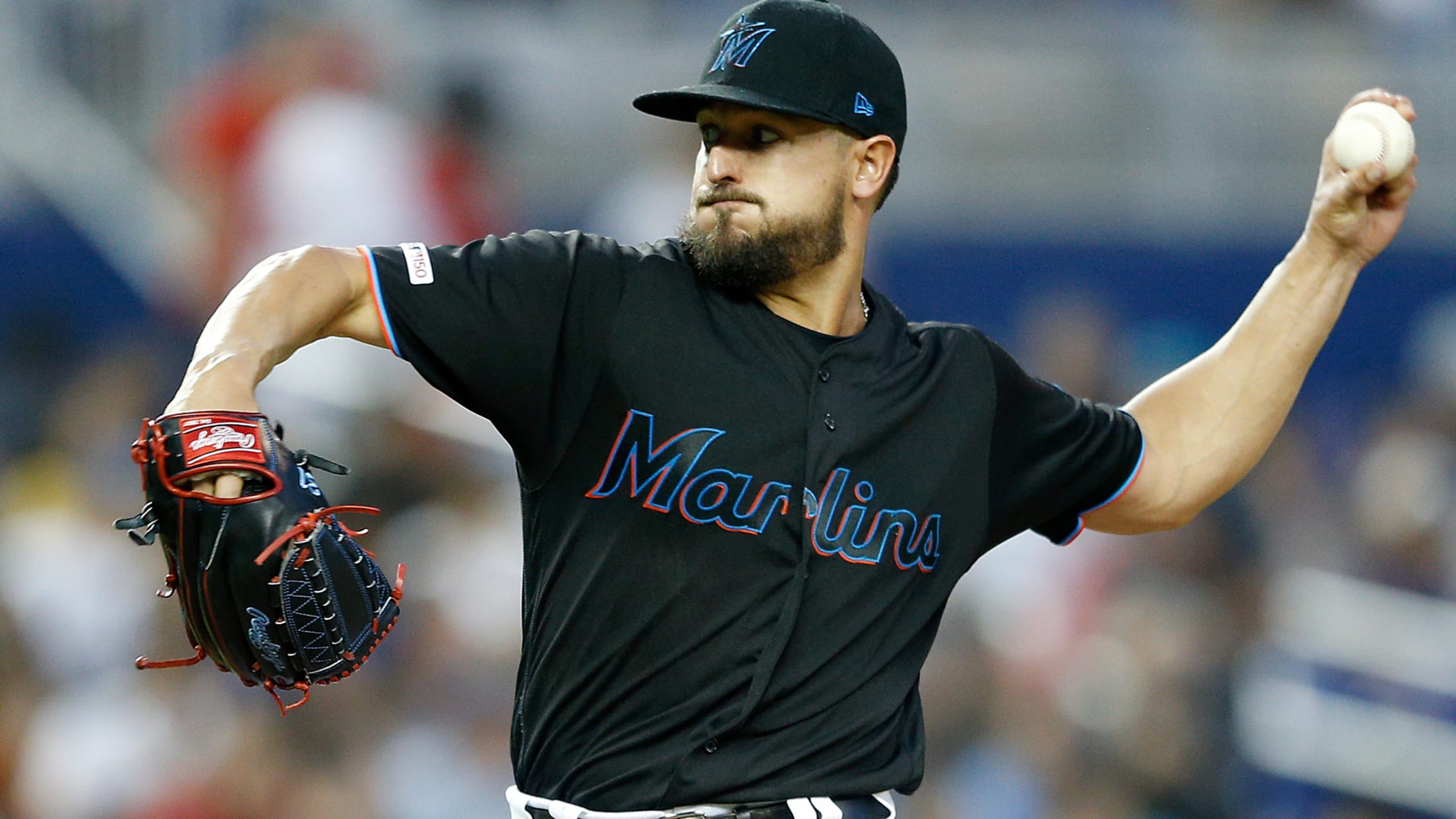 ST. LOUIS -- Another hurdle was cleared by Caleb Smith on Tuesday in his recovery from left hip inflammation. Continuing his rehab process at the Marlins' complex in Jupiter, Fla., Smith threw a bullpen session, his first time off the mound since going on the 10-day injured list on June
Hernandez impresses in Round 2 vs. Cards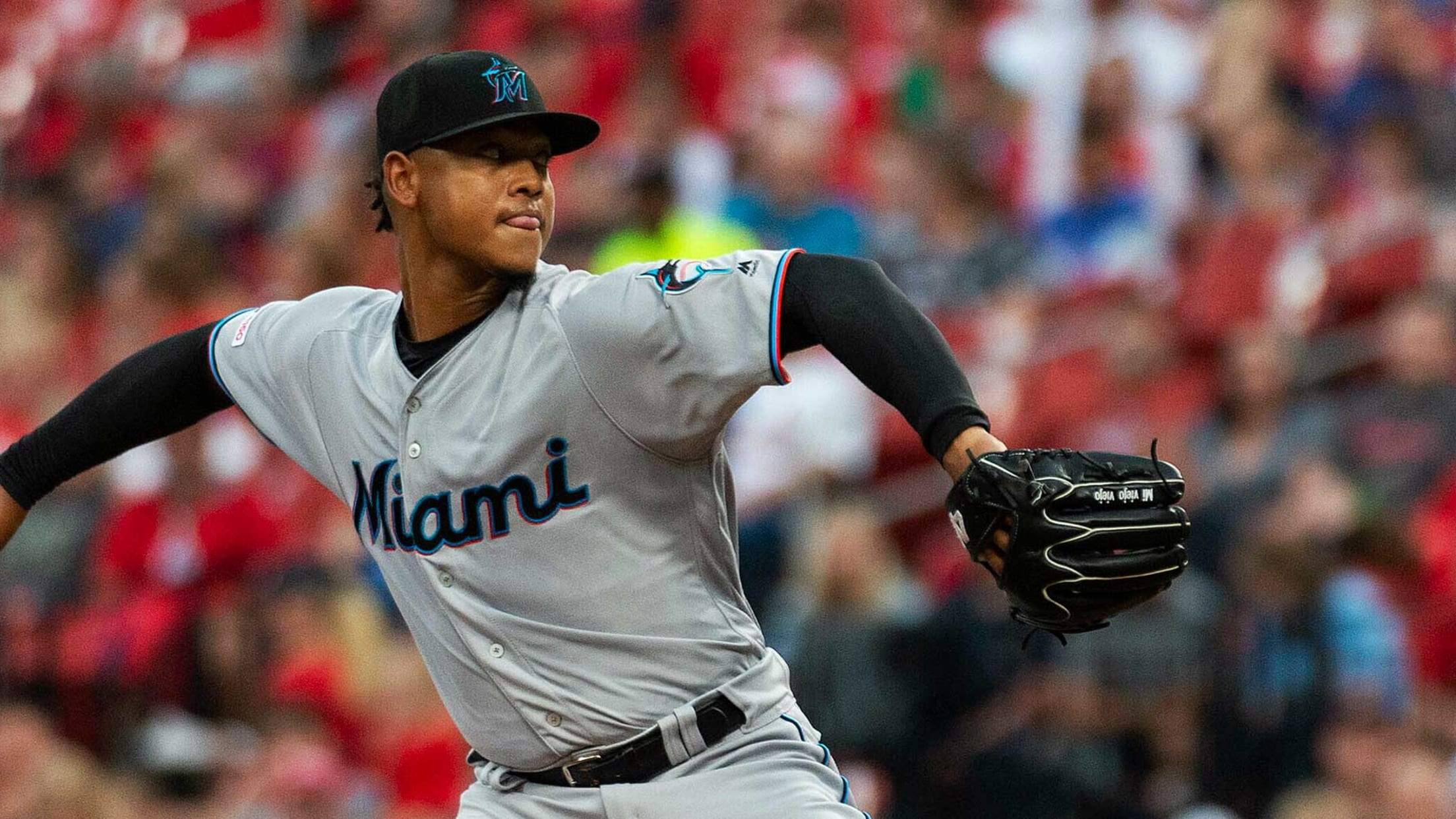 ST. LOUIS -- Elieser Hernandez on Monday made his second straight spot start for the Marlins, and the way he is throwing, the 23-year-old is building a case to stick around awhile. Facing the Cardinals for the second time in six days, Hernandez allowed two runs, with one earned, in
Teen phenom leads updated Top 100 list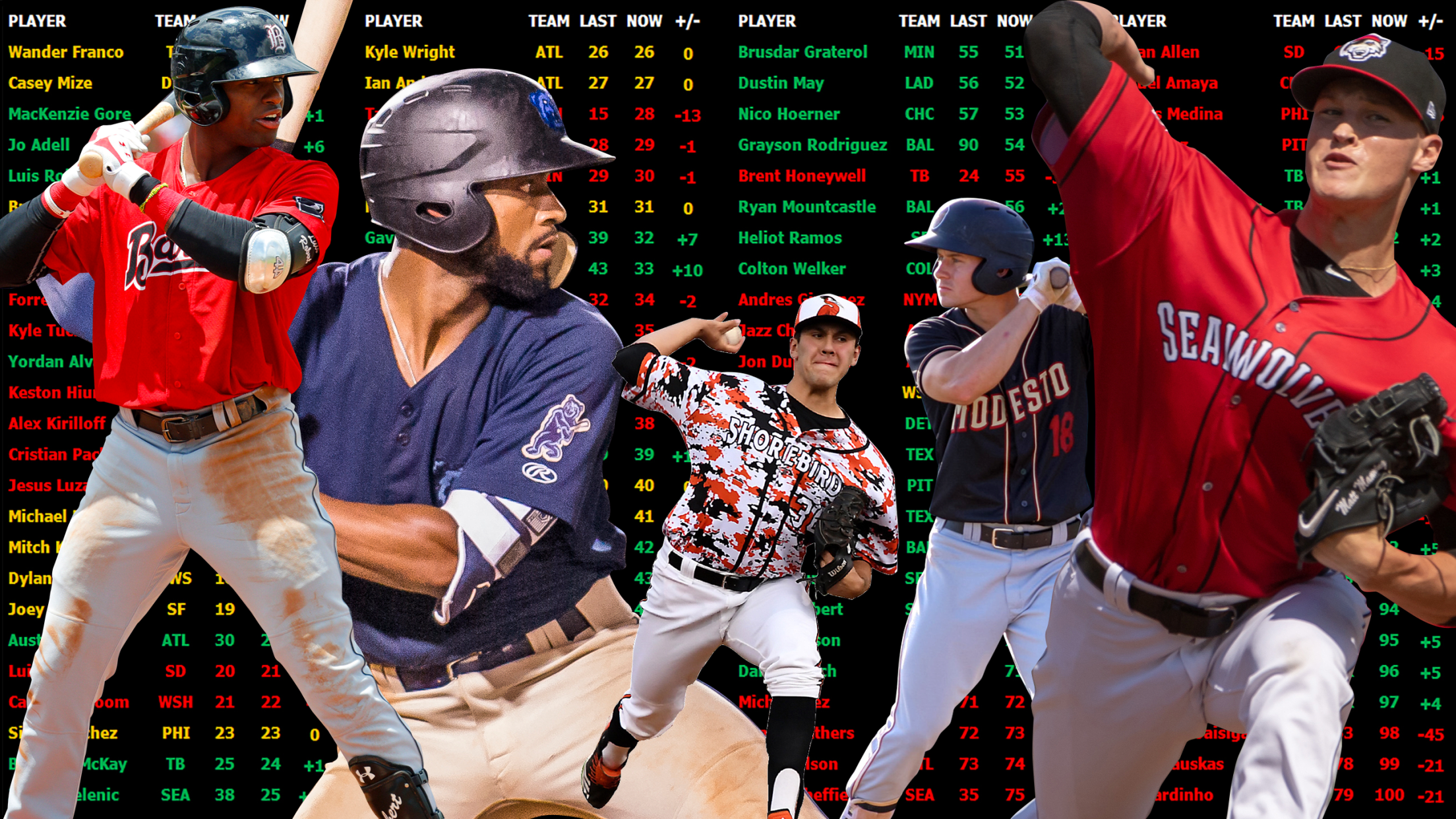 Another month and change has gone by since we last updated our Top 100 Prospects list. We're just about at the half-way point of the 2019 Minor League season and short-season leagues have just gotten underway, so it's a perfect time to make some tweaks to the list. This will
Ramirez sets Marlins' rookie hits mark
24-year-old tallies 38 knocks in first 30 games with Miami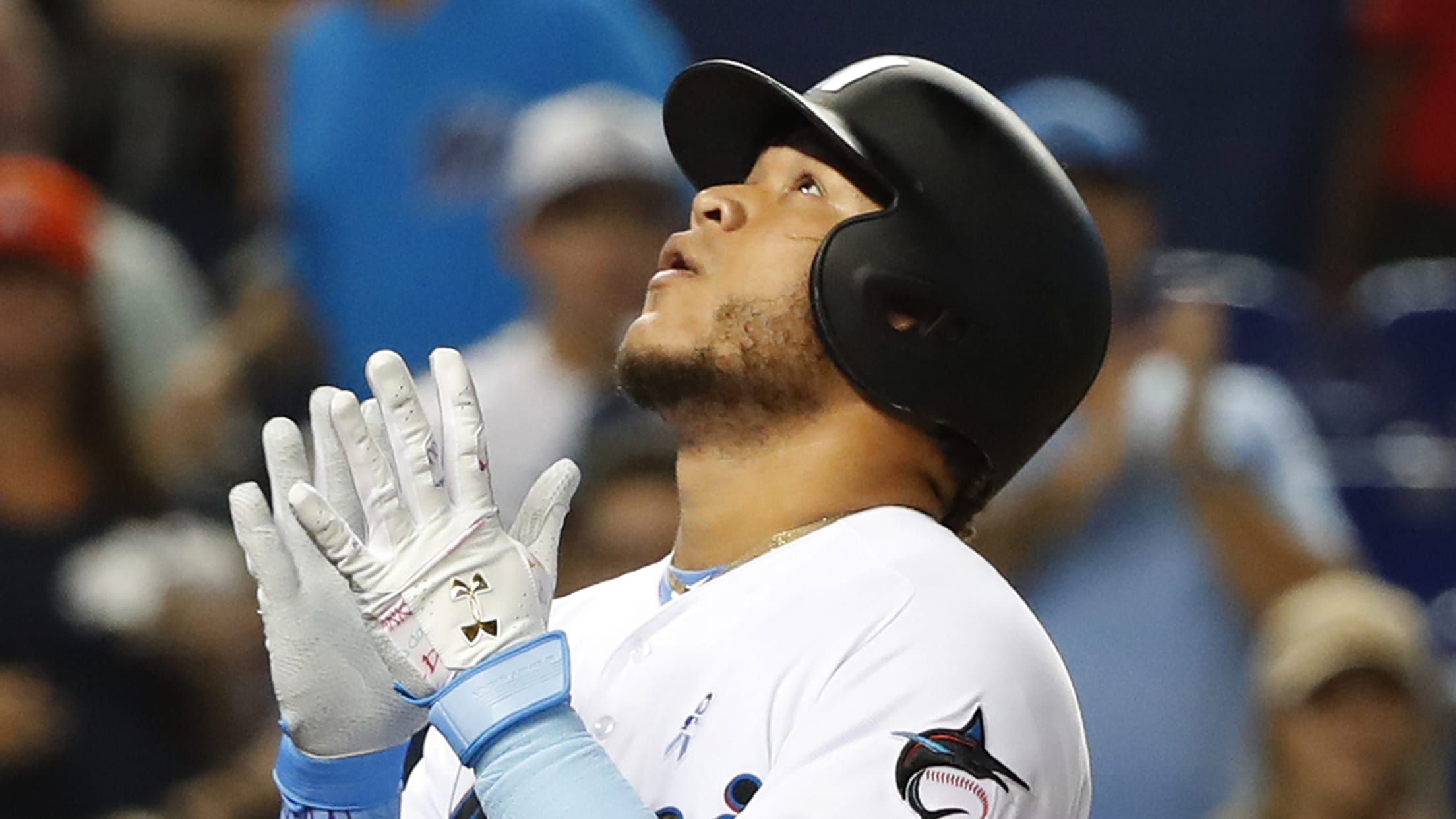 MIAMI -- All Harold Ramirez does is hit. The 24-year-old, who seemingly came out of nowhere, has collected more hits in his first 30 games with the Marlins than any player in franchise history. Ramirez belted a three-run homer in the fourth on Sunday afternoon at Marlins Park, and then
Lopez salutes doctor-dad for baseball fever
Walker, Berti, O'Brien headed to Jupiter complex for on-field work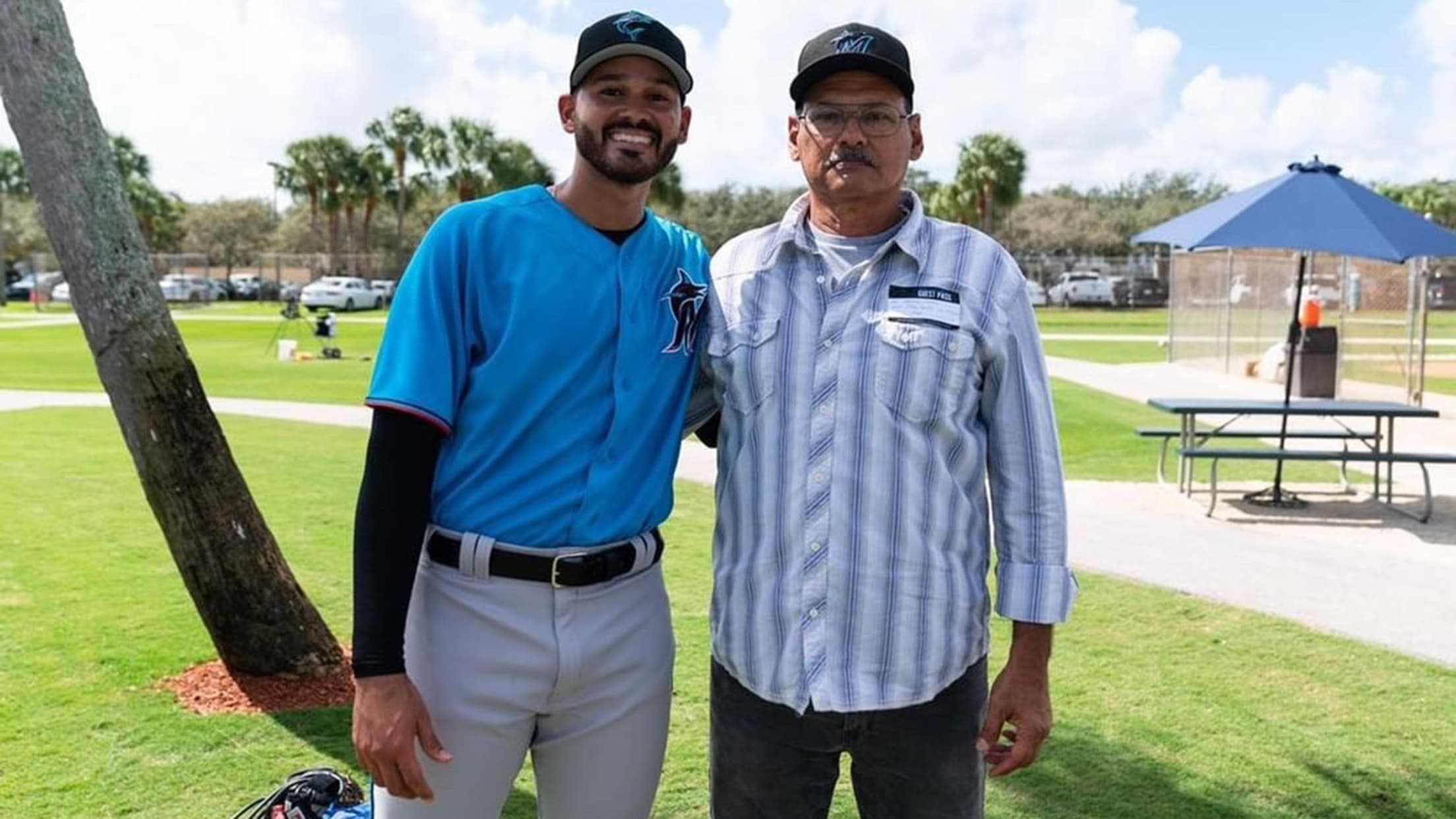 MIAMI -- Marlins right-hander Pablo López regularly is able to share his big league dream with his father, Danny. Although he lives in Venezuela, Danny Lopez -- a doctor -- makes frequent trips to South Florida to watch his son pitch. To Pablo Lopez, Father's Day is a reminder to
Cooper fuels Marlins' comeback win vs. Bucs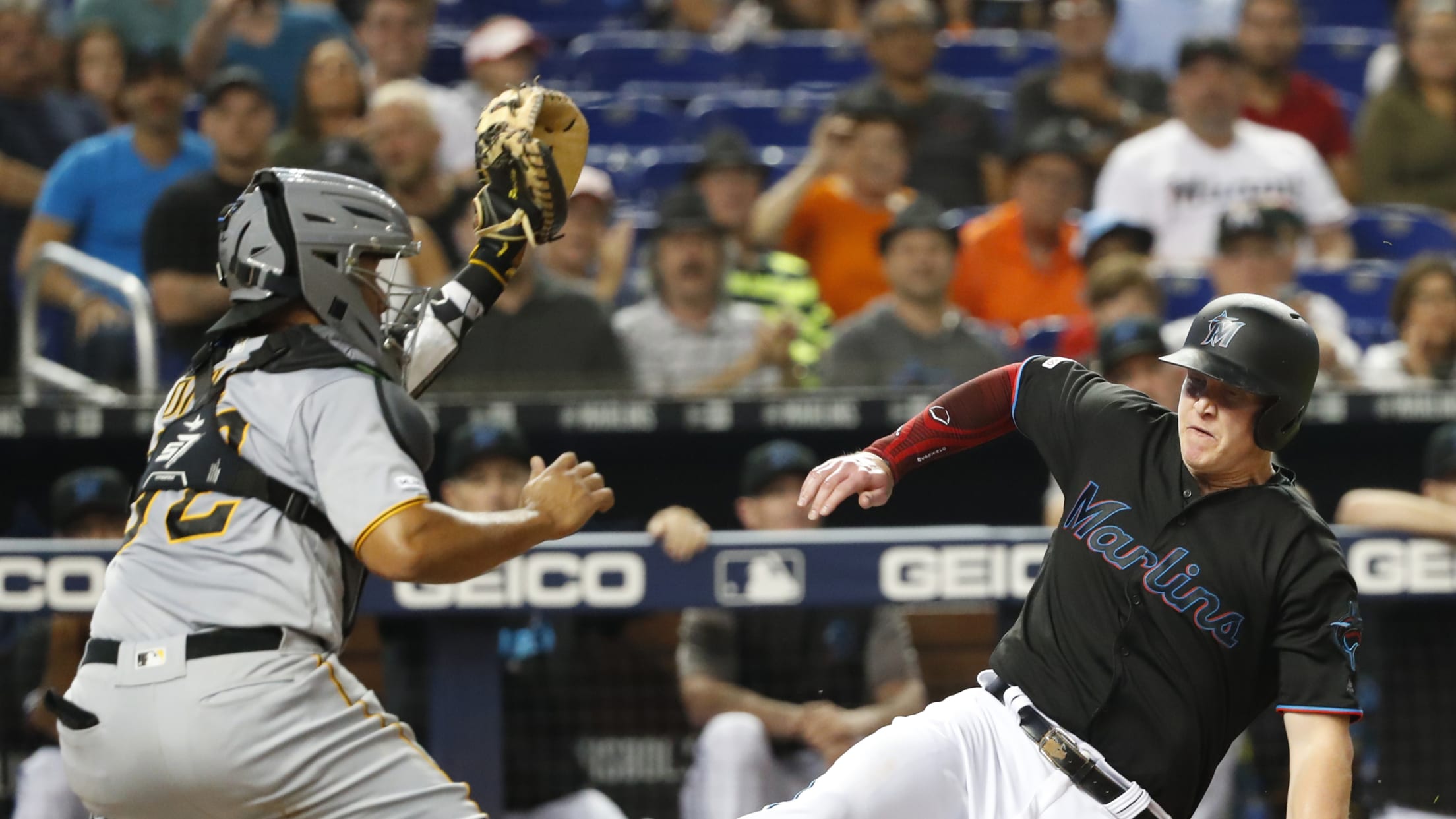 MIAMI -- With each passing game, the Marlins are learning more about Garrett Cooper. What they've discovered in June is that the 28-year-old is effective when using the whole field. Cooper collected three opposite-field singles and scored two runs Saturday in the Marlins' 4-3 comeback victory over the Pirates at
Richards undone by rough couple of innings
After a season of changeup success, righty runs into trouble with the pitch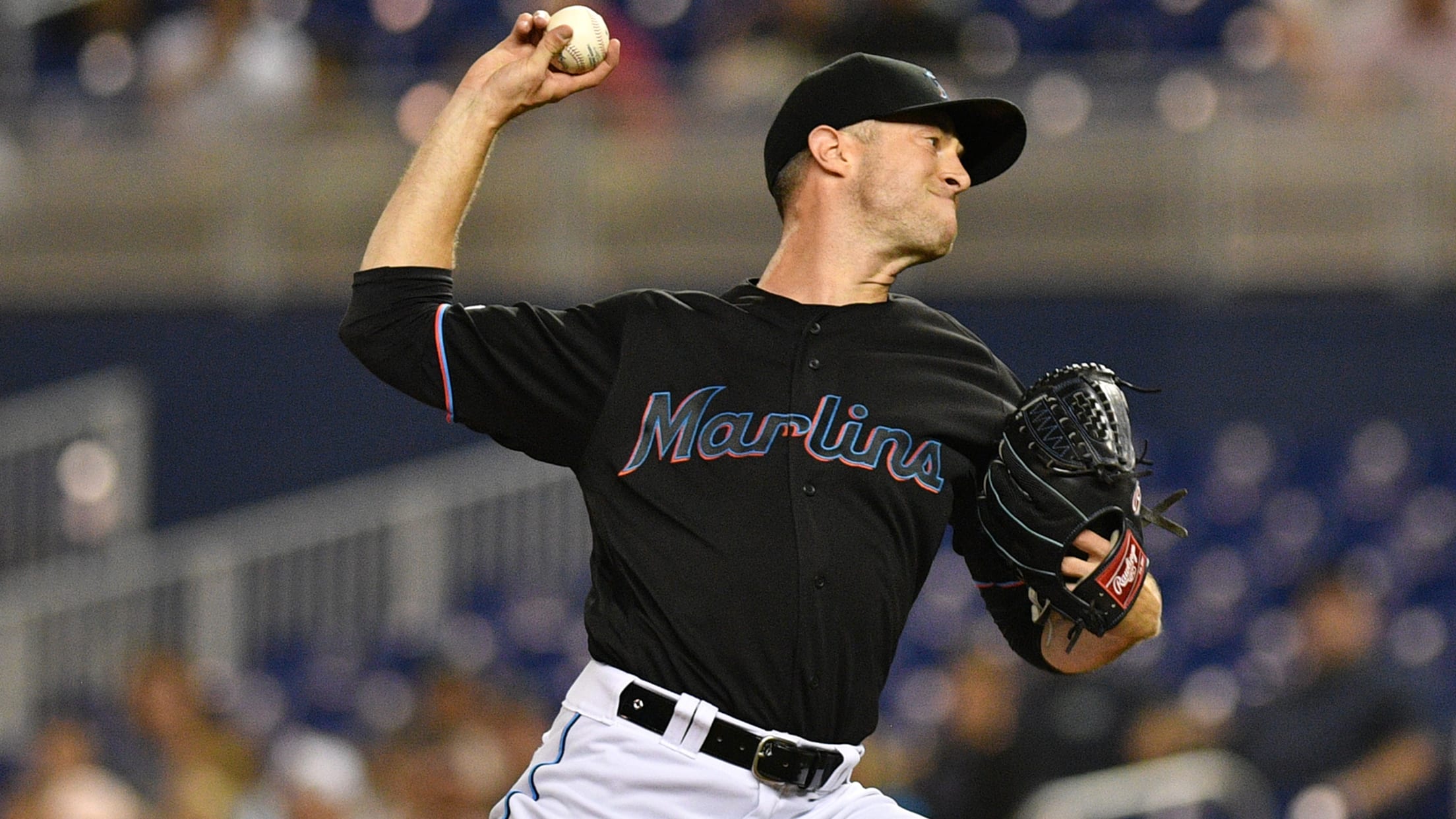 MIAMI -- With the ability to change speeds and keep hitters off-stride with his tantalizing changeup, Trevor Richards has been one of the toughest starters in the National League to hit. Entering Friday night, the right-hander ranked seventh among NL starters in batting average against at .206. Still, the Pirates
Marlins transfer Urena to 60-day IL
Prado placed on 10-day injured list with right hamstring strain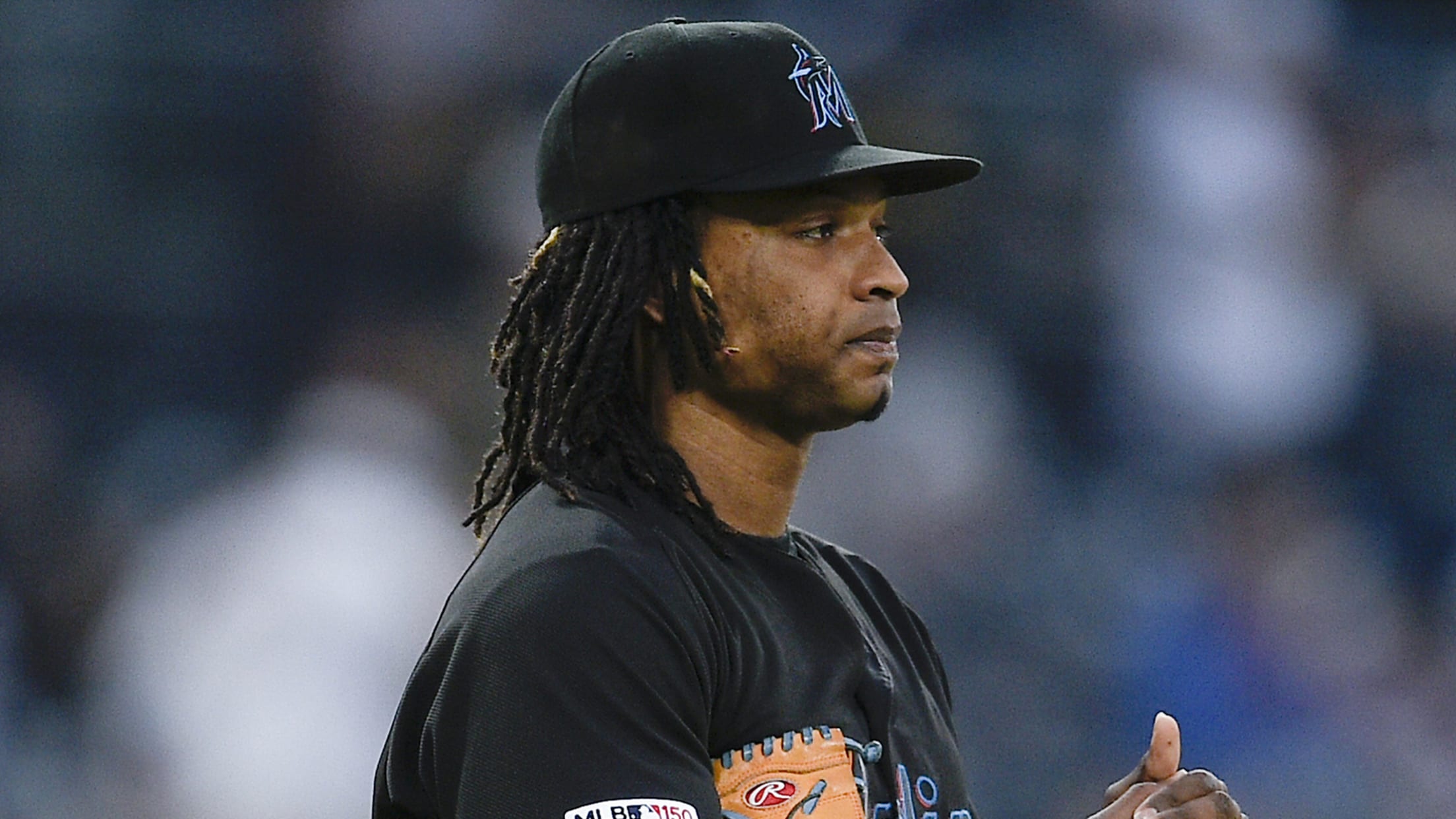 MIAMI -- The Marlins will be without their Opening Day starter for a least a couple more months. On Friday, the club announced right-hander José Ureña has been transferred to the 60-day injured list due to a herniated disc. The decision was made after the 27-year-old was placed on the