What will the 'win now' Marlins target at the Winter Meetings?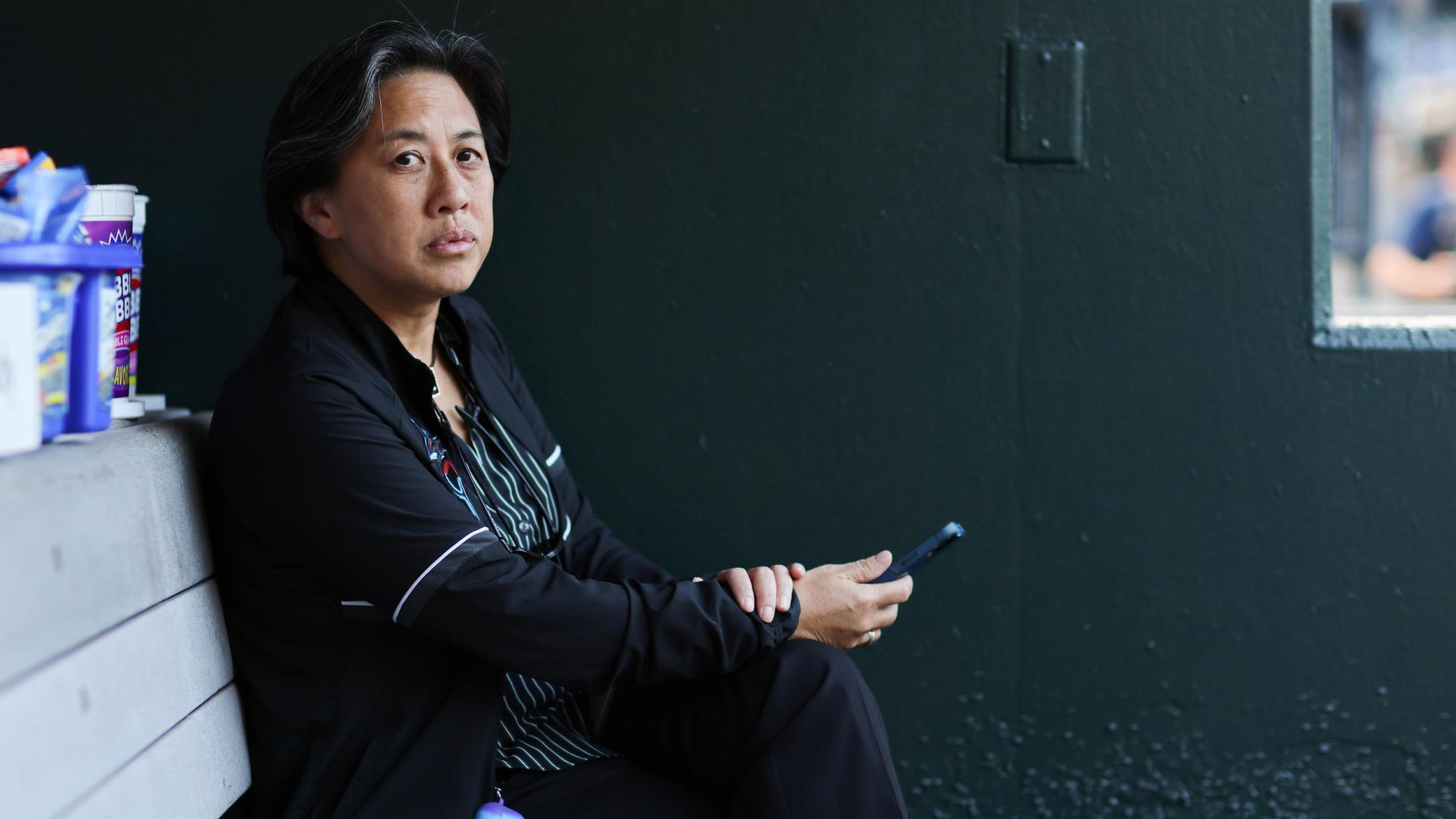 MIAMI -- The message from new manager Skip Schumaker is clear: The Marlins are in "win now" mode. While Miami's talented and club-controlled rotation is the envy of nearly every organization, the lineup hasn't been able to back it up. In 2022 the starting staff compiled the eighth-lowest ERA in
This is the Marlins' biggest offseason need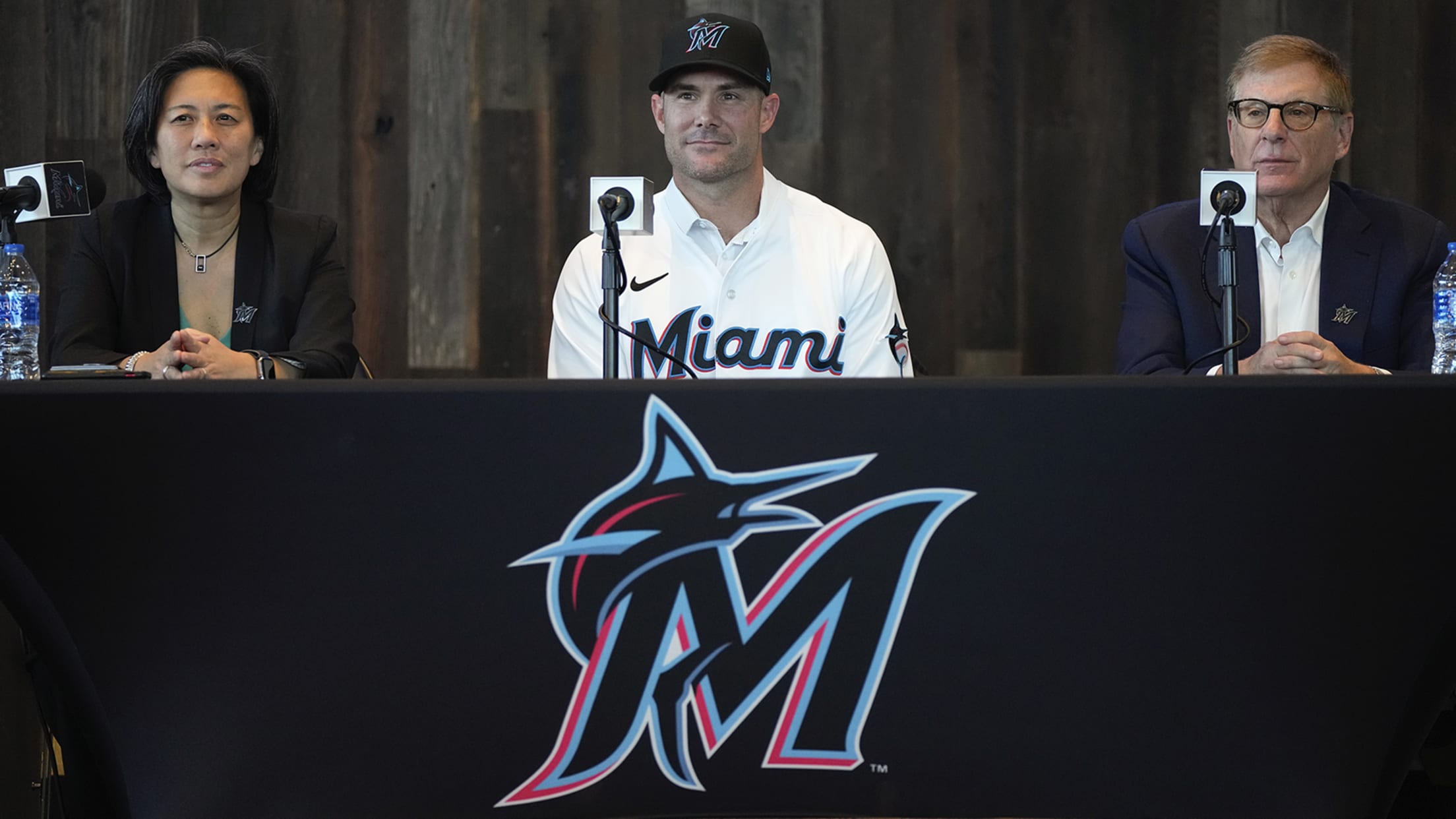 This story was excerpted from Christina De Nicola's Marlins Beat newsletter. To read the full newsletter, click here. And subscribe to get it regularly in your inbox.
Marlins name Oxfeld chief commercial officer, Koczwara chief financial officer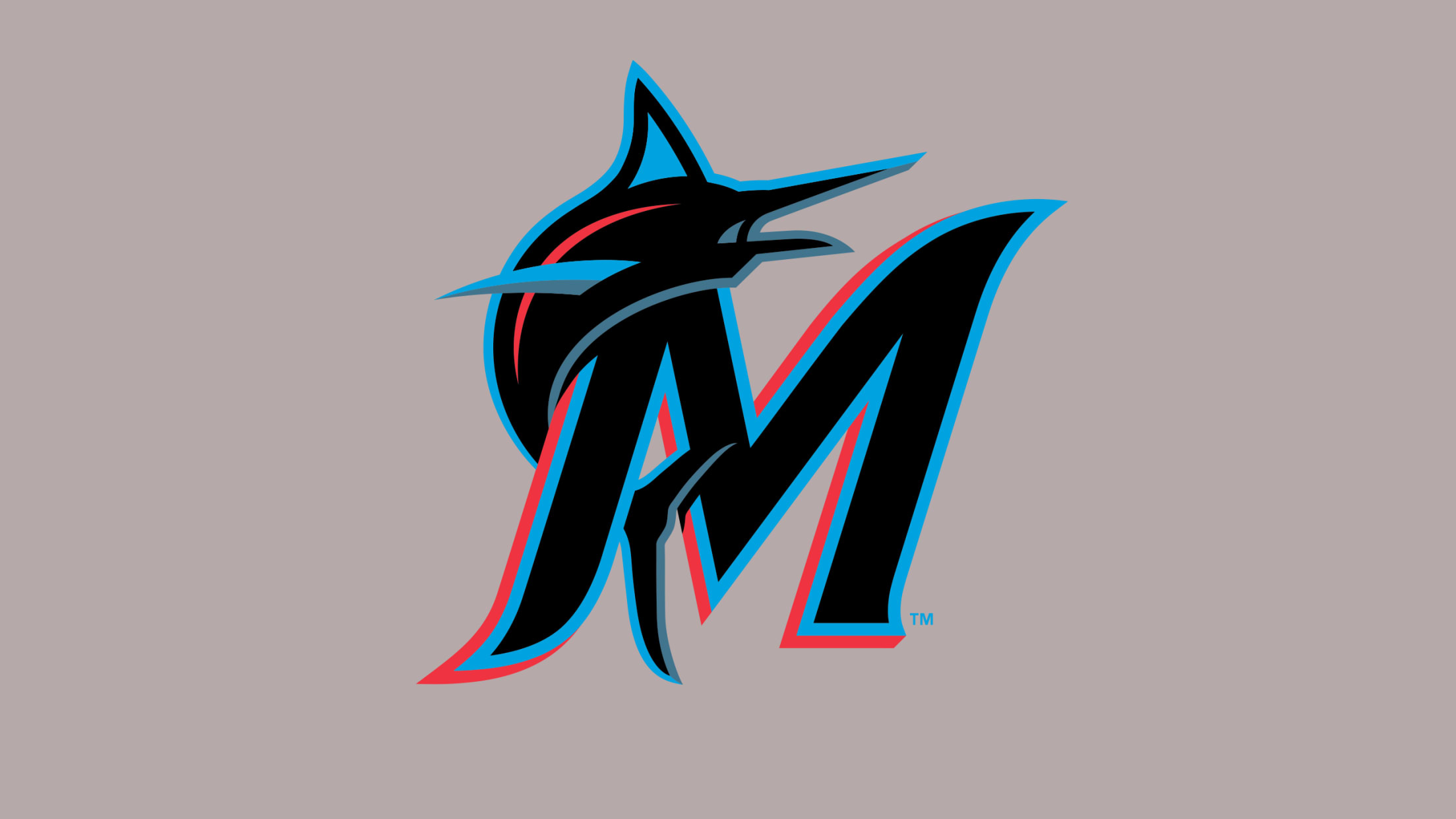 MIAMI -- Newly appointed Miami Marlins President of Business Operations Caroline O'Connor today announced two key promotions to the executive leadership team, elevating David Oxfeld to the club's Chief Commercial Officer and Fred Koczwara to Chief Financial Officer. "We are fortunate to have great leaders in the Marlins organization in
With Cy in hand, Alcantara drawing on Pedro's legacy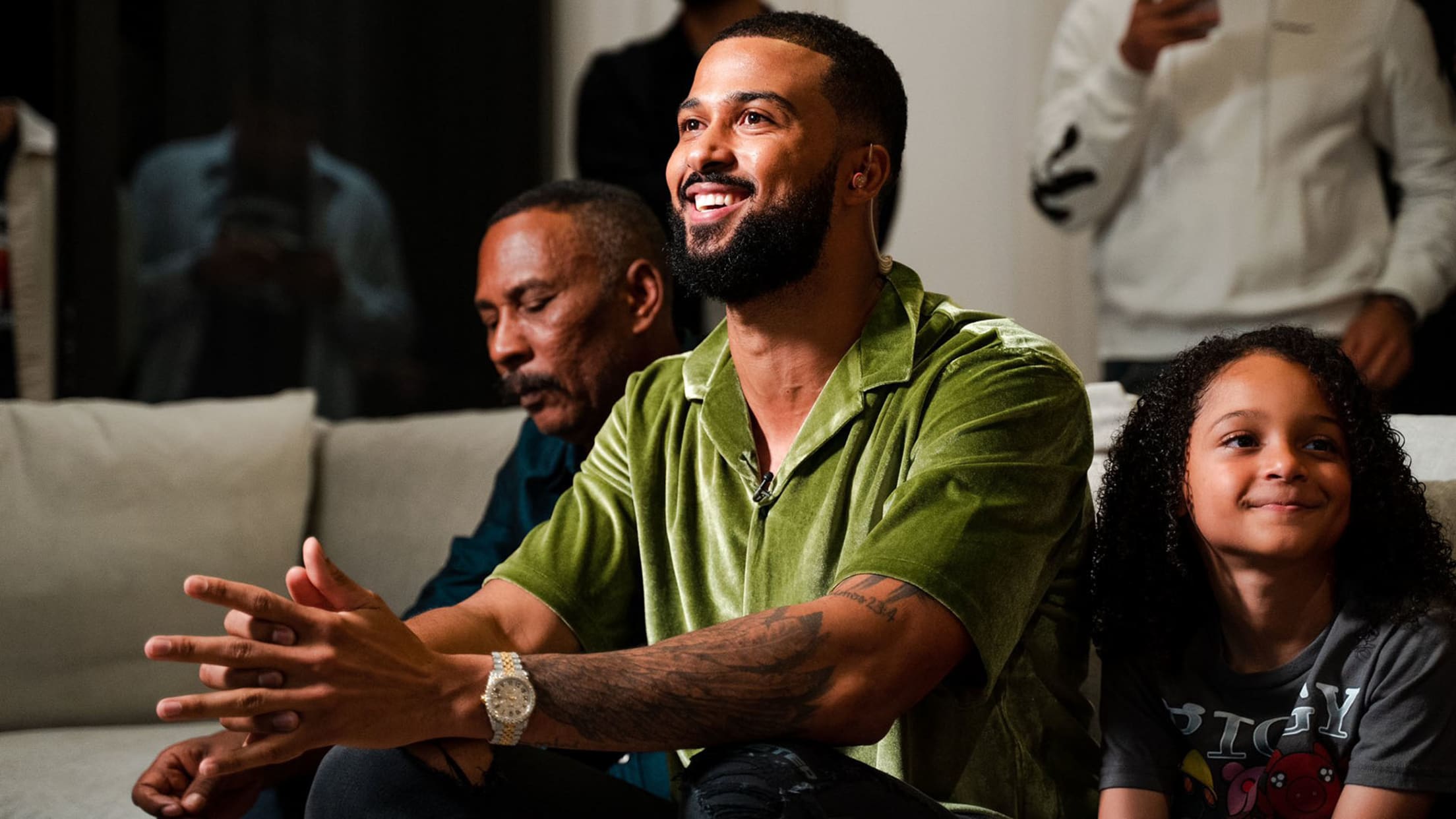 This story was excerpted from Christina De Nicola's Marlins Beat newsletter. To read the full newsletter, click here. And subscribe to get it regularly in your inbox.
Injuries & Moves: Díaz claimed by Pirates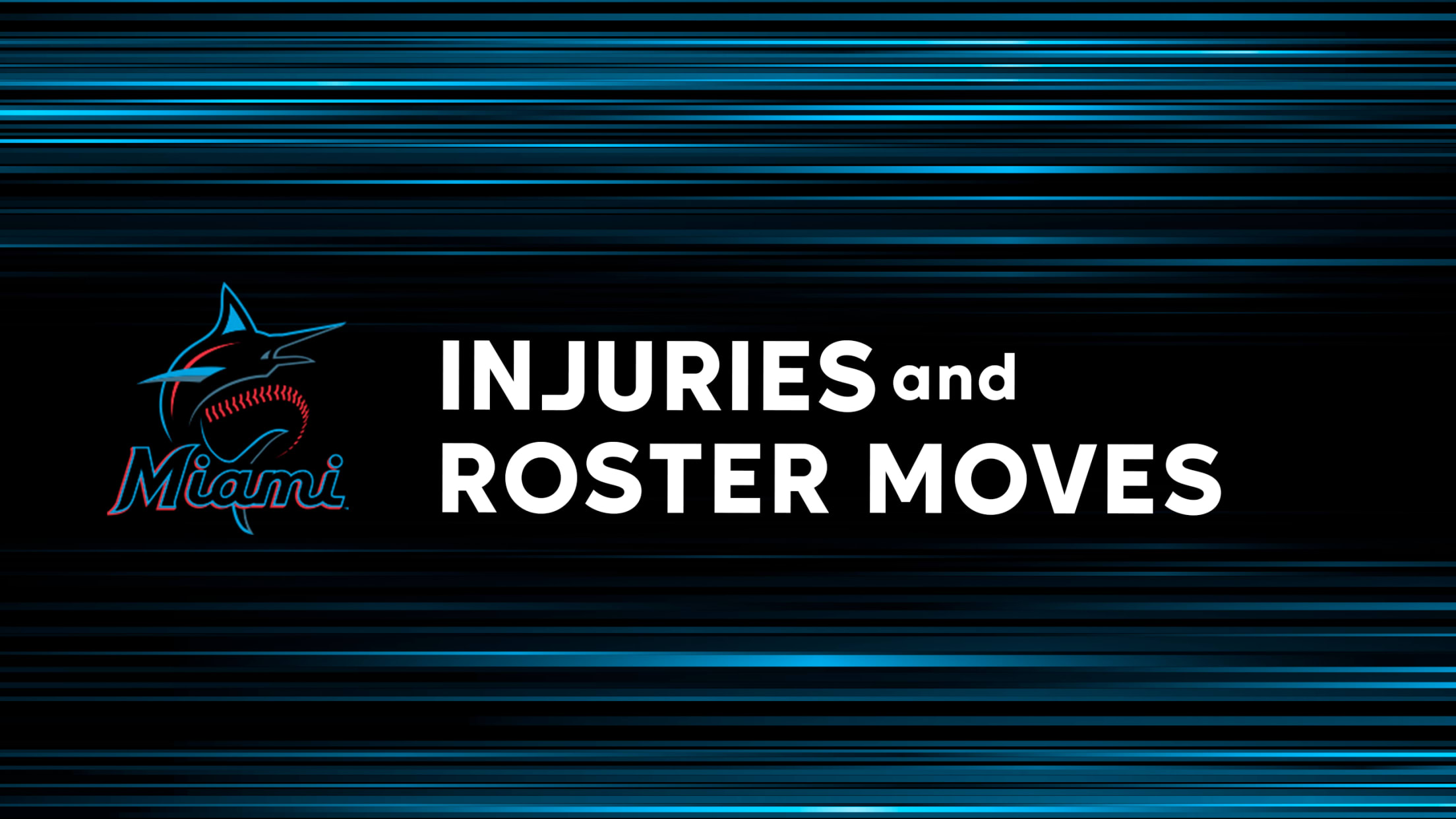 Keep track of the Marlins' transactions and injury updates throughout the offseason.
Sheffield back on HOF ballot for ninth time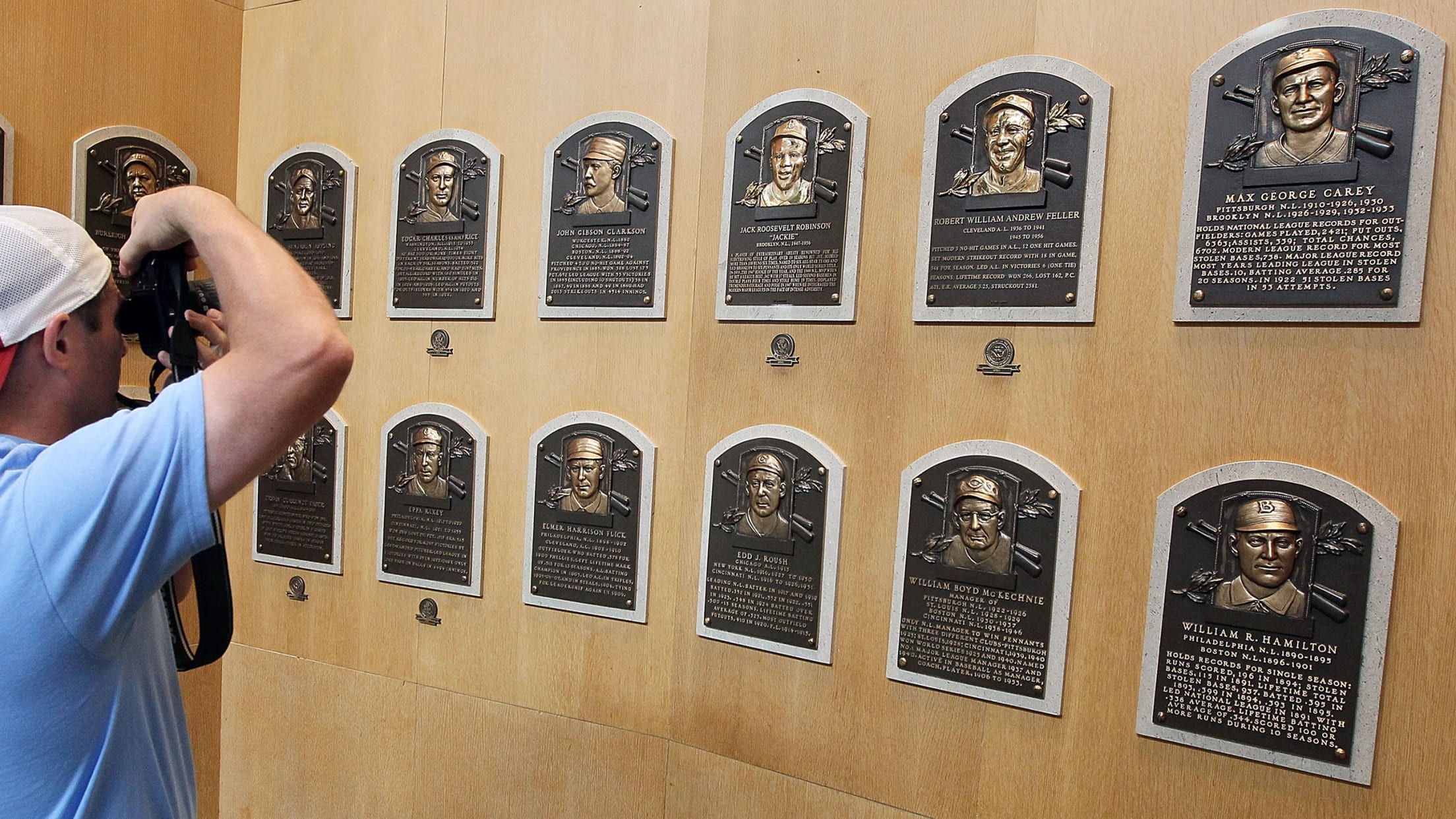 The National Baseball Hall of Fame revealed the 2023 Baseball Writers' Association of America Hall of Fame ballot on Monday, with several notable names appearing for the first time, as well as returning candidates hoping to continue trending toward possible enshrinement in Cooperstown. Former slugging outfielder Carlos Beltrán, who belted
Each club's most intriguing unprotected Rule 5 Draft option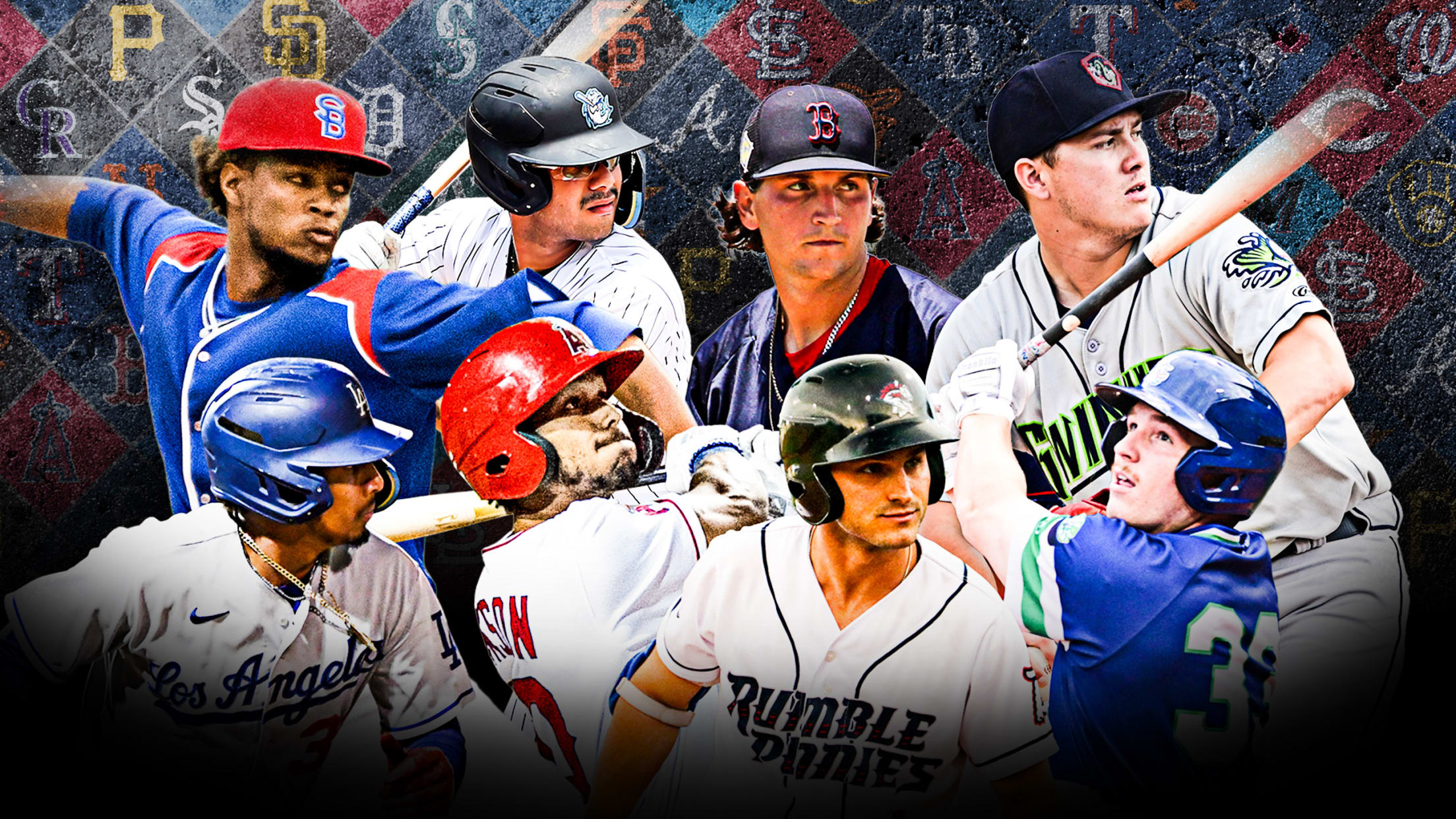 All 30 teams have made decisions about which prospects to protect on 40-man rosters and many are now making some deals to either firm up those rosters or perhaps create space so they can be active in the Major League phase of December's Rule 5 Draft. The baseball world will
Here's each team's top 2023 ROY candidate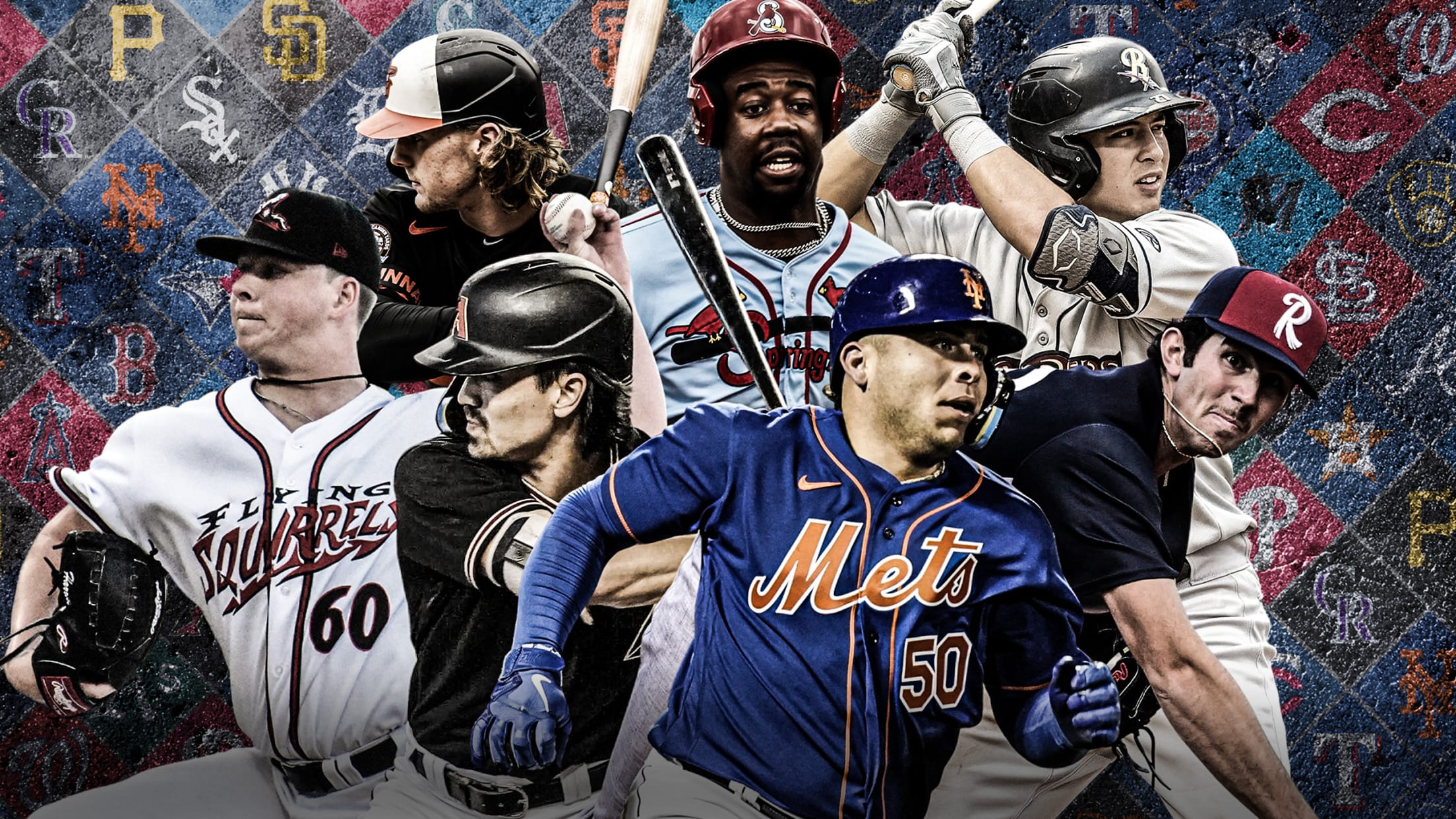 MLB witnessed an unusually strong rookie class in 2022. Julio Rodríguez became the quickest player ever to reach 25 homers and 25 steals while Michael Harris II posted the third-highest WAR (5.3, per Baseball-Reference) of any rookie age 21 or younger in the last 40 years. And that's just the
Unanimous: Alcantara 1st Marlin to win NL Cy Young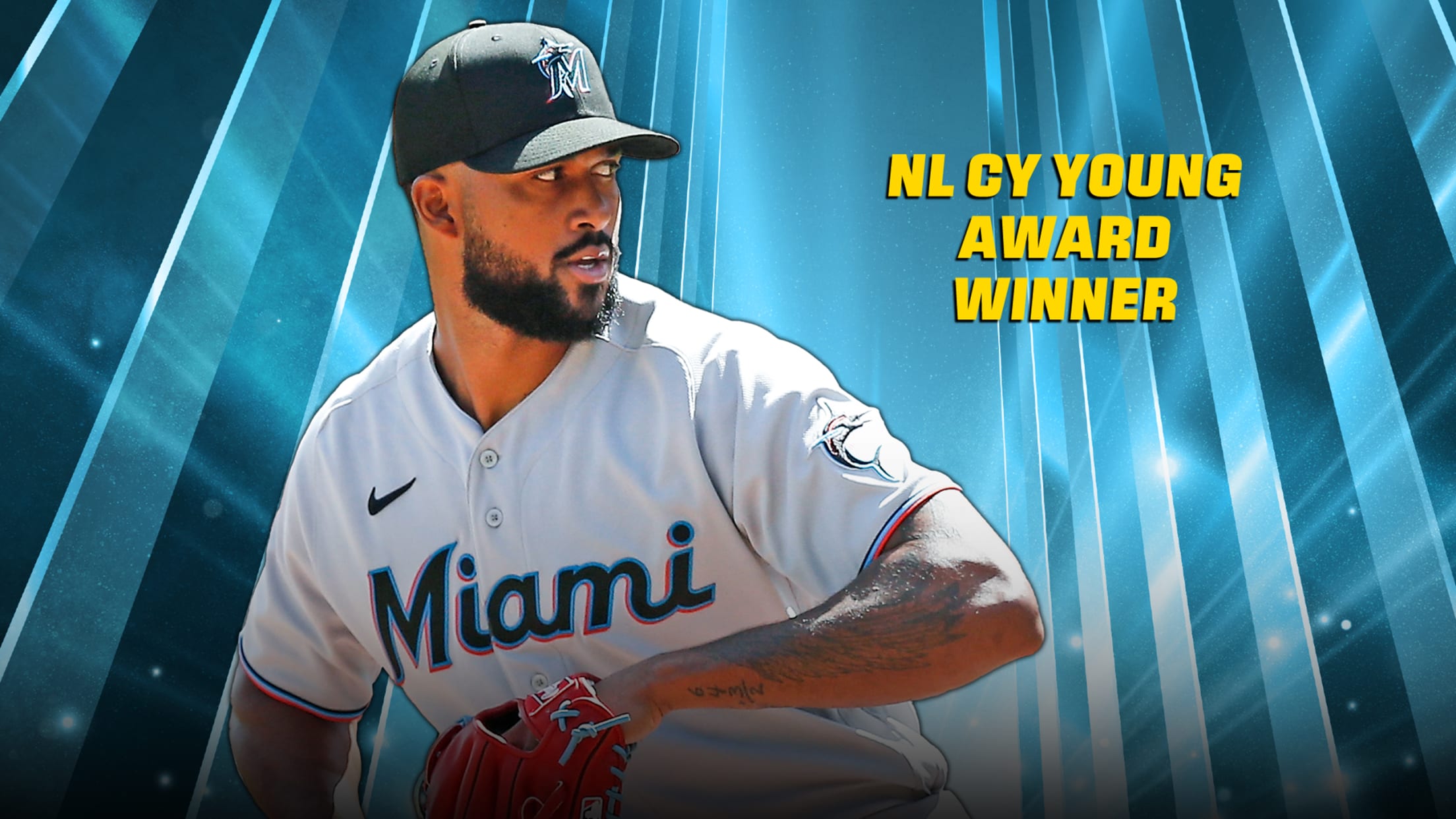 MIAMI -- At the age of 8, Sandy Alcantara decided to become a pitcher full time. Though the Little Leaguer enjoyed showing off his arm in the outfield of La Luisa Blanca in Monte Plata, Dominican Republic, he had never been a particularly good hitter. So Alcantara remained on the
Anderson, Neidert non-tendered by Marlins
Reliever Floro avoids arbitration with 1-year, $3.9 million deal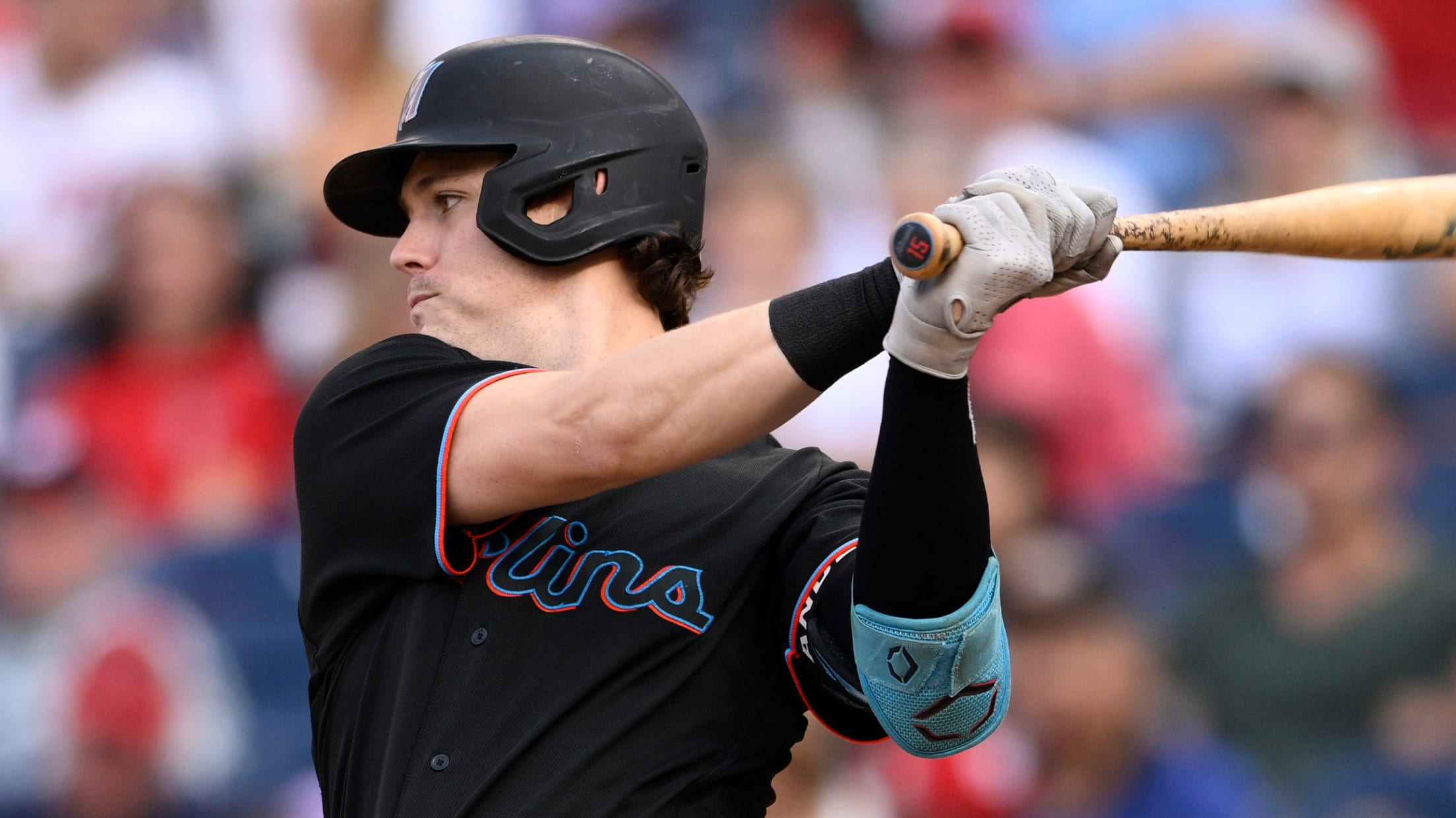 MIAMI -- The Marlins tendered contracts for the 2023 season to all but two of their arbitration-eligible players ahead of Friday night's deadline: third baseman/outfielder Brian Anderson and right-hander Nick Neidert. In addition, high-leverage reliever Dylan Floro agreed to terms on a one-year deal worth $3.9 million to avoid arbitration,
García 'grateful' to help Marlins give back at Thanksgiving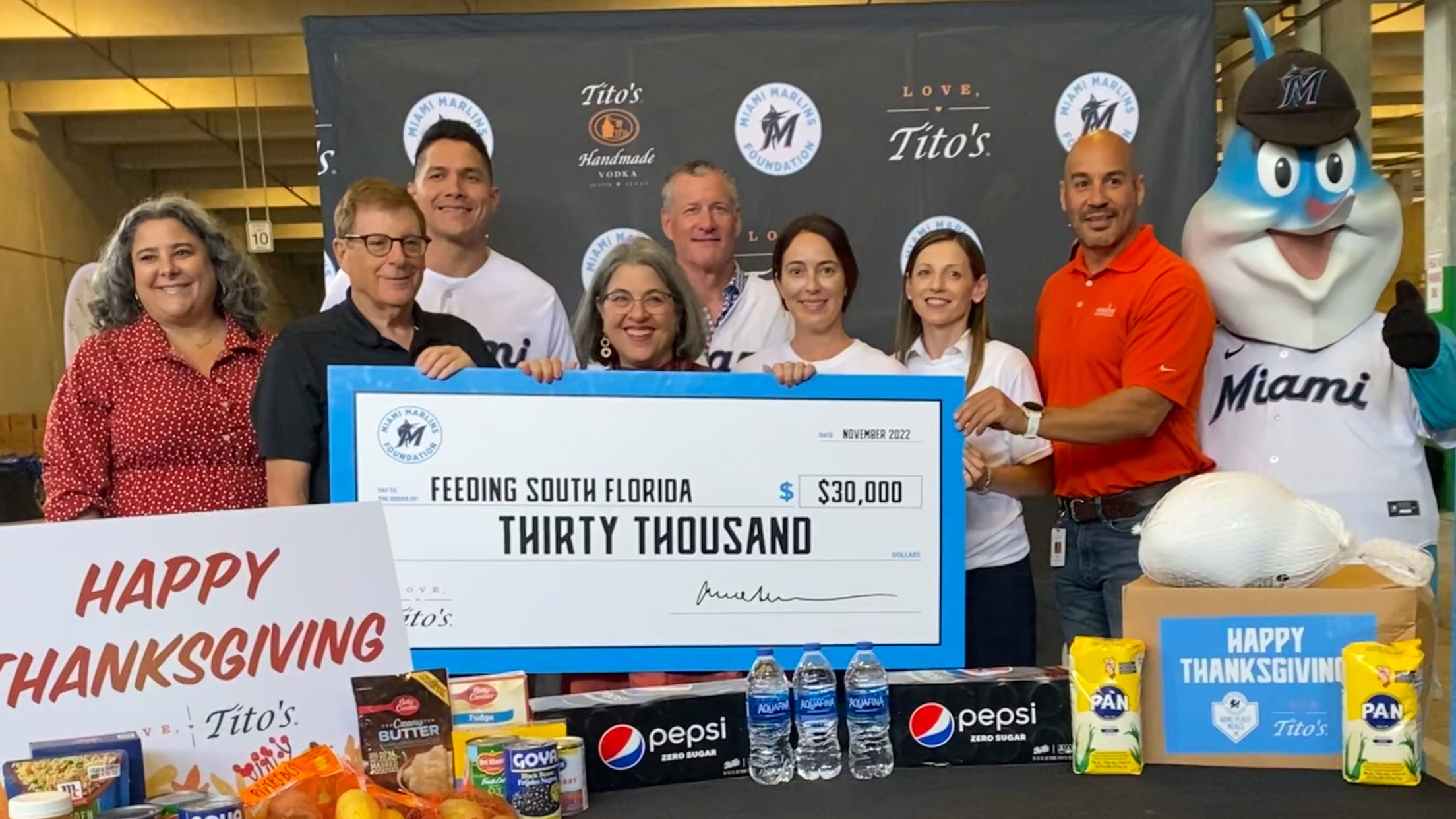 MIAMI -- Marlins outfielder Avisaíl García and Mr. Marlin Jeff Conine paid it forward to the South Florida community on Friday afternoon by taking part in the Home Plate Meals Thanksgiving Distribution sponsored by Tito's Handmade Vodka. The annual drive-thru event outside loanDepot park -- which teams up the Marlins,
'Mr. Marlin' Jeff Conine rejoins org as advisor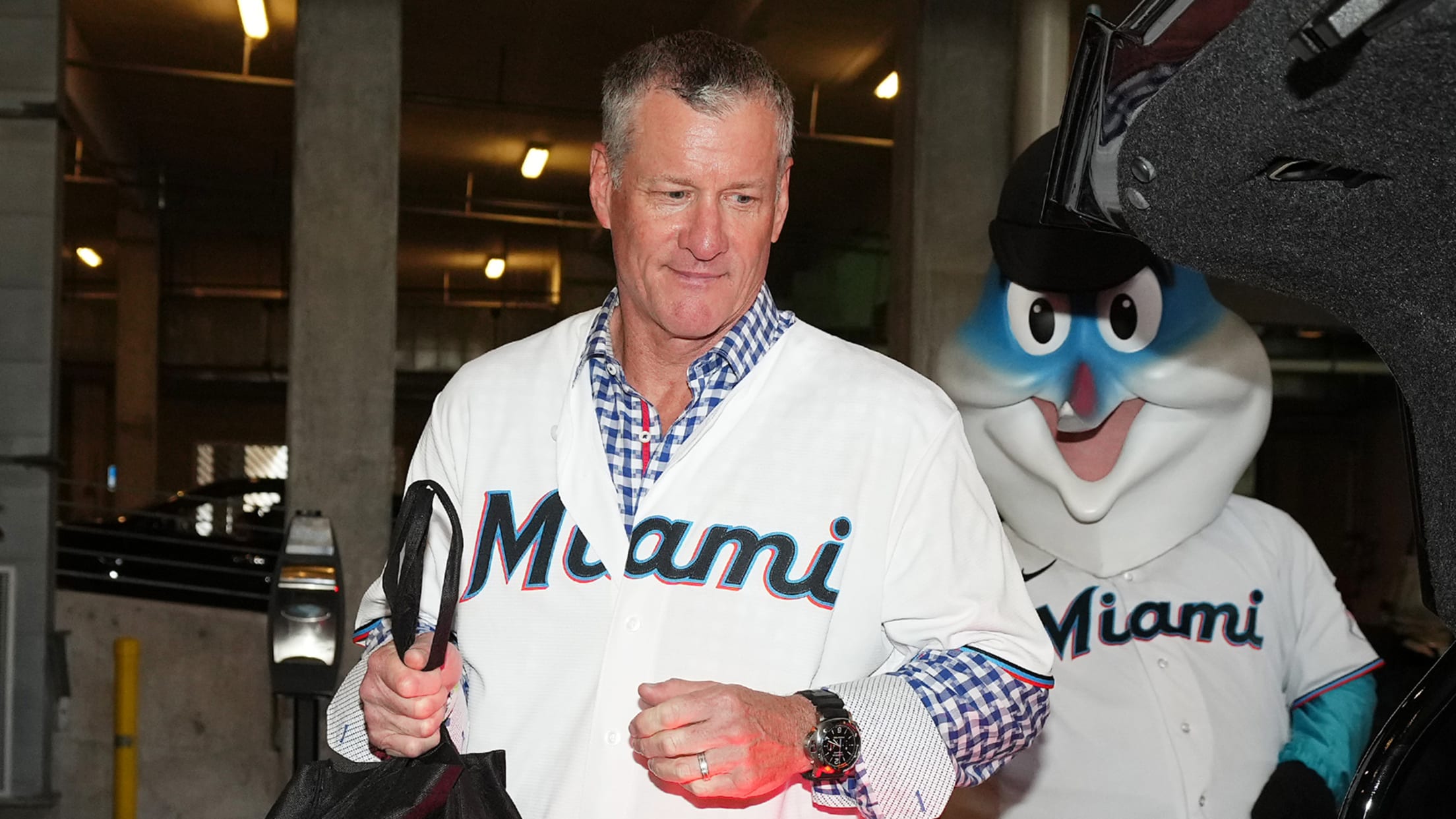 MIAMI -- Mr. Marlin is coming home. On Thursday afternoon, the Marlins announced Jeff Conine will return to the organization as a special assistant to chairman and principal owner Bruce Sherman. Conine, an original Marlin who was part of both World Series championship clubs, spent eight of his 17 MLB
Marlins righty among most intriguing 40-man adds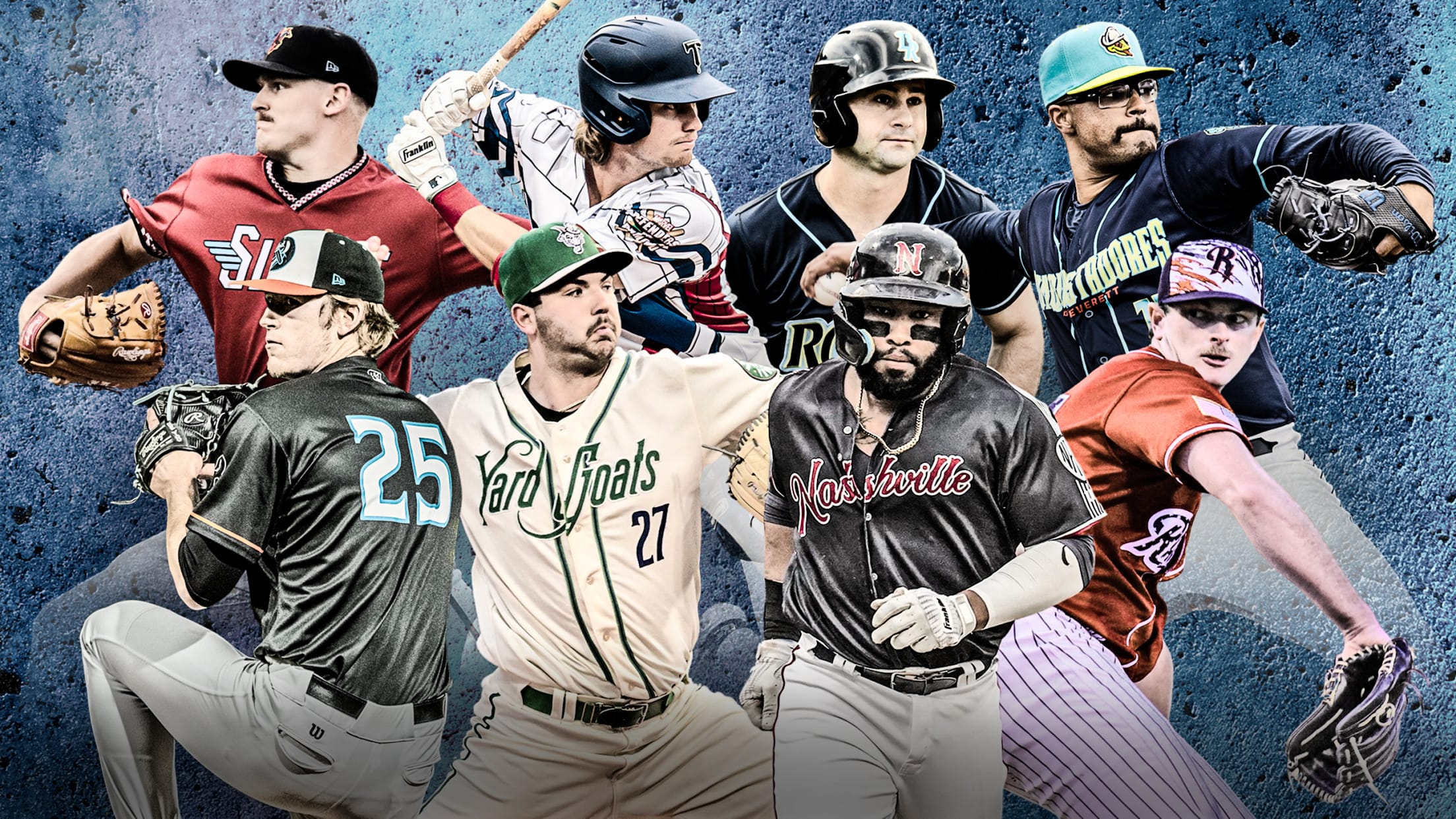 Tuesday was a busy day for all 30 teams in terms of roster maintenance. With a deadline at 6 p.m. ET to make decisions on who to add to 40-man rosters, the transaction wire was firing away and a large number of prospects were added to protect them from being
When you have this ace, who needs a closer?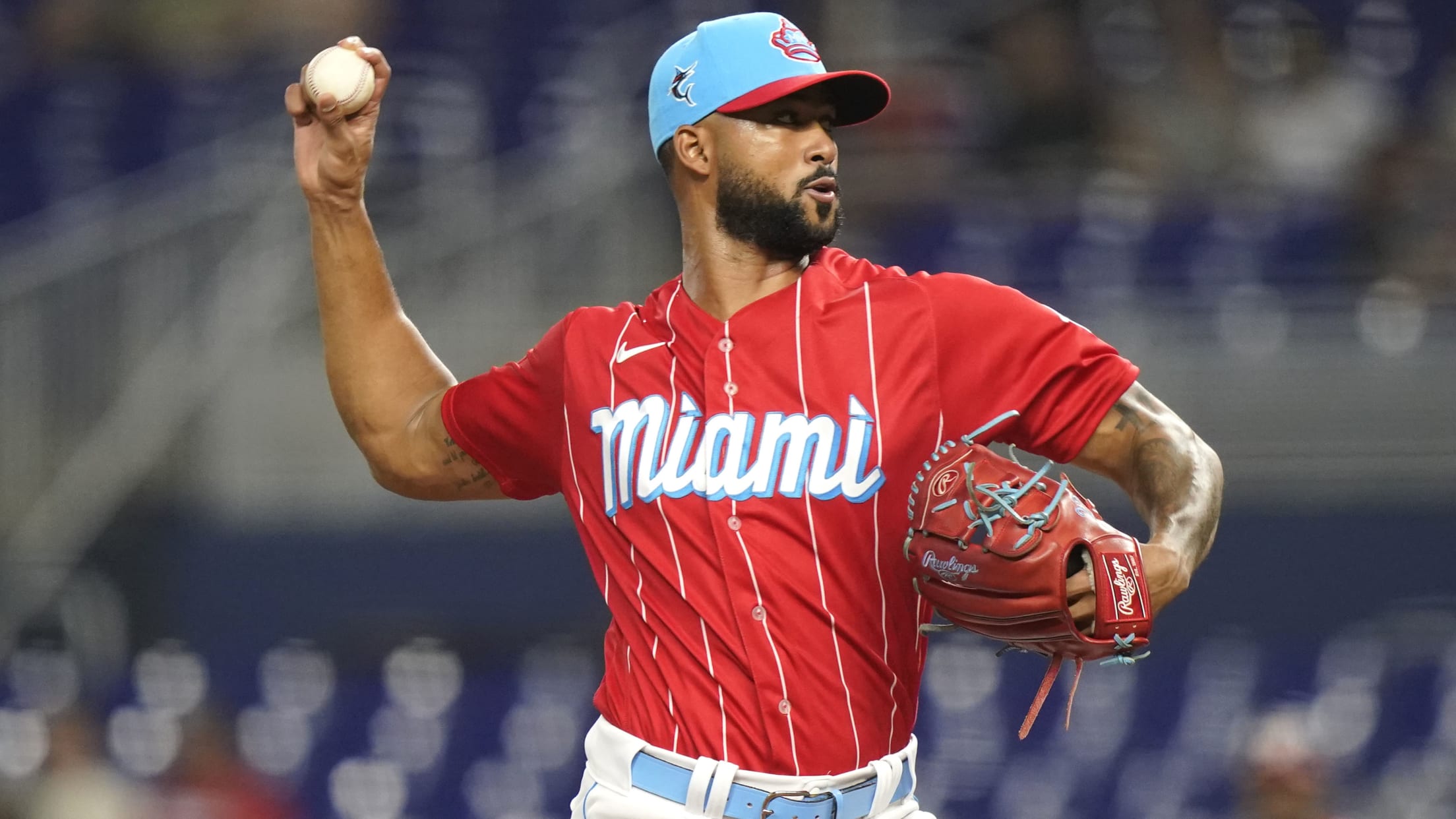 Sandy Alcantara wasn't like the other Cy Young Award finalists. They were the best starting pitchers in the Majors. Alcantara was an ace and a closer all in one. And that's why he won. The Marlins' right-hander is the unanimous 2022 NL Cy Young Award winner, and it's because of
Marlins make trade, add prospects ahead of Rule 5 Draft
Miami acquires Chargois, Edwards from Rays; Triple-A trio added to 40-man roster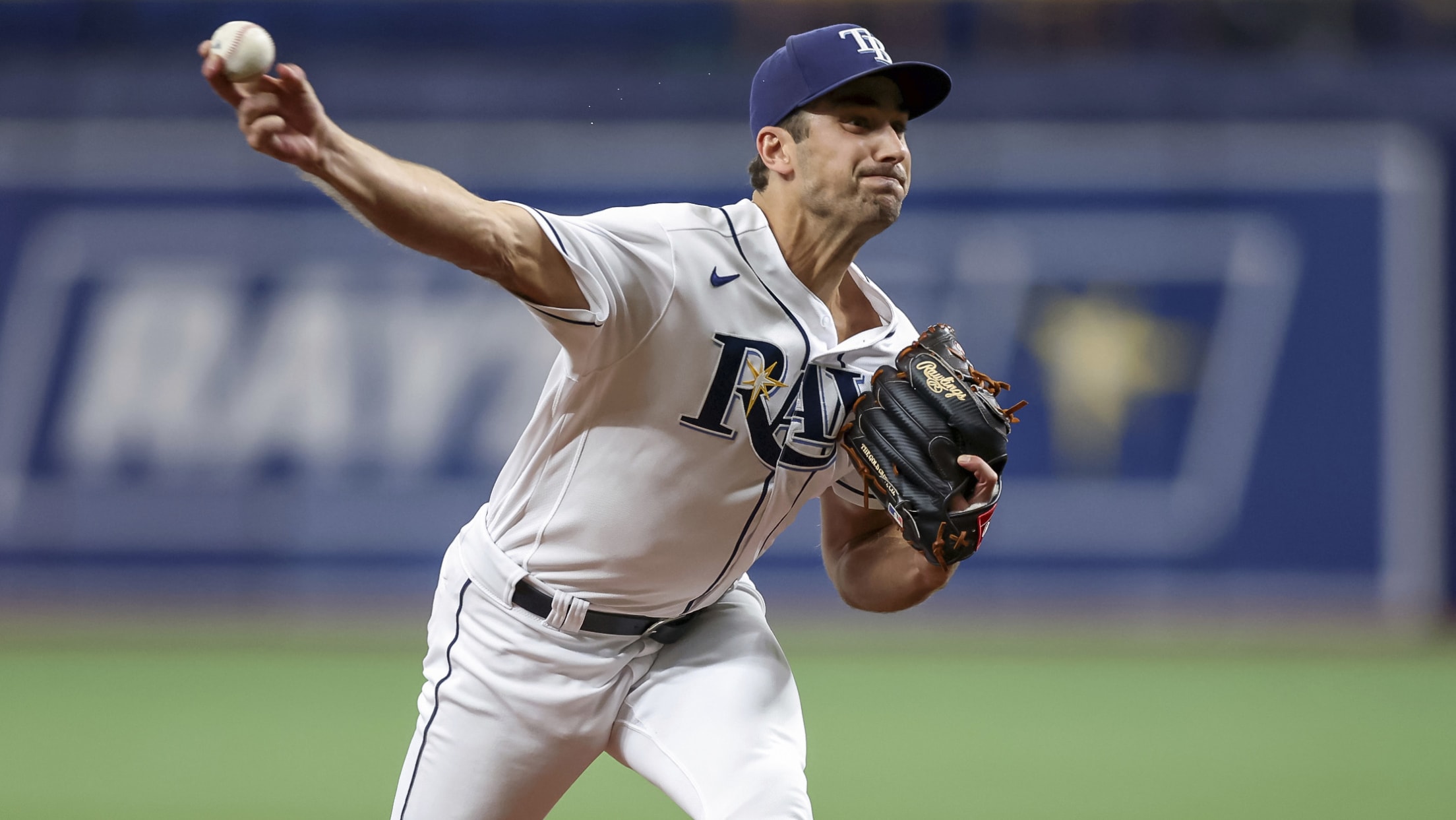 MIAMI -- The Marlins made a flurry of changes to their 40-man roster ahead of Tuesday night's deadline to protect players eligible for the Rule 5 Draft, including the execution of a four-player trade with the Rays and adding three relief prospects. Since the offseason began, Marlins general manager Kim
Doc on Alcantara's historic '22 premieres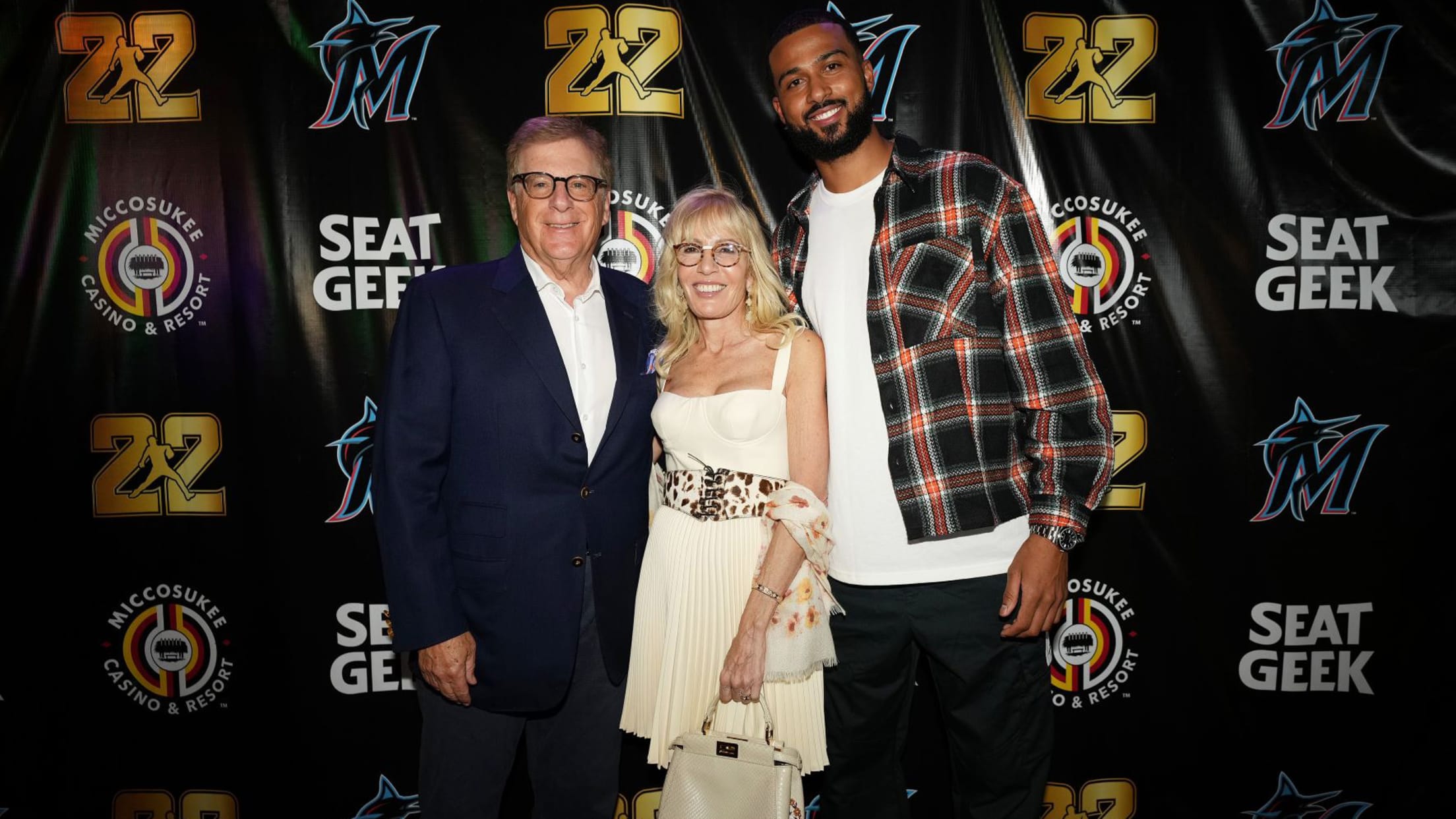 MIAMI -- Who is Sandy Alcantara? In his own words, the Marlins ace is many things: a kid, crazy, mature, a father, a husband, a friend, a partner. More importantly, he is "the man." On Monday night, the Marlins premiered a mini documentary titled "22," chronicling Alcantara's historic National League
O'Connor joins Ng in breaking barriers with Marlins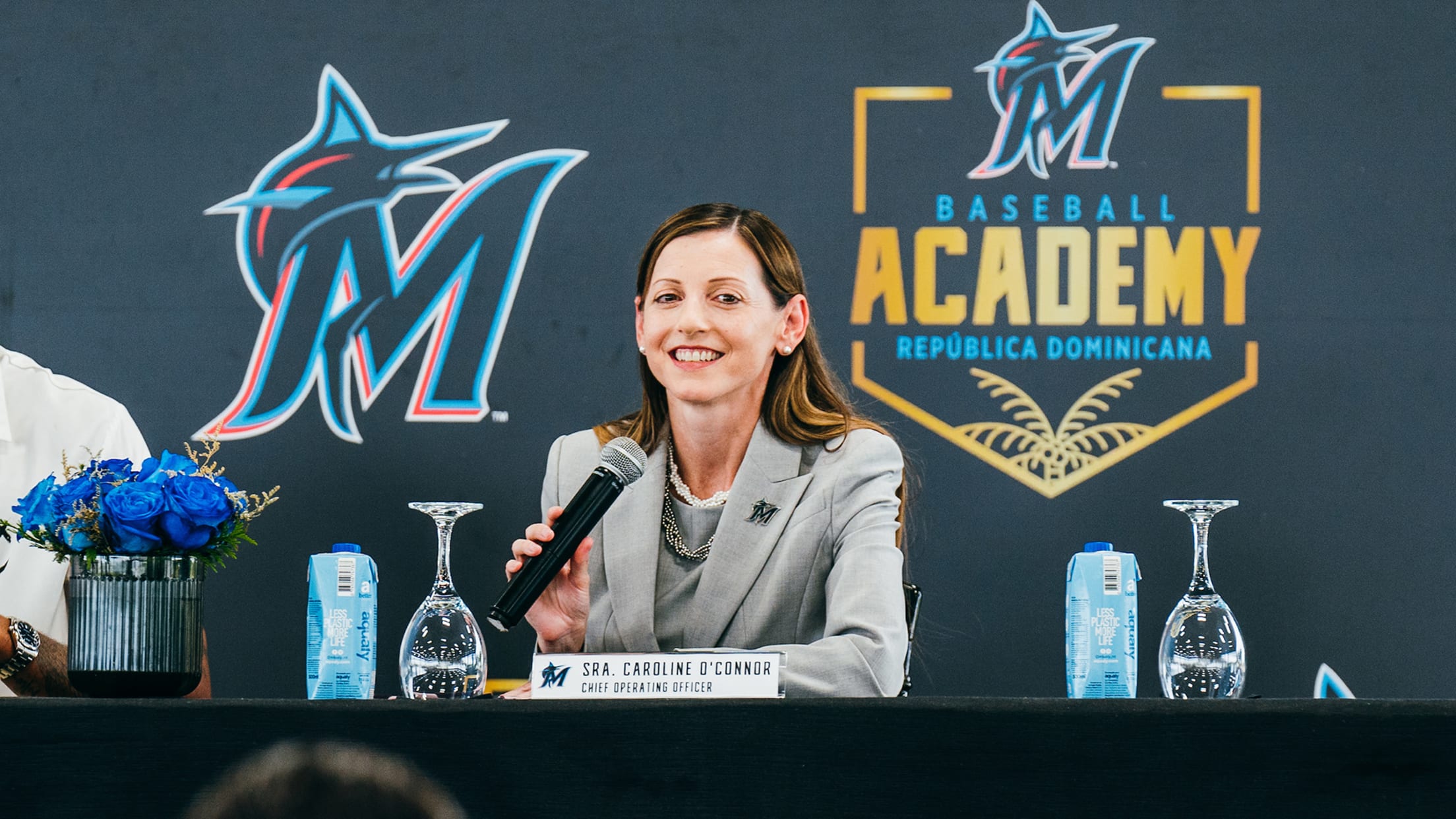 MIAMI -- When Caroline O'Connor joined the Marlins in October 2017, she quickly discovered how passionate the fanbase can get in the tight-knit South Florida community. O'Connor, who is entering her sixth year with the organization, will try to drive that forward in her new role as president of business
Meet the Marlins' new assistant GM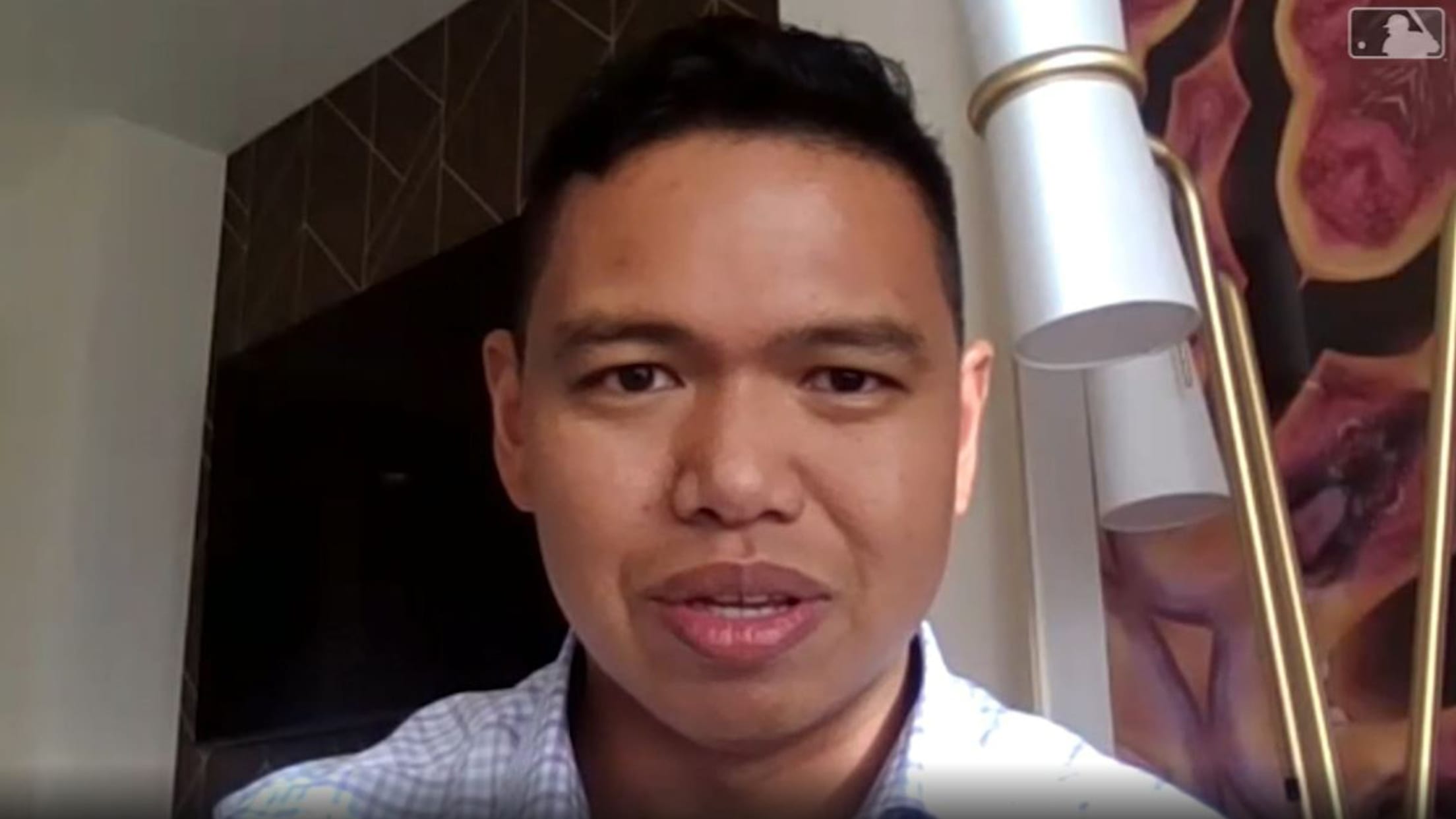 This story was excerpted from Christina De Nicola's Marlins Beat newsletter. To read the full newsletter, click here. And subscribe to get it regularly in your inbox.
Chuck Carr, an original Marlin, dies at 55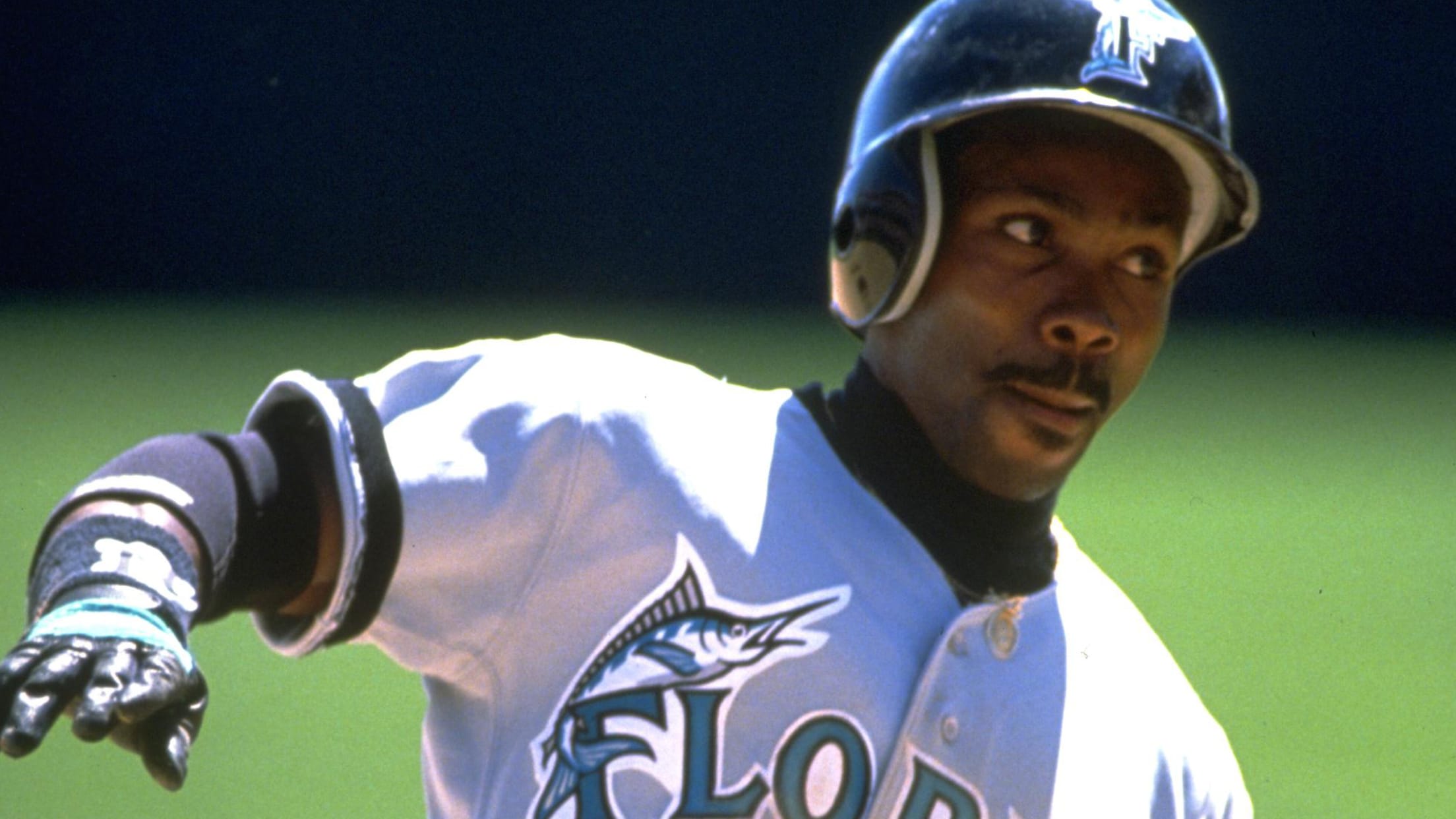 Chuck Carr, a key member of the Marlins' expansion, recently died at the age of 55. According to family social media posts, the San Bernardino, Calif., native was apparently battling health issues. "We are saddened to hear of the passing of Chuck Carr," the Marlins said in a statement. "One
40-man deadline: Which prospects got roster spots?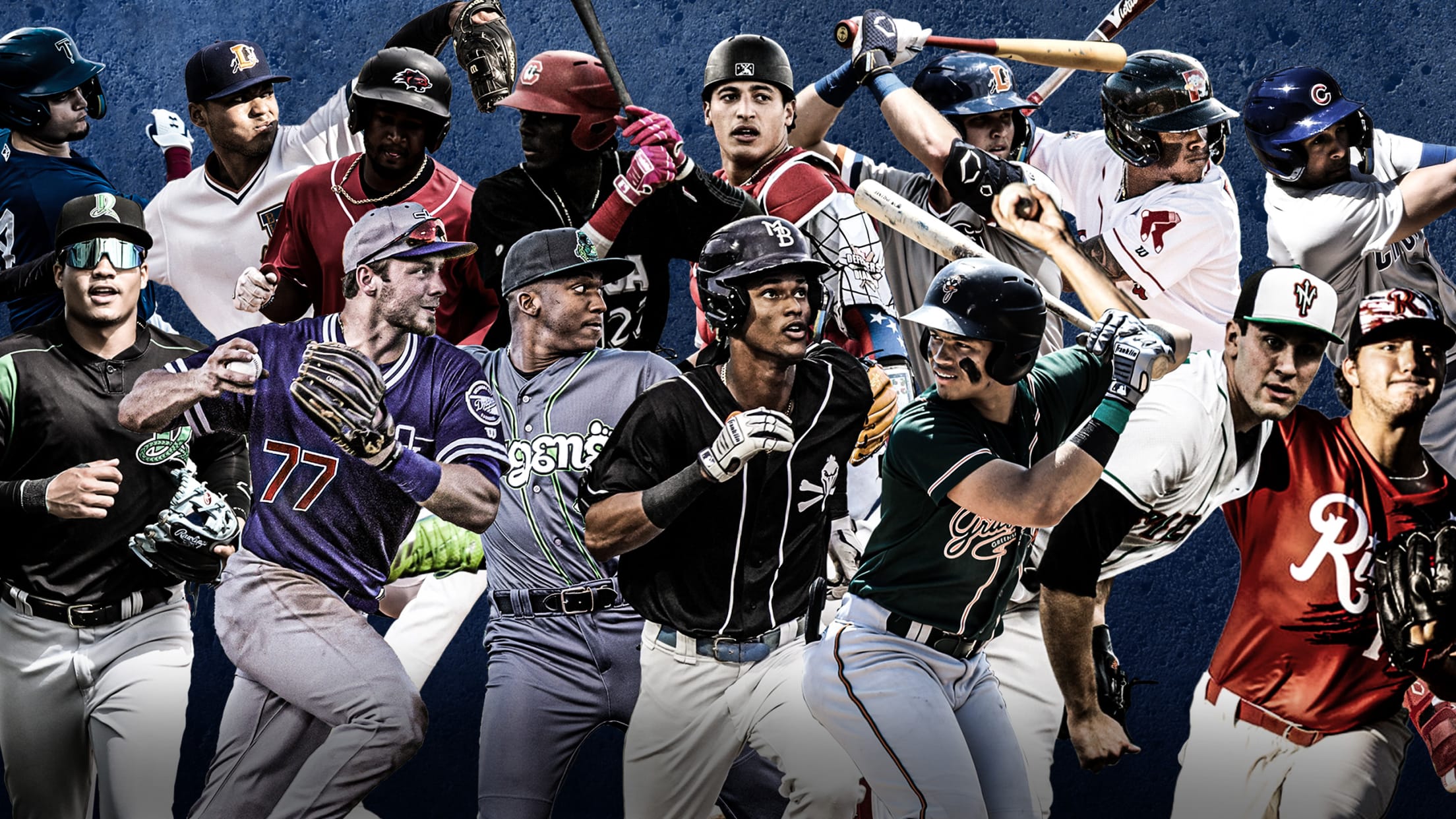 It was decision time for Major League front offices on Tuesday. All 30 teams had until 6 p.m. ET to make decisions about their 40-man rosters. Some prospects earned a coveted spot, some did not and thus became eligible to be picked up by another team in the Rule 5
Marlins envision more time at DH for Soler
GM Ng discusses Mattingly's role, coaching staff, free-agent market and more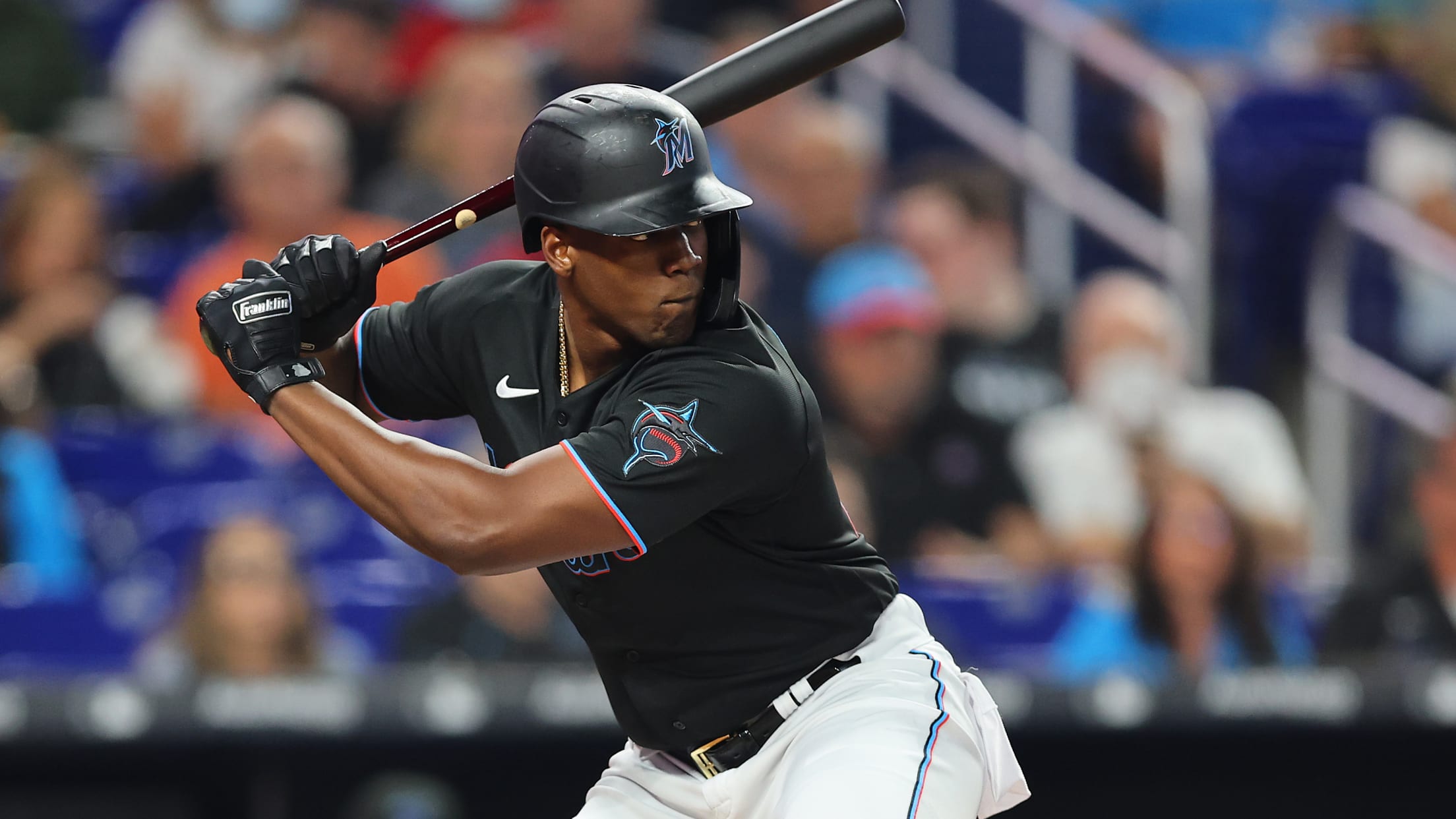 The Hot Stove season is here, and the Marlins already have begun making moves to shore up their 40-man roster. The General Managers Meetings are taking place in Las Vegas, where MLB.com colleague Mandy Bell relayed questions to Kim Ng on Wednesday. Will Jorge Soler be back next year? Does
Toughest decisions for each team ahead of Rule 5 Draft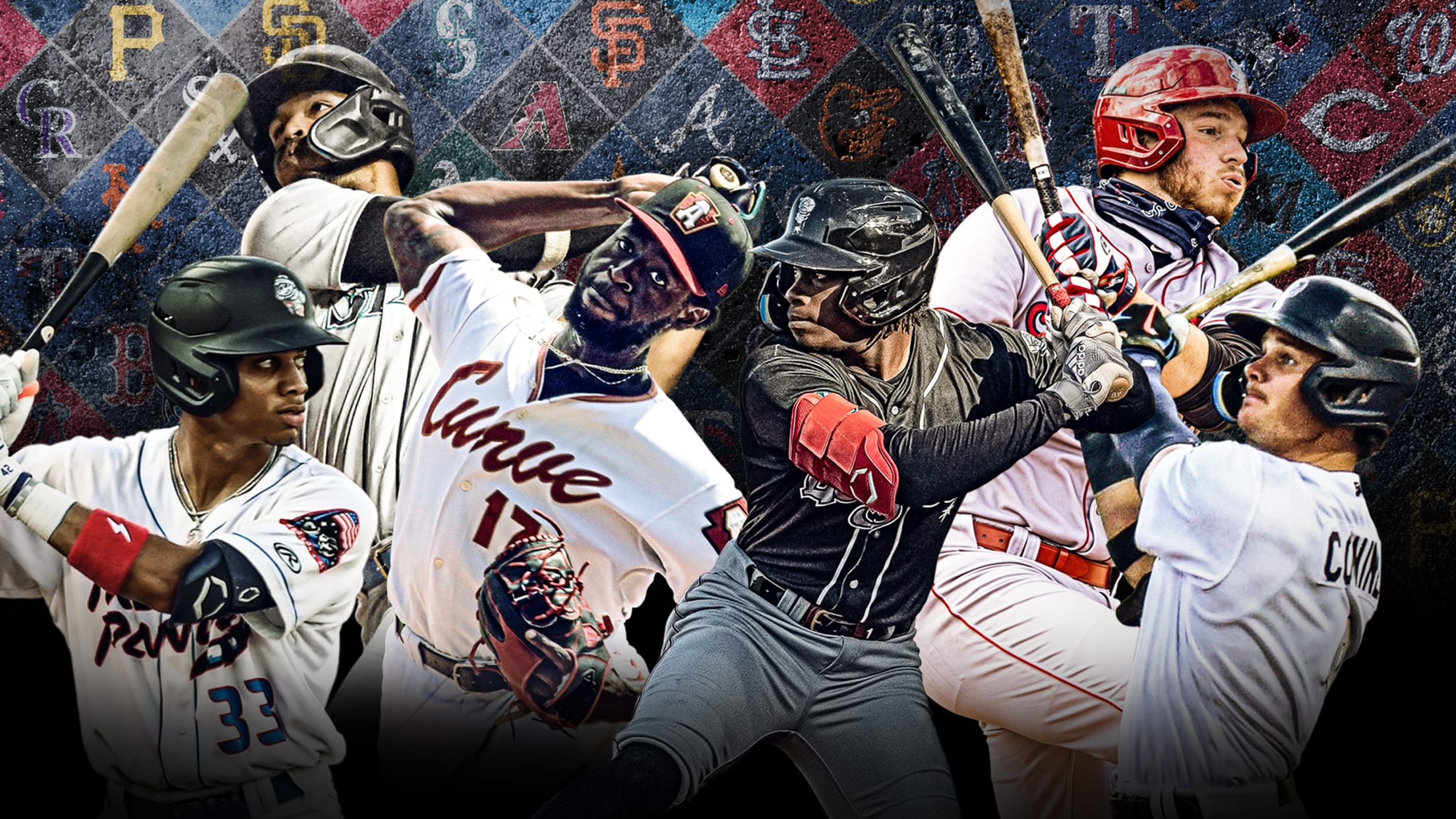 Decisions, decisions, decisions. They were made fast and furiously by Major League front offices Tuesday, when organizations had to add eligible players to their 40-man roster or else leave them exposed to the Rule 5 Draft, to be held on Dec. 7 in San Diego. We organized each club's Rule