Jeter wants to 'get better' at Deadline
Marlins CEO says fans' mindset should be that we are not getting rid of people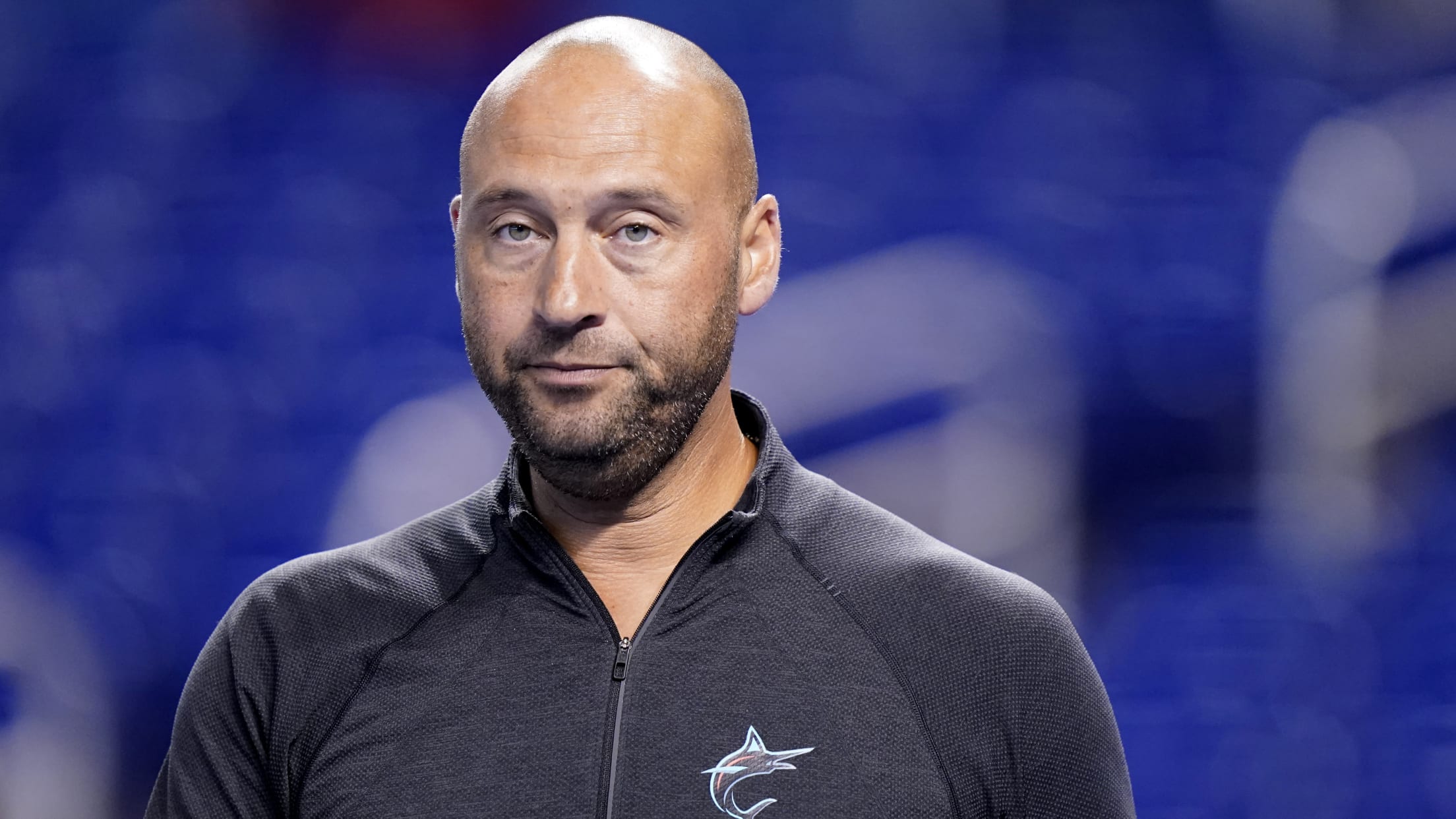 MIAMI -- With six days remaining before the Trade Deadline, many believe the Marlins will be in sell mode. CEO Derek Jeter doesn't see it that way. "My message to the fans would be, 'Don't look at things like that,'" Jeter said Saturday afternoon. "I think you go to the
Injuries & Roster Moves: Sandy activated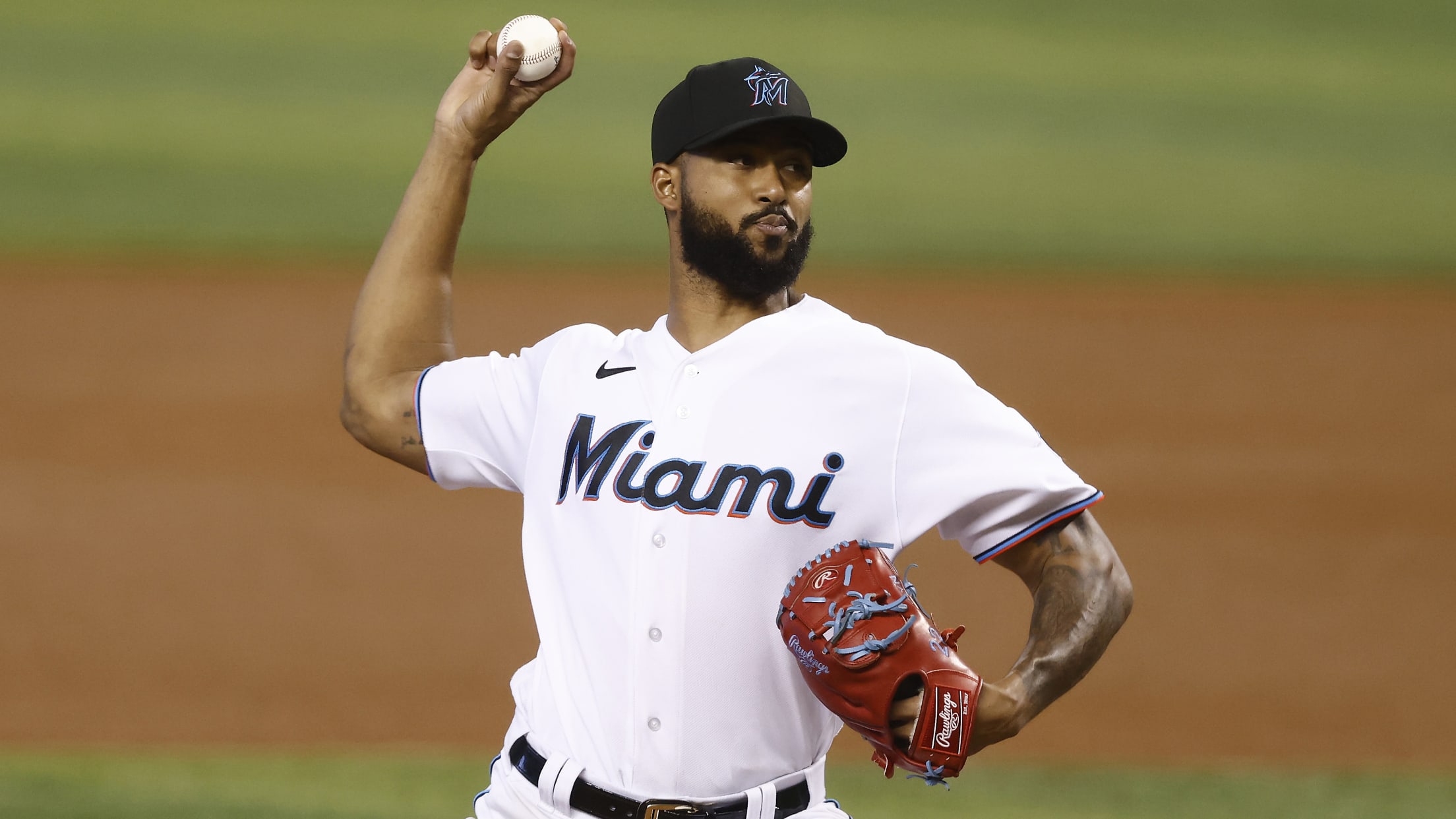 Keep track of the Marlins' recent transactions and injury updates throughout the season.
'Lucky' Marlins lean on golden Garrett
Rookie fans 10 in 2nd MLB win; replay on wild play seals comeback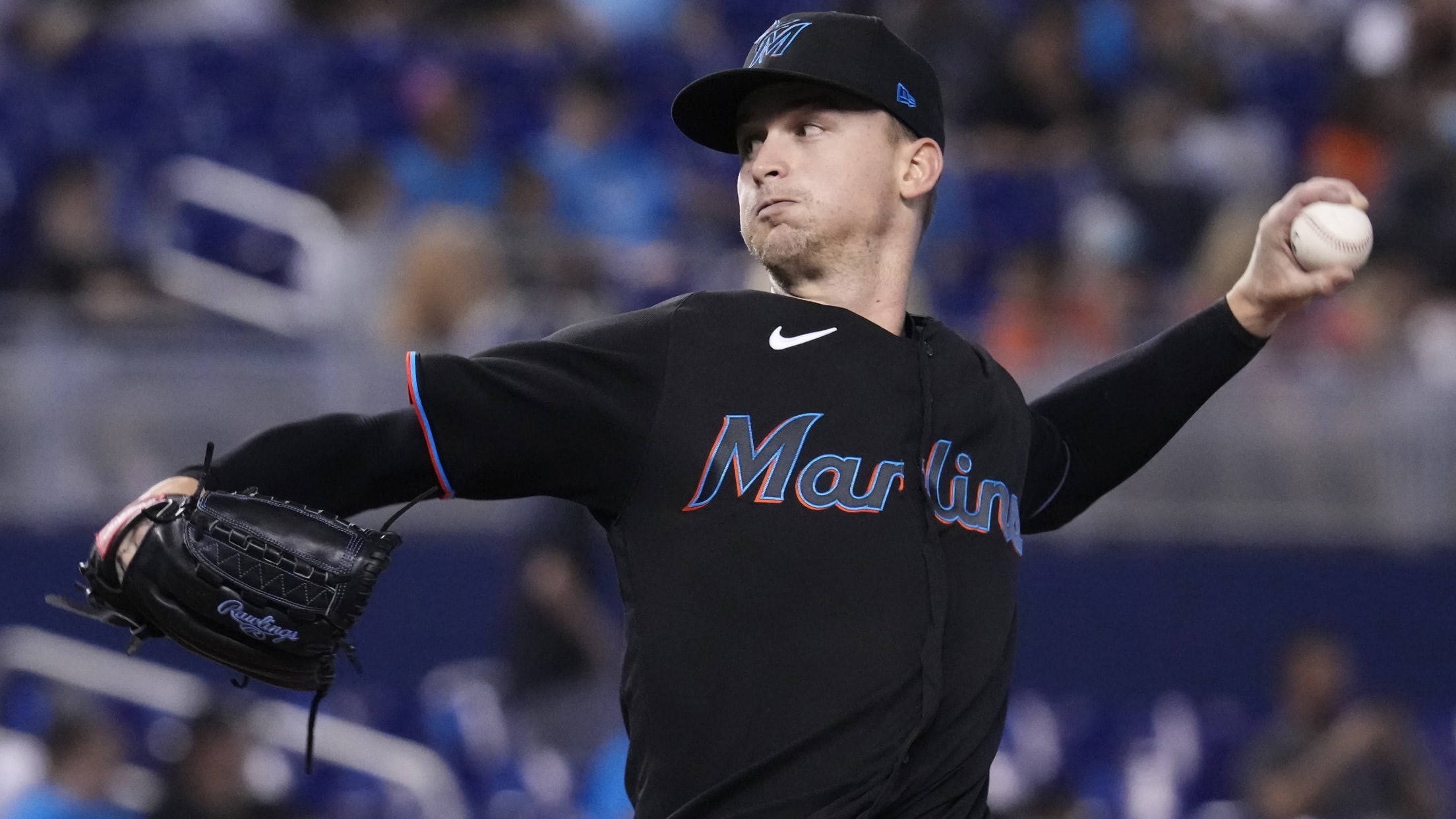 MIAMI -- Though pundits predicted the Marlins (42-57) to finish last in the NL East, where they currently stand, the organization believed it had a chance to contend because of its starting pitching. Miami currently has no members of its projected Opening Day rotation on the active roster, with Sandy
The Olympic Diaries, from Eddy Alvarez
Follow the action in Tokyo through the eyes of the only two-time Olympian, for speed skating and baseball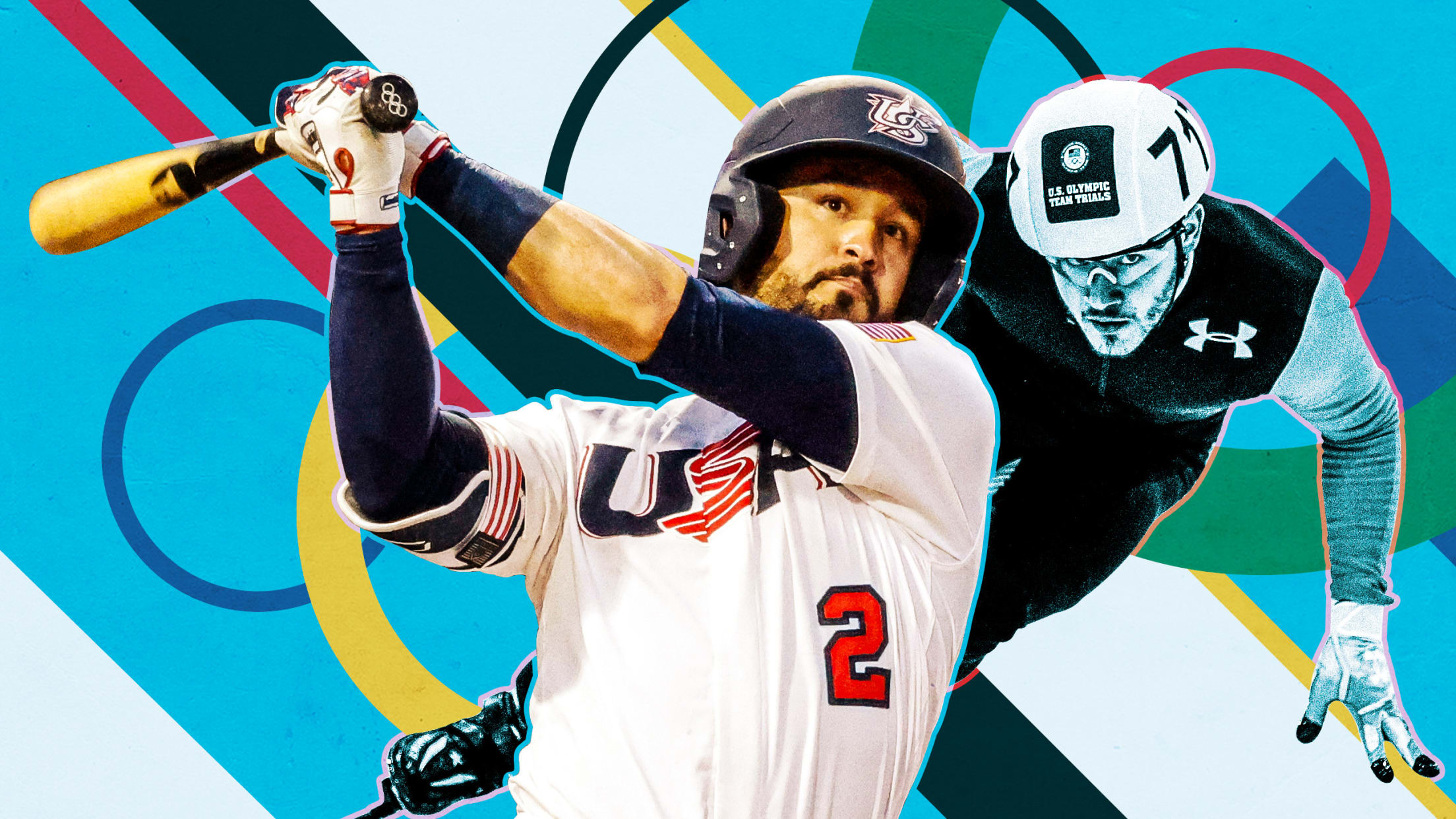 Eddy Alvarez, an infielder for the Marlins' Triple-A Jacksonville affiliate, is ready to make history -- and take us along for the ride. Alvarez is the 11th American to participate in both the Winter and Summer Olympics. The 31-year-old won a silver medal in the 5000-meter relay as a member
Cabrera throws 5 2/3 scoreless frames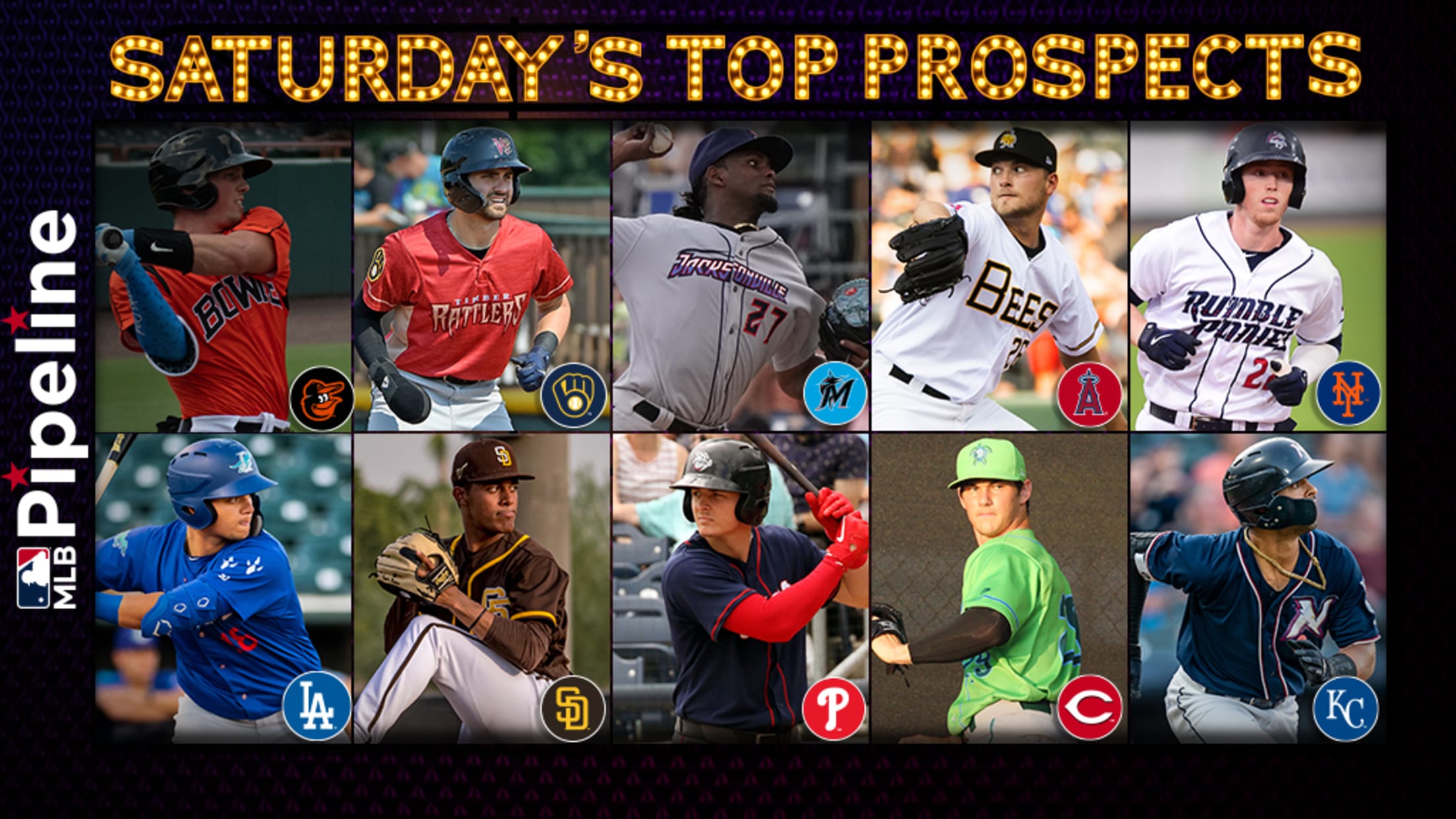 Here's a look at Saturday's top Minor League performers from each team's Top 30 Prospects list:
Veteran trio 'focused' ahead of Deadline
Marte, Duvall, Aguilar continue to prove value despite loss to Padres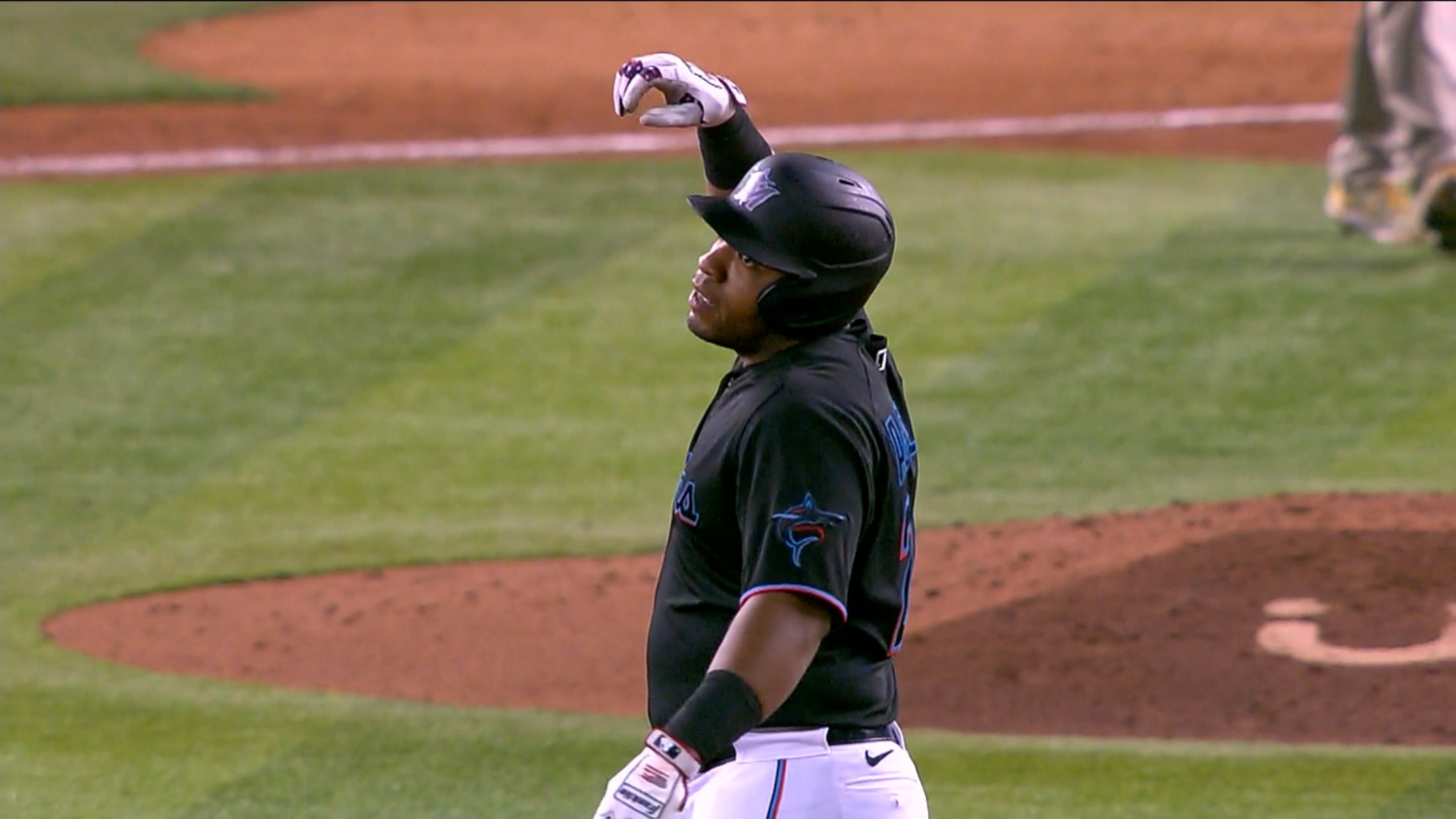 MIAMI -- A week before the Trade Deadline, a trio of coveted Marlins made some noise at the plate in a 5-2 loss to the Padres on Friday night at loanDepot park. Center fielder Starling Marte reached three times, right fielder Adam Duvall went 2-for-4 with his team-leading 22nd homer
Stat of the Day: July 24, 2021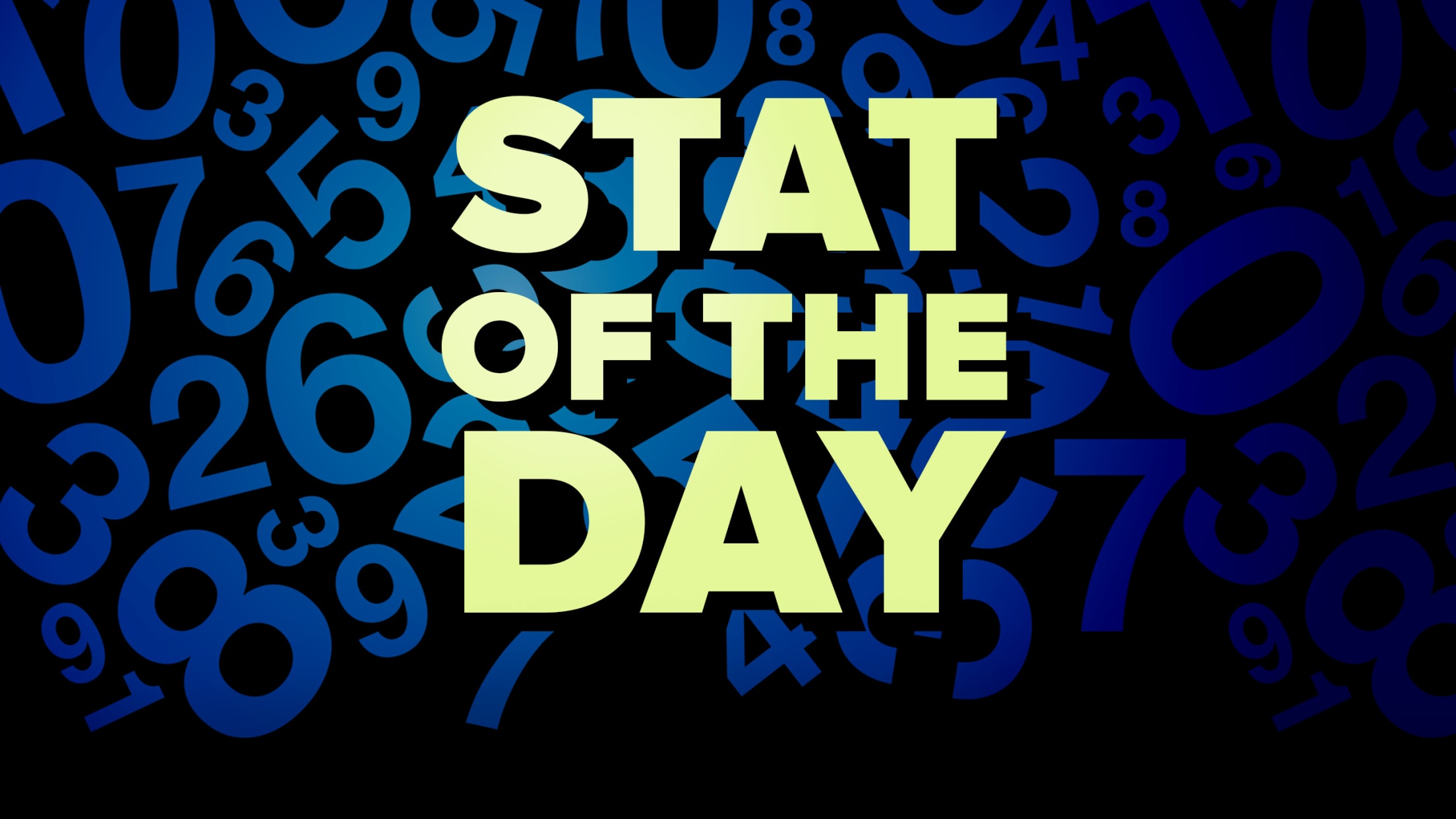 MLB.com is keeping track of a Stat of the Day for the Marlins this season, highlighting a unique, interesting or fun nugget from each game. • Marlins Stat of the Day, June 2021
Lionel Messi receives Marlins Mesa jersey
'Dream come true' for Miami prospect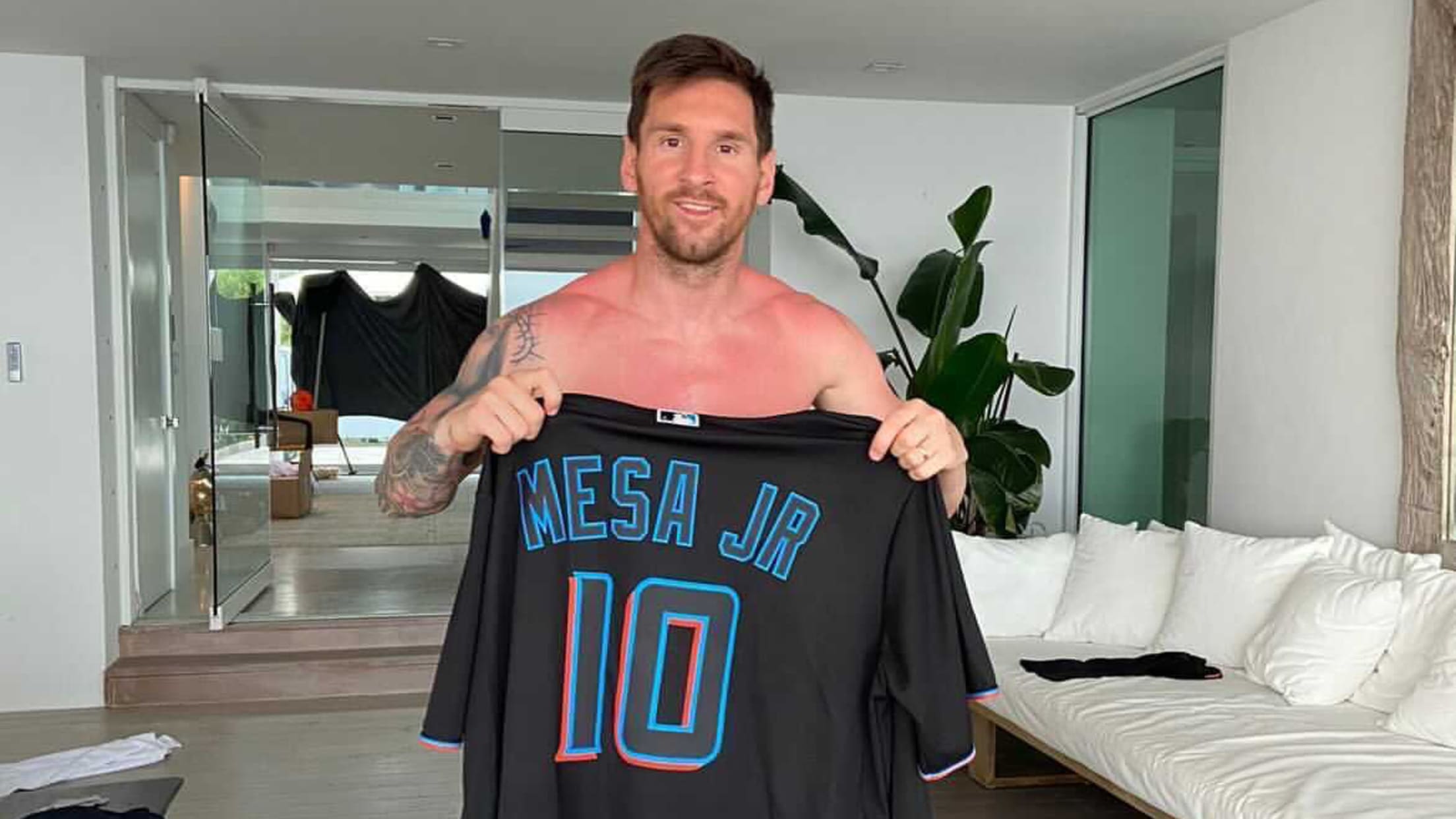 Lionel Messi is no stranger to swapping jerseys with the opposition as one of the world's top soccer players. But the Argentine captain, who has won a record six Ballon d'Or Awards and plays for FC Barcelona, was seen posing for a photo with an unlikely kit: That of Marlins
This Piazza Marlins card has "PIZZAZZ"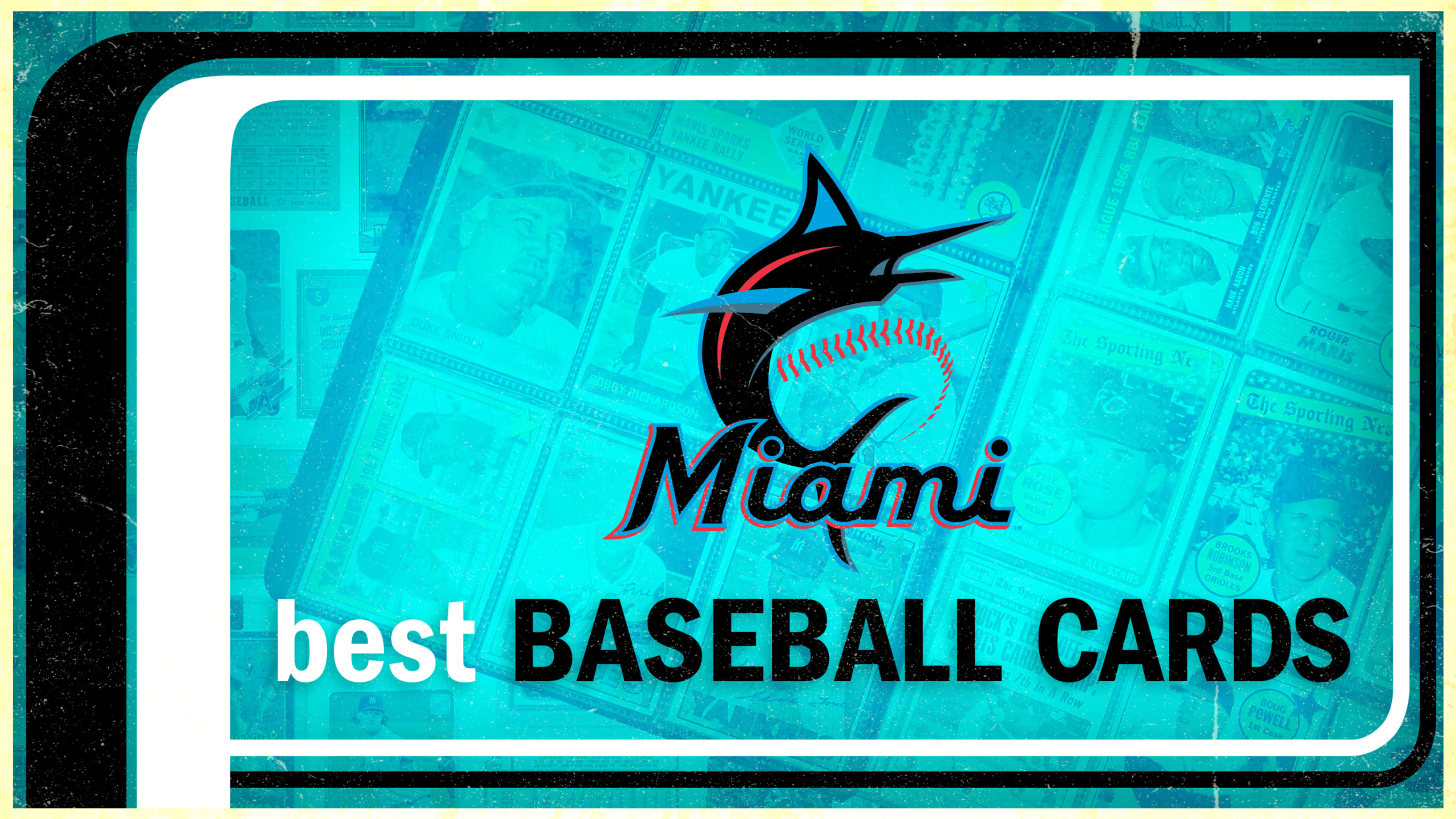 As part of the celebration of the 70th anniversary of Topps baseball cards, we've asked fans (as well as our staff) to submit their all-time favorite baseball cards, and we've broken them down by team. We'll be revealing submissions regularly throughout the season, ranging from the famous to the weird,
Morissette, Mack ink deals, meet Marlins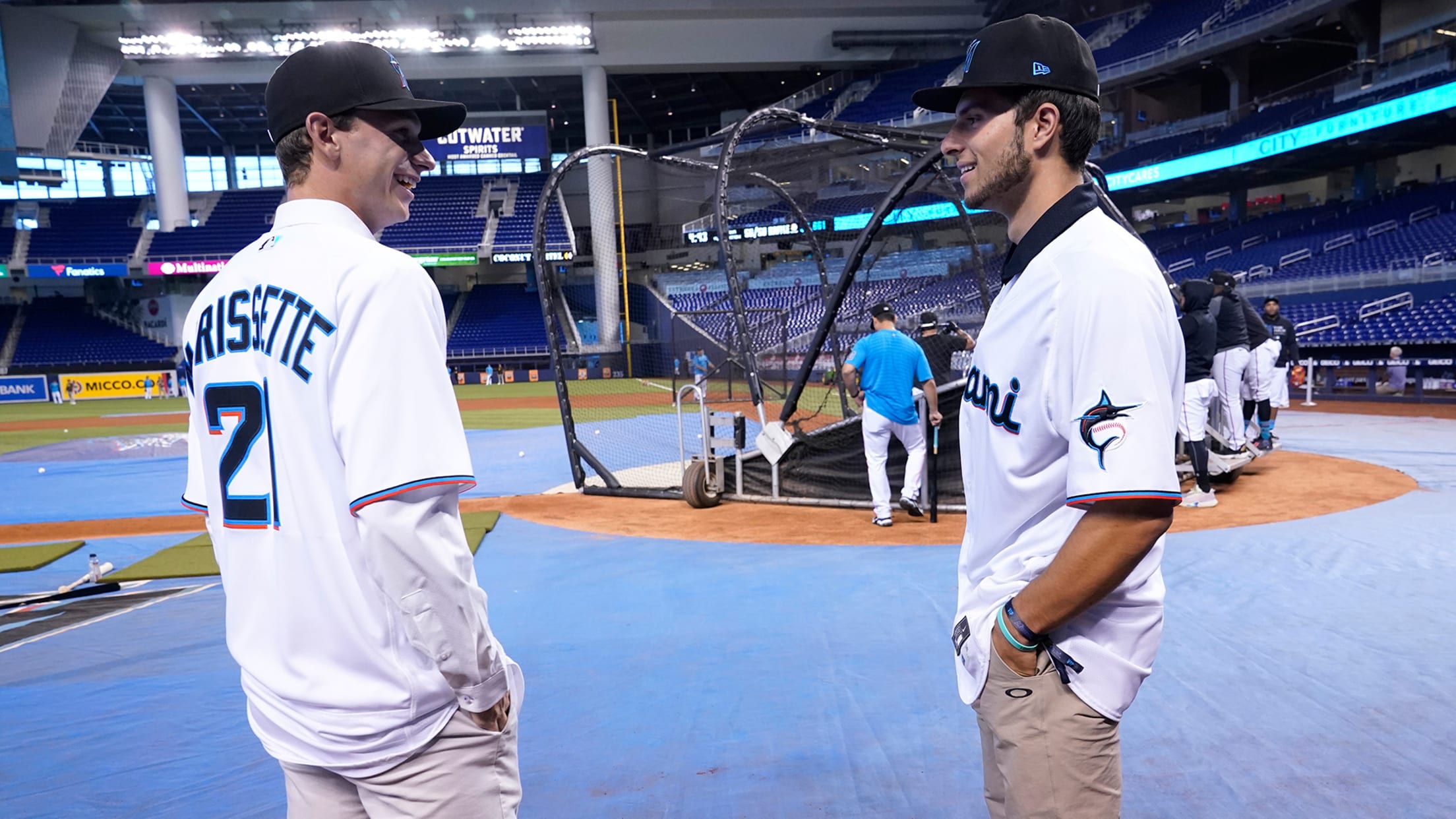 MIAMI -- Embarking on the life of a professional baseball player didn't set in for Cody Morissette until he stood on the loanDepot park field with his family on Friday afternoon. Morissette, whom the Marlins selected in the second round of the 2021 MLB Draft earlier this month, held court
León on tattoos: 'They give me strength'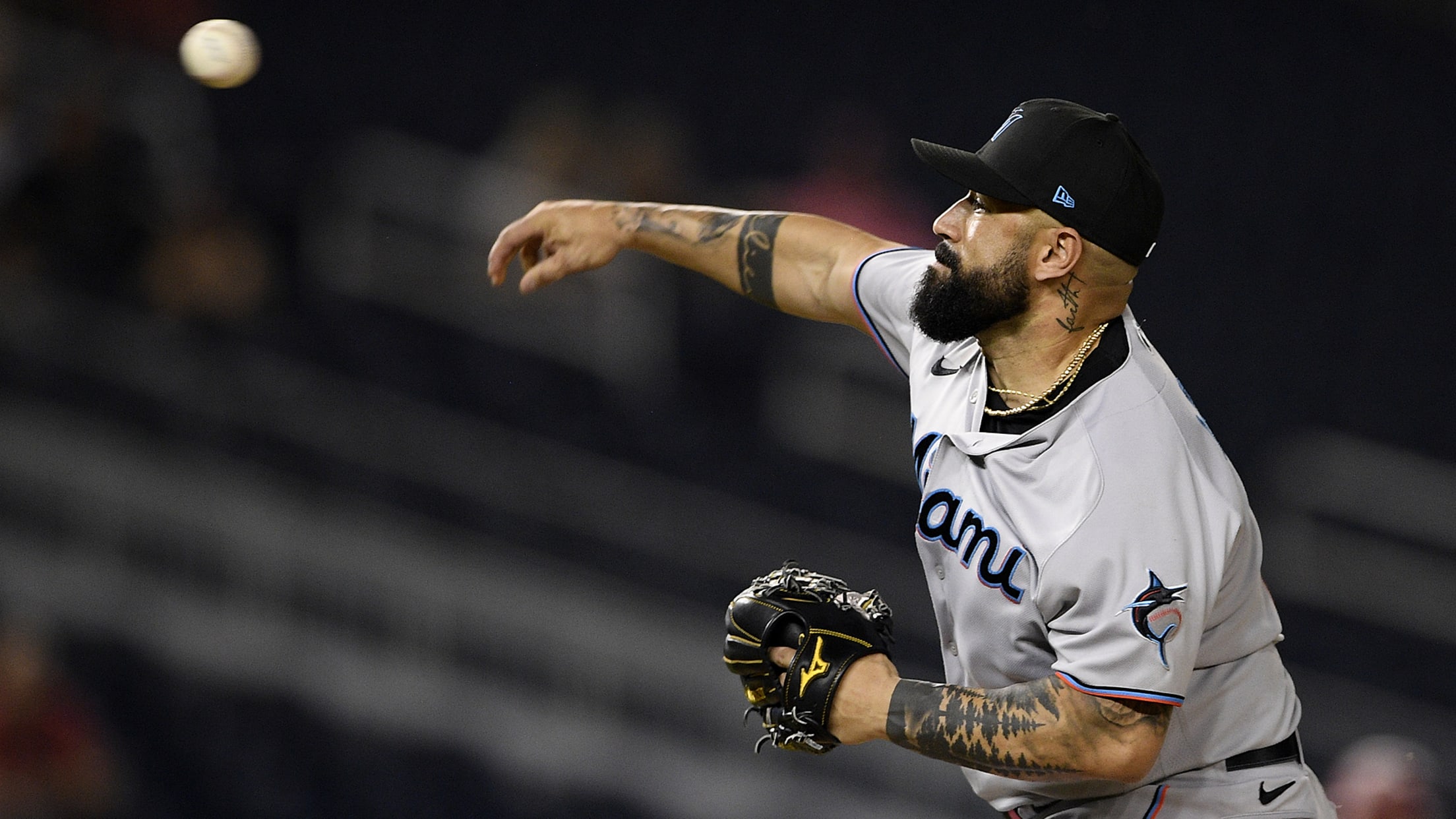 WASHINGTON -- While collecting plenty of Major League experience over his 10-year career, Sandy León has amassed something else: tattoos. The 32-year-old Marlins catcher sports ink on both forearms and behind each ear. They are visible when he catches, bats and, as was the case on July 19, pitches. Each
Loss to SD highlights Miami's Deadline Q's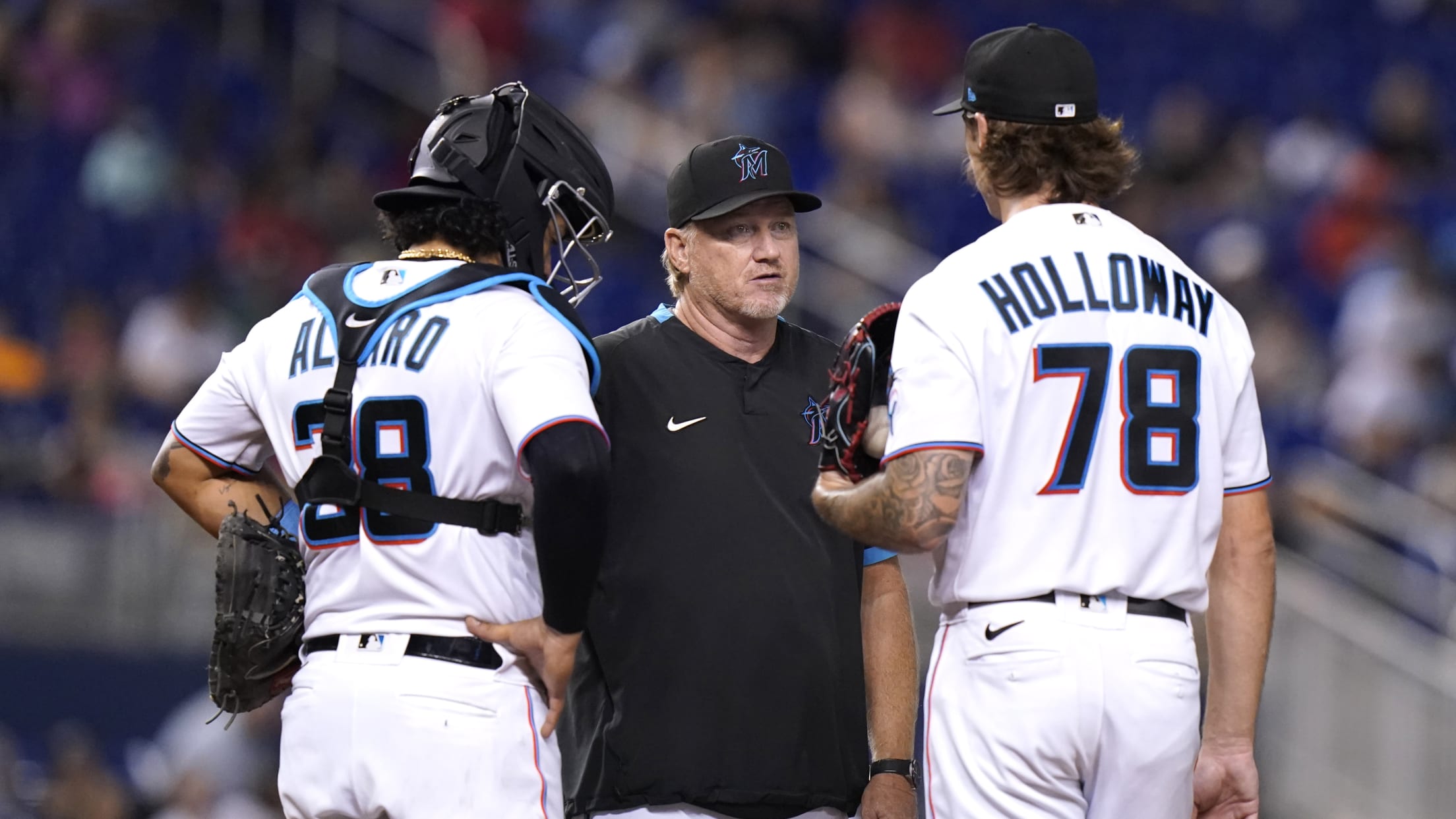 MIAMI -- With the July 30 Trade Deadline eight days away and the Marlins falling in the standings, the final two months of the season may serve as an evaluation period for the organization's young players and their futures. That includes right-hander Jordan Holloway, who struggled with his command in
Berti concussed, needs stitches after HBP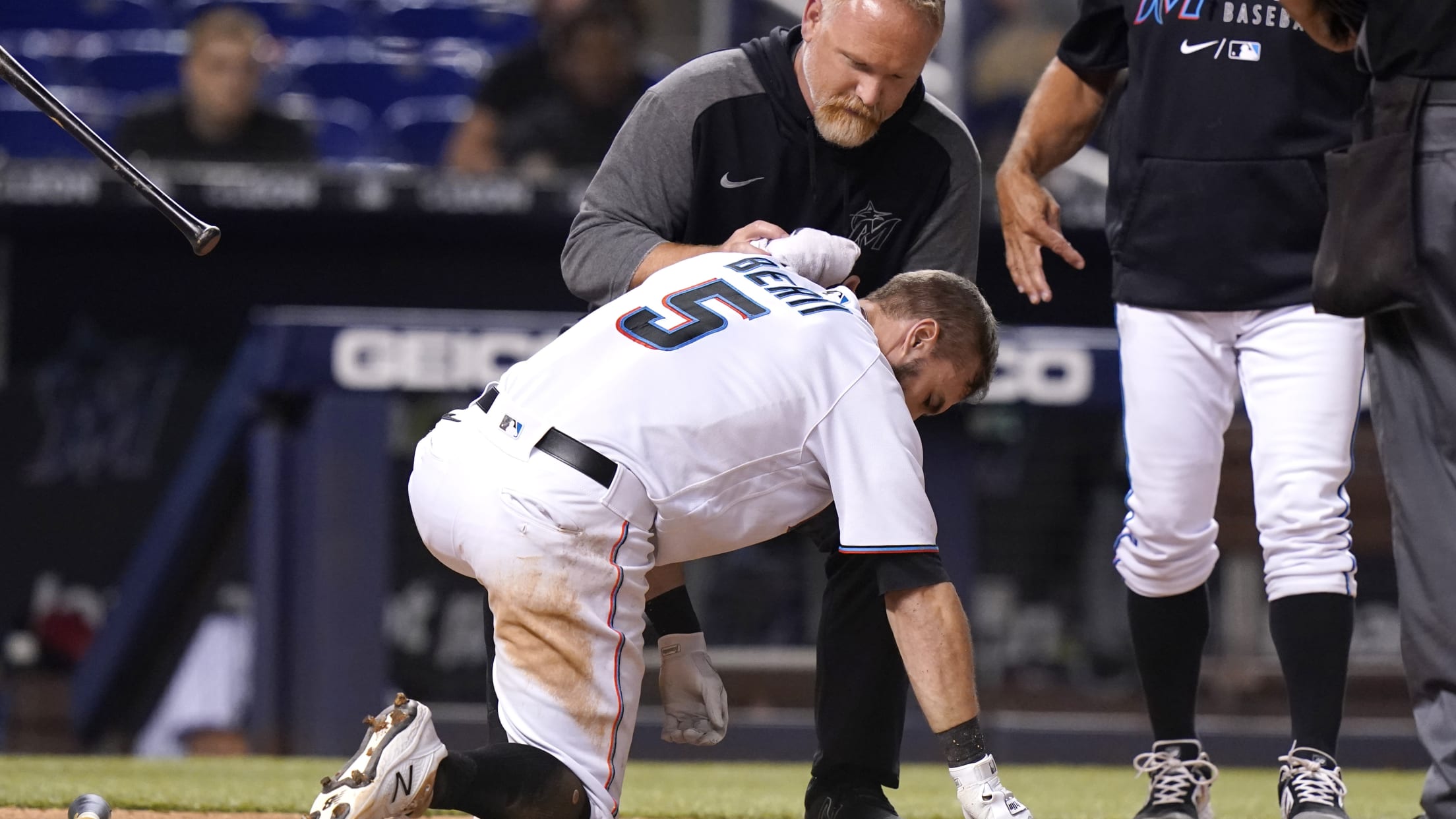 MIAMI -- Jon Berti was diagnosed with a concussion and sustained a laceration on the back of his head that required three stitches after being struck by a pitch in Thursday night's 3-2 Marlins loss to the Padres at loanDepot park. Berti turned away from the 85.2 mph slider from
Jazz (shoulder) progress 'encouraging'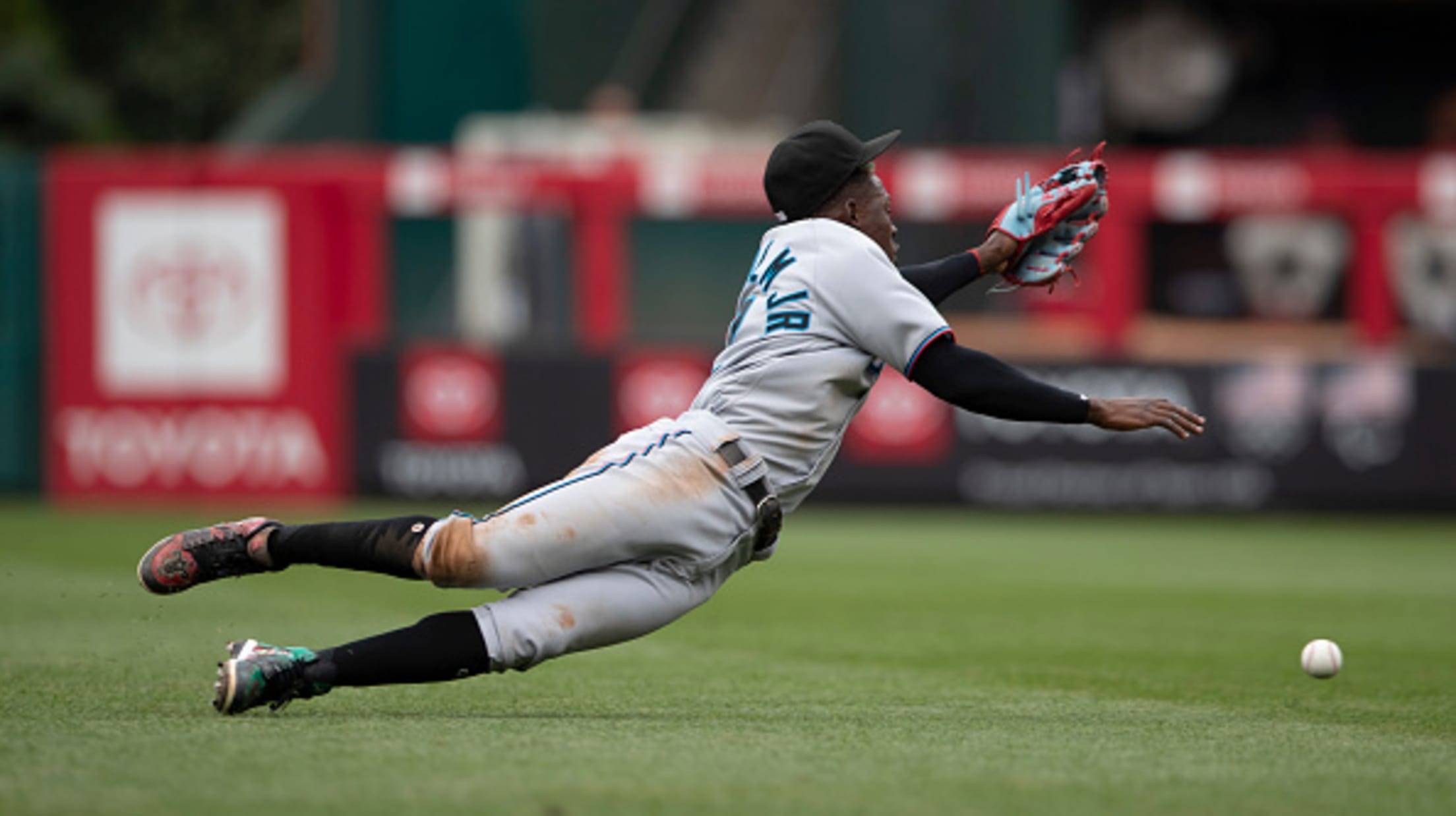 MIAMI -- The Marlins returned home after a tough road trip to an encouraging sight: Jazz Chisholm Jr. playing catch and taking grounders prior to Thursday night's series opener against the Padres at loanDepot park. Chisholm, who went on the injured list on Monday after sustaining a left shoulder bone
Team USA flag bearer Alvarez: 'It's an honor'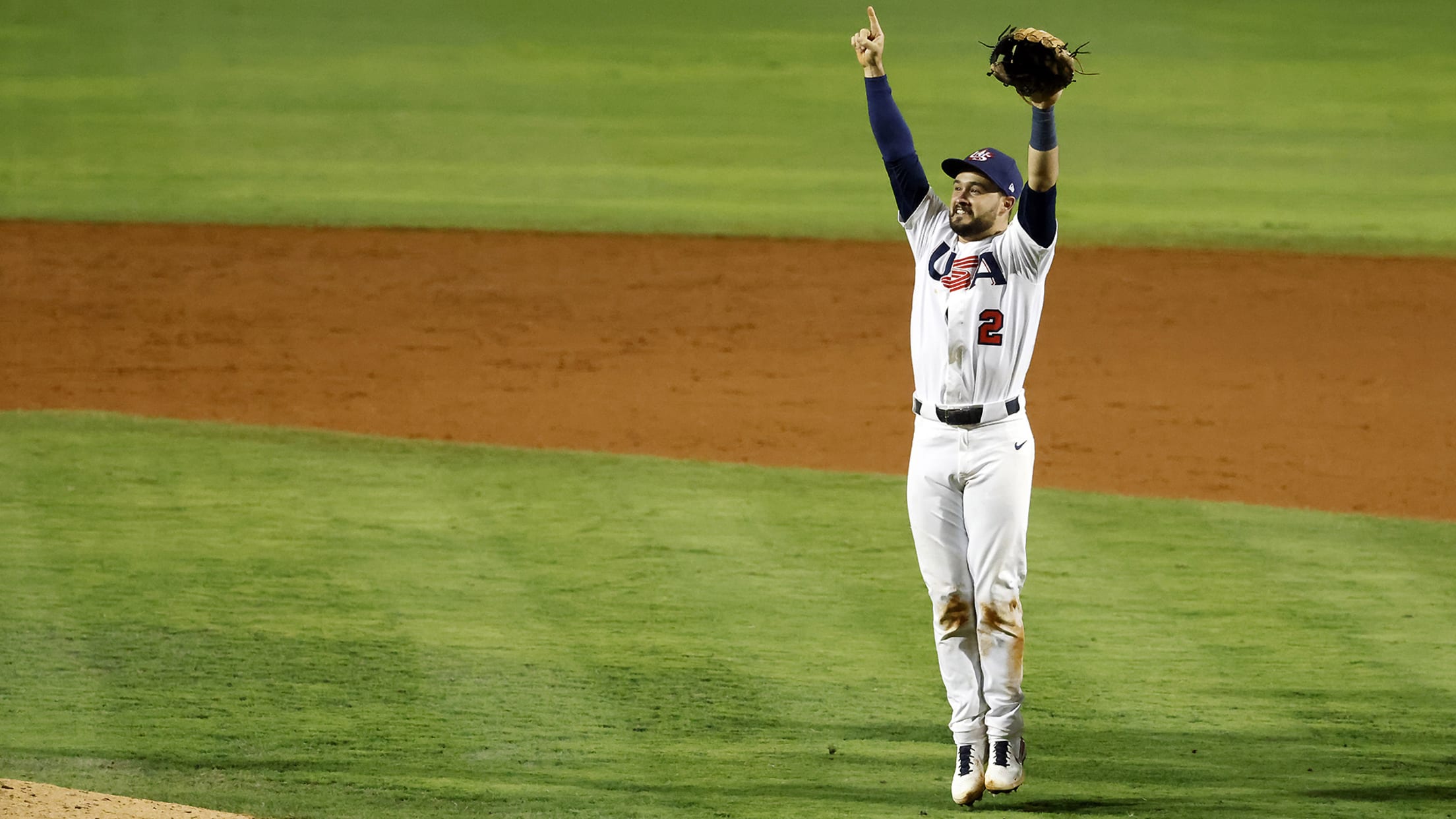 Eddy Alvarez is set to make even more Olympic history. Alvarez, a member of USA Baseball and the Marlins' Triple-A club, will serve as a flag bearer for Team USA during the Opening Ceremony of the Tokyo Olympics on July 23, making him the first baseball player ever selected for
Alfaro, Marlins enjoy winning feeling again
Pinch-hit double helps Miami foil Washington in 10th inning, caps 2-5 road trip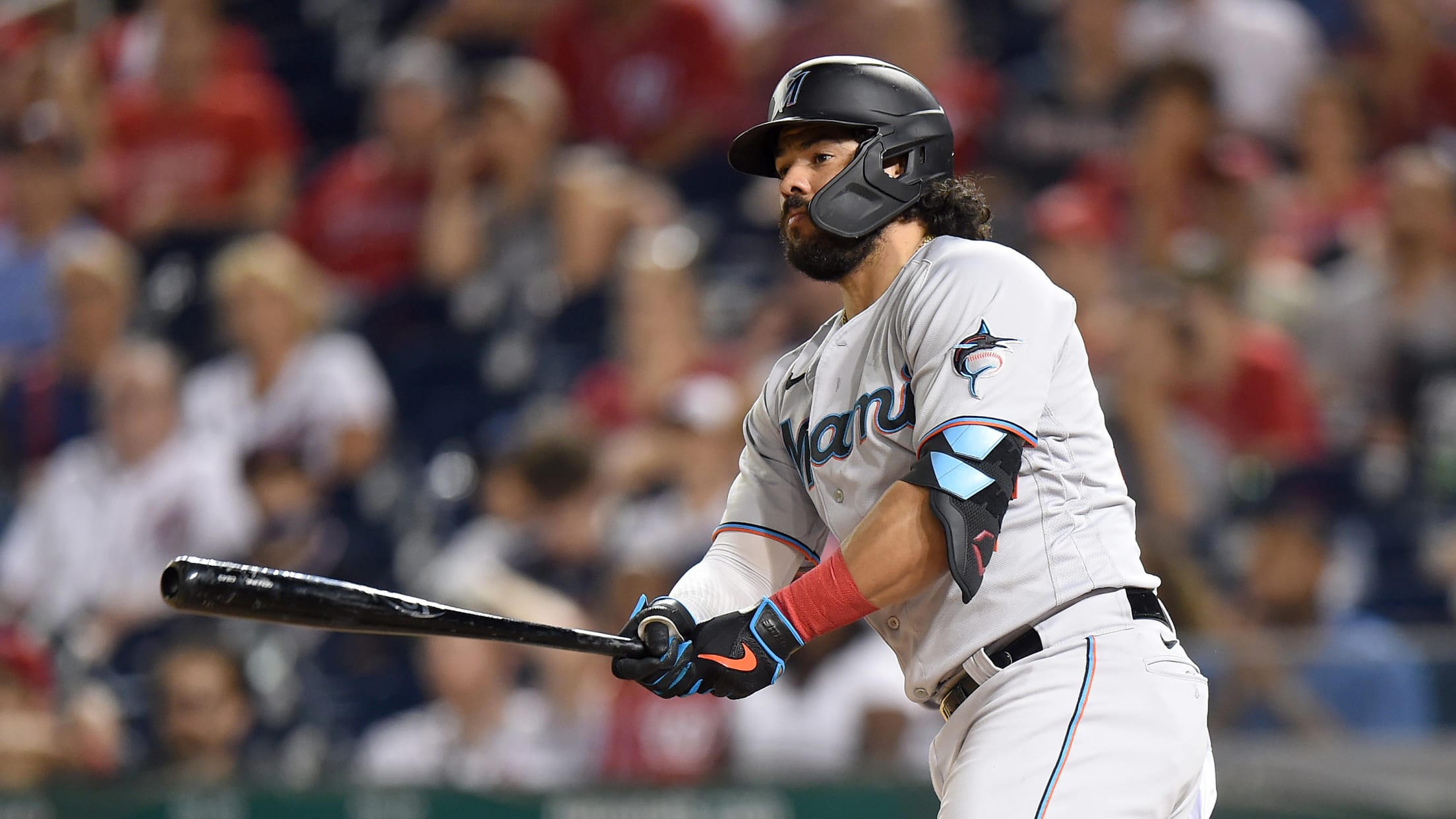 WASHINGTON -- As Alcides Escobar's liner found the outstretched glove of first baseman Jesús Aguilar for the final out of Miami's 3-1 win in 10 innings over Washington, one could practically hear the collective sigh of relief.
Holloway among baseball's hottest rookies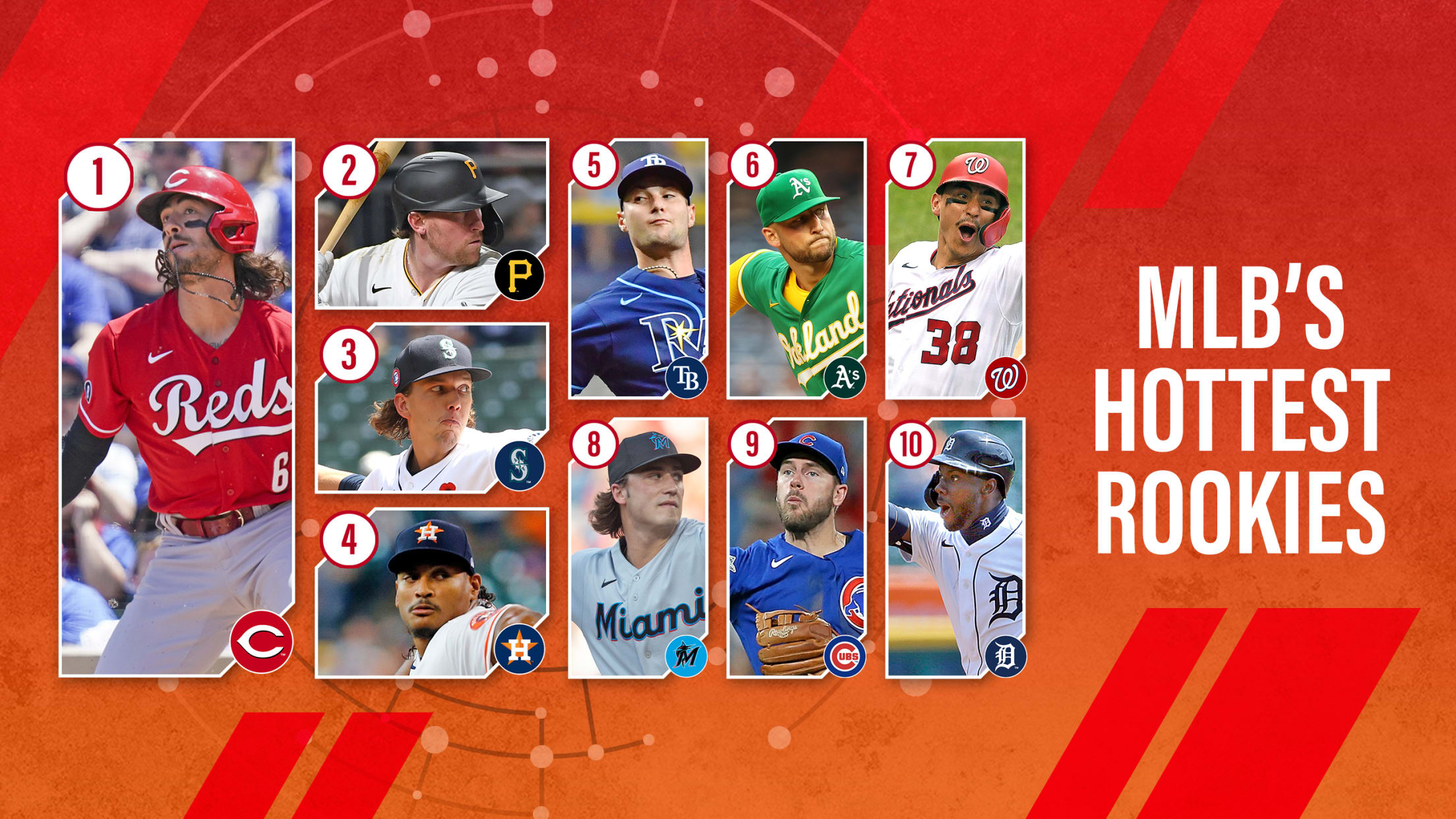 Even an All-Star break couldn't stop some of the best rookies in the game. Covering the period of July 7-20, the latest Rookie Hot List has a strong mix of big names and pop-up players making the most of their recent experiences at the game's top level. Jonathan India (Reds)
Sixto (shoulder surgery) looking to 2022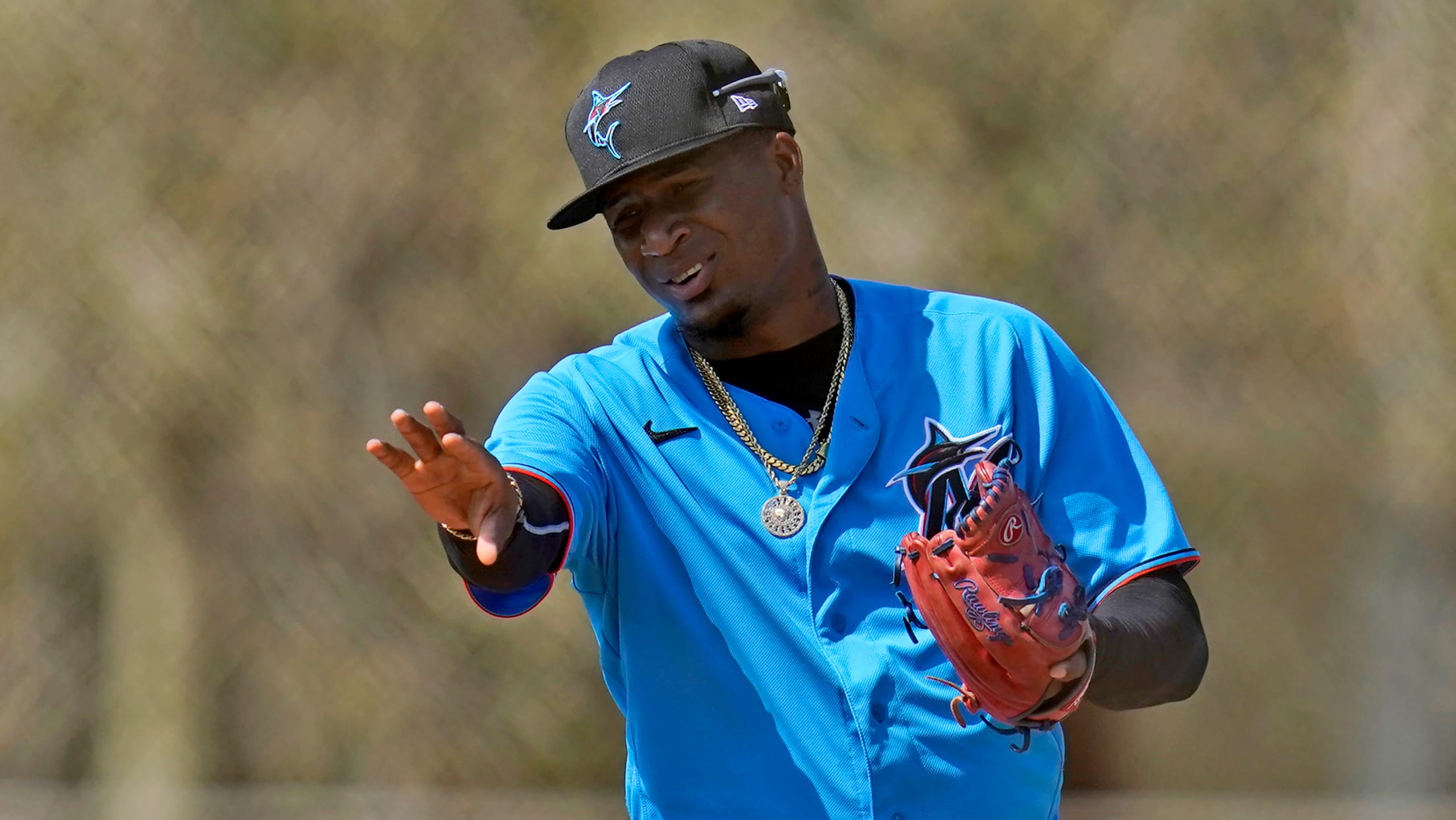 WASHINGTON -- Marlins top prospect Sixto Sánchez underwent surgery on Tuesday to repair a capsular tear and clean out the back side of his right shoulder, general manager Kim Ng revealed prior to Wednesday's road trip finale against the Nationals. Dr. Neal ElAttrache performed the procedure in Los Angeles. "We're
Trio to vie for time in Jazz's absence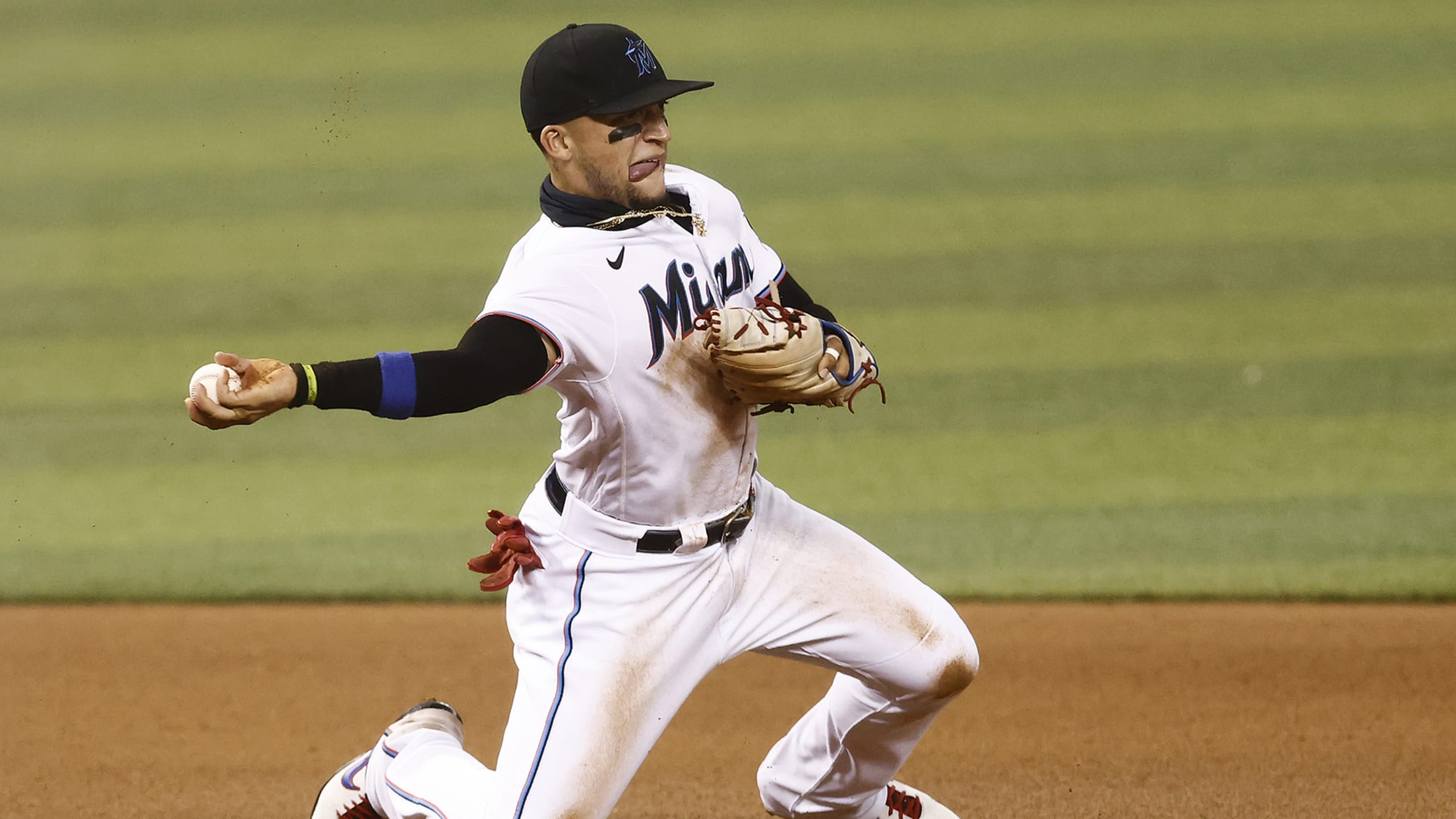 WASHINGTON -- With Jazz Chisholm Jr. sidelined, the Marlins will mix and match three players -- Isan Díaz, Joe Panik and Jon Berti -- at second and third base until Brian Anderson is activated from the injured list. Anderson is eligible to return on Sunday in the series finale against