Marlins open to trading from pitching depth
Miami's top 2 Draft picks remain unsigned; Walker activated from IL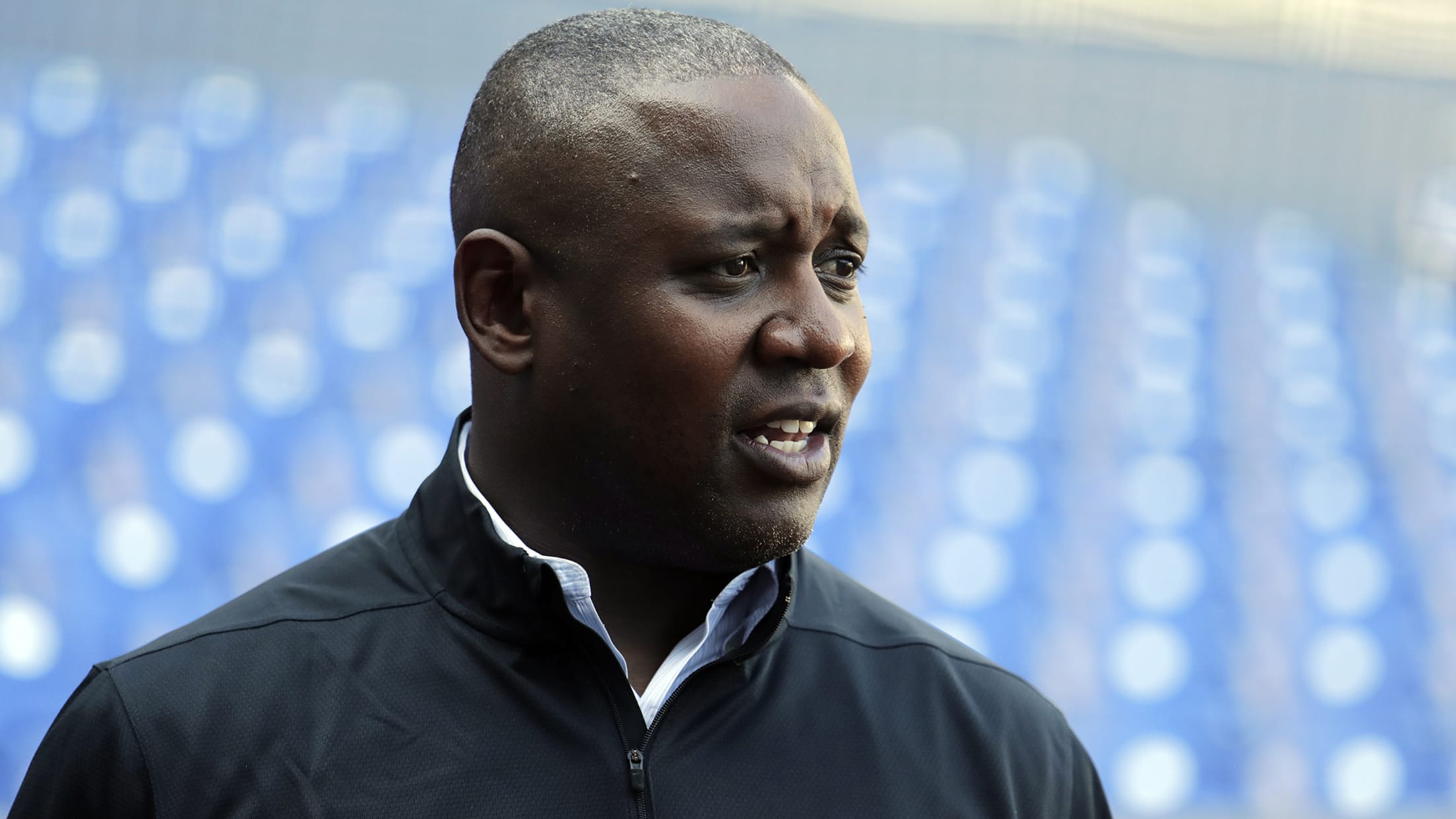 MIAMI -- With a surplus of controllable starting pitchers, the Marlins naturally make sense as a partner to deal with for contending teams before the July 31 non-waiver Trade Deadline. Parting with some of their young starters won't come without a hefty price. But president of baseball operations Michael Hill
MIAMI -- With a surplus of controllable starting pitchers, the Marlins naturally make sense as a partner to deal with for contending teams before the July 31 non-waiver Trade Deadline.
Parting with some of their young starters won't come without a hefty price. But president of baseball operations Michael Hill said Tuesday that the team would listen if clubs call.
"We're trying to build organizational talent and depth throughout, both positionally and pitching," Hill said. "But when you are talking about how to manage your assets, you're looking at ways to improve. If we feel there is an opportunity for us to strengthen another area, to put us in position to win a championship, we're going to explore whatever that means."
The Marlins opened the season with four starters who were rookies in 2018 -- Sandy Alcantara, Trevor Richards, Caleb Smith and Pablo Lopez. Opening Day starter Jose Urena is in his first year of arbitration.
Currently, Urena (herniated disc), Lopez (right shoulder strain) and Smith (left hip inflammation) are on the injured list. Urena and Lopez are on the 60-day IL, while Smith is on the 10-day IL.
In recent weeks, Elieser Hernandez, Jordan Yamamoto and Zac Gallen have been promoted from Triple-A New Orleans, and each has shown promise.
If Miami can improve offensively with an impactful middle-of-the-order-caliber player, it is open to making a move.
"I think you look at ways to get better," Hill said. "I think you look at where we are organizationally, and we've said our pitching is a little bit ahead of our position players."
Bleday, Misner update
The Marlins' top two Draft picks remain unsigned. First-round outfielder JJ Bleday, taken No. 4 overall, is playing in the College World Series for Vanderbilt. Competitive Balance Round A outfielder Kameron Misner was selected No. 35 overall out of Missouri.
Bleday is expected to sign shortly after Vanderbilt's season ends. Misner is taking a little more time. The deadline to sign 2019 MLB Draft picks is July 12.
The Marlins are hopeful to get both outfielders signed as soon as possible so they can start their pro careers.
"I think it would make sense for any young player we drafted to start their professional career as soon as possible," Hill said. "The sooner you sign, the sooner you get your professional career started, and you're one day closer to being in the big leagues.
"But negotiations go as they go. I think we feel comfortable with where we are with No. 1. We still need some work to do with the 35th overall, to get him signed and playing. Hopefully, we'll get him out sooner rather than later so he can start his professional career and his ascension to the big leagues."
Worth noting
• Infielder Neil Walker (right quad strain) was reinstated from the 10-day injured list Tuesday, and right-hander Jeff Brigham was optioned to Triple-A New Orleans. Walker played in two rehab games for Class A Advanced Jupiter. He is expected to play mostly at first base and be available at third.
• Smith, who struck out 11 and allowed two runs in 4 1/3 innings on Monday in a rehab start with Double-A Jacksonville, will have at least one more rehab outing. After he threw 71 pitches, the Marlins will look to get Smith's pitch count up to around 90 before he rejoins the rotation.
• Catcher Jorge Alfaro (concussion) is continuing with his activity progression while on the injured list.
• Third baseman Martin Prado (right hamstring strain) has started a hitting and throwing progression. He hit in the cages and threw on the field.
• Right-hander Sixto Sanchez, the Marlins' No. 1 prospect per MLB Pipeline, has impressed at Double-A Jacksonville. The 20-year-old is 3-2 with a 3.00 ERA in eight starts. He's logged 45 innings at Double-A and 11 at Class A Advanced Jupiter, already surpassing the 46 2/3 innings he threw while in the Phillies' organization in 2018.