4 Marlins players test positive for COVID-19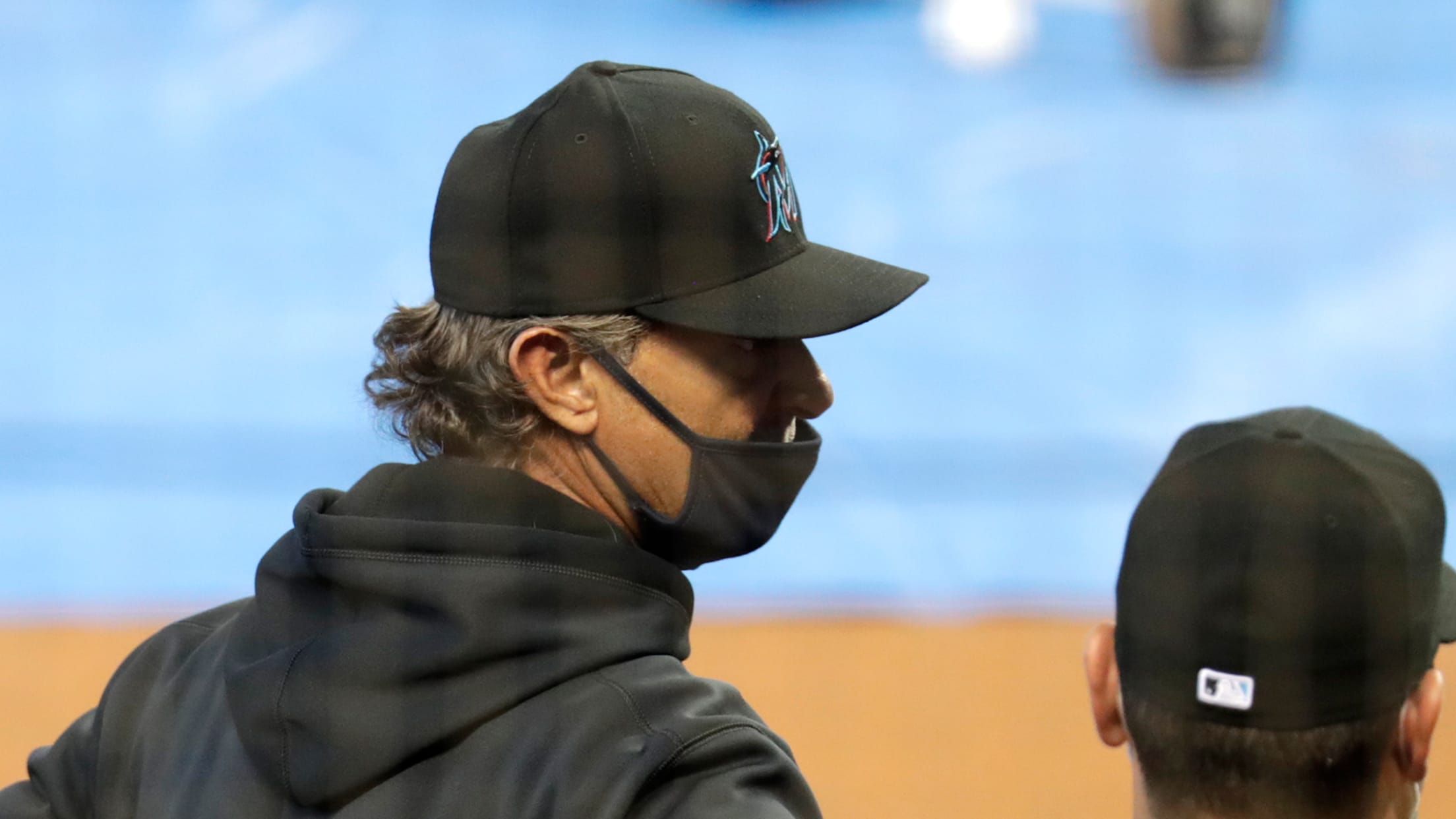 MIAMI -- Marlins president of baseball operations Michael Hill on Saturday announced that four players from the team's 60-man player pool have tested positive for COVID-19. One player's result came during the intake screening process conducted in the two days leading up to the start of Summer Camp, which began
MIAMI -- Marlins president of baseball operations Michael Hill on Saturday announced that four players from the team's 60-man player pool have tested positive for COVID-19.
One player's result came during the intake screening process conducted in the two days leading up to the start of Summer Camp, which began on Friday. The other three had tested positive for the virus within the past two weeks, and they are already in the 14-day quarantine process.
None of the players granted permission for their names to be revealed. Without their consent, the Marlins will not give any specifics about their identities or their conditions, or note if any of the four are asymptomatic.
• MLB, MLBPA reveal first COVID-19 testing results
"Now that we have gone through all of the intake process, we had three players who were unable to participate in the intake process, and then, of the remaining players and staff who went through the intake process, we had one positive for the COVID test," Hill said.
"Each of the three [who previously tested positive] are nearing the end of their quarantine," Hill said. "We're hopeful to have them participate in intake and join us as soon as possible."
The Marlins worked out on Saturday at Marlins Park, where the Major League coaching staff is based, and at Roger Dean Chevrolet Stadium in Jupiter.
Aside from the four players under COVID-19 protocols, no members of the coaching staff have tested positive. And no players or staff members have said they intend to opt out or will elect not to participate in the upcoming season.
"As of right now, everyone who is participating in our summer training has passed the intake process, and are adhering to the protocols on a daily basis," Hill said.
For a player who tested positive to return to the field, Hill said, he first must quarantine for 14 days, and then, once symptom-free, pass two tests taken 24 hours apart.
The Marlins on Saturday had a team meeting before workouts started at 2:30 p.m. ET. Socially distanced in the stands at Marlins Park, management reminded them to follow all safety standards.
"The message is to be safe," Hill said. "To adhere to all the extensive protocols that are put in place by Major League Baseball.
"Because one misstep, or one mistake, can impact everyone else. We've encouraged everyone to follow all of the protocols, to adhere to everything that has been given. They've been given a ton of information. Everyone who is participating in summer training has been given a video outlining all of the protocols."
The information is provided in print form and electronically, and the team has supplied players with hand sanitizer and reinforced the importance of washing their hands and wearing a mask when around others, as well as staying socially distanced.
"We want to do everything in our power to keep our guys as safe as possible," Hill said. "In addition to everything we are doing here internally, we want our guys to be equally as safe when they leave the ballpark. That is just as important."