Walker willing to mentor young Marlins in '20
If veteran doesn't sign with a club, broadcasting could be in future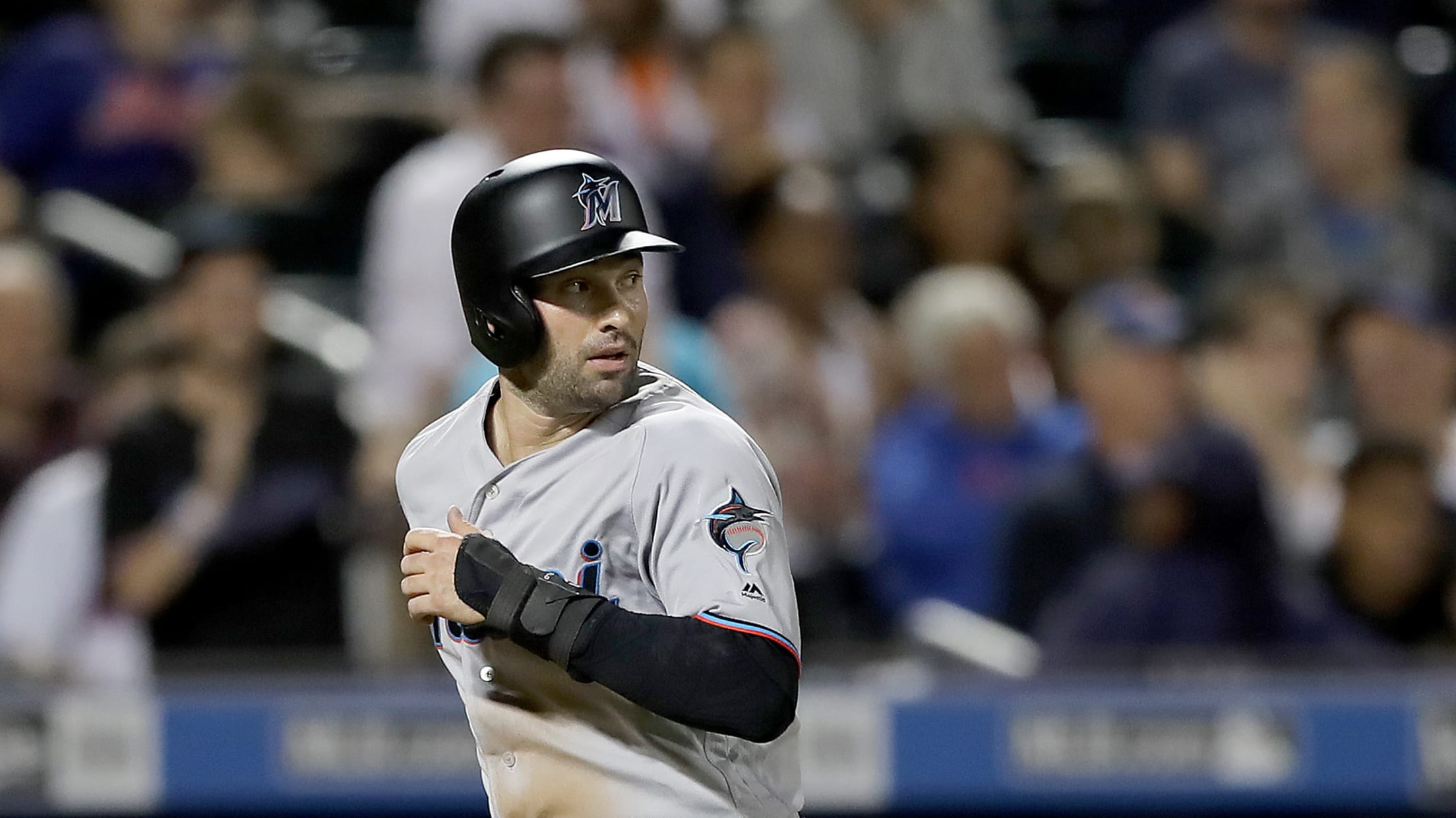 NEW YORK -- Marlins infielder Neil Walker made it known Wednesday afternoon that he would like to play another season in the big leagues. He is willing to return to the Marlins and mentor the young kids like Isan Diaz and Brian Anderson. As Walker put it, he has enjoyed
NEW YORK -- Marlins infielder Neil Walker made it known Wednesday afternoon that he would like to play another season in the big leagues. He is willing to return to the Marlins and mentor the young kids like Isan Diaz and Brian Anderson. As Walker put it, he has enjoyed his time with Miami in 2019.
"Where I am in my career, the value of experience and the value of going through the ups and downs of a long season, those things are pretty valuable. You feel like it's necessary to share with the younger generation," the 34-year-old Walker said. "I feel like we have done a good job of coming in here on a daily basis and working hard. I'm not going to close the door when it comes to coming back [to the Marlins].
Walker, who will be a free agent this offseason, did more than just mentor the young players. He has also been productive at the plate, slashing .261/.346/.386 with seven home runs, 36 RBIs and a .732 OPS in limited playing time through Wednesday's 10-3 loss to the Mets at Citi Field.
"All in all, I felt pretty good as far as swinging a bat is concerned," Walker said. "I'm at my best when I see a lot of pitches, using the whole field, hitting some doubles, hitting some homers here and there. All and all, I grinded out at-bats, and I feel I have done that pretty consistently this year."
If Walker doesn't sign with a team for 2020, he hopes to get into the broadcasting business. Walker would like to do some kind of work in that field this winter, but first, Walker wants to see how his body holds up on the field.
"I feel I have a lot to give to this game. I have a lot left in the tank," Walker said. "But being in a booth, doing some color -- radio or TV or whatever -- it would be something I would be interested in. This offseason, I hope to get some experience [in that field]. I'm not quite sure what it will be."
Bill Ladson has been a reporter for MLB.com since 2002. He covered the Nationals/Expos from 2002-2016. Follow him on Twitter and Facebook.