30 guys with epic facial hair, 1 from each club
All the fuzz that's fit to print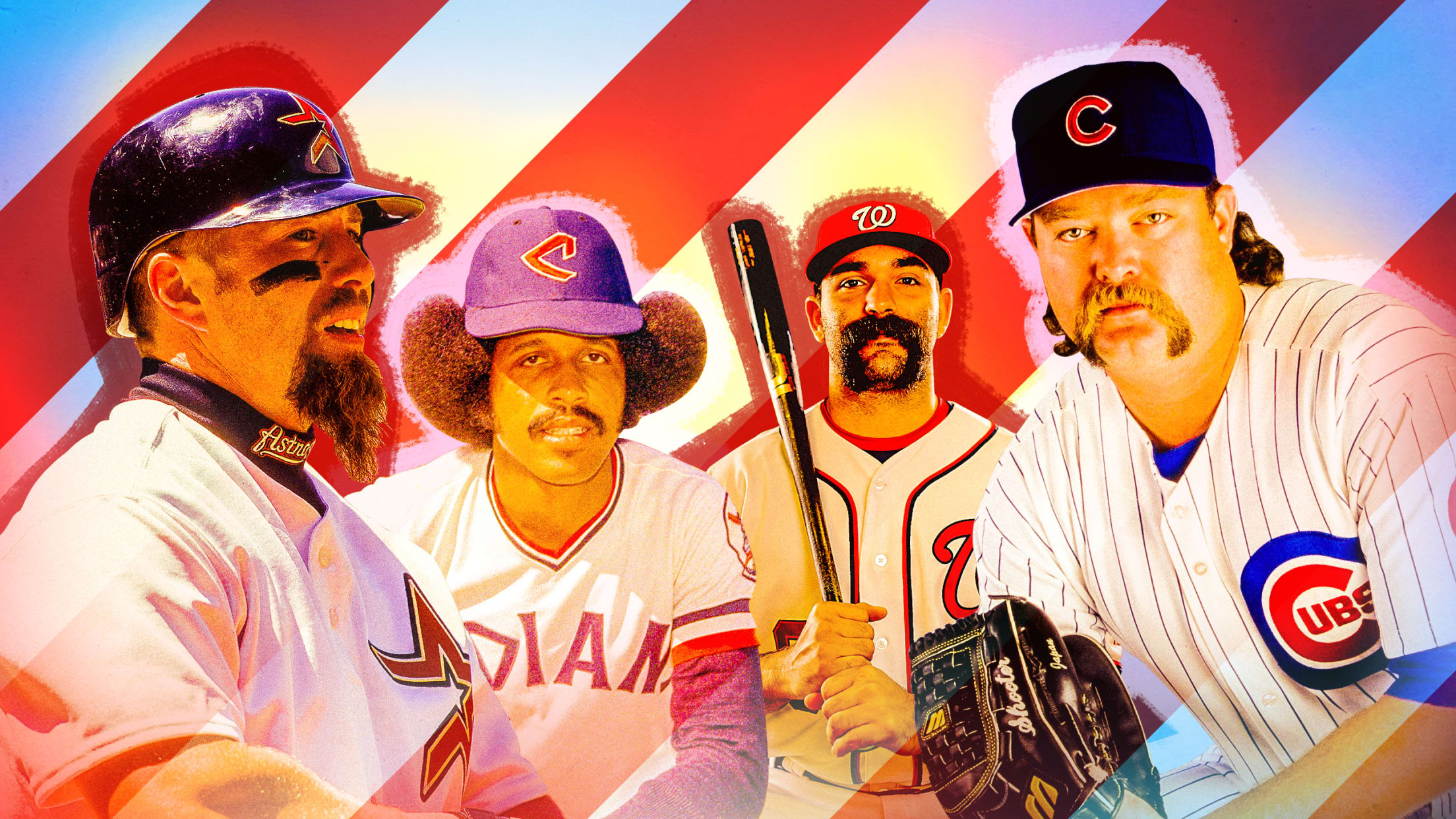 (Tom Forget / MLB.com)
Baseball and facial hair go together like pitchers and catchers, stirrups and cleats and relievers and pranks. There's something that seems so fitting about a guy digging into the plate, his uniform dirty, with a beard large enough to make ZZ Top jealous. Though those sorts of looks were present
Baseball and facial hair go together like pitchers and catchers, stirrups and cleats and relievers and pranks. There's something that seems so fitting about a guy digging into the plate, his uniform dirty, with a beard large enough to make ZZ Top jealous.
Though those sorts of looks were present in baseball's earliest days in the 19th century, owners soon demanded a cleaner-cut product. Fortunately, ever since Charlie Finley paid his Oakland A's to grow mustaches in the 1970s, facial hair's been back in vogue. You could even argue that there has never been a better time for ballplayers to ditch the razors and let their hairy side go.
So, today, let's take a look at one iconic, amazing, or just plain weird bit of facial hair from every team's history.
Angels: Reggie Jackson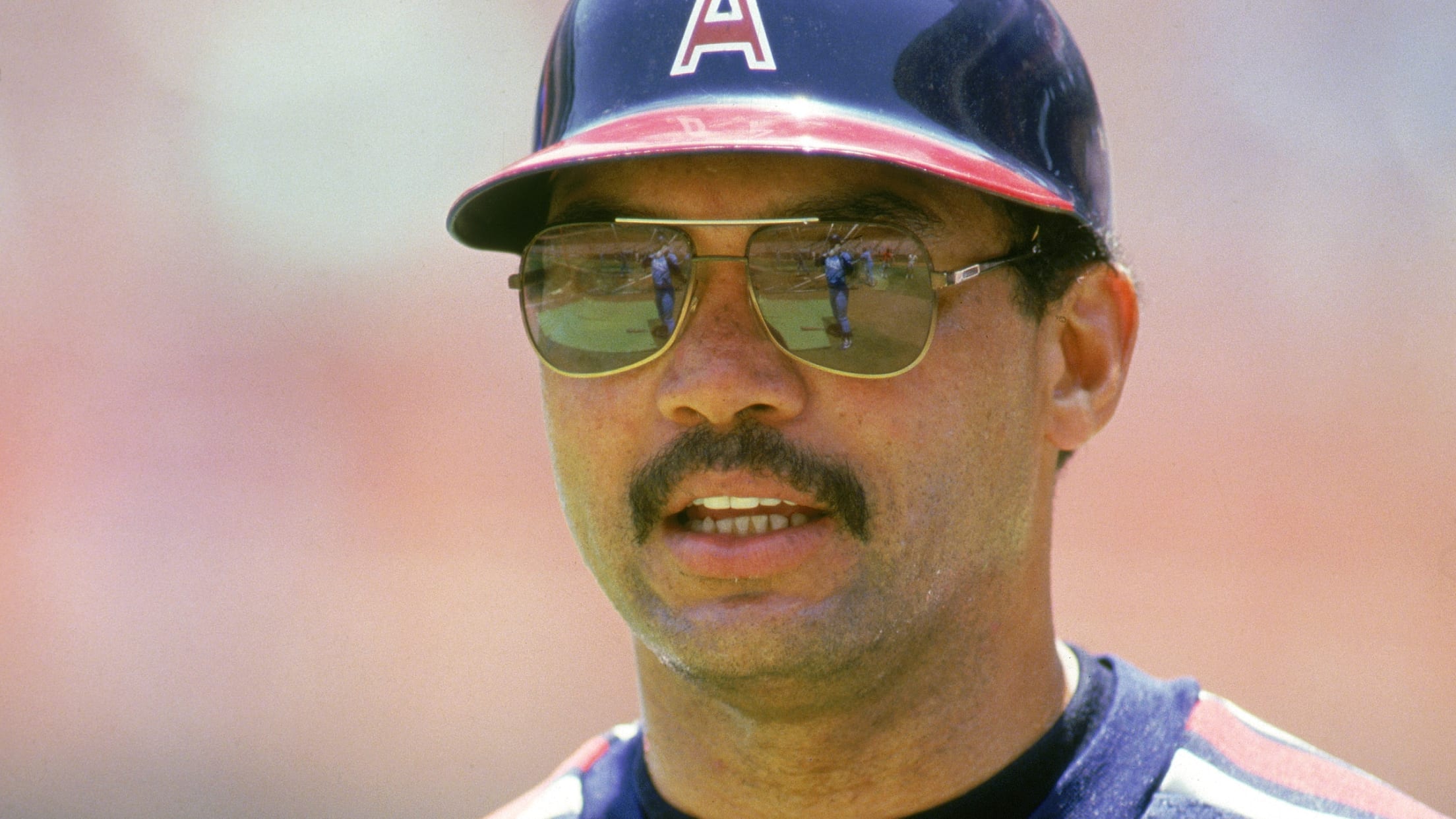 It may not have been his bushiest look (with the A's in the '70s), or his most successful (with the Yankees), but it's perhaps his most iconic. There's something about the big glasses, the bushy mustache and the polyester pullover Angels jersey that just screams Reggie.
Astros: Jeff Bagwell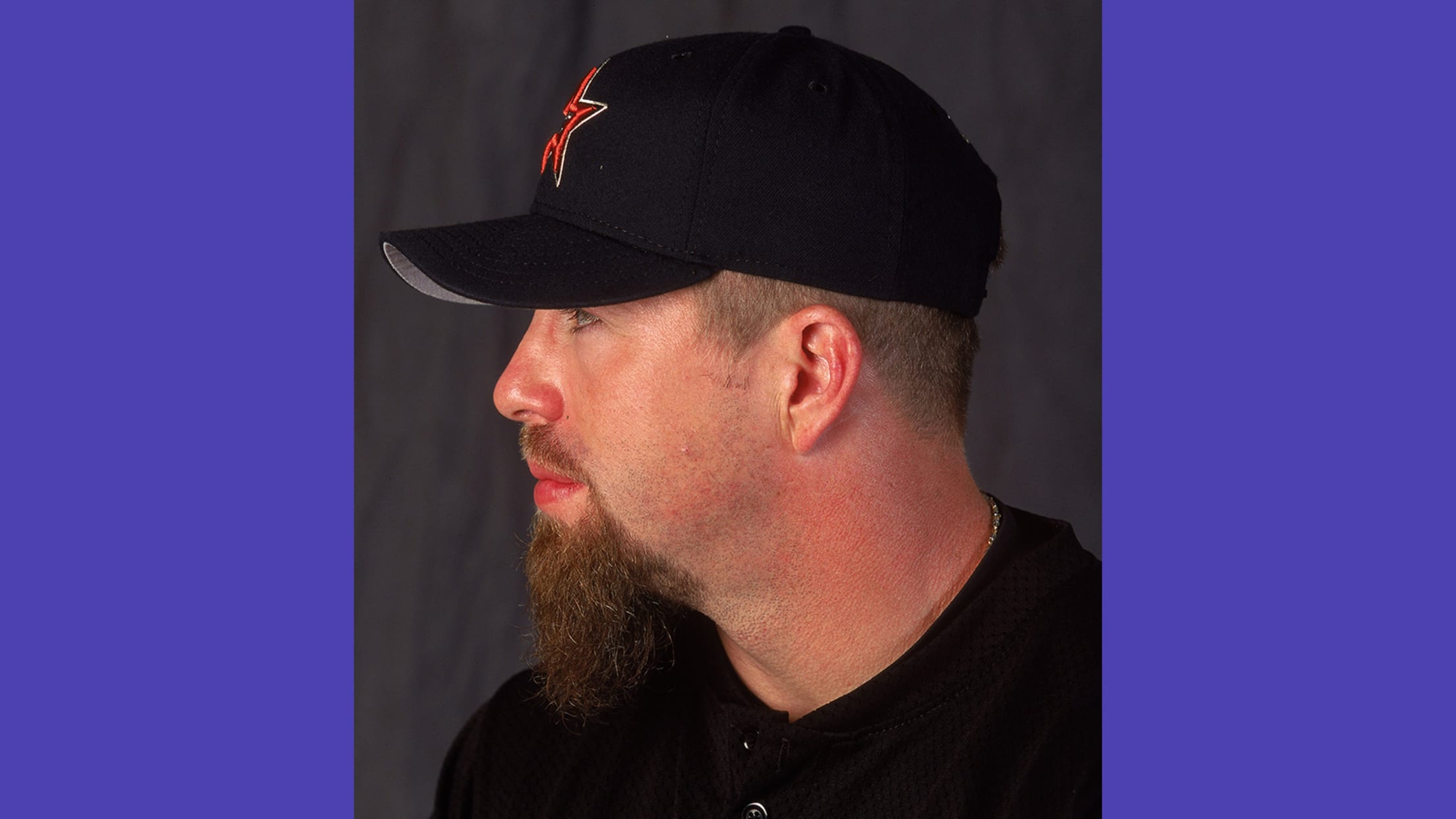 Less a style choice than a brand new limb made of hair, Bagwell's extra long goatee just may be a bigger contribution to the game of baseball than all his home runs. Bethany Heck of Eephus League once determined that Bagwell's goatee -- at its peak -- was 3 1/2 inches long.
A's: Mike Fiers
We have no words.

Just.....Mike Fiers.....wow. pic.twitter.com/pdUQmoo7aW

— Cut4 (@Cut4) September 15, 2019
Rollie Fingers had to walk -- metaphorically speaking -- so Fiers could ... just jack his face up with this thing.
He said at the time he had done it because of a recent cold streak, but ... I dunno, man.
Blue Jays: Eric Thames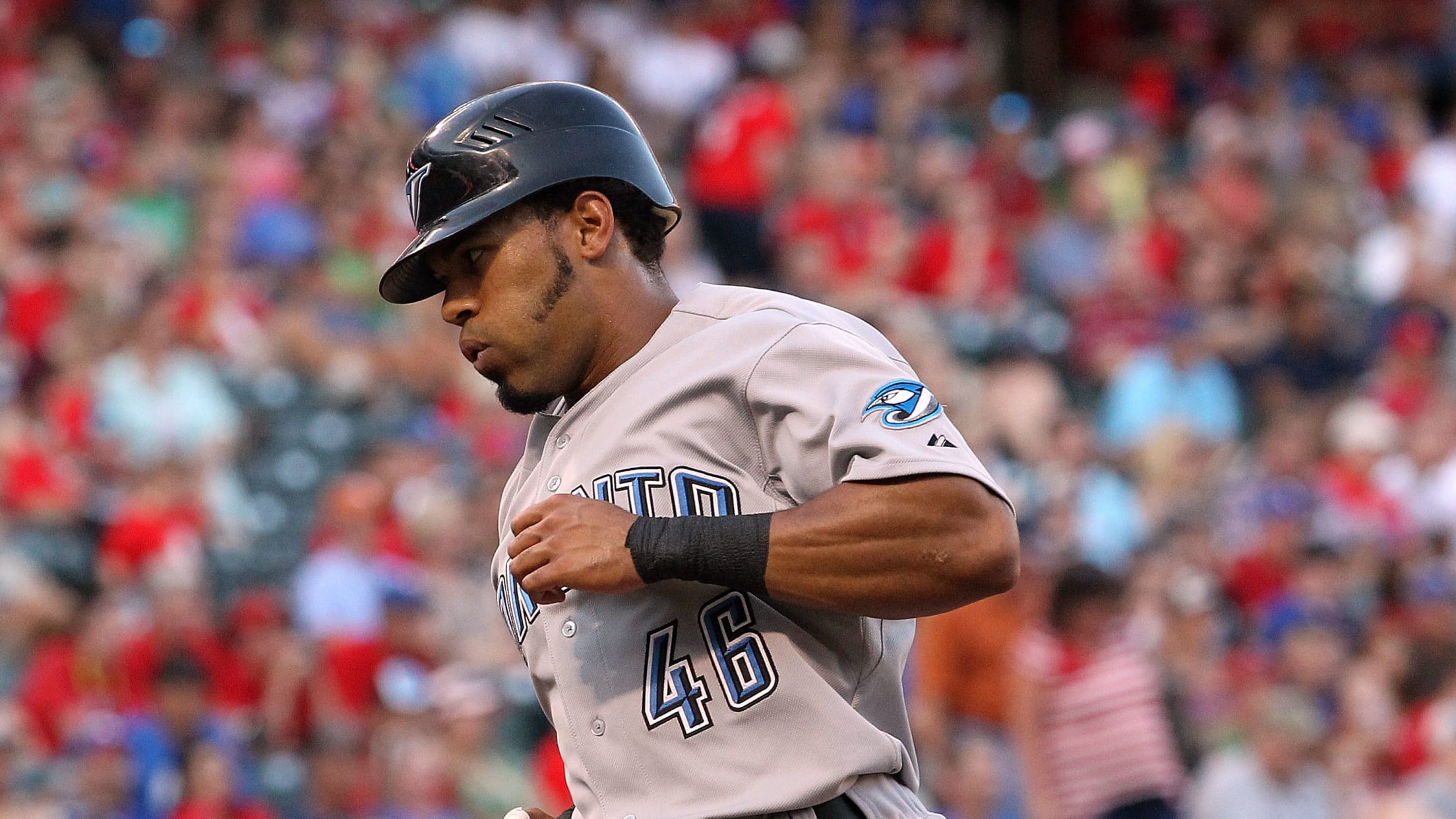 Before Eric Thames was the musclebound, dinger-hitting man you now know and love, he was Toronto's Vice President of Creative Facial Hair.
Braves: King Kelly
2/14/1887

The Chicago White Stockings, who would eventually become the #Cubs, sell King Kelly's mustache to the Boston Beaneaters. pic.twitter.com/OYaW2qJ2zC

— ⚾ J. Daniel ⚾ (@JDaniel2033) February 14, 2020
Kelly -- a vaudeville star who is credited as the inventor of the double steal and hit-and-run -- was known as the $10,000 Beauty. Presumably because of the 'stache.
Brewers: Gorman Thomas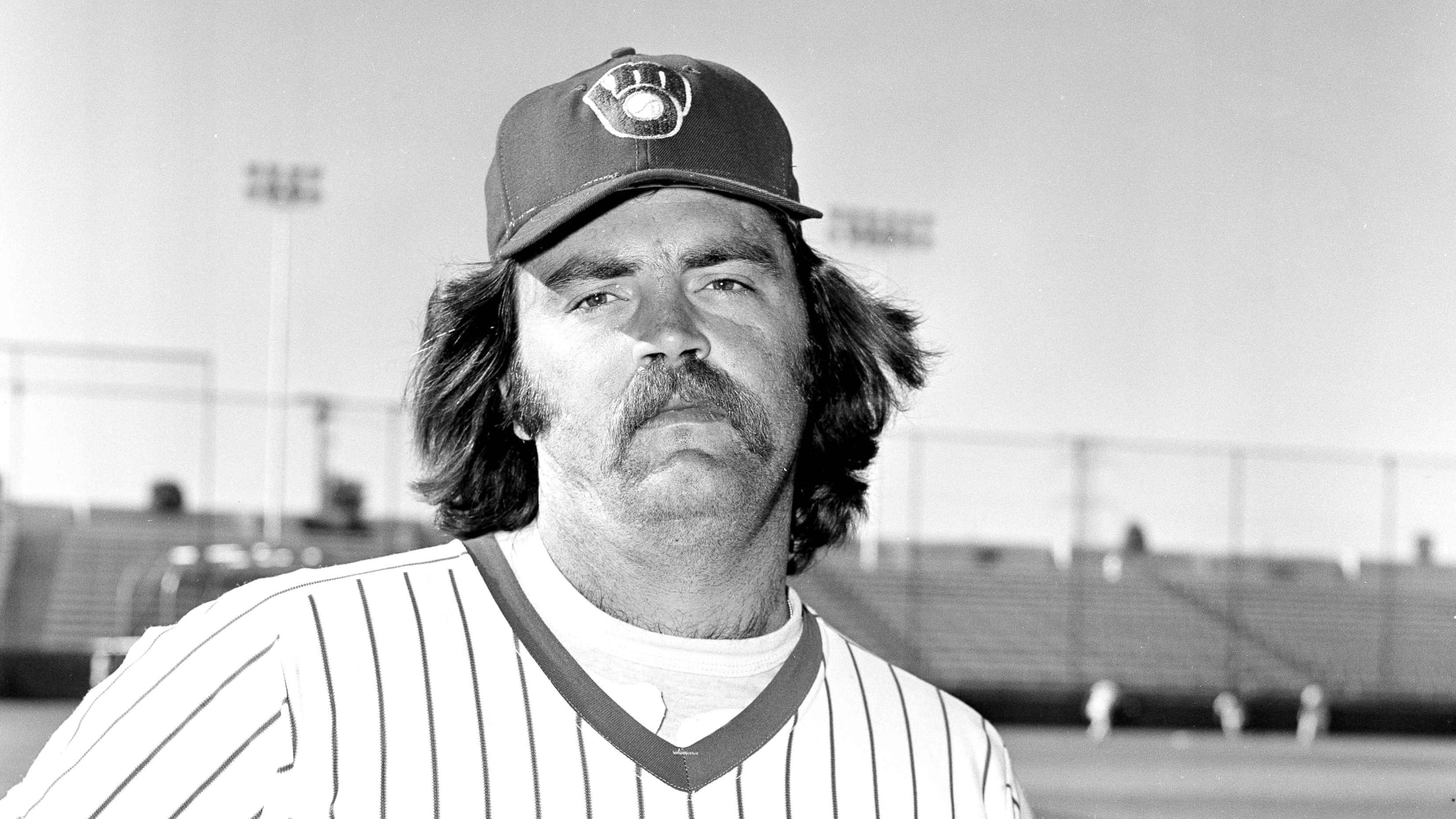 Fun fact: Gorman Thomas is the name of the mustache, not the man.
Cardinals: Dustin Hermanson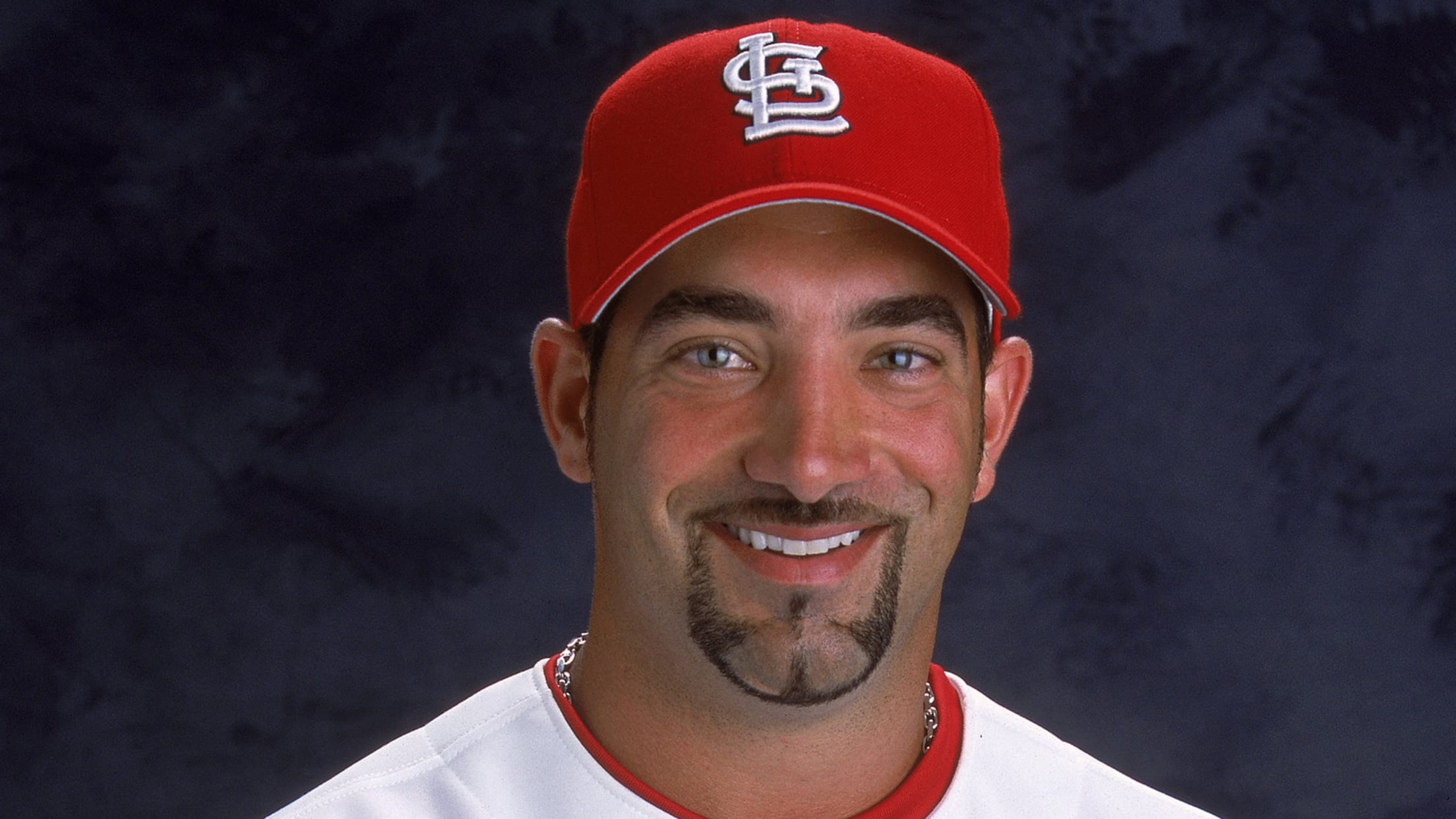 Hermanson beat "The Hunger Games" to the exquisitely carved beard look by at least a decade.
Cubs: Rod Beck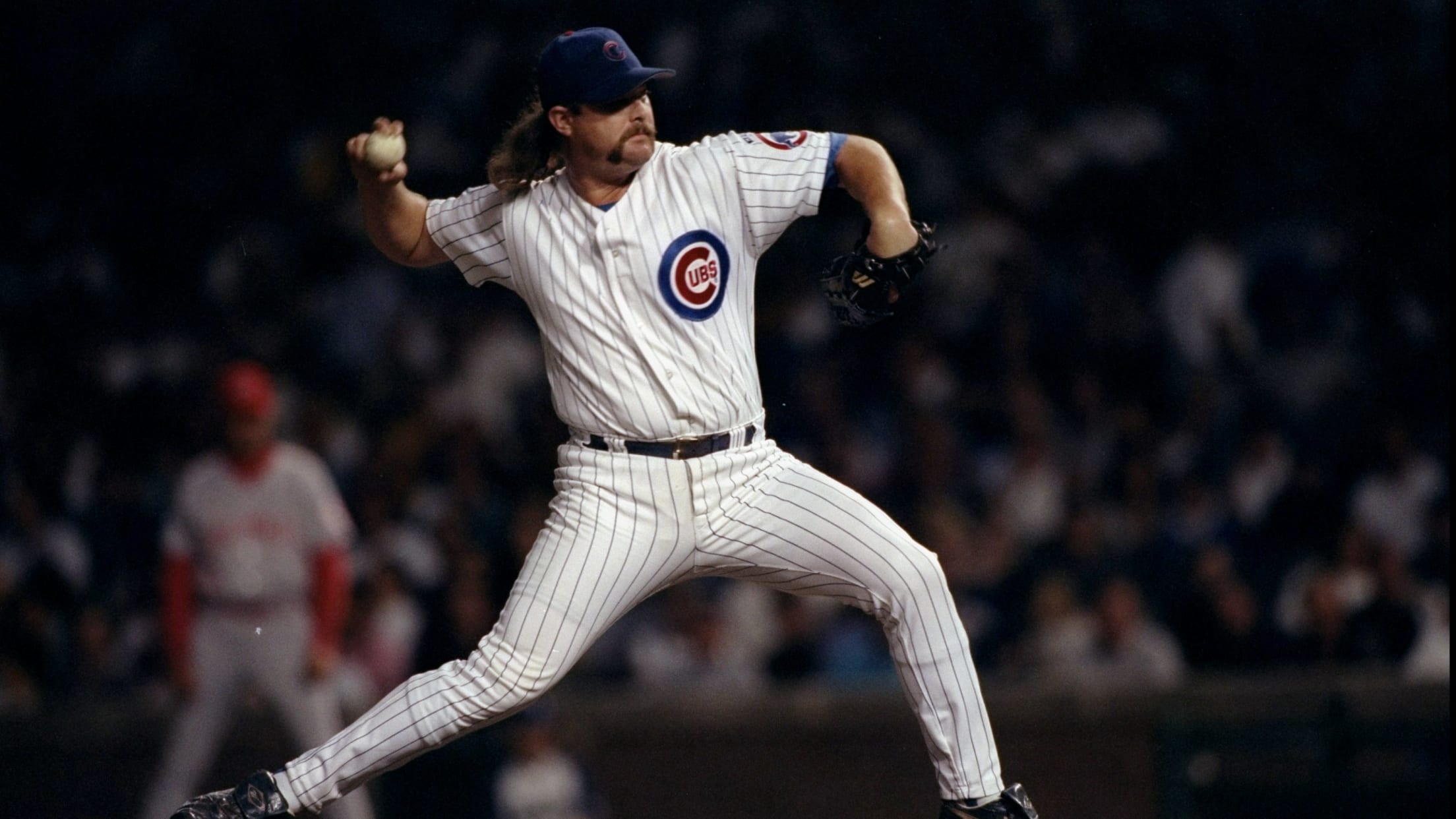 Between the long, curly mullet and the mustache, Beck was the real-life Kenny Powers. Beck was truly one-of-a-kind, and not just because of the facial hair -- when he was sent down to the Cubs' Triple-A affiliate in Iowa, he lived in a trailer beyond the center field fence and welcomed fans to knock on his door and hang out with him.
D-Backs: Clay Zavada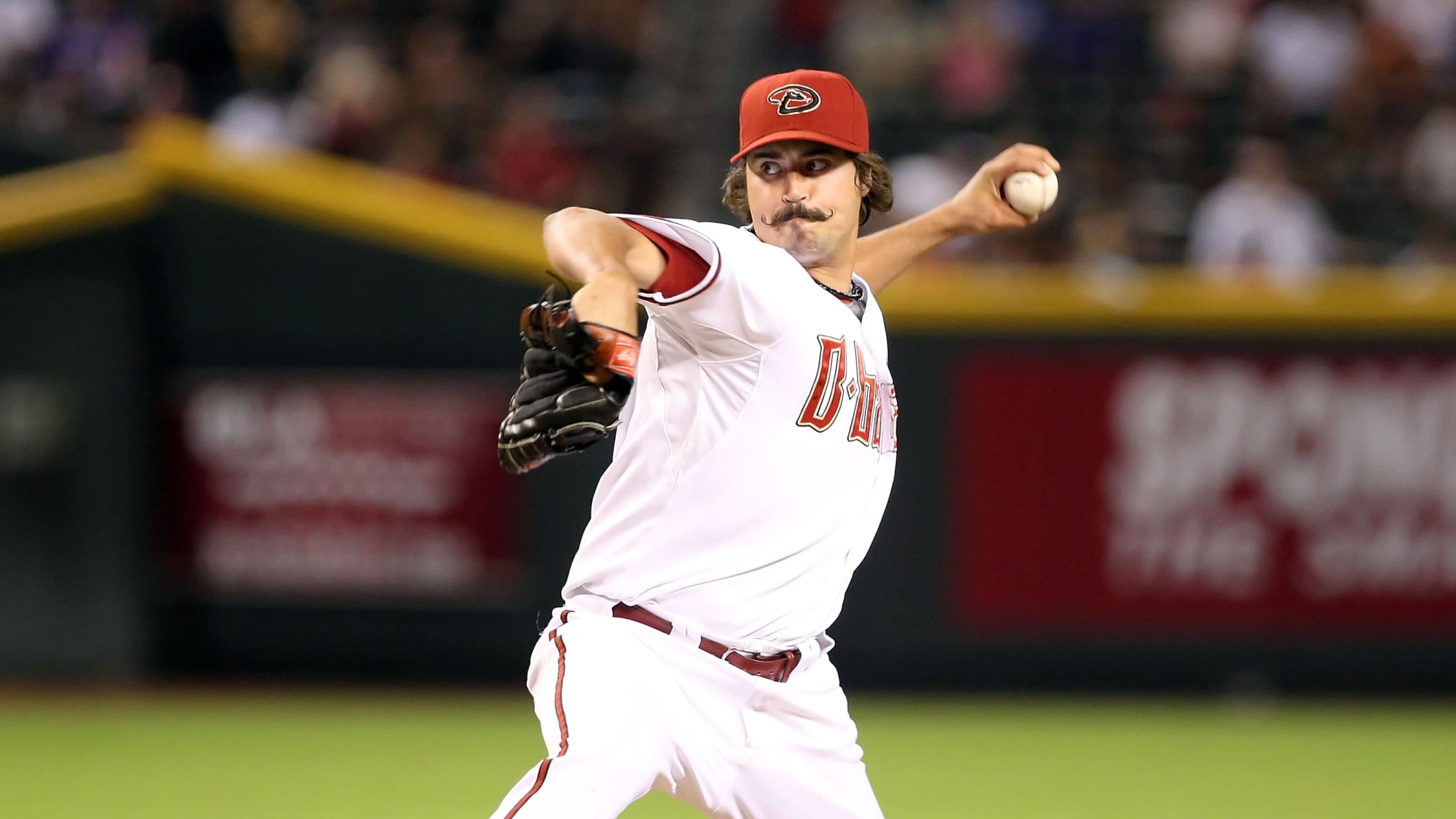 2009 was a pretty good year for Zavada. Not only did he pitch in the big leagues -- posting a 3.35 ERA across 51 IP for the D-backs -- but he also won the American Mustache Institute's Robert Goulet Memorial Mustached American of the Year Award. (Yes, that is a thing and it happened.)
Dodgers: Frenchy Bordagaray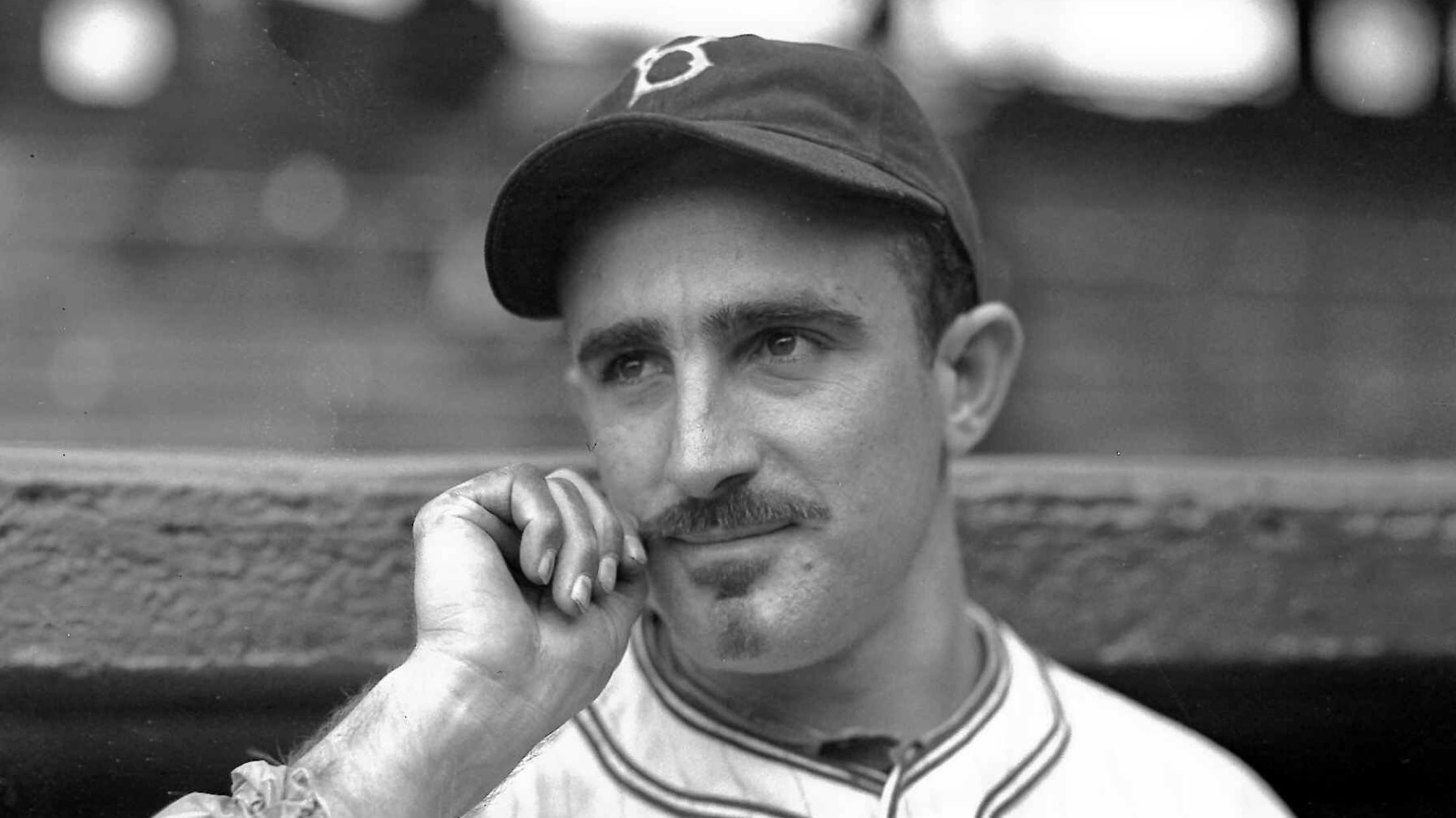 Facial hair enthusiasts should look at Mr. Bordagaray as a kind of hero. After growing out a thin mustache for a part as a movie extra during the offseason, he kept it when he reported to Dodgers camp in 1936. It was the first facial hair a ballplayer had sported in decades, and was enough for him to become a media sensation.
"The new mustache of the noted movie extra is a delicate affair of a distinctly Ronald Colman pattern. [Casey] Stengel says it was the prettiest he ever saw, but Frenchy says that Casey is jealous and threatens to wear it from now on," Tommy Holmes wrote in the Brooklyn Eagle.
Giants: Jim O'Rourke
This day in 1904: 54-year old "Orator Jim" O'Rourke plays his first ML game since 1893, catches & goes 1-4 for Giants pic.twitter.com/hIKol6UnL6

— Christopher Kamka (@ckamka) September 22, 2015
Sure, I could take the easy route and choose Brian Wilson's enormous, jet-black beard that both jump started baseball's facial hair revolution and fed countless "Fear the Beard" chants. I could have gone with Sergio Romo's amazing burnsides -- arguably the first of their kind in the modern era.
Instead, we have to go with New York Giants infielder Jim O'Rourke, whose mustache may have helped kill off facial hair in the game ... because it led to an error.
As the New York Post wrote at the time: "Just as the ball was about to settle in O'Rourke's mitt, he was seen to brush something away from his eyes. It was his long, silky blond mustache, one end of which had been blown into his deep blue orbs by the wind."
Indians: Oscar Gamble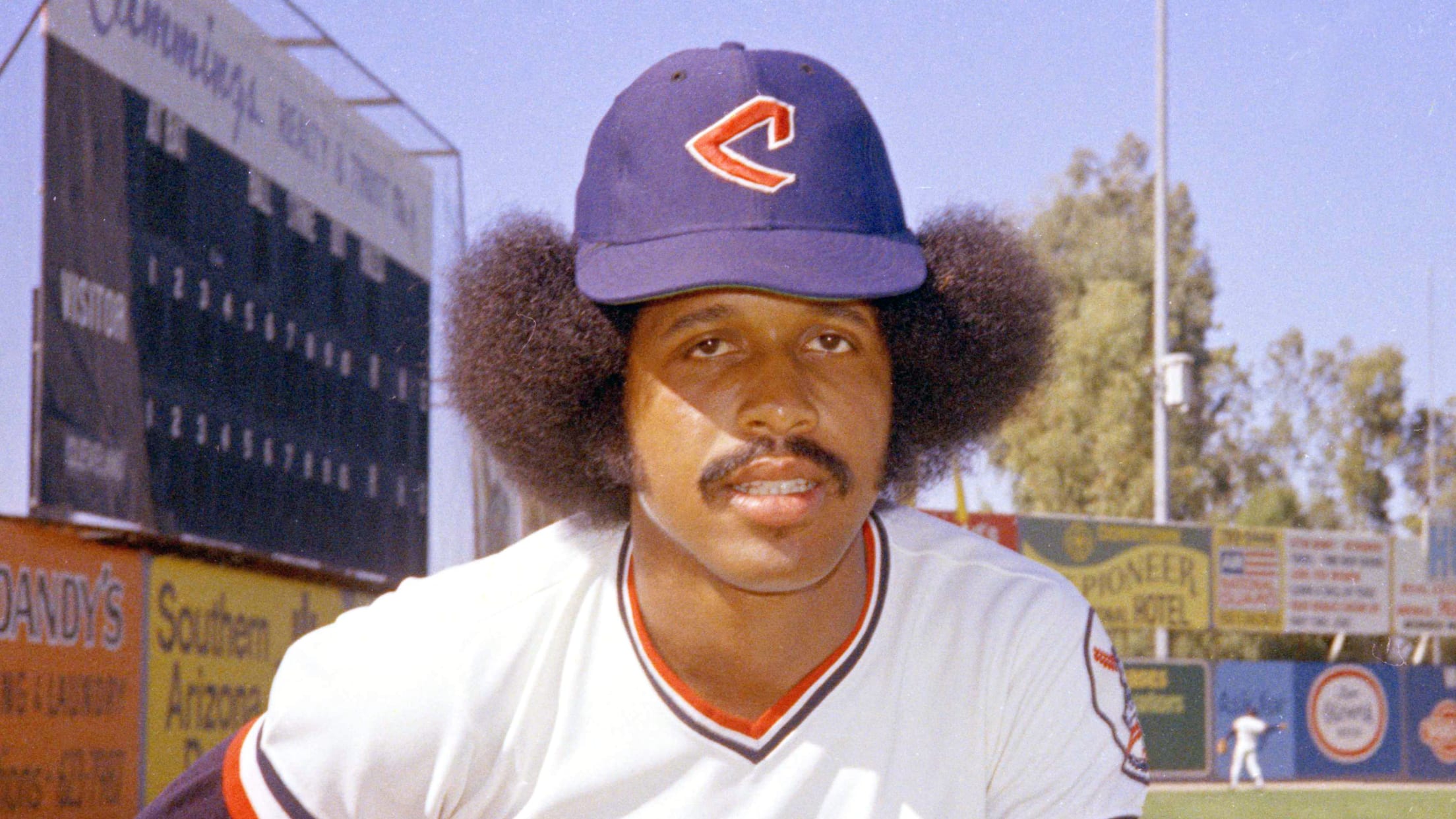 If you were just focusing on Gamble's game-changing Afro, then you were missing out on the best mustache in Cleveland sports history.
Mariners: Jay Buhner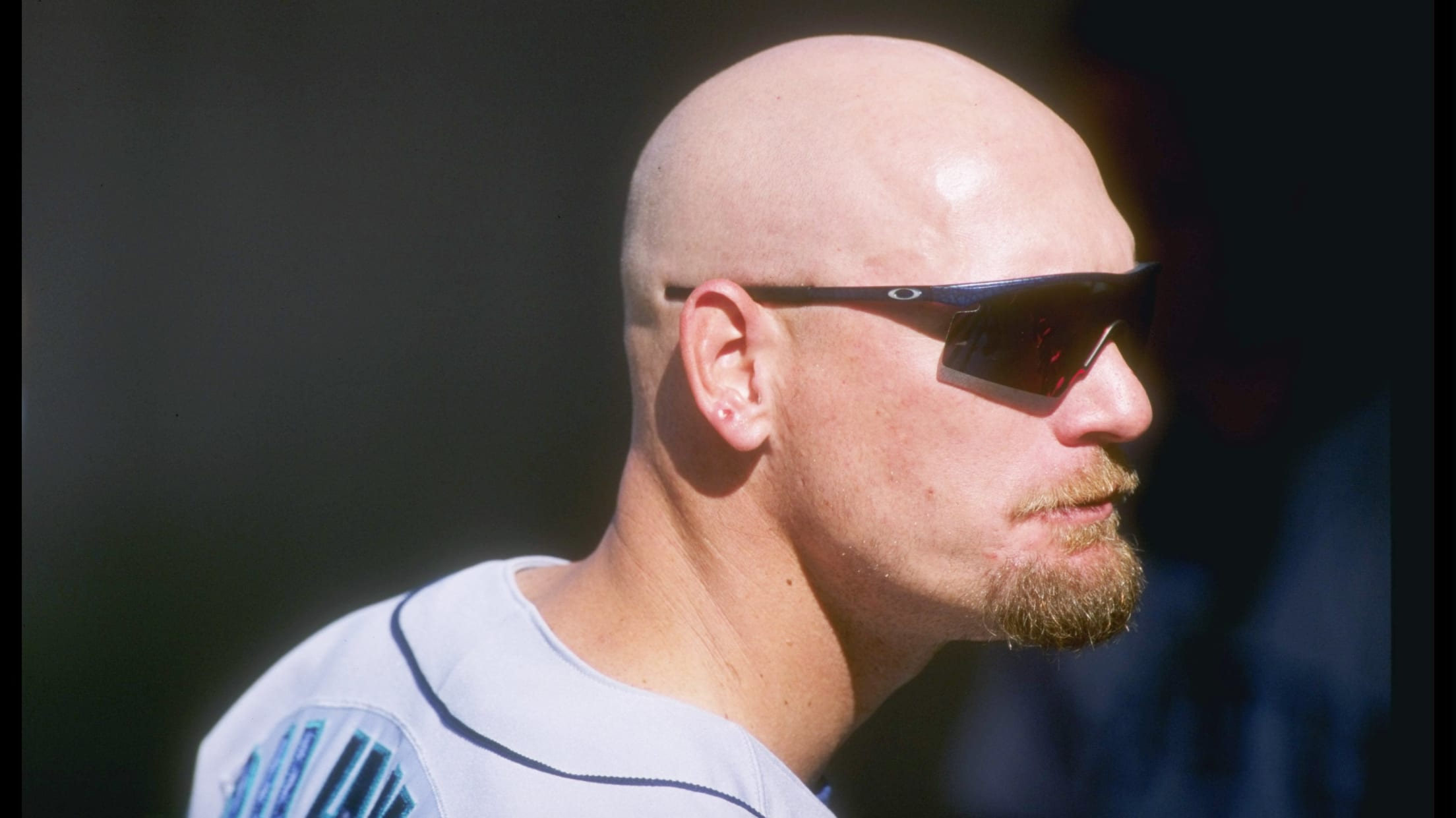 The goatee has become so ubiquitous it's hard to remember that, back when Buhner took the world by storm with it in the '90s, it was strictly the provenance of the counter culture.
Buhner's scruff was notable enough to even get inches in the newspaper.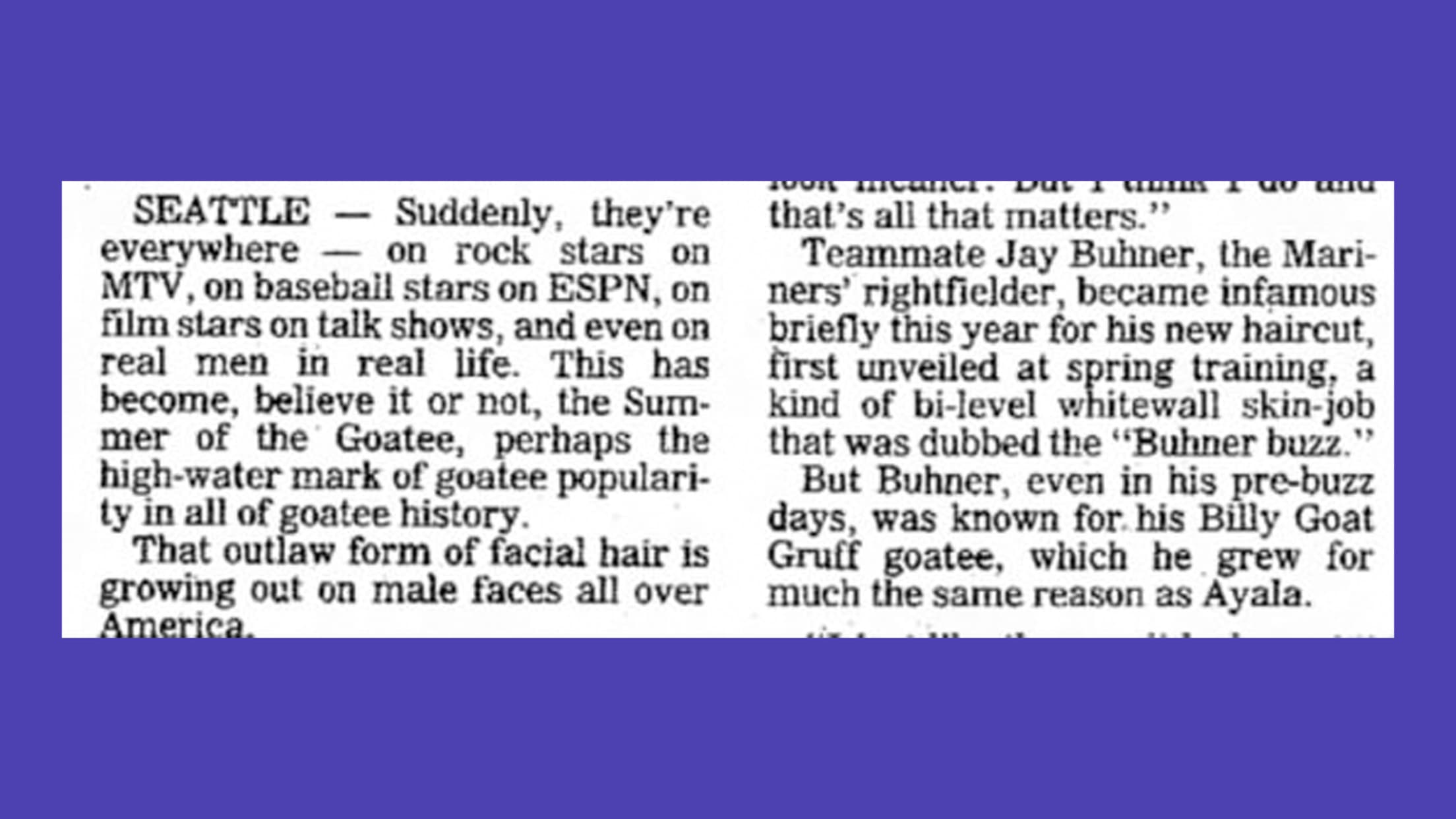 Marlins: Kevin Mattison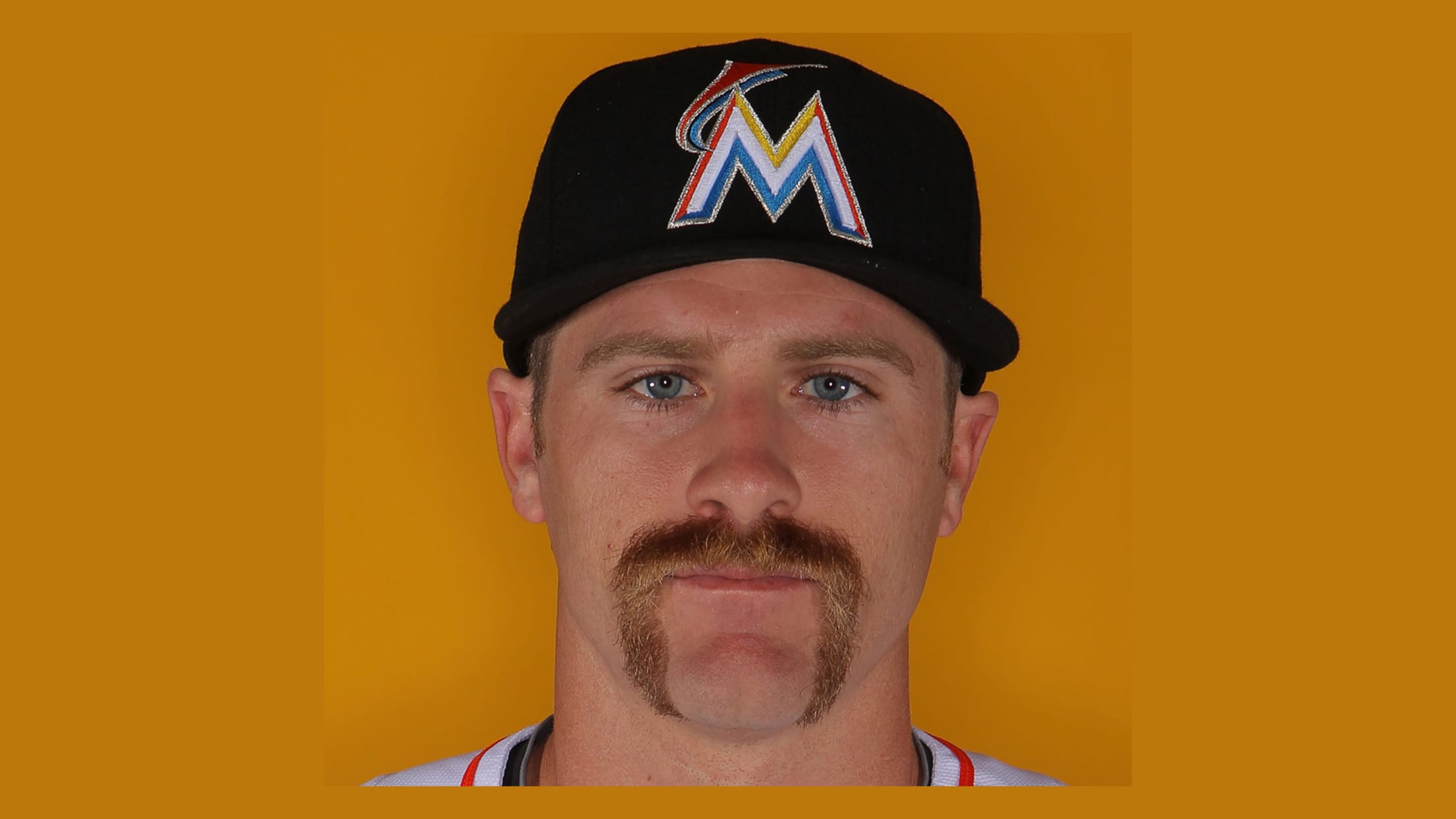 Mattison may have only played three games for the Marlins -- going hitless in five at-bats -- but his mustache will long be remembered.
Sadly, Mattison didn't show off this carefully waxed number while in the Majors: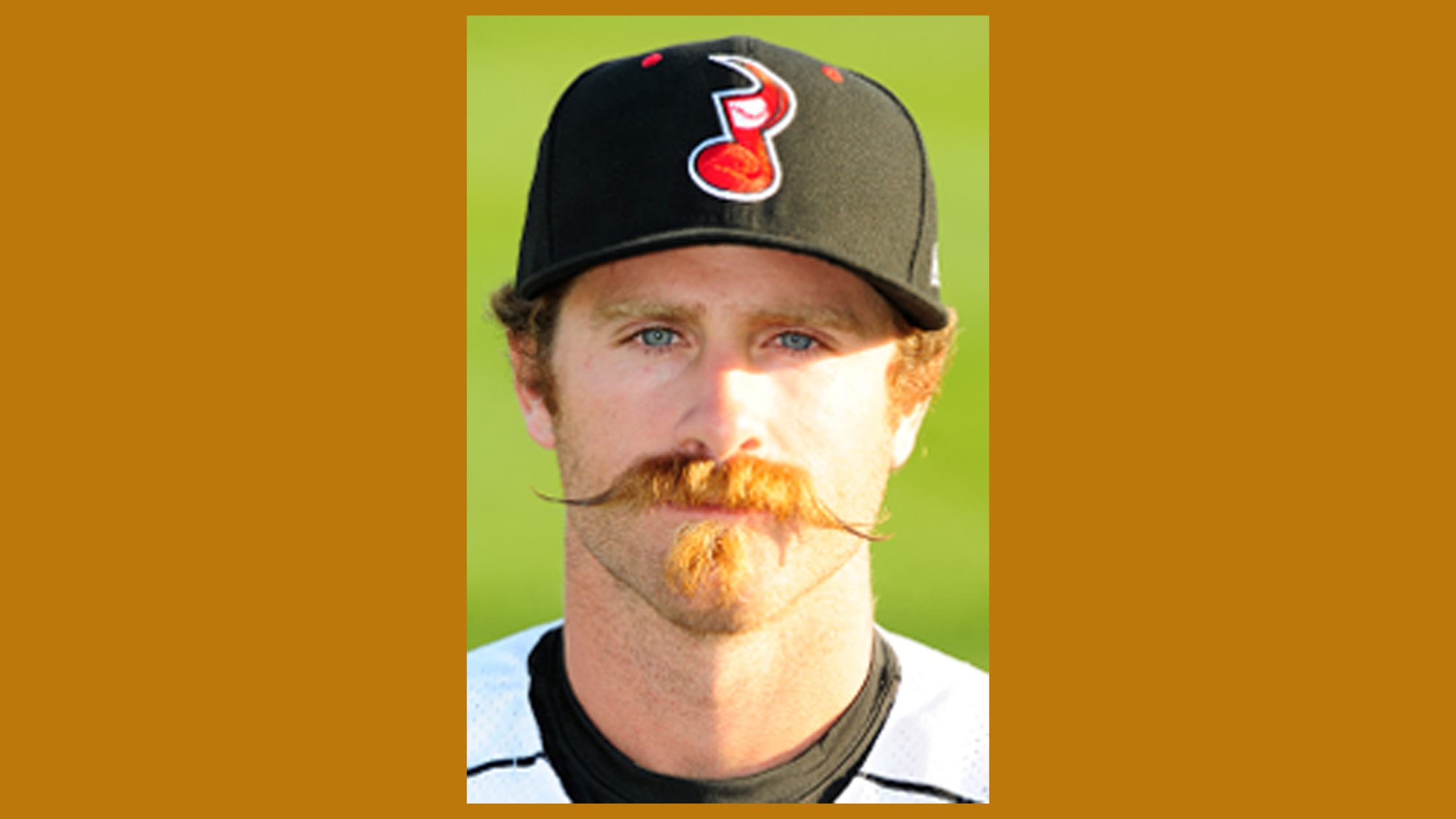 Mets: Bobby Valentine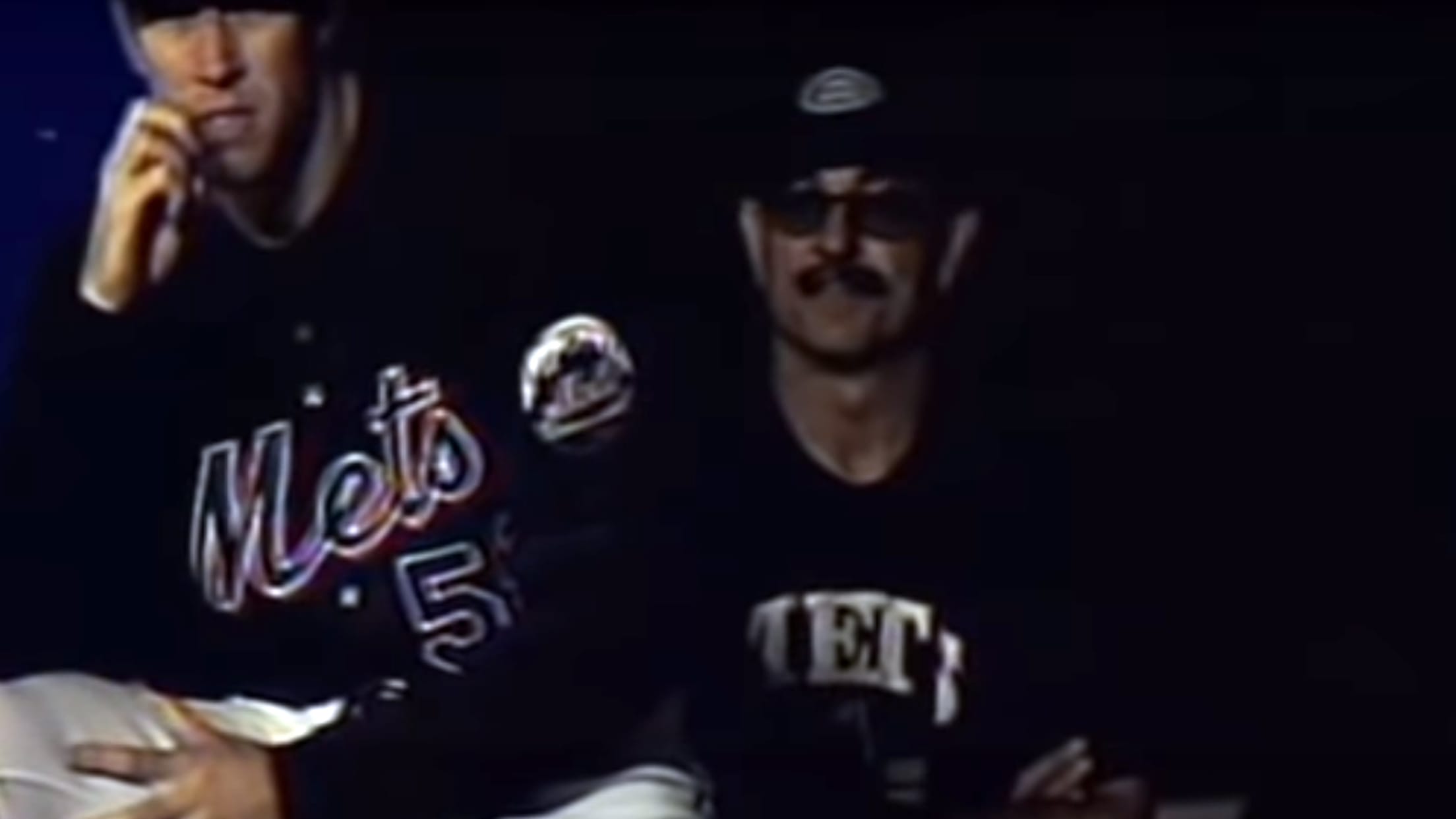 Keith Hernandez is the most famous mustachioed Mets player, creating a panicked frenzy when he decided to cut the beast off, but it was Bobby V who showed how important a mustache can be to a ballclub when he tried to sneak back into the dugout in 1999.
Nationals: Danny Espinosa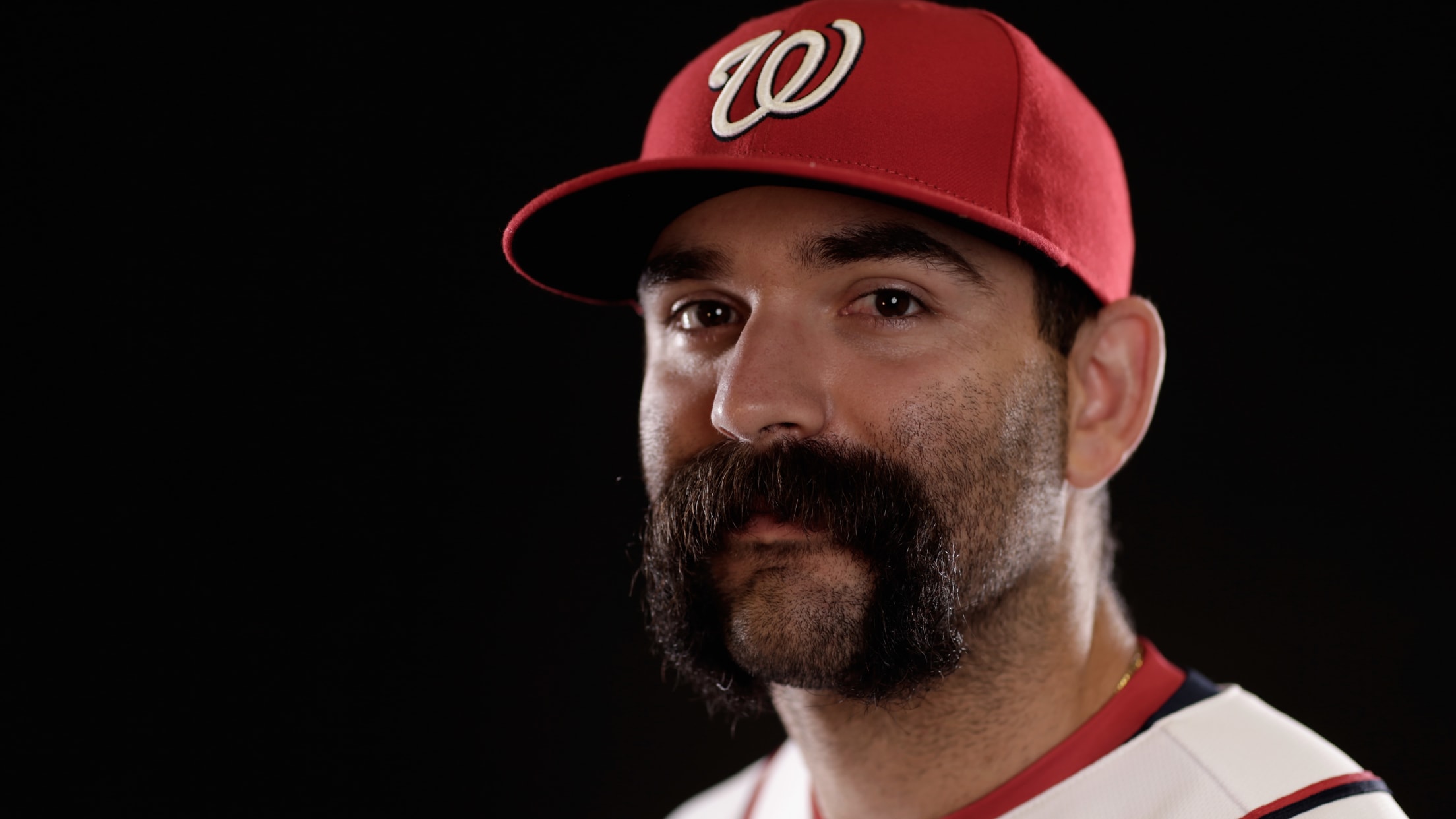 Before the Nats won the World Series this past fall, you could argue that this photo was the greatest moment in the team's history.
Orioles: Eddie Murray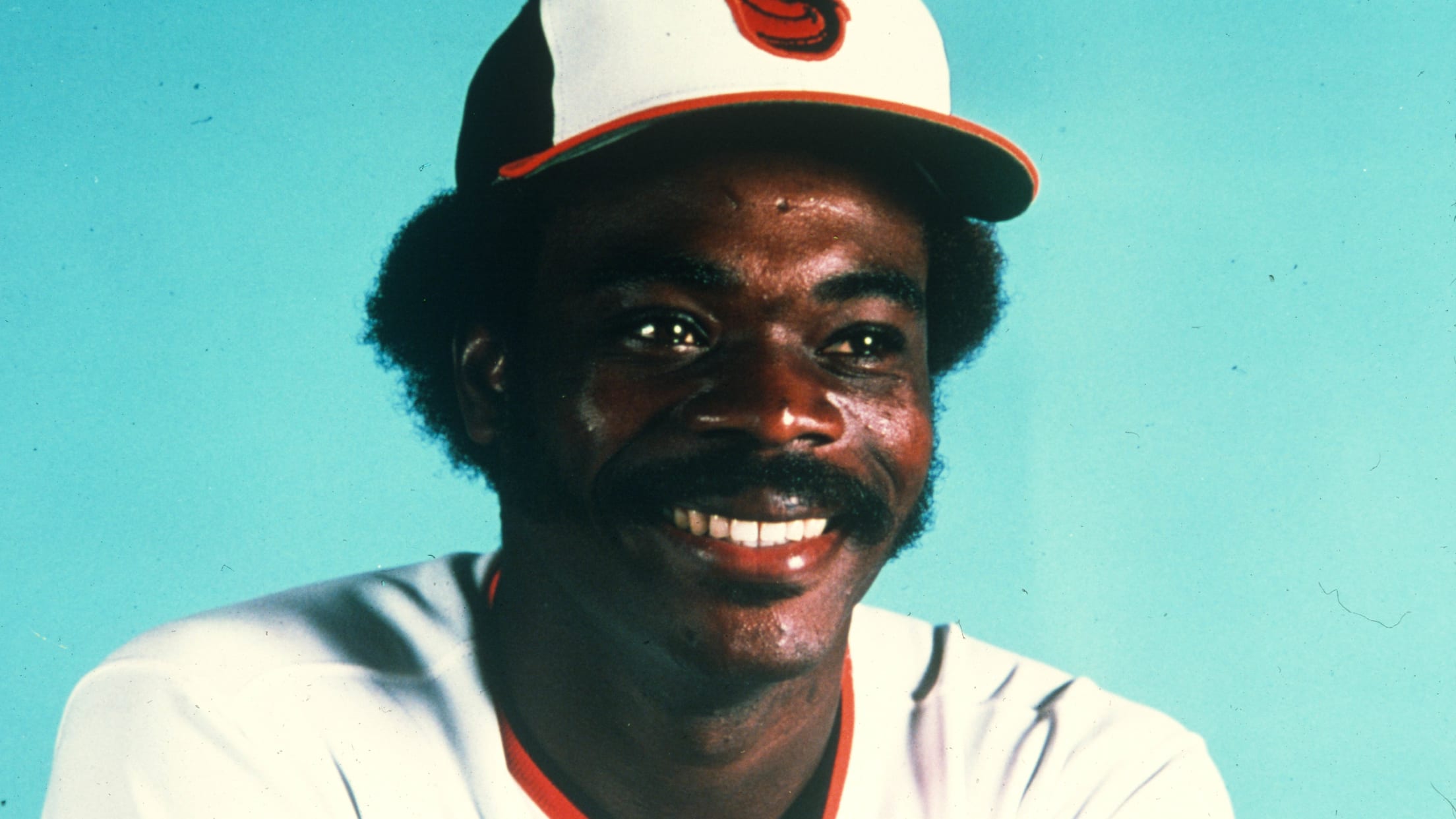 Murray's mustache and glorious sideburns were so good that his statue outside Camden Yards made sure to include them, bronzing that hair for all eternity.
Padres: Dale Thayer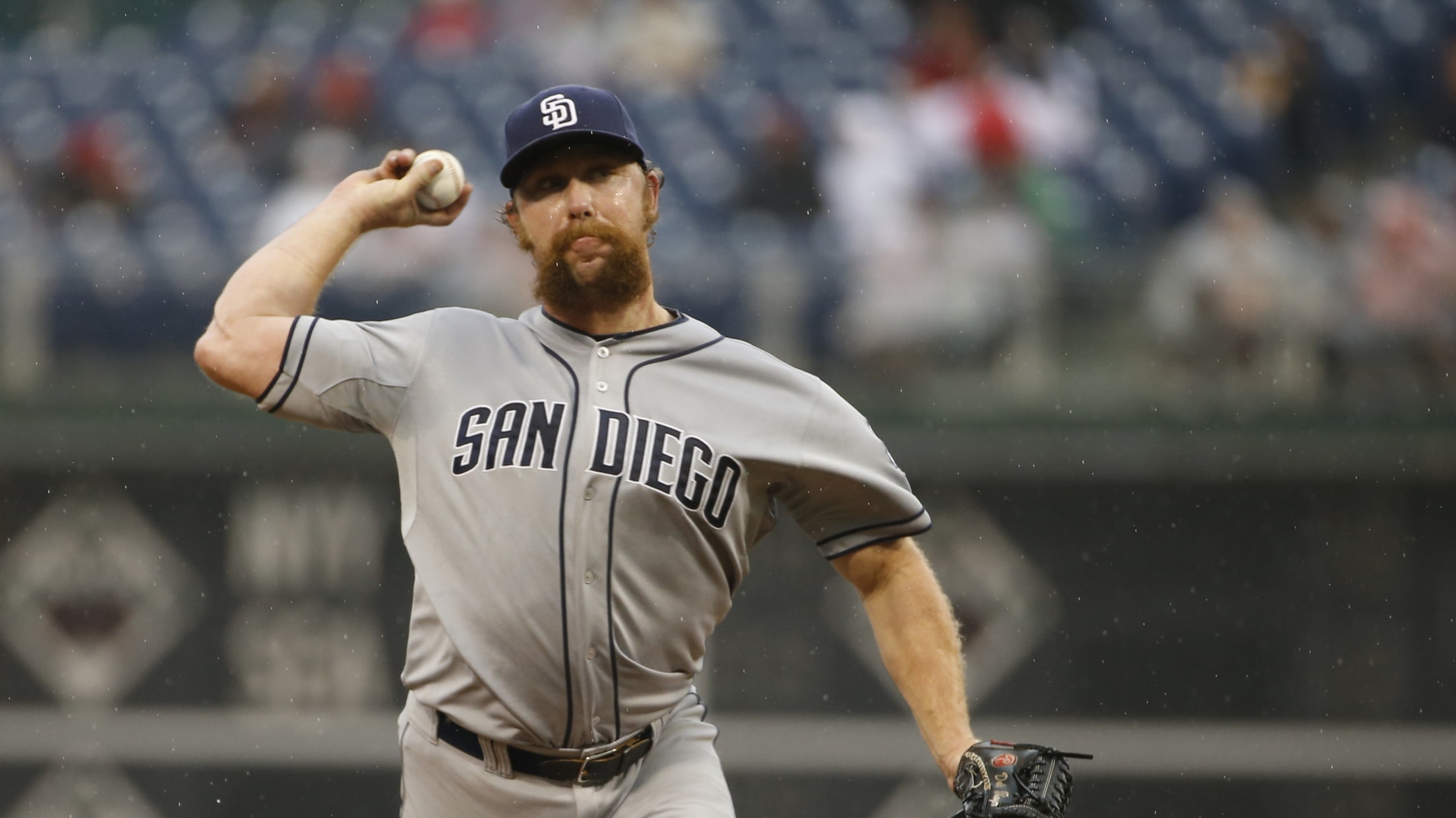 Little-known fact: Remember the village of Whos from "Horton Hears a Who?" Yeah, they ended up living in Thayer's finely cultivated forest of facial hair.
Phillies: Sal Fasano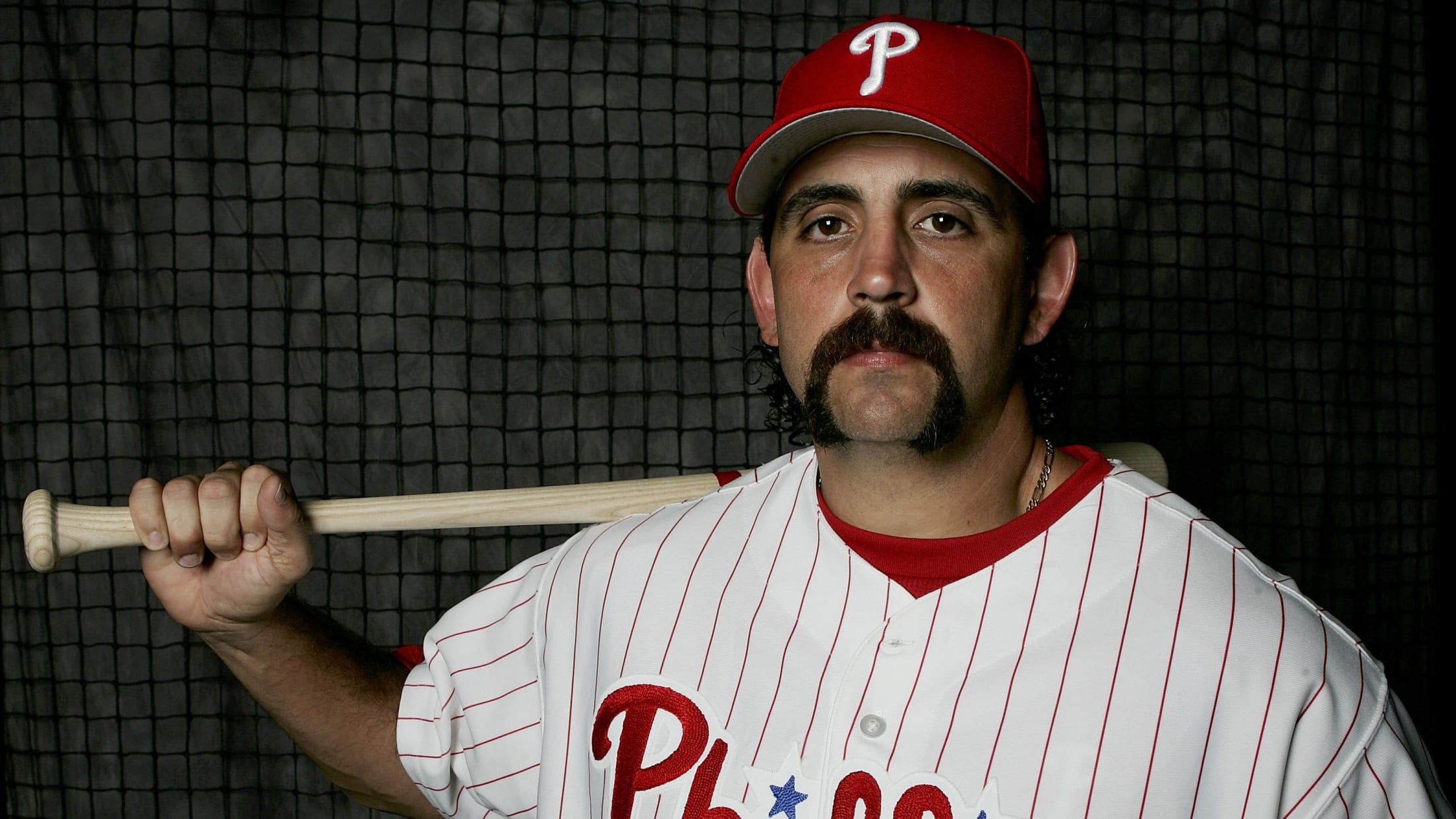 Fasano's handlebar mustache and general joie de vivre was enough that it inspired a fan group devoted to the backup catcher called "Sal's Pal's." Naturally, they also wore mustaches.
Pirates: Ronny Cedeño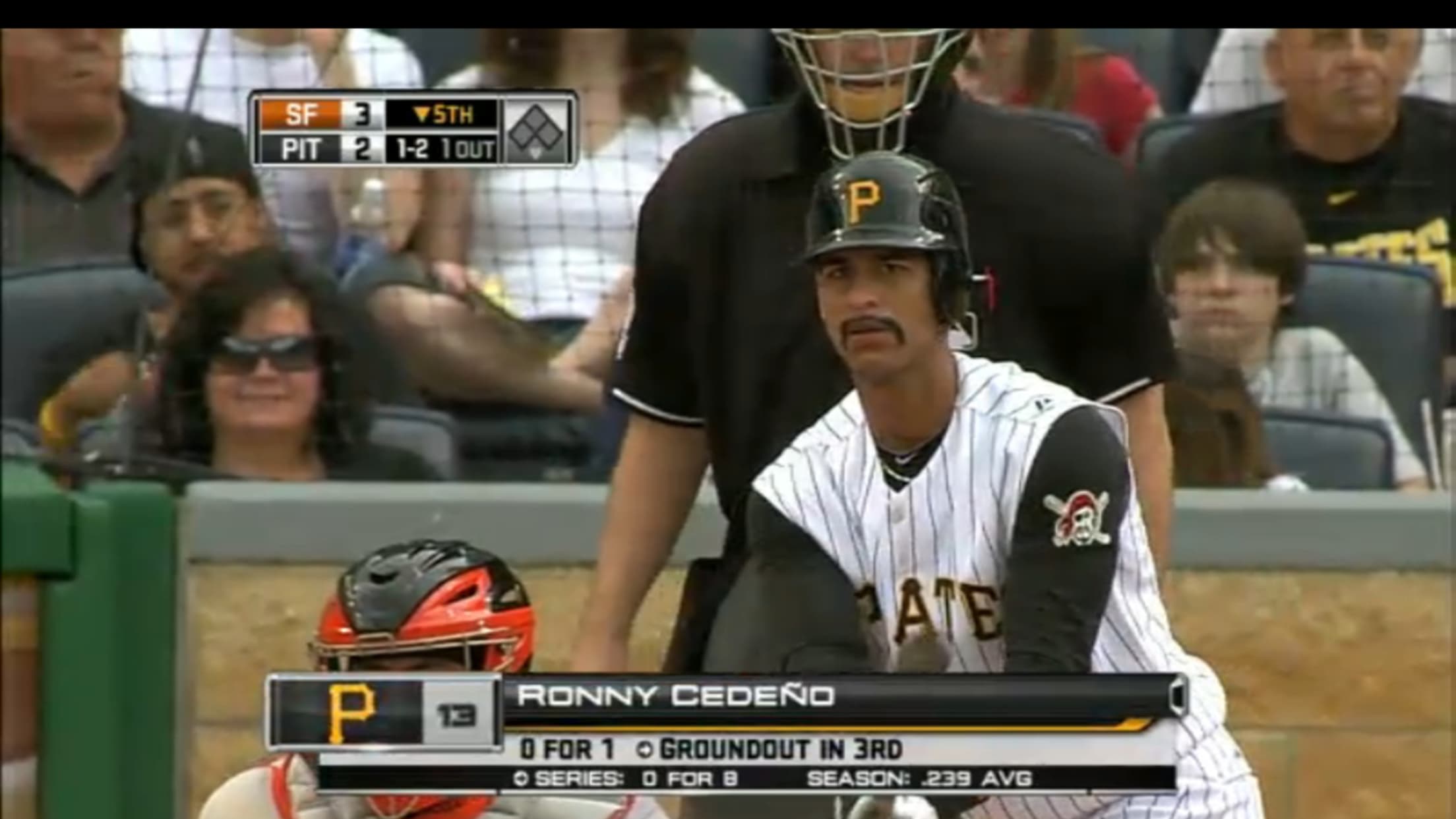 The Pirates' 1979 World Series-winning team was loaded with some seriously fuzzy mustaches, with Phil Garner and Dale Berra leading the way.
But they lose out to Cedeño, who wanted to fit in so badly as his Bucco teammates grew mustaches to spark a hot streak in 2010 that he drew his in with eye black when his own follicles weren't up to the task. That's commitment.
Rangers: Derek Holland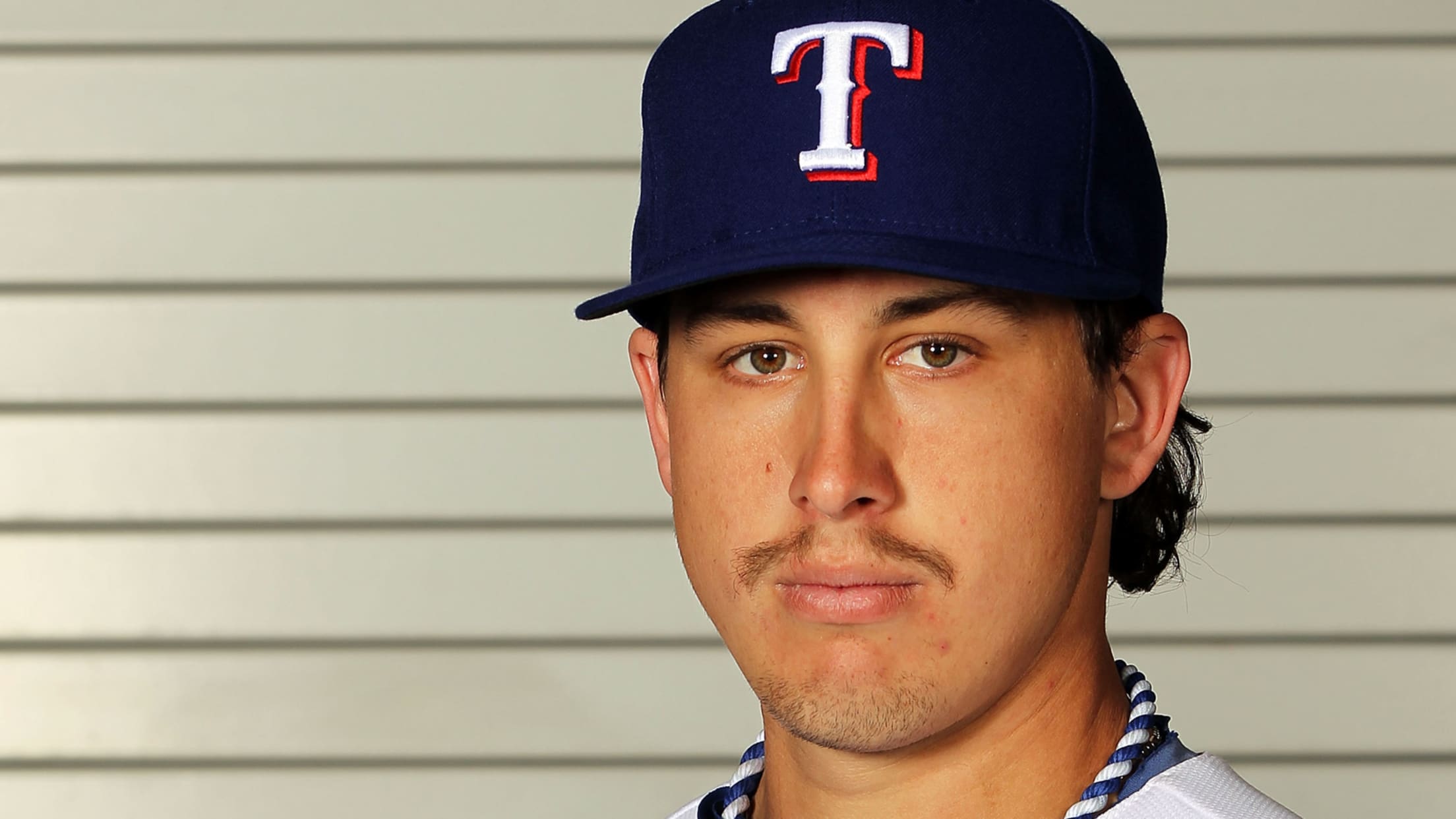 Before Holland revealed himself to be the game's most strident "Dumb and Dumber" fan, he was known for being the Rangers pitcher with the wispiest of mustaches.
Rays: Luke Scott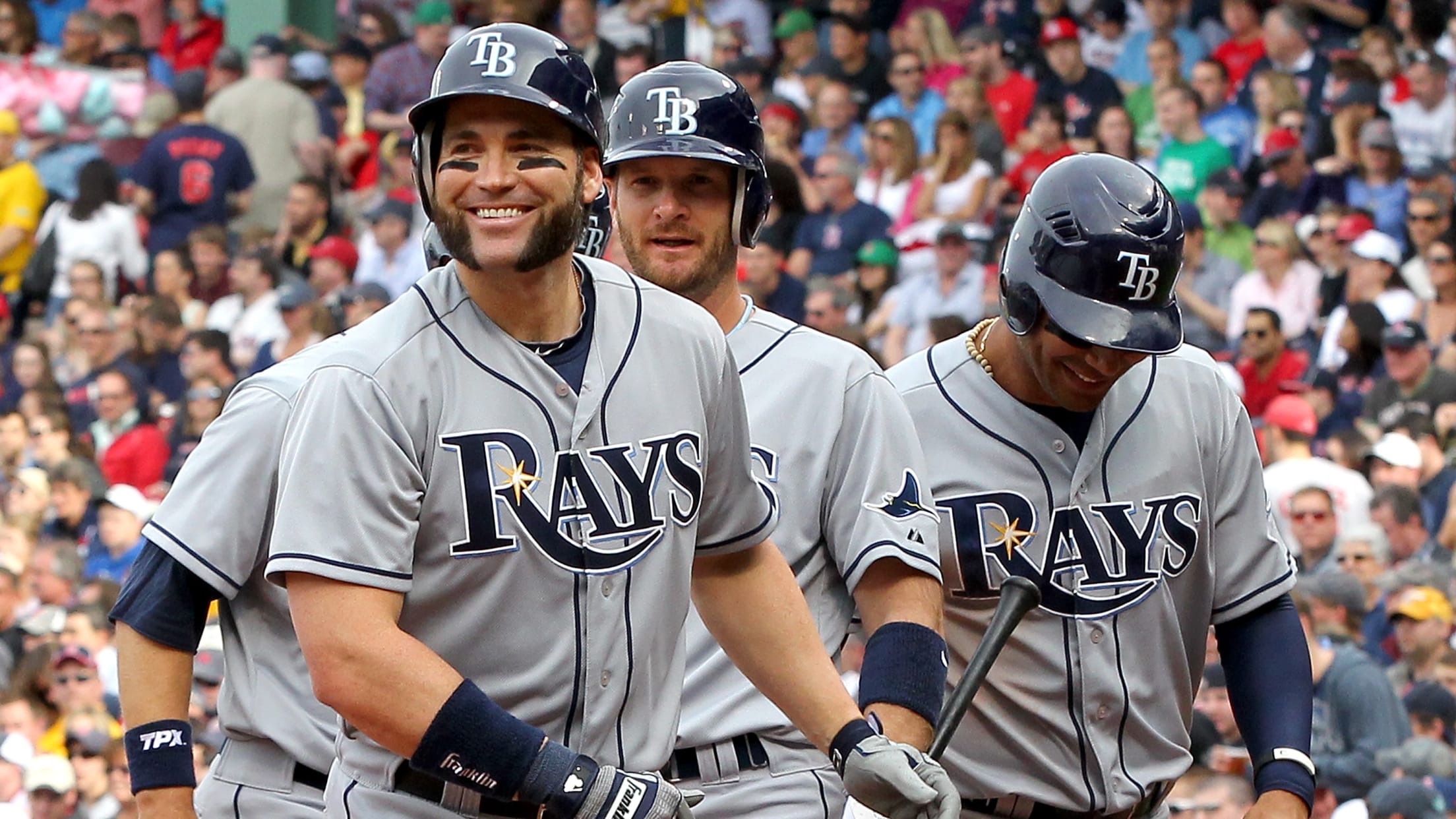 With those mutton chops, we're just guessing that his skeleton is also laced with adamantium.
Reds: Corky Miller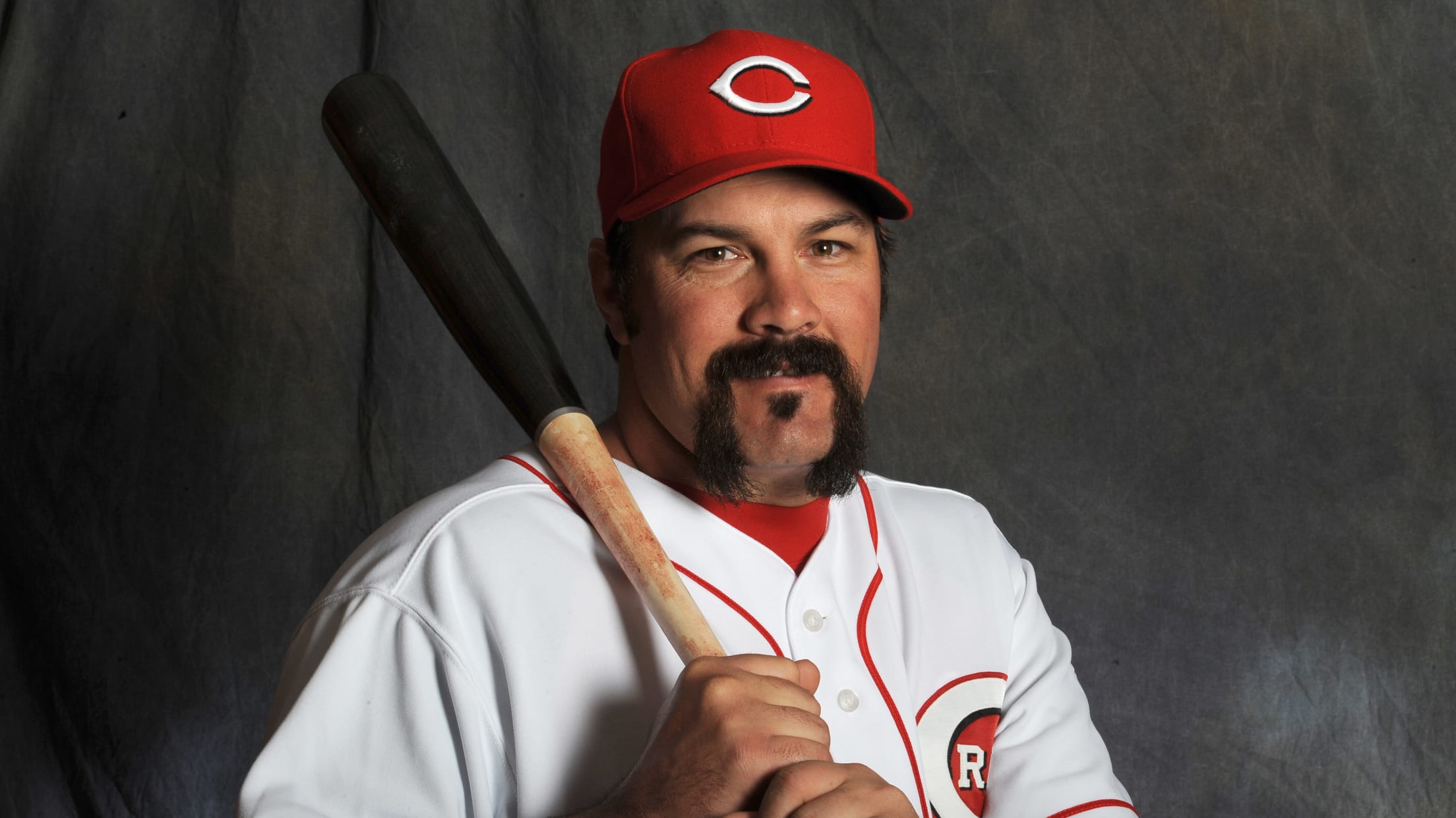 The Reds didn't allow facial hair until 1999 when Greg Vaughn's arrival forced a change in team policy. So, unfortunately, those great Big Red Machine teams have no Big Red Mustaches. (Although it did turn their 1972 World Series matchup against the A's into a showdown of Hairs vs. Squares.)
Fortunately, they employed backup catcher Corky Miller, and the enormous mustache he wore with the Reds in 2013 made him a fan favorite. While his preferred style is a sick 'stache, he has no problem with a beard. As he said during a Reddit AMA, "Not everyone is destined for greatness."
Red Sox: Mike Napoli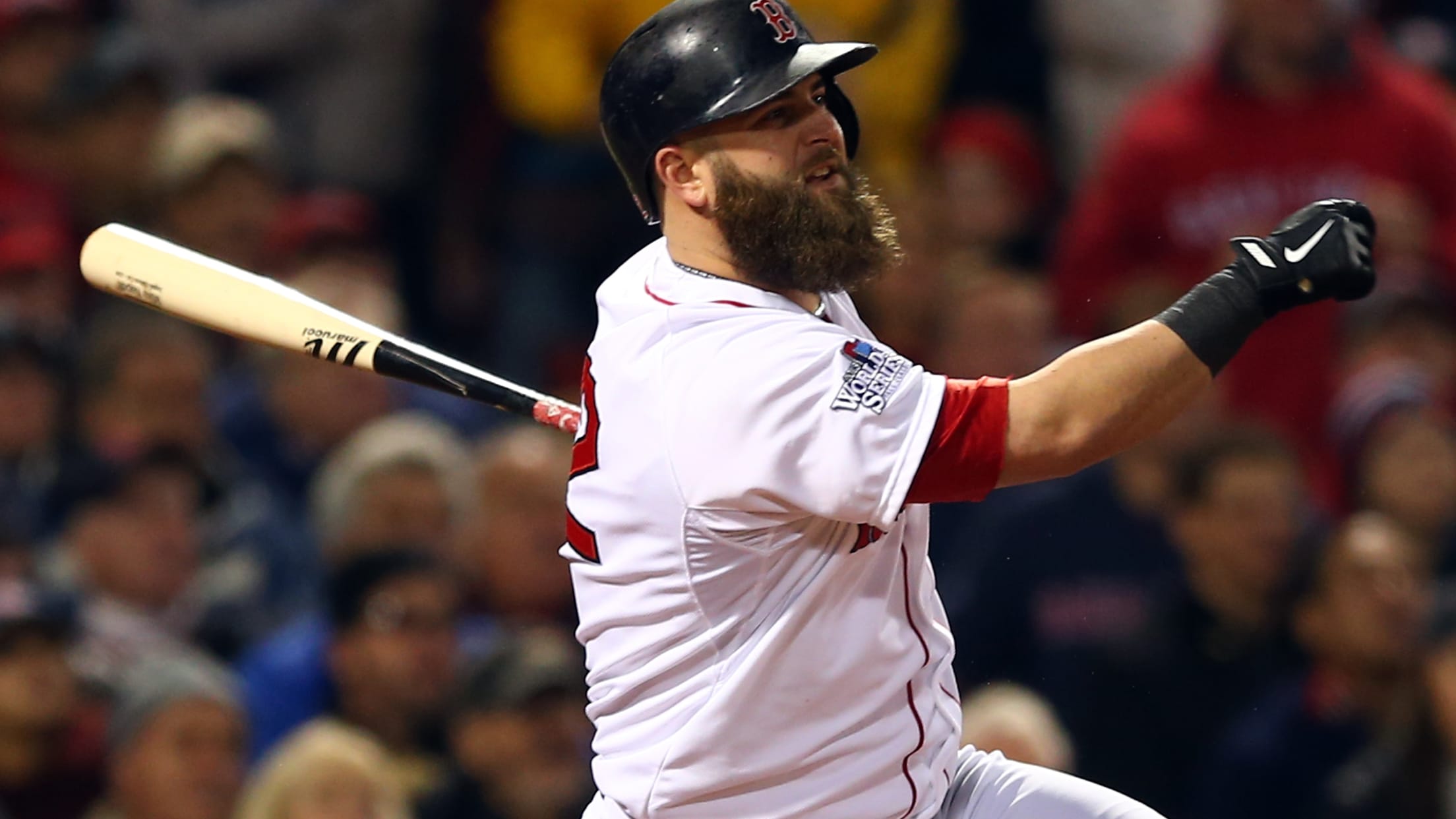 Arguably the most bearded member of the Red Sox's beard-led 2013 World Series team, Napoli seems to be spending all of his energy post-retirement on growing the thing even longer.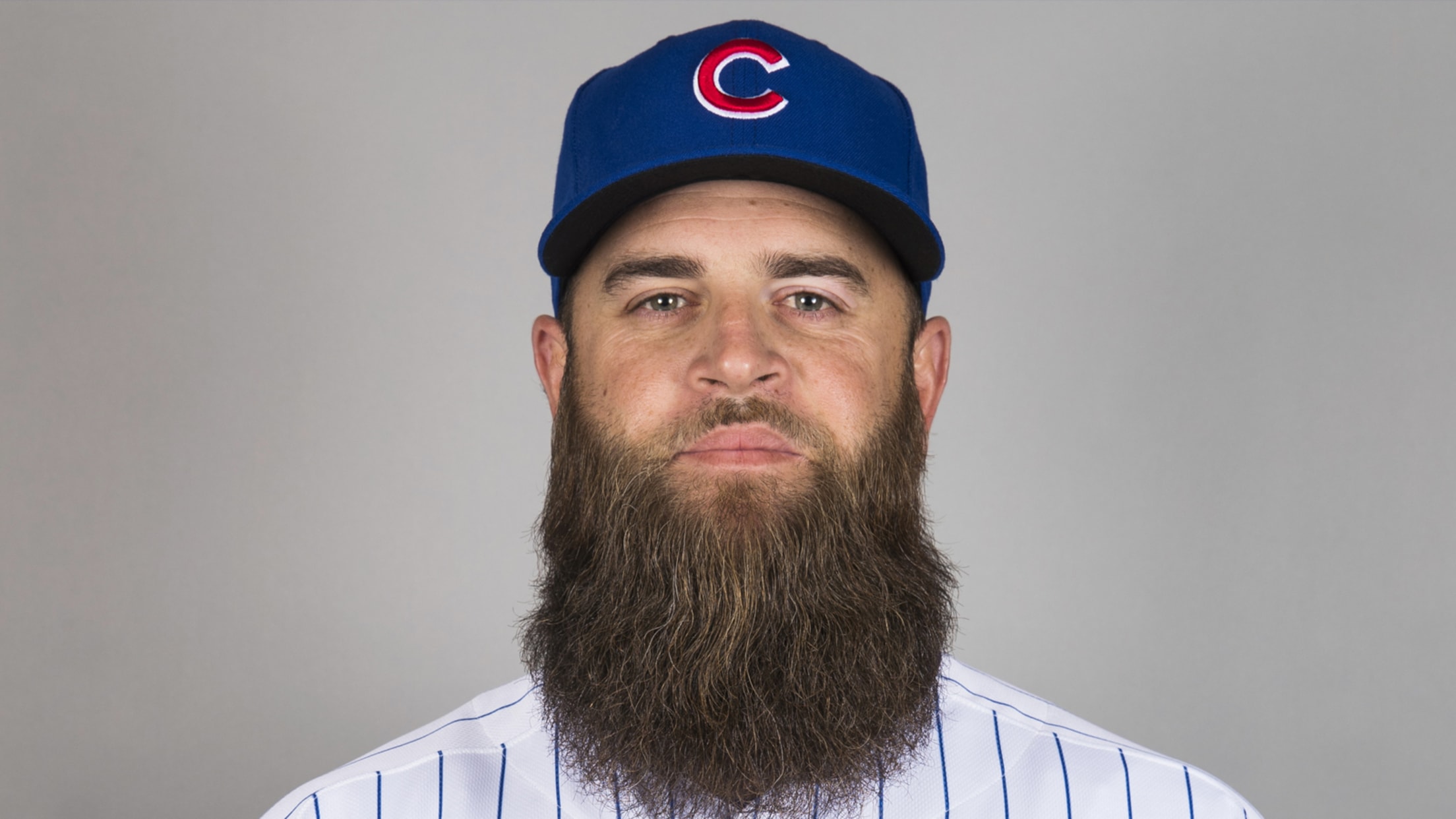 Rockies: Charlie Blackmon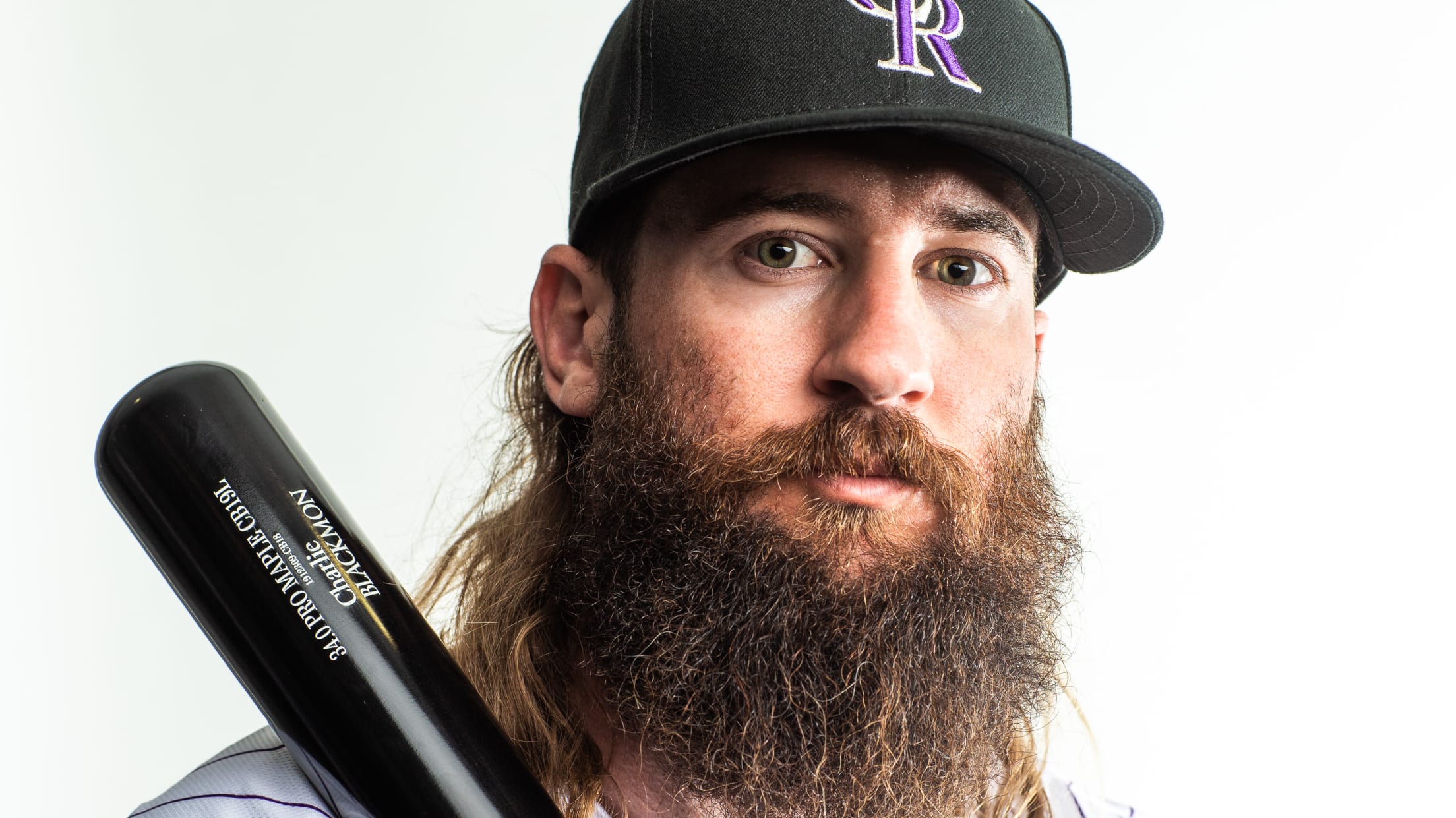 Just think: If not for a broken leg in college, one of the game's most iconic beards would never have been grown. Sidelined with the injury at Georgia Tech in 2011, Blackmon decided not to shave until he could walk again. That was his first taste of the beard. And when he rocked it during Spring Training in 2014 -- the first time he made the big league team out of camp -- well, it stuck.
Royals: Dan Quisenberry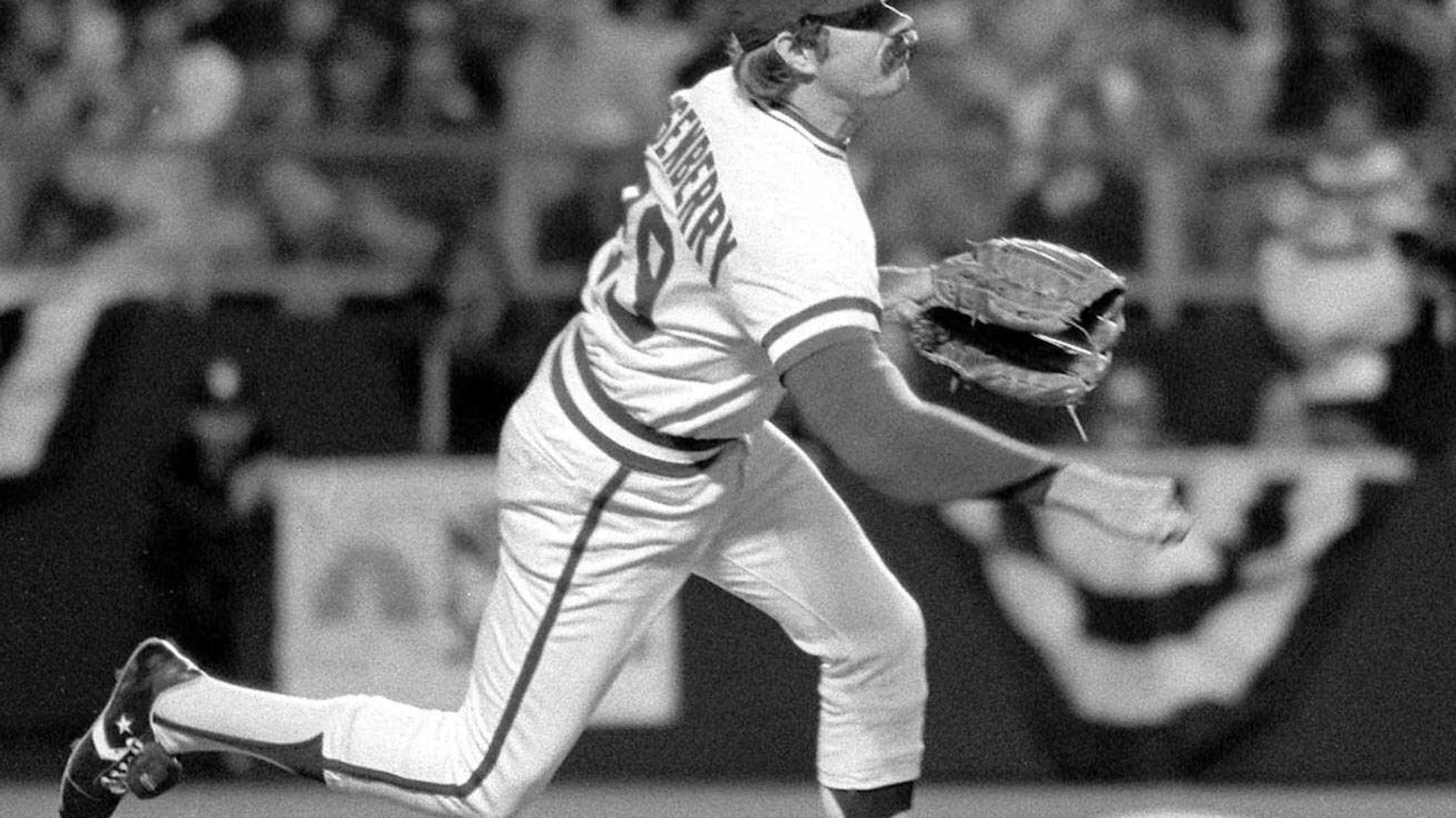 Sure, Dennis Leonard had the bigger, bolder look, but there's something perfect about how the Royals' poetry-writing, submarining relief ace also looked like every 1980s dad.
Tigers: Jose Valverde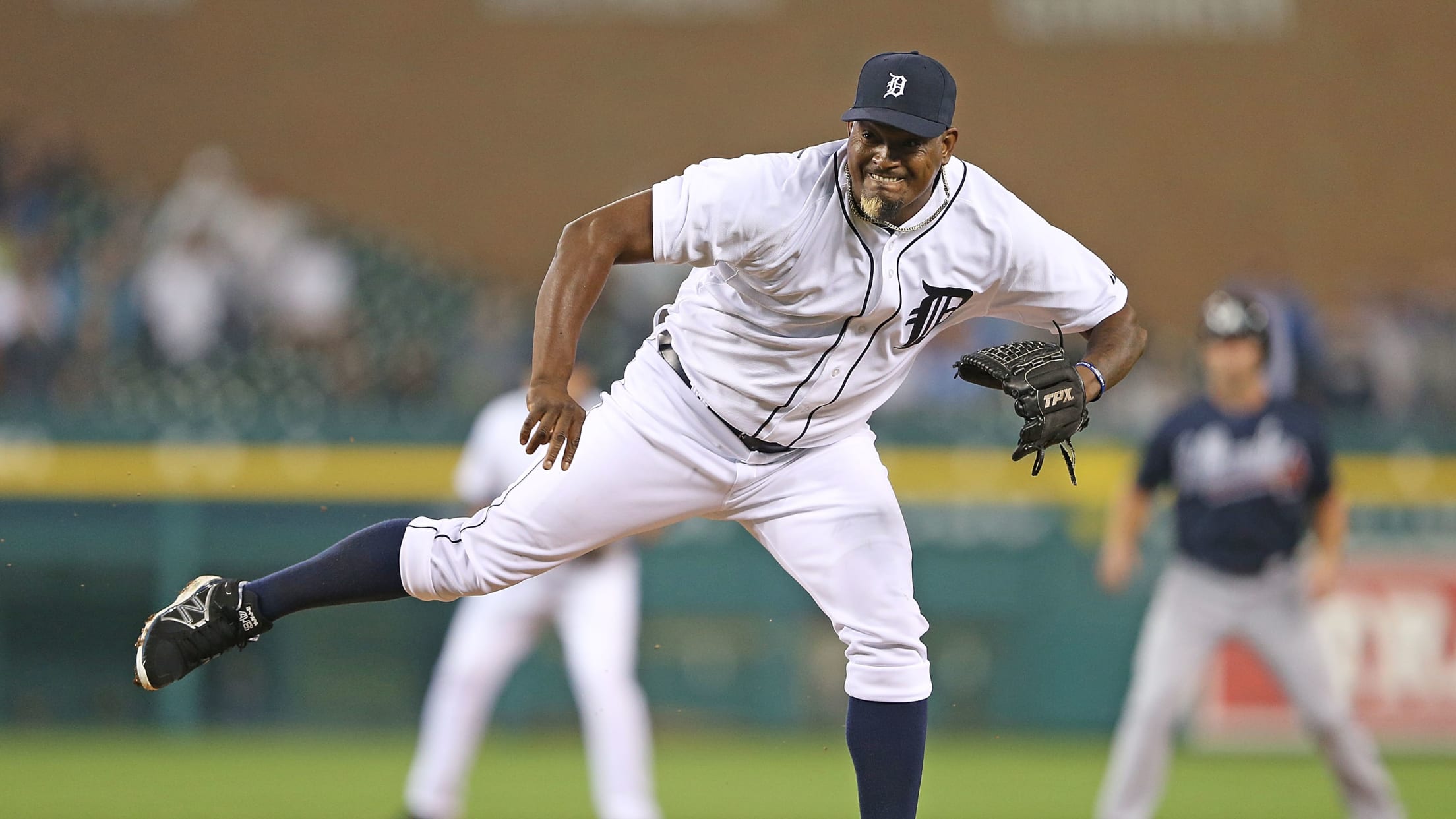 "A half-dyed tuft of hair upon the chin" is arguably the weirdest look on this entire list.
Minnesota Twins: Randy Dobnak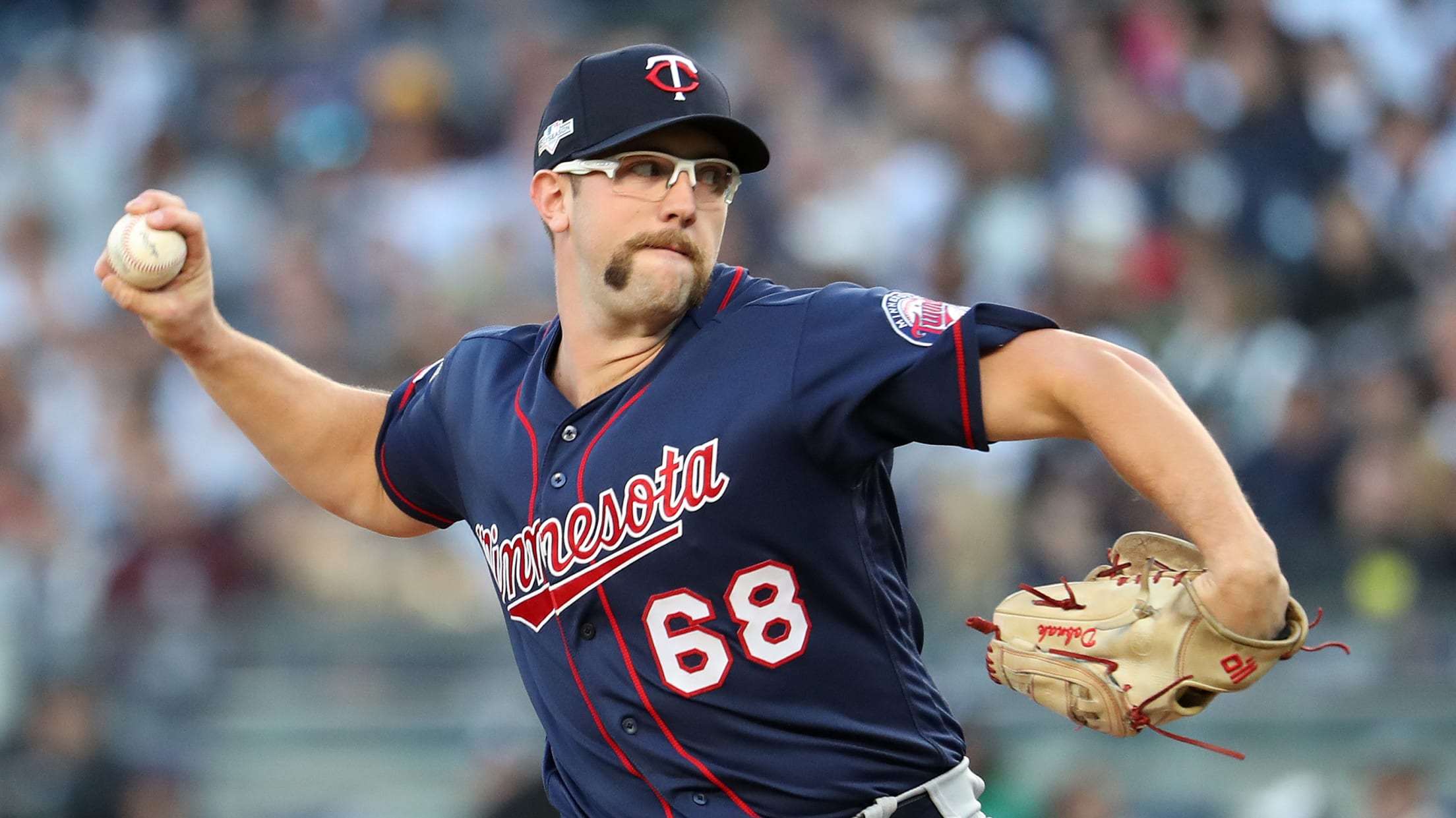 Shockingly, Dobnak's signature fu manchu is a recent development. It came from his days in the Minor Leagues, when he shaved his beard but decided to leave the mustache. Upon getting promoted to Double-A the next day, he knew he'd have to keep it.
White Sox: Dick Allen
In honor of National Juggling Day, here's Dick Allen in the greatest sports/juggling pic ever (from 1972): pic.twitter.com/tzAdUWqs

— SI Vault (@si_vault) June 13, 2012
The mustache, the sideburns, the large-frame glasses he wore up to the plate -- Dick Allen simply was cool personified.
Yankees: Don Mattingly
It's the most iconic 'stache in baseball history, bar none.
But if you want to see a truly cursed image, one that may shake you to your very core, then scroll below. But I warn you, there's no coming back from this: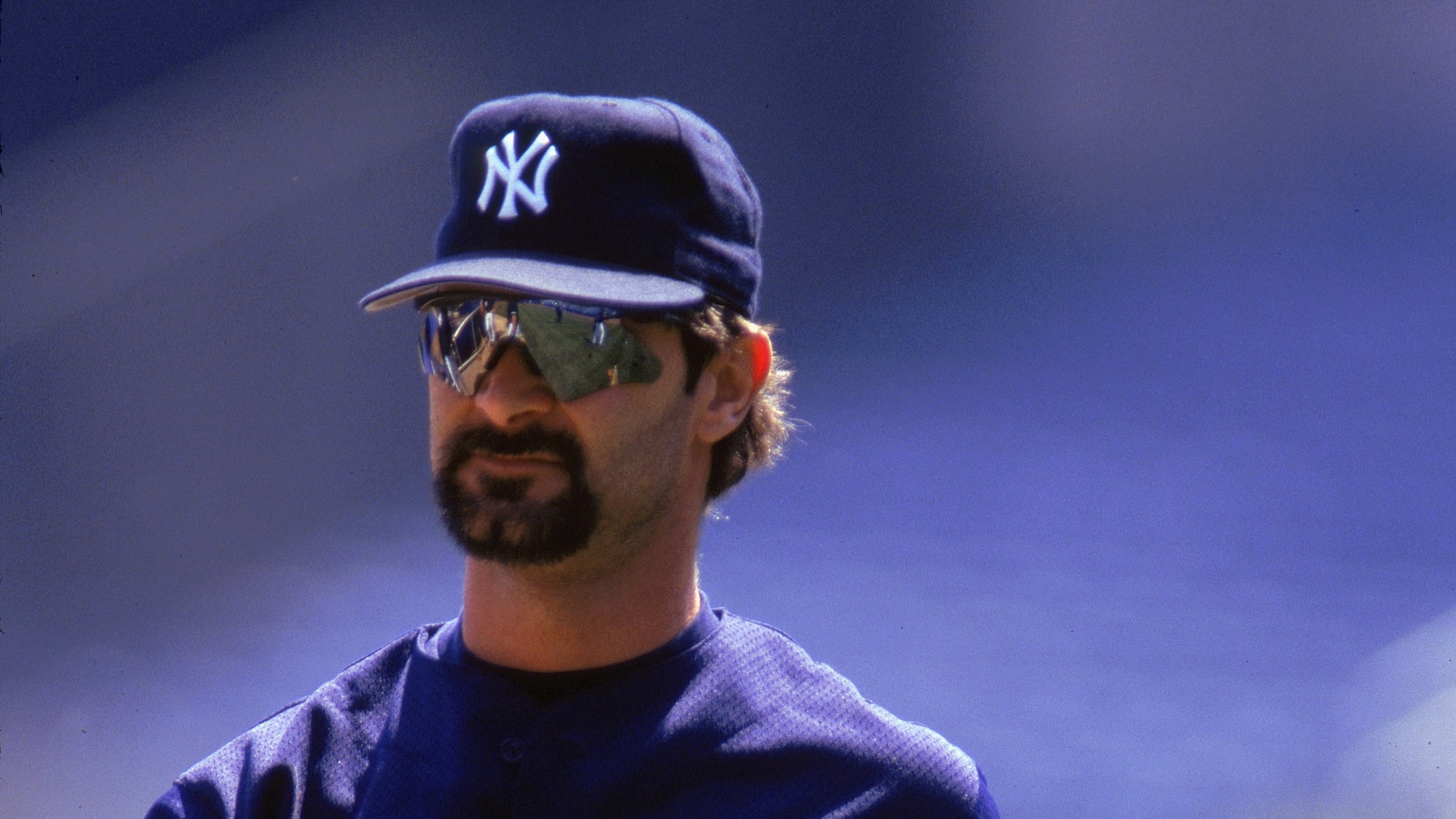 This goatee angered owner George Steinbrenner ... and is the likely source of "Mattingly! Trim those sideburns."
Michael Clair writes for MLB.com. He spends a lot of time thinking about walk-up music and believes stirrup socks are an integral part of every formal outfit.