NL 1B: Bell making late charge on Freeman's lead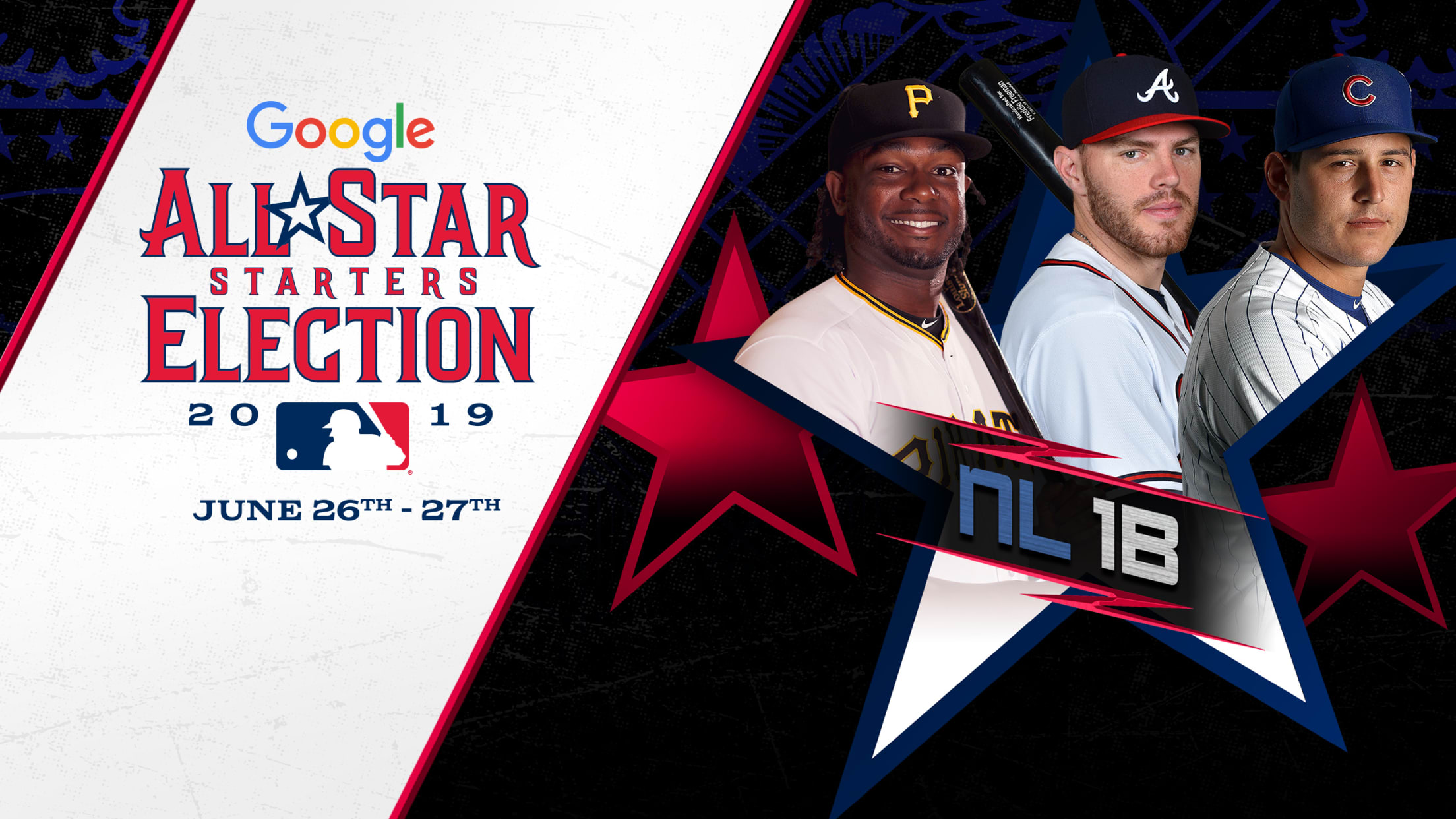 With less than an hour to go as the 4 p.m. ET deadline nears, many races are still too close to call. Your votes will have a huge impact, as most position battles have yet to be decided. As of 2:30 p.m. ET Thursday, NL first base is among the
With less than an hour to go as the 4 p.m. ET deadline nears, many races are still too close to call. Your votes will have a huge impact, as most position battles have yet to be decided.
As of 2:30 p.m. ET Thursday, NL first base is among the tightest races, with Josh Bell closing in on Freddie Freeman, whose lead is now only 1.2%.
Below are the complete NL first base standings. Winners will be announced tonight at 7 ET on ESPN.
1) Freddie Freeman (Braves): 38.7%
2) Josh Bell (Pirates): 36.5%
3) Anthony Rizzo (Cubs): 24.8%
• VOTE NOW: Google All-Star Starters Election ballot
Learn more about the NL All-Star candidates at first base:
Josh Bell (PIT): Has not been named to an All-Star team
Bell is hitting the ball hard, he's hitting it far and he's silencing critics as he plays out a breakout year. He's well on his way to setting career highs across the board. Bell already has more home runs than he hit last year and is knocking on the door of his career-high 26 from 2017. He's already accumulated more WAR this season than he had in his career entering 2019. The last Pirates player to start at an infield position in the All-Star Game was Bobby Bonilla at third base in 1988, and the last to do so at first base was Dale Long in 1956.
Freddie Freeman (ATL): 3-time All-Star (1 start)
Freeman had a strong season last year and finished fourth in National League MVP Award voting. This year? He's already almost matched his home run total and is on pace to have a higher slash line across the board. Freeman is crushing the ball -- ranking among the NL leaders in barrels -- and could join Fred McGriff and Joe Adcock as the only Braves first basemen to start multiple All-Star Games.
Anthony Rizzo (CHC): 3-time All-Star (1 start)
No Cubs player has ever started multiple All-Star Games at first base, but Rizzo could be the first. Consistently one of the NL's top first basemen since 2014, Rizzo is on pace to break his career highs of 32 home runs and a .544 slugging percentage, and he once again is getting on base at close to a .400 clip.
The 2019 All-Star Game presented by Mastercard will be played on Tuesday, July 9, at Progressive Field in Cleveland. It will be televised nationally by FOX Sports; in Canada by Rogers Sportsnet and RDS; and worldwide by partners in more than 180 countries. FOX Deportes will provide Spanish-language coverage in the United States, while ESPN Radio and ESPN Radio Deportes will provide exclusive national radio coverage. MLB Network, MLB.com and SiriusXM also will provide comprehensive All-Star Week coverage.