5 NL Central prospects to watch early in '19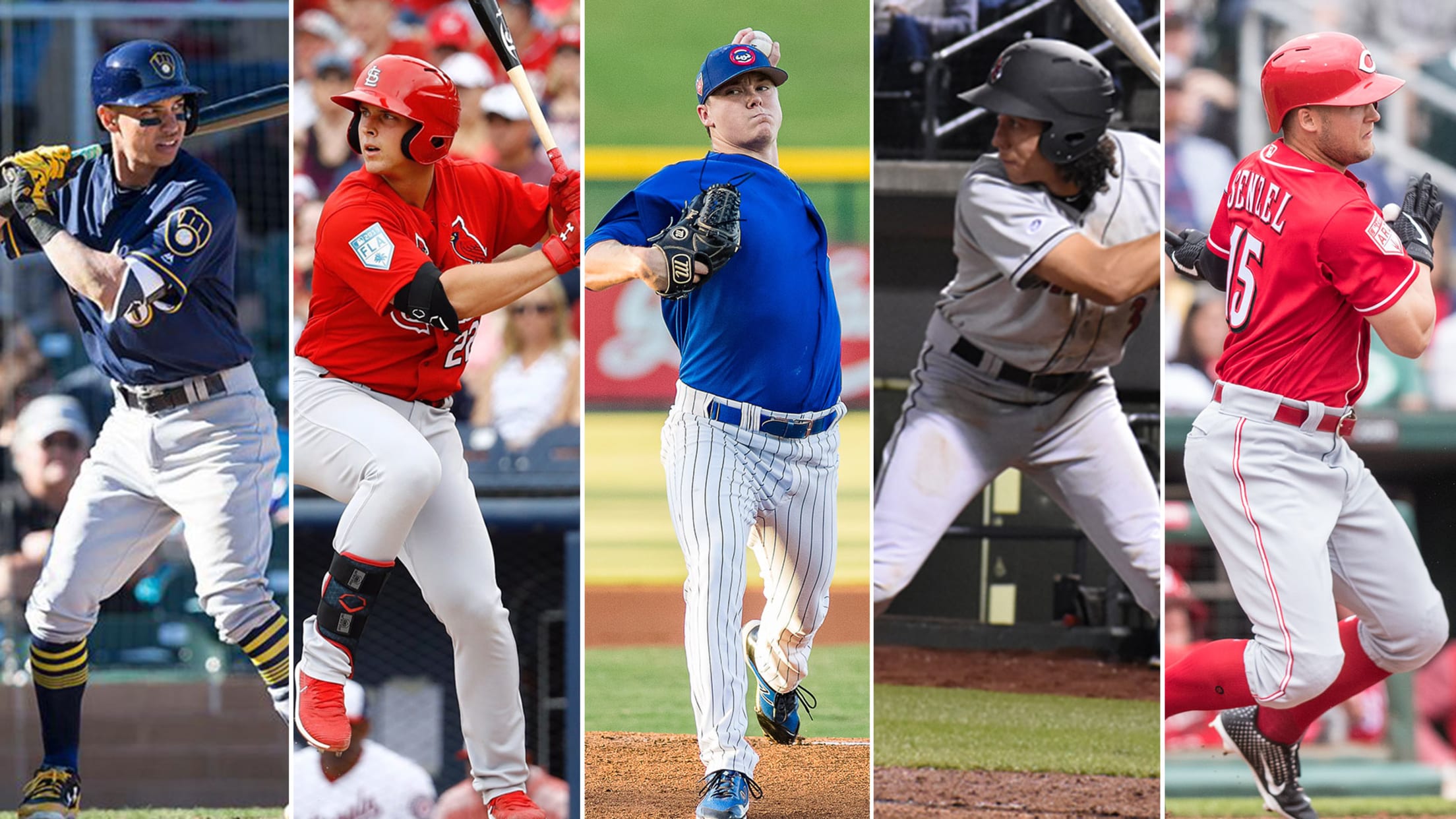 For many prospects, Spring Training offered the opportunity to make an impression in front of Major League staff. Now, with Minor League seasons in full swing, their challenge is to remain on those radars. While this may not be a time when clubs are seeking to make wholesale roster changes,
Hello, Newman! Rookie delivers 1st walk-off hit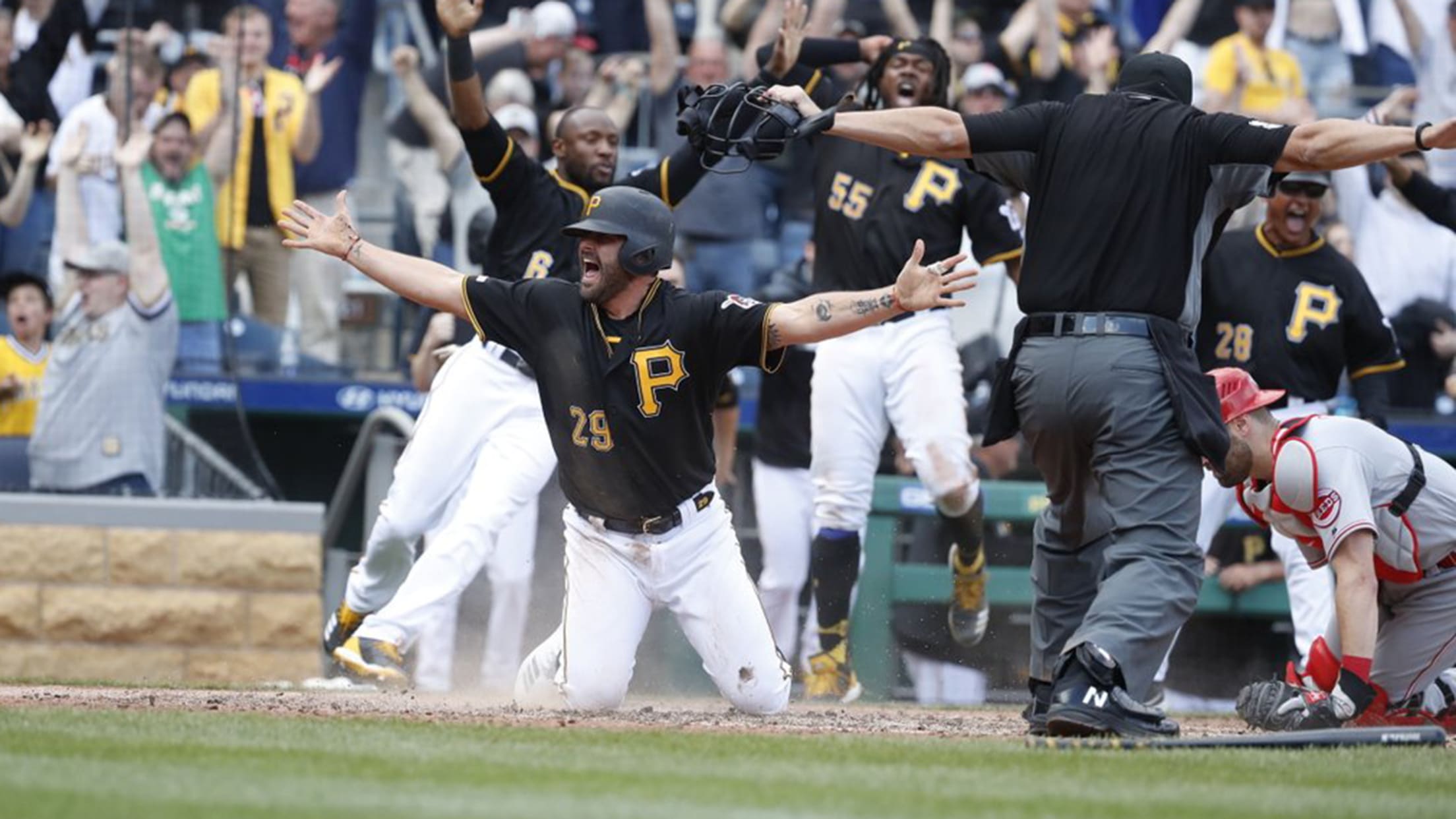 PITTSBURGH -- They may not have shown it much before Saturday, but the Pirates believed there was more power in their lineup this season. They've come to expect more out of Josh Bell, for instance, and Kevin Newman has come to expect more of himself. Their faith was rewarded on
Starting spots for Pirates' Top 30 prospects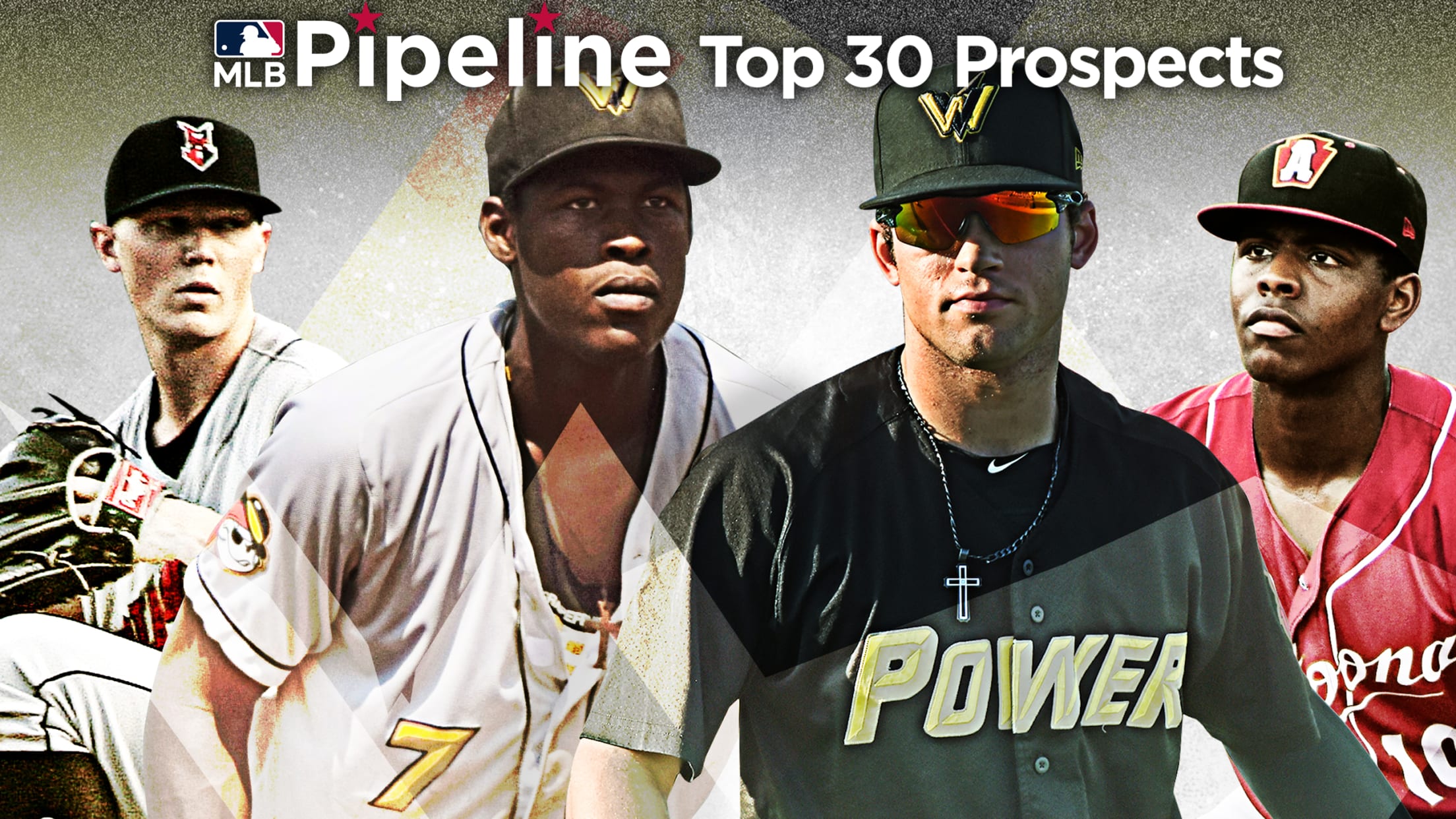 With the 2019 Minor League Baseball season getting underway, here's a look at where the Pirates' Top 30 prospects are starting the year. We also identify the prospect who just missed the Top 30 list, a player who didn't make the big league Opening Day roster but should make an
Here's a look at the Pirates' farm system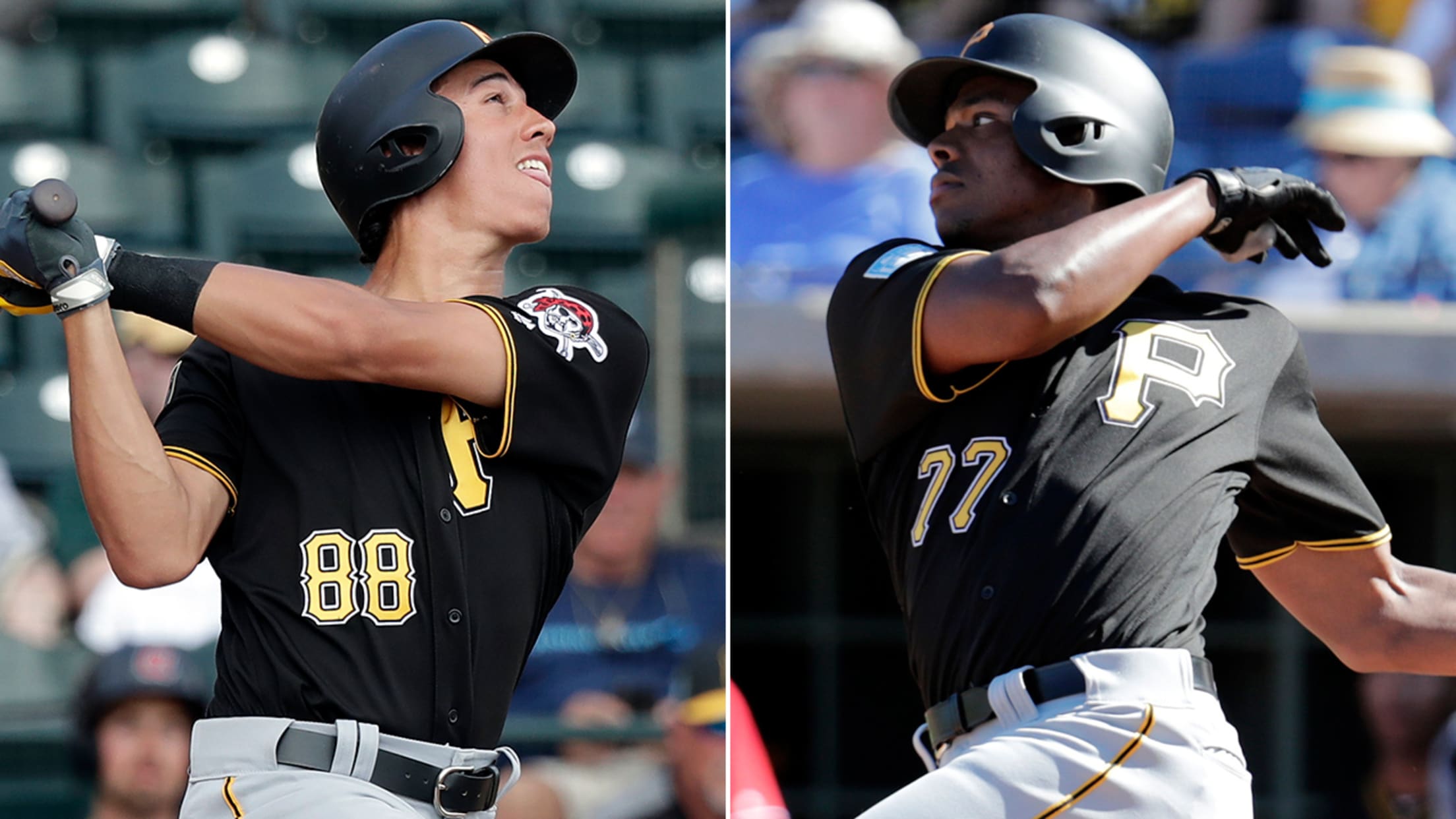 BRADENTON, Fla. -- The goal of every player development department is to create a steady stream of talent ready to help the big league club, either via promotion or as trade pieces for a general manager to use. For years, the Pirates have been among the best at maintaining that
Pirates send down prospects Kramer, Hayes
Kingham shines in final audition; Lyons, Shuck impress; Archer donates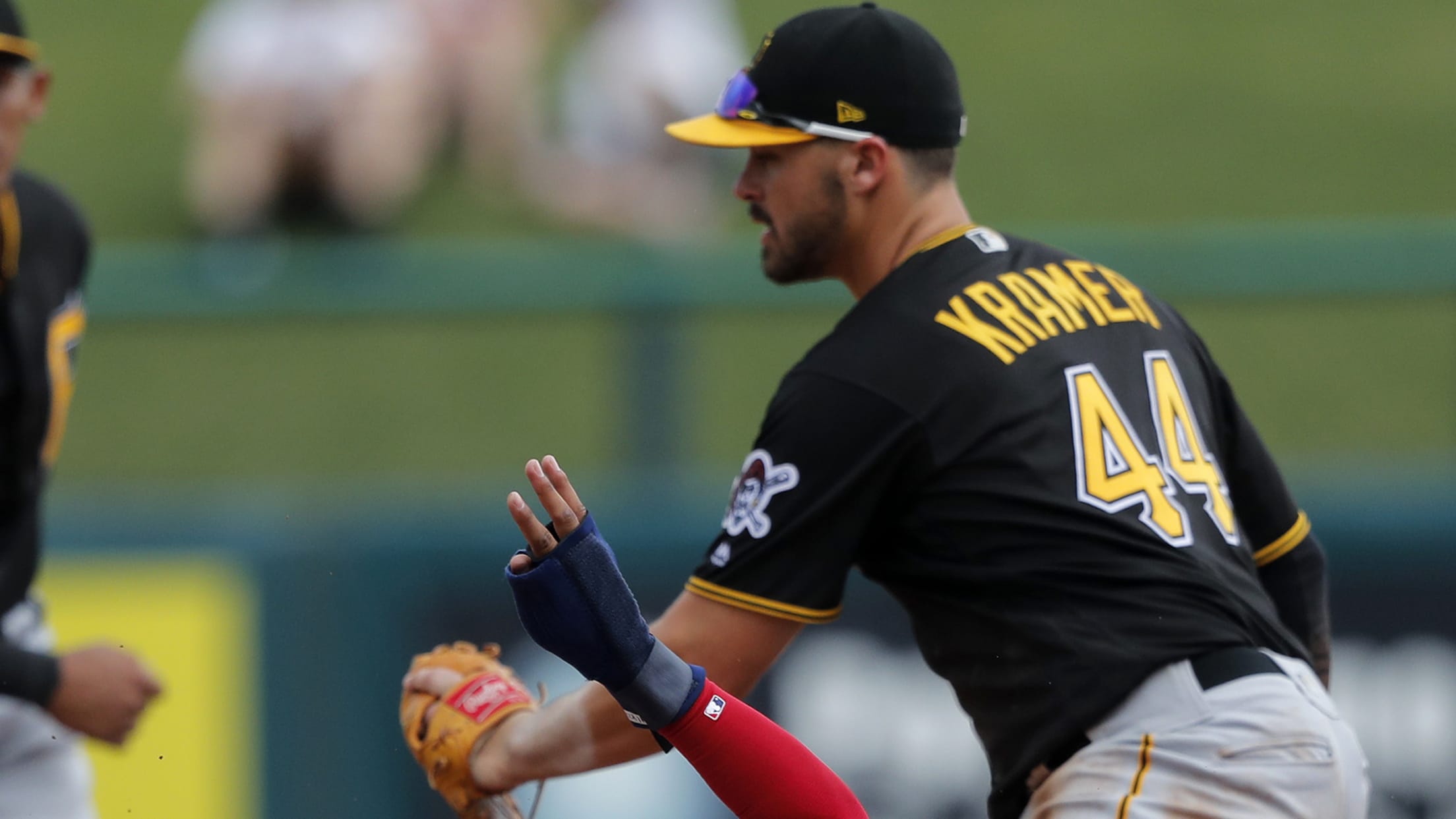 PORT CHARLOTTE, Fla. -- The Pirates cut nine players, including infielder Kevin Kramer and third-base prospect Ke'Bryan Hayes, from their Spring Training roster on Monday morning. Pittsburgh optioned Kramer to Triple-A Indianapolis, where he will move around the infield and potentially see some time in the outfield. The Bucs reassigned
Dickerson shares golden gift with Bartee
Left fielder credits outfield coach as 'big part' of his success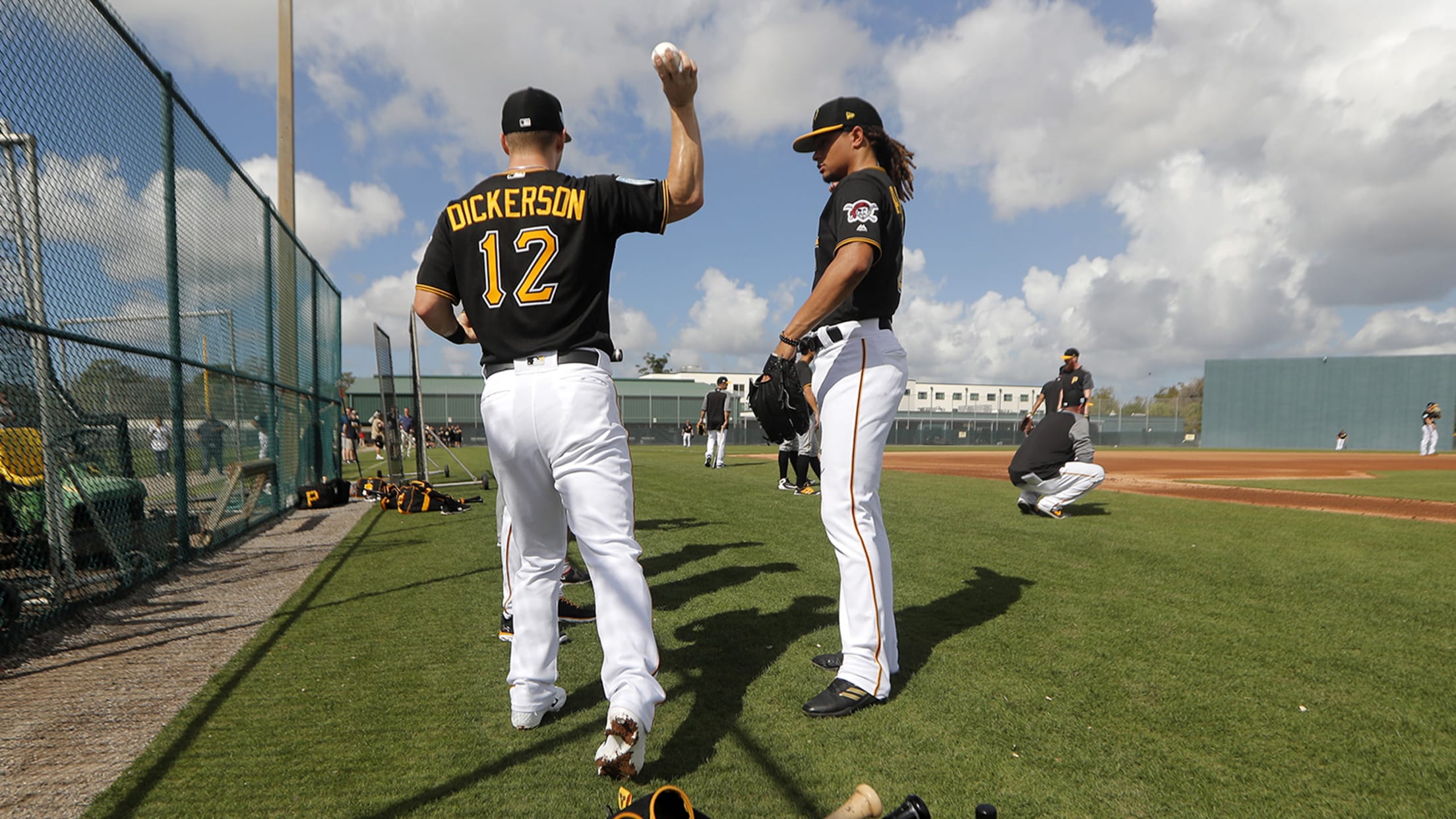 BRADENTON, Fla. -- Earlier this week, Corey Dickerson surprised Pirates outfield coach Kimera Bartee with a golden gift. Dickerson received four custom gloves from Rawlings after winning his first Gold Glove Award last season. They're black with an inscription of Dickerson's last name and, of course, gold accents. Not long
Inbox: Which prospects are turning heads?
Beat reporter Adam Berry answers fans' questions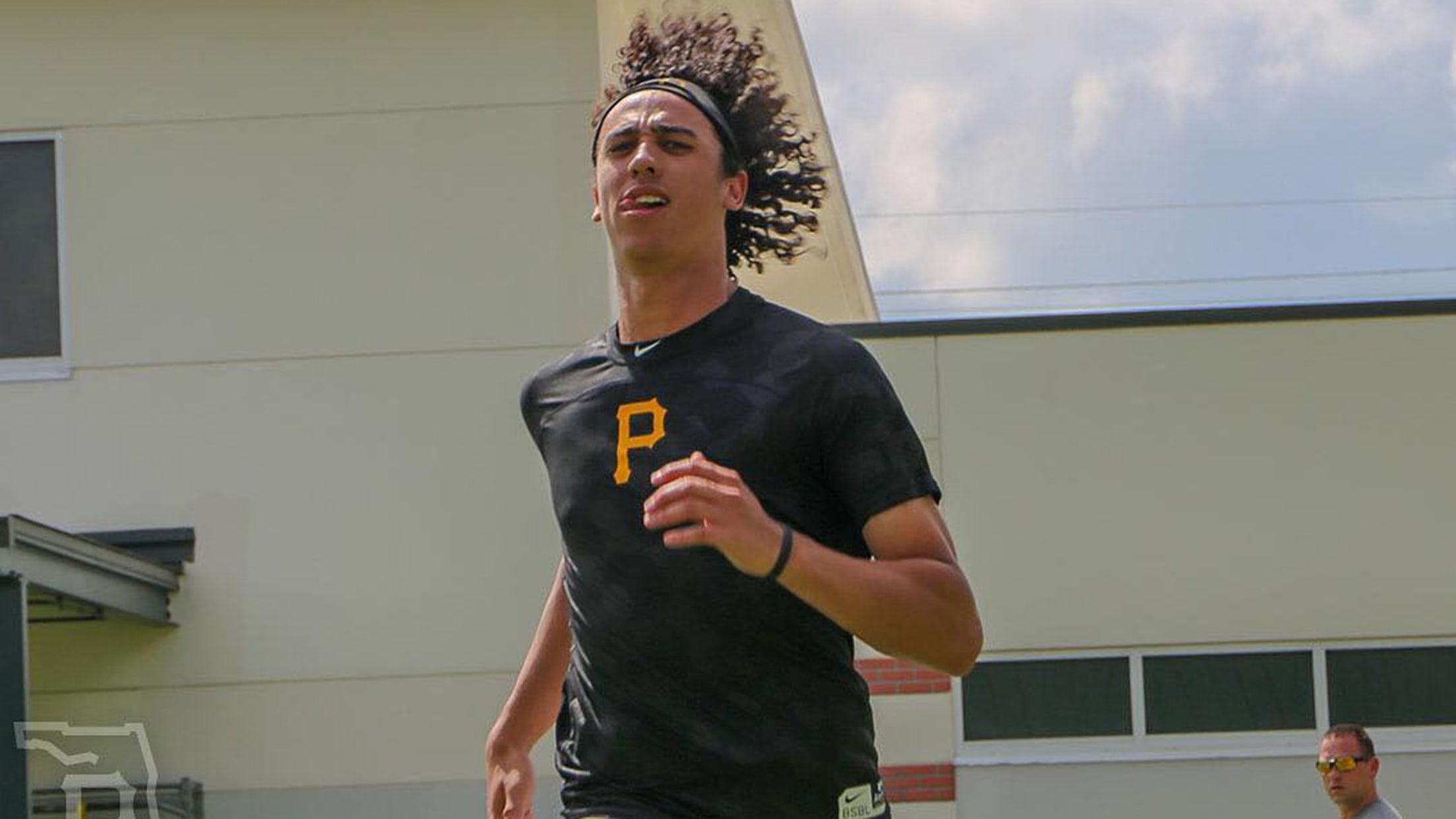 BRADENTON, Fla. -- The Pirates enjoyed a rare off-day in the Florida sun on Wednesday. In two weeks, they'll be getting ready for Opening Day at Great American Ball Park. With the competition about to ramp up, let's answer some of your questions.
Tucker, Martin highlight Pirates' latest spring cuts
Fifth spot in rotation, starting spots on left side of infield remain up for grabs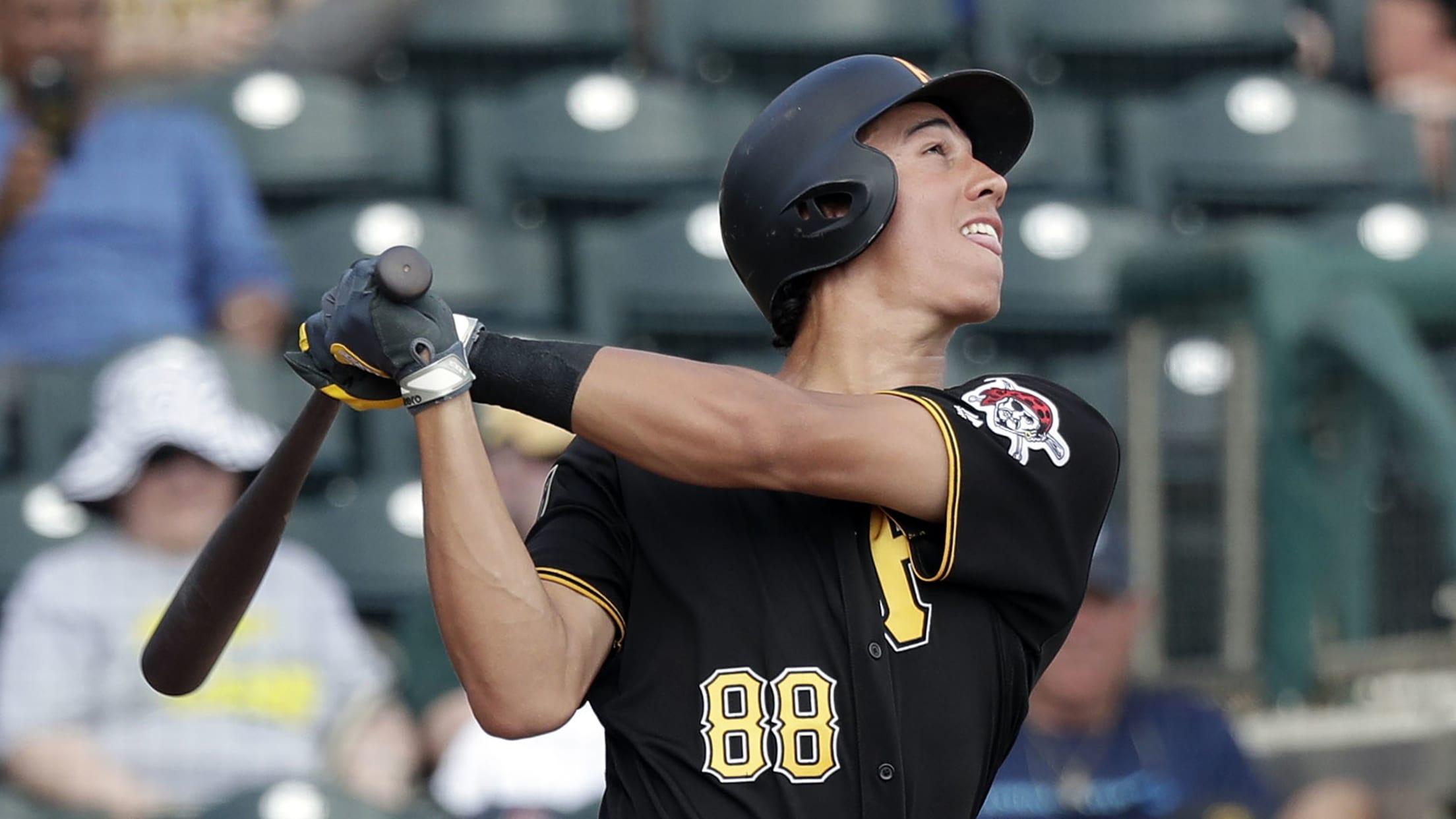 BRADENTON, Fla. -- The Pirates made another round of Spring Training roster cuts on Tuesday morning, but their toughest decisions are still ahead of them. Pittsburgh optioned shortstop Cole Tucker, outfielder Jason Martin and right-handers Jesus Liranzo and Aaron Slegers to Triple-A Indianapolis while also reassigning non-roster right-hander Alex McRae
Pirates option top prospect Keller to Triple-A
Pitcher among 8 in first round of spring camp cuts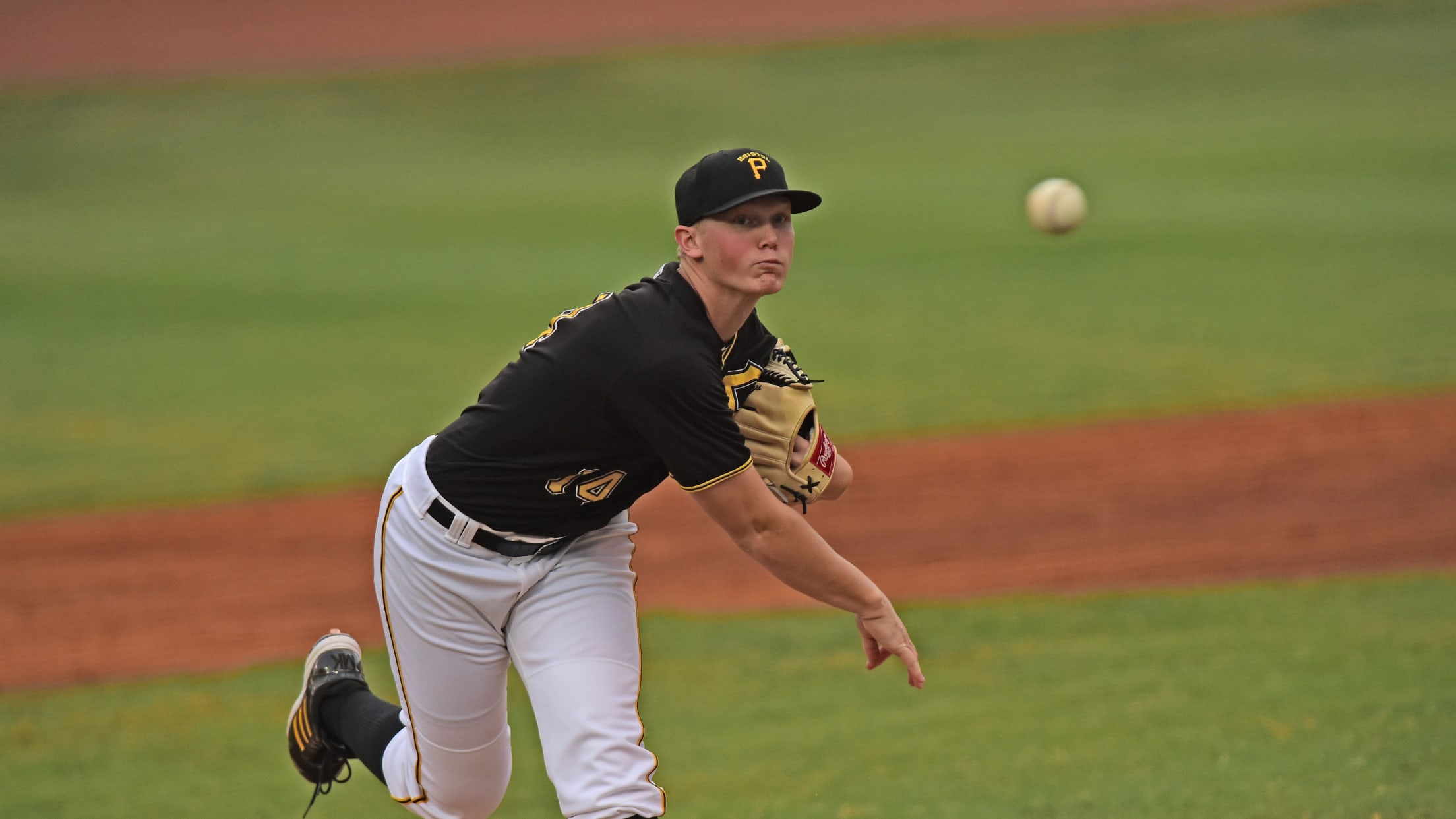 BRADENTON, Fla. -- The Pirates optioned top prospect Mitch Keller to Triple-A Indianapolis on Saturday as part of their first round of Spring Training roster cuts. Keller, the No. 19 overall prospect according to MLB Pipeline, allowed 10 runs on 10 hits and three walks while recording just one strikeout
Hayes caps 2-HR game with walk-off slam
Pirates' No. 2 prospect on game-winner: 'That was awesome'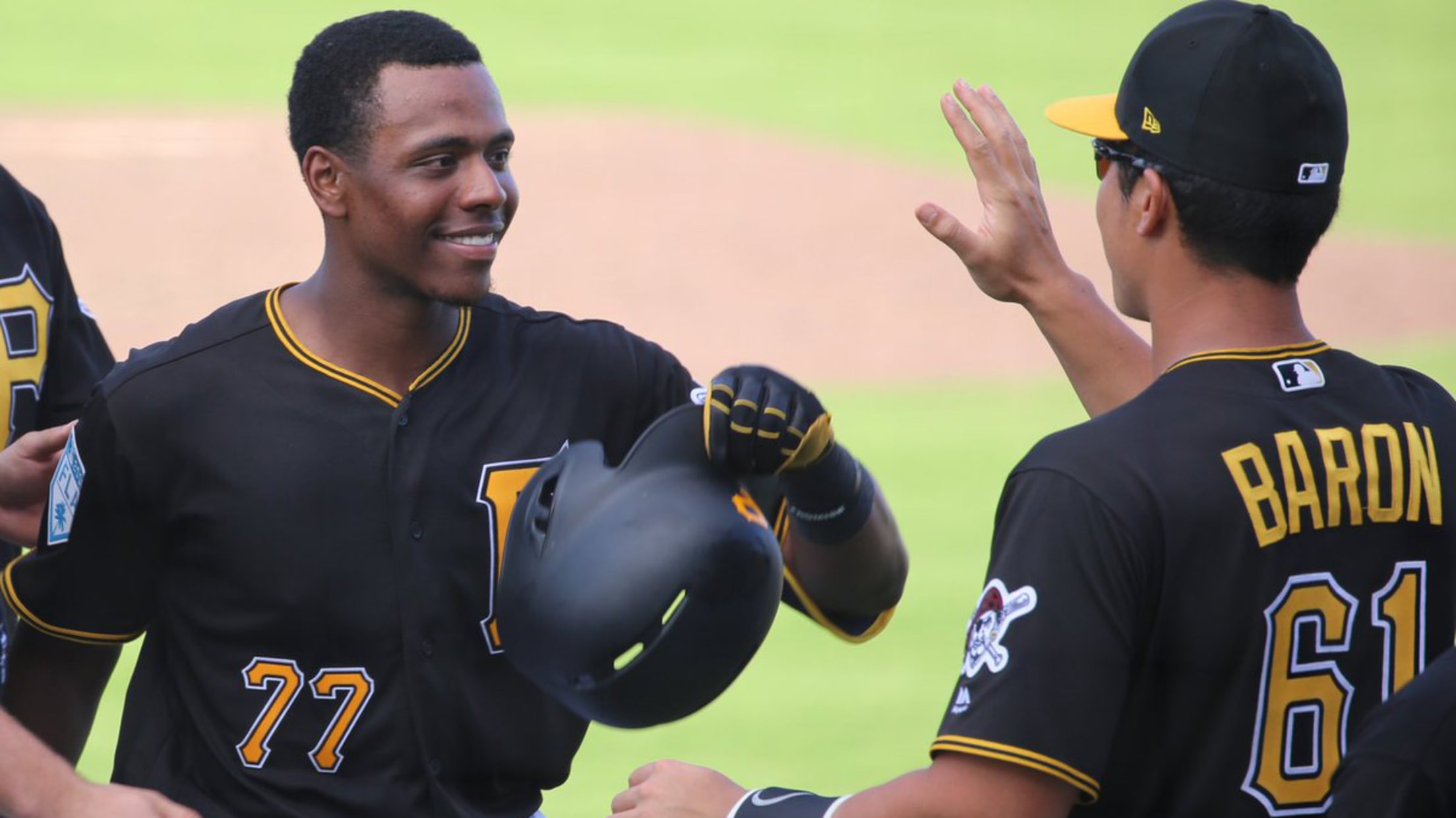 BRADENTON, Fla. -- If it was possible to upstage Jung Ho Kang's two-homer debut on Sunday afternoon, Ke'Bryan Hayes did it. Hayes replaced Kang at third base during the sixth inning at LECOM Park and hit two homers of his own, including a walk-off grand slam that gave the Pirates
Ke'Bryan soaking up 'surreal' spring camp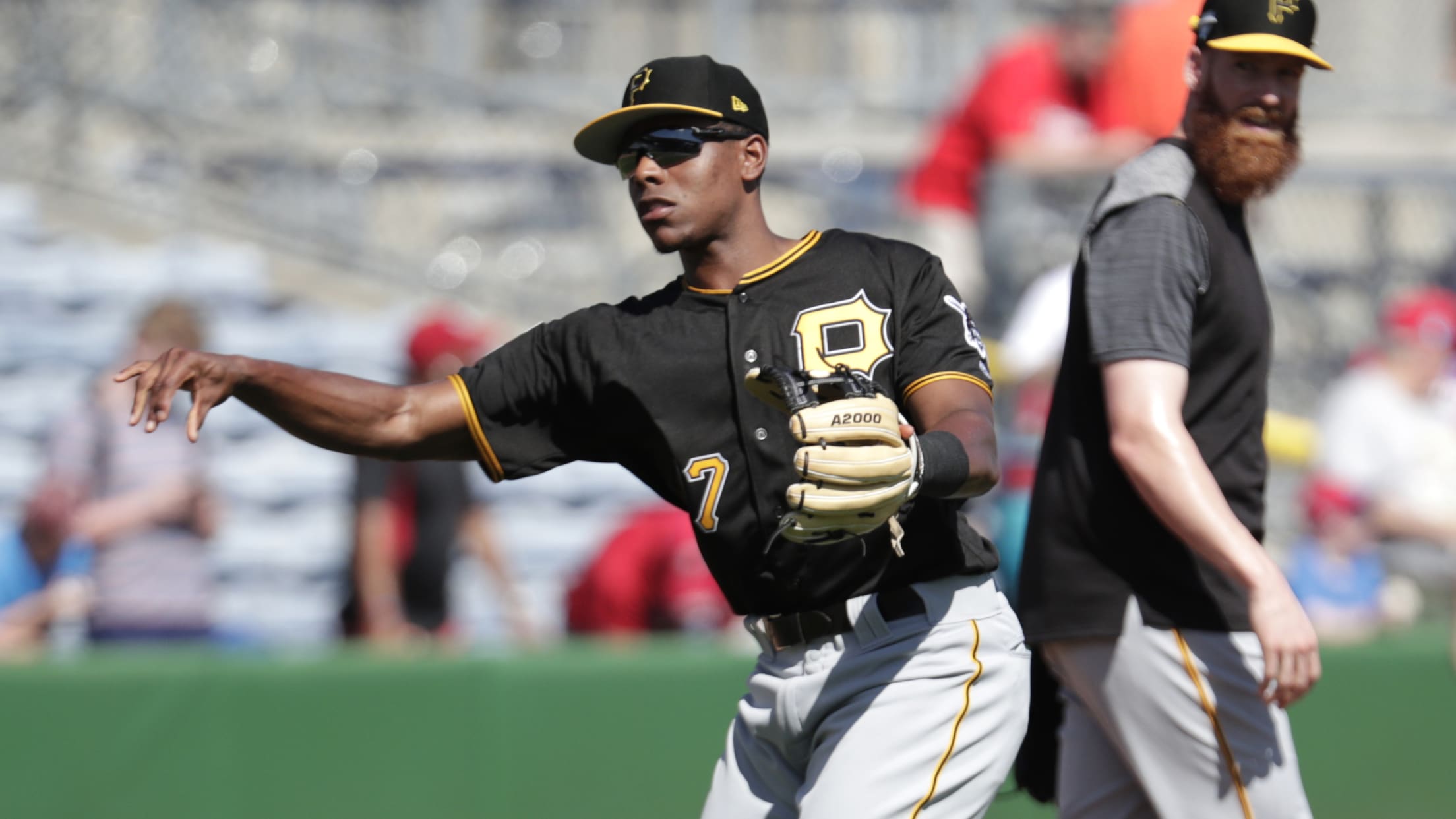 CLEARWATER, Fla. -- Ke'Bryan Hayes played all over the field when he was younger. Hayes' father, longtime big leaguer Charlie, wanted to make sure his son was versatile. He was a shortstop for a few years, but he settled in at third base when he was about 13 years old.
Here are the Pirates' 2019 Top 30 Prospects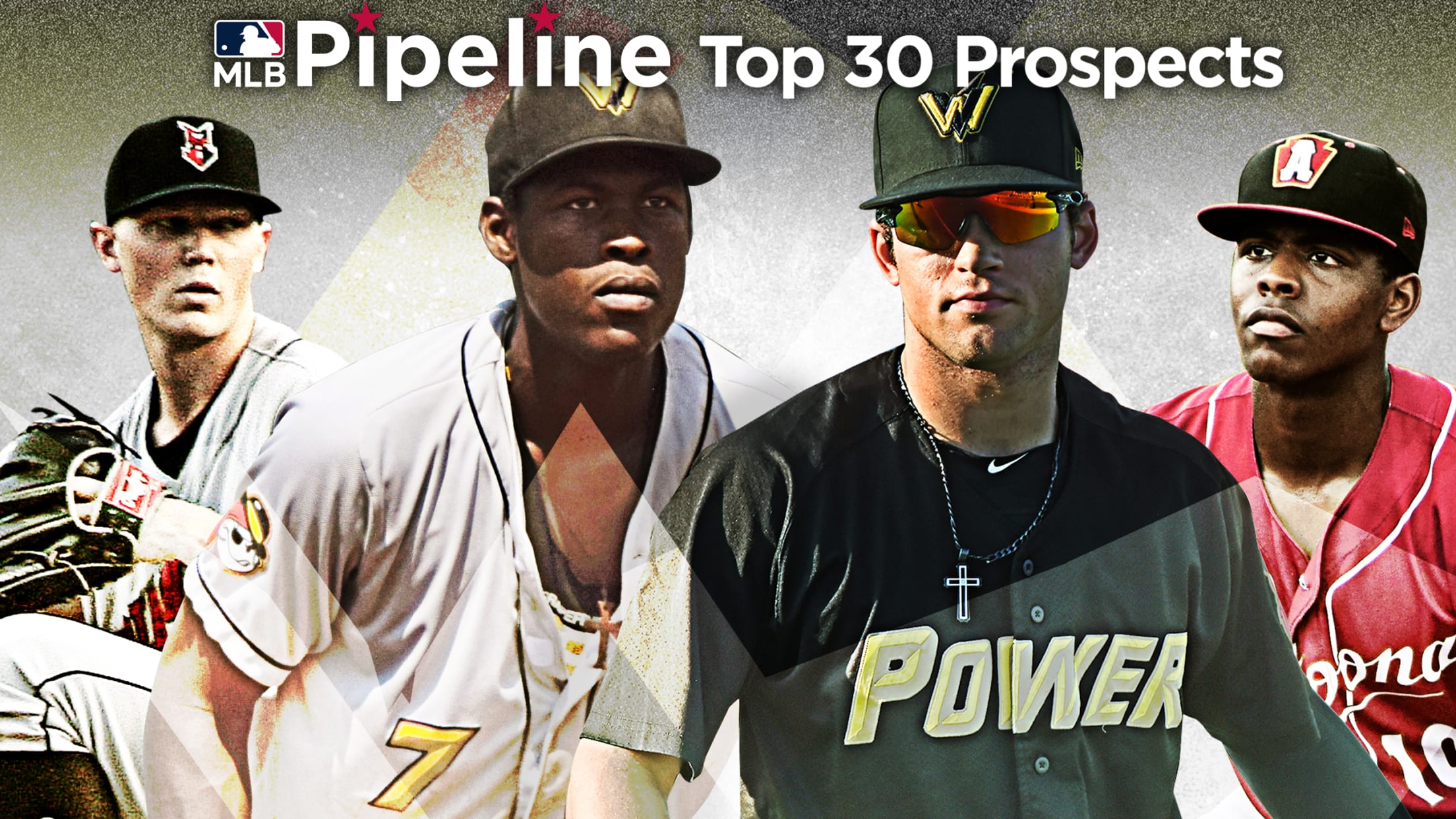 The 2018 season was supposed to be a rebuilding one for the Pittsburgh Pirates. Or so it seemed after stars Gerrit Cole and Andrew McCutchen were traded away to bring in young talent. It didn't exactly follow that script. While the Pirates ended up in fourth place in the NL
Around the Horn: Cervelli leads Bucs behind plate
Veteran in final year of contract; Diaz, Stallings offer proven depth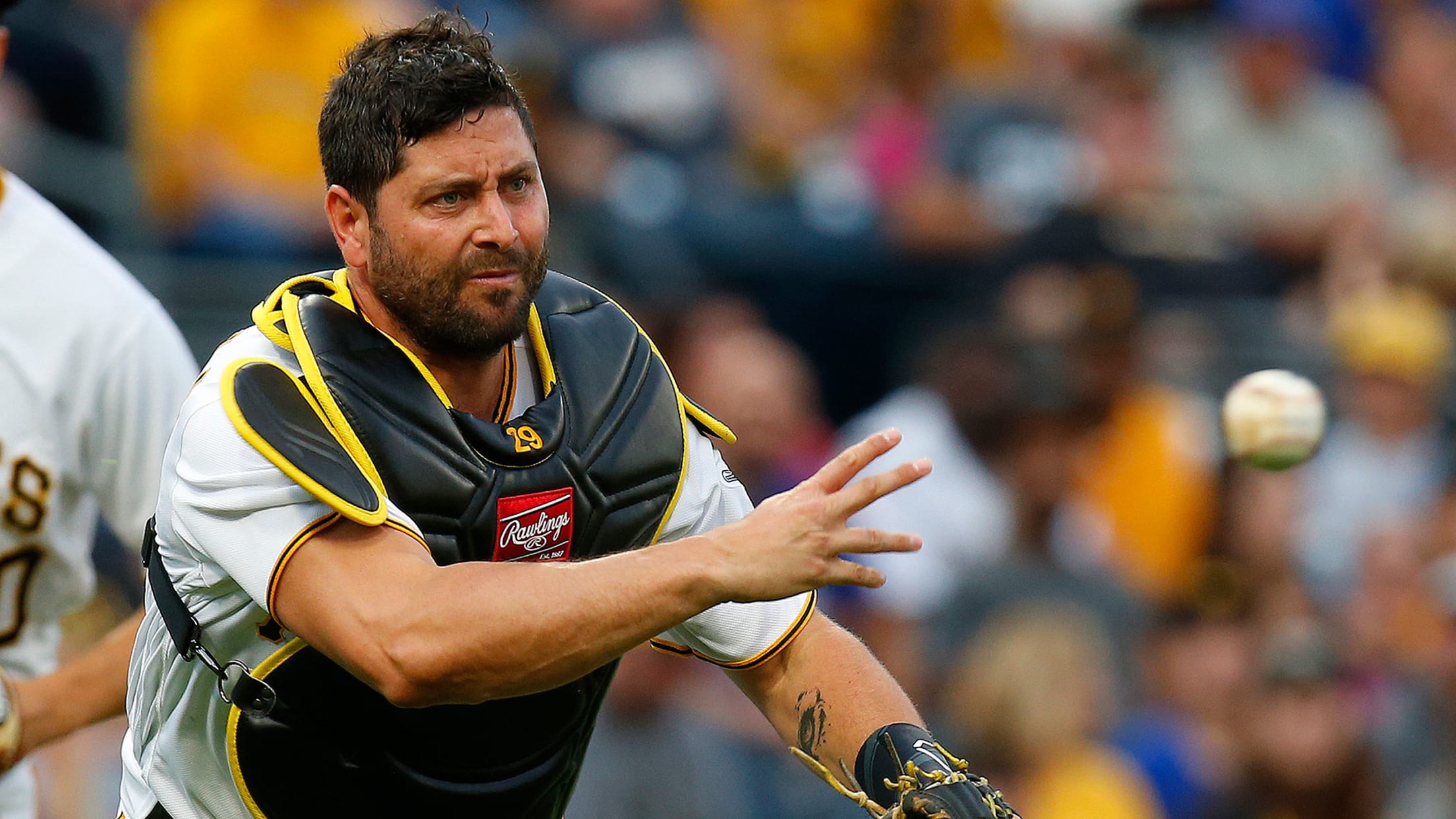 With Spring Training approaching, it's time for an in-depth look at the Pirates' roster. This is the third part of a series checking in on their current and future options at each position. Next up: catcher.Big question: How many games will Francisco Cervelli play? In previous years, this would primarily
Keller eyes 2019 callup after Triple-A lesson
Pirates' top prospect found renewed poise at Futures Game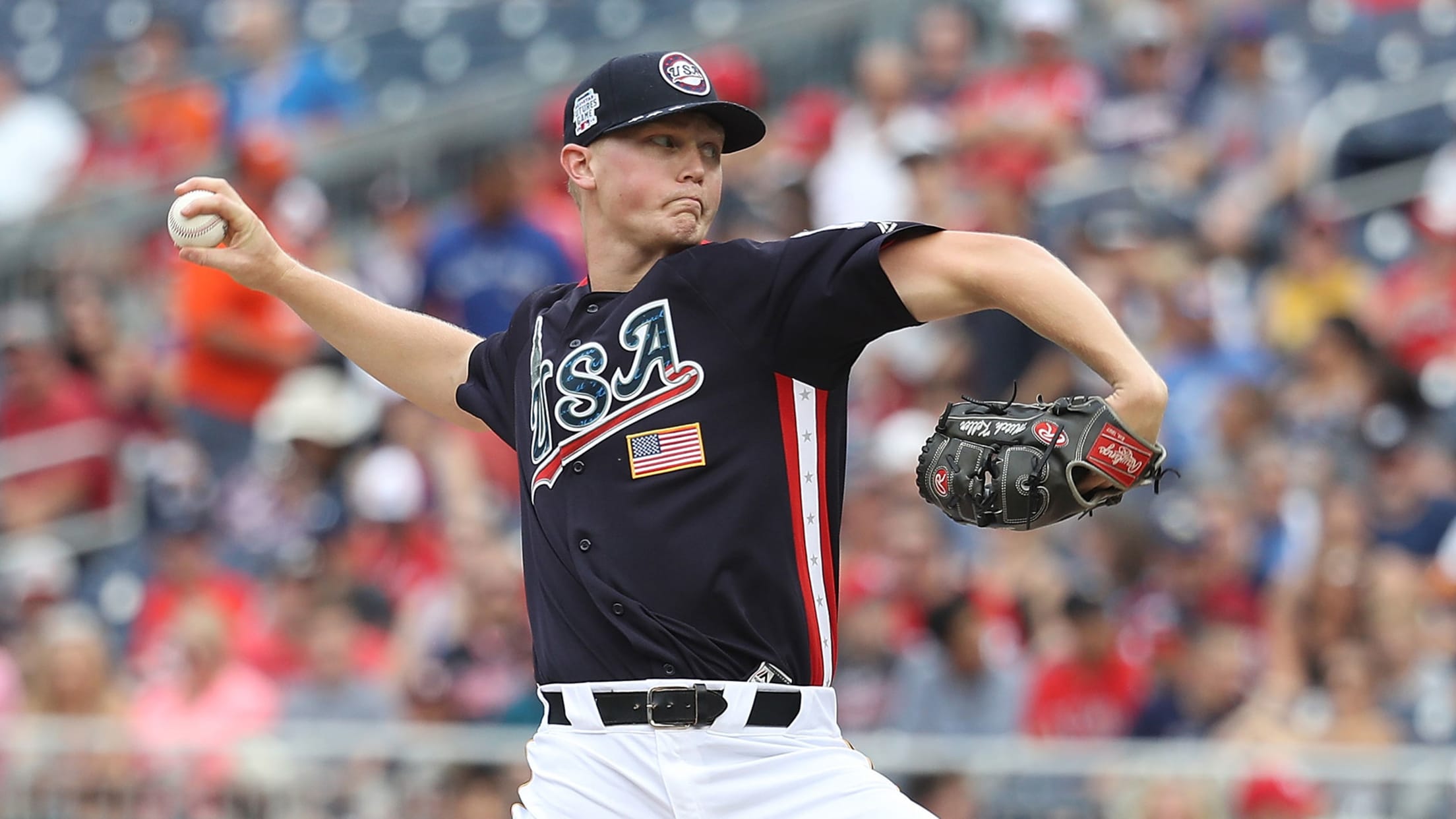 PITTSBURGH -- Mitch Keller will report to big league Spring Training for the first time next month. The Pirates put their top prospect on the 40-man roster this winter, and the right-hander will start the season with Triple-A Indianapolis. He'll be one call away from Pittsburgh.Keller's plan this spring is
Bucs invite 13 prospects to big league camp
Hayes, Craig headline group of youngsters reporting next month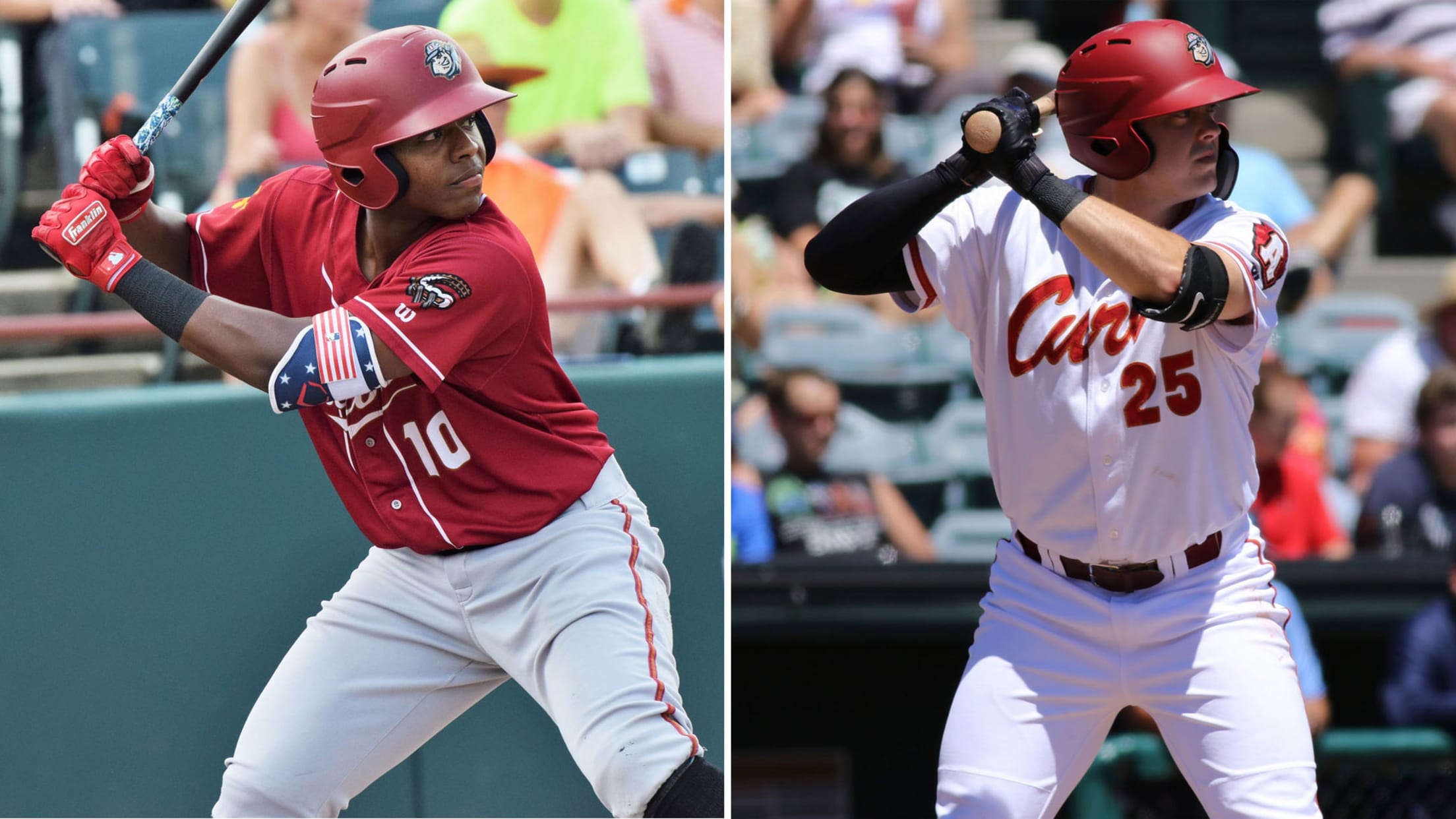 PITTSBURGH -- The Pirates on Saturday invited 13 of their top prospects and near-ready Minor Leaguers to big league Spring Training, a group headlined by first-time invitees Ke'Bryan Hayes and Will Craig.Hayes and Craig will report to Major League camp when the Pirates arrive in Bradenton, Fla., next month. They
Four prospects added to fill out 40-man roster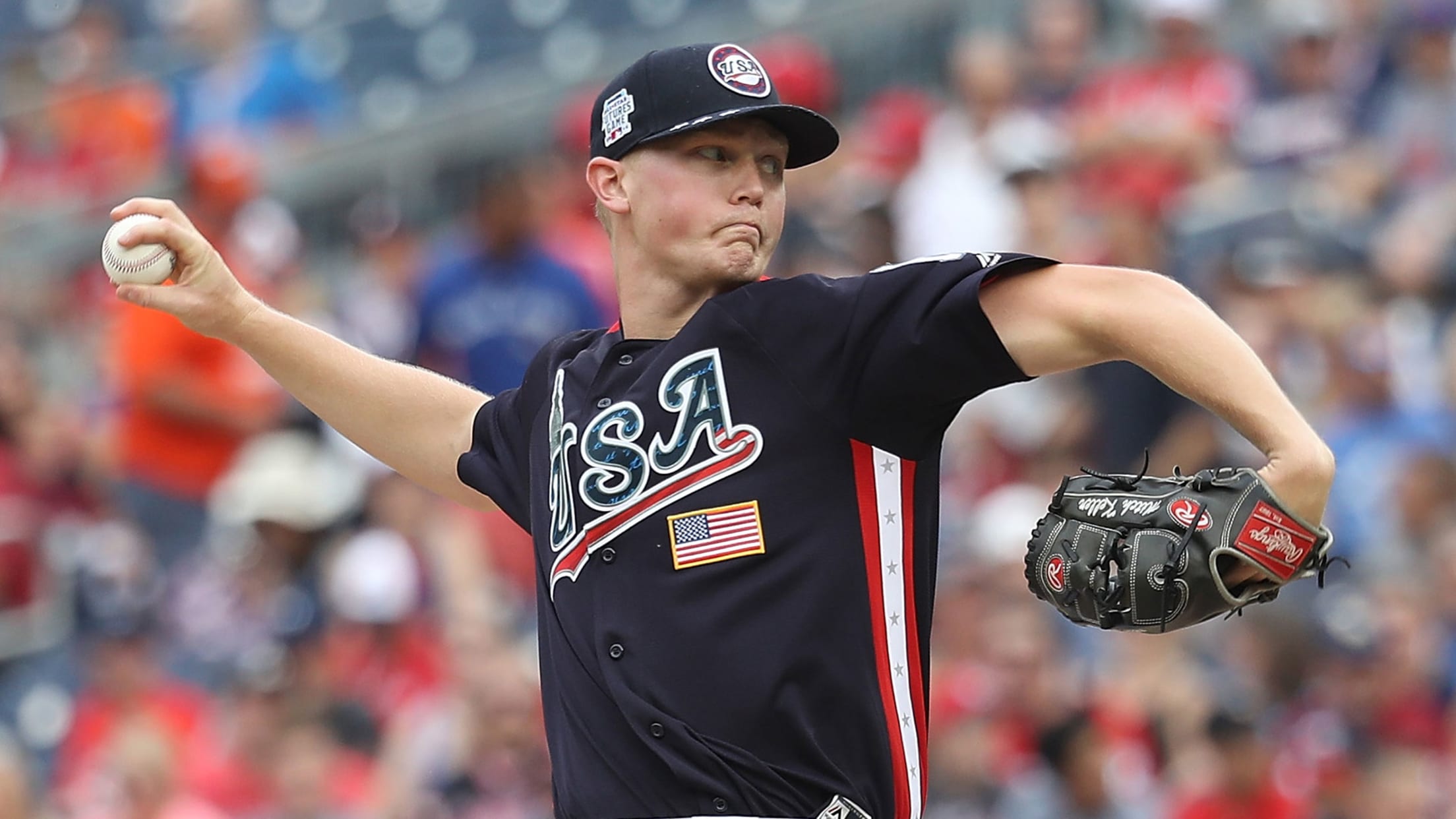 PITTSBURGH -- The Pirates added four upper-level prospects to their 40-man roster before Tuesday night's deadline, protecting them from the Rule 5 Draft and pushing them a step closer to their future in the big leagues.Pittsburgh selected the contracts of right-hander Mitch Keller -- the club's top prospect, according to
Pirates' Tucker wins AFL sportsmanship award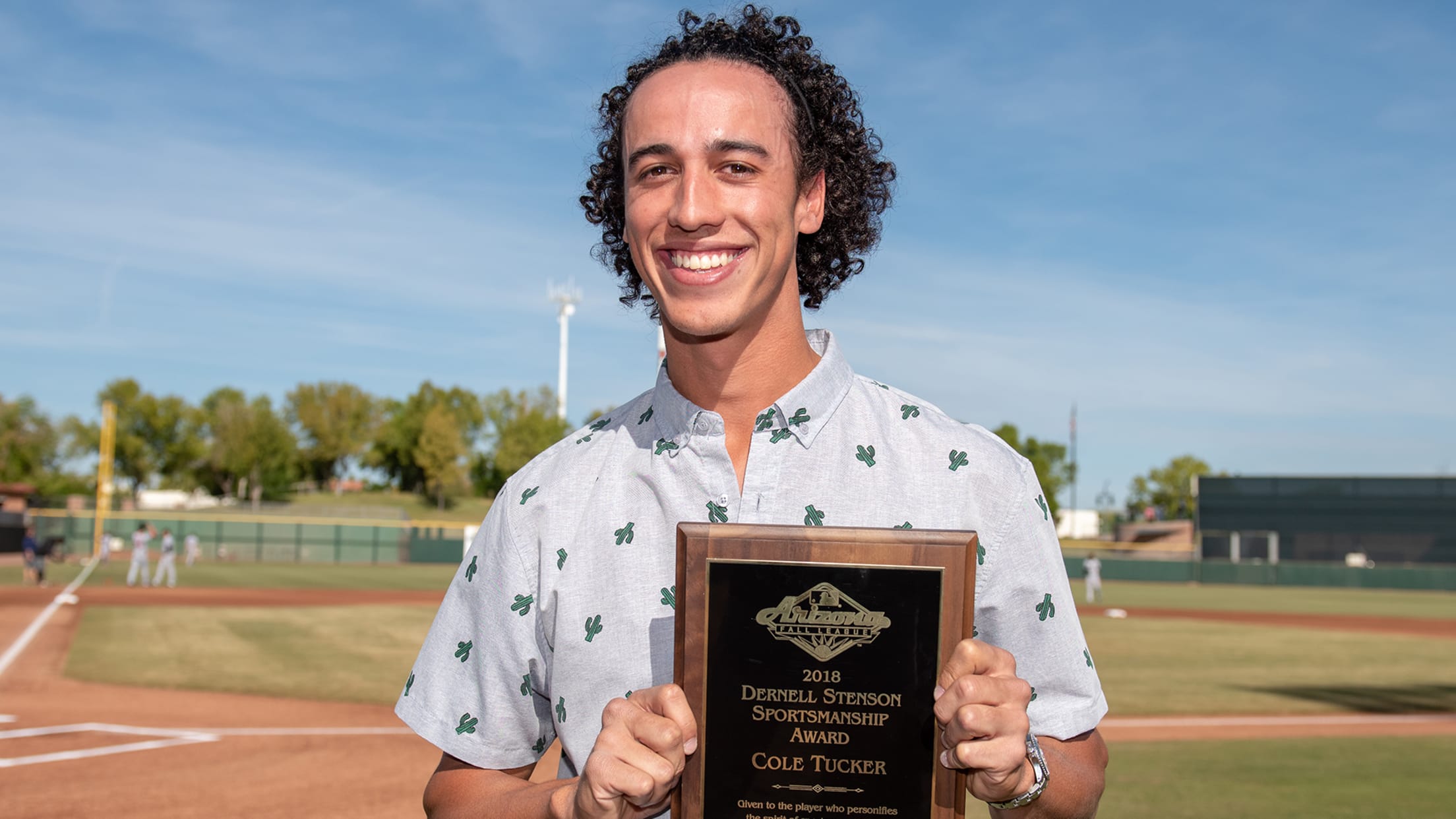 SCOTTSDALE, Ariz. -- Throughout his life, shortstop Cole Tucker has always been able to relate well to a wide variety of people."For whatever reason I've always been that 'glue guy' that guy that's friends with everybody," Tucker said. "It's something I take pride in. I want to walk into every
Bucs prospect Newman debuts at shortstop
Mercer to DL; Luplow recalled; Stallings optioned; Sadler DFA'd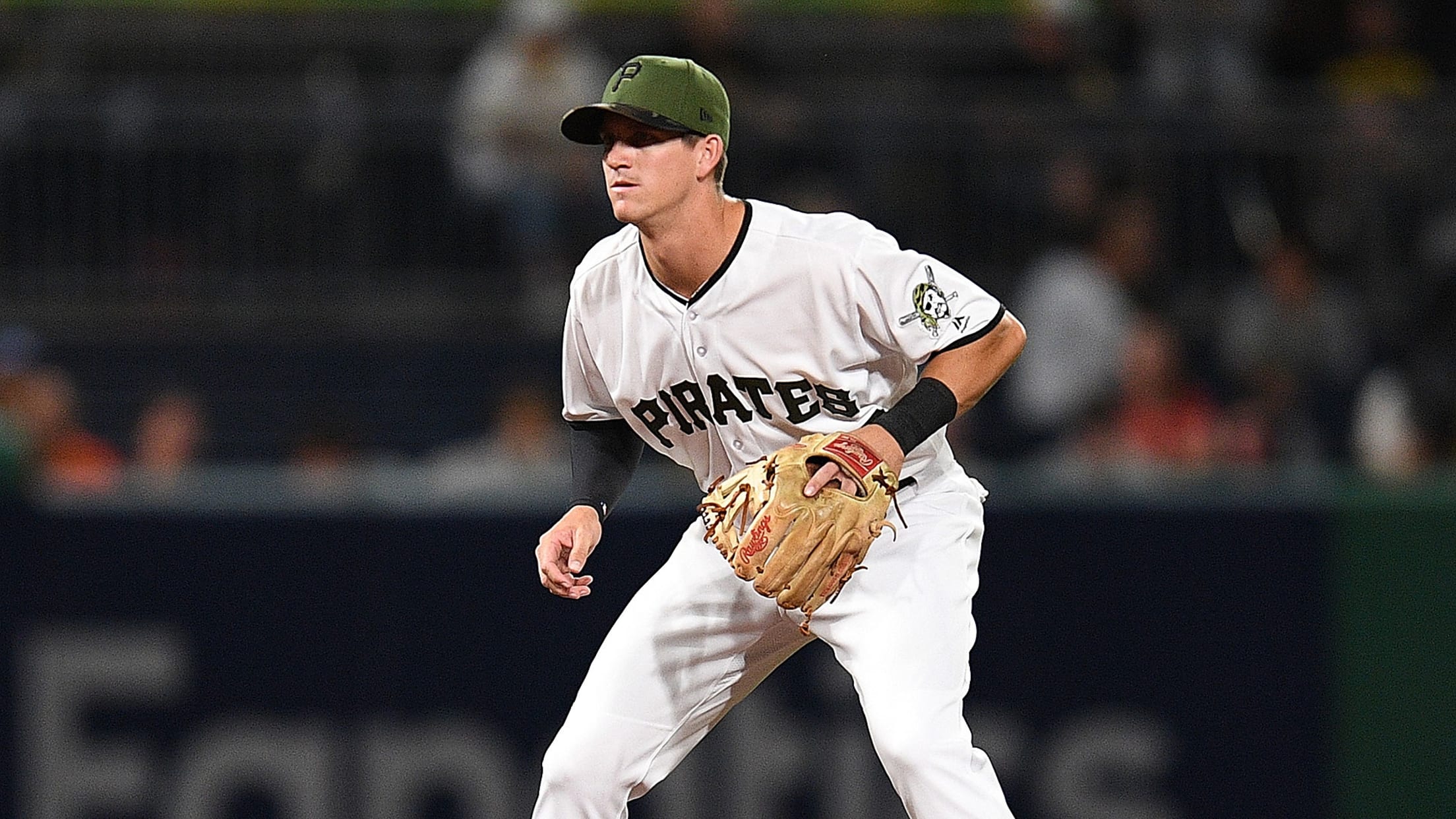 PITTSBURGH -- With Jordy Mercer injured, the Pirates called up their potential shortstop of the future on Thursday.The Pirates selected the contract of infielder Kevin Newman, their first-round Draft pick in 2015, amid a series of roster moves before Thursday's series opener against the Cubs at PNC Park. Newman made
Bucs send Baz to Rays to cap Archer deal
Right-hander was Pirates' No. 4 prospect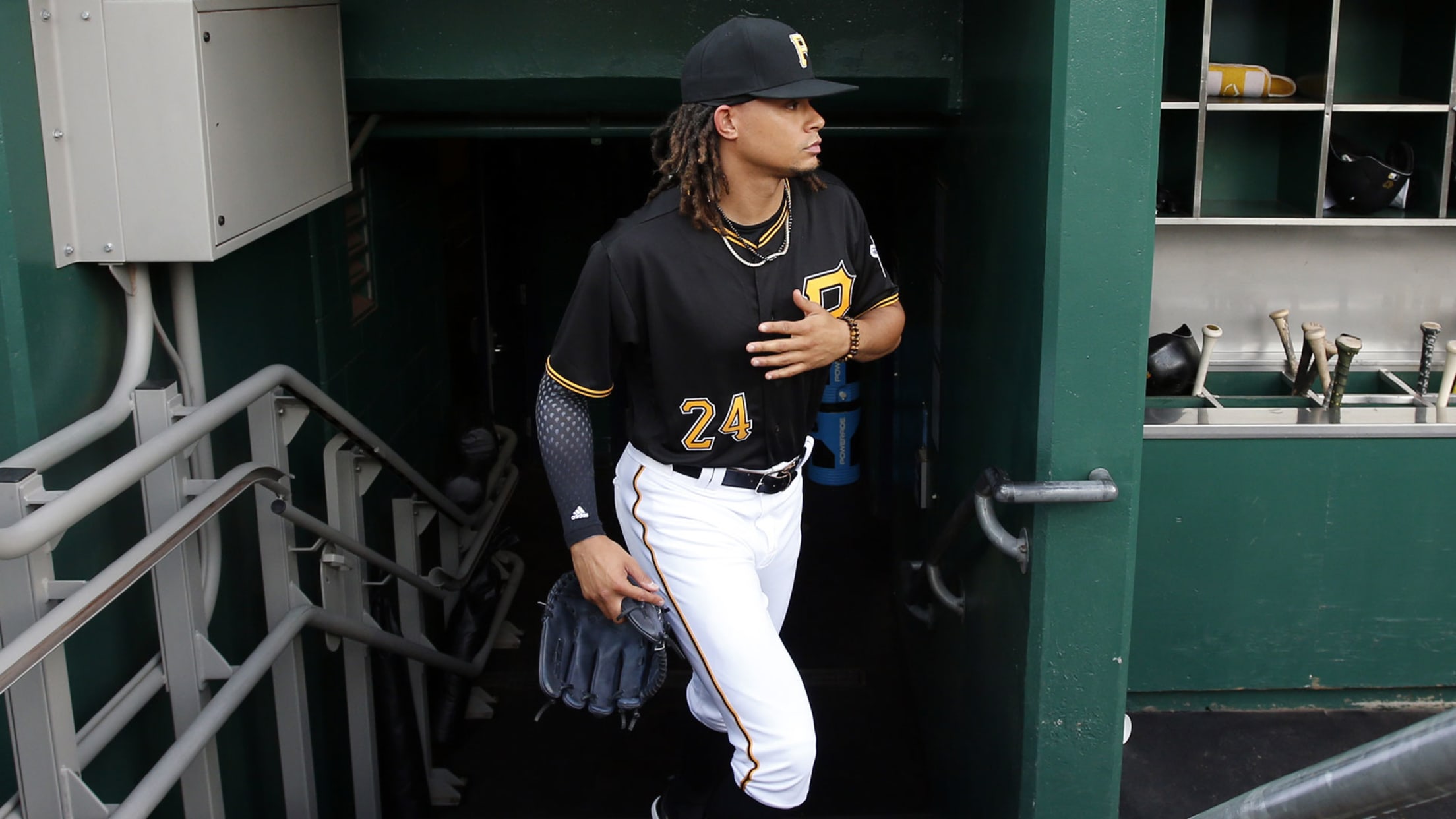 MINNEAPOLIS -- General manager Neal Huntington said on July 31 that the Pirates agreed to send a "significant" prospect to the Rays to complete their trade for Chris Archer, and his words proved to be true on Tuesday.The Pirates completed their blockbuster trade for Archer by sending right-hander Shane Baz,
Rays land Glasnow, Meadows in Archer deal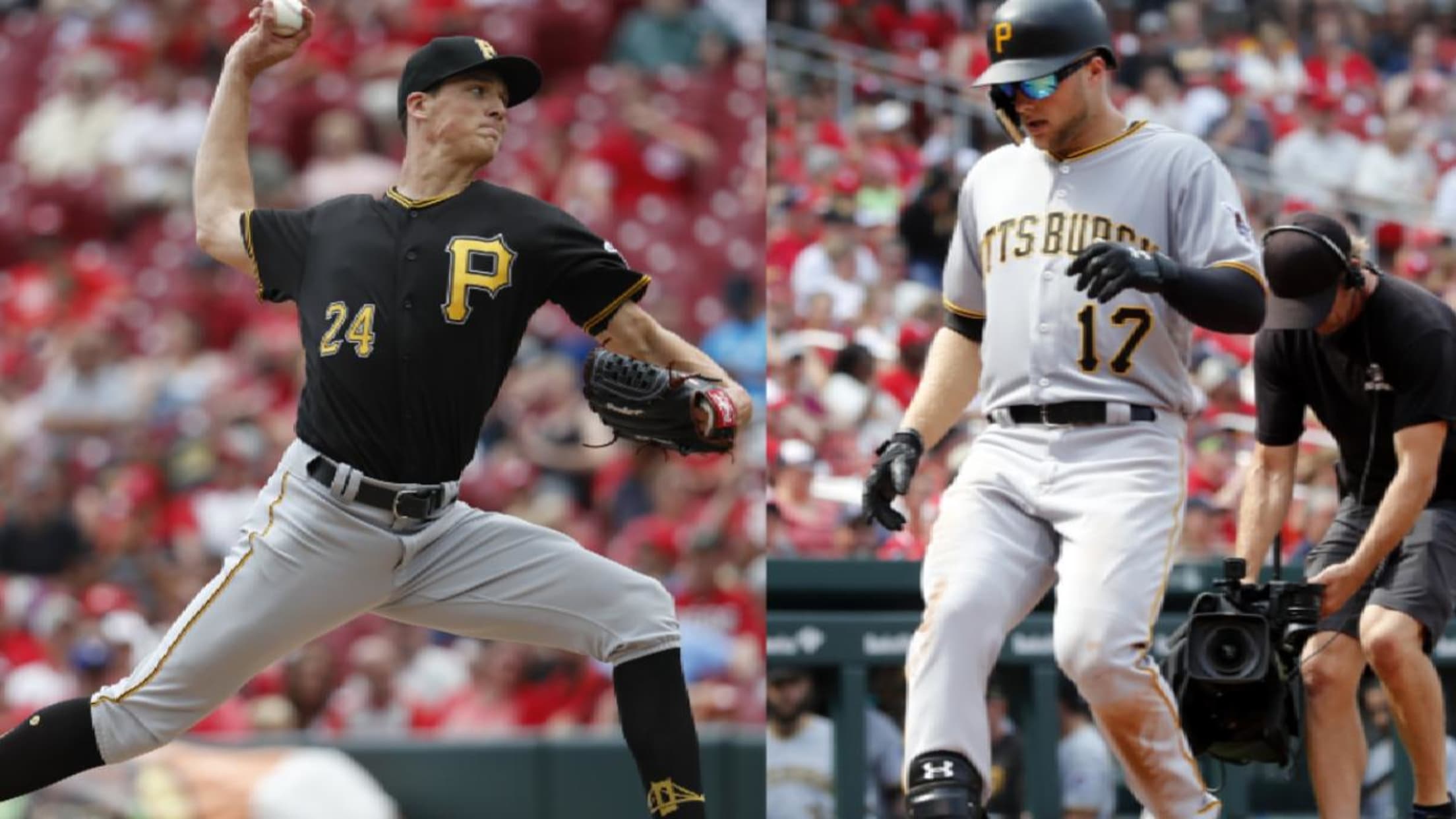 The Rays officially traded right-hander Chris Archer to the Pirates before Tuesday's non-waiver Trade Deadline, acquiring a talent-rich package that includes outfielder Austin Meadows, right-hander Tyler Glasnow and a player to be named.Archer was one of few frontline starters available on the market at this Trade Deadline, and he shouldn't
Bucs, 1st-rounder Swaggerty complete deal
'This is my job now. It's an incredible feeling.'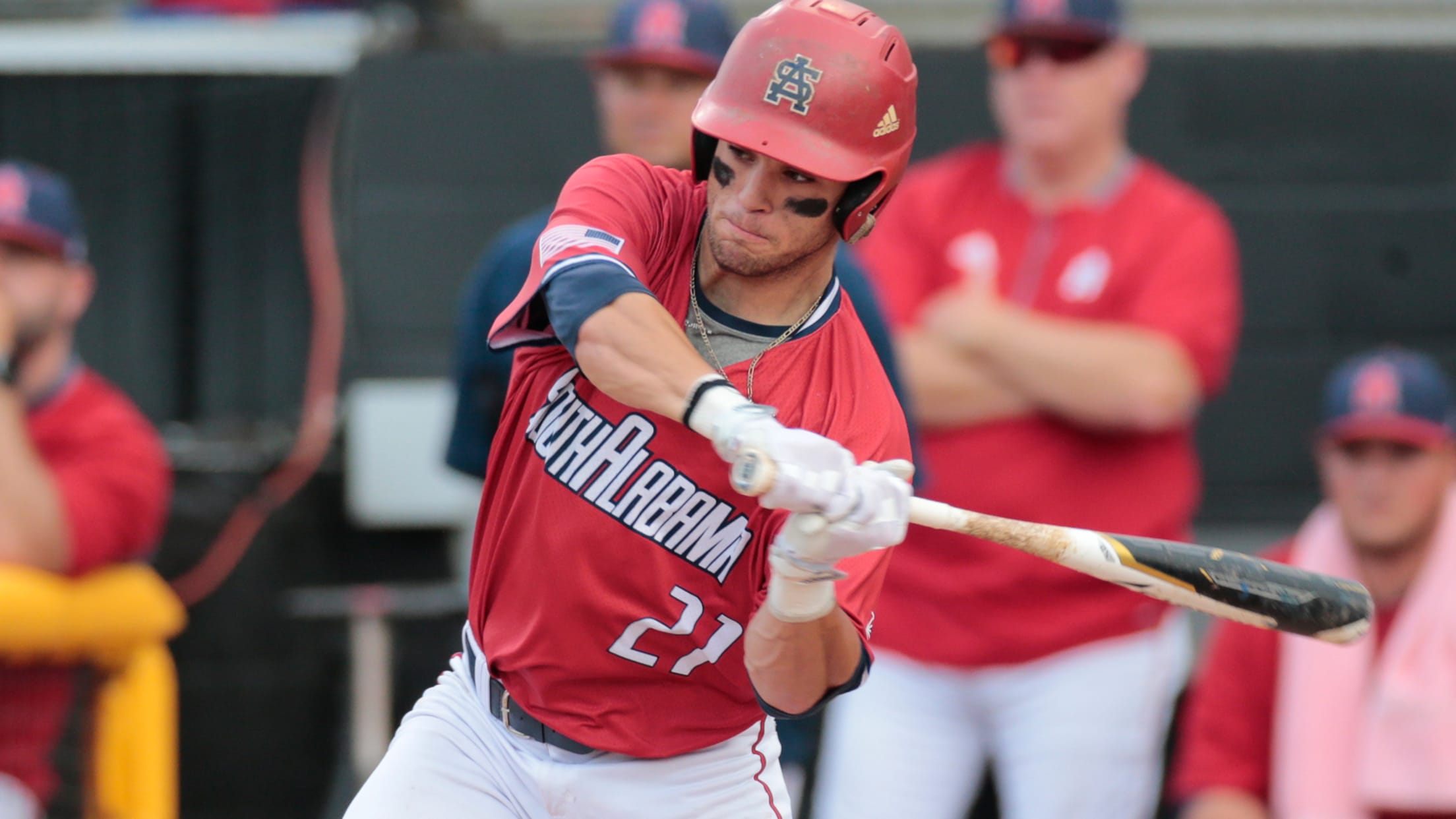 PITTSBURGH -- Travis Swaggerty didn't start playing baseball until he was 10 years old. He would venture out to the field to watch his father, Travis Sr., during his weekly softball games with friends. That was when Swaggerty developed a love for the game that paired well with his competitive
No. 10 pick Swaggerty leads Pirates' Draft class
Pittsburgh taps into high school talent on Day 3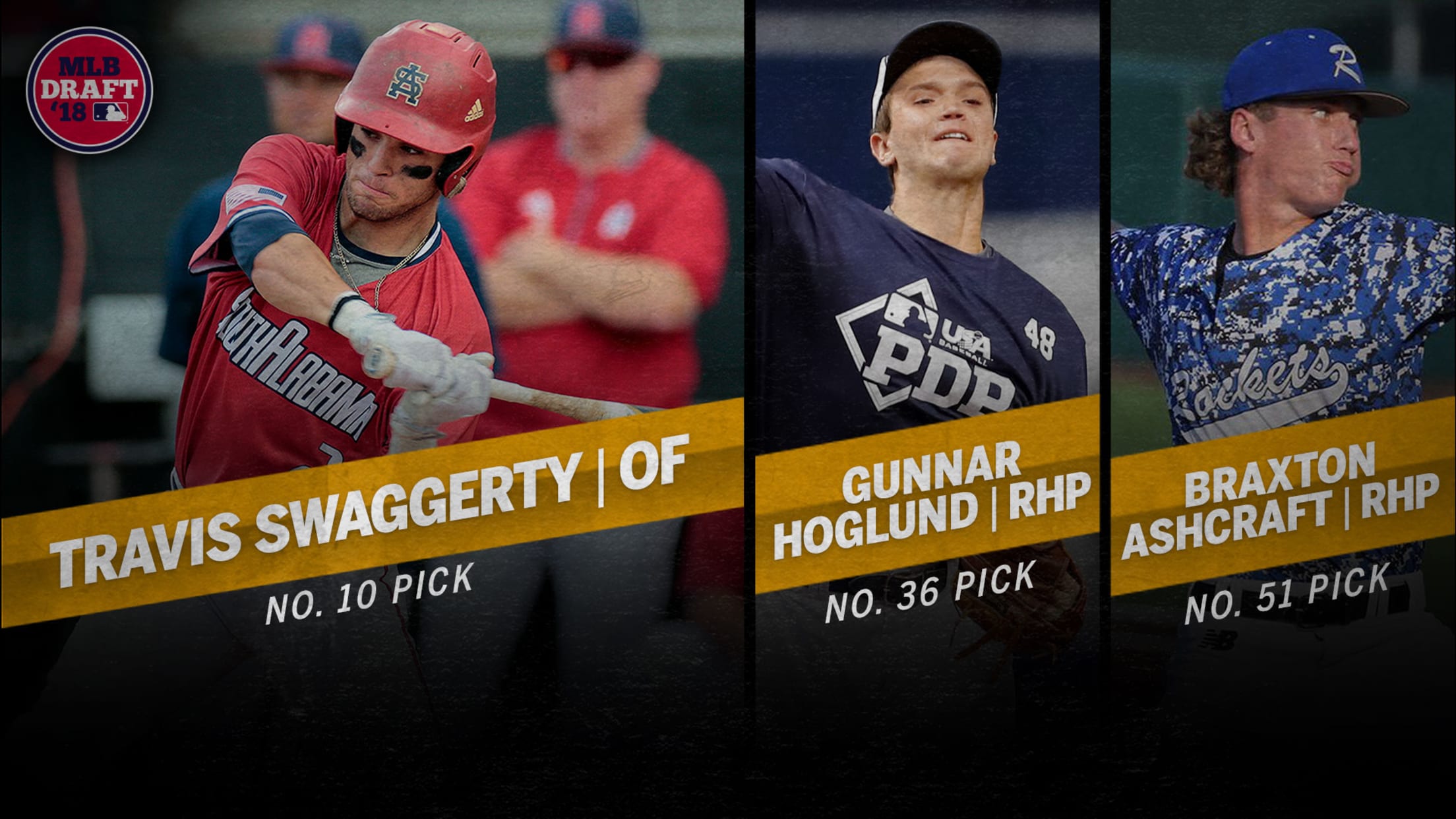 PITTSBURGH -- Unlike last year's MLB Draft, which saw the Pirates select four of their eight high school draftees on Day 1, the Bucs focused much of their early attention on selecting college players. Through the first two days, nine of their 11 picks were selected out of college. They
Vandy SS, Berkeley RHP lead Bucs' Day 2 picks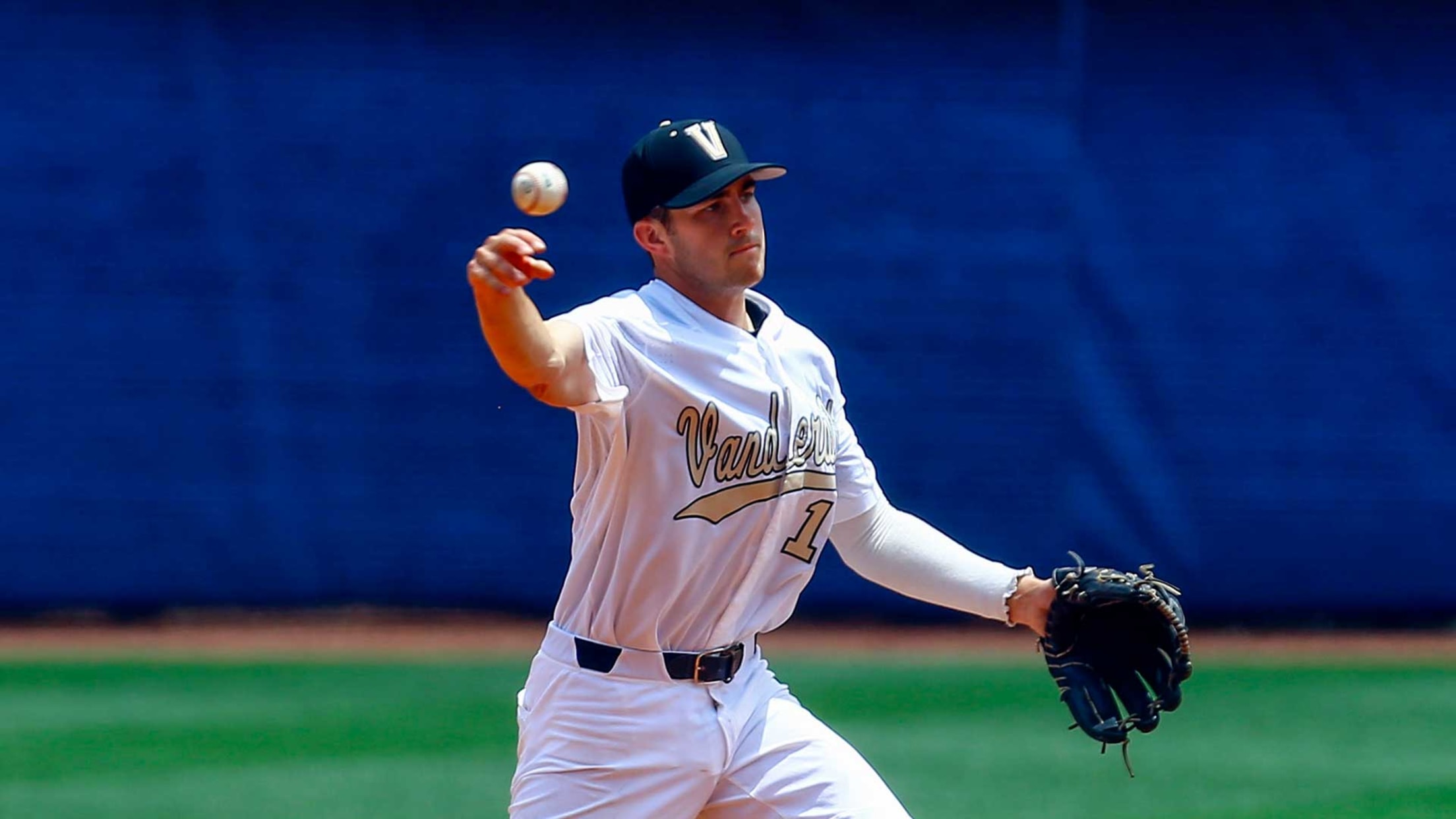 PITTSBURGH -- After making three selections on Day 1 of the 2018 MLB Draft -- including their first Top-10 pick since Austin Meadows went No. 9 overall in 2013 -- the Pirates continued to bolster their farm system with eight more picks on Tuesday.• Draft Tracker: Follow every Pirates Draft
Nova goes on DL, Kingham recalled for start
Pirates right-hander sidelined by sprained ring finger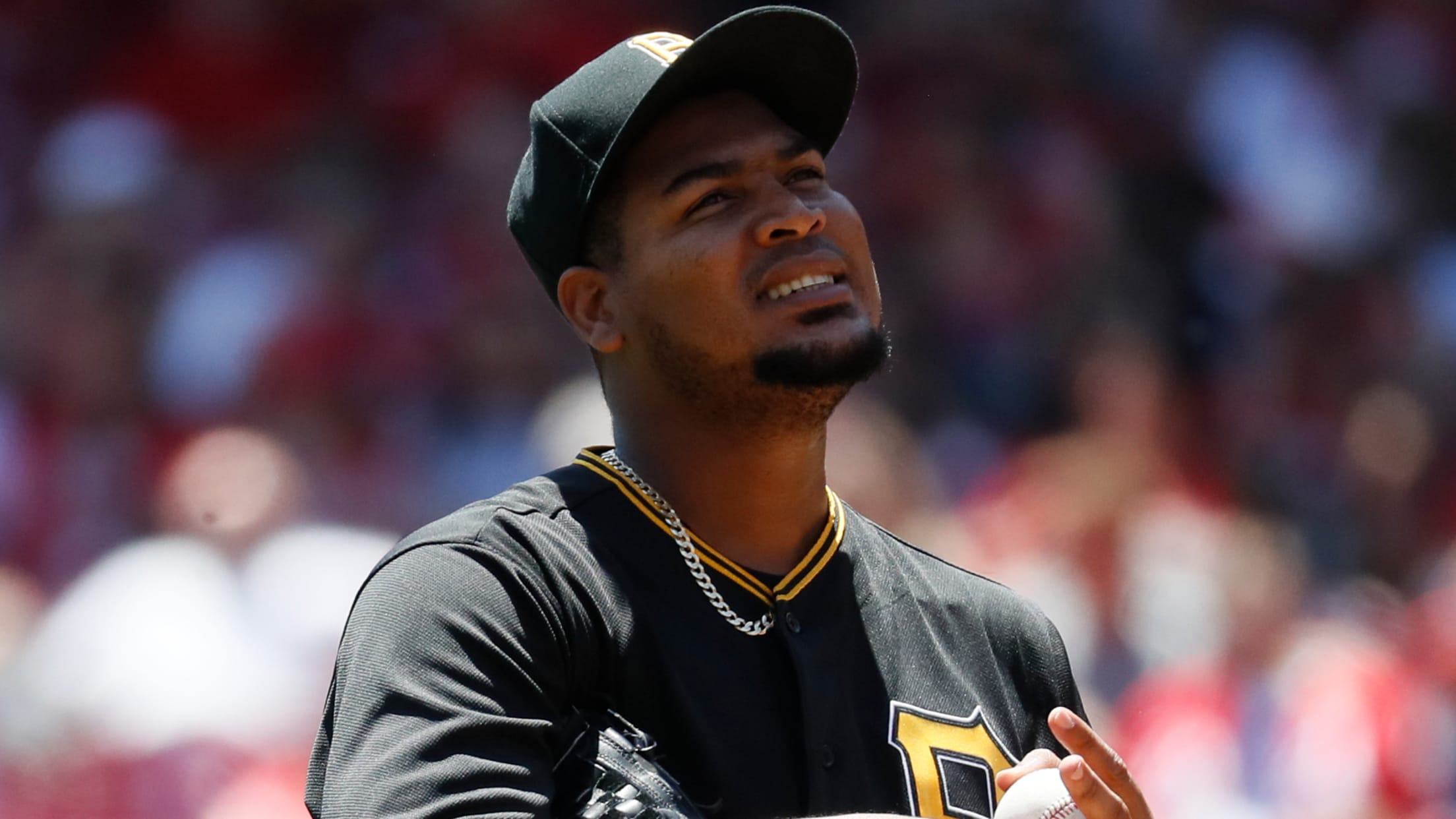 PITTSBURGH -- The Pirates placed right-handed pitcher Ivan Nova on the 10-day disabled list on Monday, retroactive to Friday, with a sprained right ring finger.To take Nova's place on the active roster, the Pirates recalled right-hander Nick Kingham from Triple-A Indianapolis. Kingham is scheduled to start on Tuesday against the
Meadows sticks with Bucs as Marte returns
Hurdle says hot-hitting prospect will start when regular gets day off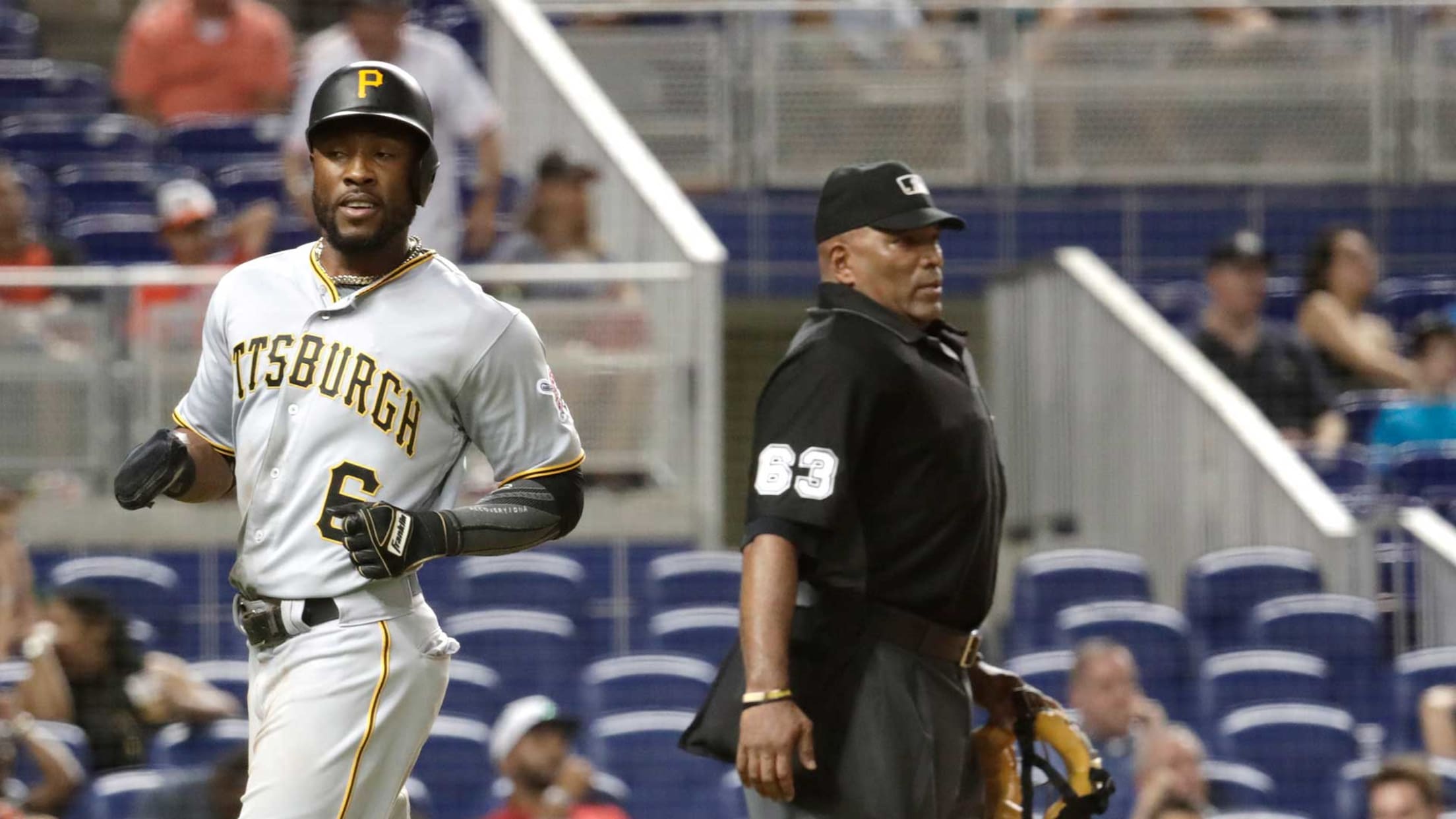 PITTSBURGH -- The Pirates brought back star center fielder Starling Marte on Saturday without sending down hot-hitting outfield prospect Austin Meadows.Marte returned from the 10-day disabled list on Saturday, started in center field and batted third for the Pirates against the Cardinals at PNC Park. The Bucs made room for