Bucs' top 5 international signings of all time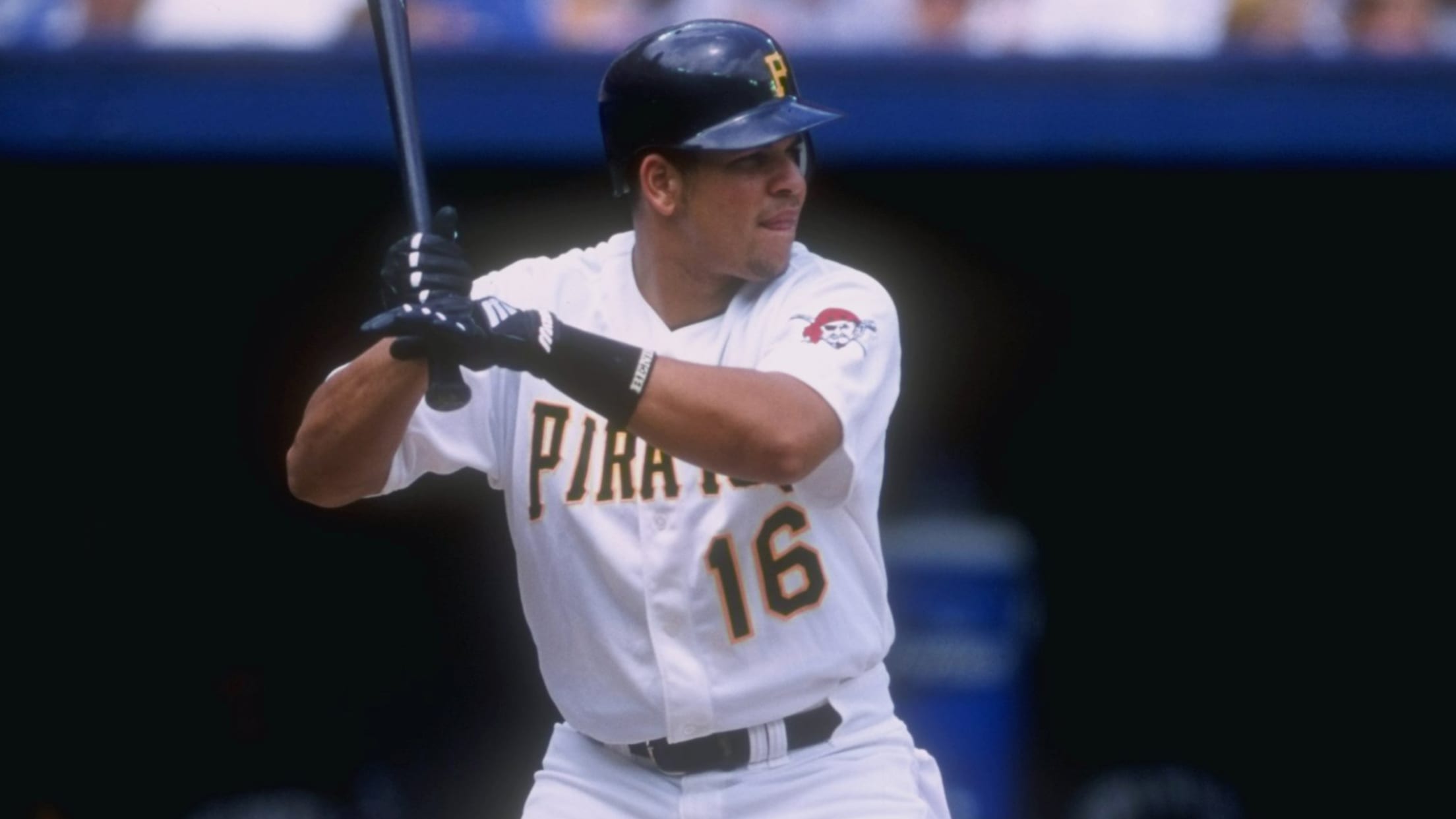 PITTSBURGH -- Roberto Clemente is inextricably linked to the Pirates, the only Major League team he ever played for, yet it was another club that gave him his first shot. The Dodgers signed Clemente out of Puerto Rico in 1954 for a $10,000 bonus, but that signing bonus made him
Here's the next wave of NL Central closers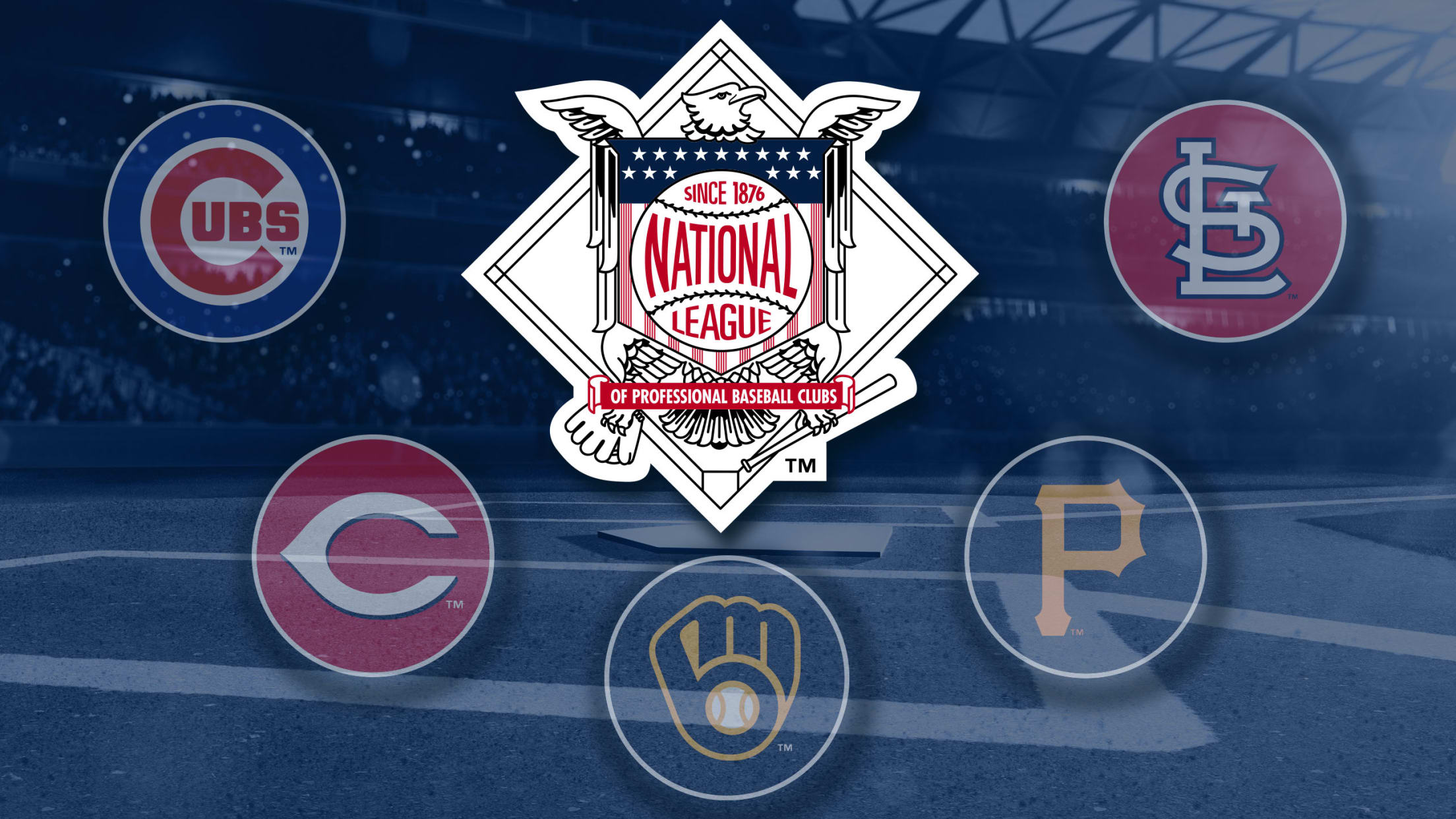 ST. LOUIS -- The closer's role has evolved over time, but there's never been any doubt of the importance of a reliable late-inning relief strategy. That's why closers hold such a key spot on a team's roster -- they're expected to notch the save and solidify their team's win as
30 prospects we'll be talking about in 2022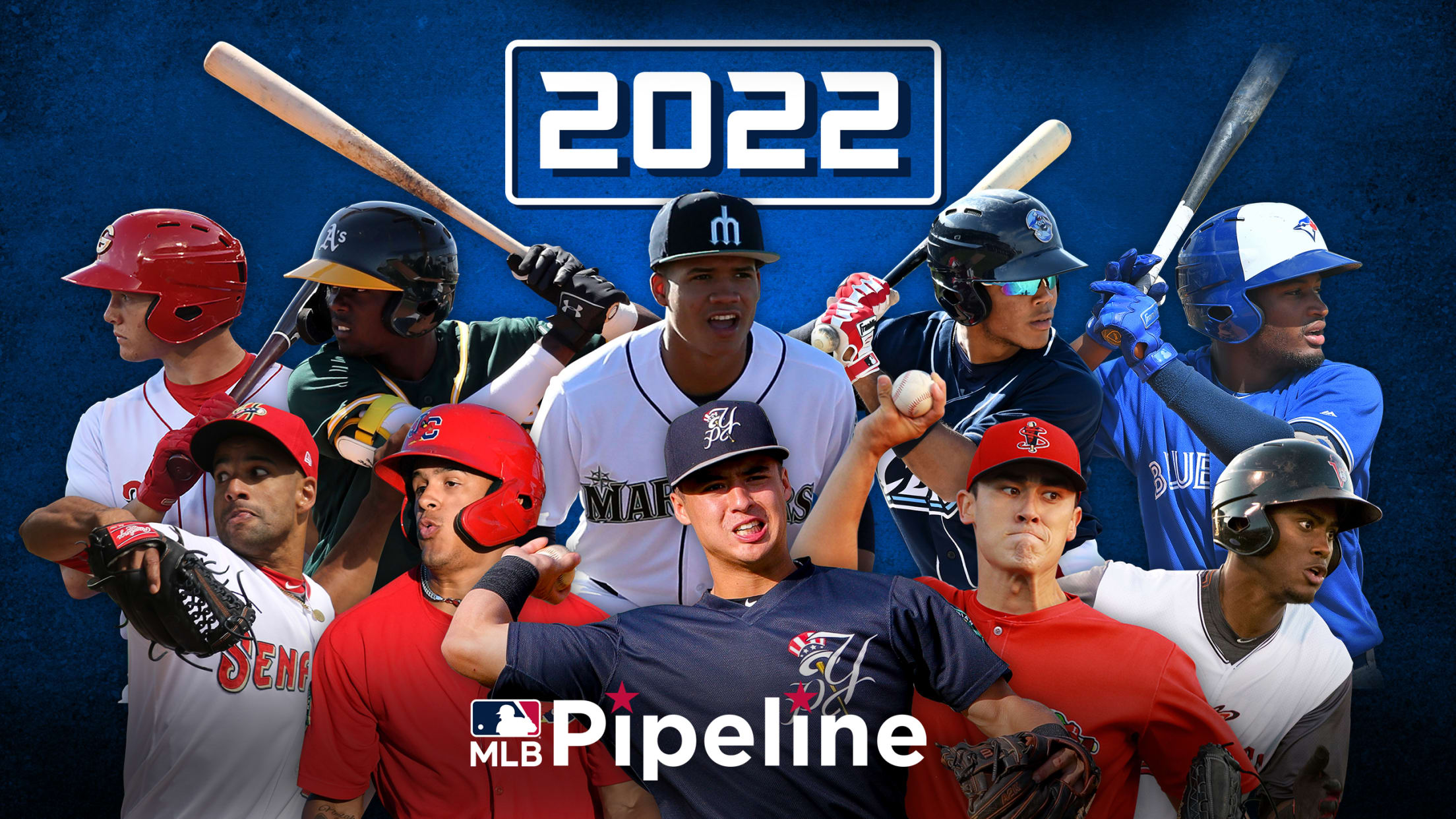 Right now, all baseball fans can do is look ahead to the future. We decided to take that to the extreme by looking two years down the road at which prospects we expect to be big names in 2022. The fact that 14 of the Top 20 players on MLB
Oneil Cruz, Will Craig among Bucs' roster cuts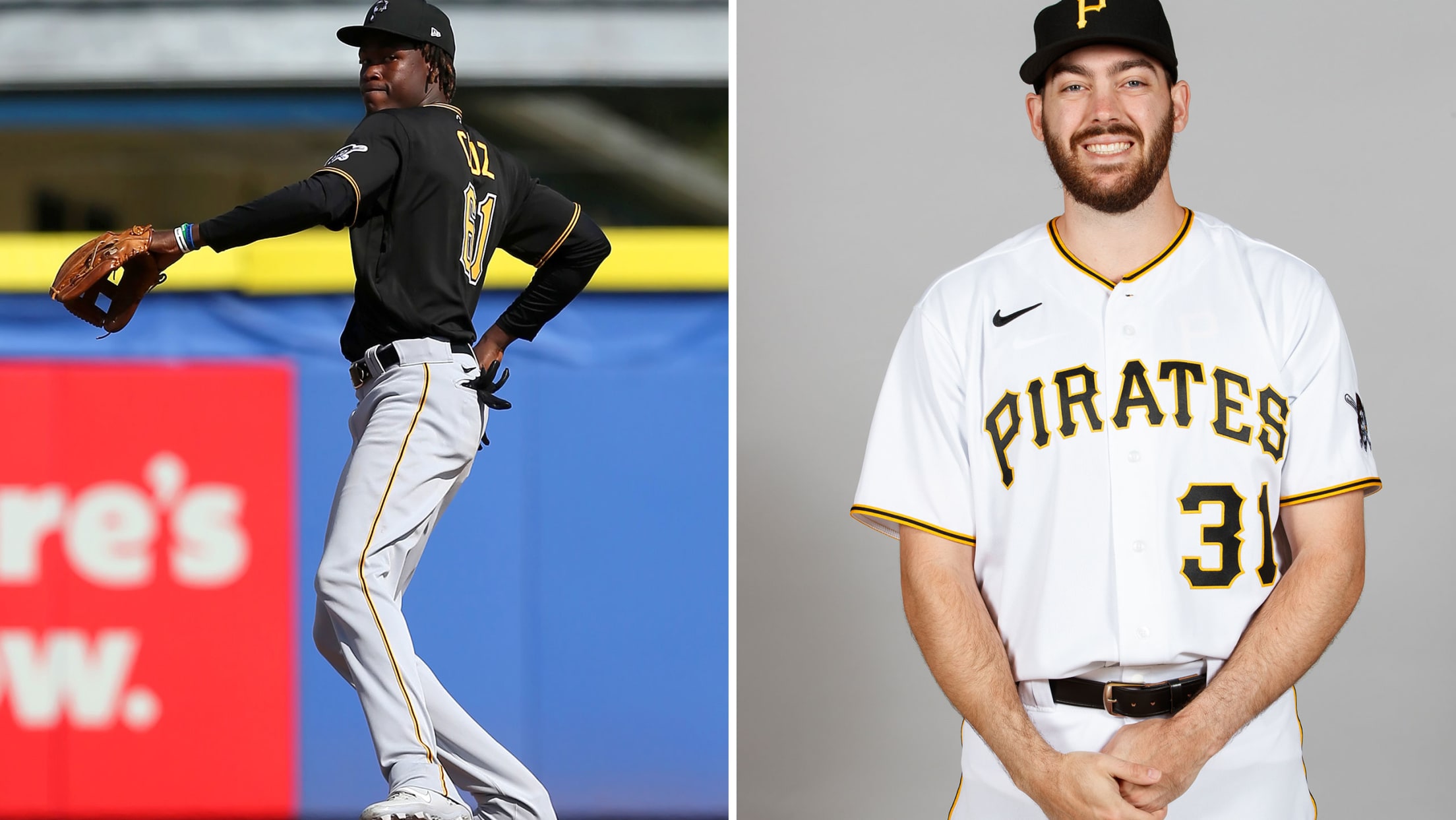 BRADENTON, Fla. -- The Pirates made their first round of Spring Training roster cuts on Monday morning, sending out six pitchers who are projected to begin the season with Triple-A Indianapolis. Eight hours later, they cut another group of young players, including two of their Top 30 Prospects. The Pirates
Hayes performing at Spring Training -- again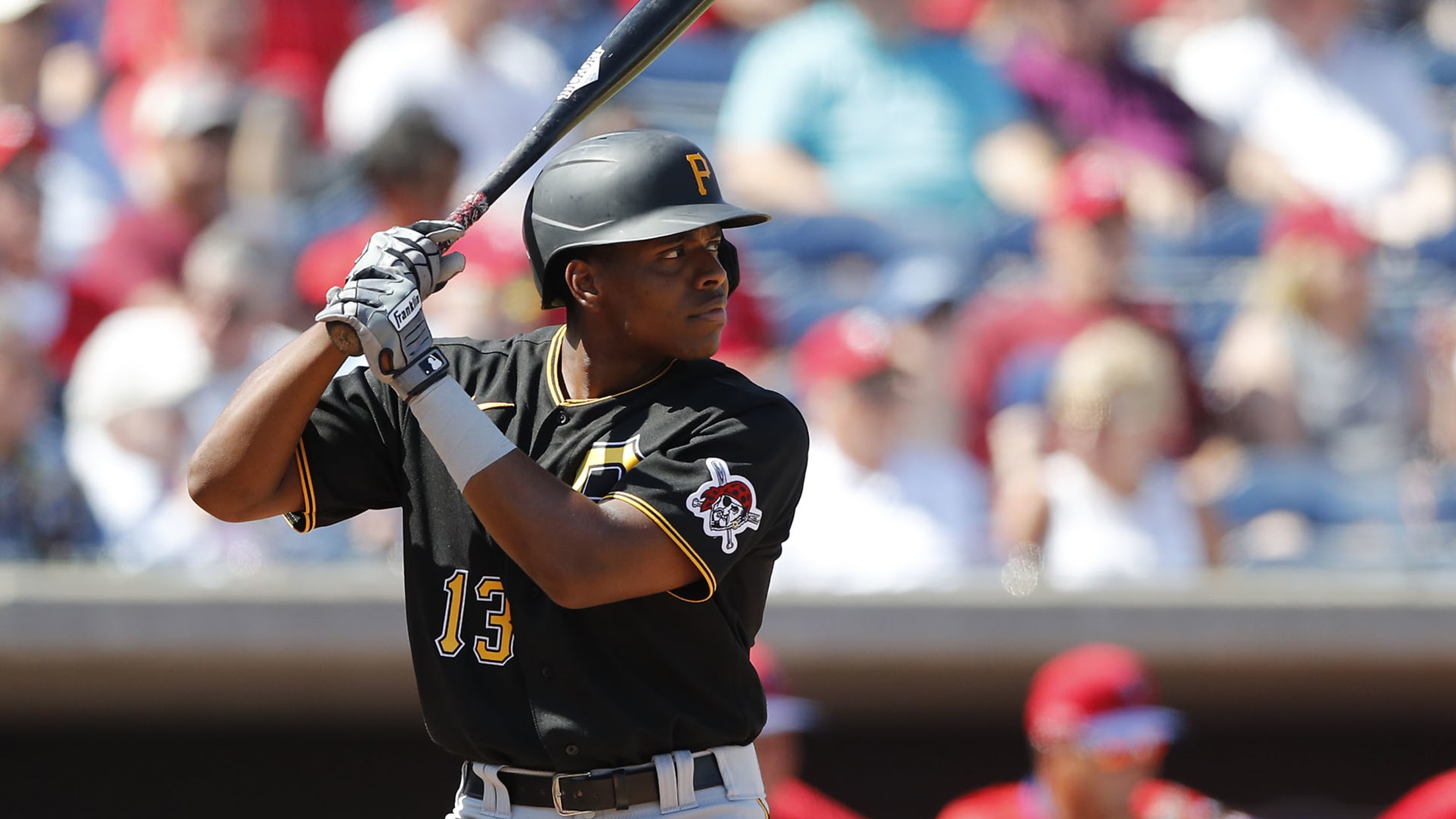 PORT CHARLOTTE, Fla. -- Ke'Bryan Hayes stepped into the right-handed batter's box at Charlotte Sports Park just after noon on Sunday for his final round of batting practice. The 23-year-old pulled a towering fly ball to left field on his first swing, launching it into the visitors' bullpen just beyond
Who's having most impressive spring for Bucs?
Pirates players reveal which teammates are turning heads in camp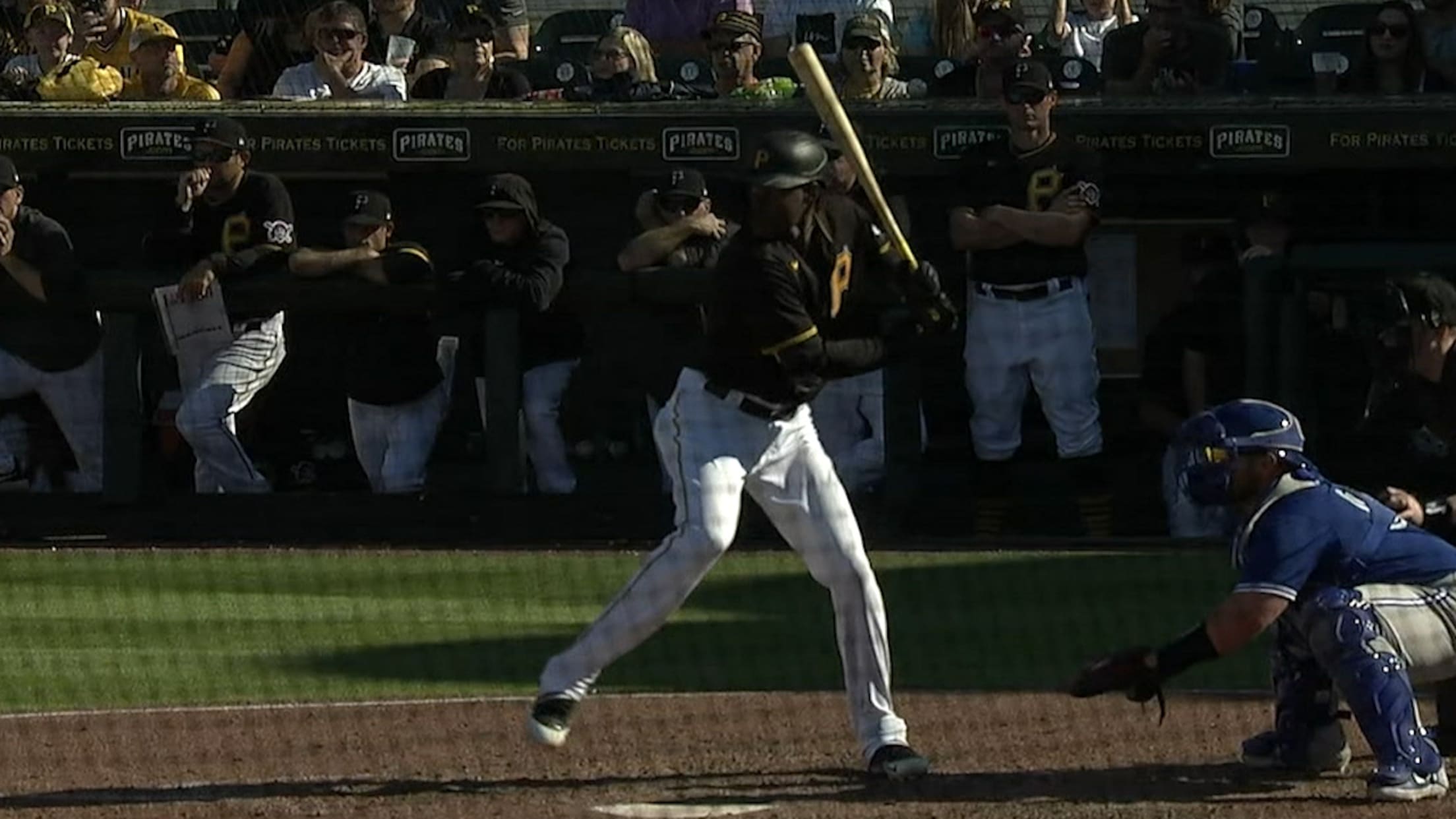 BRADENTON, Fla. -- It's a simple question: Who around here has impressed you the most this Spring Training? Halfway through Major League camp, players have seen enough of their teammates to form opinions. They've evaluated the prospects they hadn't seen before, and they've watched familiar faces demonstrate their offseason improvements
Here are the Pirates' 2020 Top 30 Prospects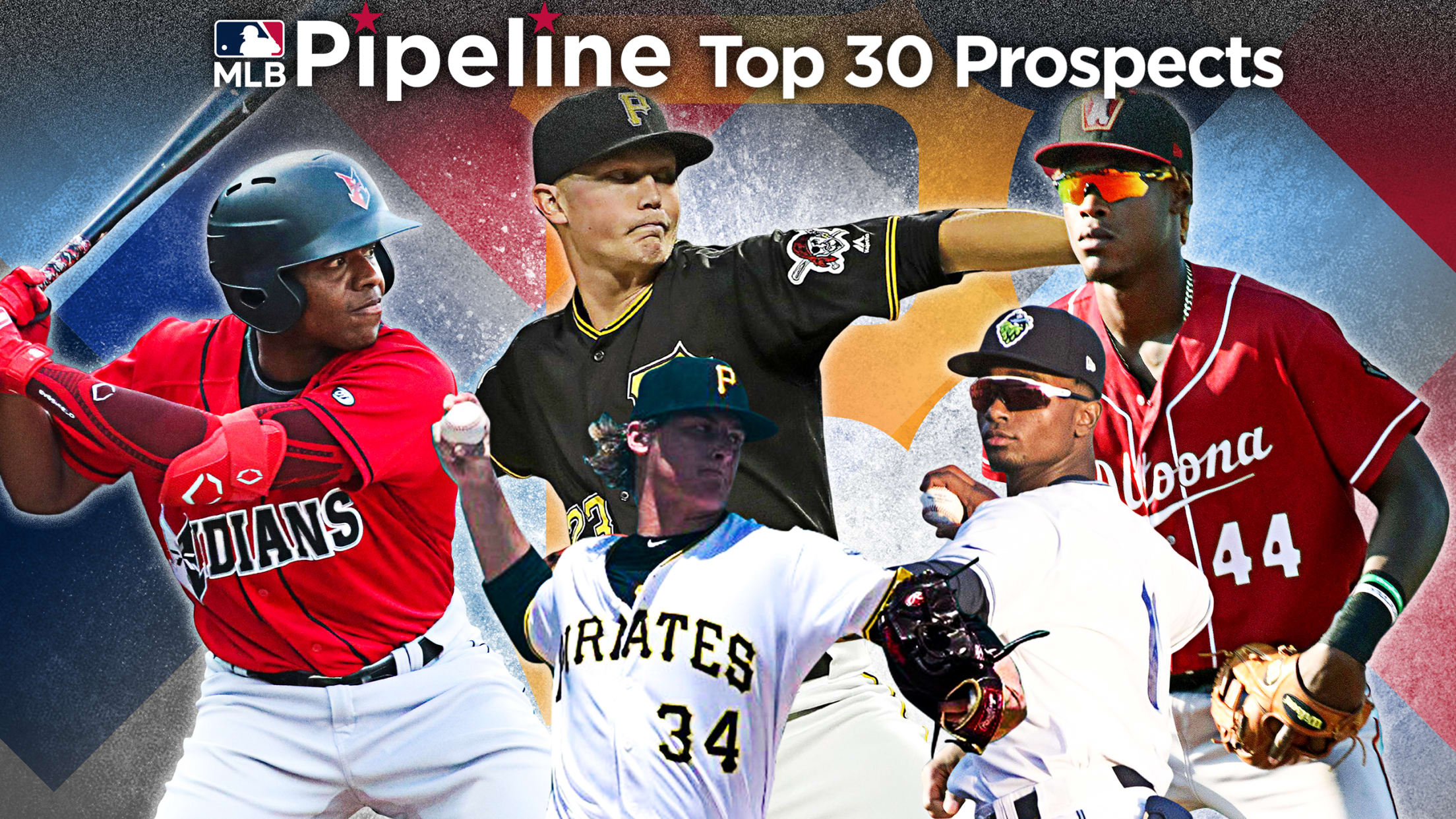 Has the rebuild begun? That remains to be seen on the field, though there are signs pointing that way. But there's definitely a new direction in the front office. Neal Huntington had been the general manager since September 2007, but was let go last October. He's been replaced by Ben
Pipeline Q&A: Pirates prospect Jared Oliva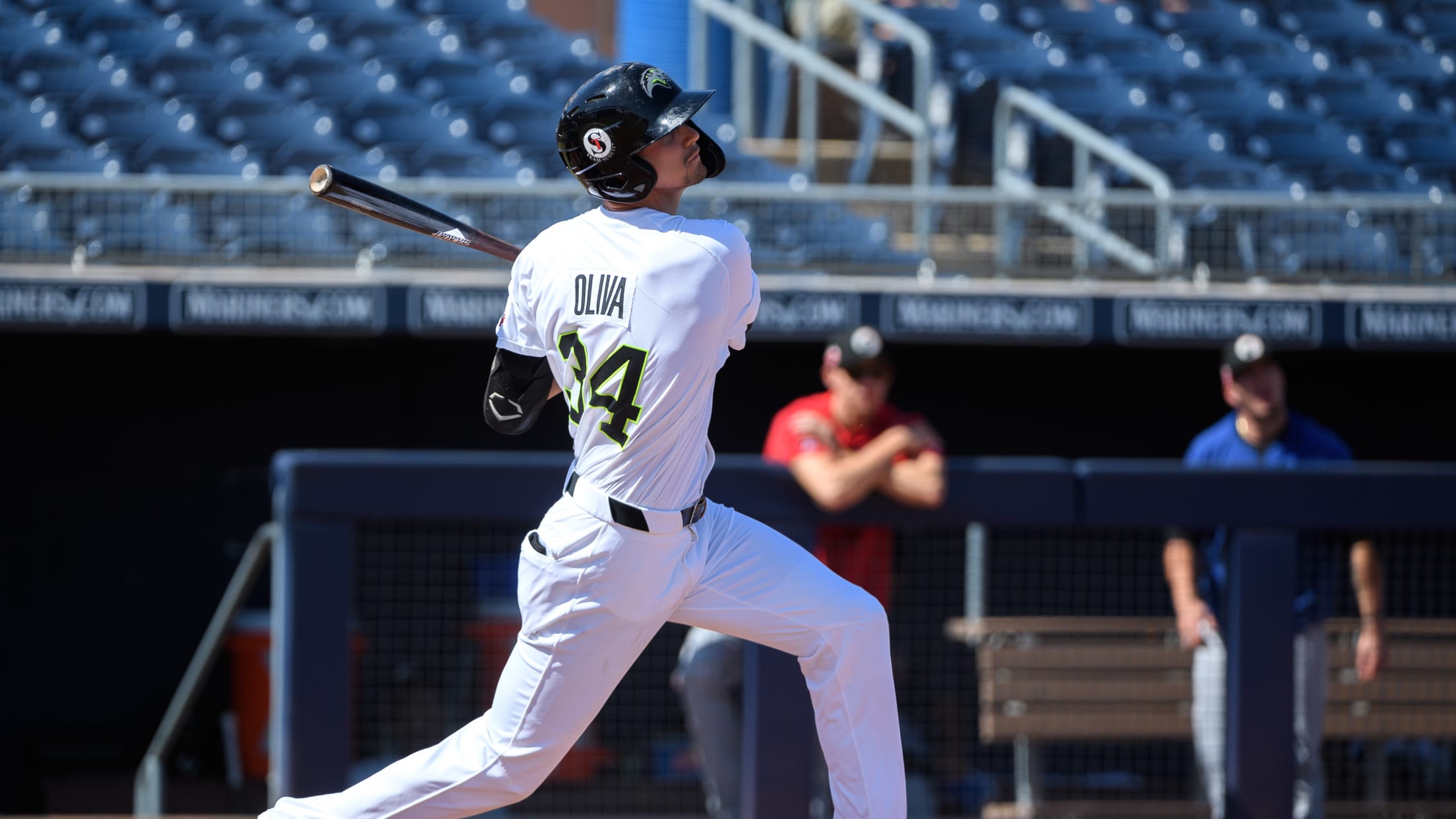 BRADENTON, Fla. -- Jared Oliva was the Pirates' seventh-round pick in the 2017 Draft out of the University of Arizona. After a strong first full season in the Florida State League, he moved up to Double-A Altoona in '19 and overcome a slow start, batting .325/.387/.446 in the second half
Pirates prospect report from Spring Training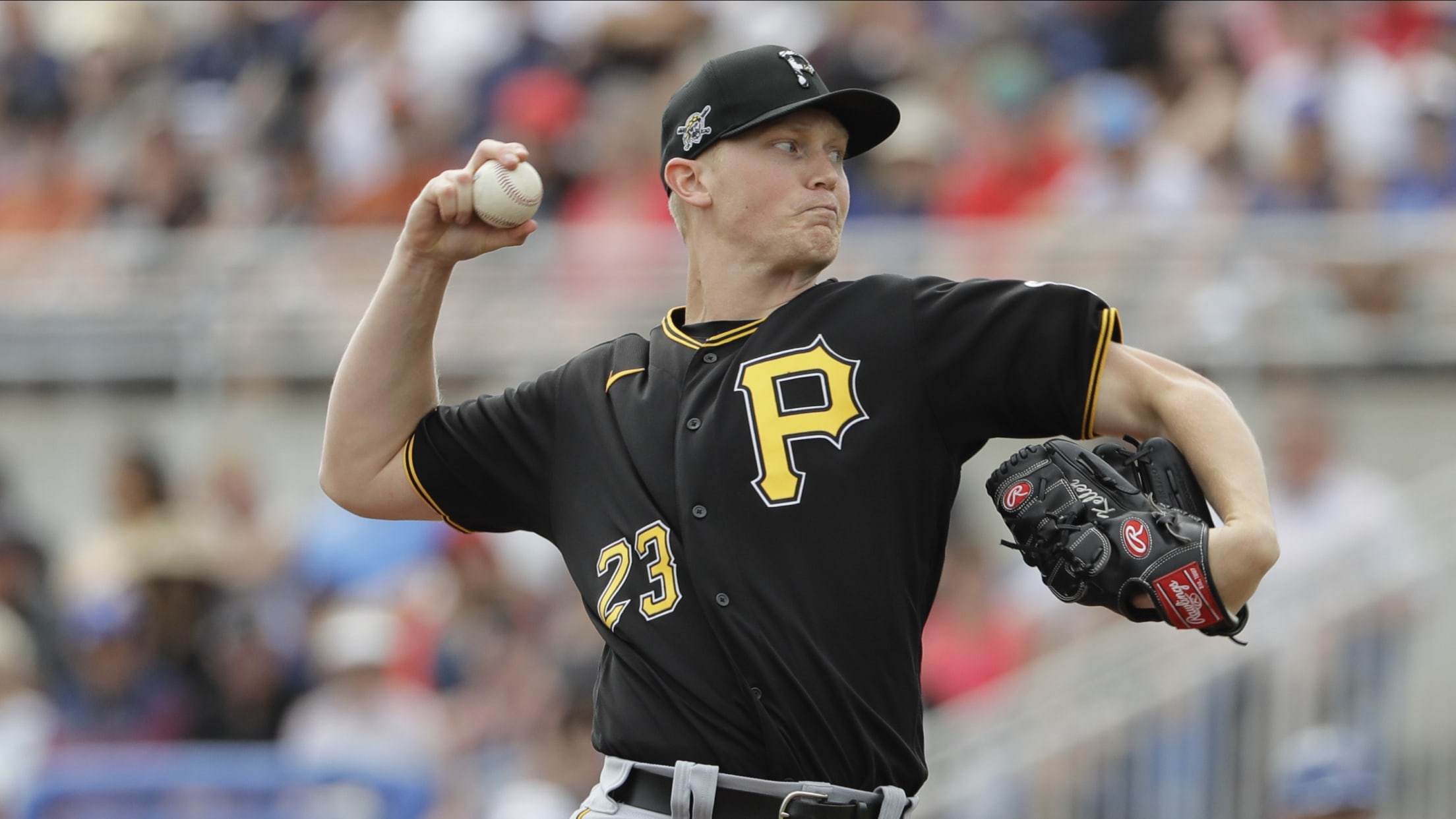 BRADENTON, Fla. -- The Pirates have produced their share of impact pitching prospects in recent years in the likes of Jameson Taillon and Gerrit Cole, the club's respective first-round picks in the 2010 and '11 Drafts, and, to a lesser extent, Tyler Glasnow. But it's hard to remember the last
Filthiest secondary pitches among top prospects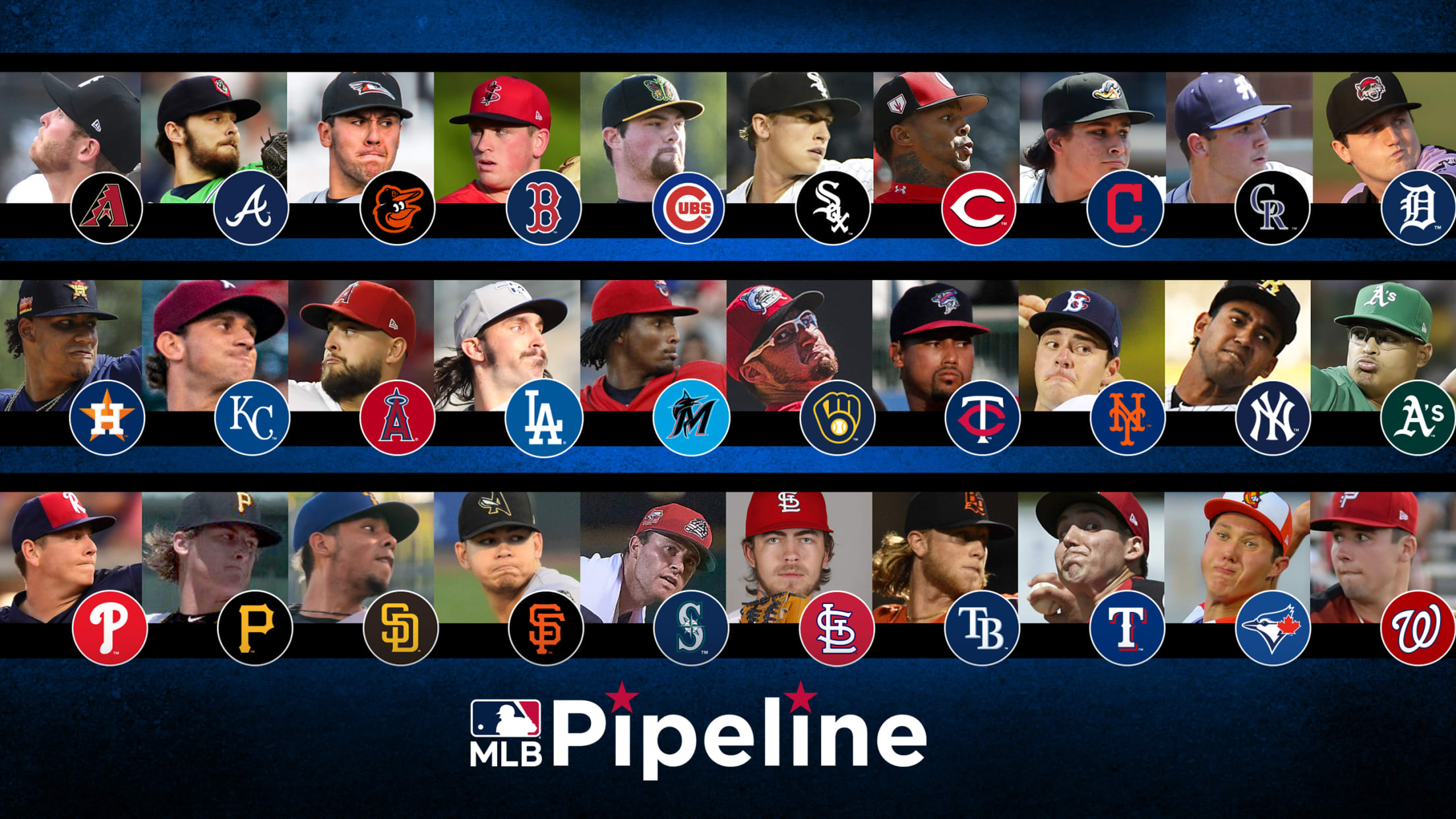 Feel to spin. Deception. Missing bats. Generating weak contact. These are all terms used in describing pitchers' secondary stuff. Whether it's a curveball, slider, changeup or occasionally something like a splitter or cutter, these are the offerings a pitcher often uses to put away hitters. And a lot of pitching
Inbox: Who will lead the Minors in homers?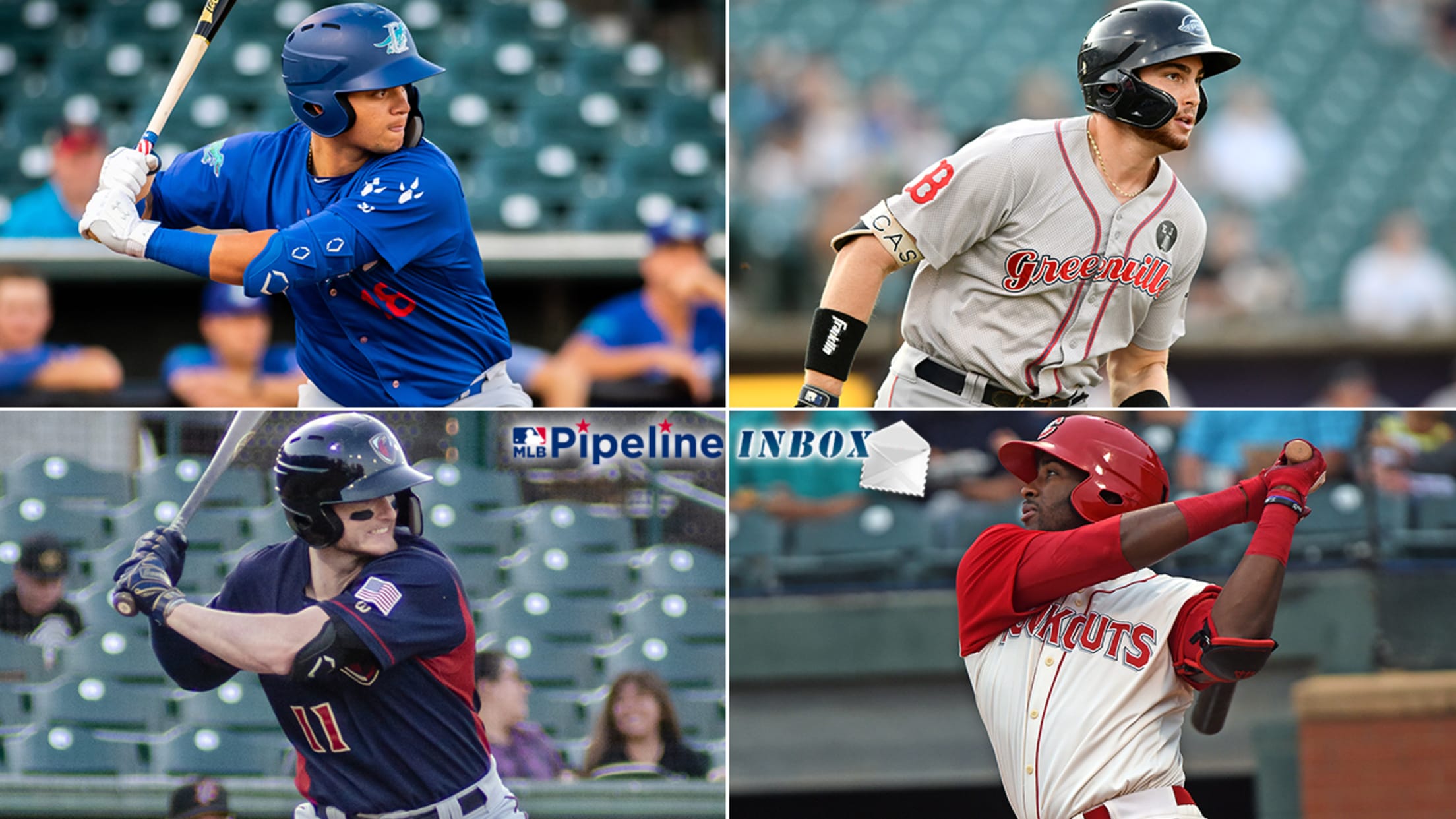 The theme of this week's Pipeline Inbox is offense. You have questions about the best sluggers and contact hitters in the Minors, as well as a guy who just might be the best pure hitter in the 2020 Draft, and my job is to answer them.
Prospect Keller: 'One day I want to be the ace'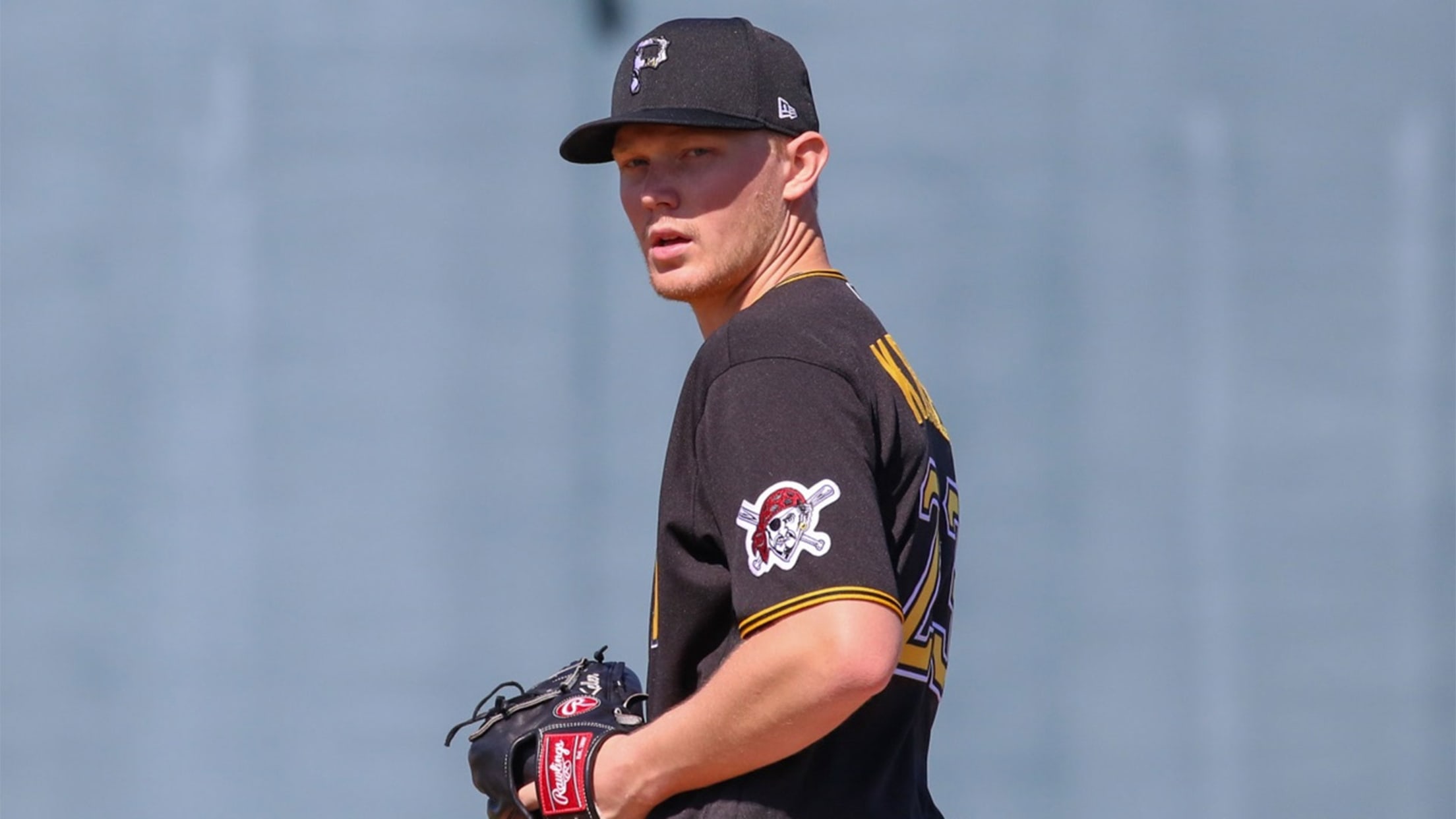 BRADENTON, Fla. -- Mitch Keller scaled the mound on Field 4 at Pirate City late Tuesday morning, staring down four of his own teammates during a round of live batting practice. There was a protective screen set up just behind him to provide cover for coaches, staff and several of
One prospect to watch on each team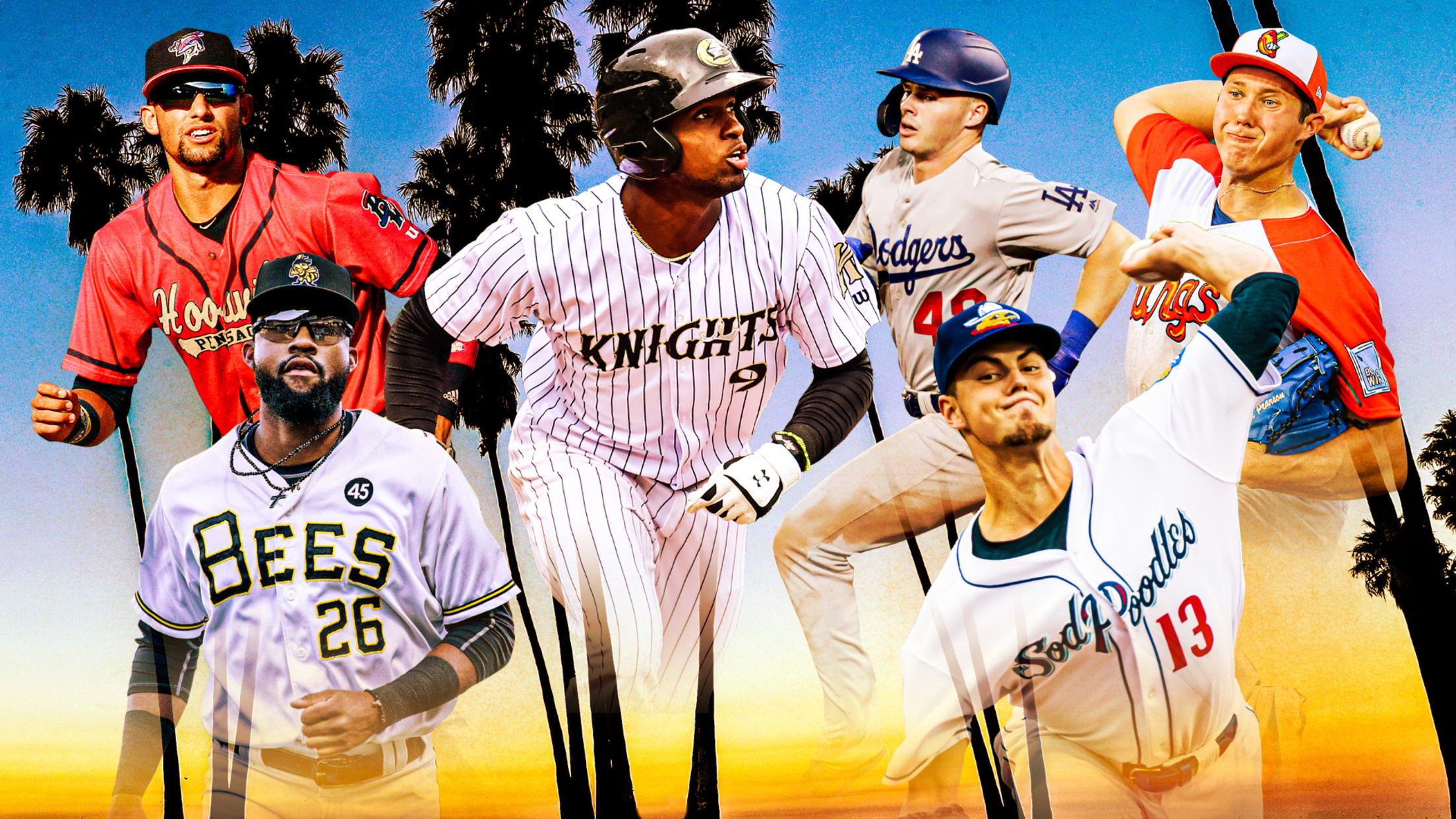 The future is now. As Spring Training gets underway, there will be position battles and players with much to prove. But there will also be highly touted prospects who will be putting their talents on display against Major Leaguers during Cactus League and Grapefruit League action. Here's a guide to
These prospects have the best fastballs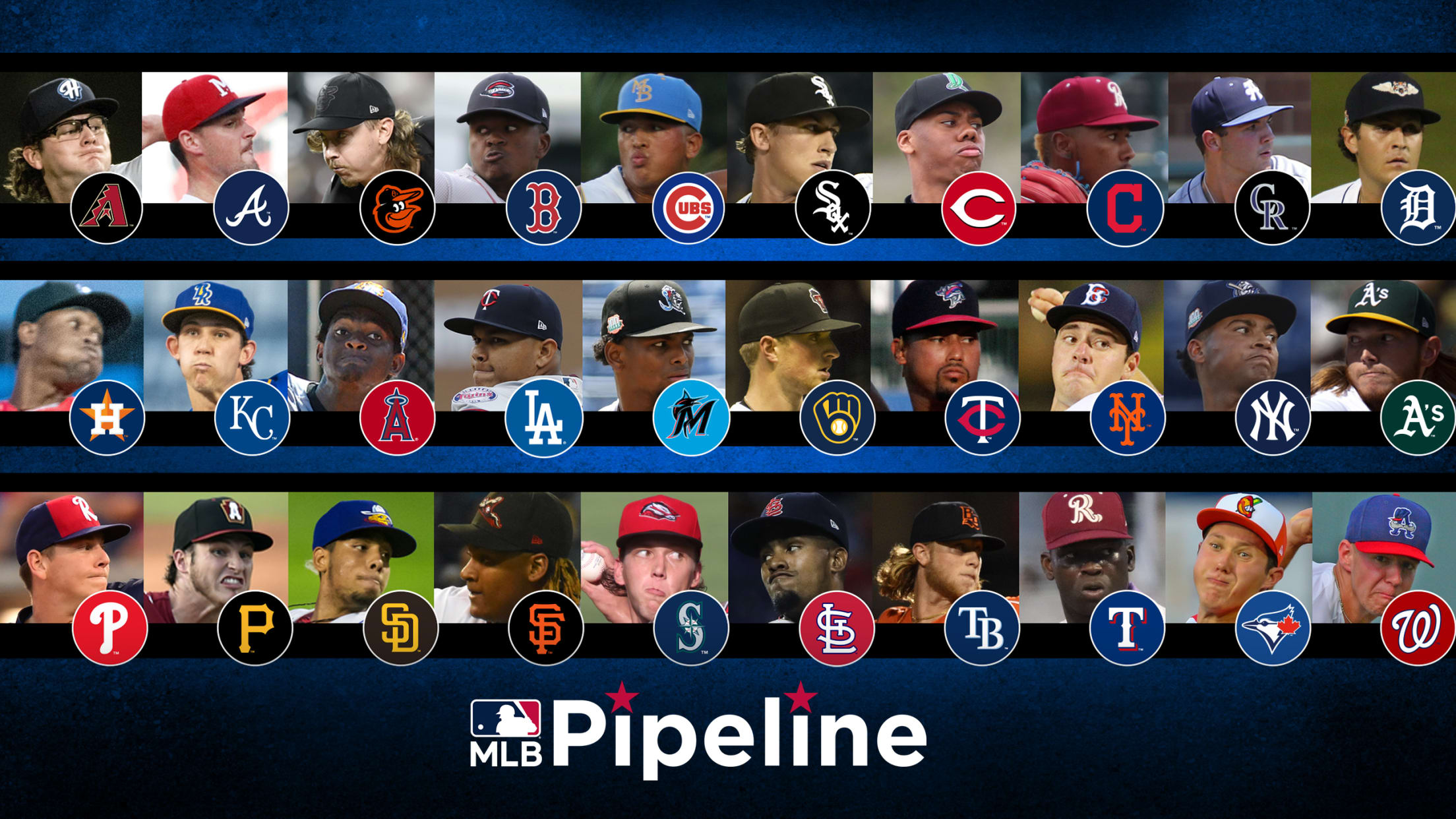 Perhaps nothing gets a ballpark buzzing more than a long home run or a sizzling fastball. Scoreboards display velocity so fans can marvel at how hard flamethrowers deliver their heat. The current king of big league fastballers is Jordan Hicks, who threw the 23 fastest pitches in MLB last year
Here is each team's fastest prospect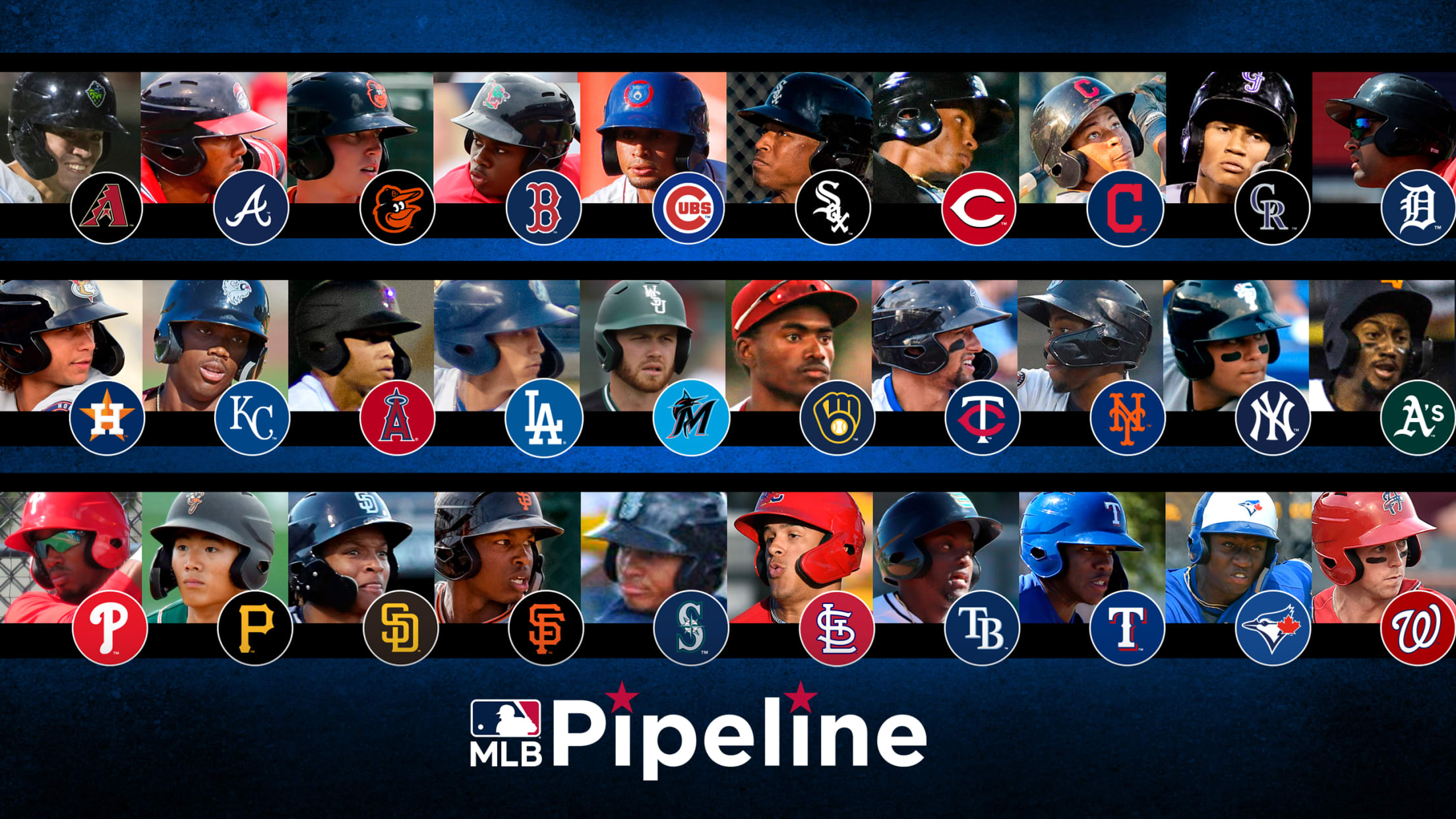 Think fast! That's what we're doing this week at MLB Pipeline. We assure this will be a quick read. That's because we're looking at the fastest players in each organization. This isn't just a list of top prospects, as many organizations have speedsters who might not have other tools that
A defensive wiz, young Hayes has more to prove
Bucs' No. 2 prospect looks to improve bat, may face new challenge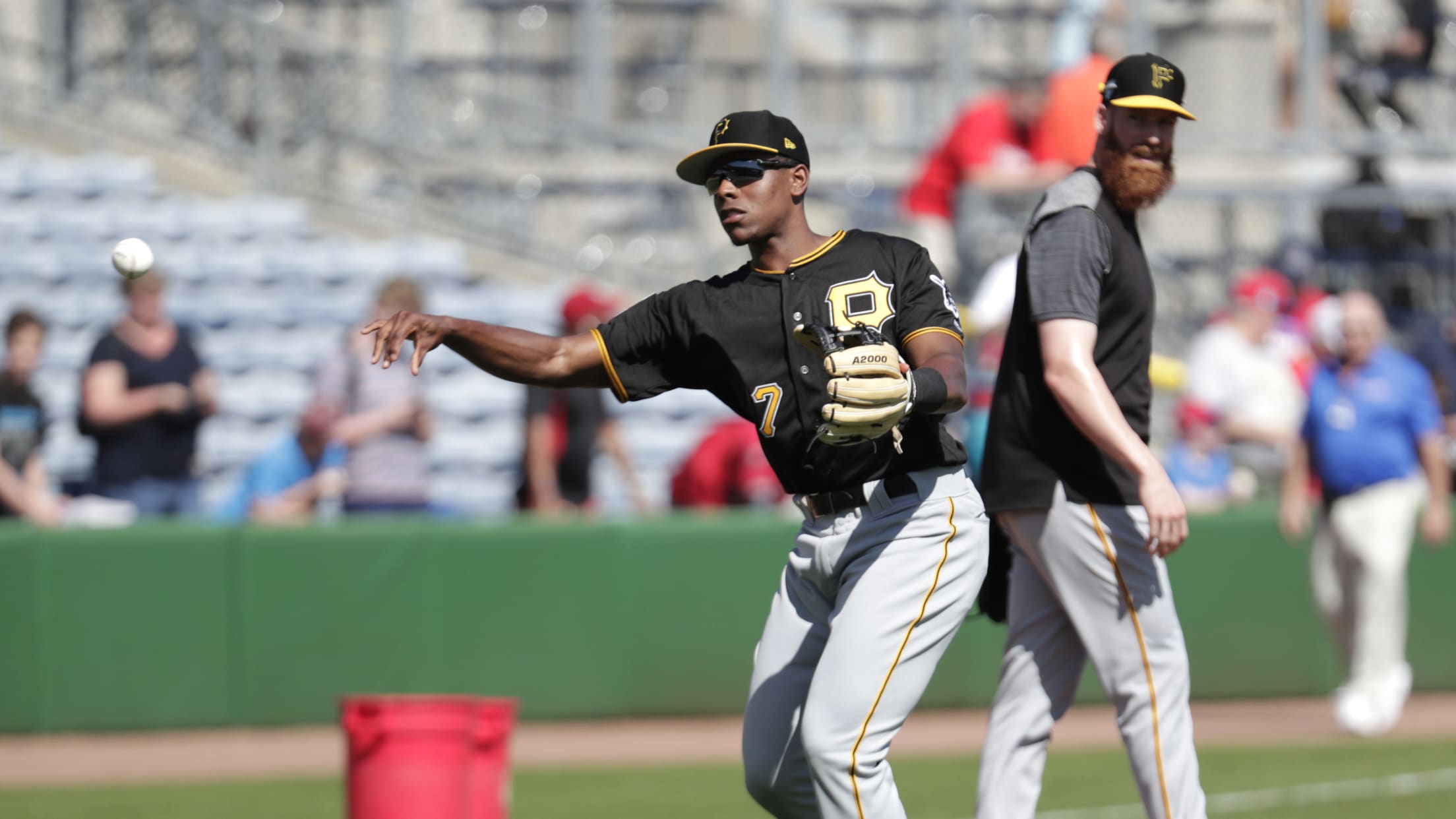 PITTSBURGH -- When Ke'Bryan Hayes was just a kid, 5 or 6 years old, his travel-ball team wore shirts designed like Superman's suit. Their goal was always the same during each game of catch, he said: Throw the ball like you're trying to hit your partner in the middle of
Bucs add top prospects Hayes, Cruz to 40-man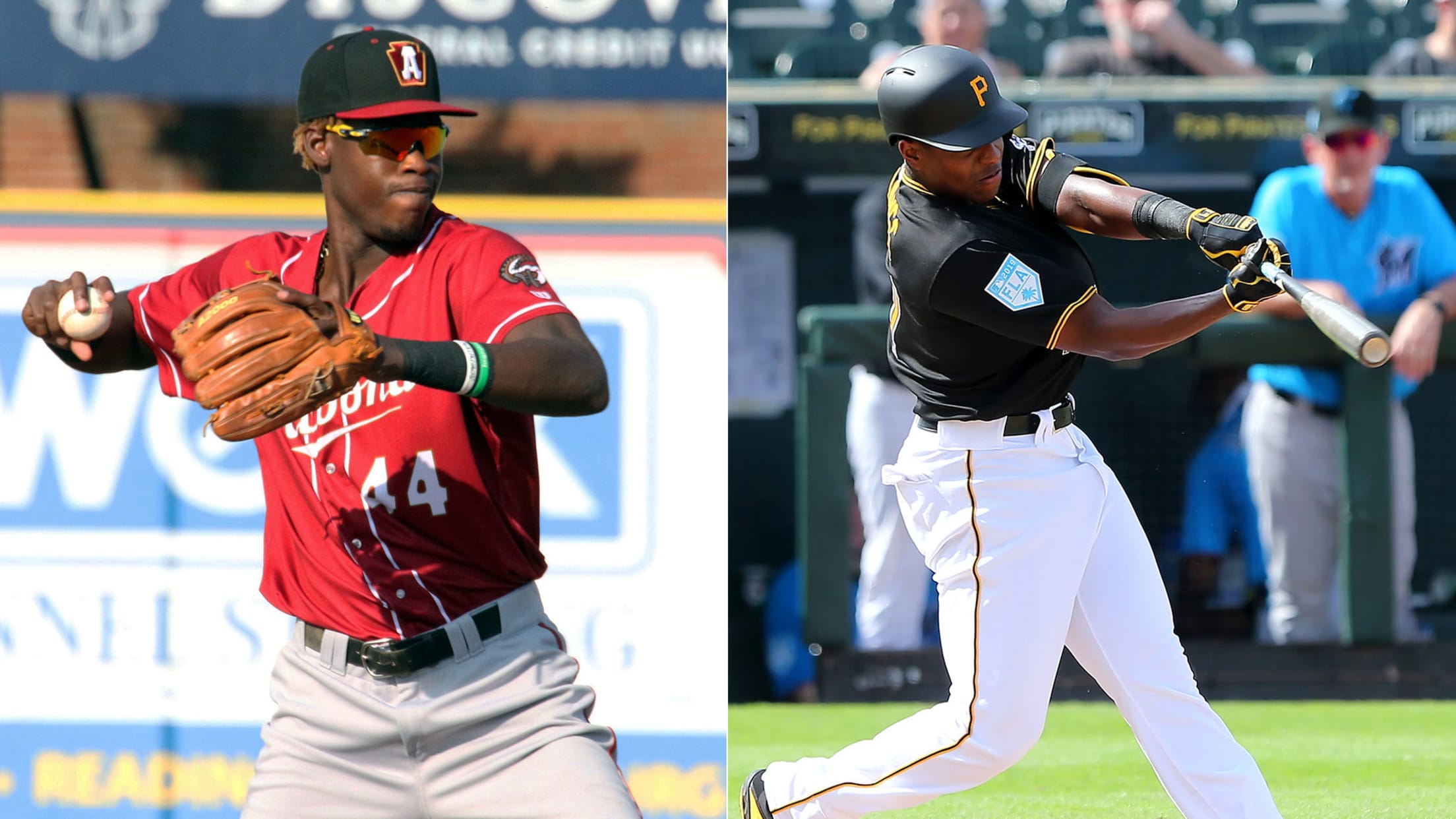 PITTSBURGH – Ben Cherington made his first official roster moves as Pirates general manager on Wednesday, adding five prospects to Pittsburgh's 40-man roster to protect them from the upcoming Rule 5 Draft. Facing Wednesday night's deadline to set their roster, the Pirates selected the contracts of third baseman Ke'Bryan Hayes,
Oliva on the rise, fueled by 'walk-on mentality'
After rough start to season, Pirates' No. 11 prospect rakes in second half, AFL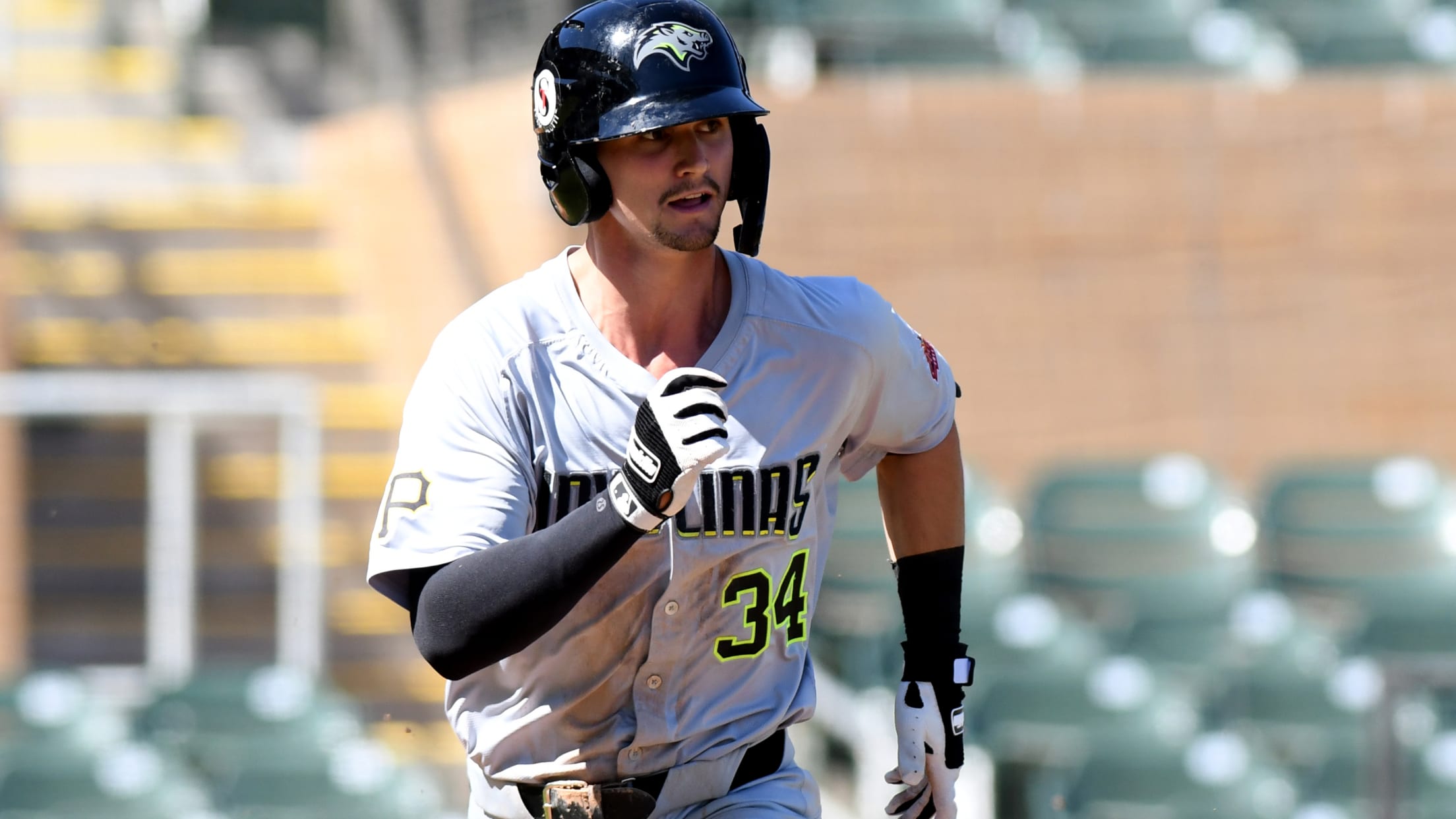 PITTSBURGH -- Jared Oliva started keeping a journal during his freshman year at the University of Arizona, when he made the baseball team as a walk-on outfielder. He made a habit of recording the details of each game and at-bat, and he occasionally looks back through those pages to find
Pirates Arizona Fall League updates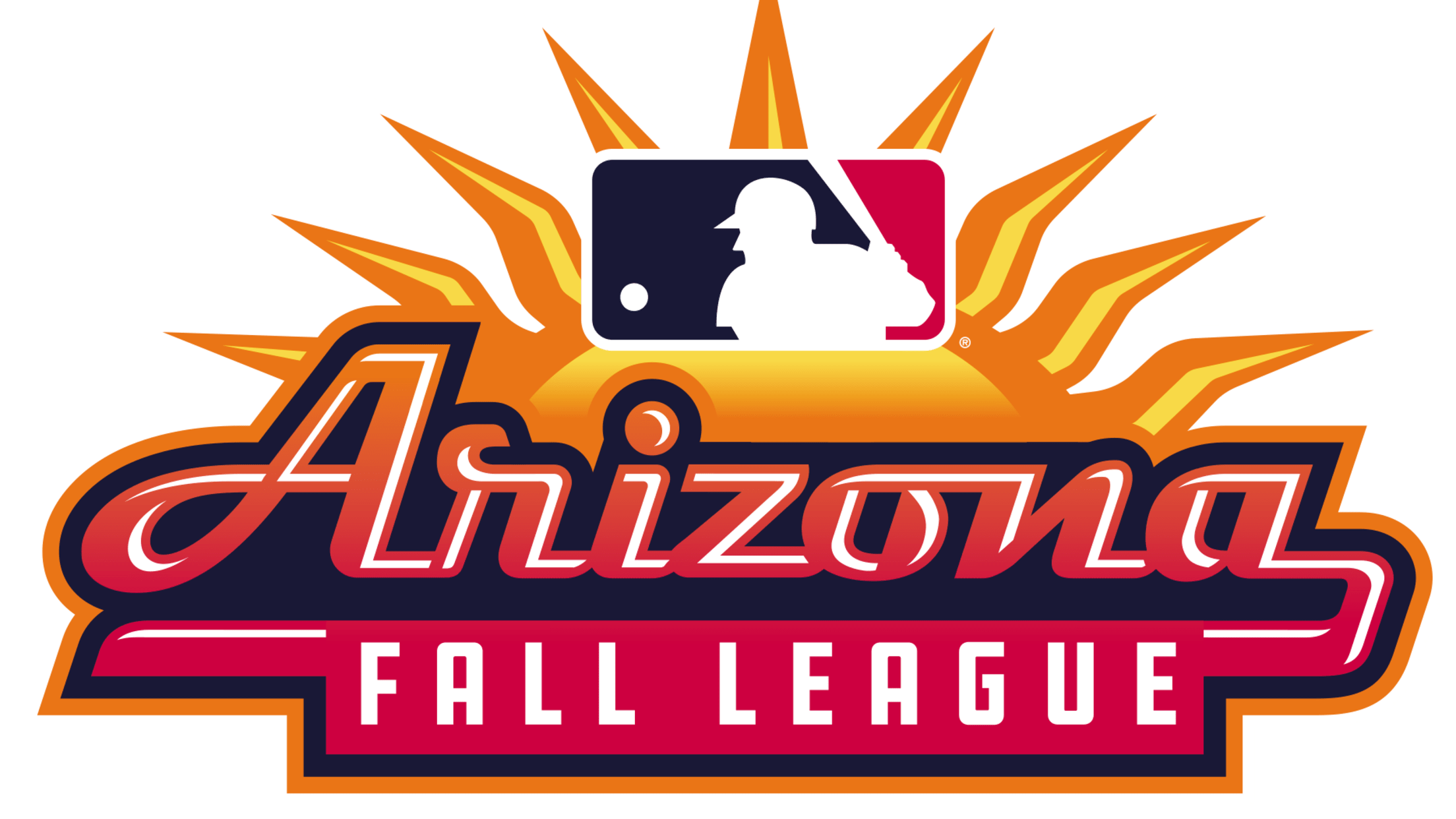 Seven Pirates prospects are playing for the Peoria Javelinas in the 2019 Arizona Fall League: Shortstop Oneil Cruz (No. 3 prospect, MLB No. 57), outfielder Jared Oliva (No. 11), right-hander Blake Cederlind (No. 28), right-hander Nick Mears, right-hander Cody Ponce, right-hander Beau Sulser and catcher Jason Delay.
Keller's talent creates high hopes for Pirates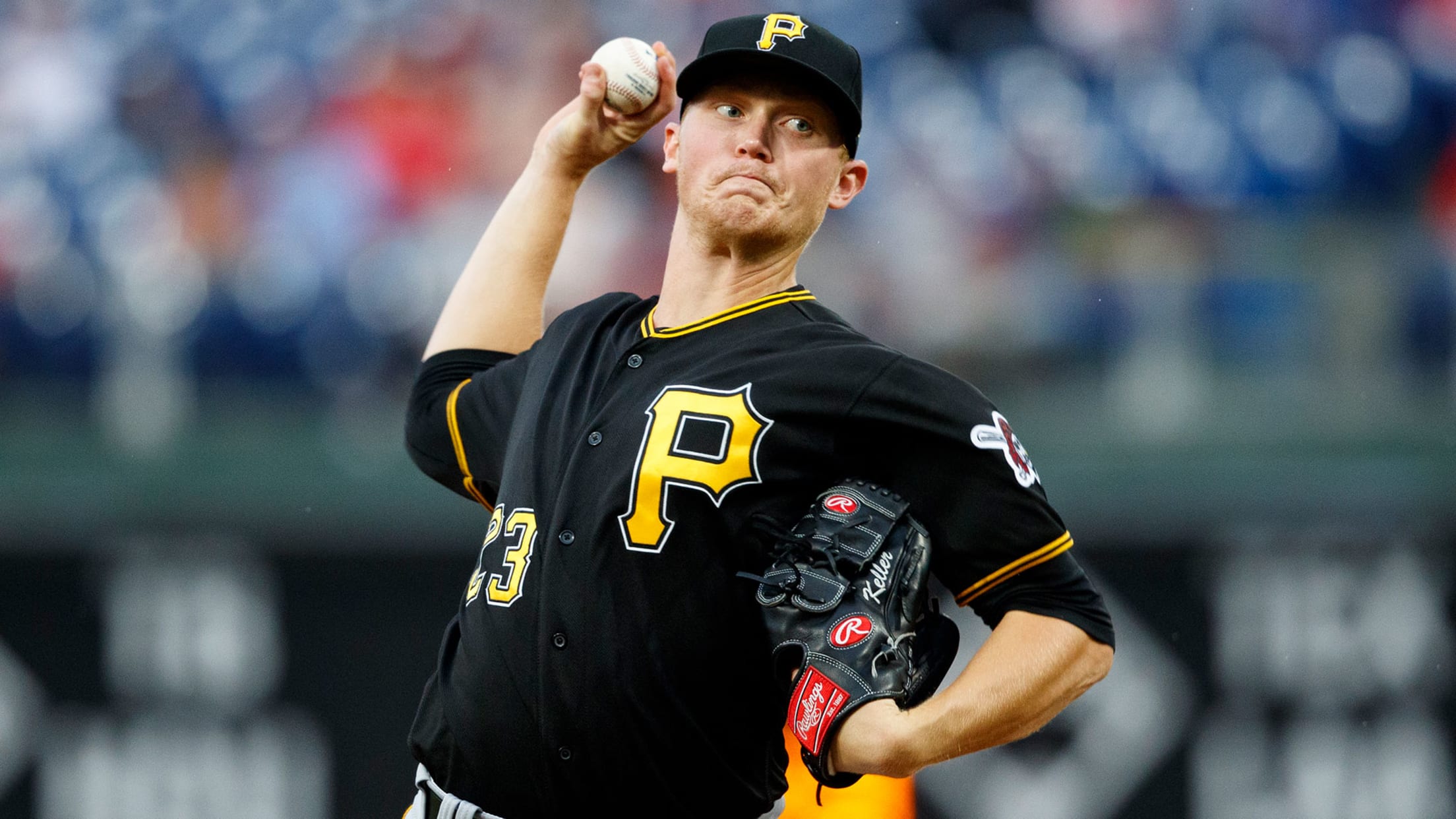 PITTSBURGH -- Mitch Keller had just turned 18 years old when the Pirates selected him out of his Iowa high school in the second round of the 2014 Draft. At that point, he said, he had no idea what it meant to be considered a top prospect. "Like, I didn't
Cruz, 6-foot-6 at short, eyes big strides at AFL
Pirates' No. 3 prospect headlines group of 6 Bucs in Arizona Fall League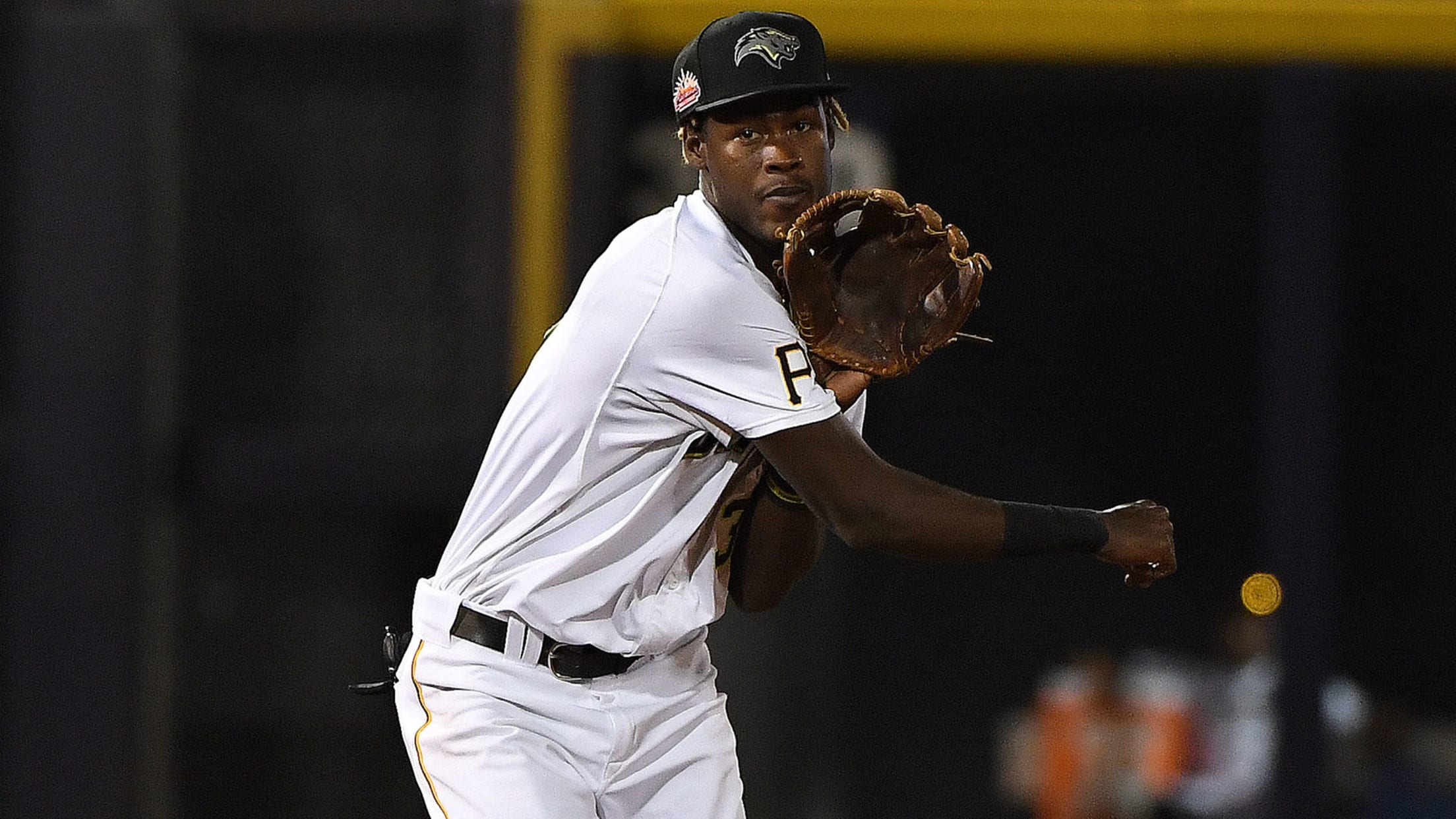 It's a conversation Oneil Cruz has had countless times in his time as a professional baseball player. At 6-foot-6, he stands out on any field he's on, especially when he trots out to his natural position: shortstop. "A lot of people ask me \about it], even players," said Cruz, the
Matijevic has big night at the plate in AFL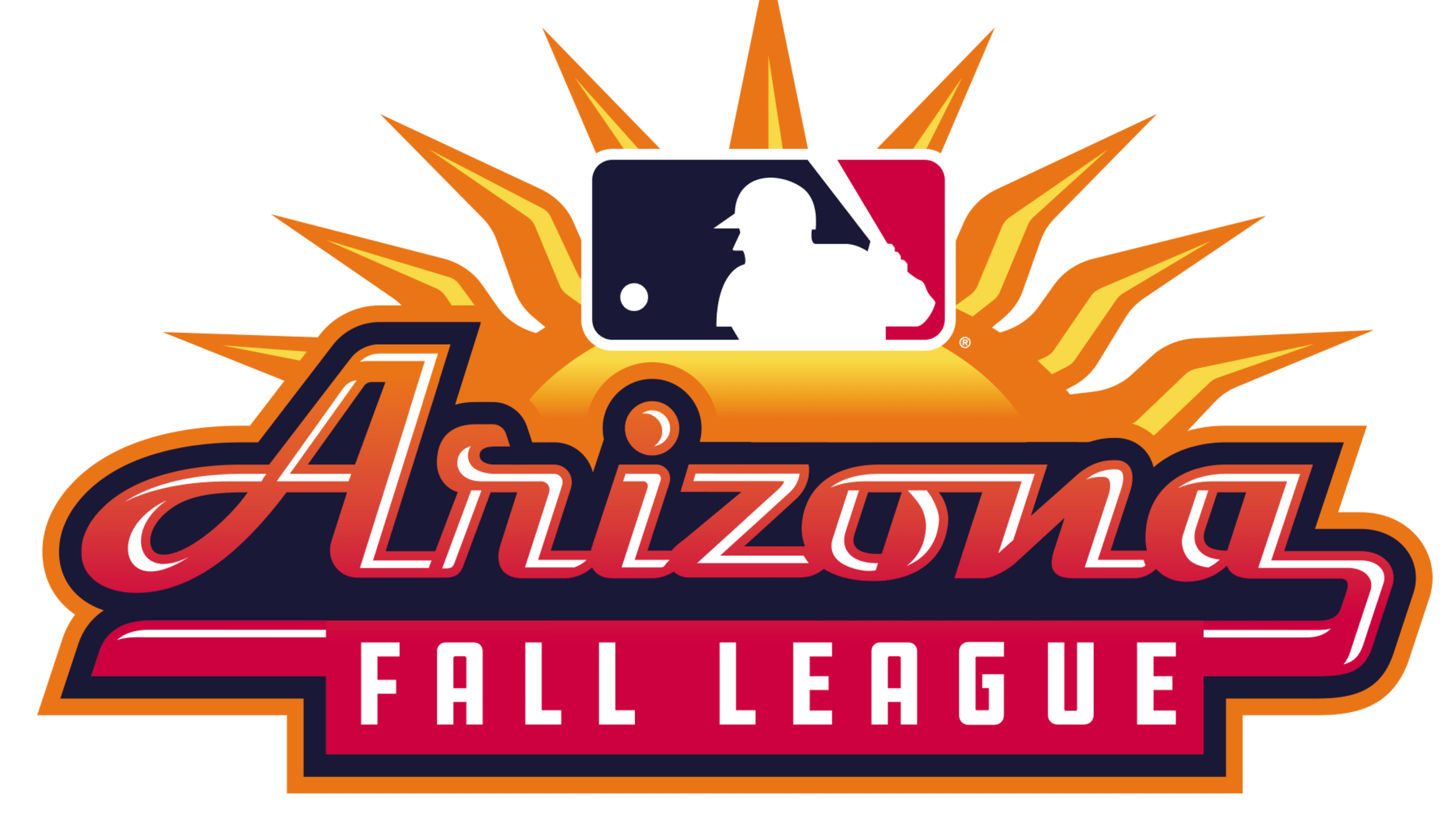 MESA, Ariz. -- If Astros prospect J.J. Matijevic looks comfortable playing under the bright lights and hot sun in Arizona, it's because he is. The former University of Arizona star is off to a strong start in Arizona Fall League play and on Friday, his hot bat led to a
Pipeline names Pirates Prospects of the Year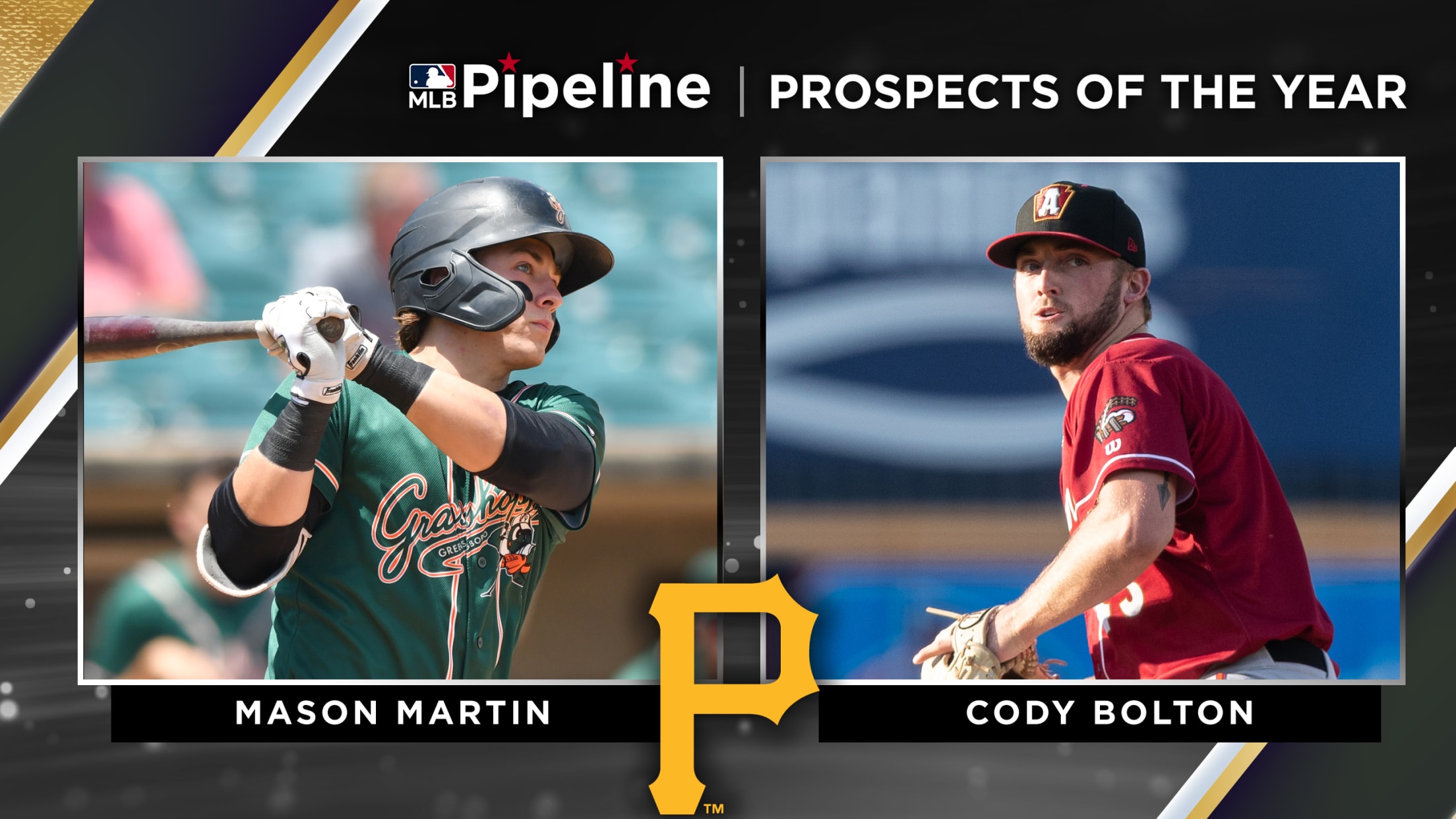 PITTSBURGH -- Joel Hanrahan, the former Pirates closer turned Minor League pitching coach, worked with Cody Bolton last year with Class A West Virginia. This year, he saw Bolton make the leap from Class A Advanced Bradenton to Double-A Altoona having just turned 21 years old. Hanrahan likes what he's
Holmes activated; Pirates hold off on callups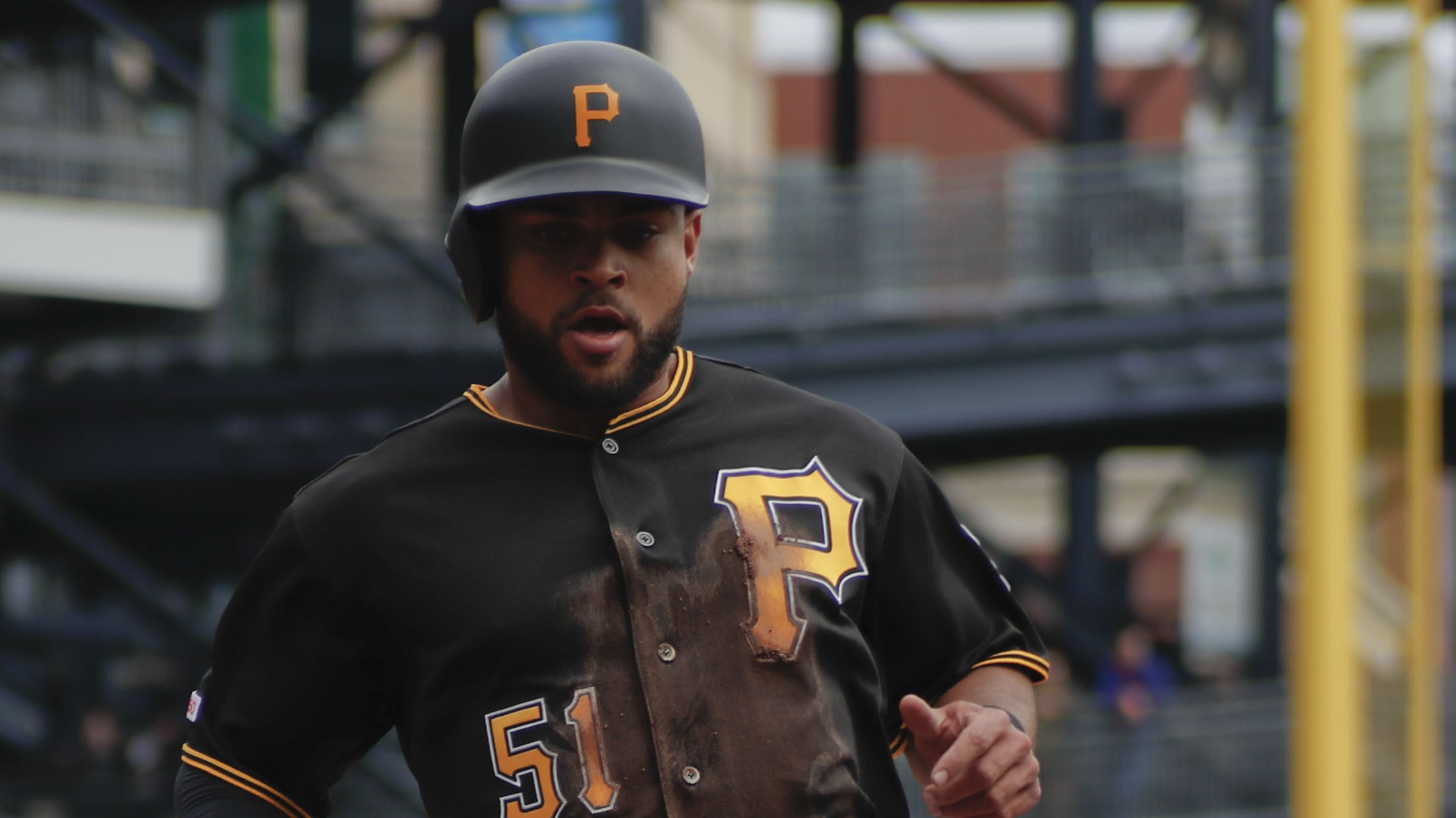 DENVER -- The Pirates didn't call anyone up from the Minor Leagues on getaway day in Denver on Sunday, but they are expected to add players following the end of Triple-A Indianapolis' regular season Monday. Pittsburgh opens its next series Tuesday against the Marlins at PNC Park. The Pirates' one
A 6'6" shortstop? This prospect may break mold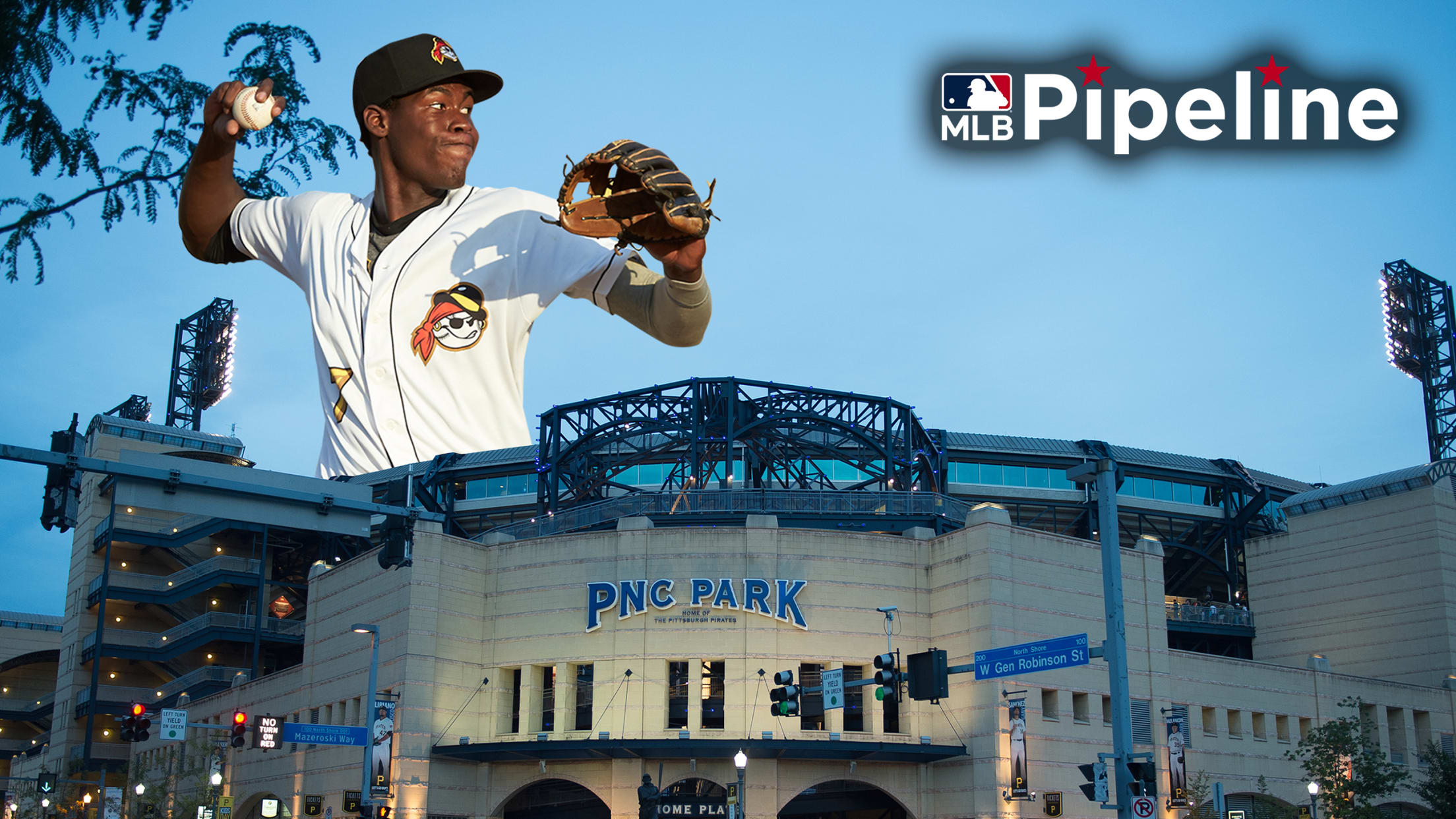 When Rafael Cruz brought his son home from the local hospital in Nizao, D.R., the former Minor League infielder put an old leather baseball glove by the newborn's crib. The son was going to be a ballplayer, just like his father, Rafael said. It was his destiny. And it didn't