Bucs recall Keller for second MLB start
Top prospect coming off impressive Triple-A outing; McRae, DuRapau optioned, Neverauskas recalled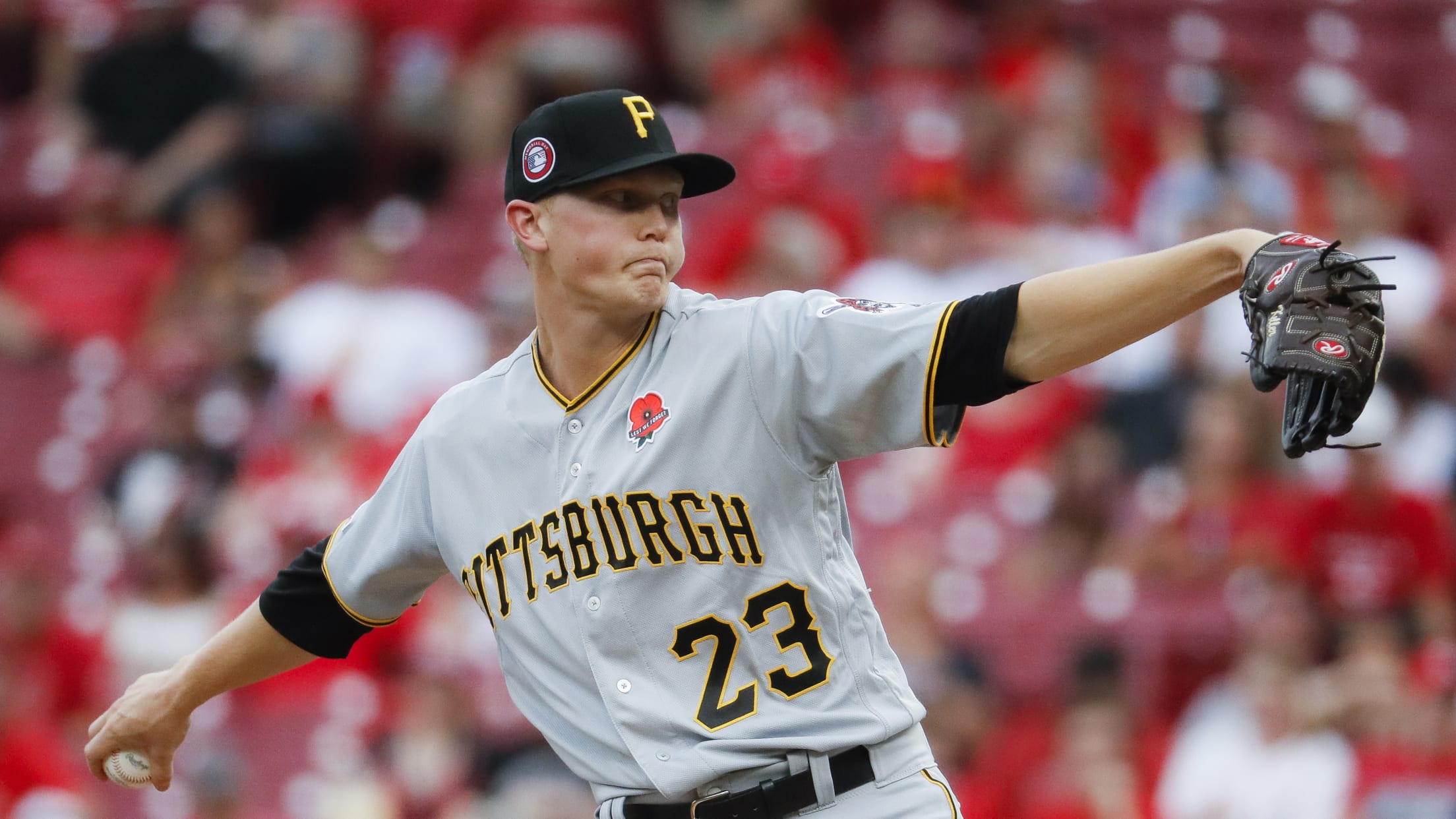 ATLANTA – Right-hander Mitch Keller, the Pirates' top prospect, is back in the big leagues. After setting a career-high with 13 strikeouts in his last start for Triple-A Indianapolis, Keller was recalled for his second Major League start against the Braves on Wednesday night at SunTrust Park. Righty Montana DuRapau
Draft goal met, Priester focused on next tasks
Pirates' first-round pick motivated to get to work, learn from teammates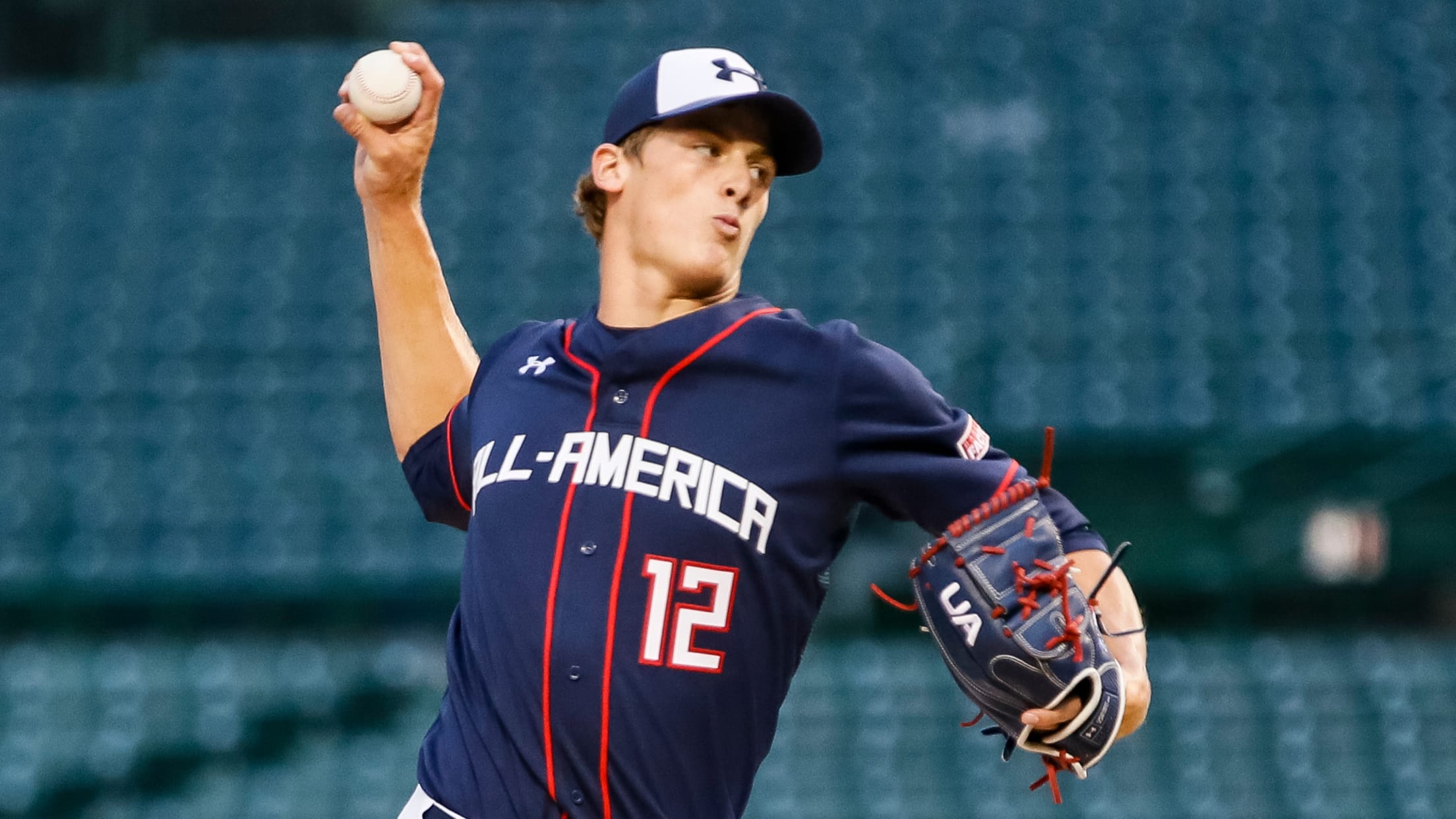 PITTSBURGH -- Quinn Priester wrote it on his mirror with a dry erase marker, and the message sat there every day to remind himself of what his potential was, what his goal was: "First-round Draft pick." That goal was accomplished on Monday, when Priester, the No. 18 overall pick in
Pirates sign top Draft pick Quinn Priester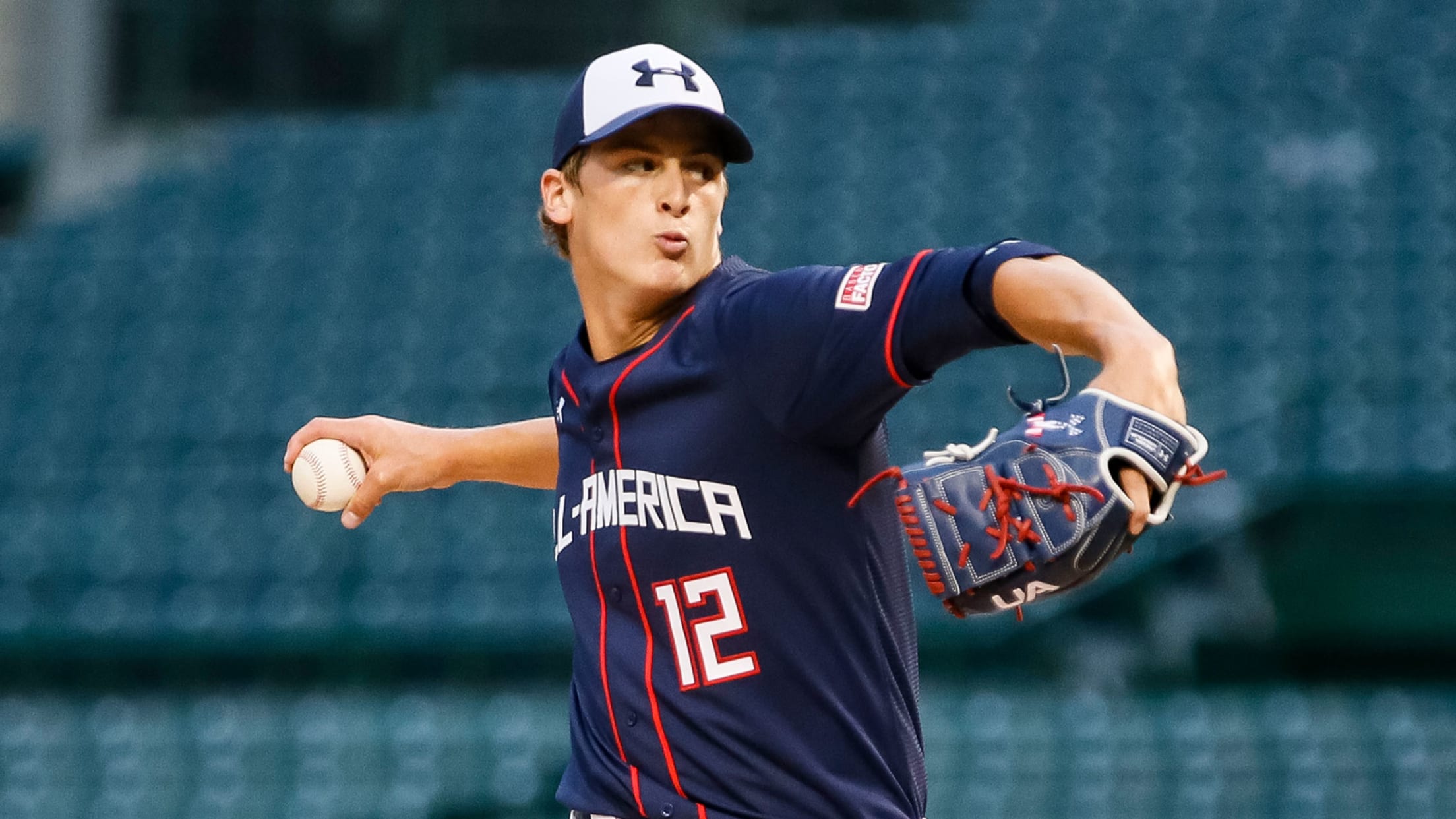 ATLANTA -- One week after drafting him, the Pirates on Monday announced the signing of first-round pick Quinn Priester. Pittsburgh selected Priester, an 18-year-old right-hander, with the 18th overall pick in the MLB Draft. He will be introduced at a press conference on Tuesday morning at PNC Park before beginning
Huntington noncommittal about calling up Keller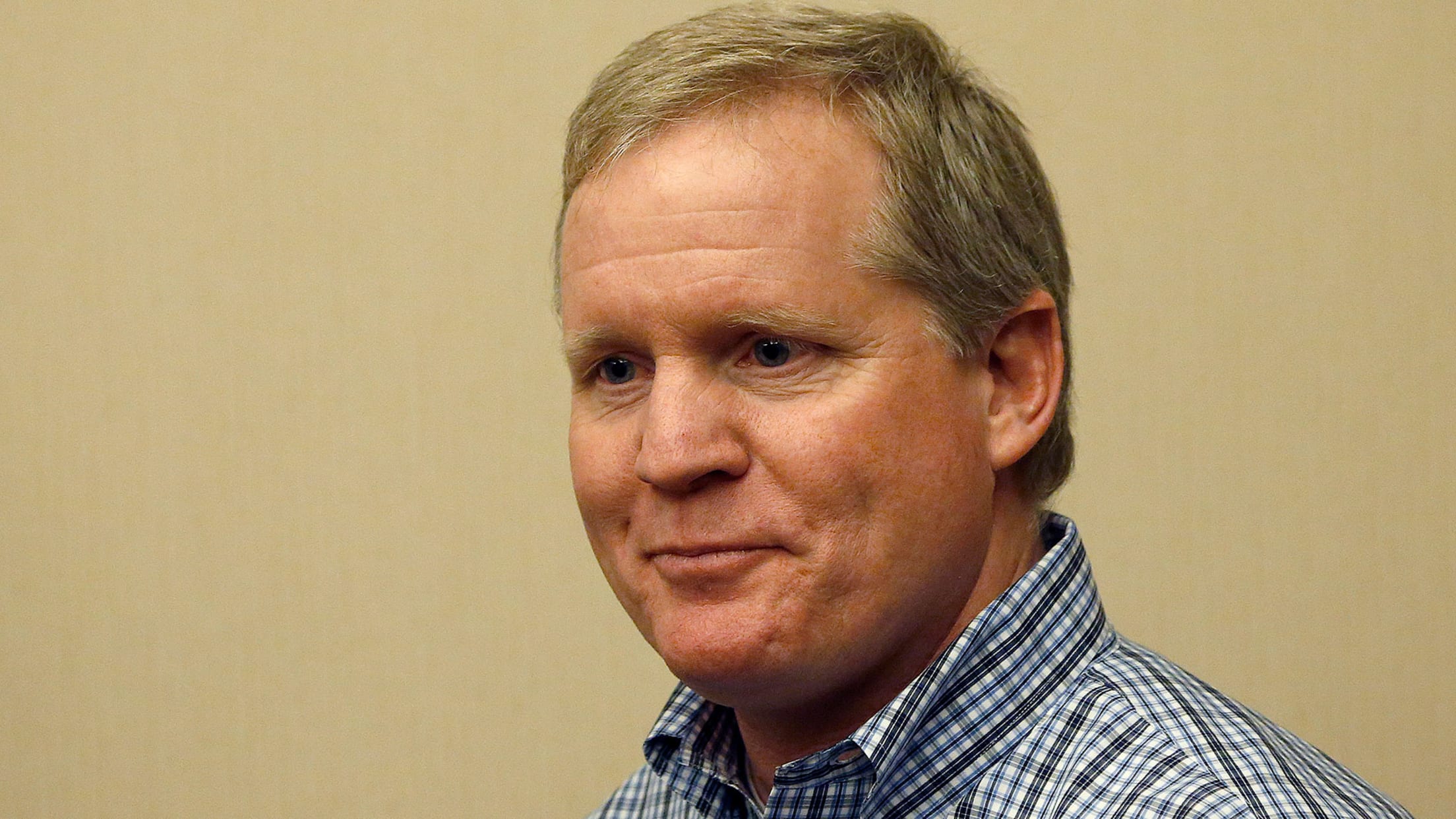 MILWAUKEE -- It was almost lost in the shuffle amid the flurry of moves they made on Saturday, but seeing the letters T-B-A in place of a starter for Wednesday in Atlanta serves as a reminder: The Pirates have a hole in their rotation. It might be filled by top
Bucs prospect Keller records first 12 outs by K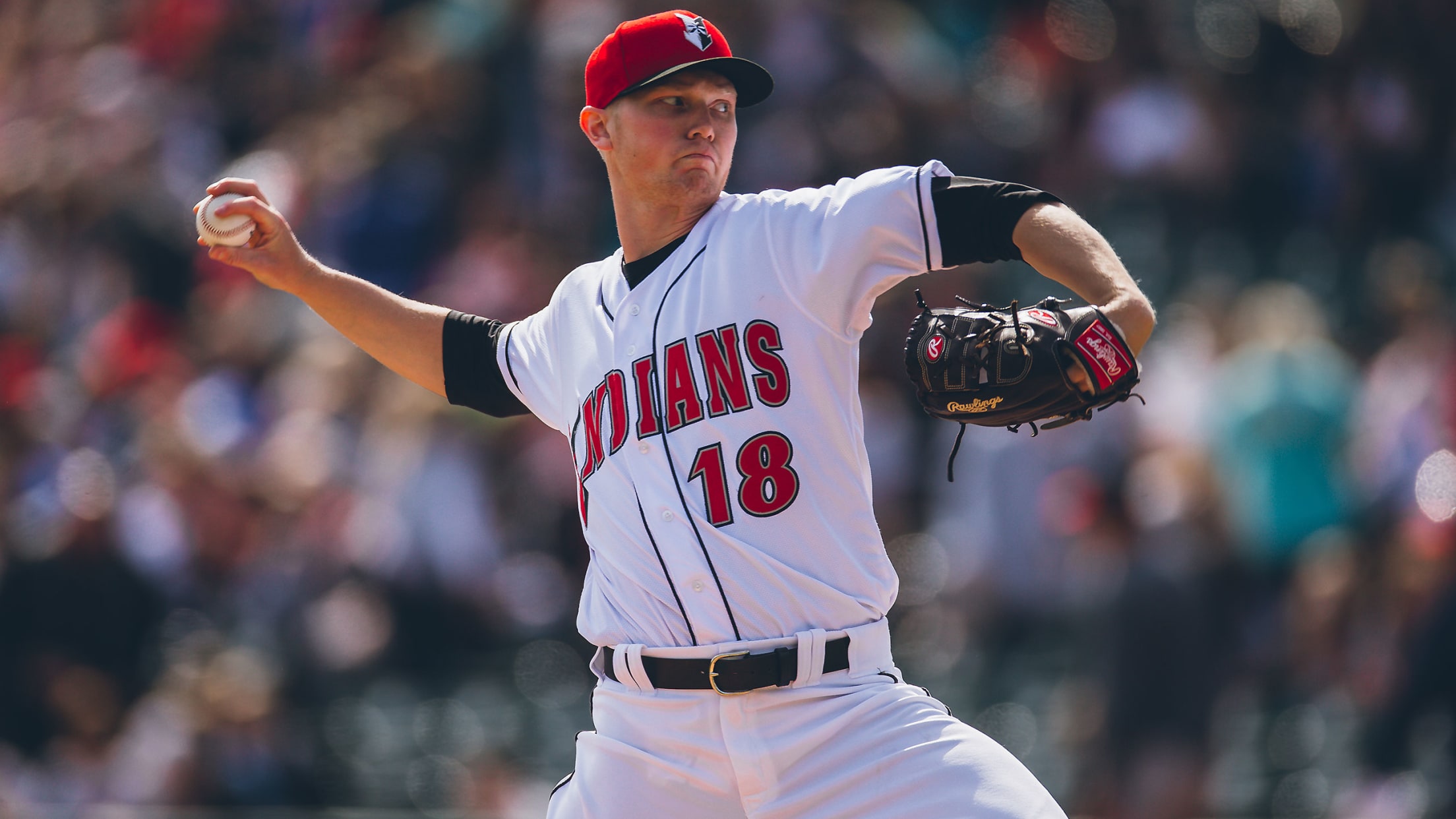 Pirates No. 1 prospect Mitch Keller had a night to remember Friday, when each of the first 12 outs he recorded for Triple-A Indianapolis against Toledo came via strikeout. The No. 18 overall prospect in baseball, according to MLB Pipeline, Keller finished with 13 strikeouts over five innings. The 23-year-old
Pirates select from college ranks on Draft Day 2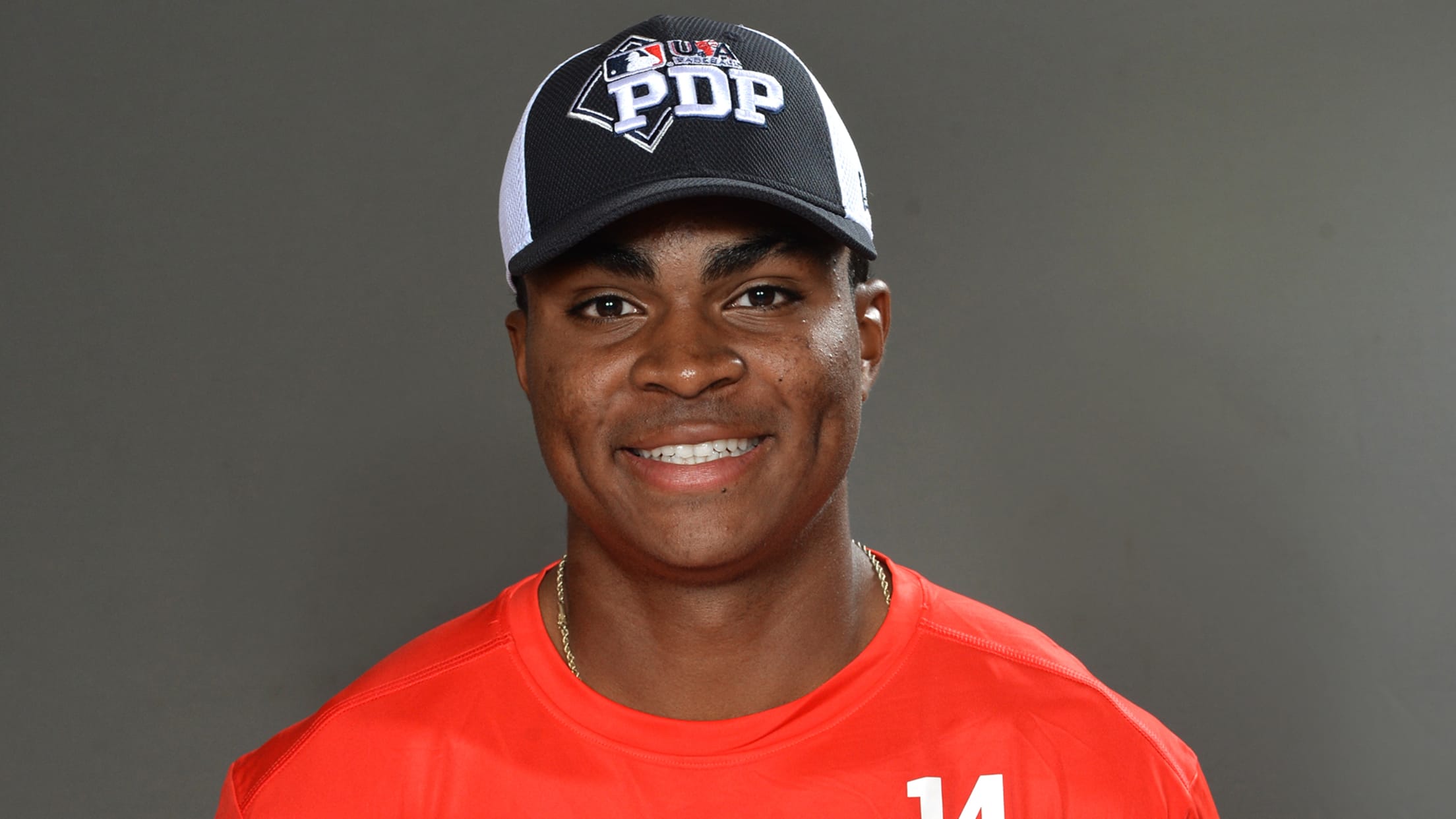 PITTSBURGH -- After getting the MLB Draft started Monday night with a pair of high-upside high schoolers, pitcher Quinn Priester and outfielder Sammy Siani, the Pirates dipped into the college ranks on Day 2. "The pool system sets it up so that it is challenging to get a high school
Pirates take pitcher Priester with No. 18 pick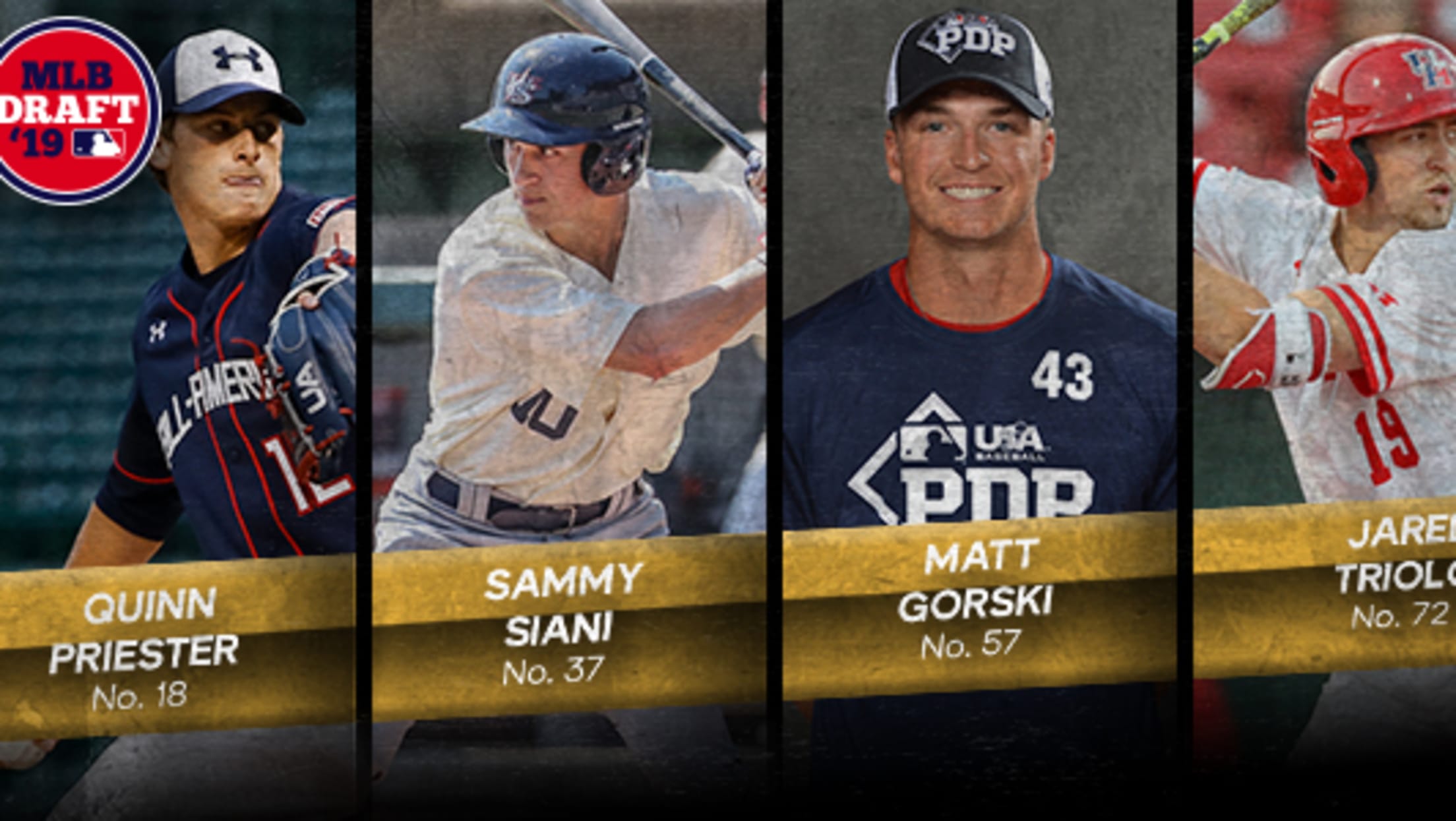 PITTSBURGH – Right-hander Quinn Priester possesses just about every trait the Pirates look for in a young player. Pittsburgh selected Priester, a starting pitcher from Cary-Grove (Ill.) High School, with the 18th overall pick in the MLB Draft on Monday night. The 18-year-old is an athletic pitcher with a big
Bucs connected to prep players as Draft nears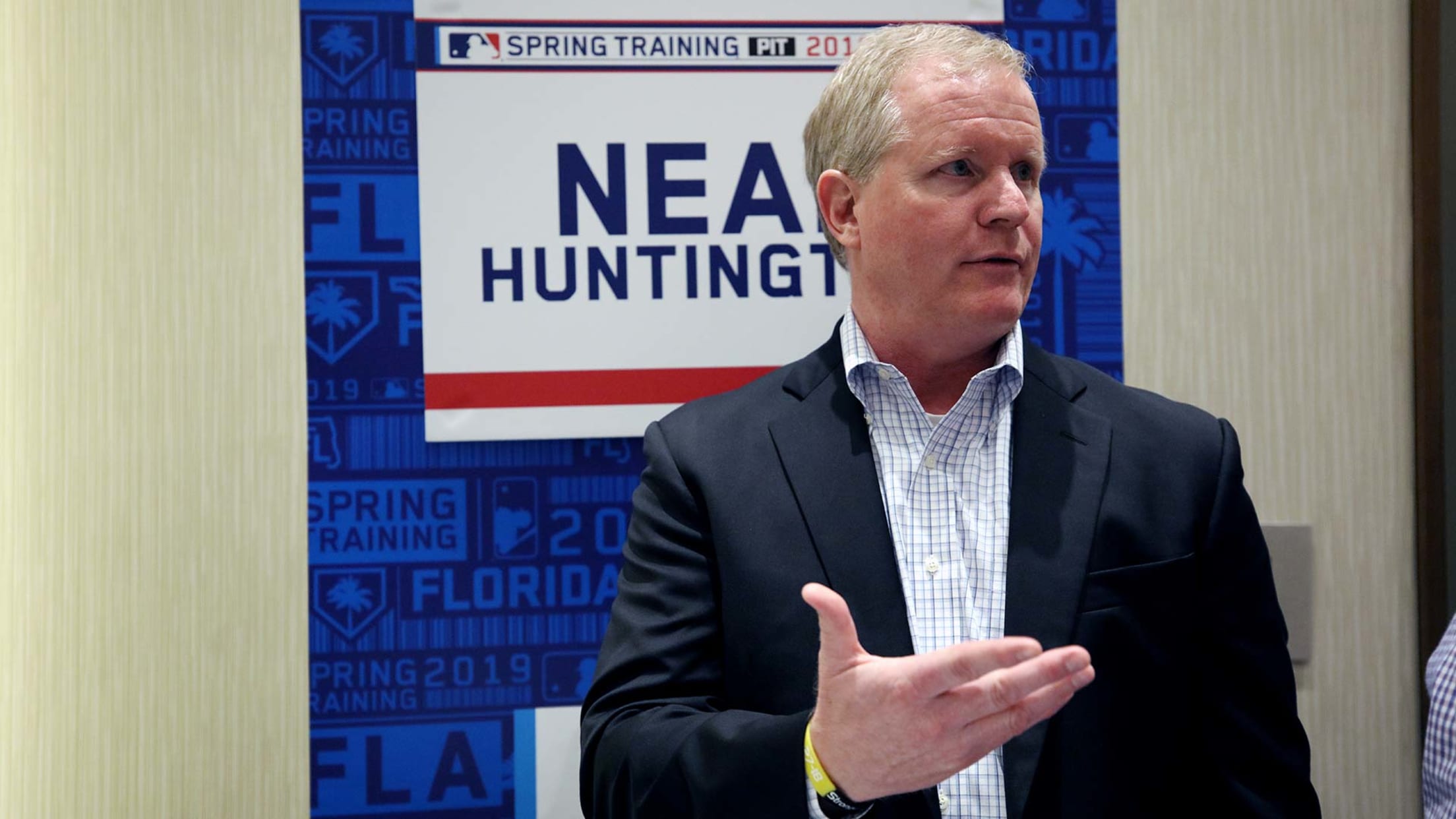 PITTSBURGH -- With injuries plaguing just about every part of the roster throughout the first third of the season, the Pirates had to turn to their organizational depth more often than expected. Their callups have ranged from former first-round Draft pick Cole Tucker and second-rounder Mitch Keller, to 29th-round reliever
Bucs top prospect Keller to debut in G2 of DH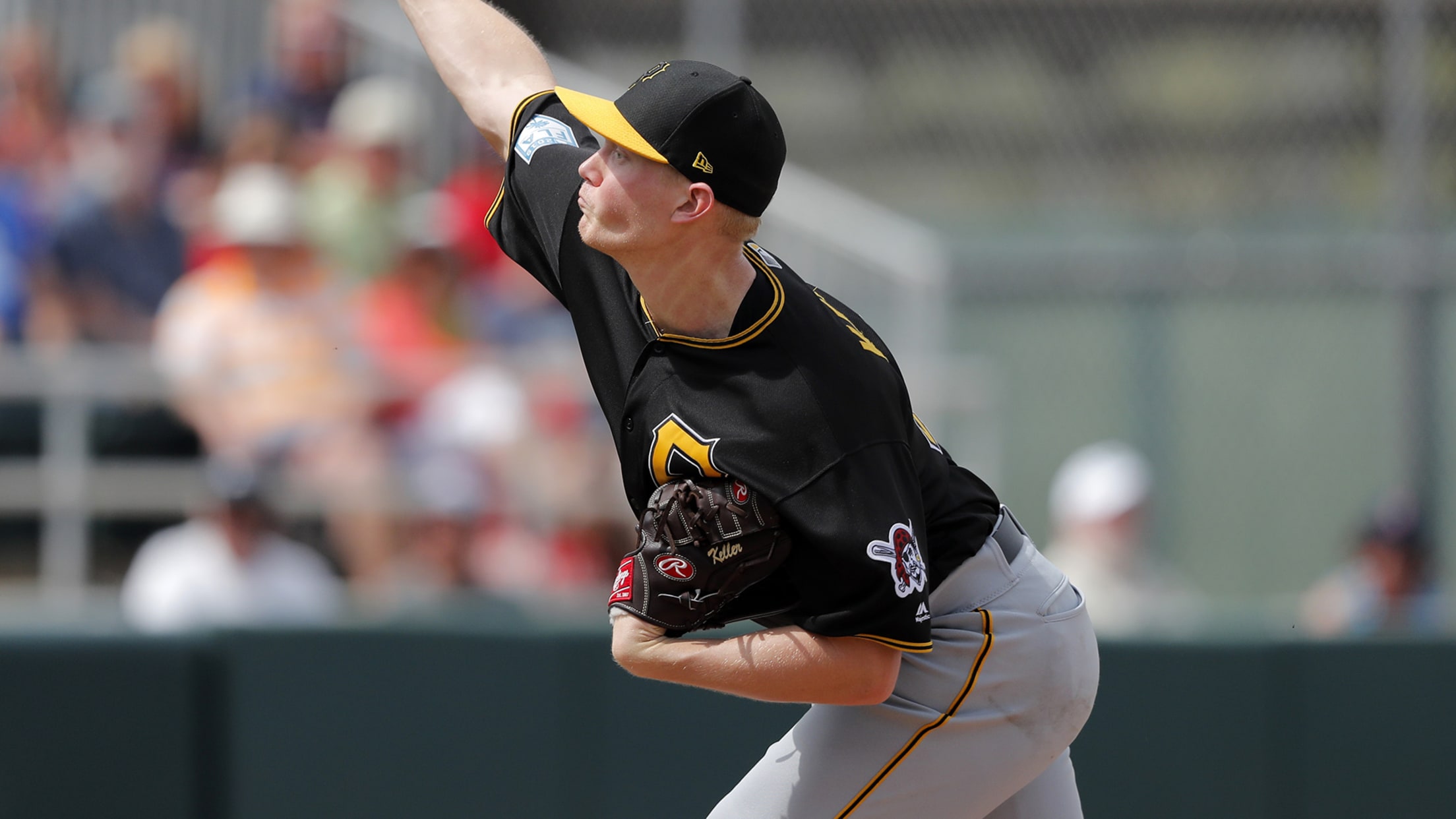 PITTSBURGH -- Ready or not, here comes Mitch Keller. Keller, the Pirates' No. 1 prospect per MLB Pipeline, will make his Major League debut in the second game of Pittsburgh's doubleheader against the Reds on Monday at Great American Ball Park in Cincinnati, the club announced Sunday morning. "Perfect world,
What to expect from Pirates' Keller in bigs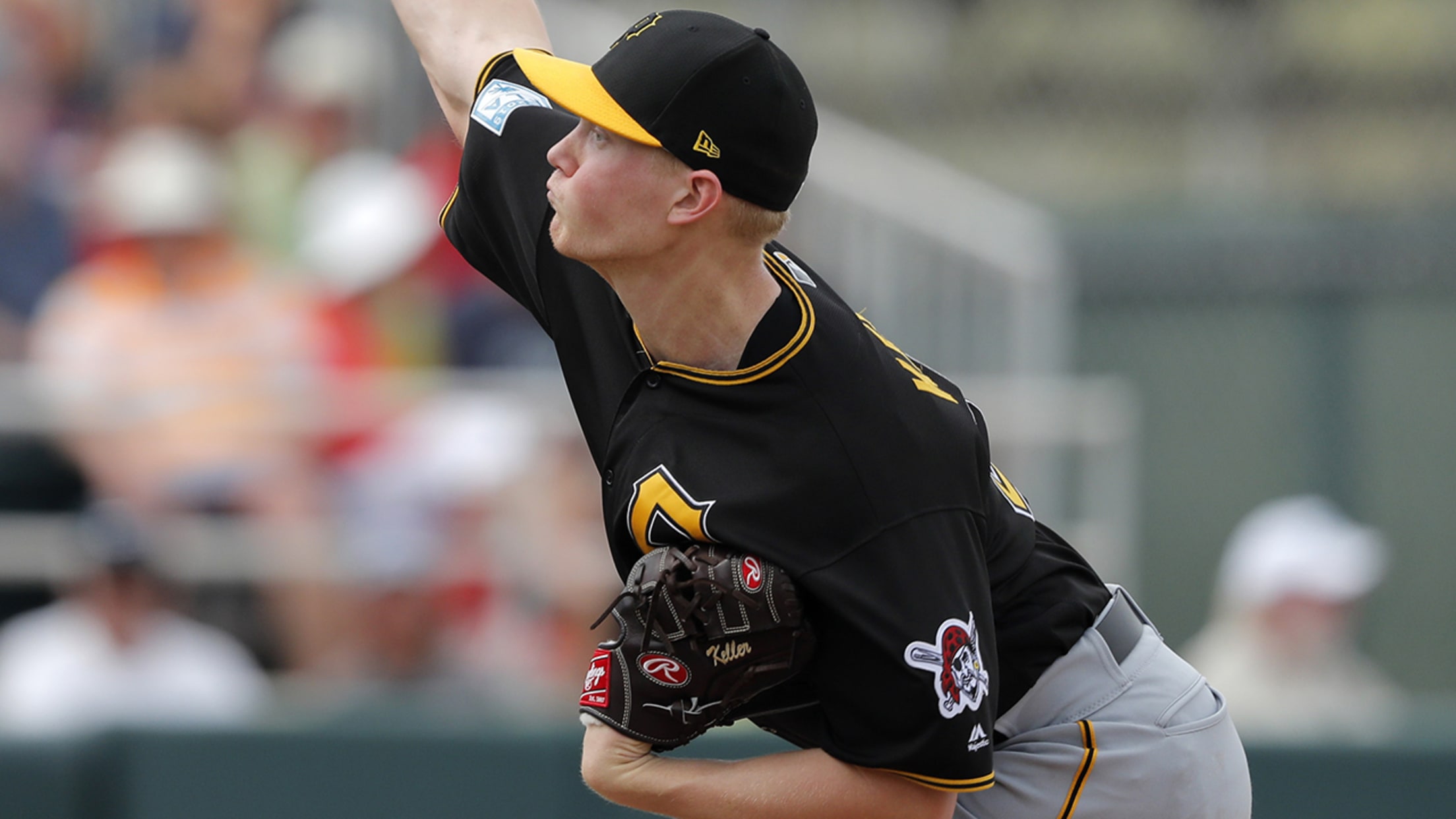 While it's been a great year for top prospects getting called up to make their Major League debuts, it's been very hitter-heavy. That's not surprising, given that seven of the top 10 prospects right now are of the offensive variety. So it's a nice change of pace to have an
Vlad Jr., Bell earn Player of Week honors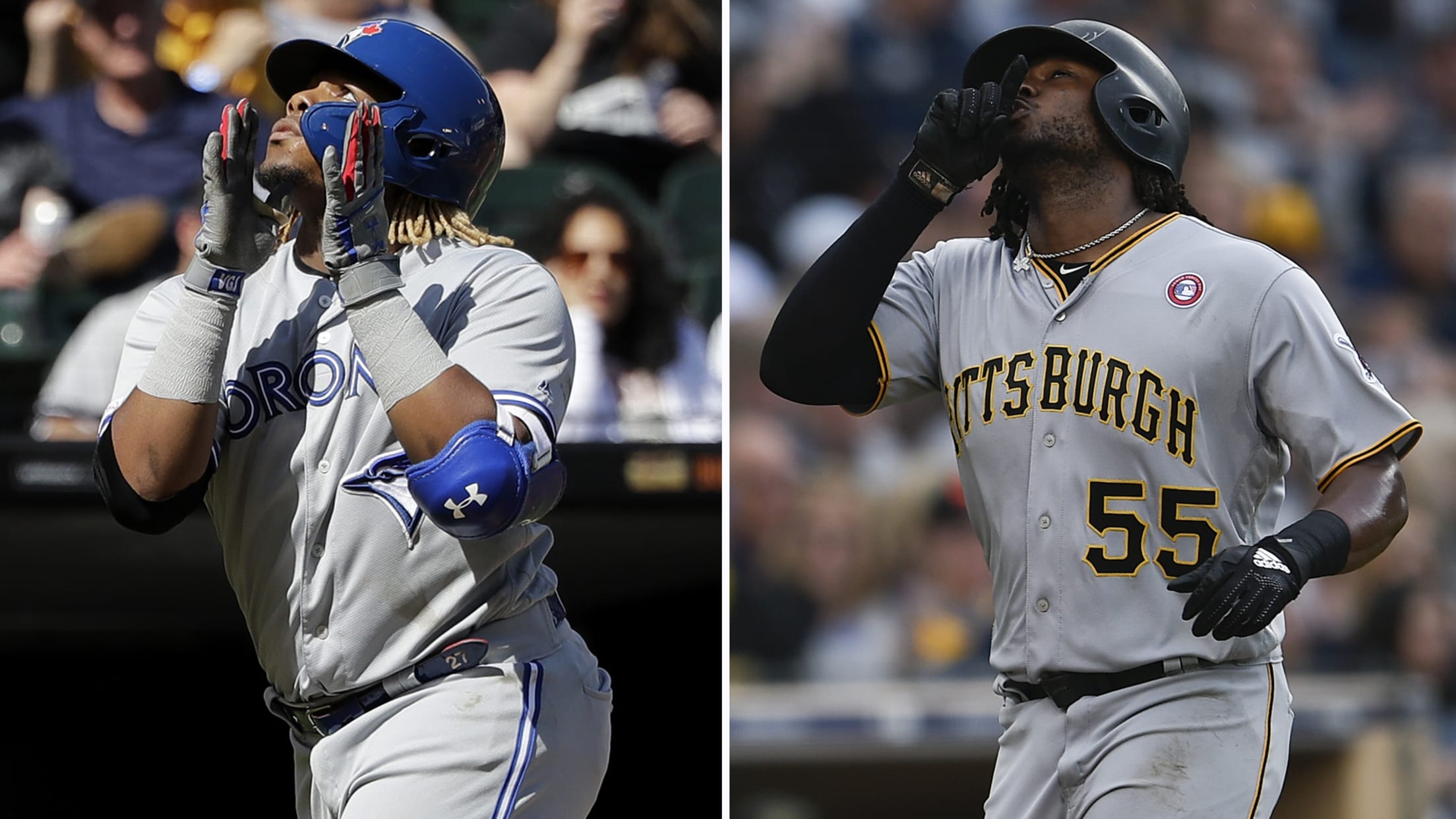 Vladimir Guerrero Jr. finally started crushing home runs, and his big week earned him the first Player of the Week Award presented by W.B. Mason of his young career. He also becomes the Blue Jays' youngest POTW Award winner, breaking the record held by Junior Felix. Vlad Jr. was named
Check out Bucs skipper Hurdle's Vlad Jr. story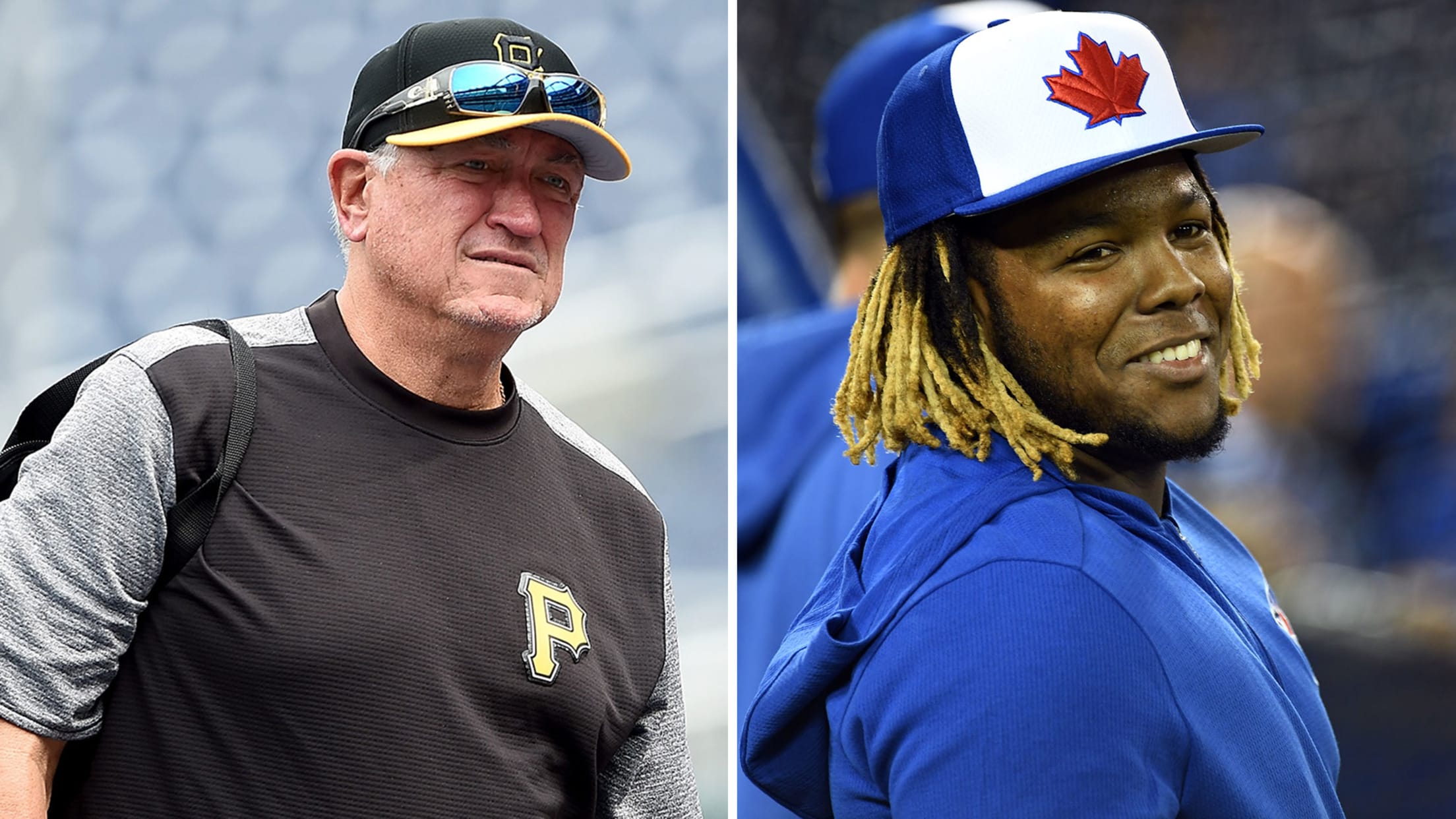 ARLINGTON -- Pirates manager Clint Hurdle was Vladimir Guerrero's hitting coach for one season in Texas, but to hear him tell it, he might have spent more time working with Vladimir Guerrero Jr. -- as a 10-year-old. Hurdle spent a few minutes Tuesday afternoon looking back on his time as
Burdi awaiting 2nd opinion on biceps injury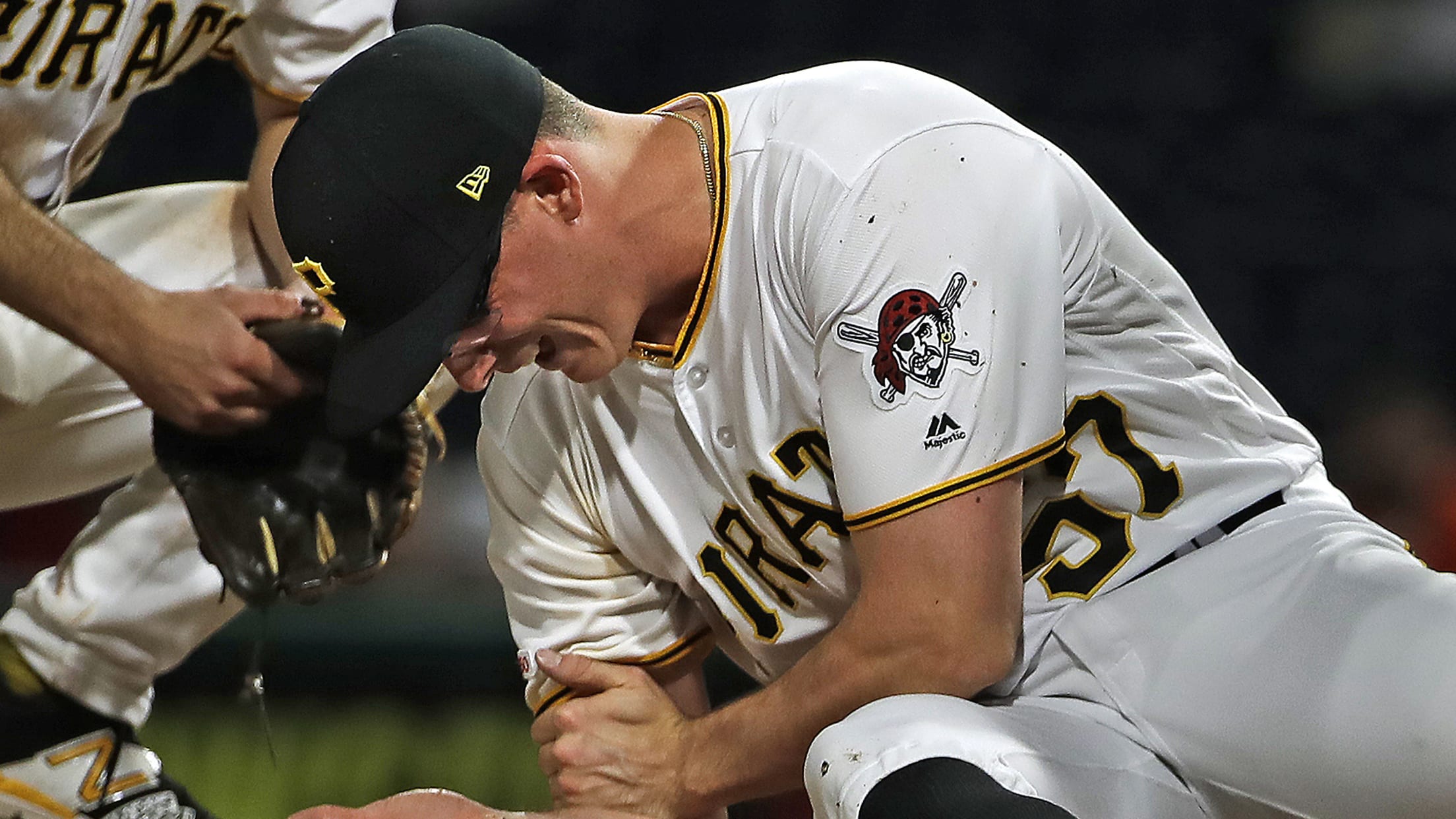 PITTSBURGH -- Pirates reliever Nick Burdi said he is "praying for the best" as he awaits the second opinion on his injured right arm next week. Speaking to the media for the first time since he walked off the mound clutching his right biceps Monday night at PNC Park, Burdi
'Heart-wrenching': Bucs hope for best for Burdi
Reliever exits with right biceps/elbow injury after crumpling to mound in pain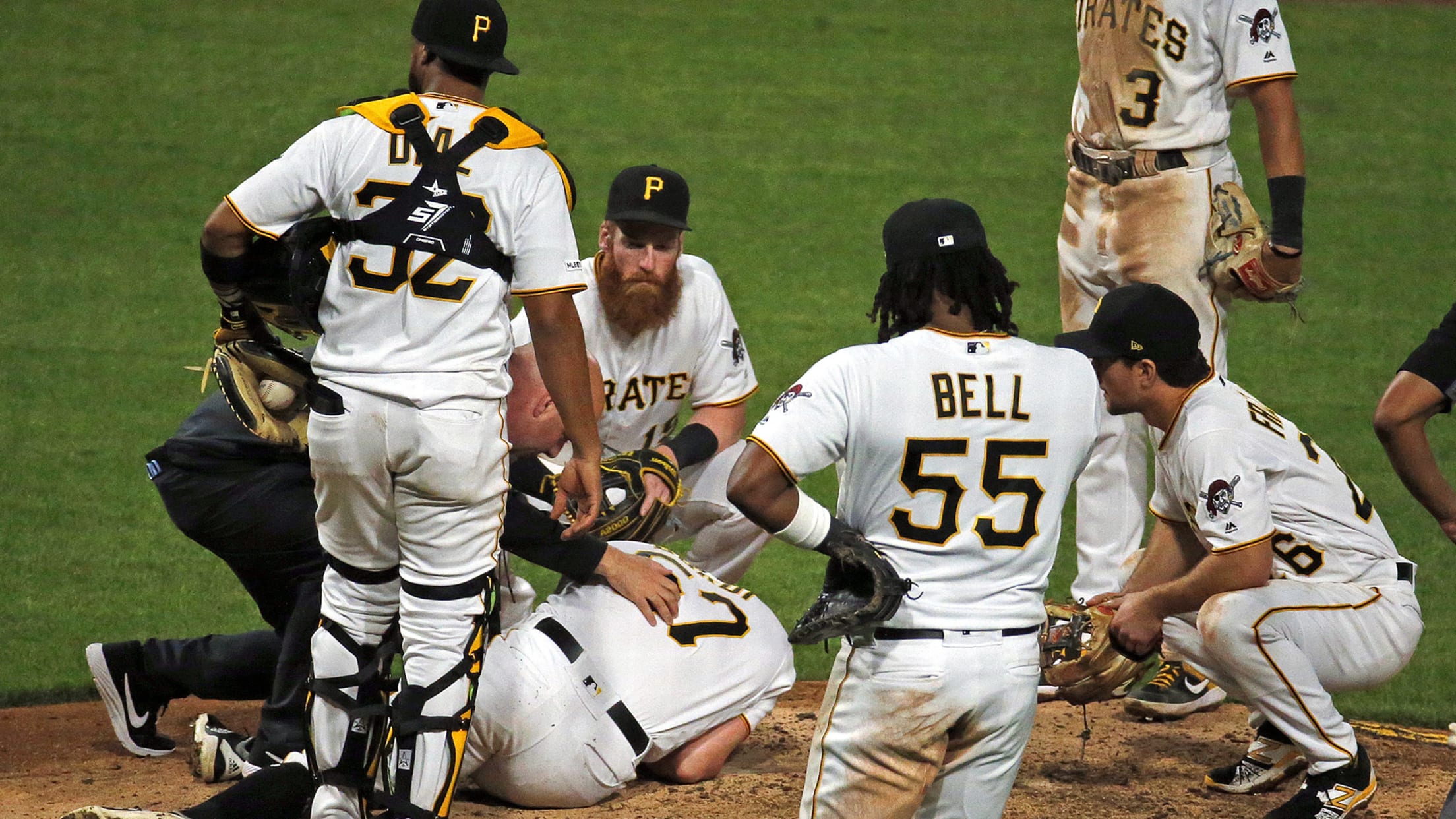 PITTSBURGH -- The Pirates' clubhouse was quieter than usual after Monday night's 12-4 loss to the D-backs at PNC Park. The somber mood had nothing to do with the final score. Reliever Nick Burdi exited Monday's game in the eighth inning, clutching his right biceps and elbow in obvious pain
Bucs call up prospects Tucker, Reynolds
Marte, Gonzalez placed on injured list as corresponding moves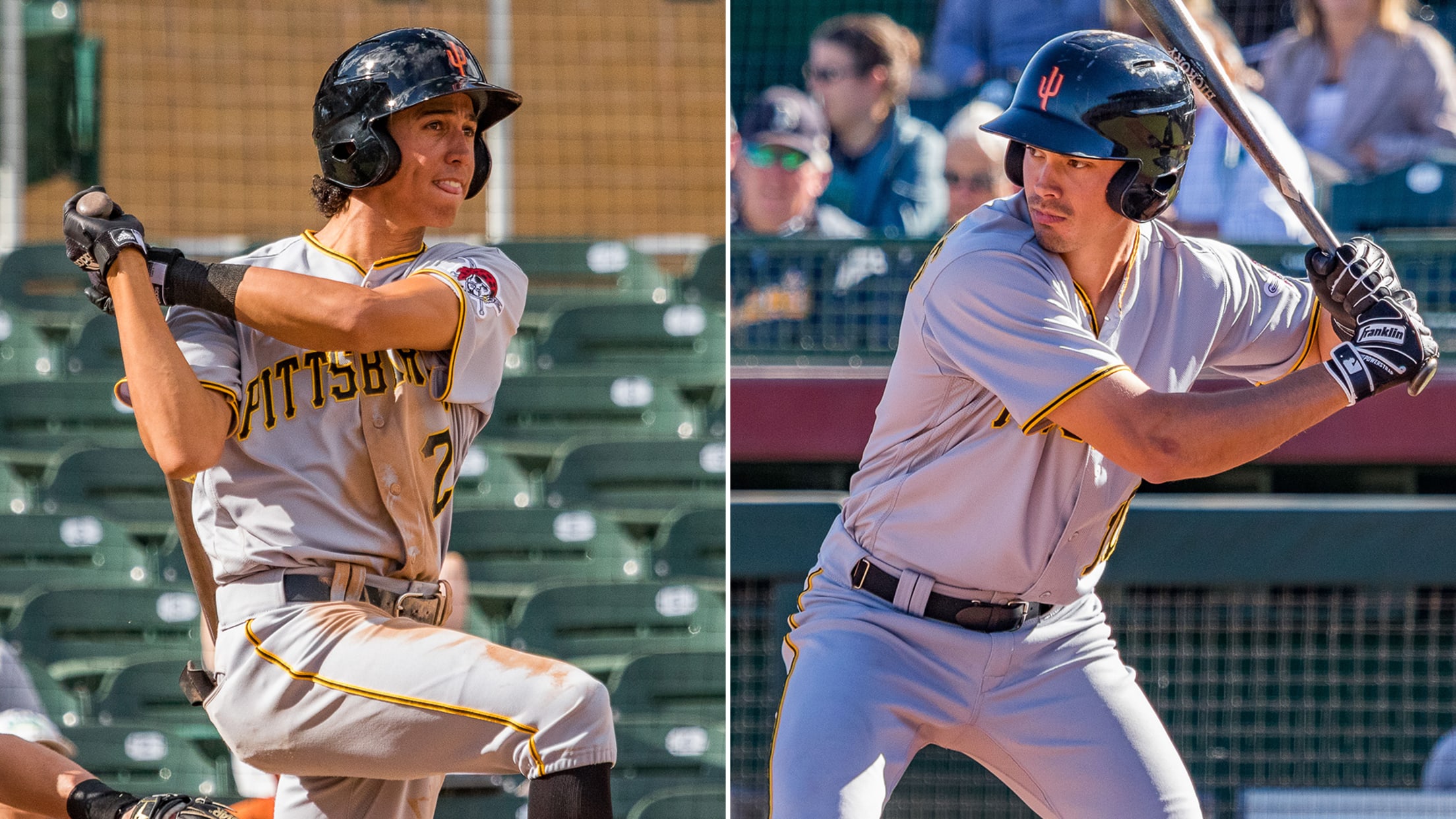 PITTSBURGH -- Cole Tucker was in bed on Friday night when he got the call that he has been waiting for since the second grade. It was Triple-A Indianapolis manager Brian Esposito, and he told Tucker that the Pirates were promoting him to Pittsburgh. Tucker's reaction, perhaps censored for the
Pirates prospect has a debut to remember
Tucker hits game-winning homer for first career hit
PITTSBURGH -- Cole Tucker arrived at PNC Park on Saturday morning to find a No. 3 jersey hanging in his new locker in the Pirates' clubhouse. That uniform was last worn by veteran utility man Sean Rodriguez, who sent a message to Tucker when word surfaced that the 22-year-old shortstop
Chisenhall begins rehab assignment in Indy
Newman plays catch; Musgrove and Vazquez visit firefighters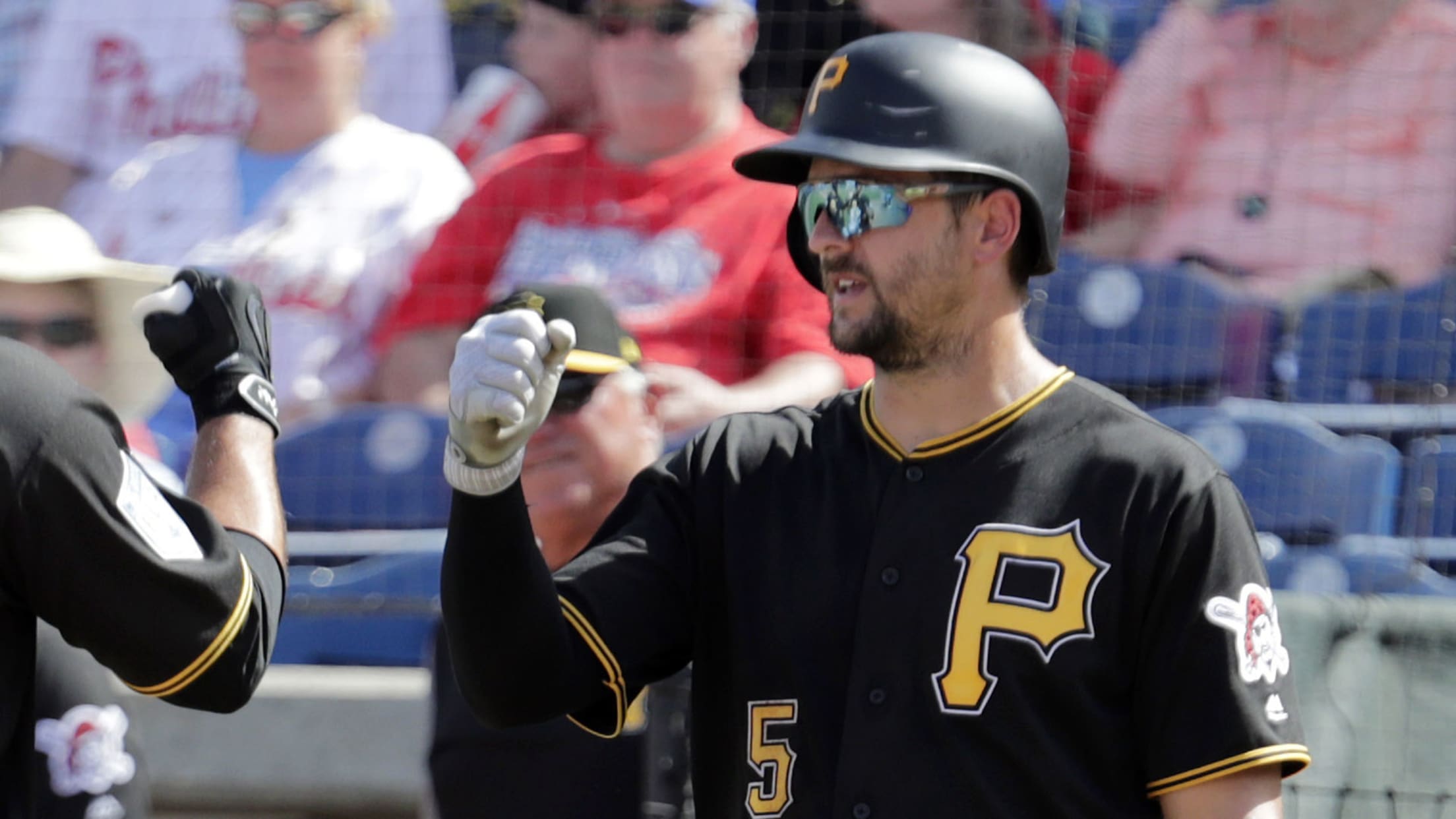 PITTSBURGH -- As the Pirates get healthier, their Triple-A lineup is loading up with talent. Lonnie Chisenhall began his rehab assignment with Triple-A Indianapolis on Friday, starting in left field and going 0-for-3 at the plate. Indianapolis' lineup also included rehabbing right fielder Gregory Polanco, rehabbing catcher Elias Diaz and
5 NL Central prospects to watch early in '19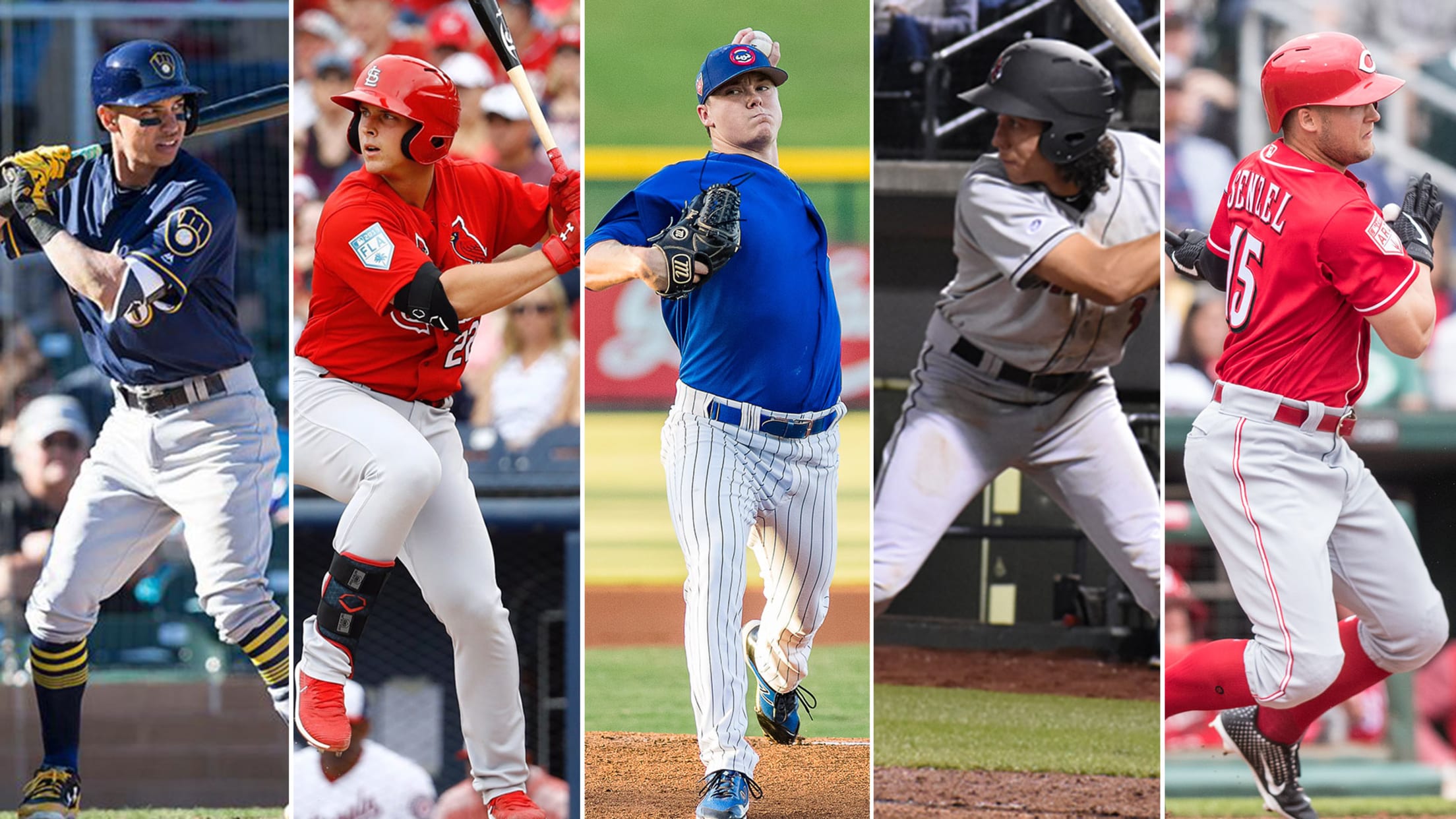 For many prospects, Spring Training offered the opportunity to make an impression in front of Major League staff. Now, with Minor League seasons in full swing, their challenge is to remain on those radars. While this may not be a time when clubs are seeking to make wholesale roster changes,
Hello, Newman! Rookie delivers 1st walk-off hit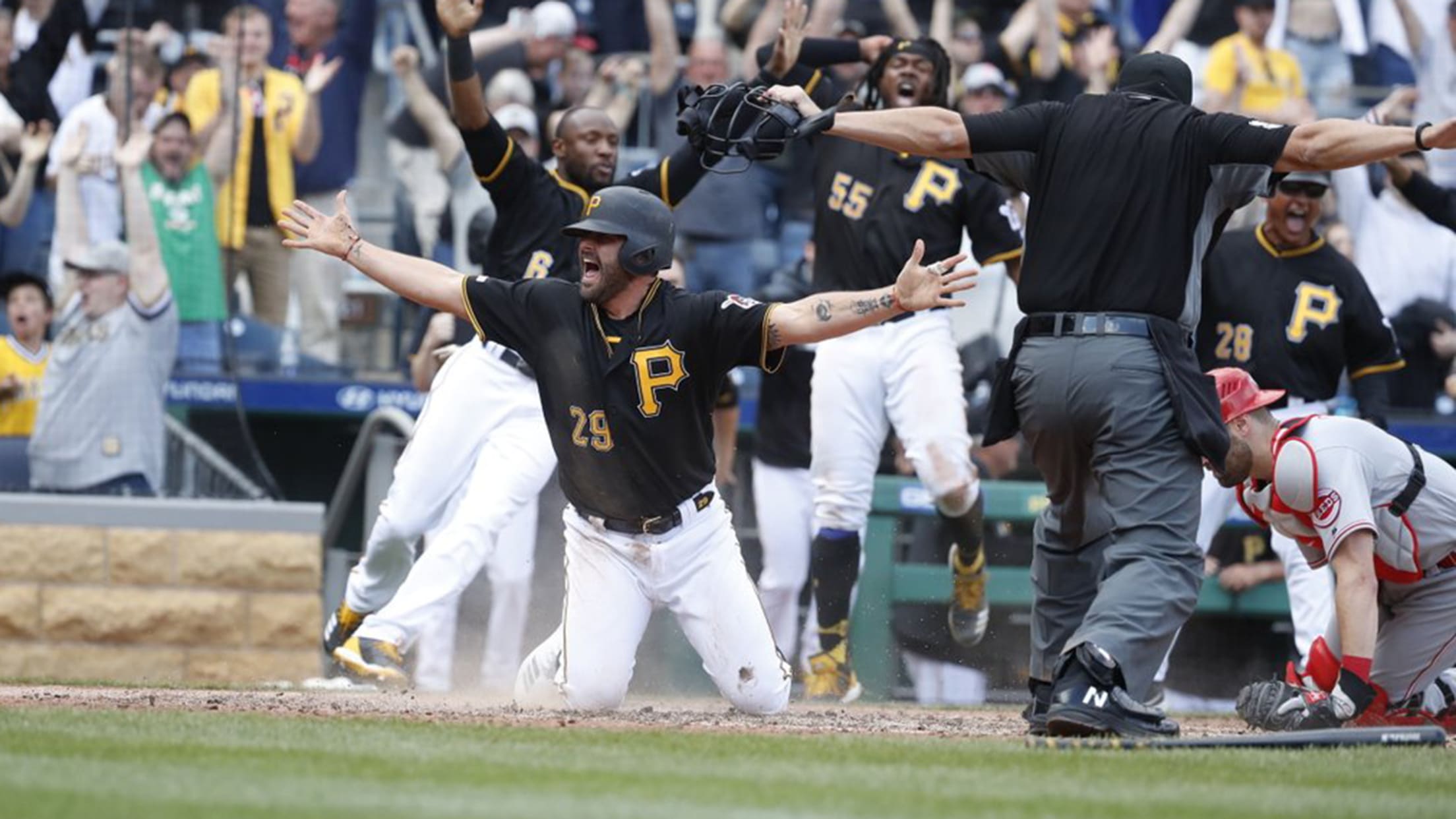 PITTSBURGH -- They may not have shown it much before Saturday, but the Pirates believed there was more power in their lineup this season. They've come to expect more out of Josh Bell, for instance, and Kevin Newman has come to expect more of himself. Their faith was rewarded on
Starting spots for Pirates' Top 30 prospects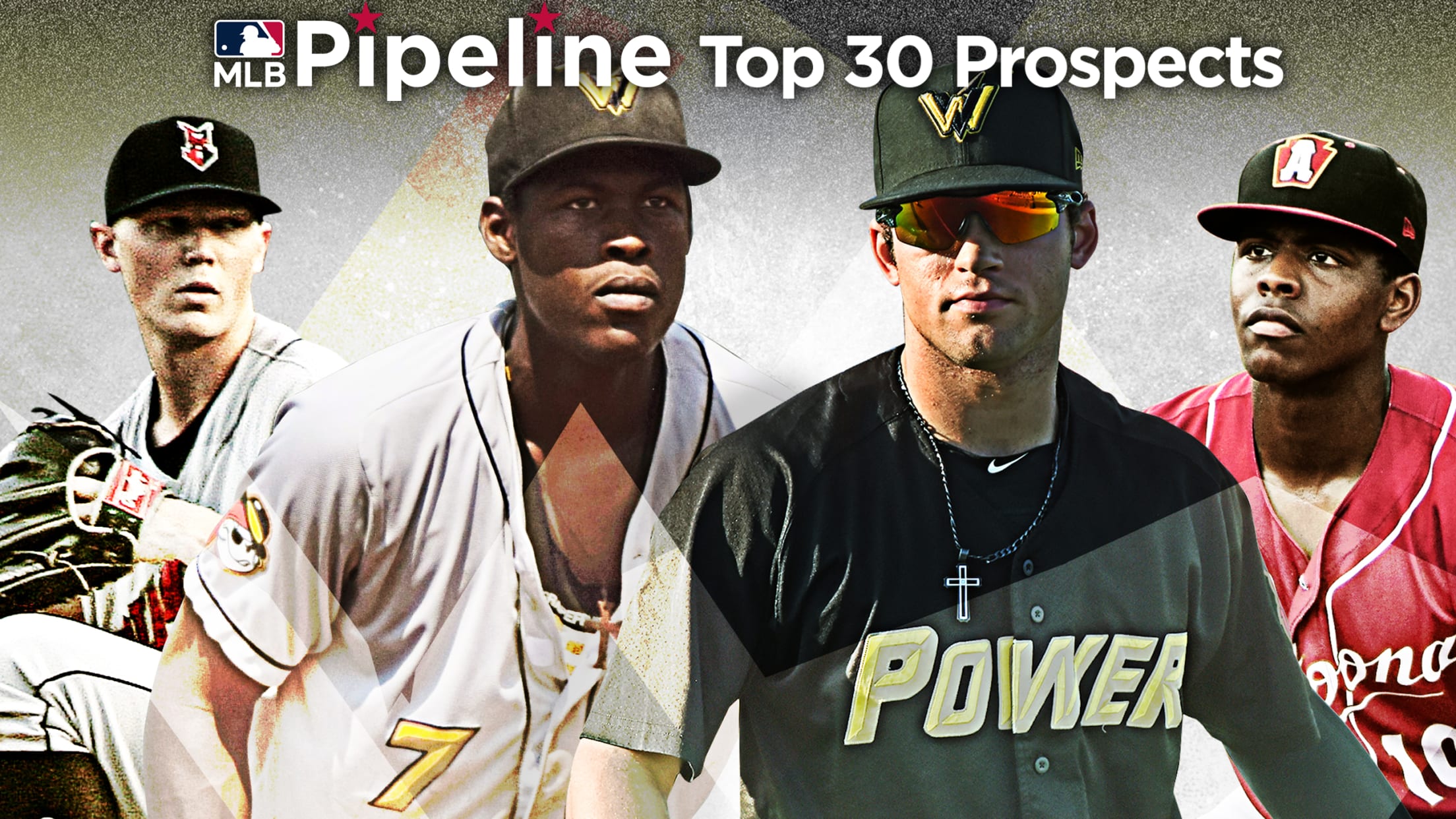 With the 2019 Minor League Baseball season getting underway, here's a look at where the Pirates' Top 30 prospects are starting the year. We also identify the prospect who just missed the Top 30 list, a player who didn't make the big league Opening Day roster but should make an
Here's a look at the Pirates' farm system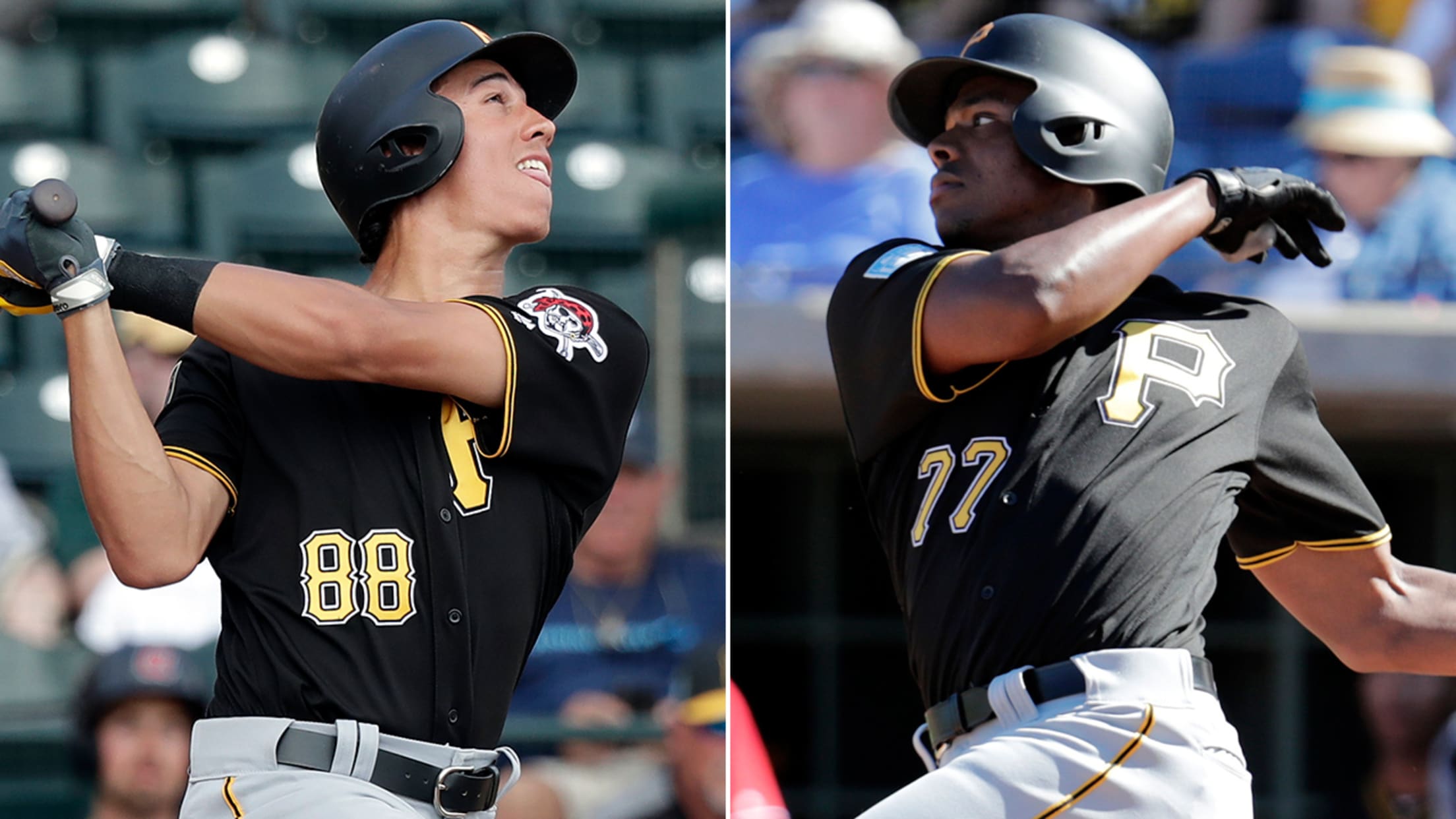 BRADENTON, Fla. -- The goal of every player development department is to create a steady stream of talent ready to help the big league club, either via promotion or as trade pieces for a general manager to use. For years, the Pirates have been among the best at maintaining that
Pirates send down prospects Kramer, Hayes
Kingham shines in final audition; Lyons, Shuck impress; Archer donates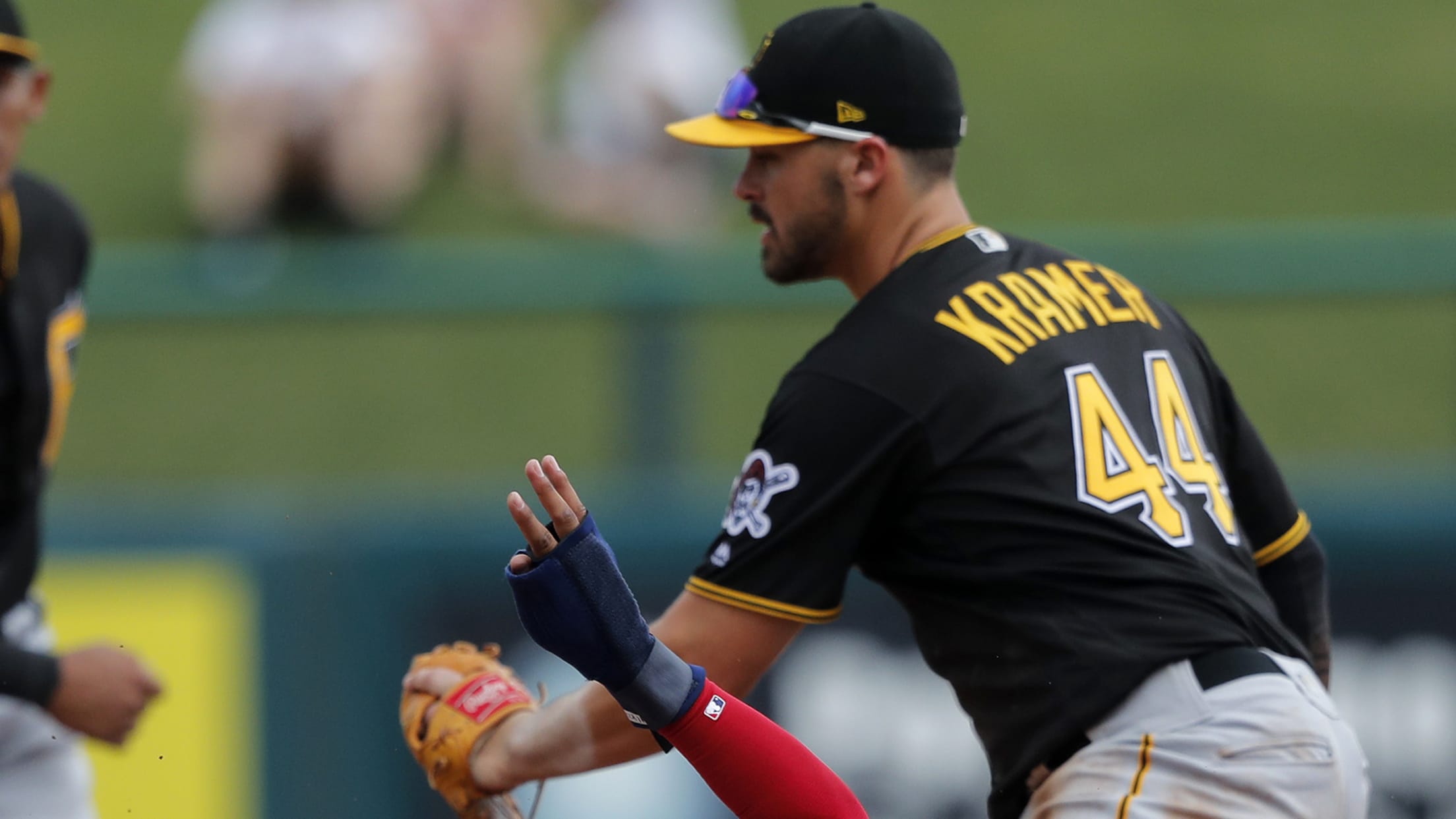 PORT CHARLOTTE, Fla. -- The Pirates cut nine players, including infielder Kevin Kramer and third-base prospect Ke'Bryan Hayes, from their Spring Training roster on Monday morning. Pittsburgh optioned Kramer to Triple-A Indianapolis, where he will move around the infield and potentially see some time in the outfield. The Bucs reassigned
Dickerson shares golden gift with Bartee
Left fielder credits outfield coach as 'big part' of his success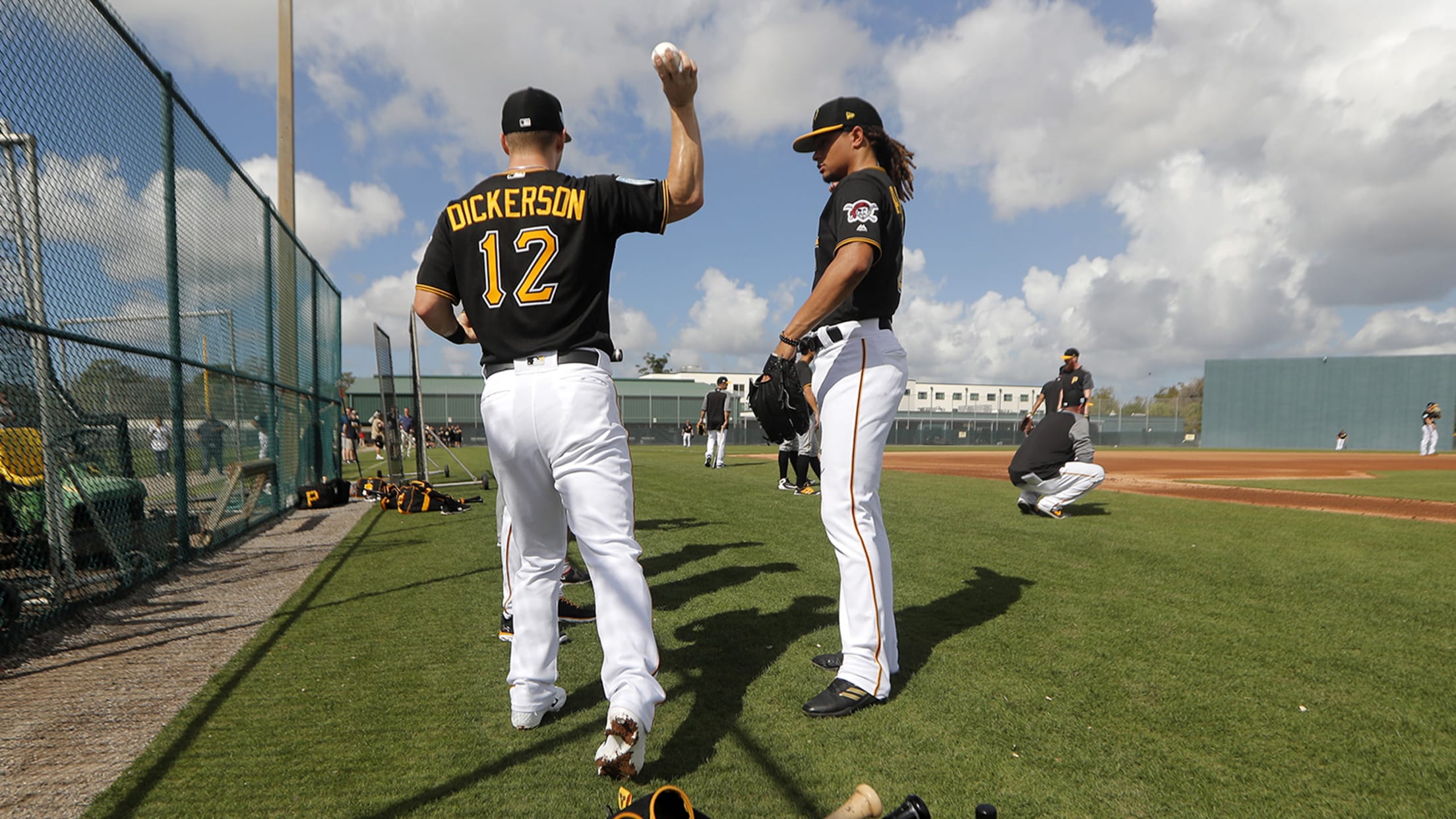 BRADENTON, Fla. -- Earlier this week, Corey Dickerson surprised Pirates outfield coach Kimera Bartee with a golden gift. Dickerson received four custom gloves from Rawlings after winning his first Gold Glove Award last season. They're black with an inscription of Dickerson's last name and, of course, gold accents. Not long
Inbox: Which prospects are turning heads?
Beat reporter Adam Berry answers fans' questions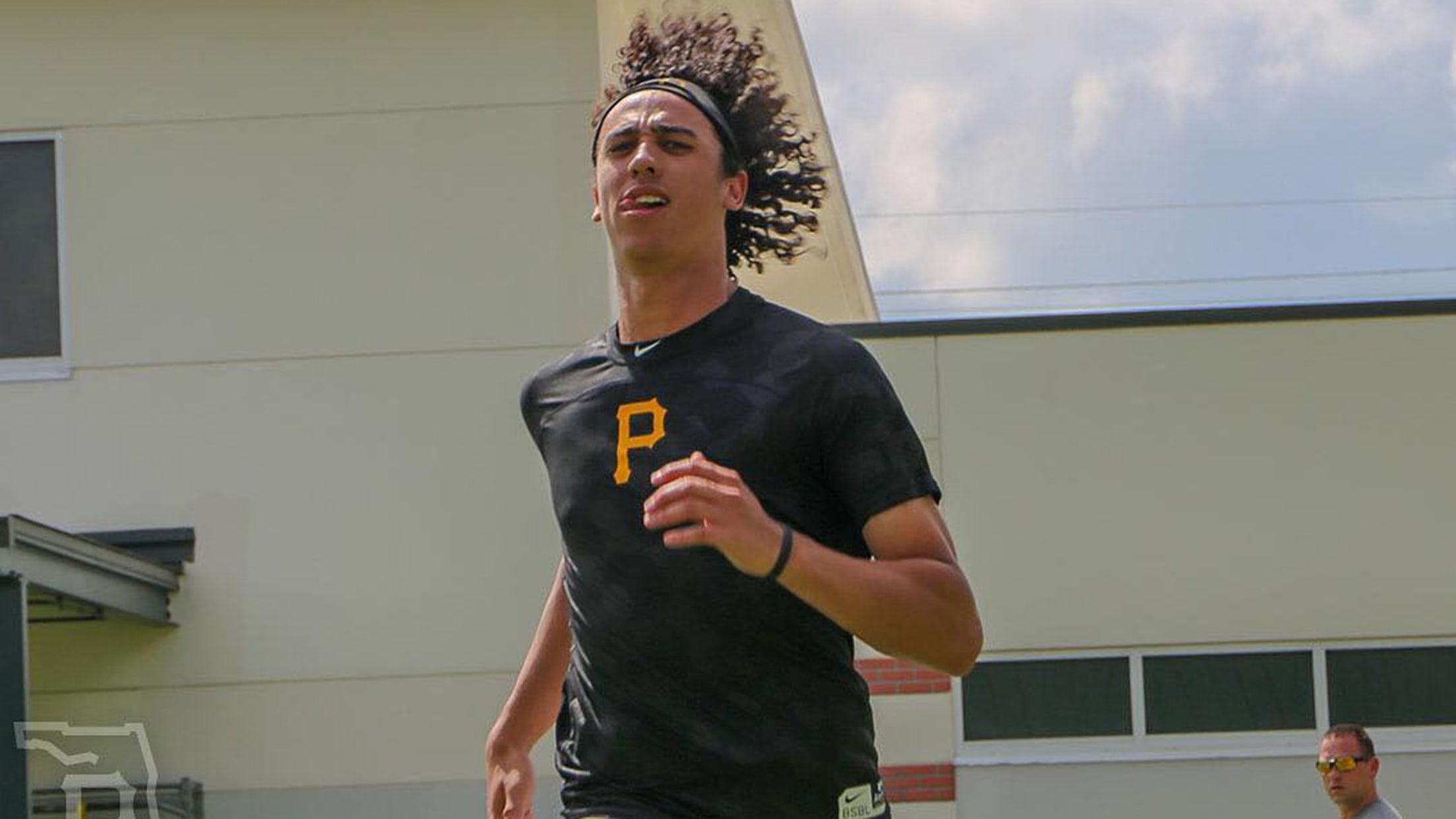 BRADENTON, Fla. -- The Pirates enjoyed a rare off-day in the Florida sun on Wednesday. In two weeks, they'll be getting ready for Opening Day at Great American Ball Park. With the competition about to ramp up, let's answer some of your questions.
Tucker, Martin highlight Pirates' latest spring cuts
Fifth spot in rotation, starting spots on left side of infield remain up for grabs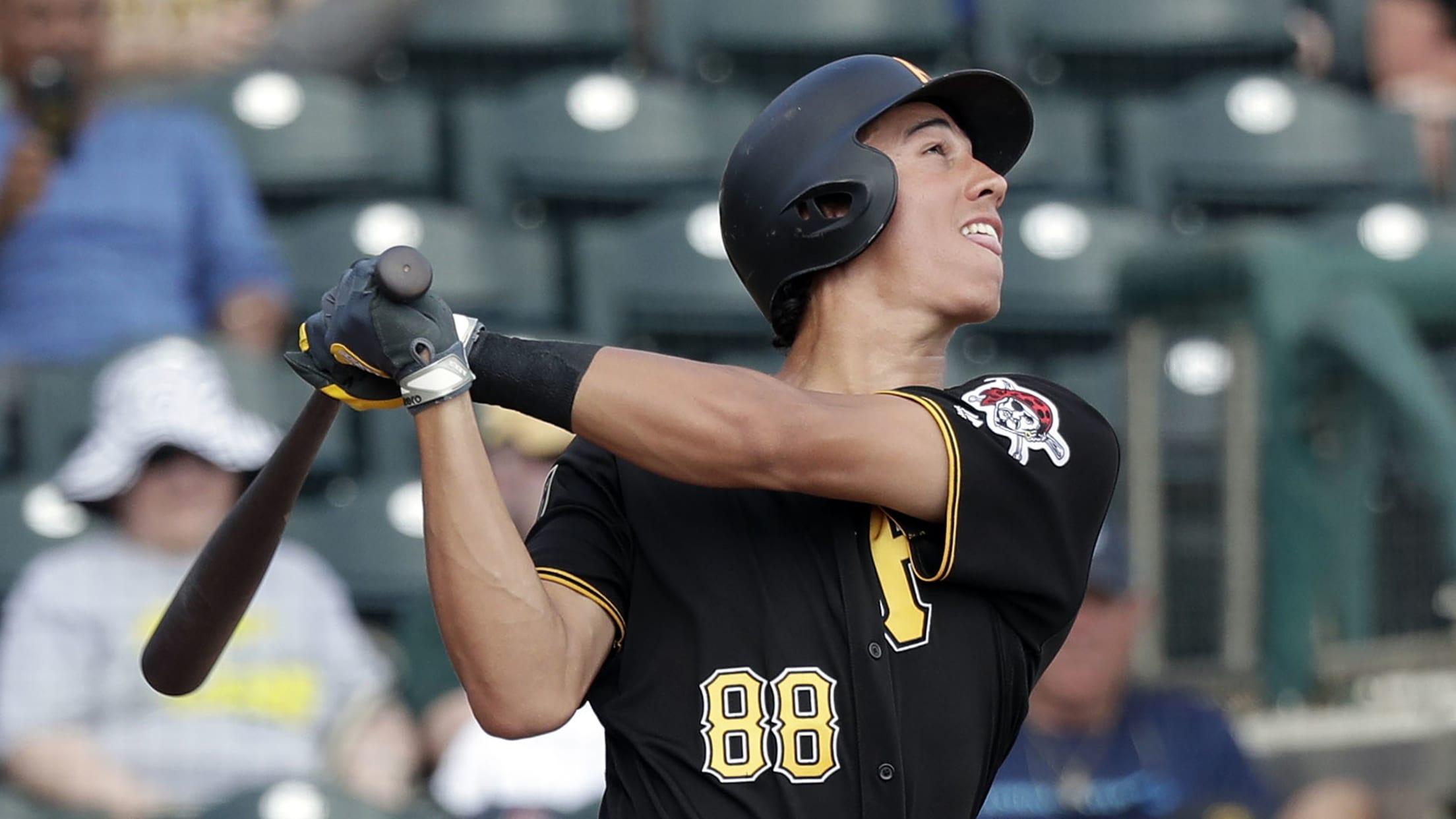 BRADENTON, Fla. -- The Pirates made another round of Spring Training roster cuts on Tuesday morning, but their toughest decisions are still ahead of them. Pittsburgh optioned shortstop Cole Tucker, outfielder Jason Martin and right-handers Jesus Liranzo and Aaron Slegers to Triple-A Indianapolis while also reassigning non-roster right-hander Alex McRae