X-rays reveal non-displaced fracture for Henry Davis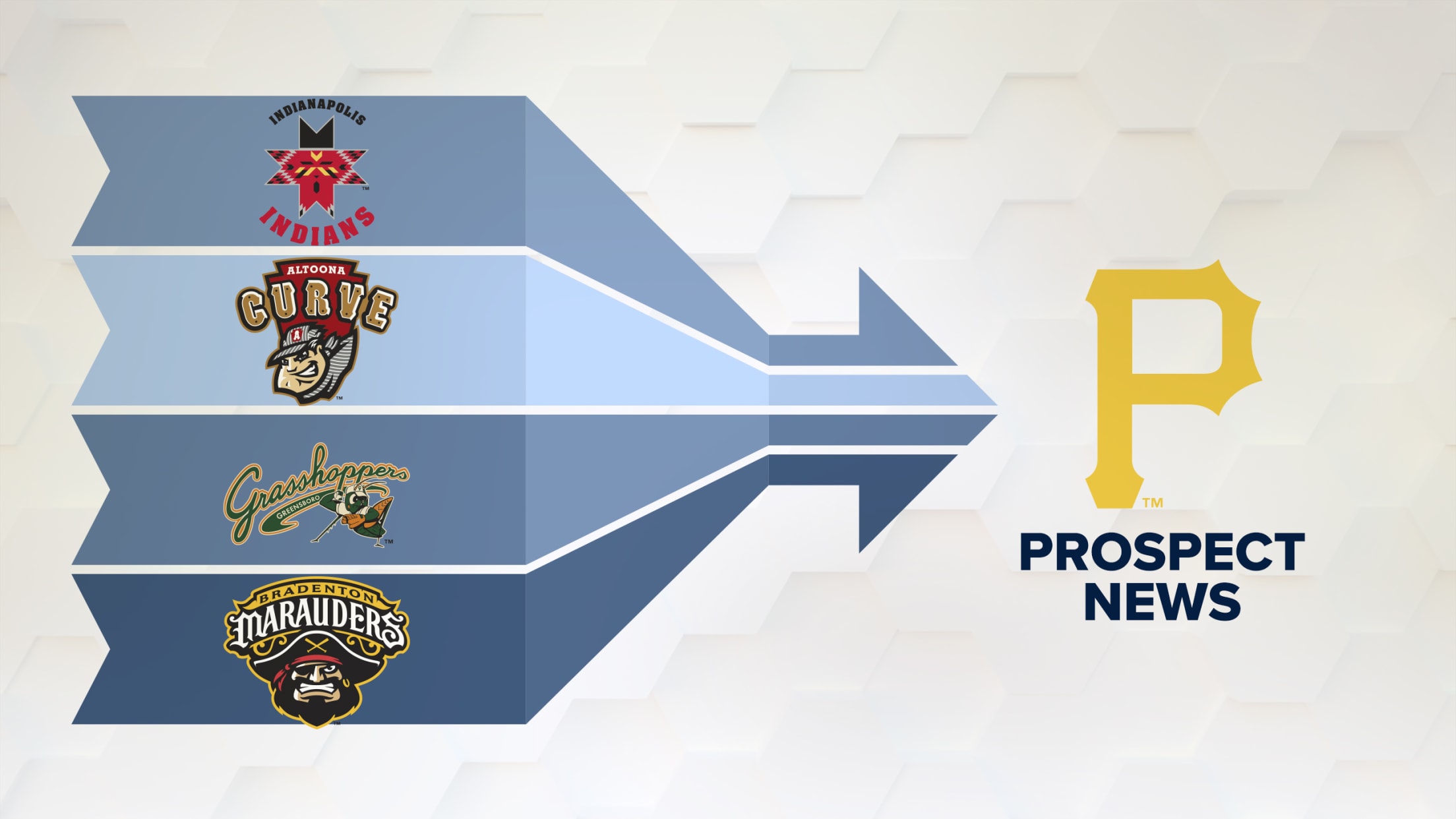 Welcome to the Pirates prospect update, where you'll find news, promotions and standout performances, all year long.
Bucs bested by former mate in Alldred's debut
Rookie left-hander picks up first career strikeout in 1 strong inning against Reds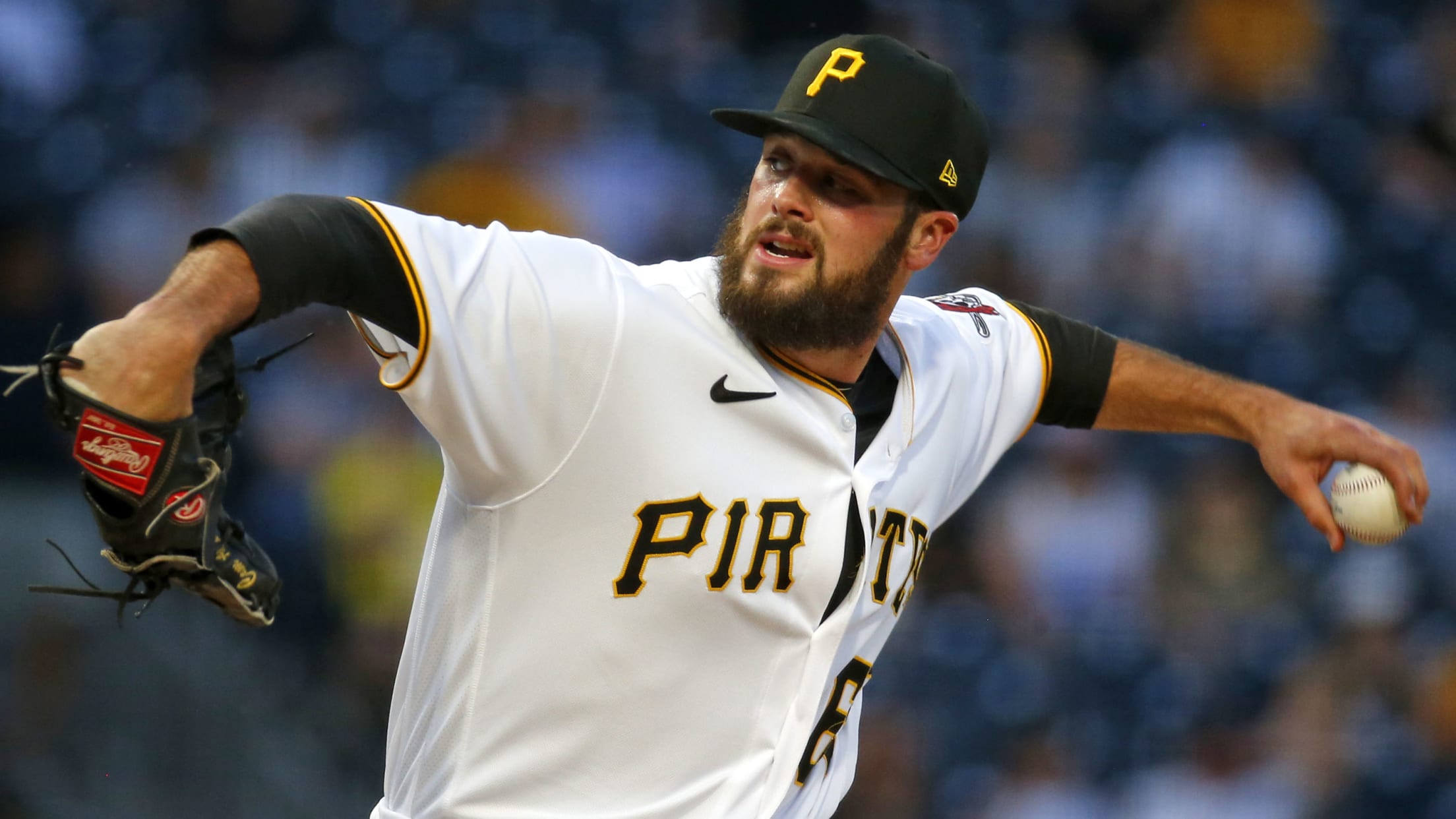 PITTSBURGH -- Coming off the boost of a series win against the Dodgers, the Pirates couldn't continue the momentum against the Reds. And it came at the hands of a familiar face. Pittsburgh was held scoreless by Reds starter Connor Overton over 6 1/3 innings, and the Bucs could never
Bucs' Davis homers in Double-A debut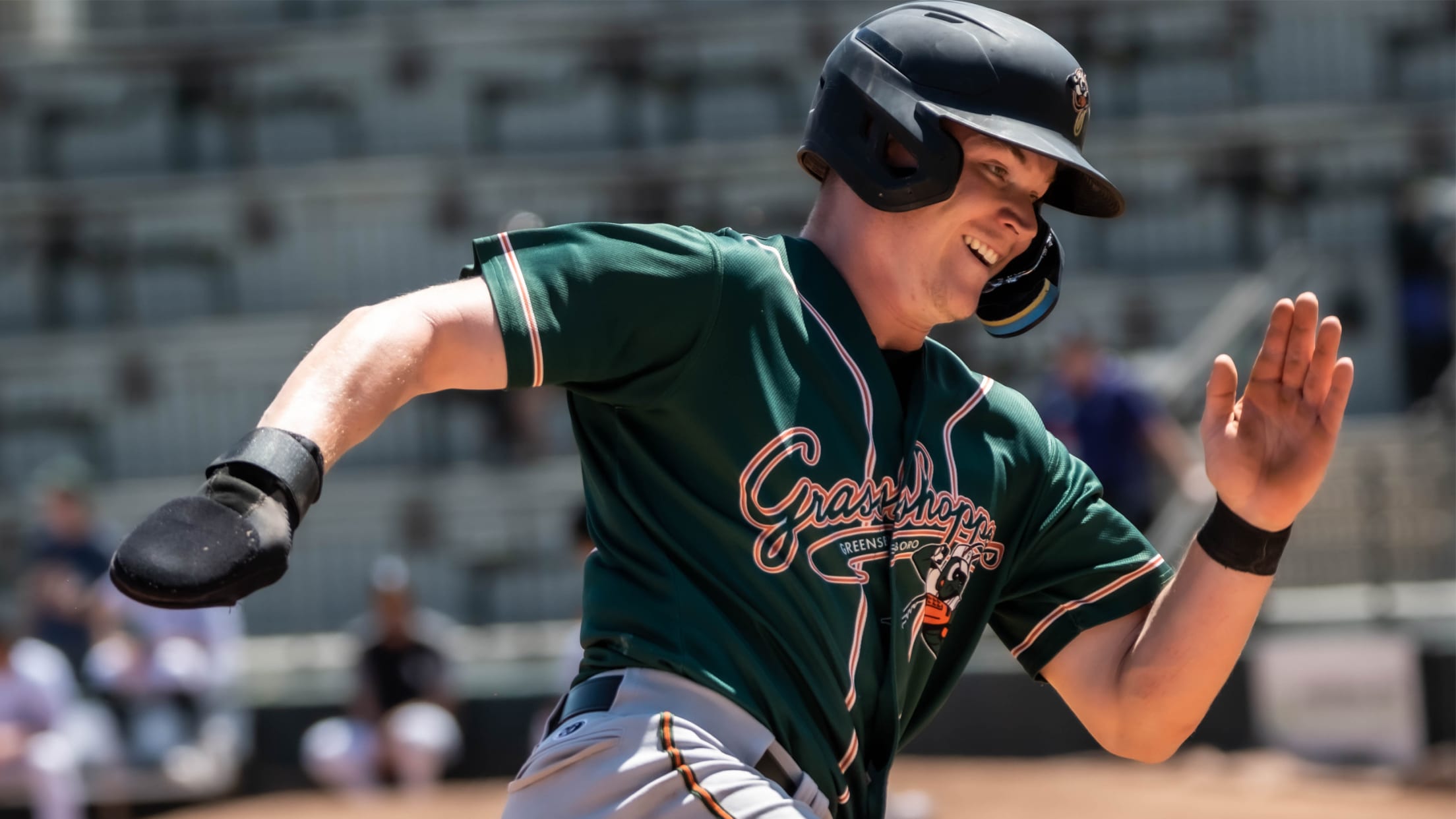 In his first Double-A plate appearance, Henry Davis got hit by a pitch. In his third, it nearly happened again. Instead, Davis simply left the yard. Baseball's No. 23 overall prospect cranked a two-run homer to left field for his first Eastern League hit and reached base three times in
Report: Top '21 pick Davis promoted to Double-A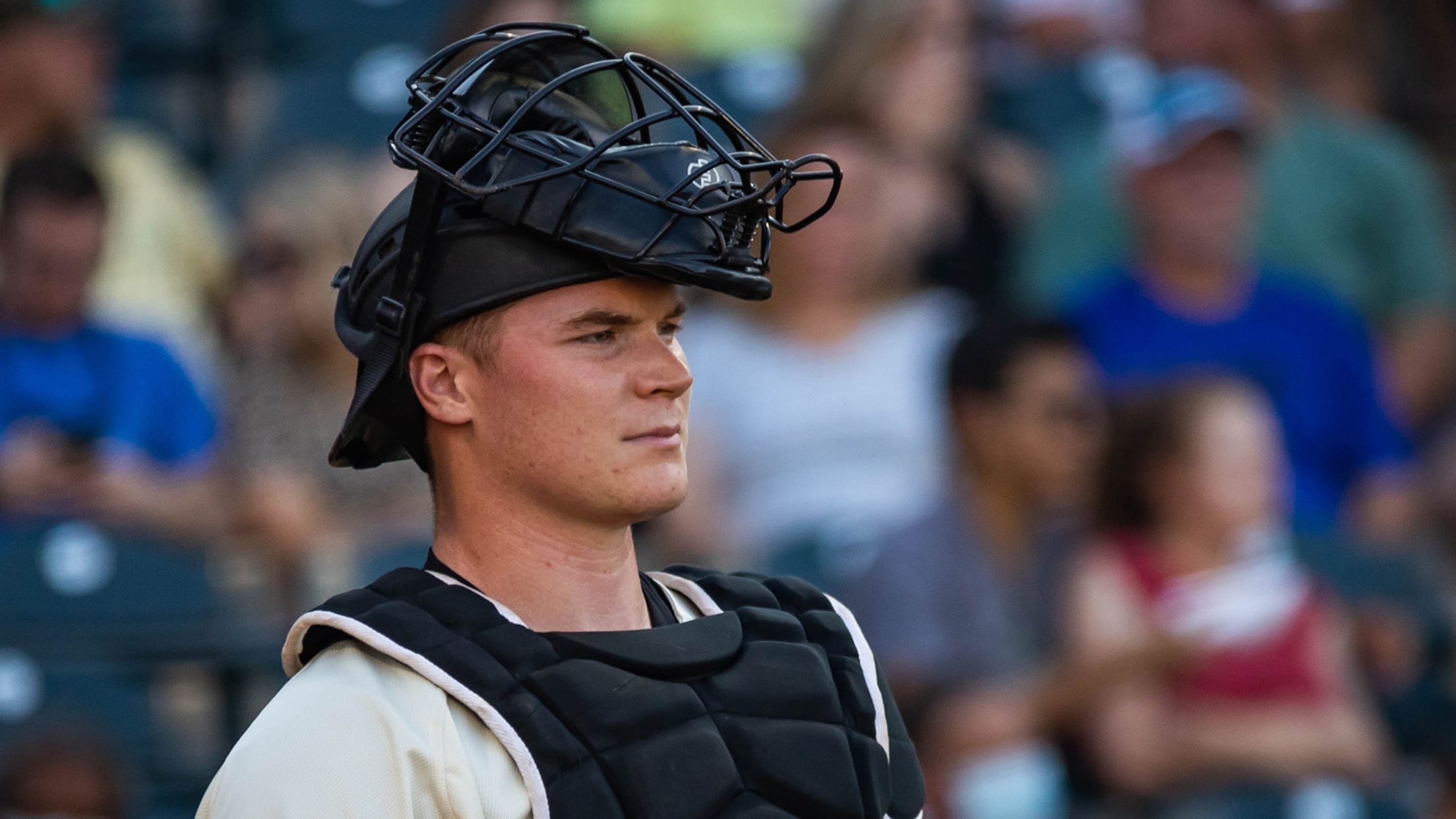 The first overall pick in last year's MLB Draft just earned a promotion, according to a report by the Pittsburgh Post-Gazette. Henry Davis, the Pirates' No. 2 prospect per MLB Pipeline and No. 23 overall, is reportedly headed to Double-A Altoona after hitting .341 with a 1.035 OPS and five
Davis slugs homer amid career-best 4-RBI night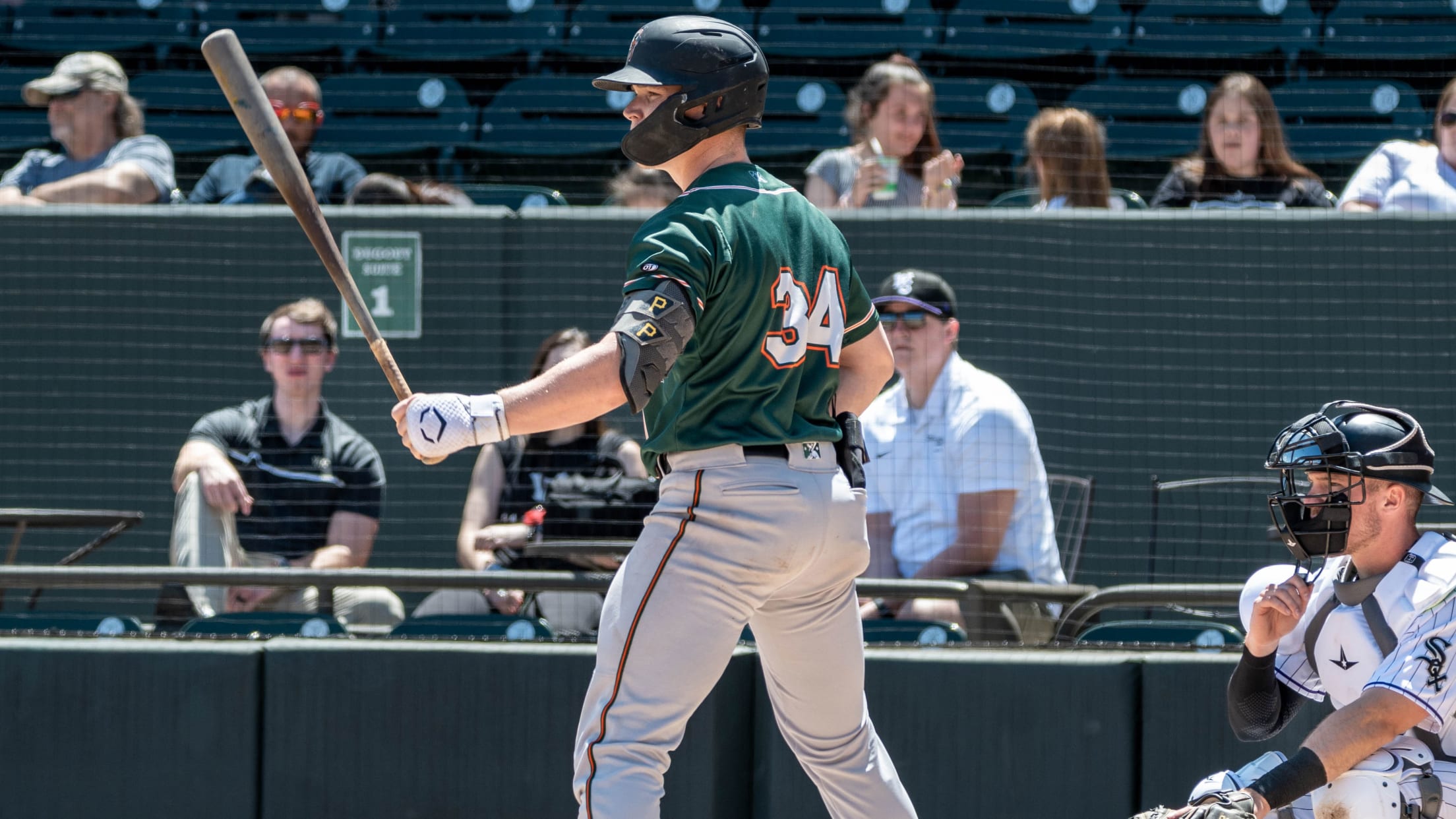 Have a night, Henry Davis. Davis, MLB Pipeline's No. 23 overall prospect, did it all for Greensboro during its 13-6 win over Asheville on Thursday. The No. 1 pick in the 2021 Draft had himself a three-hit game, including a home run, and recorded a career-high four RBIs for Pittsburgh's
Cherington hears the Cruz chatter: 'There's important work he's doing in Indy'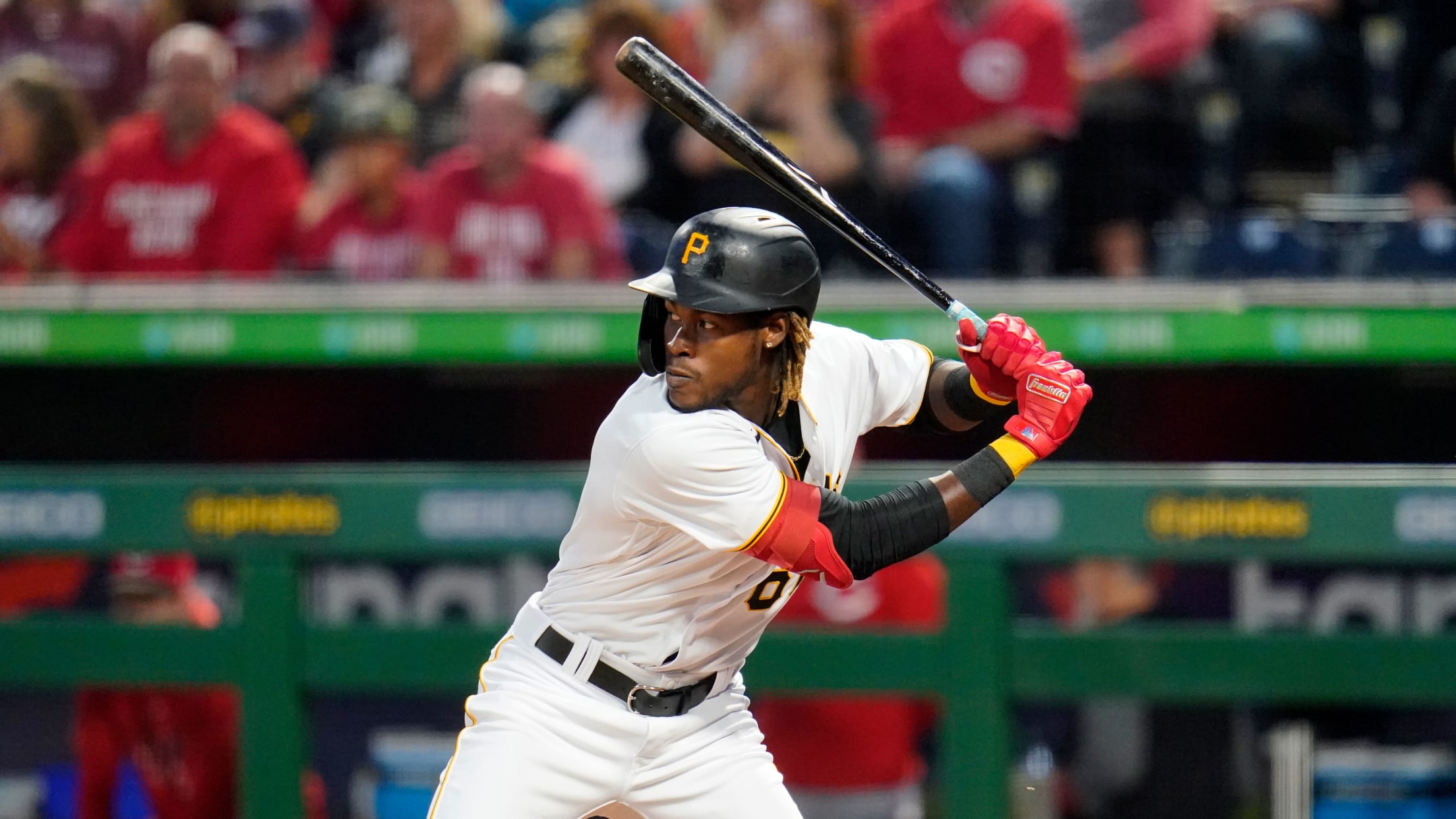 PITTSBURGH -- As the calendar turns to May, Oneil Cruz is not in the big leagues. Cruz, the Pirates' walking highlight of a prospect, has yet to be called up. For the time being, he remains with Triple-A Indianapolis. Prior to the Pirates' 7-6, 10-inning victory over the Padres on
With Kevin Newman sidelined, who starts at shortstop?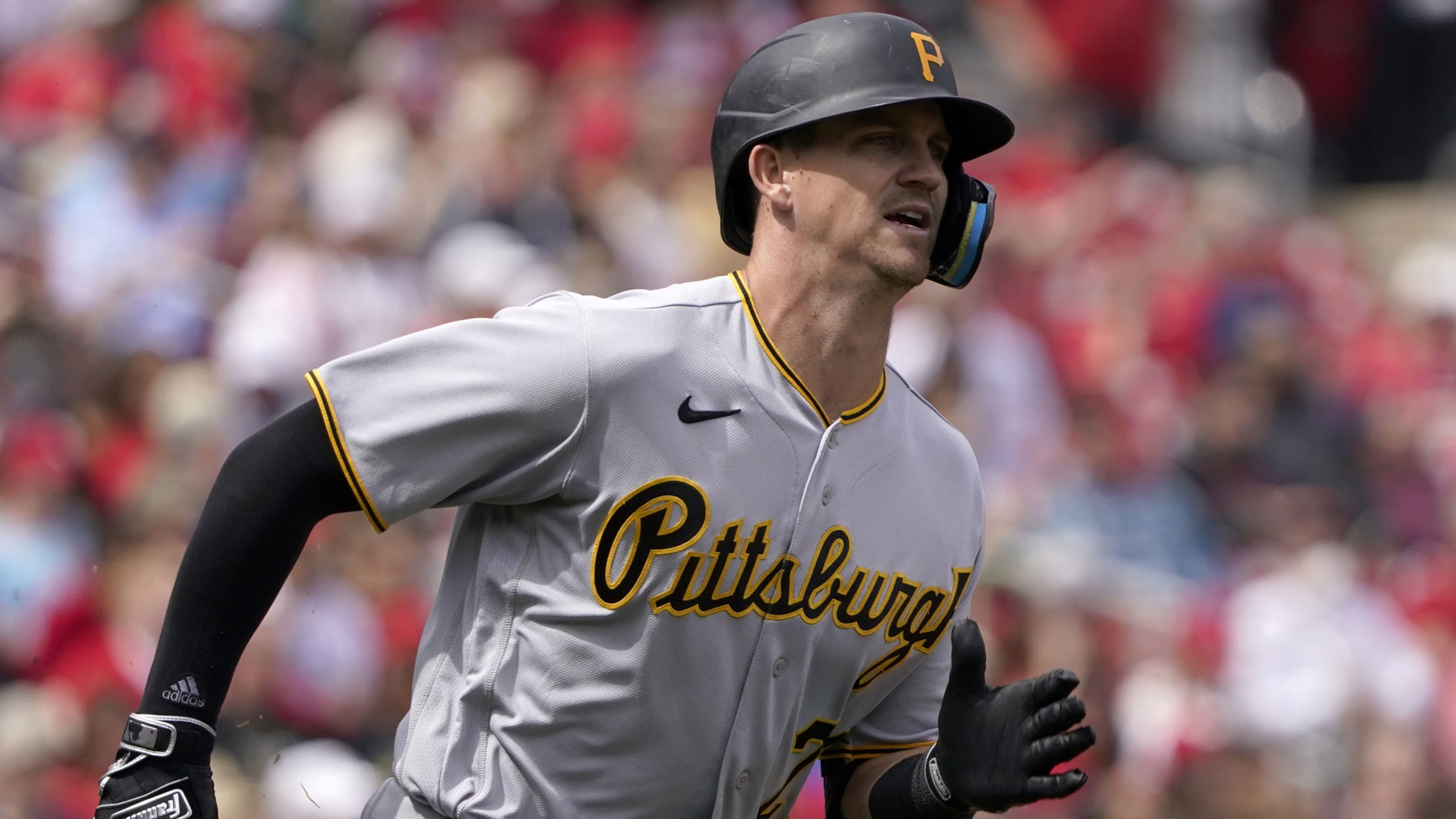 PITTSBURGH – The Pirates find themselves with a vacancy to fill. Kevin Newman sustained a left groin injury on Tuesday and will be heading to the 10-day injured list. Newman was bothered by a left groin injury earlier this season, but director of sports medicine Todd Tomczyk pointed out that
Two prospects notch MLB firsts for Pirates
No. 25 prospect Marcano also called up for team debut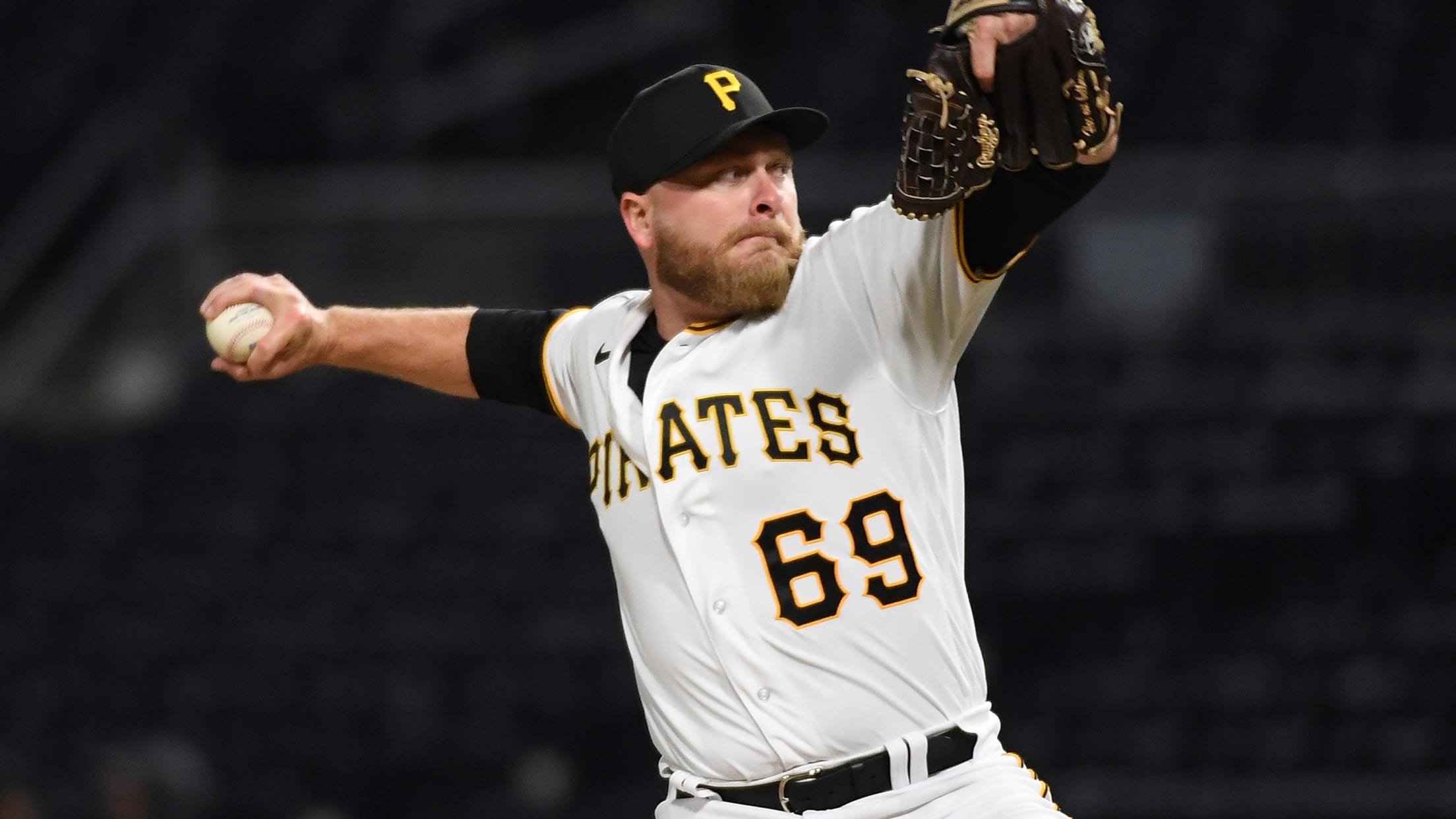 PITTSBURGH -- The magnitude of the evening has yet to register in for Beau Sulser. Nor has it for Jack Suwinski. It's not hard to understand why. On a nondescript Tuesday evening in which the Pirates lost to the Brewers at PNC Park, 12-8, Sulser and Suwinski not only made
Bucs' No. 5 prospect beaming after 1st MLB win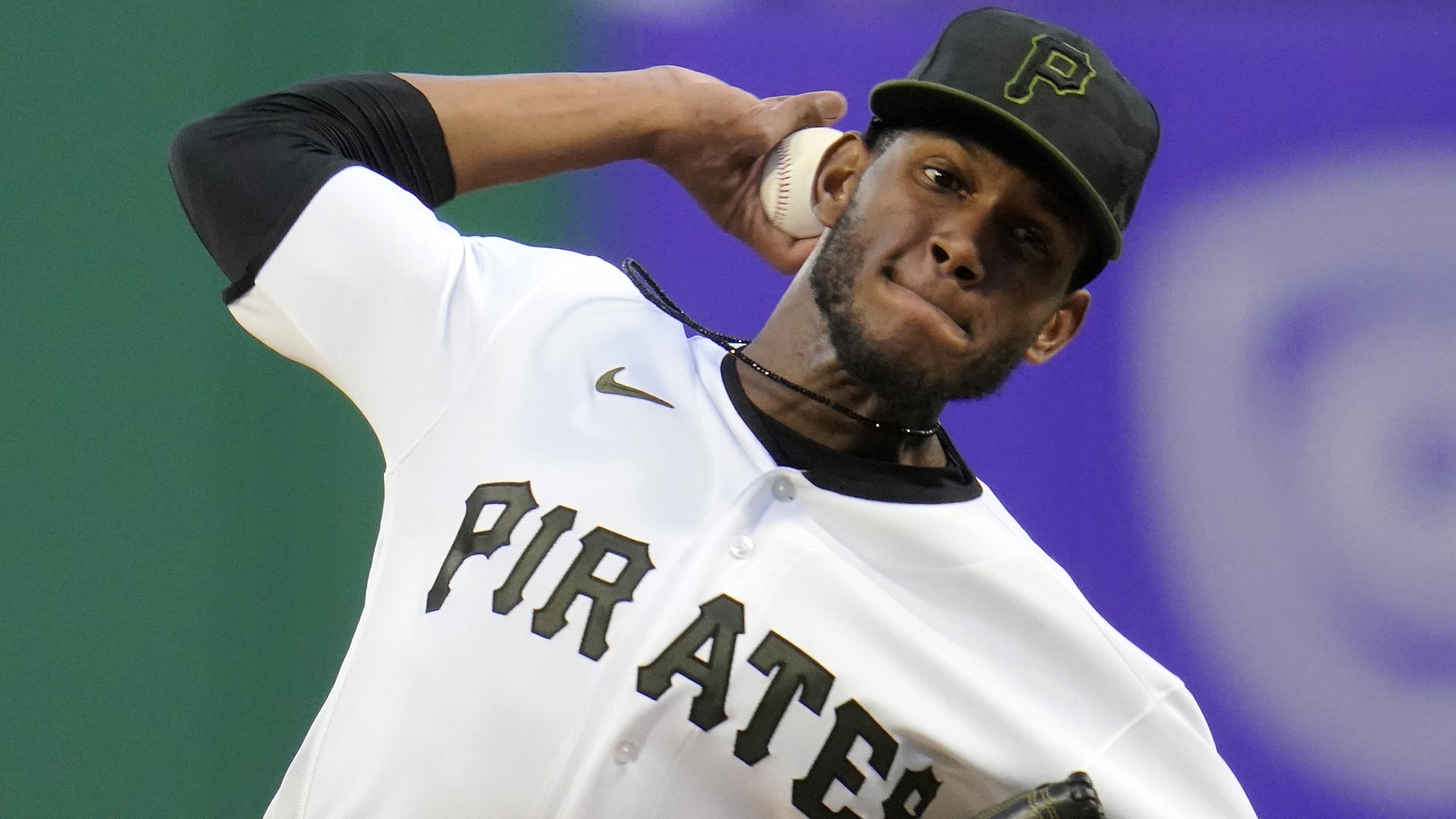 PITTSBURGH -- Roansy Contreras is currently pitching for the Pirates because of circumstance. He has a case to keep pitching for the Bucs because of his talent. Behind three masterful scoreless innings of relief with five strikeouts, Contreras recorded the first win of his Major League career as the Pirates
What to expect from Roansy Contreras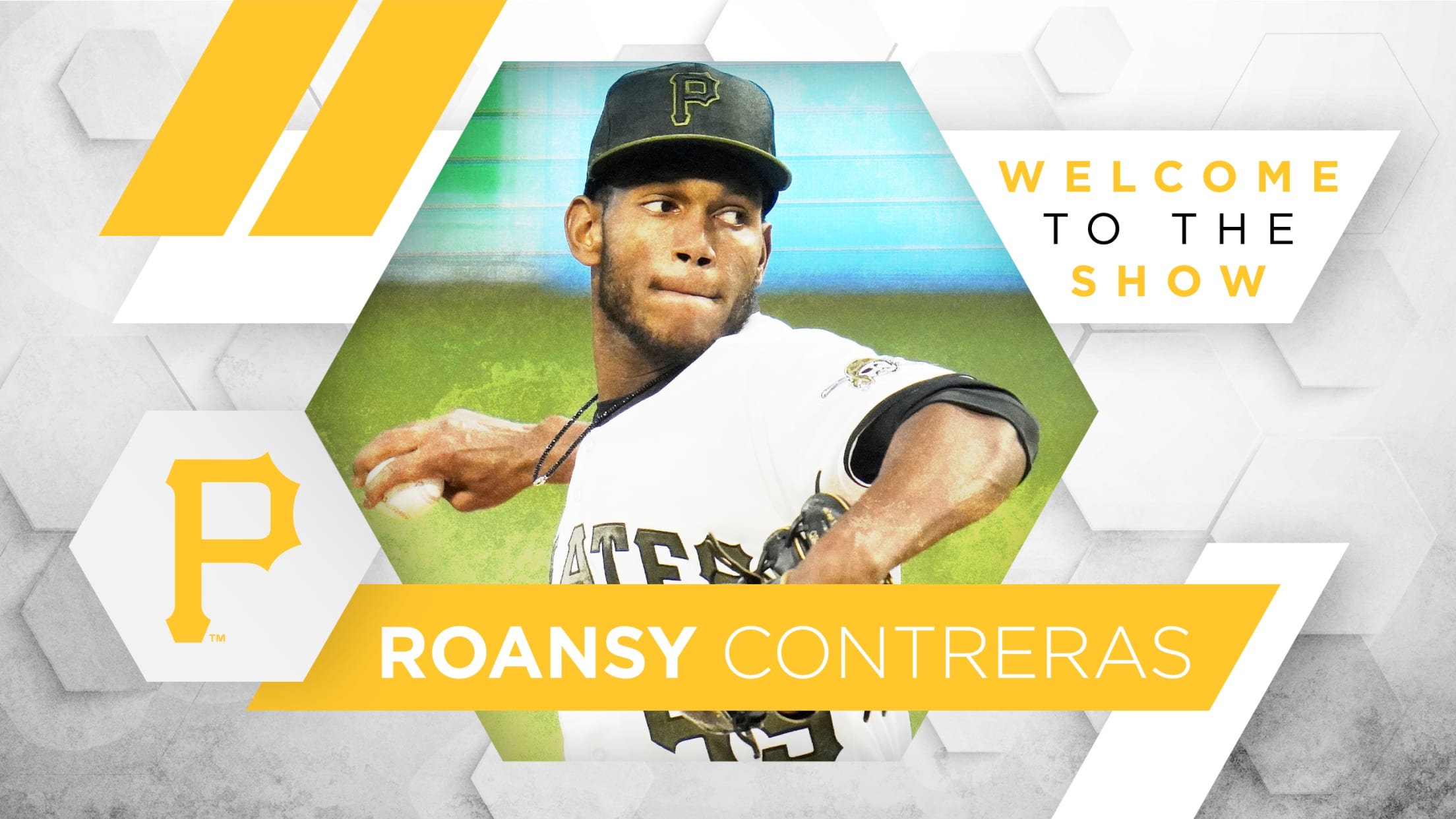 Know that old quote, "Necessity is the mother of invention"? In baseball, there can be a variation: Necessity is the mother of opportunity. That's the case with Roansy Contreras getting his second chance to show what he can do in the big leagues. The first came last September after a
Contreras called back up to Pirates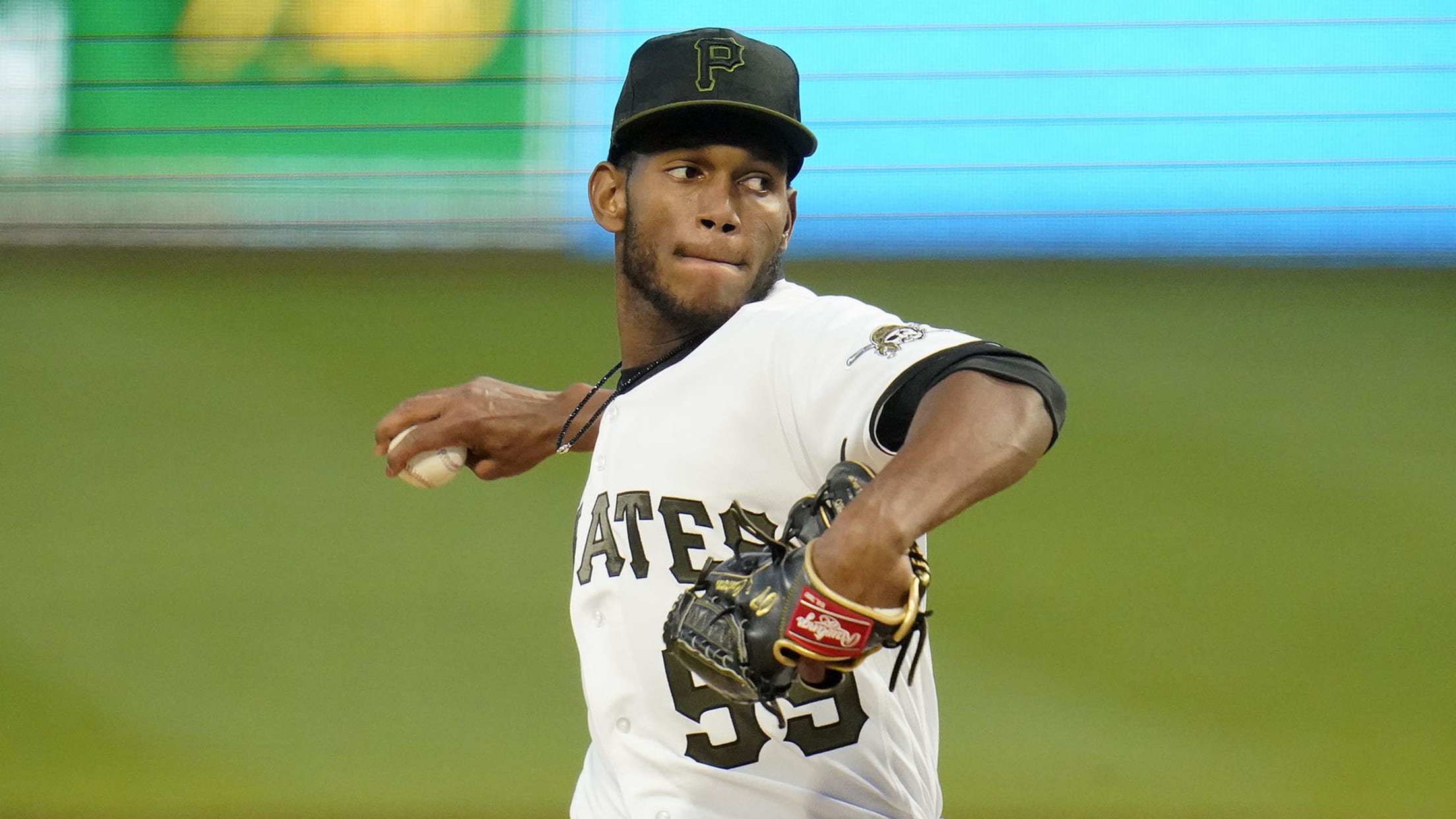 ST. LOUIS -- The Pirates were expected to call up Roansy Contreras at some point this season. It was a matter of when, not if. Due to circumstance, Contreras is back sooner than planned. Contreras, the Pirates' No. 5 prospect per MLB Pipeline, was called up Saturday morning to replace
Where Pirates Top 30 prospects are starting '22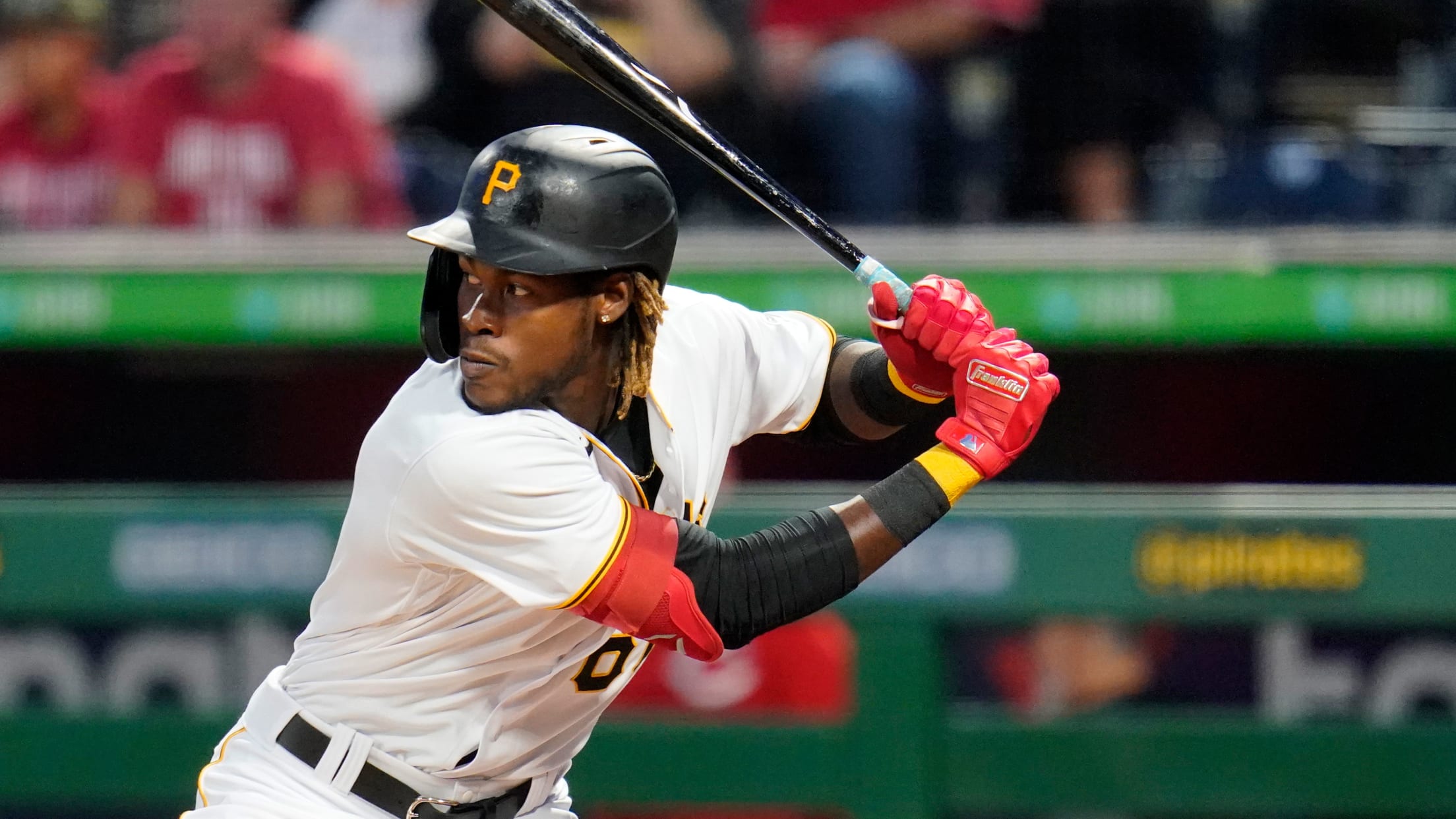 With the Minor League season opening this week, here's where the Pirates Top 30 Prospects are projected to start:
Nick Gonzales (MLB No. 20), 2B -- Altoona (Double-A)
Henry Davis (MLB No. 24), C -- Greensboro (High-A)
Oneil Cruz (MLB No. 26), SS -- Indianapolis (Triple-A) 4.
Castillo calls his shot: Prospect cracks OD roster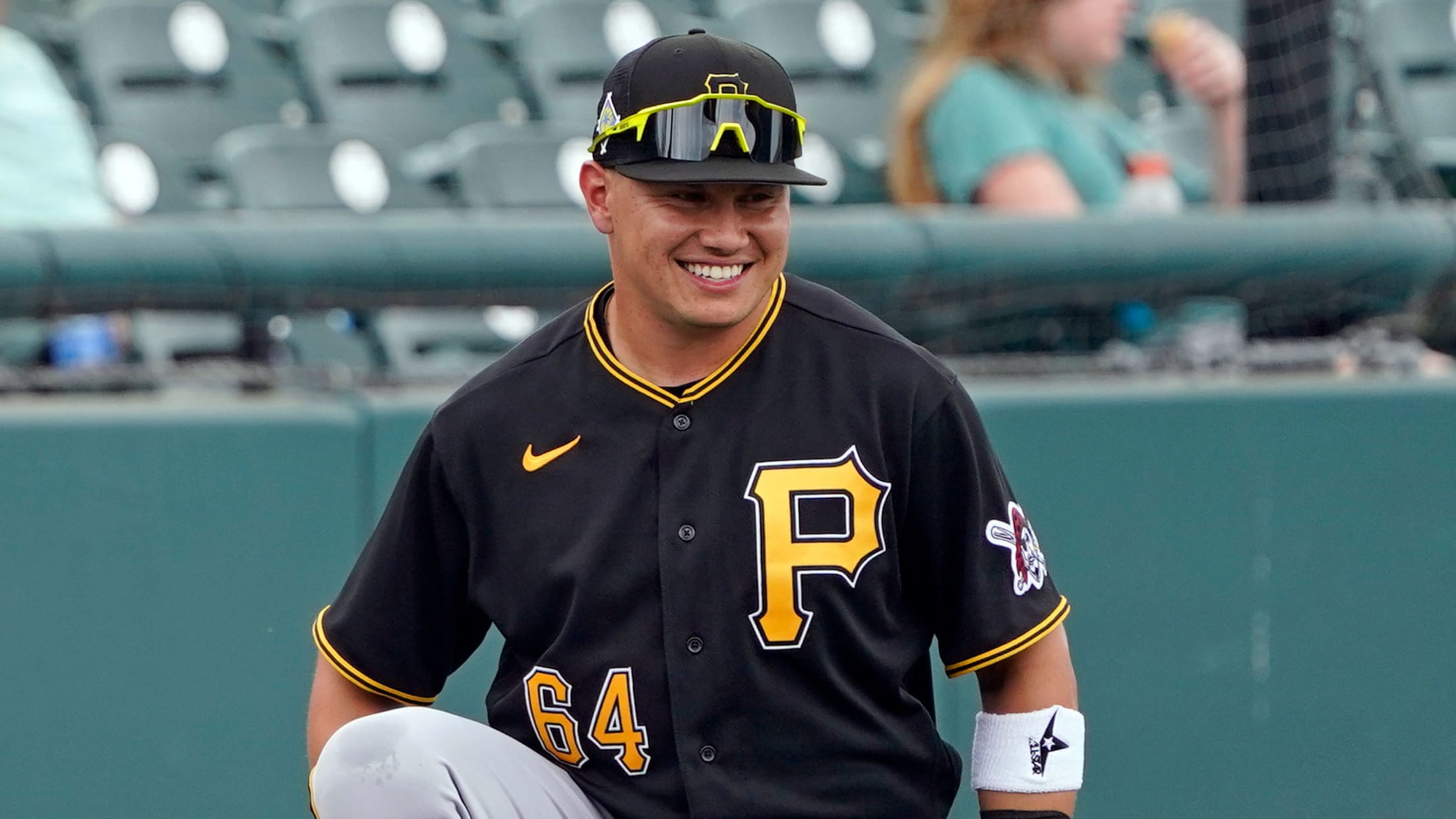 BRADENTON, Fla. -- Diego Castillo played it perfectly. He had to have been bursting inside with the good news prior to the 9-3 win against the Orioles on Monday, but he also hadn't been cleared to pass word along just yet. So the 24-year-old collected a congratulatory hug or two
Cruz optioned to Triple-A Indianapolis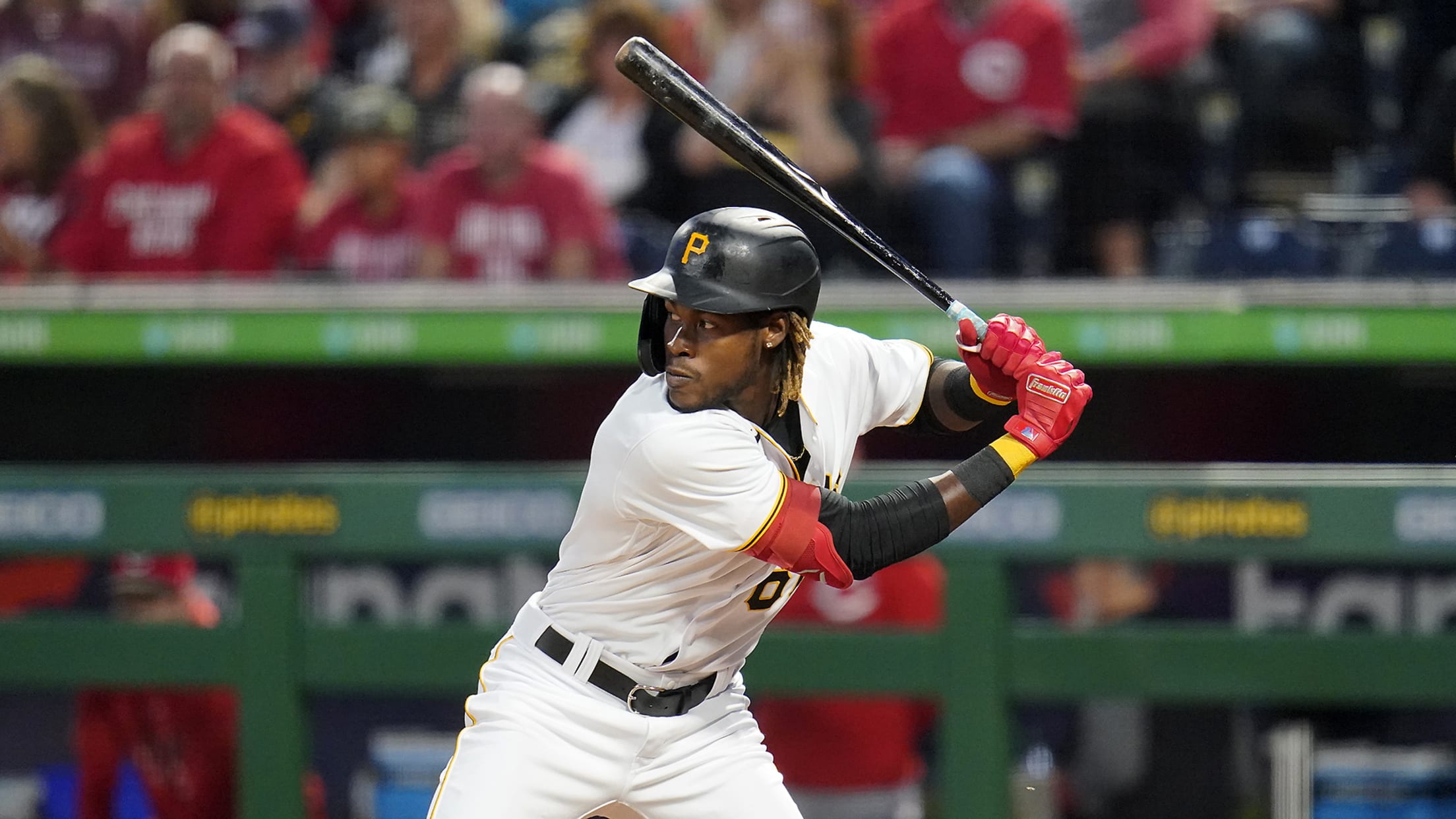 BRADENTON, Fla. -- The move was expected yet shocking nonetheless. The Pirates announced following Tuesday's 6-2 win over the Red Sox that they have optioned Oneil Cruz to Triple-A Indianapolis, solidifying the belief that Cruz wouldn't crack the Opening Day roster. "It was a development decision," manager Derek Shelton said.
'Über-athletic' Endy is now Swiss-army knife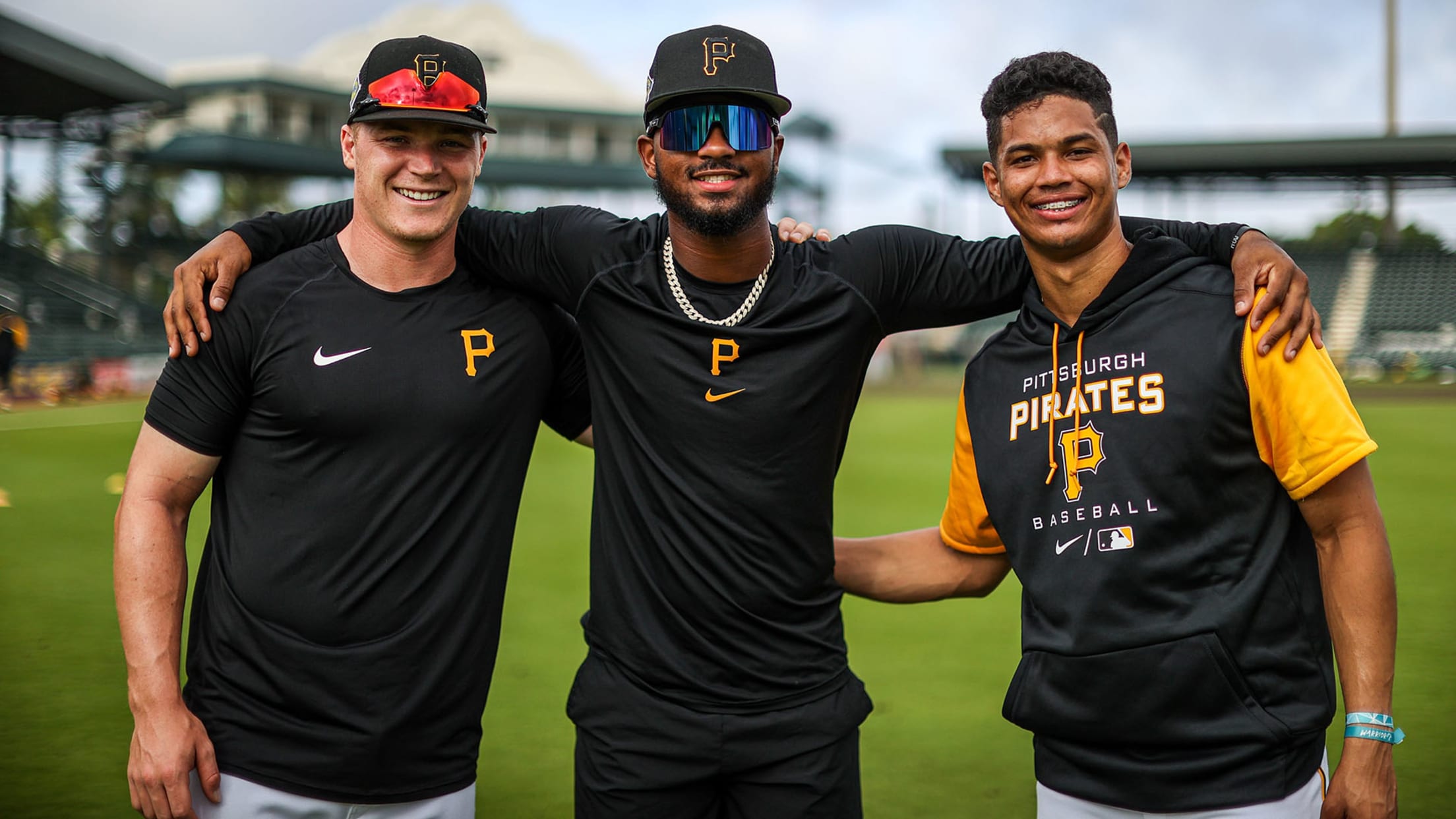 BRADENTON, Fla. -- The entire sequence couldn't have lasted more than two seconds. Those two seconds were enough to understand the breadth of Endy Rodriguez's versatility. Miles Mastrobuoni lined a shot at the infield's right side. Rodriguez, playing first base, jabbed to his right to snag it. Ryan Boldt broke
Notes: Cruz continues to rake; Crowe solid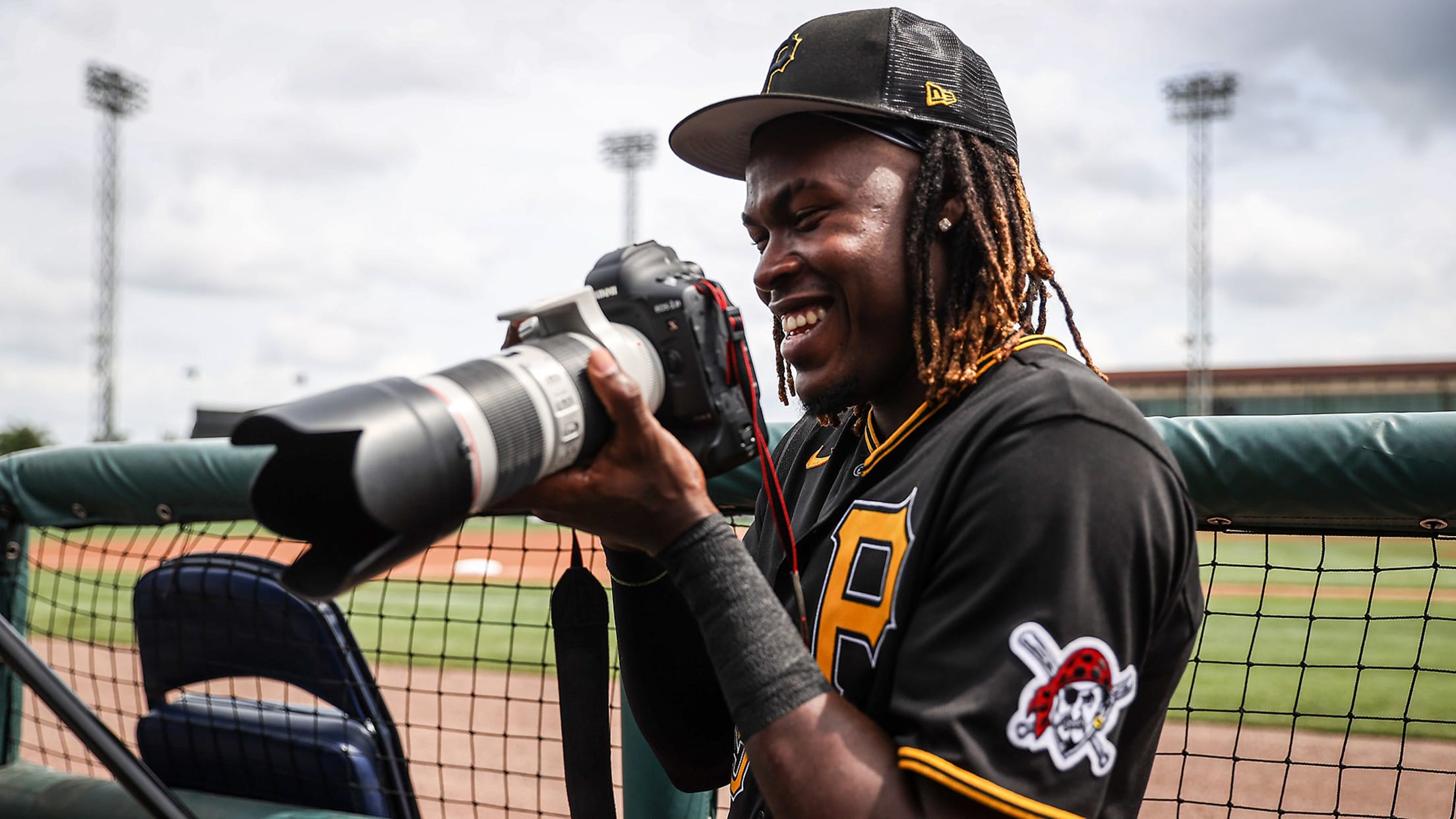 LAKELAND, Fla. -- Spring Training means different things to different players. Most are there to fine-tune for the season, while others -- veterans without guaranteed contracts -- are there to try out, with hopes of nabbing one of the final spots on the Opening Day roster. But there is another
Here are Pittsburgh's 2022 Top 30 prospects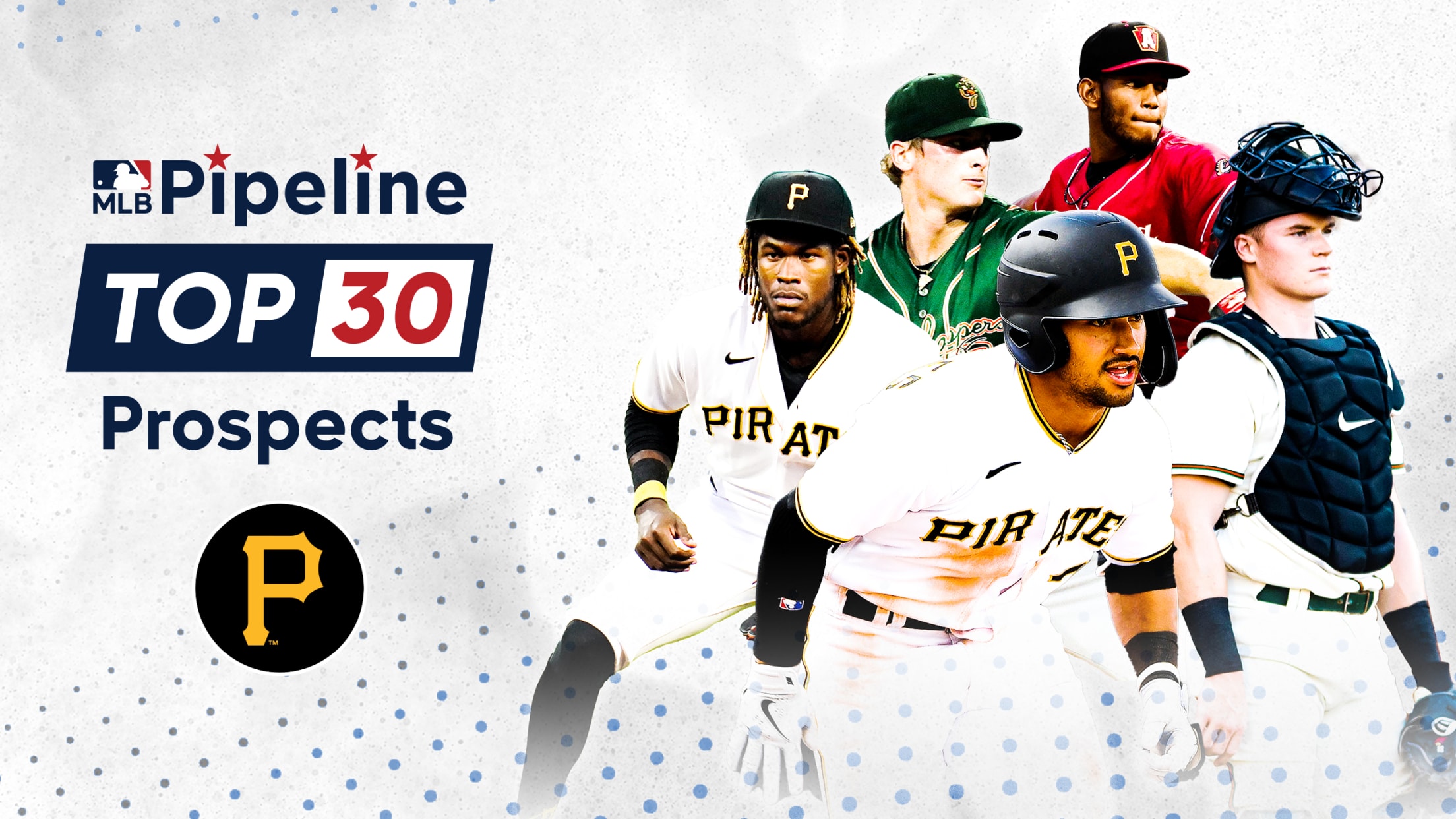 There are two basic ways to measure the strength of a farm system. Perhaps it's over-simplifying, but for the most part, there are elite-level prospects to look at and there's depth to consider. The Pirates have both. That might provide little solace right now for the Pirates faithful in Pittsburgh
HR leaves all in awe, including prospect who hit it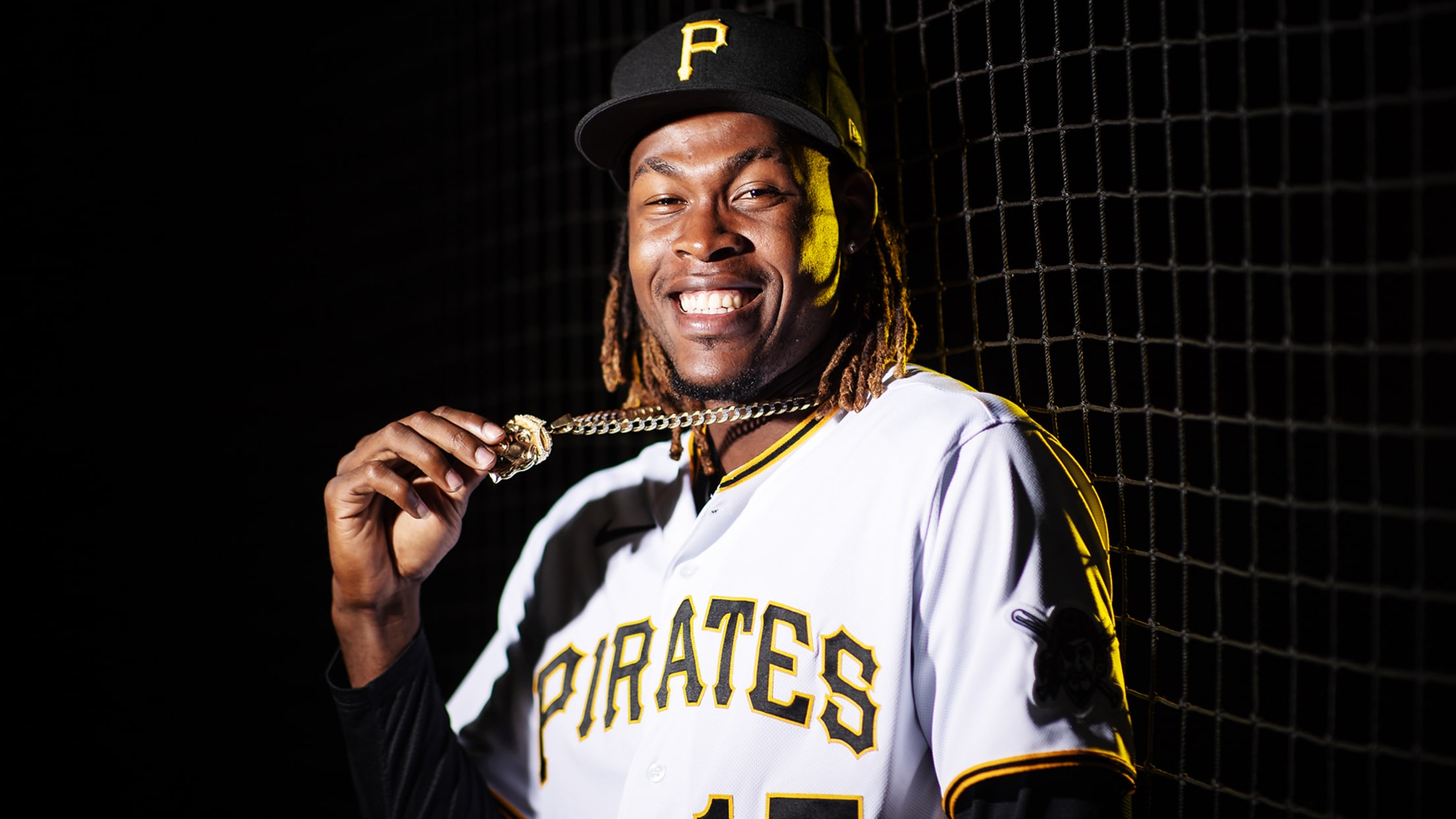 PORT CHARLOTTE, Fla. -- There was no official distance listed for Oneil Cruz's second home run of Spring Training. There was no exit velocity, no launch angle and no expected batting average. But the blast didn't require numbers. Superlatives sufficed. Hella loud. Hella hard. Hella far. "I definitely felt the
Cruz shows raw strength with HR, impresses at SS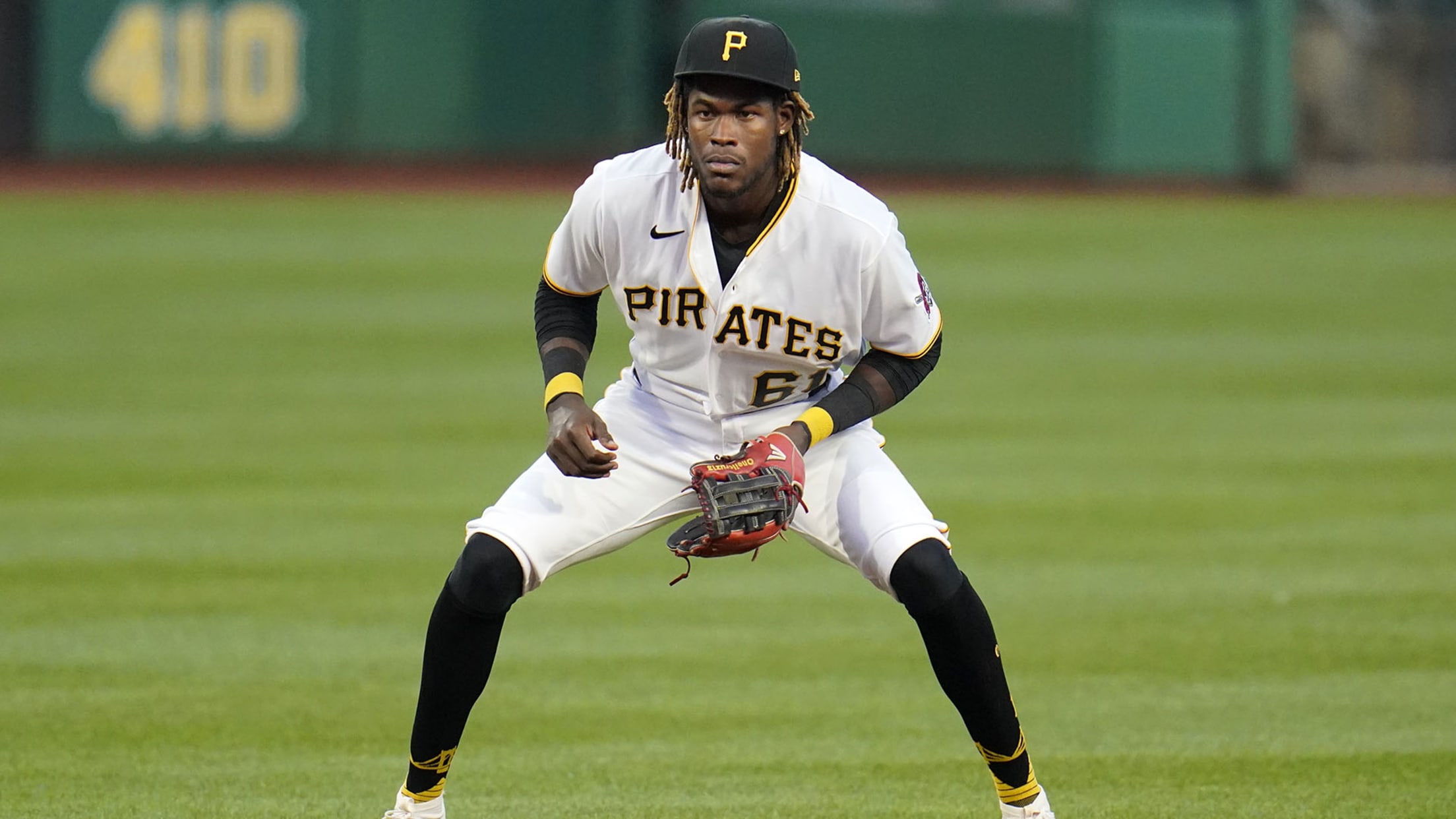 BRADENTON, Fla. -- The majority of people who step into a batter's box need everything to be just about perfect to homer. Good timing. Good location. Good swing. Oneil Cruz is not the majority of people. In his first action of the spring, Cruz, once again, proved why. Cruz had
'Uncharted territory': How two-way Chandler is trying to do it all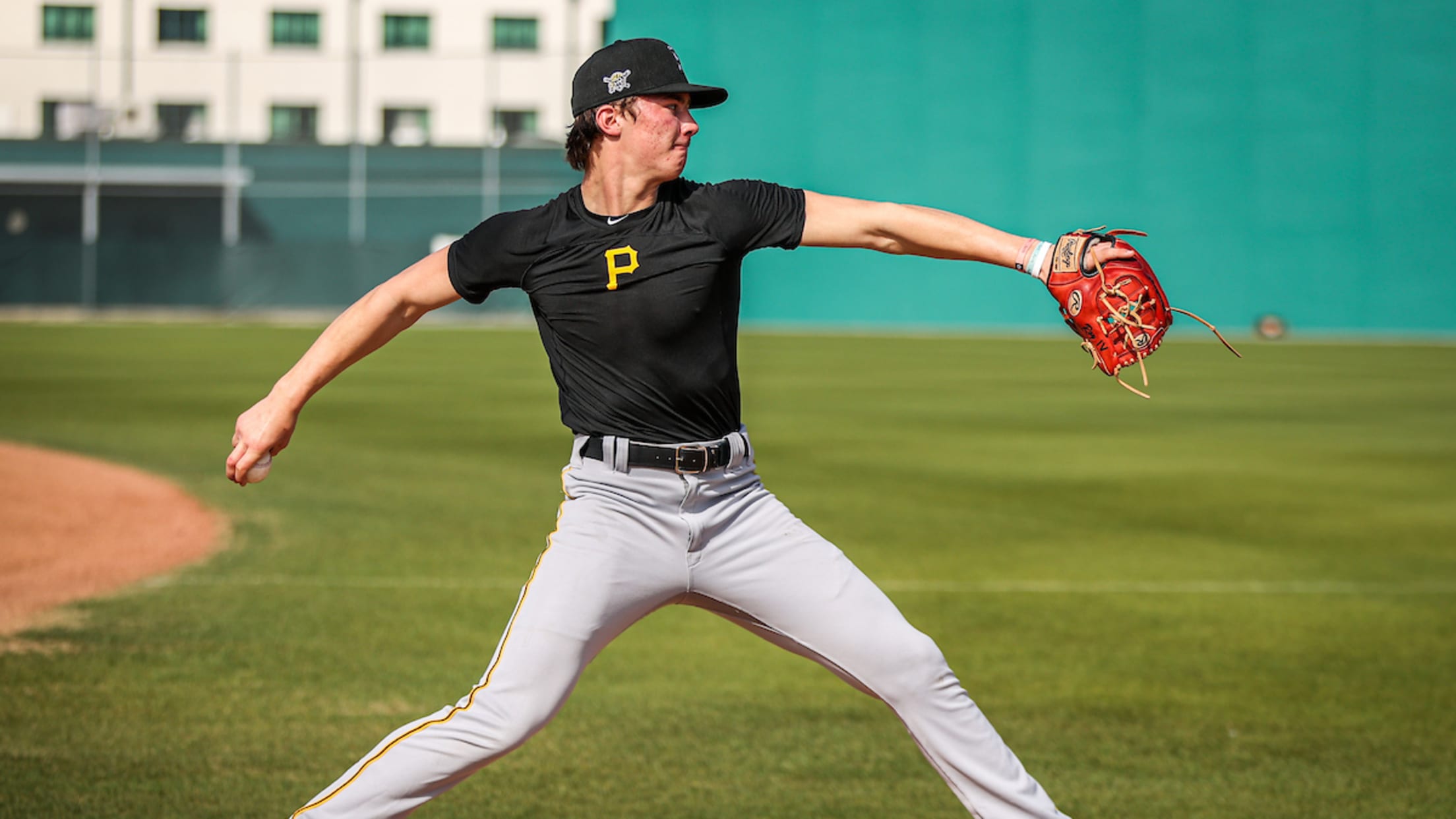 BRADENTON, Fl. — In an alternate reality, Bubba Chandler is living the life of a normal college student. At least, as normal as life allows for a Clemson quarterback. His days would be filled with classes and practices. His falls would be dedicated to the gridiron, his springs to the
'Too many good players': Looking at Double-A Altoona's potential starters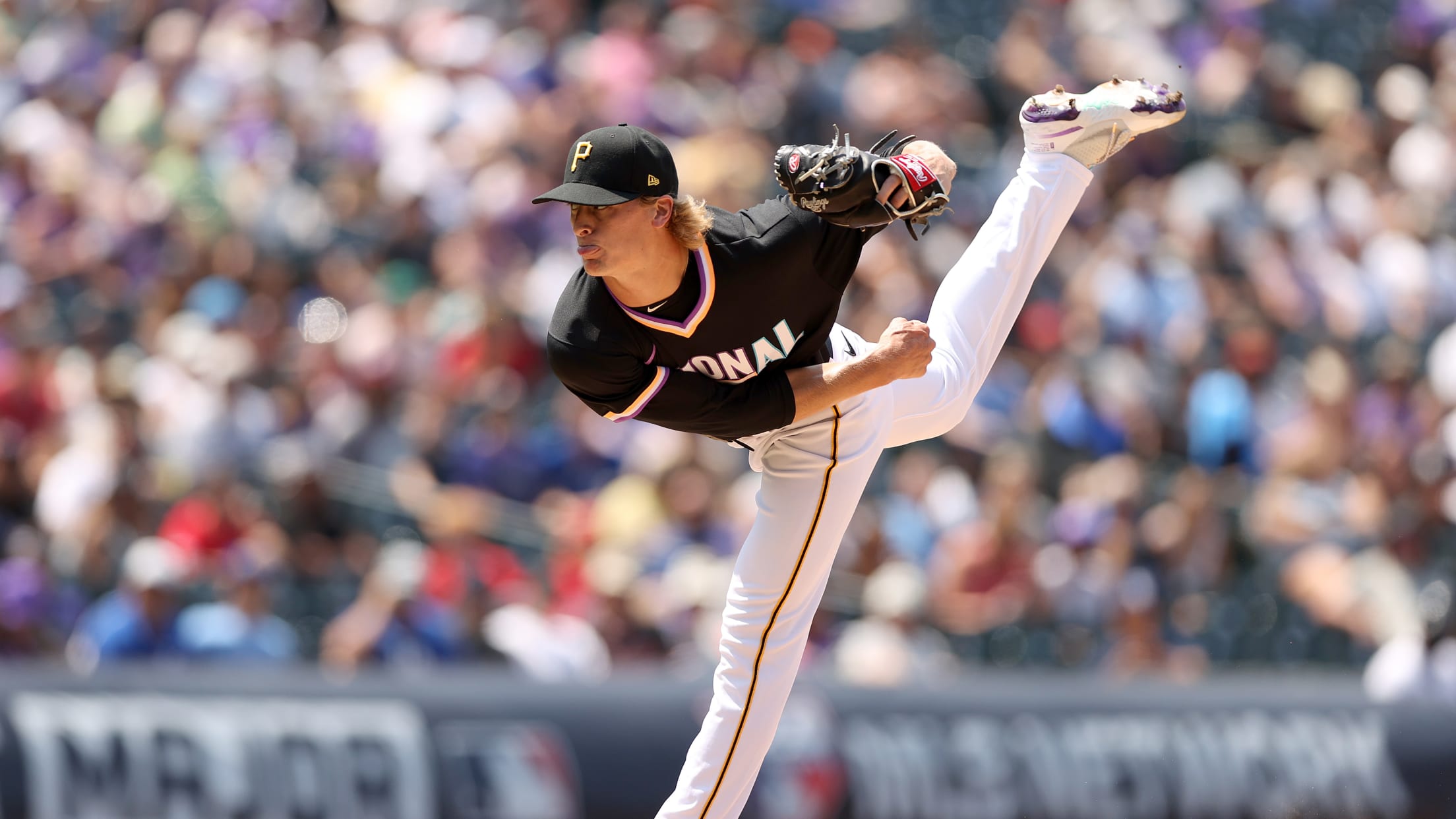 BRADENTON, Fla. -- John Baker has a problem to tackle. It's a good problem, but it's a problem nonetheless. "What's going to go into my thought process? Probably a lot of Advil and sitting up at 3:30 in the morning, not feeling prepared to make the best decision for everybody,"
Davis, Bucs prospects showcasing promise in camp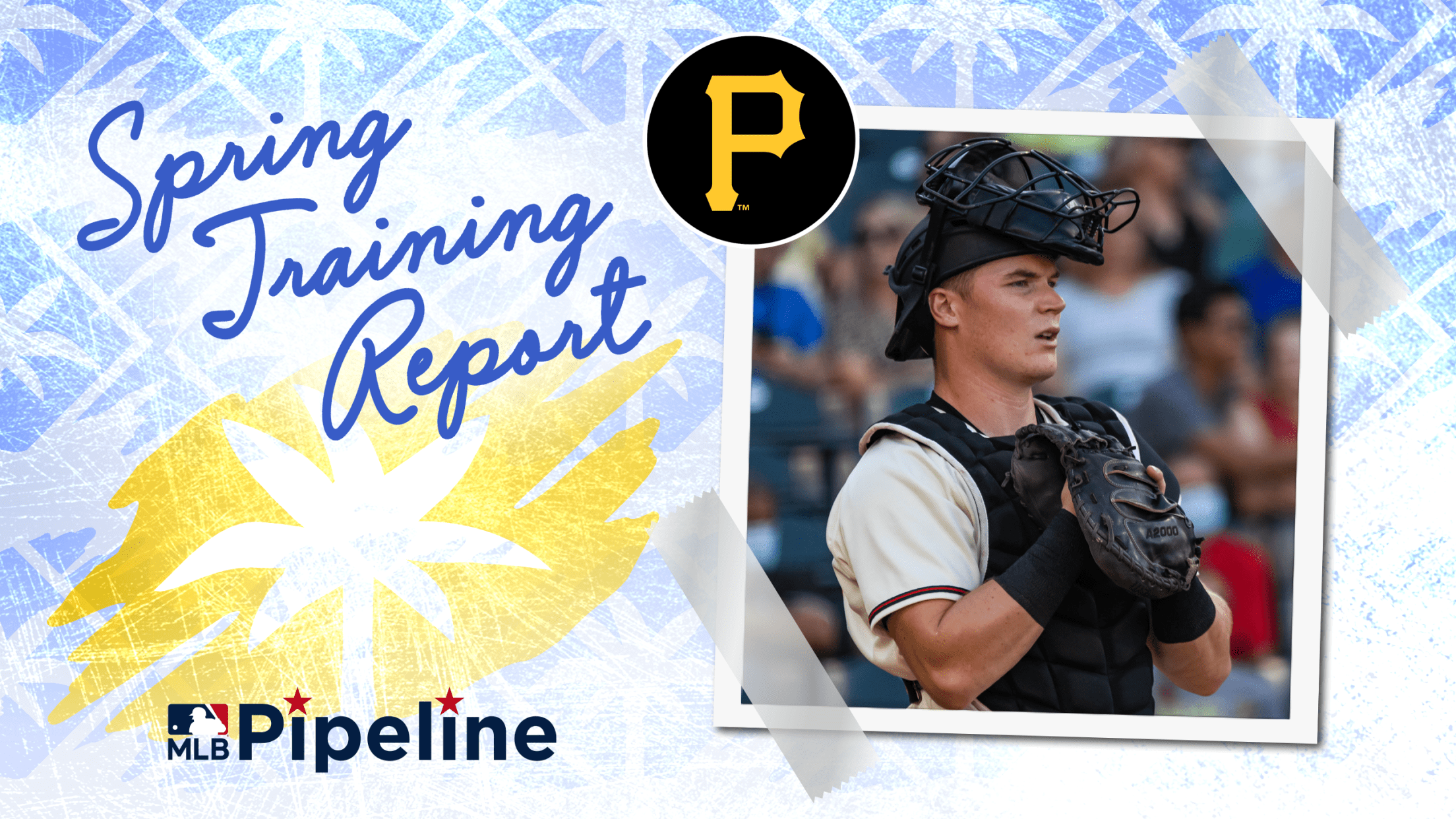 BRADENTON, Fla. – Henry Davis can do a lot of things well on the baseball field, but there's been one moment in particular, not between the white lines, that the Pirates feel perhaps speaks the loudest about who last year's No. 1 overall pick in the Draft is. He and
Gonzales dishes on hitting, friendship and fun in the AFL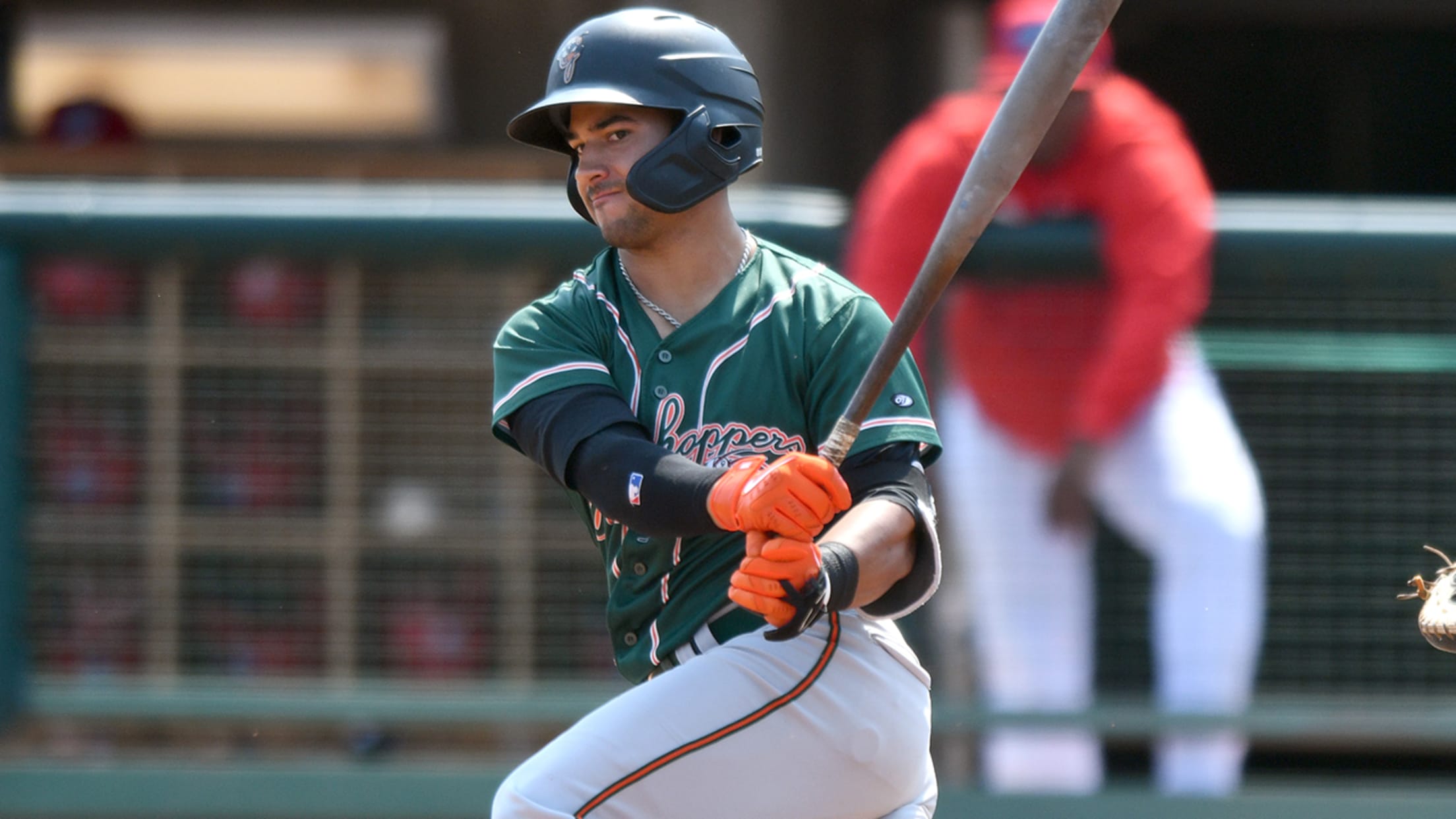 Nick Gonzales made his professional debut one to remember. Pittsburgh's first-round selection in the 2020 Draft spent all of last season with High-A Greensboro after ending his collegiate career with New Mexico State. The 22-year-old slammed 18 homers, batted .302 and compiled a .950 OPS before doing even more damage
'I was doing too much': How Bucs' Mlodzinski evolved his work habits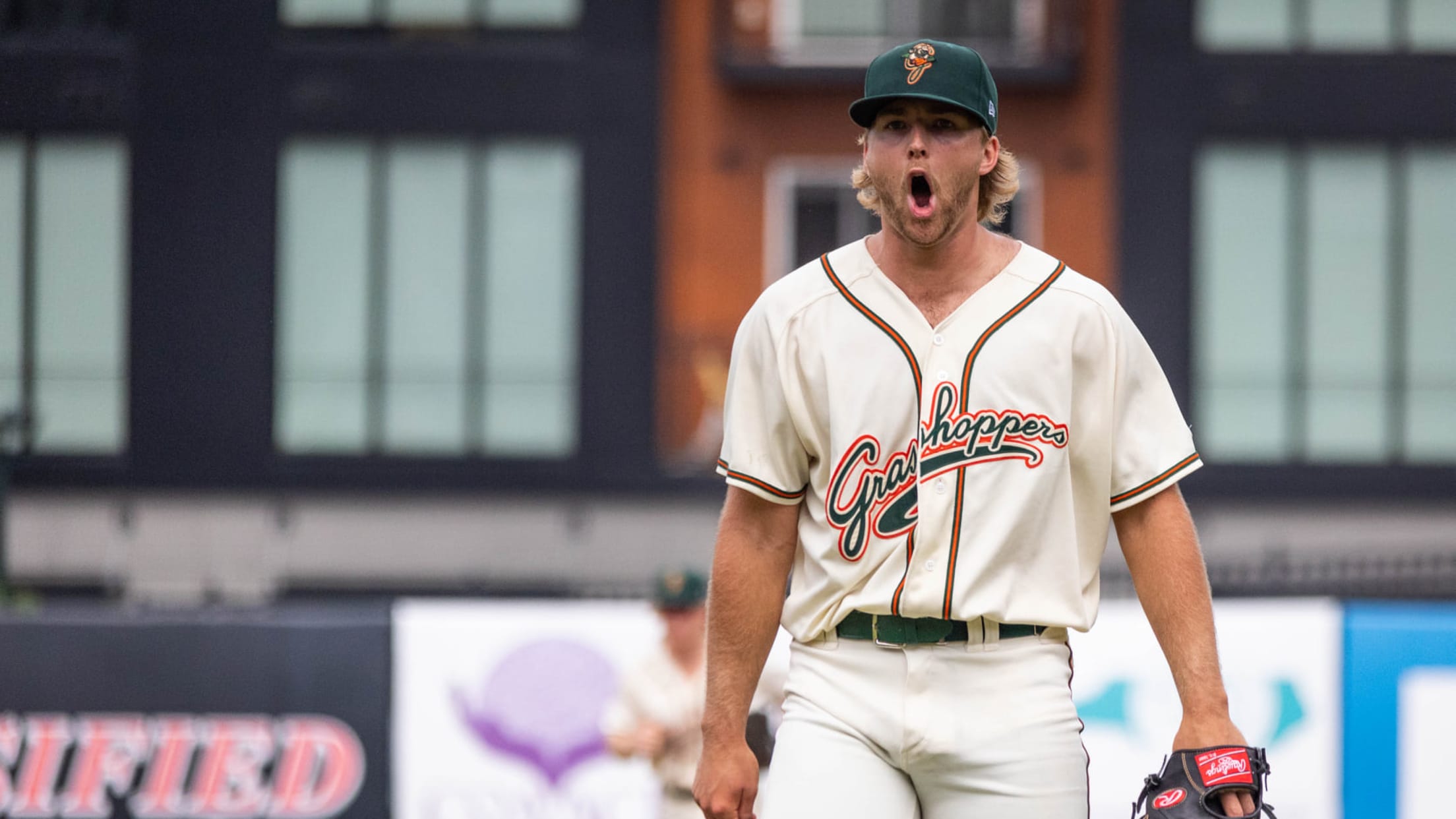 For Carmen Mlodzinski, like many 20-somethings who graduated from the confines of university to the boundless jungle of the real world, growth required learning and unlearning. Mlodzinski established a formula early in his life: work hard. It was how he was raised in Hilton Head Island, S.C. It was what
'Nick is the truth': Pirates' Gonzales eyeing sophomore encore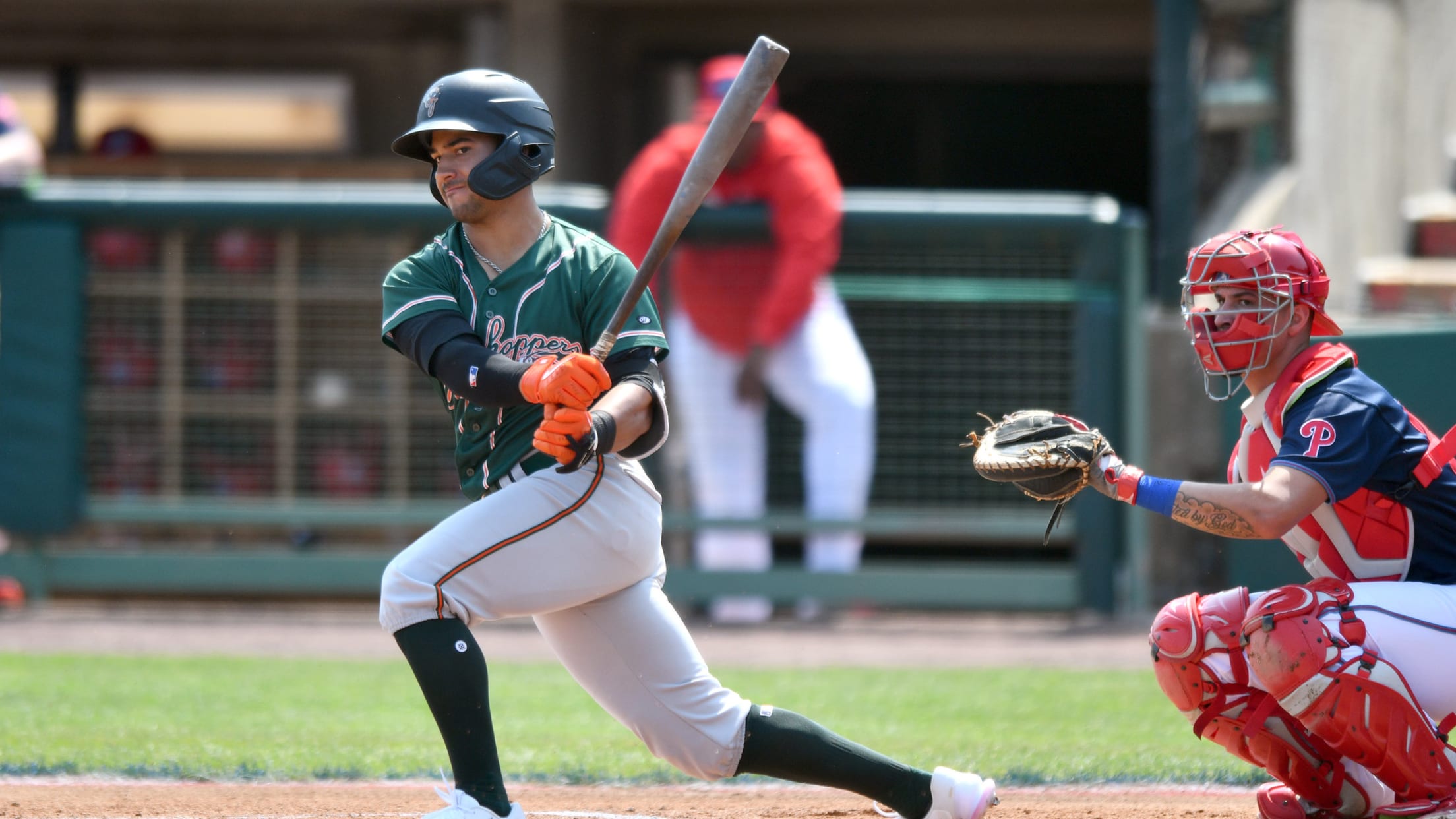 Jonny Tucker vividly remembers the moment that he realized Nick Gonzales was "the truth." The setting was the fall instructional league: Pirates versus Phillies. Gonzales, fresh out of school, was down in the count. No balls, two strikes. Philadelphia's pitcher was furiously firing fastballs that flirted with triple digits. Gonzales