Pirates' Tucker helps brother prep for next step
No. 52 Draft prospect Carson Tucker also has Texas commitment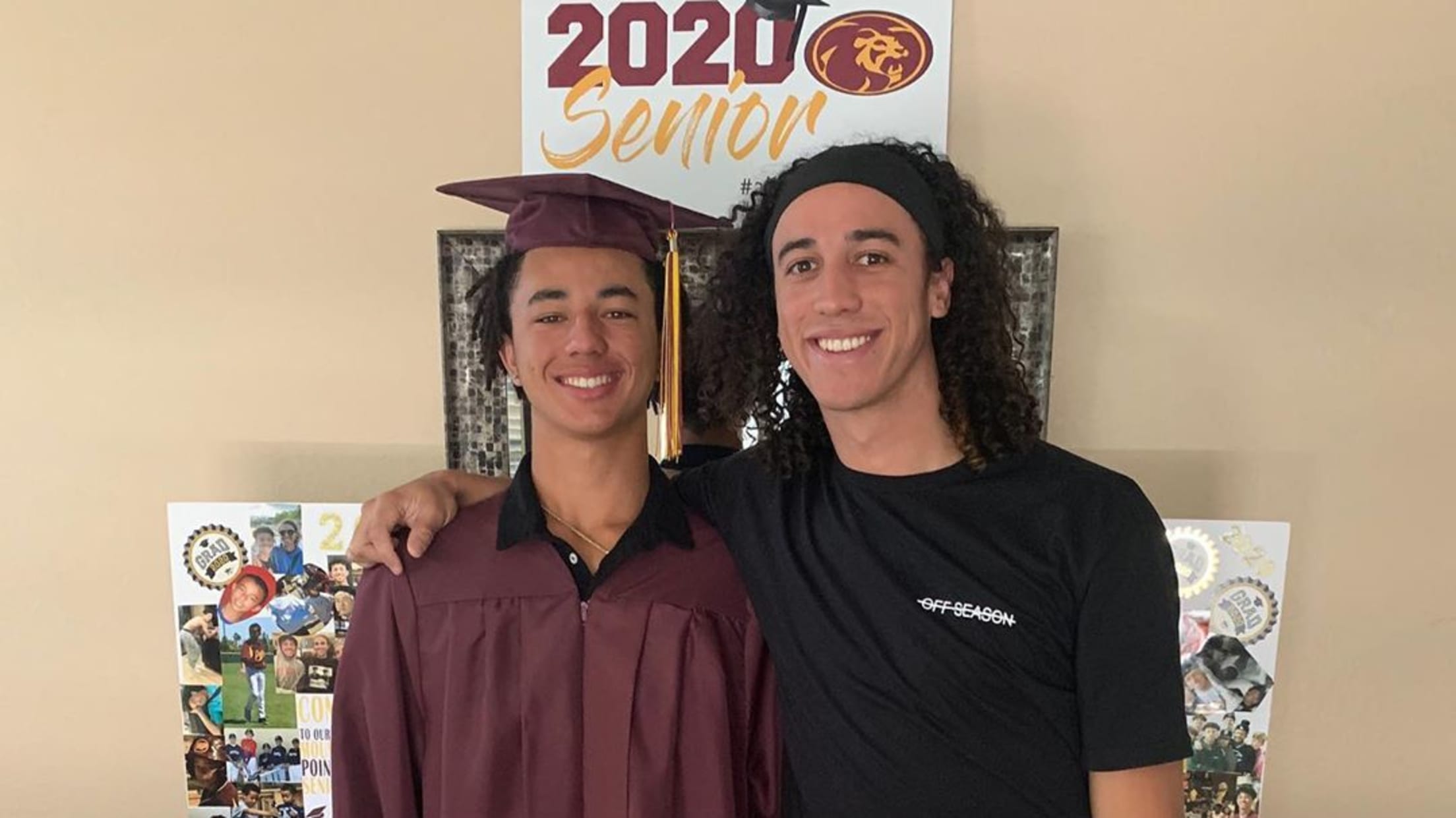 PITTSBURGH -- When scouts visited Cole Tucker and his family before the 2014 MLB Draft, Carson Tucker would usually sit in on the meetings -- for a couple minutes, at least. Carson was only 12 years old when his big brother was drafted, so it didn't take much time for
Here's each team's best hometown Draft pick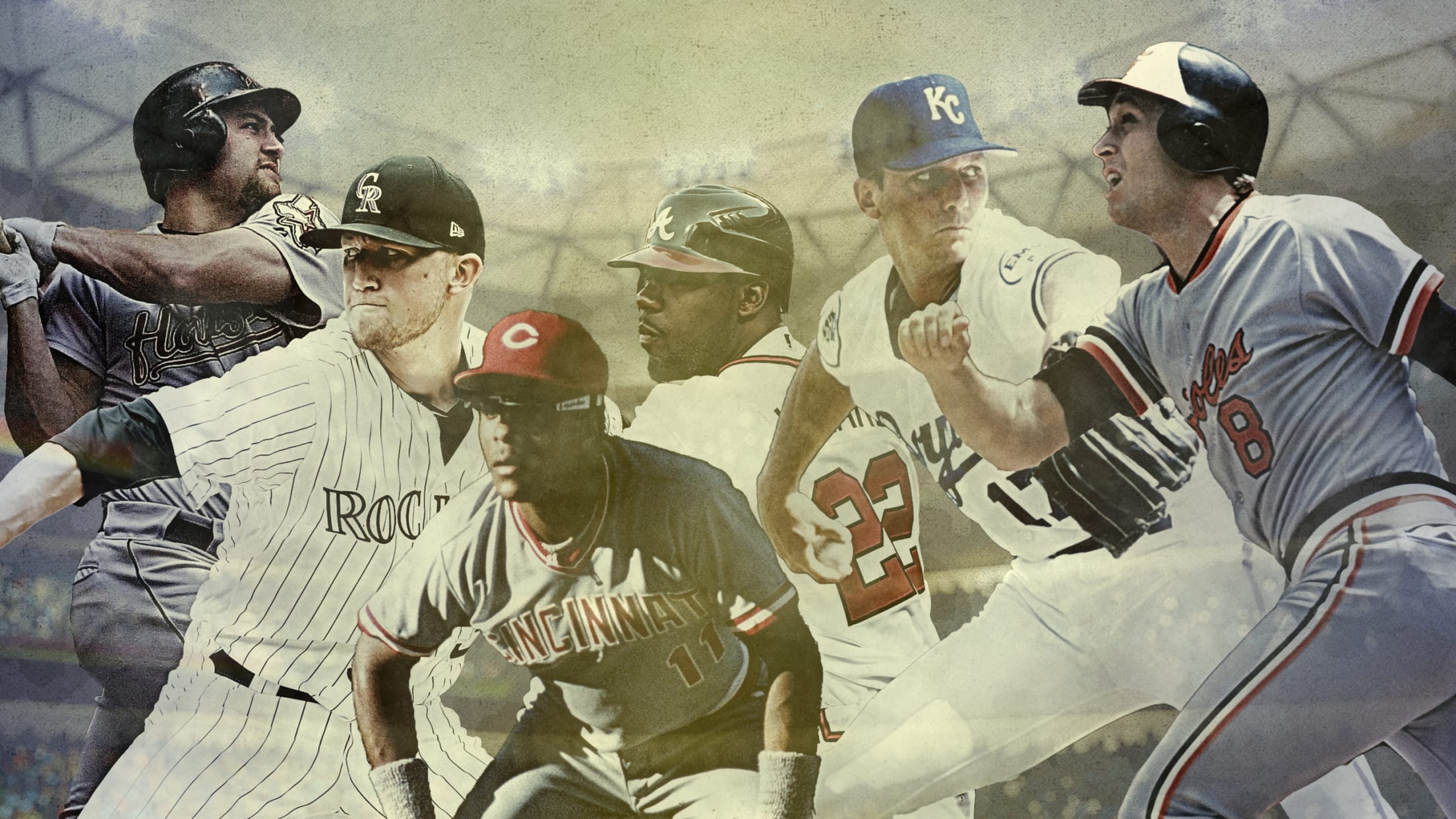 Rickey Henderson to the A's. Cal Ripken Jr. to the Orioles. Barry Larkin to the Reds. It's not uncommon to see a team go with a hometown kid in the Draft. In 2003, Neil Walker was playing at Pine-Richland High School just outside of Pittsburgh, intending to head to Clemson
Source: Bucs to pay MiLB players through June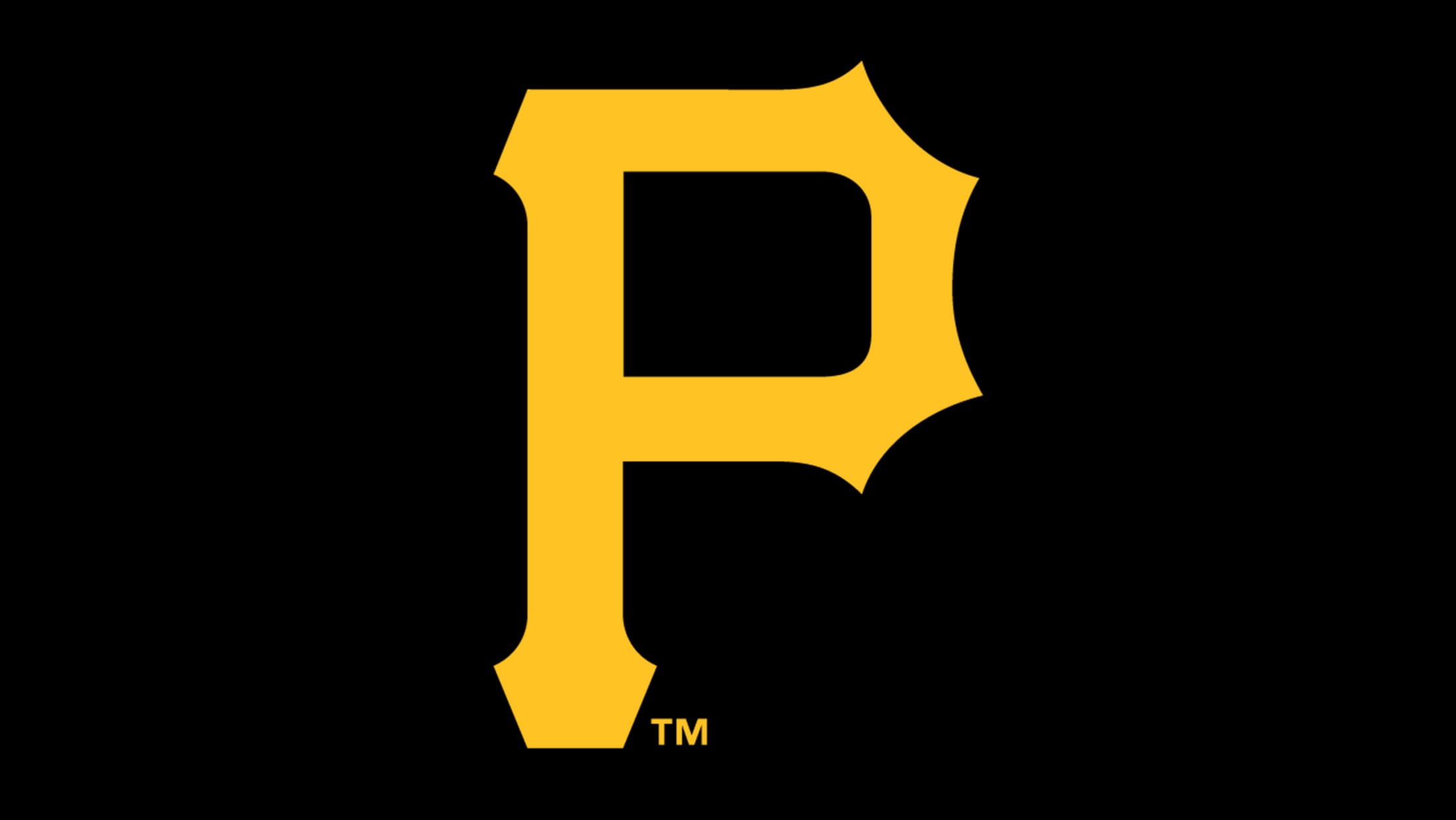 PITTSBURGH -- The Pirates have committed to paying their Minor League players through at least the month of June, a source told MLB.com on Saturday. On March 31, Major League Baseball announced a plan to provide financial support for Minor Leaguers through May 31 or the start of the Minor
MLB announces 2020 Draft schedule
First round begins June 10 at 7 ET; televised live on MLB Network, ESPN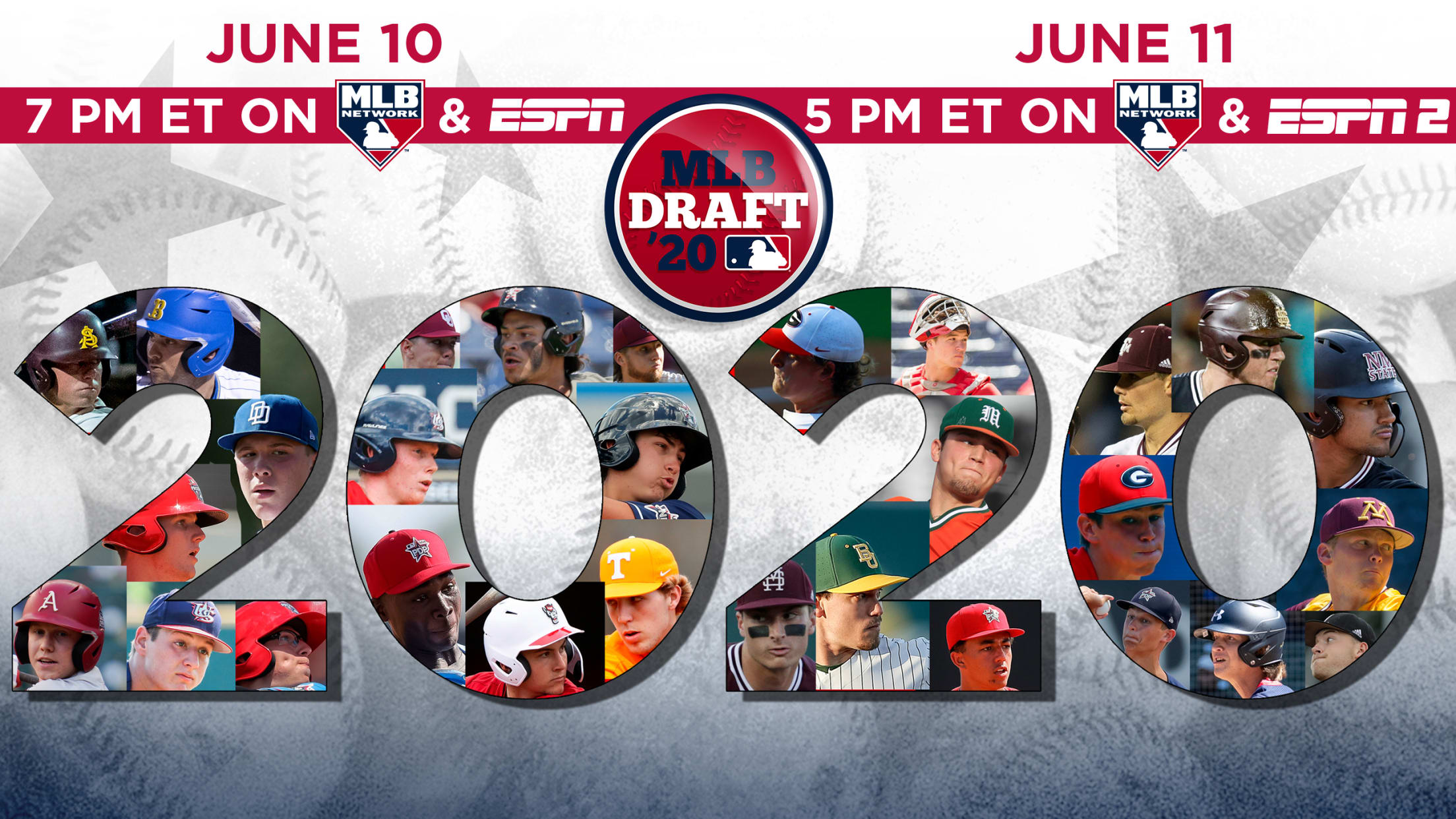 On Friday, Major League Baseball announced that this year's Draft will be held on June 10-11. Here's everything you need to know: Broadcast and logistics details The five-round Draft will begin on Wednesday, June 10 at 7 p.m. ET, with both MLB Network and ESPN producing live coverage -- the
The best throwing arms in the NL Central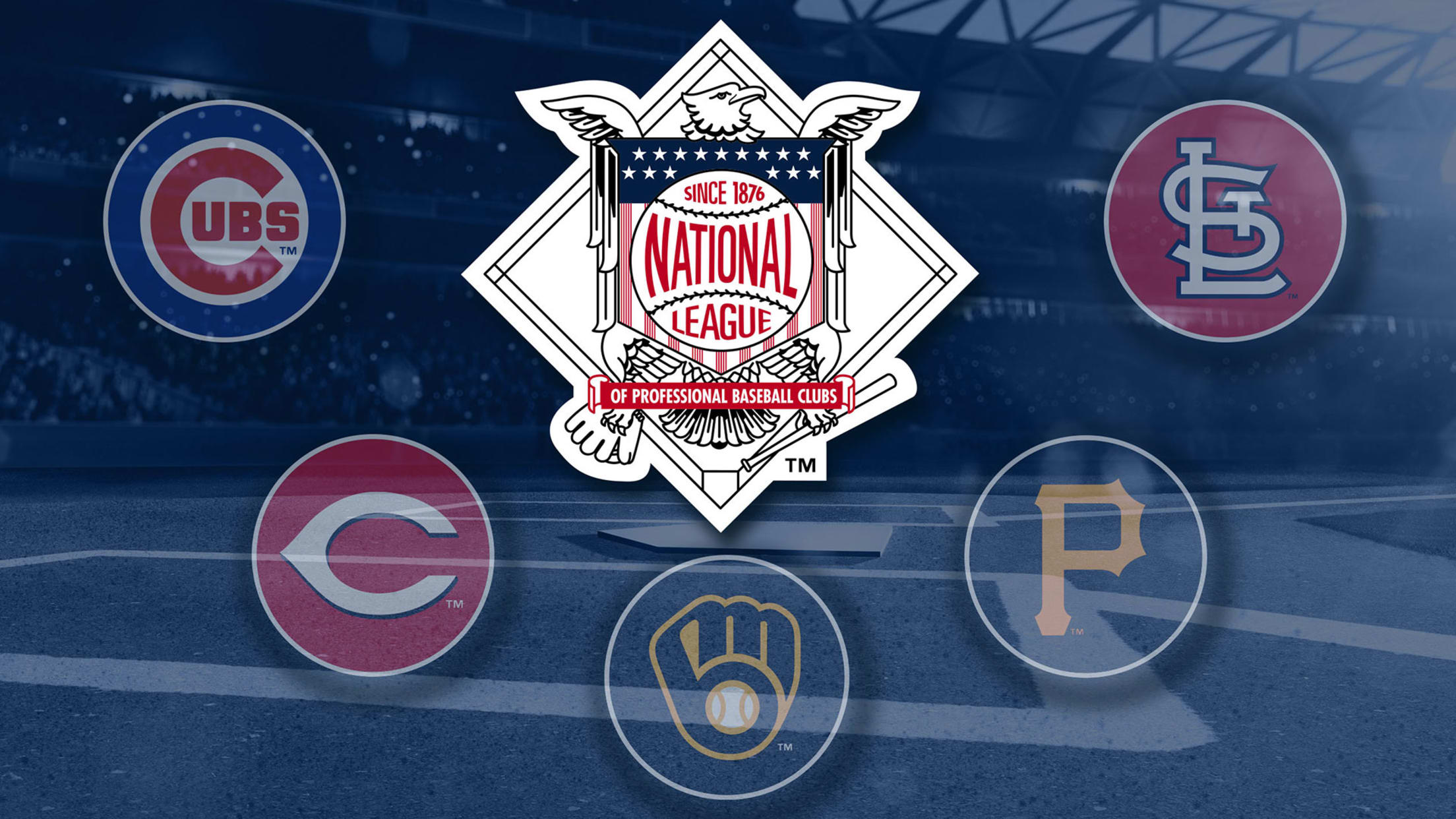 We all love to see a cannon for an arm, whether it's from the outfield with throws nearing or surpassing 100 mph to the plate, or on the infield when someone makes a slick play and has to show off the arm to get the runner in time at first
Mackowiak looks back at epic '04 doubleheader
Hours after birth of first child, slugger hit walk-off grand slam in opener, game-tying HR in nightcap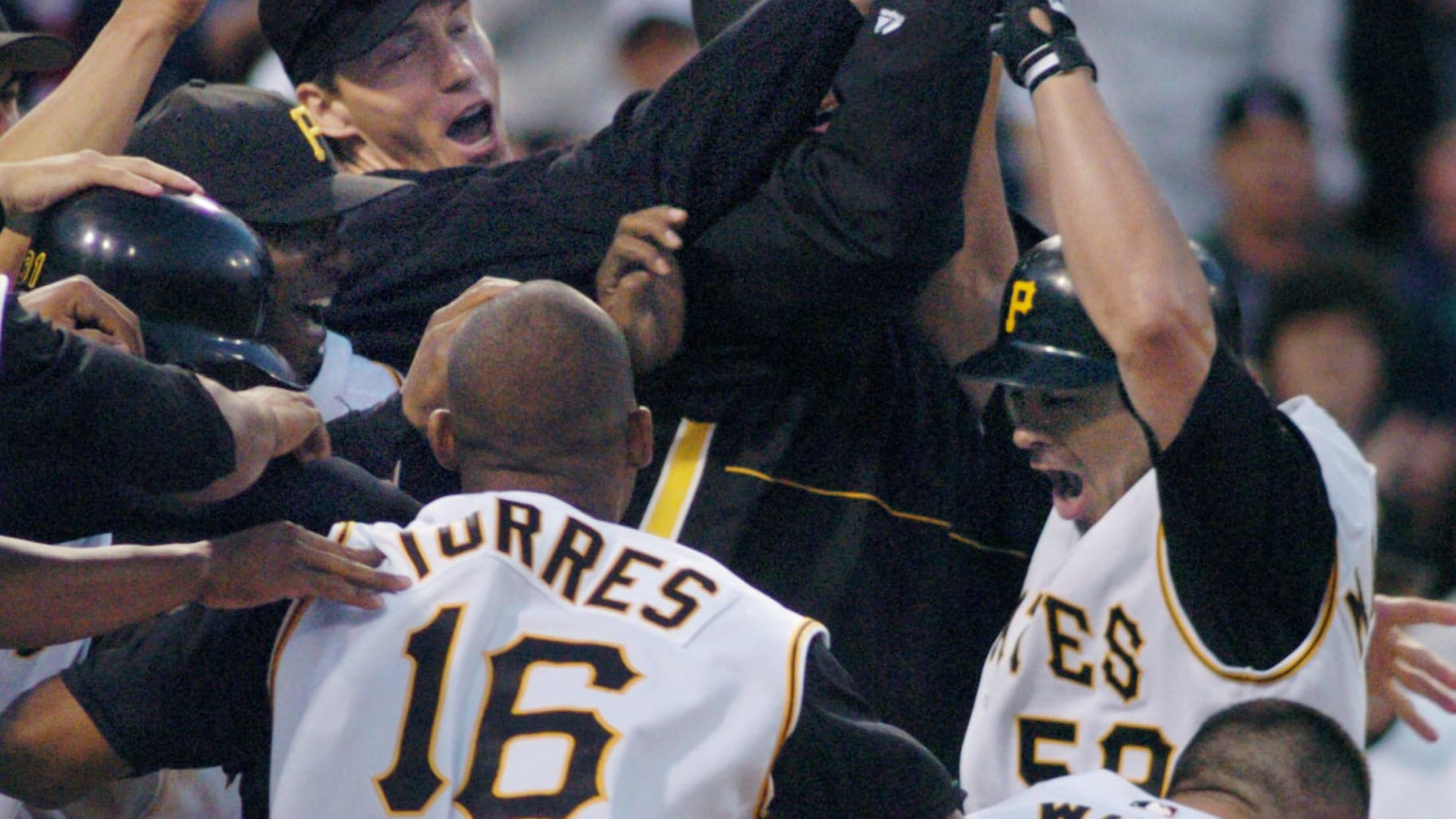 PITTSBURGH -- Earlier this year, the Pirates invited Rob Mackowiak to join their alumni group for the annual PiratesFest convention at PNC Park. He reunited with former teammates and coaches, toured the ballpark and ran into fans who recognized him and asked for autographs. "It was awesome," Mackowiak said. "It
Most hyped RHP prospects of the past 20 years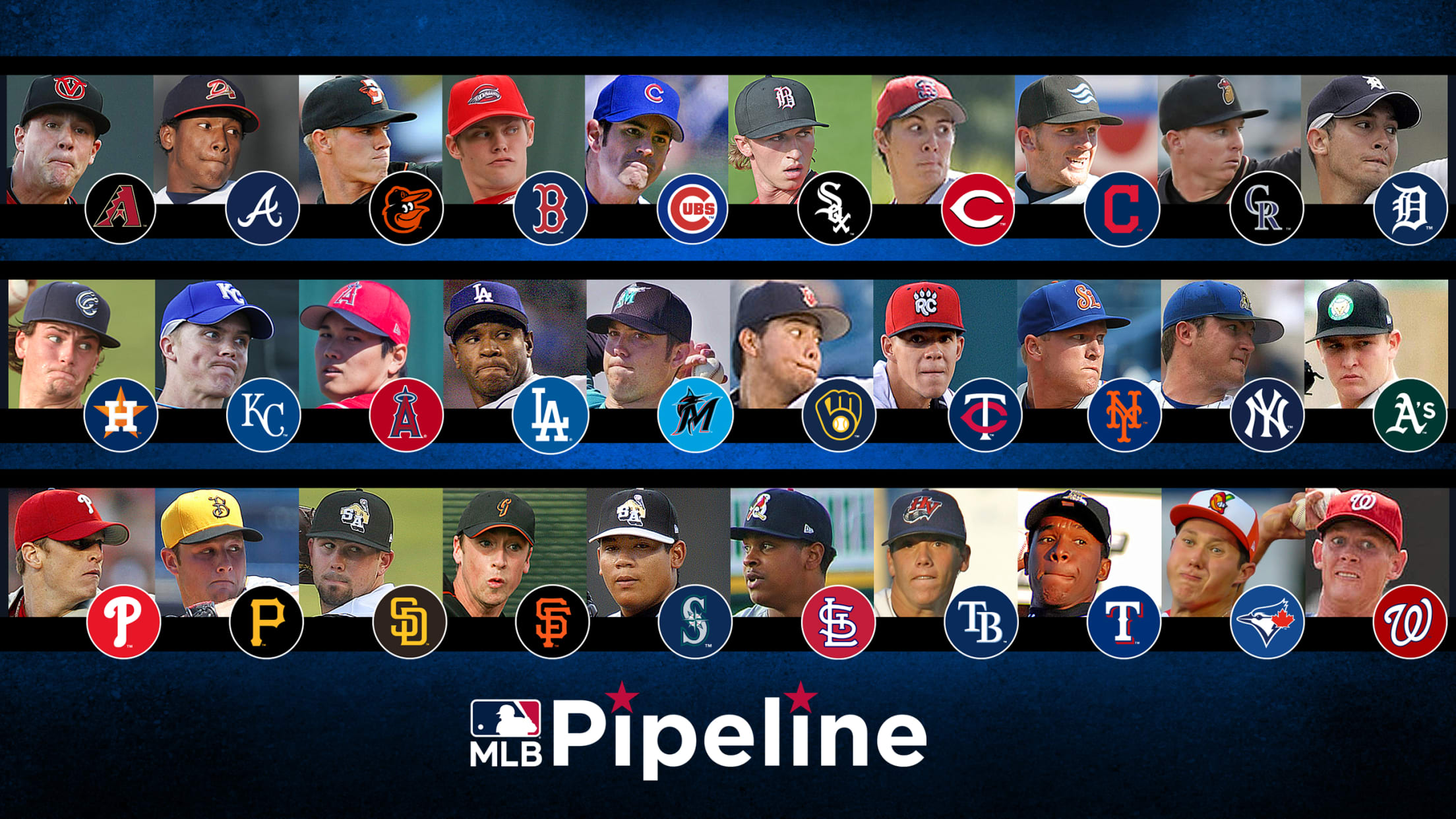 Pitching prospects are an inherently volatile group, one with more cautionary tales than success stories, but the type of impact that a highly touted young hurler can have on an organization's long-term outlook cannot be overstated. The below list of the most-hyped right-handed pitching prospects of the past 20 years
Pirates' Top 5 righty starters: Berry's take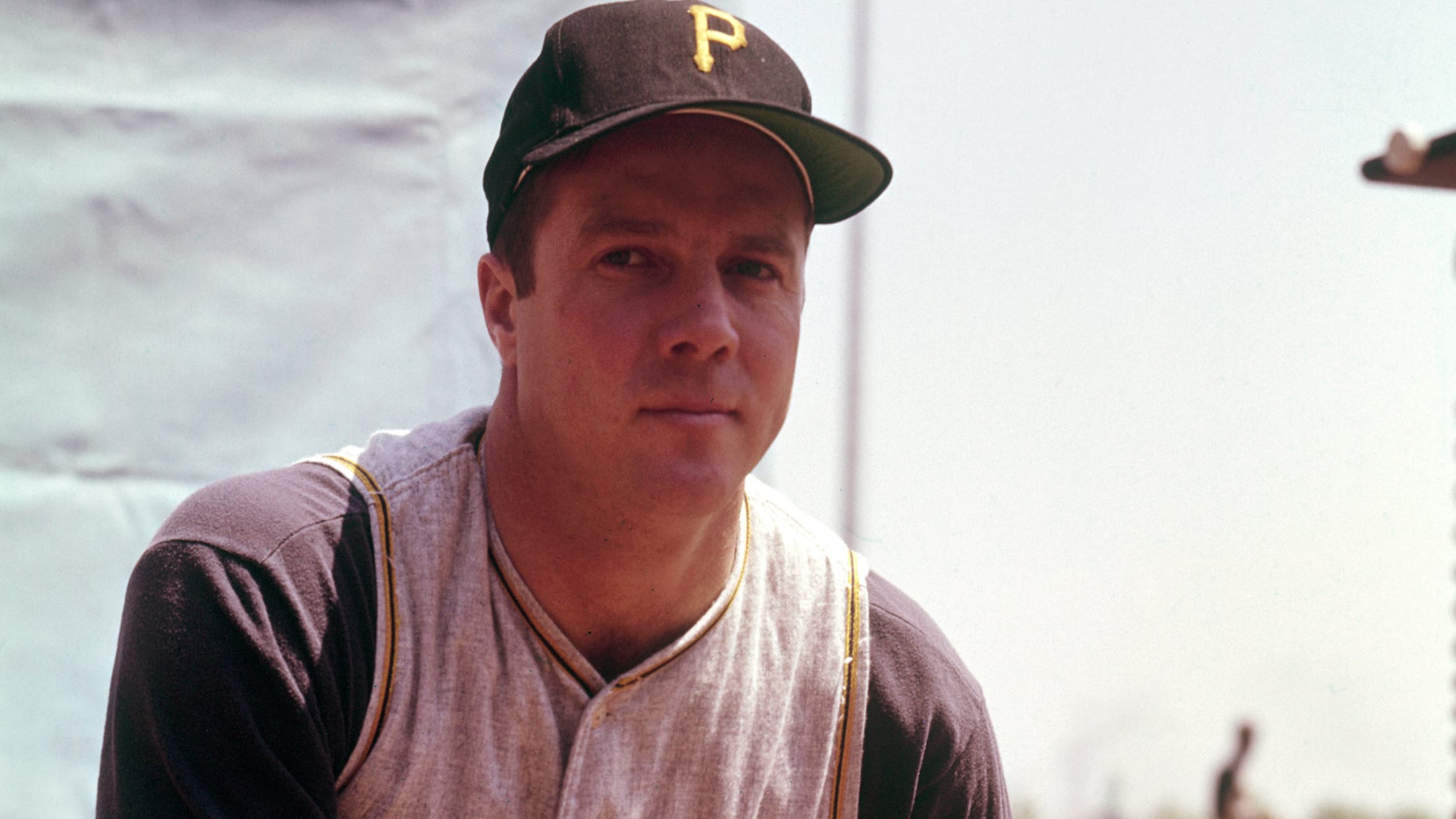 No one loves a good debate quite like baseball fans, and with that in mind, we asked each of our beat reporters to rank the top five players by position in the history of their franchise, based on their career while playing for that club. These rankings are for fun
These are the best gloves in the NL Central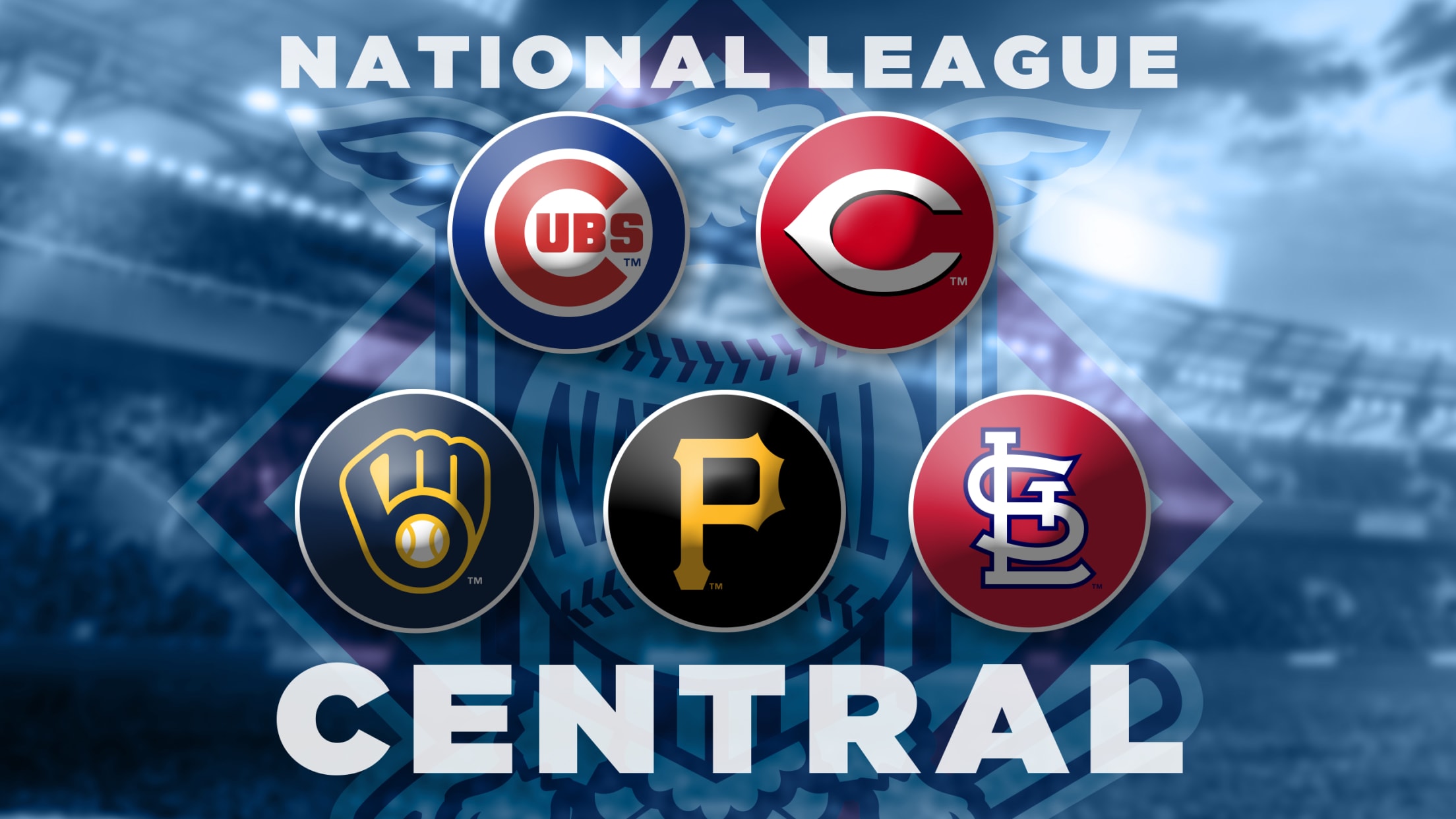 Few things are prettier than an outfielder racing to chase down a hard-hit ball in the gap, leaving his feet in a full dive to pluck the ball from the air before crashing to the ground with the ball securely in his glove. Or a third baseman flashing catlike reflexes
For 1 season, these 30 guys played like HOFers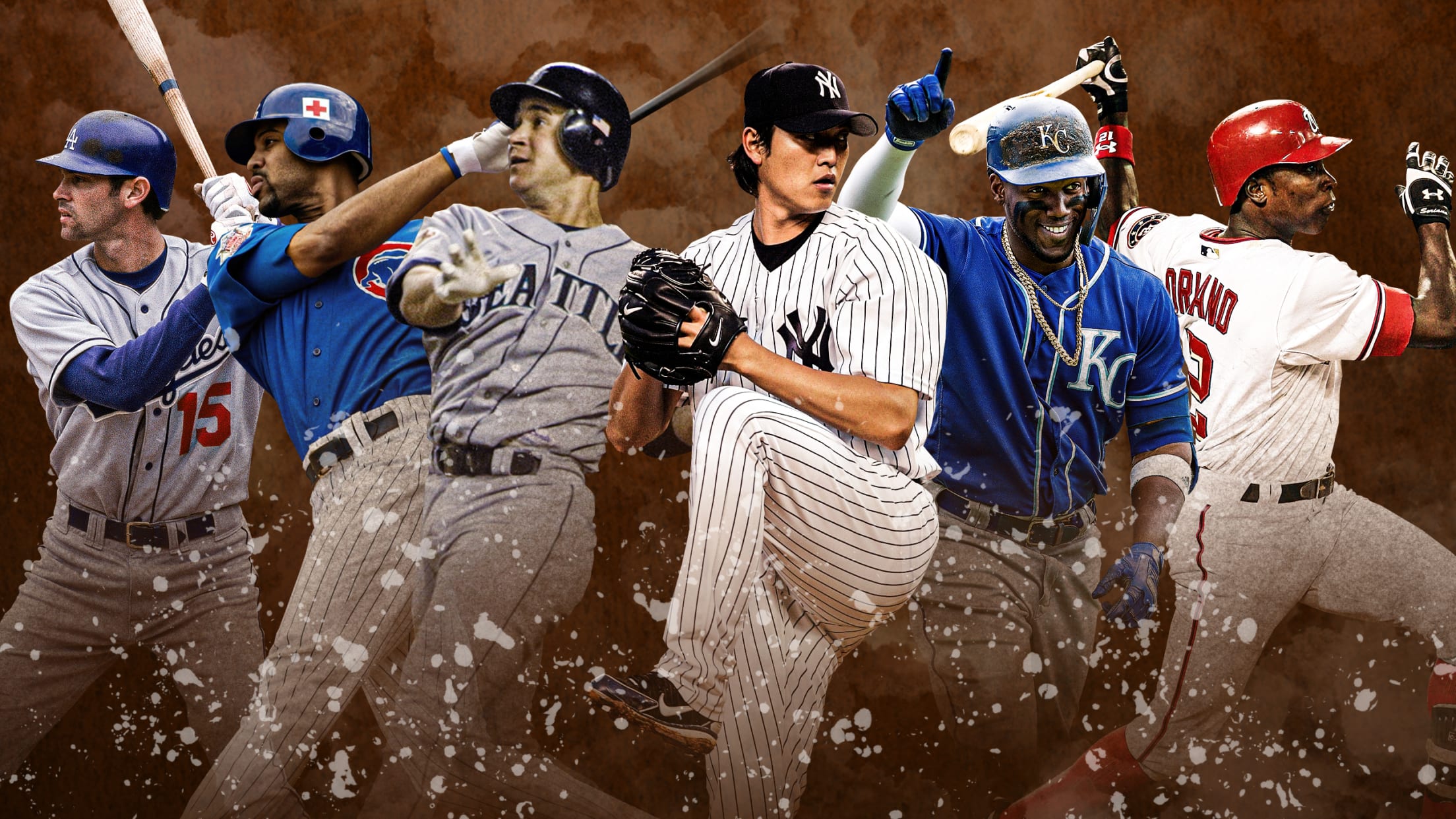 It's easy to break down truly great seasons from the superstars. If anything, the hardest part is deciding which Mike Trout season is the best, or which Barry Bonds, or which Albert Pujols. The real fun is the random superstar season that comes out of nowhere, a player who isn't
Each MLB team's best Draft of all time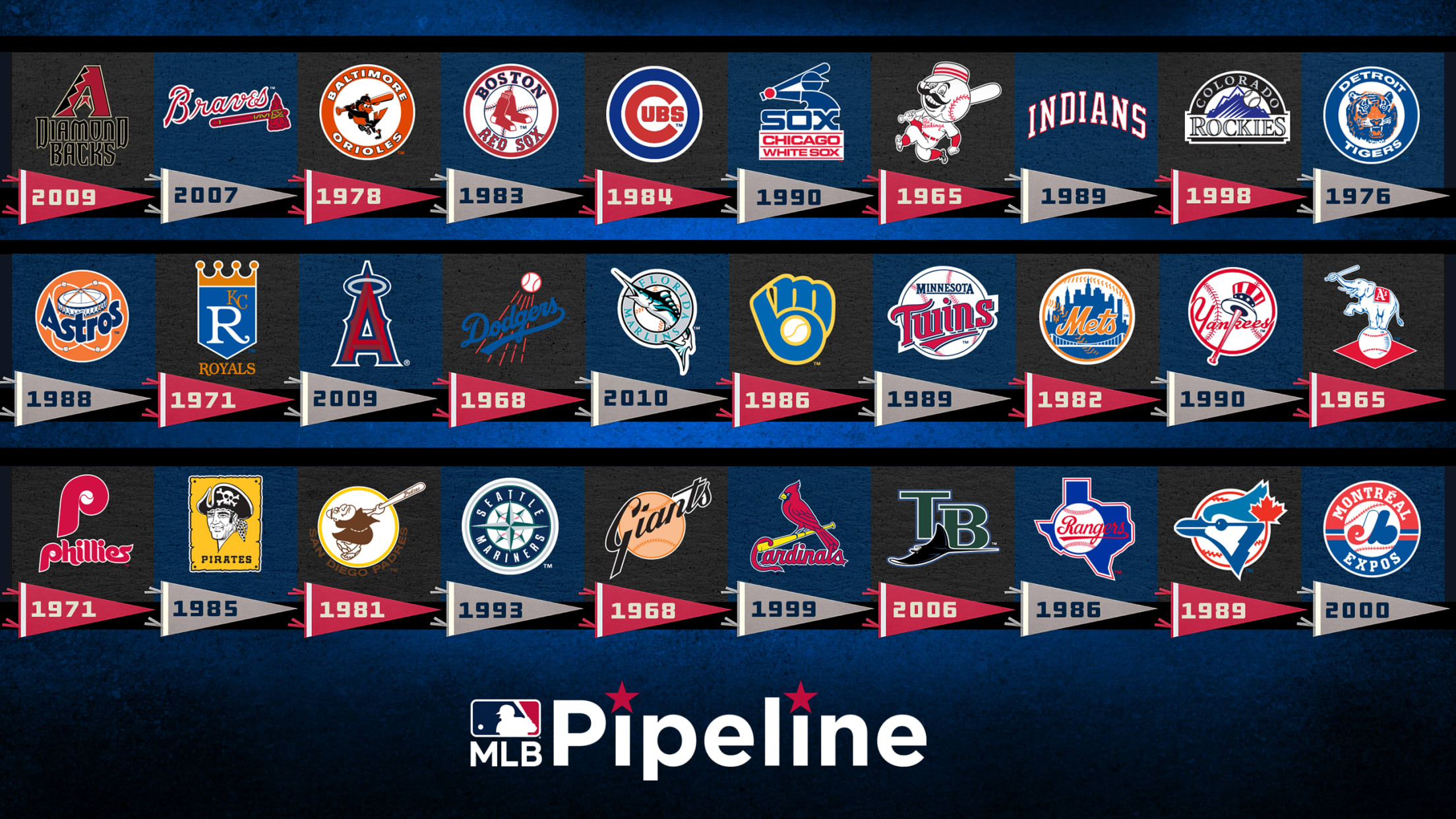 The Dodgers had mixed success in the first three years of the Draft, sandwiching lackluster efforts in 1965 and 1967 around finding three All-Stars (Charlie Hough, Bill Russell, Billy Grabarkewitz) and a Rookie of the Year (Ted Sizemore) in 1966. Los Angeles slid from a World Series championship to an
The best games by 1 batter for every club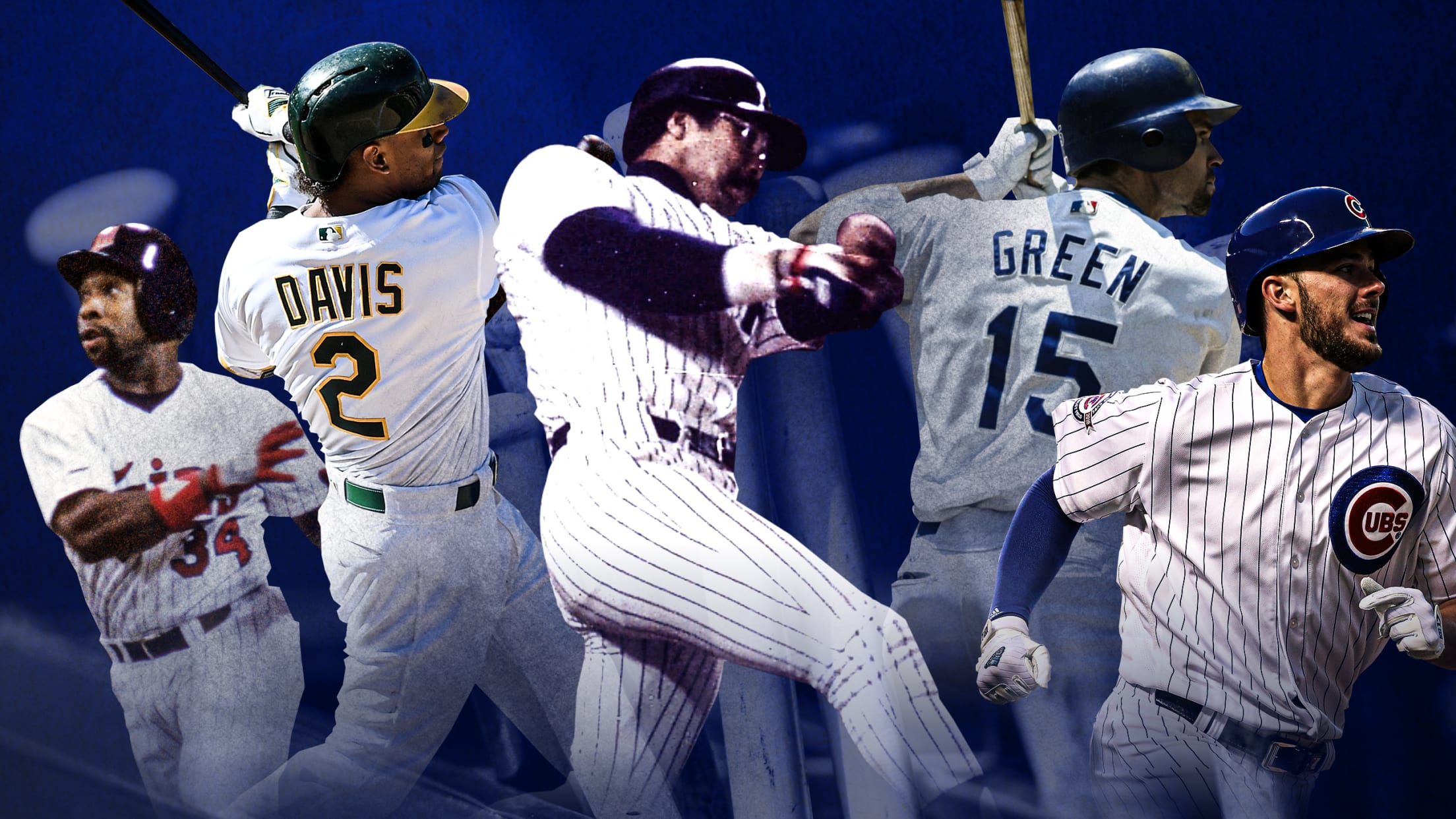 Do you know your favorite team's best individual single-game hitting performance? From Hall of Famers to players who otherwise had obscure careers, there's a diverse list in that category. With the help of all 30 MLB.com beat writers, here's the best game any one batter has had for each club.
Infielder Kramer undergoes hip surgery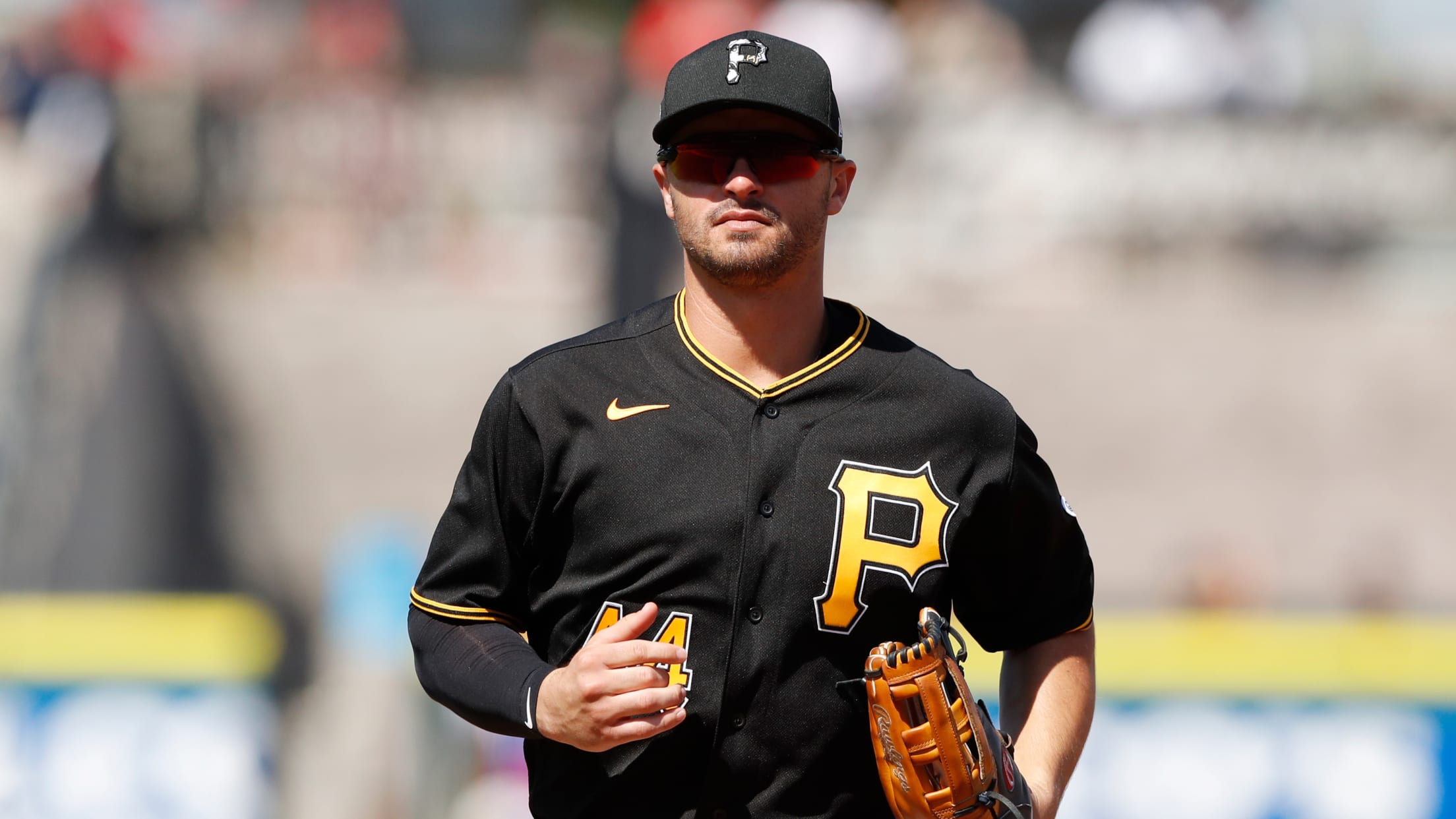 PITTSBURGH -- Pirates infielder Kevin Kramer underwent right hip surgery last week, the Pirates announced on Wednesday, putting his status for this year in doubt. Kramer's procedure was a labral repair, according to the Pirates, that addressed "recent and chronic symptoms that prohibited Kramer from continuing his training" as he
Pagan. Mota. Smoky. Here's Bucs' best in pinch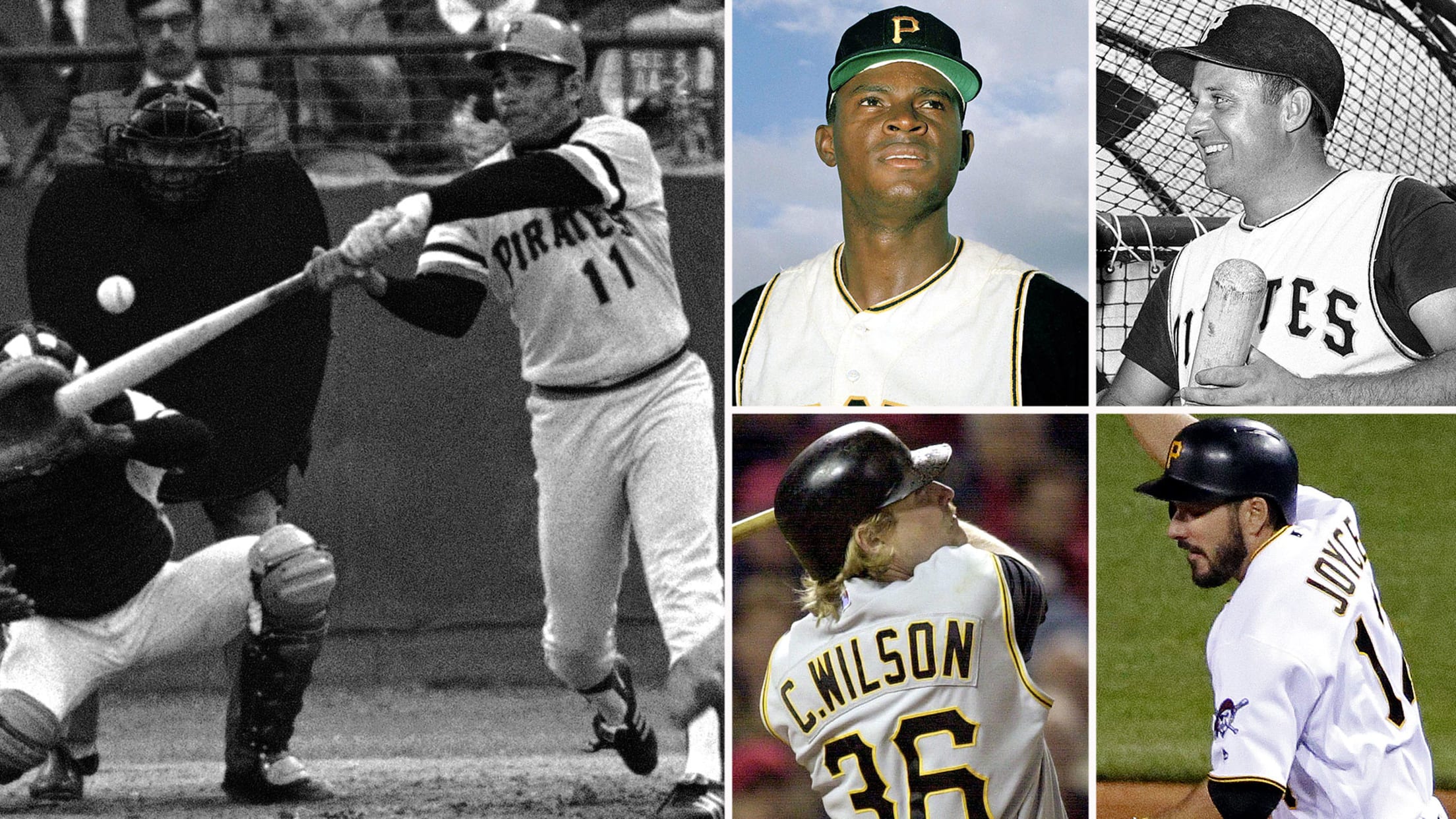 PITTSBURGH – Over the last two months, we've been focused on creating an all-time Pirates lineup. We've ranked position players in Pittsburgh history. By participating in Twitter polls, fans put Manny Sanguillen behind the plate, Willie Stargell at first base, Bill Mazeroski at second, Pie Traynor at third, Honus Wagner
Pirates, police back-to-back on baseball cards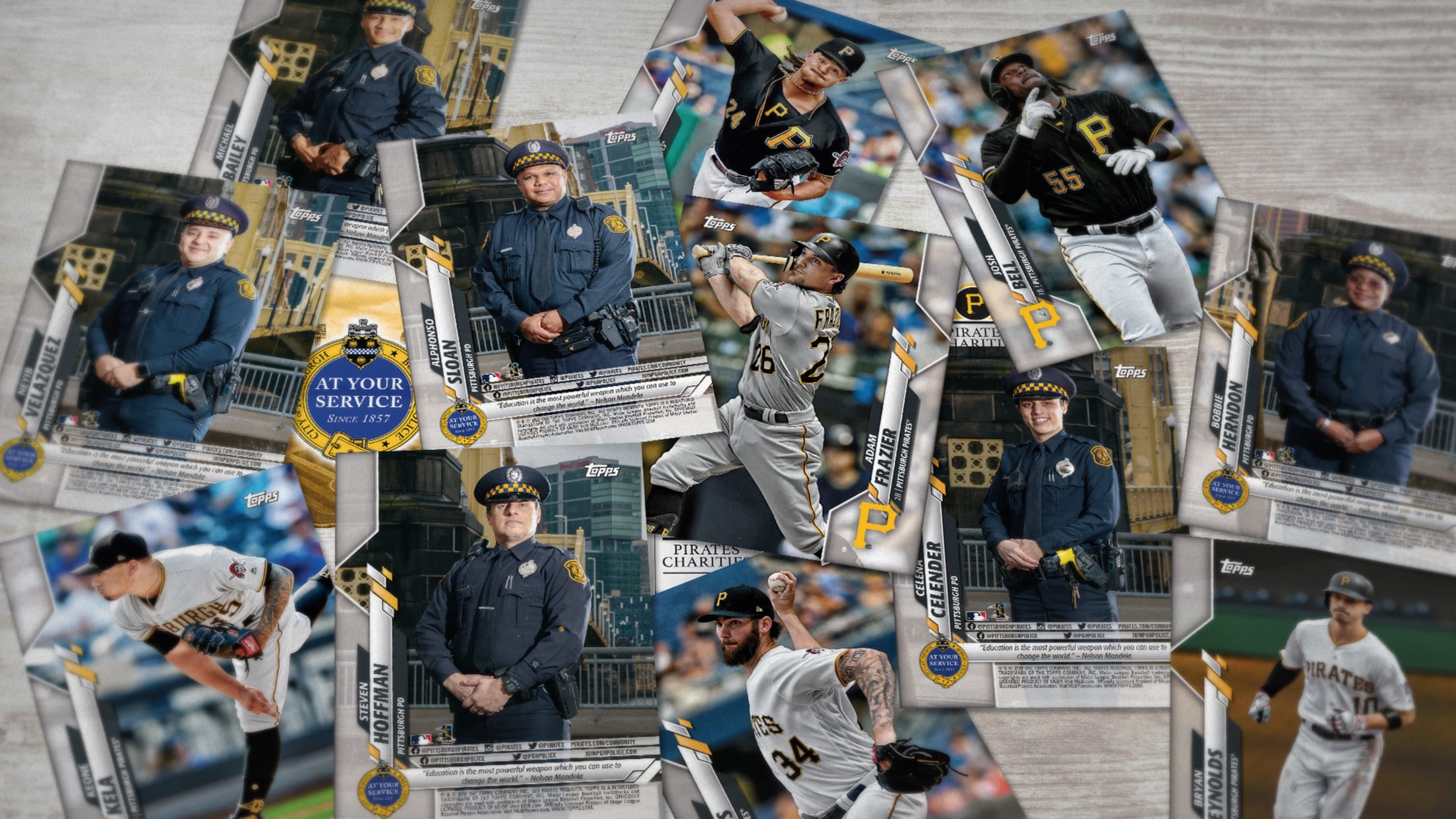 PITTSBURGH -- Pirates closer Keone Kela remembers the first time he saw himself on a baseball card, the visual representation of his Major League dream coming true. The Pirates, Pirates Charities and the Topps Company unveiled a unique set of cards recognizing local police officers during a Zoom videoconference call
Watch 44 more epic half-innings right here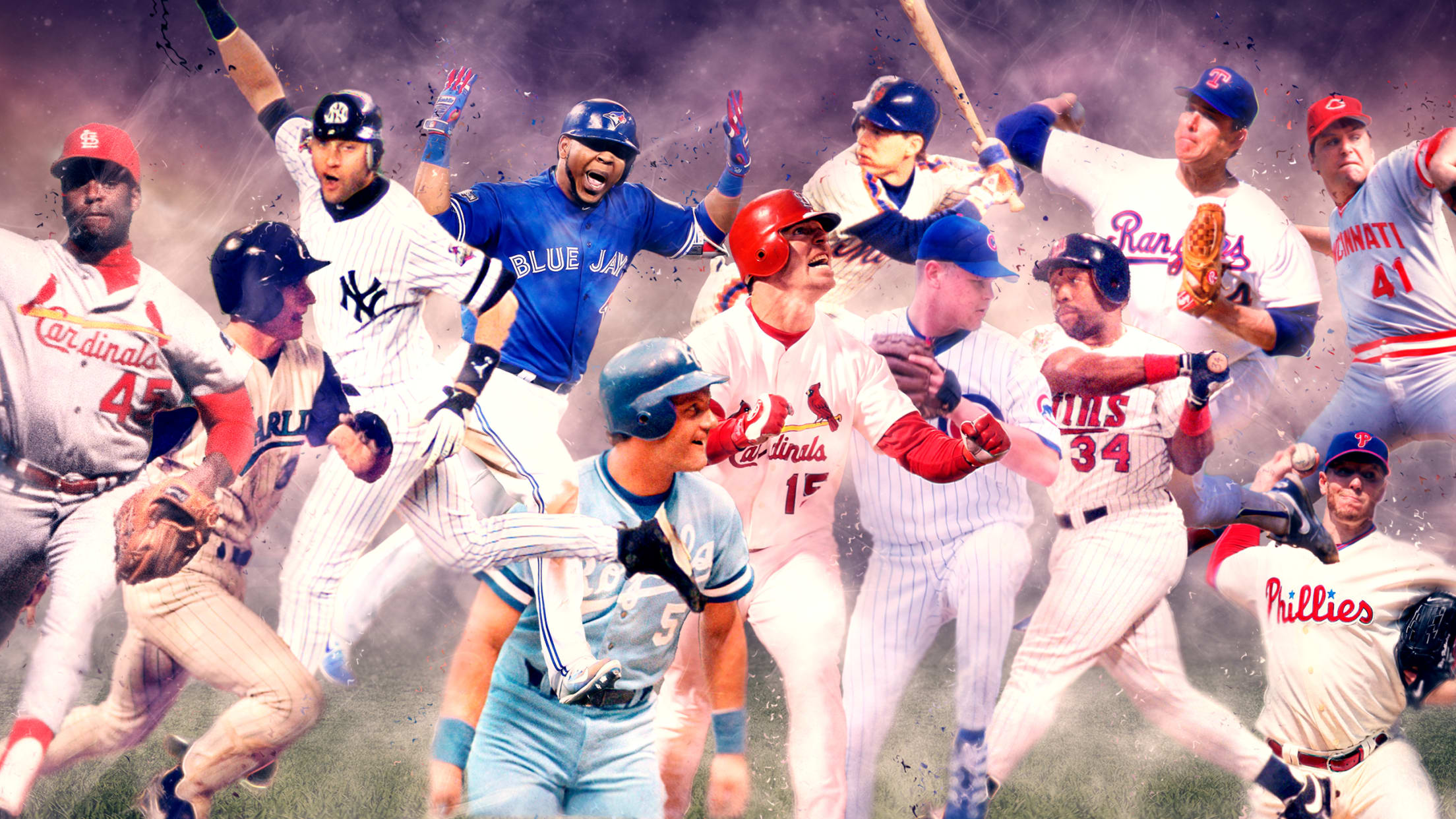 As the baseball world waits for live games to return, MLB.com once again offered a dizzying sprint through history to satisfy your craving. For the second time, MLB.com streamed the most memorable half-innings in modern history back to back, a string of 44 half-innings. All of the half-innings also are
Pirates' all-time draft: Which squad is best?
PITTSBURGH -- With no live Pirates games for the last two months, we thought we'd fill the void by debating the ultimate Pittsburgh baseball showdown: a tournament with four teams teams composed of some of the greatest players in franchise history. To help pick these totally hypothetical all-time teams, we
These NL Central players feel need for speed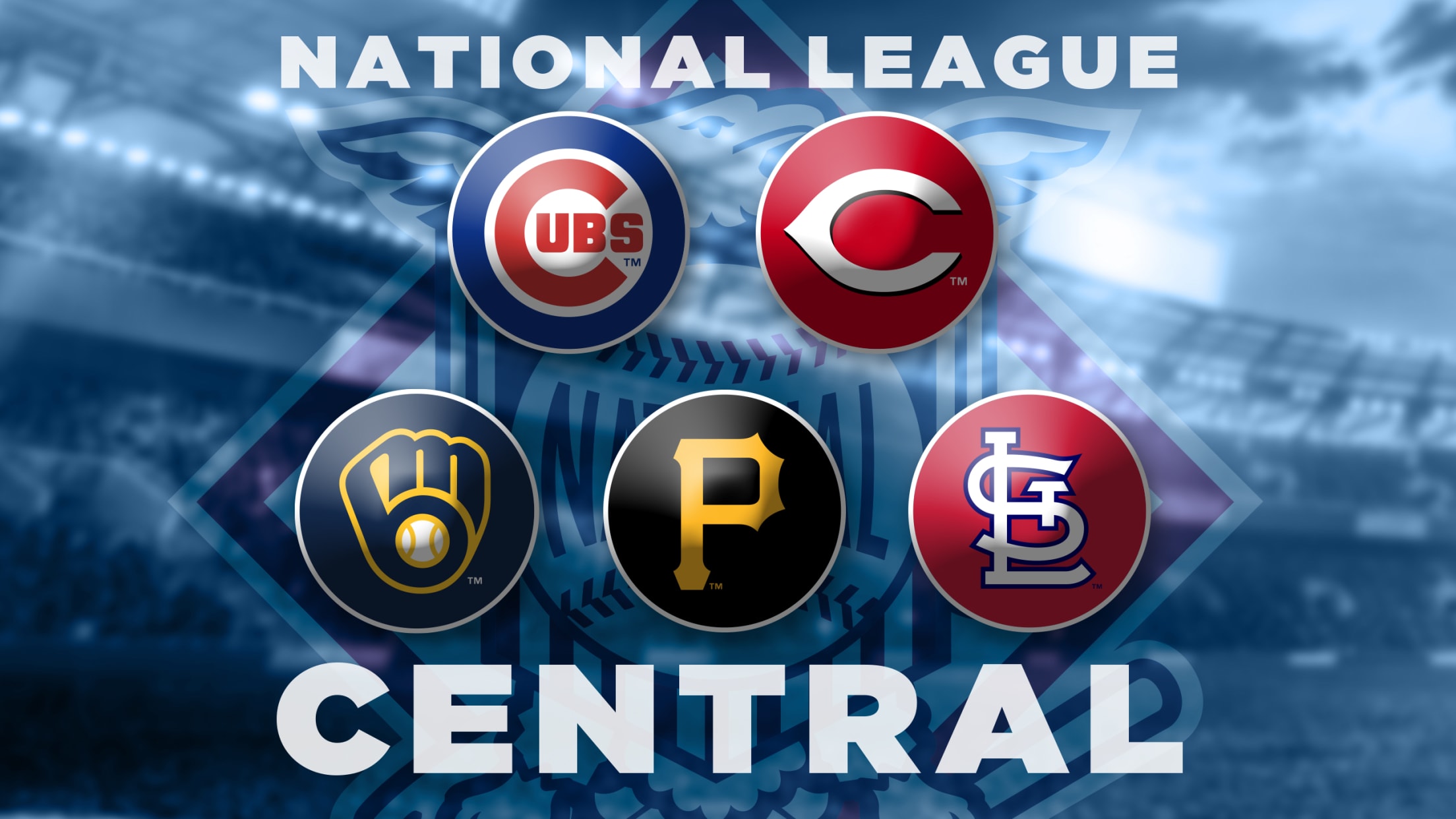 When Draft time comes around, guys with elite speed tend to get first-round looks -- for good reason. Speed is one of the most prominent two-way skills in baseball; it both impacts a player's ability to reach base and his ability to track down batted balls and field them cleanly.
The best moment in each ballpark's history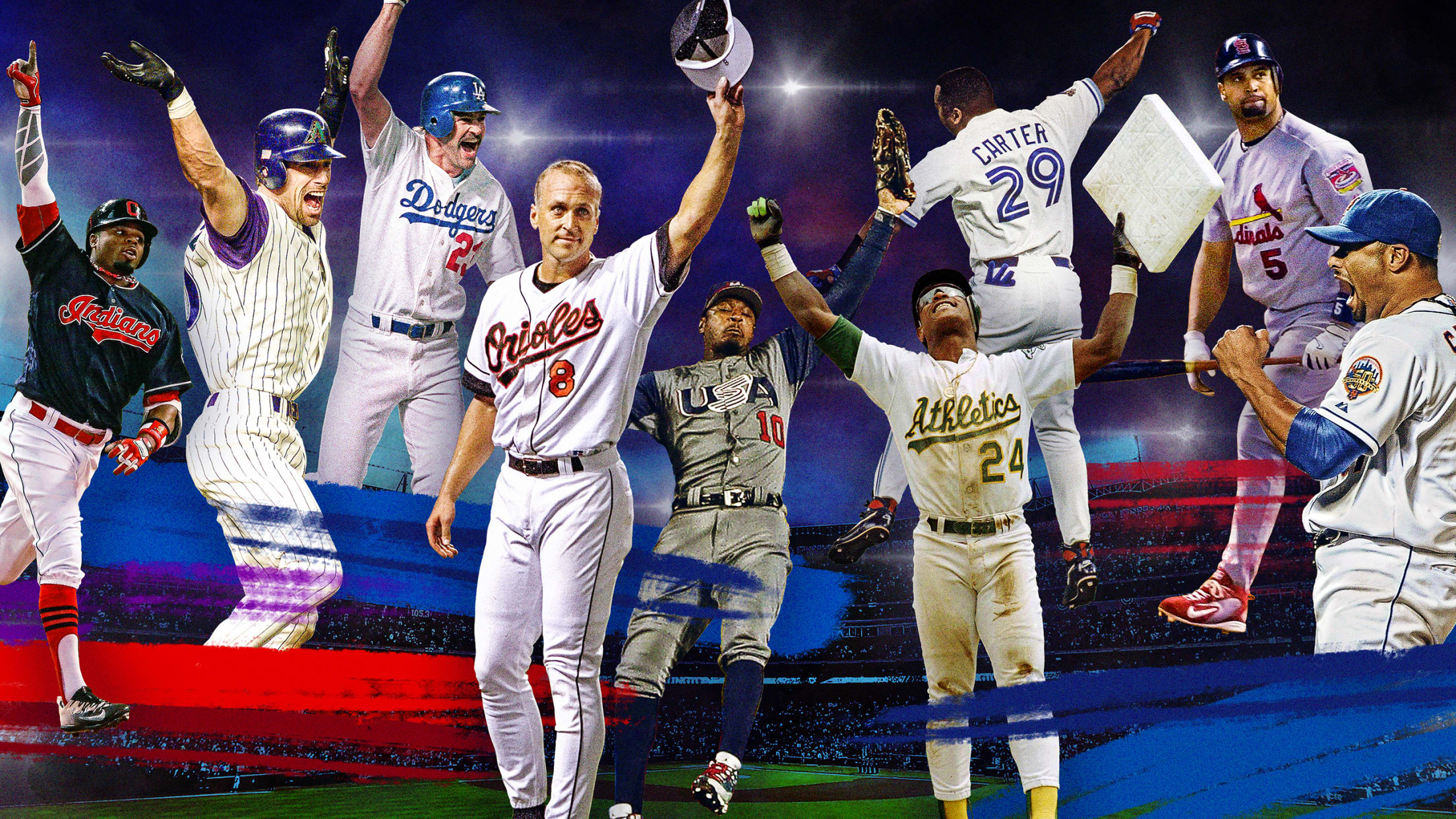 As baseball stadiums sit empty, still, you can't help and look at them and think of what has happened there, memories we'll carry with us the rest of our lives. Because when greatness has happened before, it reminds us it can, and will, happen again. So, today at the Thirty,
A weird fact about a player on every team
Samurai swords, ailurophobia and more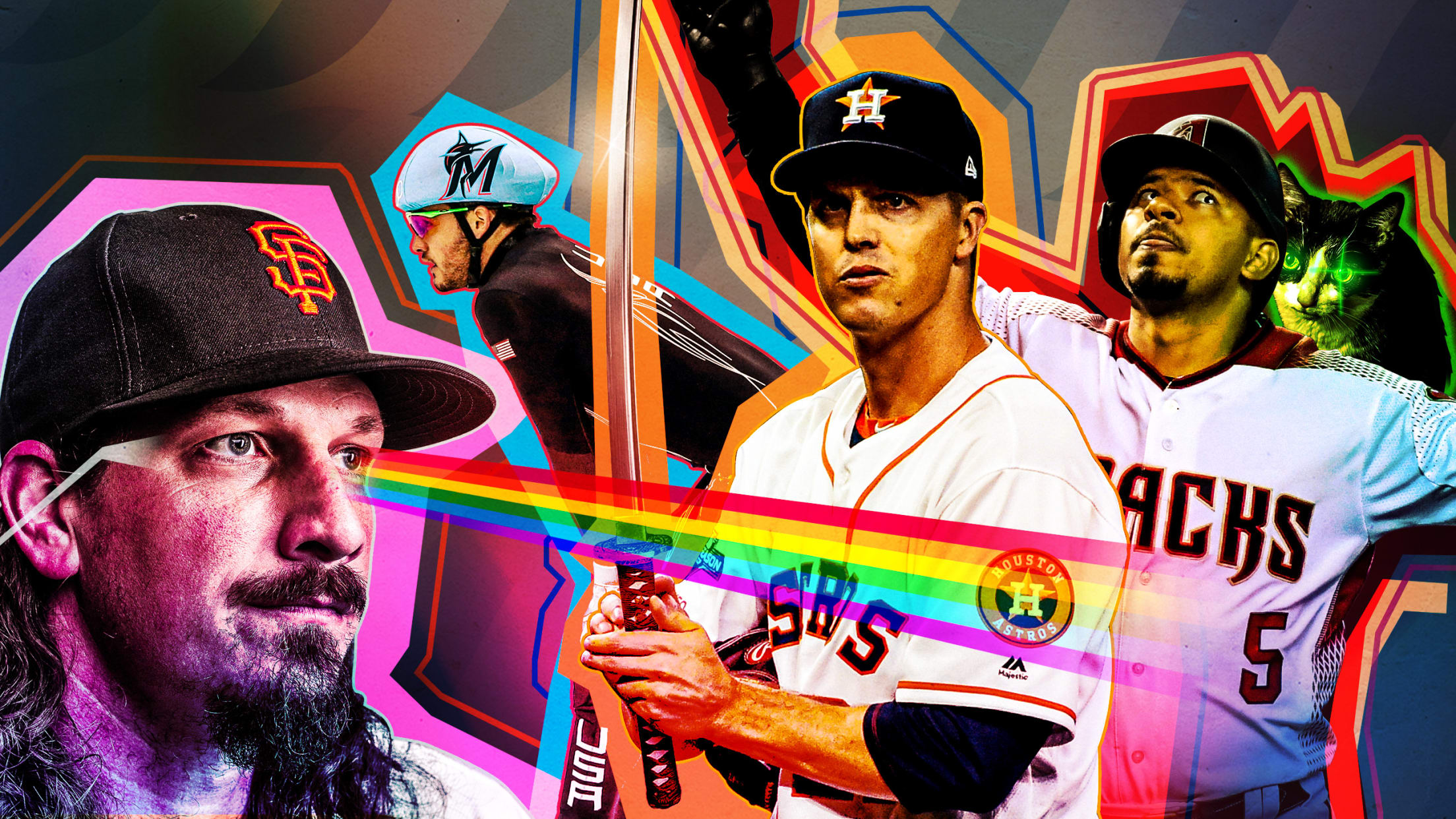 A ballplayer's life doesn't begin and end at the park. Sure, they spend plenty of their time there -- lifting weights, drinking nutrient-dense smoothies and taking BP all before the game, but just like Walt Whitman, the players contain multitudes. So, we delved into the 2020 media guides, looked to
Pirates' Top 5 right fielders: Berry's take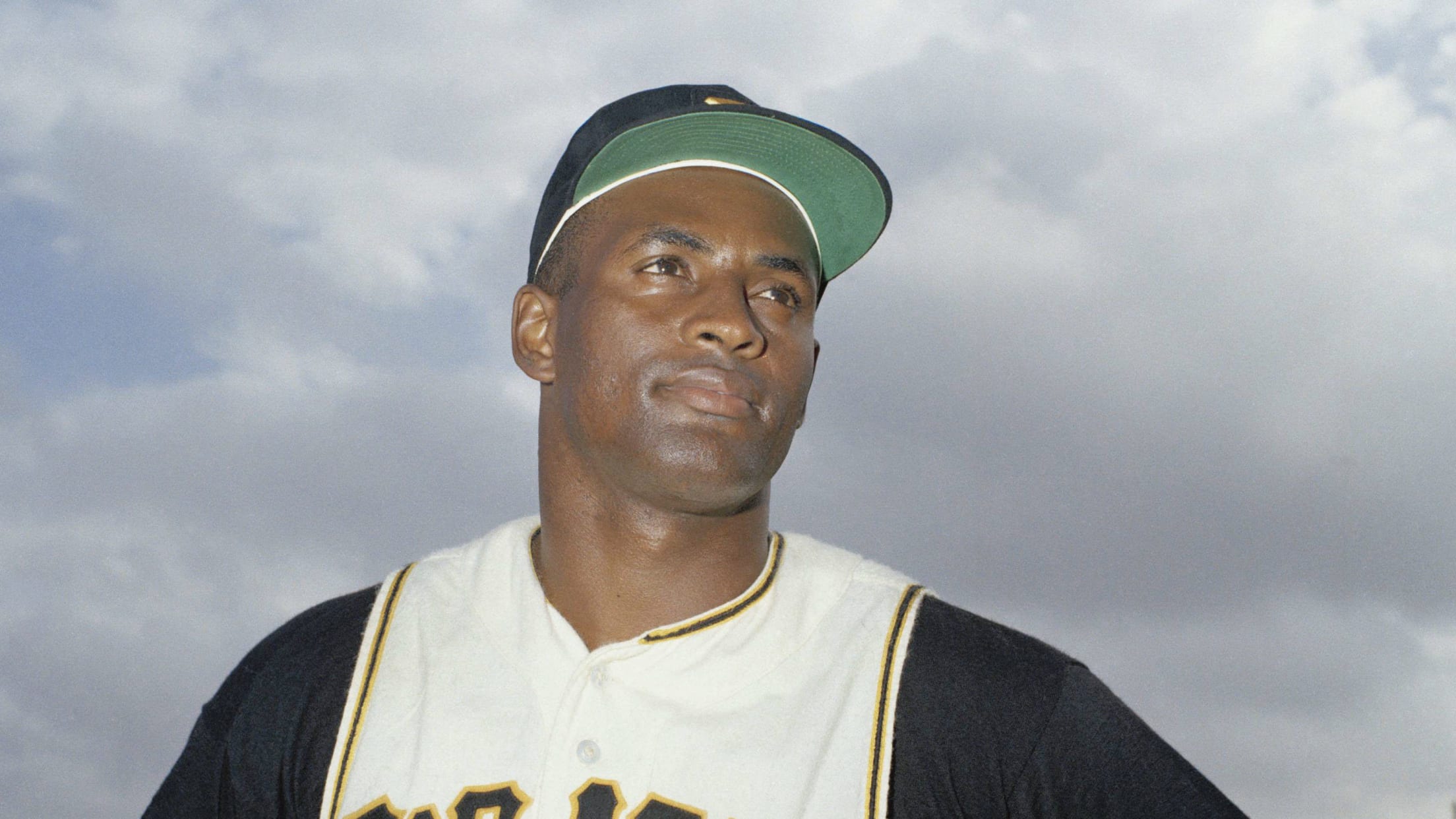 No one loves a good debate quite like baseball fans, and with that in mind, we asked each of our beat reporters to rank the top five players by position in the history of their franchise, based on their career while playing for that club. These rankings are for fun
Most hyped OF prospects of the past 20 years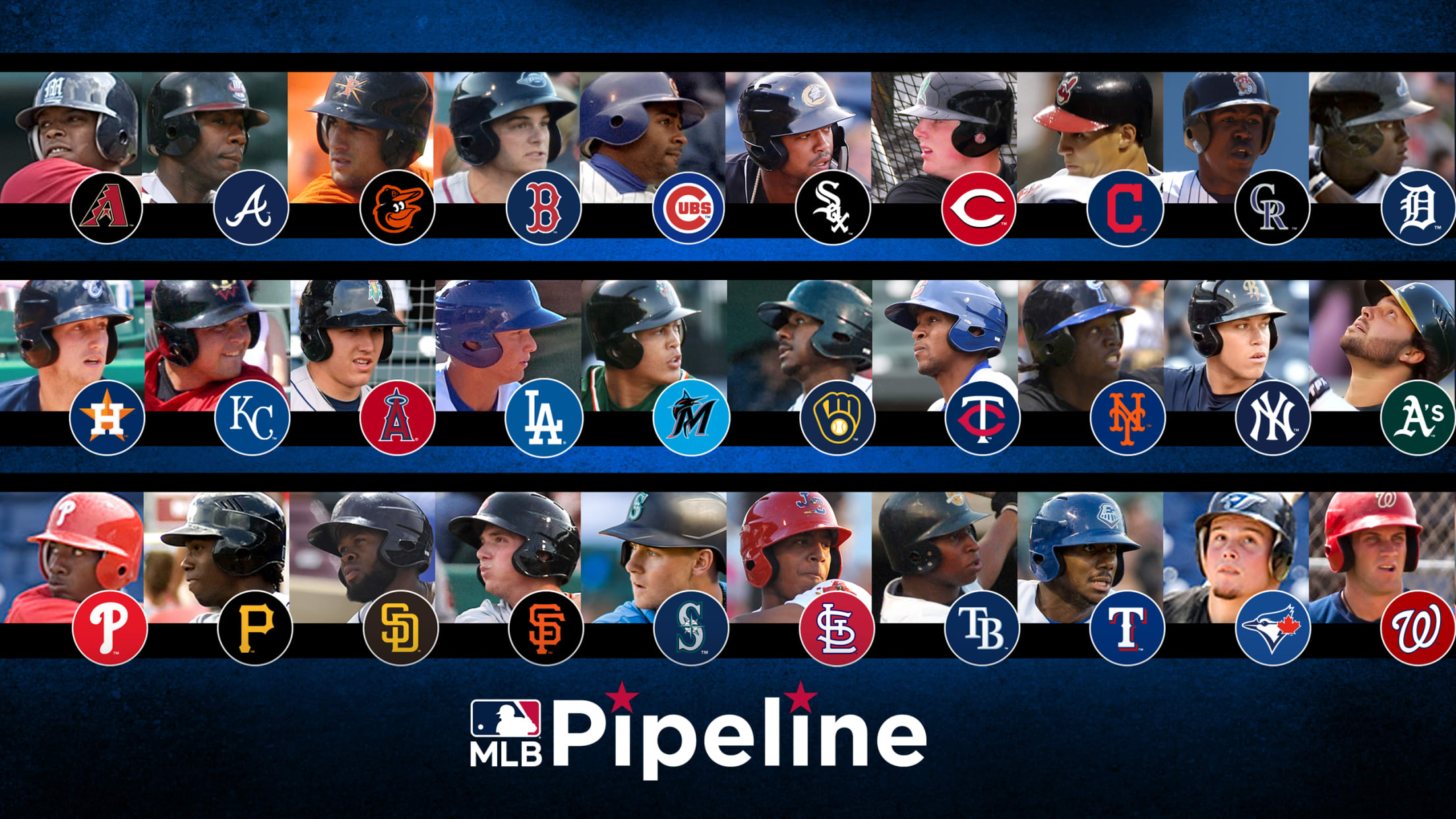 If you're looking for some of the toolsiest players in baseball, look no further than the outfield. That's true across the big leagues and on prospect rankings over the years. Sorting through the most hyped outfield prospects over the past 20 years provided a ton of options, with players who