Lyles stumbles against hard-hitting D-backs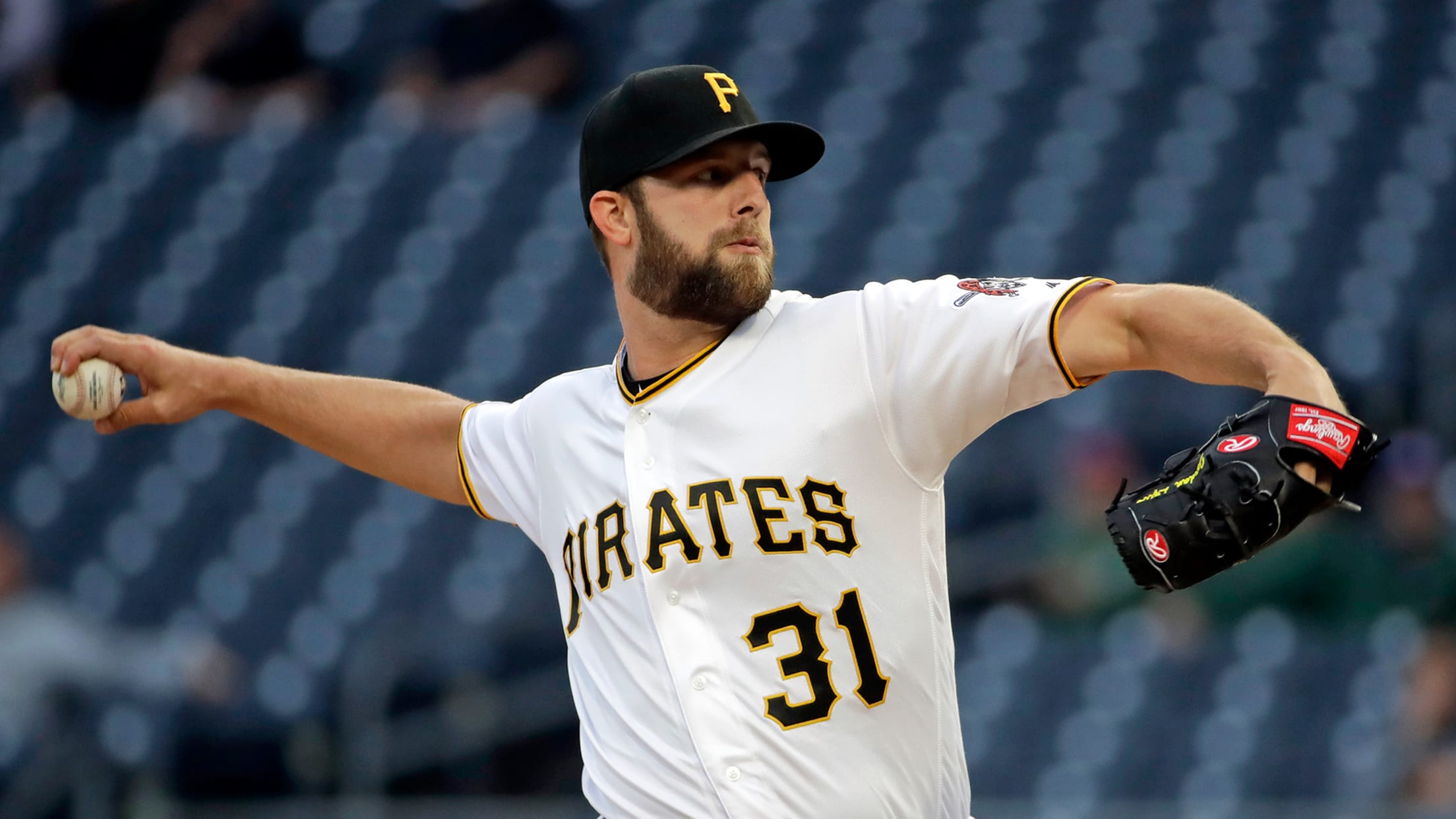 PITTSBURGH -- The Pirates saw their rotation's dominant streak come to an end while their perplexing struggles against the D-backs continued in an 11-2 loss at PNC Park on Wednesday night. Here's a by-the-numbers look at the Bucs' fourth consecutive defeat, which brought their record to 12-10 on the year.
Burdi awaiting 2nd opinion on biceps injury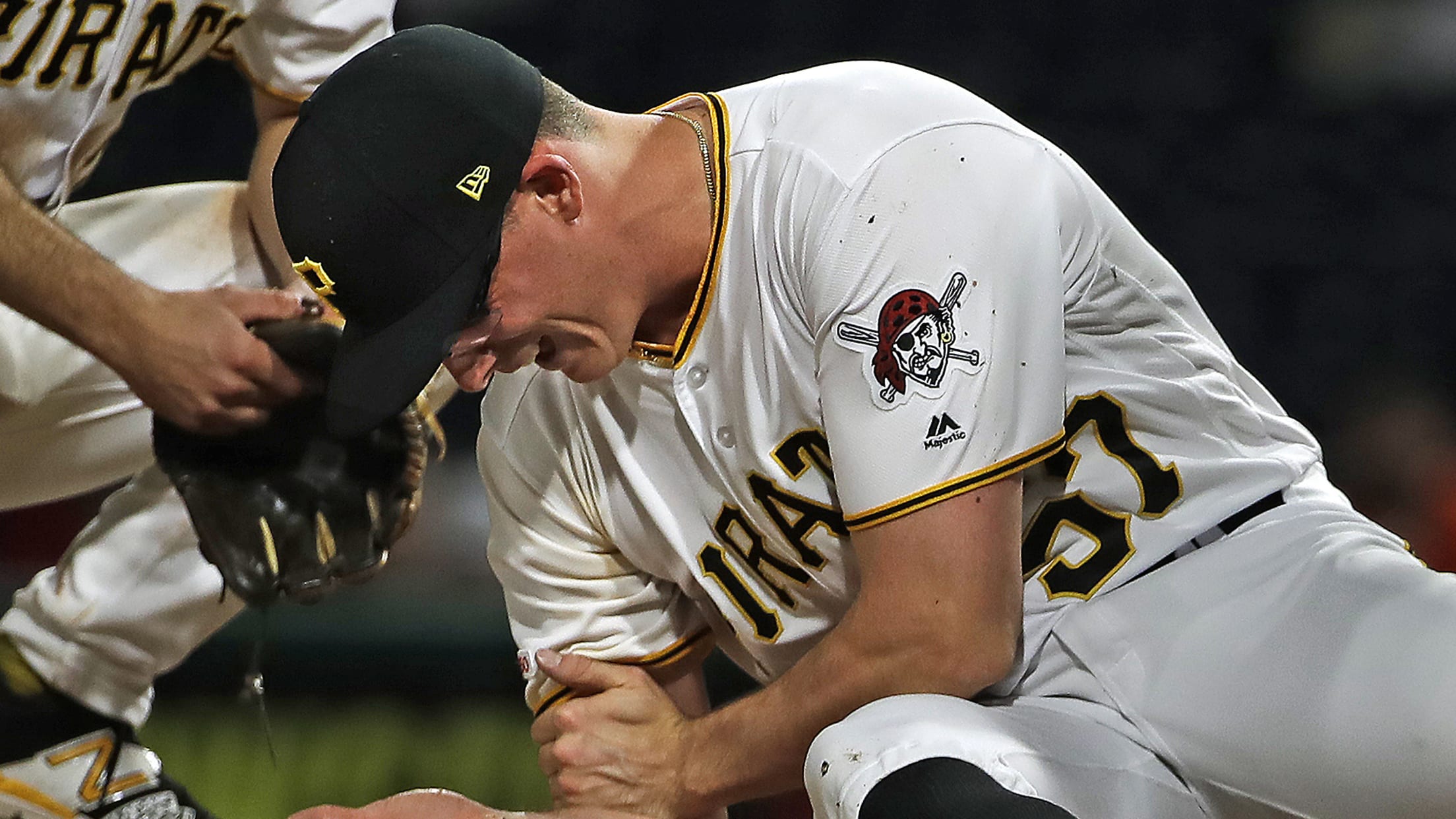 PITTSBURGH -- Pirates reliever Nick Burdi said he is "praying for the best" as he awaits the second opinion on his injured right arm next week. Speaking to the media for the first time since he walked off the mound clutching his right biceps Monday night at PNC Park, Burdi
Wednesday's top prospect performers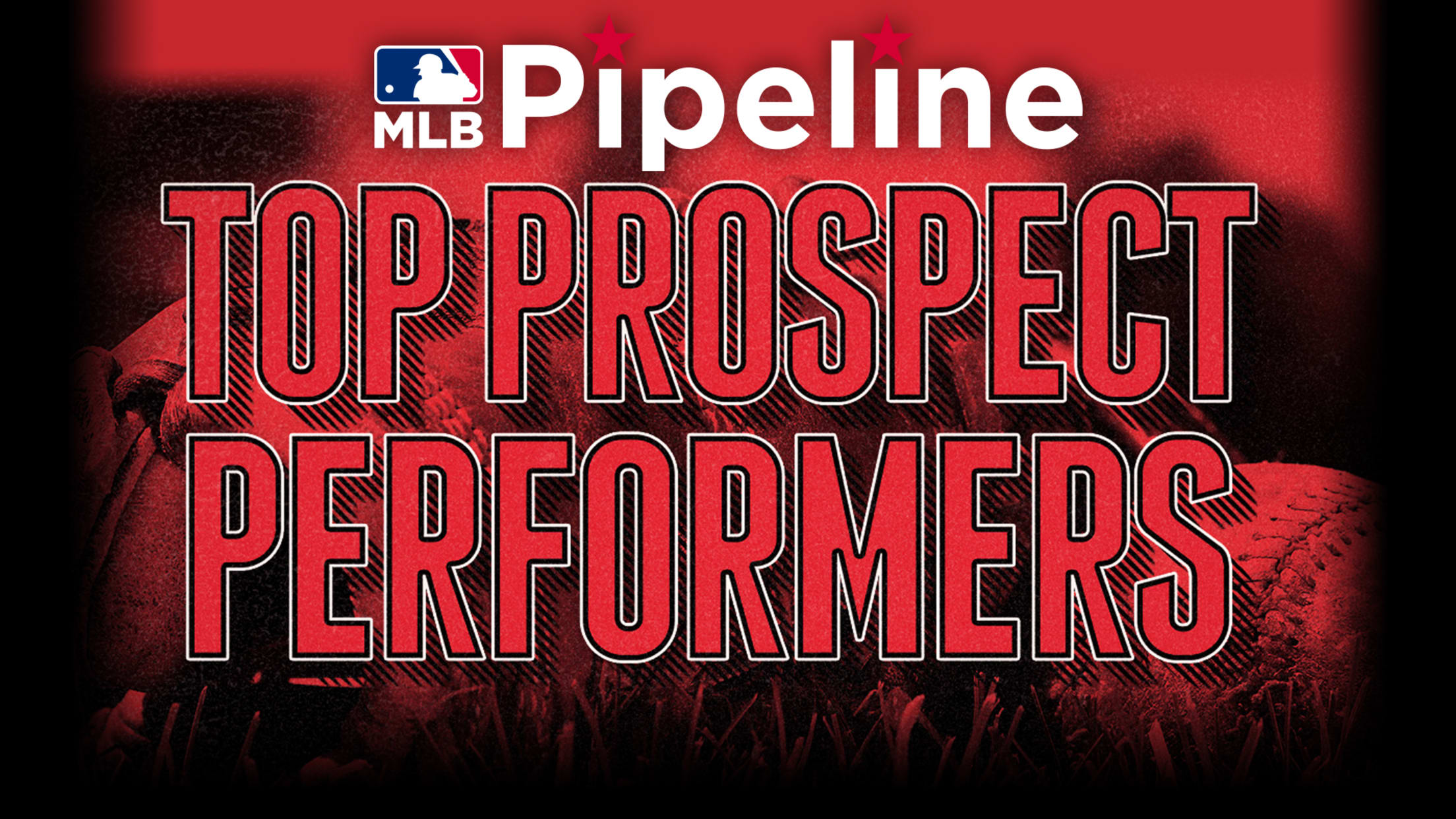 Here's a look at Wednesday's top Minor League performers from each team's Top 30 Prospects list: Orioles: Adam Hall, SS (No. 14) – 5-for-6, 2B, 2 RBI, SB (Class A Delmarva) Hall boosted his average to .365 with the first five-hit game of his career. Hall collected hits in each
Bucs injury updates: Gonzalez, Marte and more
Dickerson progressing through throwing program; Chisenhall playing in rehab games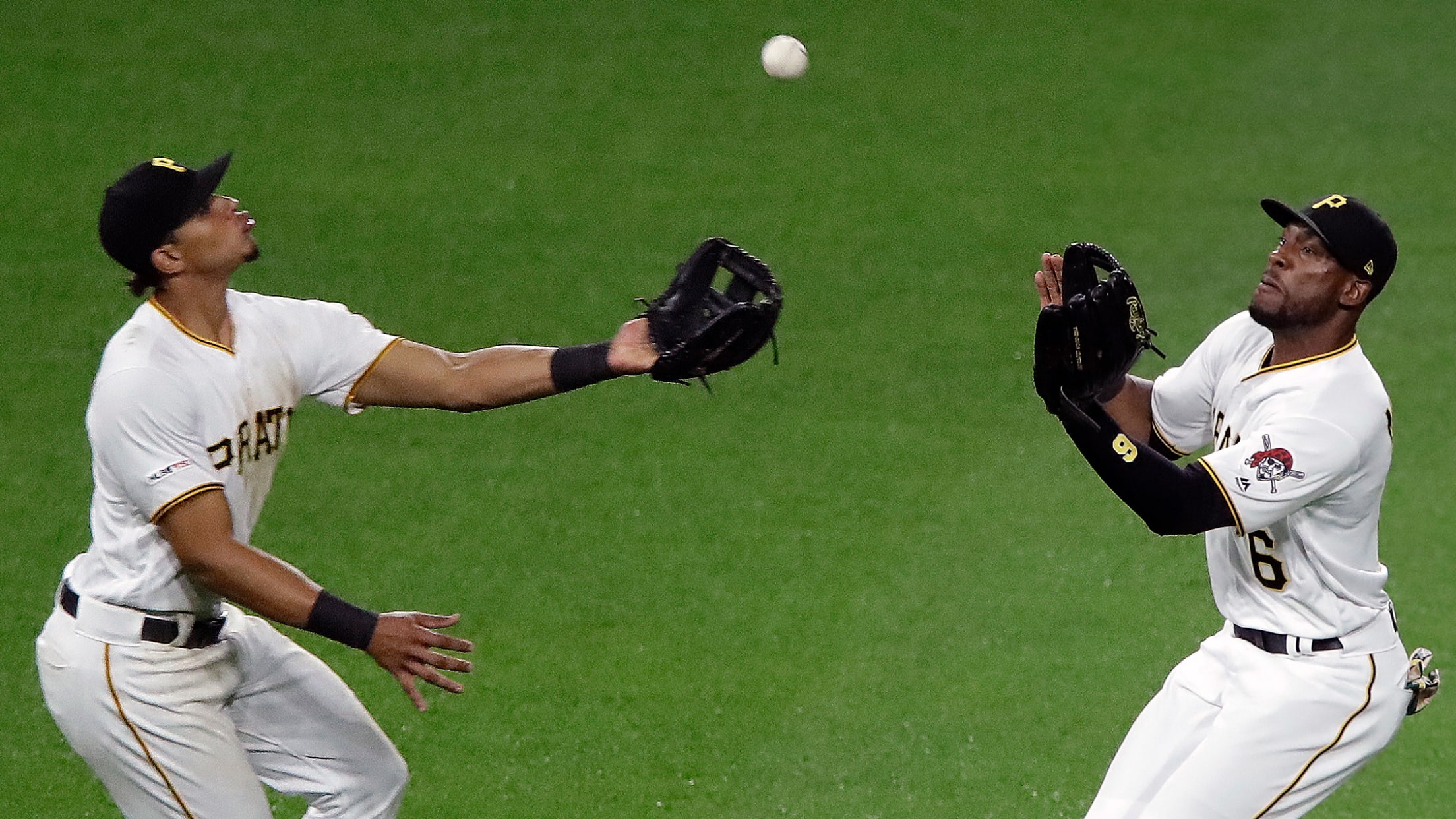 PITTSBURGH -- Pirates shortstop Erik González will undergo surgery on Thursday morning to repair the collarbone fracture he sustained when he collided with center fielder Starling Marte on Friday night. Gonzalez will miss at least two months, as he was placed on the 60-day injured list on Saturday. The club
Williams' quality start comes up a little short
Reynolds leaves game as a precaution with left quad discomfort
PITTSBURGH -- The performance of the Pirates' rotation has left nothing to be desired over the first four weeks of the season. Their starting pitching has put together the best ERA in the National League, and their advantage over the NL's next-best staff is a full run. But Trevor Williams
A dribbler, a bloop, a blast in 7th haunt Bucs
Pirates allow 7 runs in frame to spoil Musgrove's solid start vs. D-backs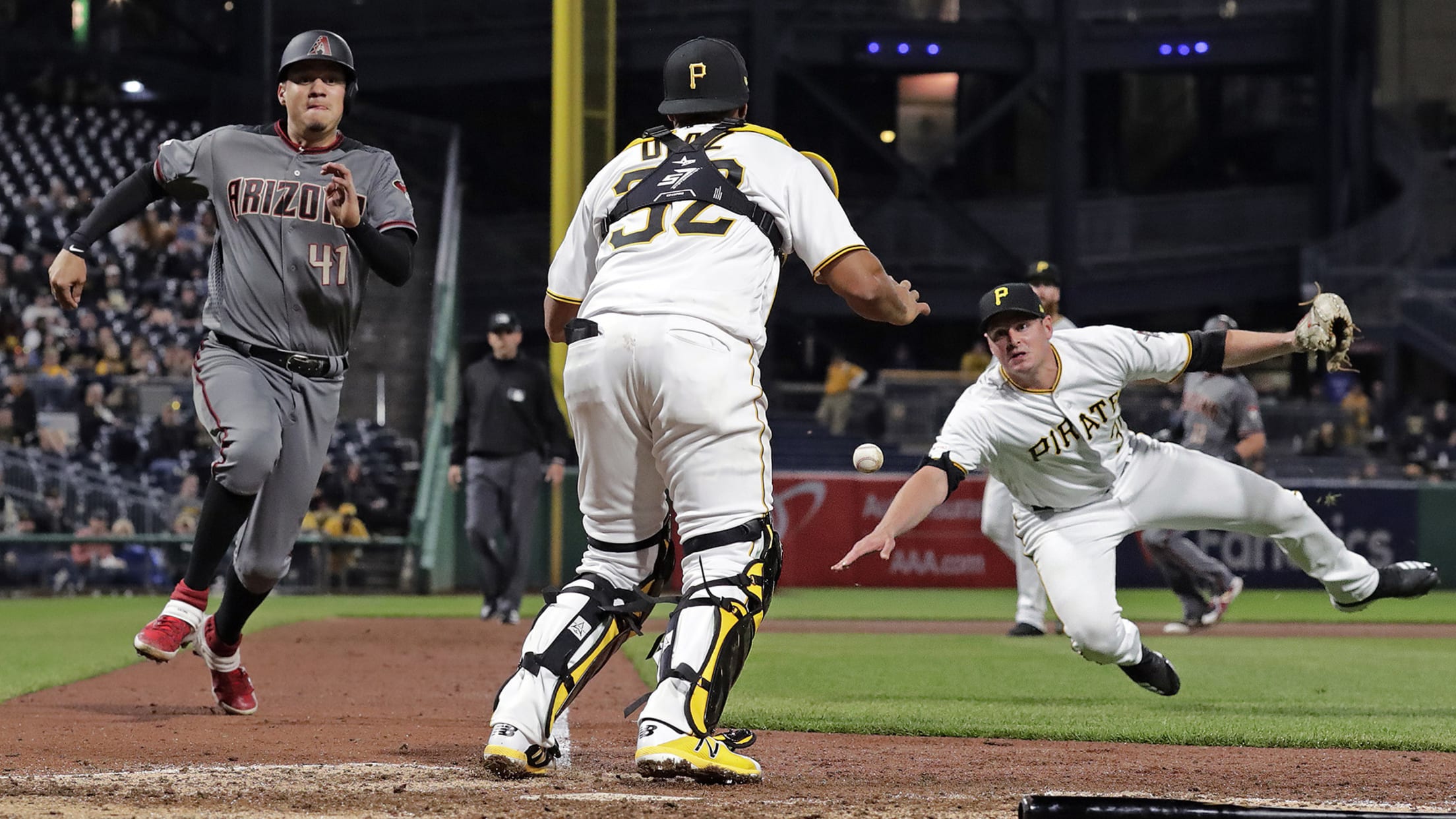 PITTSBURGH -- With Gregory Polanco and Elias Díaz back in their lineup and the Majors' ERA leader on the mound, the Pirates cruised into the seventh inning with a three-run lead. Then everything went south in a hurry. The D-backs began their rally with a couple of bloops and finished
Bucs 'hoping for the best' on Burdi's 2nd opinion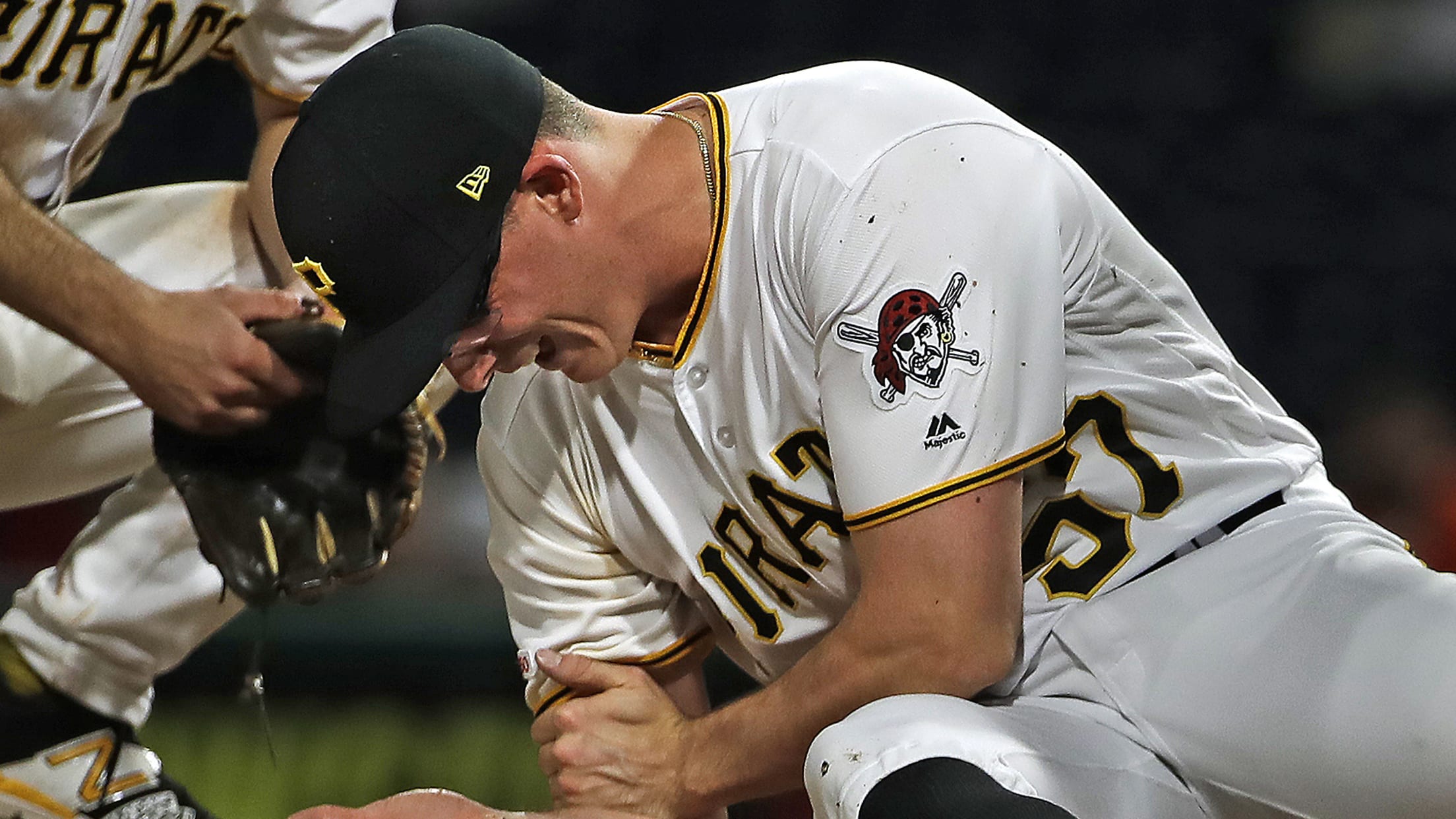 PITTSBURGH -- The way Nick Burdi crumpled on the mound in tears on Monday night, it probably wasn't fair to expect truly good news on Tuesday. But the Pirates are hoping their rookie reliever will avoid the worst-case scenario as they send him for a second opinion. The Pirates placed
Polanco comes off IL, doesn't skip a beat
Outfielder goes 2-for-4 in first start of season; lefty Brault optioned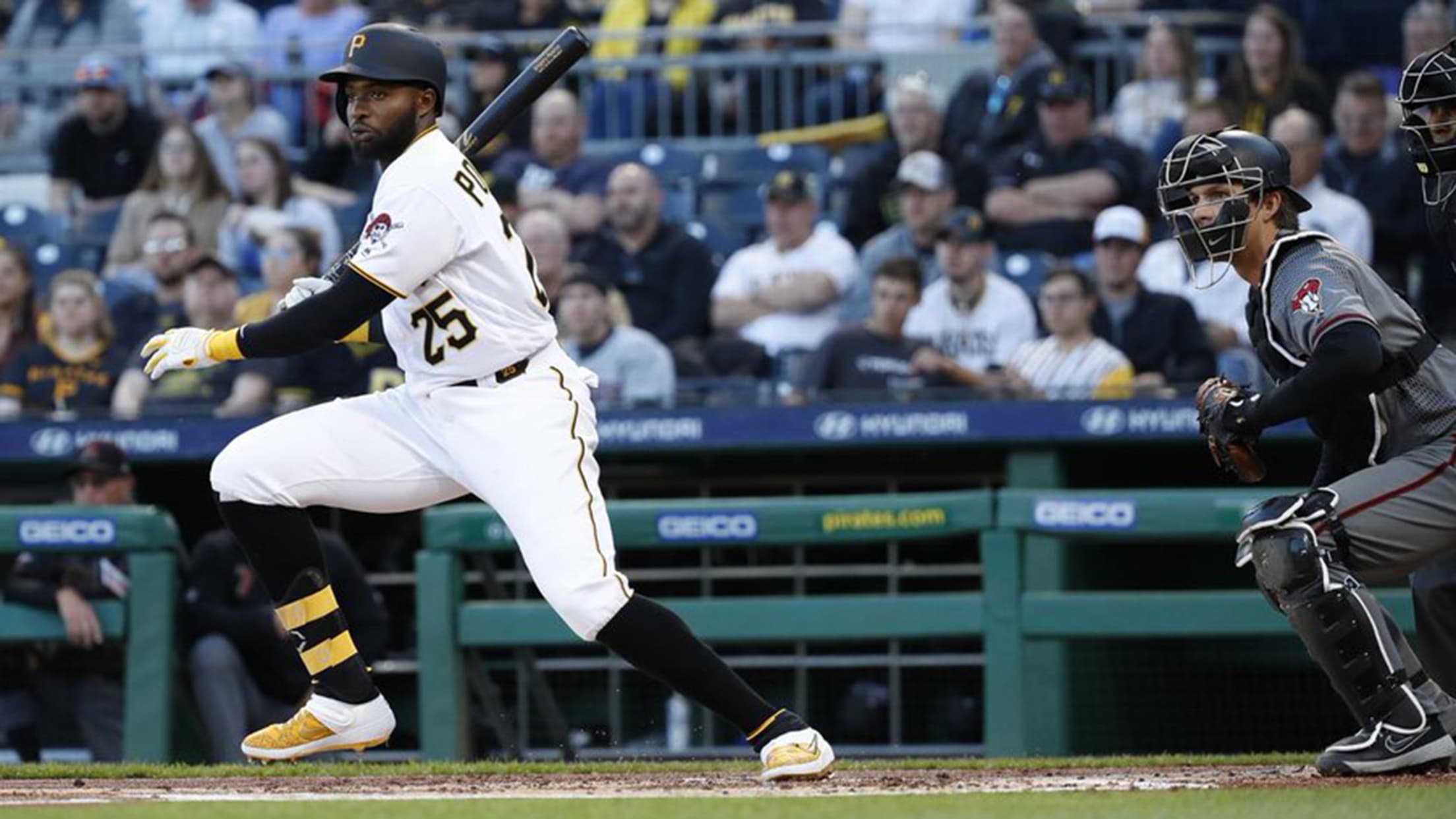 PITTSBURGH -- Gregory Polanco, fresh off some early work in the Pirates' indoor batting cage, stood in front of his locker and smiled at the question. Isn't he a little ahead of schedule? "Yeah," Polanco said, laughing. "A lot." The Bucs reinstated Polanco from the injured list for Monday night's
Archer's lone mistake to Posey beats Bucs
Pirates' win streak ends at 5 after Buster's 3-run HR, SF's perfect relay in 9th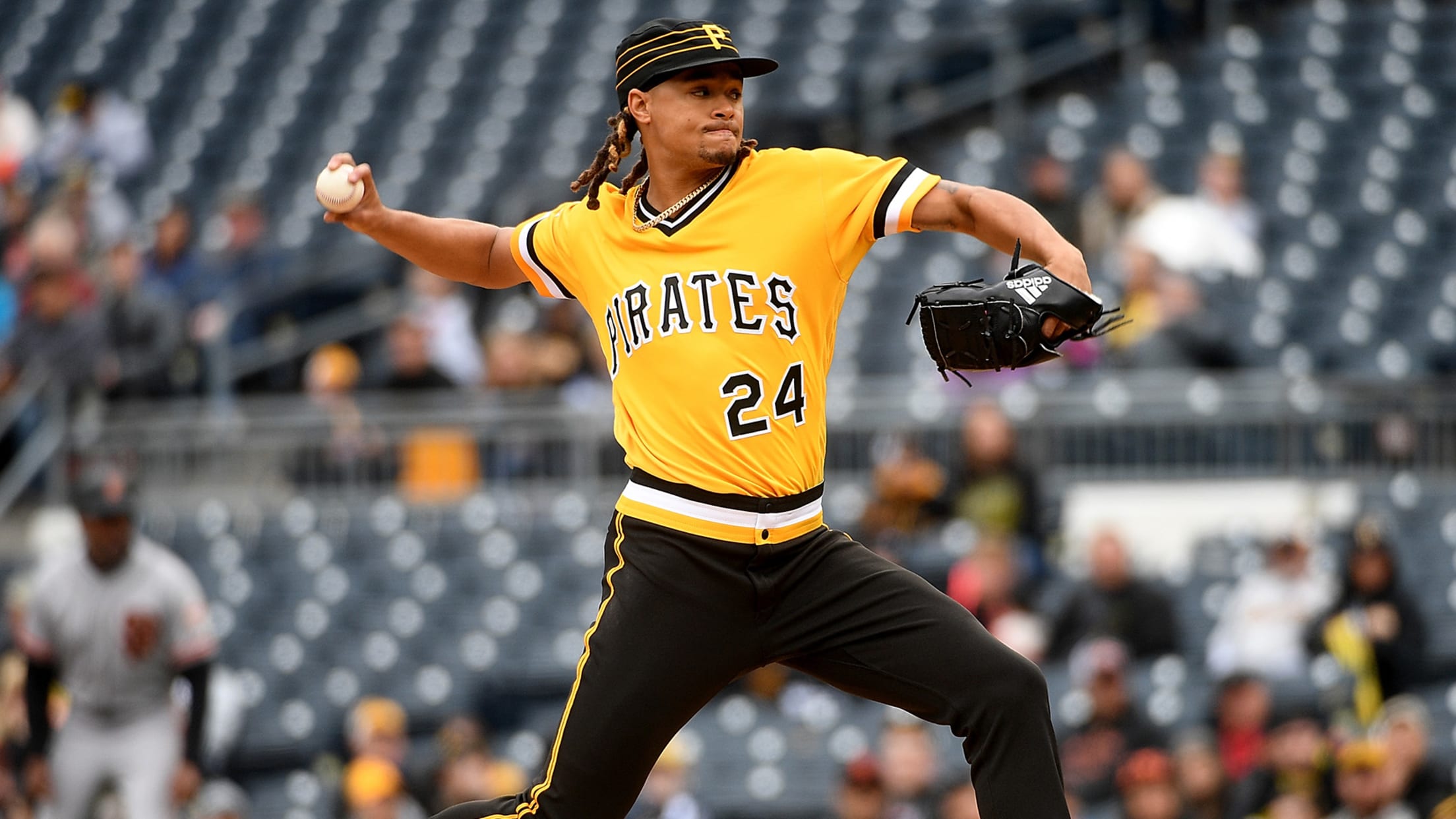 PITTSBURGH -- After two of his first three starts this season, Chris Archer remarked that the Pirates' margin for error is small. Their pitching carried them to 12 wins in their first 18 games, but every run -- and every lead -- feels important as their short-handed lineup scraps to
Pirates activate Diaz, put Stallings on IL
Catcher 'happy to be on the team again'; Moran gets first MLB start at second base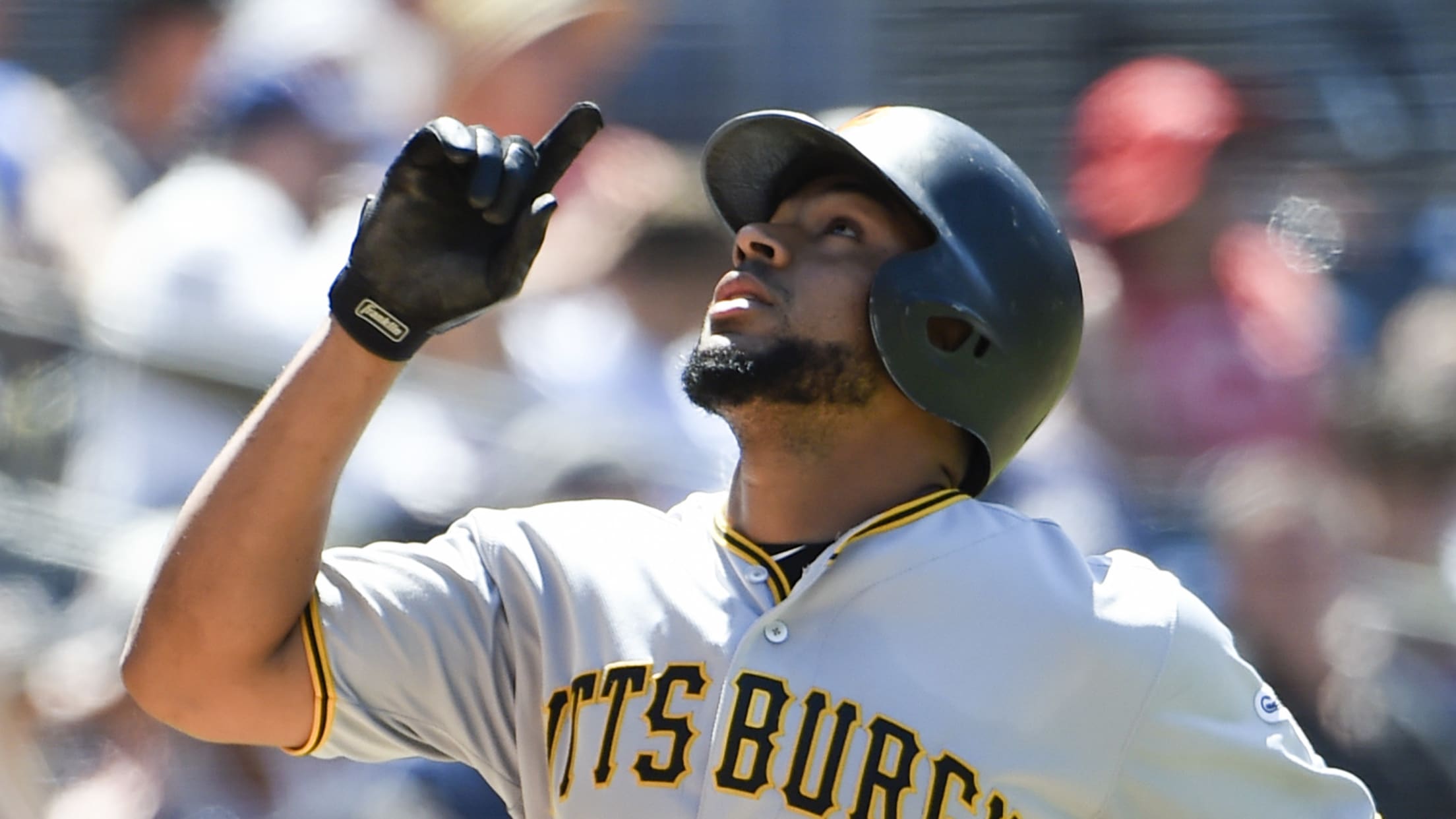 PITTSBURGH -- The Pirates on Sunday activated catcher Elias Díaz and put catcher Jacob Stallings on the 10-day injured list with a cervical neck strain. Diaz was set back in Spring Training by a bacterial virus that caused him to miss two weeks of workouts. The Pirates had to put
Need for speed: 1 flamethrower for each team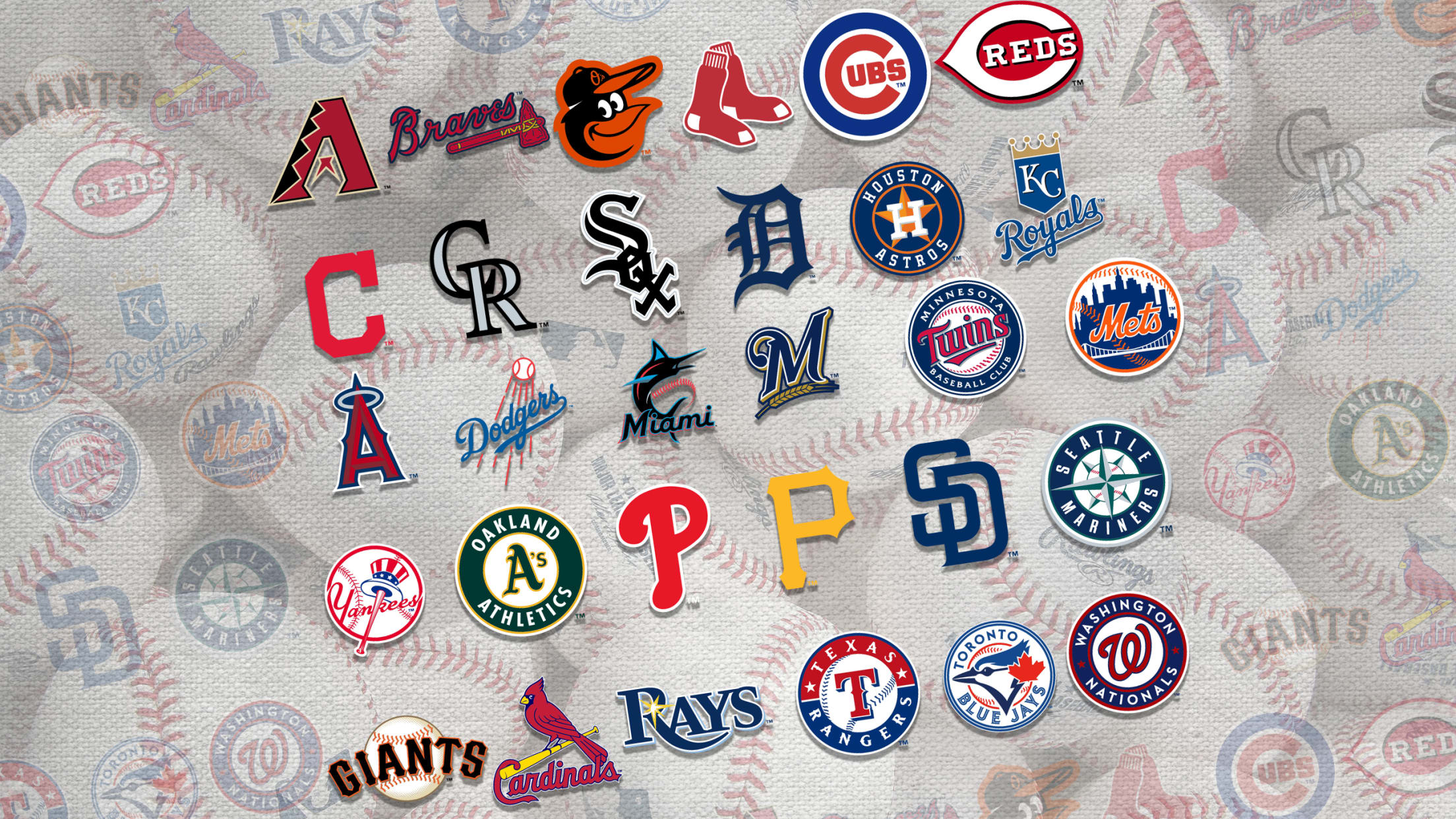 Let's not kid ourselves: the story of baseball in the year 2019 is velocity. Remember back when FOX telecasts used to show a flame going WHOOSH! every time a pitch went over 95 mph? They'd have to do that every pitch now. Pitchers throw harder now than at any time
Two teams gained 9 spots in Power Rankings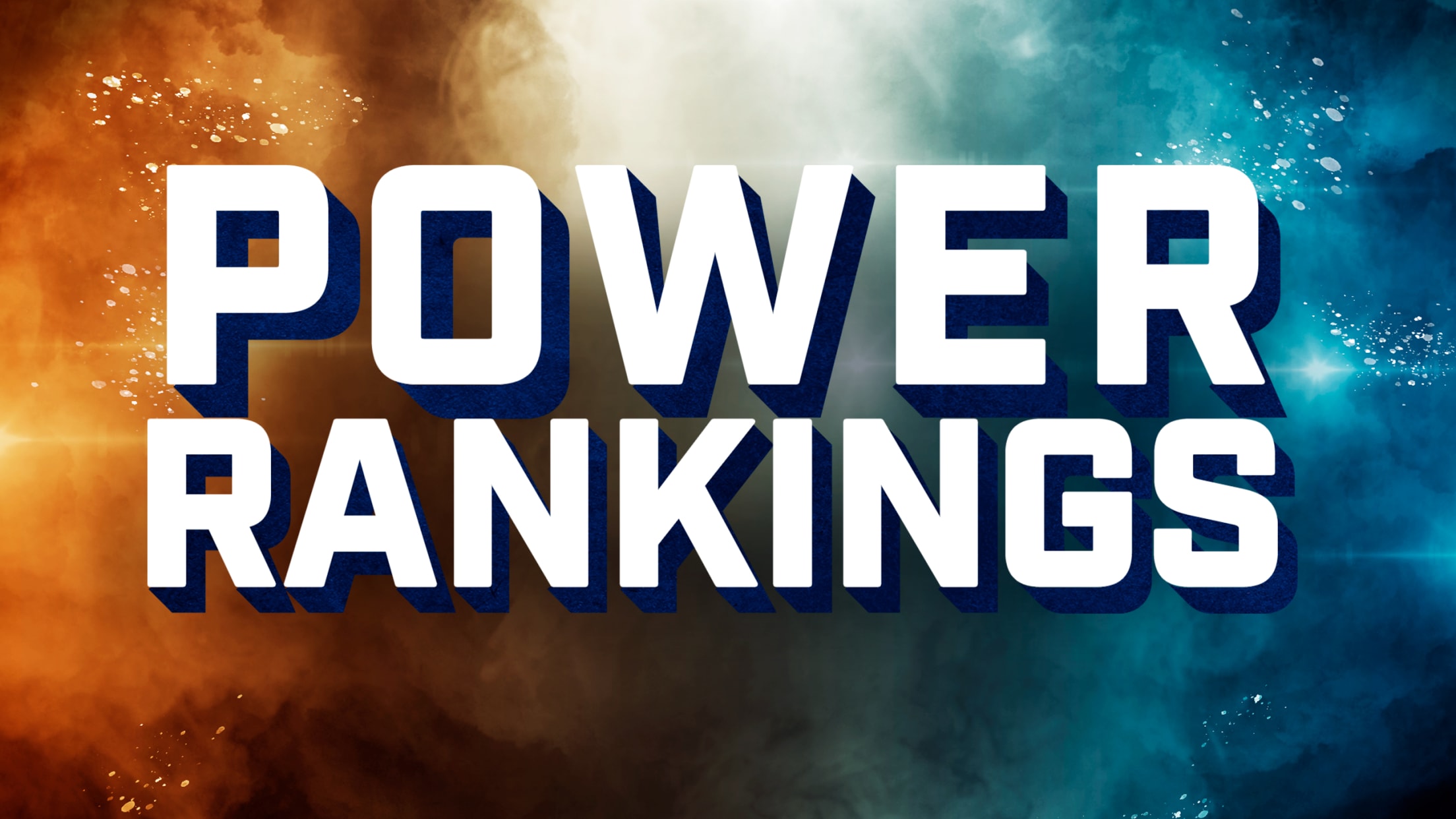 It's still April, which means the overused trifecta of "it's still early," "it's too early to panic" and "they're off to a slow start" is not quite ready to be shoved to the back of the sock drawer just yet. It truly is much too early to glean a lot
Pirates prospect has a debut to remember
Tucker hits game-winning homer for first career hit
PITTSBURGH -- Cole Tucker arrived at PNC Park on Saturday morning to find a No. 3 jersey hanging in his new locker in the Pirates' clubhouse. That uniform was last worn by veteran utility man Sean Rodriguez, who sent a message to Tucker when word surfaced that the 22-year-old shortstop
Collision sends Gonzalez (60-day), Marte to IL
Bucs' SS fractures clavicle; CF sustains bruised abdominal, quad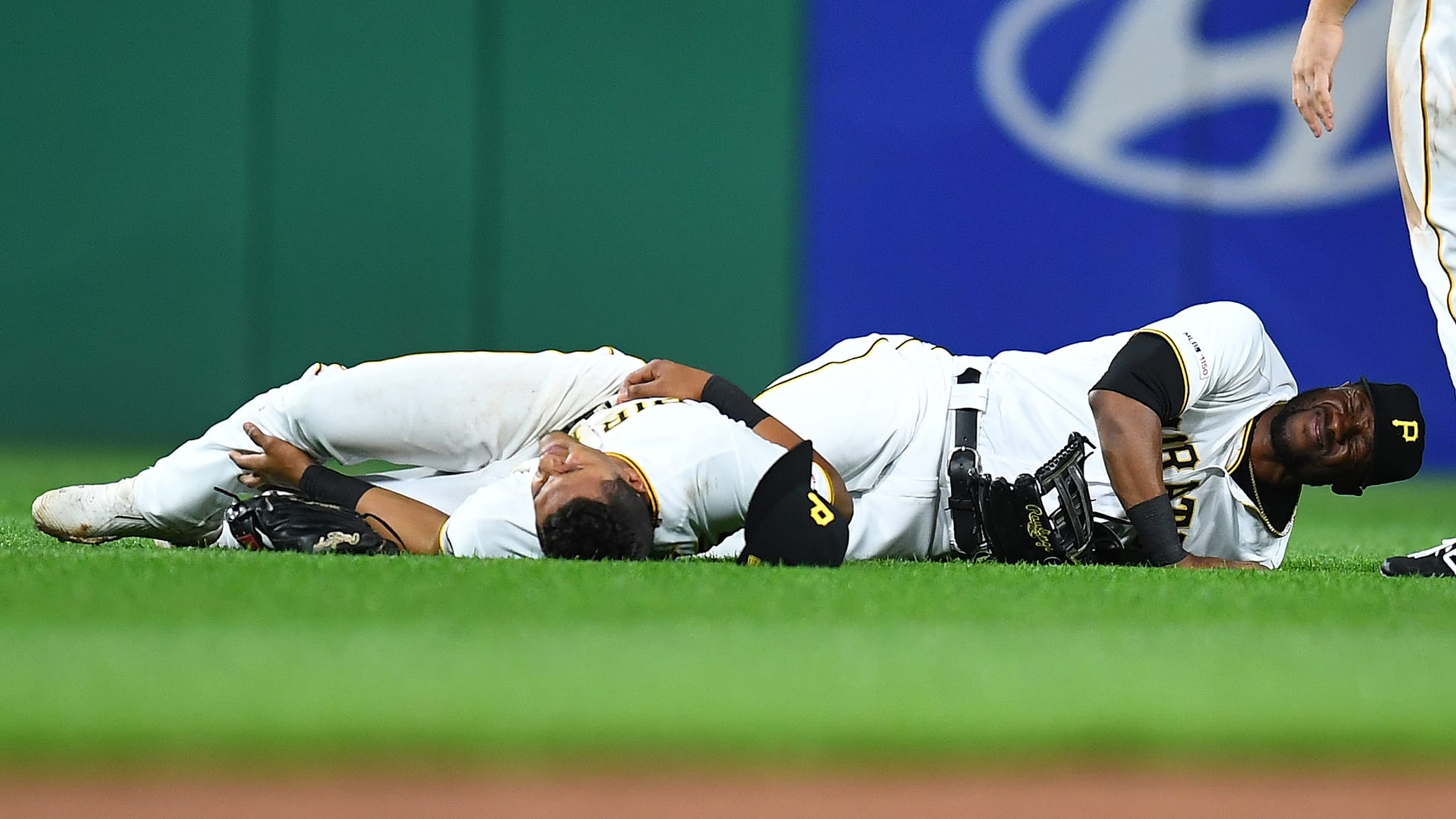 PITTSBURGH -- The Pirates will be without starting shortstop Erik Gonzalez for at least two months. It's less clear how long they'll have to play without Starling Marte, their star center fielder, after he was badly bruised in a collision with Gonzalez on Friday night. Pittsburgh placed Marte on the
Bucs call up prospects Tucker, Reynolds
Marte, Gonzalez placed on injured list as corresponding moves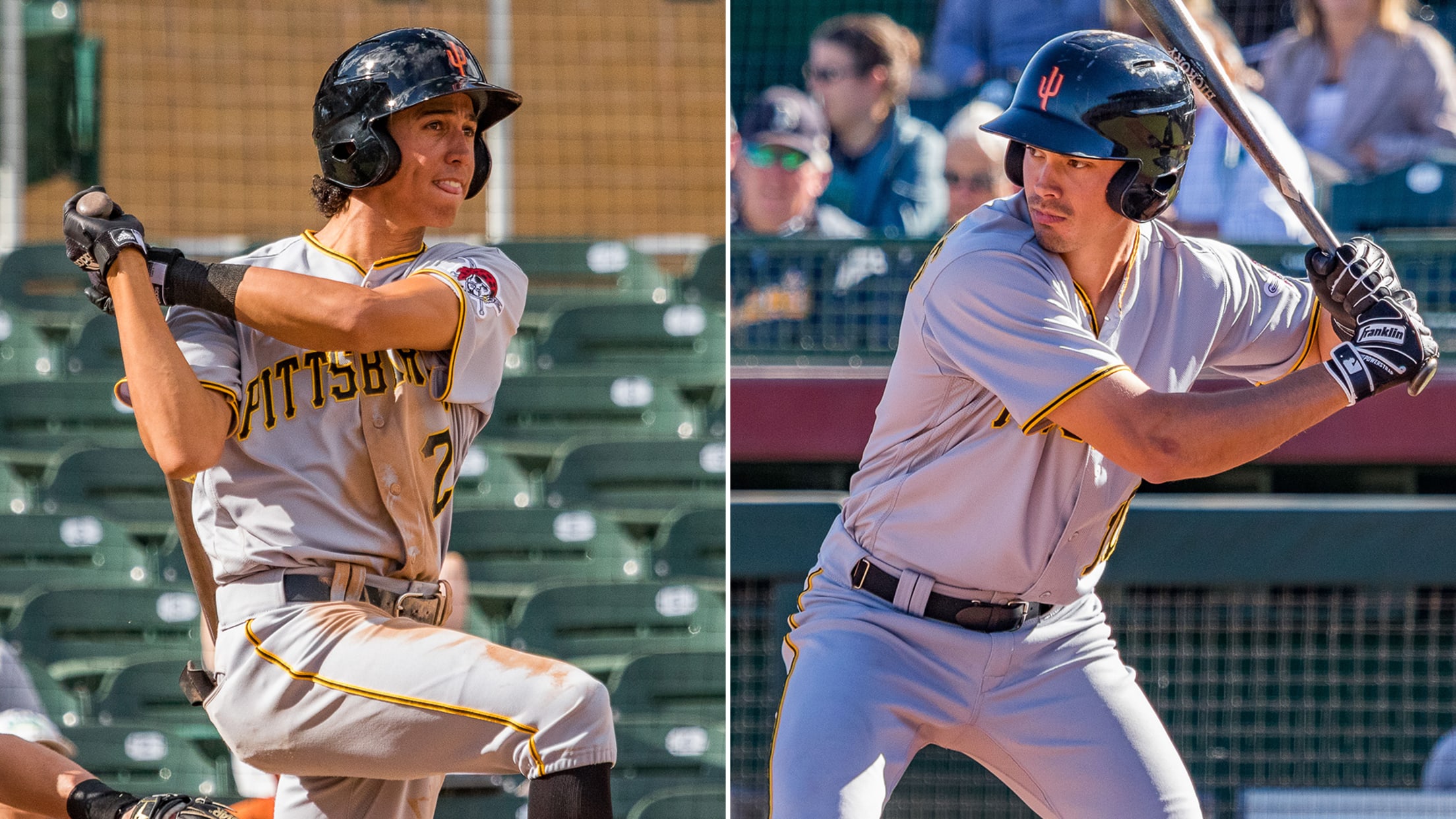 PITTSBURGH -- Cole Tucker was in bed on Friday night when he got the call that he has been waiting for since the second grade. It was Triple-A Indianapolis manager Brian Esposito, and he told Tucker that the Pirates were promoting him to Pittsburgh. Tucker's reaction, perhaps censored for the
Lyles dominates again, blanks Giants for 2nd win
Righty gets clipped in 6th but is 'good to go' for next start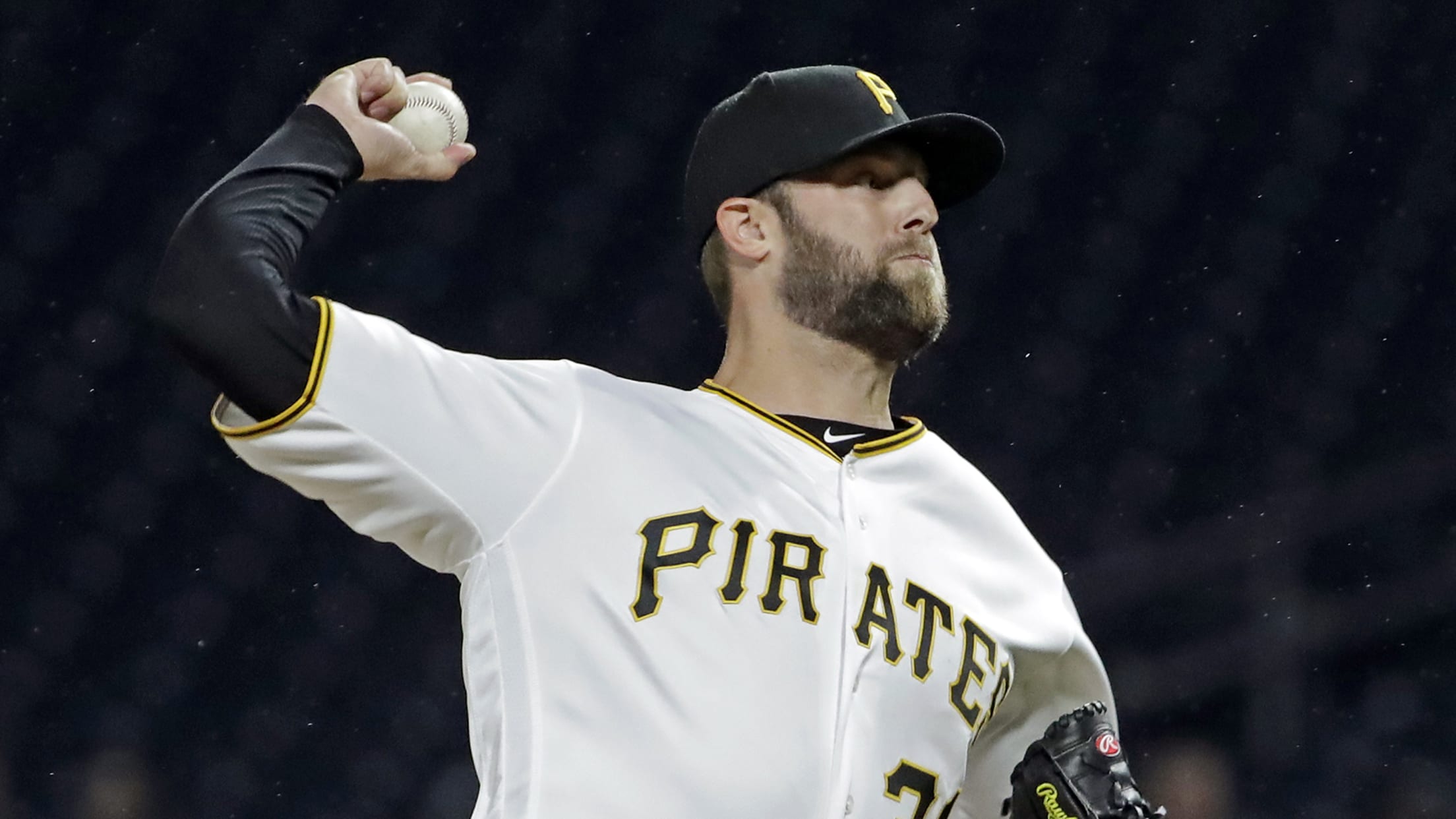 PITTSBURGH -- Apparently the only thing that can stop the Pirates' starting pitching right now is a hard-hit comebacker. Right-hander Jordan Lyles continued an excellent run by Pittsburgh's rotation on Friday night, striking out six over six scoreless innings, before exiting the Pirates' 4-1 win over the Giants at PNC
Bucs honor late former GM Harding Peterson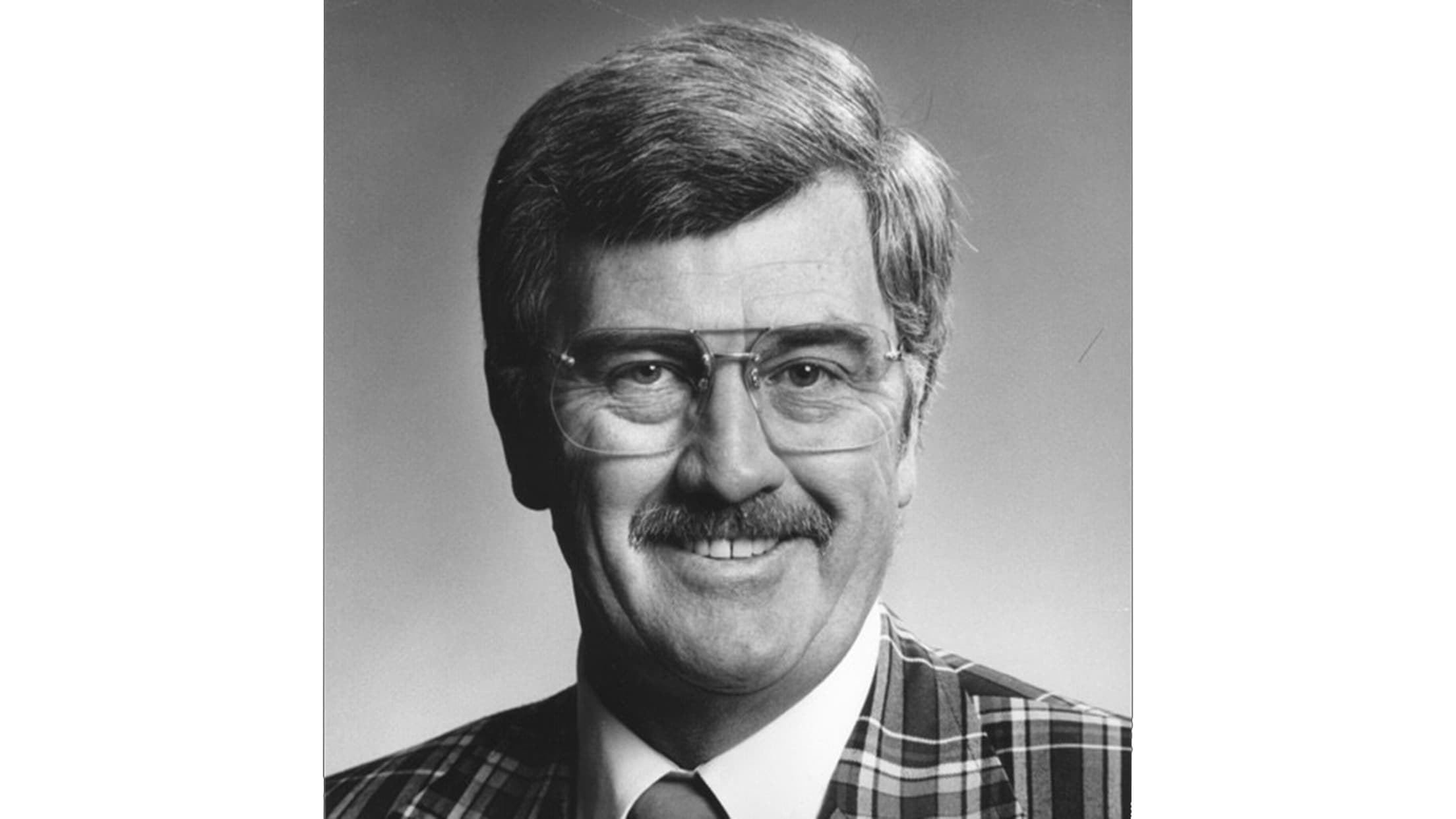 PITTSBURGH -- The Pirates held a moment of silence at PNC Park on Friday night to remember Harding "Pete" Peterson, who was the general manager of Pittsburgh's last World Series-winning team. Peterson passed away on Tuesday. He was 89 years old. Peterson served as the Pirates' general manager from 1976-85,
Chisenhall begins rehab assignment in Indy
Newman plays catch; Musgrove and Vazquez visit firefighters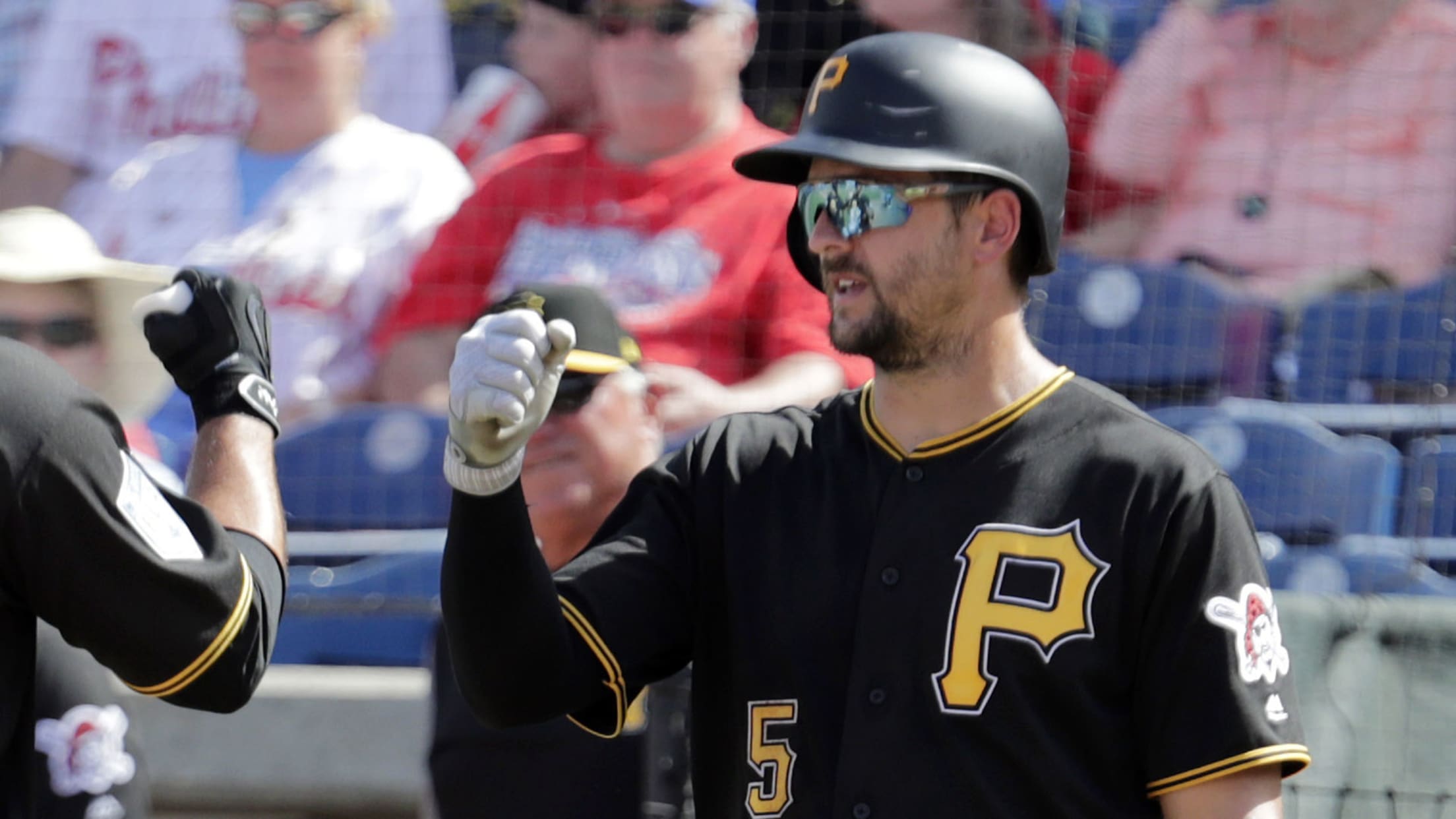 PITTSBURGH -- As the Pirates get healthier, their Triple-A lineup is loading up with talent. Lonnie Chisenhall began his rehab assignment with Triple-A Indianapolis on Friday, starting in left field and going 0-for-3 at the plate. Indianapolis' lineup also included rehabbing right fielder Gregory Polanco, rehabbing catcher Elias Diaz and
9 players off to hot starts we didn't see coming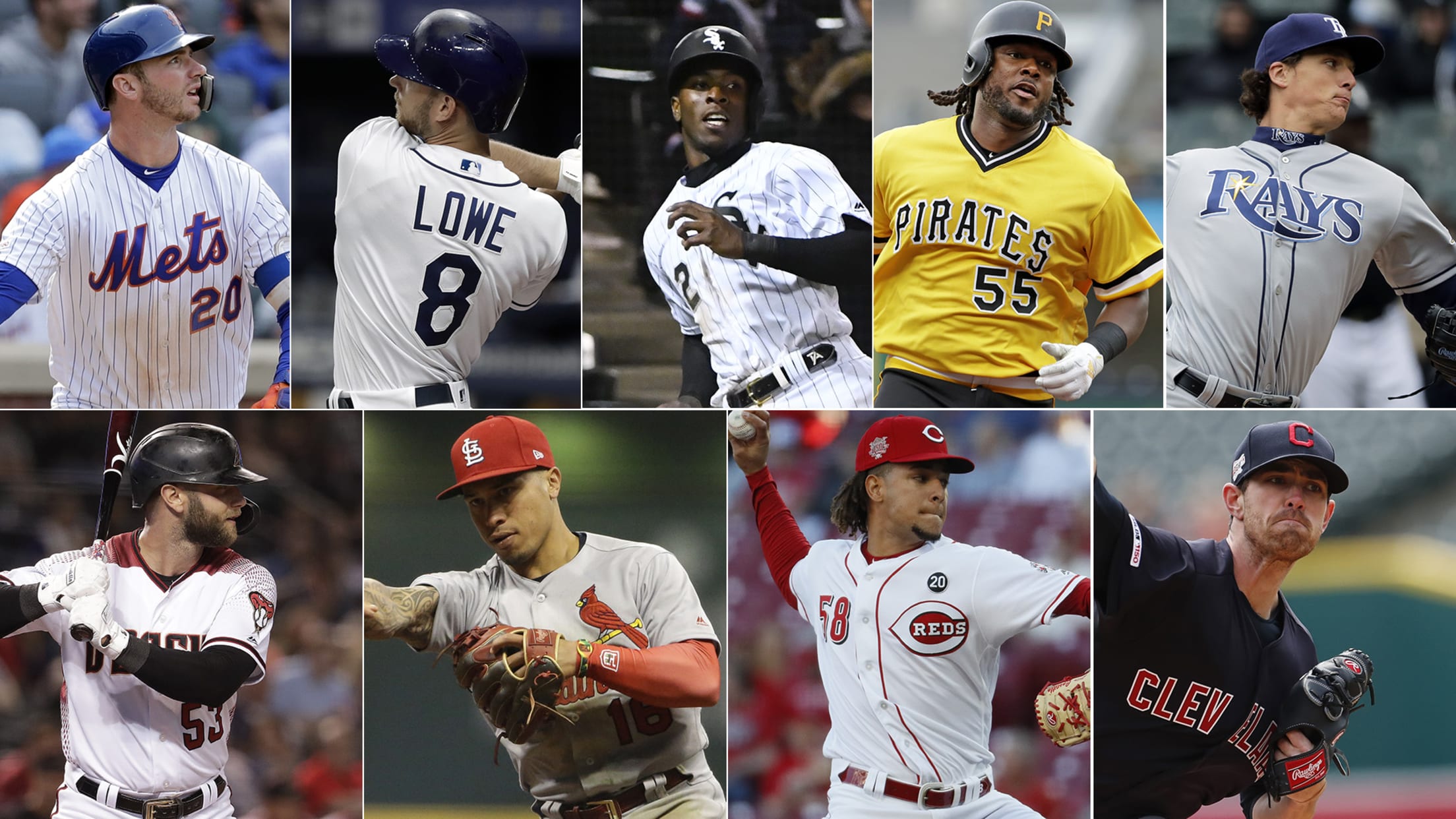 We should have predicted this kind of season coming from Rays second baseman Brandon Lowe. When the Rays believe in a player enough to guarantee him $24 million despite his having played just 43 Major League games, it's a pretty good indication he's special. The Rays don't miss on these
Each NL Central team's secret weapon is ...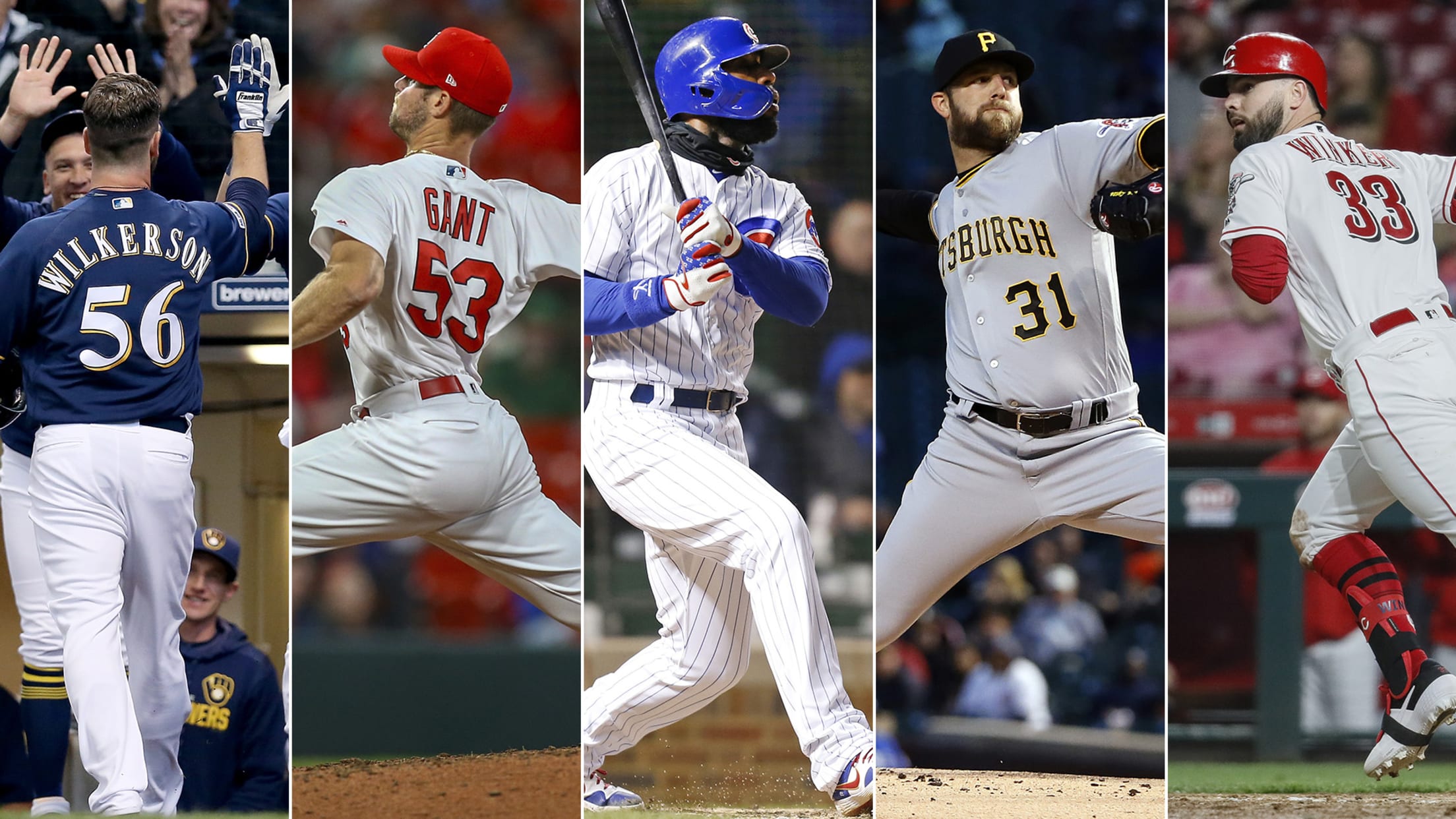 Everyone knows the big players who must be reckoned with on the five teams in the National League Central. It's common knowledge, for example, that Josh Hader throws gas and Christian Yelich can rake for the Brewers; that Joey Votto is prolific at reaching base and Luis Castillo has a