José Osuna fighting for a Bucs bench spot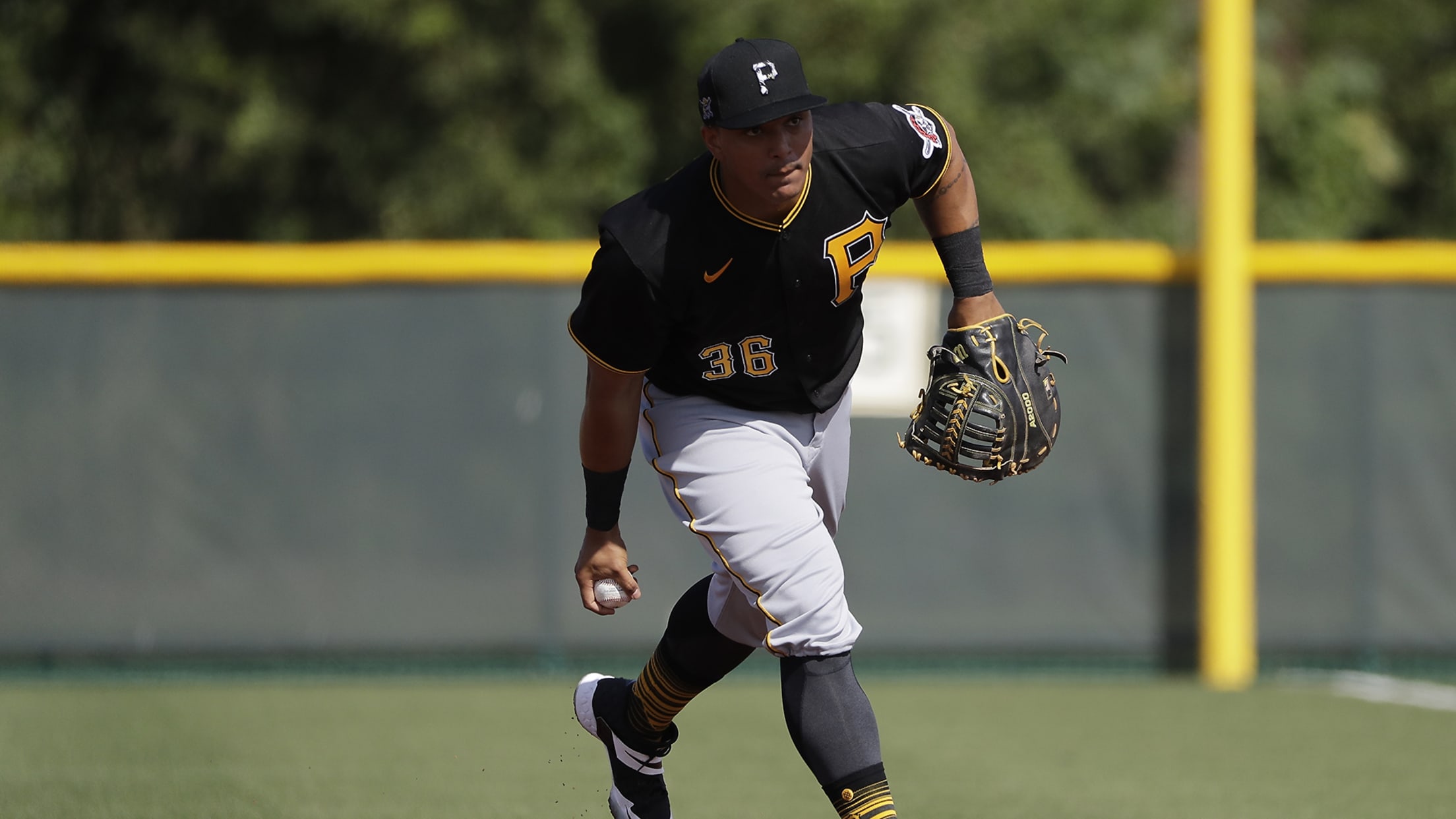 SARASOTA, Fla. -- For the first time in 11 years, José Osuna didn't play winter ball in the offseason. The Pirates' corner infielder/outfielder spent time with his family, traveled to Madrid and prepared for the season without playing games in his native Venezuela -- "something different," he said. But when
Shelton: Pirates will 'definitely' use 4-man OF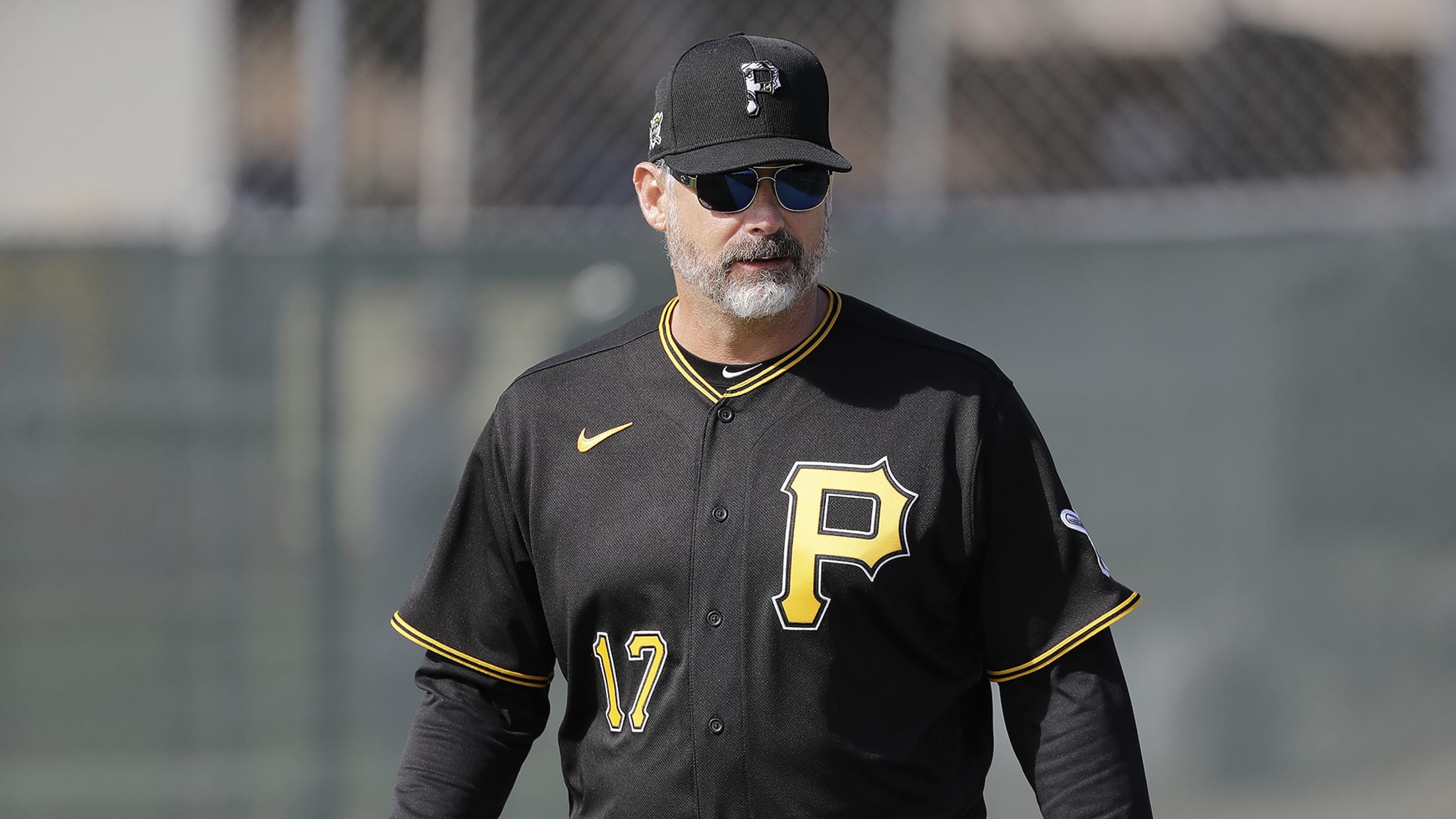 SARASOTA, Fla. -- More than a decade ago, Derek Shelton was in the Indians dugout when then-Rays manager Joe Maddon defied convention and moved an infielder to the outfield against fly ball-launching lefty sluggers like Travis Hafner and David Ortiz. Shelton was the Twins' bench coach the last two years,
Filthiest secondary pitches among top prospects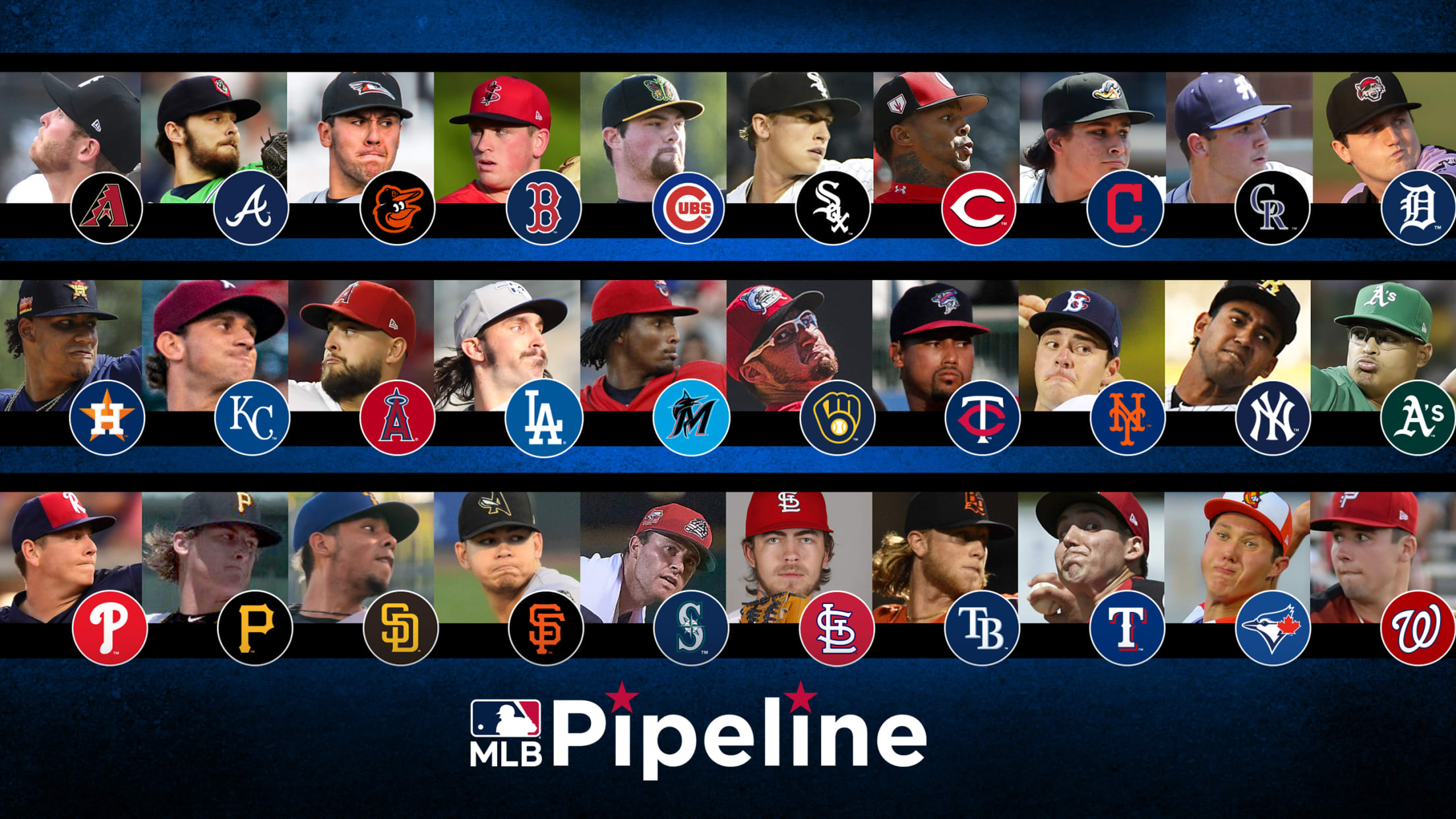 Feel to spin. Deception. Missing bats. Generating weak contact. These are all terms used in describing pitchers' secondary stuff. Whether it's a curveball, slider, changeup or occasionally something like a splitter or cutter, these are the offerings a pitcher often uses to put away hitters. And a lot of pitching
Catchers stressing framing, new relationships
Backstops to benefit from new coach's 35 years of experience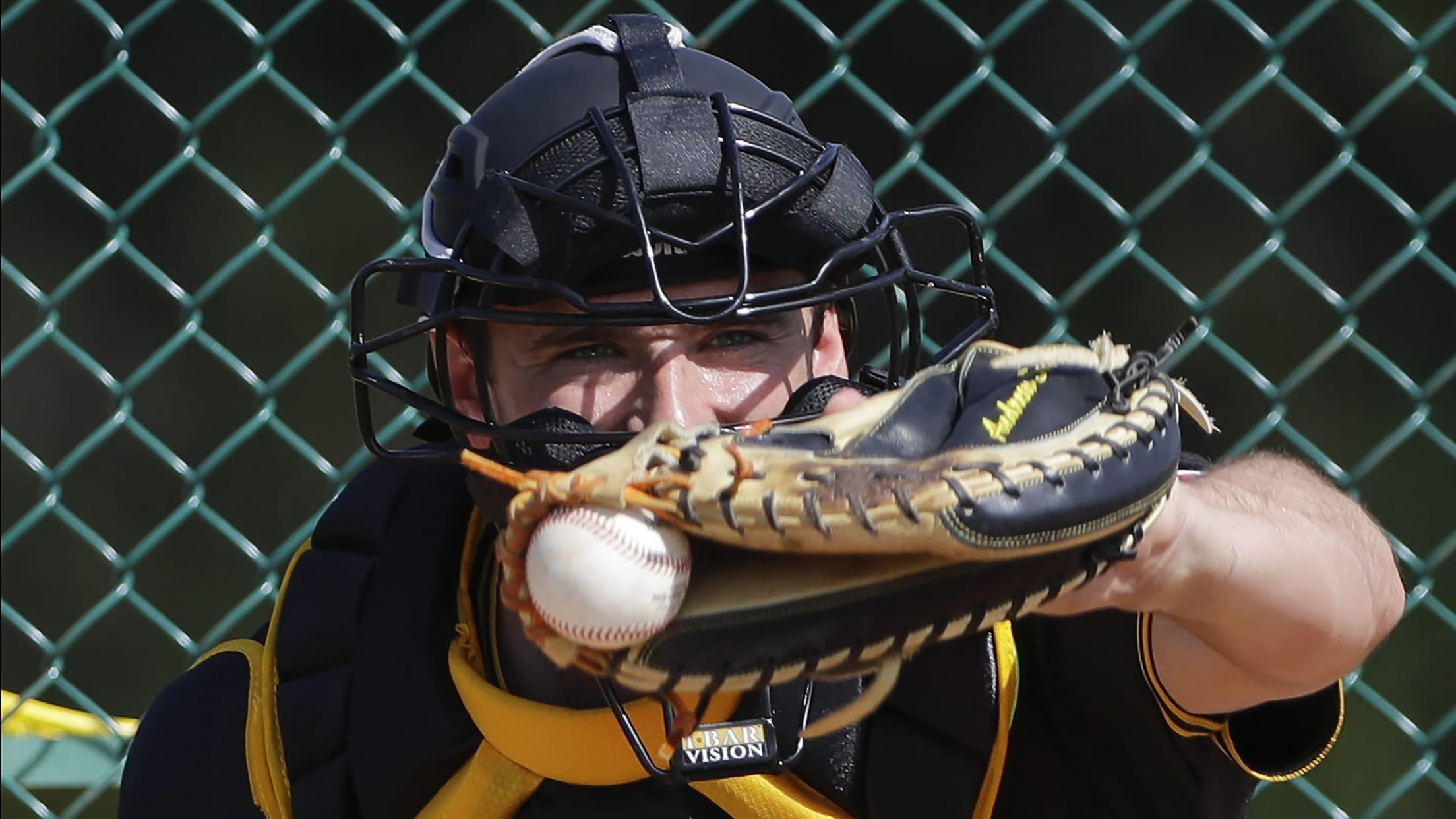 BRADENTON, Fla. -- Mitch Keller was throwing live batting practice at Pirate City last week, and three of the top prospect's pitches to Jake Elmore were on the edge of the zone, maybe even a little outside. Jacob Stallings made sure they were called strikes. Stallings caught Keller's pitches in
Notes: Burdi flashes triple-digit velo
Keller K's three in spring debut; Archer (neck) plays catch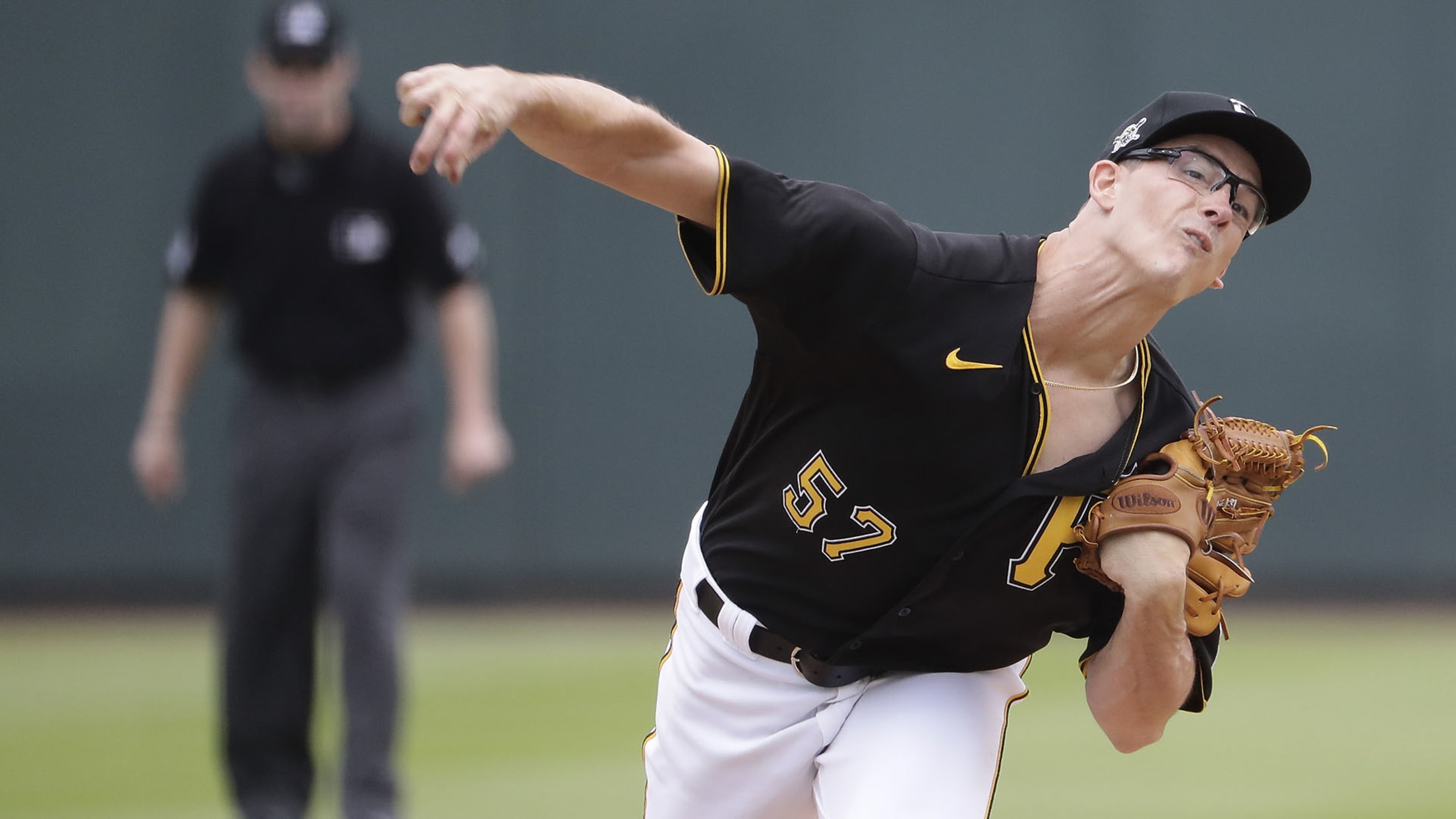 BRADENTON, Fla. -- Yes, Nick Burdi is healthy. On Wednesday afternoon, he provided triple-digit proof. Burdi's electric fastball touched 100 mph and sat comfortably at 98-99 mph as he struck out two batters while working a scoreless fourth inning in the Pirates' rain-shortened 6-3 loss to the Red Sox at
Who might make Bucs' Opening Day roster?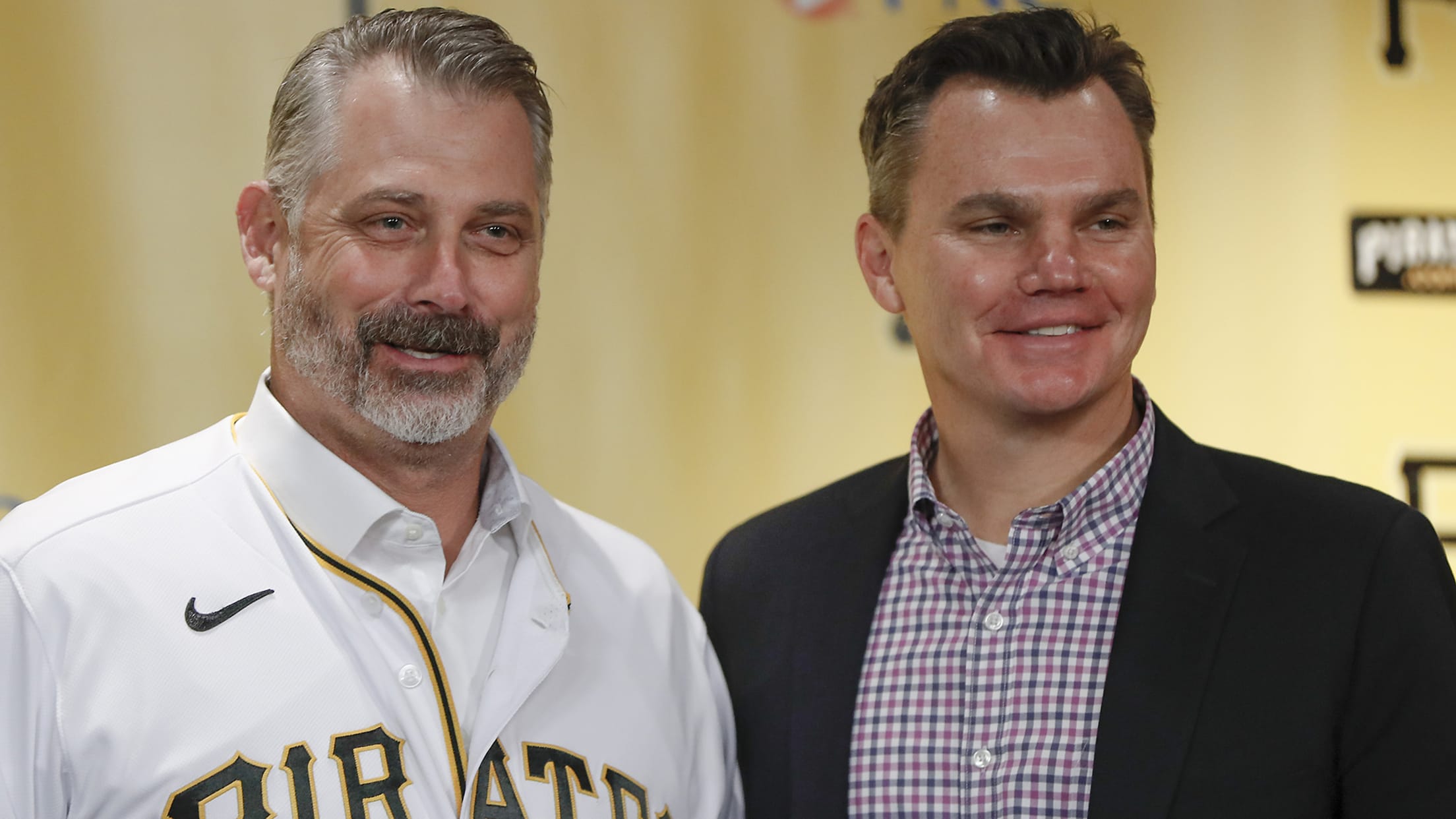 BRADENTON, Fla. -- The Pirates took the field as a group for the first time Monday morning, with new manager Derek Shelton overseeing a full-squad workout across the back fields of the Pirate City training complex. Over the next 5 1/2 weeks, it will fall on Shelton and new general
1 memorable cult hero from every team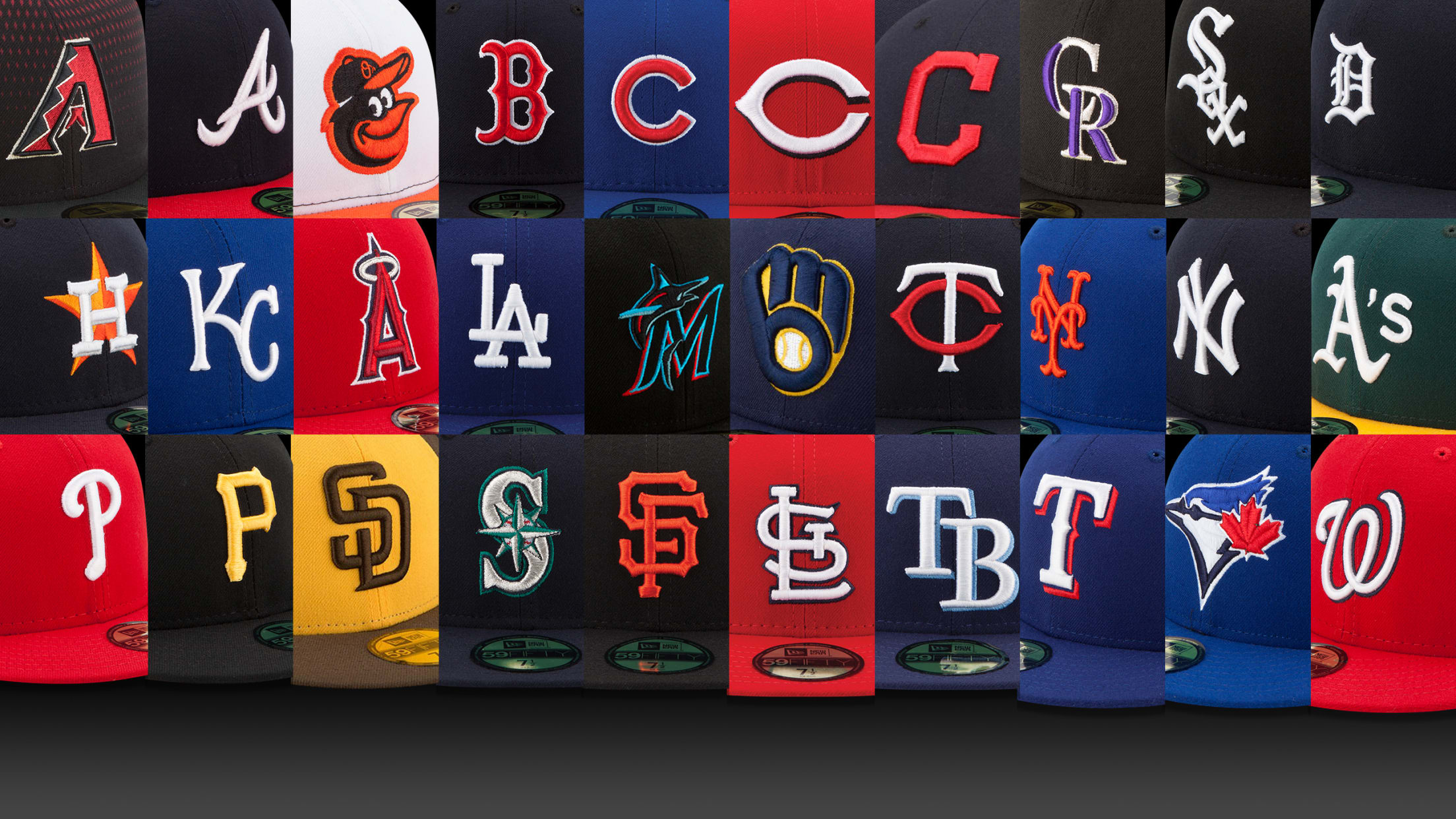 MLB.com beat reporters recently rolled out a series highlighting one "cult hero" for each franchise. Below is a full roundup of the players who best fit that description for all 30 teams, as well as a link to the full feature for each club.
Pirates Spring Training FAQs, important dates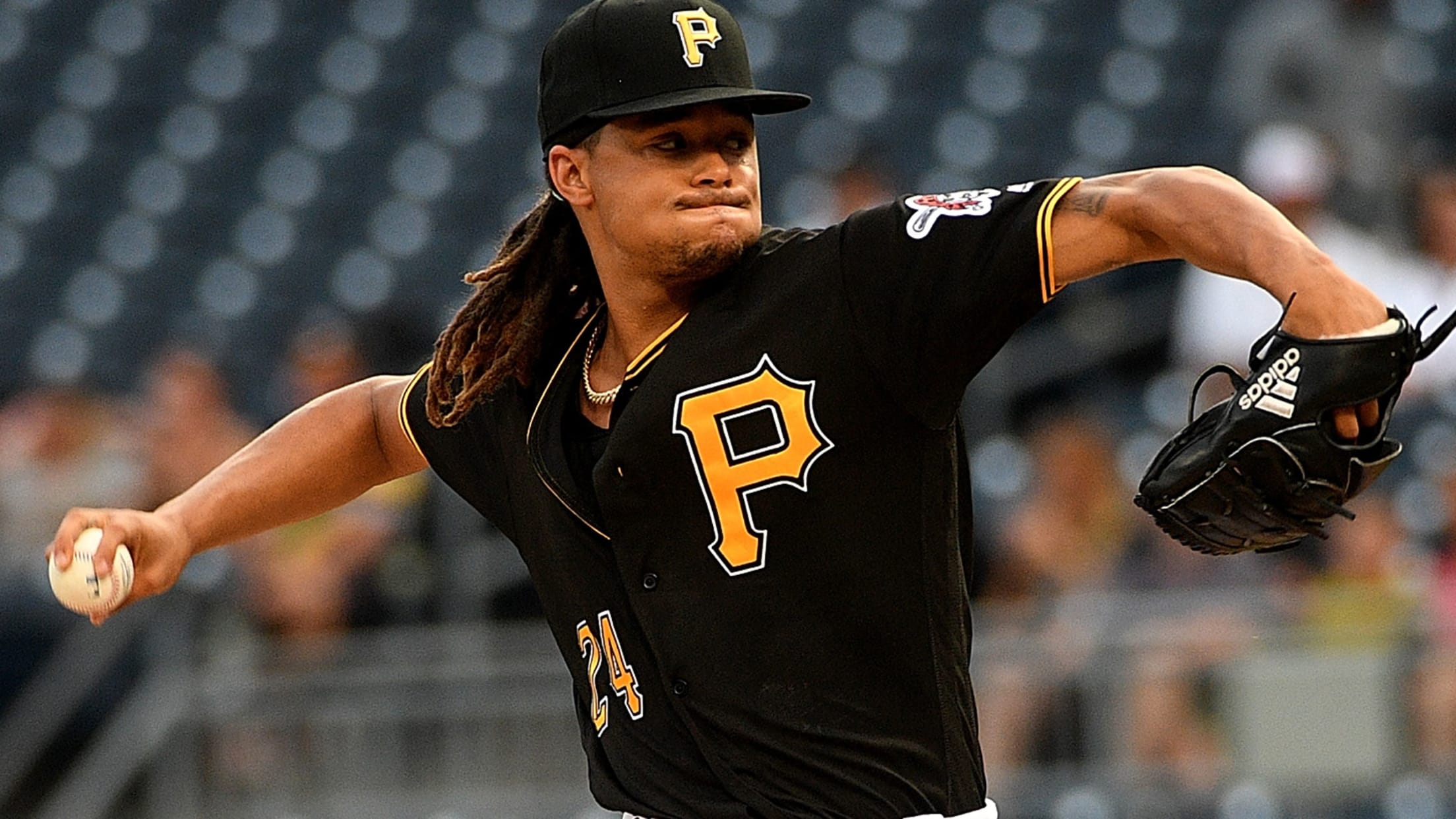 BRADENTON, Fla. -- This Spring Training is going to be different for the Pirates. You only need to take a few steps into the Pirate City clubhouse to figure that out. As pitchers and catchers reported for Spring Training on Monday, they walked by walls that used to be covered
'Baby Thor' making waves in Bucs camp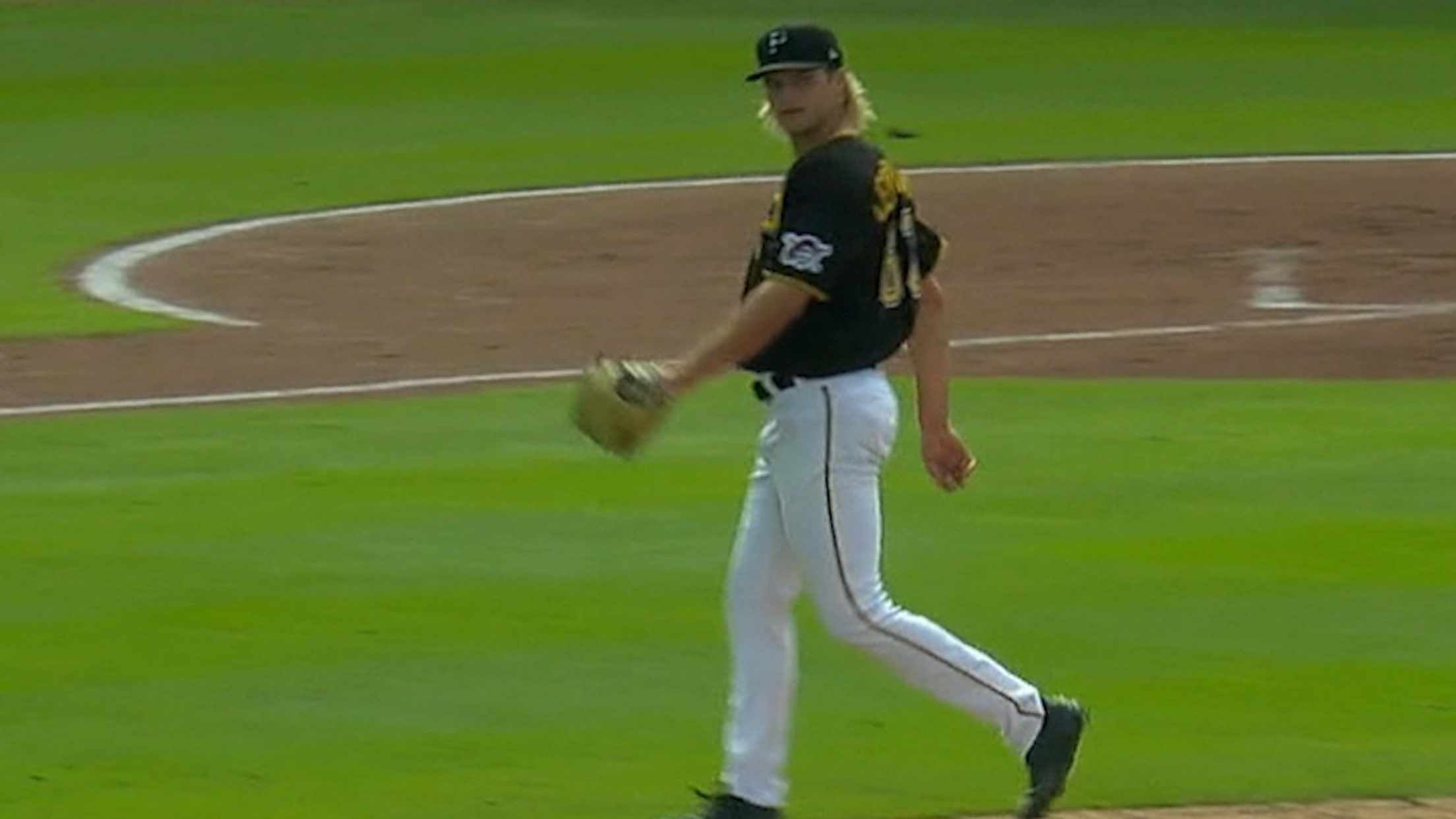 BRADENTON, Fla. -- Blake Cederlind sauntered around the mound at LECOM Park on Tuesday afternoon, preparing to fire another 98 mph fastball to Phillies top prospect Alec Bohm. The 6-foot-4 right-hander paused for a moment, blonde hair blowing in the breeze blowing out toward the boardwalk. Sitting above the field
Musgrove achieves simple goal in 1st outing
Feliz, Holmes toss scoreless innings amid battle for bullpen; Murphy records Bucs' first homer of spring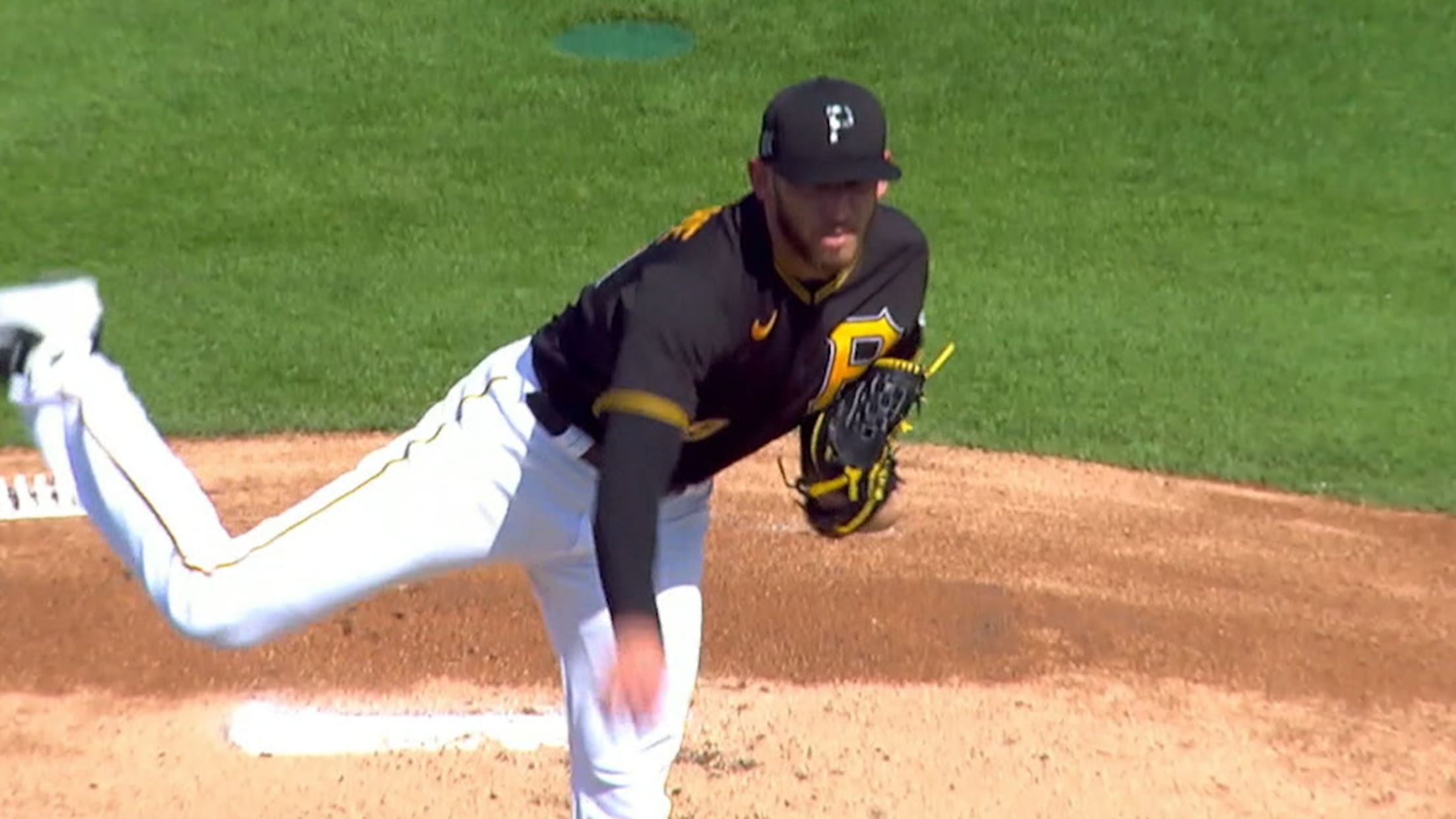 BRADENTON, Fla. -- Joe Musgrove has been working on stuff in the bullpen with pitching coach Oscar Marin over the past week or so. They've talked about his delivery, his throwing mechanics, how he takes the ball out of his glove and so on. But Musgrove said he entered his
Shelton reshaping Pirates' clubhouse culture
'I think you have to keep it loose, especially in Spring Training'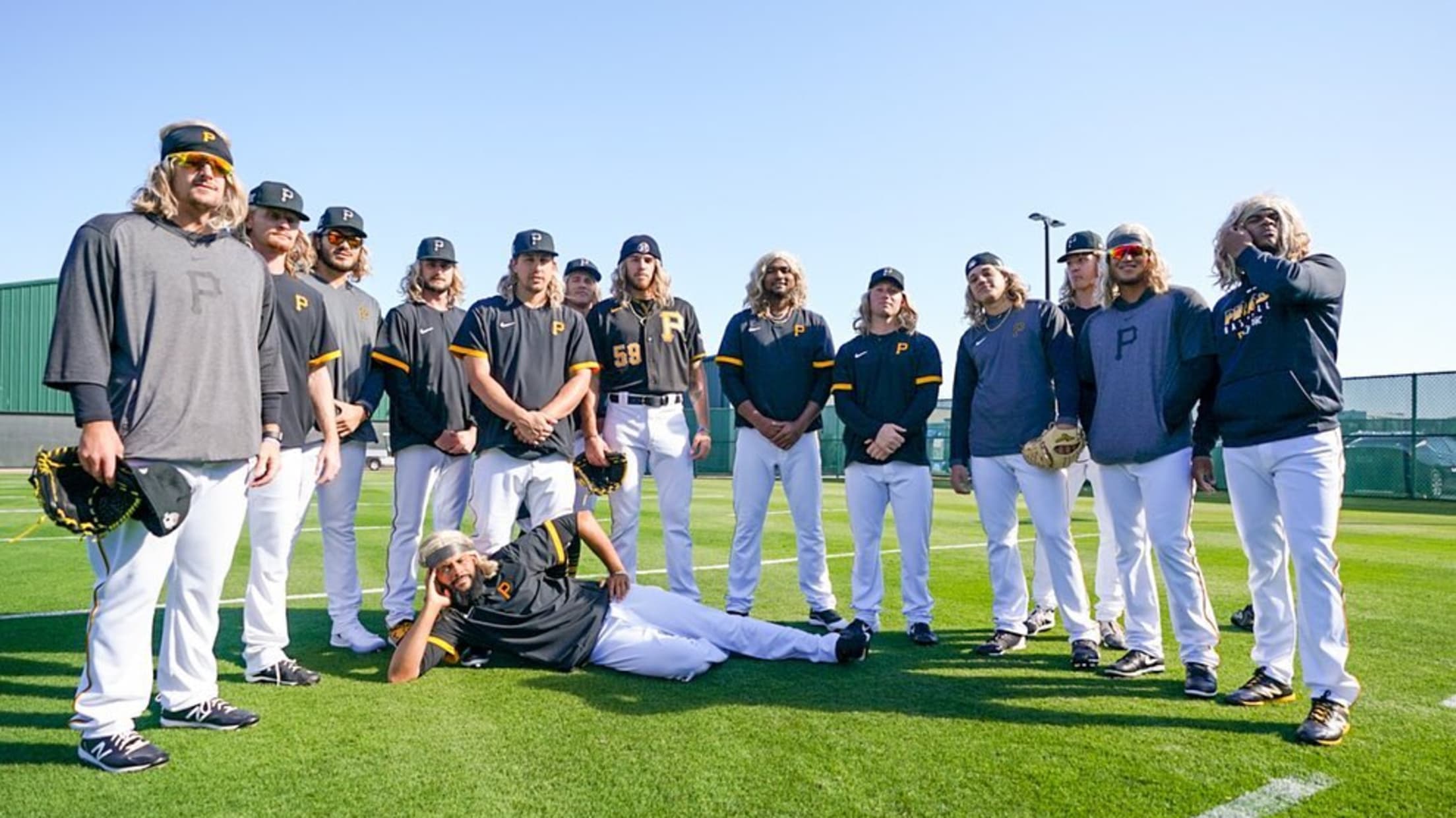 TAMPA, Fla. -- If you'd have walked into the Pirates' clubhouse at LECOM Park a few days ago, you would have seen Joe Musgrove and Nick Burdi finagling with video equipment around the room so players could watch the Deontay Wilder/Tyson Fury fight as a group. Later in the morning,
Notes: Archer (neck) scratched; Bucs face Cole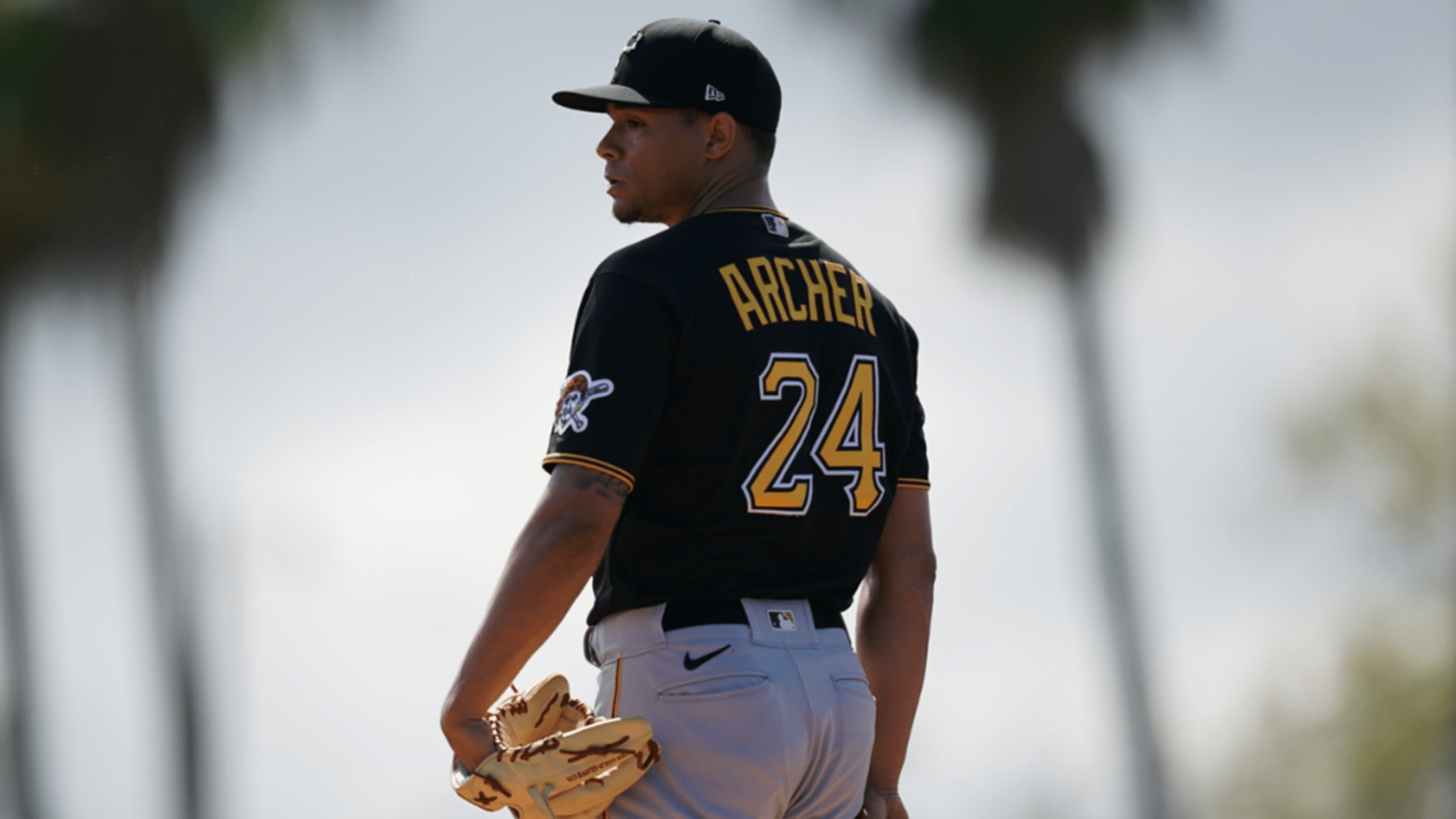 TAMPA, Fla. – The Pirates scratched starter Chris Archer from his scheduled Spring Training debut on Monday due to neck tightness. He is day to day.
MLB.TV is ready to bring the heat in 2020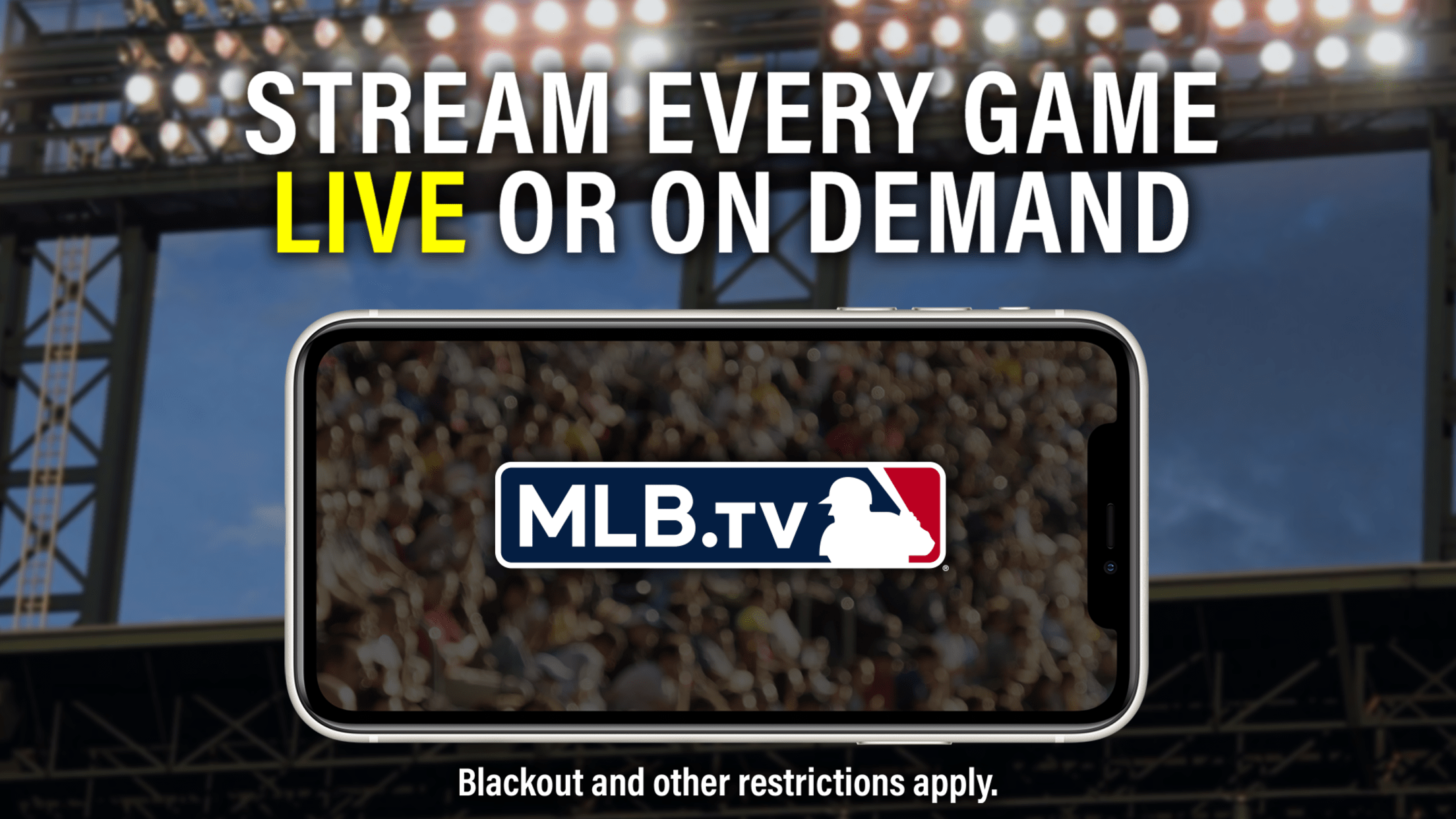 Can't wait to see Mike Trout crushing baseballs out of Angel Stadium again? Have you been waiting for months for Javier Báez to make new magic on the field? Spending your days imagining how Gerrit Cole will look throwing 99-mph fastballs in Yankees pinstripes? We get it. The 2020 season
Who will earn Pirates' final rotation spot(s)?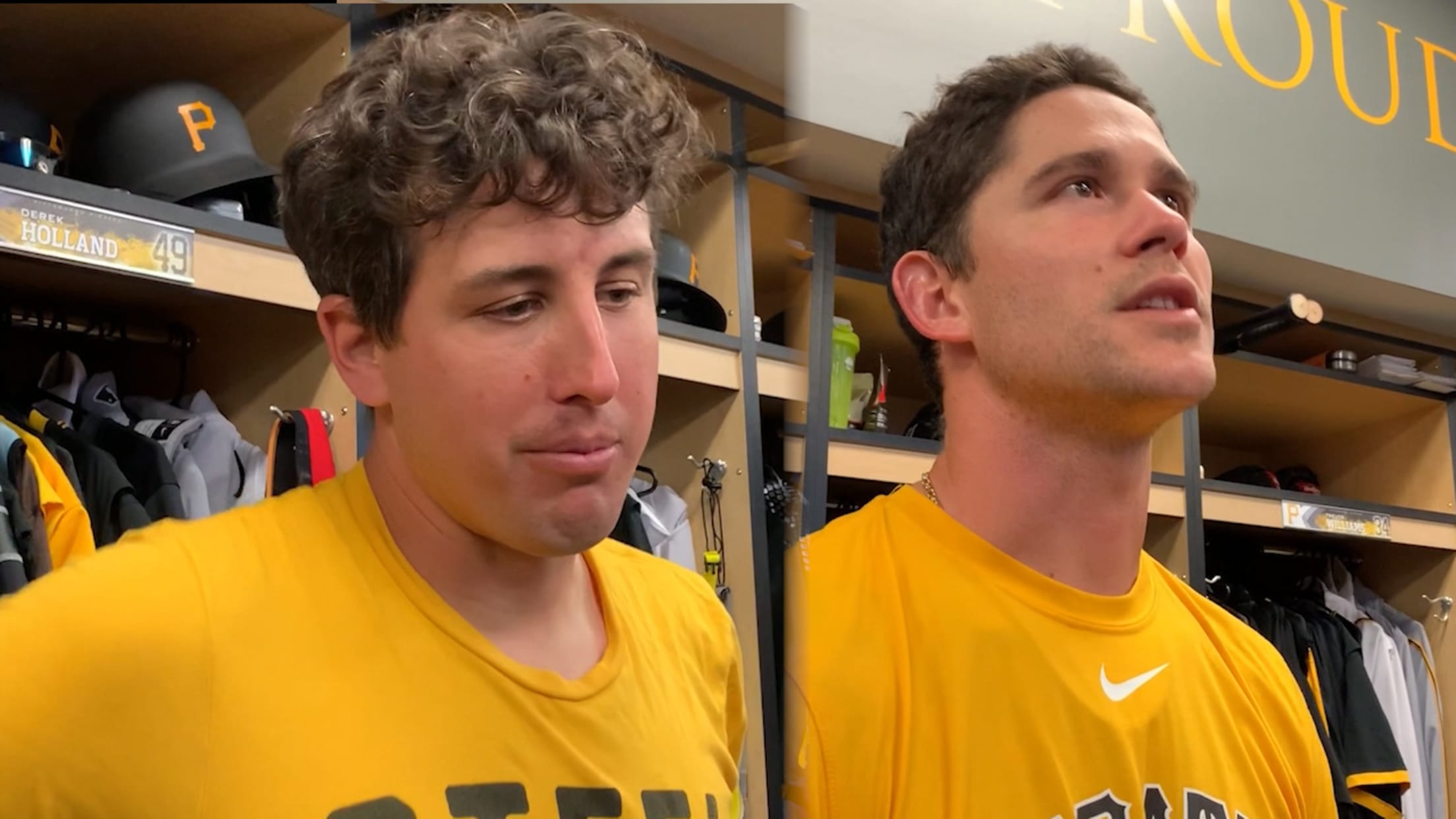 BRADENTON, Fla. -- The Pirates' rotation competition began in earnest on Sunday, starting on a back field before moving to the main mound at LECOM Park. Right-hander Chad Kuhl pitched in a simulated game about two hours before lefties Derek Holland and Steven Brault took their turns in the Pirates'
Notes: Riddle's hustle; Kela in midseason form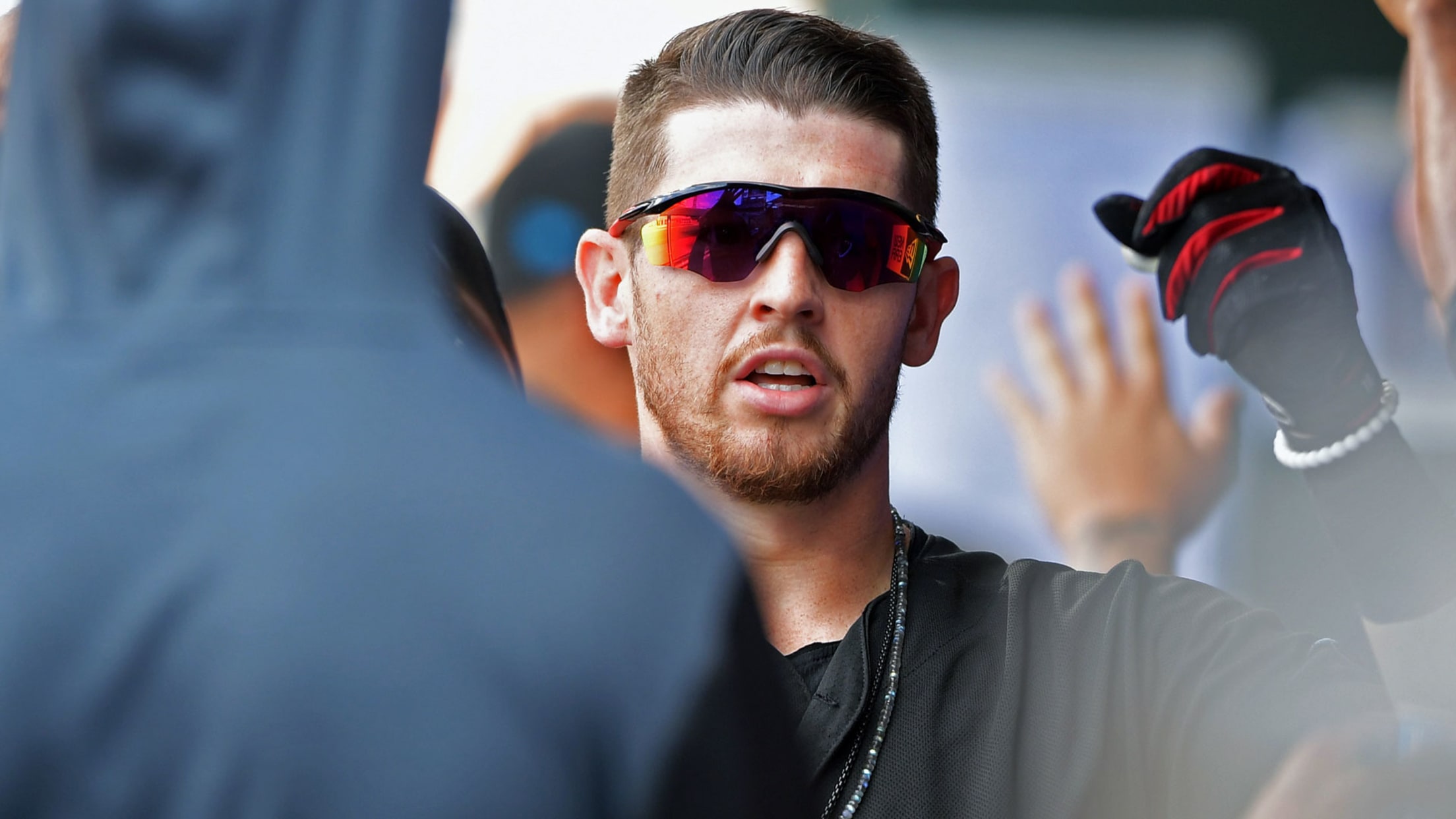 BRADENTON, Fla. -- Throughout the first two weeks of Spring Training, manager Derek Shelton has preached the importance of the Pirates being aggressive on the basepaths this season. If you want to see what that looks like, go back and watch the way JT Riddle played during Pittsburgh's 8-4 loss
The best team promotions in MLB this season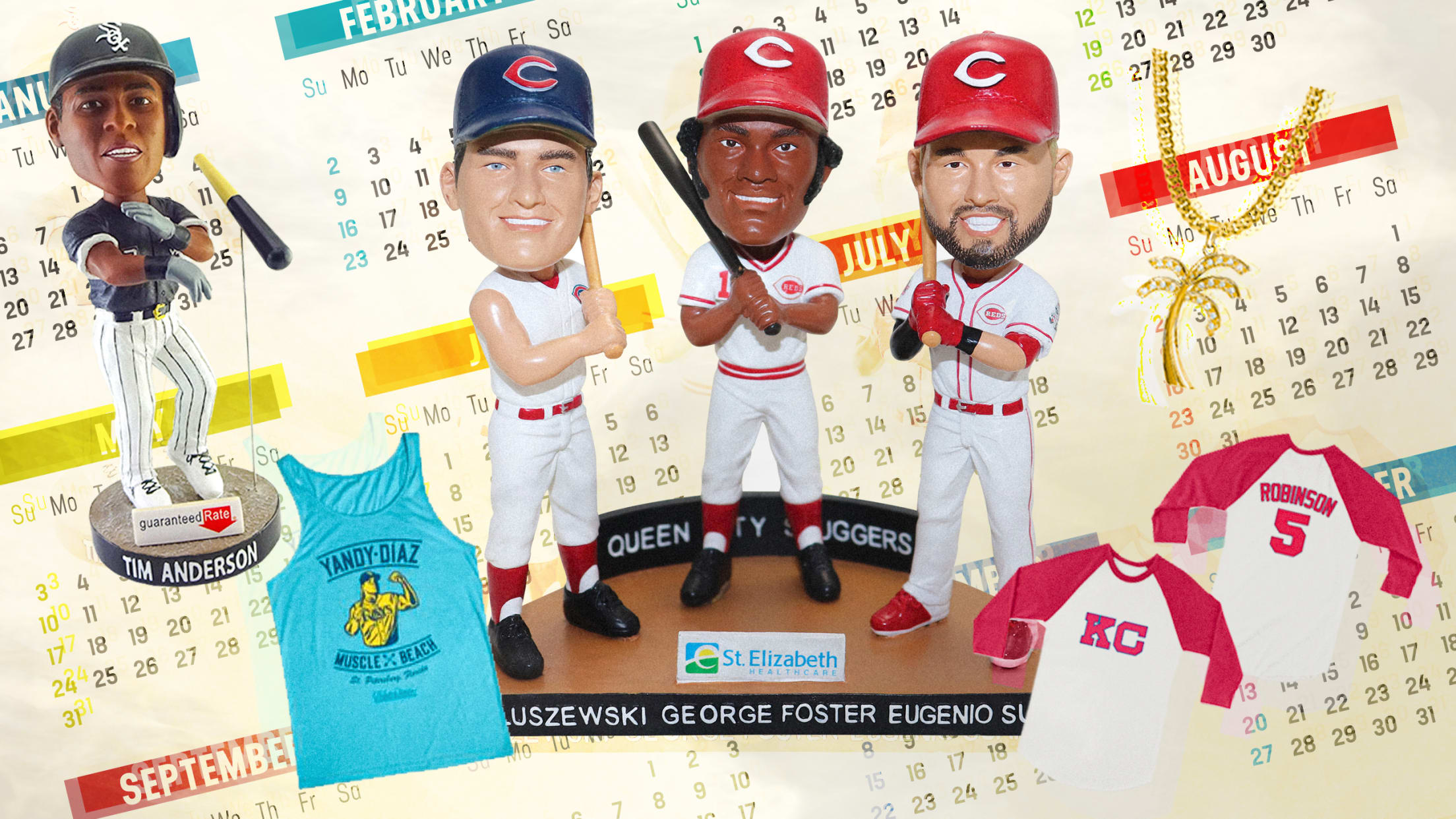 Going to baseball games is fun on its own, without any extra swag added. But if you get a chance to get some swag … you should get some swag. We are as much a sucker for ballpark swag as anyone. We even have our own bobblehead wall. Thus today
Seeing strides, Holmes aims for consistency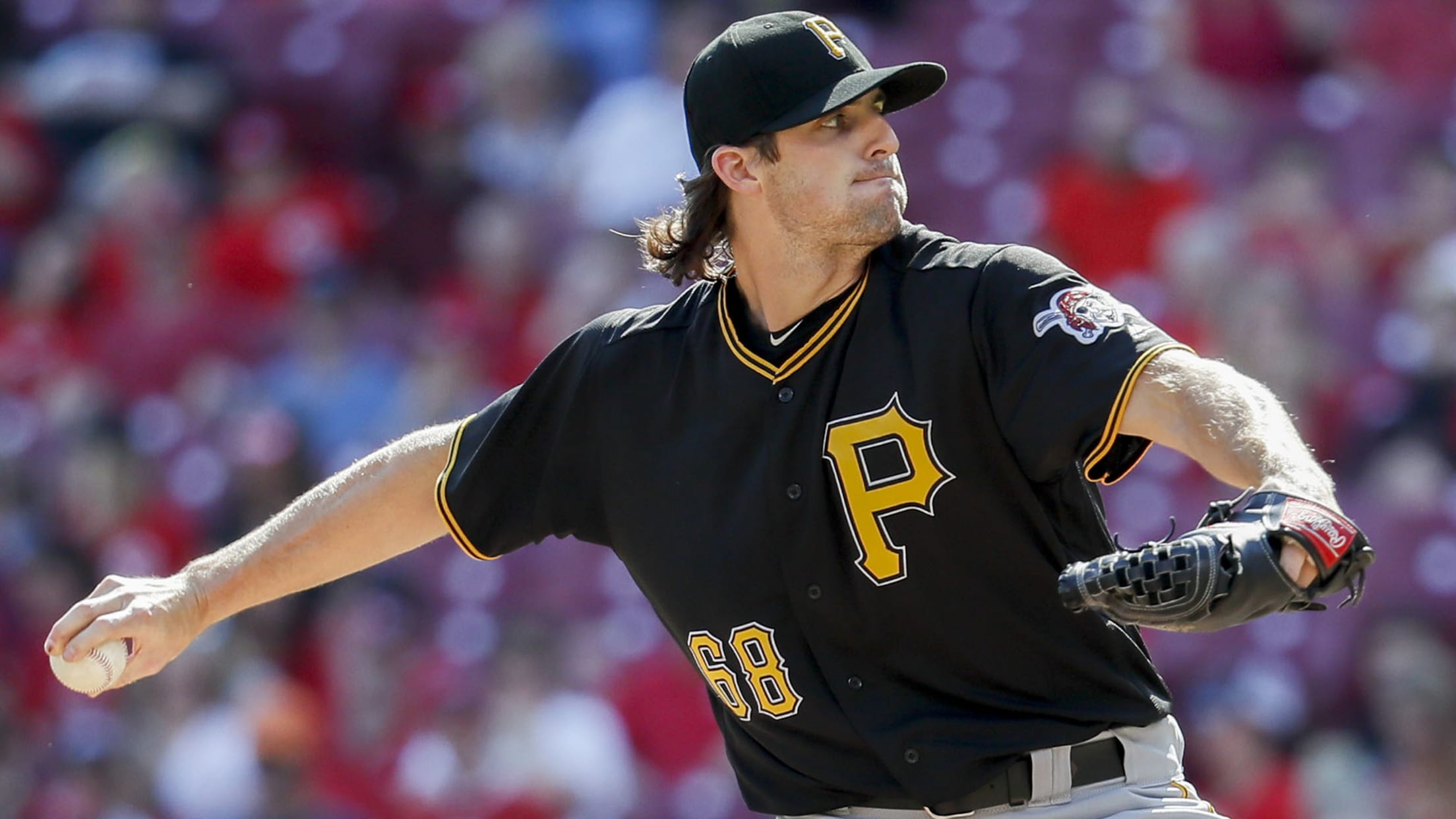 BRADENTON, Fla. -- Clay Holmes' Spring Training debut couldn't have gone much better. Facing the top of the Twins' lineup in the fifth inning of Saturday's 2-1 loss at LECOM Park, Holmes quickly and efficiently induced three weakly hit groundouts.
'Shelty show': Bucs skipper debuts vs. old crew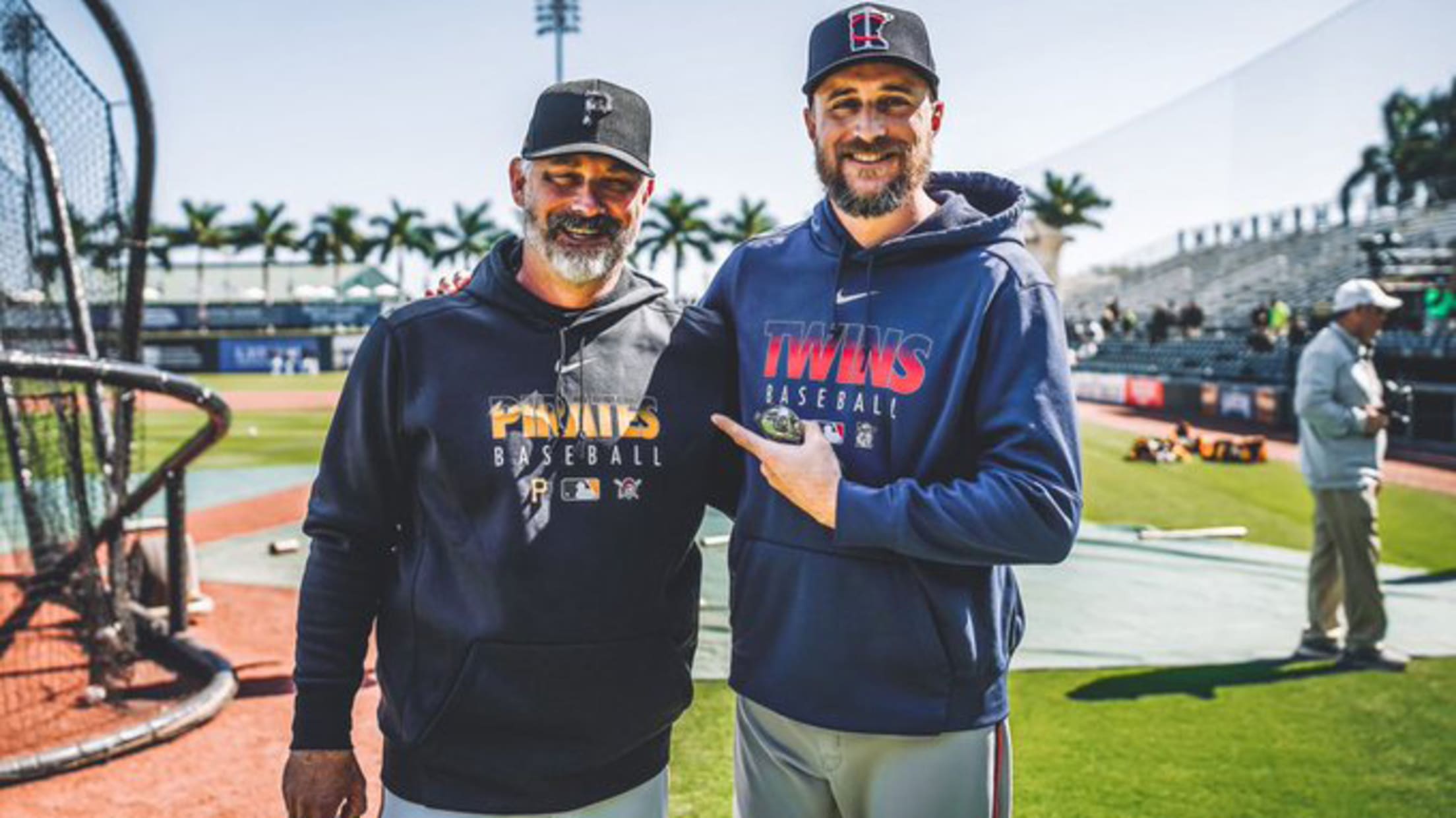 BRADENTON, Fla. -- The Pirates' 2-1 loss to the Twins on Saturday was more like a dress rehearsal for Derek Shelton, a preview of what it might feel like when he steps into the dugout to manage his first game on March 26 at Tropicana Field. But it was no
The big takeaways from Pirates camp (so far)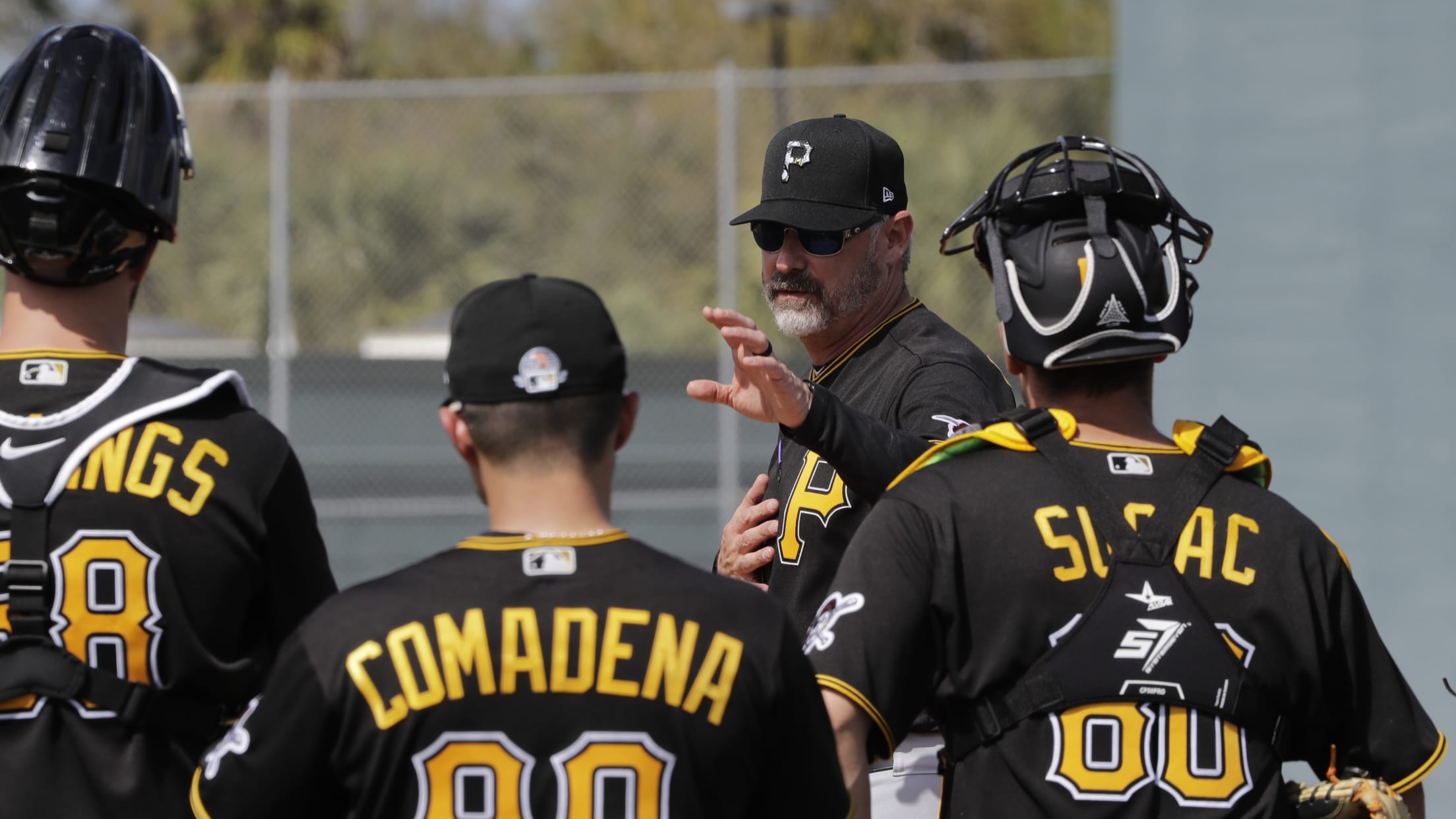 BRADENTON, Fla. -- Friday was a short workday at Pirate City. With the wind whipping and temperatures dropping into frigid-for-Florida territory, the Pirates did most of their work indoors, then packed up and left to take part in their annual charity golf tournament.
Shelton thrilled to have this Bucs legend in camp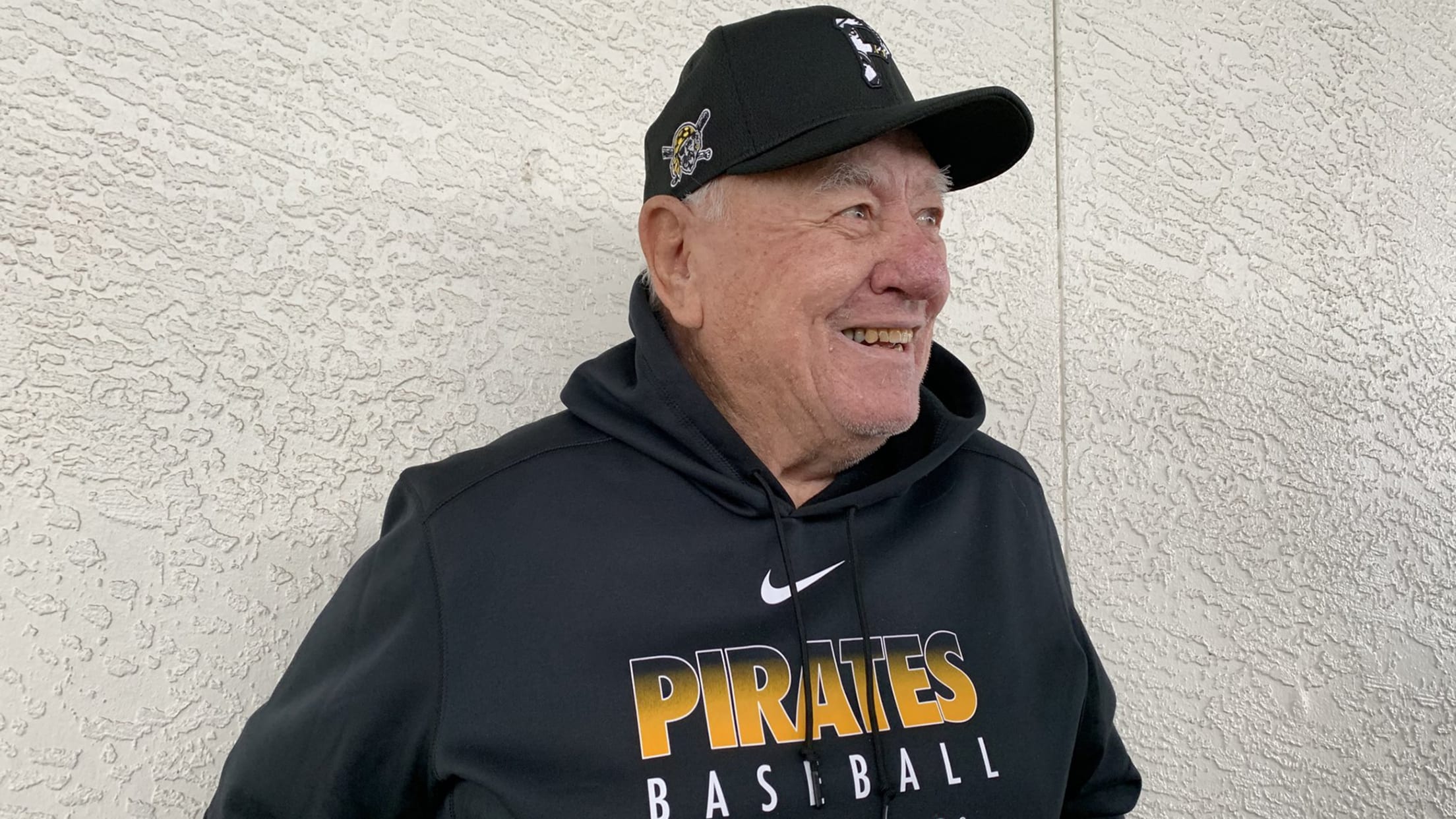 BRADENTON, Fla. -- Bill Mazeroski is soon moving to the Philadelphia area to be closer to his family, but he has a special trip to Pittsburgh planned for this summer. The Pirates will honor their 1960 World Series championship team on June 16 at PNC Park, and Mazeroski -- the
Bucs extend netting at PNC Park, LECOM Park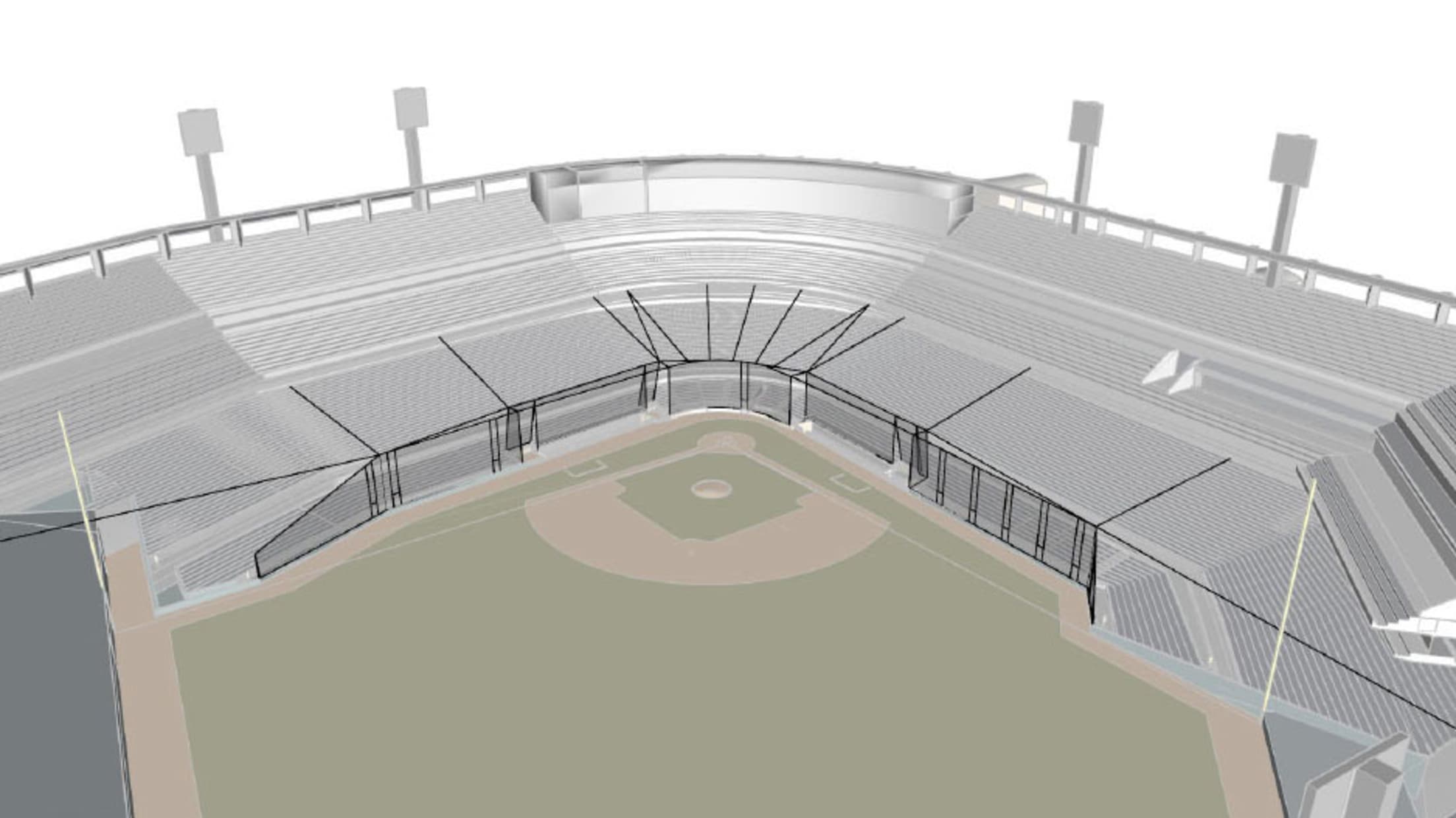 The Pittsburgh Pirates on Friday announced the team will extend the protective netting at PNC Park, as well as at the team's Spring Training home, LECOM Park, in Bradenton, Fla. The new netting systems will now stretch nearly the length of the first and third base foul lines at both
Each team's top power-hitting prospect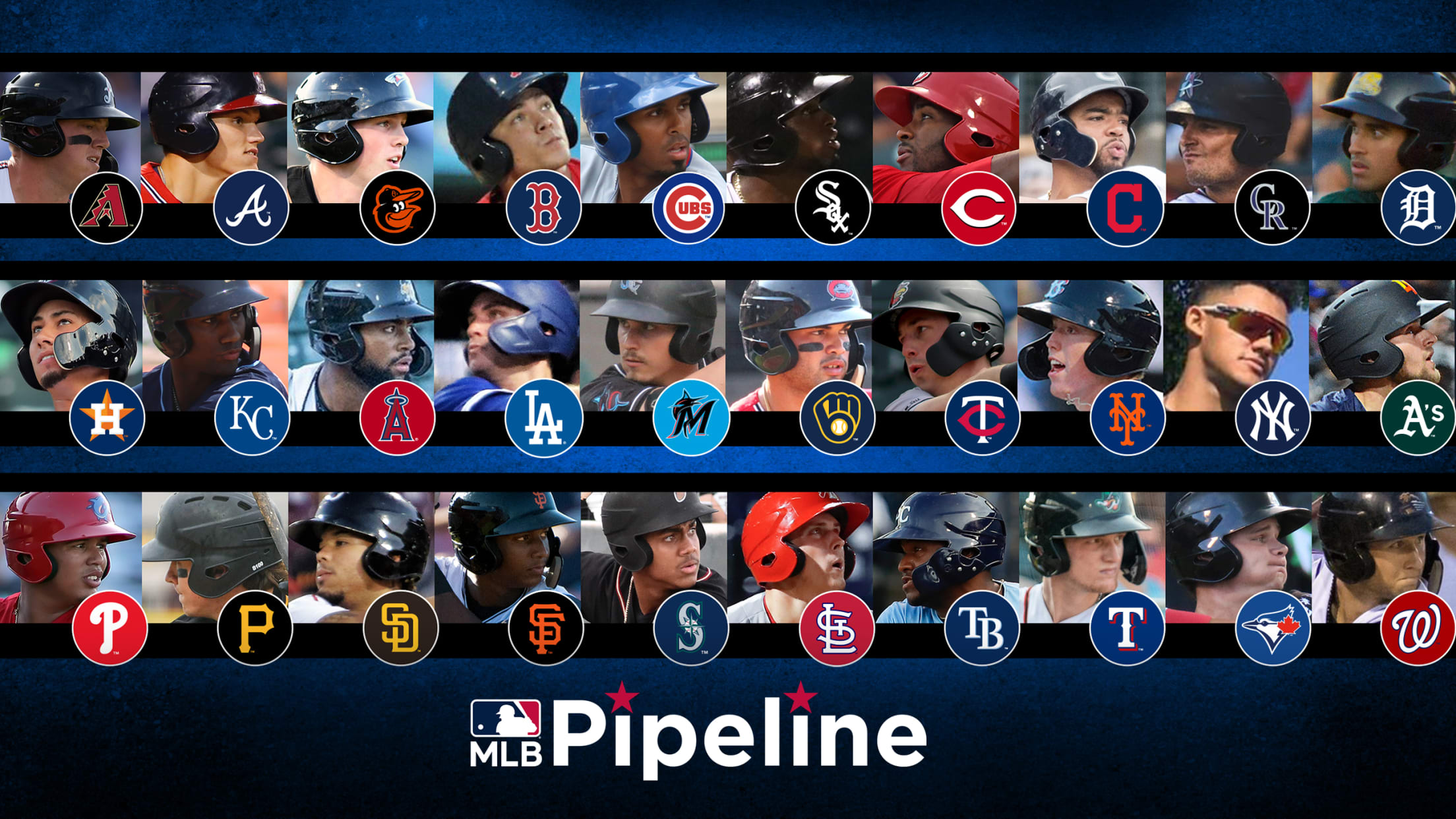 The 2019 Major League season will be remembered as the Year of the Home Run after players across baseball combined to hit a record 6,776 homers -- up from 5,585 in 2018 -- and 14 different teams set a new franchise record. National League Rookie of the Year Pete Alonso
Finally healthy, Koehler vies for bullpen spot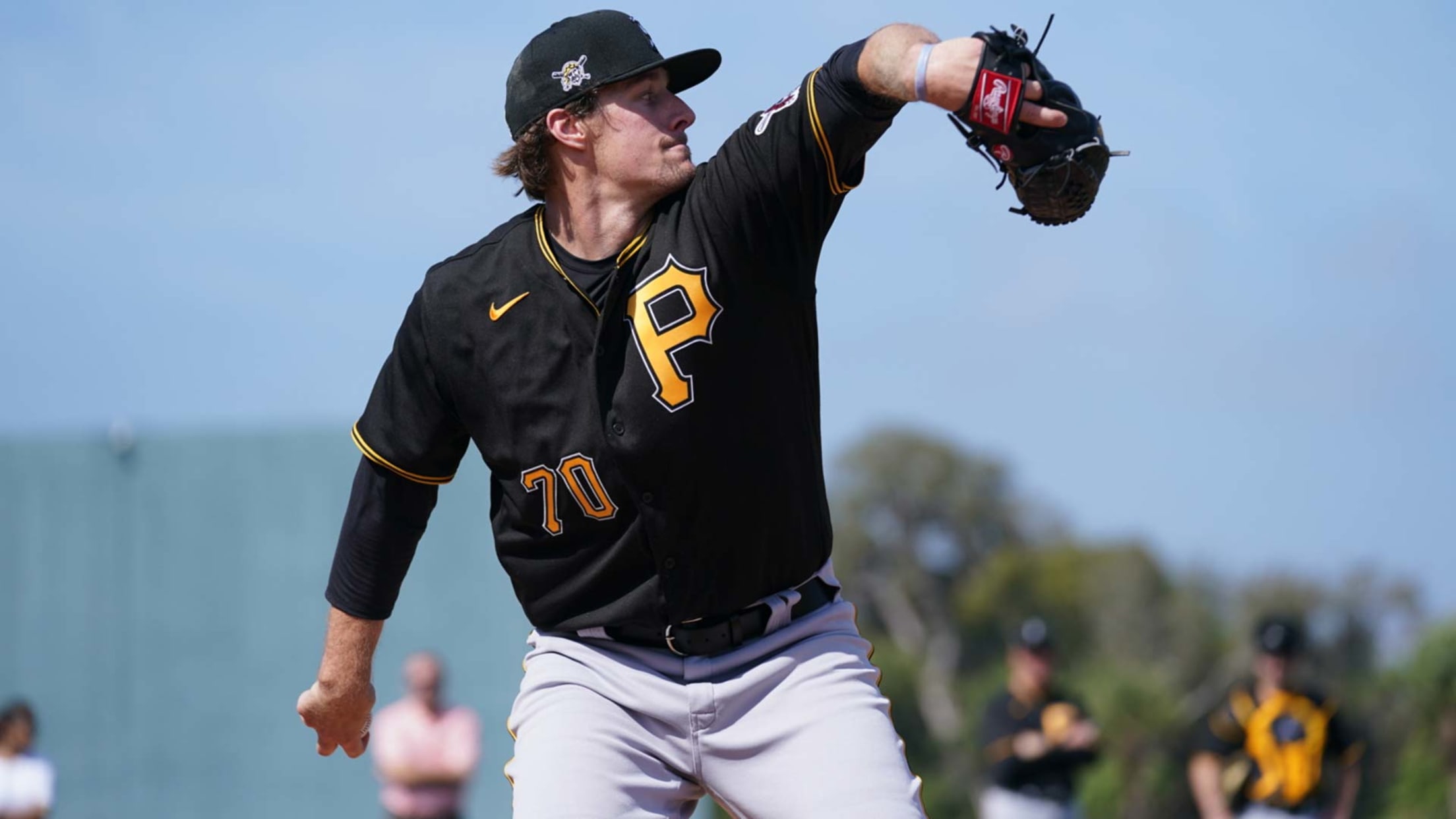 BRADENTON, Fla. -- Two years ago, Tom Koehler entered the Dodgers' Spring Training camp with the promise of playing a prominent role for the reigning National League champions. A back-end starter with the Marlins for most of his career, he had parlayed a strong finish in the Blue Jays' bullpen
Notes: Musgrove hones pitches; Keller to start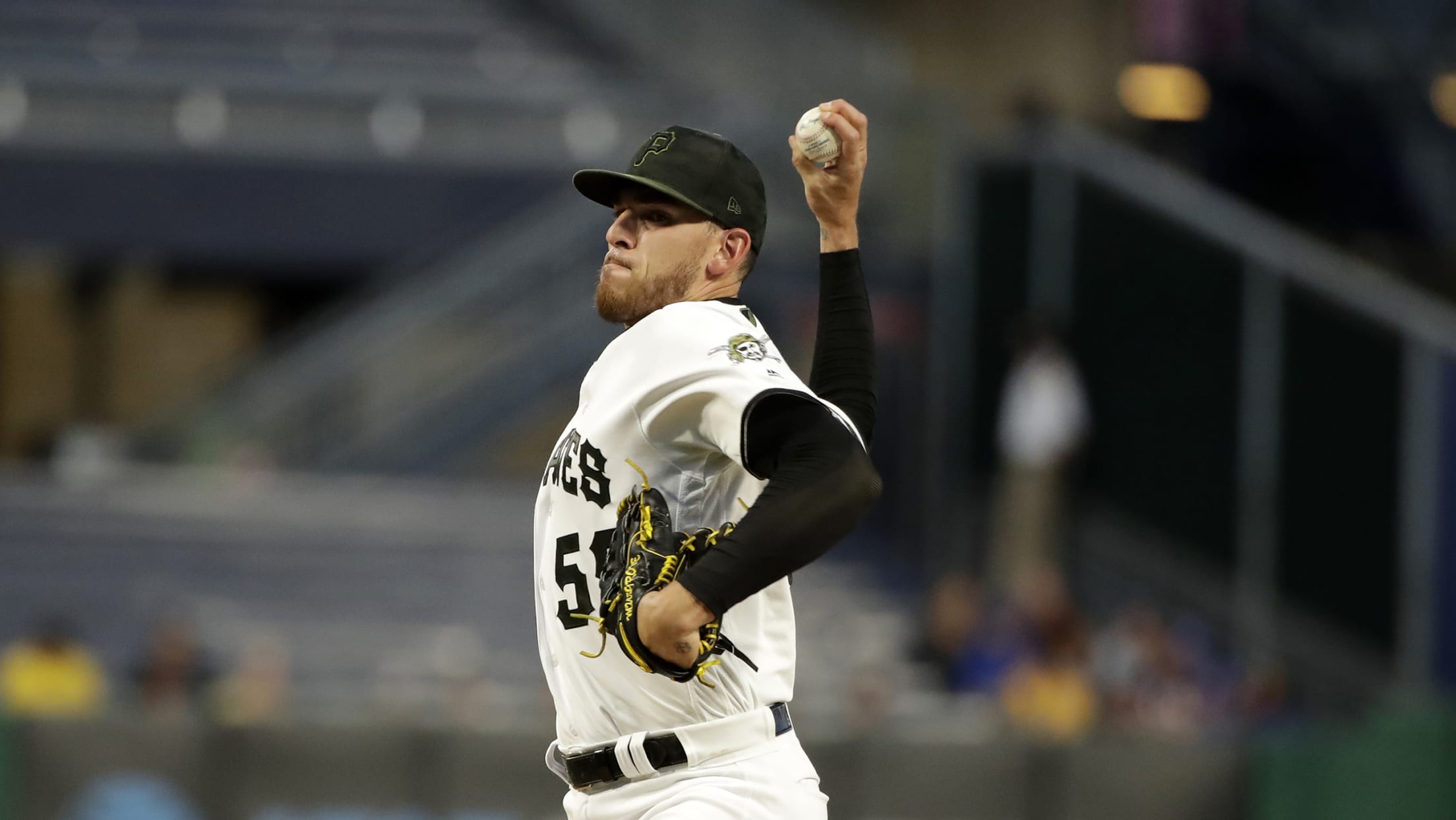 BRADENTON, Fla. -- During his final five starts last year, Joe Musgrove turned into the pitcher he wants to be for all of this season.