Bucs option Keller as Williams returns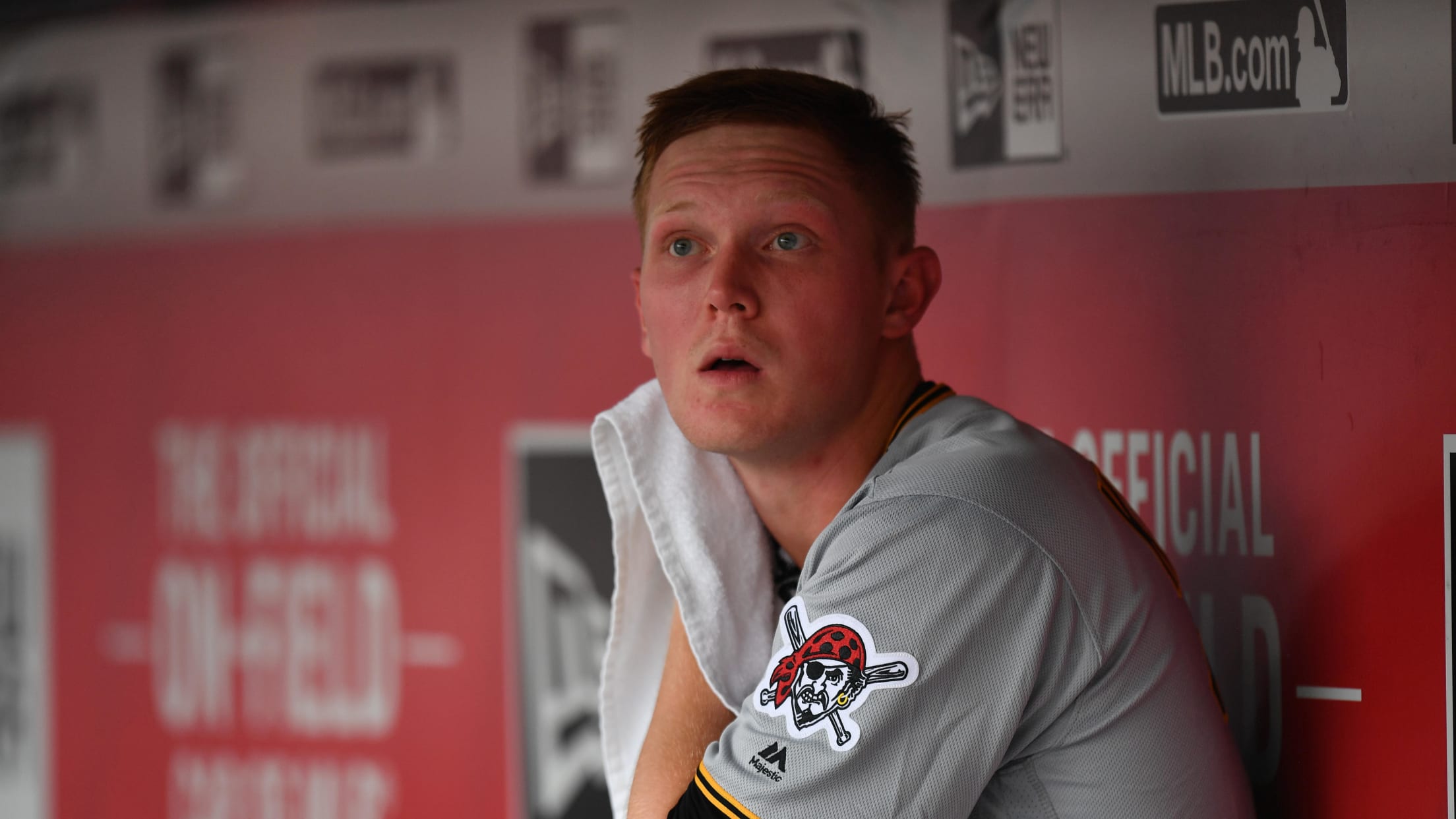 PITTSBURGH -- With Trevor Williams rejoining the rotation on Wednesday, the Pirates optioned top prospect Mitch Keller back to Triple-A Indianapolis. Keller's outing in the Pirates' 5-4 loss to the Tigers on Tuesday night was encouraging in some ways, but he still showed that there is room to improve in
Taillon leads PLAY event at PNC Park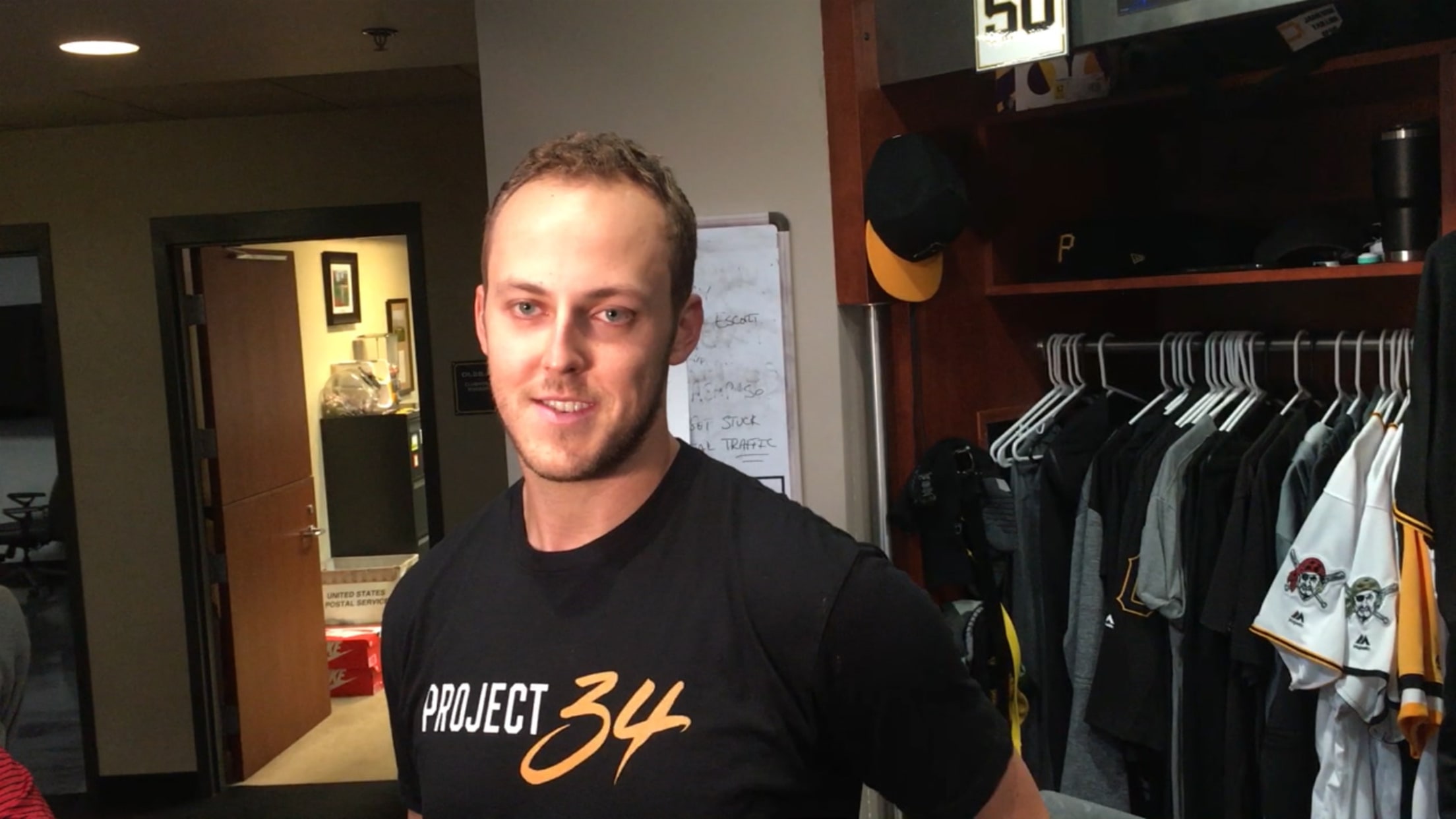 PITTSBURGH -- When Jameson Taillon was young, he'd go to a local Little League field with his older brother, Jordan, to work out. Jordan was the first person, Taillon said, who advised the Pirates right-hander to watch what he ate and to exercise like an athlete. "Him being a big
Bucs derailed by defensive miscues vs. Tigers
Keller, Kang commit costly errors in Interleague series opener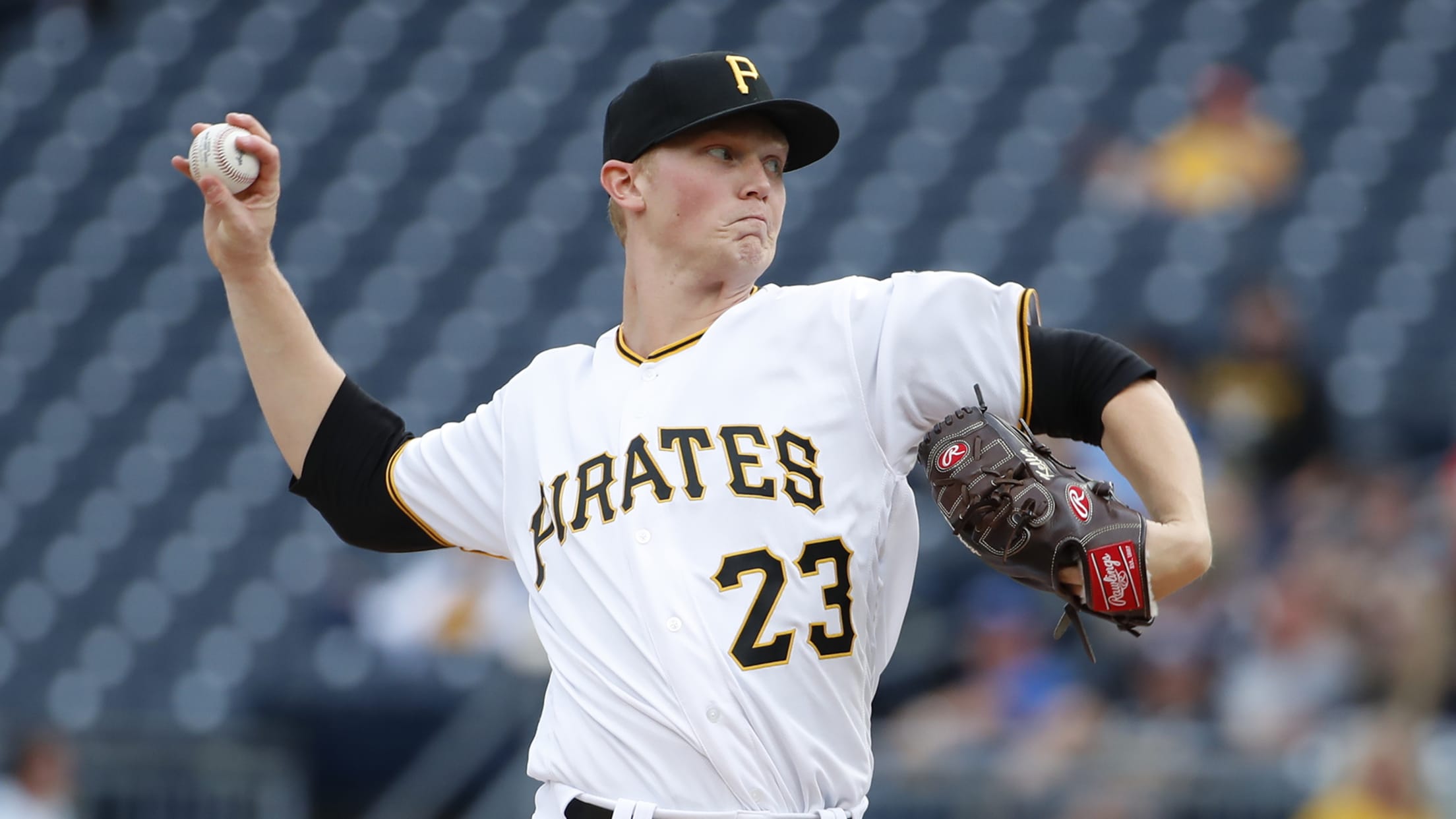 PITTSBURGH -- The first three weeks of the season, a shutdown pitching staff kept the Pirates close in nearly every game they played. Lately, a hot-hitting offense has made them competitive amid a brutal stretch for their rotation and bullpen. The Bucs pitched well enough to keep it close and
Bucs activate Stratton from IL, option Ramirez
Williams slated to start Interleague series finale against Tigers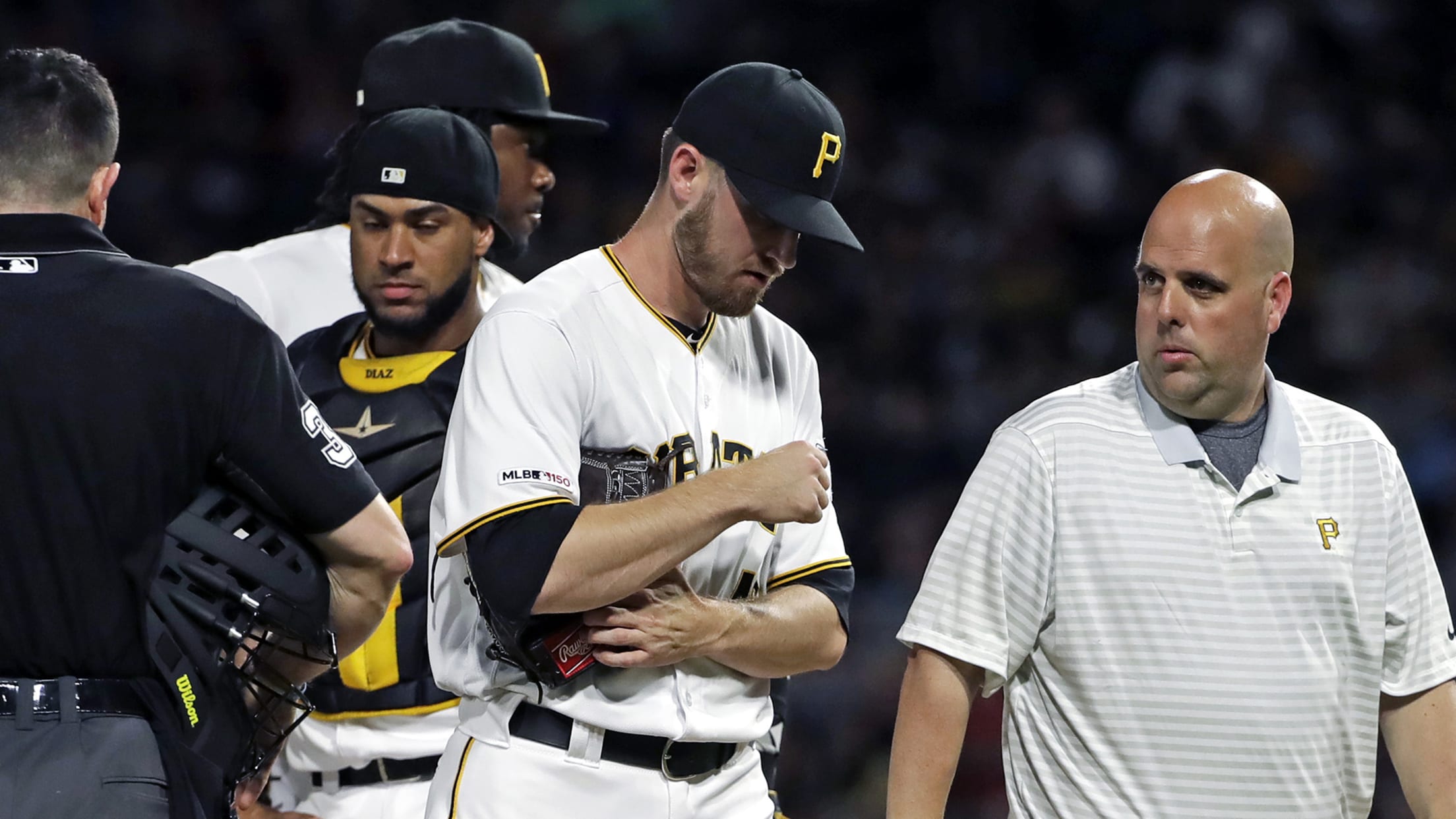 PITTSBURGH -- The Pirates' pitching staff is starting to get healthy. Before Tuesday night's series opener against the Tigers at PNC Park, the Bucs activated right-handed reliever Chris Stratton from the 10-day injured list and optioned reliever Yefry Ramírez to Triple-A Indianapolis. On Wednesday, the Bucs will activate Trevor Williams
VOTE NOW: All-Star primary ends Friday, 4 ET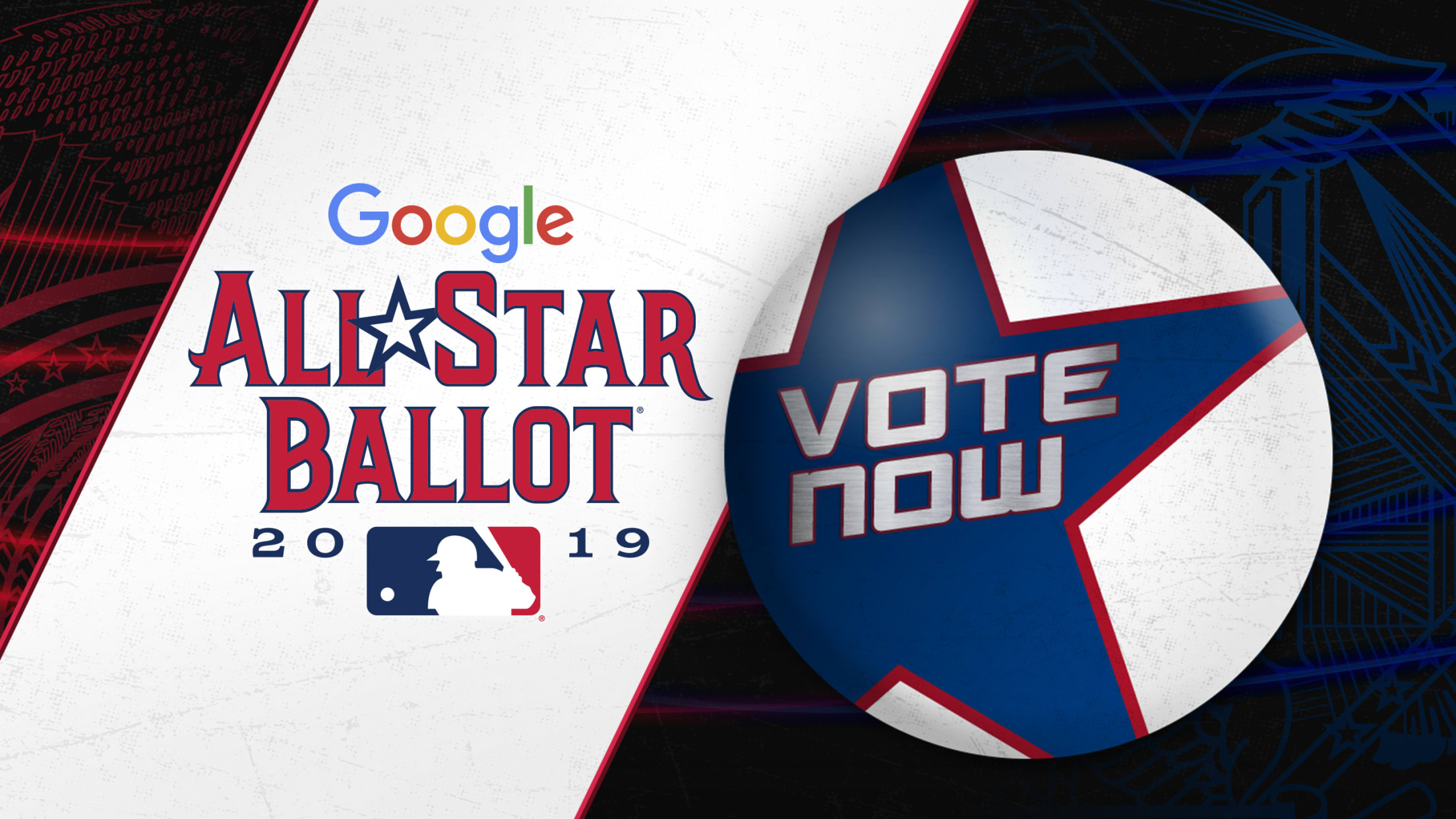 Baseball's version of the primary season is upon us, and the sport's answer to Election Day is not far behind. And in incorporating shades of the political process, the 2019 Google MLB All-Star Ballot brings major change to the selection system for All-Star Game starters. • VOTE NOW: 2019 Google
Bell holding fast to top All-Star 1B spot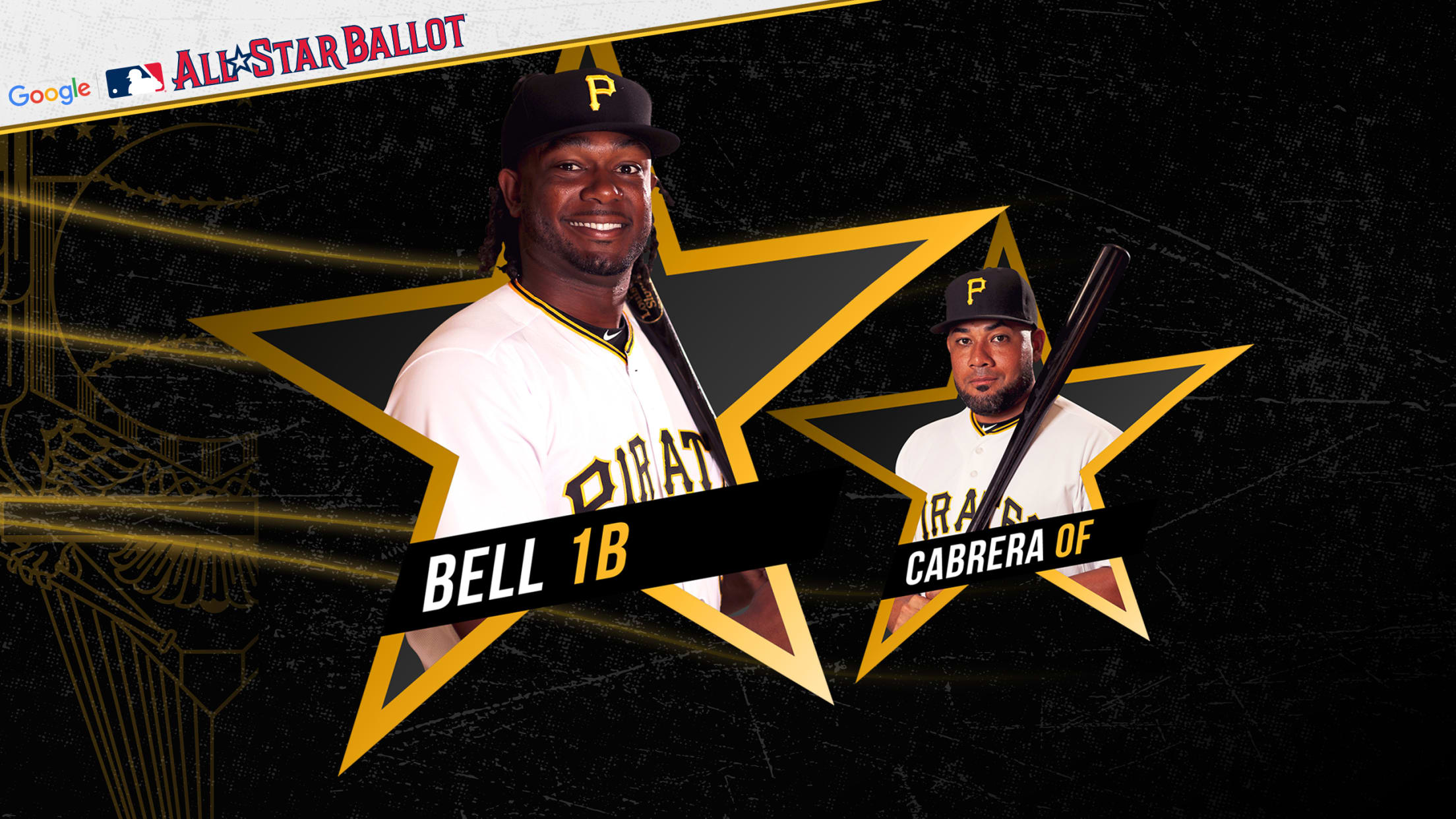 Read our FAQ on this year's revamped balloting format, which includes two phases of fan voting to determine the All-Star starters, and the ability to vote through Google Search. PITTSBURGH -- With less than five days remaining in the first round of All-Star voting, Josh Bell still has a good
Teen phenom leads updated Top 100 list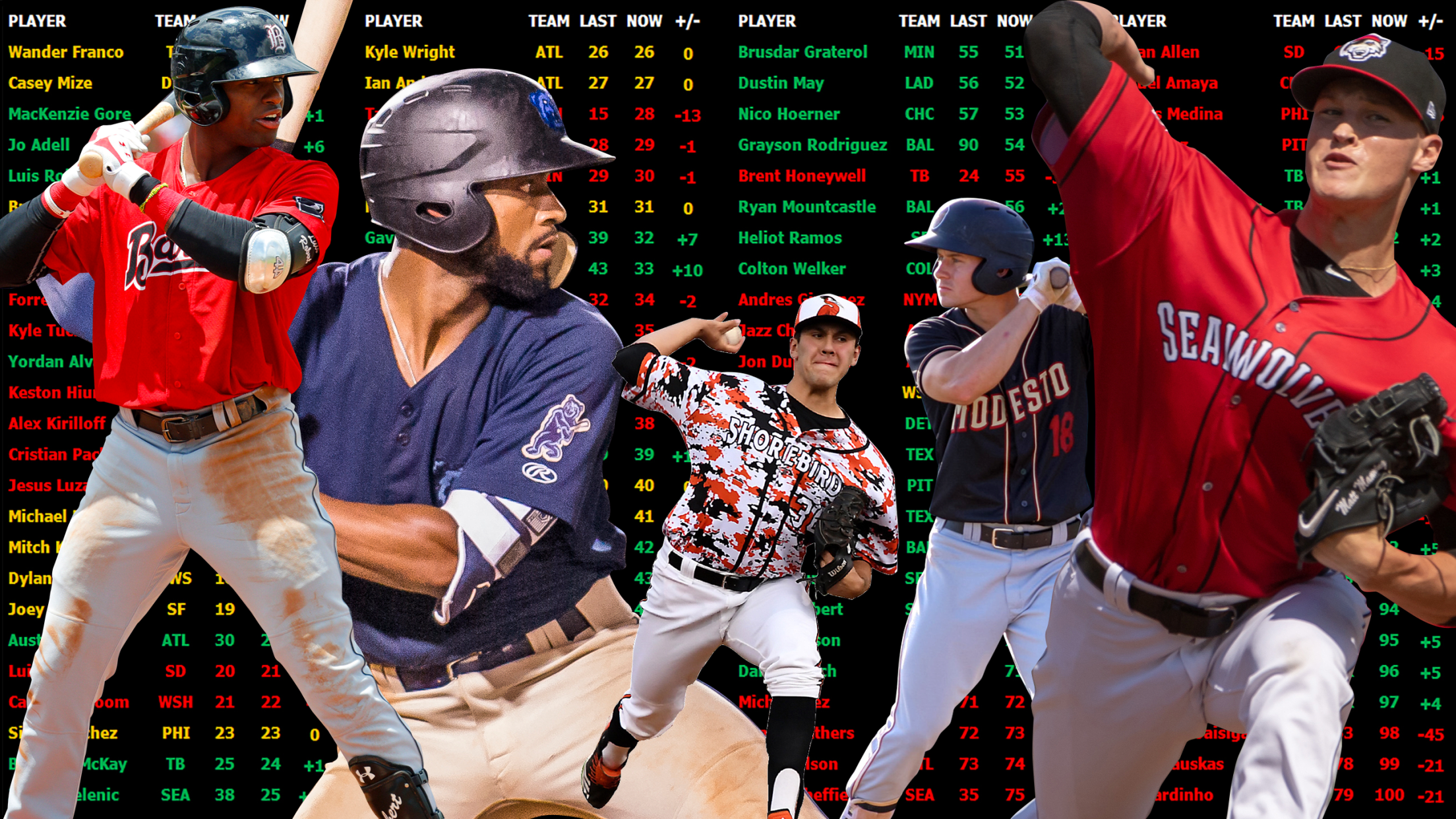 Another month and change has gone by since we last updated our Top 100 Prospects list. We're just about at the half-way point of the 2019 Minor League season and short-season leagues have just gotten underway, so it's a perfect time to make some tweaks to the list. This will
Tuesday's top prospect performers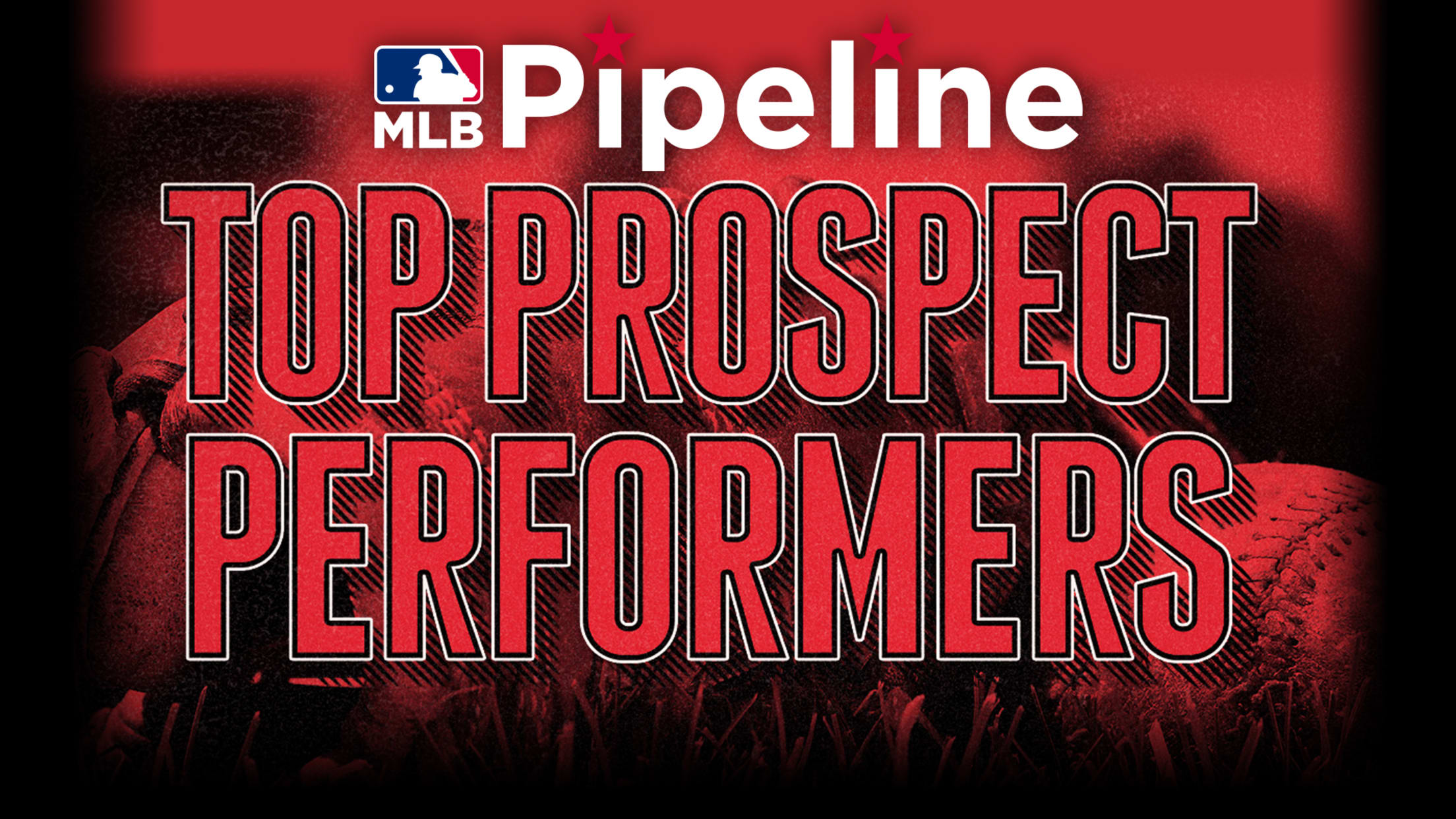 Here's a look at Tuesday's top Minor League performers from each team's Top 30 Prospects list and 2019 Draft class: AMERICAN LEAGUE EAST Blue Jays: Cal Stevenson, OF (No. 24) -- 3-for-4, 3B, RBI, R, SB (Class A Adv Dunedin) Stevenson was the only Dunedin player to post multiple hits
Bucs head home: 'It's starting to come together'
With two wins in Miami to end a rough road trip, team stays positive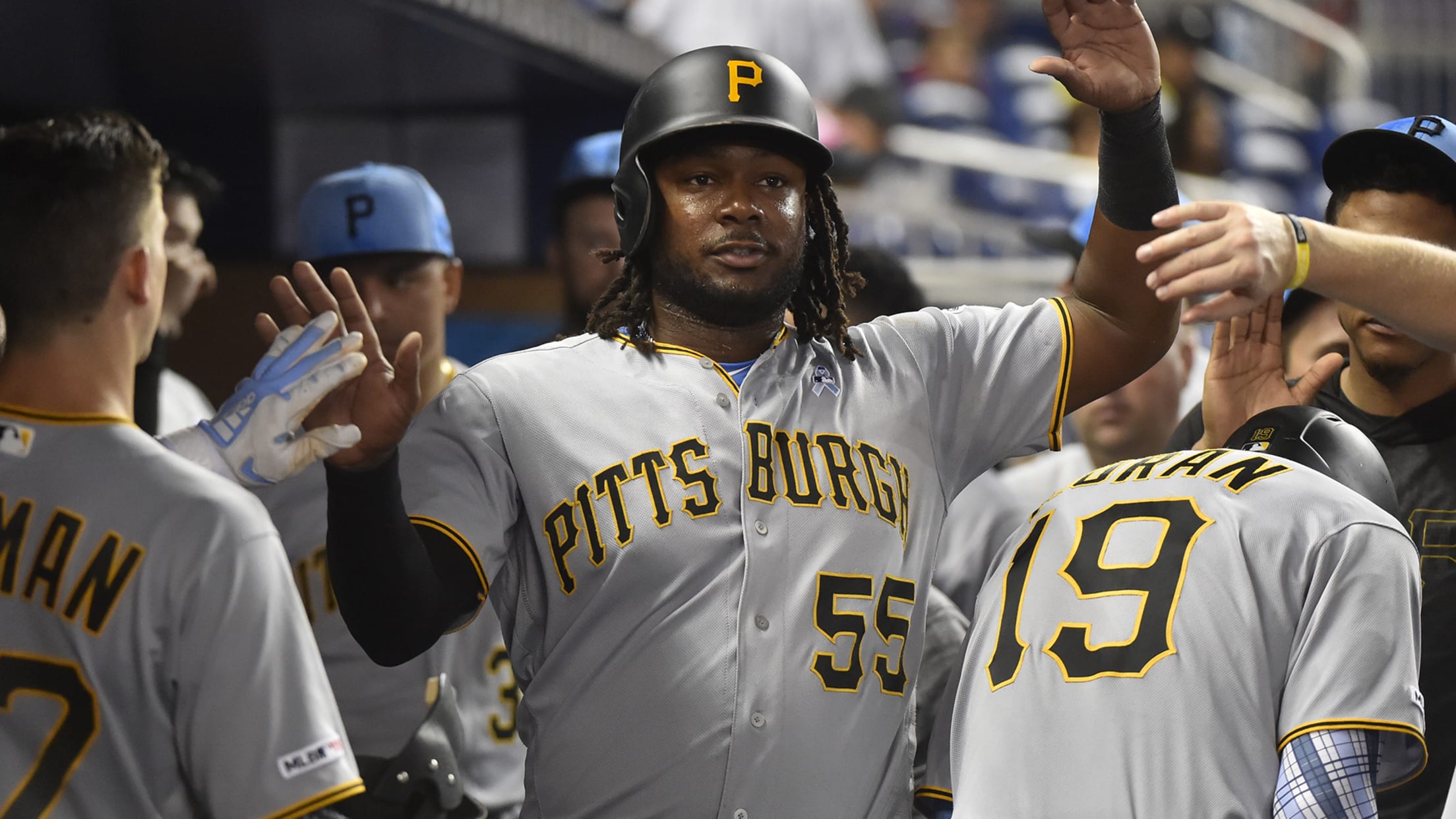 MIAMI -- When the Pirates (32-39) embarked on this three-city, 10-day tour, they were one game below .500. They then squared off against the Brewers and Braves in consecutive series, dropping seven in a row. Down by a pair of runs in the latter part of Sunday afternoon's game at
Reynolds learned game at (pain of) dad's knee
Ramirez called up from Indy, as Agrazal heads back to Triple-A team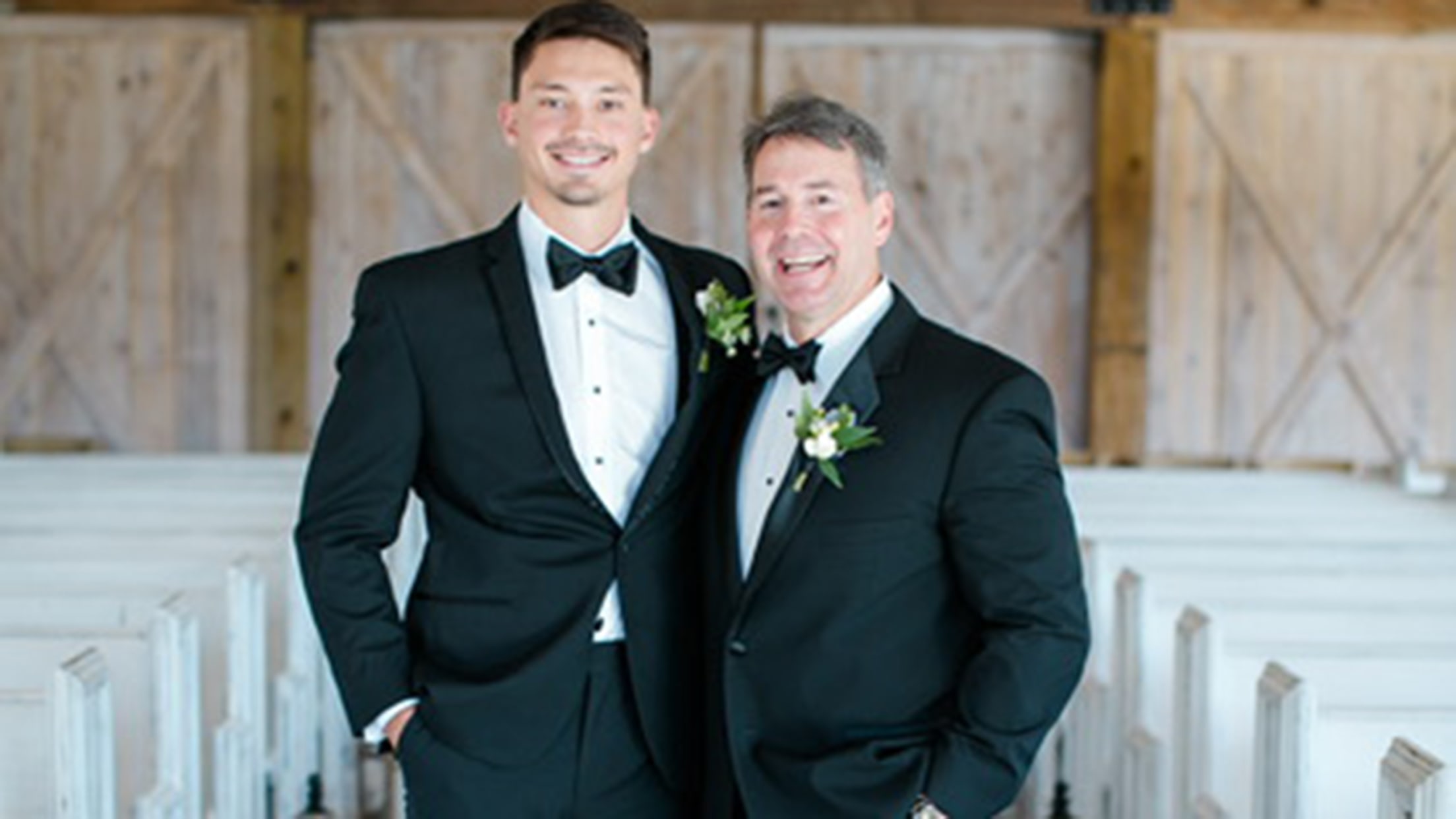 MIAMI -- When Pirates outfielder Bryan Reynolds was little, he would hit soft baseballs thrown to him by his dad, Greg, from their front yard into a neighbor's house. Nearly two decades later, the 24-year-old outfielder is pacing all Major League rookies in batting average and on-base percentage. "One time,
Bucs fall to Marlins in Agrazal's MLB debut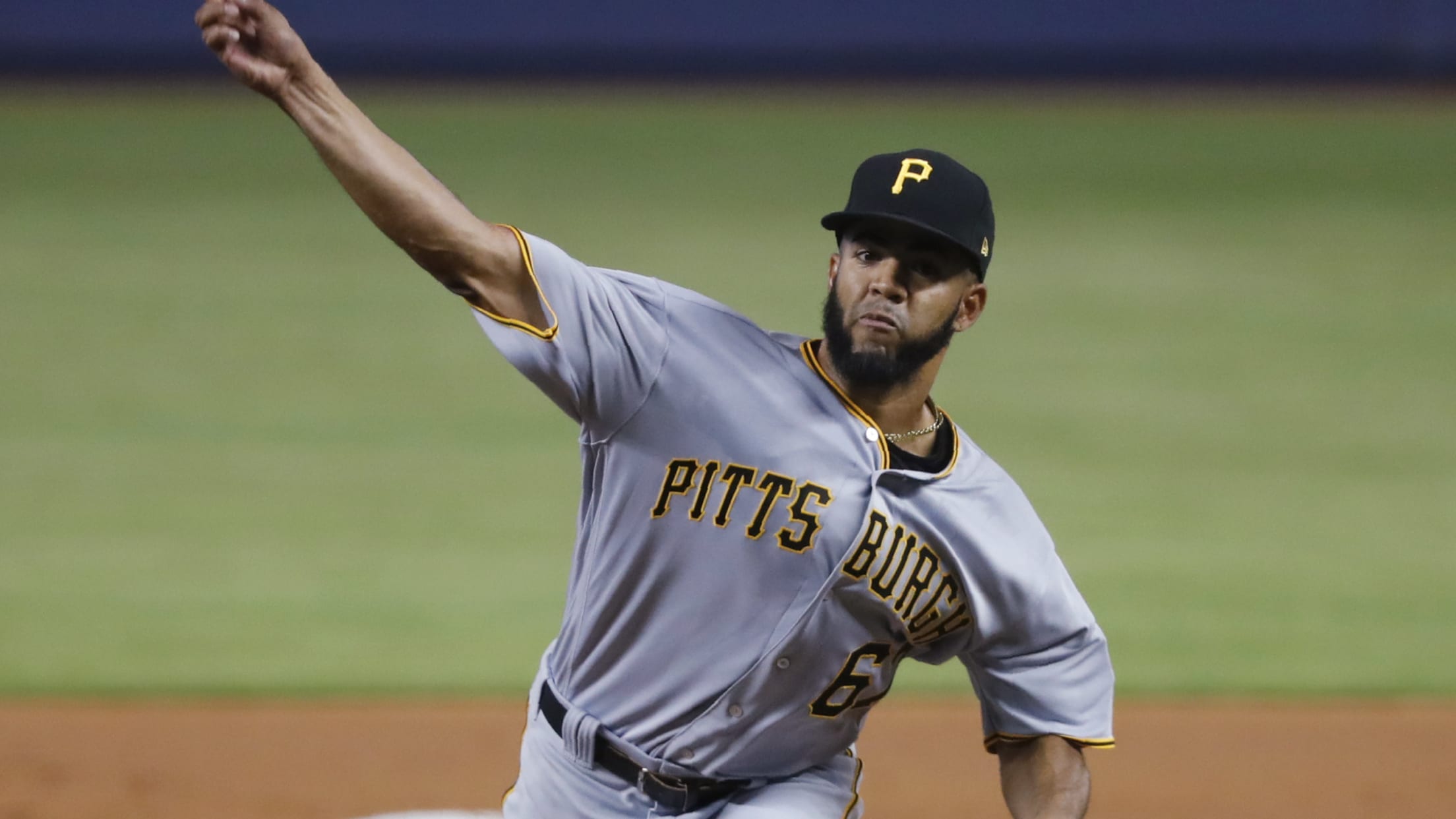 MIAMI -- The Pirates staked Dario Agrazal to an early lead, but things quickly unraveled for the right-hander in his Major League debut in Saturday night's 4-3 loss to the Marlins. Six months after being designated for assignment by Pittsburgh, Agrazal found himself on the mound at Marlins Park in
Pirates transfer Kela to 60-day IL
Agrazal makes Major League debut; Neverauskas optioned to Triple-A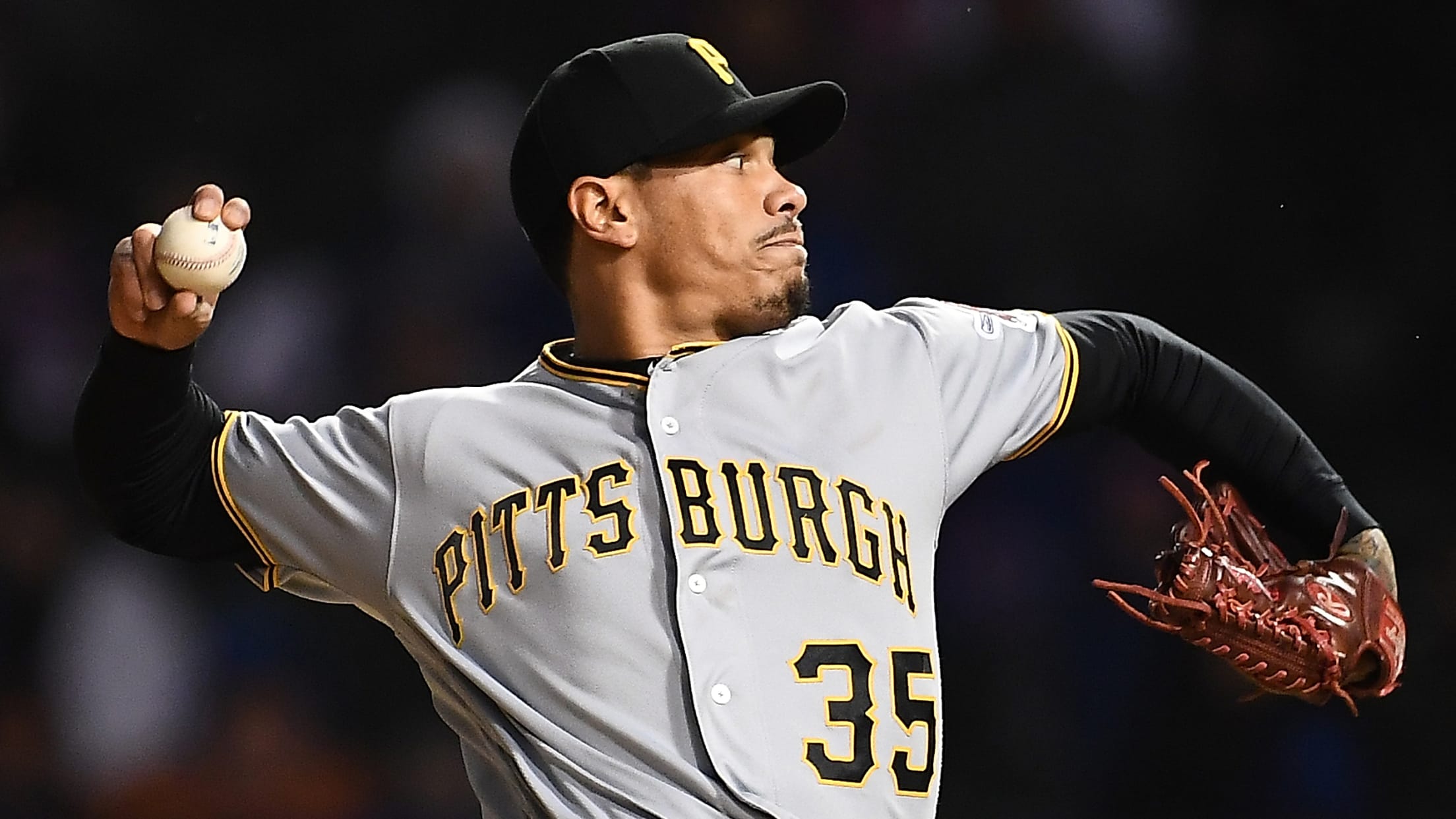 MIAMI -- The Pirates transferred setup man Keone Kela to the 60-day injured list on Saturday as he continues to work through right shoulder inflammation. The move freed up a 40-man roster spot for right-hander Dario Agrazal, who started and allowed three runs (two earned) over four innings in the
Brault and Pirates' bats end losing streak
Lefty throws six scoreless innings, and gets two hits himself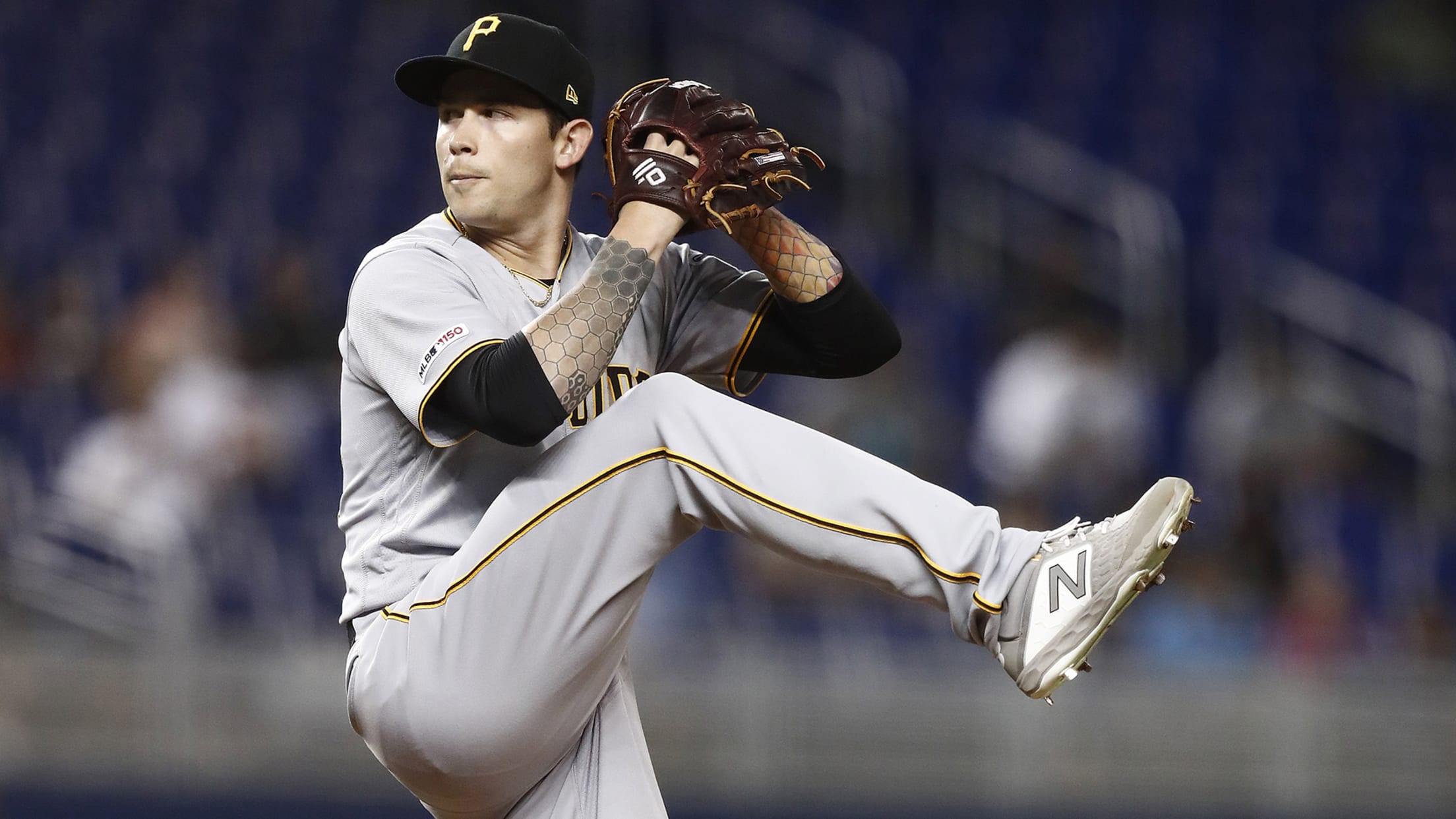 MIAMI -- It can be a challenge to remain even-keeled in the midst of a seven-game skid on the road like the one the Pirates found themselves in before letting off steam in Friday night's 11-0 win over the Marlins. But Bucs manager Clint Hurdle has a sheet of paper
Here is each team's most deserving All-Star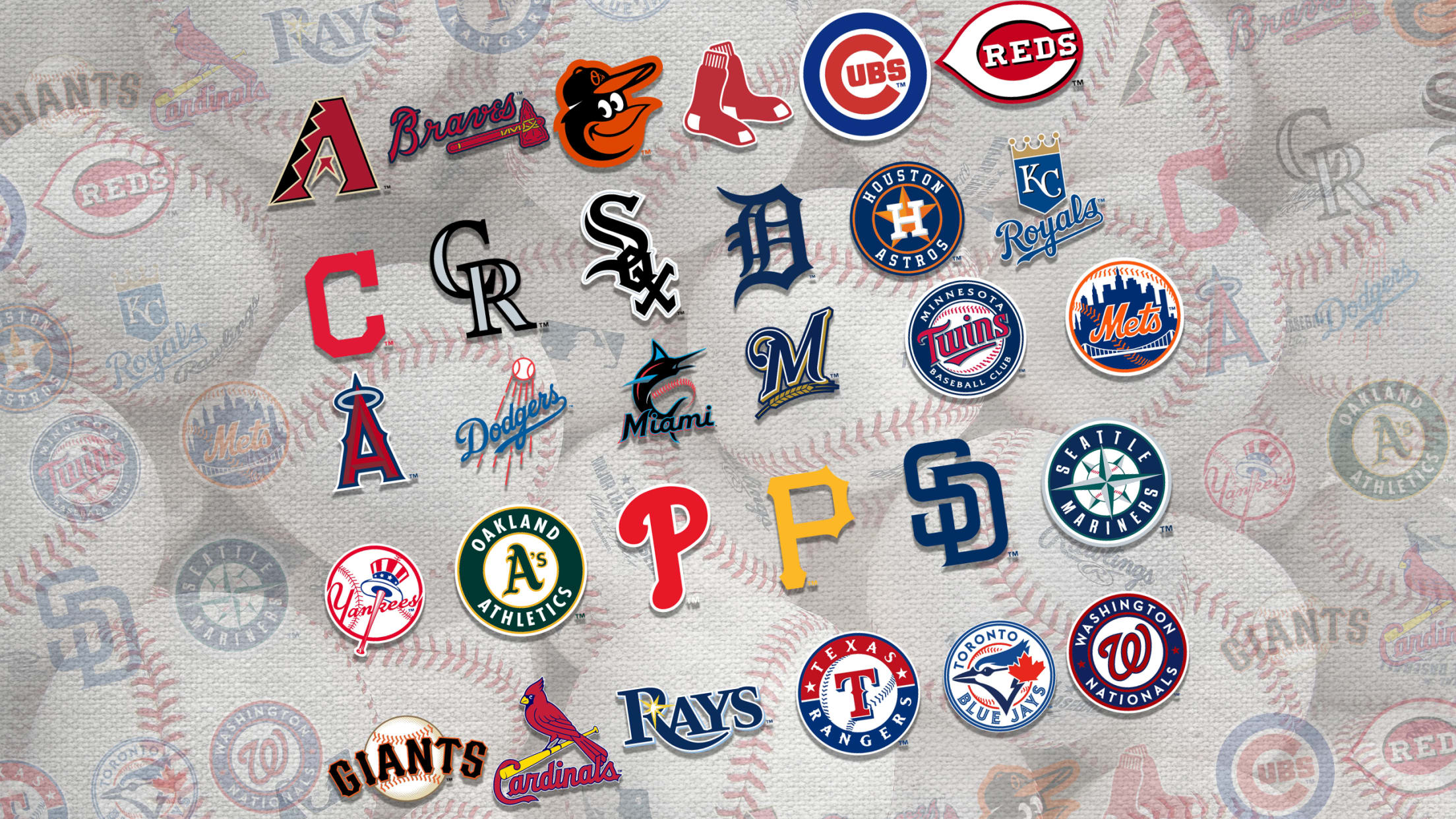 Read our FAQ on this year's revamped balloting format, which includes two phases of fan voting to determine the All-Star starters, and the ability to vote through Google Search. Every team gets an All-Star. That's the rule for All-Star Games, and I'd argue that's that way it should be: The
Keller learns lesson in rough second start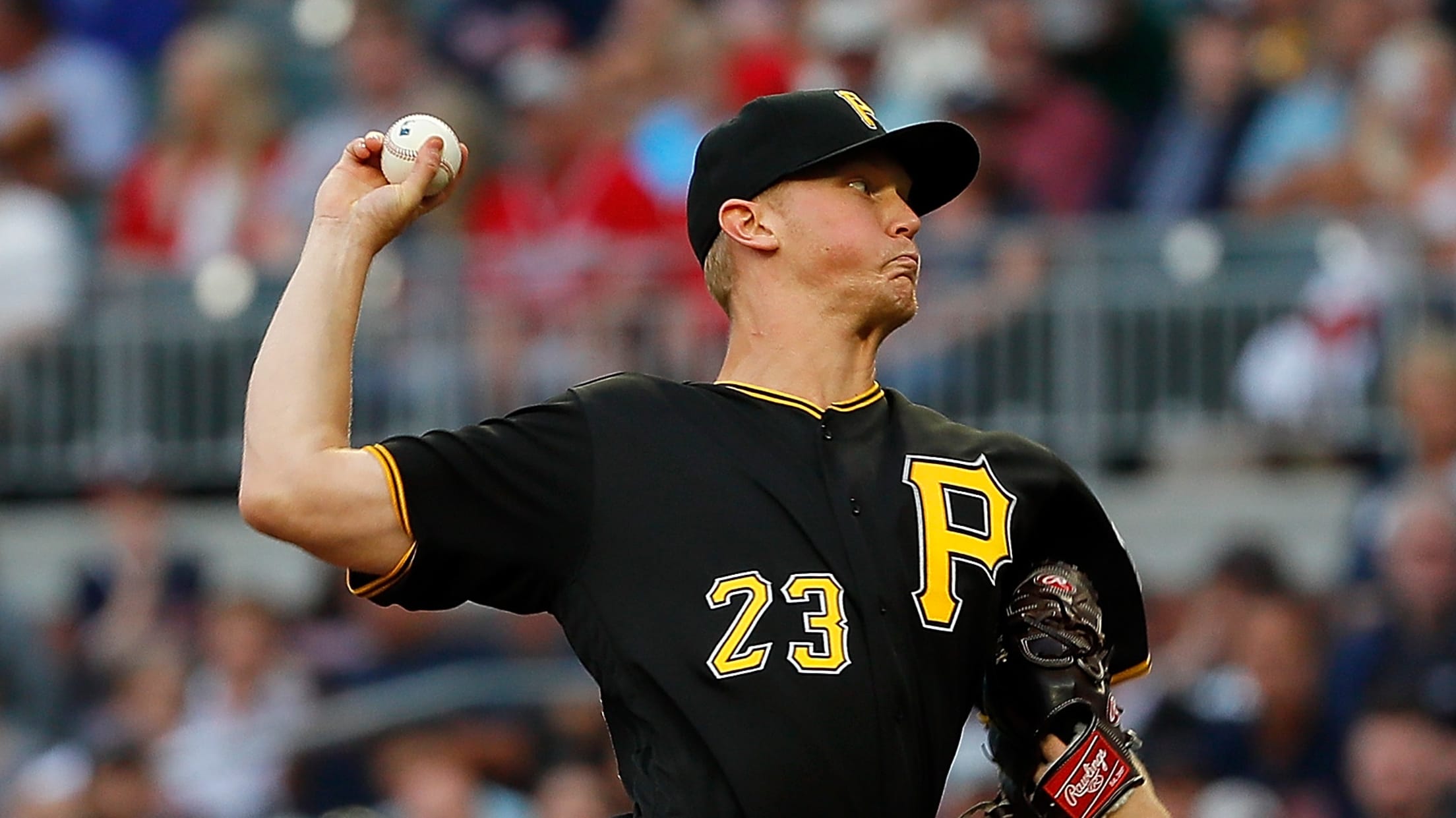 ATLANTA -- Mitch Keller only had to look at the Braves' lineup on Wednesday night to fully appreciate the difference between Triple-A and the Majors. When the Pirates' Triple-A affiliate played the Braves' Gwinnett club in late April, prospect Austin Riley was batting third every day. When Keller made his
Here's one breakout prospect for every team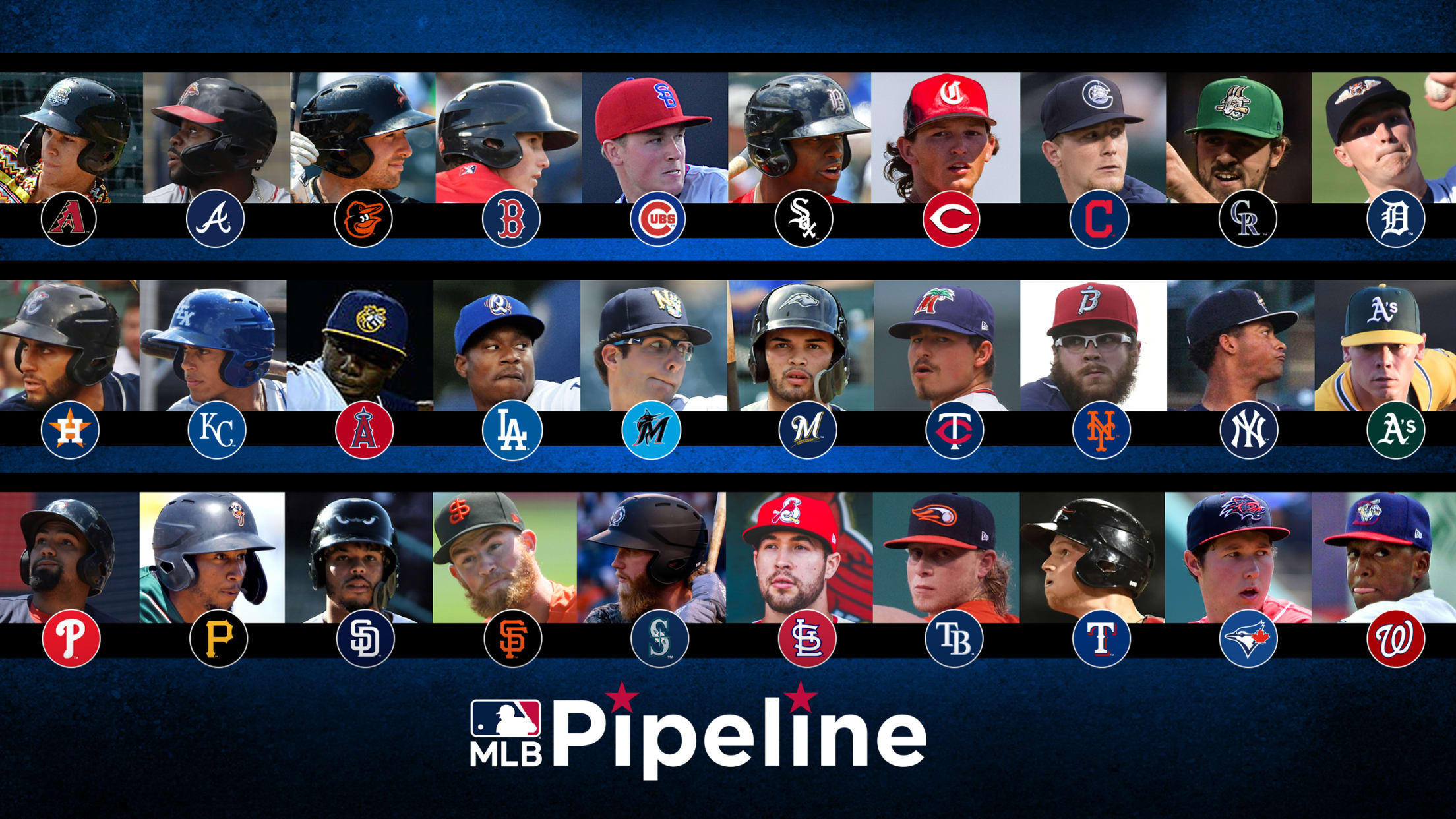 Keston Hiura (Brewers) and Luis Urias (Padres) are raking with OPS greater than 1.000 in Triple-A. Casey Mize (Tigers) and MacKenzie Gore (Padres) are dueling for the Minor League ERA leadership. None of that should be surprising, because Hiura and Urias are two of the best hitting prospects in baseball,
Top draftees, prospects begin short-season play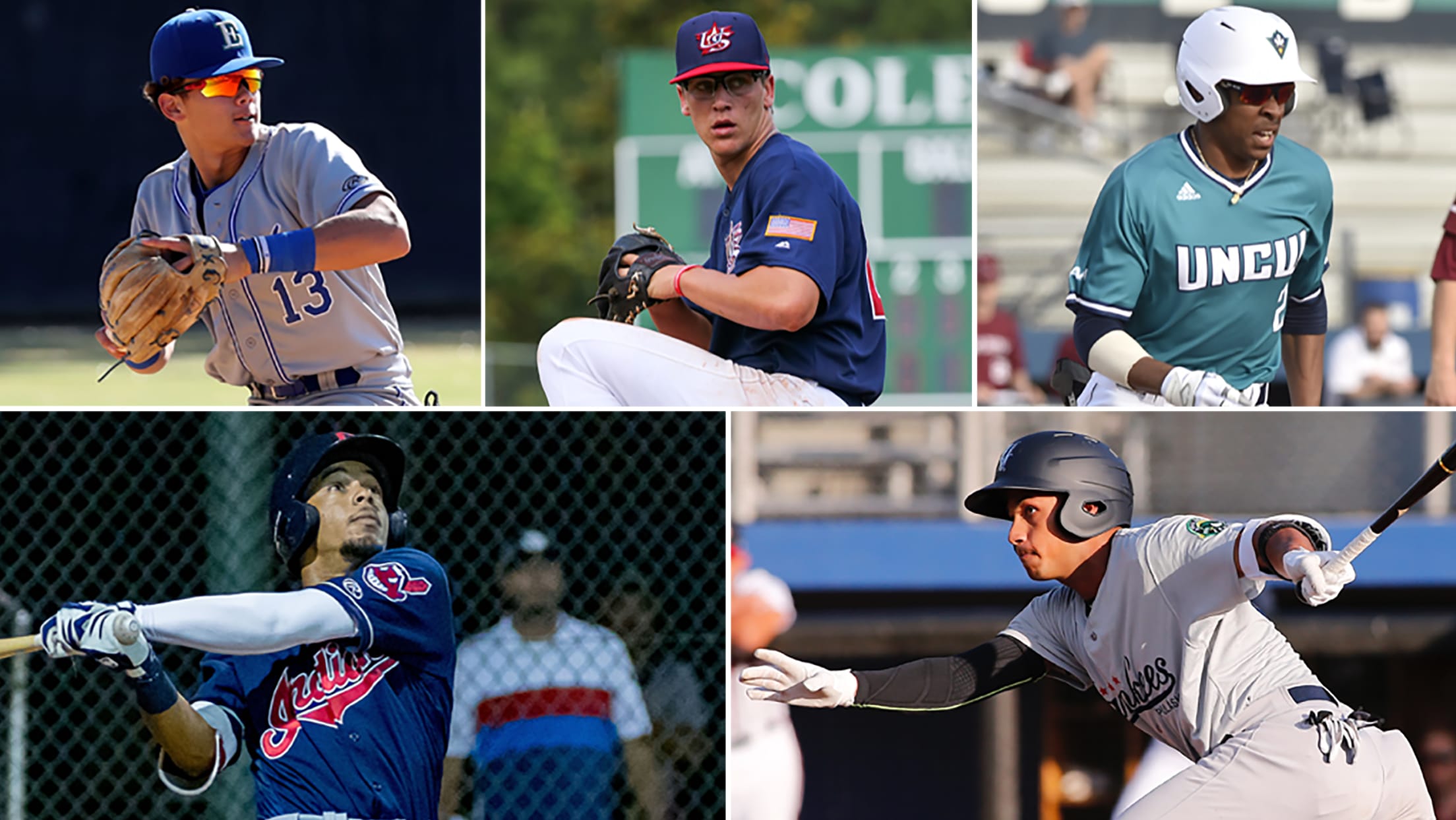 Three of Minor League Baseball's short-season leagues get underway tonight, which means it's an Opening Day of sorts for many younger prospects as they start their 2019 campaigns. Among them are several players who were just selected in last week's Draft and will be making their professional debuts. Here's a
Agrazal to make MLB debut vs. Miami
Williams pitched three innings in Triple-A; Lyles set for bullpen session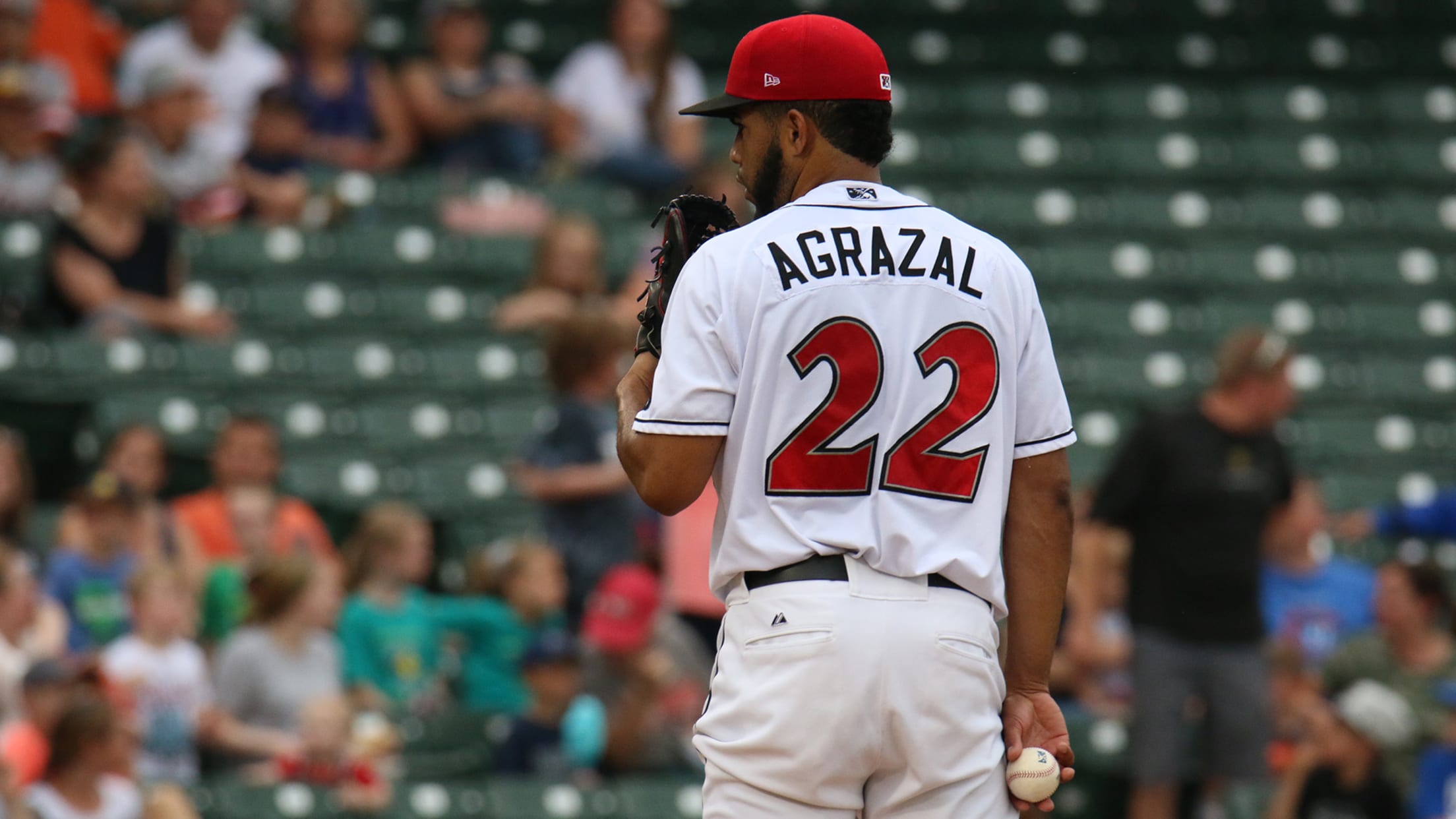 MIAMI -- Six months after being designated for assignment by Pittsburgh, right-hander Dario Agrazal will make his Major League debut for the Pirates on Saturday night in a start against Miami at Marlins Park. Agrazal has been in the Minor Leagues for seven seasons -- all with the Pirates' organization
Bucs fall short after Musgrove chased in 5th
Starting pitching in need of turnaround after facing Braves, Brewers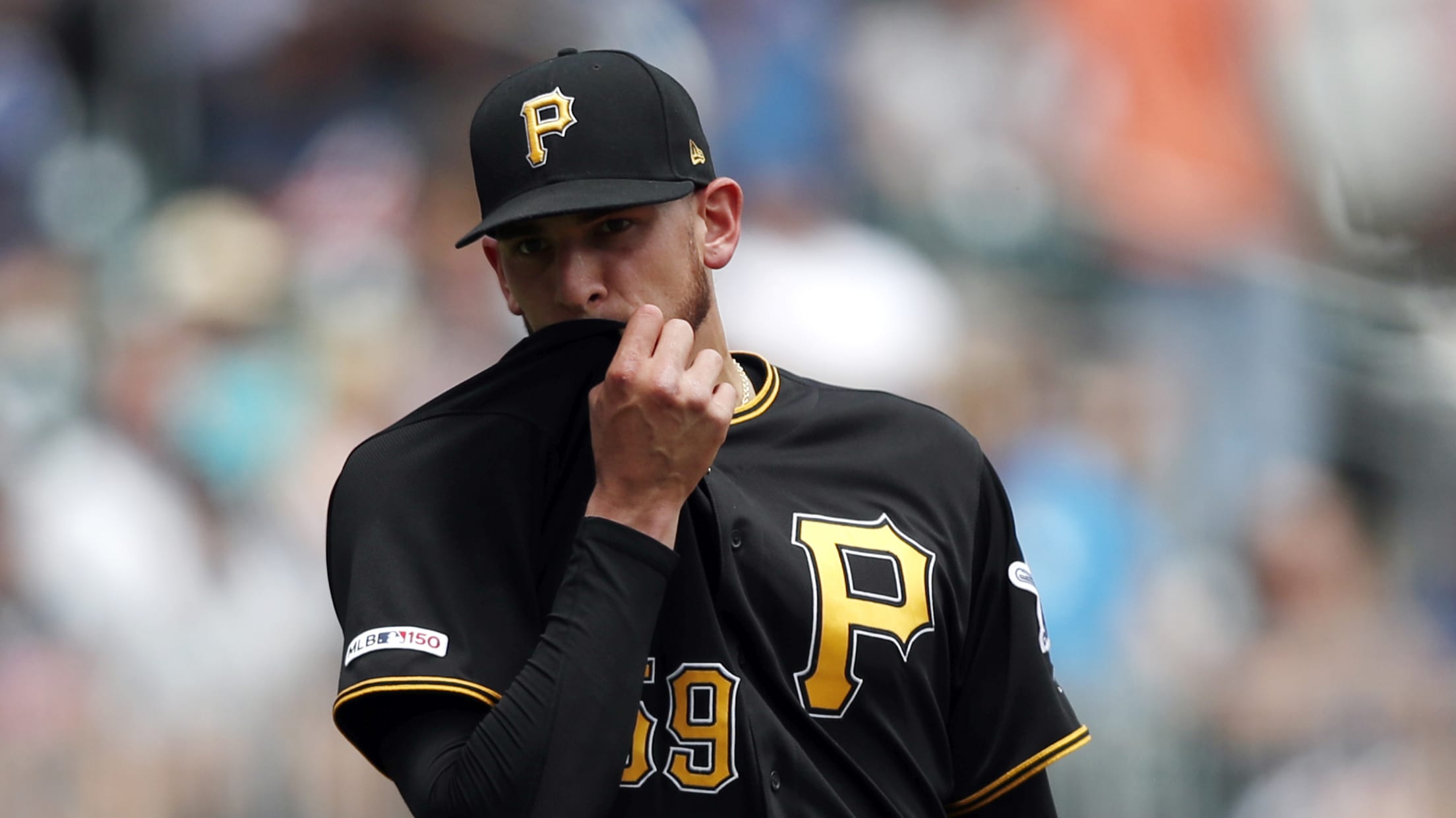 ATLANTA -- The day before making his first start of the Pirates' four-game series against the Braves, Joe Musgrove thought about the challenges of facing the same team twice in a row. Turning a lineup over three times in one game is tough enough, but Musgrove did it well as
What is each NL Central club's biggest need?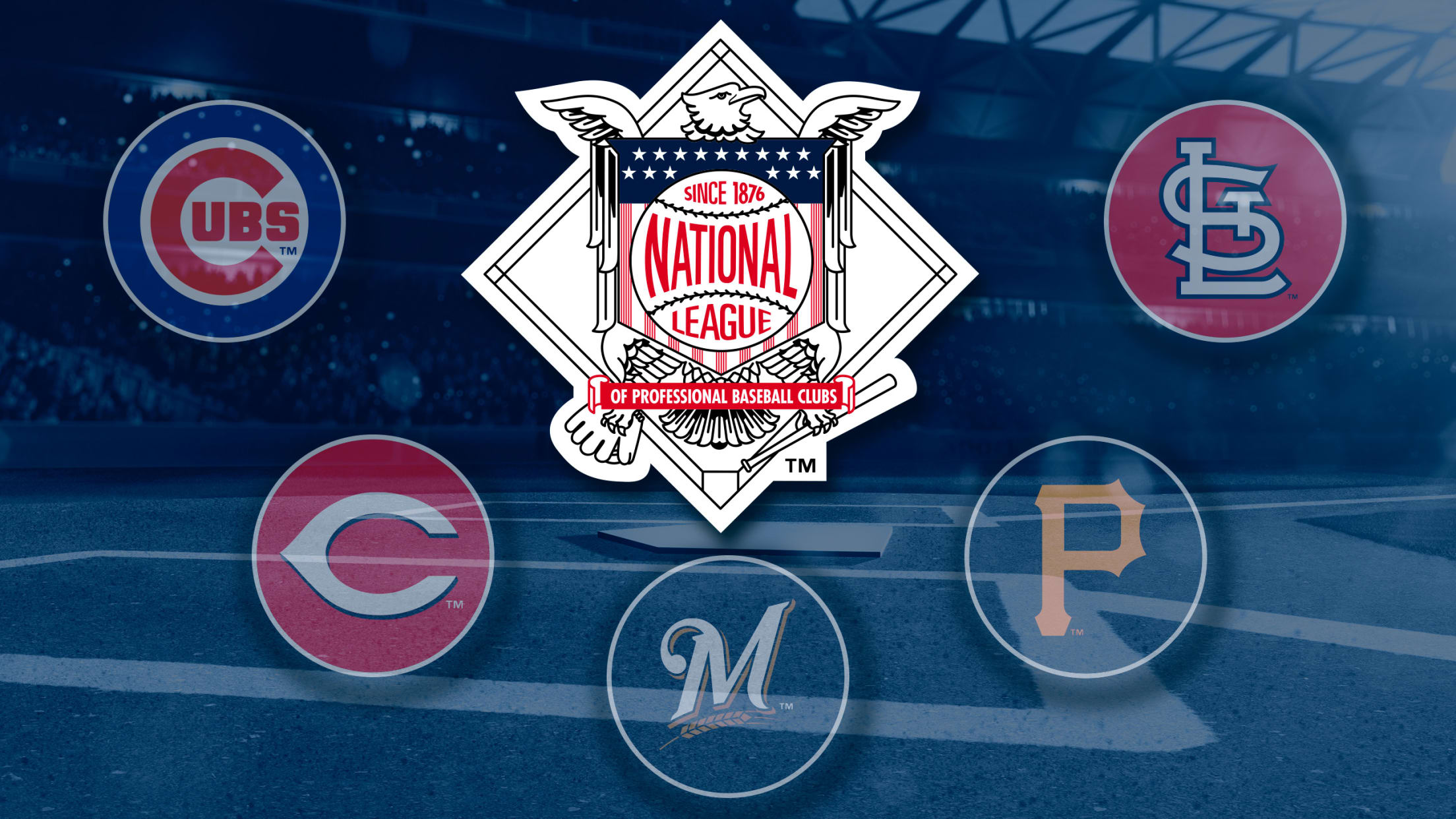 With the MLB Draft completed, the next major event looming for every front office in baseball is the Trade Deadline. By July 31, clubs must decide whether they're in or out, contenders or pretenders, desperate to buy or eager to sell. Before they make any moves, though, teams must decide
Bell's late HR not enough as Bucs fall in 11th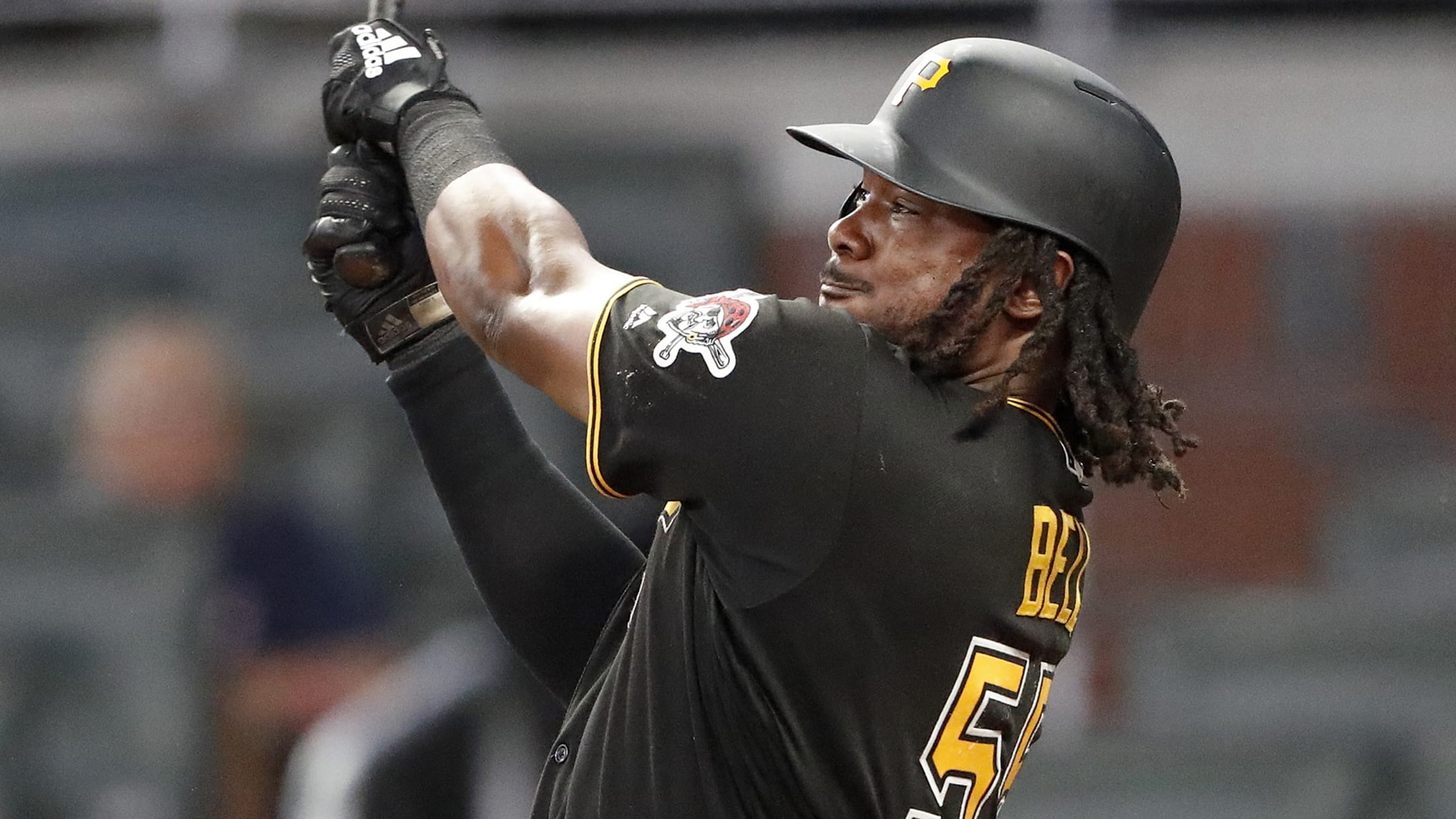 ATLANTA -- All season, short starts have led to long nights for the Pirates' embattled bullpen. They seemingly survived the hard part Wednesday, getting the ball to their back-end relievers with a chance to win despite a three-inning outing from top prospect Mitch Keller. But they could not silence the
Fifth homer allowed by Archer sinks Pirates
Righty gives up four second-inning home runs in rain-shortened game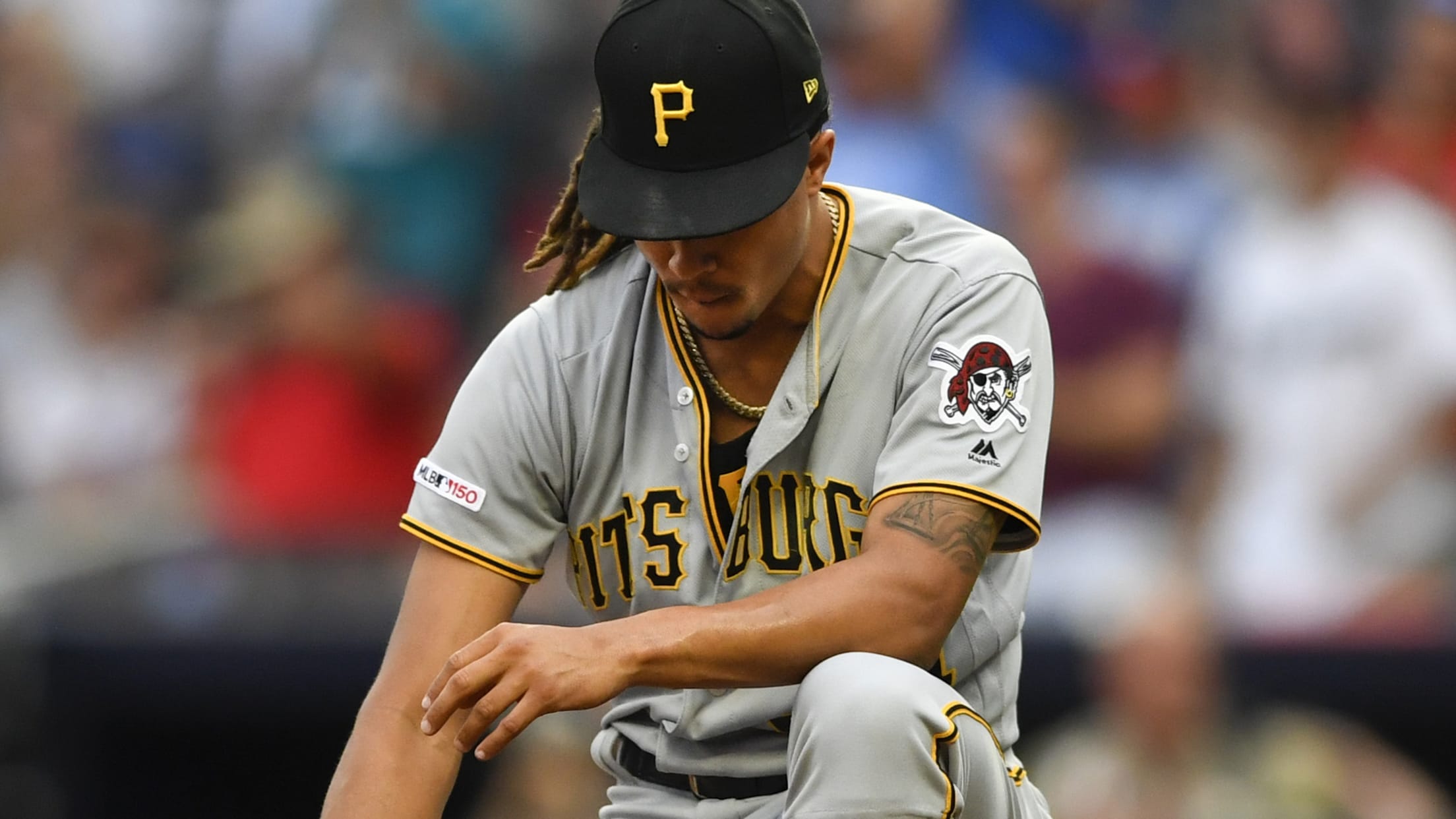 ATLANTA -- When the ball boomed off Brian McCann's bat, Chris Archer briefly followed its path toward the right-field seats at SunTrust Park. Archer quickly turned and pulled off his glove in one motion, clutched his cap with both hands then walked off the mound hanging his head. The saying
5 players deserving of All-Star write-in votes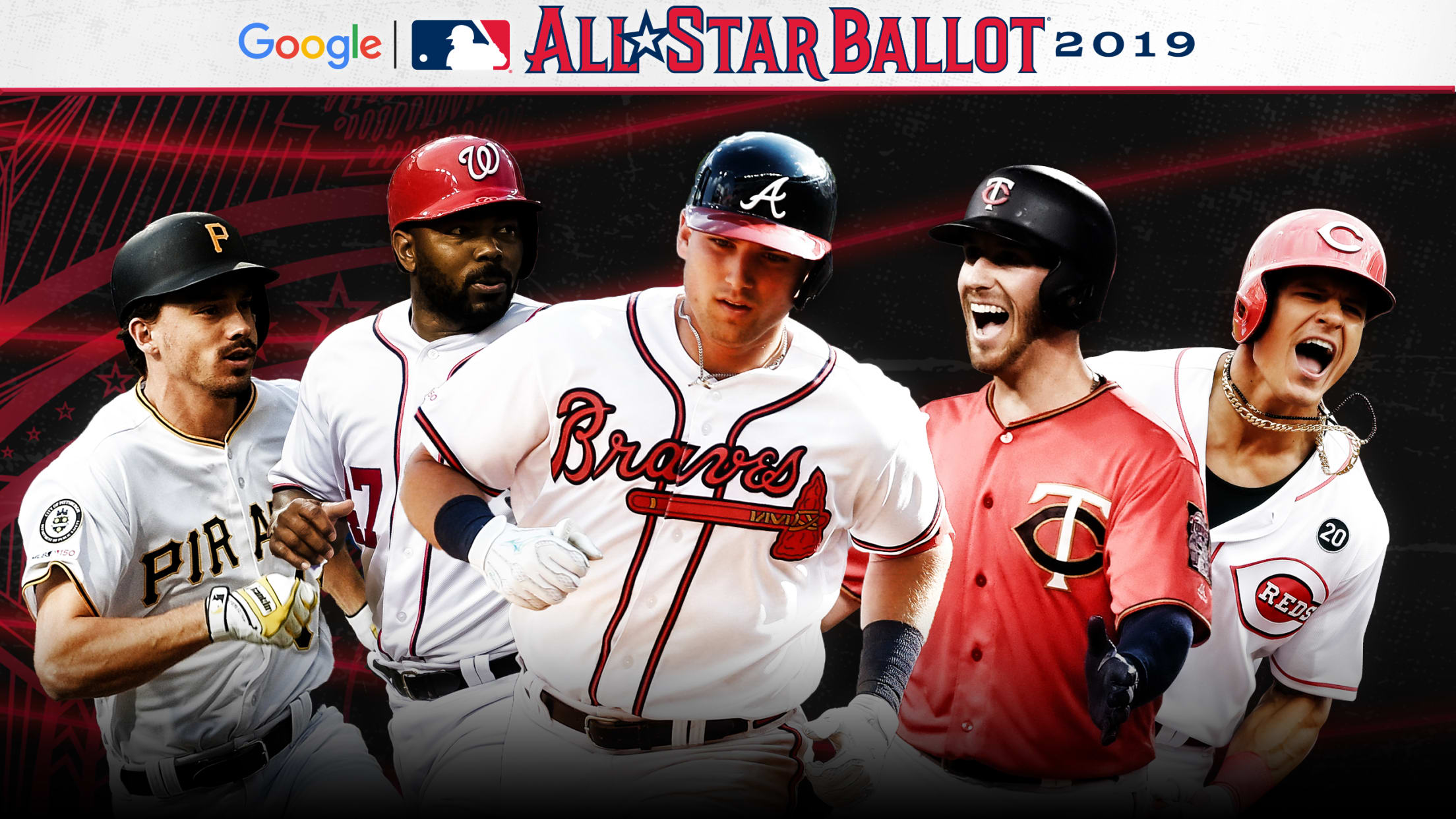 Read our FAQ on this year's revamped balloting format, which includes two phases of fan voting to determine the All-Star starters, and the ability to vote through Google Search. Voting continues via the 2019 Google MLB All-Star Ballot, and, because everything is online and not subject to a printing schedule,
Draft goal met, Priester focused on next tasks
Pirates' first-round pick motivated to get to work, learn from teammates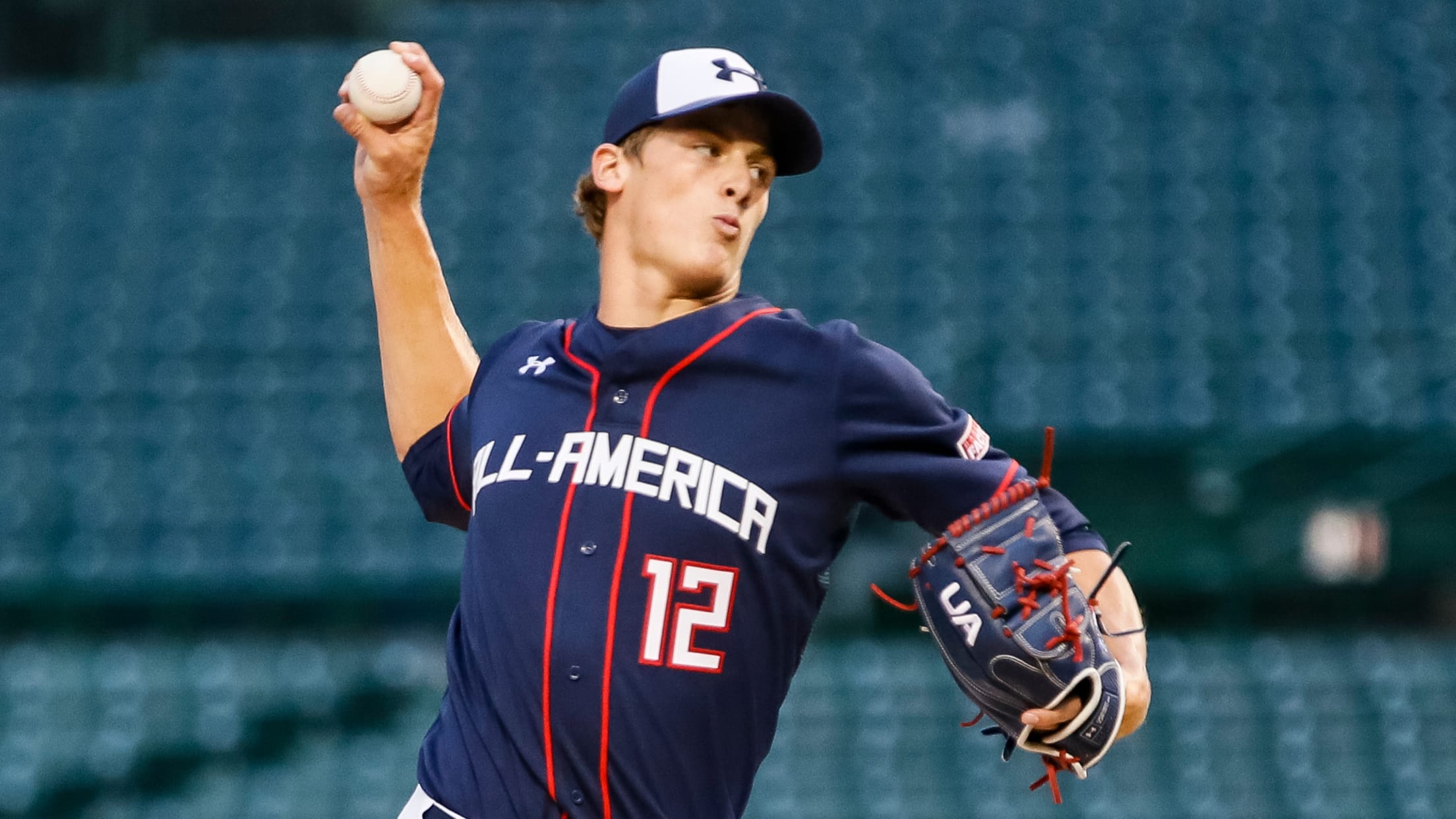 PITTSBURGH -- Quinn Priester wrote it on his mirror with a dry erase marker, and the message sat there every day to remind himself of what his potential was, what his goal was: "First-round Draft pick." That goal was accomplished on Monday, when Priester, the No. 18 overall pick in