Injuries & Roster Moves: Moran swinging bat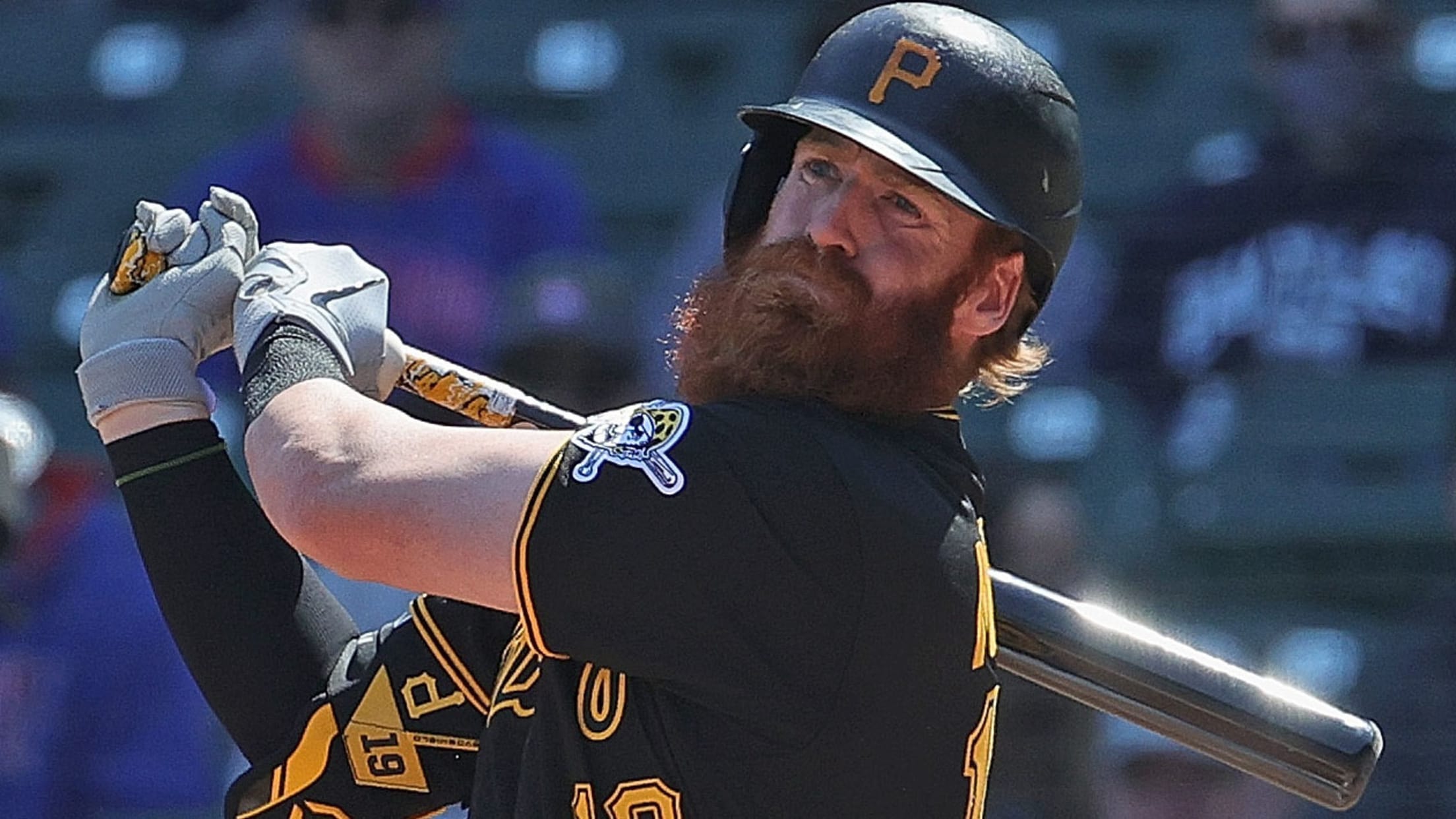 Keep track of the Pirates' recent transactions and injury updates throughout the season.
Moran (left wrist) needs another IL stint
Bucs first baseman has fractured pisiform bone; Bednar on brother's CWS title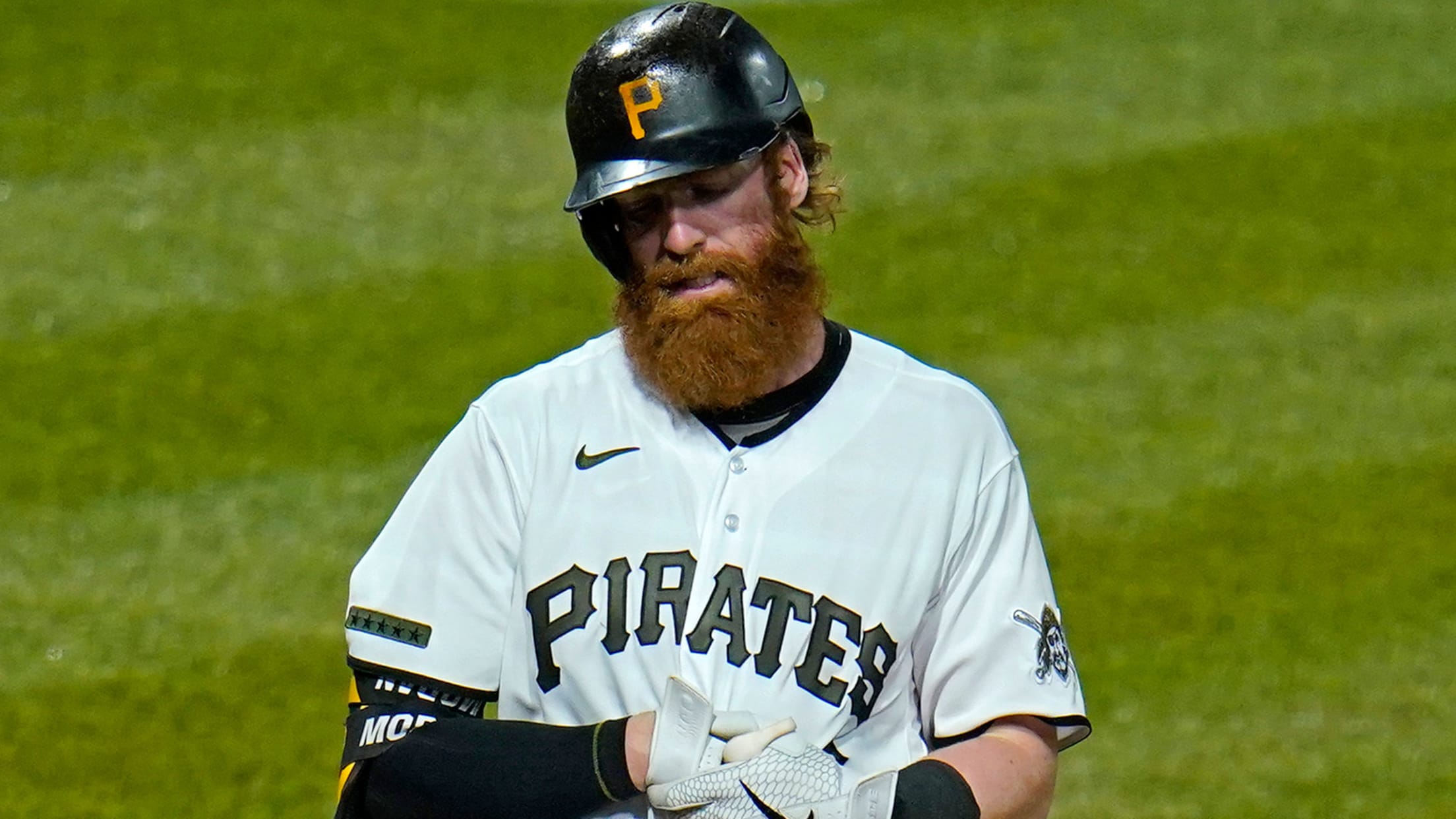 PITTSBURGH -- The bad luck continued for Colin Moran, who was placed on the 10-day injured list on Thursday (retroactive to June 29) with a left wrist injury. The Pirates originally said imaging came back clear on Moran's hand and wrist area after he was hit by a pitch during
Moran (bruised wrist) day to day after HBP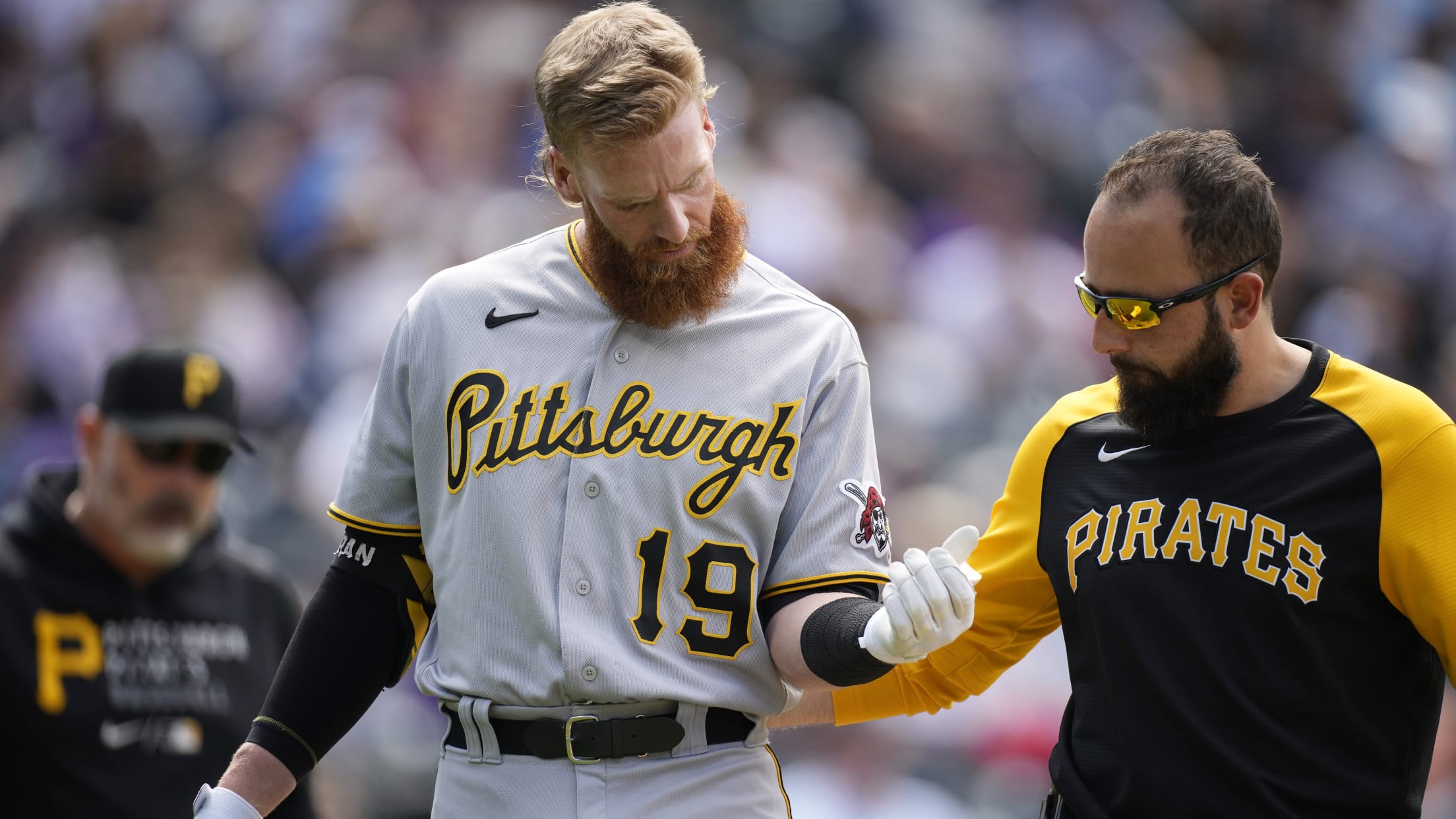 Pirates first baseman Colin Moran exited Monday's 2-0 loss to the Rockies at Coors Field with an apparent left wrist injury after being hit by a pitch in the first inning. Imaging done at Coors Field returned clean, per manager Derek Shelton. While certainly bruised, Moran will continue to be
Moran being evaluated after HBP to hand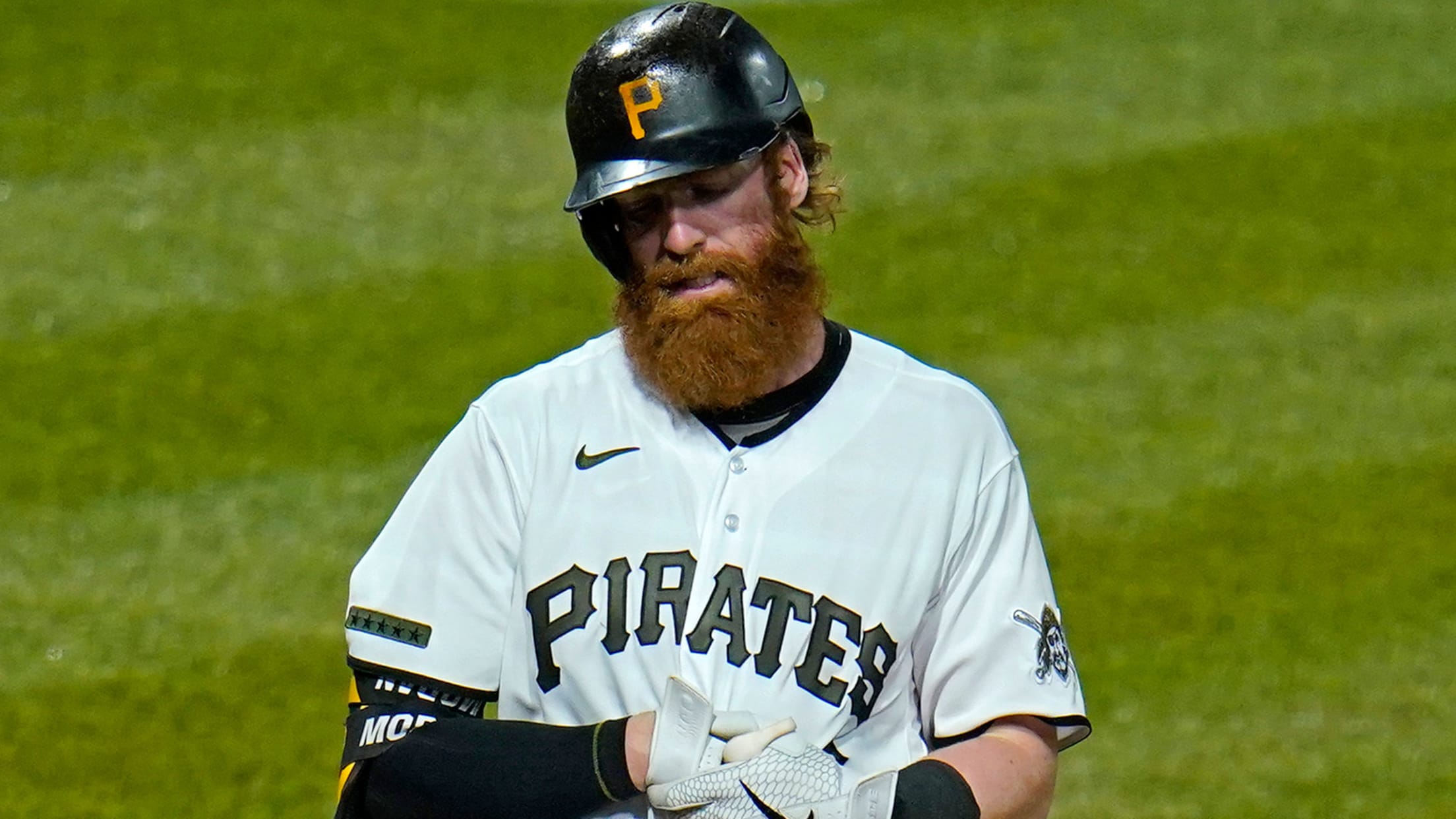 PITTSBURGH -- The Pirates' lineup returned to full strength on Tuesday, when utilityman Phillip Evans was reinstated from the injured list. One day later, they may be down a key position player once again. First baseman Colin Moran exited Pittsburgh's 2-1 loss to the Dodgers on Wednesday at PNC Park
Notes: Keller's swift return; Evans activated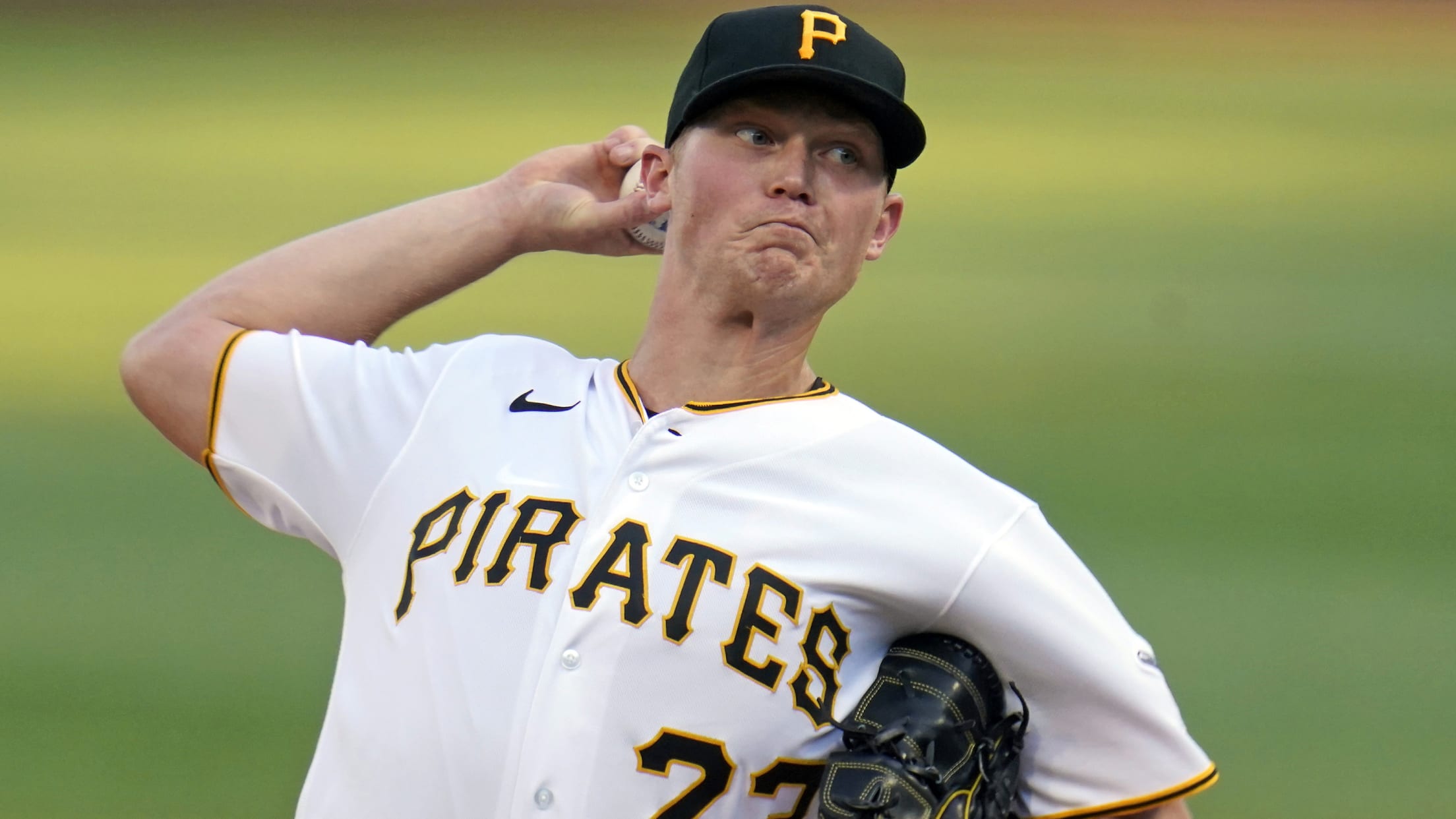 PITTSBURGH -- The Pirates had two key players return from the injured list on Tuesday -- one after a few weeks, and one after only a couple of days. Super utilityman Phillip Evans was reinstated from the 10-day injured list after dealing with a right hamstring strain he sustained running
Moran, Davis in for Bucs; Tucker, Keller out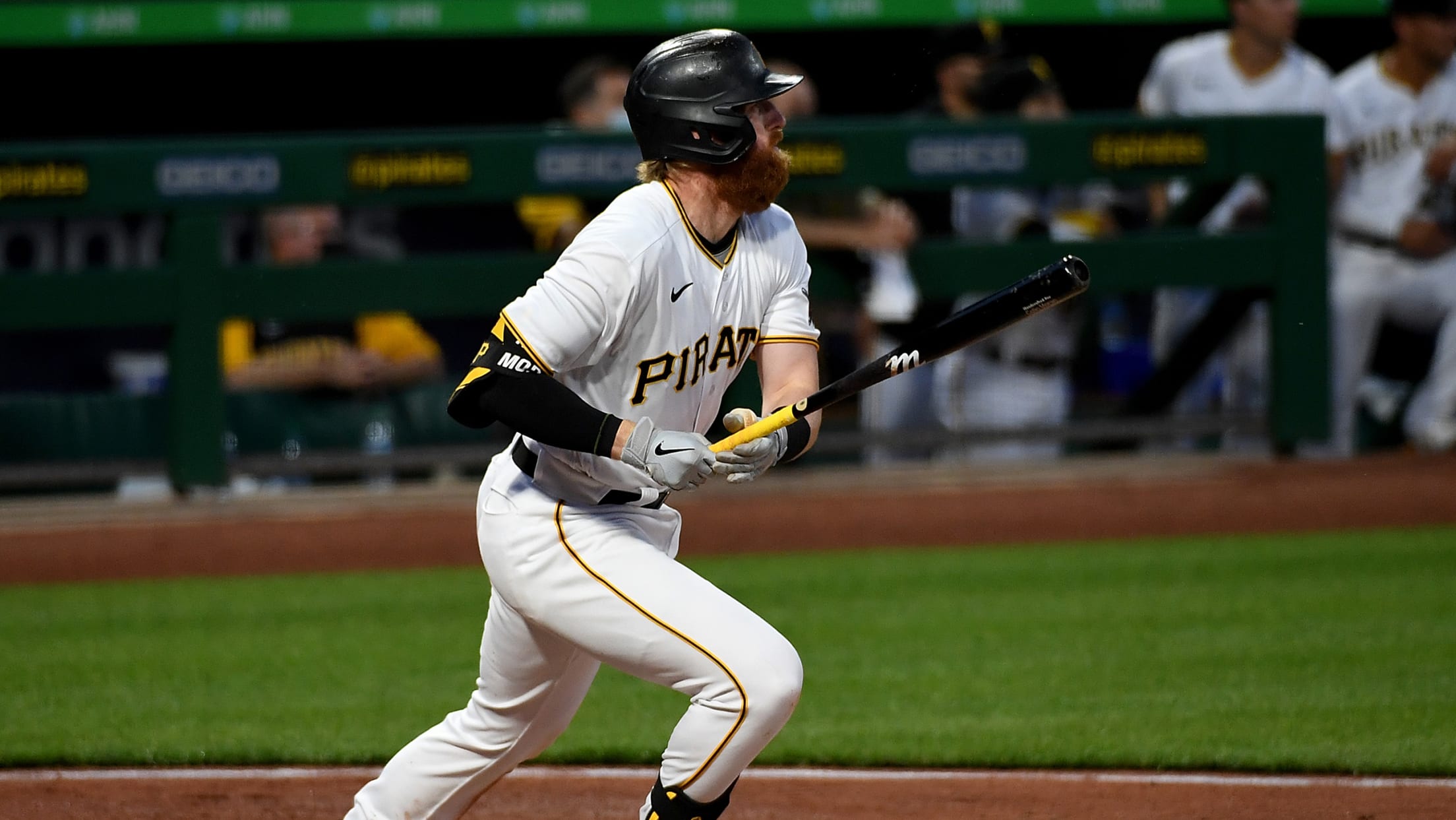 Colin Moran (INF) returned from rehab and was reinstated from the 10-day injured list on Sunday. Moran has been on the injured list since May 9. He went 3-for-9 with a home run and six RBIs in his three rehab games with Triple-A Indianapolis. Austin Davis (LHP) has returned from
Notes: Hayes begins rehab; Cahill (calf) to IL
No timeline for top prospect's return to Majors; Crick returns from triceps injury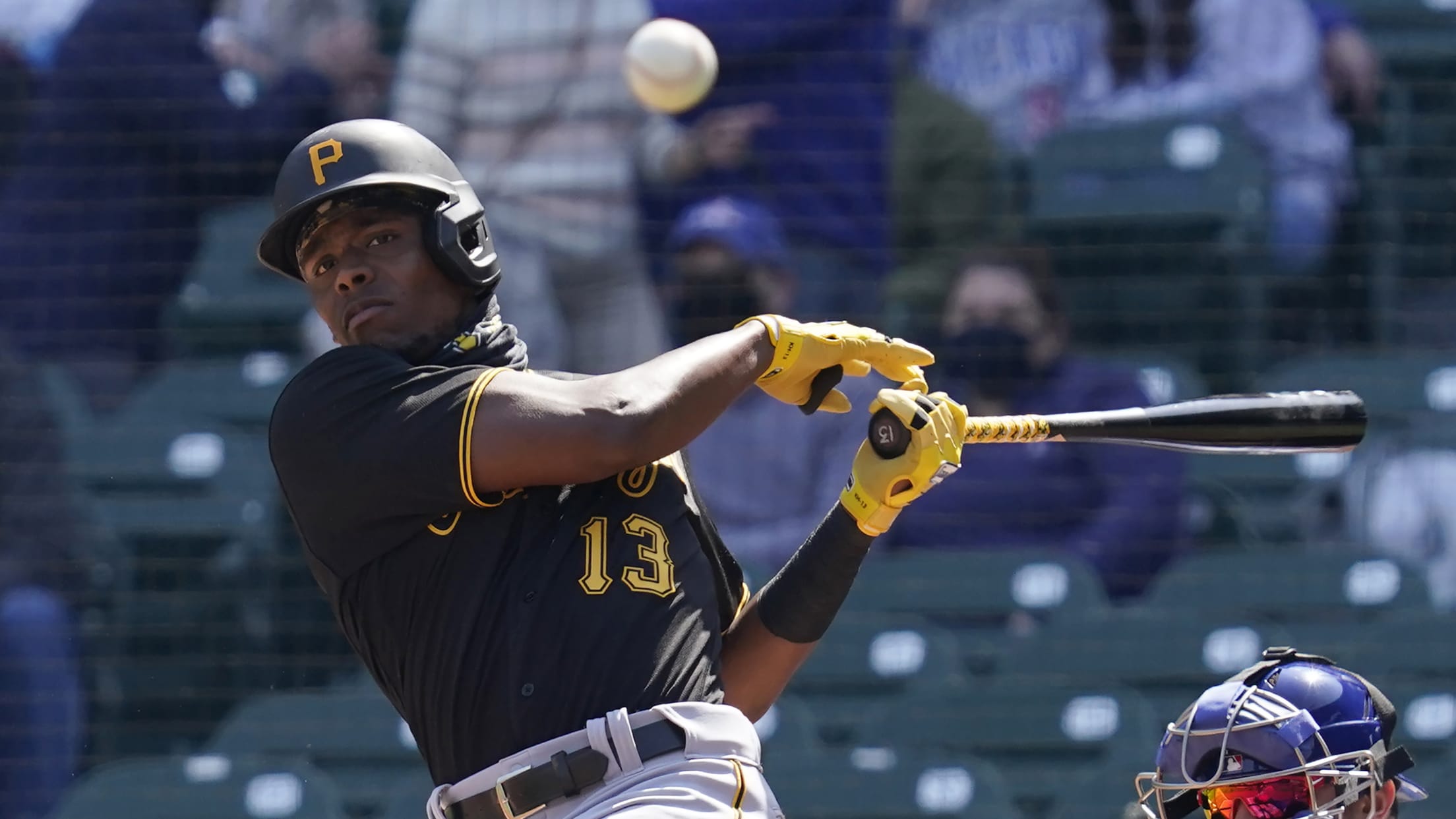 The countdown is finally over for Ke'Bryan Hayes's return to game action. The No. 9 prospect in baseball will begin a rehab assignment with Triple-A Indianapolis on Saturday in their game against the St. Paul Saints. "Today is the first step to him rejoining us," manager Derek Shelton said. "He's
Rotation takes blow as Cahill (calf) exits early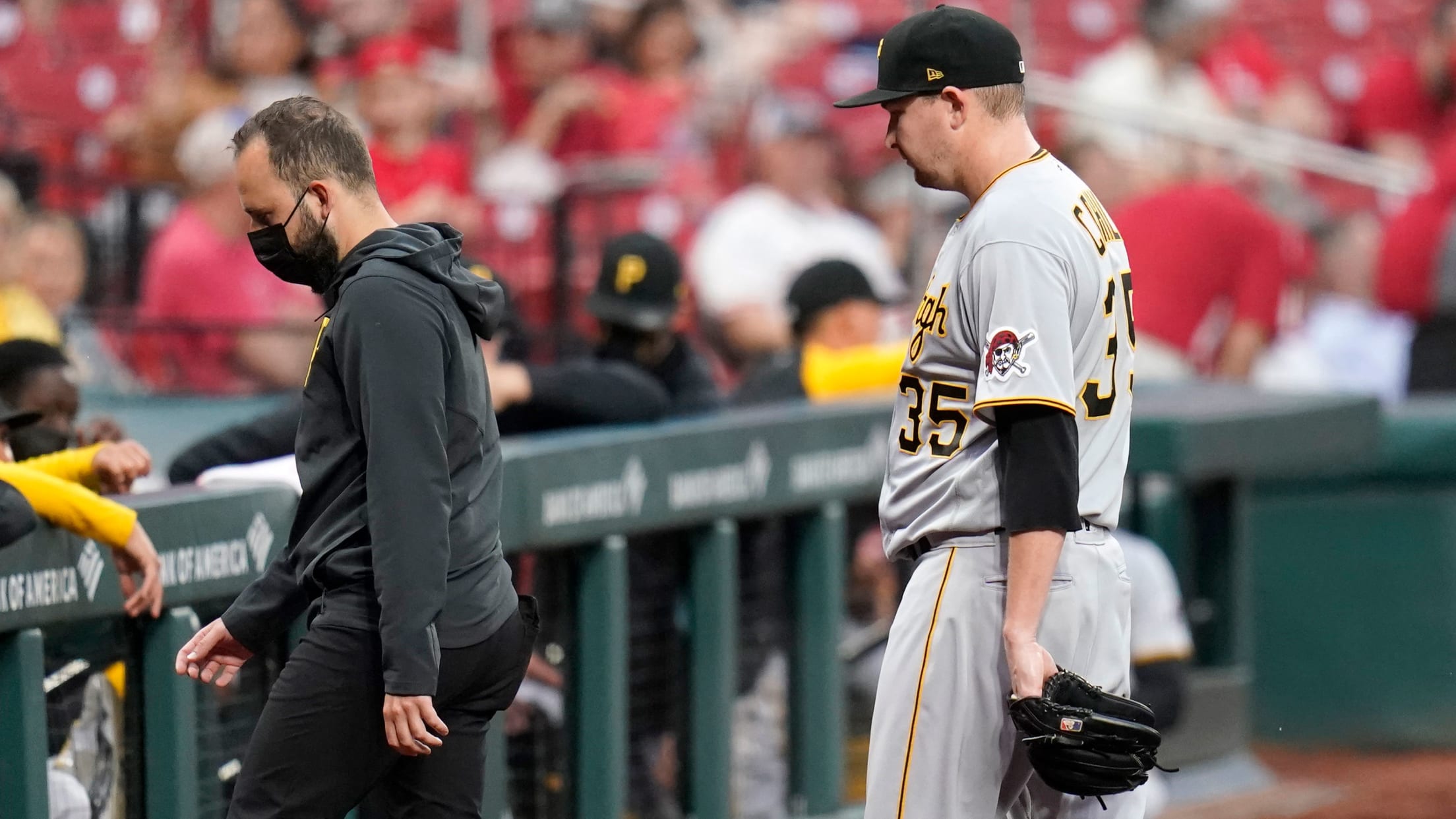 The Pirates' growing list of injuries grew even larger in Wednesday's game against the Cardinals. Starter Trevor Cahill exited Pittsburgh's 8-5 loss at Busch Stadium with left calf discomfort in the second inning, the Pirates announced. He's listed as day to day. Cahill was struggling to begin the frame. After
Moran, Evans among Bucs' injury updates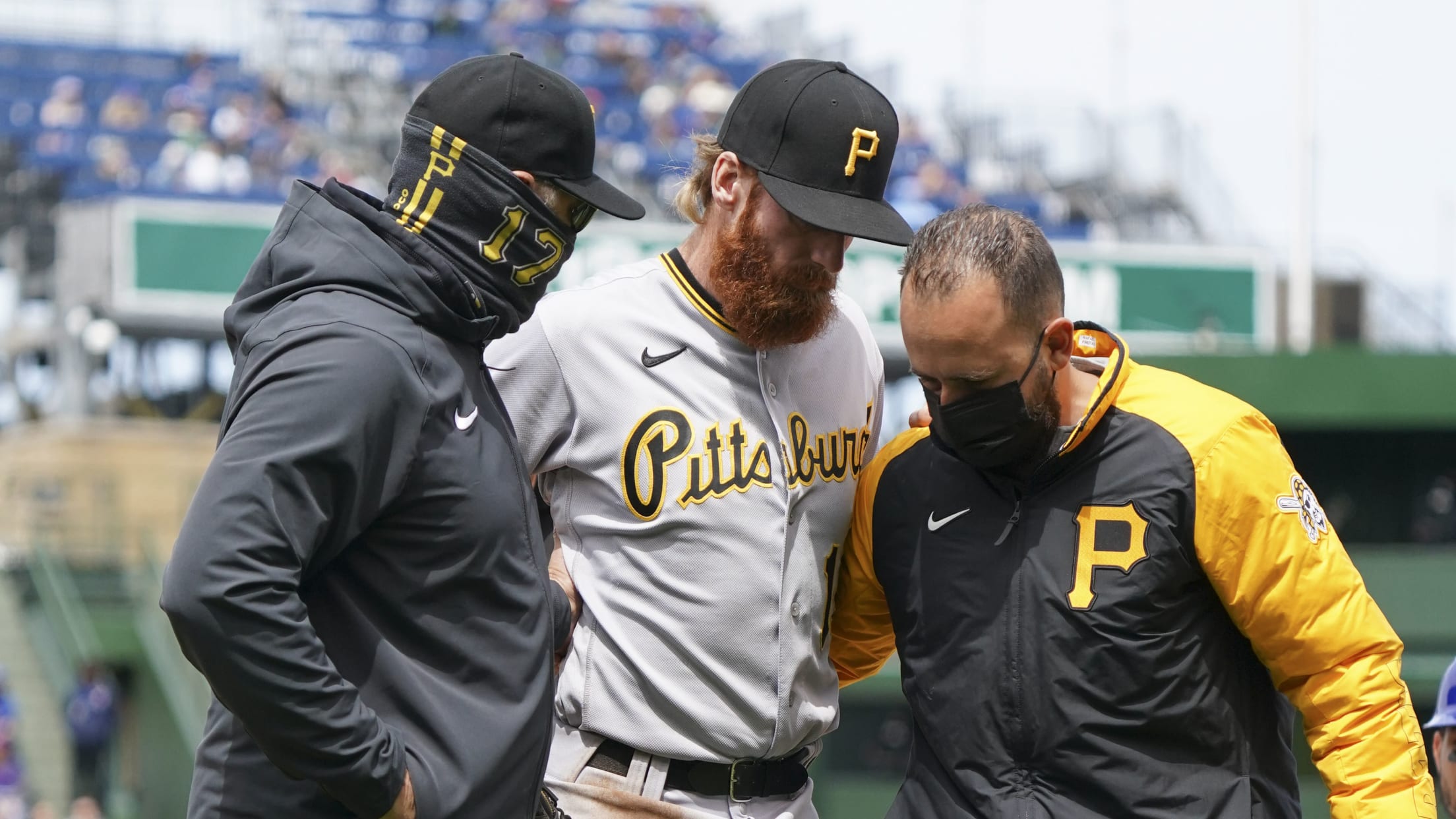 PITTSBURGH -- As the Pirates begin to lay out rehab assignments for some of their injured players, general manager Ben Cherington said he's hopeful that Colin Moran and Phillip Evans will not need such stints. Moran went to the 10-day injured list last Sunday after straining his left groin muscle
Notes: Depth in OF; Hayes progressing well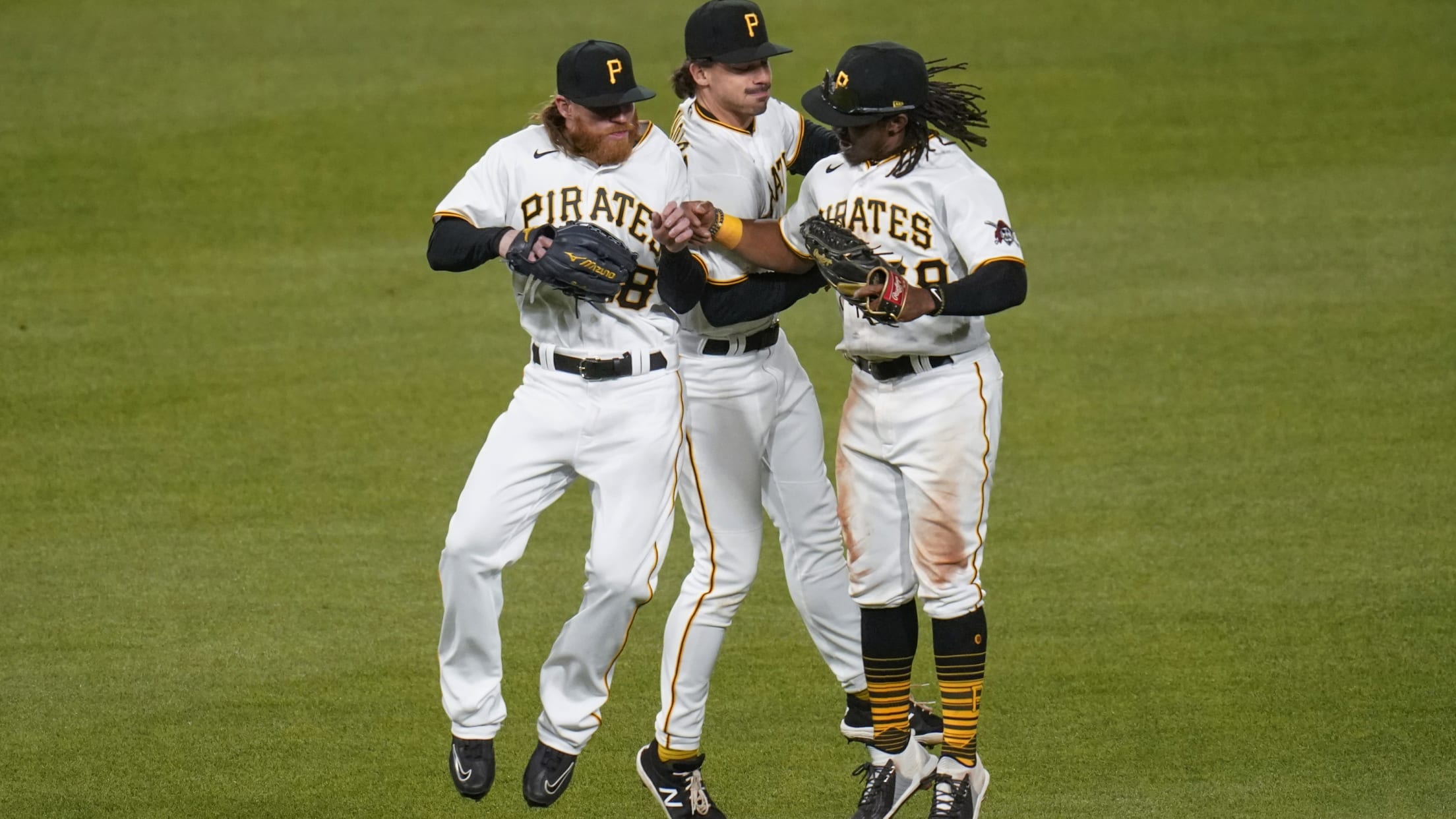 When the Pirates claimed Ben Gamel off waivers earlier in May, they desperately needed bodies in the outfield after failed experiments in Dustin Fowler and Anthony Alford. At the time, then left fielder Bryan Reynolds was day to day with lower body soreness and Gregory Polanco was sent to the
Hayes transferred to 60-day IL among roster moves
Moran to 10-day IL, Reynolds day to day, Feliz designated for assignment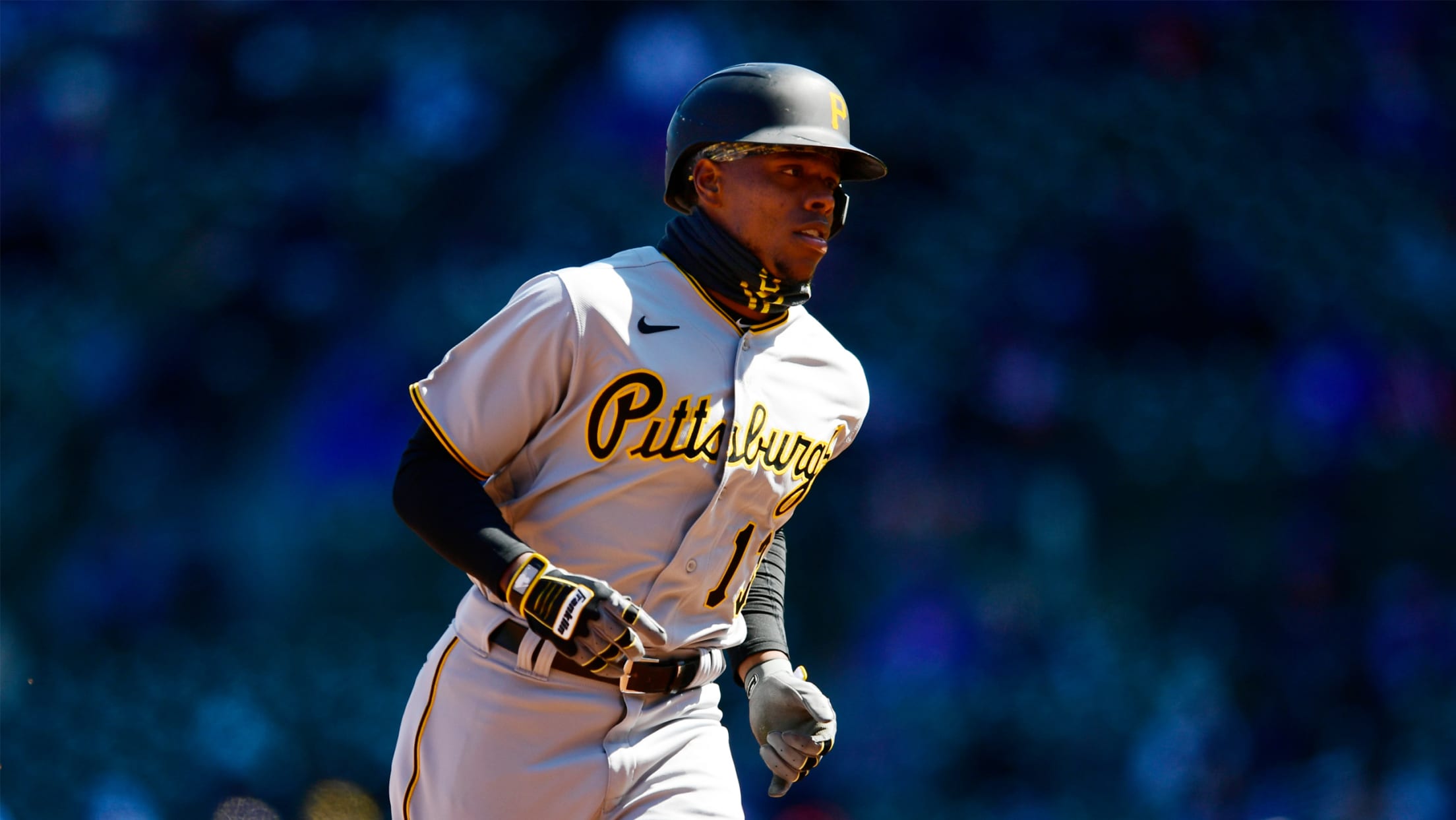 The Pirates made a flurry of roster moves and transactions ahead of Sunday's finale with the Cubs, including the transferring of third baseman Ke'Bryan Hayes to the 60-day injured list. Hayes has been out of game action since April 4, when he was placed on the injured list with left
Bucs scuffle after Moran (left groin) exits
Tom's 1st career homer the only Pirates offense in loss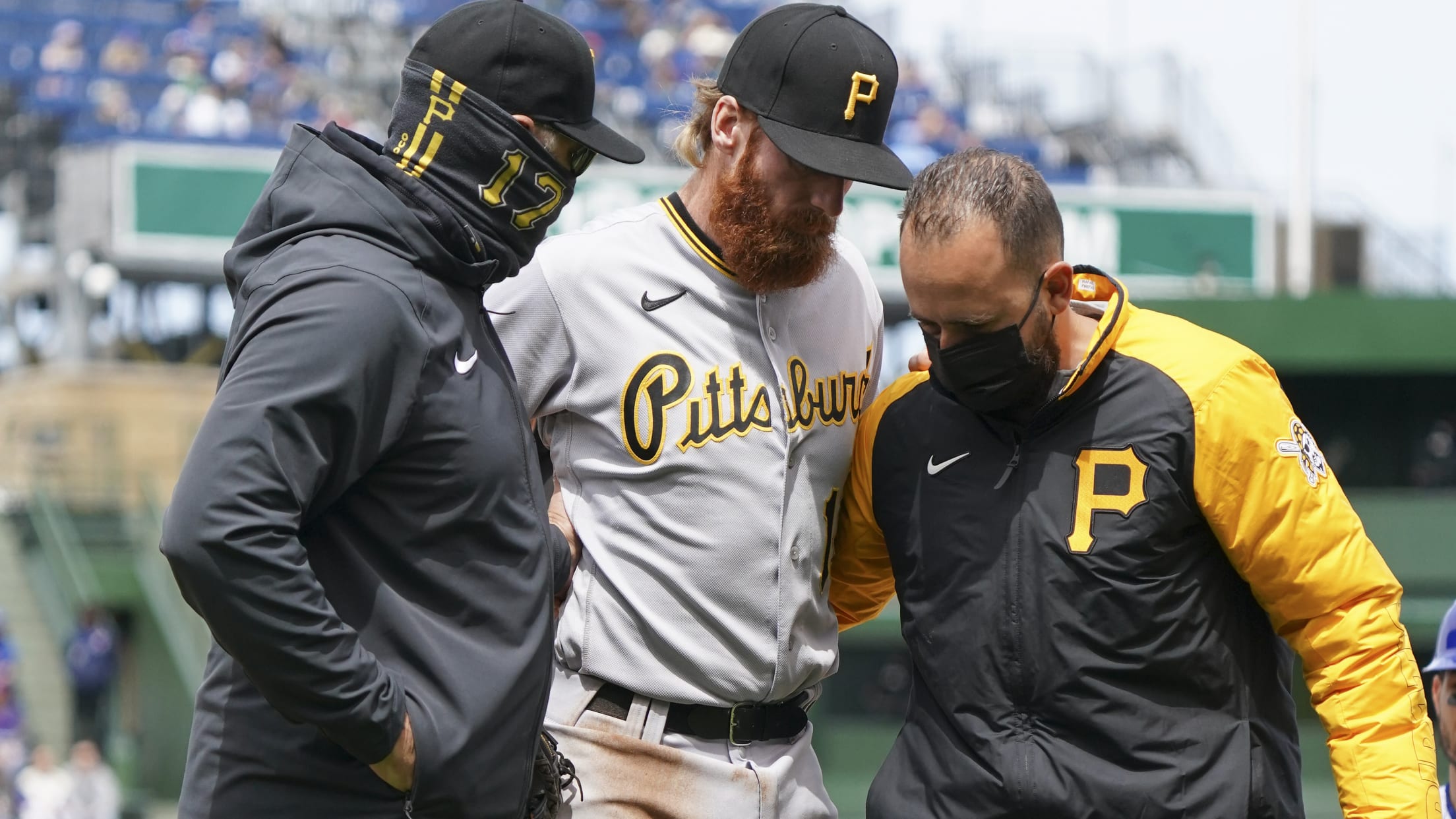 The Pirates lost Saturday's game against the Cubs, 3-2, at Wrigley Field, but they may have a longer-lasting issue with one of their primary position players. Colin Moran left Saturday's game in the first inning with left groin discomfort. Moran caught a liner off the bat of Jason Heyward with
Pirates place Polanco on IL, call up Owen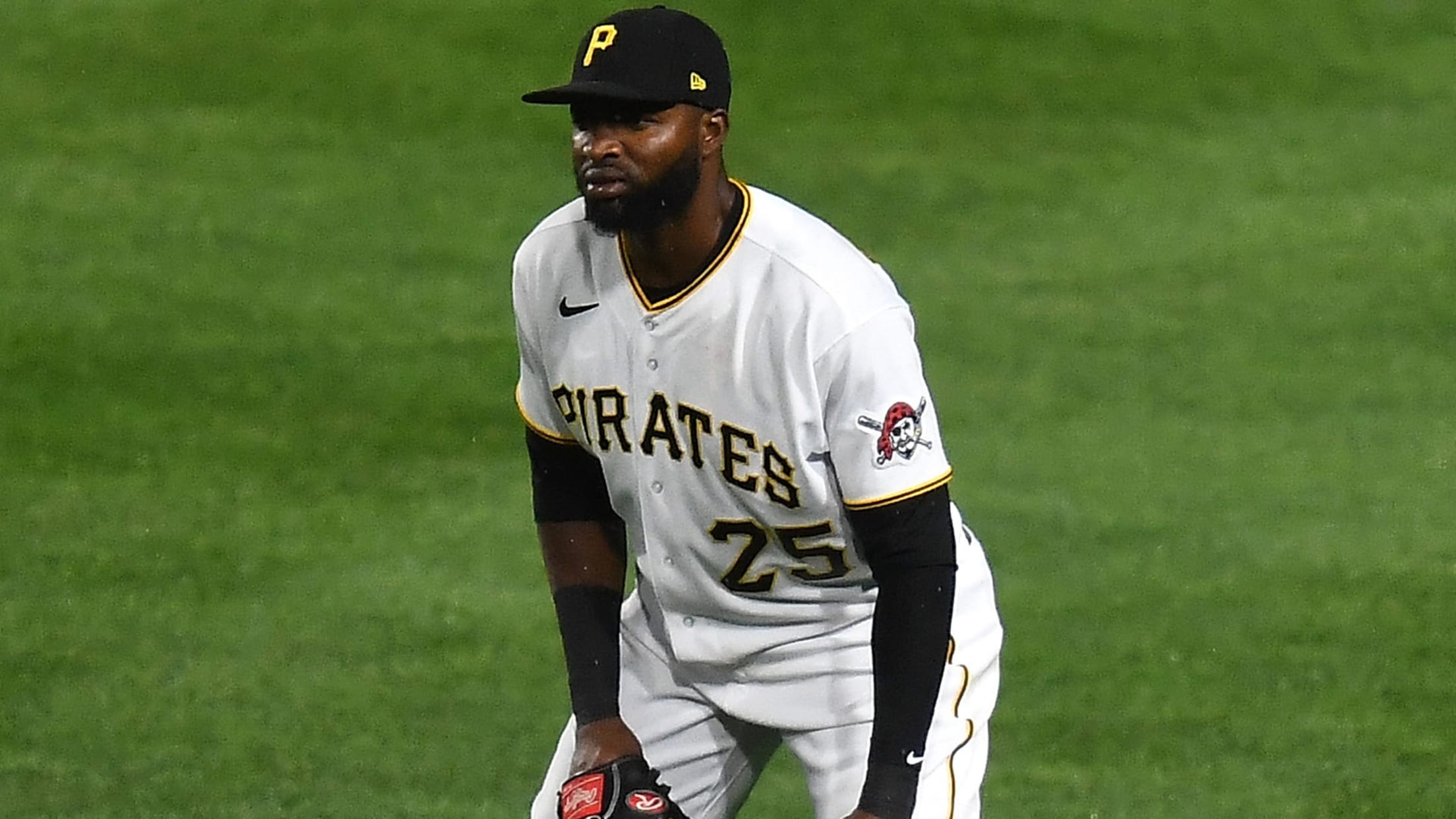 The Pirates placed Gregory Polanco on the injured list ahead of Tuesday's game against the Padres. Infielder/outfielder Hunter Owen, who was on the taxi squad for the road trip, was added to the Major League roster and was active for Tuesday's contest. There was no corresponding move to clear a
Notes: Hayes gets 'positive news'; Brault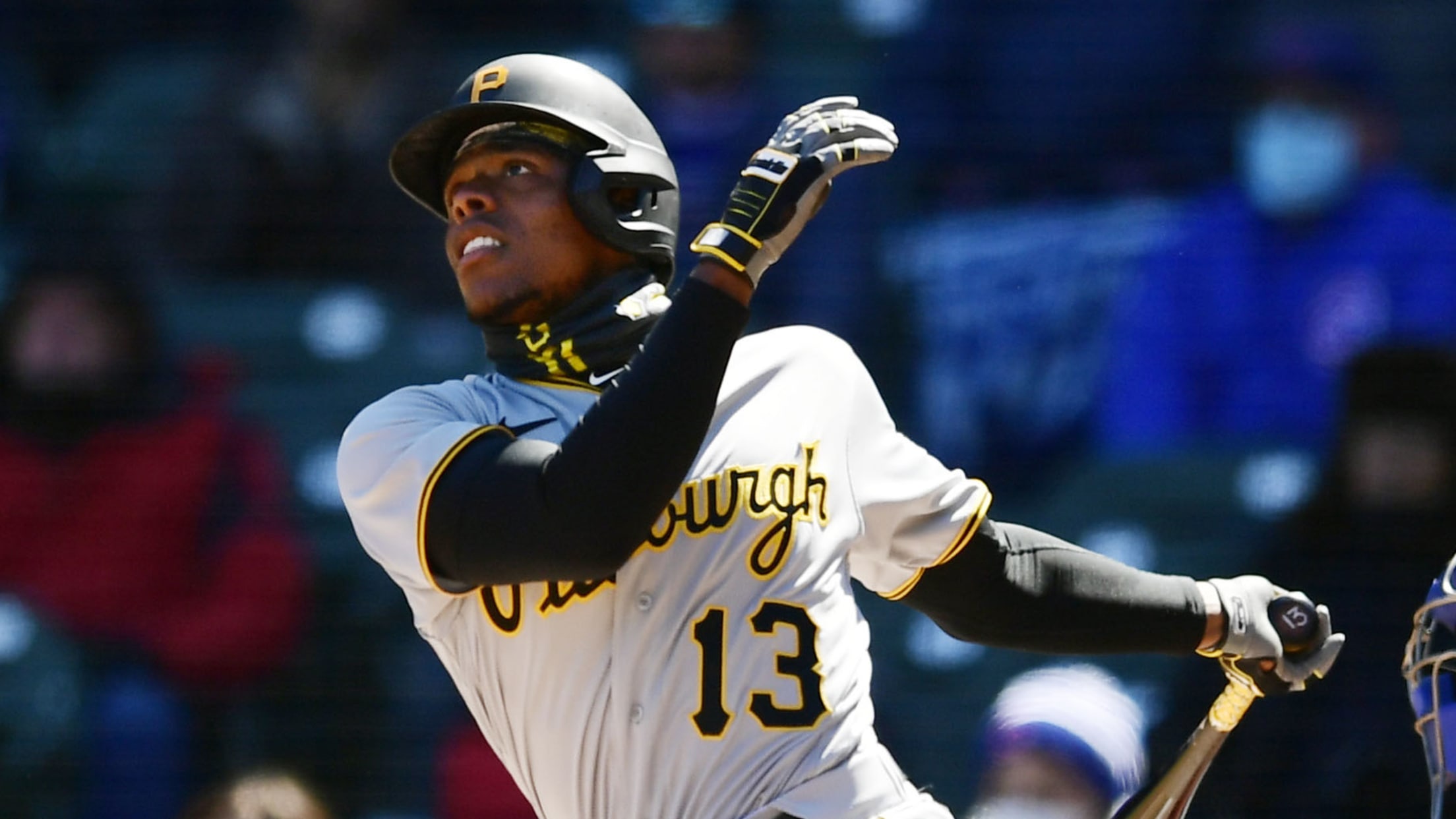 PITTSBURGH -- Ke'Bryan Hayes underwent evaluations on Friday, and according to Pirates director of sports medicine Todd Tomczyk, no new issues cropped up with the third baseman's left wrist. "Very positive news on the outcome of the exam and subsequent diagnostics," Tomczyk said. "There were no new findings, so very,
Notes: Hayes has setback; Frazier recalled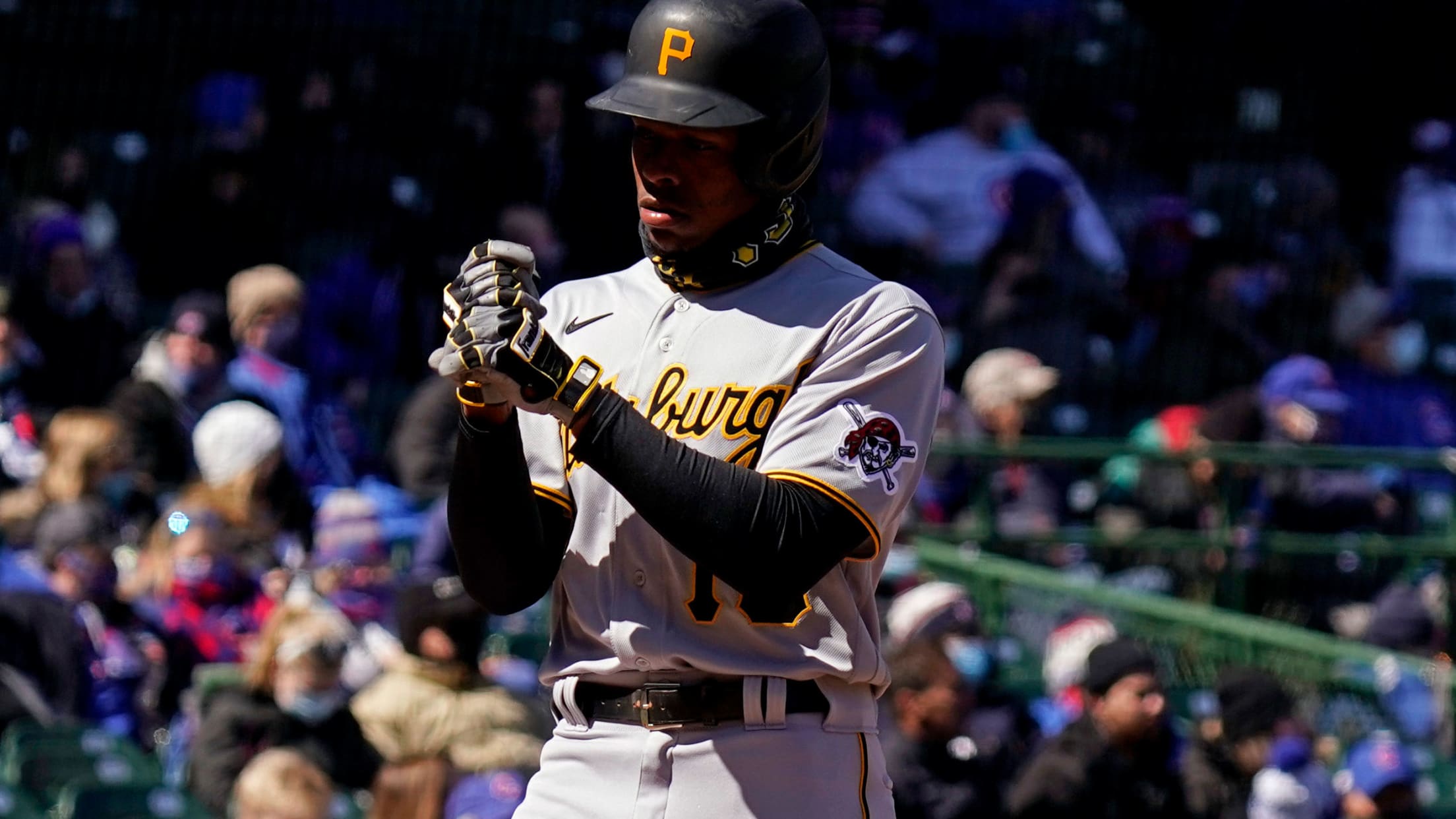 The Pirates were hit hard by injuries this week. Pirates director of sports medicine Todd Tomczyk said on Thursday that third baseman Ke'Bryan Hayes reaggravated his left wrist. Hayes, the No. 9 prospect in baseball, per MLB Pipeline, was placed on the 10-day injured list on April 4, after dealing
Notes: Feliz (finger) to IL; Hayes progressing
The Pirates moved reliever Michael Feliz to the 10-day injured list ahead of Friday's series opener in Milwaukee and recalled Sean Poppen to the active roster. Feliz was sent to the injured list due to a cracked nail on his right middle finger, which is on his pitching hand. Pirates
'Very encouraging' signs during Hayes' rehab
Rookie star making progress, nearing return to Pirates' lineup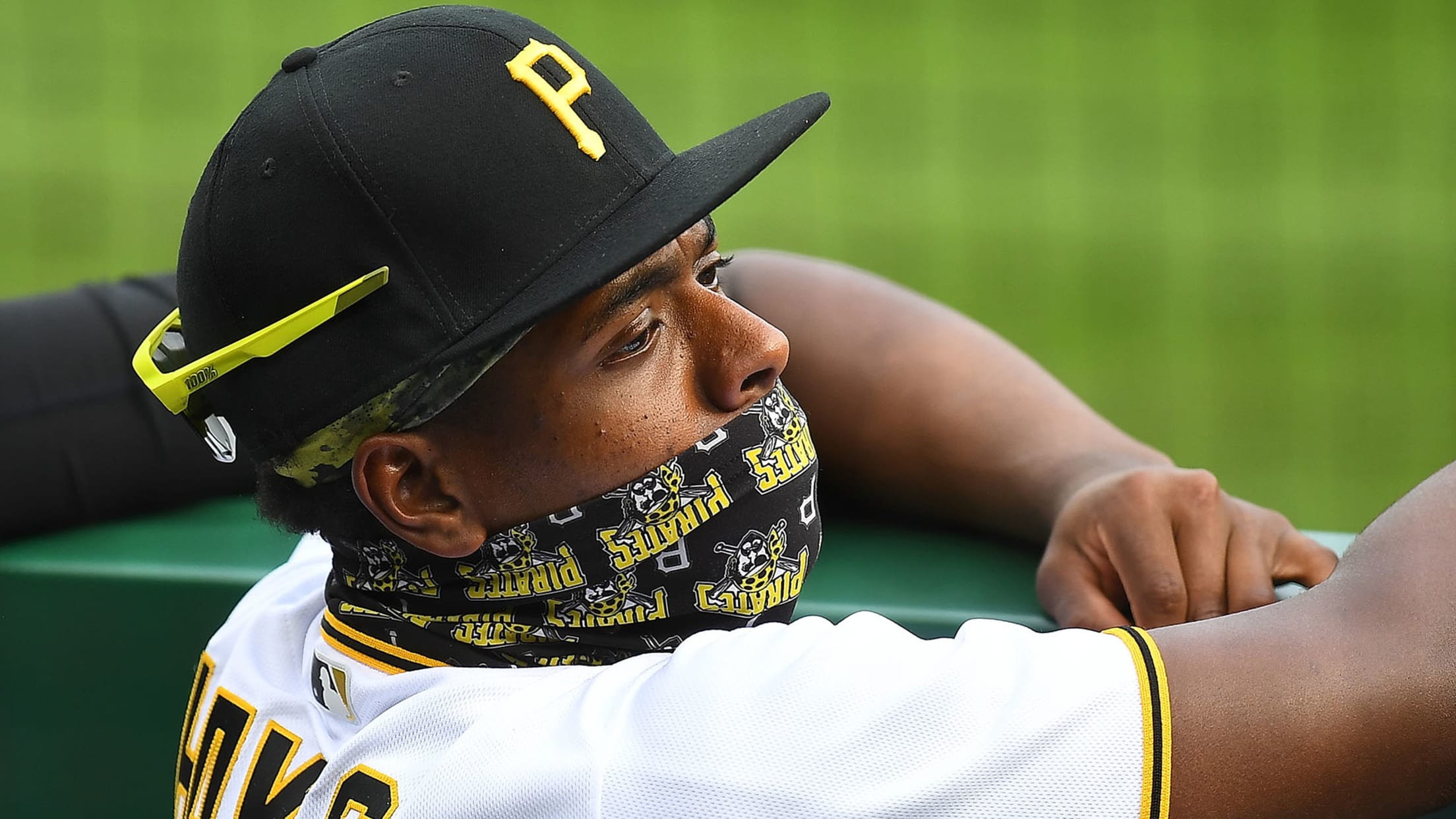 PITTSBURGH -- The return of Pirates rookie star Ke'Bryan Hayes appears to be near. Pirates director of sports medicine Todd Tomczyk said Wednesday that Hayes, who sustained a left wrist injury in the second game of the season on April 3, began swinging a bat on Tuesday and continued to
Notes: Hayes throws; Bucs injury updates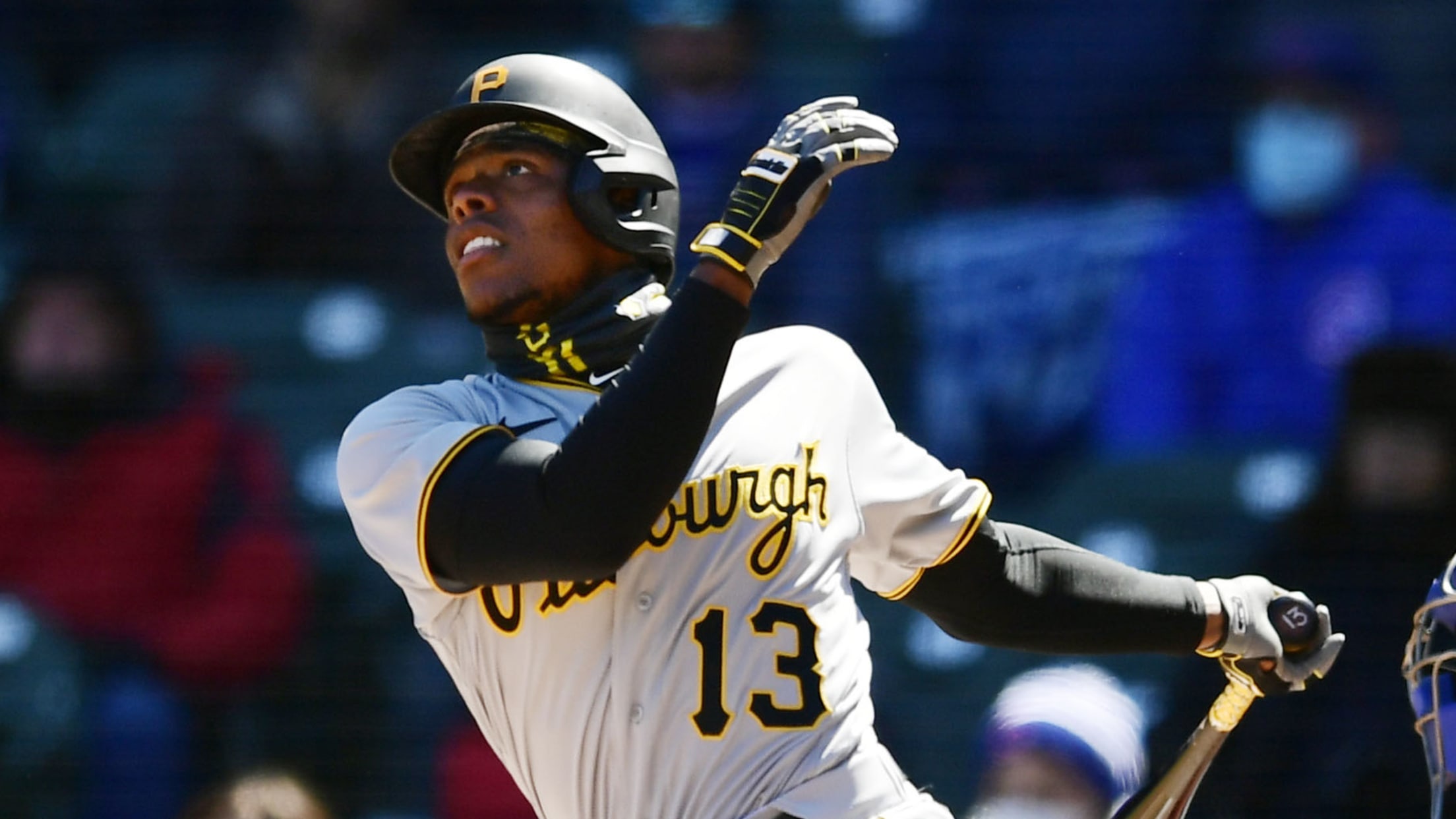 Three days into his stint on the 10-day injured list, Ke'Bryan Hayes is doing "limited baseball activities," according to Pirates director of sports medicine Todd Tomczyk. The Bucs' third baseman, who injured his left wrist swinging the bat in the first inning of Saturday's 5-1 loss to the Cubs, is
Hayes (wrist) hits road block, lands on IL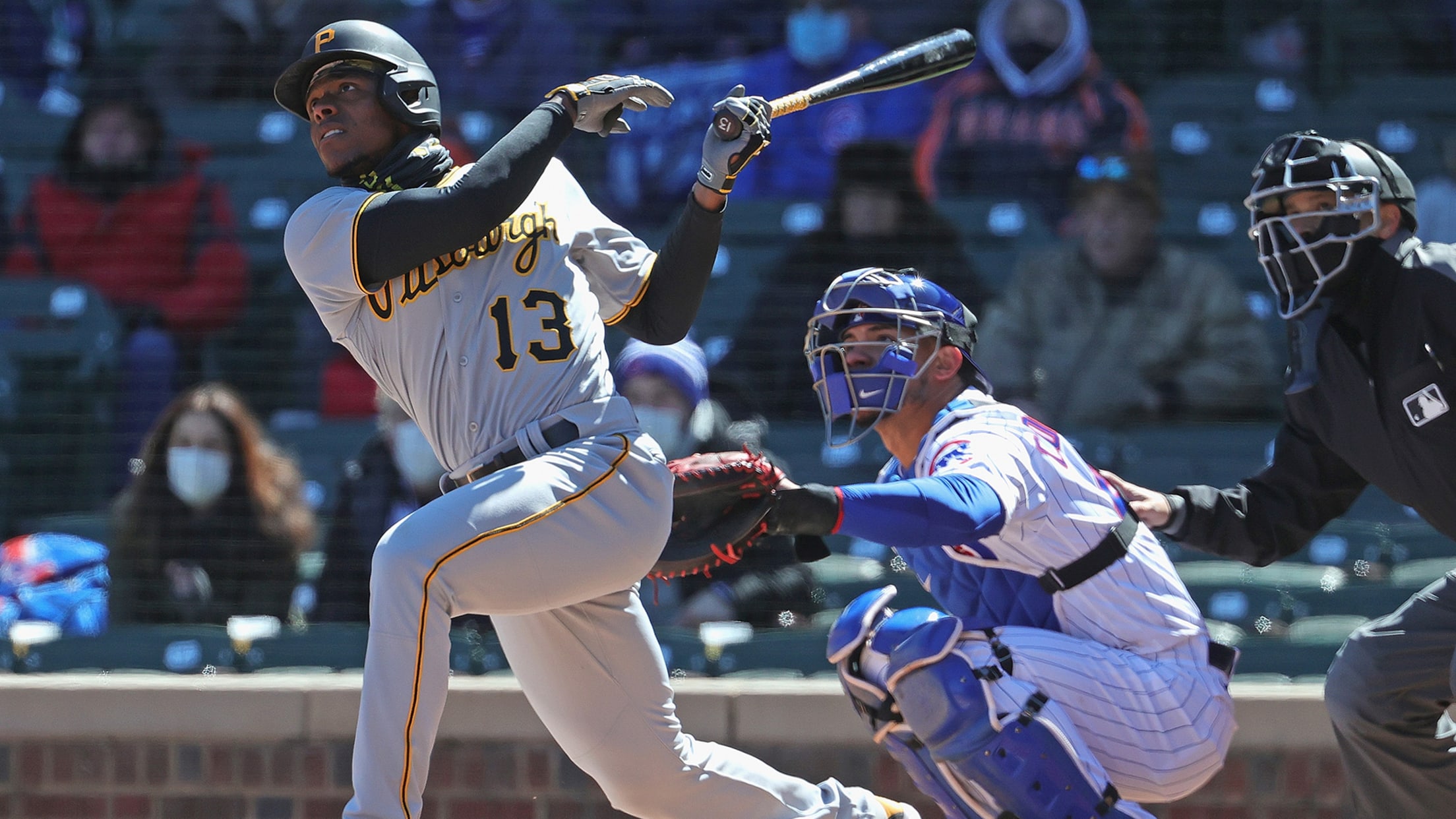 The Pirates sent third baseman Ke'Bryan Hayes to the 10-day injured list Sunday, leaving the club without their best player over the next few series. Manager Derek Shelton said that X-rays performed on Hayes' left wrist after Saturday's 5-3 loss to the Cubs came back negative. However, an MRI showed
Hayes exits Bucs' loss with wrist discomfort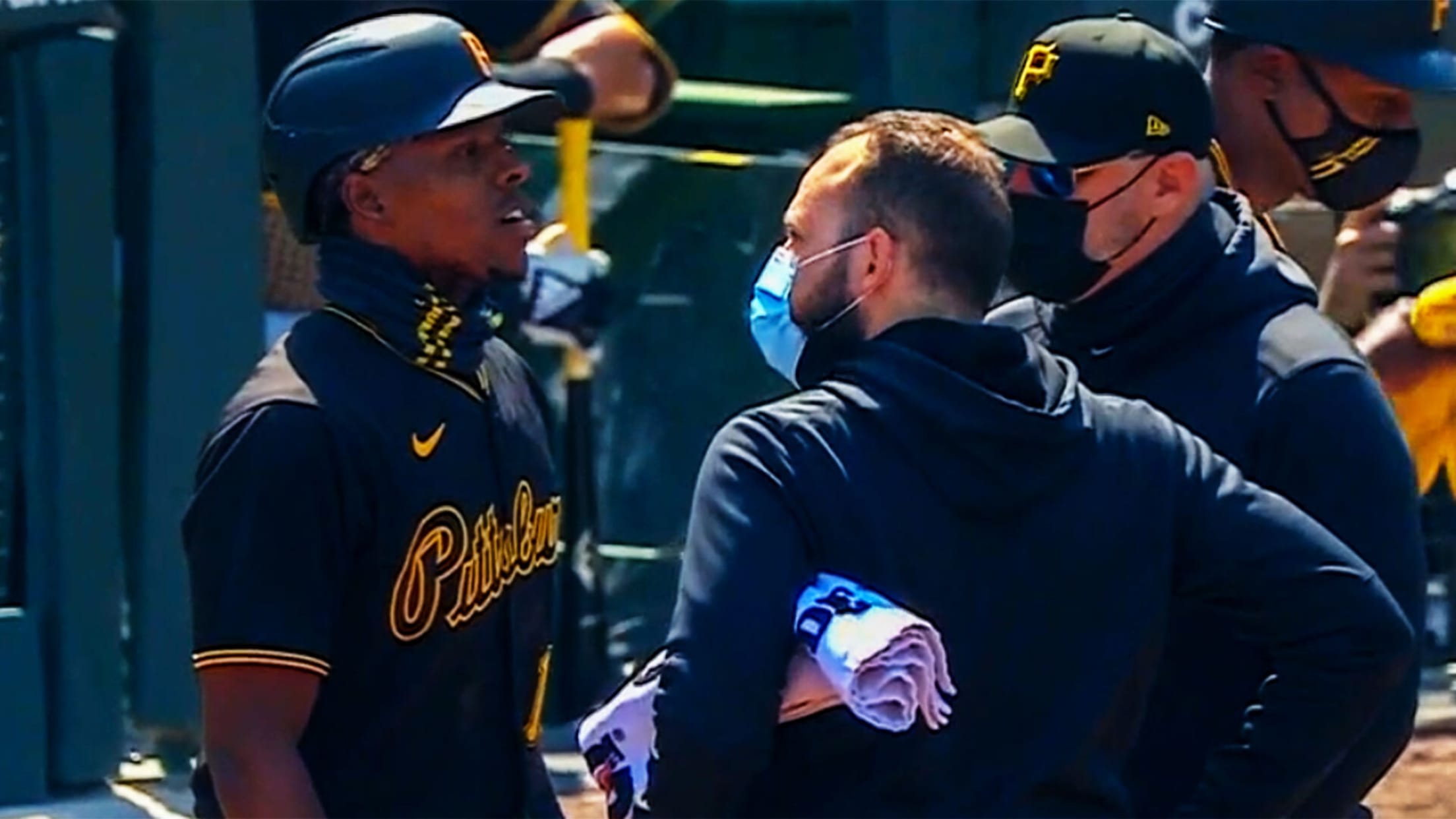 The Pirates took their first loss of the season against the Cubs, 5-1, at Wrigley Field on Saturday, but they may have also lost a young star player in the short term. Ke'Bryan Hayes was pulled from Saturday's game in the third inning with left wrist discomfort, the Pirates announced.
Bucs lose Brault, Cederlind to injuries
Lefty to miss 10 weeks with lat strain; righty out up to 16 months after elbow surgery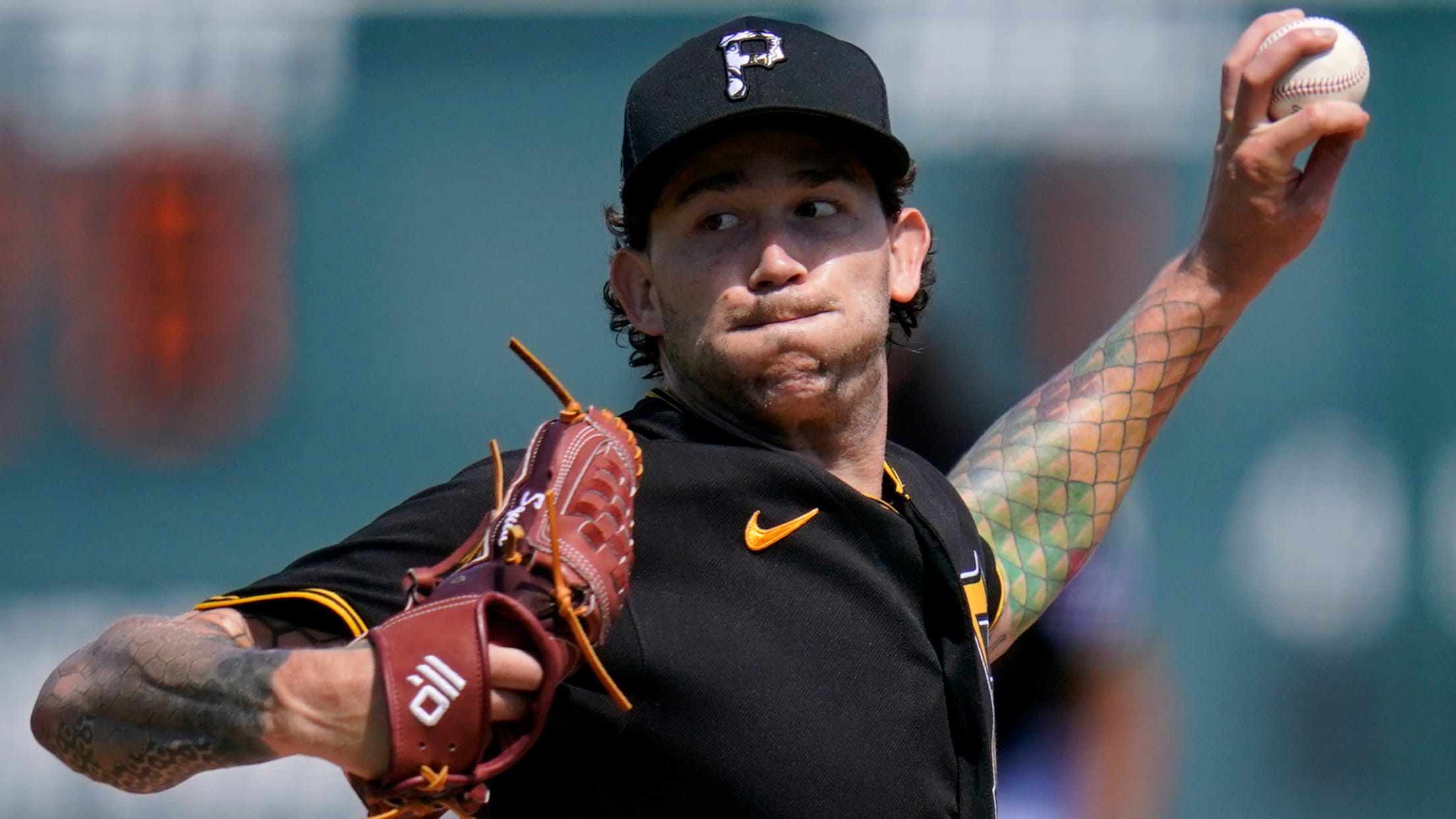 The Pirates received disappointing news about two of their pitchers, both of whom will be sidelined for an extensive amount of time. Left-hander Steven Brault has a moderate left lat muscle strain and will not throw for approximately one month. Right-hander Blake Cederlind underwent right elbow UCL reconstruction surgery on
Injury updates: Davis, Polanco, Soriano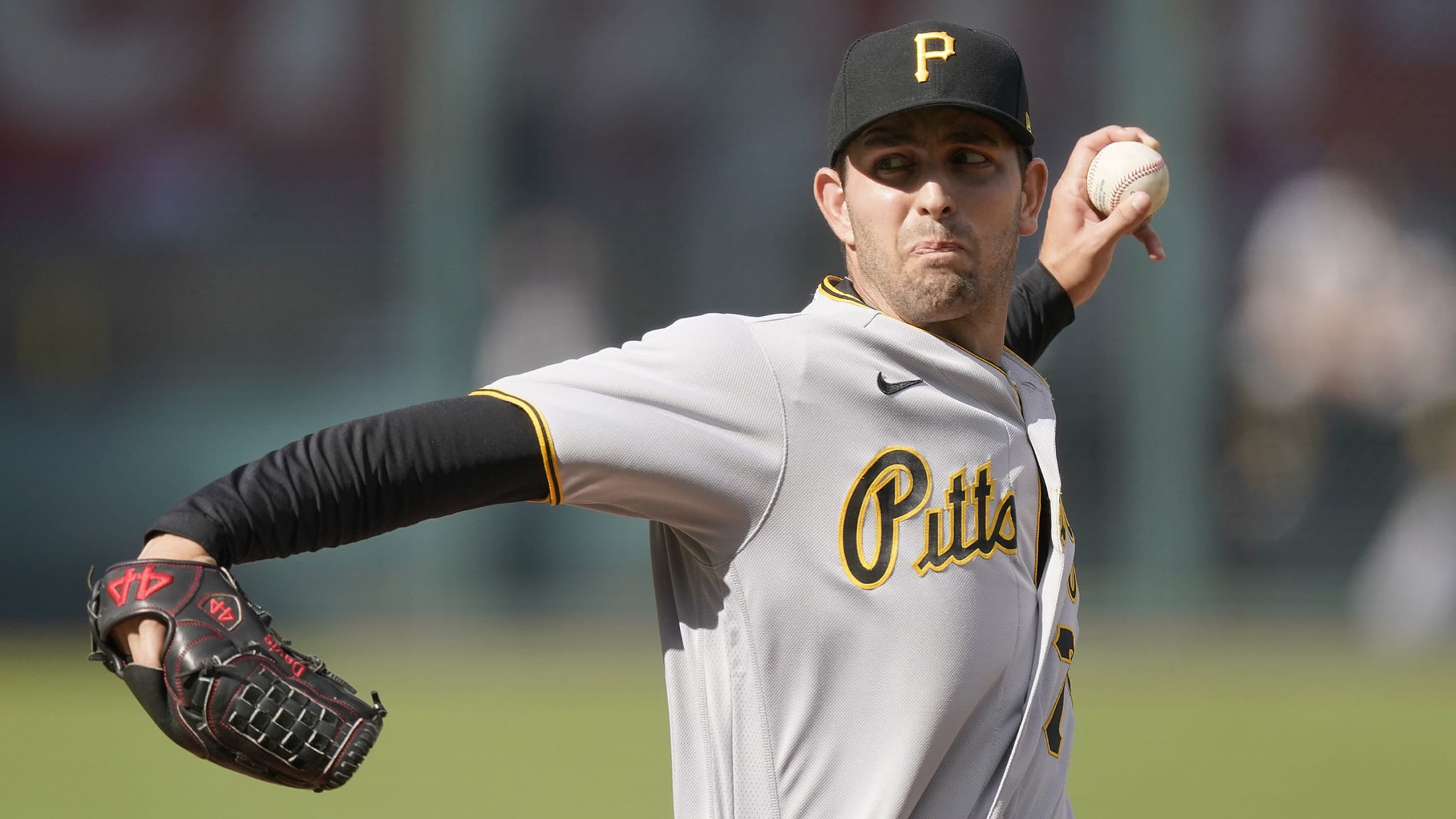 Pirates general manager Ben Cherington provided a few injury updates on Sunday from Bucs Spring Training. • Left-handed reliever Austin Davis experienced left elbow soreness this offseason, according to Cherington. Davis, who pitched 6 2/3 innings last season, will not appear in games at the start of Spring Training. "He's
Bucs' Polanco breaks right wrist in DR
Veteran outfielder saw action in 21 games with Leones del Escogido
Pirates outfielder Gregory Polanco will not see any more action with the Leones del Escogido of the Dominican Winter League this season due to a fractured right wrist, the team's general manager said in a virtual news conference on Saturday. The Bucs confirmed the injury in an e-mail to reporters,
Newman out for season (knee contusion)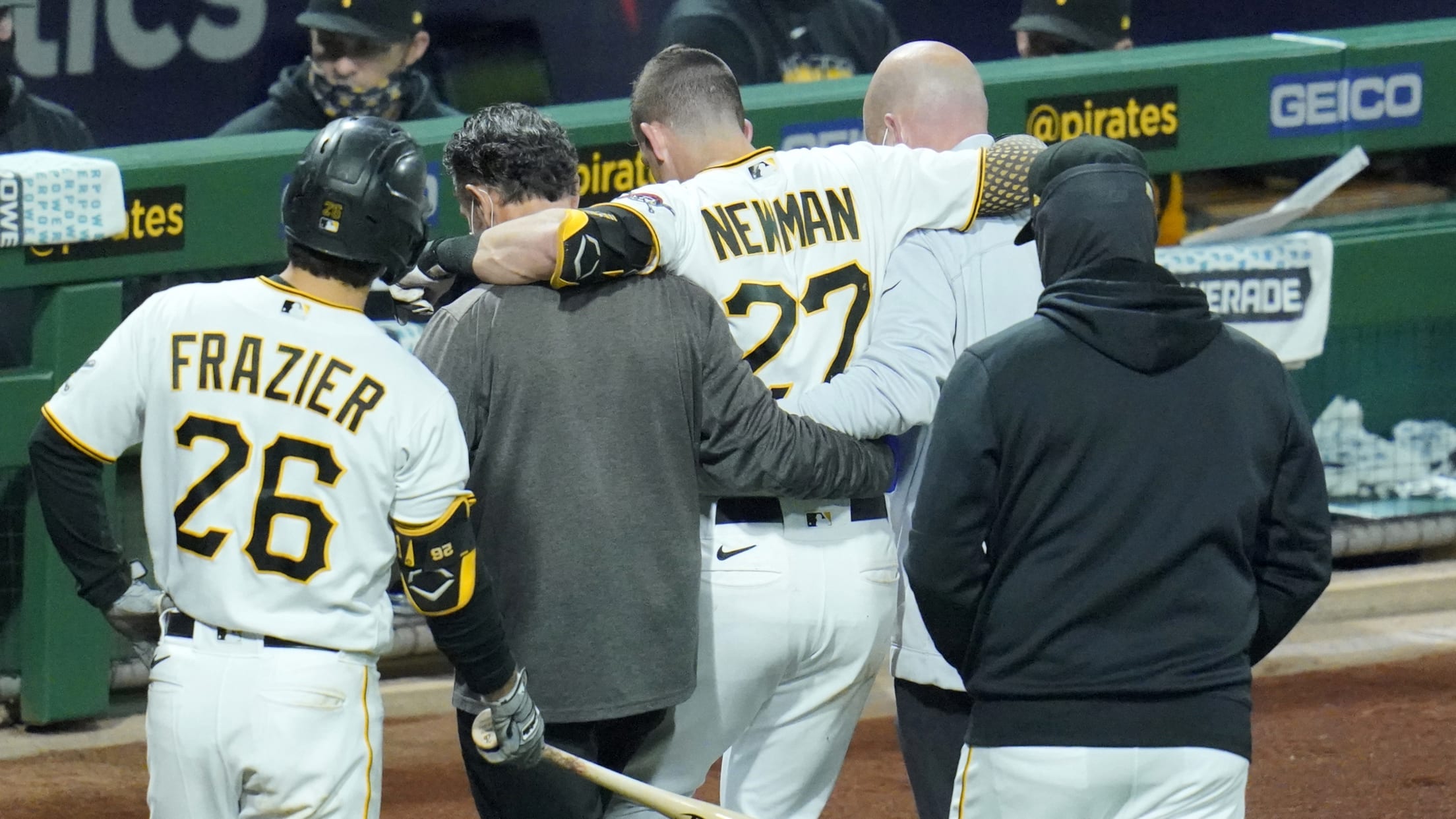 PITTSBURGH -- After being hit on the left knee by a 97-mph fastball on Saturday night, Pirates infielder Kevin Newman's season is over. The Pirates placed Newman on the 10-day injured list before Sunday's series finale against the Cardinals at PNC Park. The club announced that Newman sustained a contusion
Pending FA Kela (forearm) likely done for '20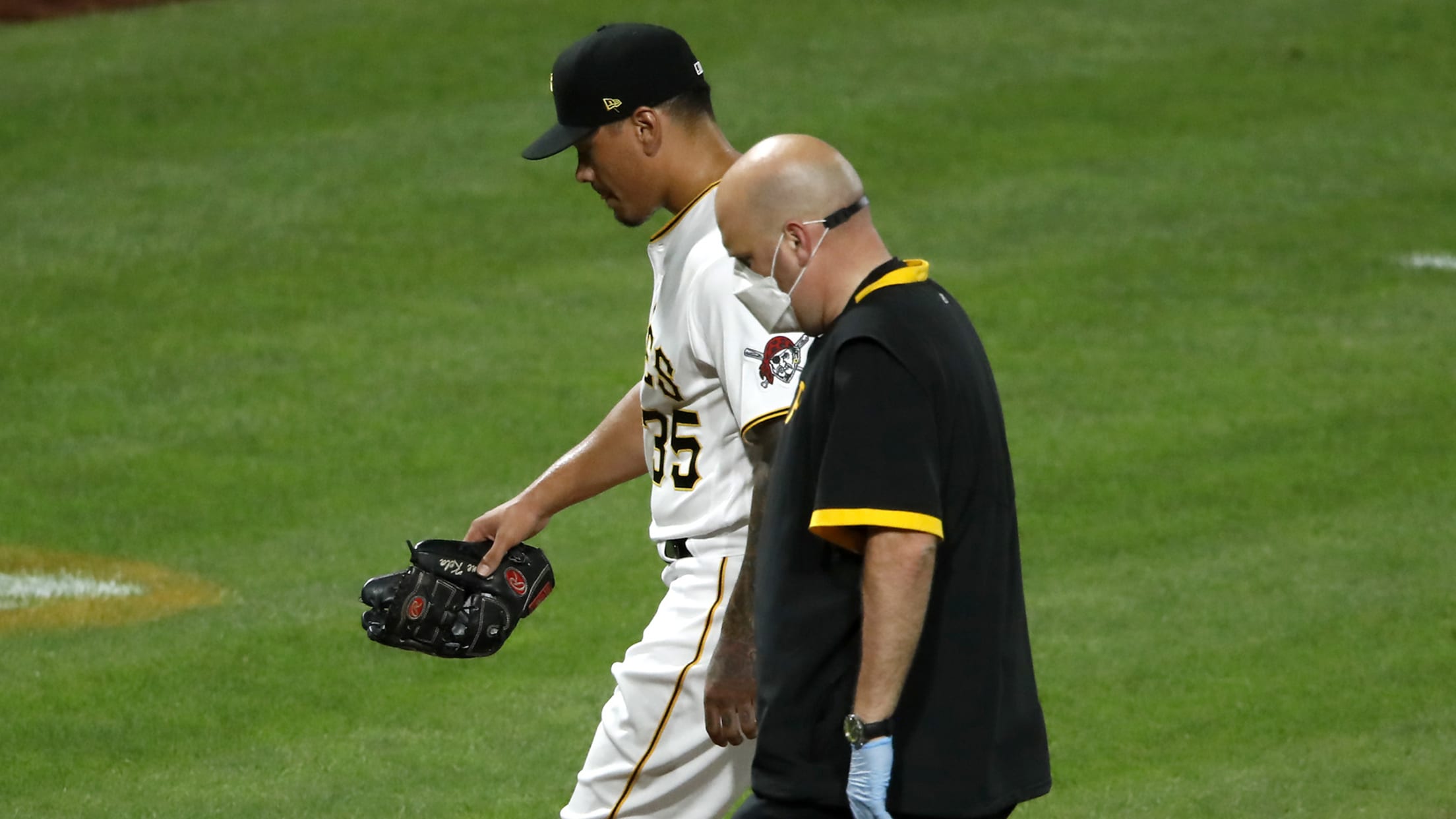 With only a week and a half remaining on the schedule, closer Keone Kela likely won't return to pitch for the Pirates this season. Kela, who has been sidelined by right forearm inflammation since Aug. 21, is working his way back from the injury. The Pirates haven't ruled him out