Banister looks back fondly on Texas tenure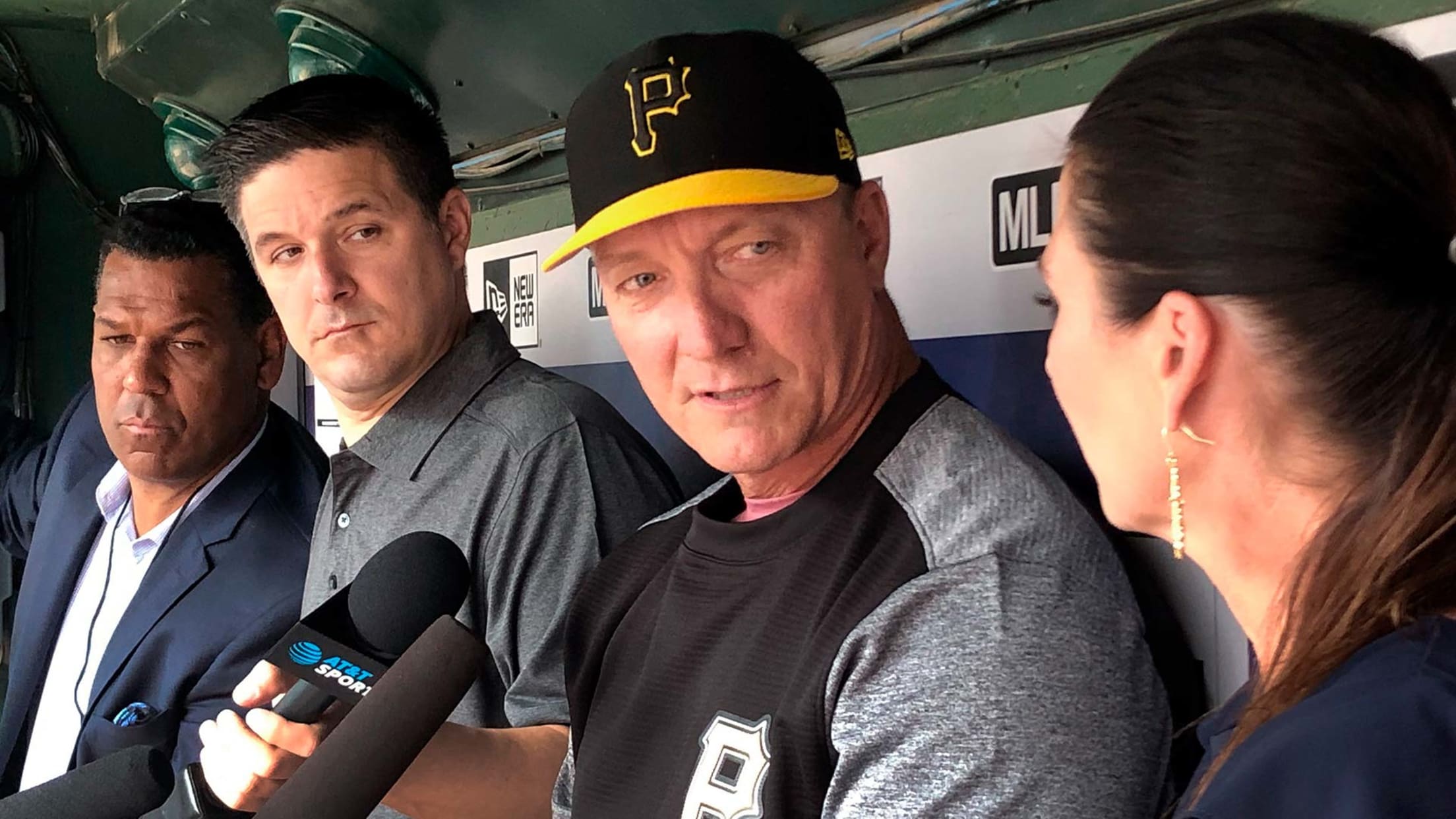 ARLINGTON -- Jeff Banister spent four seasons standing in the home dugout at Globe Life Park. On Tuesday afternoon, the former Rangers manager sat in the visitors' dugout wearing black and gold and looked back on his time in Texas. Banister, a special assistant in Pittsburgh's front office, joined the
ARLINGTON -- Jeff Banister spent four seasons standing in the home dugout at Globe Life Park. On Tuesday afternoon, the former Rangers manager sat in the visitors' dugout wearing black and gold and looked back on his time in Texas.
Banister, a special assistant in Pittsburgh's front office, joined the Pirates as they began a two-game series against the Rangers on Tuesday. It was his first trip to the ballpark in Arlington since the Rangers dismissed him on Sept. 21, 2018.
"We had great times here, and to walk back in this ballpark, it's a lot of feel-good for me. Nothing but great memories," said Banister, wearing a Pirates hat and shirt. "It hasn't been that long. It's just been a short time, and listen, it'll be fun to watch a baseball game here."
Banister was named American League Manager of the Year in 2015, his first season with the Rangers. They won the AL West in 2015 (88-74) and '16 (95-67) before taking a step back in '17 (78-84) and finishing last in the division in '18.
Seeking a new voice in the dugout, the Rangers decided to part ways with Banister only days before last season ended. Overall, he put together a 325-313 record in Texas.
"This was such an enjoyable time in my life, four years of an opportunity to put a uniform on that I cherish," Banister said. "I look up and I see two flags that a group of guys put up there, and I think about the good times, the challenges, just all the storylines from that couple of years. Even after the fact, the '17-18, just the perseverance of a bunch of players that showed up every day to play."
Asked if there were communication issues during his time as manager, Banister responded, "Well, I'm sitting here talking to you on this end, so I think that answer stands." The subject of communication came up again when he was asked about what he learned over the last four years.
"People continue to change. The players continue to change," Banister said. "Their needs continue to change, and how you talk, how you communicate, it matters on a daily basis -- and not just in this world, but even outside with our interaction and things like that. Listen to the needs of all those around you."
Banister didn't have to look long for another job. He spent 29 years in the Pirates' organization before joining the Rangers, and he officially returned in January for a 30th year in Pittsburgh's organization. Banister described his current job as a "support role" working with players, coaches and front office staff. He has spent time with the Pirates' Major League team and their Triple-A Indianapolis affiliate.
"He's been gone four years, so he's bringing a very fresh lens to everything we're doing," Pirates manager Clint Hurdle said. "Just a fresh lens on our operation to give us a very clean and non-biased, 180-degree look, it's also going to be very productive."
If the opportunity to manage again comes along, Banister said he would "absolutely" be interested.
"I loved every moment in that dugout, in that clubhouse," he said. "Before I came here, there was not anything that I was out there actively searching for. It was an opportunity. I answered a phone call from [Rangers general manager Jon Daniels] and got interviewed. If somebody believes that I have the skillset to help their team, obviously I have to listen."