Bucs' Graves in running for Giants GM (source)
Pirates reportedly talking to Cherington about baseball operations job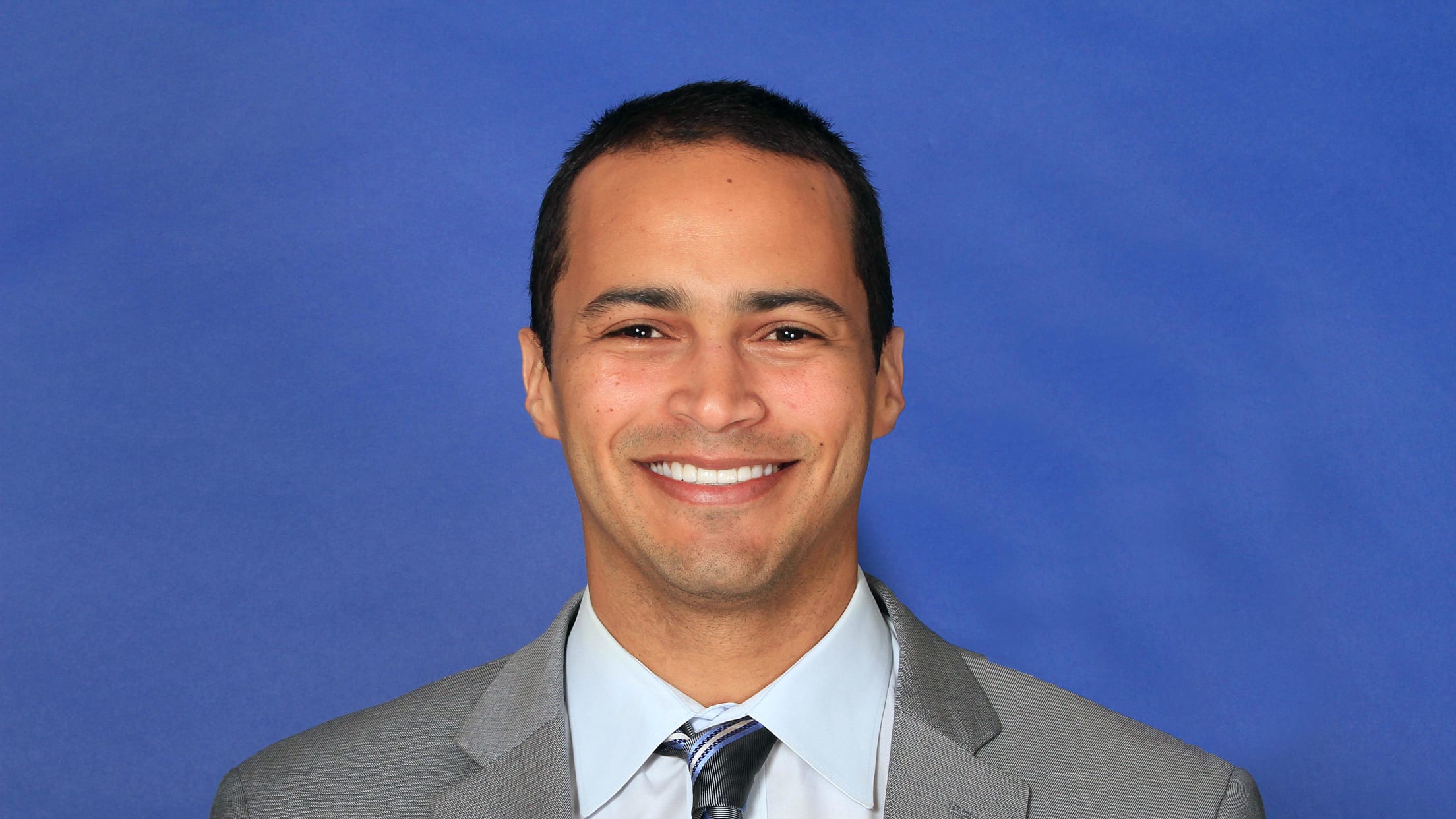 PITTSBURGH -- When the Pirates dismissed general manager Neal Huntington last week, chairman Bob Nutting chose Kevan Graves to serve as interim GM and lead Pittsburgh's baseball operations department through the early part of the offseason. The Giants evidently hold Graves in similarly high esteem, as sources confirmed to MLB.com
PITTSBURGH -- When the Pirates dismissed general manager Neal Huntington last week, chairman Bob Nutting chose Kevan Graves to serve as interim GM and lead Pittsburgh's baseball operations department through the early part of the offseason.
The Giants evidently hold Graves in similarly high esteem, as sources confirmed to MLB.com that Graves is a candidate for the club's vacant GM role under president of baseball operations Farhan Zaidi. MLB Network insider Ken Rosenthal first reported the news on Thursday, adding Graves' name to a list of candidates that also reportedly includes Cubs assistant GM Scott Harris and Astros director of player development Pete Putila.
Can confirm Kevan Graves, the Pirates' interim GM, is a candidate for the Giants GM job under president of baseball operations Farhan Zaidi. @Ken_Rosenthal has reported Graves, Cubs AGM Scott Harris and Astros director of player development Pete Putila are among SF's candidates.

— Adam Berry (@adamdberry) November 7, 2019
Graves will get an interview for the Pirates' permanent GM job as well -- he is a candidate for both openings, an industry source confirmed to MLB.com's Mark Feinsand -- but Nutting and Pirates president Travis Williams are keeping the details of their search quiet. The Giants job would also be uniquely appealing for Graves. For one, he was born in Berkeley, Calif. One of his first roles in a front office also came in San Francisco, as he worked for the Giants legal department for two years.
According to MLB Network insider Ken Rosenthal, another candidate for a front-office role with the Pirates is former Red Sox general manager Ben Cherington. He is currently the Blue Jays' vice president of baseball operations.
Former #RedSox GM Ben Cherington has emerged as a candidate to be the #Pirates' new head of baseball operations, sources tell The Athletic. Cherington, 45, was the Sox GM from Oct. 2011 to Aug. 2015, and has been the #BlueJays' VP of baseball operations since Sept. 2016.

— Ken Rosenthal (@Ken_Rosenthal) November 8, 2019
Interestingly, this is the second straight offseason a Pirates general manager has drawn interest from the Giants. Last winter, Huntington turned down an opportunity to pursue the job that ultimately went to Zaidi.
Graves just completed his 11th year in the Pirates' baseball operations department and his fourth season as assistant general manager. The previous four years, he worked as the club's director of baseball operations under Huntington. He joined the Bucs on Oct. 31, 2008, as a baseball operations assistant and climbed the ranks to his current role.
Graves, who turns 39 next month, is regarded as a rules and regulations expert -- Huntington occasionally deferred procedural questions to Graves -- but he also assisted Huntington with roster management, player evaluation, contract negotiations, rules compliance, financial planning, staff recruitment and development of entry-level staff. In other words, Graves has a hand in just about everything the Pirates do.
When Nutting decided to dismiss Huntington, he put Graves in charge of the club's day-to-day baseball operations decisions. It was Graves who made the announcement, for example, when the Pirates picked up their options on Starling Marte and Chris Archer.
Graves was a member of the inaugural class of the Executive Development Program in the Commissioner's Office, working on contract analysis and special projects. That program also allowed him to spend a year with the Twins, during which he worked in baseball operations and business development. His experience in baseball also includes time in the Arizona Fall League and an internship with the Padres.
Graves played baseball and majored in history at Dartmouth College, where he graduated in 2003. Although his roots are in the Bay Area, he has since moved his family to Pittsburgh.