Inbox: Kluber in '21, Choo's trade value, lineups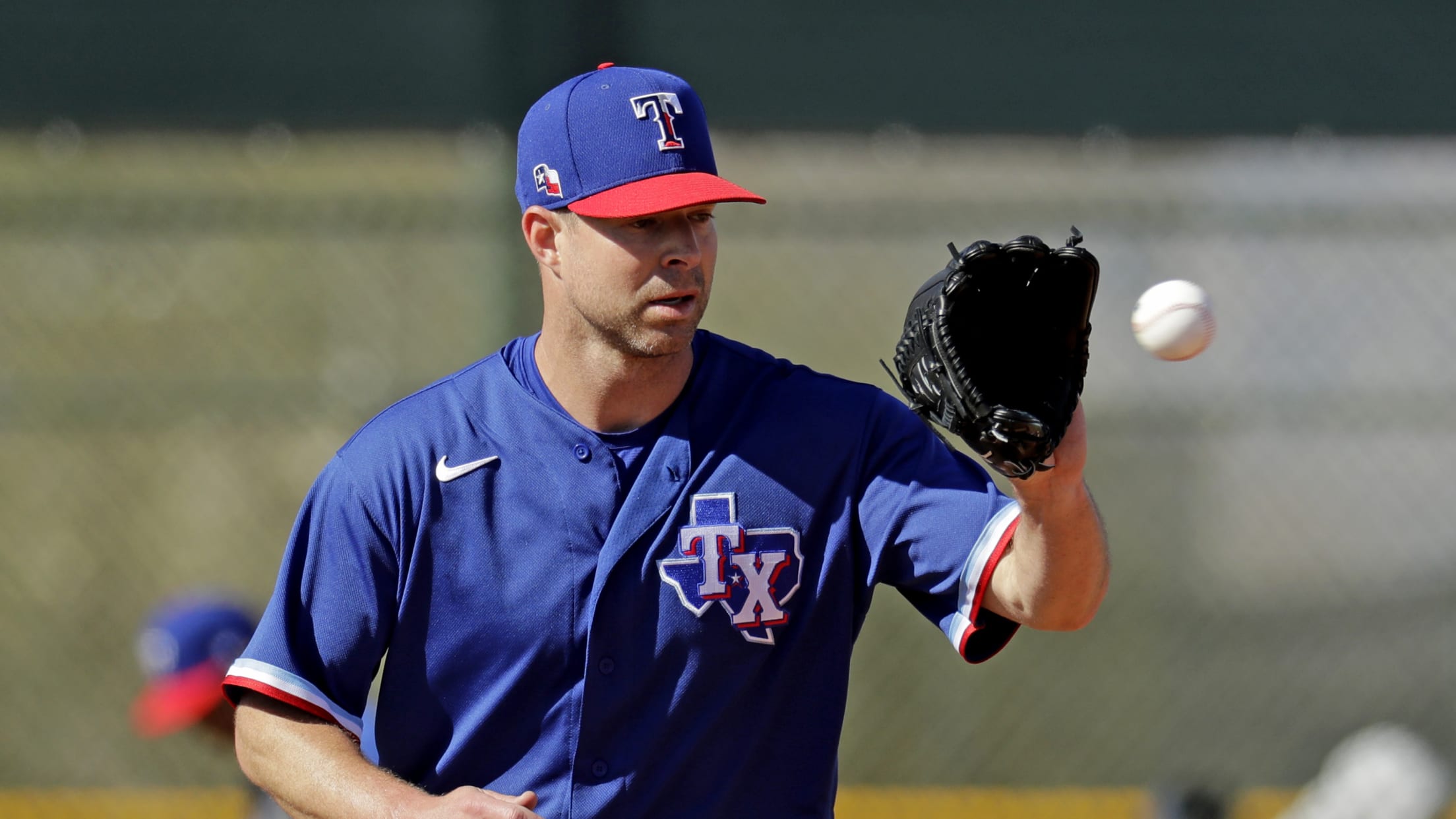 ARLINGTON -- With the Rangers set to open summer camp soon and the restart of the regular season to come three weeks later, let's open the Inbox and answer some of your questions. • Rangers FAQ: Details on the upcoming season **How does the shortened season impact Corey Kluber's future
ARLINGTON -- With the Rangers set to open summer camp soon and the restart of the regular season to come three weeks later, let's open the Inbox and answer some of your questions.
• Rangers FAQ: Details on the upcoming season
How does the shortened season impact Corey Kluber's future with the Rangers beyond this season?
-- Pat B., Fort Worth
The Rangers hold an $18 million option on Kluber for 2021. Under normal conditions, that could be considered a club-friendly salary for a player who has been a clear No. 1 starter in the past. Obviously, any club option depends on a player's performance during the preceding season. Right now, it appears that Kluber and all other starters are likely to get a maximum of 13-14 starts in the upcoming regular season, so it will be hard to make a normal evaluation. But unless Kluber suffers a serious injury or completely falls apart, the Rangers stand a good chance of picking up his option for 2021.
• Kluber among team debuts we're excited to see this season
Might this season give the Rangers a unique opportunity to sell big on some guys on the tail-end of their contracts? Perhaps Shin-Soo Choo, Mike Minor, Rougned Odor?
-- Sean D., Redwater, Texas
First of all, the Rangers' stated goal is to contend this season, with the hope of reaching the postseason and winning the World Series. So it's unlikely that they would trade Minor, who is one of their top three starters. Choo presents an interesting case because some National League teams might be looking for proven designated hitters. But those without an identified DH may prefer to use the spot to rotate their position players rather than give up a significant prospect for Choo. If the Rangers are serious contenders, Choo figures to be a crucial part of their lineup. As far as Odor, that trade is unlikely to be out there.
• FAQ: Roster and transaction rules for 2020
How do you think a short season will affect Chris Woodward's day-to-day lineup? In other words, is he going to ride the "hot hand"? Will he treat every series like a playoff series?
-- Manuel T., Mexico City
Yes. Woodward made it clear that he's going to play to win every game and he will go with players who are producing. That doesn't mean Joey Gallo is going will find himself on the bench if he starts the season in an 0-for-15 slump. But just about every player is going to get less leeway if they are struggling either at the plate or on the mound.
Where do you see Taylor Hearn and Jonathan Hernandez fitting into this pitching staff?
-- Paul F., Fort Worth
Hearn and Hernandez created a buzz in Spring Training by the way they were throwing and both have "electric" stuff, some of the best on the staff. They could be dynamic multi-inning middle relievers, but remember, both have limited big league experience. To expect one or both to have a significant impact this season would be a sizable leap of faith. They are not proven, but they could be fun to watch if they show the same stuff in Arlington that they did in Arizona.
Who is an unexpected No. 1 depth chart guy you could see losing their job or being traded before the year is over, and who is an unknown that could come in and impress?
-- Ian G., Forney, Texas
Everybody is going to say Jose Leclerc because he had his rough spots as the Rangers' closer last year and he'll get less leeway in a shortened season. Odor is another target because the Rangers clearly want to get Nick Solak into the lineup. But the guy everybody forgets about is Blake Swihart, a switch-hitter who can play left field, first base and catcher. Want a prediction? Swihart will have a significant impact for the Rangers this season.
Do you think we actually get to see guys like Sam Huff or Leody Taveras take the field this season? If so, is it only because of health issues?
-- Tanner L., Dallas
Taveras or Eli White might find a niche if the Rangers feel they need a defensive upgrade in center and are covered offensively at other positions. Huff is one of seven catchers on the 60-man player pool and was supposed to spend this season feasting on Double-A pitching. His best chance to play would be in September if the Rangers fall out of contention. But in a season of unknowns, anything is possible.
How much will not having any Minor League season at all impact these young prospects who won't have a chance to play this year?
-- Rosey D., Plano, Texas
It's not an ideal situation, but let's not make it bigger than it already is. How many pitchers have missed a year or more in the Minor Leagues while recovering from Tommy John surgery? Rangers catcher Robinson Chirinos missed a full season in 2012 while dealing with concussion symptoms. Guys missed multiple years during World War II. This is a tough break for many young players, but it should not completely derail their careers in the long run.
If Josh Jung plays this year for the Rangers, will that mean his MLB service time starts?
-- Nick M., El Paso, Texas
Yes. But that's not going to stop the Rangers from activating Jung if they feel he is ready to contribute in the big leagues. Obviously he was included among the Rangers' 55-man player pool because he is the club's No. 1 prospect (No. 55 overall) and the Rangers want him working out with the big league team while the rest of the Minor Leagues are shut down. But limited playing time in September should not have much of a service-time impact in the future.